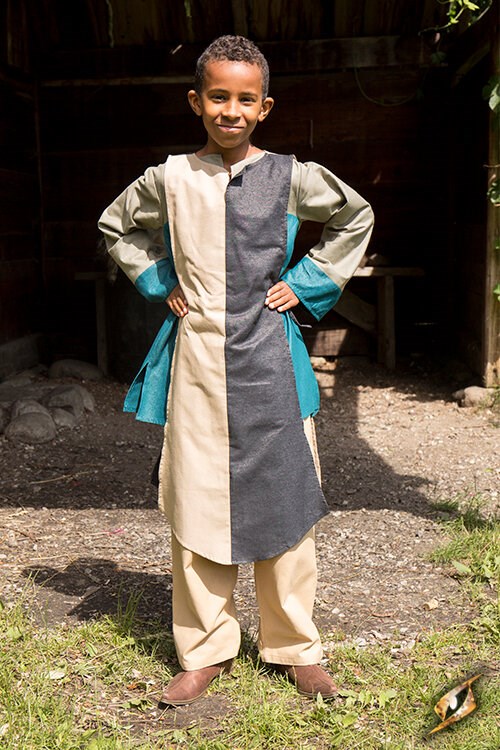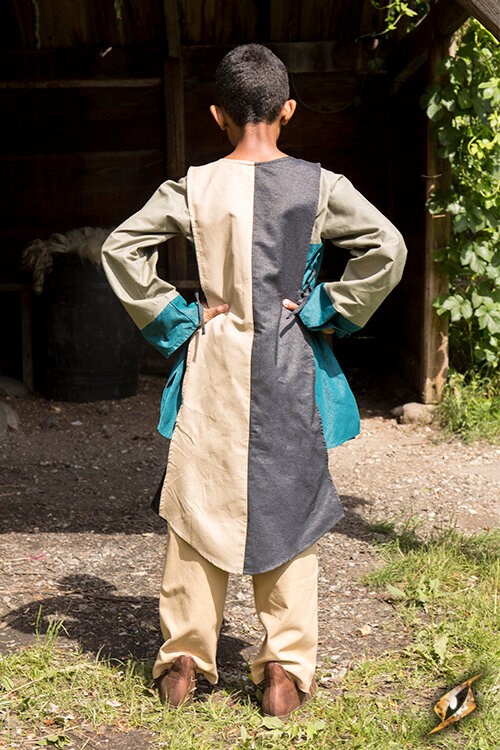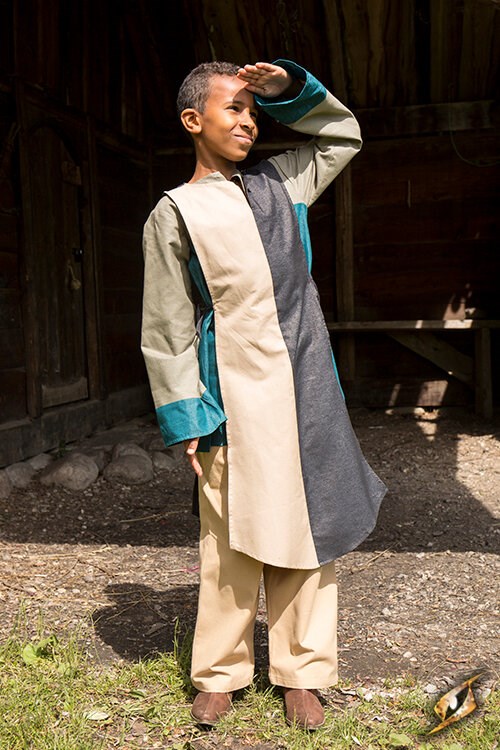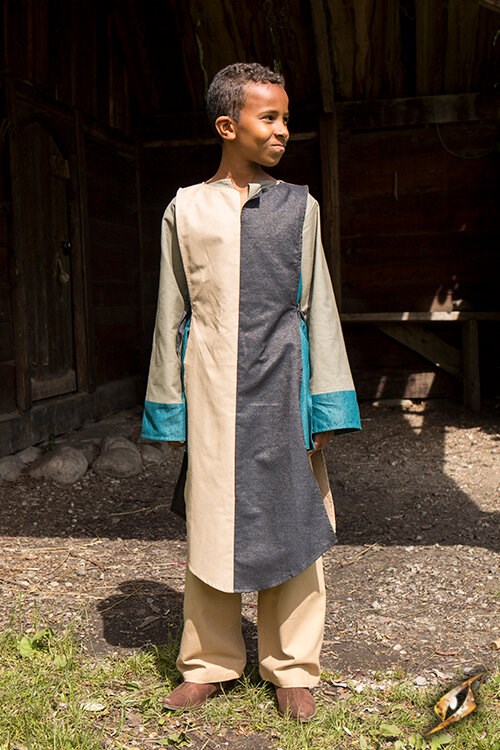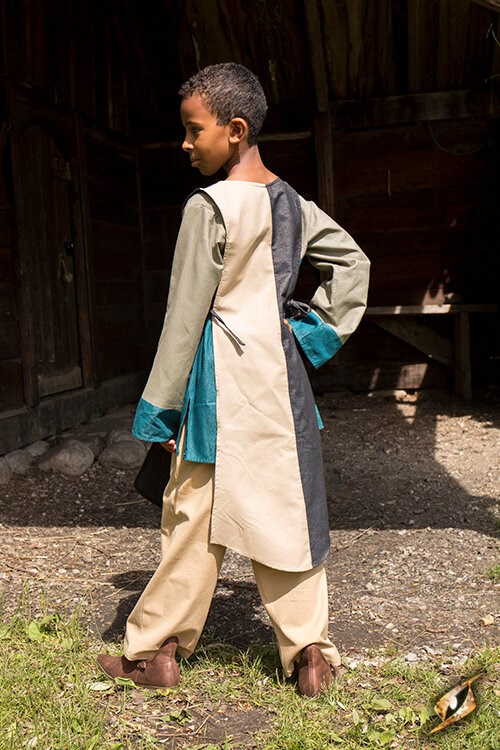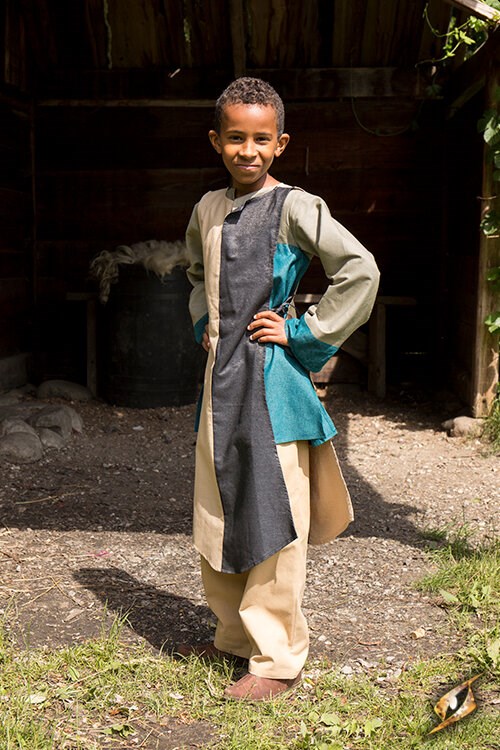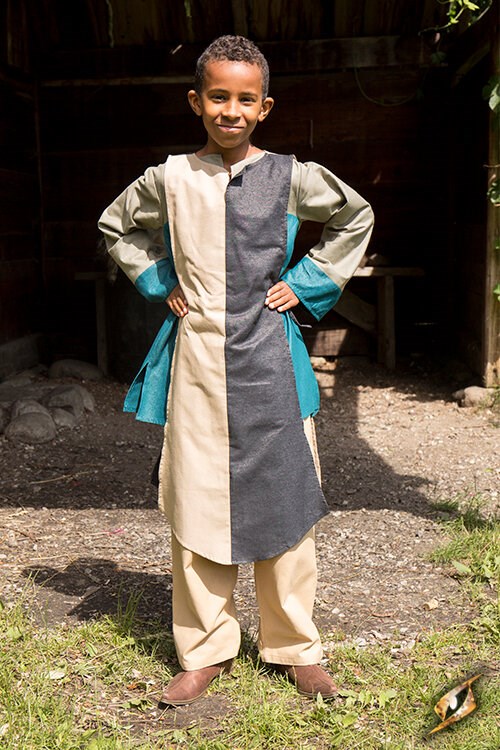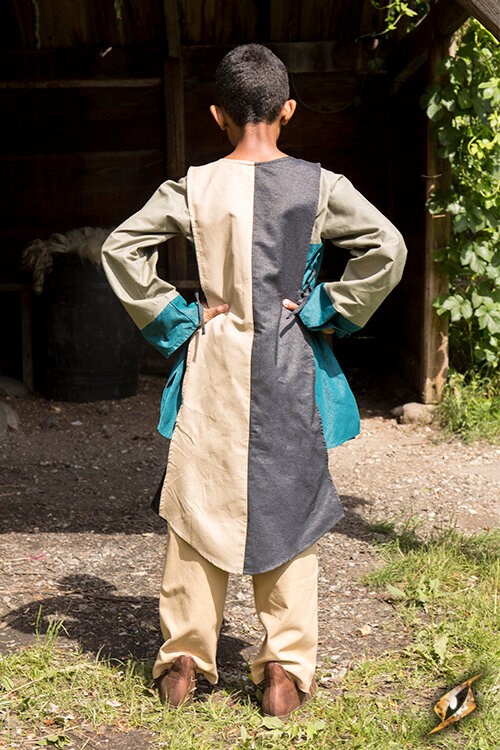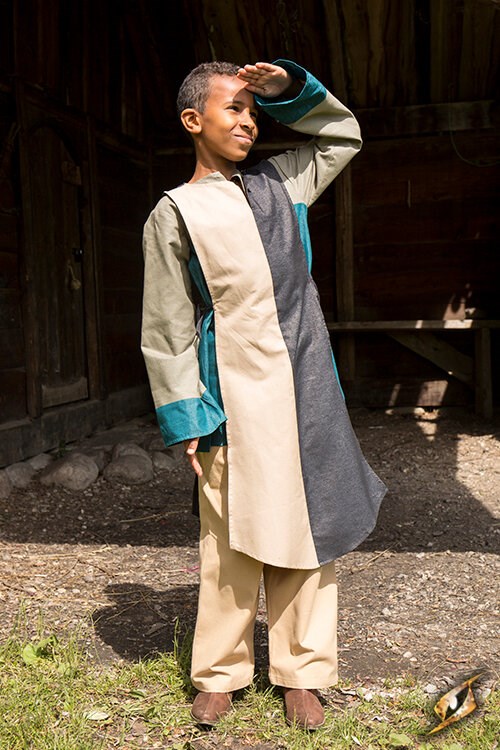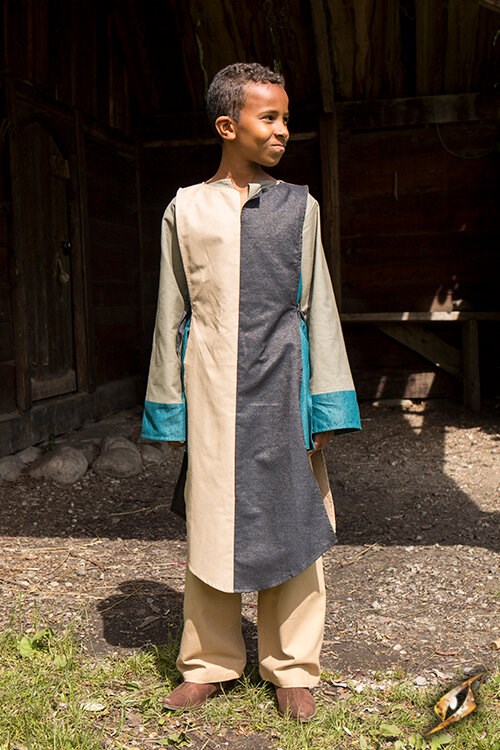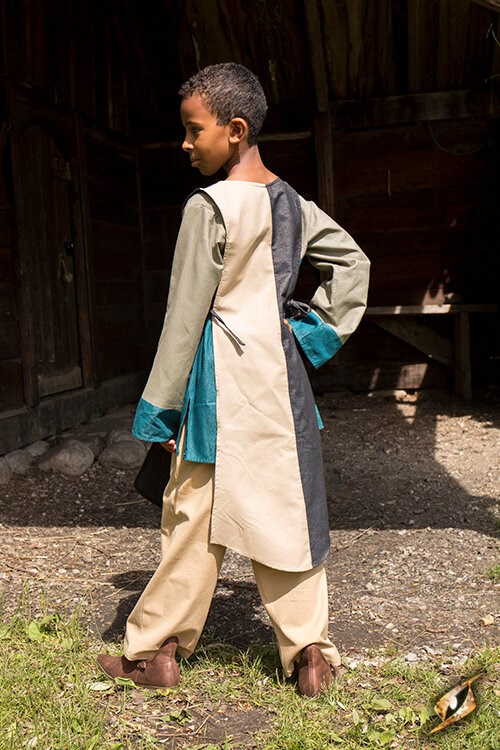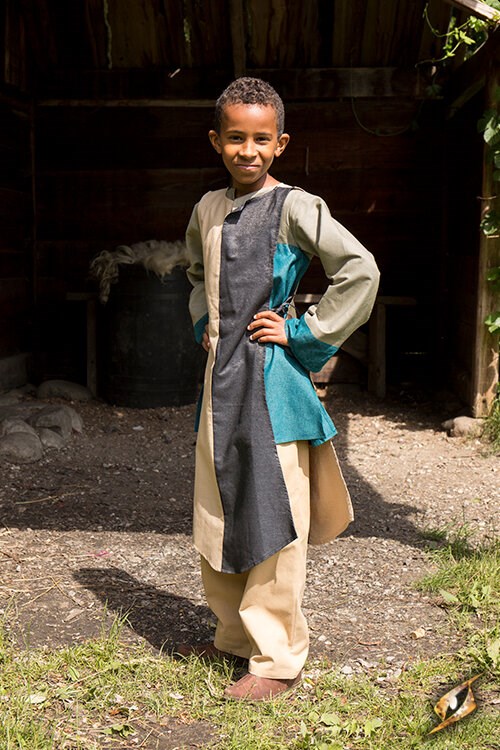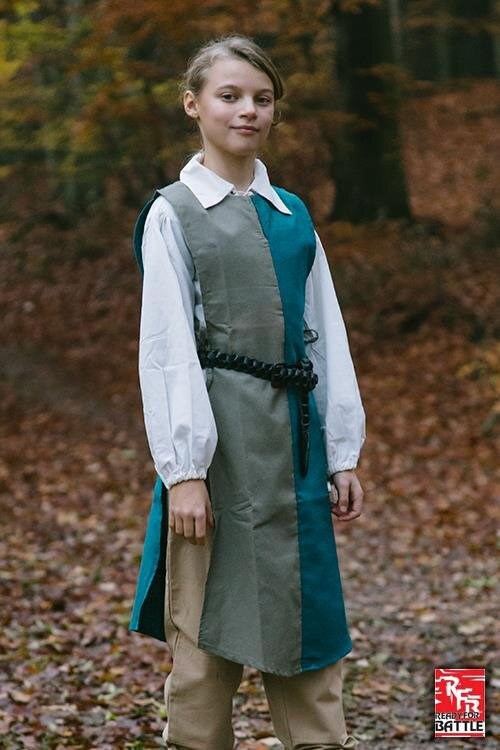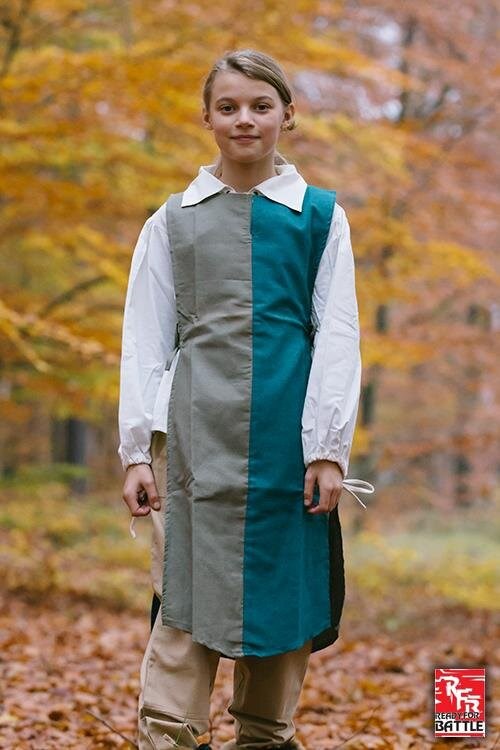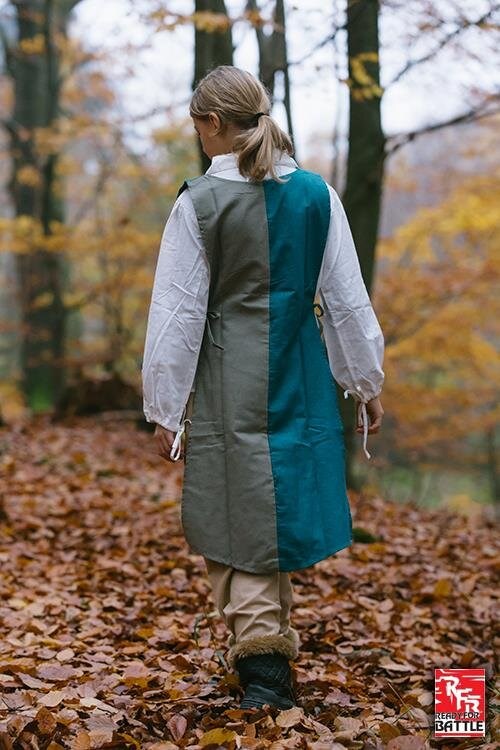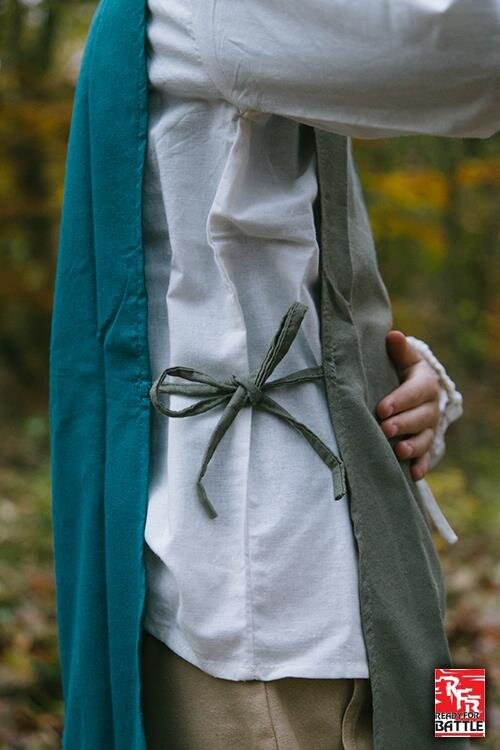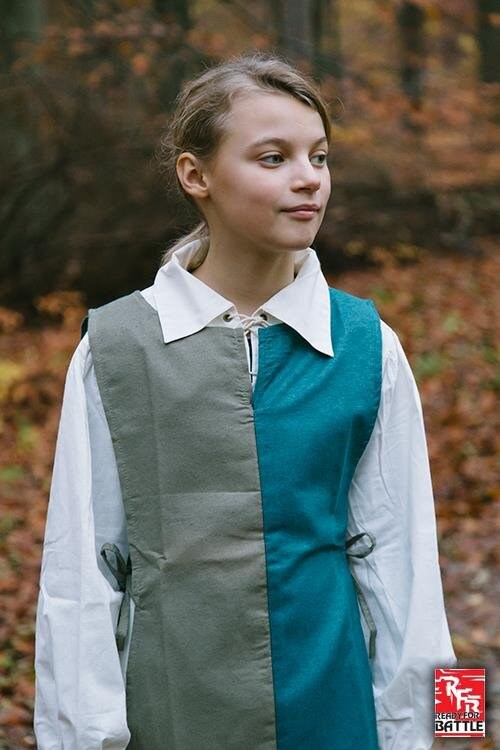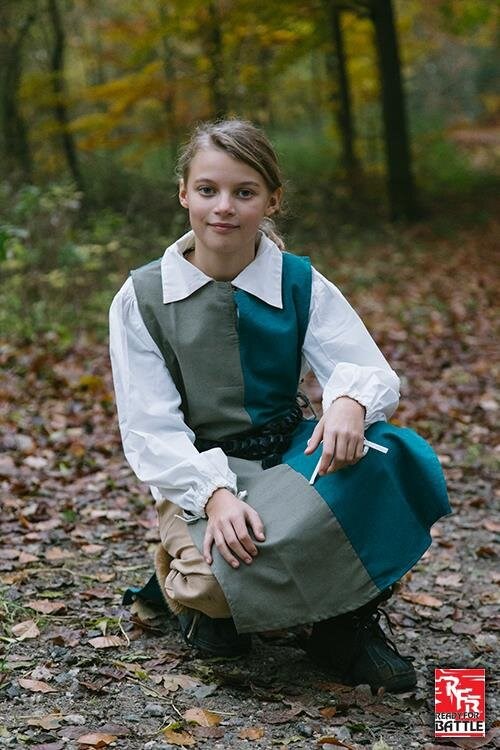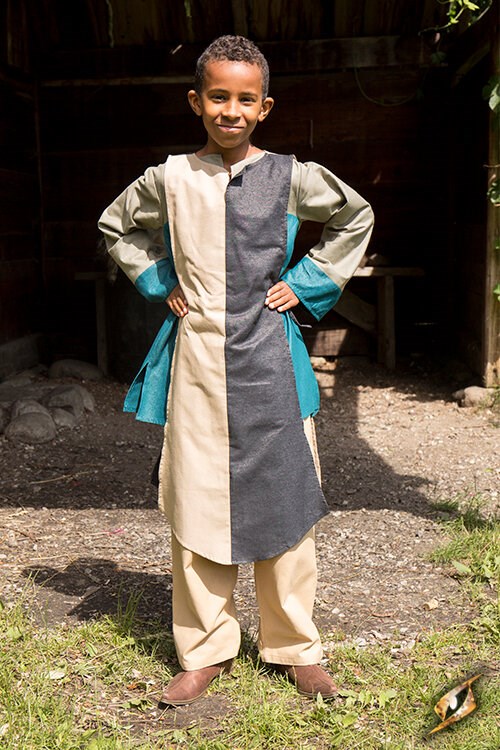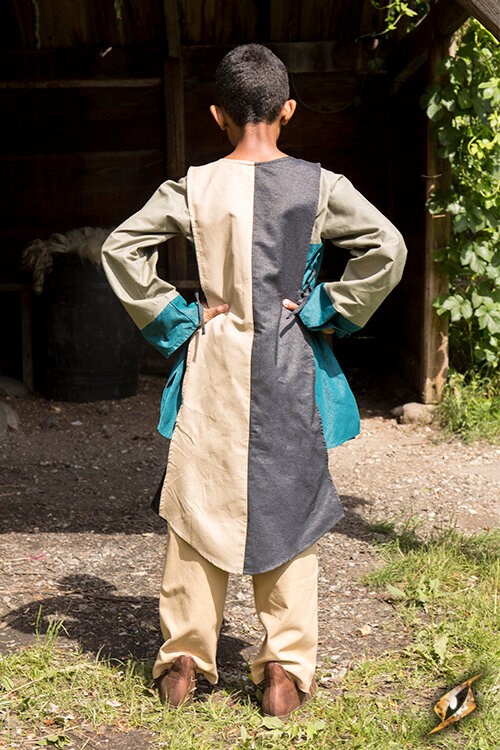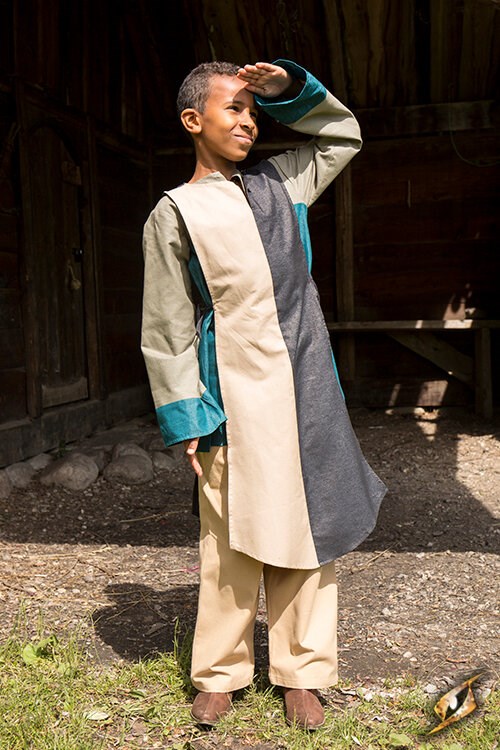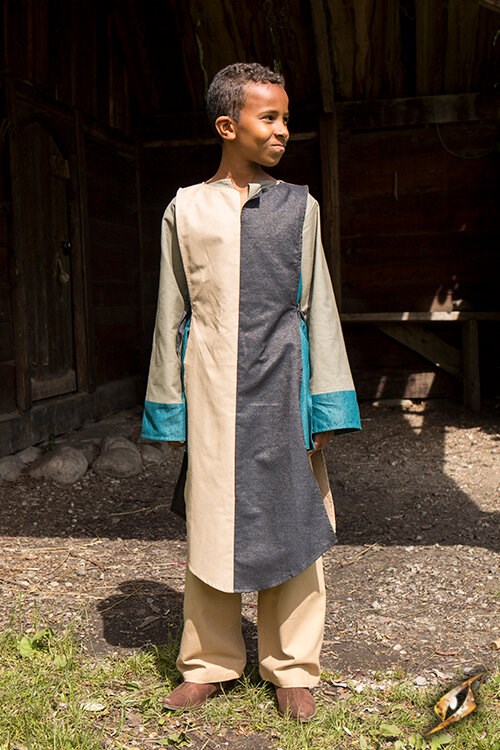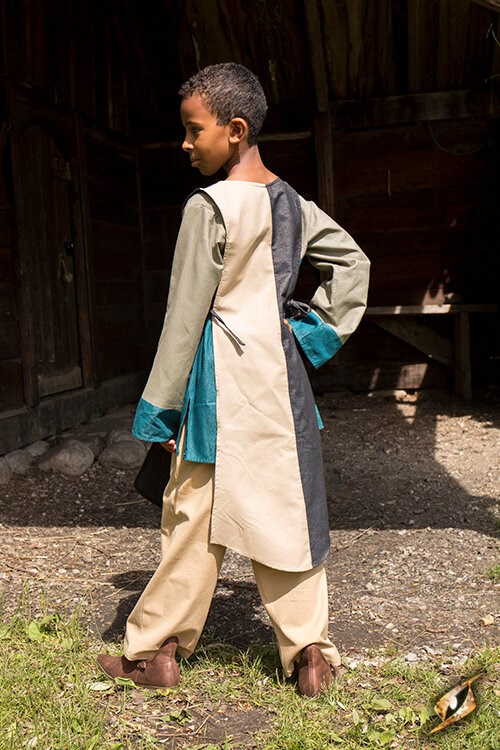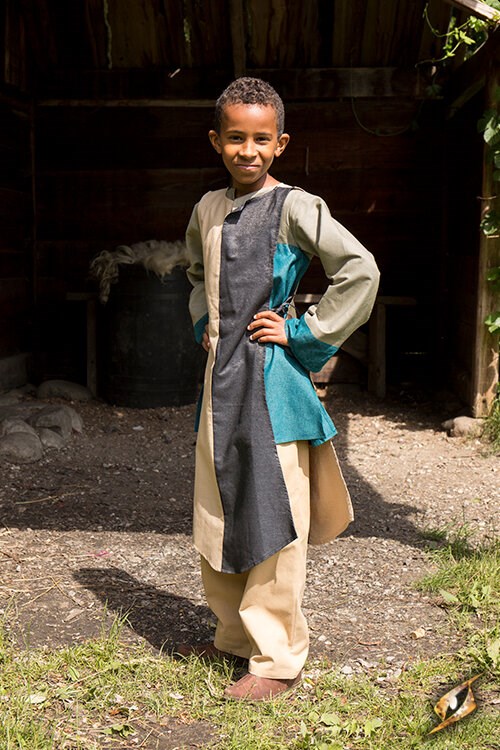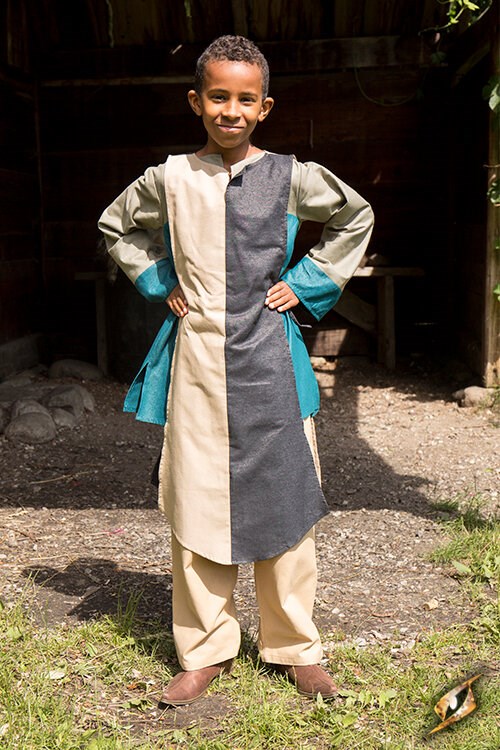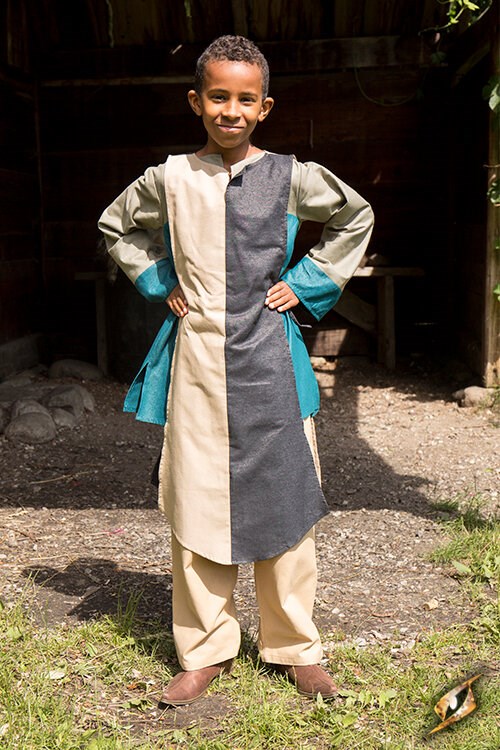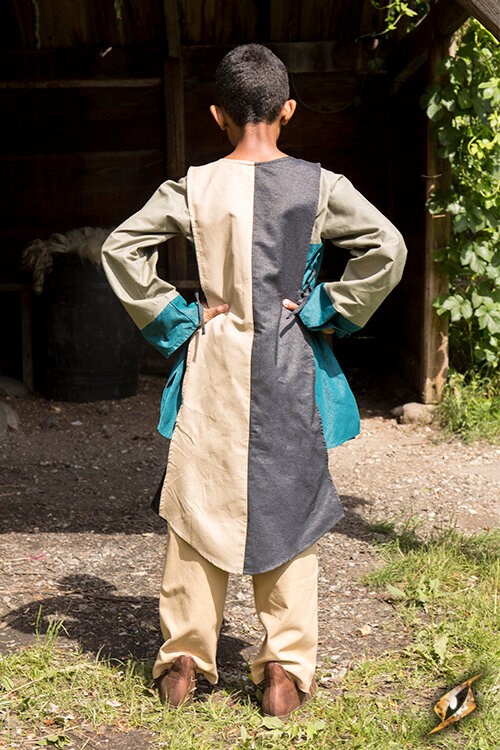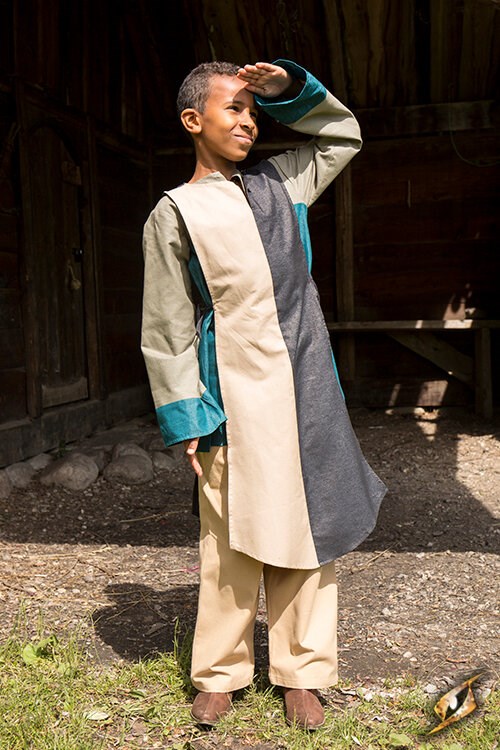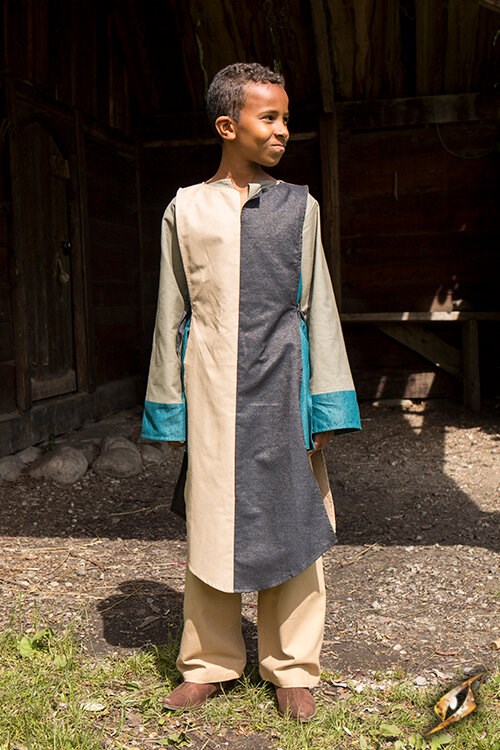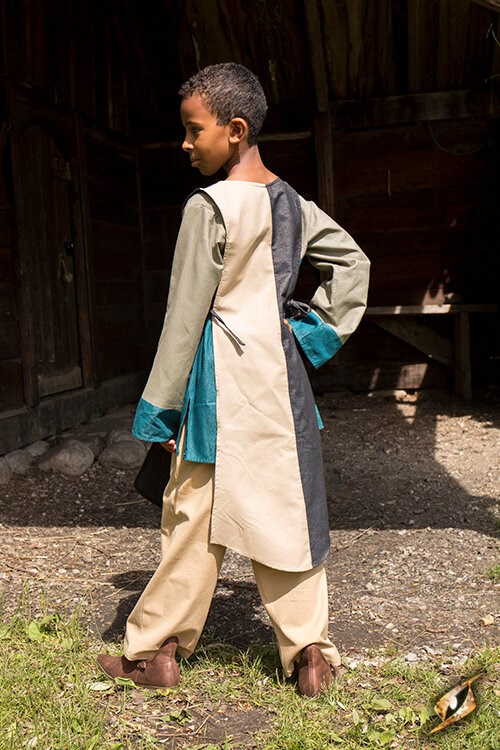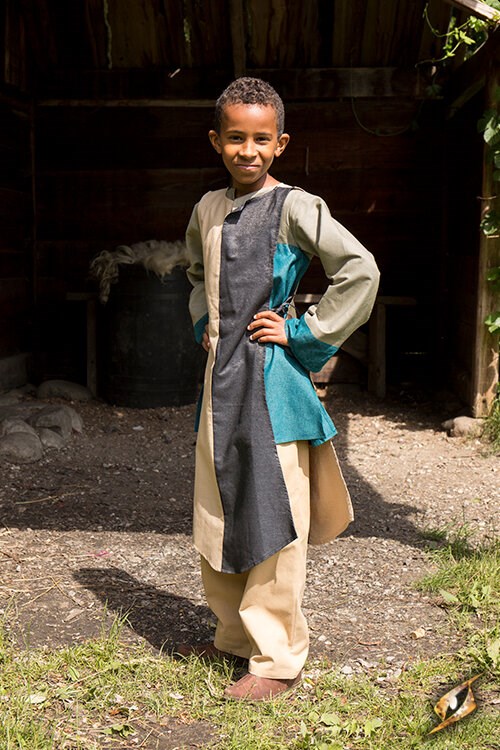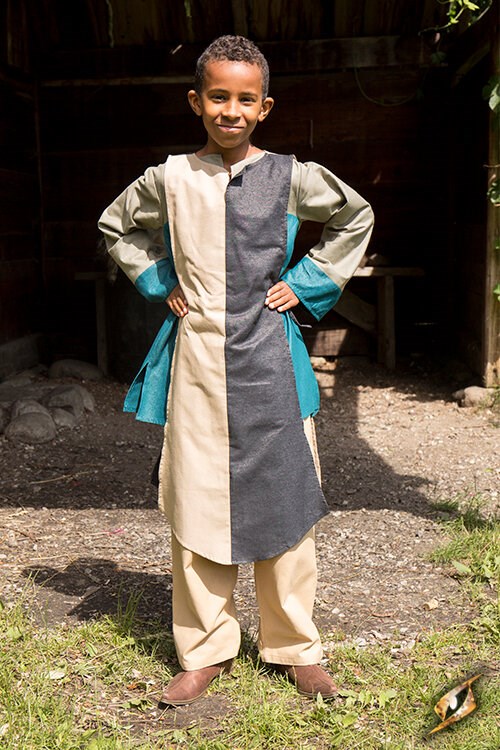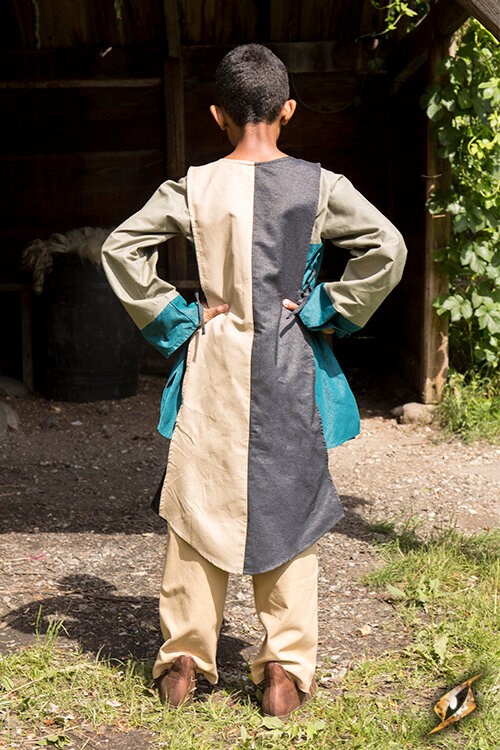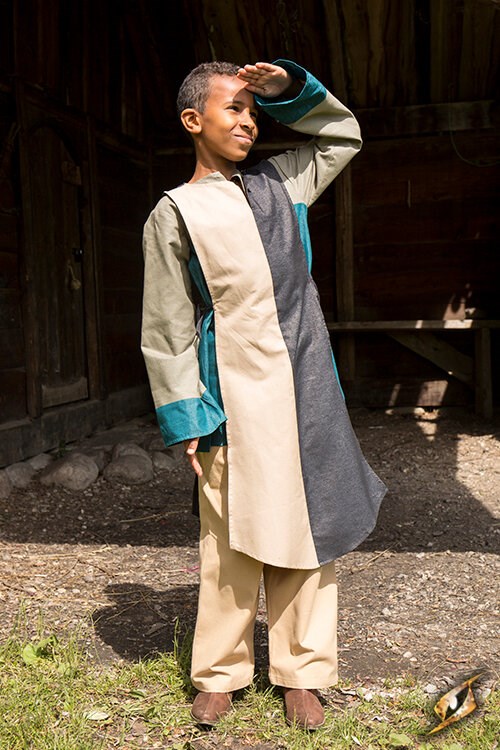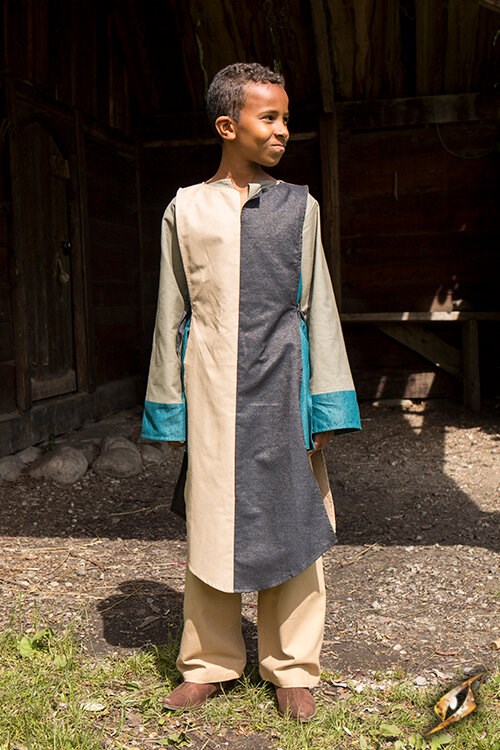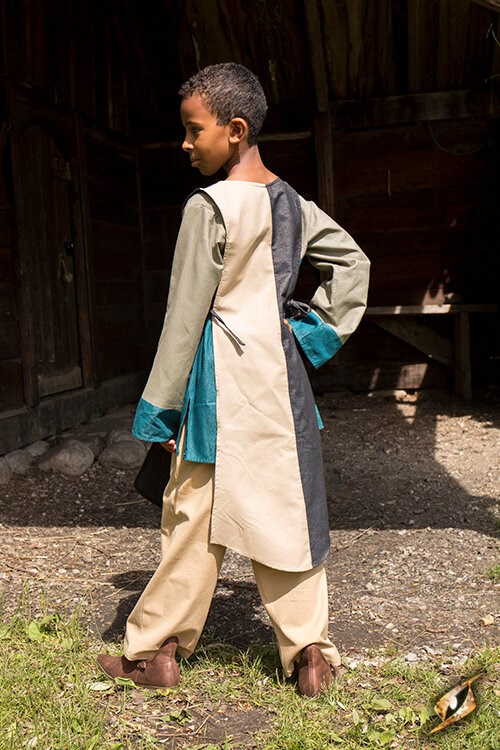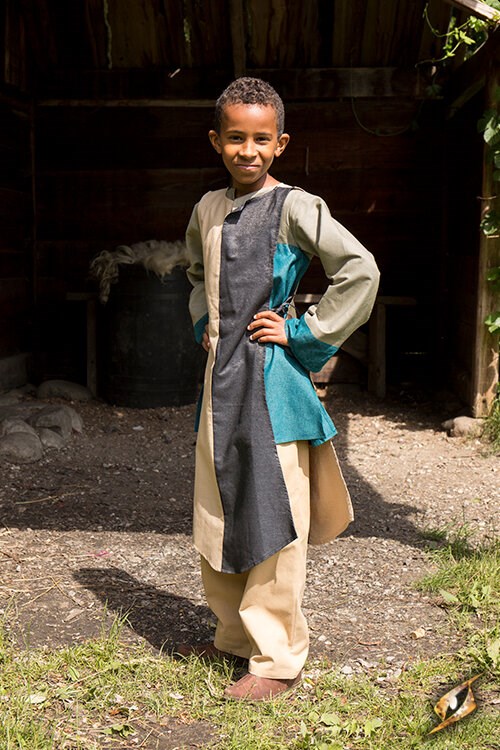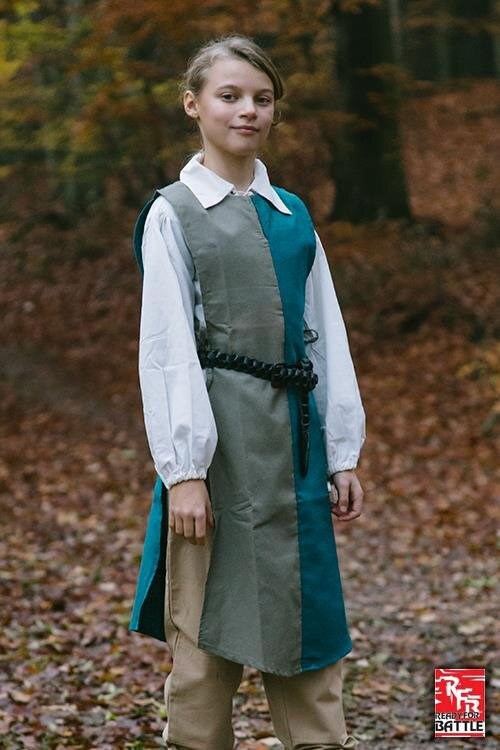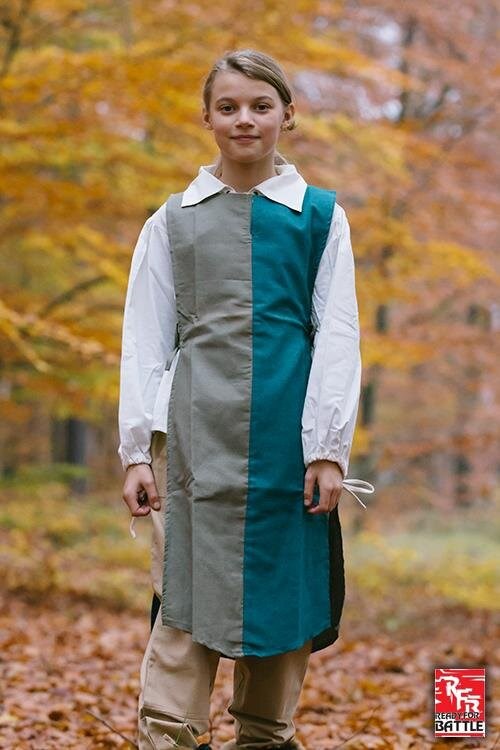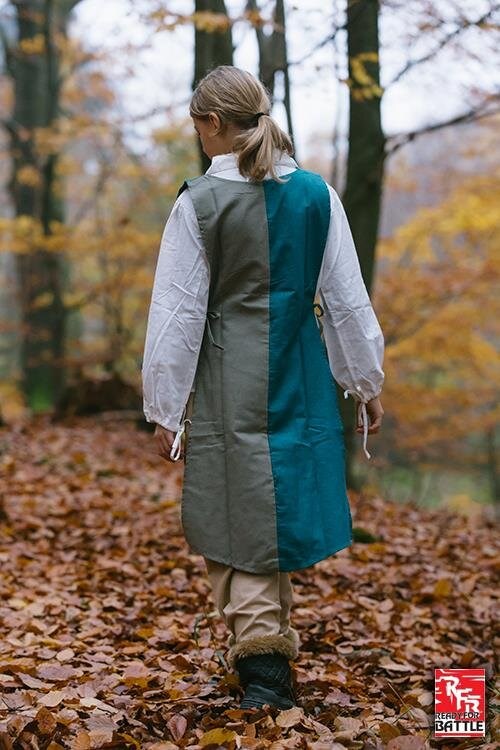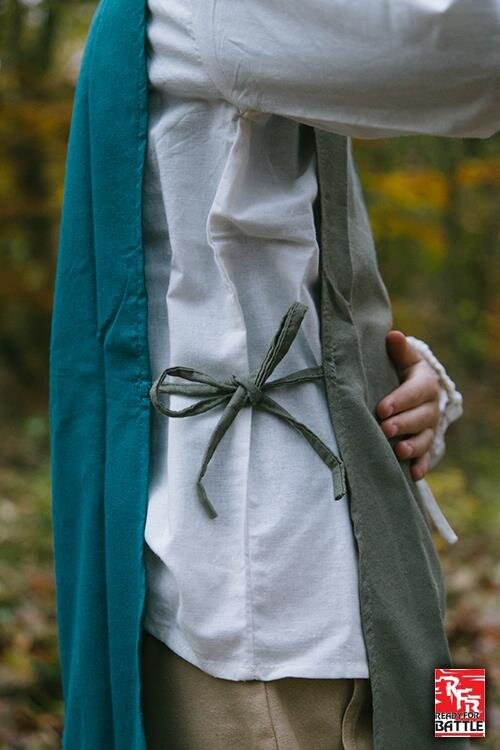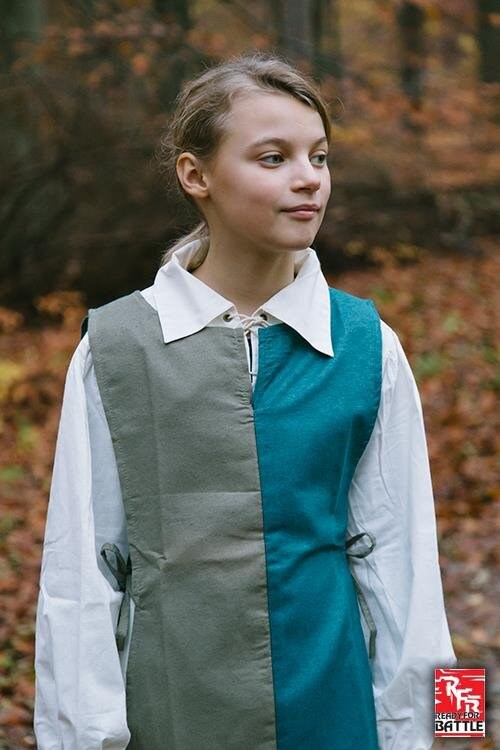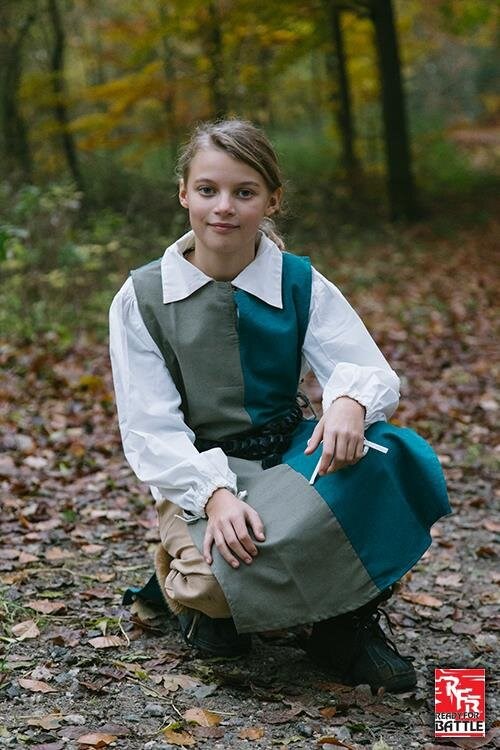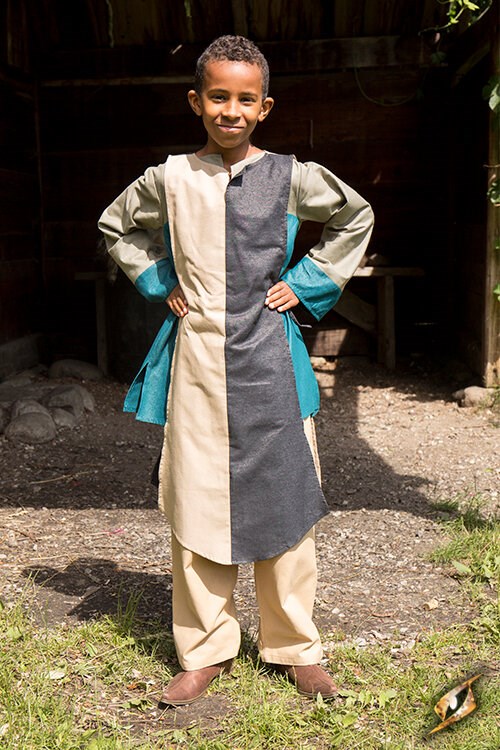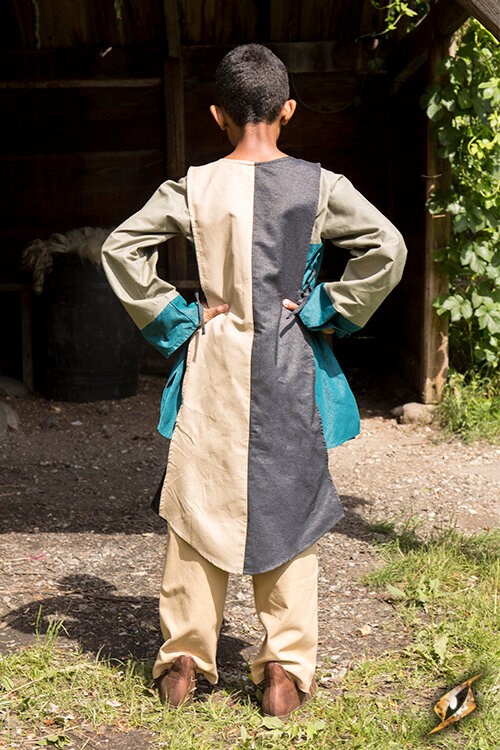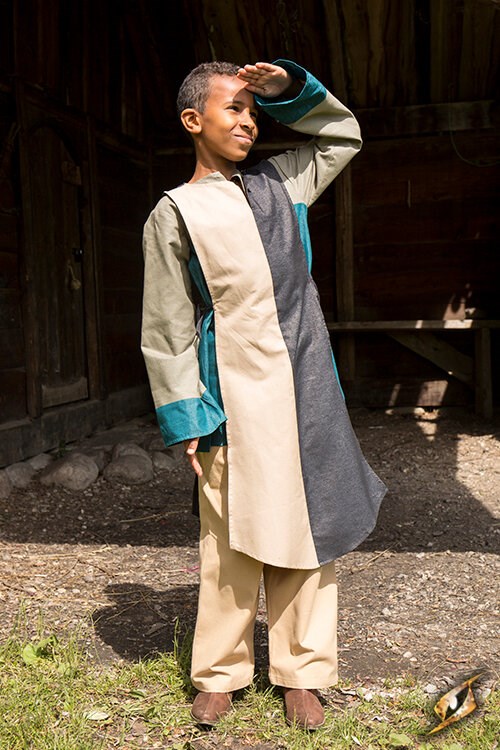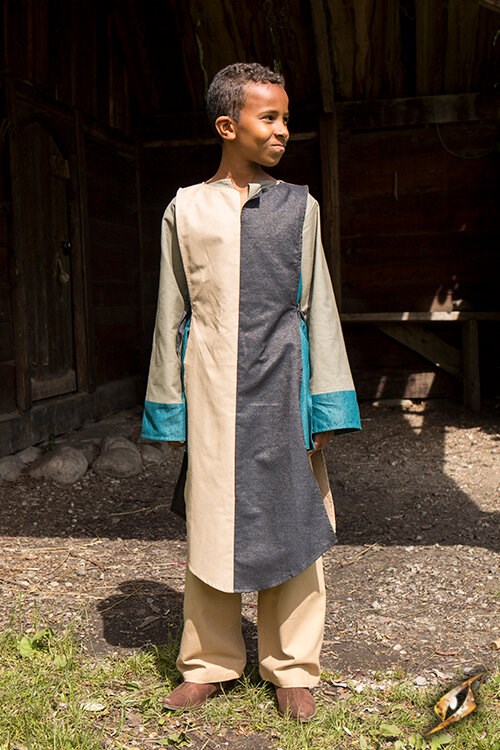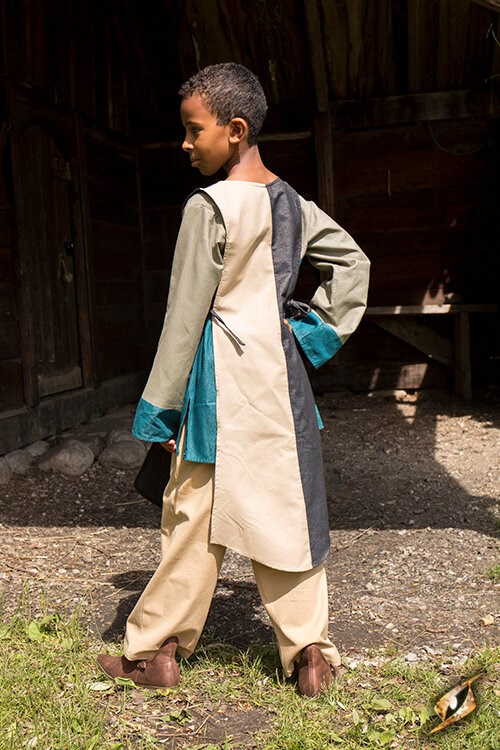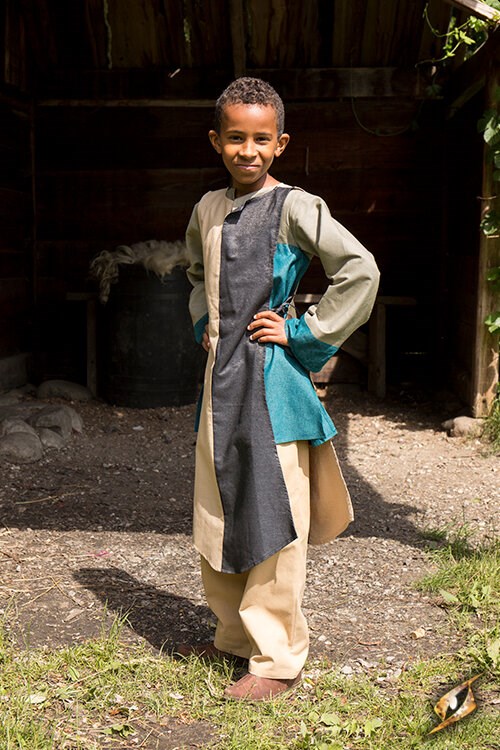 Description

Sizeguide

Fitting

Quality

Technical Details
Starting at a young age, you have been training to become a knight. As a squire you are expected to match the colours of your lord, and so you wear your Arthur Tabard with pride.
Today you are awake with the dawn helping others with their armour, fetching swords and holding the reins of your master's horse. This will not last forever, however. One day you will be one of the fighters who will brave beasts and evil alike.
DETAILS
Epic Armoury's Epic Black/Desert Beige Tabard Arthur is a sleeveless, open-sided garment worn over a child's outfit or armour. This particular tabard is made of cotton and is parti-coloured black and beige, inspired by Gothic style of the Middle Ages. Secure the tabard closed at the sides with cotton strings, and add one of Epic Armoury's wide selection of leather belts to finish the look. This tabard is an especially great option for your young squire, matching his or her style with the rest of the army.
Available in Epic Black/Desert Beige, Epic Black/Dark Red, Blue/Dark Red, and Dryad Green/Yellow; and in sizes 6-10 Years, X-Small/Small.
HISTORY
Parti-coloured garments--where each vertical half of a garment was a different colour--was popular during the Late Middle Ages when fashion was intended to elongate the form
Open-sided tabards became more popular with the military in the late 1500s
Usually displayed a knight's Coat of Arms on the front and back
Used as a way to identify allies or enemies while on the battlefield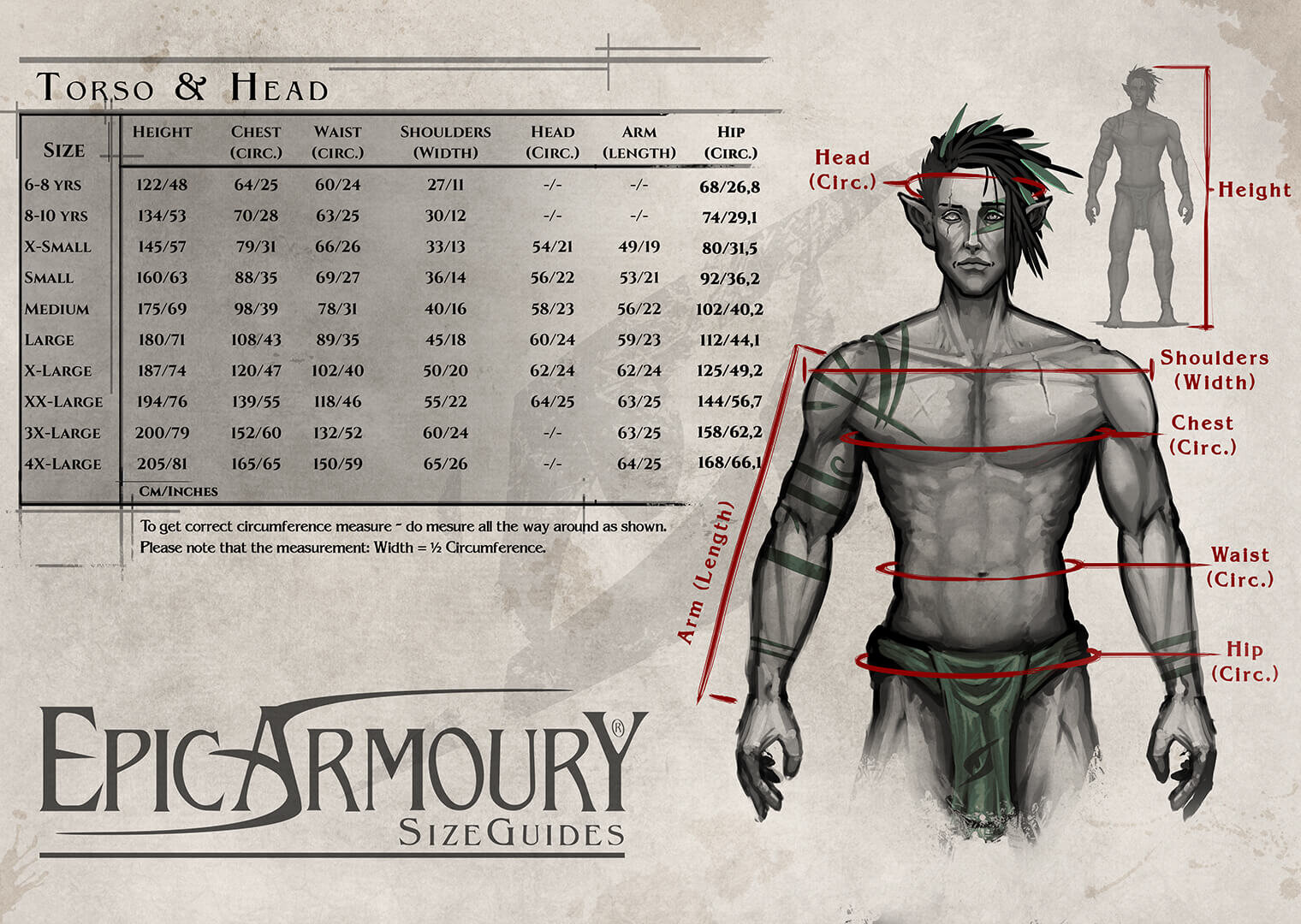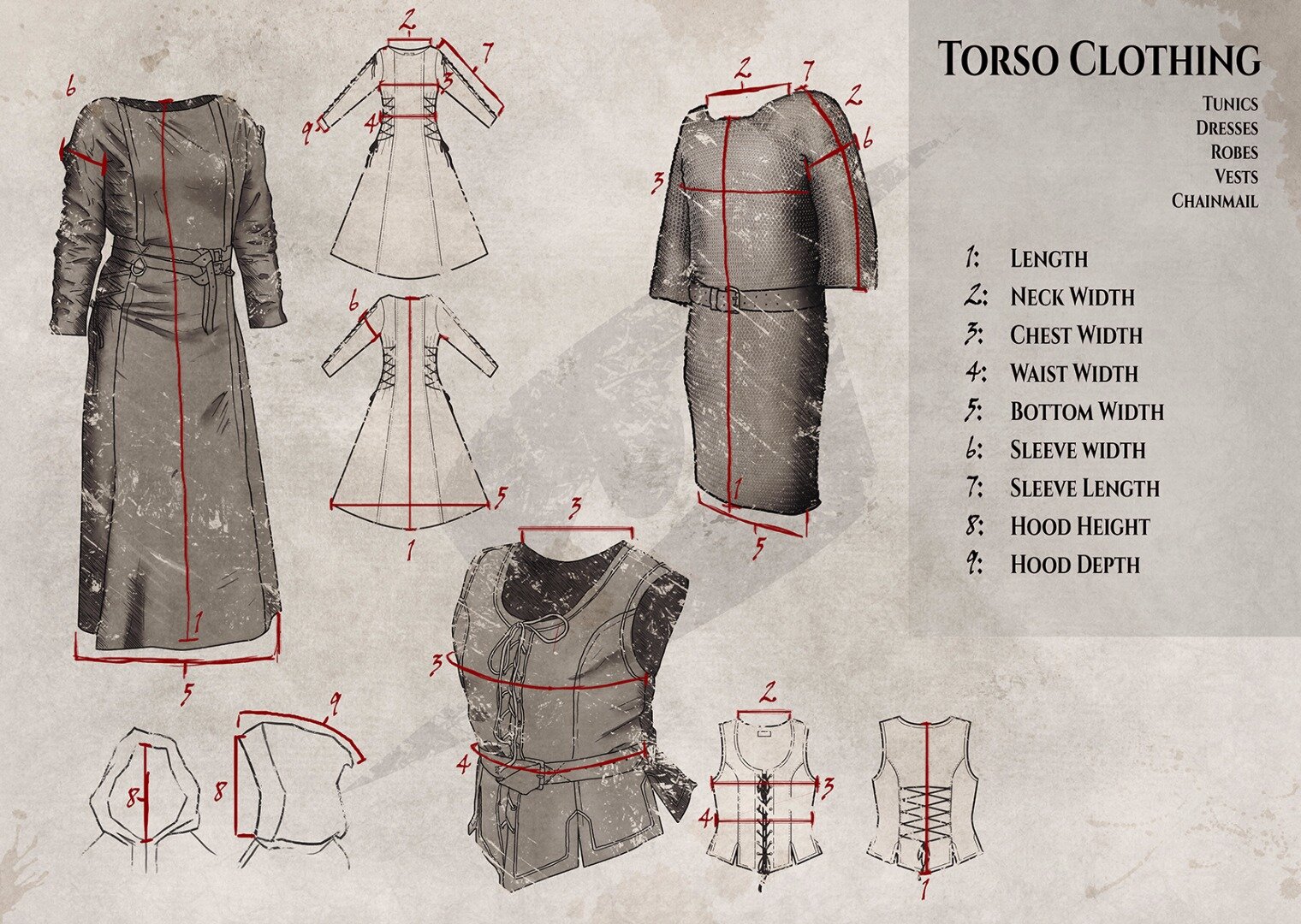 Affordable, personalized costume interchangeable with all other Epic Armoury gear
100% natural materials
Made from fabrics manufactured locally
Handmade by qualified professional. Measurements are approximations and may vary.
This product is handmade and hand-painted and therefore unique. As a result, when compared with similar item numbers, this product can have natural deviations in pattern, colour and shape, which are not considered defects or faults.
We produce our image material in a natural environment, where lighting and surroundings can affect colors and contrast. The displayed images may therefore appear different from the product you receive from us.
Measurements are all in cm if not stated otherwise.
Brand:
Ready For Battle
Universe:
Sovereign
Materials:
Cotton, Textile
Position:
Torso
Product type:
Tabard
Release date:
05/24/2018
Maintenance
This medium cotton product is soft to the touch, but heavier than light cotton. This material wrinkles easily, but can be ironed on a medium heat level.
Cleaning
Machine wash at 40°C / 104°F. Please make sure to wash it once before use in order to make sure that remaining dye will be removed from the product. It is advised to wash with similar coloured clothes to reduce the risk of dye imprint. Tumble dry on low heat, but be aware that it might shrink up to 5%. For general stains or discoloration, treat with a commercial fabric cleaner, or blot with tepid water and a soft cloth.