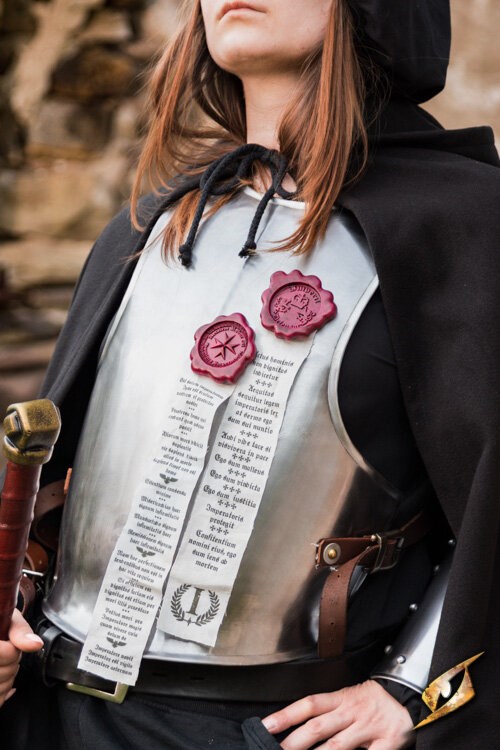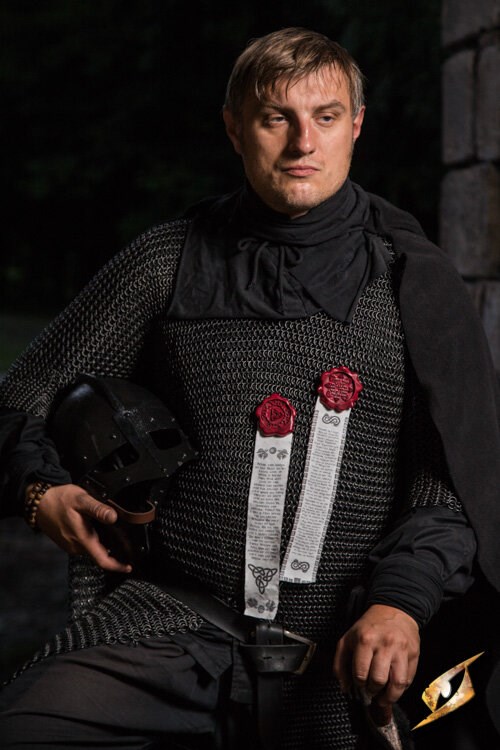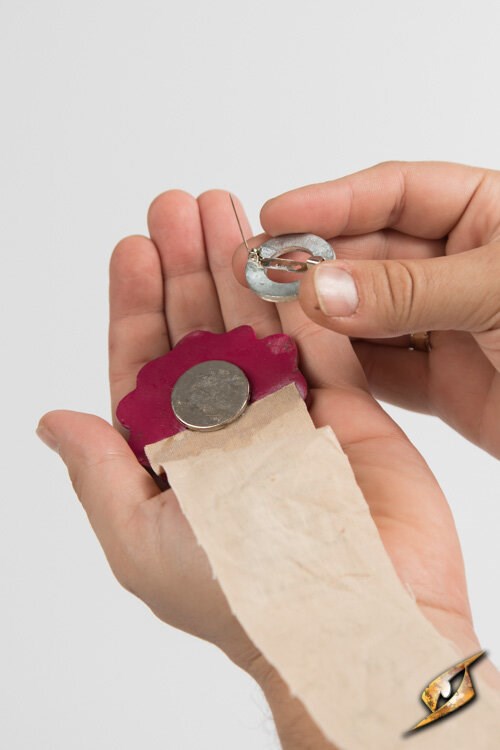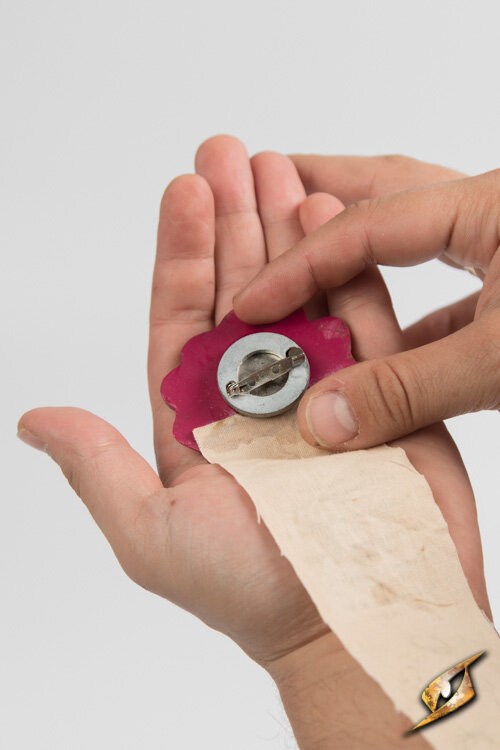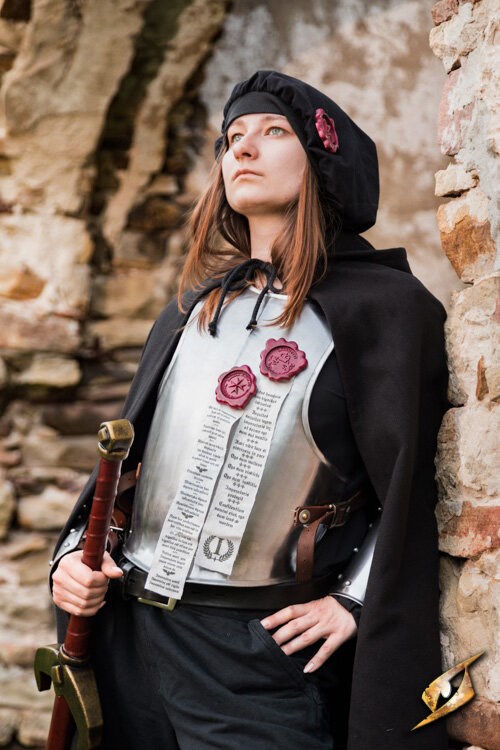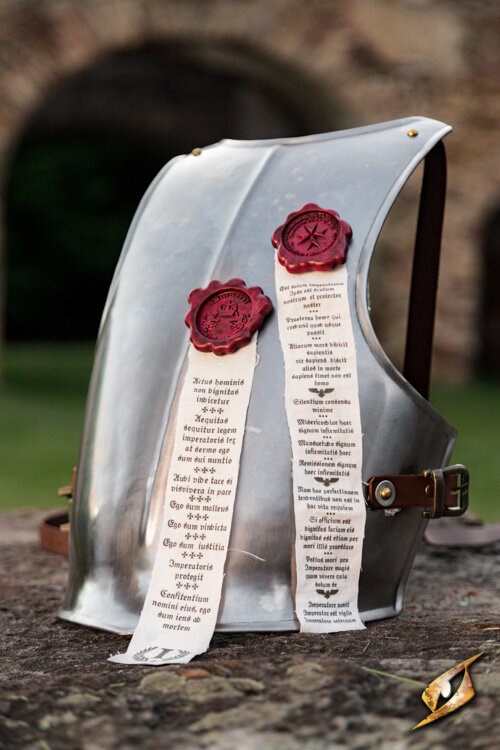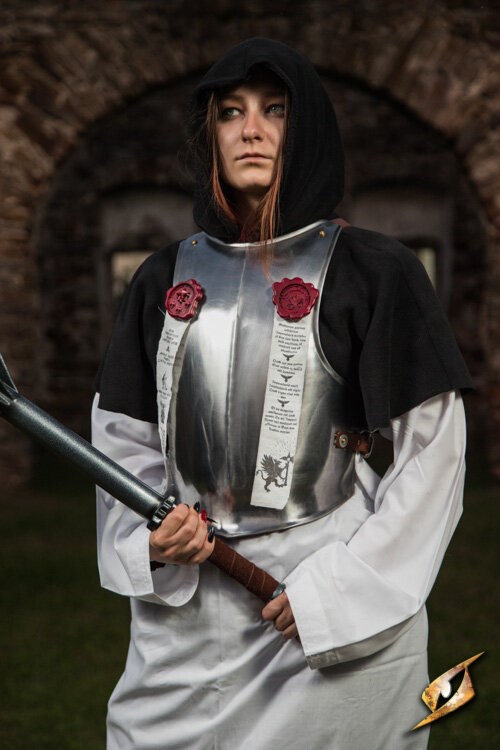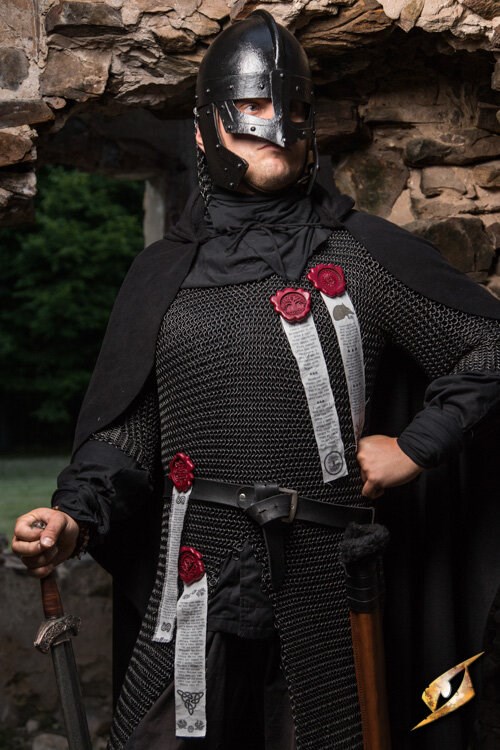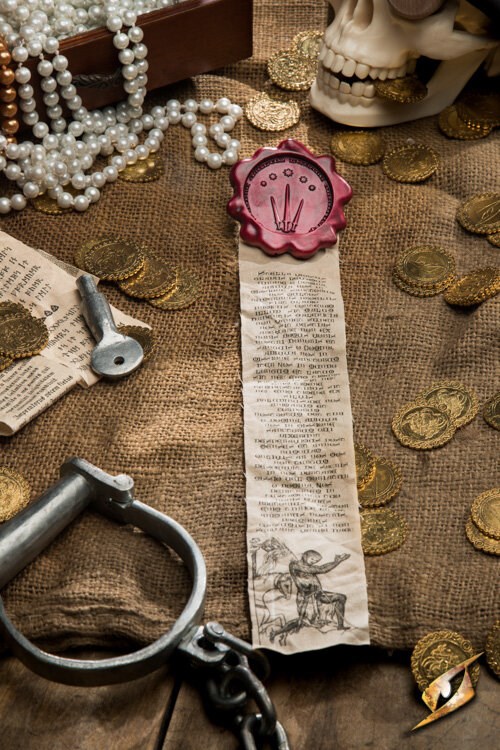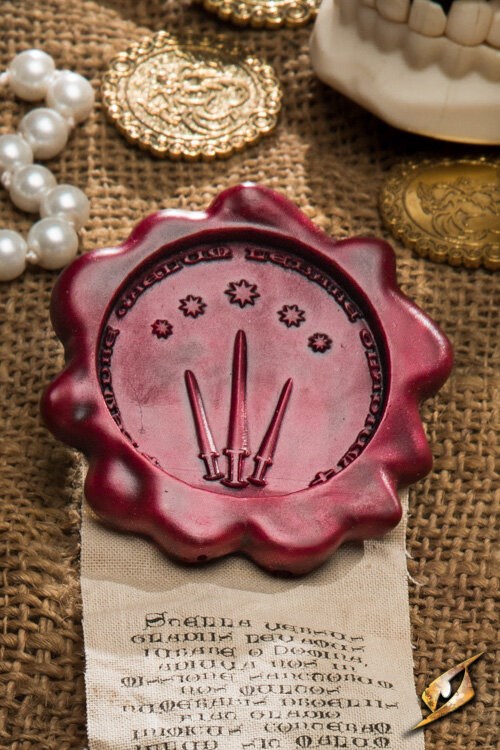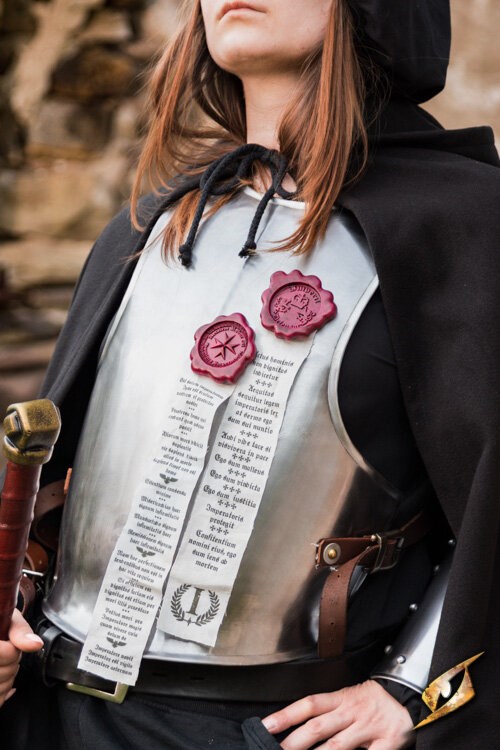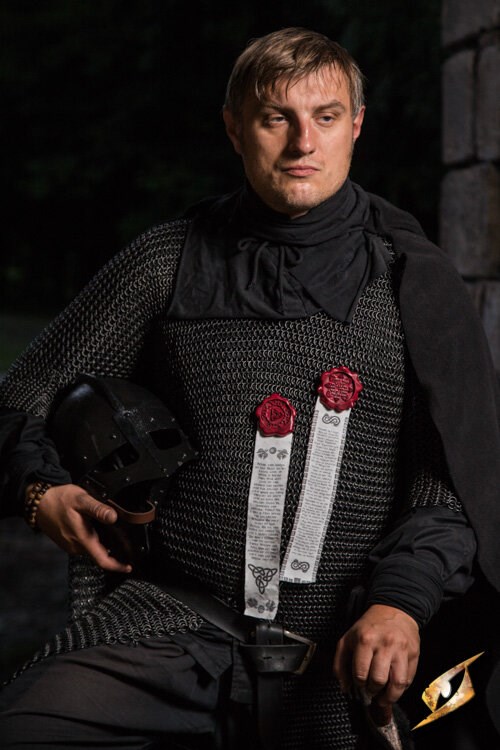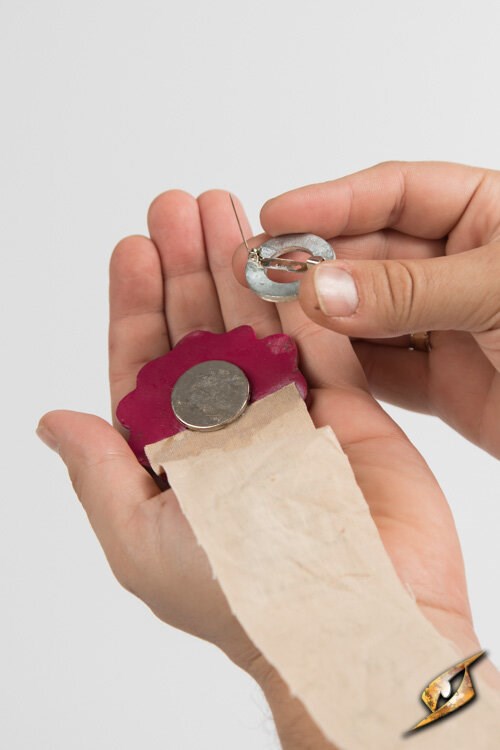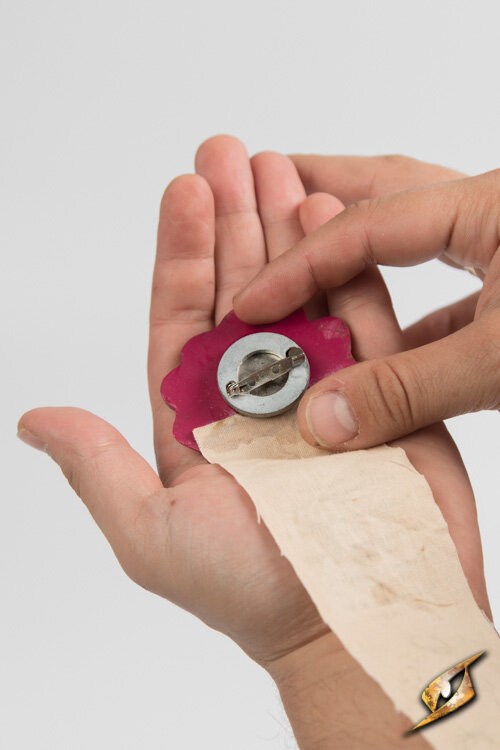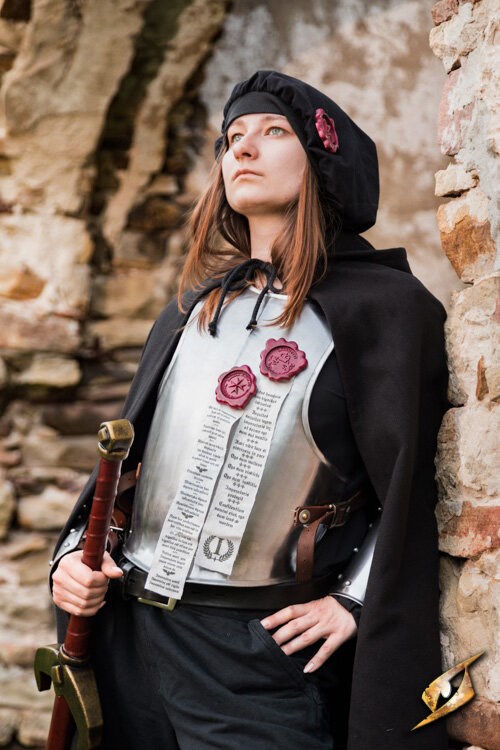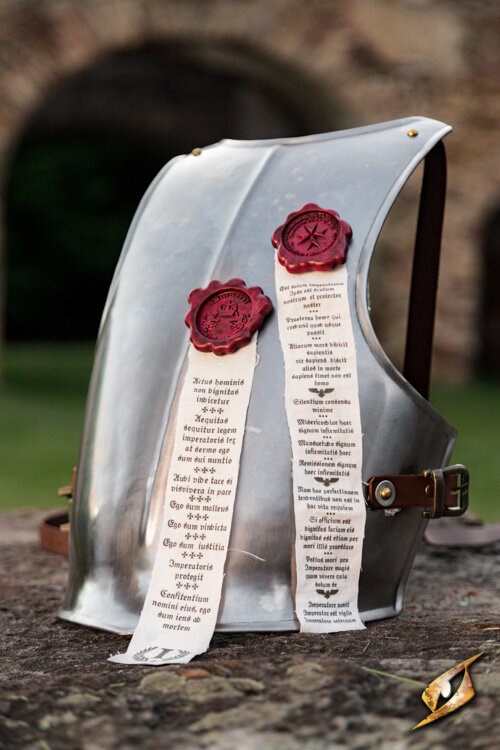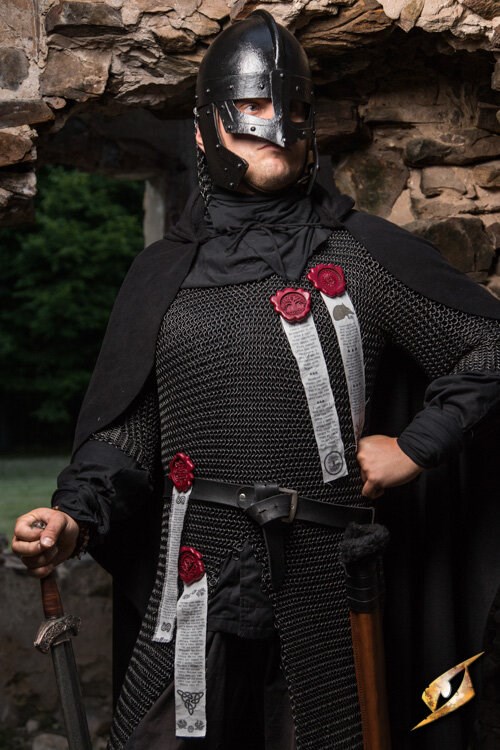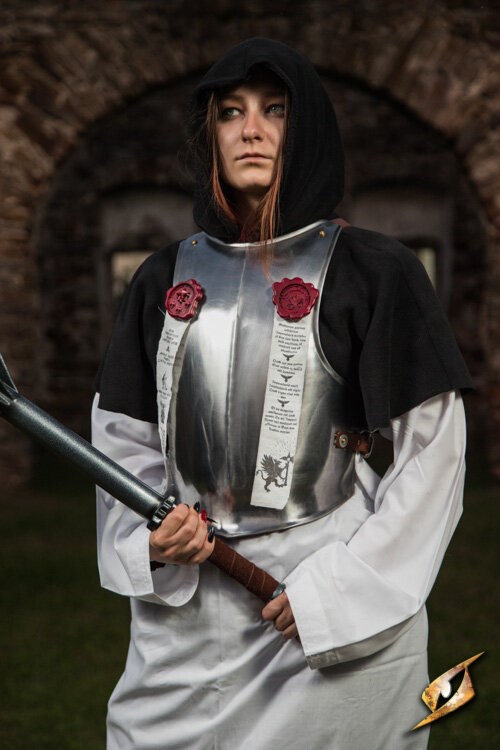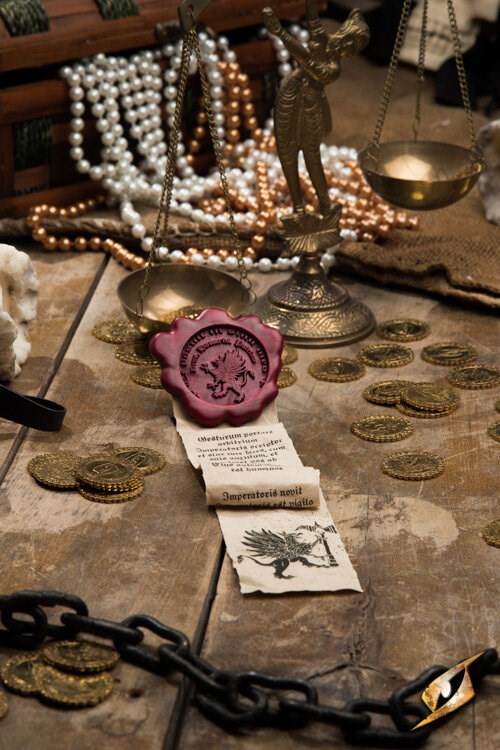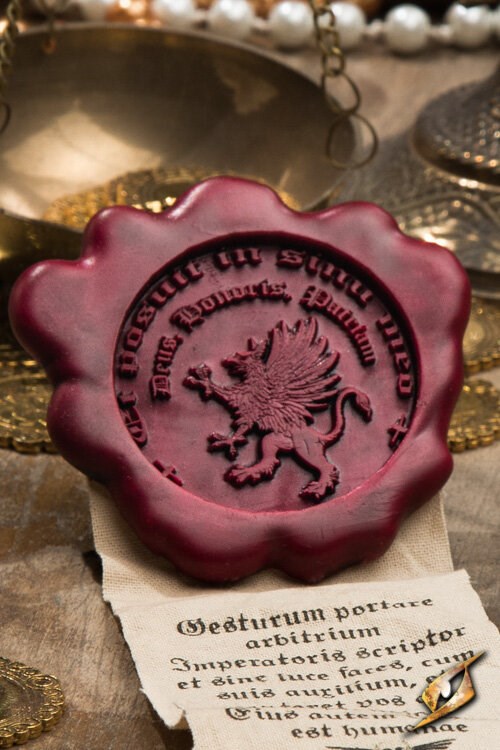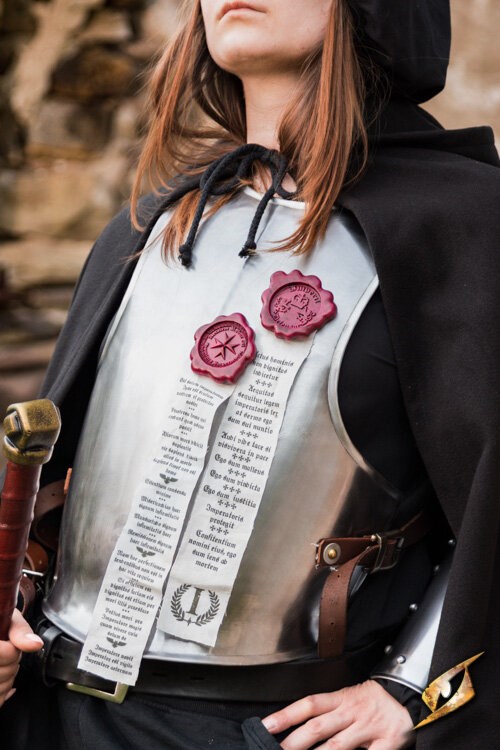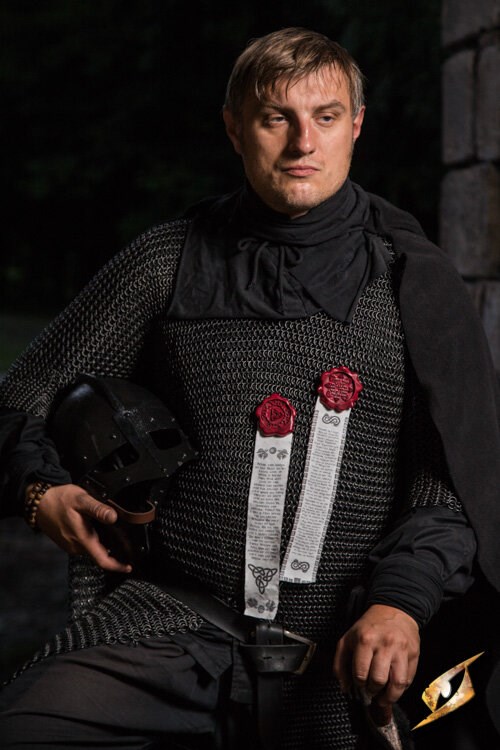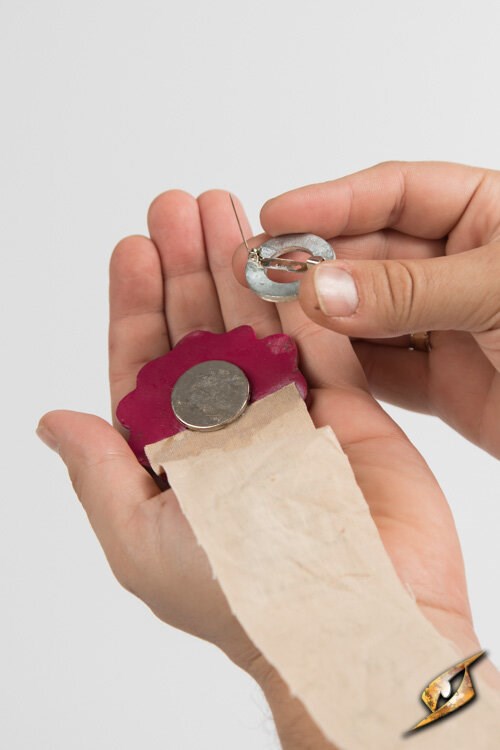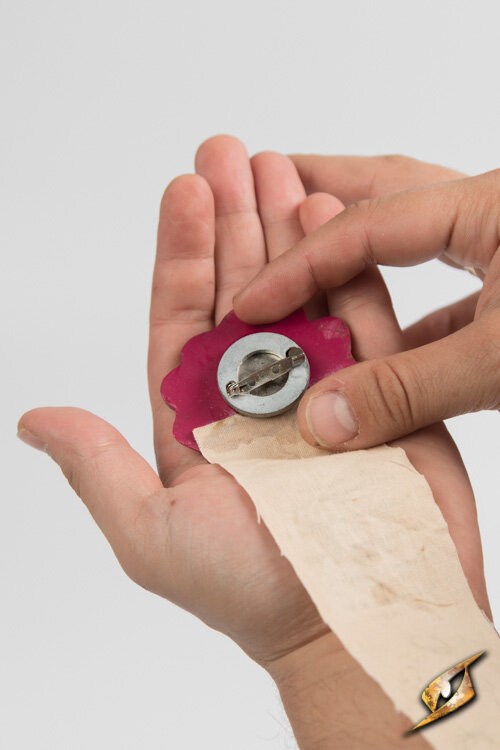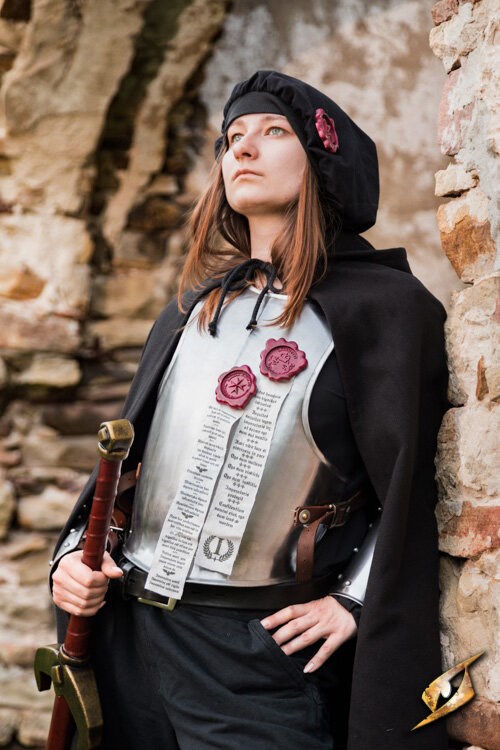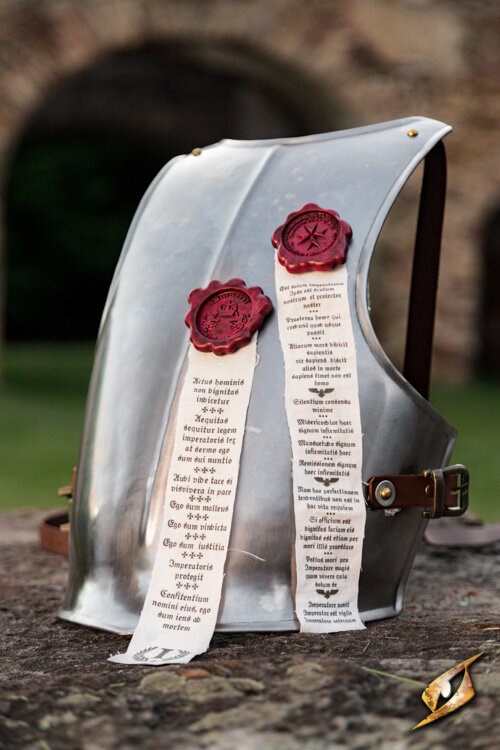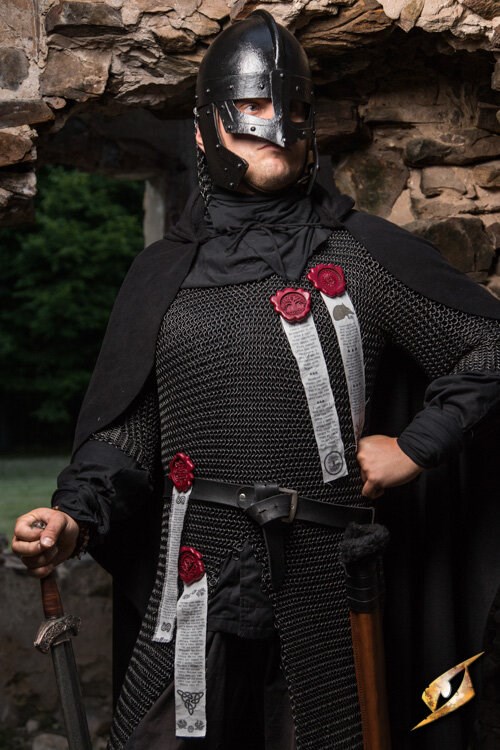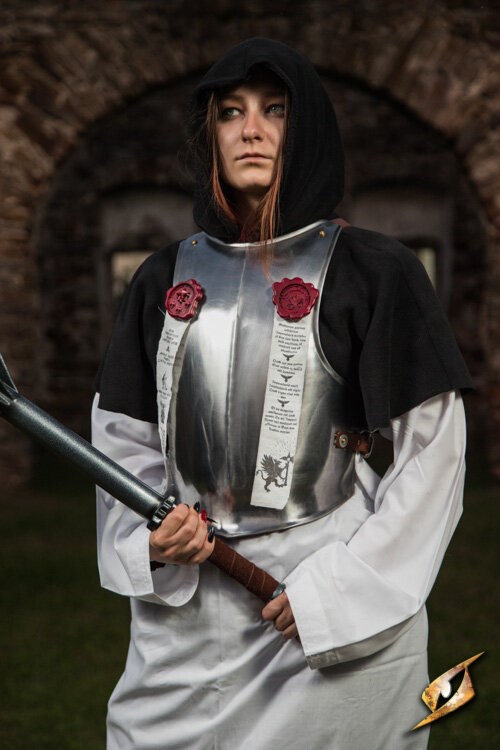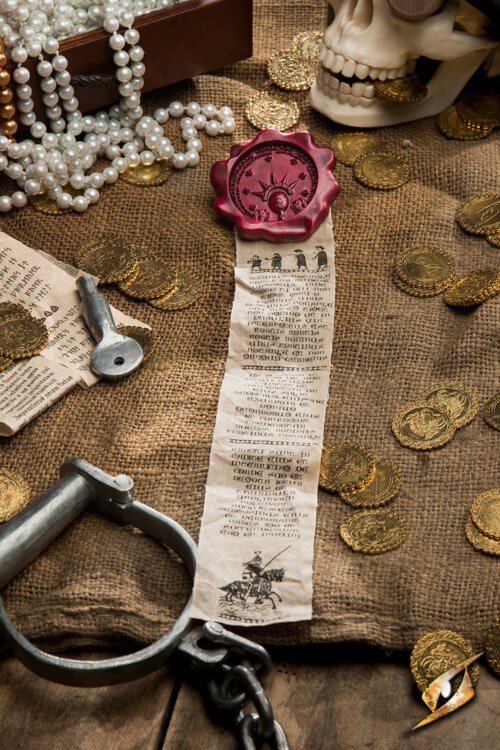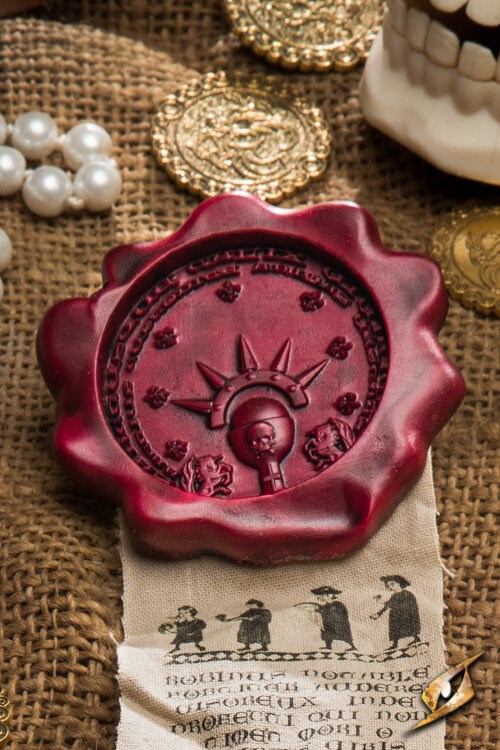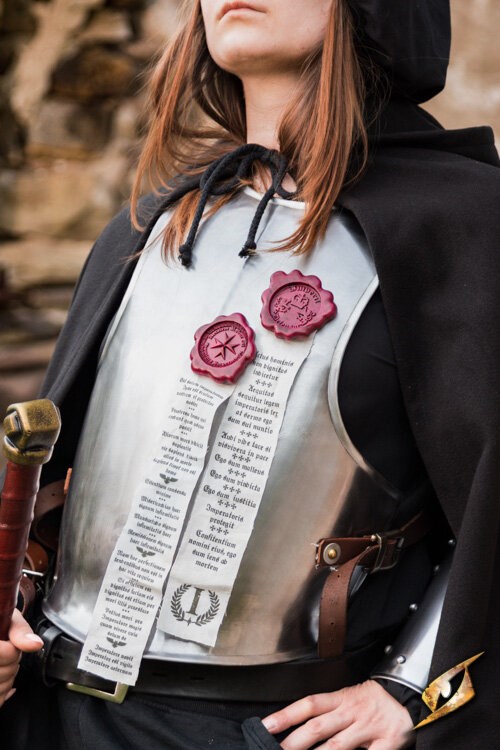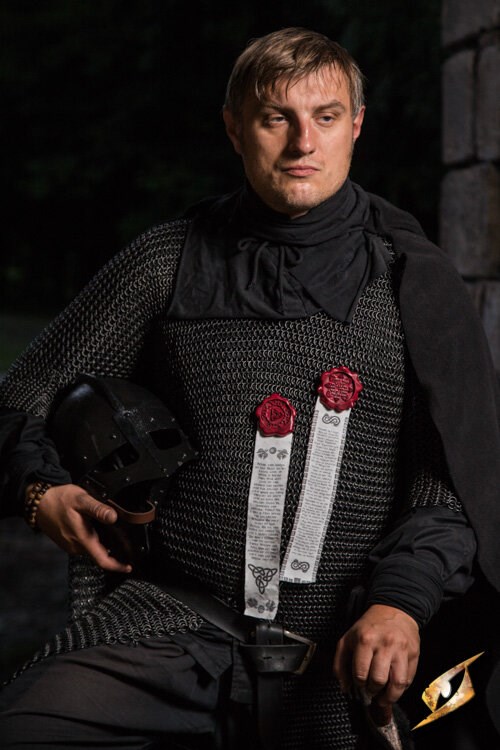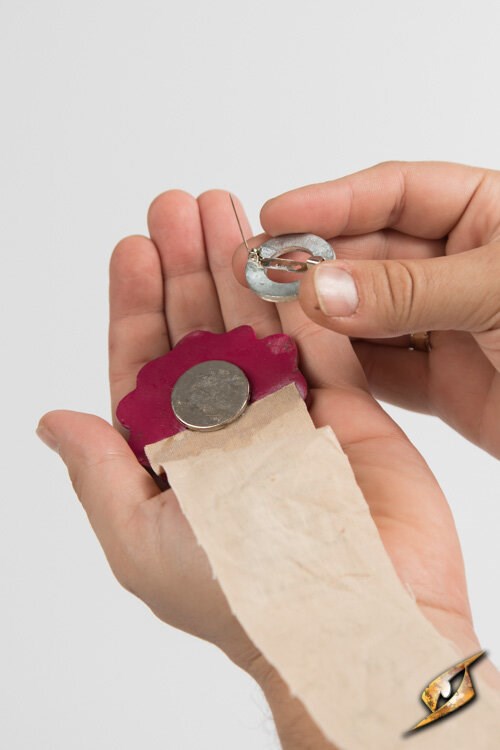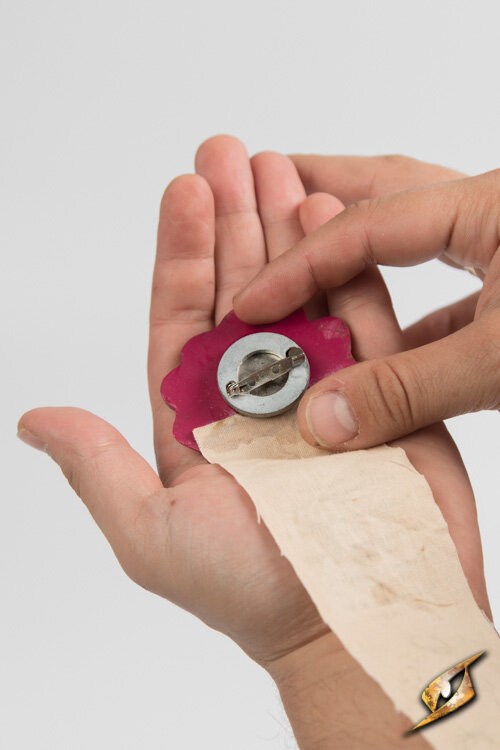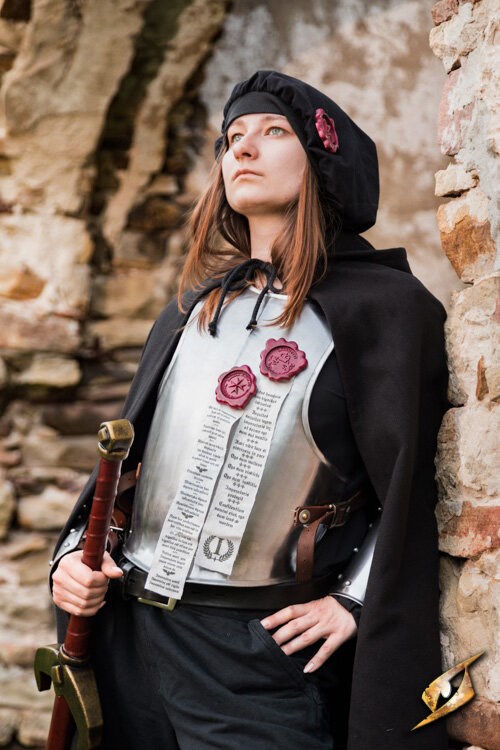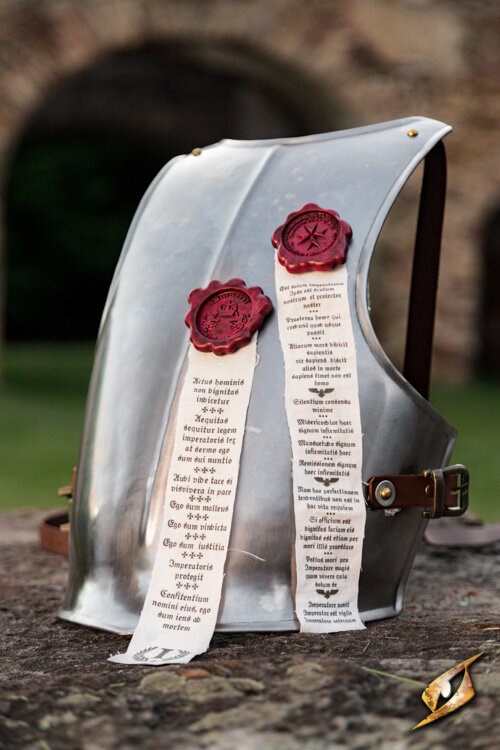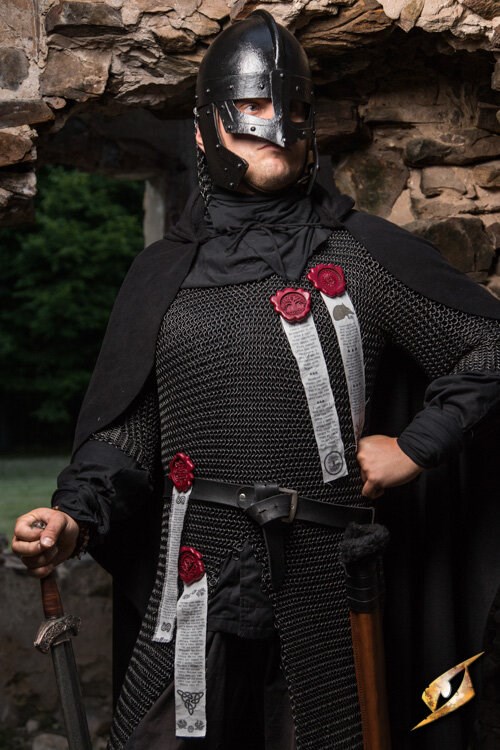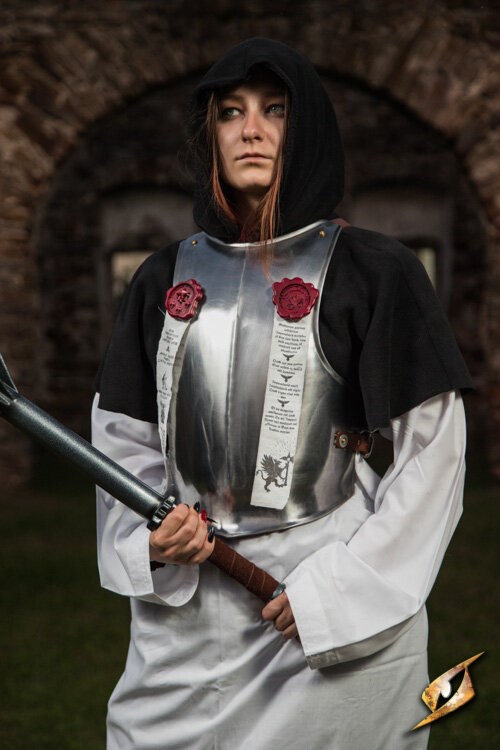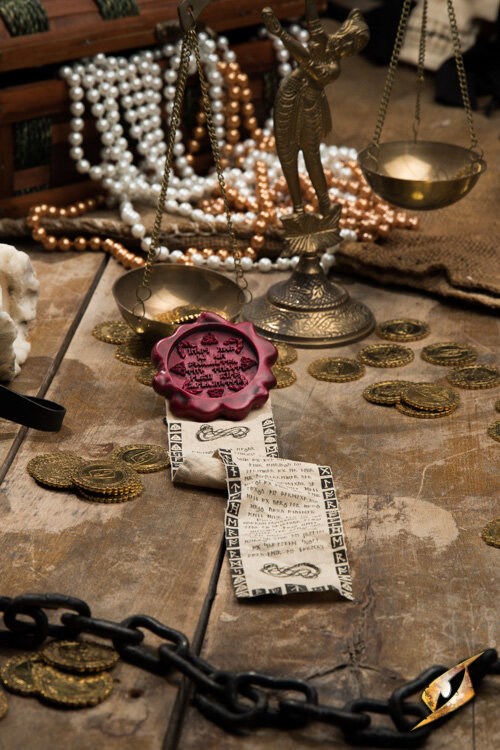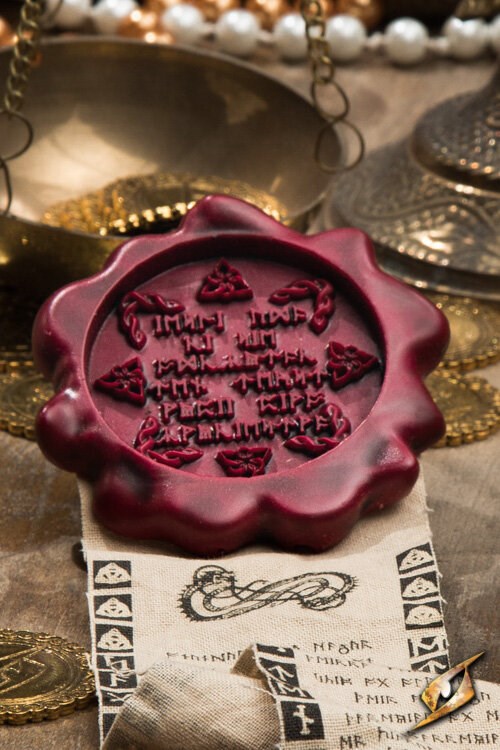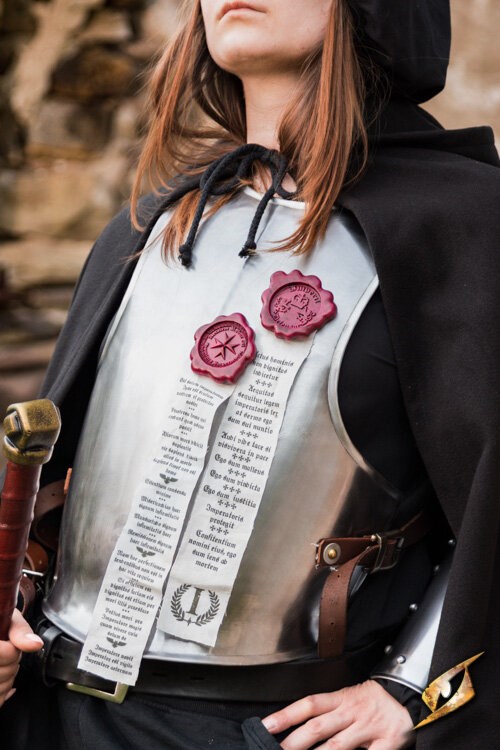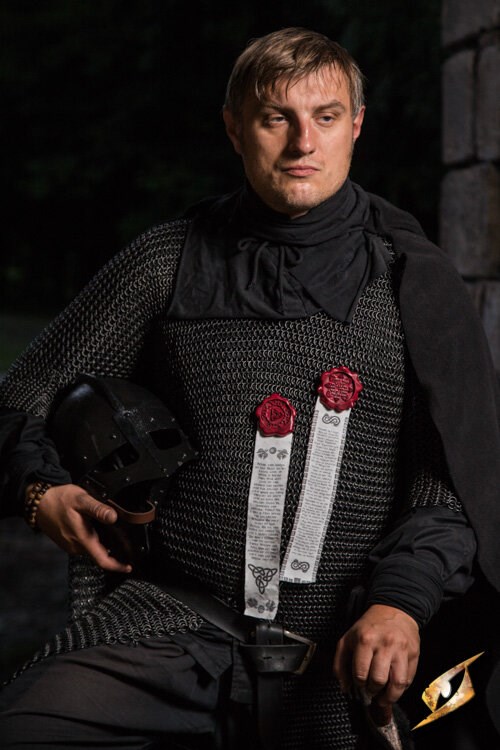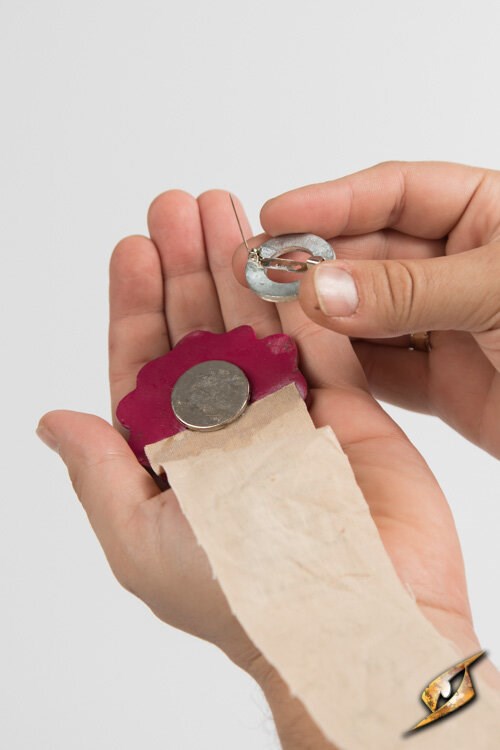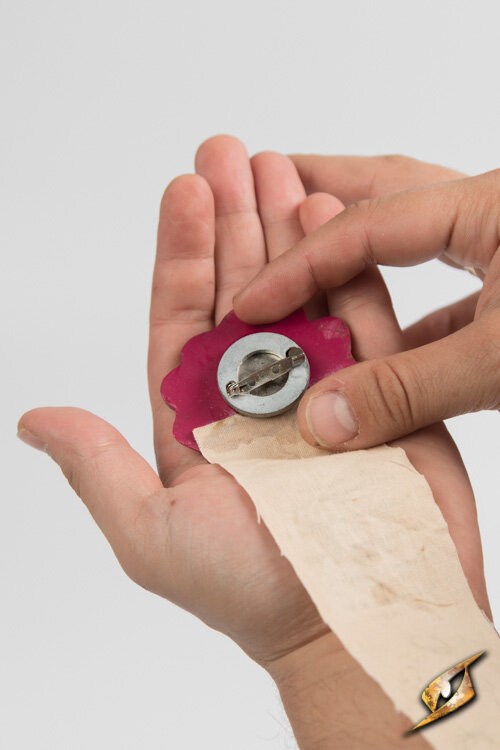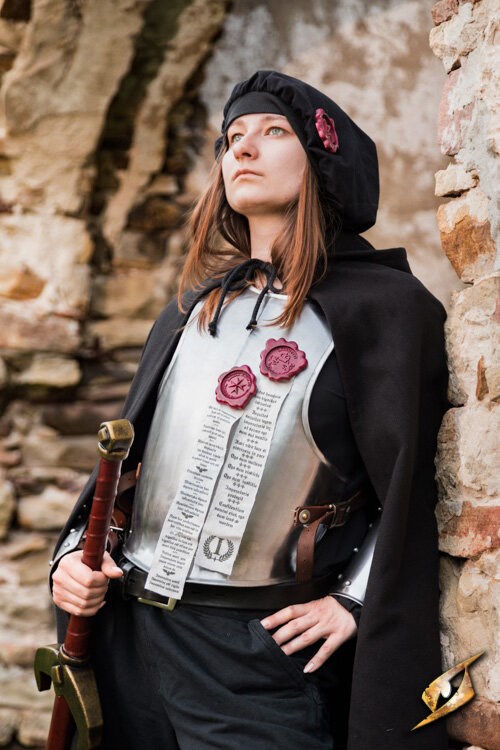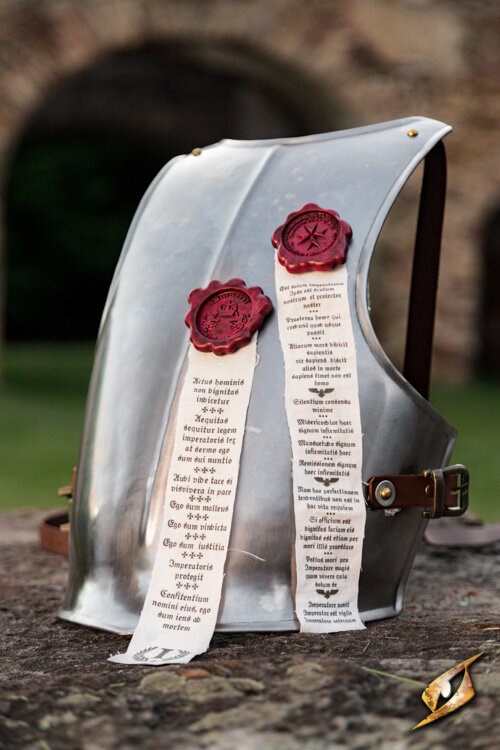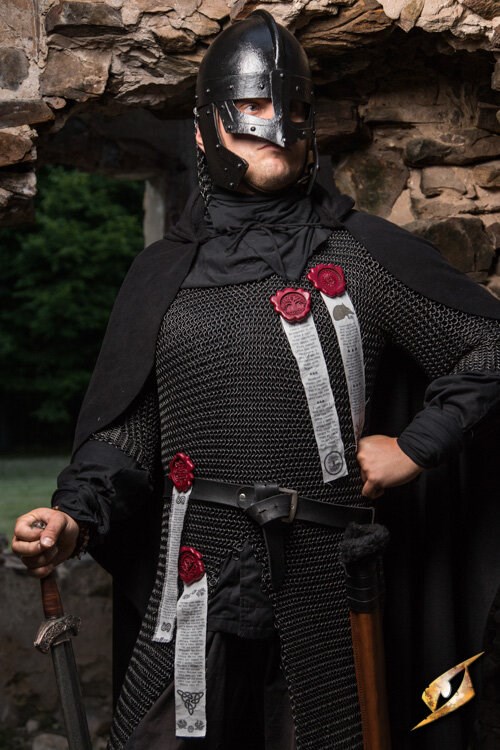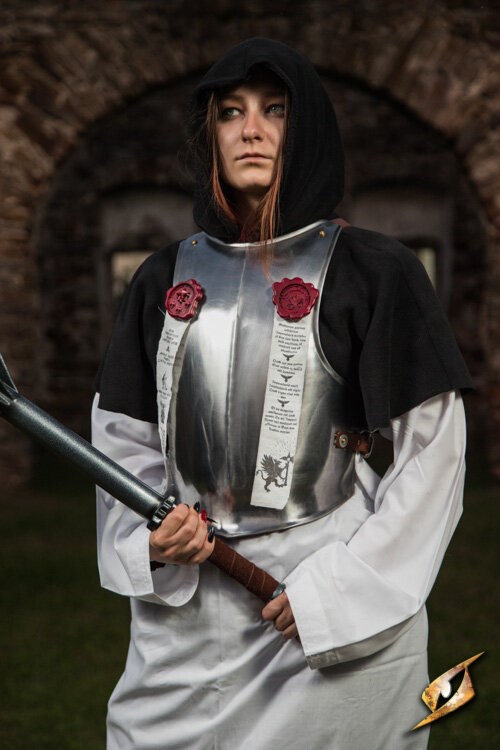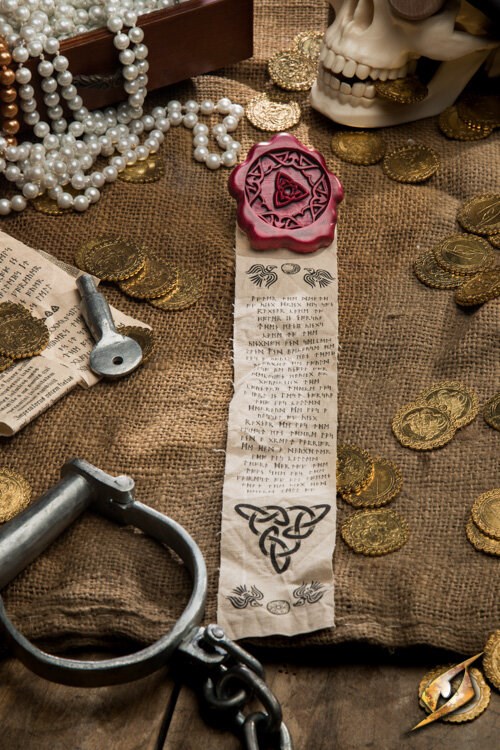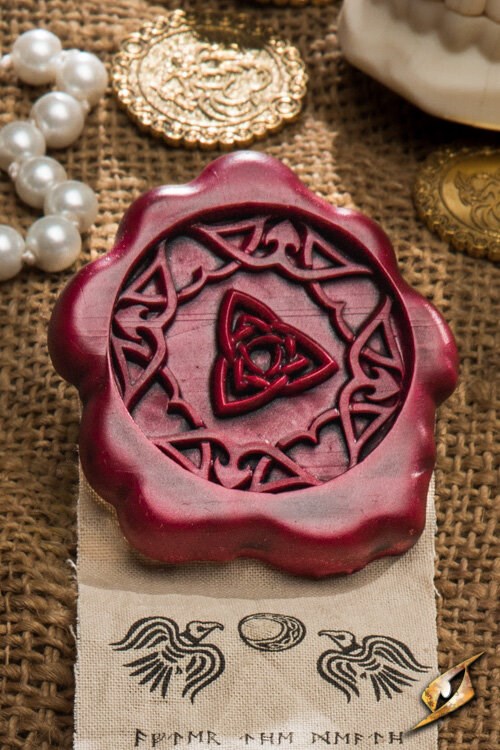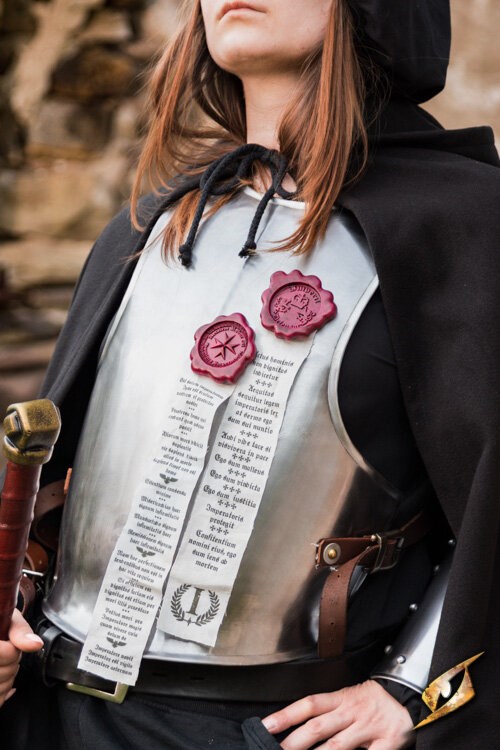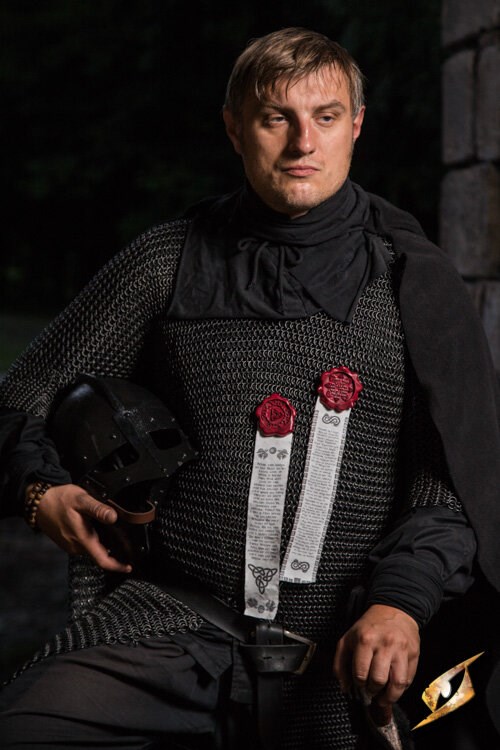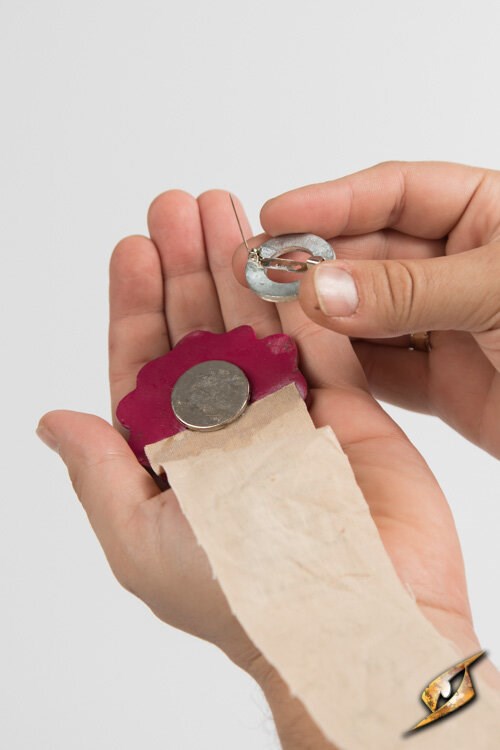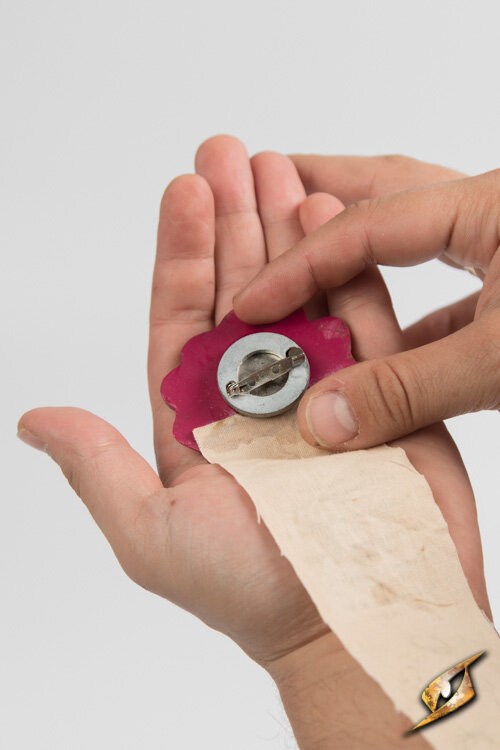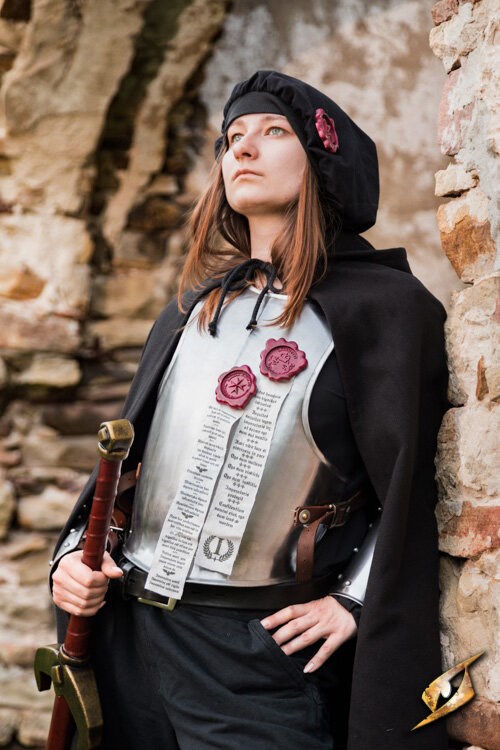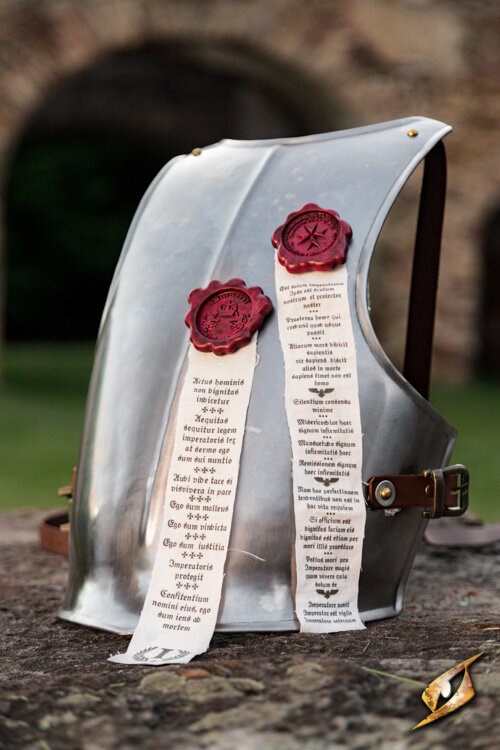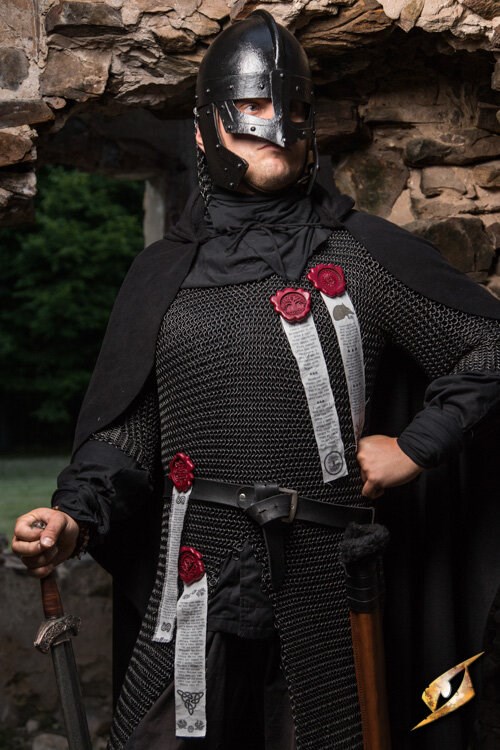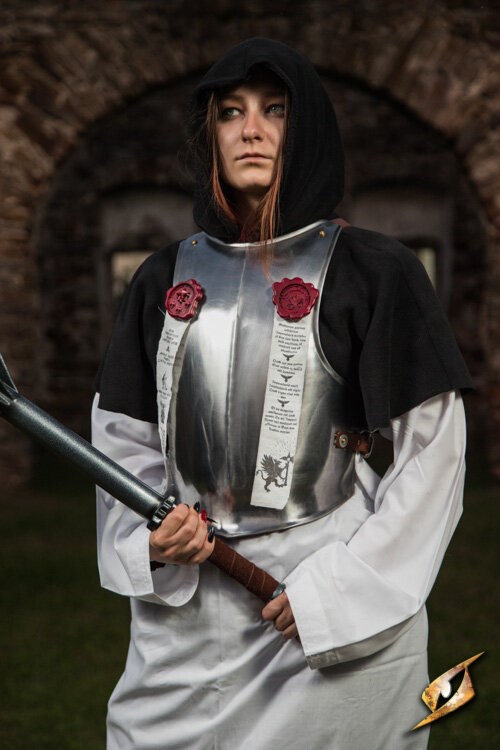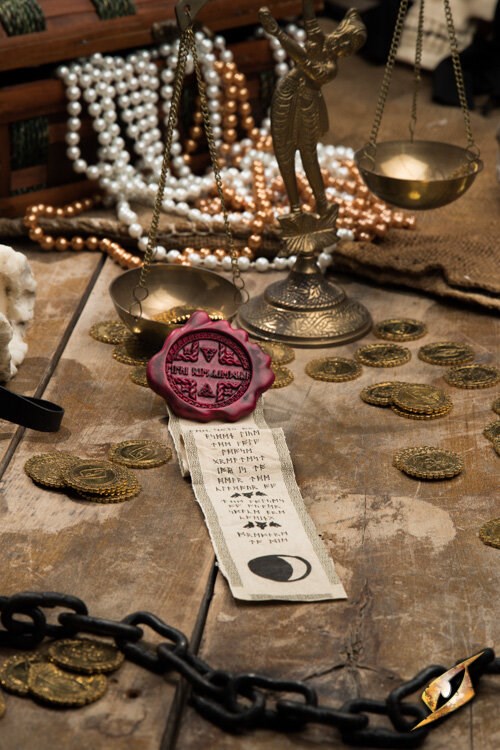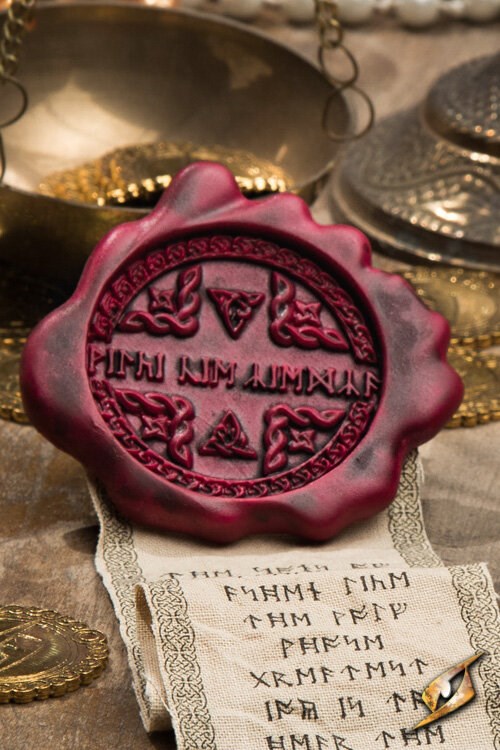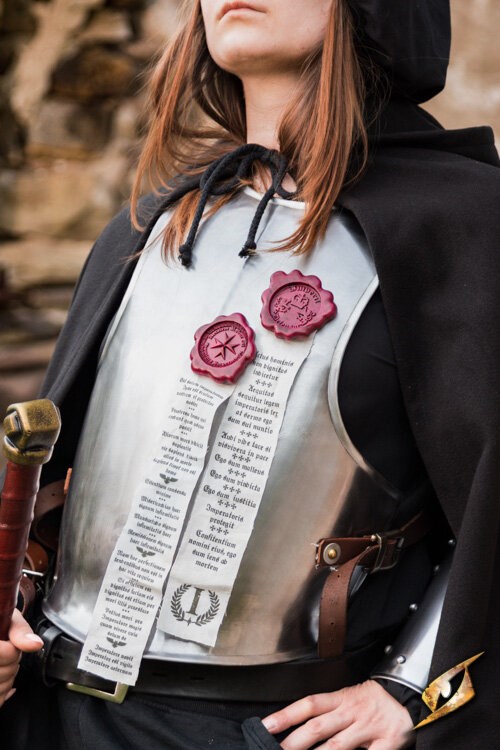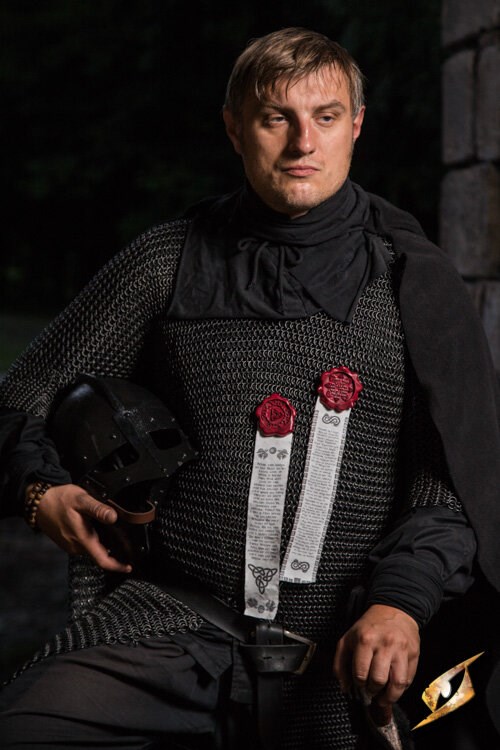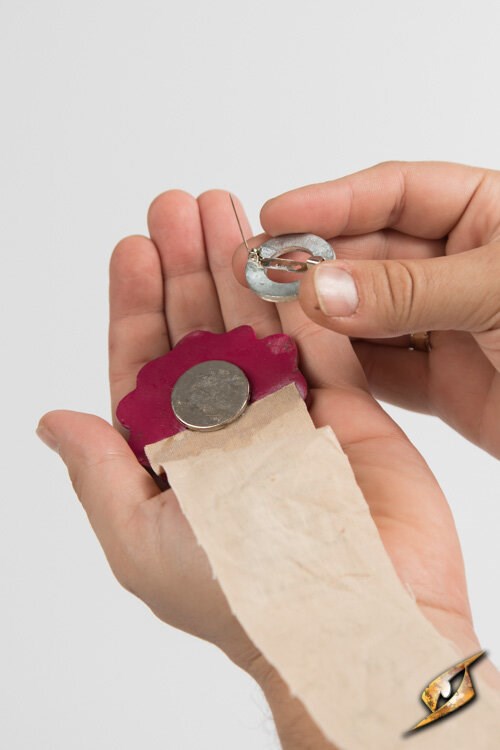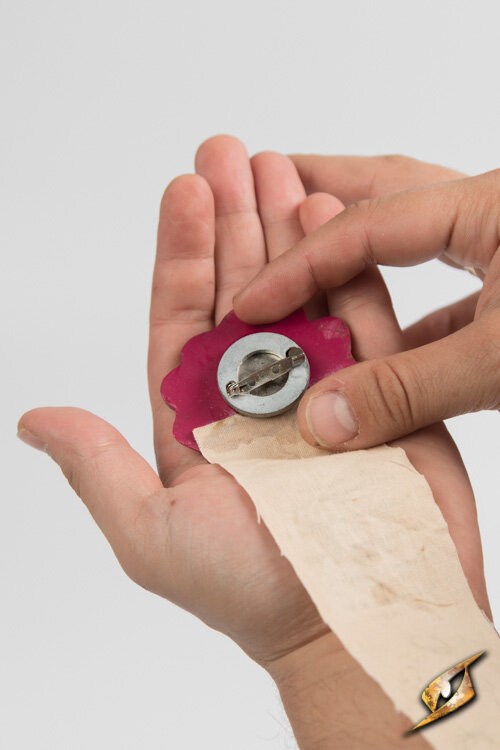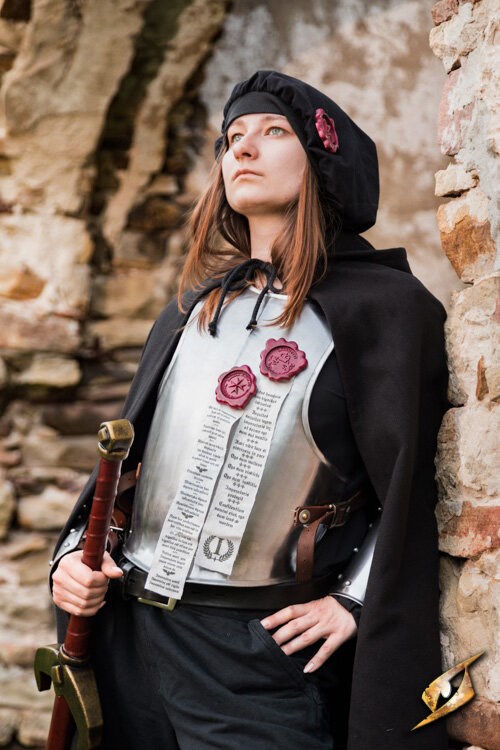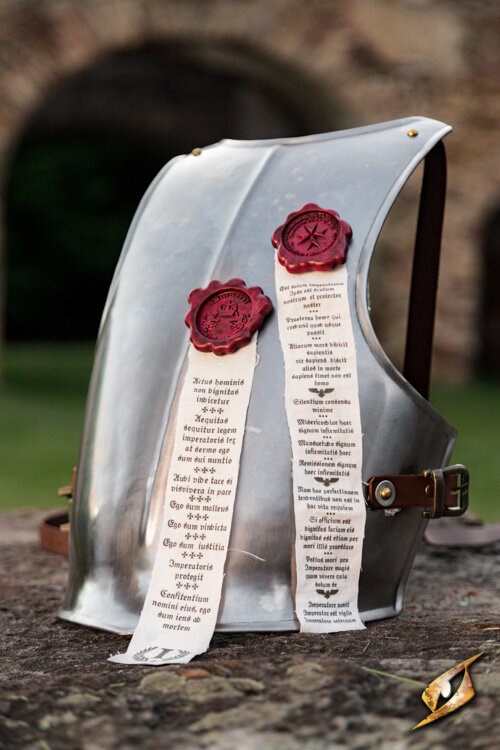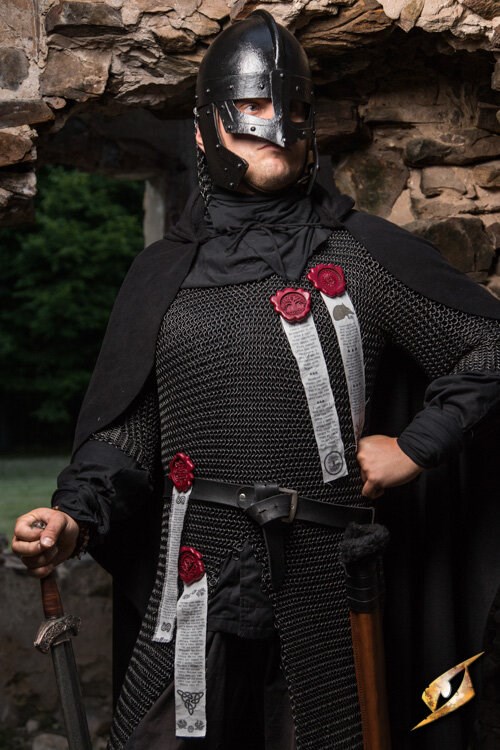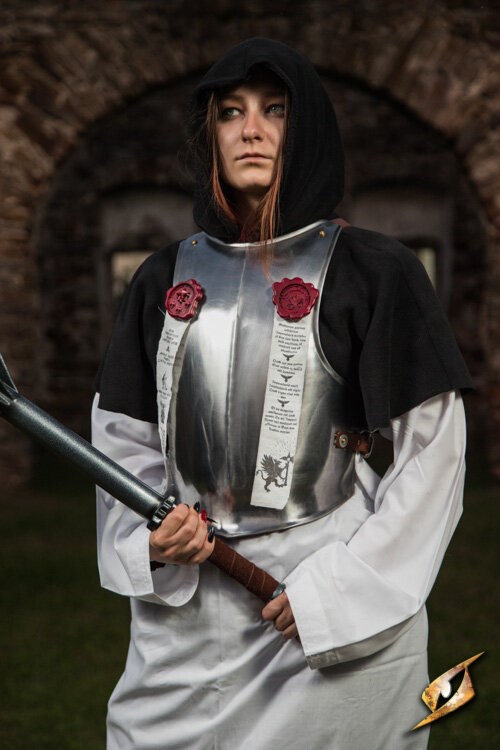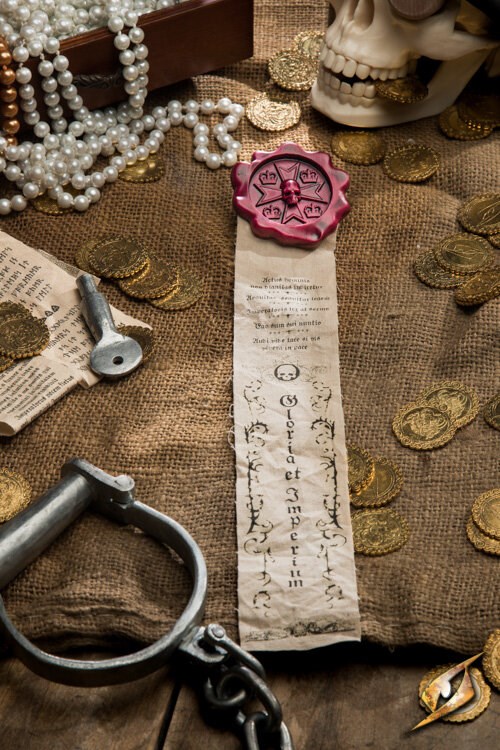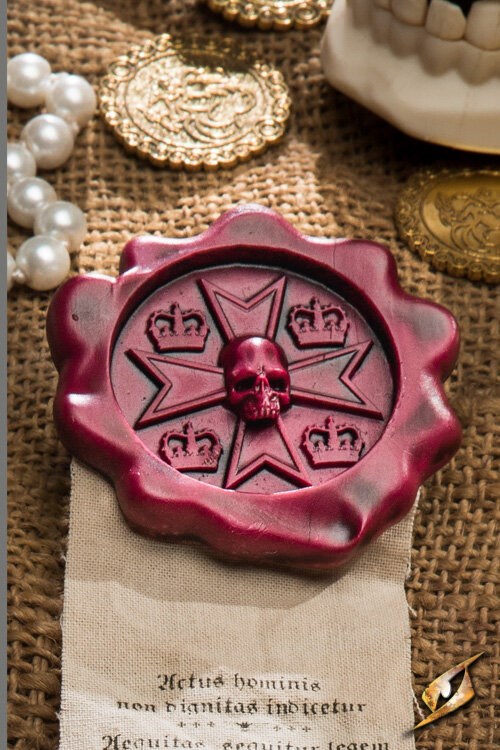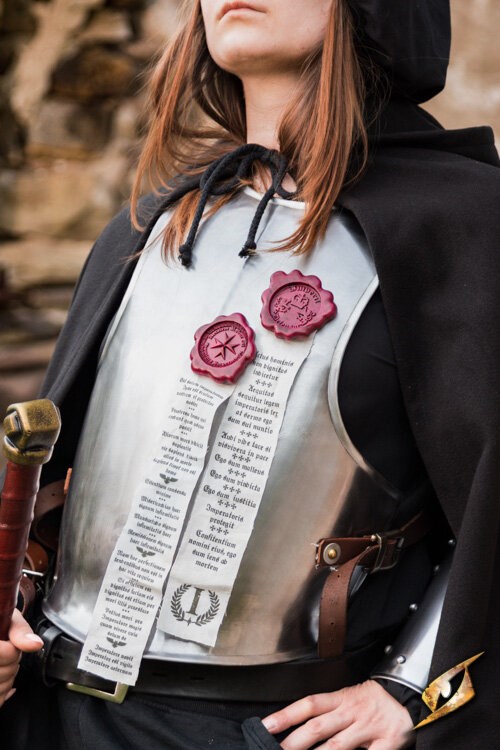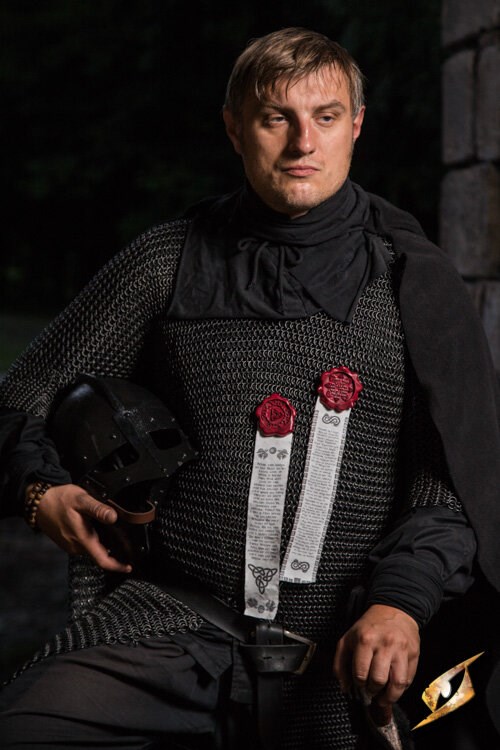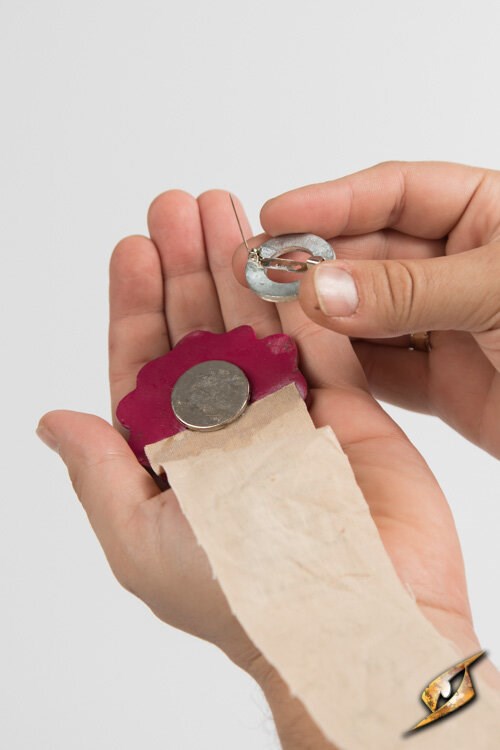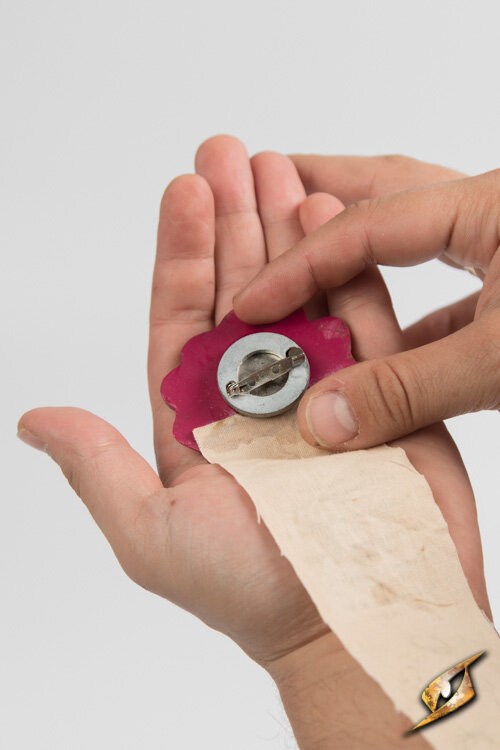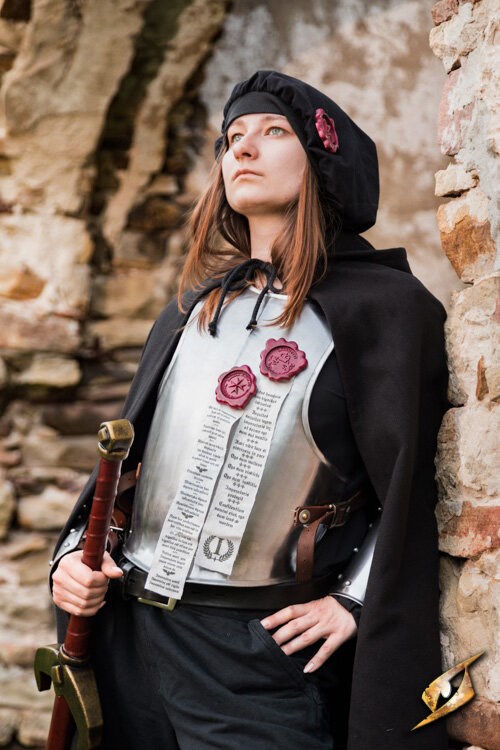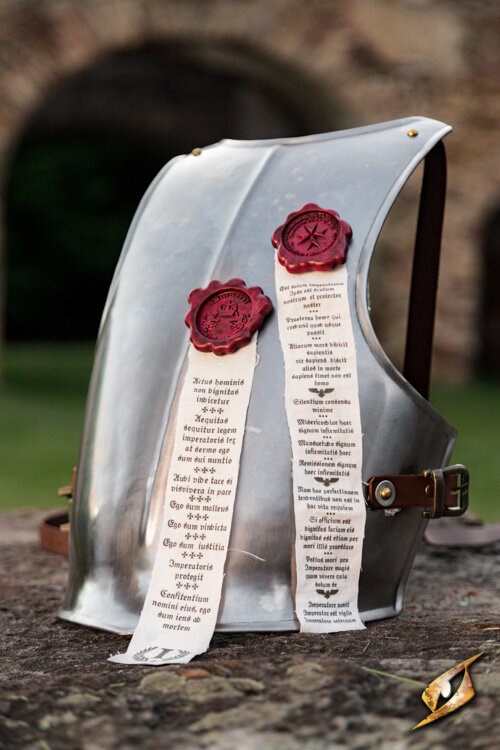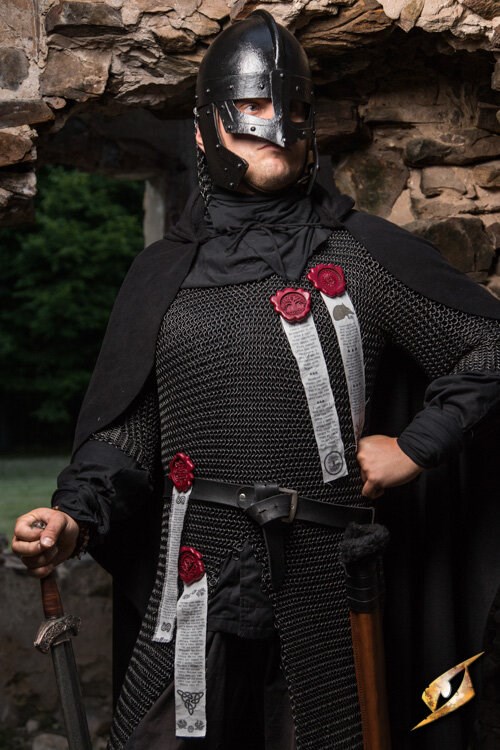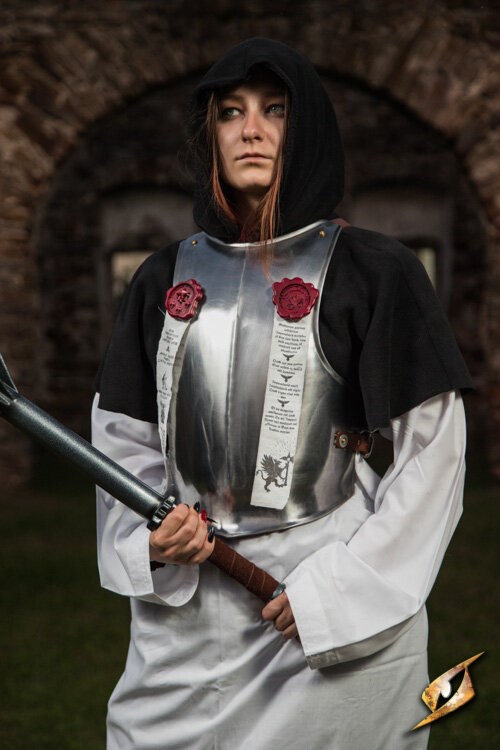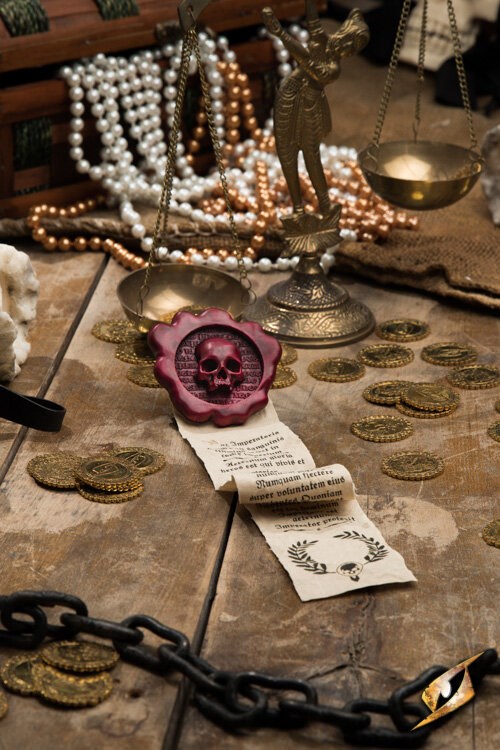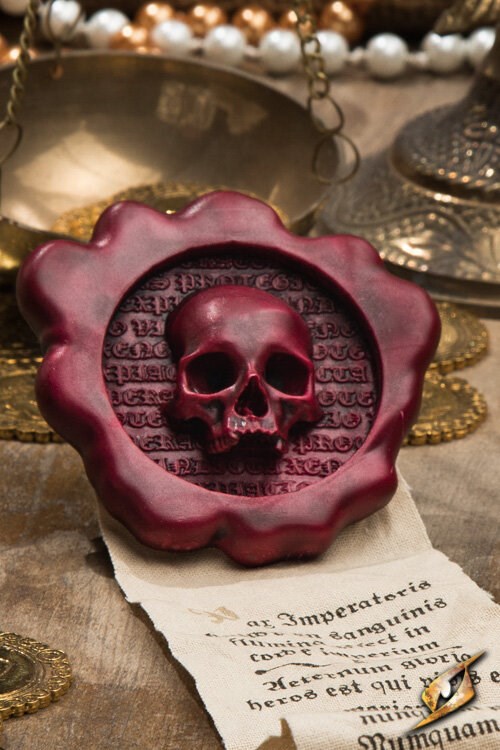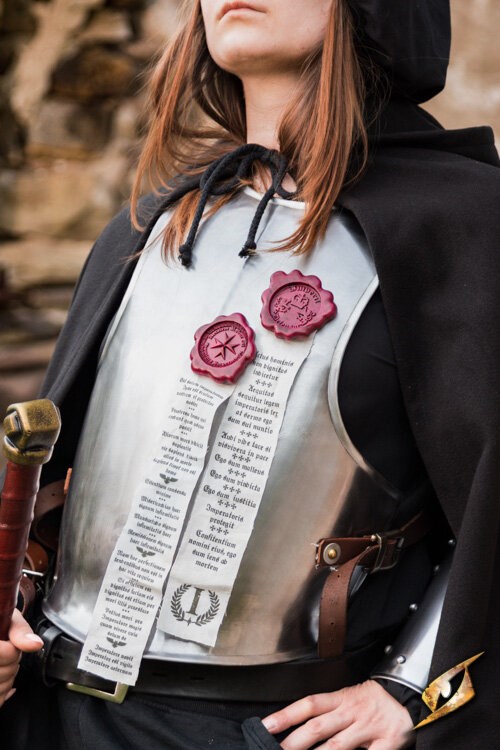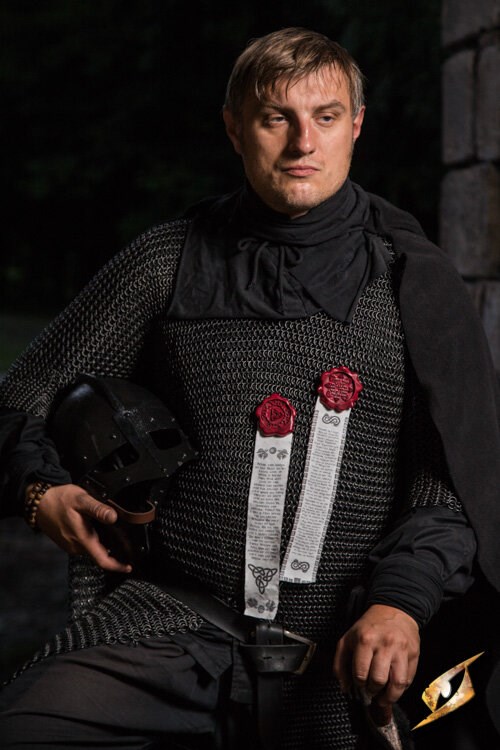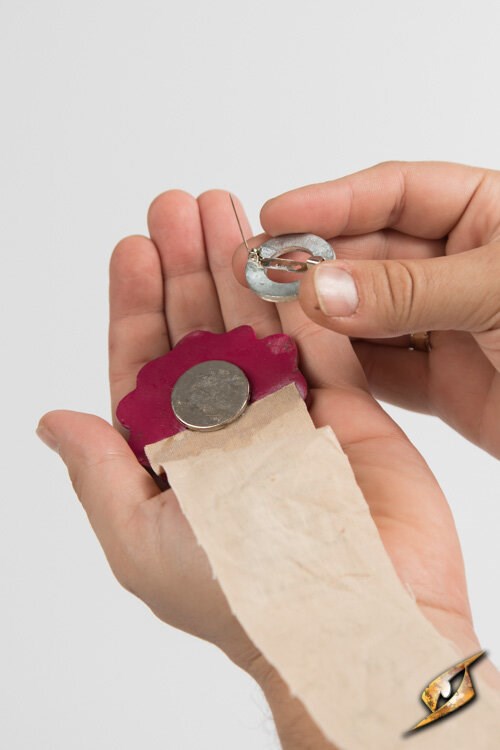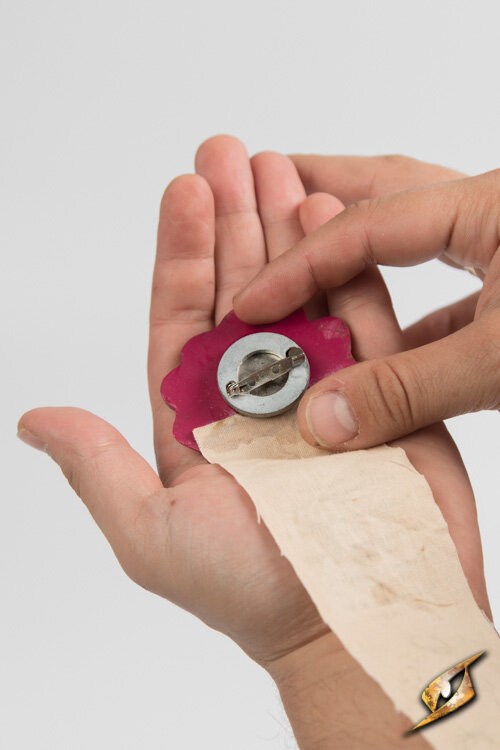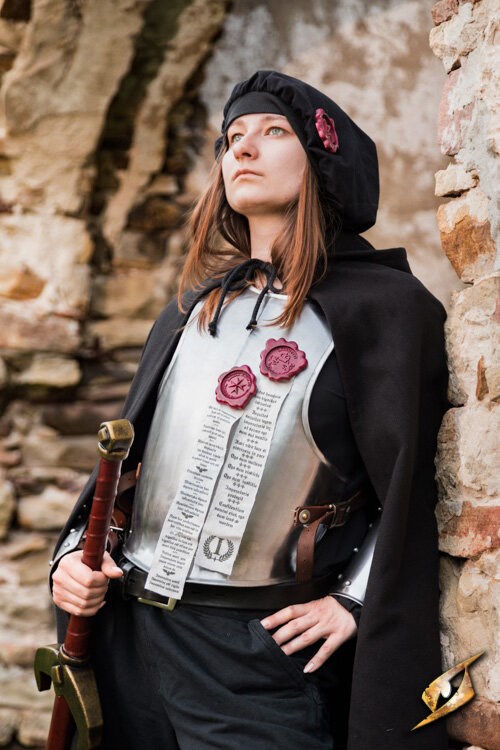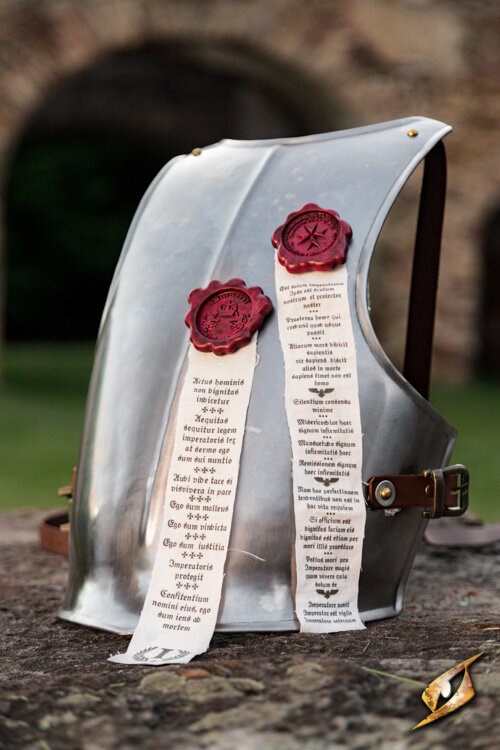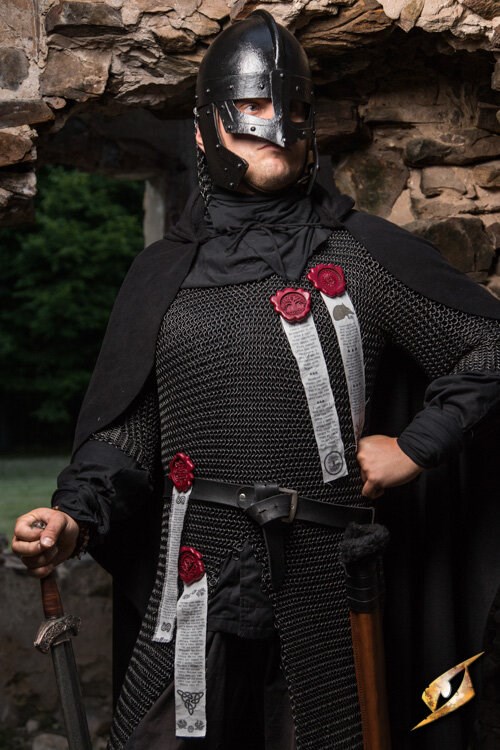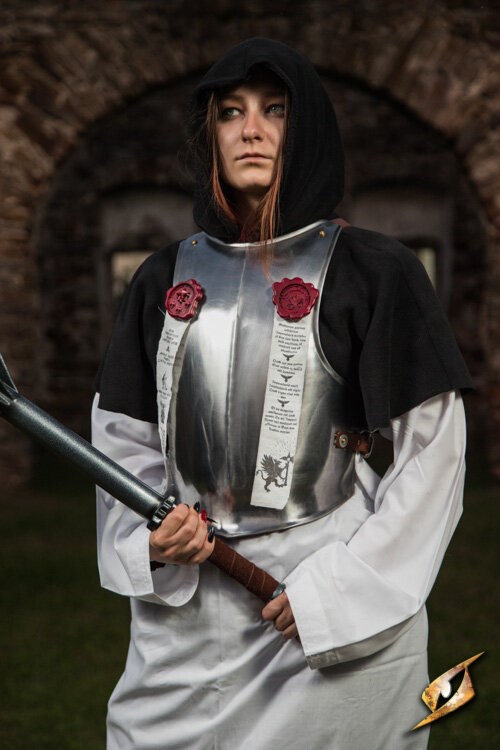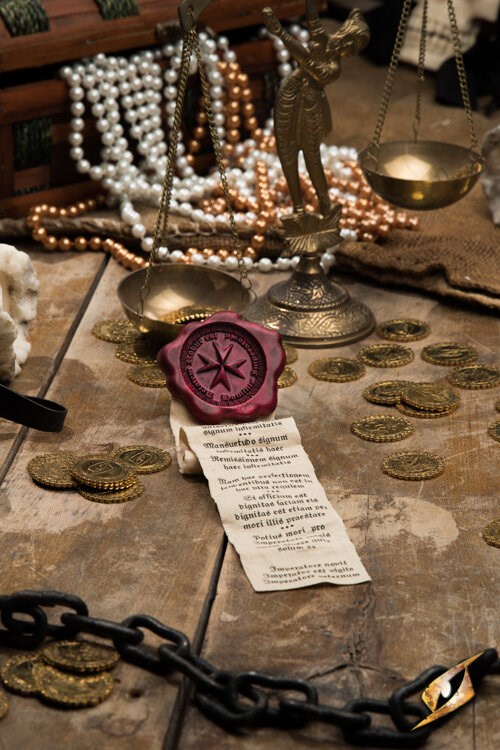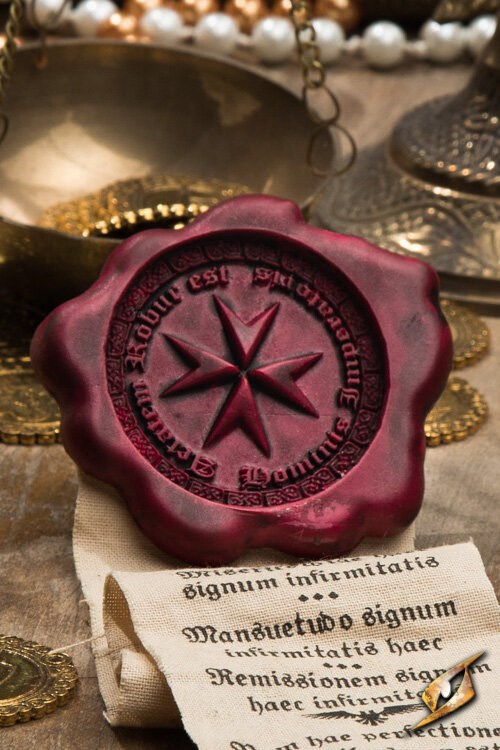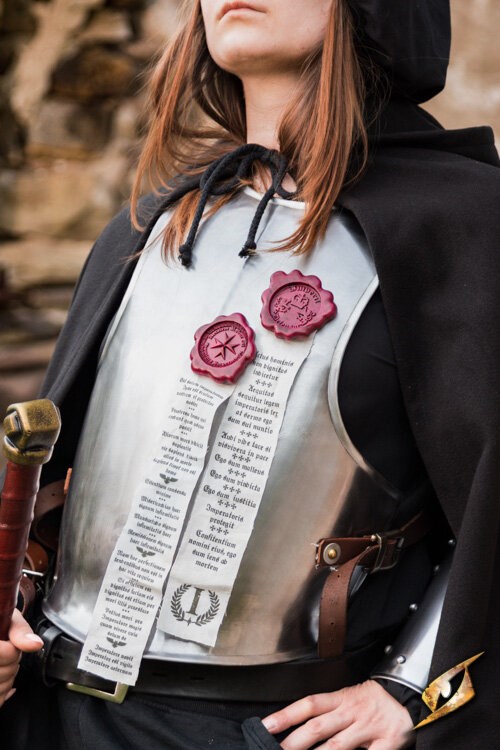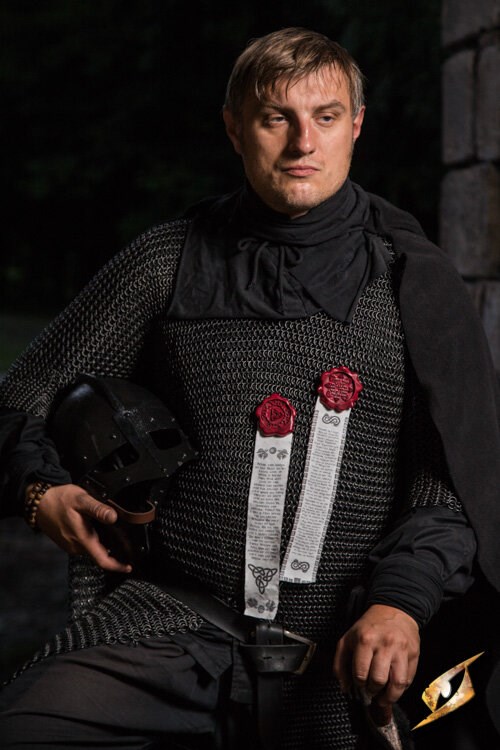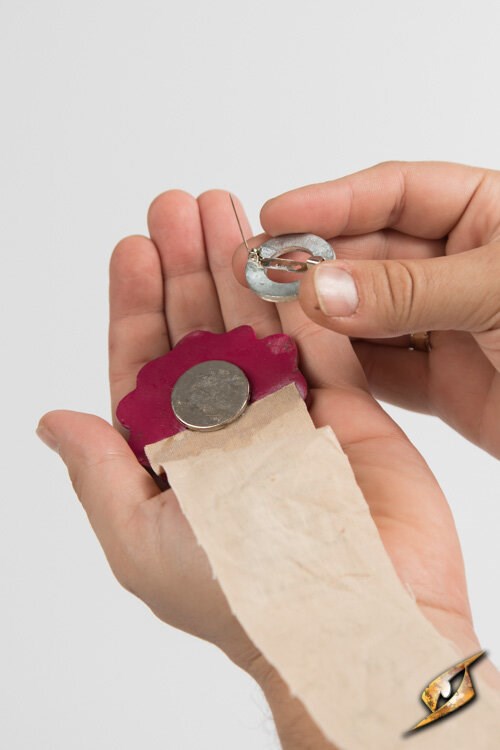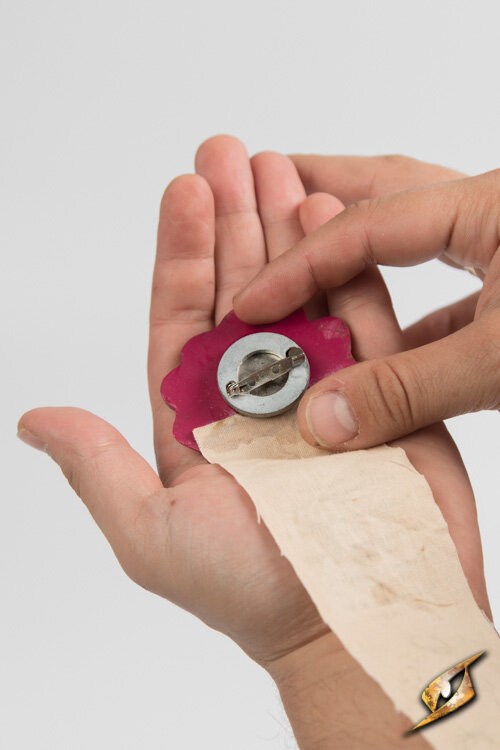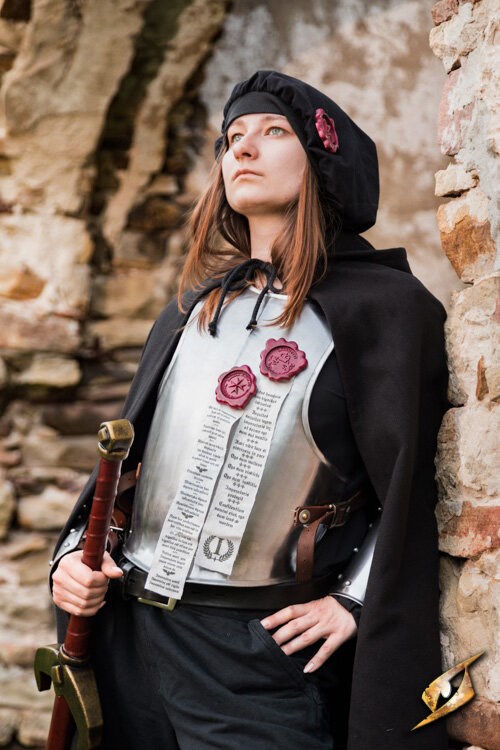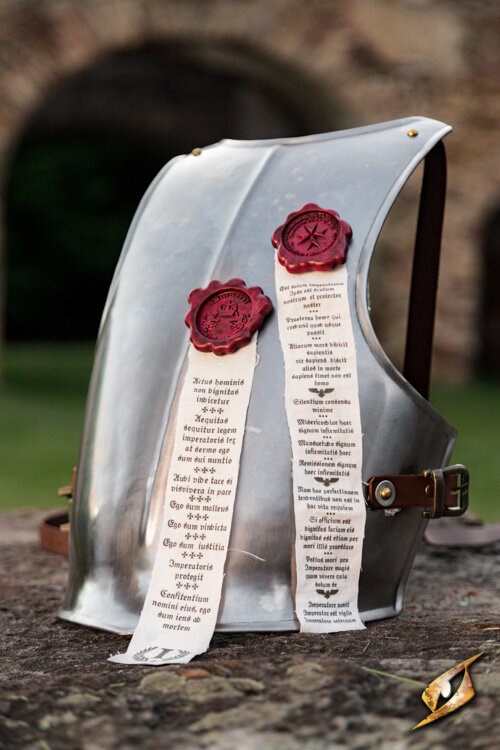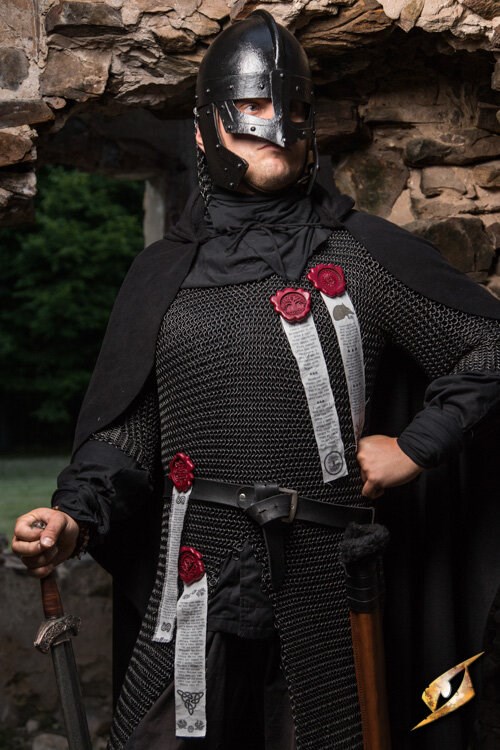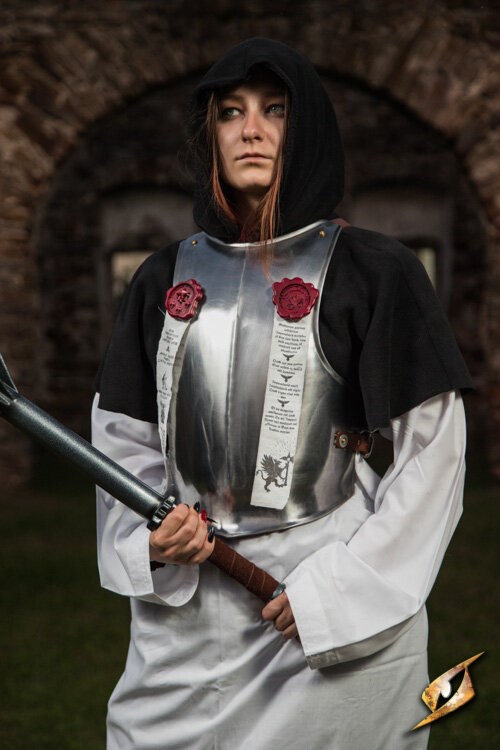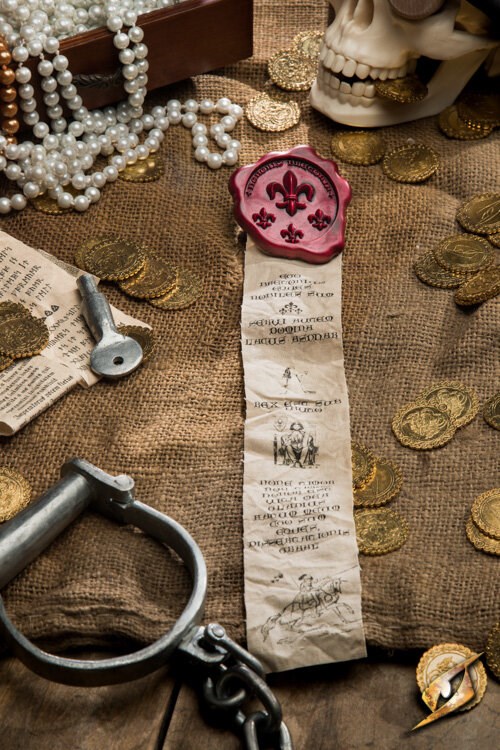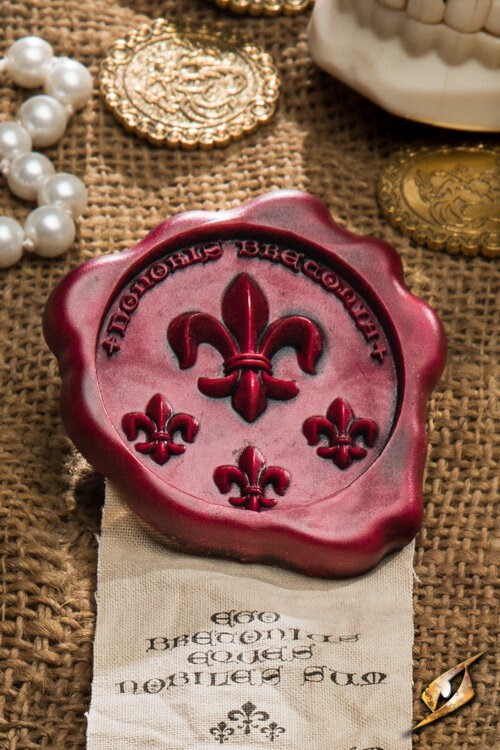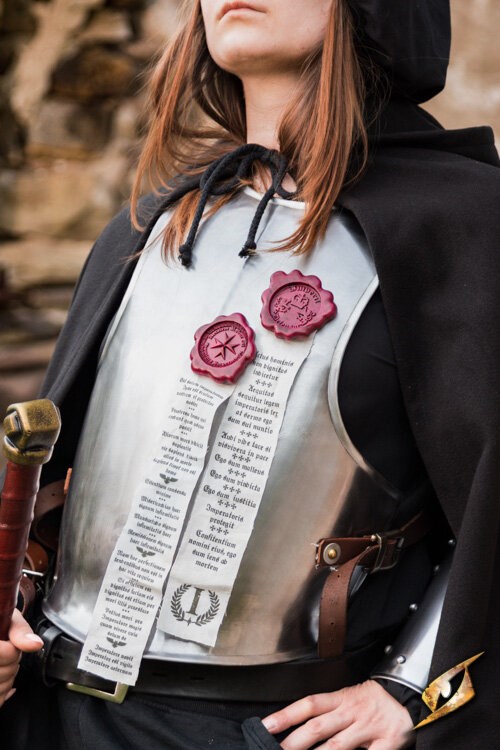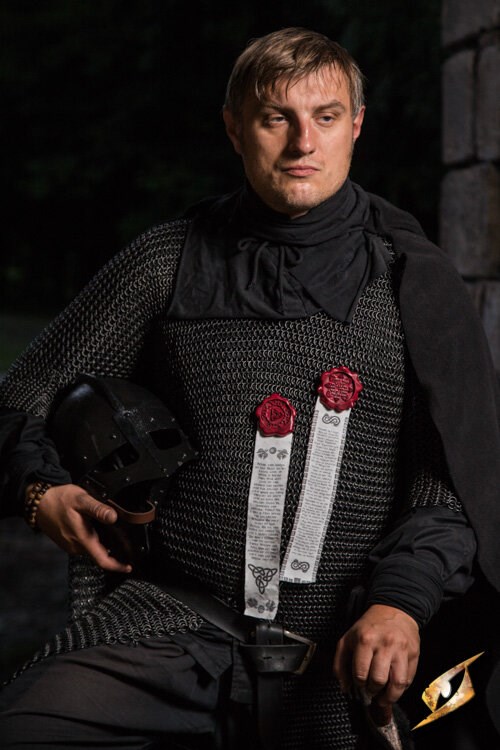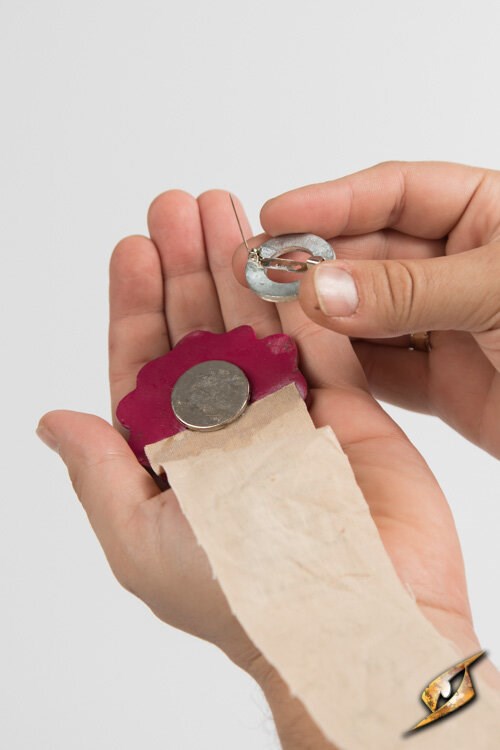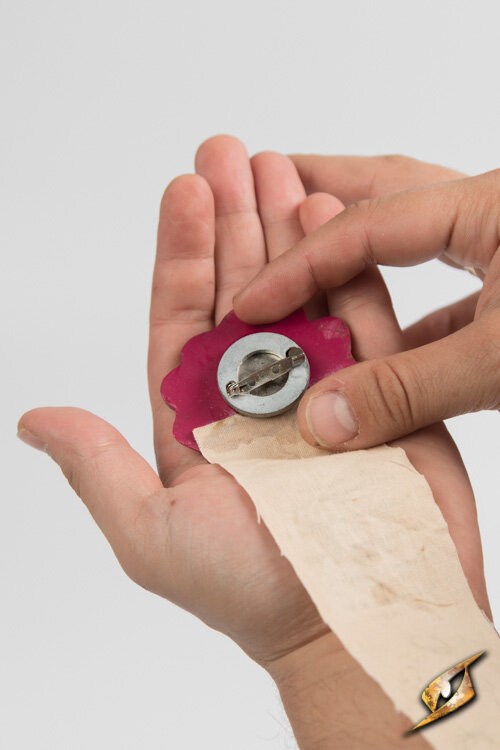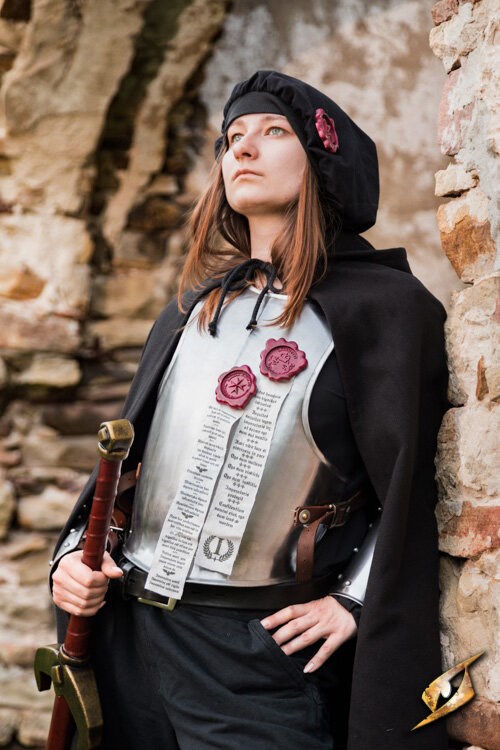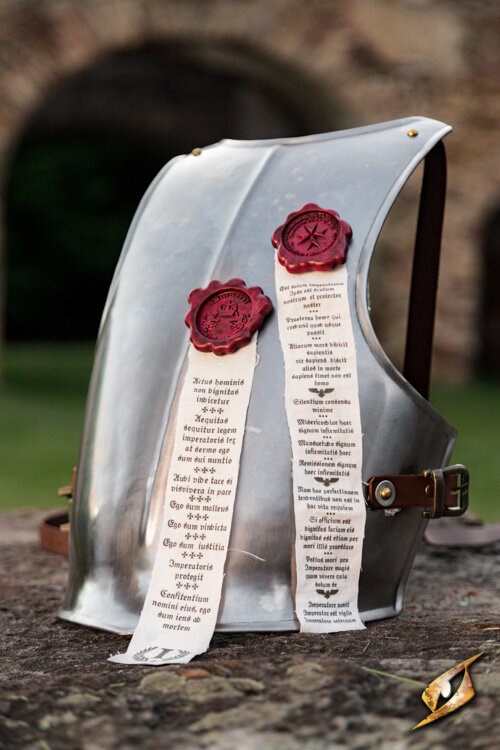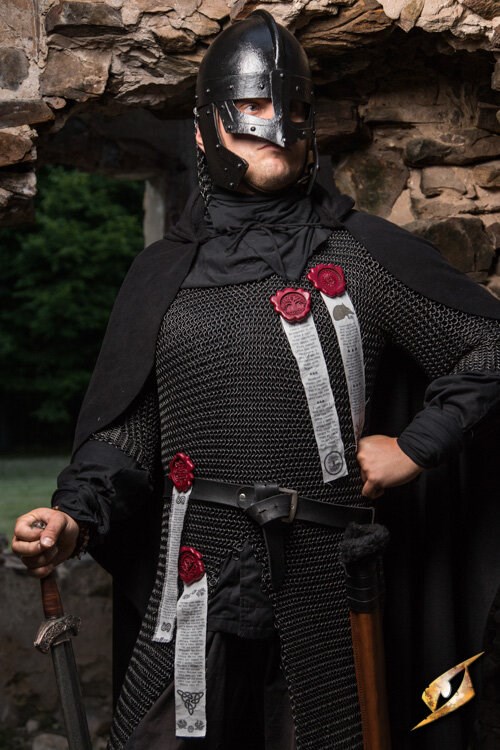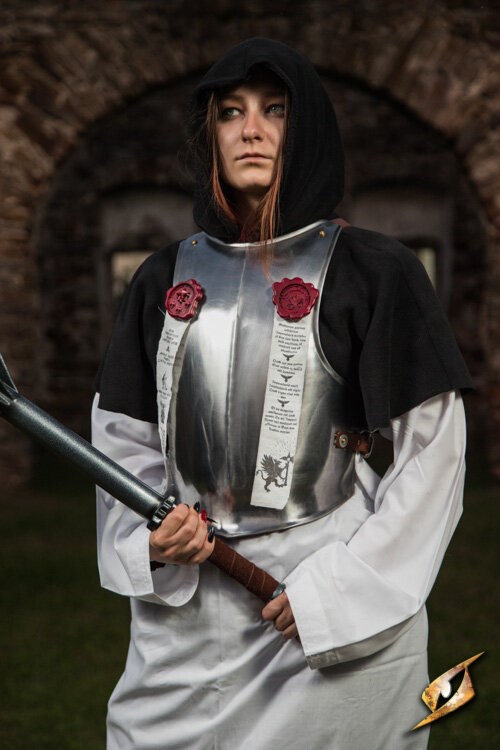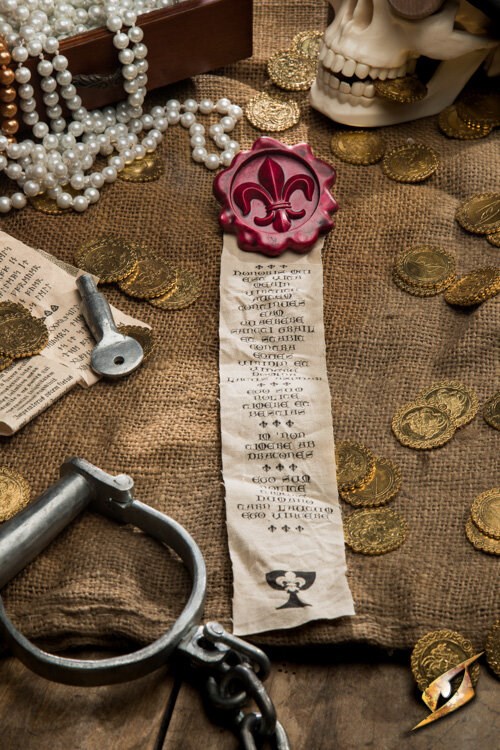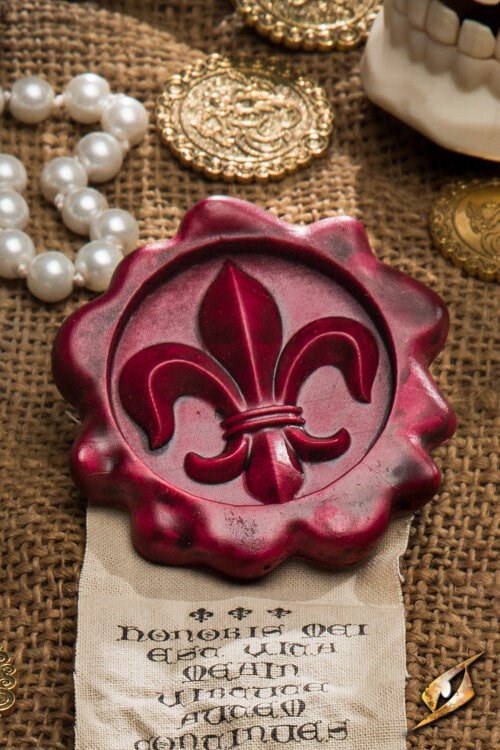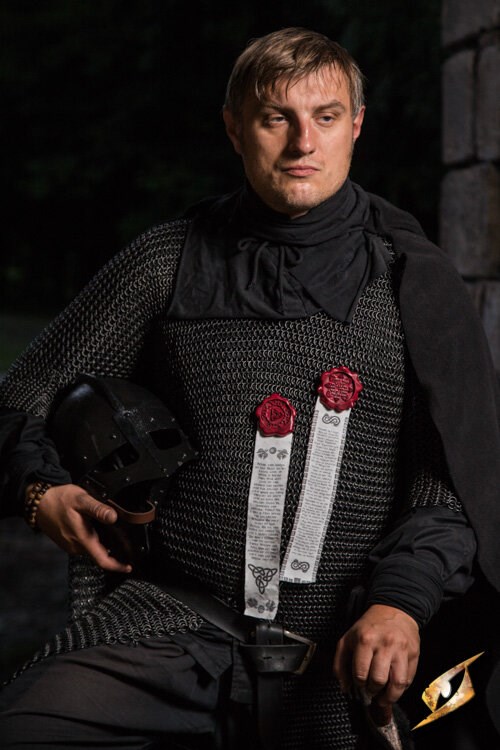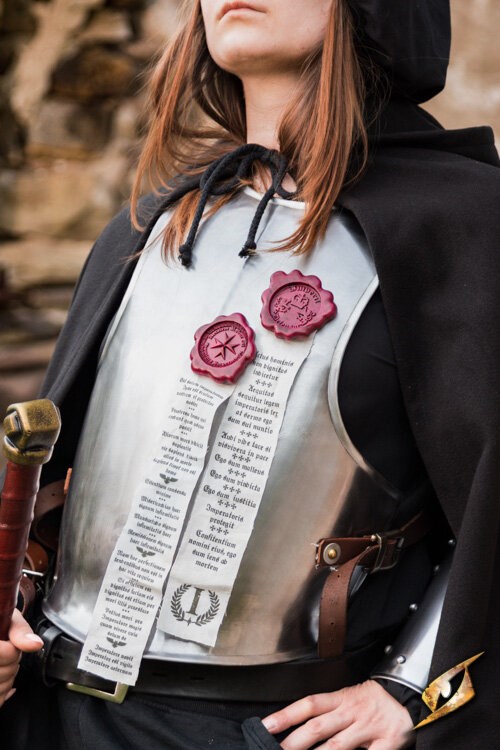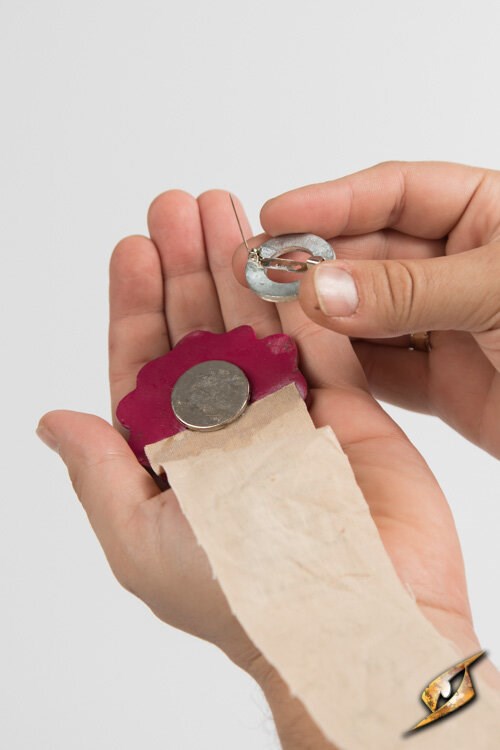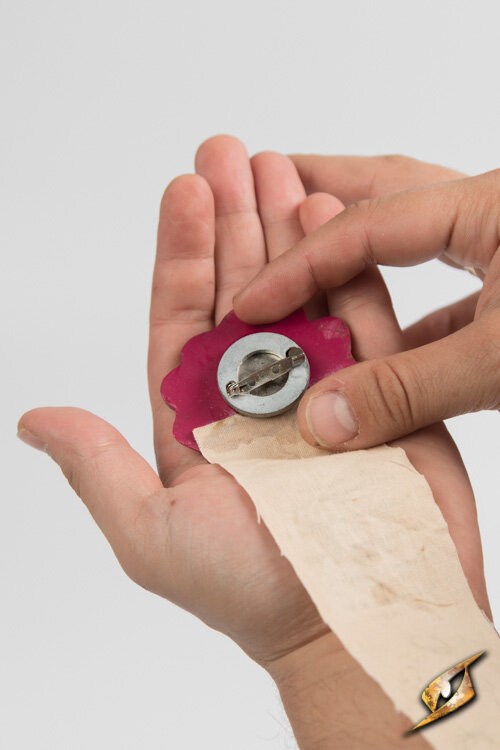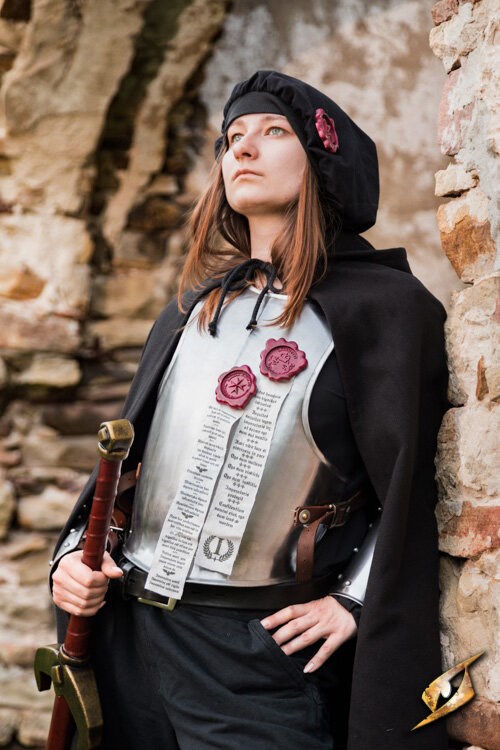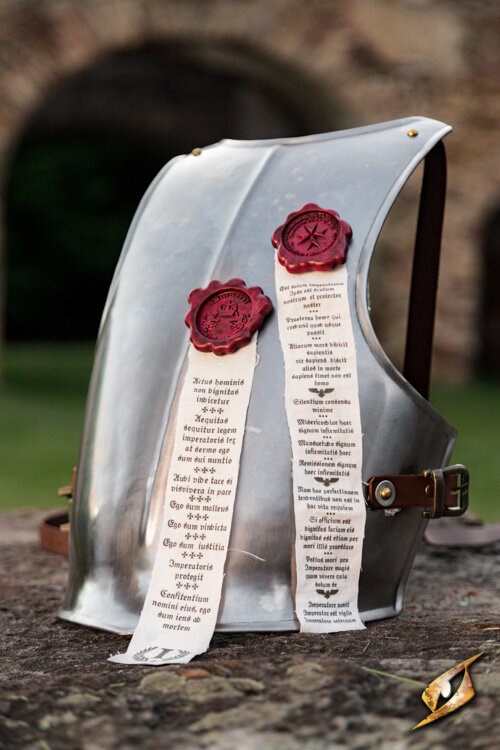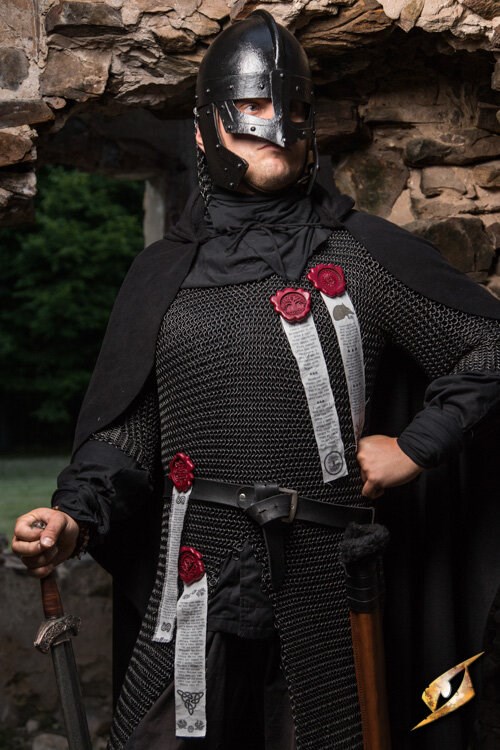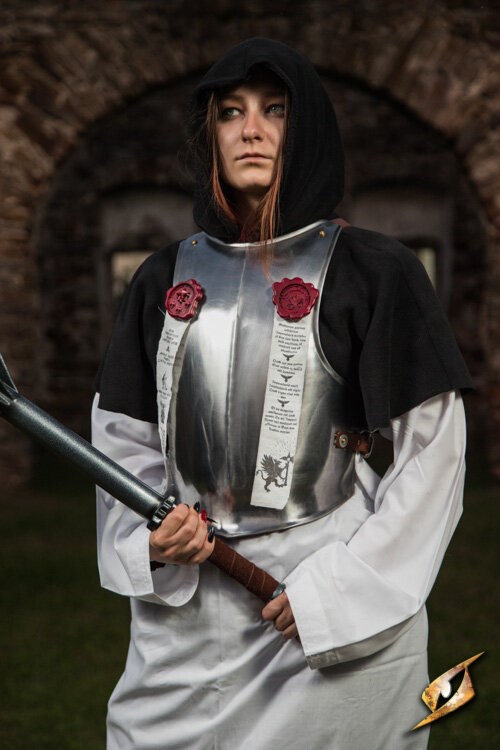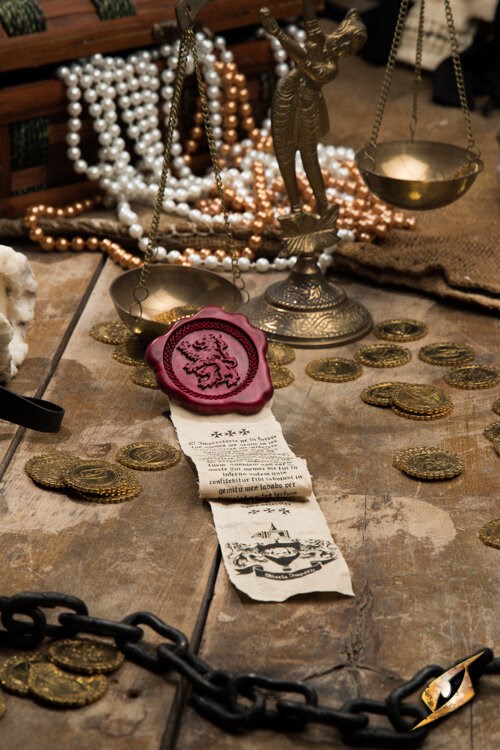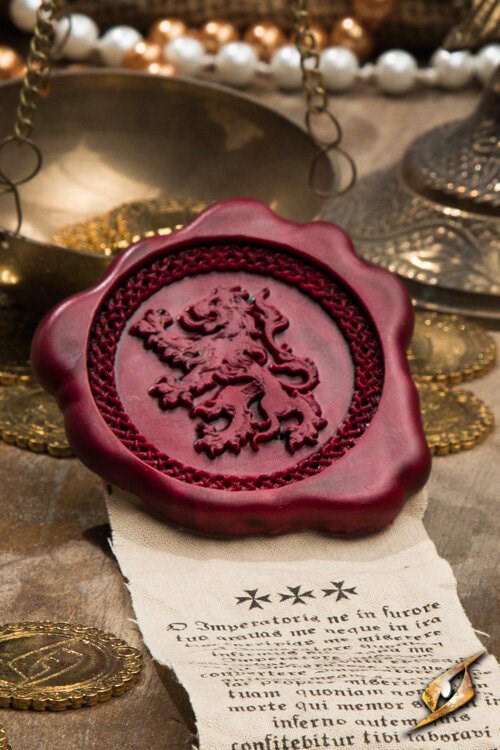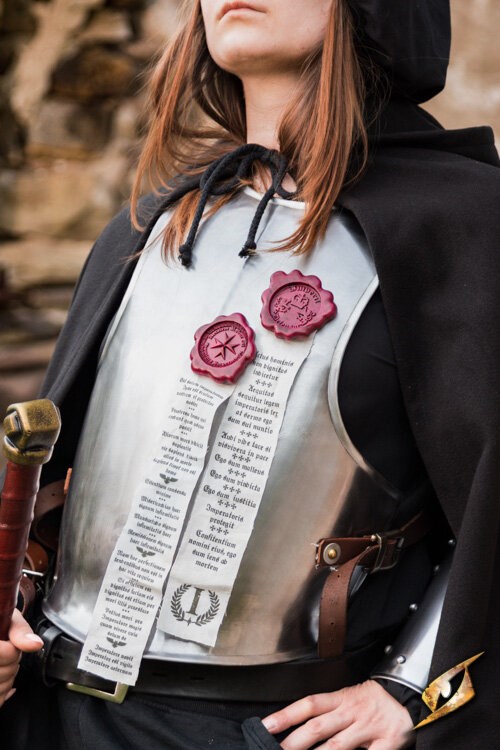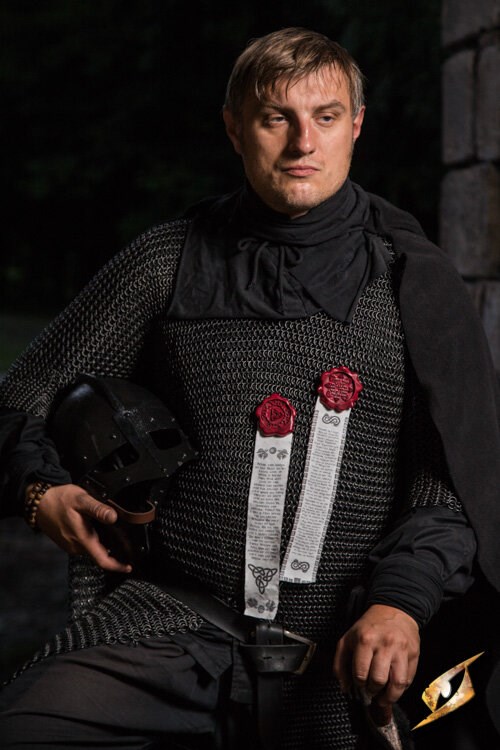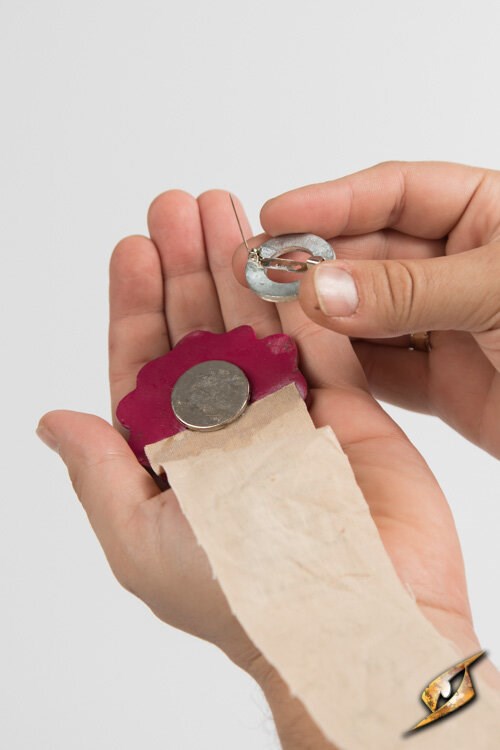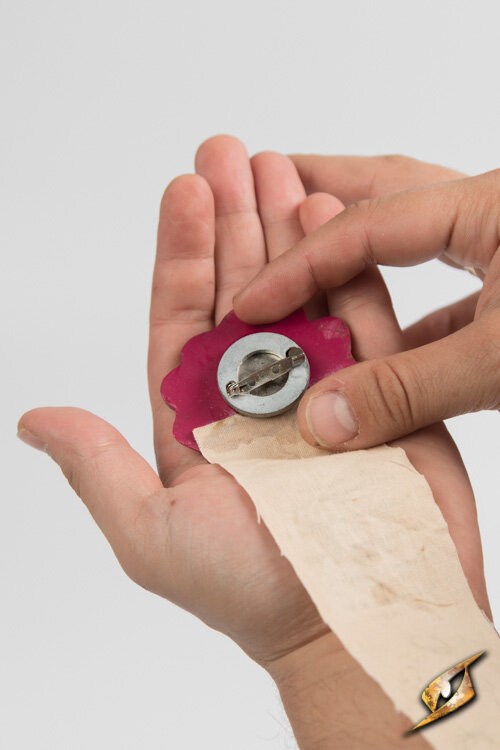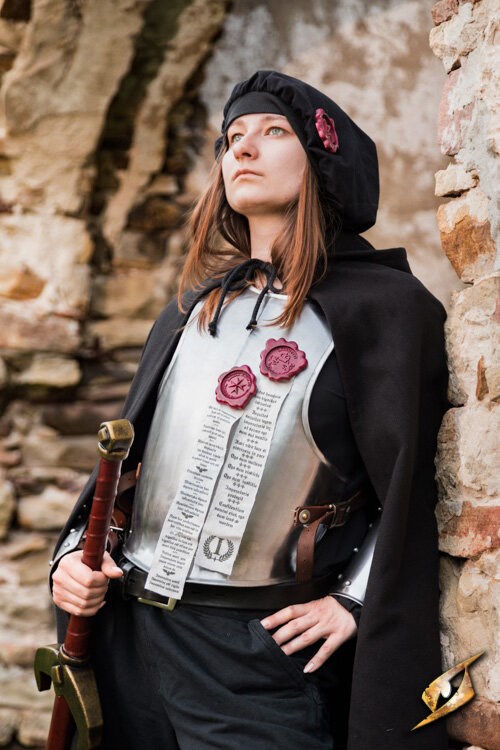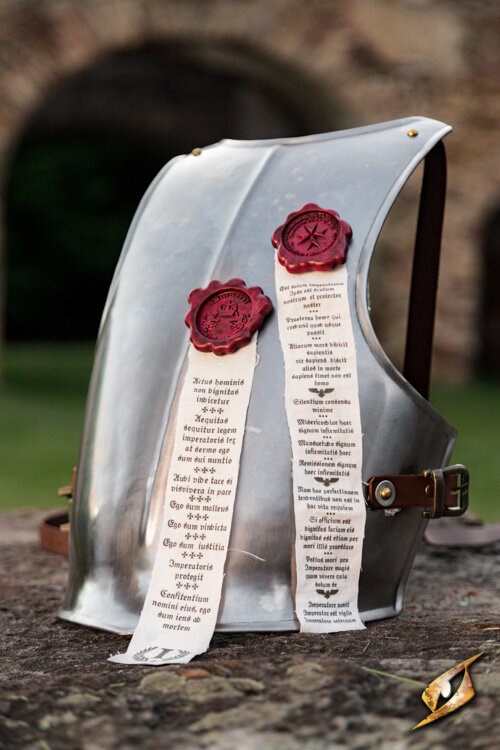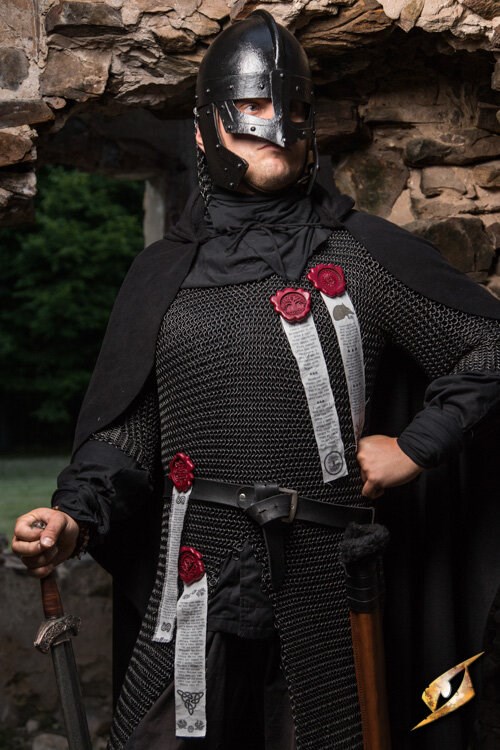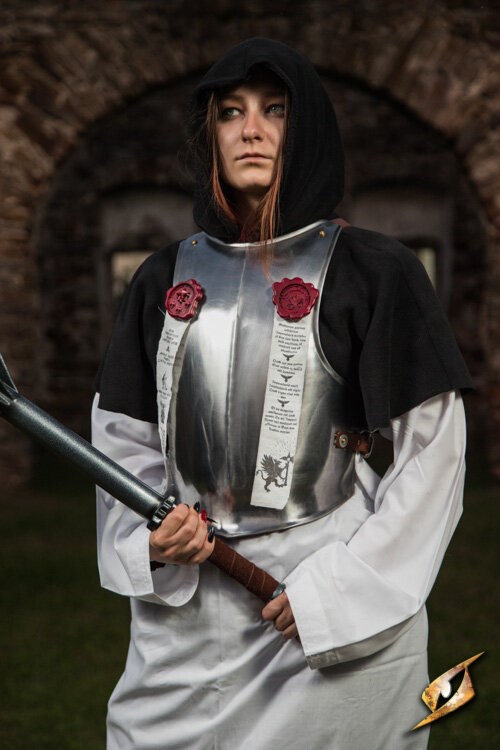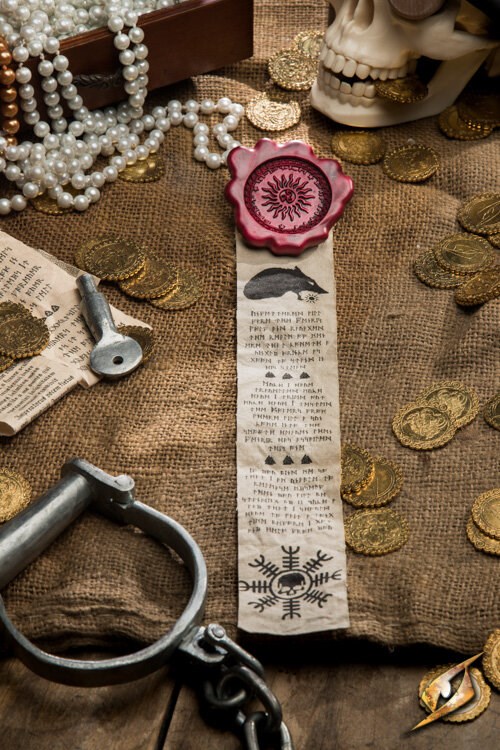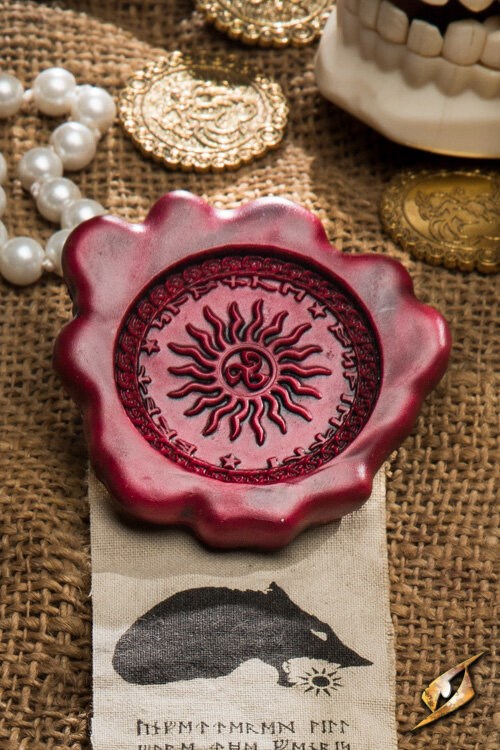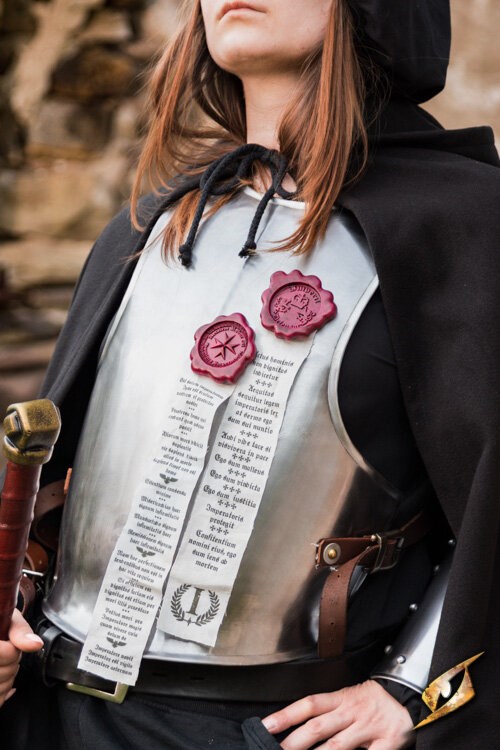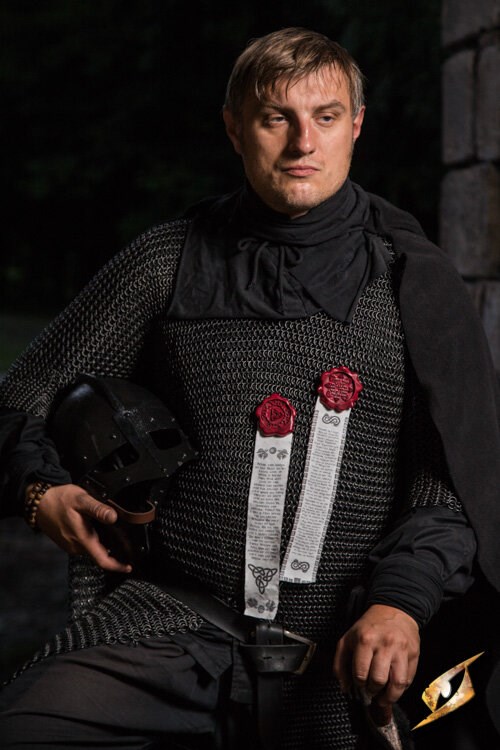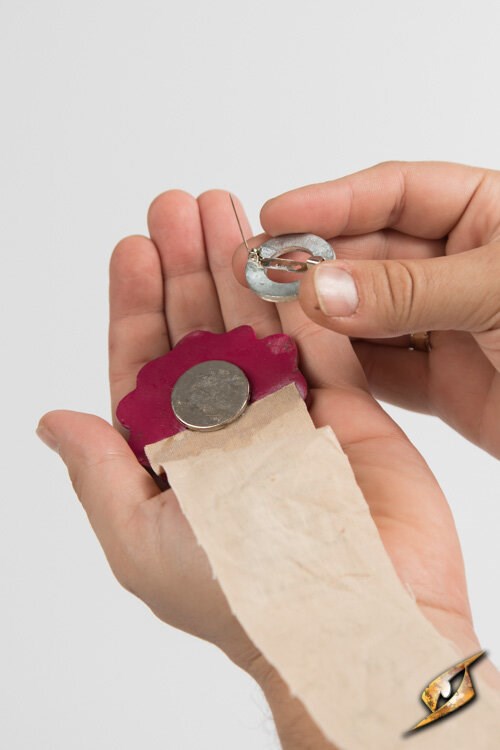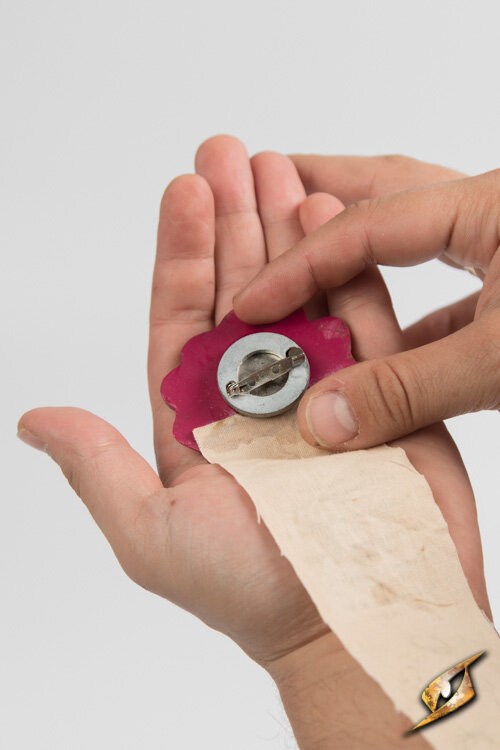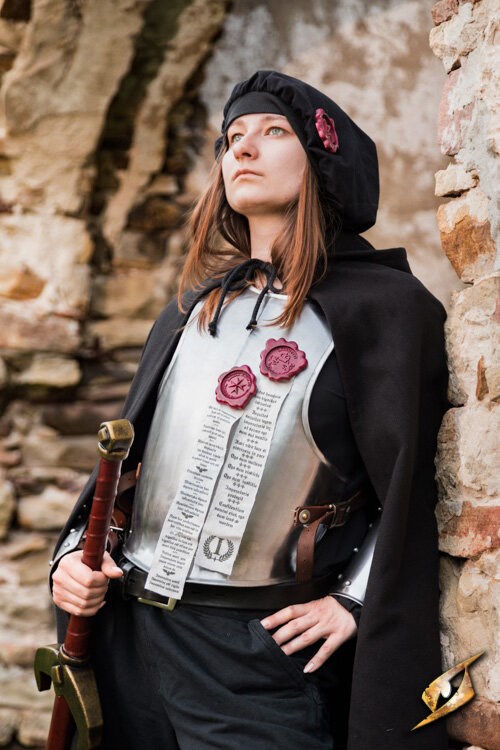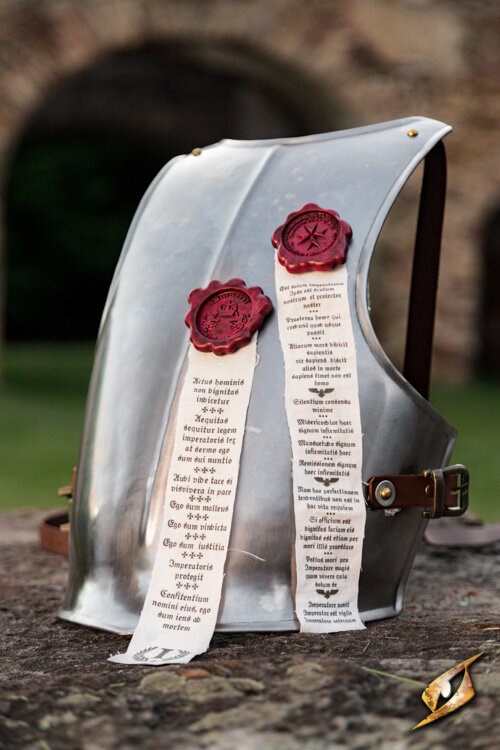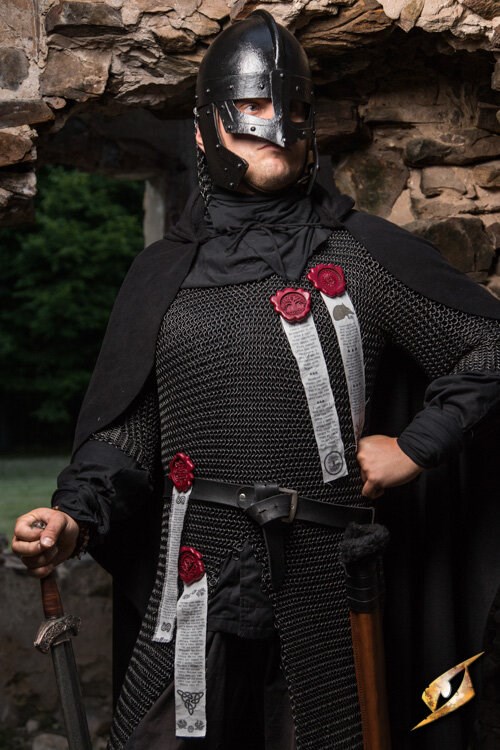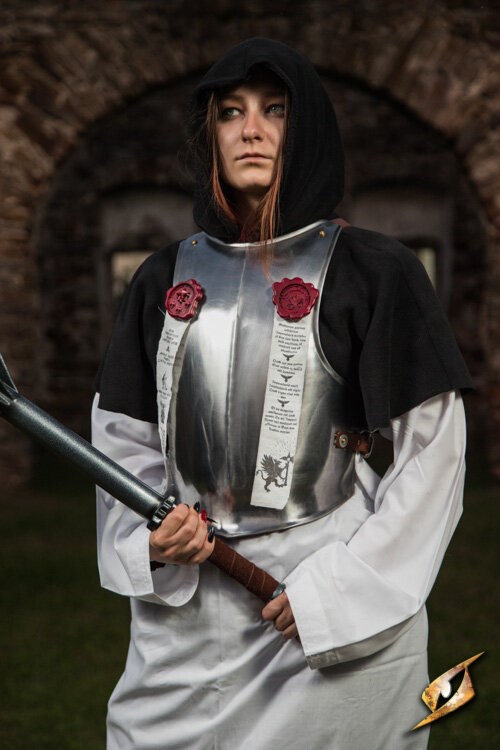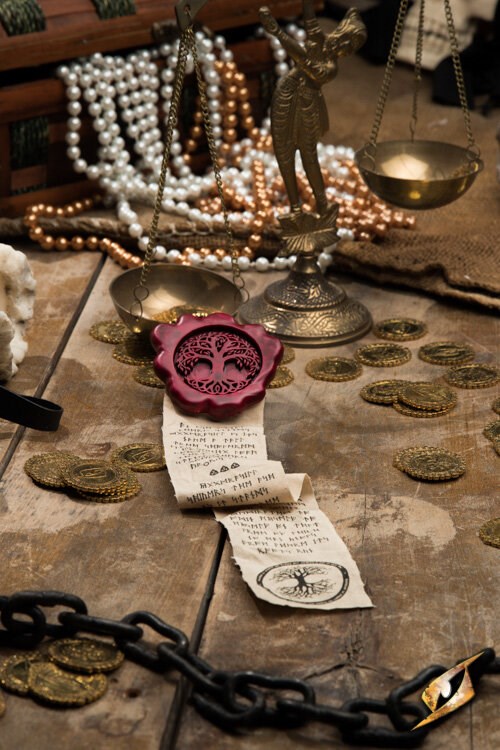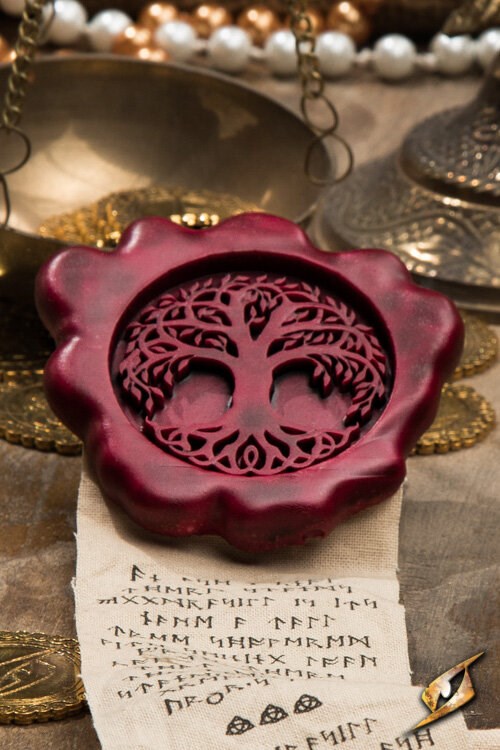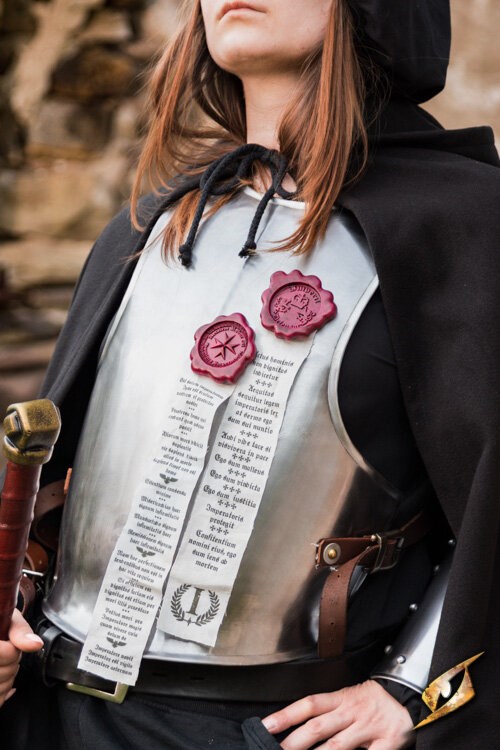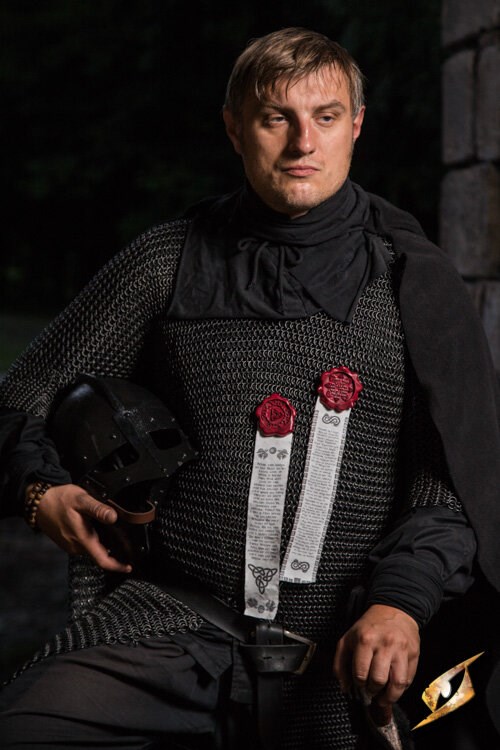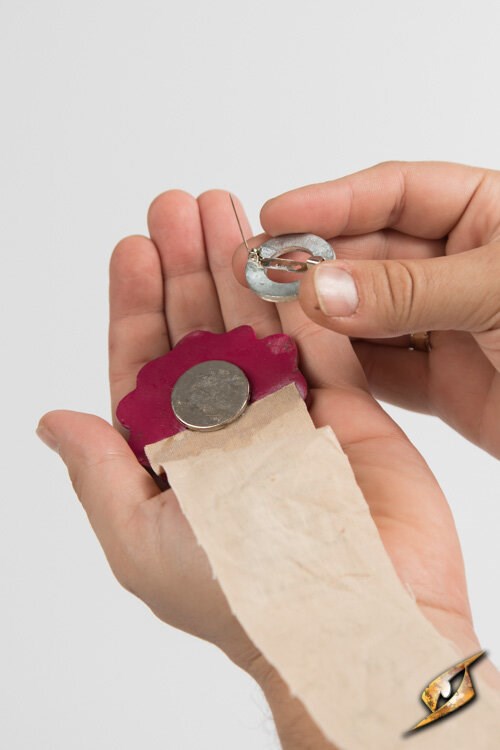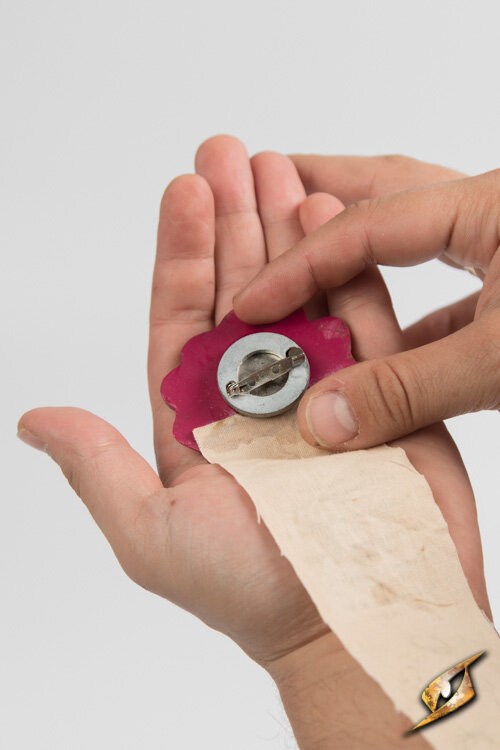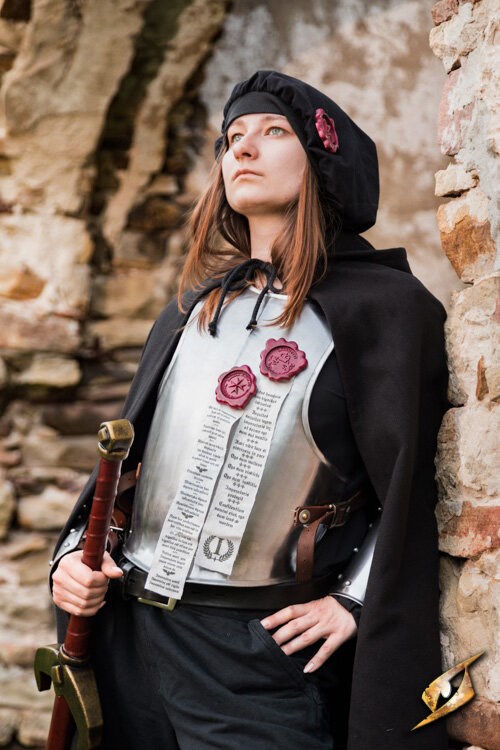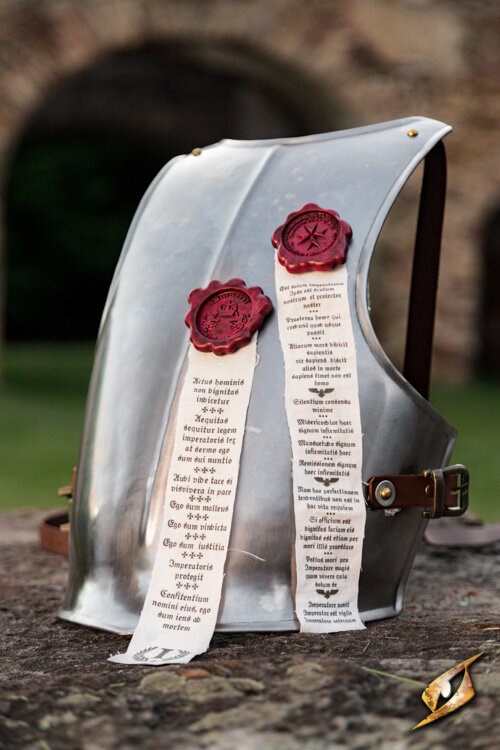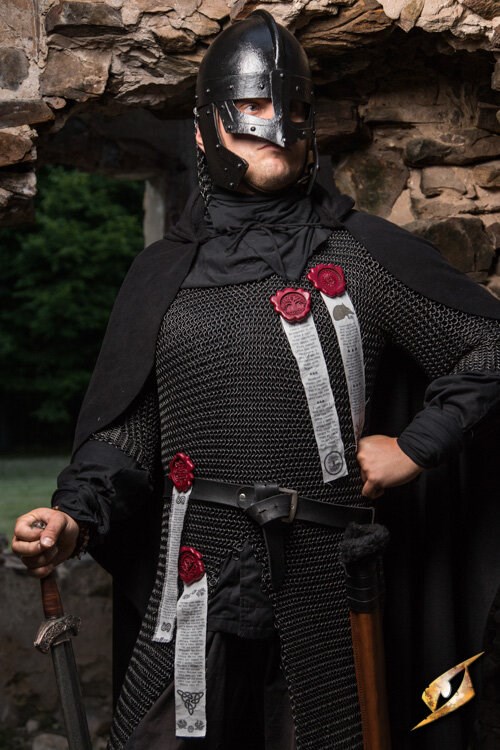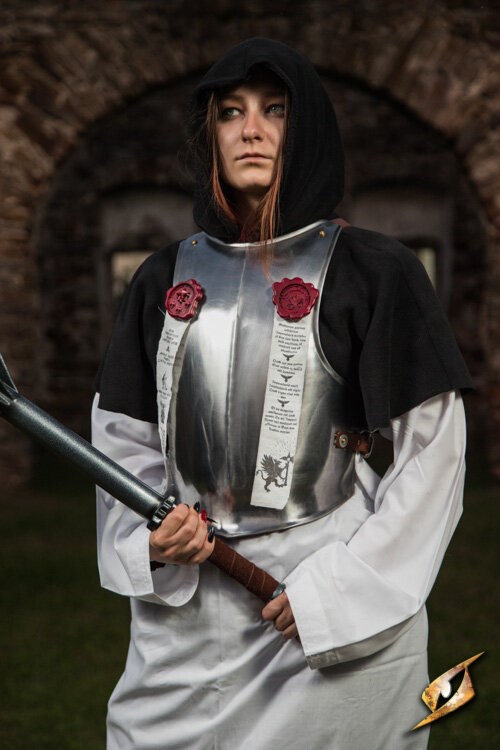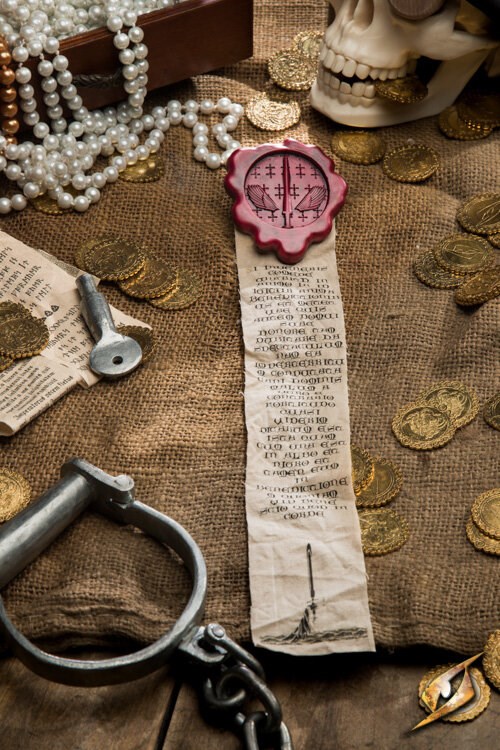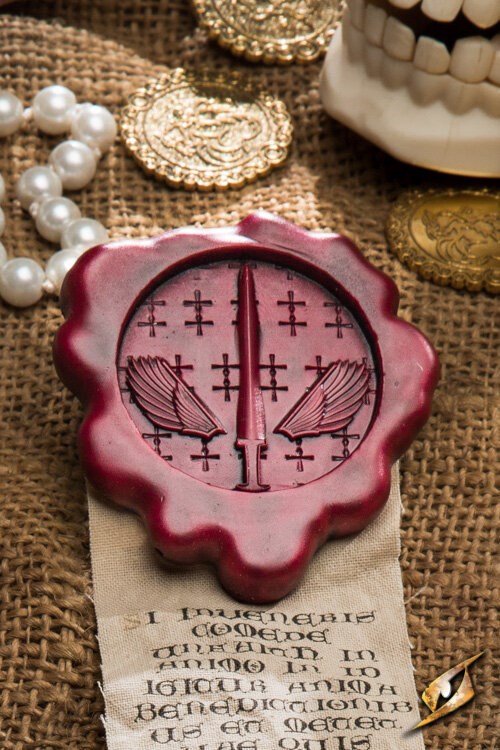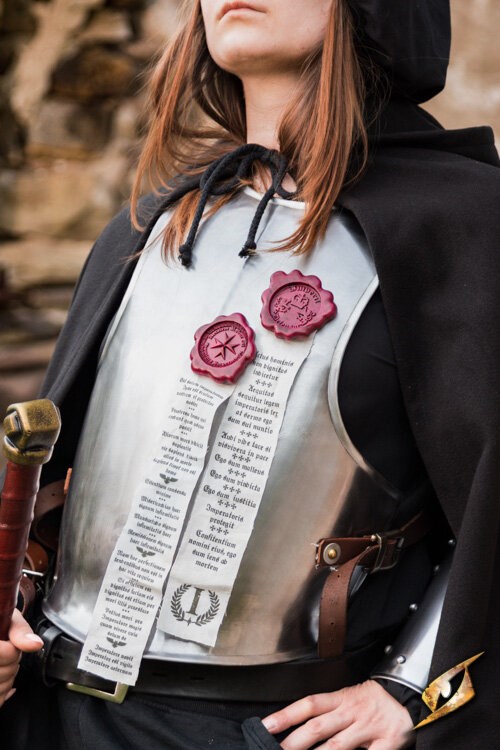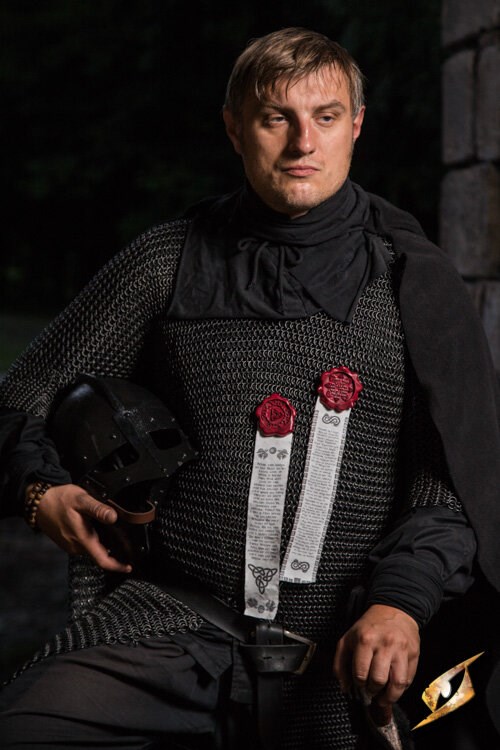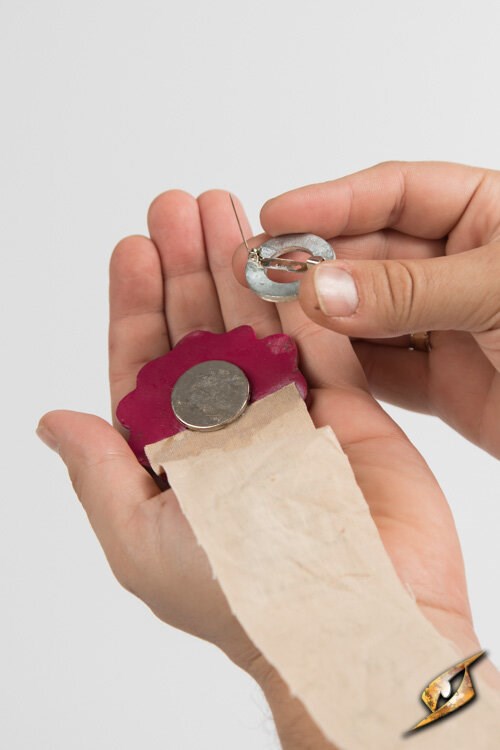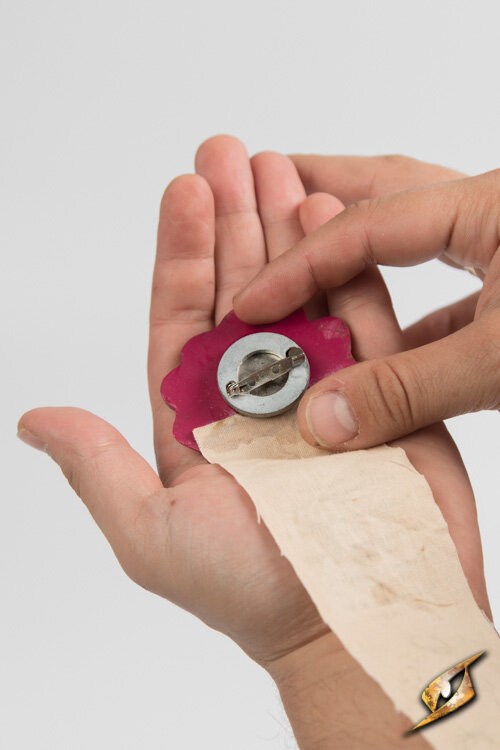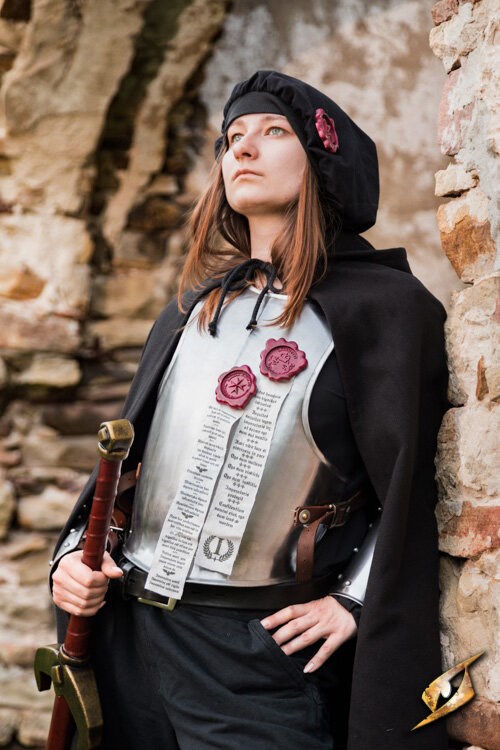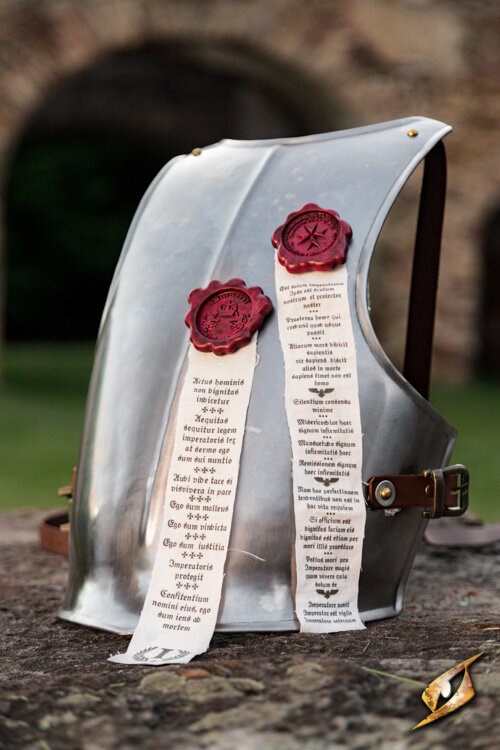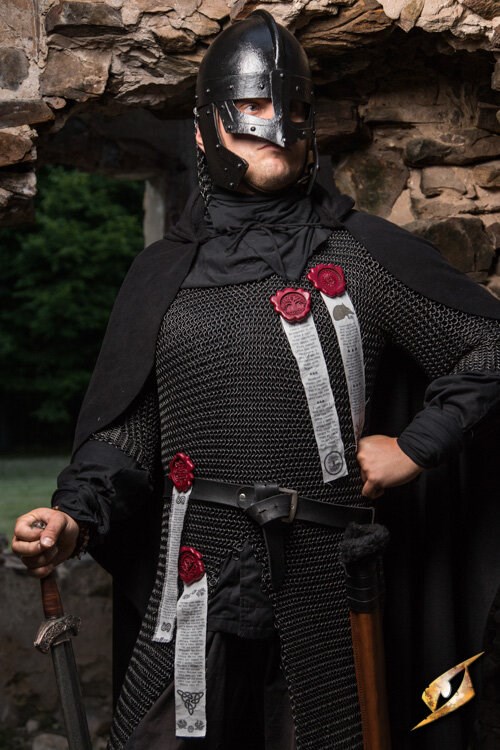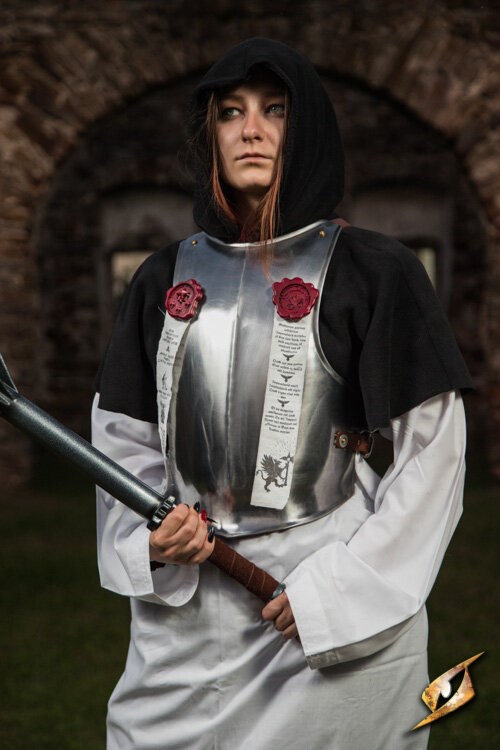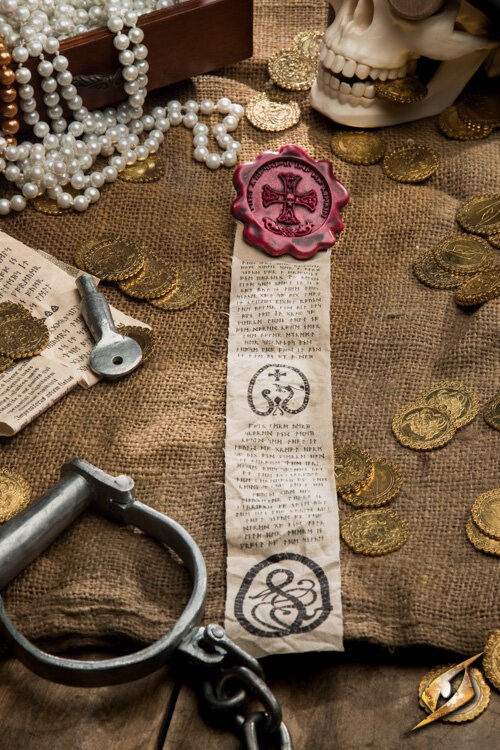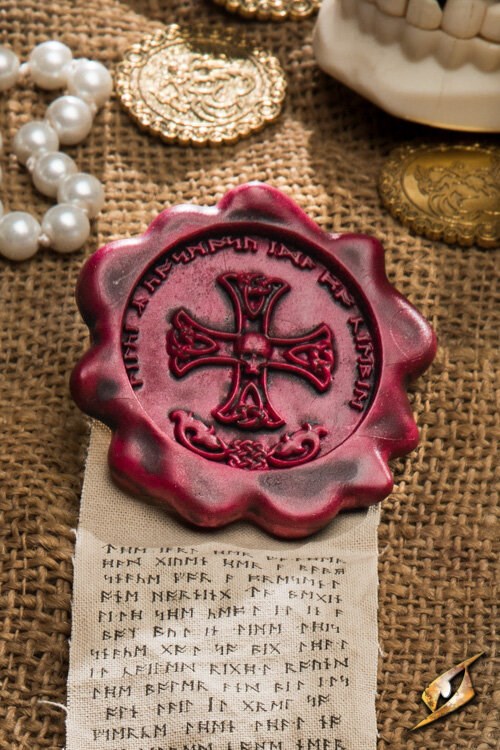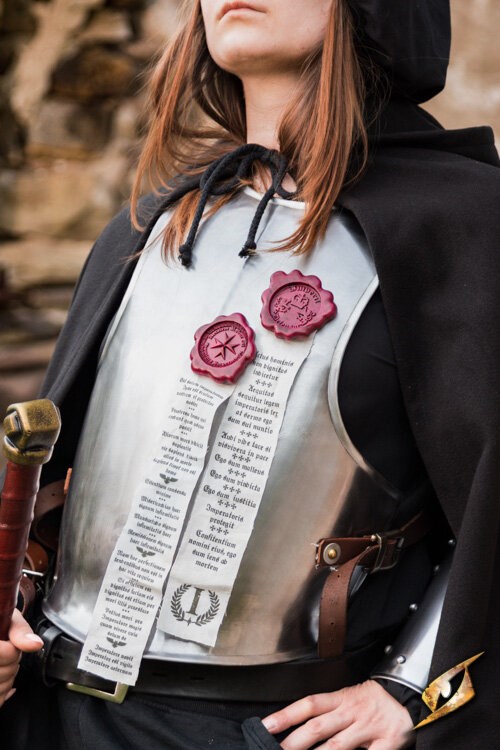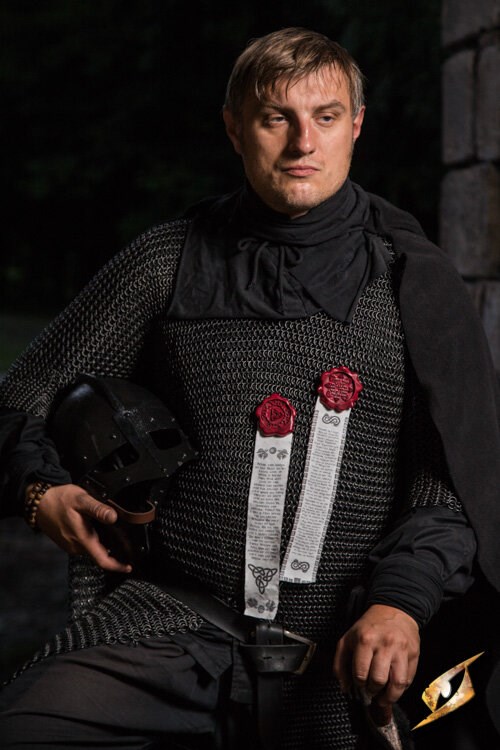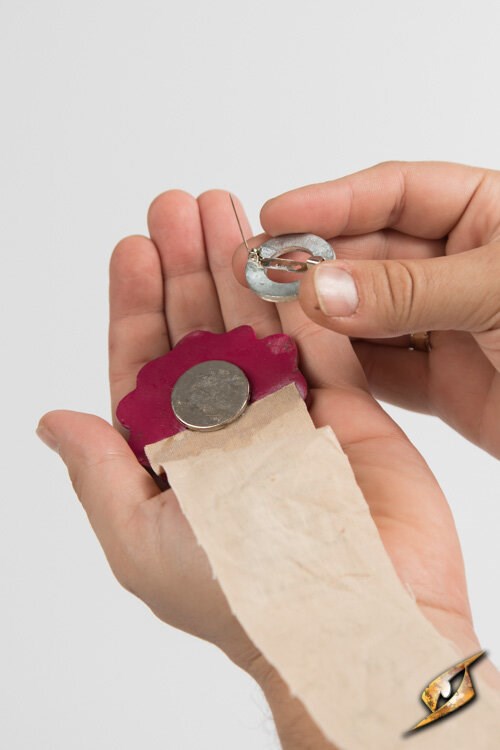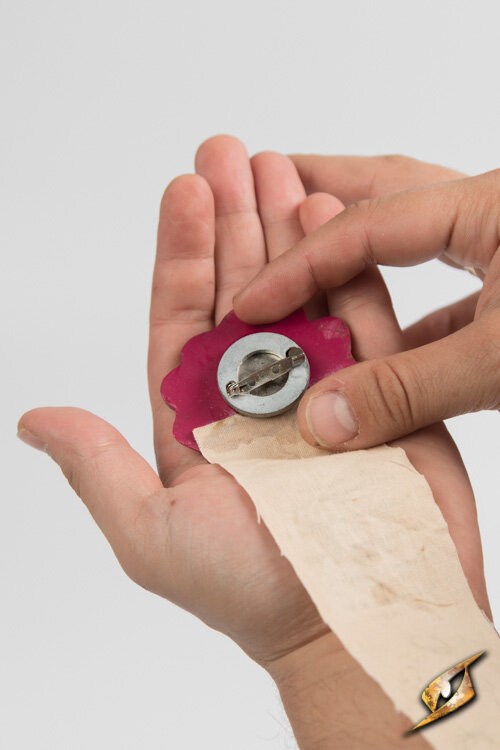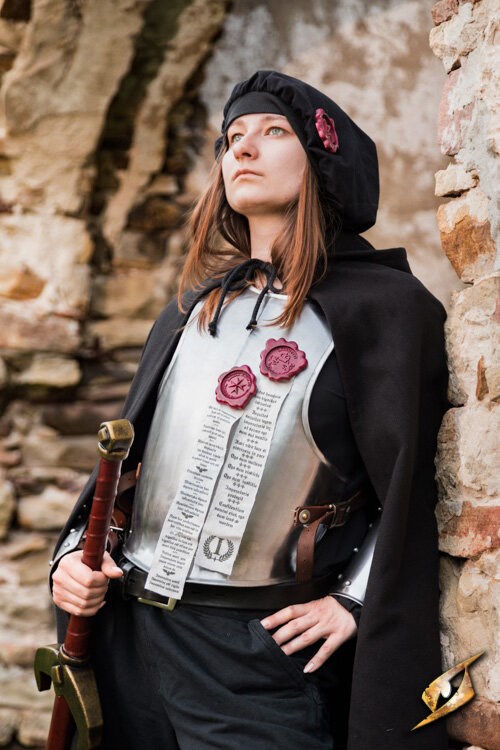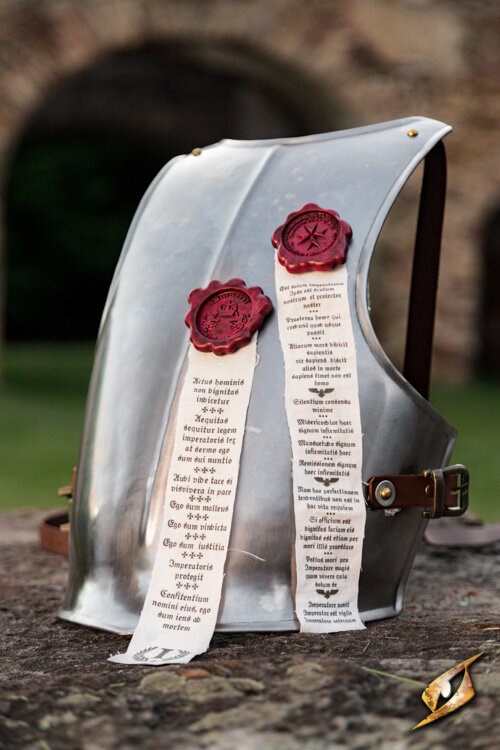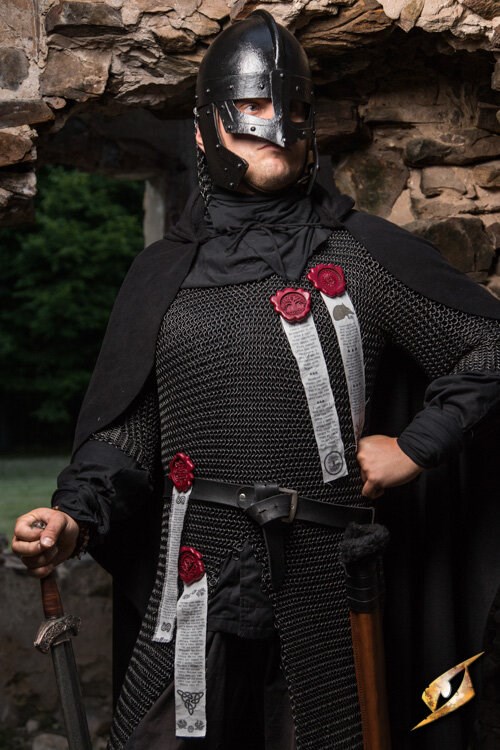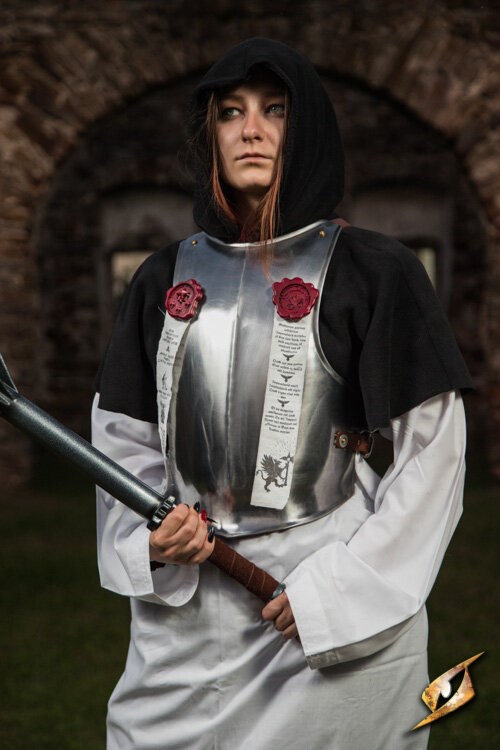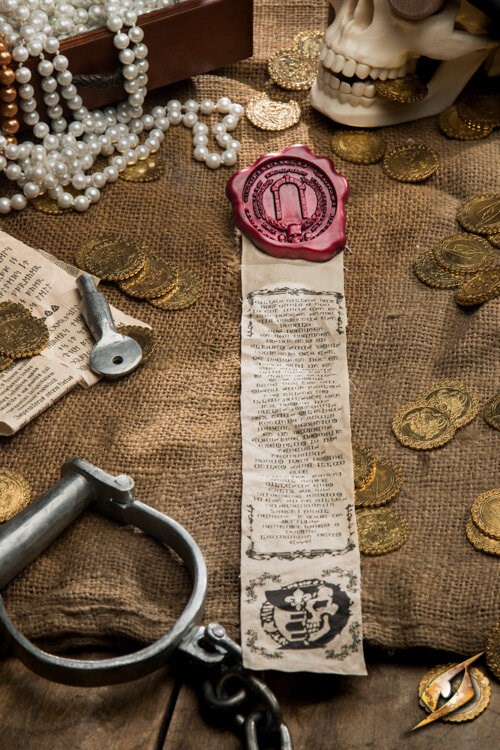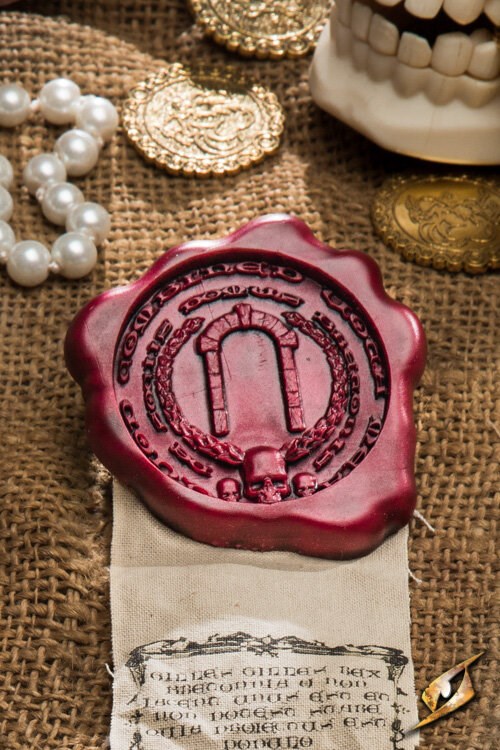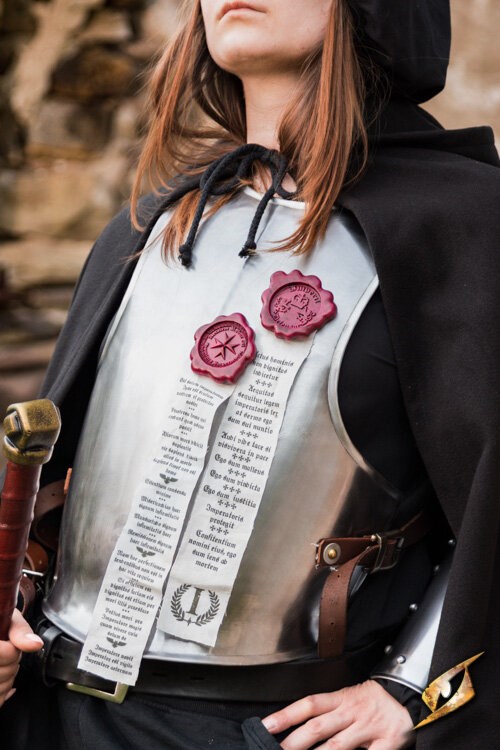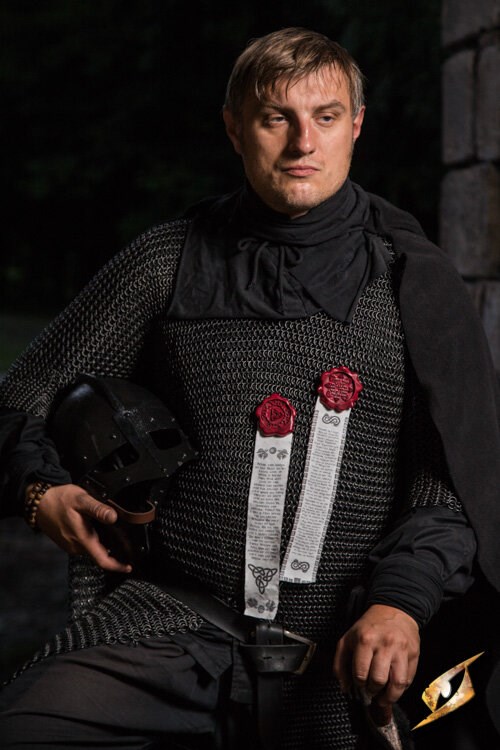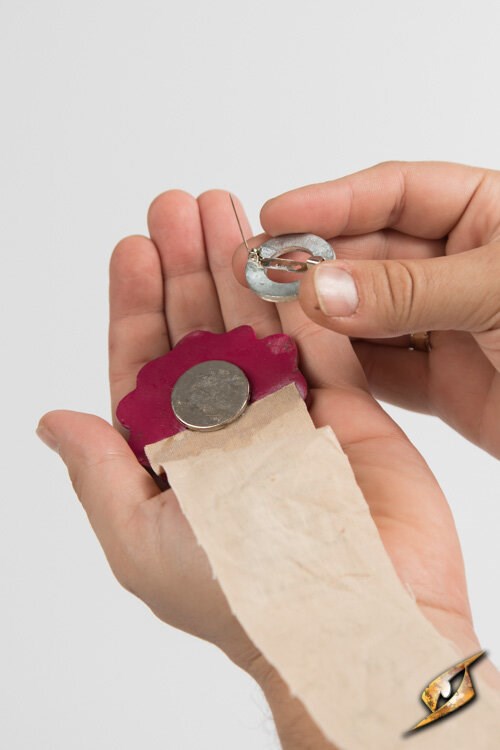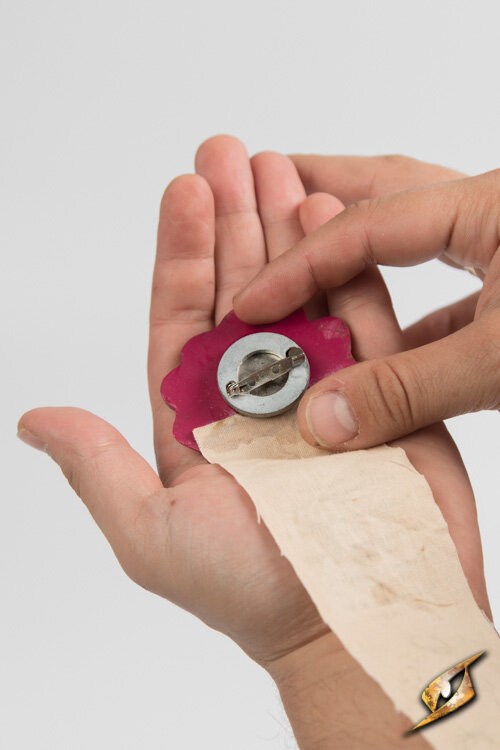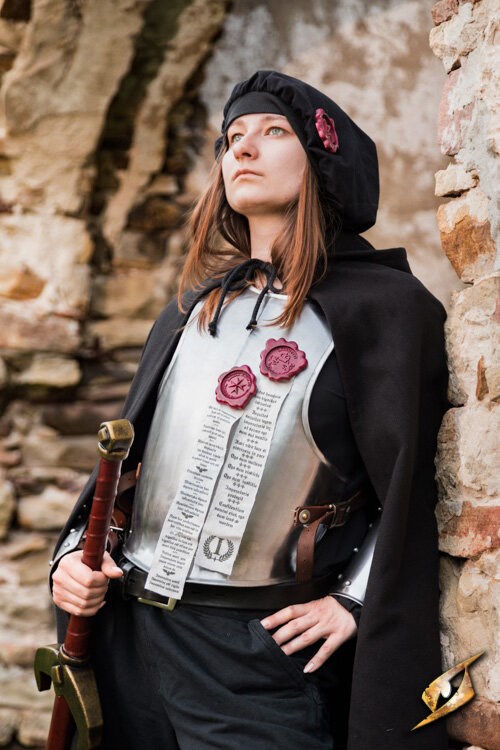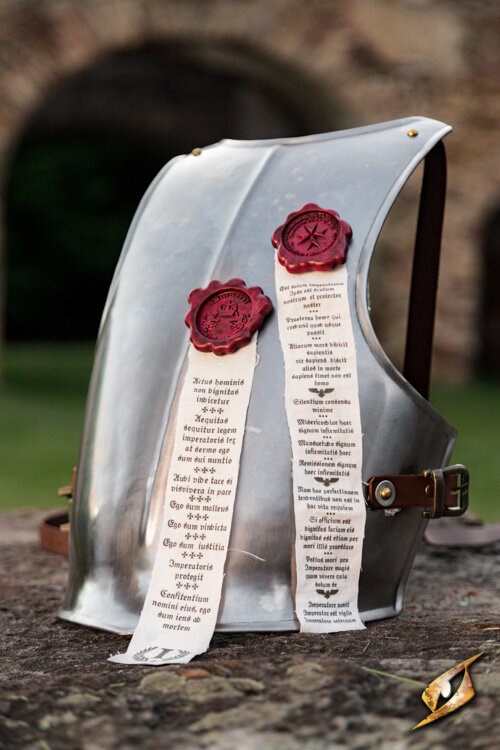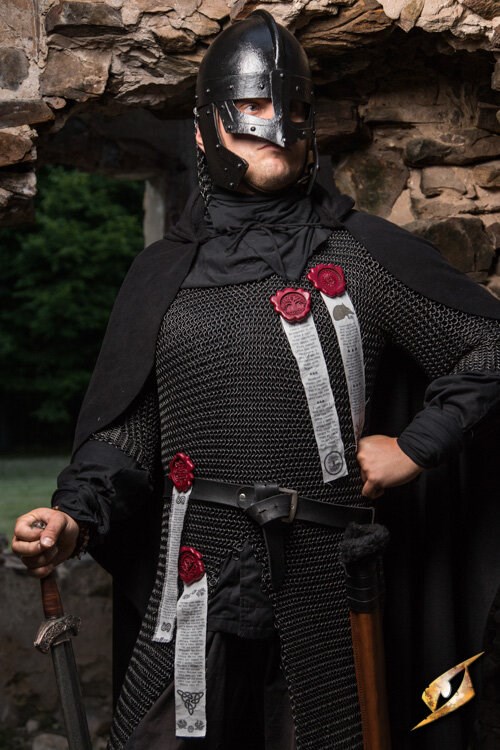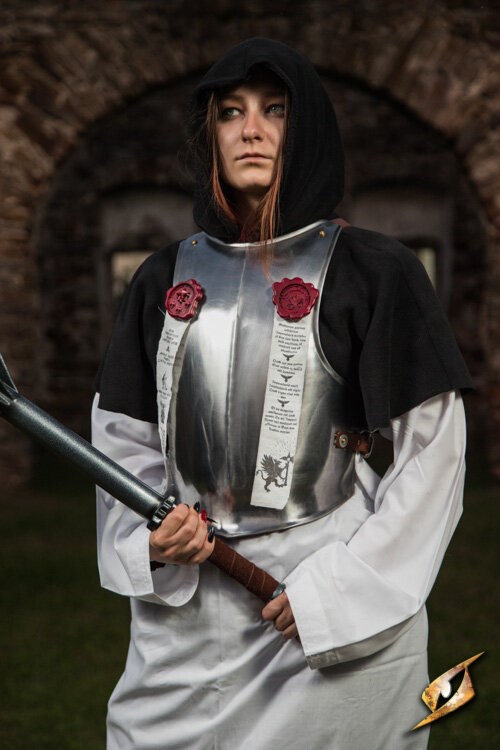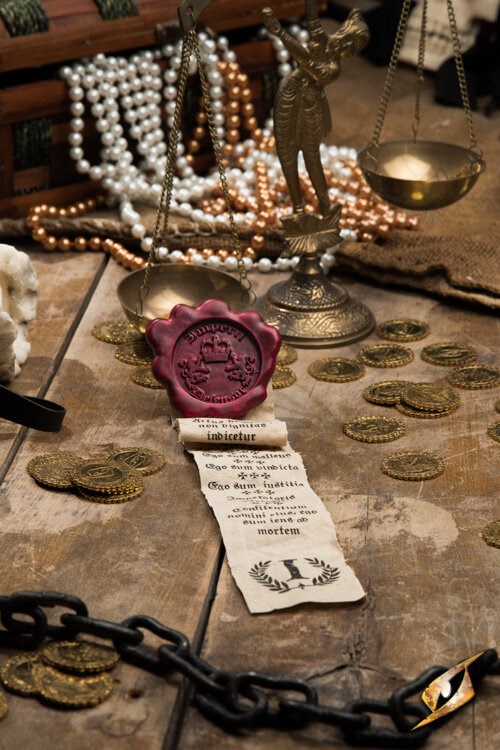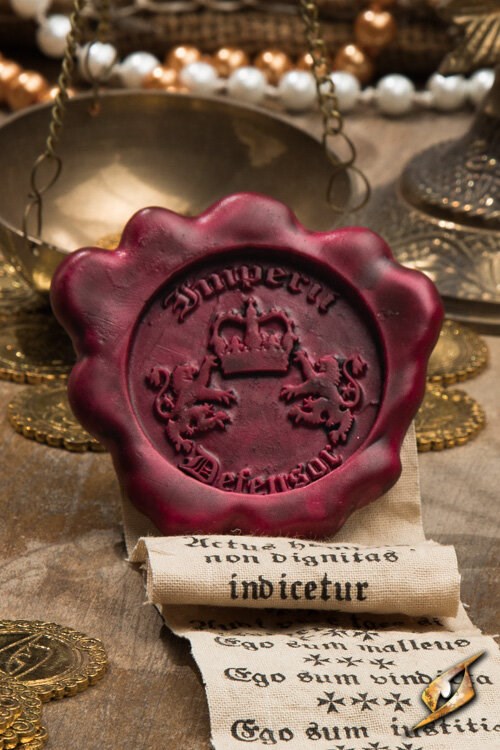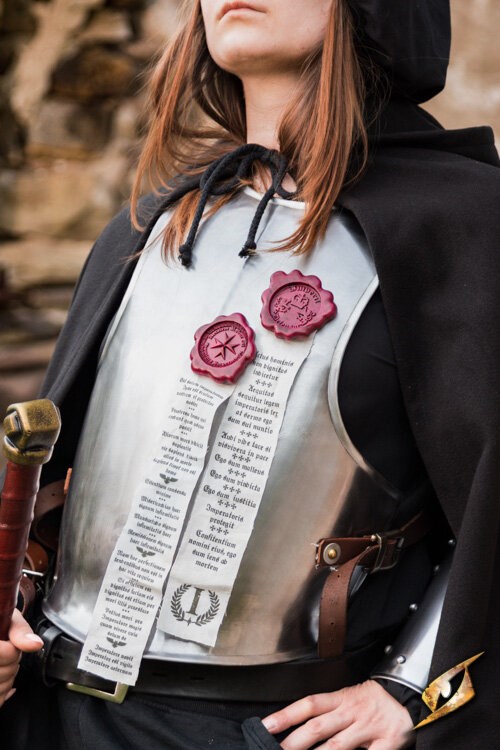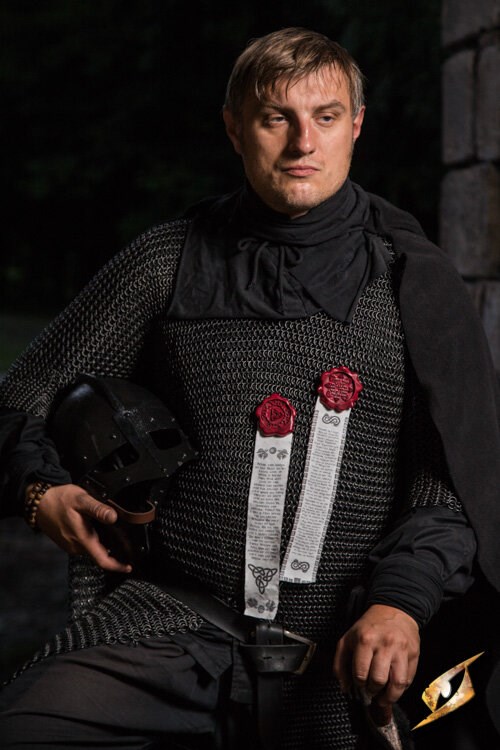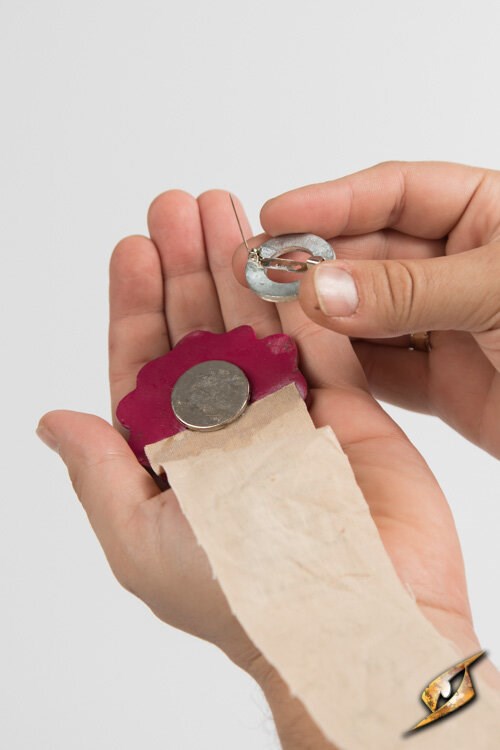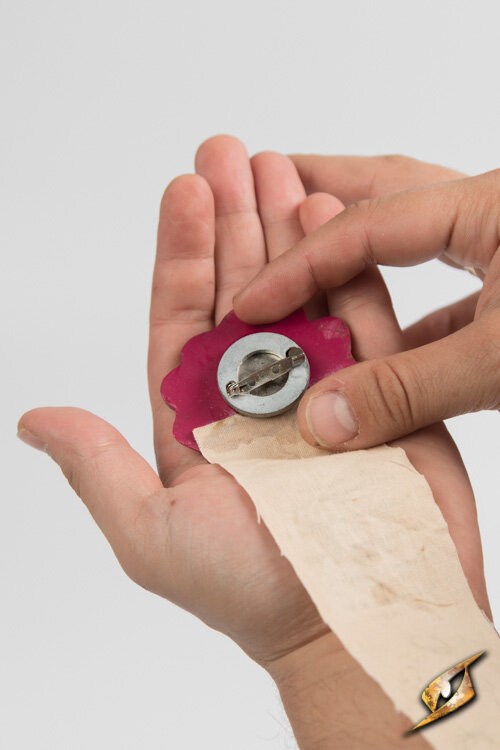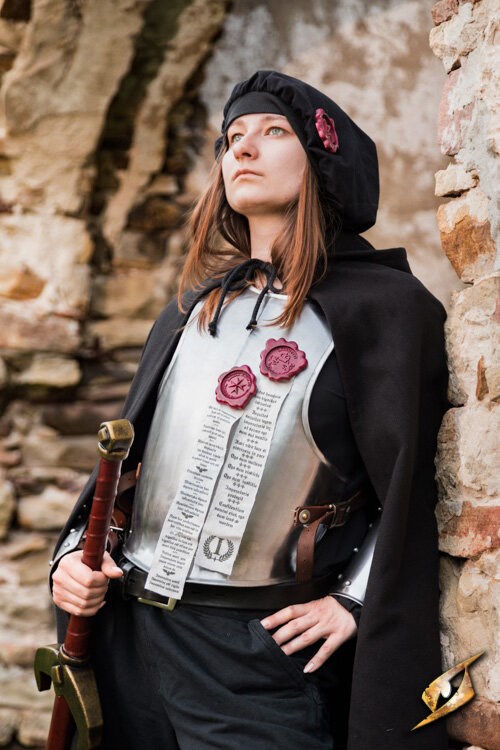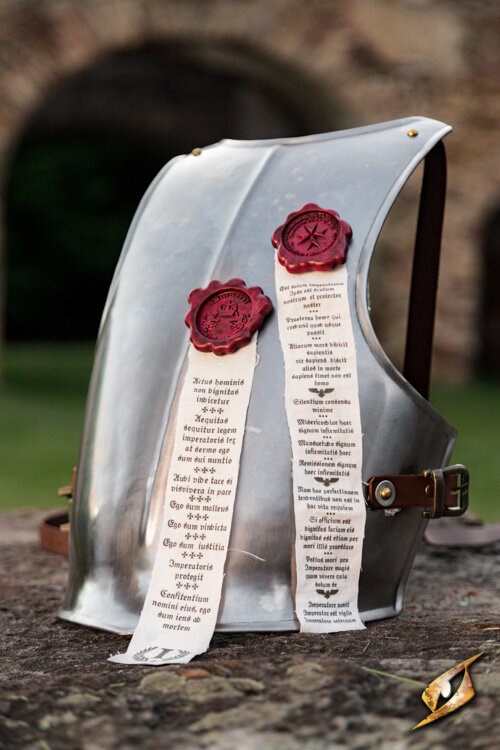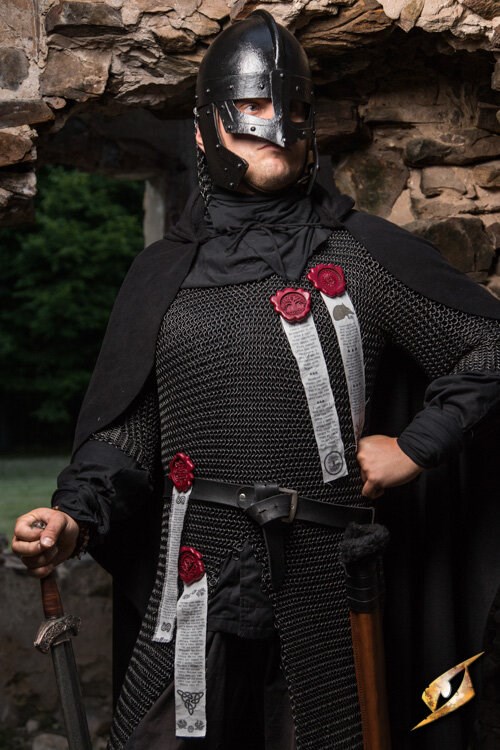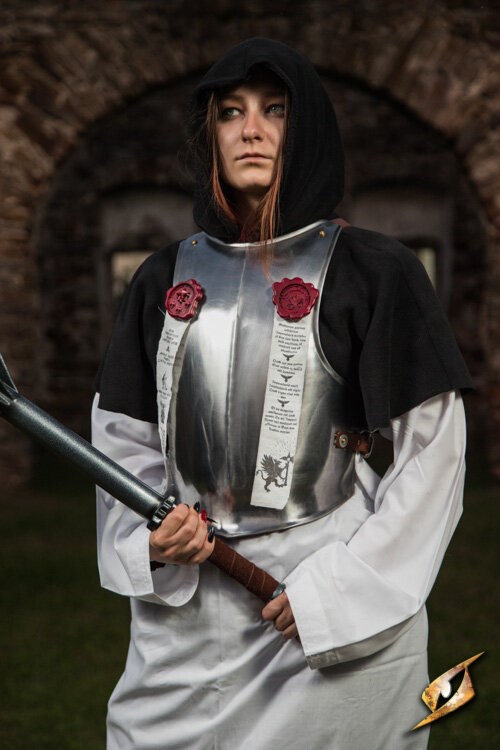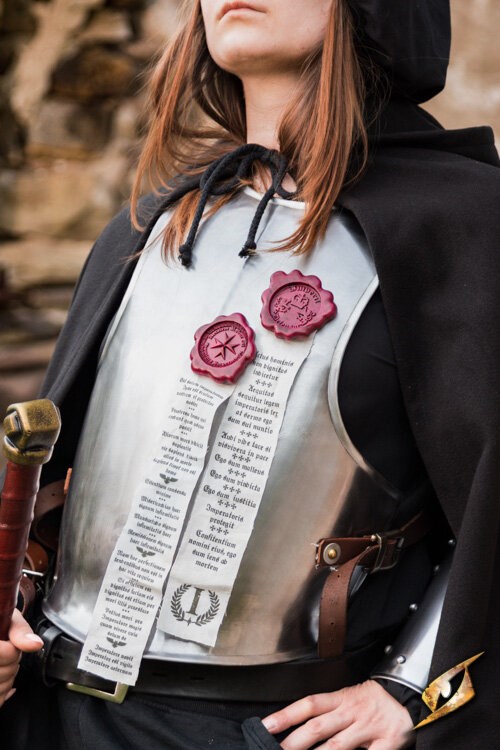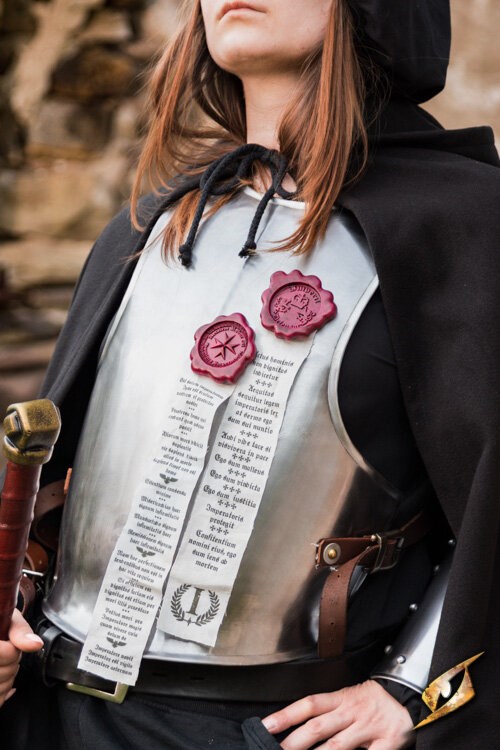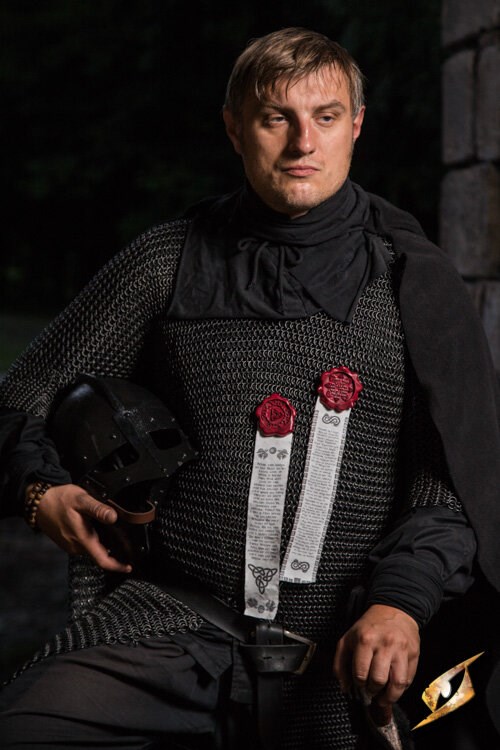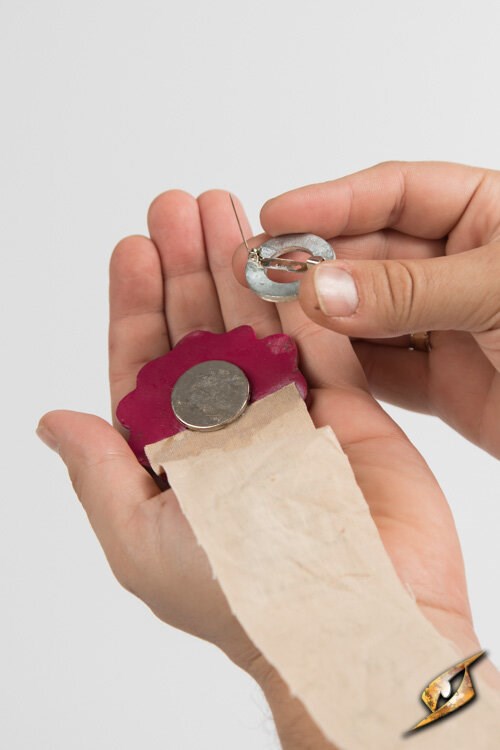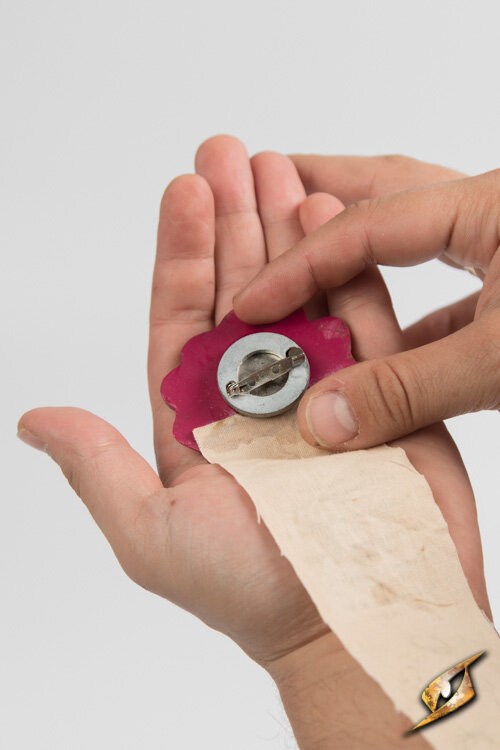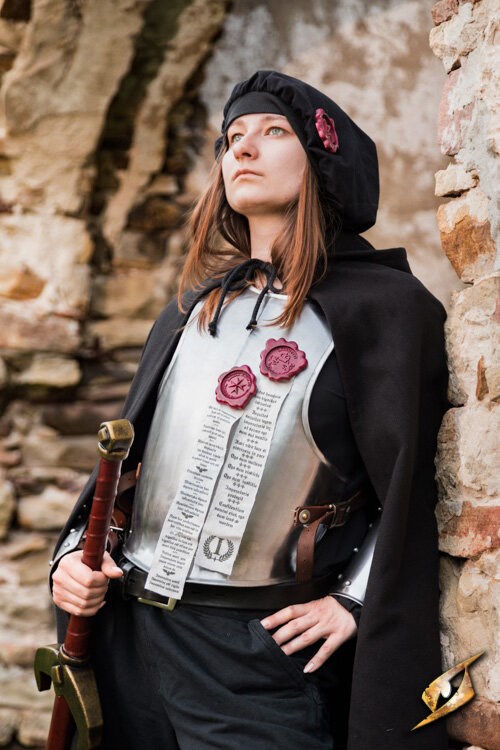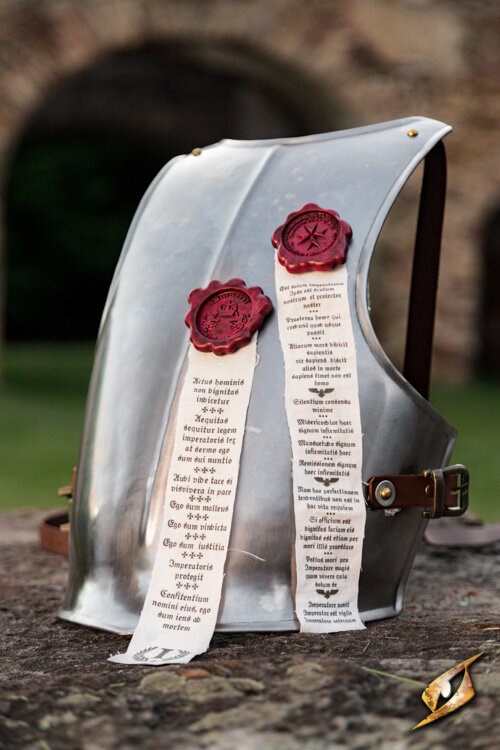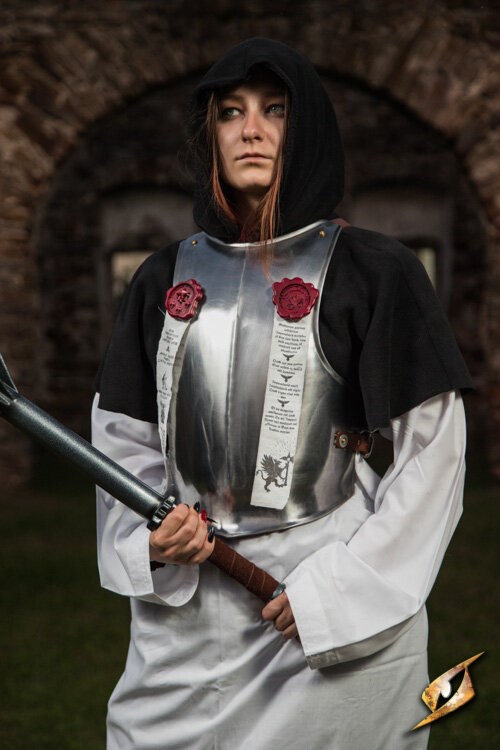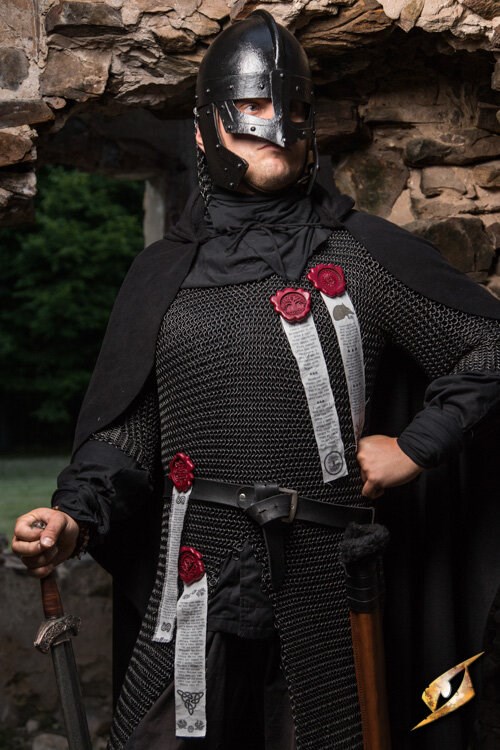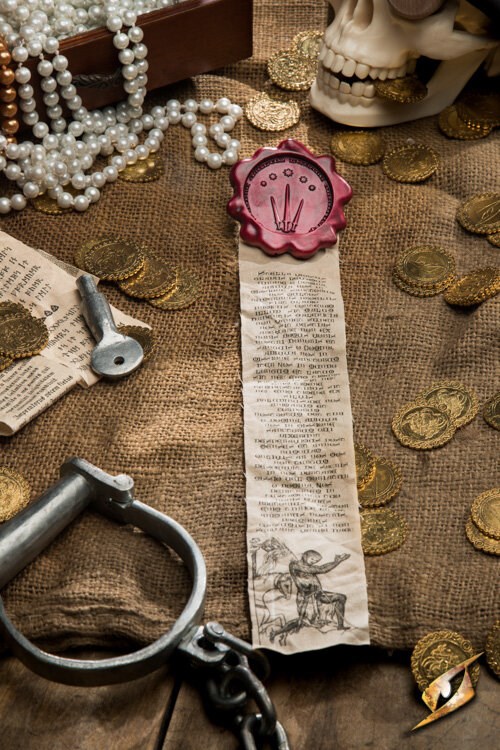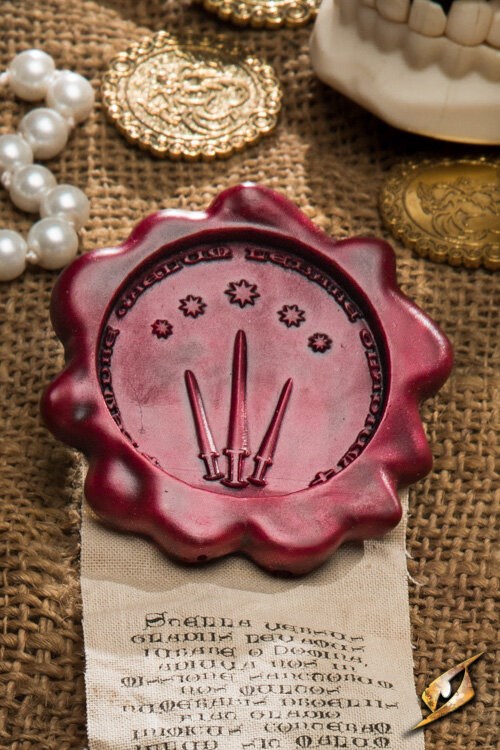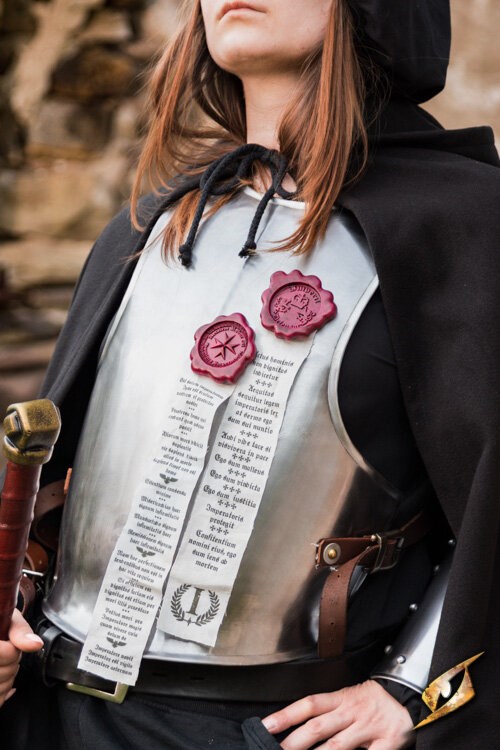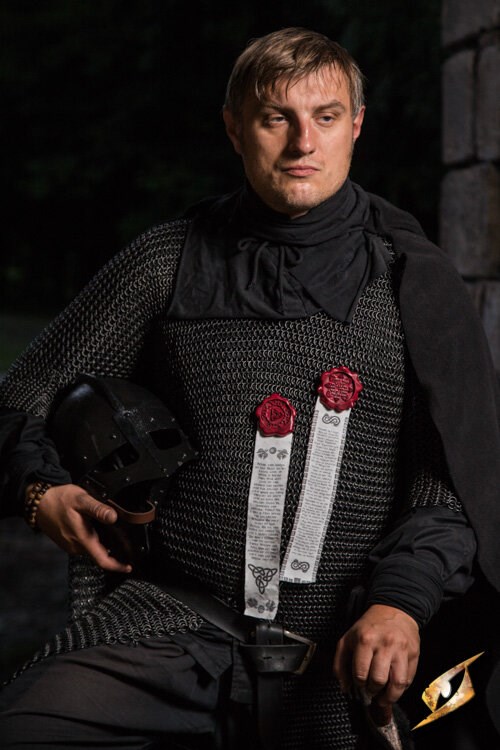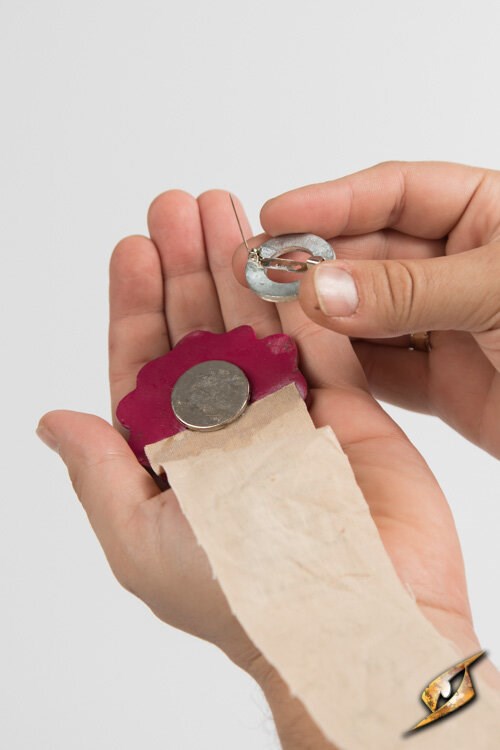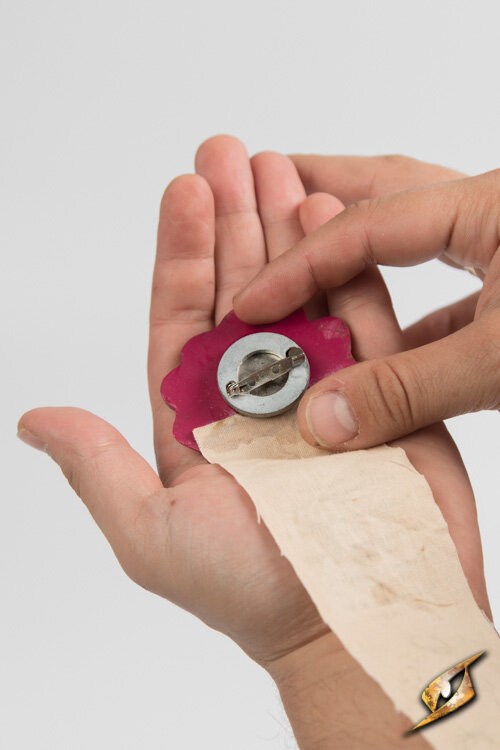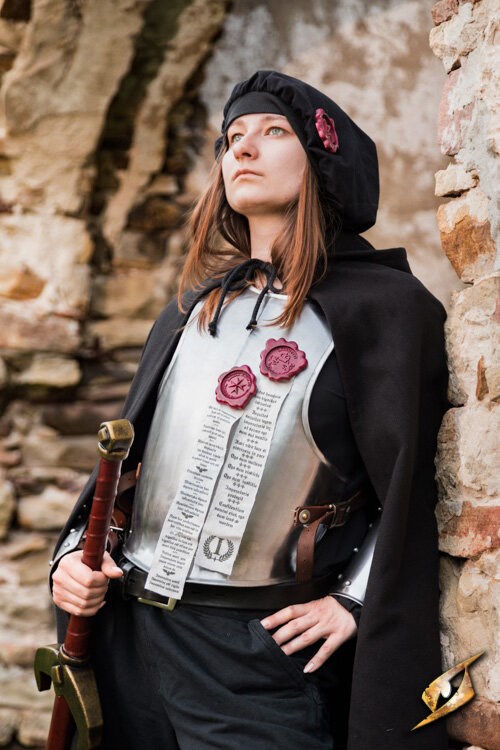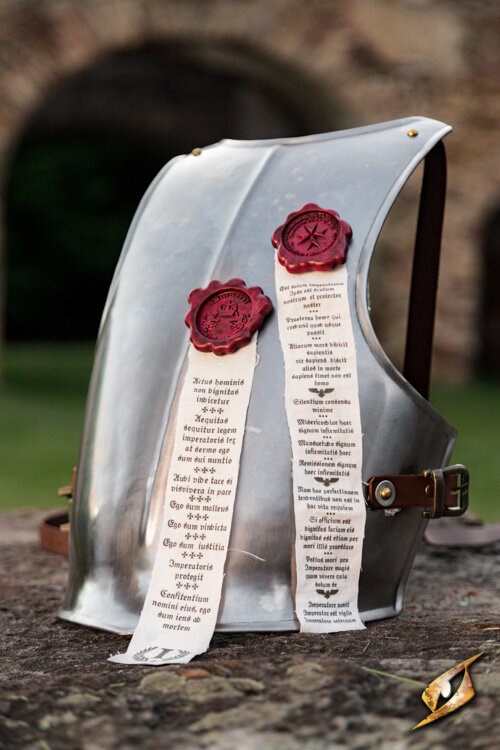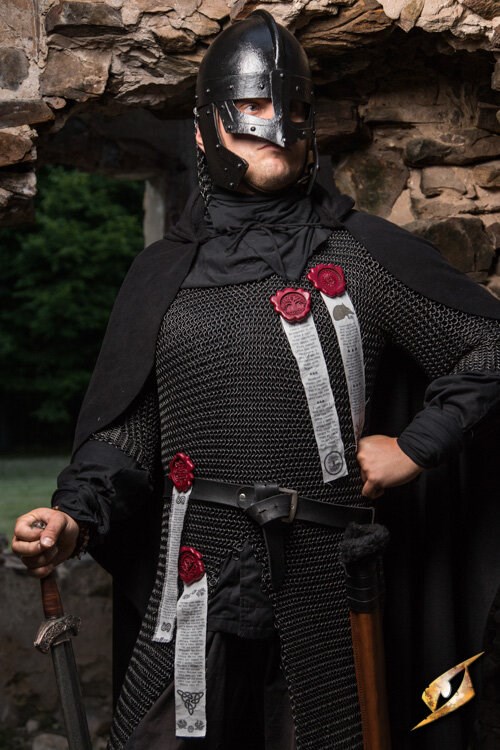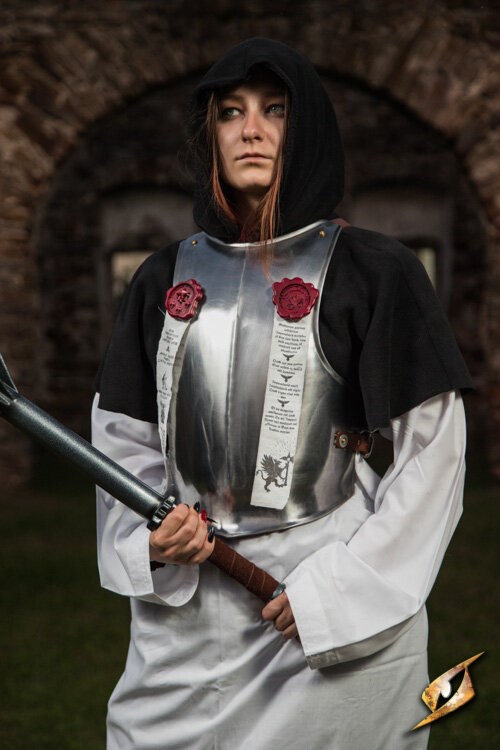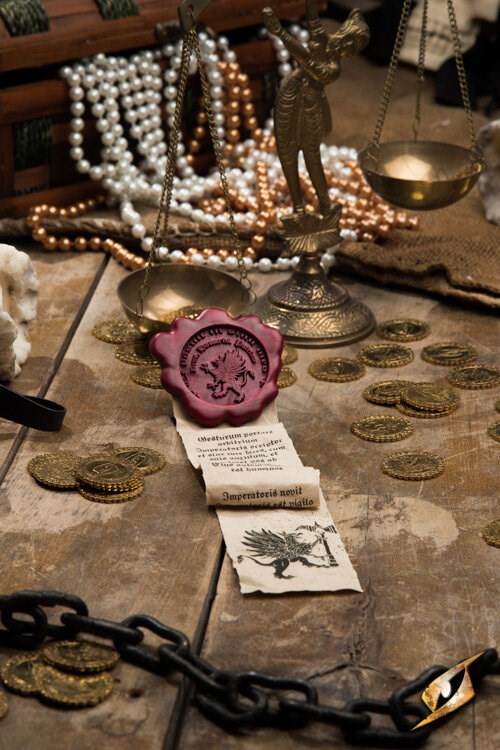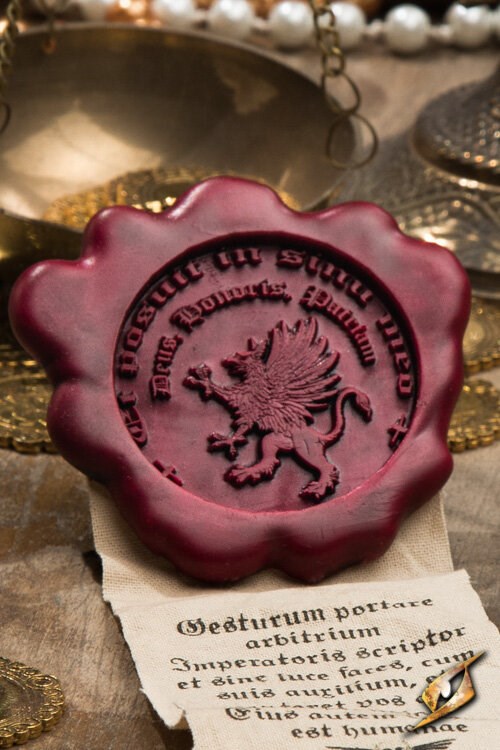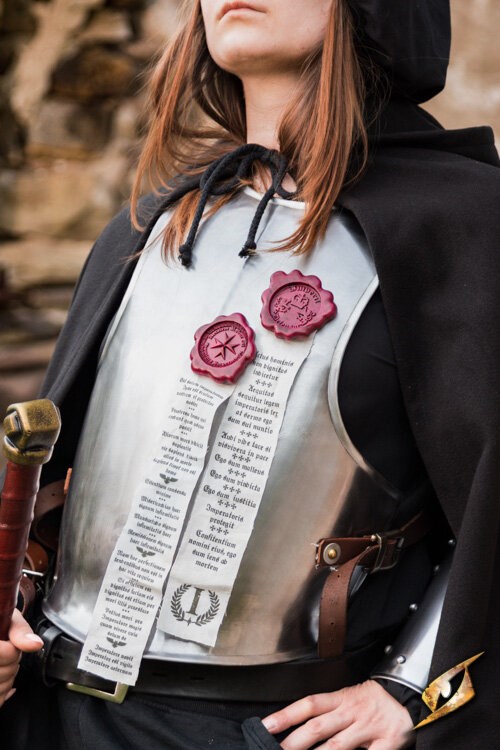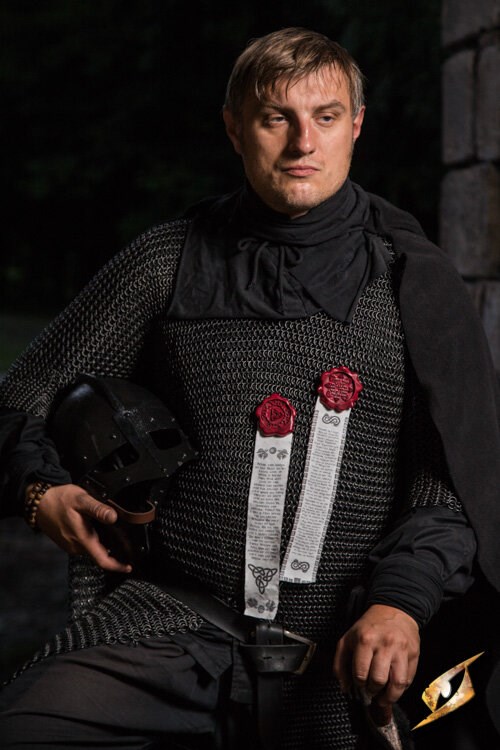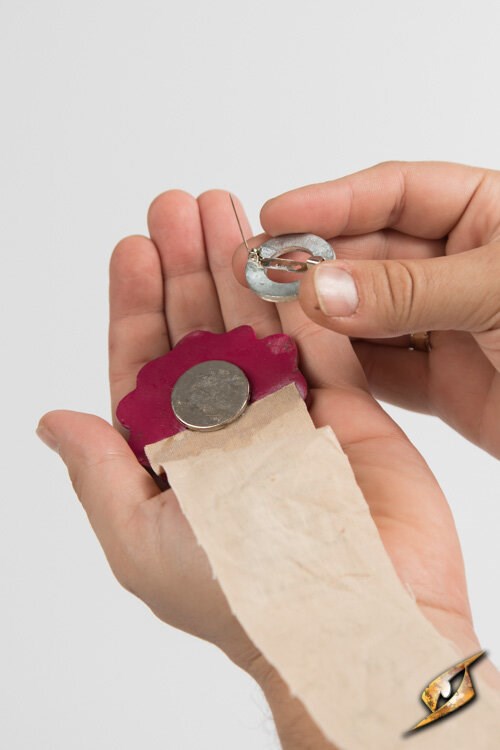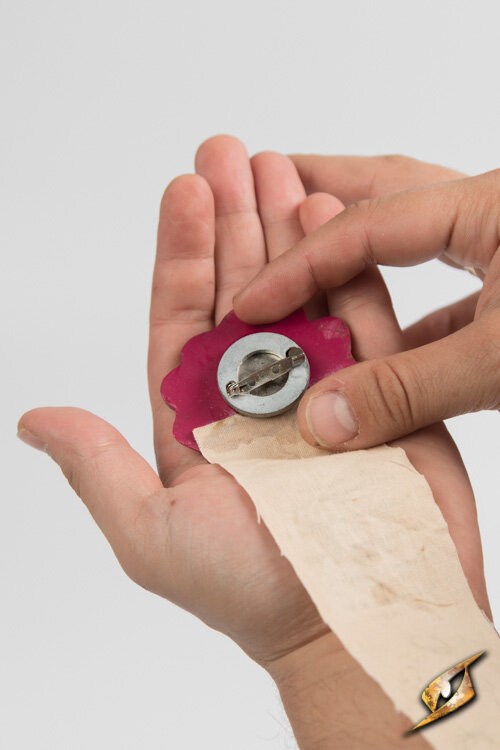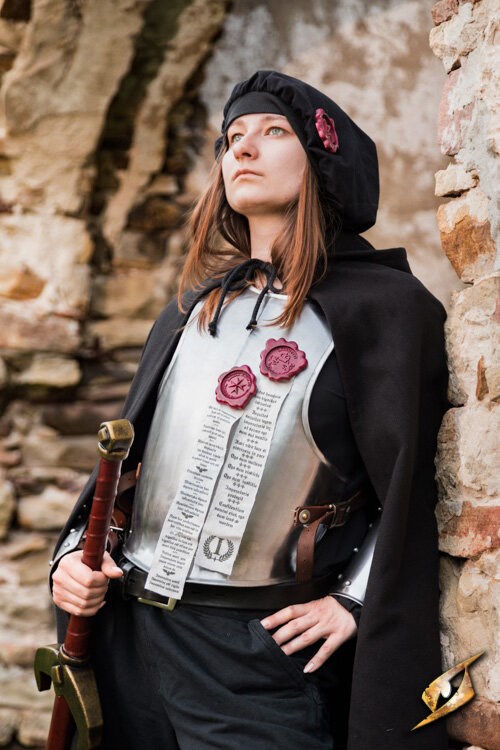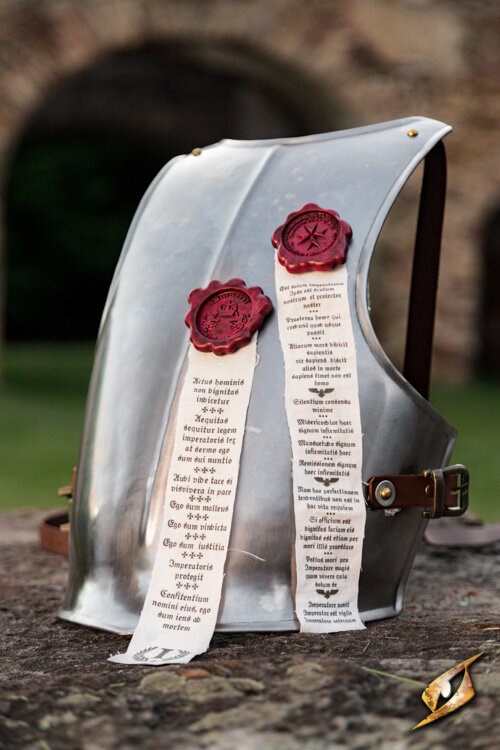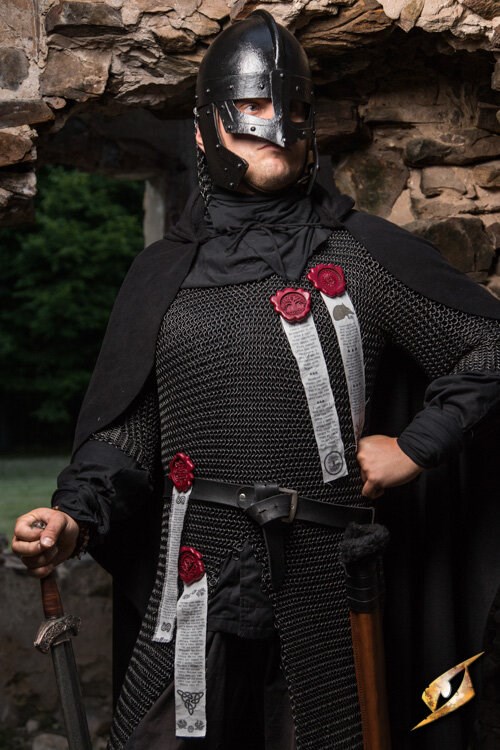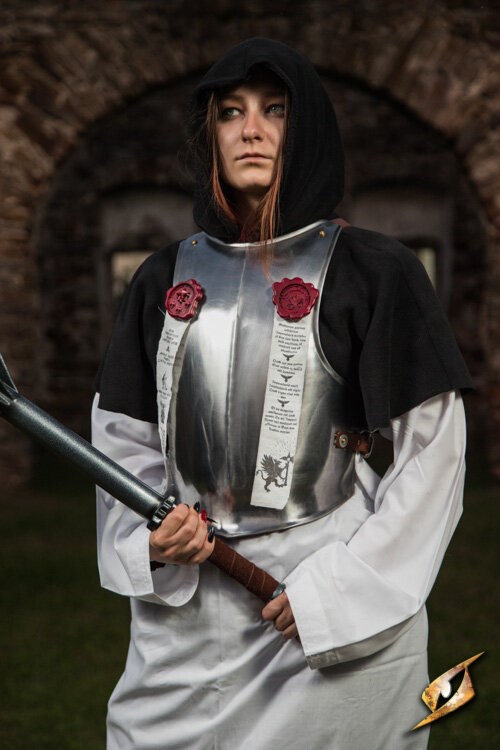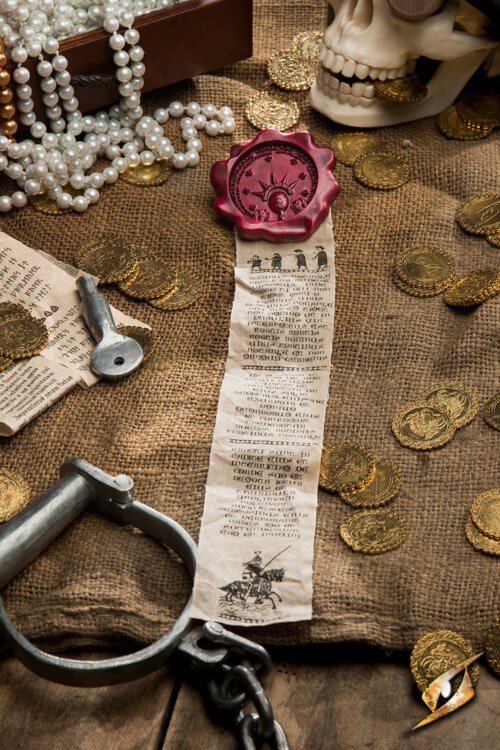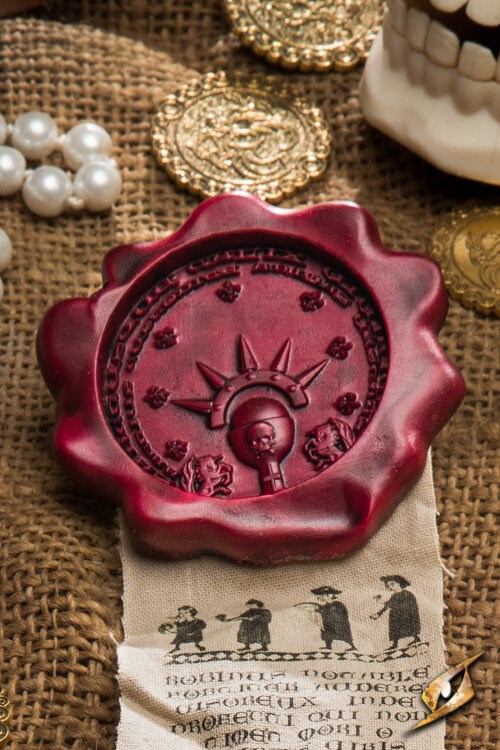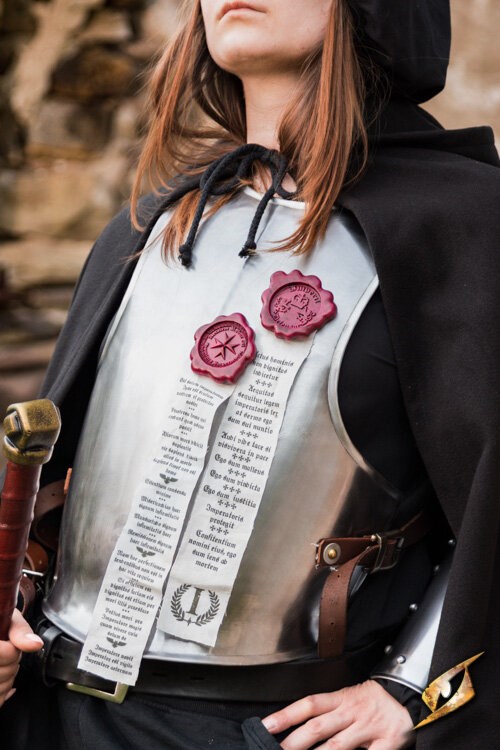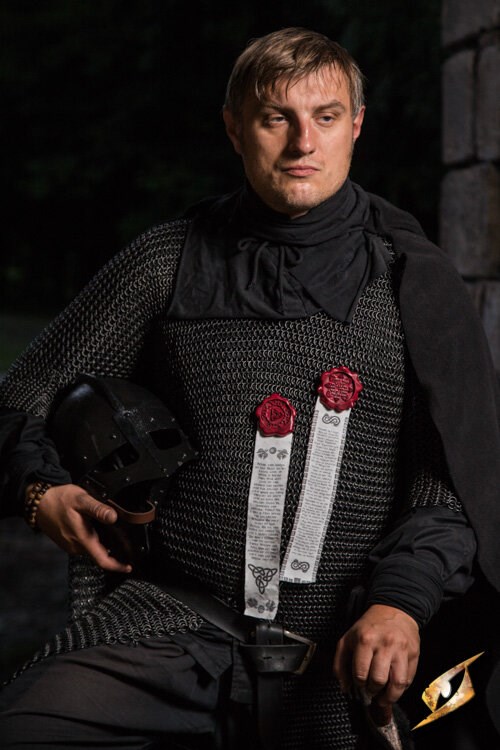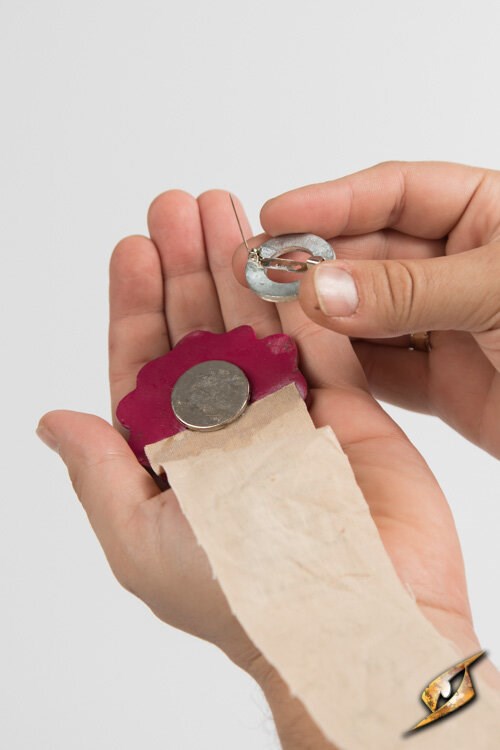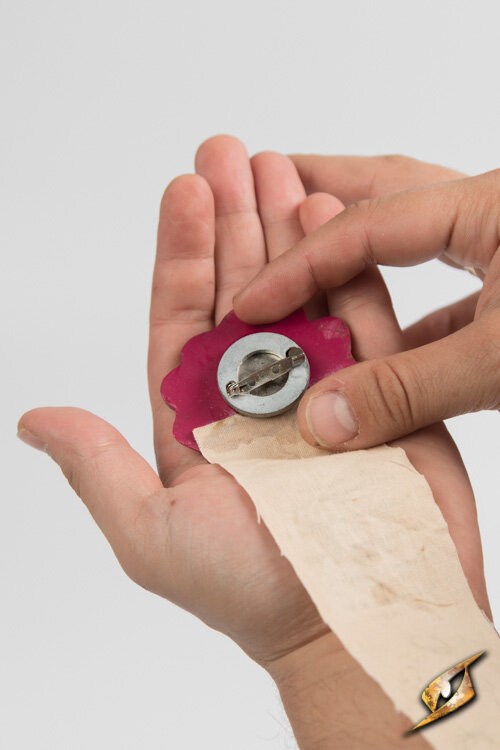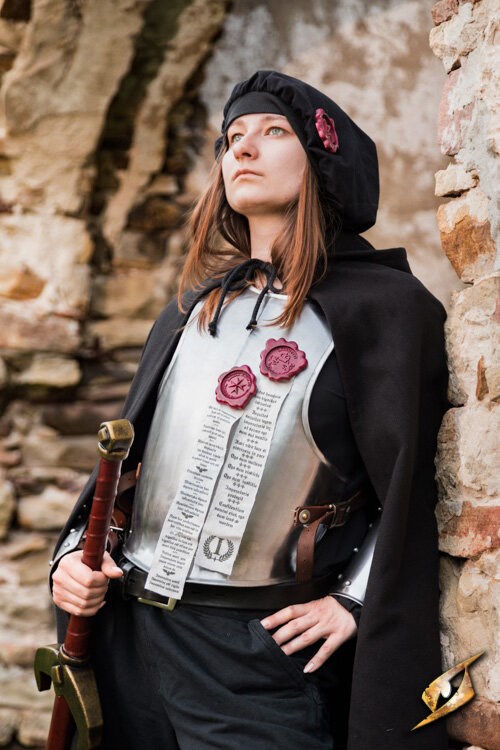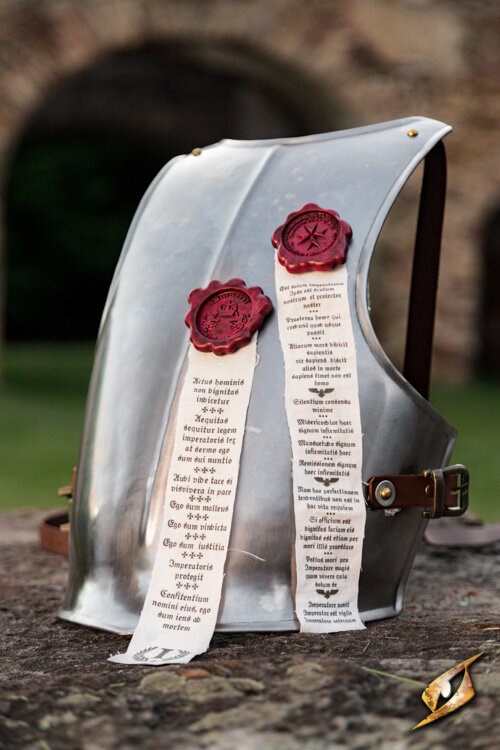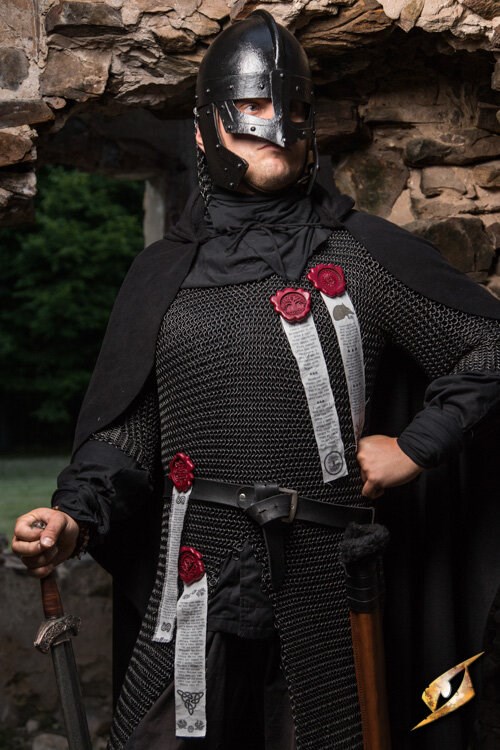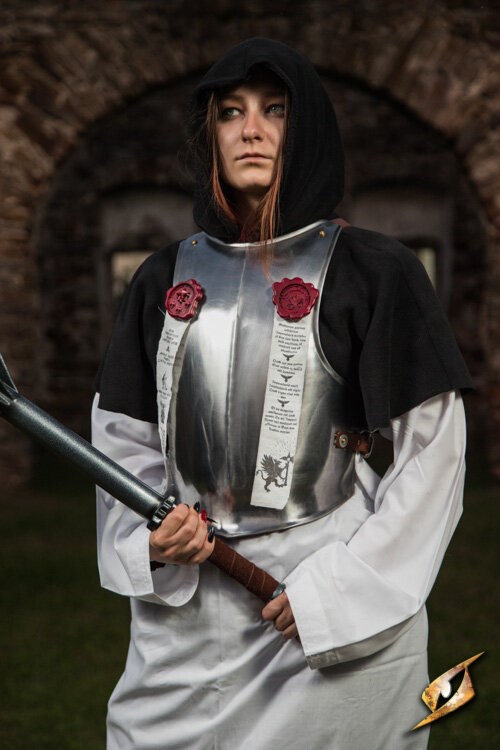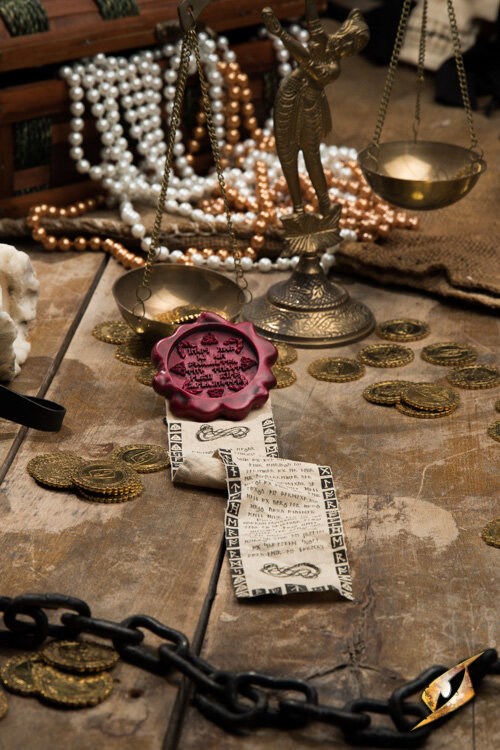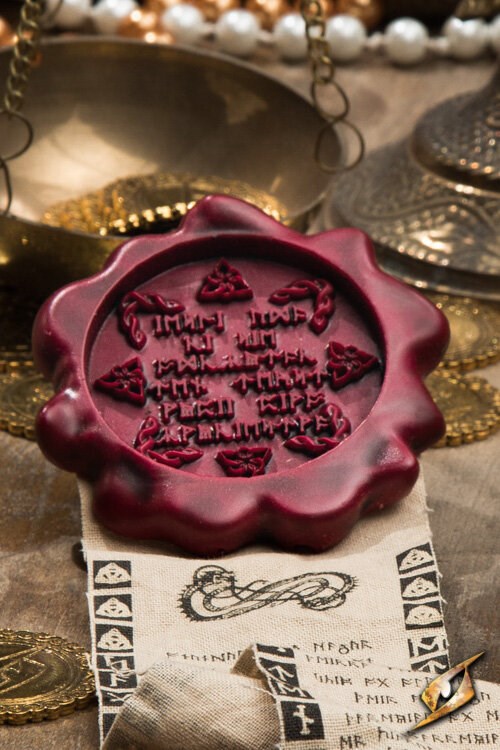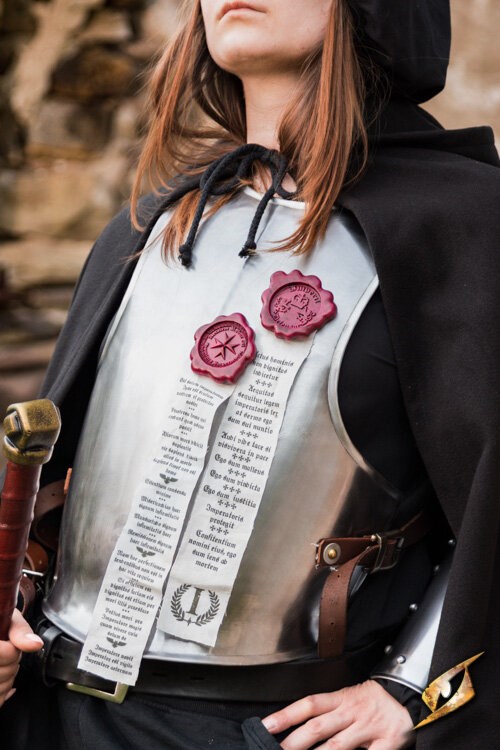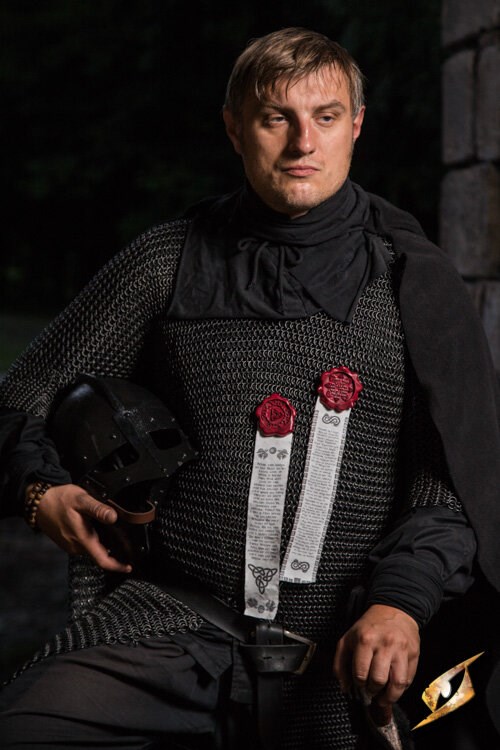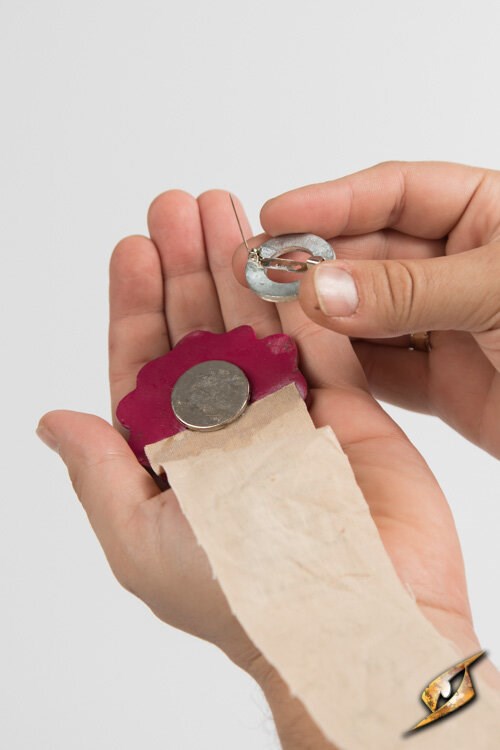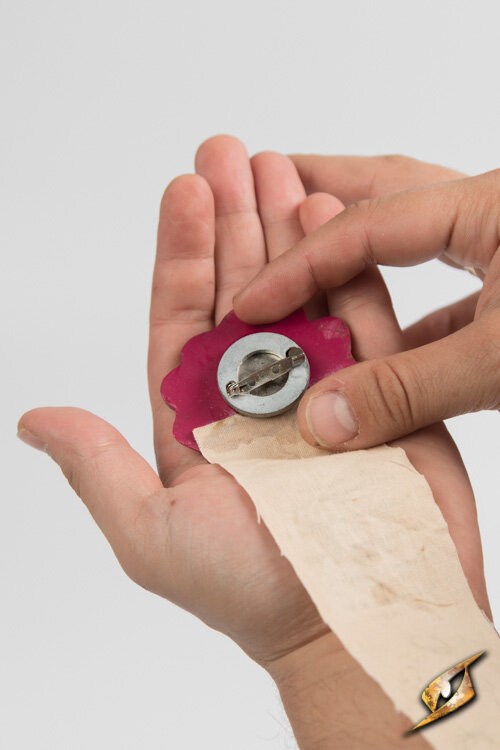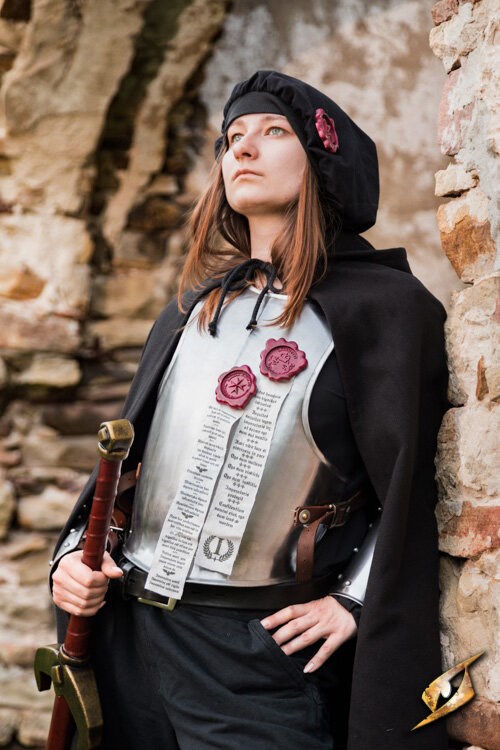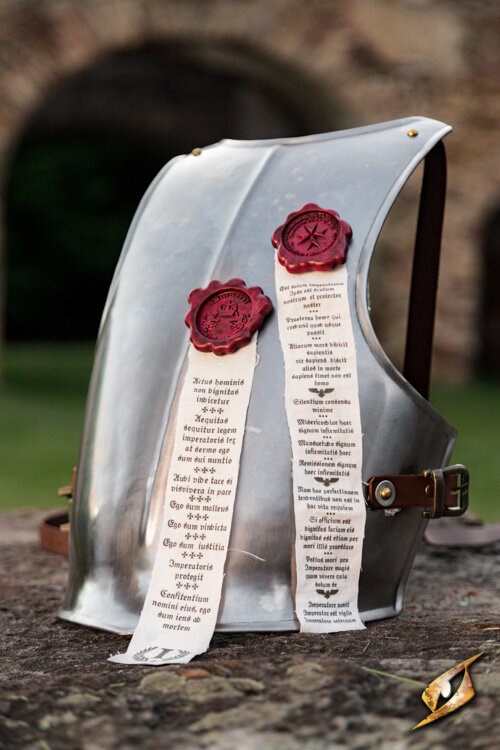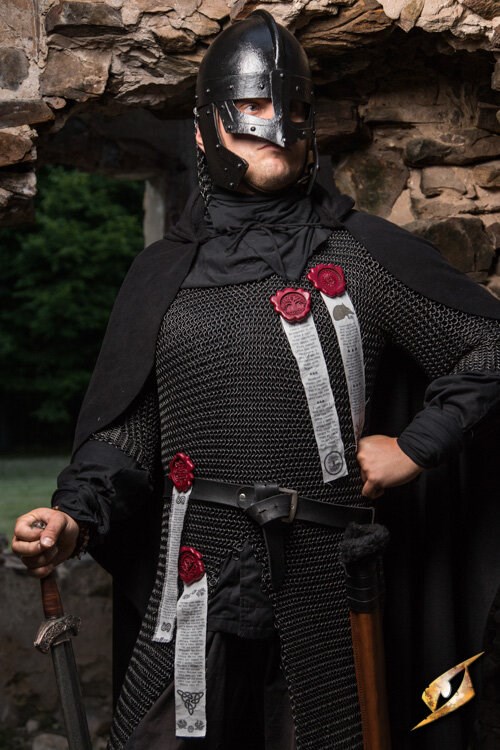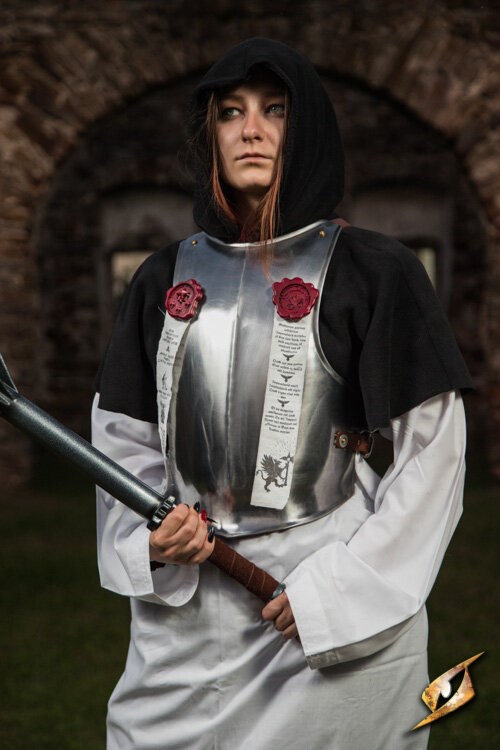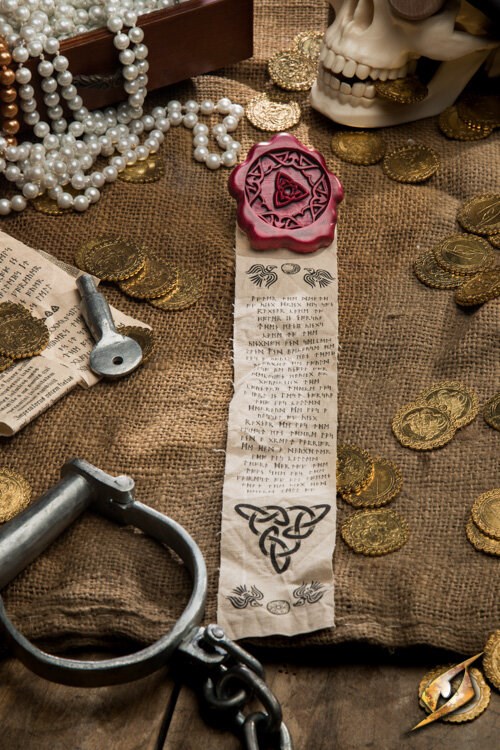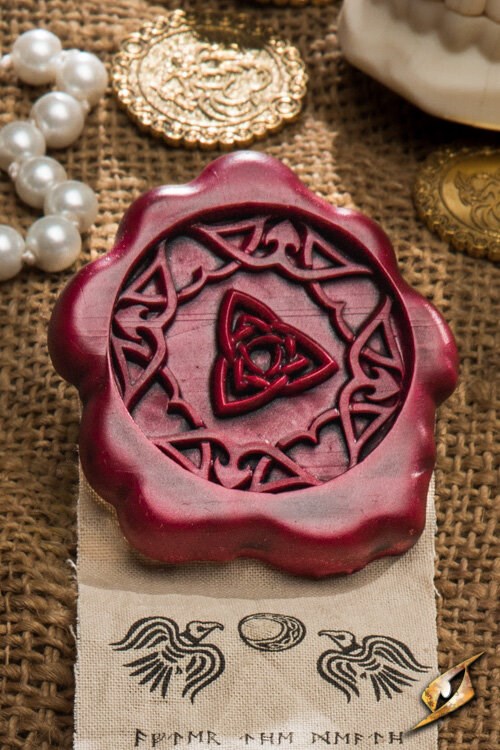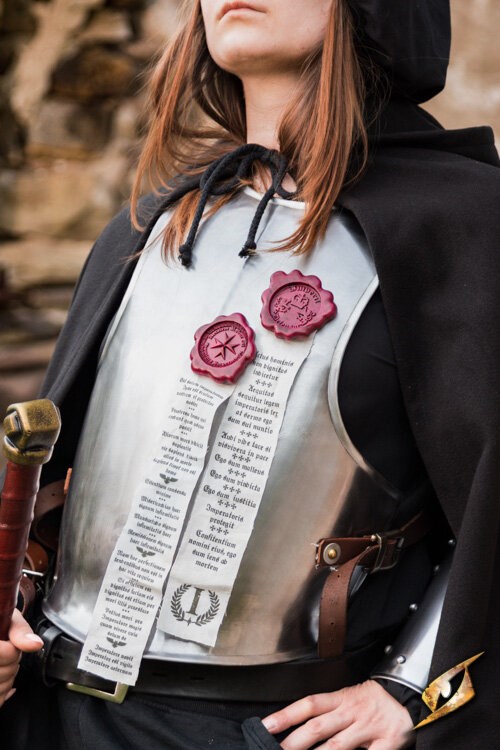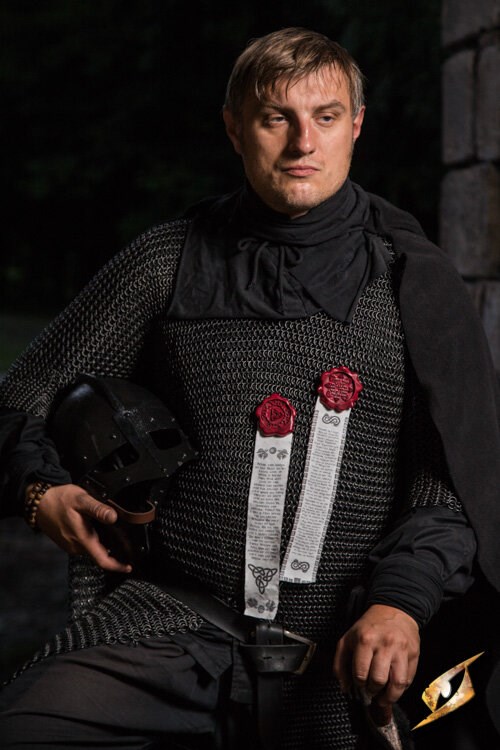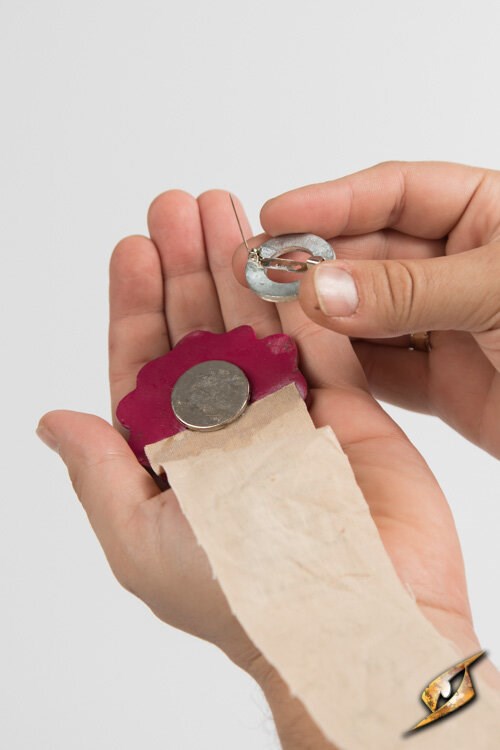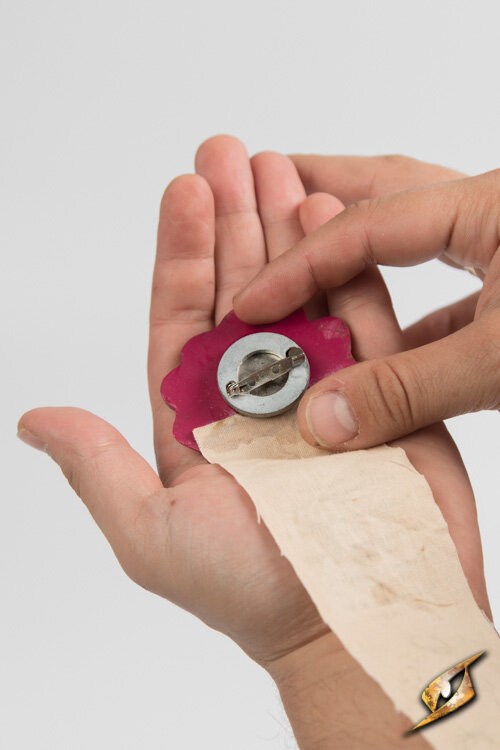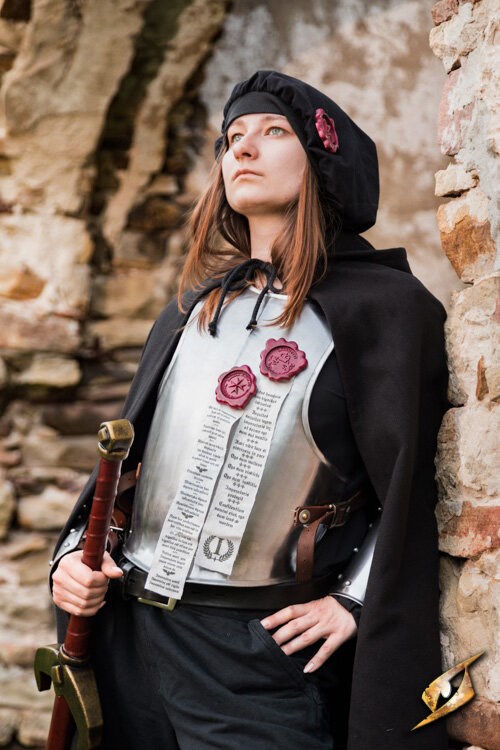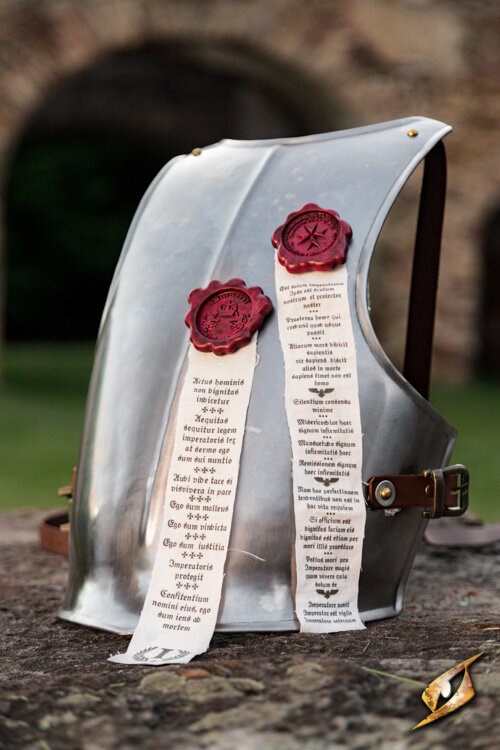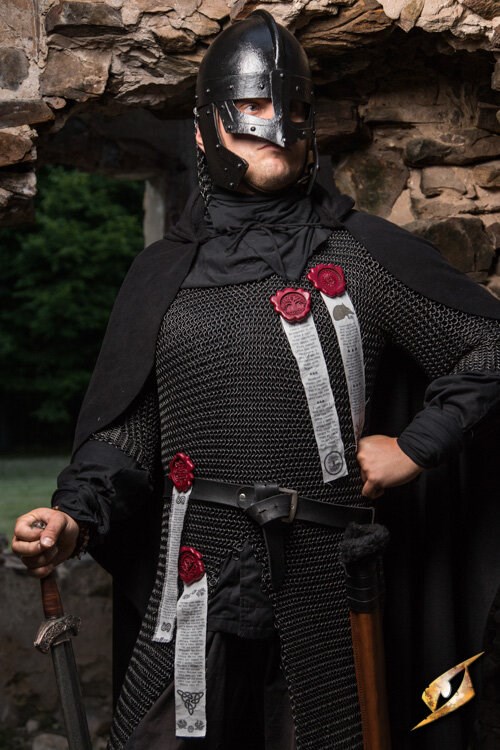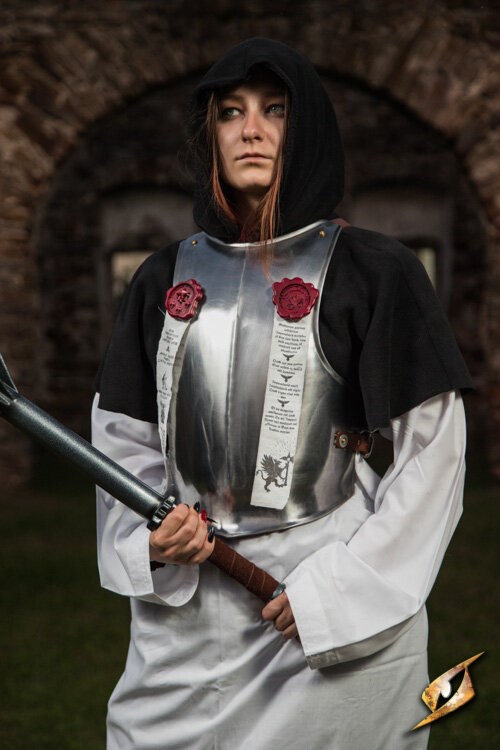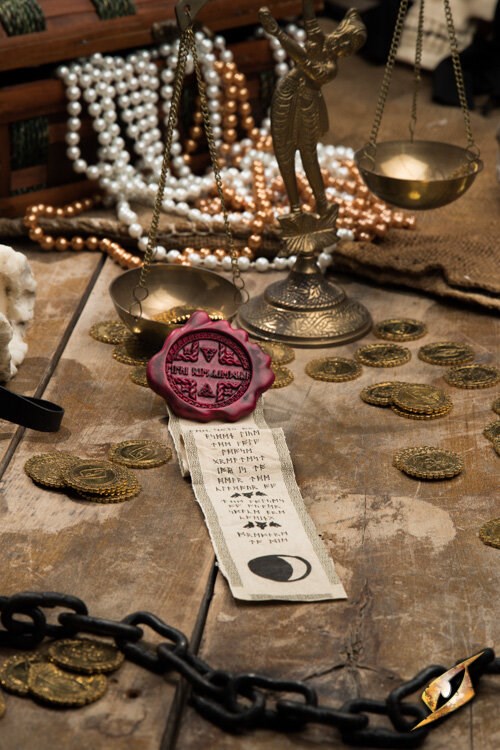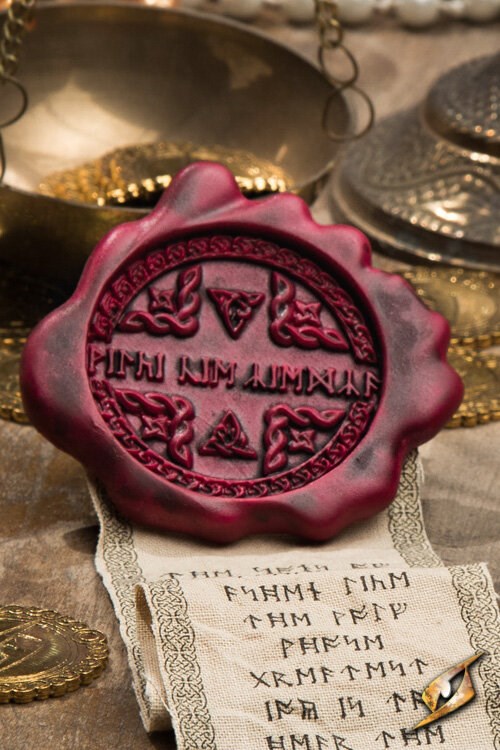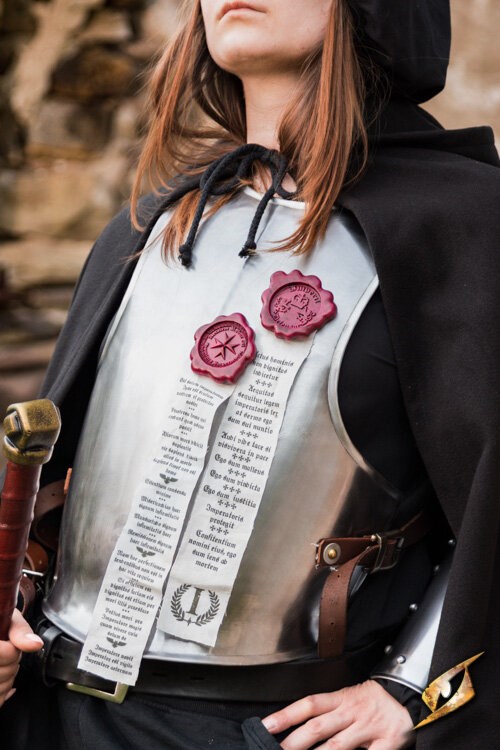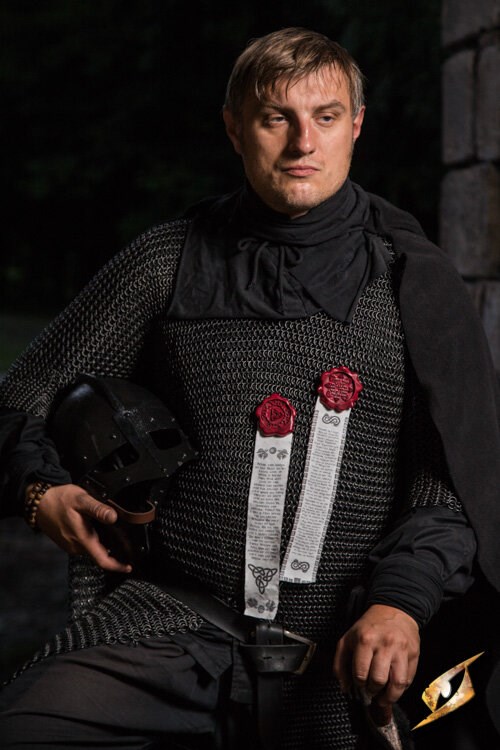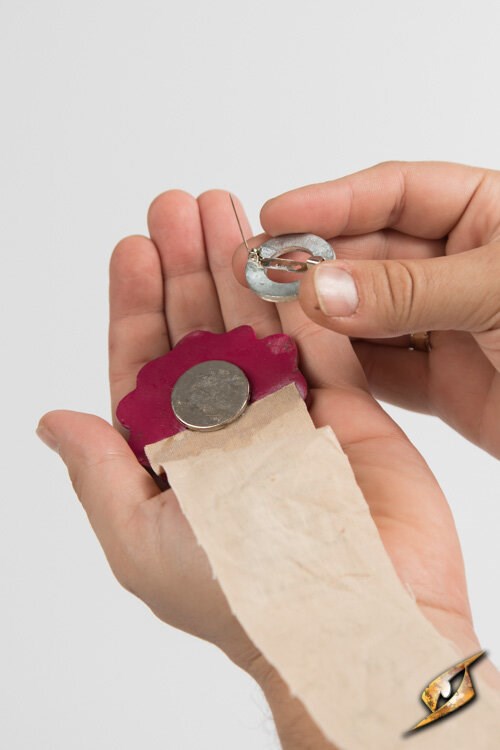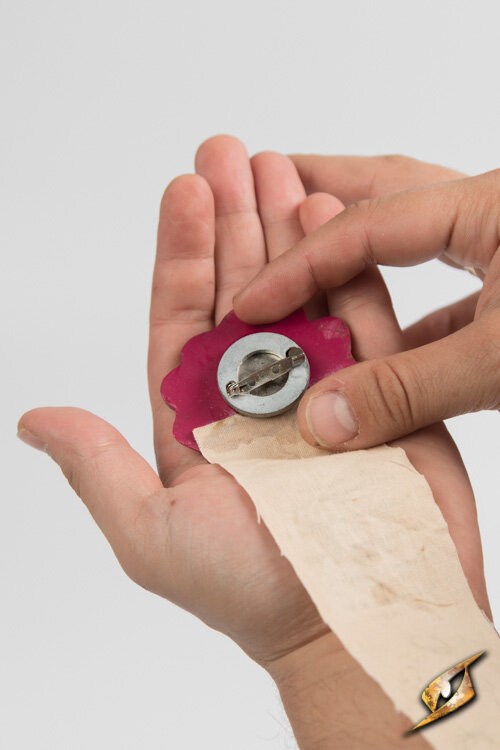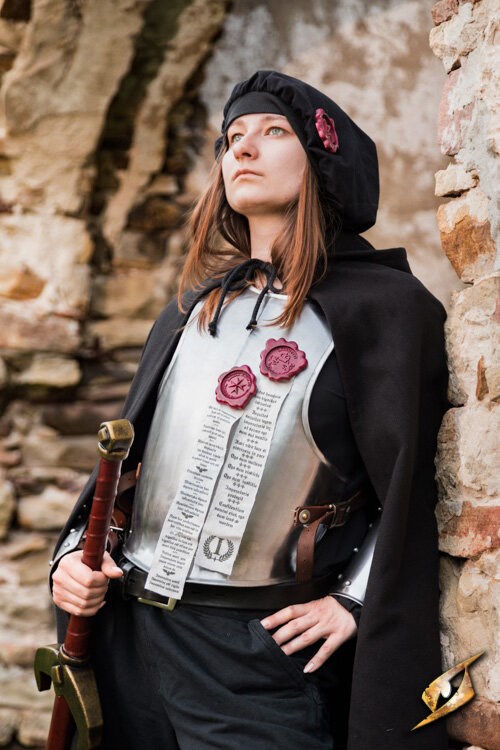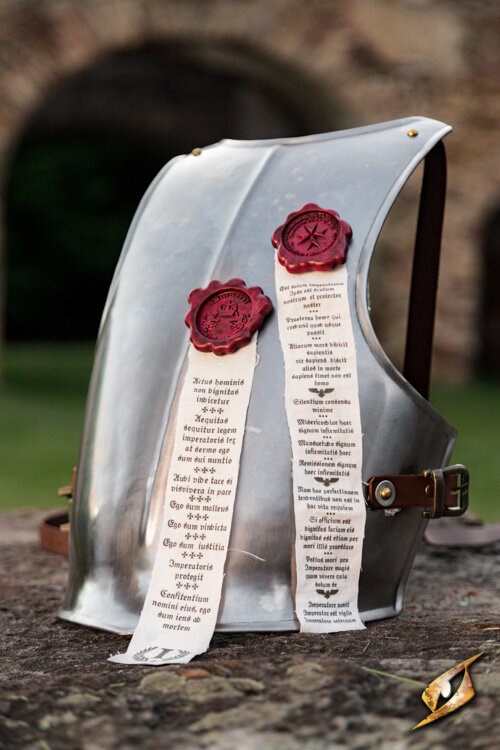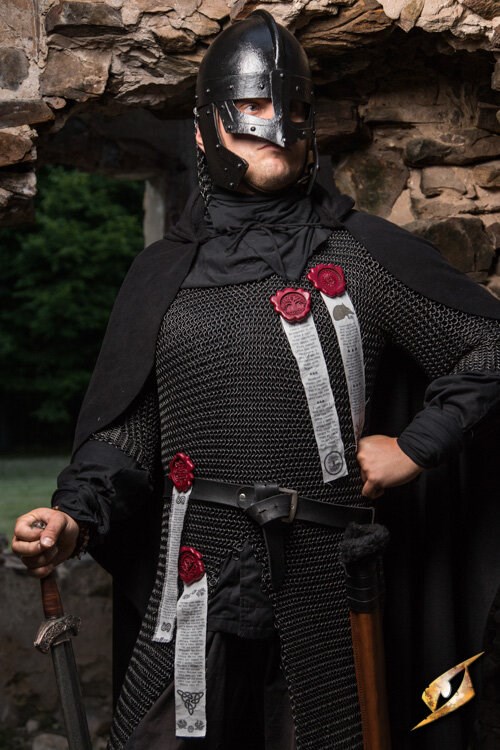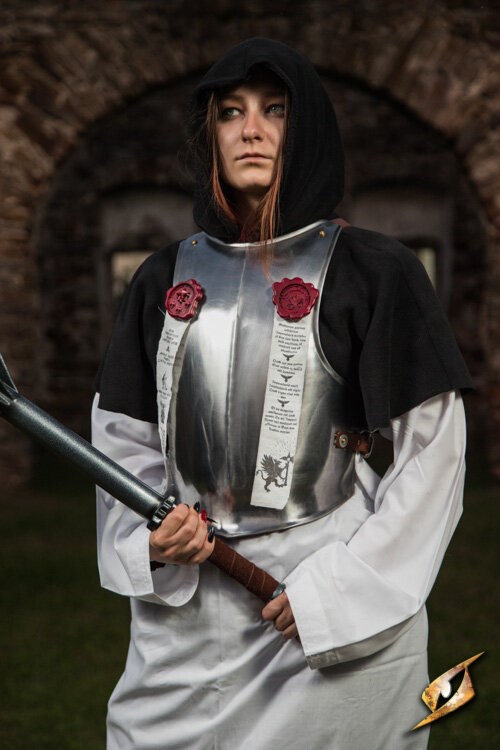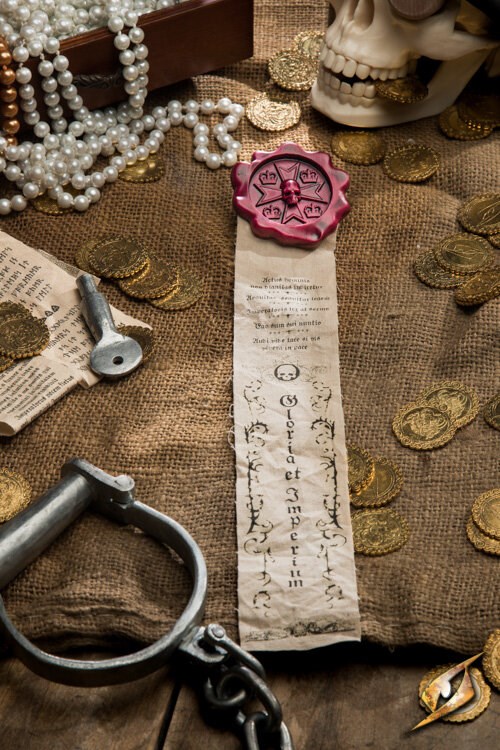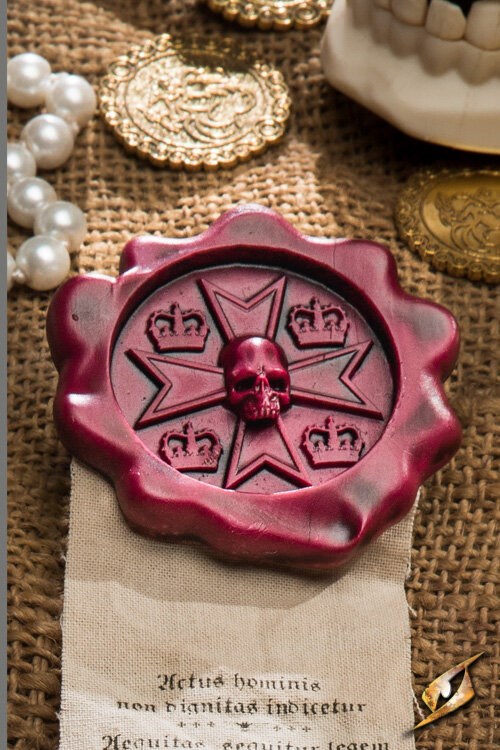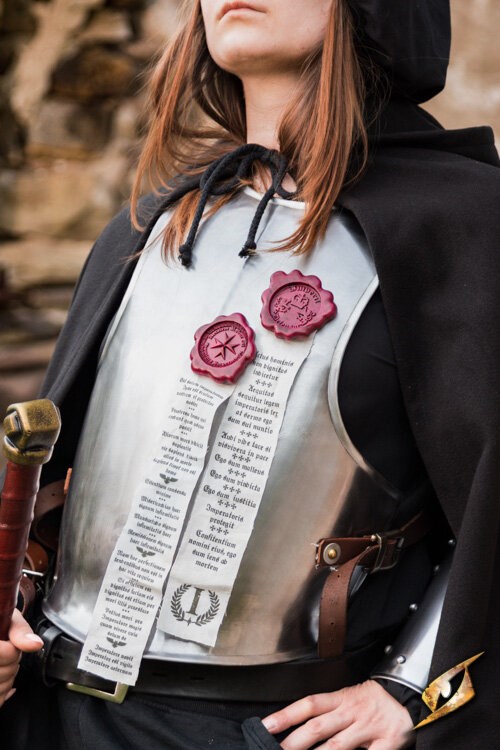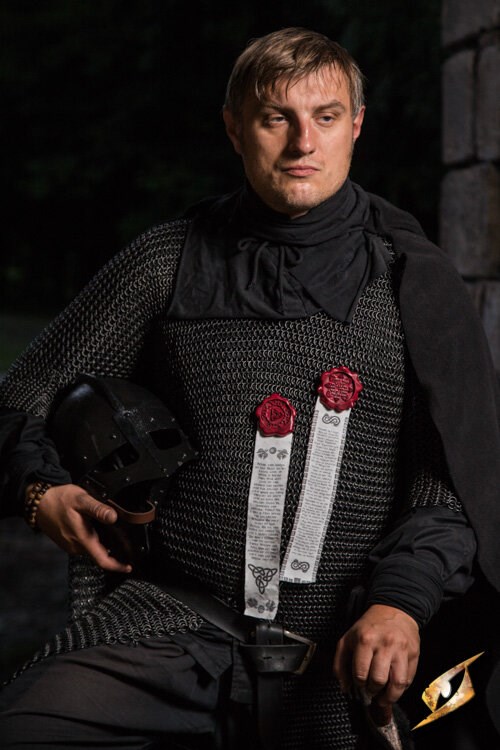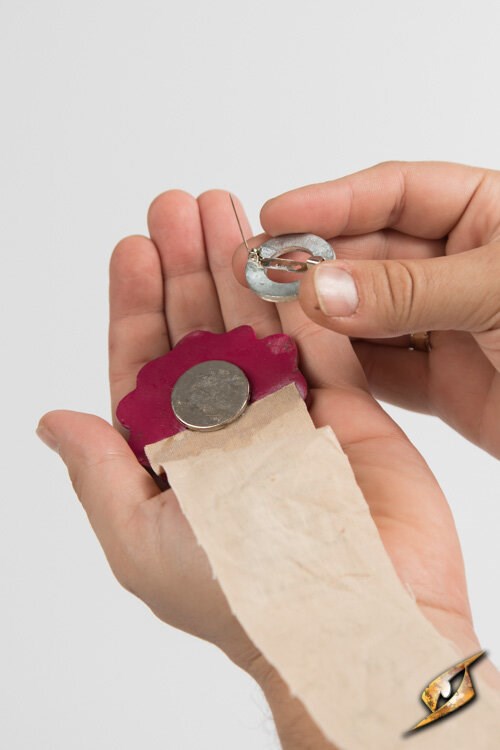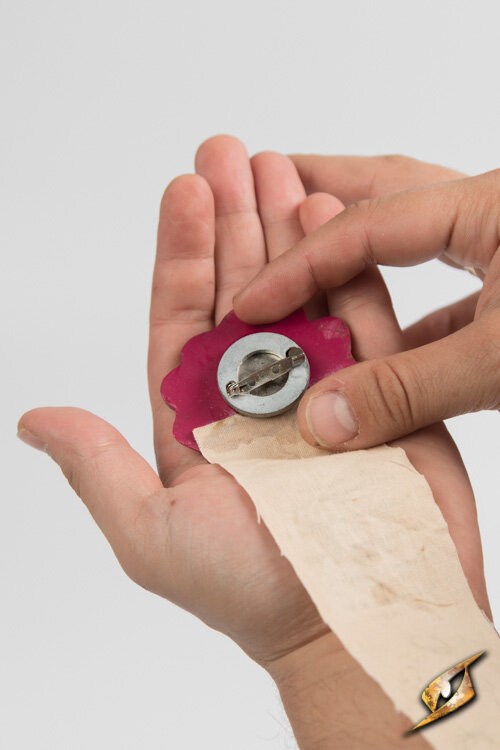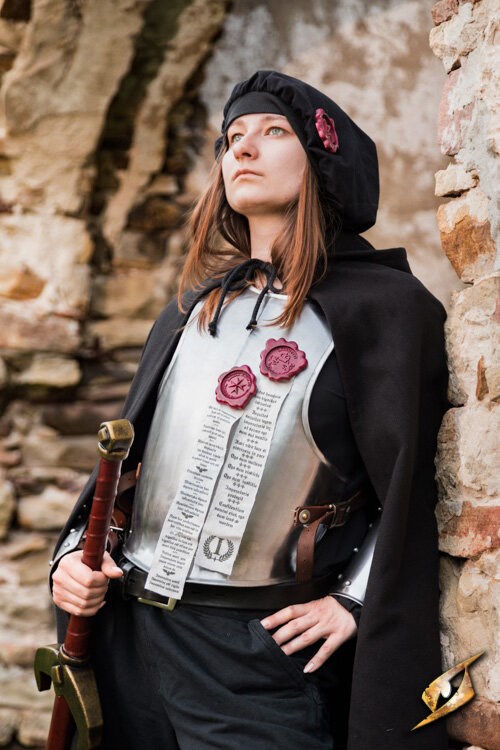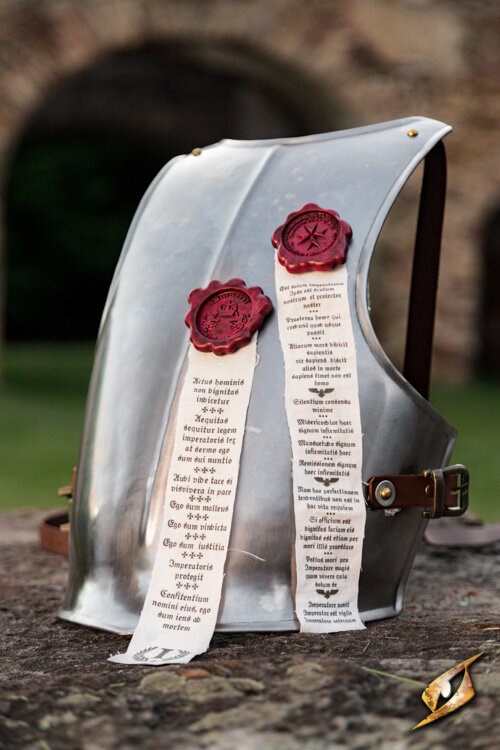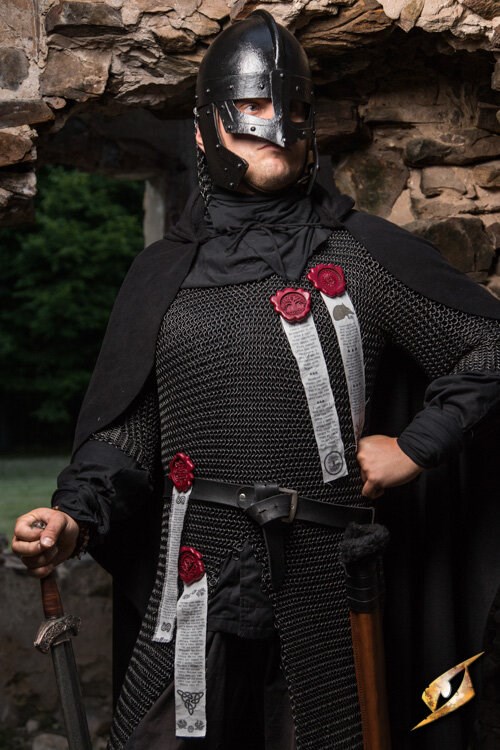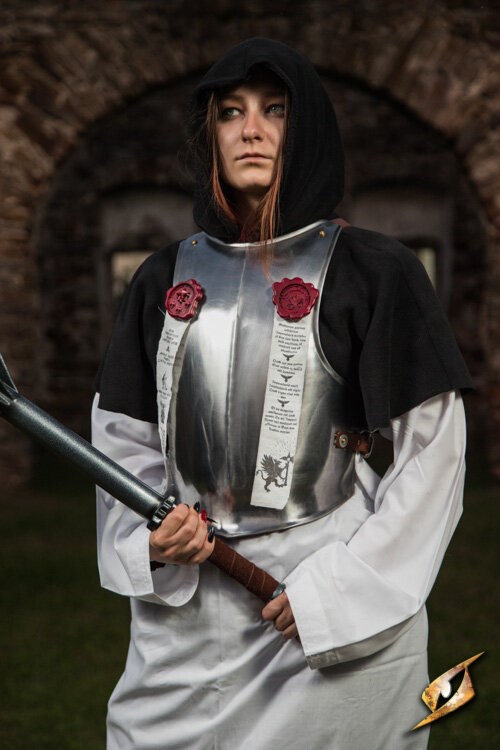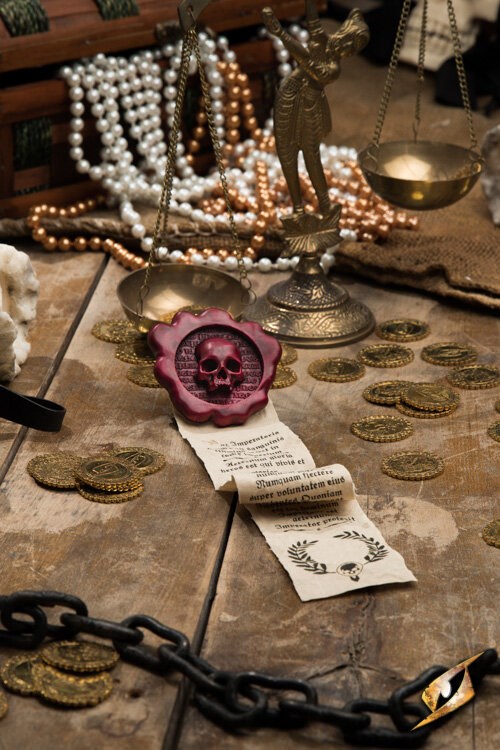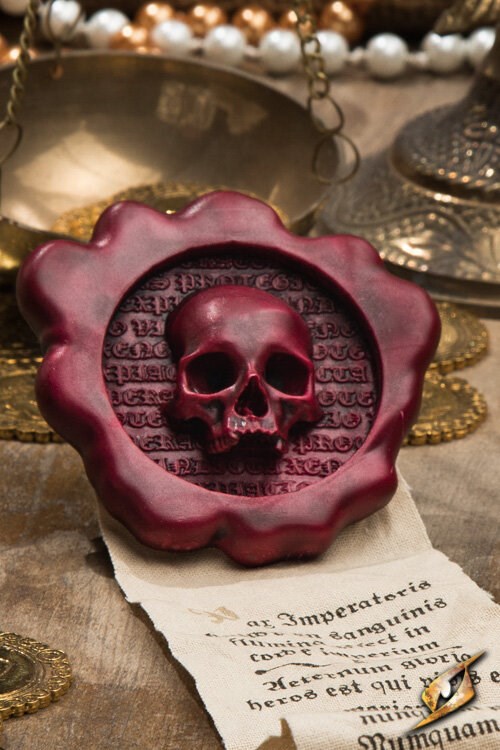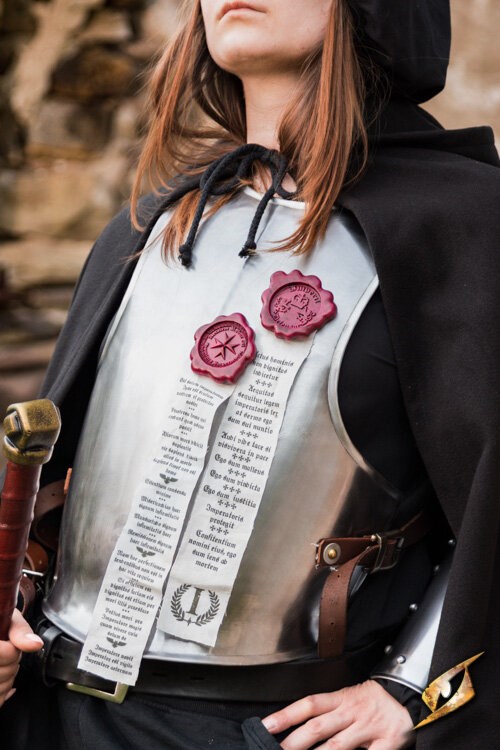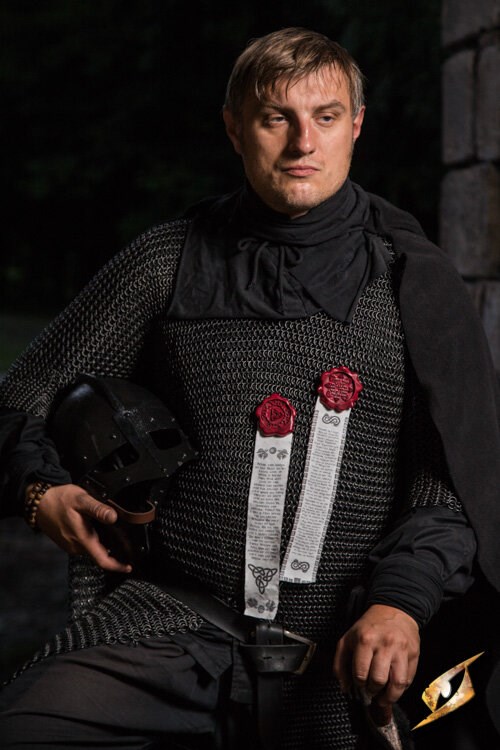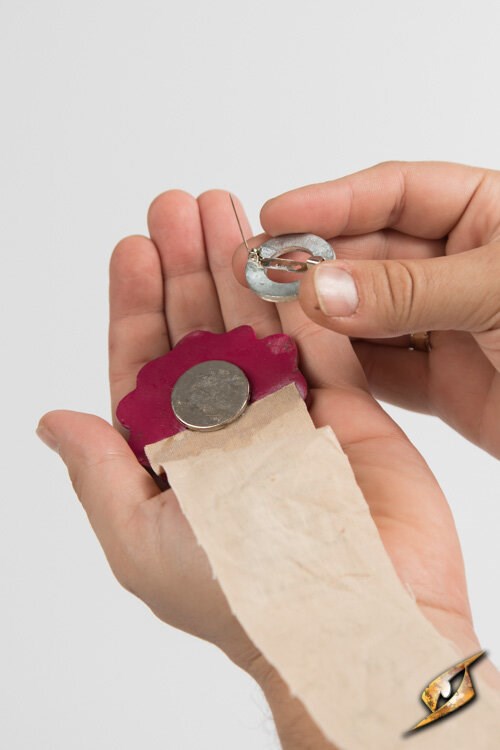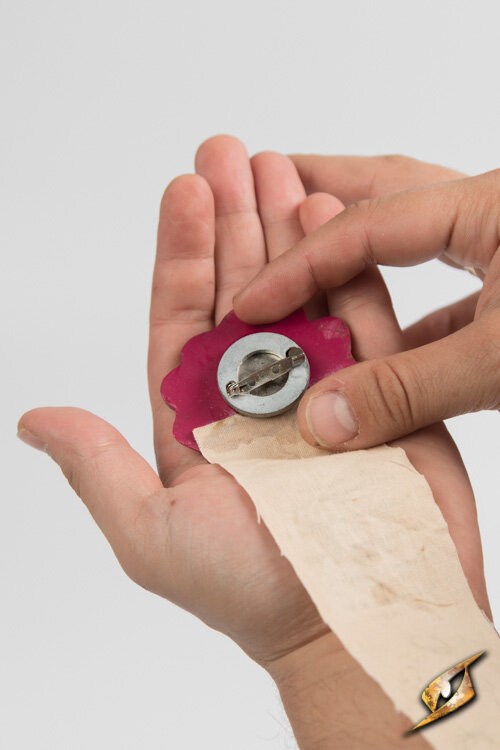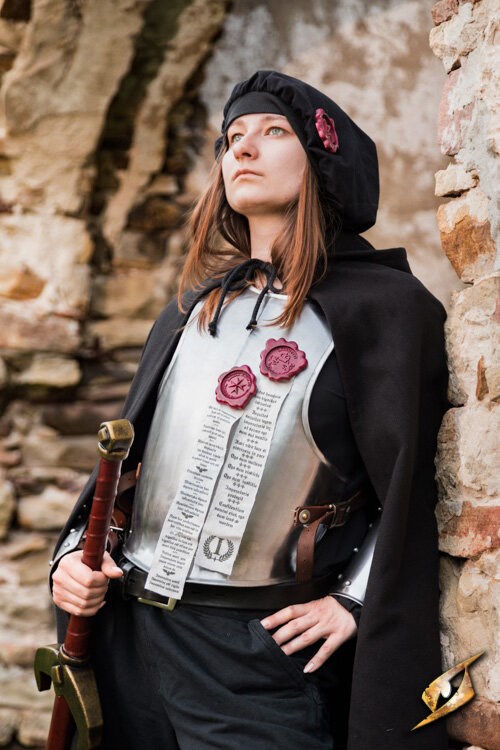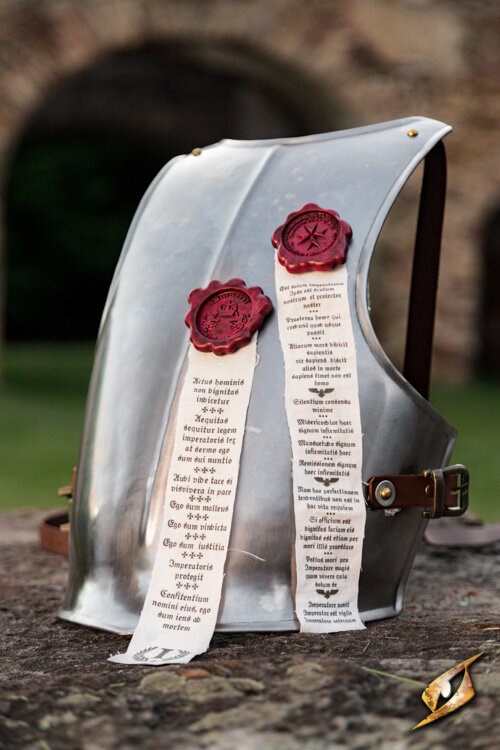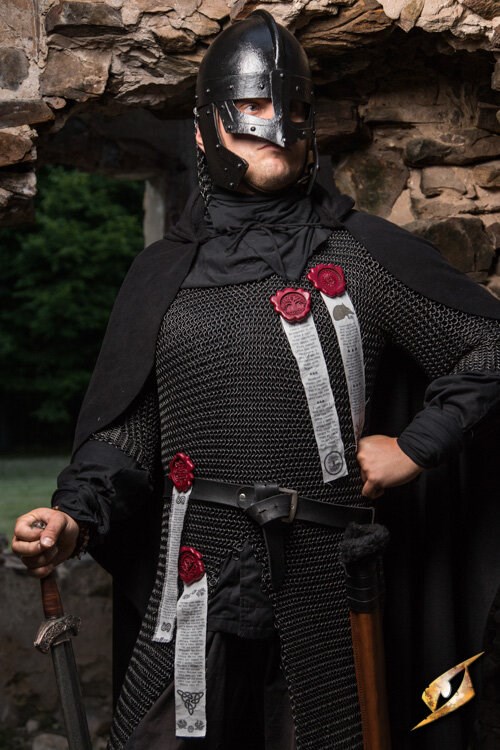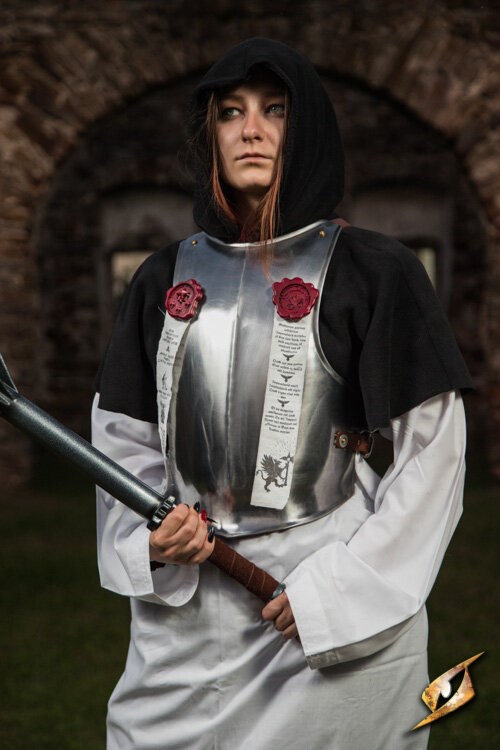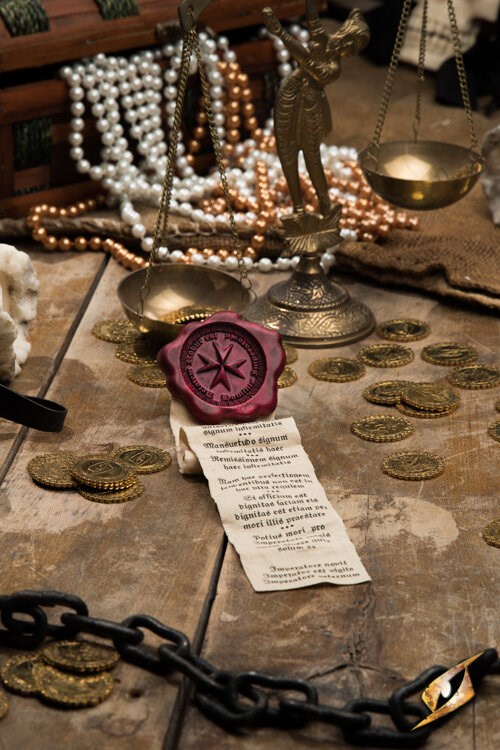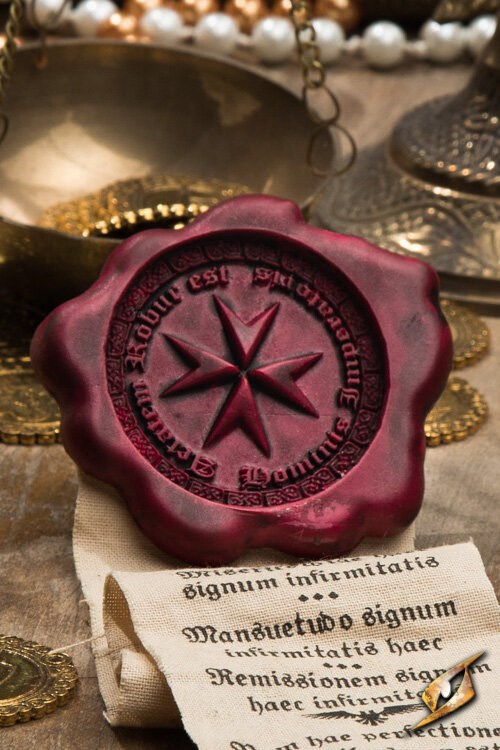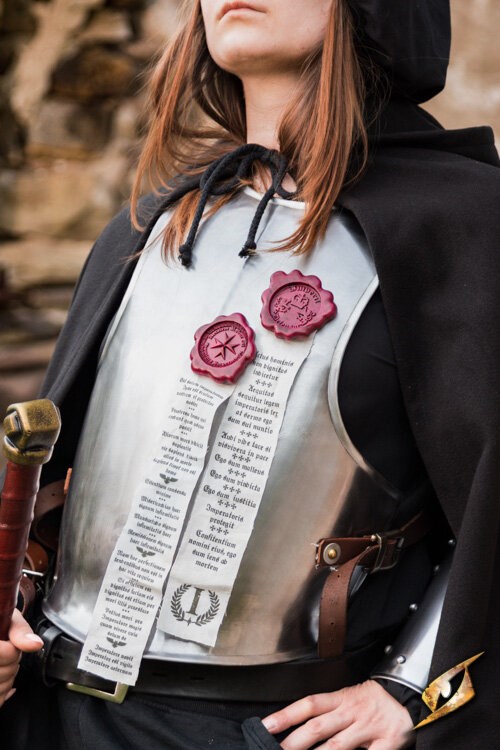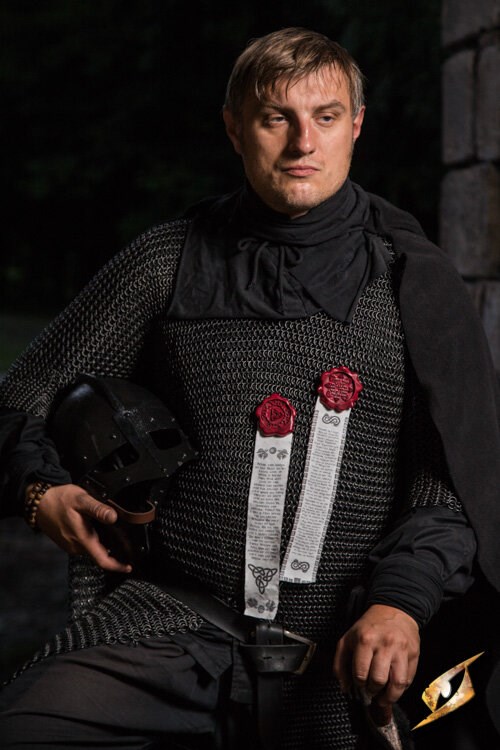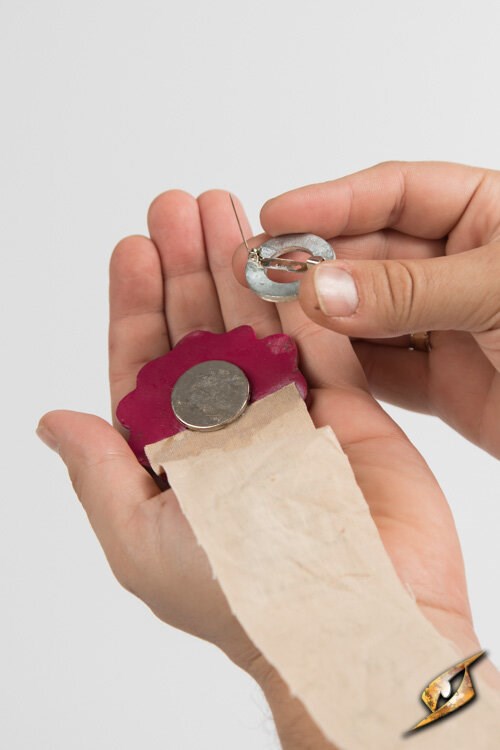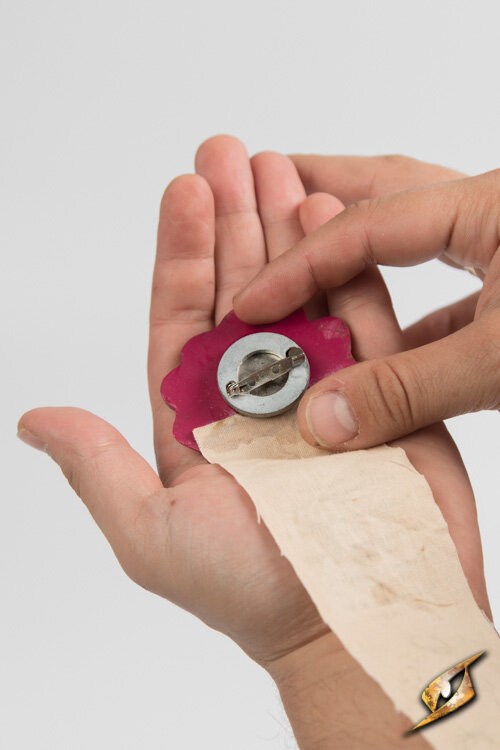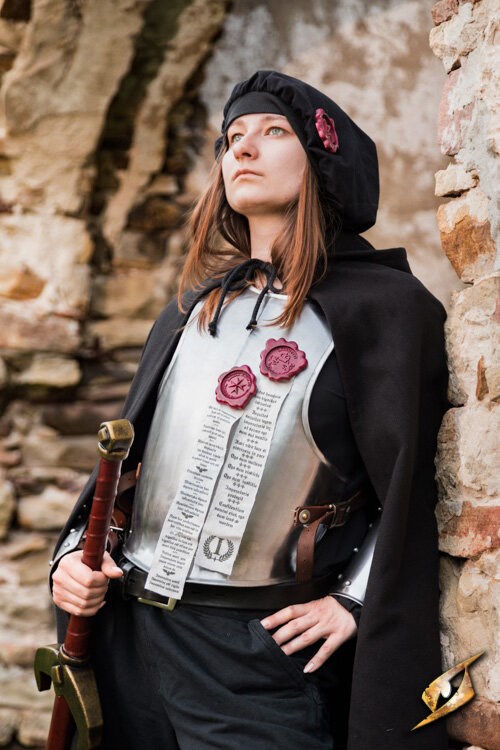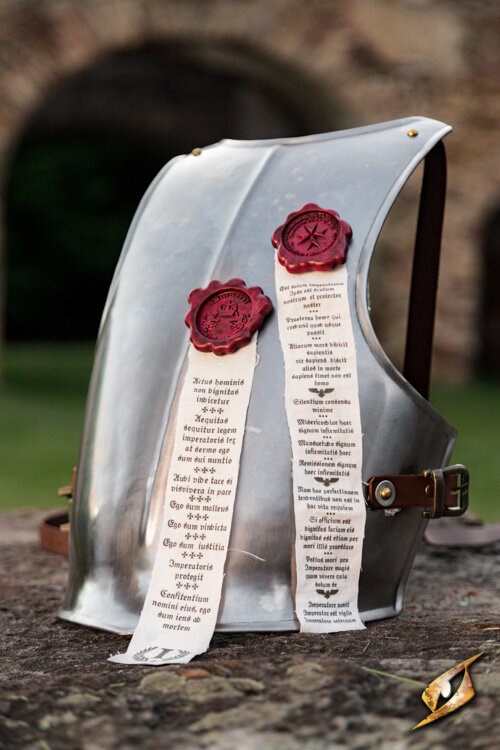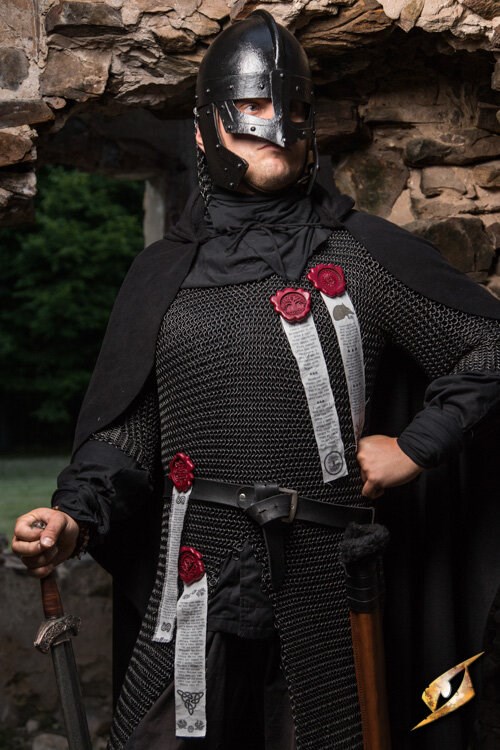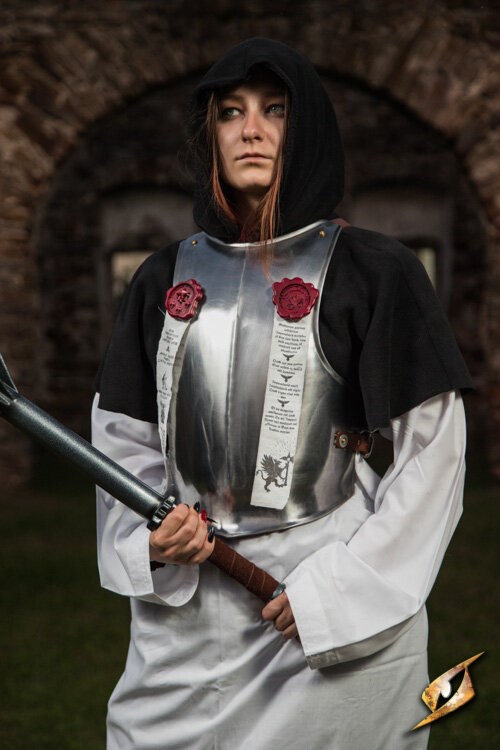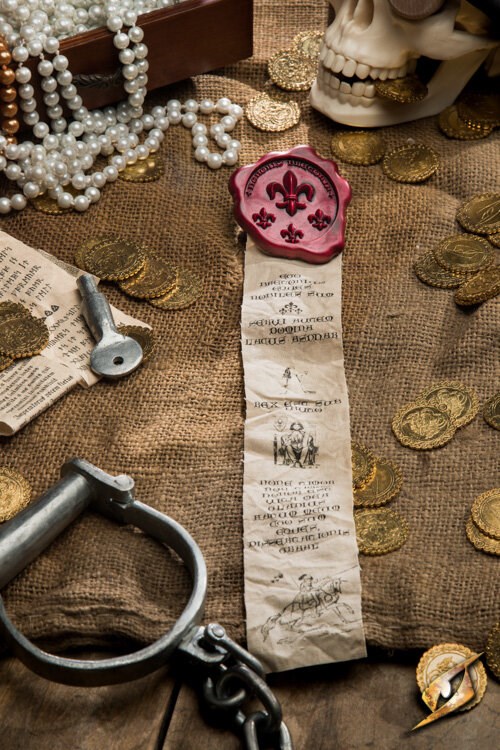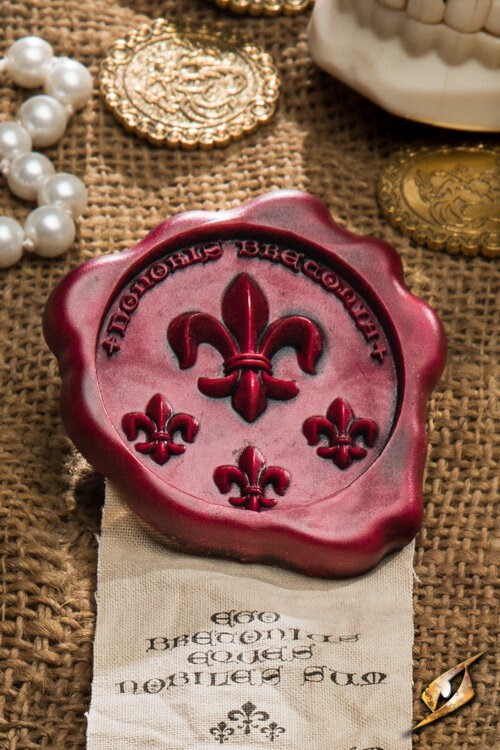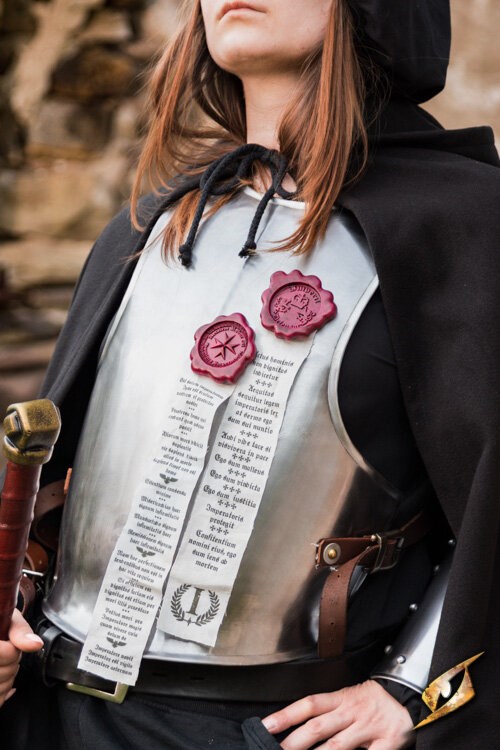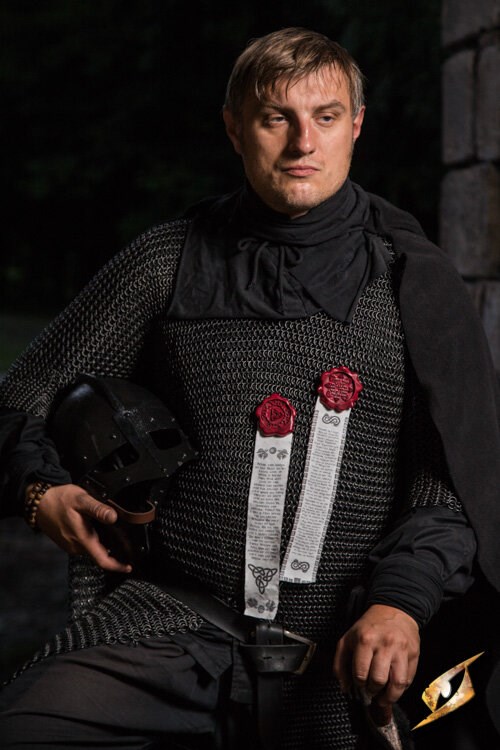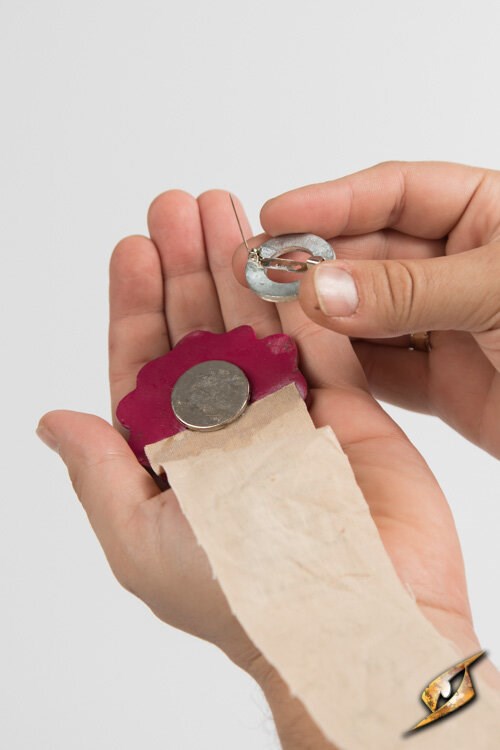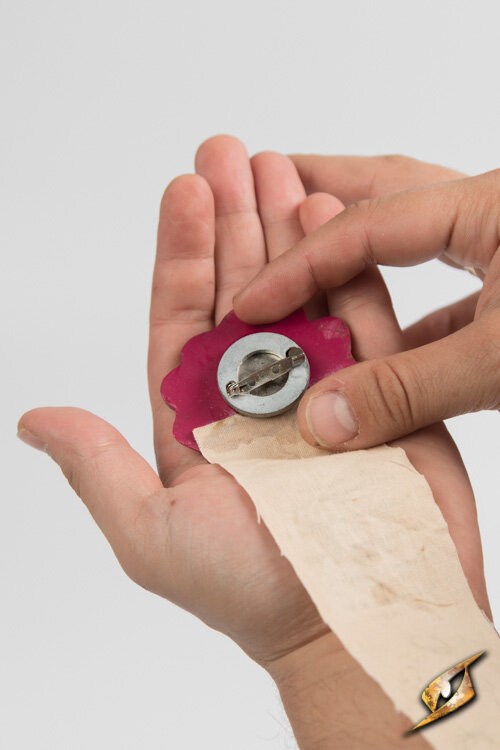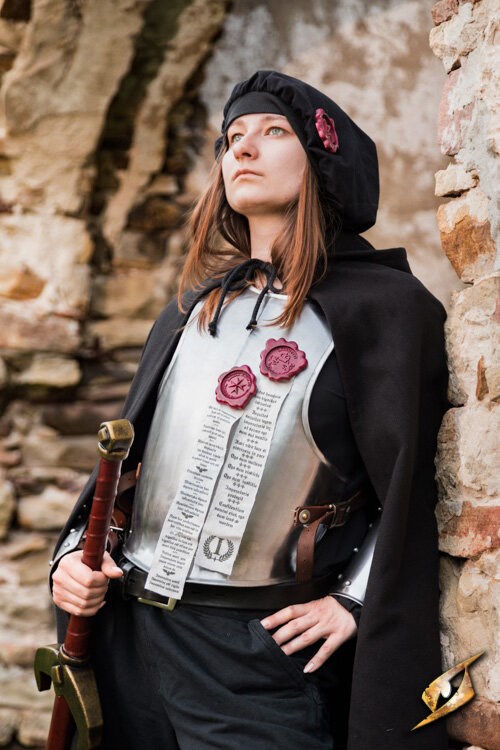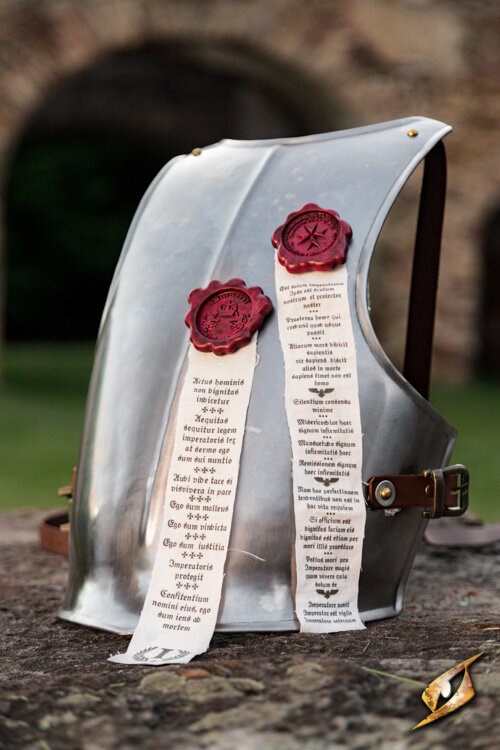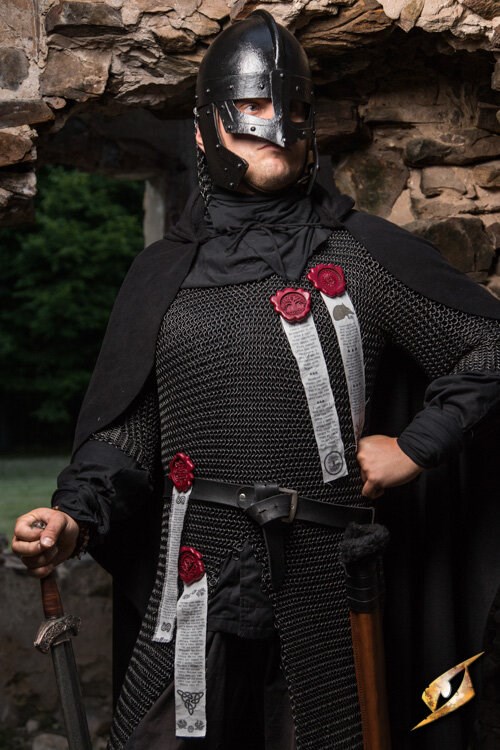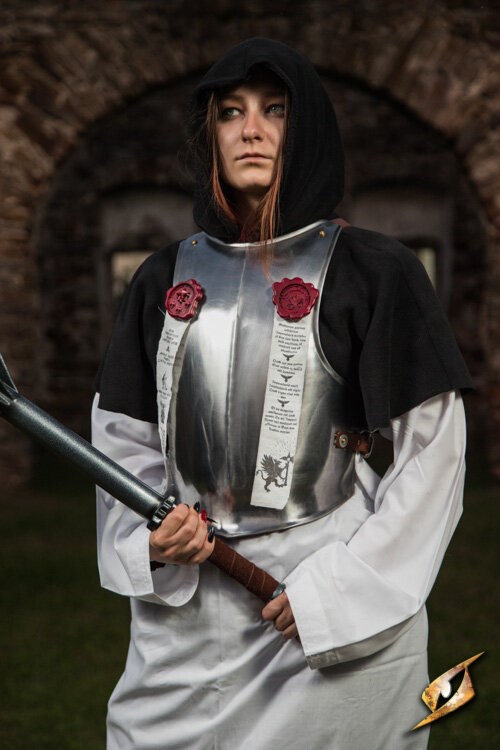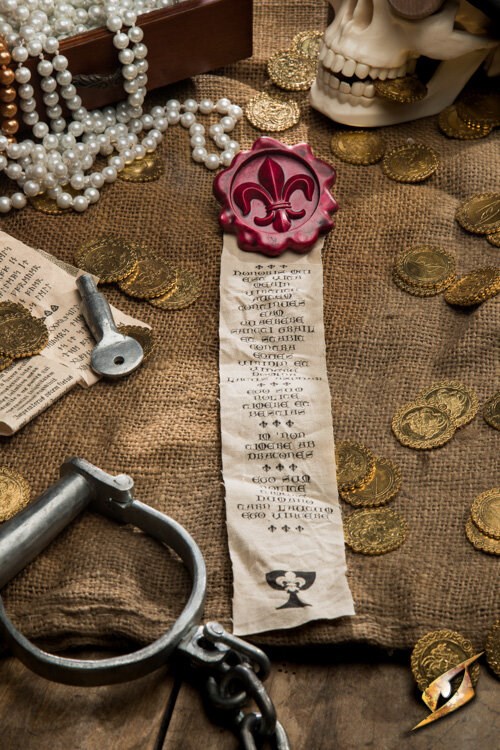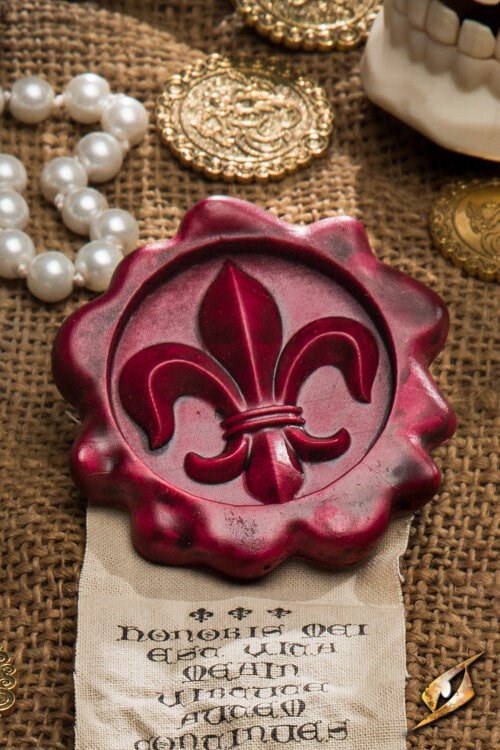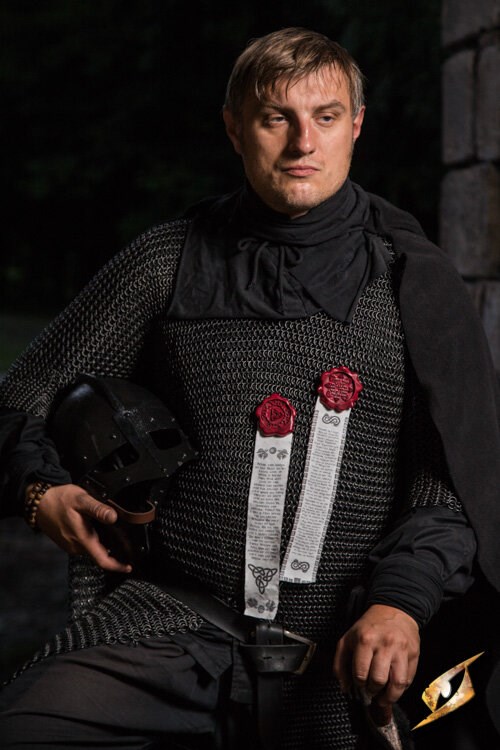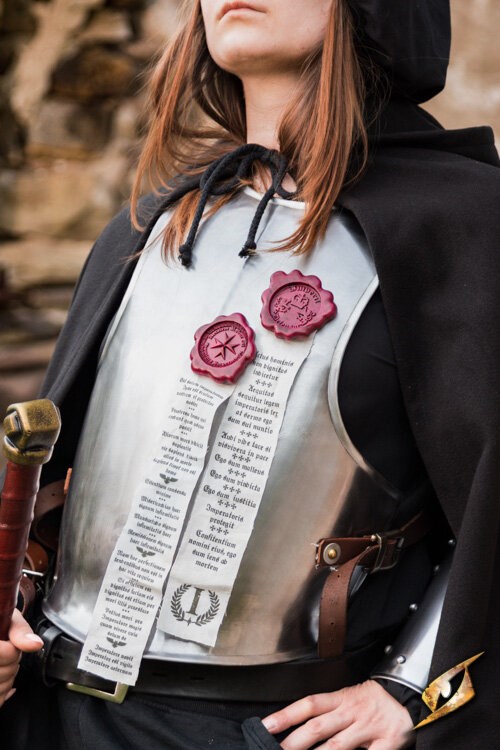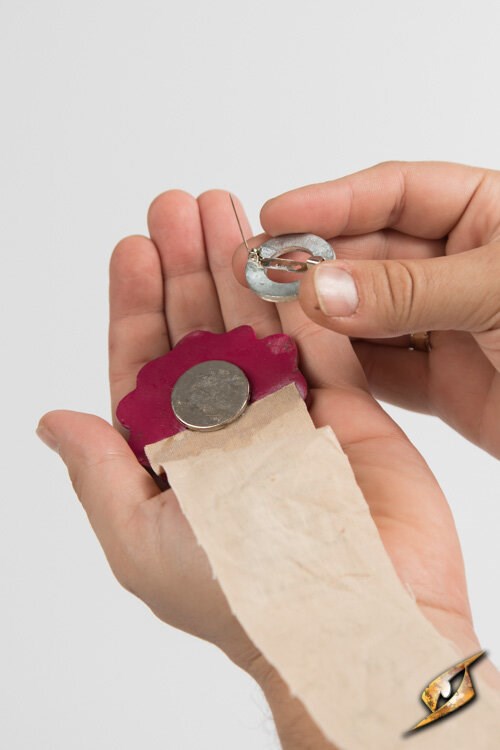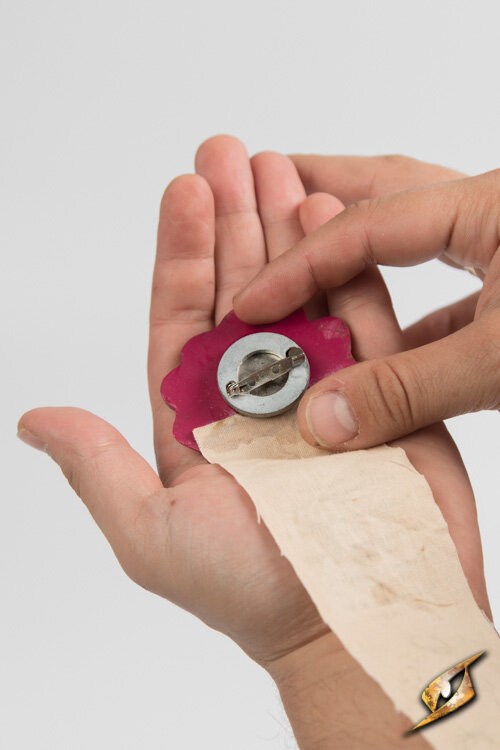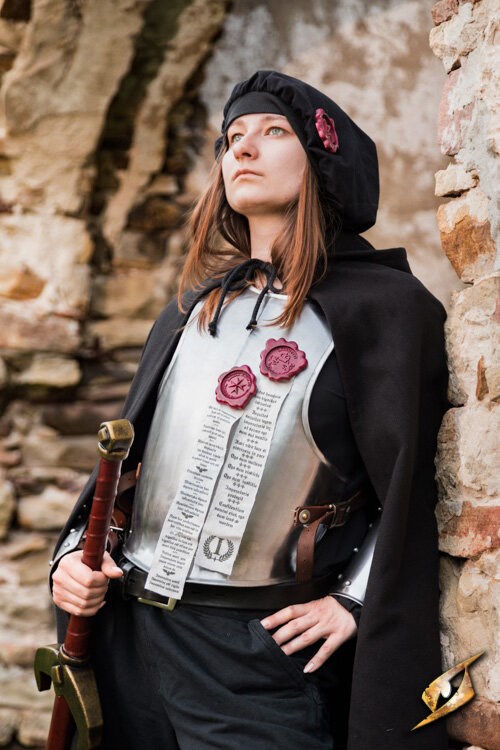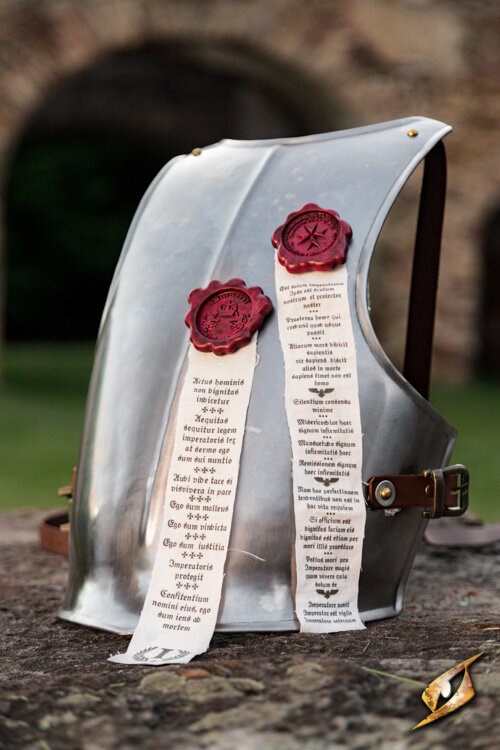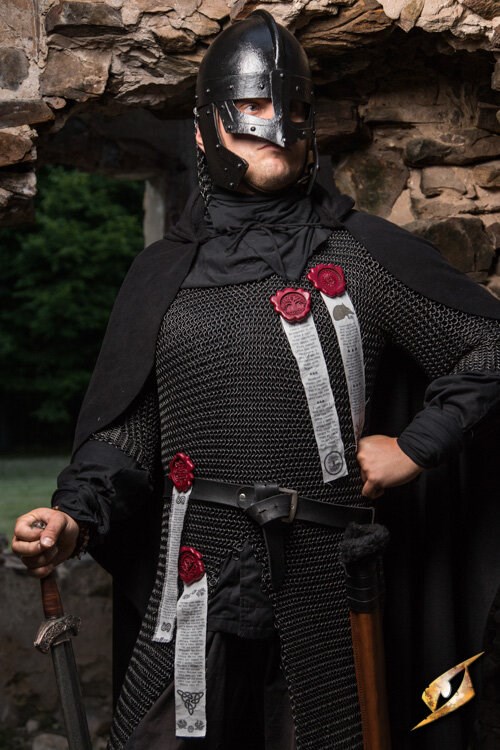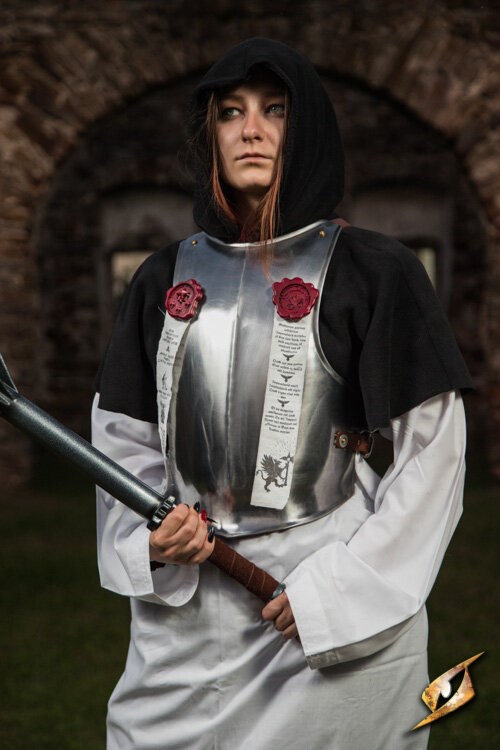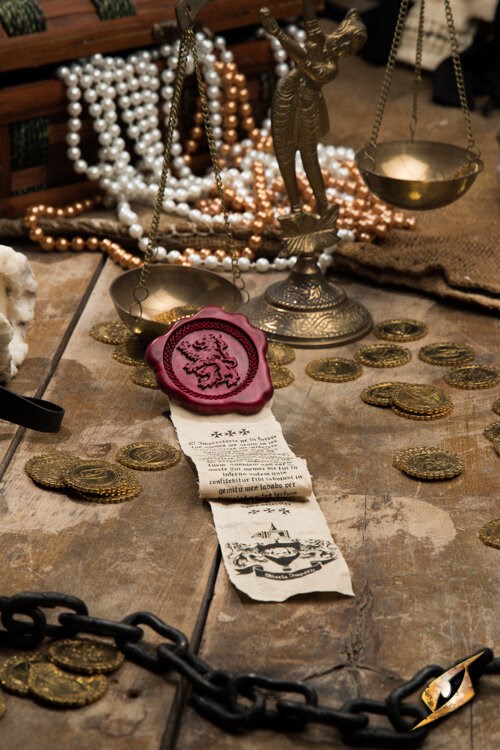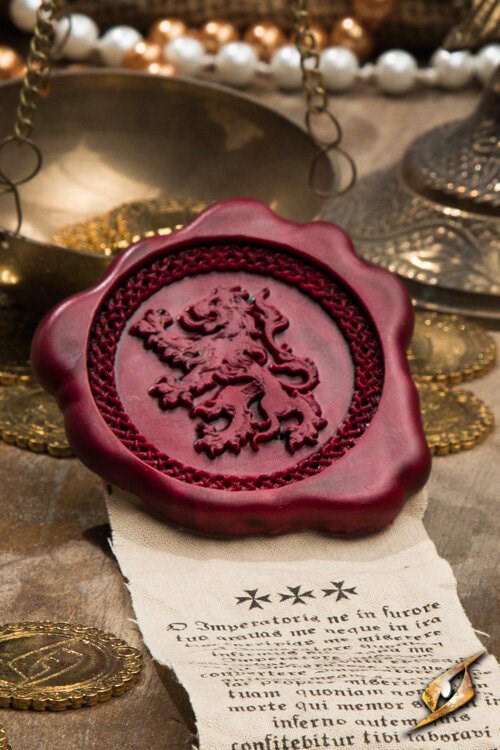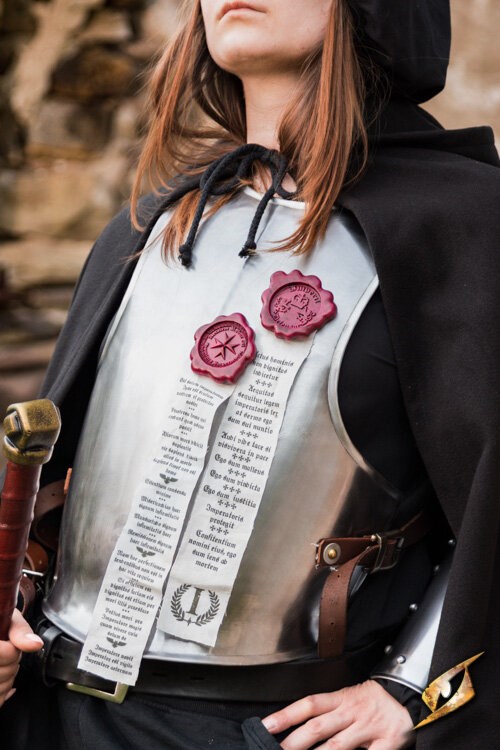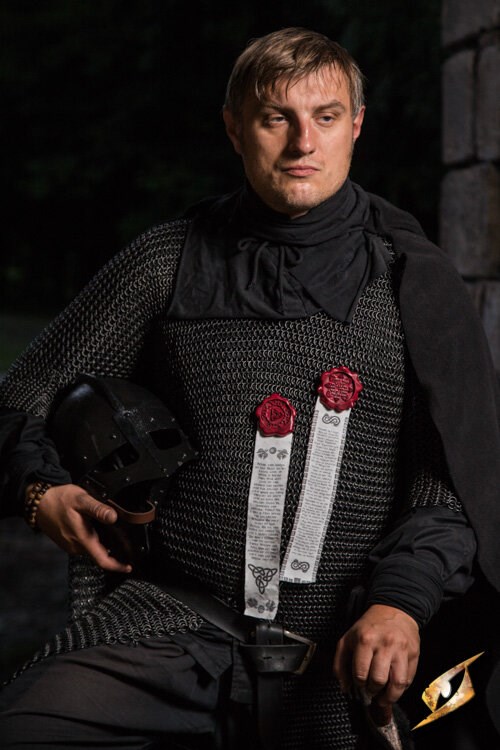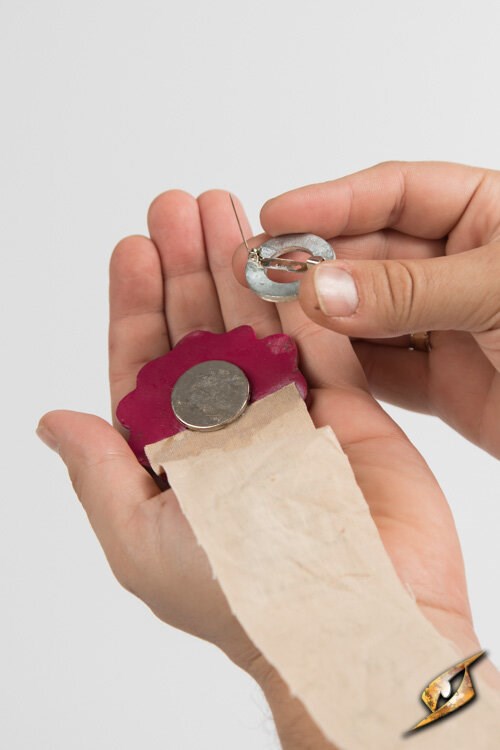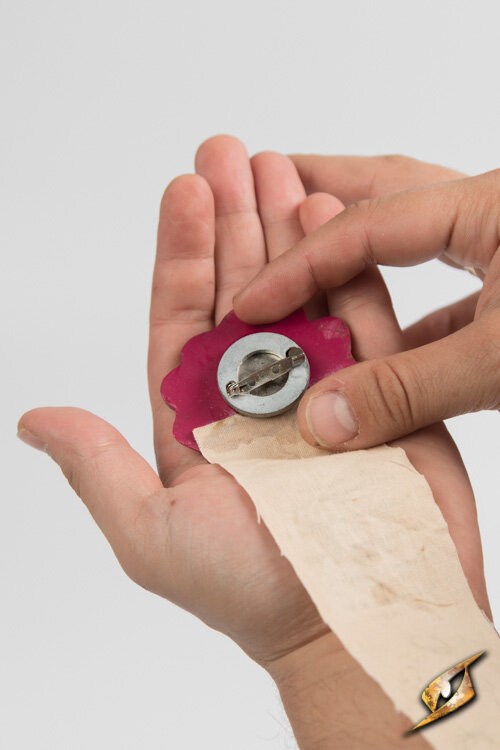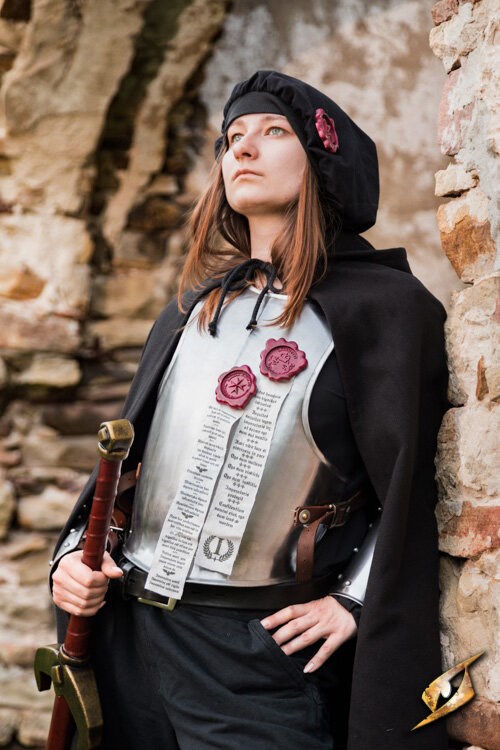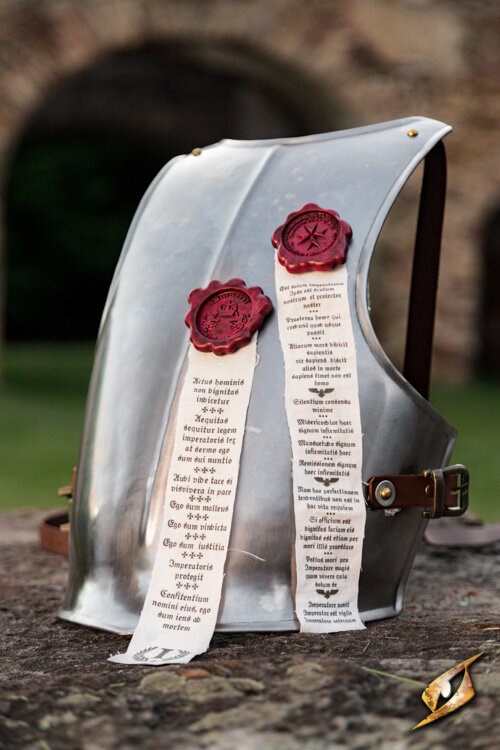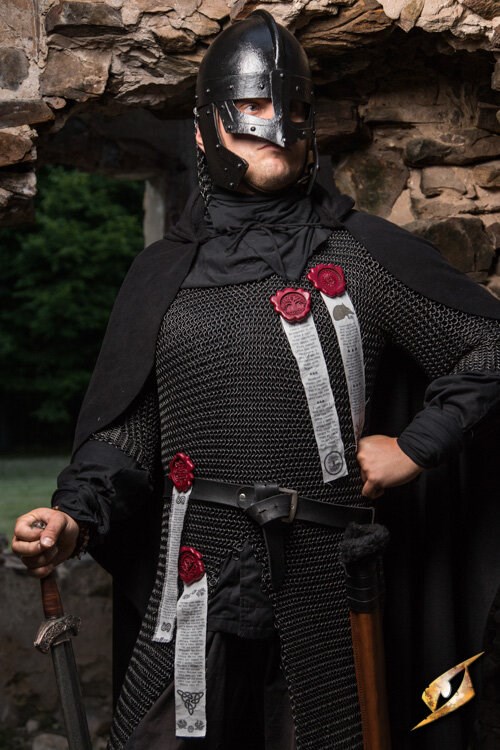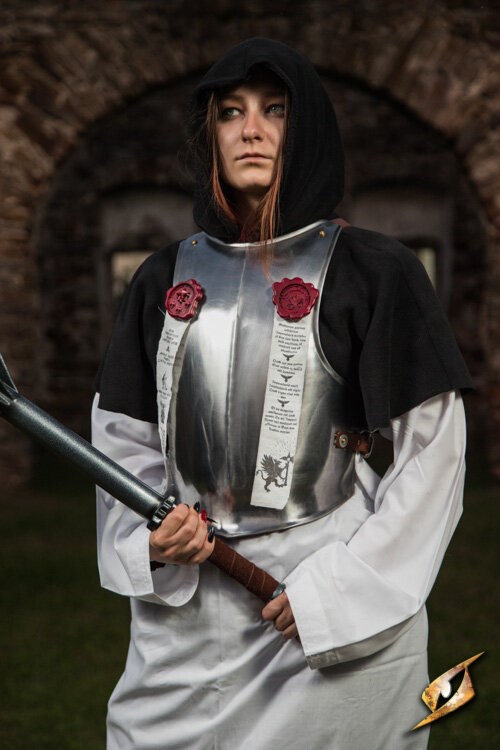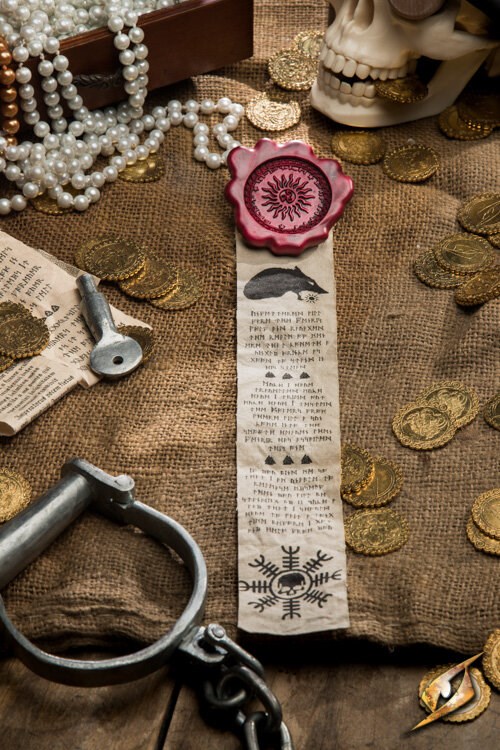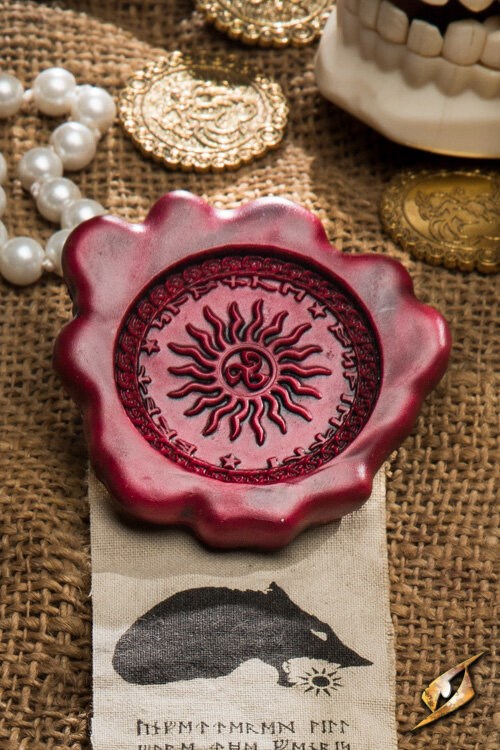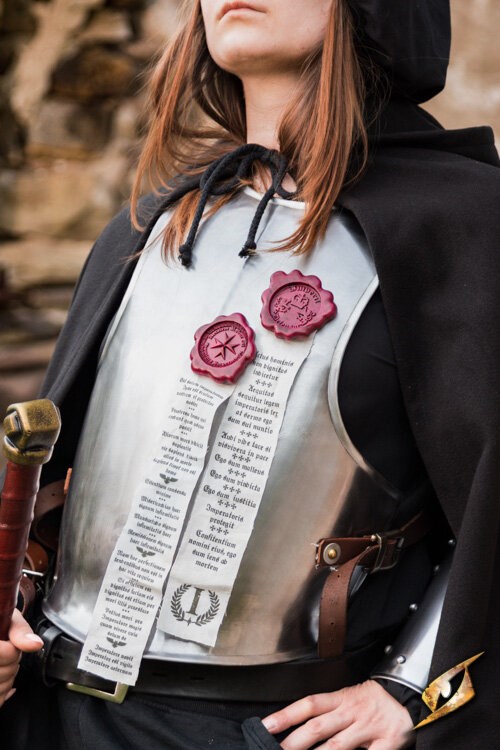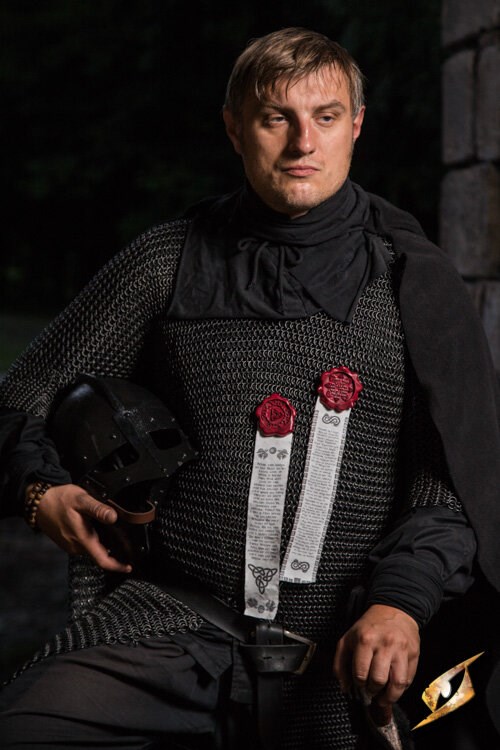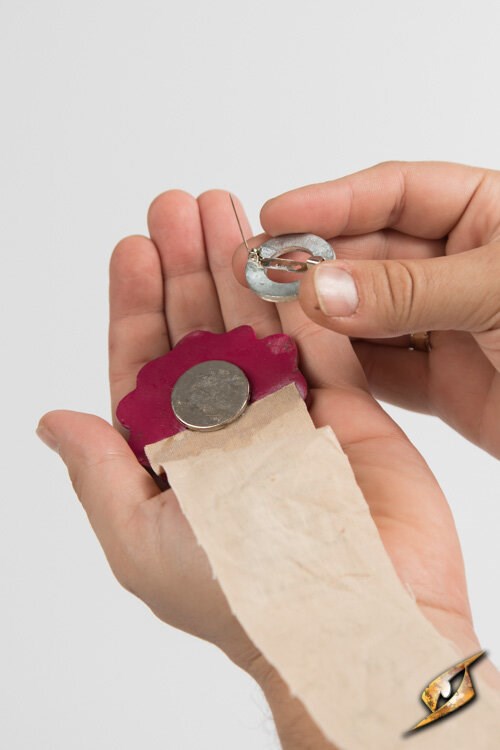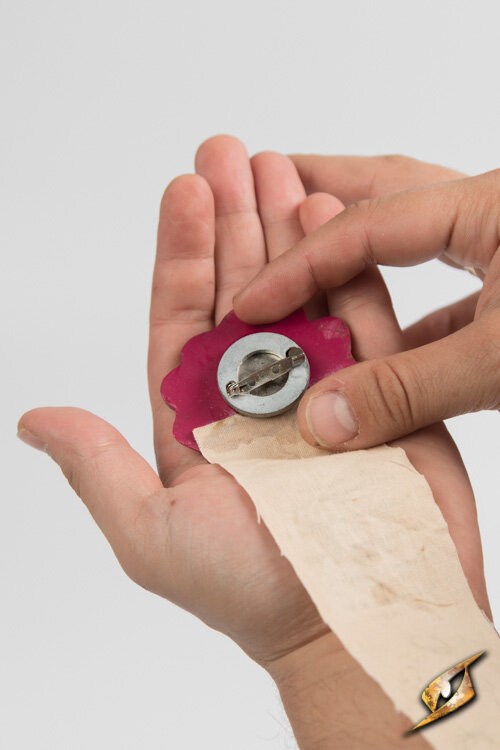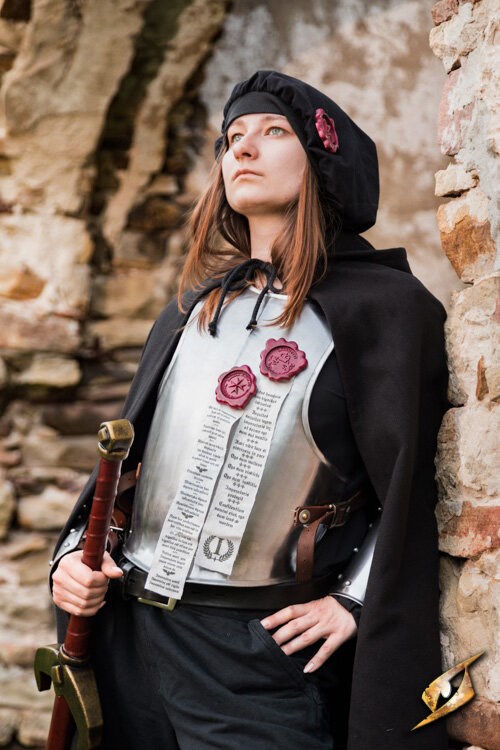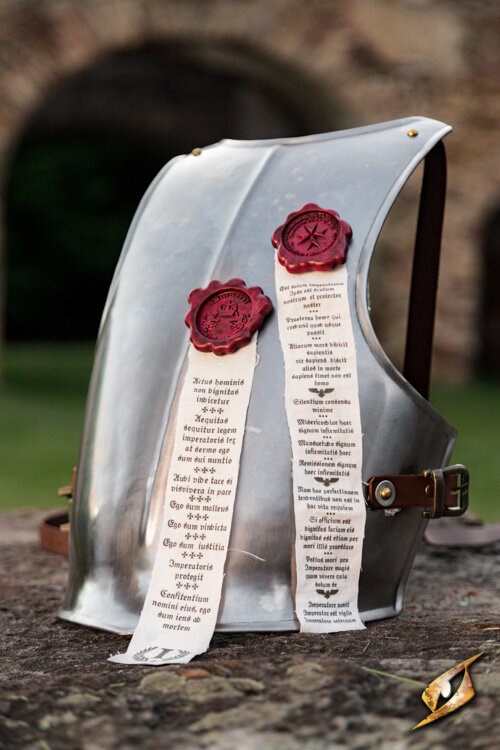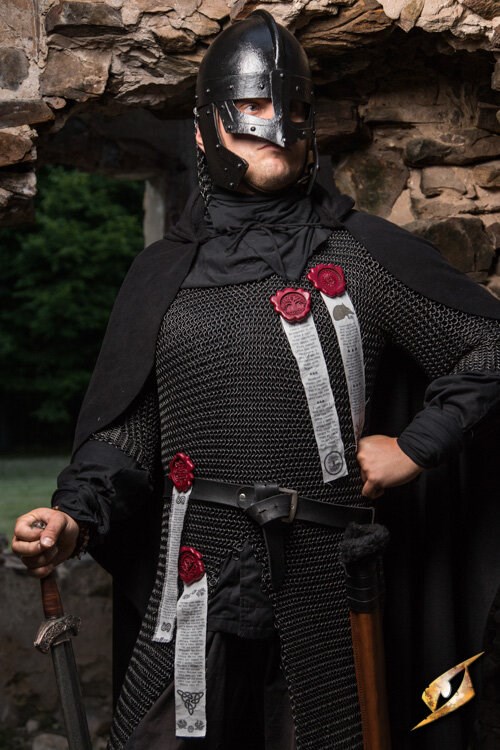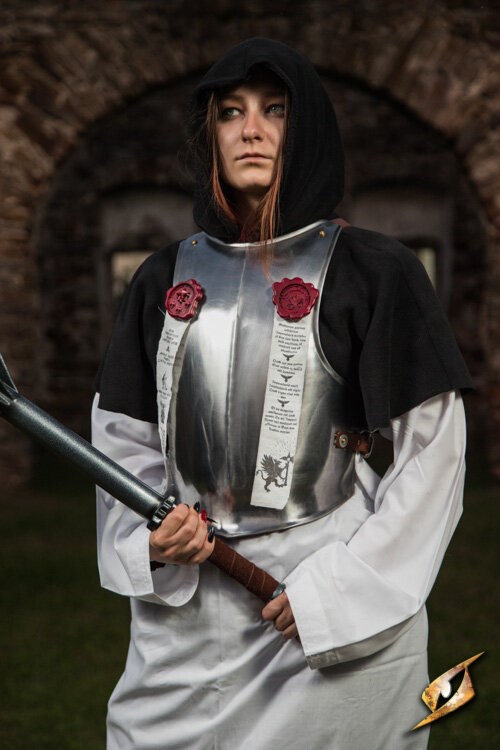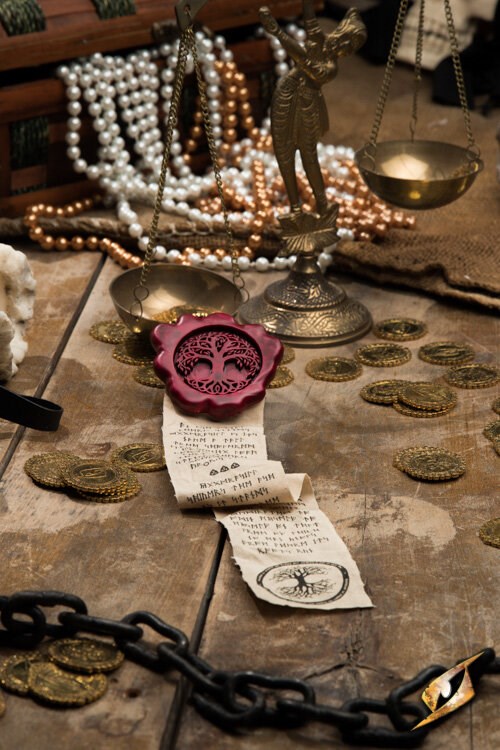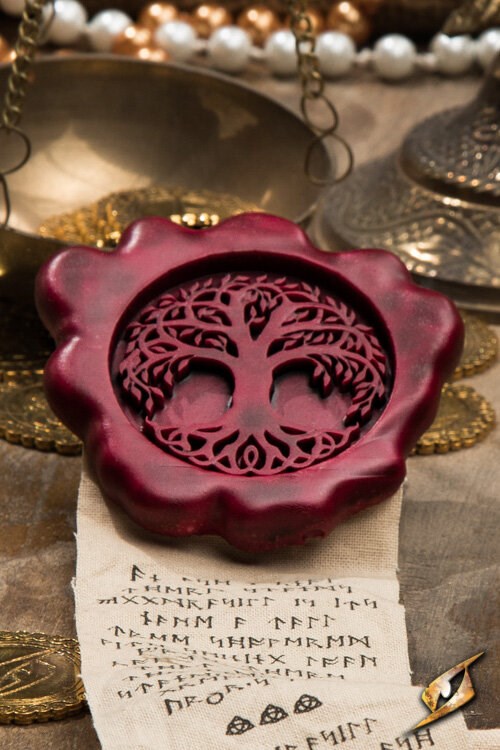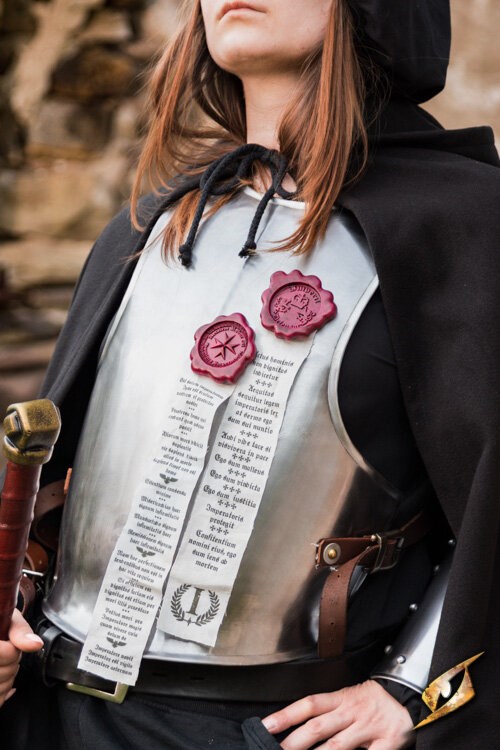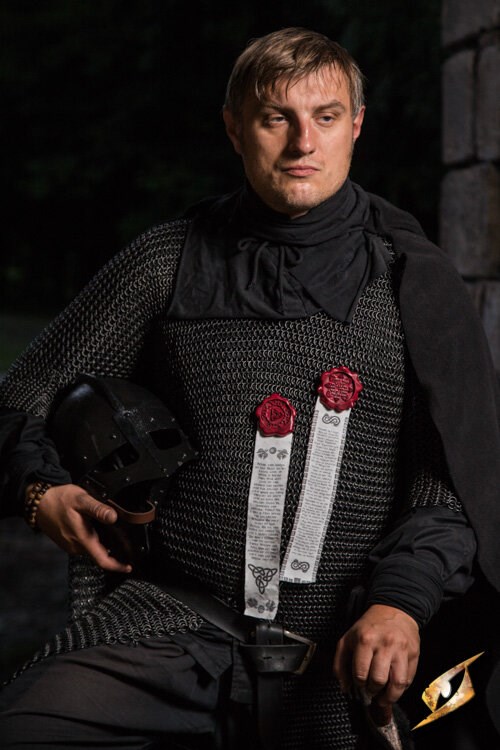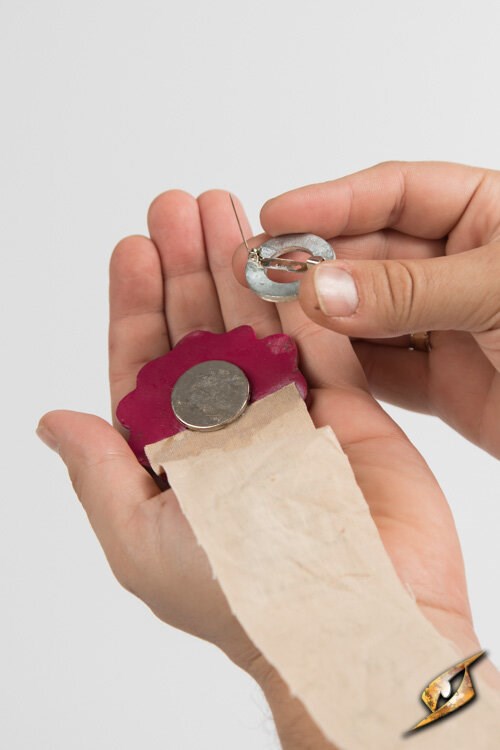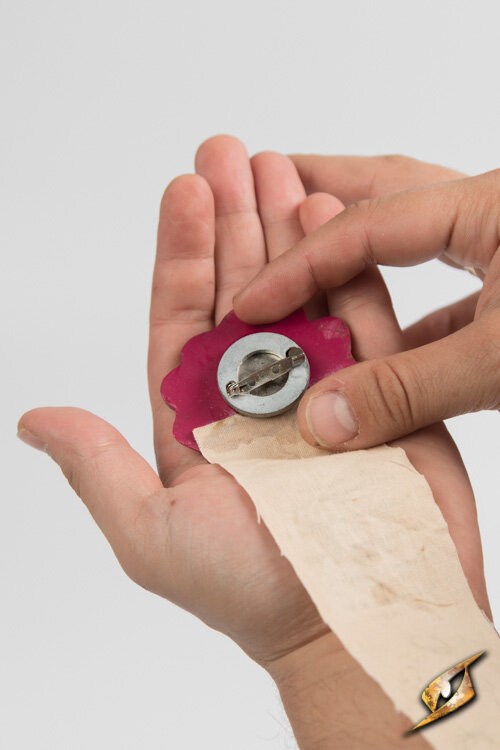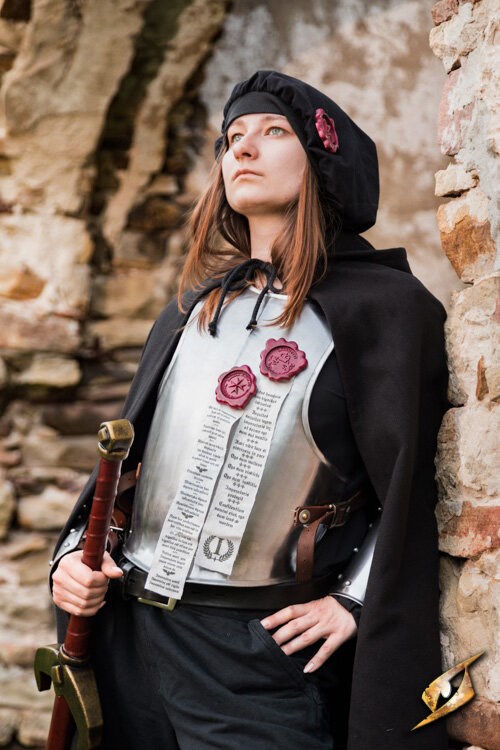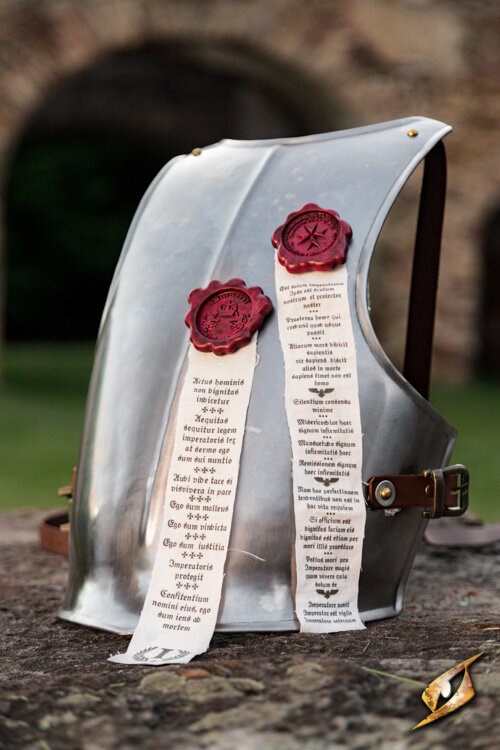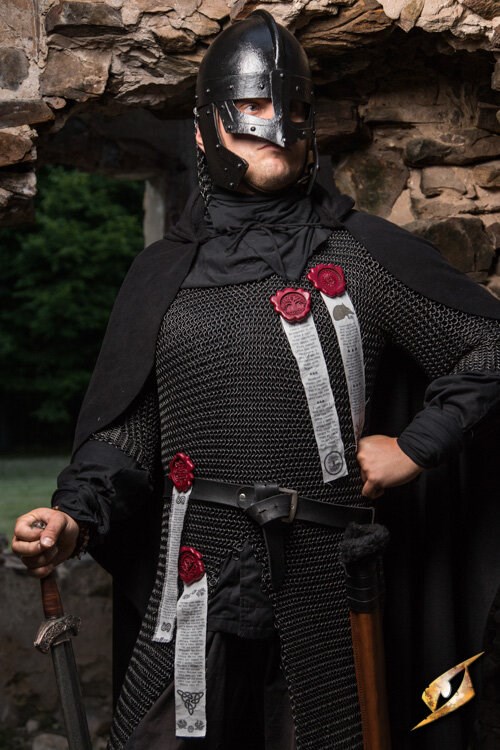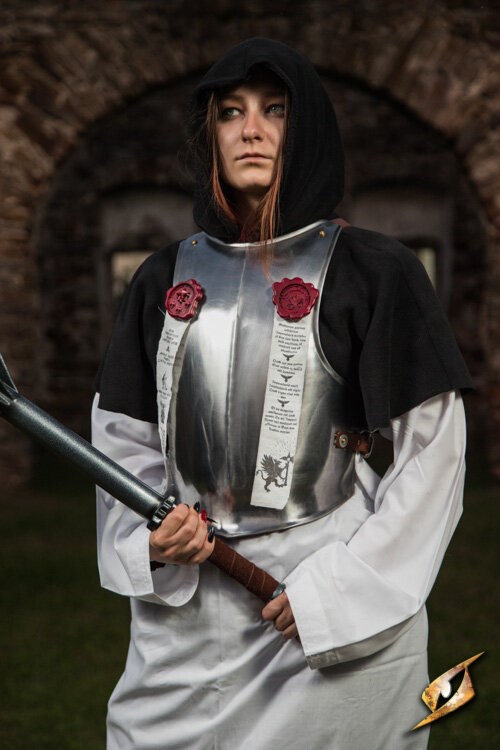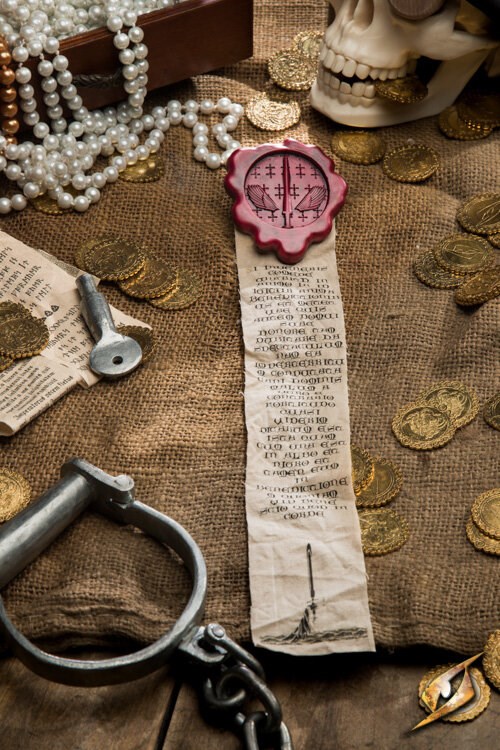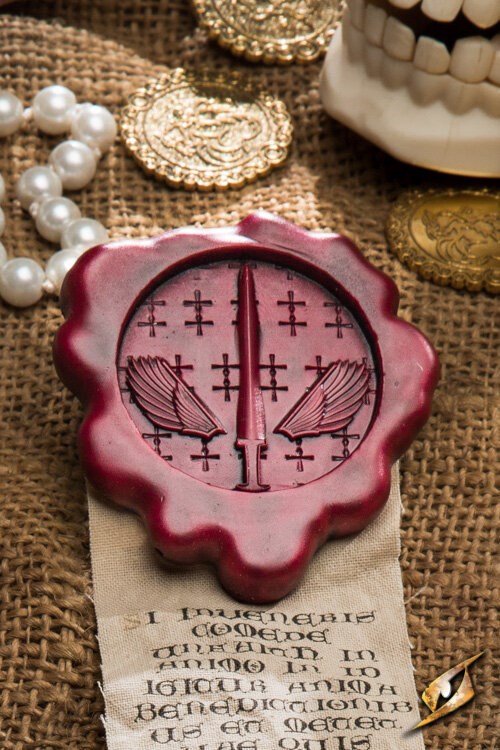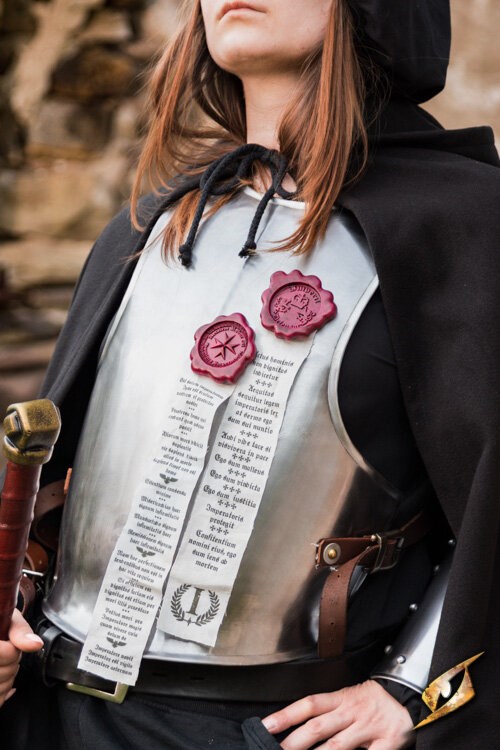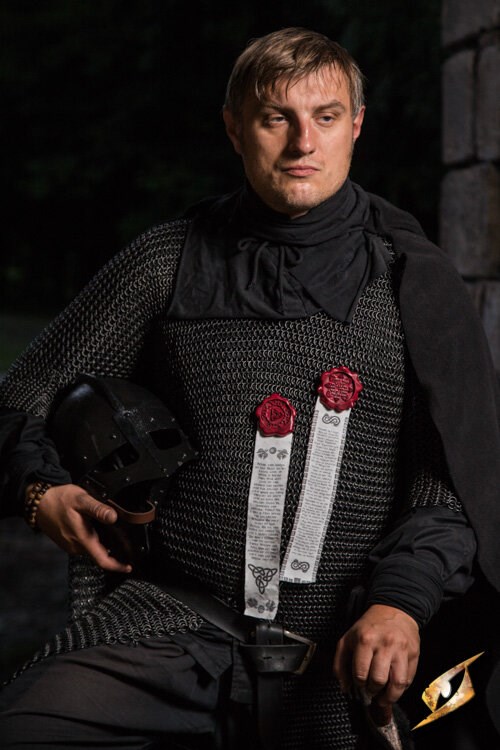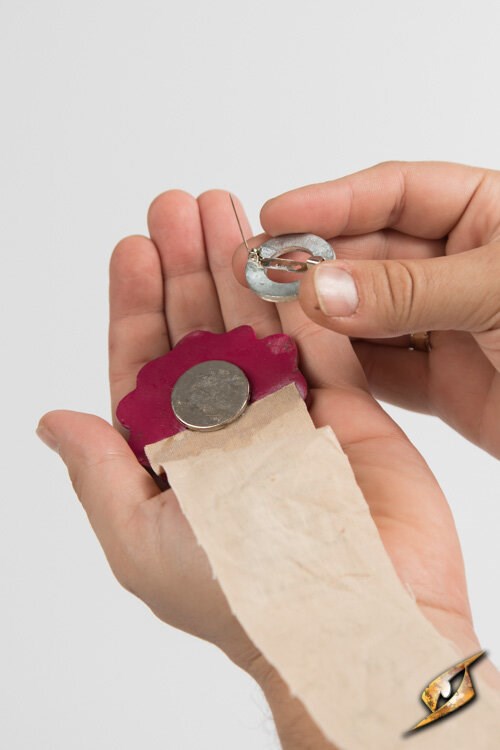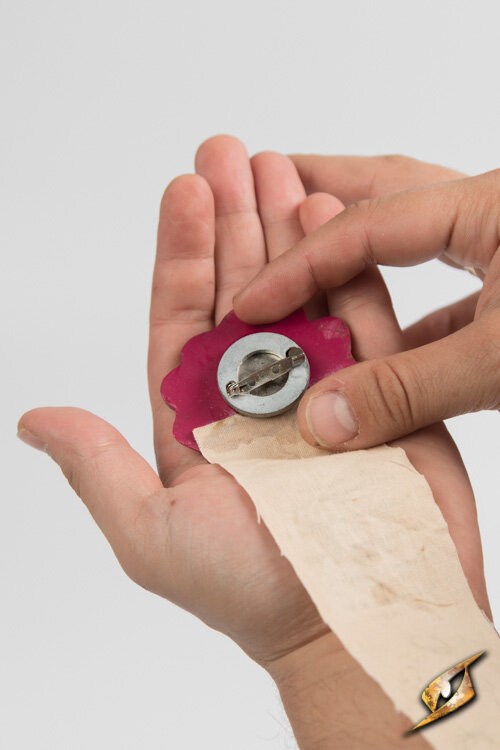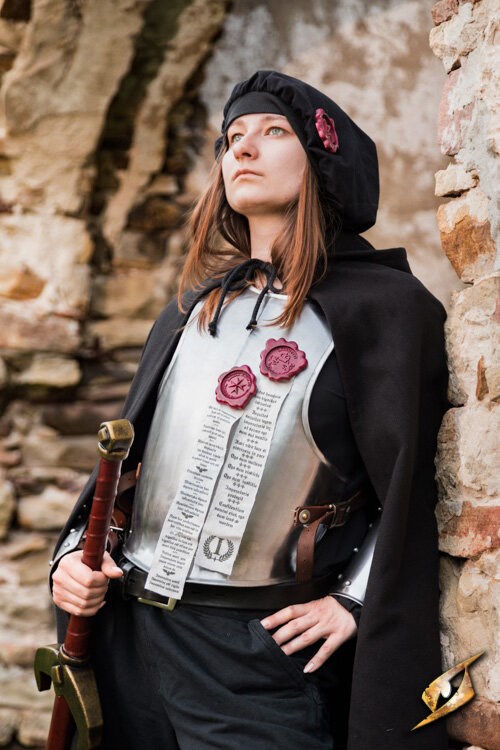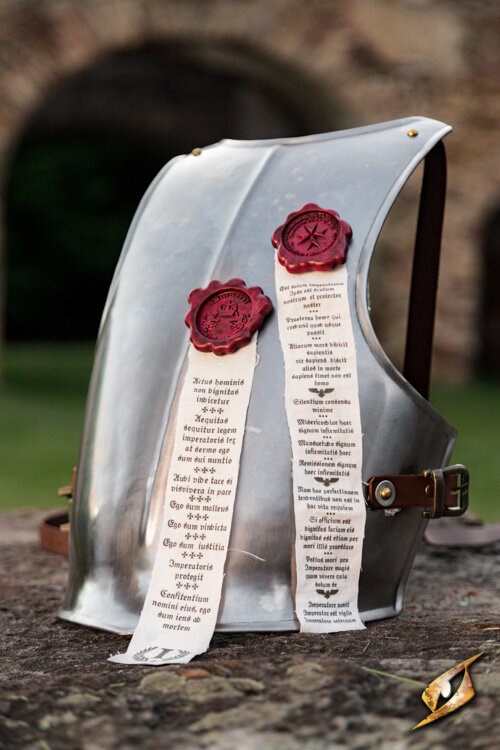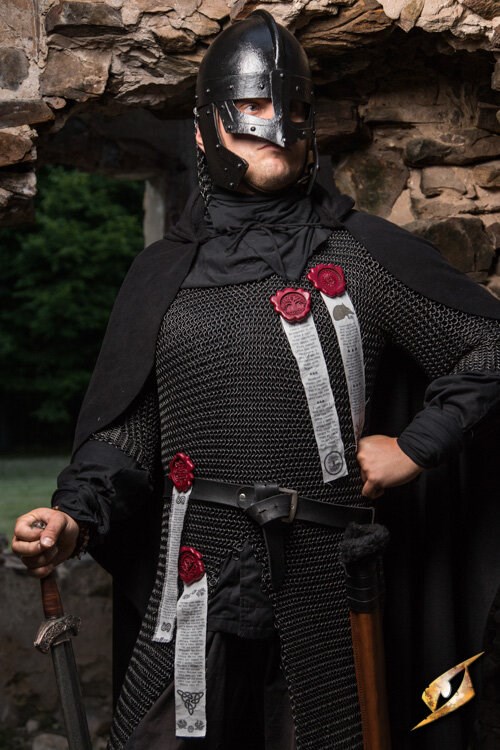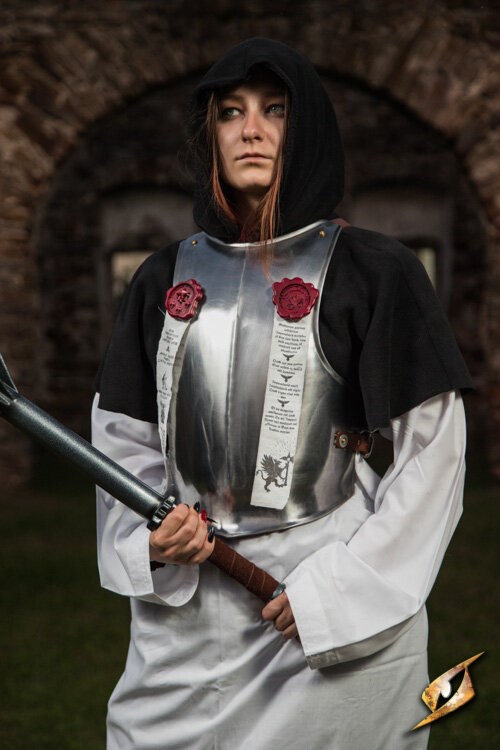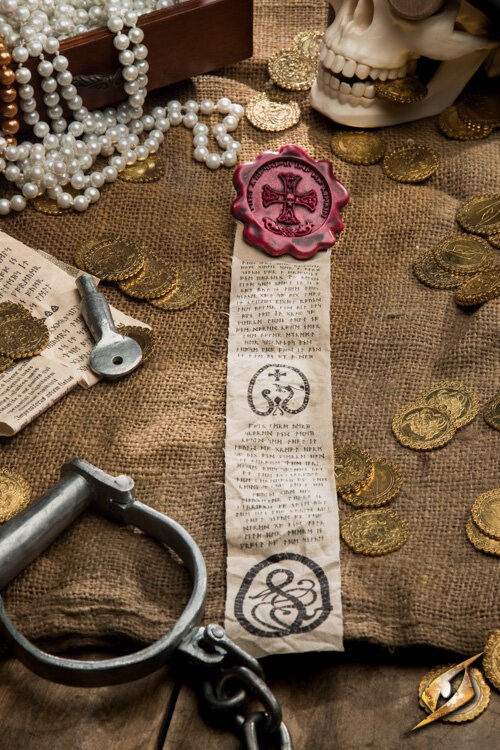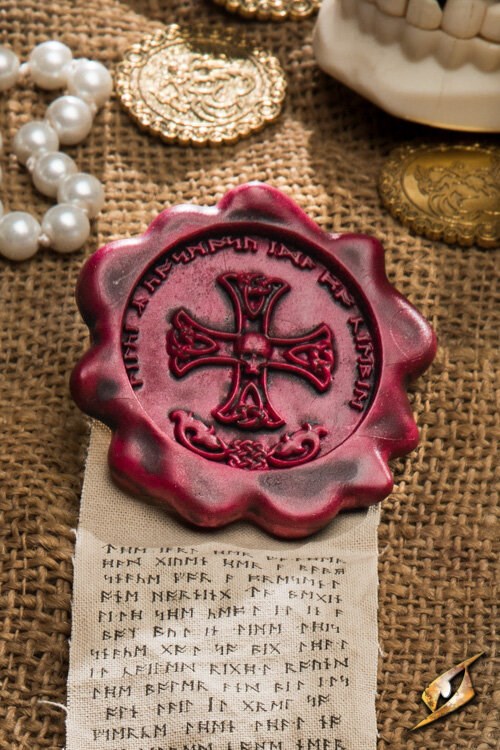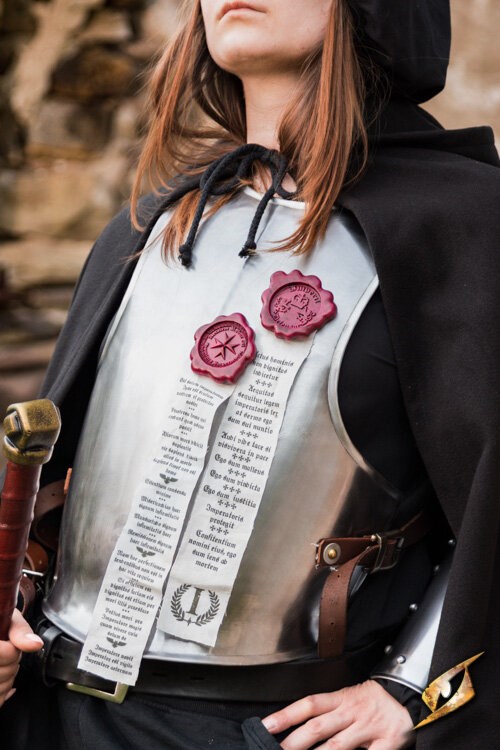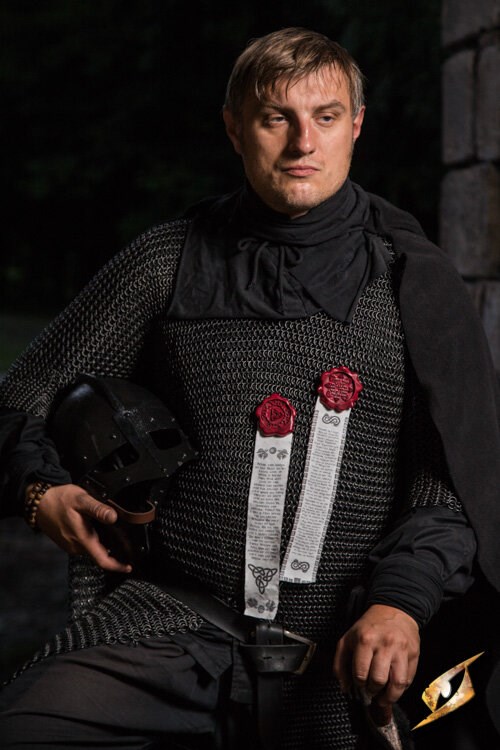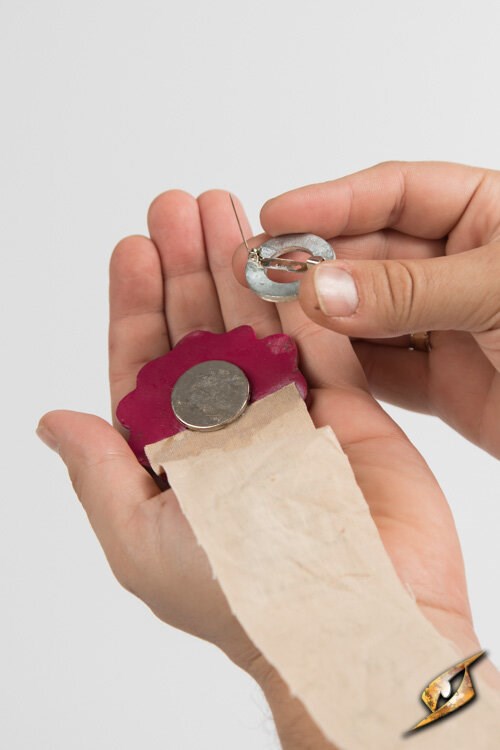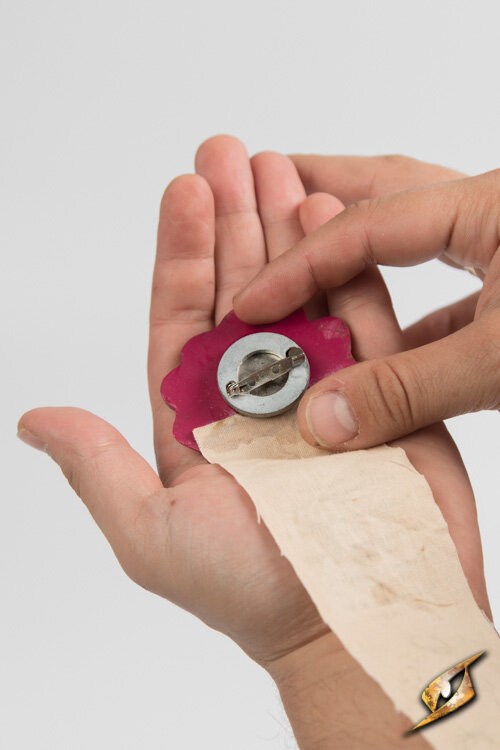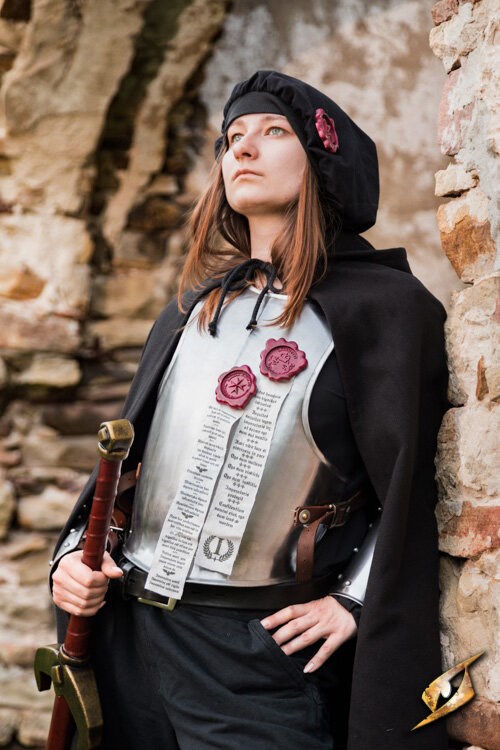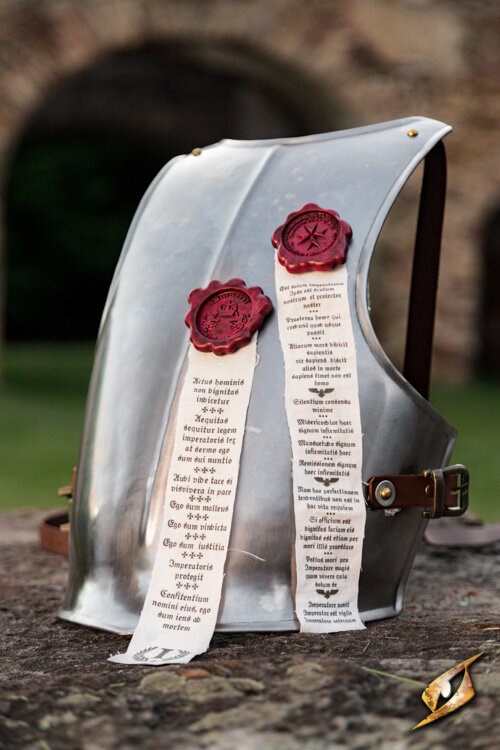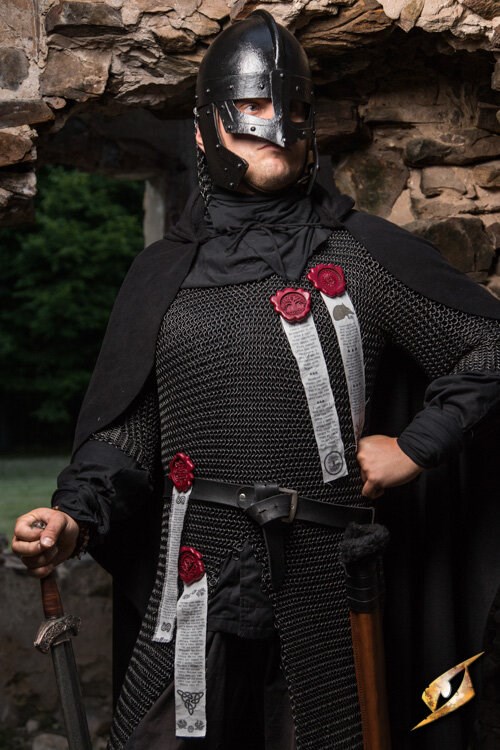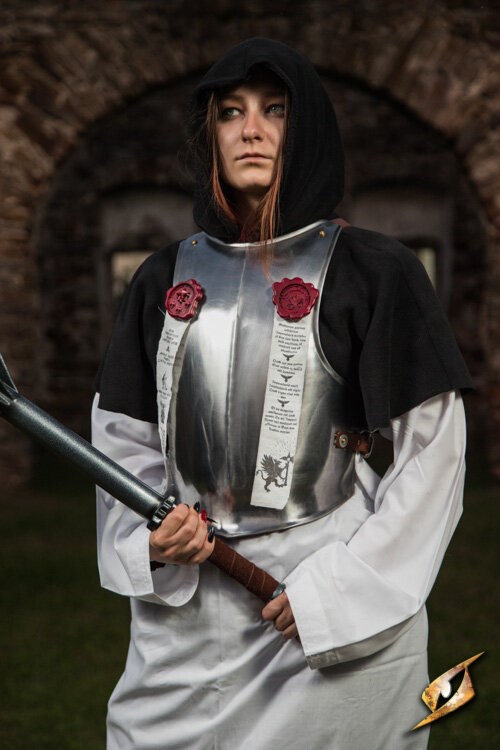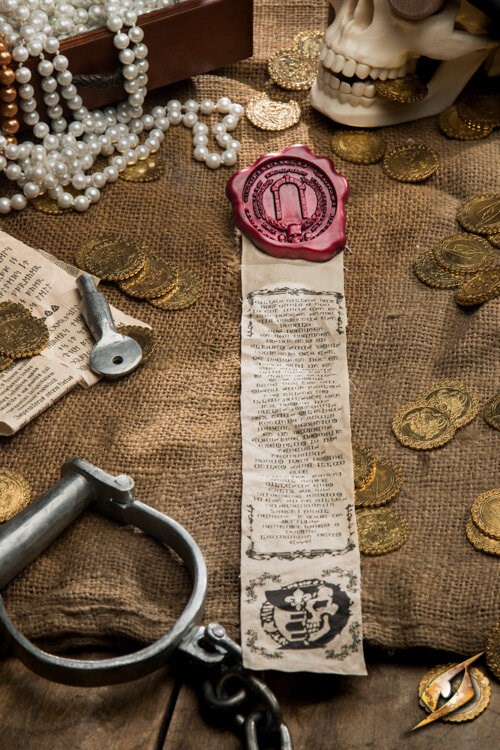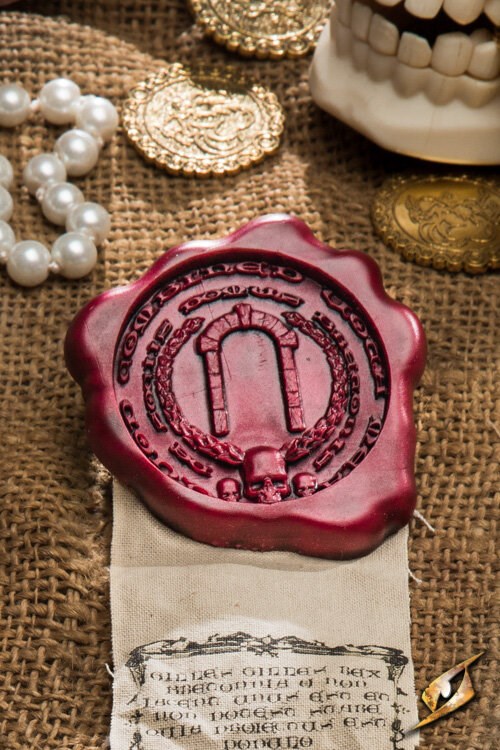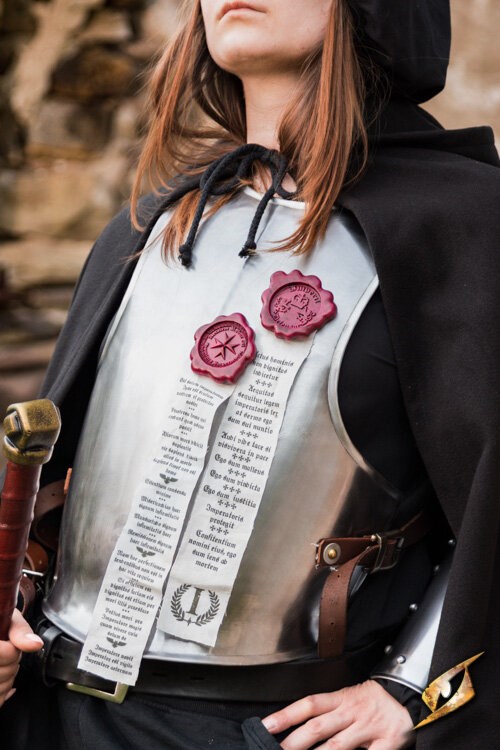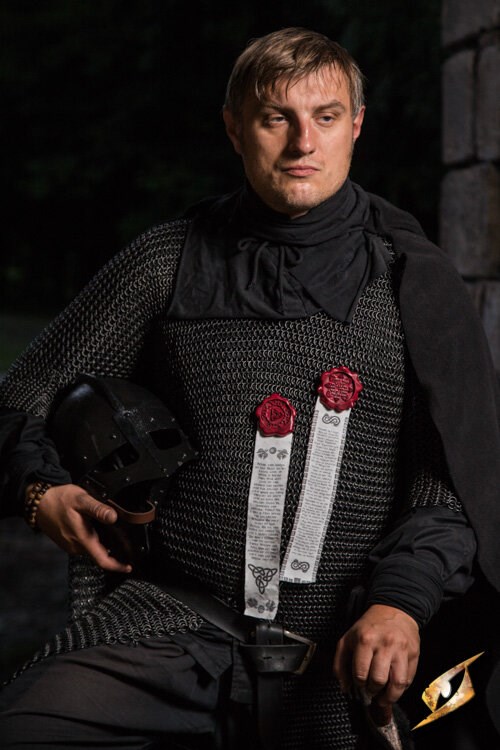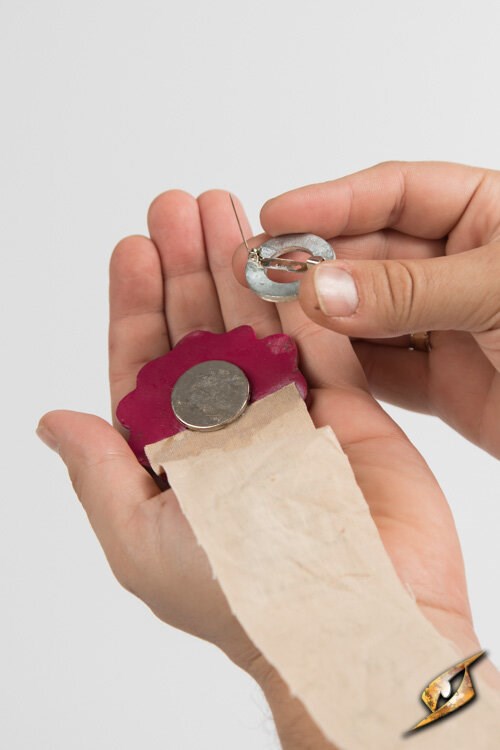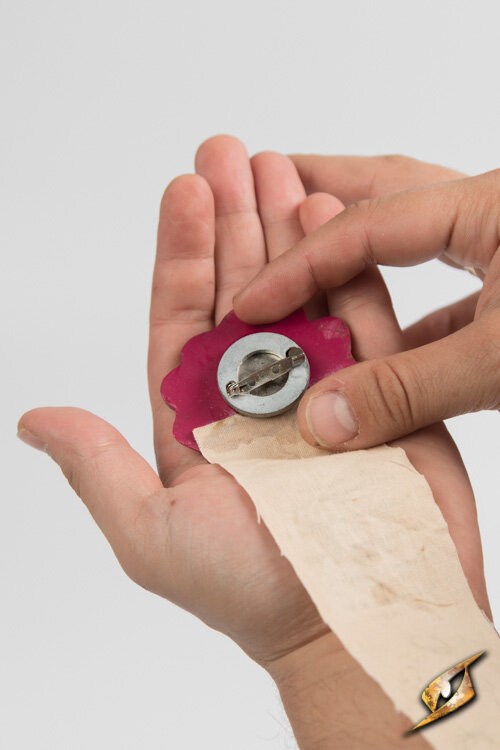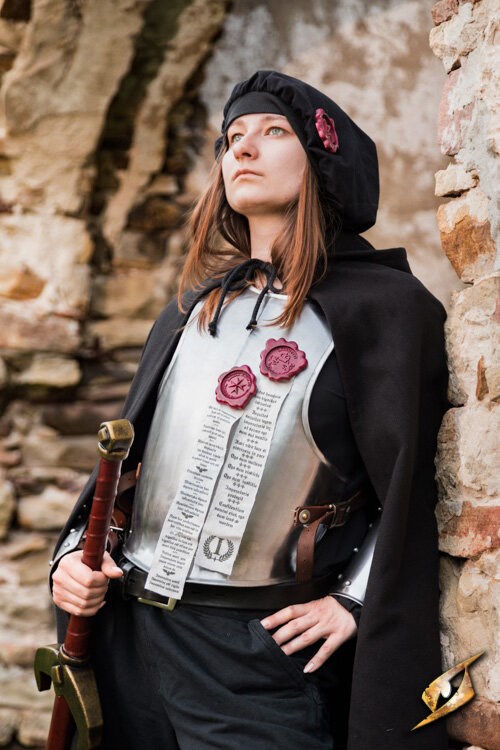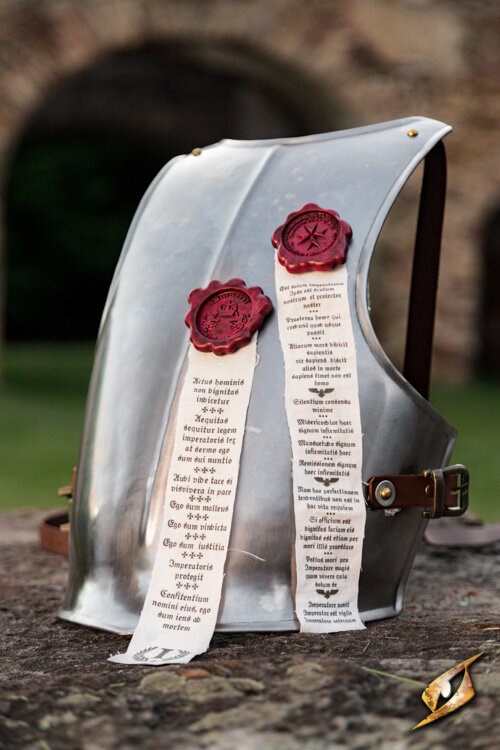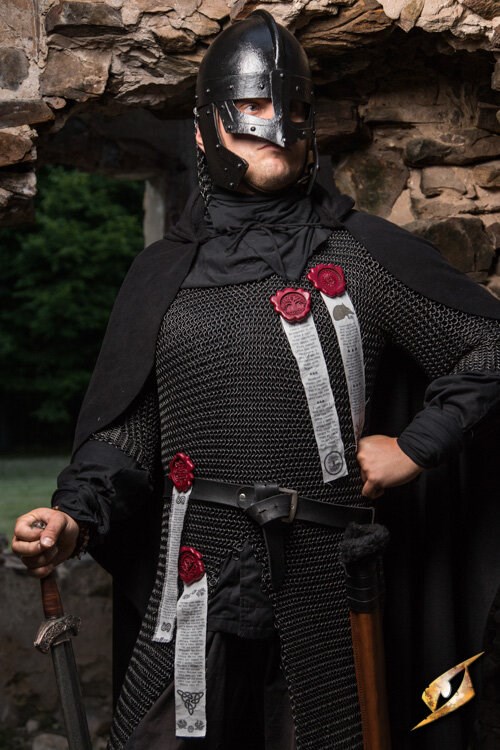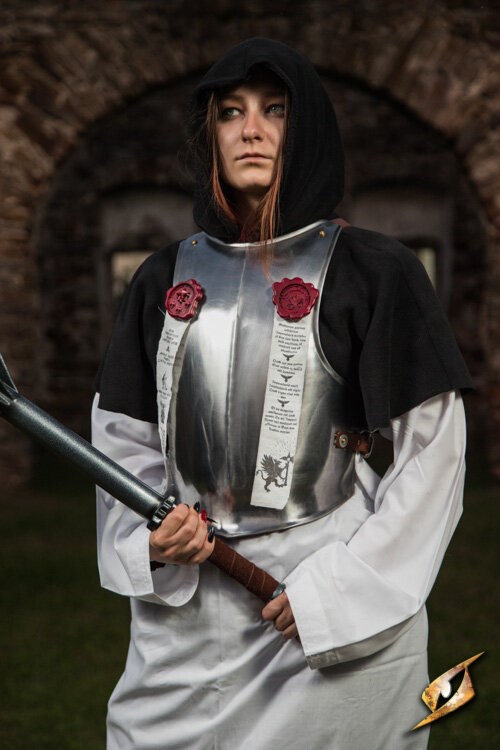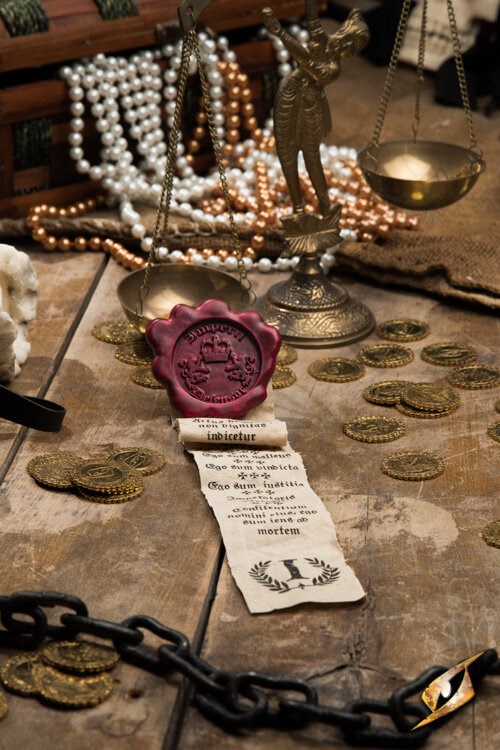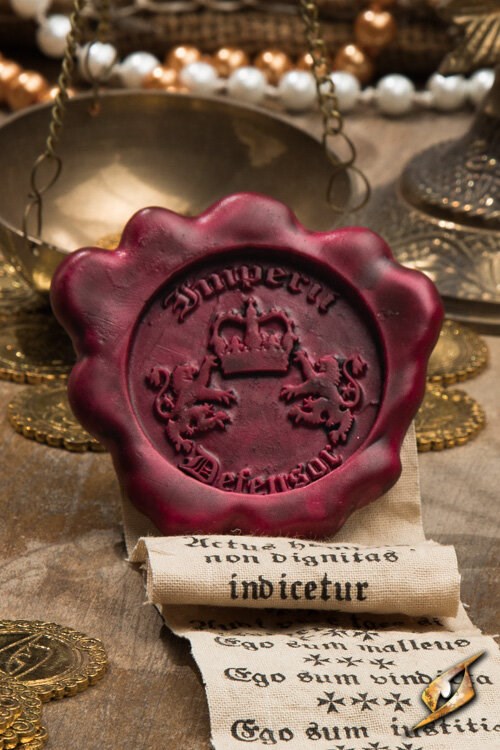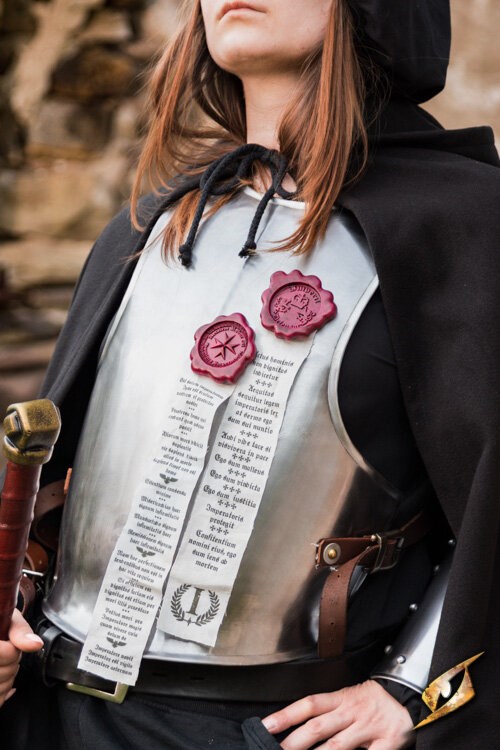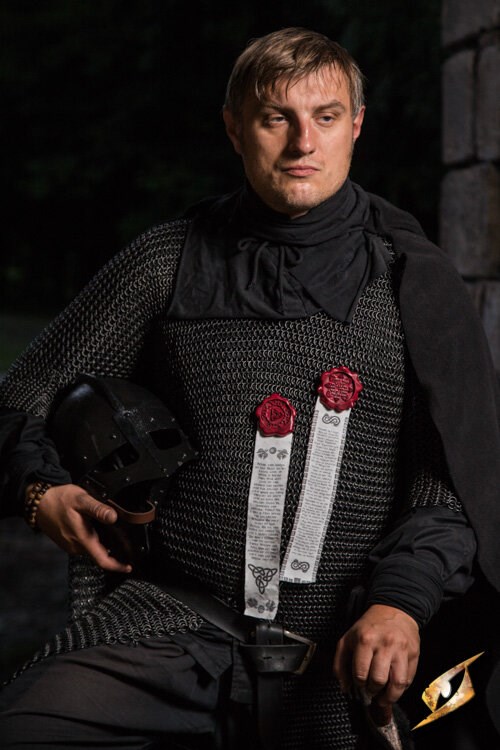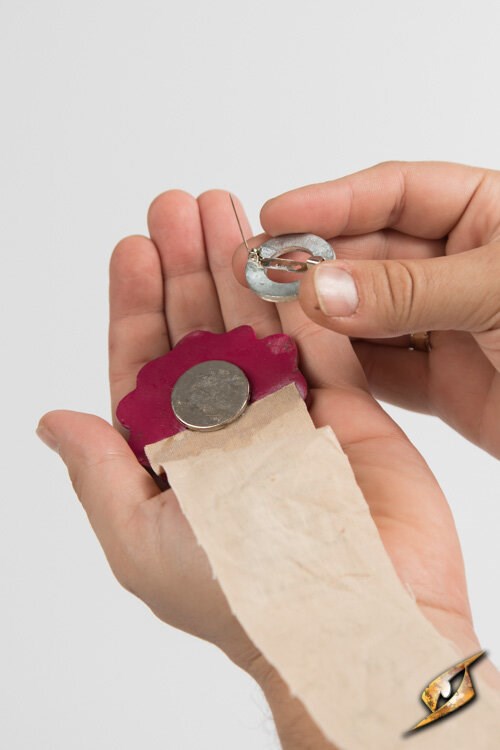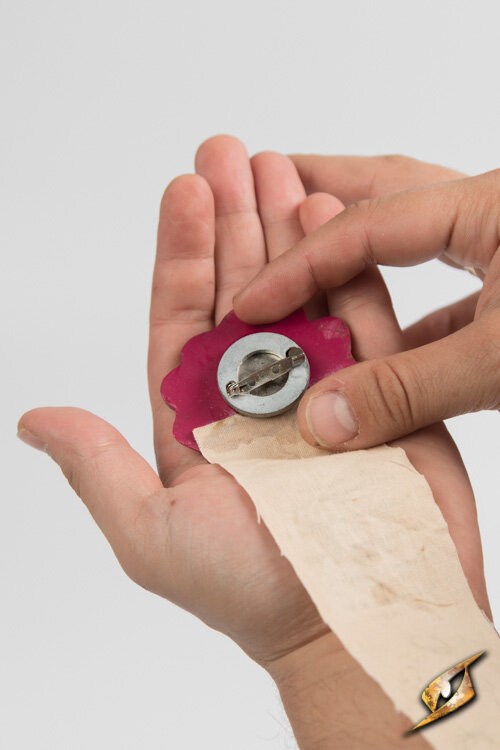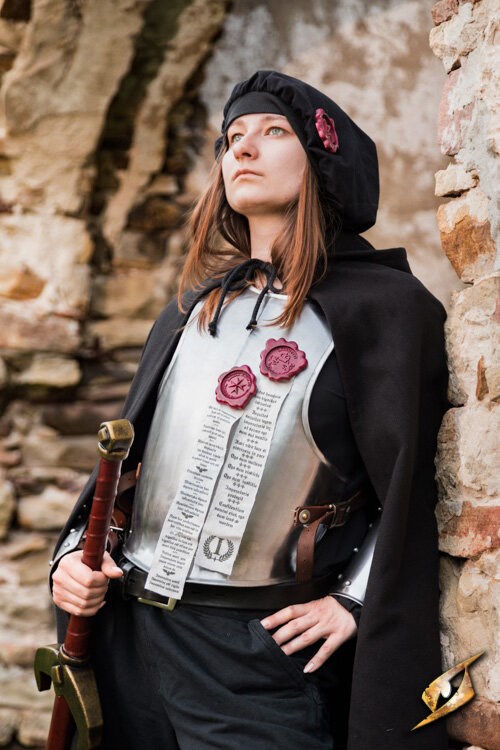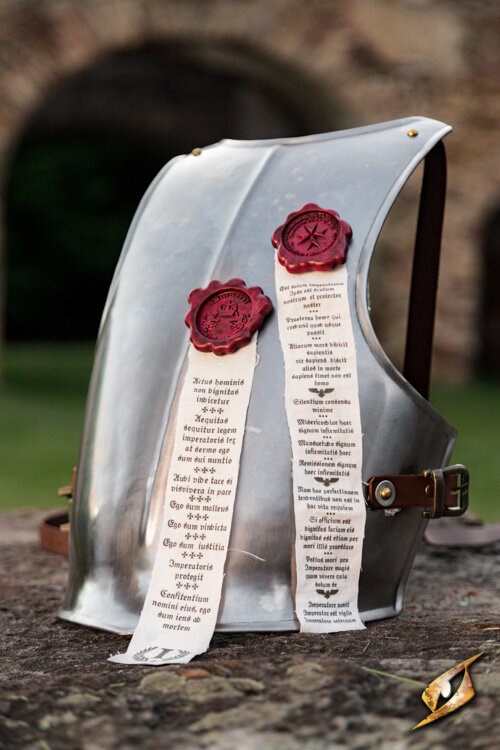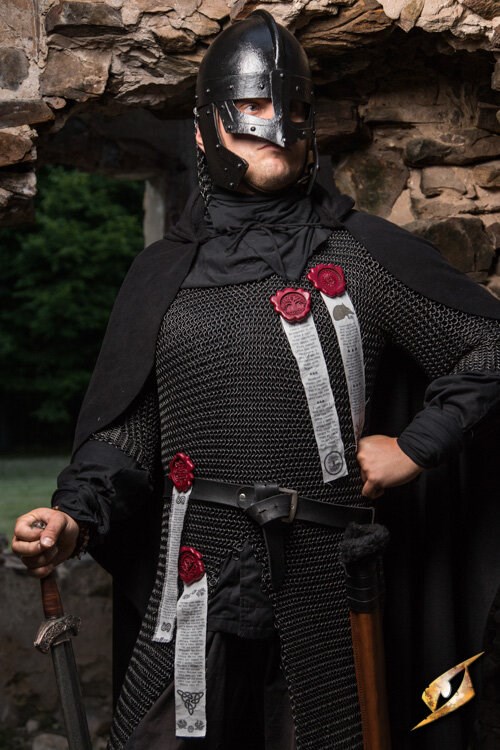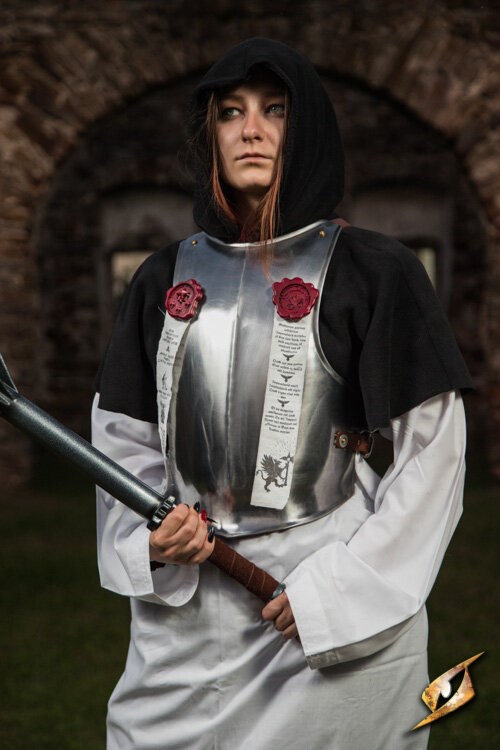 Seal Of Devotion
Epic Armoury
In Stock

(choose variant)
Prices from {{ variantsPriceFrom }}

We pack and ship orders within 1-2 business days.
Description

Quality

Technical Details
Seals of Devotion are a mark of pure fate, righteous zeal and sworn oaths of valour. They can be affixed to any part of one's armour or weapons. Those that bear the Seal of Devotion are recognized for their dedication and loyalty and as the result respected for their achievements. They are granted to wear the seal on their armour permanently so the others might recognize their faith and fervour This resin seal with printed cloth scroll is fitted with a powerful magnet which allows you to mount it on part of your metal armour. Additionally, the set contains a metal disk with a pin that also allows the seal to be fixed to garments and a blank scroll that can be written on allowing you to give it your own personal touch. The Seal of Devotion is available in 18 unique variants. Each seal has a diameter of approximately 60 mm and each scroll is approximately 29 cm long. Wax seals were in common use during the middle ages to authenticate legal documents such as contracts or royal proclamations.
Seal of Devotion is developed be Barabarians Forge for Epic Armoury
The seal is cast from a high-quality polyurethane resin. The scroll is made from 100% cotton fabric dyed with natural plant ingredients.
Position:
Accessory
Product type:
Accessory
Brand:
Epic Armoury
Release date:
03/25/2022
Maintenance
The resin seal can be cleaned using a soft brush or a wet cloth. The attached scroll can be hand cleaned with detergent.