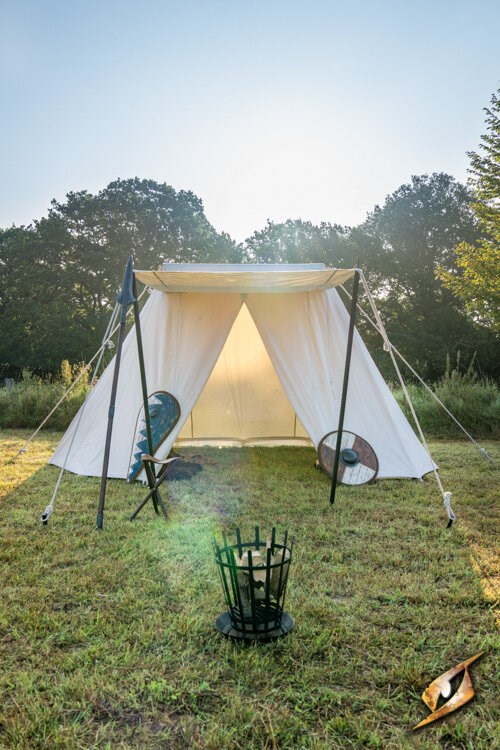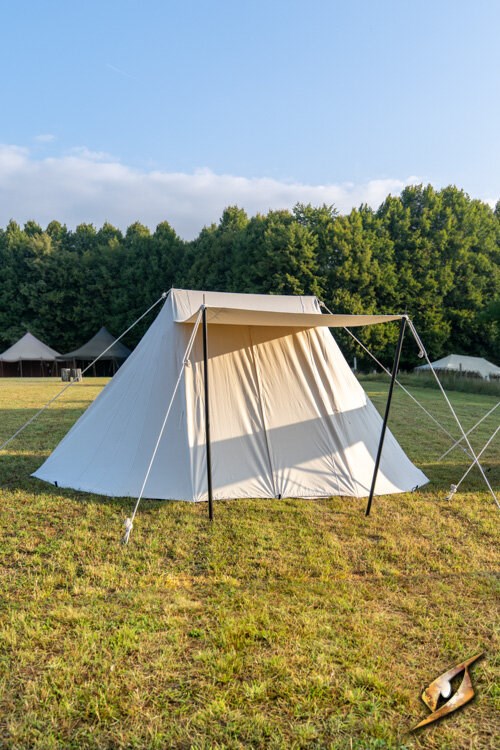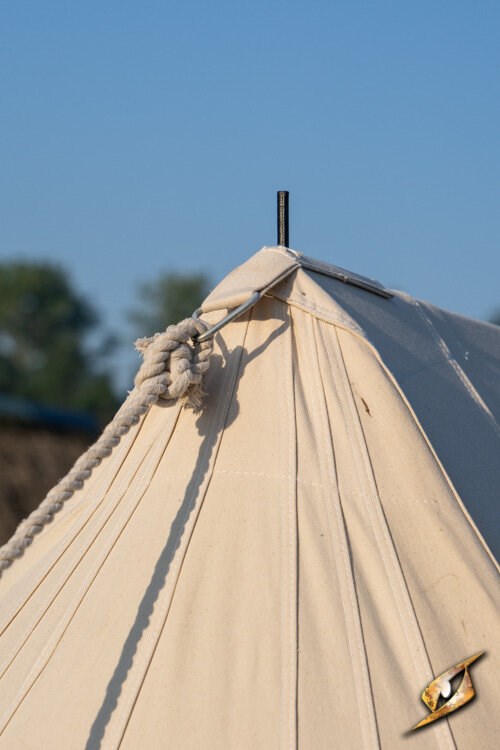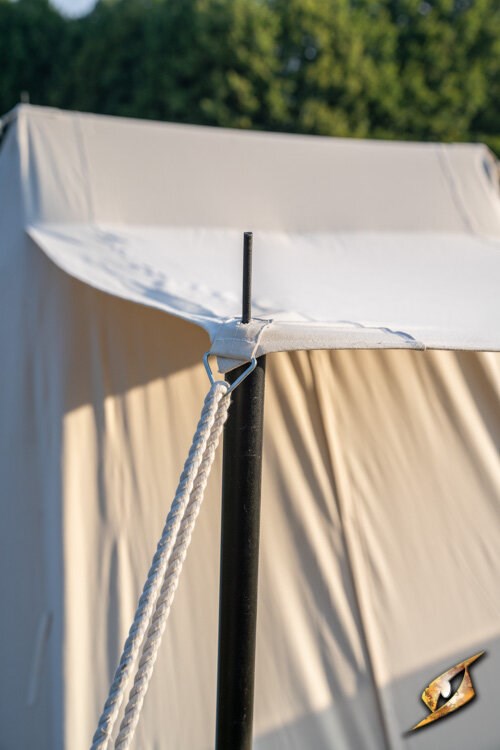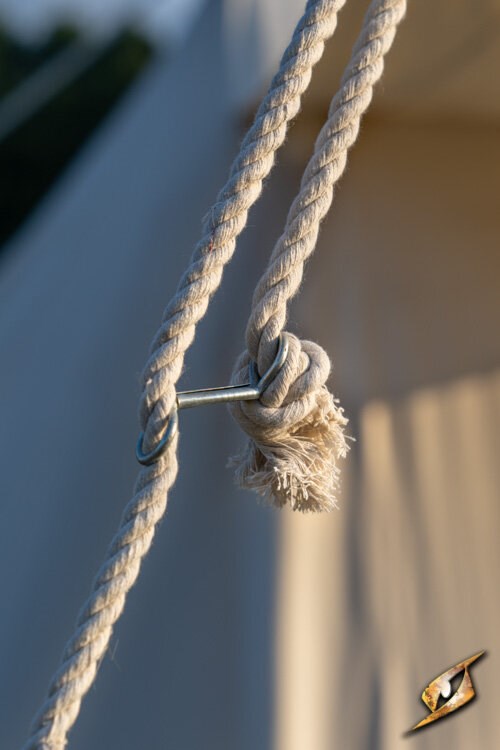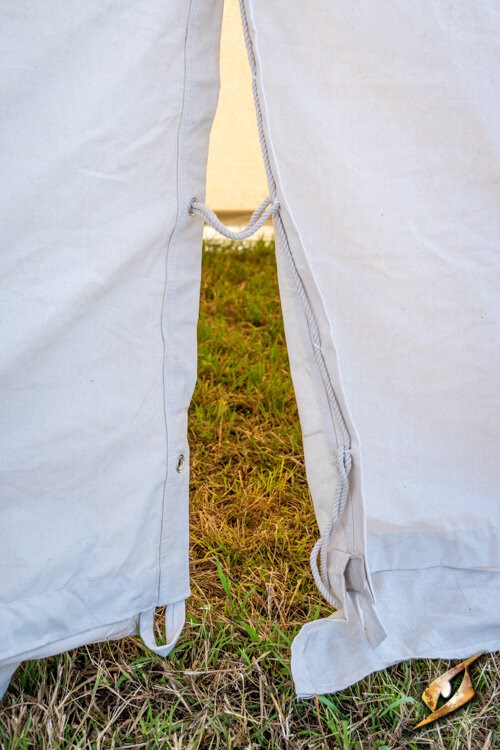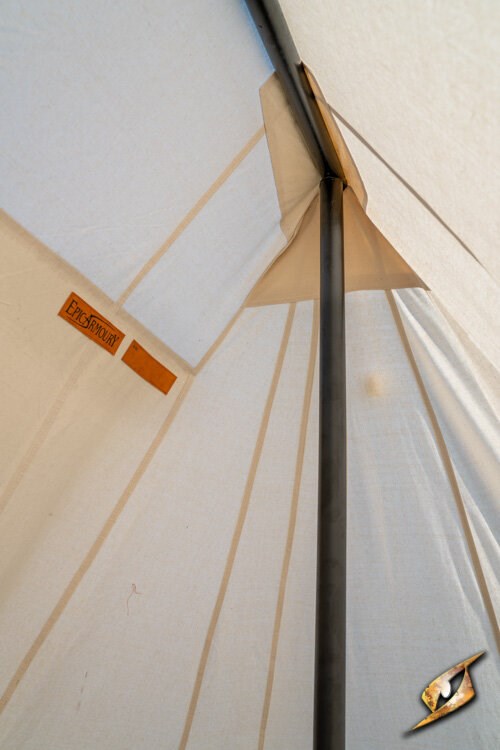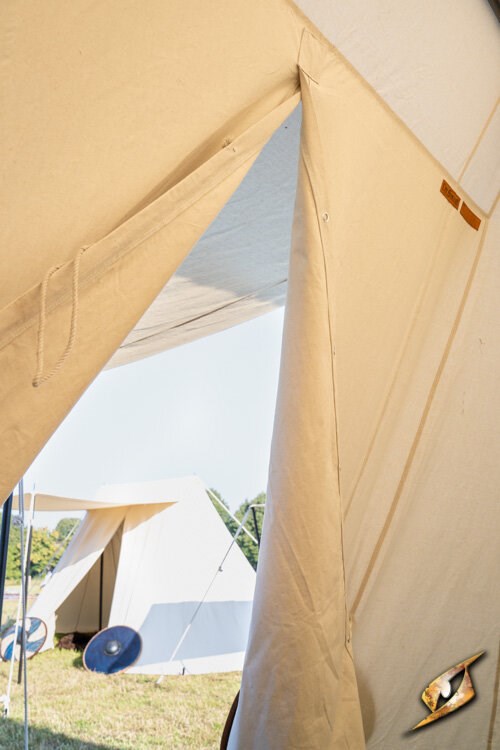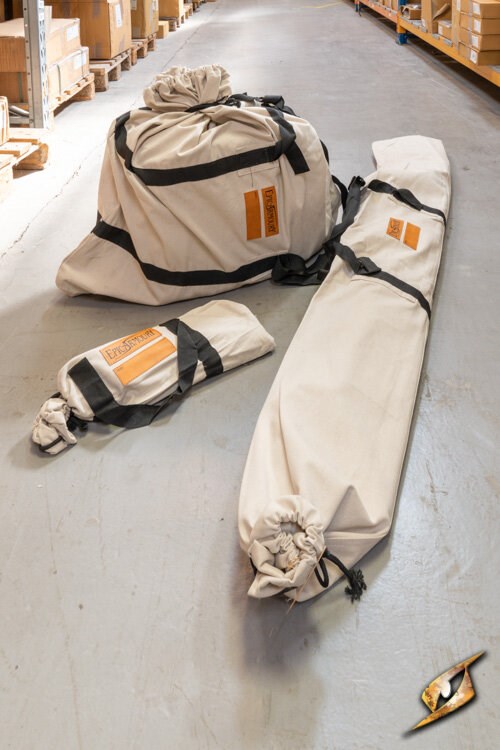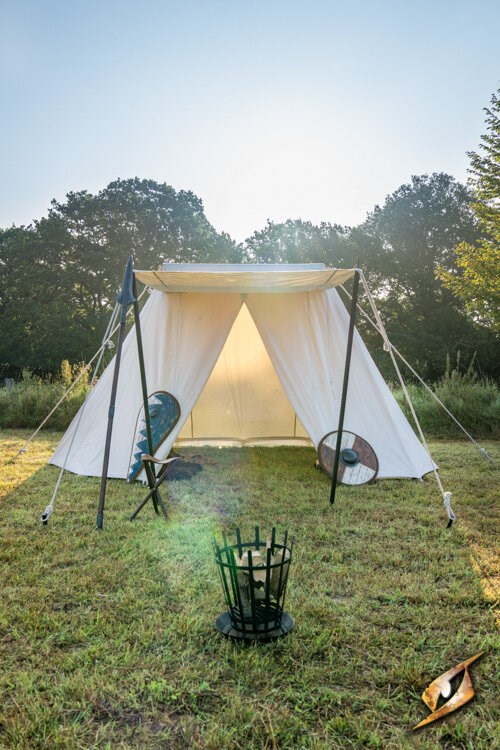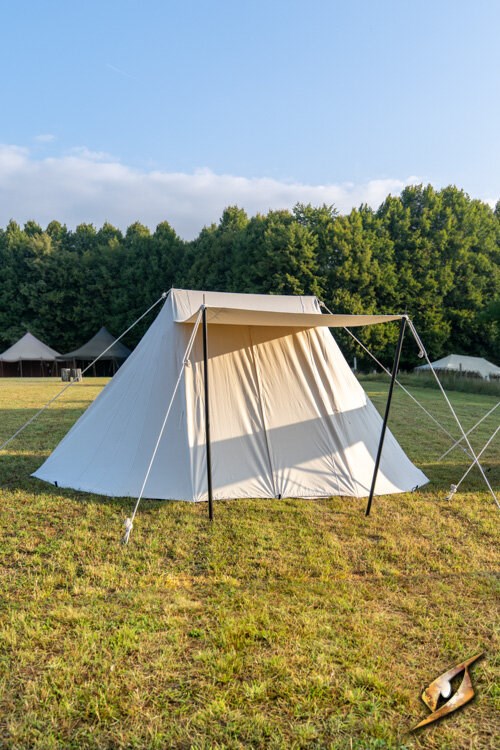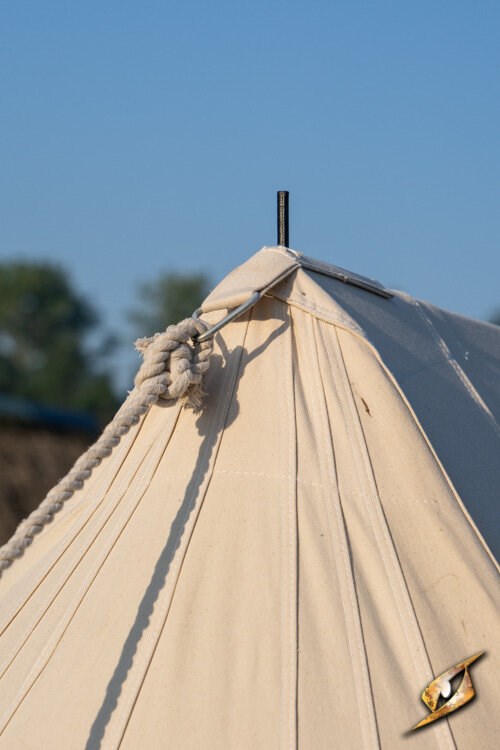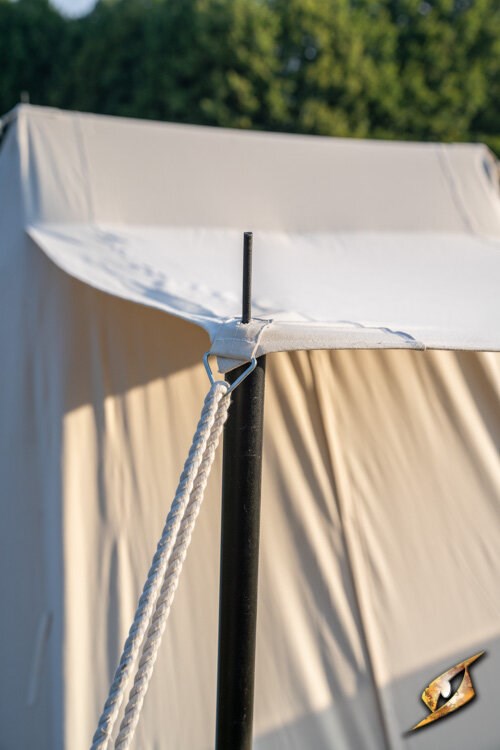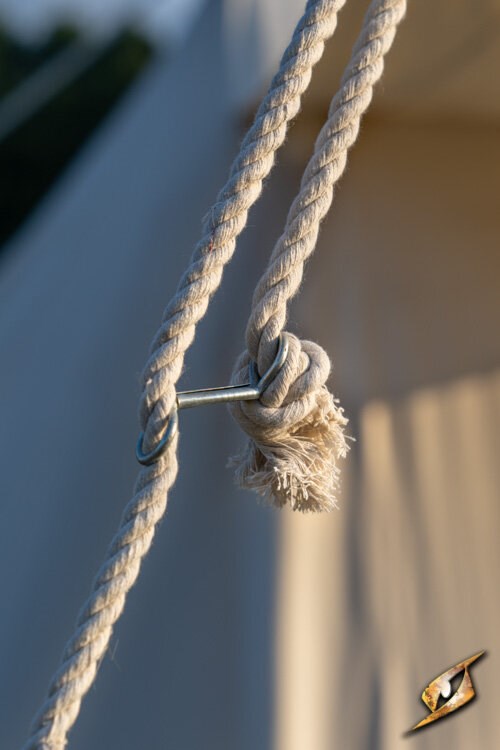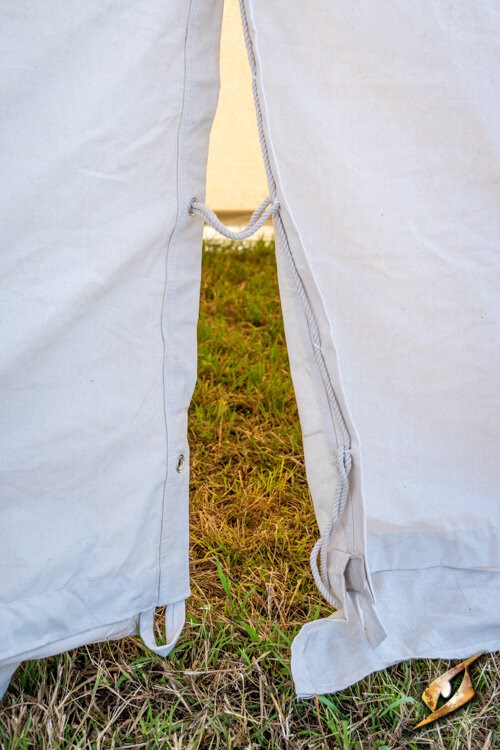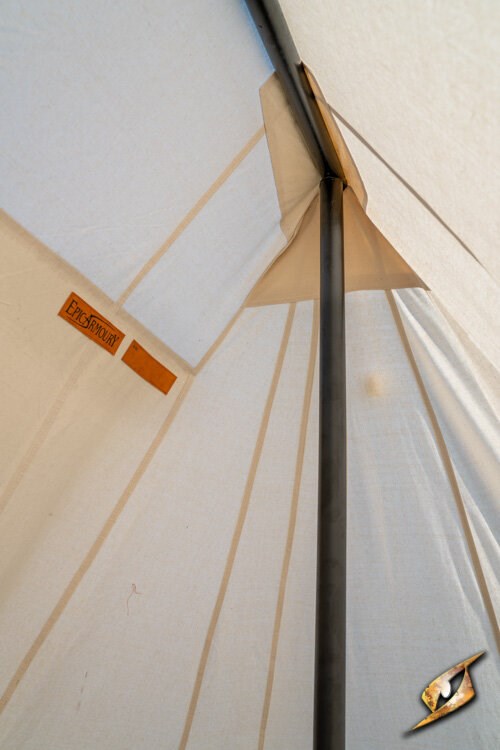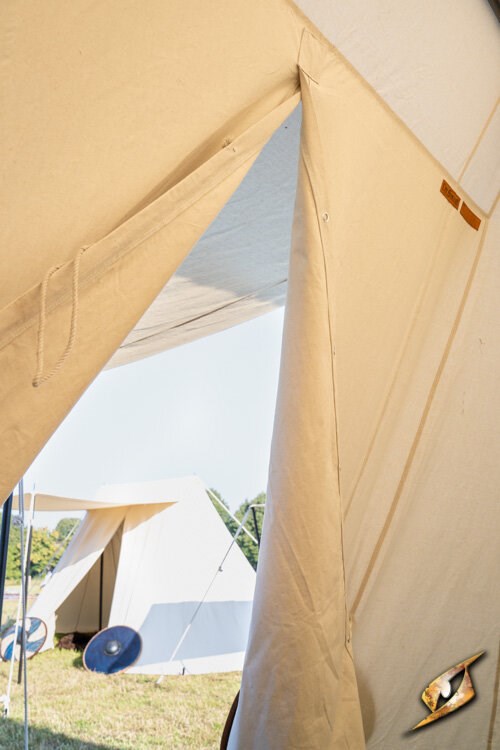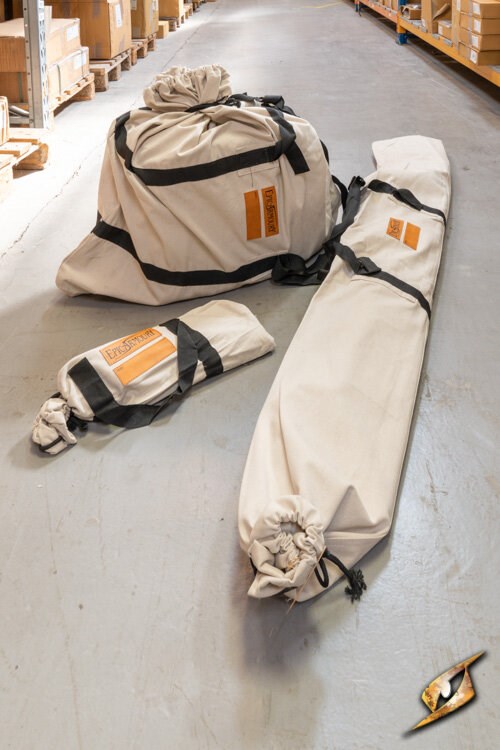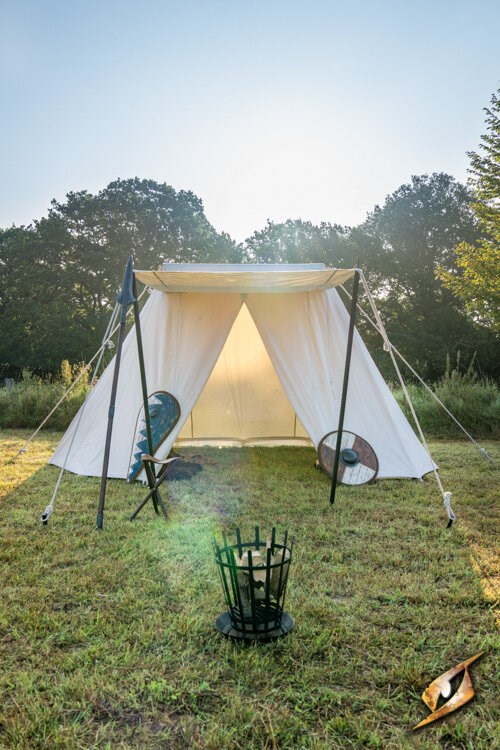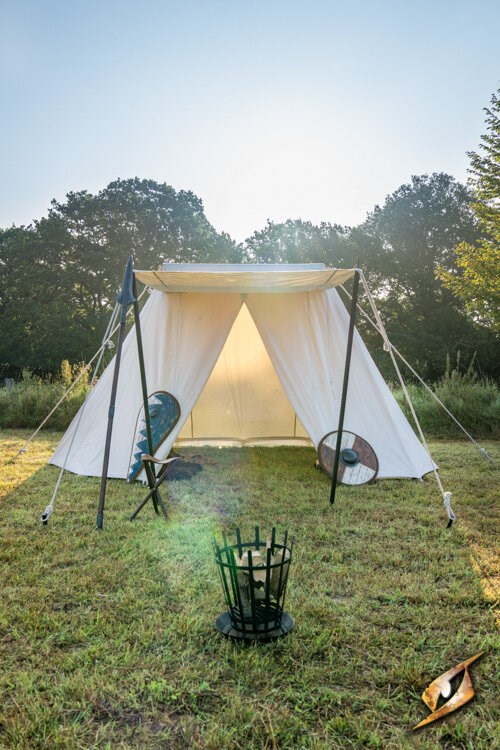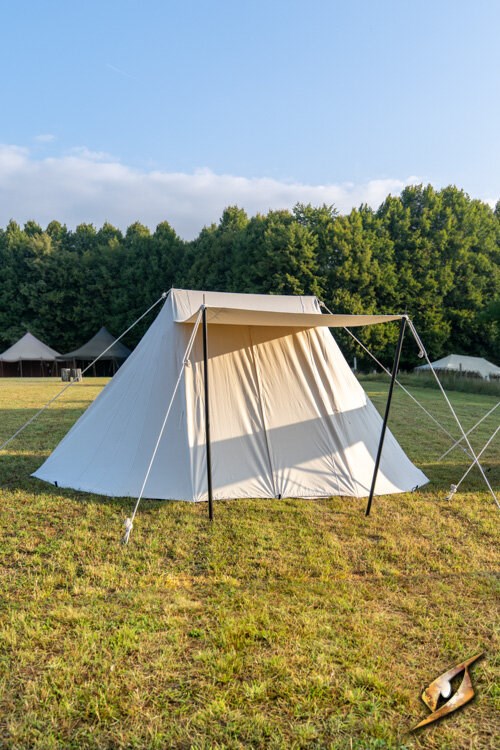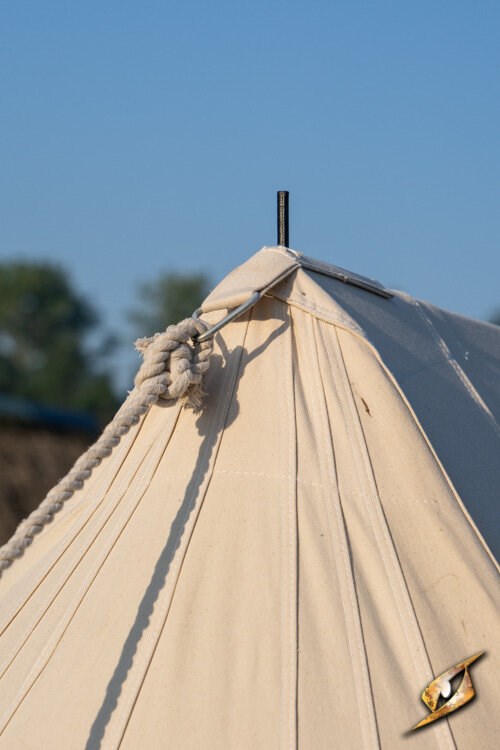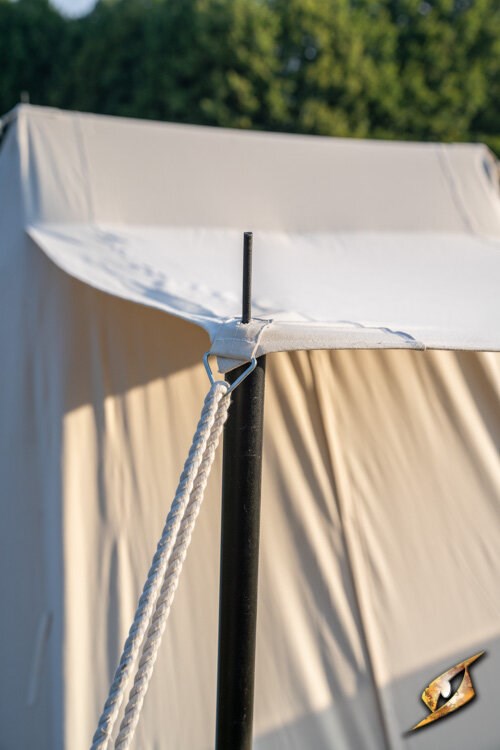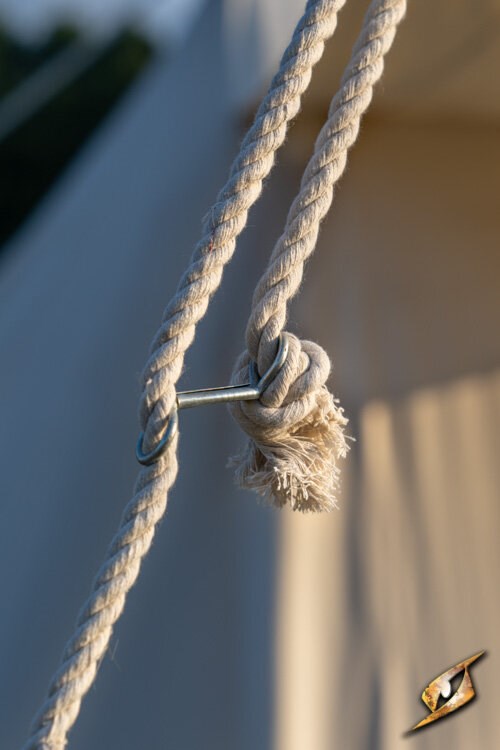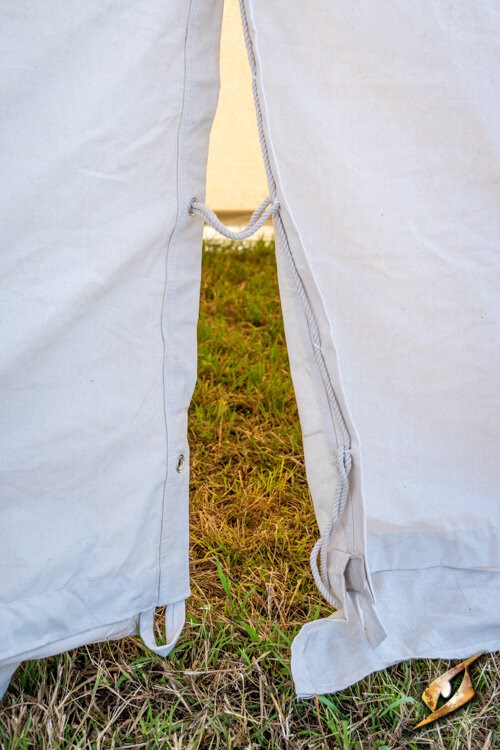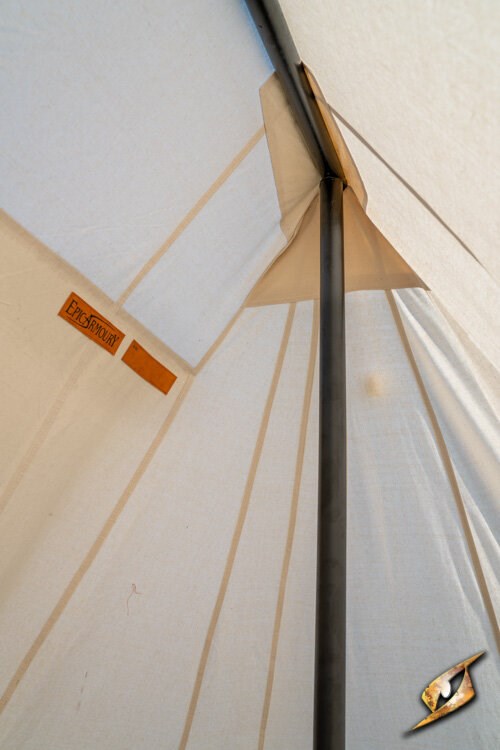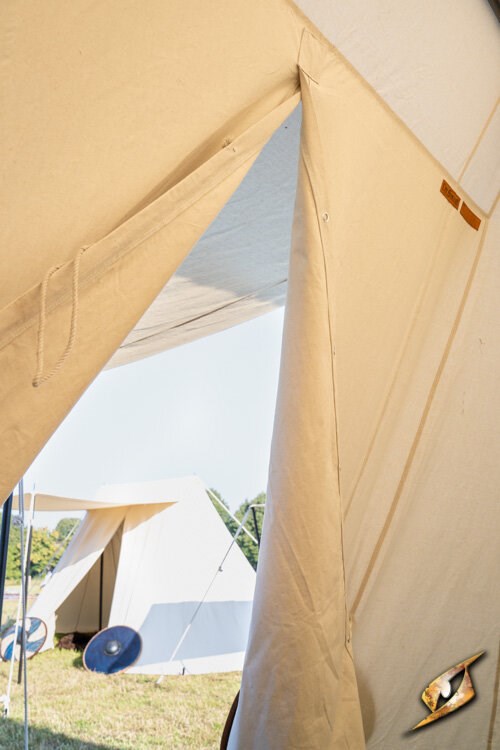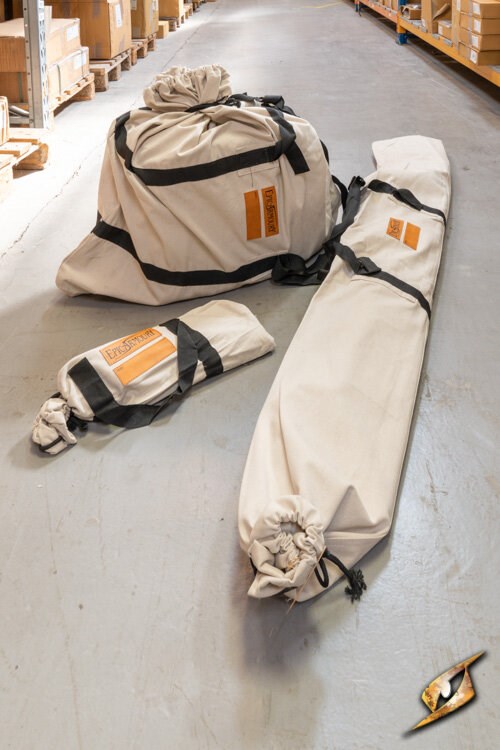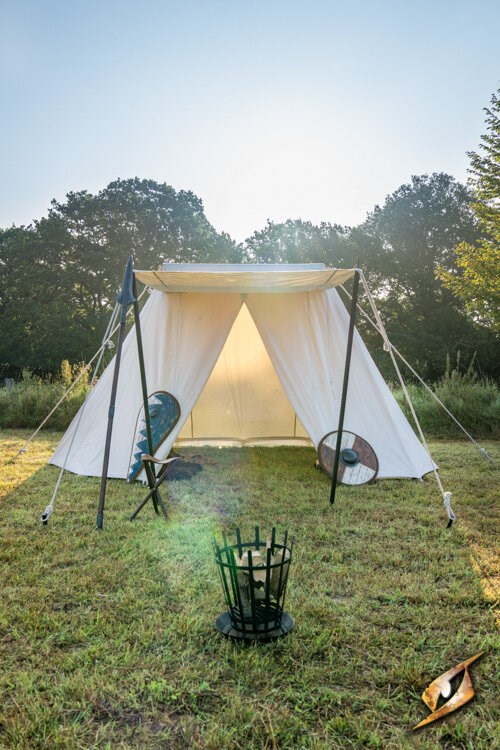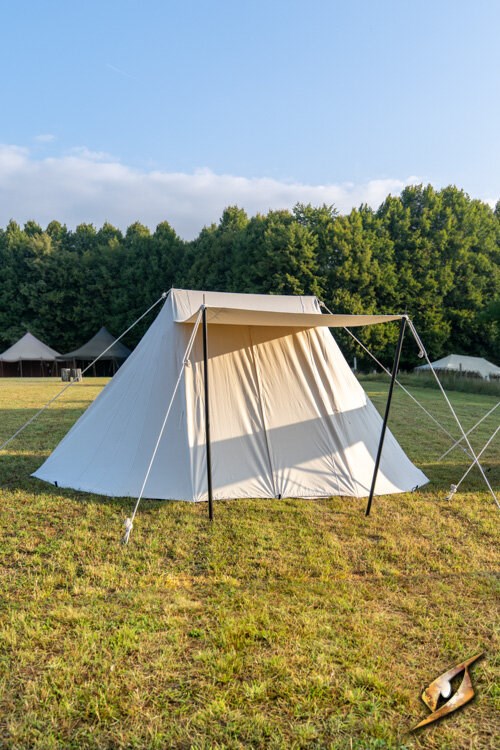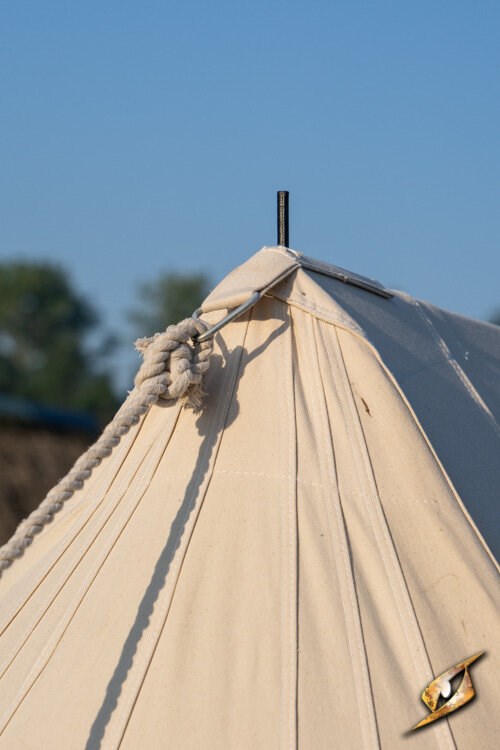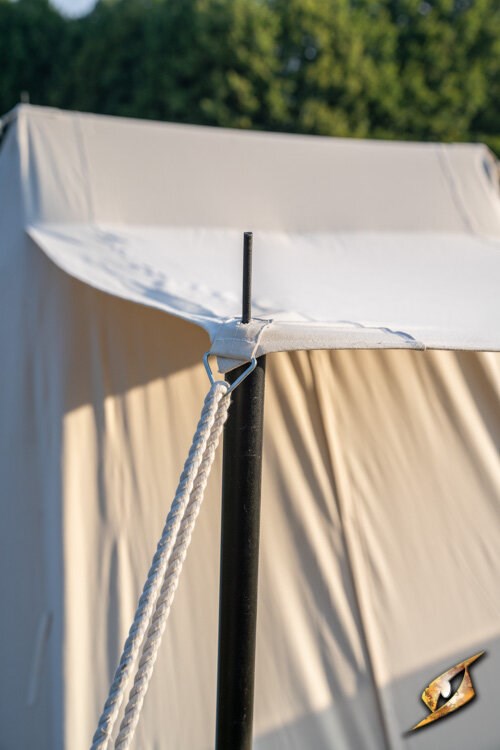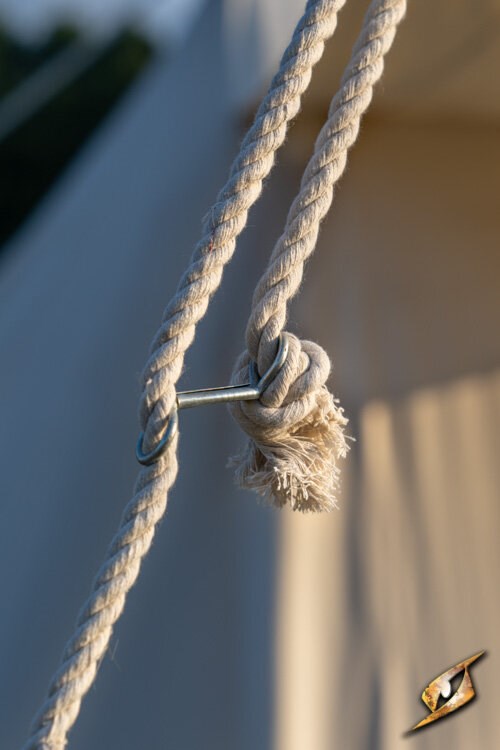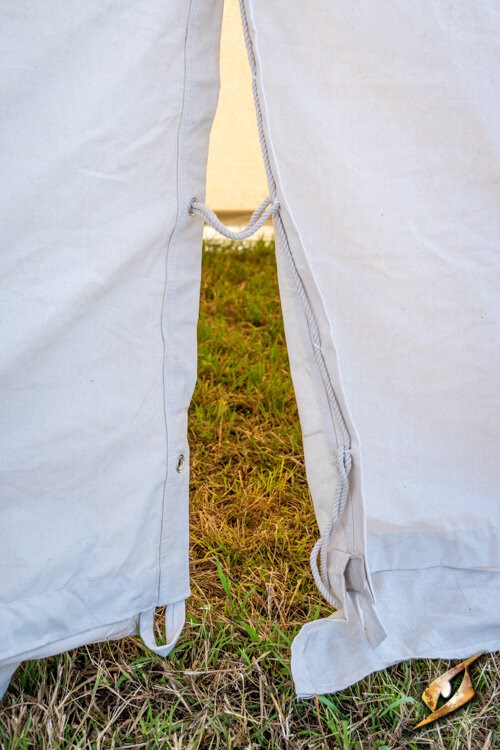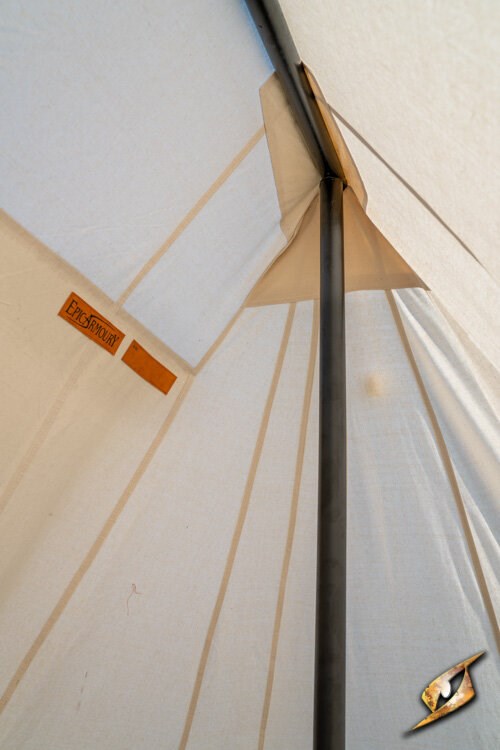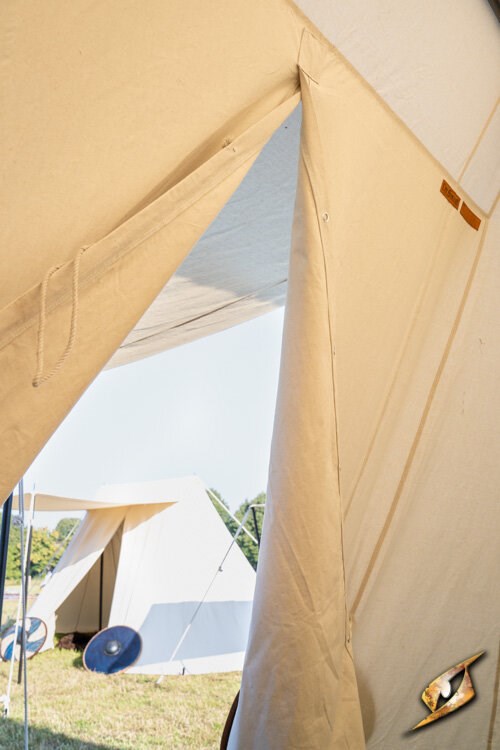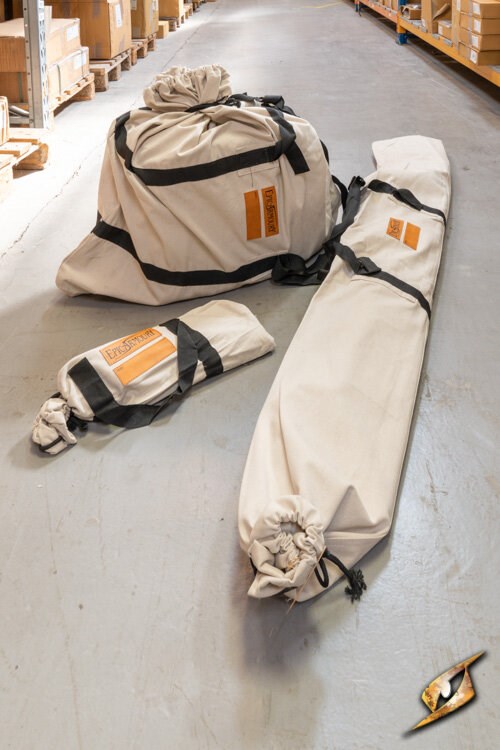 Description

Fitting

Technical Details
THE HOME OF A TRAVELLER
Whether you are a merchant family, alchemist partners or an itinerant artist, the Epic Armoury Double Wedge Tent offers a graceful and smooth dwelling on the road. Two centre poles support the tent, and a score of tent pins keep the tent securely fastened to the ground, which allows for an elegantly easy setup. We have crafted the poles from powder-coated iron while the canvas is made of an unbleached, heavy-duty fabric, weatherproofed with paraffin wax for extra durability. The Epic Armoury Double Wedge Tent will elegantly shelter you and your close companions on journeys to come!
The Epic Armoury Double Wedge Tent (3×5m) is available in undyed colour in 65% cotton and 35% polyester (350g/m²).
If you prefer a larger and colourwise flamboyant alternative we wholeheartedly recommend the Epic Armoury Marquee Tent or Epic Armoury Pavilion Tent!
WHAT DOES DOUBLE WEDGE MEAN?
Compared to a single wedge tent consisting of canvas wedges sewn together and supported by a single pole, the double wedge tent is designed with two poles for extra room and comfort. With our modern material selection behind the traditional look we strive for the Epic Armoury Double Wedge Tent to enhance your adventuring experience!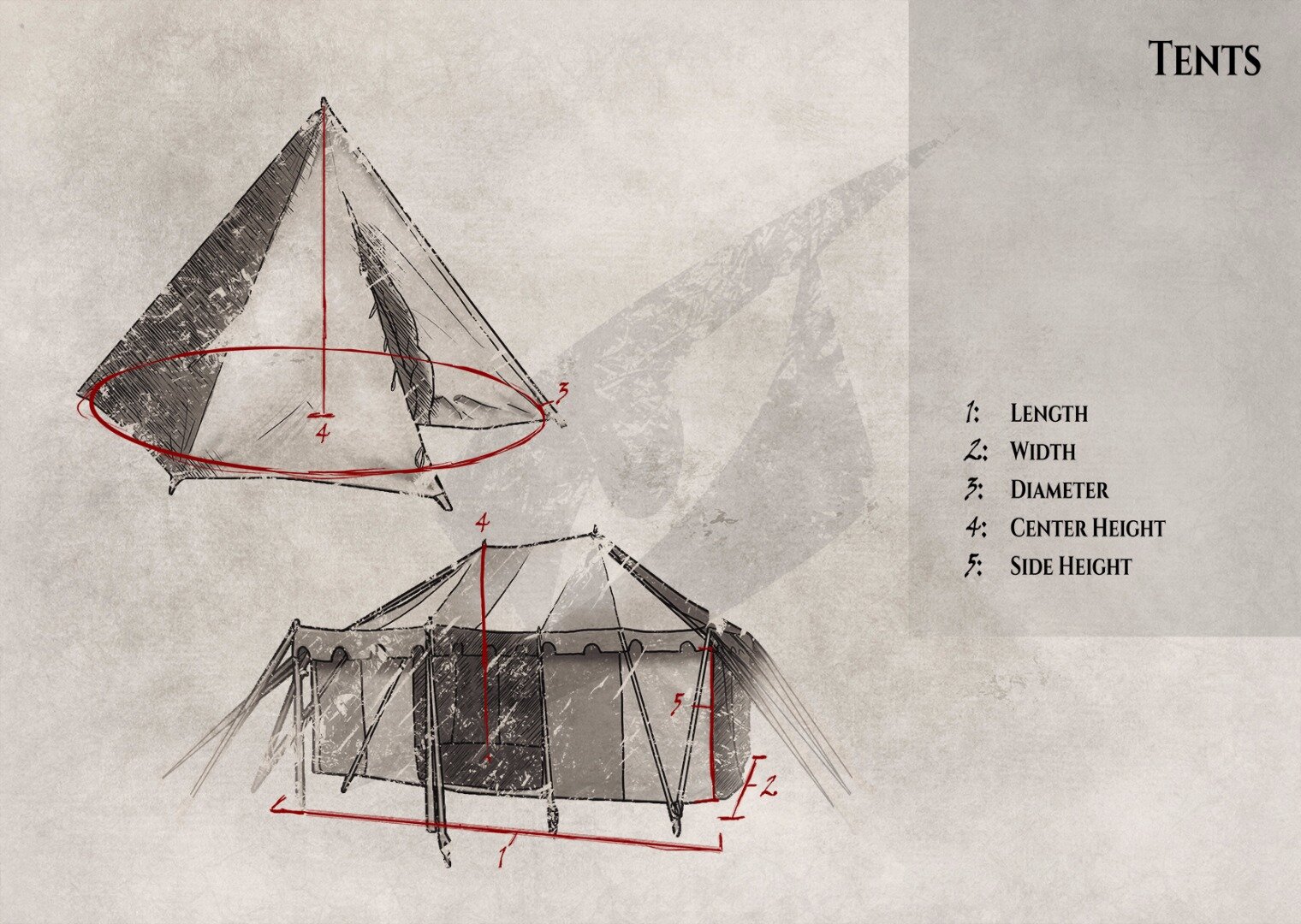 Brand:
Epic Armoury
Release date:
02/02/2020