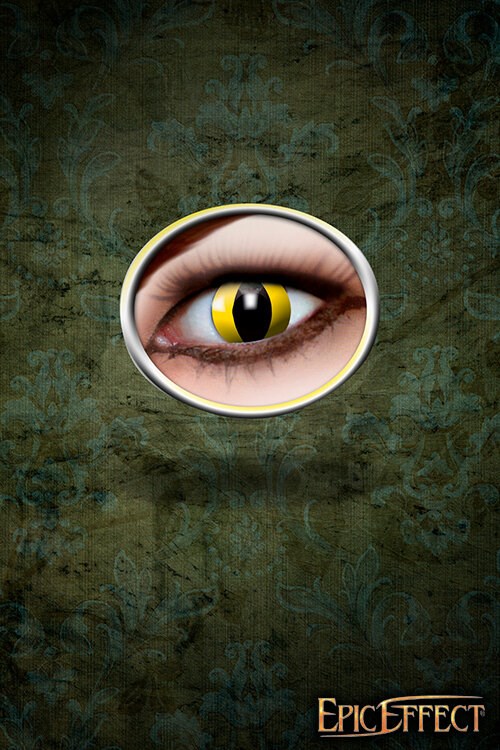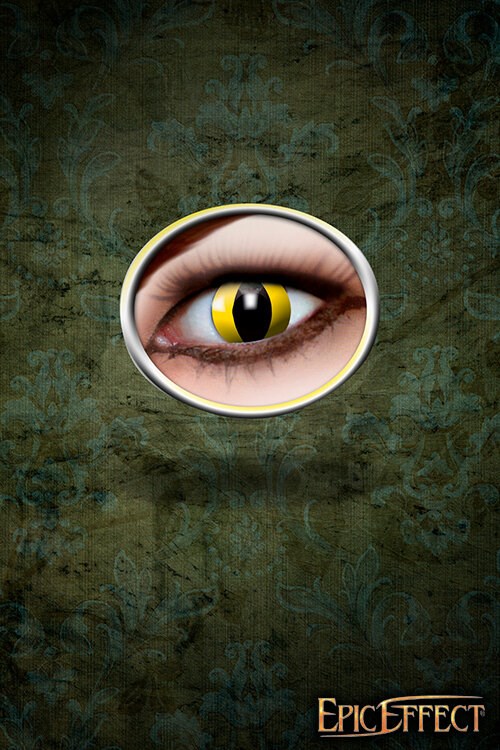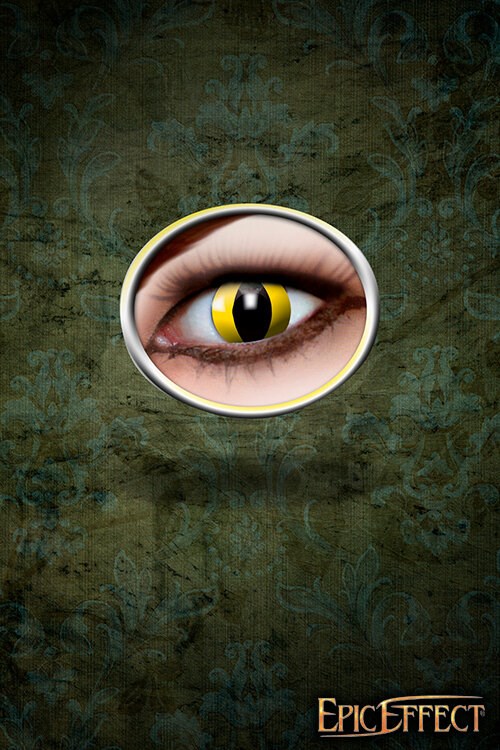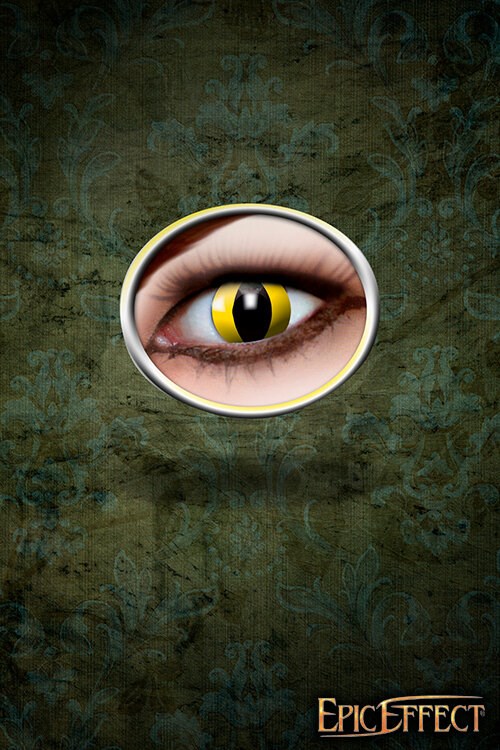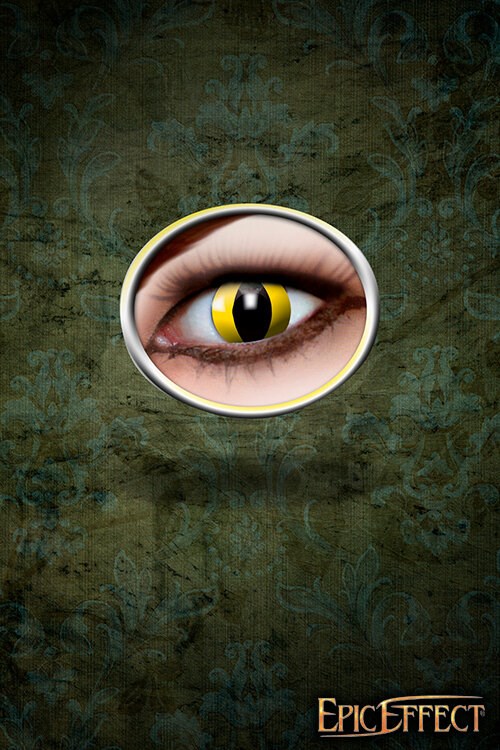 Description

Quality

Technical Details
It's pleasant in the sun, basking in its warmth. The weather has turned toward summer--one of your favorite times of the year. People get lazy in the heat.
Laziness is your forte, in all honesty. You let out a yawn and blink your cat-like eyes in the sunlight. Ah, you could nap here all day.
DETAILS
Epic Effects' Yellow Cat Eyes lenses are soft and comfortable silicone lenses designed to disguise your natural irises to look like a yellow cat-eye.
These contact lenses are made to be comfortable, allowing your eyes to breathe through the lense in order to be used for long periods. With careful maintenance, these lenses can be used many times.
Epic Effects' Effect Lenses are not meant to change your vision and do not require a prescription. Use Epic Effects' Effect Lenses to provide an impressive dimension to your costume.
Great cosmetic effect with little influence on sight
Safe to use
High oxygen permeability minimizes stress of the eye and potential complications
Leading industry-standard silicone-polymer is compatible with human eye chemistry
Soft contact lenses change shape with wear to fit individual and improve wearer's experience
High-strength lense with multiple reuses and 90-days endurance
Used by professional makeup artists in theatre and movie industries
Brand:
Epic Effect
Position:
Eyes
Product type:
Effect Lenses
Release date:
01/09/2012
Maintenance
Remember to read the instructions before use.
Use and treat Epic Effect contact lenses like any other type of contact lenses. If you are in doubt, talk to a professional optician before using Epic Effect contact lenses. Check for defects and make sure the lenses are clean and moist before use and discard defective or dry lenses. Do not wear the contact lenses while sleeping or in environments where foreign bodies can easily get in the eye.
Never use Epic Effect lenses if your eyes are irritated or bloodshot. Always let a professional demonstrate the appropriate techniques of contact lens maintenance.
Cleaning and Storage
Properly clean and store the contact lenses after each use with optician-approved cleaning solutions and methods. The lifetime of the Epic Effect contact lenses is 90 days after the sealed packaging has been opened.