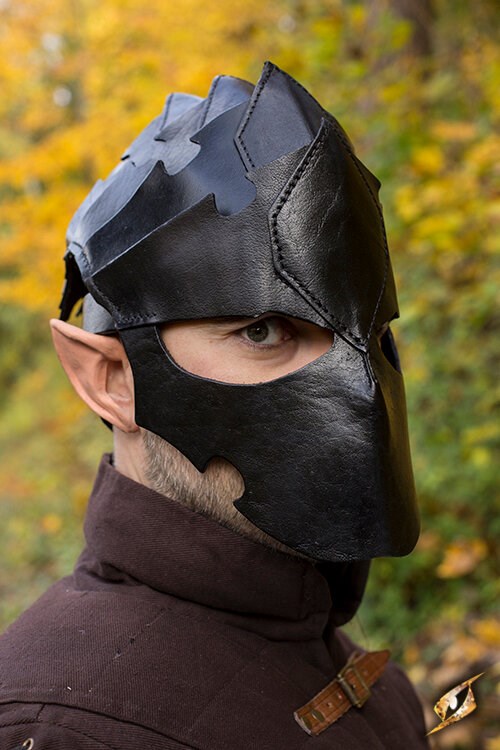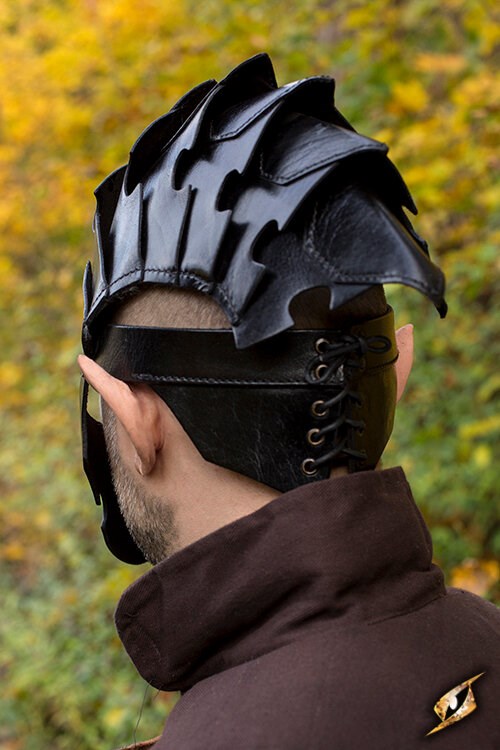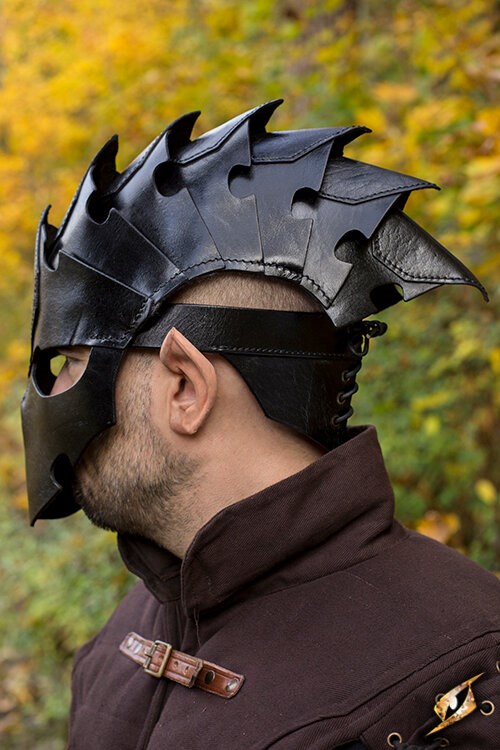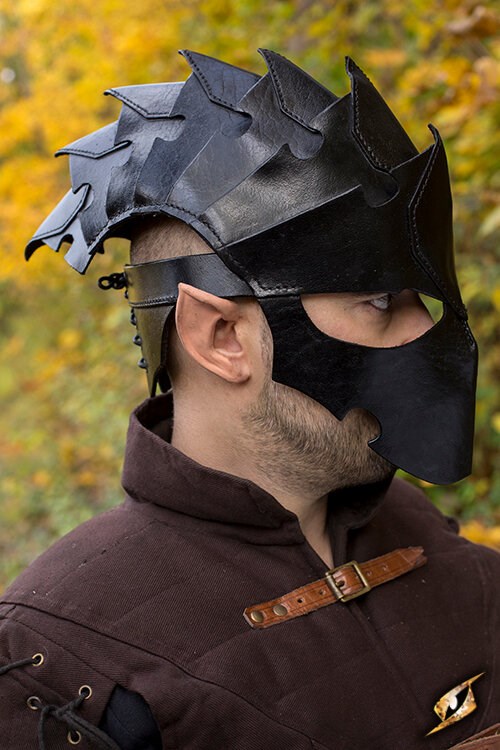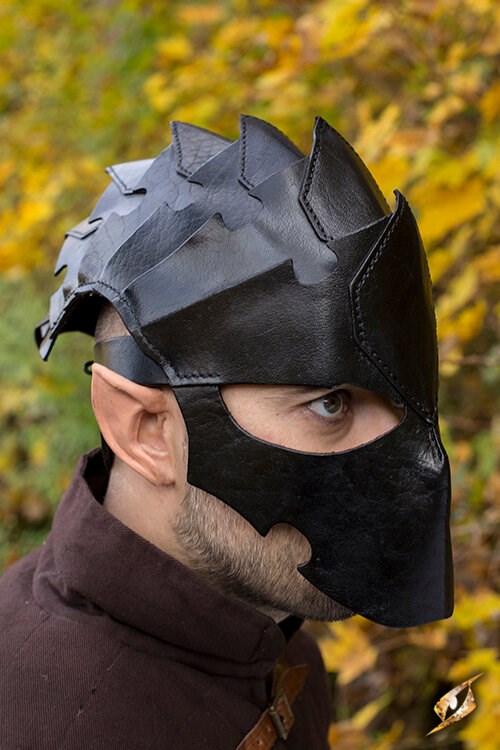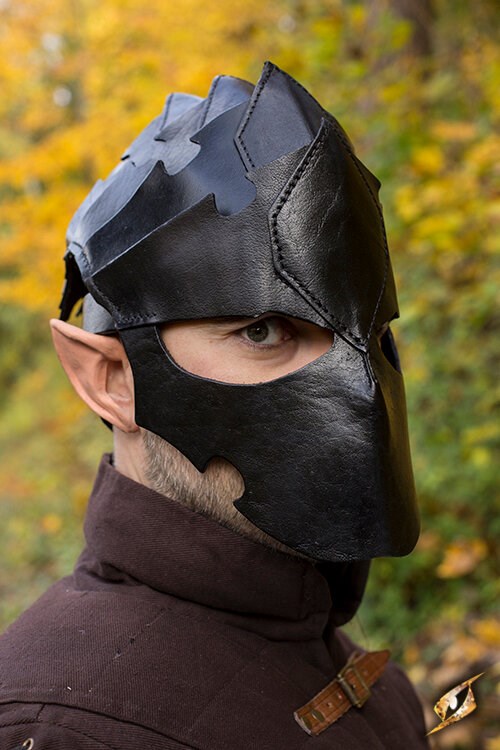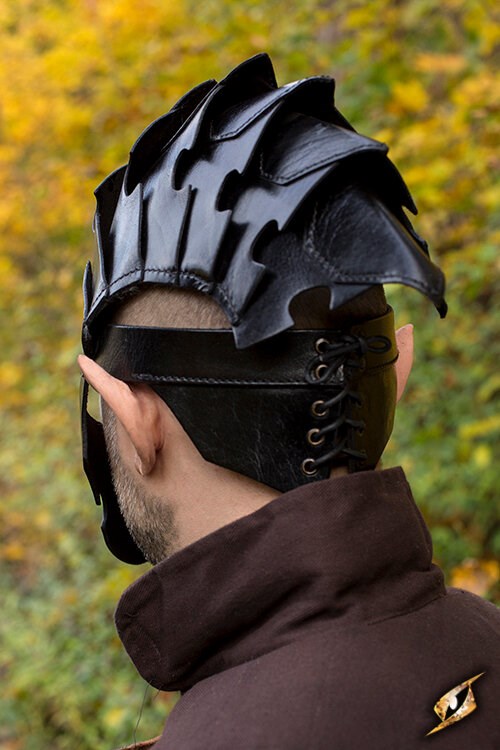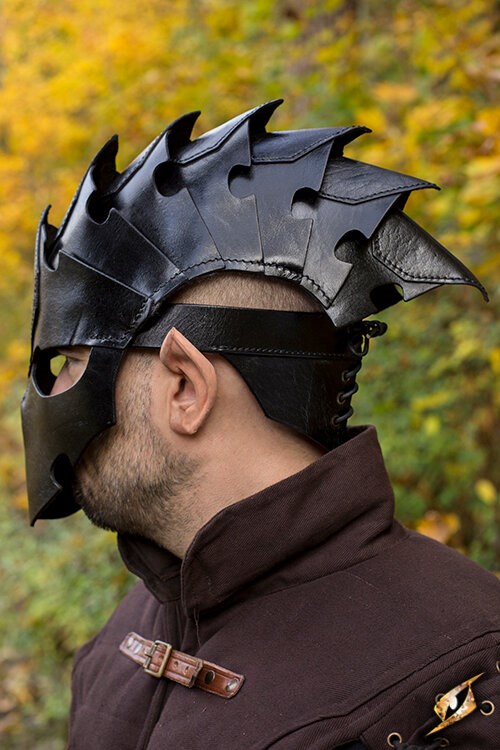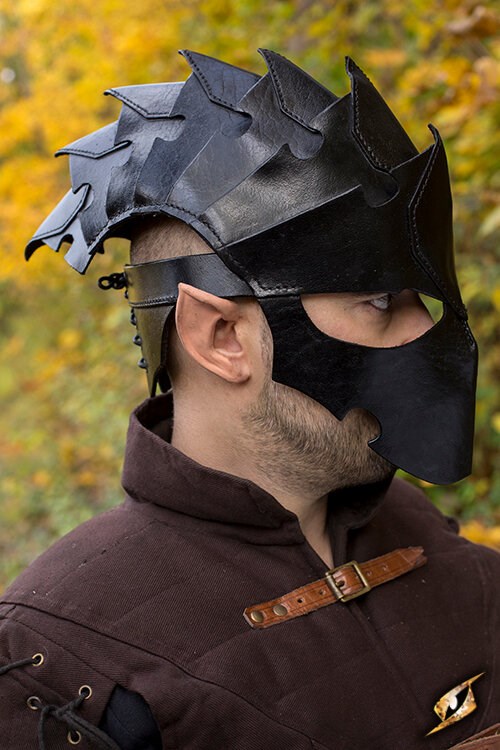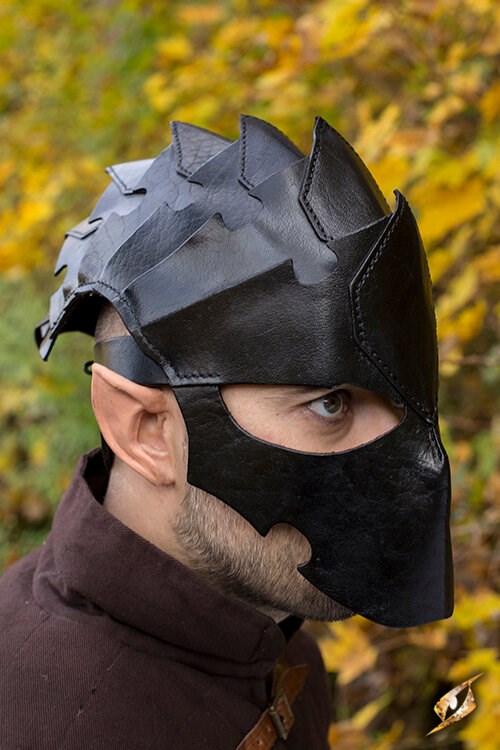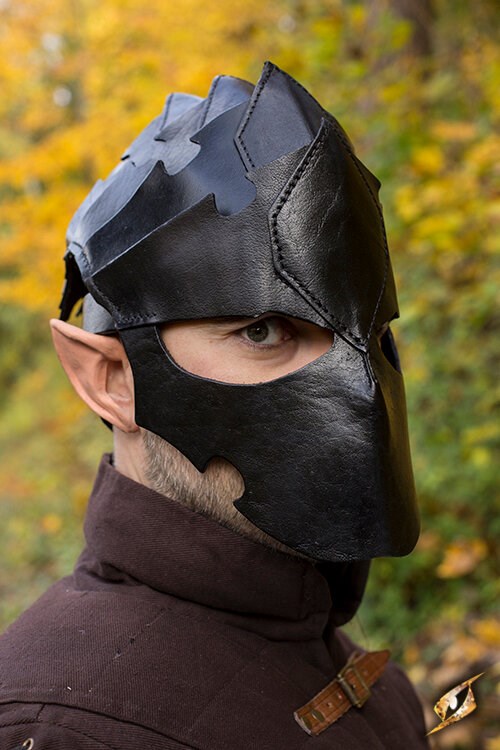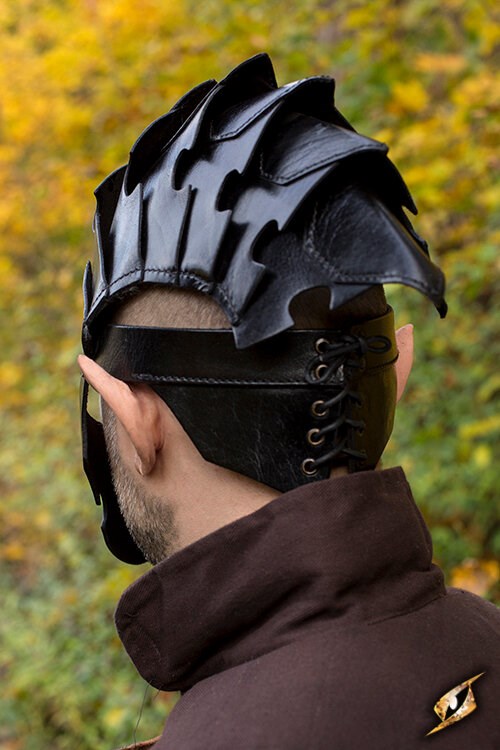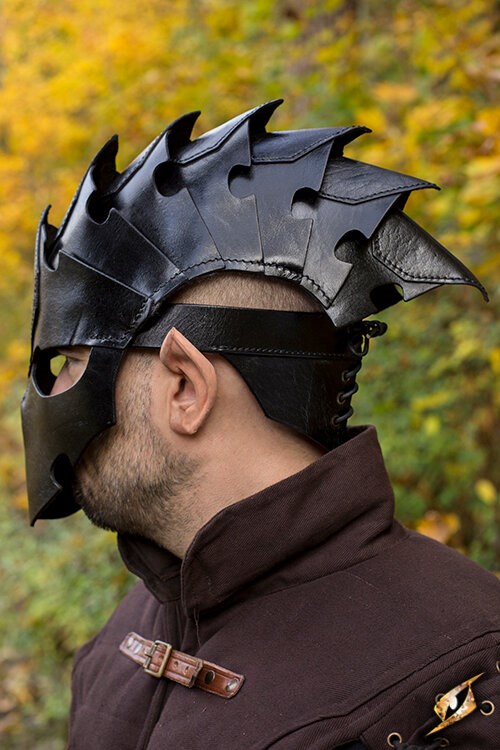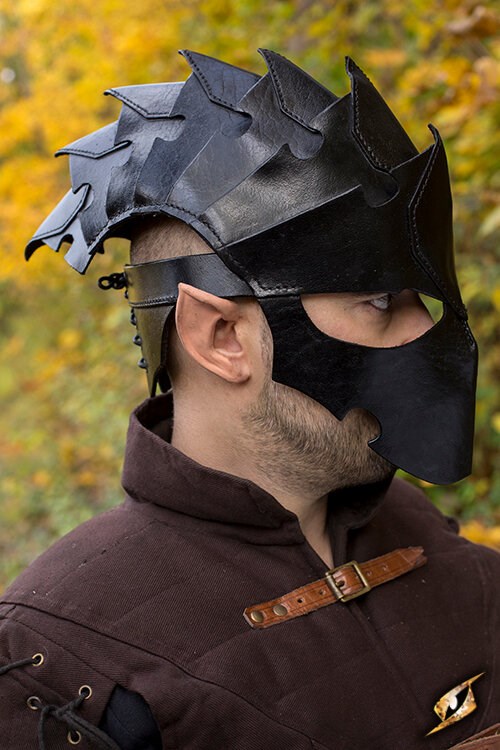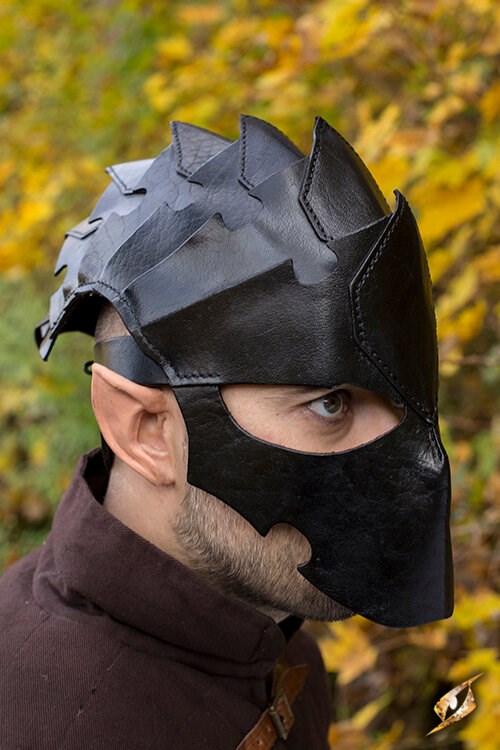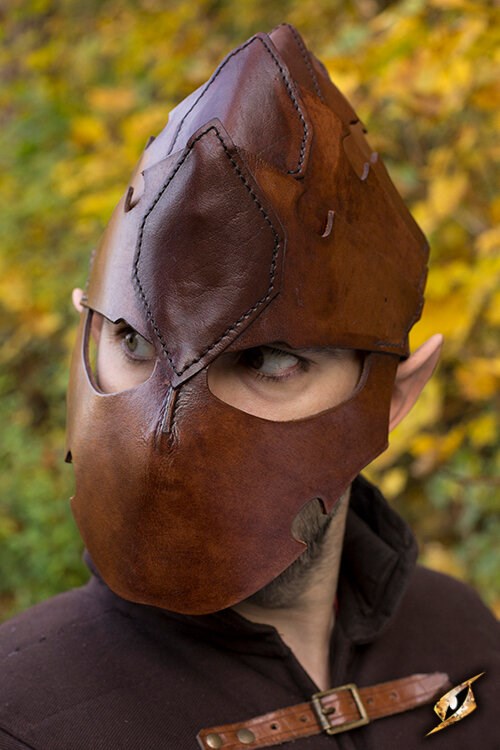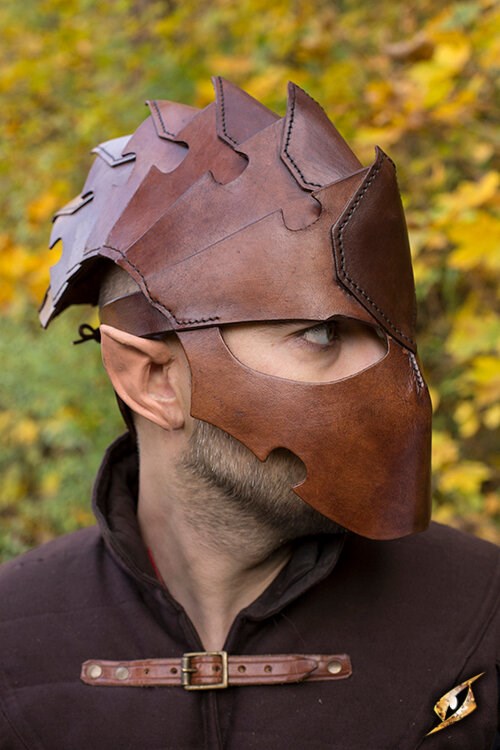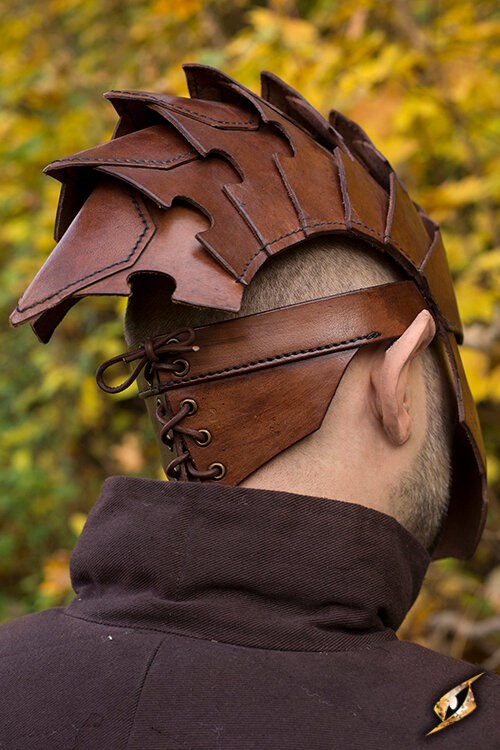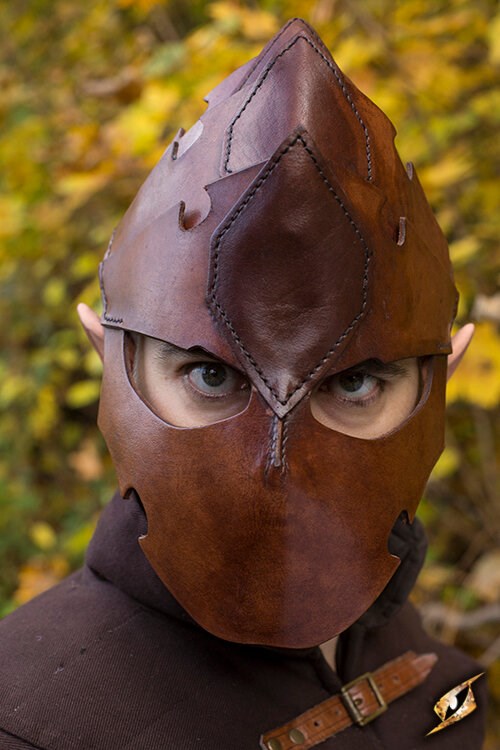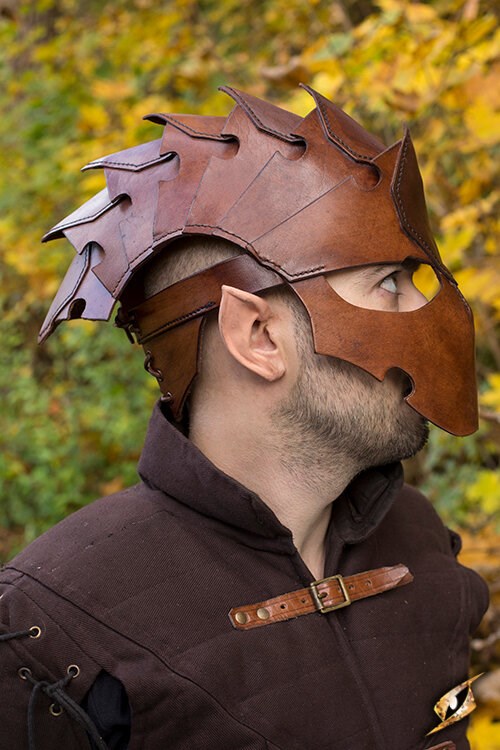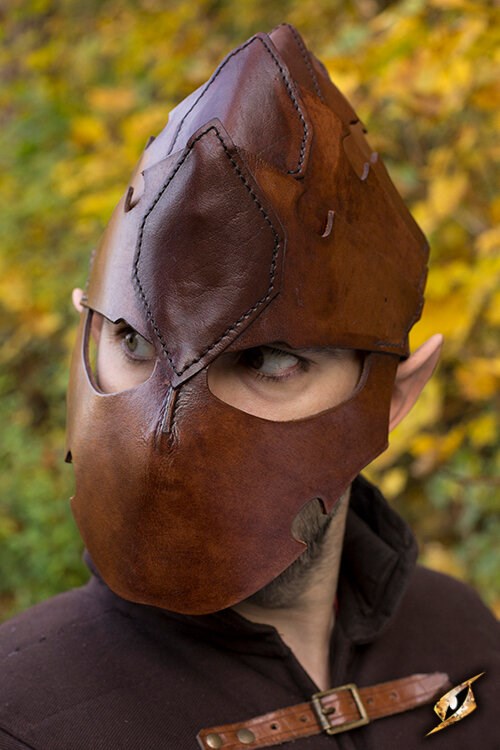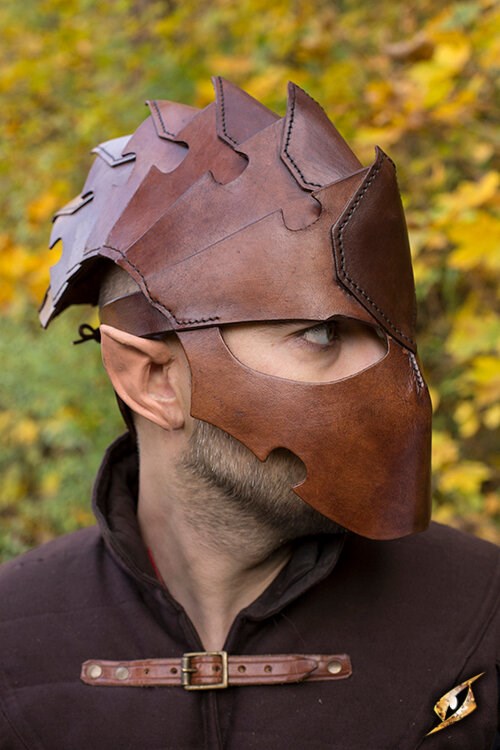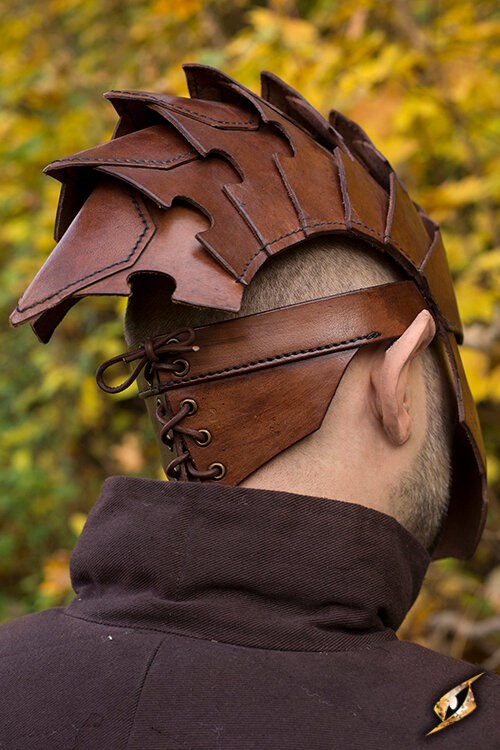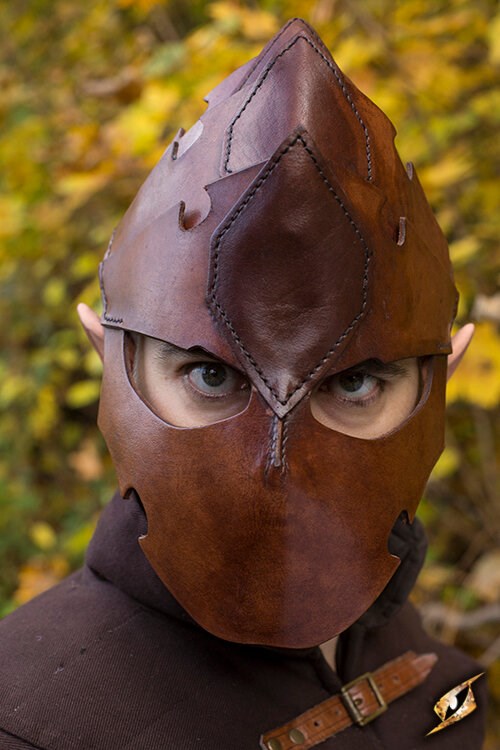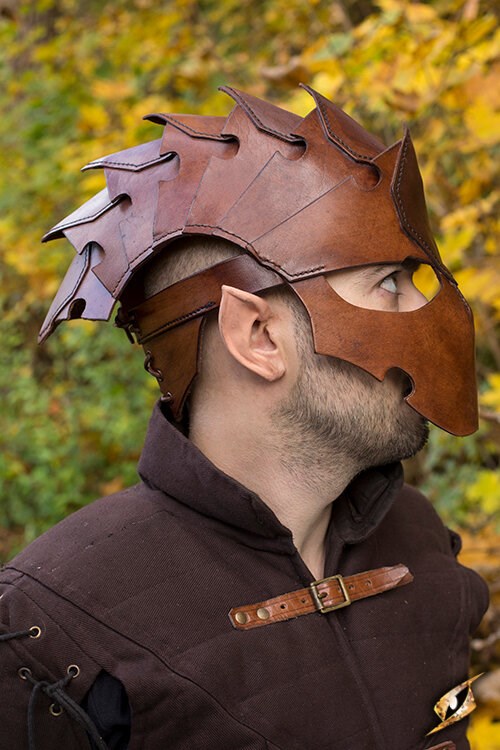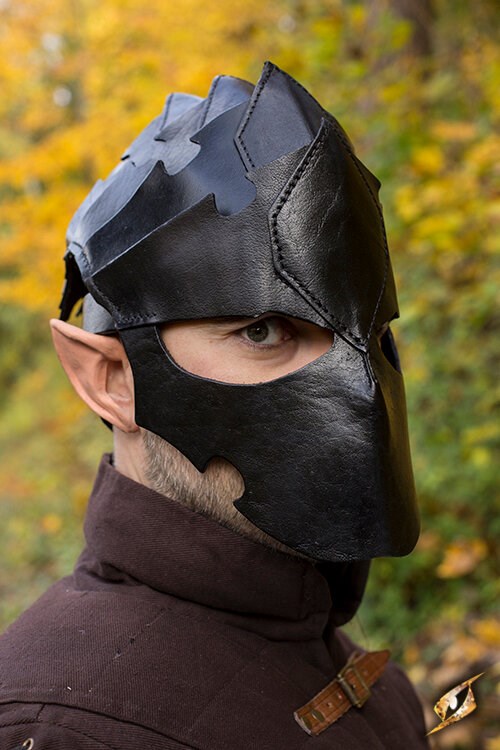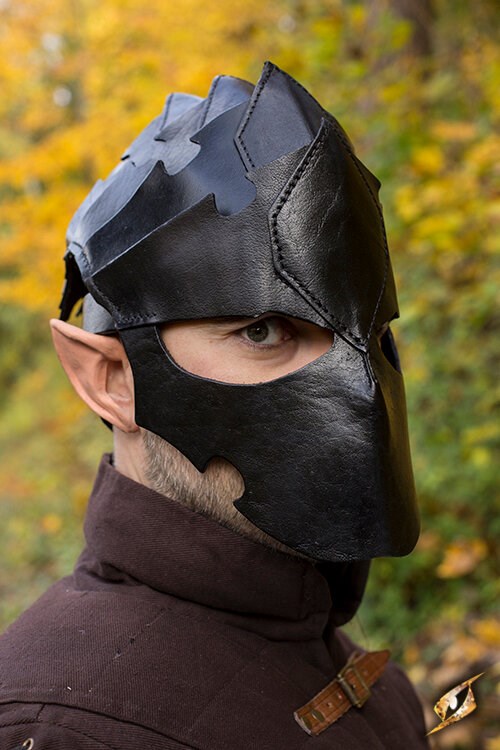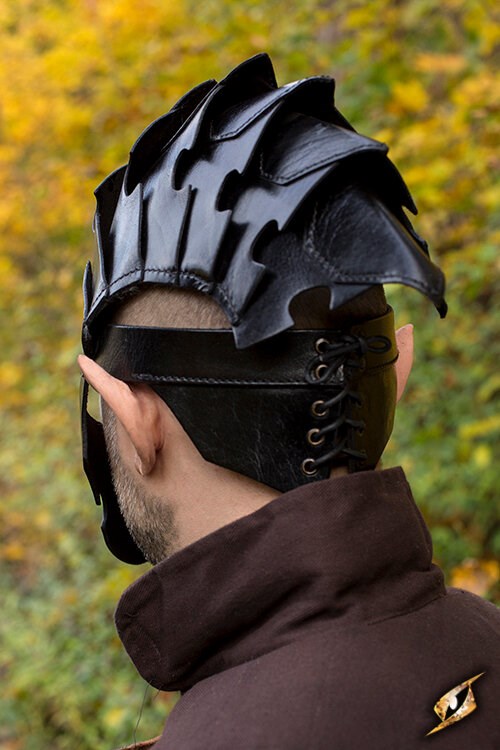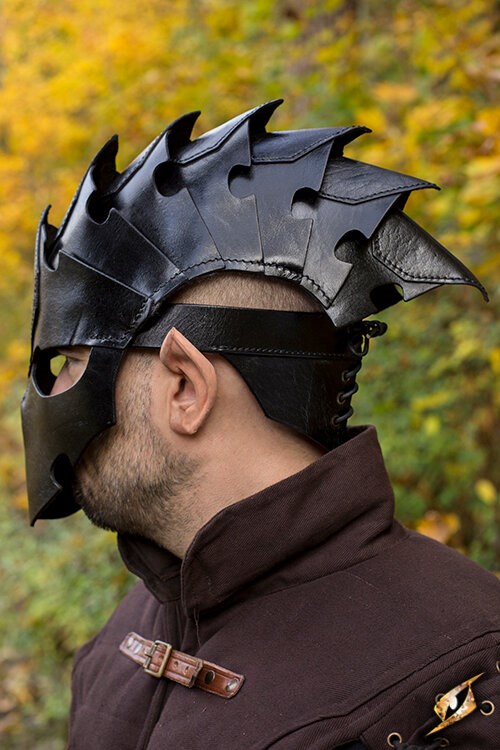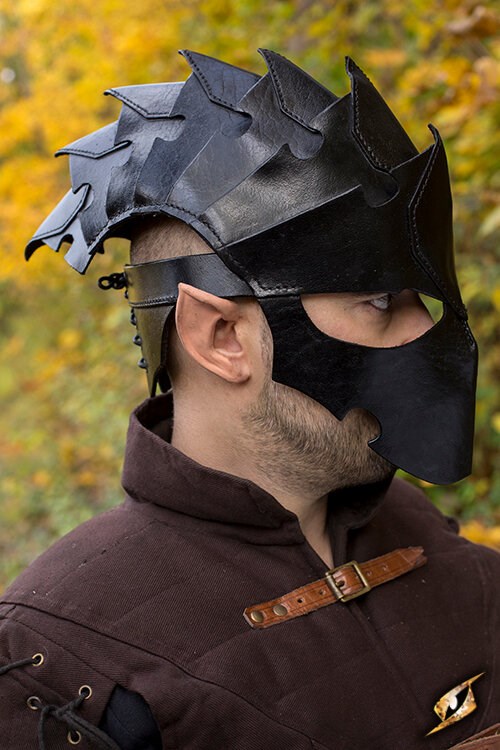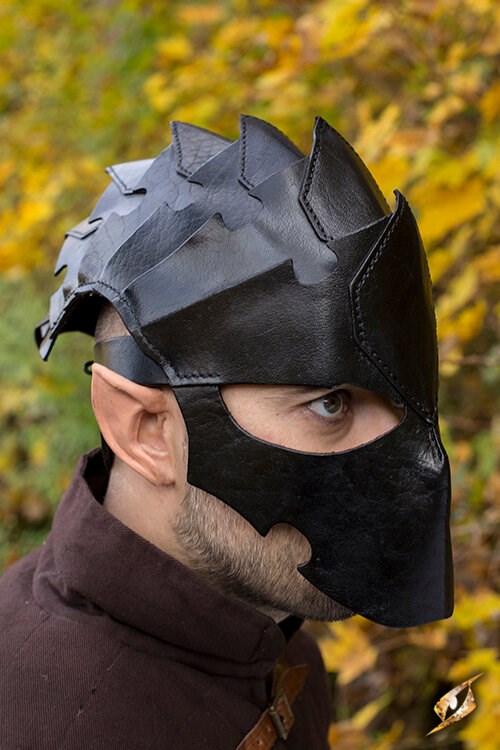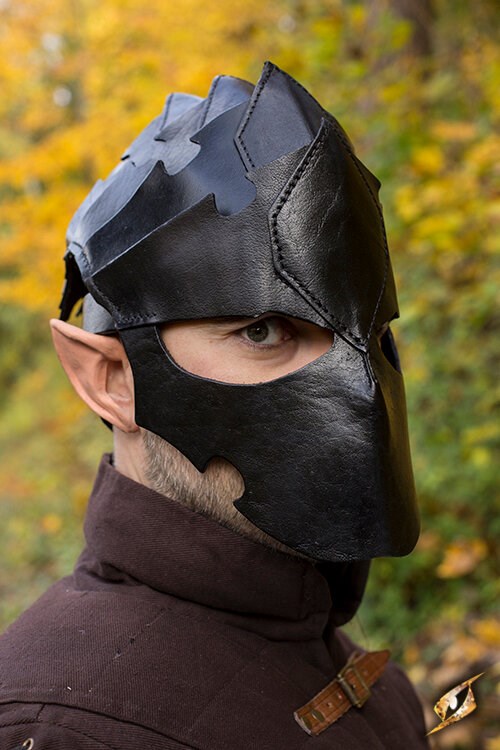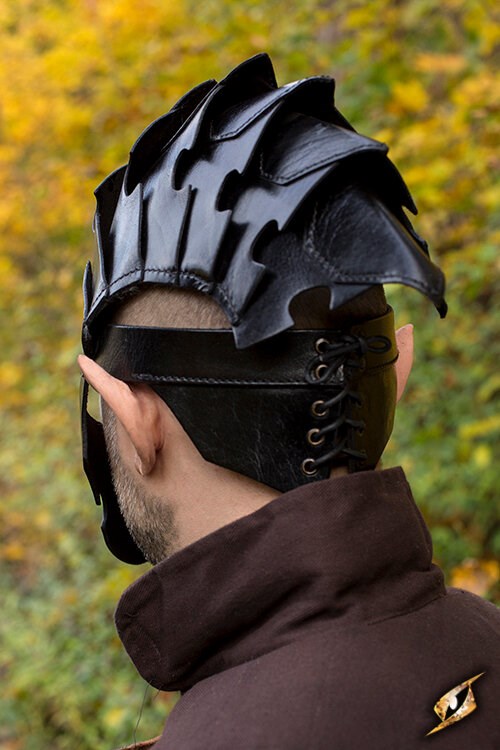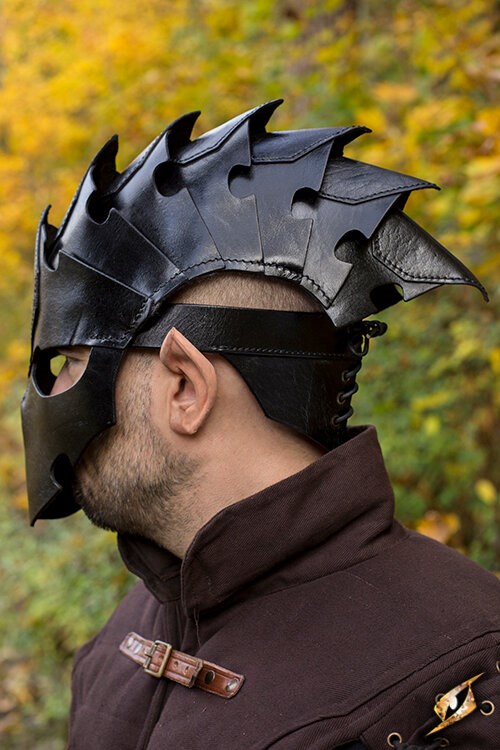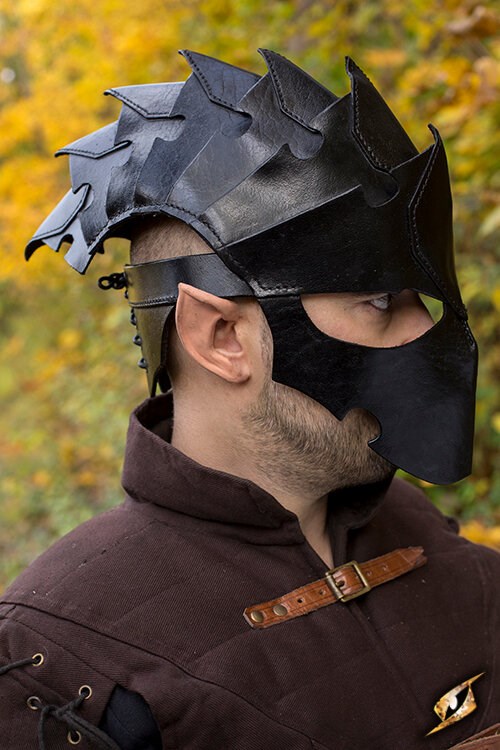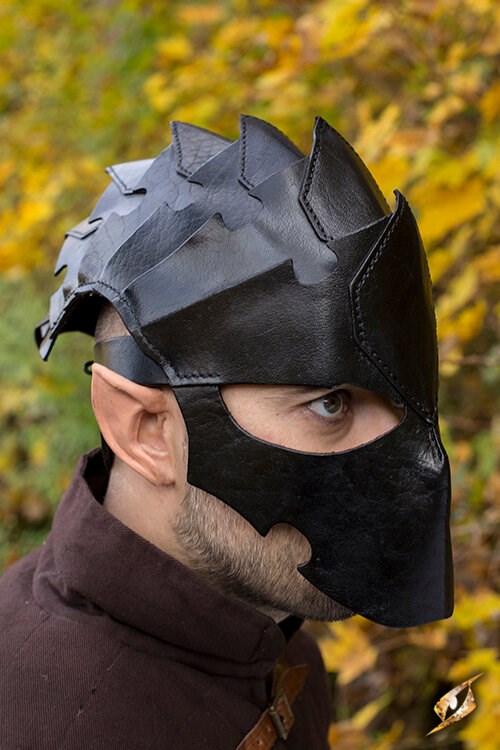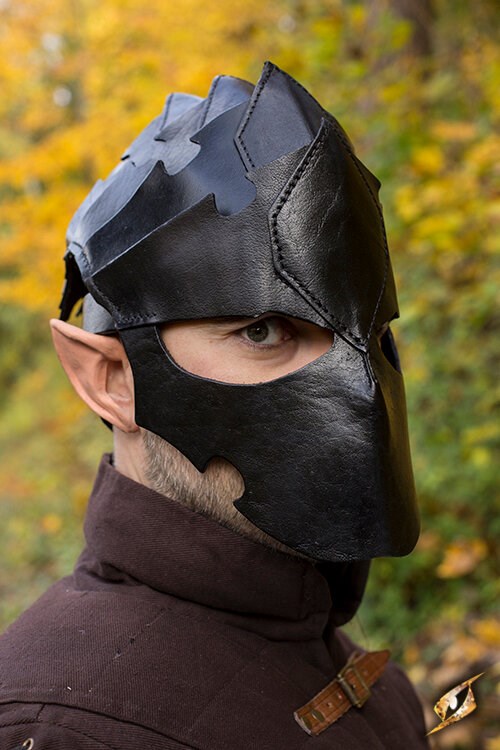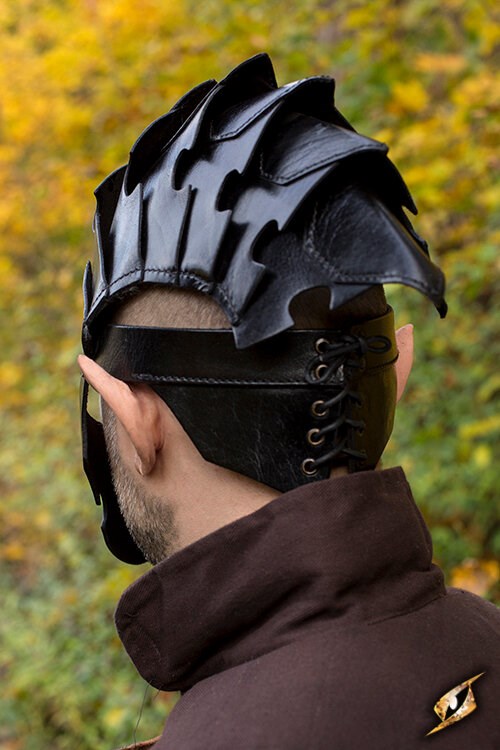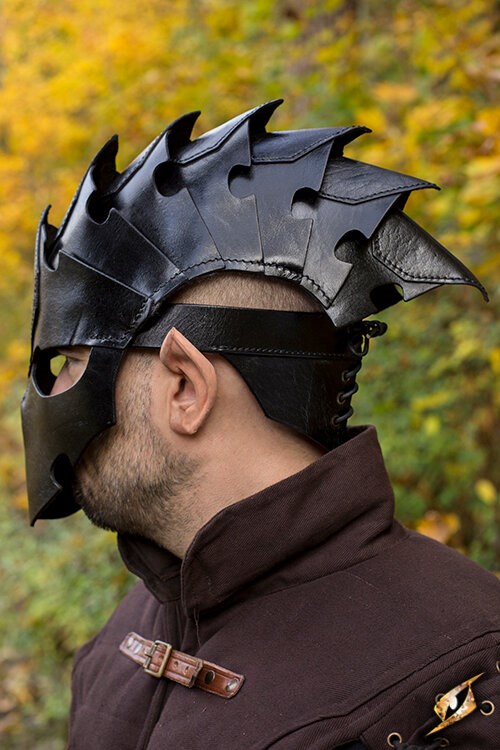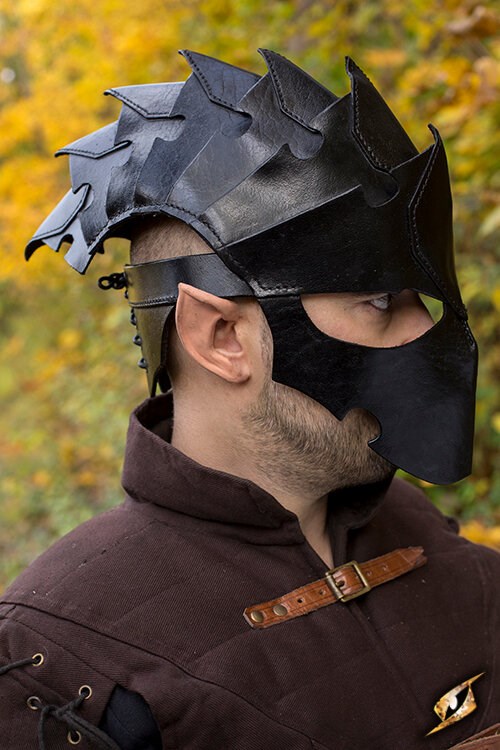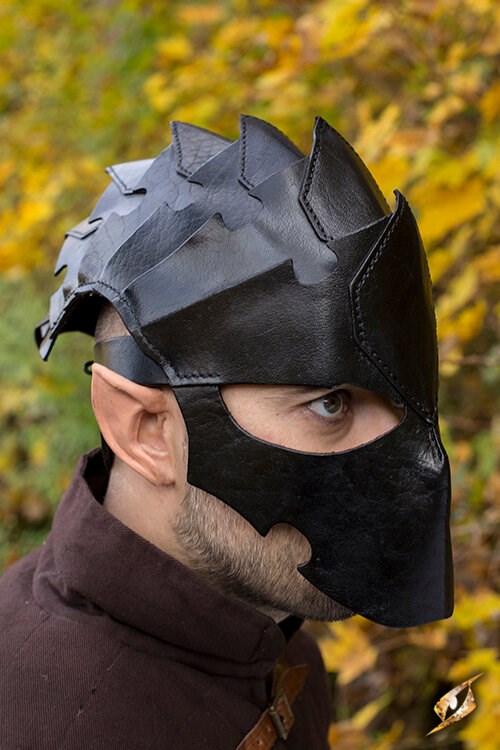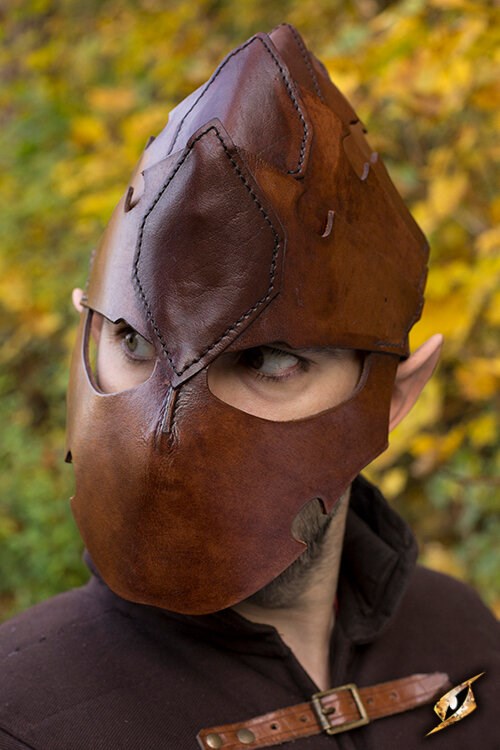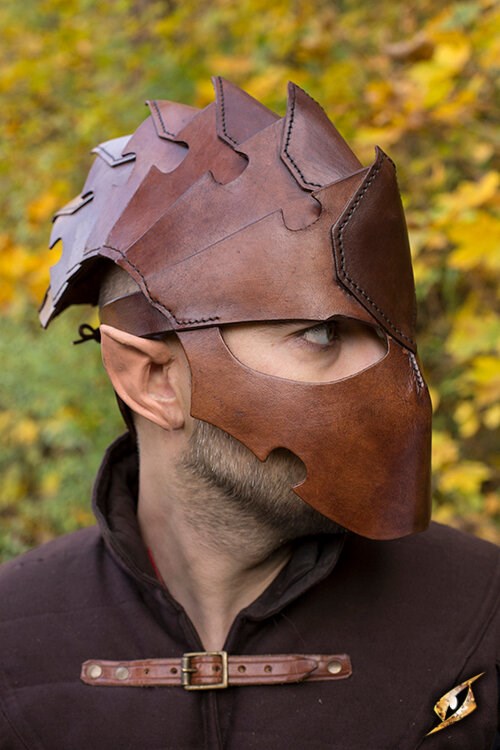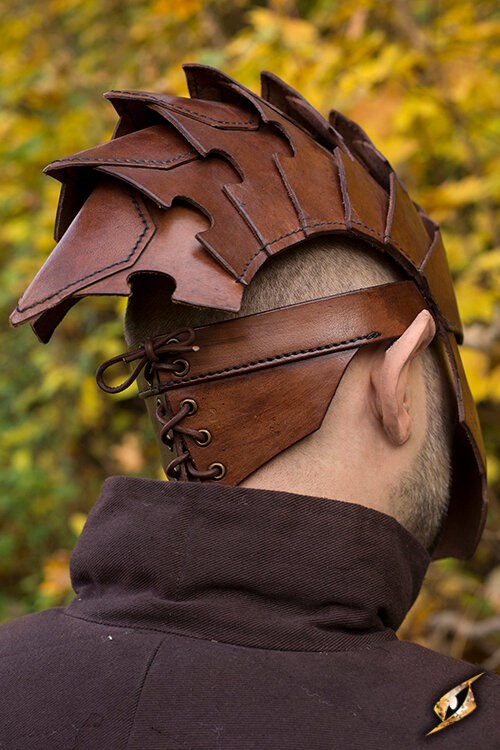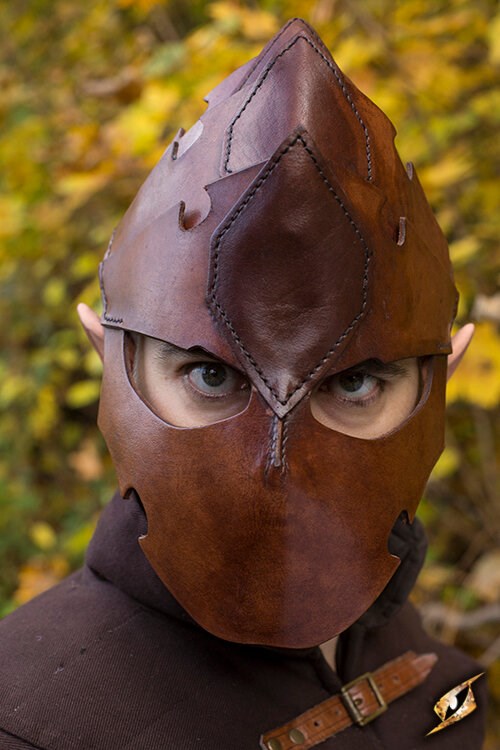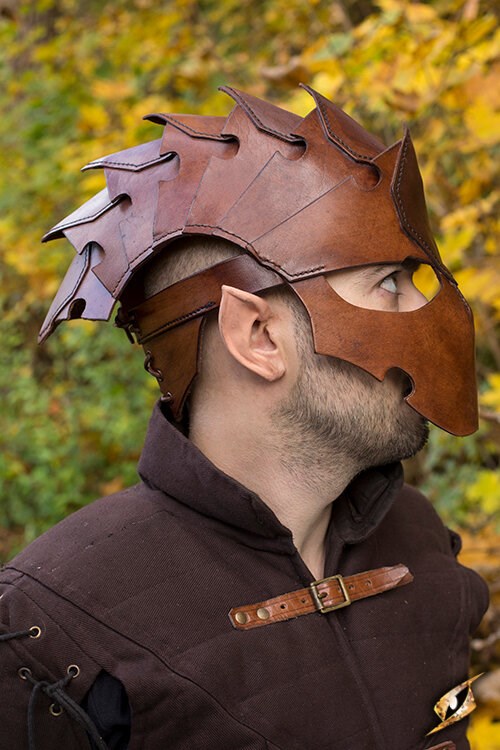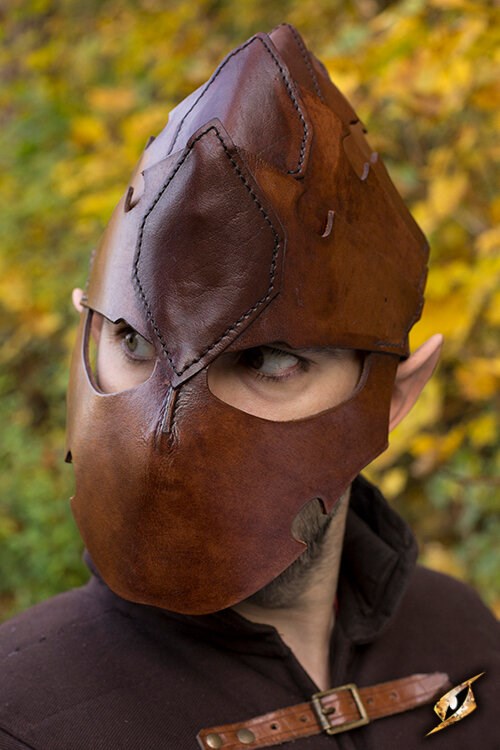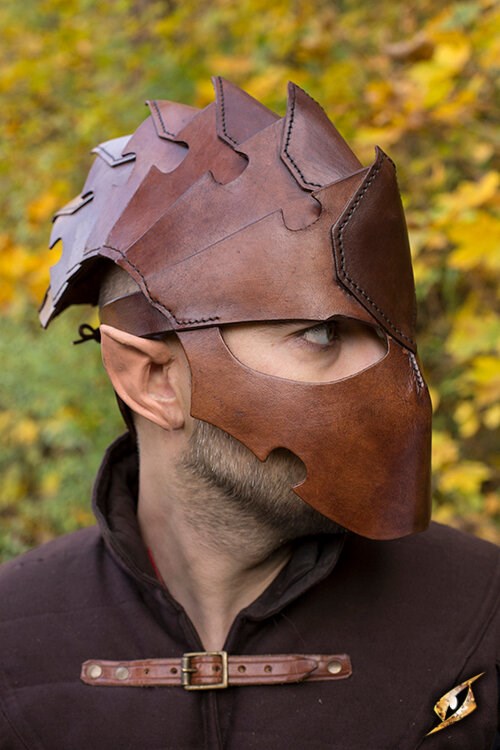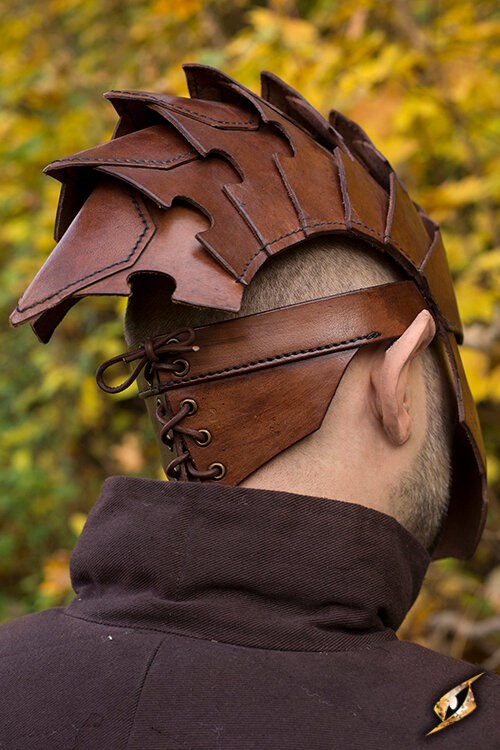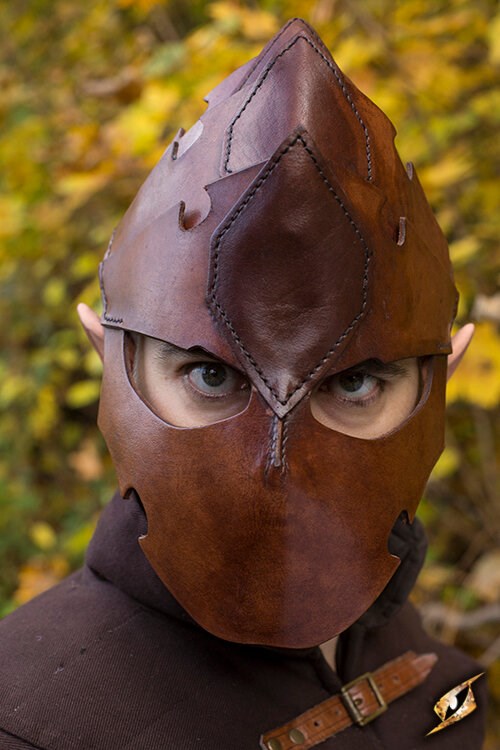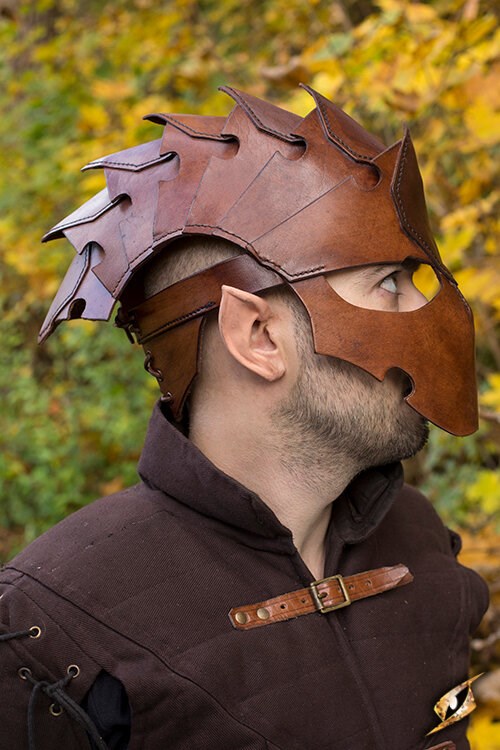 Assassin Helmet
Epic Armoury, Stygian
In Stock
Available
(choose variant)
Prices from {{ variantsPriceFrom }}
Description

Sizeguide

Fitting

Quality

Technical Details
The underdark is your domain. In the pitch blackness, the smell of damp earth all around, you wait with your raiding party. When night falls on the lands above, you will emerge.
The sun-lovers have come to fear you and the silence in which you strike. With your leather gear and Assassin Helmet, you are able to maneuver in the shadows until your target is exactly where you want him. You are formidable. You are the assassin.
DETAILS
This bestselling Epic Armoury Assassin Helmet is an enclosed helmet made from finely crafted, full-grain leather. Its full face-mask has broad eye-holes and a shaped pointed nose to provide excellent vision while still protecting the face with its stiff, durable structure.
Above the eyes, the face-plate is fitted with overlapping leather bands and a hexagonal patch between the eyebrows. These overlapping plates cover the top of the head and form a distinctive leather Mohawk and elongated skull appearance. The helmet fits over the head and is secured with a corded leather brace along the neck hairline.
The Assassin Helmet is fully interchangeable with other Epic Armoury leathers and metals, allowing freedom to customize your character's looks.
Available in Brown and Black, and sizes Medium and Large.
INSPIRATION
Dark elves were first mentioned in Norse mythology as the "Dökkálfar" or "Svartálfar" written in the Prose Edda in the 13th century
J.R.R. Tolkien mentions dark elves, the "Moriquendi" in The Silmarillion
Have also been referred to as "Drow" in the Dungeons & Dragons universe, made famous by R.A. Salvatore's The Dark Elf Trilogy.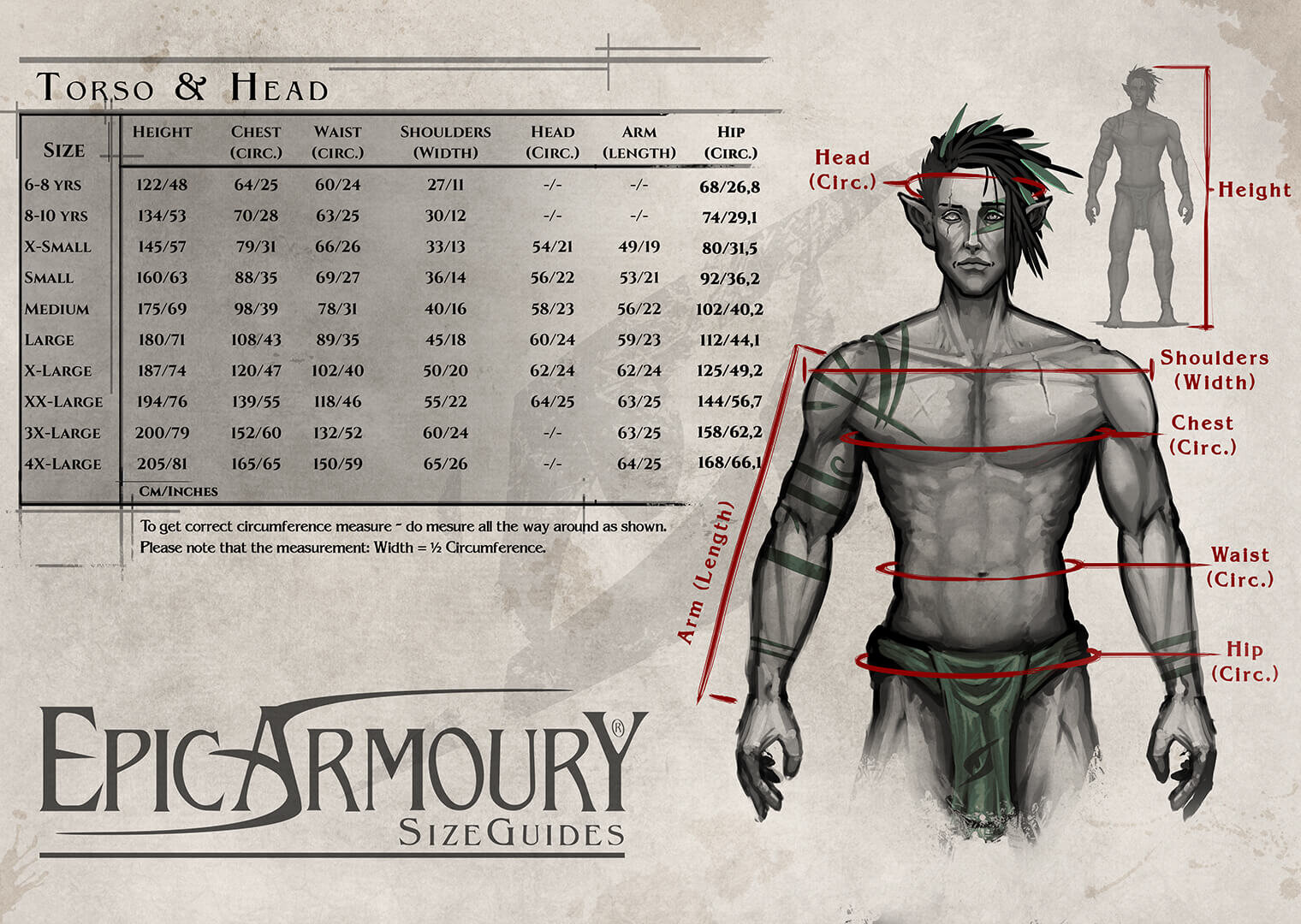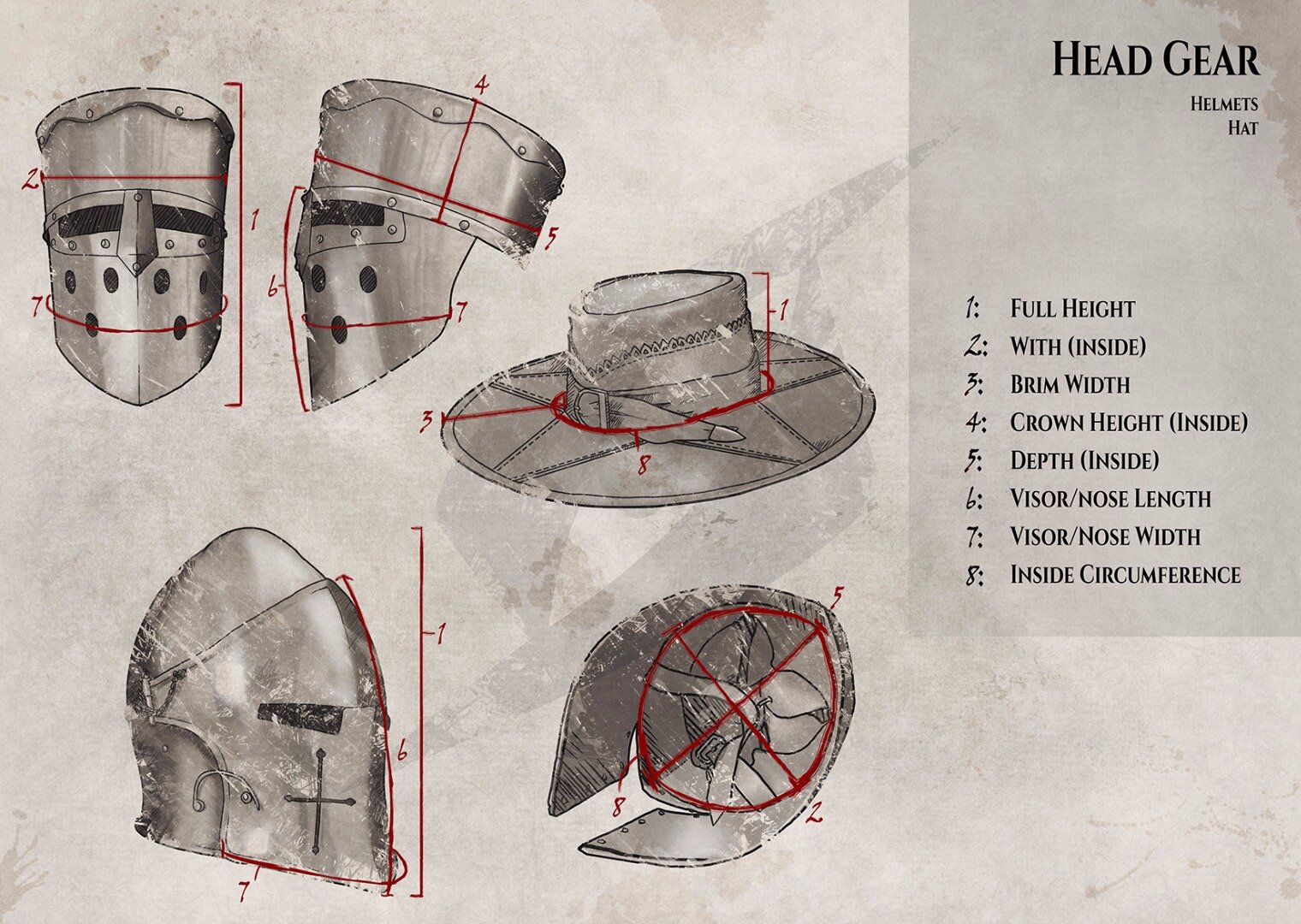 Made from natural, full-grain quality leather
Straps and fittings made from natural, top-grain quality leather
Stitching around edges strengthen structural stability and increase lifetime
Colours dyed into material
Handmade by qualified professionals. Measurements are approximations.
This product is handmade and hand-painted and therefore unique. As a result, when compared with similar item numbers, this product can have natural deviations in pattern, colour and shape, which are not considered defects or faults.
We produce our image material in a natural environment, where lighting and surroundings can affect colors and contrast. The displayed images may therefore appear different from the product you receive from us.
Measurements are all in cm if not stated otherwise.
Brand:
Epic Armoury
Universe:
Stygian
Materials:
Leather
Position:
Head
Product type:
Helmet
Release date:
02/02/2020
Maintenance
Natural leather products are very durable, but require regular maintenance with leather care products to stay flexible and to increase life-time. Make sure your leather products are kept dry when stored. Let wet leather dry naturally before treating. If frequently wet and dry, increase frequency of maintenance.
Cleaning
Clean by removing dirt with a hard brush, then gently rub on leather soap with a clean, damp cloth until the leather appears clean. Remove soap with a separate damp cloth to wipe away any soap residue and then use a dry cloth to wipe away any remaining water from the leather.
Conditioning
You should always condition leather after cleaning, since the soap will have removed some of its natural oils. Treat the leather with mink oil, olive oil, or beeswax polish with a clean cloth, gently rubbing a small amount of oil or polish in circles into the leather. Allow the leather to soak in the oil before wiping the leather with a final clean cloth to remove any excess residue.