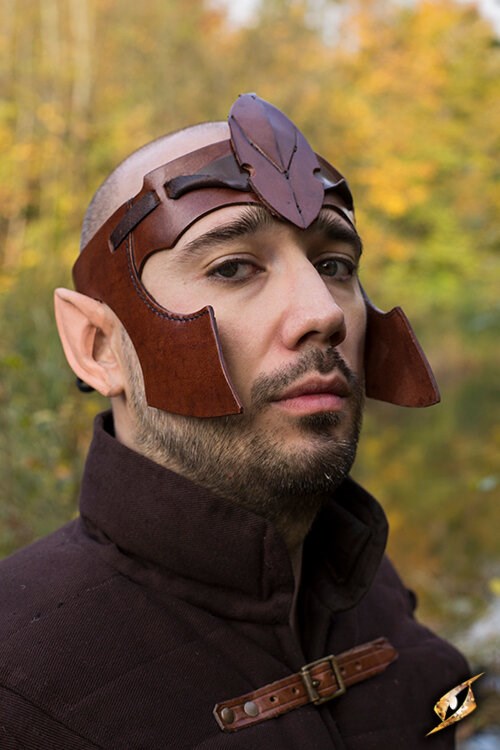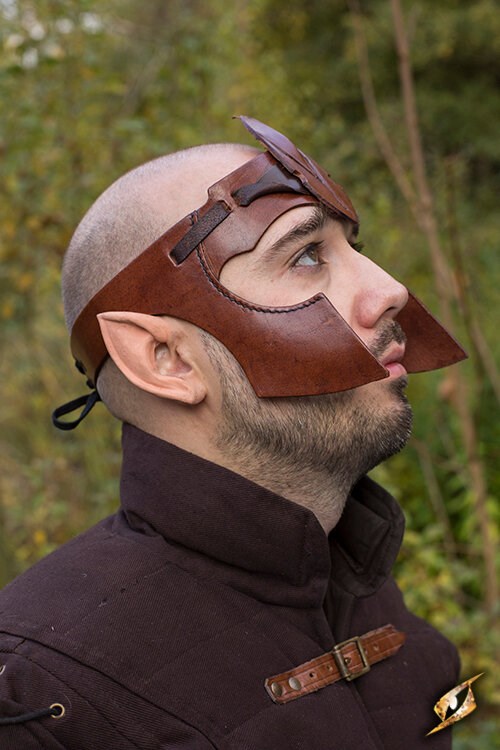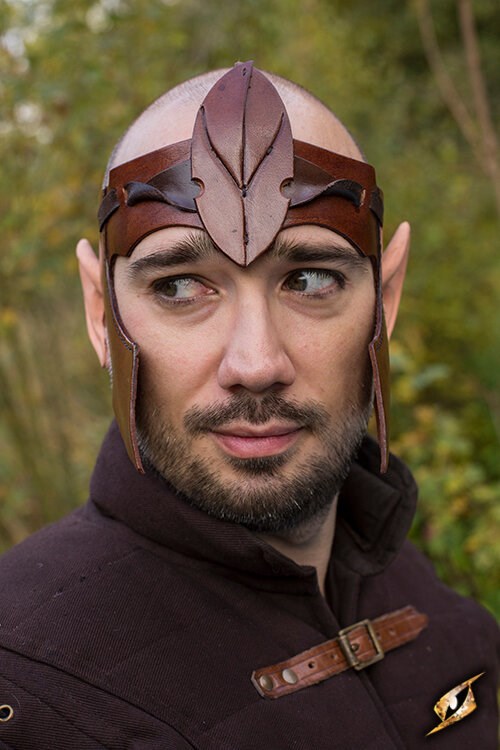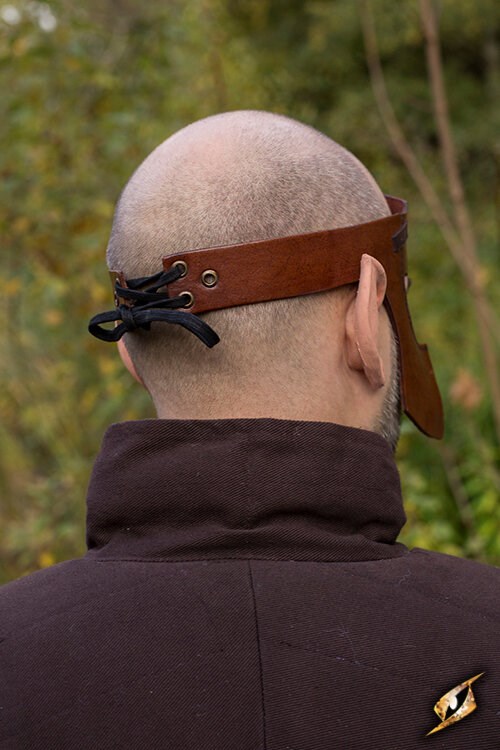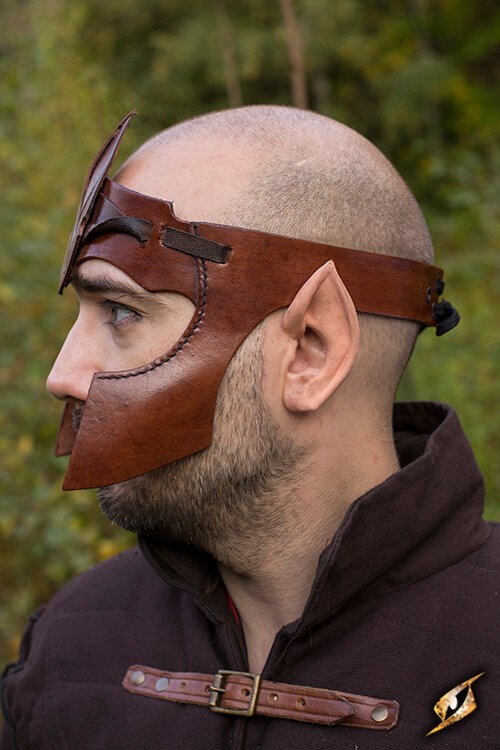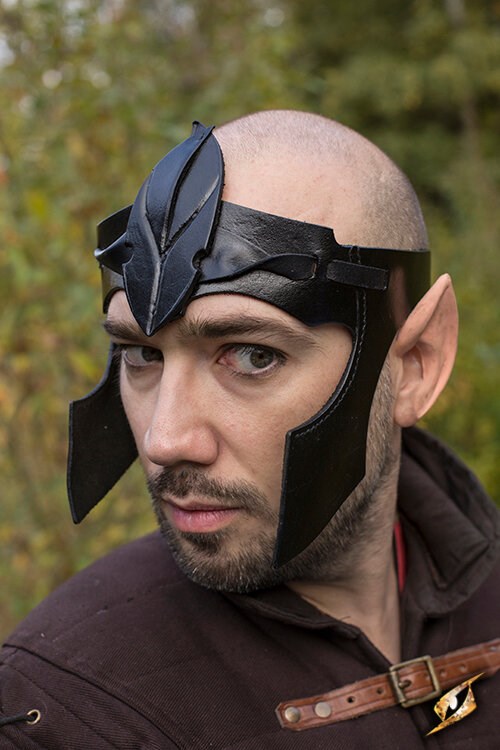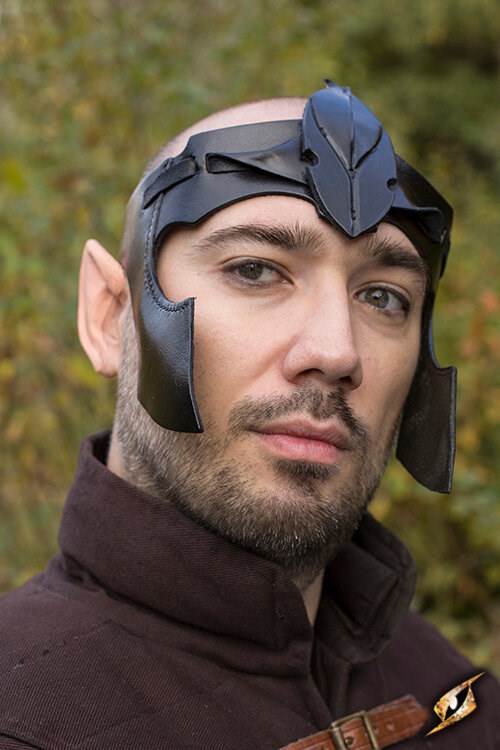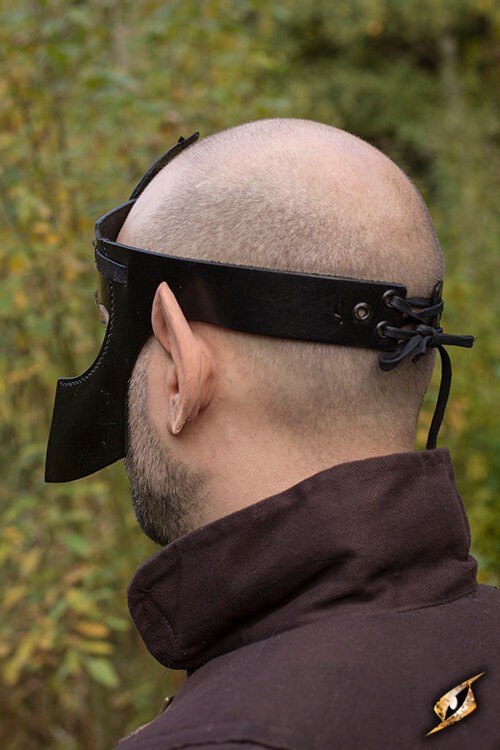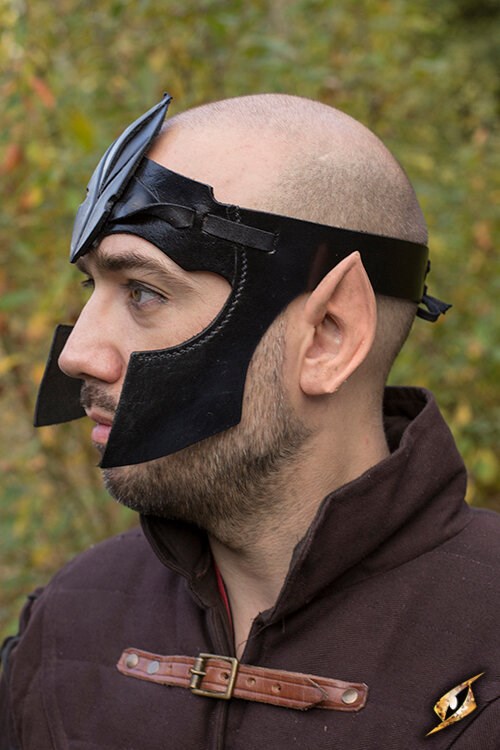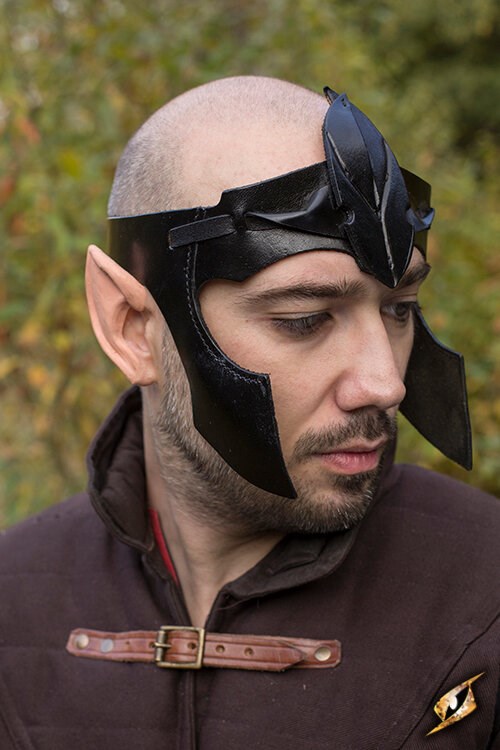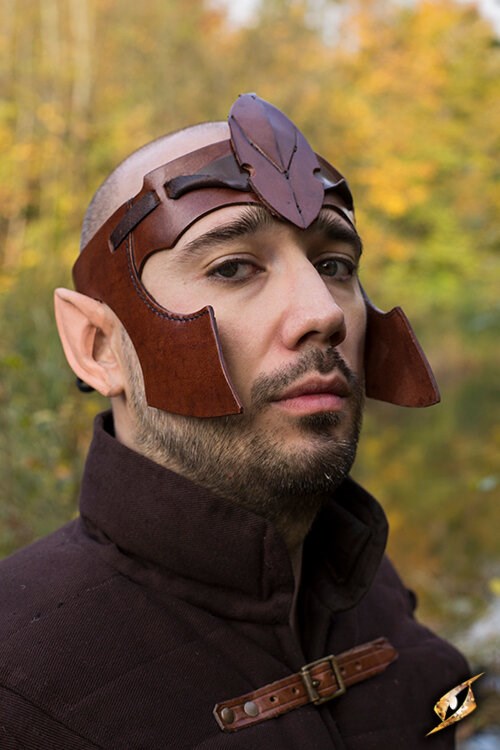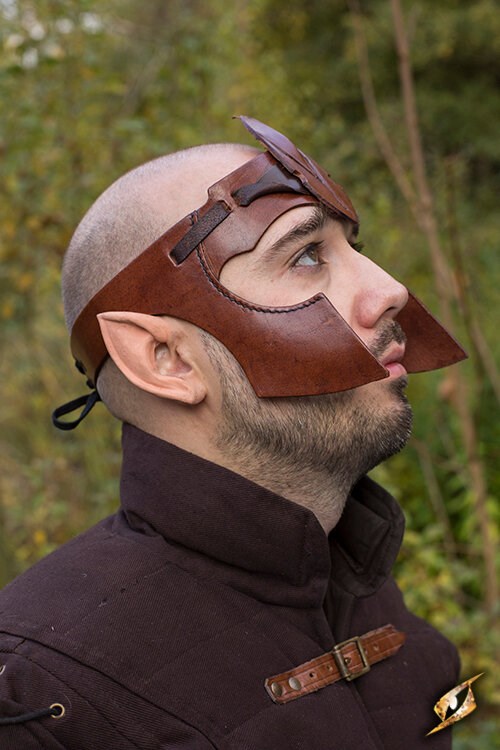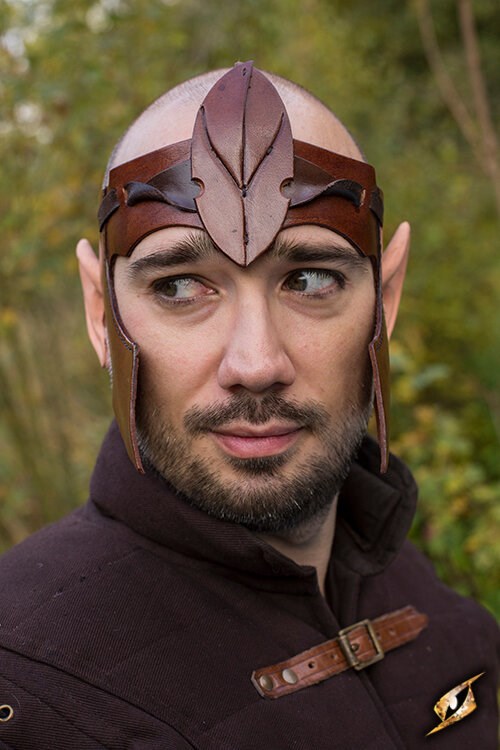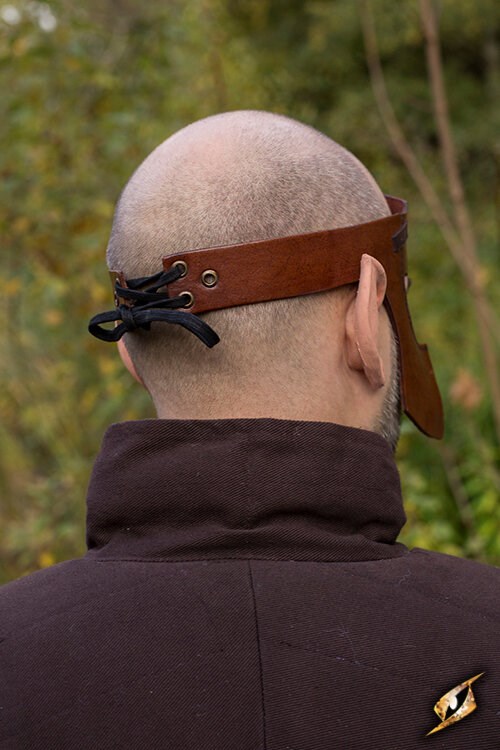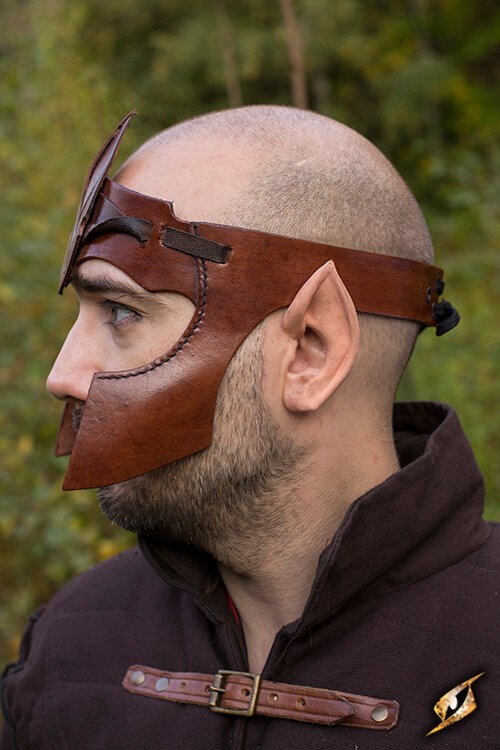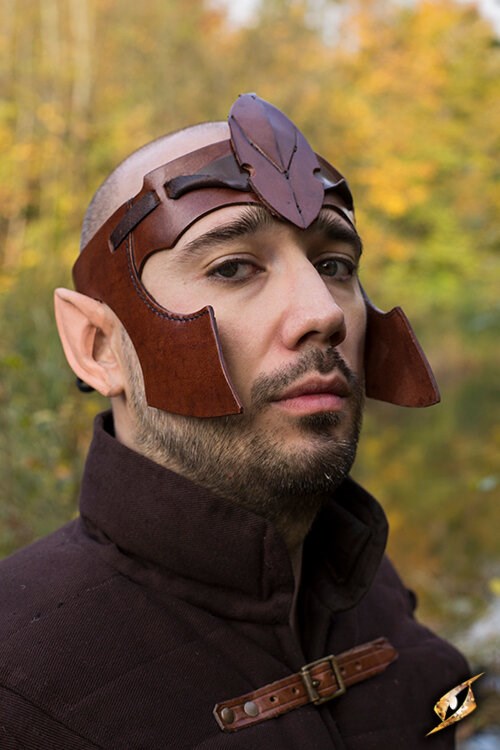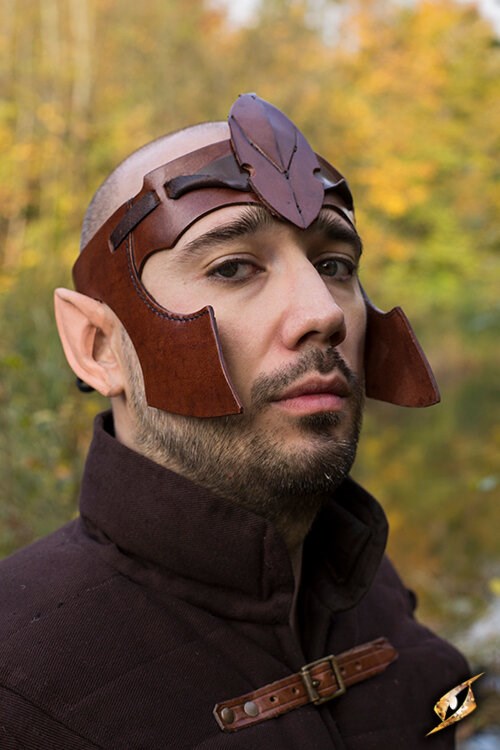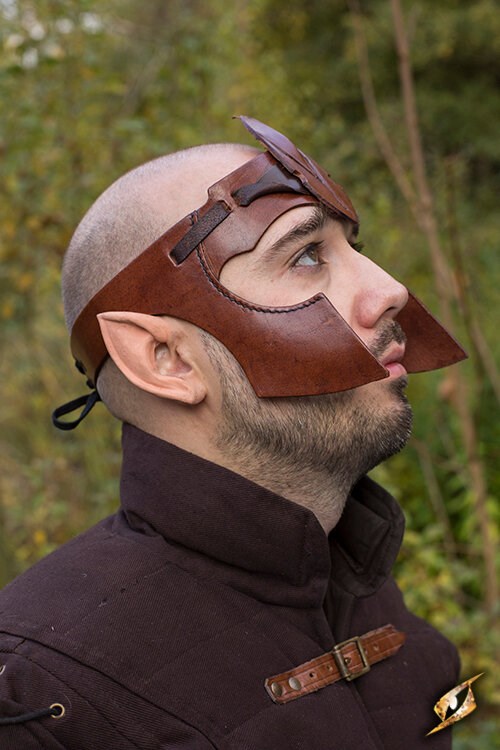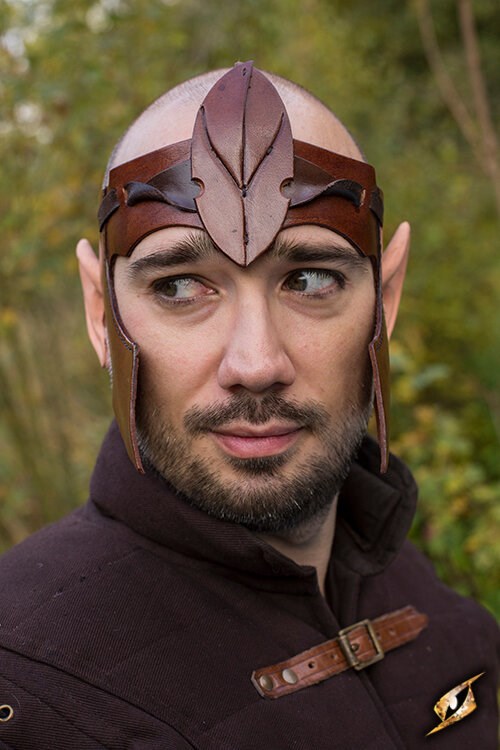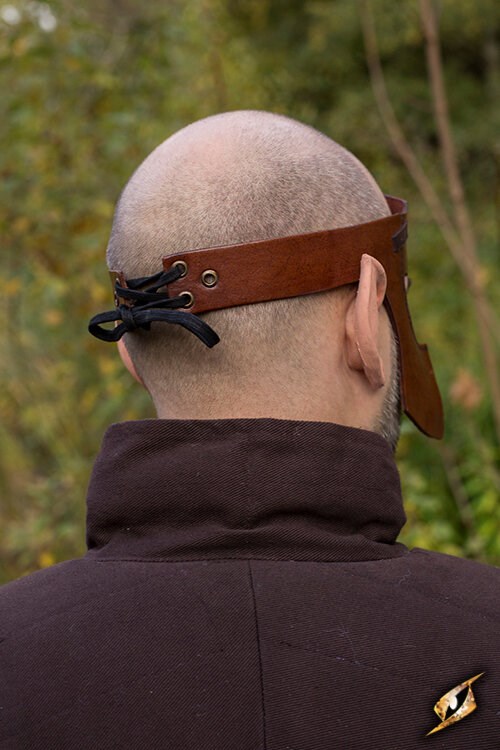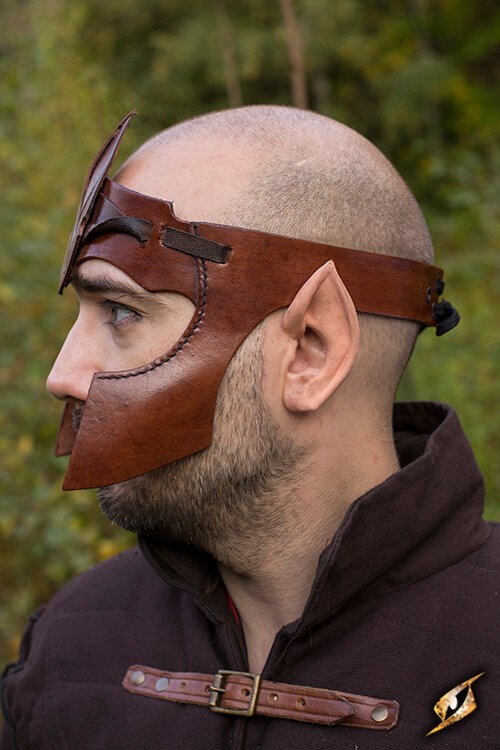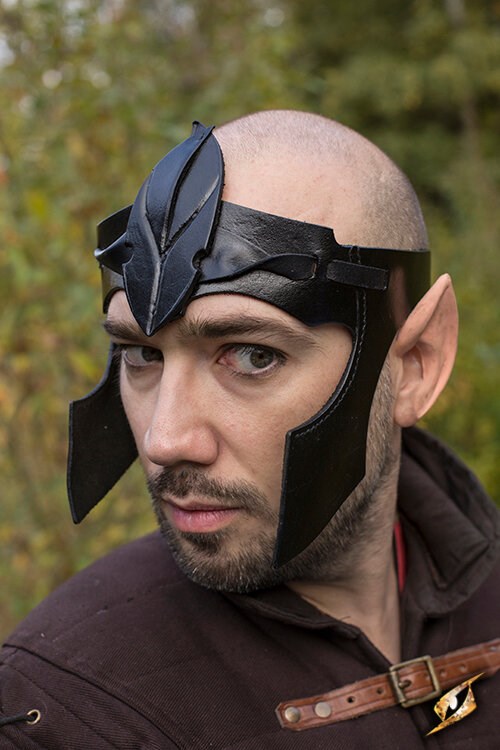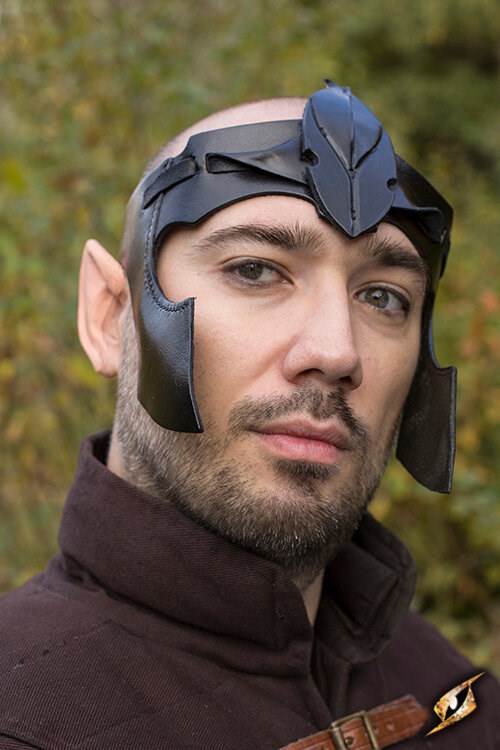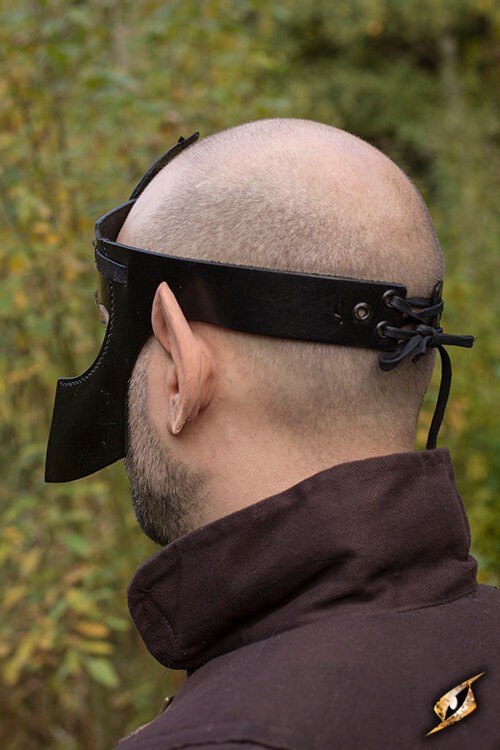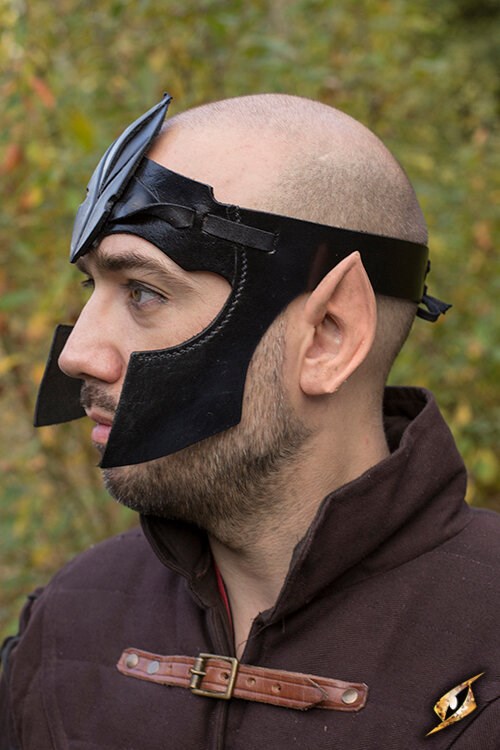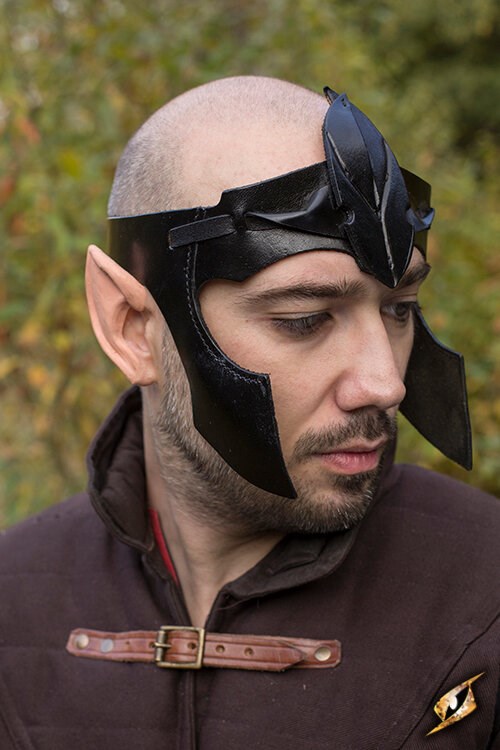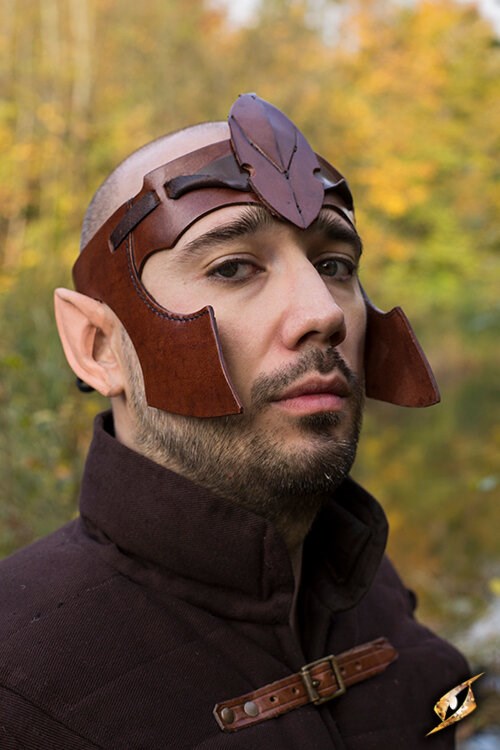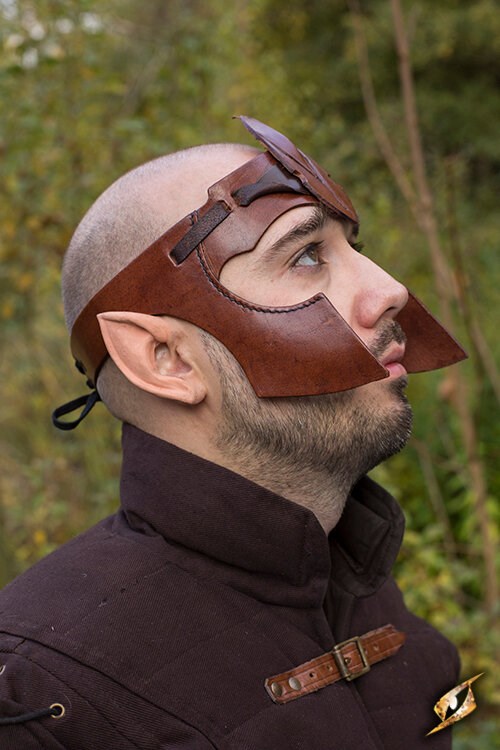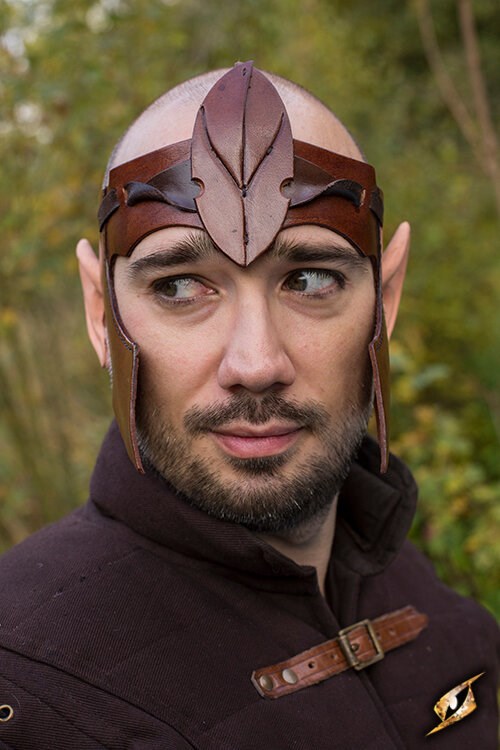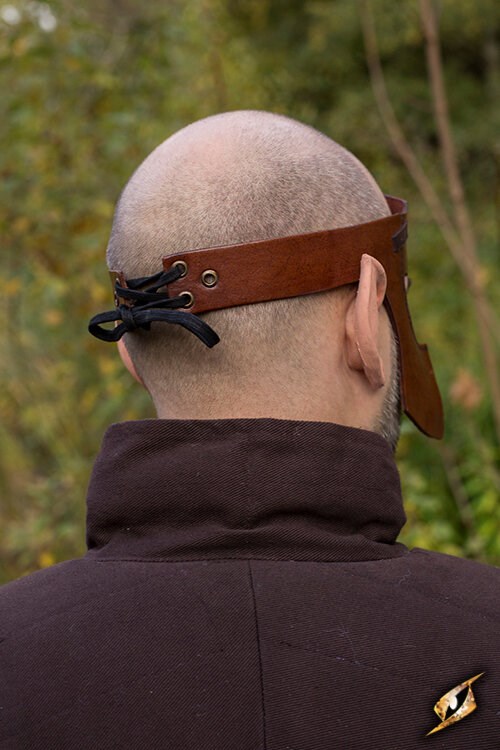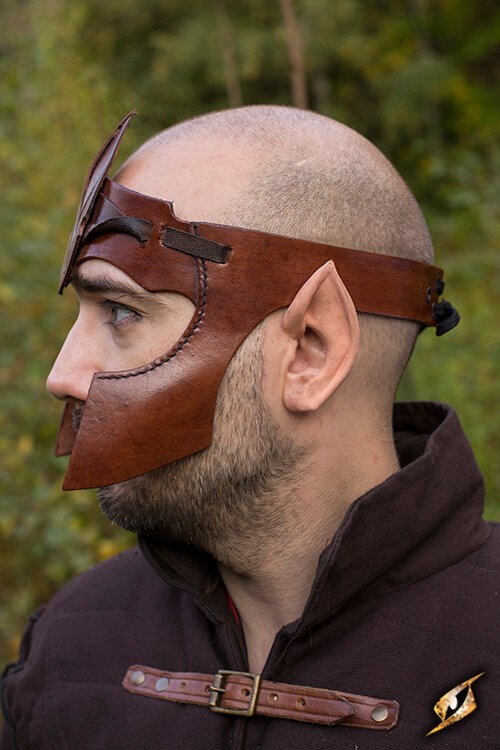 Elven Head Band
Epic Armoury, Ethereal
In Stock

(choose variant)
Prices from {{ variantsPriceFrom }}
Description

Sizeguide

Fitting

Quality

Technical Details
Your prey is almost within range, tentative as she catches a whiff of something in the air. You have covered yourself in the dirt of the forest and smell more like pine than person, but the deer still seems uncertain.
She steps forward and you pull back the string on your loaded bow, peering down at her from beneath the leather of your Elven Head Band. This deer will feed you for the rest of the week, so you are careful as you take aim. You mustn't miss your target if you are to eat.
With a sharp 'thwap!' your arrow hits its mark, clean and perfect. A painless end to a noble creature...and your dinner.
DETAILS
This bestselling Epic Armoury Elven Head Band is a slim decorative piece of head armour with a distinct elven feel. The headband is made from vegetable-tanned leather and fitted with an adjustable leather brace at the back. At the forehead, the headband is decorated with a flat leaf-shaped leather patch that rises over the forehead and stretches down to cover the bridge of the nose. At the temples it is fitted with cheek-pads closely covering the cheek and chin-bones, hovering a few centimetres before the mouth.
The Elven Head Band is clearly elven in style, but is compatible with other Epic Armoury leather products, allowing almost any character to round off their look with this stylish accessory.
One size fits all.
INSPIRATION
Originally a creation of Germanic mythology and folklore
Has been considered to be a magical creature with supernatural beauty, but this definition has varied throughout history
J.R.R. Tolkien's 20th century writings on the "Middle Earth Elf" has influenced how elves are seen today in the high-fantasy genre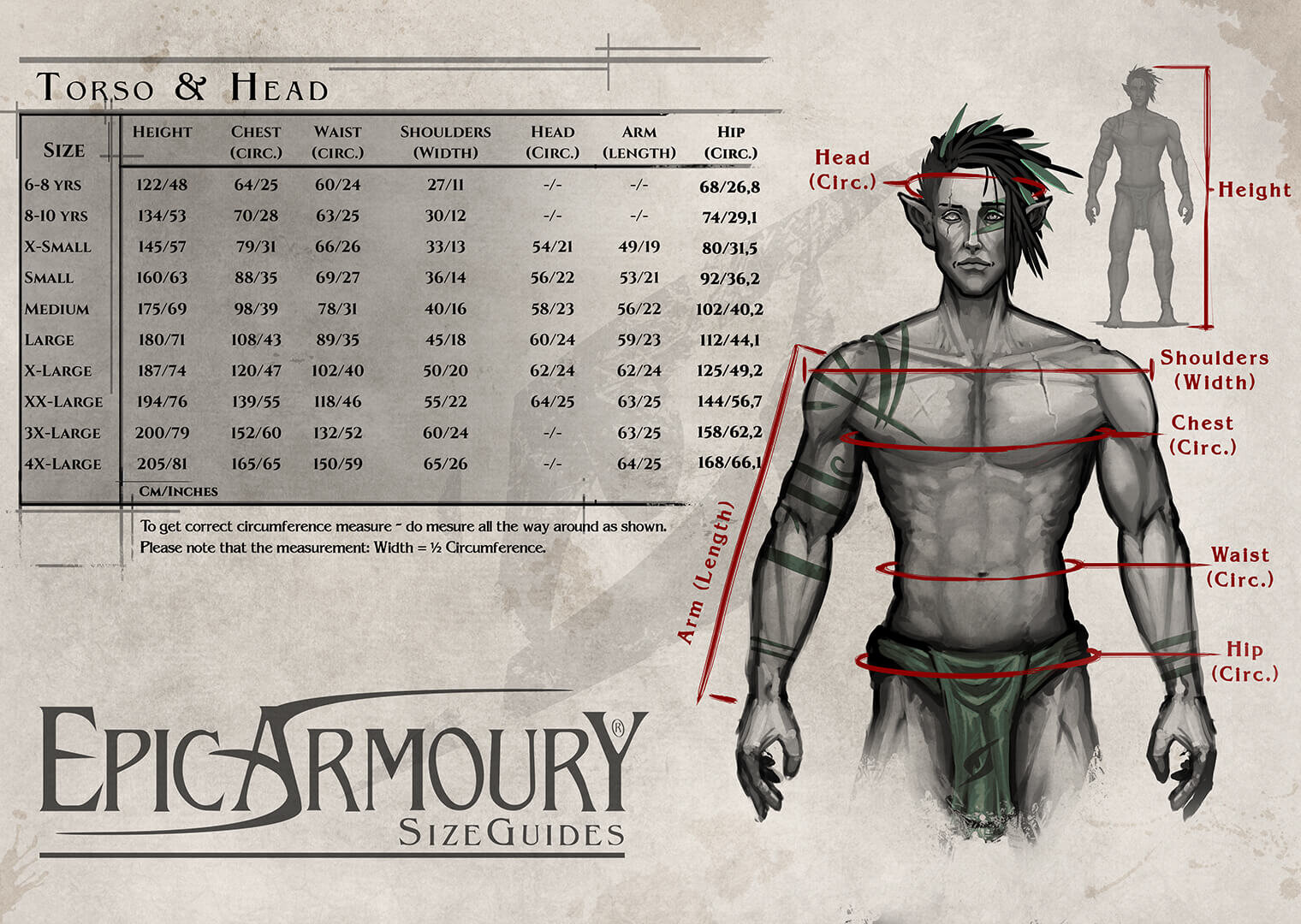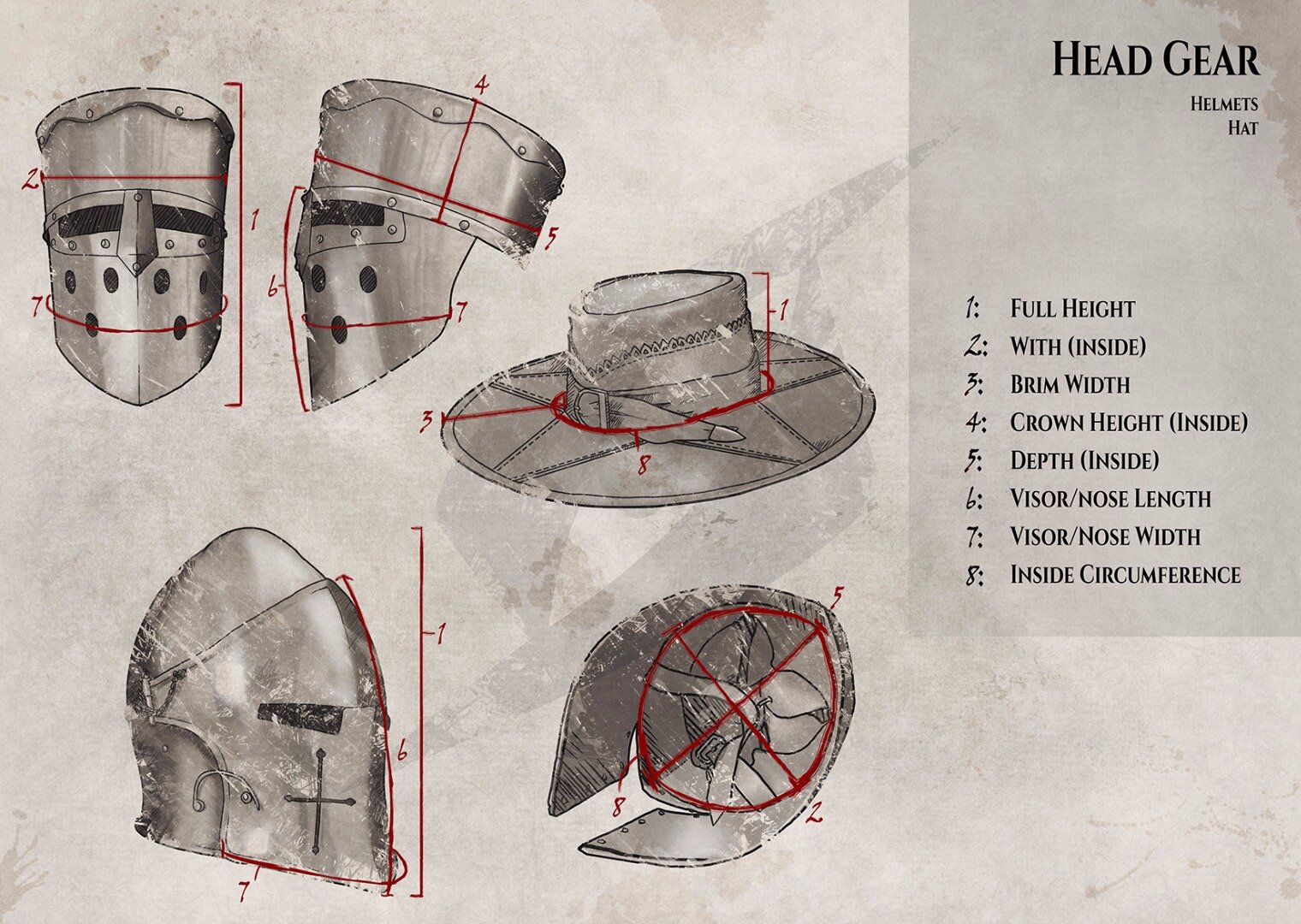 Made from natural, full-grain quality leather
Straps and fittings made from natural, top-grain quality leather
Stitching around edges strengthen structural stability and increase lifetime
Colours dyed into material
Handmade by qualified professionals. Measurements are approximations.
This product is handmade and hand-painted and therefore unique. As a result, when compared with similar item numbers, this product can have natural deviations in pattern, colour and shape, which are not considered defects or faults.
We produce our image material in a natural environment, where lighting and surroundings can affect colors and contrast. The displayed images may therefore appear different from the product you receive from us.
Measurements are all in cm if not stated otherwise.
Brand:
Epic Armoury
Universe:
Ethereal
Materials:
Leather
Position:
Head
Product type:
Hat
Release date:
03/01/2014
Maintenance
Natural leather products are very durable, but require regular maintenance with leather care products to stay flexible and to increase life-time. Make sure your leather products are kept dry when stored. Let wet leather dry naturally before treating. If frequently wet and dry, increase frequency of maintenance.
Cleaning
Clean by removing dirt with a hard brush, then gently rub on leather soap with a clean, damp cloth until the leather appears clean. Remove soap with a separate damp cloth to wipe away any soap residue and then use a dry cloth to wipe away any remaining water from the leather.
Conditioning
You should always condition leather after cleaning, since the soap will have removed some of its natural oils. Treat the leather with mink oil, olive oil, or beeswax polish with a clean cloth, gently rubbing a small amount of oil or polish in circles into the leather. Allow the leather to soak in the oil before wiping the leather with a final clean cloth to remove any excess residue.