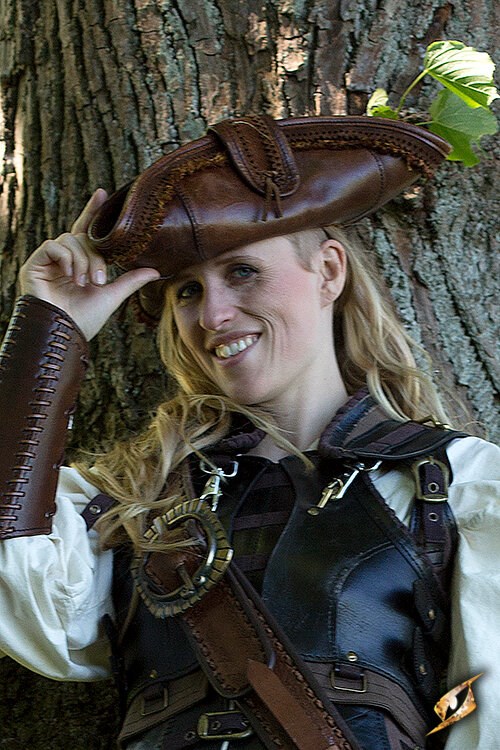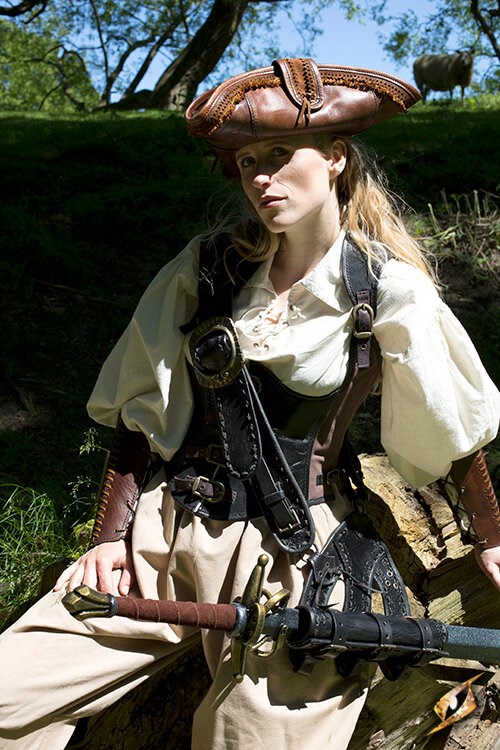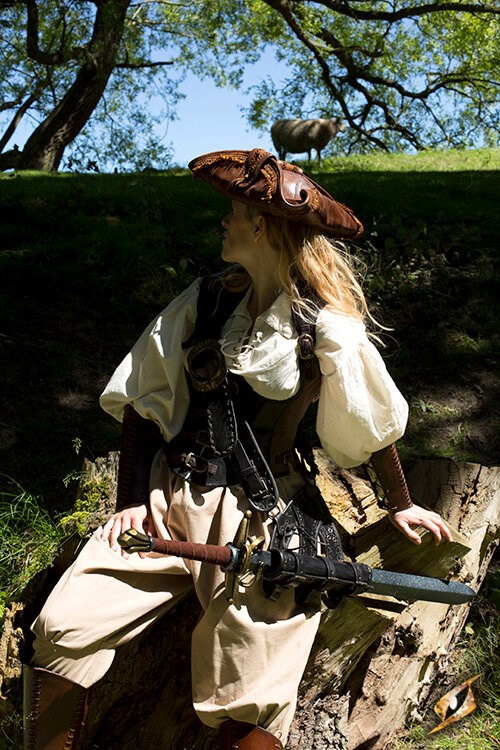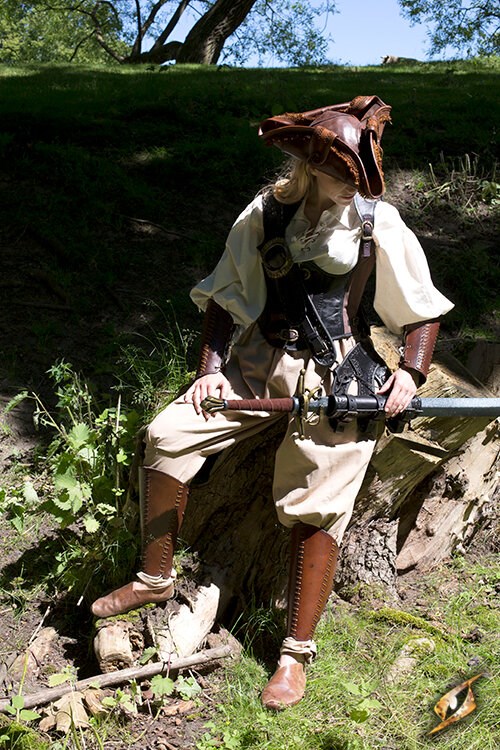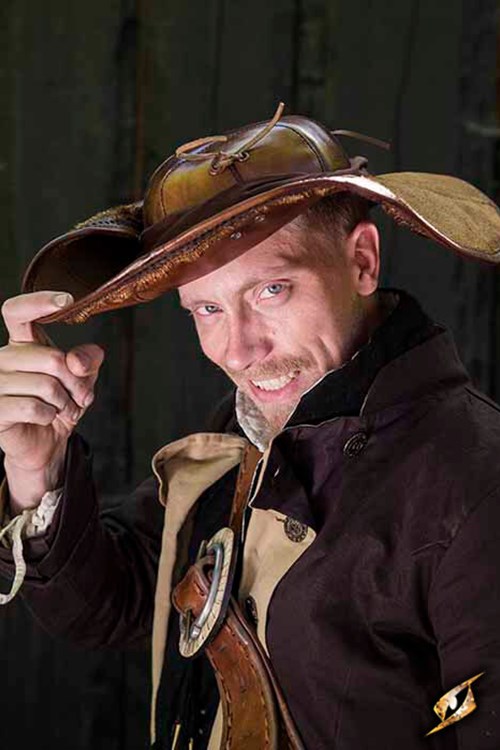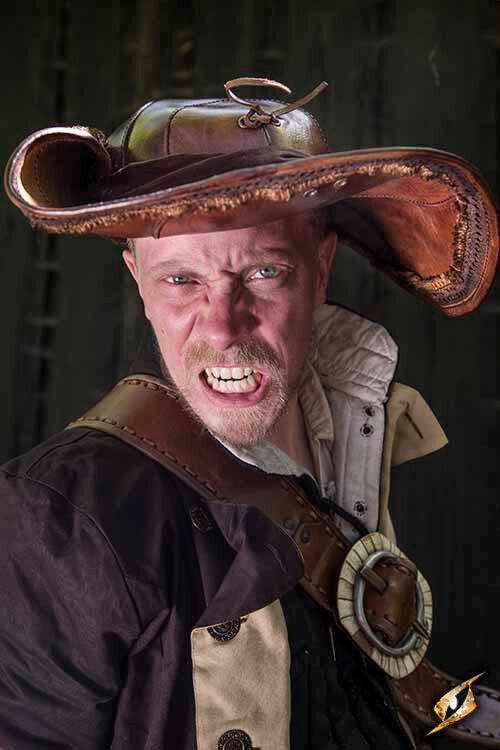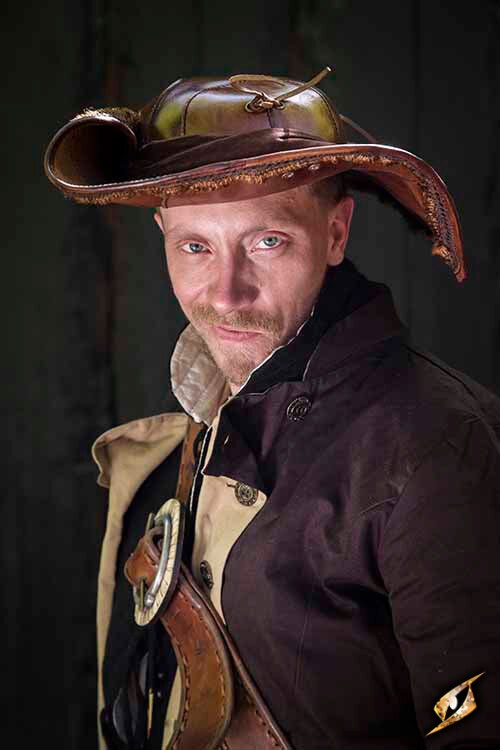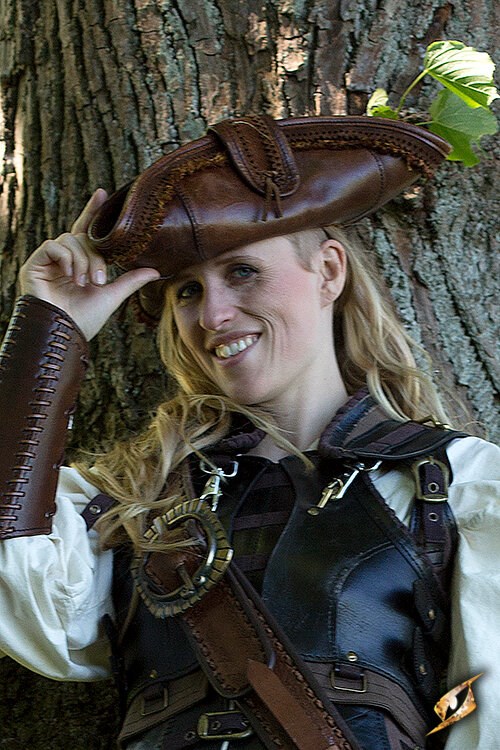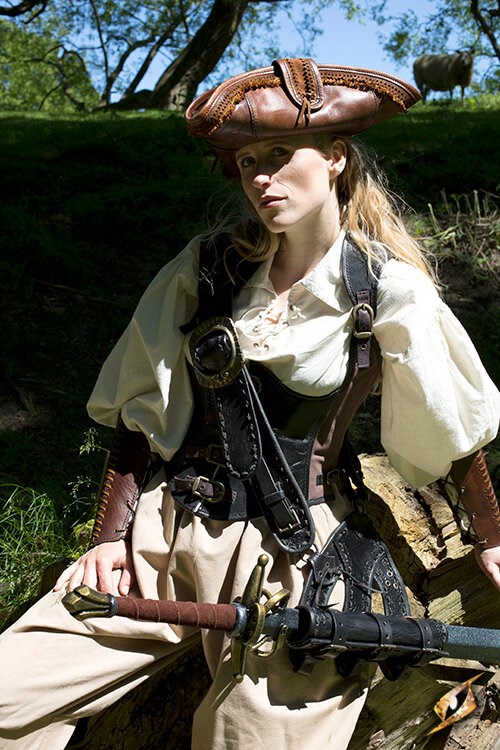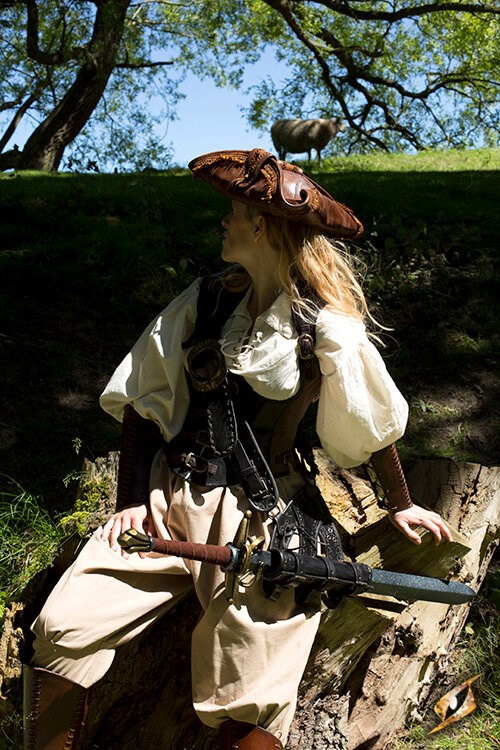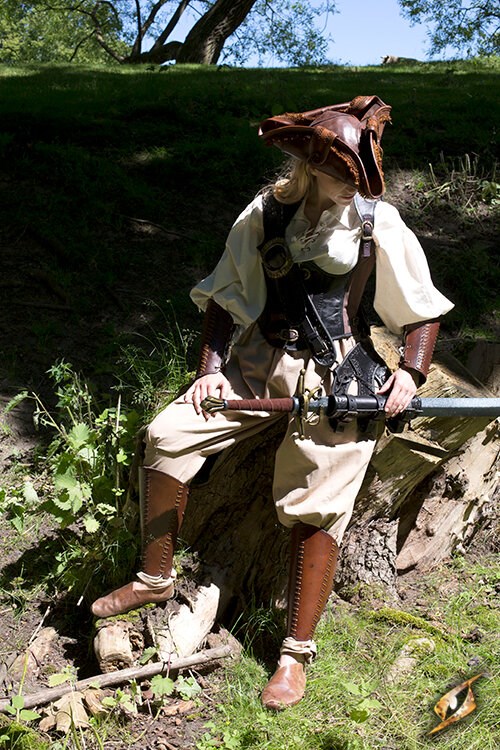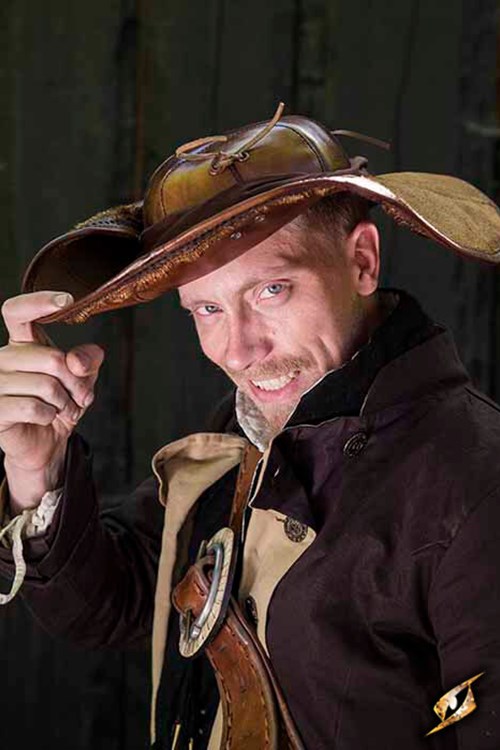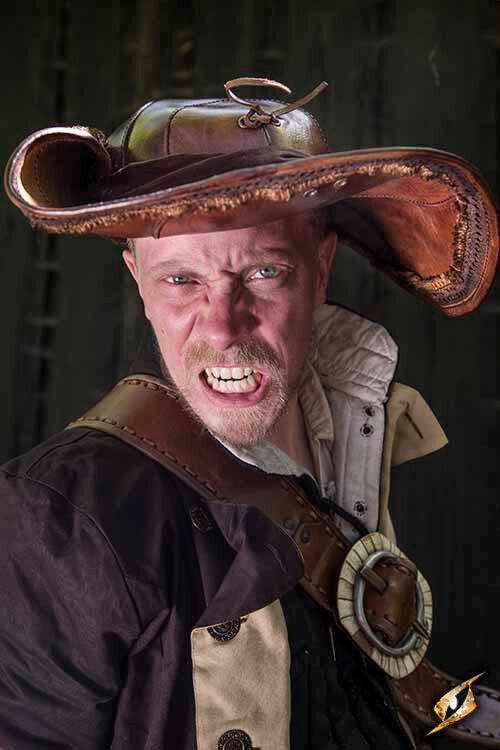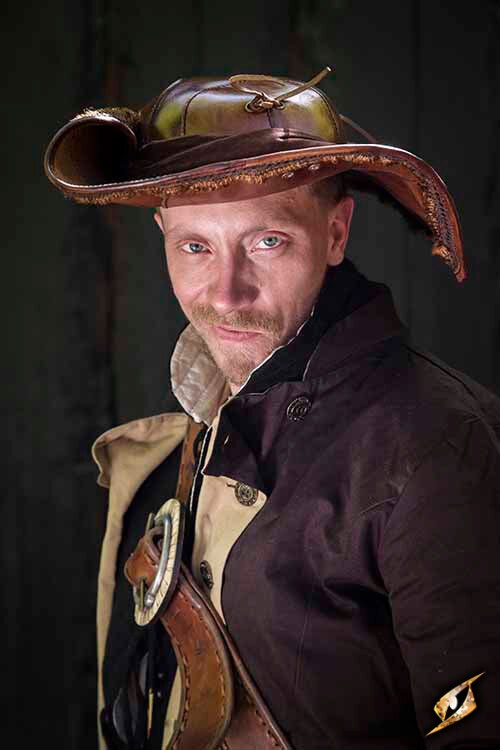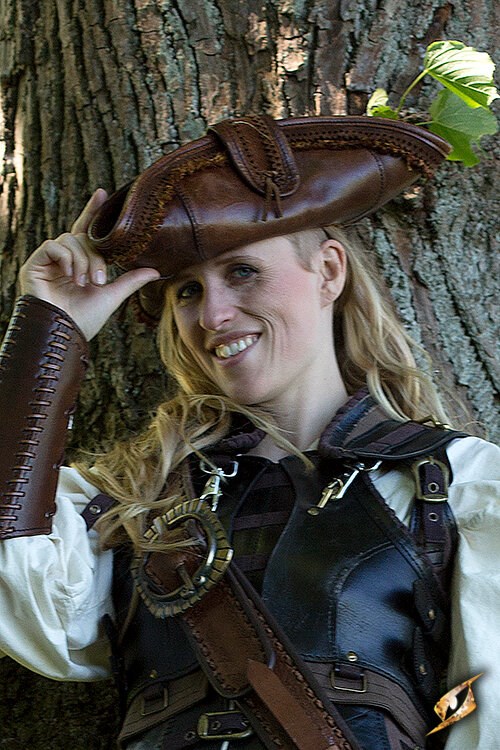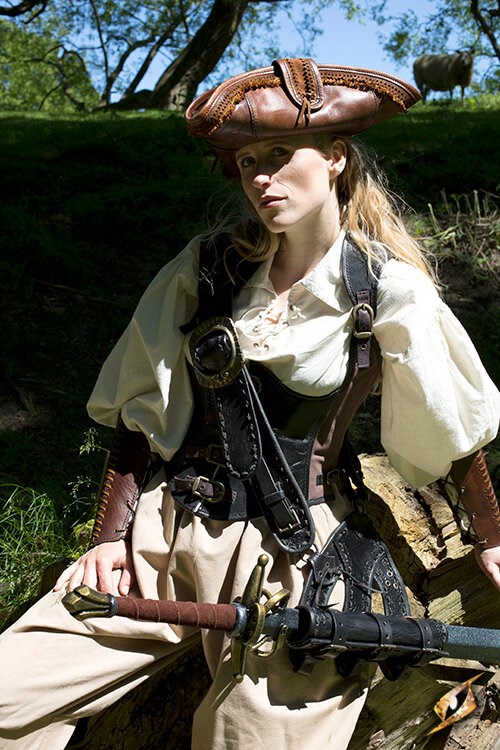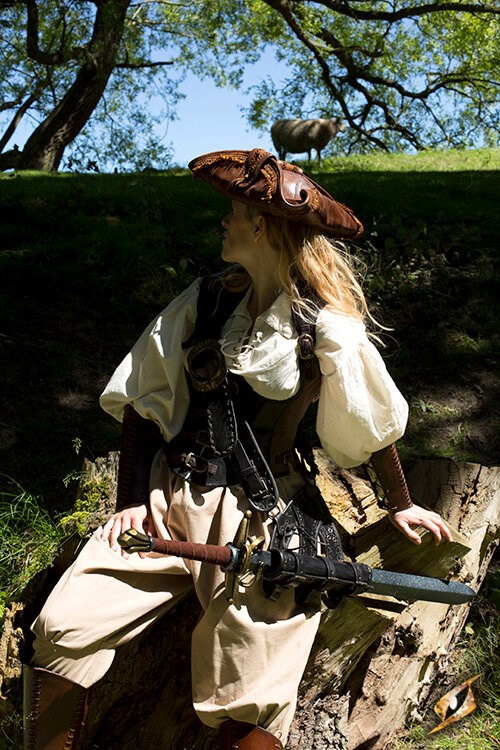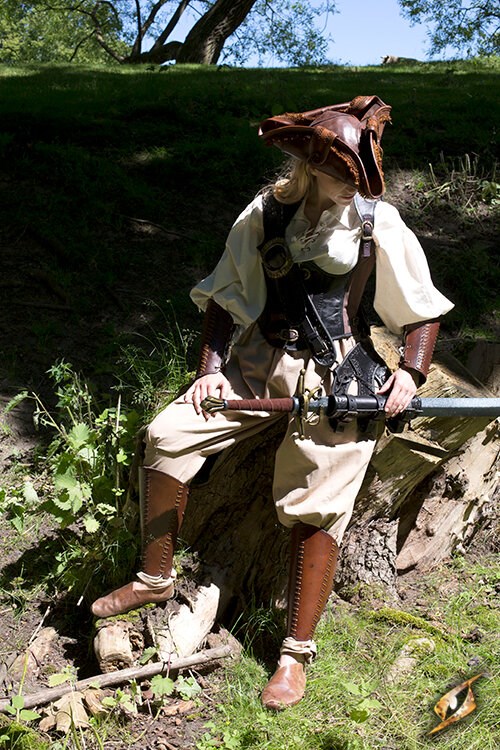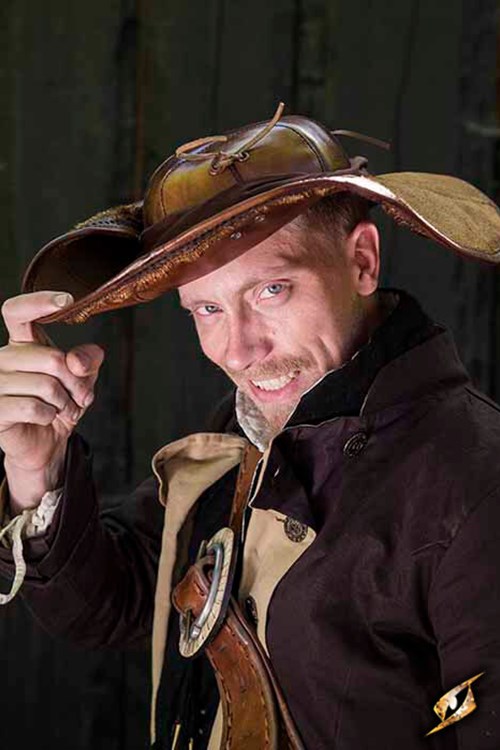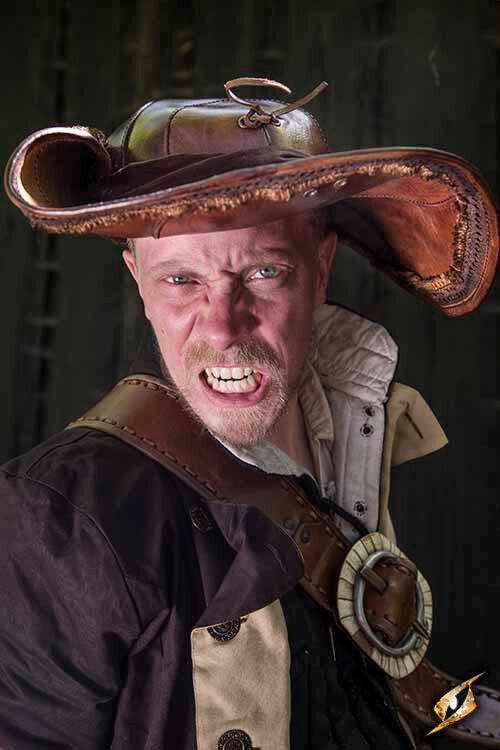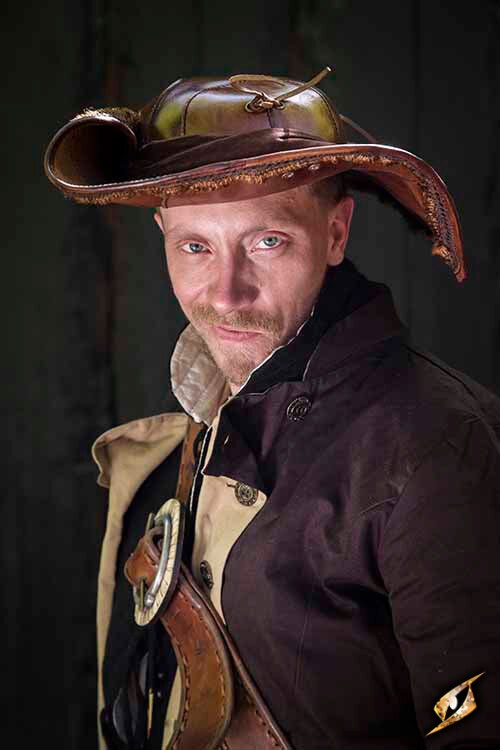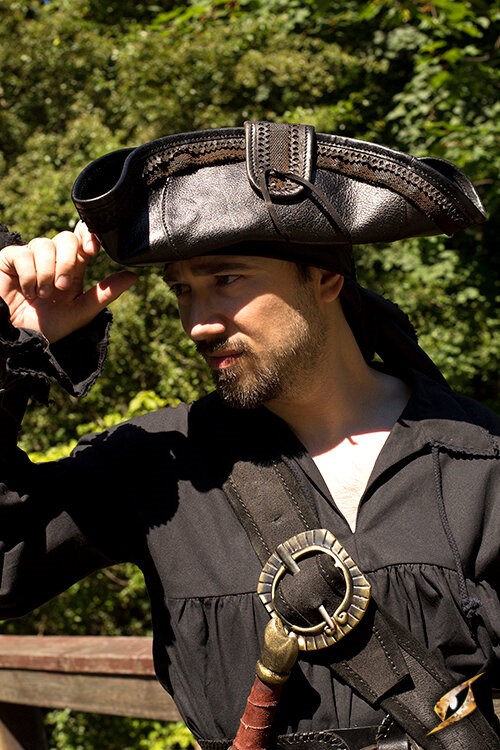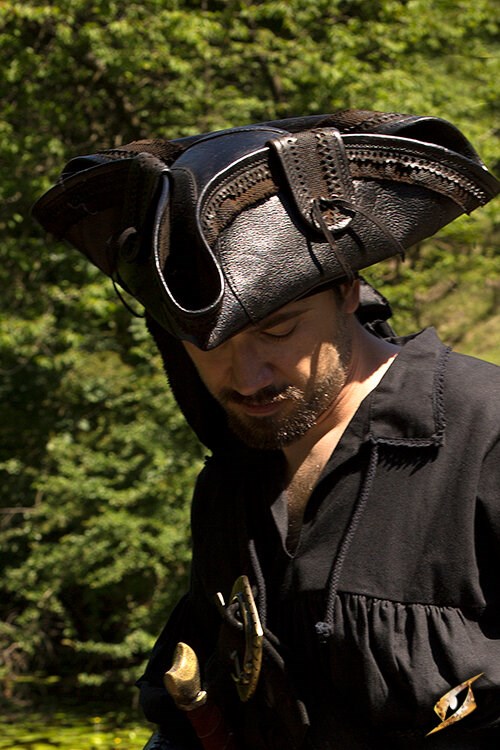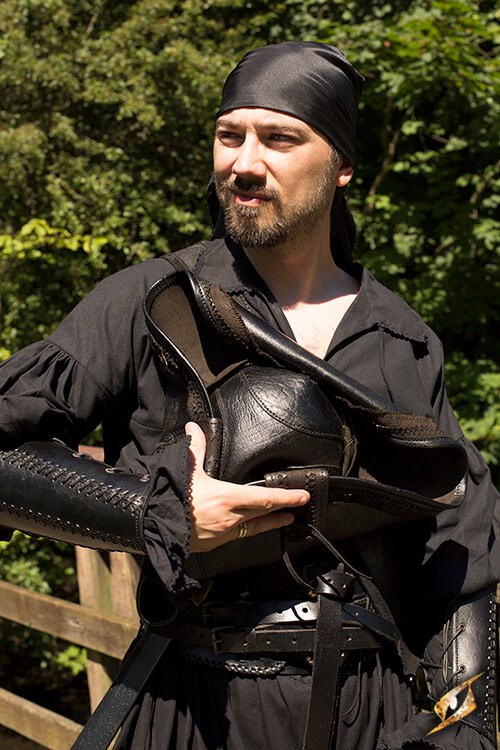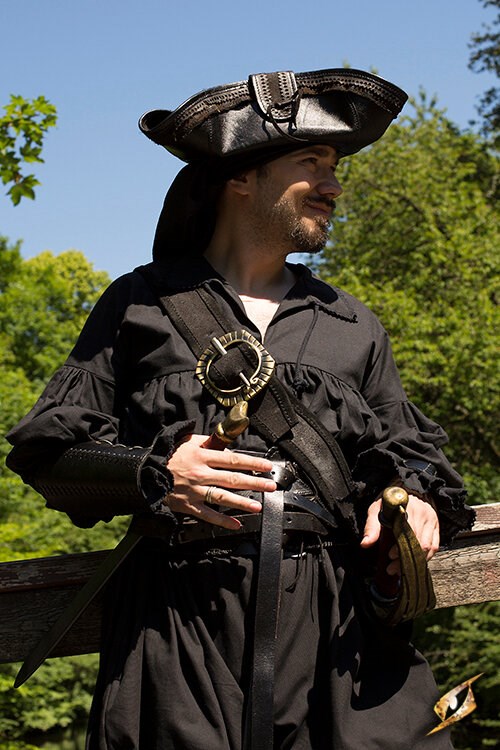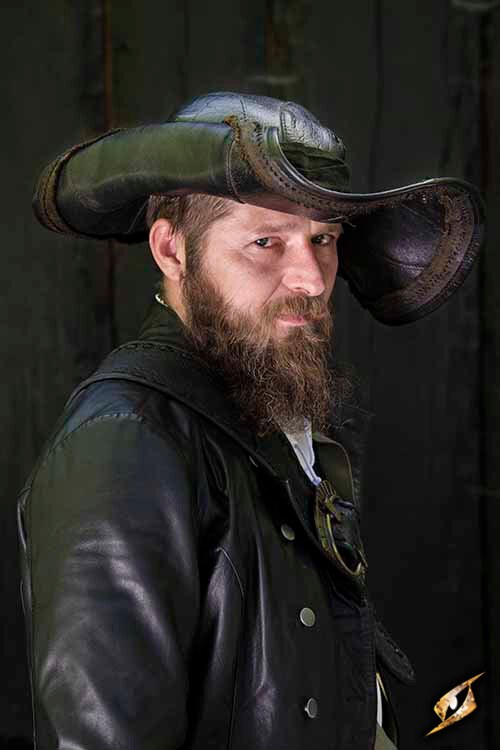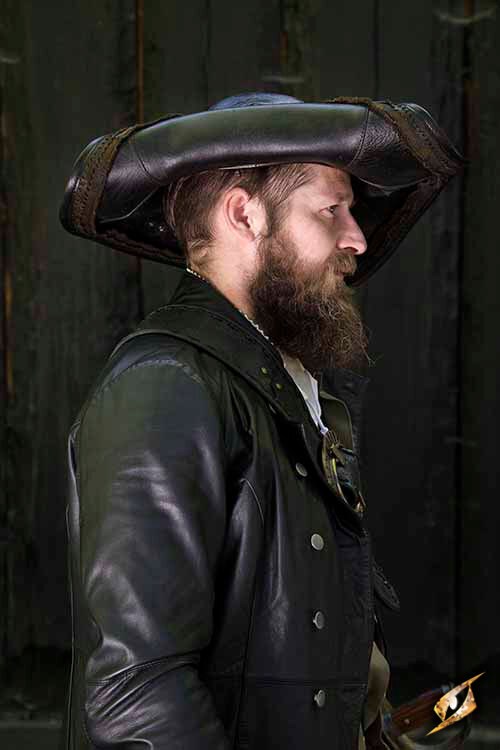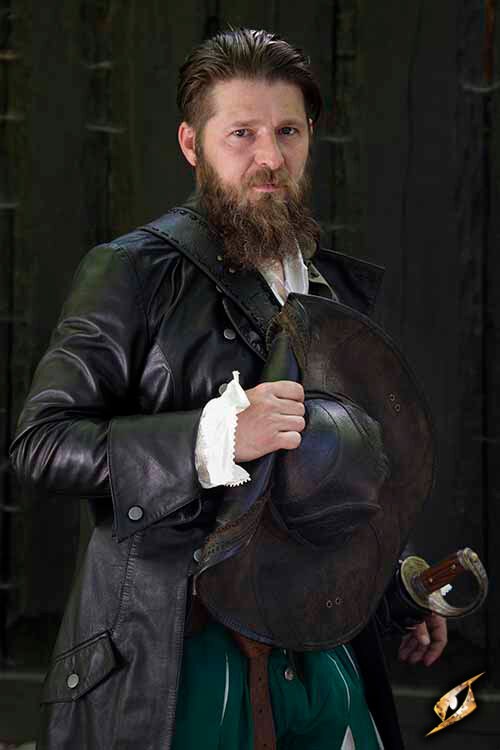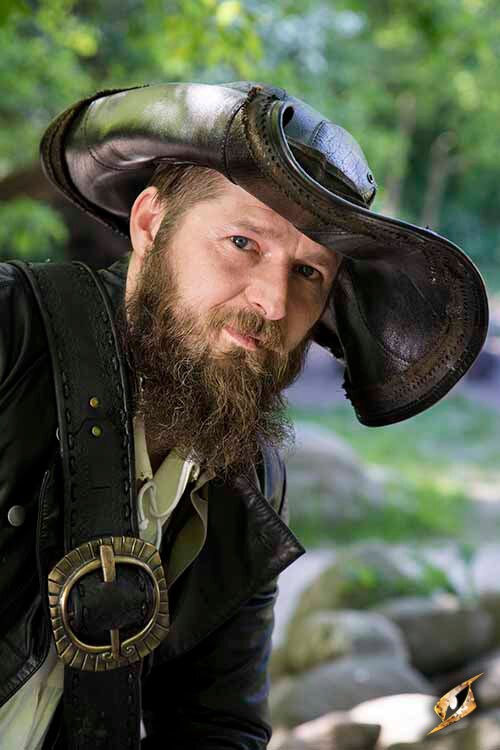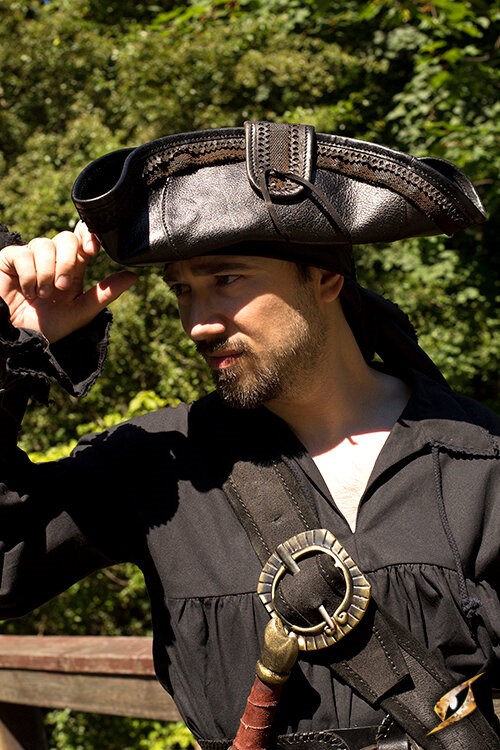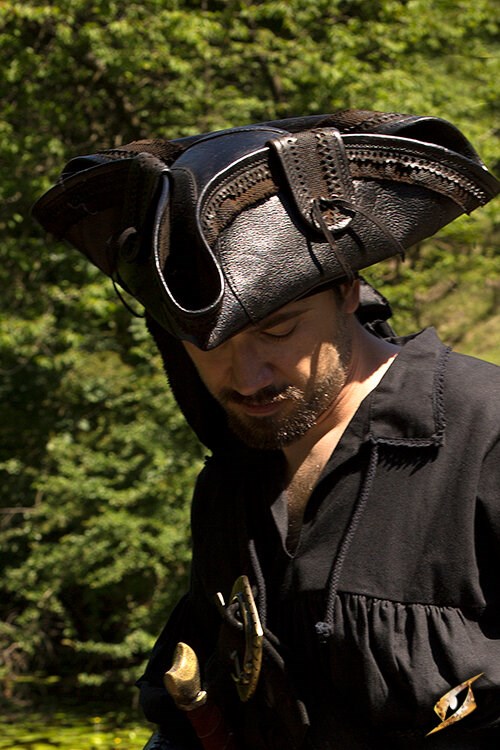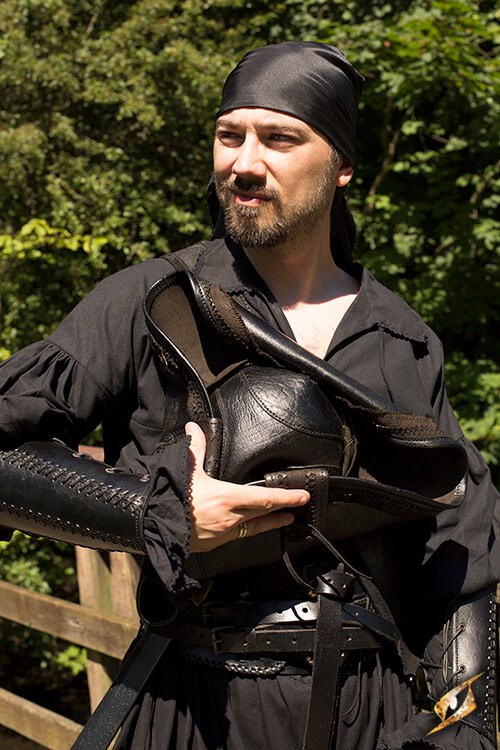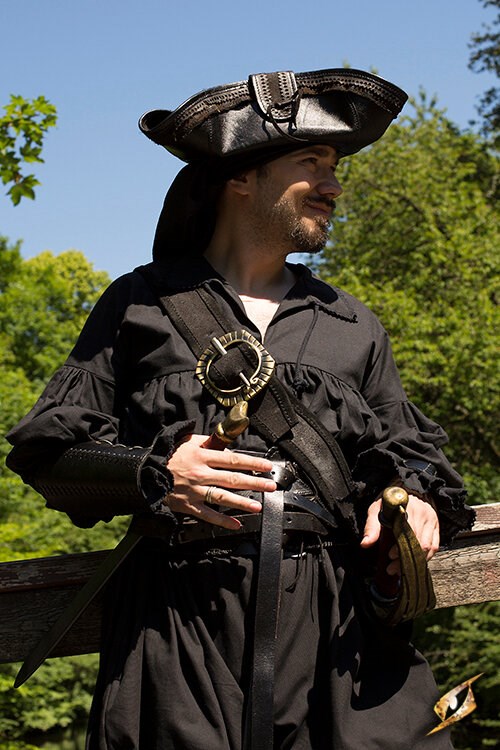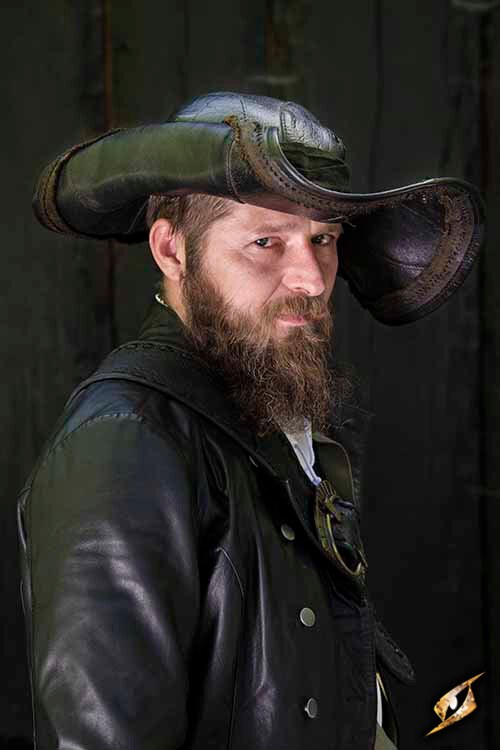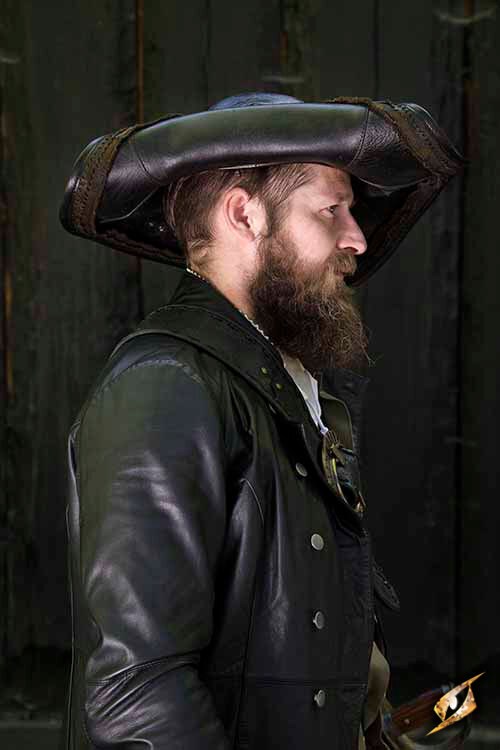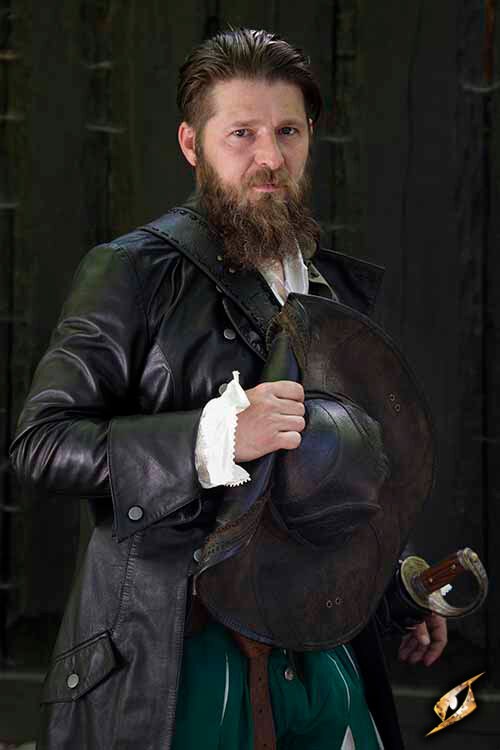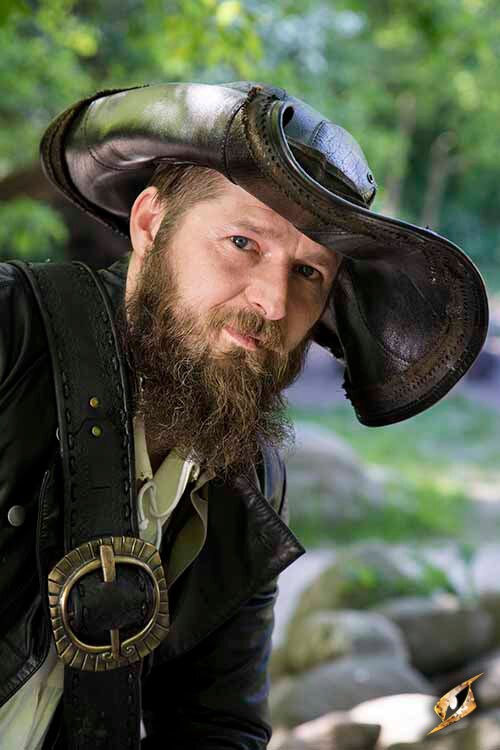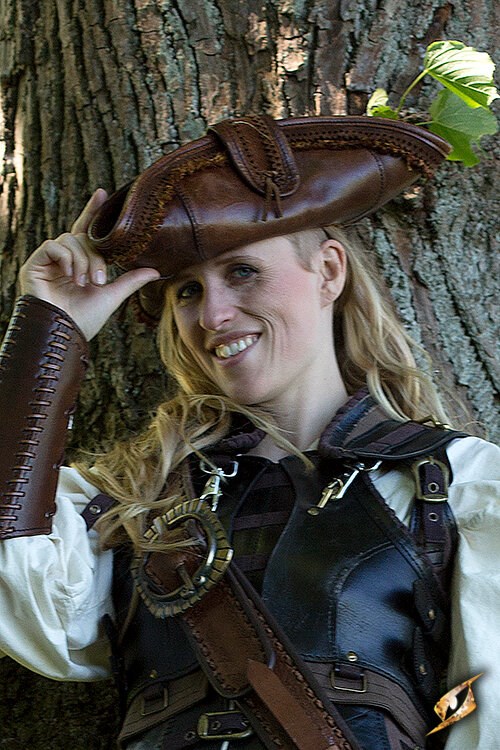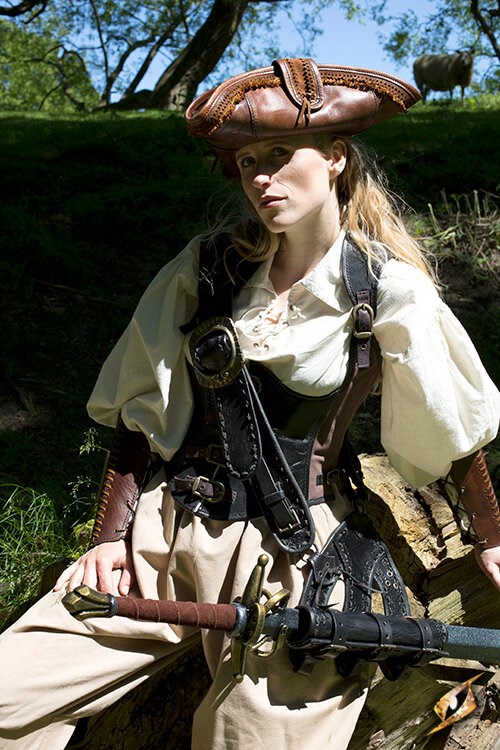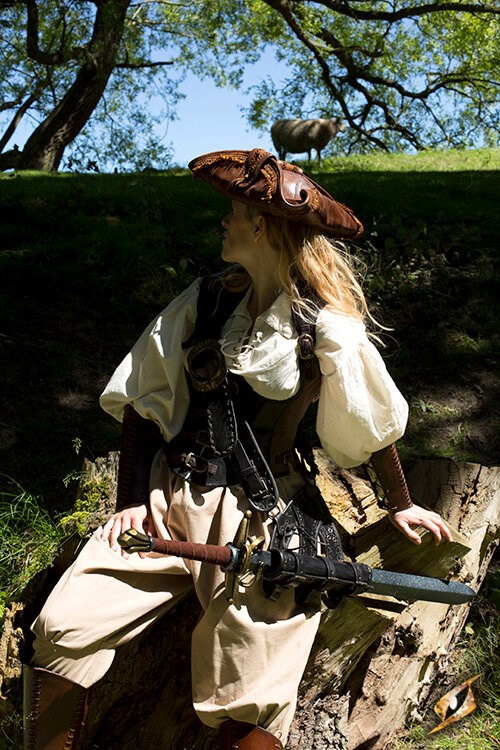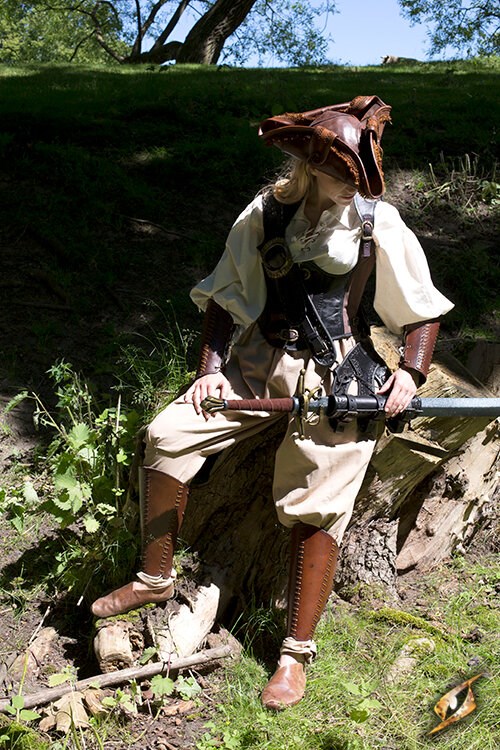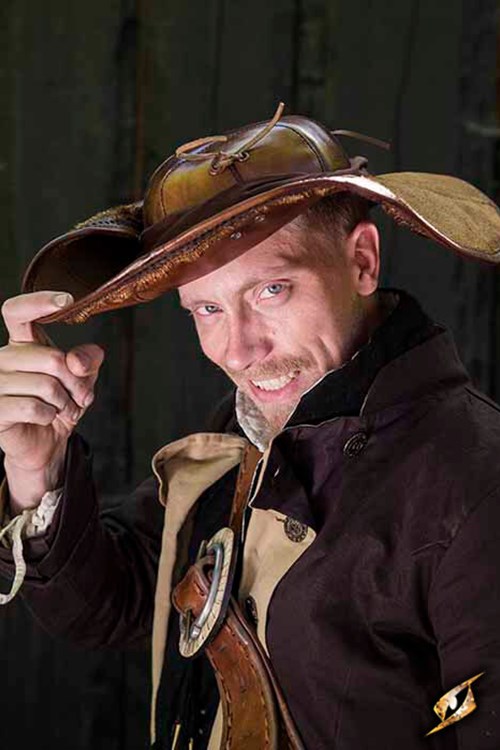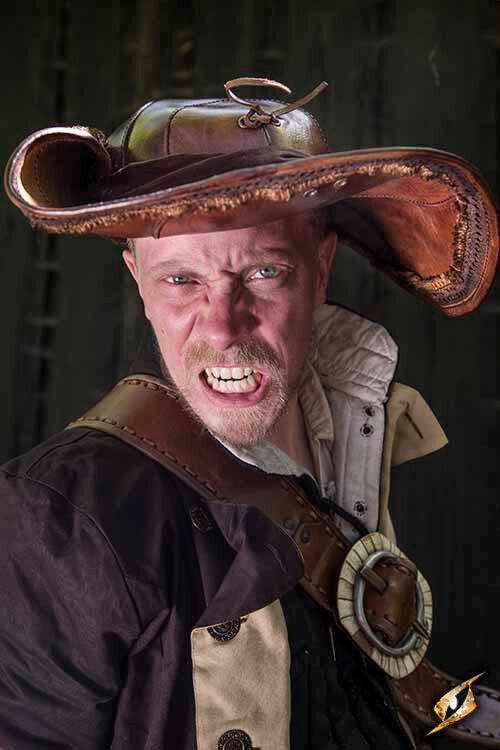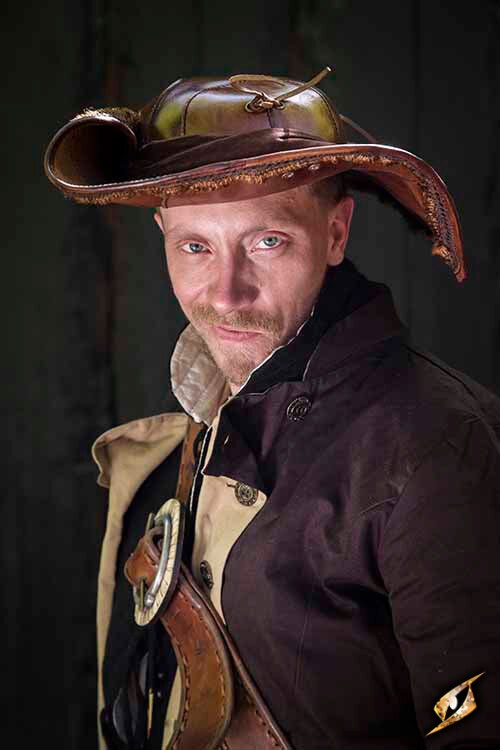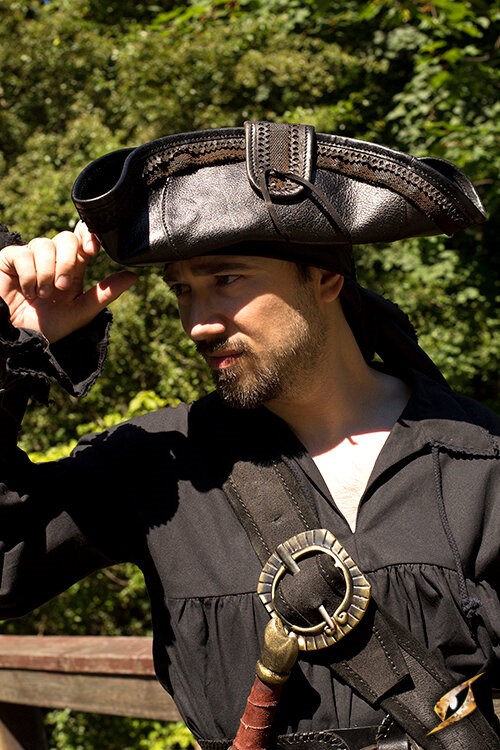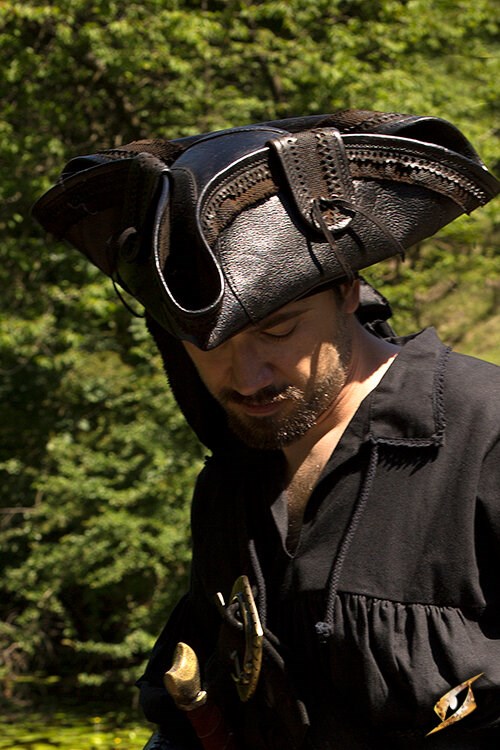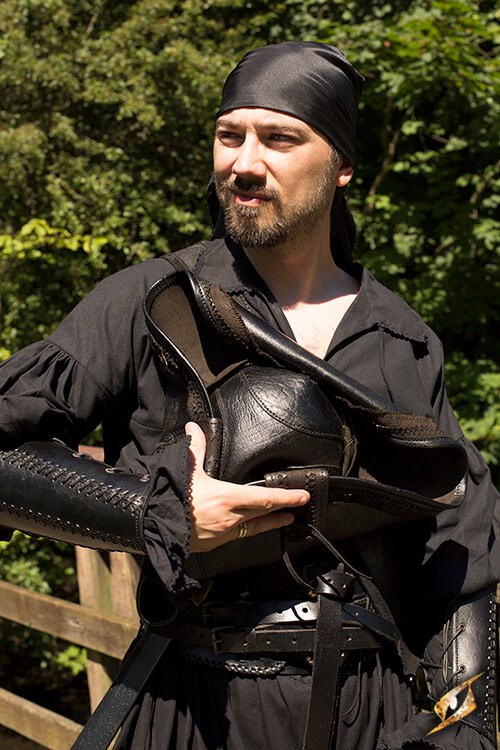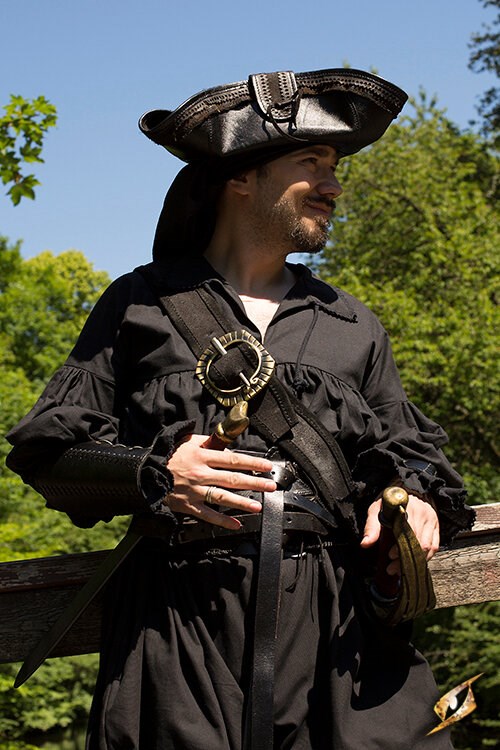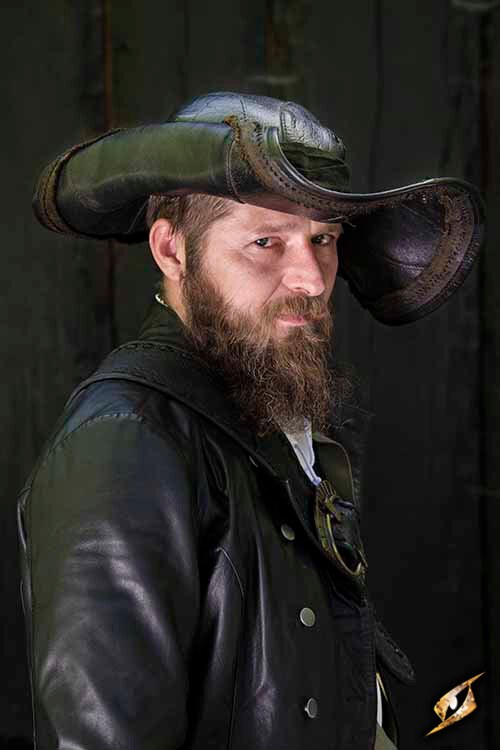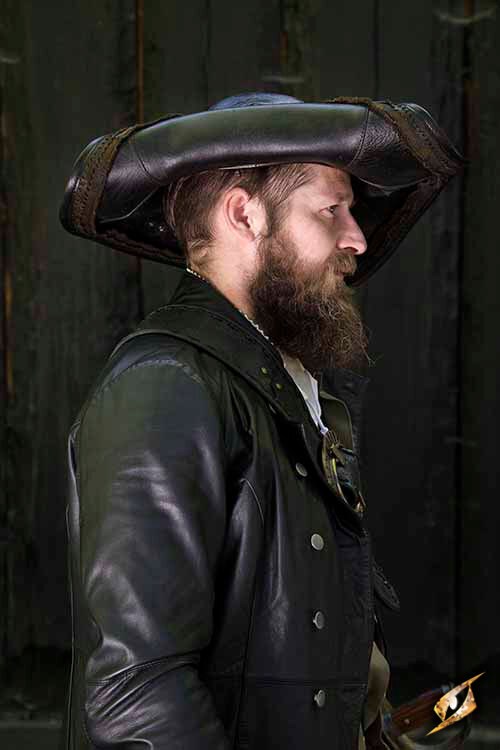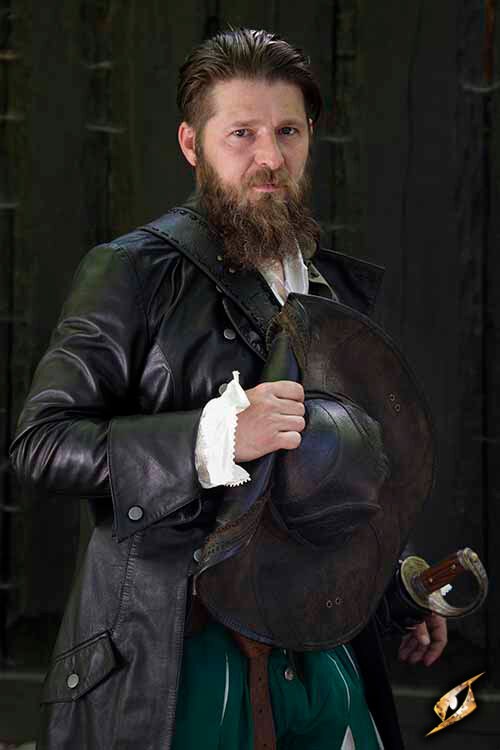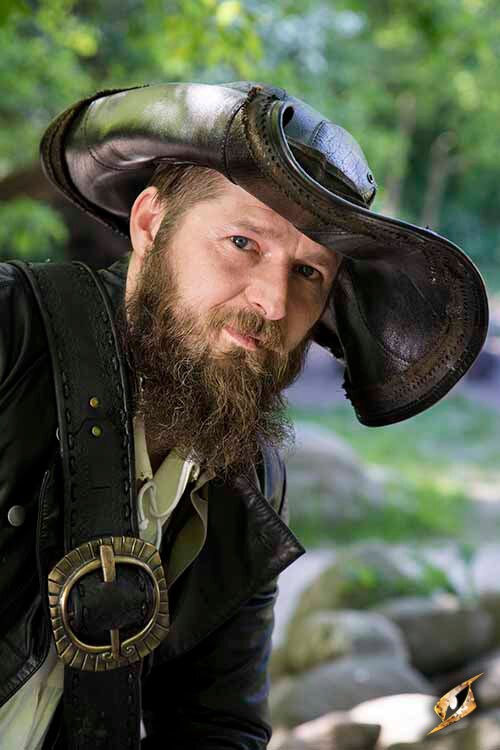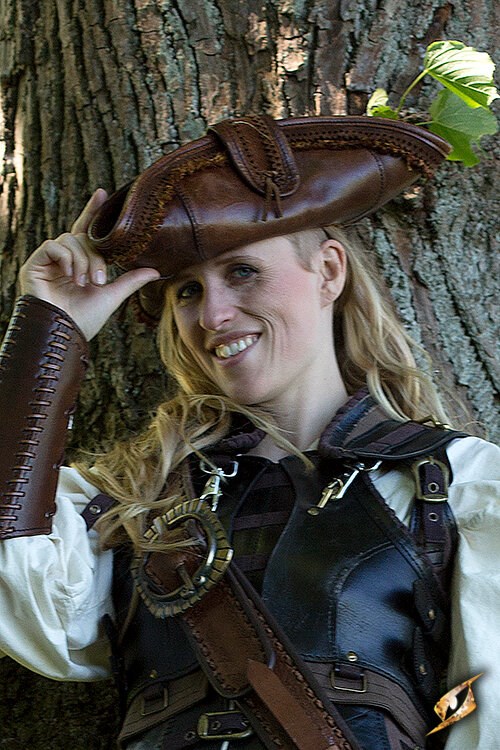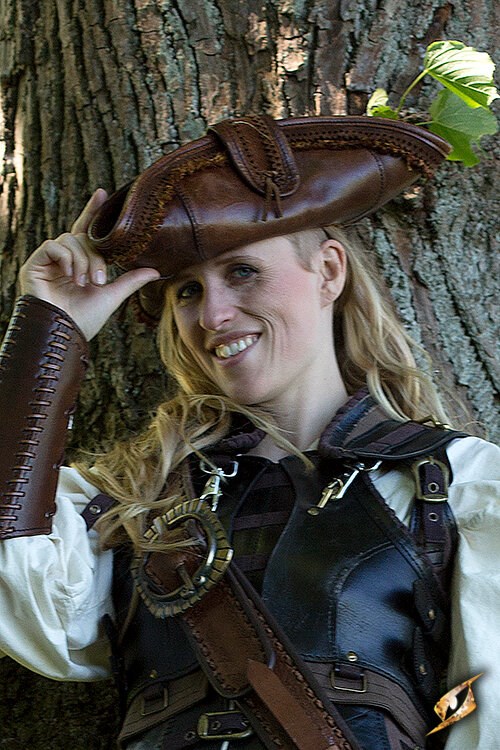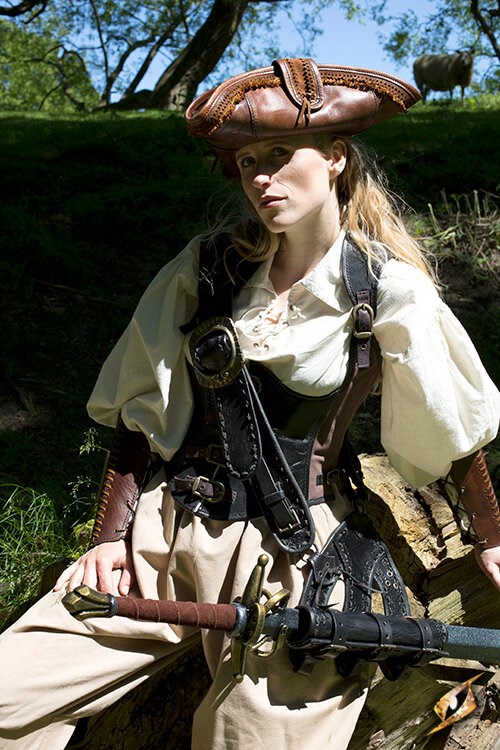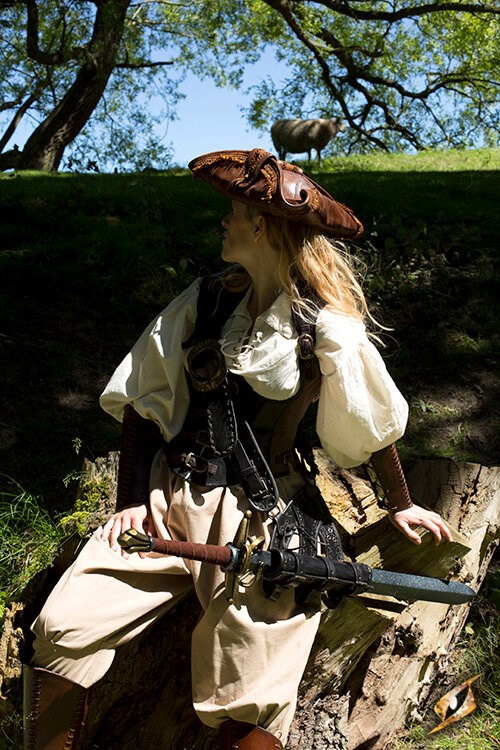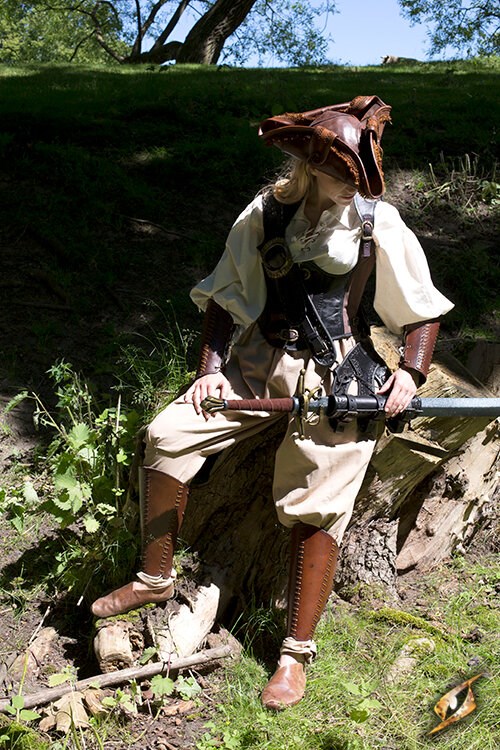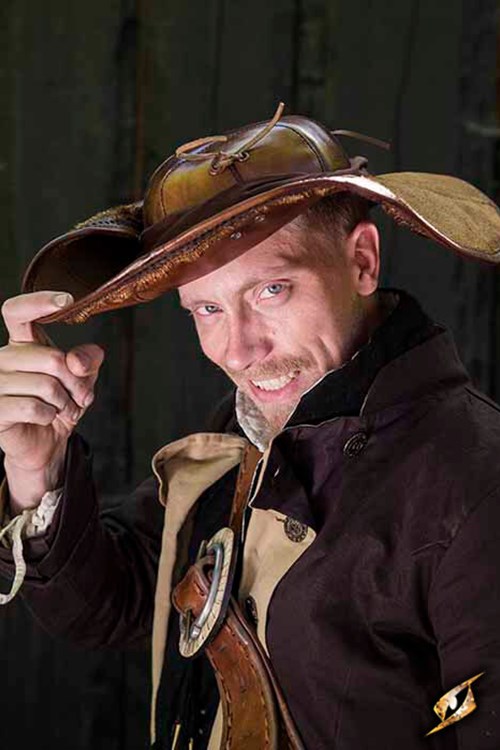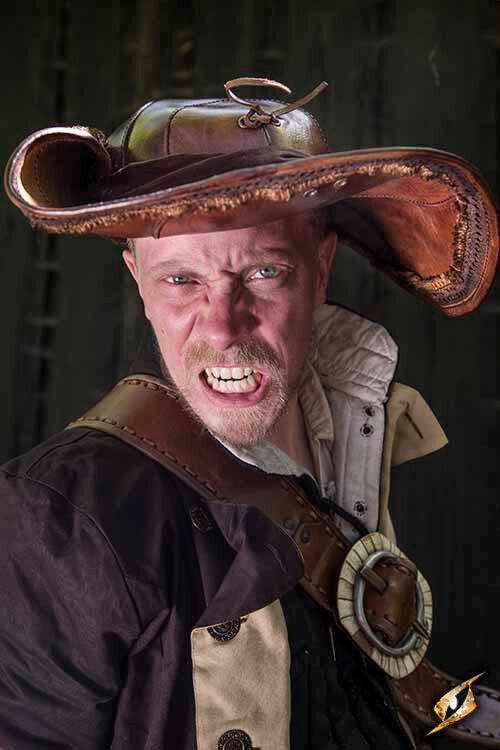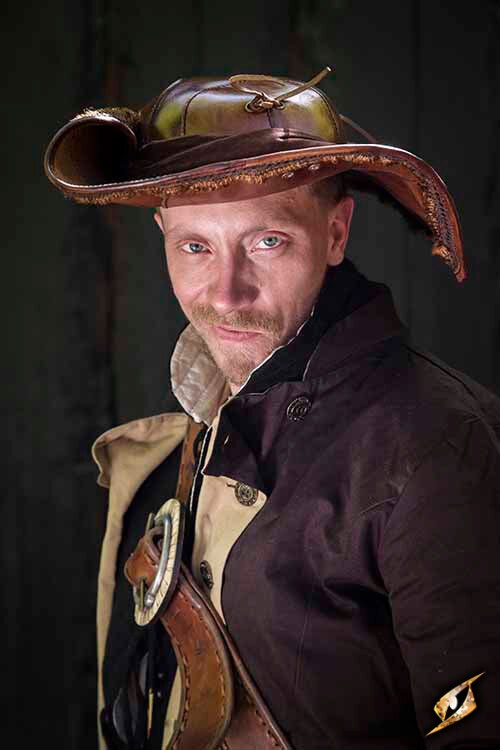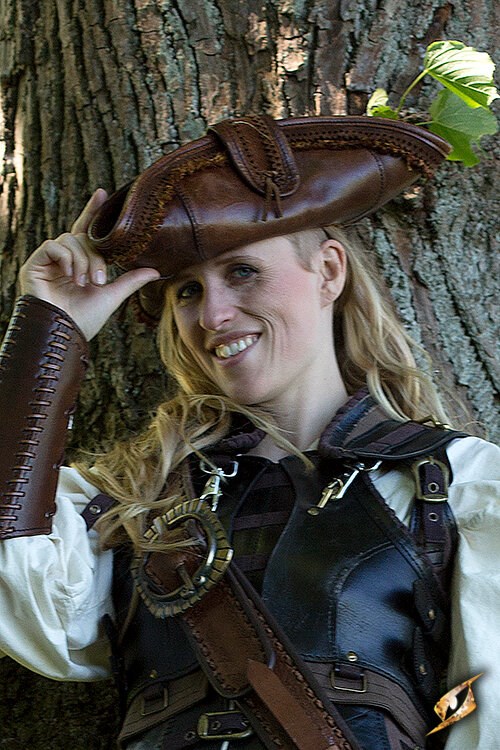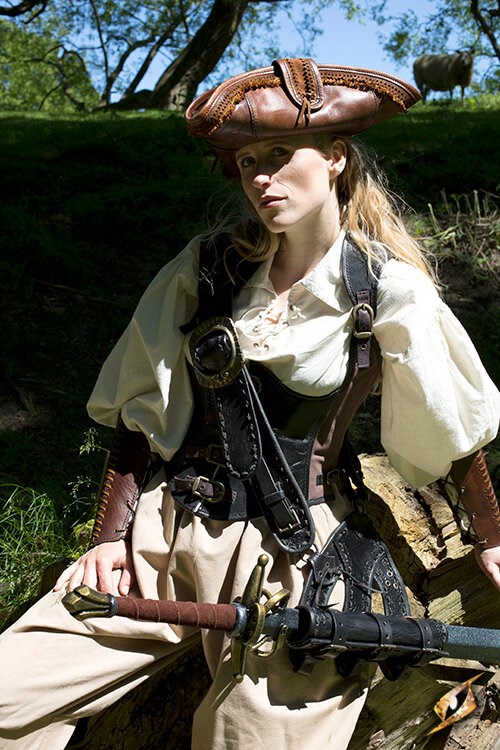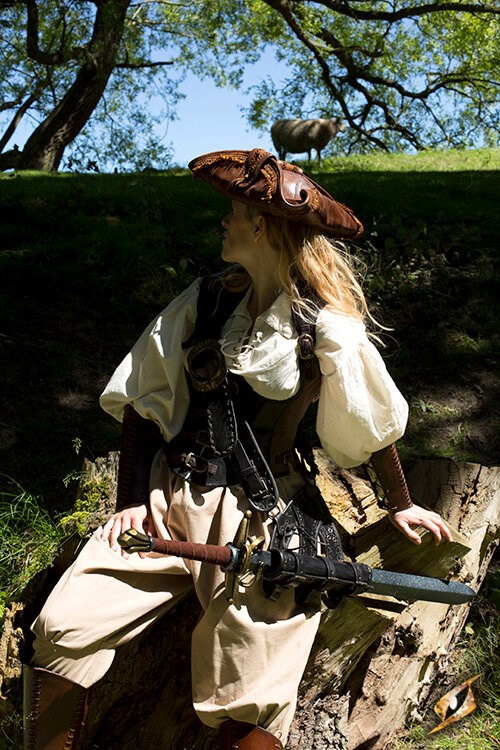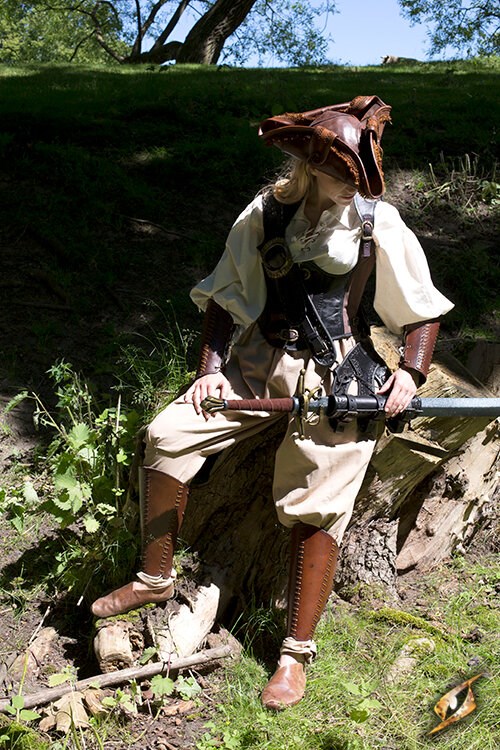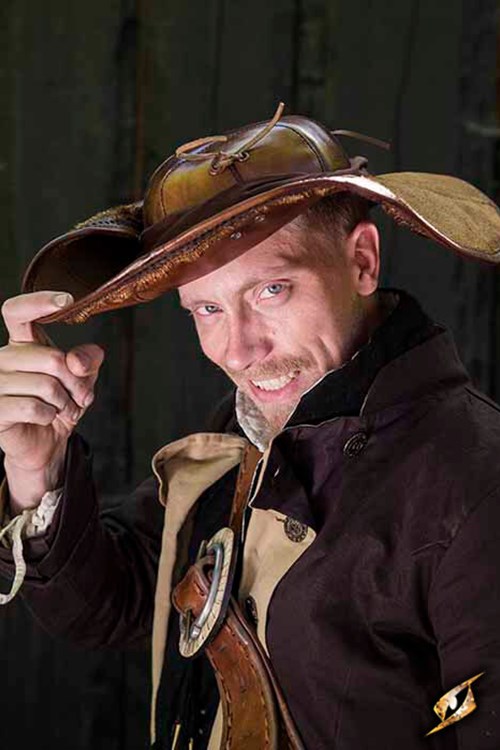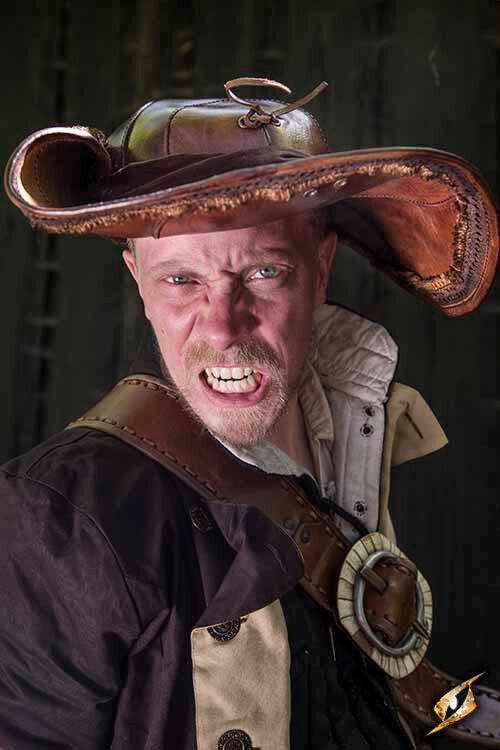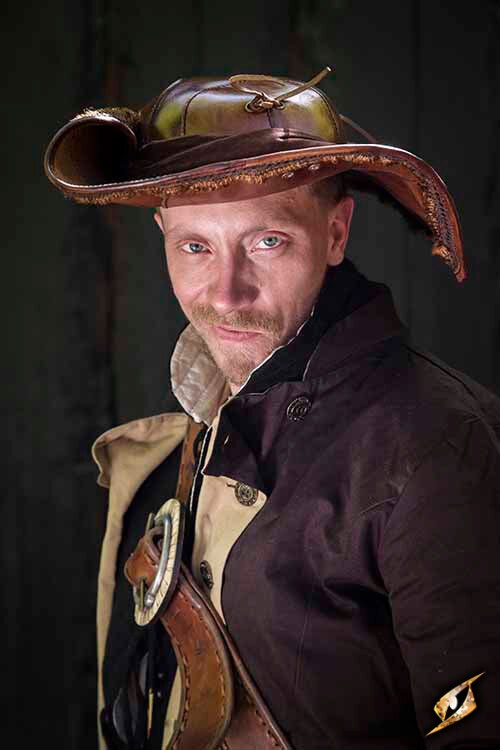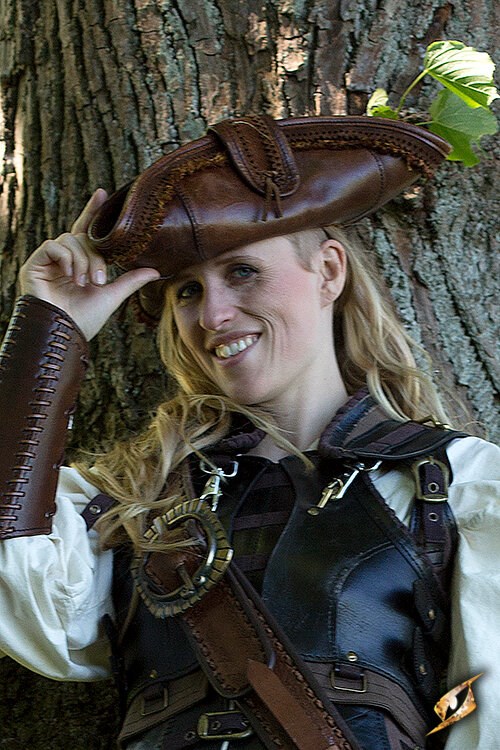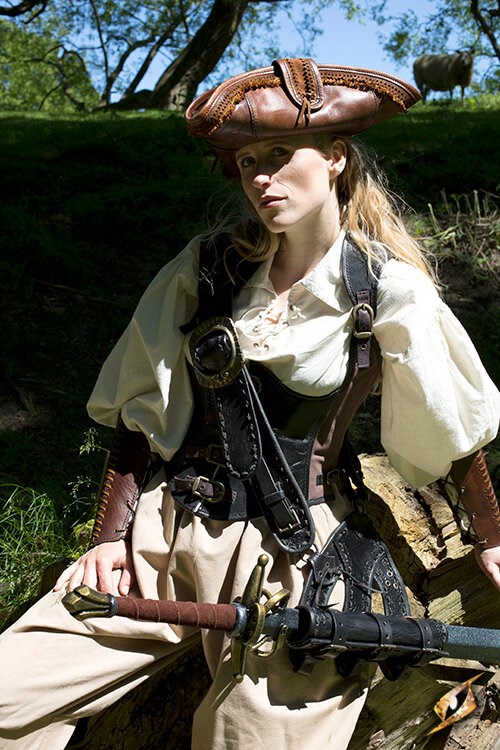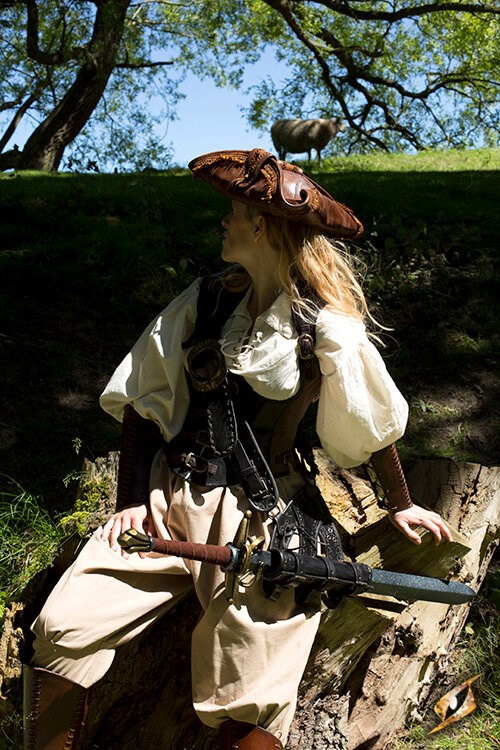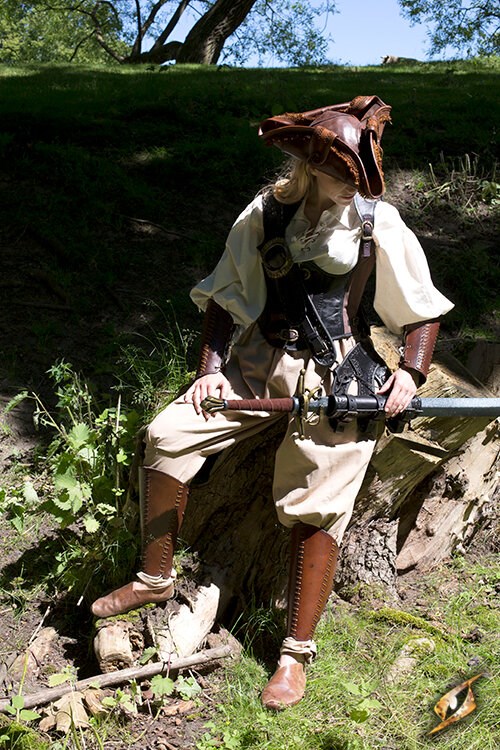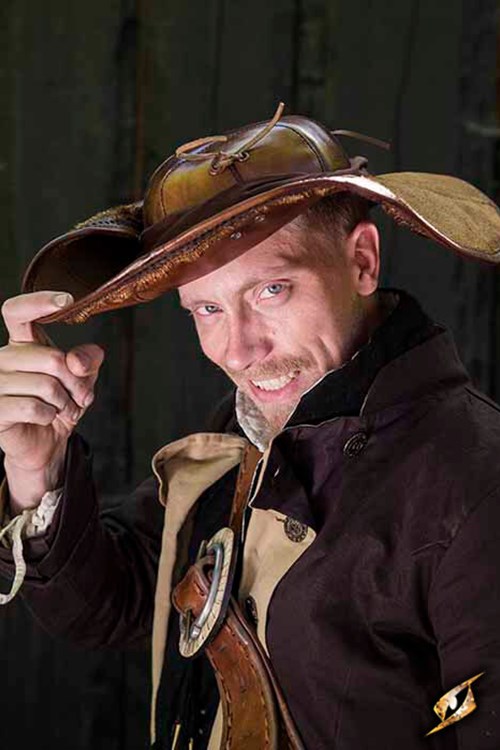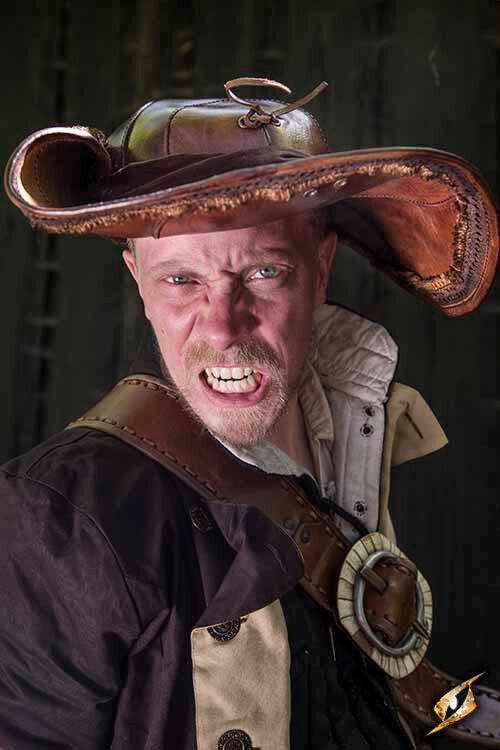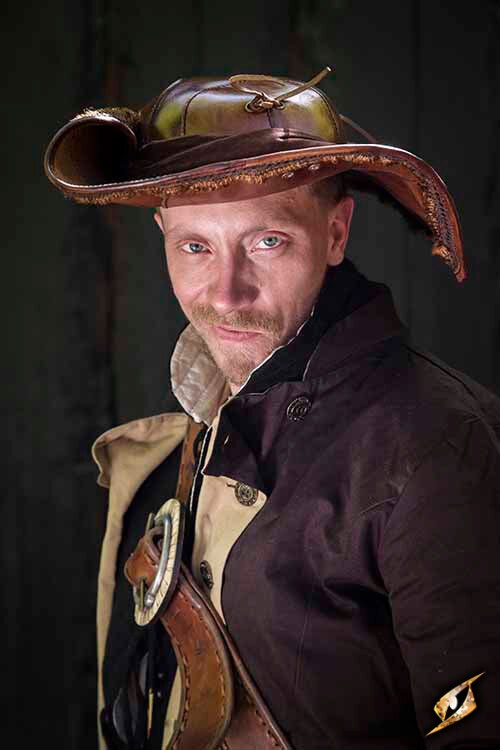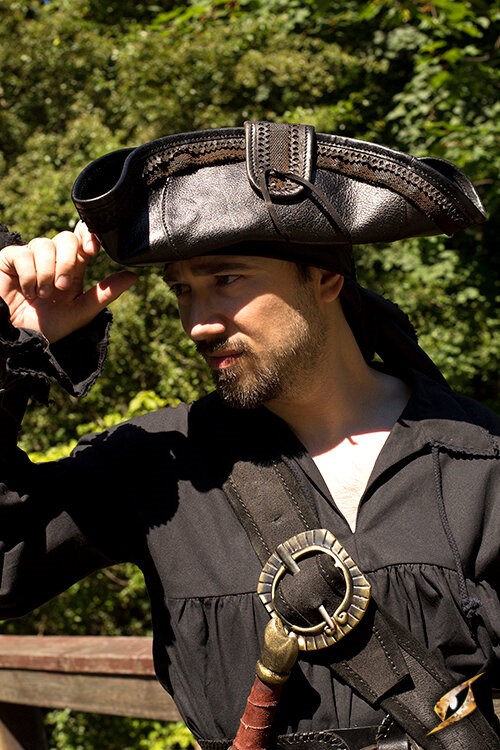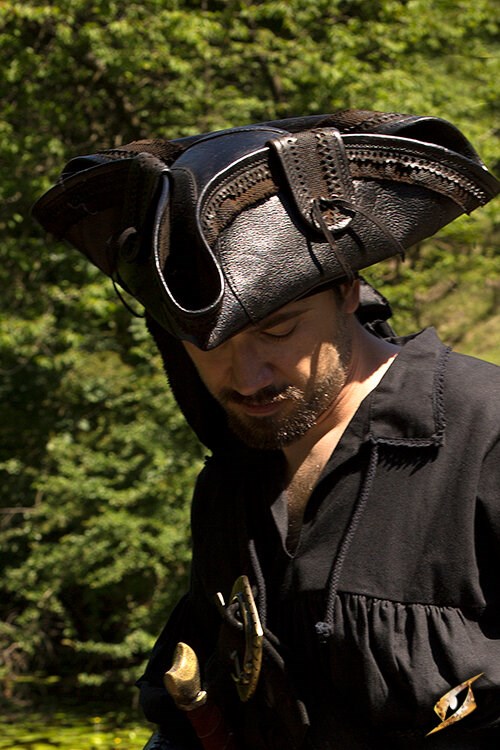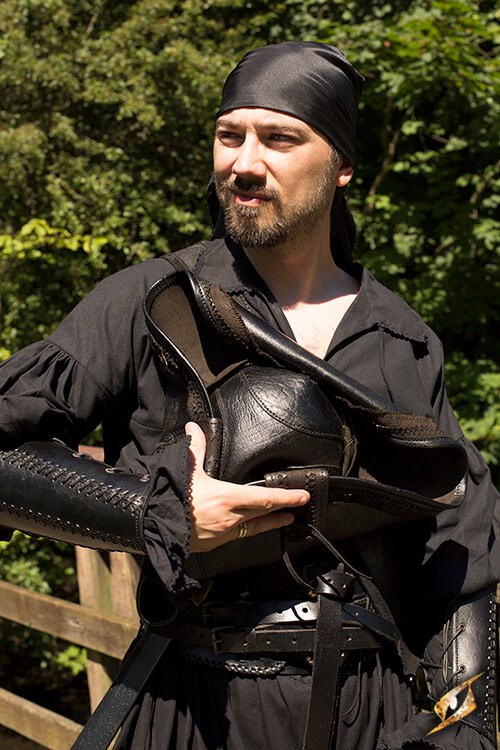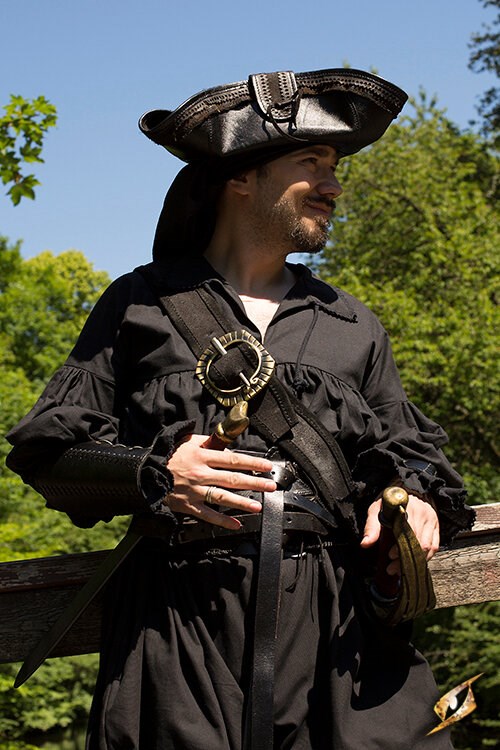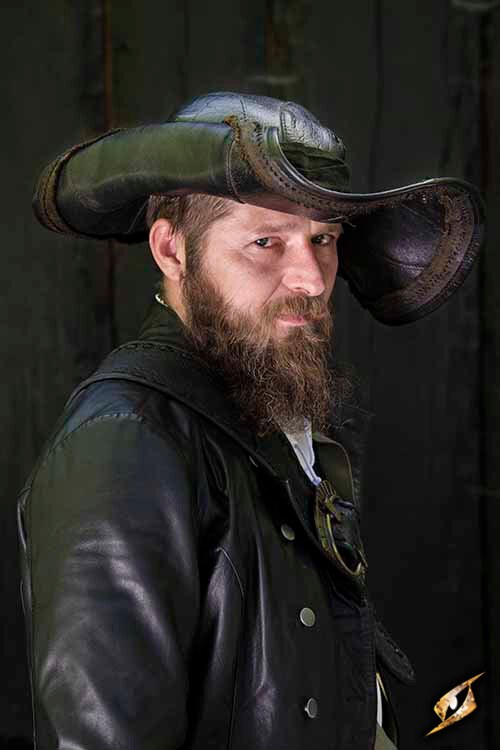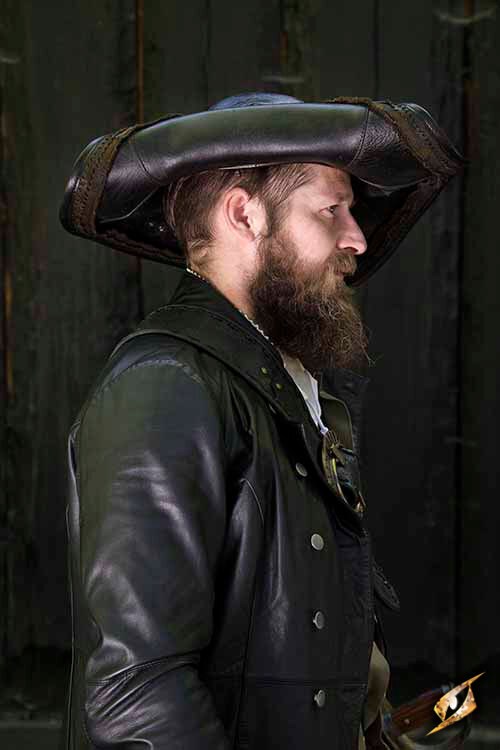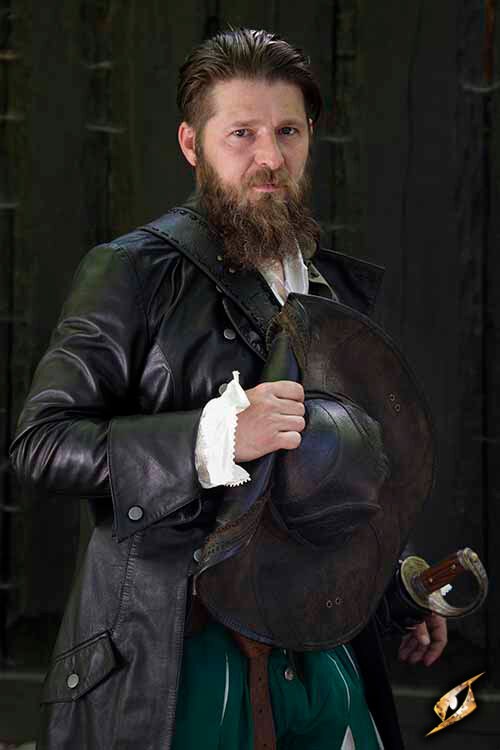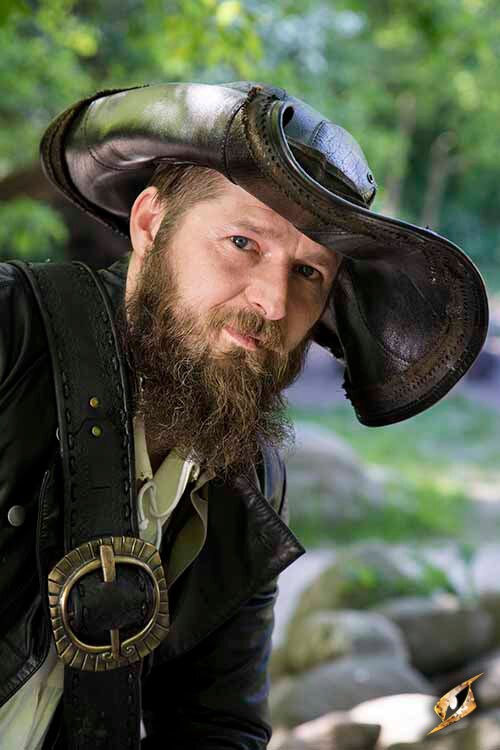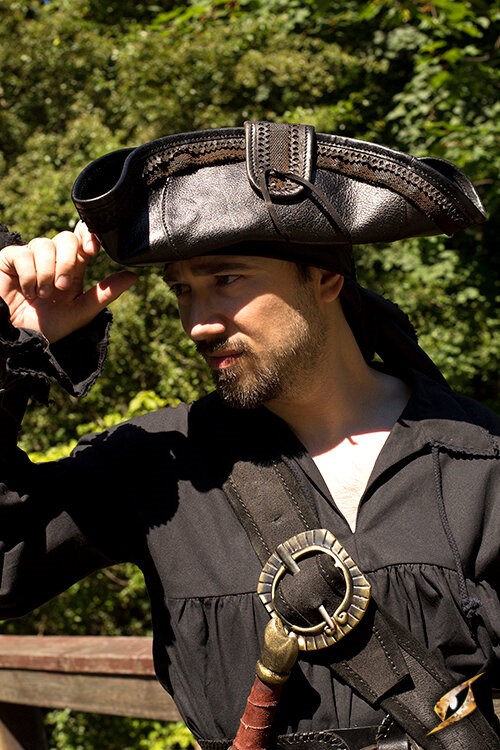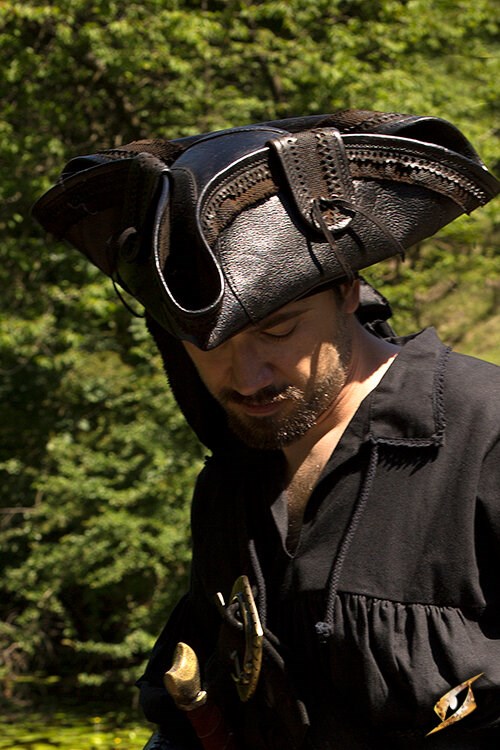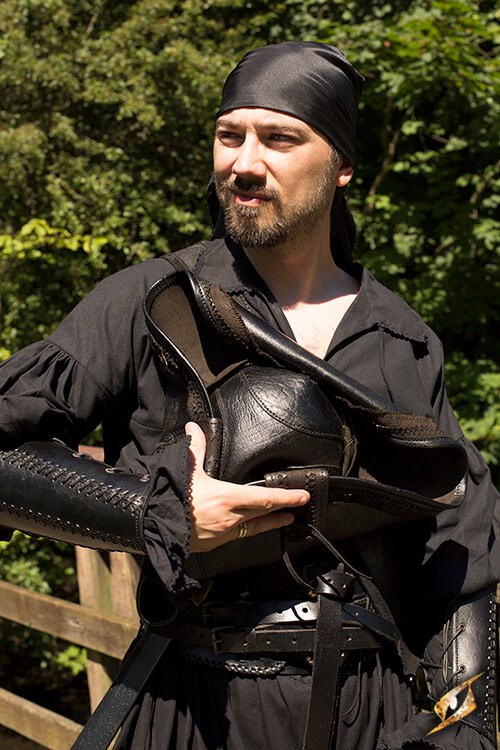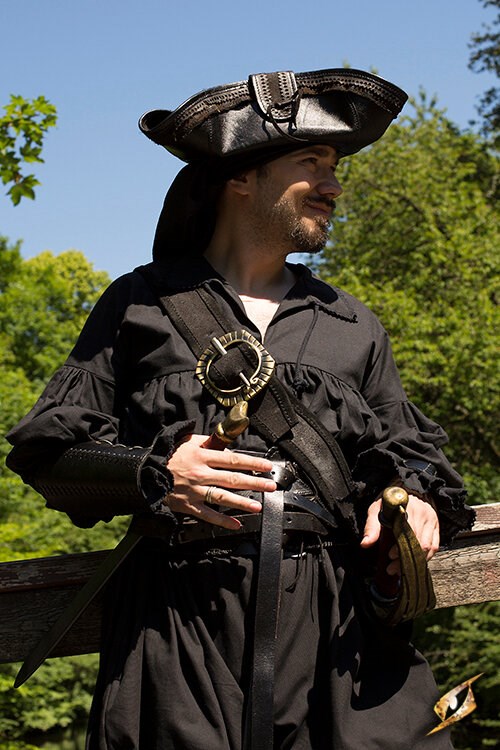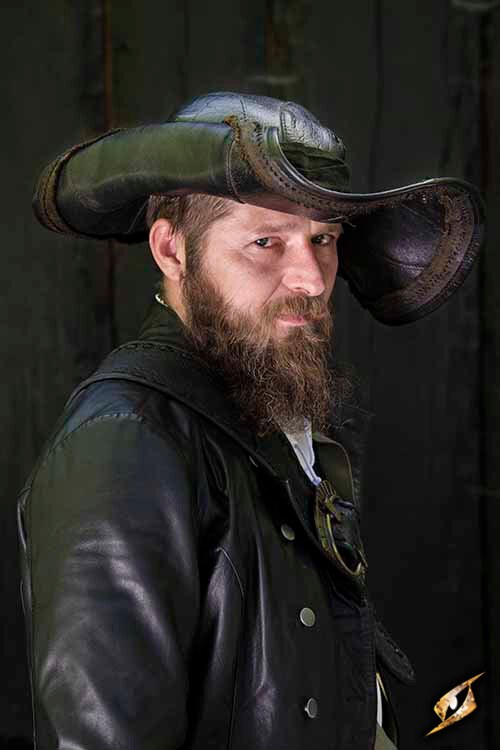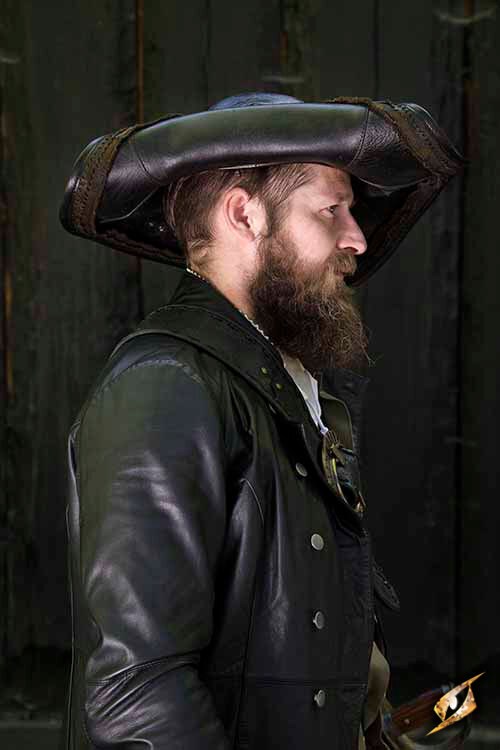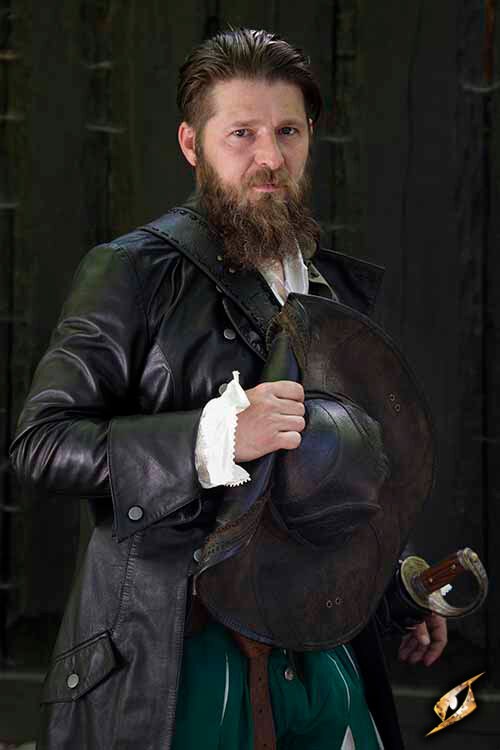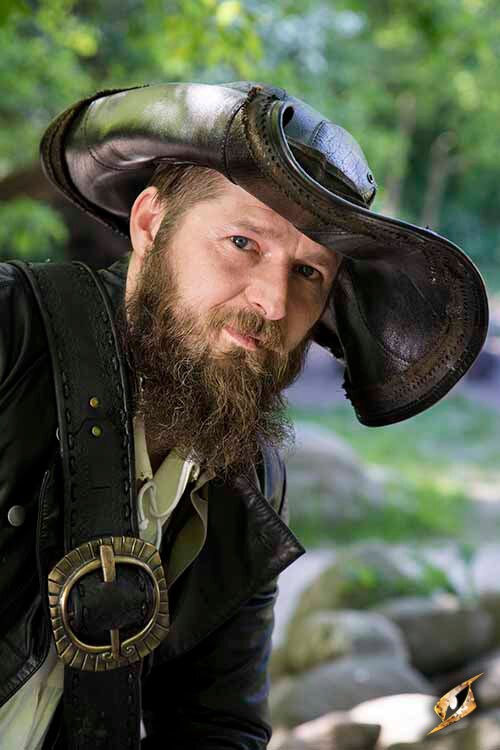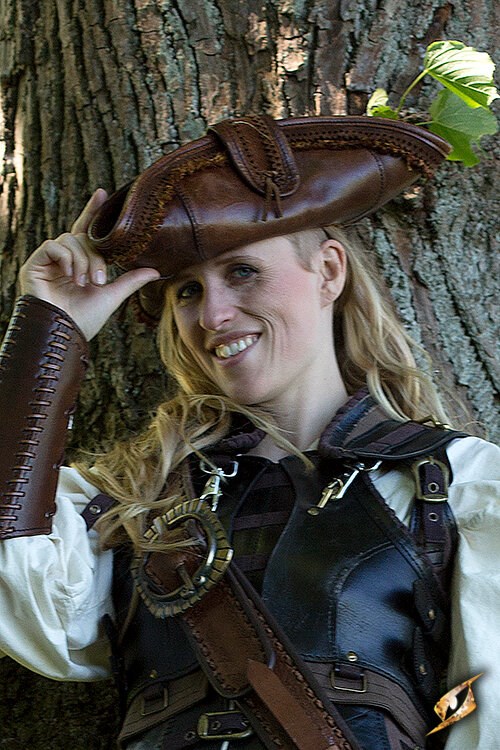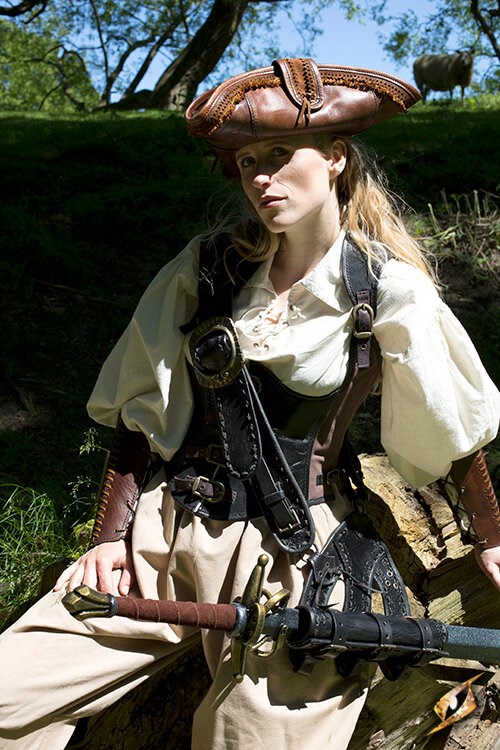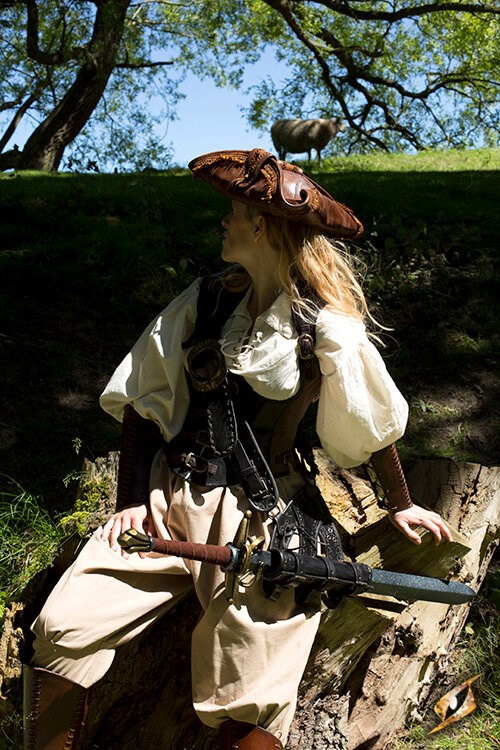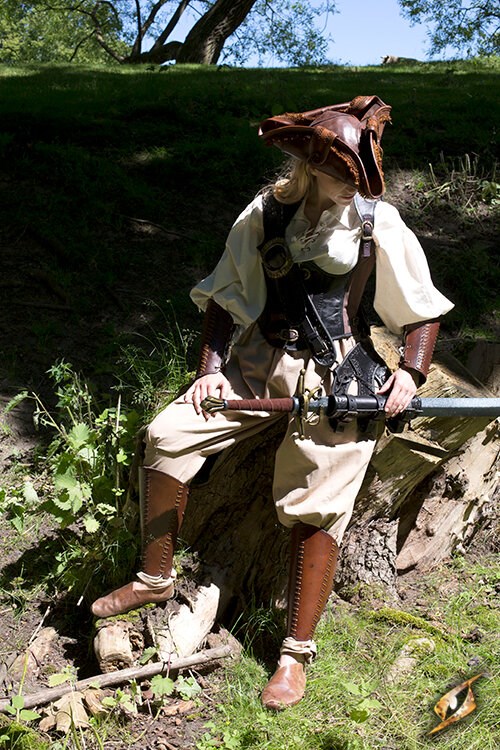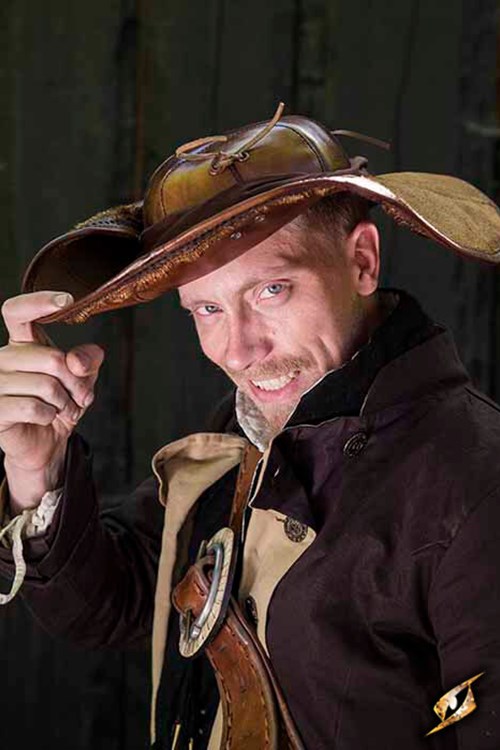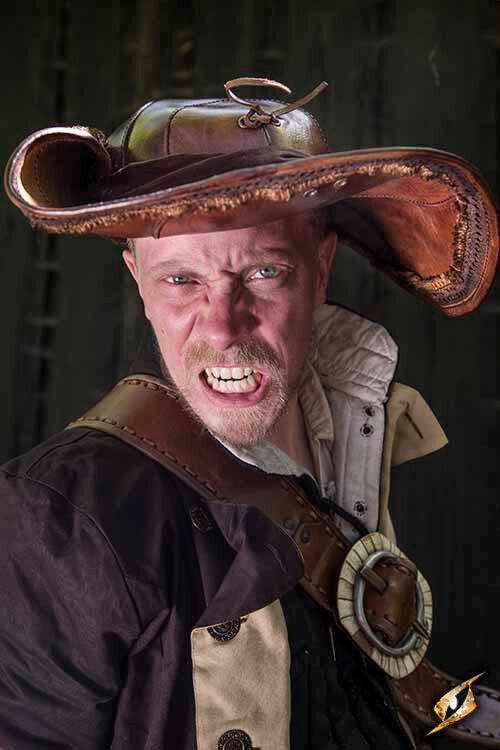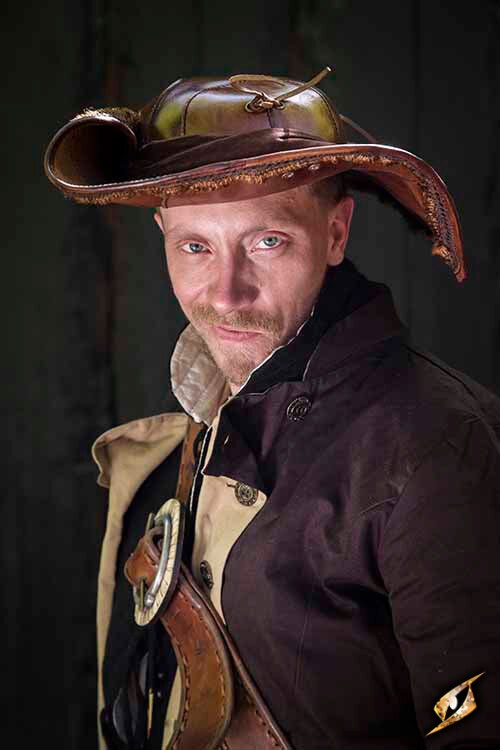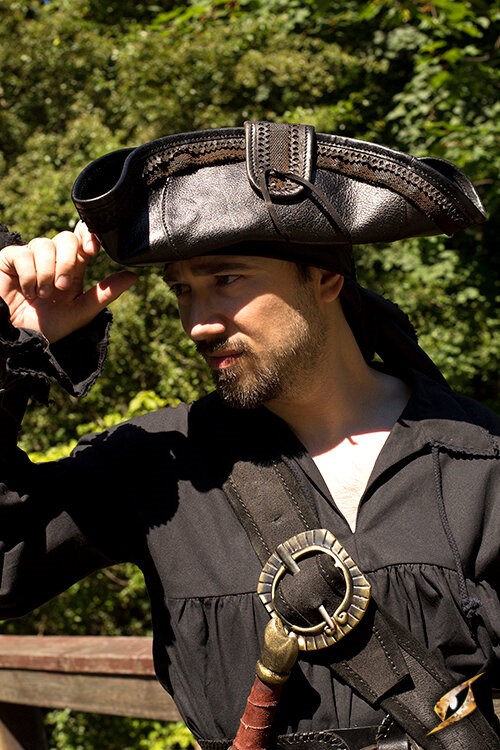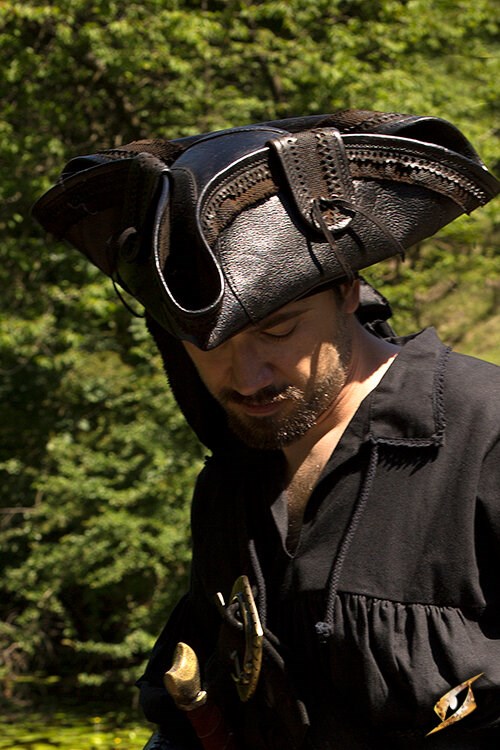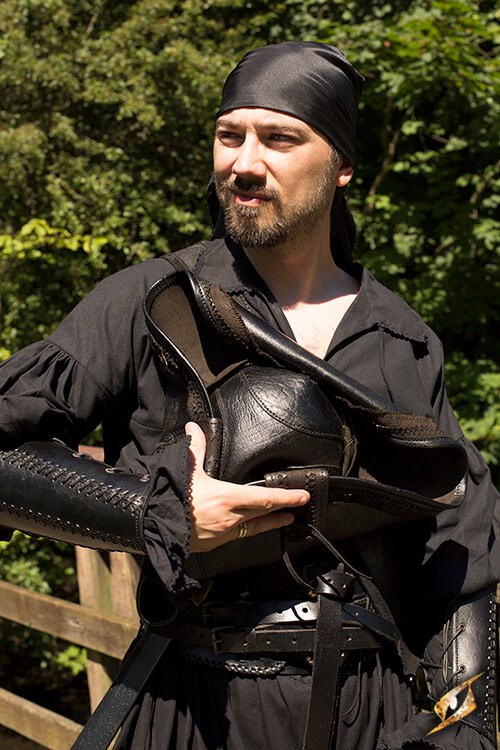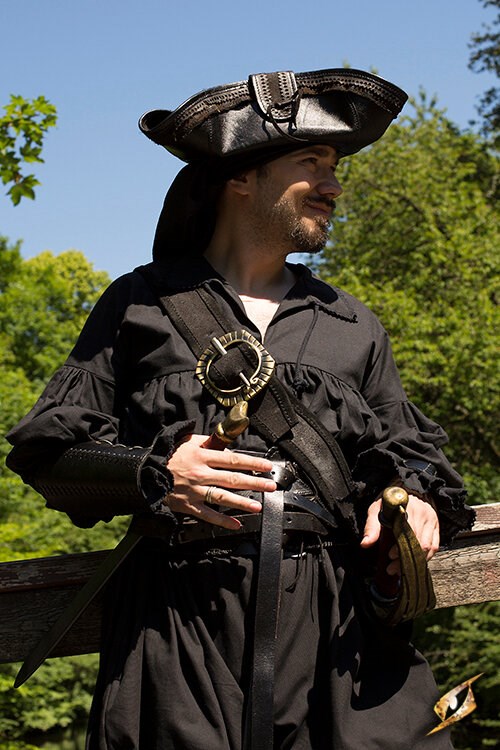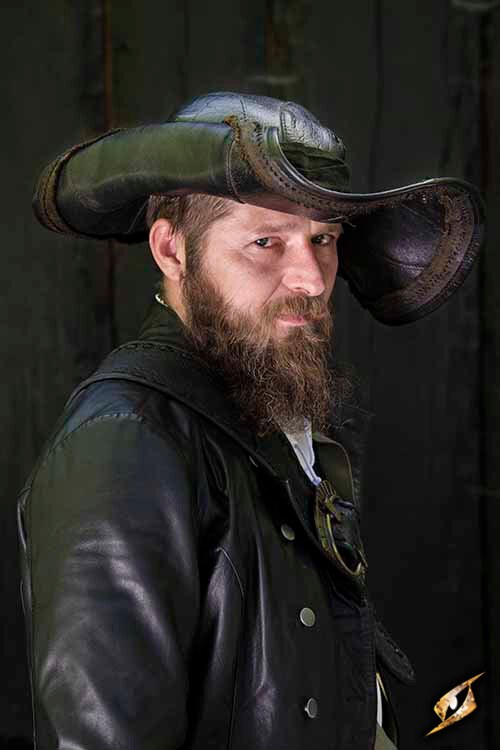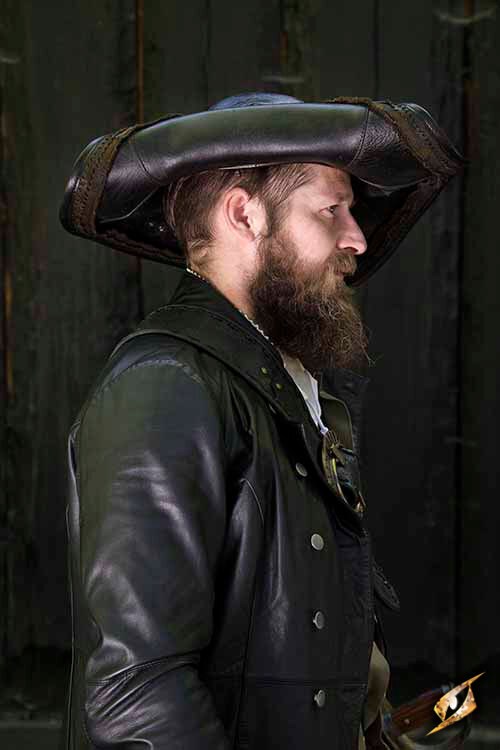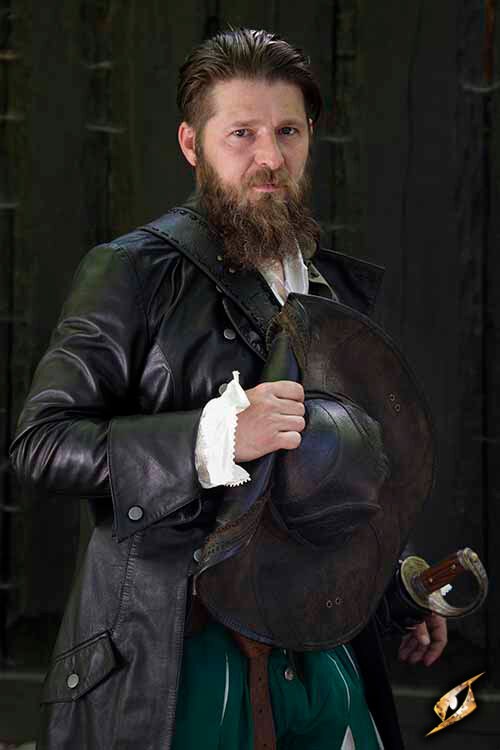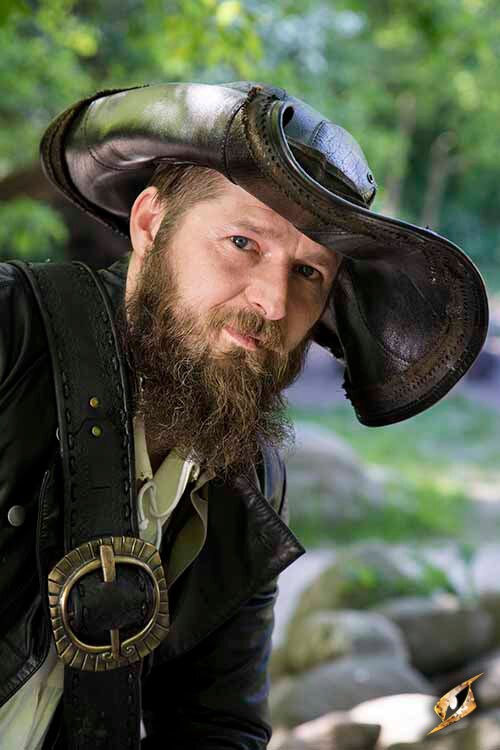 Pirate Hat
Epic Armoury, Sovereign
In Stock
Available
(choose variant)
Prices from {{ variantsPriceFrom }}
Description

Sizeguide

Fitting

Quality

Technical Details
You're the first to spot the sails o' a ship on the horizon, and so the chase begins. You and your crewmates have a reputation as the most formidable pirates on the sea, and it's time to defend your title.
You board the merchant's ship with your cutlass at the ready. They have heard o' your flag before, and so they be surrendering smartly. Good. This be easy loot! You and your crew pack what plunder you can find before a Royal Navy ship can come along, but as you pass the miserable captain you notice his tricorne hat. The hat is your share o' the profit with a simple snatch from the man's head.
A mighty fine Pirate Hat it is, too.
DETAILS
Epic Armoury's "tricorne" Pirate Hat is handmade from natural full-grain quality leather and sturdy stitching, embellished with cotton canvas and laced leather around the brim. Inspired by popular 18th century hats of the time, its brim is turned up and pinned to form a triangle around the crown with leather lacing. With regular leather care, you can expect this hat to add a special touch to your kit for a long time!
Available in Brown and Black, and sizes Small, Medium/Large, and X-Large.
HISTORY
Referred to as a "tricorne" or "cocked hat"
Popular by the end of the 17th century as both civilian fashion and military uniform
Typically worn with the point facing forward, although soldiers would often wear it pointed above their left eyebrow to allow their rifle to be rested on their shoulder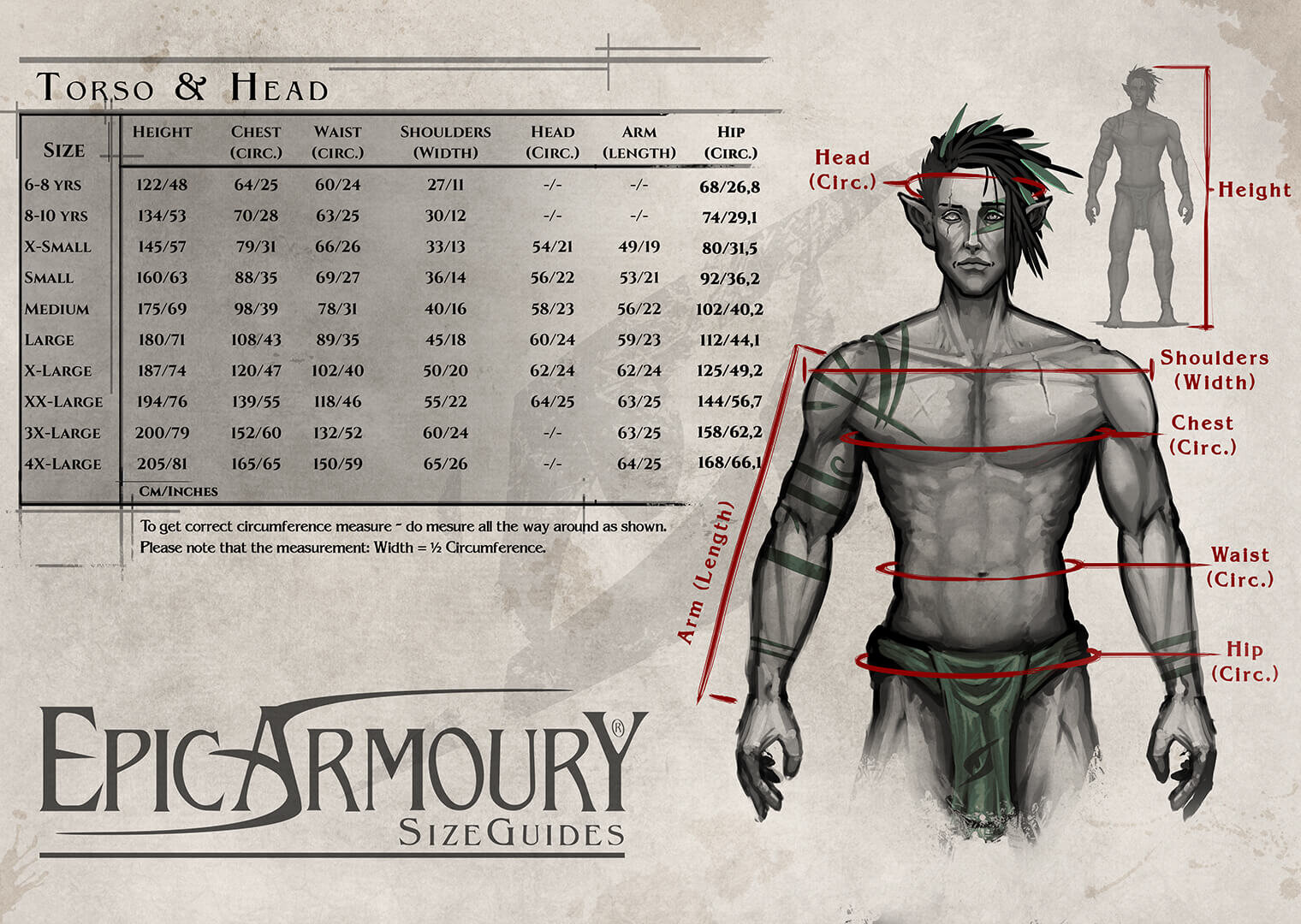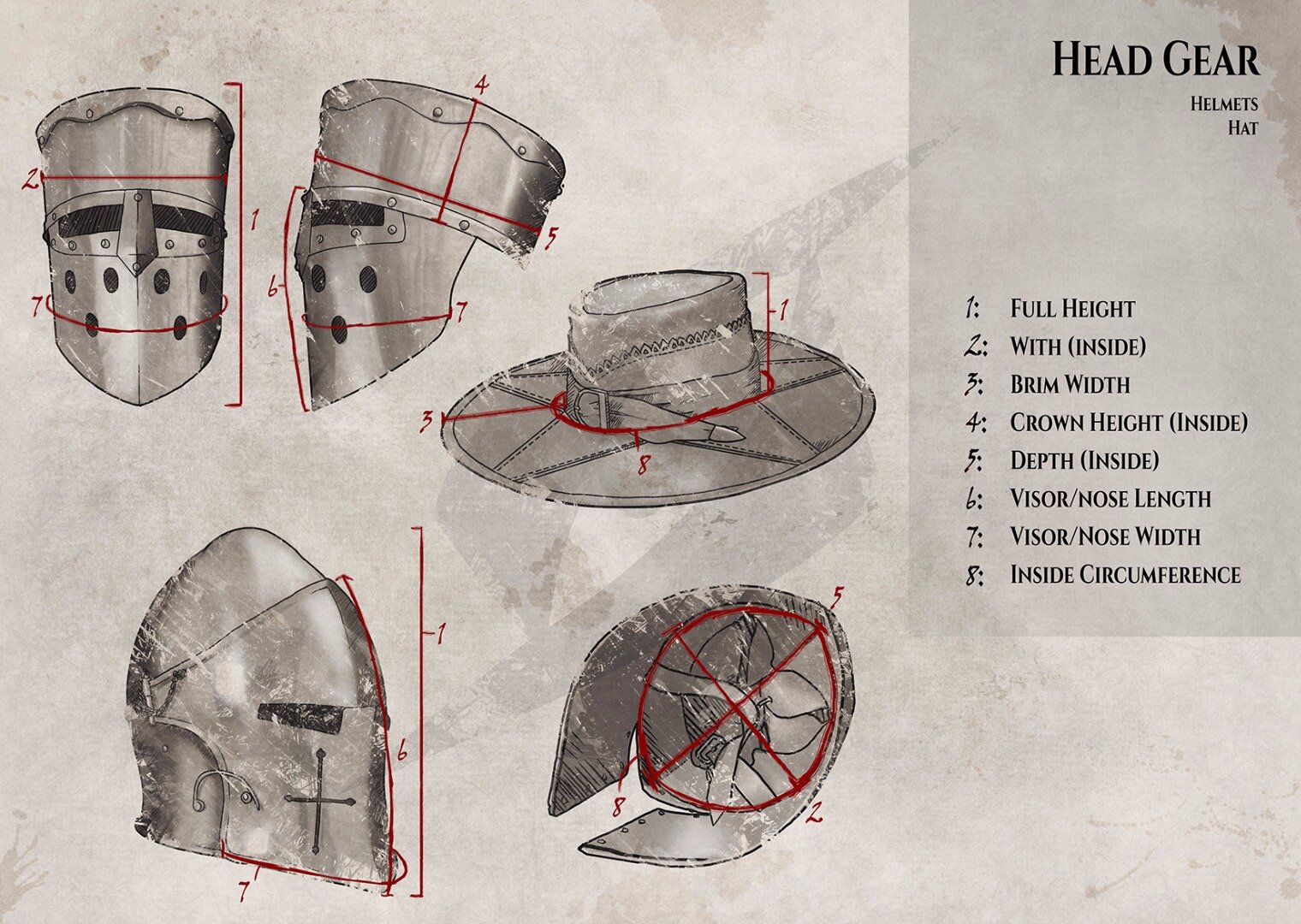 Made from natural, full-grain quality leather
Straps and fittings made from natural, top-grain quality leather
Stitching around edges strengthen structural stability and increase lifetime
Colours dyed into material
Handmade by qualified professionals. Measurements are approximations.
This product is handmade and hand-painted and therefore unique. As a result, when compared with similar item numbers, this product can have natural deviations in pattern, colour and shape, which are not considered defects or faults.
We produce our image material in a natural environment, where lighting and surroundings can affect colors and contrast. The displayed images may therefore appear different from the product you receive from us.
Measurements are all in cm if not stated otherwise.
Brand:
Epic Armoury
Universe:
Sovereign
Materials:
Leather
Position:
Head
Product type:
Hat
Release date:
02/24/2015
Maintenance
Natural leather products are very durable, but require regular maintenance with leather care products to stay flexible and to increase life-time. Make sure your leather products are kept dry when stored. Let wet leather dry naturally before treating. If frequently wet and dry, increase frequency of maintenance.
Cleaning
Clean by removing dirt with a hard brush, then gently rub on leather soap with a clean, damp cloth until the leather appears clean. Remove soap with a separate damp cloth to wipe away any soap residue and then use a dry cloth to wipe away any remaining water from the leather.
Conditioning
You should always condition leather after cleaning, since the soap will have removed some of its natural oils. Treat the leather with mink oil, olive oil, or beeswax polish with a clean cloth, gently rubbing a small amount of oil or polish in circles into the leather. Allow the leather to soak in the oil before wiping the leather with a final clean cloth to remove any excess residue.