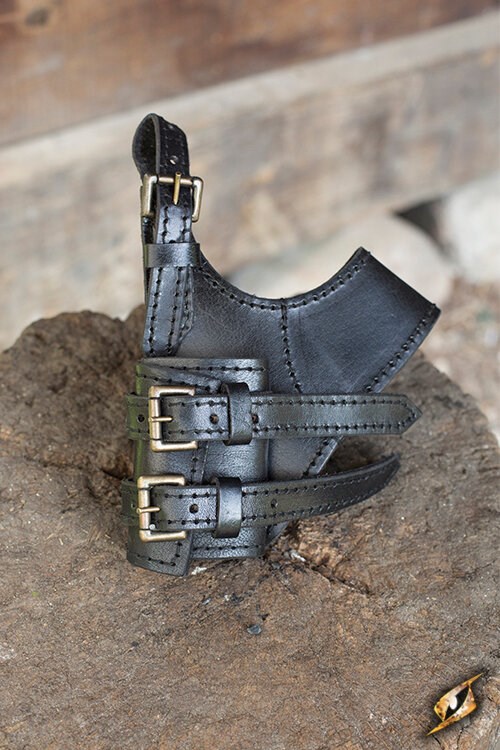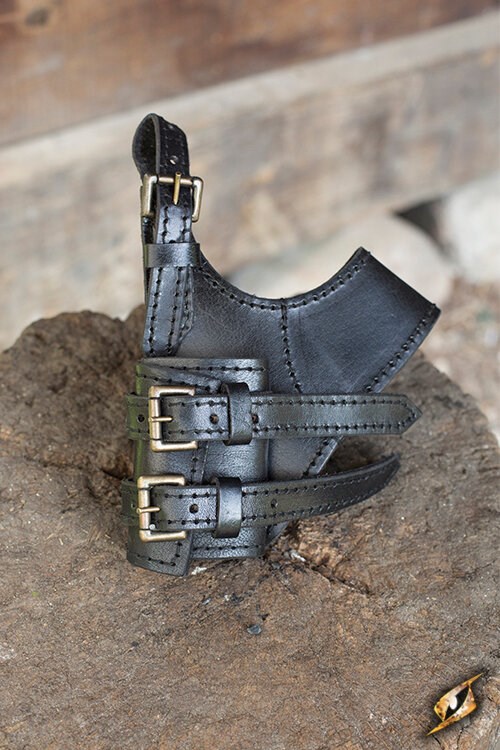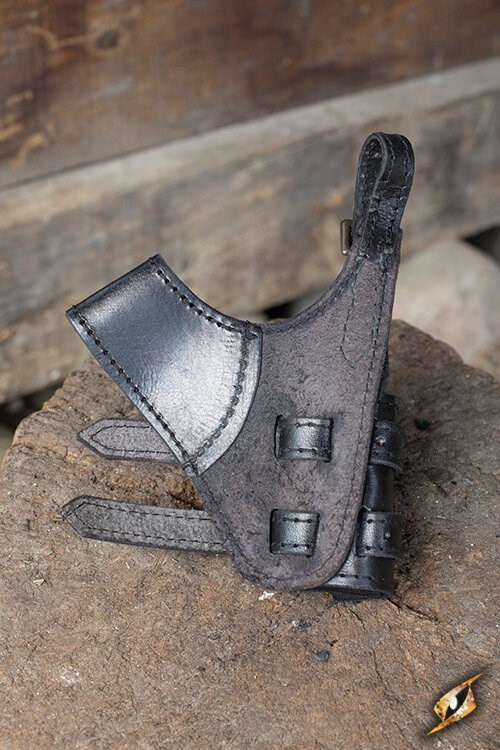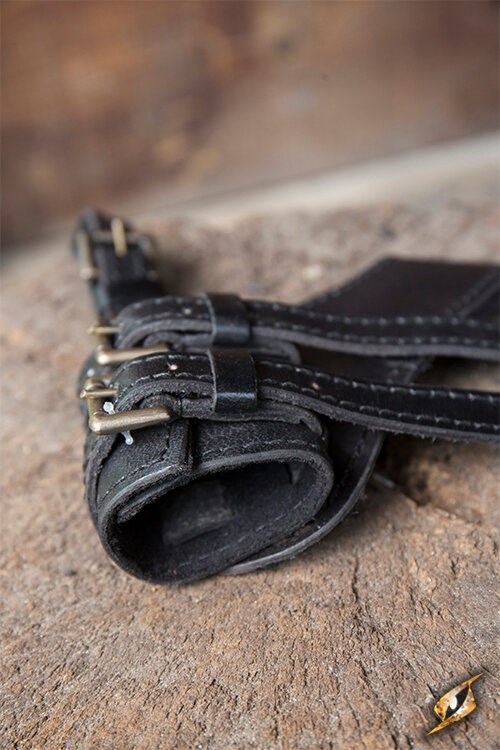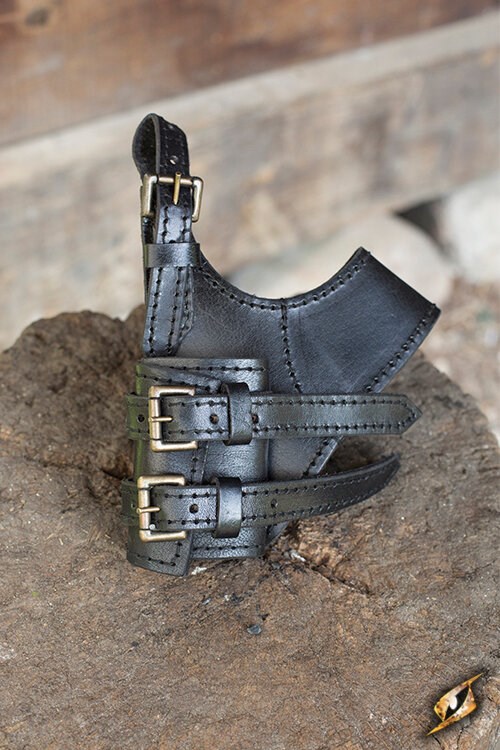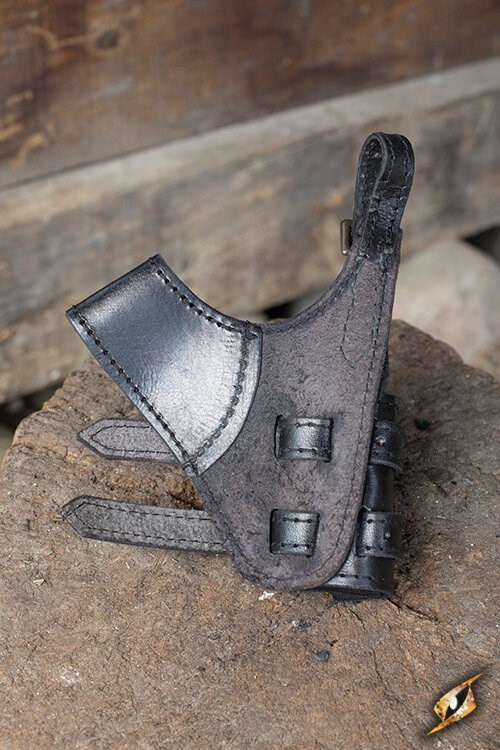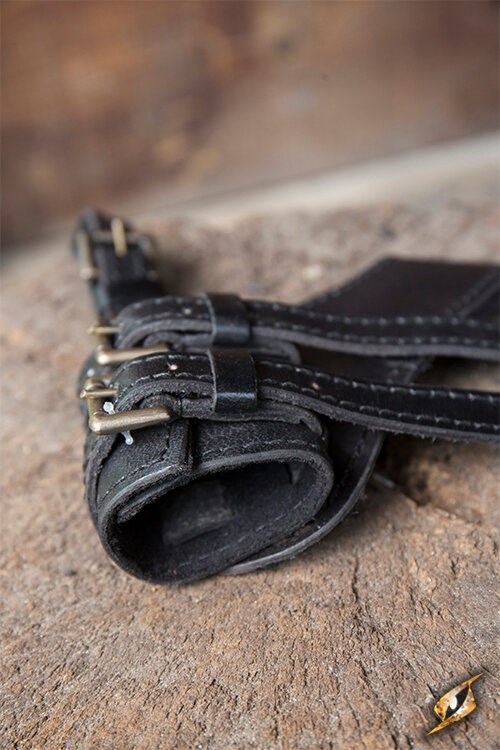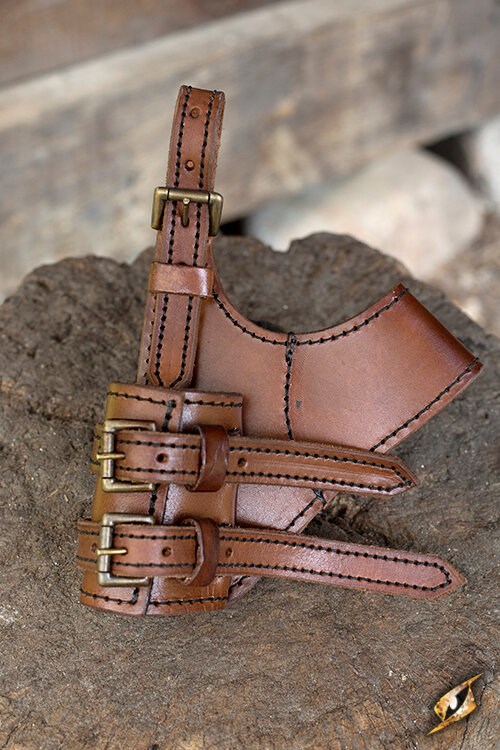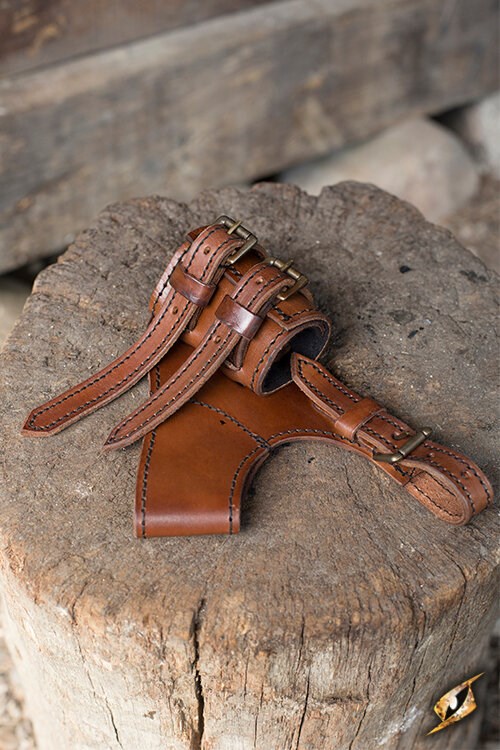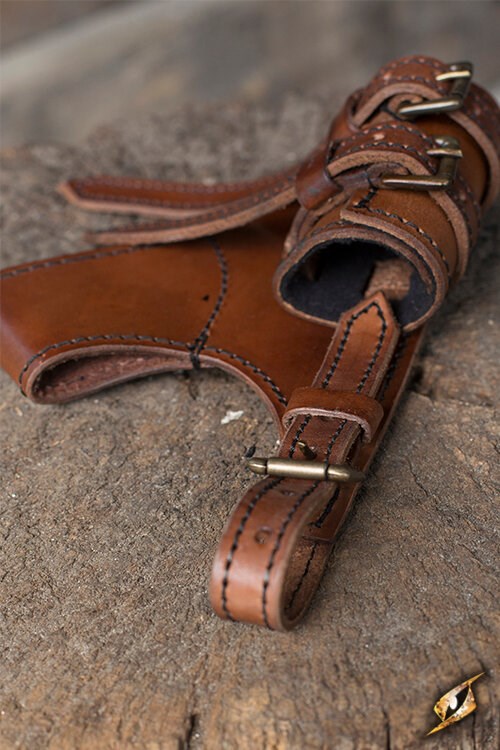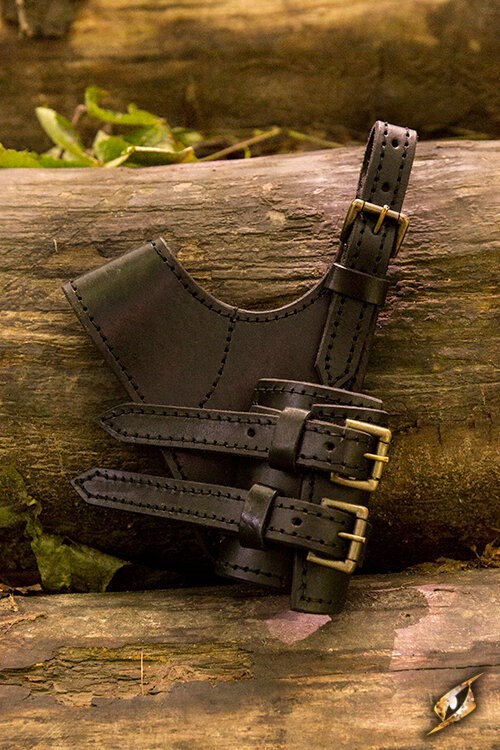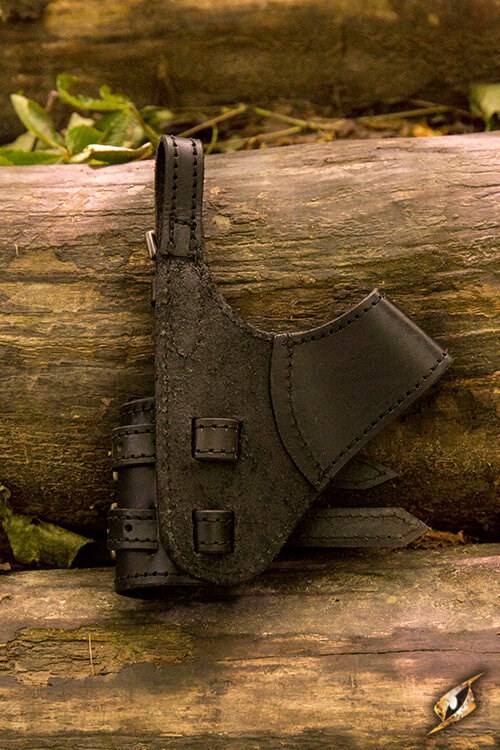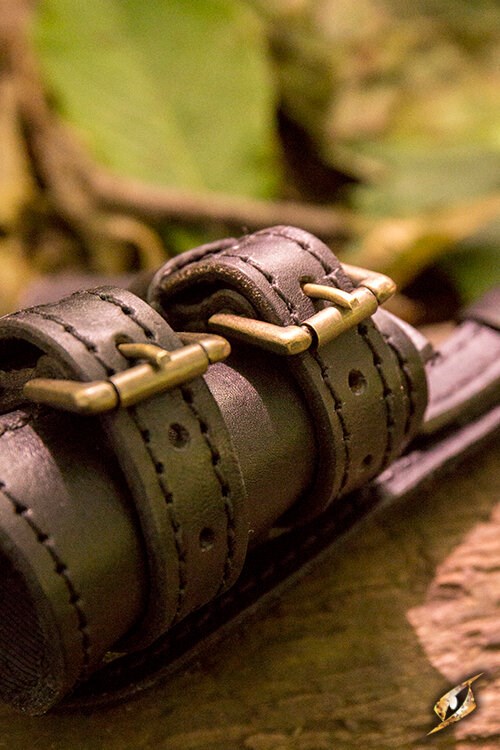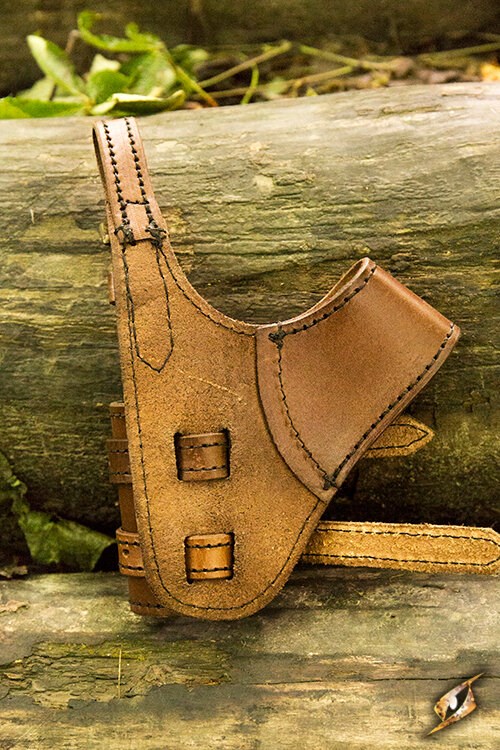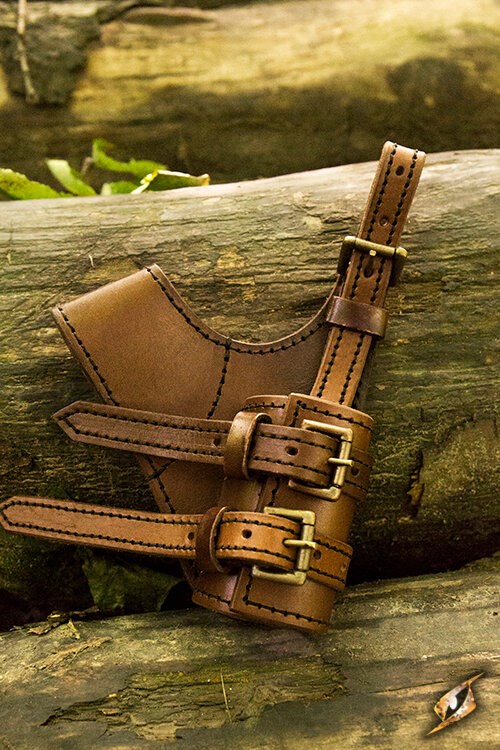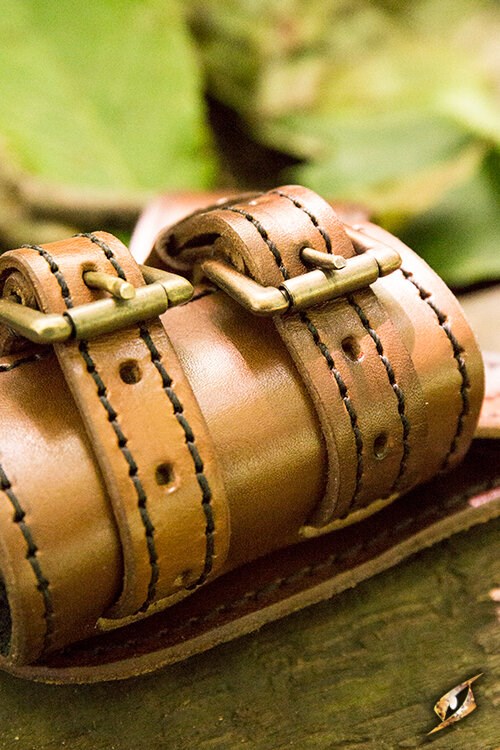 Description

Fitting

Quality

Technical Details
As an Adventurer, you never know who you might be working for or what beast you'll be sent to dispatch next. There's only one thing for certain: if there's enough money or glory to be had, you're the right person for the job.
Admittedly, when the farmer came running into town claiming his crops had been torched, you hadn't anticipated a trap. By the time you realized that the farmer was luring you into a bandit ambush, they already had you captured. At least your Adventurer Swordholder kept your sword safe! Now, if you can just wiggle out of those ropes enough to grab the hilt…A bandit notices and takes your sword and your Adventurer Swordholder for himself.
You really need to rethink trusting farmers.
DETAILS
Epic Armoury's Adventurer Swordholder is a simple way to carry your weapon on your waist belt while adding detail and authenticity to your overall outfit. Using full-grain leather with a vegetable-tanned finish, this swordholder is versatile and attractive. Each strap is secured using a cast-iron buckle, adjusting to the size of the weapon or scabbard perfect for your costume.
Whether you are reenacting a great battle, or simply need a way to store one of your rogue's many swords, this is an essential piece of gear for any fighter on the field.
Available in Brown and Black.
HISTORY
Also referred to as a "frog"
Historically used to hold the scabbard of an edged weapon vertically from the belt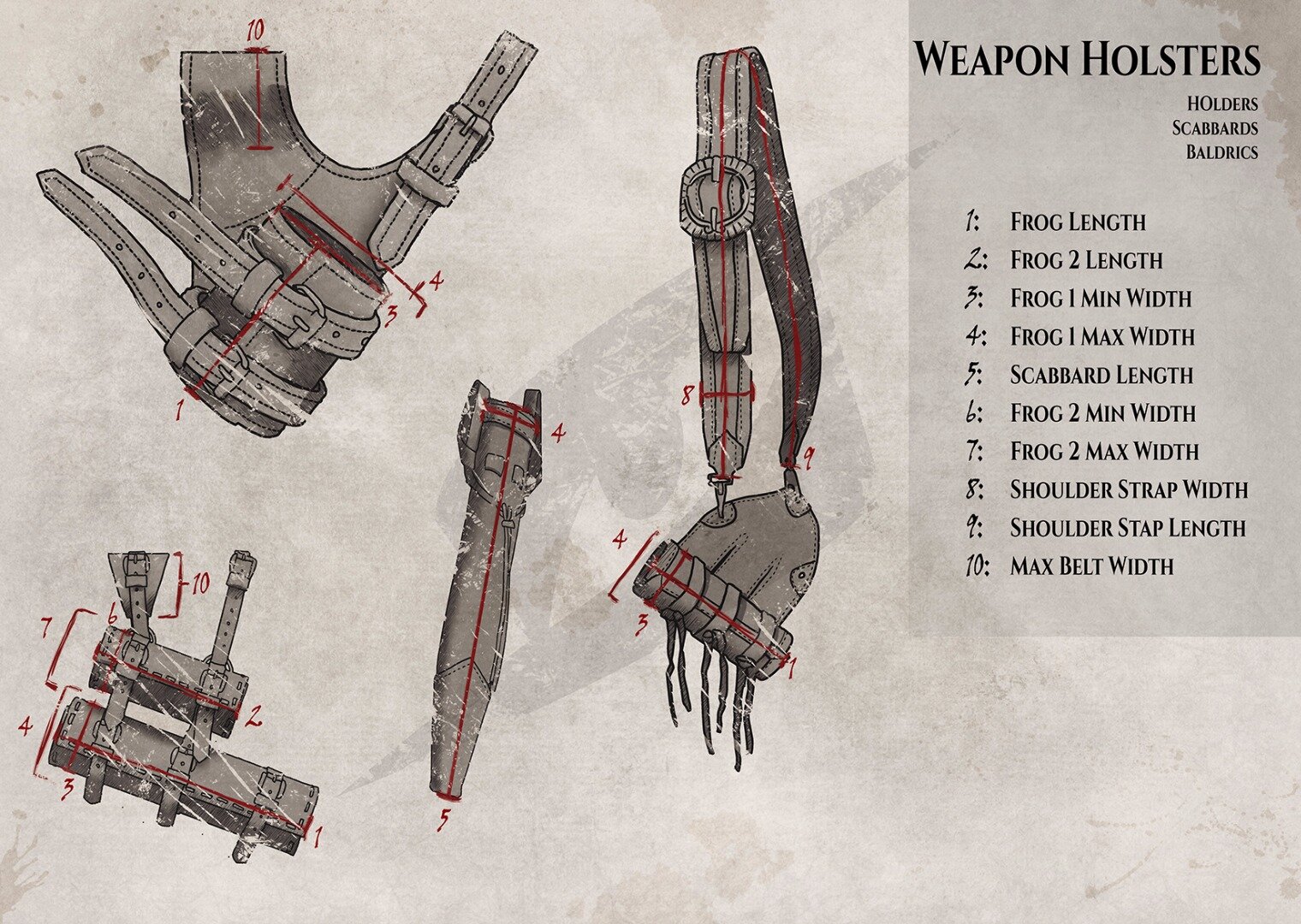 Made from natural, full-grain quality leather
Straps and fittings made from natural, top-grain quality leather
Cast iron buckles
Stitching around edges strengthen structural stability and increase lifetime
Colours dyed into material
Handmade by qualified professionals. Measurements are approximations.
This product is handmade and hand-painted and therefore unique. As a result, when compared with similar item numbers, this product can have natural deviations in pattern, colour and shape, which are not considered defects or faults.
We produce our image material in a natural environment, where lighting and surroundings can affect colors and contrast. The displayed images may therefore appear different from the product you receive from us.
Measurements are all in cm if not stated otherwise.
Brand:
Epic Armoury
Universe:
Defiant
Materials:
Leather
Position:
Belt
Product type:
Sword Holder
Release date:
05/01/2013
Maintenance
Natural leather products are very durable, but require regular maintenance with leather care products to stay flexible and to increase life-time. Make sure your leather products are kept dry when stored. Let wet leather dry naturally before treating. If frequently wet and dry, increase frequency of maintenance.
Cleaning
Clean by removing dirt with a hard brush, then gently rub on leather soap with a clean, damp cloth until the leather appears clean. Remove soap with a separate damp cloth to wipe away any soap residue and then use a dry cloth to wipe away any remaining water from the leather.
Conditioning
You should always condition leather after cleaning, since the soap will have removed some of its natural oils. Treat the leather with mink oil, olive oil, or beeswax polish with a clean cloth, gently rubbing a small amount of oil or polish in circles into the leather. Allow the leather to soak in the oil before wiping the leather with a final clean cloth to remove any excess residue.