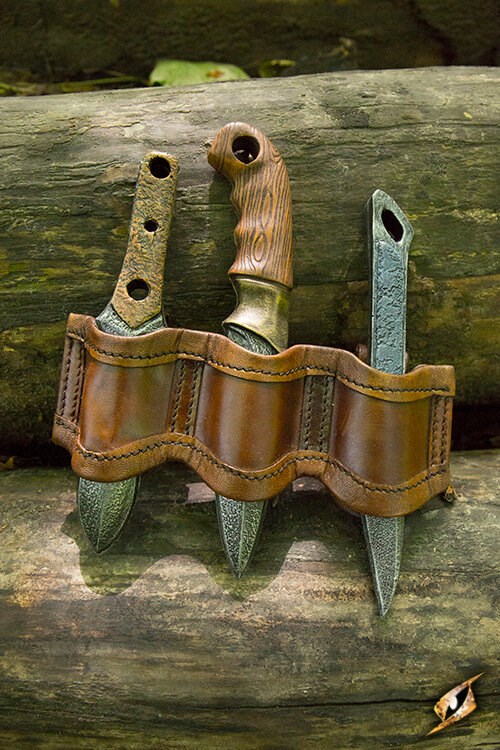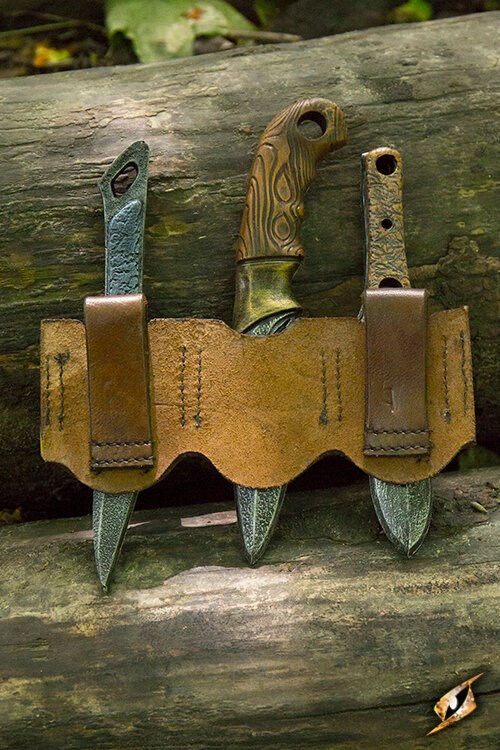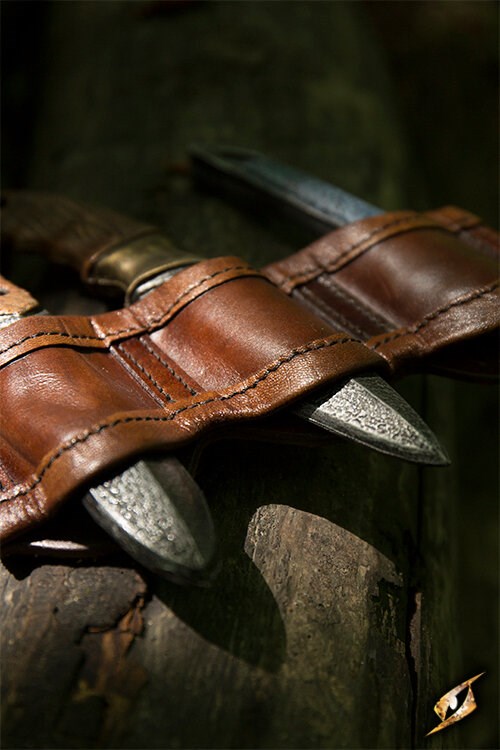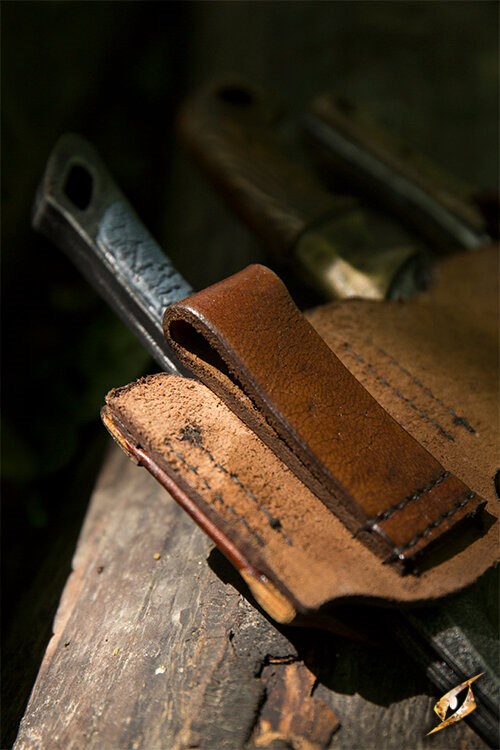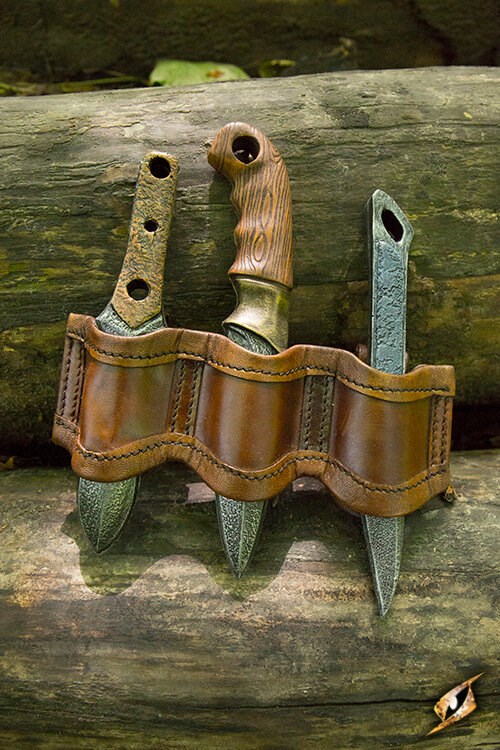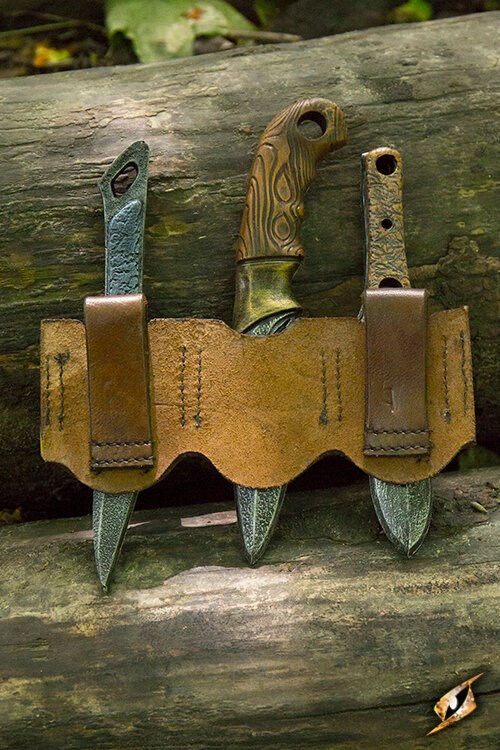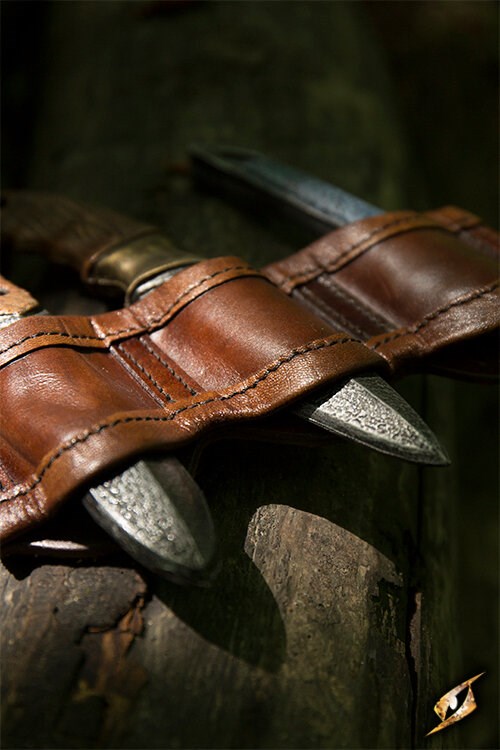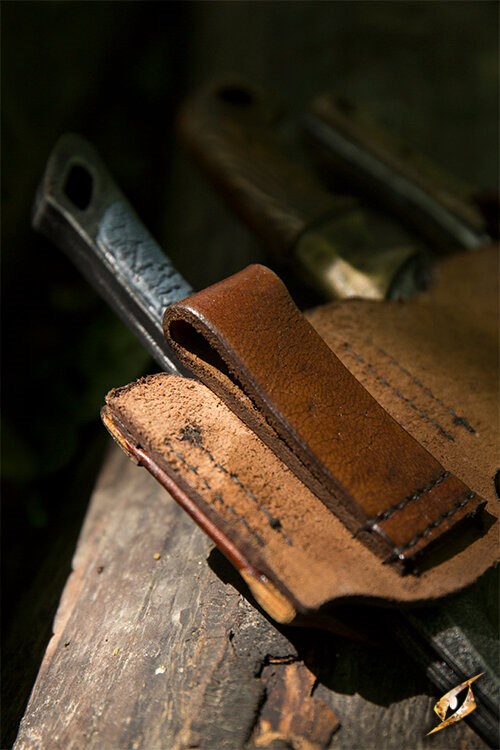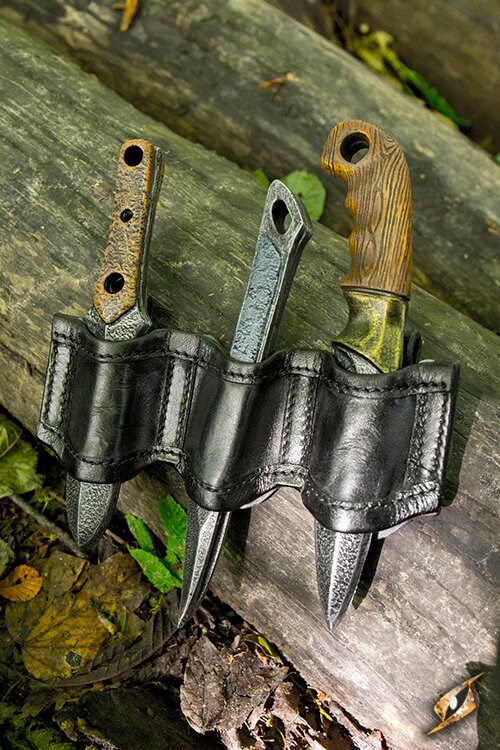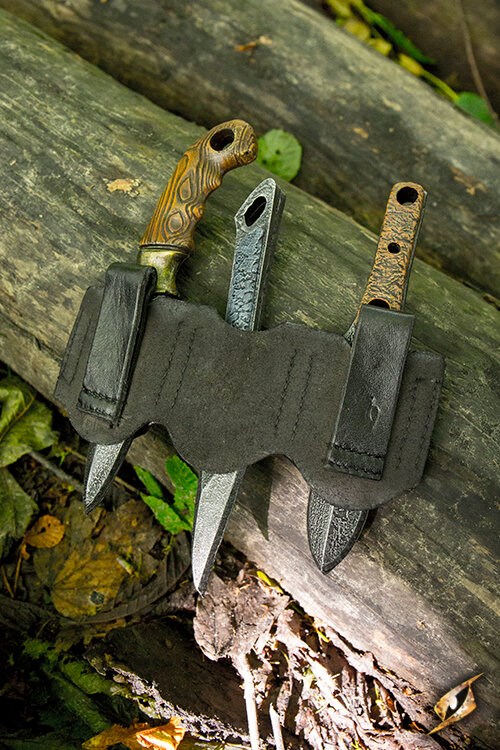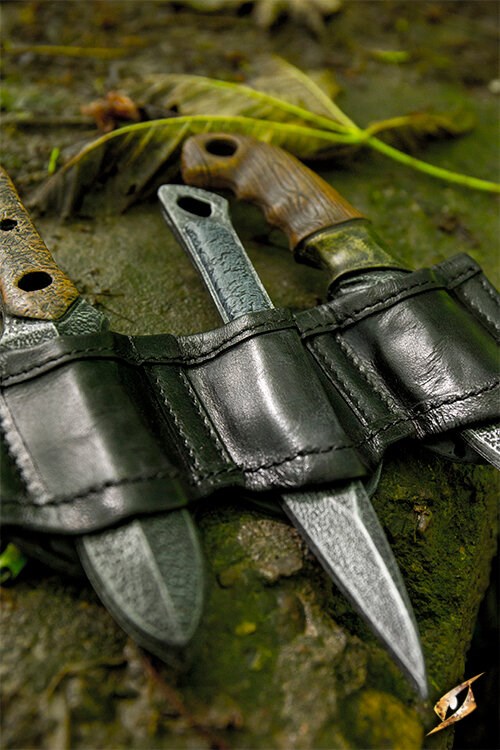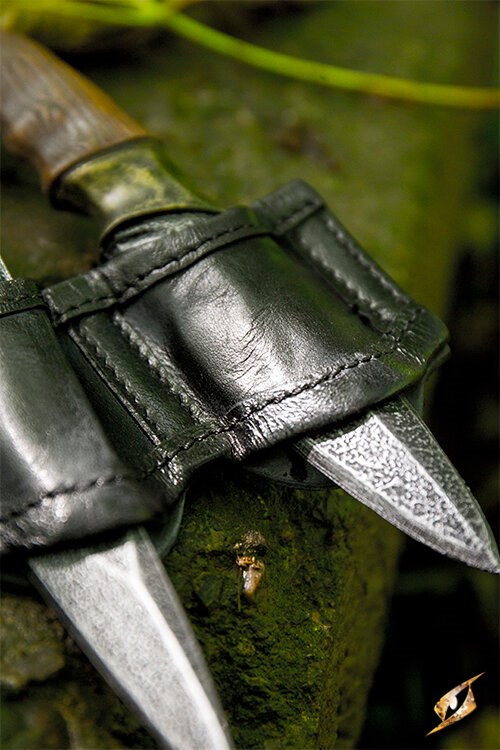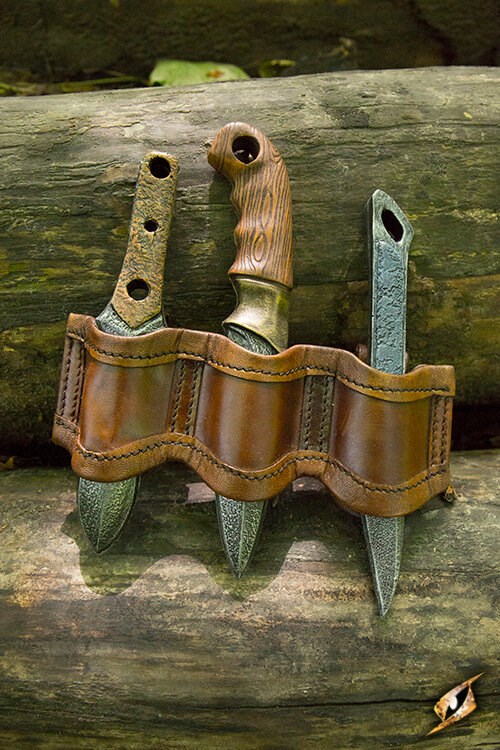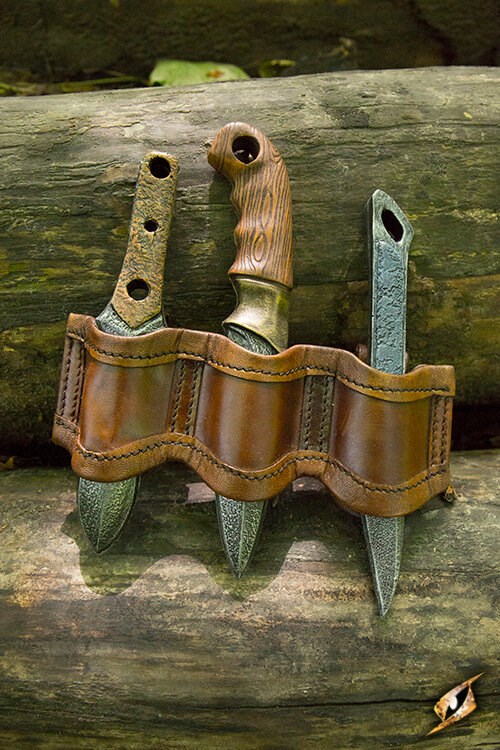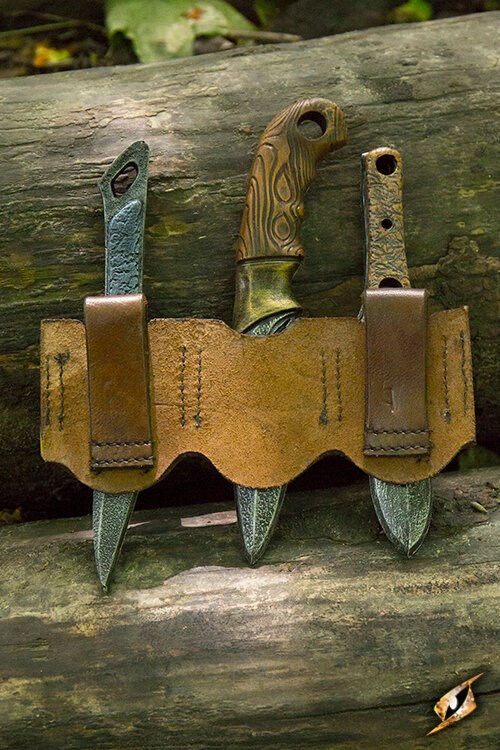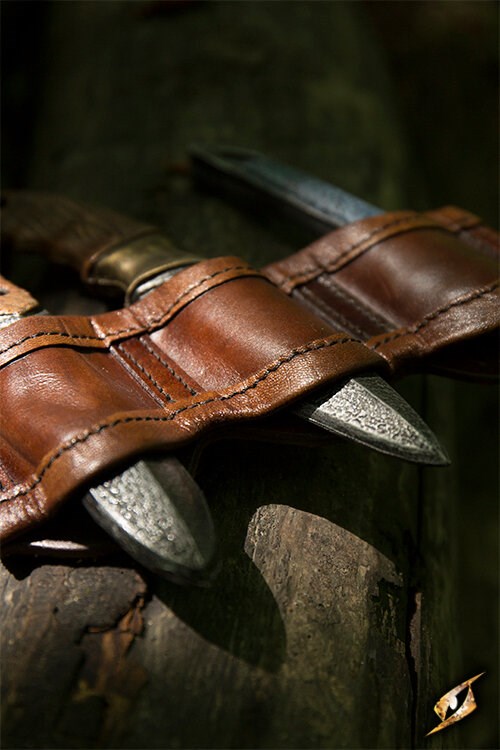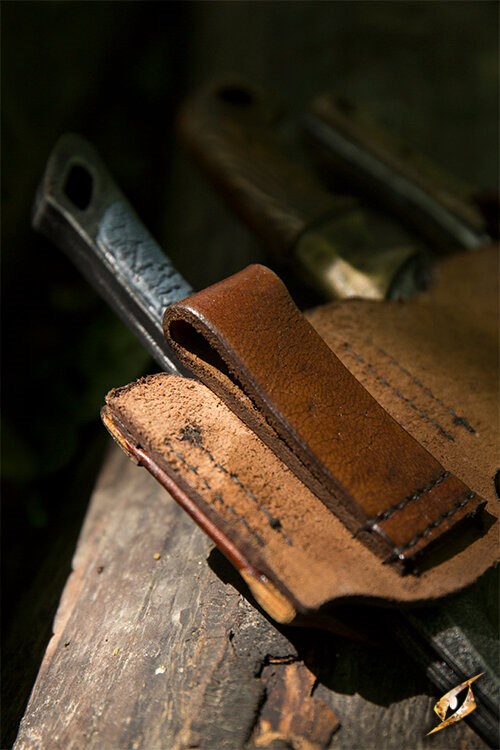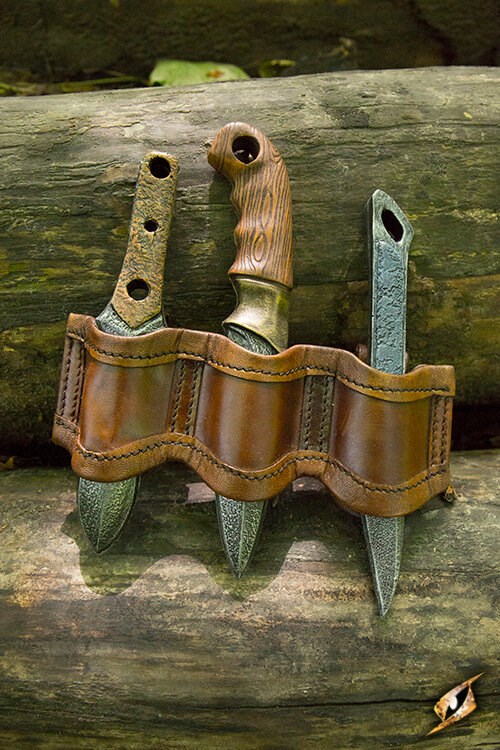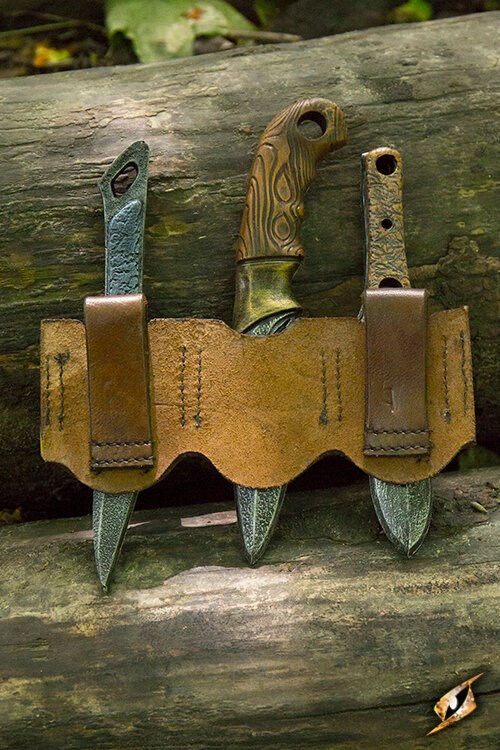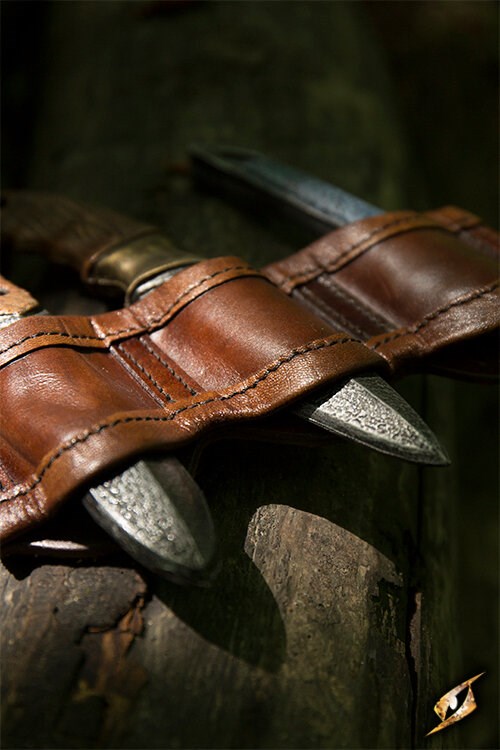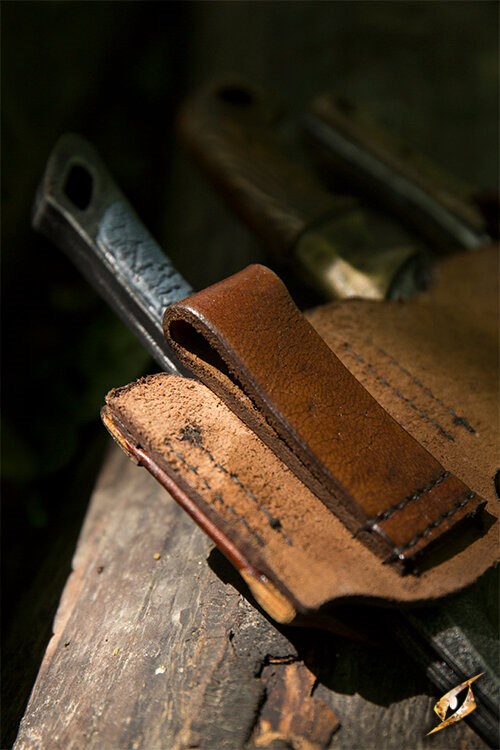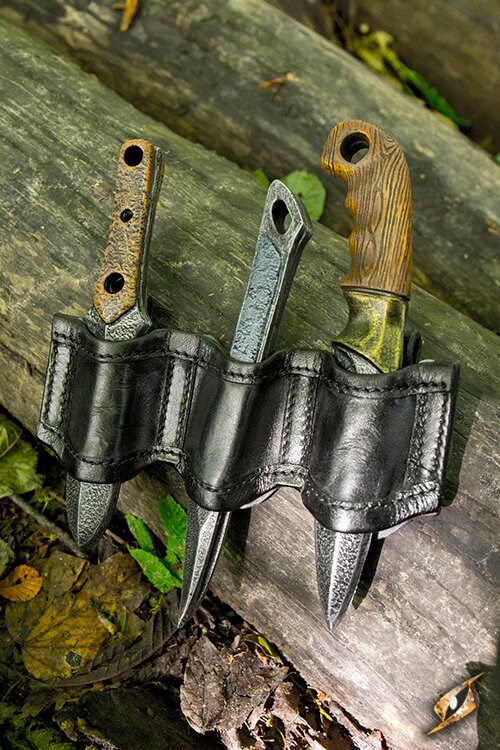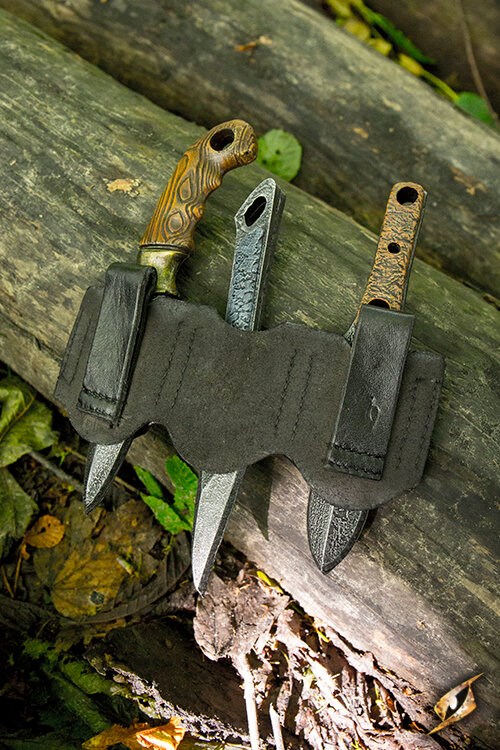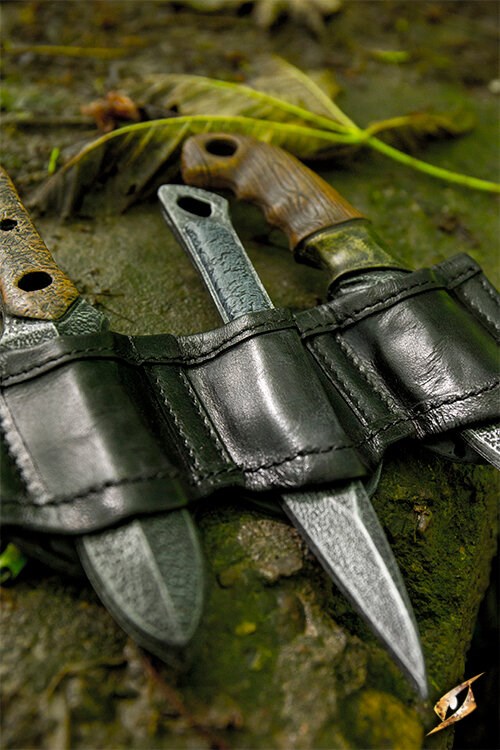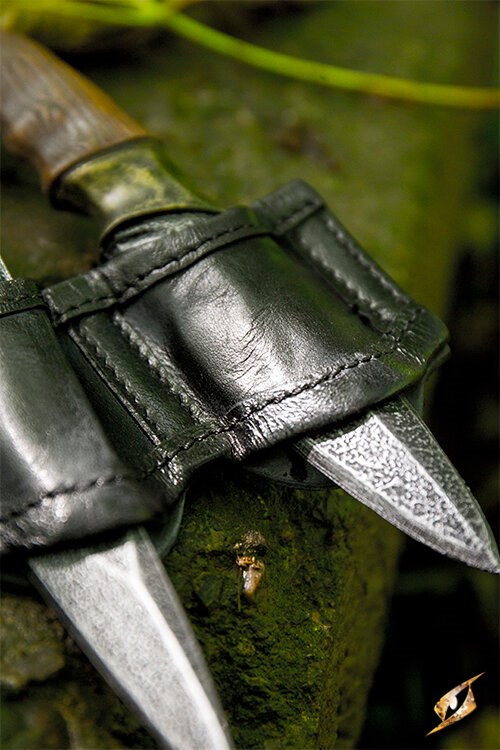 Rogue Knife Set & Holder
Epic Armoury, Defiant
In Stock
Available
(choose variant)
Prices from {{ variantsPriceFrom }}
Description

Fitting

Quality

Technical Details
You hold your knives in your Rogue Knife Set Holder, keeping them handy while your hands are busy picking the lock on a noble's unguarded luggage. Leaving anything valuable without a guard is like an invitation to steal it...at least that's been your experience.
With a satisfying 'click!' the lock comes undone and you pry the chest open to reveal--oh, yes! That will do nicely. You pocket what looks to be a sizeable purse and a few interesting looking weapons, before carefully replacing the lock and sneaking out of the tent undetected.
DETAILS
Epic Armoury's Brown Rogue Knife Set Holder, is designed to hold up to three Epic Armoury throwing weapons and comes with a Thrust knife, a Cutthroat knife and a Woodsman knife. The handmade holder attaches to the belt using leather loops on the backside.
Made from brown full-grain leather and reinforced stitching around the edges, this weapon holder is built to keep its shape and withstand the abuse of a LARP with regular leather care.
Available in Black and Brown.
HISTORY
Also referred to as a frog
Historically used to hold the scabbard of an edged weapon vertically from the belt
Thrust Dagger was designed to resemble a "balanced knife," which is preferred by most Western traditions
Knife throwing was first used in martial arts and hunting before it became a sport
Throwing a knife was always considered a risk in martial arts, because an unsuccessful attack would leave you without a weapon while arming your attacker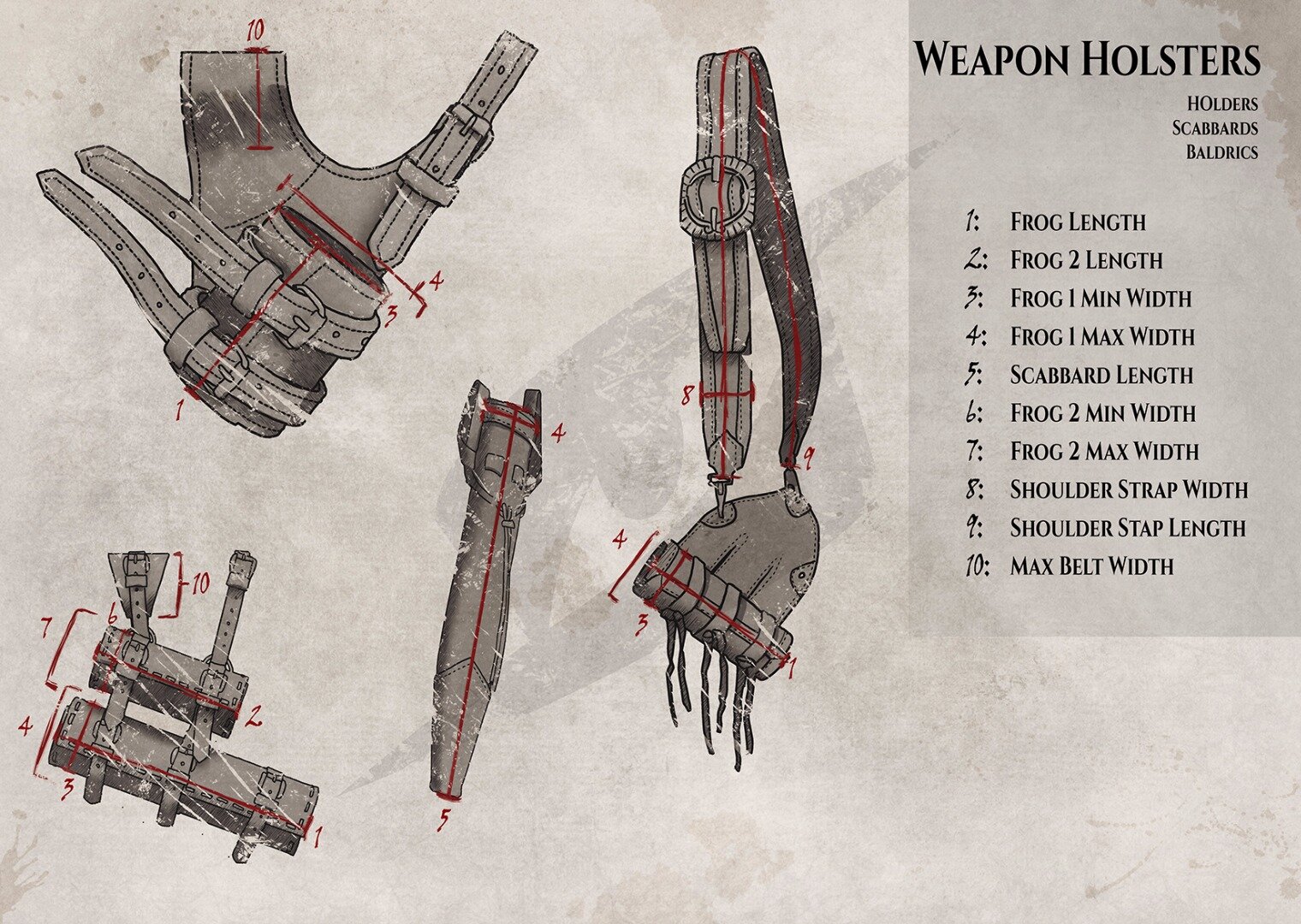 Made from natural, full-grain quality leather
Straps and fittings made from natural, top-grain quality leather
Top-grain leather fittings
Stitching around edges strengthen structural stability and increase lifetime
Colours dyed into material
Handmade by qualified professionals. Measurements are approximations.
This product is handmade and hand-painted and therefore unique. As a result, when compared with similar item numbers, this product can have natural deviations in pattern, colour and shape, which are not considered defects or faults.
We produce our image material in a natural environment, where lighting and surroundings can affect colors and contrast. The displayed images may therefore appear different from the product you receive from us.
Measurements are all in cm if not stated otherwise.
Brand:
Epic Armoury
Universe:
Defiant
Materials:
Leather
Position:
Accessory
Product type:
Knife holder
Release date:
08/10/2017
Maintenance
Natural leather products are very durable, but require regular maintenance with leather care products to stay flexible and to increase life-time. Make sure your leather products are kept dry when stored. Let wet leather dry naturally before treating. If frequently wet and dry, increase frequency of maintenance.
Cleaning
Clean by removing dirt with a hard brush, then gently rub on leather soap with a clean, damp cloth until the leather appears clean. Remove soap with a separate damp cloth to wipe away any soap residue and then use a dry cloth to wipe away any remaining water from the leather.
Conditioning
You should always condition leather after cleaning, since the soap will have removed some of its natural oils. Treat the leather with mink oil, olive oil, or beeswax polish with a clean cloth, gently rubbing a small amount of oil or polish in circles into the leather. Allow the leather to soak in the oil before wiping the leather with a final clean cloth to remove any excess residue.