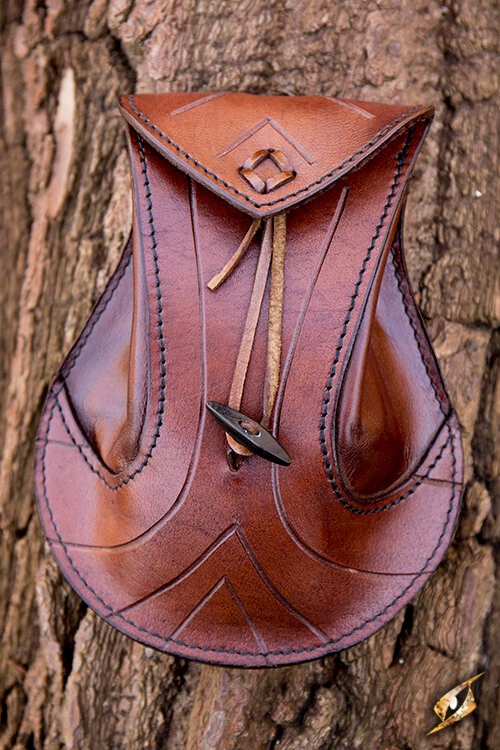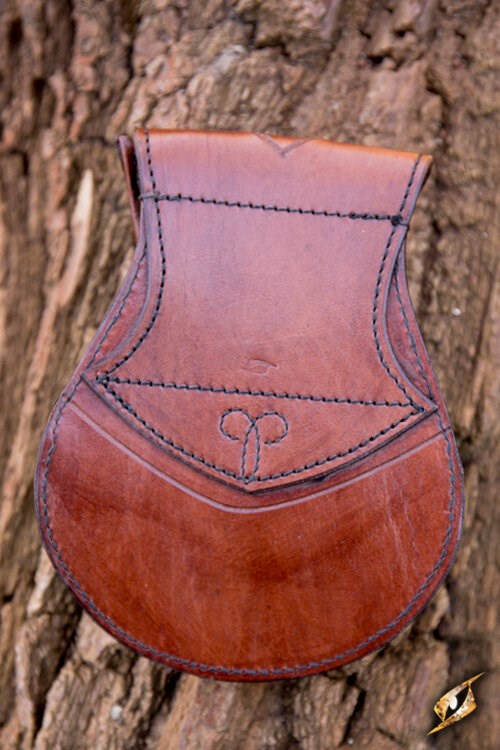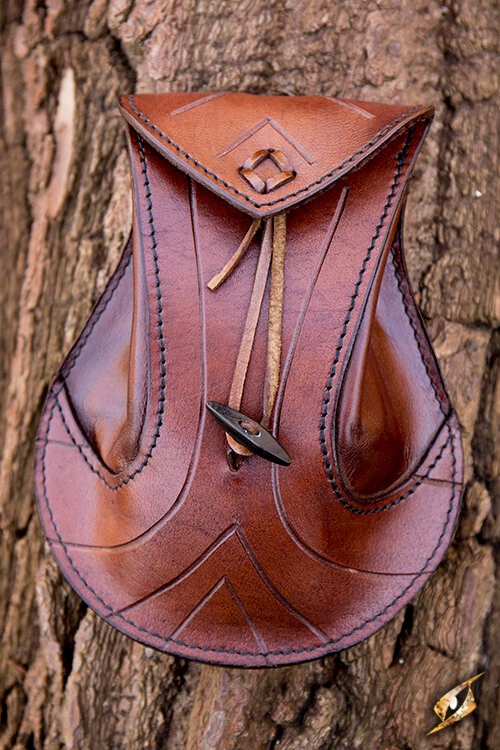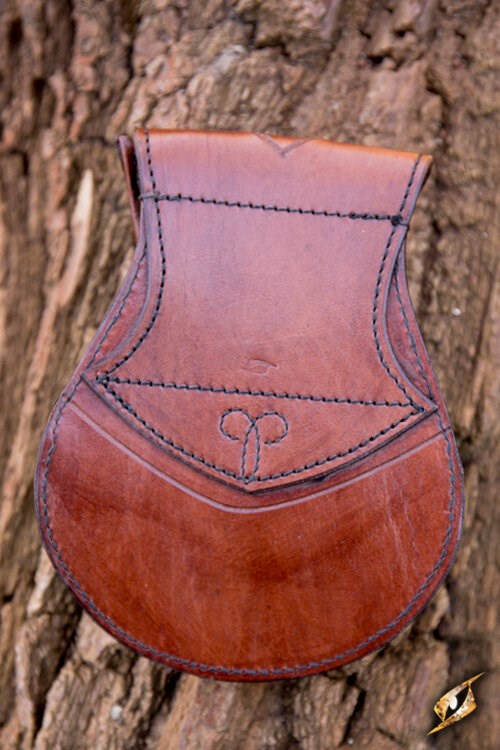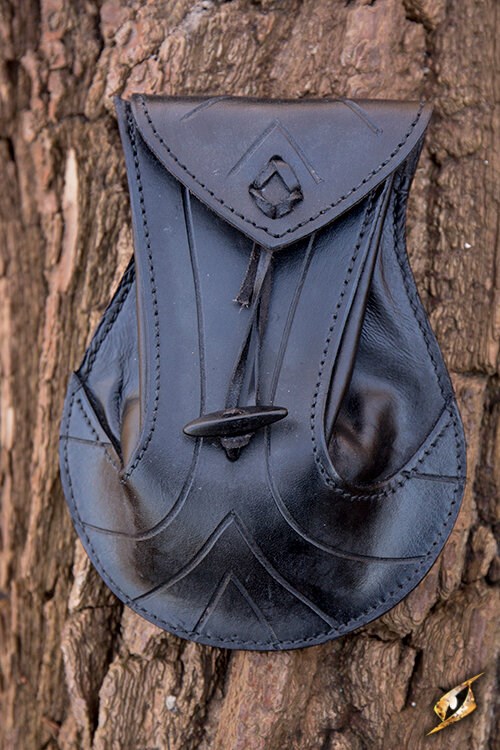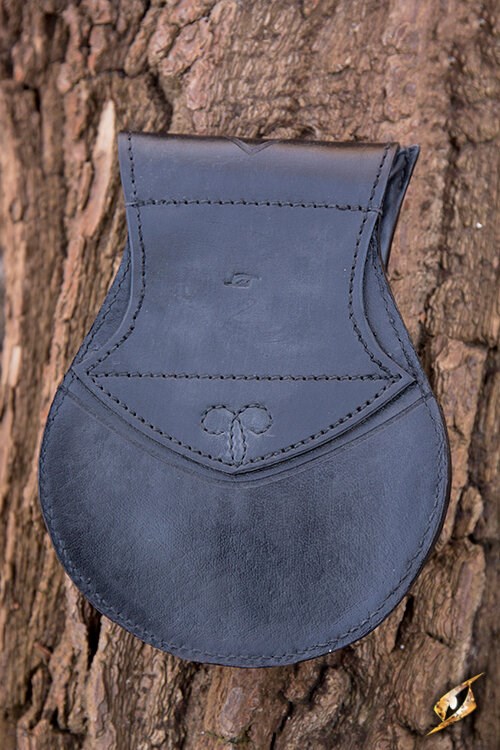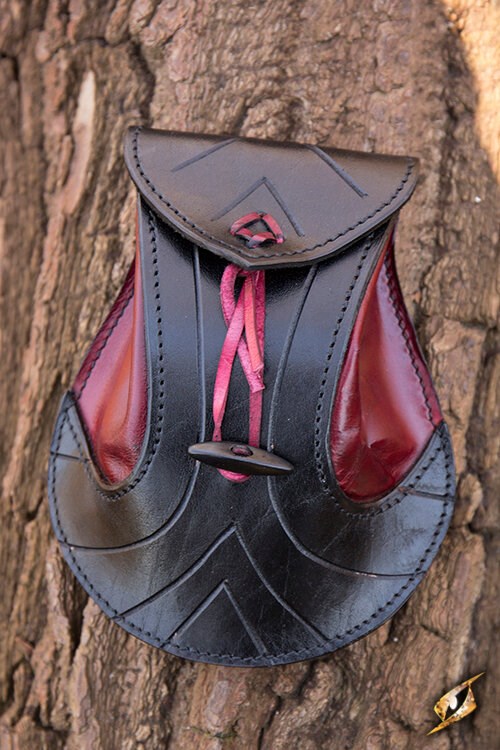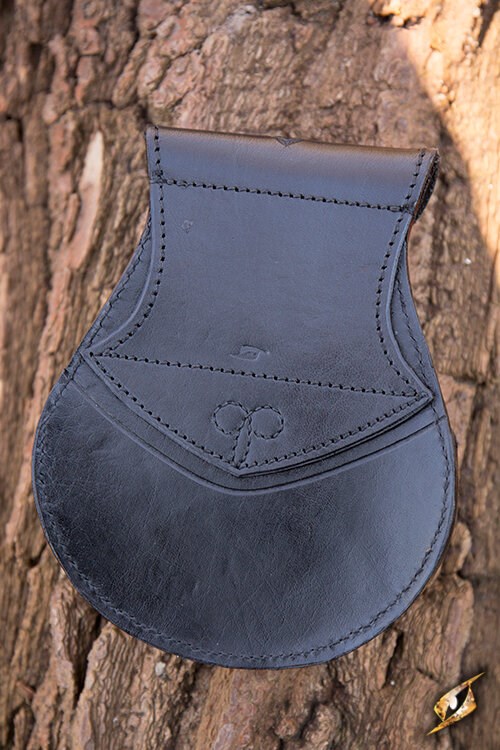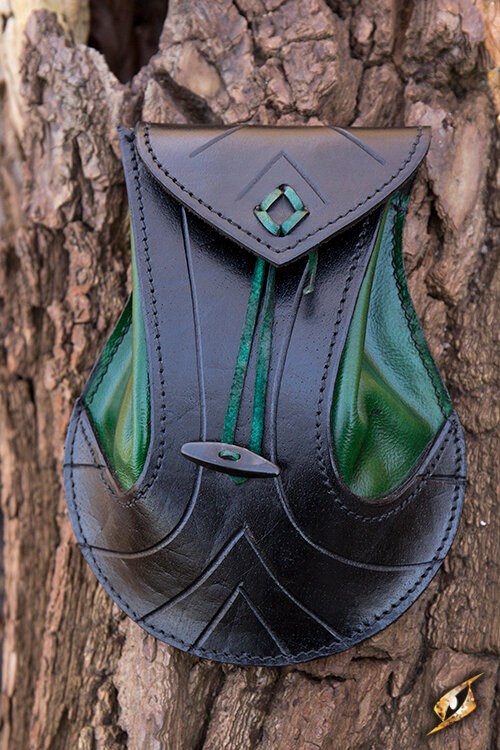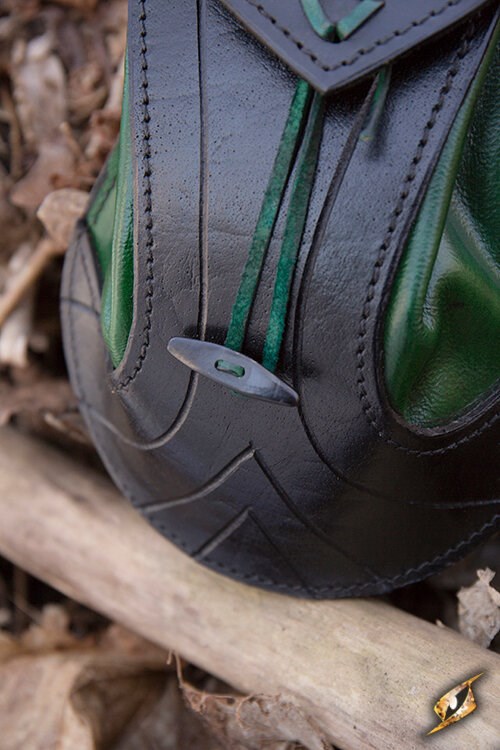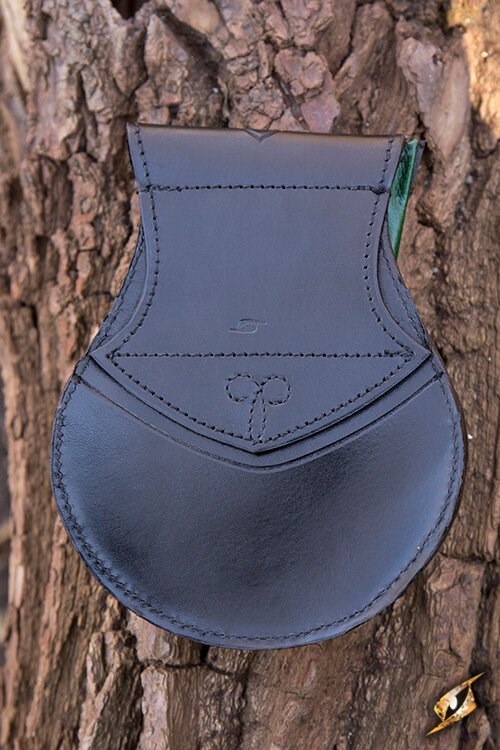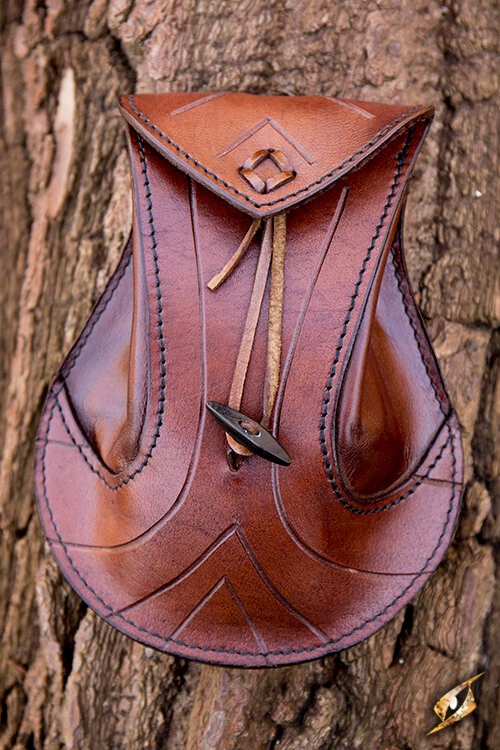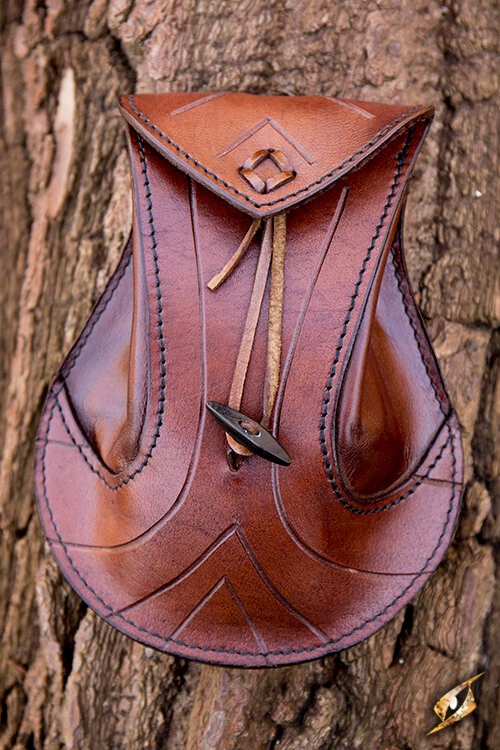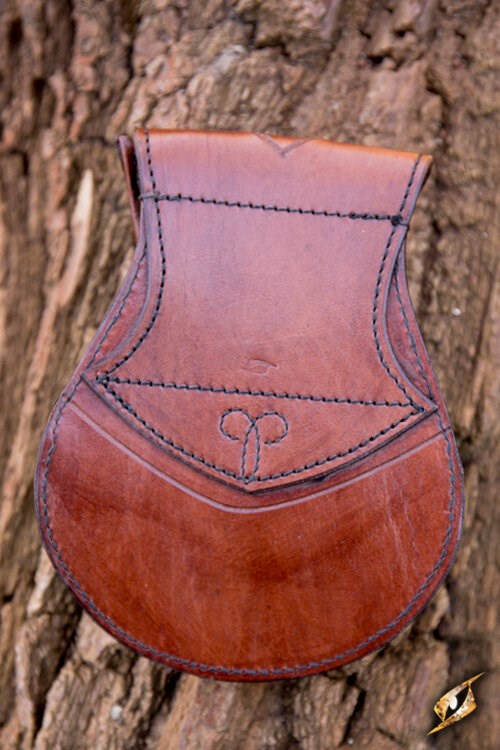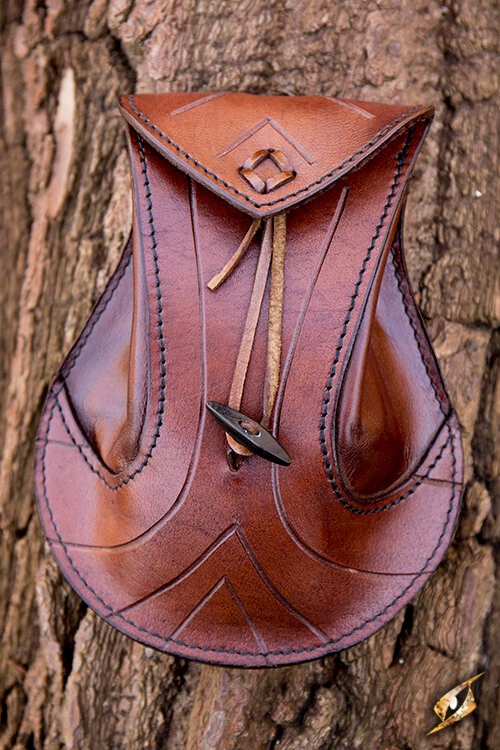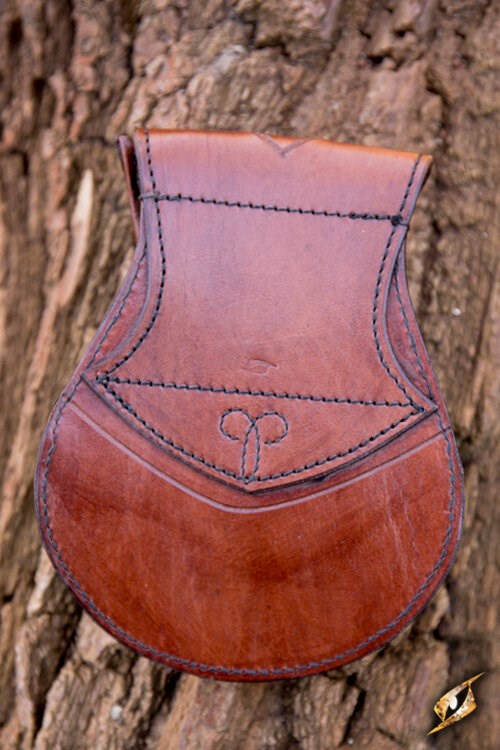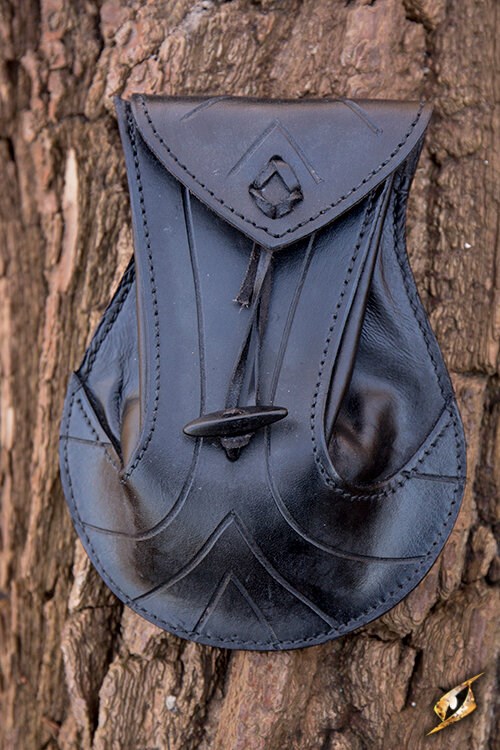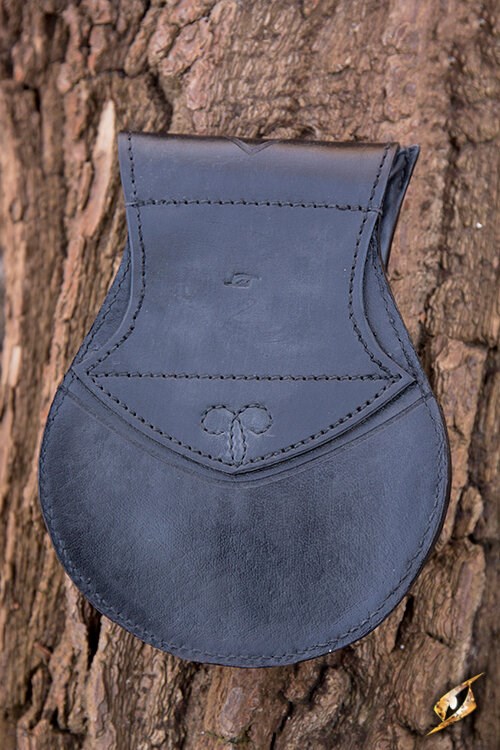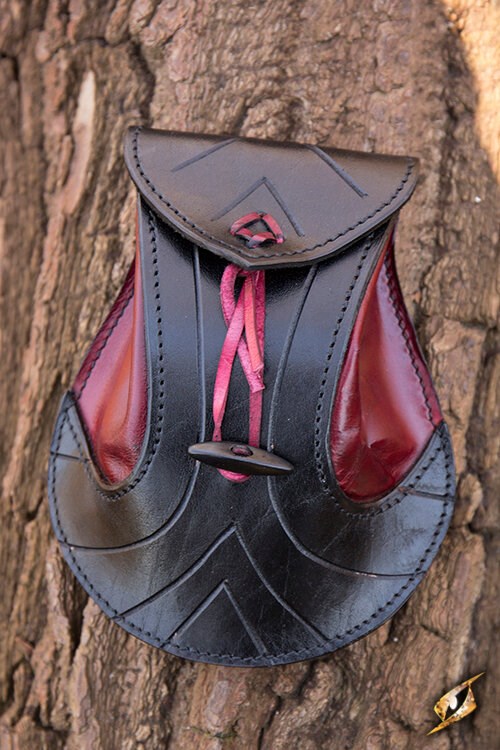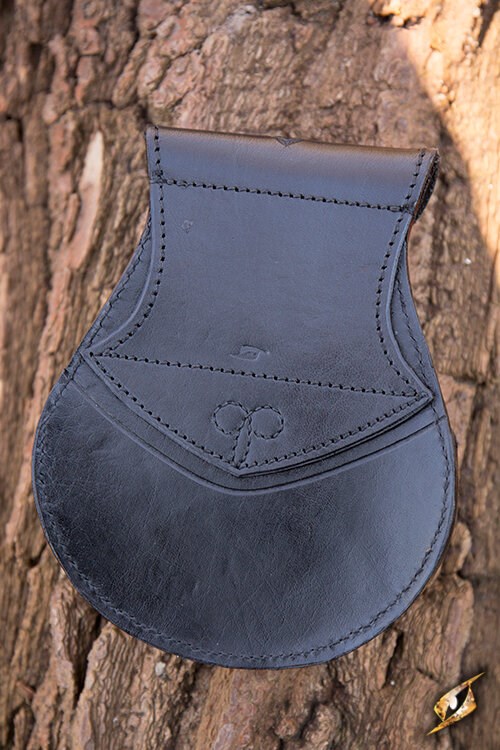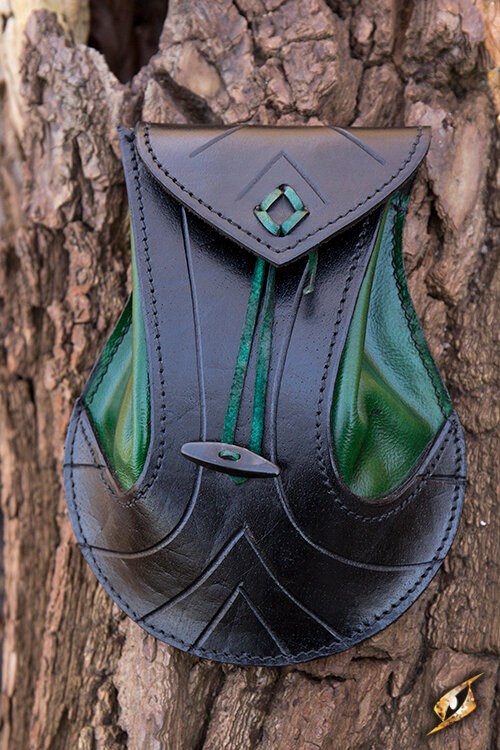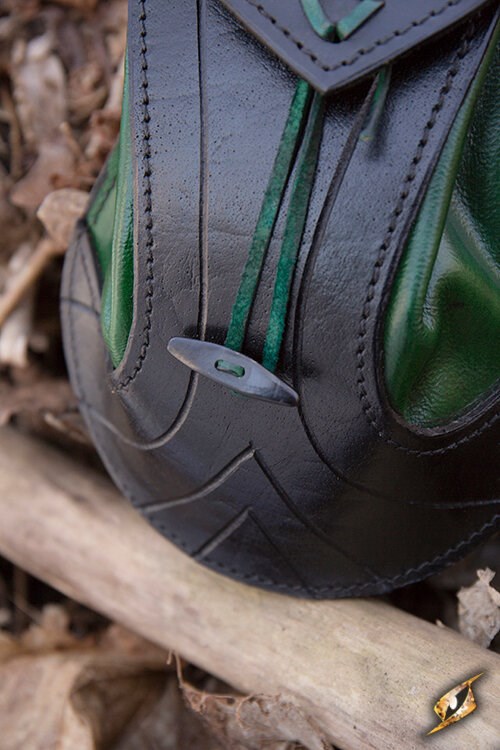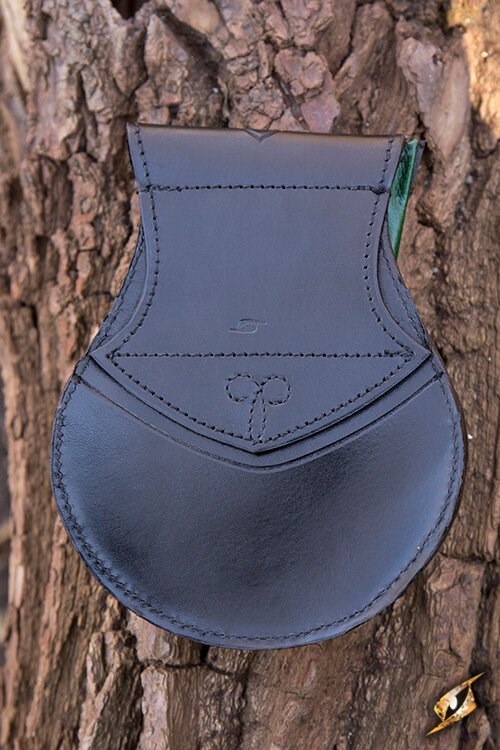 Description

Quality

Technical Details
It is a perfect afternoon for a walk through the forest, the sun dappled and twinkling on the path as a peaceful breeze dances through the trees. You are gathering herbs for a medicinal potion to cure a young elf's fever.
As you find the sponge-like moss beneath an ancient tree, you harvest a small handful and place it into your Elven Bag. A few more ingredients and you can return to your village to save your kindred.
DETAILS
Epic Armoury's Elven Bag is a beautifully crafted accessory designed to hang from the bet. Shaped like a pocket and decorated with carvings, this bag has a lithe and elegant appearance. A softer leather is stitched along the sides, allowing the bag to be expanded as necessary. Close this bag by securing its leather cord loop around its small bar of horn. Hang the bag from your belt using the belt hanger on the back.
The Elven Bag is made from dyed split-leather and is stitched around the edges to ensure a product that will withstand the abuse of a LARP or reenactment. The bag is designed to be elven, but is compatible with other Epic Armoury items and great for any character who need to add elegance or class to their costume.
Available in Brown, Black/Red, Black/Green, and Black/Black.
HISTORY
Historically referred to and used like a "pocket" before pockets were added to clothing
Pouches worn at the belt have been found in Swedish and English burial sites pre-dating 1000 A.D.
Made from natural, full-grain quality leather
Straps and fittings made from natural, top-grain quality leather
Top-grain leather fittings
Stitching around edges strengthen structural stability and increase lifetime
Colours dyed into material
Handmade by qualified professionals. Measurements are approximations.
This product is handmade and hand-painted and therefore unique. As a result, when compared with similar item numbers, this product can have natural deviations in pattern, colour and shape, which are not considered defects or faults.
We produce our image material in a natural environment, where lighting and surroundings can affect colors and contrast. The displayed images may therefore appear different from the product you receive from us.
Measurements are all in cm if not stated otherwise.
Brand:
Epic Armoury
Universe:
Ethereal
Materials:
Leather
Position:
Belt
Product type:
Bag
Release date:
08/01/2009
Maintenance
Natural leather products are very durable, but require regular maintenance with leather care products to stay flexible and to increase life-time. Make sure your leather products are kept dry when stored. Let wet leather dry naturally before treating. If frequently wet and dry, increase frequency of maintenance.
Cleaning
Clean by removing dirt with a hard brush, then gently rub on leather soap with a clean, damp cloth until the leather appears clean. Remove soap with a separate damp cloth to wipe away any soap residue and then use a dry cloth to wipe away any remaining water from the leather.
Conditioning
You should always condition leather after cleaning, since the soap will have removed some of its natural oils. Treat the leather with mink oil, olive oil, or beeswax polish with a clean cloth, gently rubbing a small amount of oil or polish in circles into the leather. Allow the leather to soak in the oil before wiping the leather with a final clean cloth to remove any excess residue.