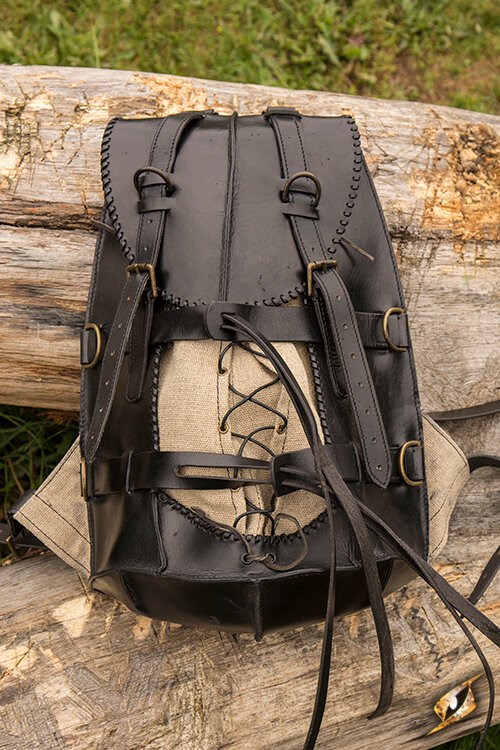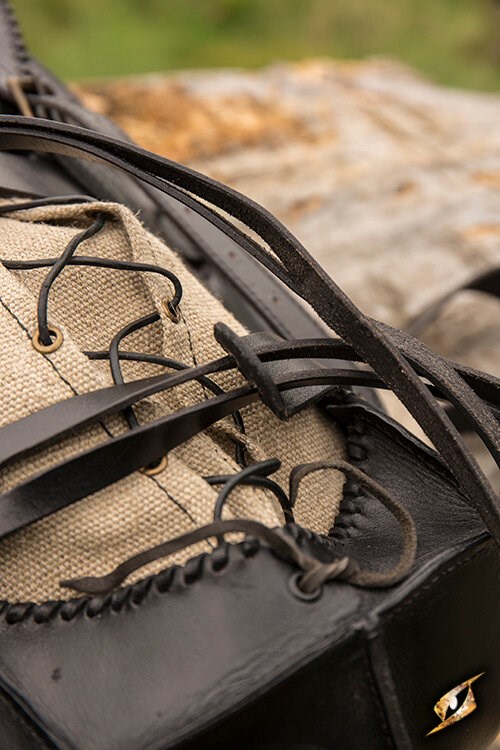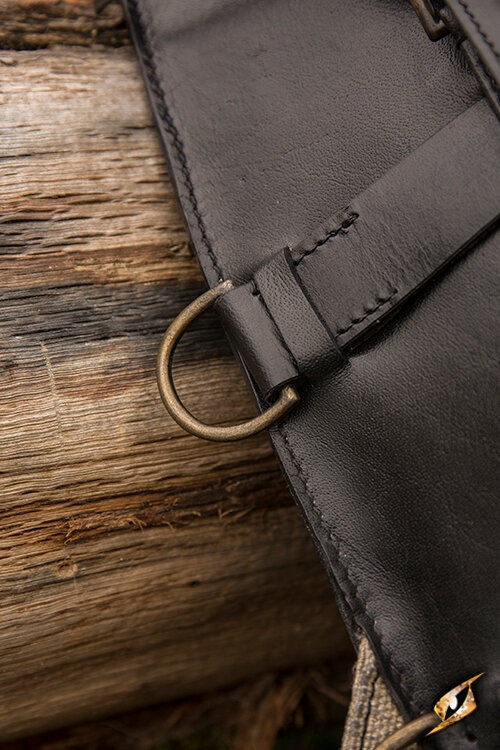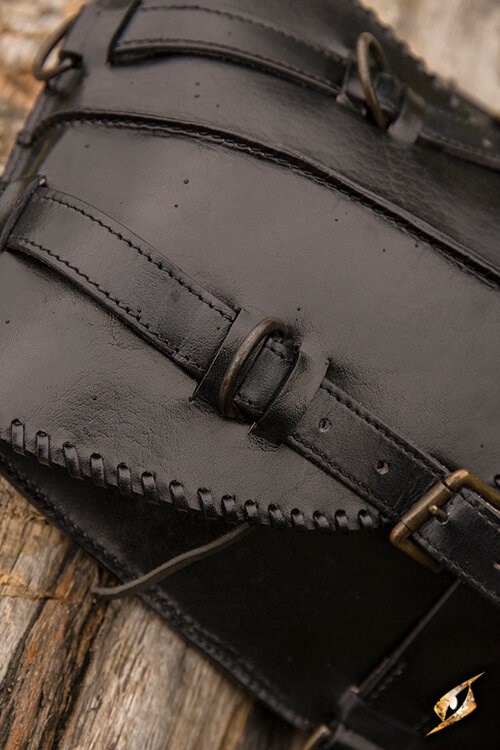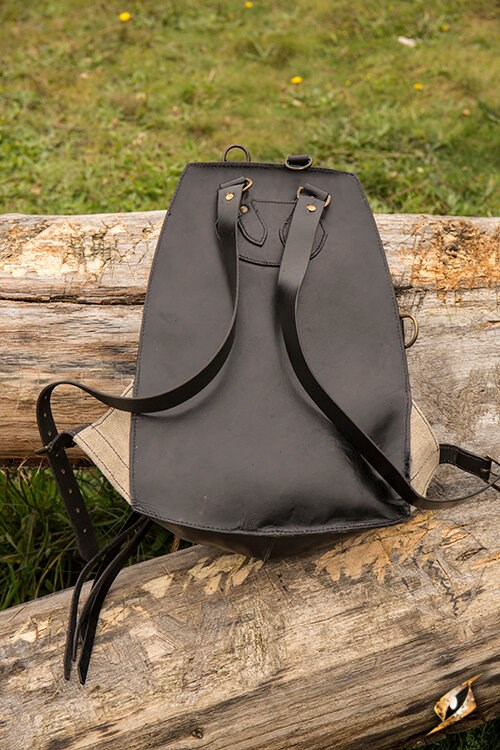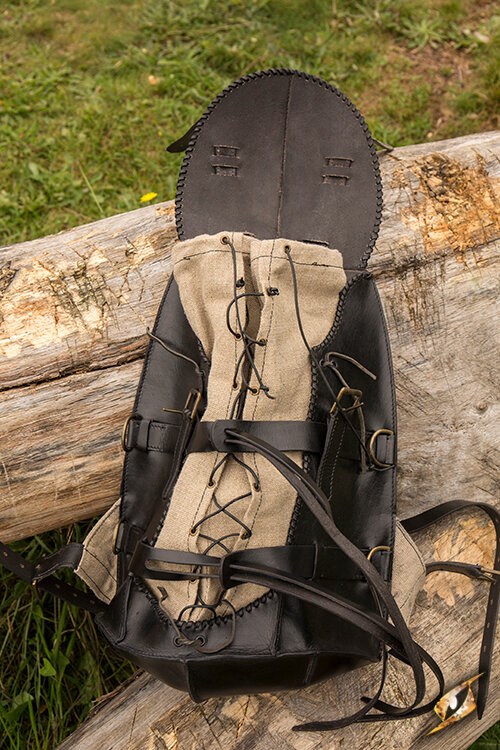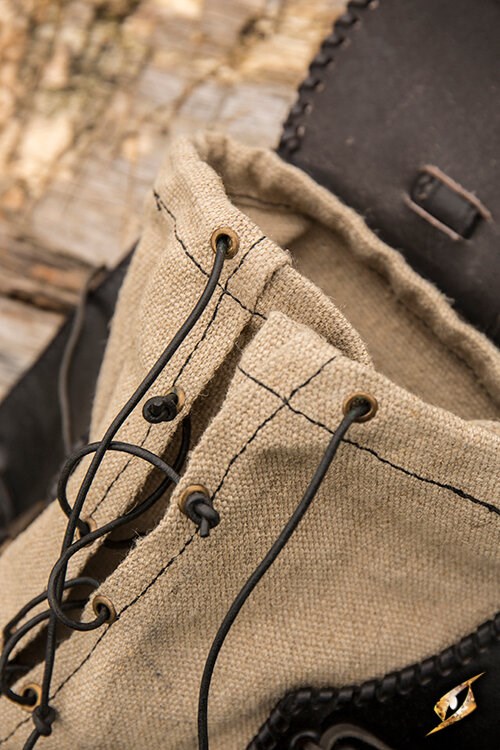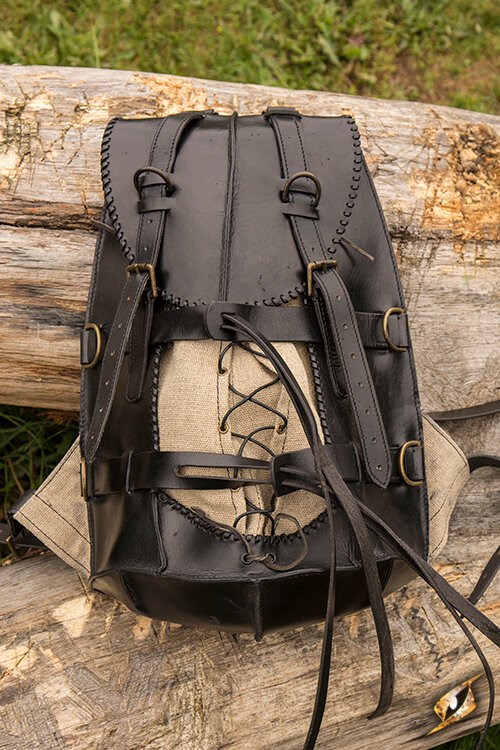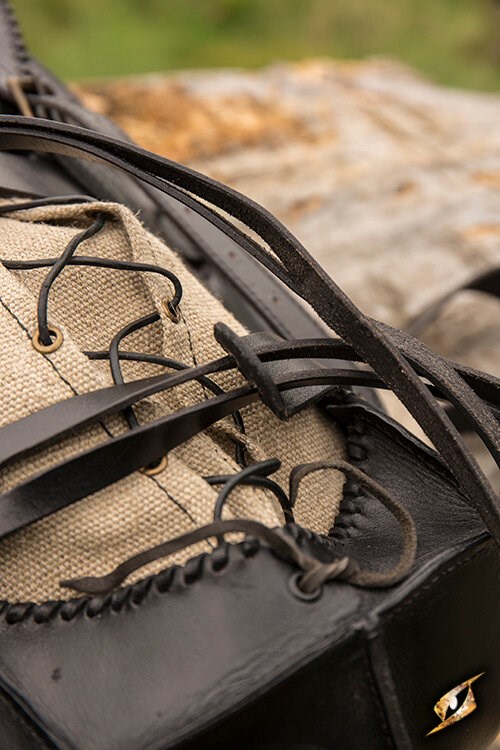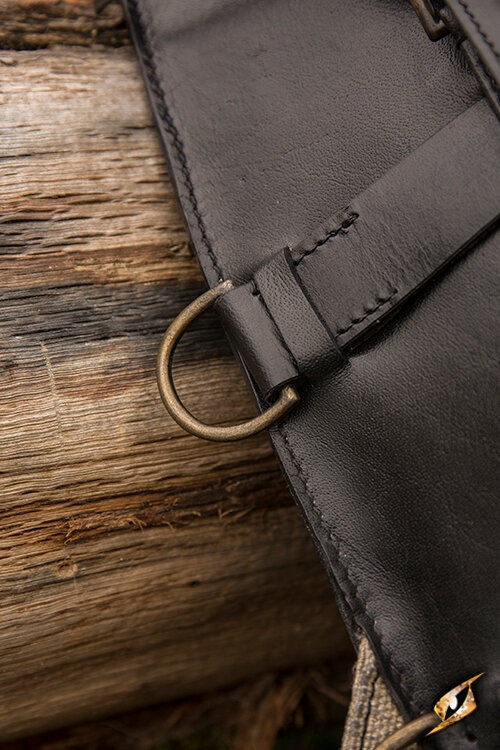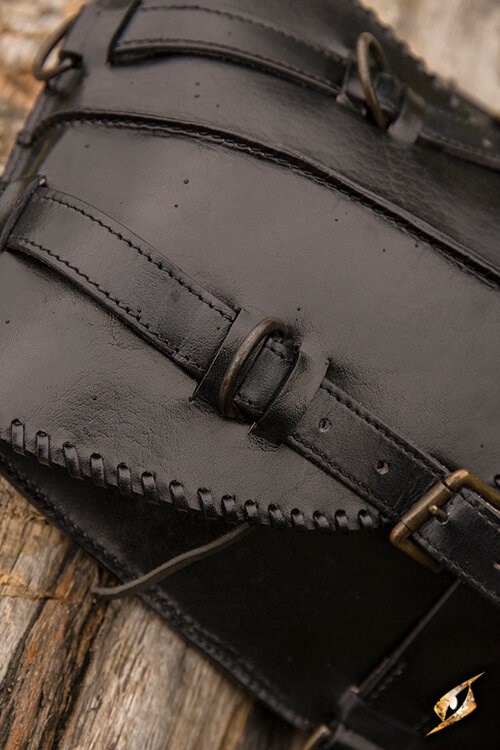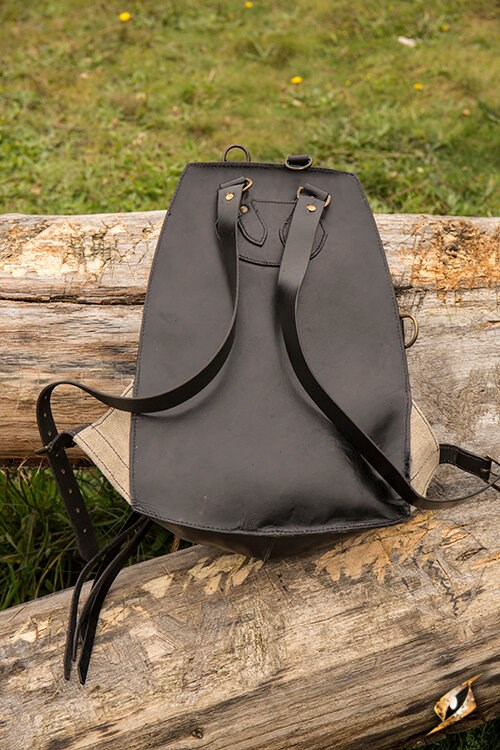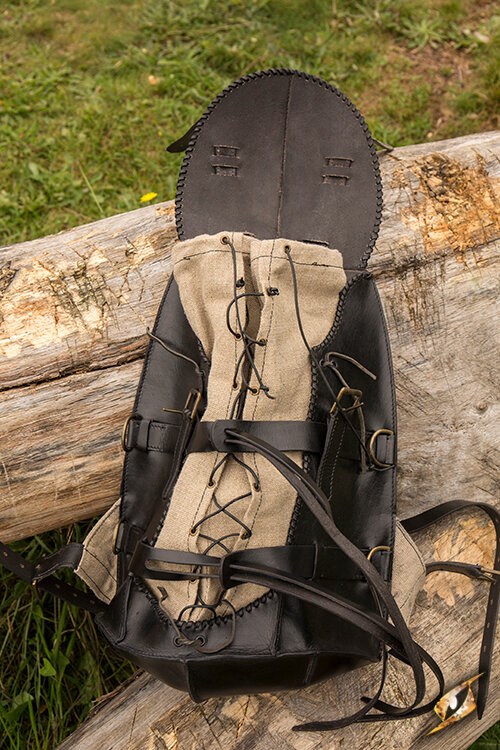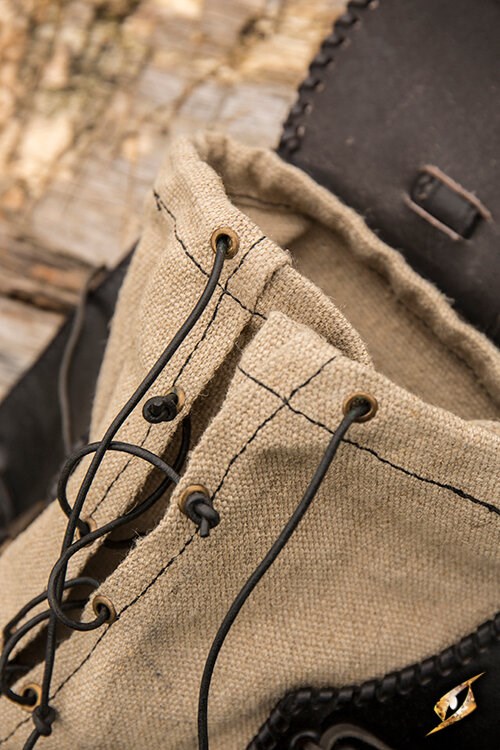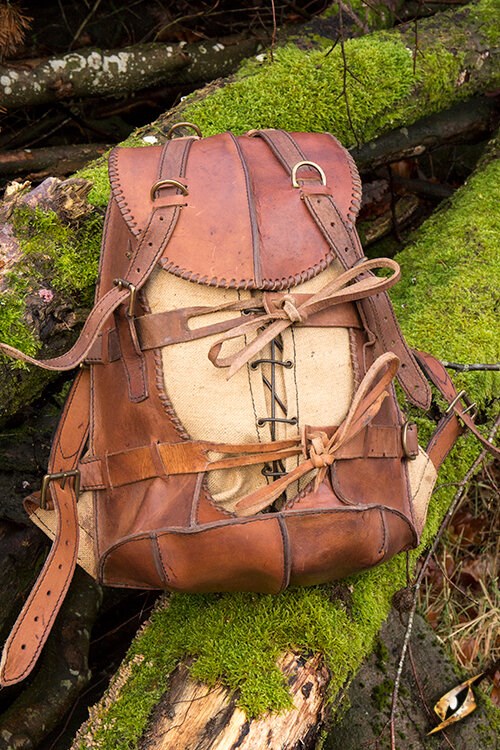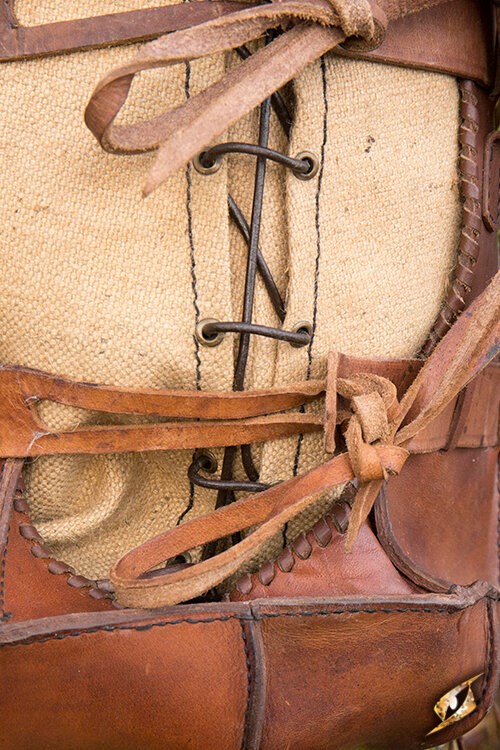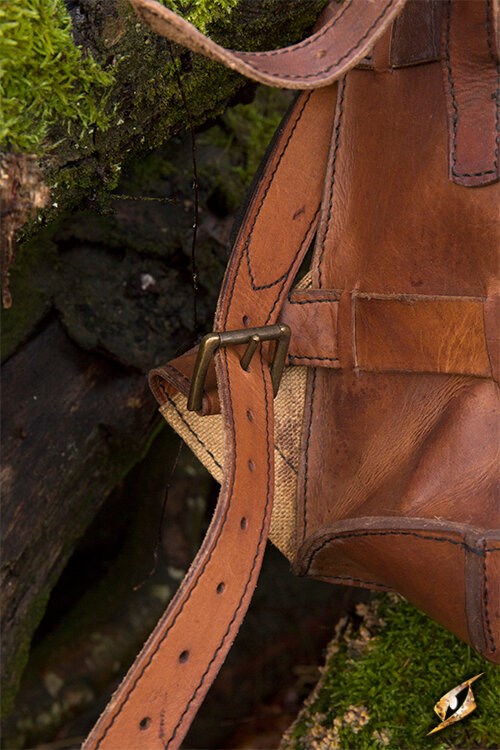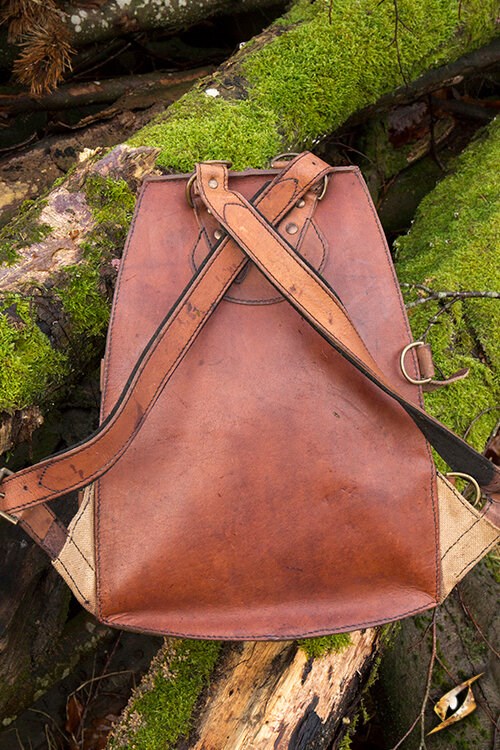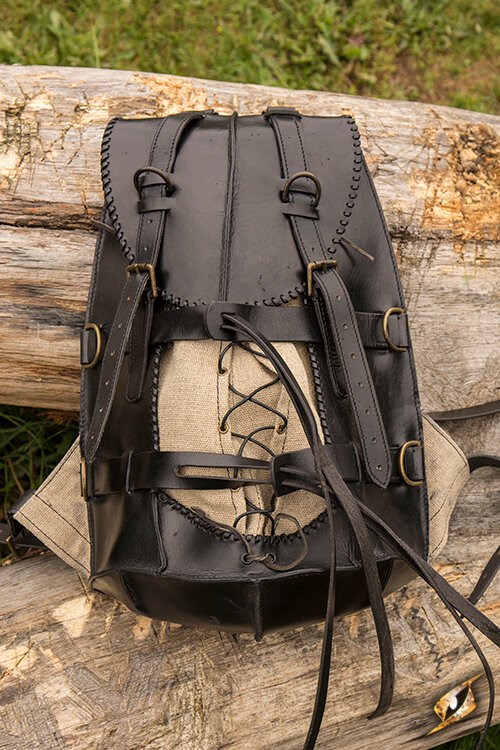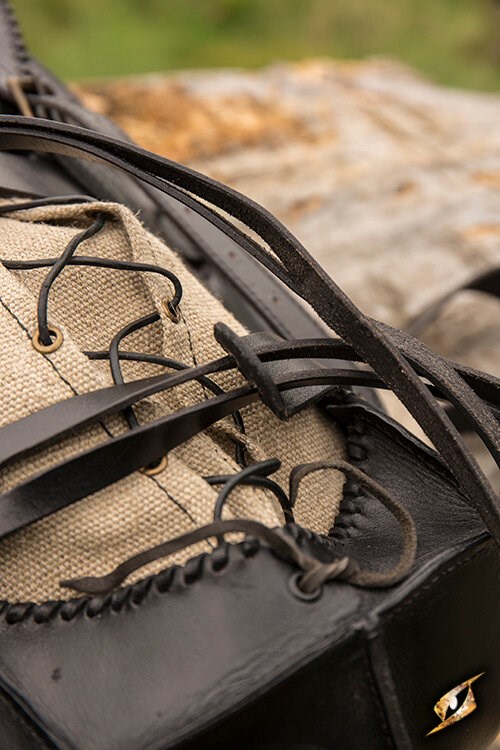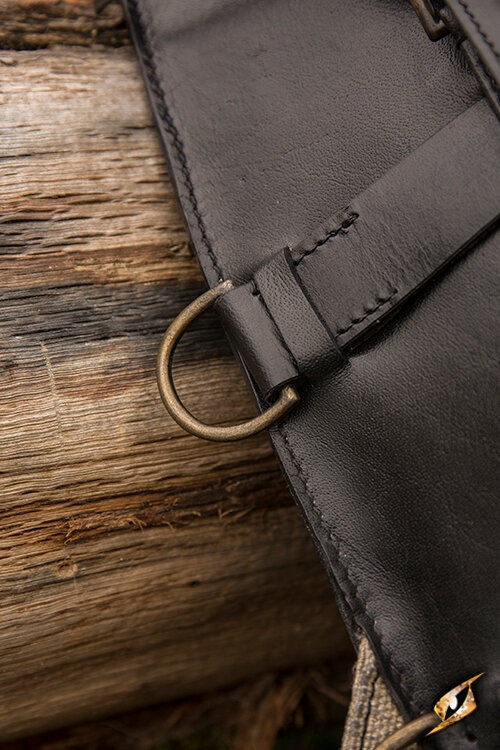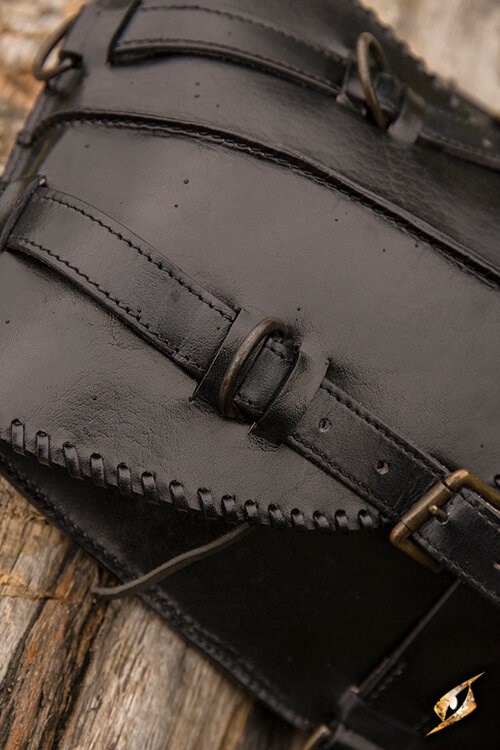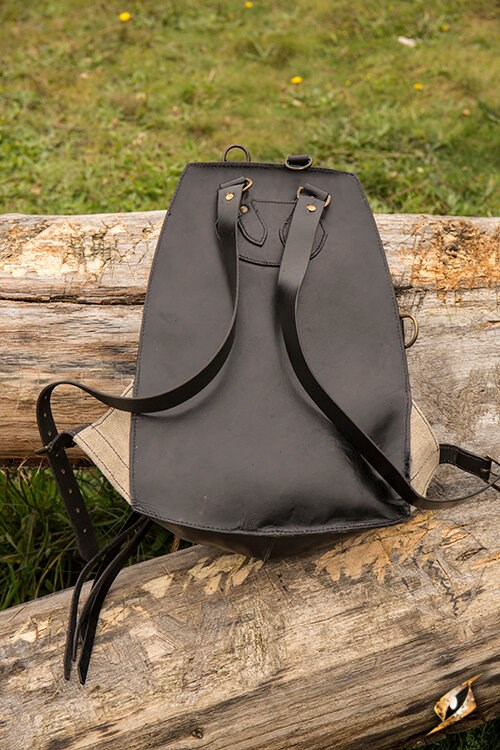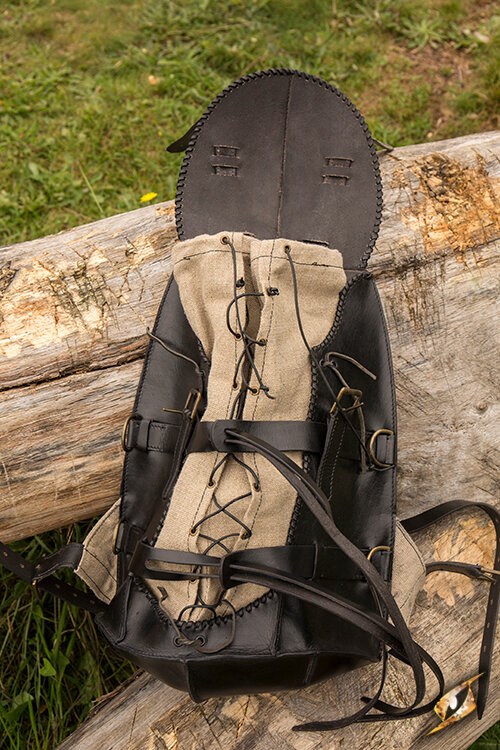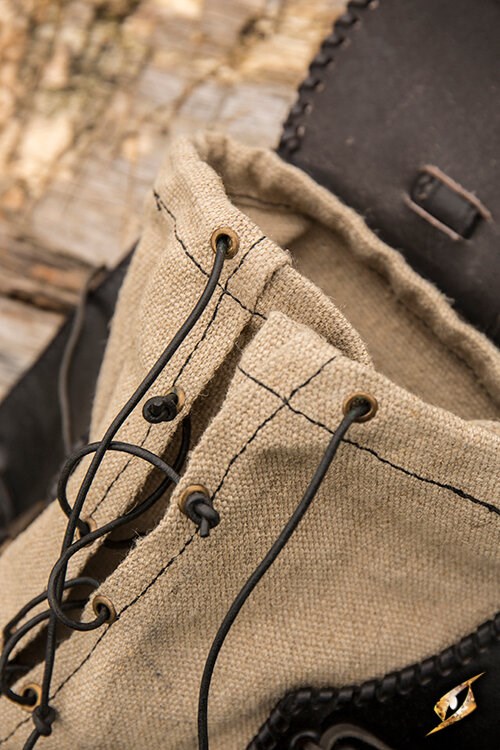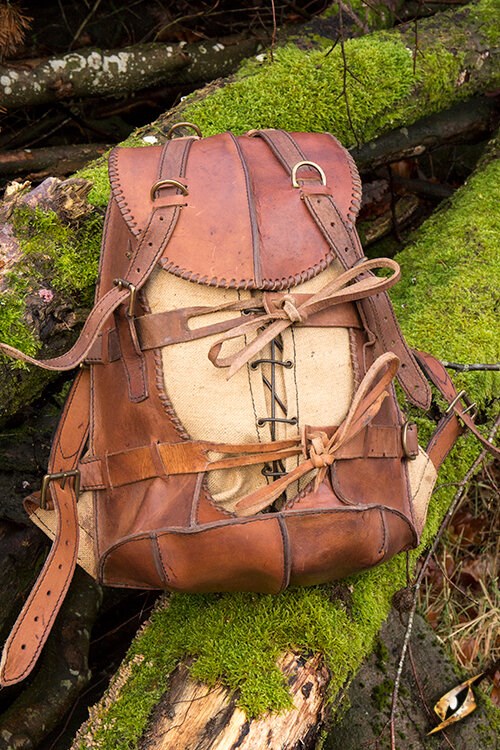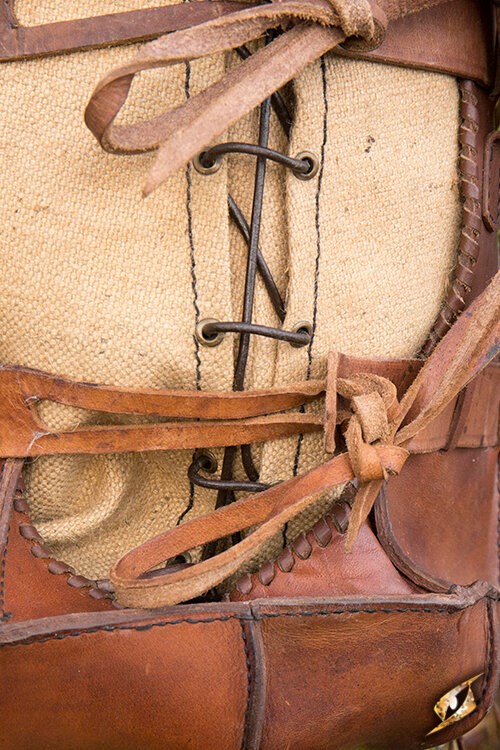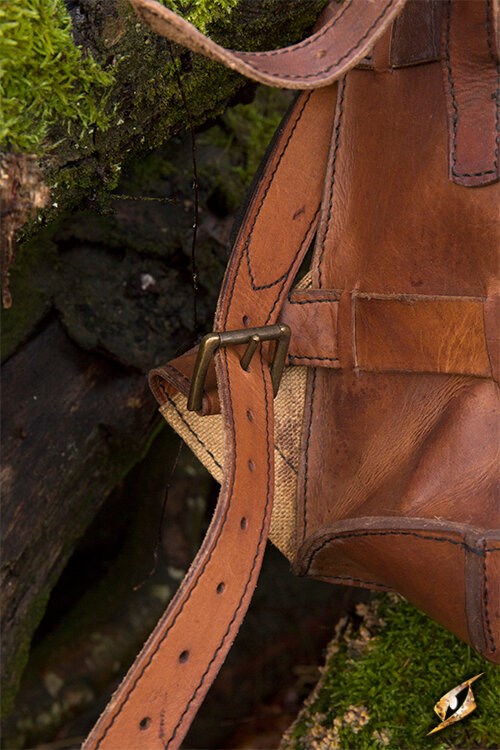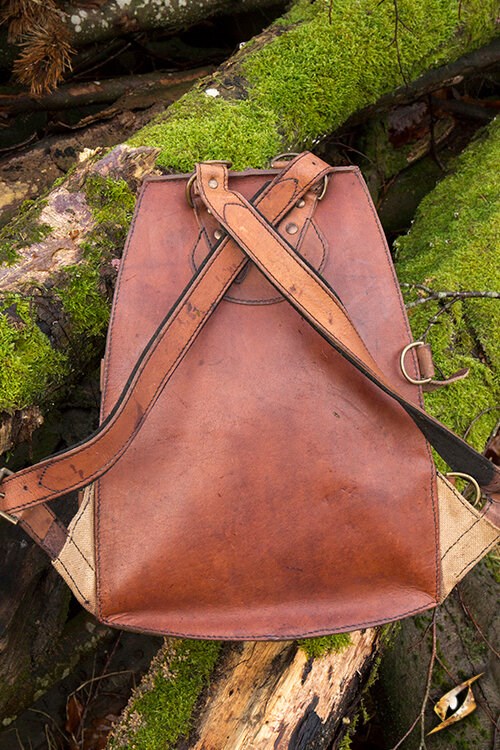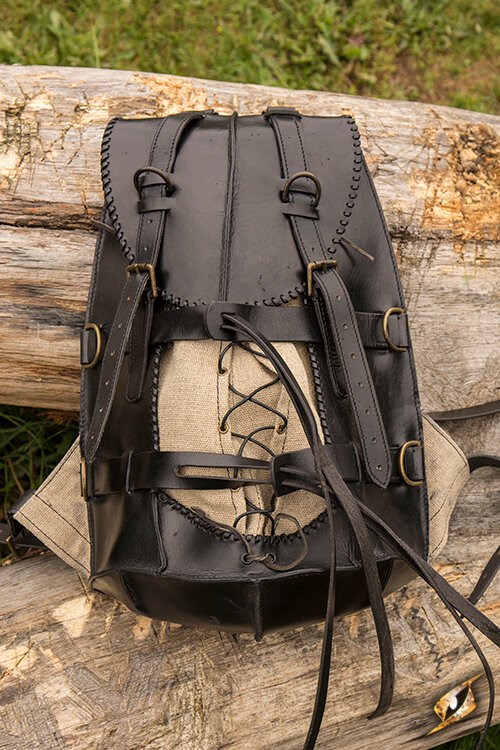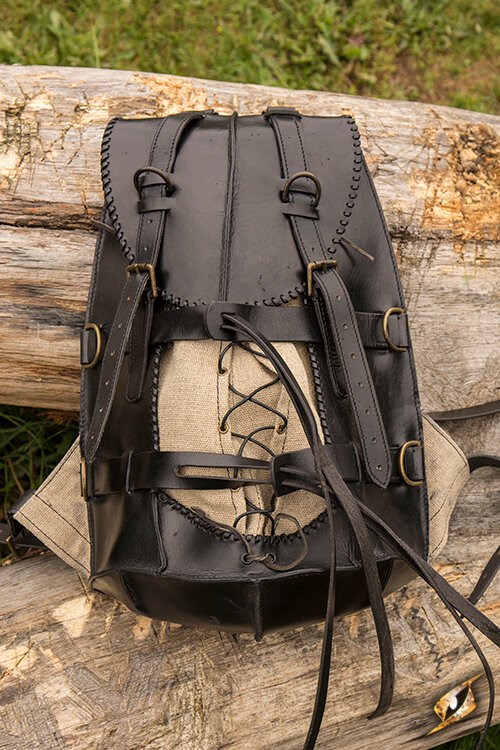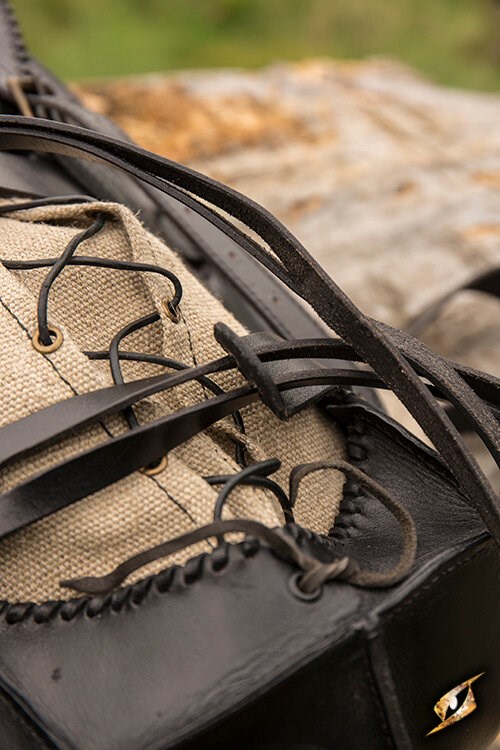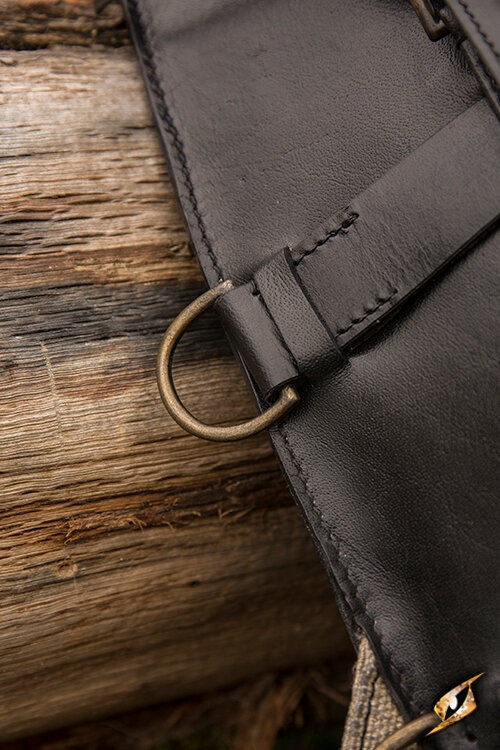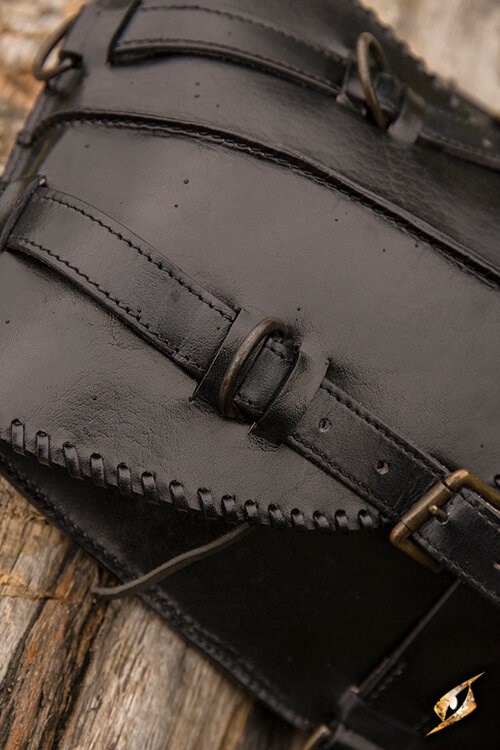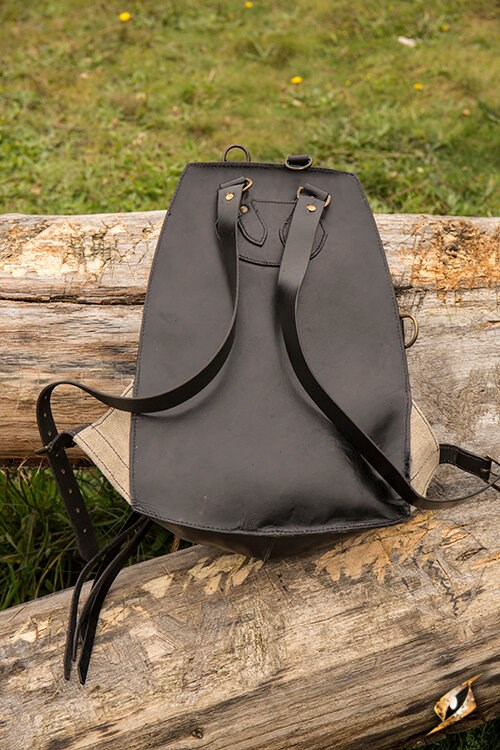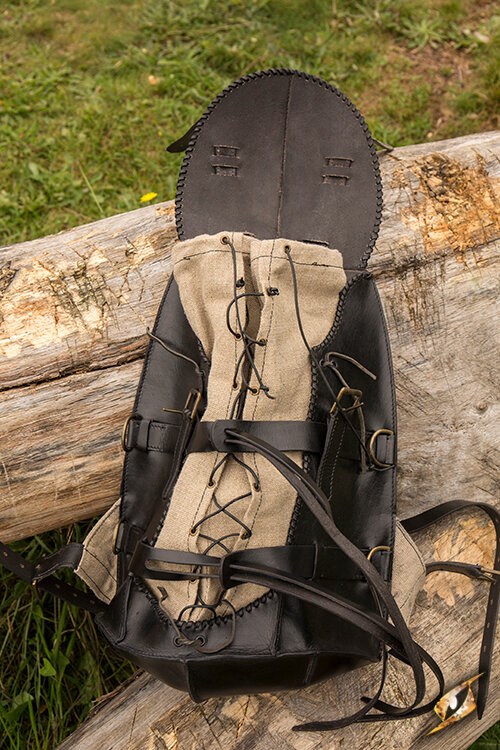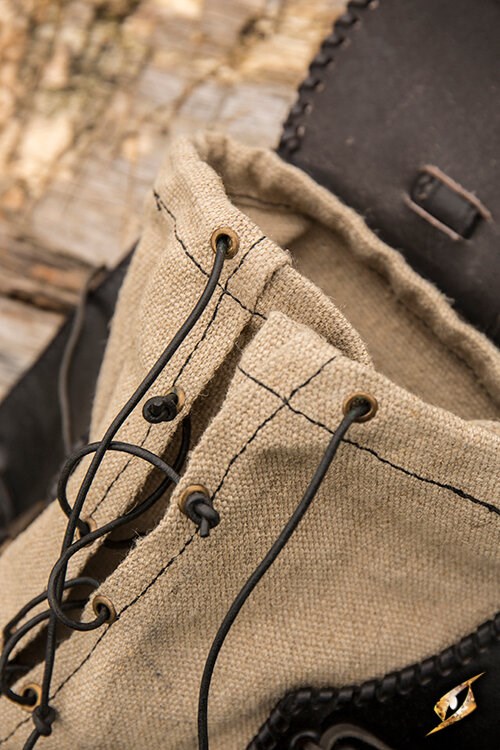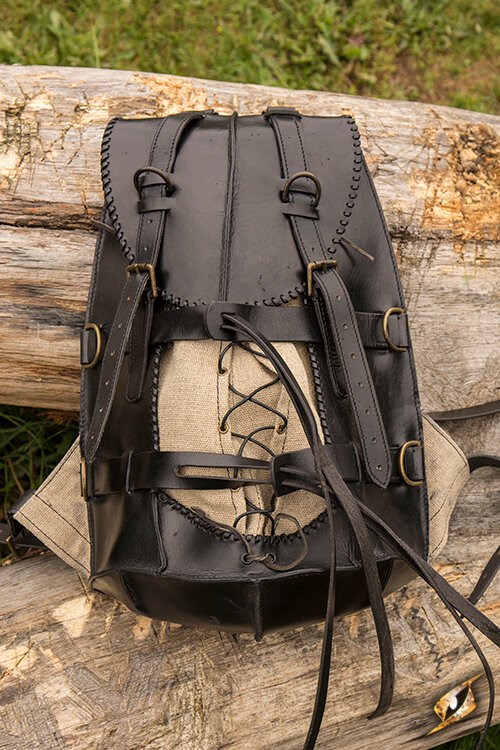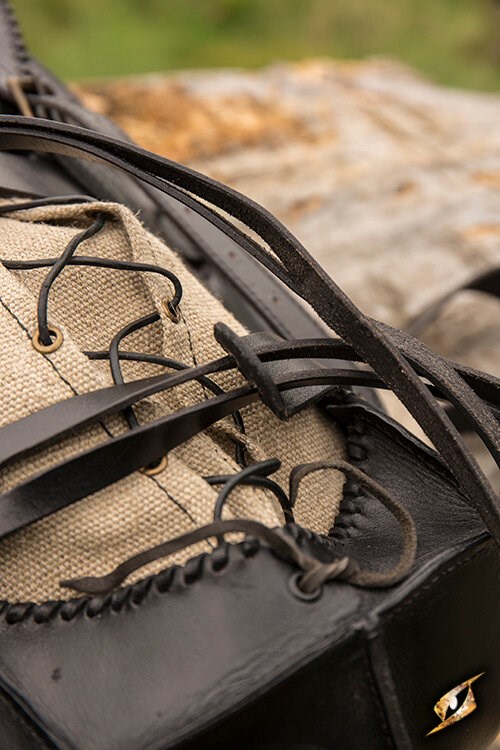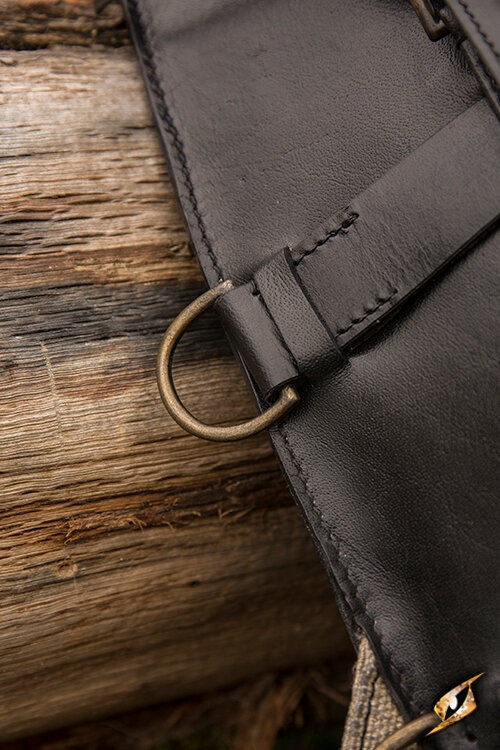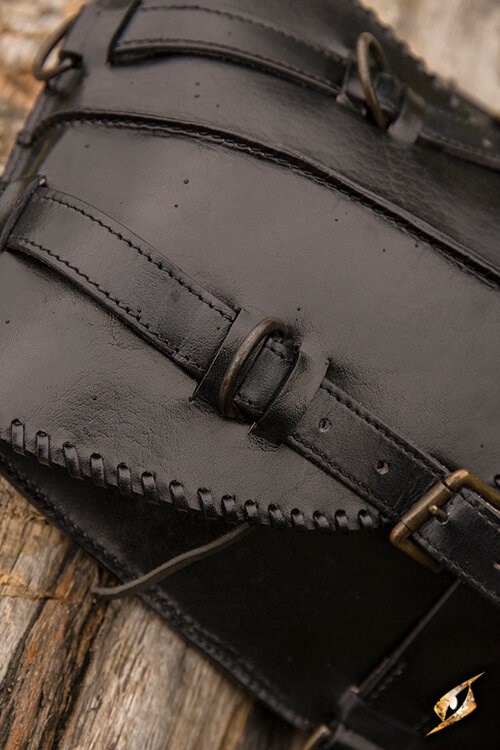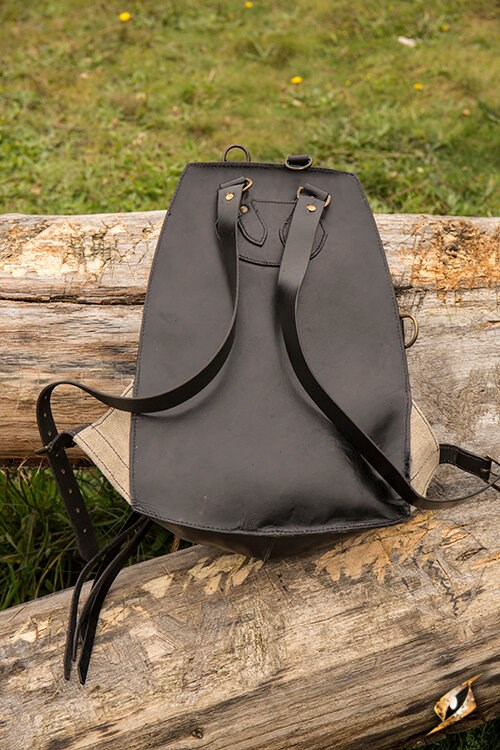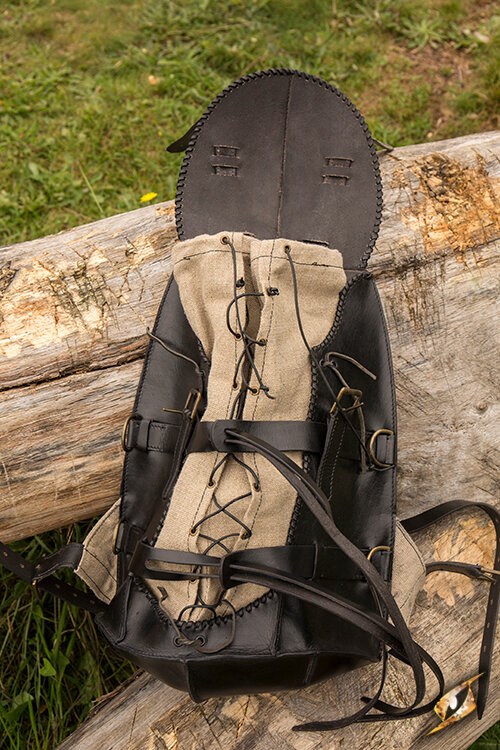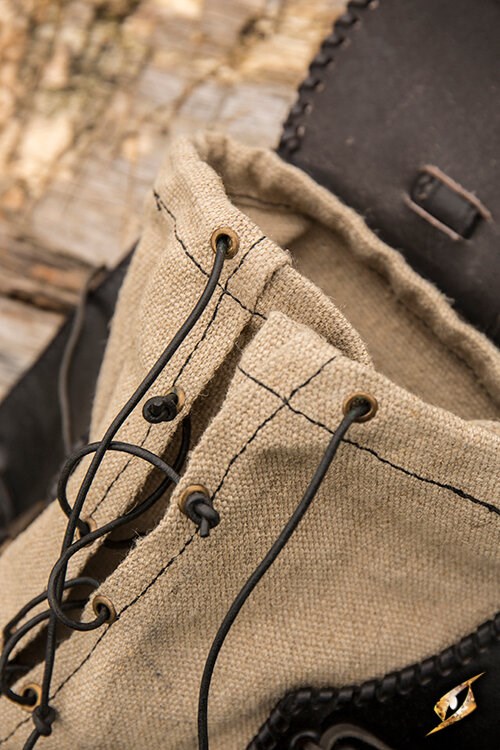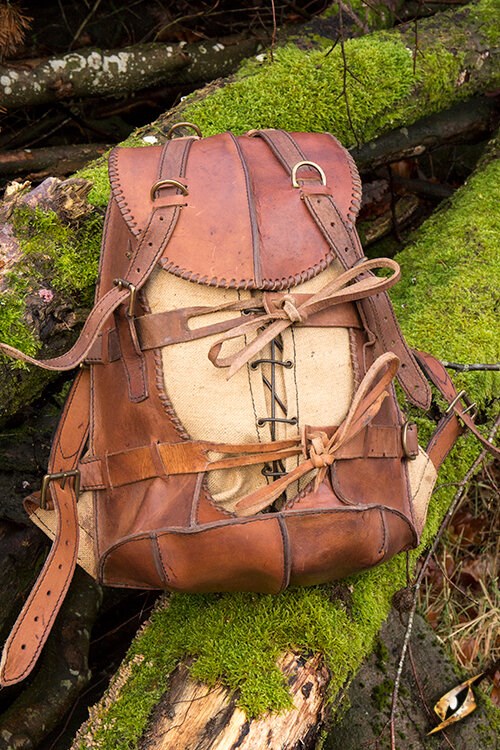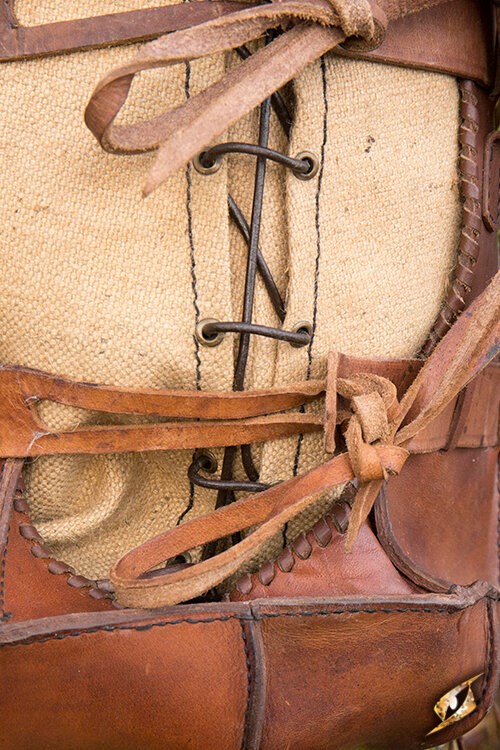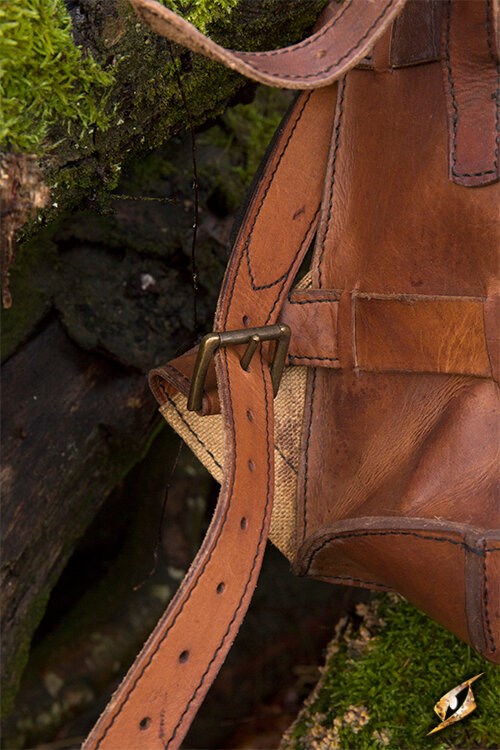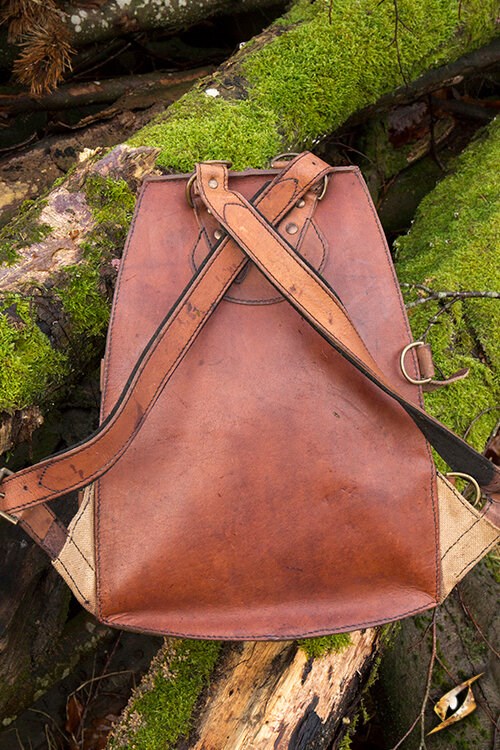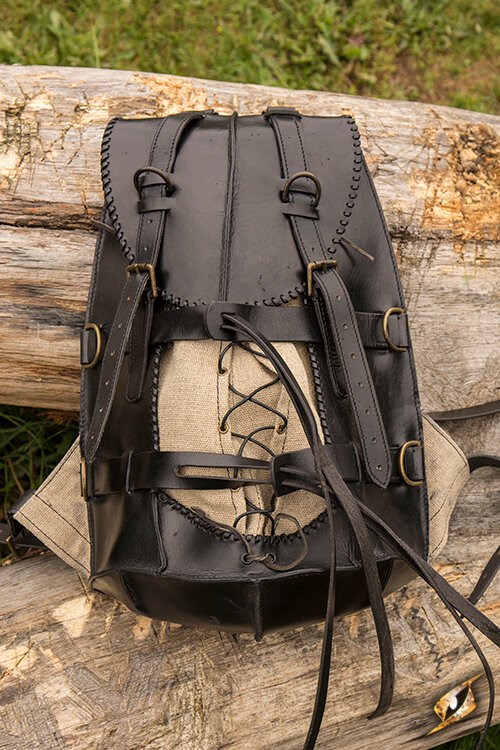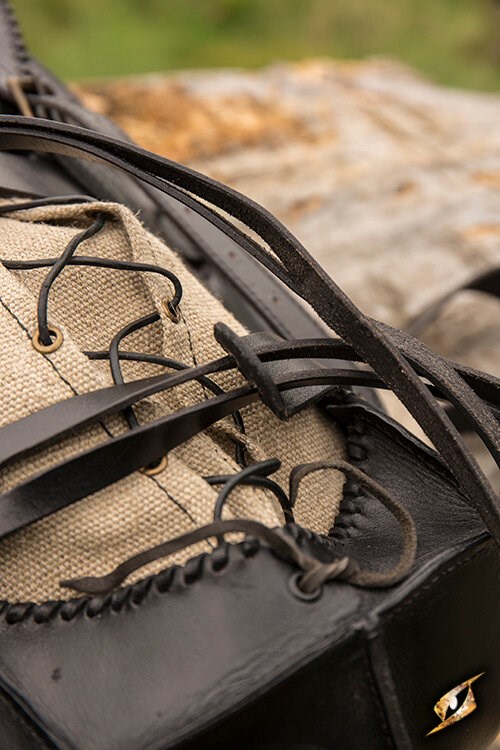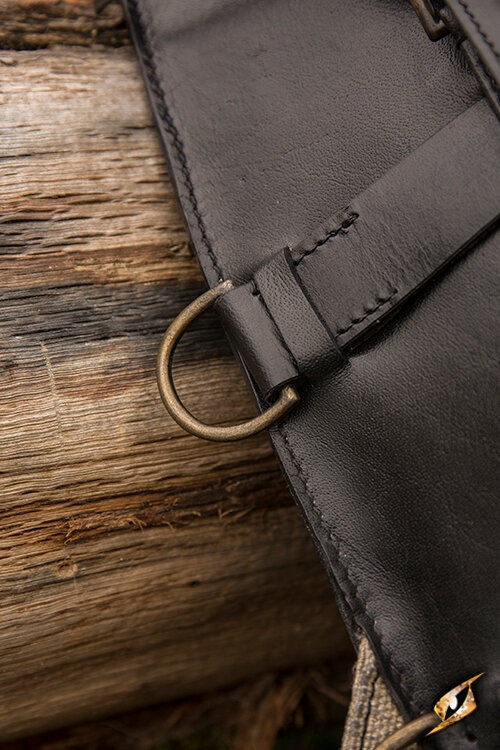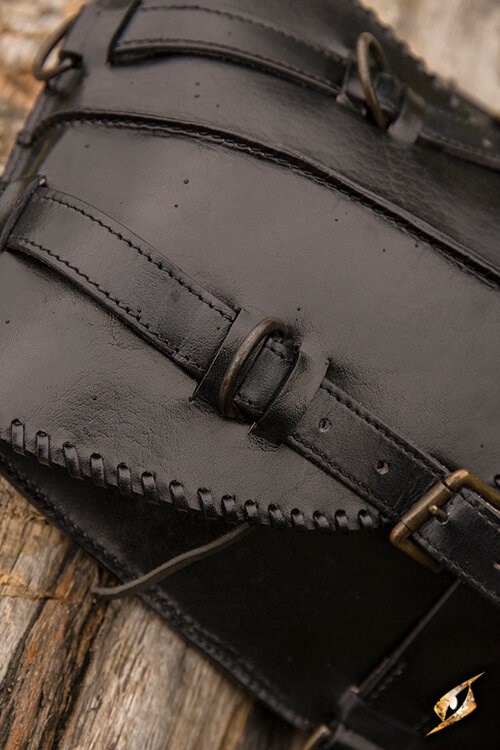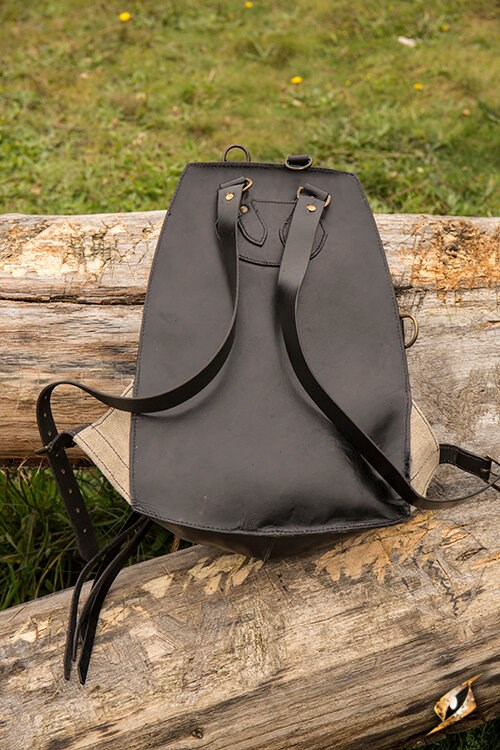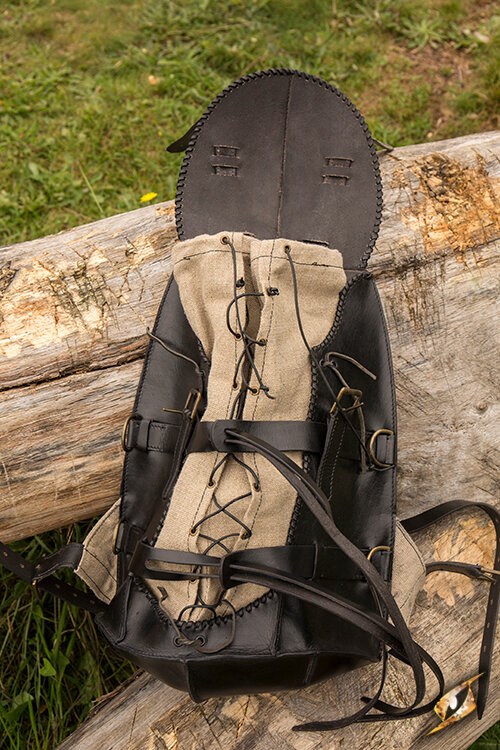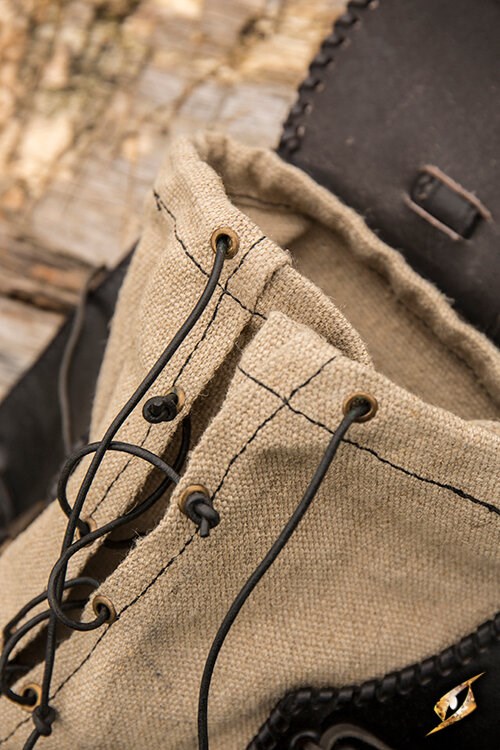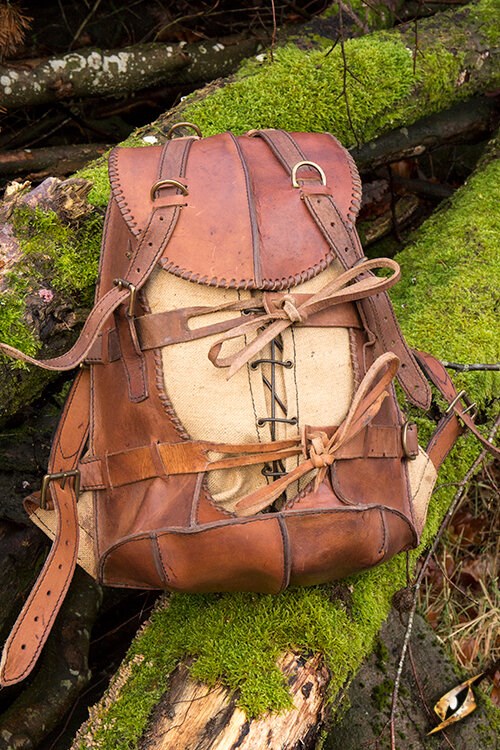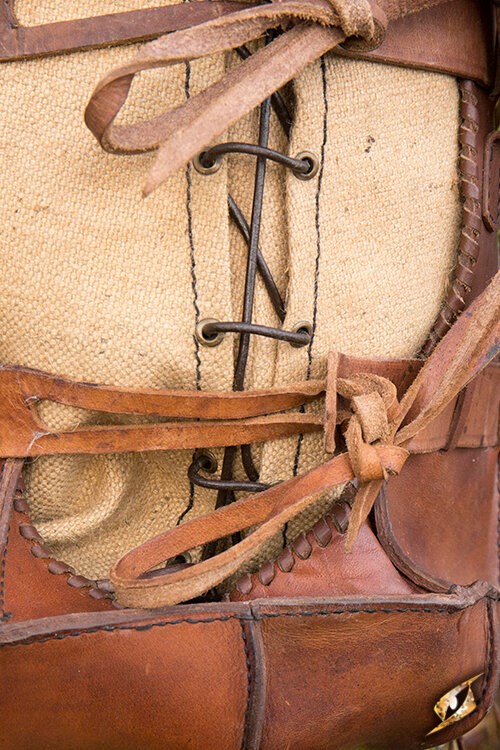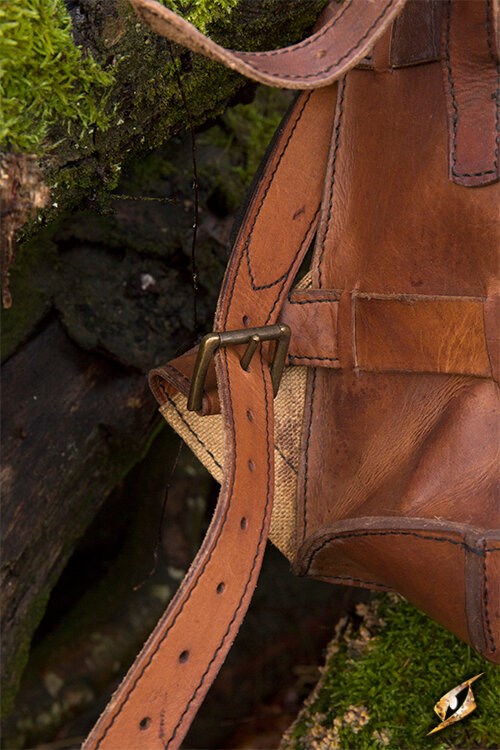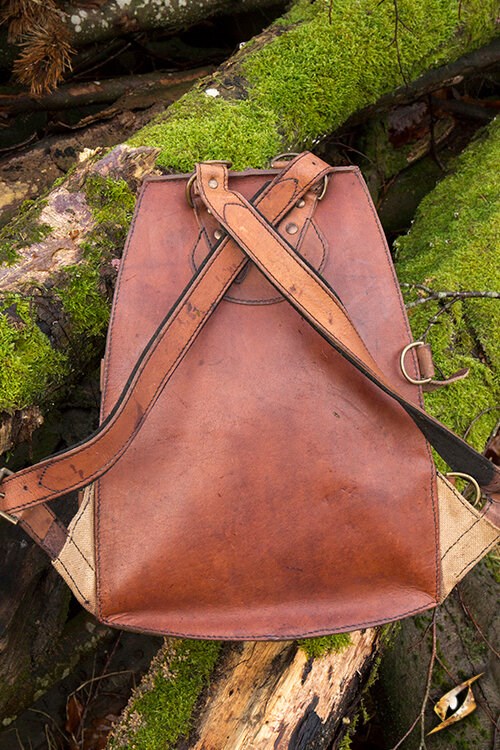 Adventurer Backpack
Epic Armoury, Defiant
In Stock
Available
(choose variant)
Prices from {{ variantsPriceFrom }}
Description

Quality

Technical Details
As an Adventurer, you never know who you might be working for or what beast you'll be sent to dispatch next. There's only one thing for certain: if there's enough money or glory to be had, you're the right person for the job.
On your travels you keep your armour and belongings close by, secure inside your Adventurer Backpack. Along with your weapon and your skill, you expect that you may yet live to be a wisened old veteran. You certainly have the survival instinct.
DETAILS
Epic Armoury's Adventurer Backpack is a framed medium-sized knapsack that can hold up to 20,000 cubic cm (or about 20 liters). Made from vegetable-tanned full-grain leather, reinforced canvas and soft split-leather, this backpack is designed to evenly distribute weight on the shoulders thanks to its cushioned split-leather straps. The leather has been shaped and stitched to add structure and prevent the bag and straps from deforming with heavy-use. The bag's frame is made of rigid leather sewn together, adjustable on the face with two large straps.
The Adventurer Backpack's leather frame fits around a removable canvas bag, closed with a drawstring and a decorated leather cover fitted with two leather straps. Eight round and D-ring fastenings are fitted on the backpack for additional gear. The practical aspect of the design and the style of the backpack makes it a great accessory anywhere you need a handy knapsack for transporting your gear around without breaking character.
Available in Dark Brown and Brown.
HISTORY
Historically used by hunters to carry hunting tools and game
Typically made from leather and animal intestines
Backpacks were not made a popular fashion choice until the 1950s
Made from natural, full-grain quality leather
Straps and fittings made from natural, top-grain quality leather
Top-grain leather fittings
Stitching around edges strengthen structural stability and increase lifetime
Colours dyed into material
Handmade by qualified professionals. Measurements are approximations.
This product is handmade and hand-painted and therefore unique. As a result, when compared with similar item numbers, this product can have natural deviations in pattern, colour and shape, which are not considered defects or faults.
We produce our image material in a natural environment, where lighting and surroundings can affect colors and contrast. The displayed images may therefore appear different from the product you receive from us.
Measurements are all in cm if not stated otherwise.
Brand:
Epic Armoury
Universe:
Defiant
Materials:
Leather, Canvas
Position:
Back
Product type:
Bag
Release date:
12/01/2010
Maintenance
Natural leather products are very durable, but require regular maintenance with leather care products to stay flexible and to increase life-time. Make sure your leather products are kept dry when stored. Let wet leather dry naturally before treating. If frequently wet and dry, increase frequency of maintenance.
Cleaning
Clean by removing dirt with a hard brush, then gently rub on leather soap with a clean, damp cloth until the leather appears clean. Remove soap with a separate damp cloth to wipe away any soap residue and then use a dry cloth to wipe away any remaining water from the leather.
Conditioning
You should always condition leather after cleaning, since the soap will have removed some of its natural oils. Treat the leather with mink oil, olive oil, or beeswax polish with a clean cloth, gently rubbing a small amount of oil or polish in circles into the leather. Allow the leather to soak in the oil before wiping the leather with a final clean cloth to remove any excess residue.