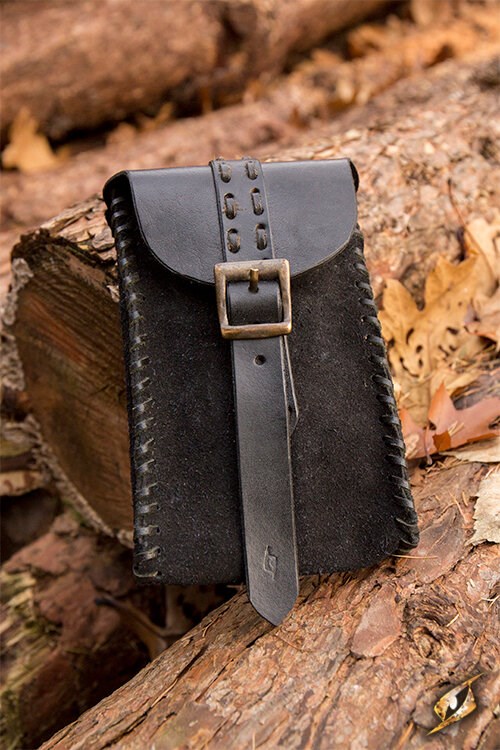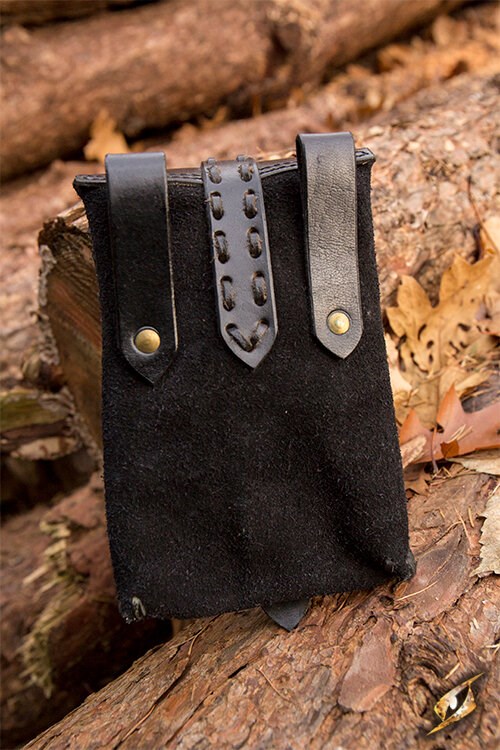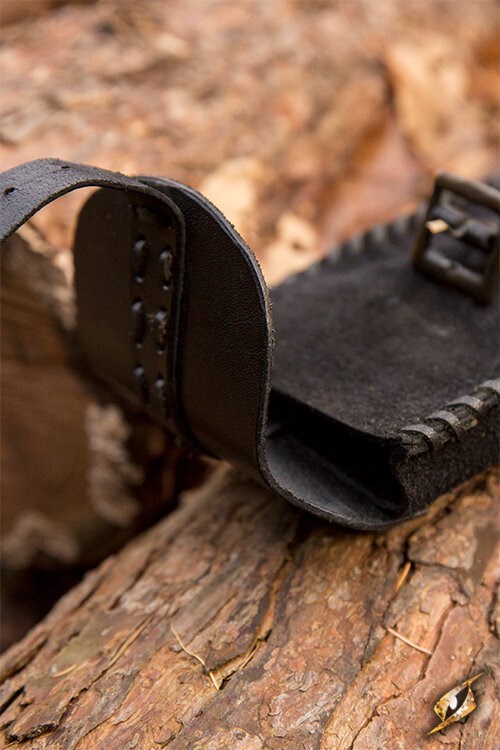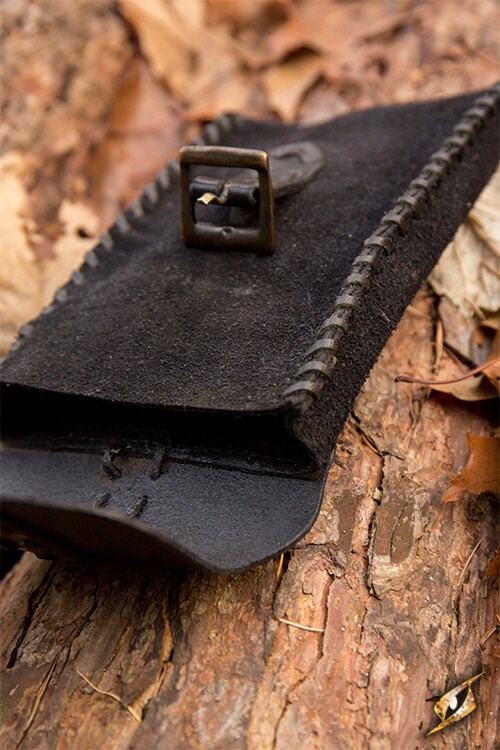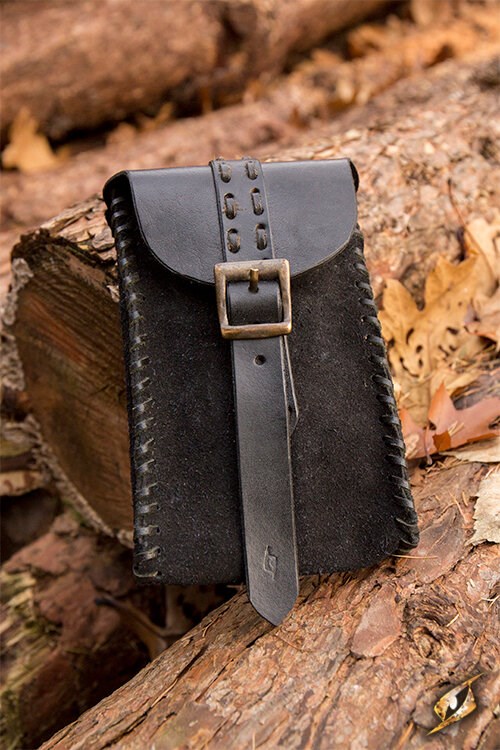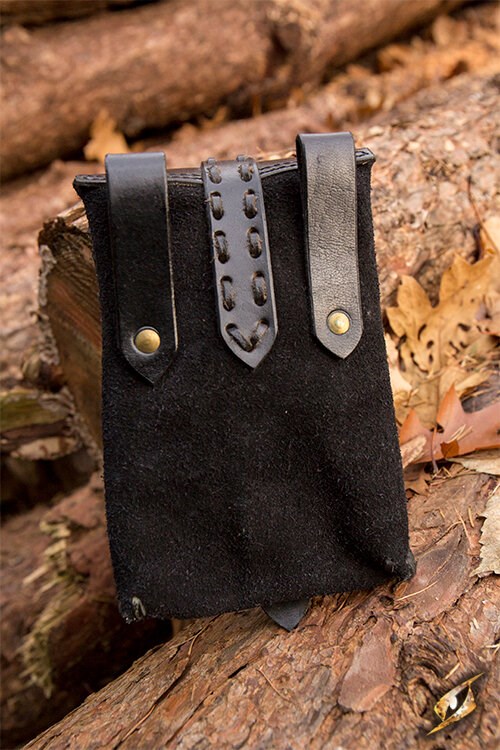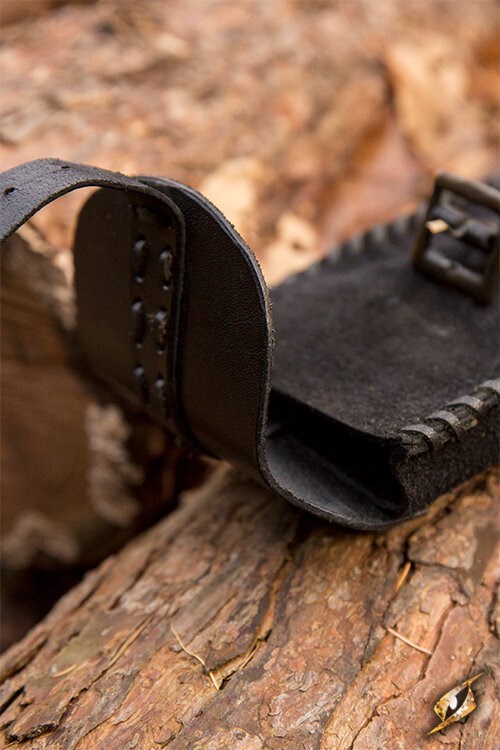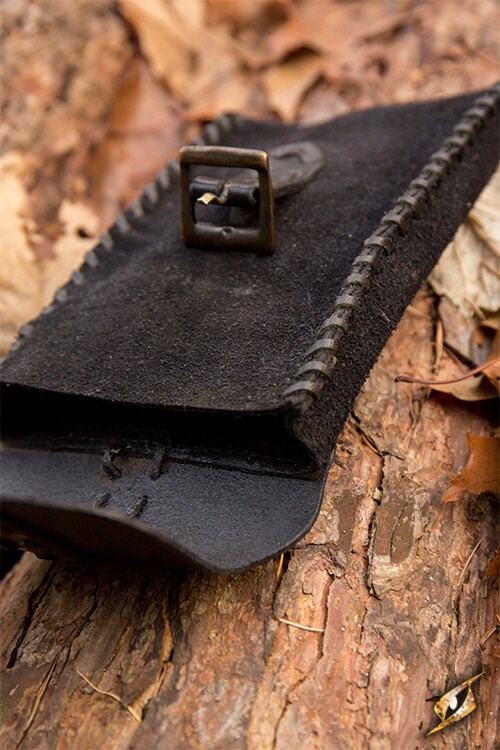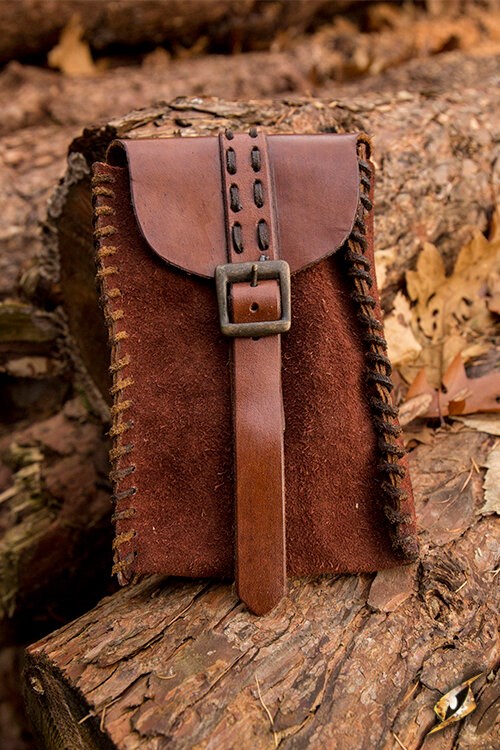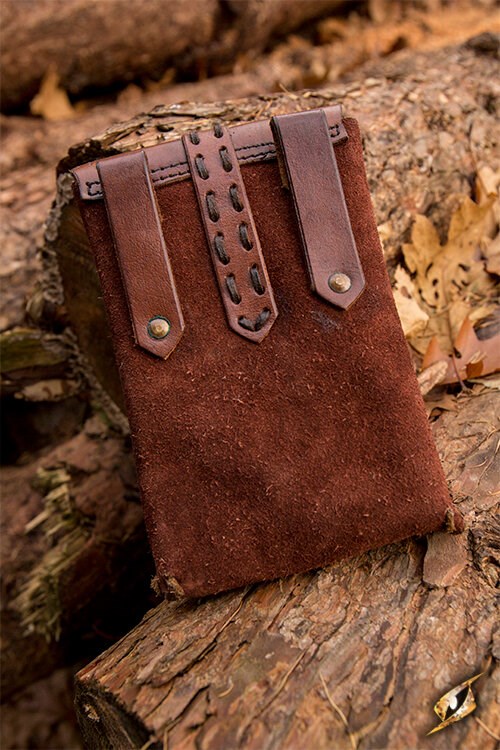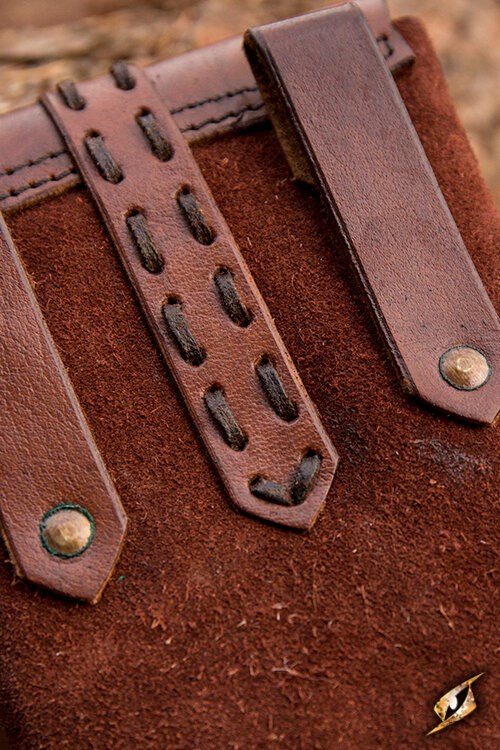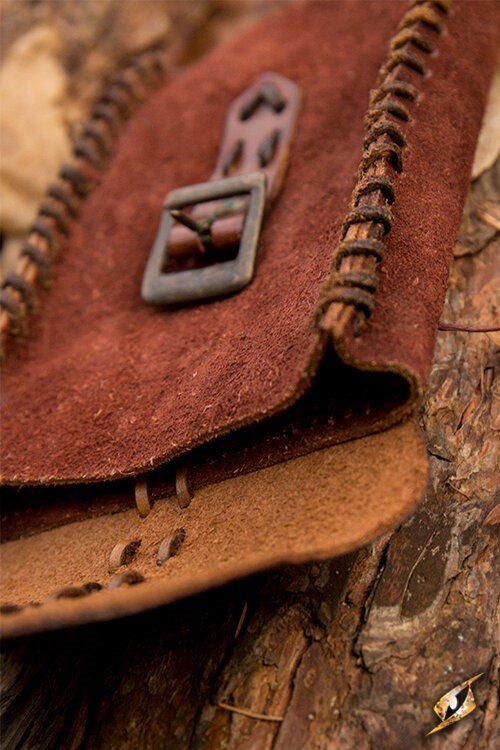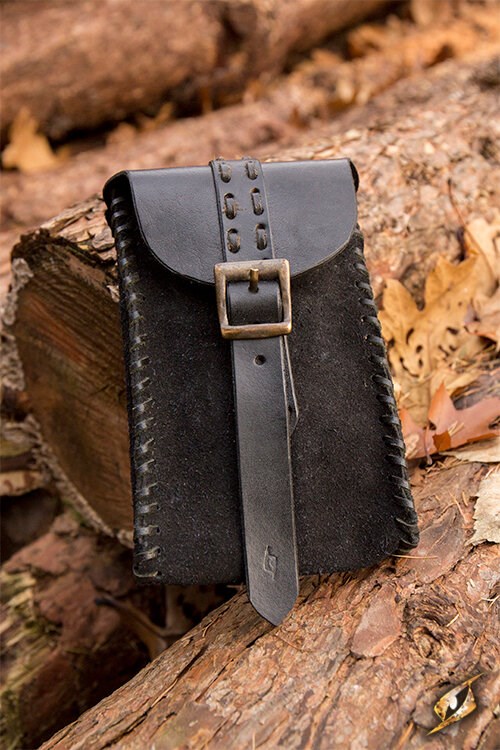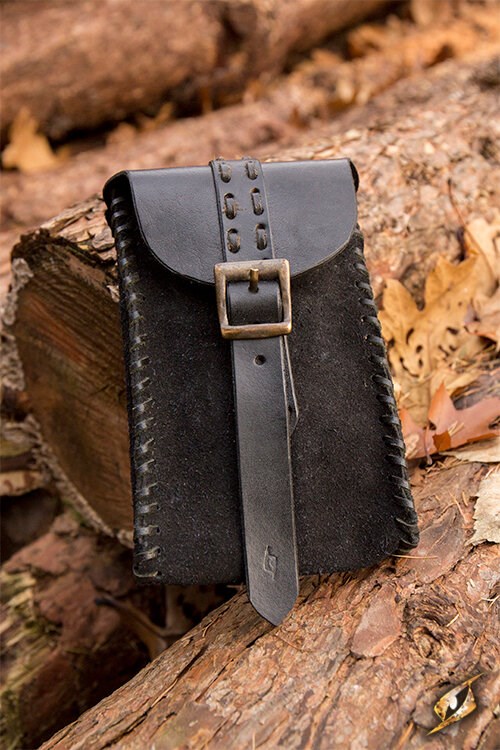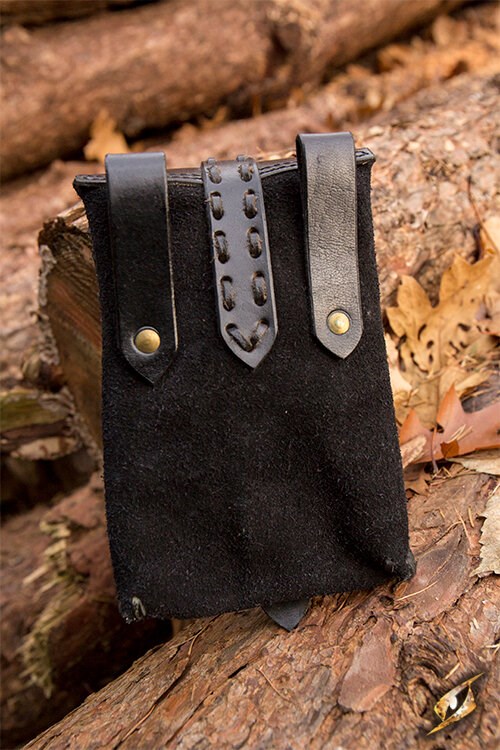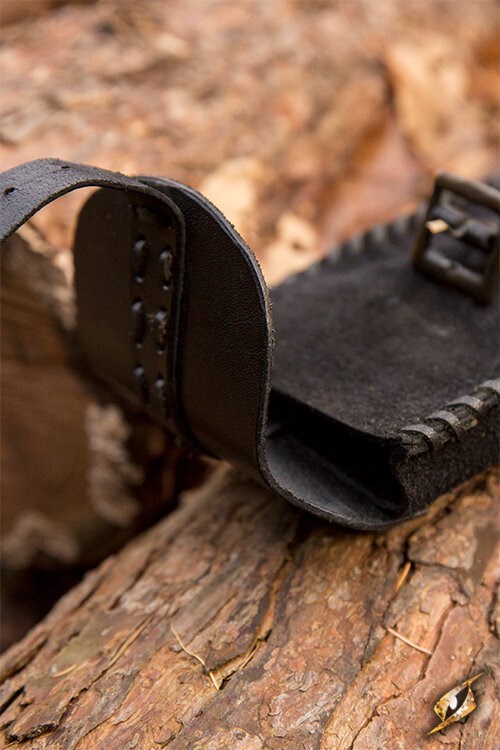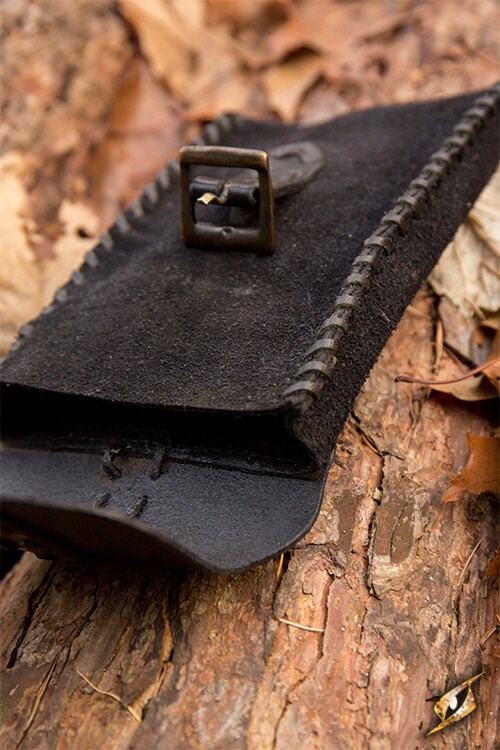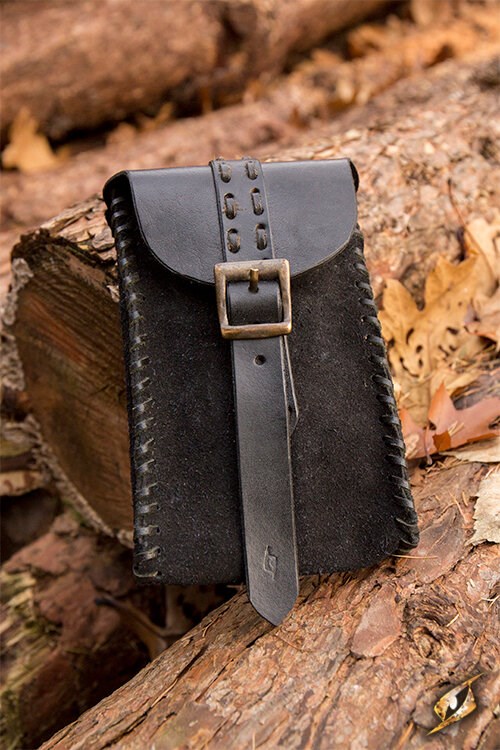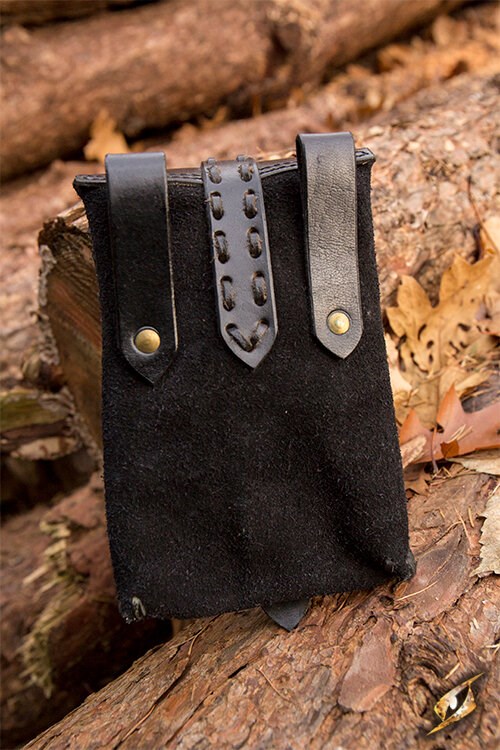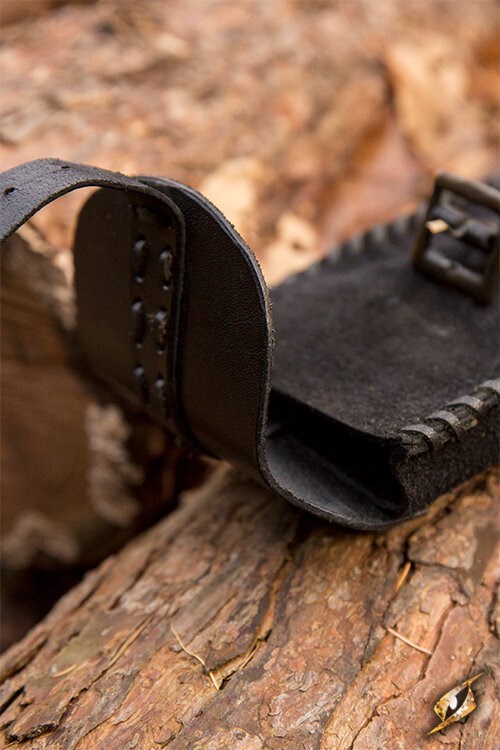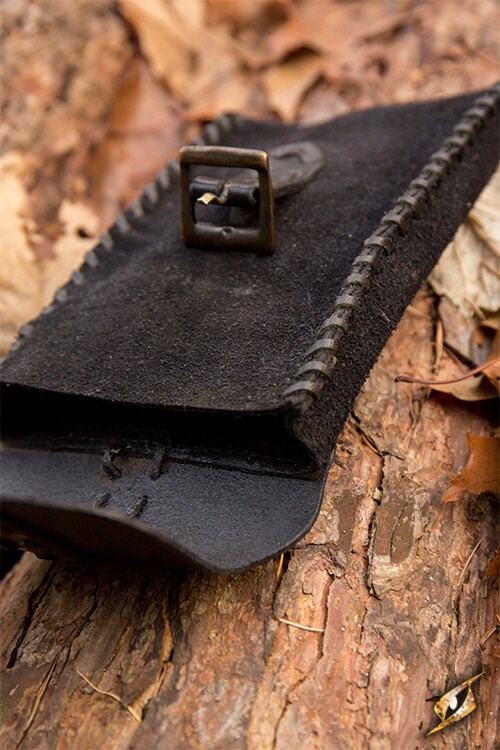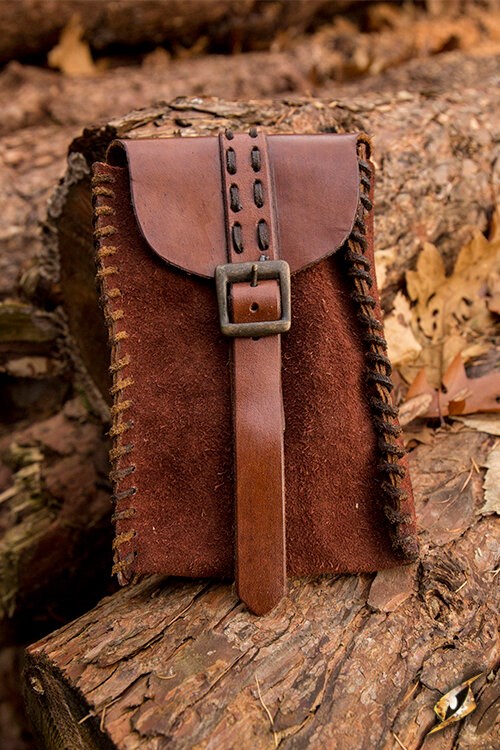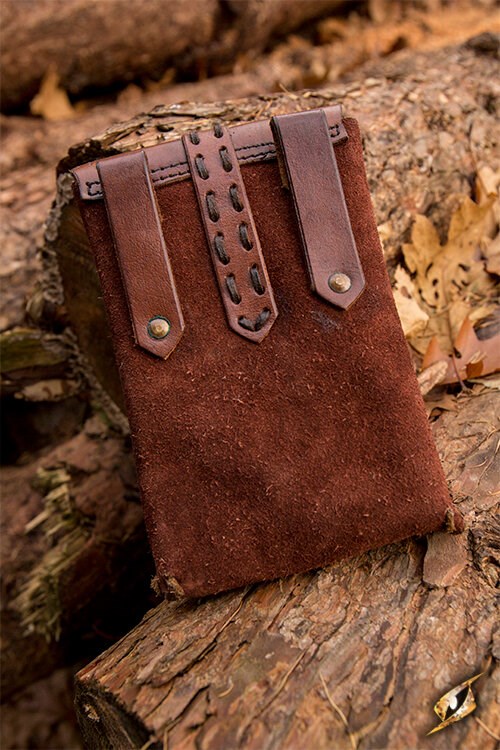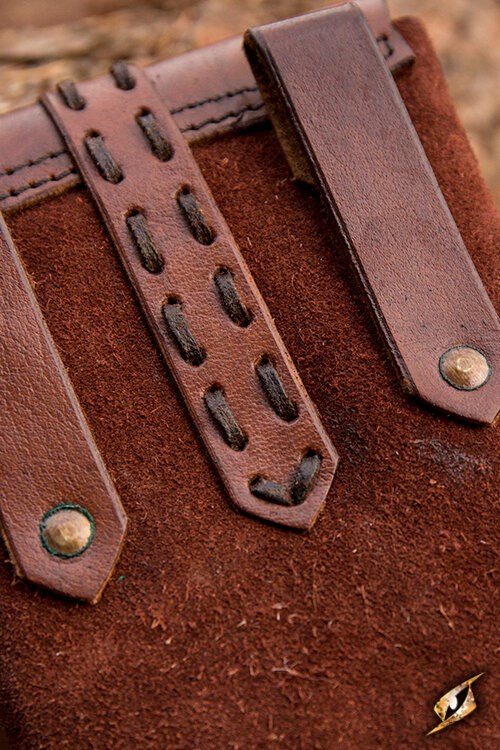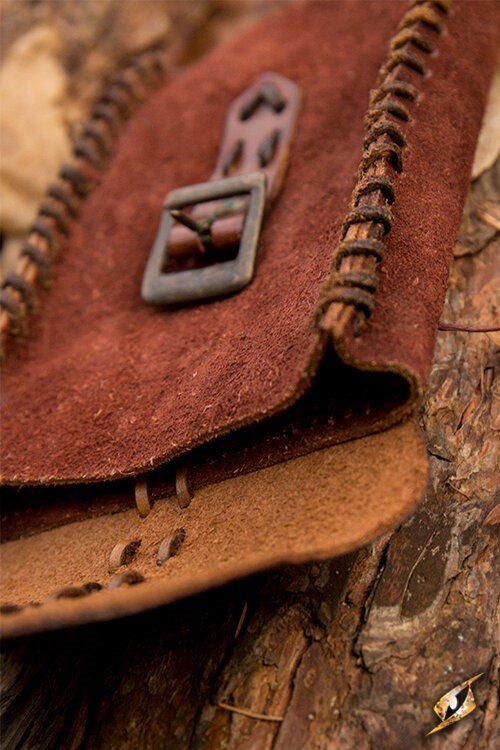 Merchant Suede Bag
Epic Armoury, Sovereign
In Stock
Available
(choose variant)
Prices from {{ variantsPriceFrom }}
Description

Quality

Technical Details
It has been an exceptionally successful day in the marketplace. Busy streets and wealthy customers have filled your Merchant Suede Bag with coins beyond brimming.
You pack up what is left of your wares as the market finally calms down, loading your cart. Perhaps you'll purchase a duck on the way home. You're feeling rich enough to splurge a little and fill your belly to satisfaction.
DETAILS
Epic Armoury's Merchant Suede Bag is a large, flat leather belt pouch. The bag is closed by securing the full-grain leather strap and brass buckle. Two 8 cm leather loops on the back allow the bag to be attached to your belt.
The bag is made from dyed split-leather and is stitched around the edges with flattened leather cord to ensure a product that will withstand the abuse of a LARP or reenactment. When adding the final touches to any multitude of characters, this Merchant Suede Bag is a neutral solution that will last a long time.
Available in Black and Brown.
HISTORY
Historically referred to and used like a "pocket" before pockets were added to clothing
Pouches worn at the belt have been found in Swedish and English burial sites pre-dating 1000 A.D.
Made from an extremely durable treated leather
Straps and fittings made from a durable and flexible treated leather
Stitching around edges strengthen structural stability and increase lifetime
Colours dyed into material
Handmade by qualified professionals. Measurements are approximations.
This product is handmade and hand-painted and therefore unique. As a result, when compared with similar item numbers, this product can have natural deviations in pattern, colour and shape, which are not considered defects or faults.
We produce our image material in a natural environment, where lighting and surroundings can affect colors and contrast. The displayed images may therefore appear different from the product you receive from us.
Measurements are all in cm if not stated otherwise.
Brand:
Epic Armoury
Universe:
Sovereign
Position:
Back
Product type:
Bag
Release date:
07/01/2012
Maintenance
Natural leather products are very durable, but require regular maintenance with leather care products to stay flexible and to increase life-time. Make sure your leather products are kept dry when stored. Let wet leather dry naturally before treating. If frequently wet and dry, increase frequency of maintenance.
Cleaning
Clean by removing dried dirt with a brush designed for suede, then gently rub with a clean, damp cloth until the leather appears clean. Use a dry cloth to wipe away any remaining water from the leather.
Conditioning
Treat the leather yearly with oil designed for suede with a clean cloth, gently rubbing a small amount of oil or polish in circles into the leather. Allow the leather to soak in the oil before wiping the leather with a final clean cloth to remove any excess residue.