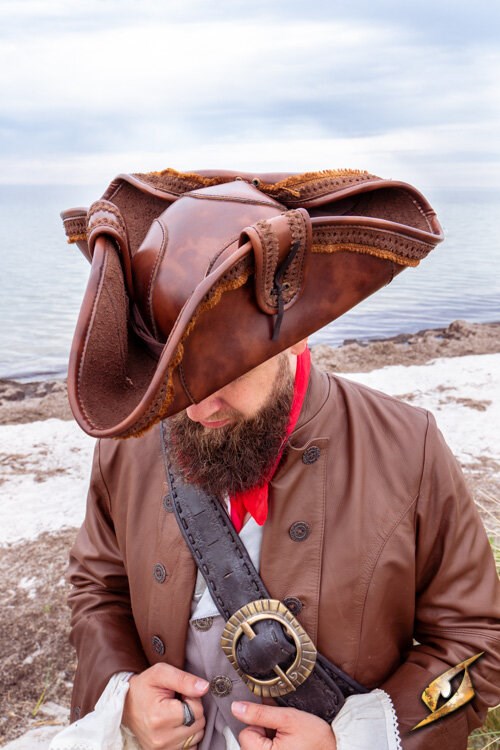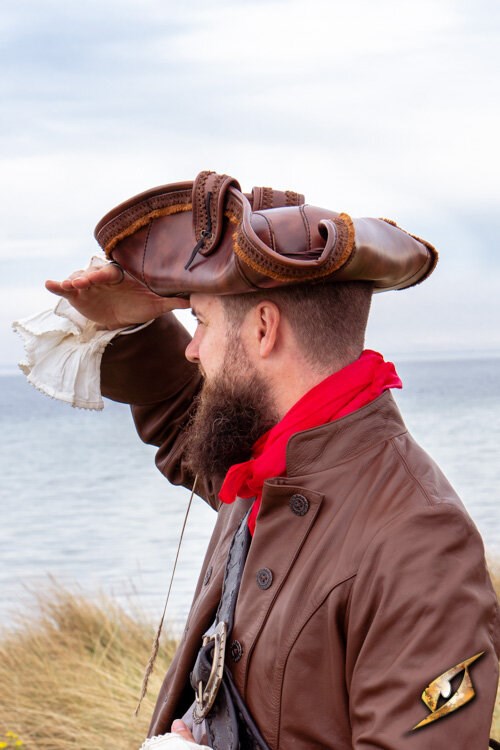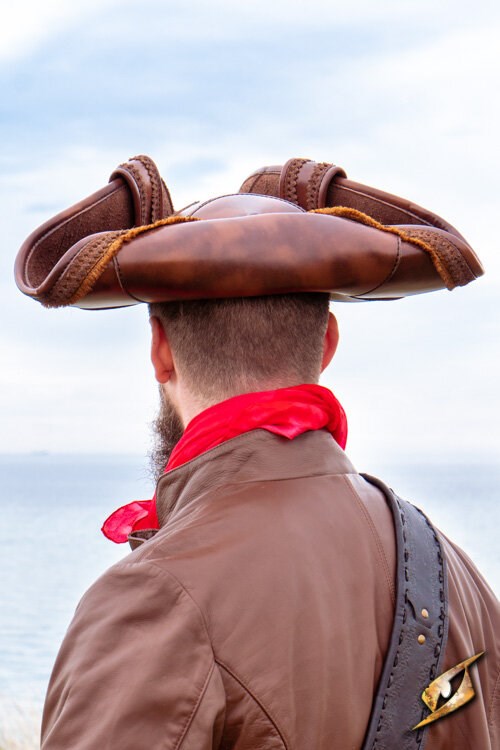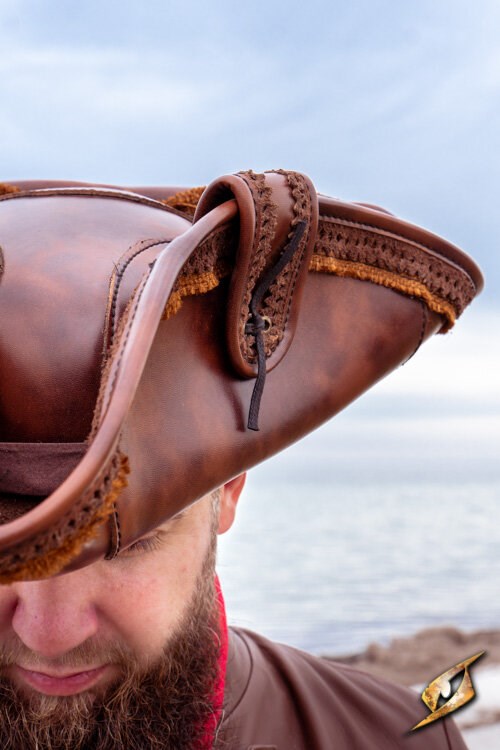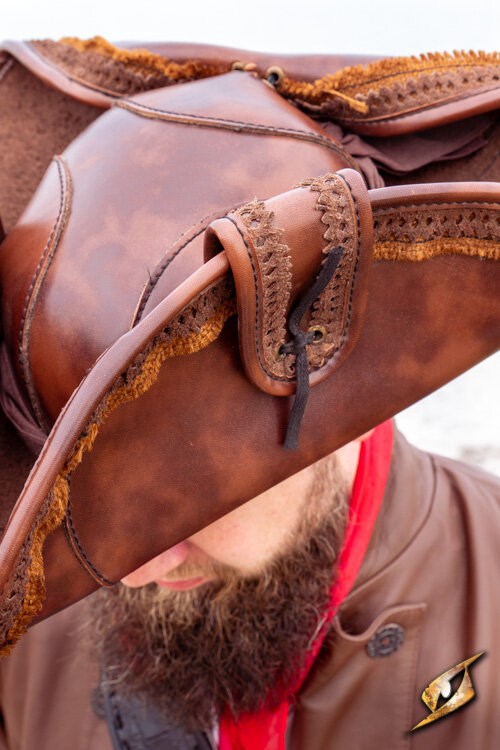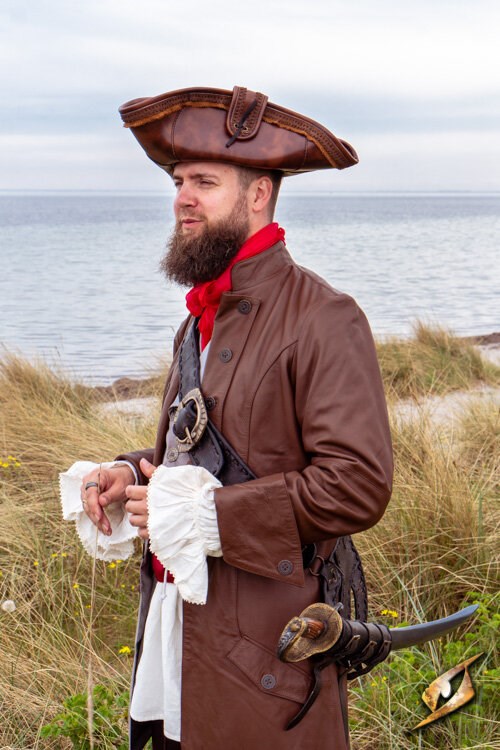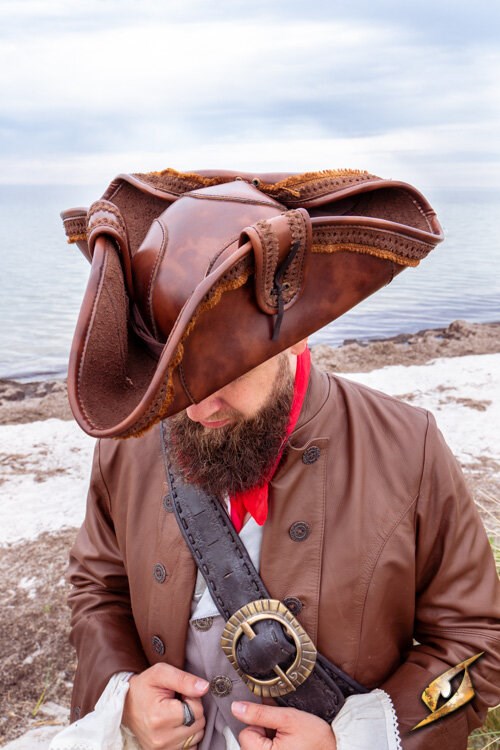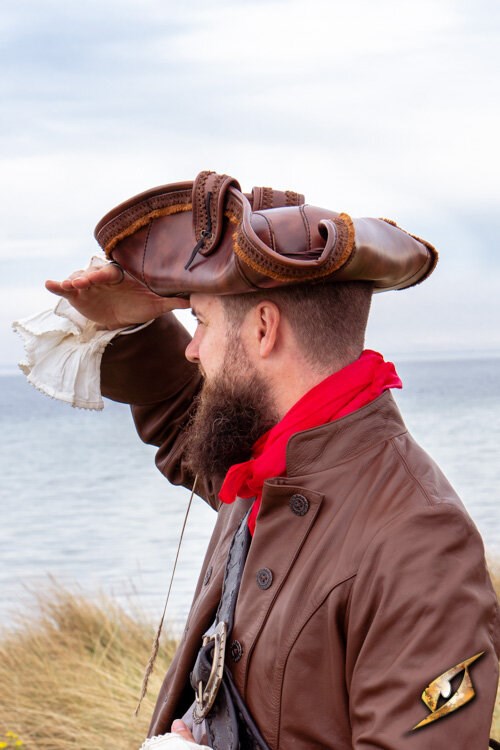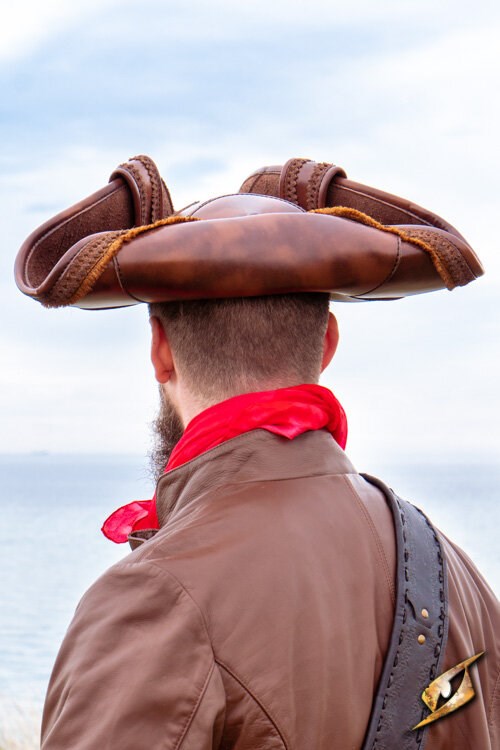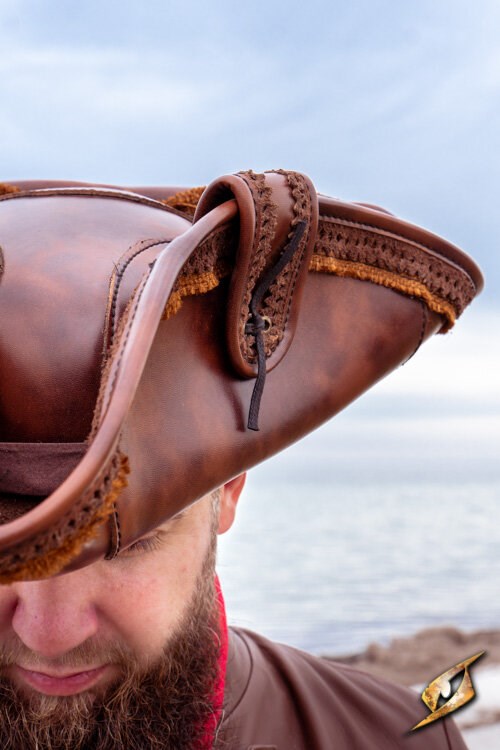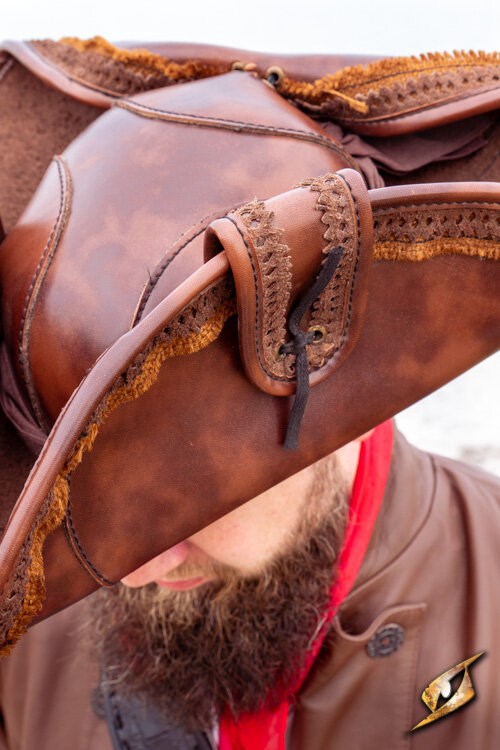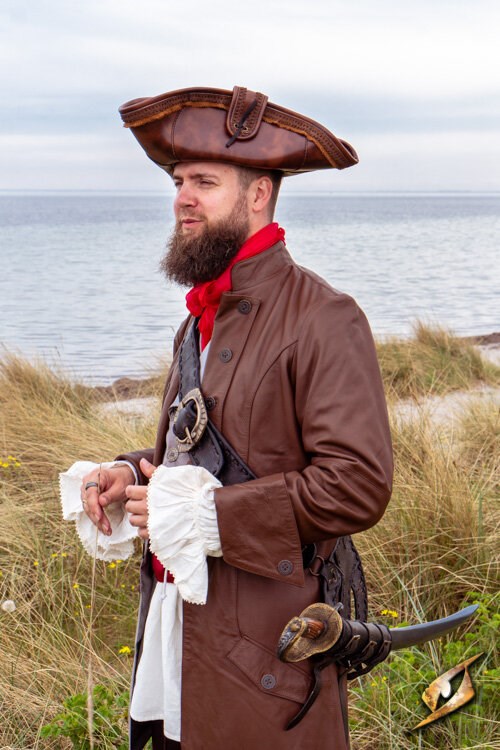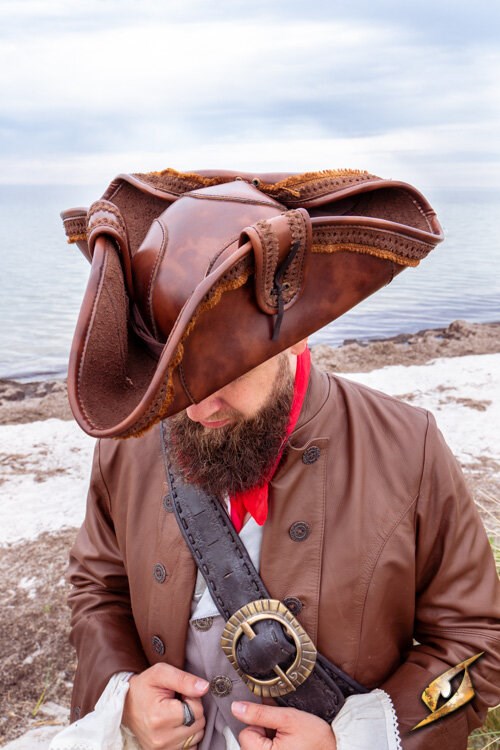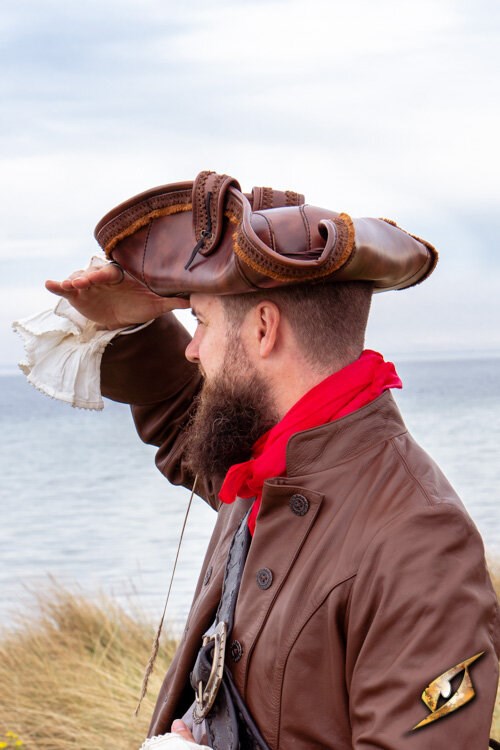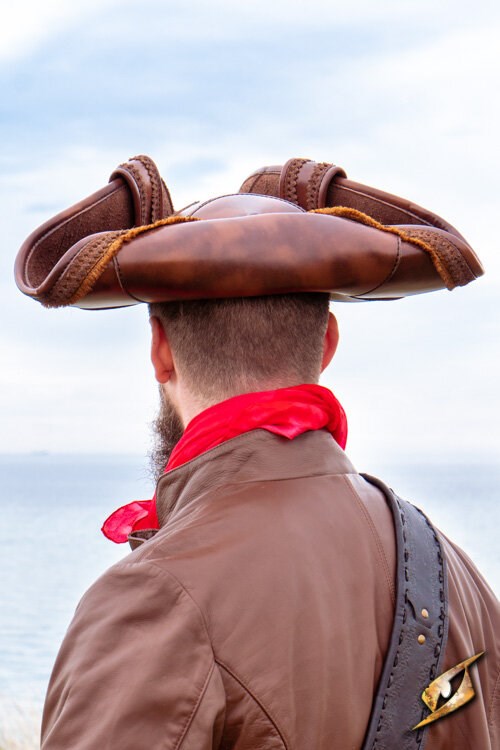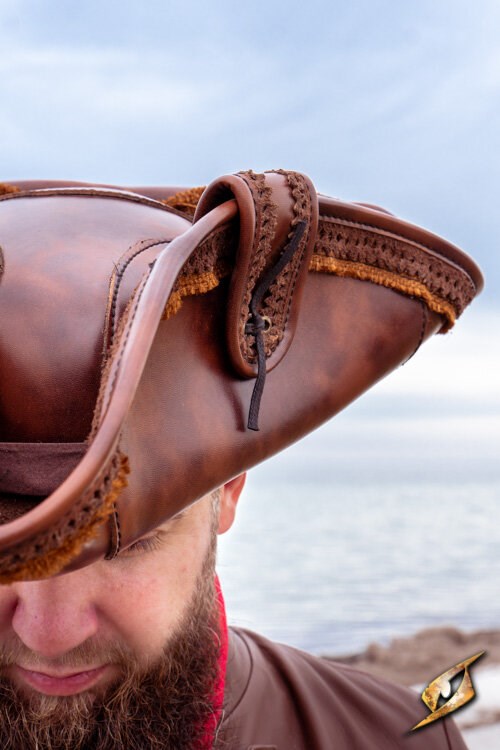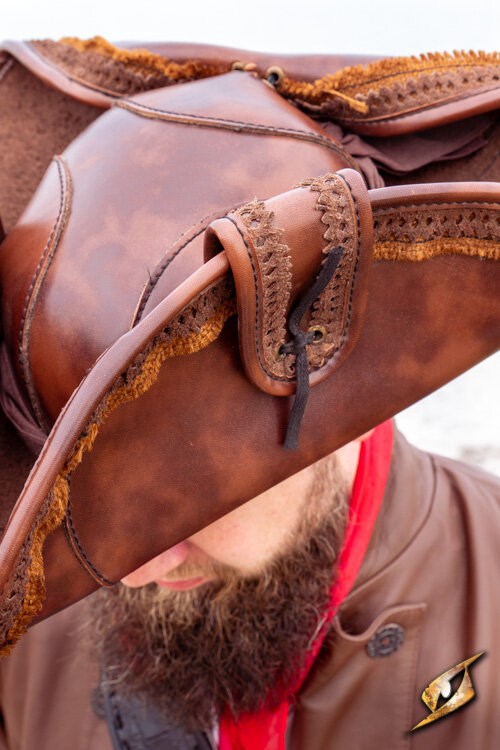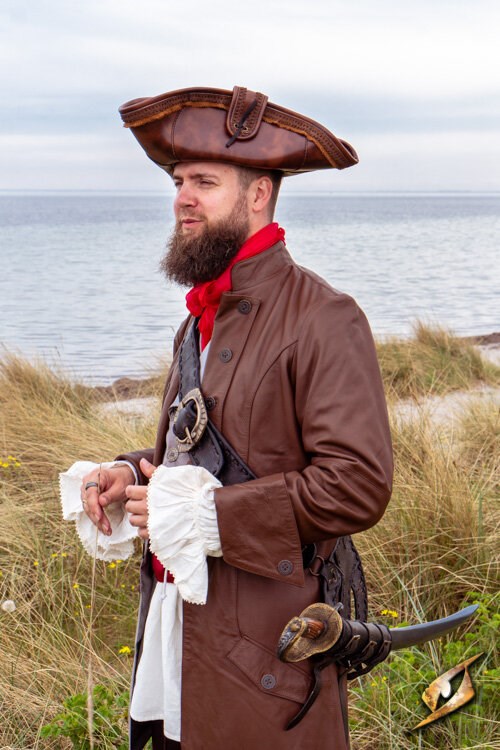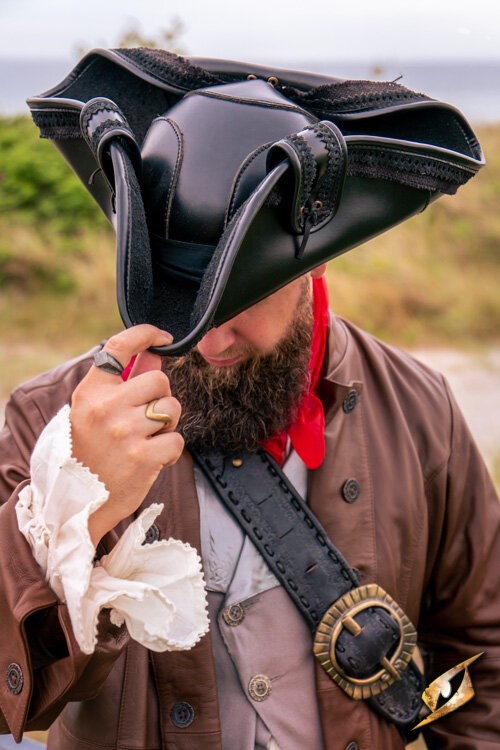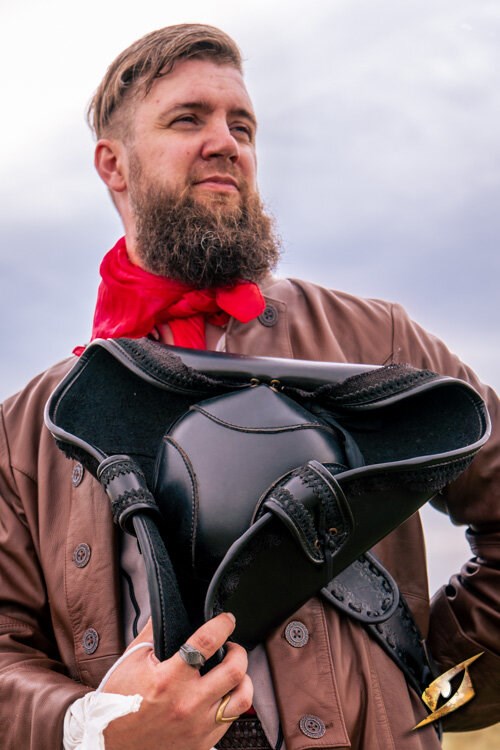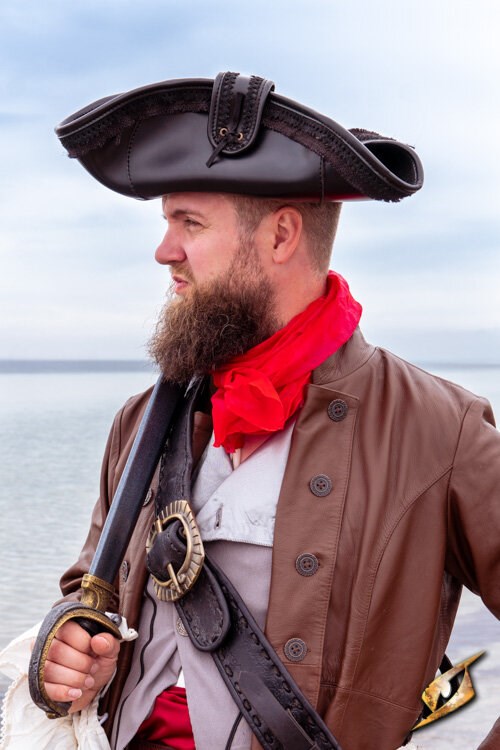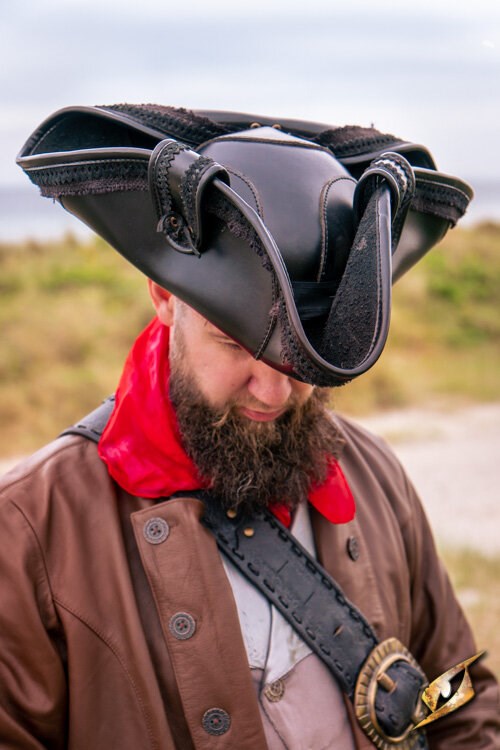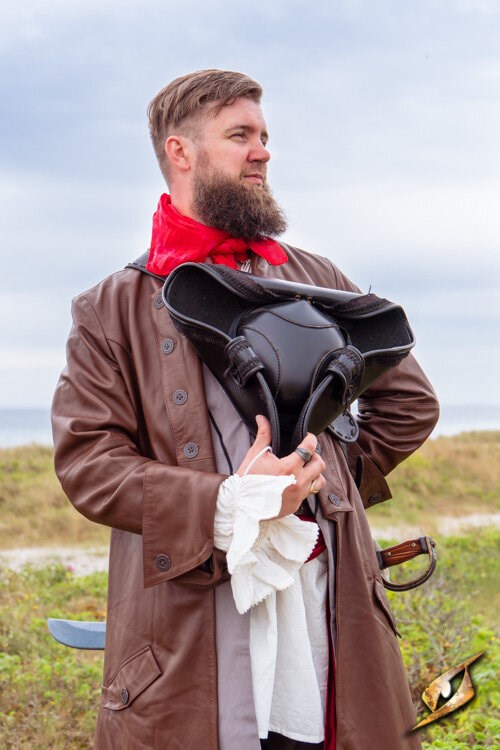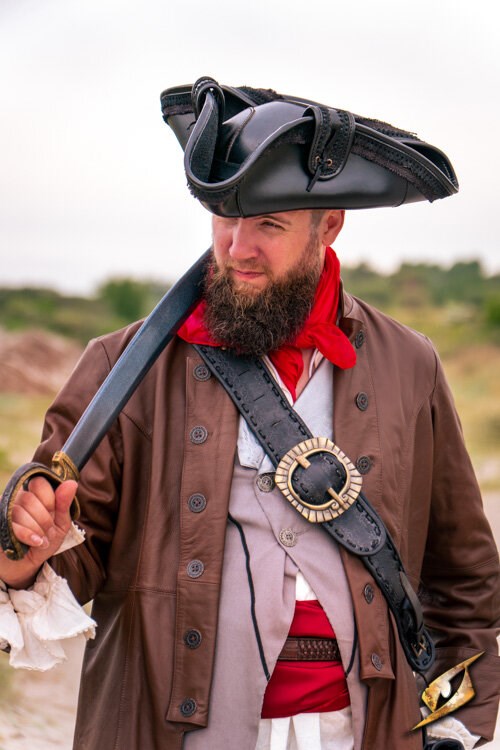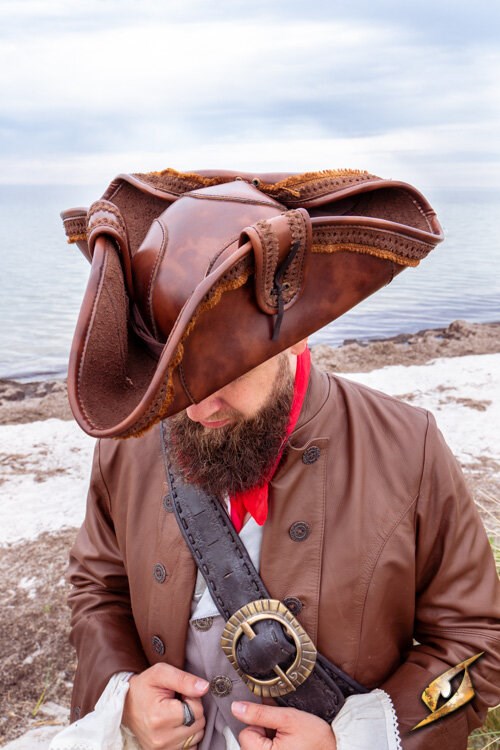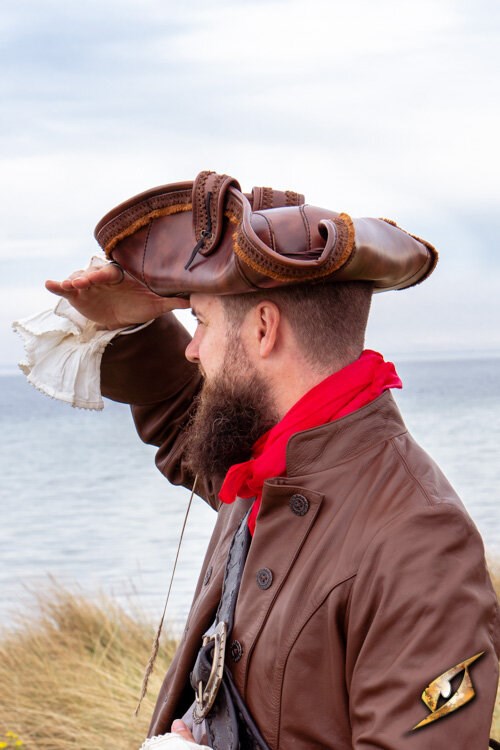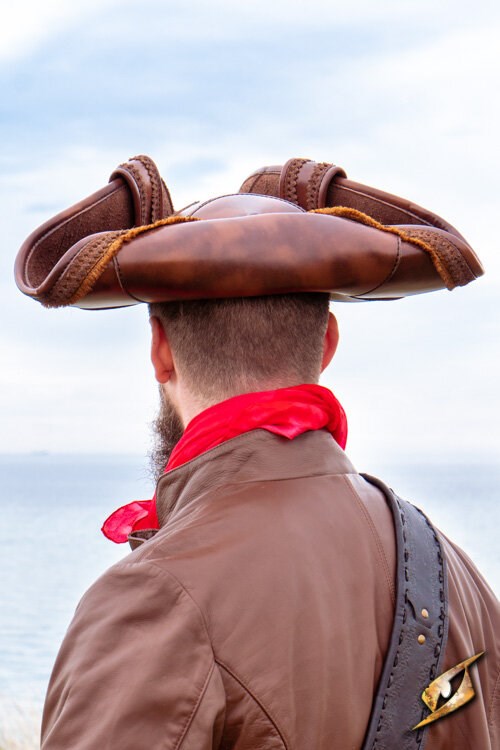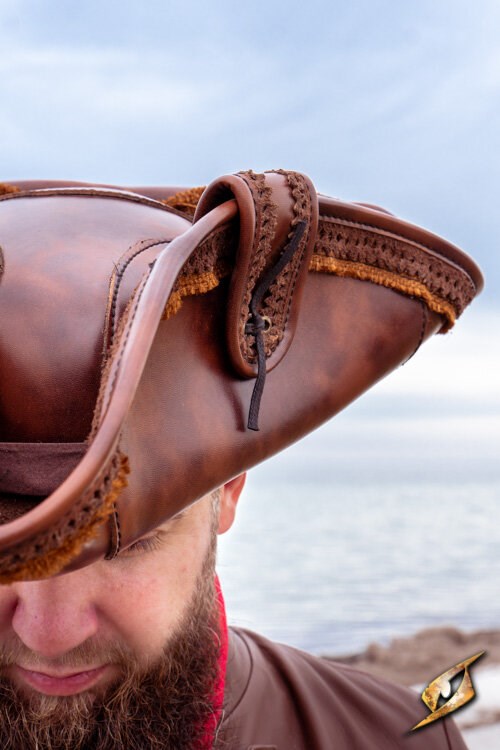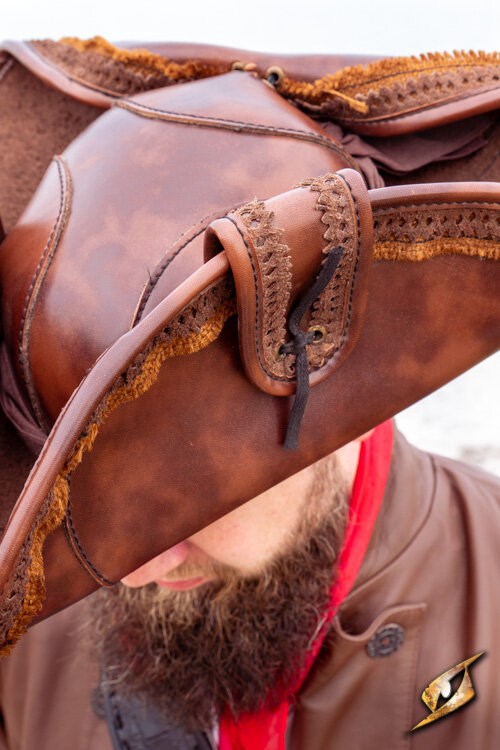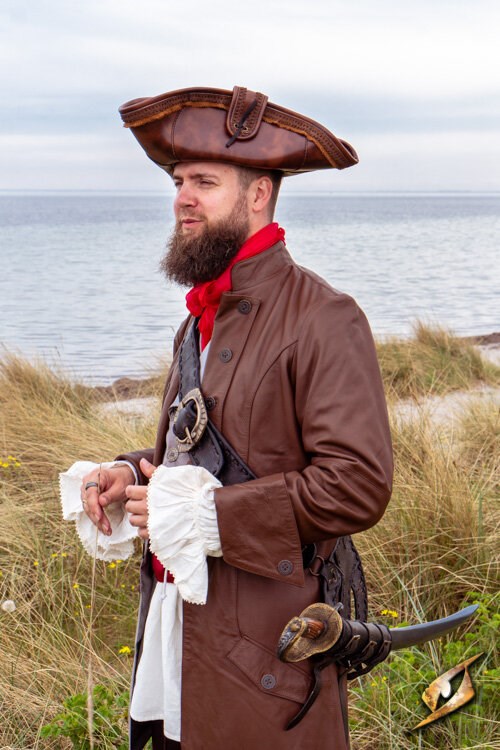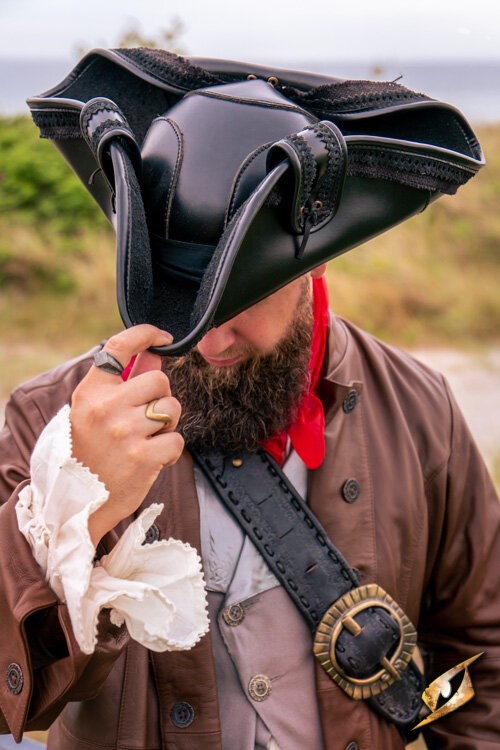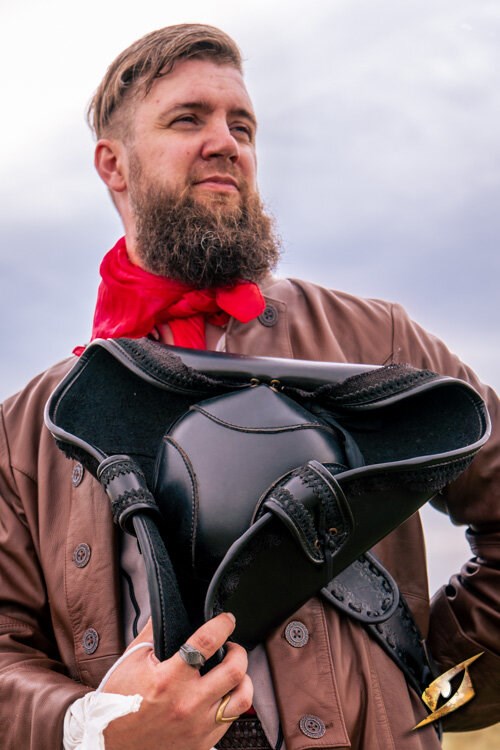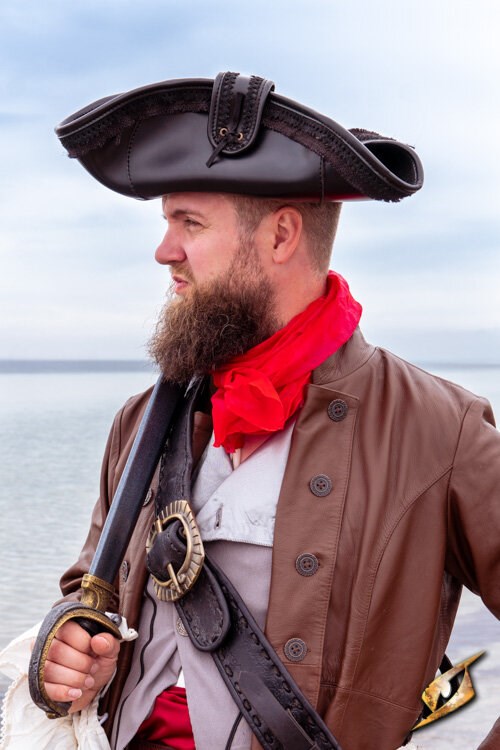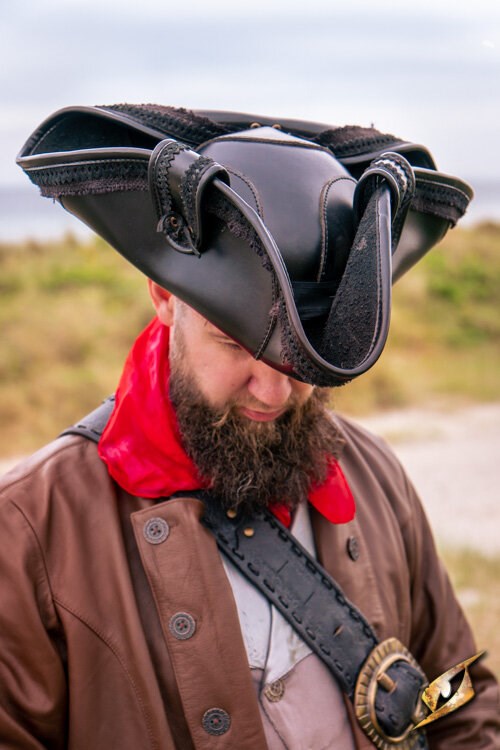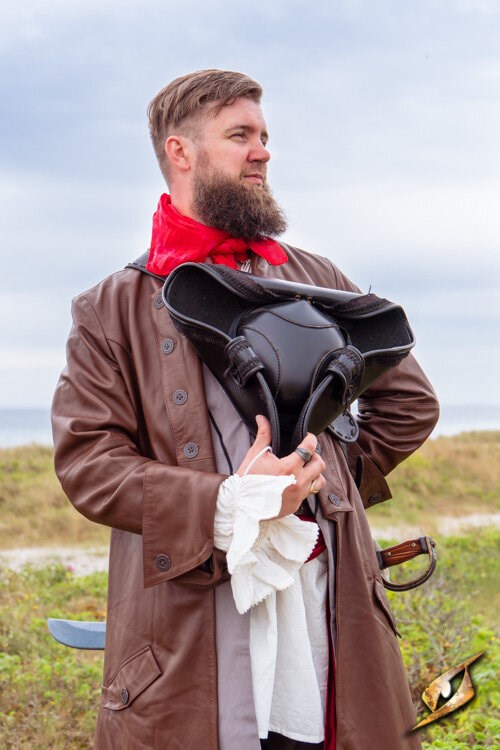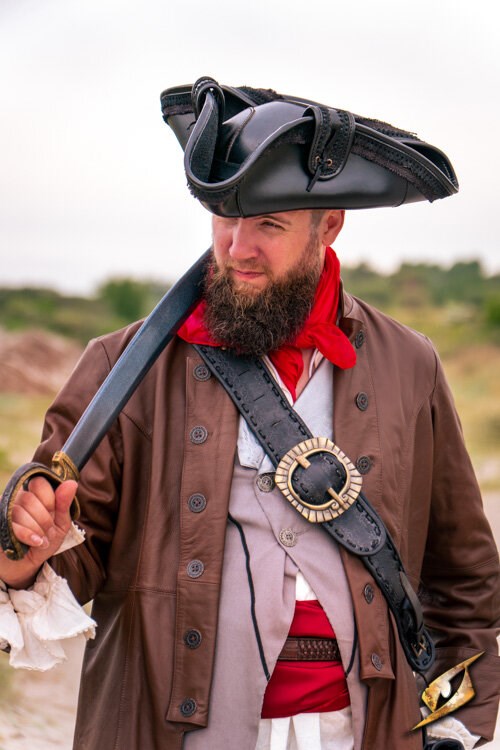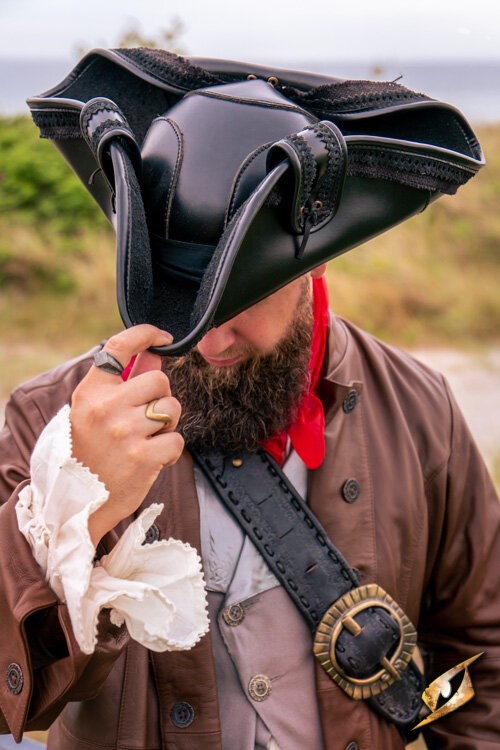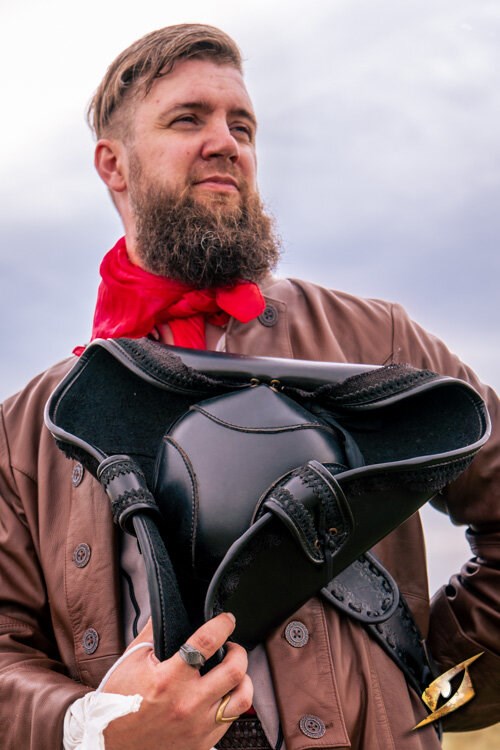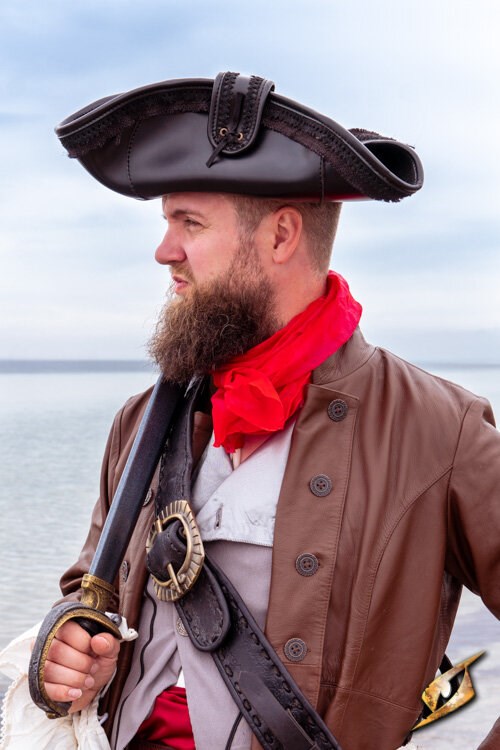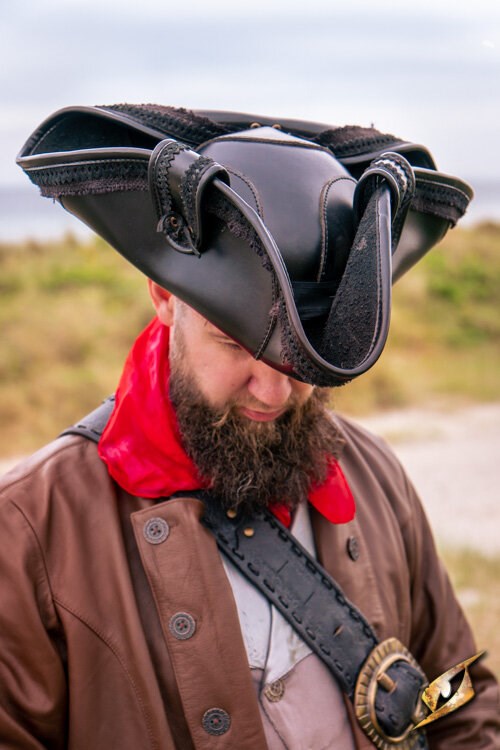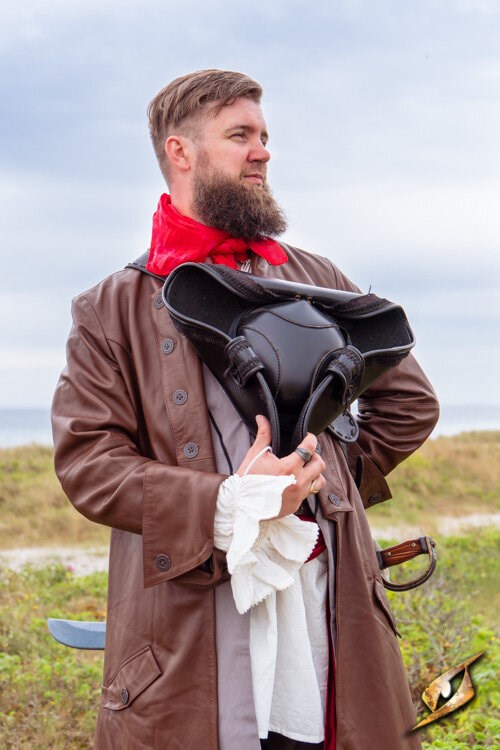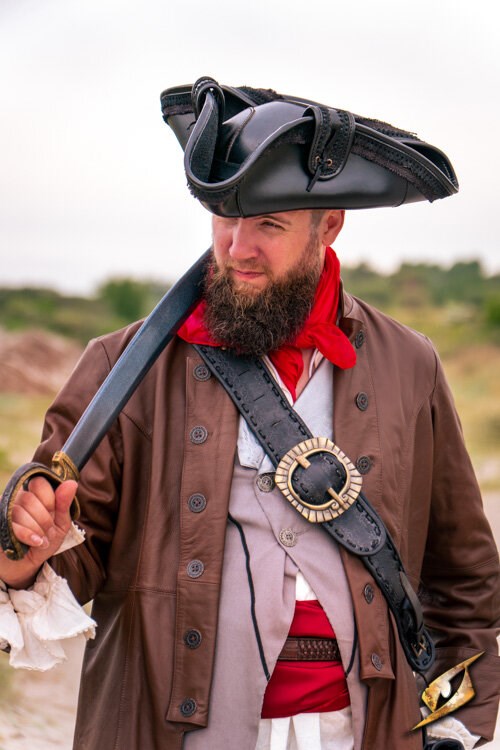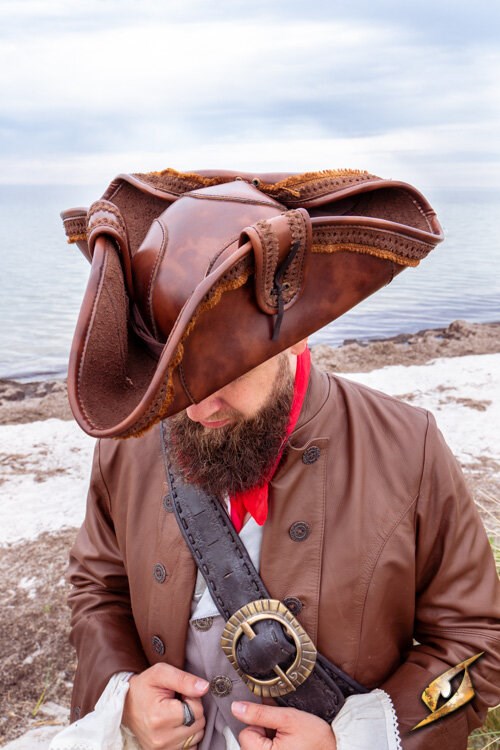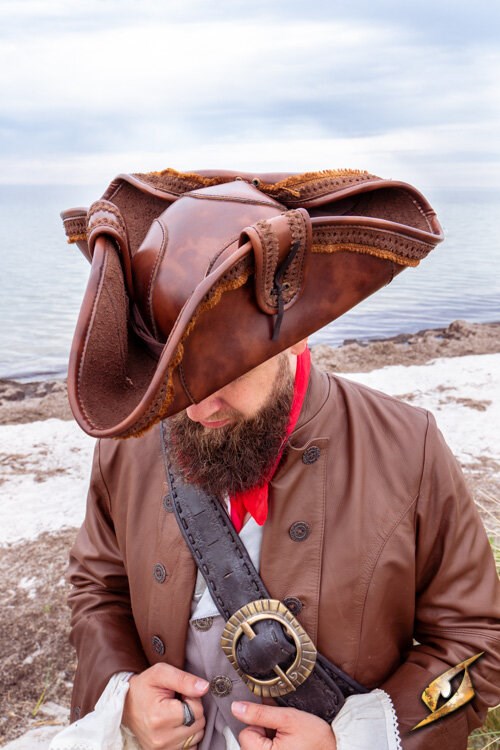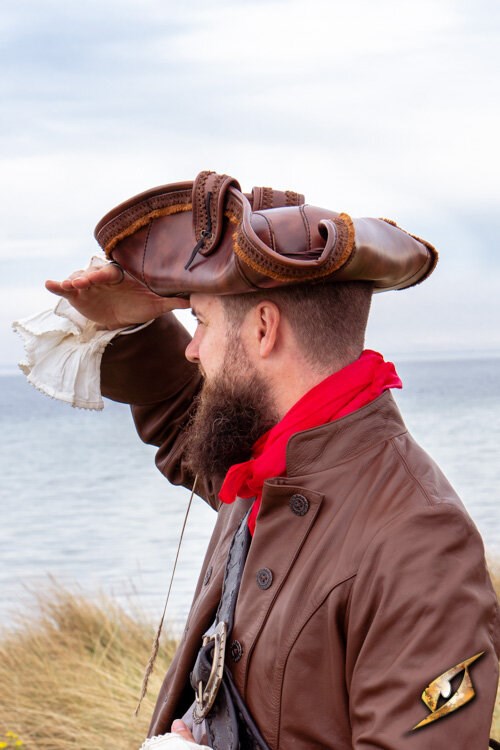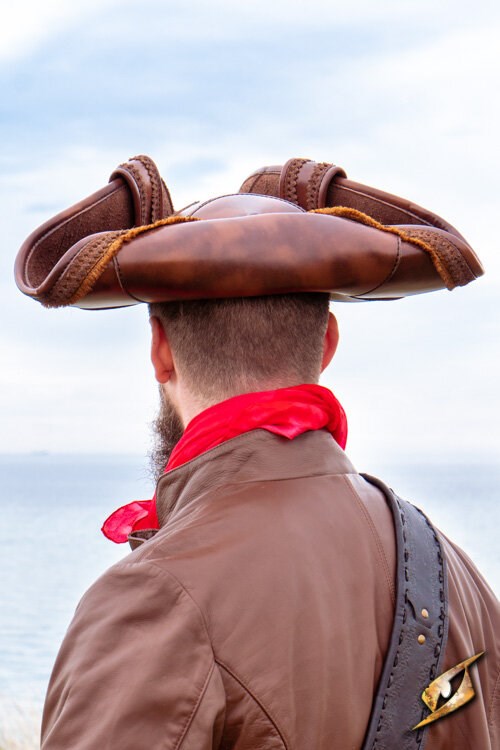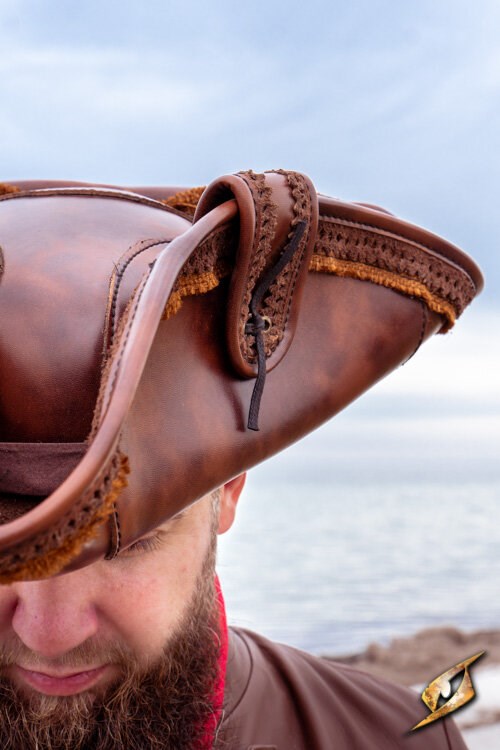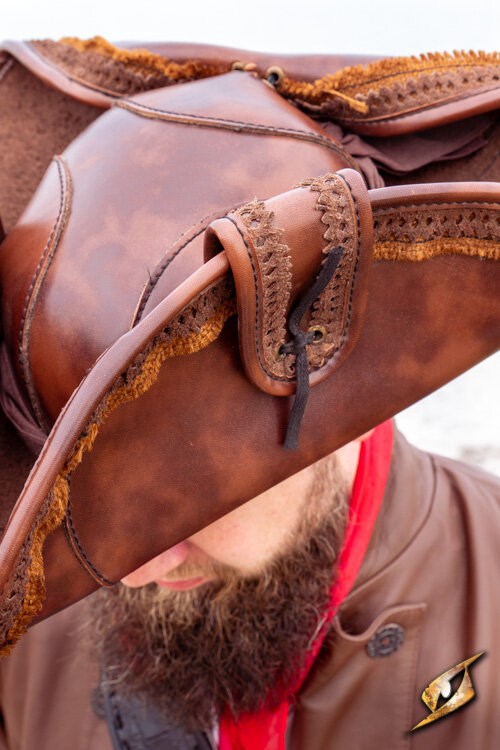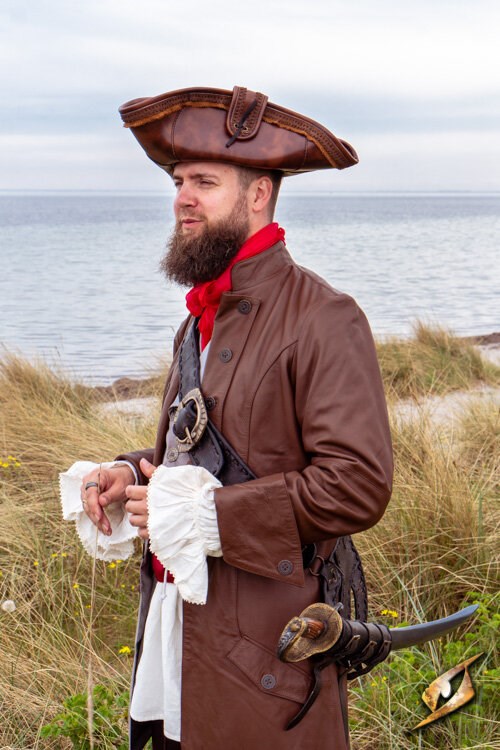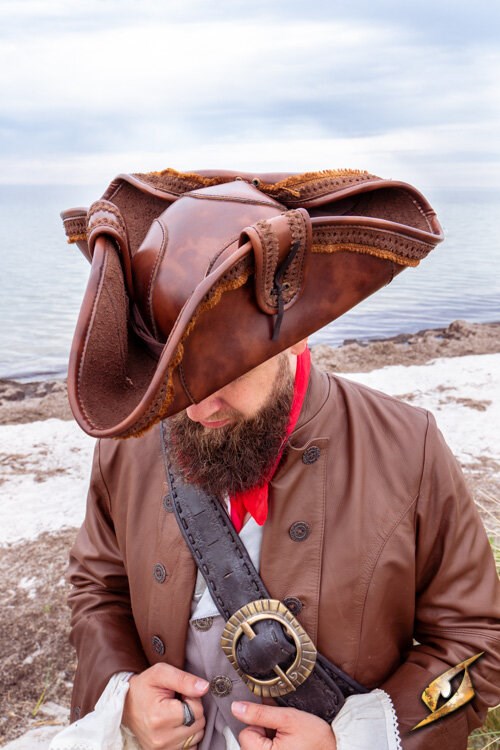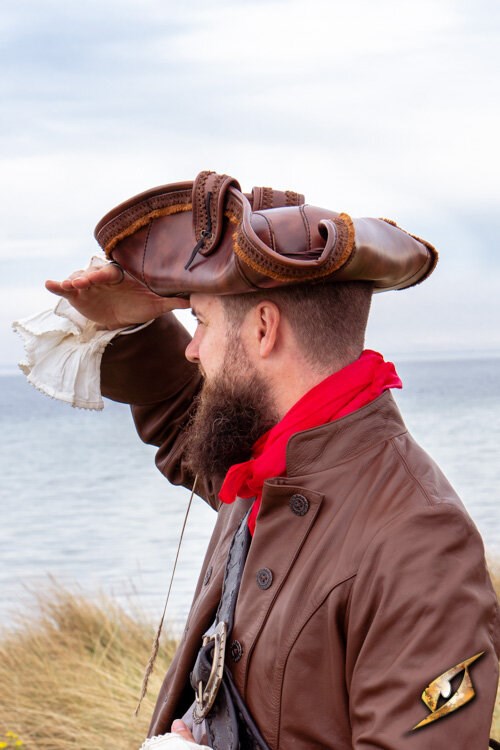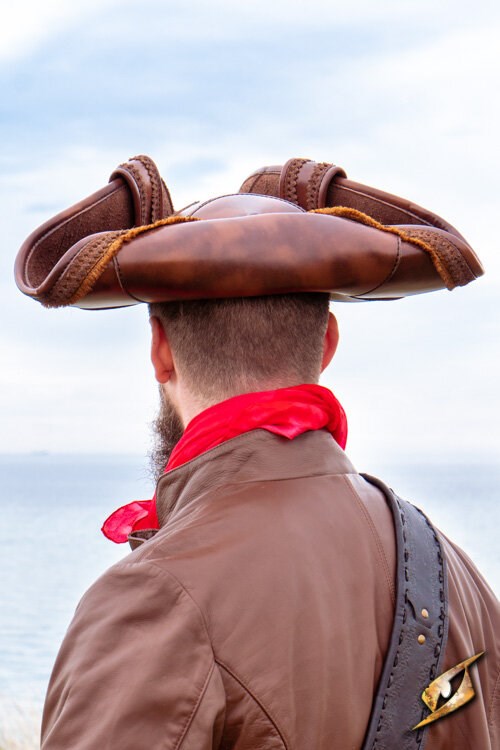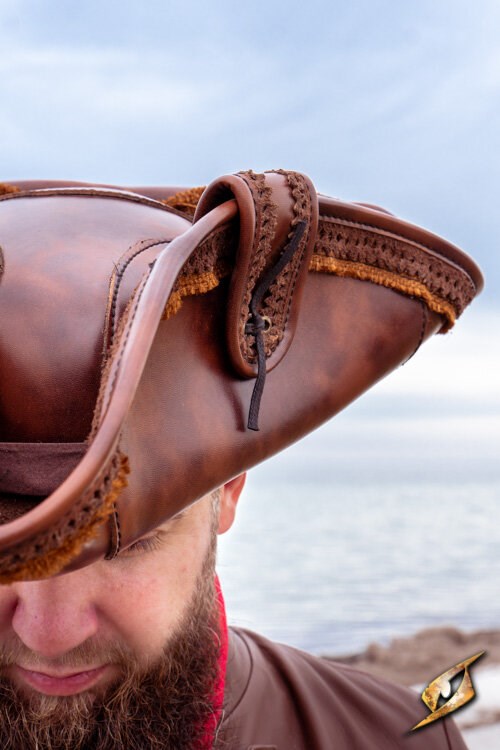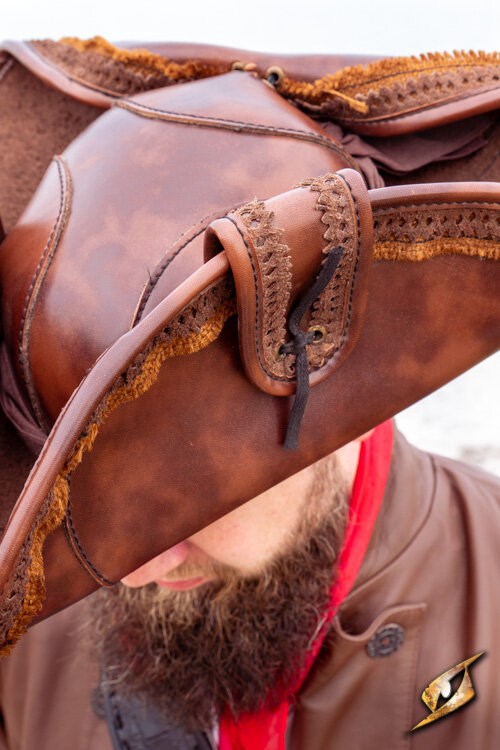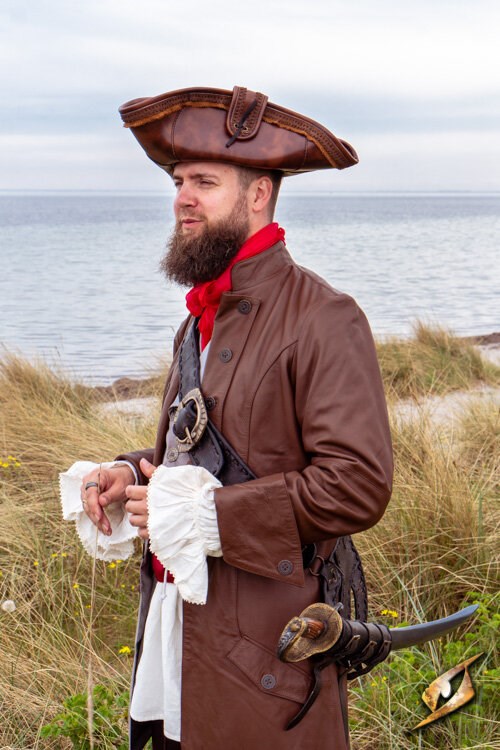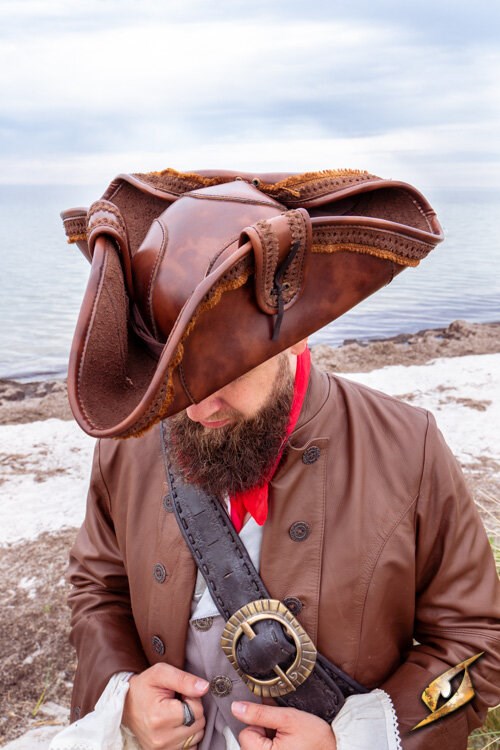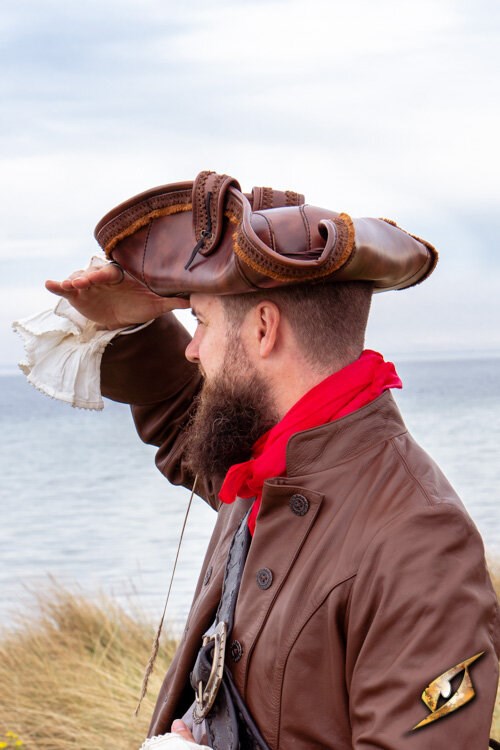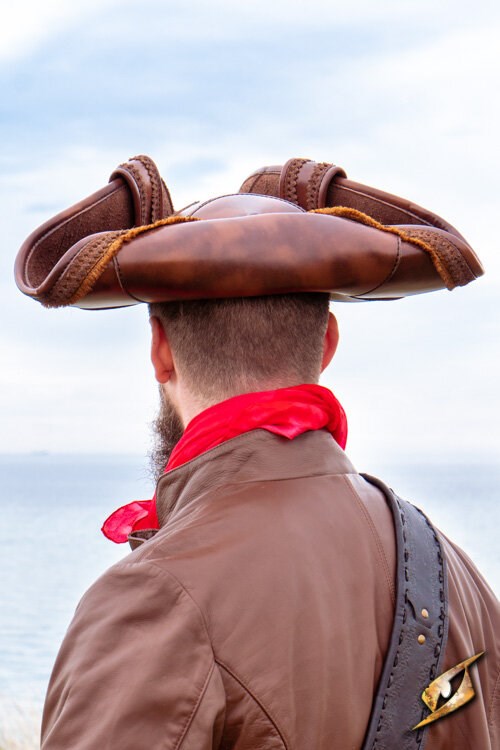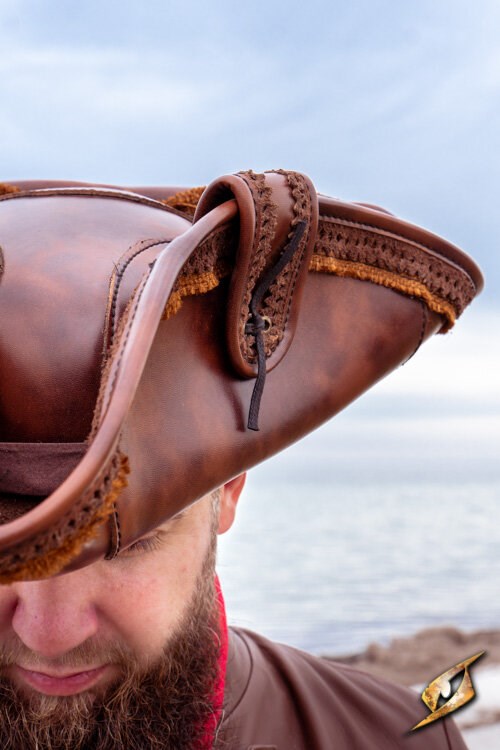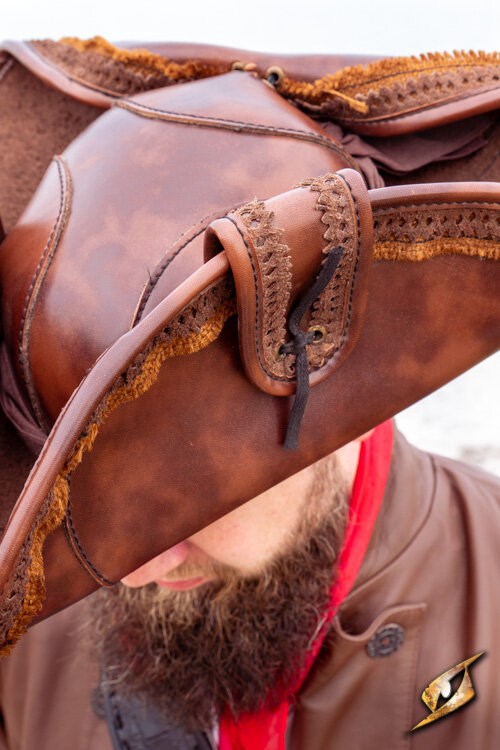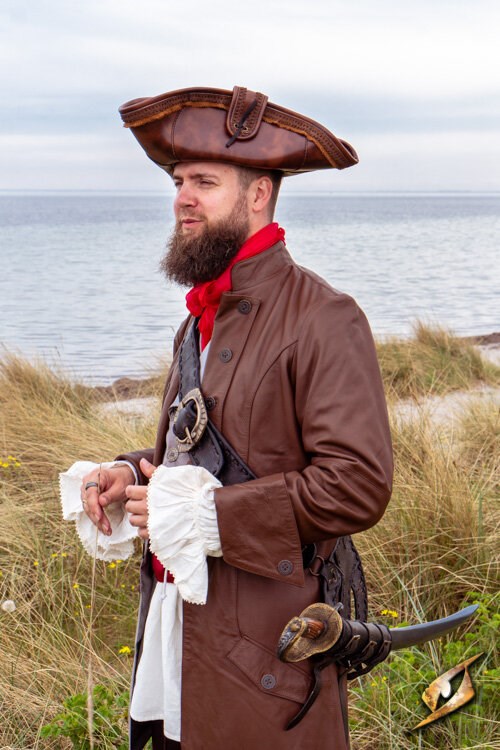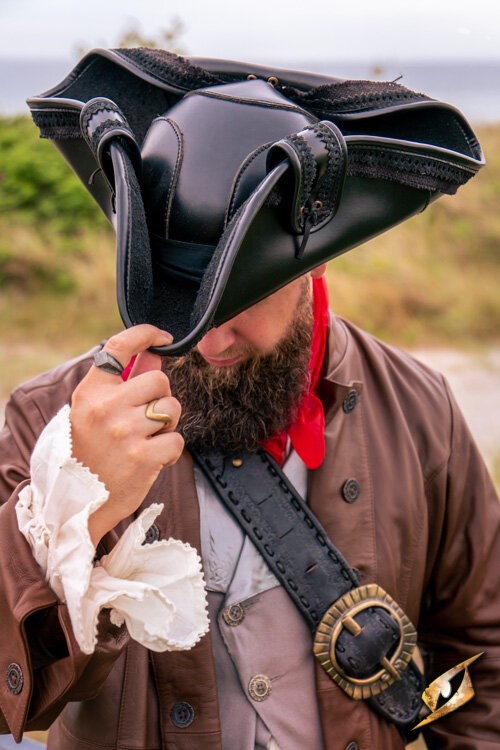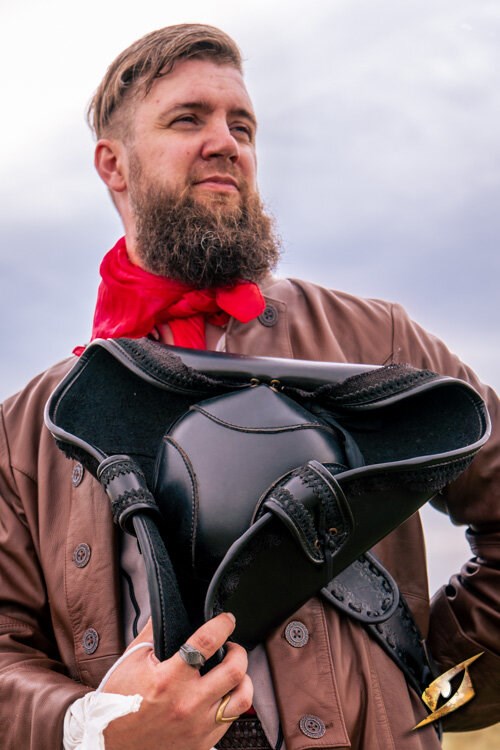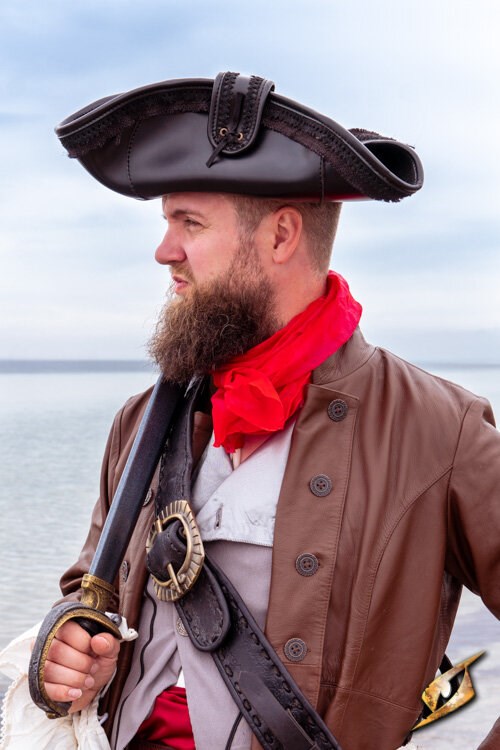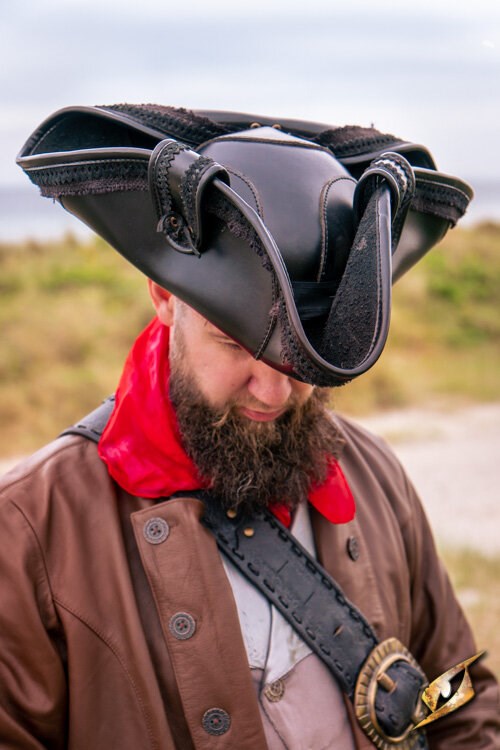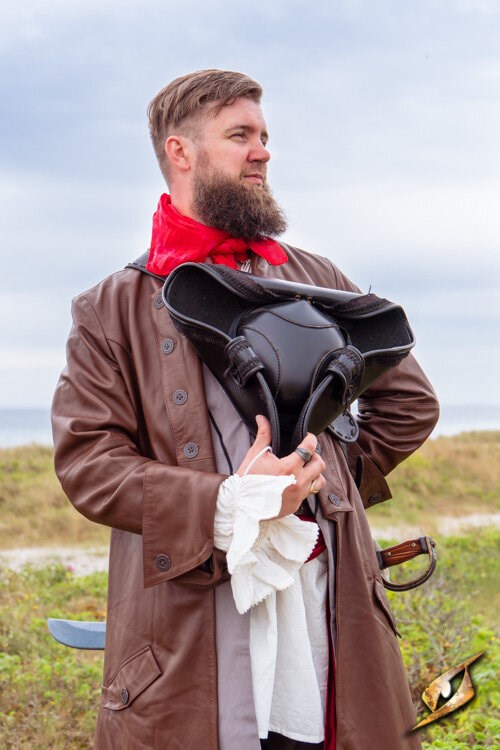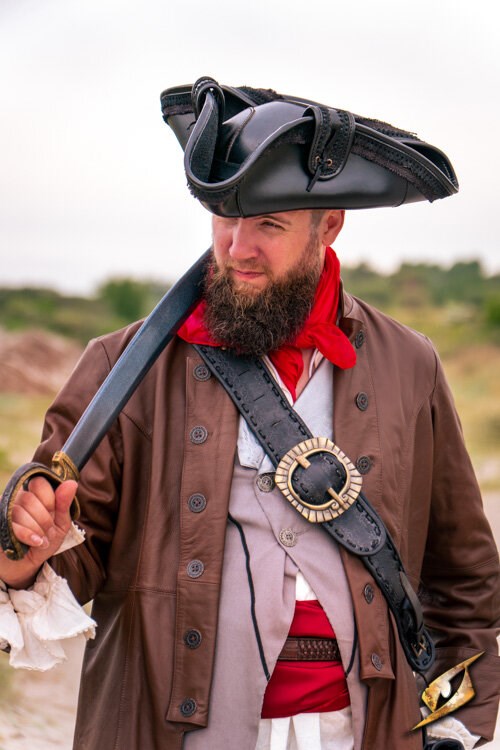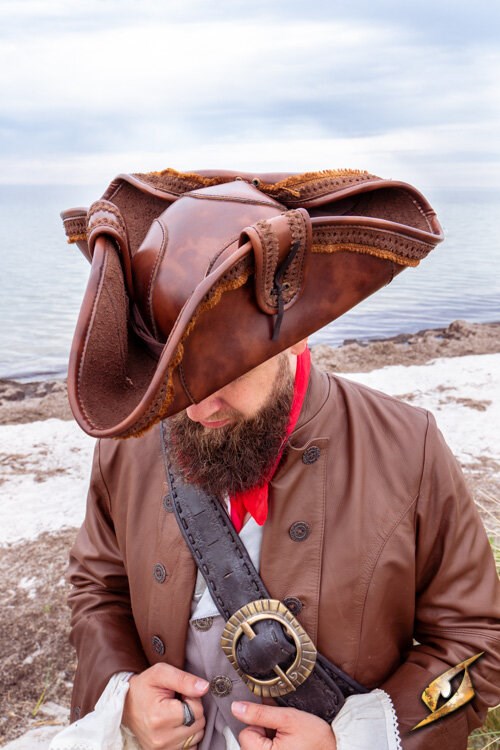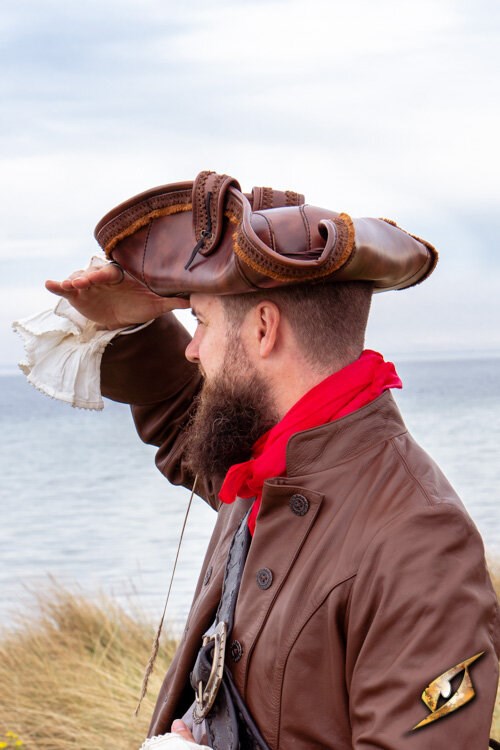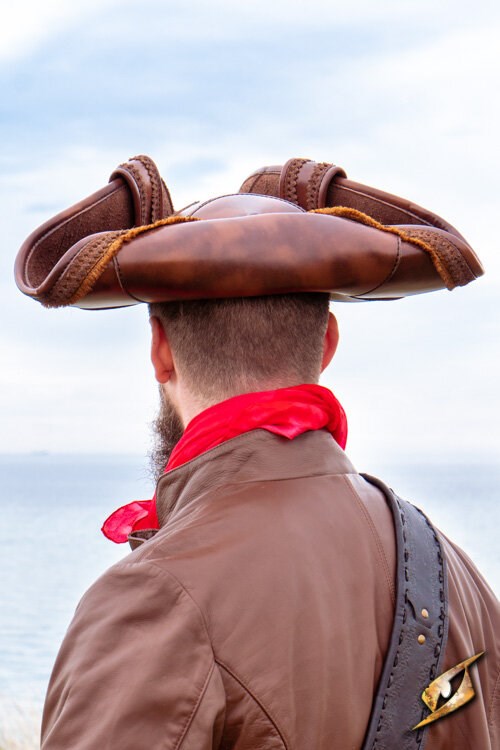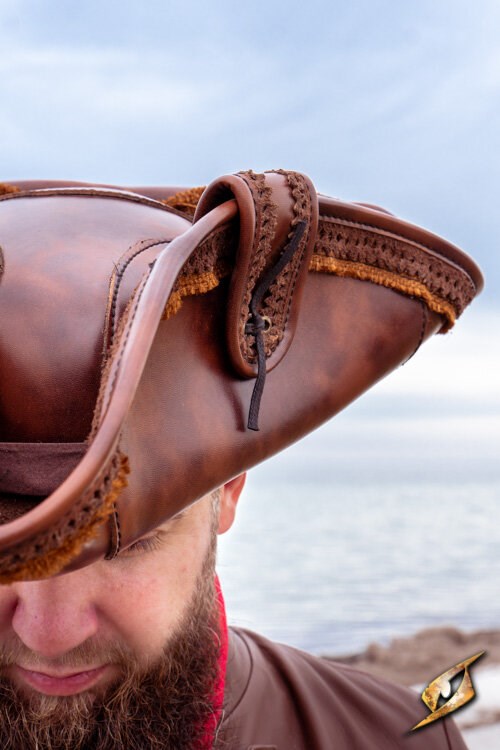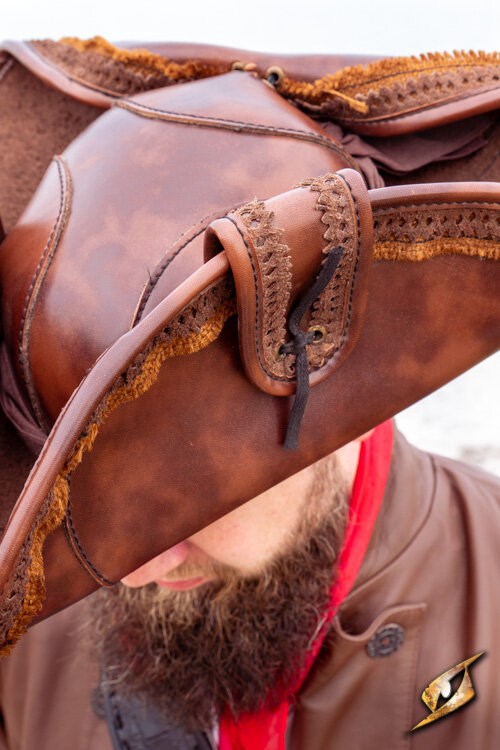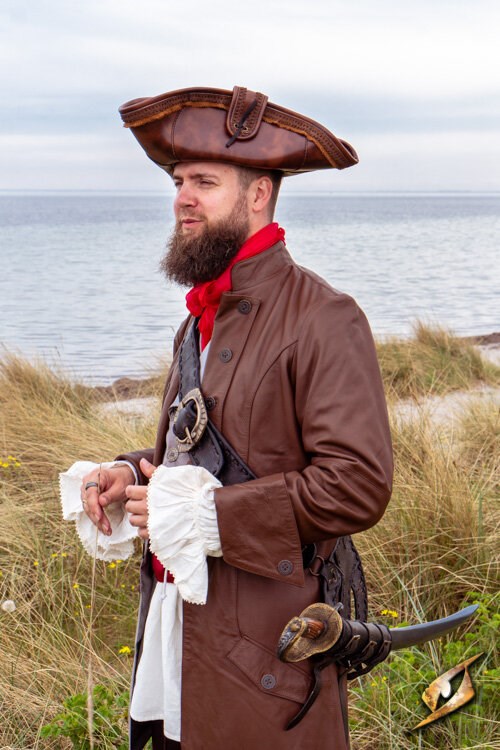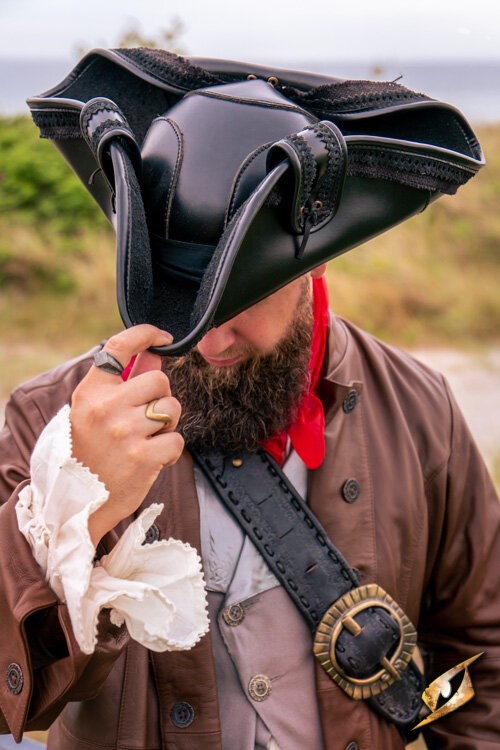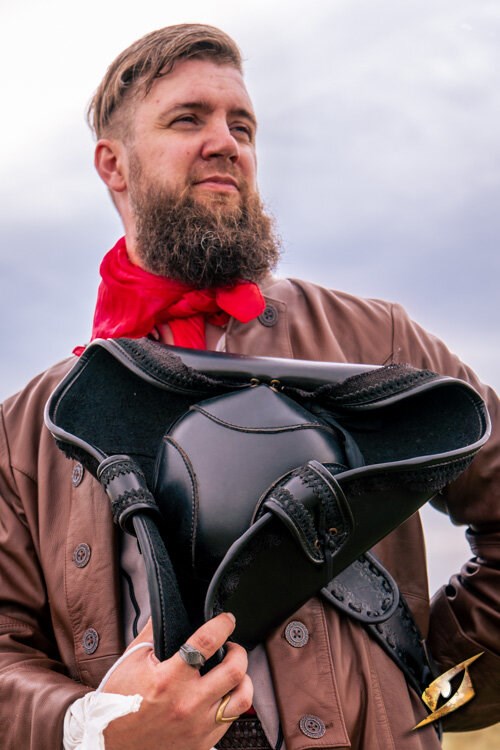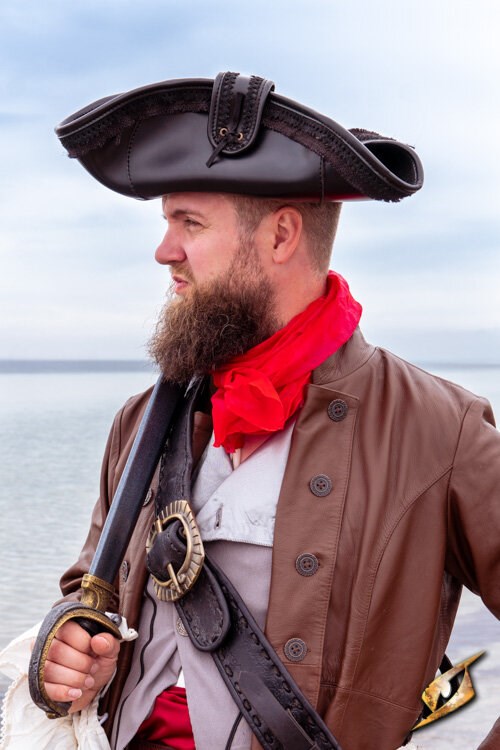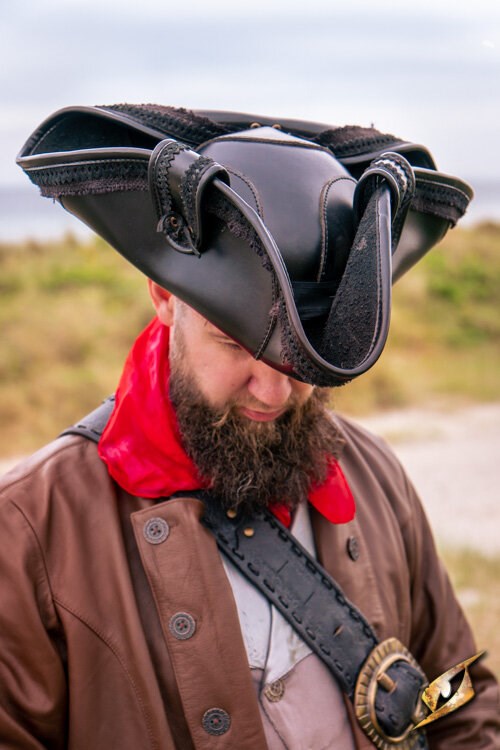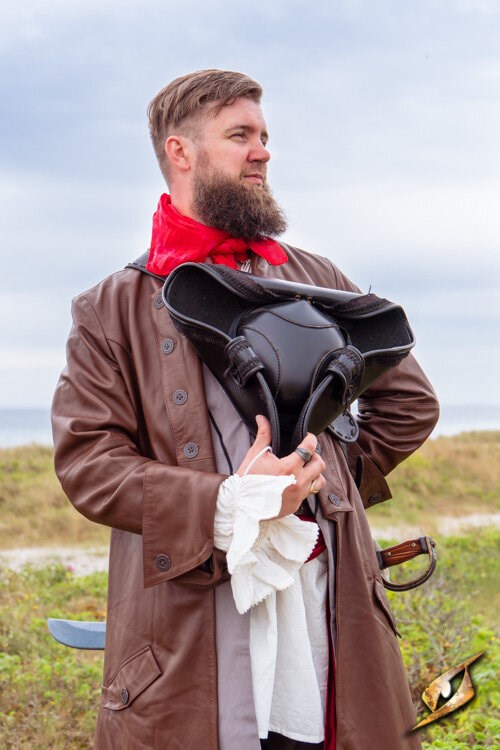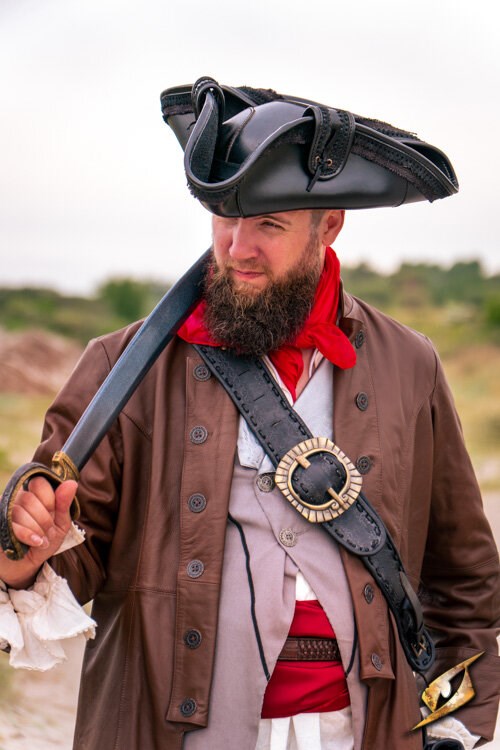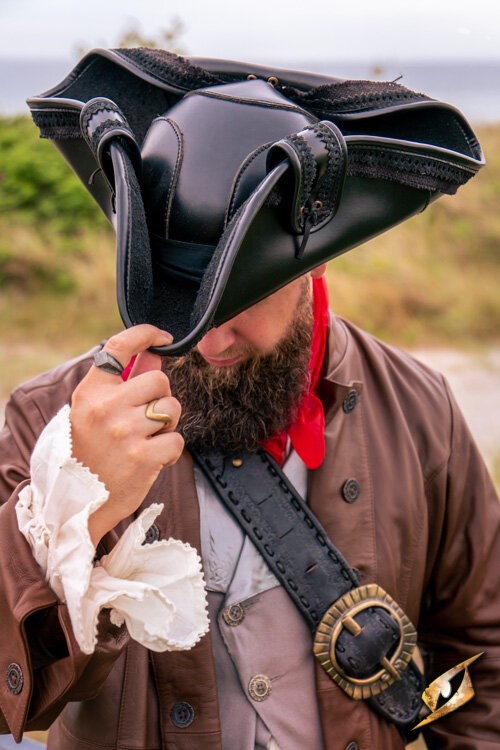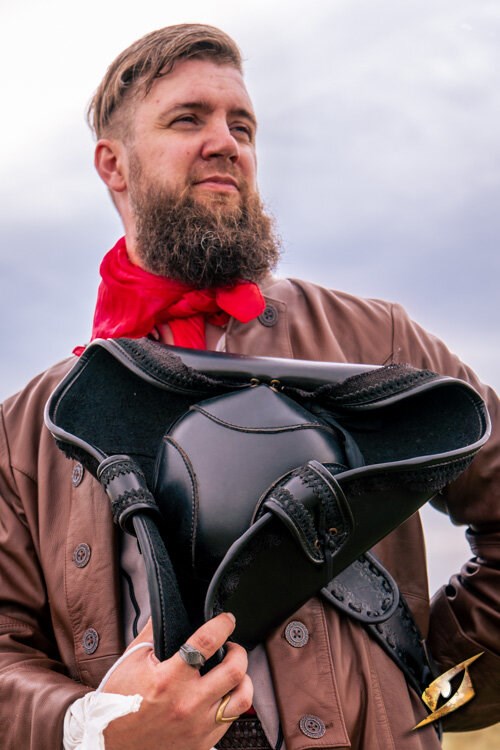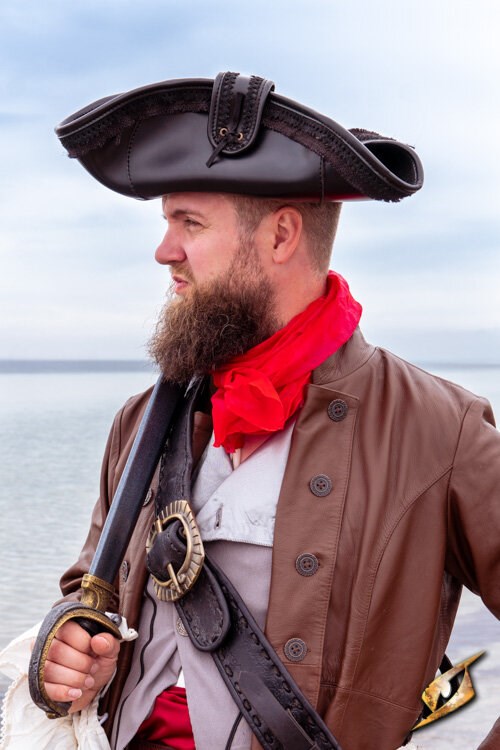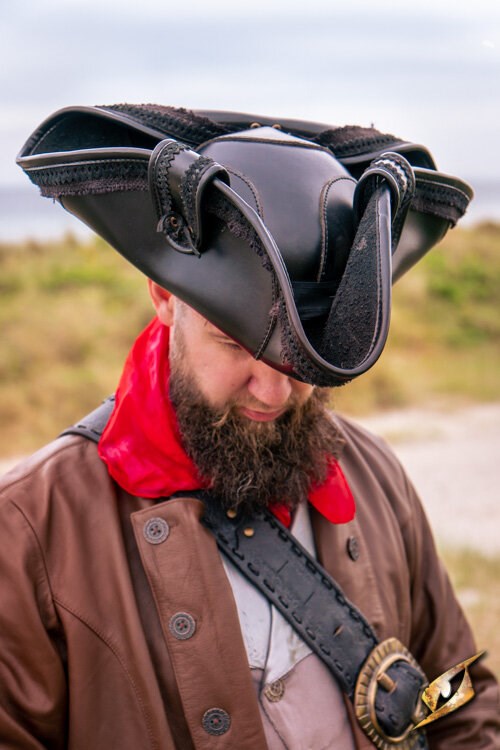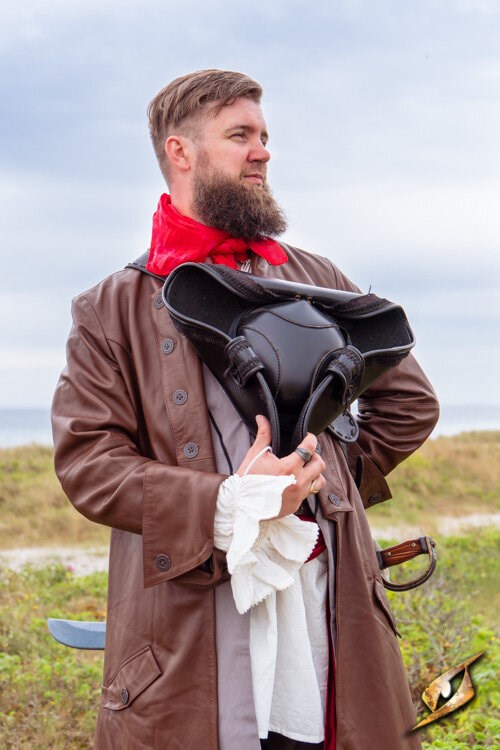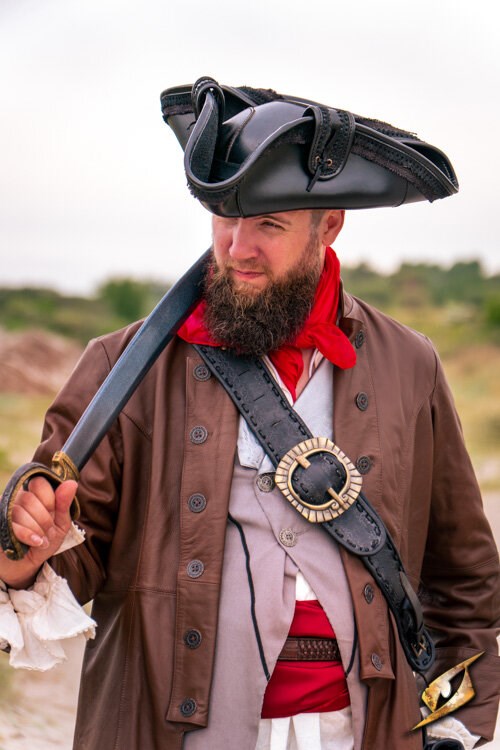 Pirate Hat - Faux Leather
Epic Armoury, Sovereign
In Stock
Available
(choose variant)
Prices from {{ variantsPriceFrom }}
Description

Sizeguide

Fitting

Quality

Technical Details
I scorn to do anyone a mischief when it is not for my advantage.
The brown faux leather Pirate Hat from Epic Armoury is made for Vegan Larpers seeking all-weather protection. Made from thick polyurethane material, this tricorn hat fits well with colonials and pirates. It has a very wide brim that has been pinned up on three sides?, giving the period hat three corners or points. This triangular hat comes in three sizes and is decorated with an elegant canvas laced trim around the brim. This buccaneer hat is reinforced with heavy stitching and will not rot or absorb water. Making the perfect costume piece for any hardened adventurer.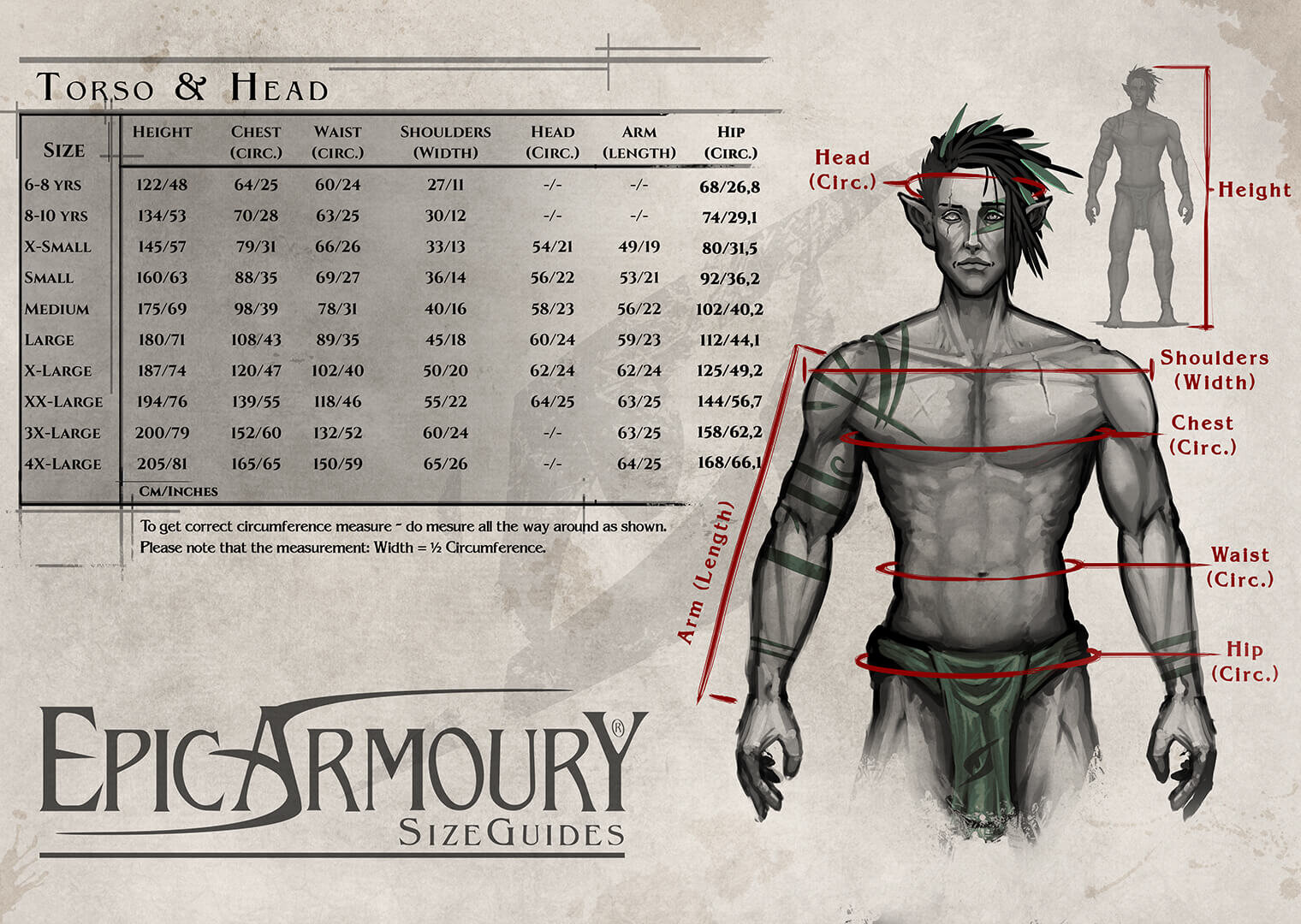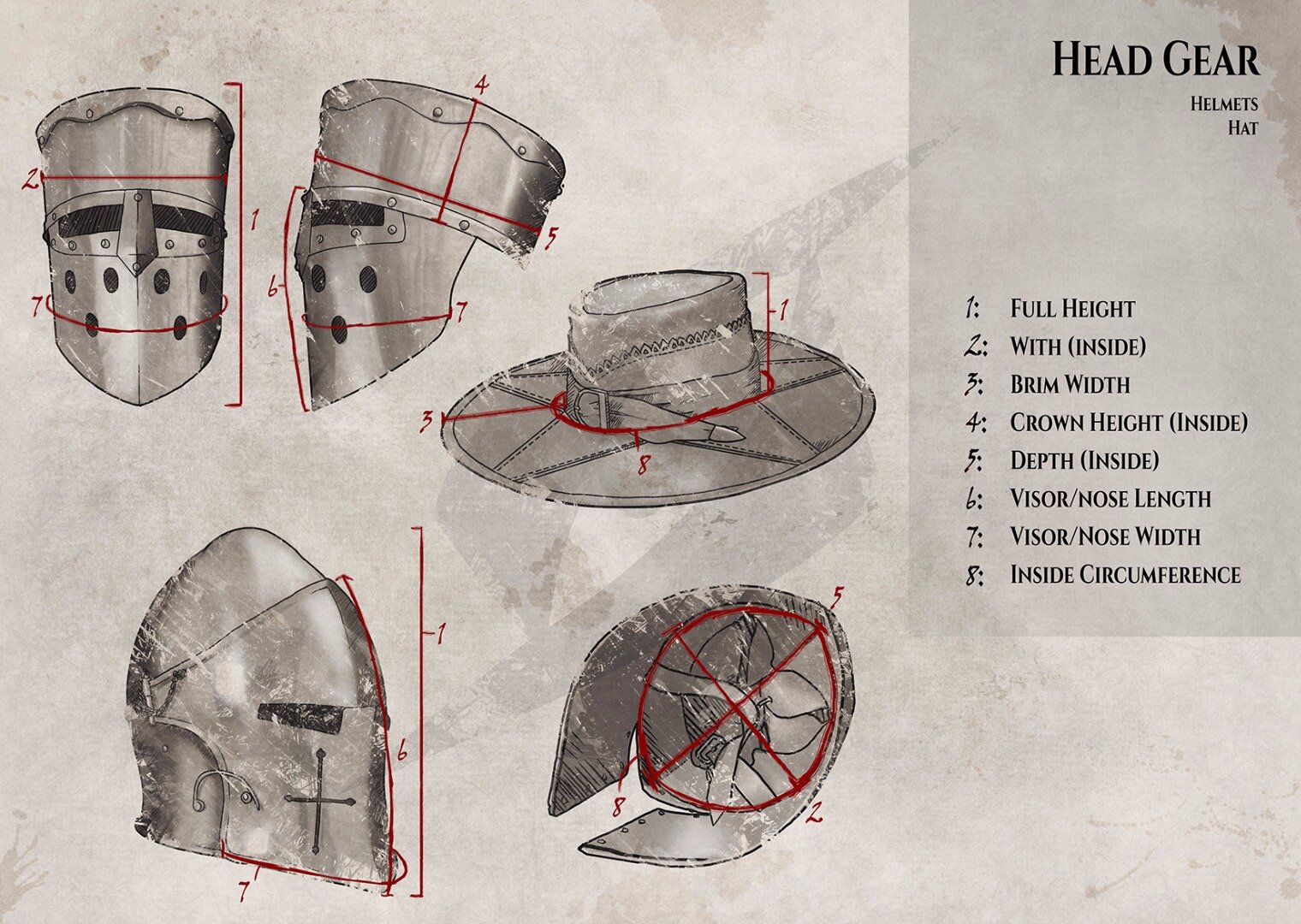 Faux Leather - No Animals Harmed
Epic Faux Leather is our alternative to animal leather.
Made from a durable Epic Faux Leather
Straps and fittings made from a flexible Epic Faux Leather
Colour and leather patterns added during production
Buckles of solid brass or brass coated metal
The main goal in developing products with the usage of Faux Leather has been to offer an alternative to animal leather.
The Faux Leather used for Epic Armoury products is produced from rubber, plastic waste, and polyvinyl. It is still in its early phases of development, and we are constantly aiming to develop our products using a better alternative to the one we already have. We are continually looking to use sustainable and innovative materials such as pineapple leaves, cork, apple peels, other fruit waste, and recycled plastic and rubber, as we already do.
Faux Leather does have some disadvantages when compared to genuine leather. Faux leather does not stretch, breathe or wear like leather. Faux leather is very durable; however, it does not develop the same patina over time as natural leather. It is also worth noting that Faux leather is not puncture or tear-resistant like genuine leather, and over time products like belts will wear and eventually tear faster than genuine leather
Measurements are all in cm if not stated otherwise.
Brand:
Epic Armoury
Universe:
Sovereign
Materials:
Faux Leather
Position:
Head
Product type:
Hat
Release date:
02/02/2020