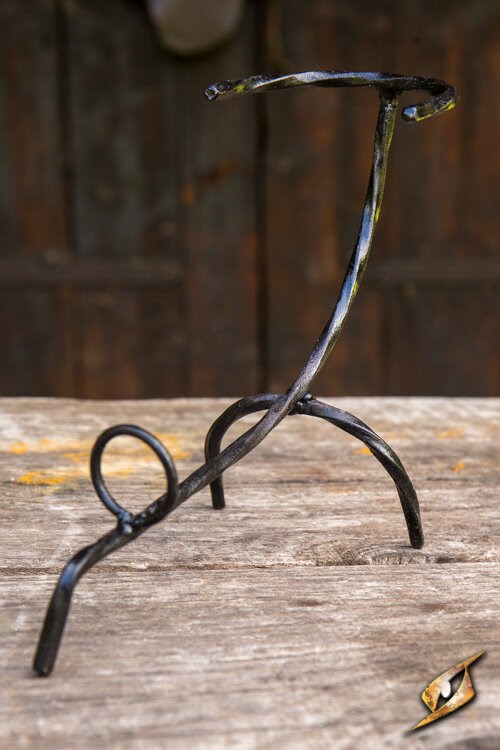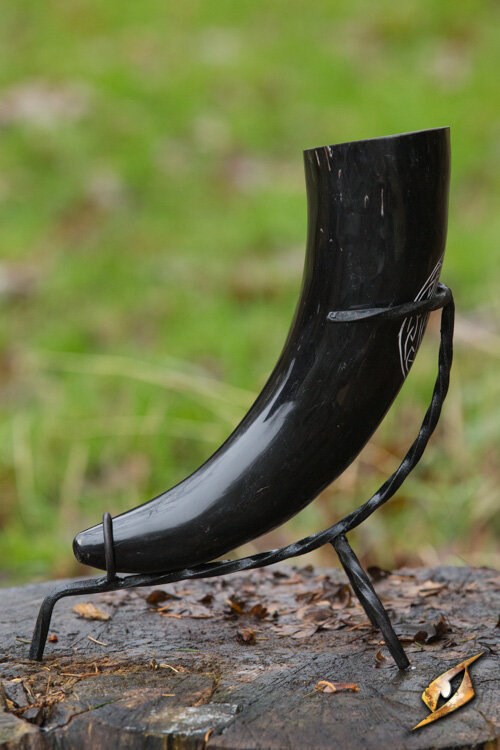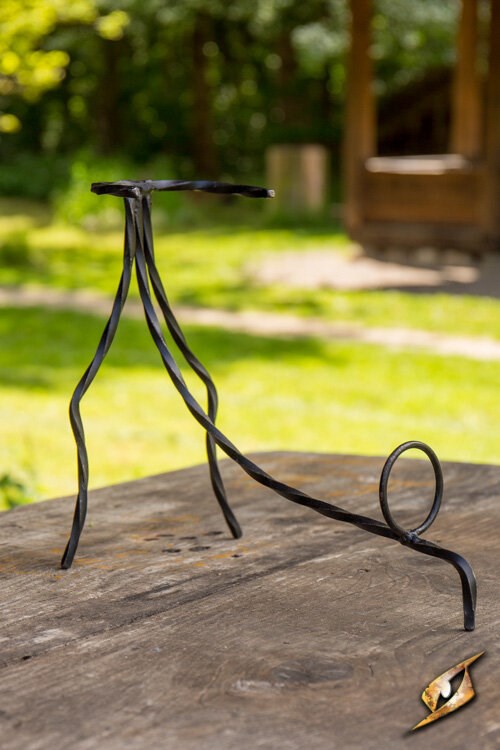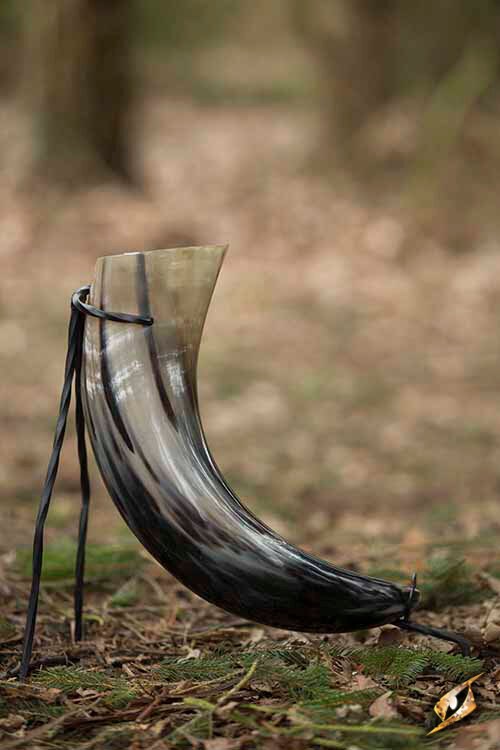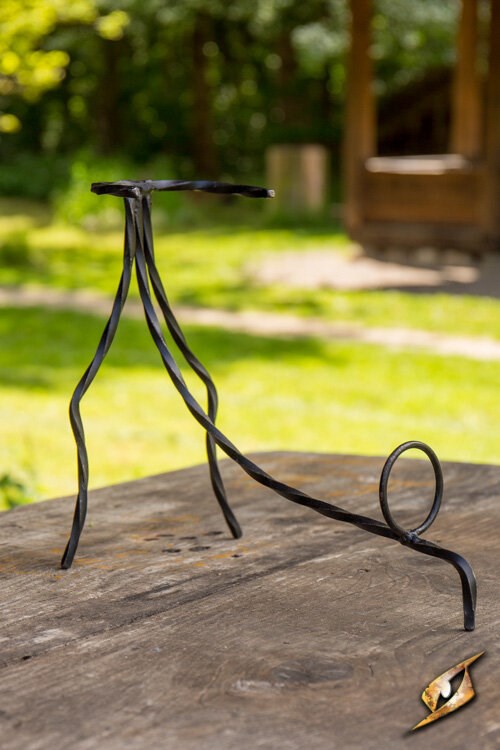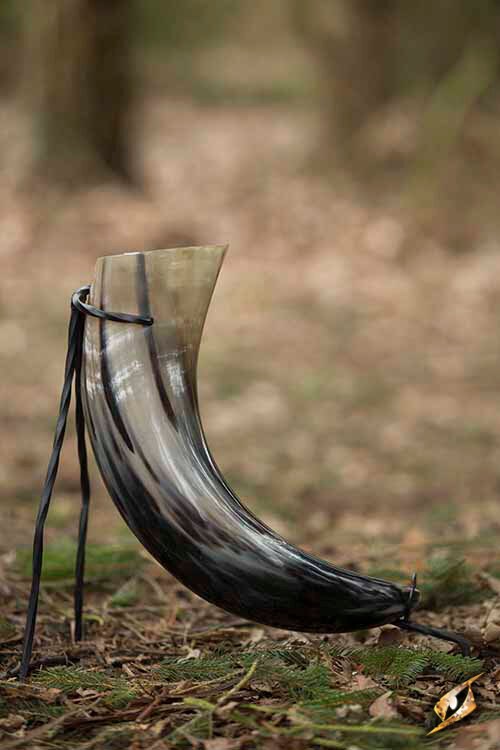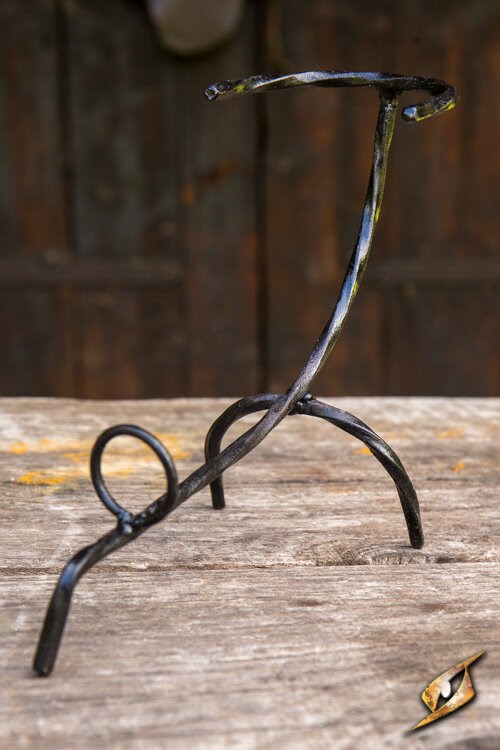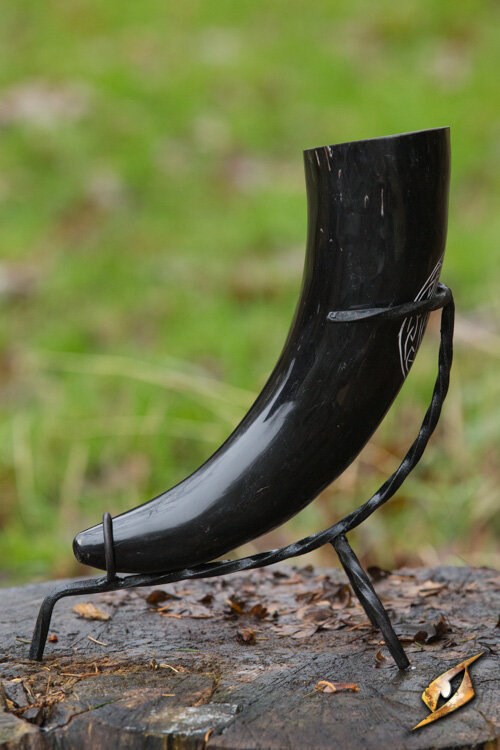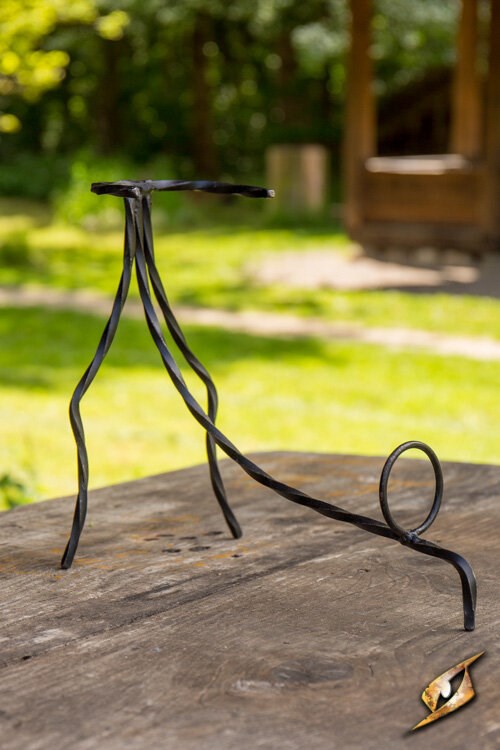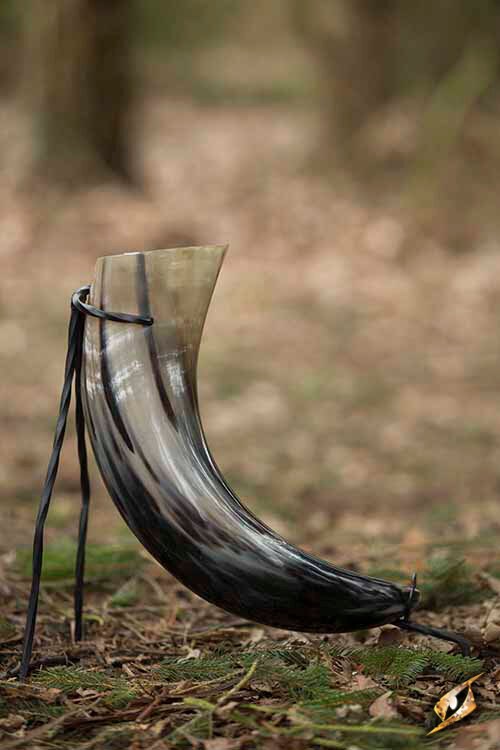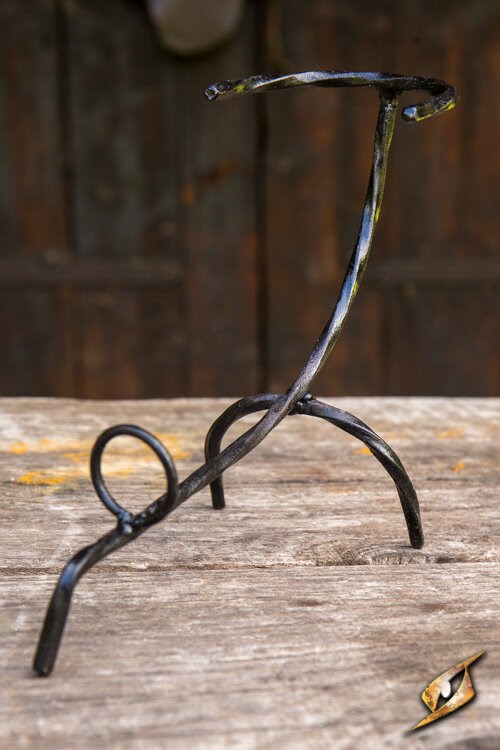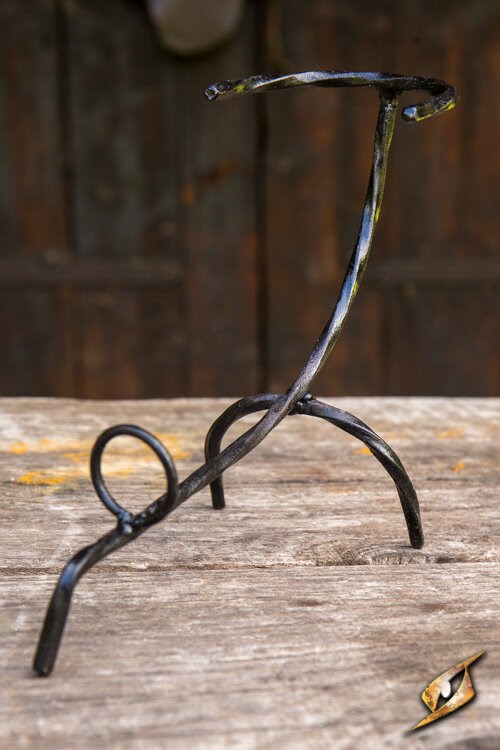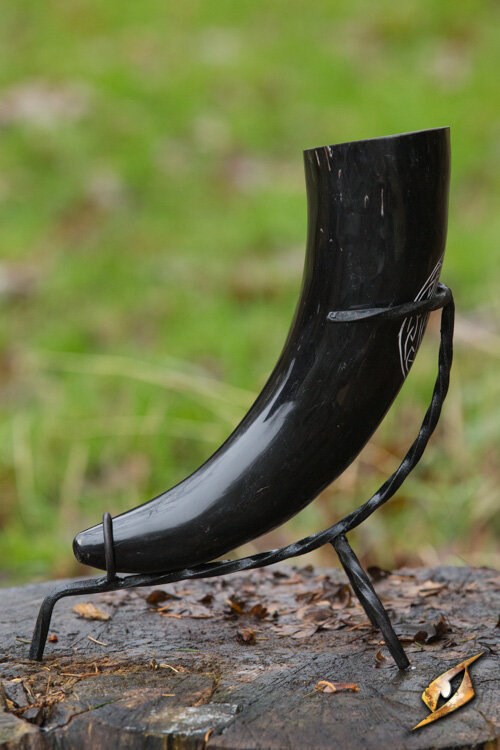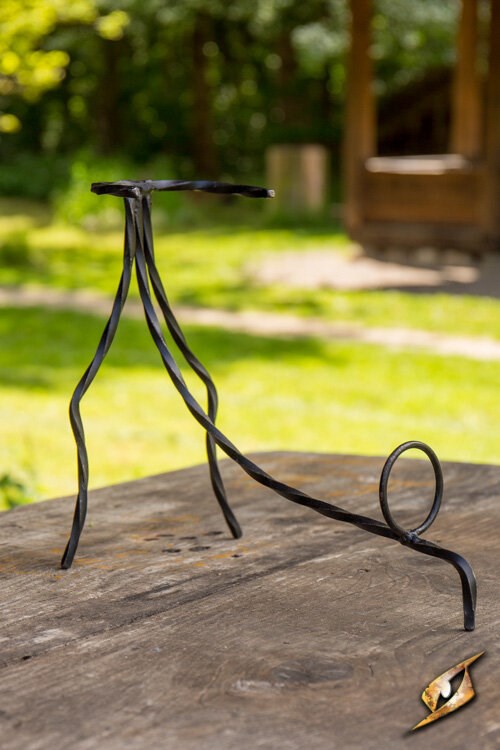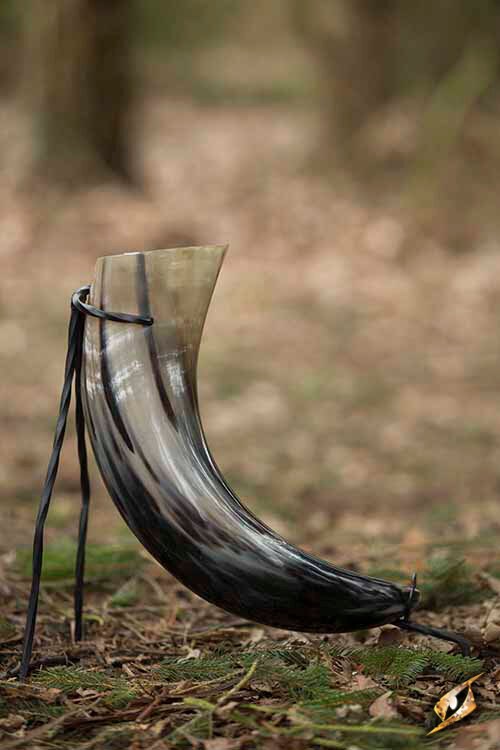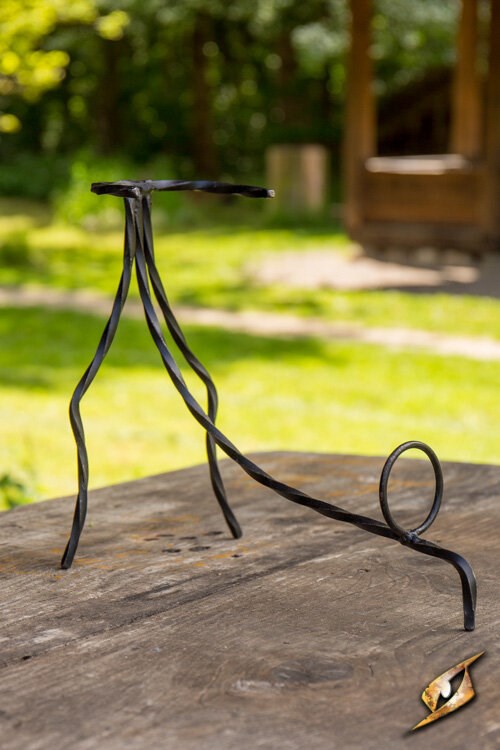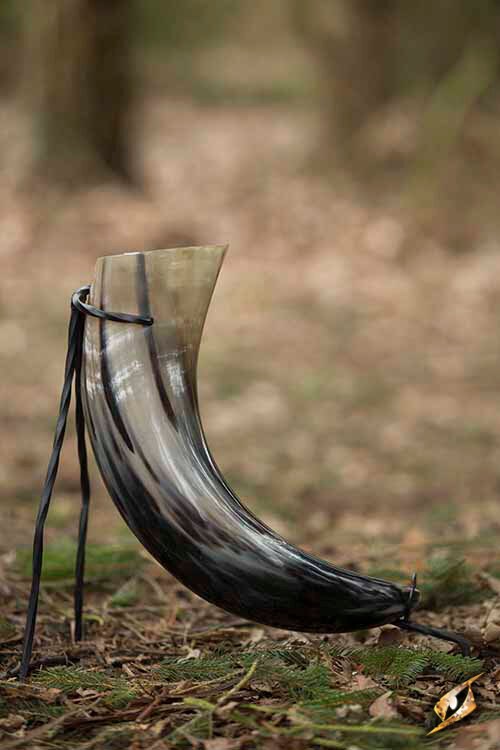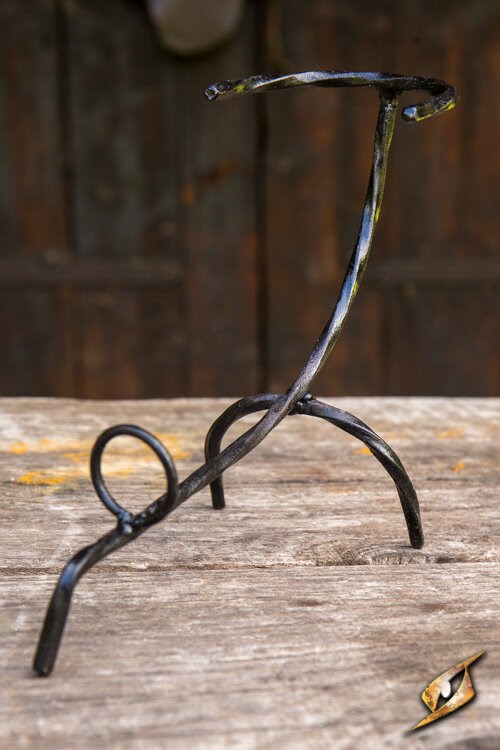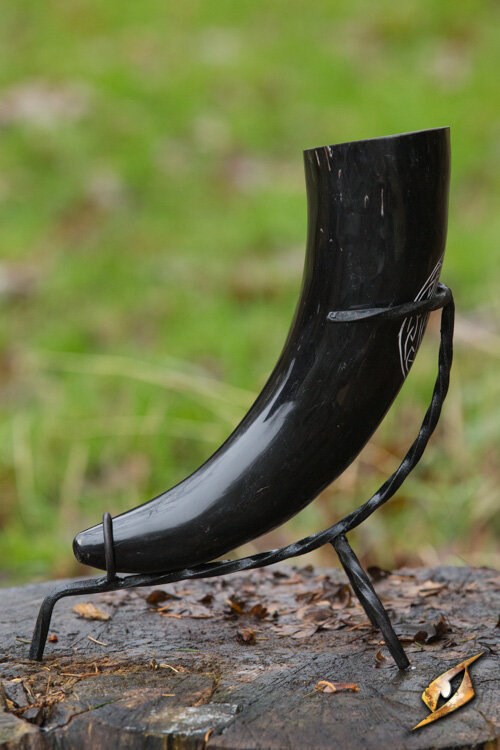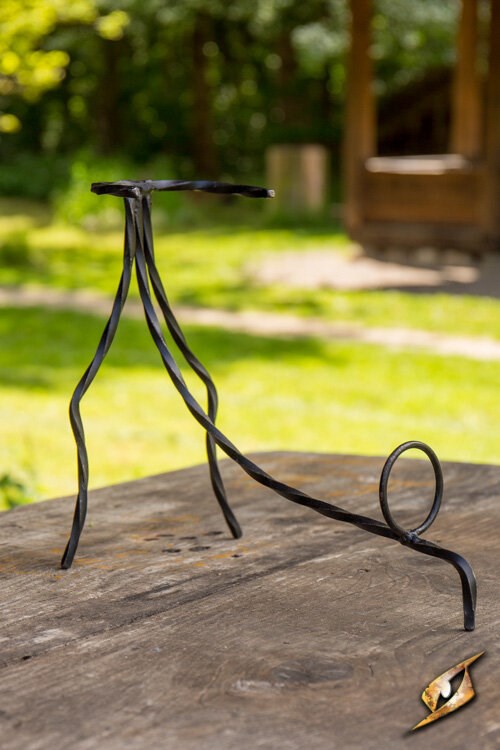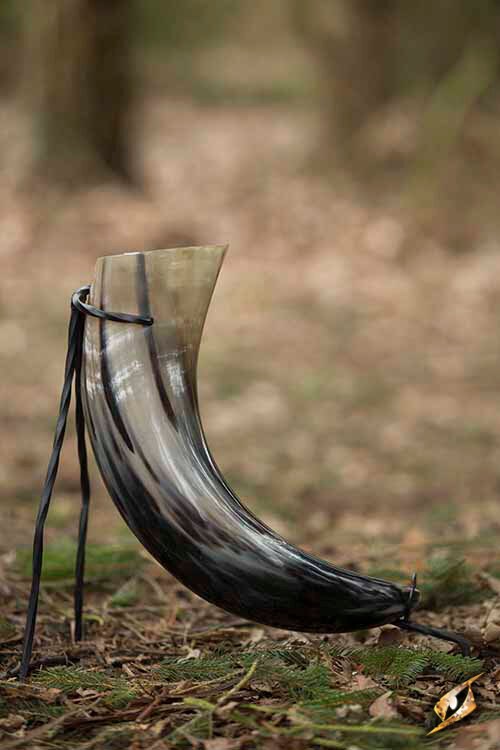 Horn Metal Holder
Epic Armoury, Stalwart
In Stock
Available
(choose variant)
Prices from {{ variantsPriceFrom }}
Description

Quality

Technical Details
The great chiefs have gathered together to discuss war. You are hoping to convince the other chiefs to join together as allies, and so you intend to impress them.
Filling your Chieftain Drinking Horn full, you raise it high and declare the many great deeds of your people. Soon you are expounding, too, the great deeds of the other tribes. Before long all are merry and acting as brothers and sisters. It is good, and you drink deep from your horn, before placing it on your horn holder
DETAILS
Epic Armoury's Horn Metal holder is designed to hold the large variety of horns that Epic Armoury has available. Use the horn holder to show off your drinking horn or have them on display in your camp. Made from miled steel with a black coating to make it functional and stylish with a twisted finish to make it look like wrought iron. The perfect companion piece to both your drinking horn and your signal horn.
HISTORY
Ancient Greeks and Romans were known to use drinking horns
The ancient Greek term for a drinking horn was simply keras, which means 'horn'
Drinking horns were used for ritual and ceremony purposes throughout the Middle Ages
Most Viking Age drinking horns were likely made from domestic cattle, while some might have been larger and made from an auroch
Your horn holder is made from mild steel that has been coated with a black paint and twisted and finished to make it look like wrought iron, with a three point stand that create a perfect balance.
This product is handmade and hand-painted and therefore unique. As a result, when compared with similar item numbers, this product can have natural deviations in pattern, colour and shape, which are not considered defects or faults.
We produce our image material in a natural environment, where lighting and surroundings can affect colors and contrast. The displayed images may therefore appear different from the product you receive from us.
Measurements are all in cm if not stated otherwise.
Brand:
Epic Armoury
Universe:
Stalwart
Materials:
Iron
Product type:
Dining Gear
Release date:
06/08/2020
Maintenance
In order to best care for your genuine horn product, please avoid washing it in the dishwasher or with strong solvents, detergents, and/or chemicals. Use mild soap and lukewarm water, and towel dry immediately after washing. Do not microwave your horn or use it for hot liquids, as this can melt the inner coating and extreme temperature swings can cause the horn to crack. Avoid rubbing your horn against sharp objects, as its surface can scratch. Keep your horn out of extreme heat or cold.