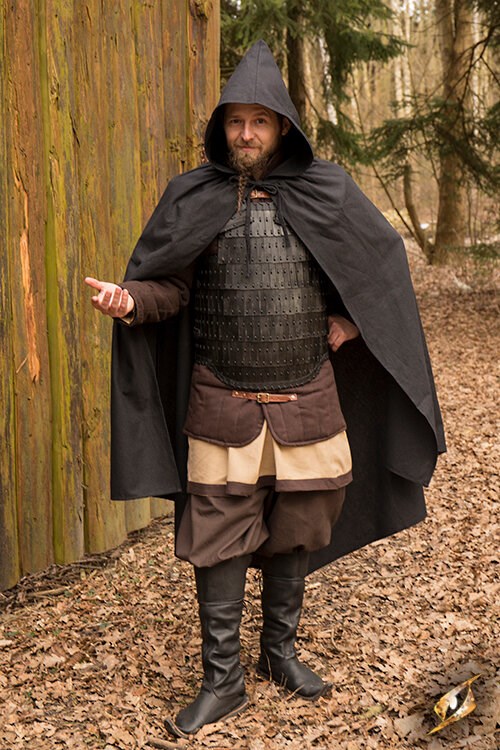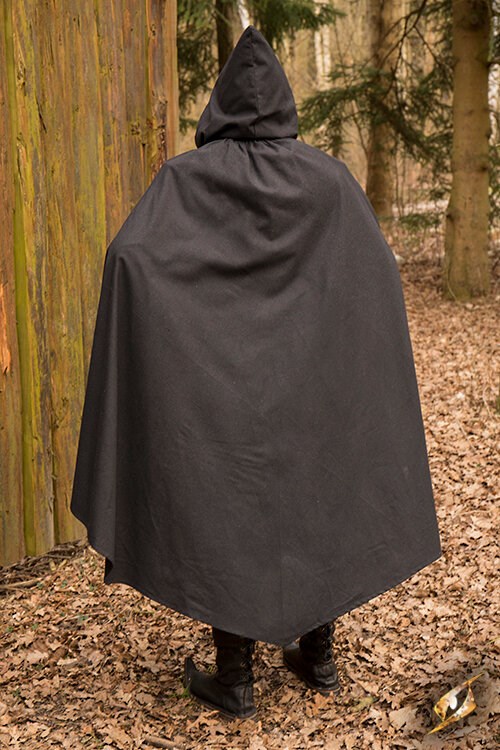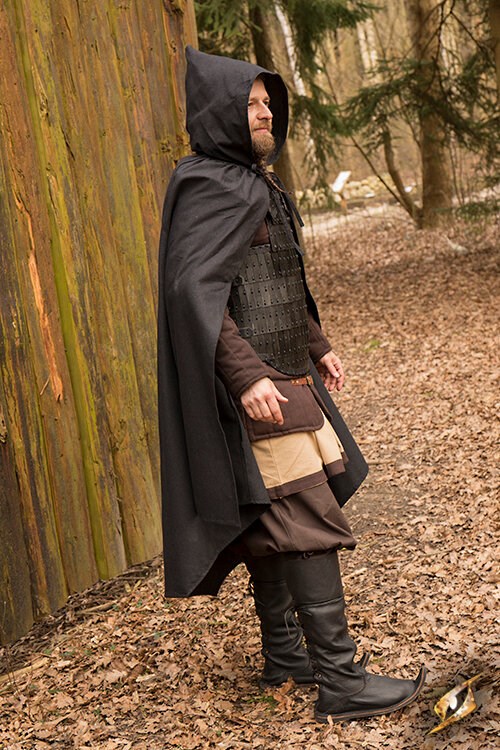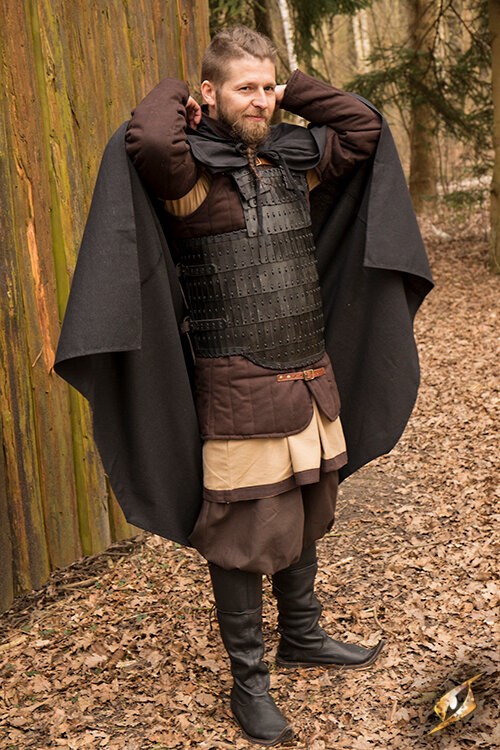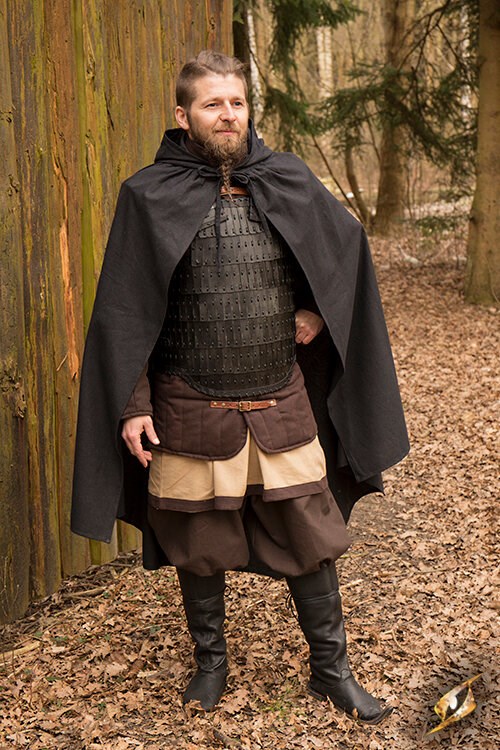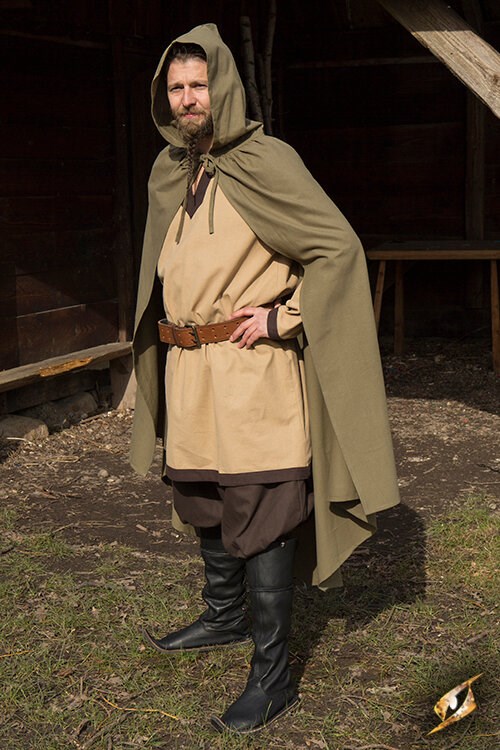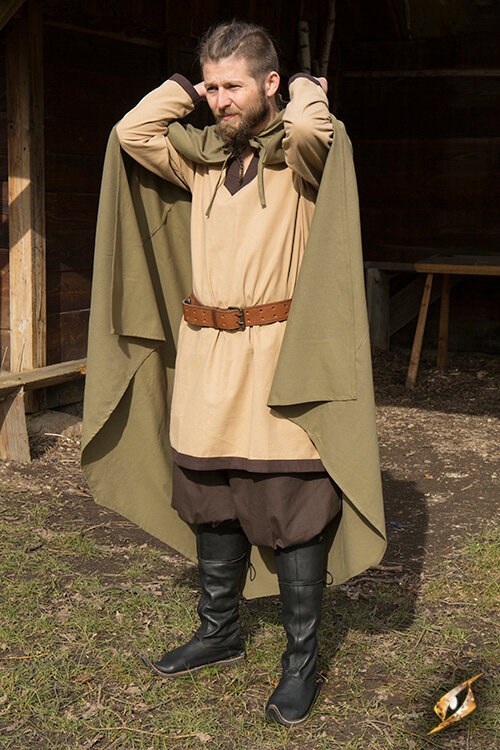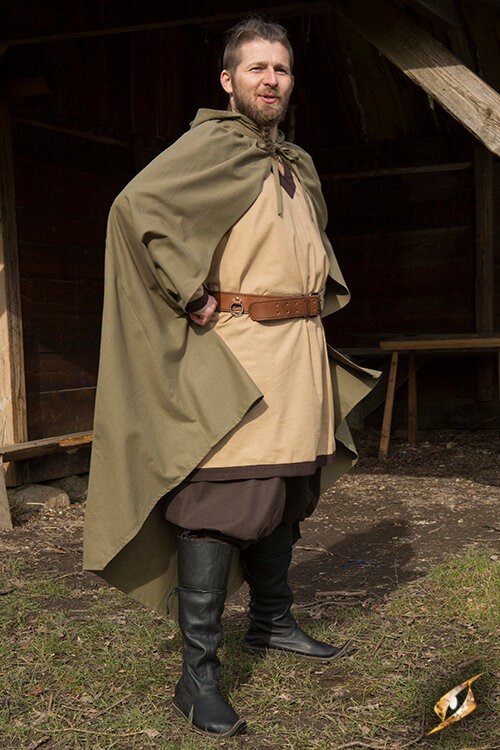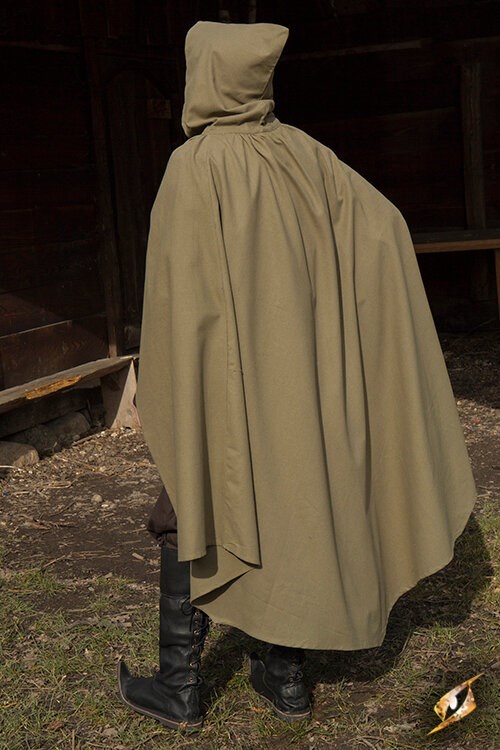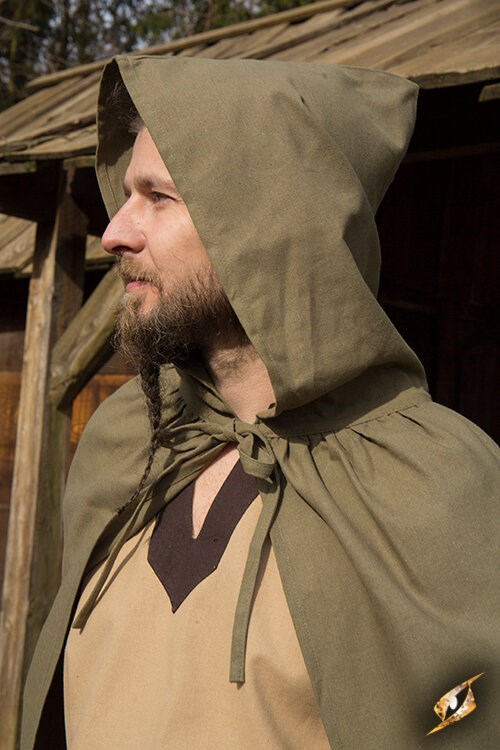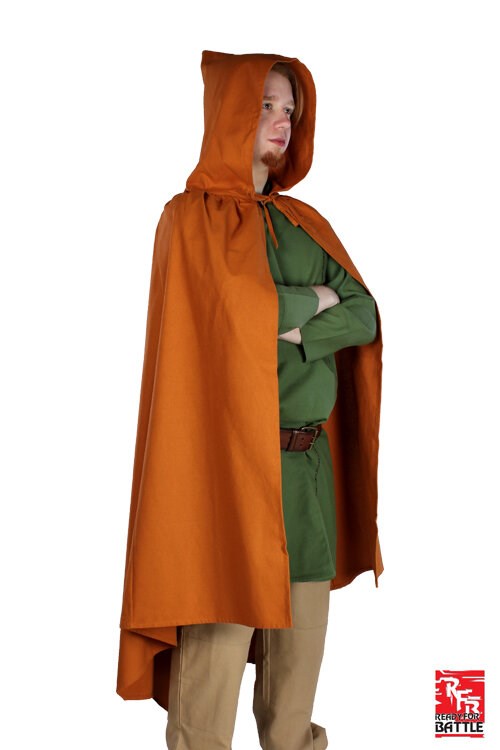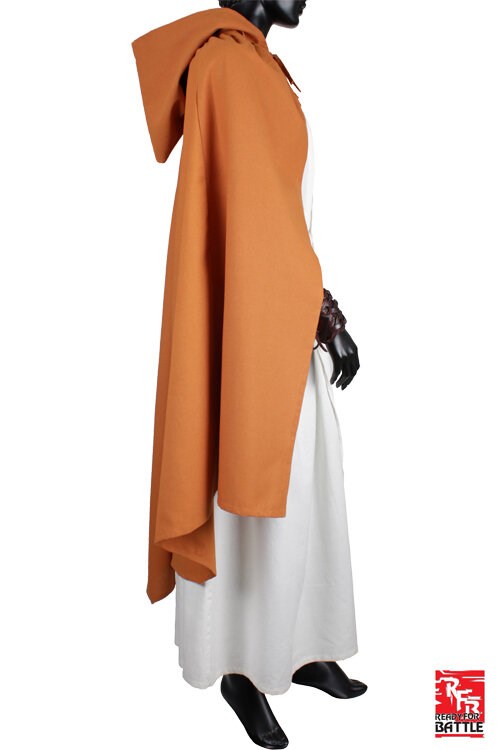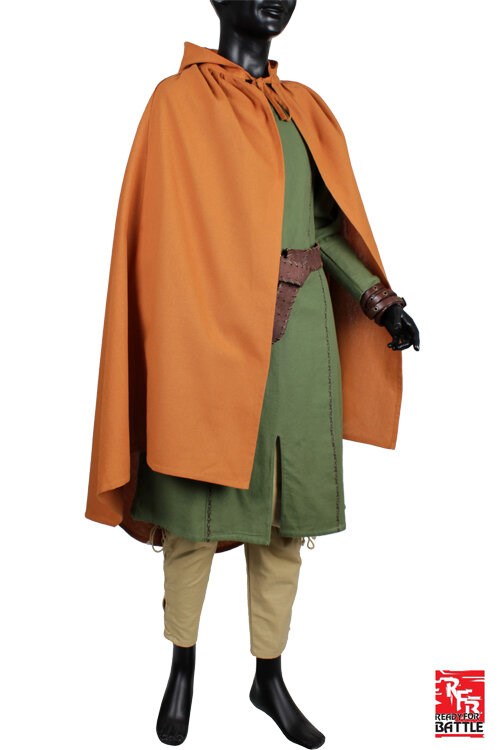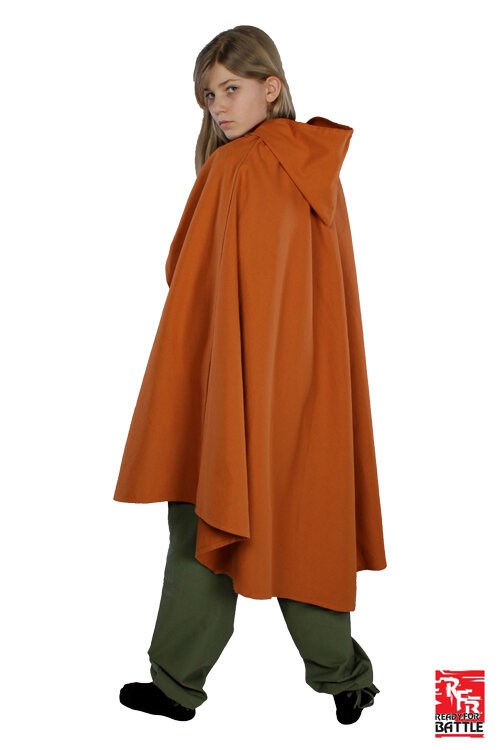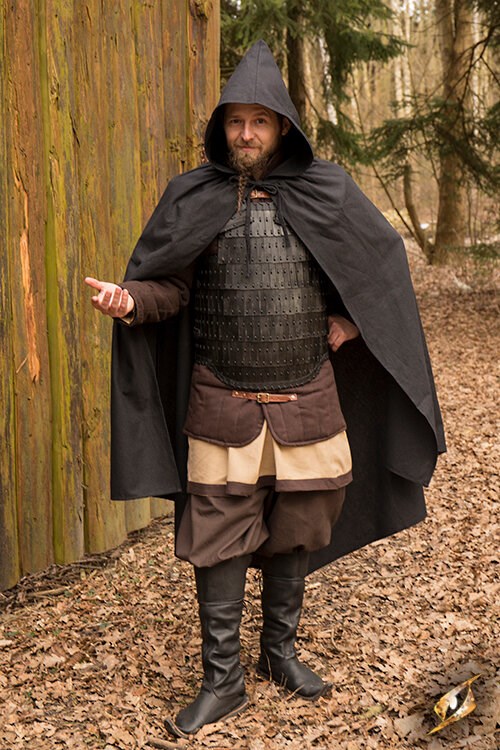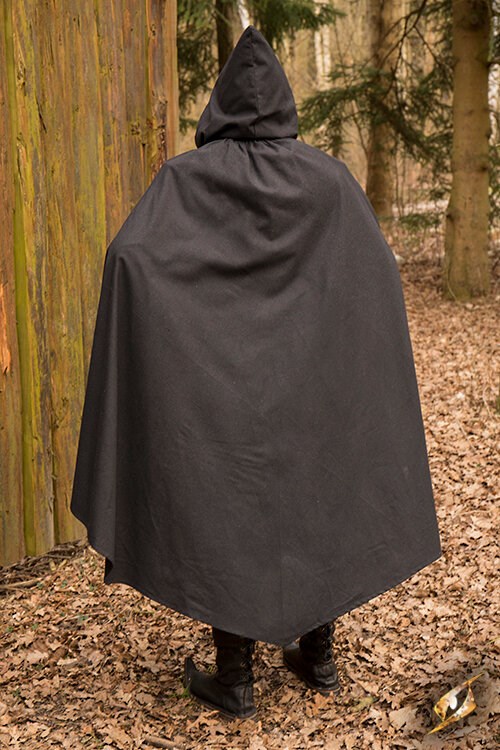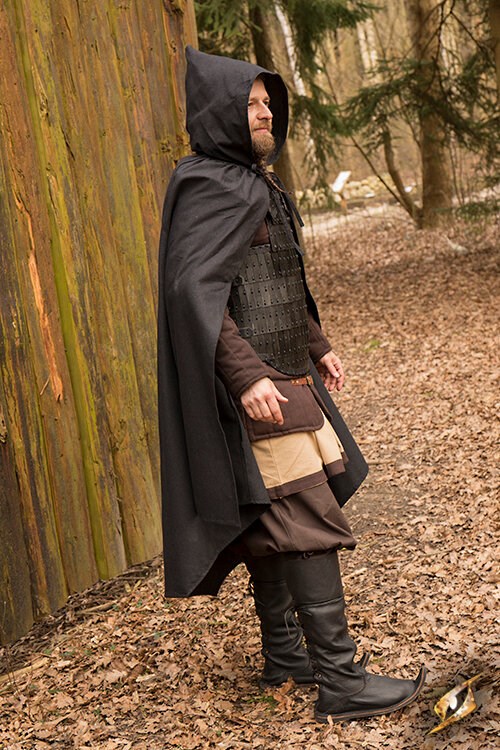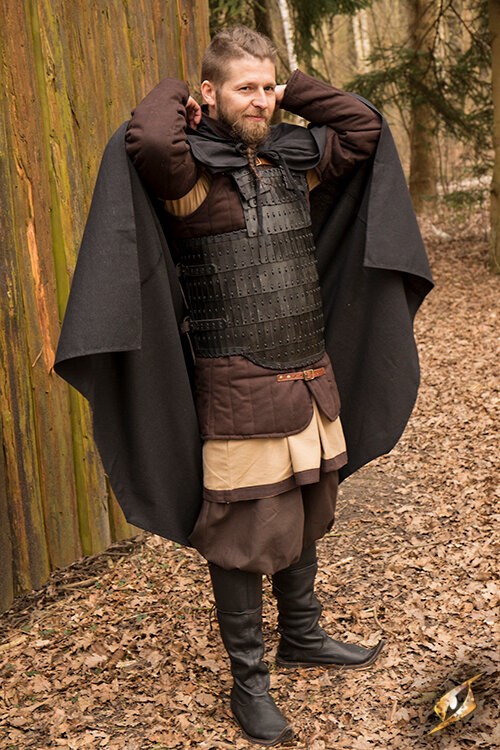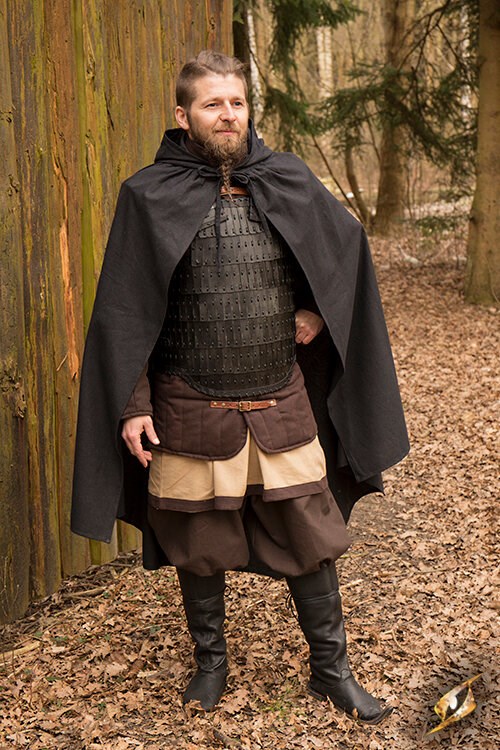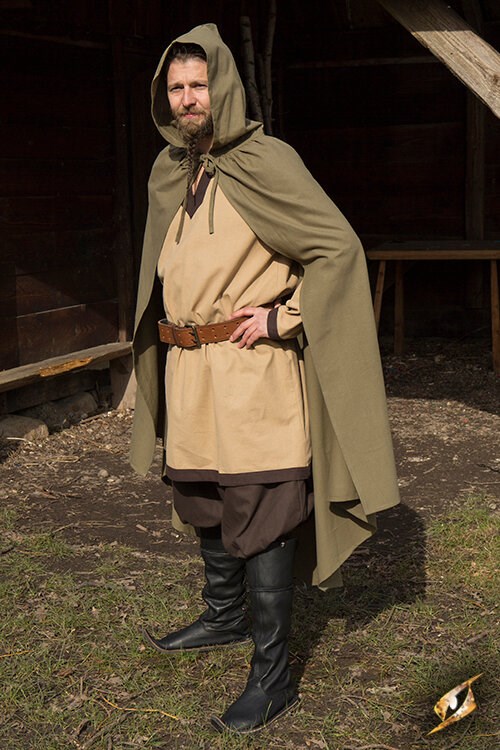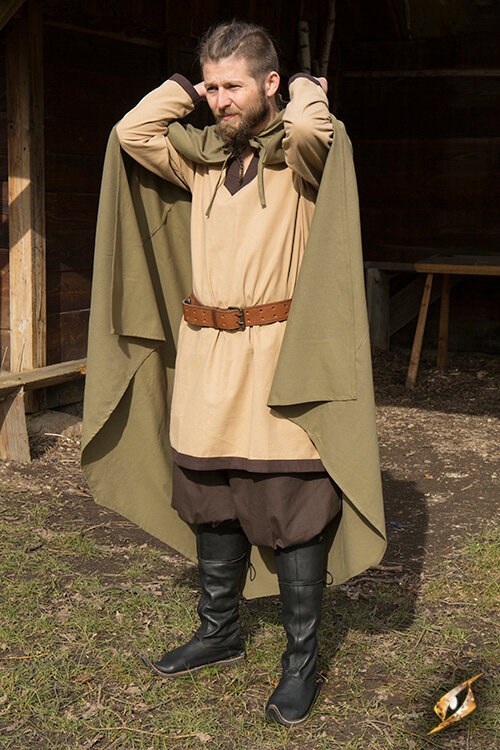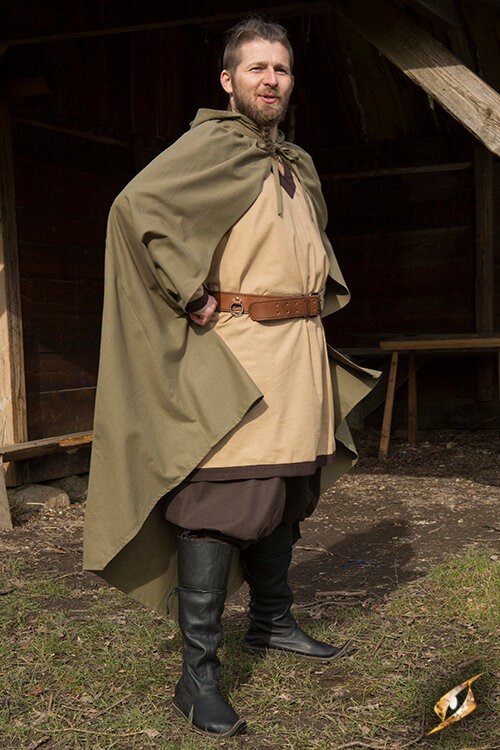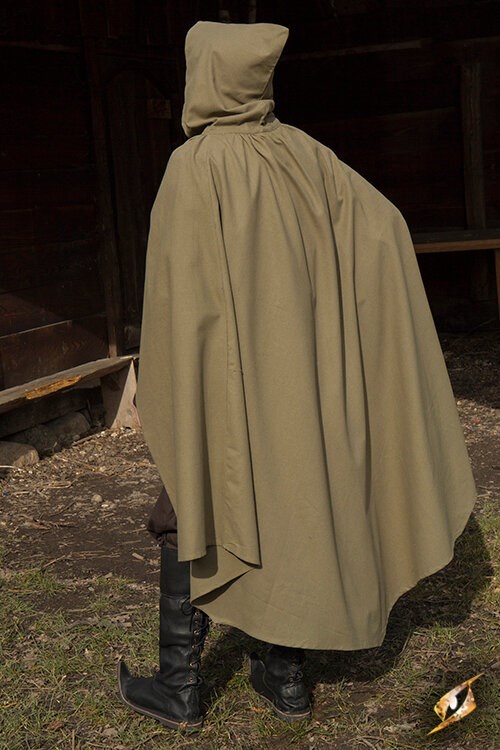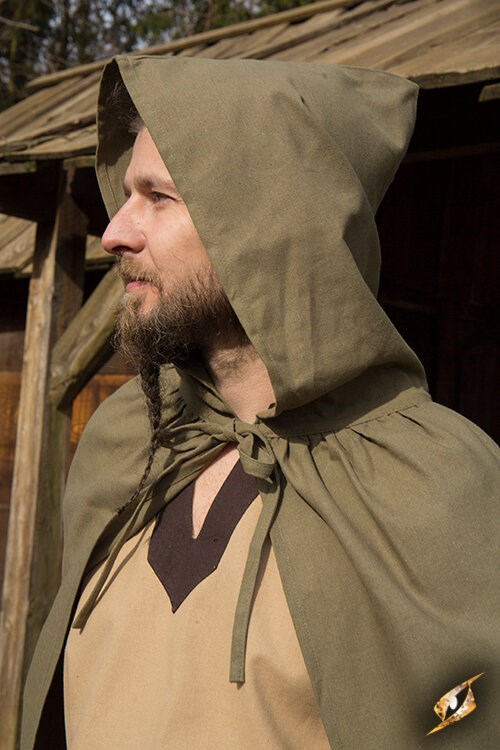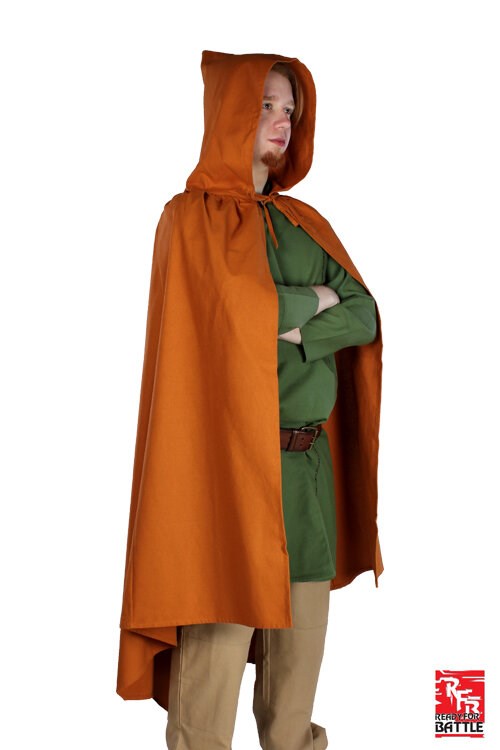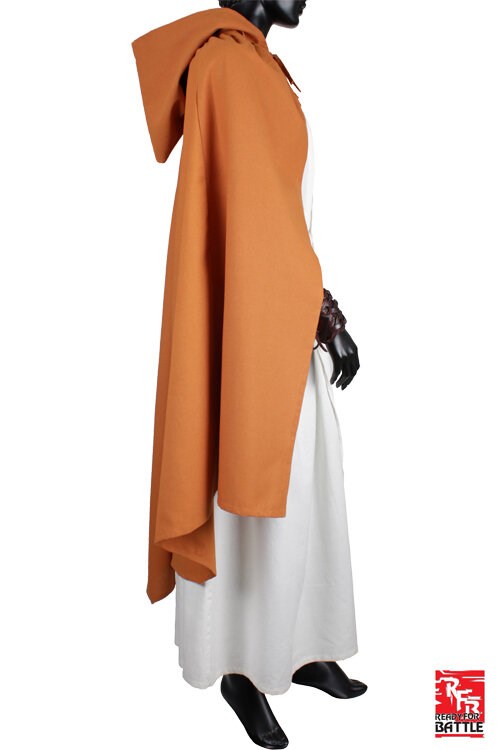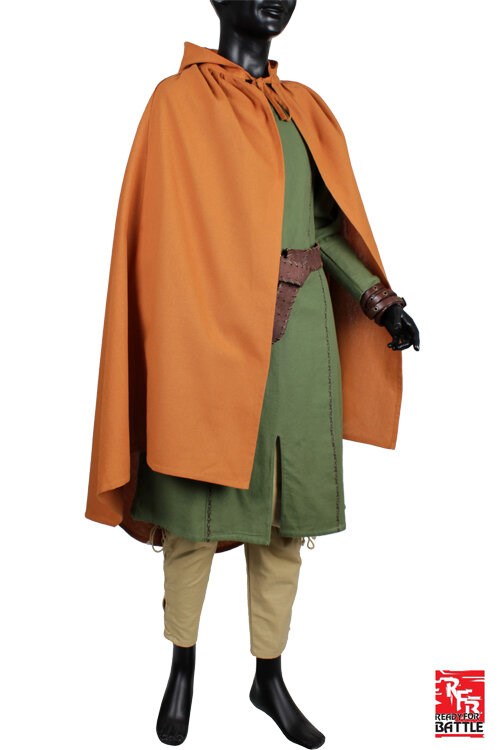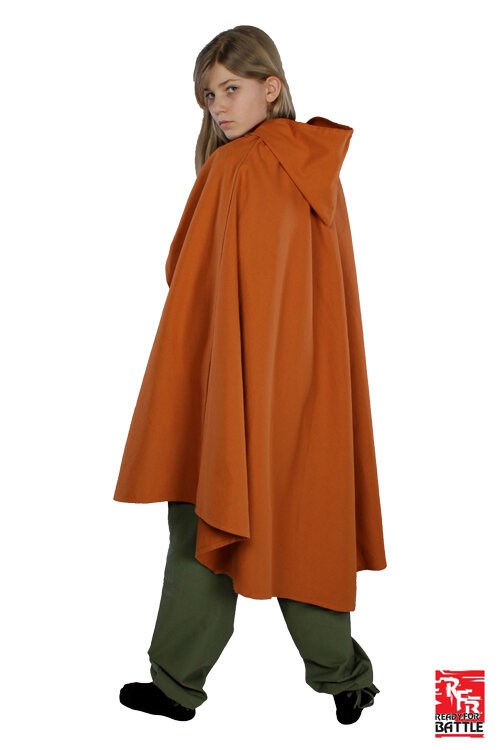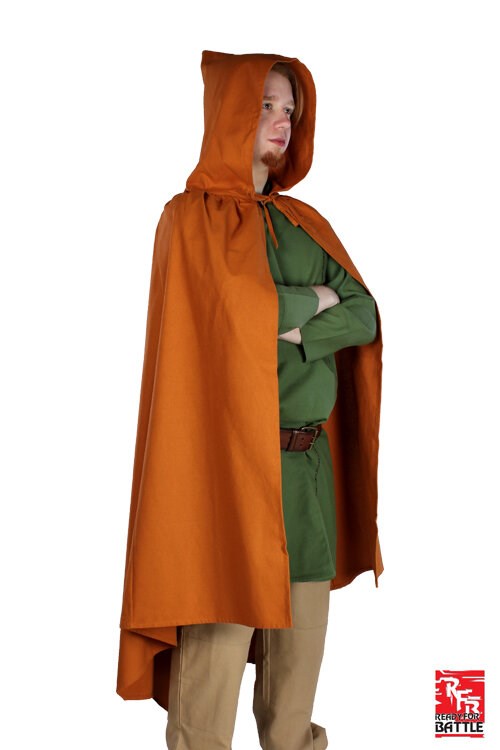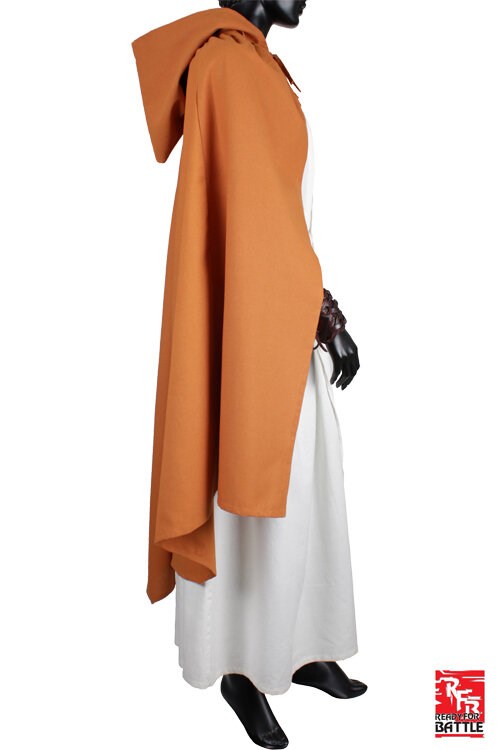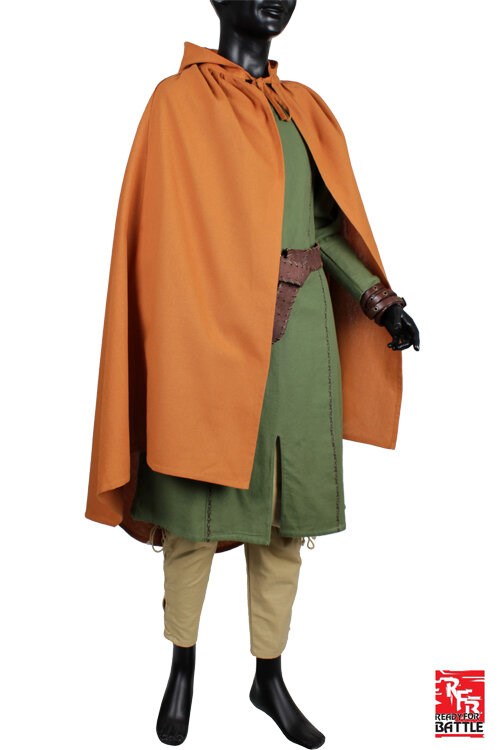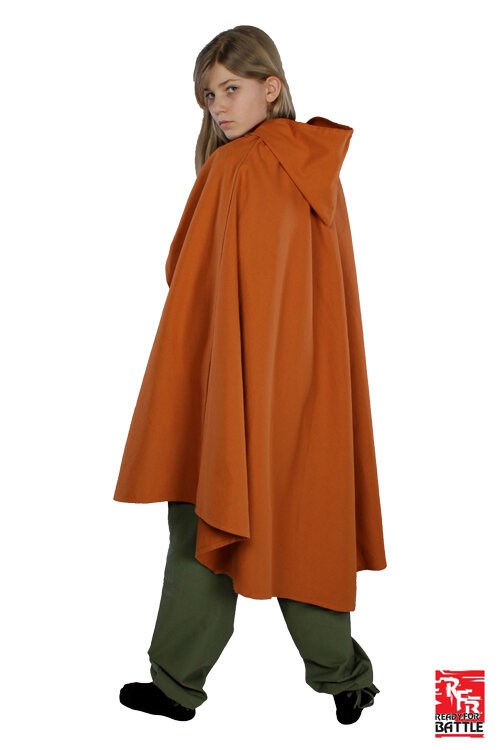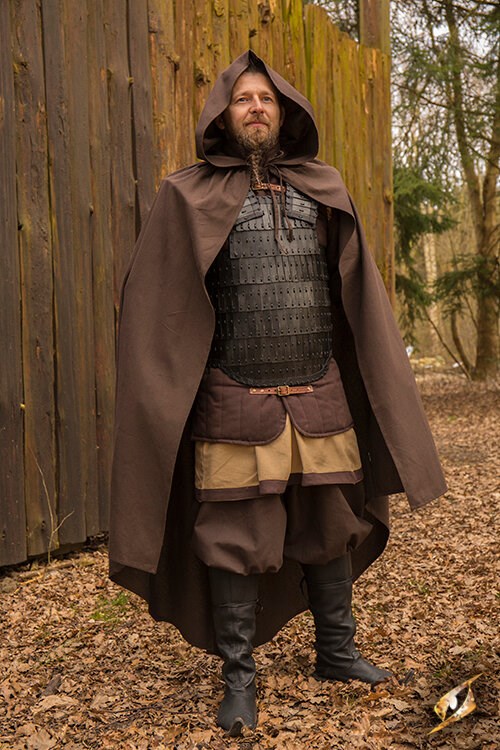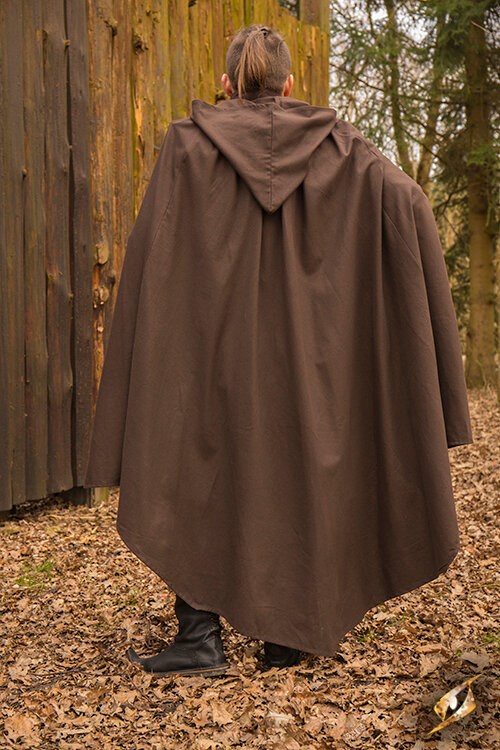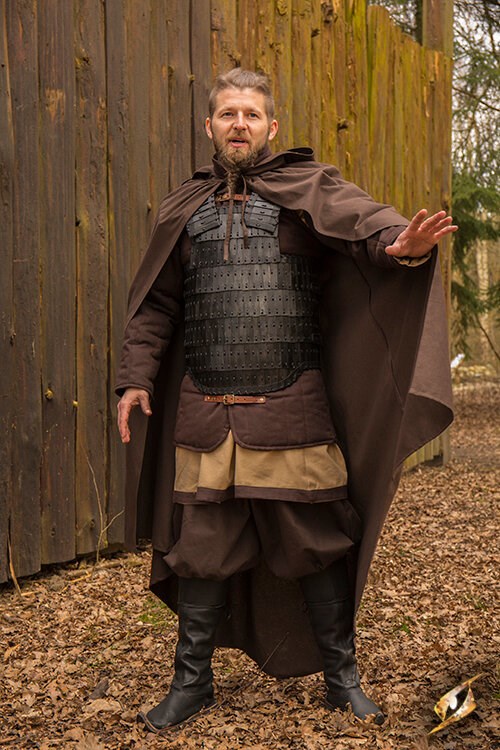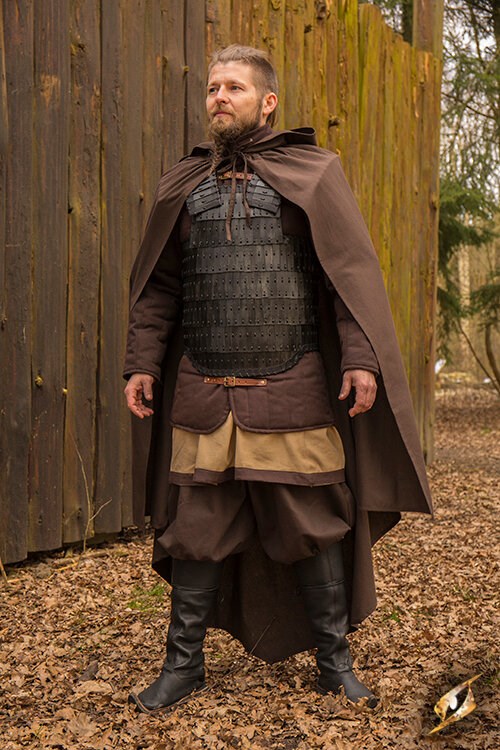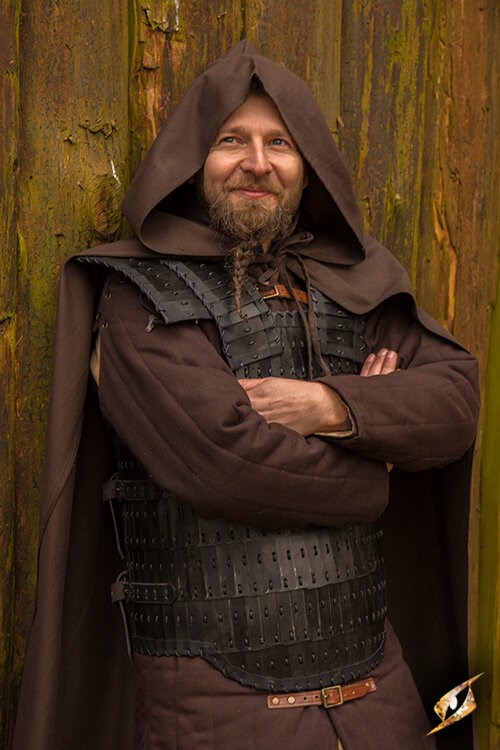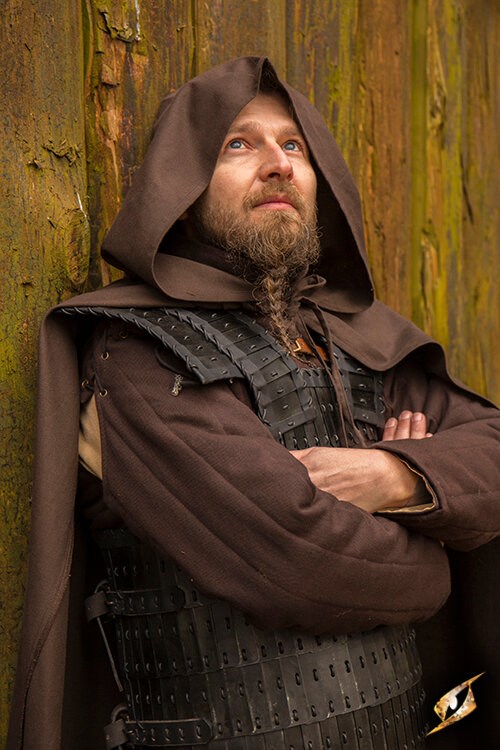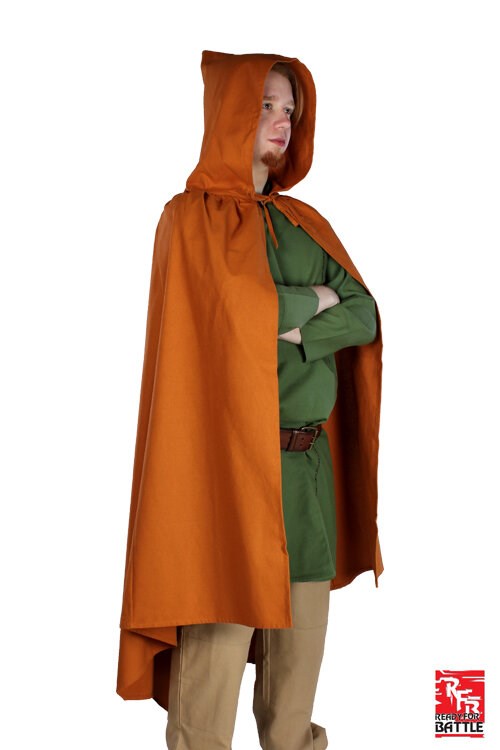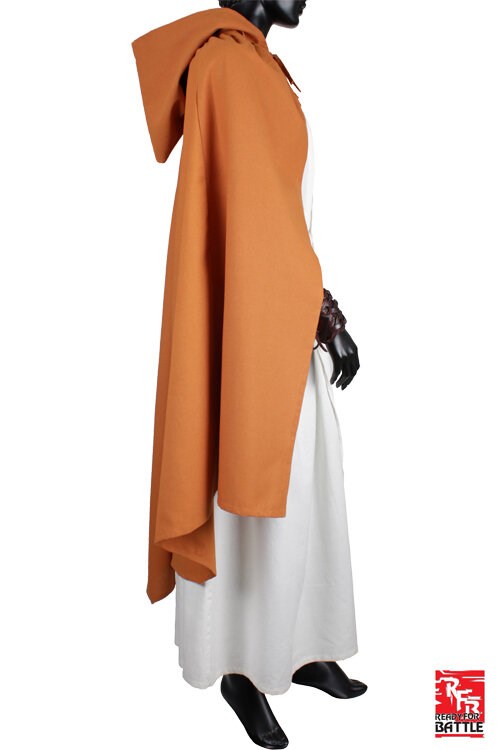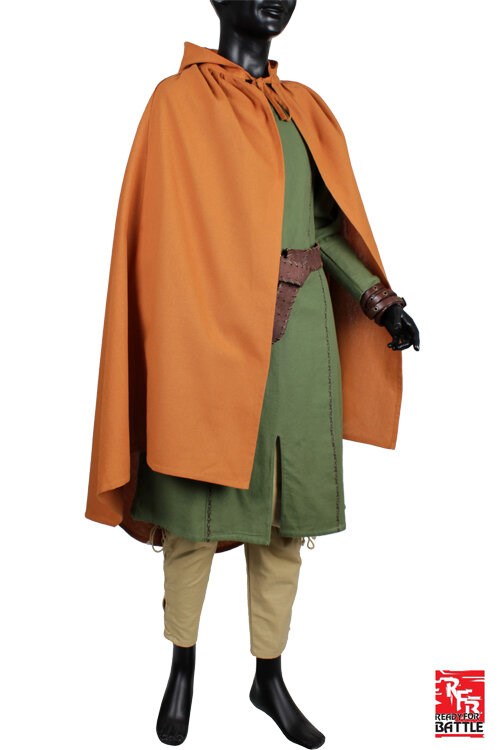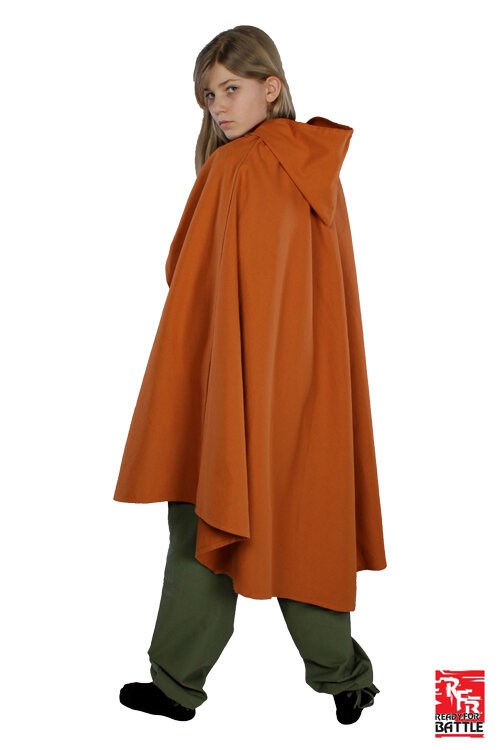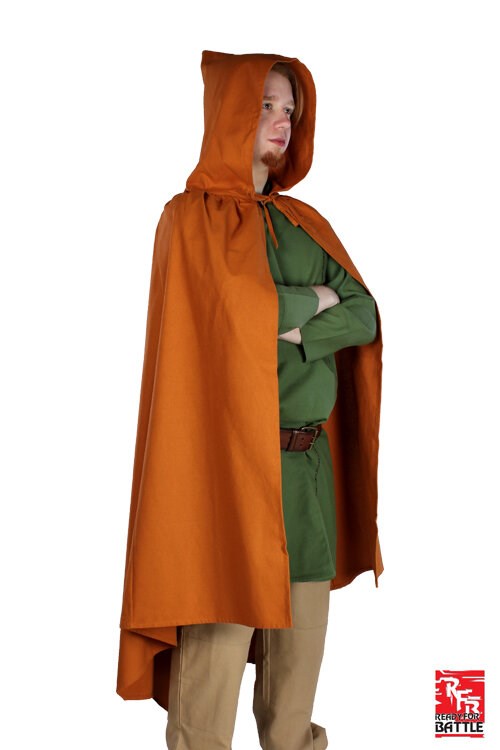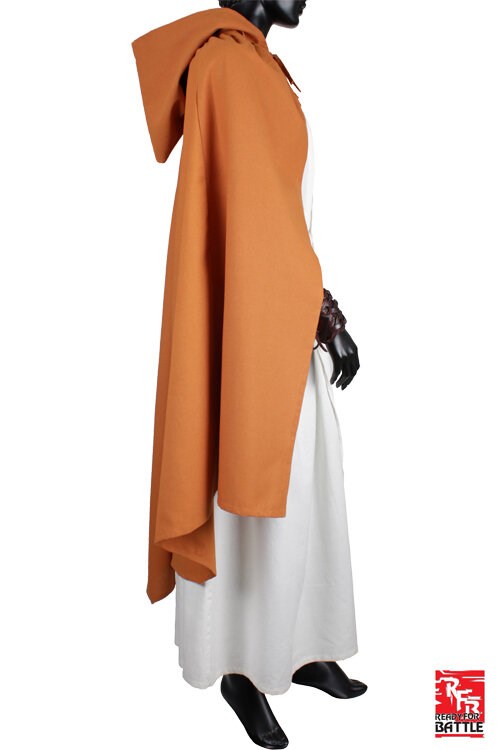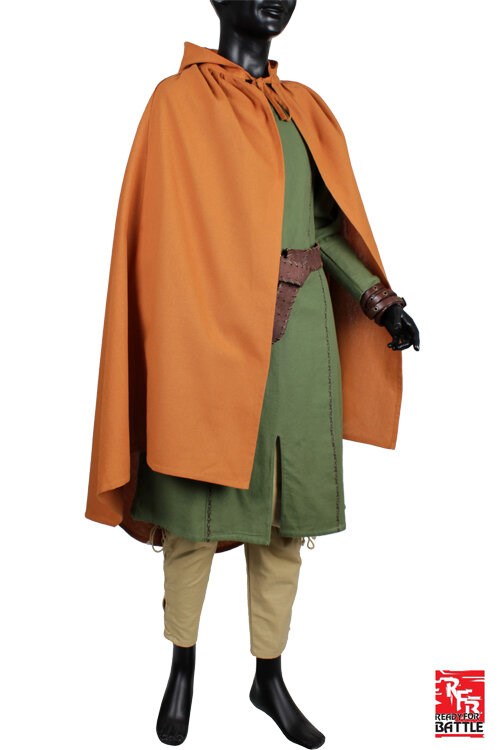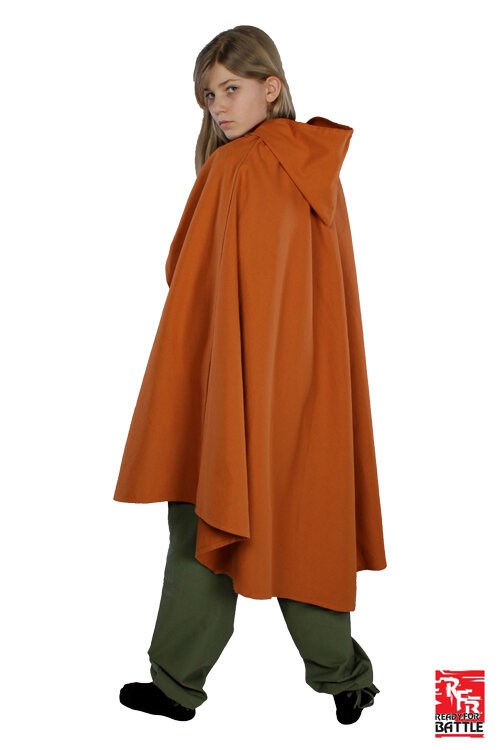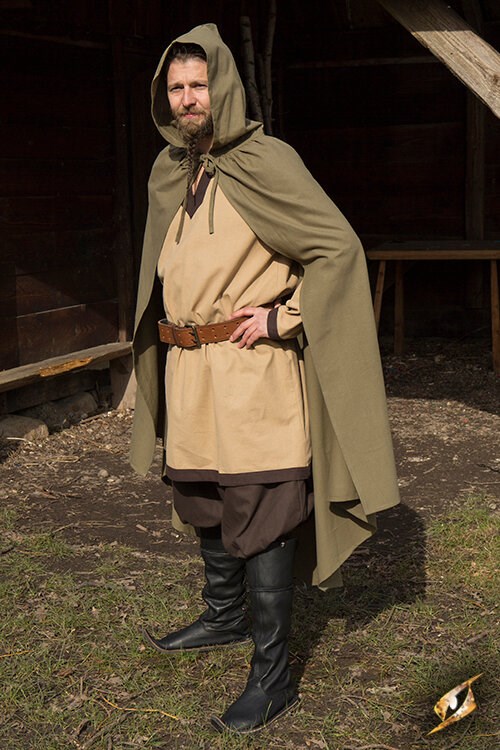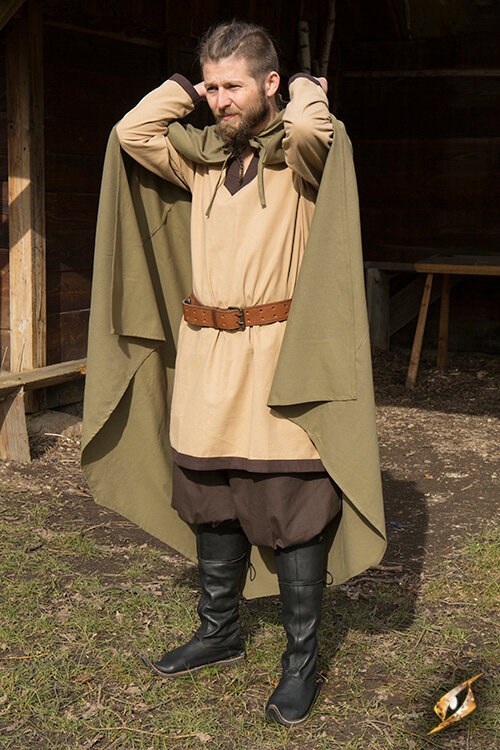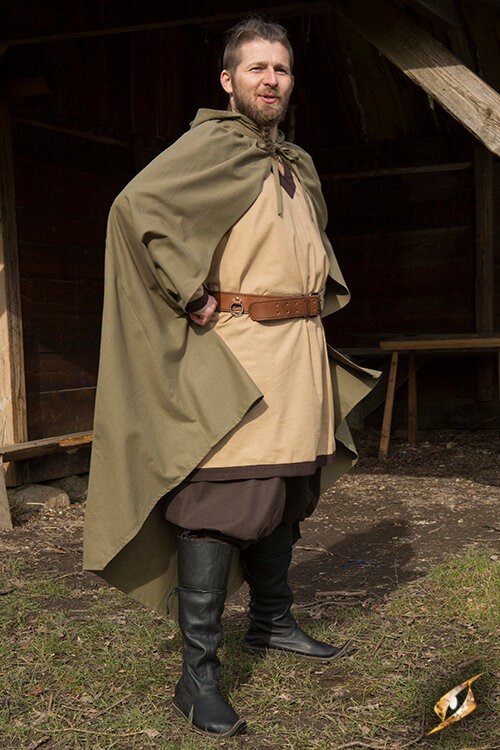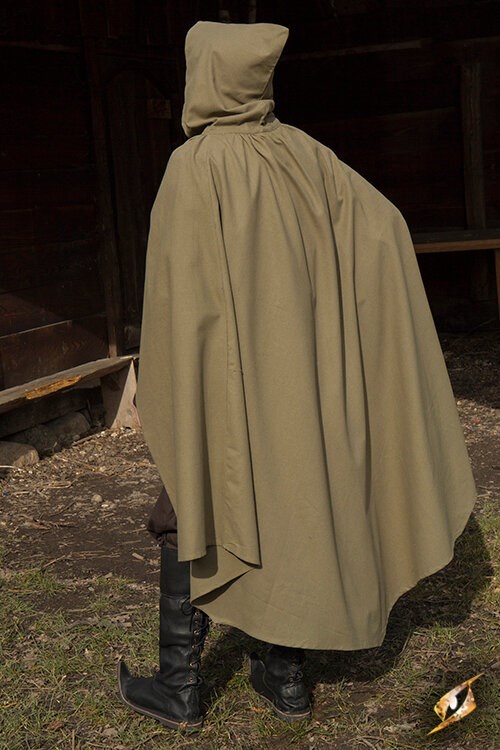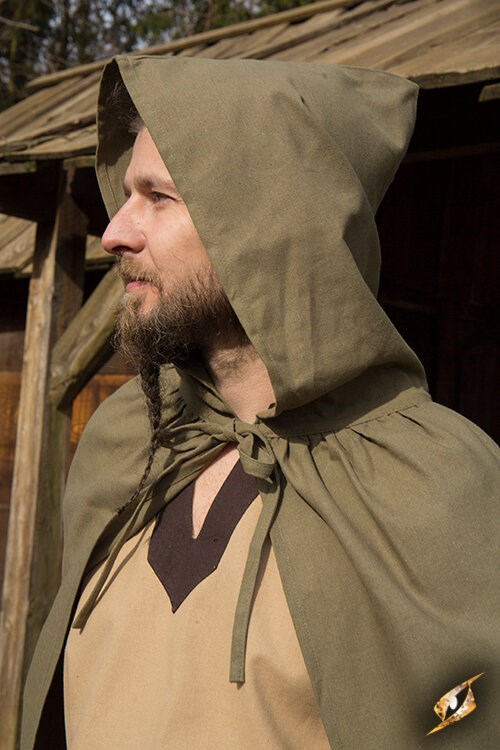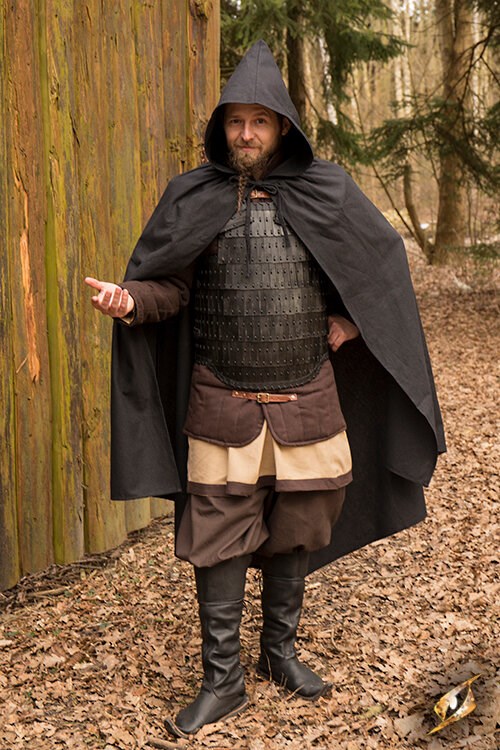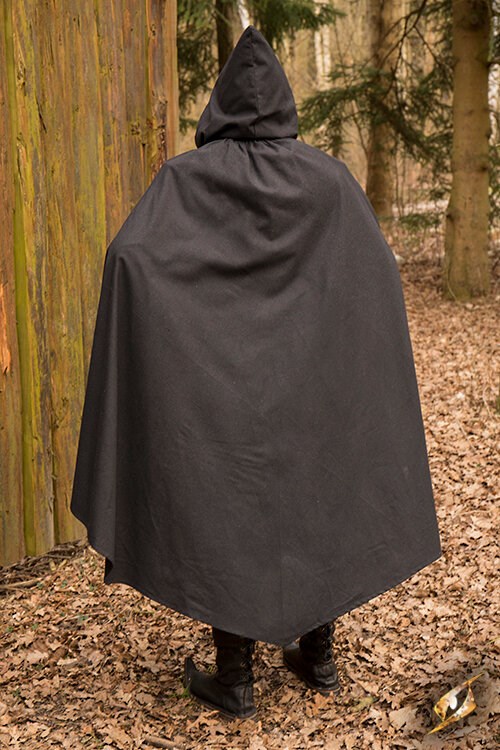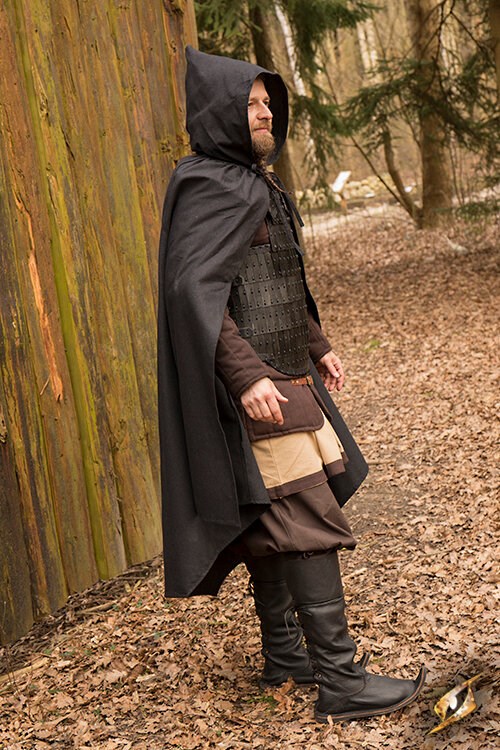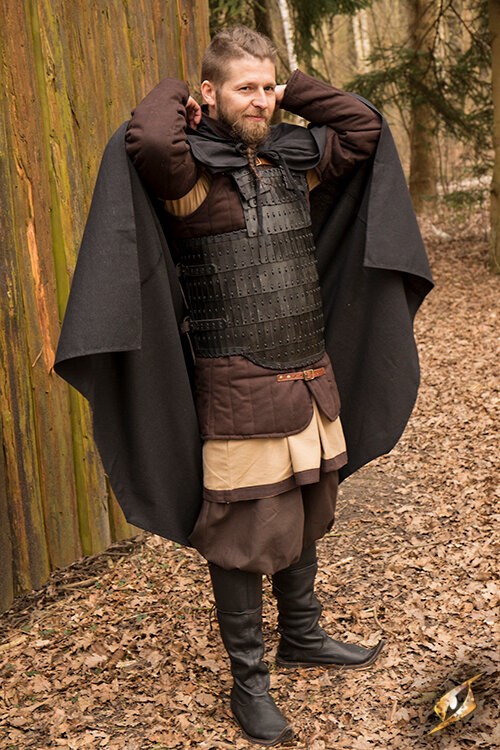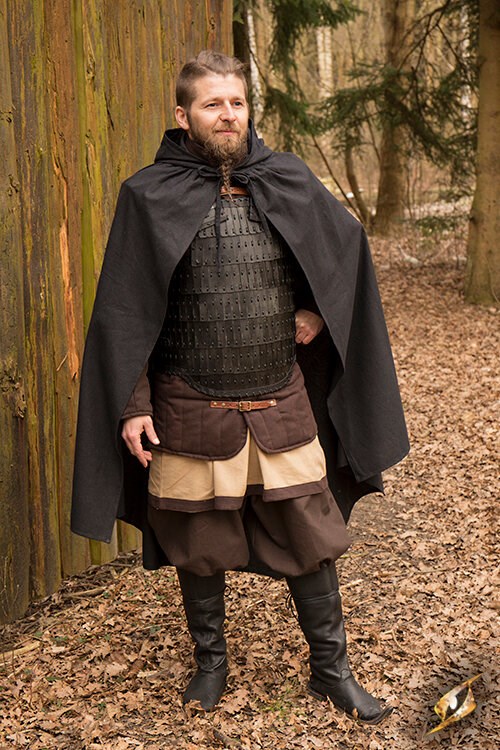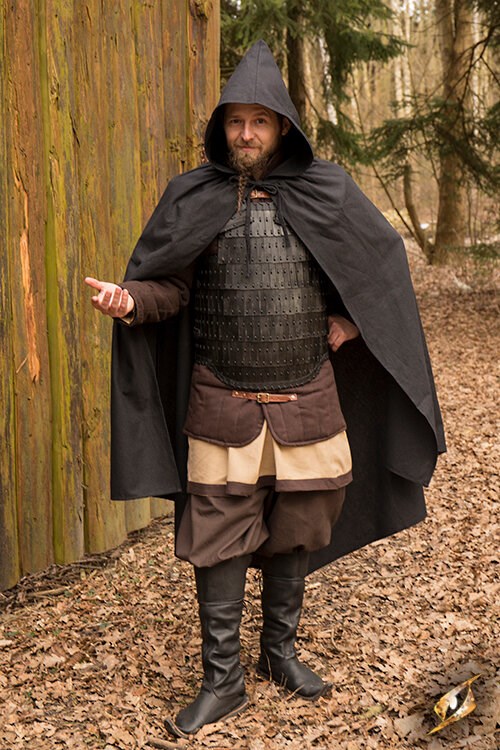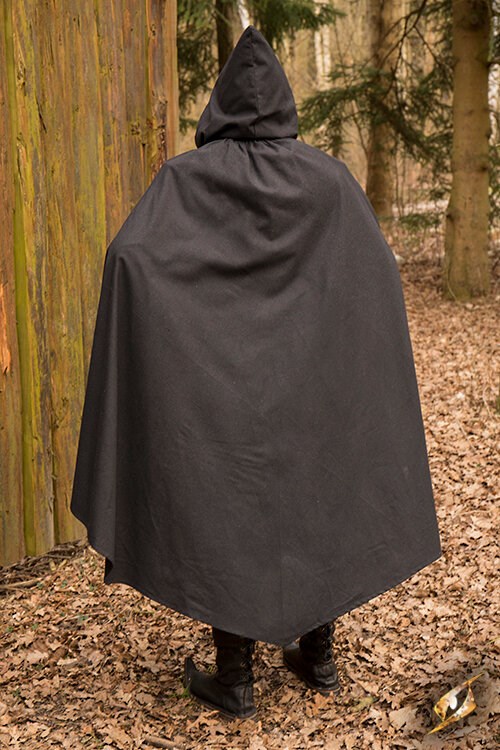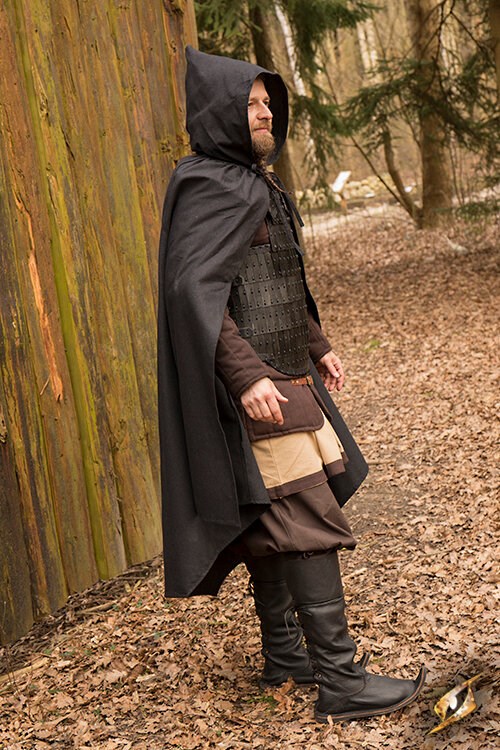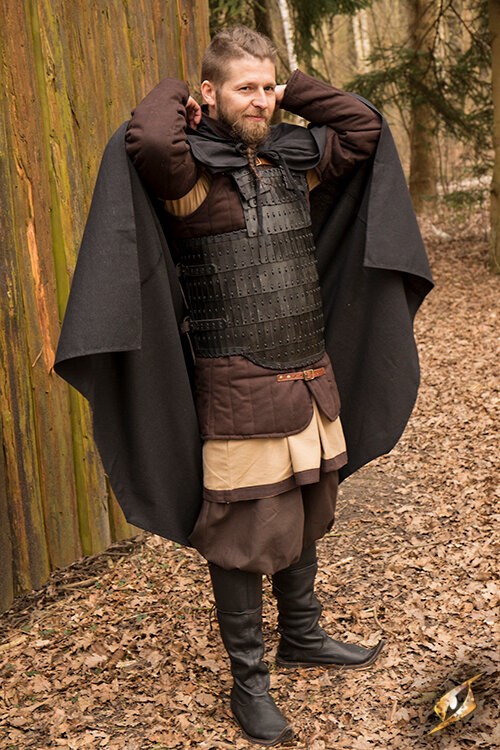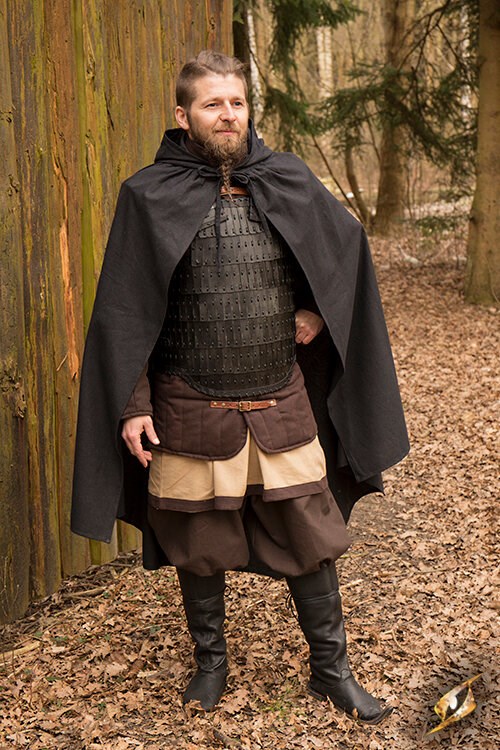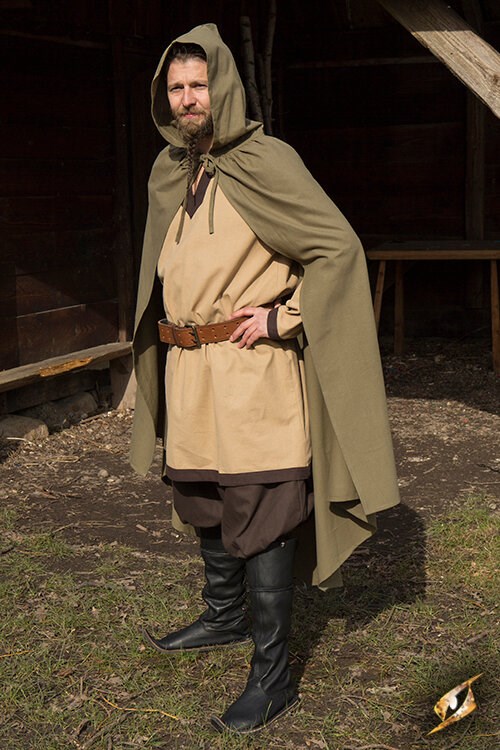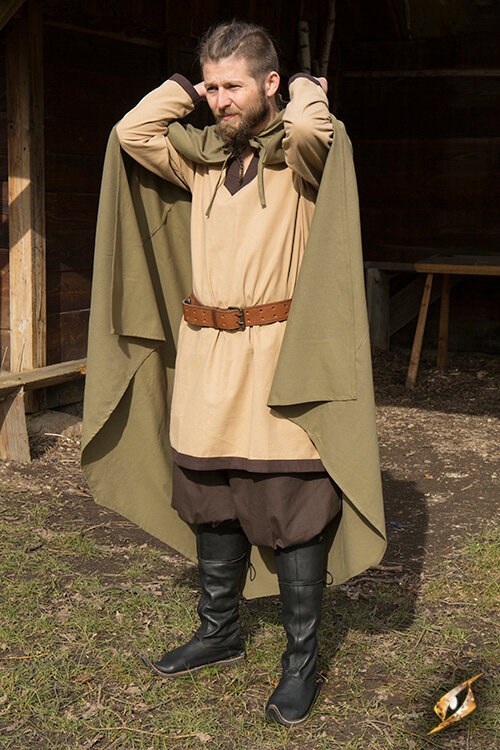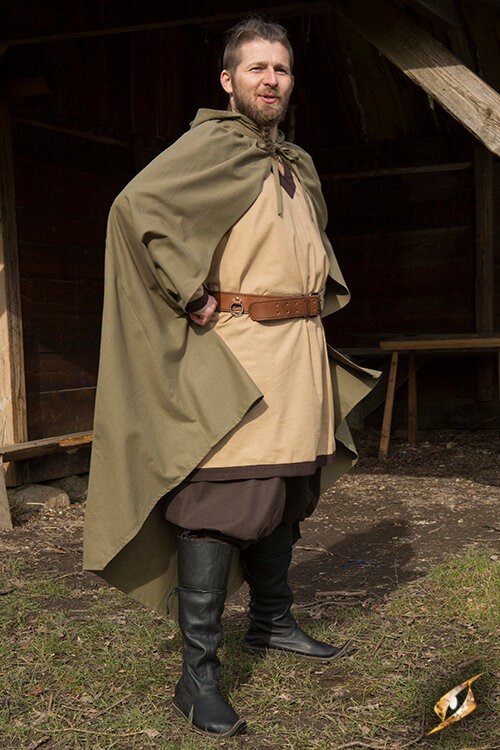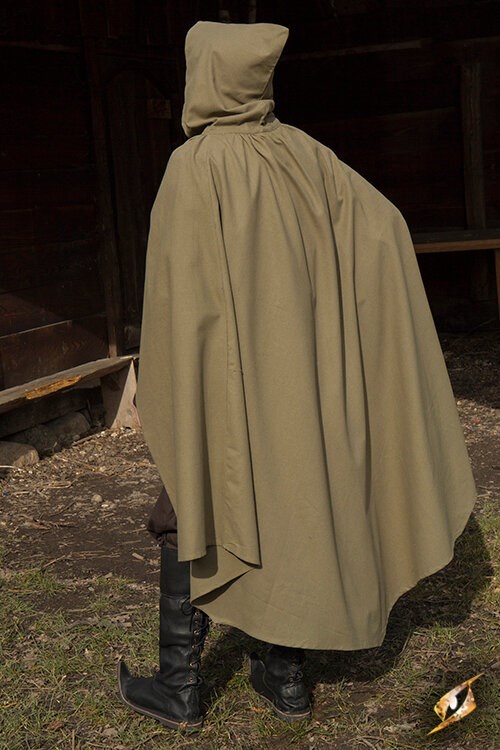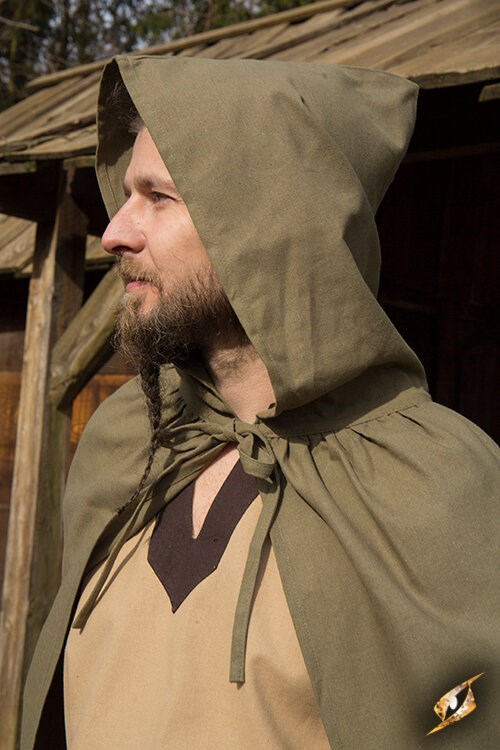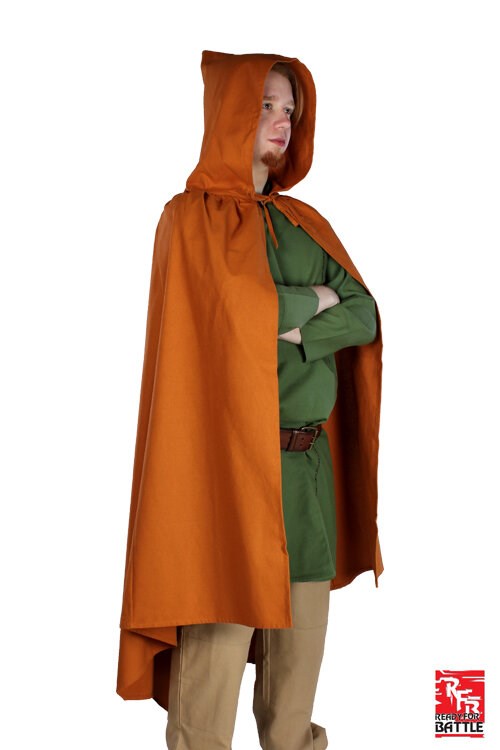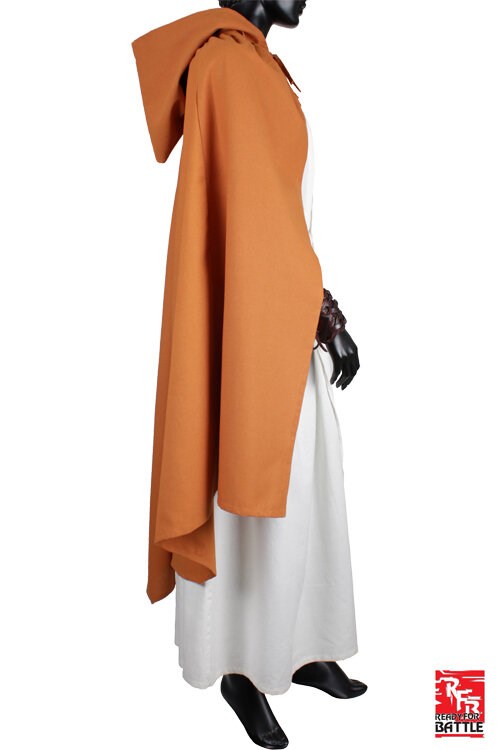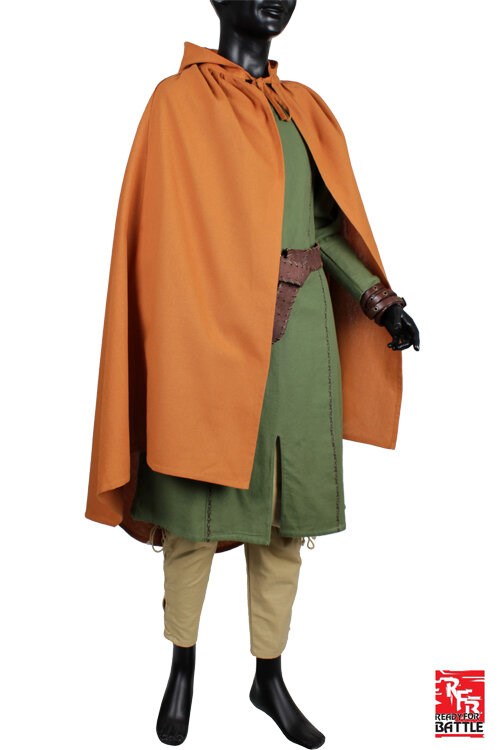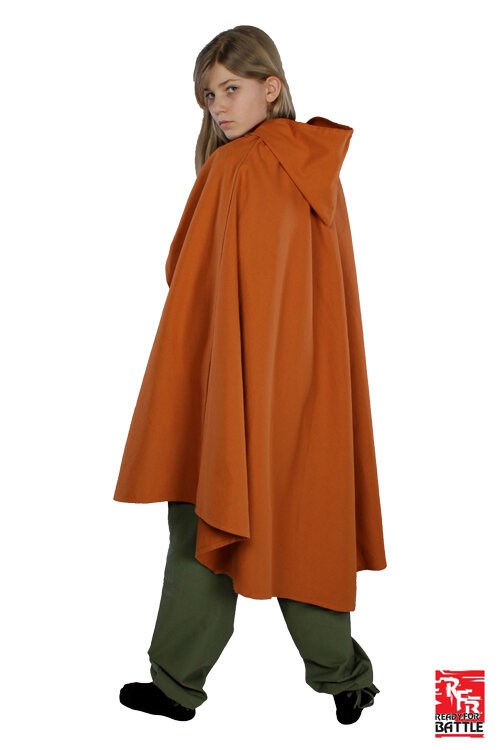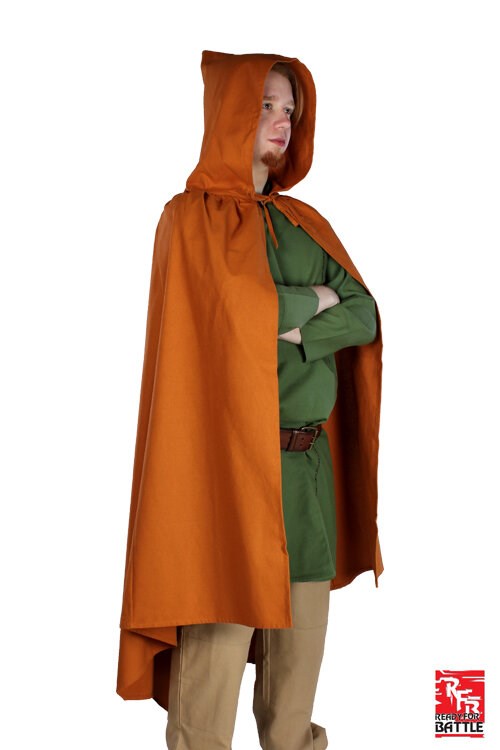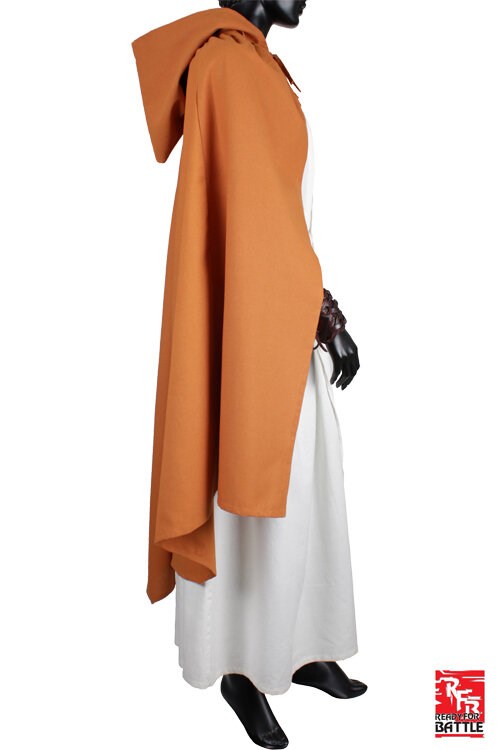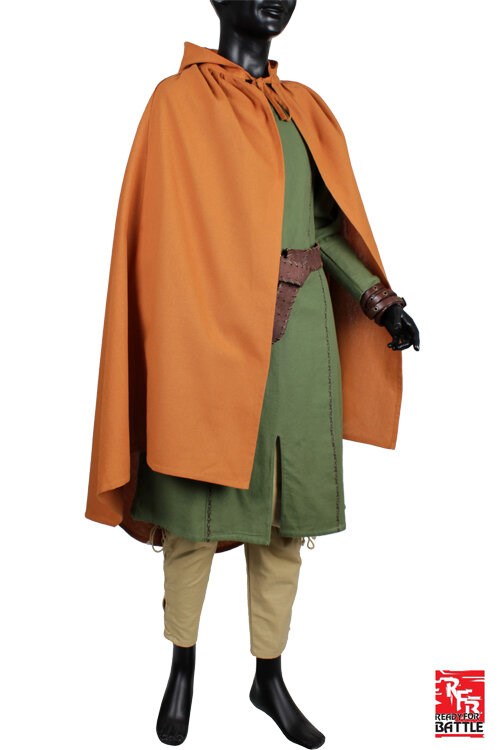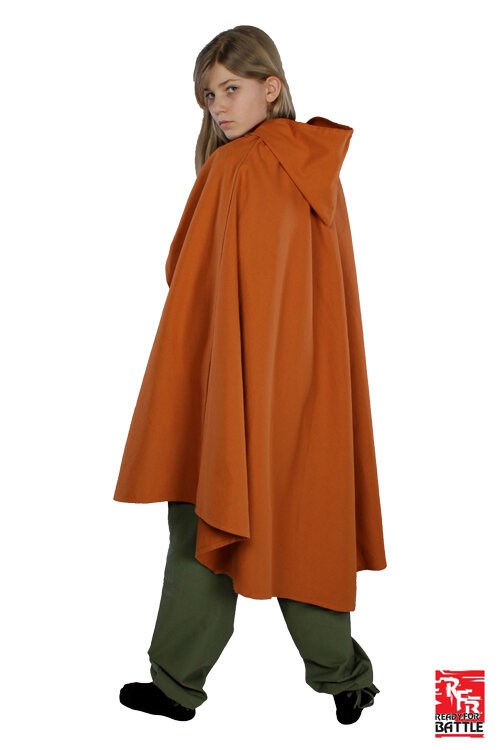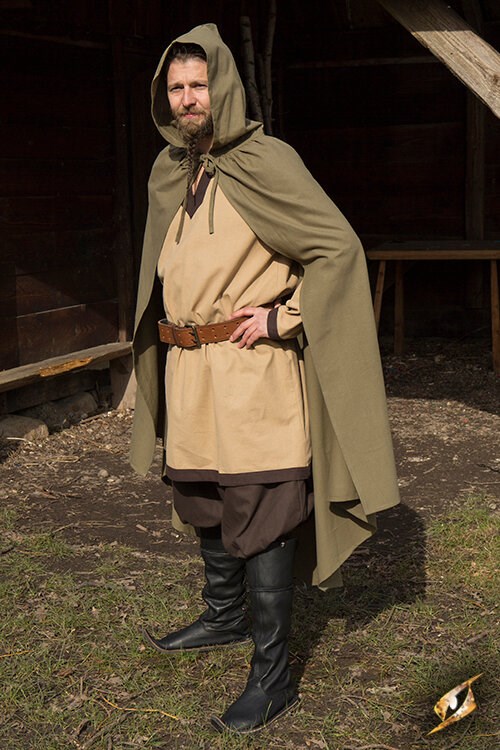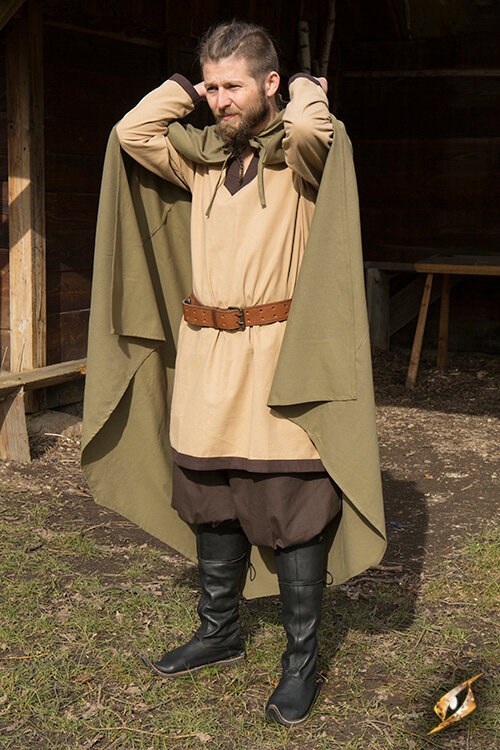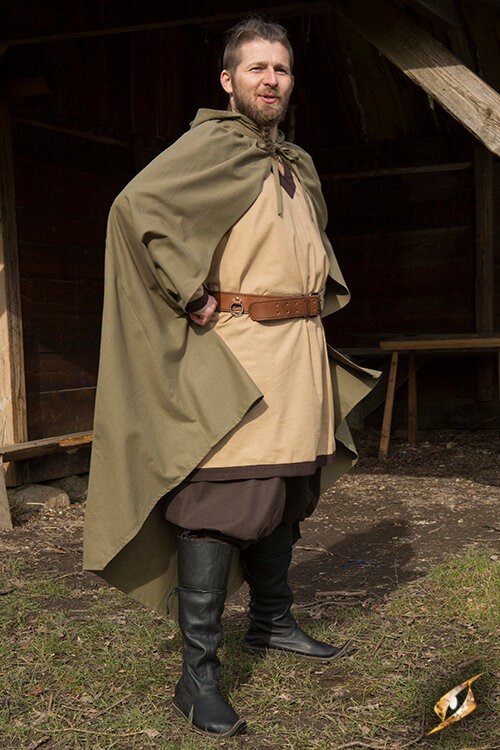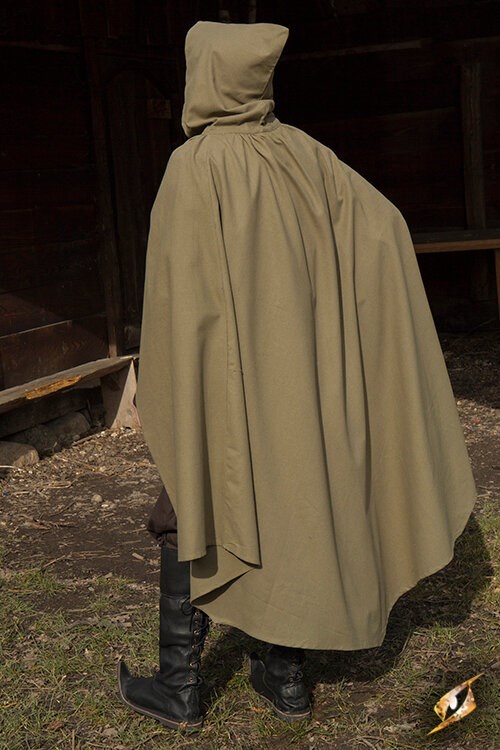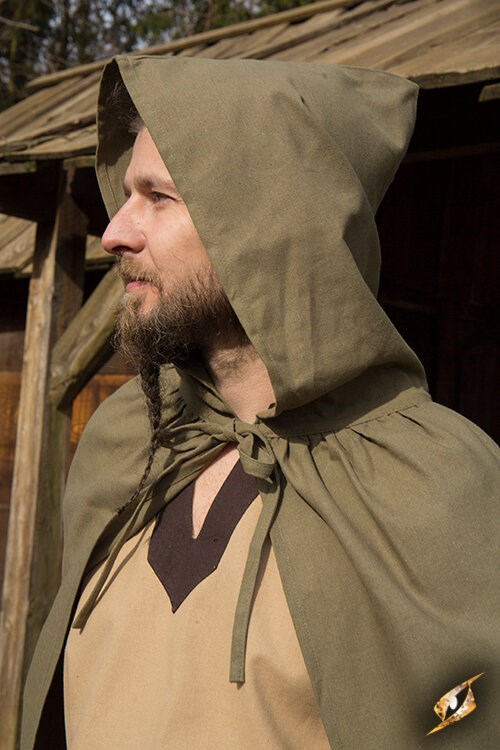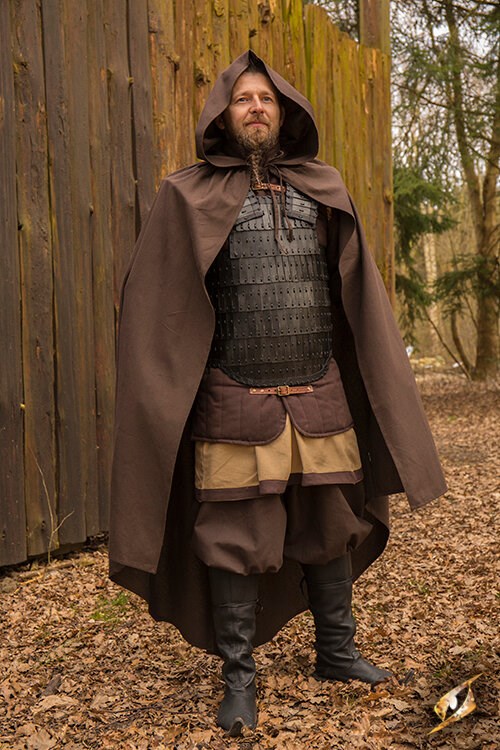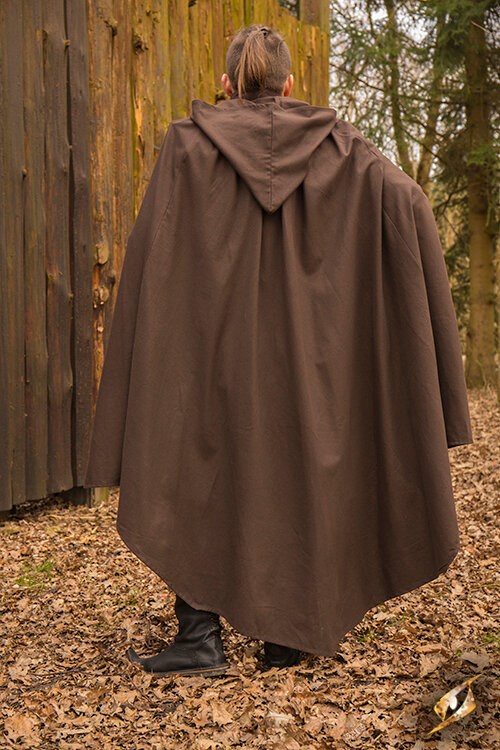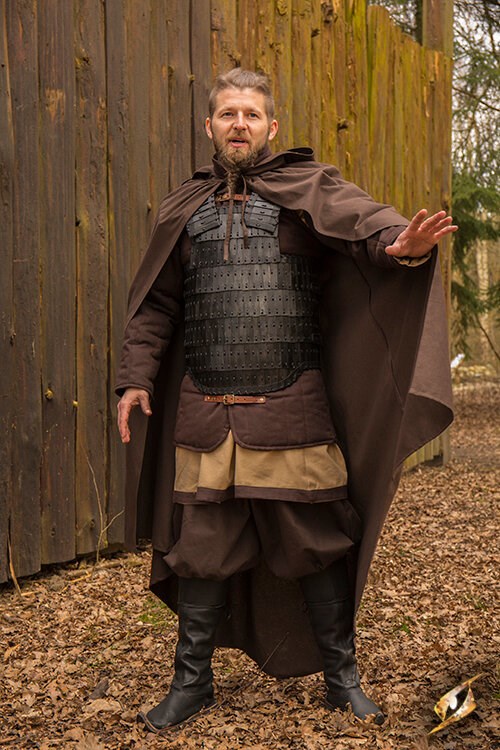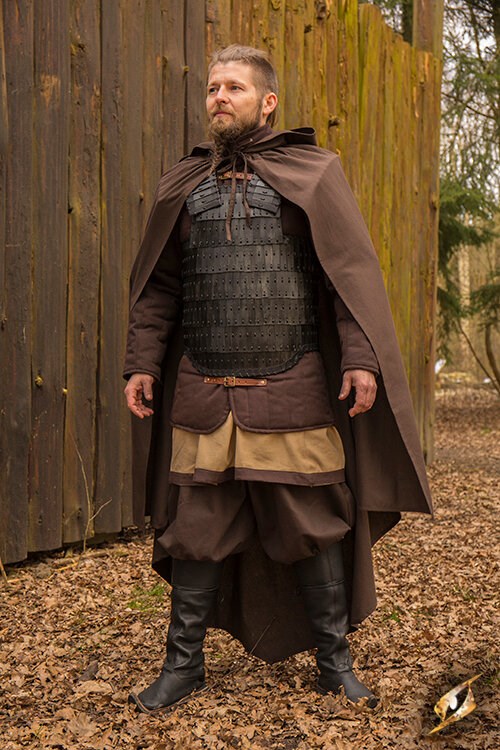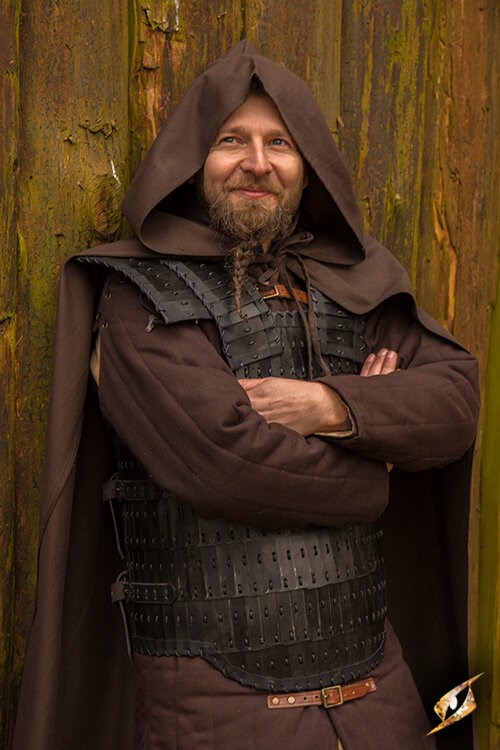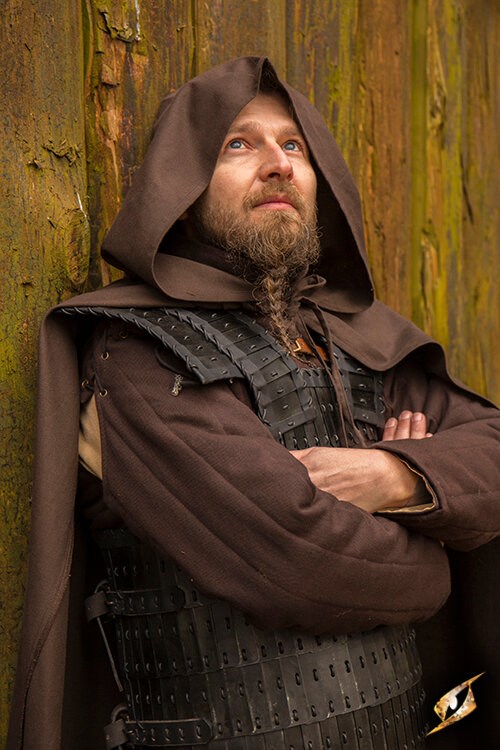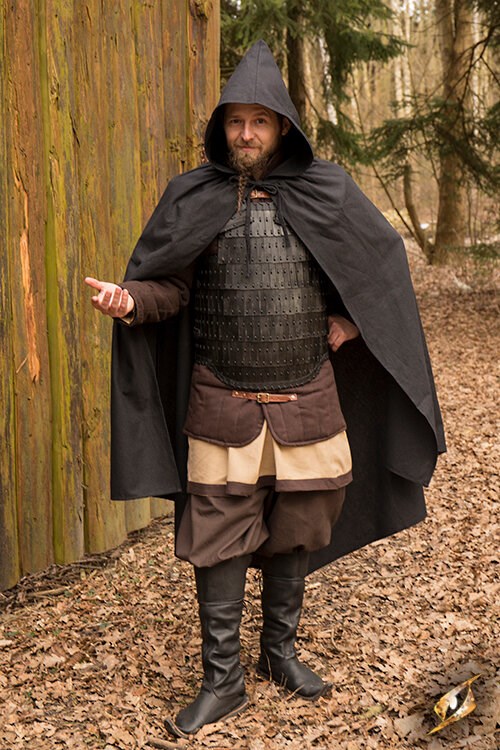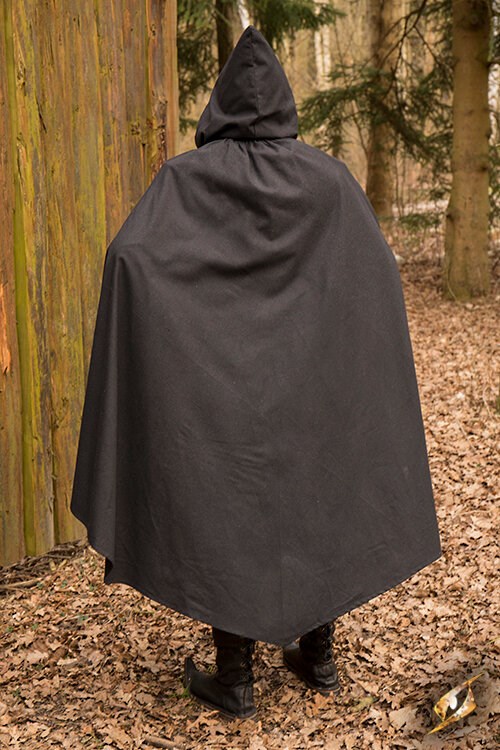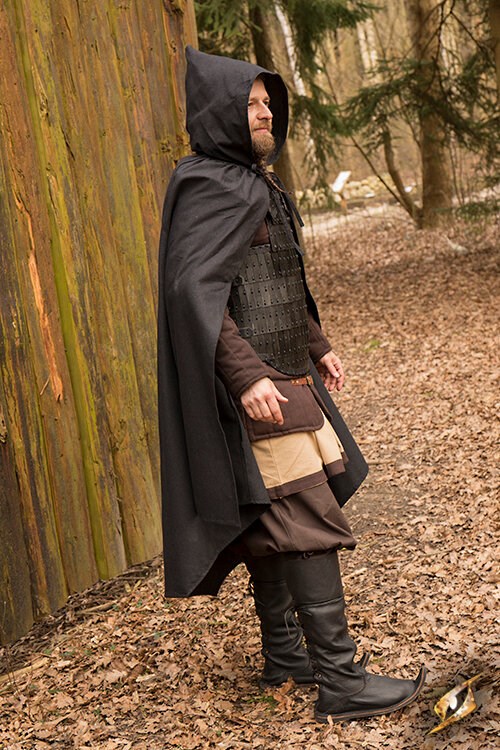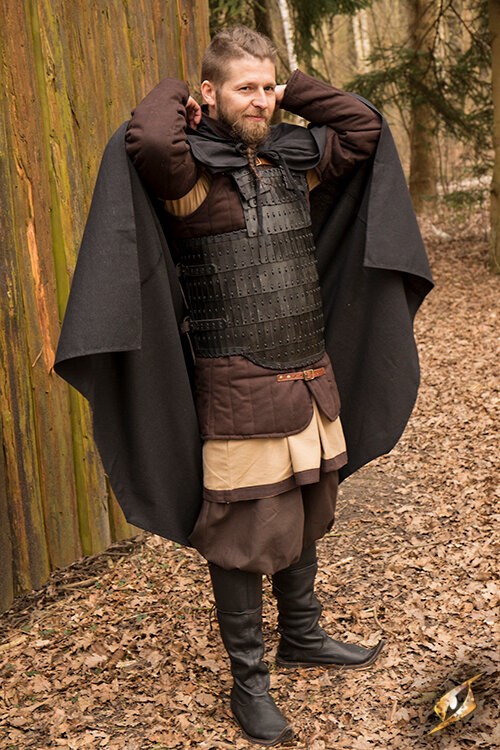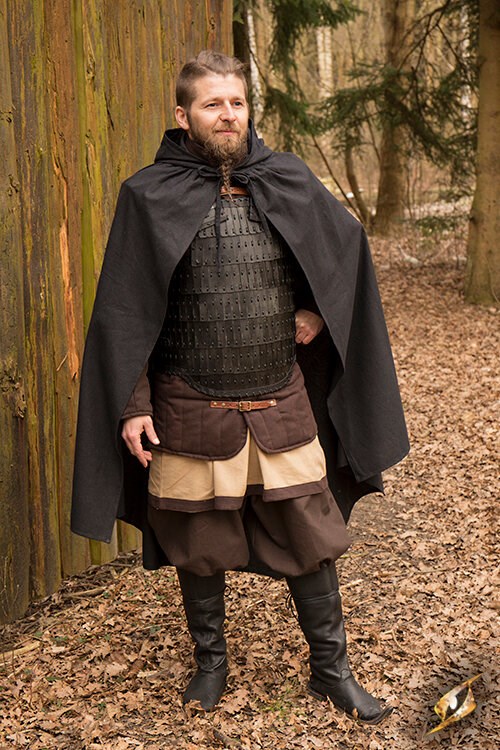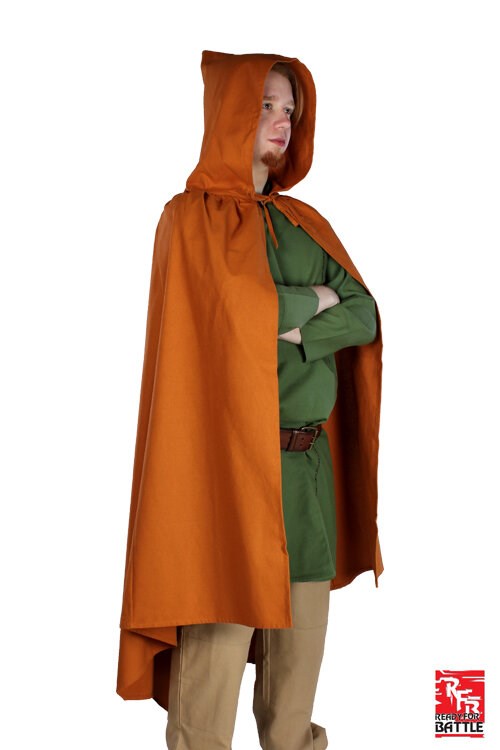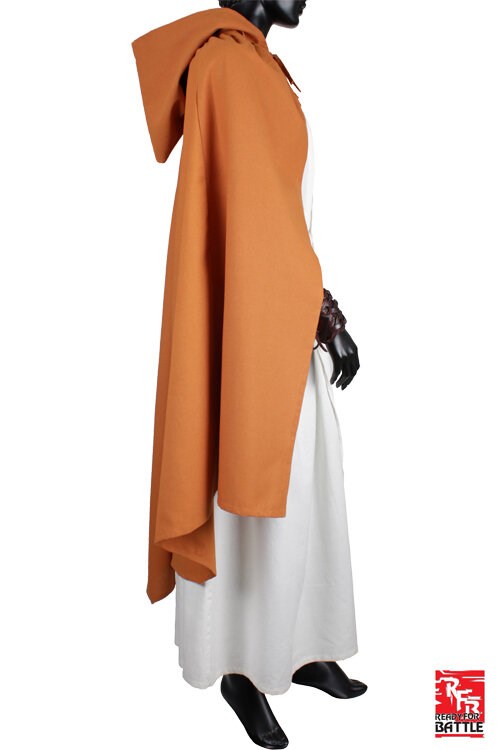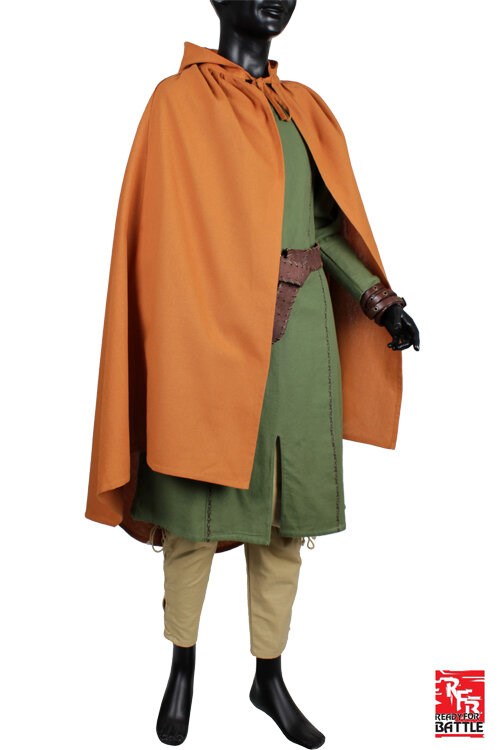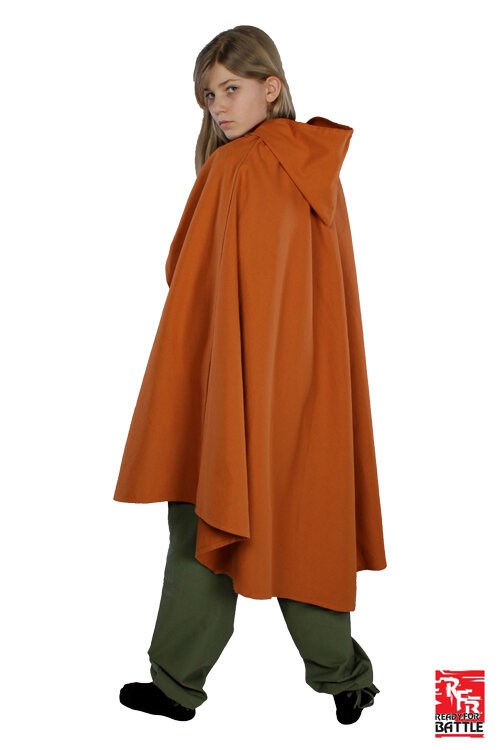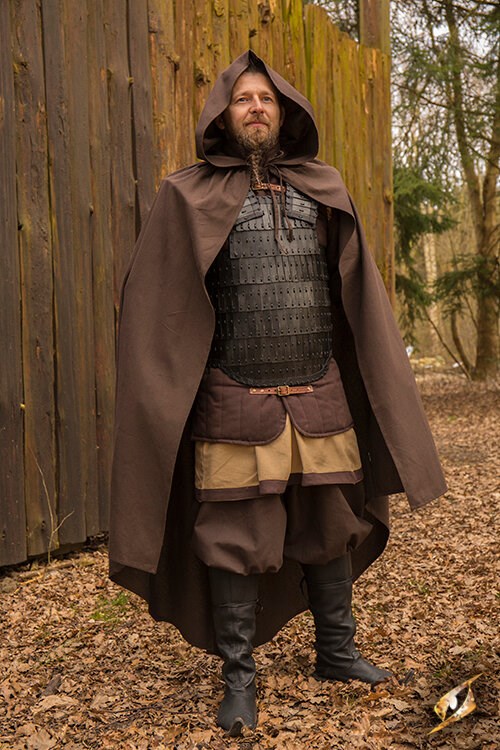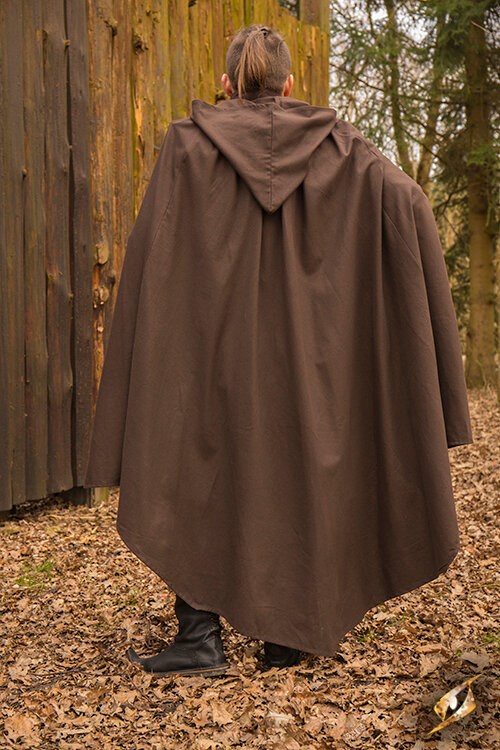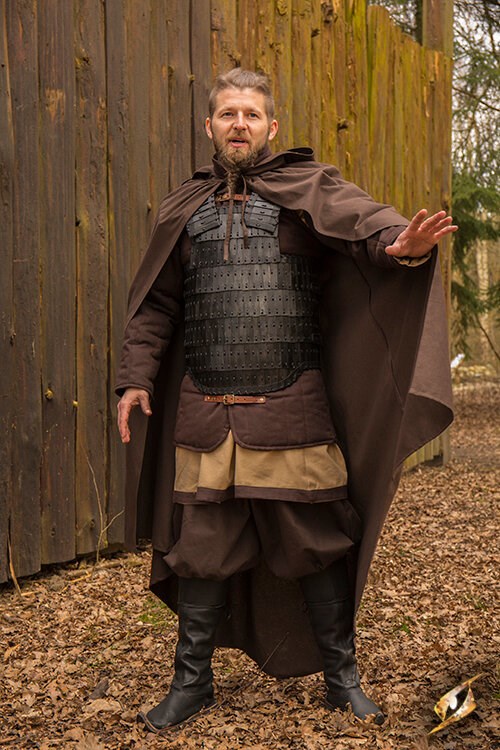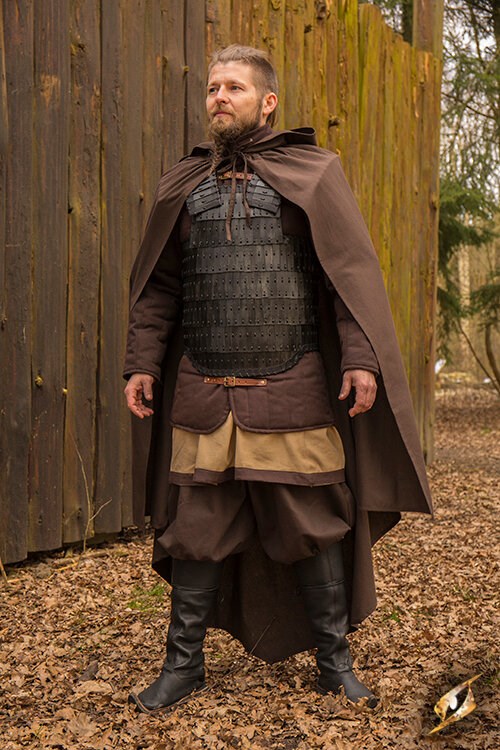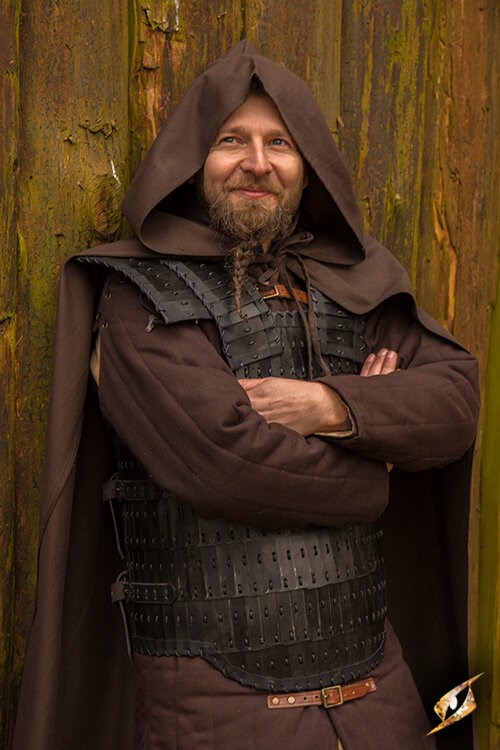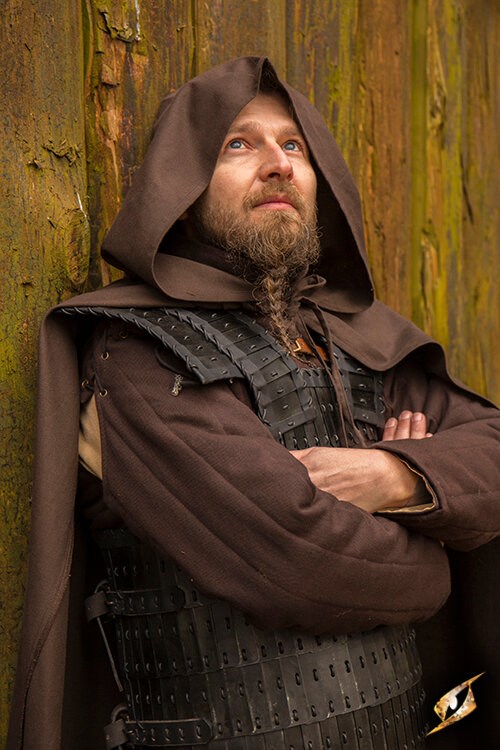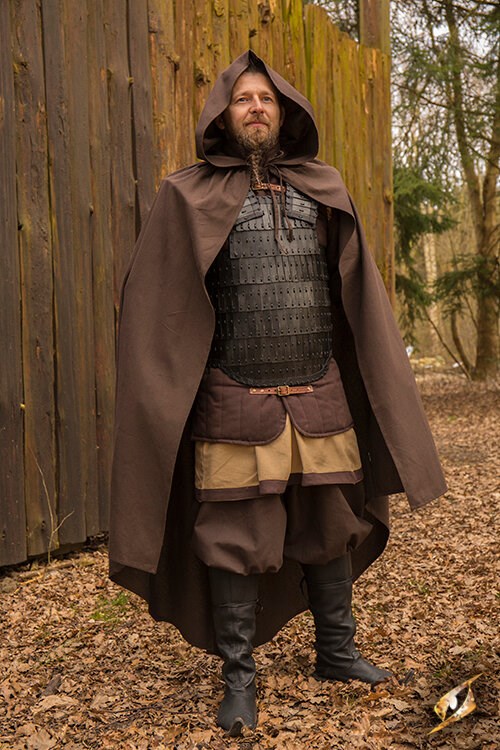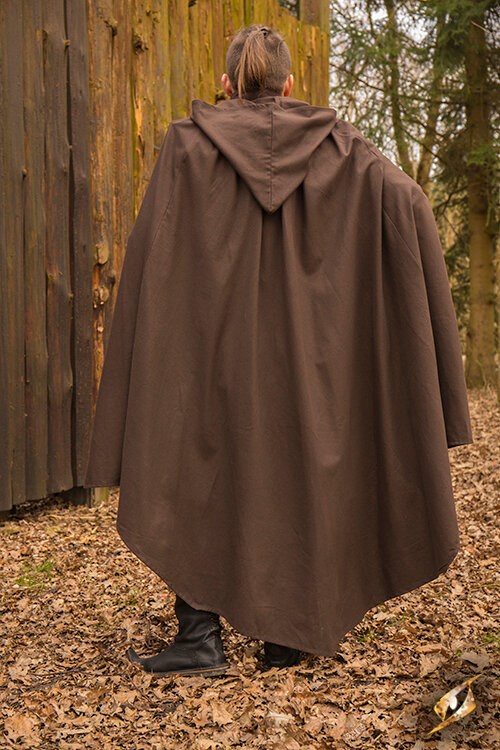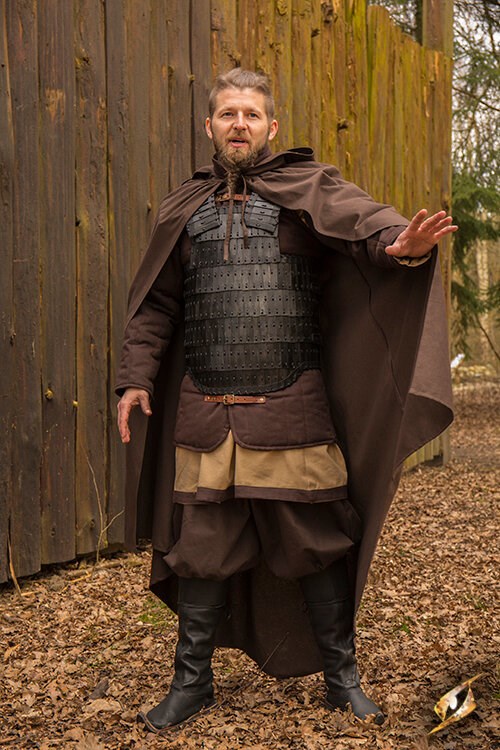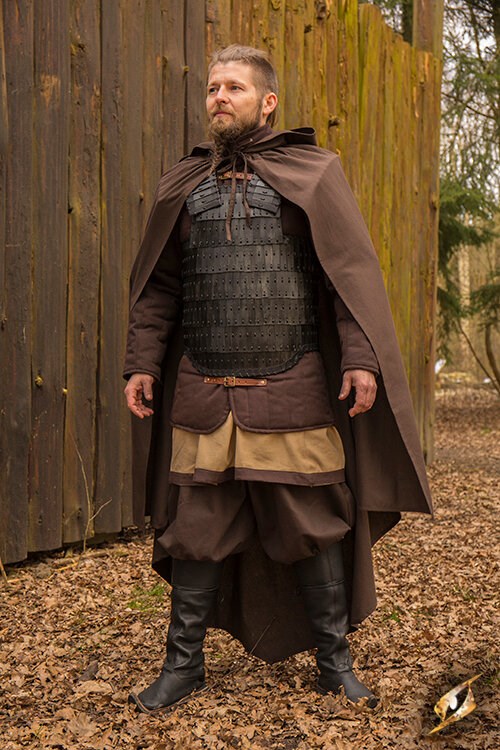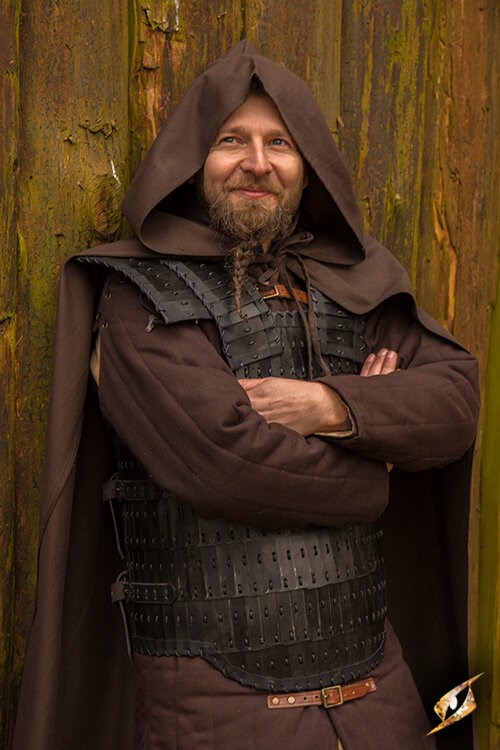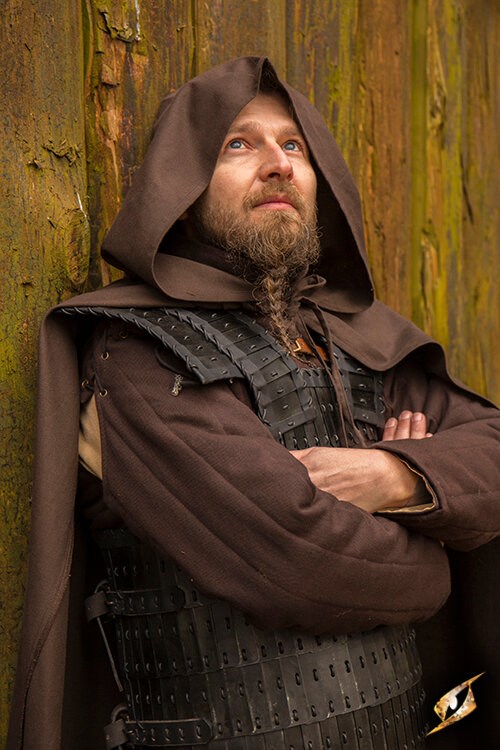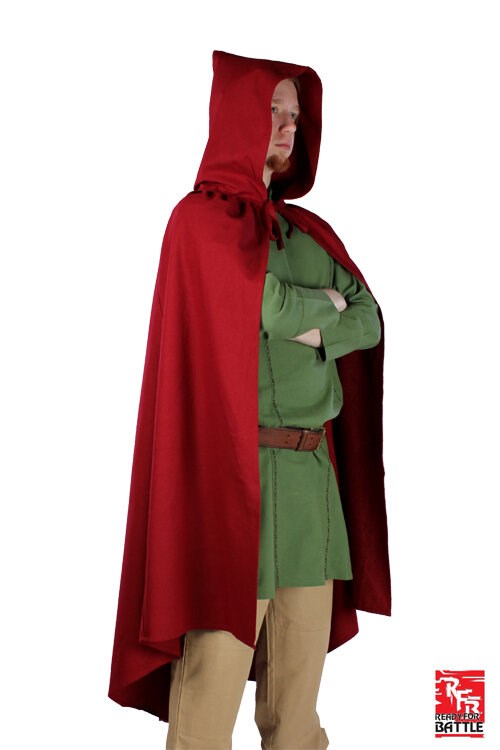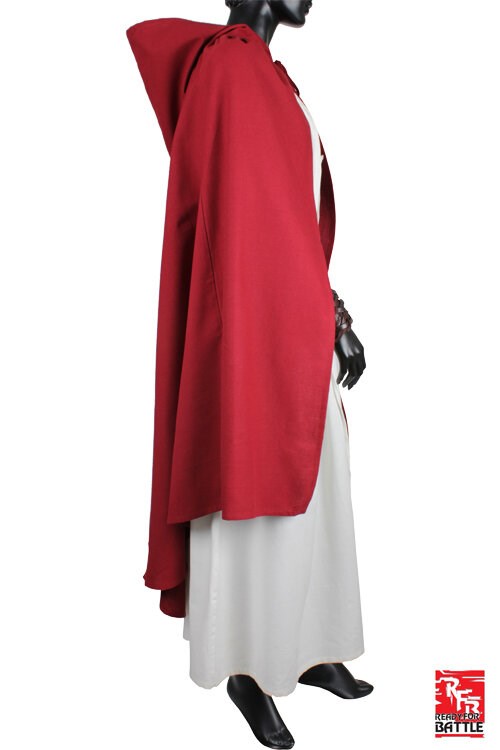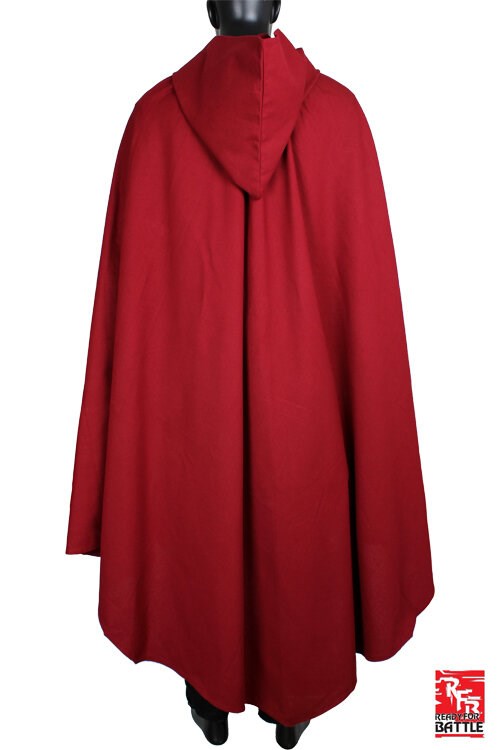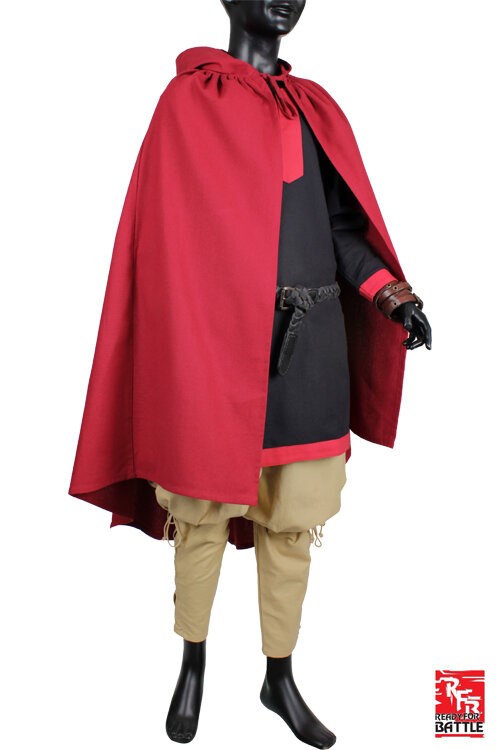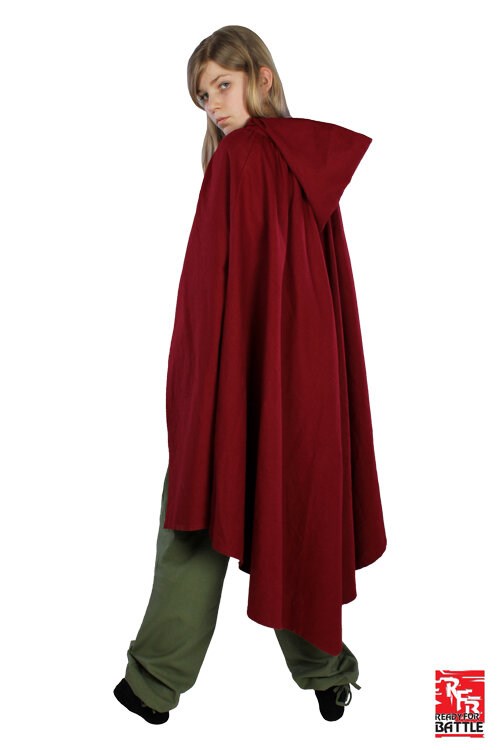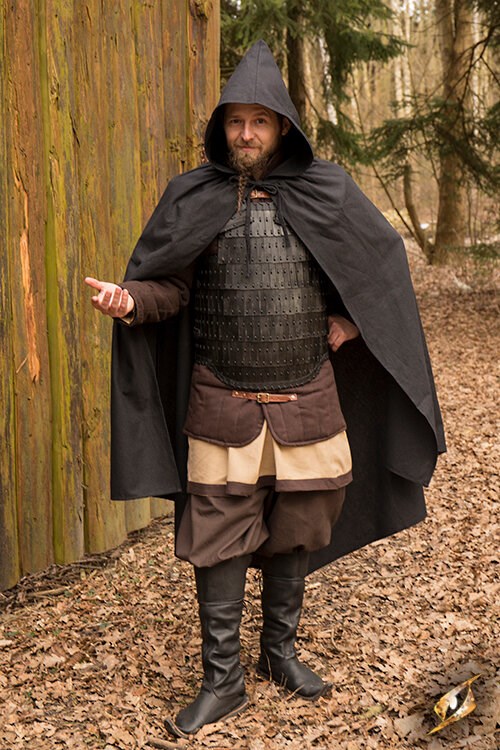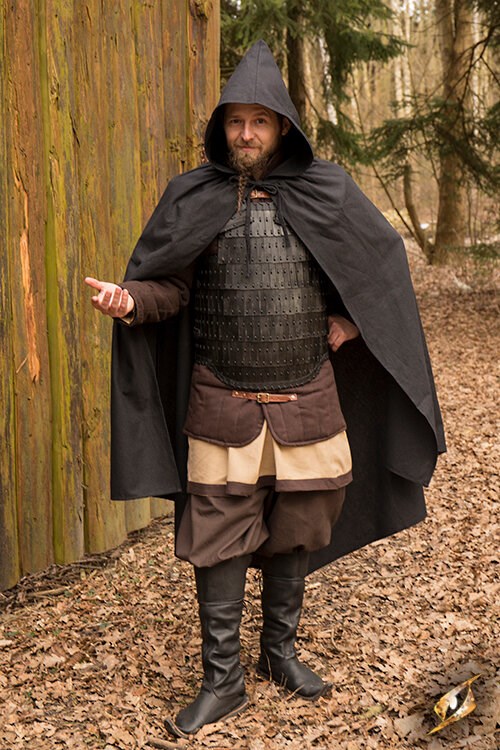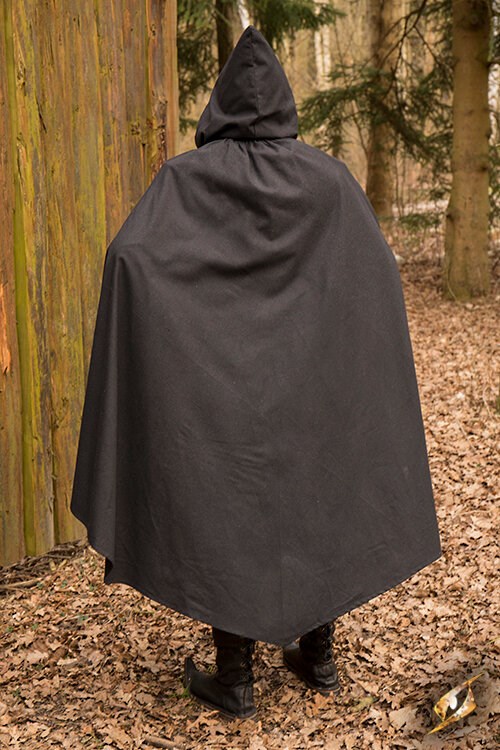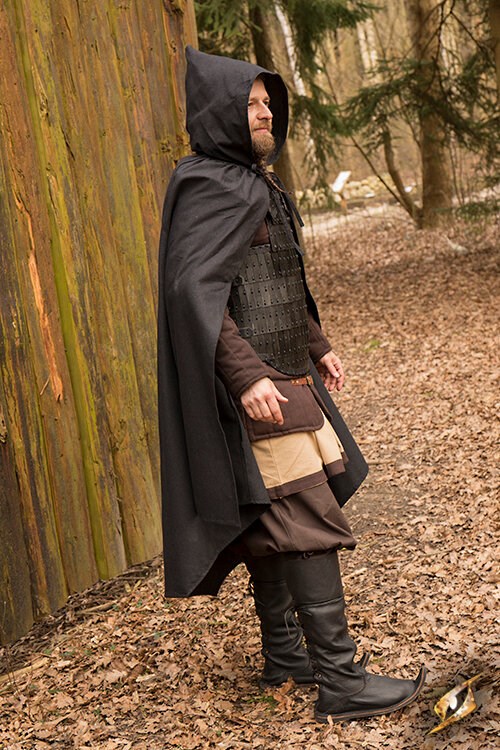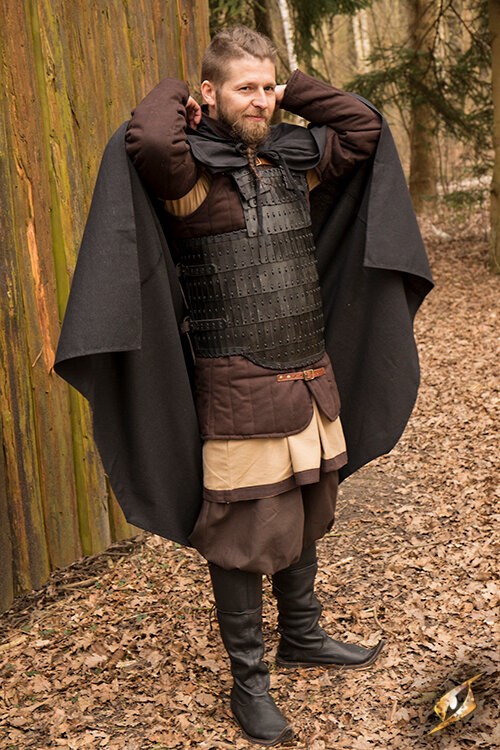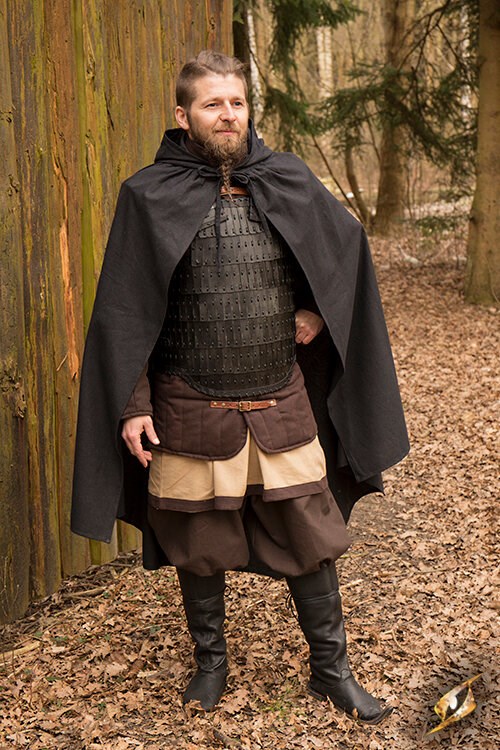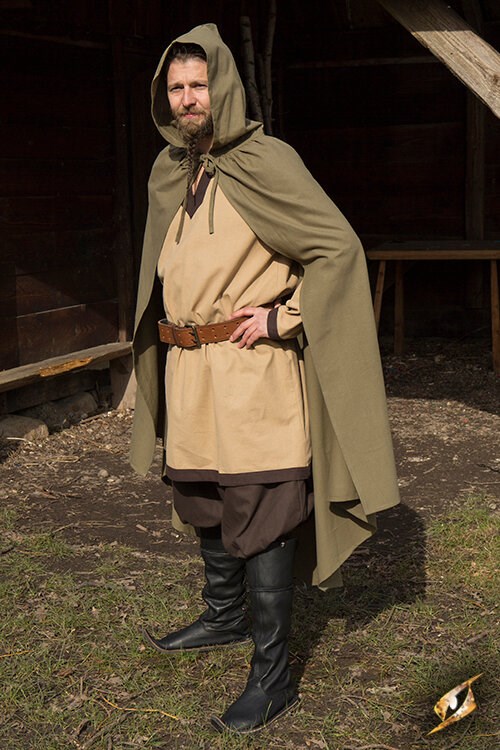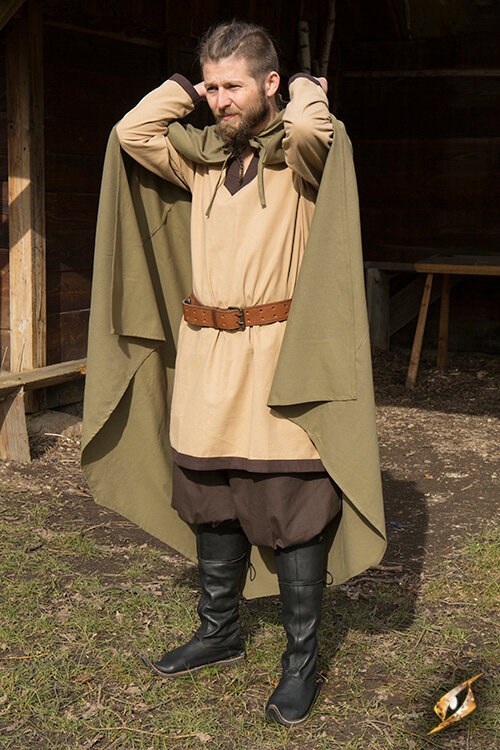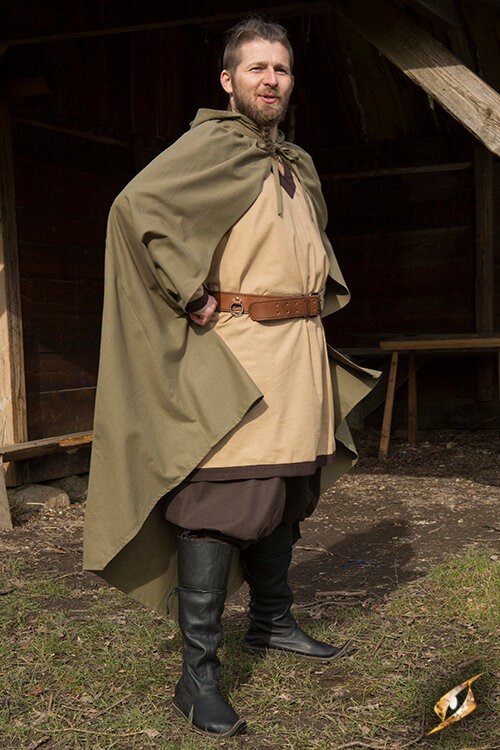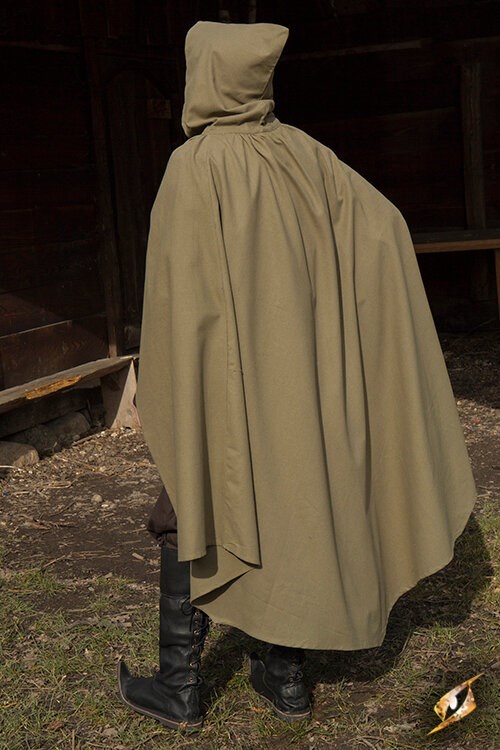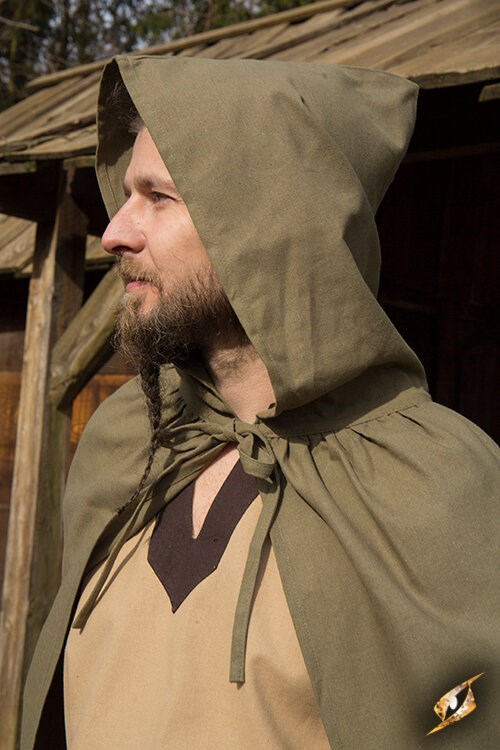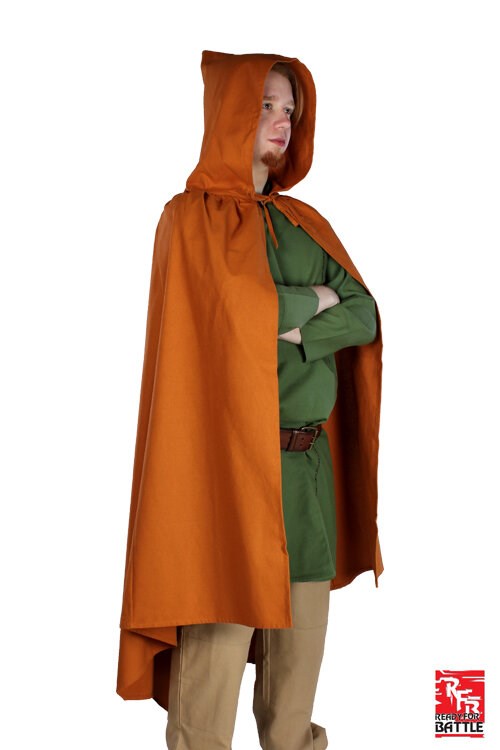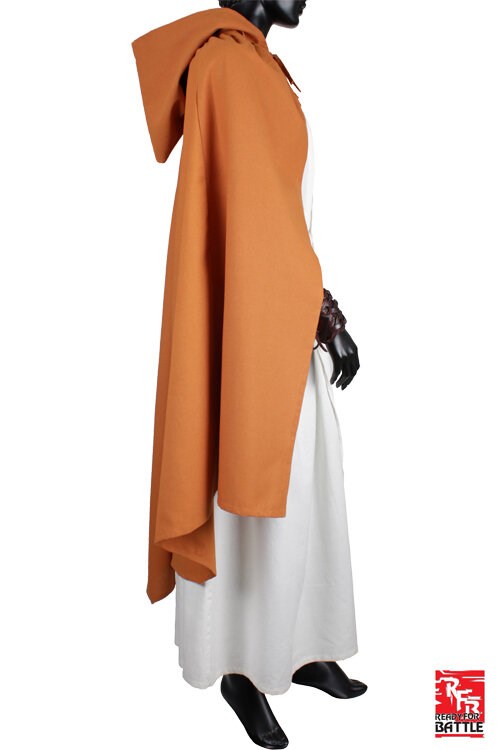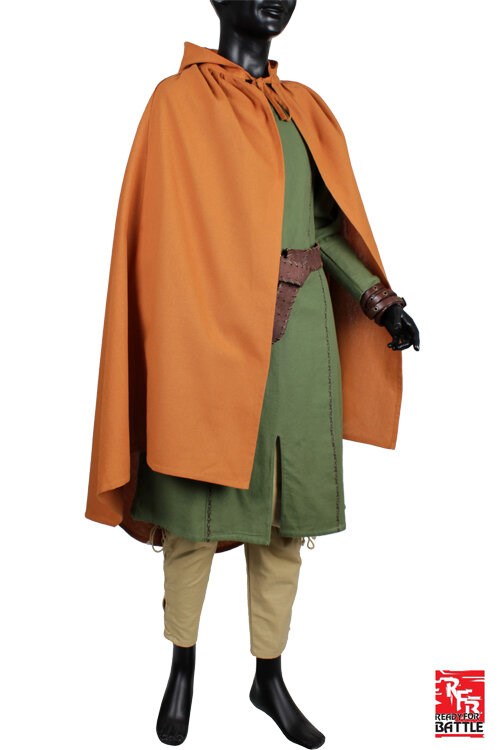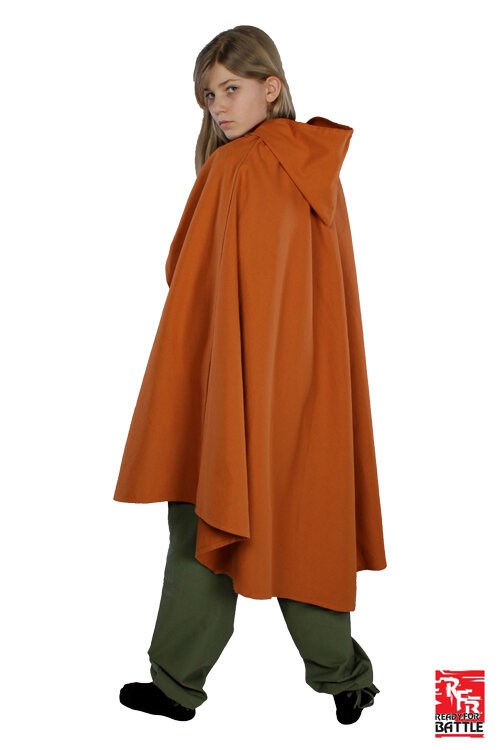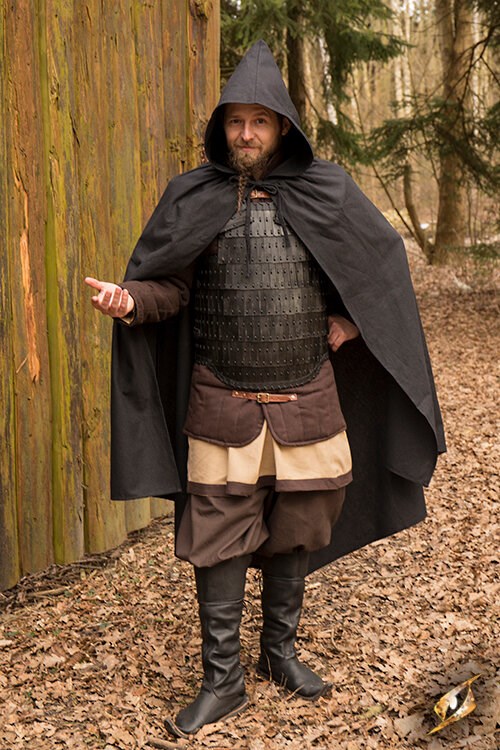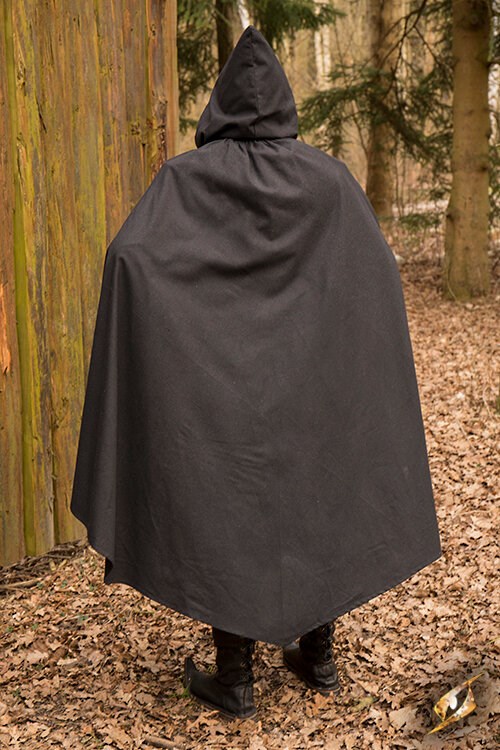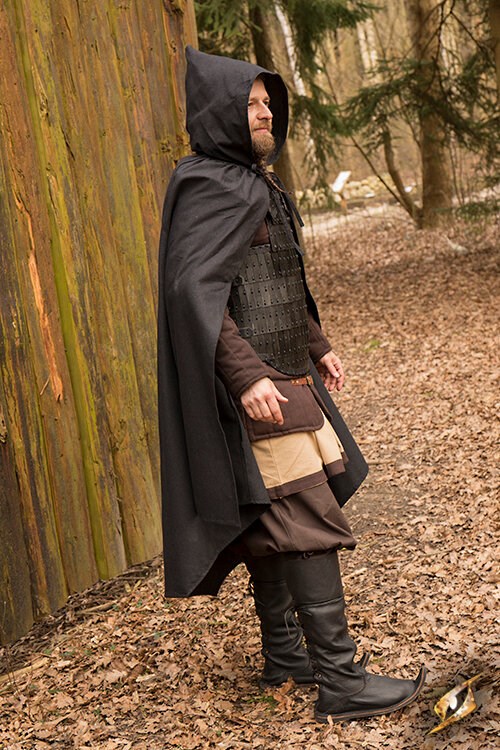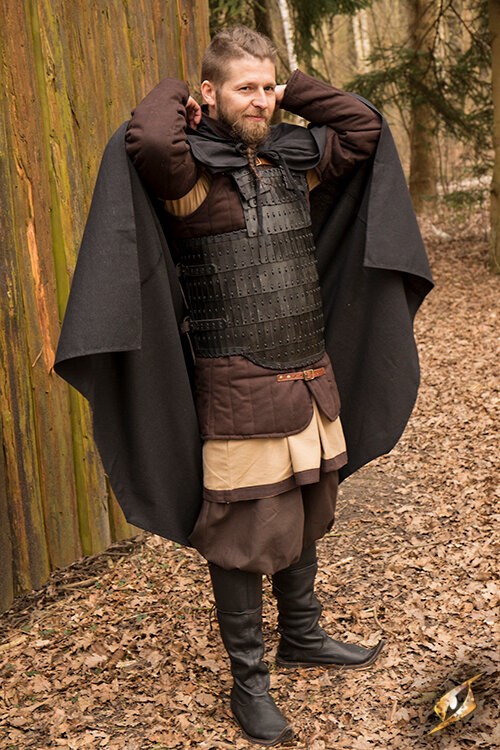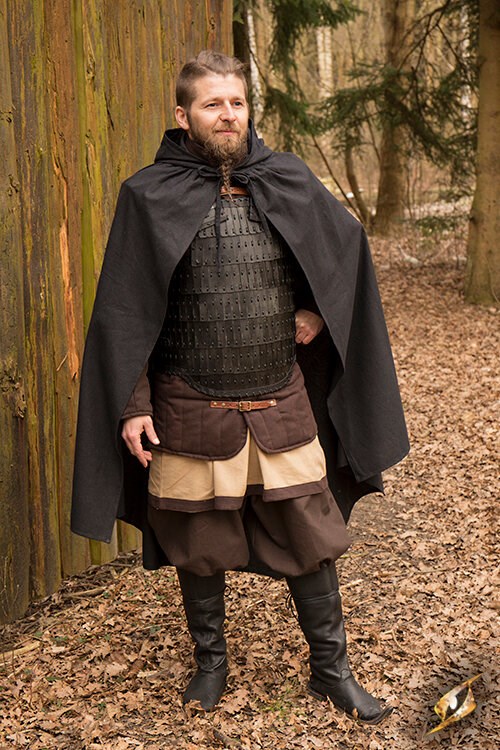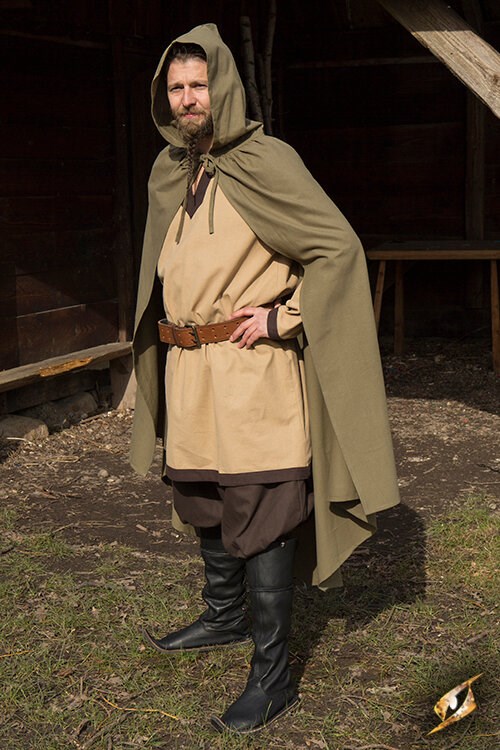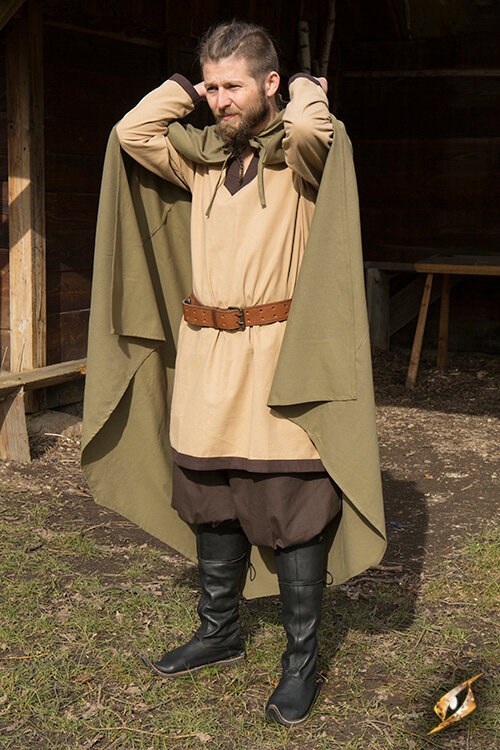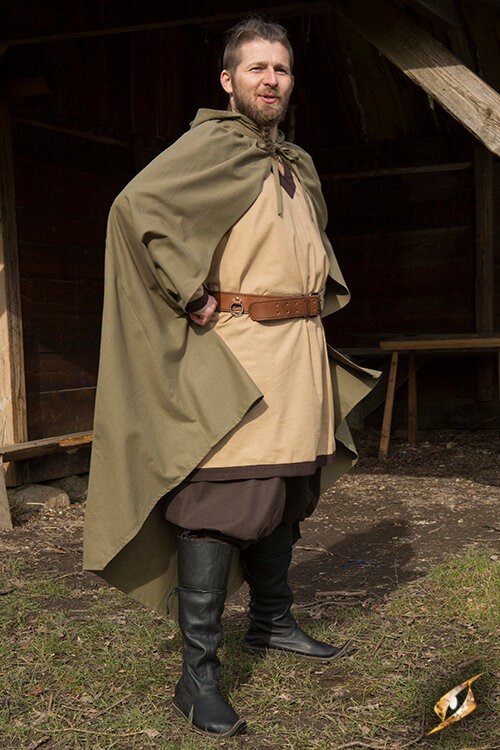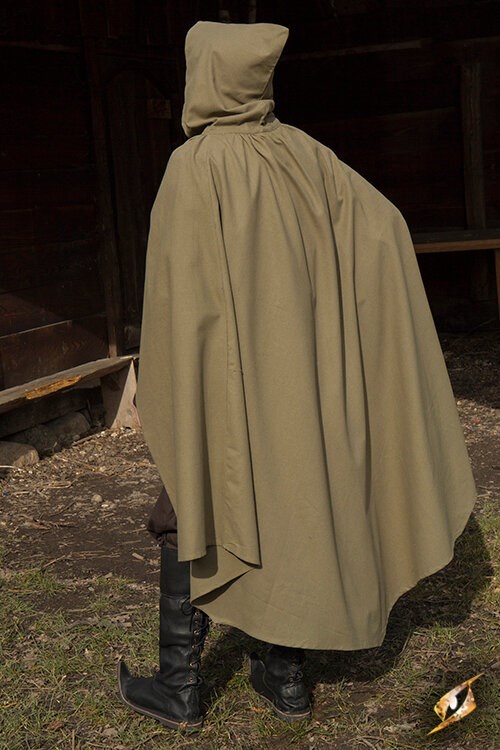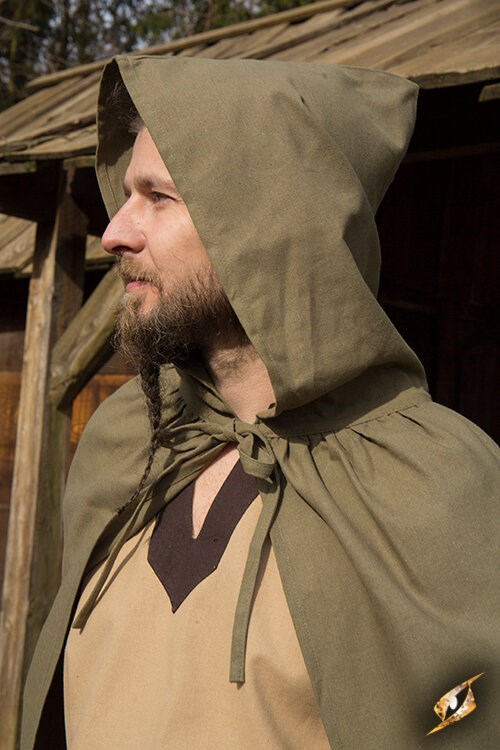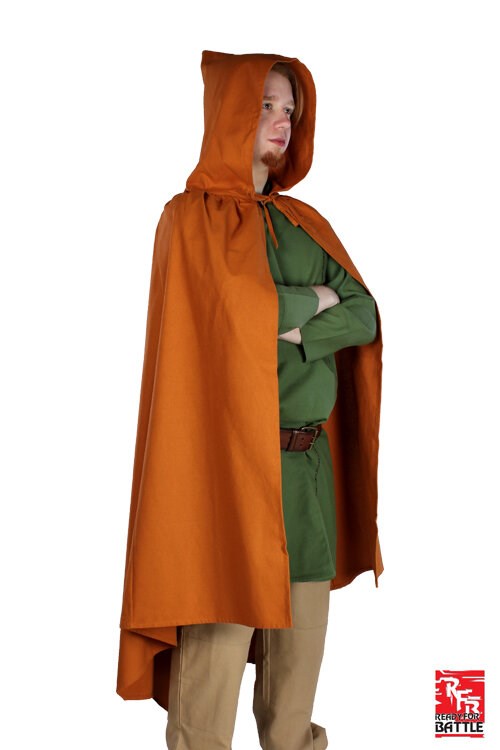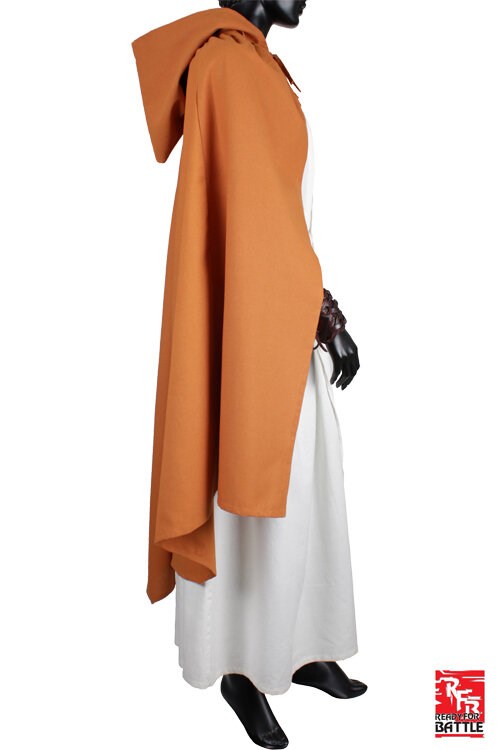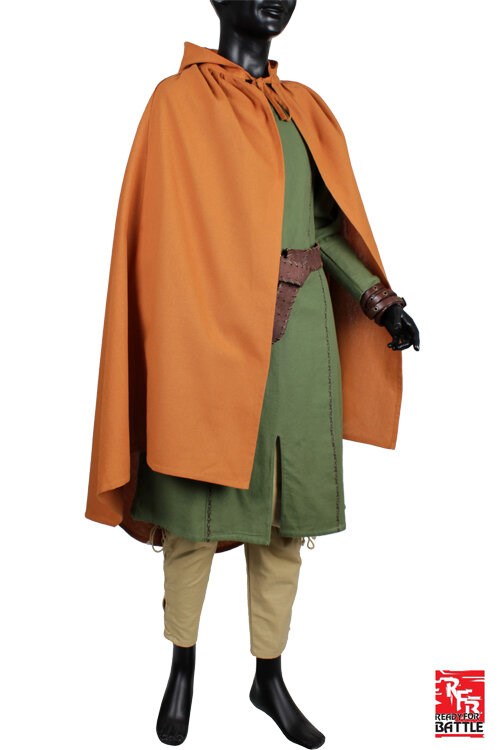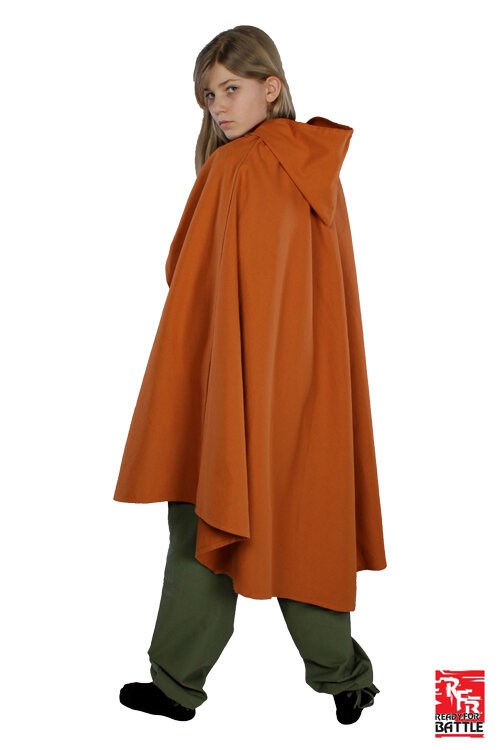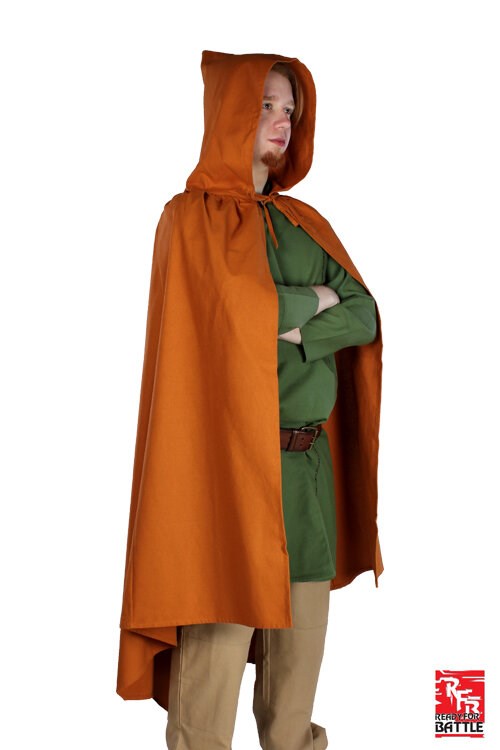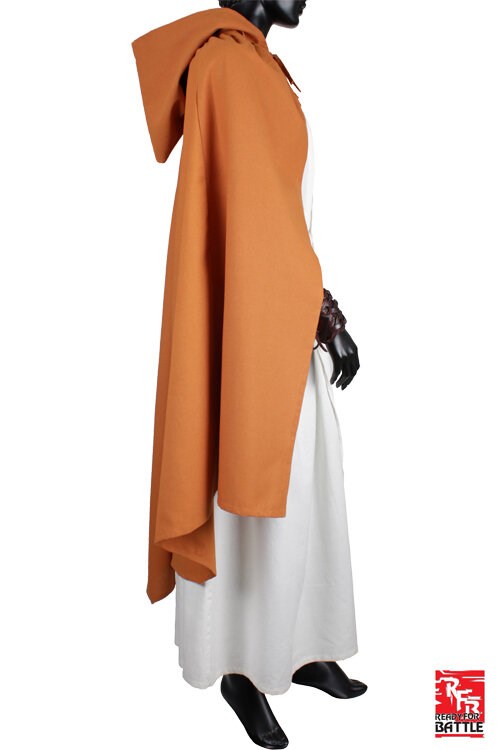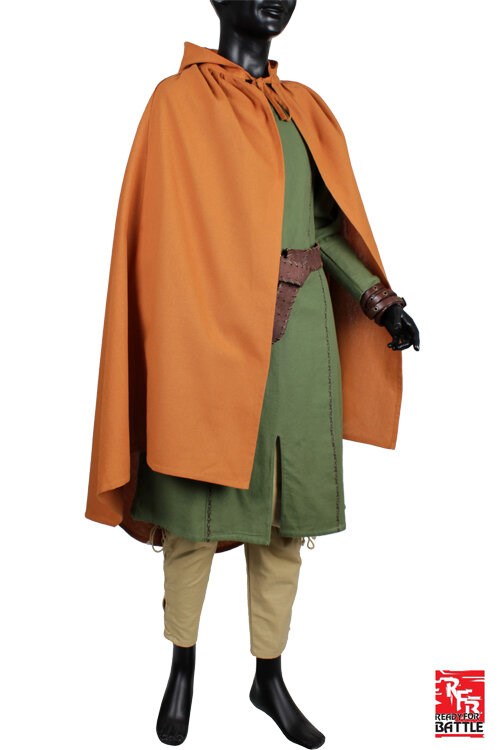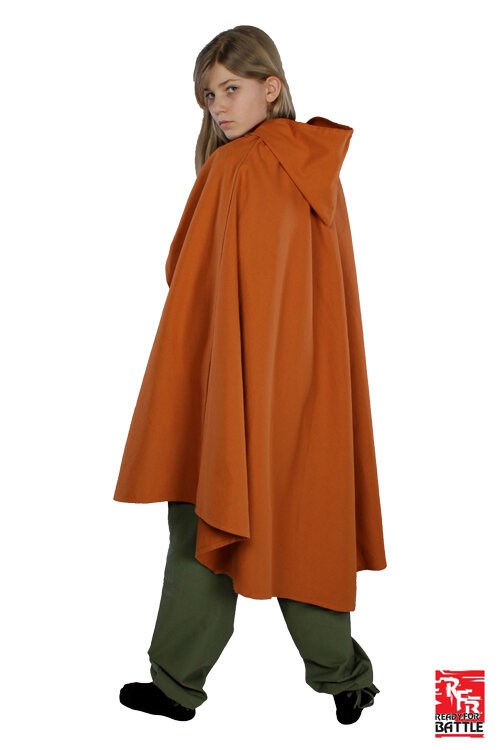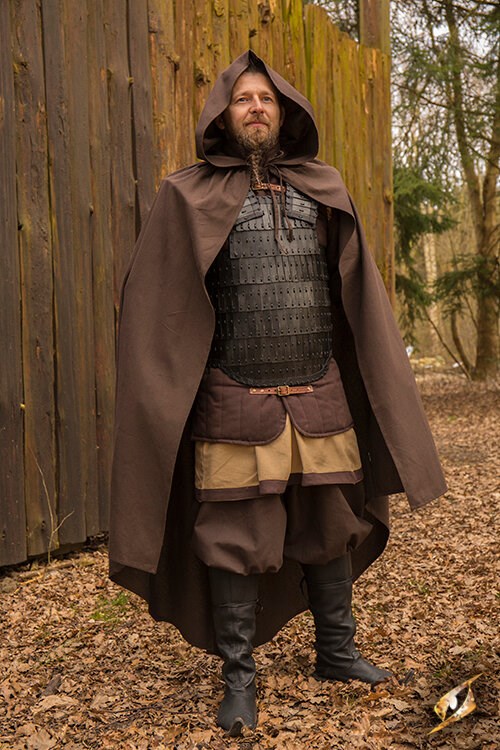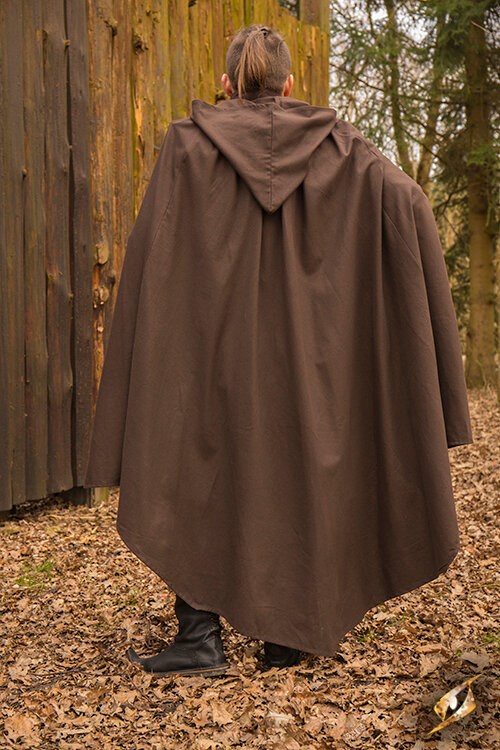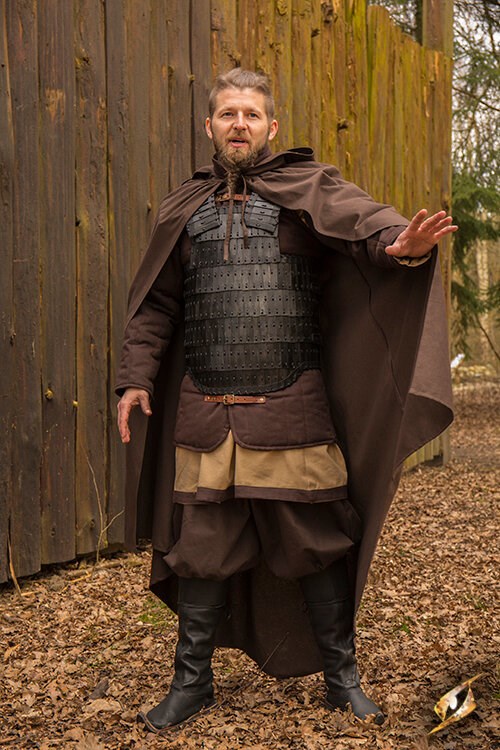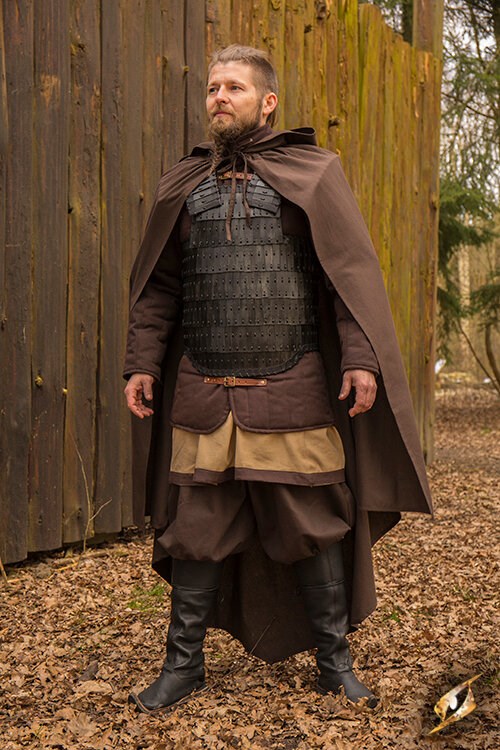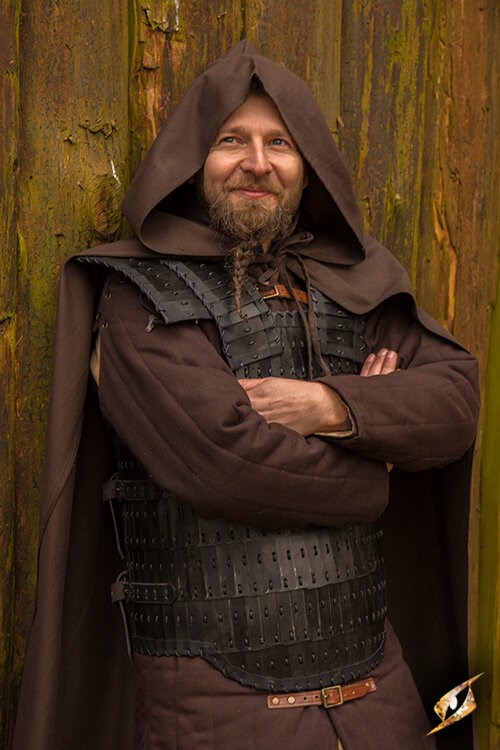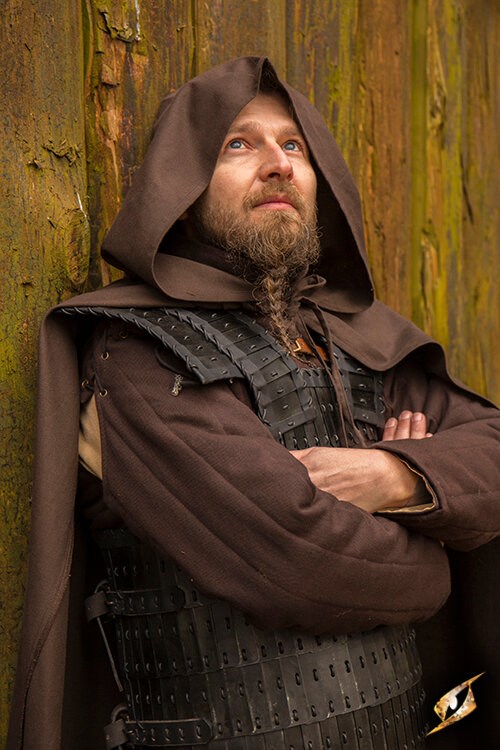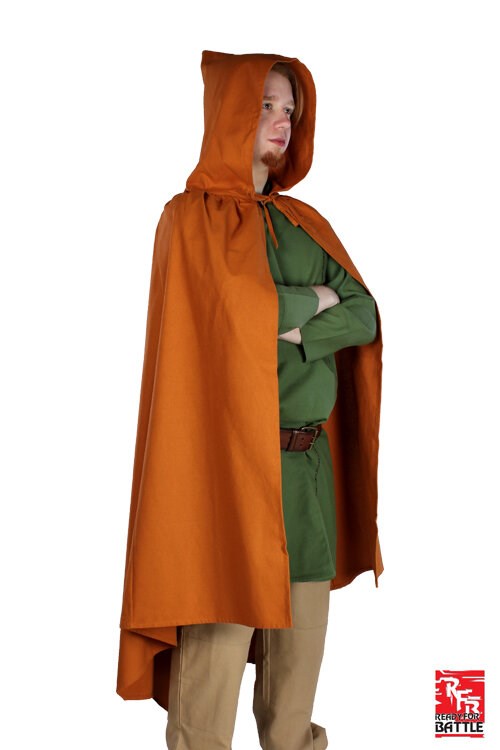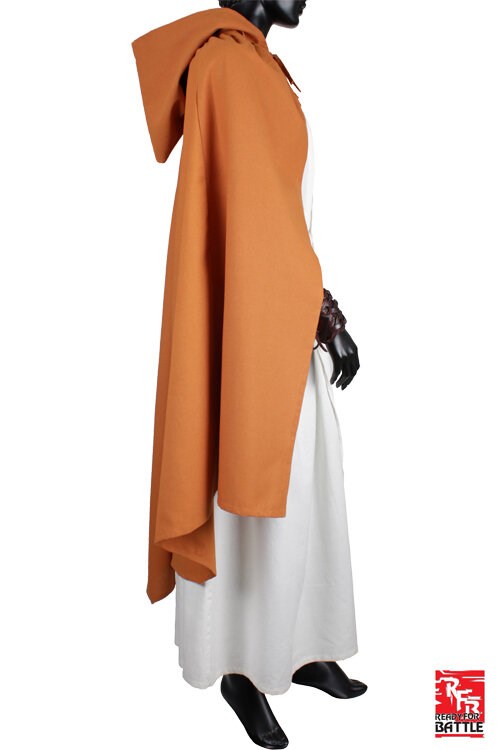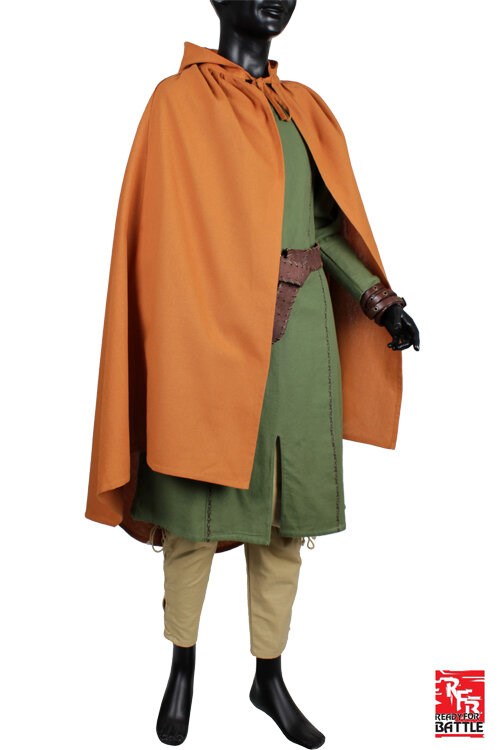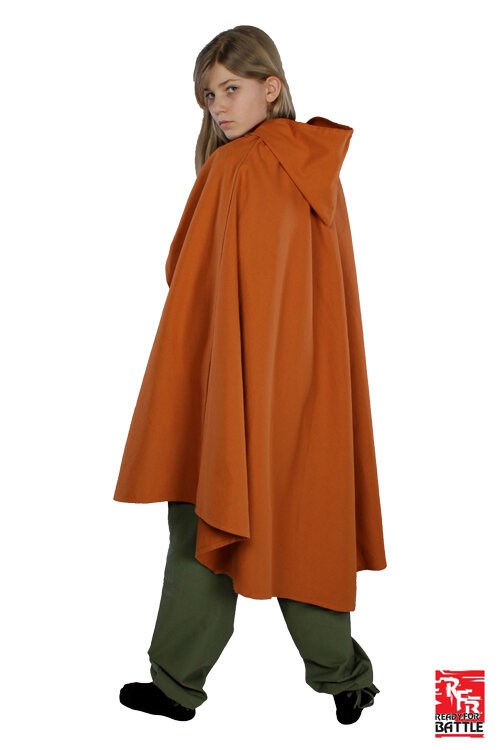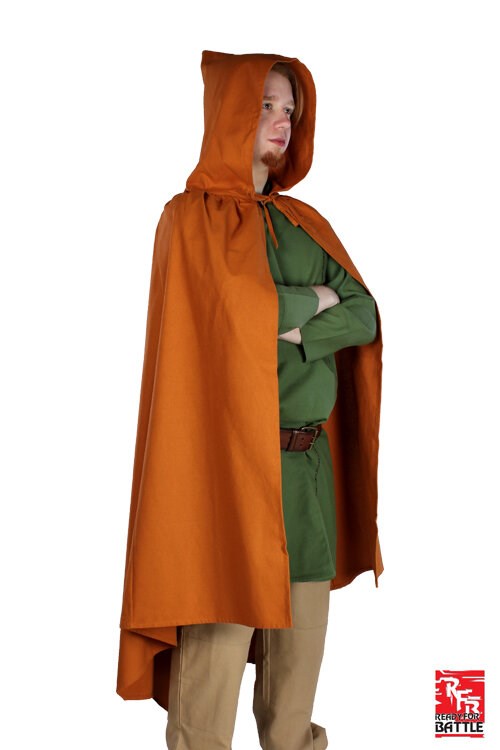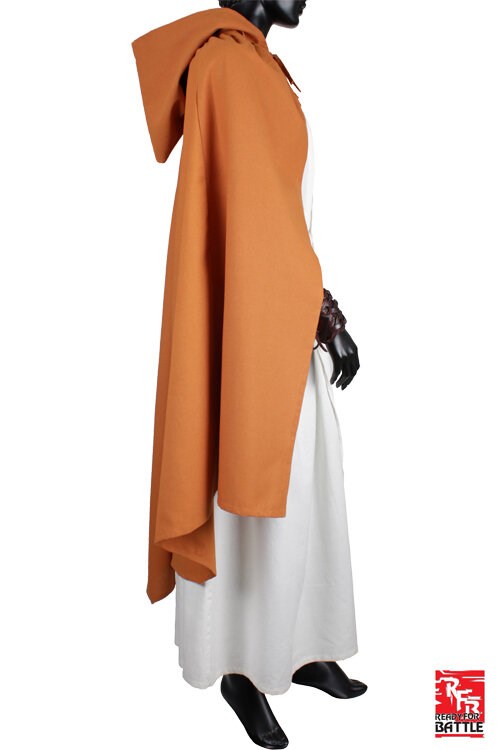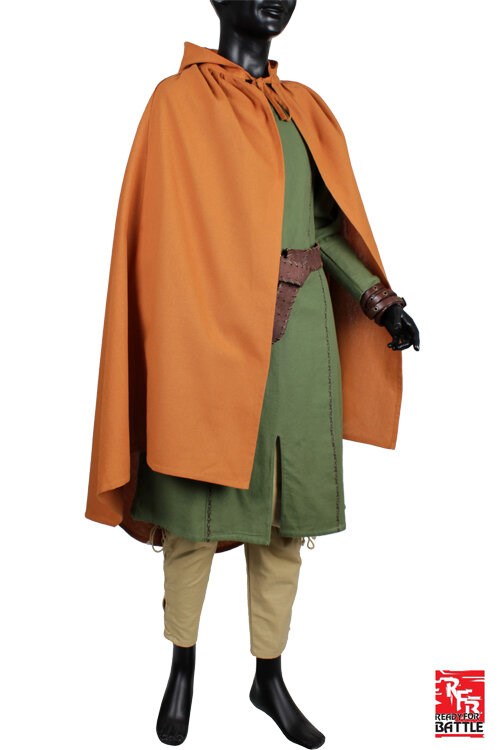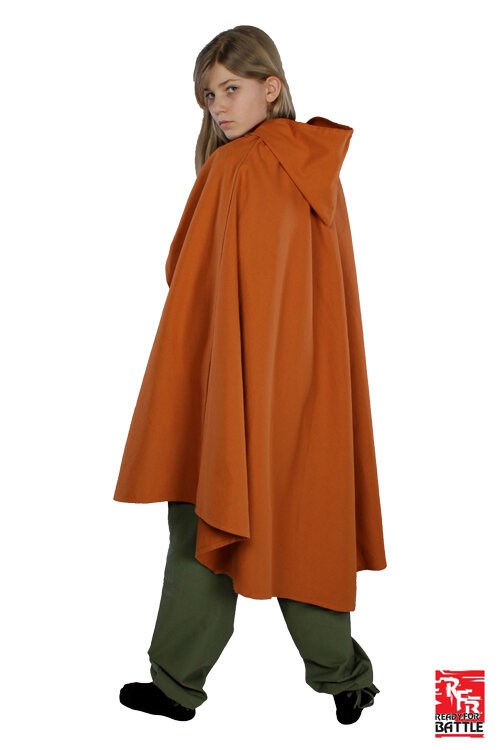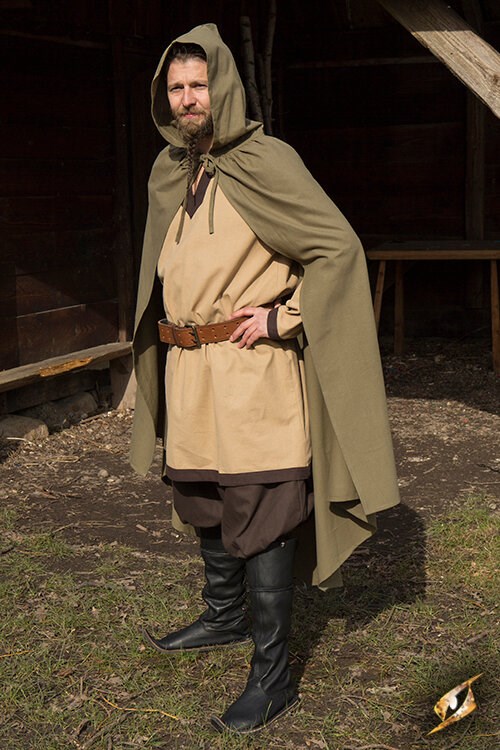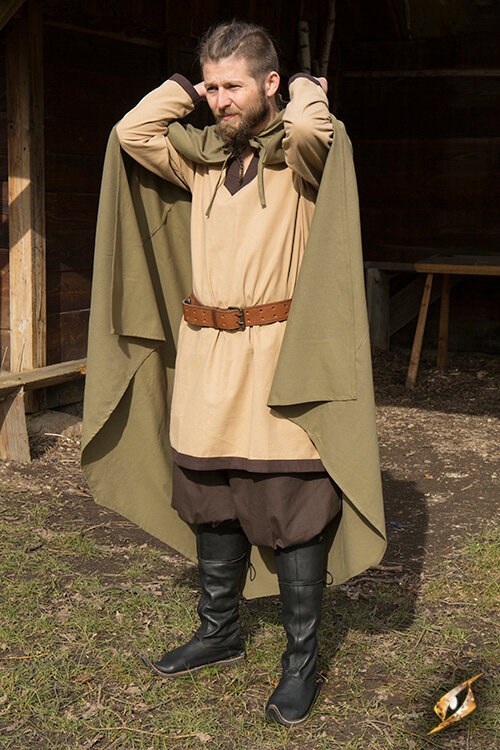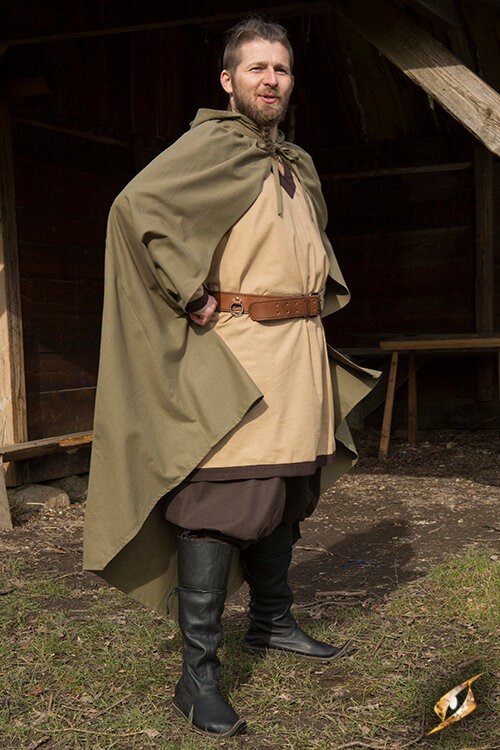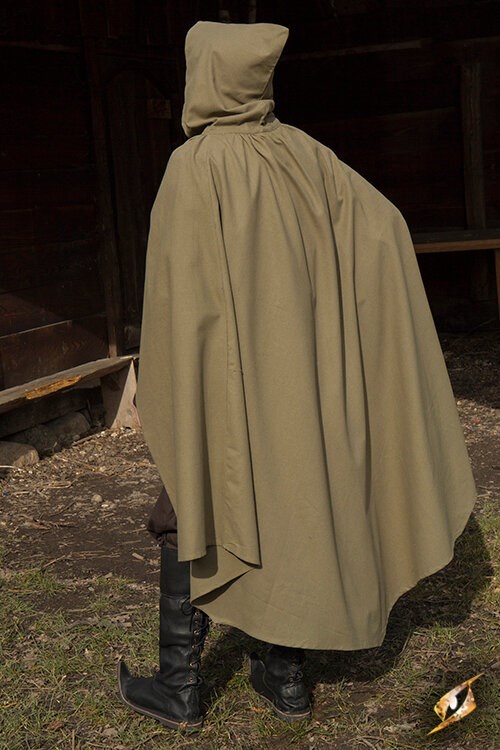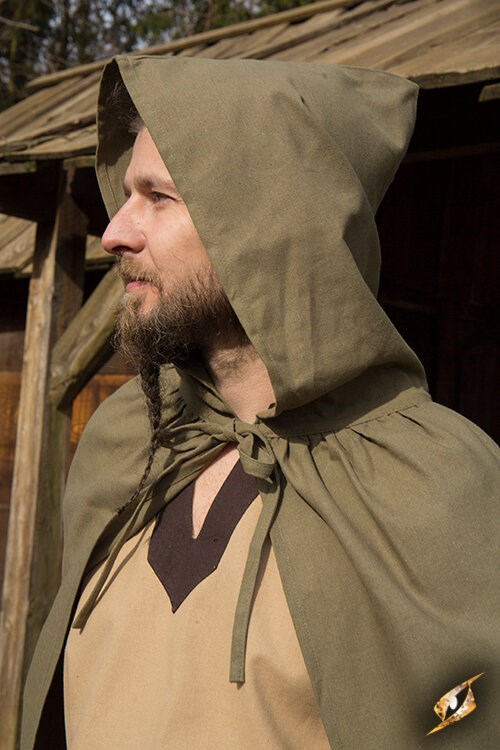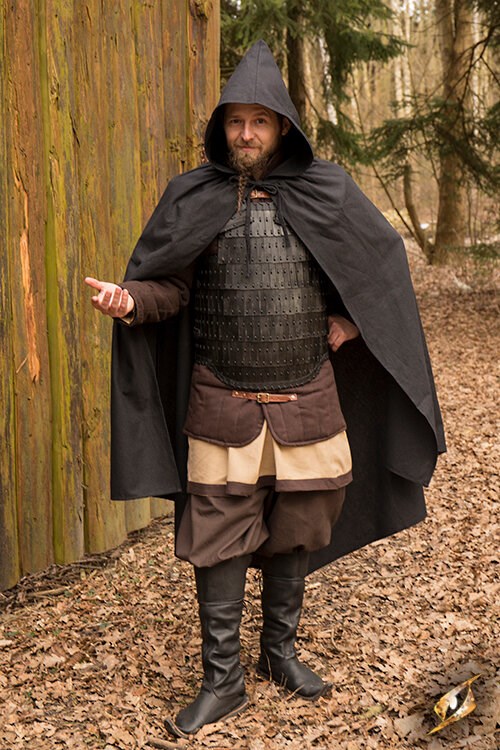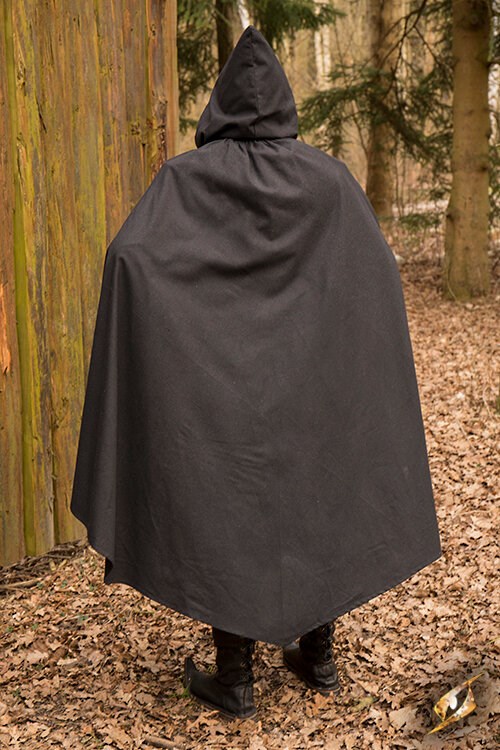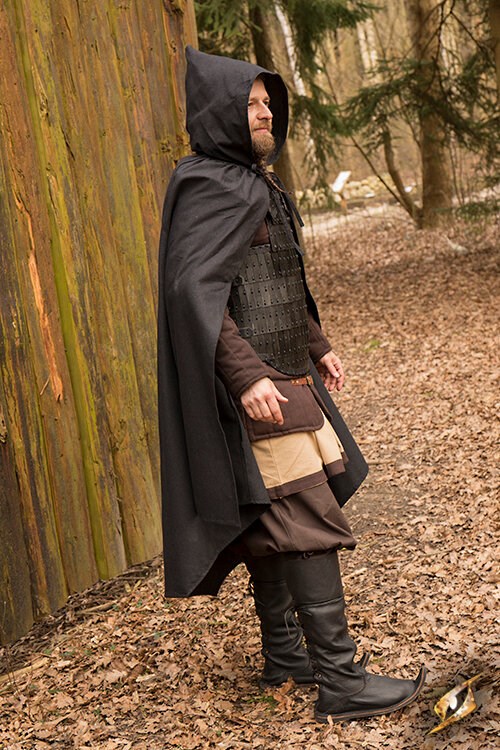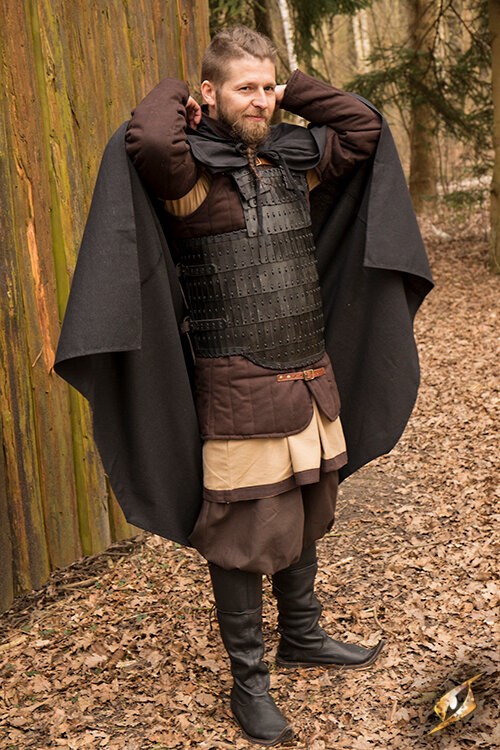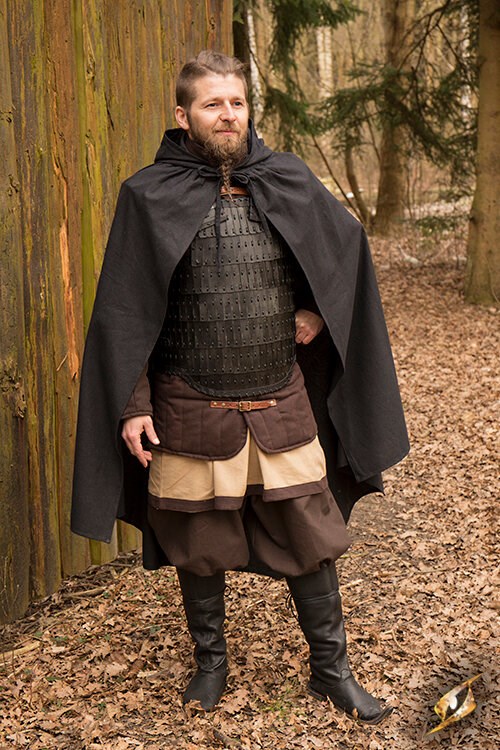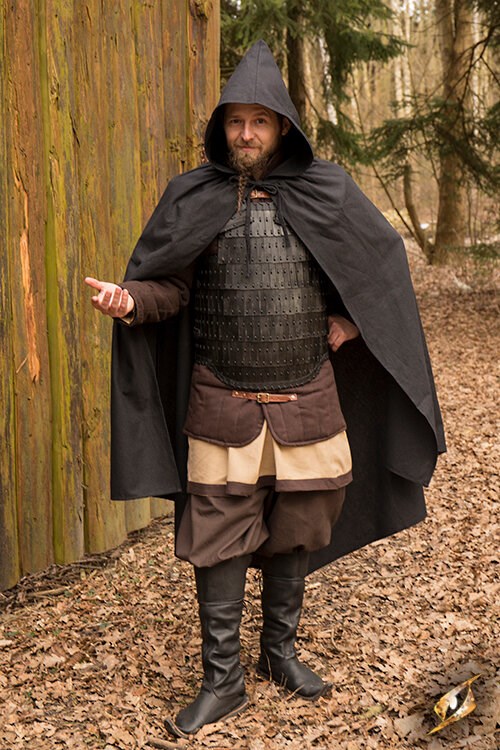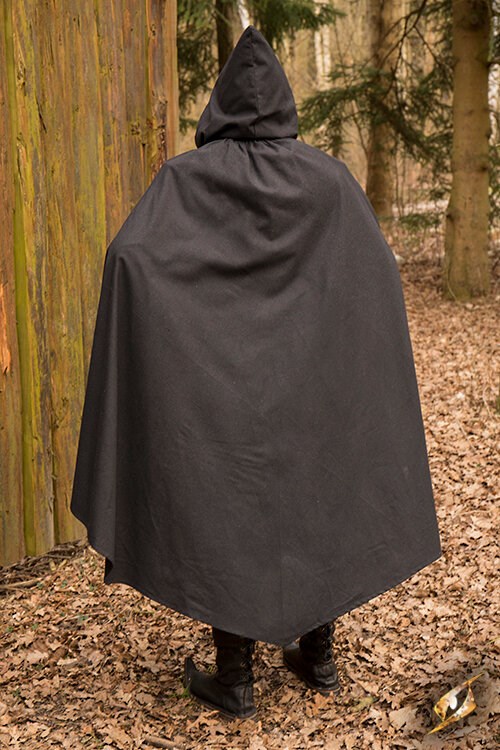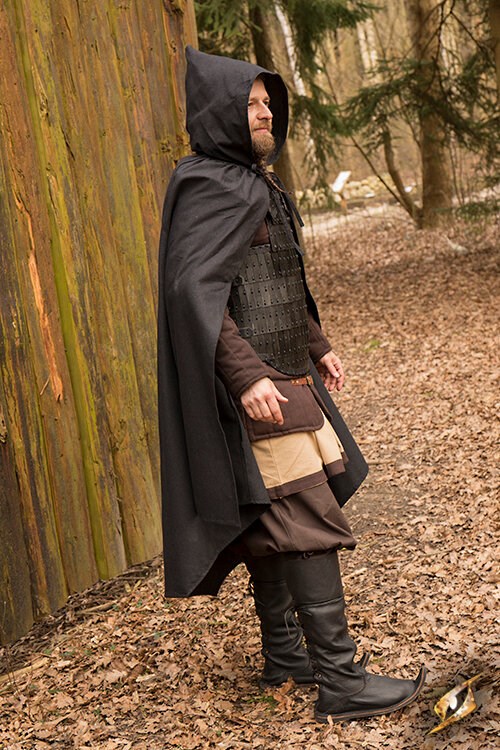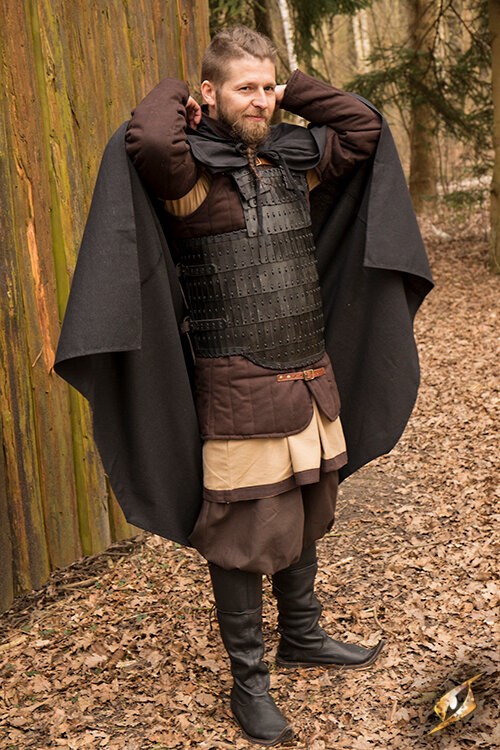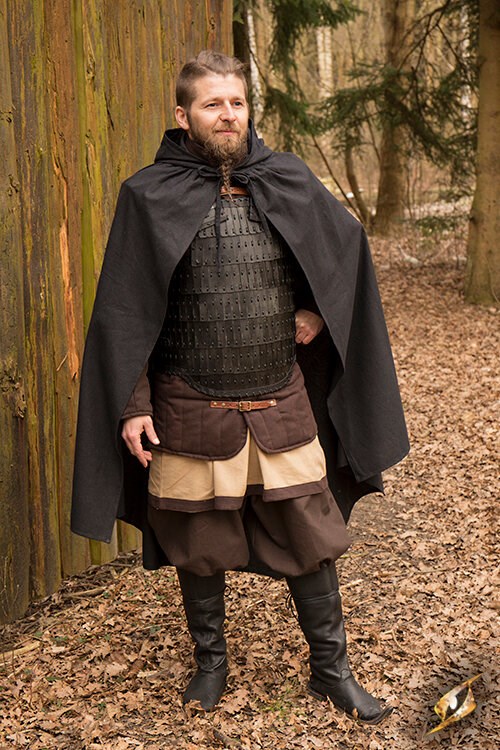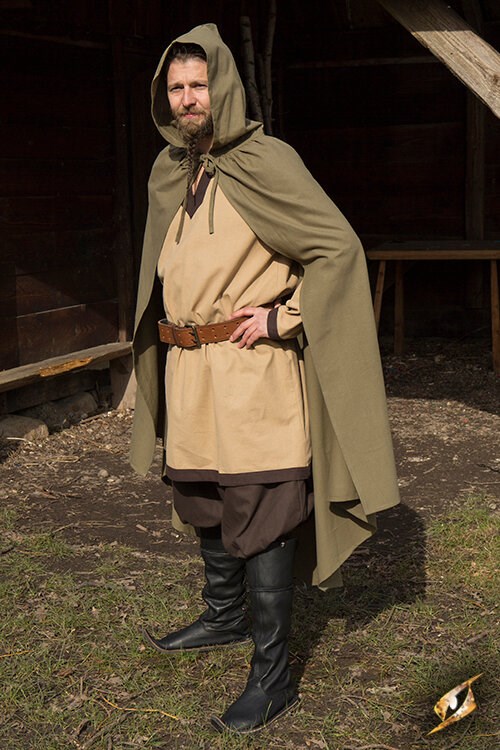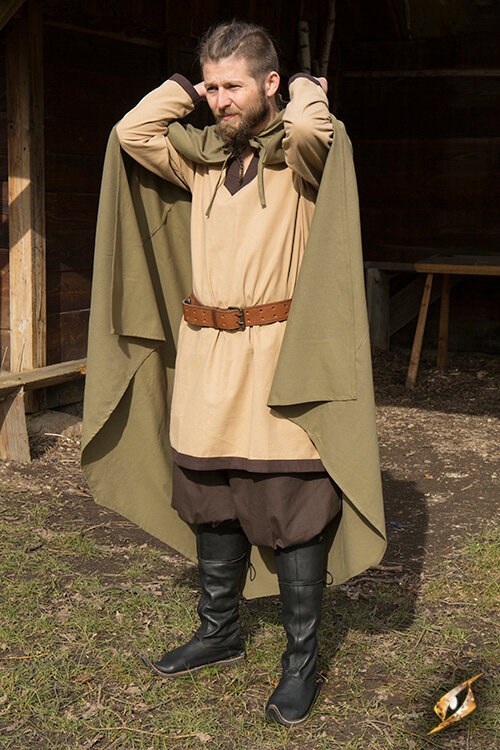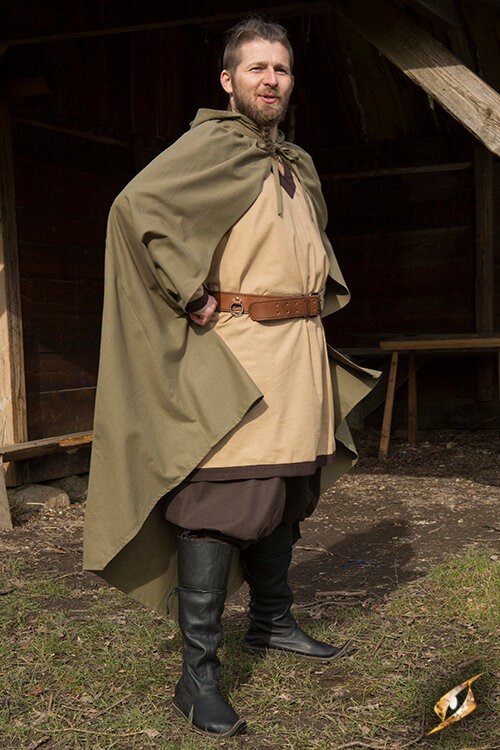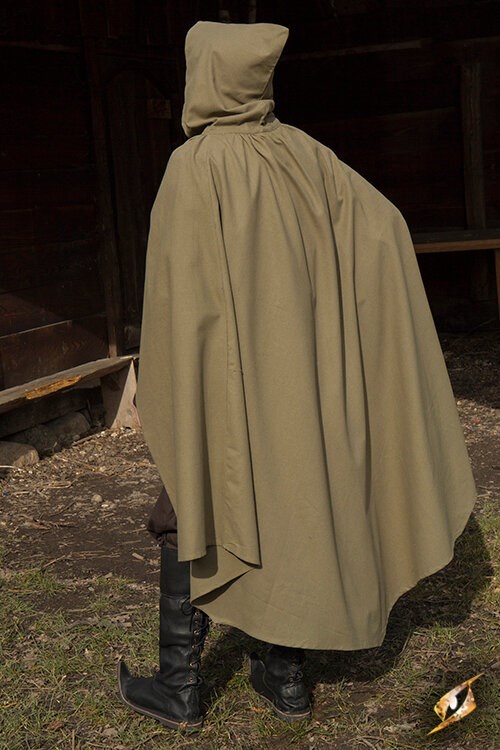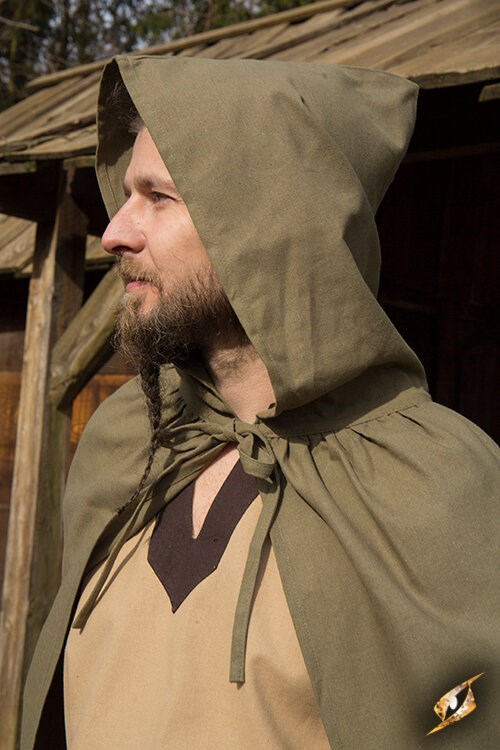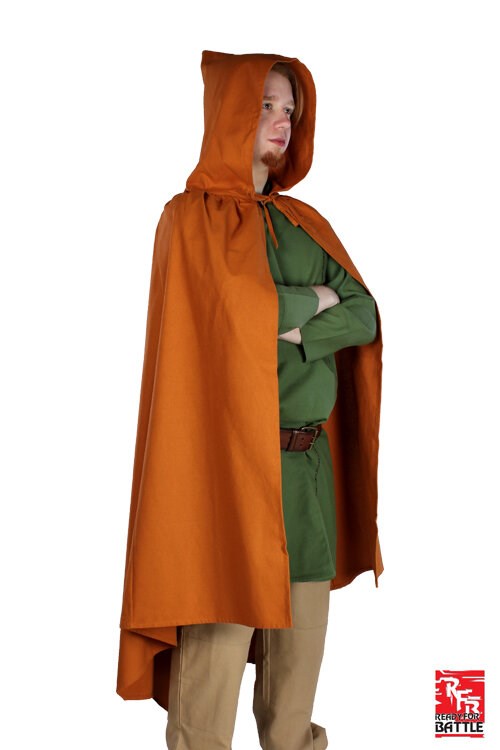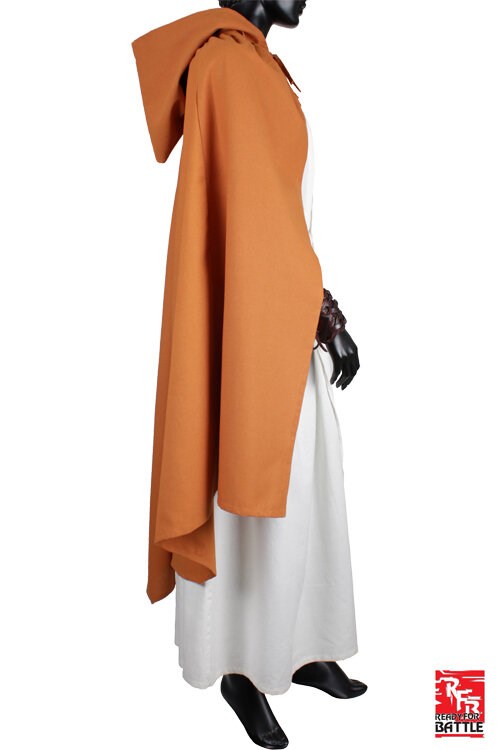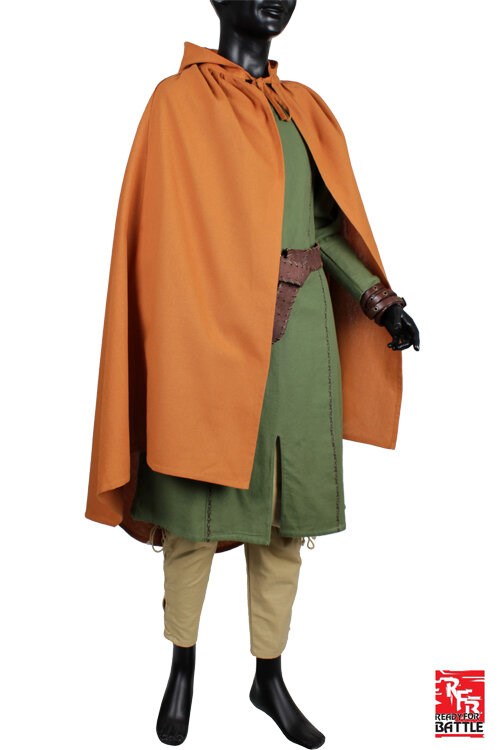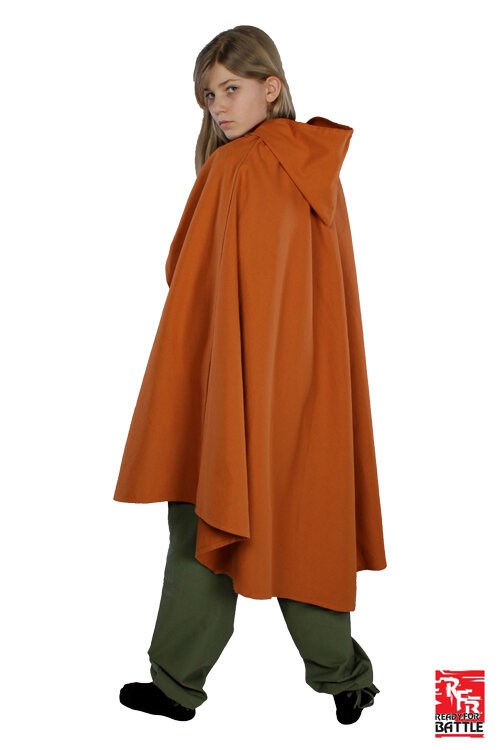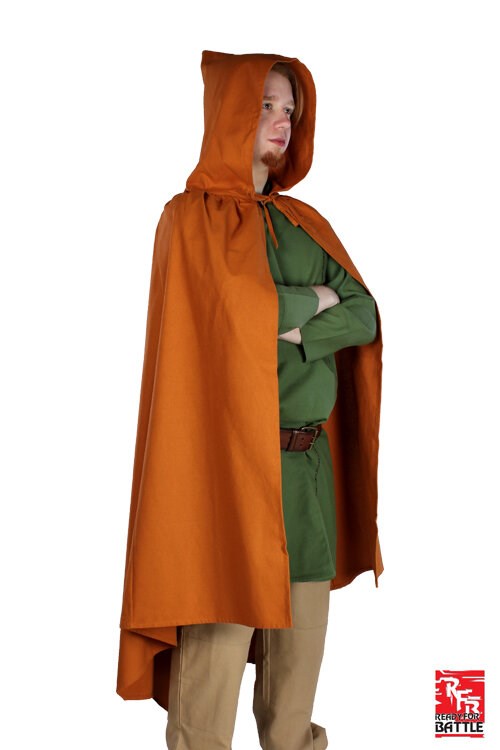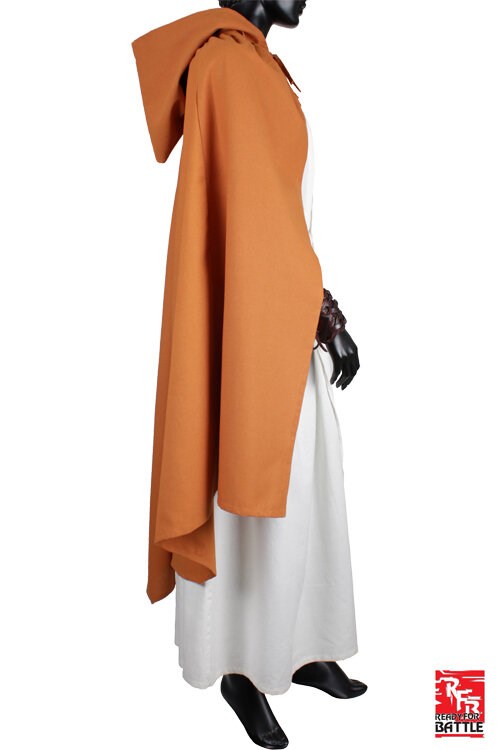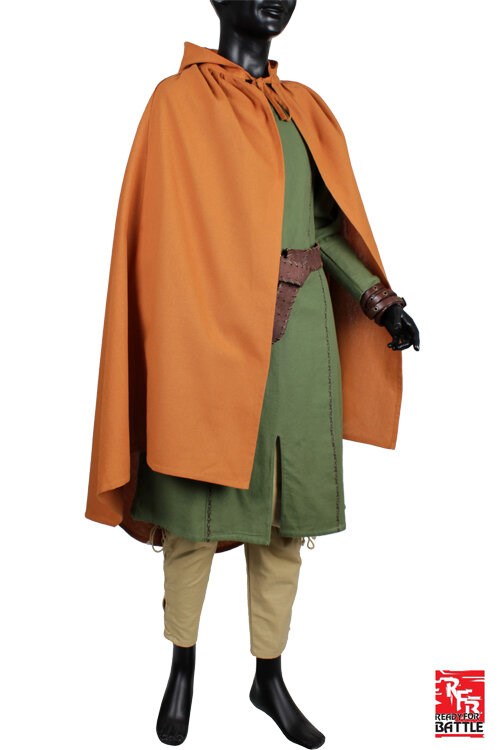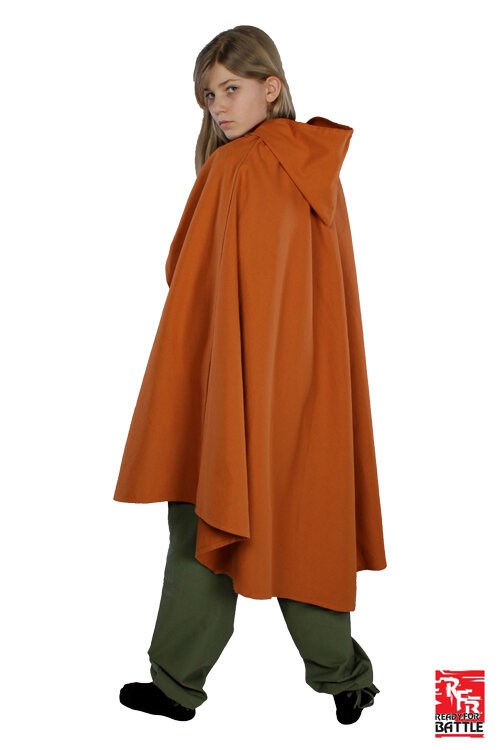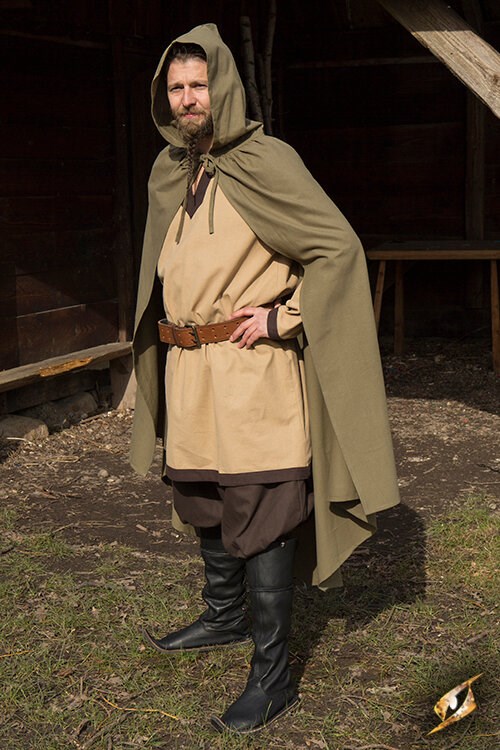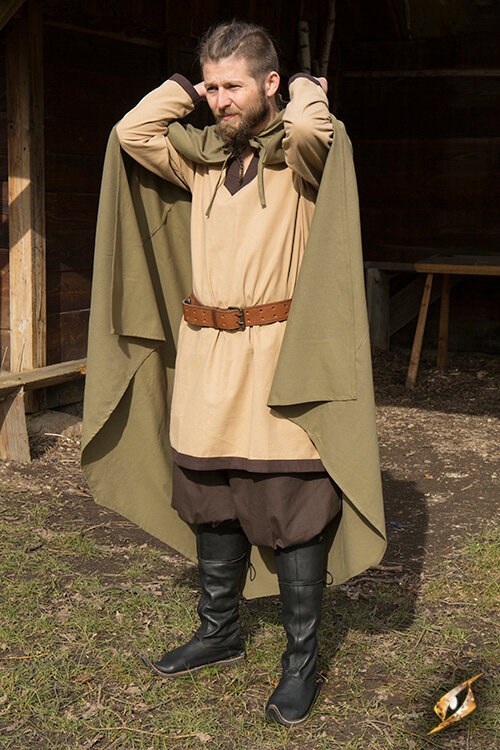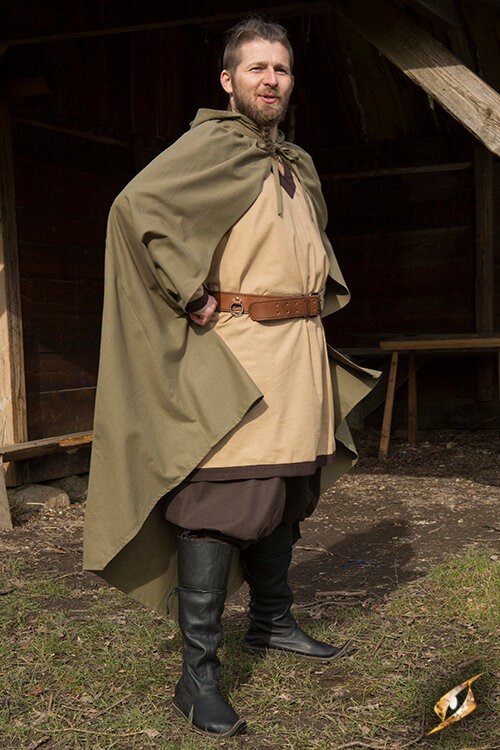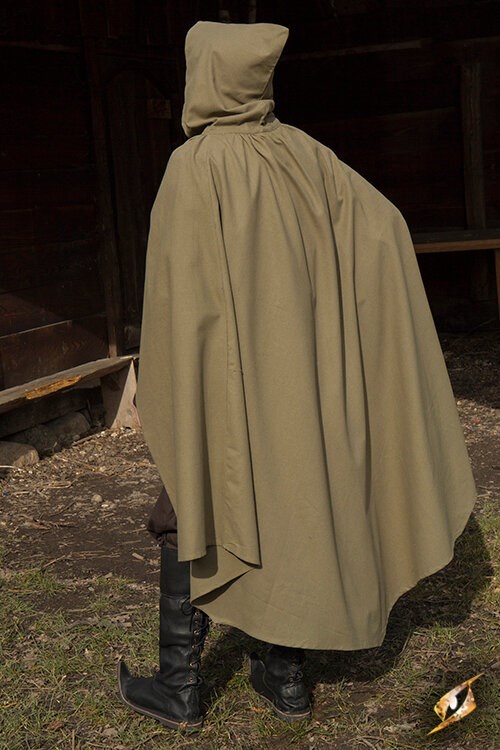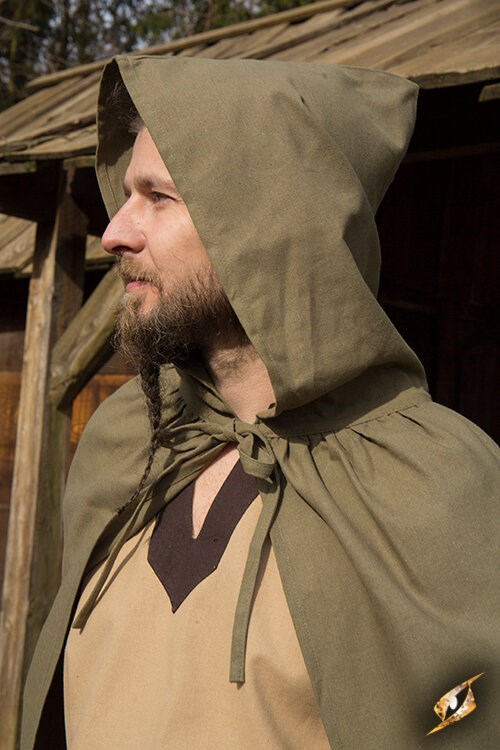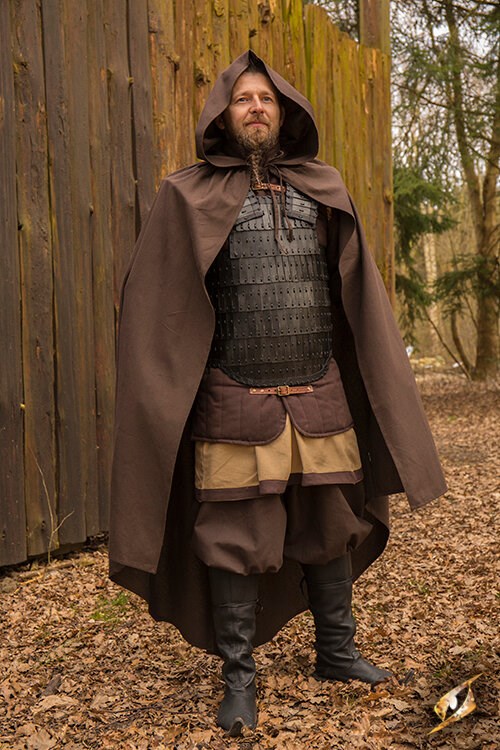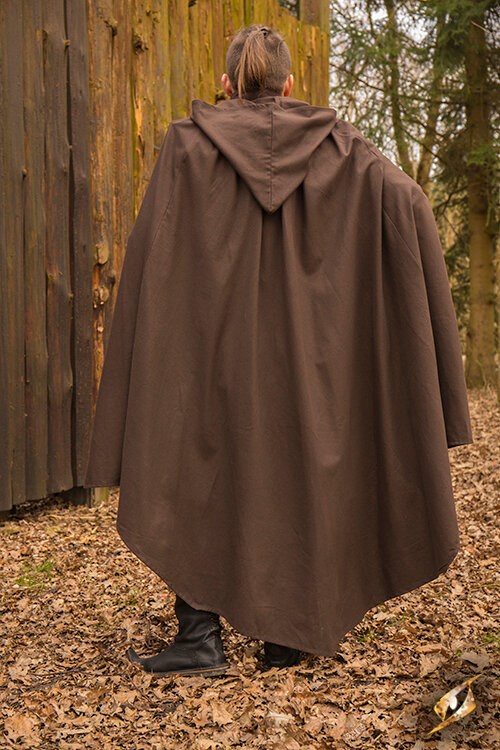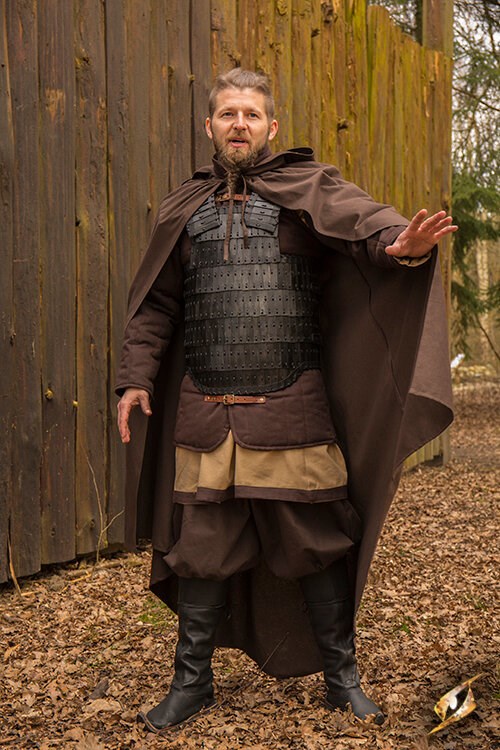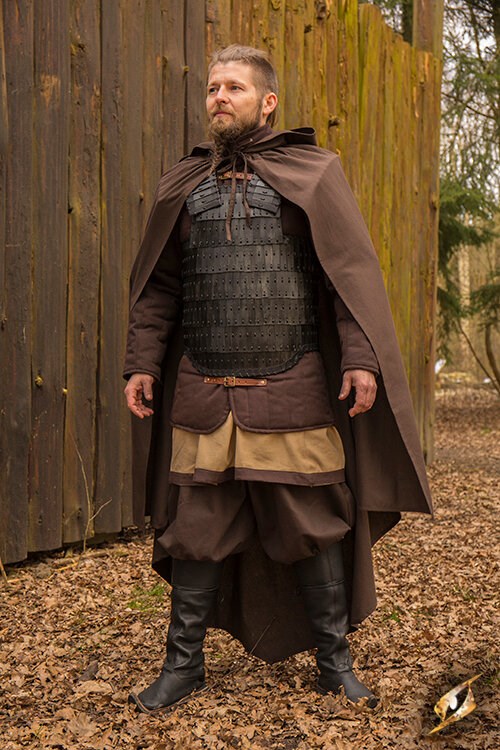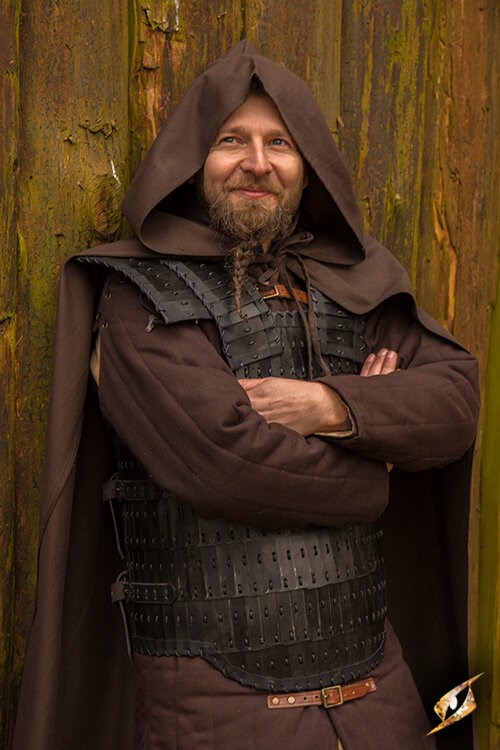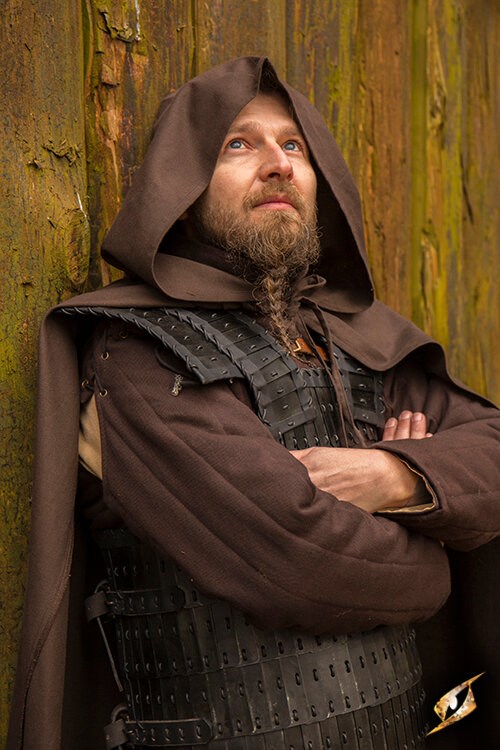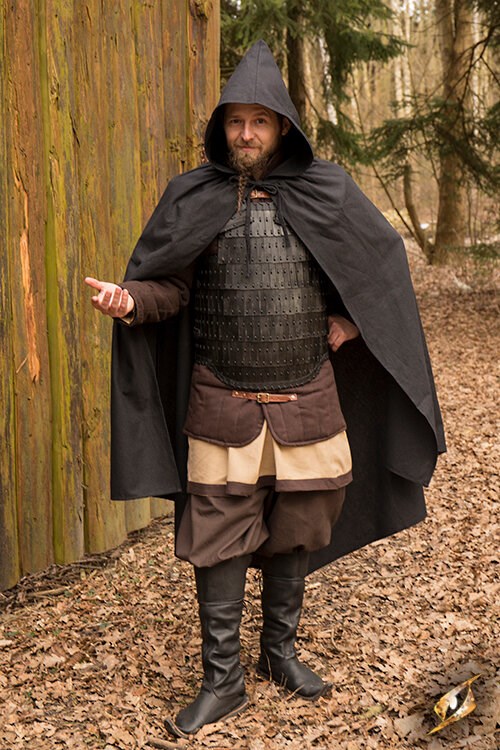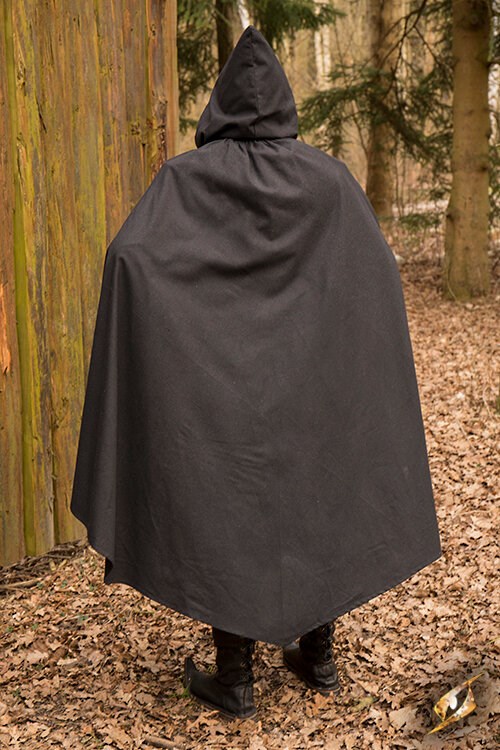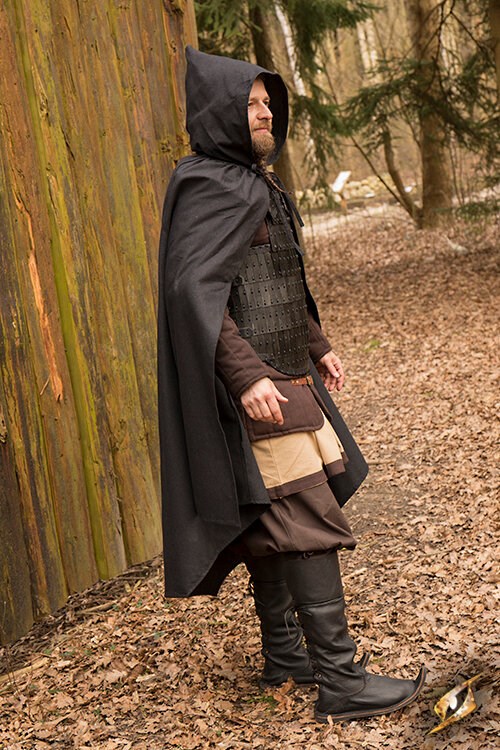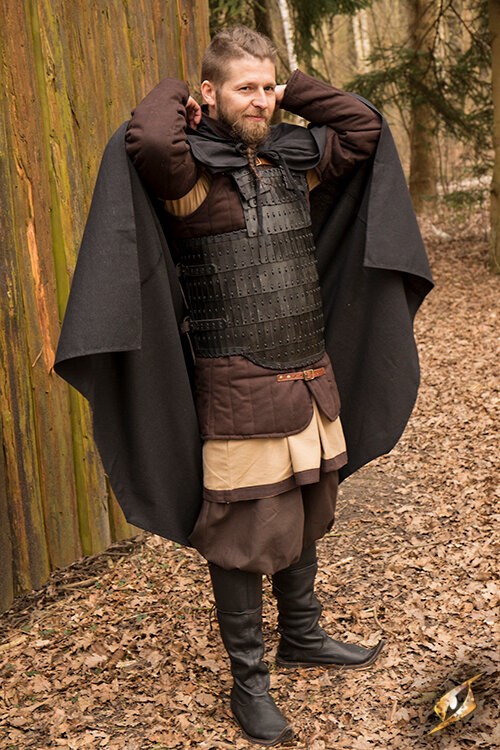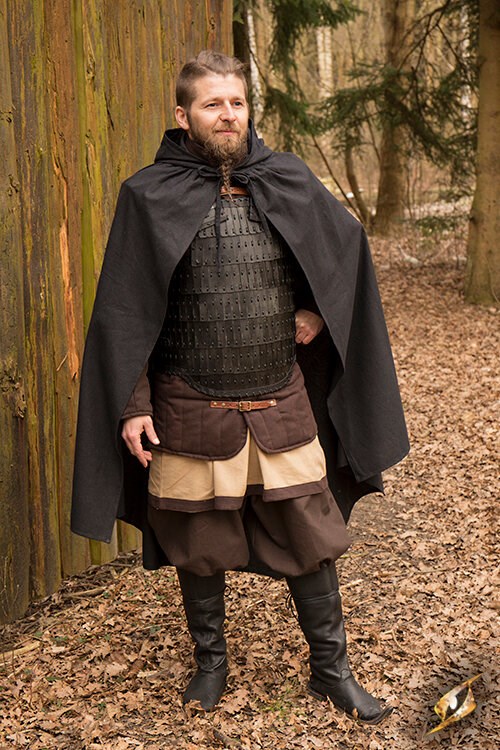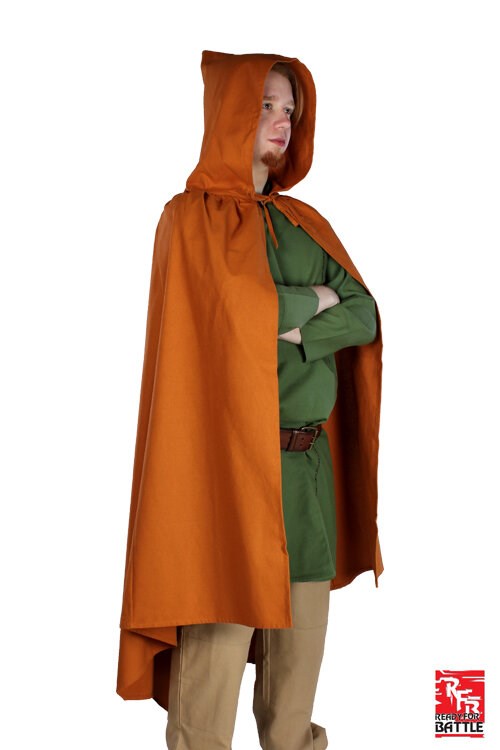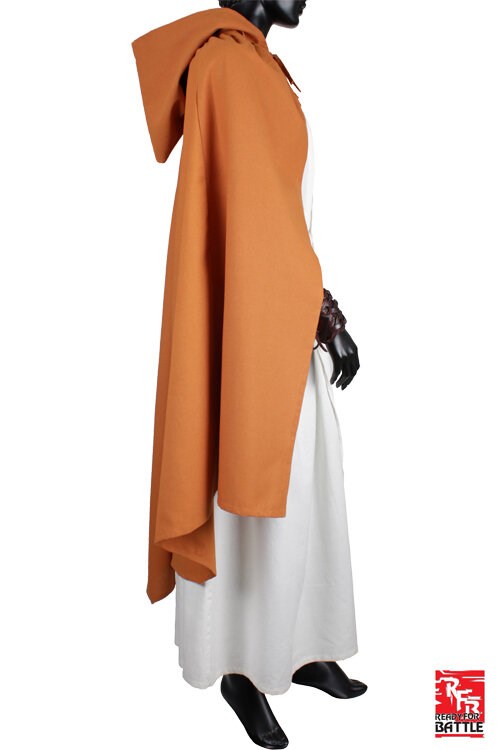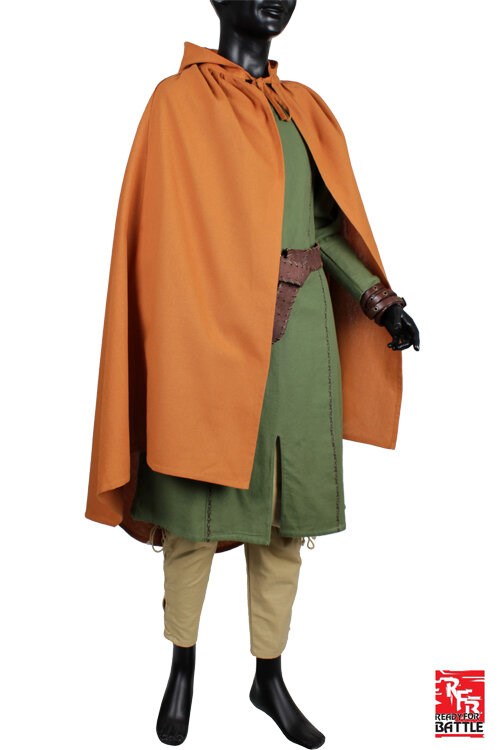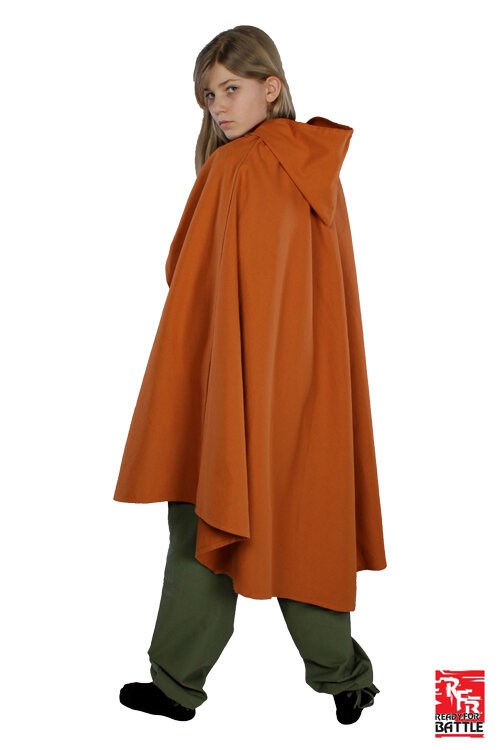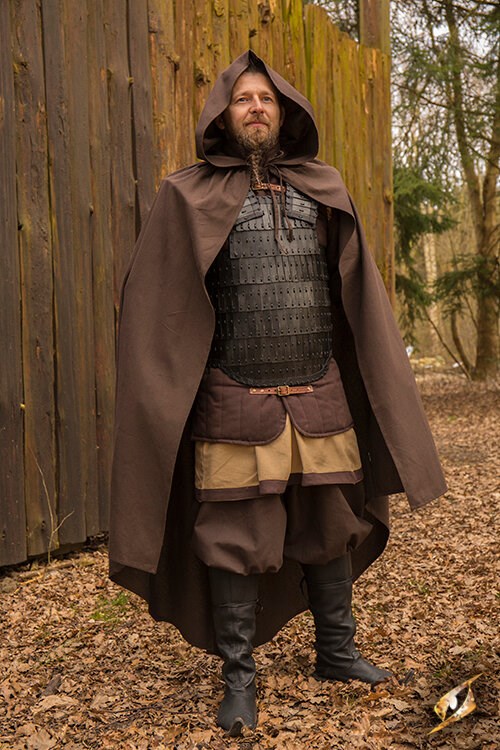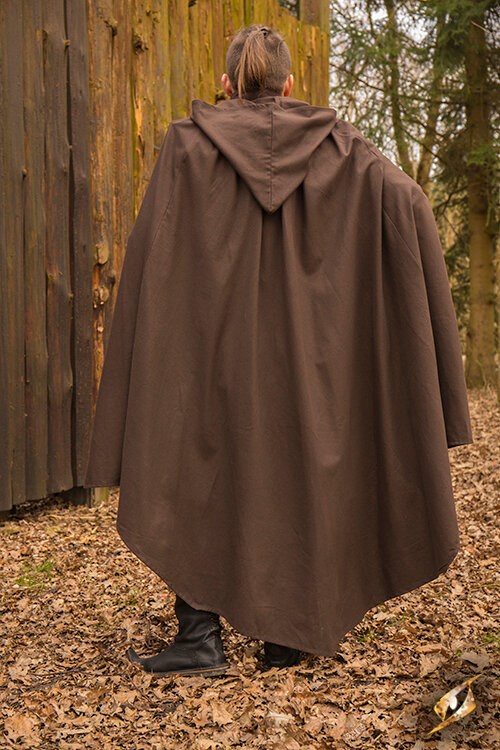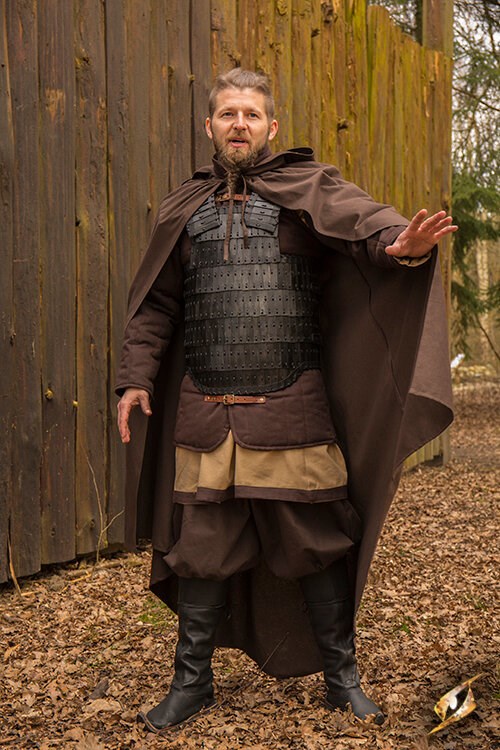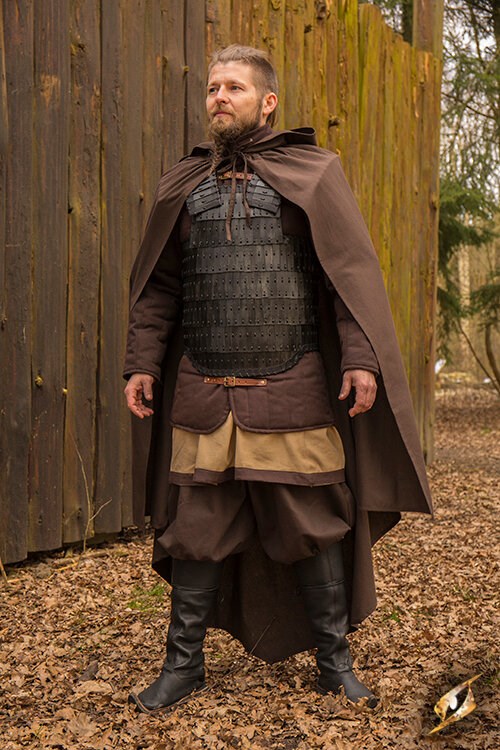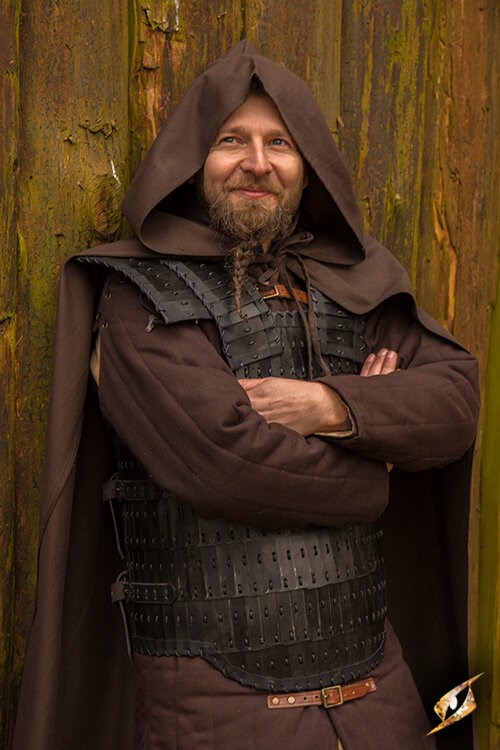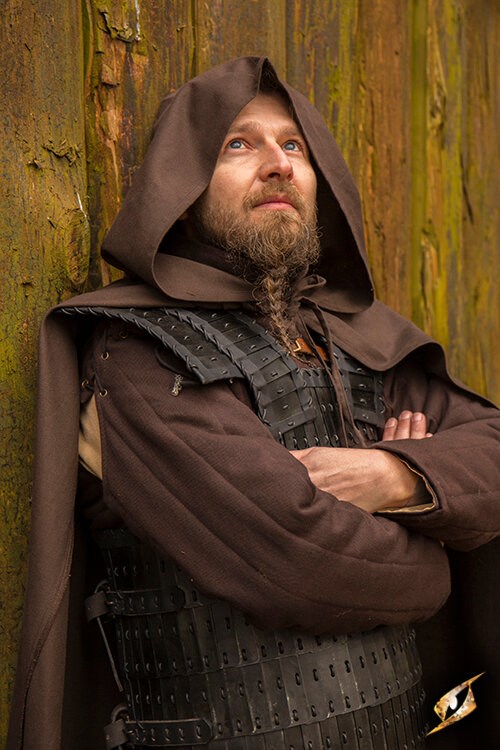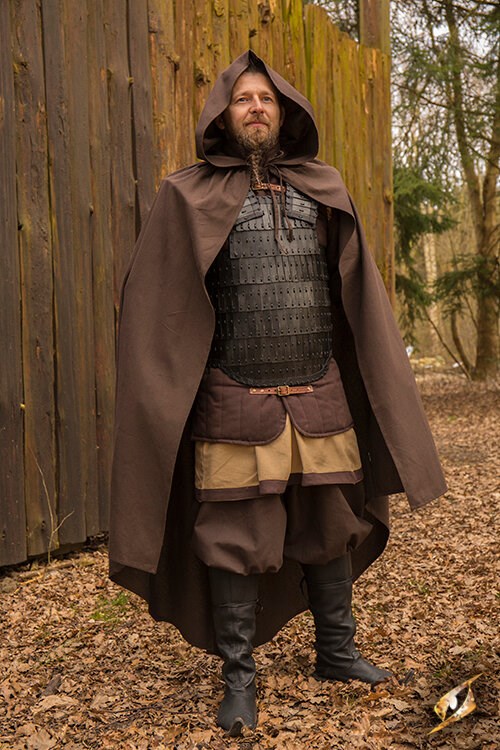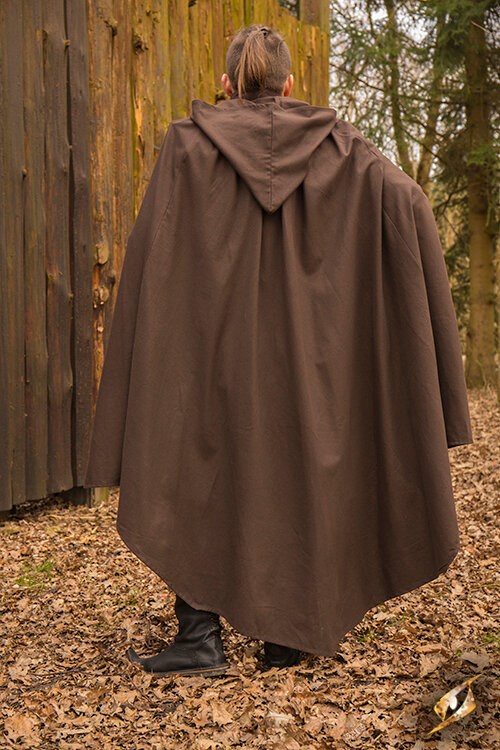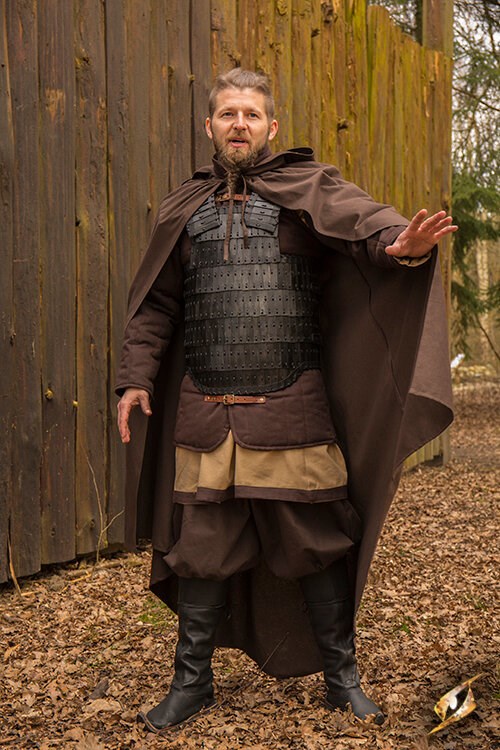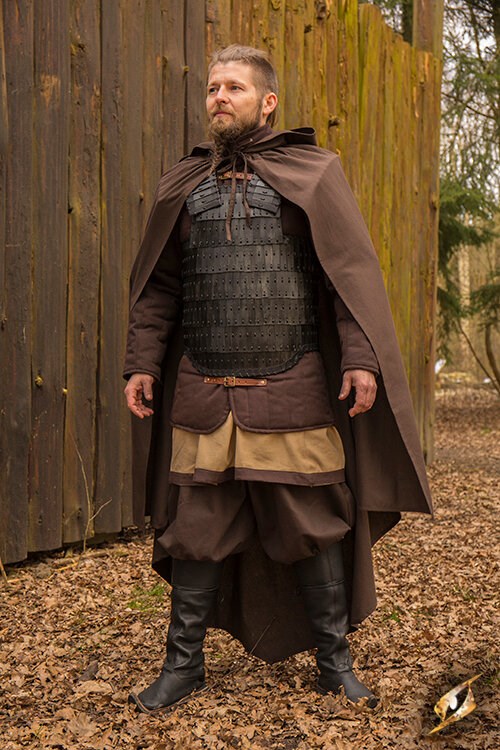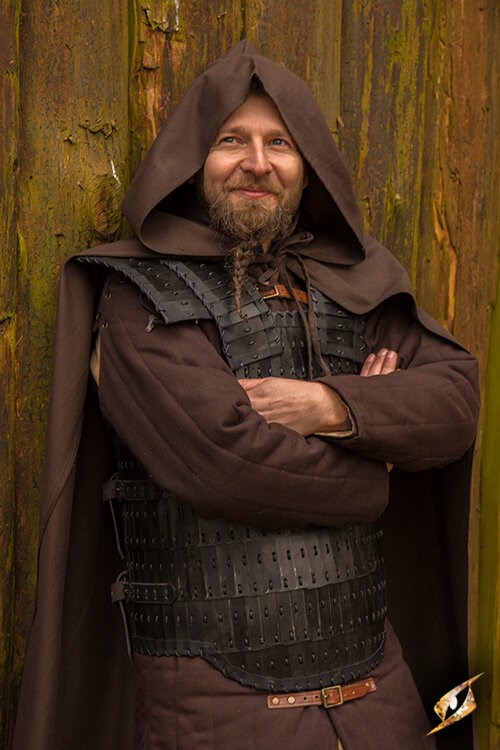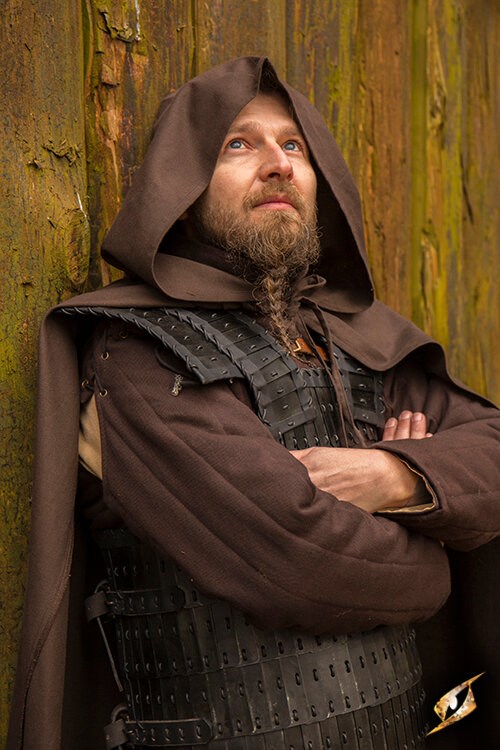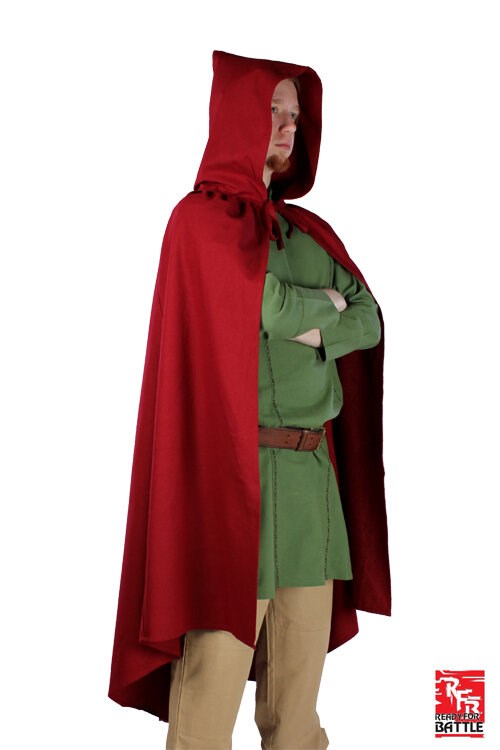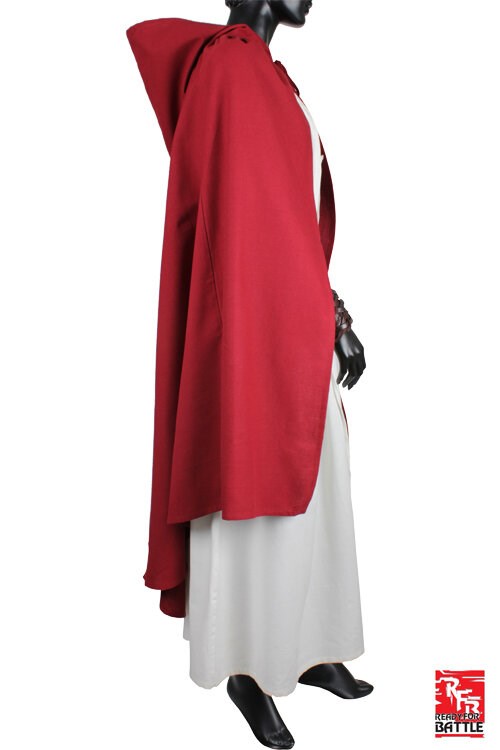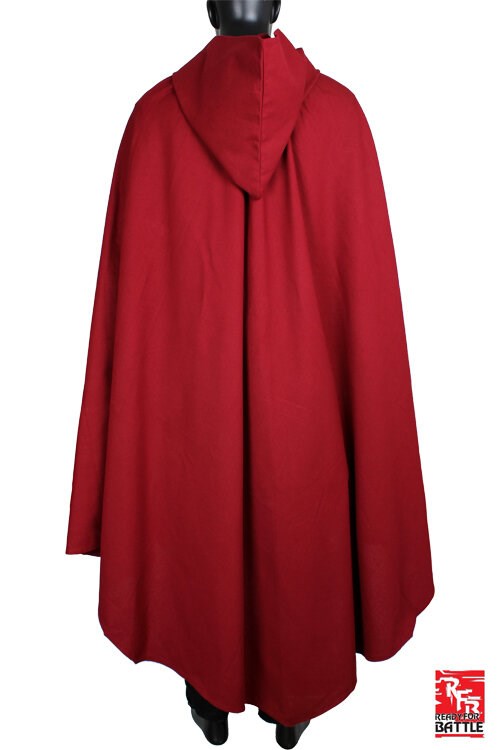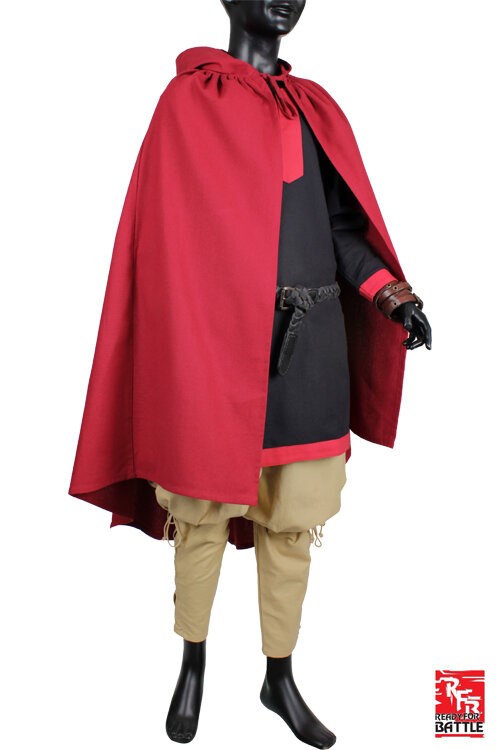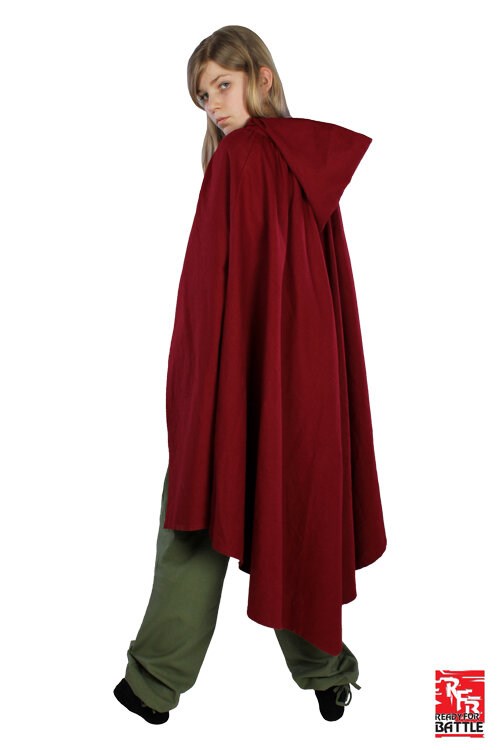 Description

Sizeguide

Fitting

Quality

Technical Details
You've been on the run from the bandit gang all night after escaping from their hideout, and while they scour the roads and search in town, you've taken to the woods. You're a smart adventurer, after all--or at least one that is smart enough to still be alive.
Hiding in the underbrush and using your Ready-for-Battle Cape for warmth, you decide to wait the bandits out until you can sneak away with their loot. Of course, your plan doesn't really account for the possibility of running into wild beasts.
Here's hoping the wolves aren't hungry.
DETAILS
This bestselling Ready-for-Battle Cape is an advanced semi-circular cape: short at the flanks, long at the back, and fitted with a hood with cotton-strap fastenings. This design combines ease of movement with the best degree of protection from the elements. Made from durable cotton, this cape is easily made water resistant with a treatment at home.
Capes make great accessories if you need to add layering to your character's costume, as capes have become almost synonymous with medieval and fantasy clothing. Capes are also highly practical in limiting the impact of wind, rain or sun.
The Ready-for-Battle Cape is a classic cut and will be usable by any character in any game world, allowing freedom when customizing equipment for your characters.
Available Army, Black and Brown, and sizes 6-8 Years, 8-10 Years, X-Small, Small, Medium, Large, X-Large, and XX-Large.
HISTORY
One of the oldest garments known to humanity
Common fashion in medieval Europe, especially when combined with a hood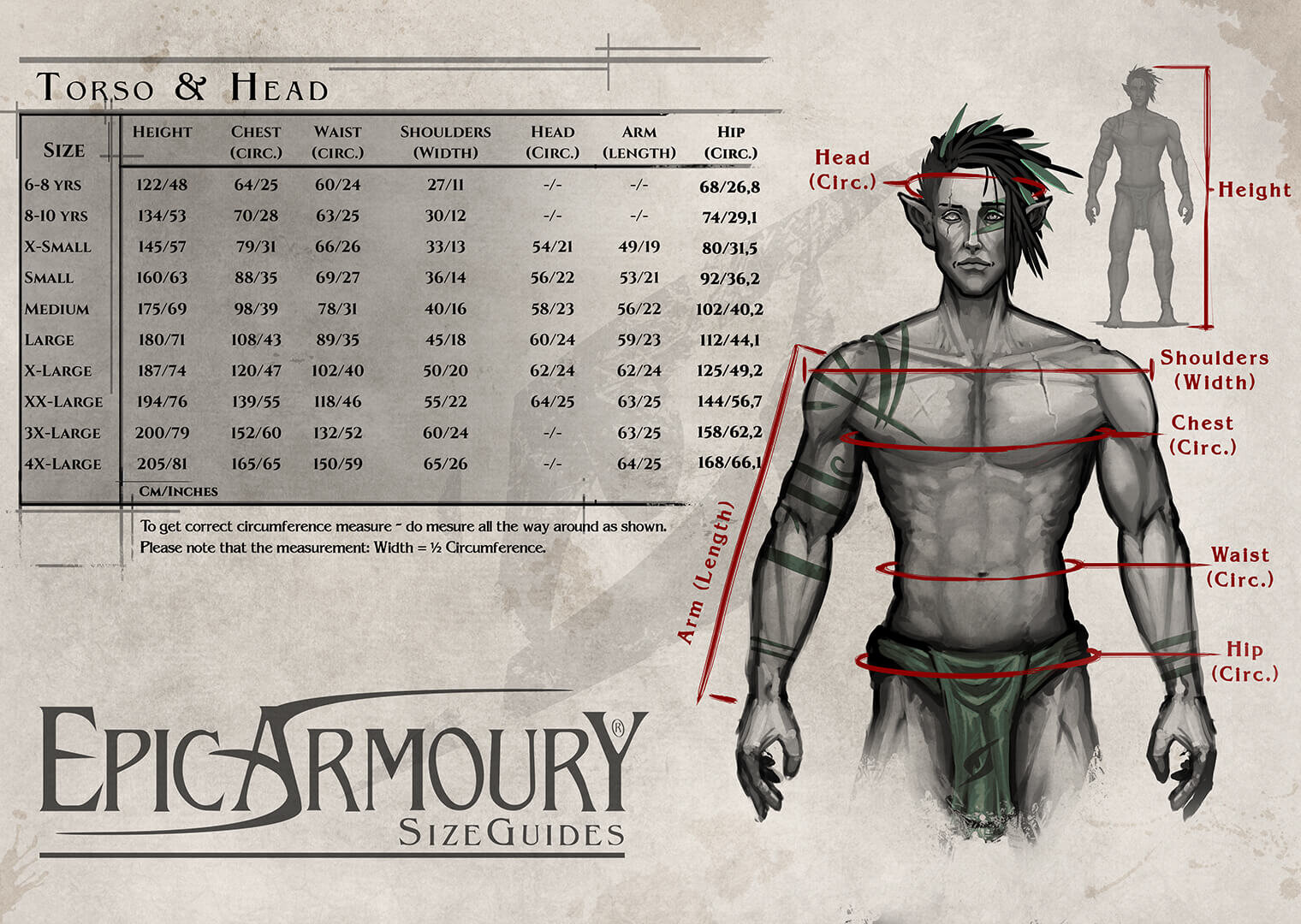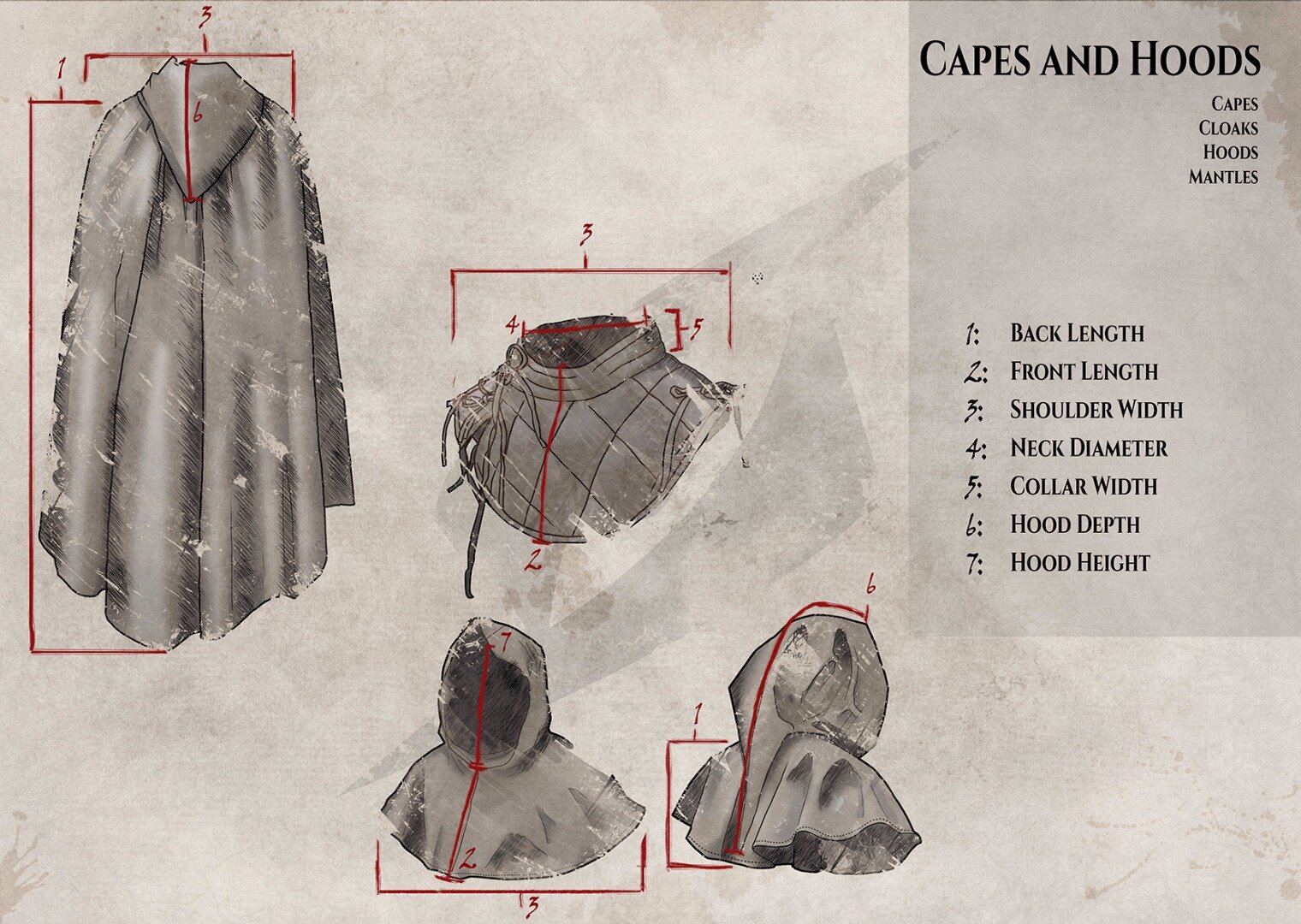 One of our bestsellers!
Affordable, personalized costume interchangeable with all other Epic Armoury gear
Made from fabrics manufactured locally
Handmade by qualified professional. Measurements are approximations and may vary.
This product is handmade and hand-painted and therefore unique. As a result, when compared with similar item numbers, this product can have natural deviations in pattern, colour and shape, which are not considered defects or faults.
We produce our image material in a natural environment, where lighting and surroundings can affect colors and contrast. The displayed images may therefore appear different from the product you receive from us.
Measurements are all in cm if not stated otherwise.
Brand:
Ready For Battle
Universe:
Sovereign
Materials:
Textile
Position:
Back
Product type:
Cape, Outerwear
Release date:
02/02/2020
Maintenance
As a fine cotton fabric, this product is soft to the touch and somewhat see-through. This material wrinkles easily, but can be ironed on a lower heat level.
Cleaning
Machine wash at 40°C / 104°F. Please make sure to wash it once before use in order to make sure that remaining dye will be removed from the product. It is advised to wash with similar coloured clothes to reduce the risk of dye imprint. Tumble Dry on low heat, but be aware that it might shrink up to 5%. For general stains or discoloration to the canvas, treat with a commercial fabric cleaner, or blot with tepid water and a soft cloth.