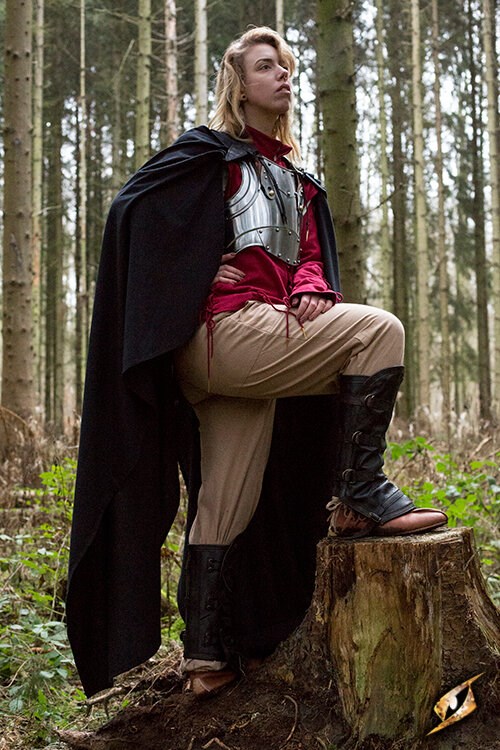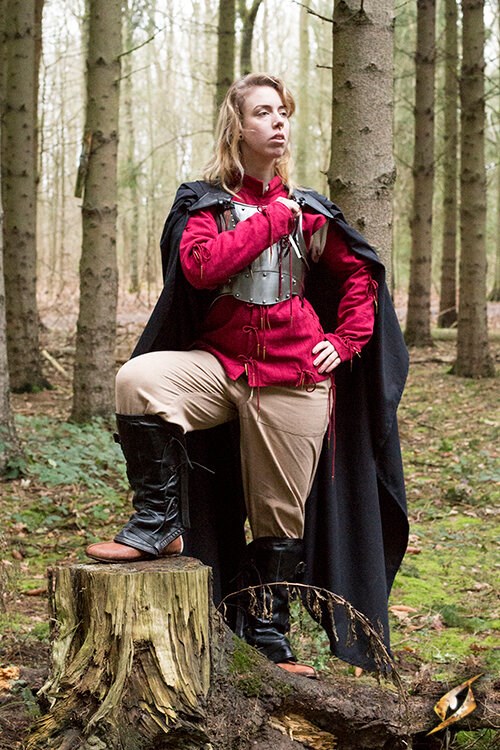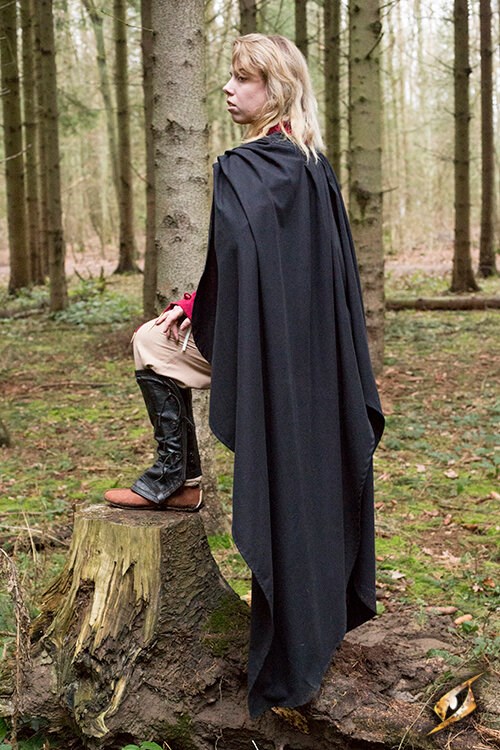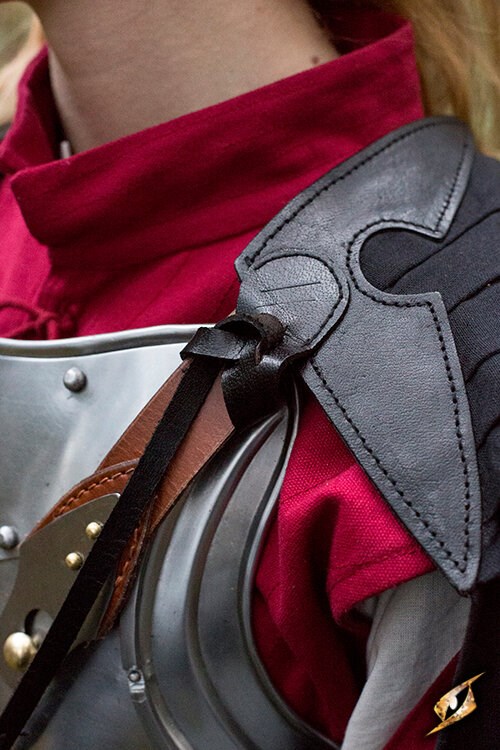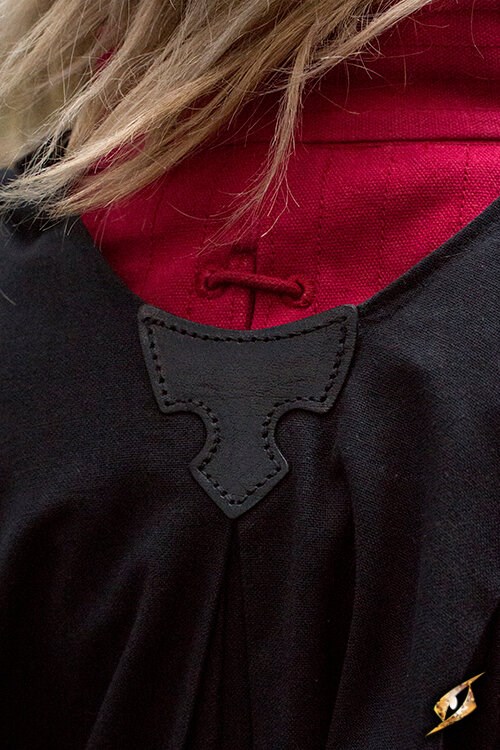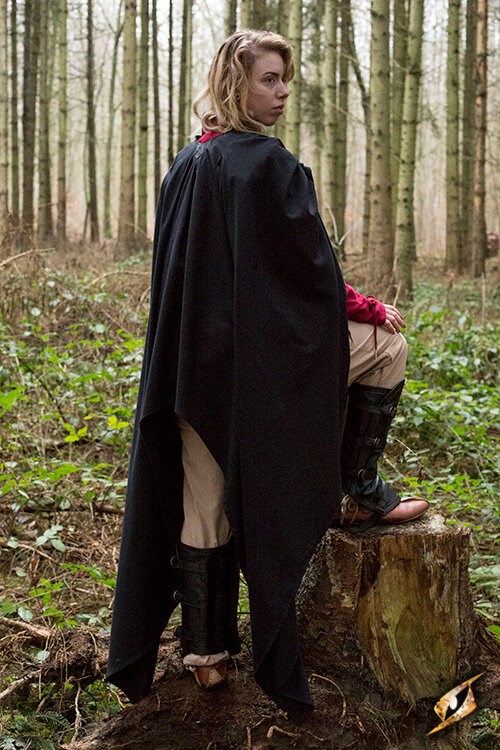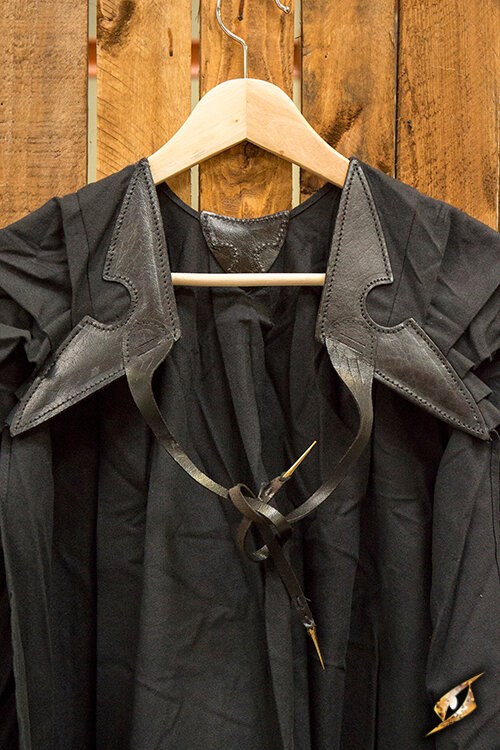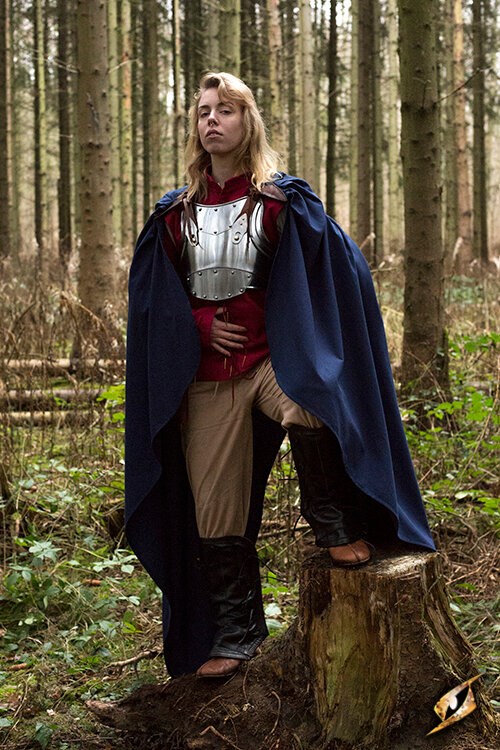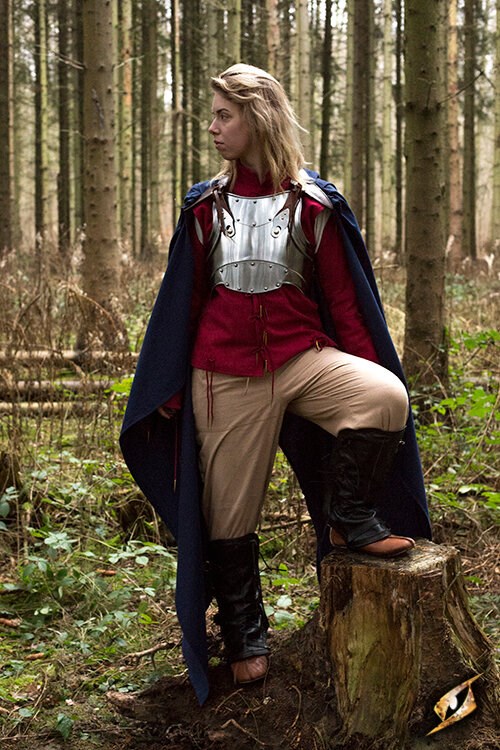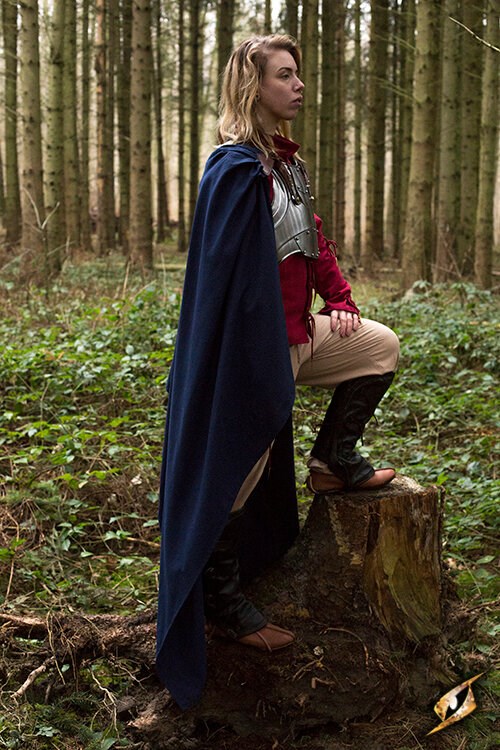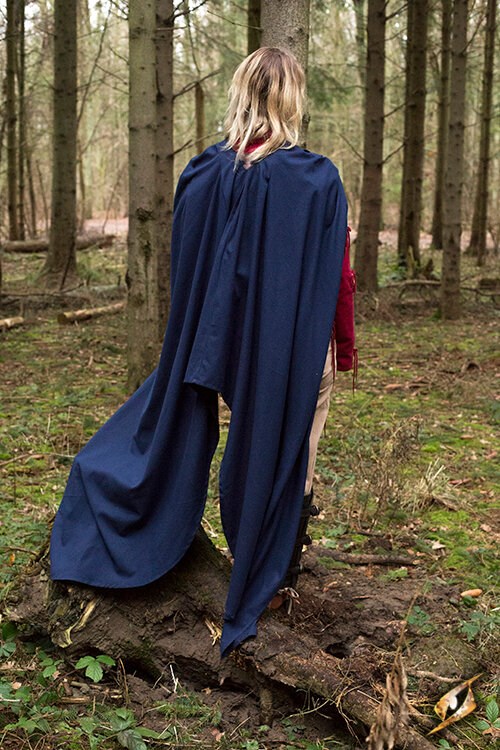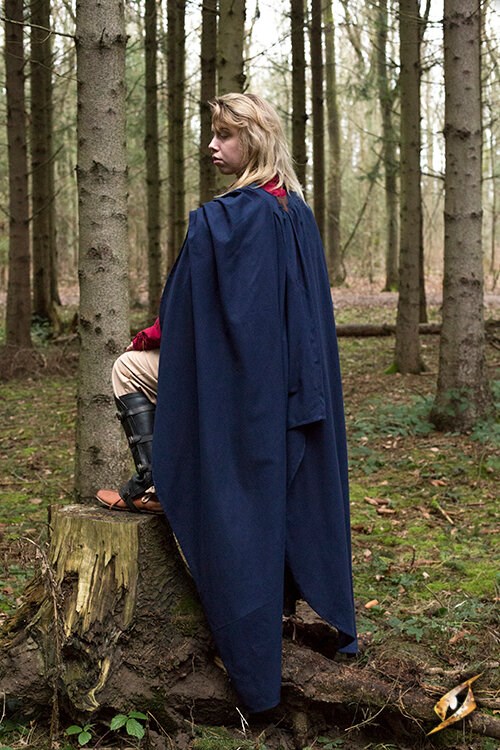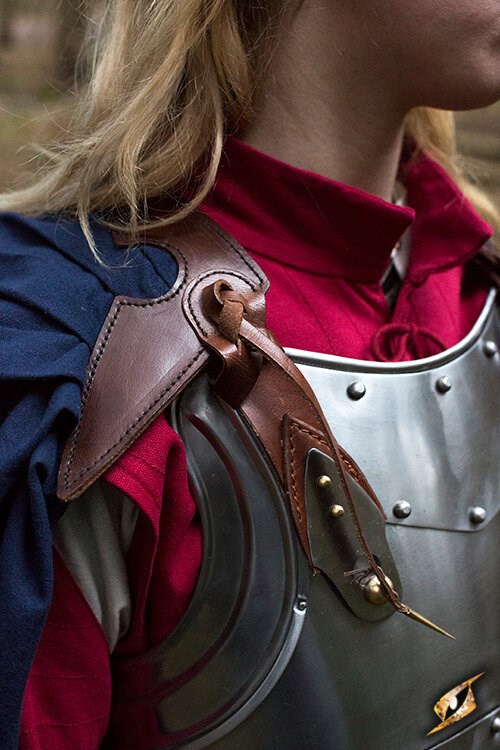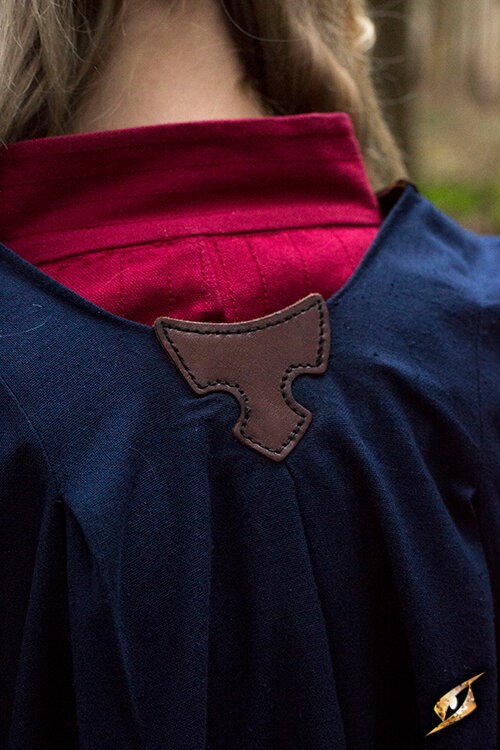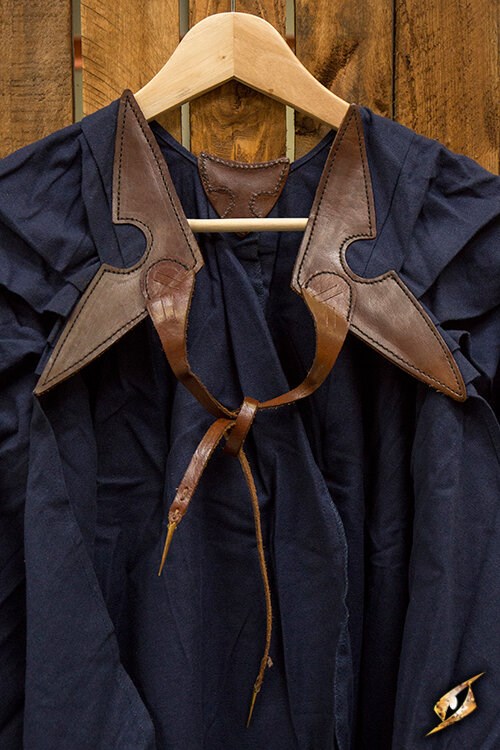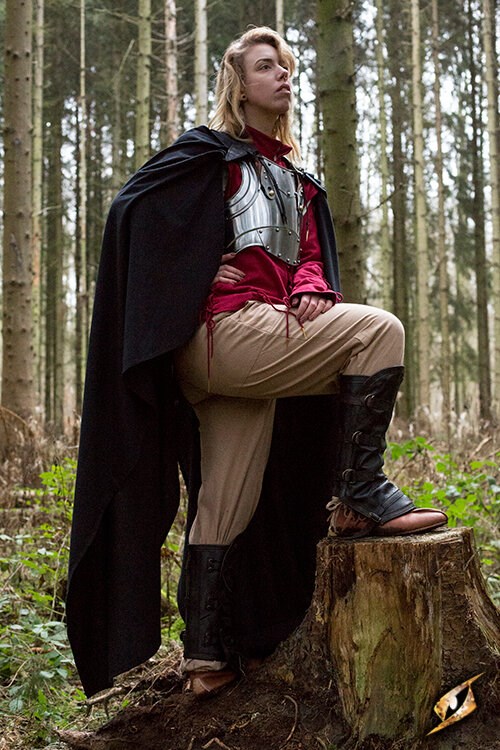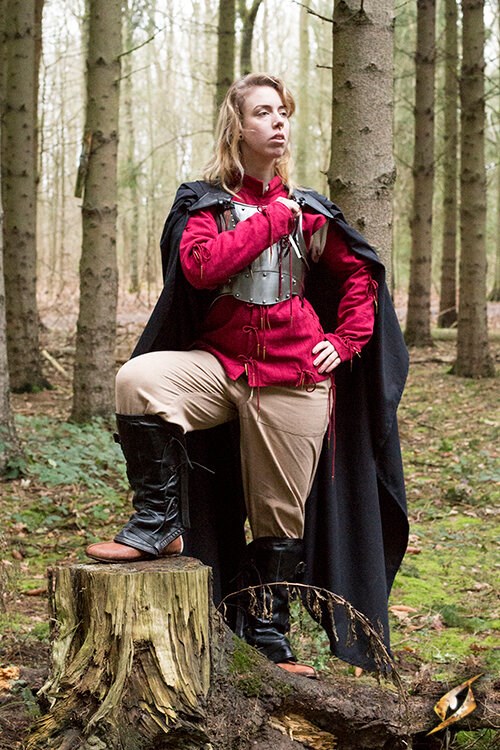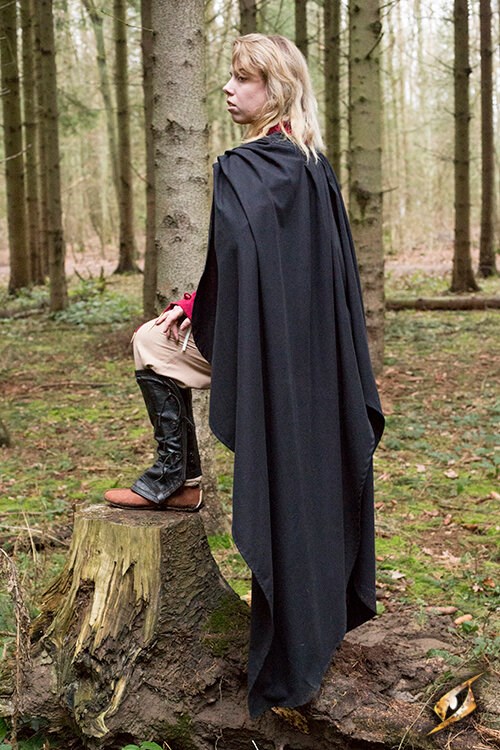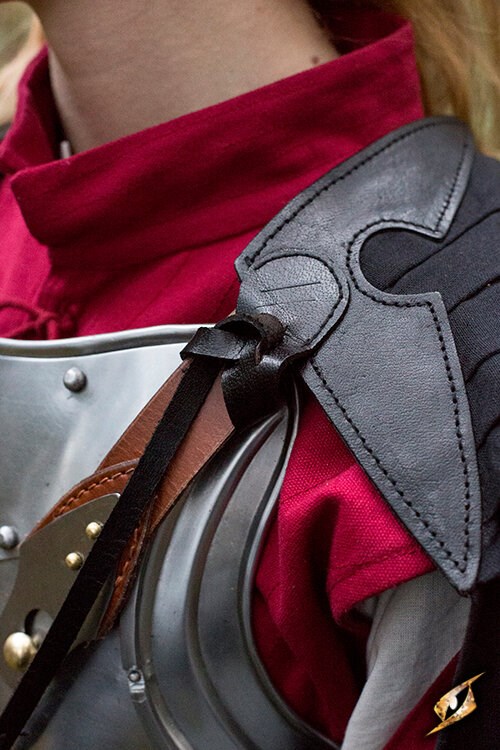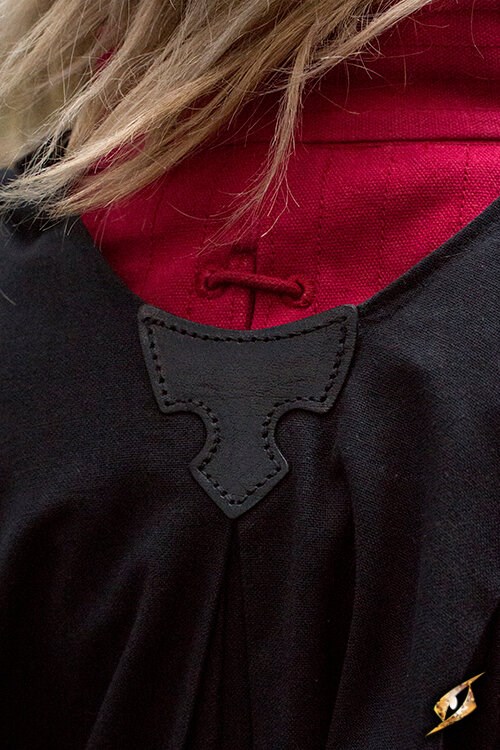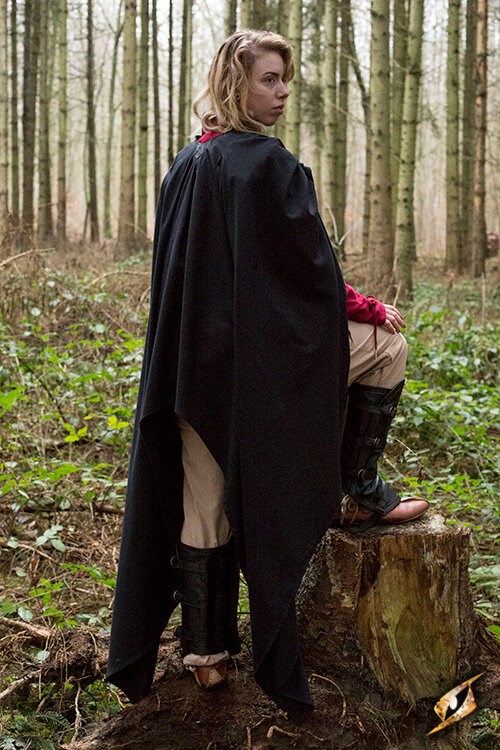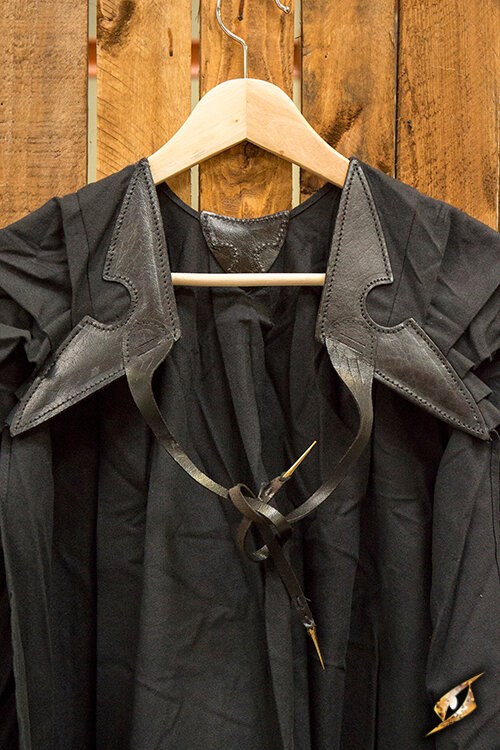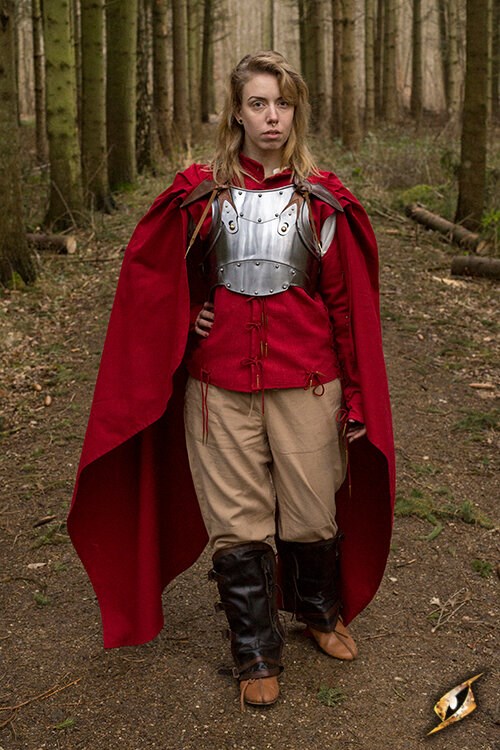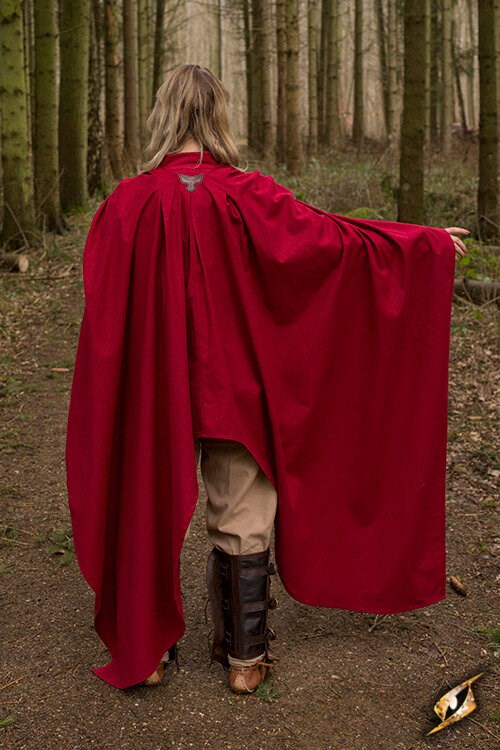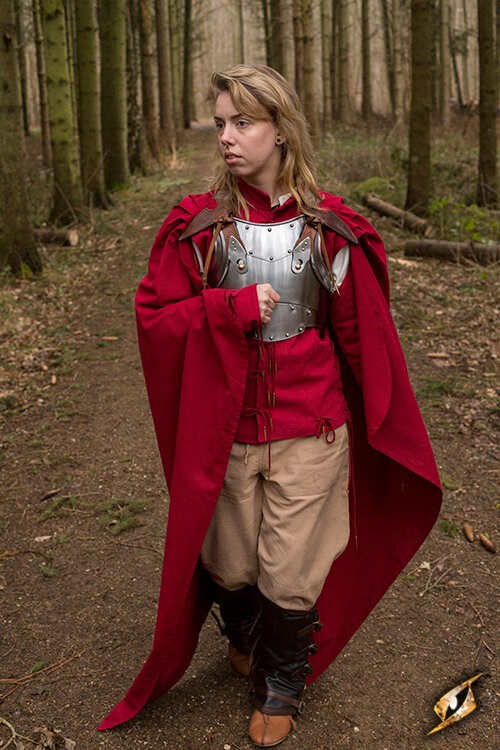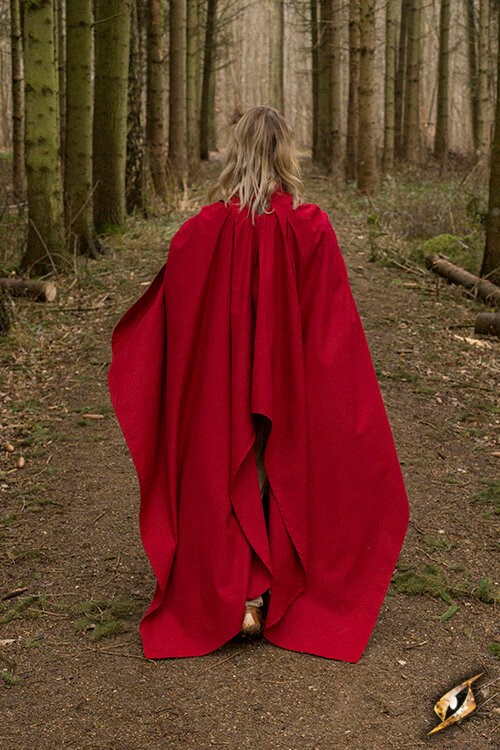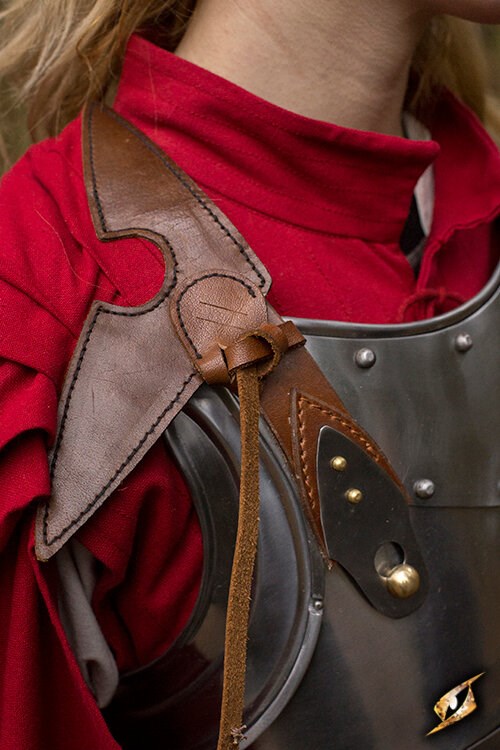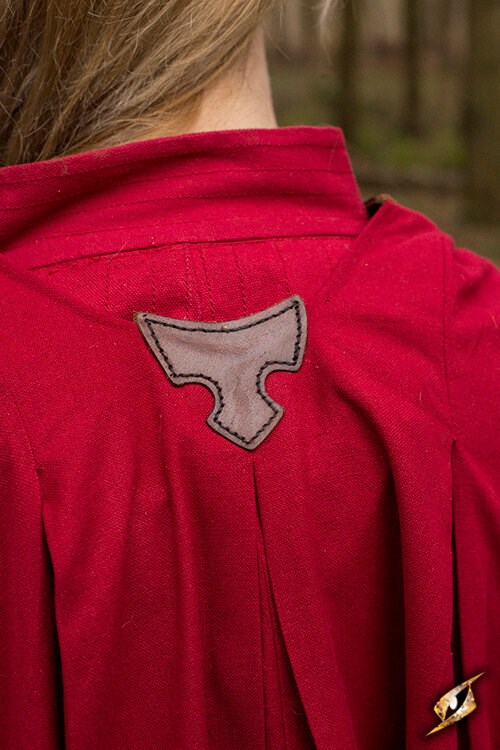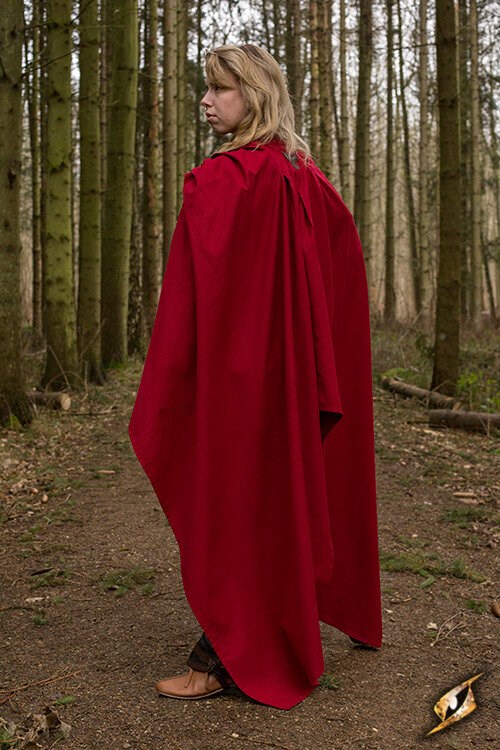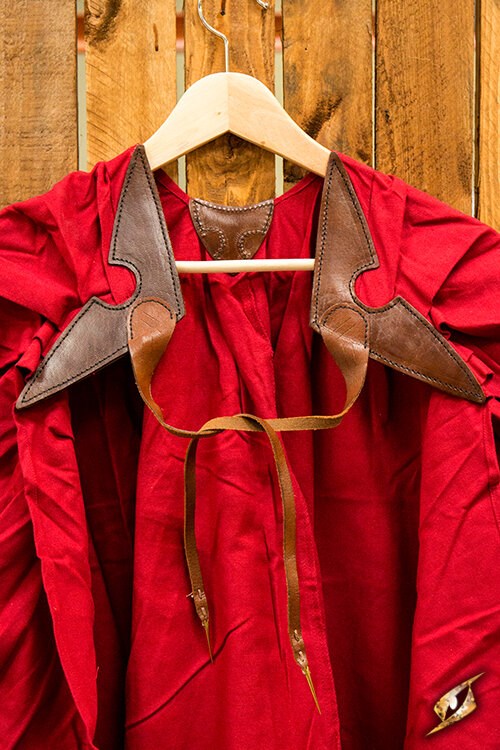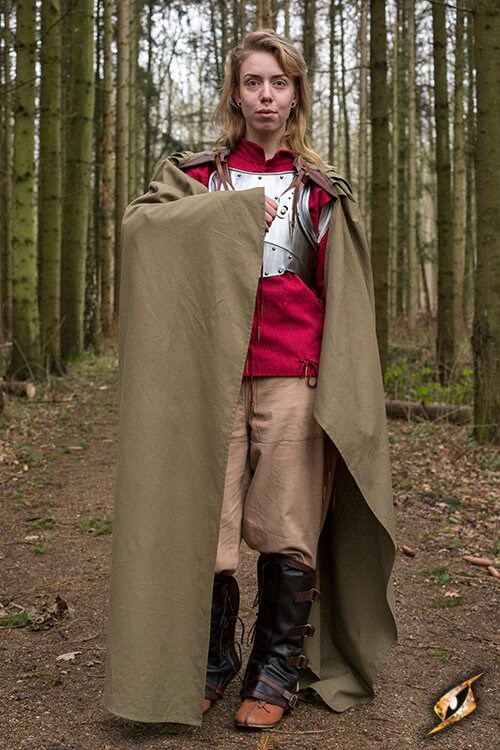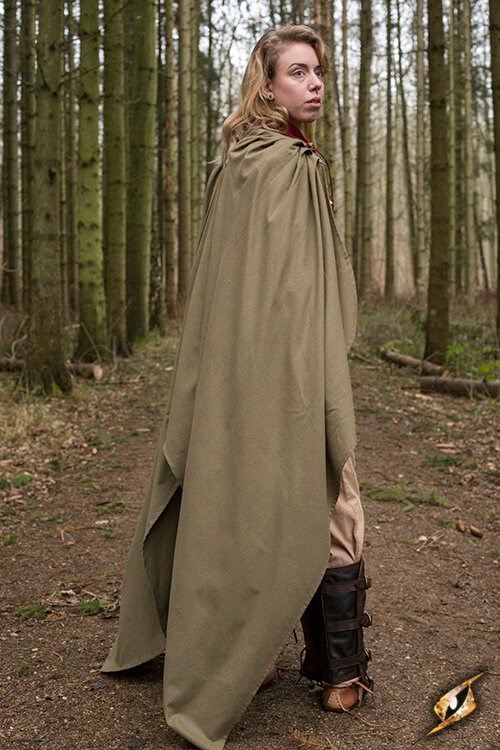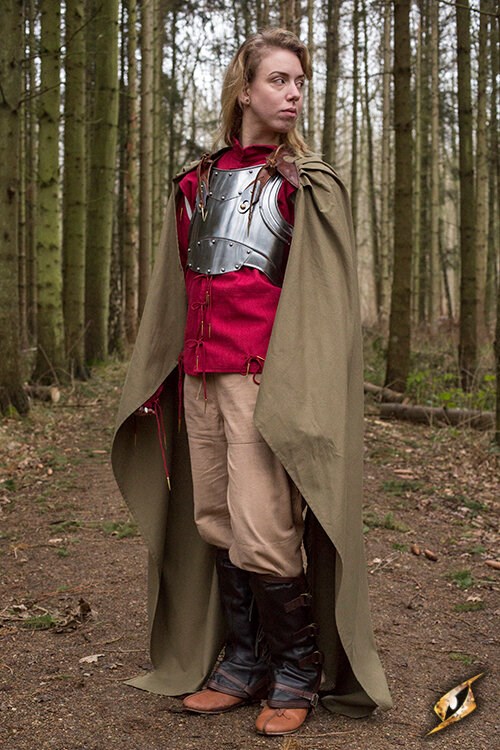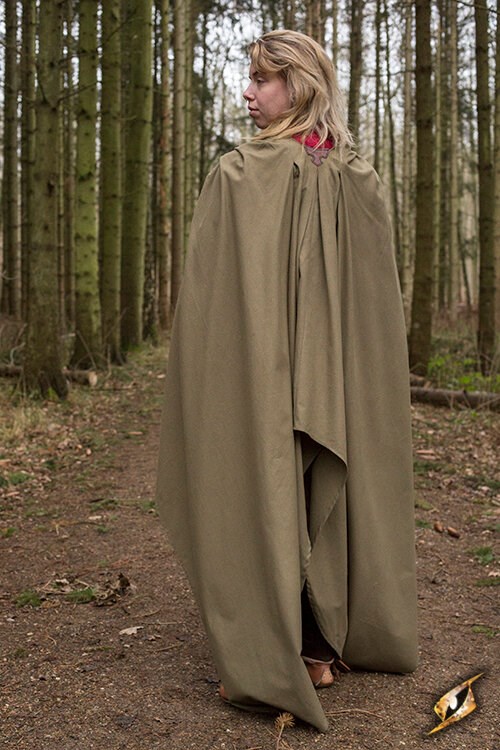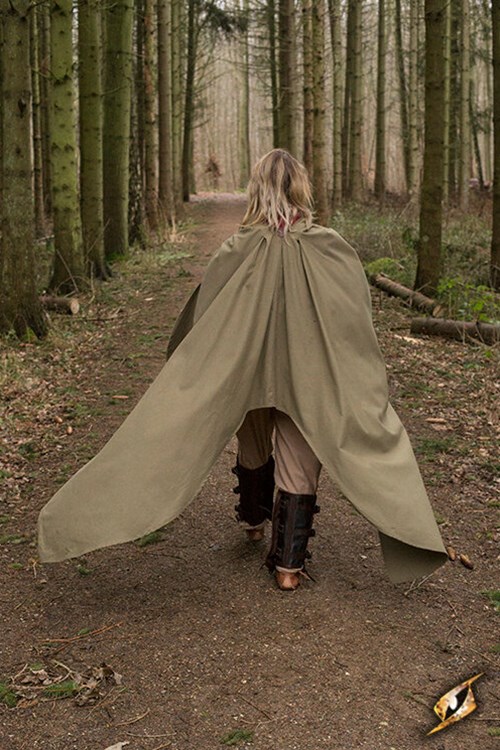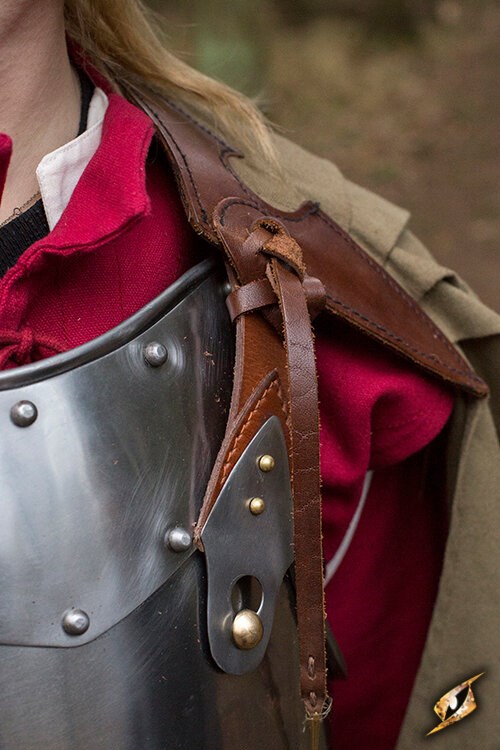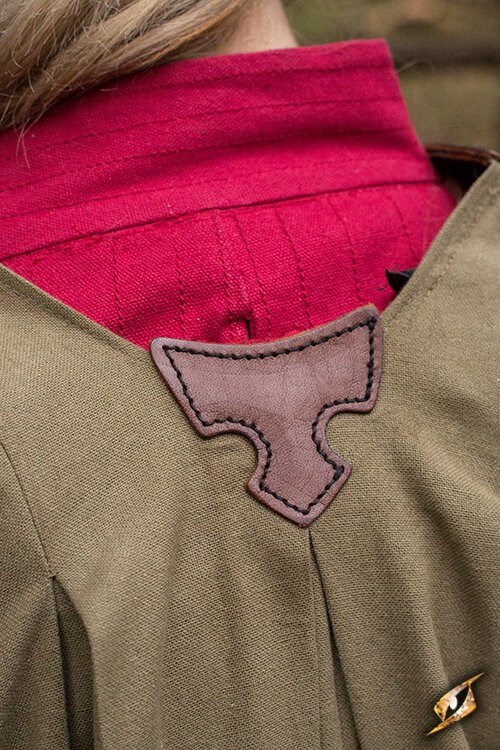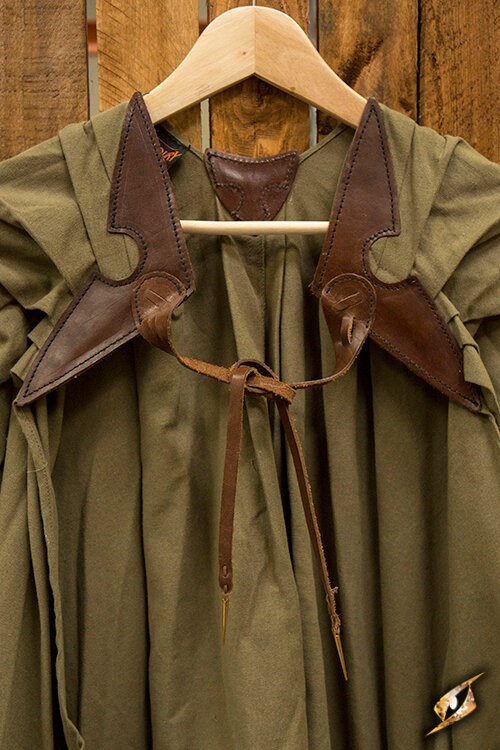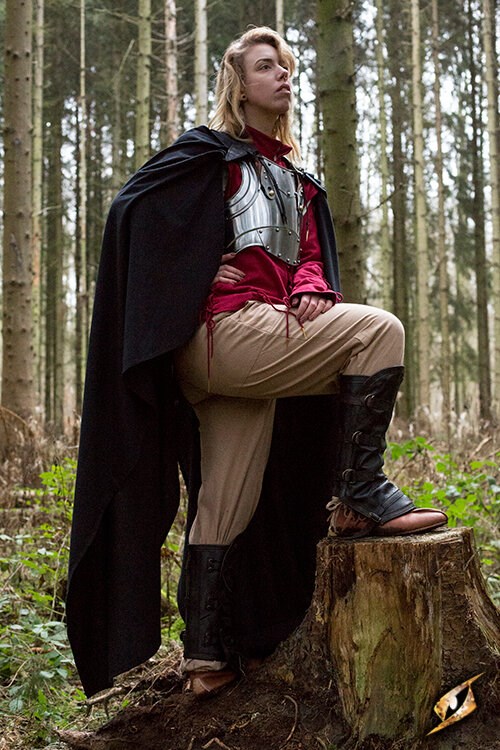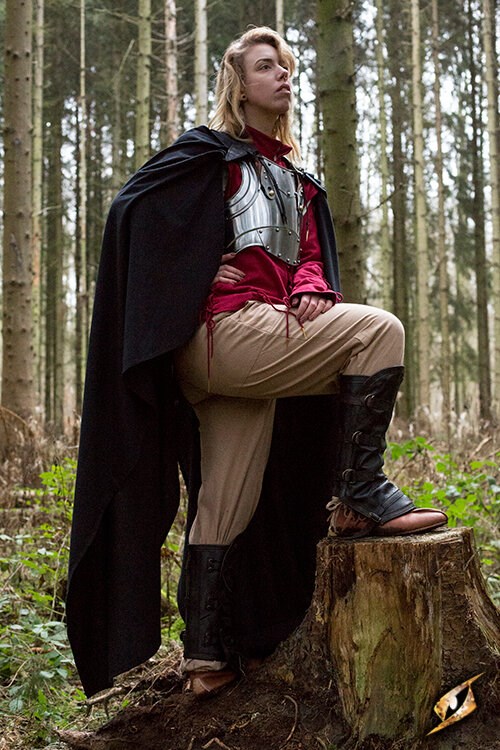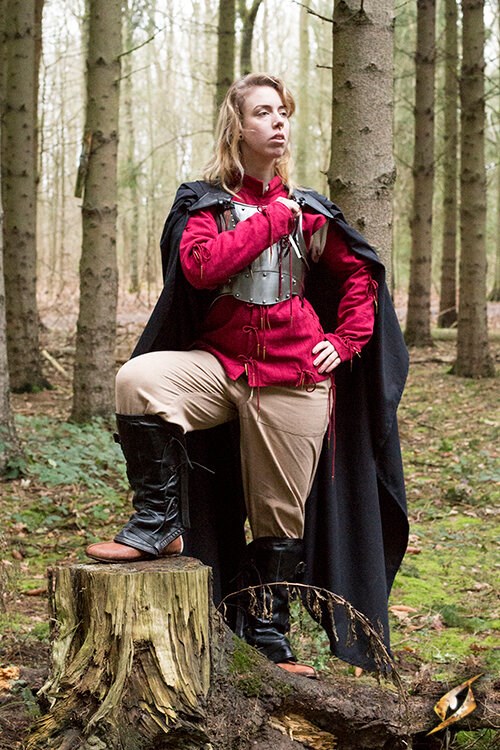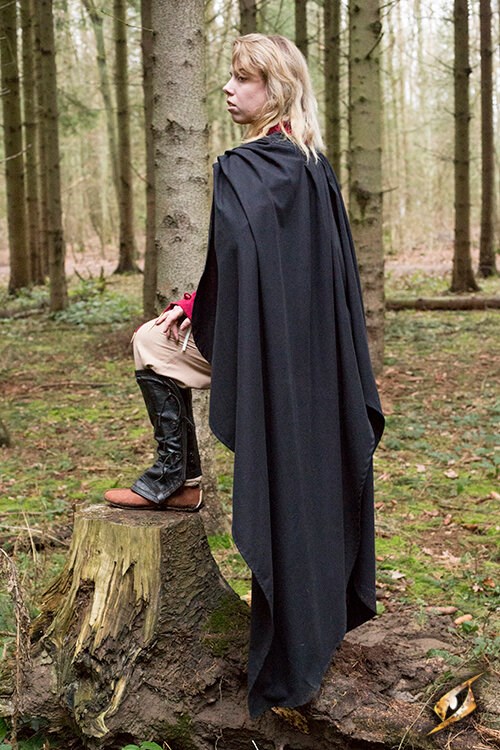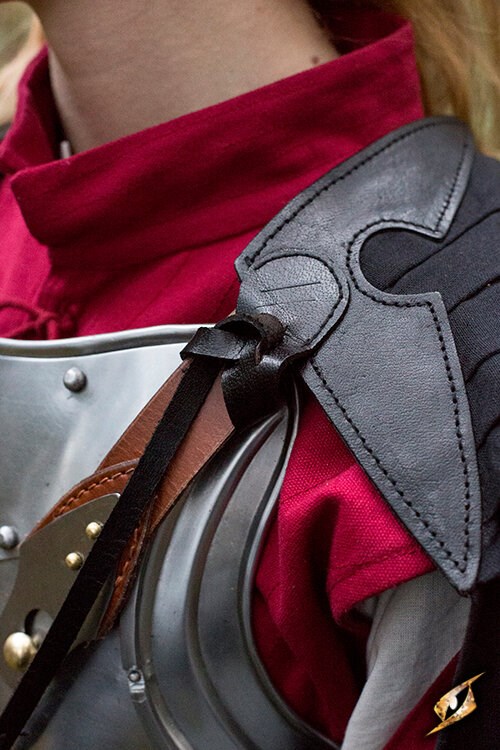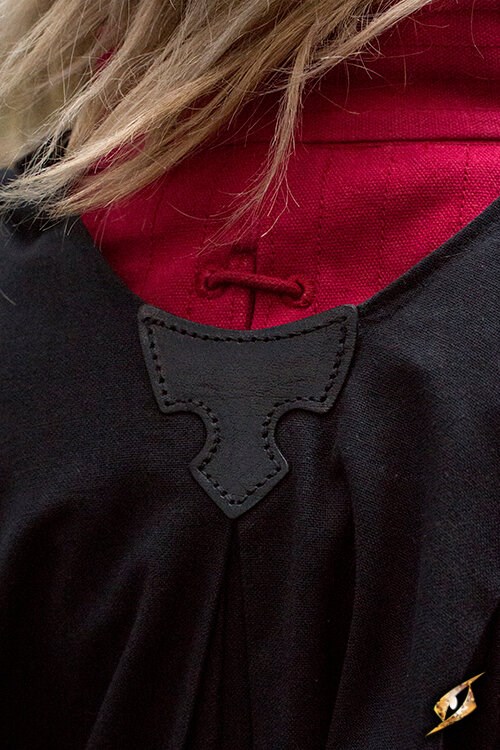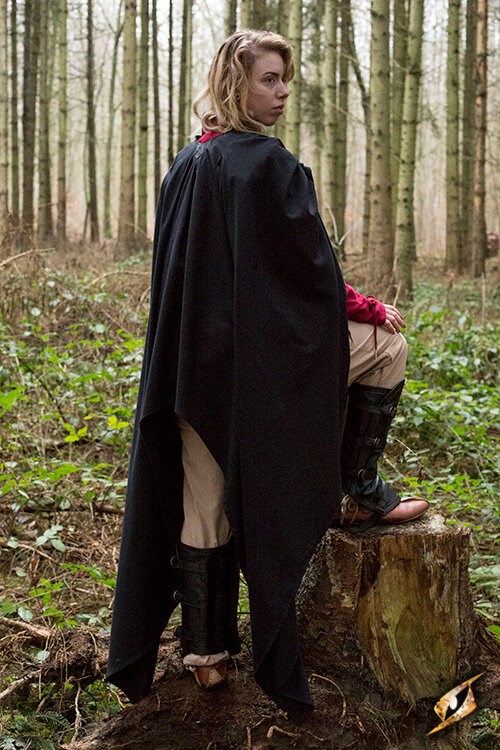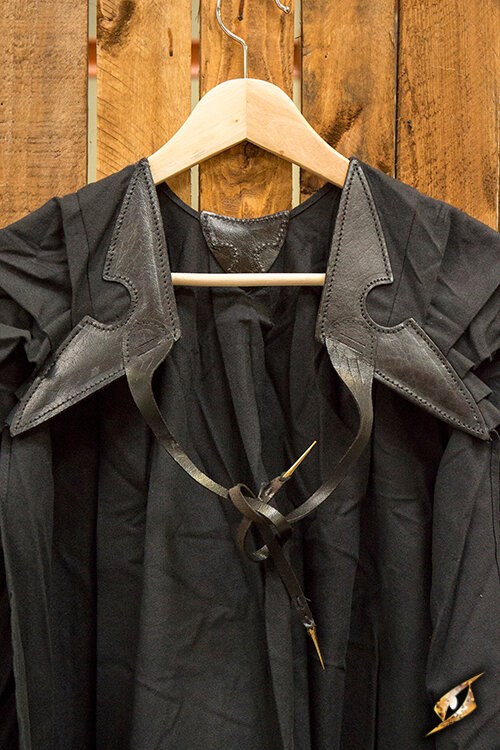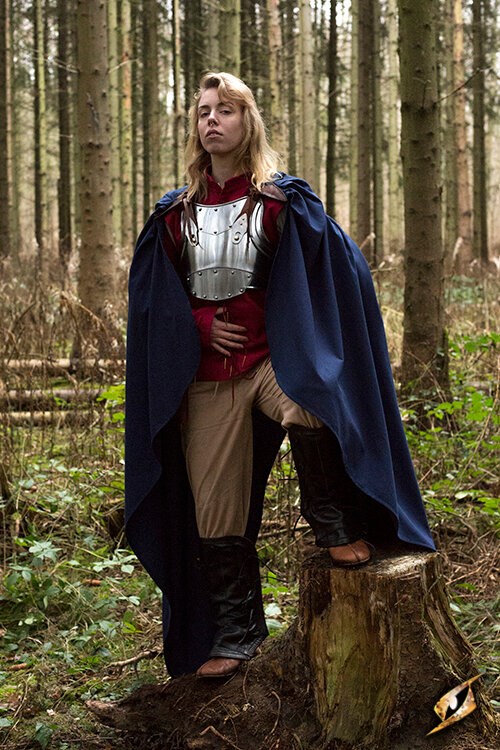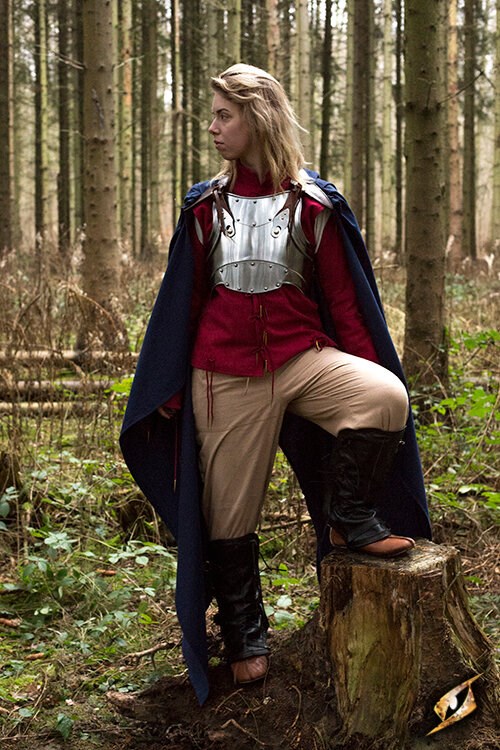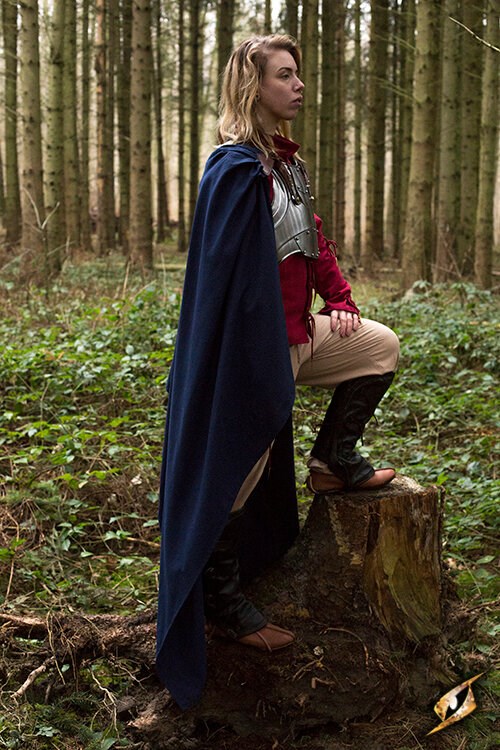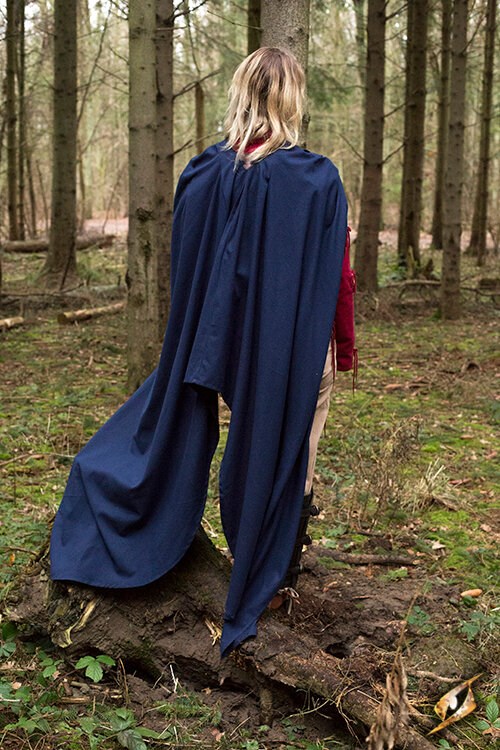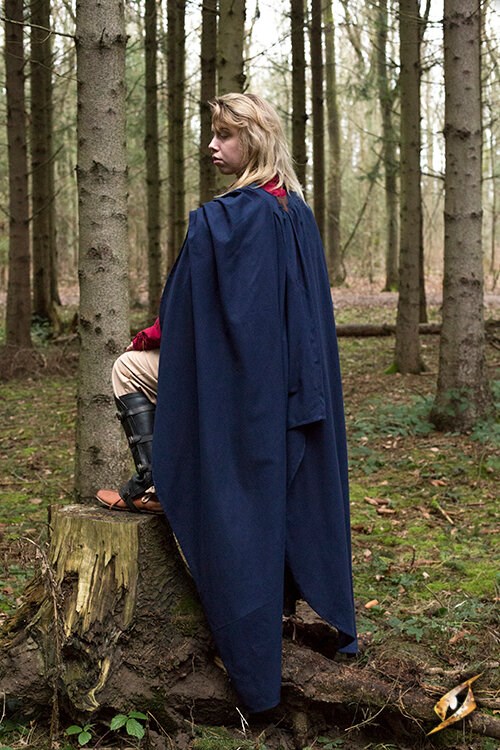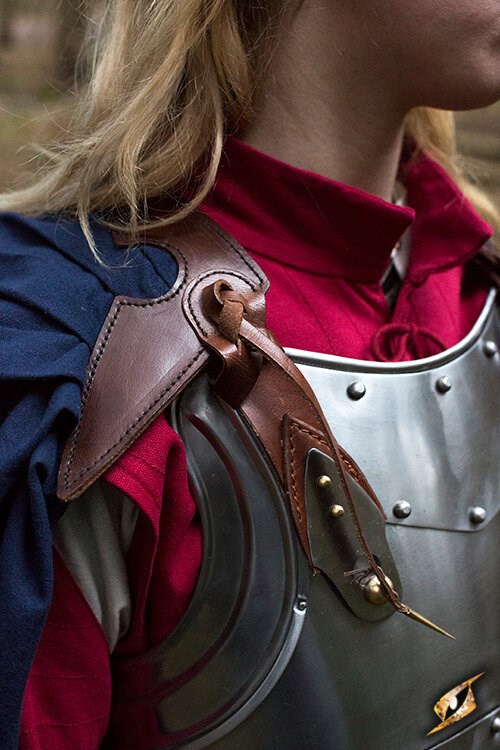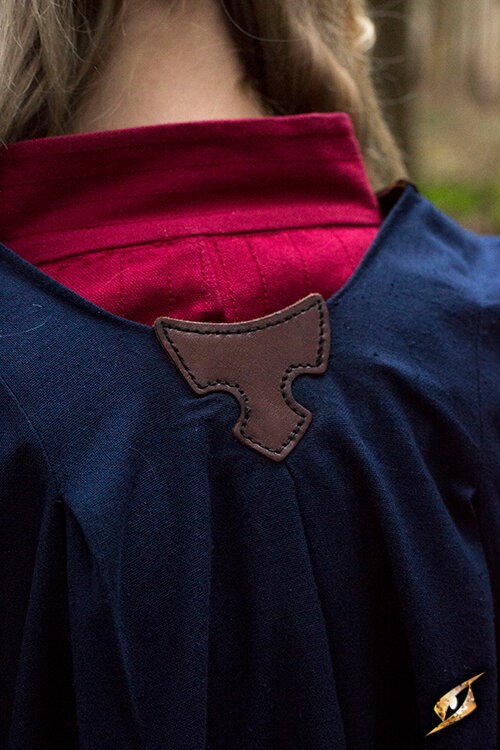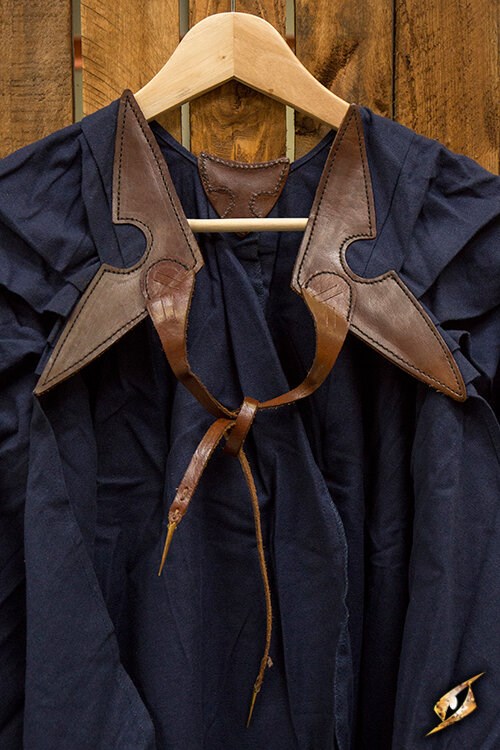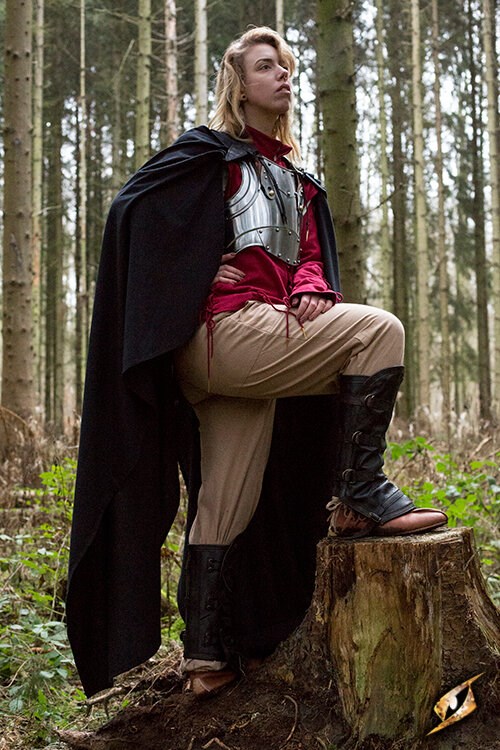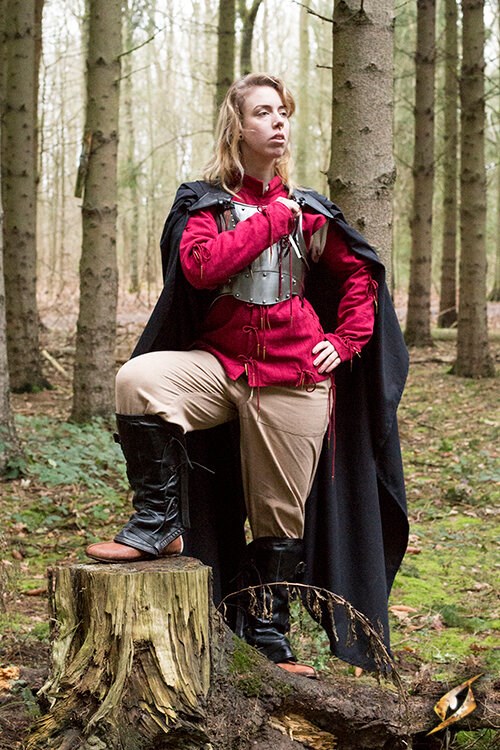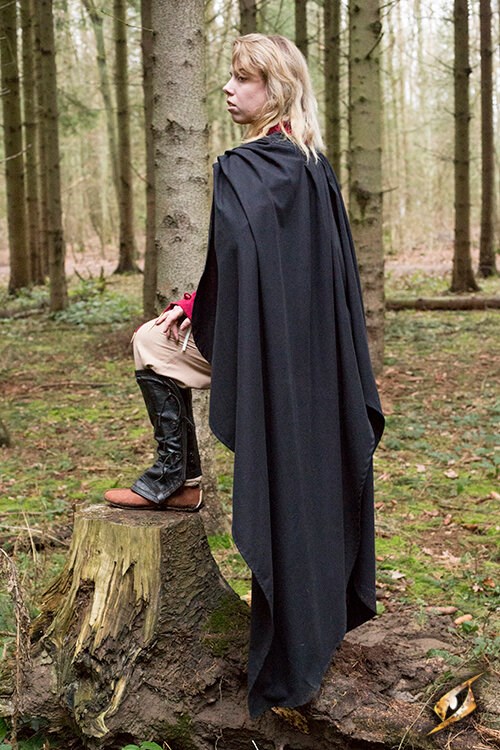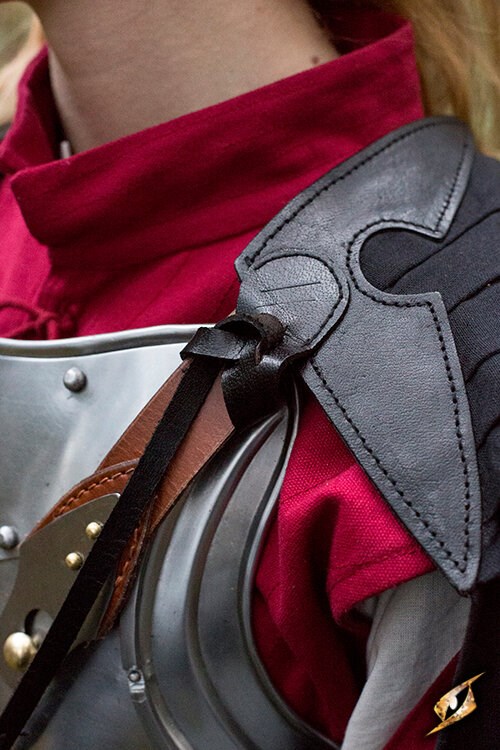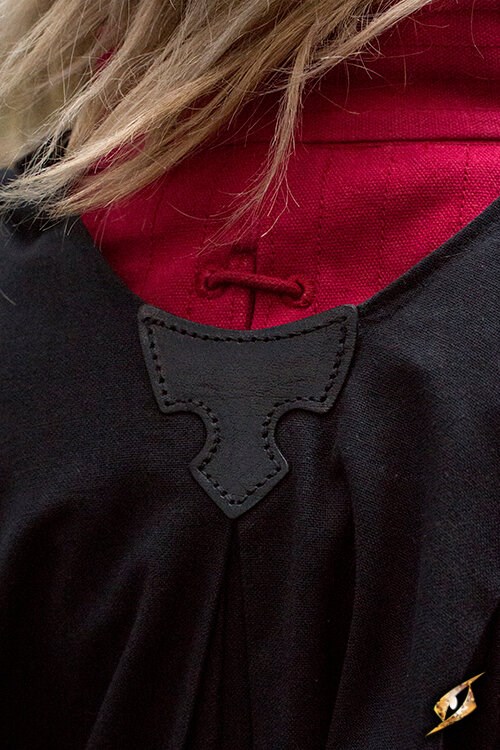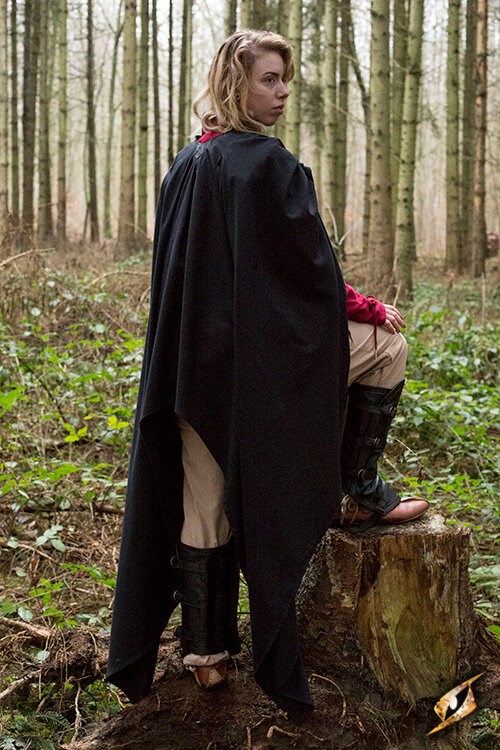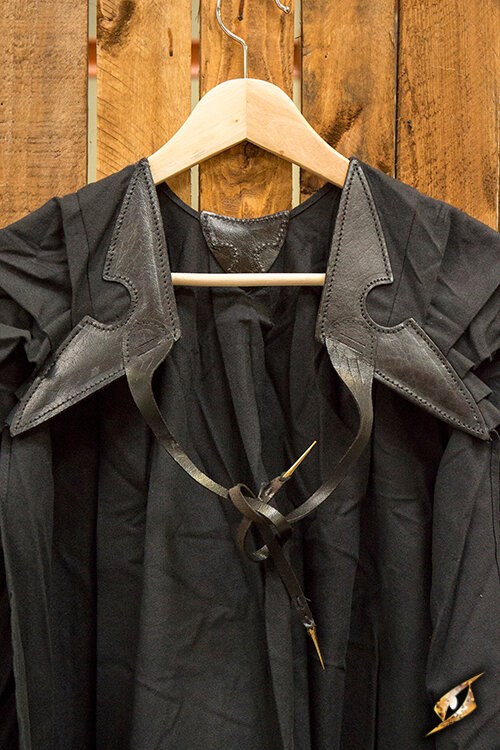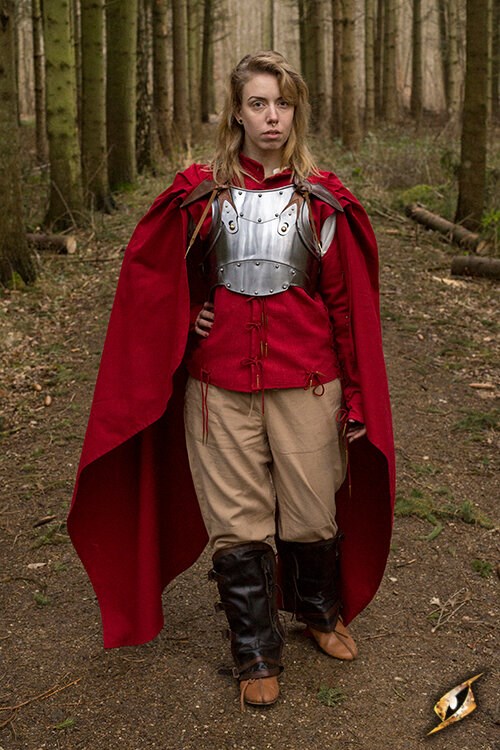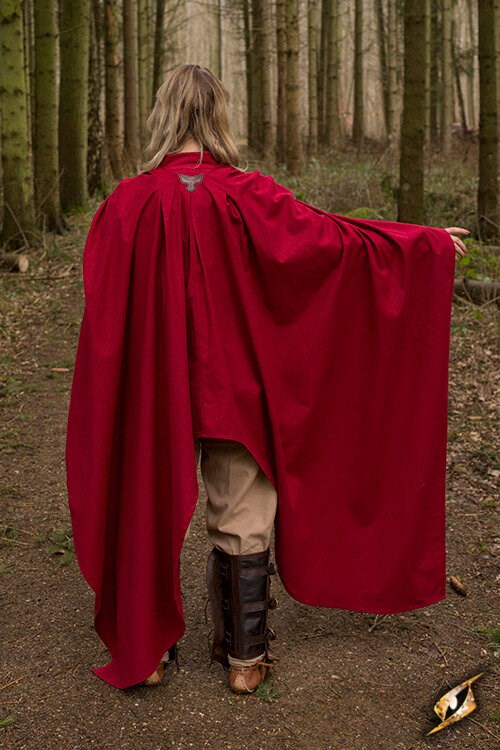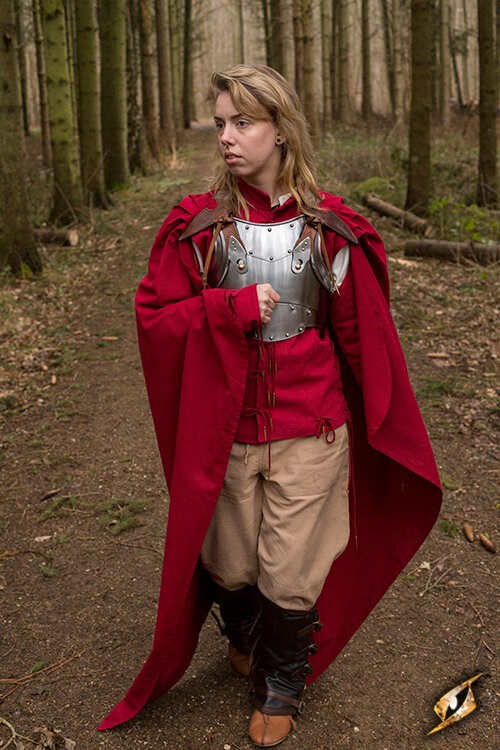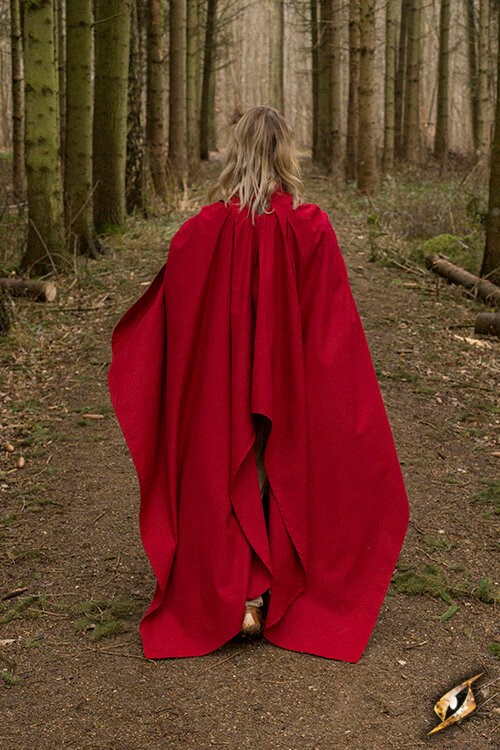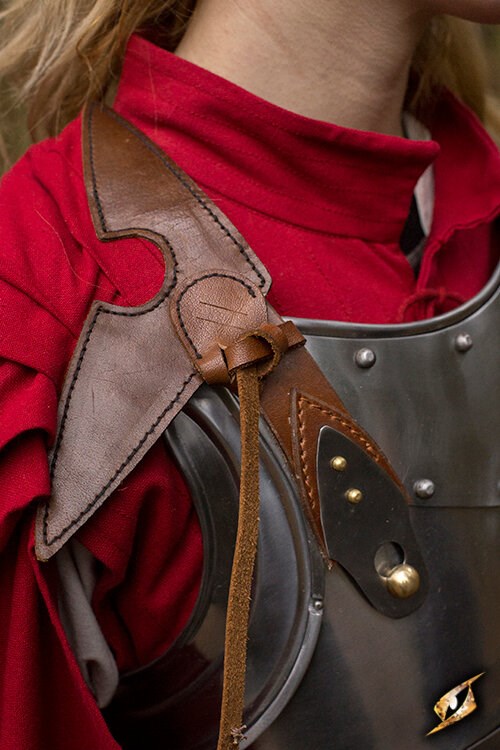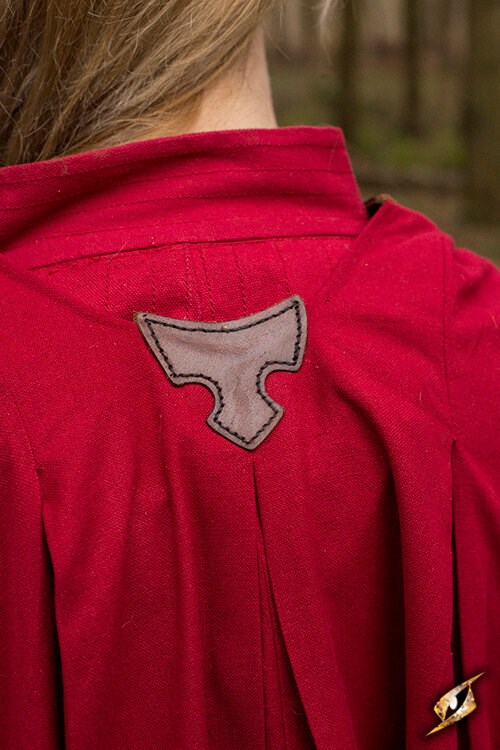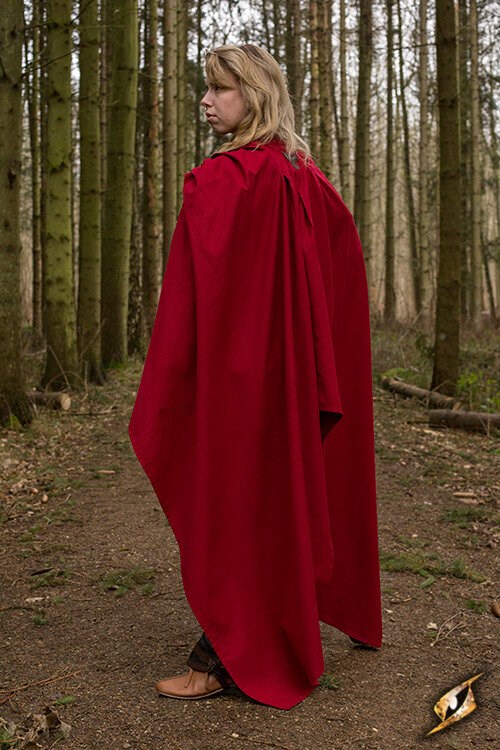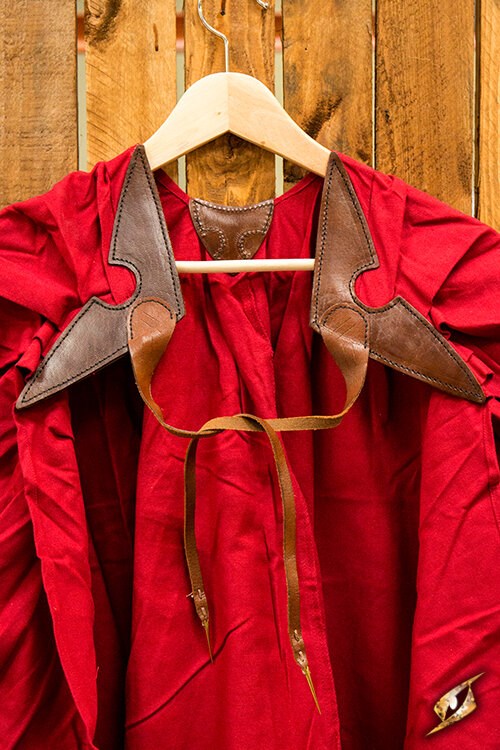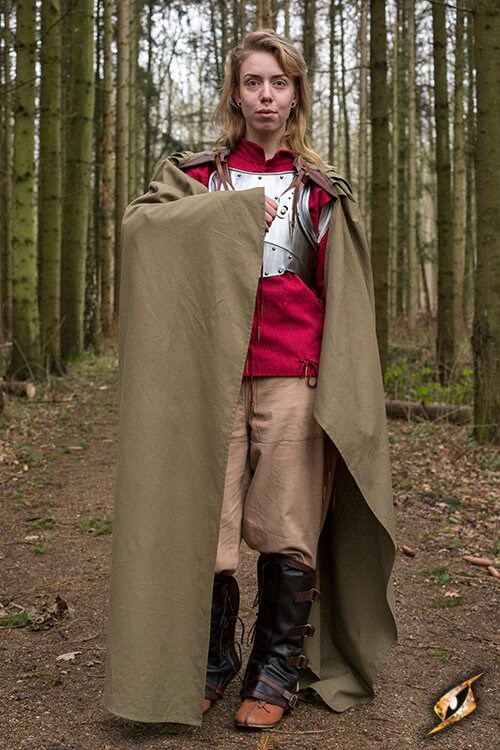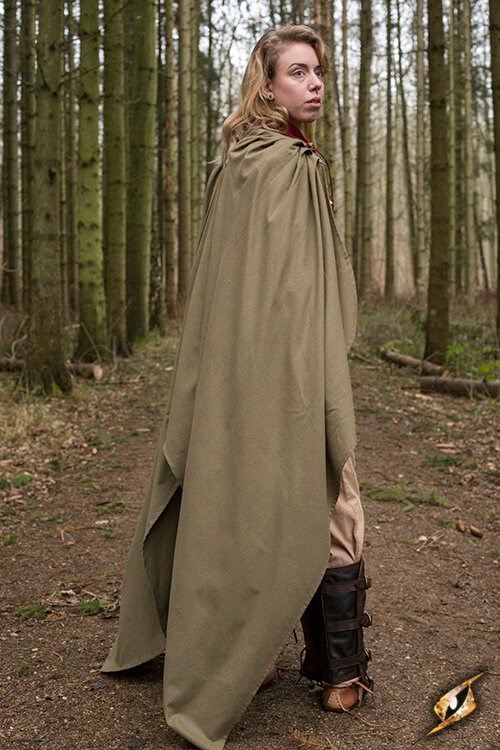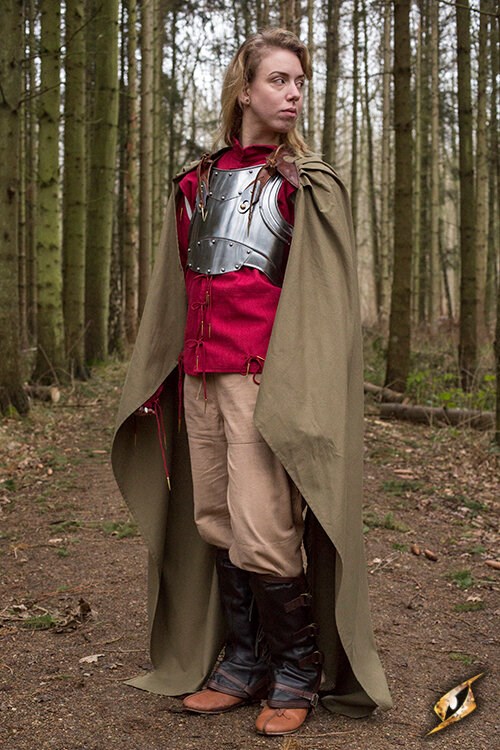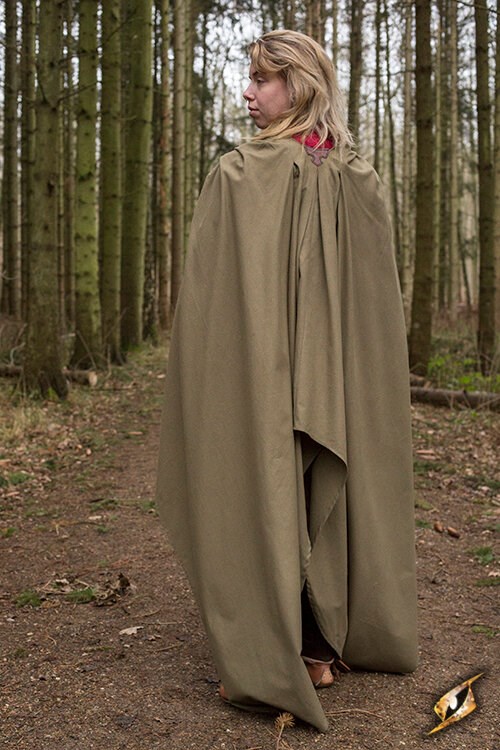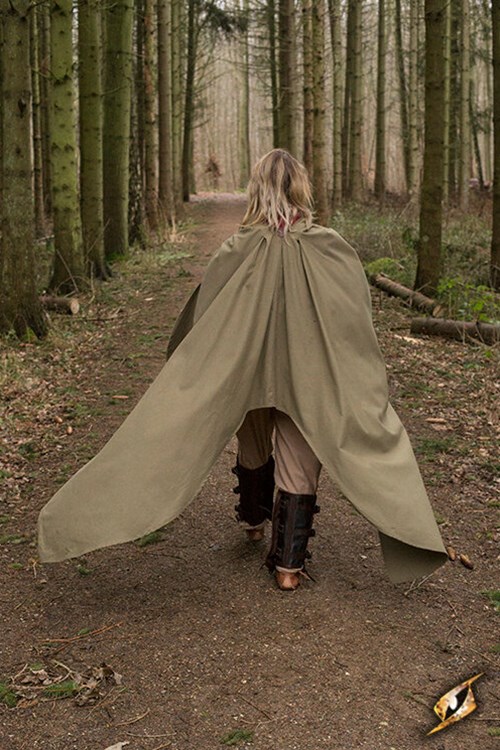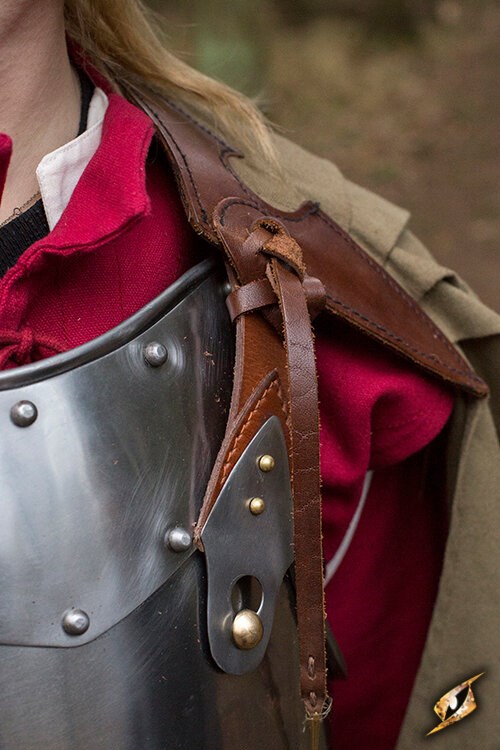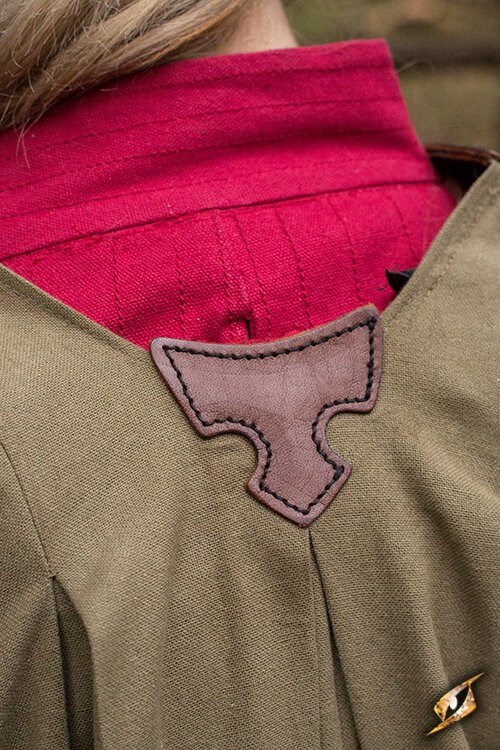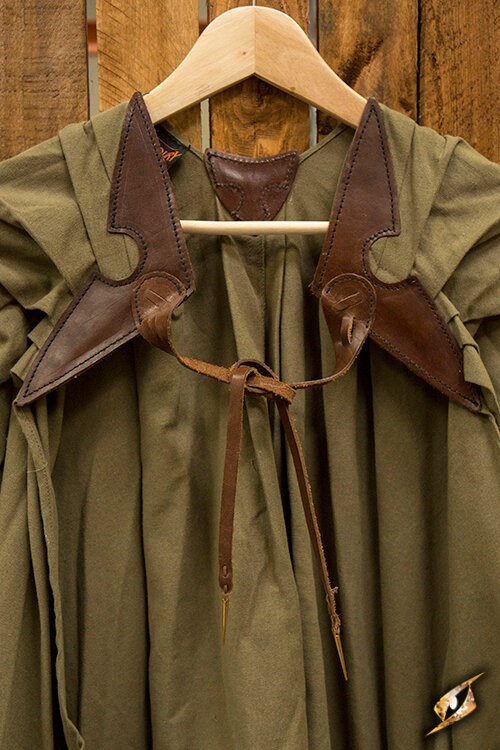 Description

Sizeguide

Fitting

Quality

Technical Details
The nights in King's Landing aren't terribly cool, but you can't put a price on looking your best. Your Cape Regulus perfectly matches your house colors, a motif you enjoy keeping with all of your clothes.
Everybody needs something to separate themselves from the common rabble, and this cape is your personal statement.
DETAILS
Epic Armoury's Epic Black Cape Regulus is a beautifully crafted medium length cape with a rich appearance, enhanced by its lengthy sides and an intricate pleated collar. Designed to provide significant cover thanks to the rounded shoulders, this cape offers protection from the elements from neck to the mid-calf. Made from black cotton canvas, the weight protects you from chilly days and helps to keep its shape. Detailing around the collar is made from high quality leather.
Capes are great garments for rounding off character looks, and the Cape Regulus is a stylish layer that especially fits a royal or rich character.
Available in Epic Black, Dark Red, Blue and Green; and in One Size.
HISTORY
One of the oldest garments known to humanity
Common fashion in medieval Europe
Capes were a common garment worn by all social classes in a huge variety of forms and shapes
Inspired by George R. Martin's A Song of Ice and Fire fantasy series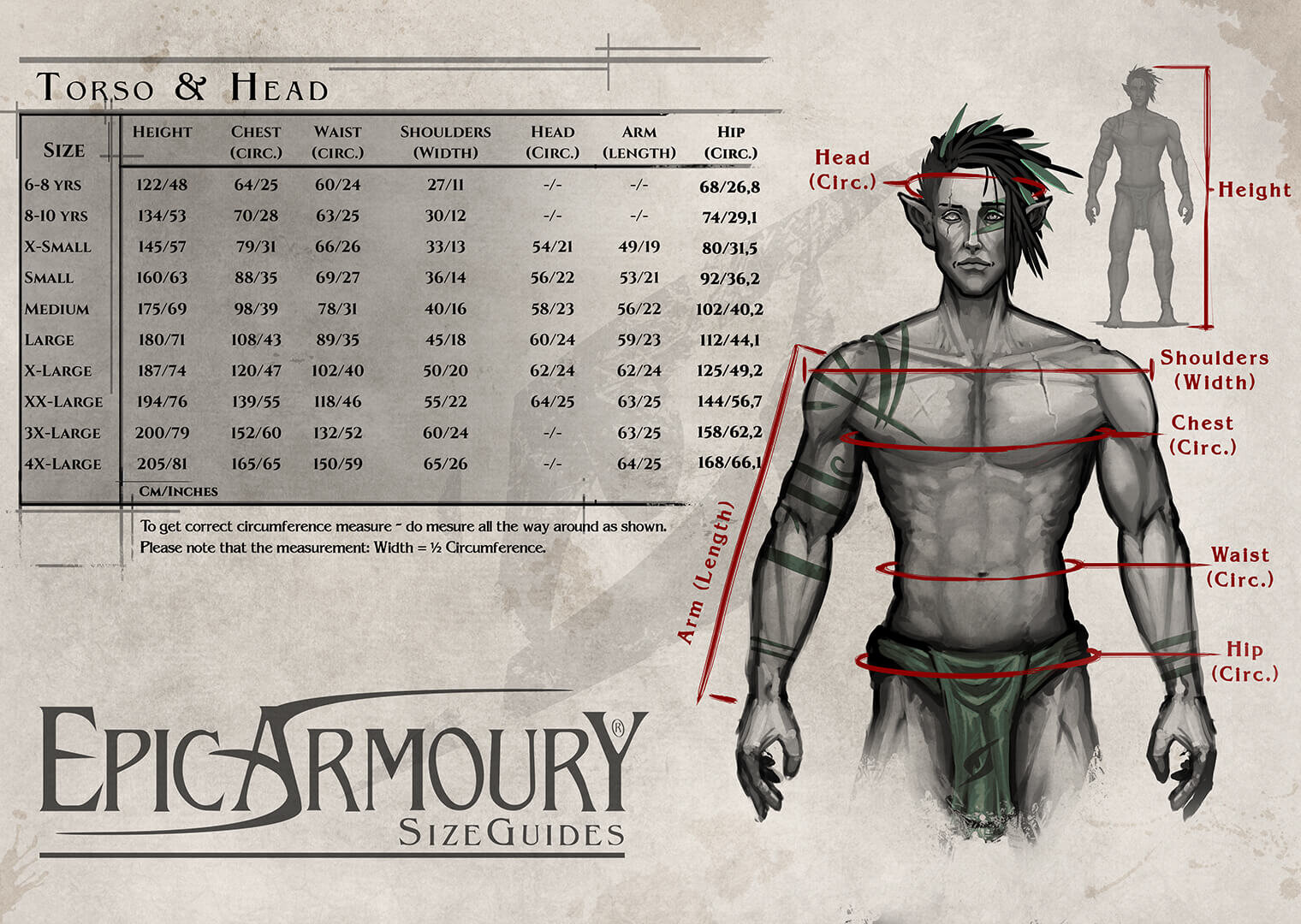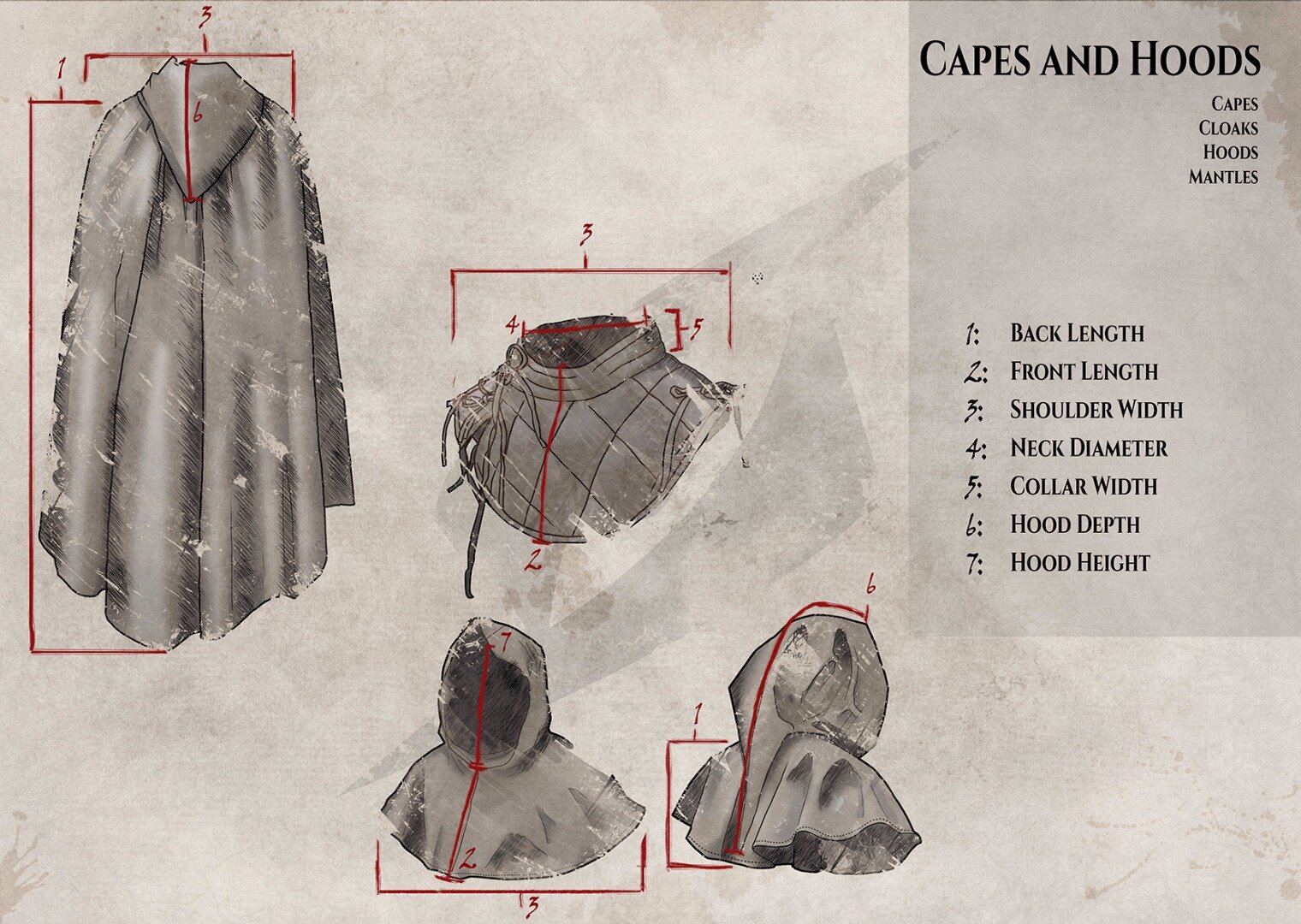 Affordable, personalized costume interchangeable with all other Epic Armoury gear
100% natural materials
Made from fabrics manufactured locally
Handmade by qualified professional. Measurements are approximations and may vary.
This product is handmade and hand-painted and therefore unique. As a result, when compared with similar item numbers, this product can have natural deviations in pattern, colour and shape, which are not considered defects or faults.
We produce our image material in a natural environment, where lighting and surroundings can affect colors and contrast. The displayed images may therefore appear different from the product you receive from us.
Measurements are all in cm if not stated otherwise.
Brand:
Epic Armoury
Universe:
Ancient
Materials:
Textile
Position:
Back
Product type:
Cape, Outerwear
Release date:
05/10/2017
Maintenance
As a heavy duty fabric, this light canvas product is stronger and heavier than simple cotton. This material wrinkles easily, but can be ironed on a higher heat level.
Cleaning
Machine wash at 40°C / 104°F. Please make sure to wash it once before use in order to make sure that remaining dye will be removed from the product. It is advised to wash with similar coloured clothes to reduce the risk of dye imprint.
Tumble dry on low heat, but be aware that it might shrink up to 5%. For general stains or discoloration to the canvas, treat with a commercial fabric cleaner, or blot with tepid water and a soft cloth.