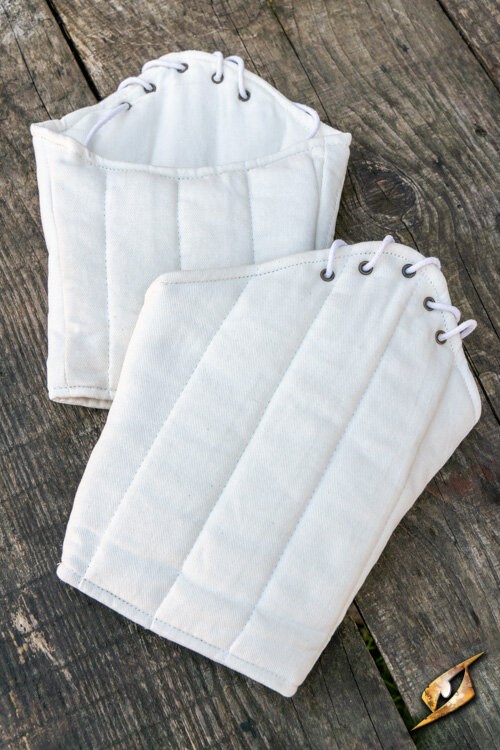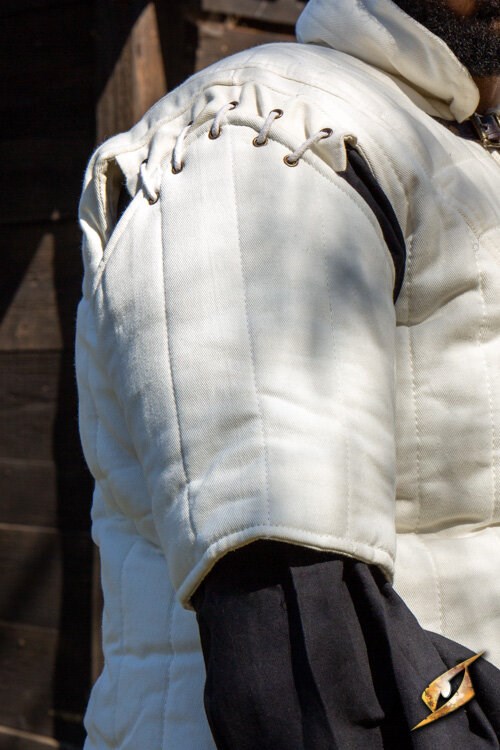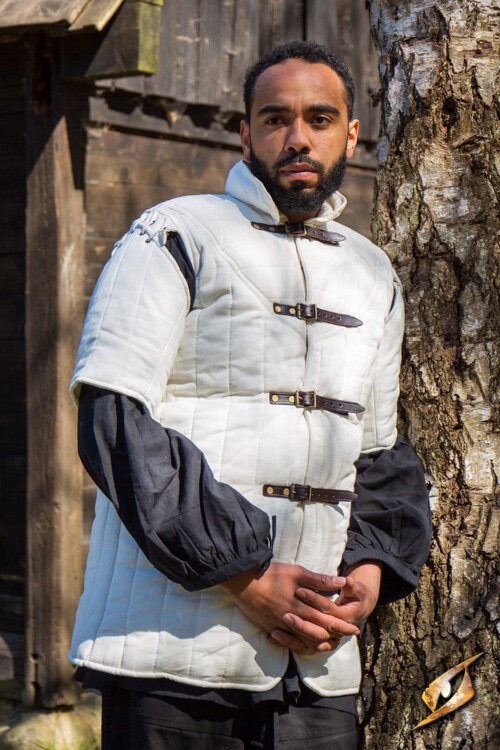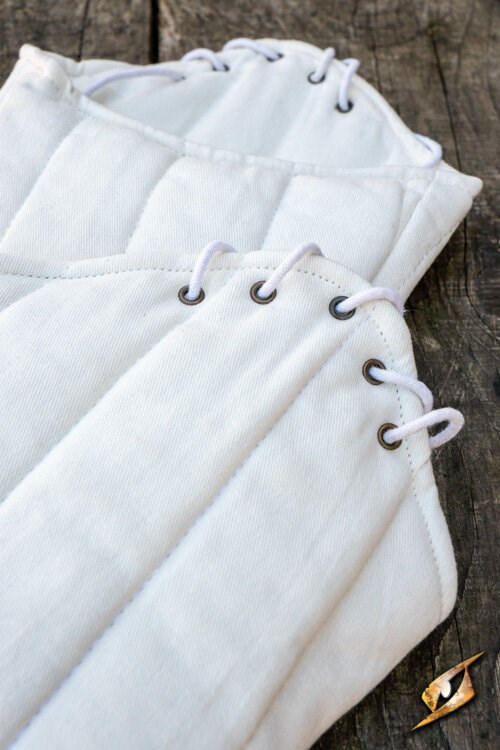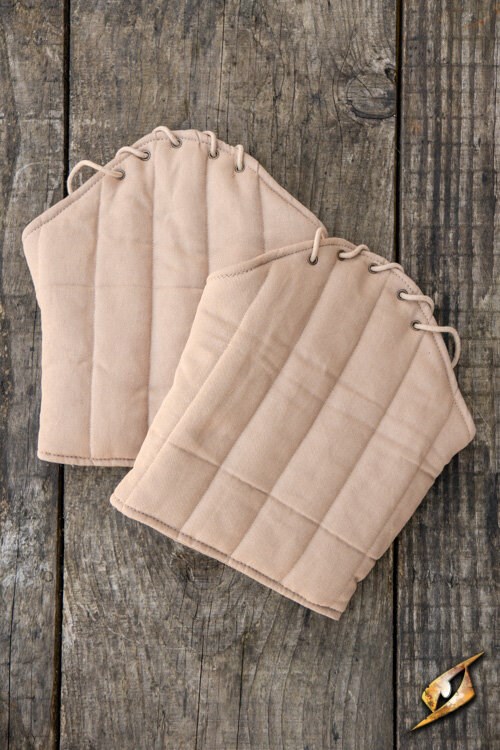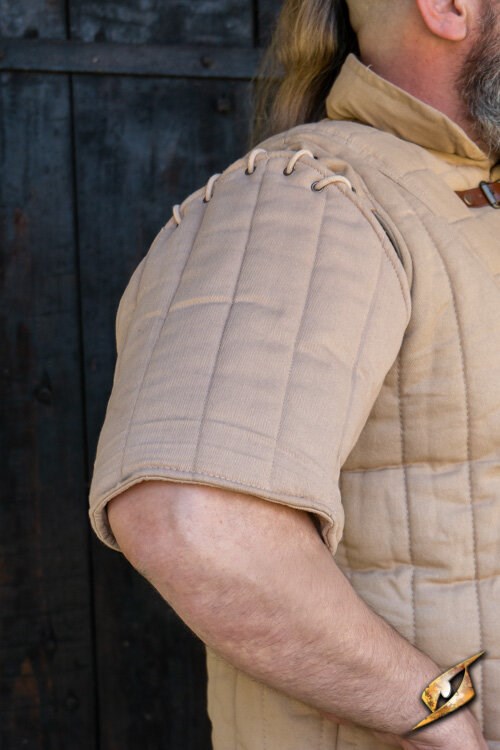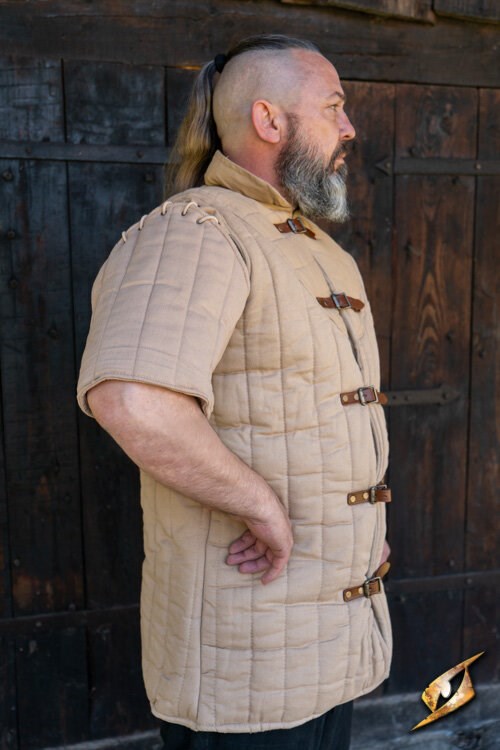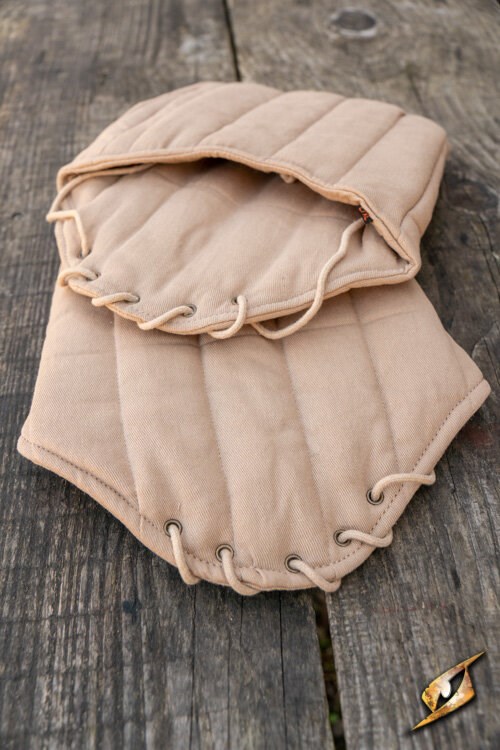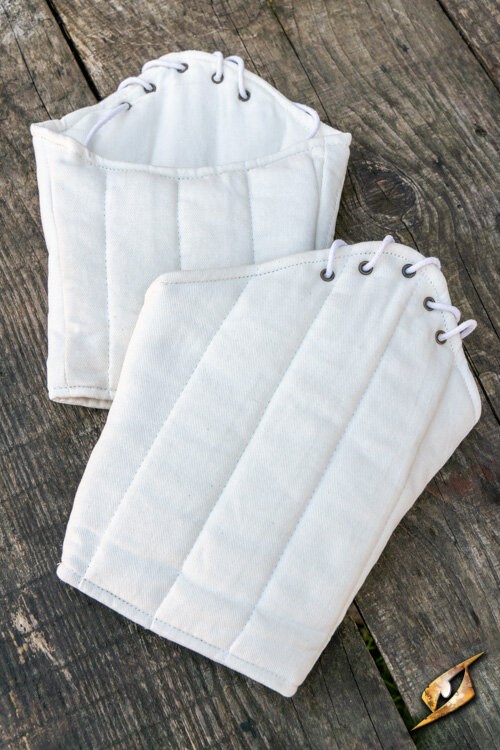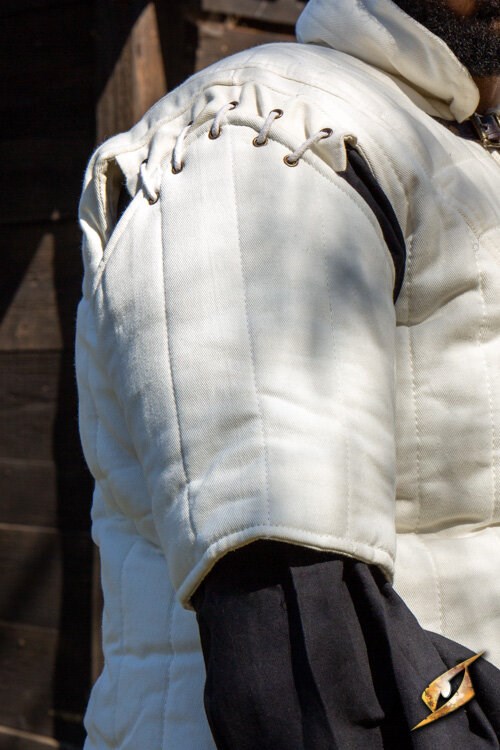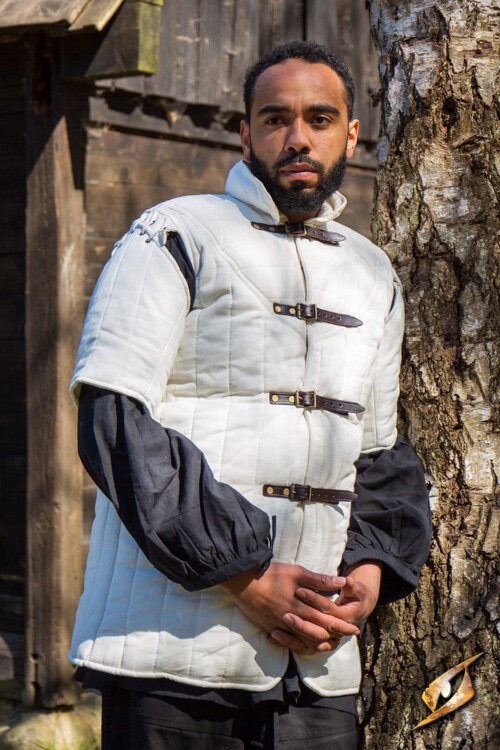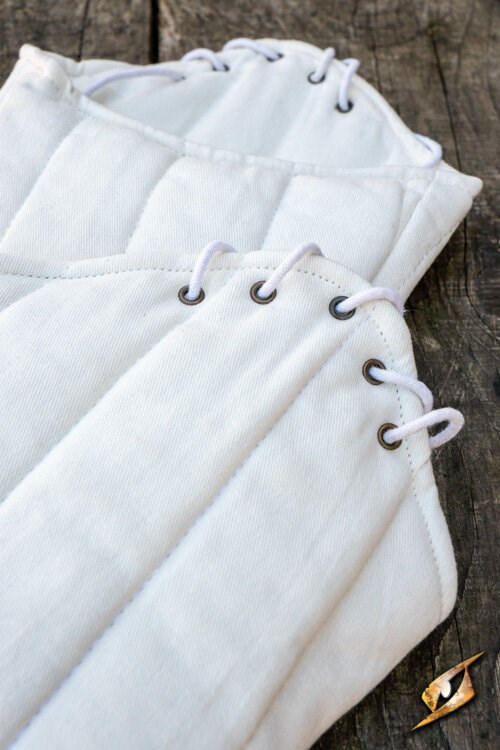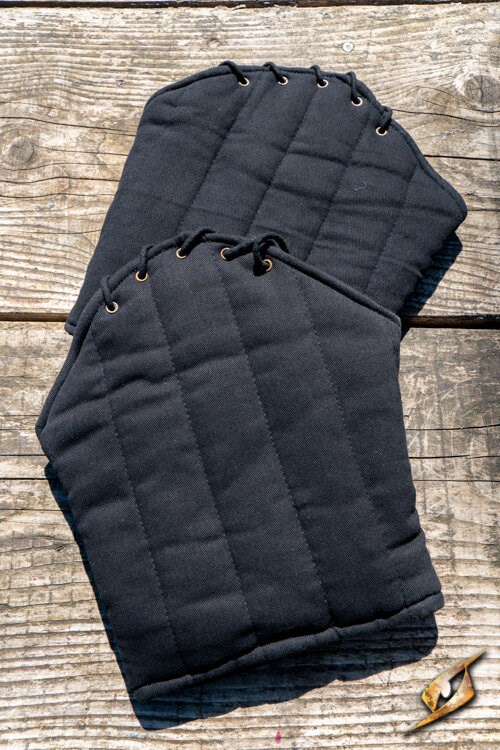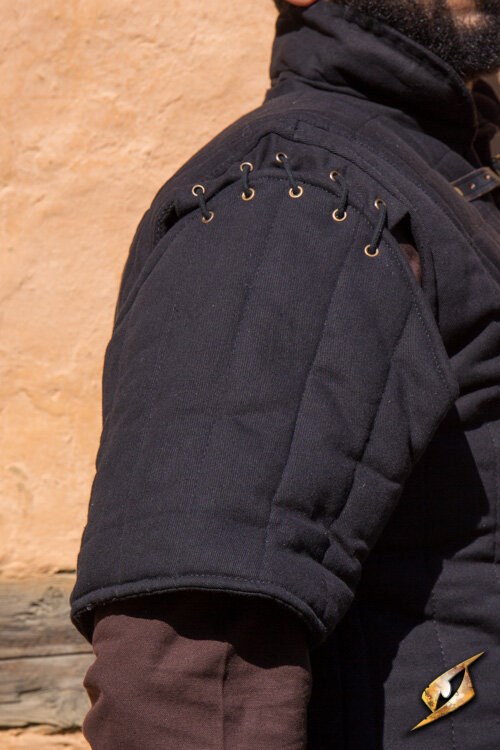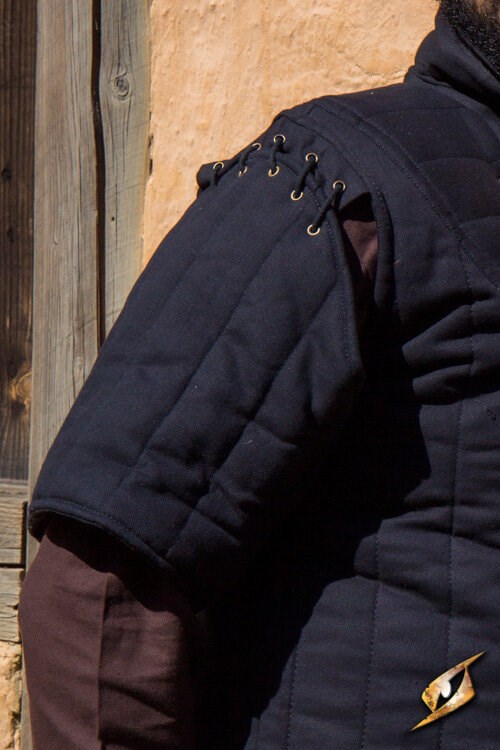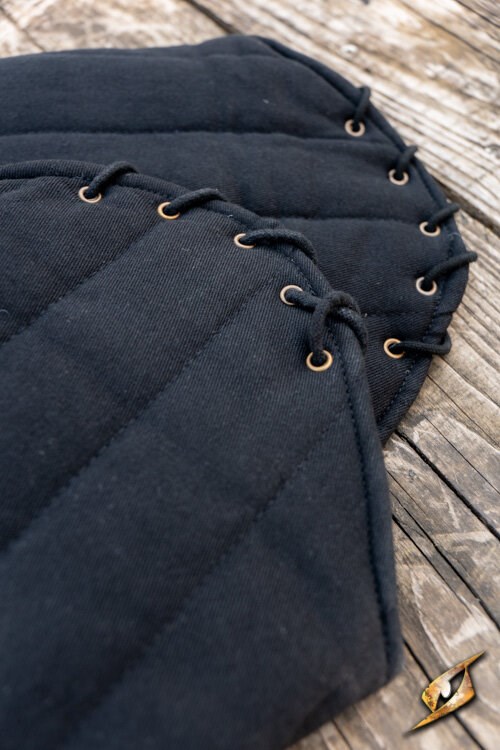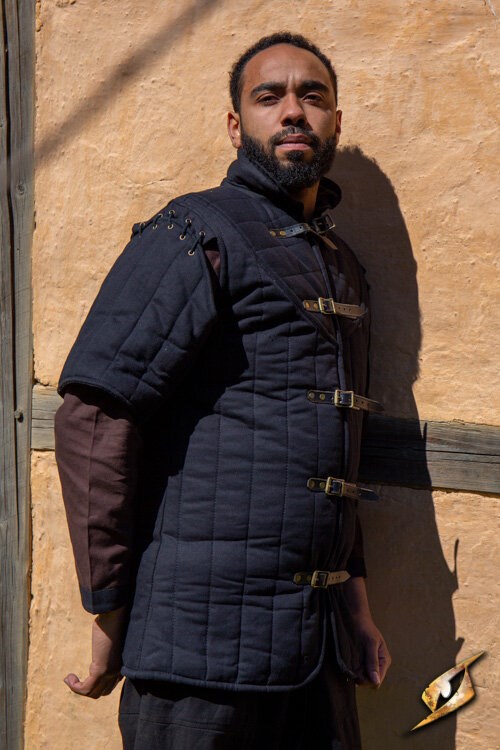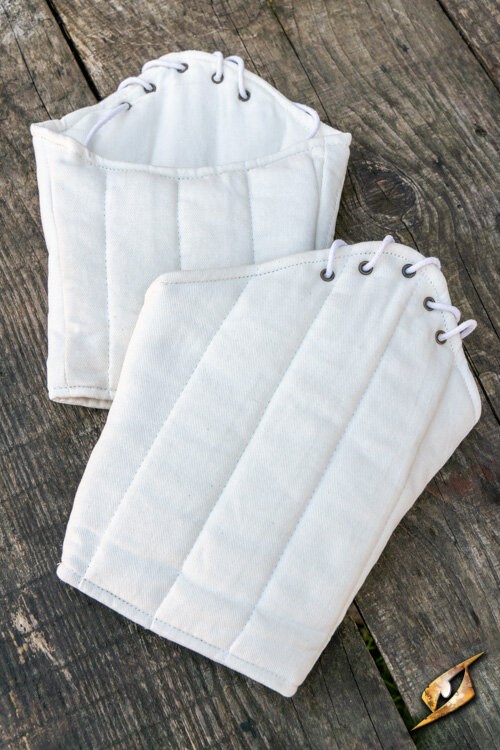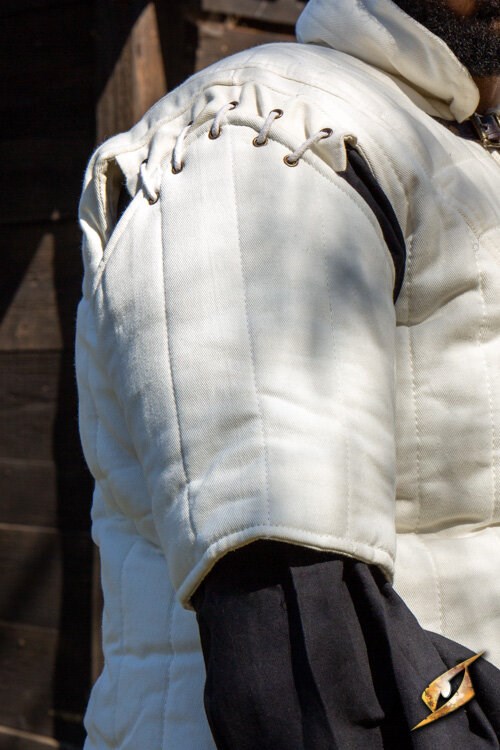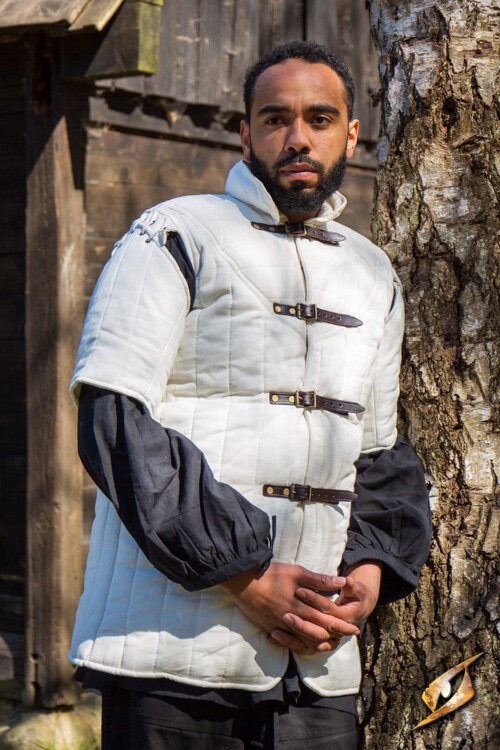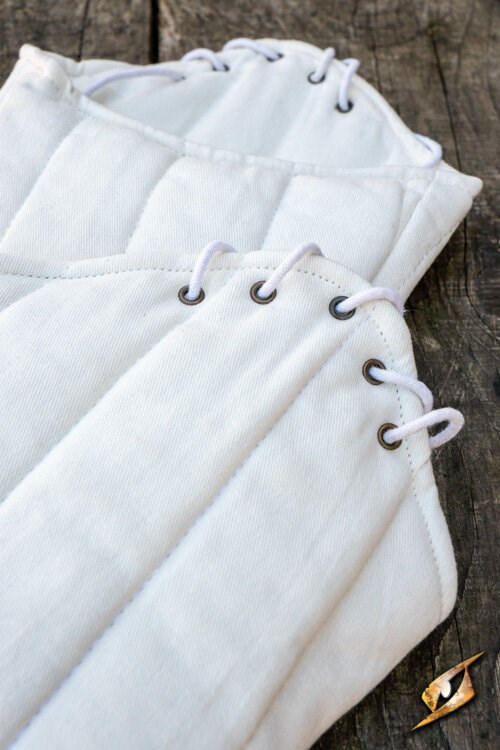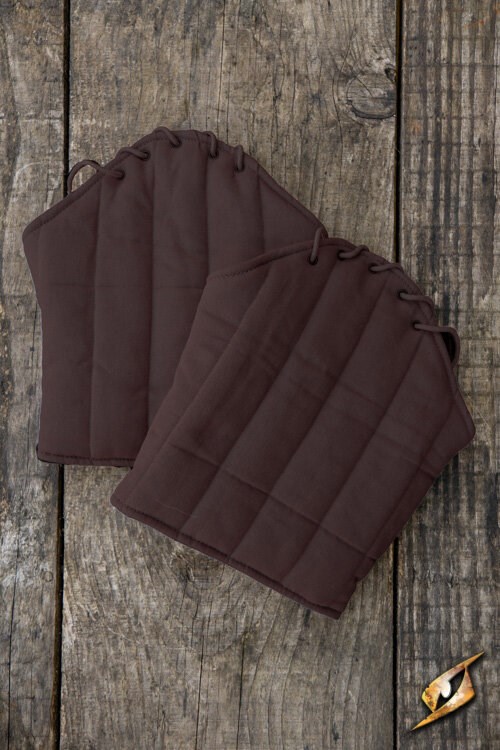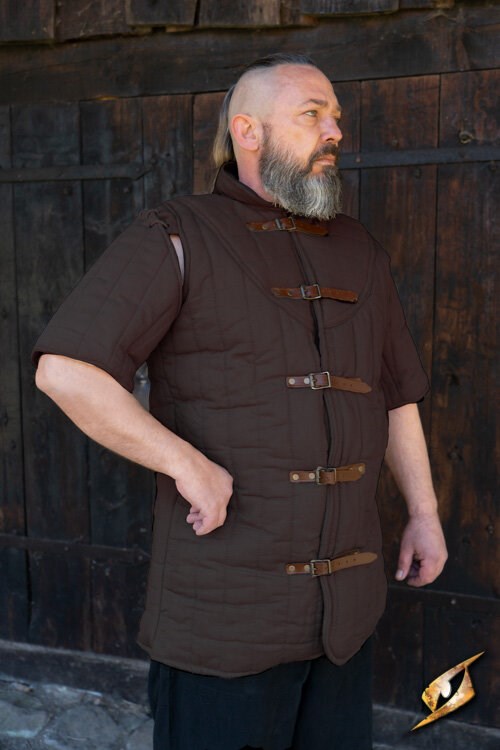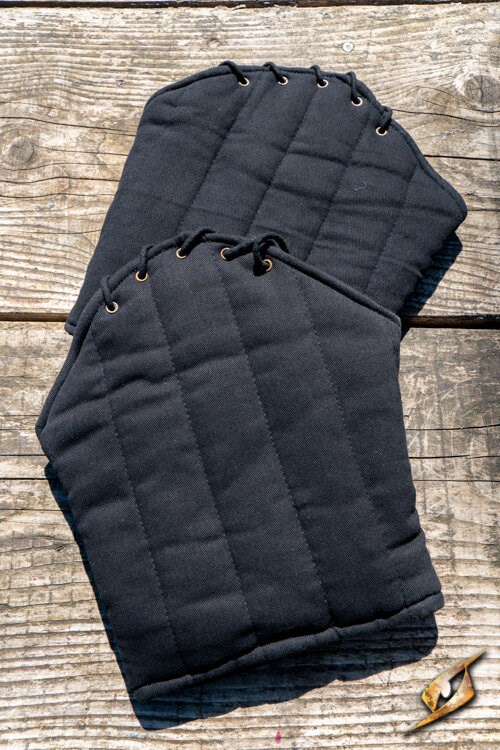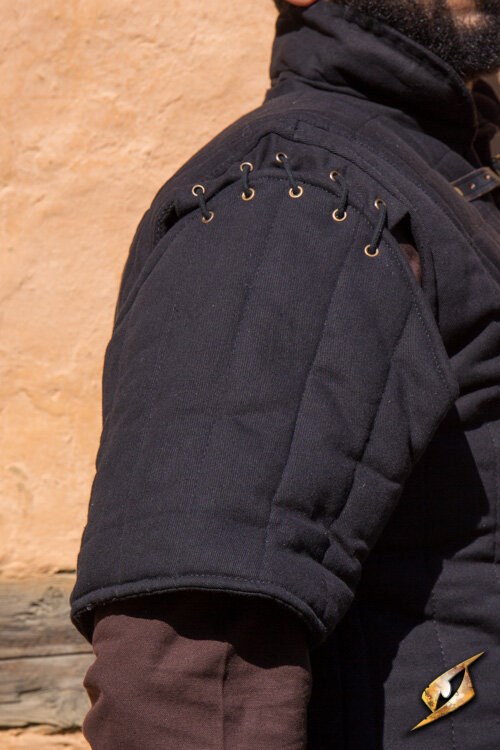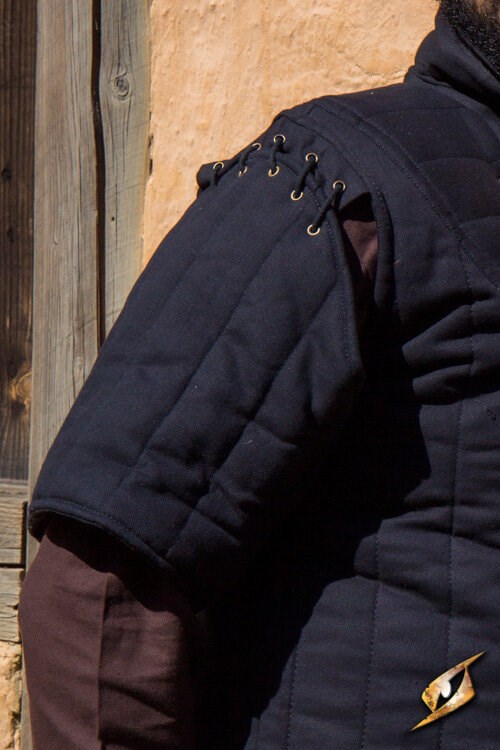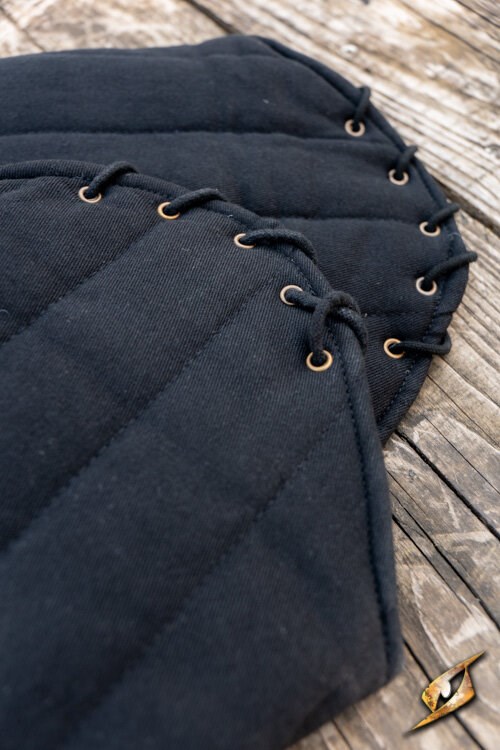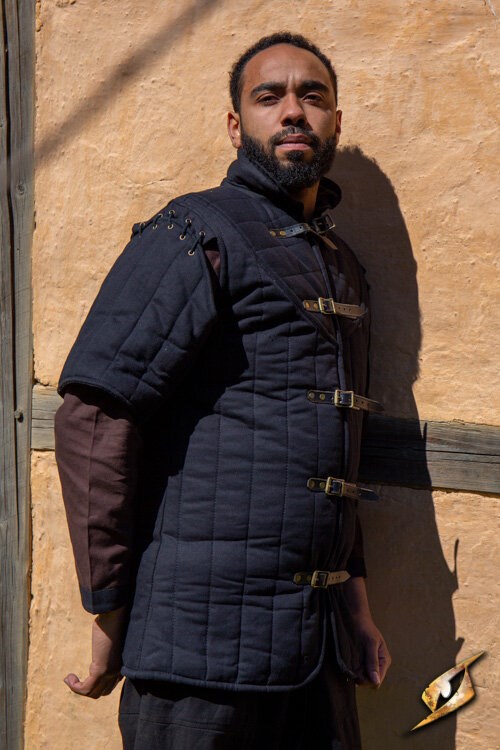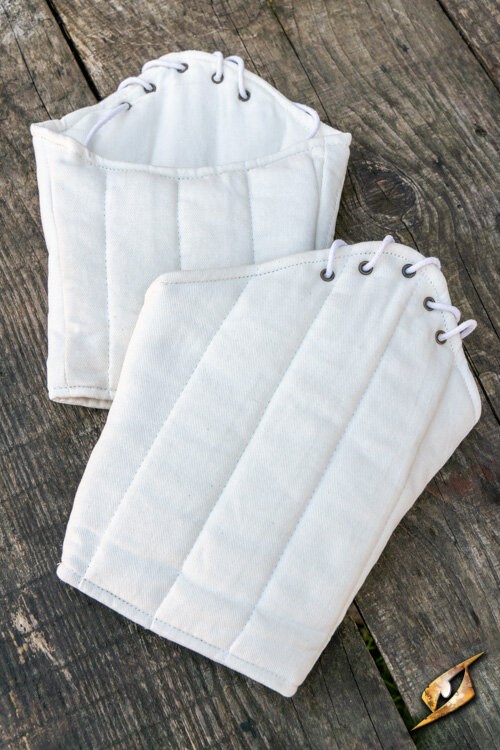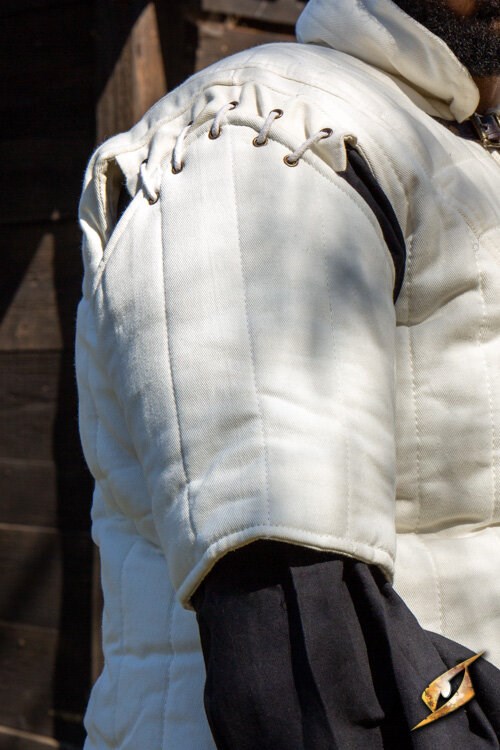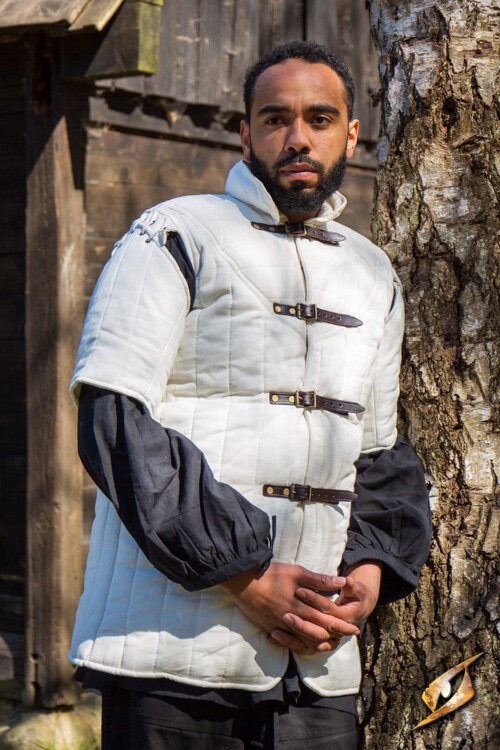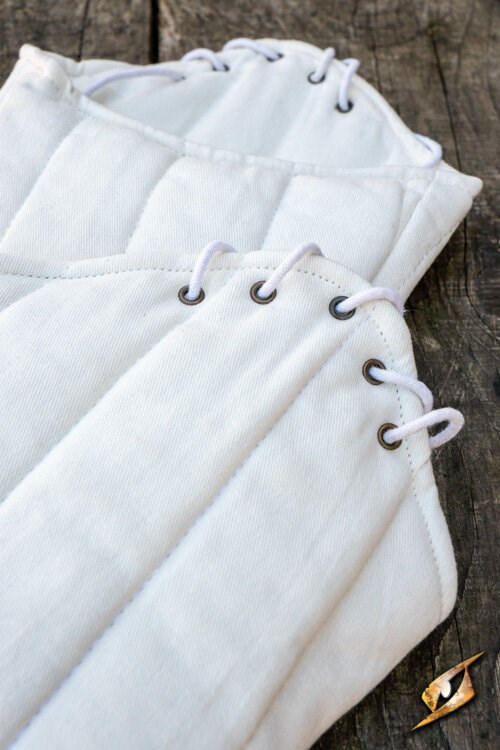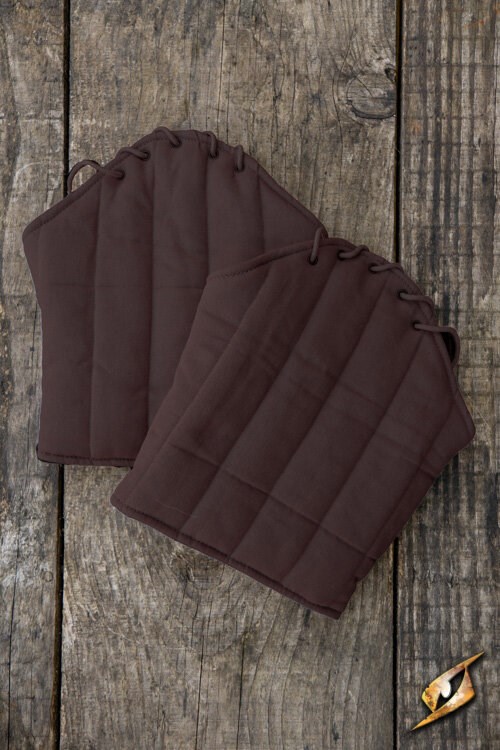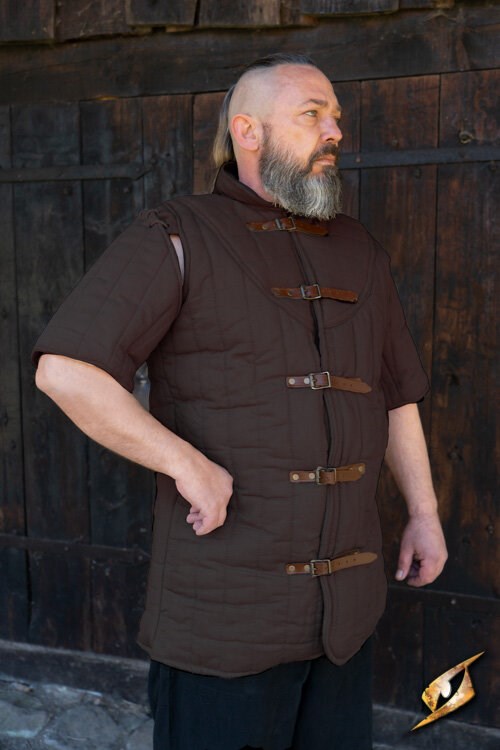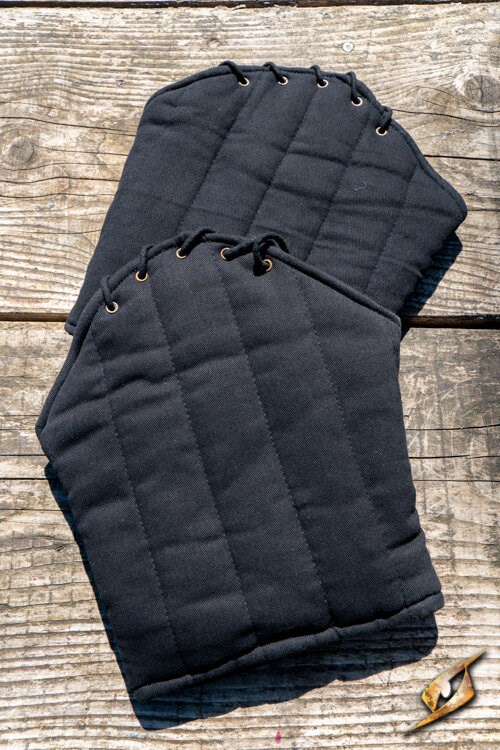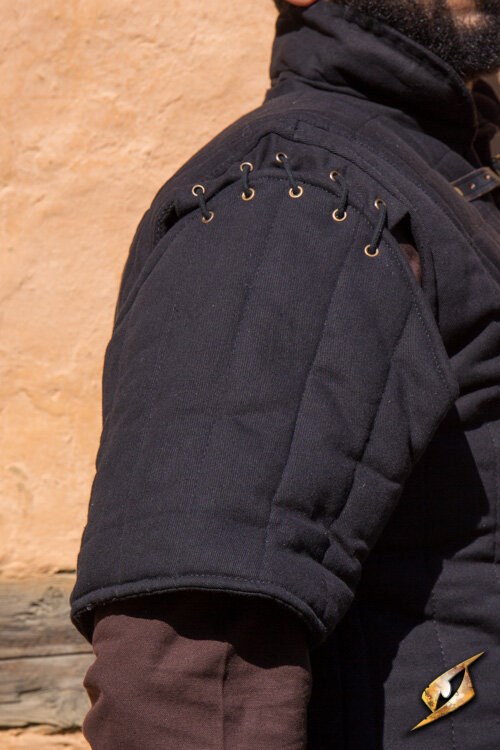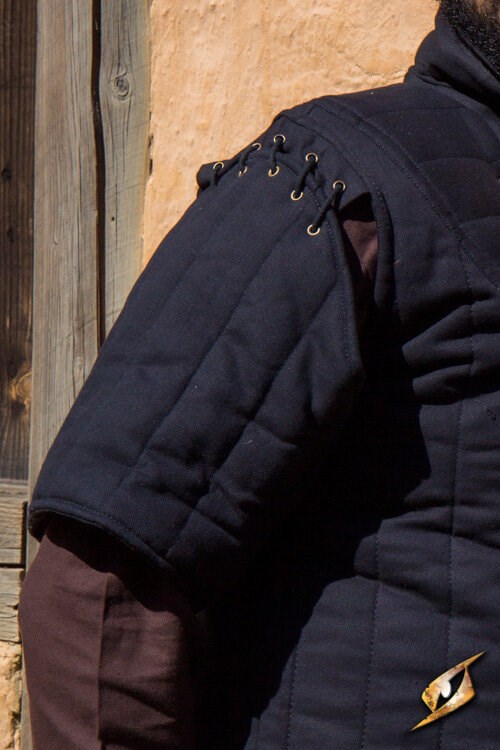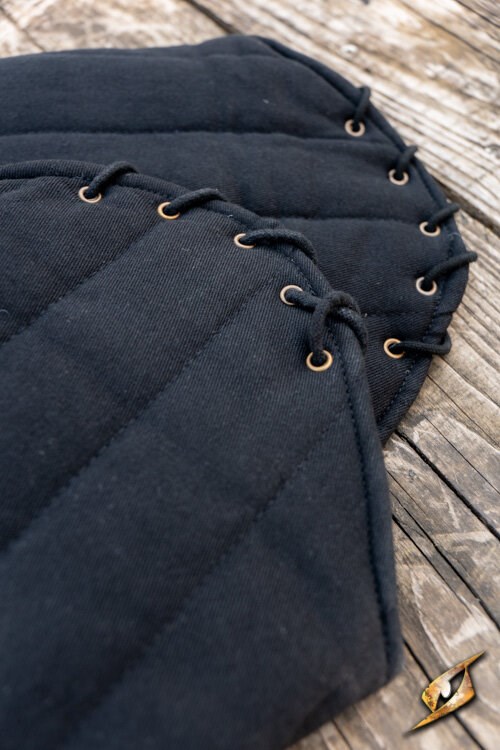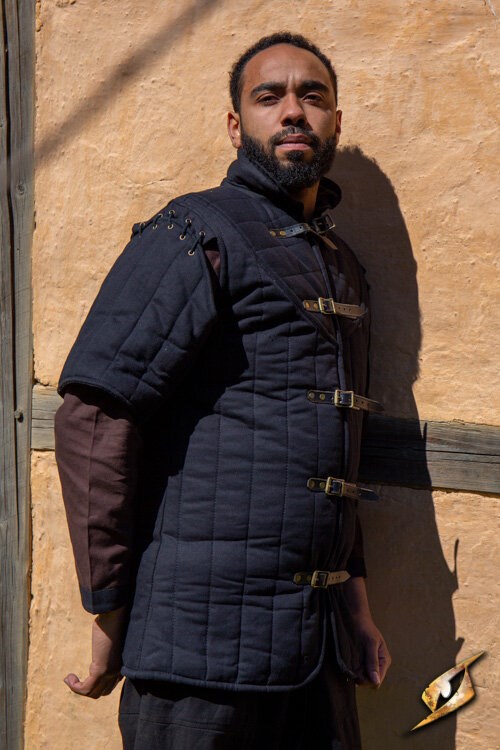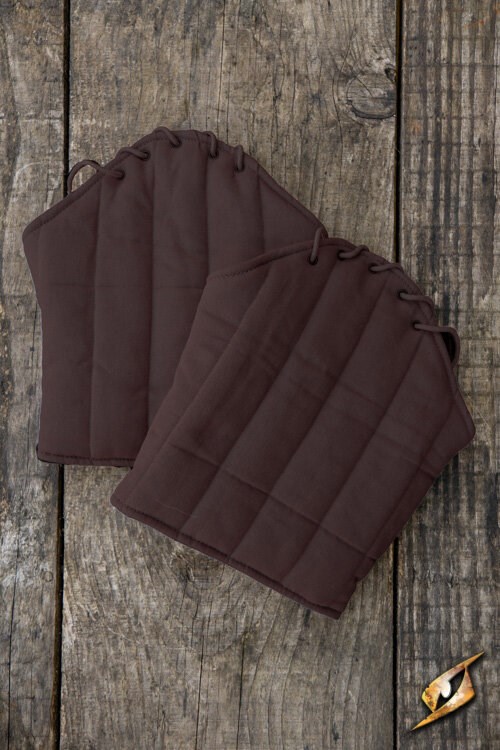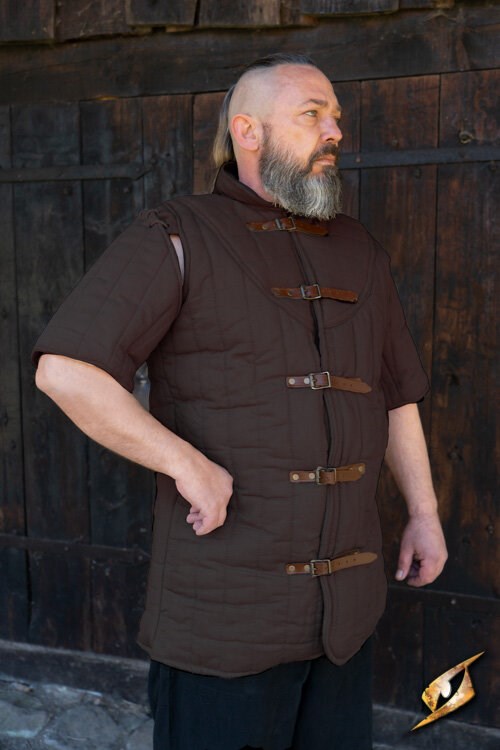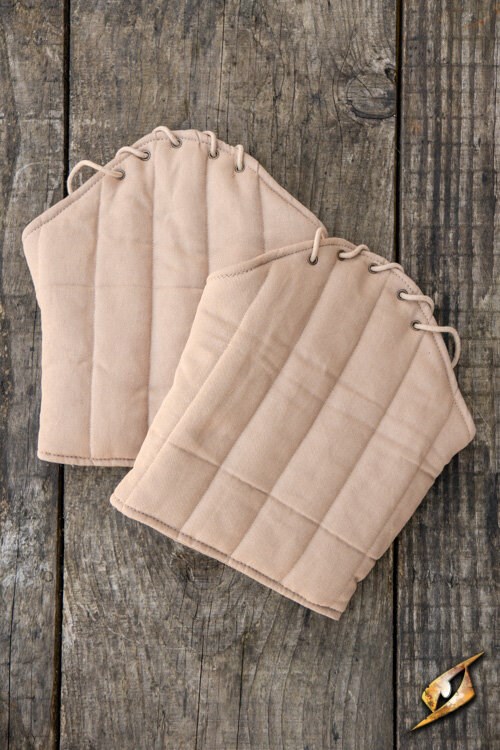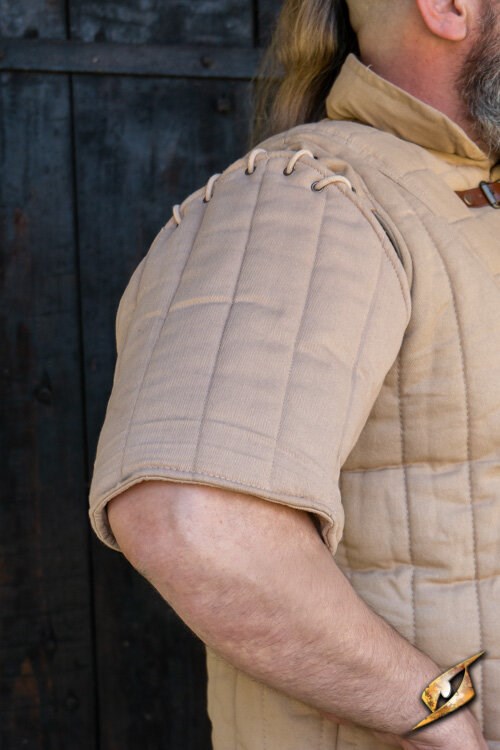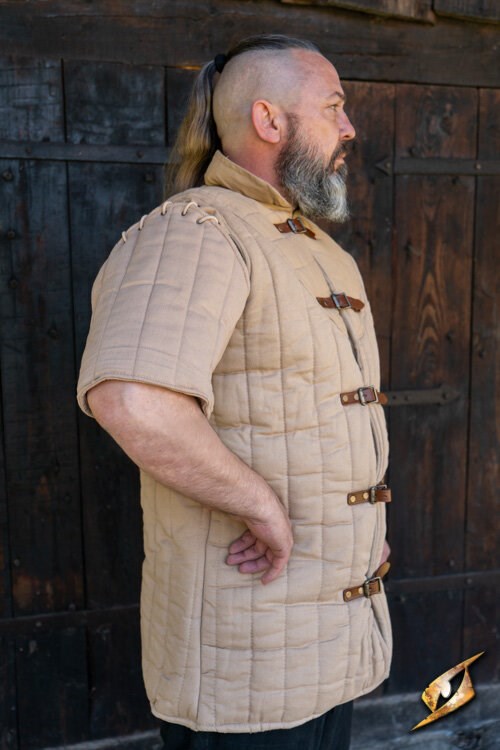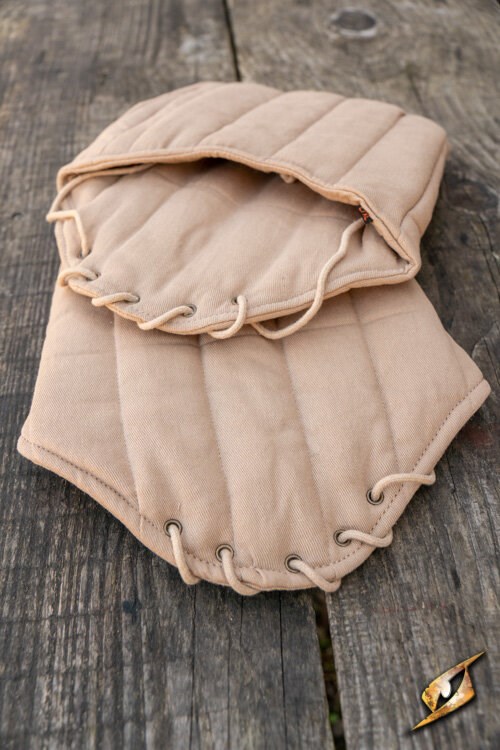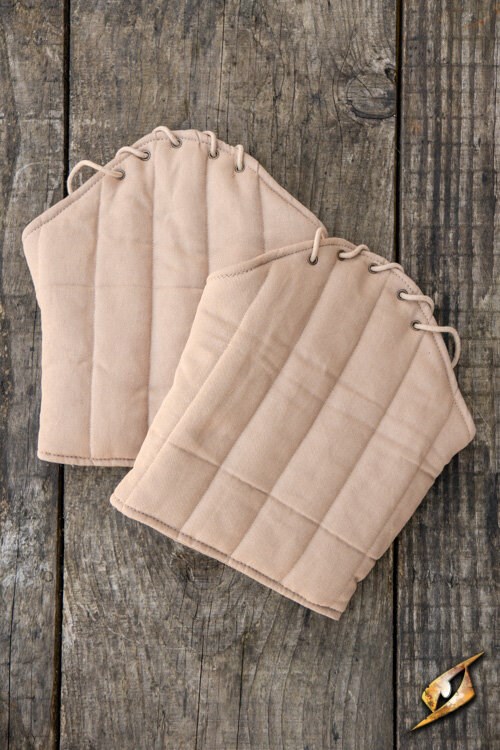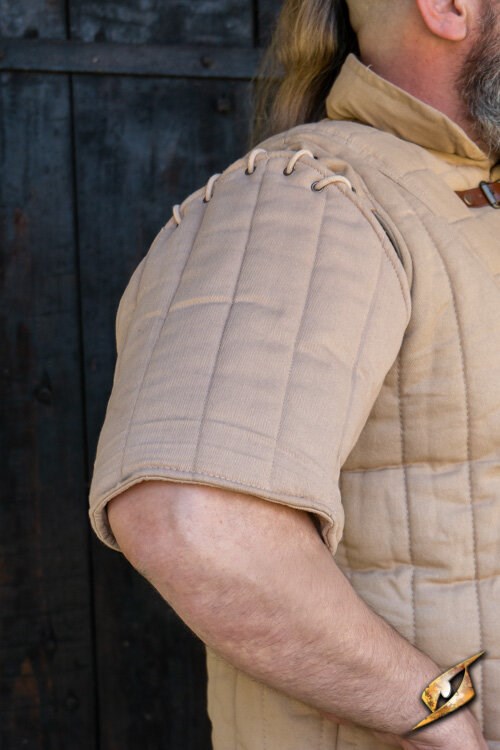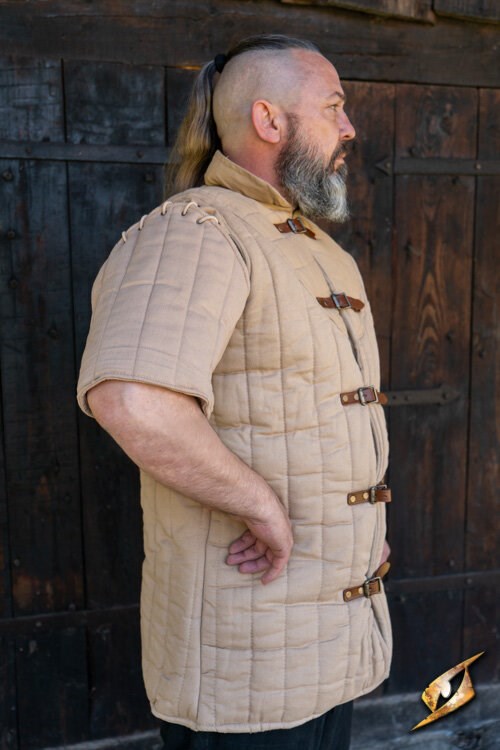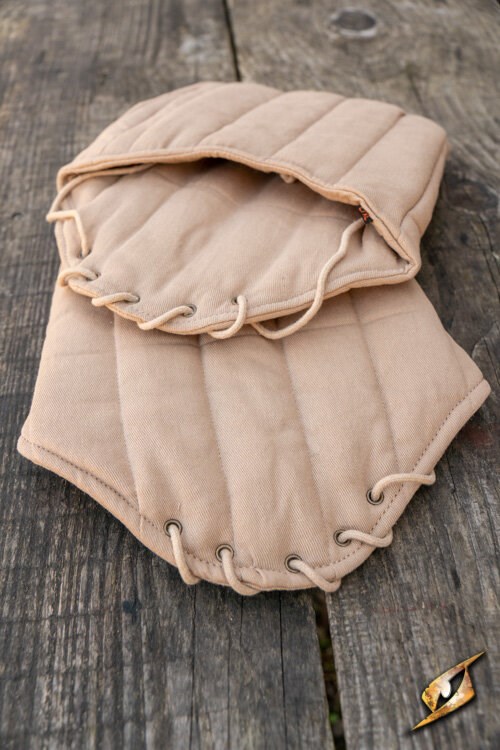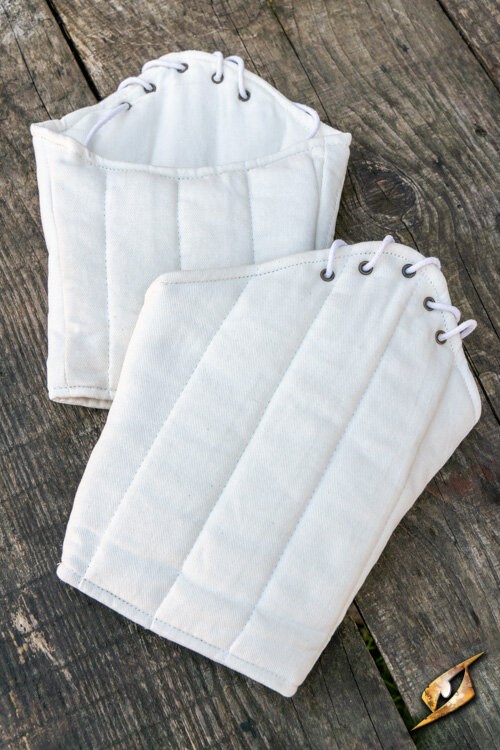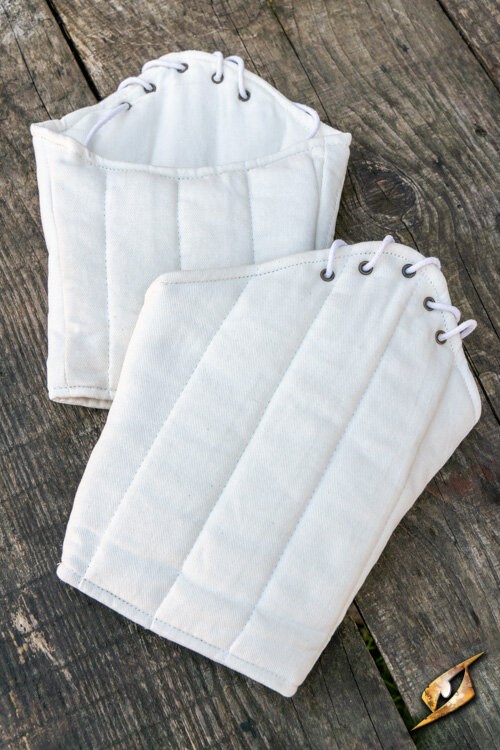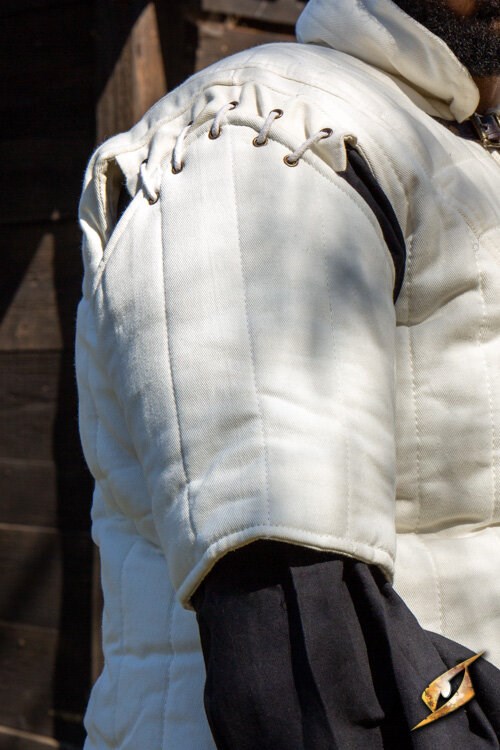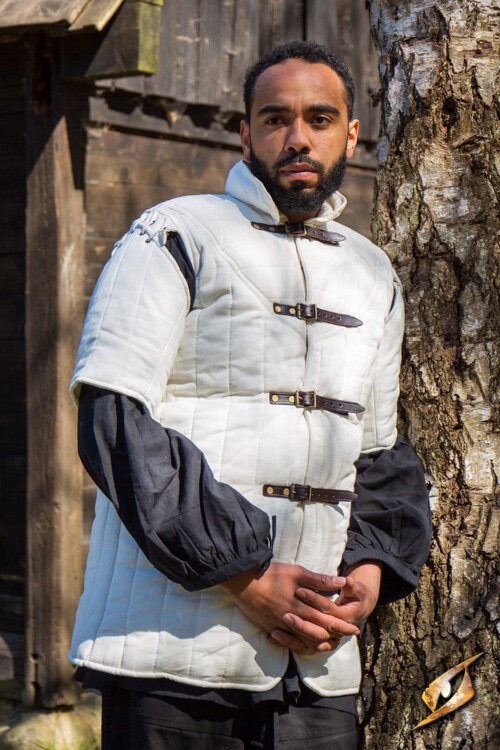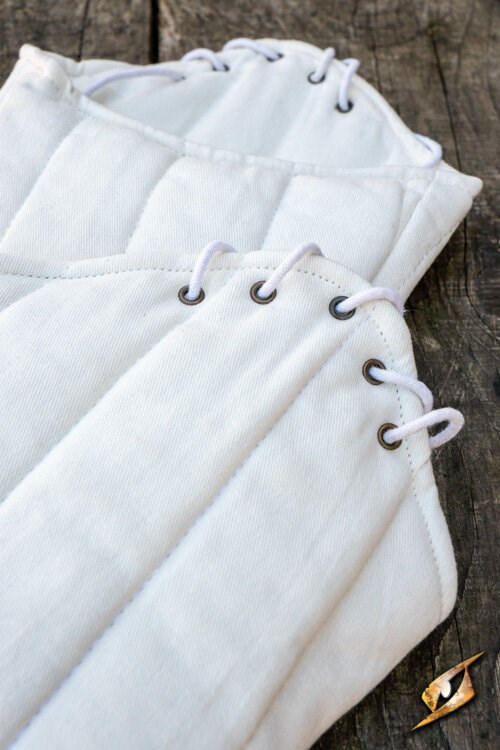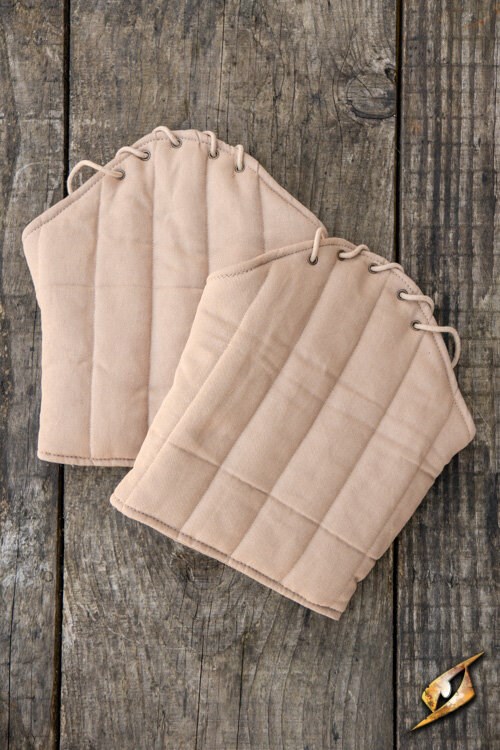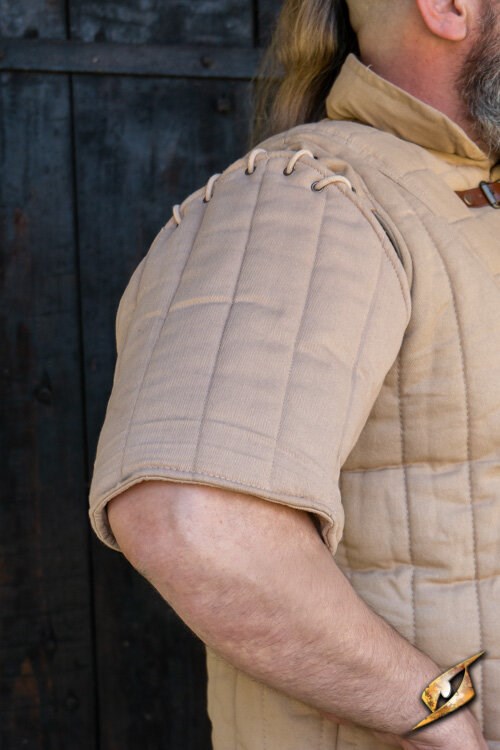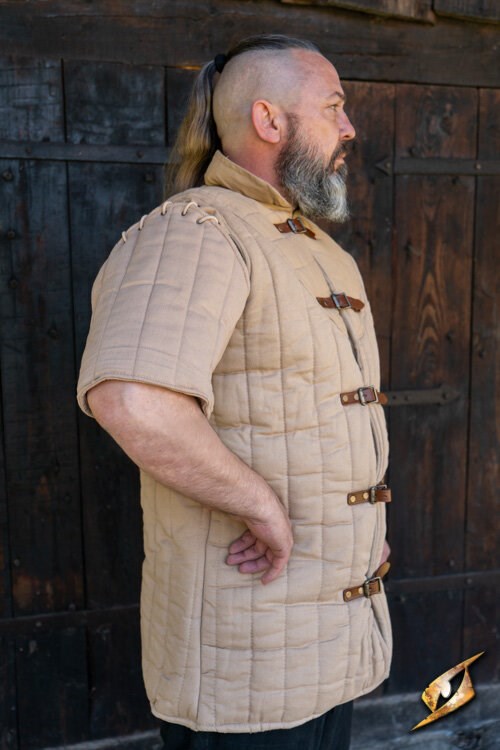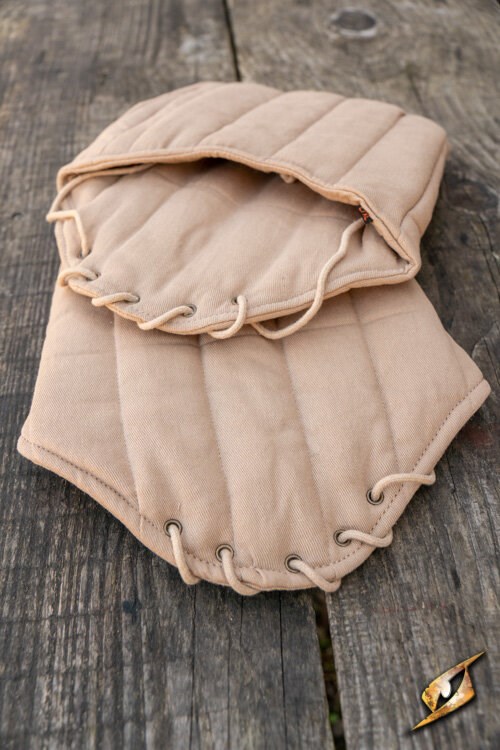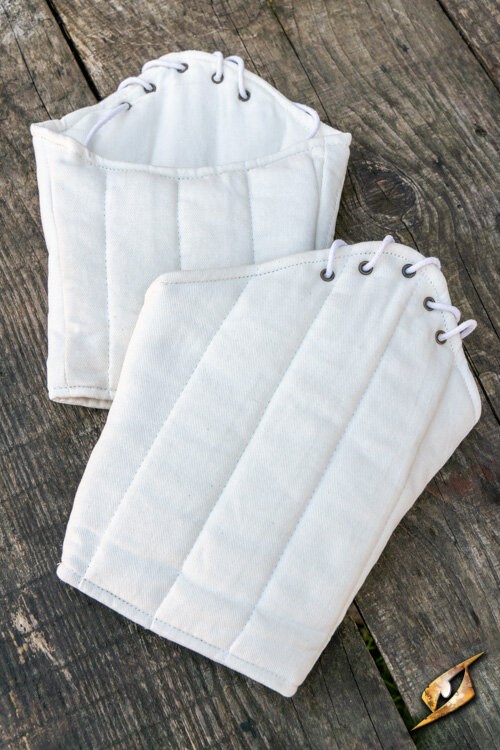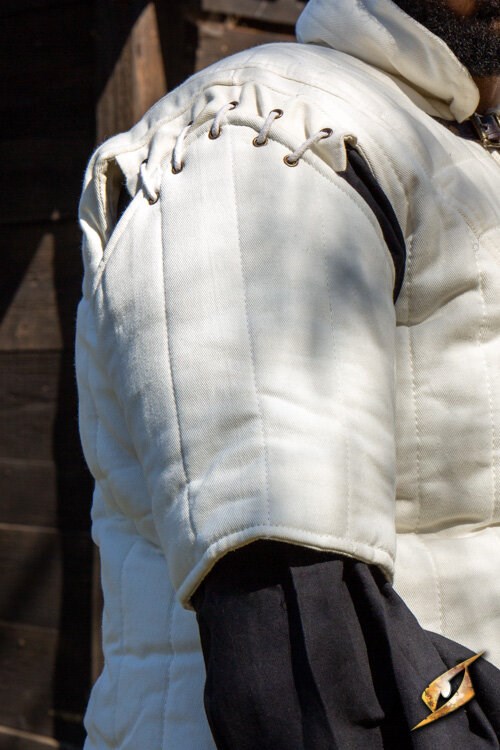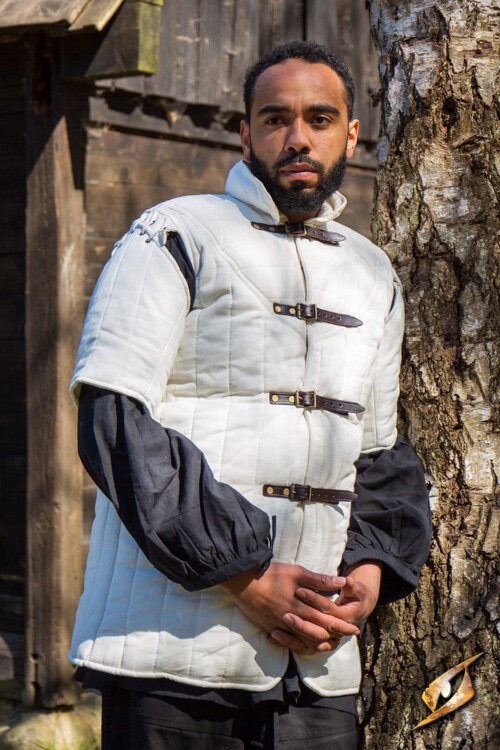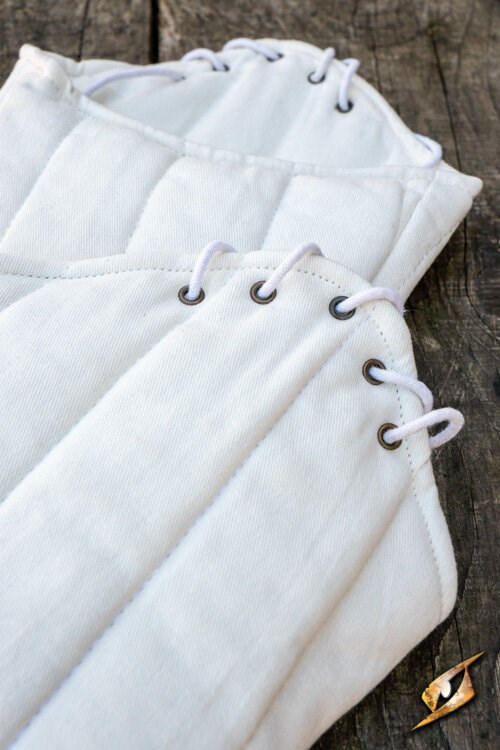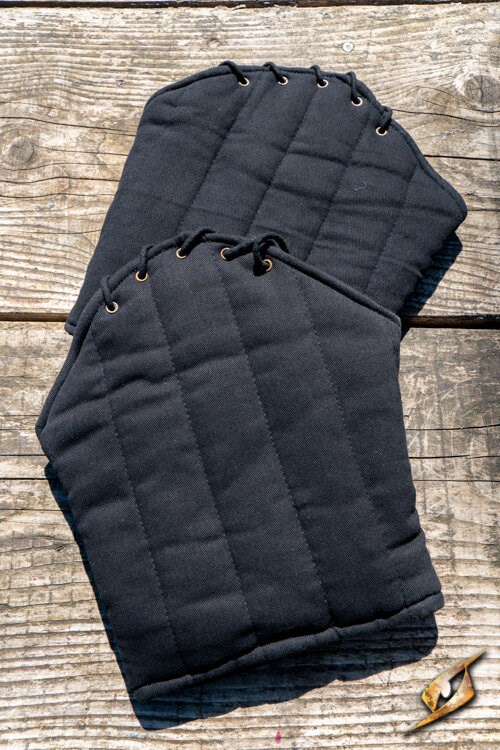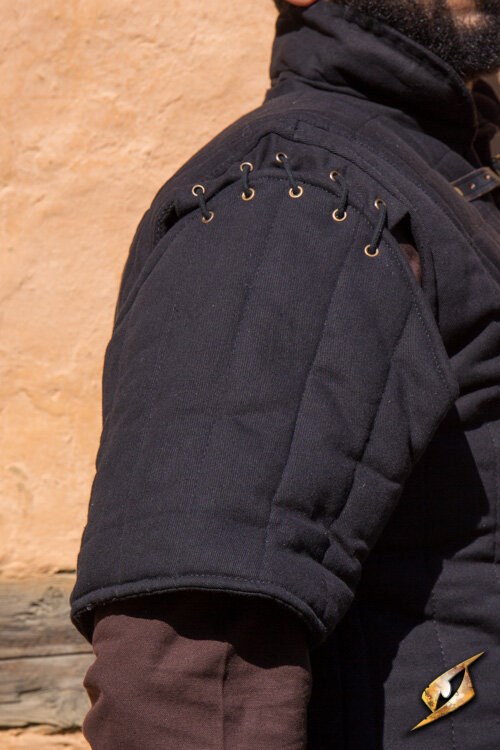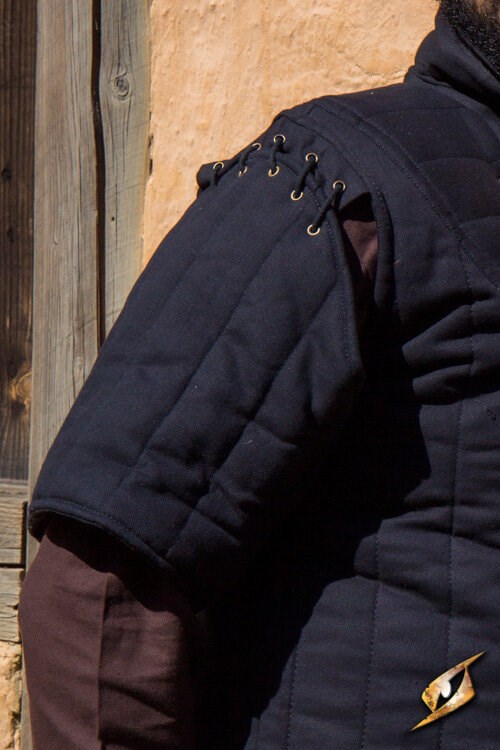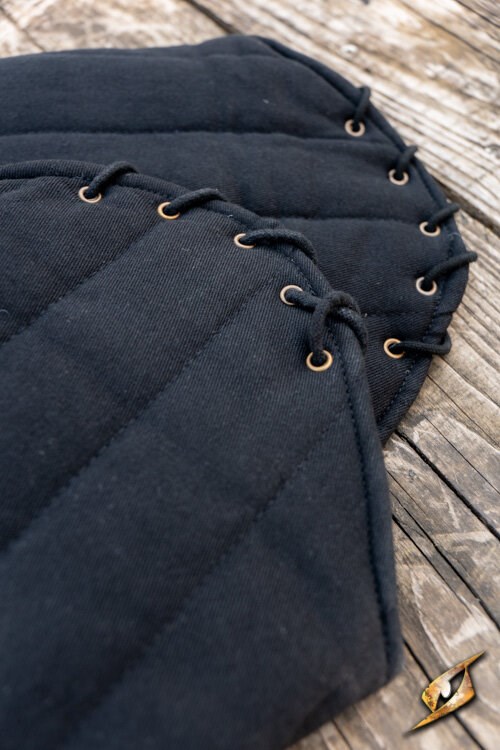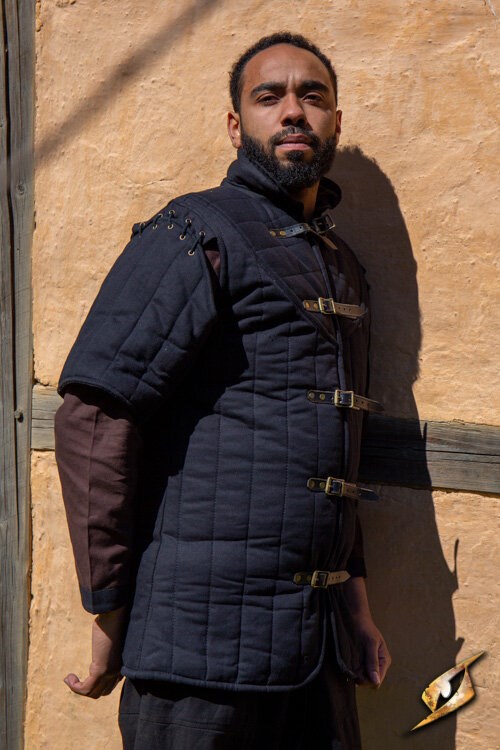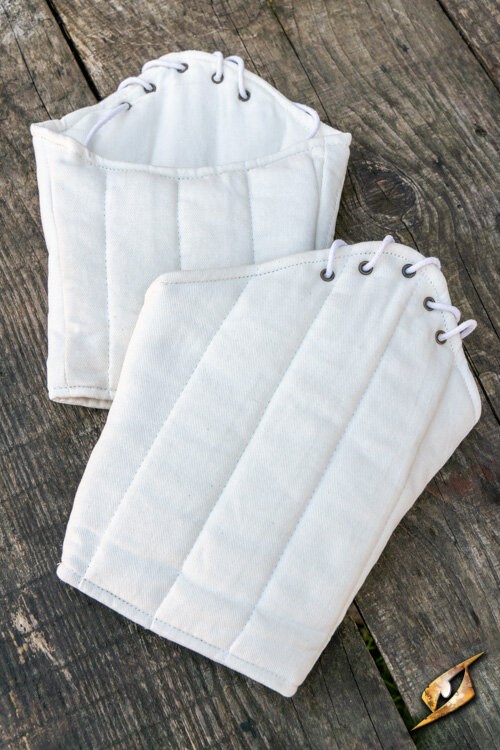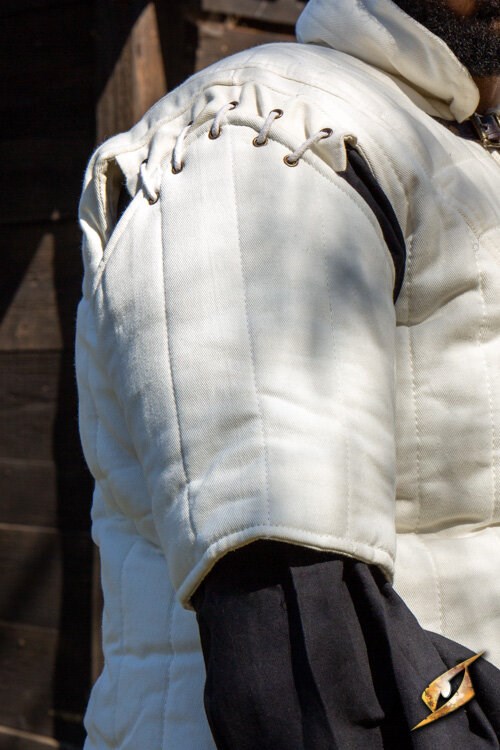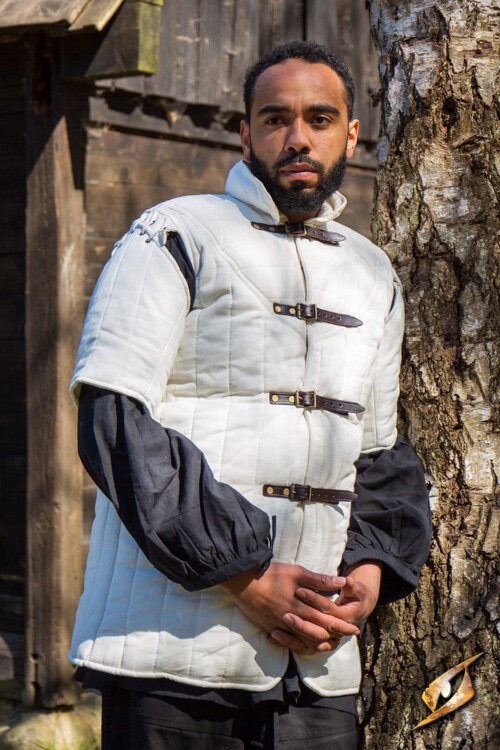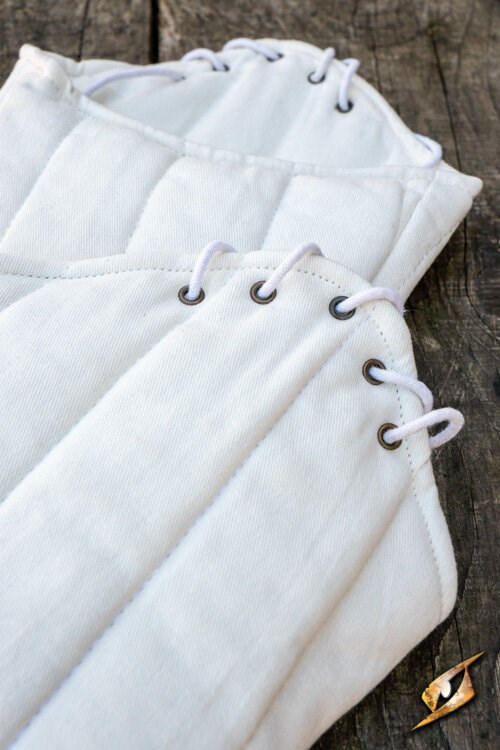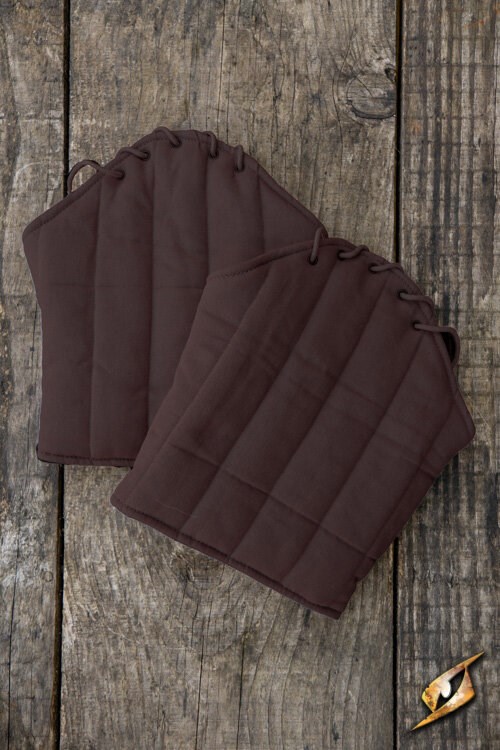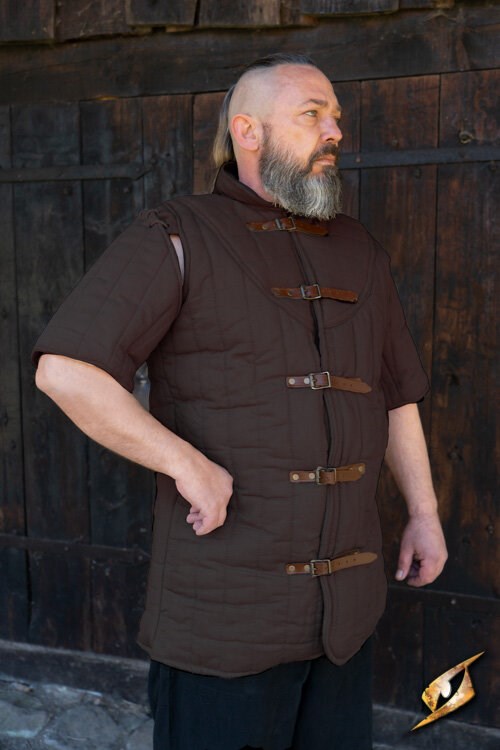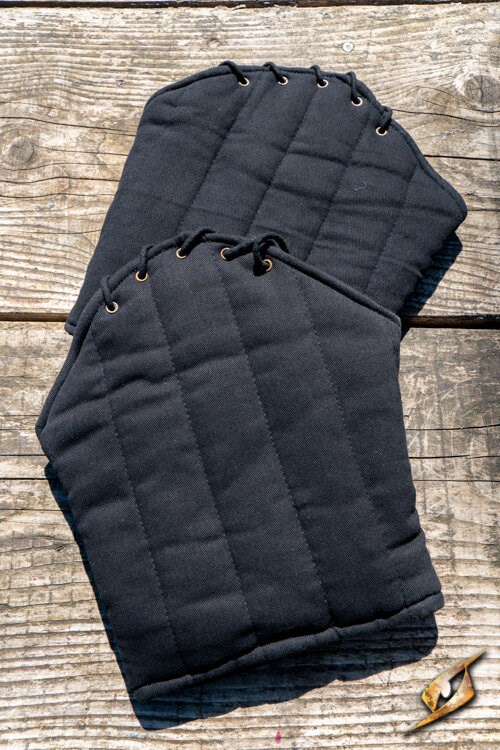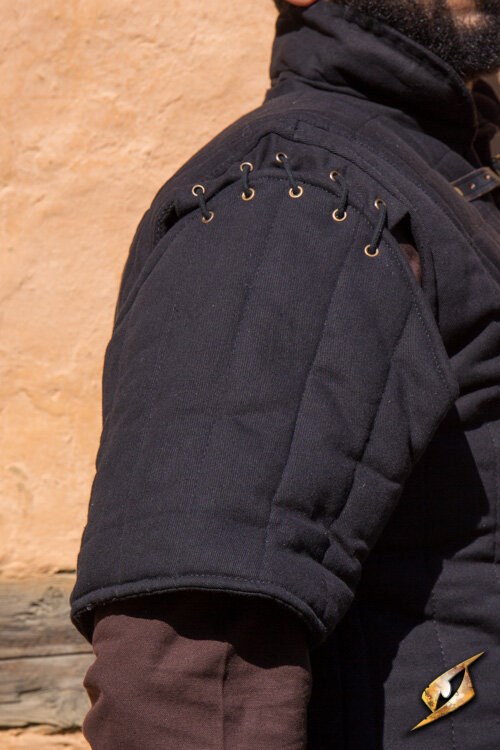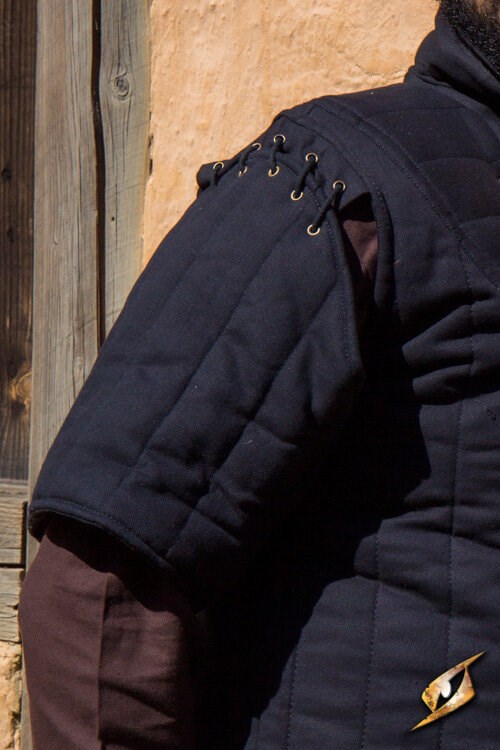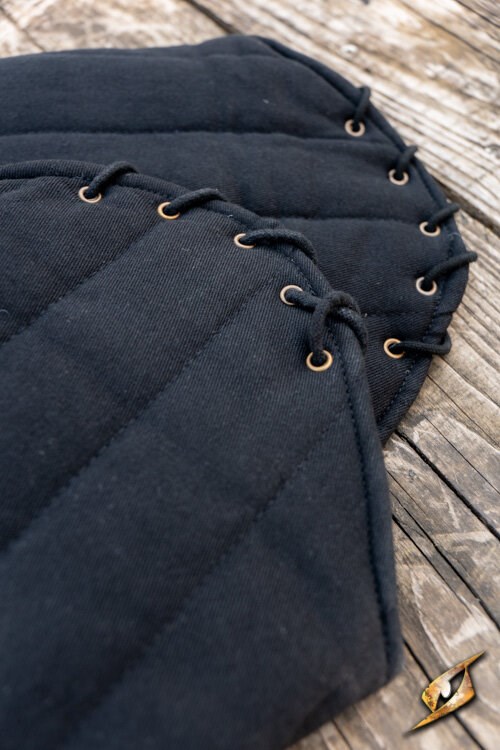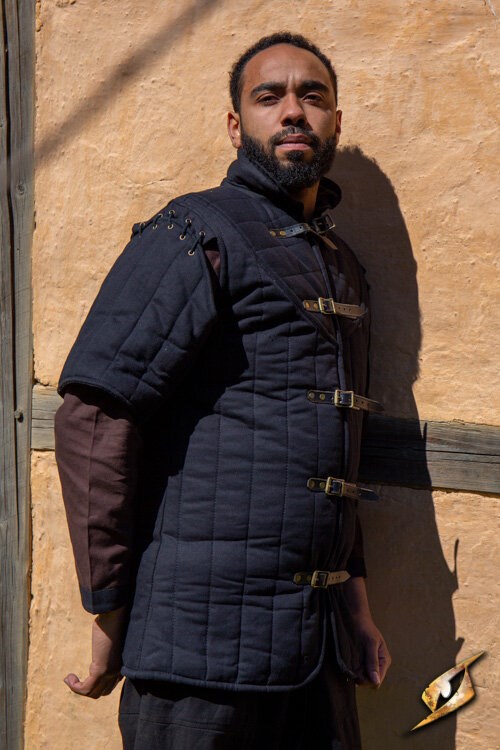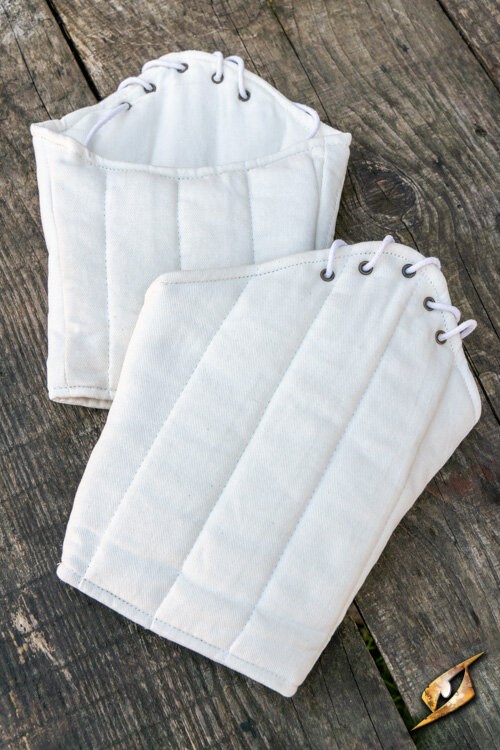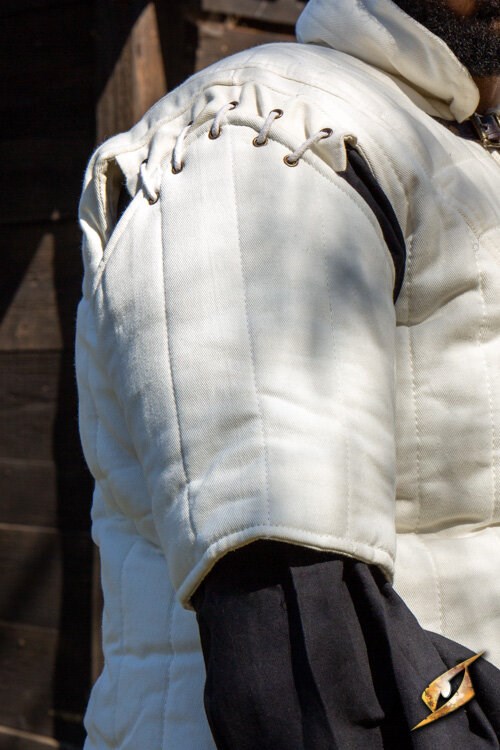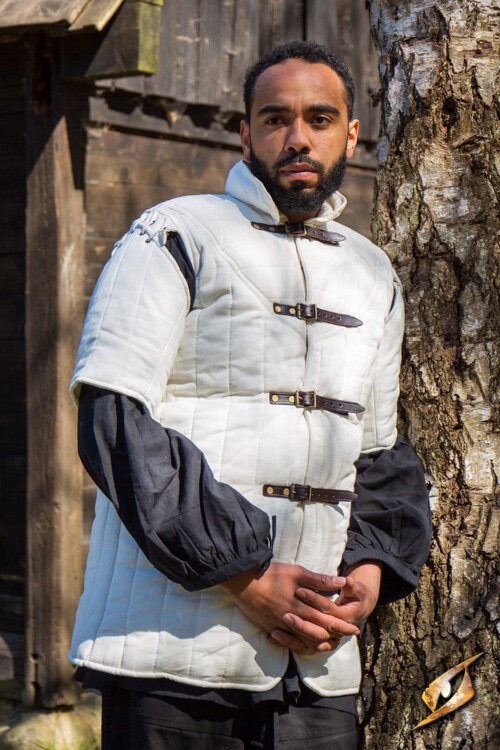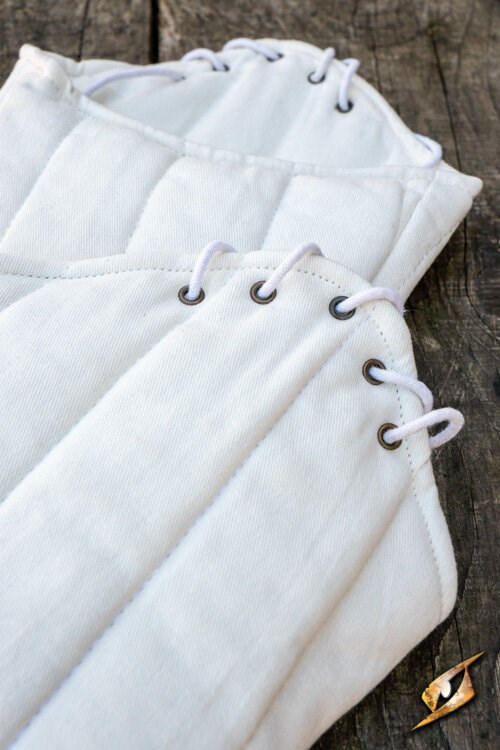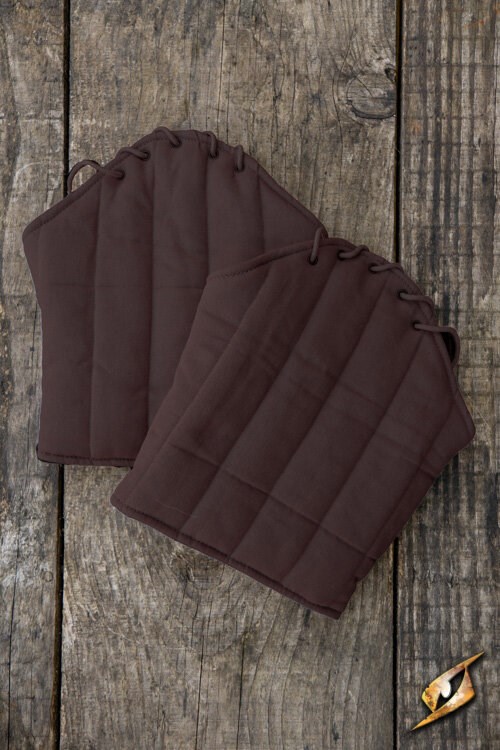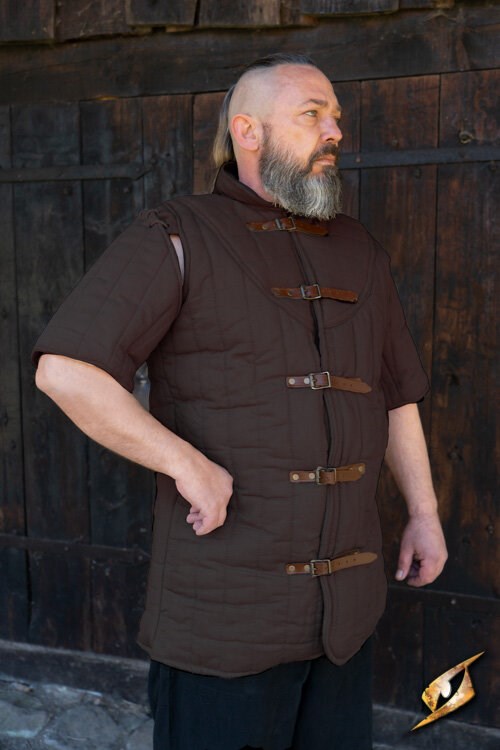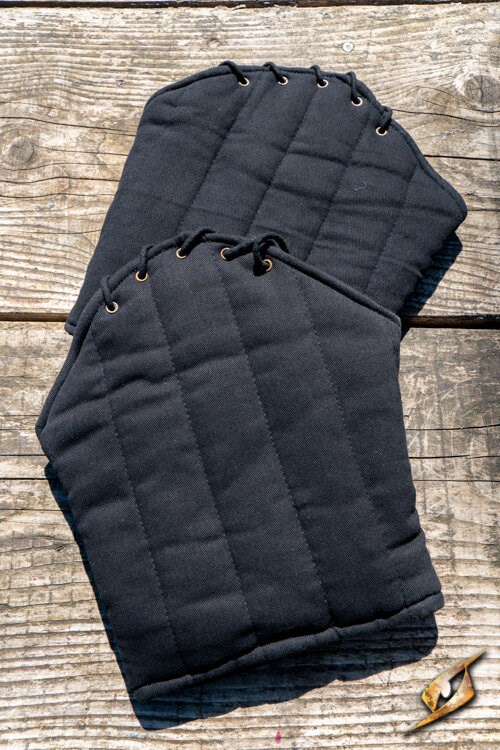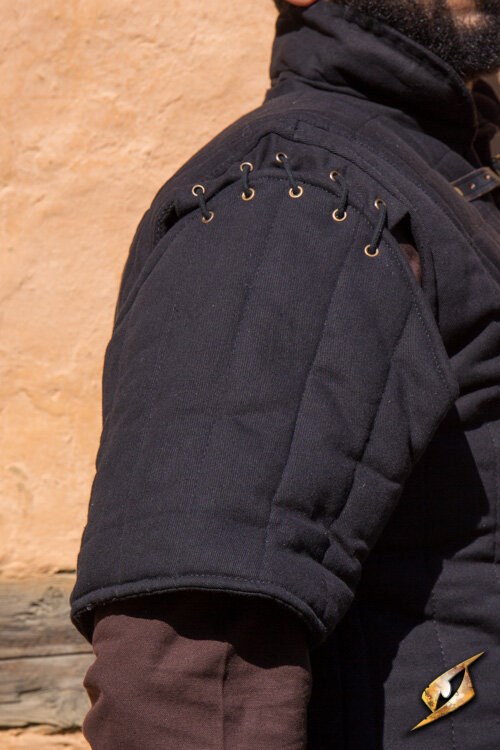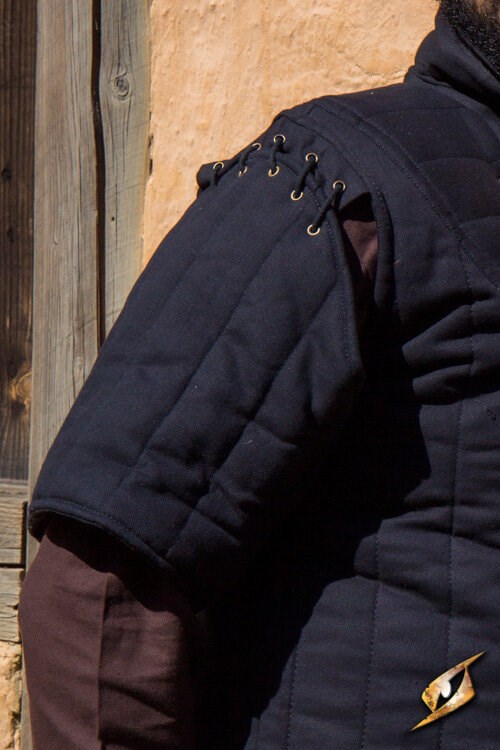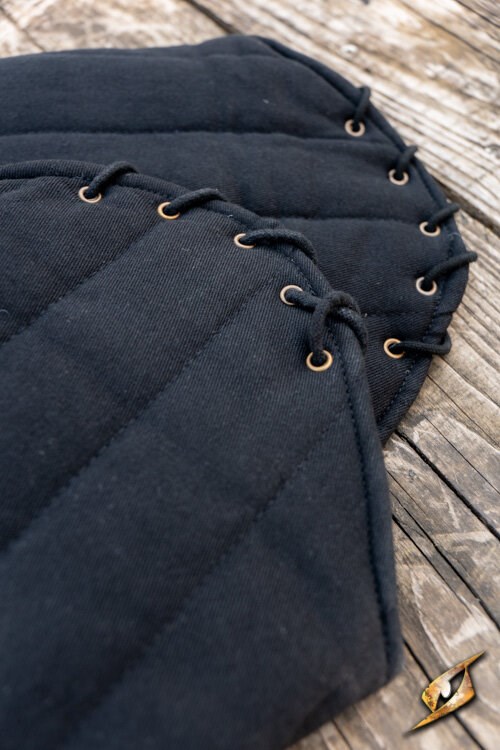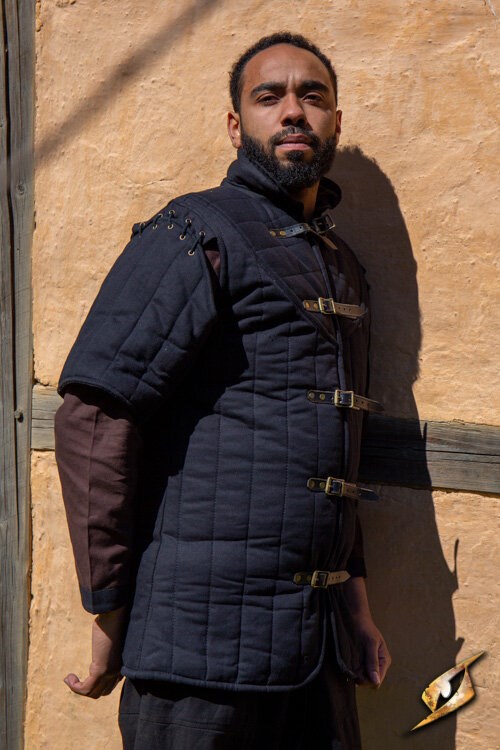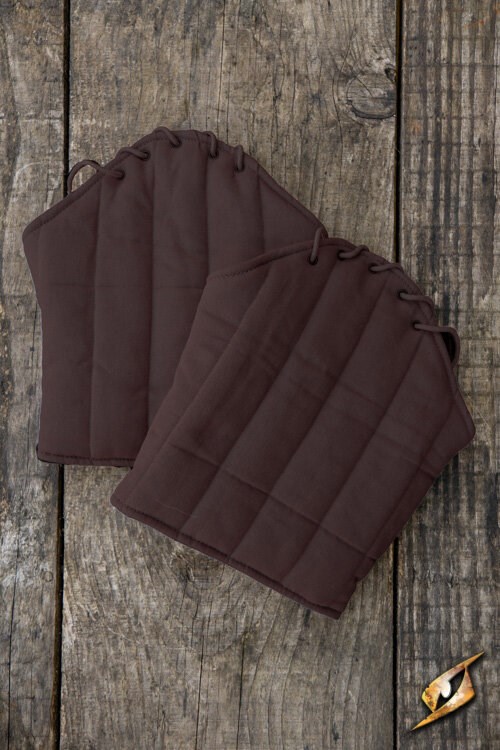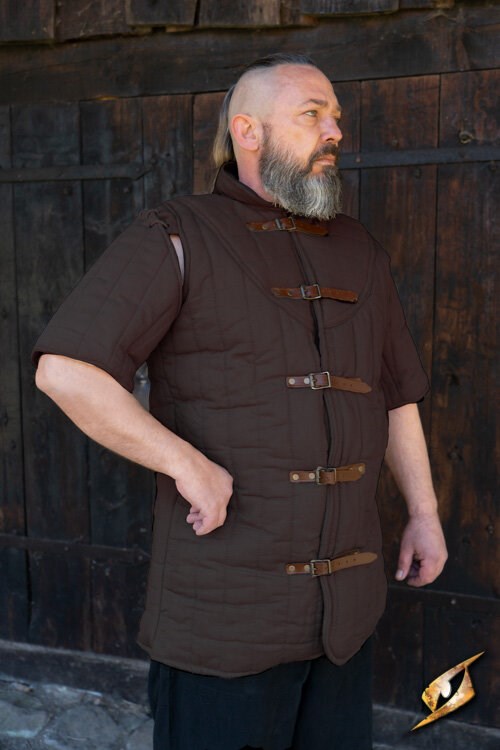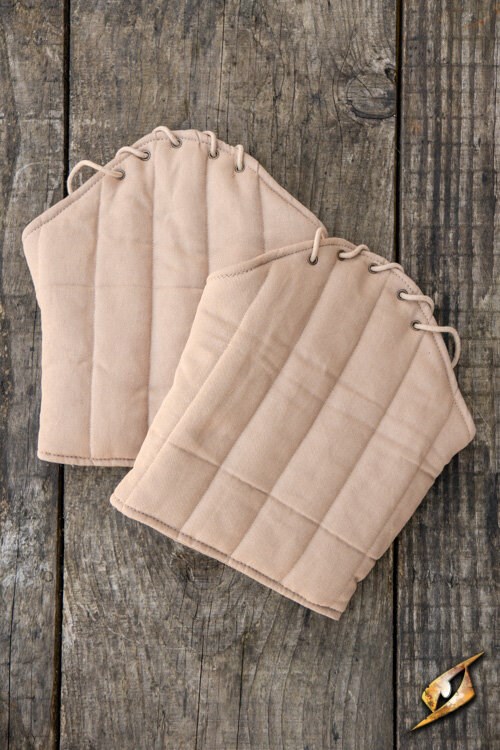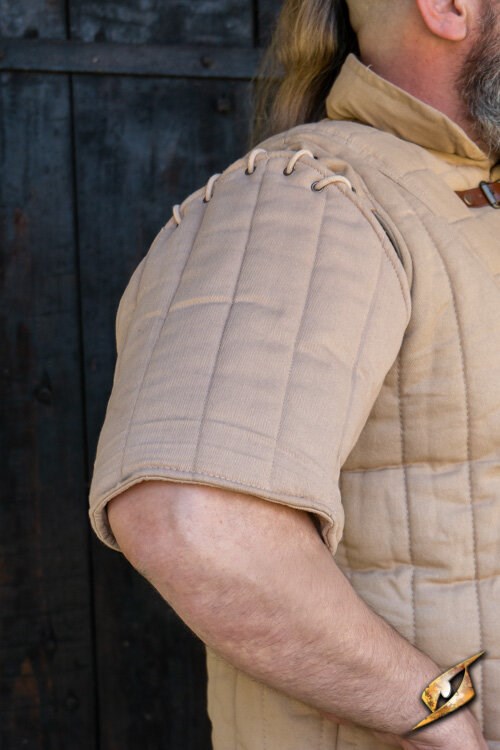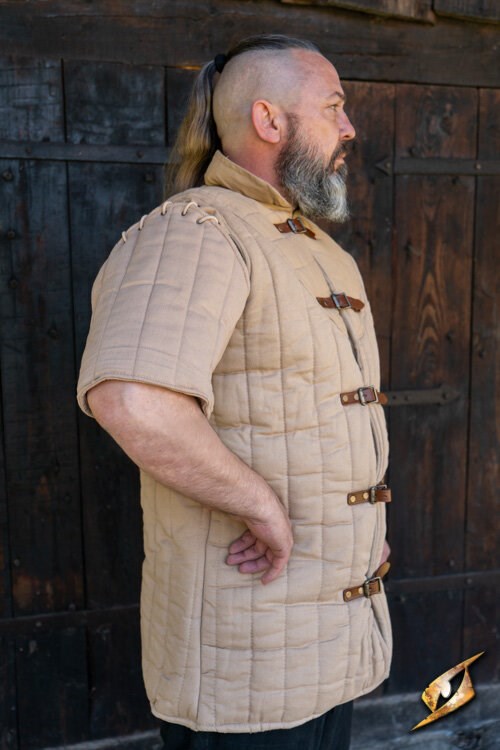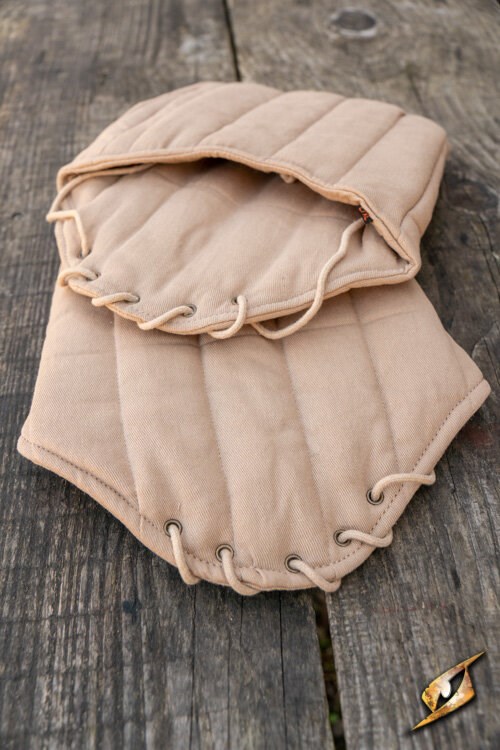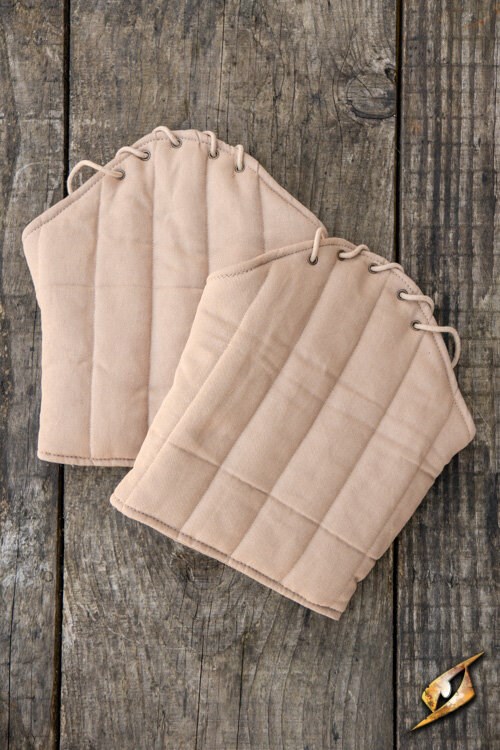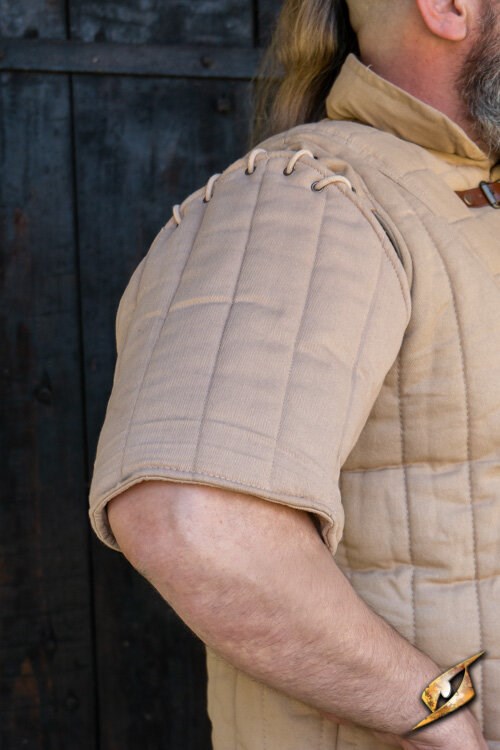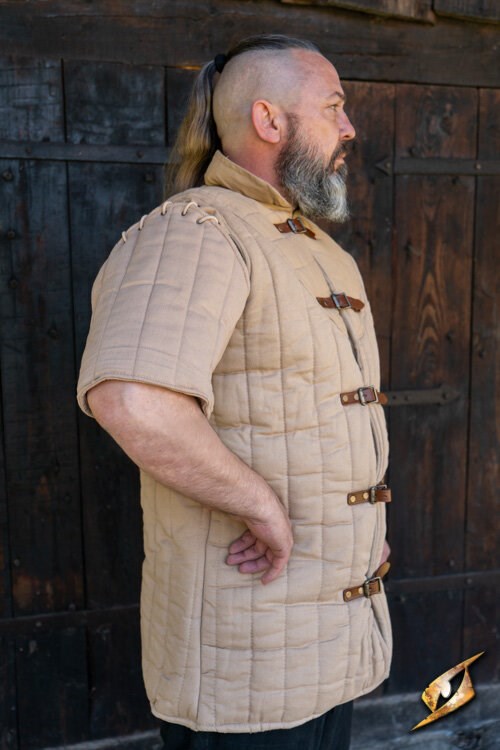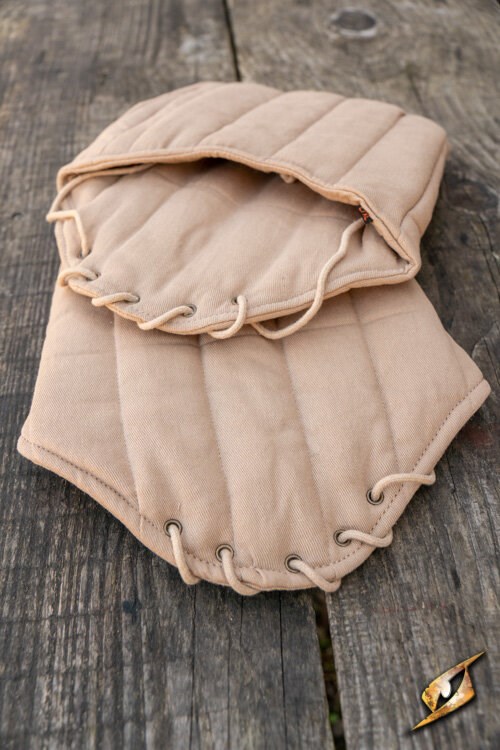 Description

Sizeguide

Fitting

Quality

Technical Details
There are stories being told about you amongst the soldiers. You are the mercenary who has slain over a thousand men. You put fear in your enemies with one sweep of your weapon. Your aura of darkness freezes the hearts of anyone who looks you in the eye. And your favourite? Someone is saying you made a deal with a devil so that you may never die.
You strap your armour over your Warrior Gambeson, preparing for battle. You will never tell them which stories might be true, but they can see for themselves your battle prowess once you step onto the field and dominate once more.
DETAILS
Epic Armoury's Warrior Gambeson Short Sleeves are padded sleeves, that fit with the Epic Armoury Warrior Gambeson Torso, which is sold separately. These sleeves are easily attached to the Torso by using the supplied cotton cords and long-lasting brass eyelets.
Thick enough to serve as its own armour, these sturdy short gambeson sleeves are constructed with heavy layers of fluffed polyester sandwiched between layers of heavy cotton twill. All these layers are stitched together in vertical lines, keeping the padding in place and mimicking a classic European high-medieval style.
Though of European cut, gambeson or quilted-style armours have seen world-wide use since antediluvian times, making the Warrior Gambeson a great basic armour with a range of possibilities regardless of time and place.
Available in Natural, Desert Beige, Epic Black and Brown; and in sizes Small, Medium, Large, X-Large, XX-Large, 3X-Large and 4X-Large.
HISTORY
Quilted armours have been around since at least 400 BCE
Used as padding under chainmail or plate armour
Historically, a high-medieval European gambeson was recorded as being capable of stopping sword blows from penetrating the skin
Could stop heavy arrows and mace and axe impacts with the addition of overlaying chainmail
Specific style often worn by freemen, mercenaries, and other independent warriors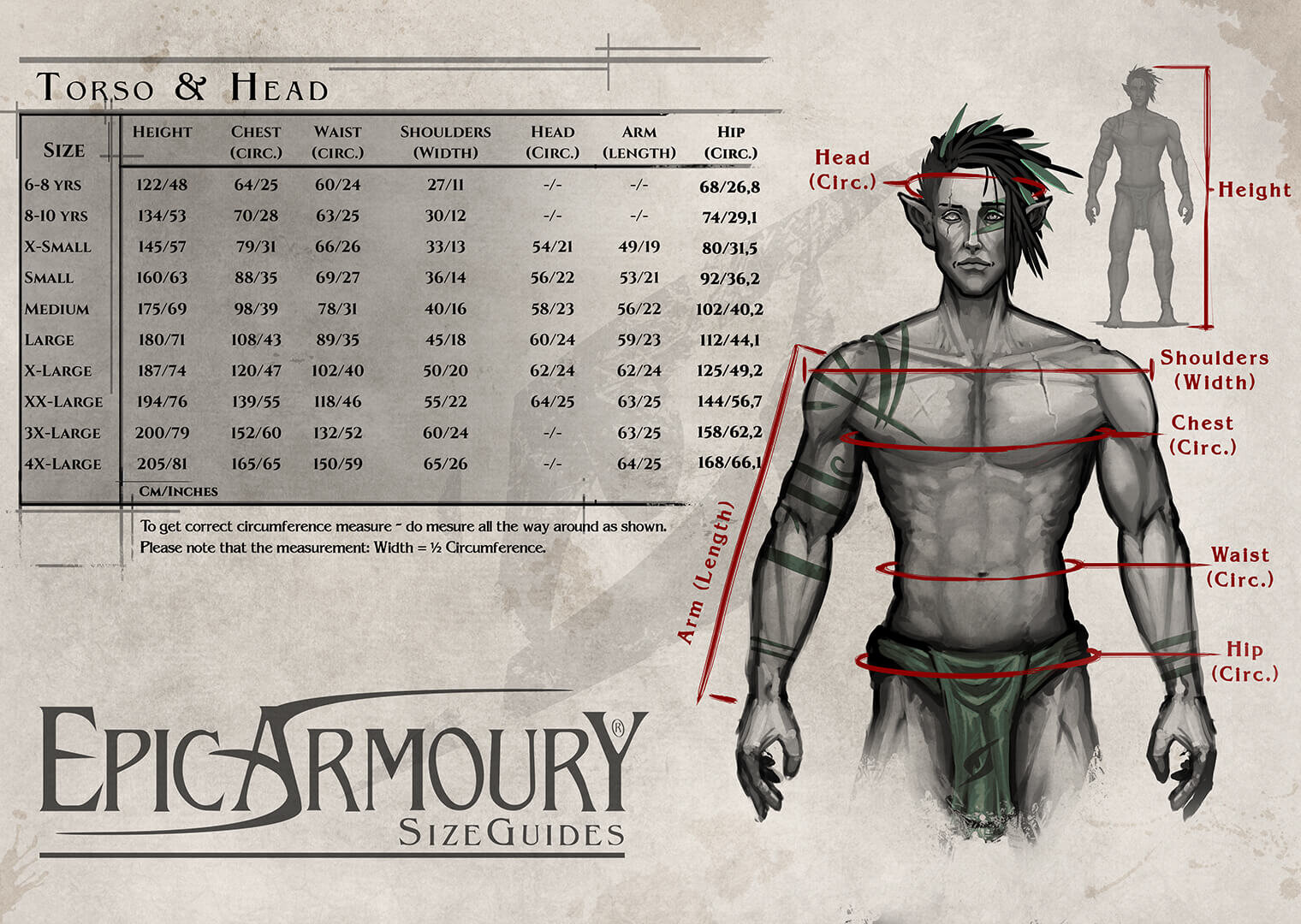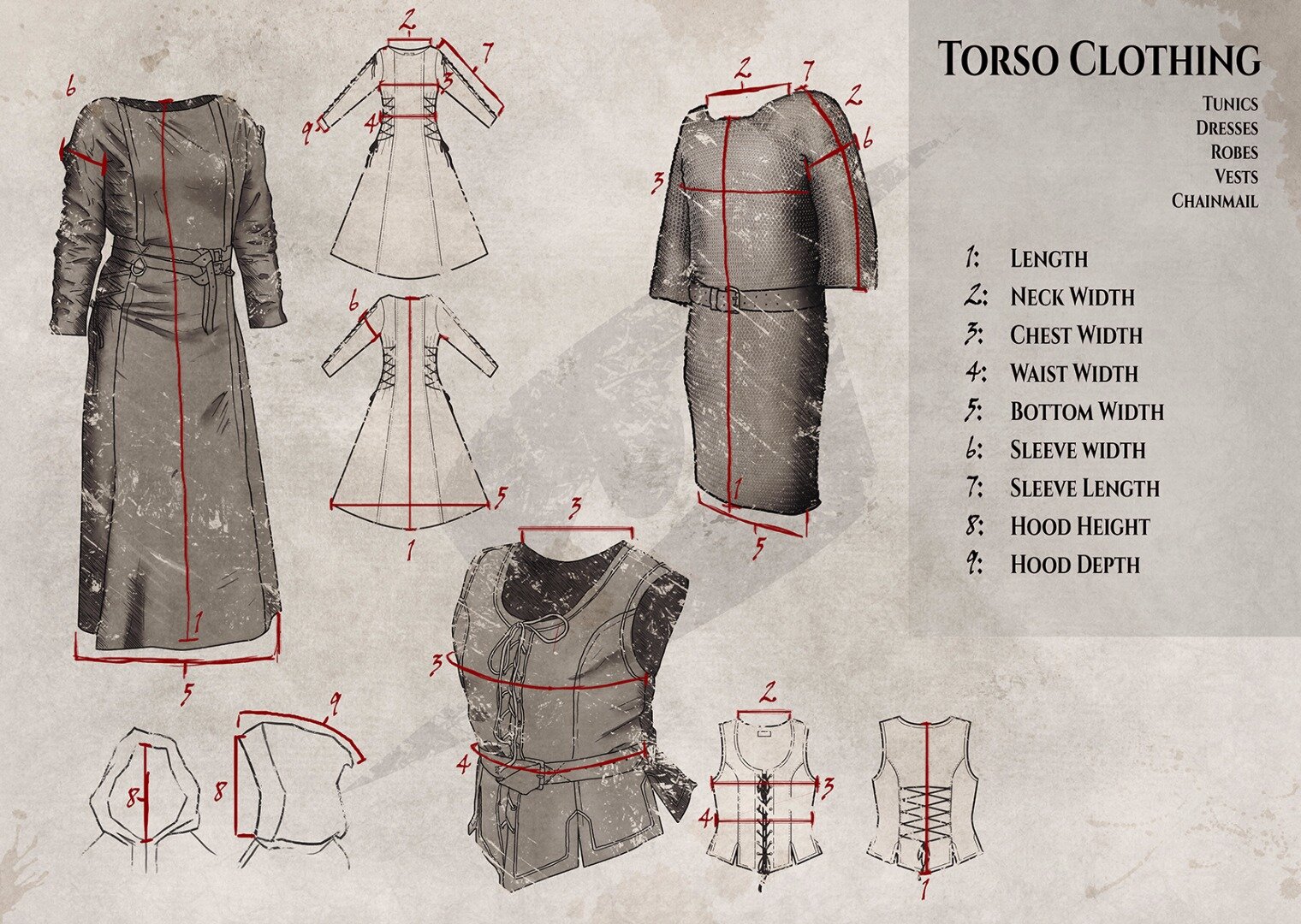 This product is made of Twill, a diagonally woven fabric similar to denim.
Made of 100% cotton
Padding is made of polyester
Measurements are approximations and may vary.
This product is handmade and hand-painted and therefore unique. As a result, when compared with similar item numbers, this product can have natural deviations in pattern, colour and shape, which are not considered defects or faults.
We produce our image material in a natural environment, where lighting and surroundings can affect colors and contrast. The displayed images may therefore appear different from the product you receive from us.
Measurements are all in cm if not stated otherwise.
Brand:
Epic Armoury
Universe:
Defiant
Position:
Arm
Product type:
Sleeves
Release date:
05/20/2021
Maintenance
Cleaning
Machine wash at 30°C / 86°F. Please make sure to wash it once before use in order to make sure that remaining dye will be removed from the product. It is advised to wash with similar coloured clothes to reduce the risk of dye imprint. Tumble dry on low heat, but be aware that it might shrink up to 5%. For general stains or discoloration, treat with a commercial fabric cleaner, or blot with tepid water and a soft cloth.