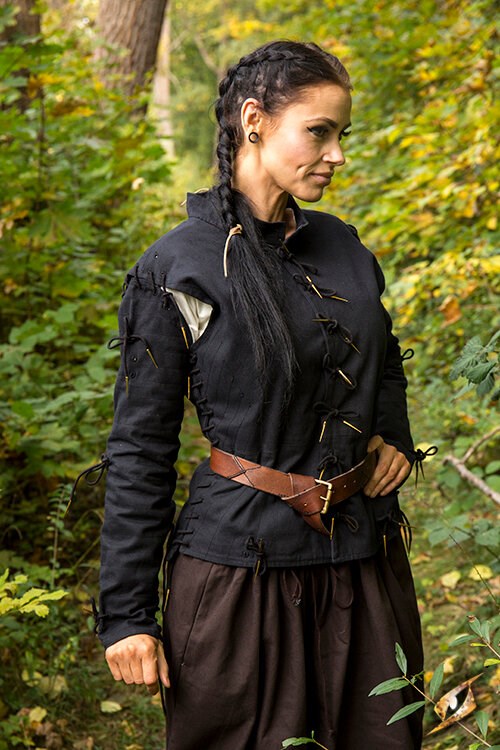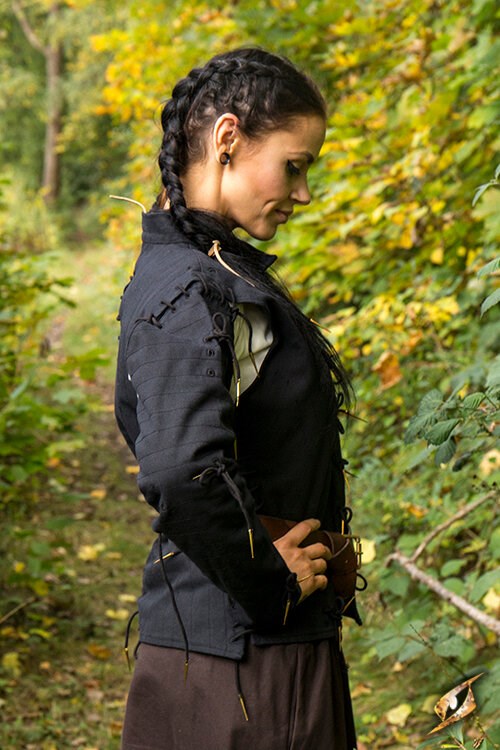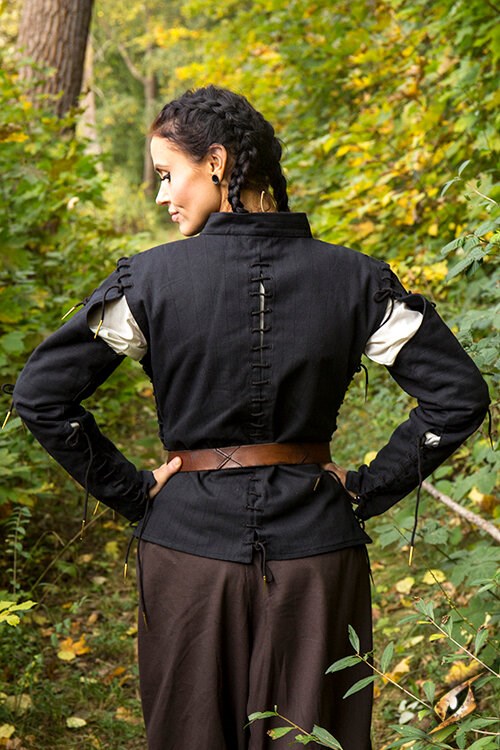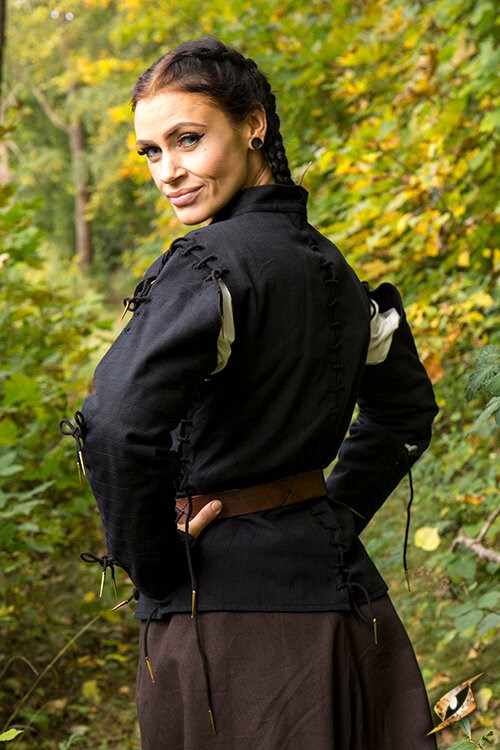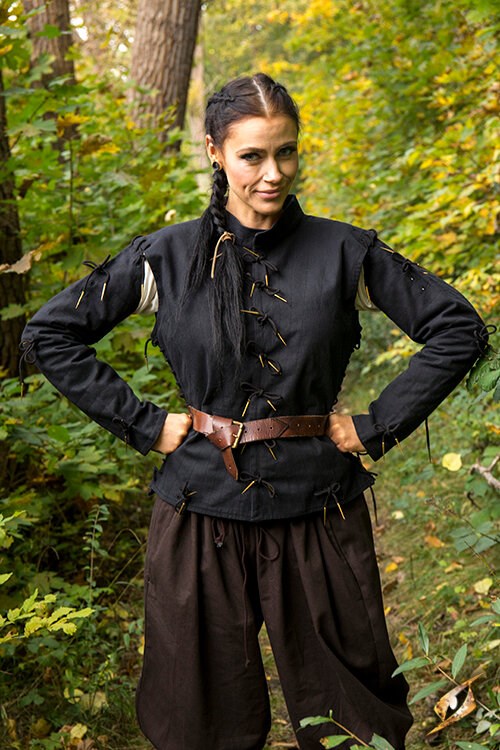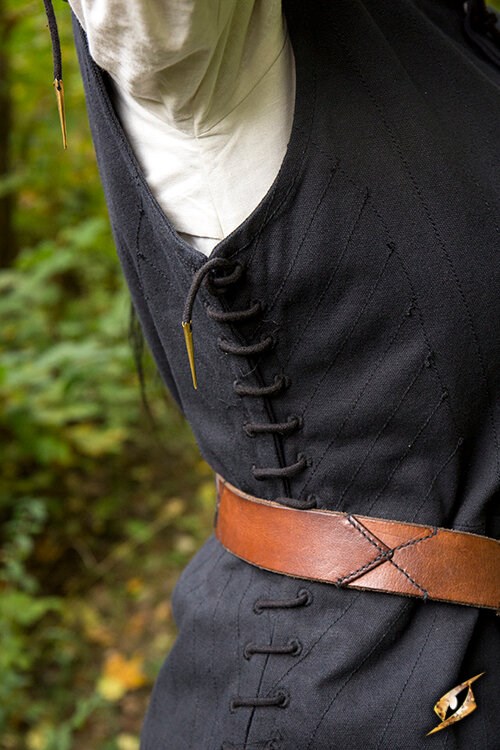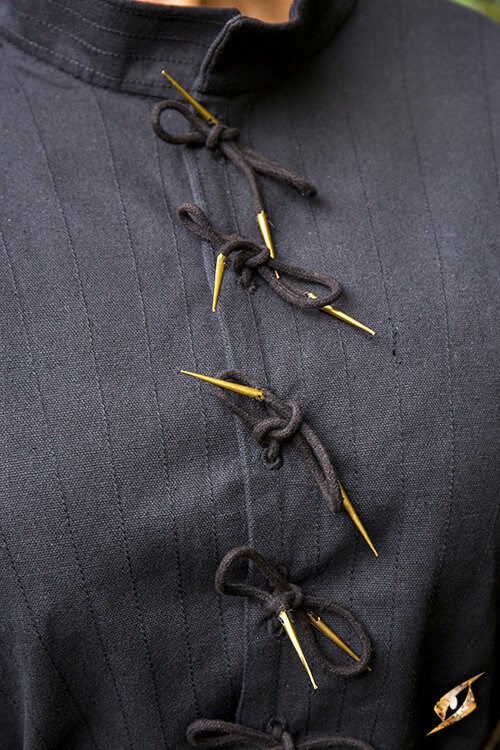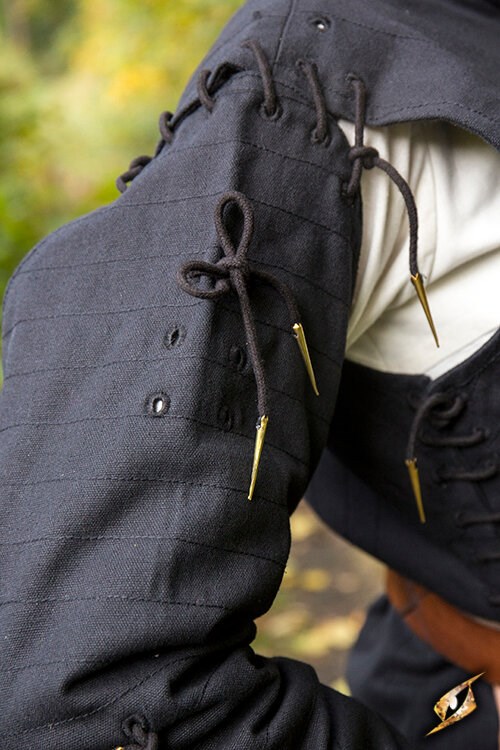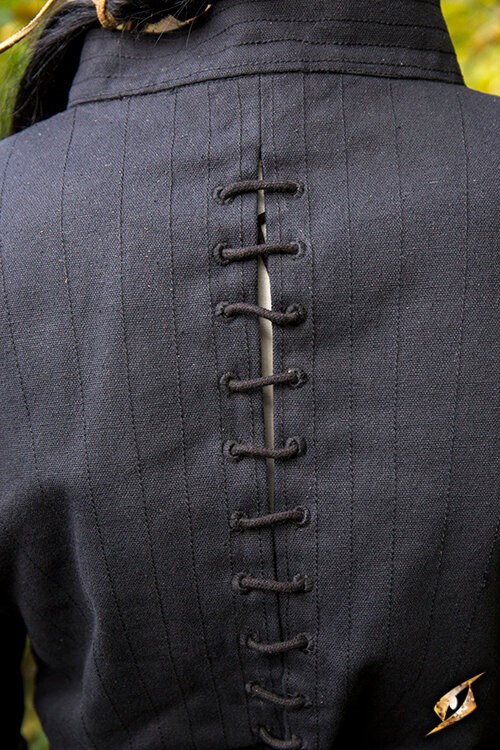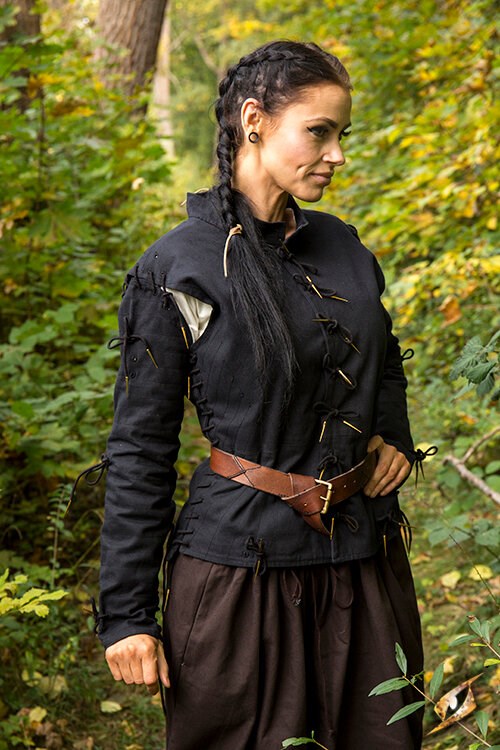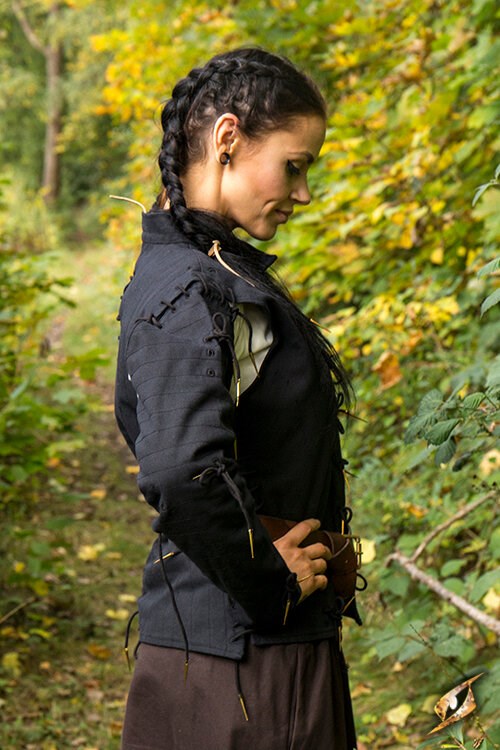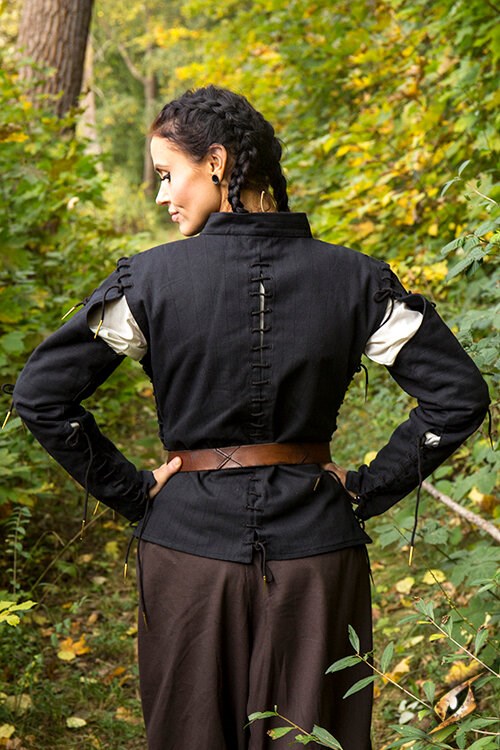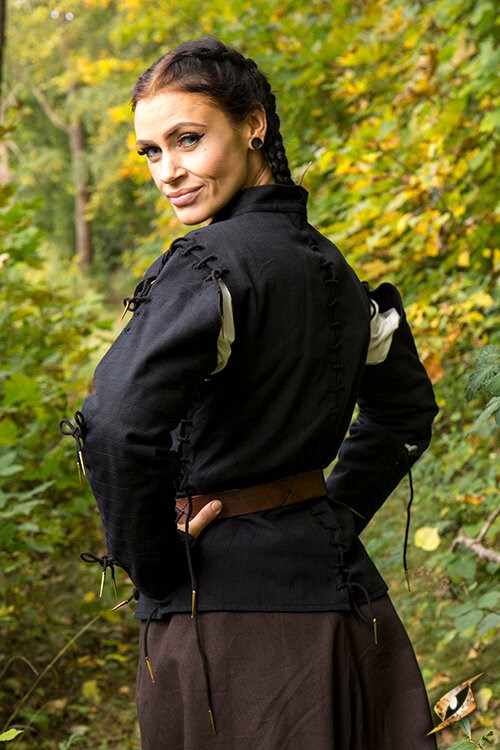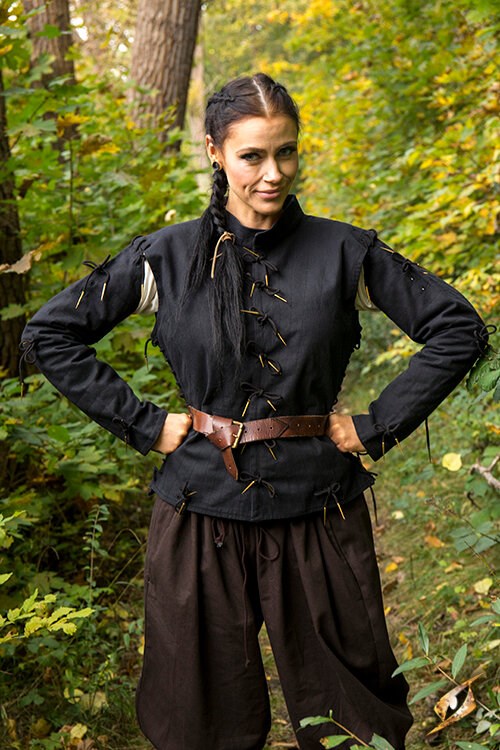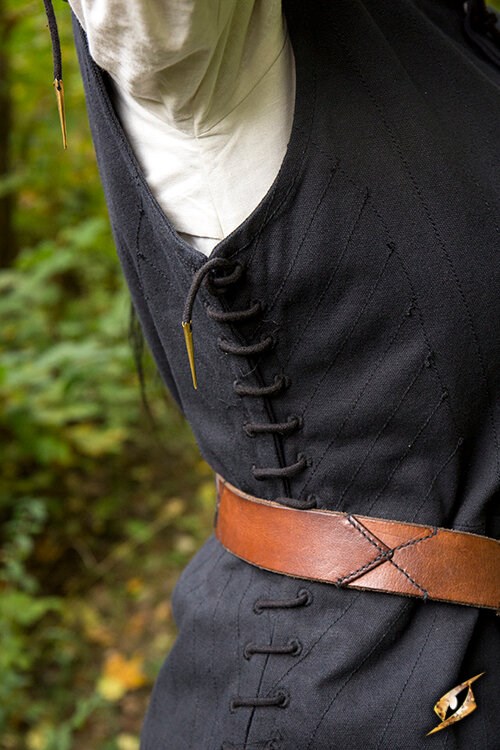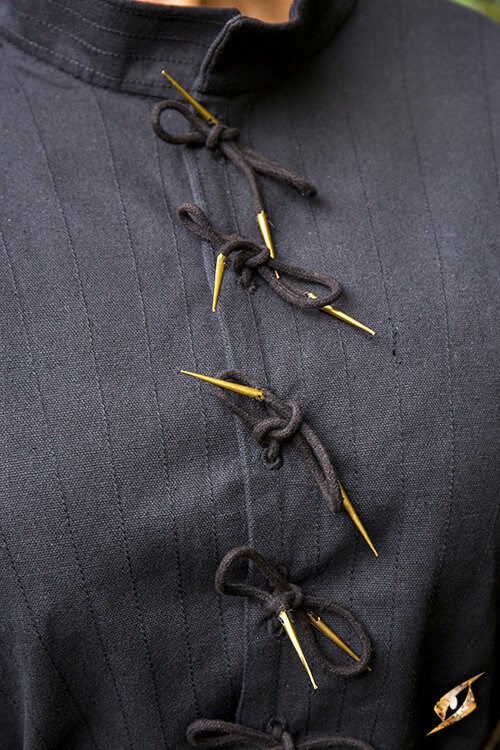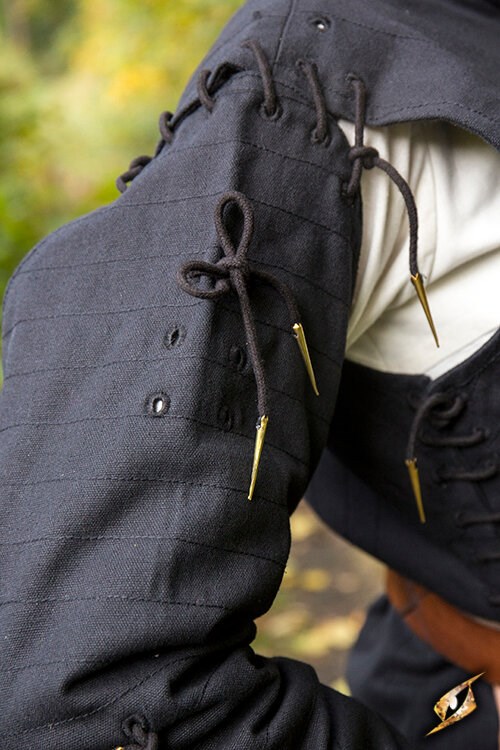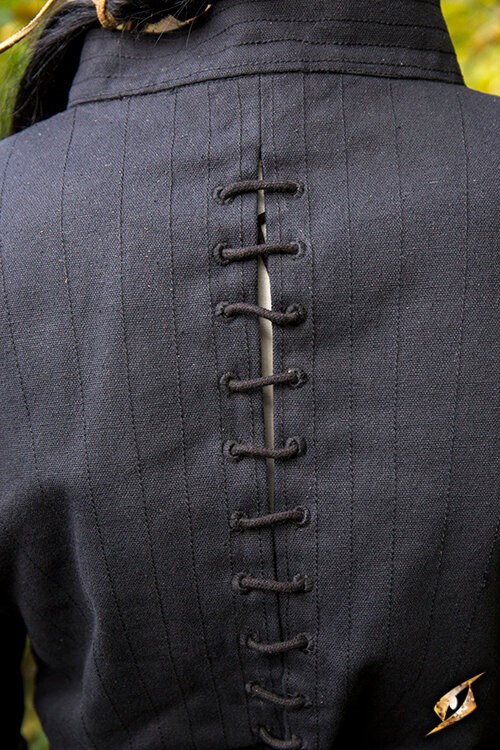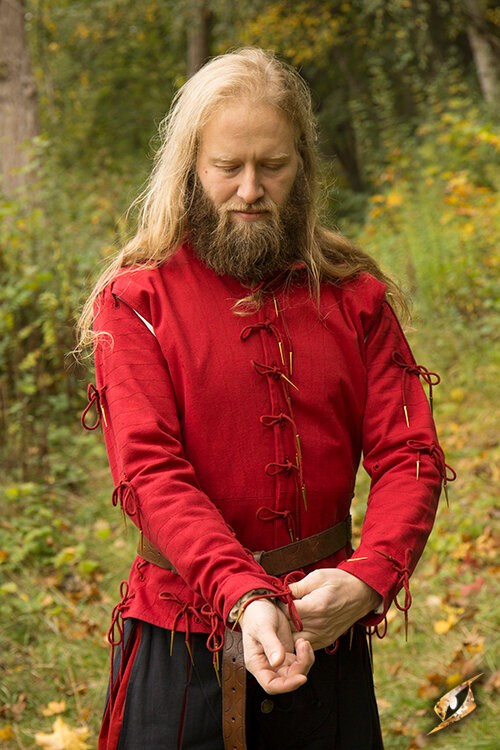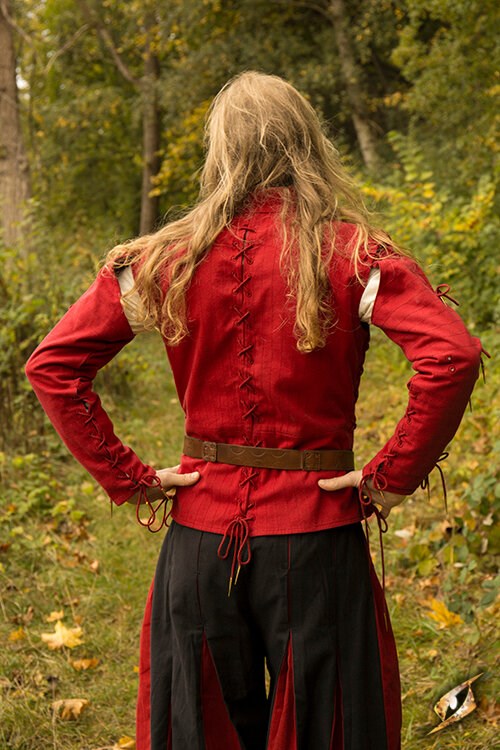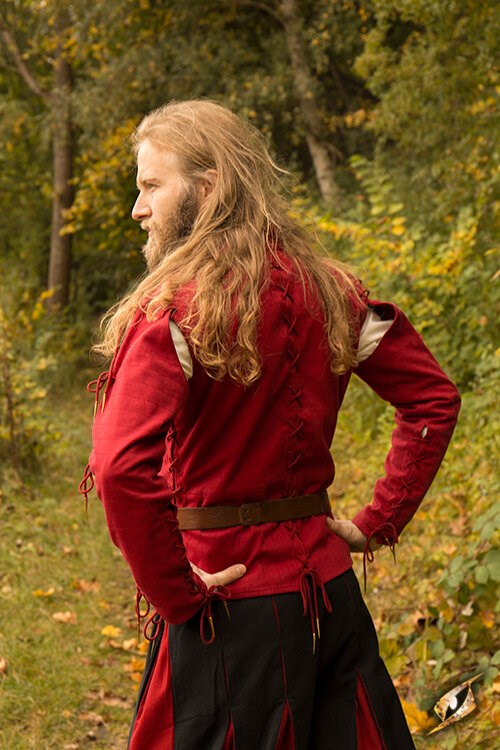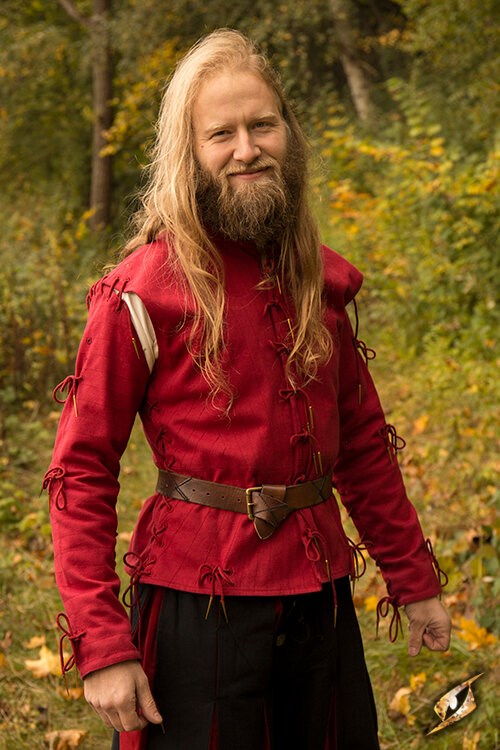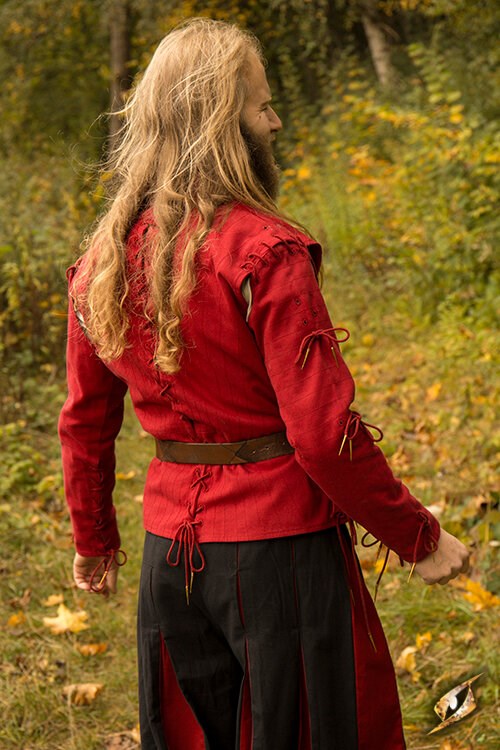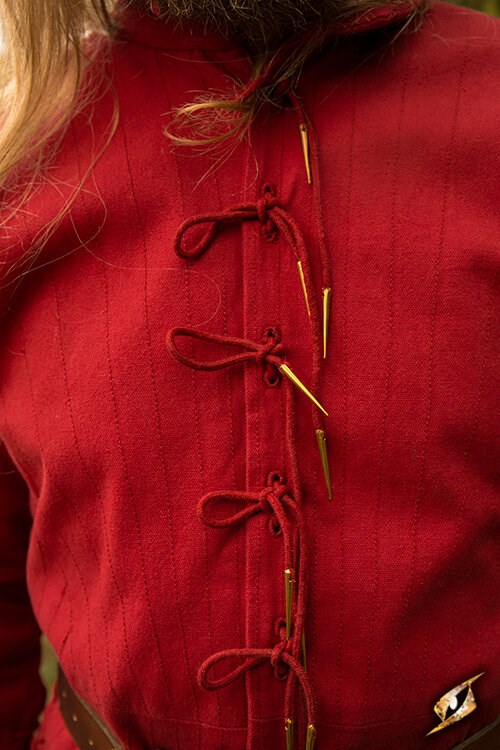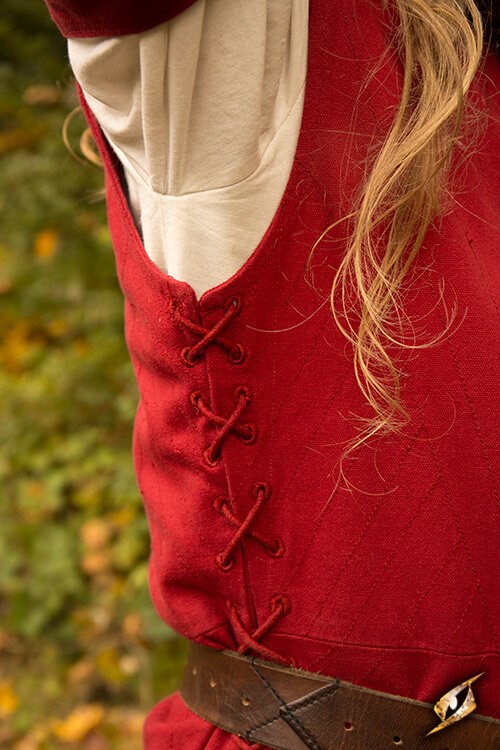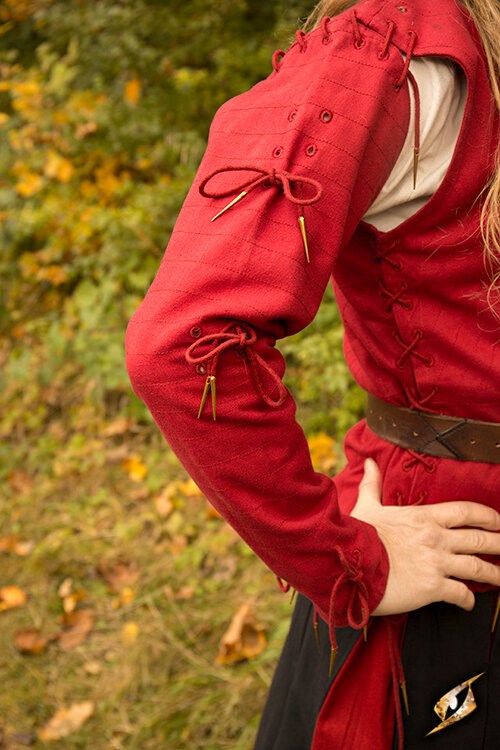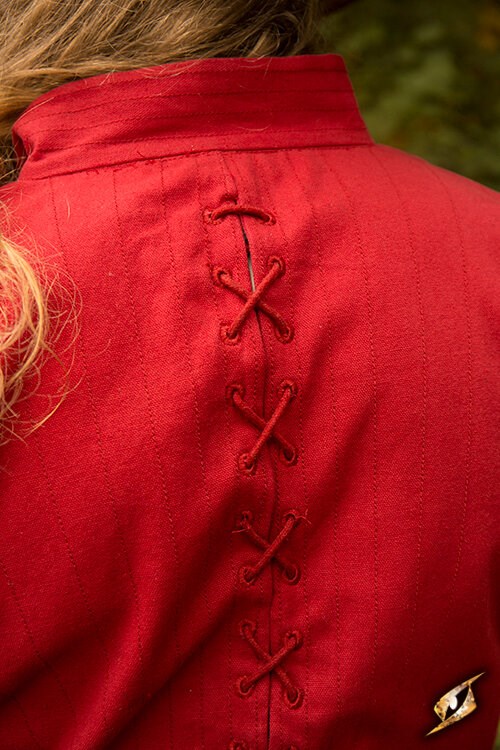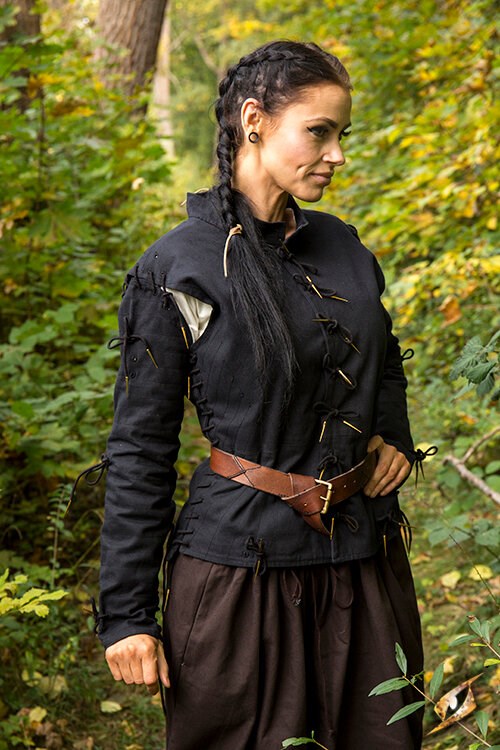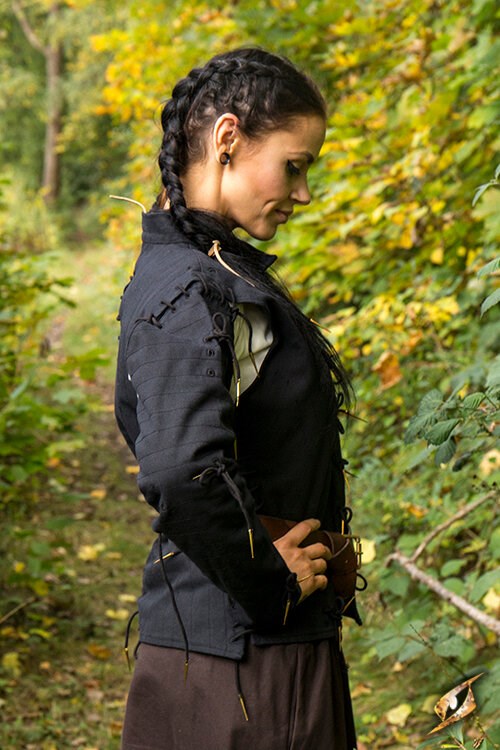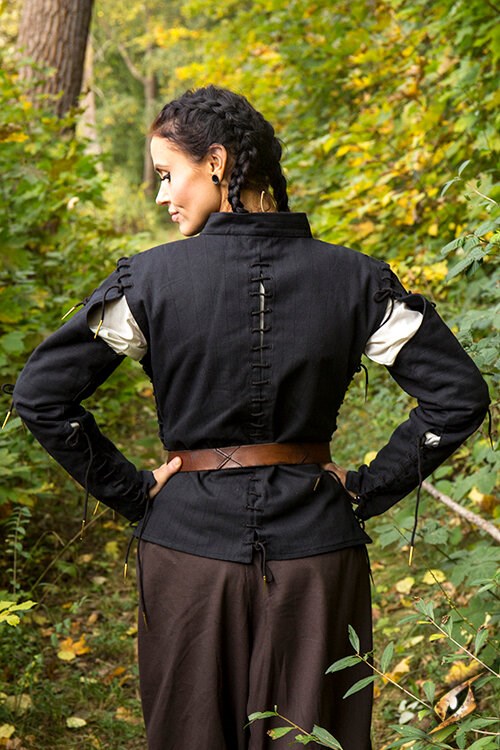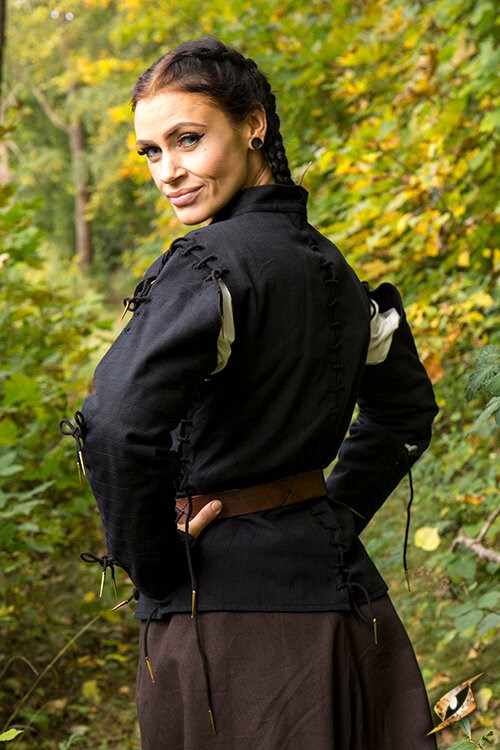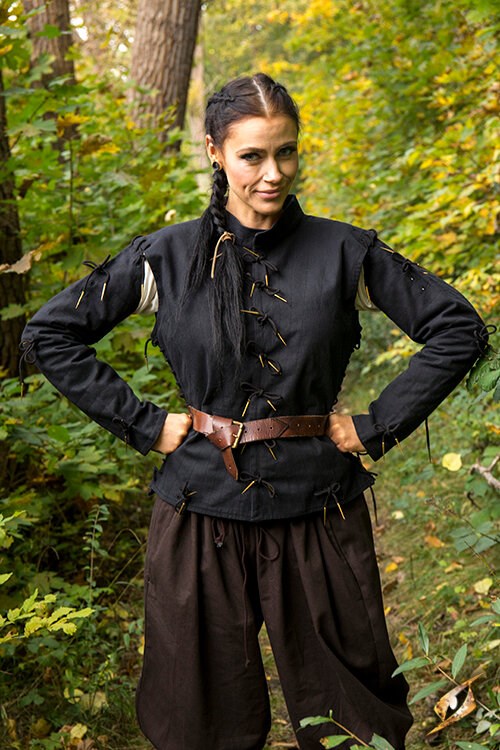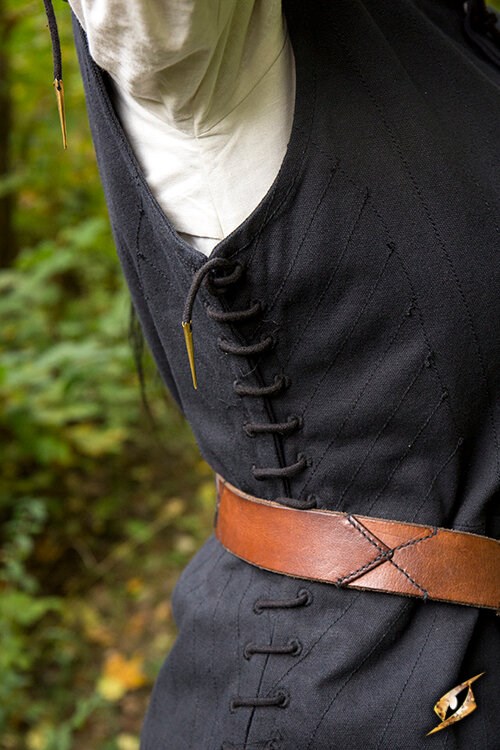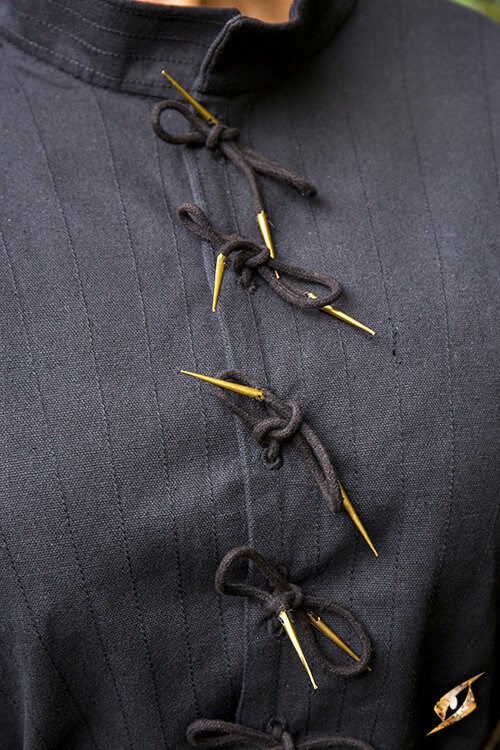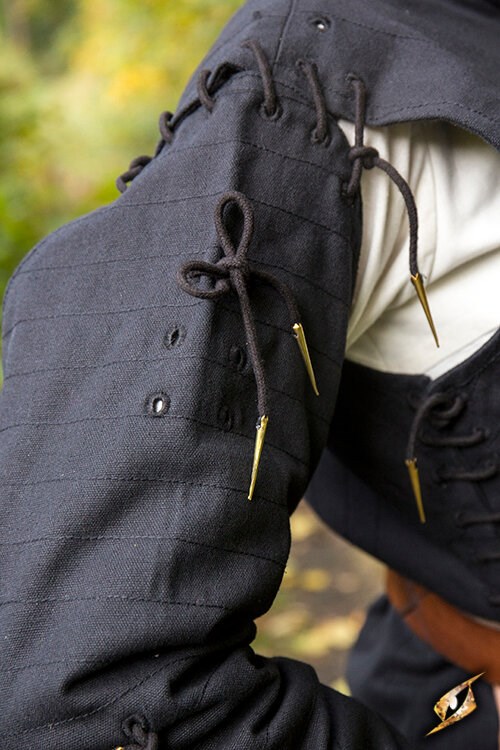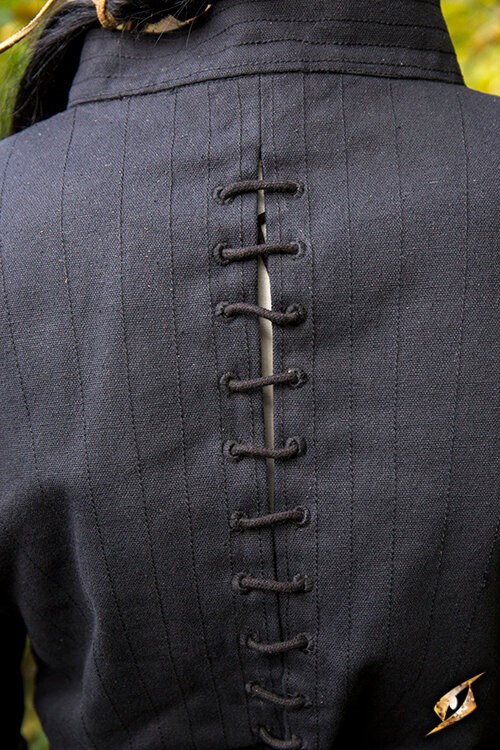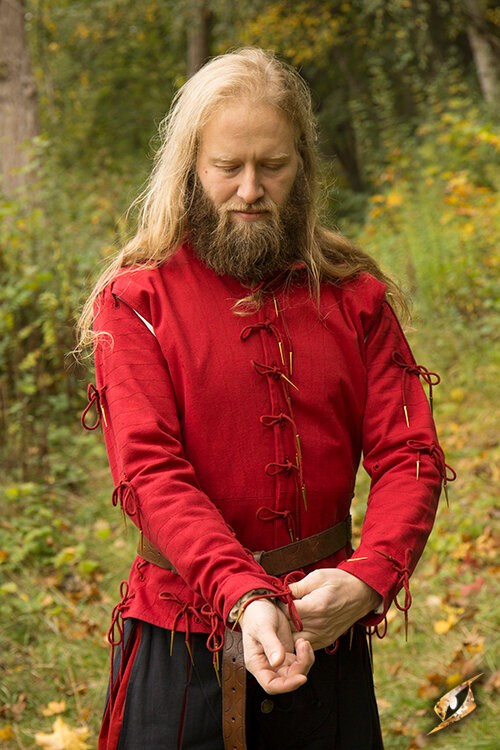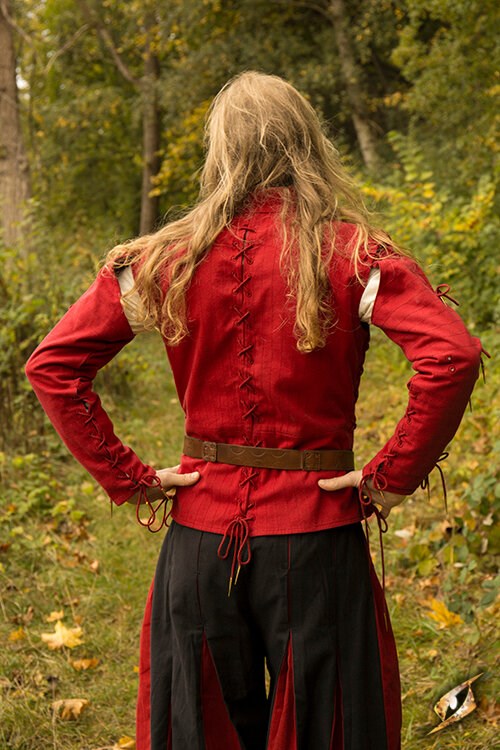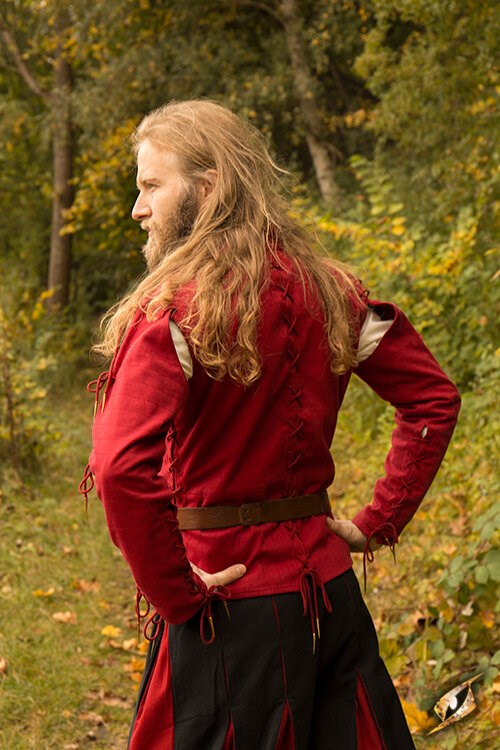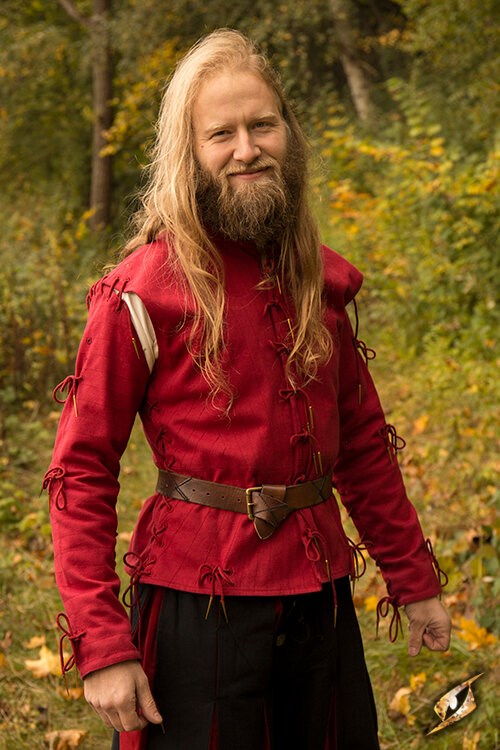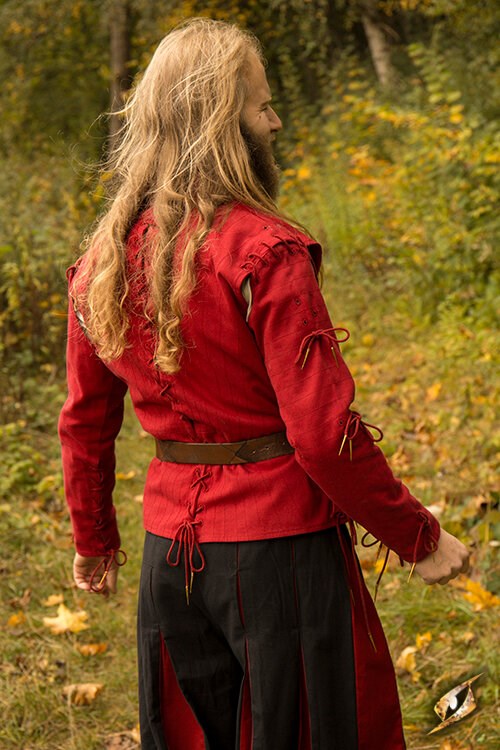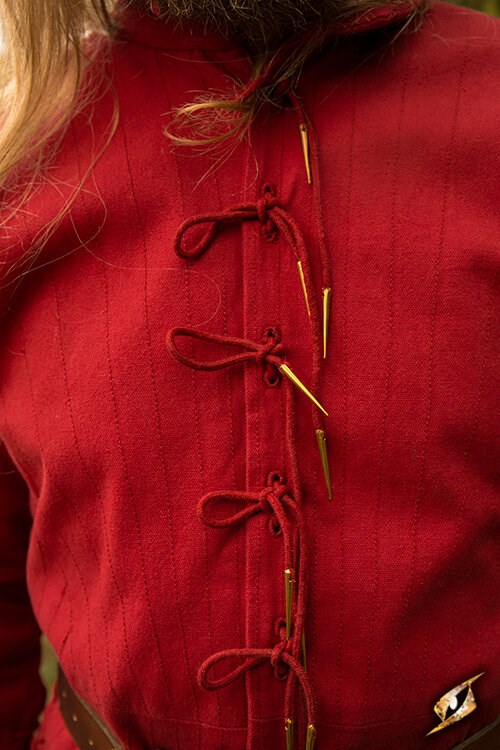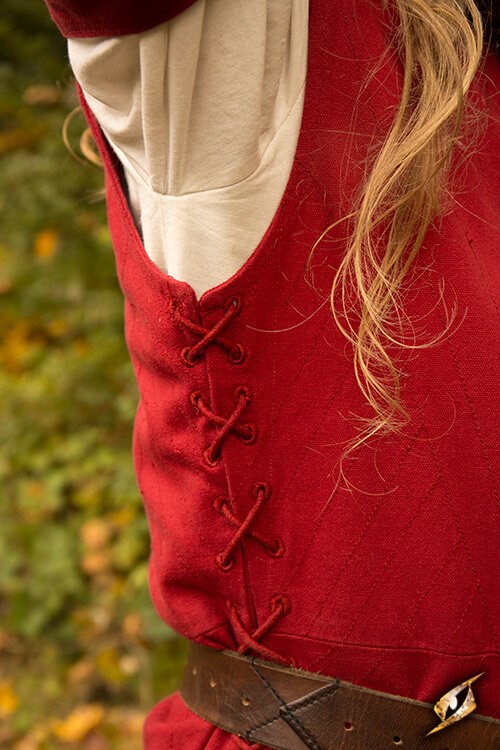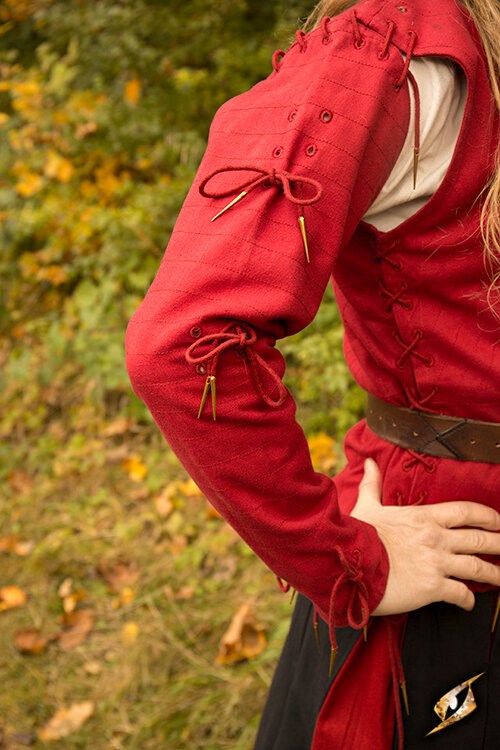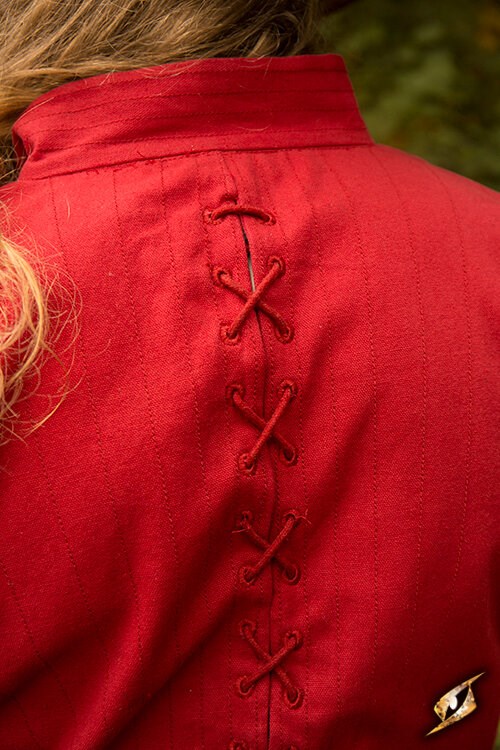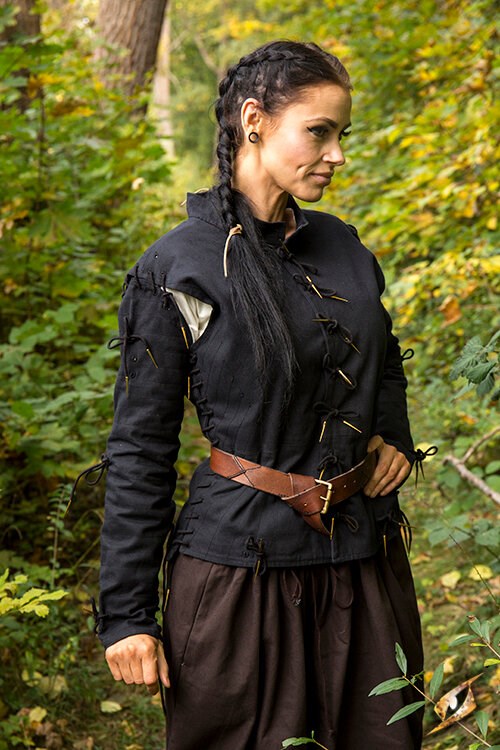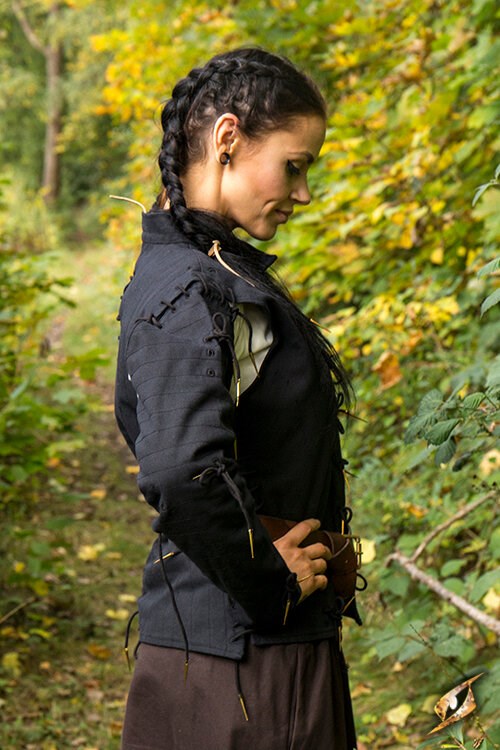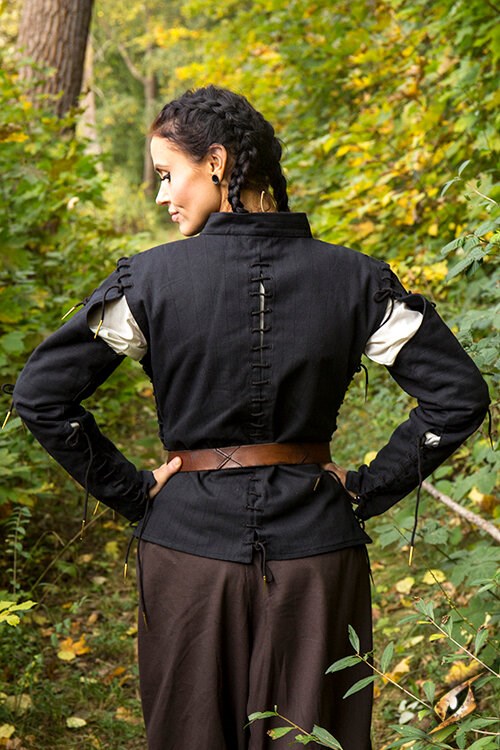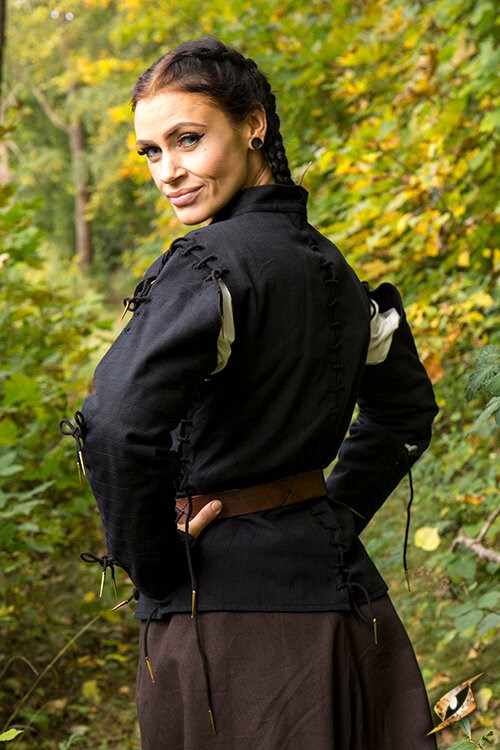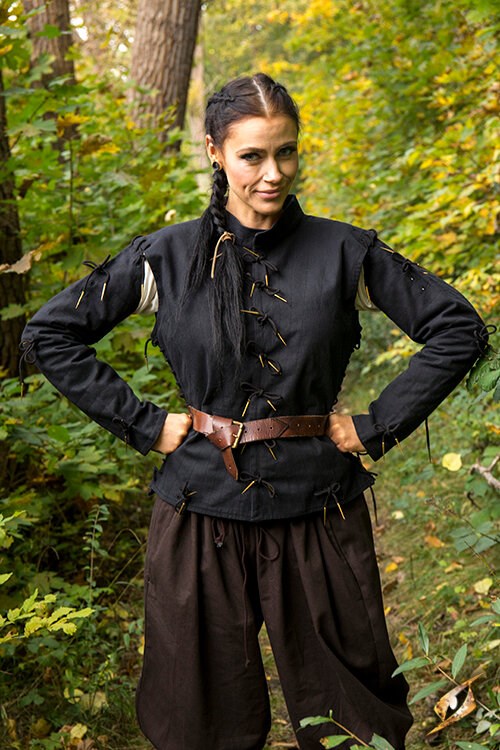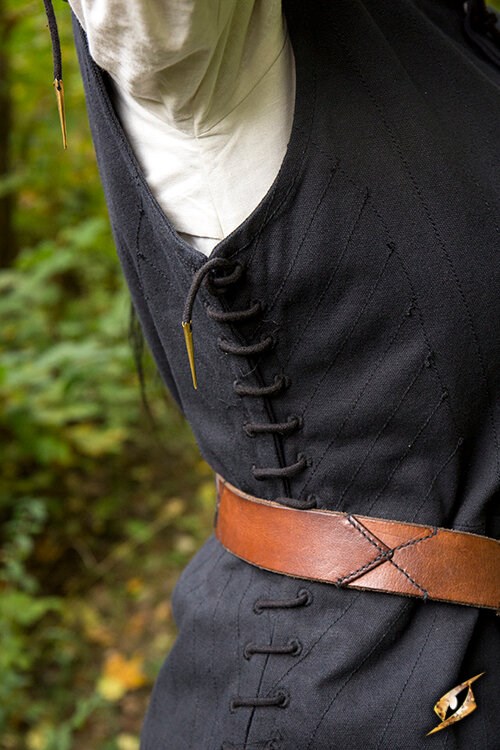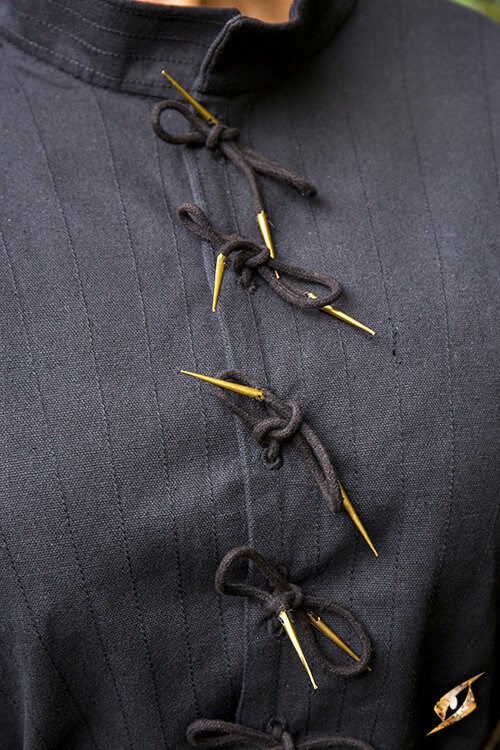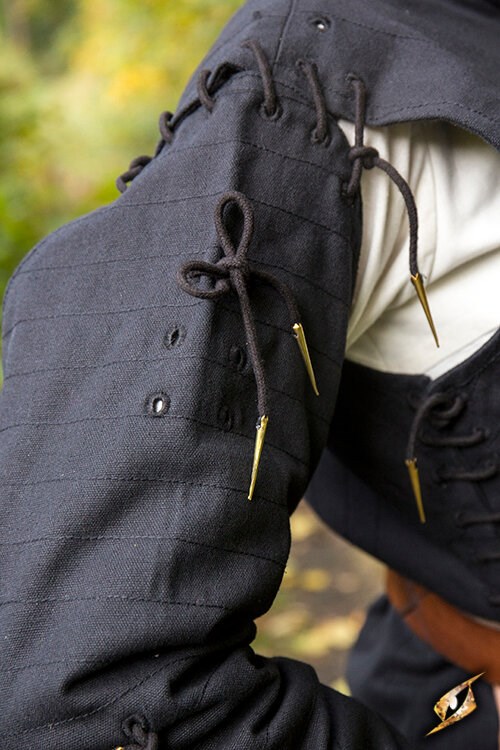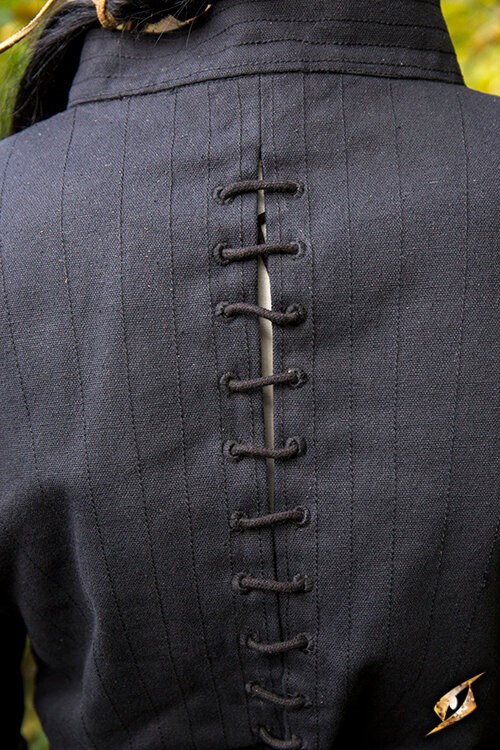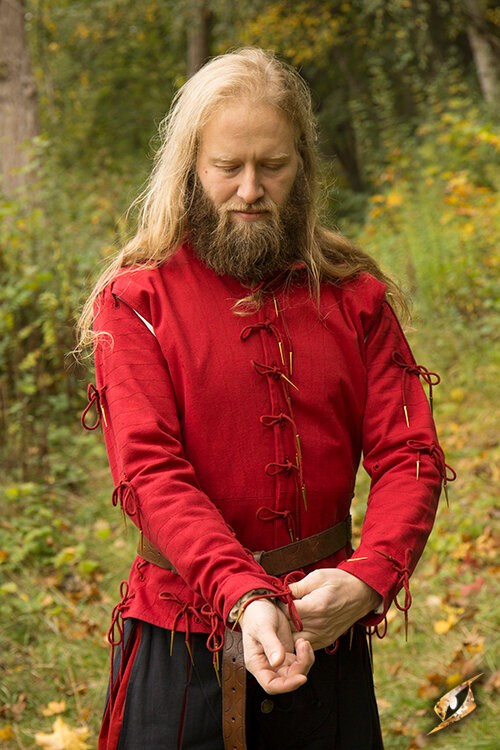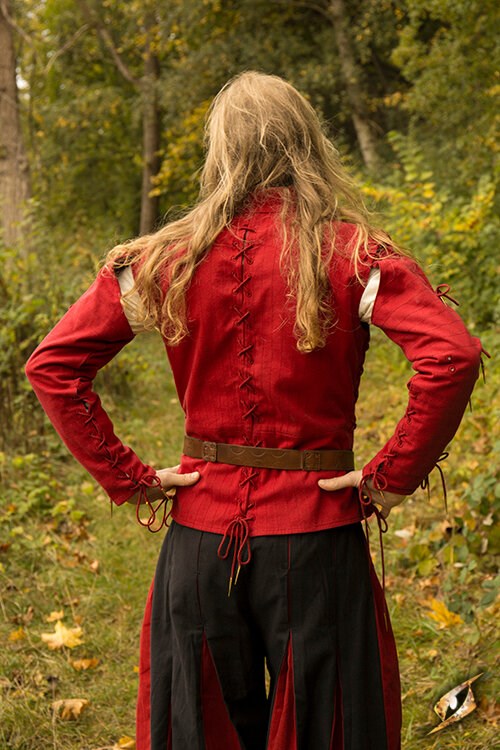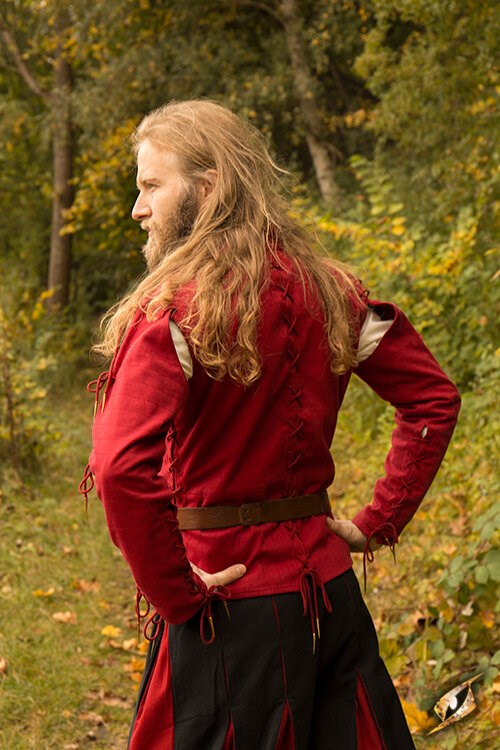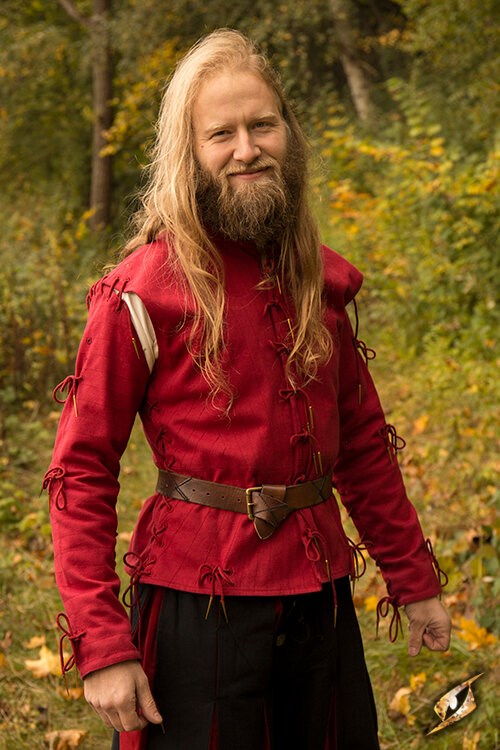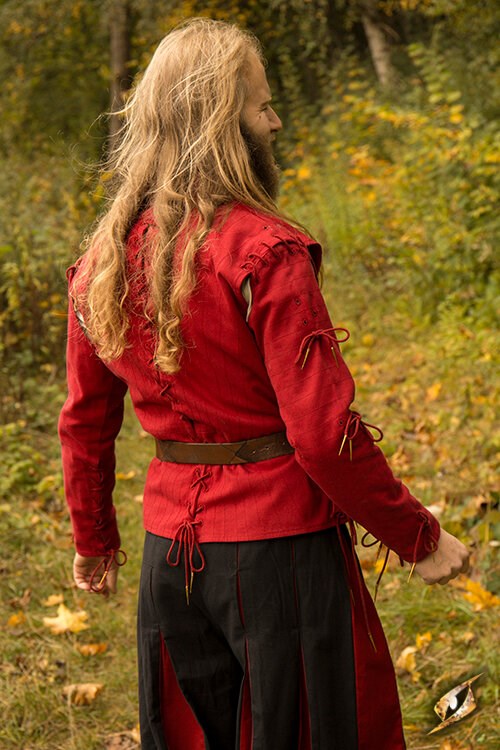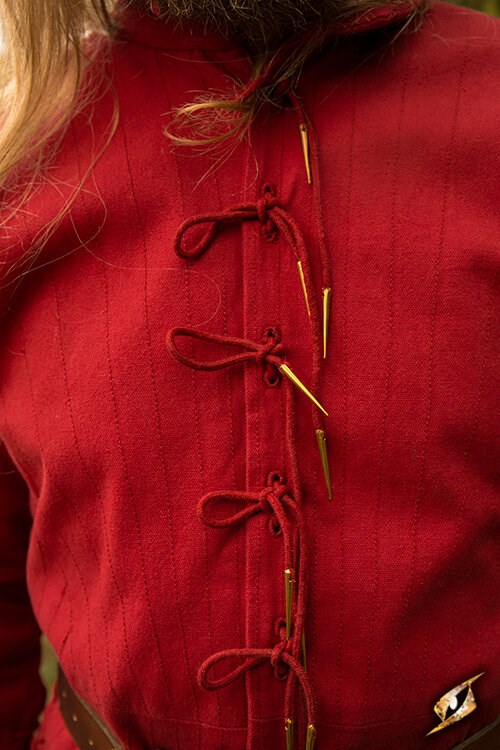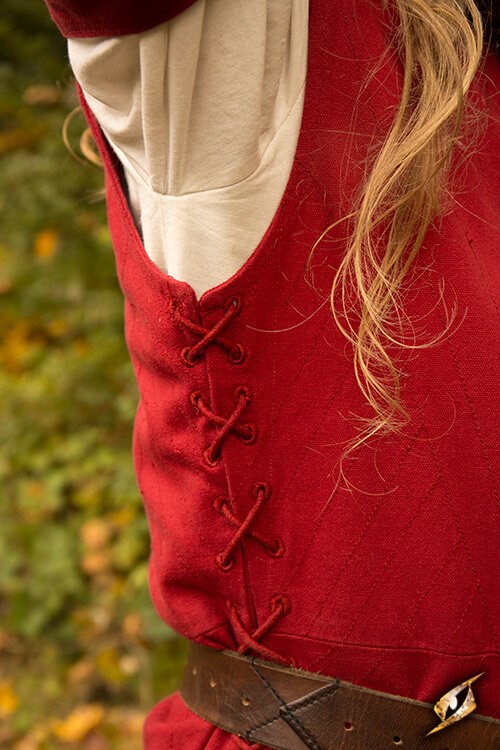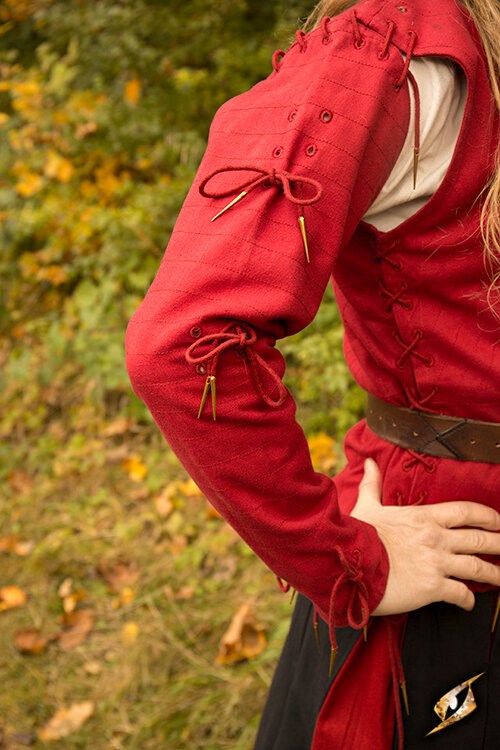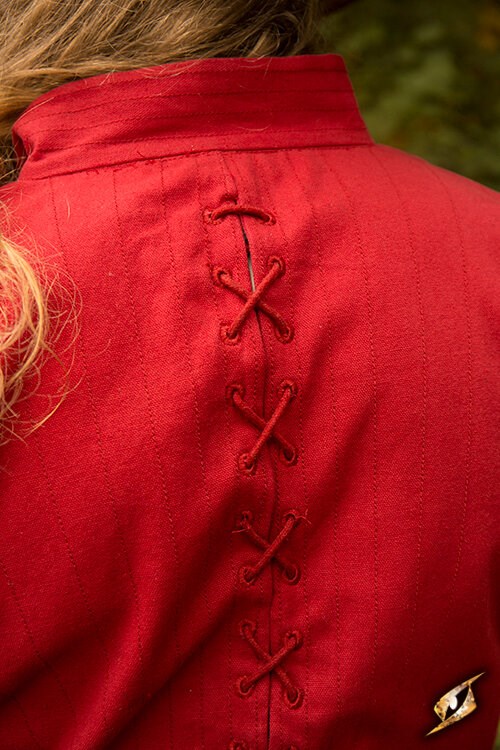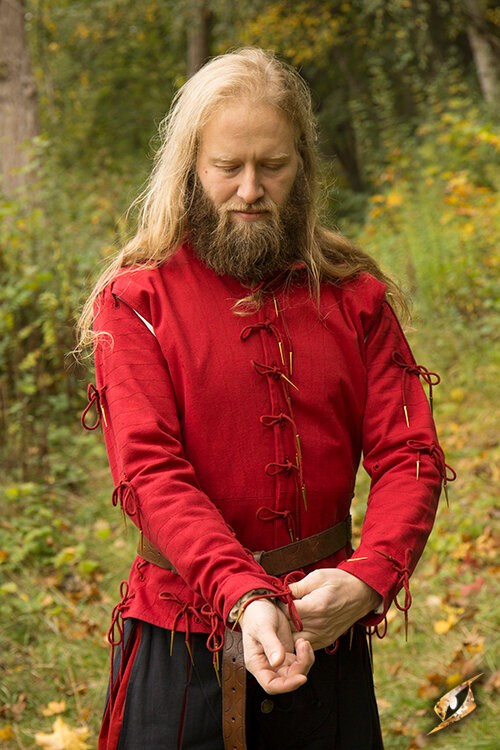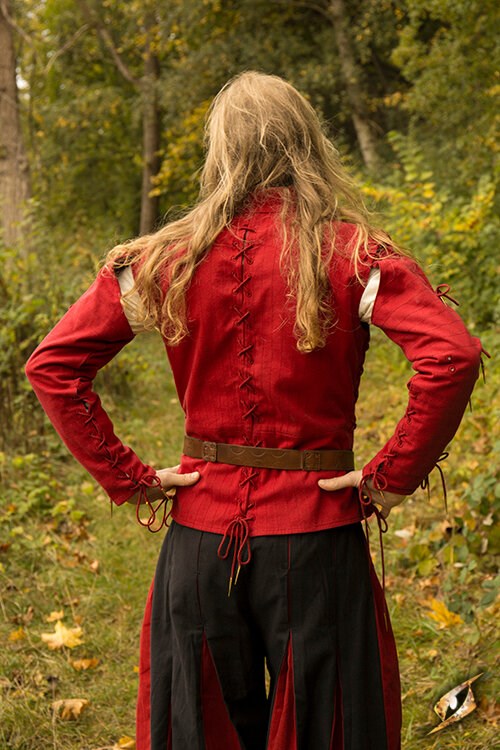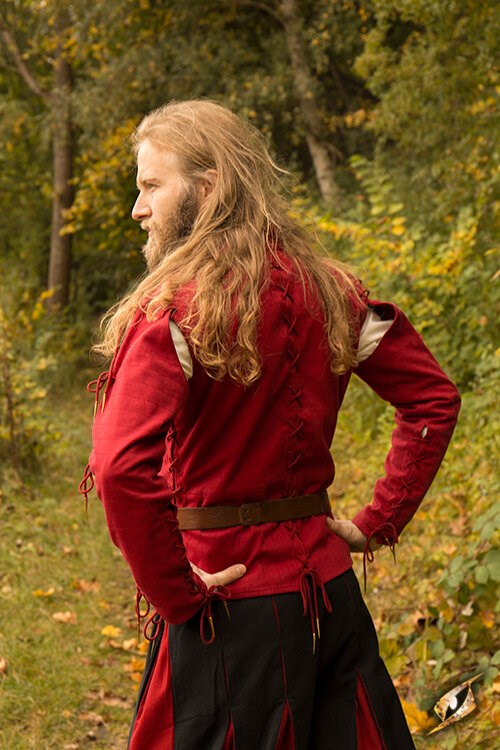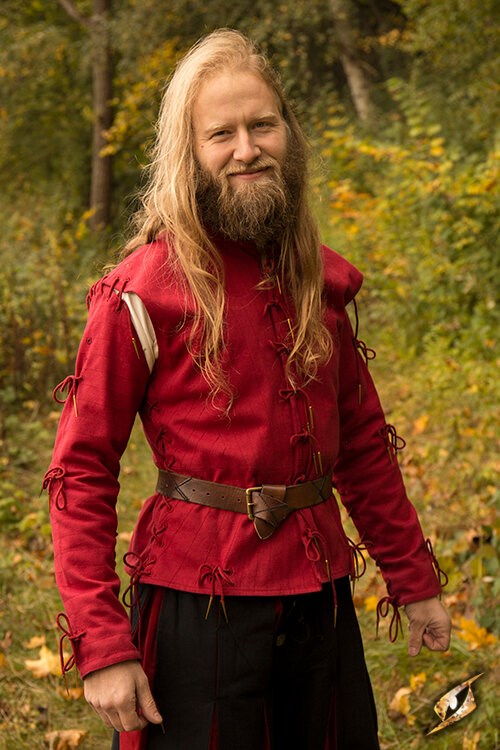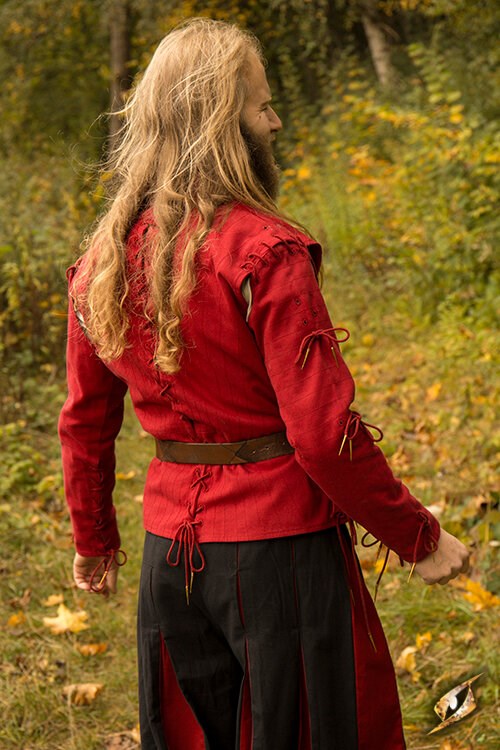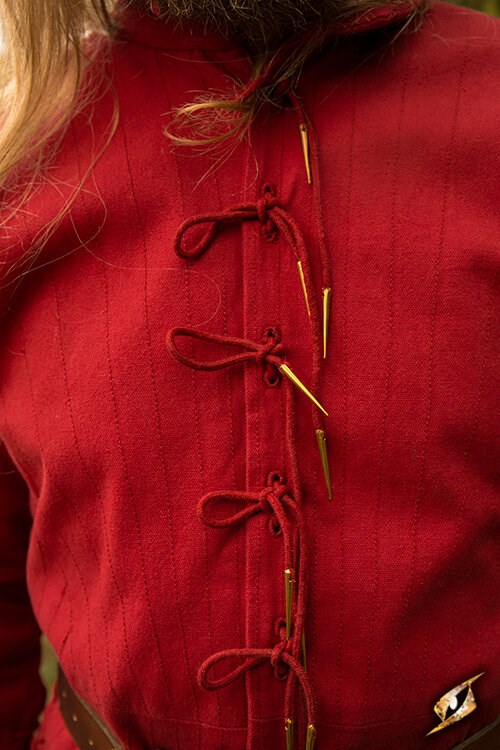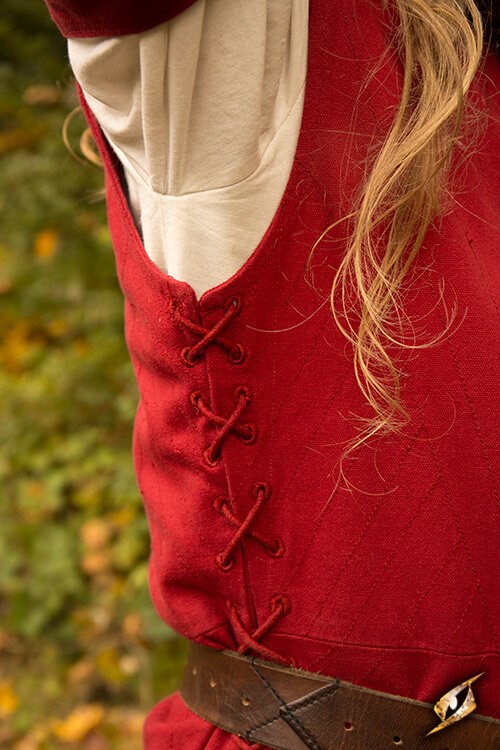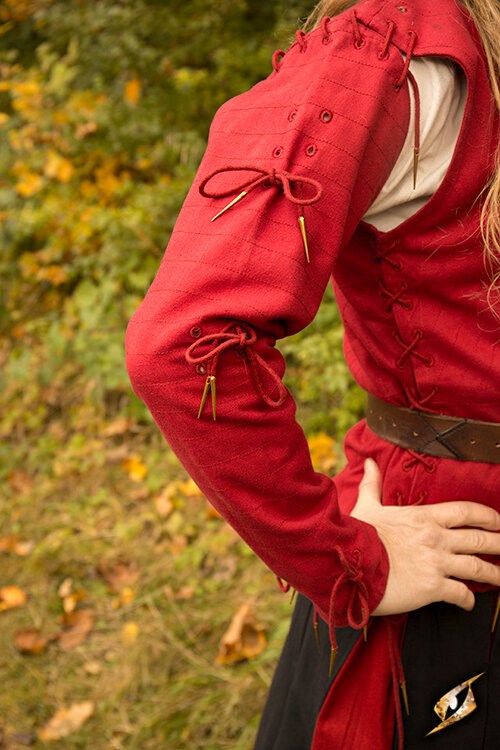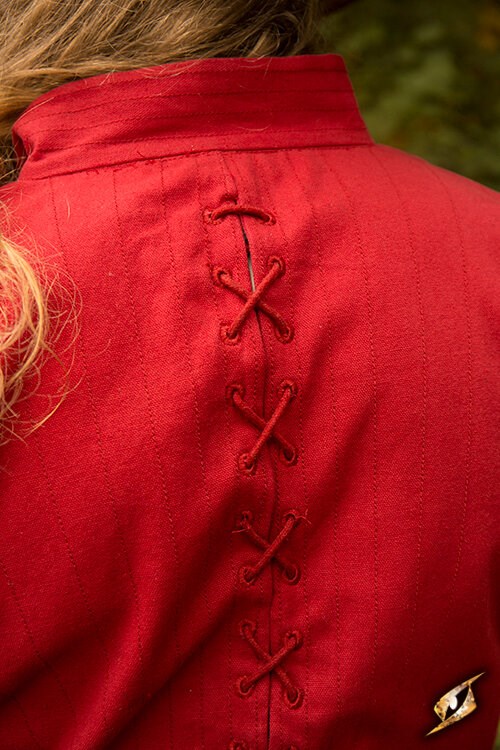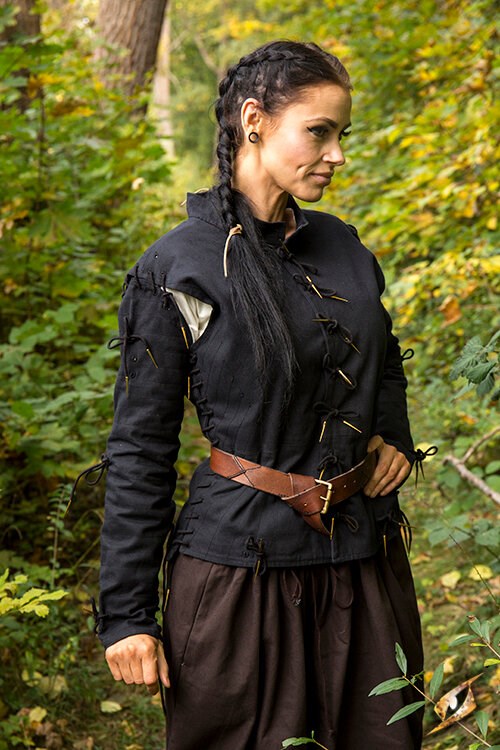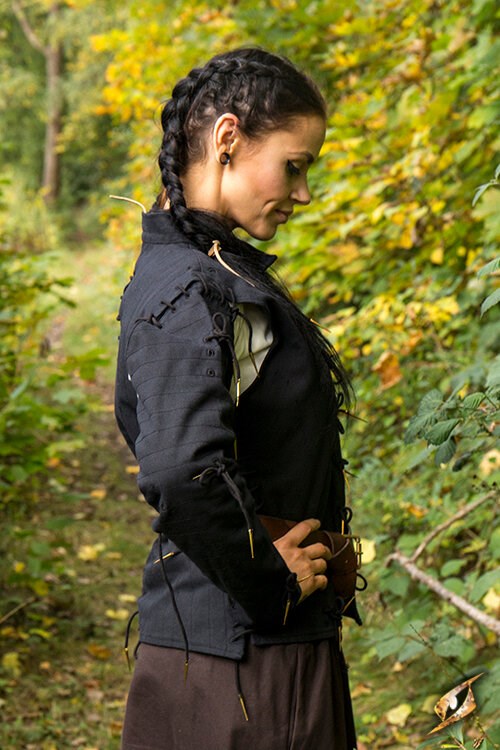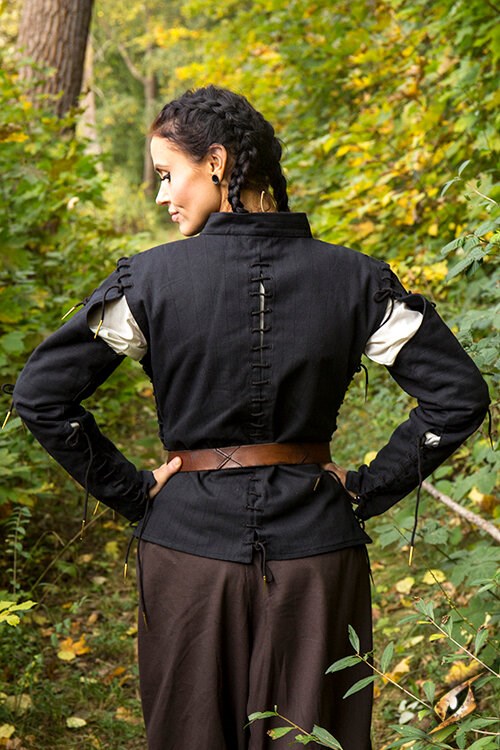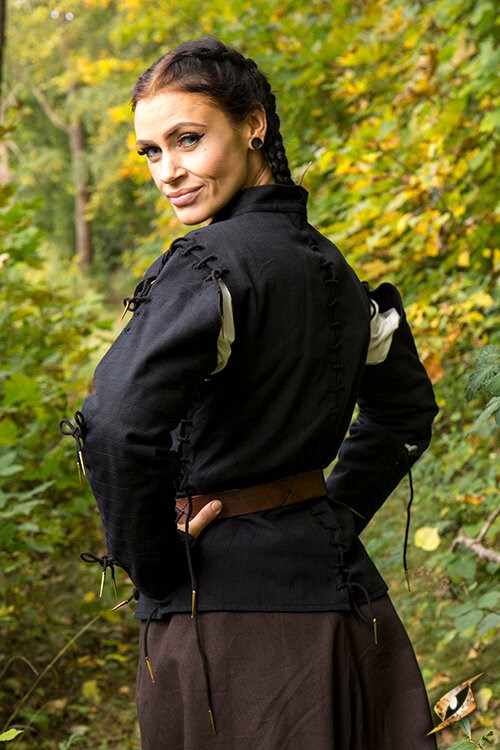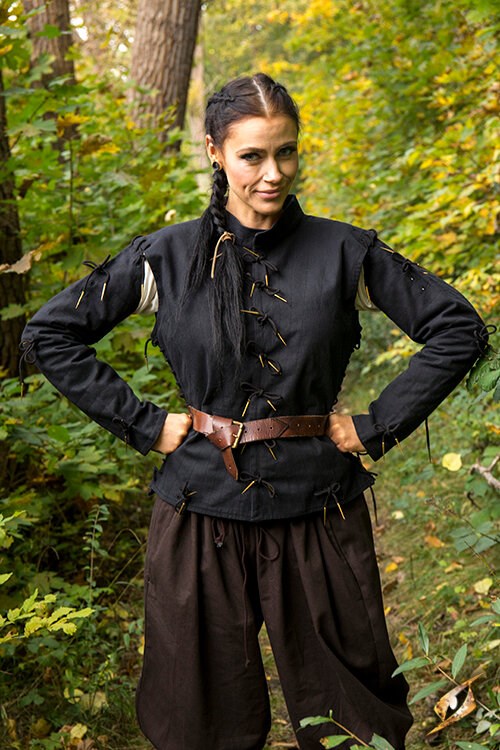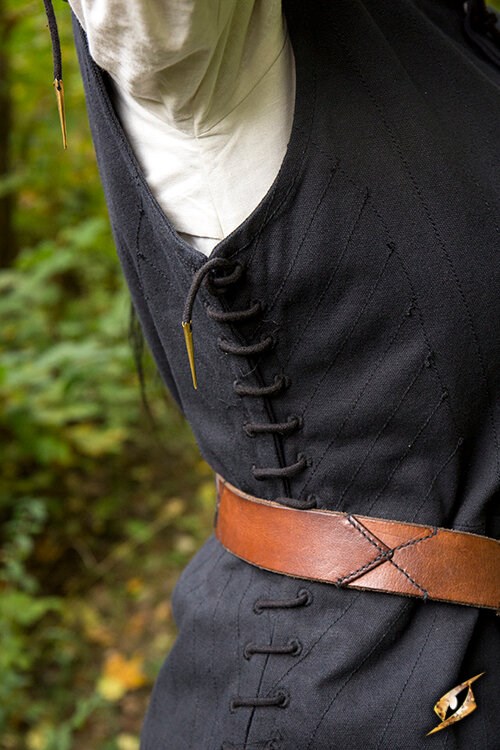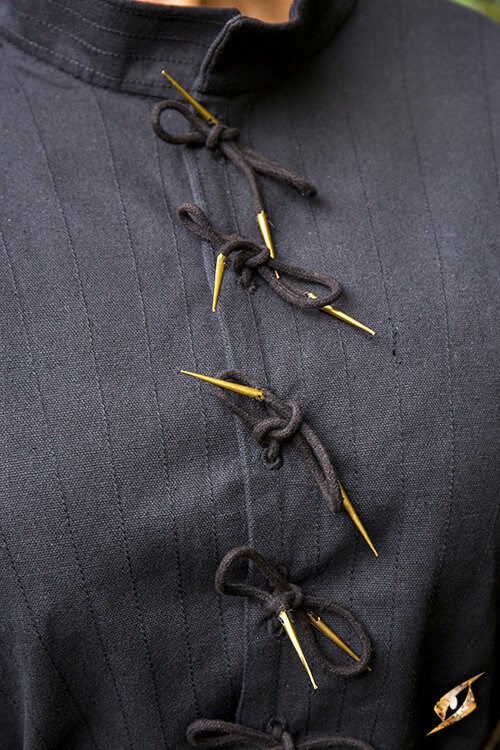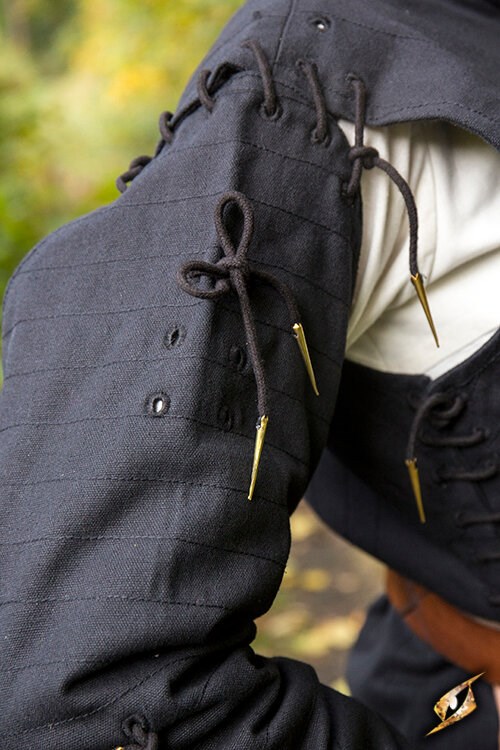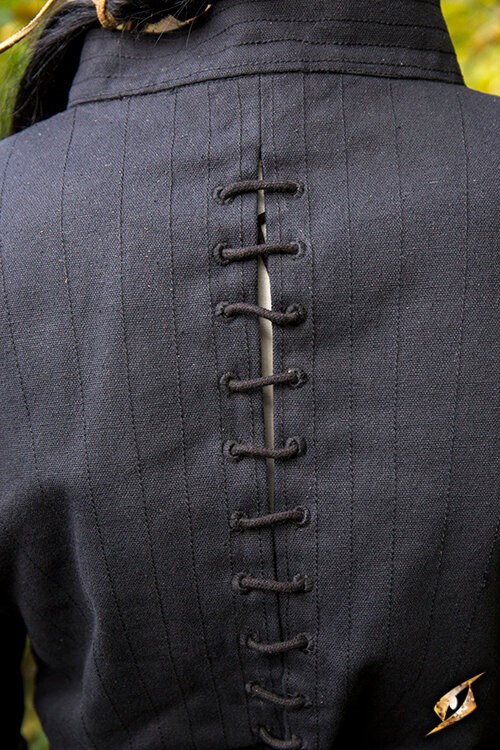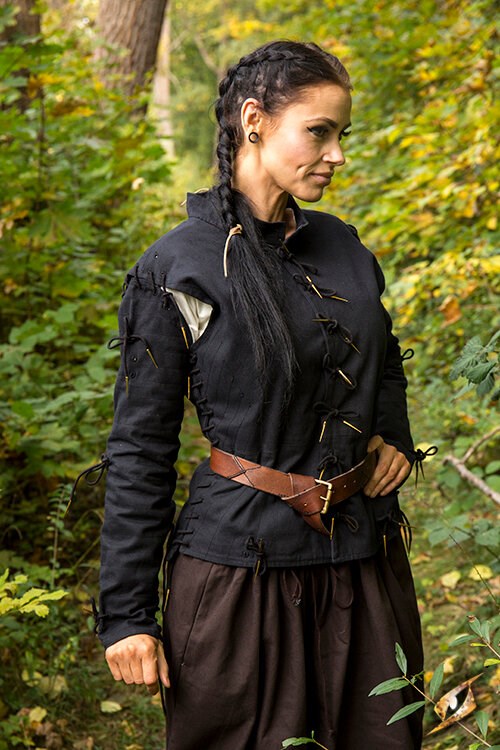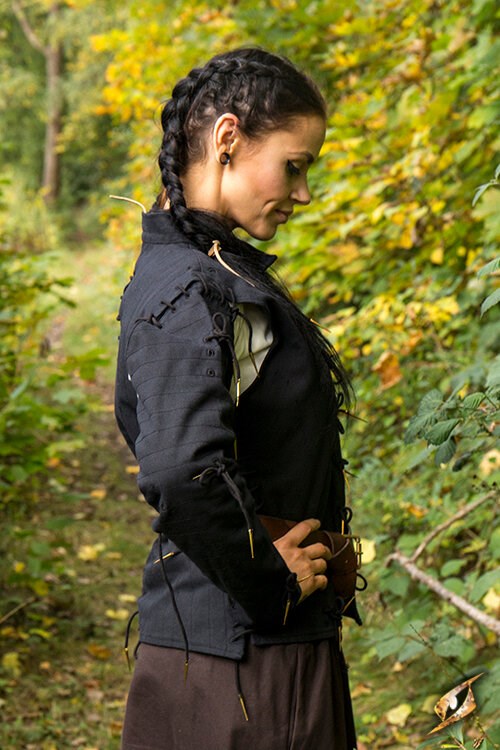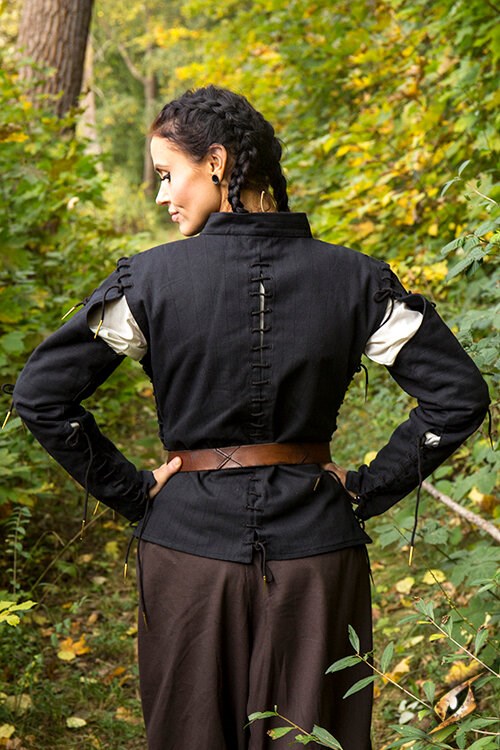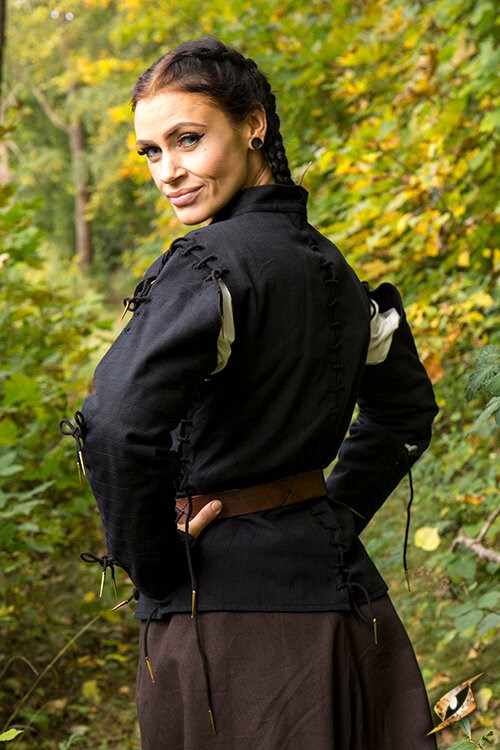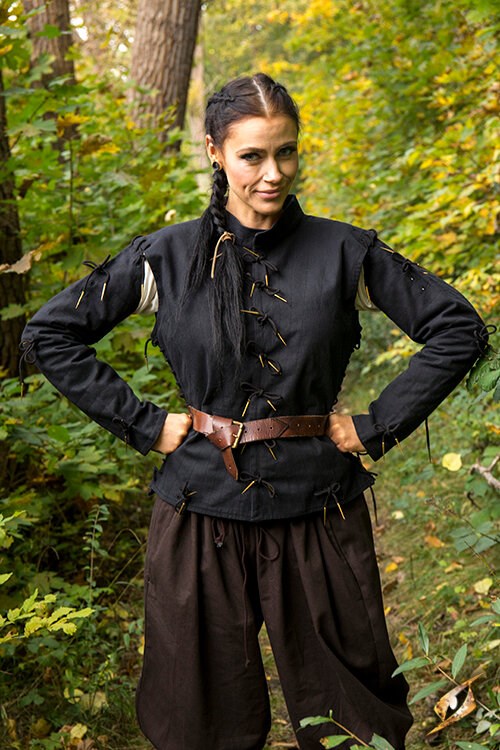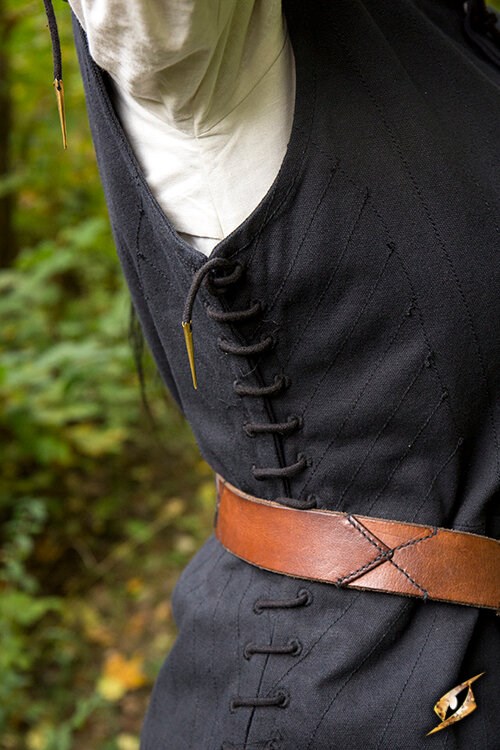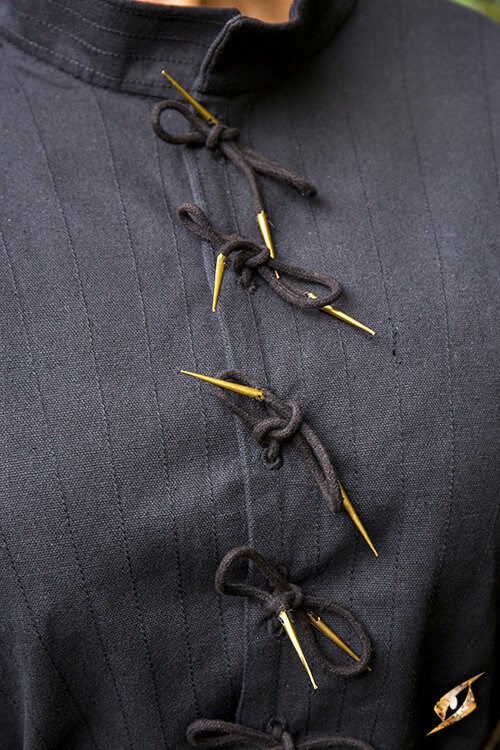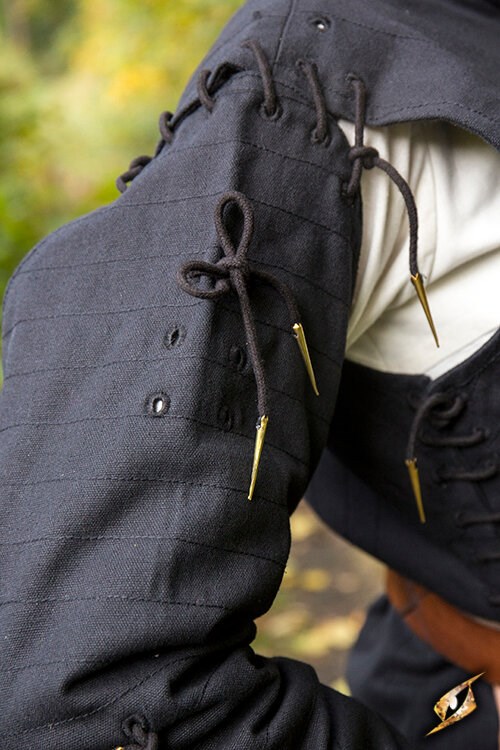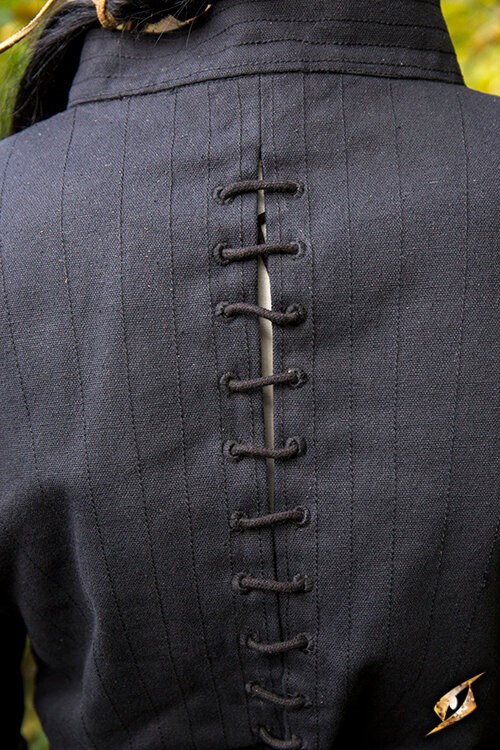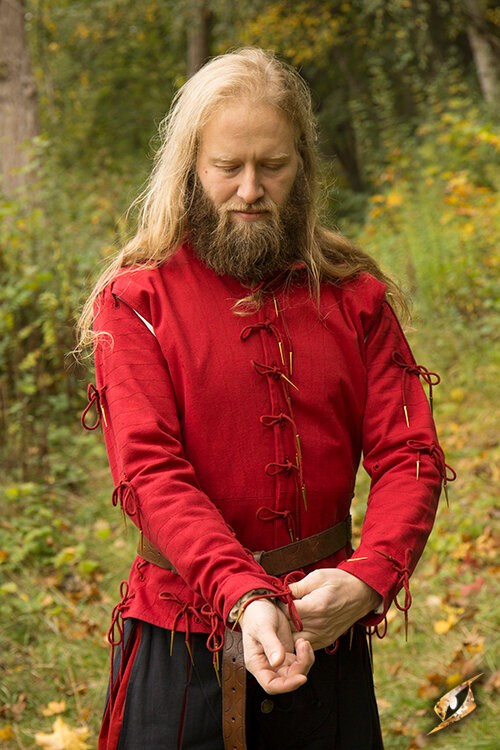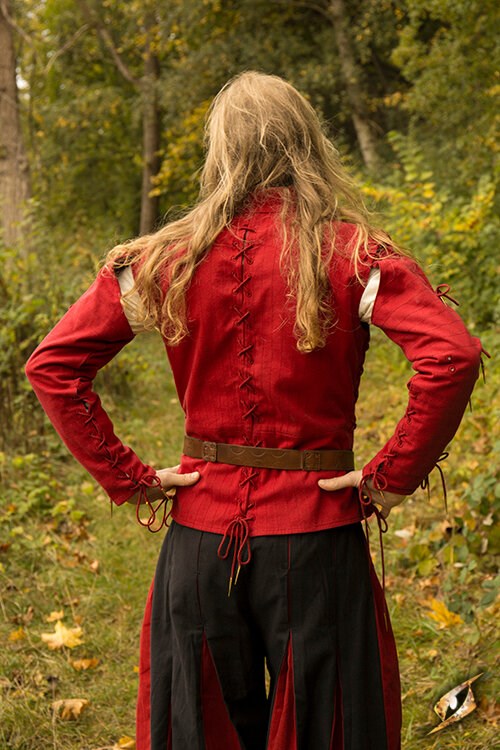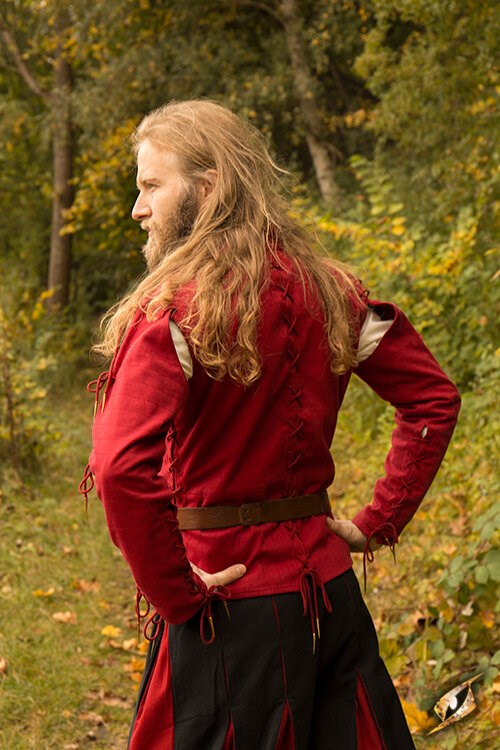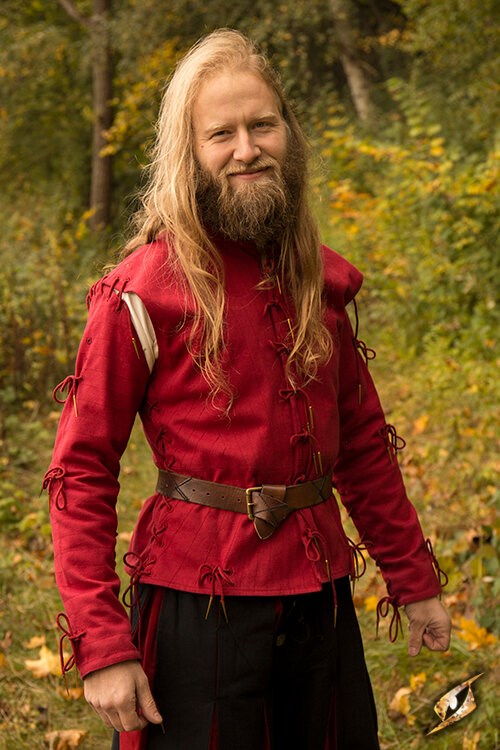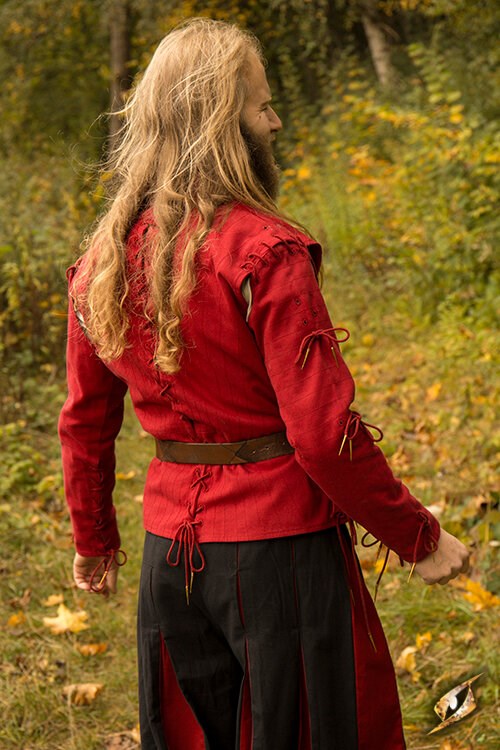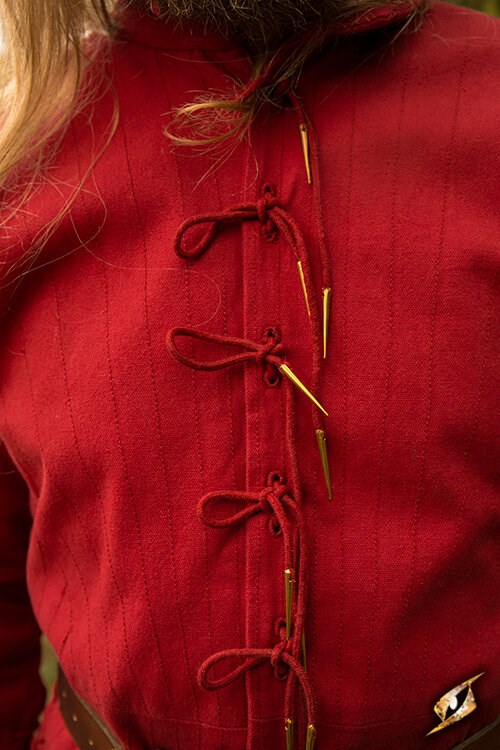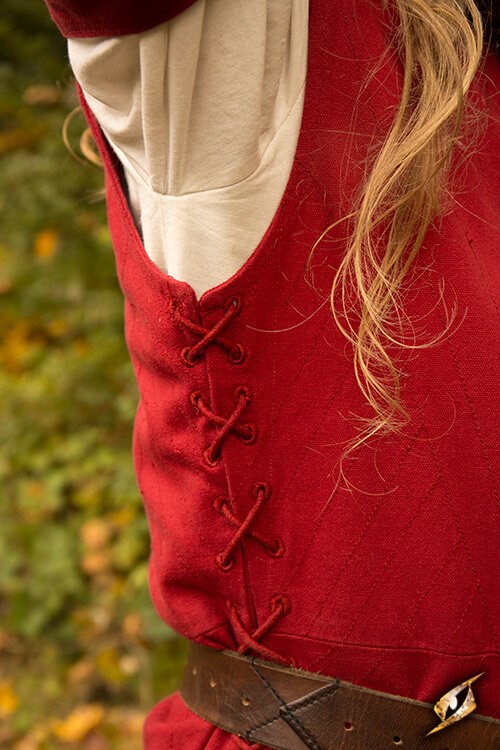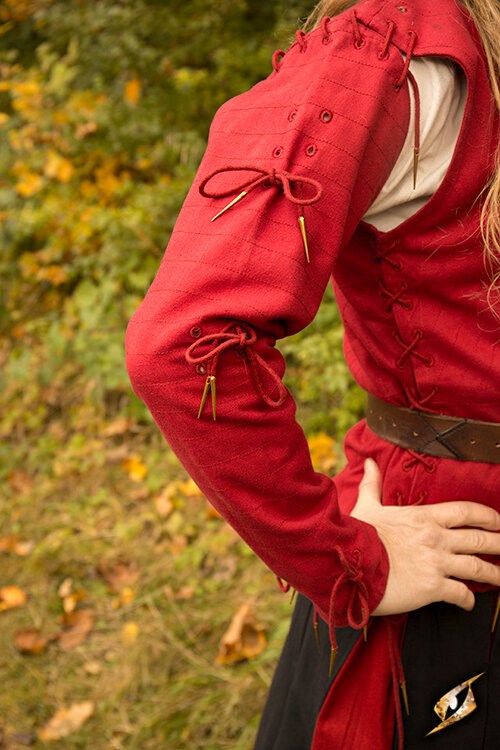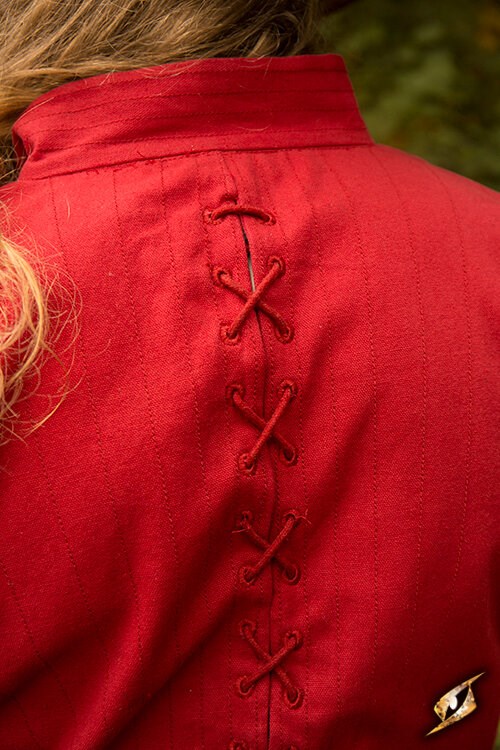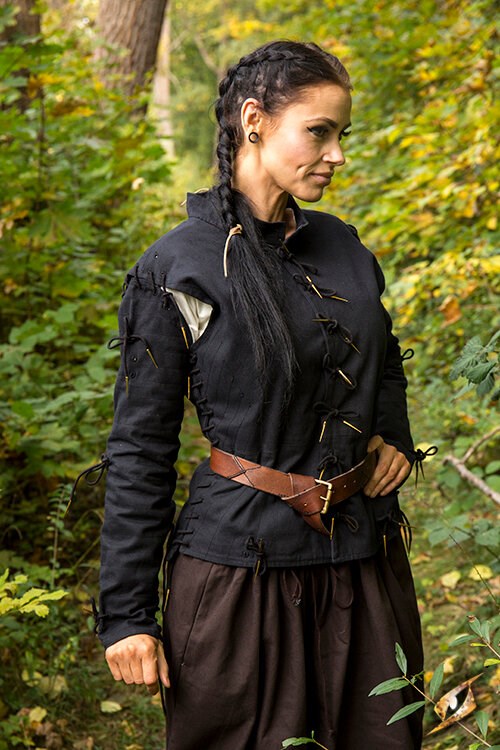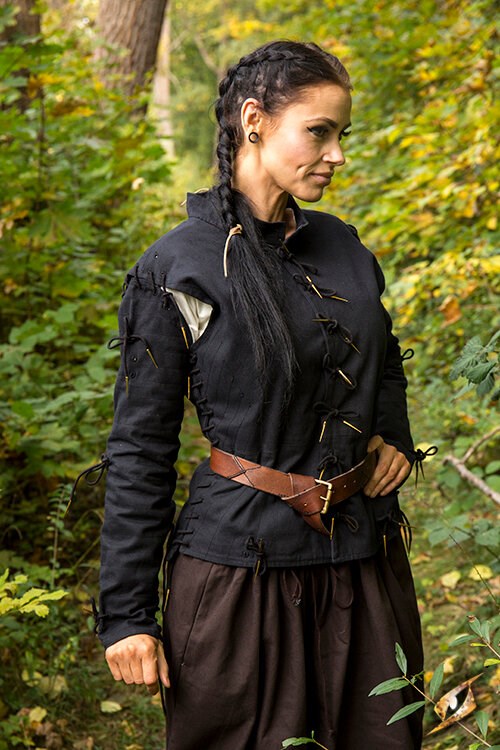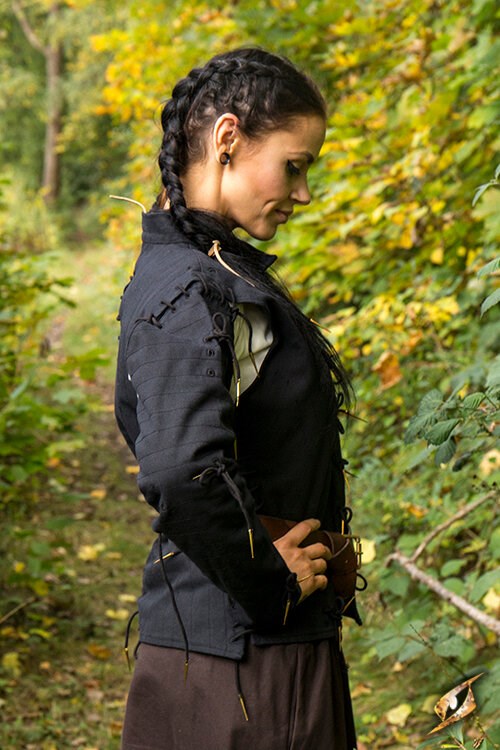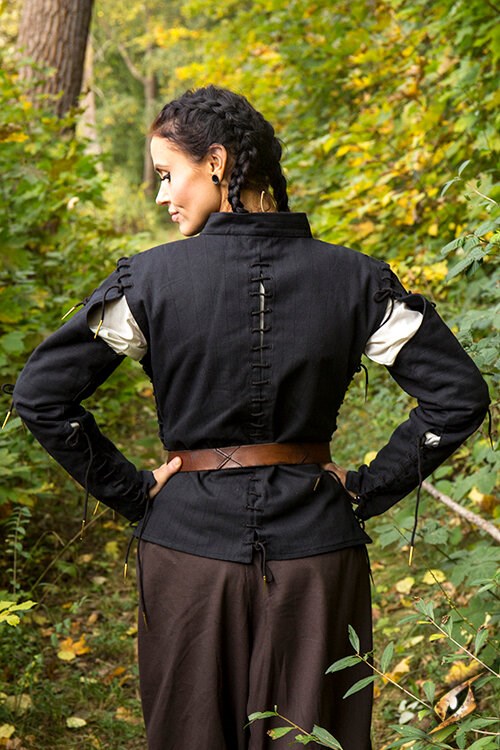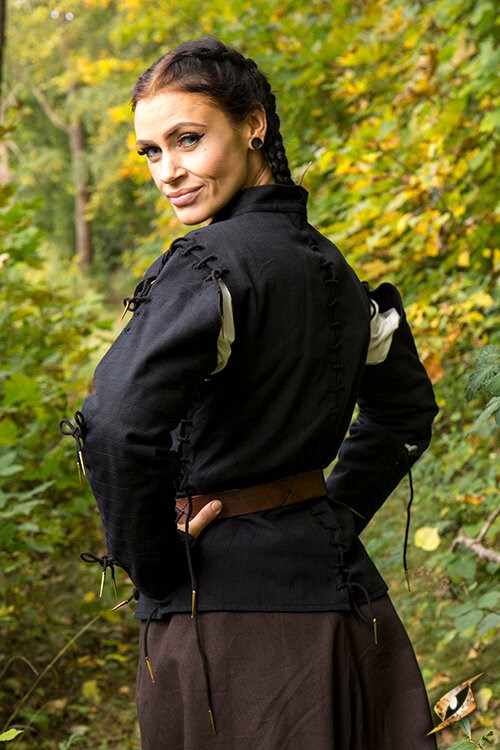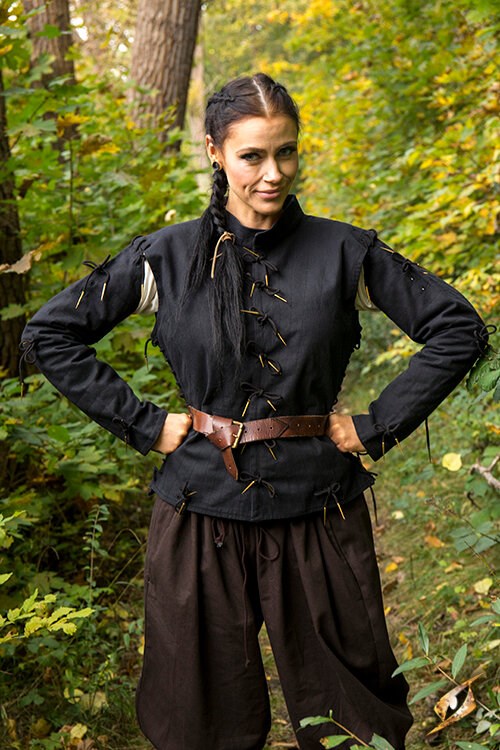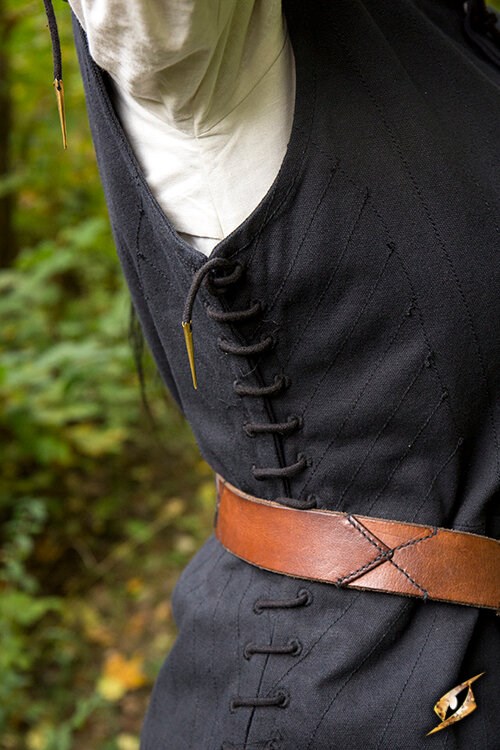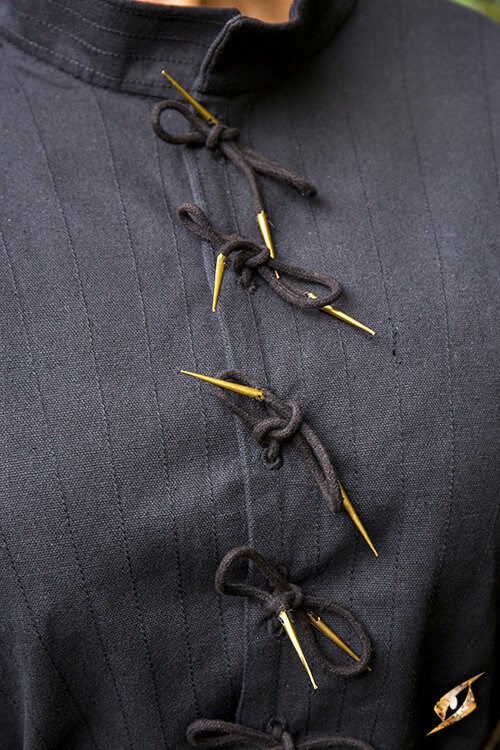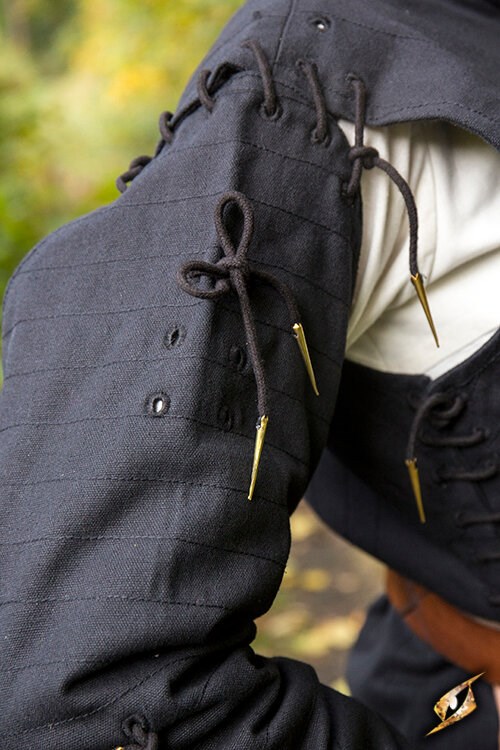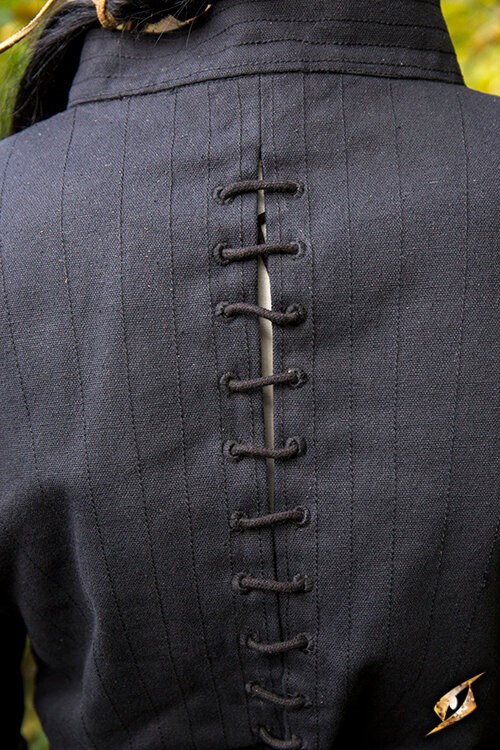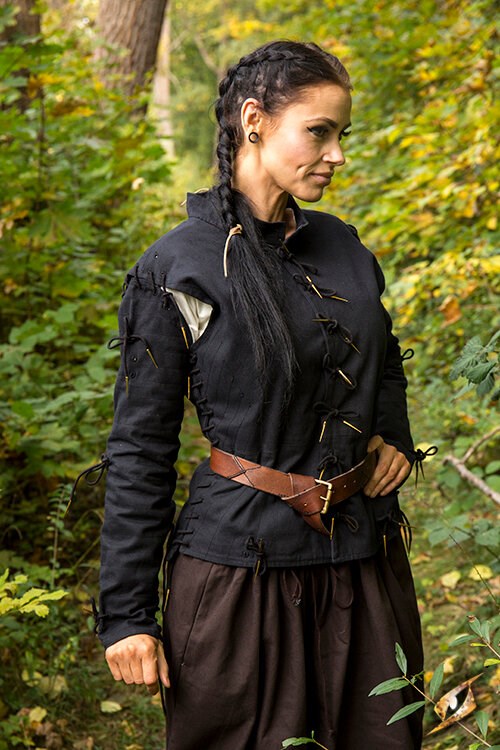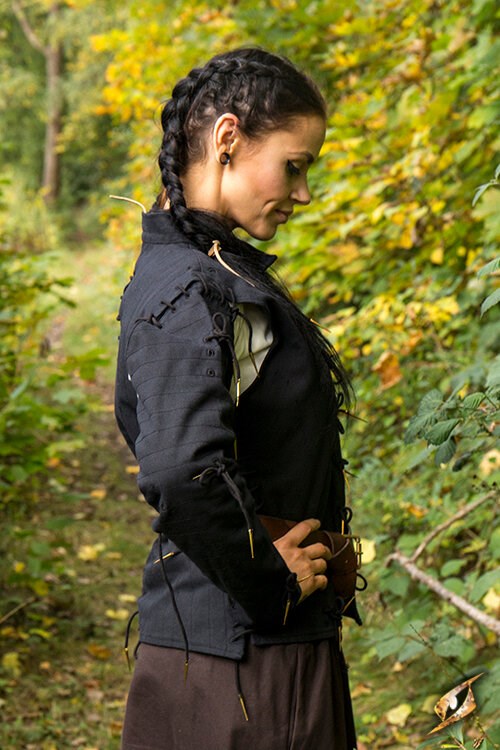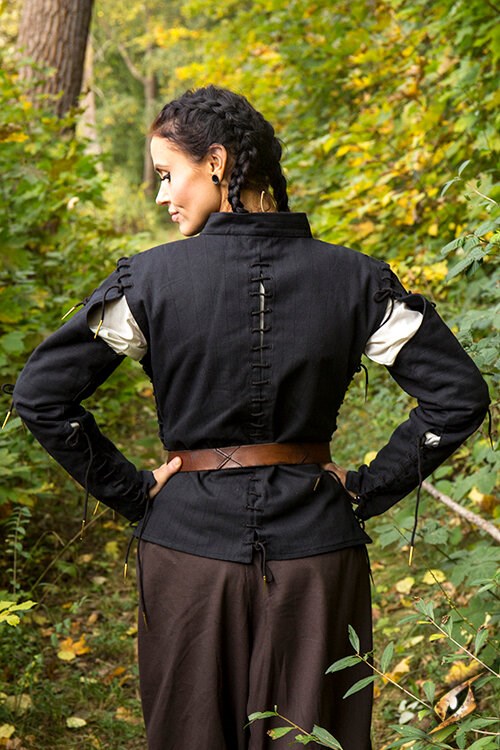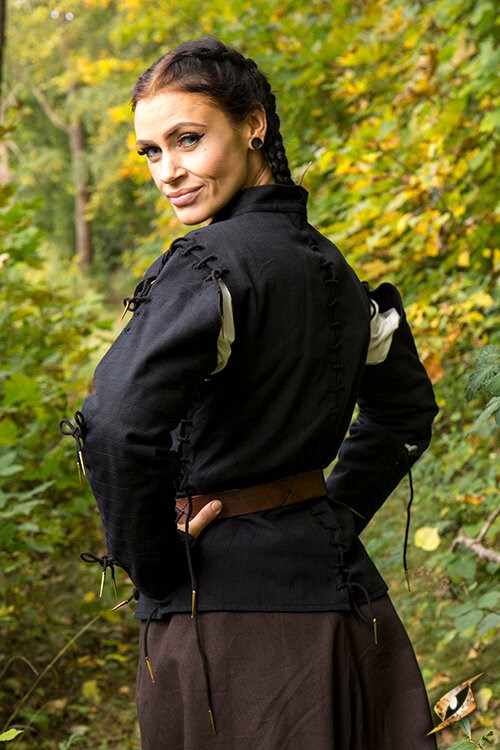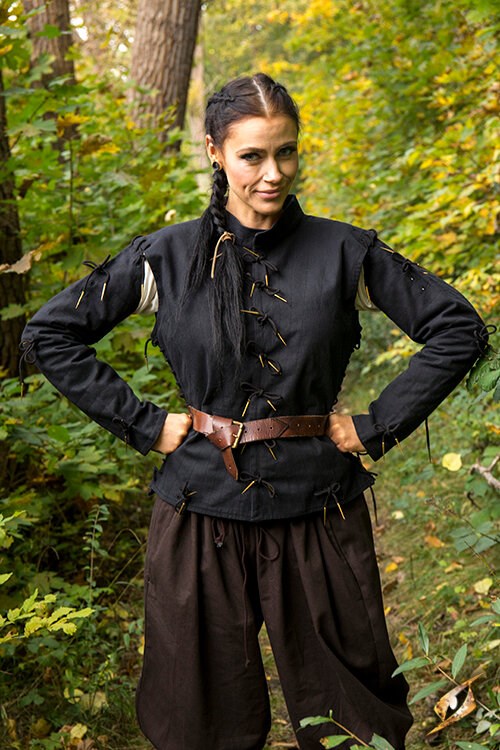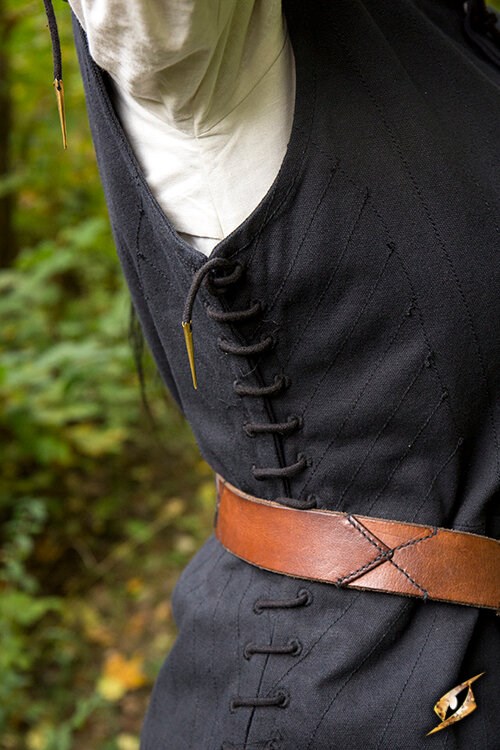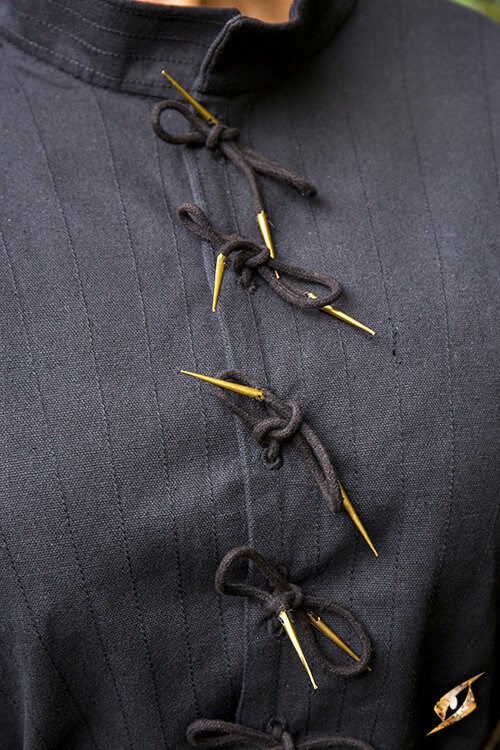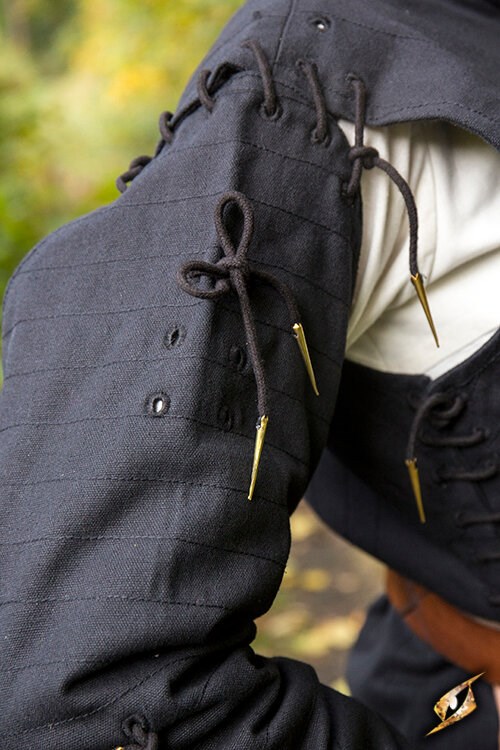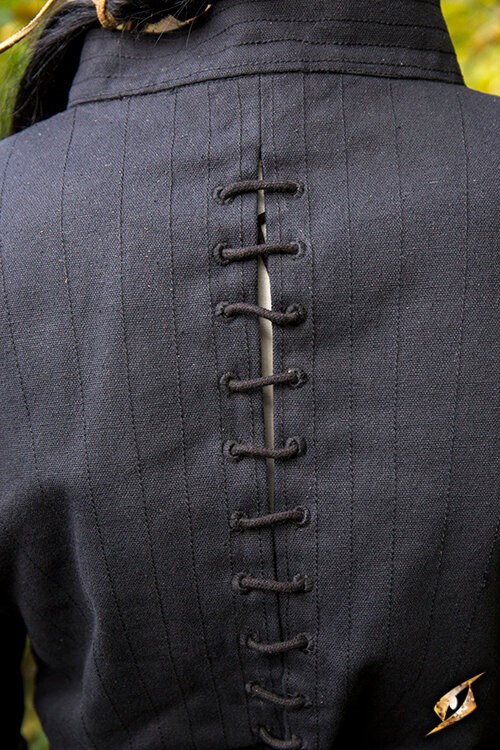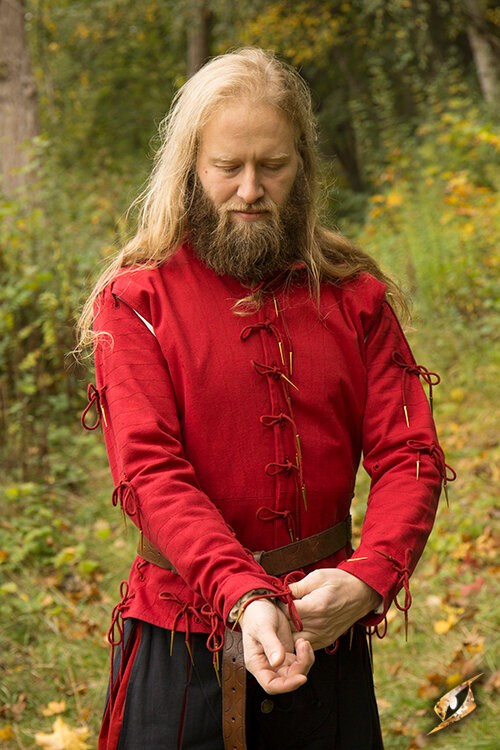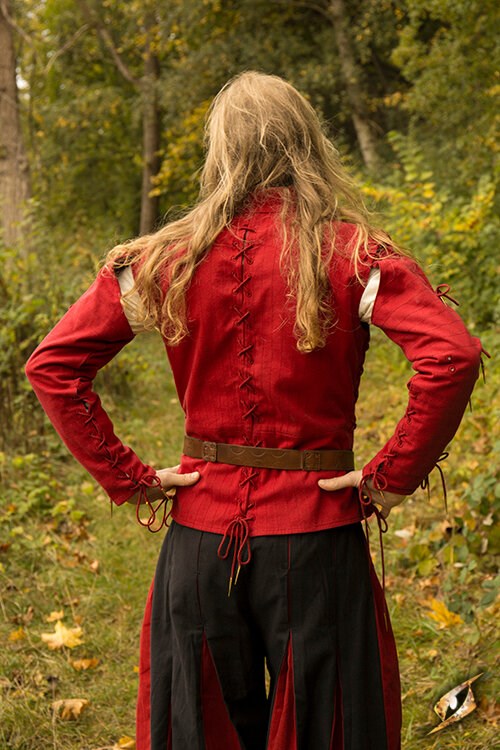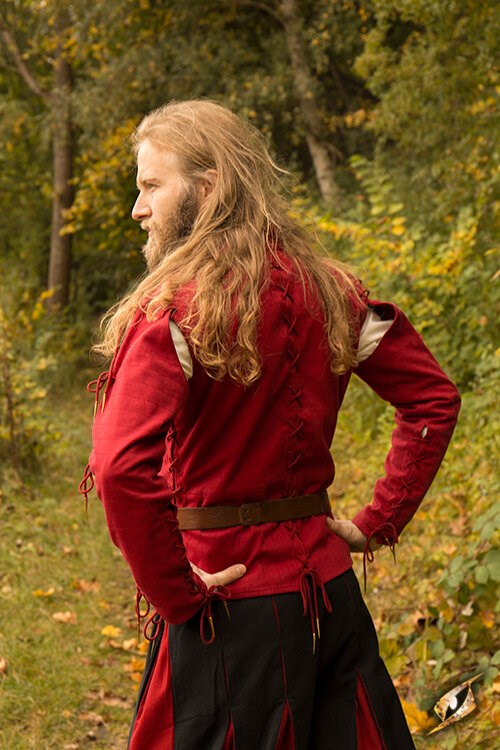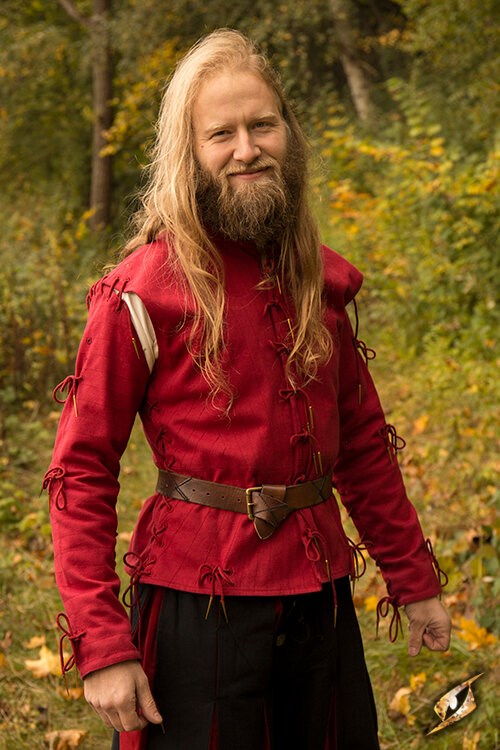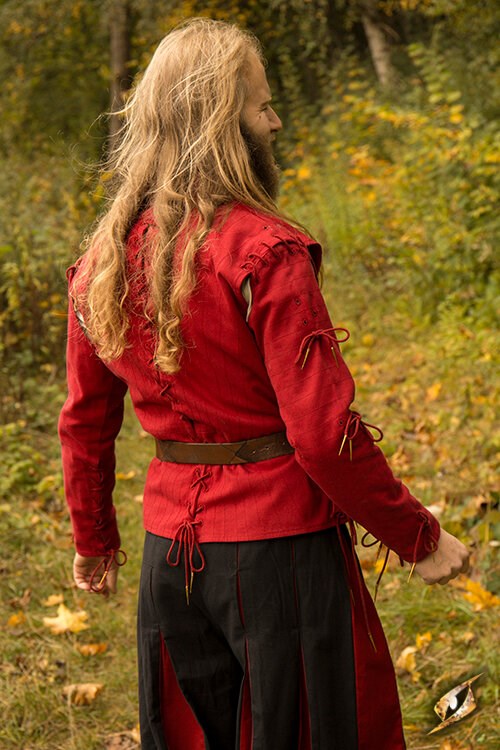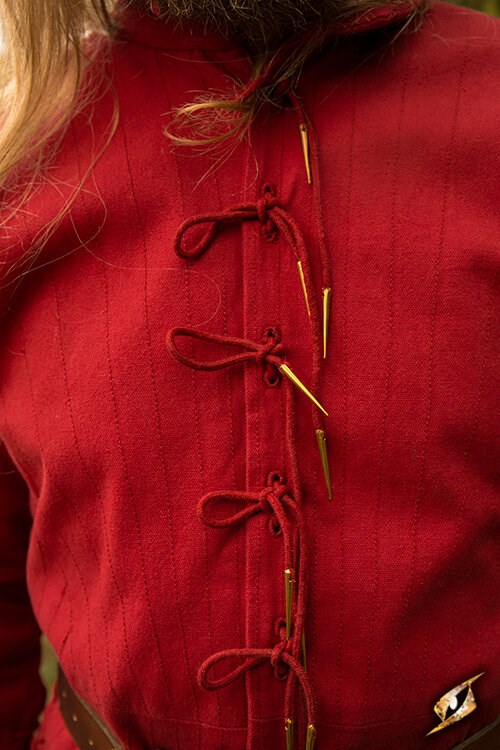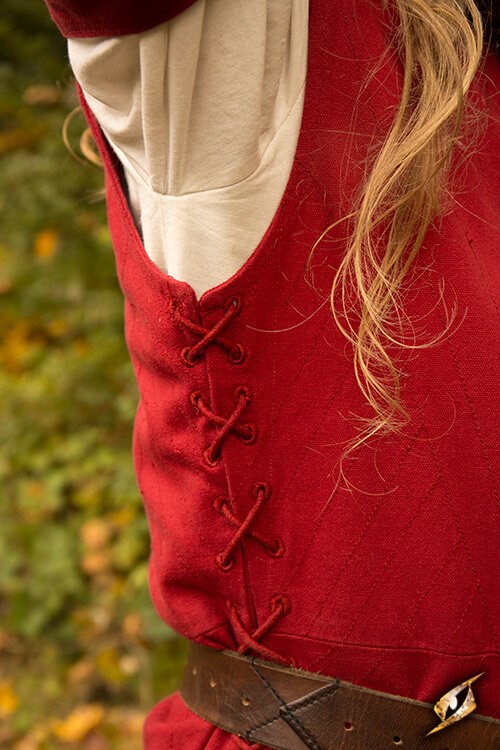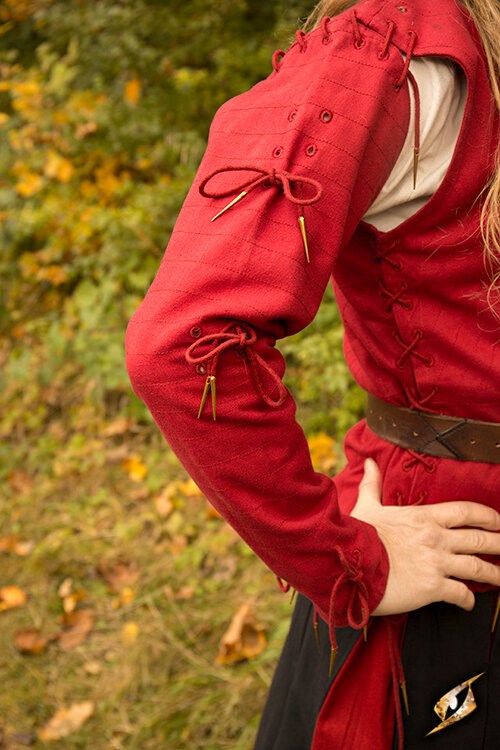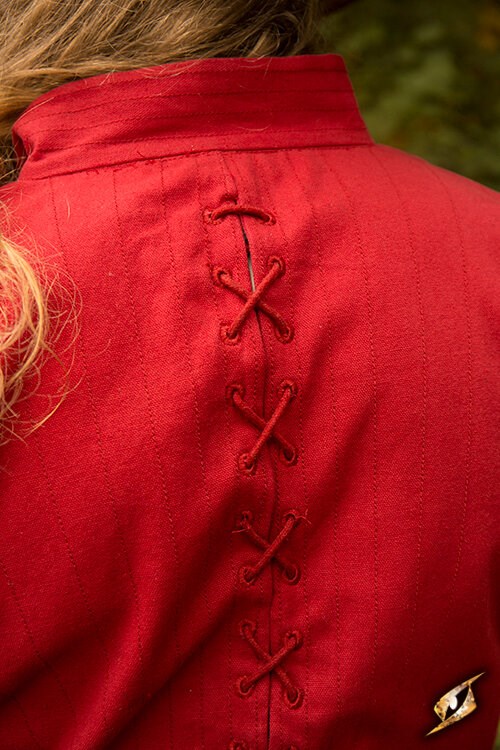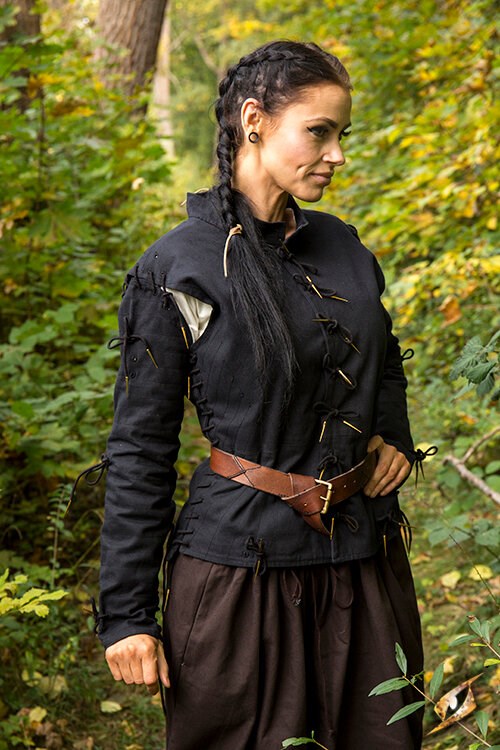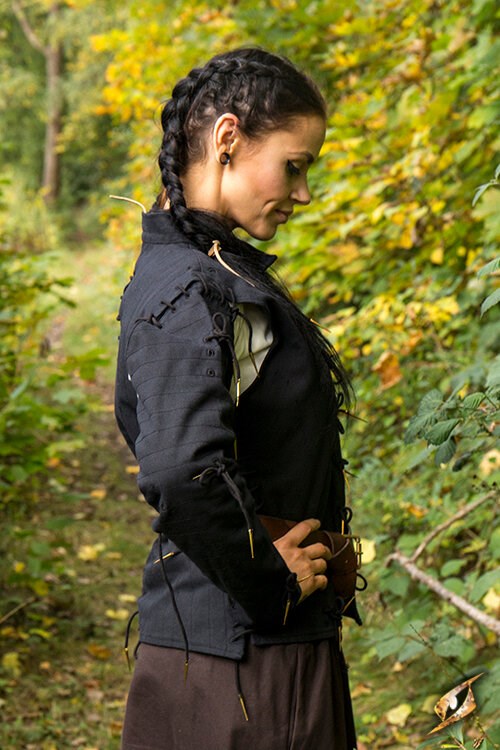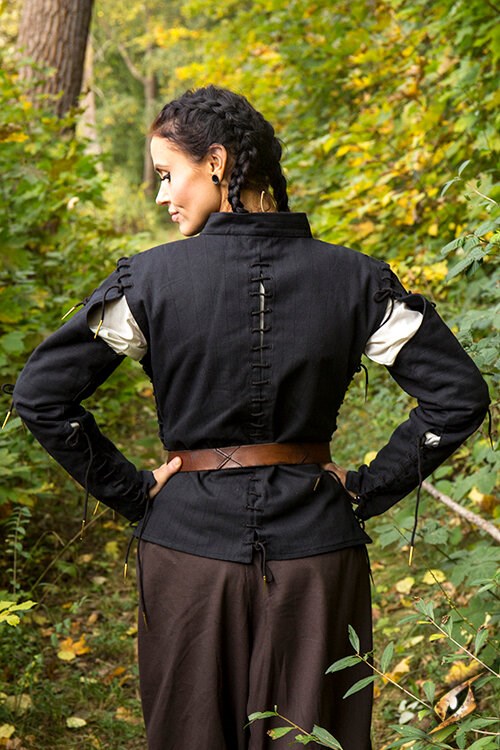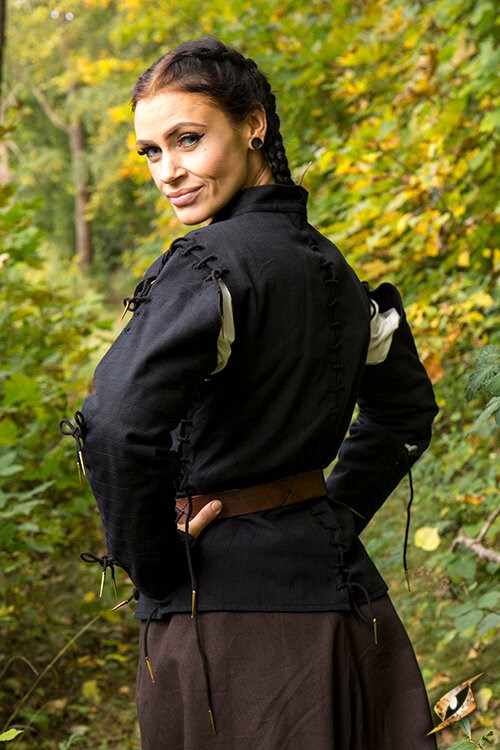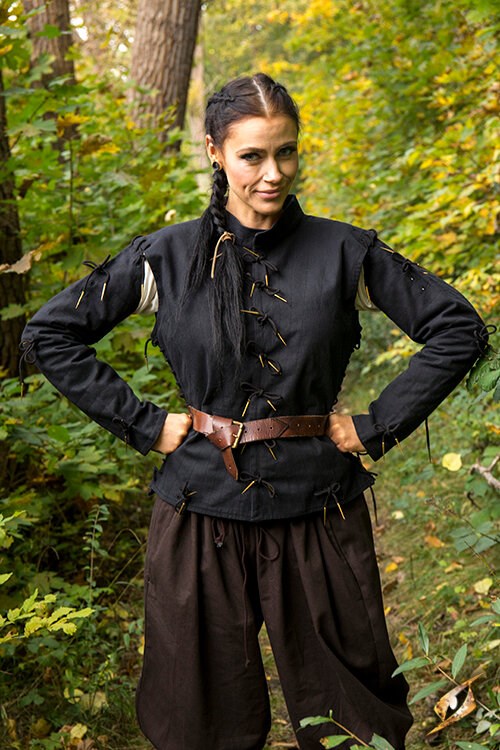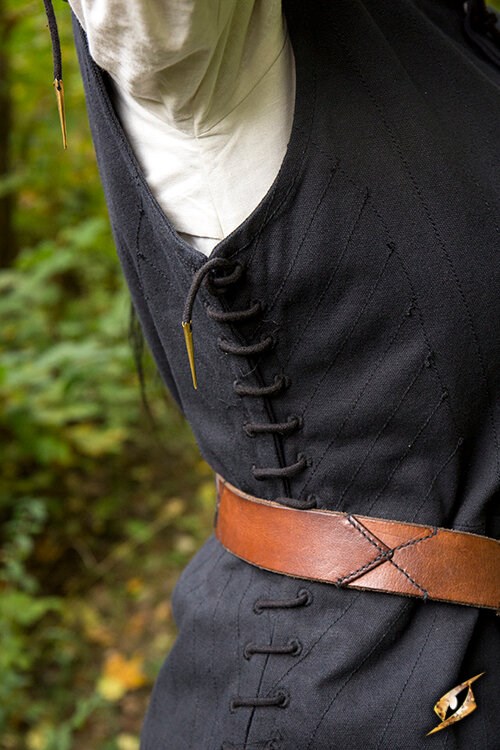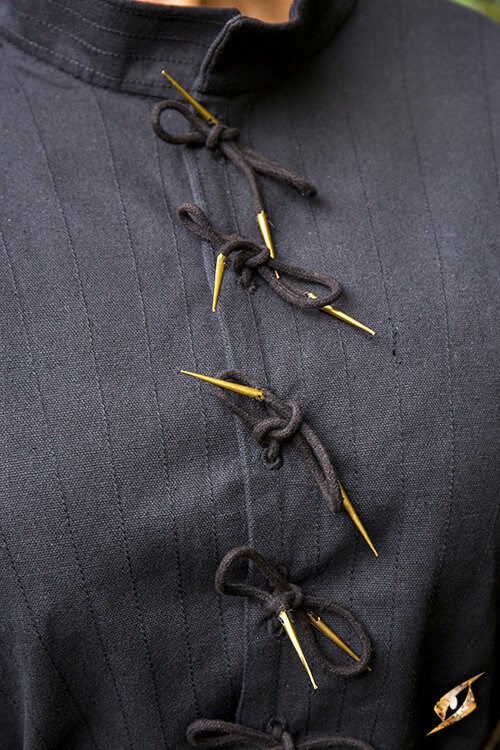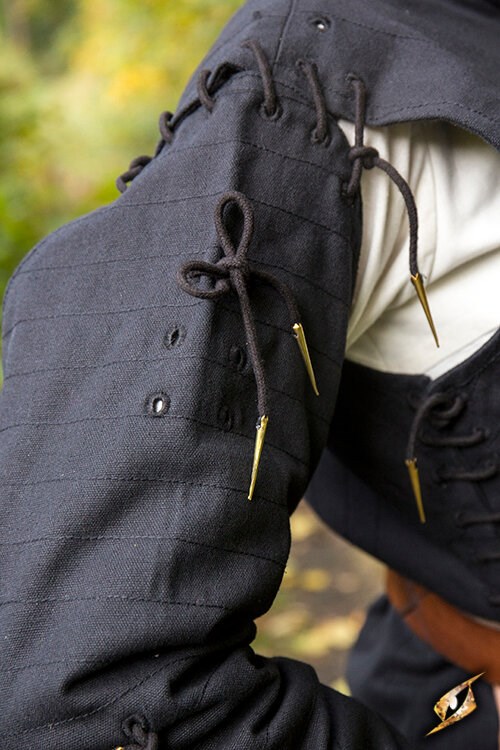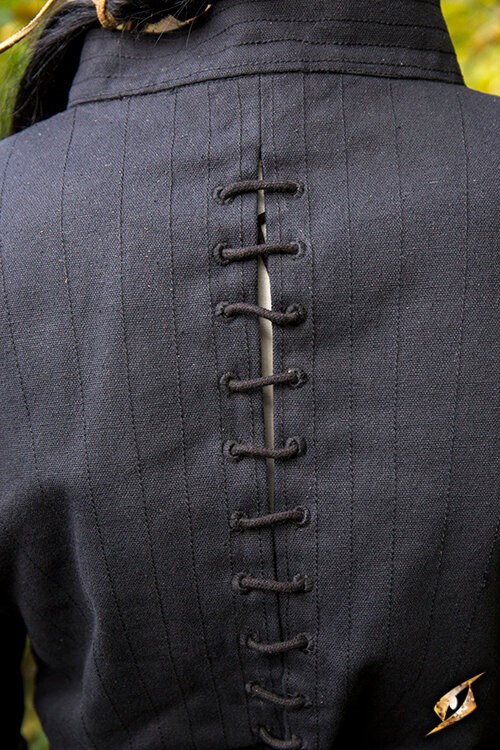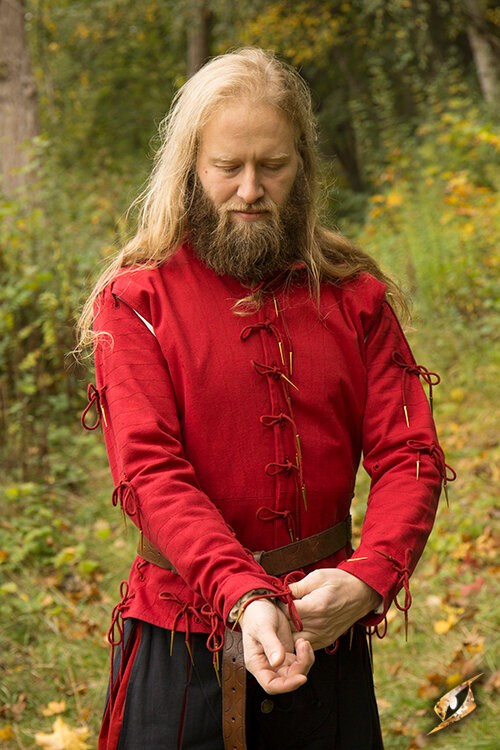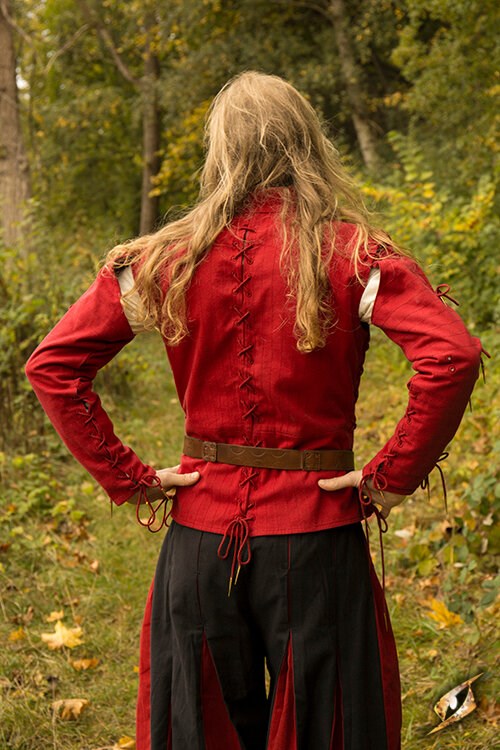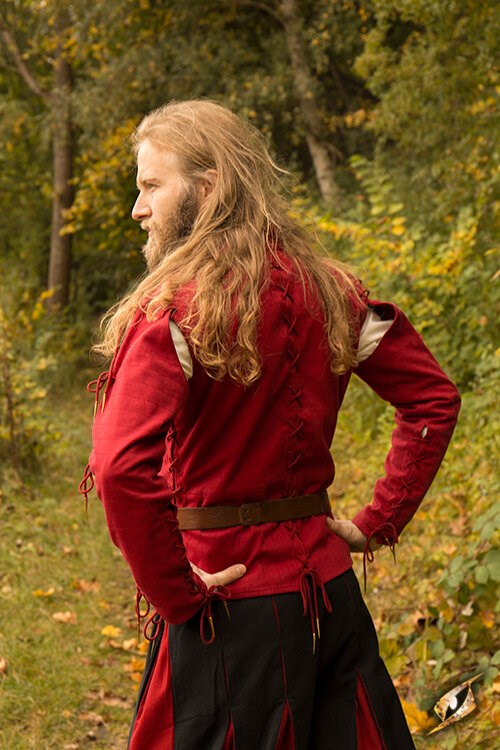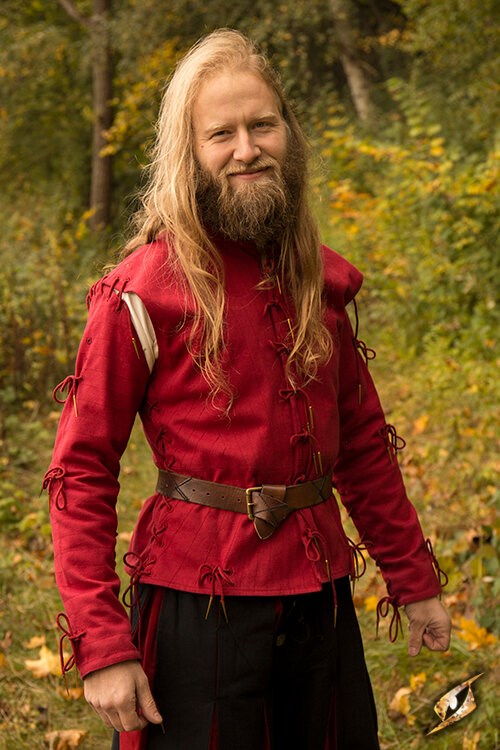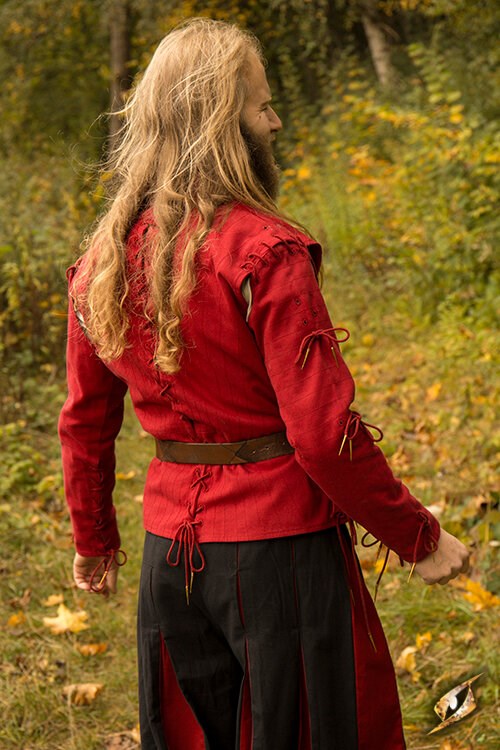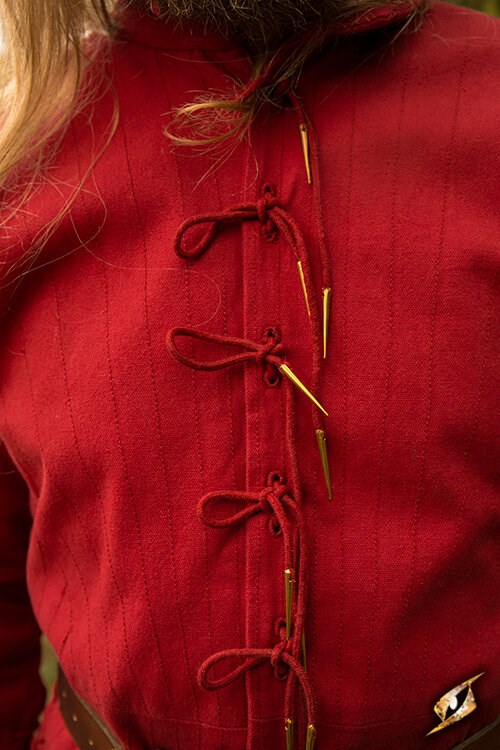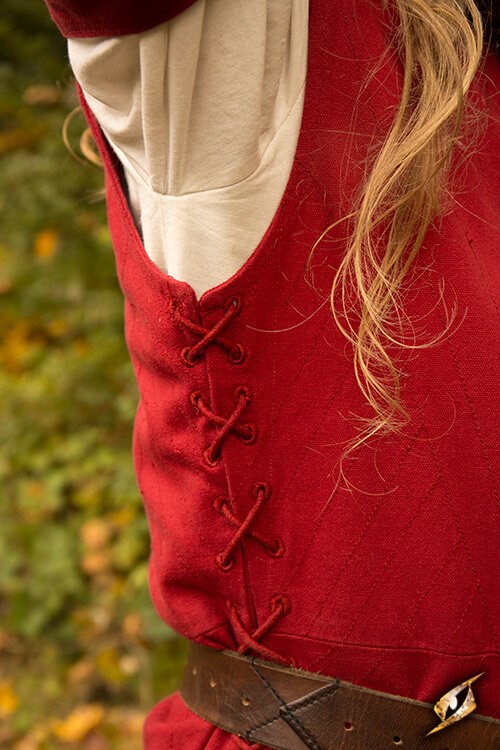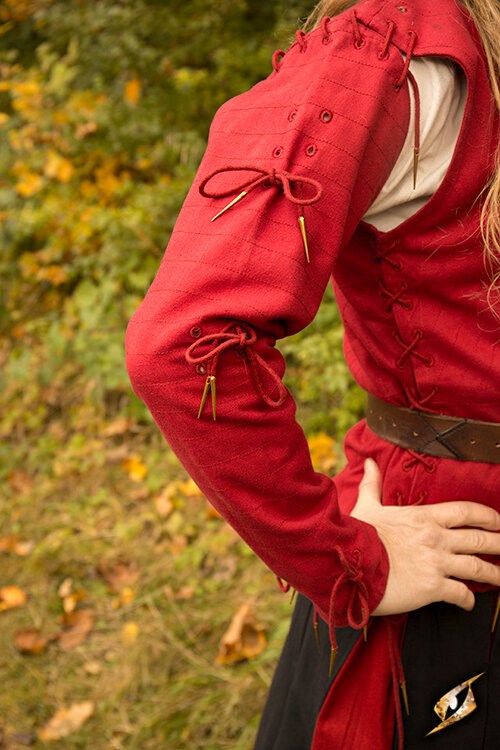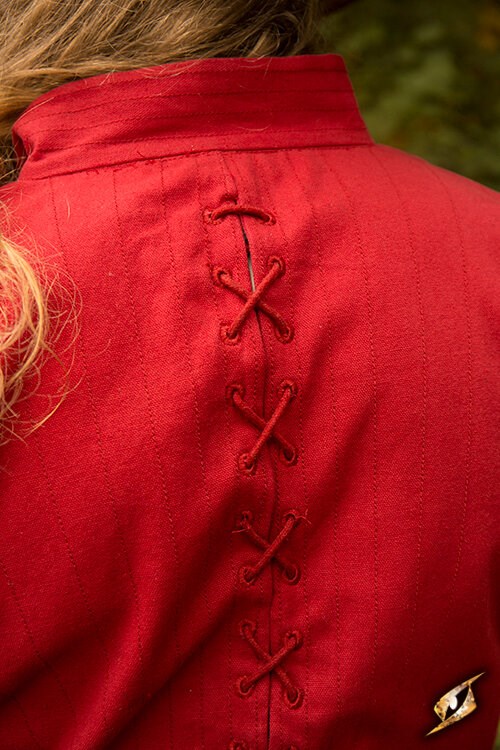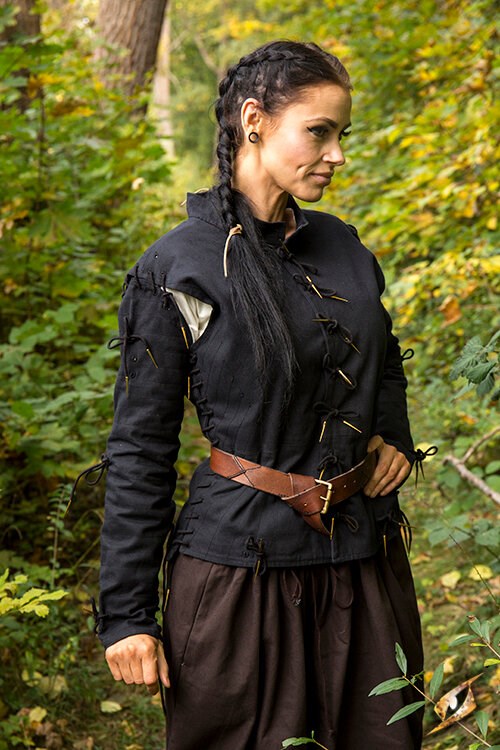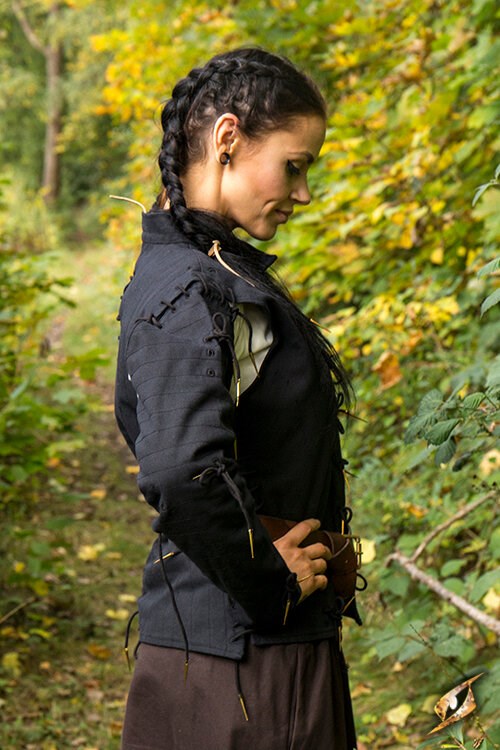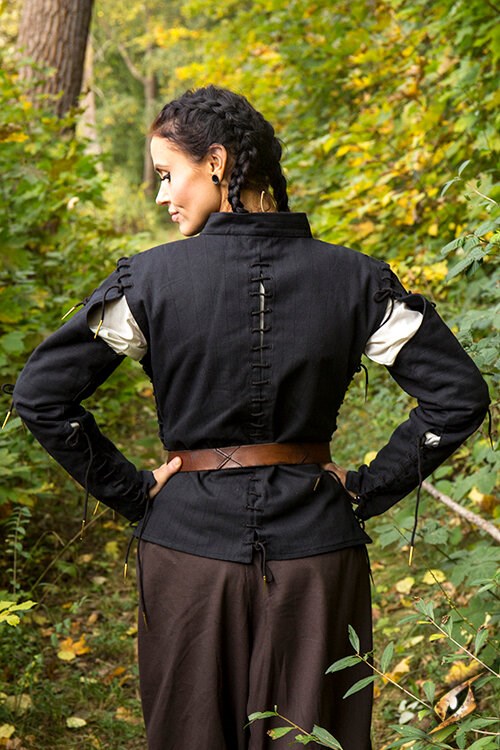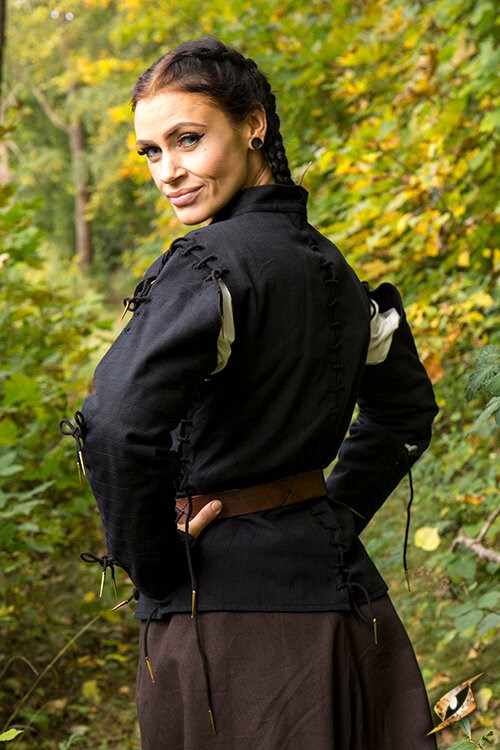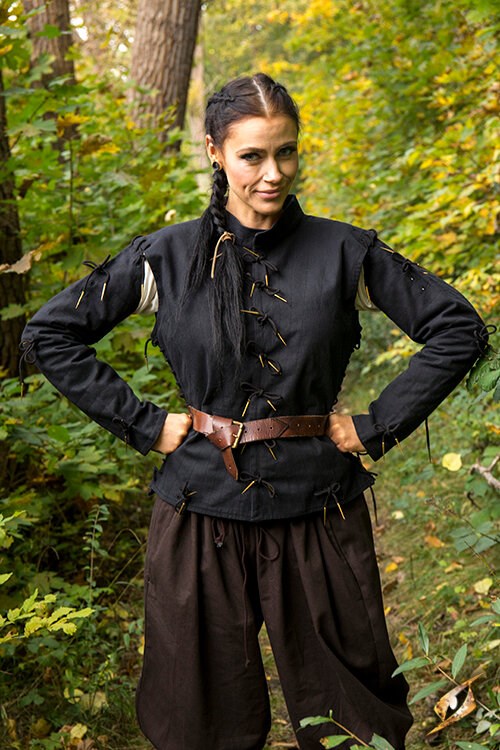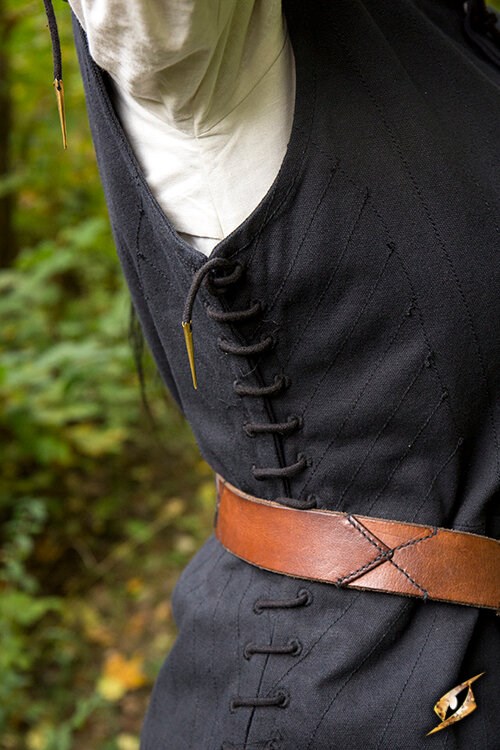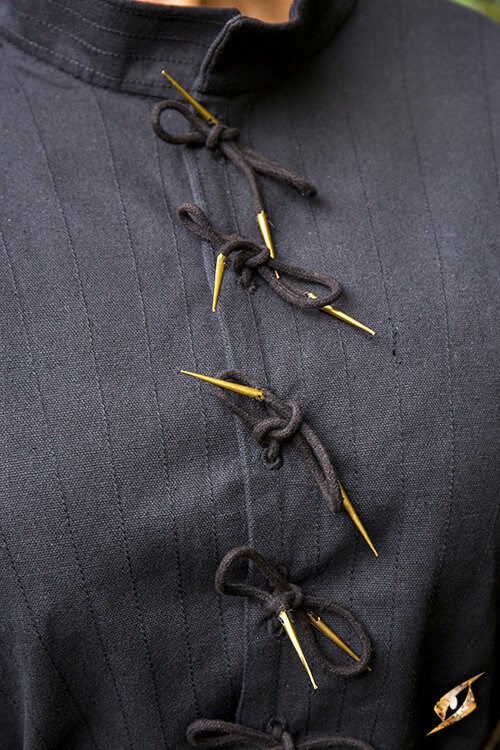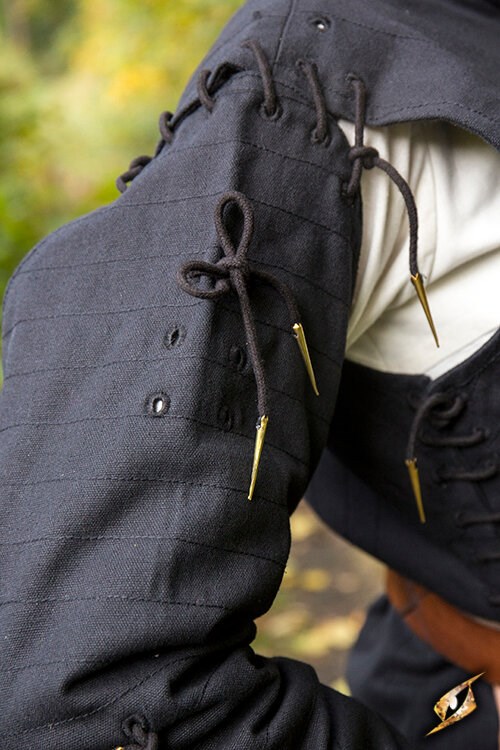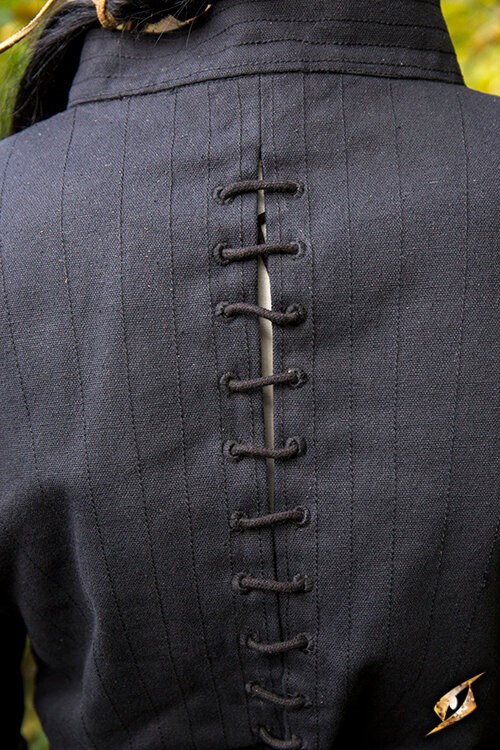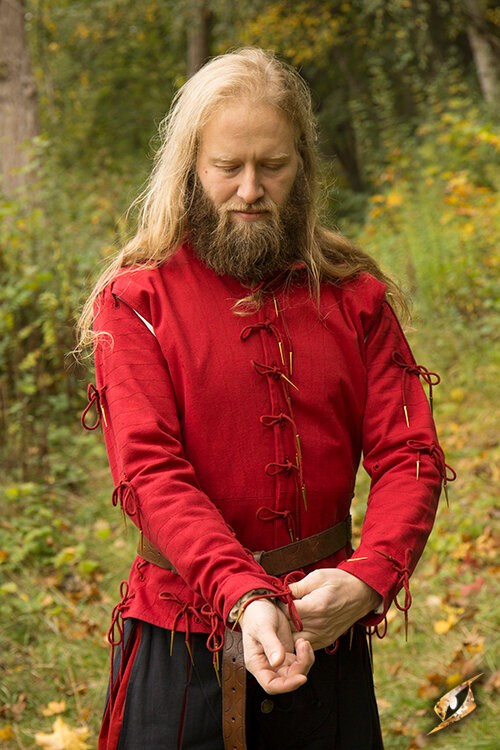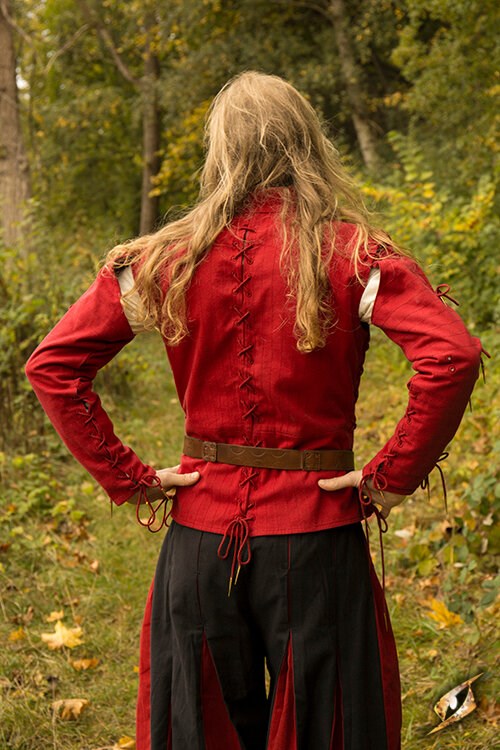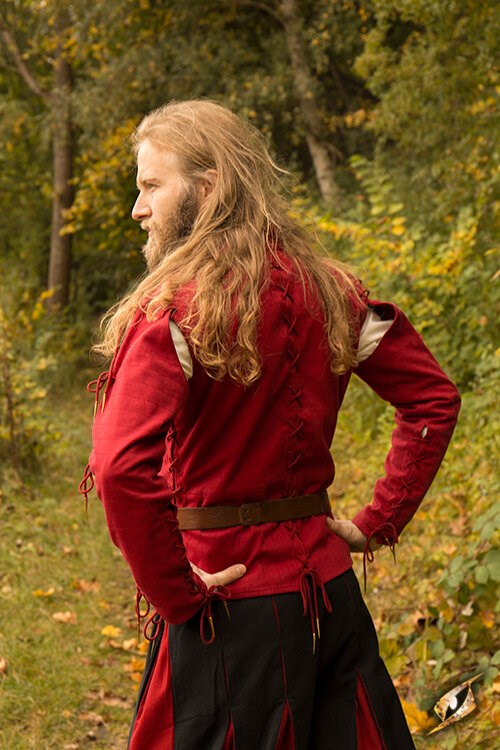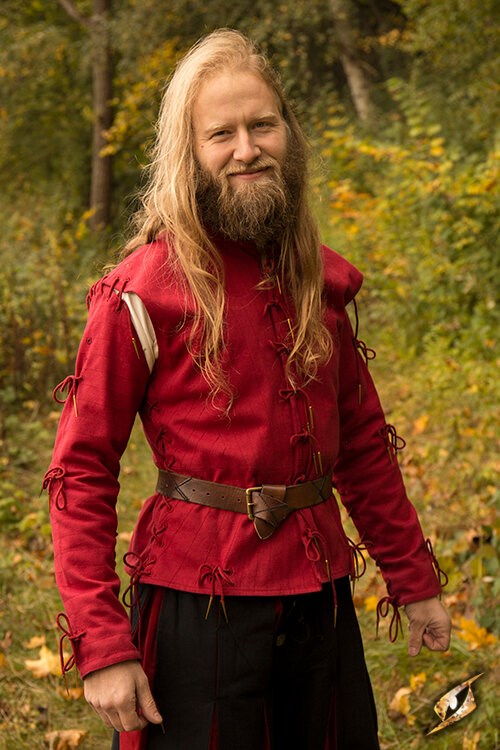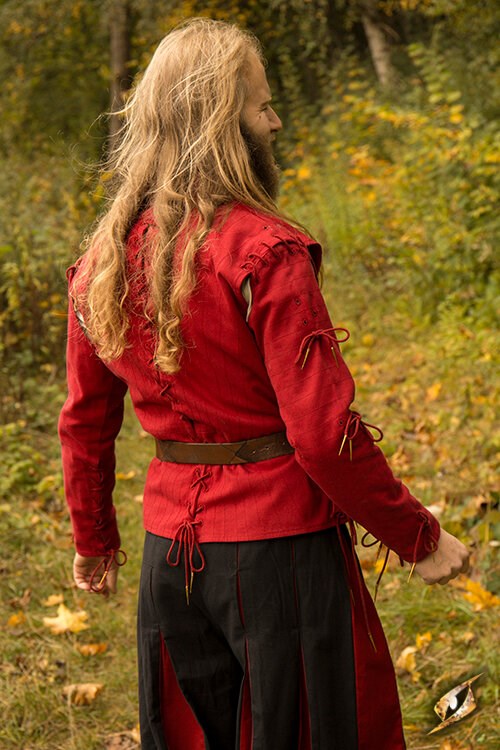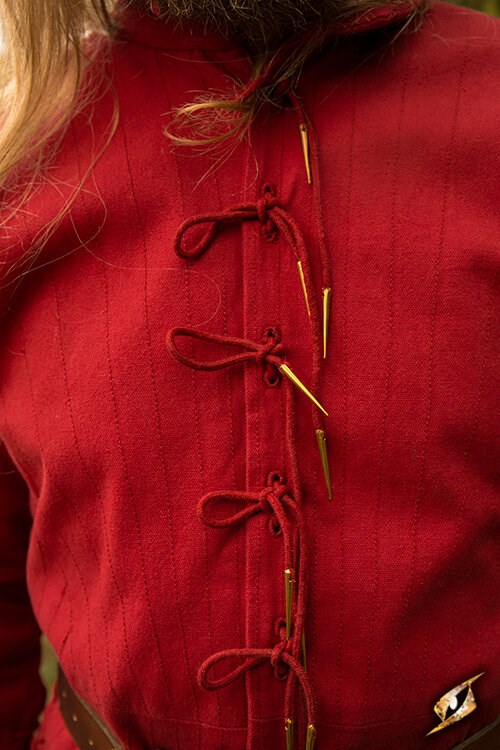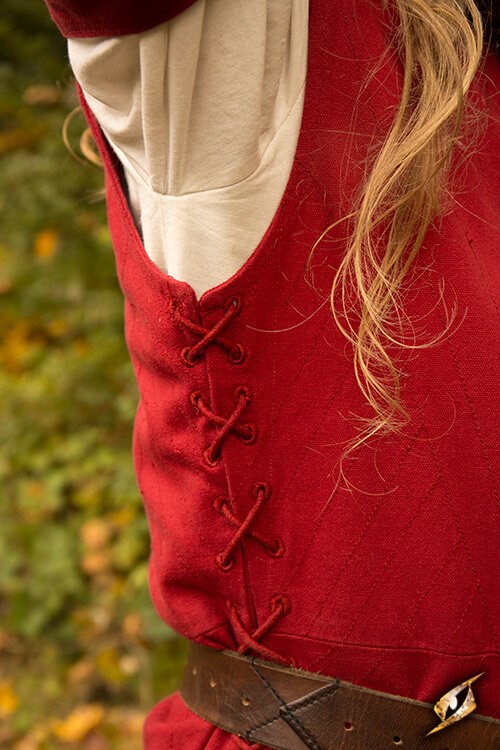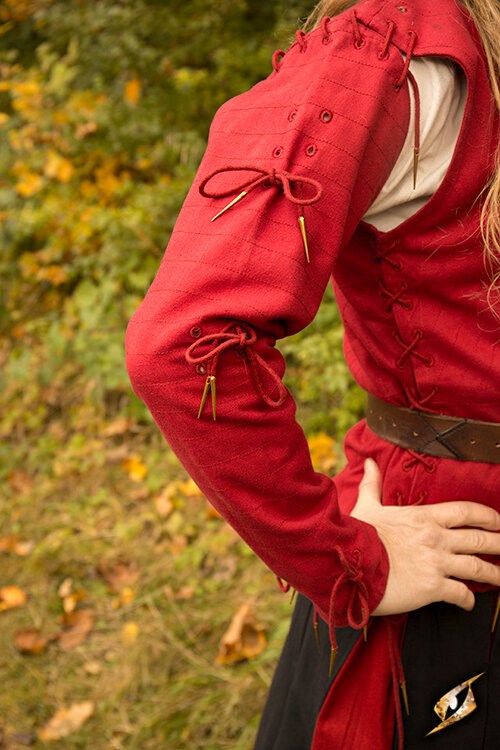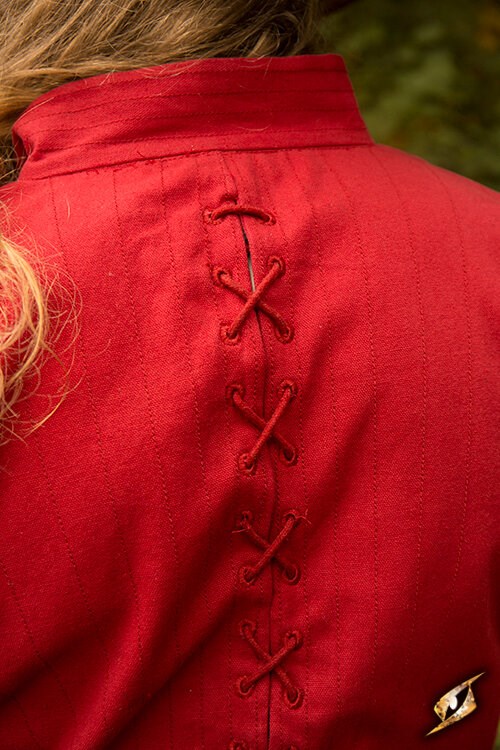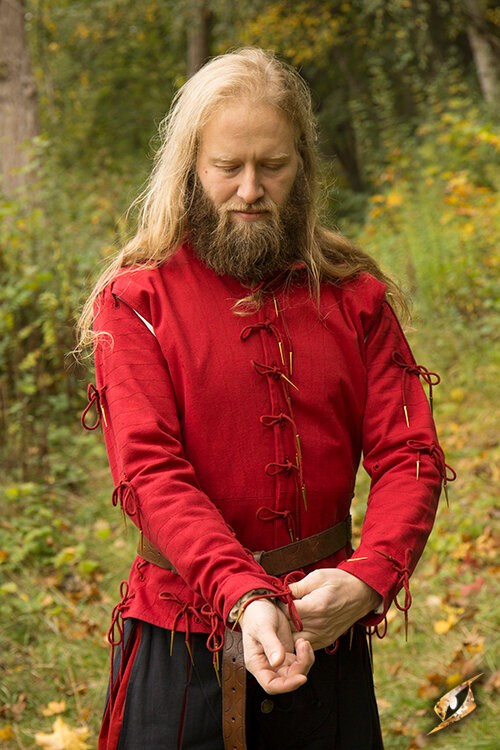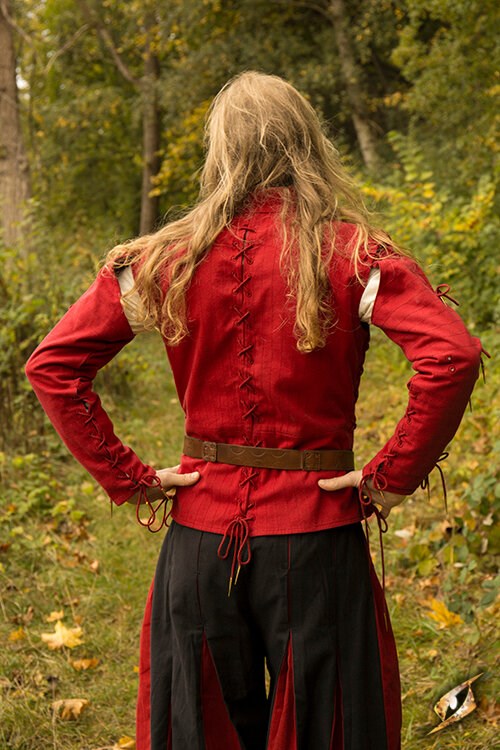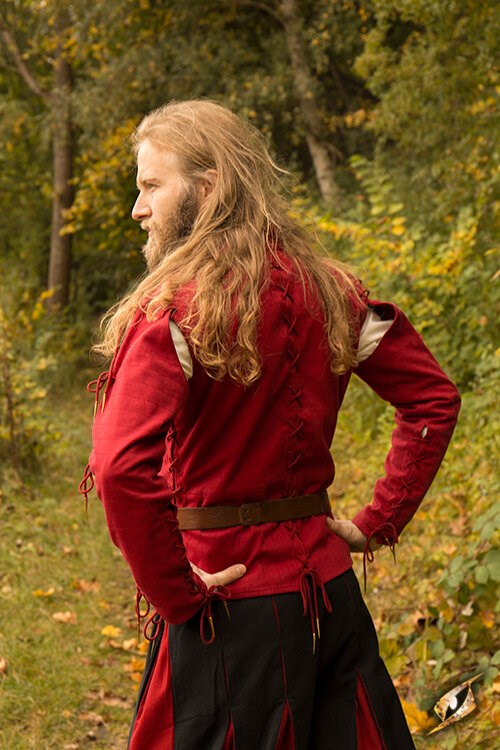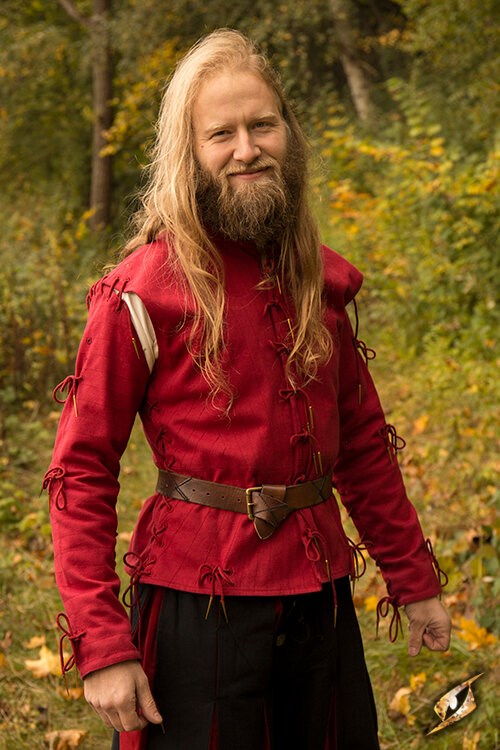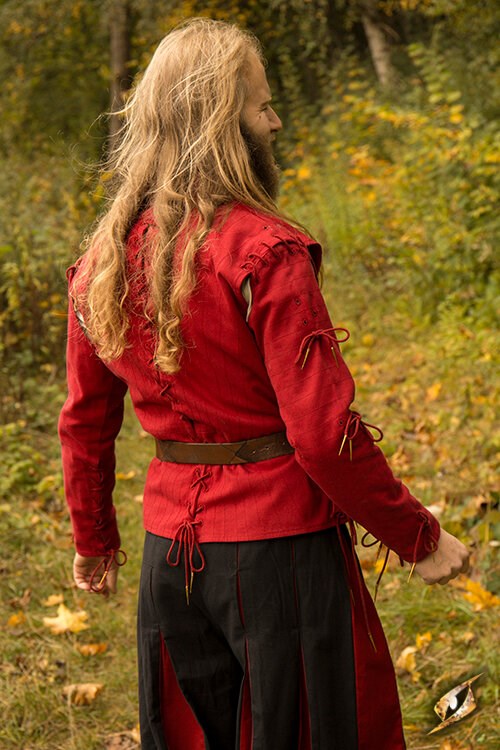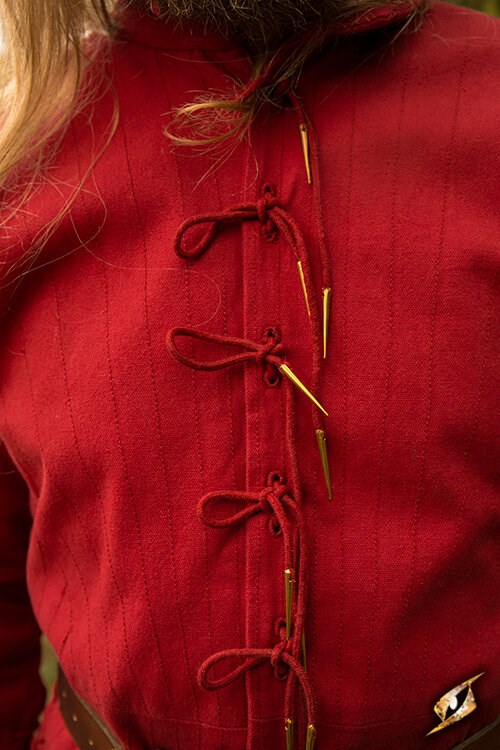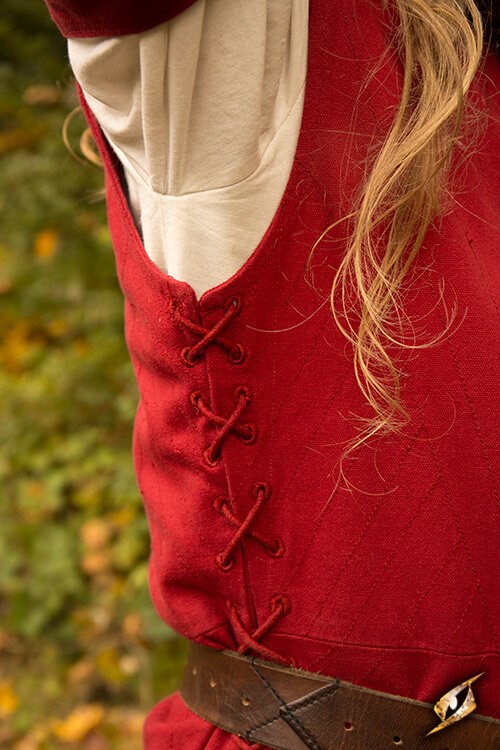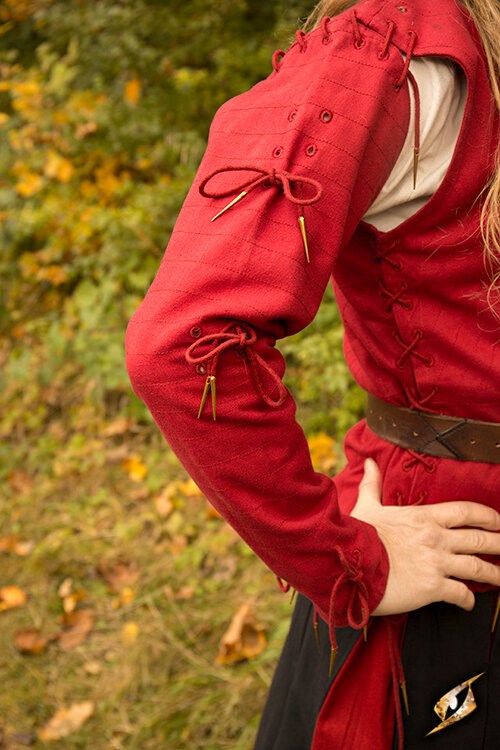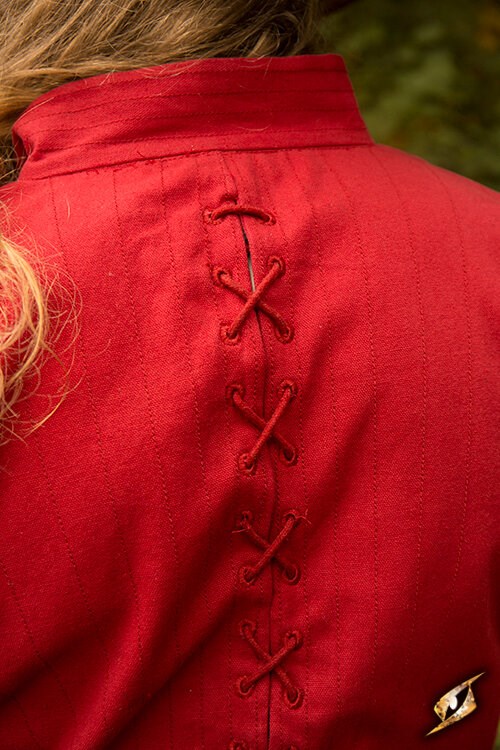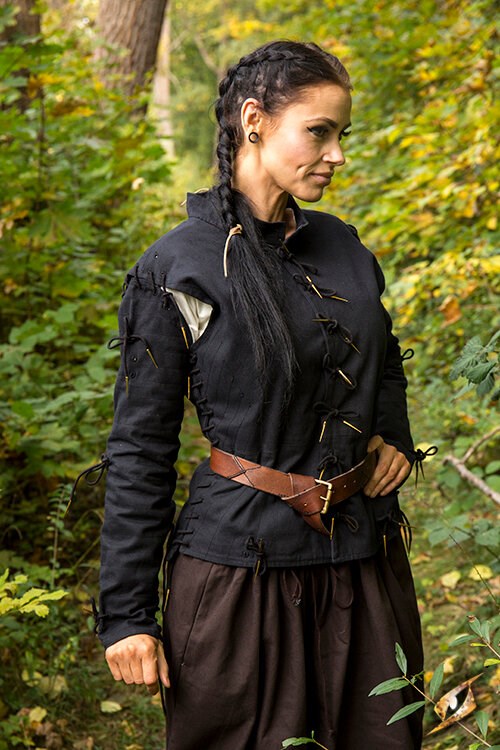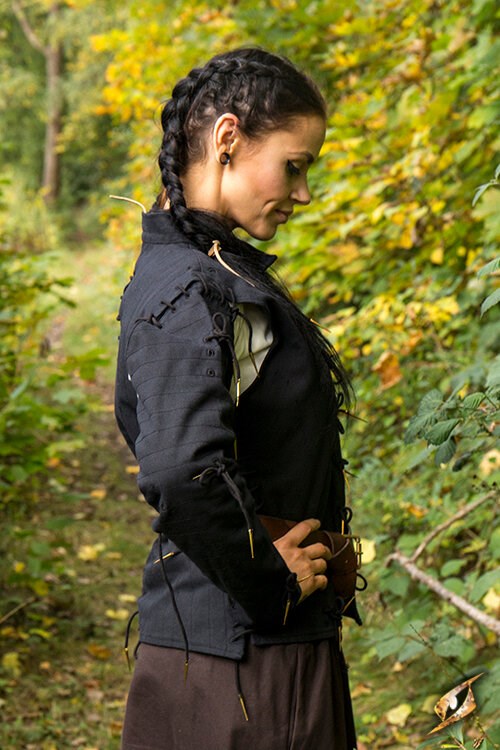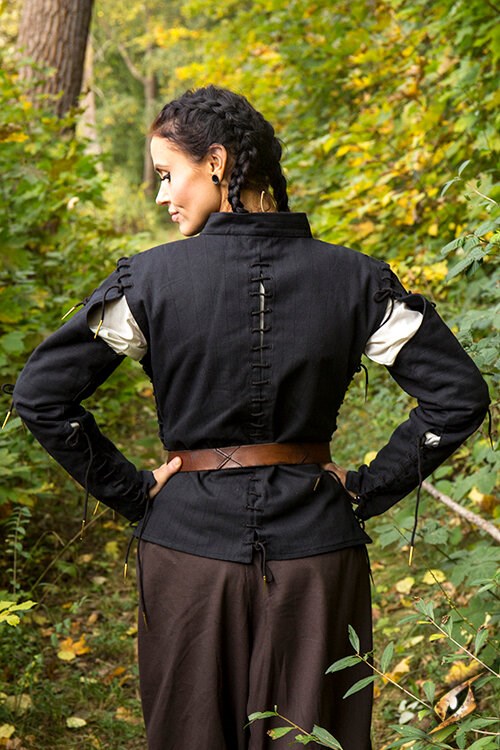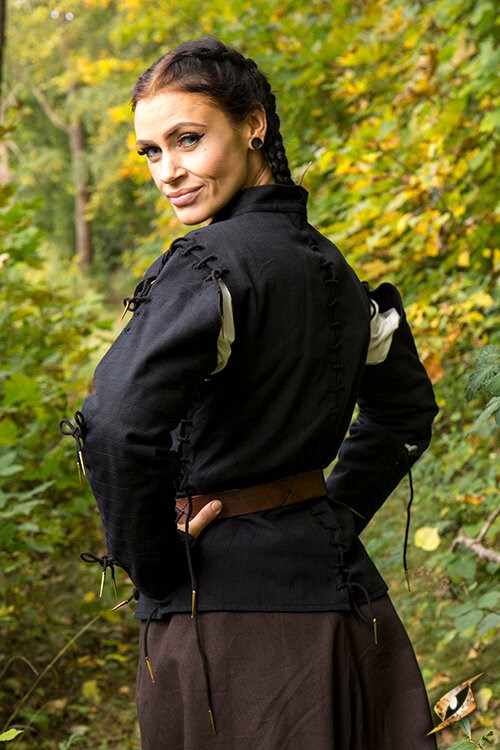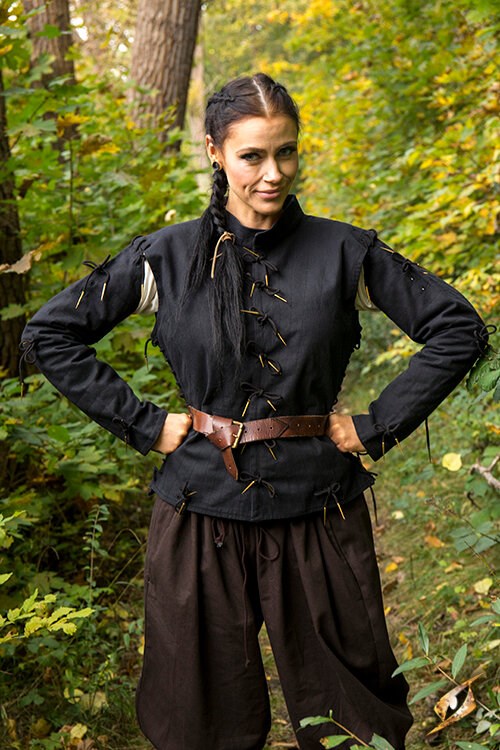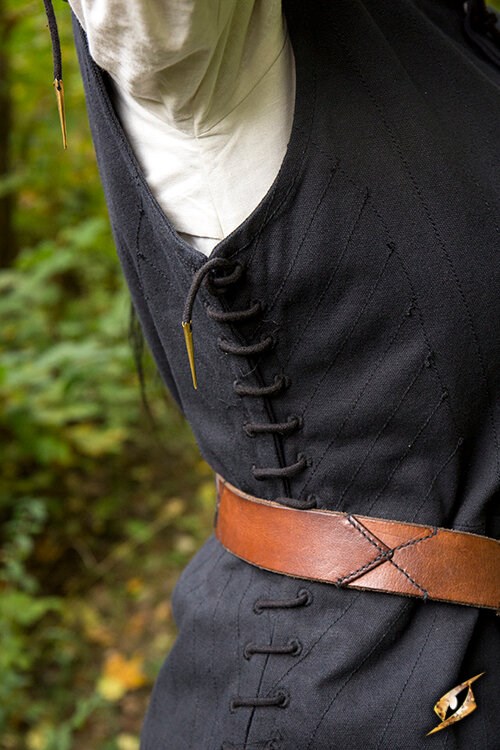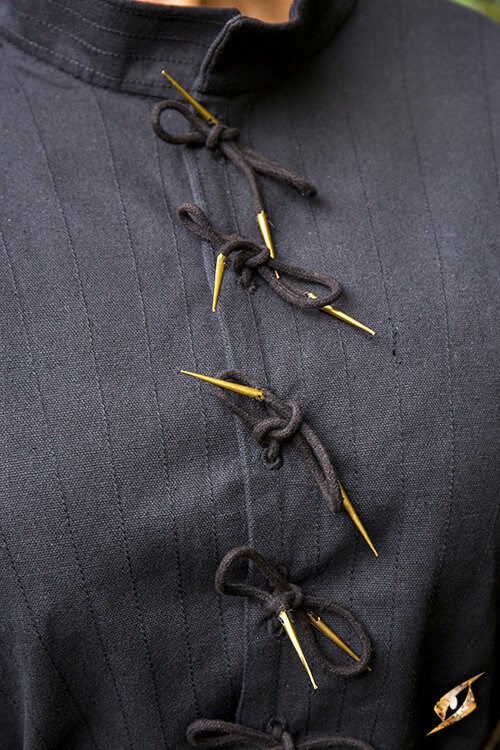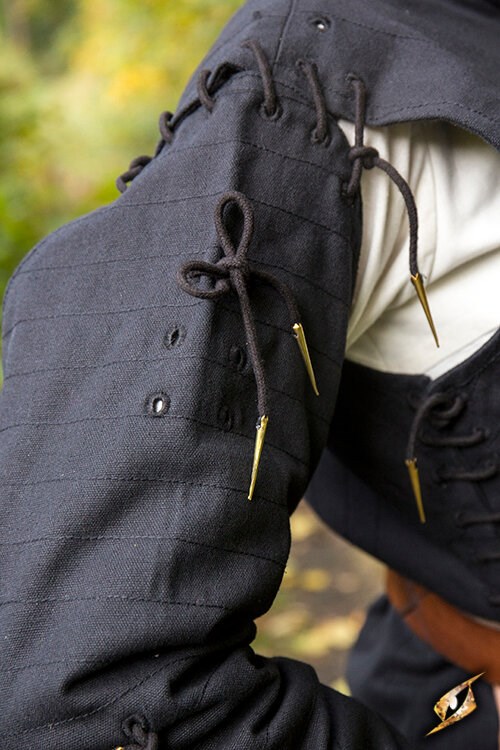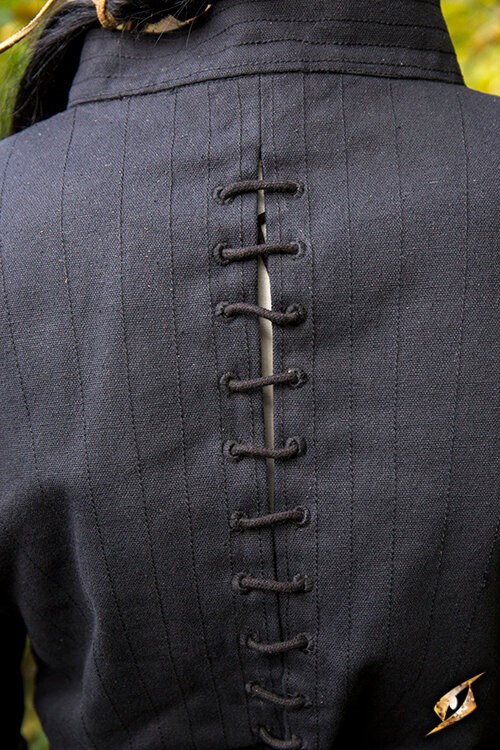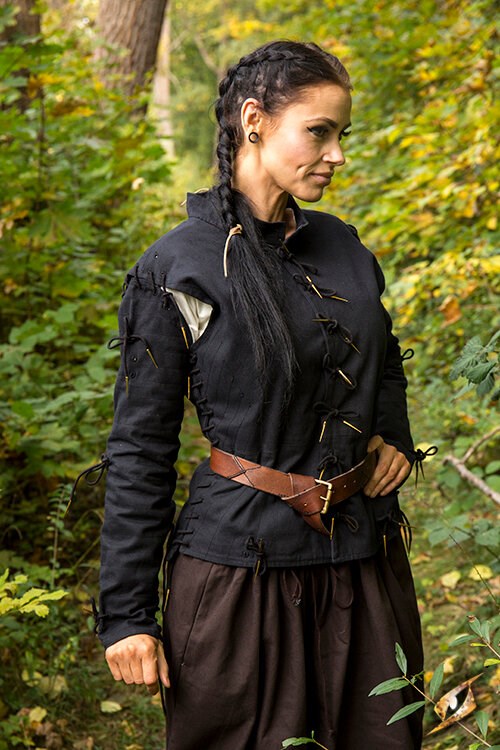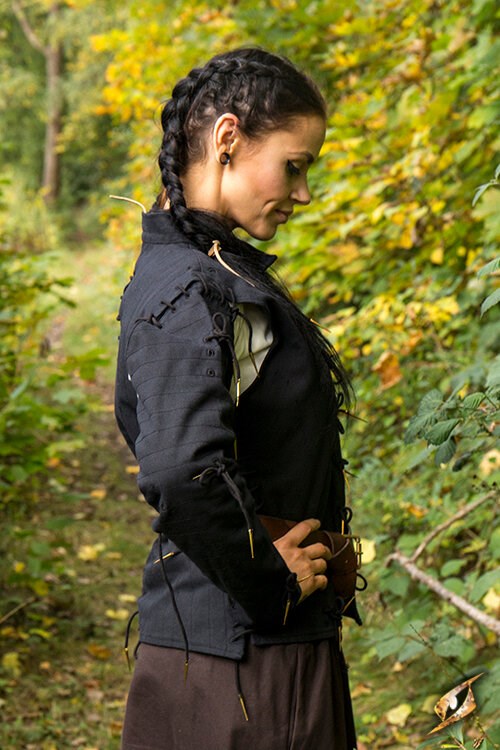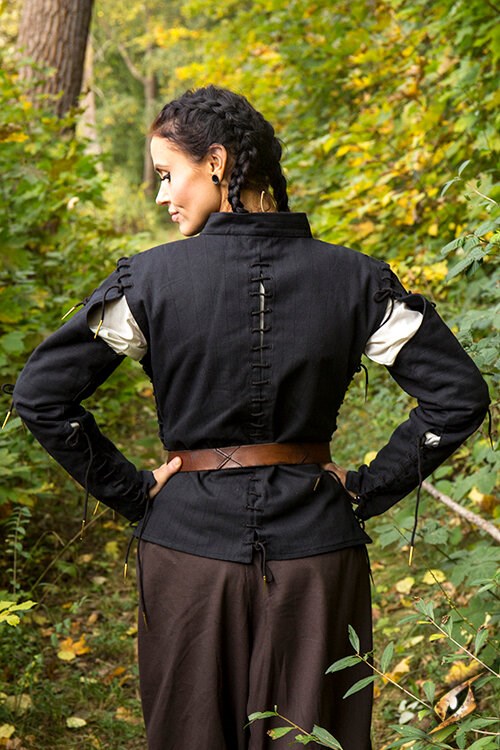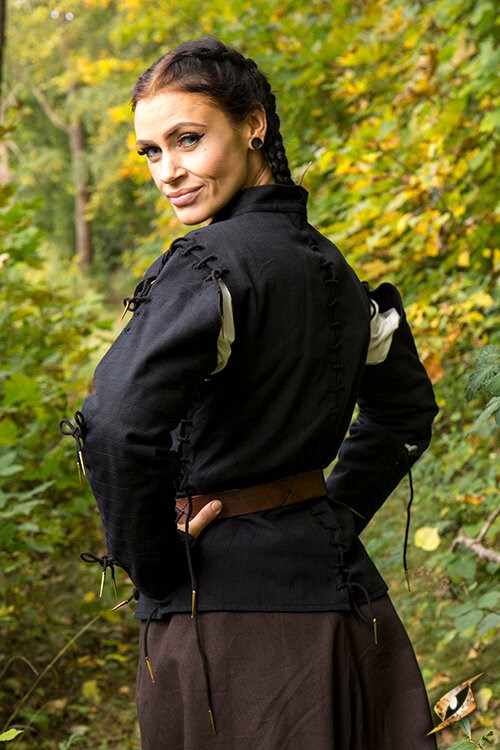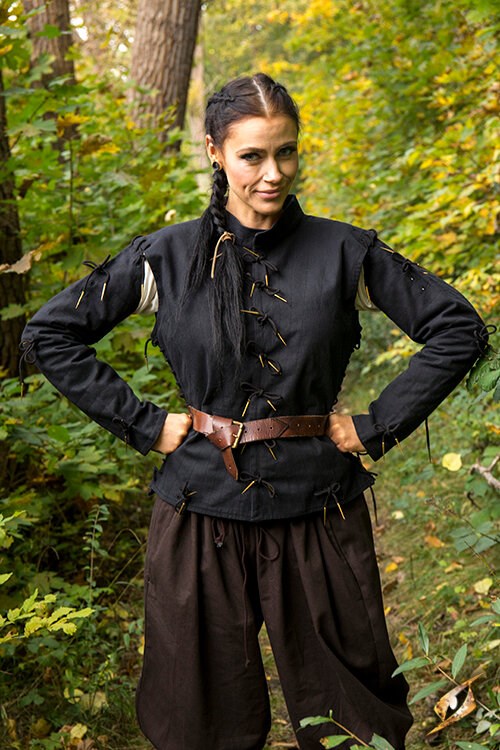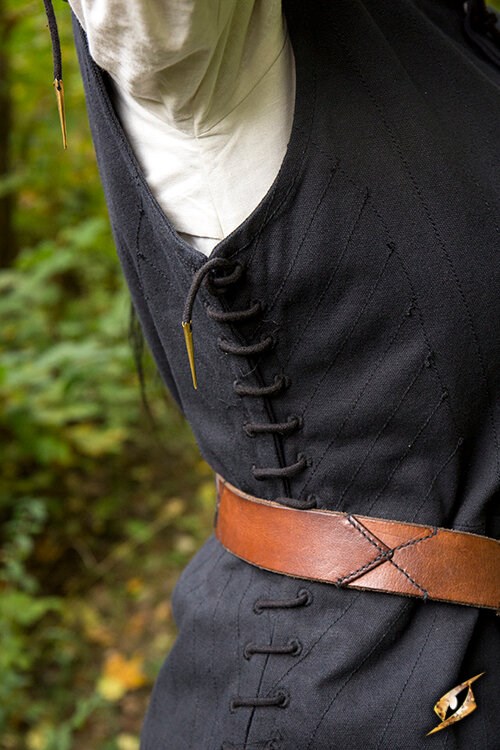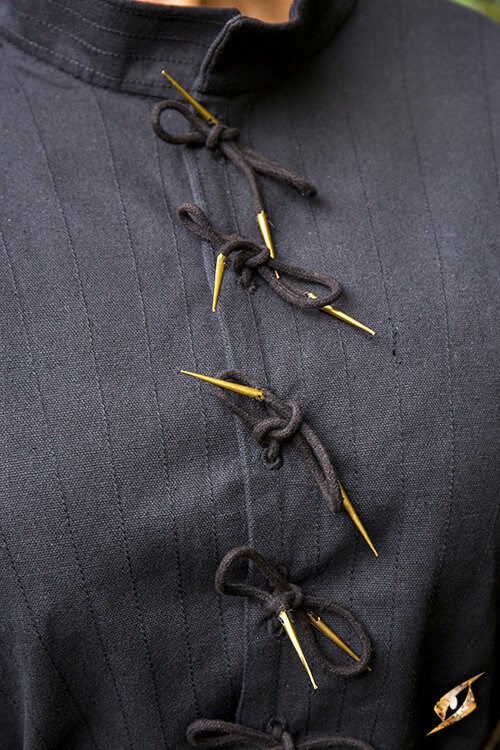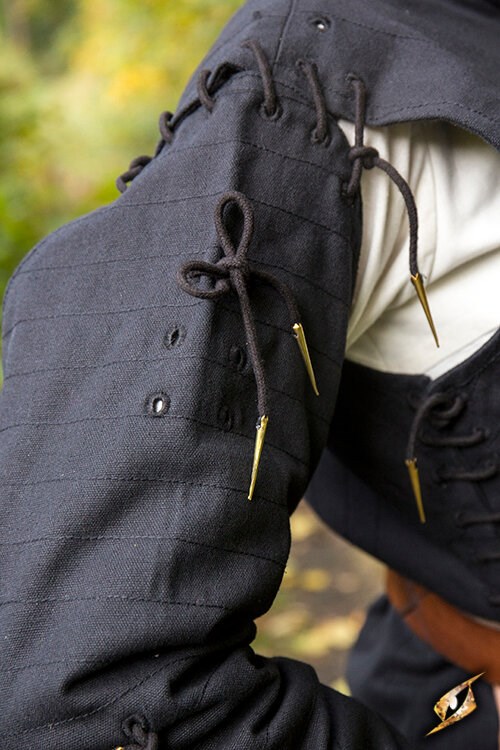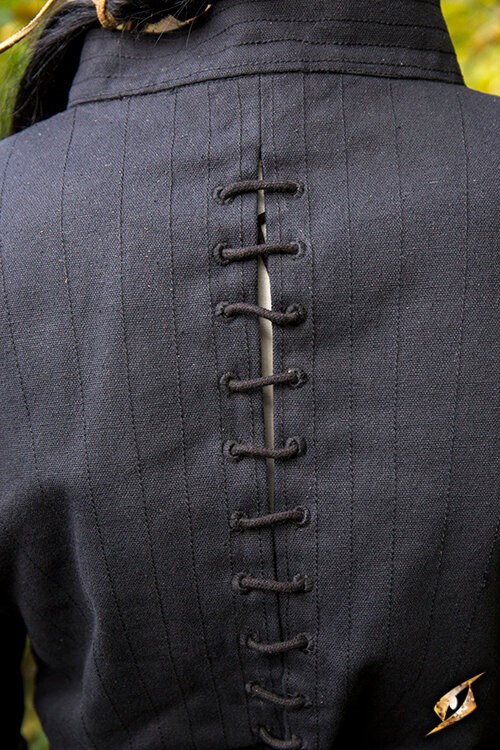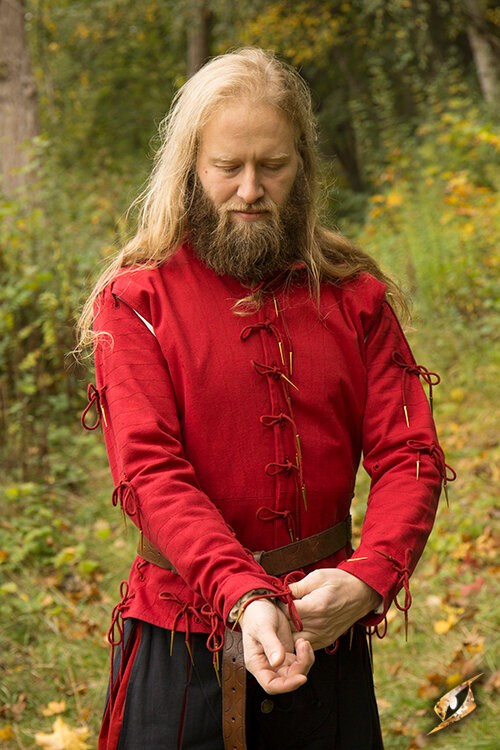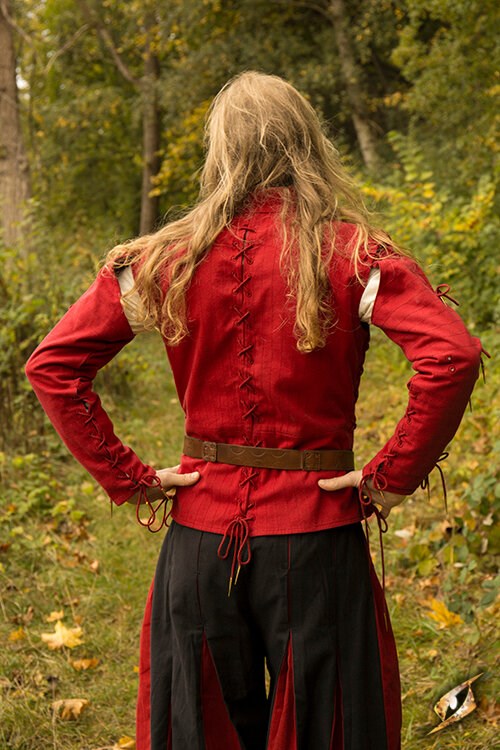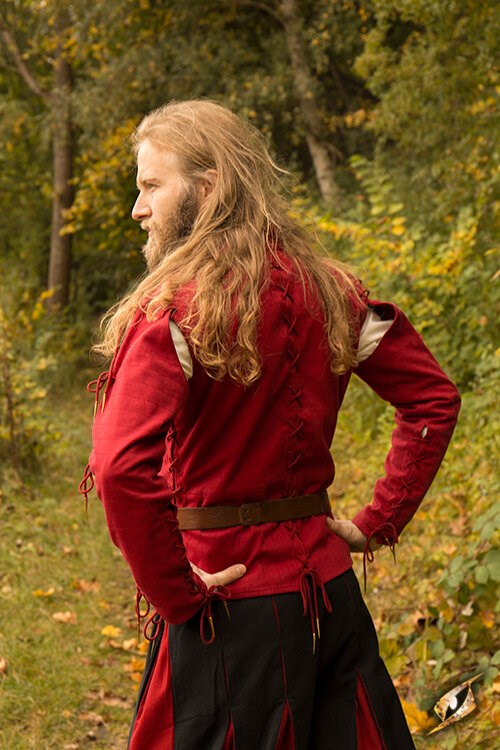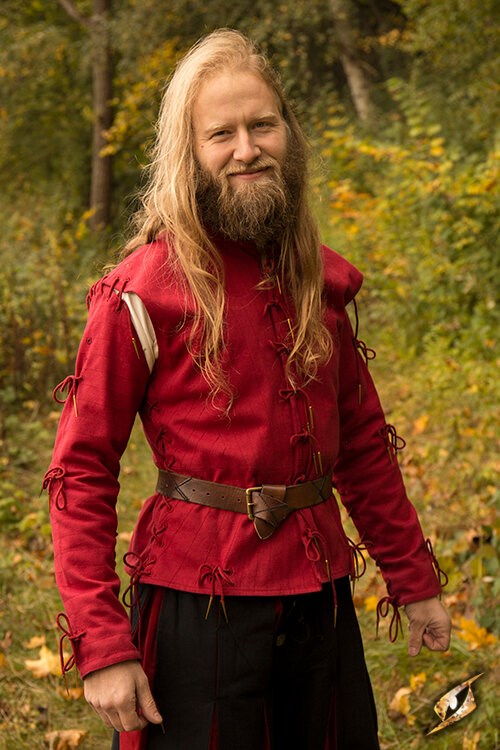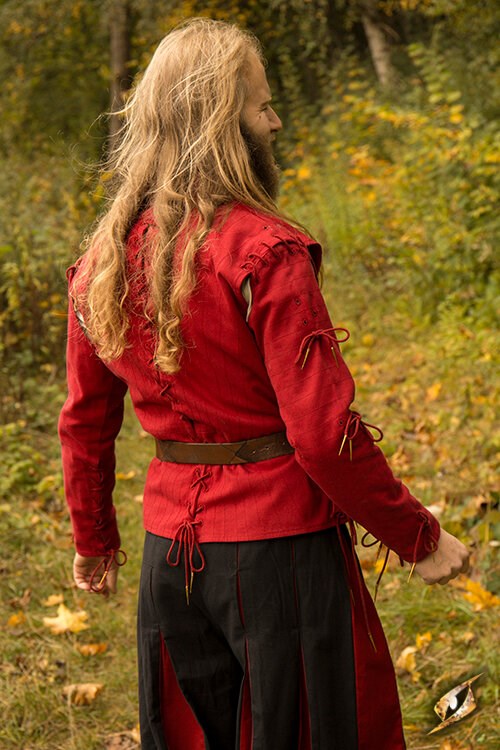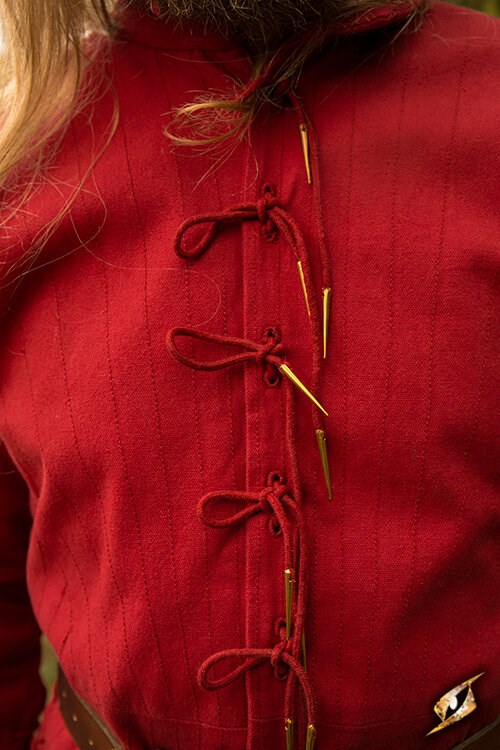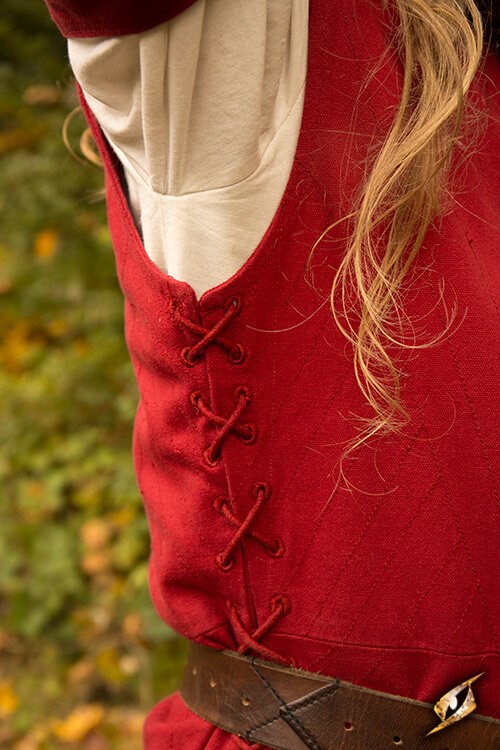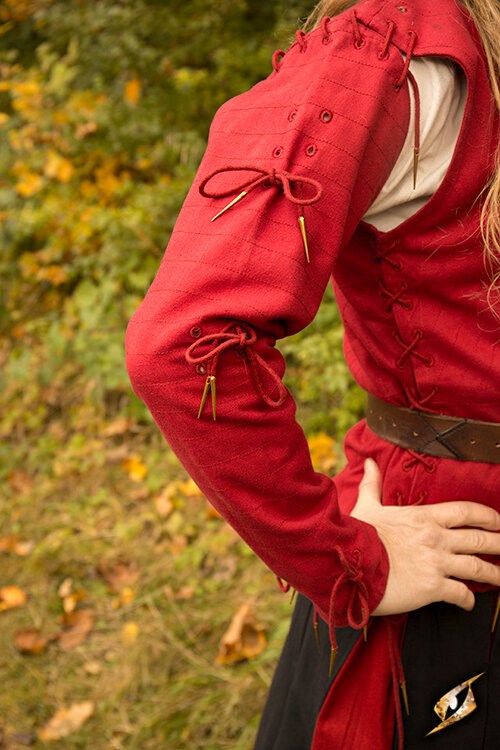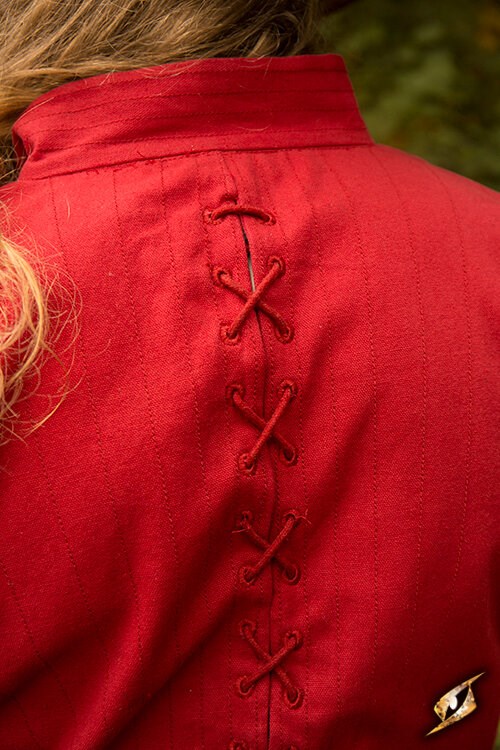 Description

Sizeguide

Fitting

Quality

Technical Details
Your morning routine is an essential to keeping yourself disciplined and fit. You wake early for sword drills, and before the sun is fully over the horizon you are eating breakfast and washing up for the day.
You secure your hose leggings to your Pourpoint, a rich coloured doublet that is the height of fashion. None shall doubt your ability or how good looking a knight you truly are.
DETAILS
Epic Armoury's Epic Black Pourpoint is a form-fitting long-sleeve coat covering the torso from the neck to the hips. It can be worn on its own or serve as padding under mail or armour. The pourpoint is donned like a jacket and secured along the front, sides and back with cotton cords, allowing you to customize the tightness of the fit. The arms are easily detachable by untying its cotton cords on the shoulders, each cord secured through long-lasting brass eyelets. Worn like a proper knight, you may attach hose and a leg harness to the four eyelets on the bottom front hem.
Thick enough to serve as its own armour, this durable doublet is constructed with layers of heavy black cotton. The Pourpoint is stitched together in vertical and diagonal lines, keeping the padding in place and giving the body a strong form-fitted appearance.
Available in colours Epic Black & Dark Red; and sizes Small, Medium, Large and X-Large.
HISTORY
Quilted armours have been around since at least 400 BCE
Used as padding under chainmail or plate armour
This particular style is inspired by 14th century doublets
Eyelets at the bottom hem are designed to be used to keep up hose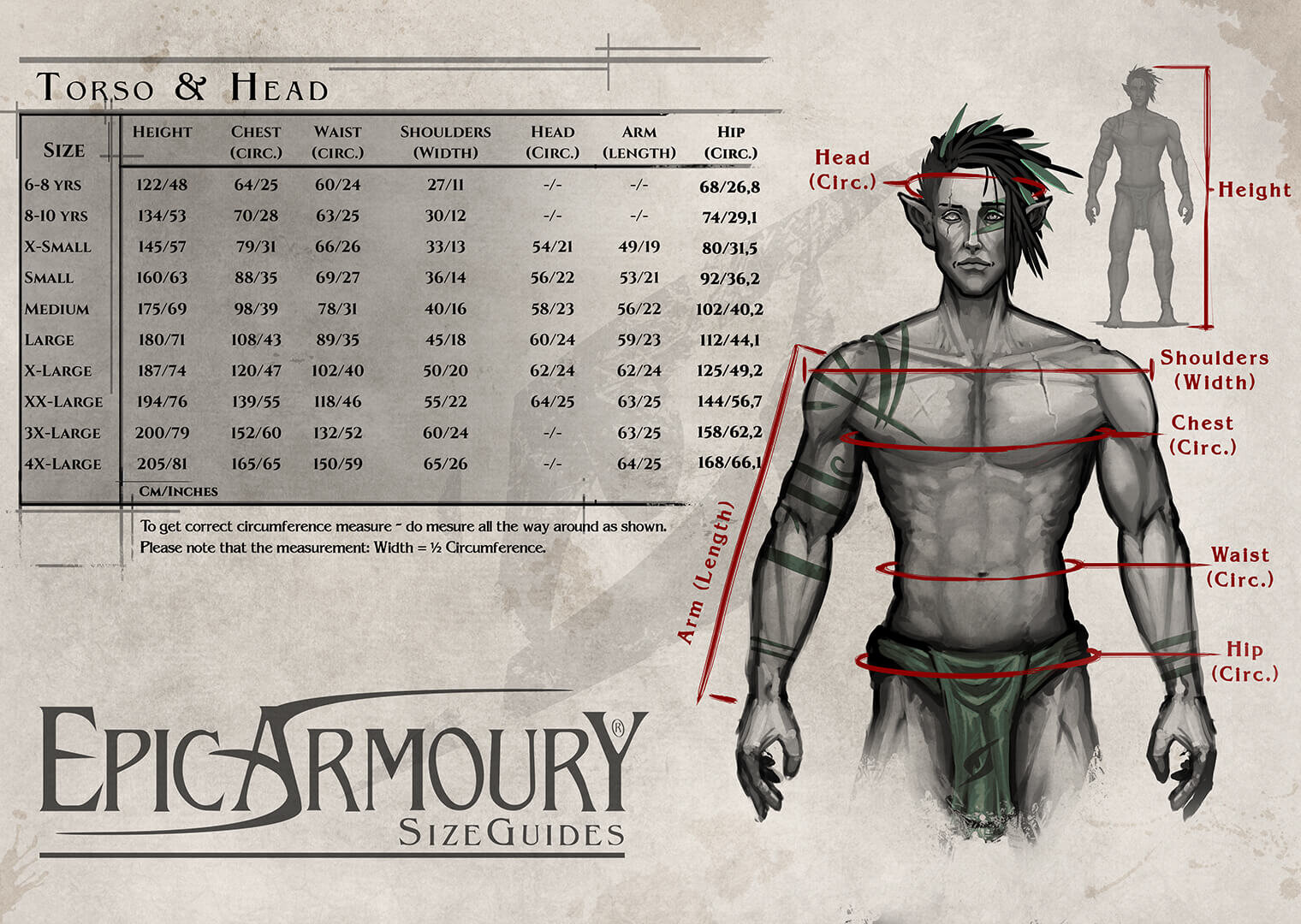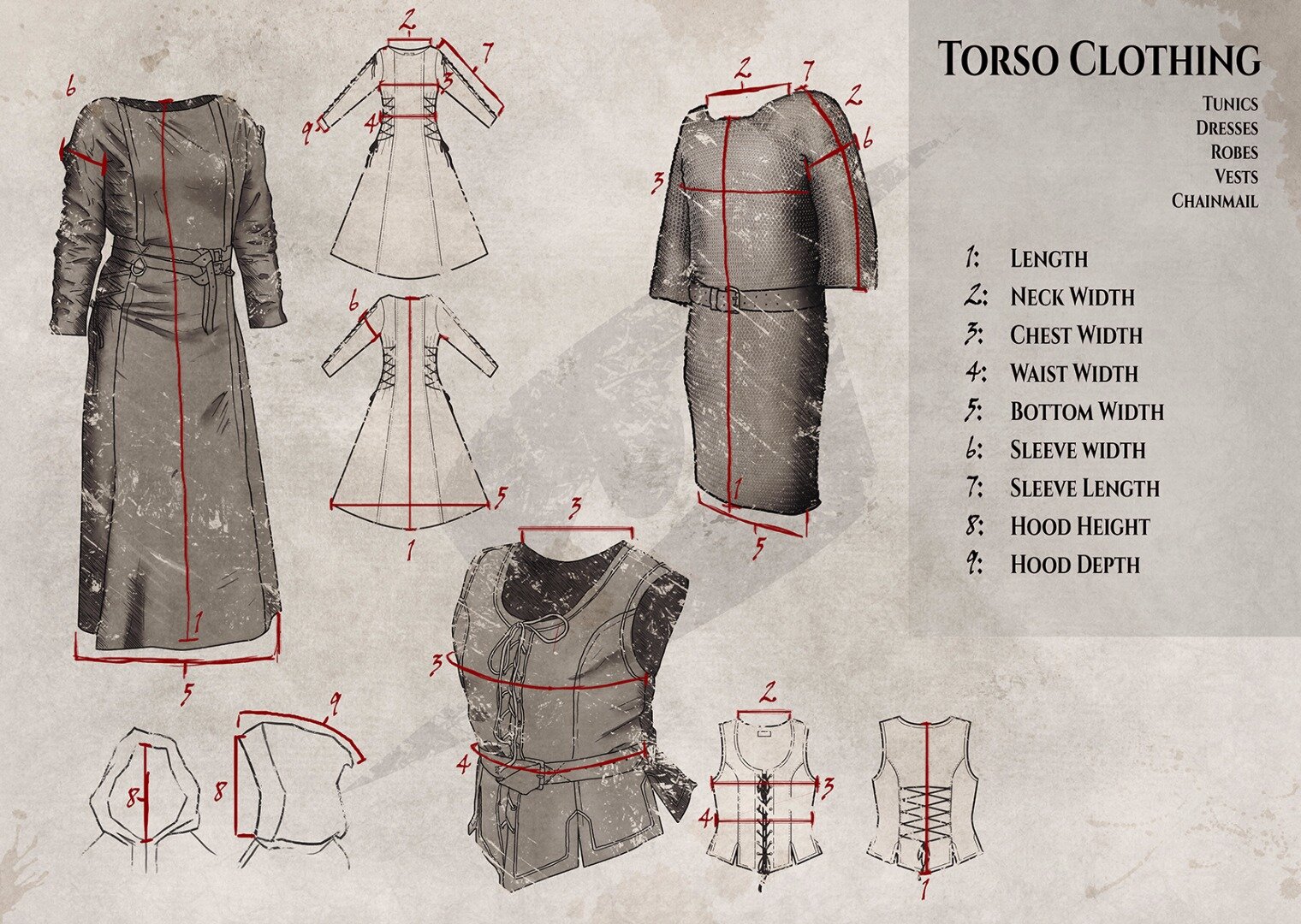 Affordable, personalized costume interchangeable with all other Epic Armoury gear
Made from fabrics manufactured locally
Handmade by qualified professional. Measurements are approximations and may vary.
This product is handmade and hand-painted and therefore unique. As a result, when compared with similar item numbers, this product can have natural deviations in pattern, colour and shape, which are not considered defects or faults.
We produce our image material in a natural environment, where lighting and surroundings can affect colors and contrast. The displayed images may therefore appear different from the product you receive from us.
Measurements are all in cm if not stated otherwise.
Brand:
Epic Armoury
Universe:
Sovereign
Position:
Torso
Product type:
Padded Armour
Release date:
07/27/2017
Maintenance
This heavy cotton product is heavier than medium cotton, almost like denim. This material wrinkles easily, but can be ironed on a medium heat level.
Cleaning
Machine wash at 40°C / 104°F. Please make sure to wash it once before use in order to make sure that remaining dye will be removed from the product. It is advised to wash with similar coloured clothes to reduce the risk of dye imprint. Tumble dry on low heat, but be aware that it might shrink up to 5%. For general stains or discoloration, treat with a commercial fabric cleaner, or blot with tepid water and a soft cloth.