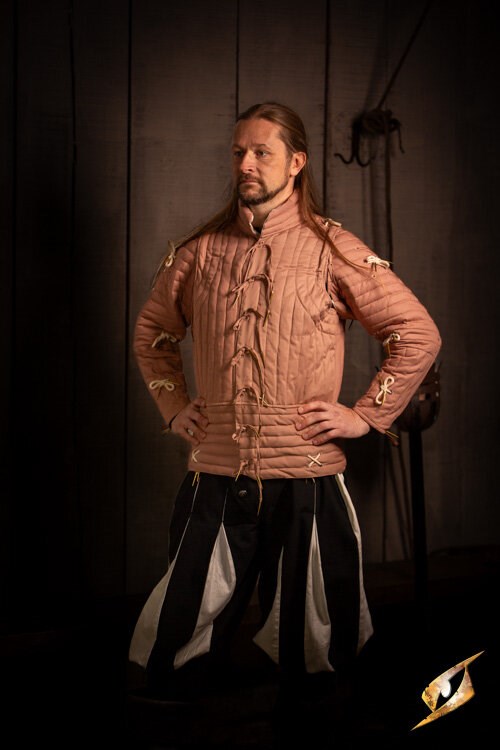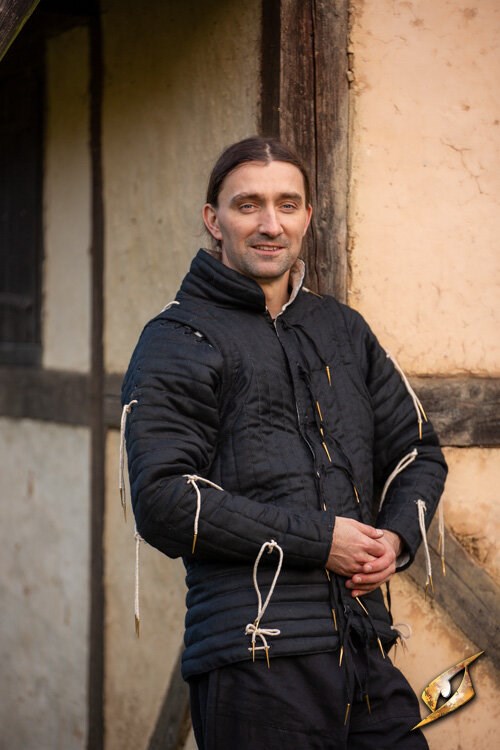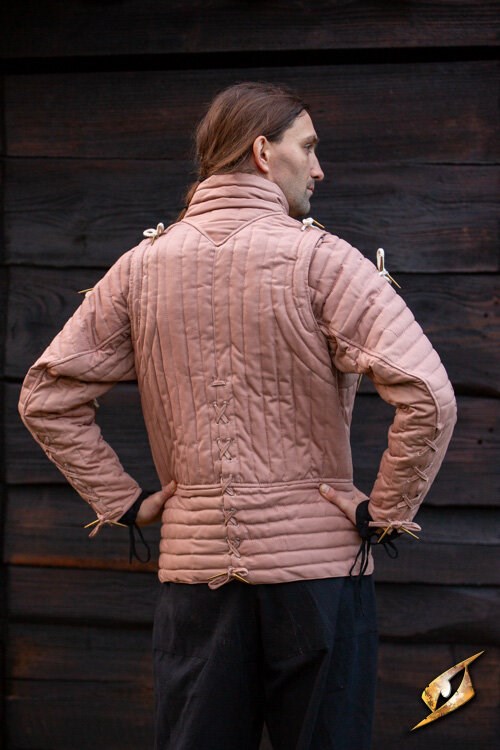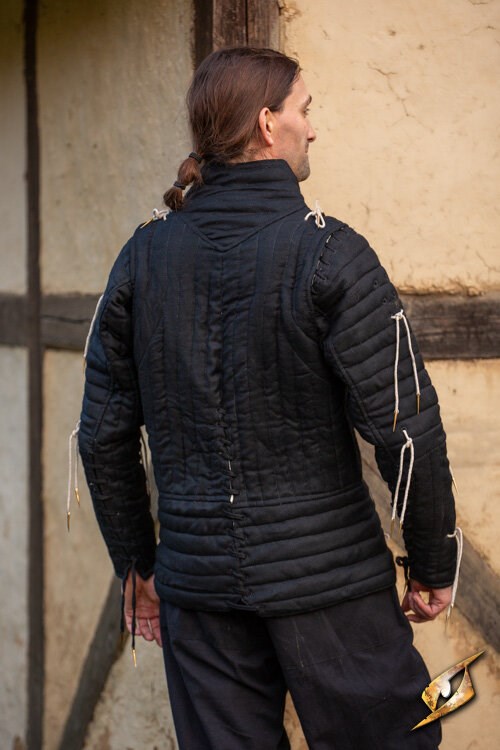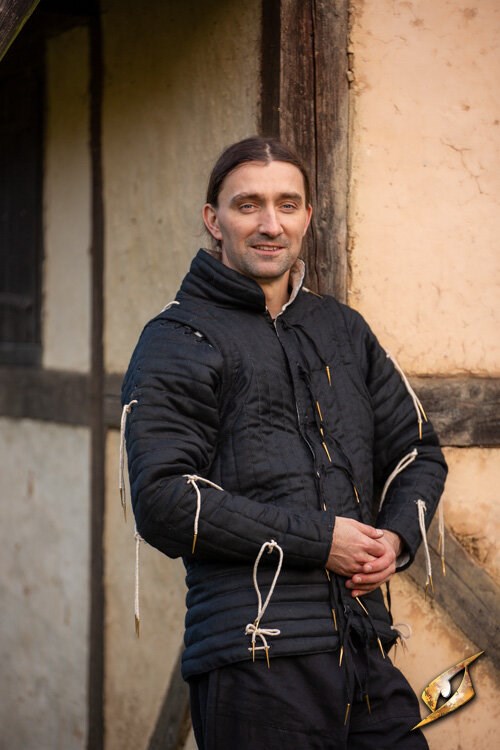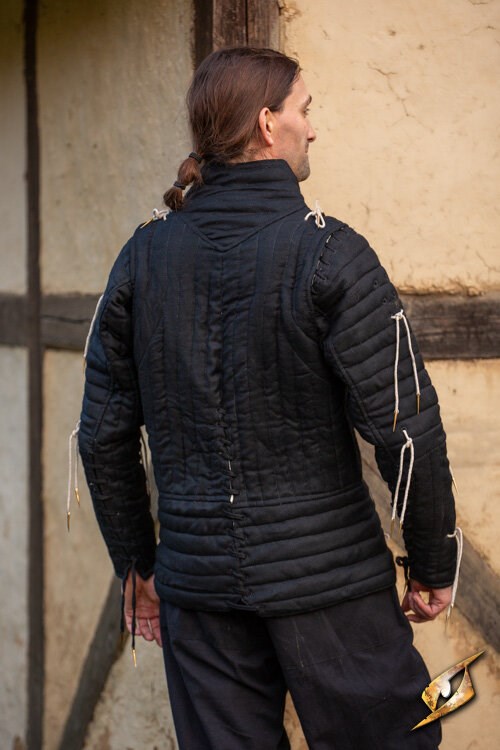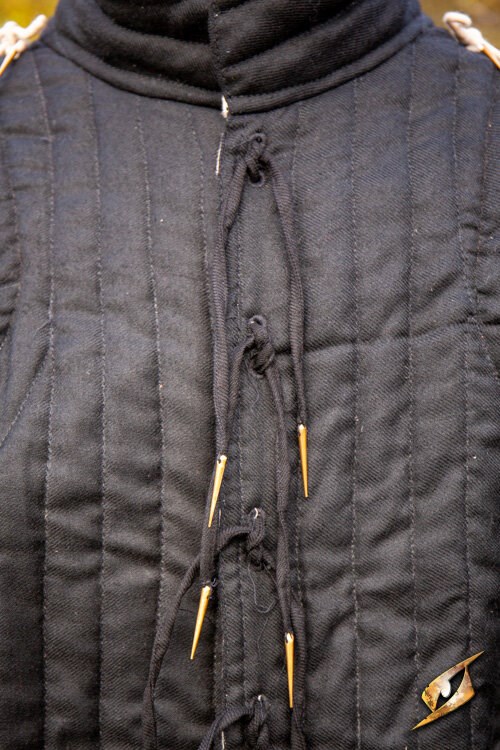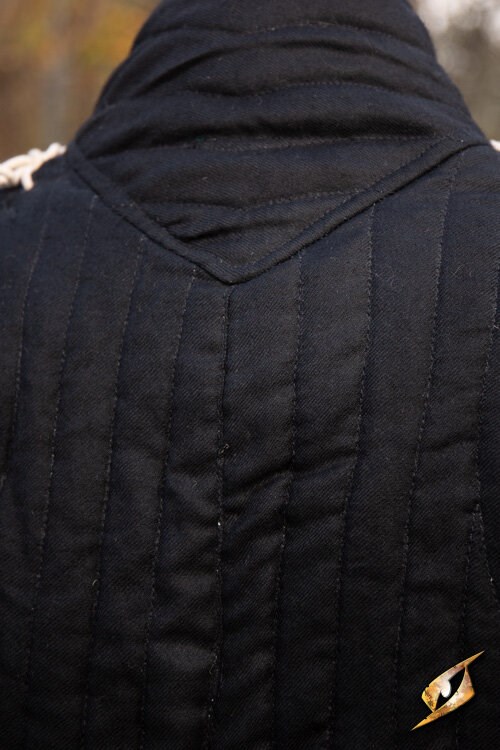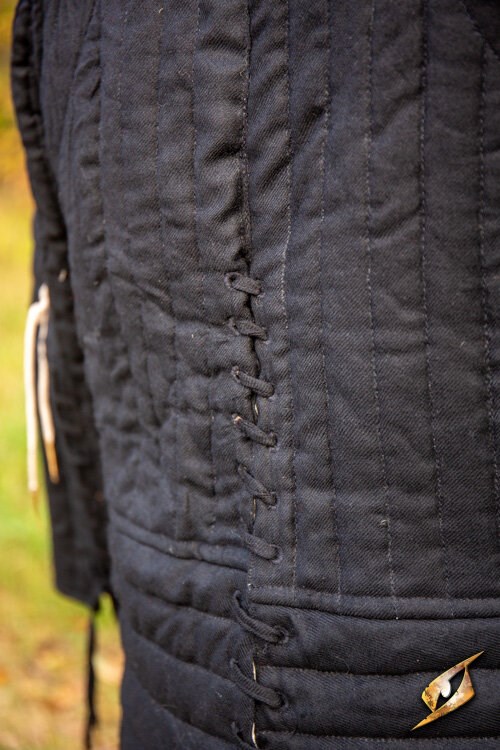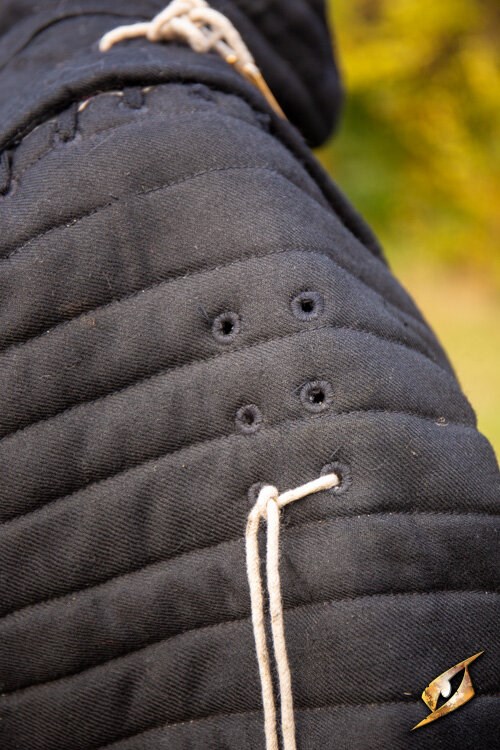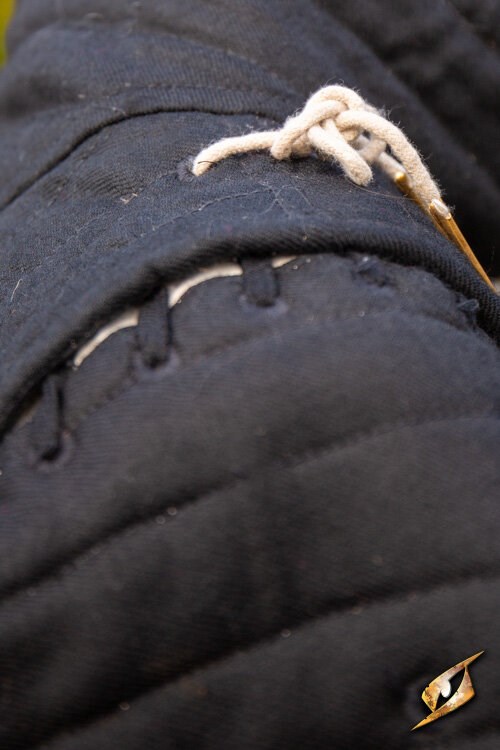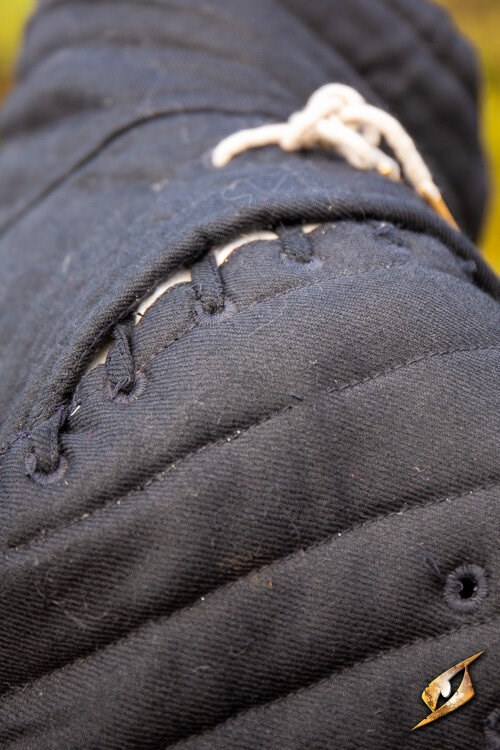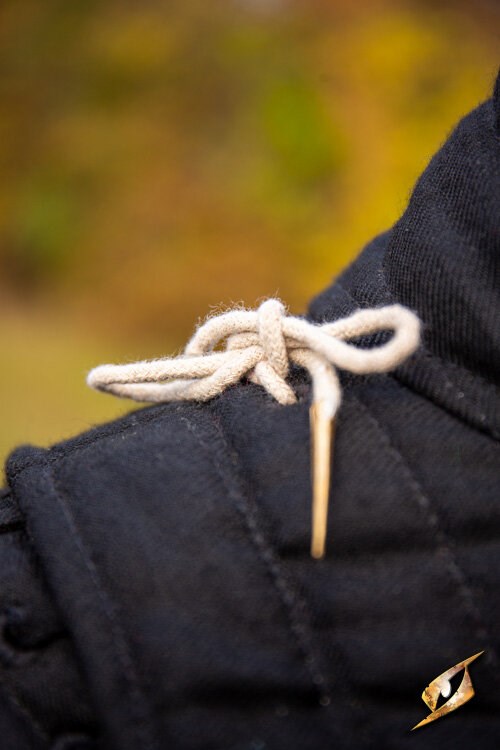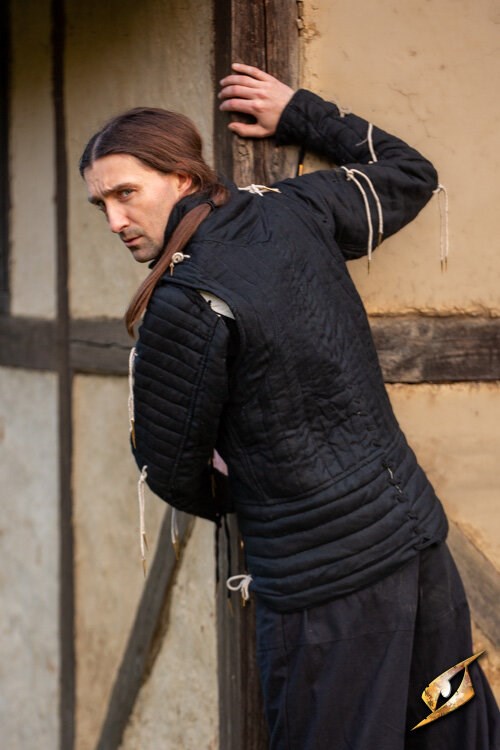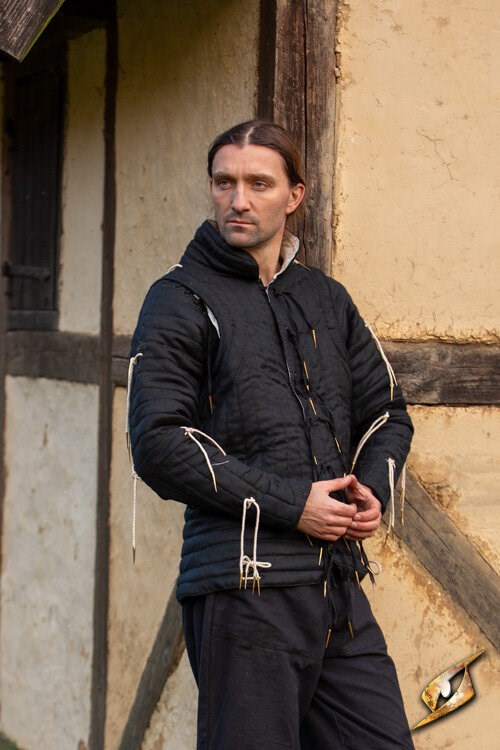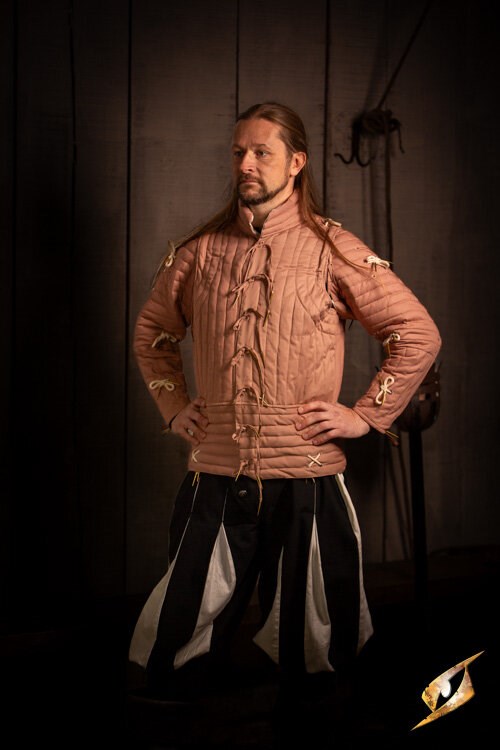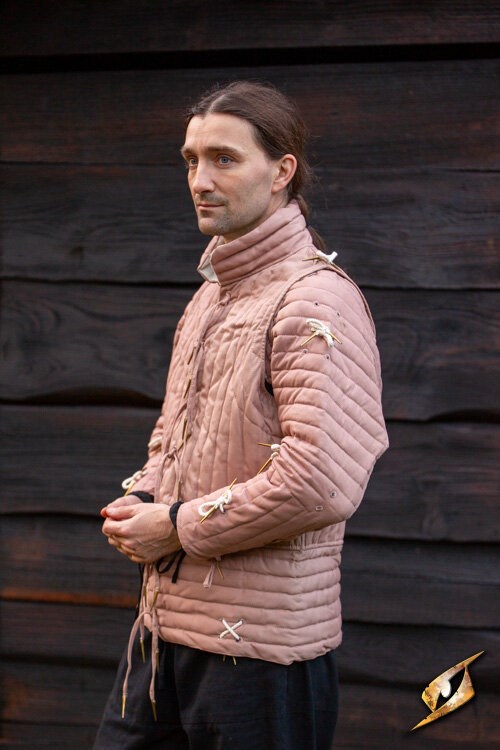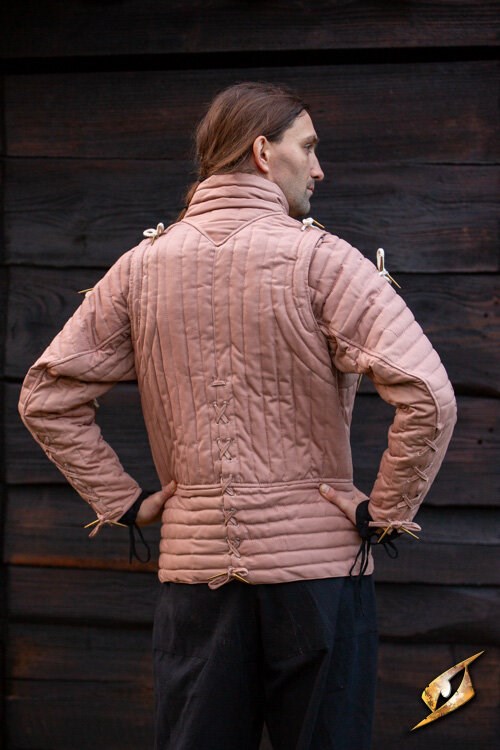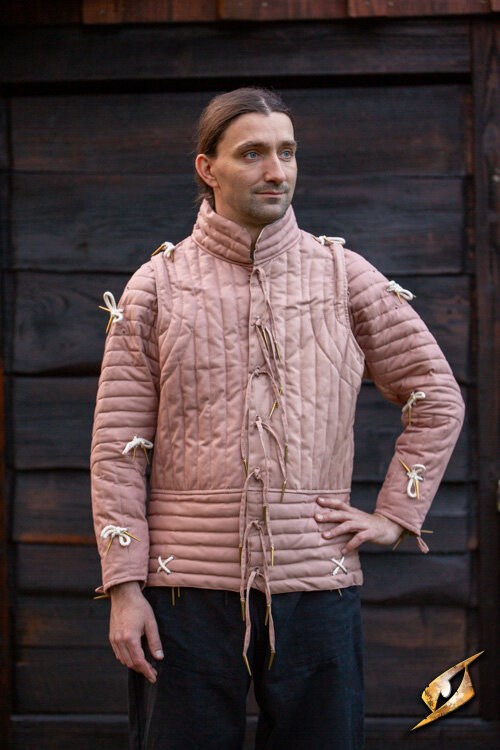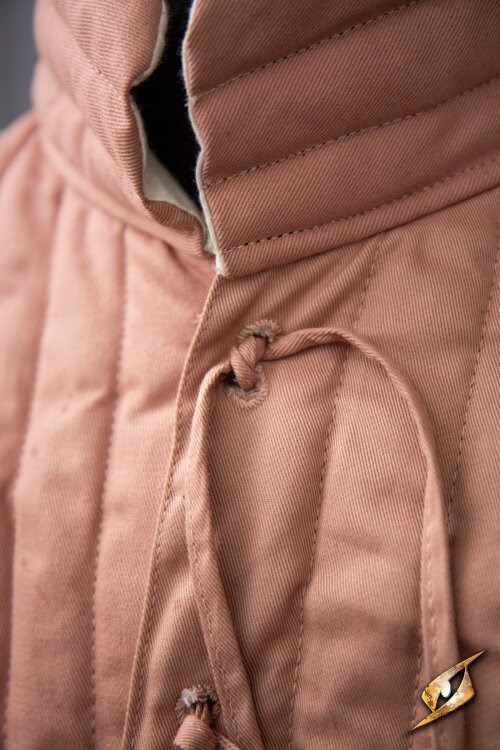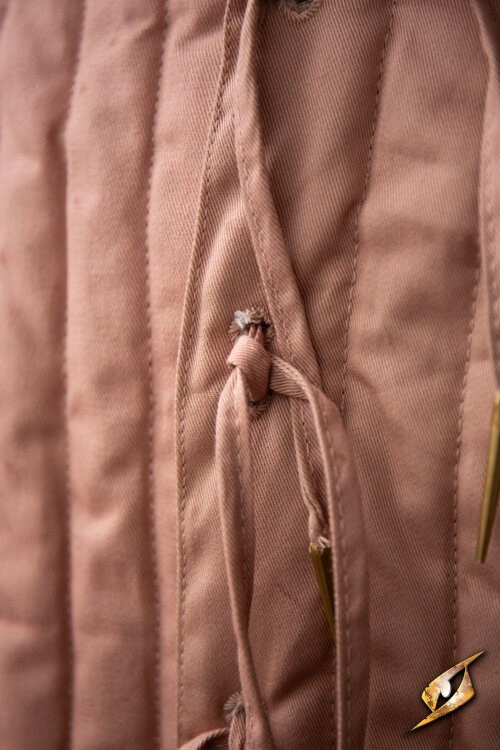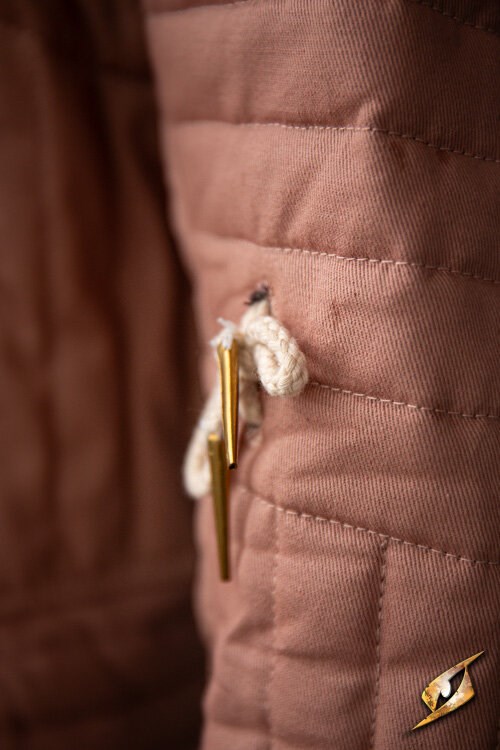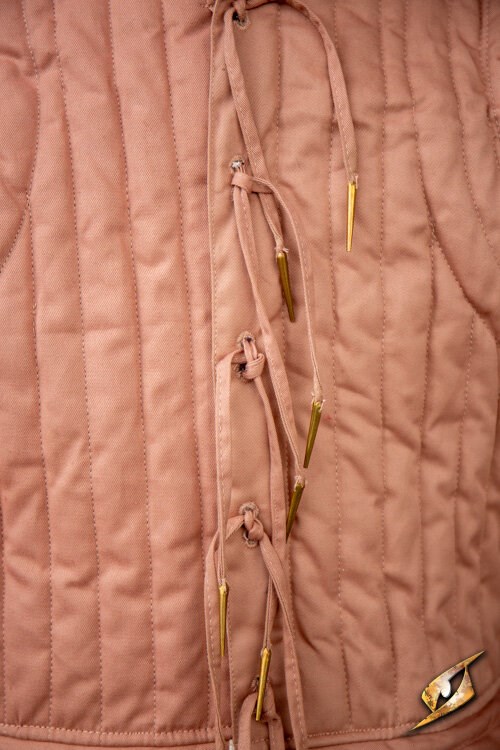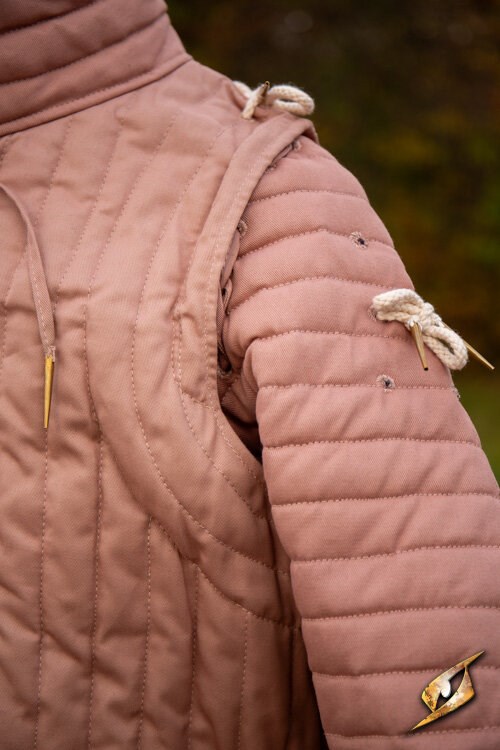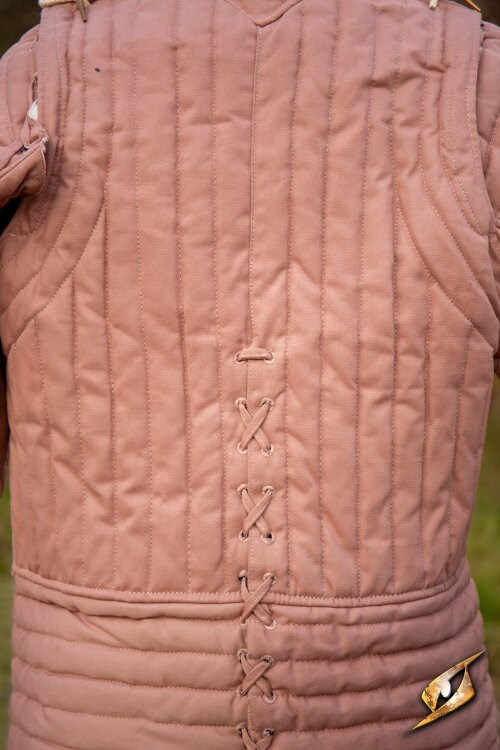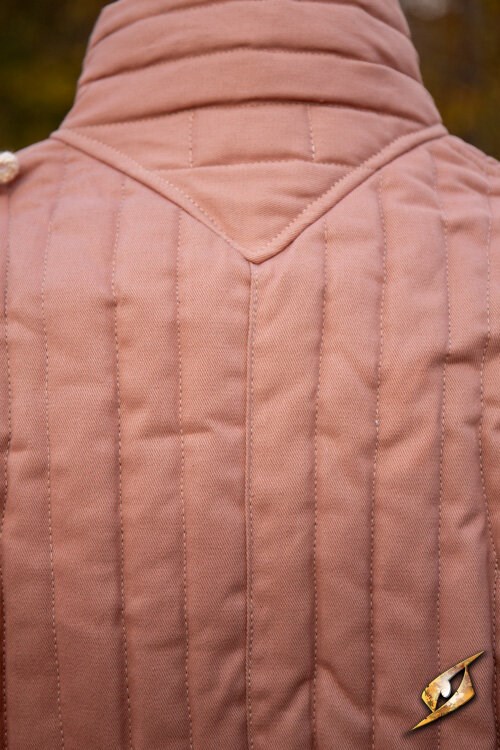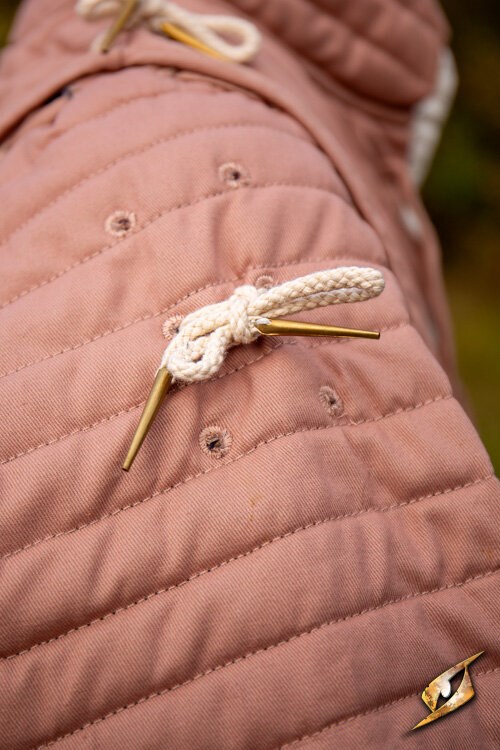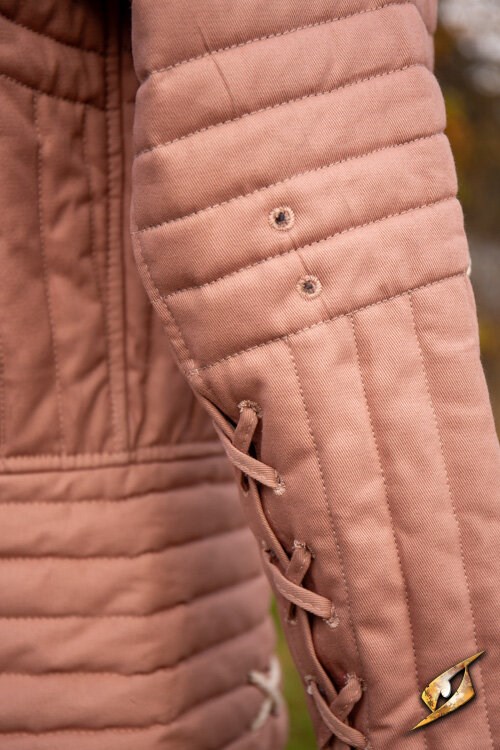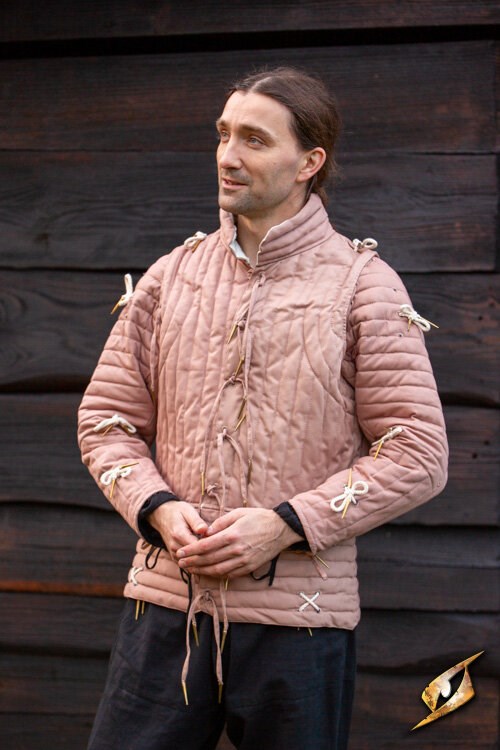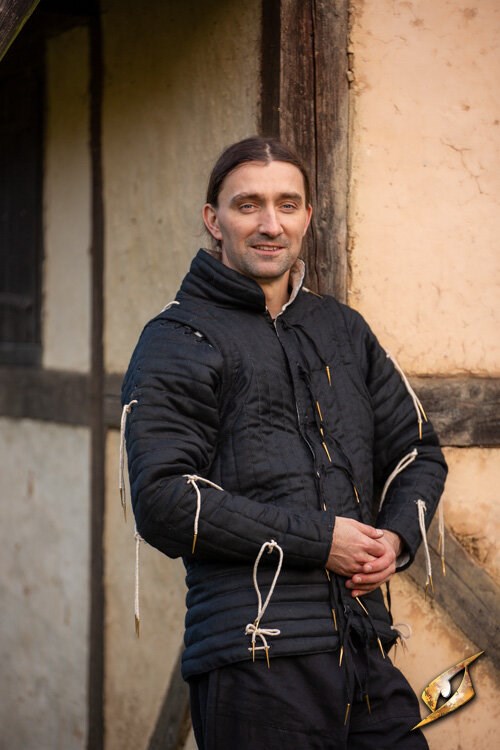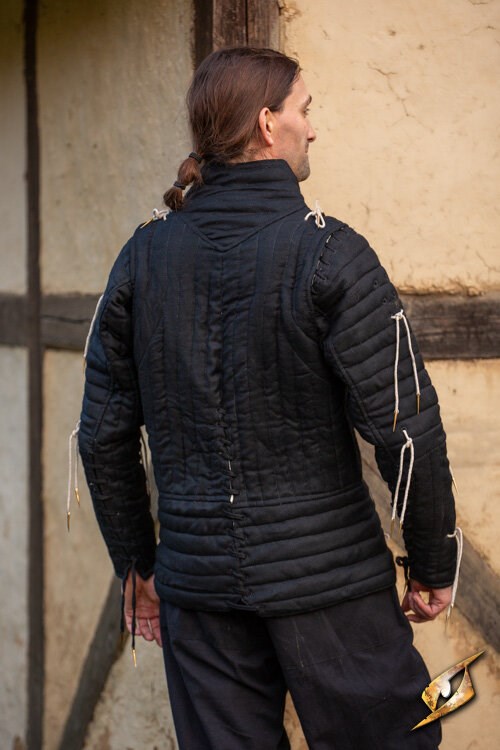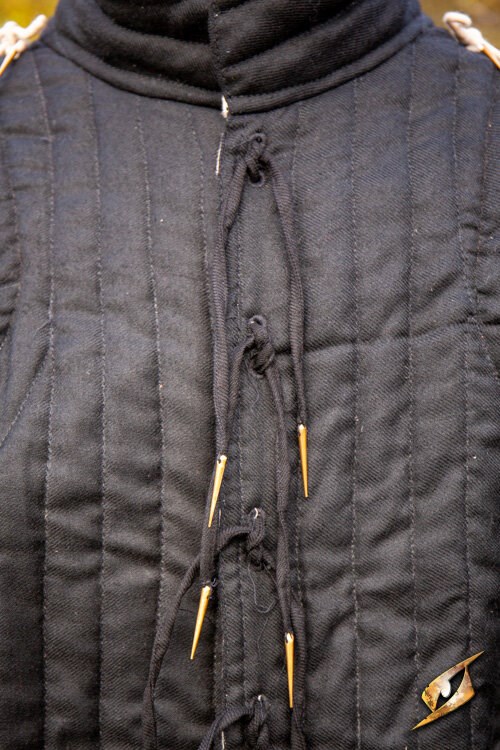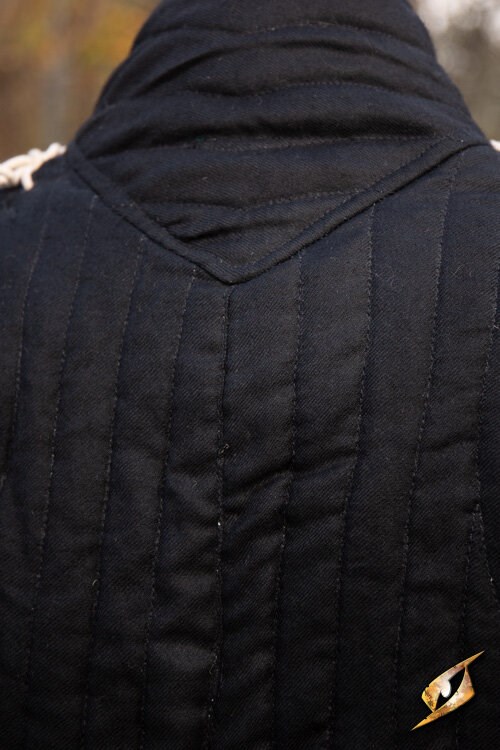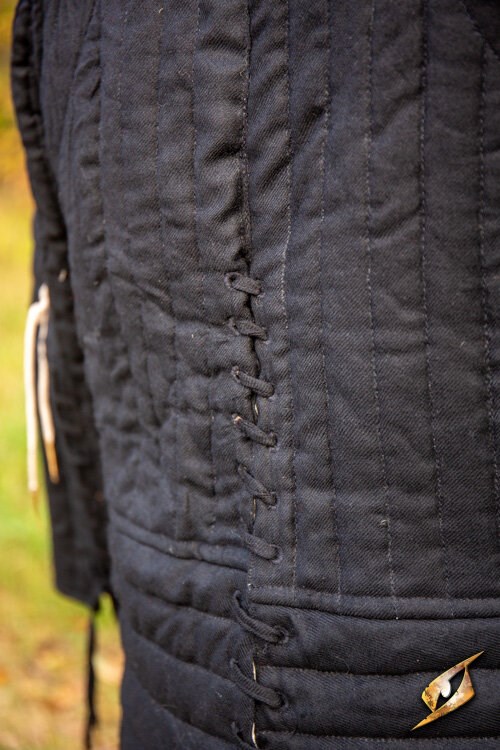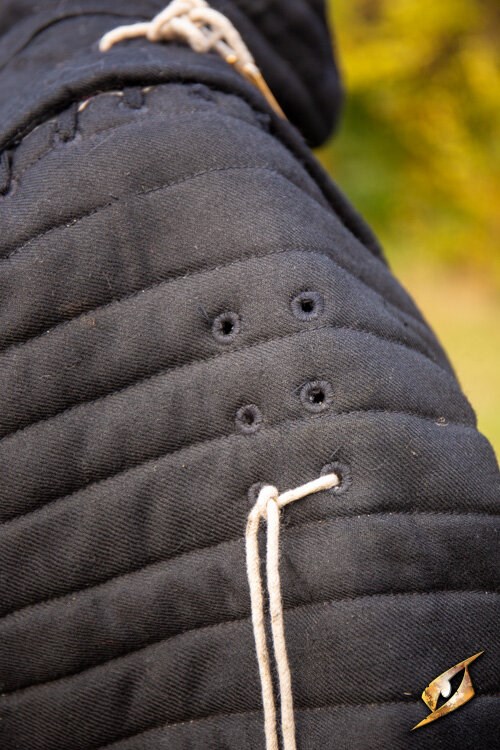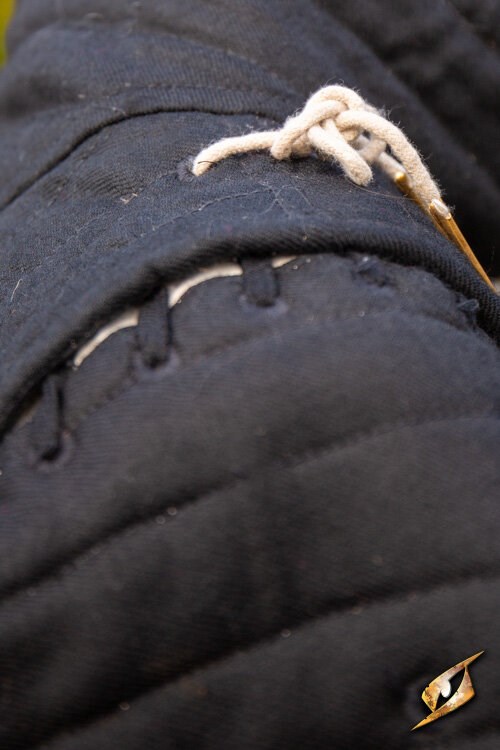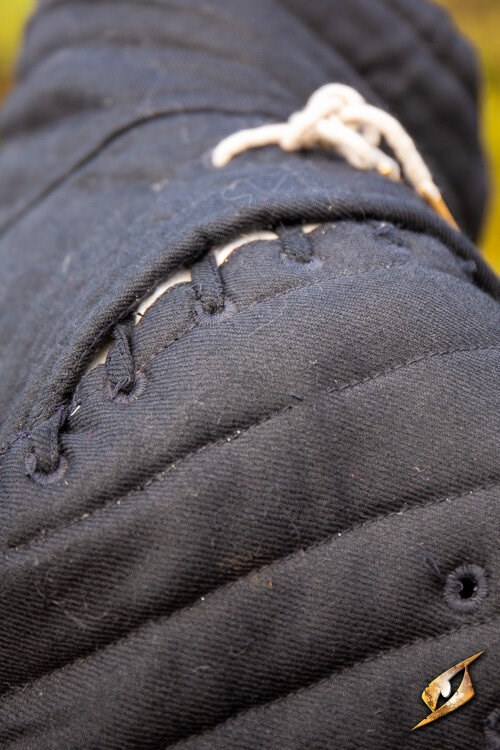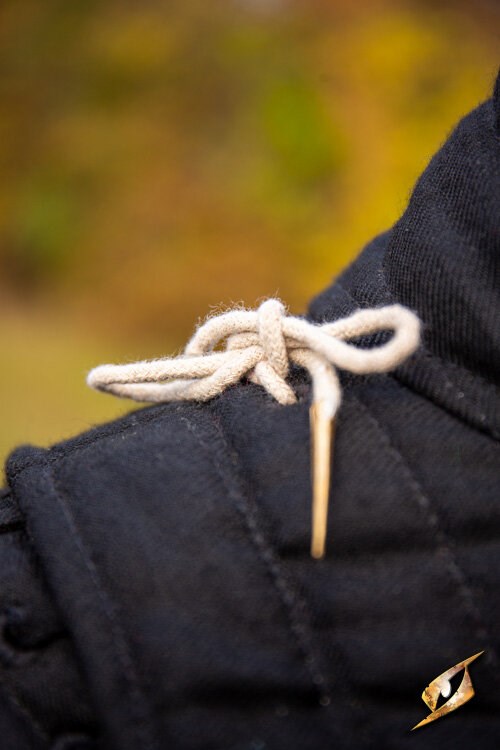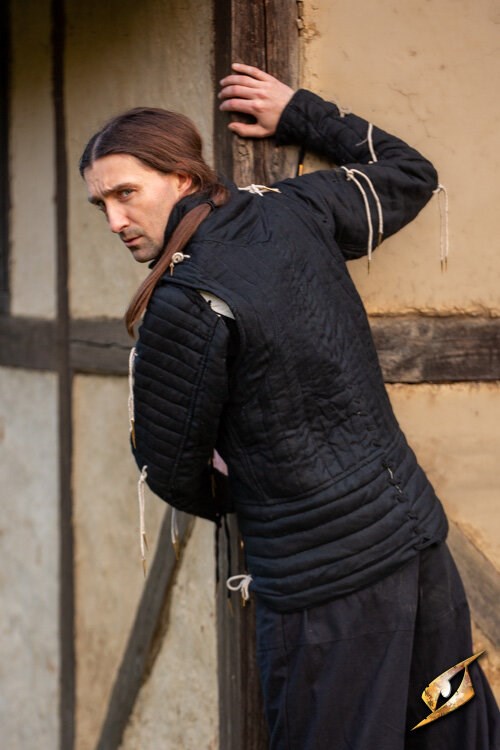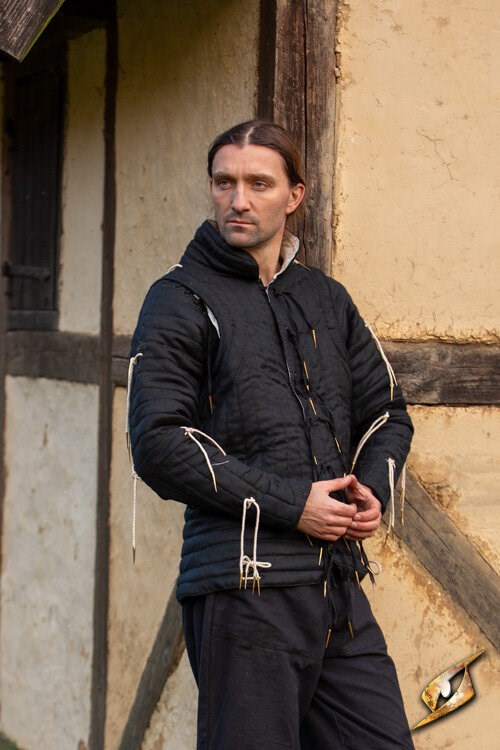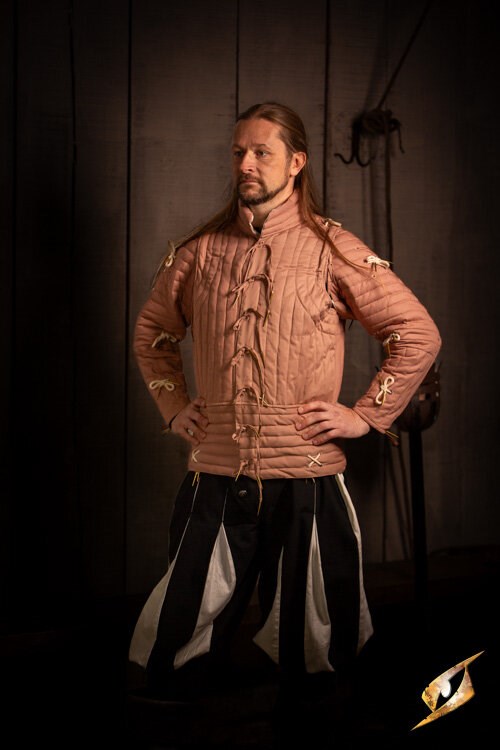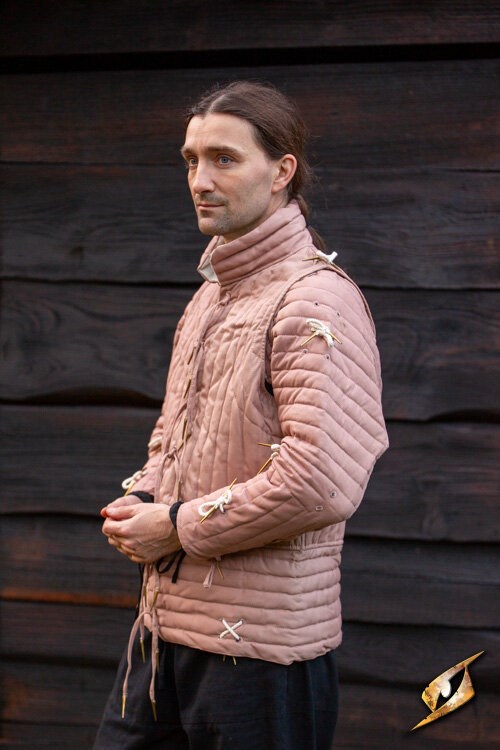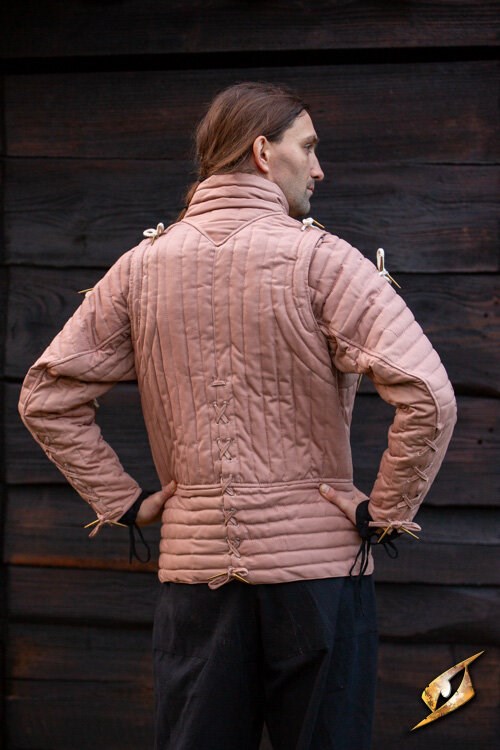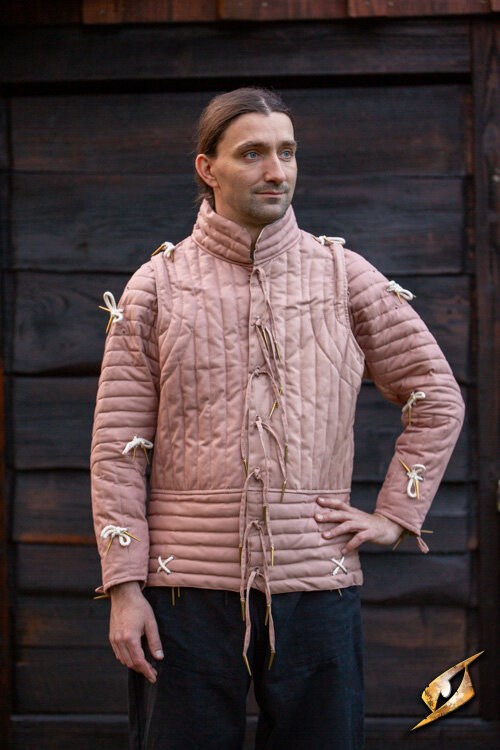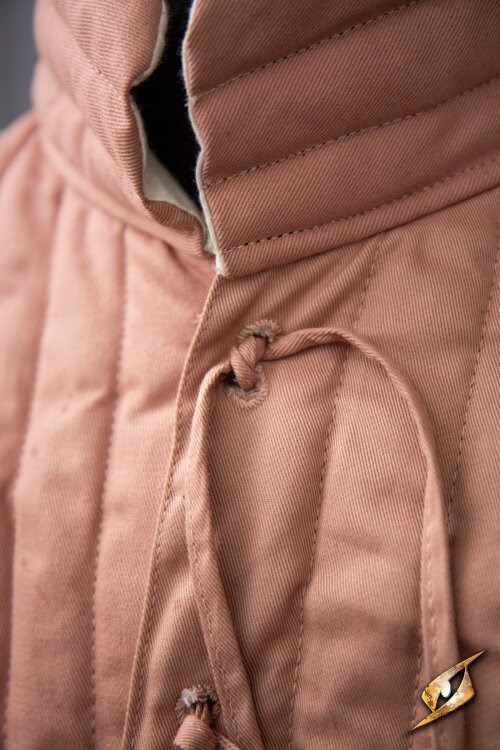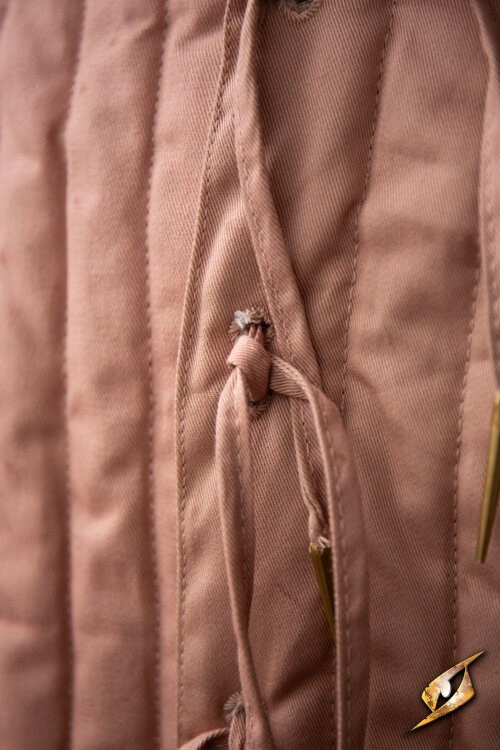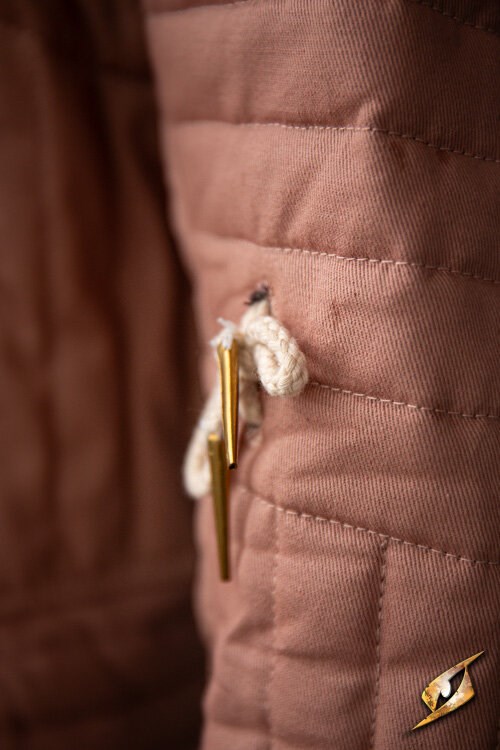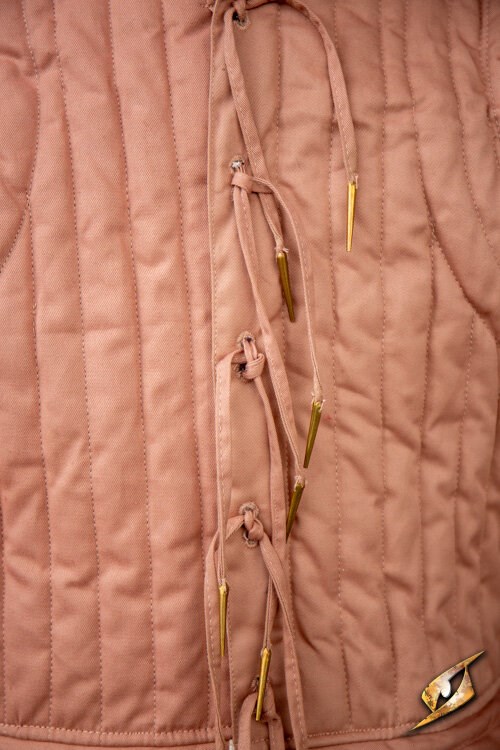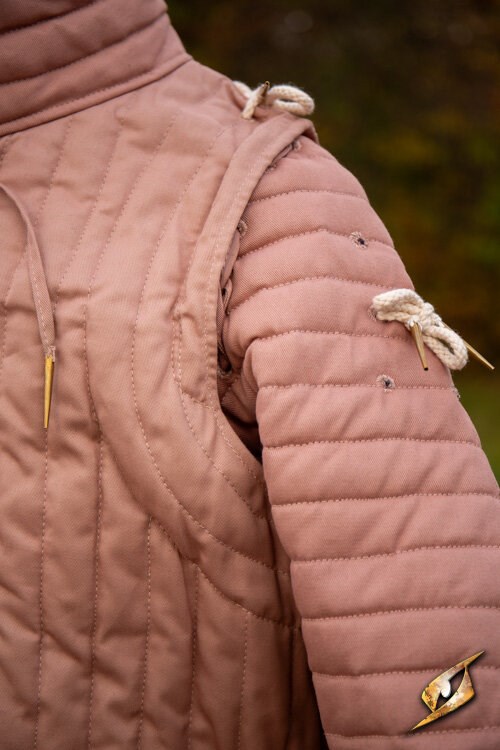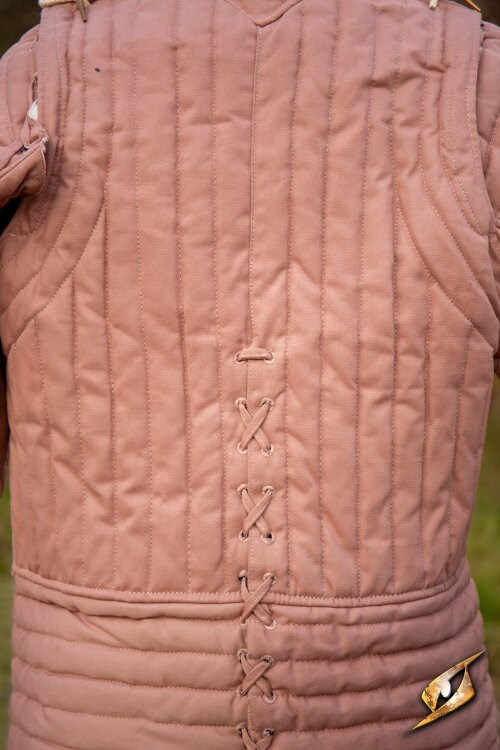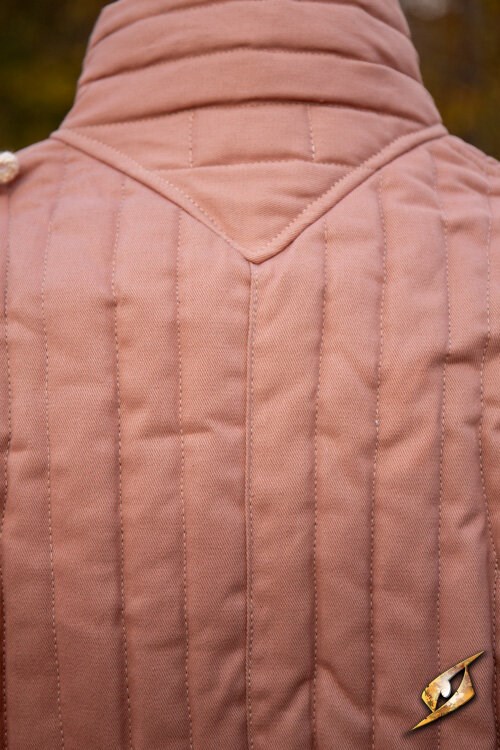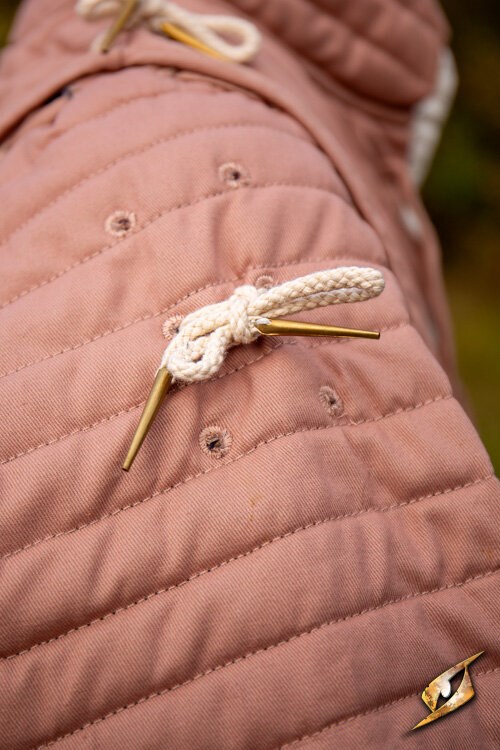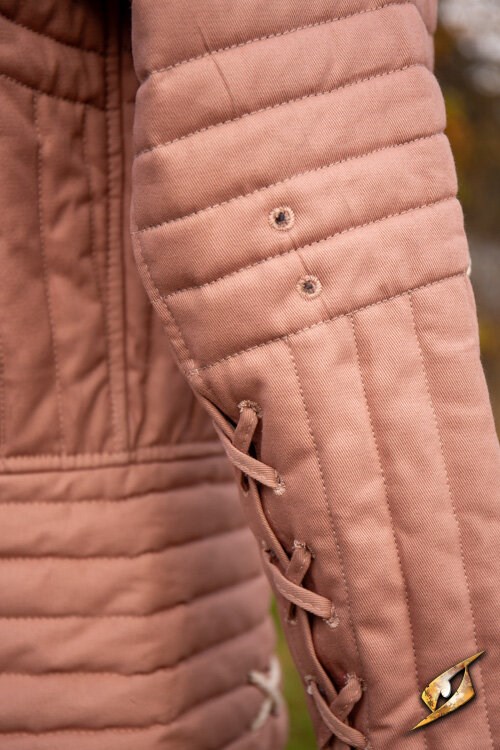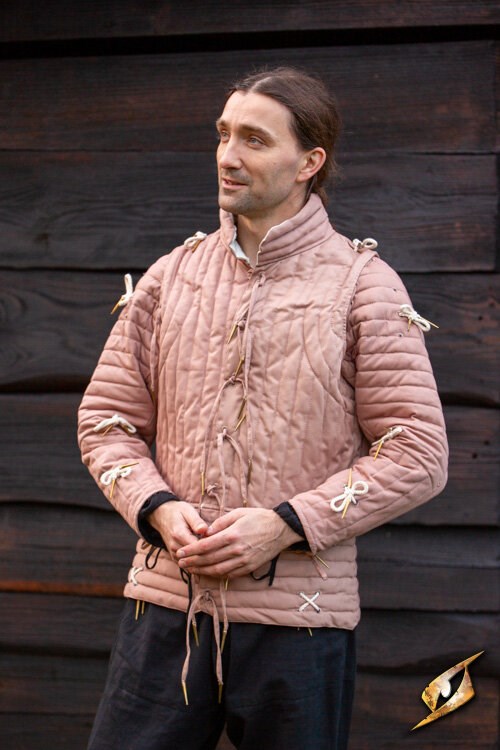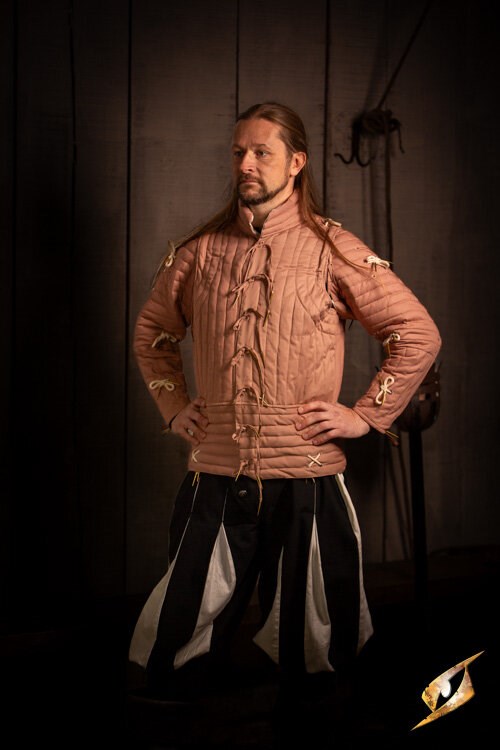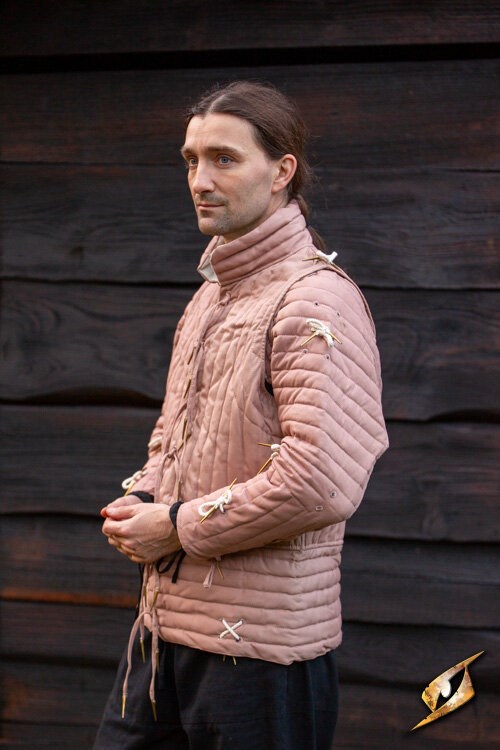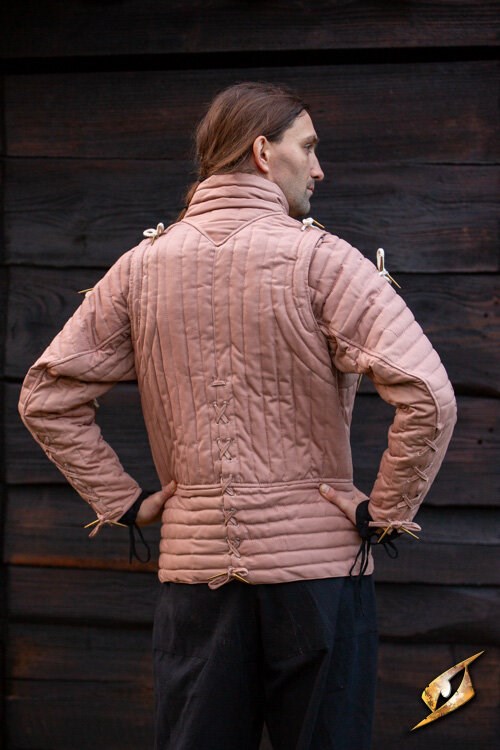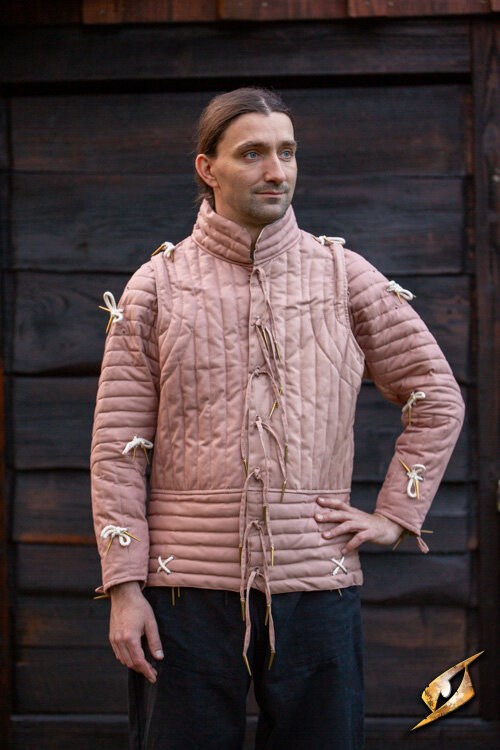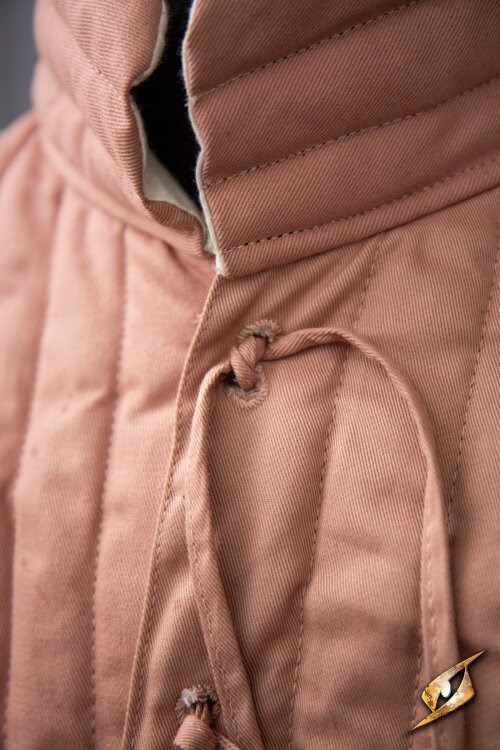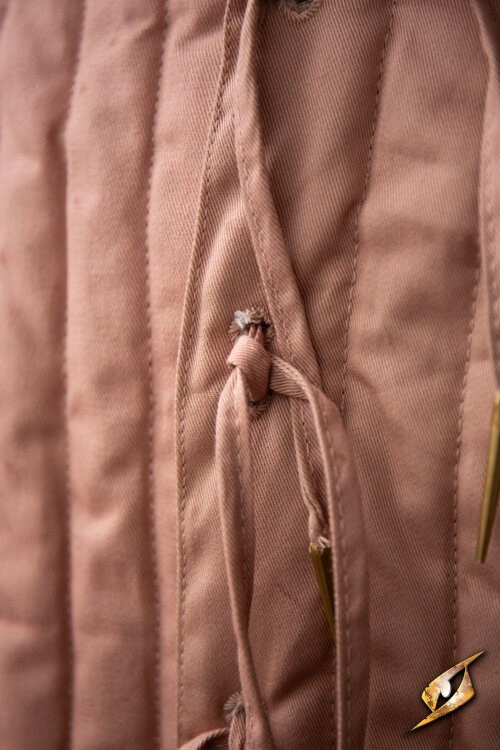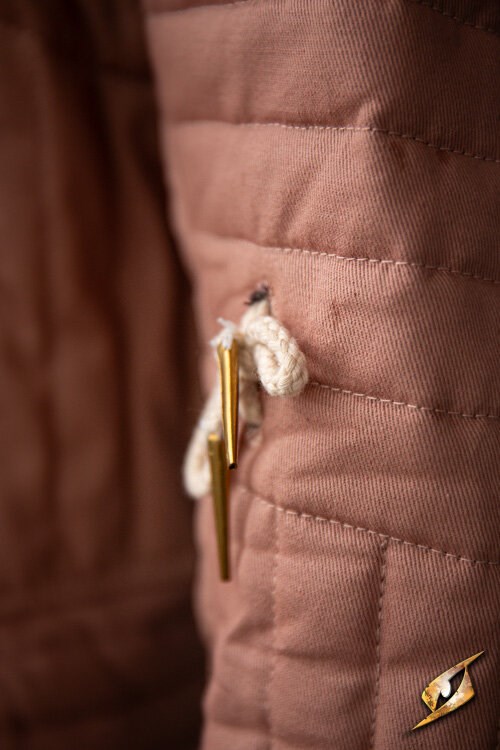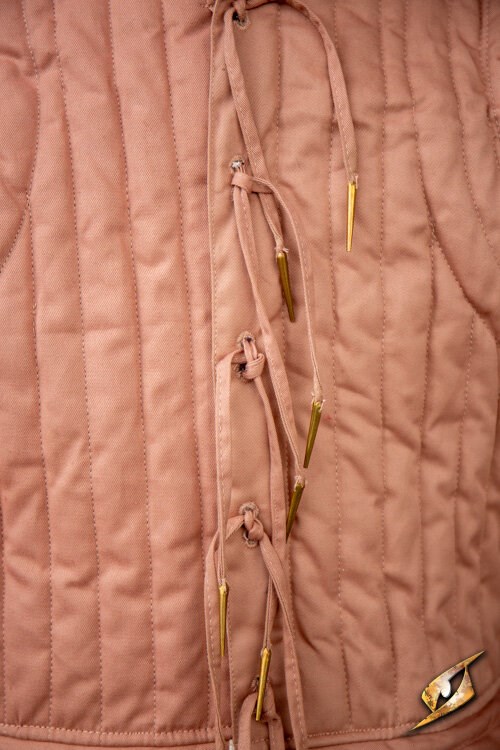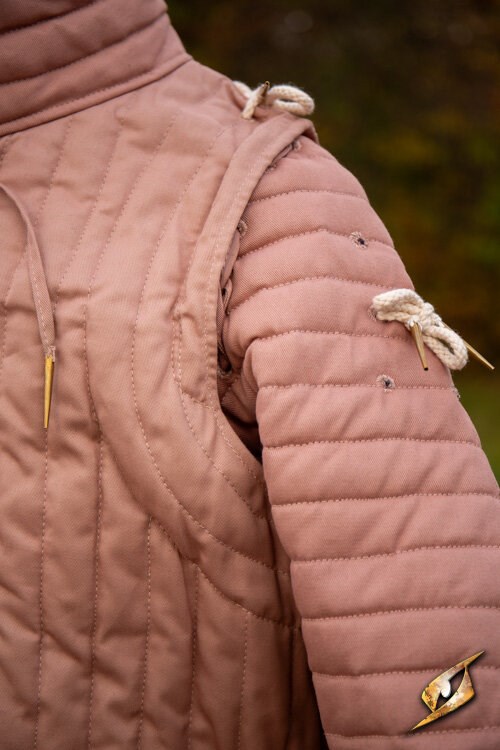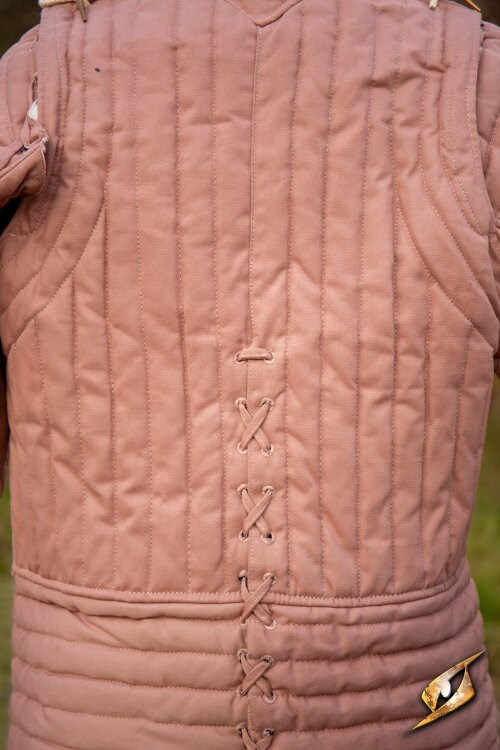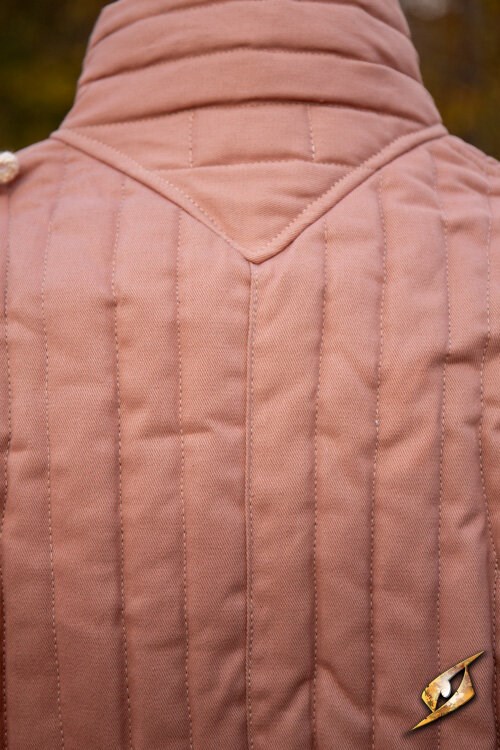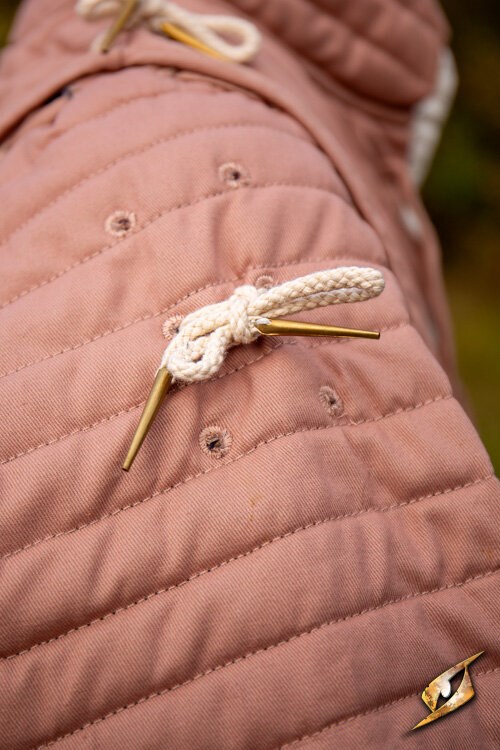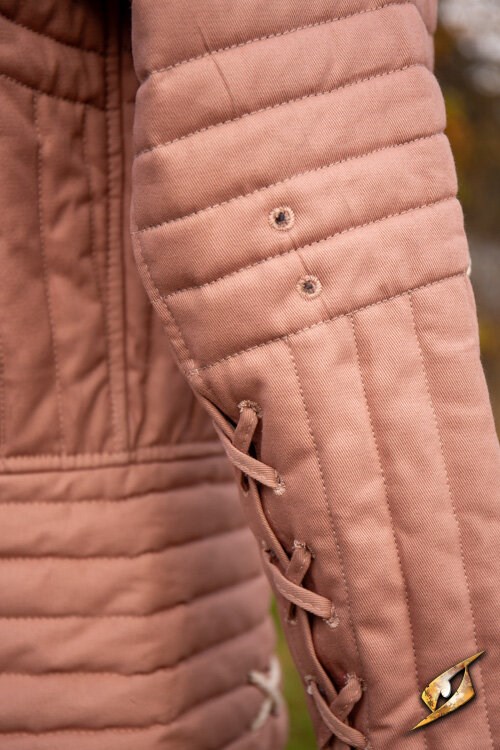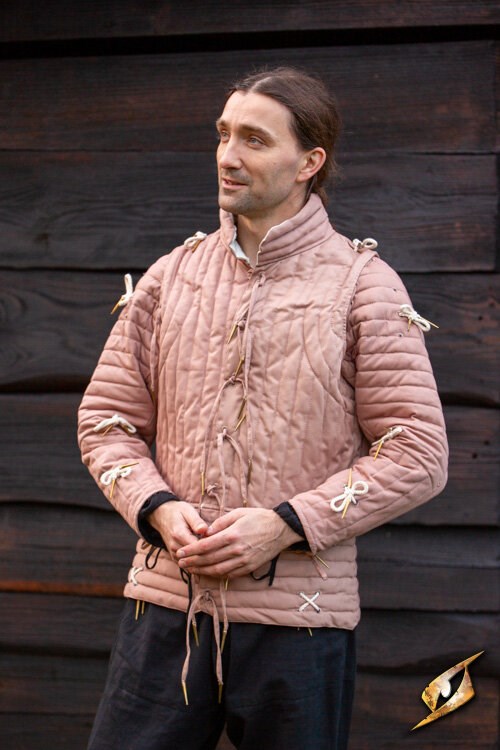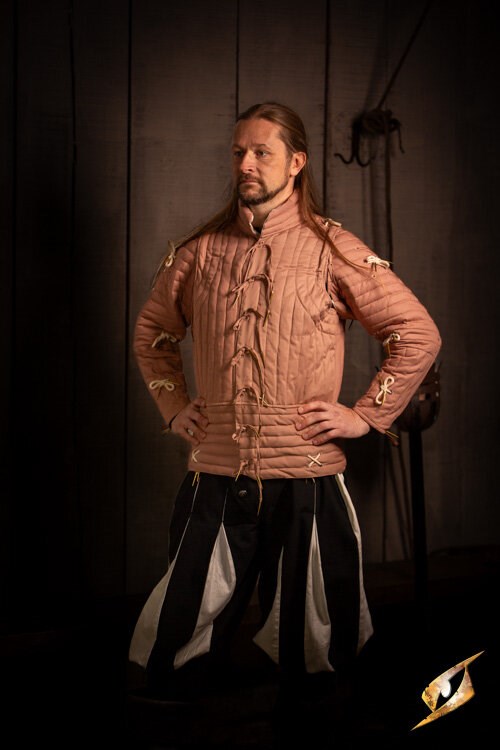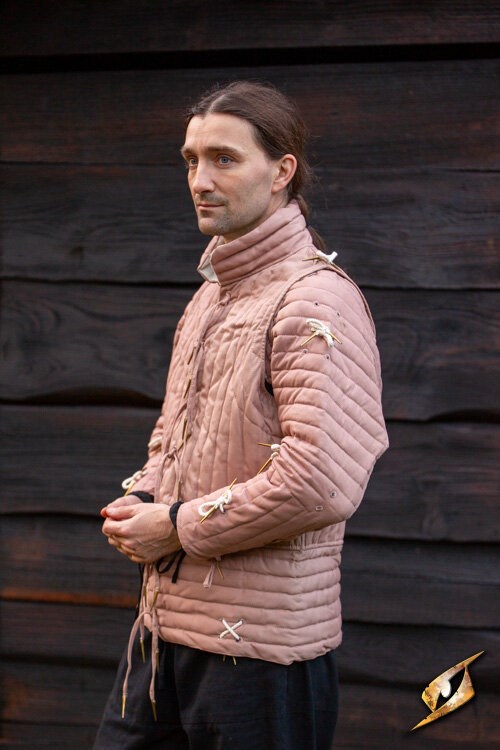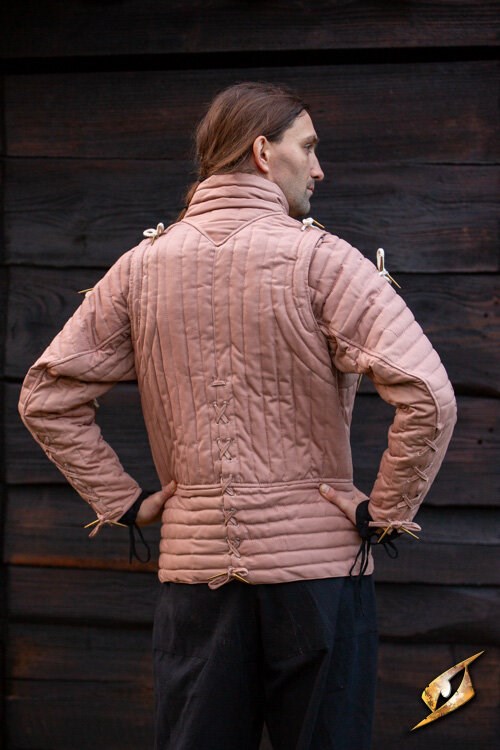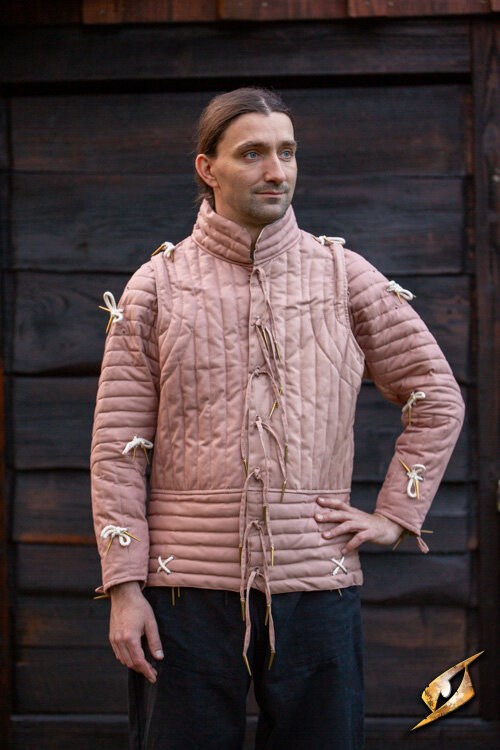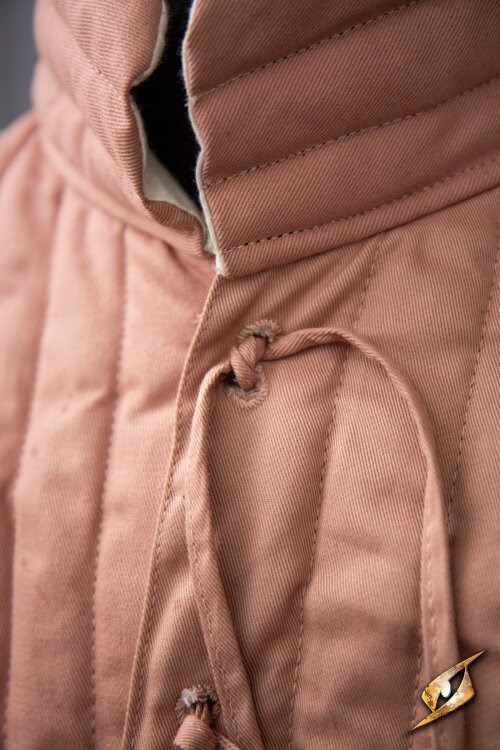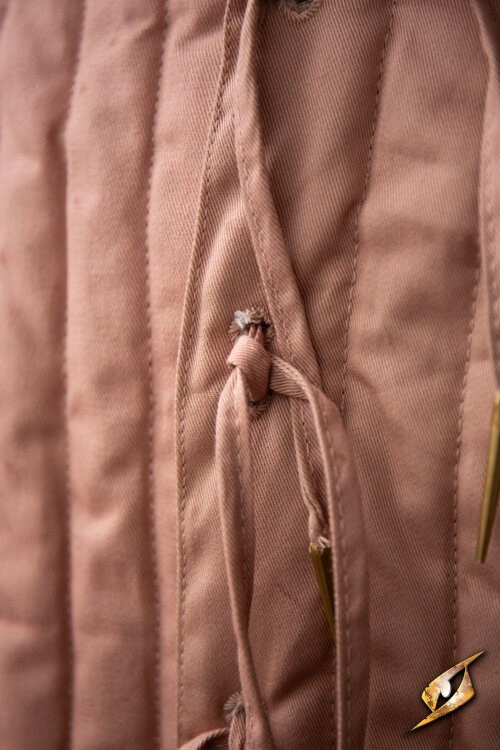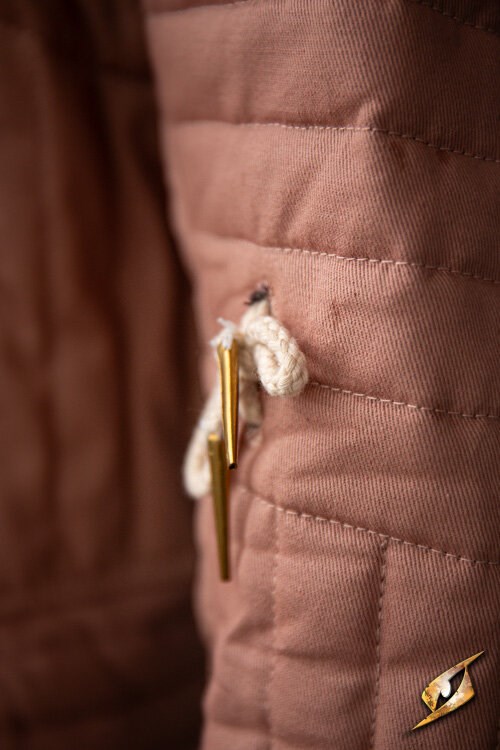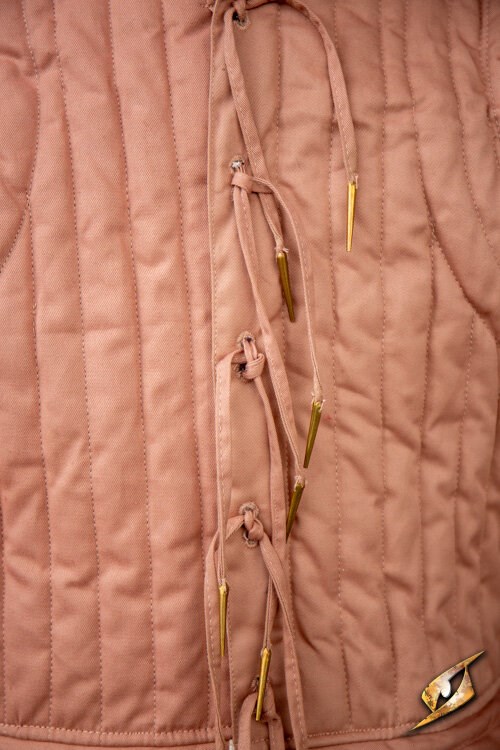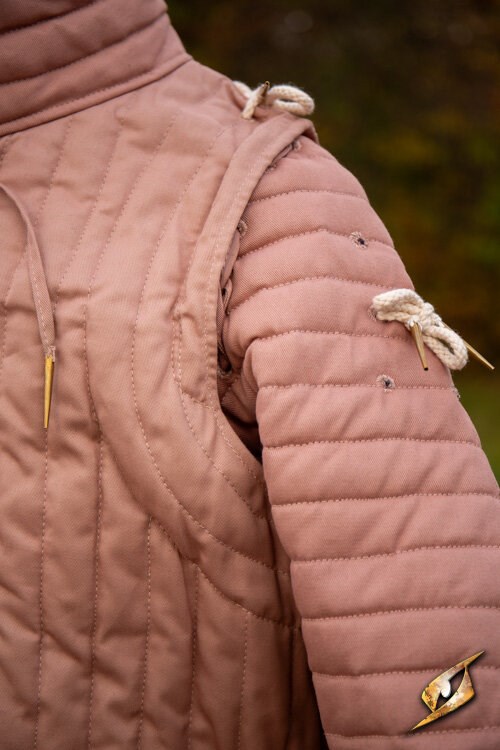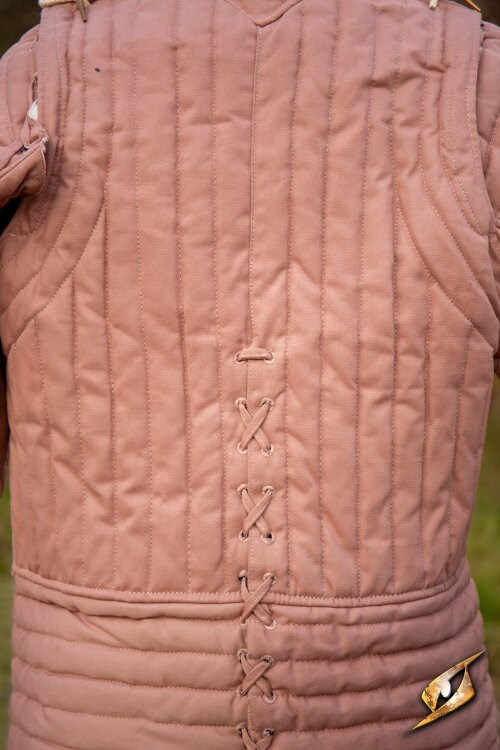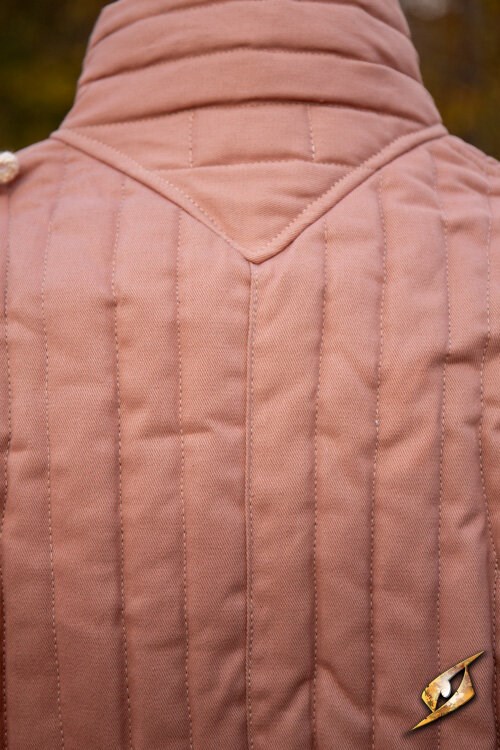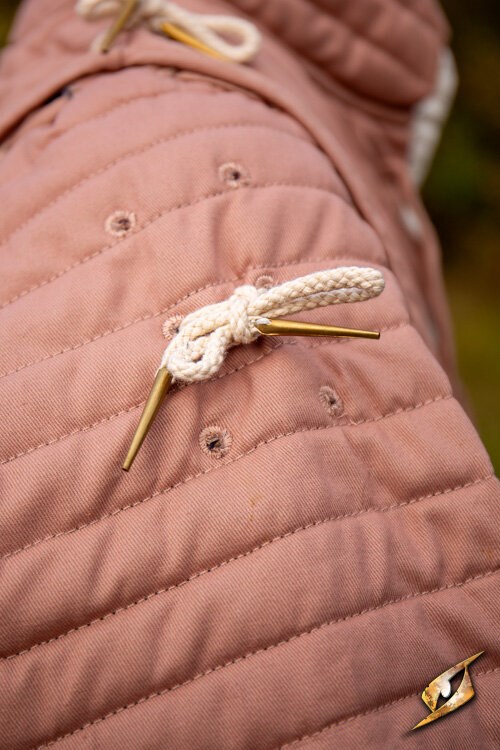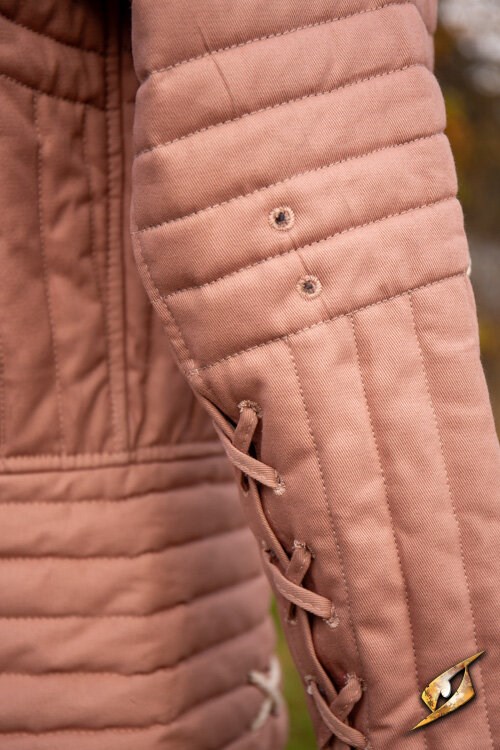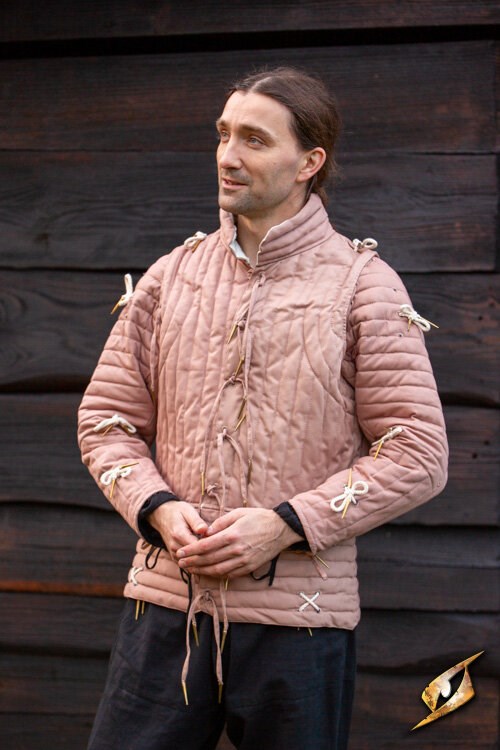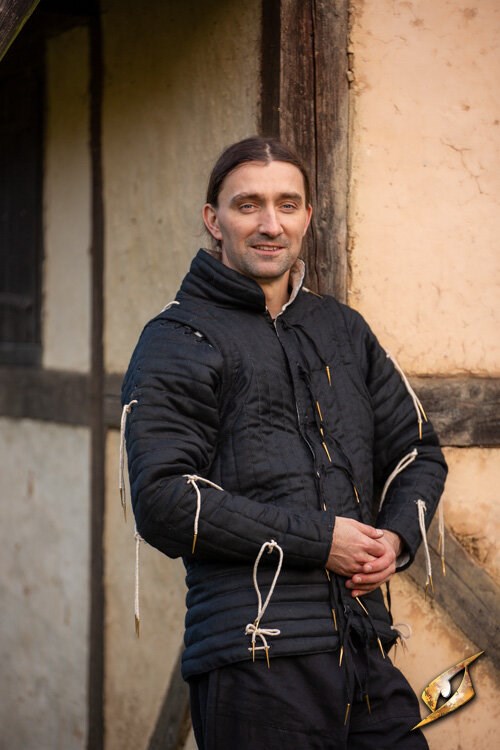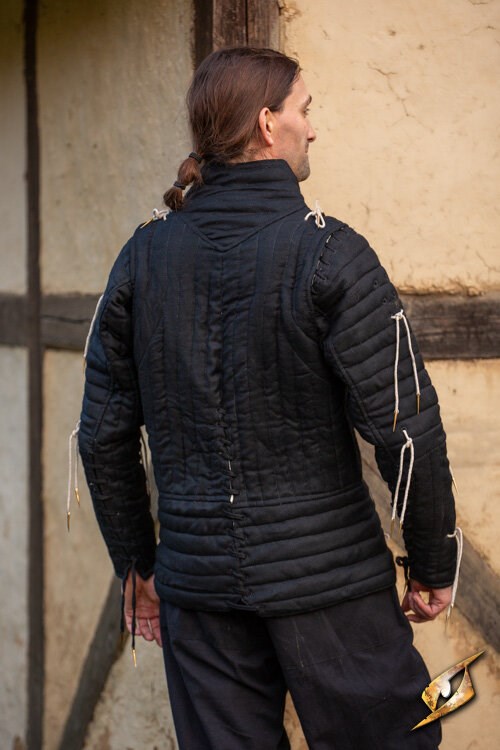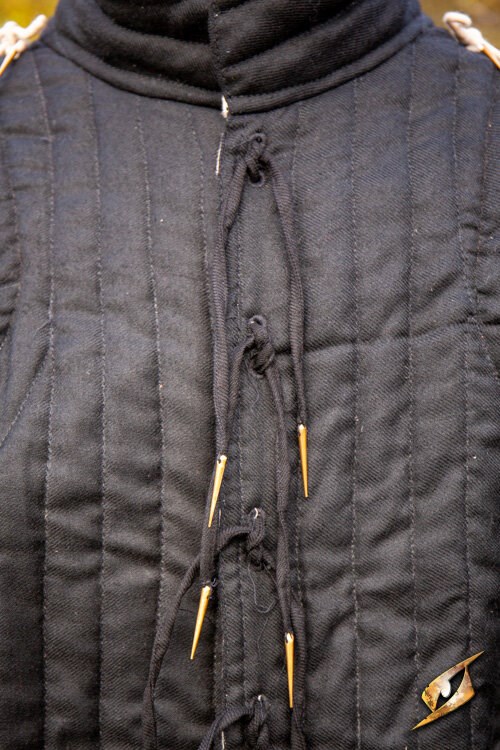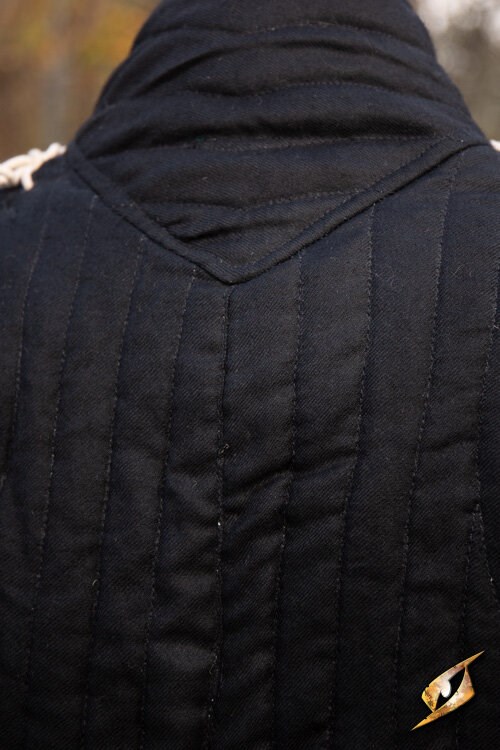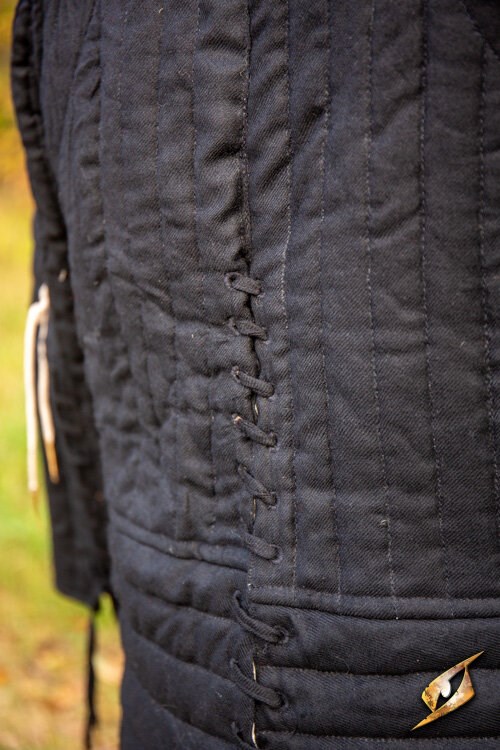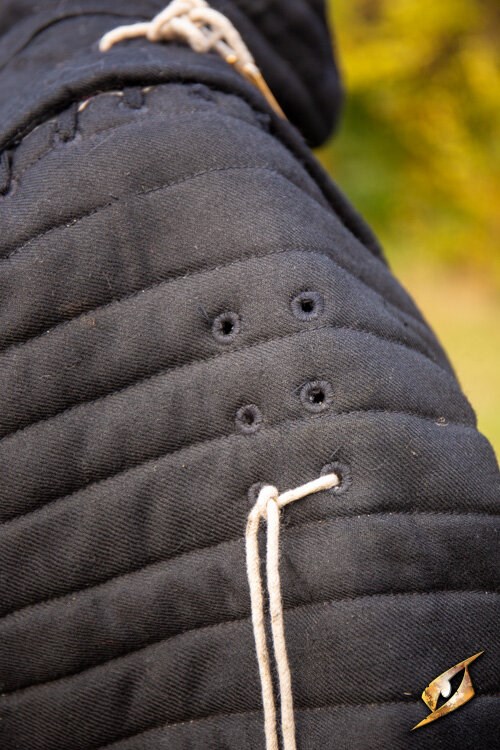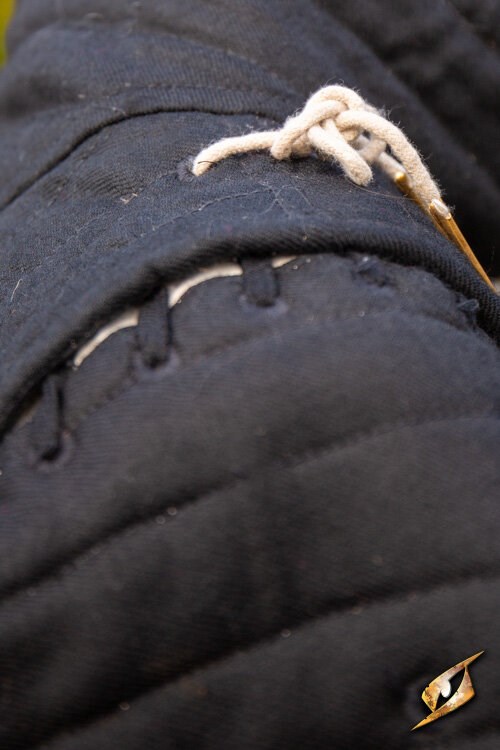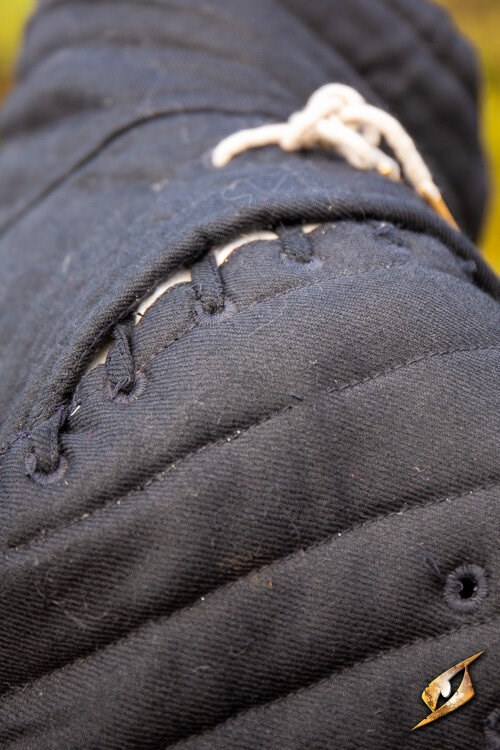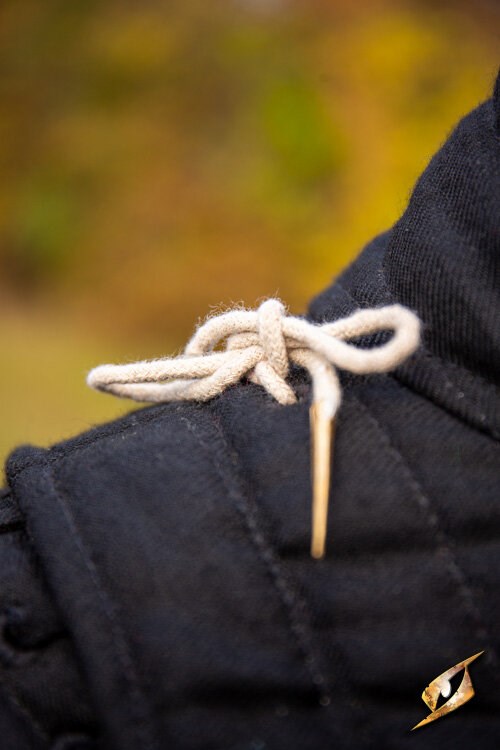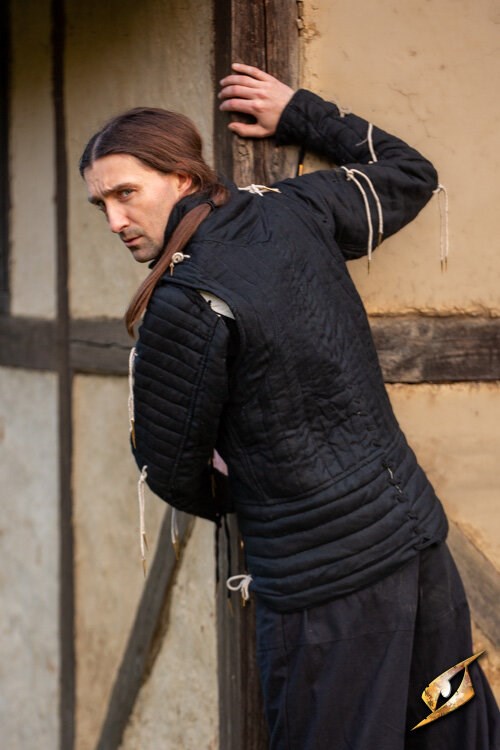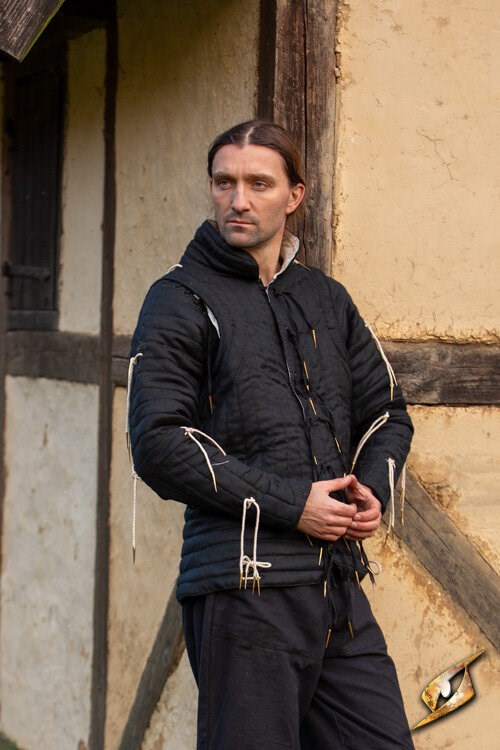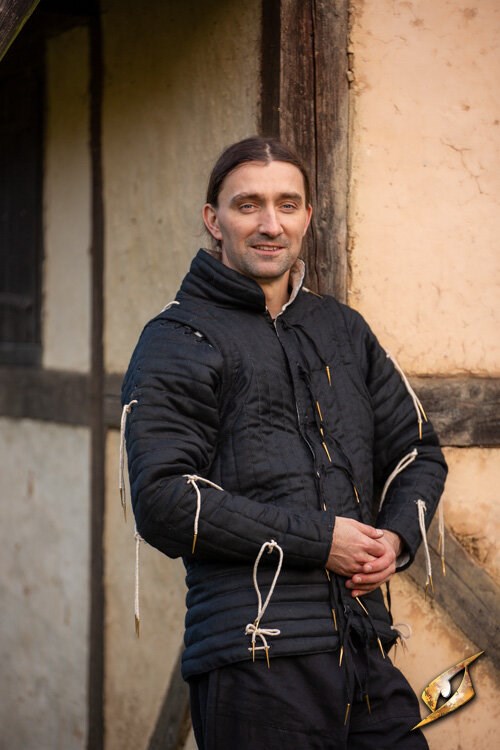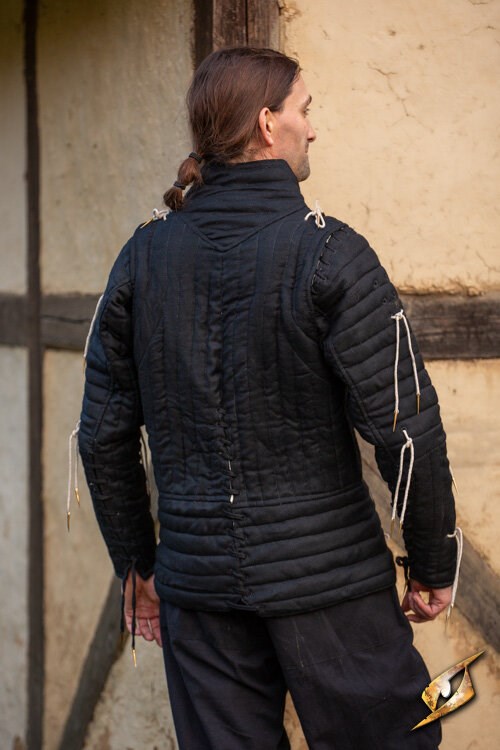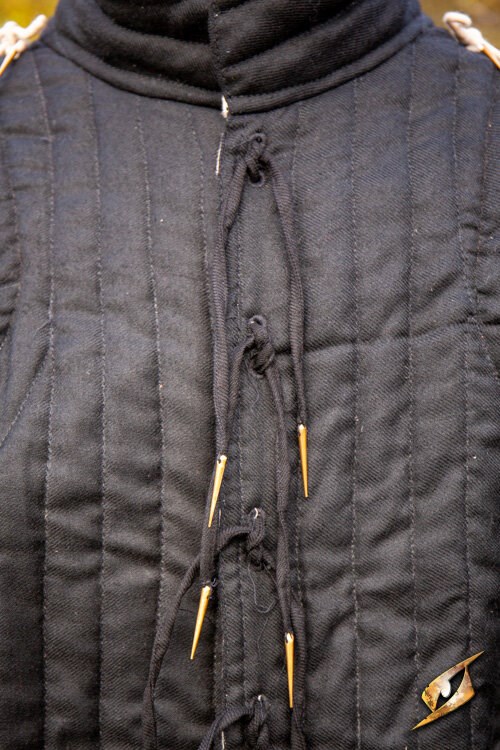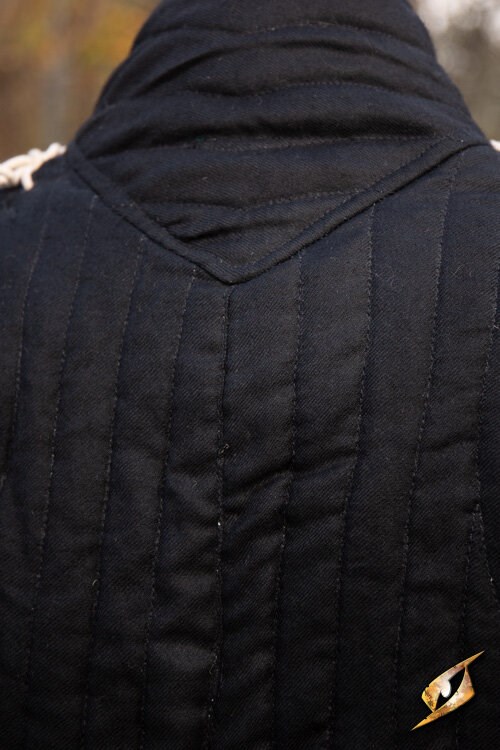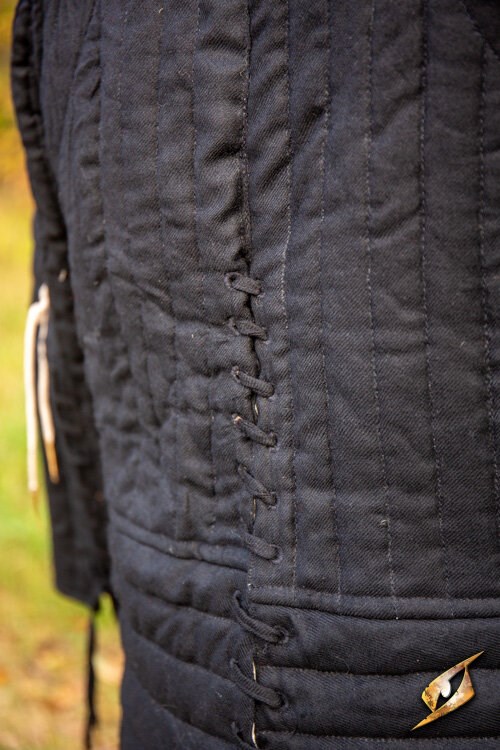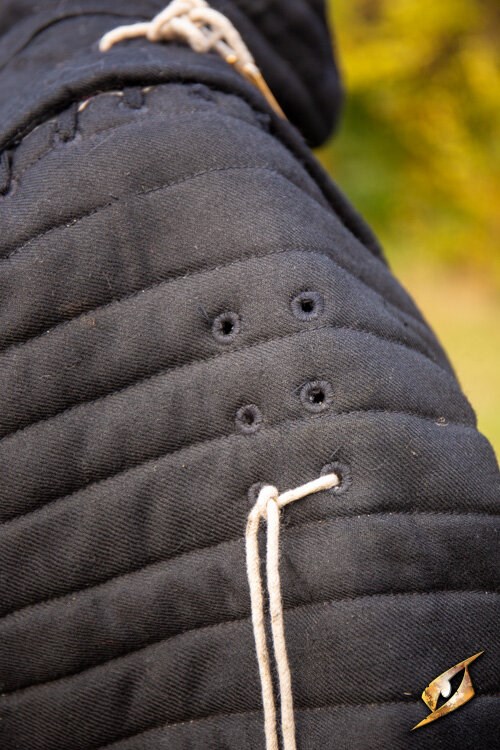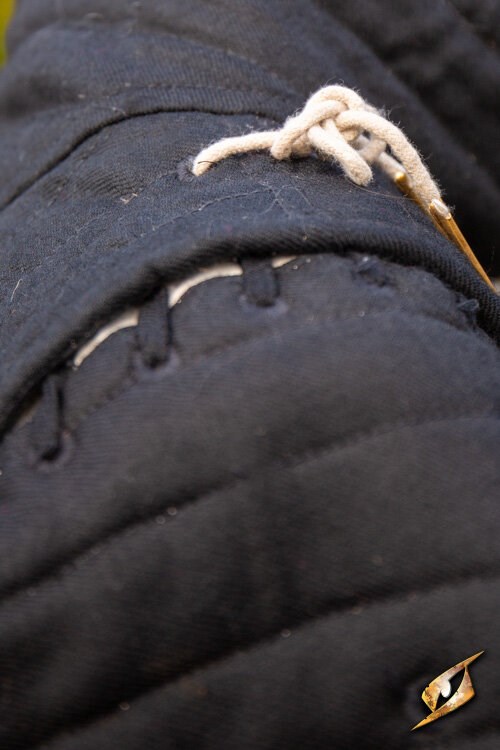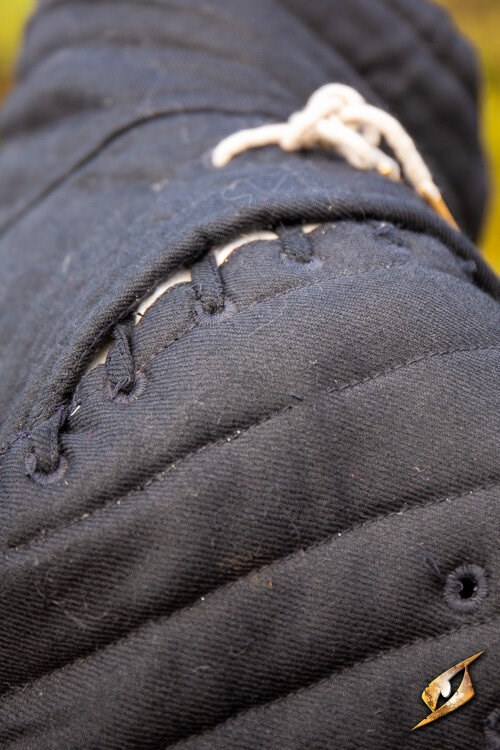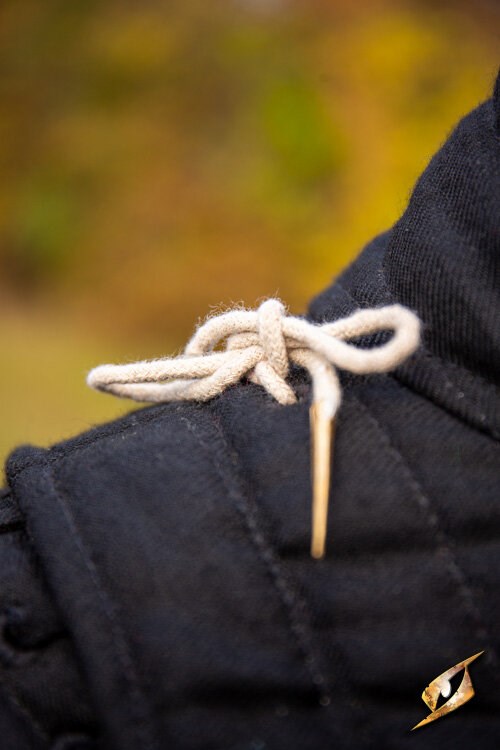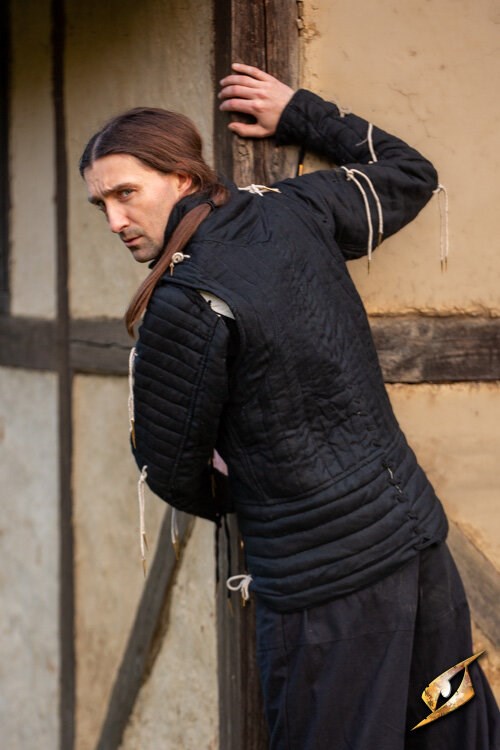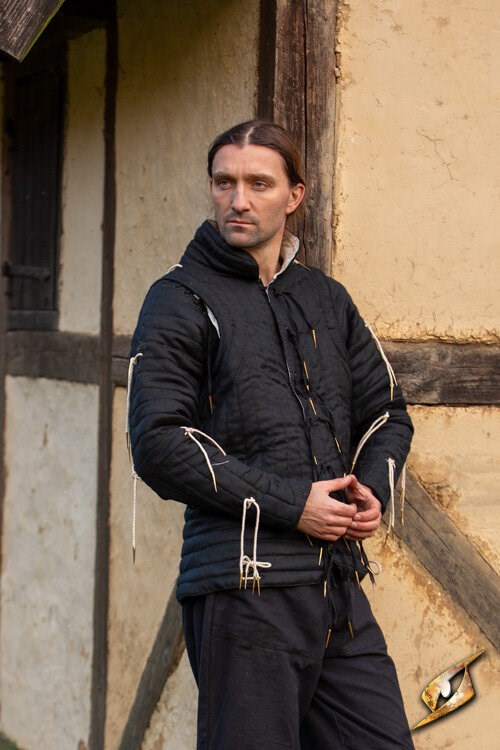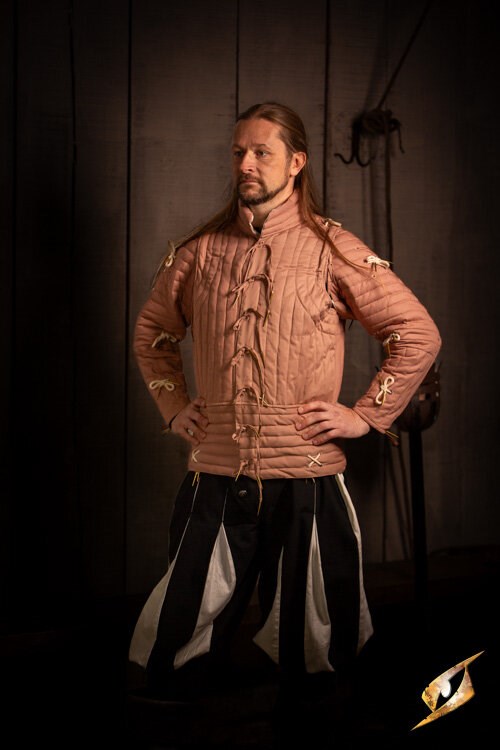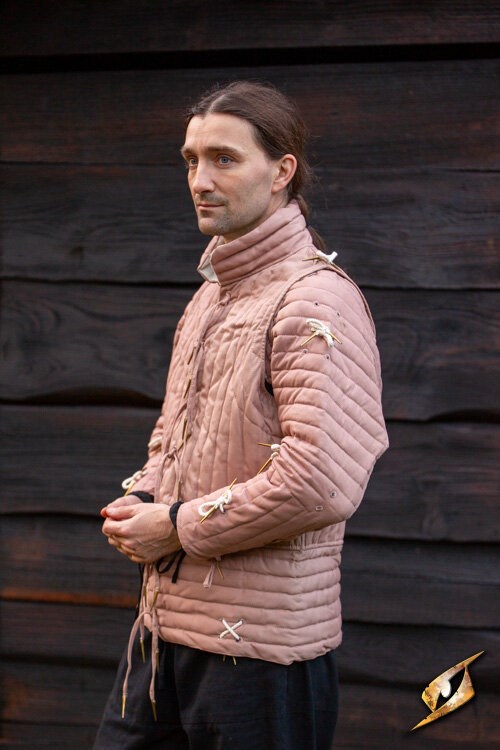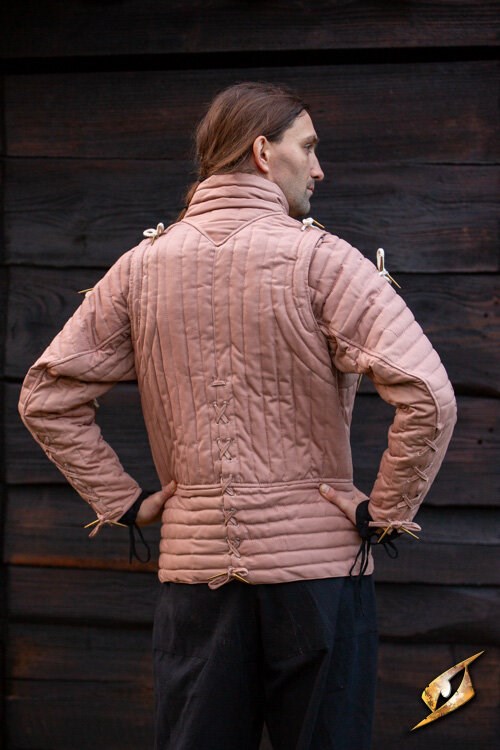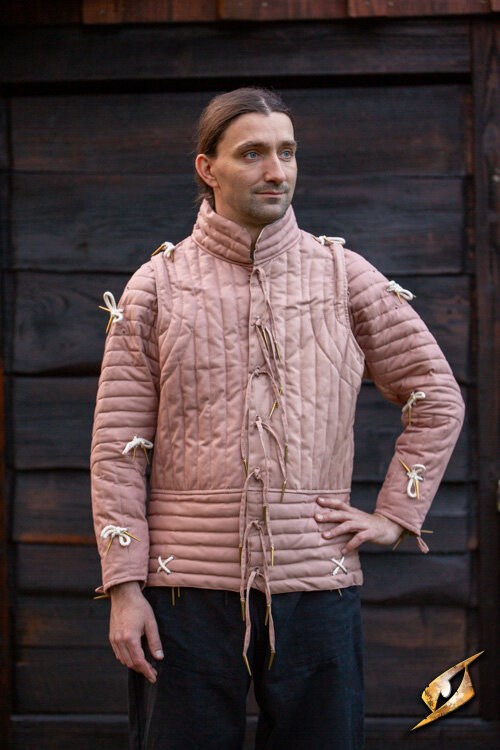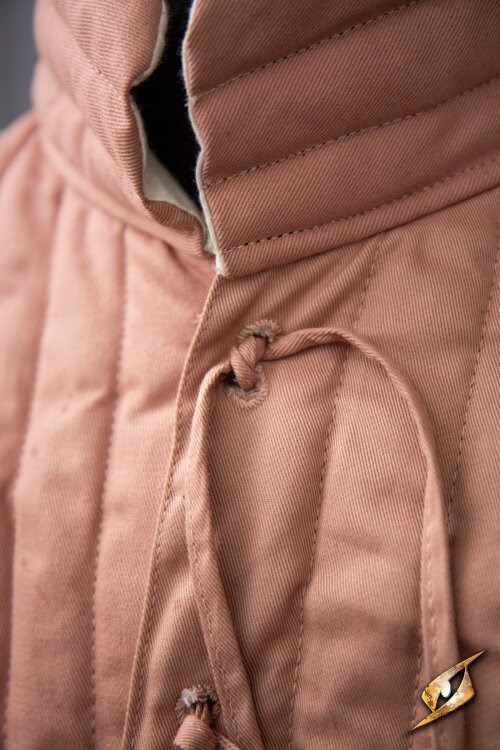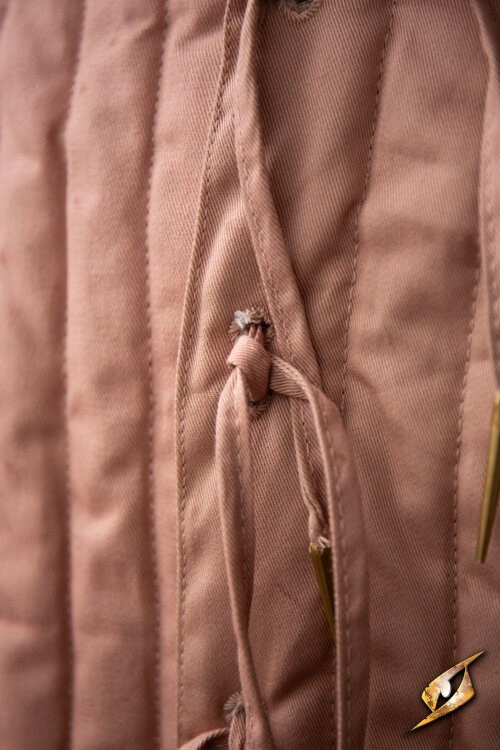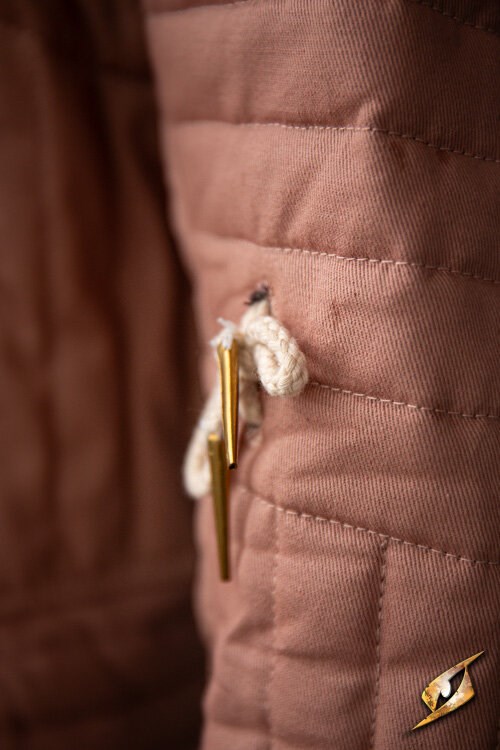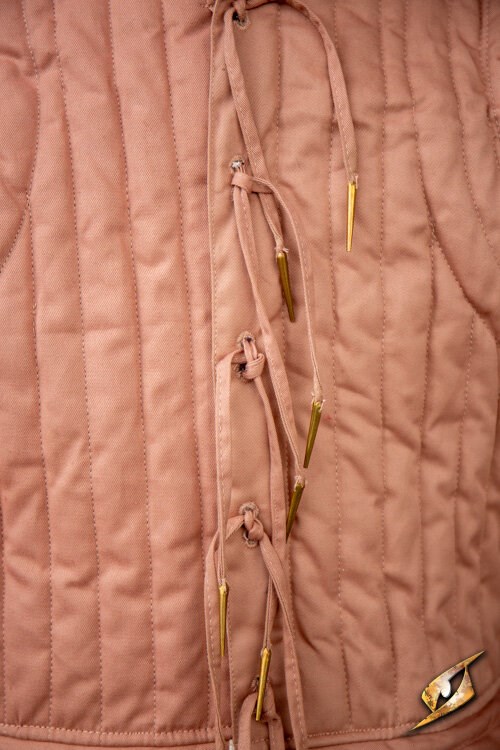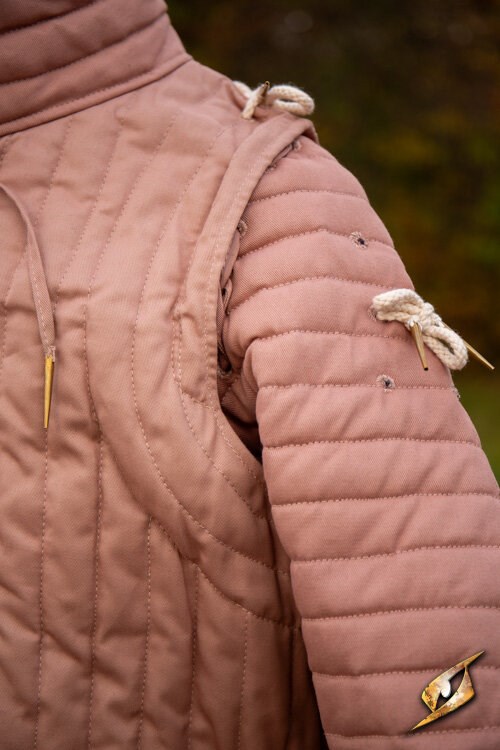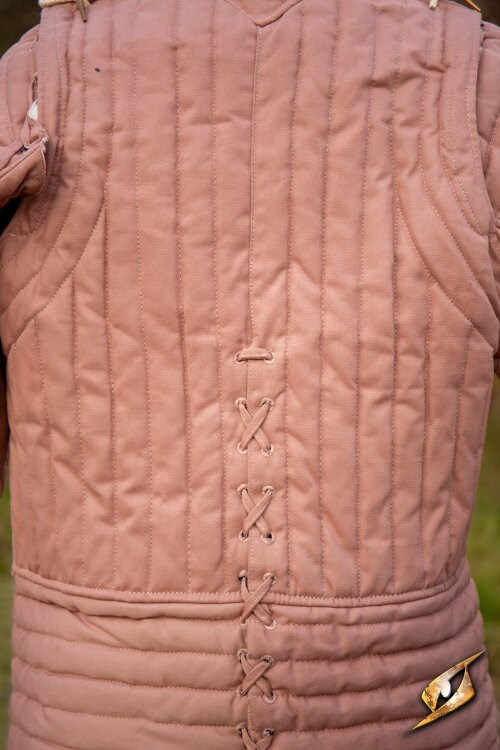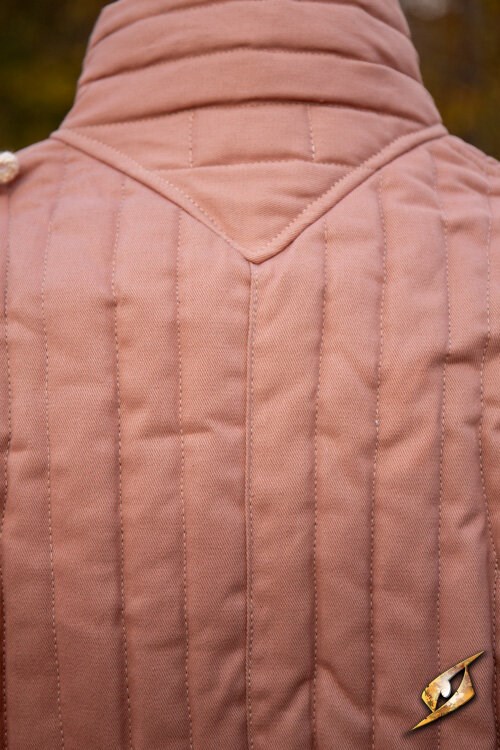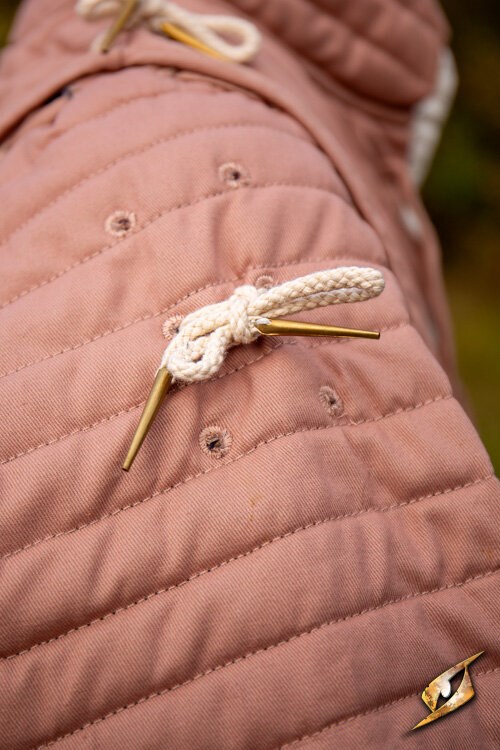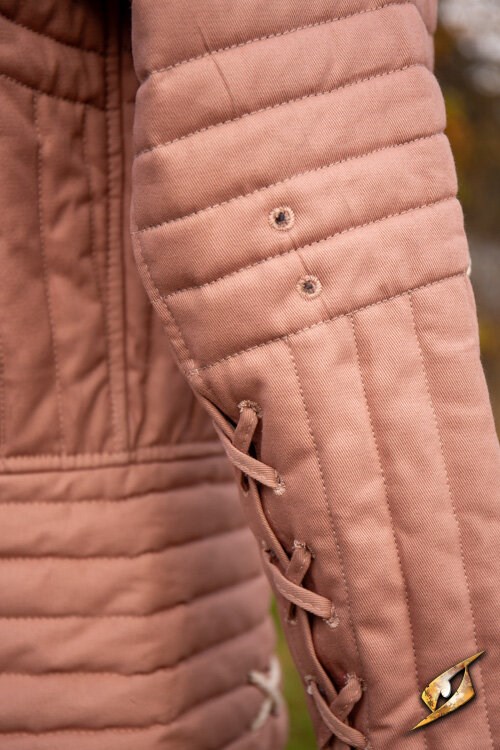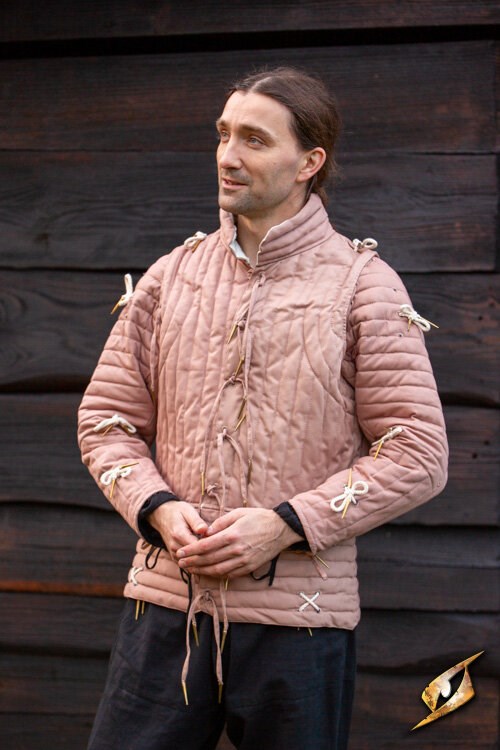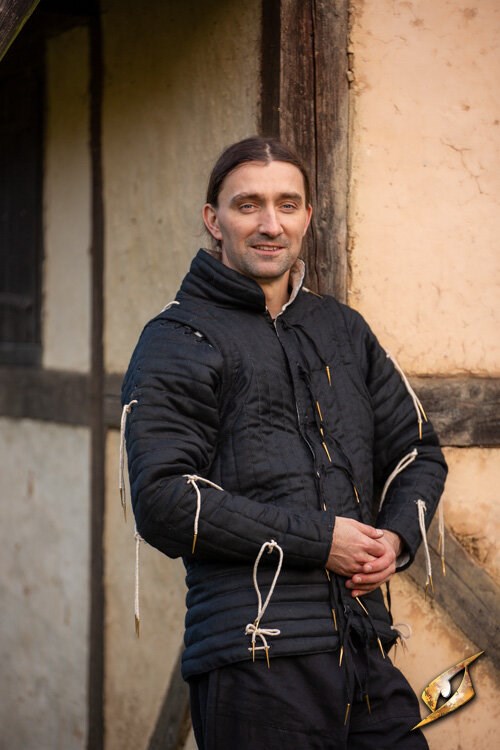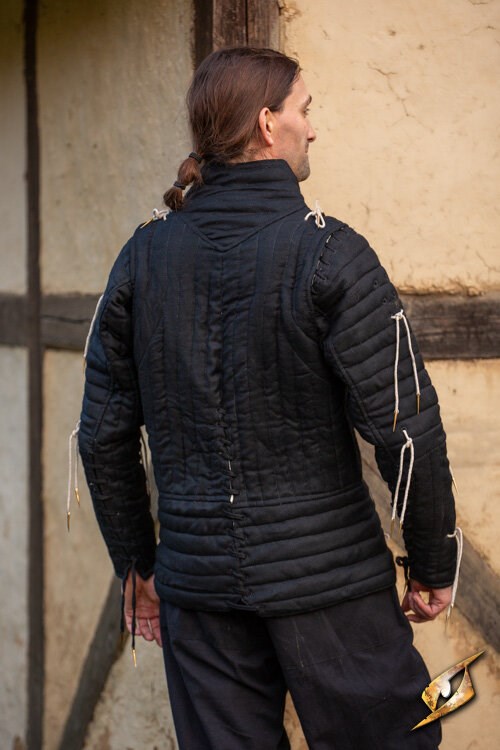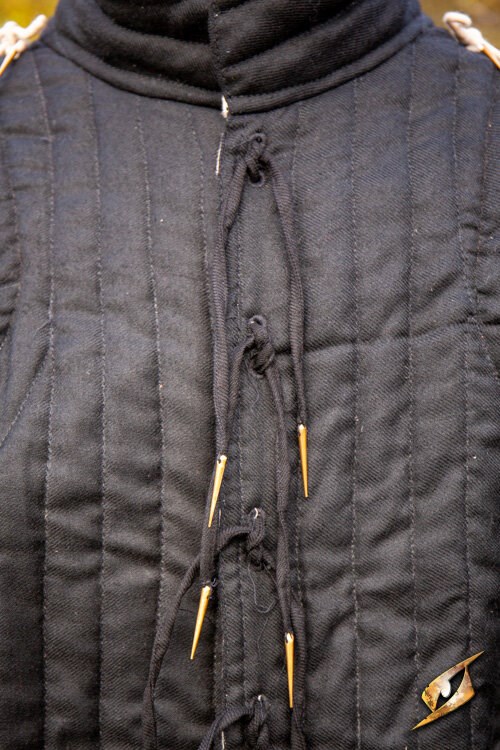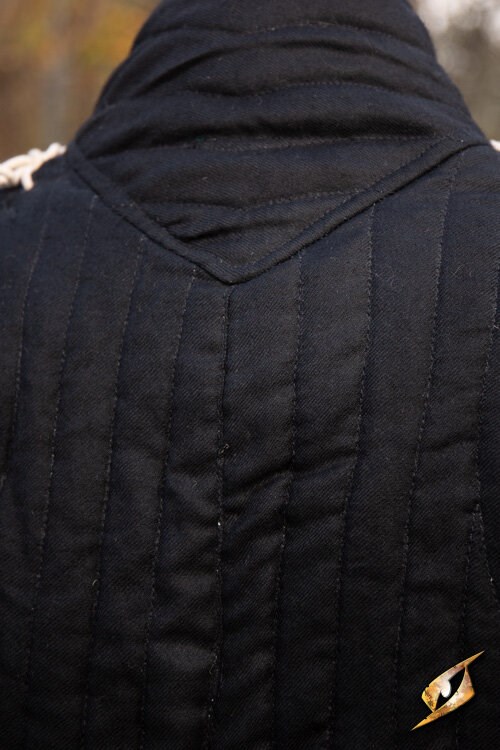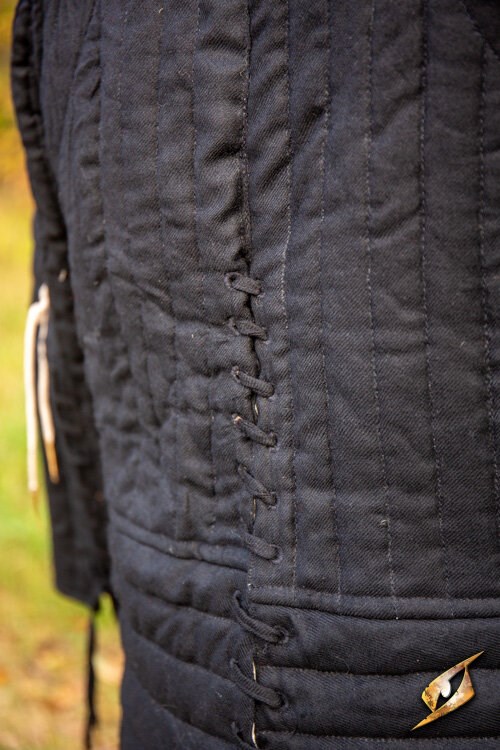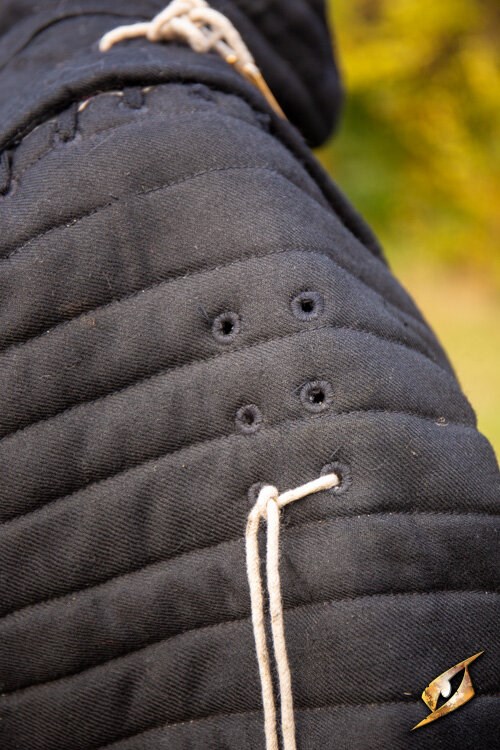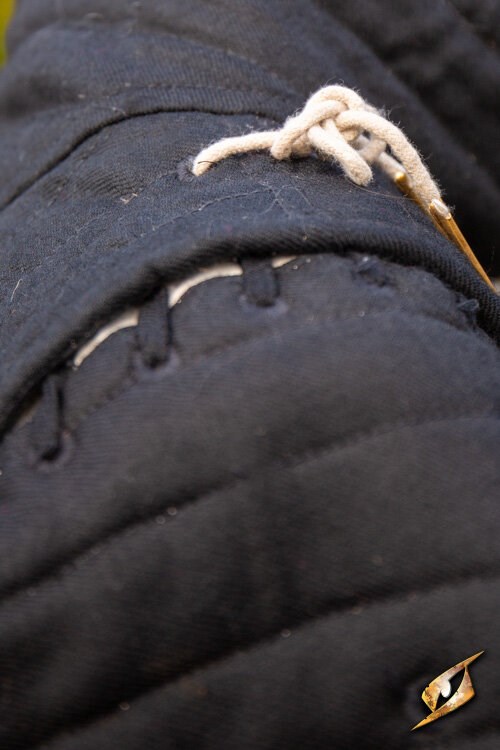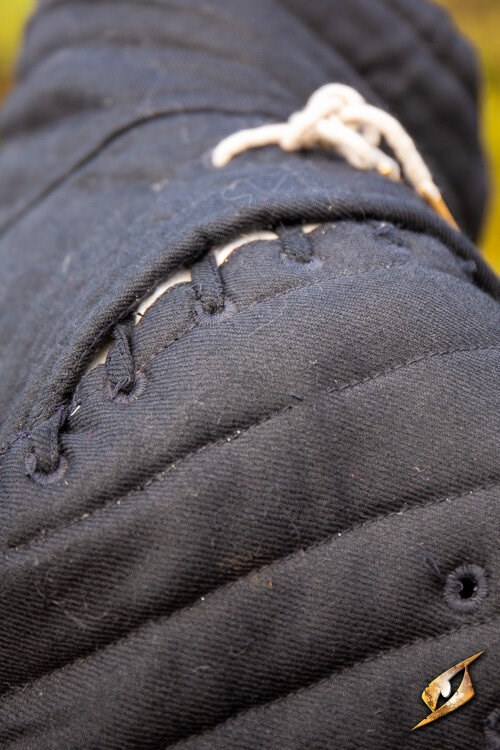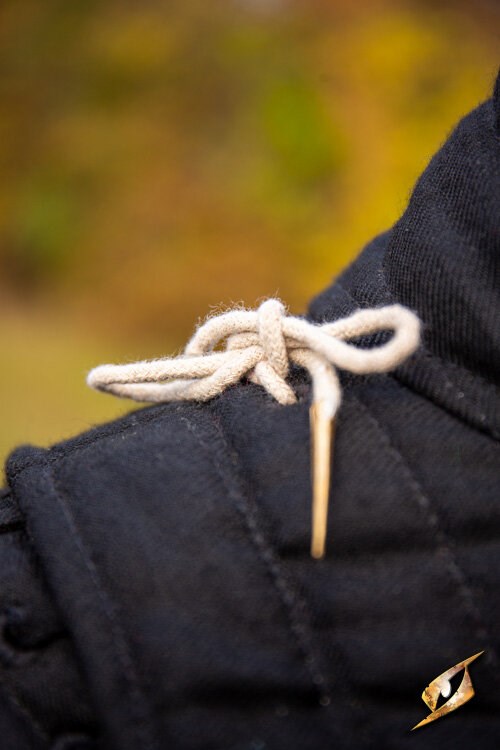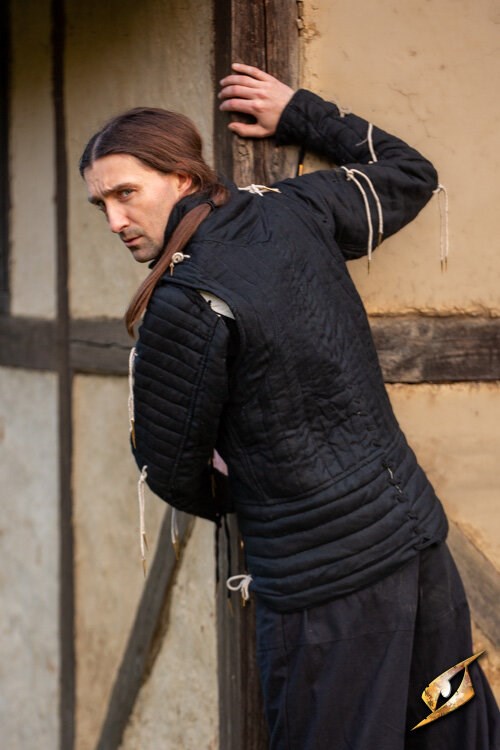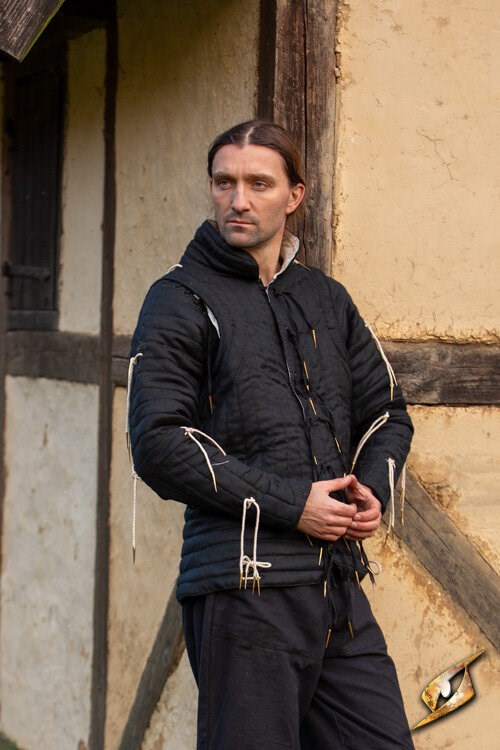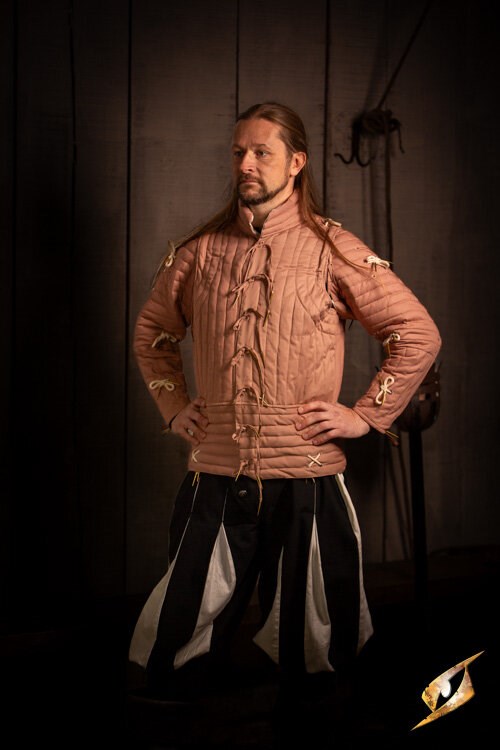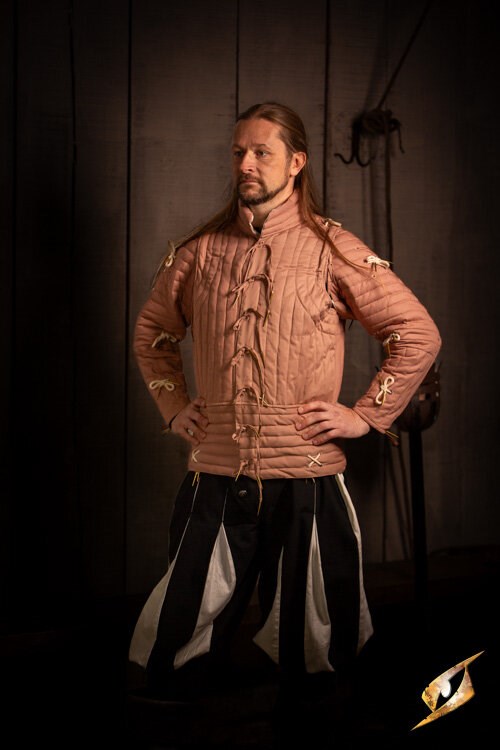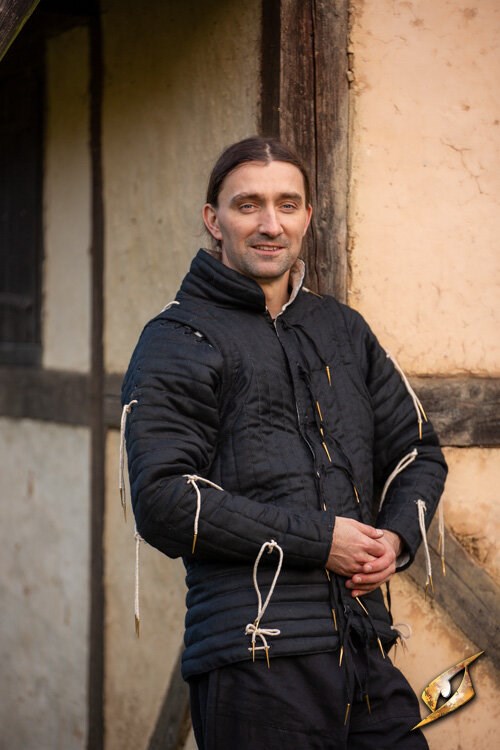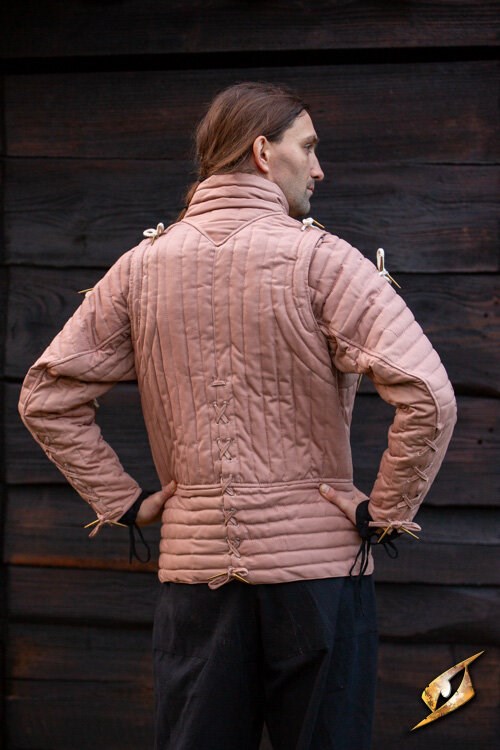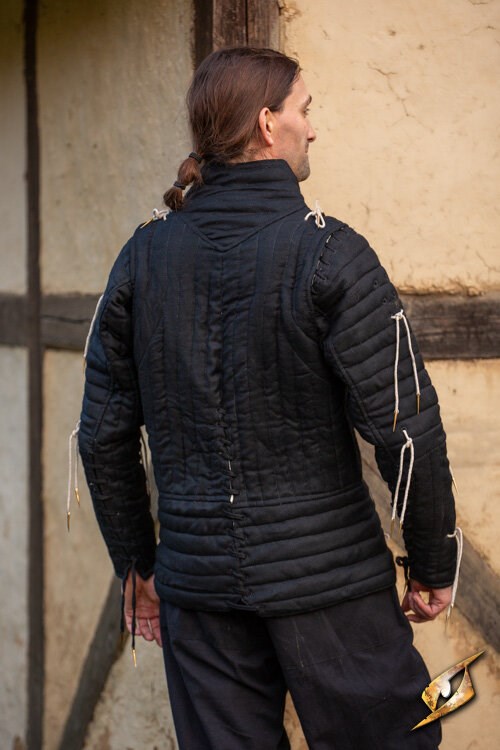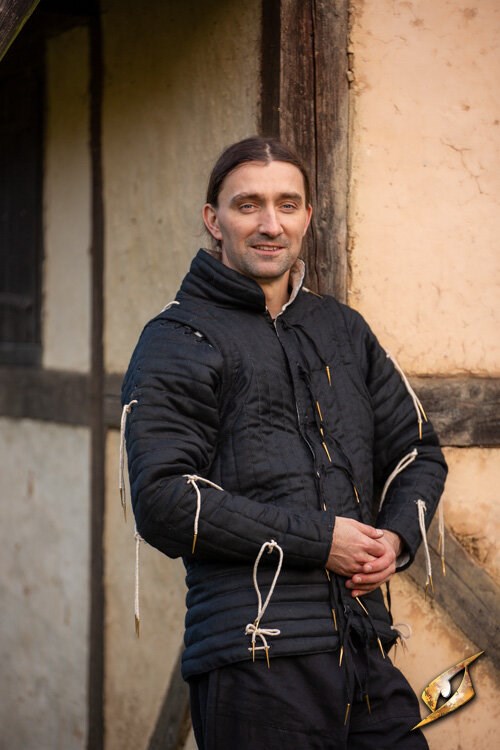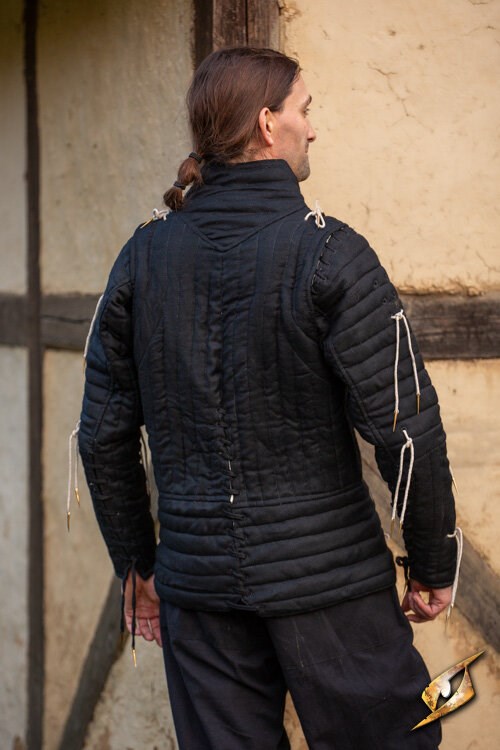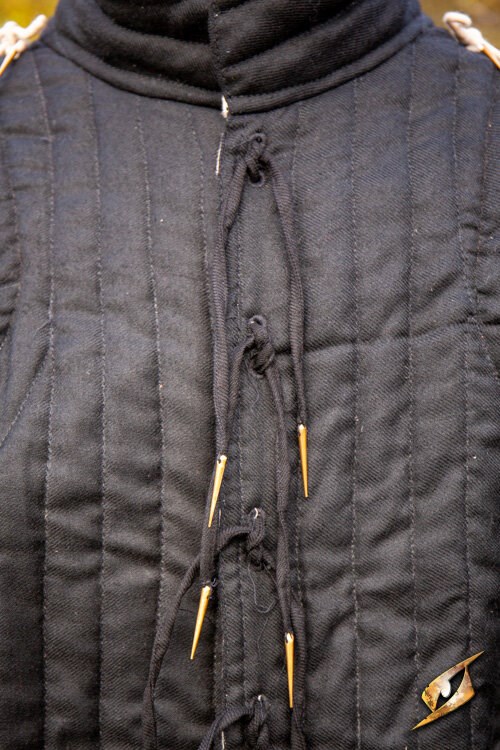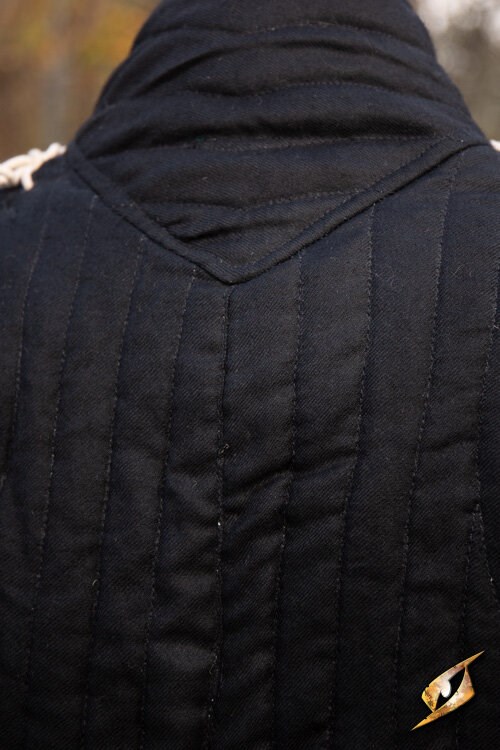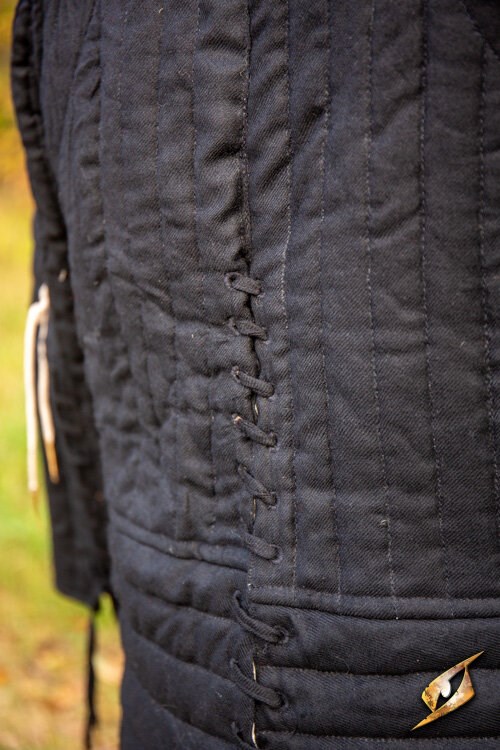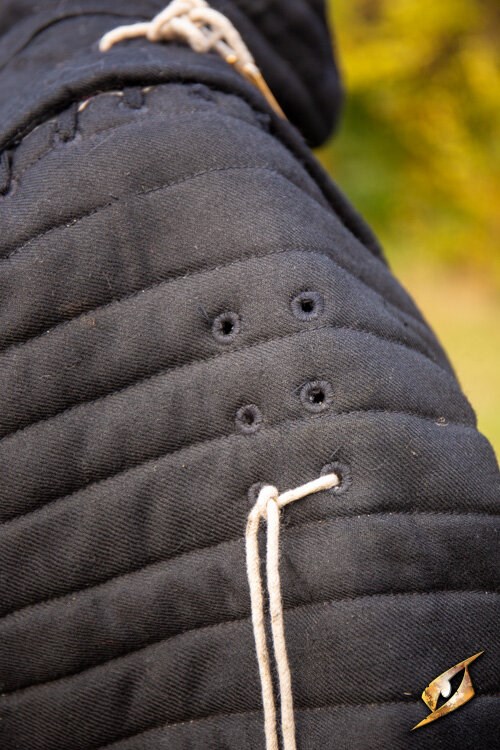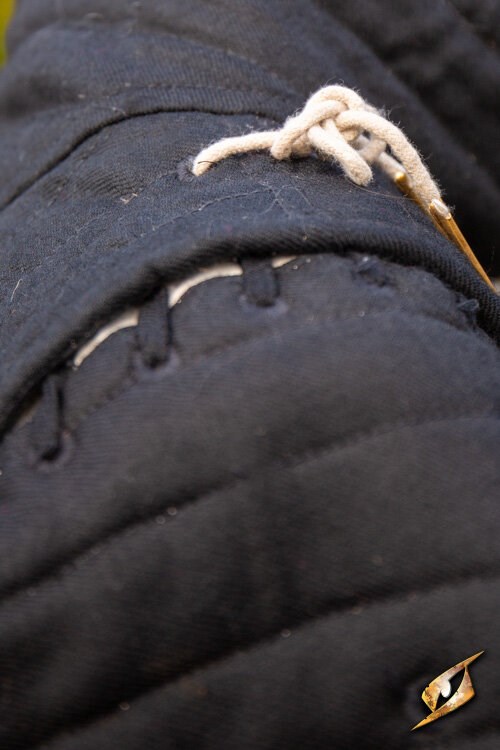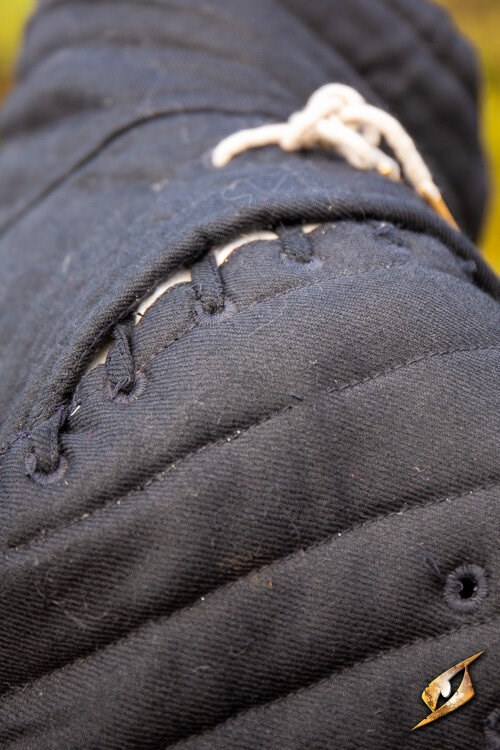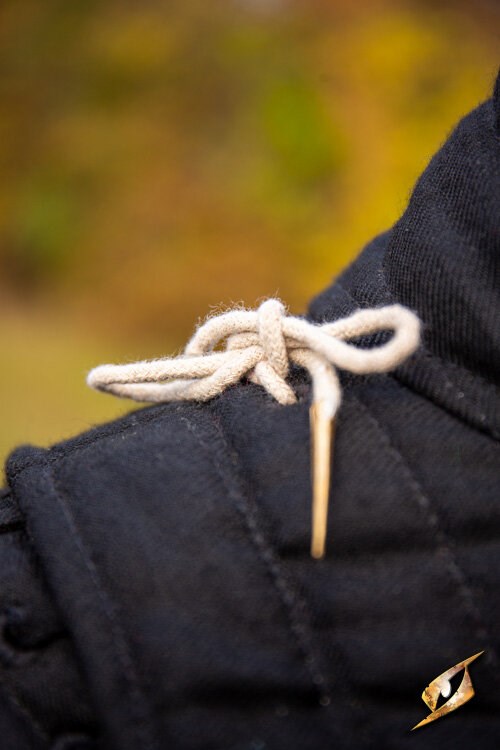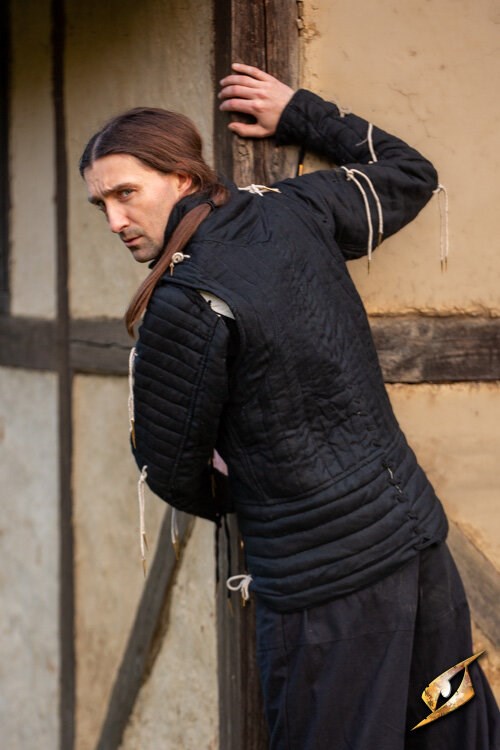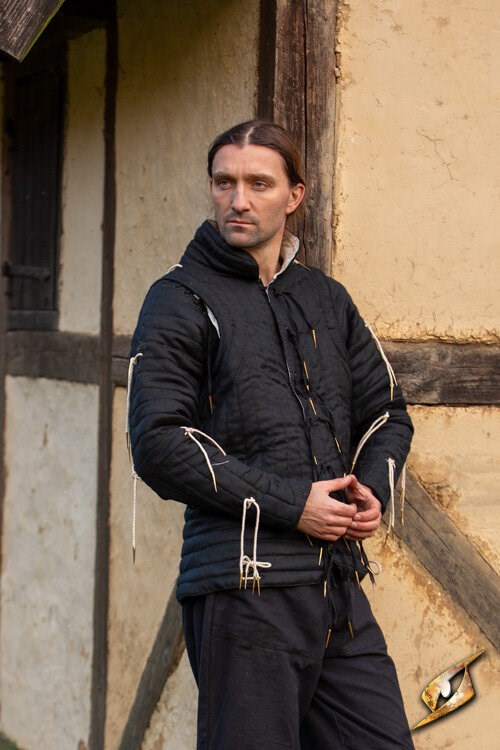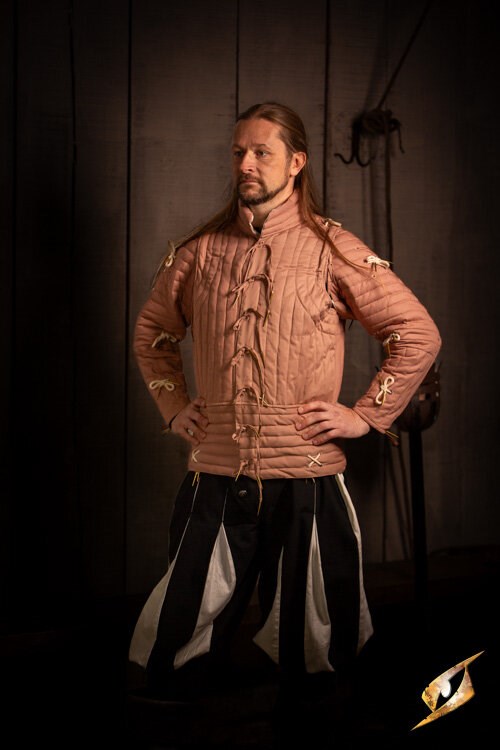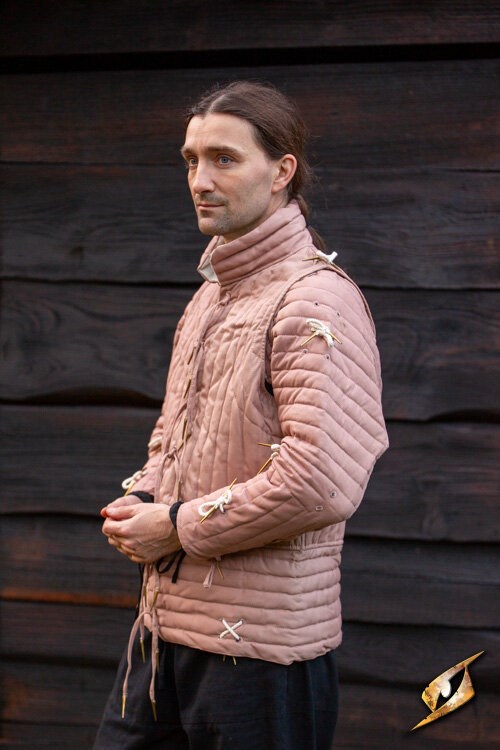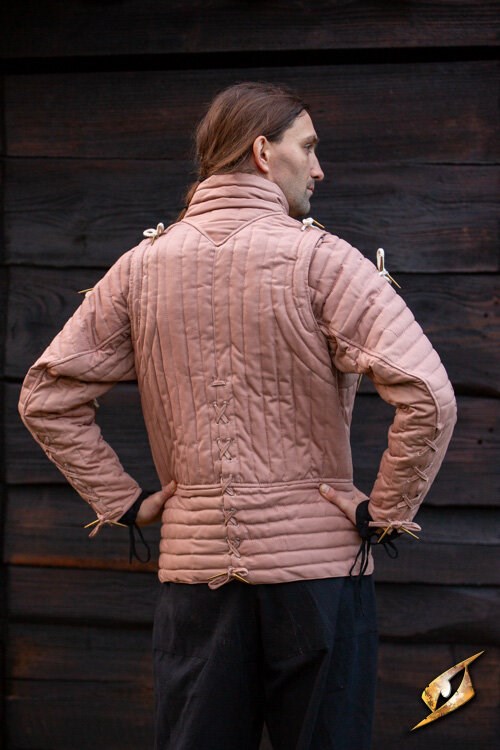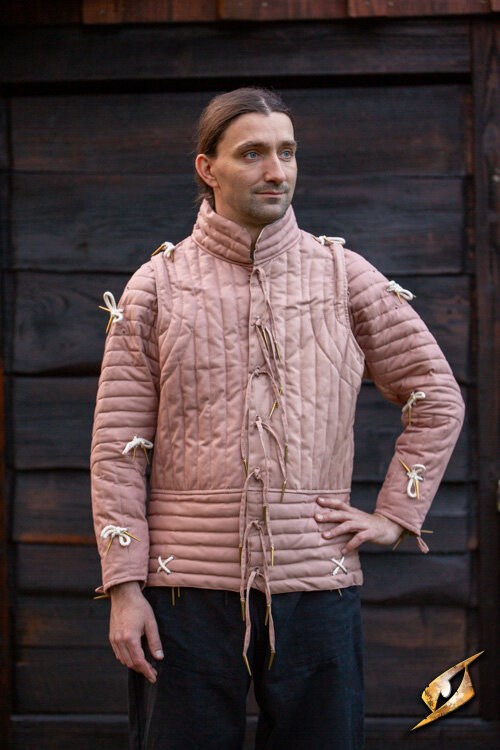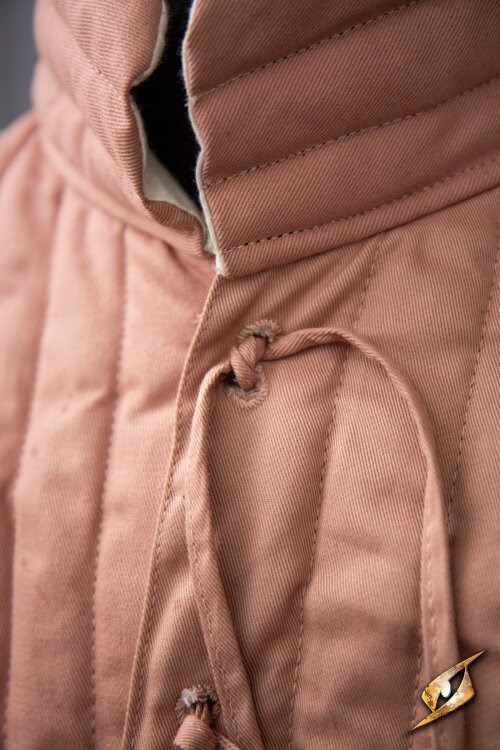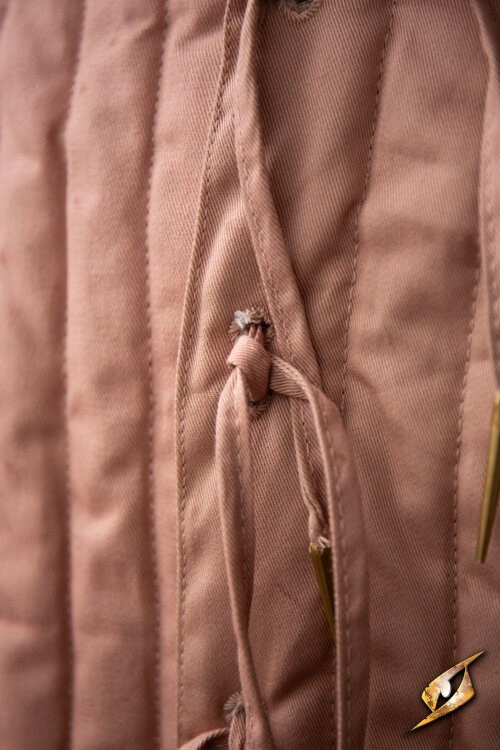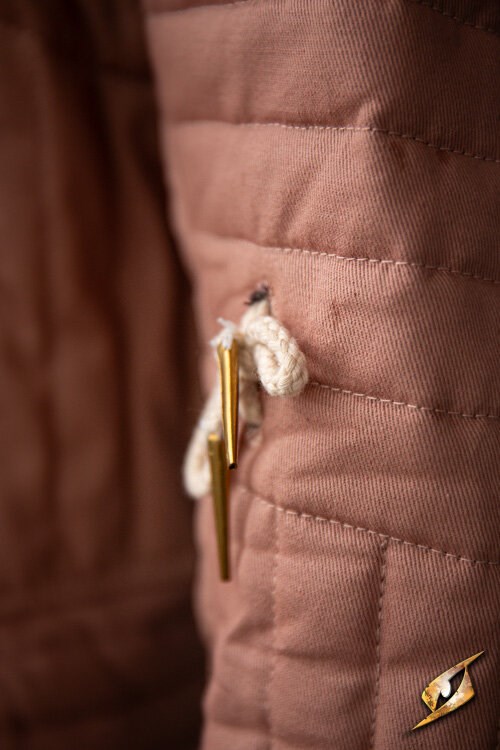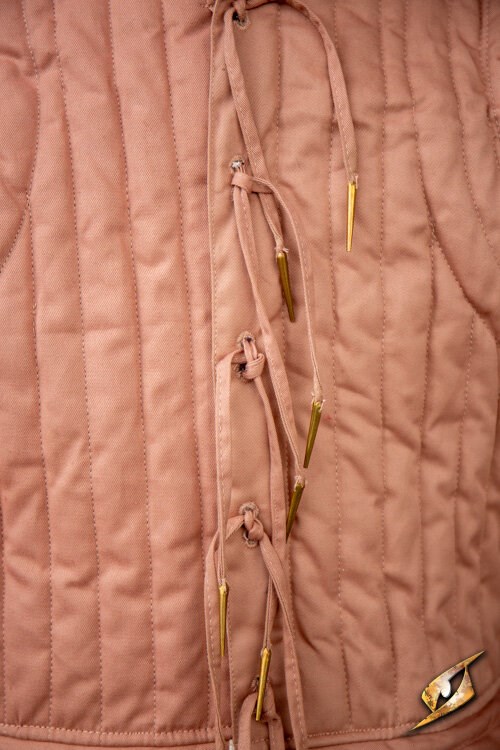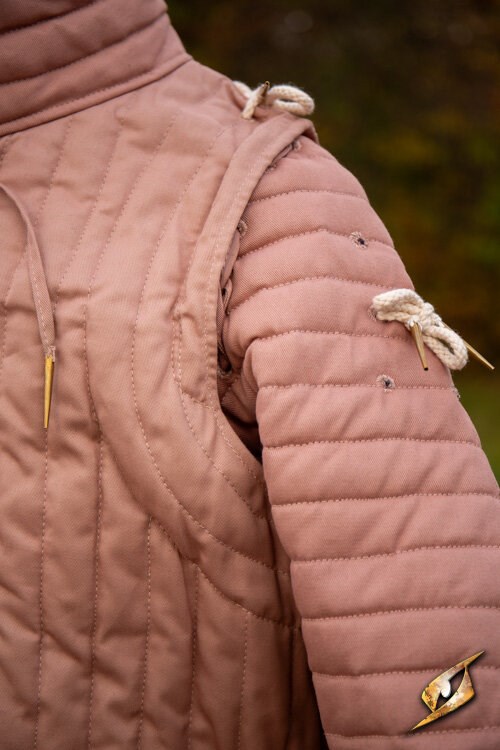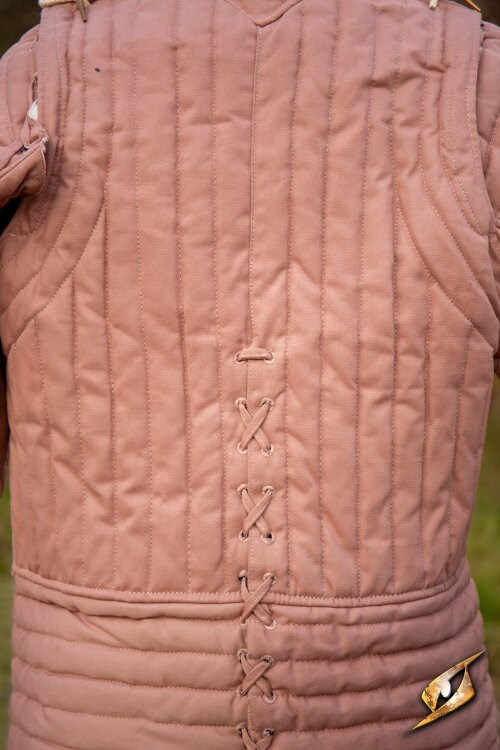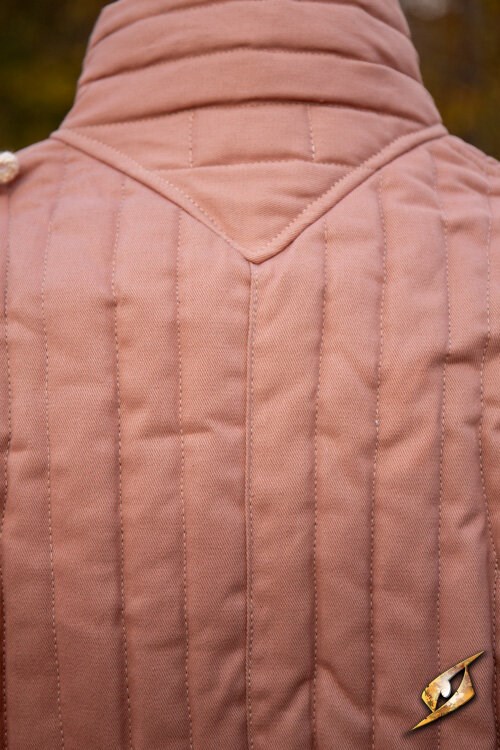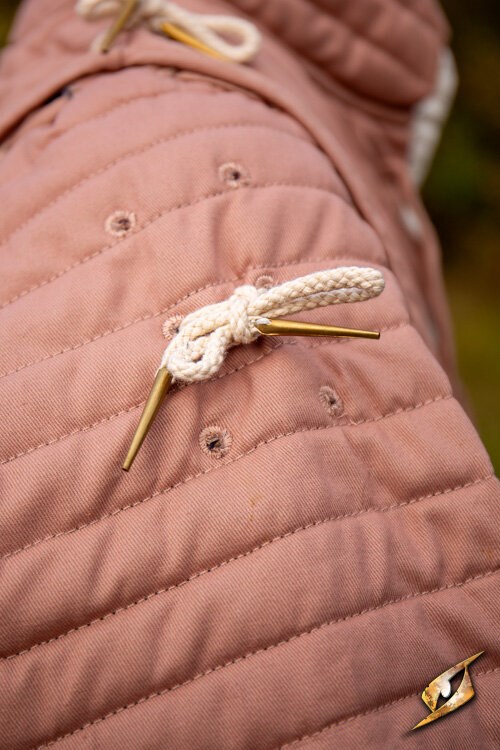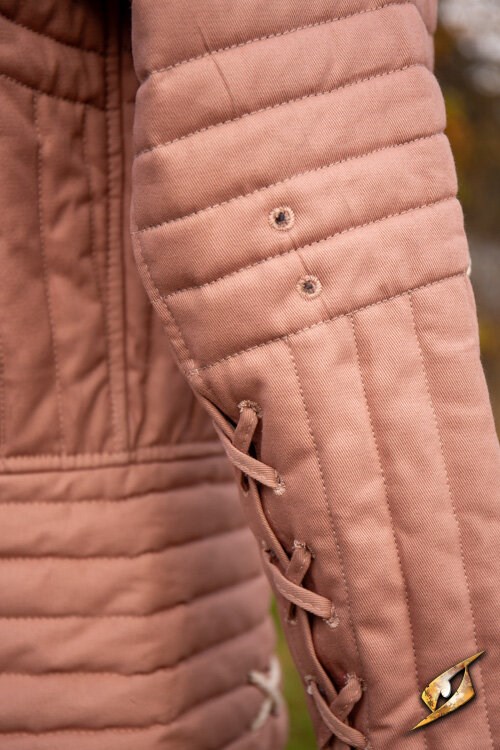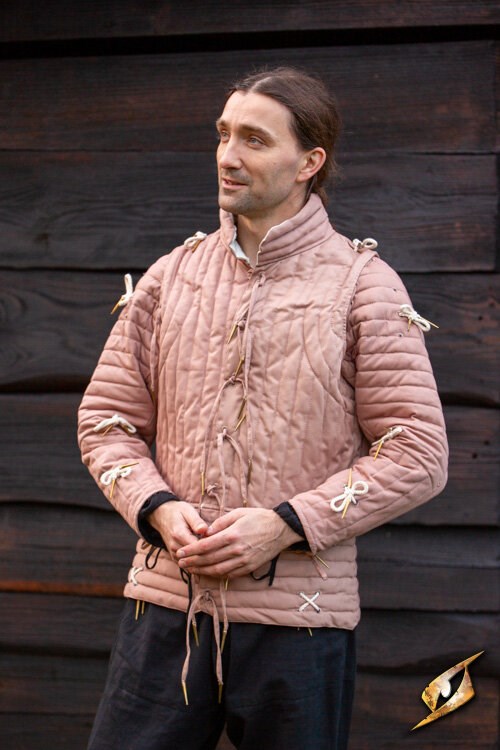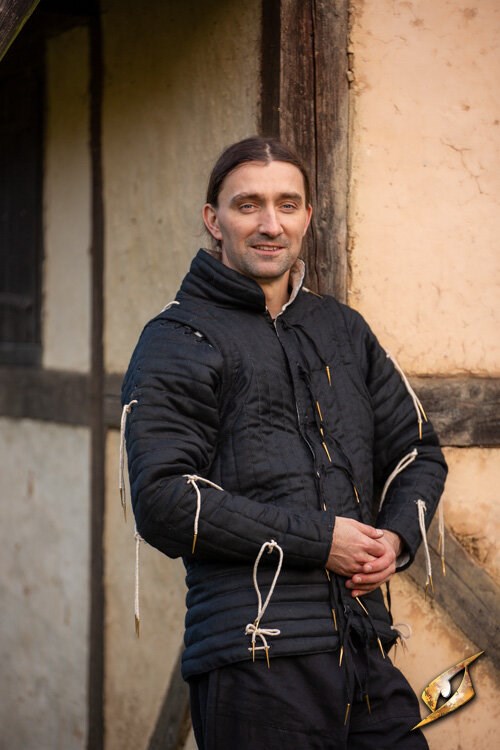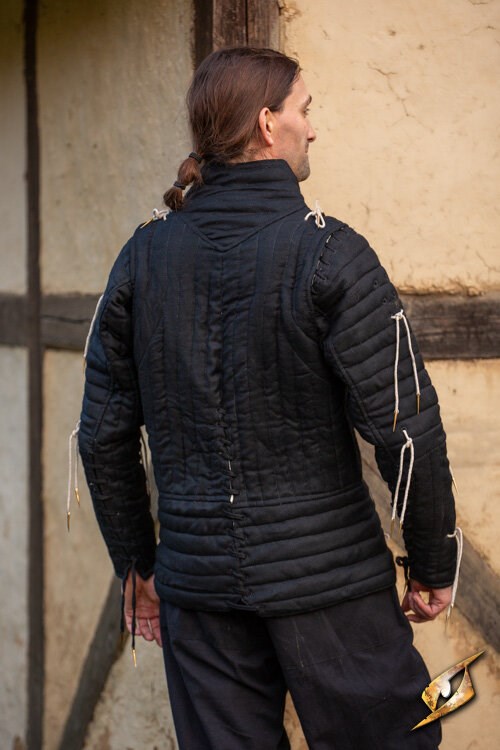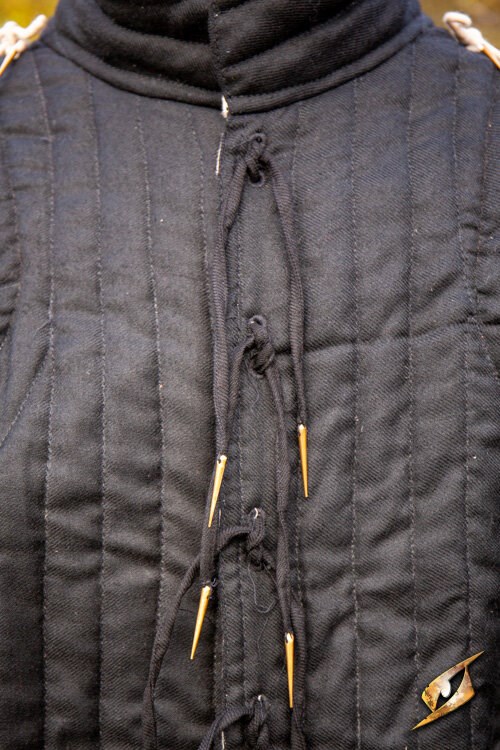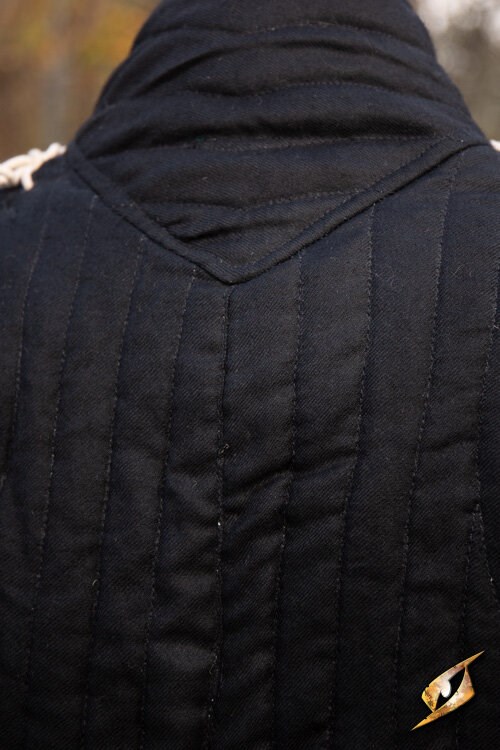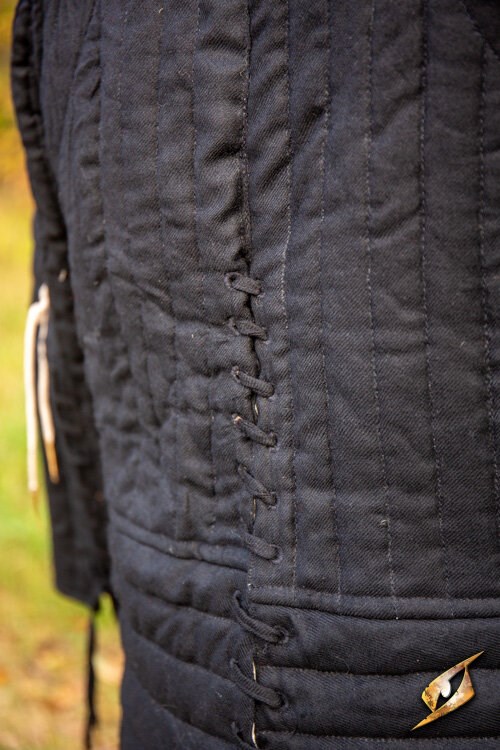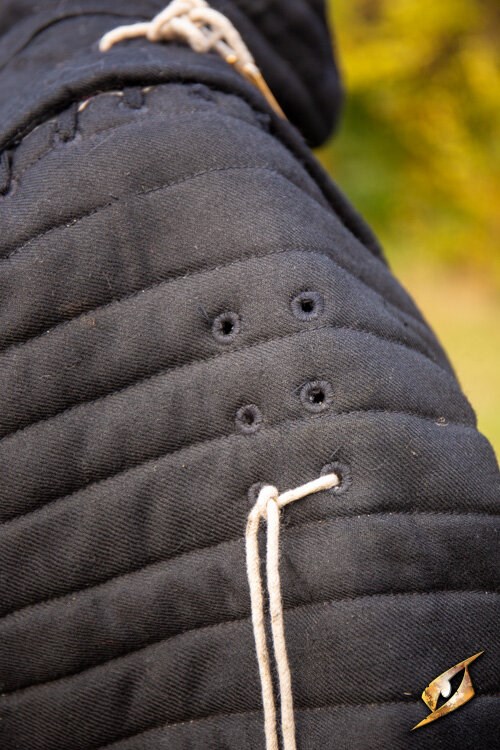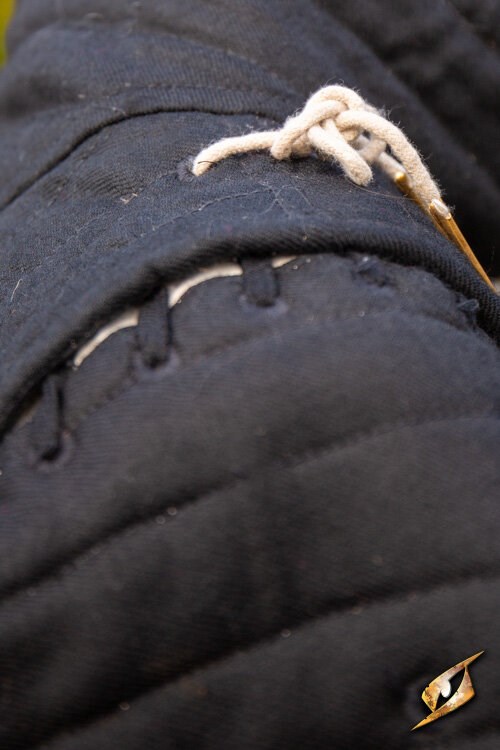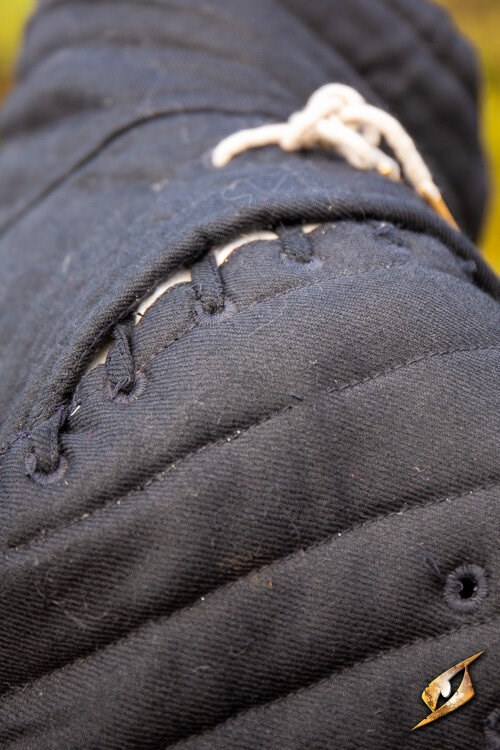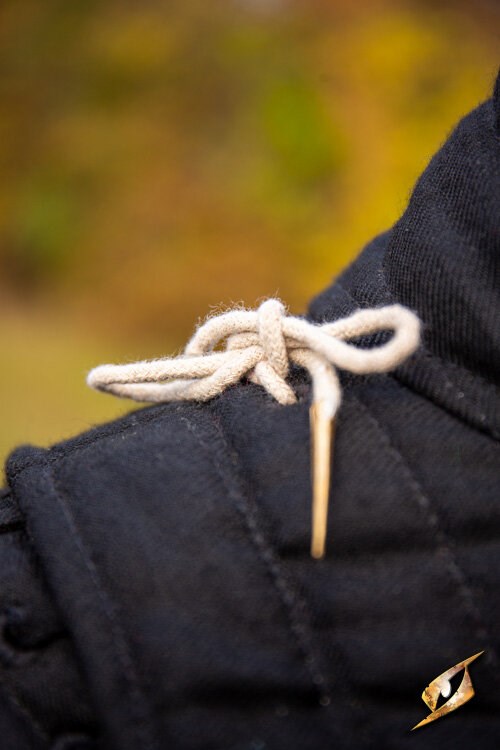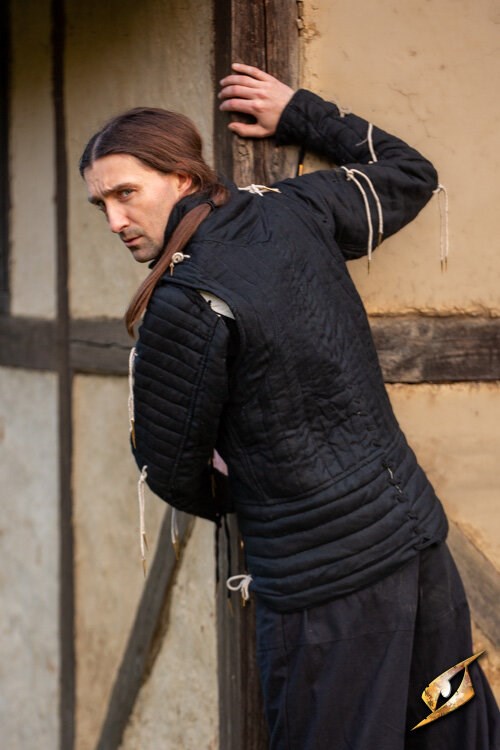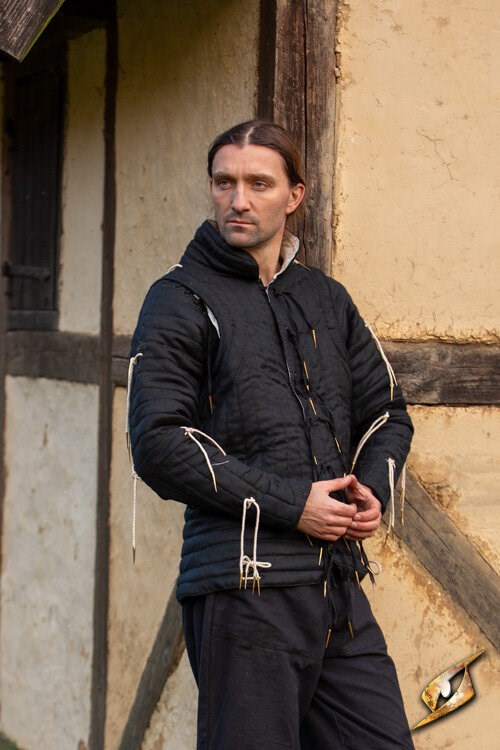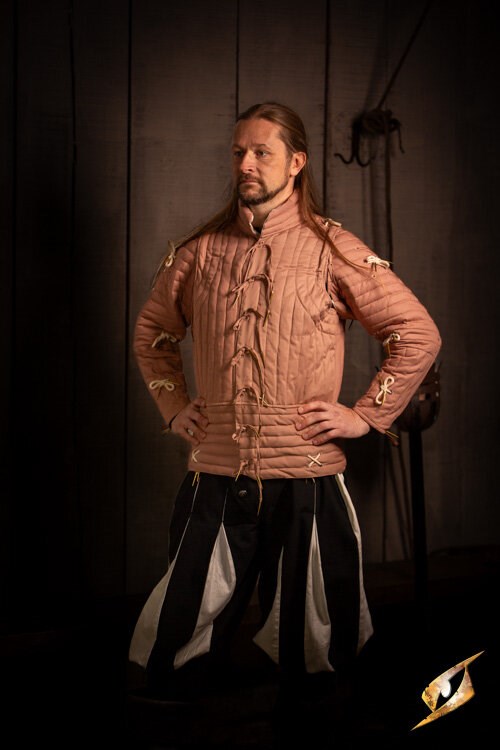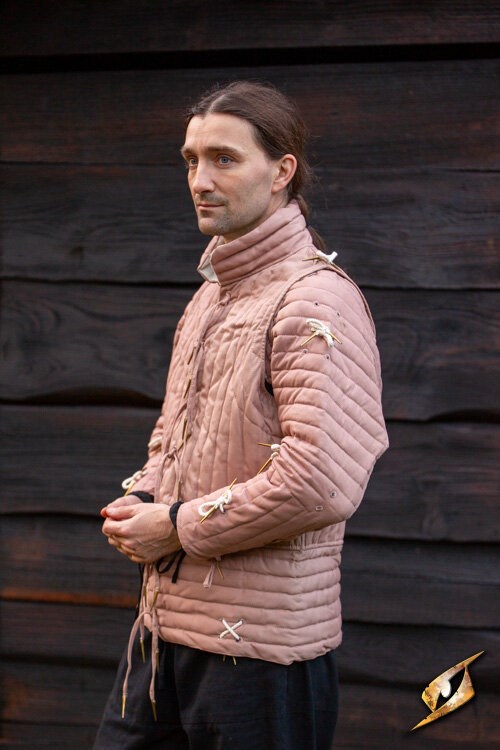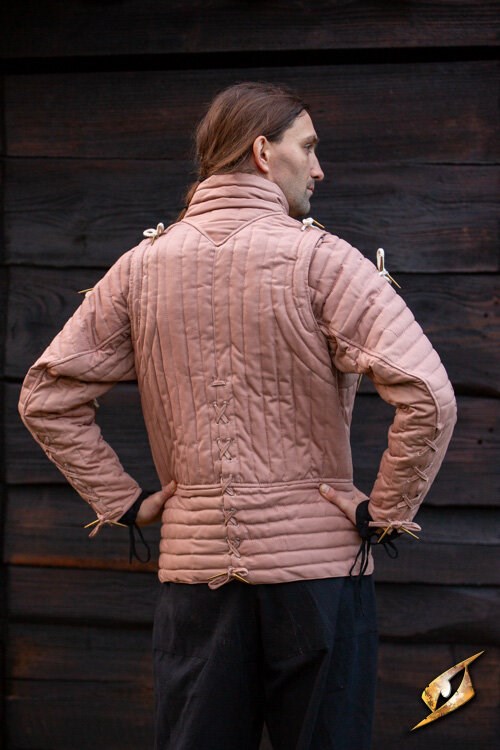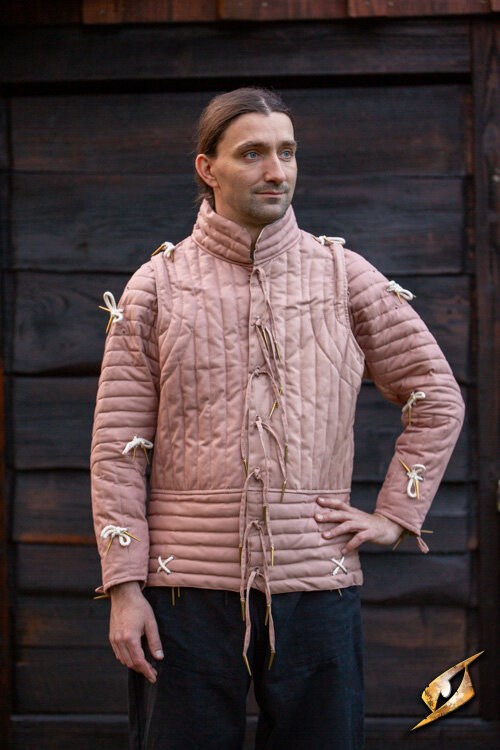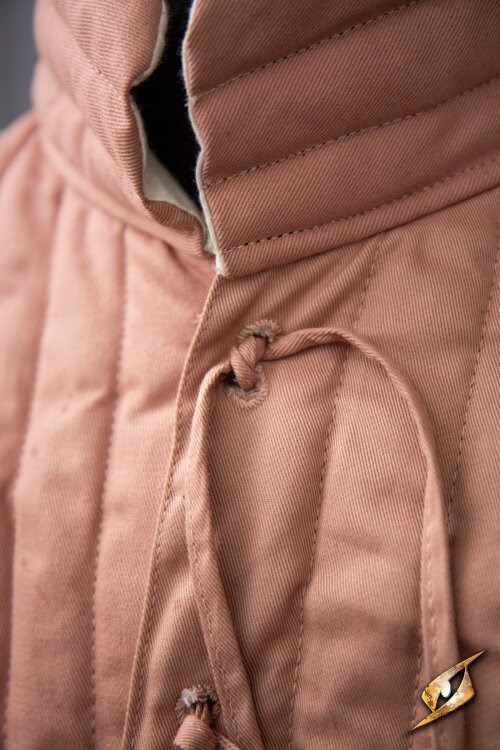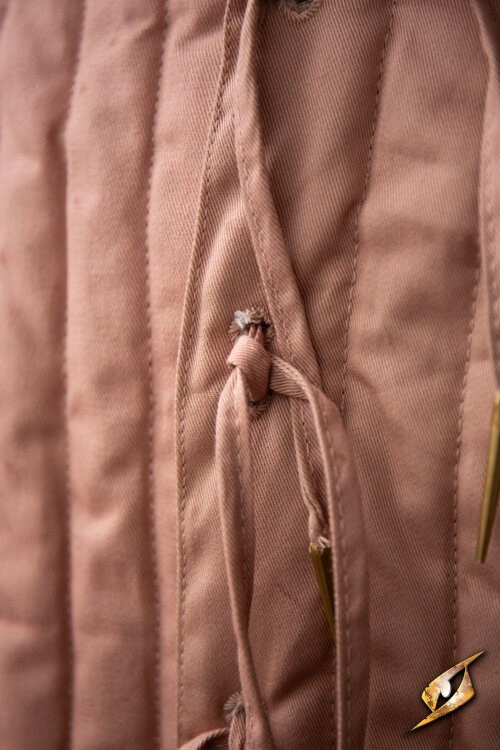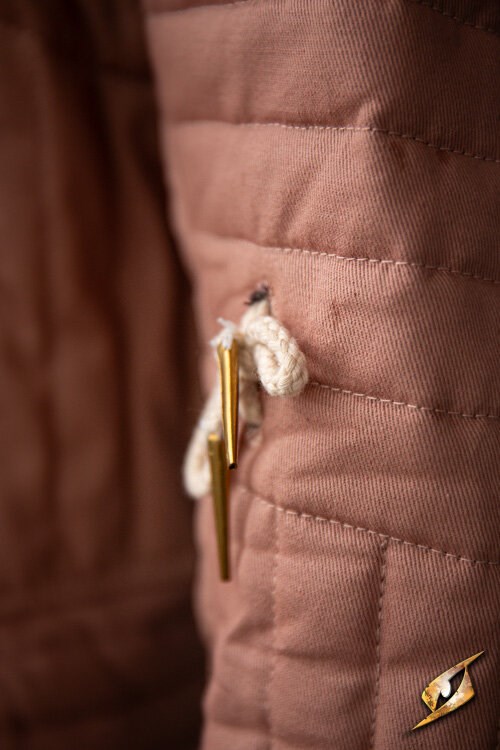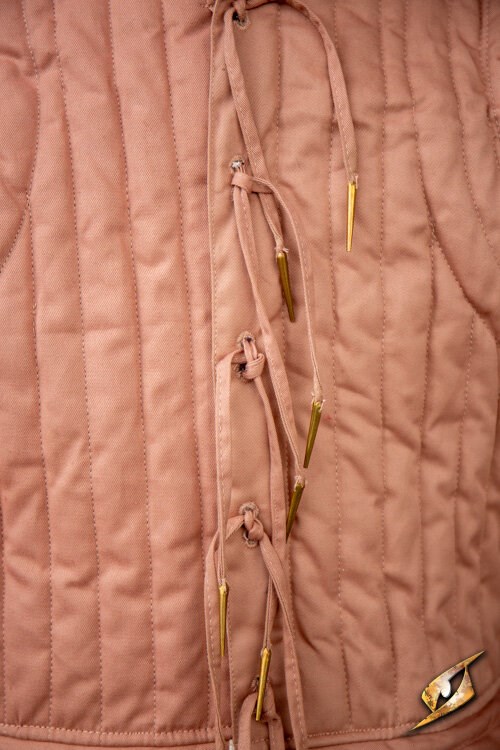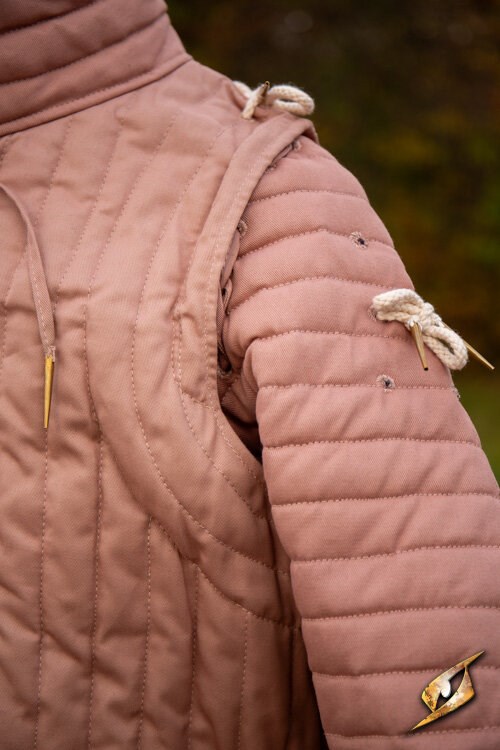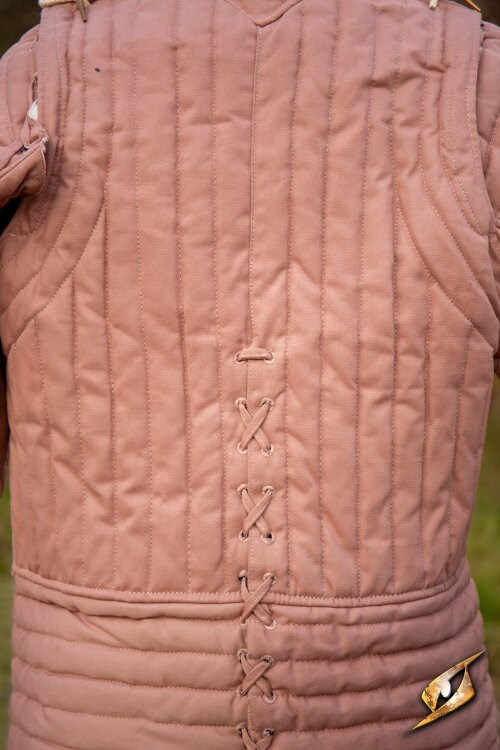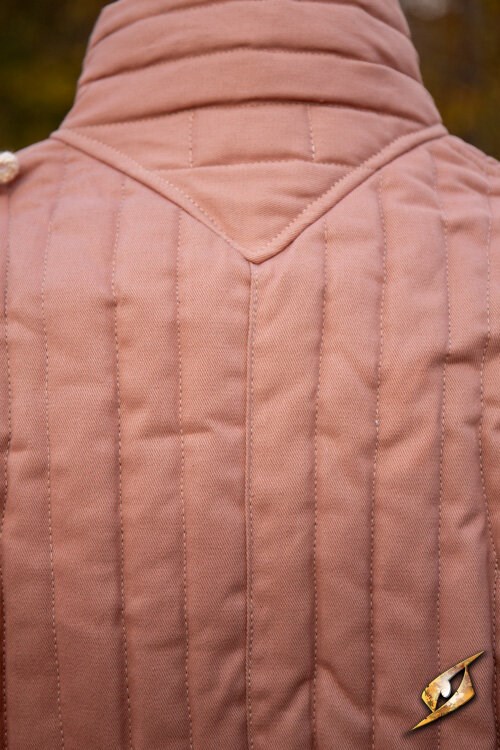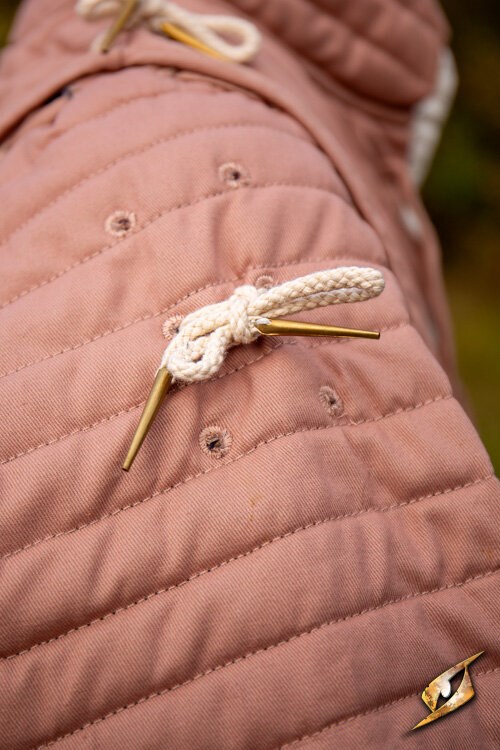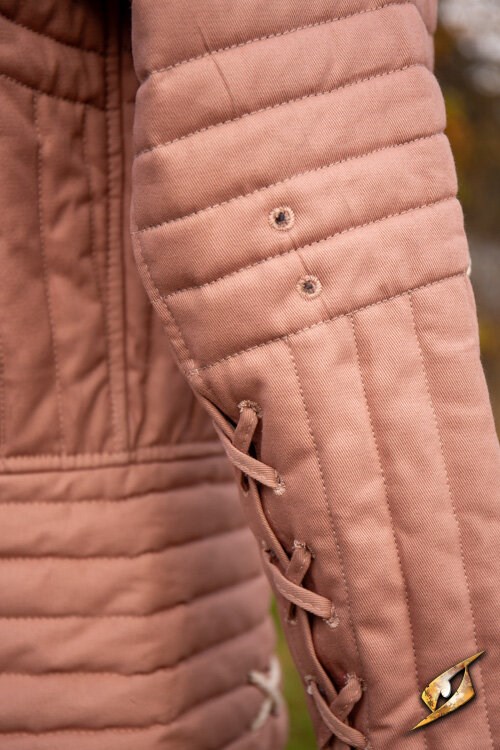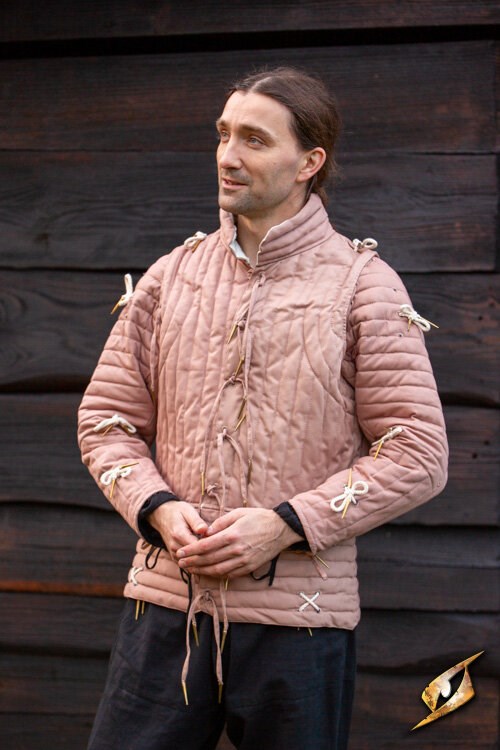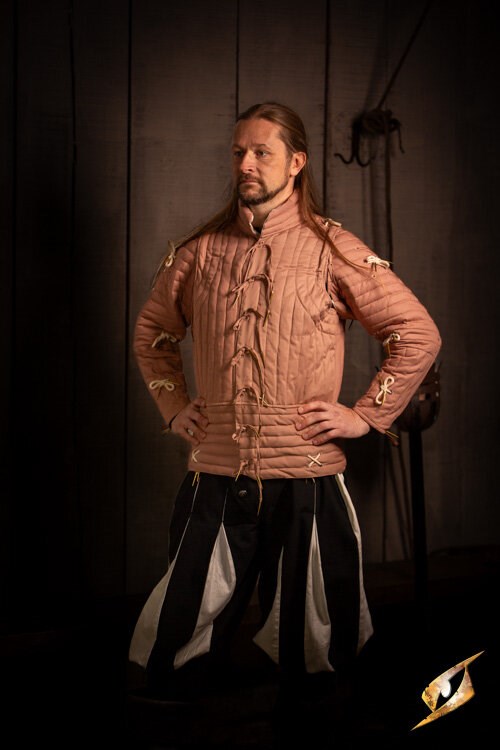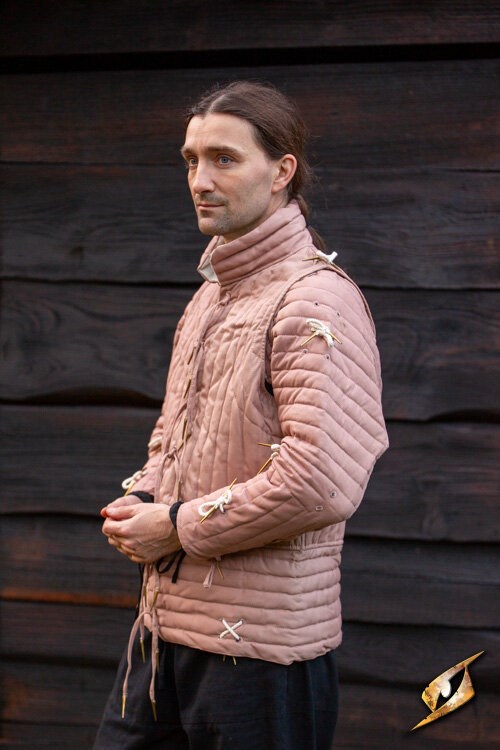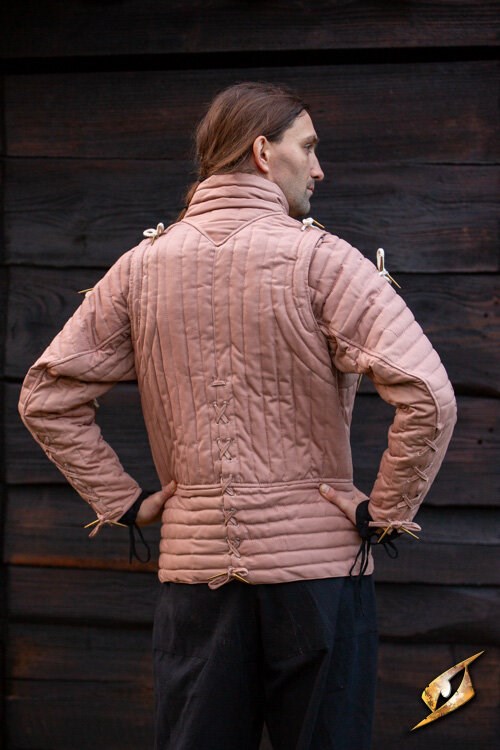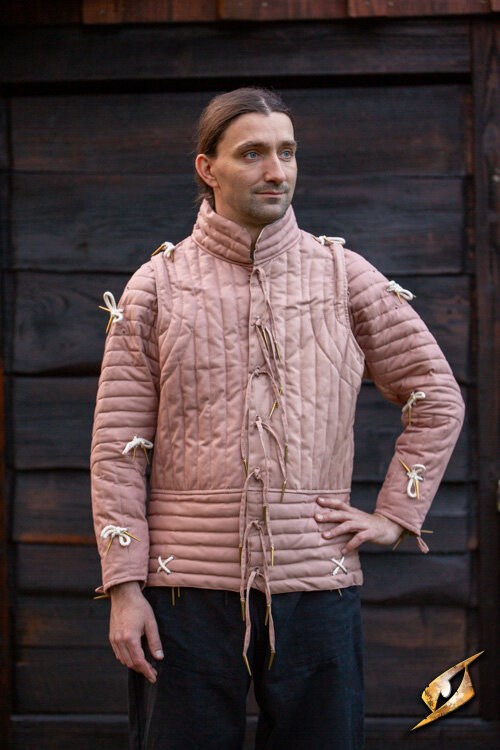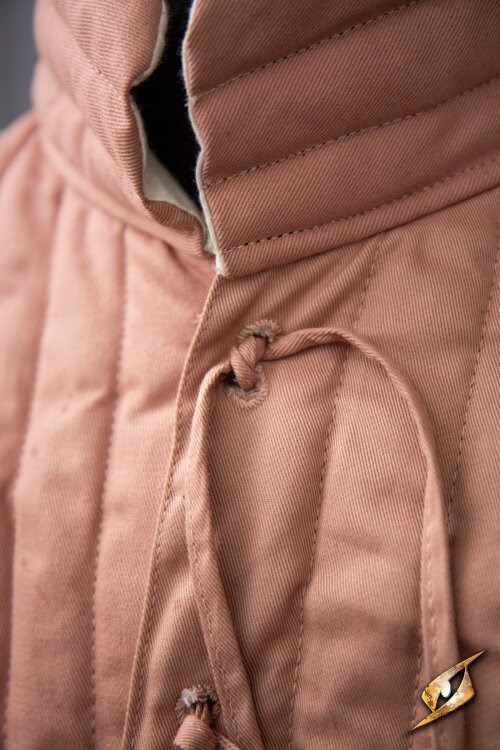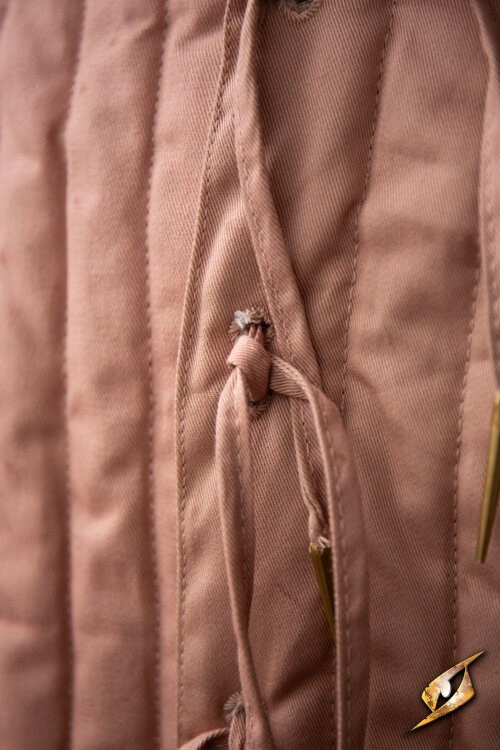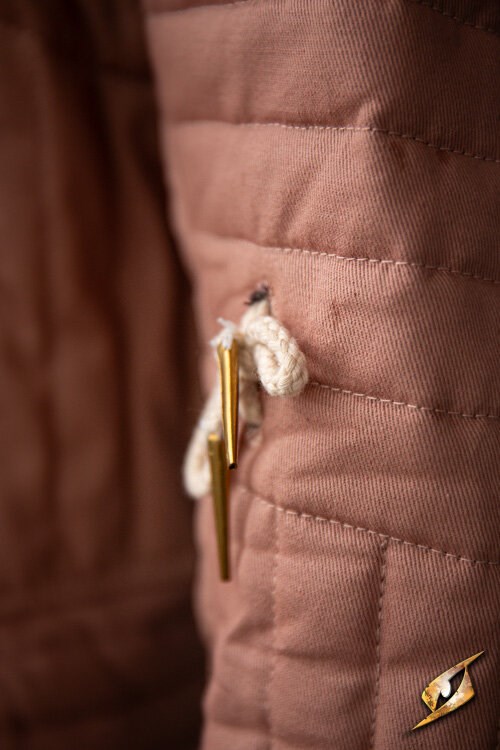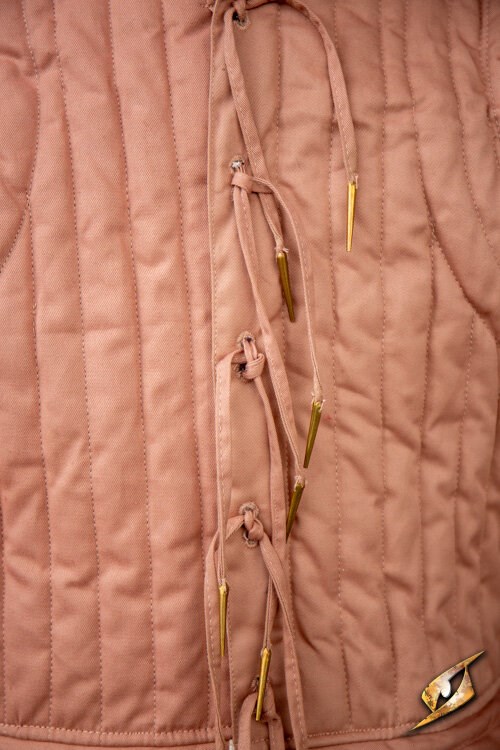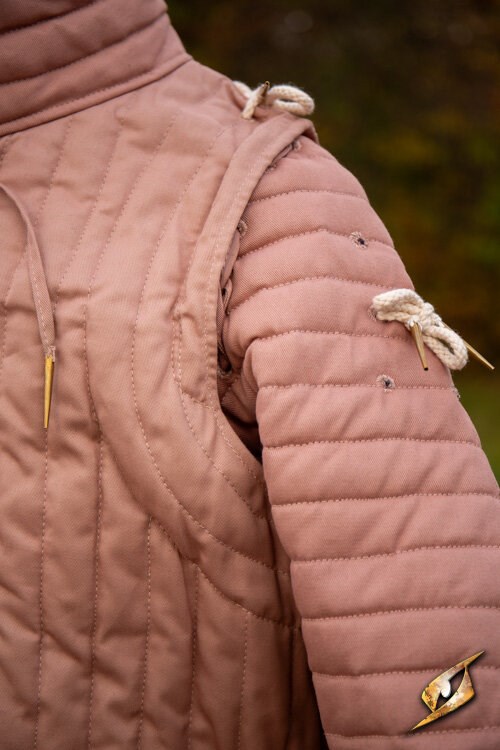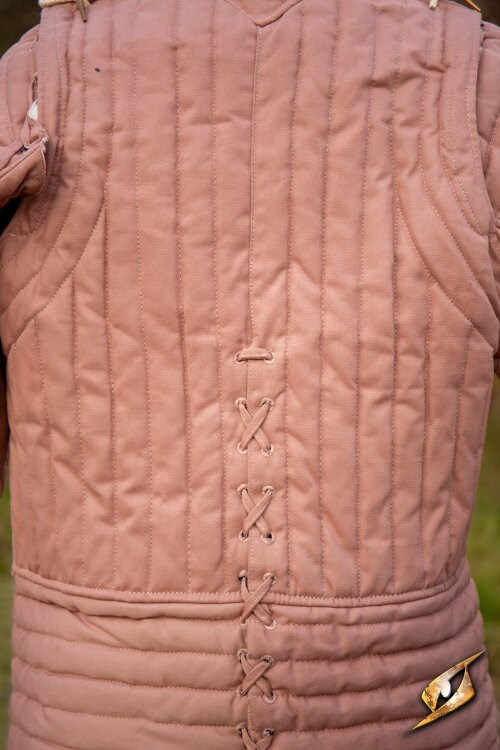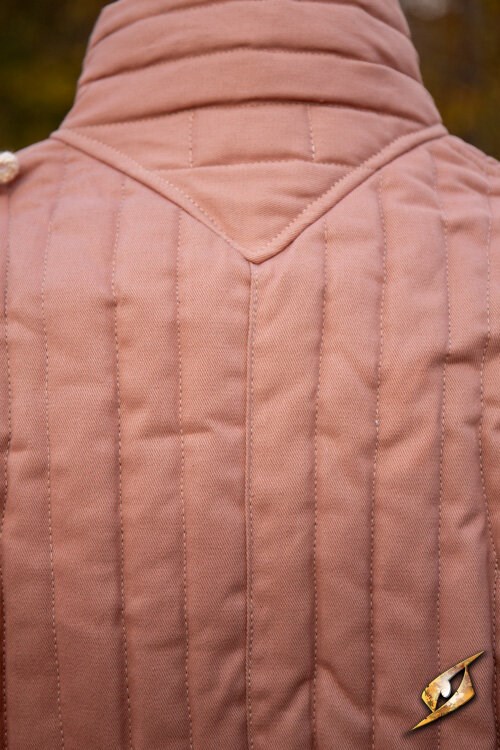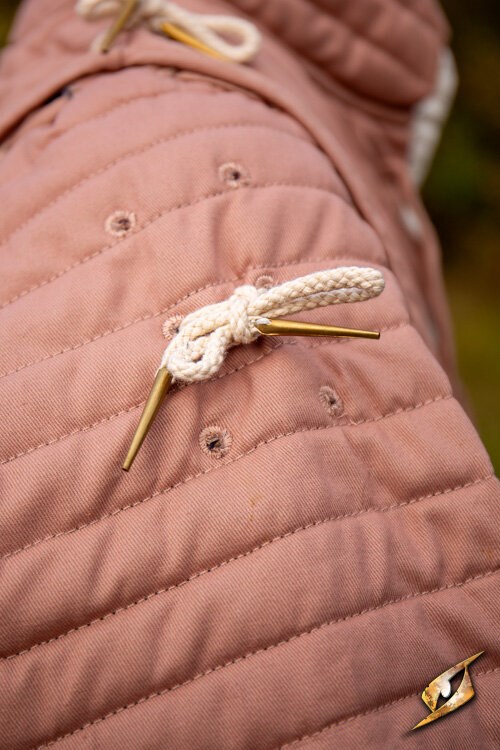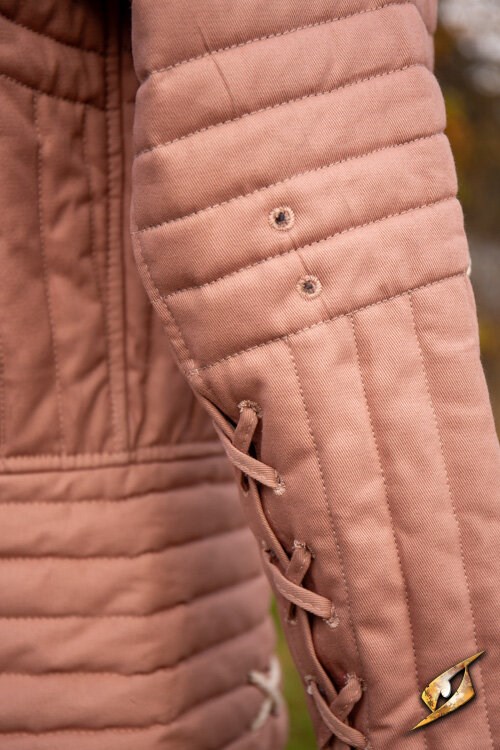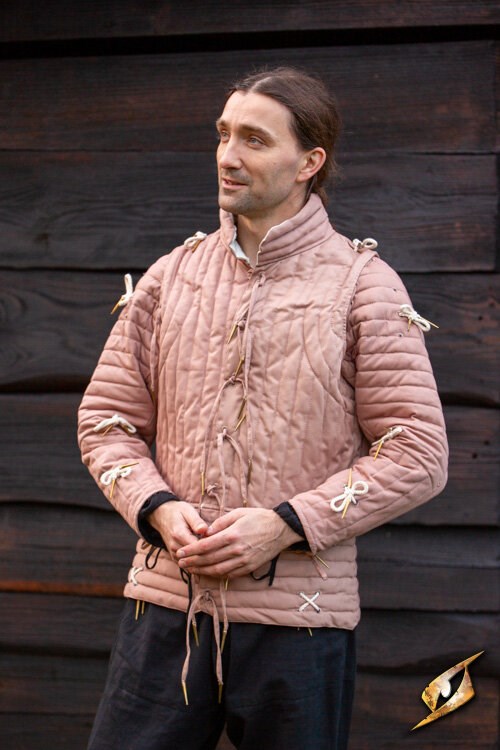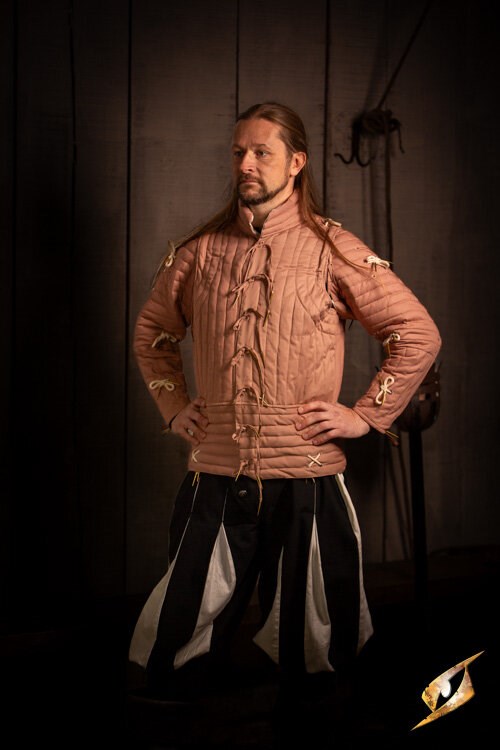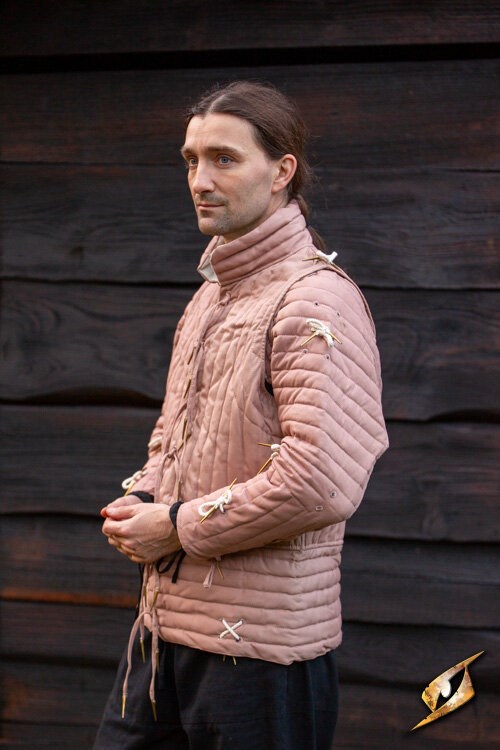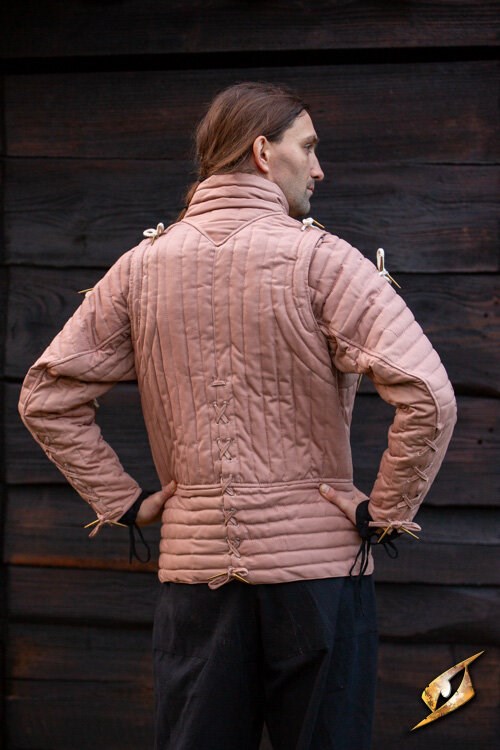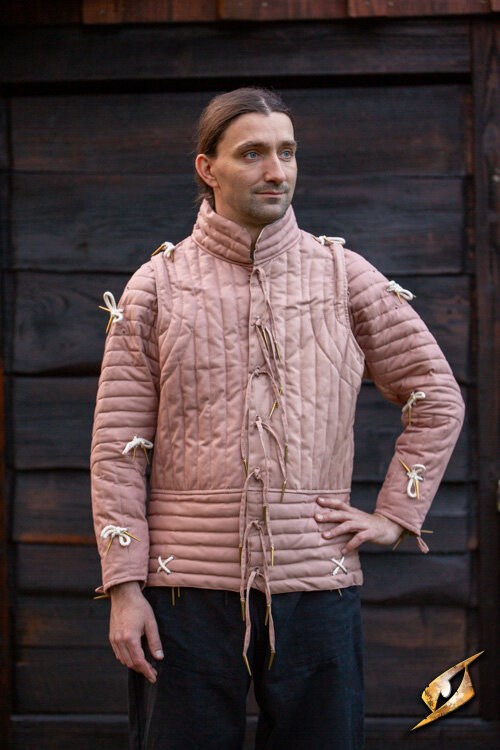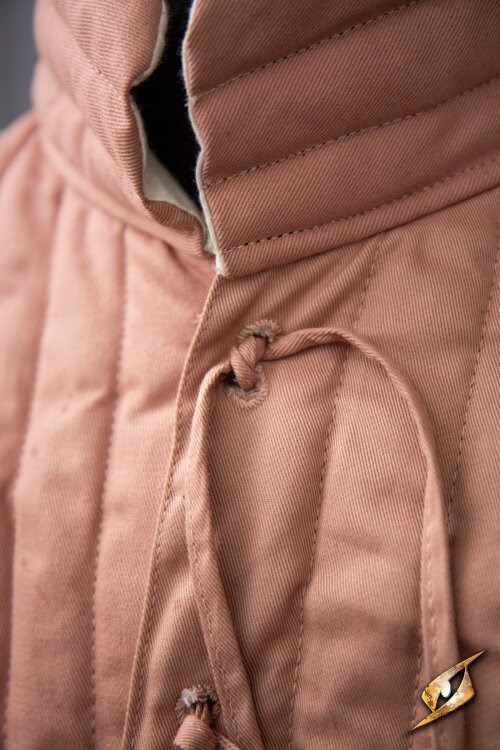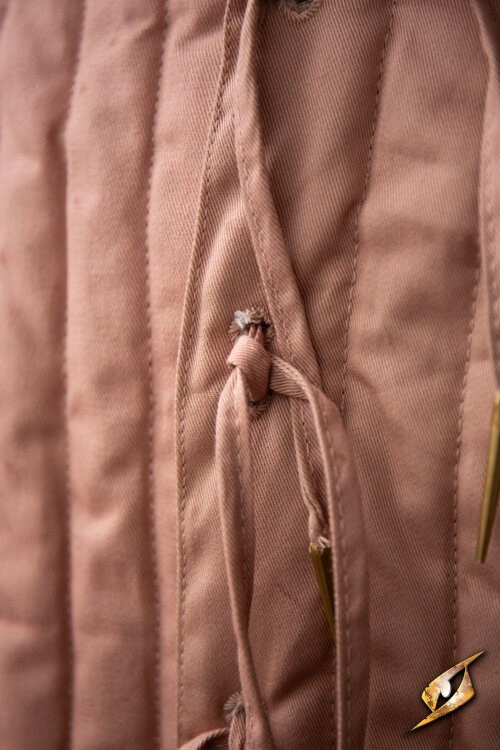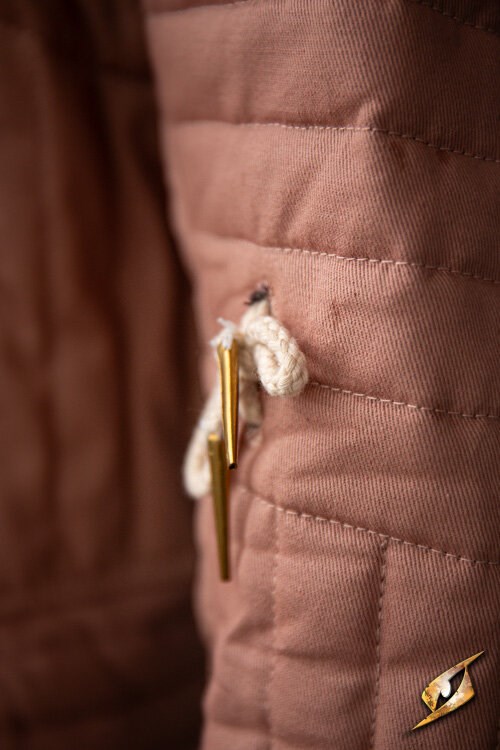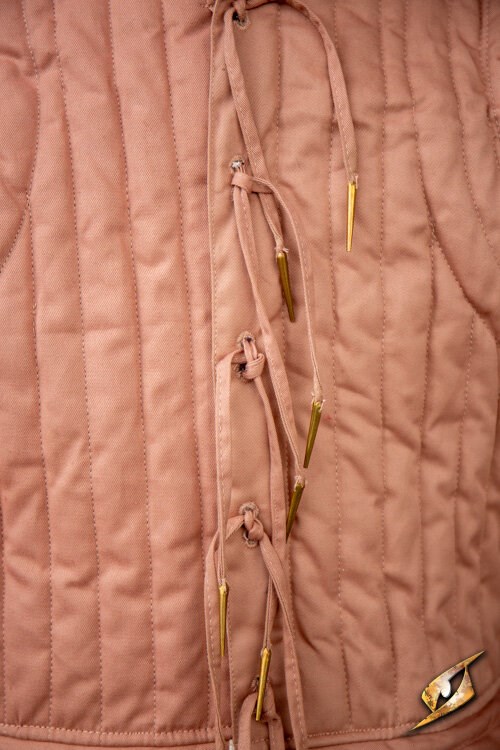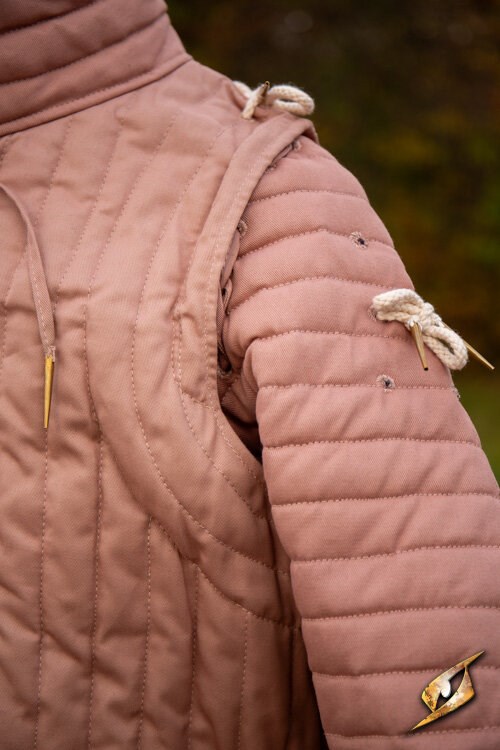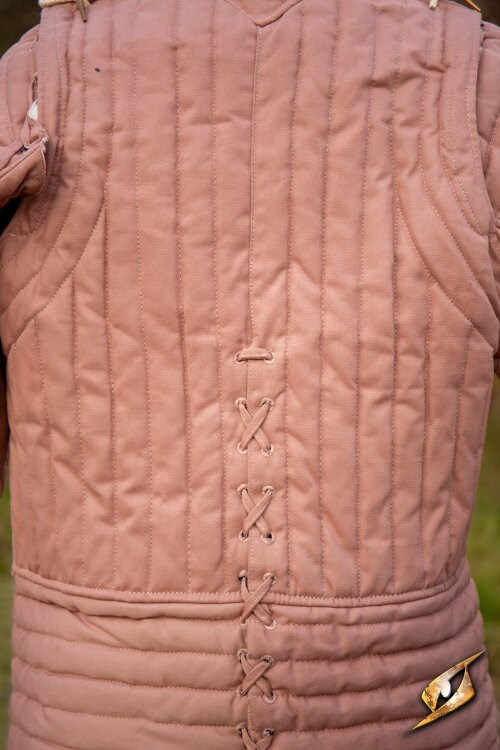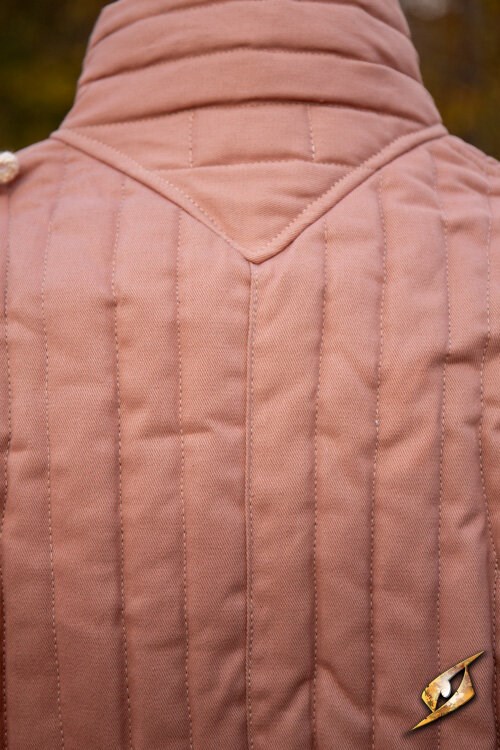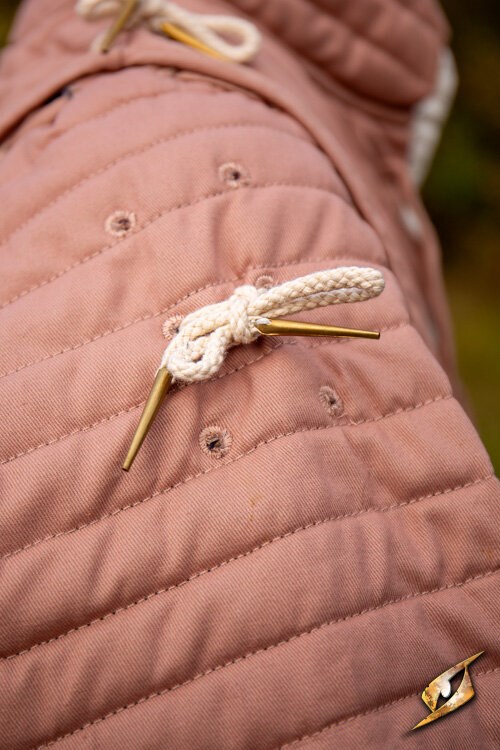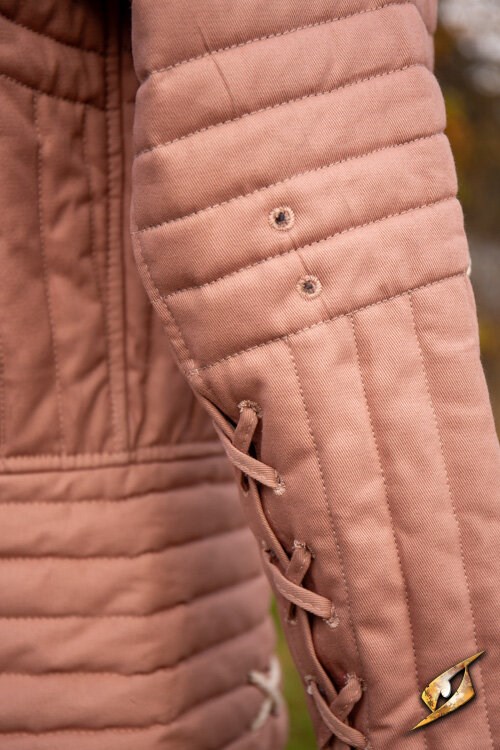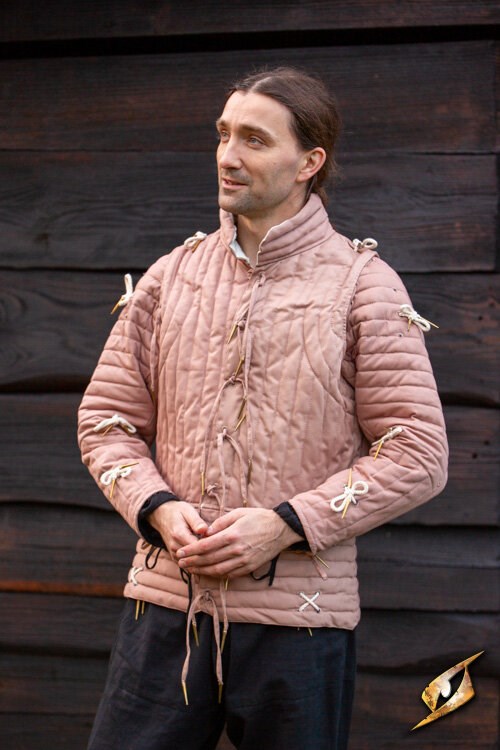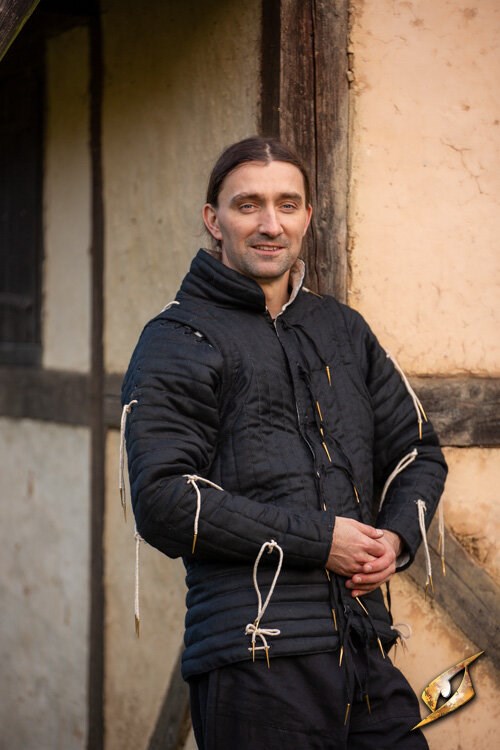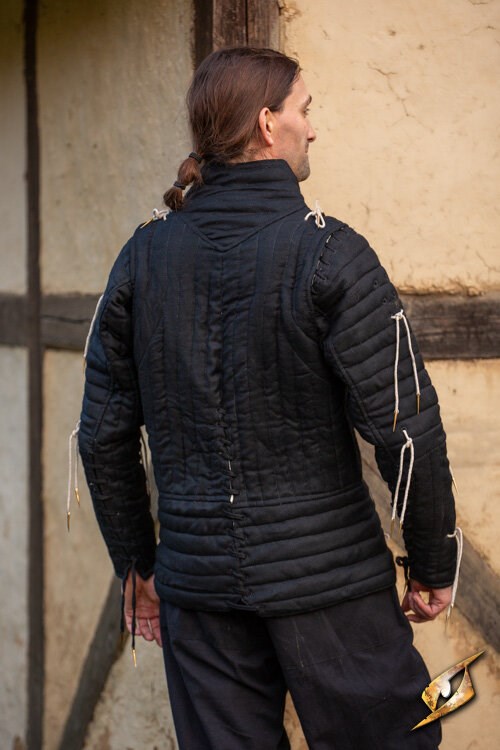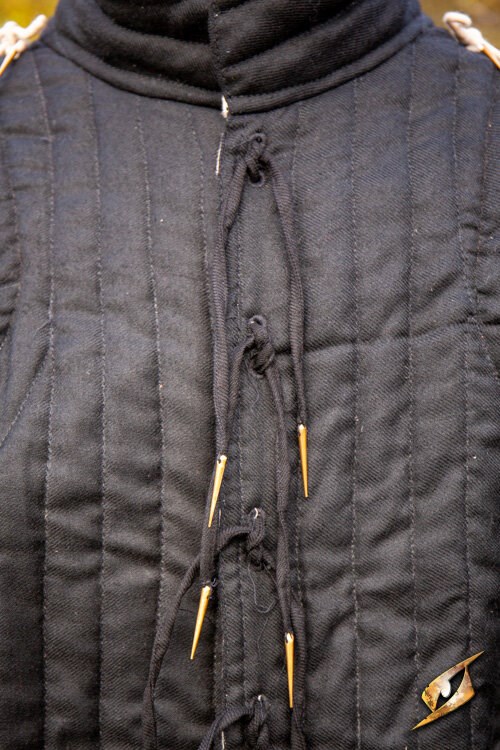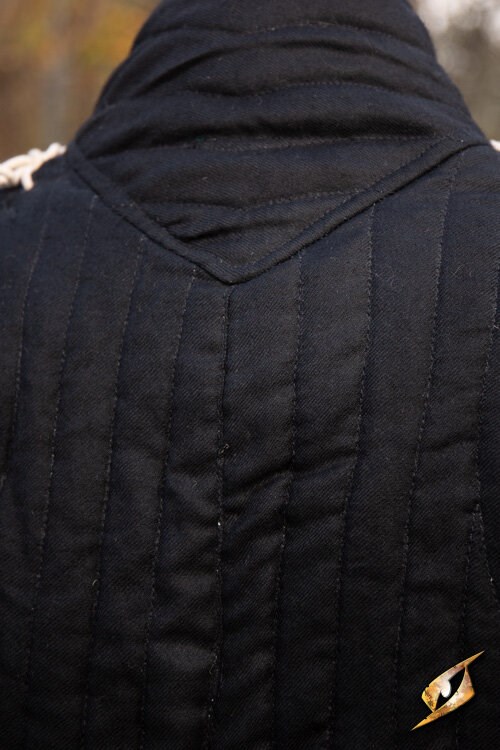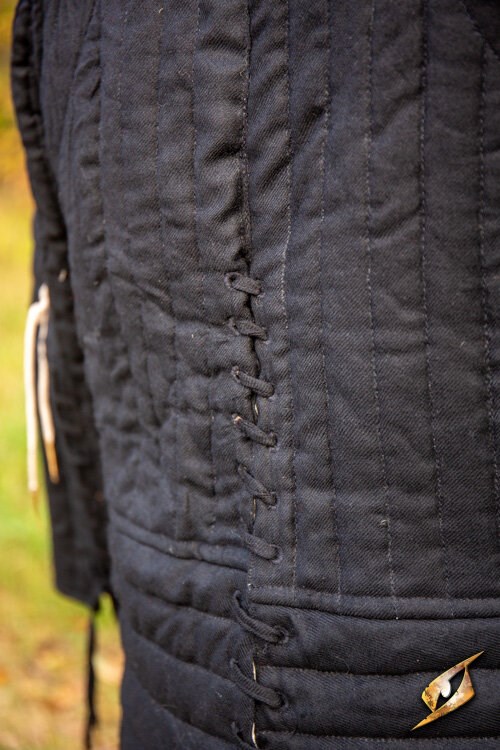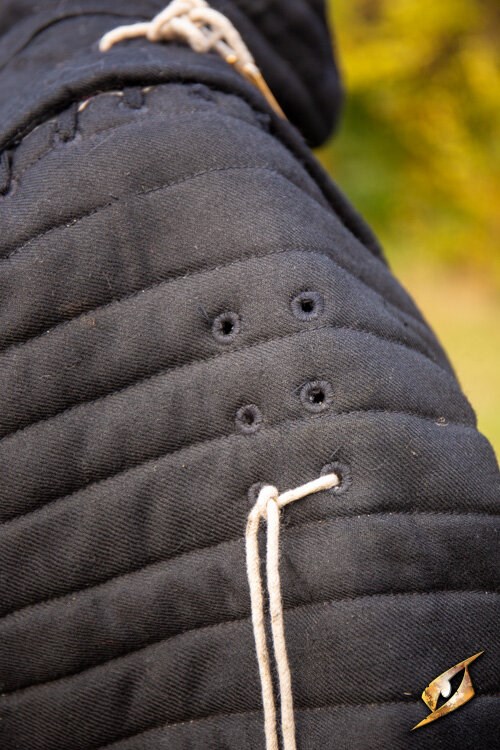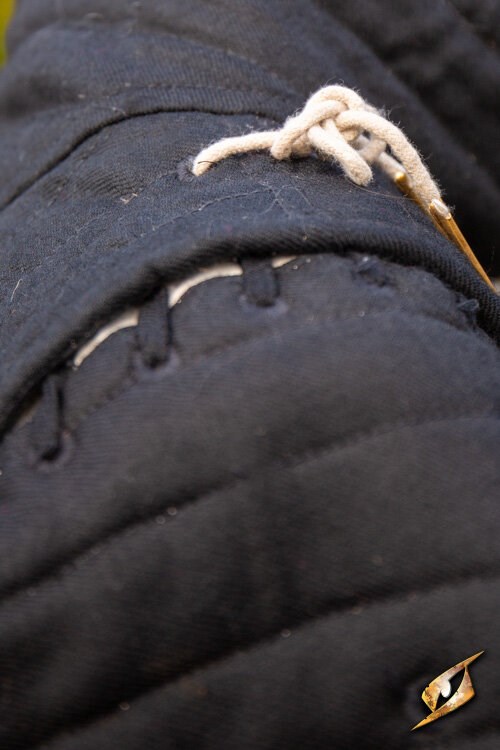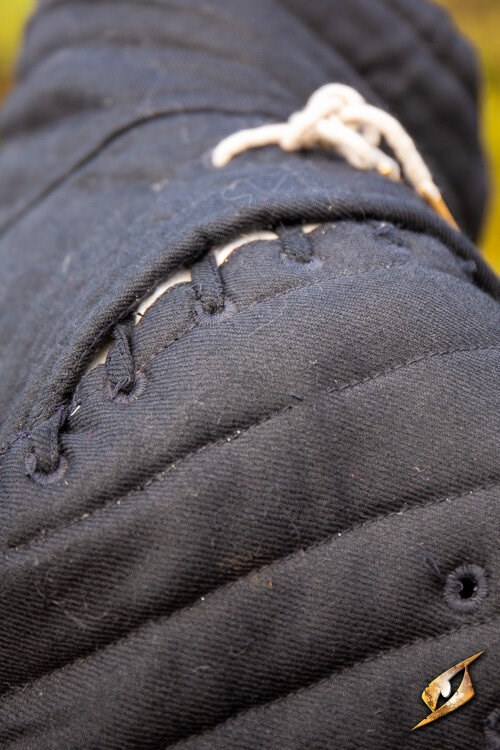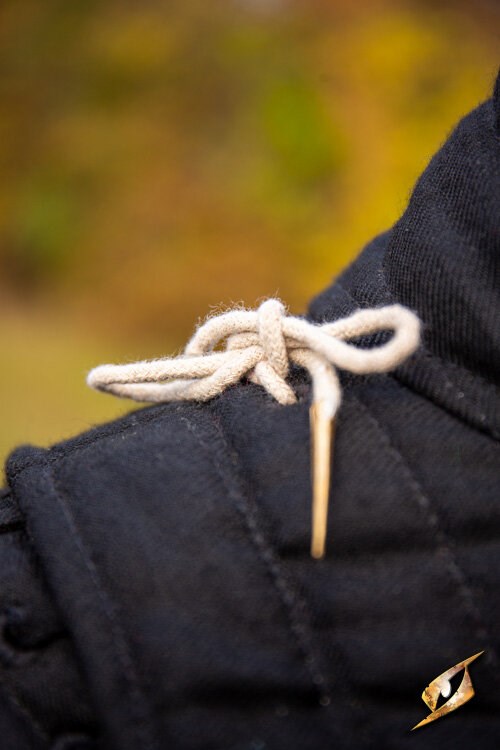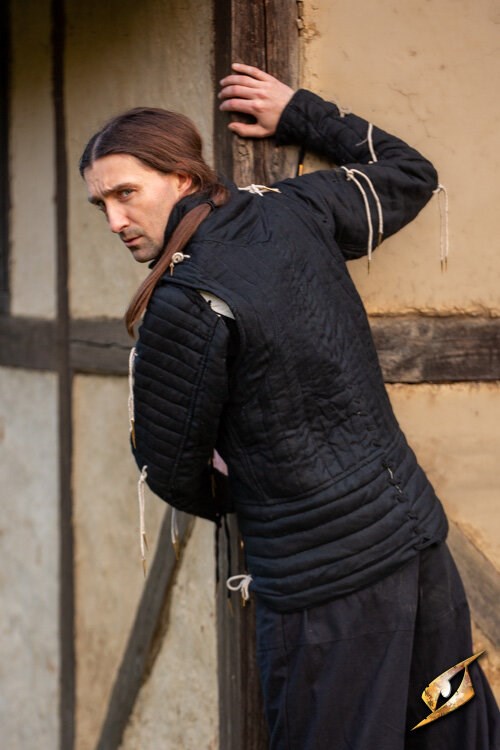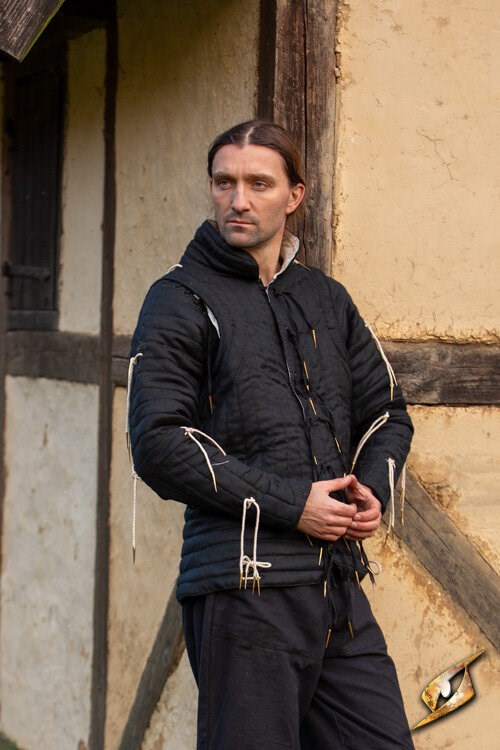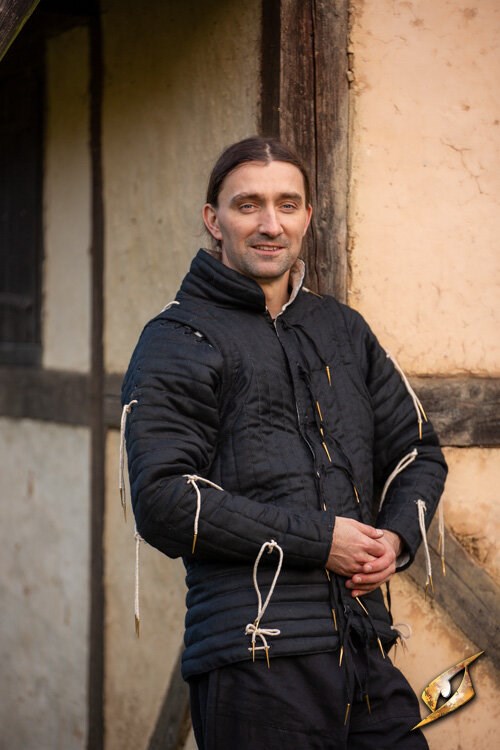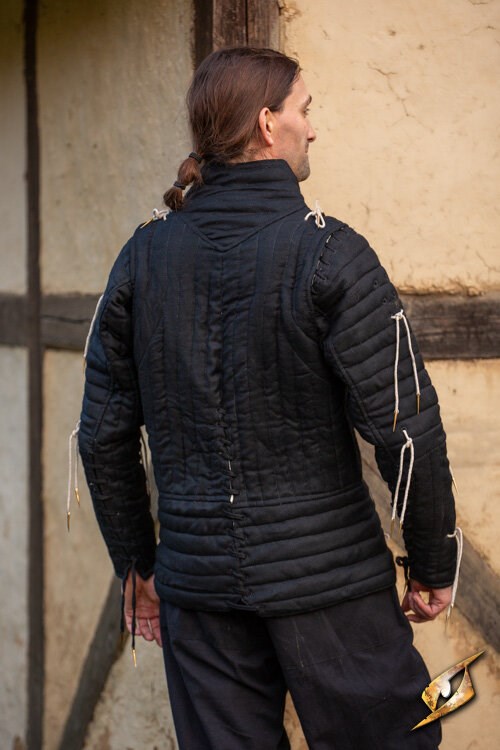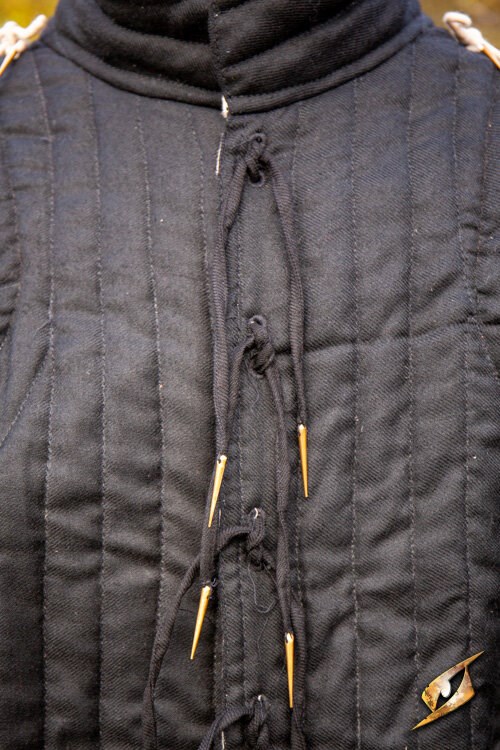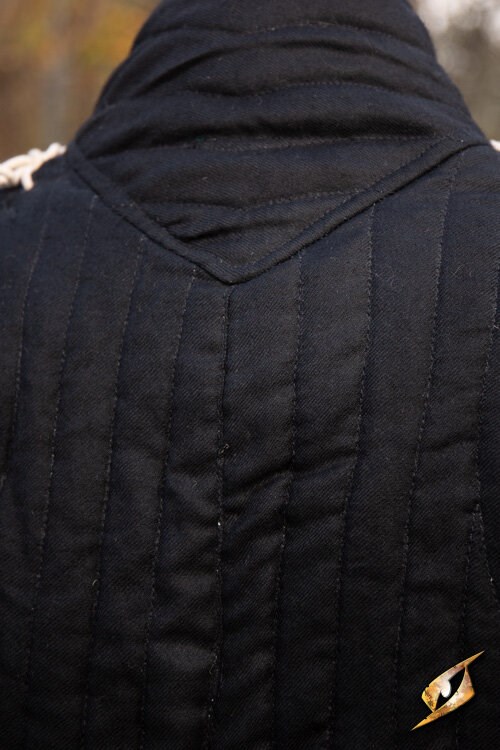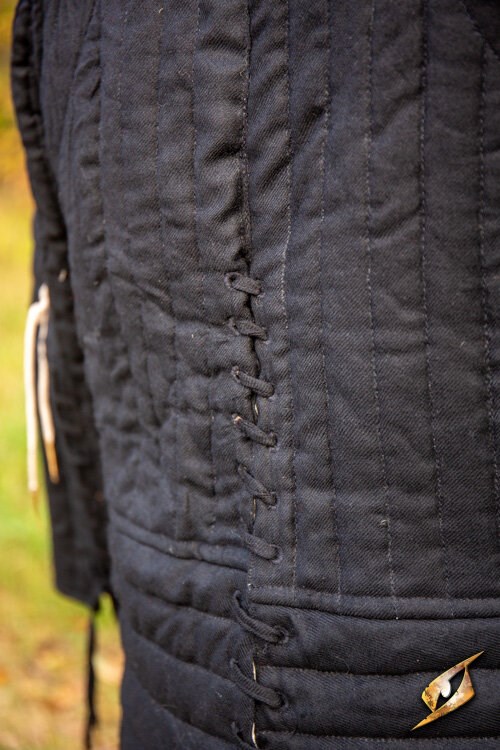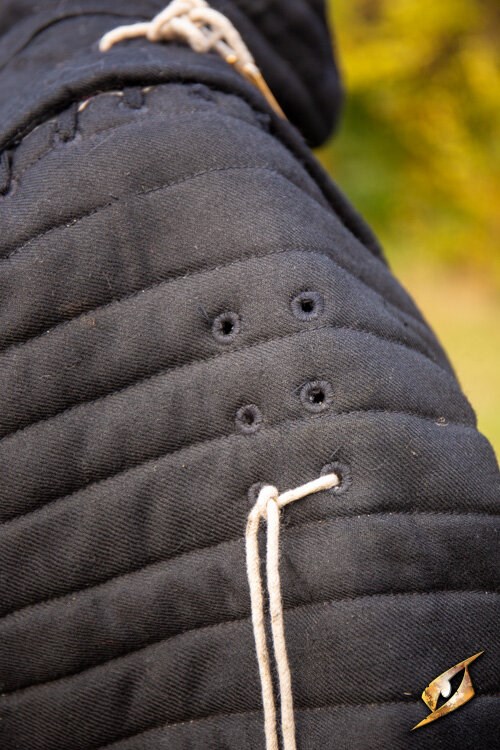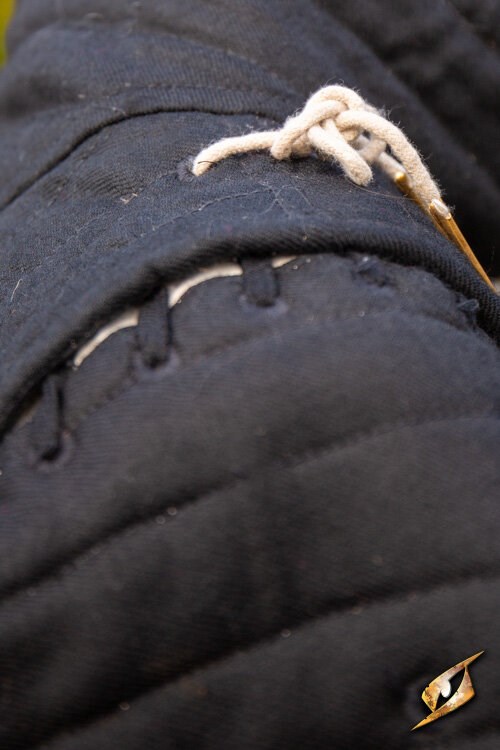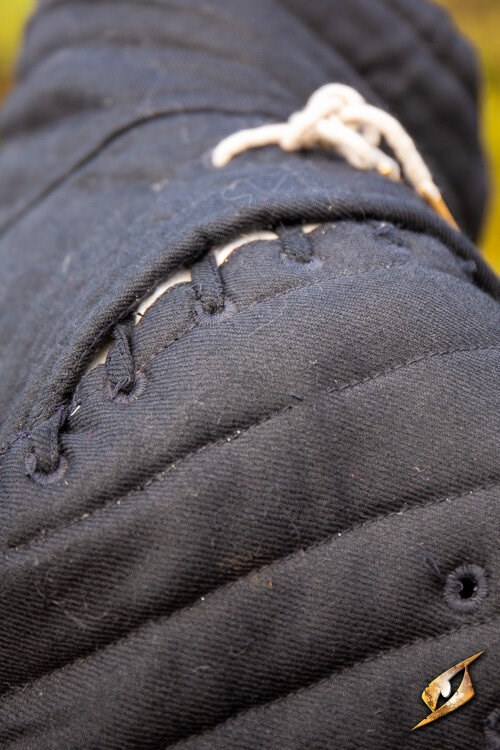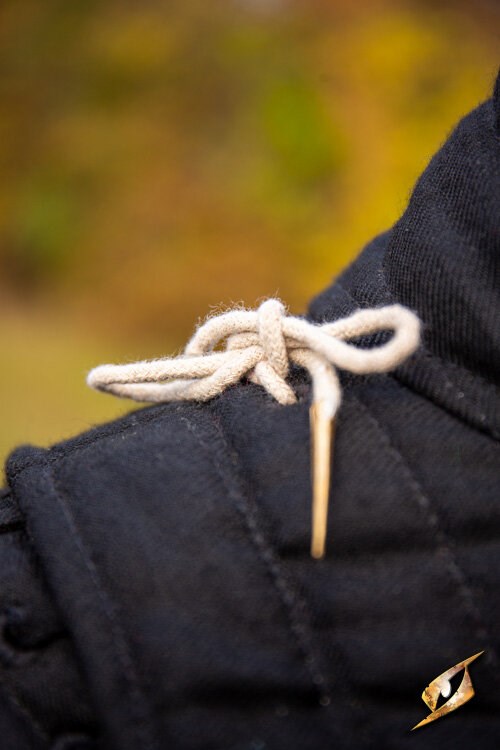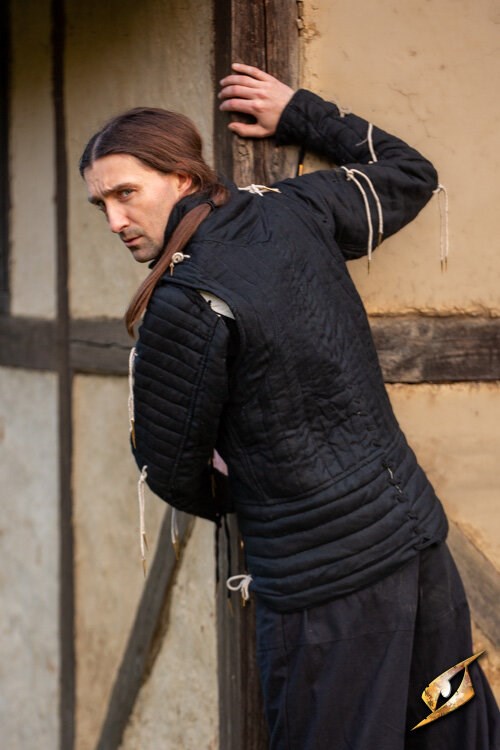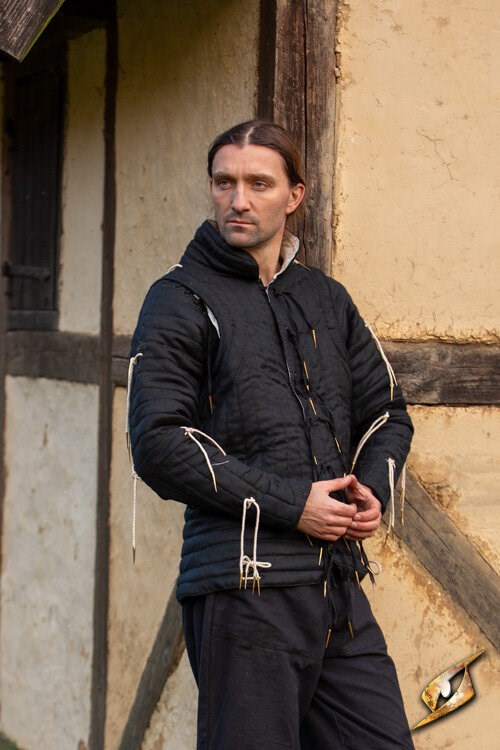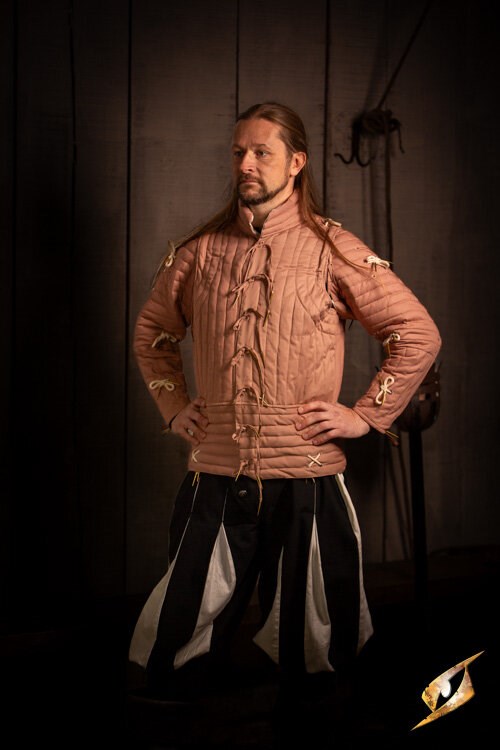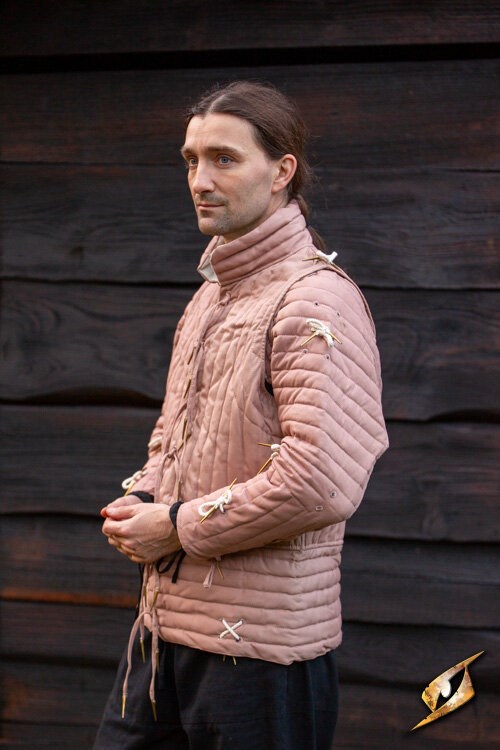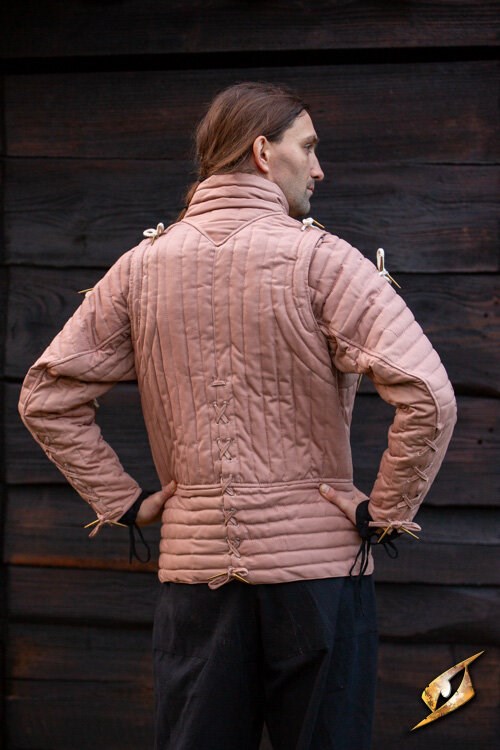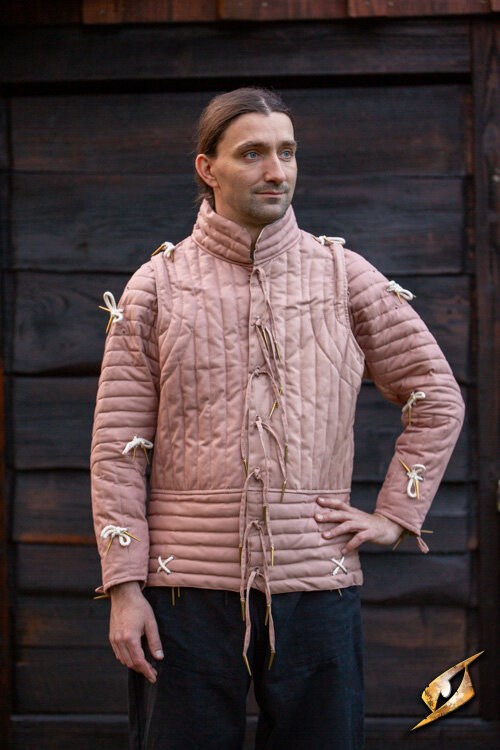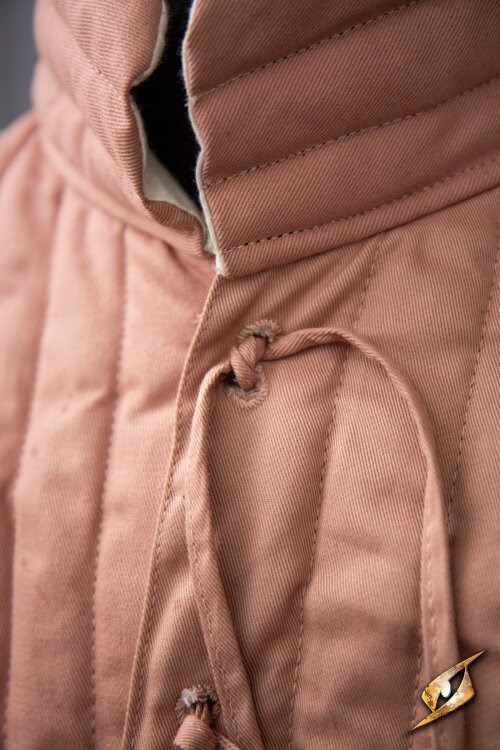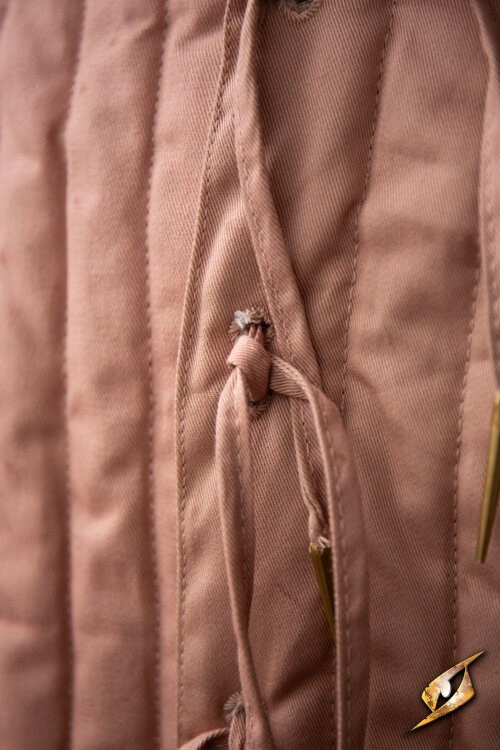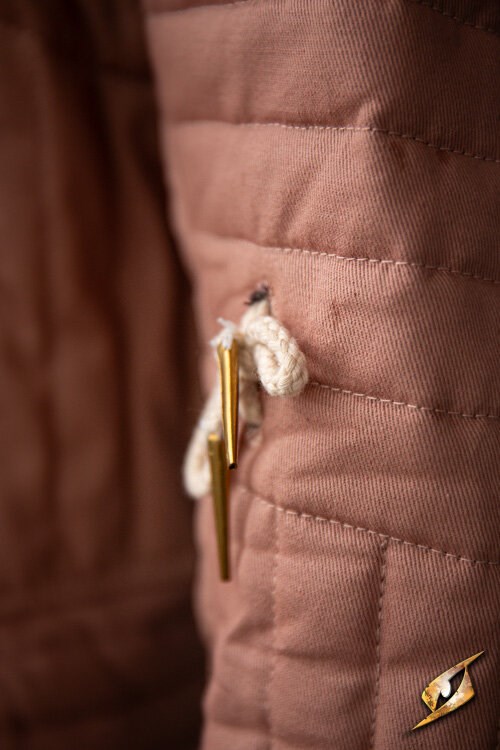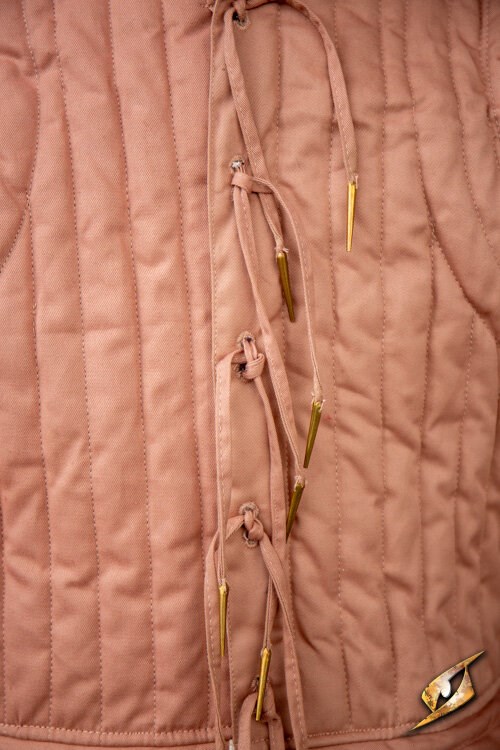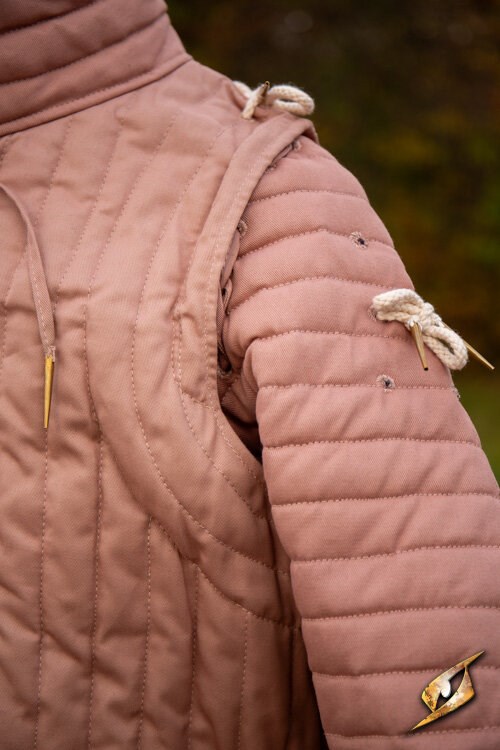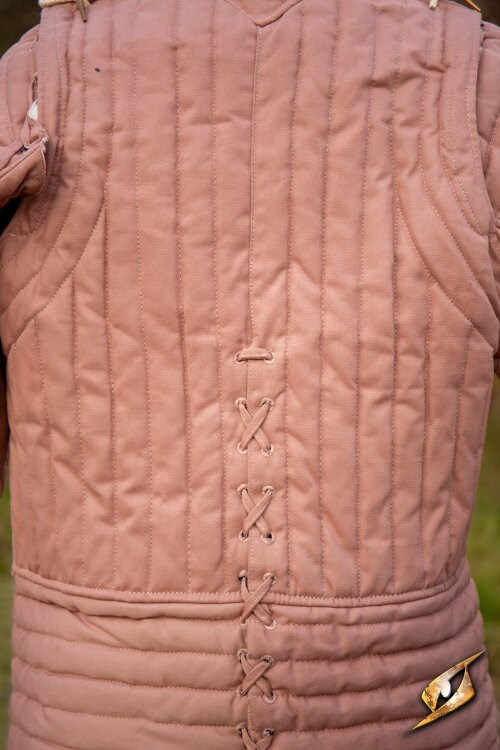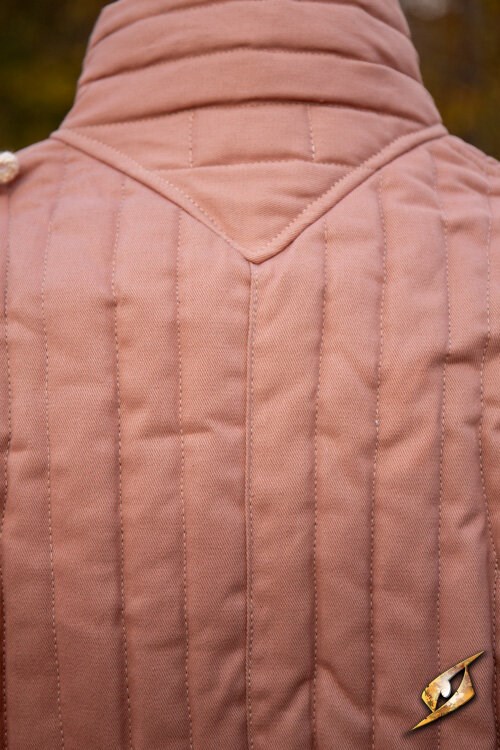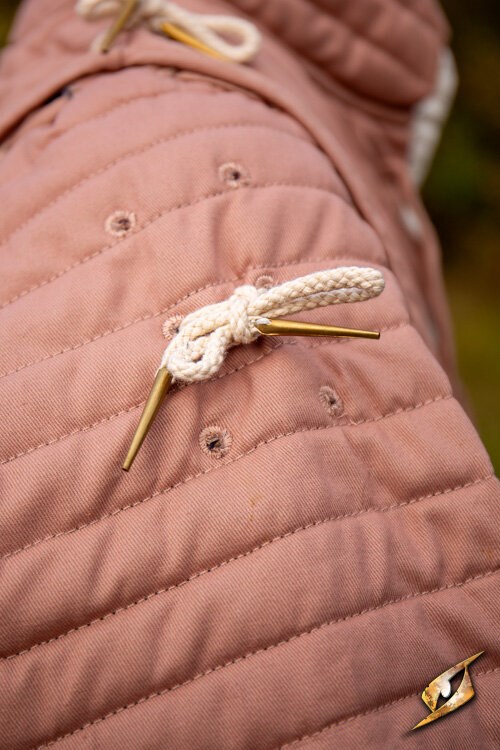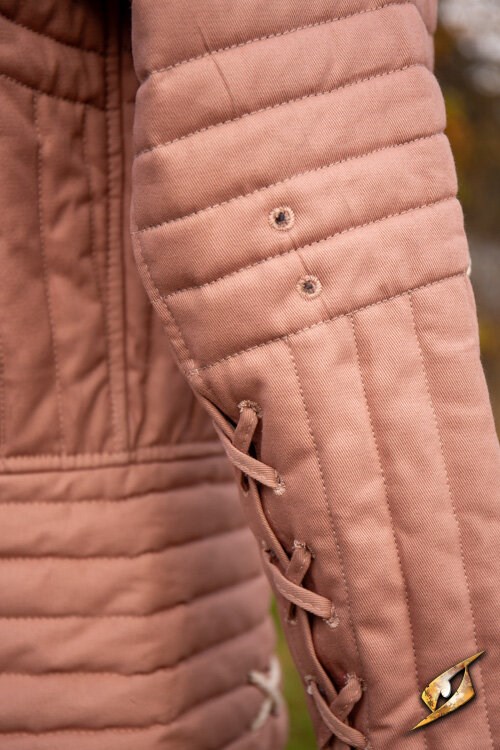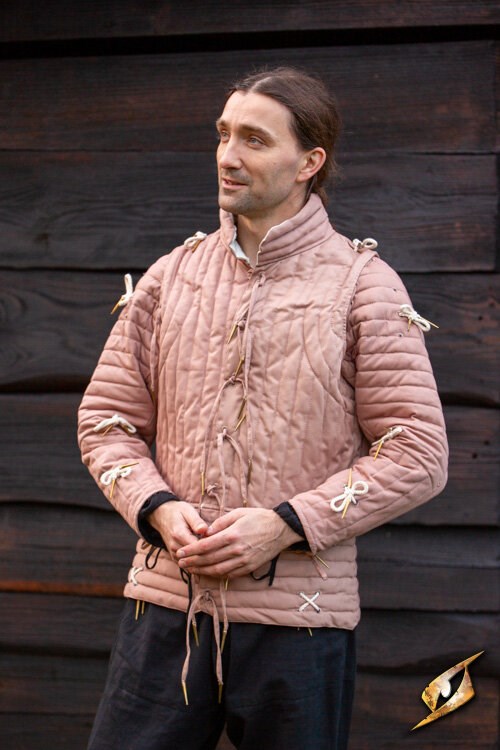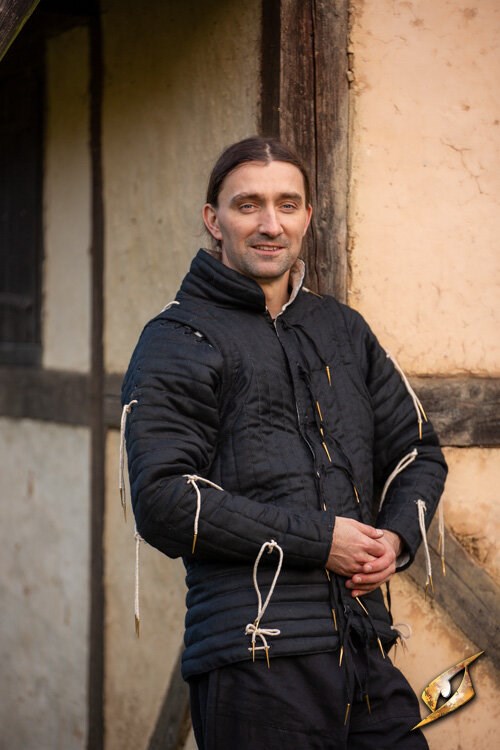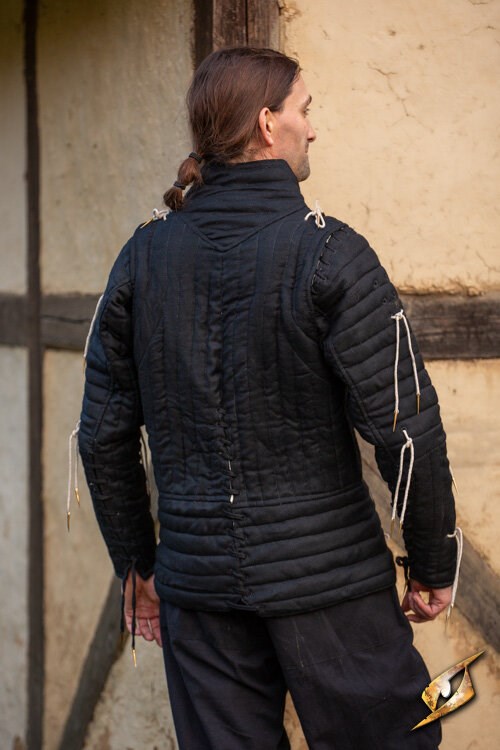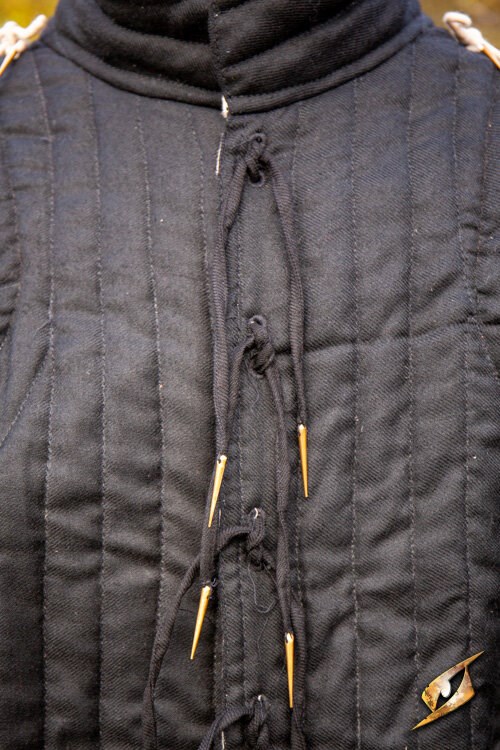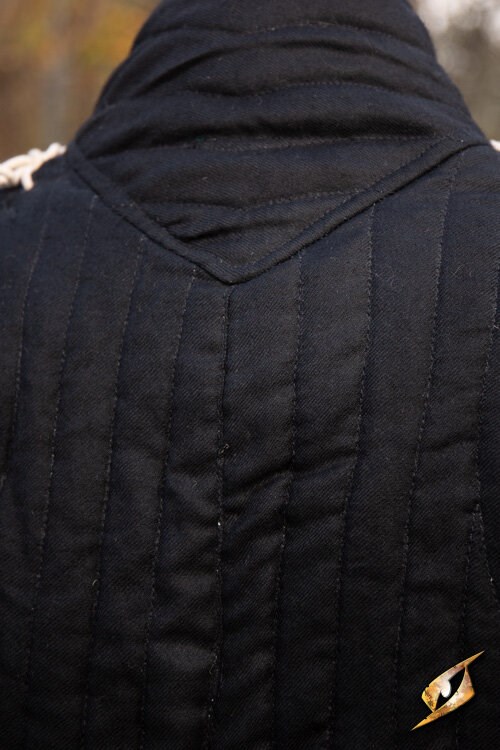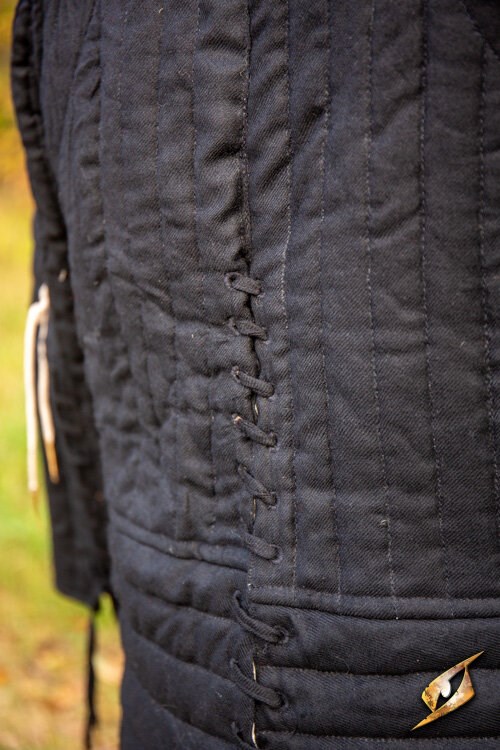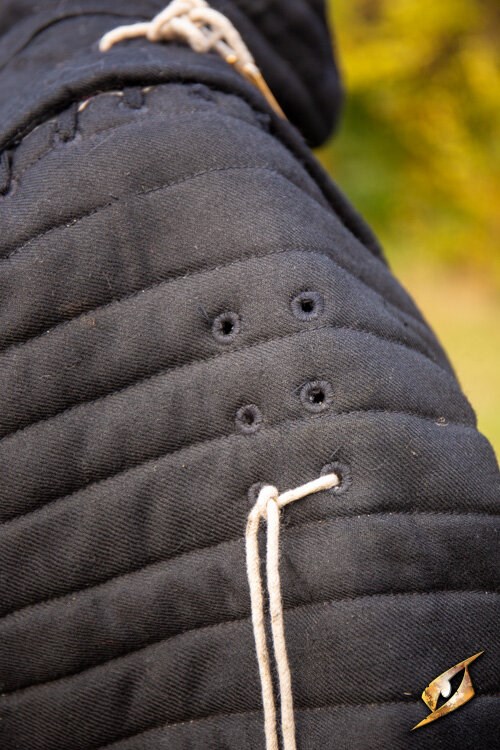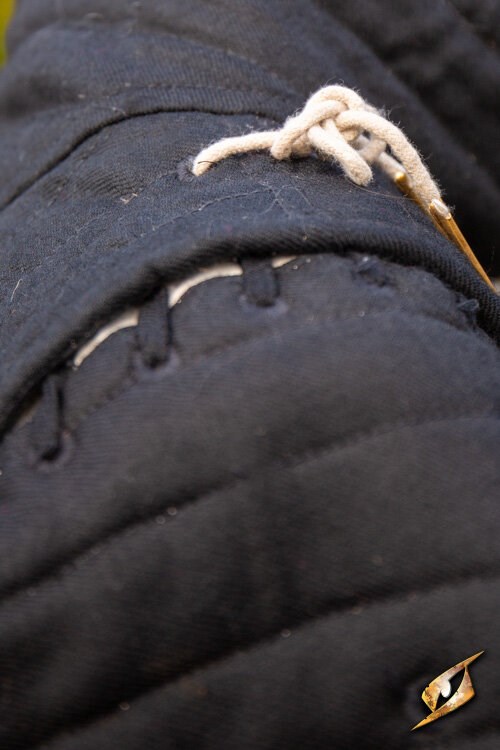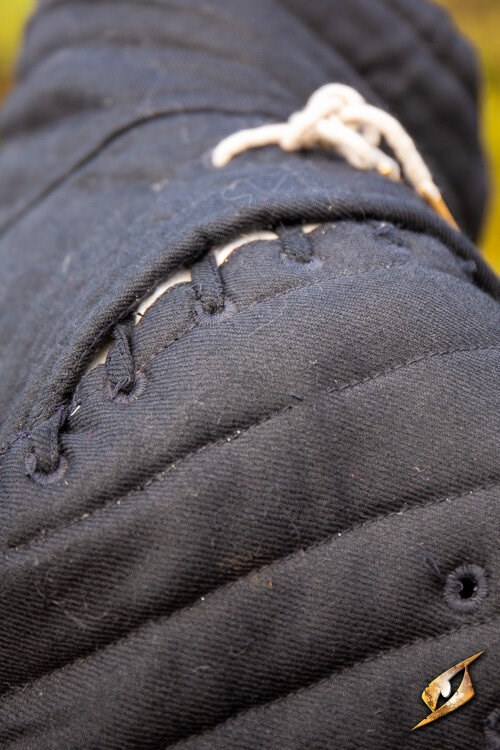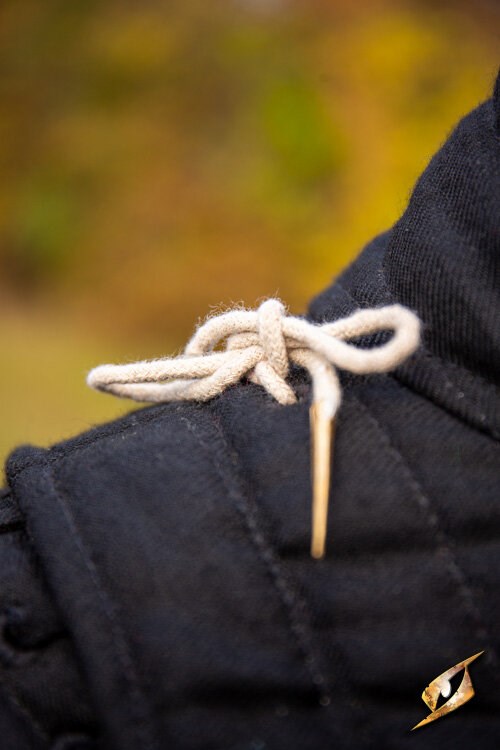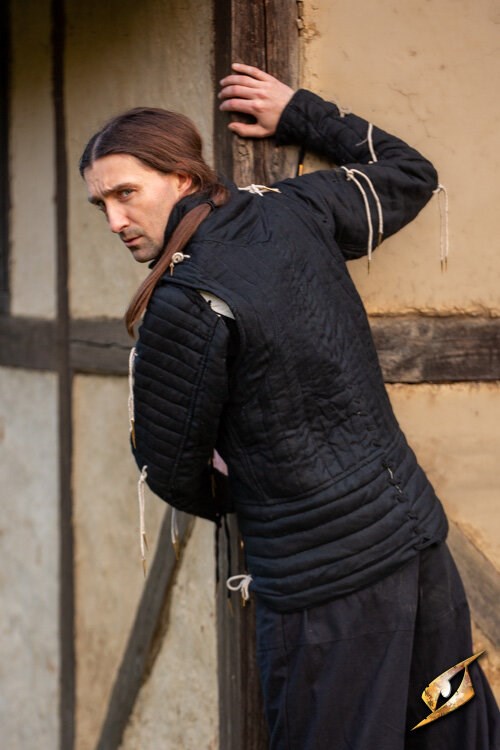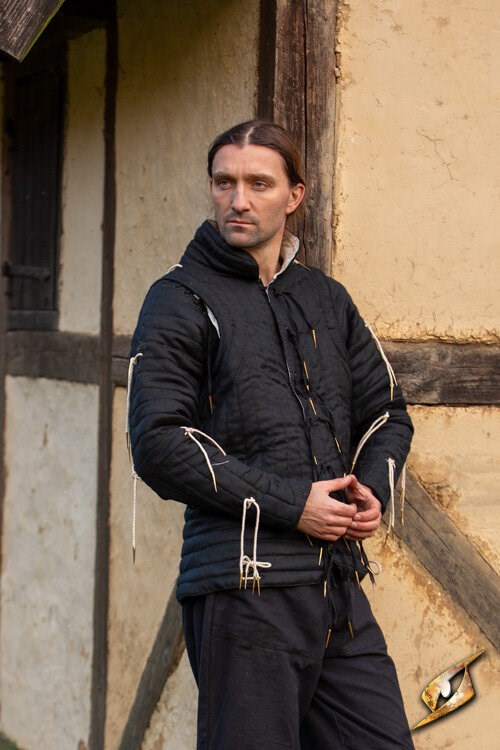 Description

Sizeguide

Fitting

Quality

Technical Details
The battle had ended, and it was time for the armour to come off. His squire grabbed the helmet first, allowing the knight to breathe more freely. The breastplate was more difficult, as it had a huge dent from where the raider's battleaxe had hit. The metal had mostly held, though a long gash was cut across. Though it smelled of blood, sweat, and horse fur, the gambeson was next, though he needed his squire to untie it. Once again, it had reduced a nasty wound to a mere bruise. "Make sure it's repaired. It's saved my life more times than I can count."
The Epic Armoury Knightley Gambeson is a padded coat with long sleeves that covers the wearer from the neck to the hips. The padding is vertical or horizontal depending on the area, allowing for the greatest movement range. While it can serve as a quilted armour on its own, as has been the case since at least 400 BC, its most common use is padding underneath heavier, metal armour. It was a good, if basic, armour, but when combined with plate or chain mail, it stood out as excellent protection against most weapons.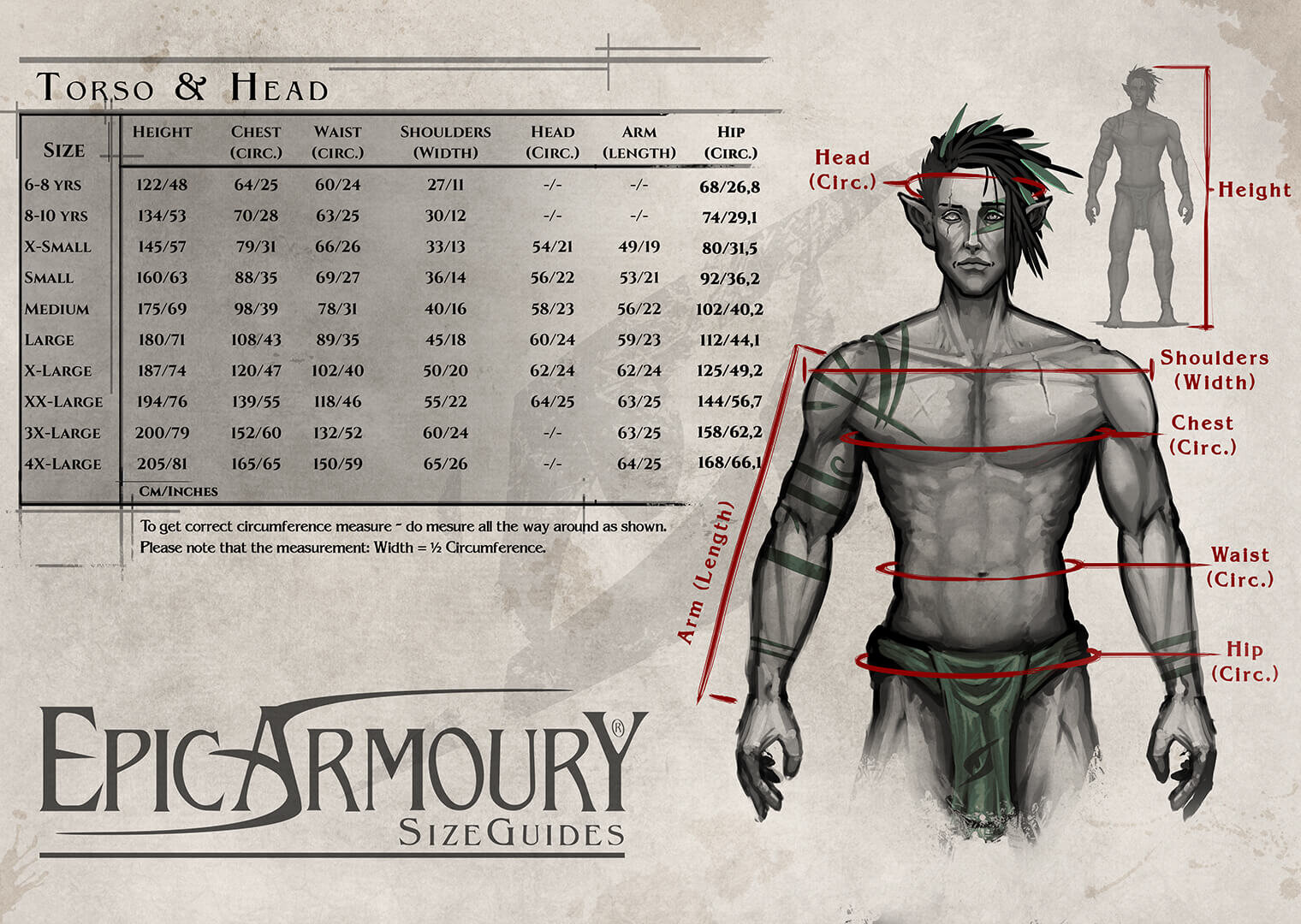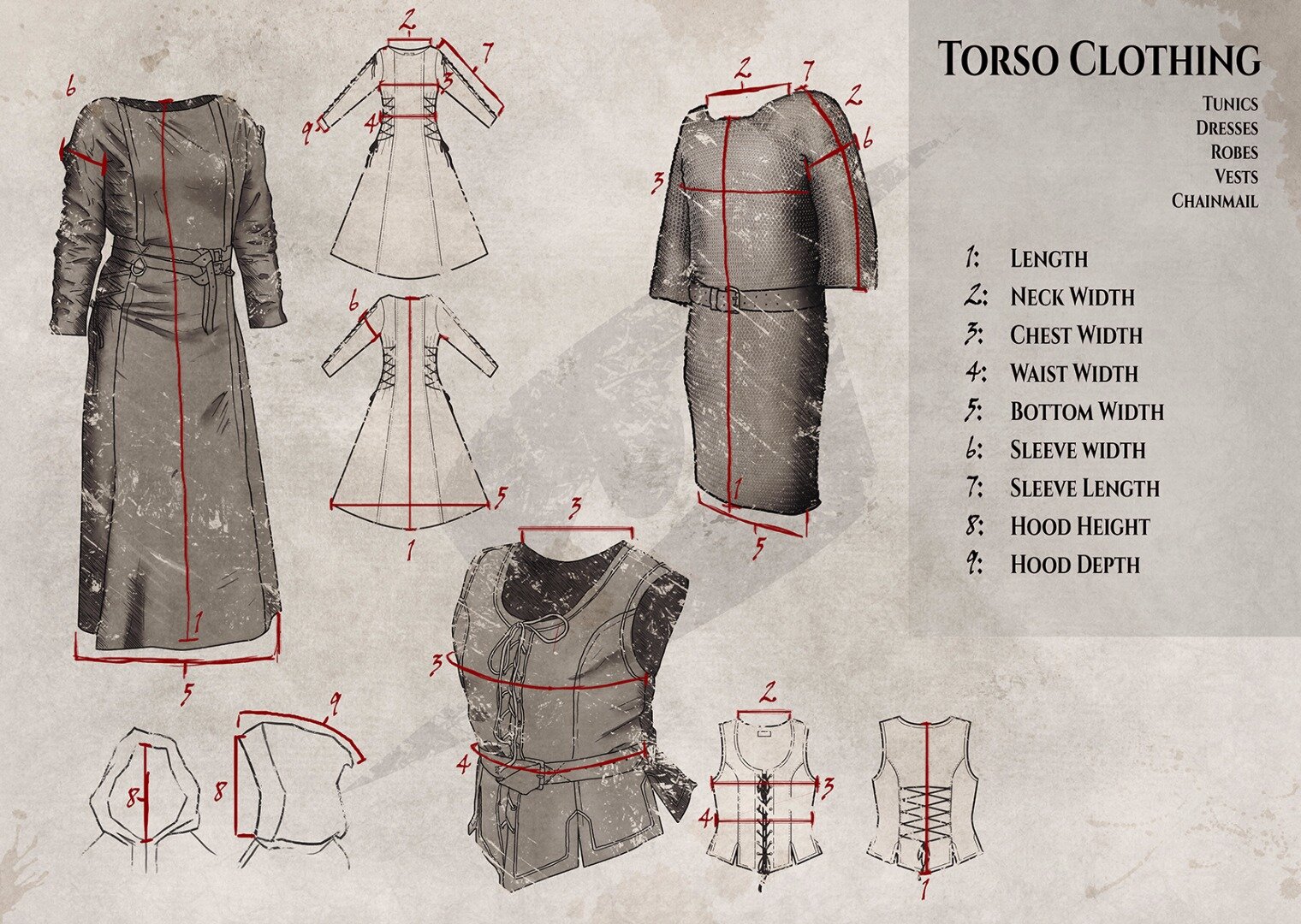 This product is handmade and hand-painted and therefore unique. As a result, when compared with similar item numbers, this product can have natural deviations in pattern, colour and shape, which are not considered defects or faults.
We produce our image material in a natural environment, where lighting and surroundings can affect colors and contrast. The displayed images may therefore appear different from the product you receive from us.
Measurements are all in cm if not stated otherwise.
Brand:
Epic Armoury
Universe:
Sovereign
Materials:
Casement
Position:
Torso
Product type:
Padded Armour
Release date:
12/01/2023