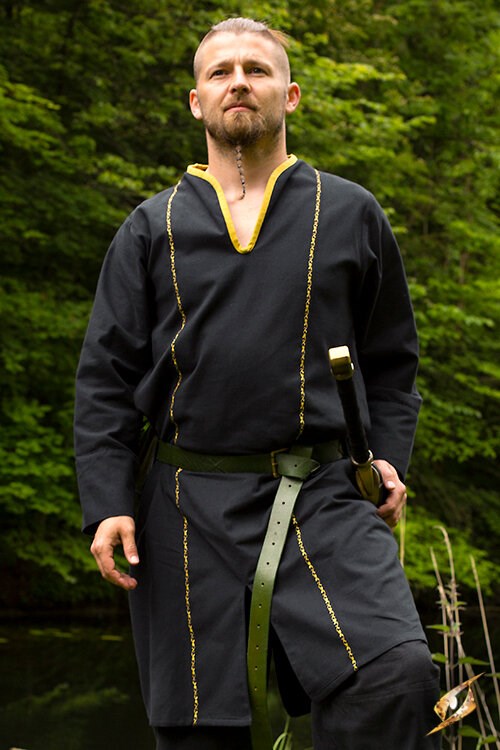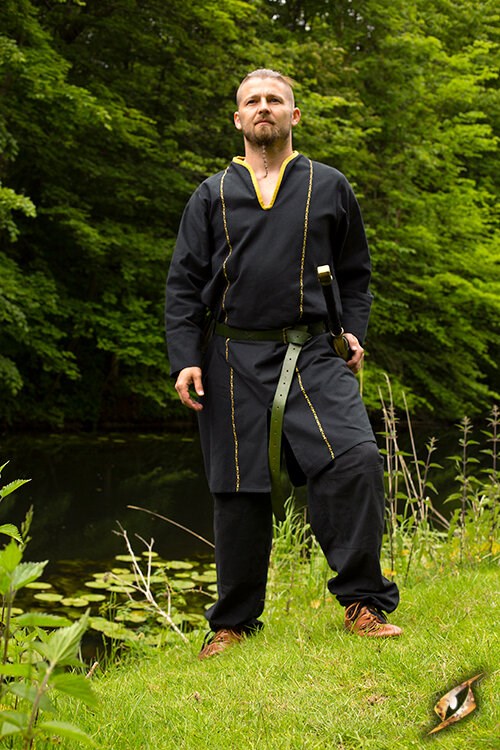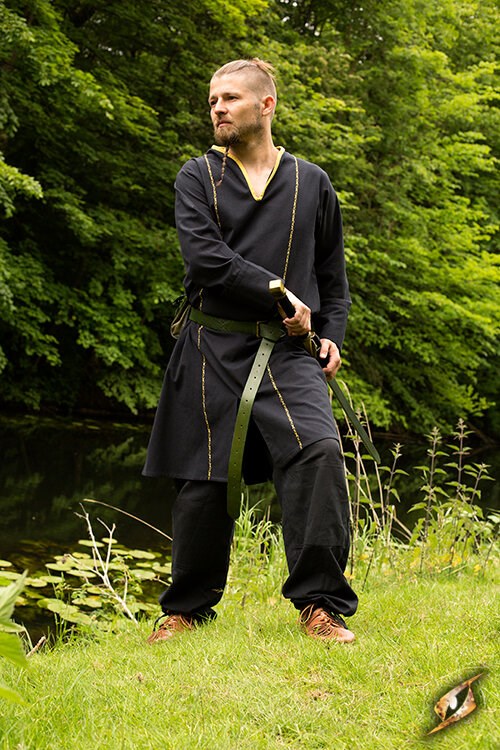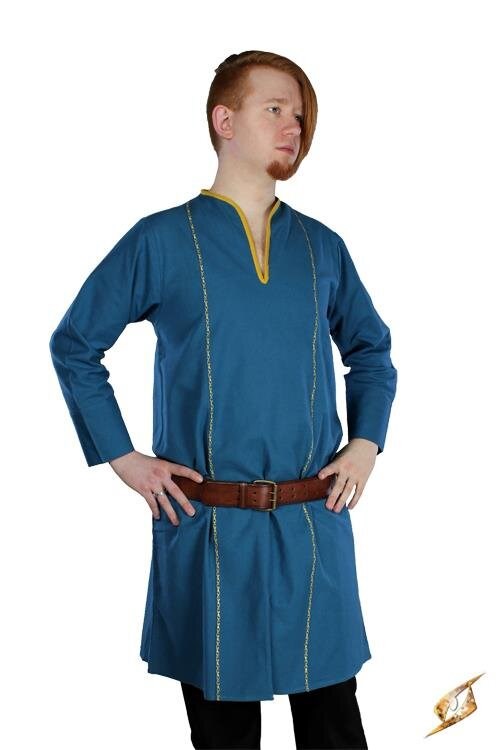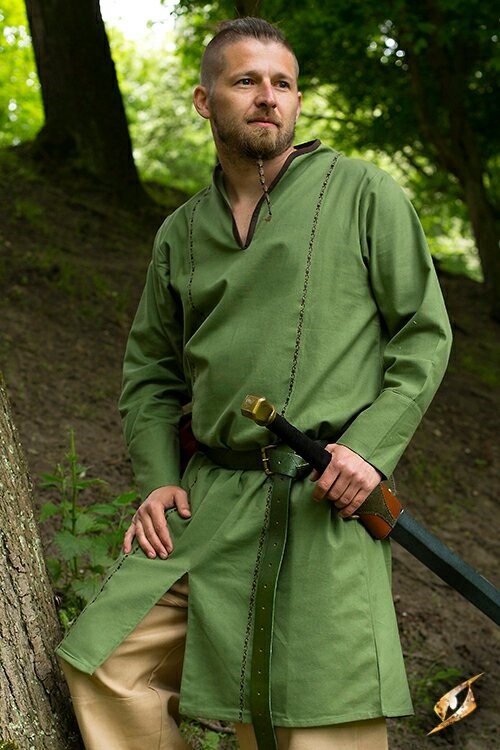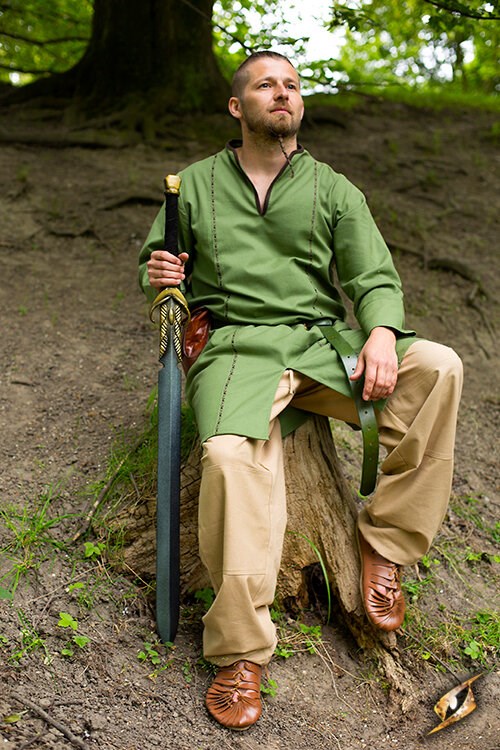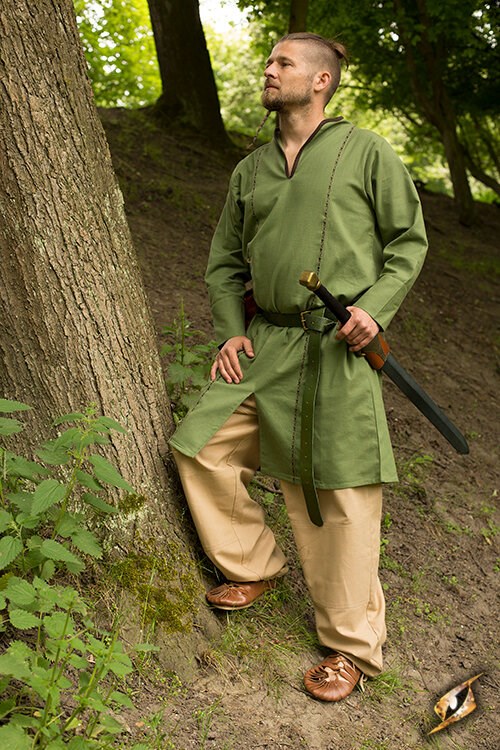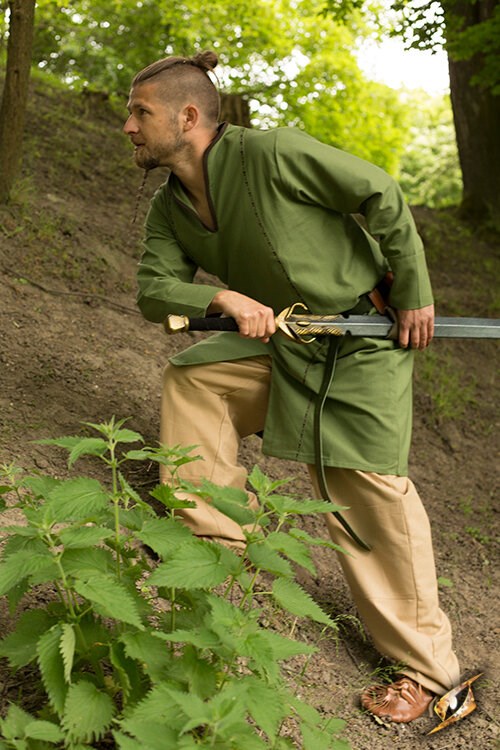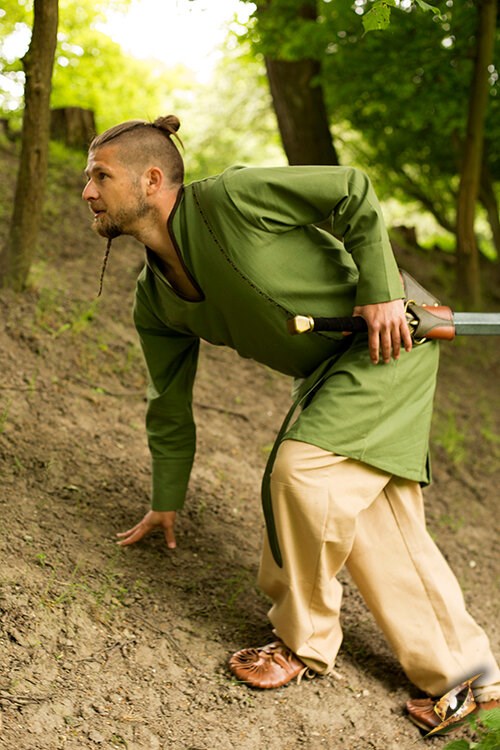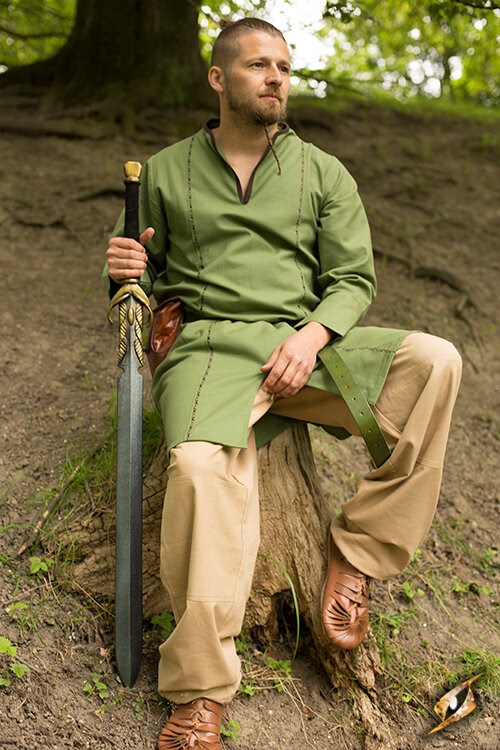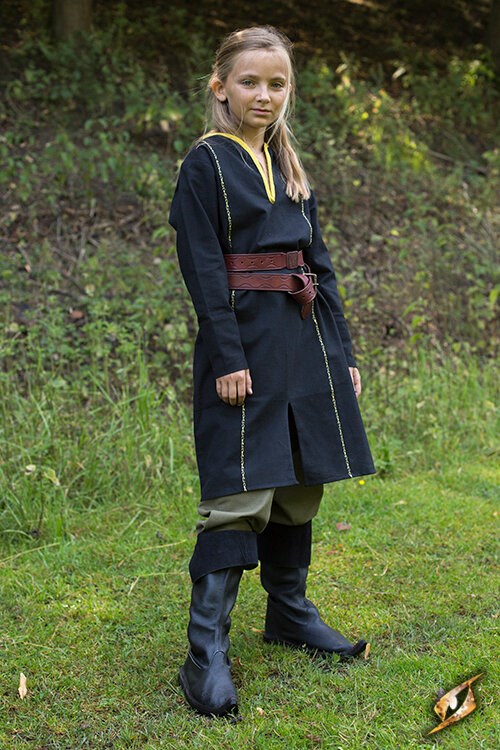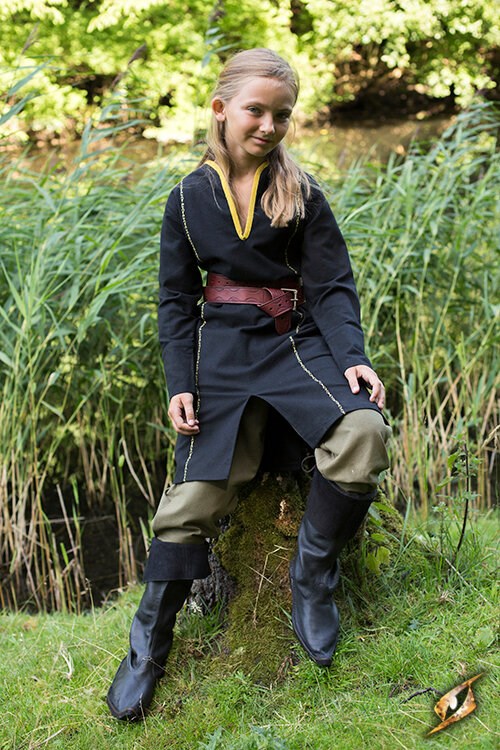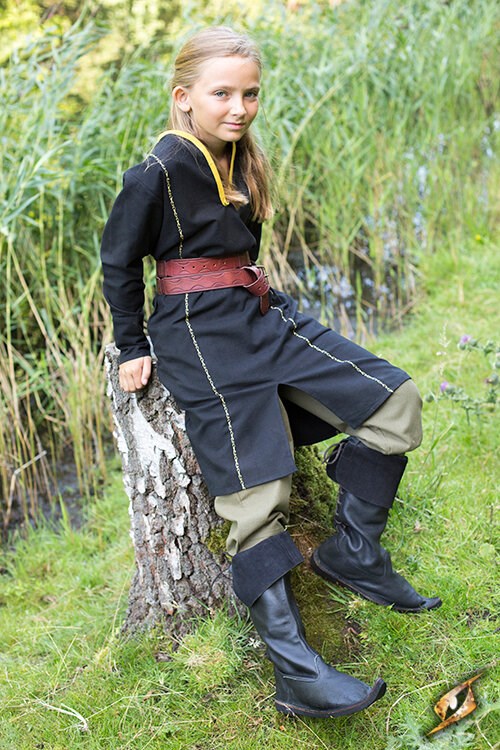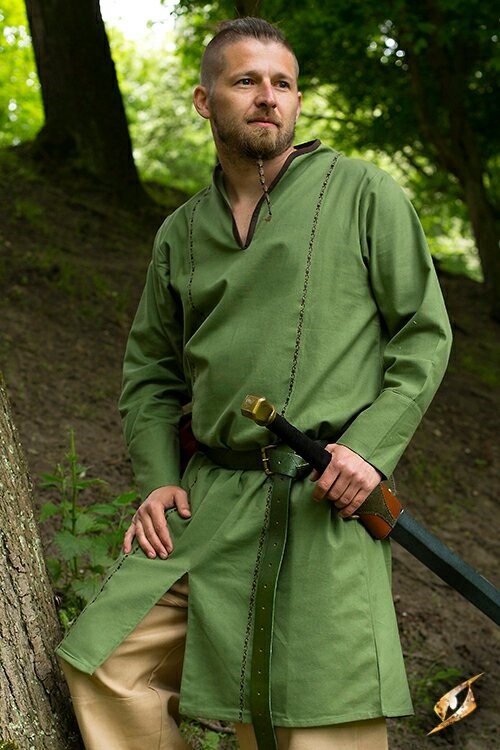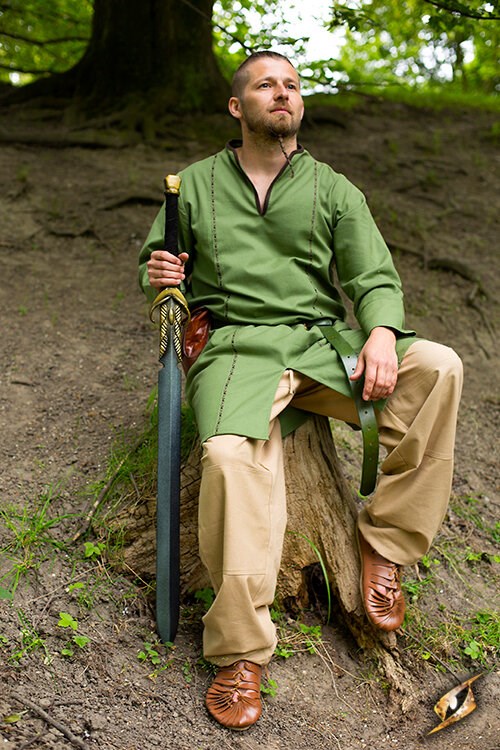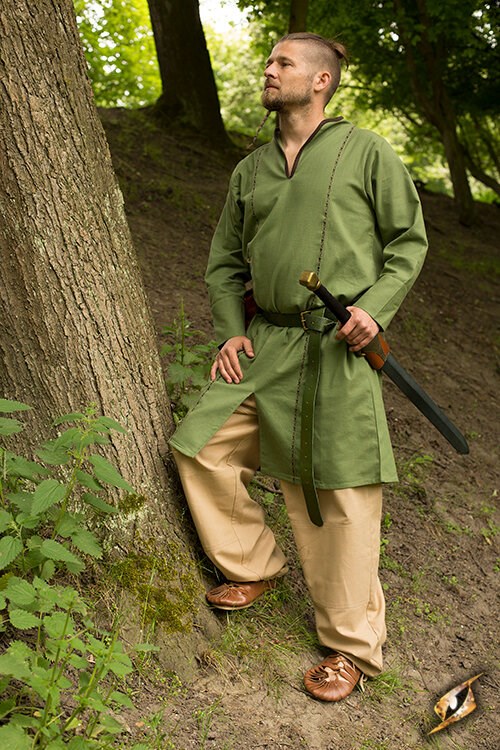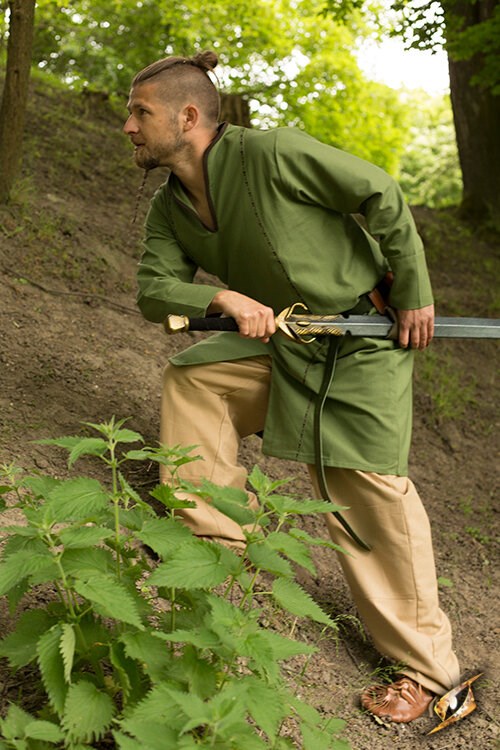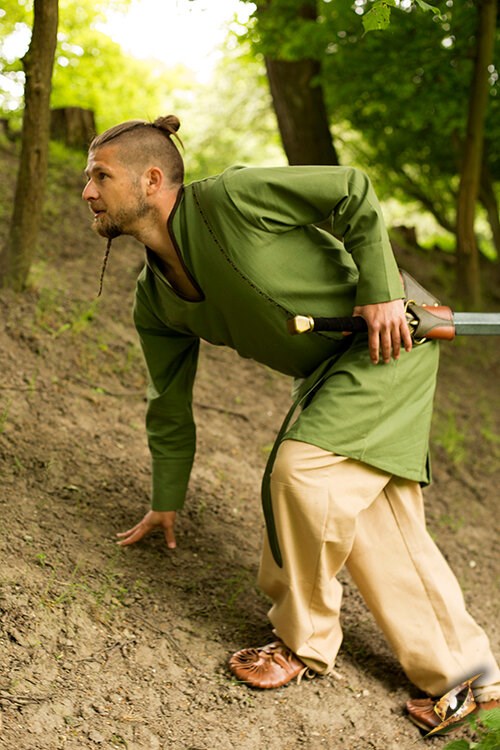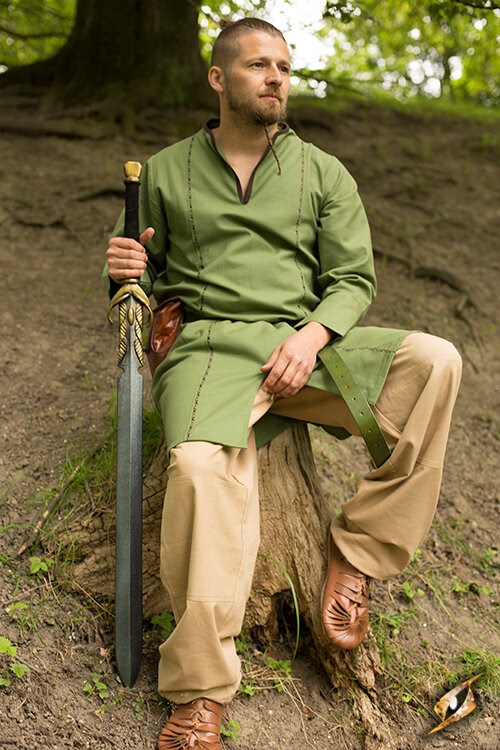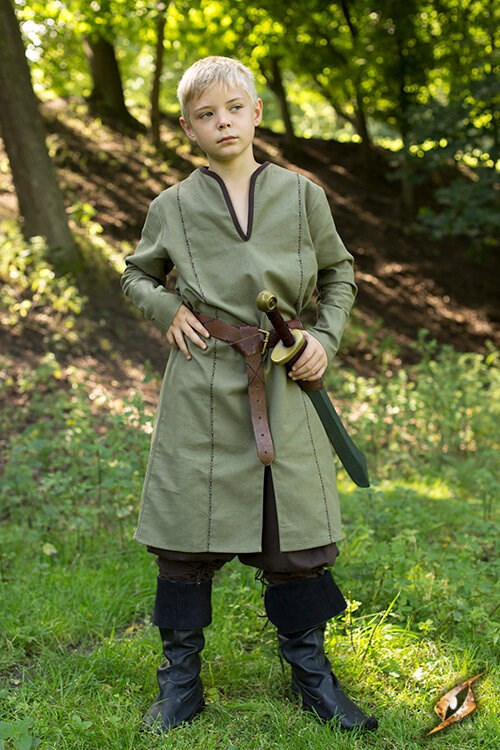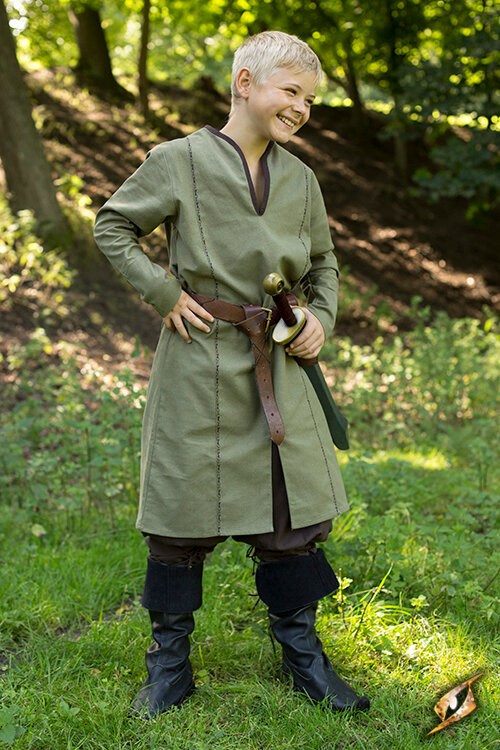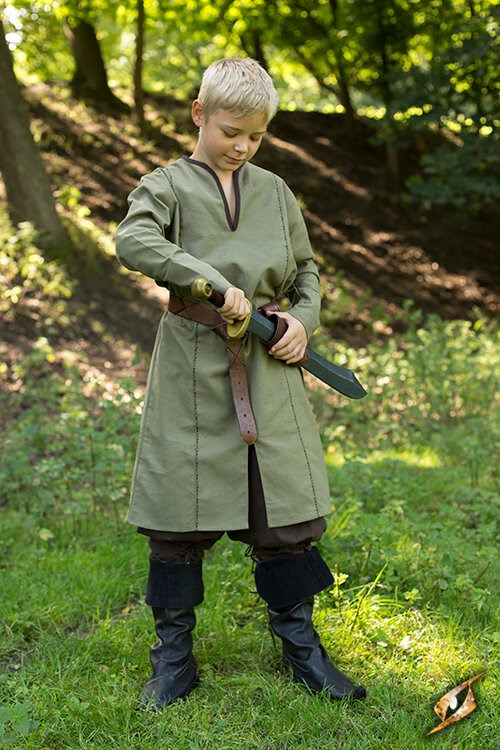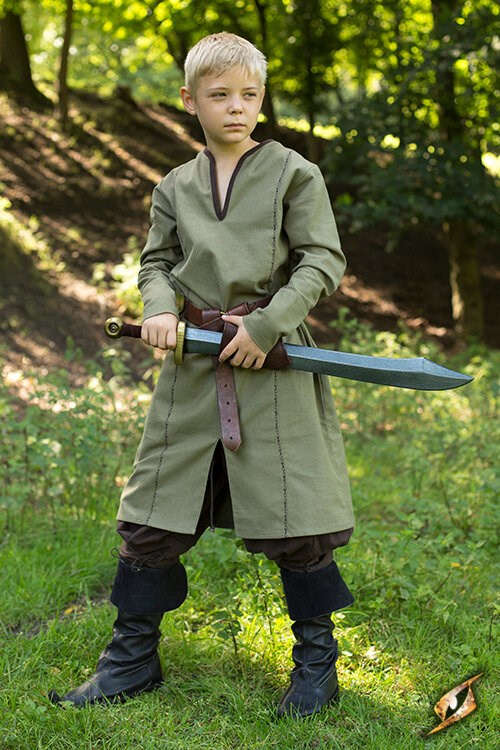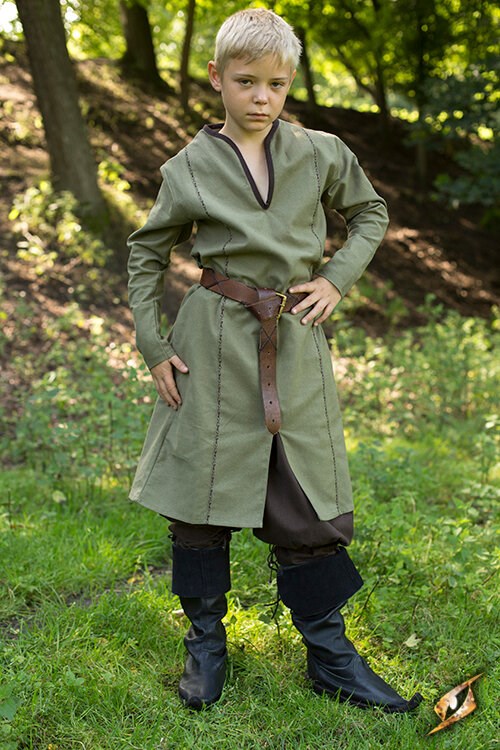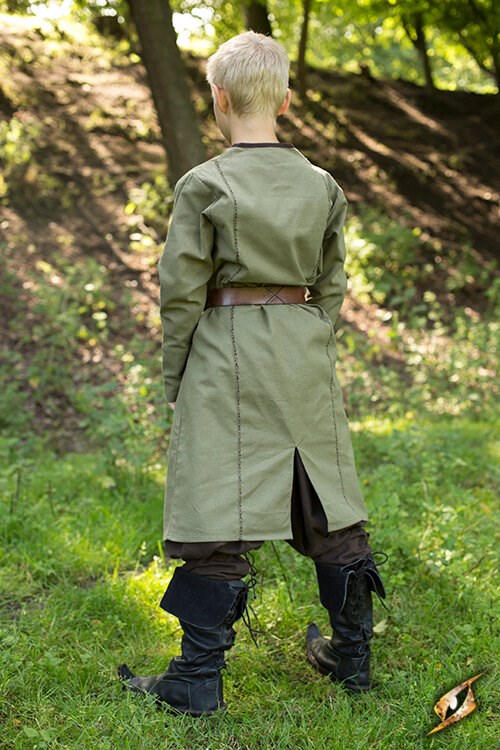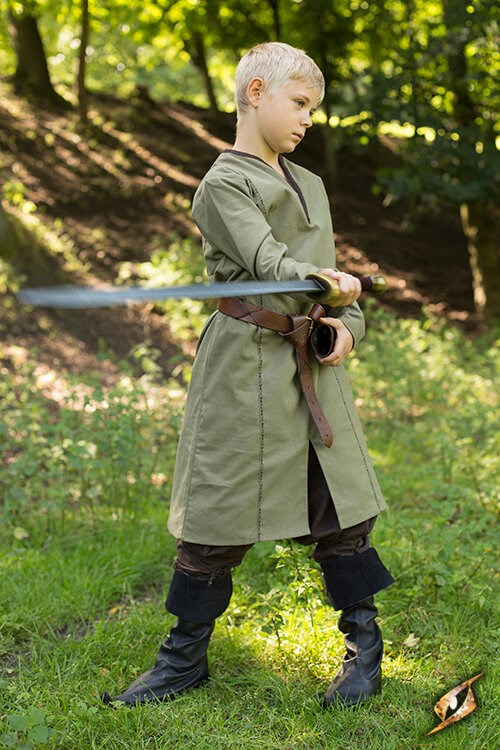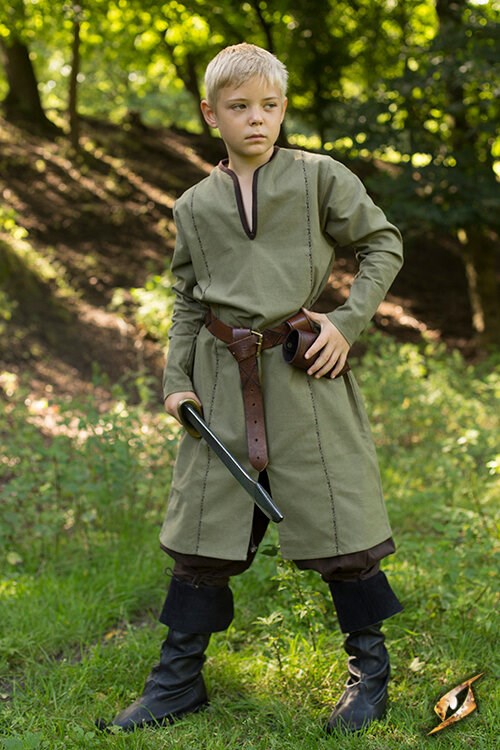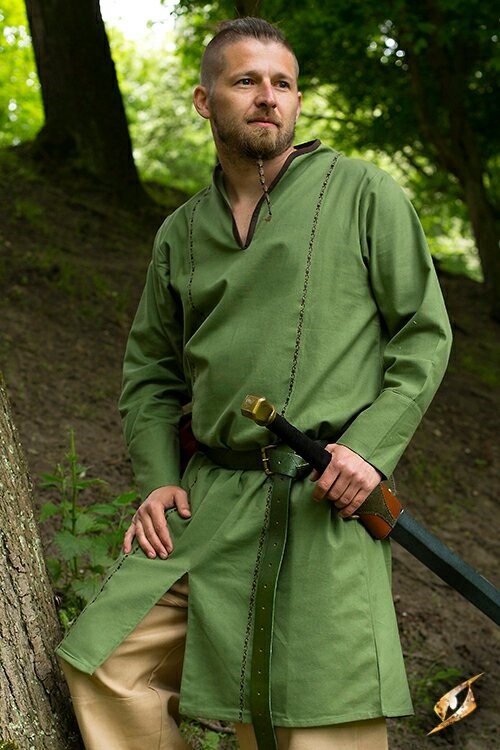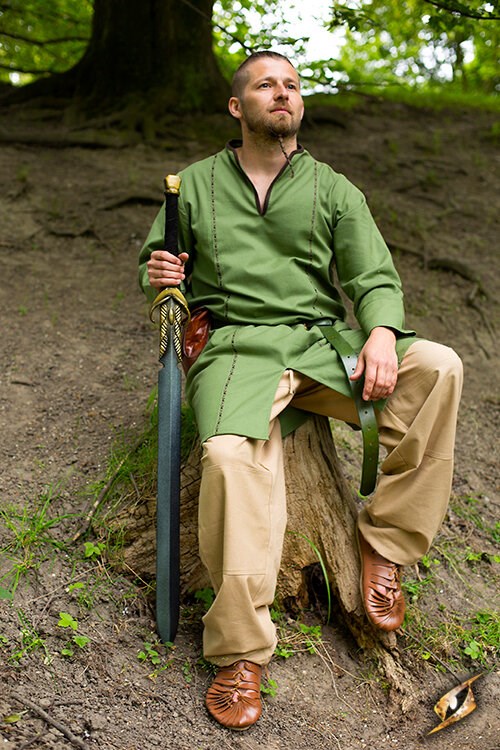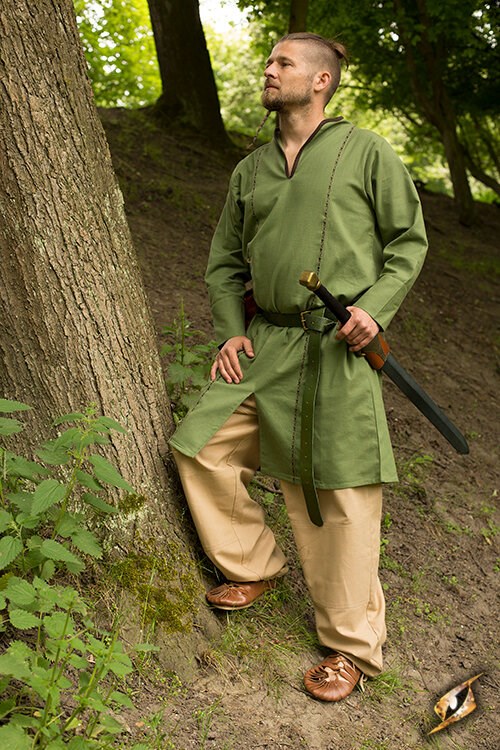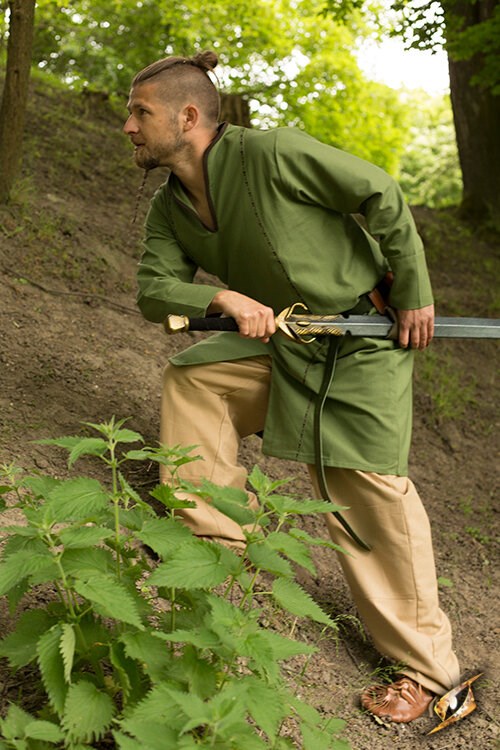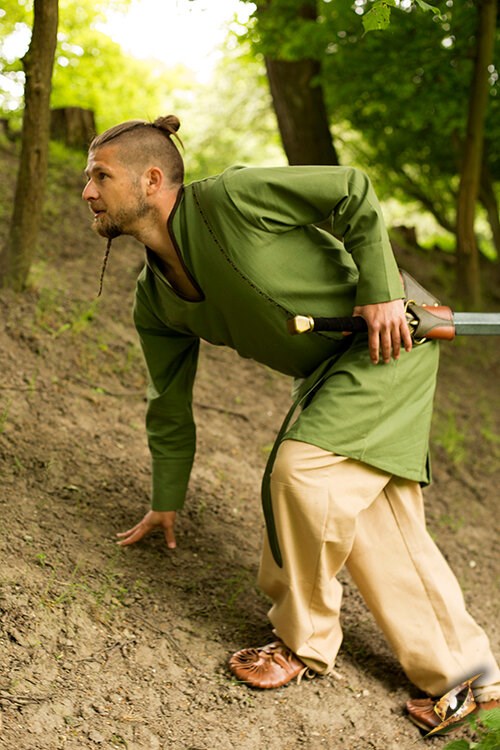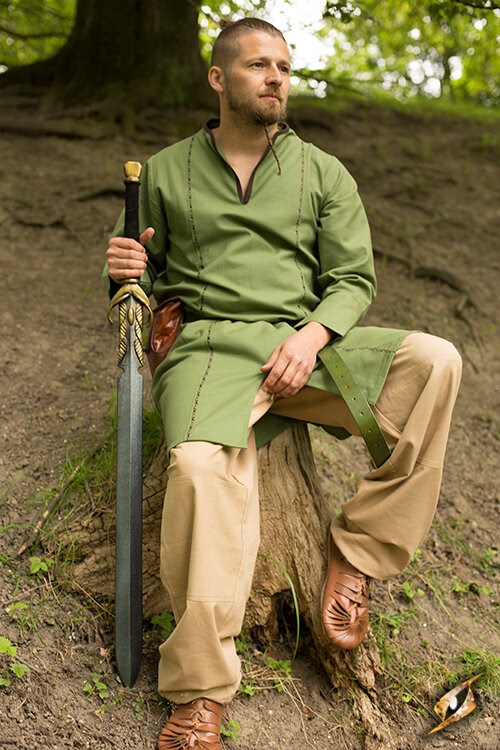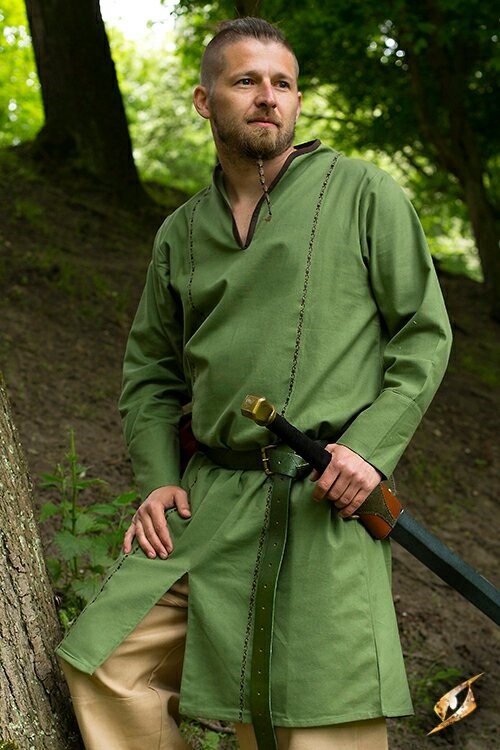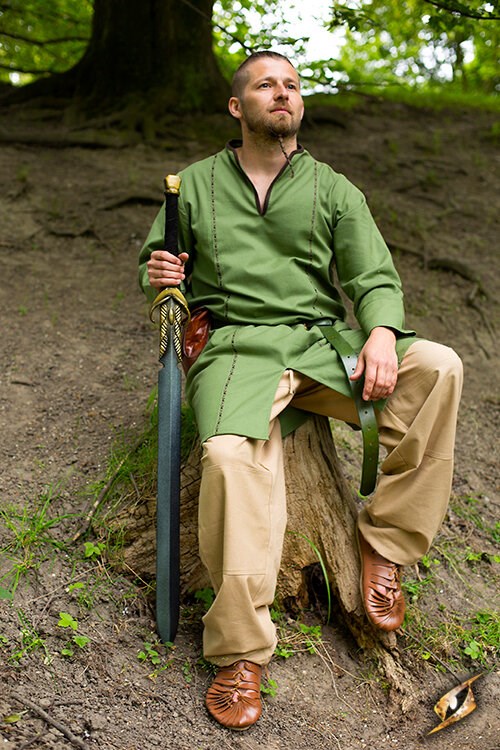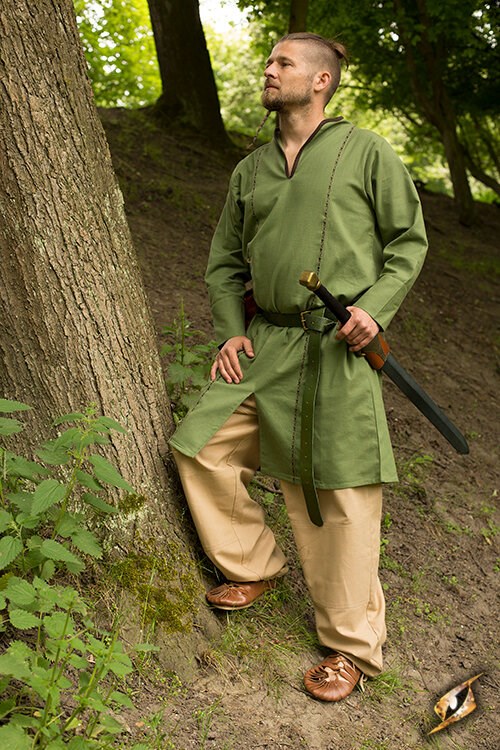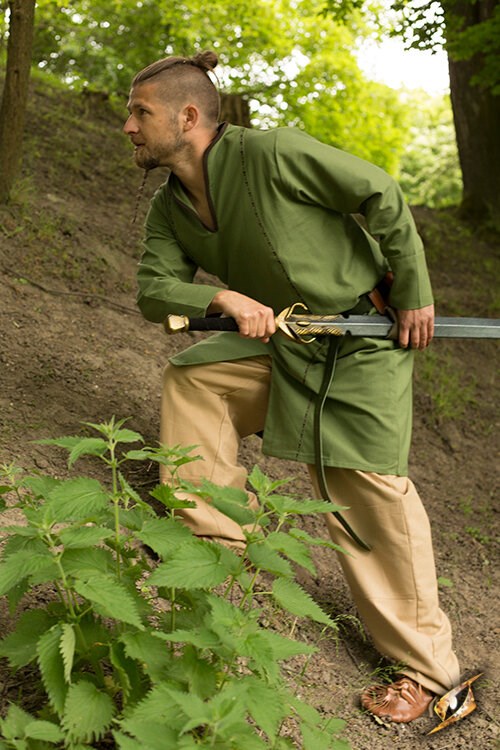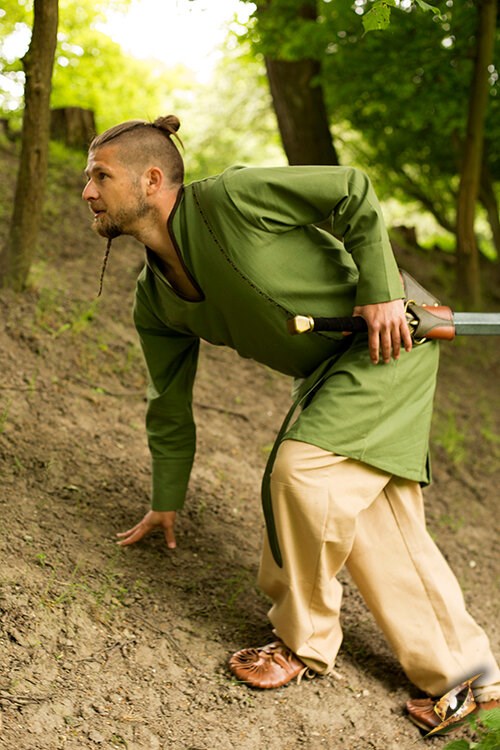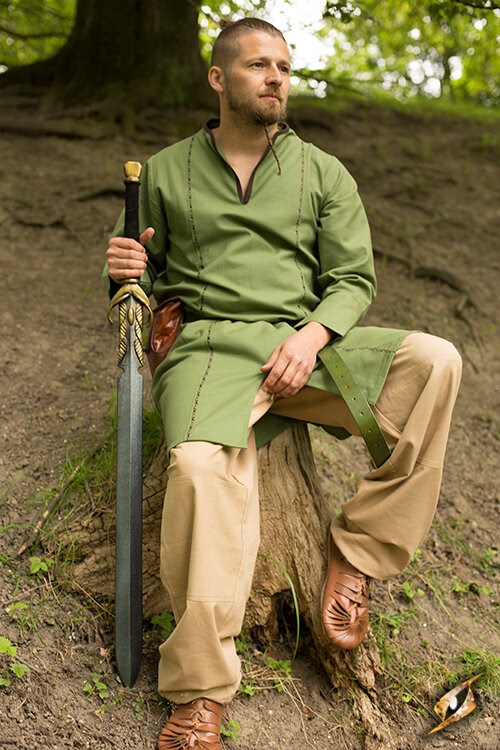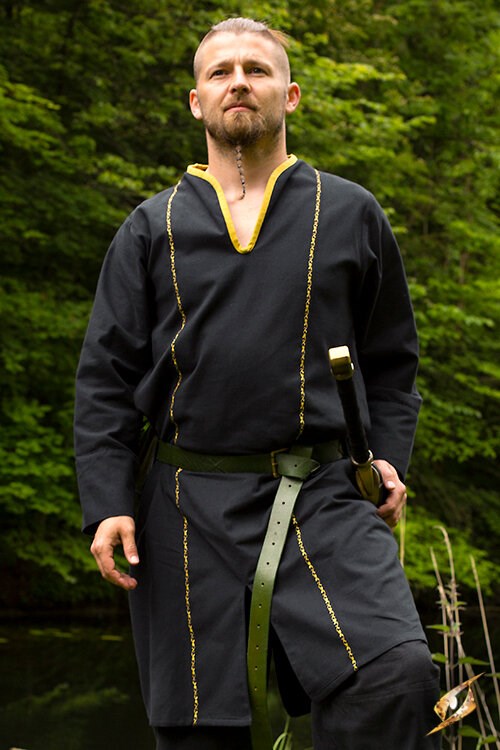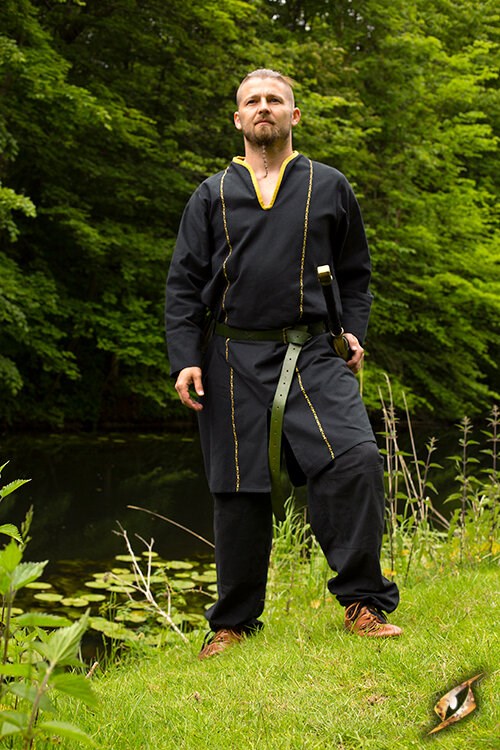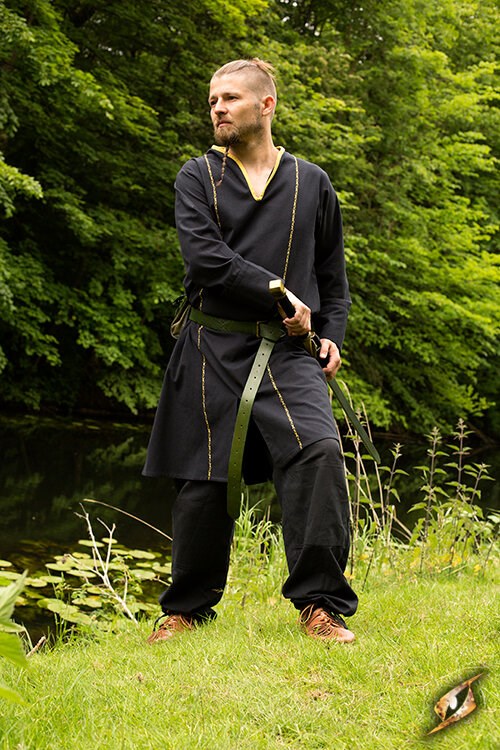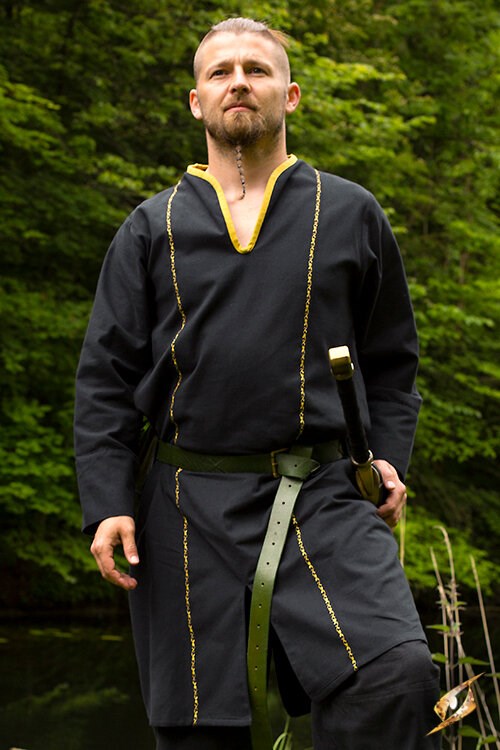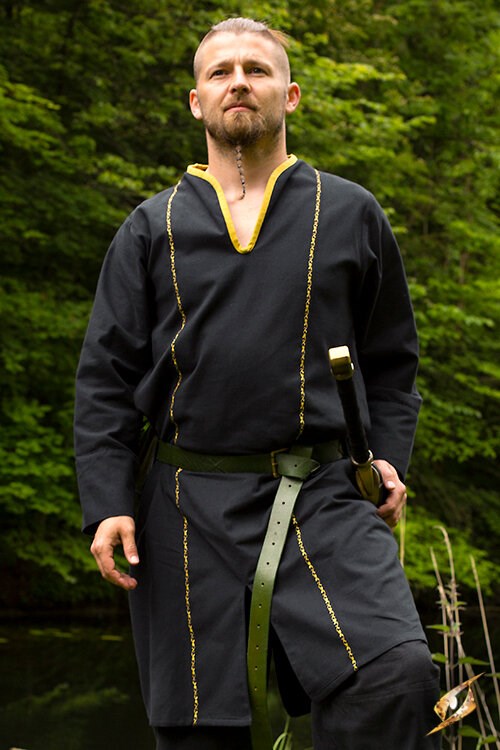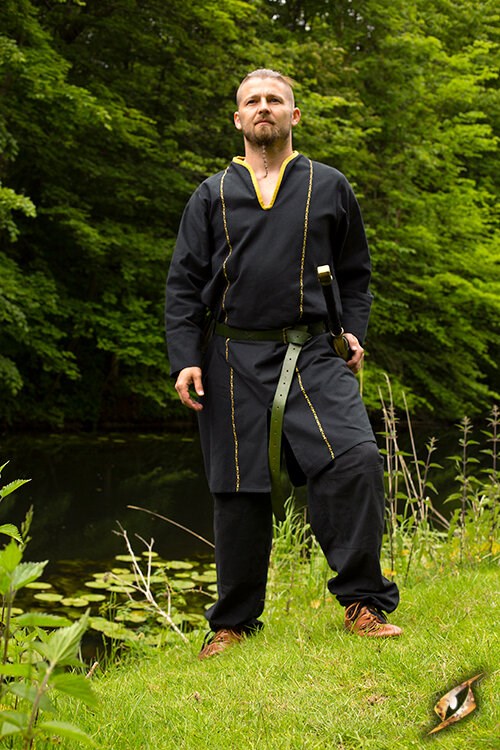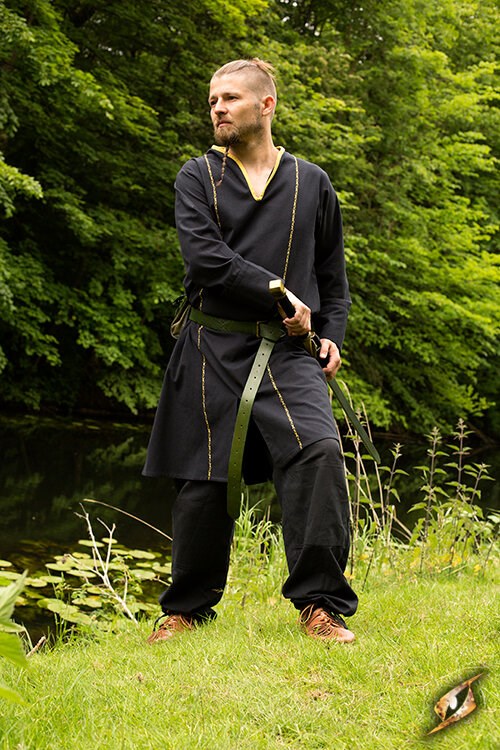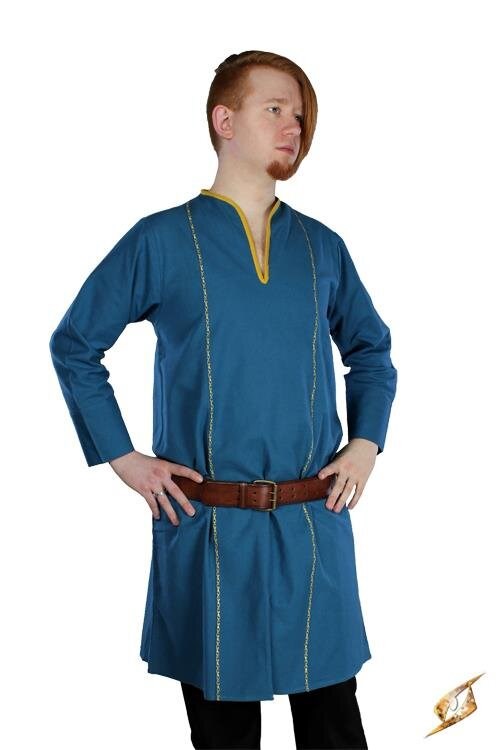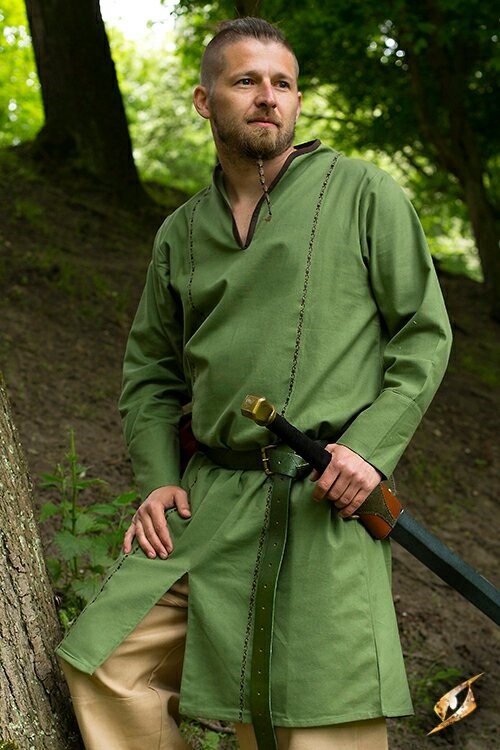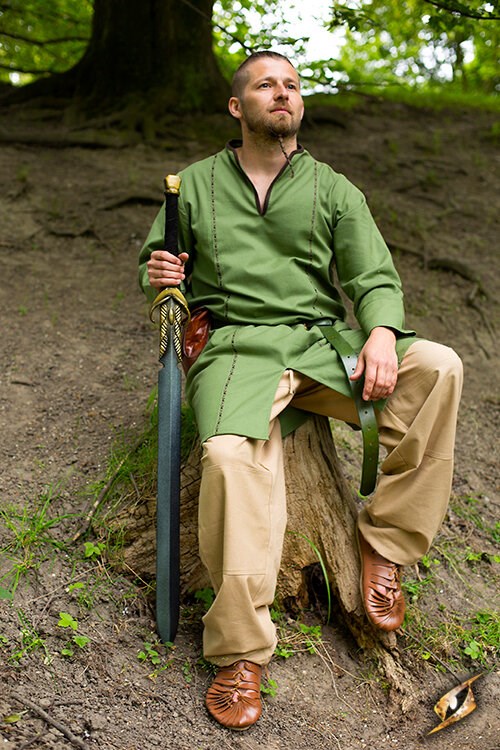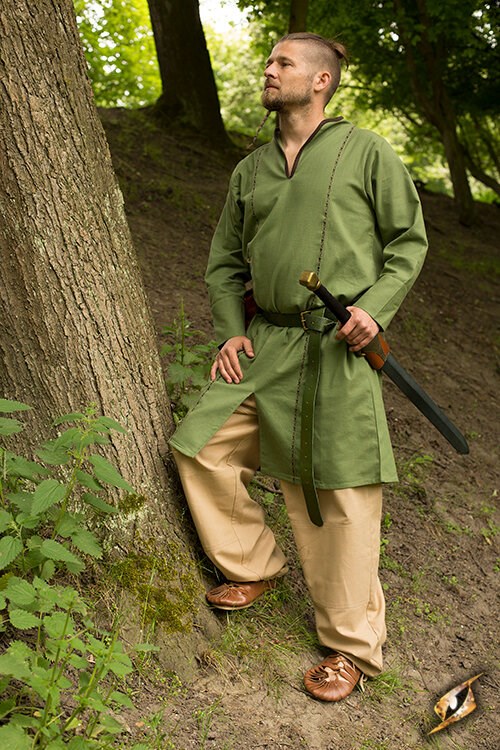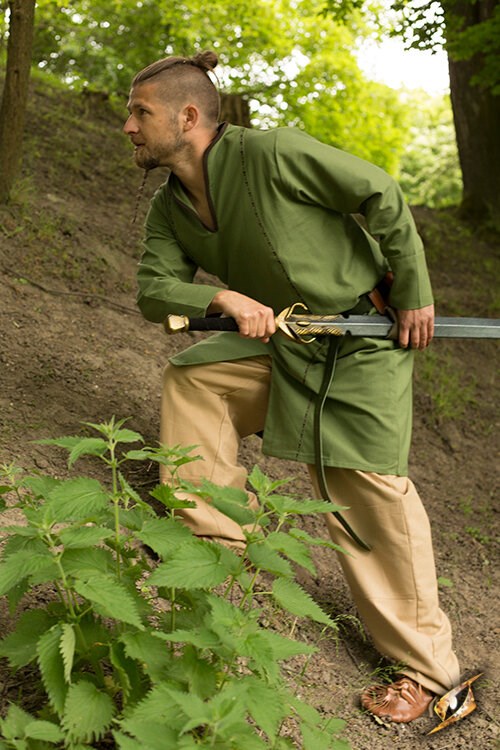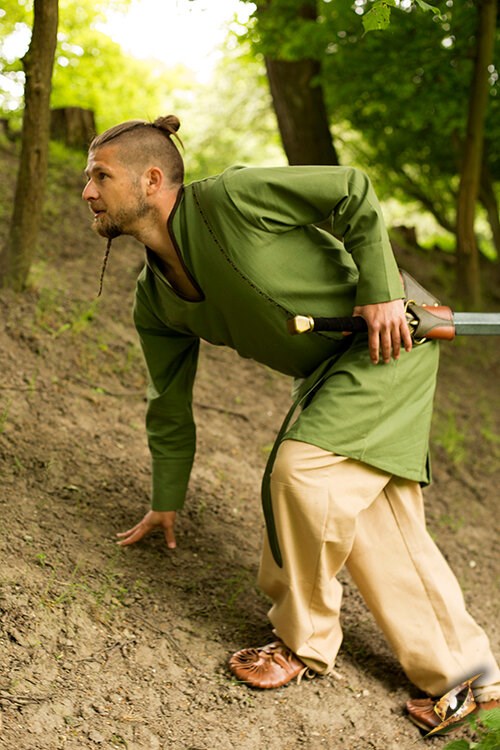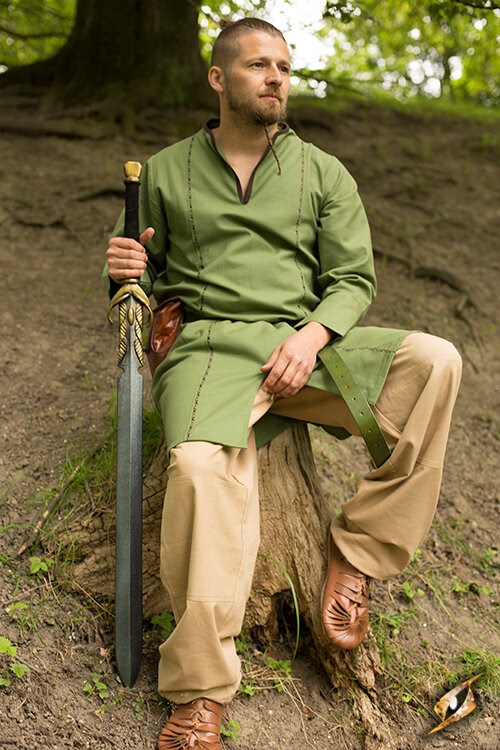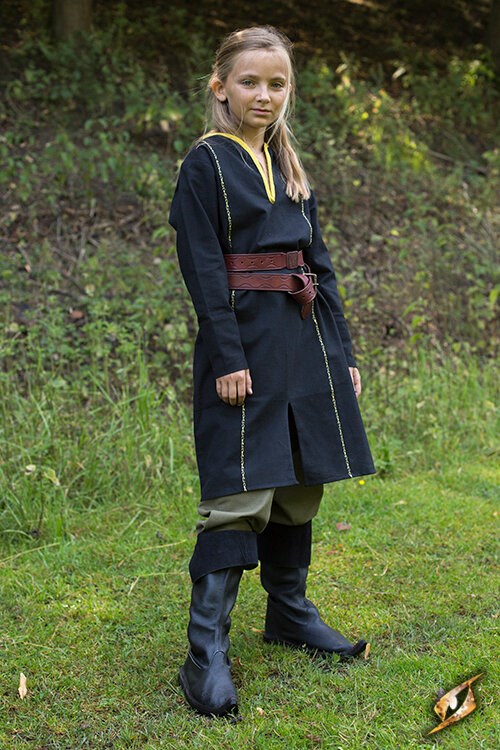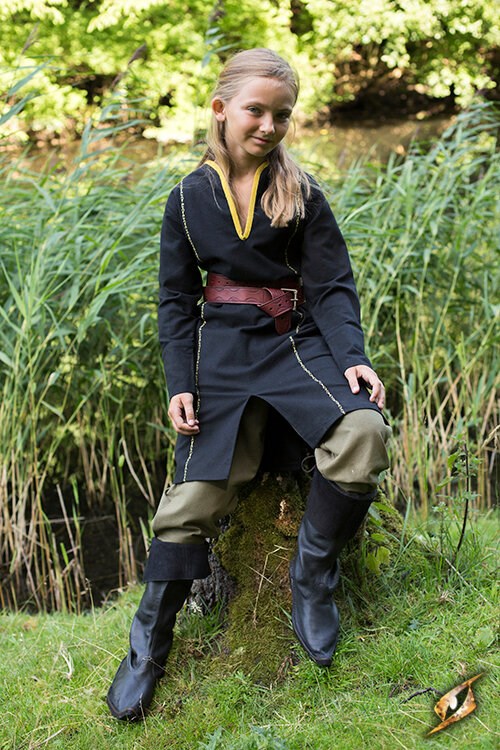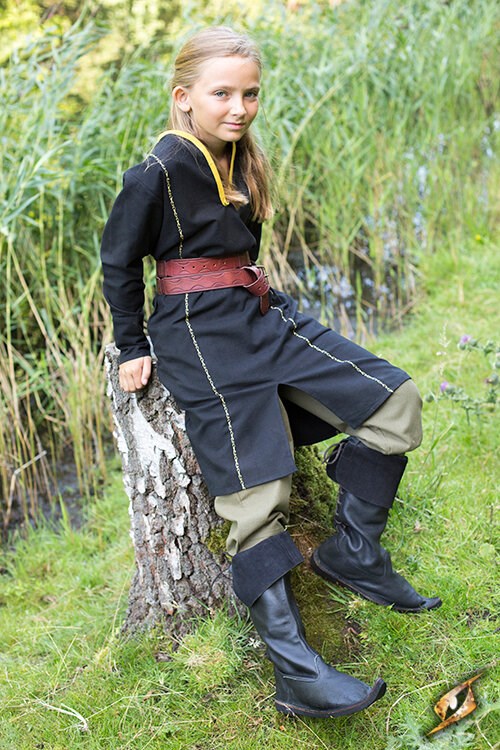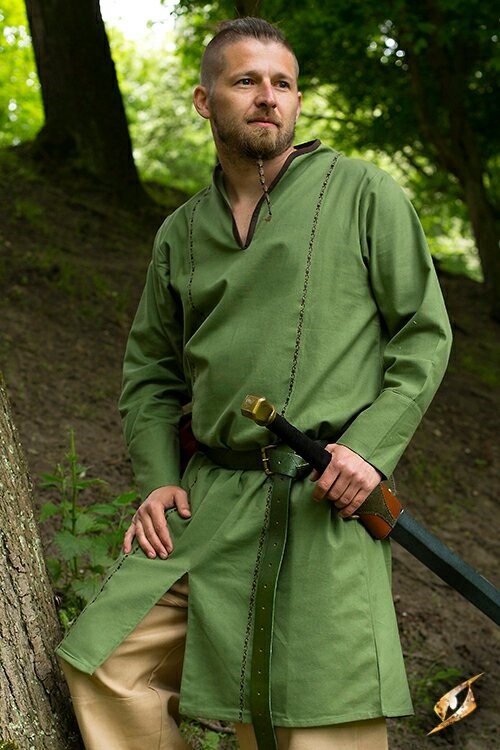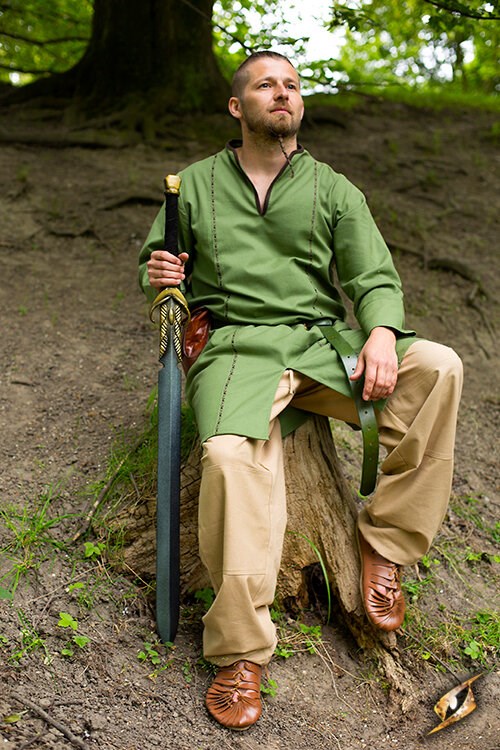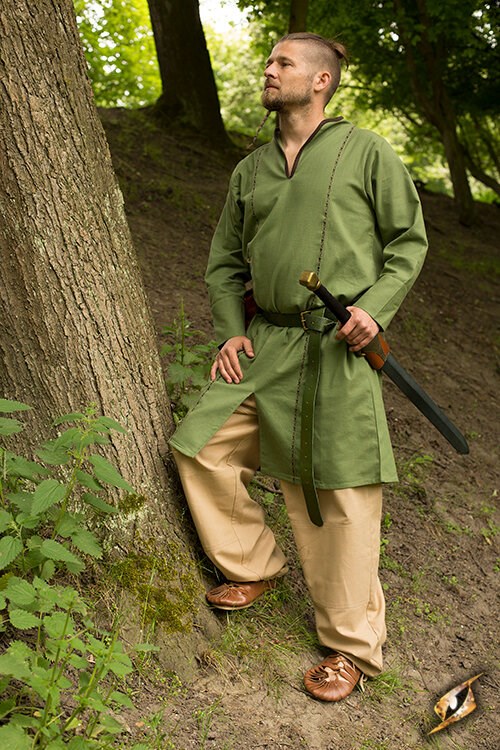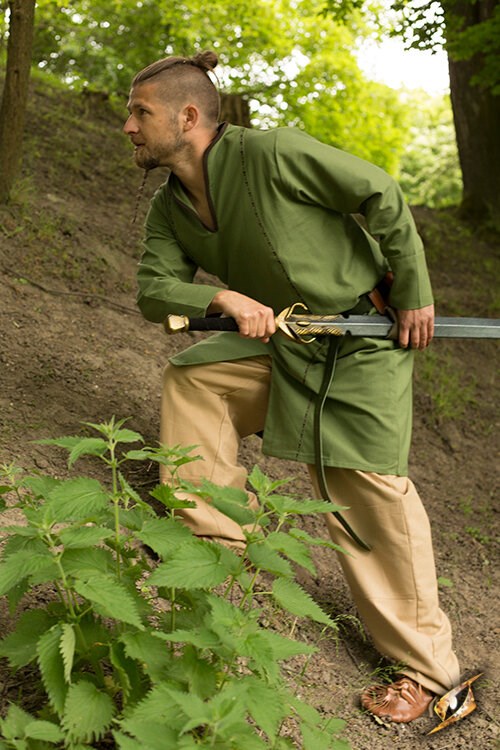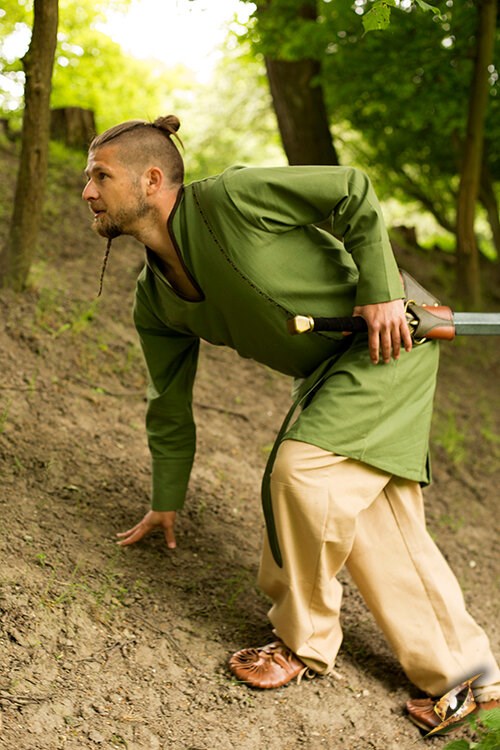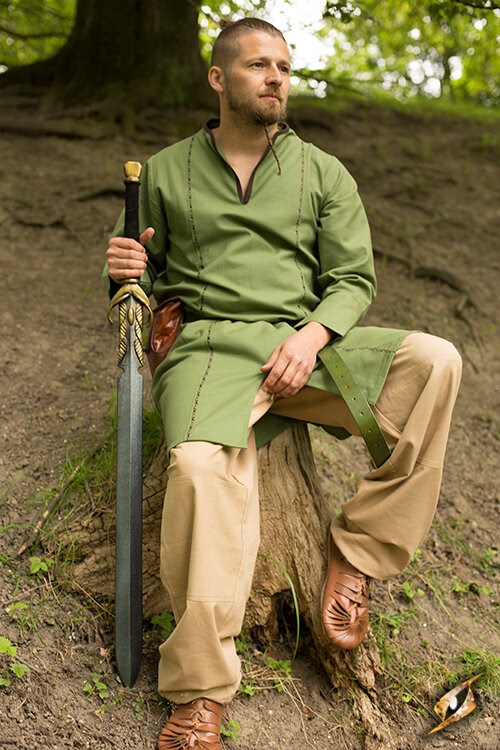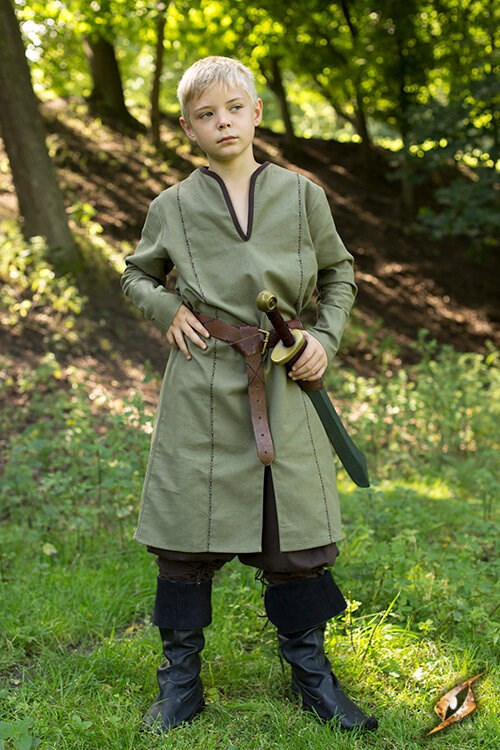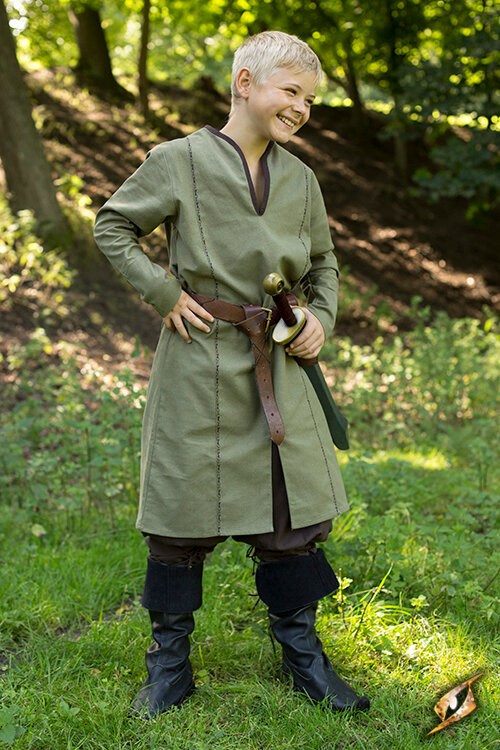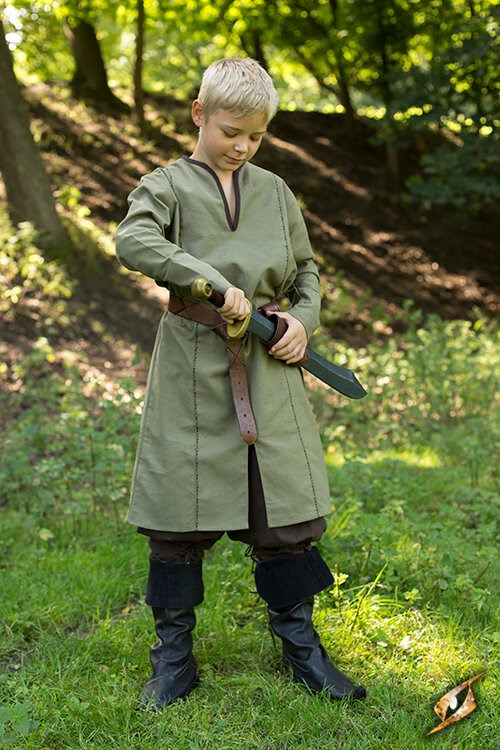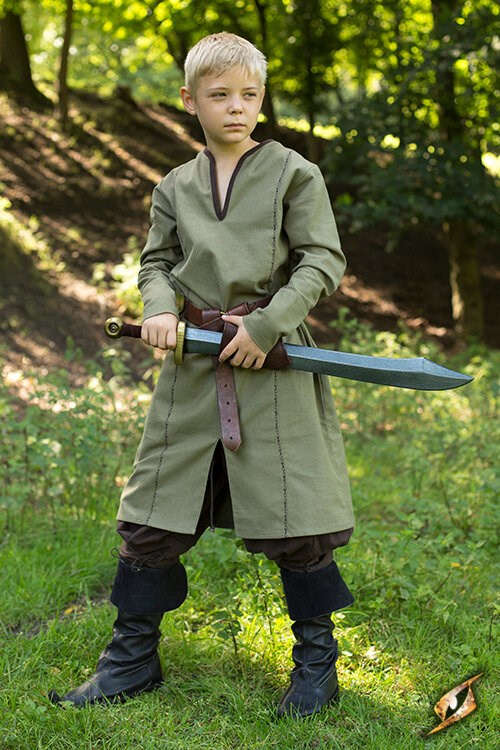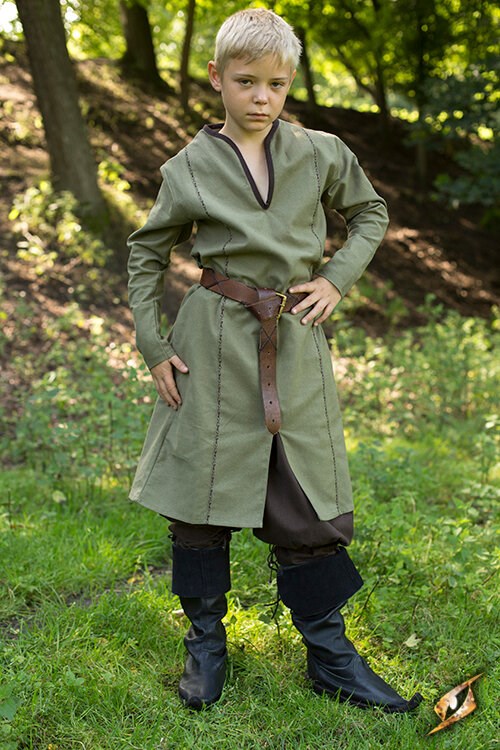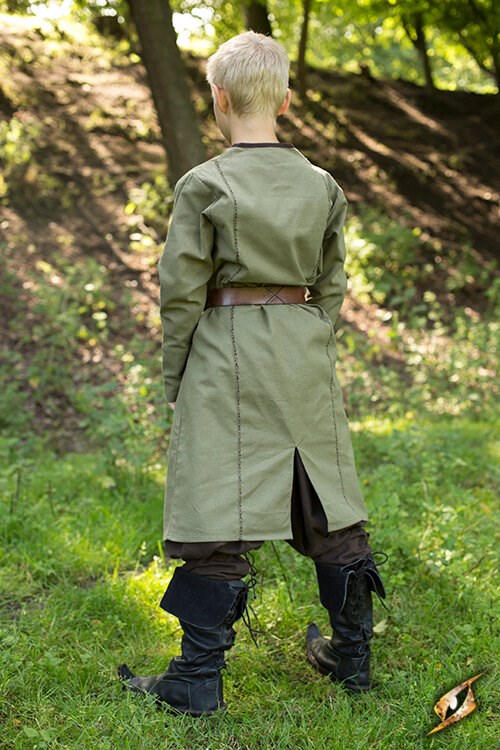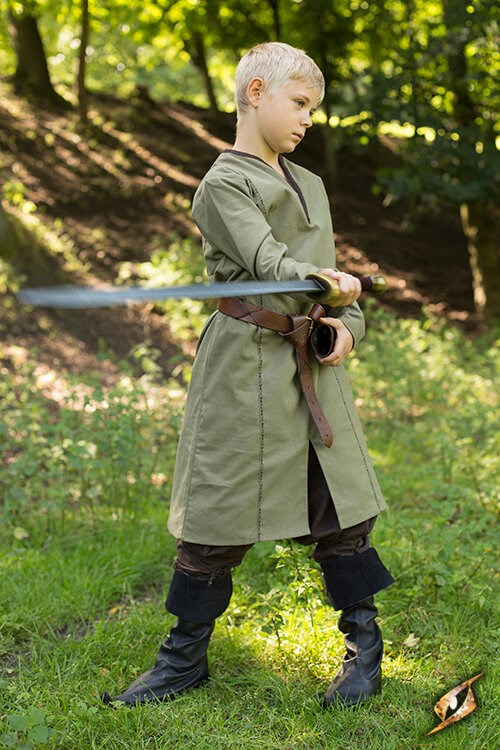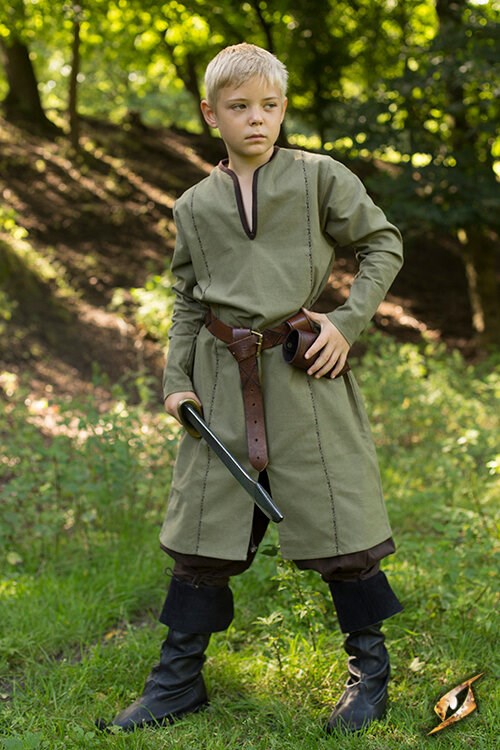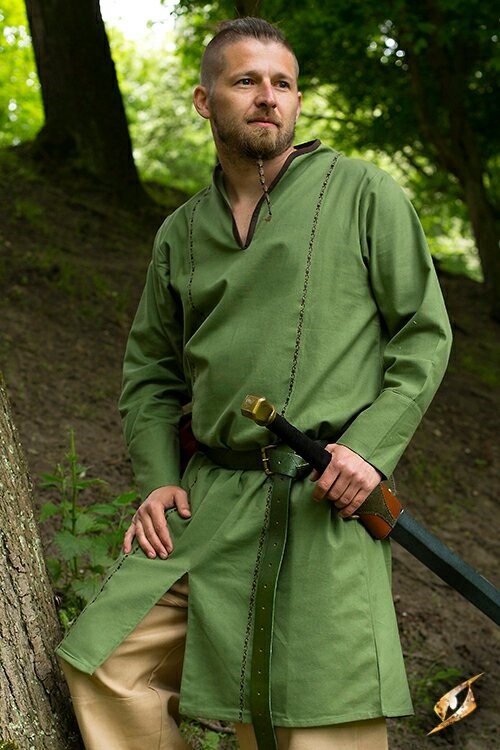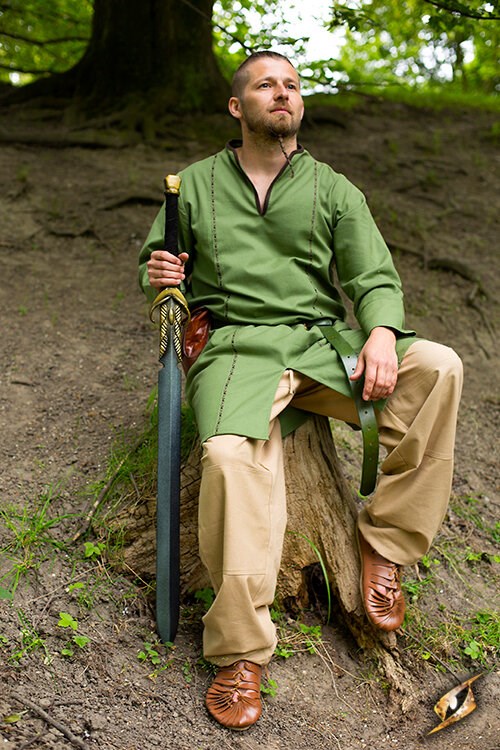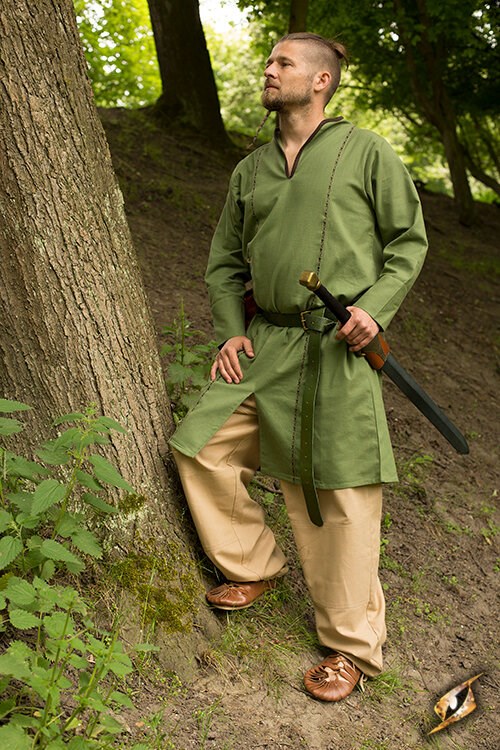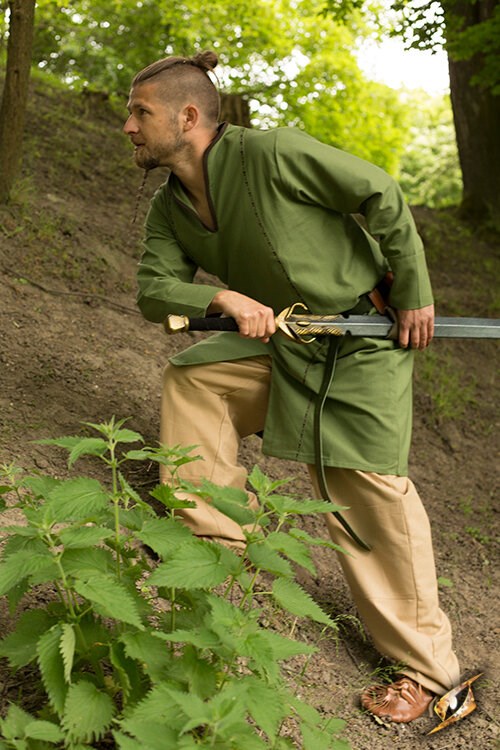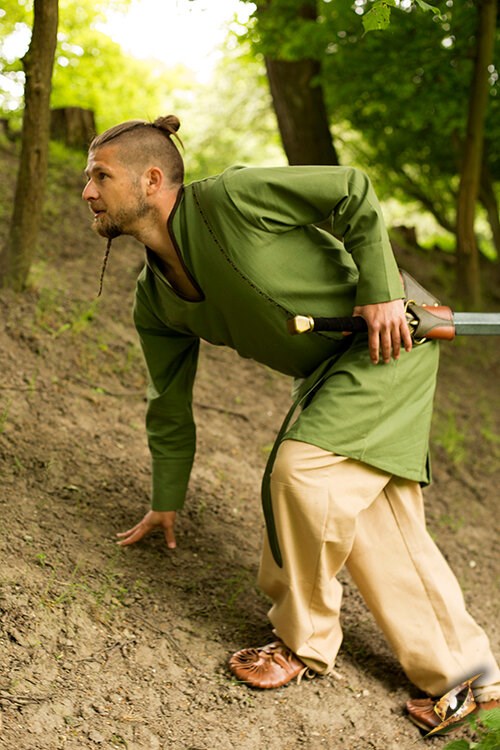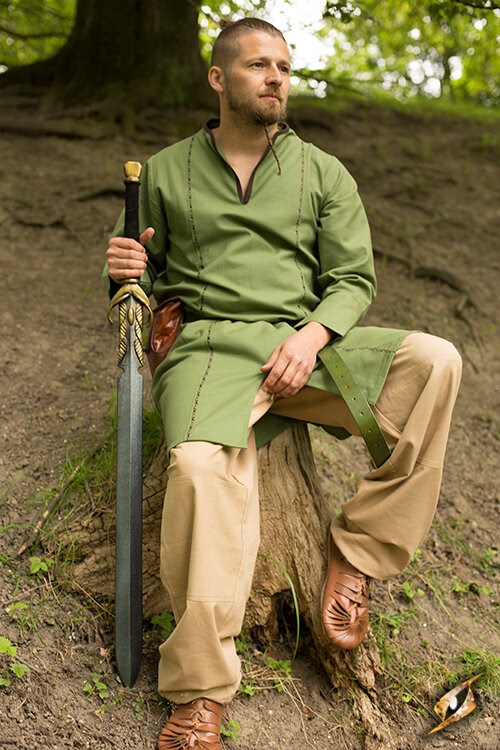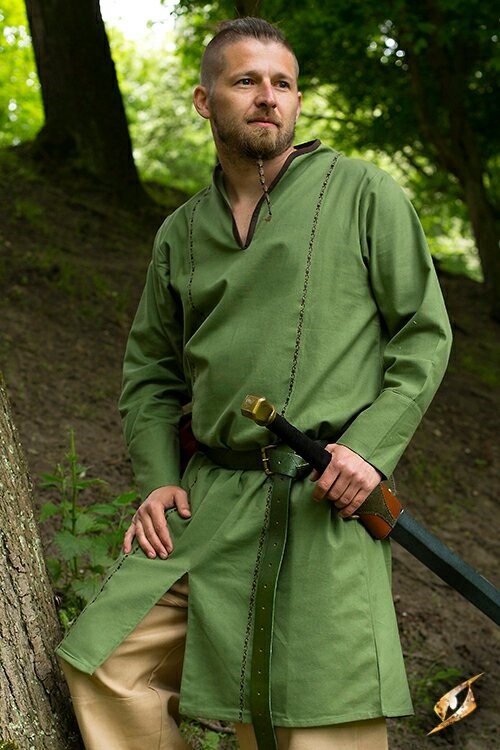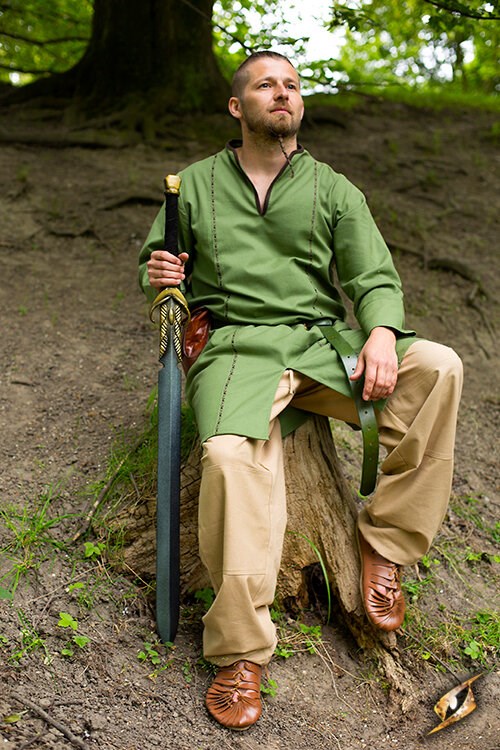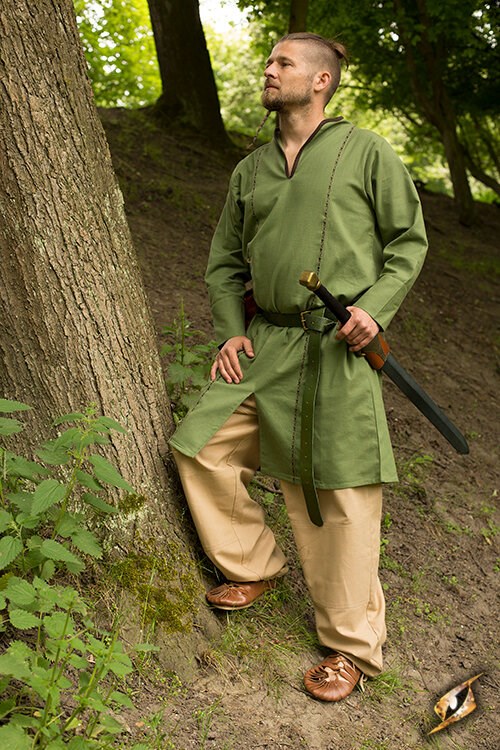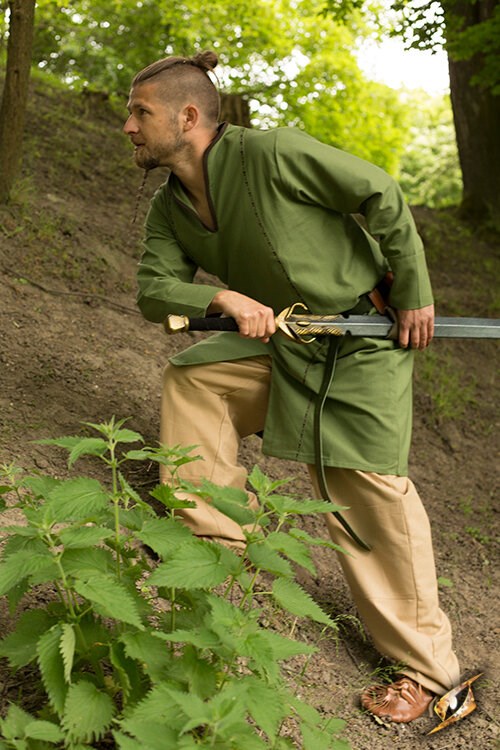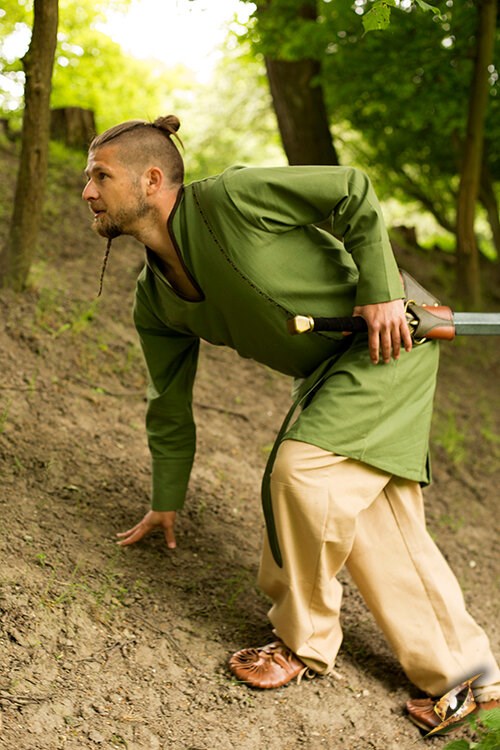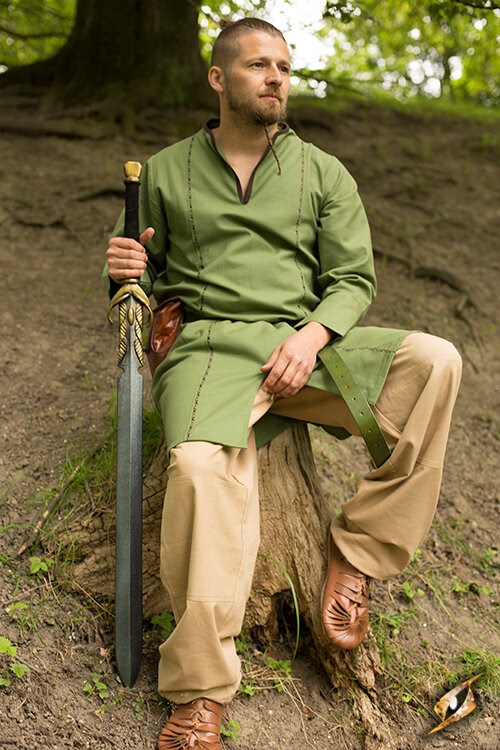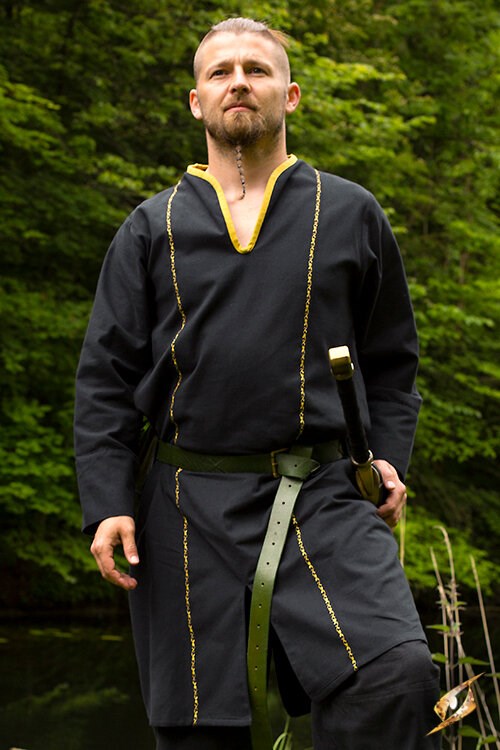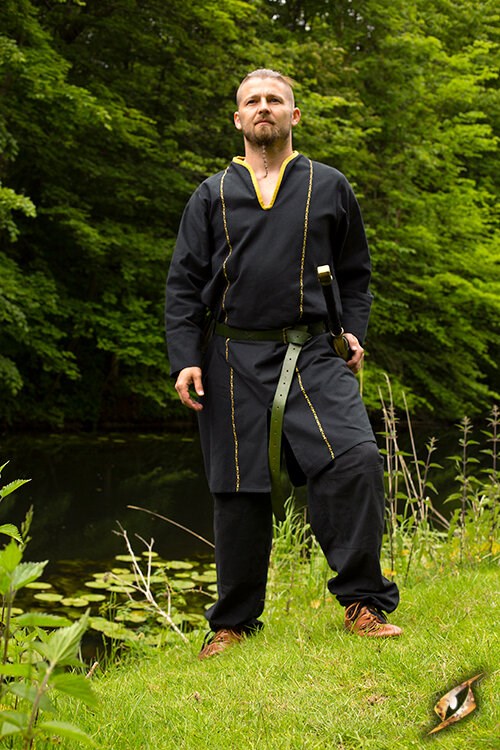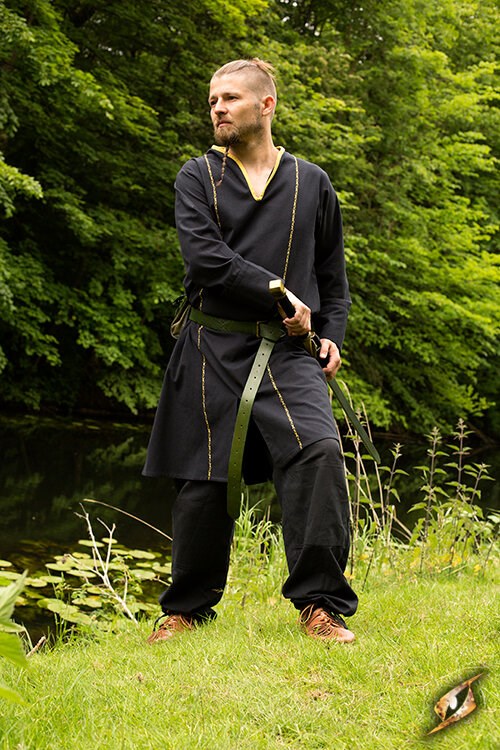 Description

Sizeguide

Fitting

Quality

Technical Details
The underdark is your domain. In the pitch blackness, the smell of damp earth all around, you wait with your raiding party. When night falls on the lands above, you will emerge.
The sun-lovers have come to fear you and the silence in which you strike. With your distinctive leather gear and comfortable Elven Tunic, you are able to maneuver in the shadows until your target is exactly where you want him. You are formidable. You are the assassin.
DETAILS
Epic Armoury's Elven Tunic is a long-sleeved embroidered shirt designed in an elven style, with a narrow V-shaped neckline. Reaching from the shoulders to the knees and made from soft, dyed cotton, this tunic can be a costume all by itself--or work as a base layer in a more complicated design. Move around the forest easily thanks to an A-cut at the front of the hem, and feel relieved to know that the narrow cuffs won't get in the way of your Elven Bow. Embellished with elven-inspired embroidery and matching edging along the neck, this elven cut tunic is an essential and long-lasting piece in any costuming wardrobe.
Available in Army and Black; and in sizes X-Small, Small, Medium, Large, and X-Large.
HISTORY
Historically worn by a great variety of people and cultures--with many different types of cuts!
The name derives from the Latin tunica, the basic garment worn by both men and women in Ancient Rome
Generally considered a male garment and was still worn in Norway until the 17th century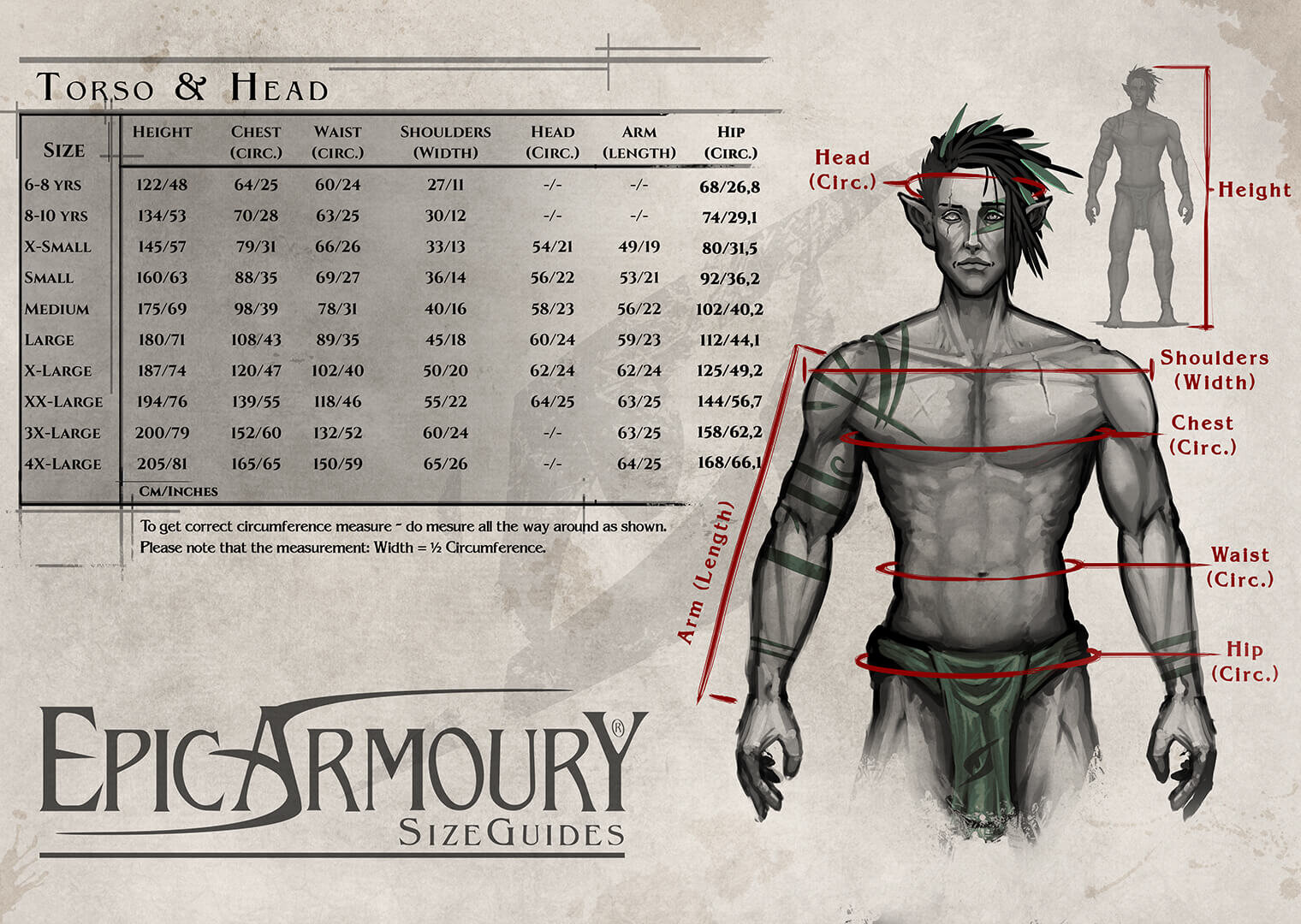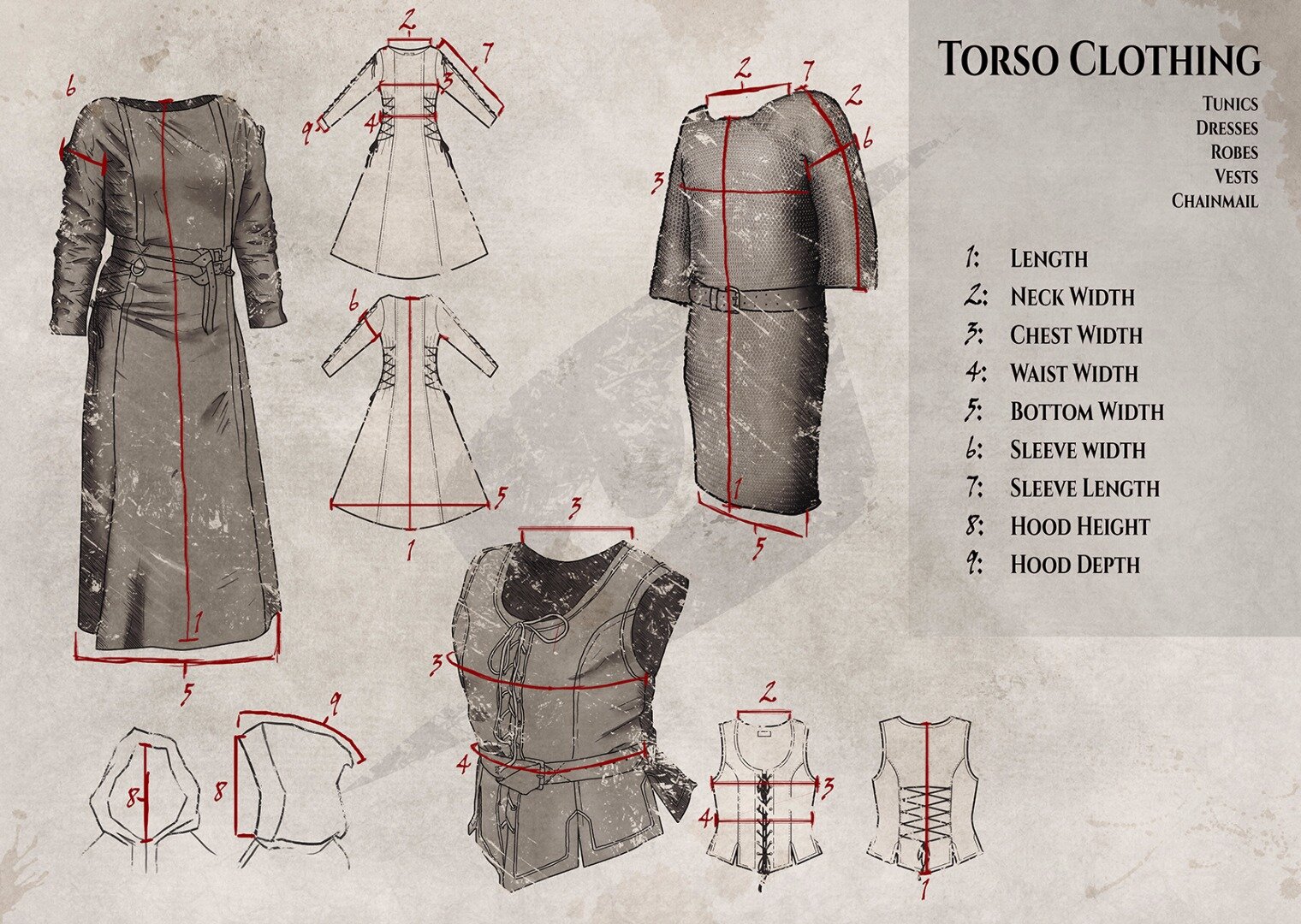 Affordable, personalized costume interchangeable with all other Epic Armoury gear
Made from fabrics manufactured locally
Handmade by qualified professional. Measurements are approximations and may vary.
This product is handmade and hand-painted and therefore unique. As a result, when compared with similar item numbers, this product can have natural deviations in pattern, colour and shape, which are not considered defects or faults.
We produce our image material in a natural environment, where lighting and surroundings can affect colors and contrast. The displayed images may therefore appear different from the product you receive from us.
Measurements are all in cm if not stated otherwise.
Brand:
Epic Armoury
Universe:
Stygian
Position:
Torso
Product type:
Tunic
Release date:
02/02/2020
Maintenance
This heavy cotton product is heavier than medium cotton, almost like denim. This material wrinkles easily, but can be ironed on a medium heat level.
Cleaning
Machine wash at 40°C / 104°F. Please make sure to wash it once before use in order to make sure that remaining dye will be removed from the product. It is advised to wash with similar coloured clothes to reduce the risk of dye imprint. Tumble Dry on low heat, but be aware that it might shrink up to 5%. For general stains or discoloration, treat with a commercial fabric cleaner, or blot with tepid water and a soft cloth.