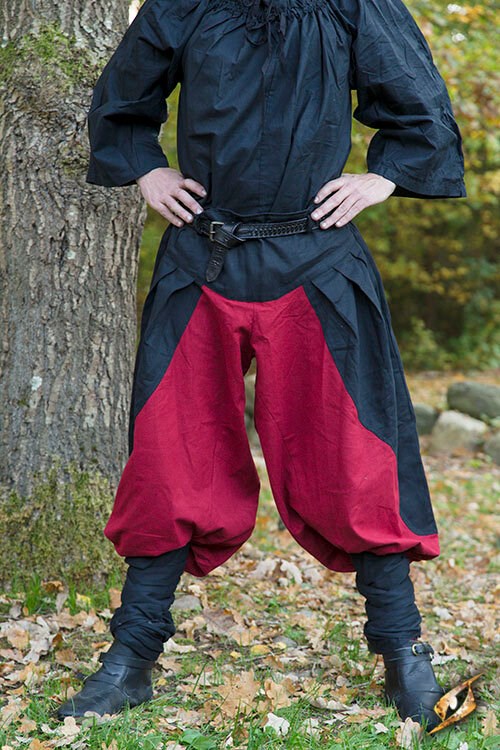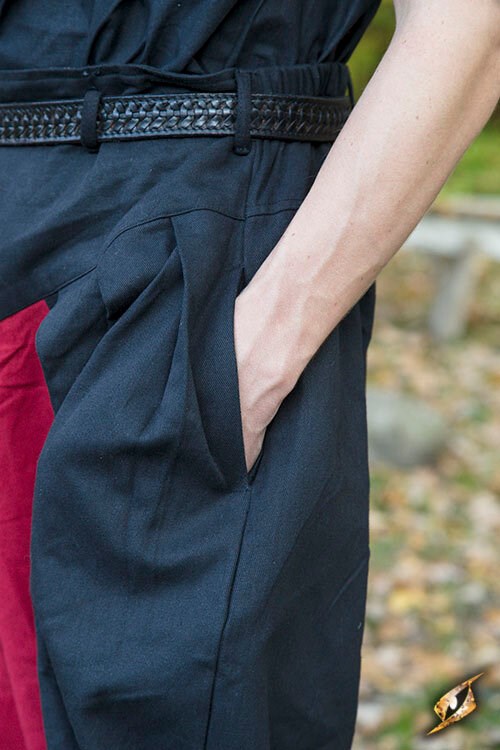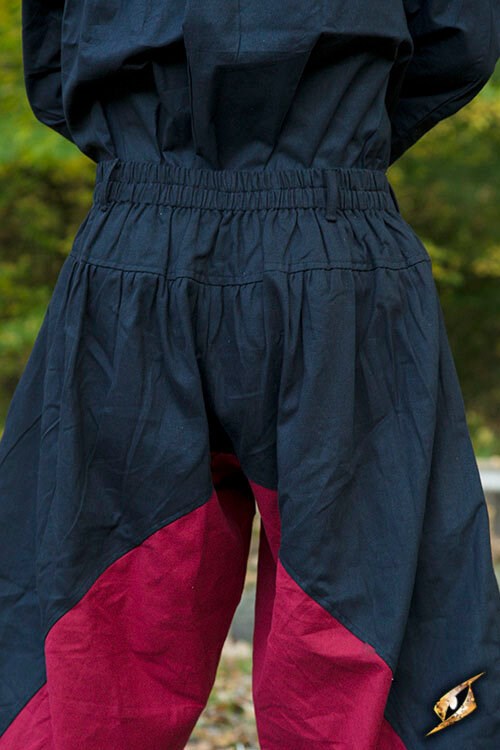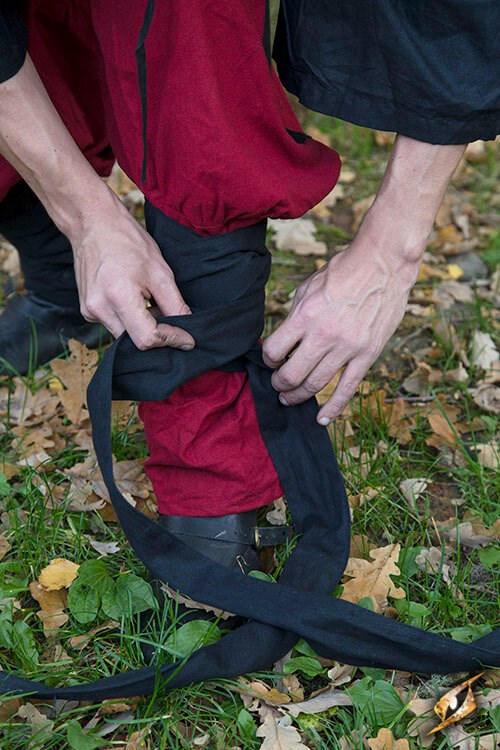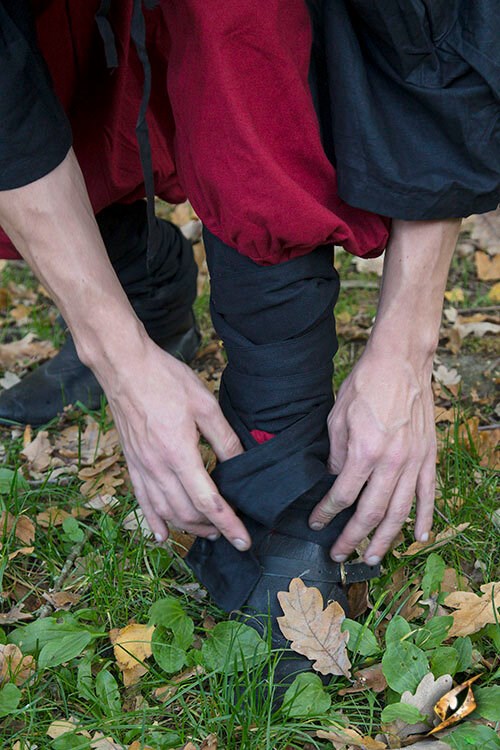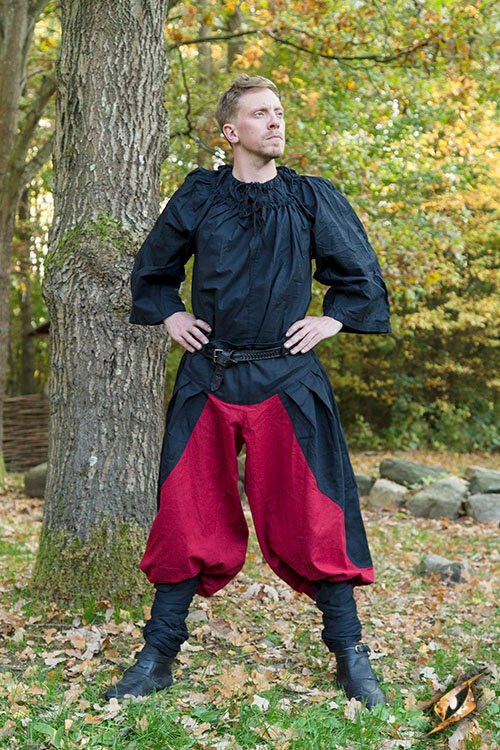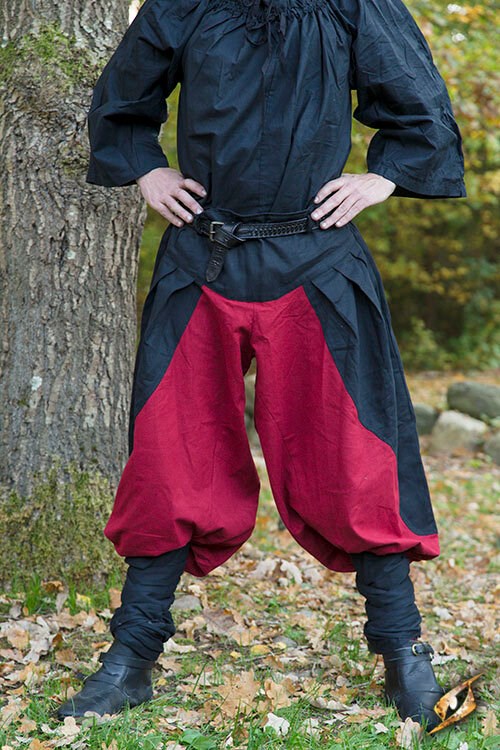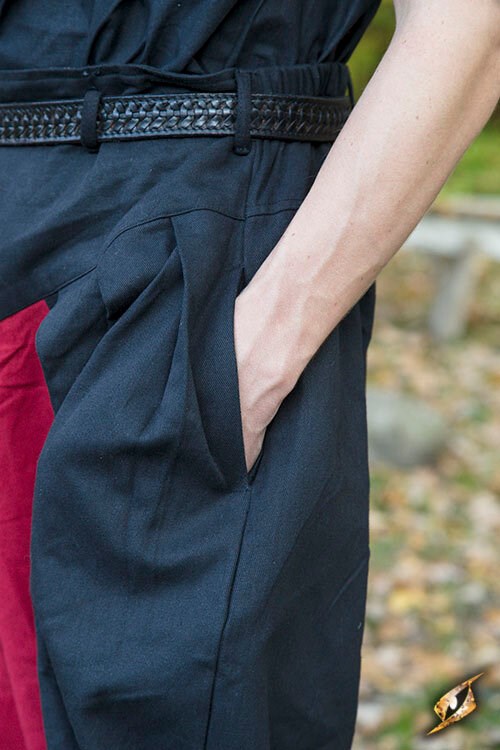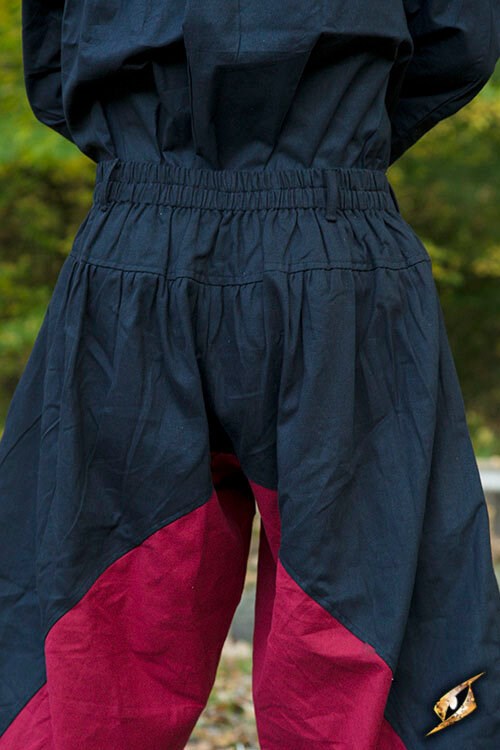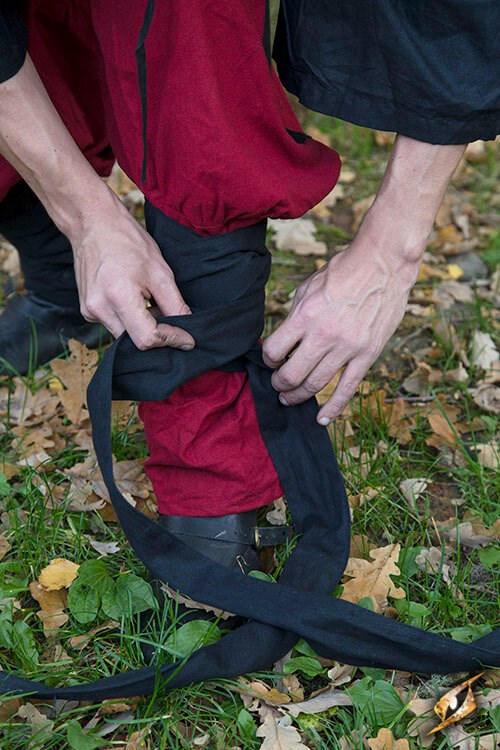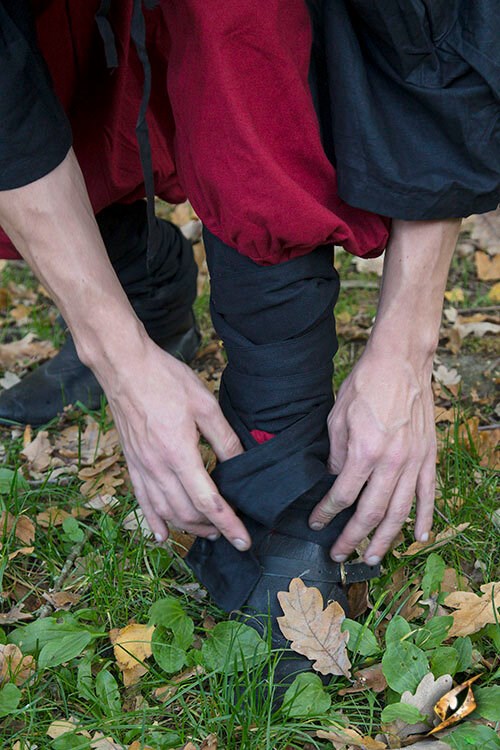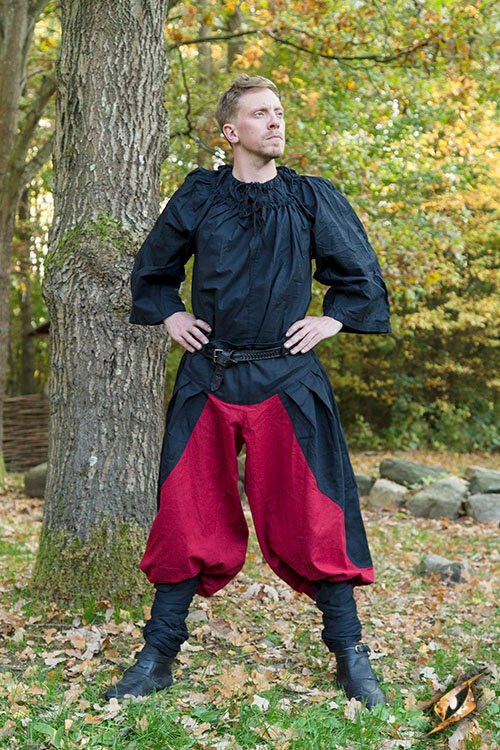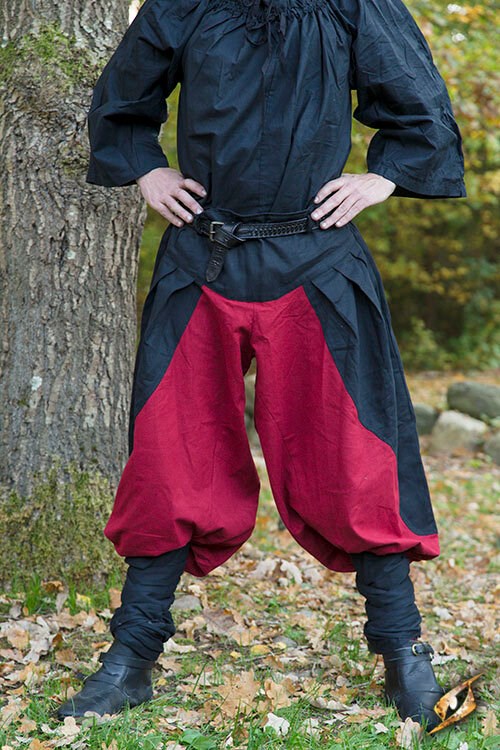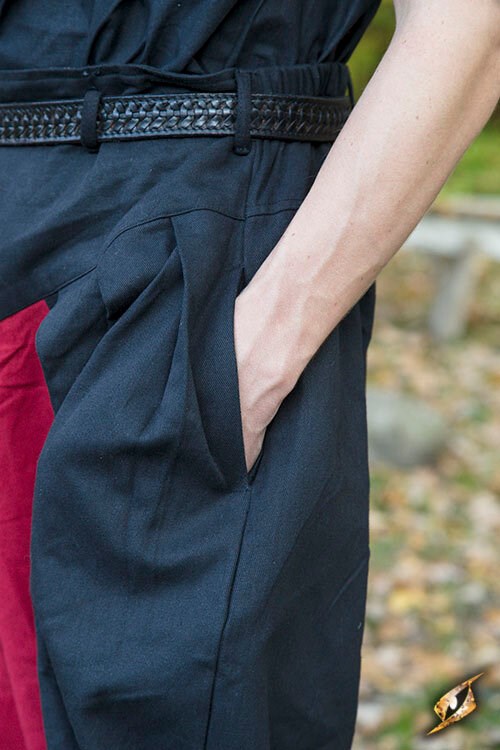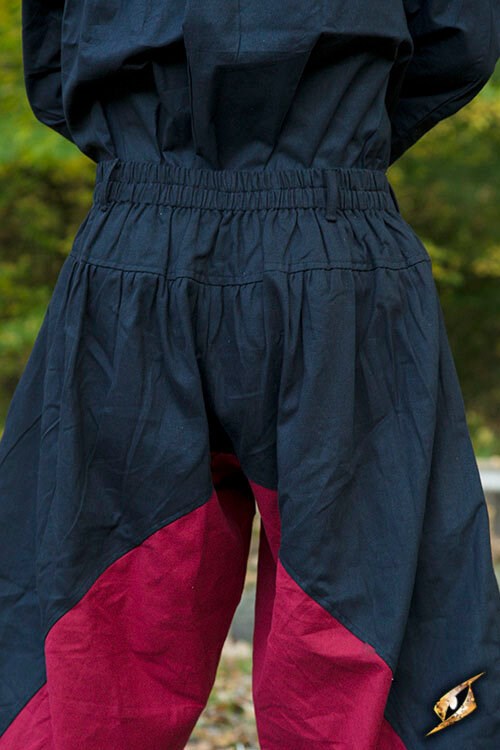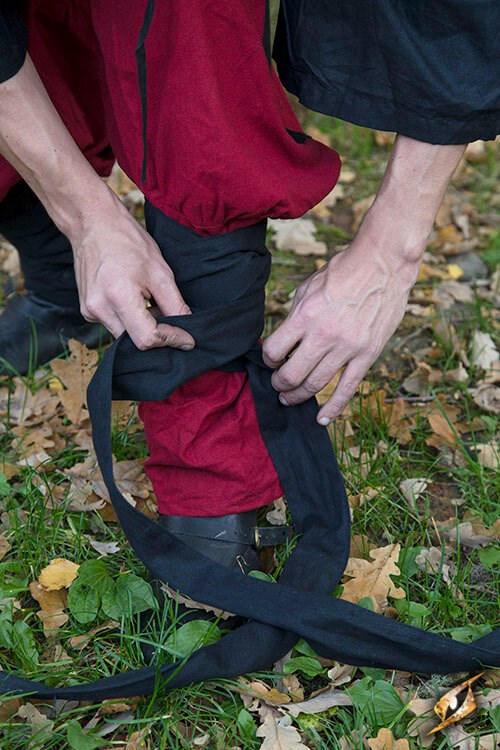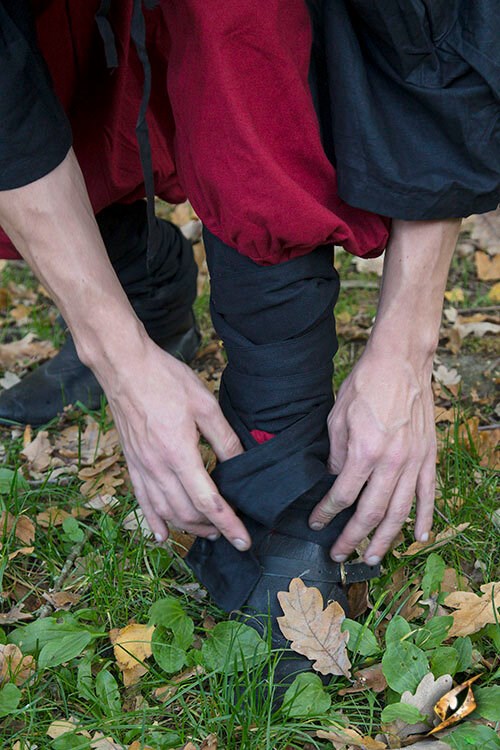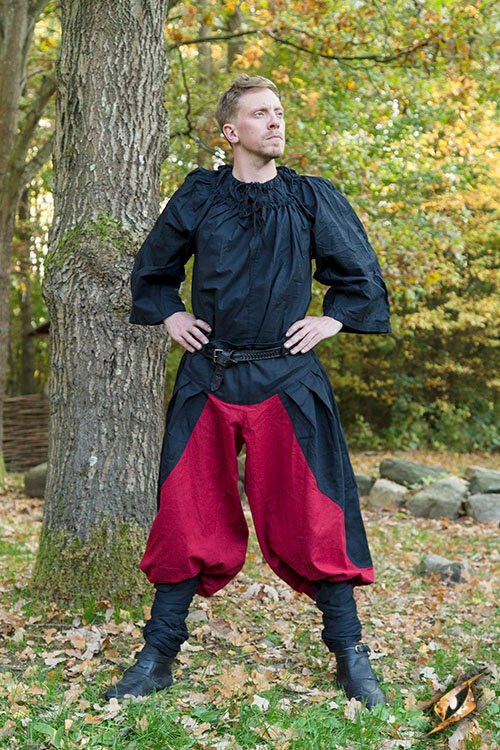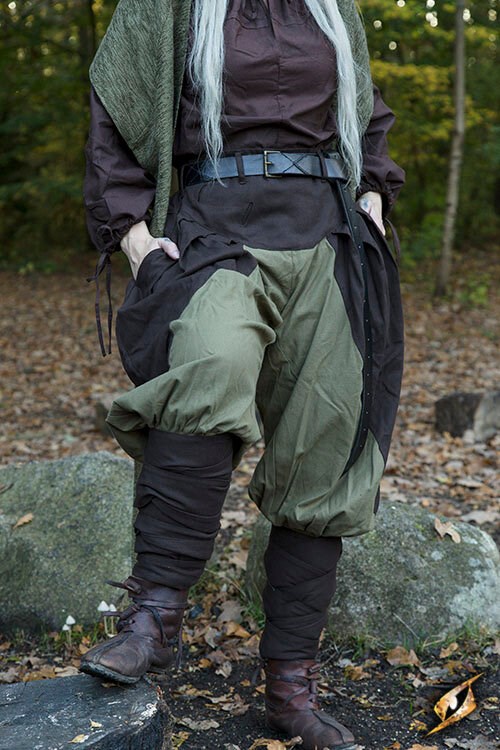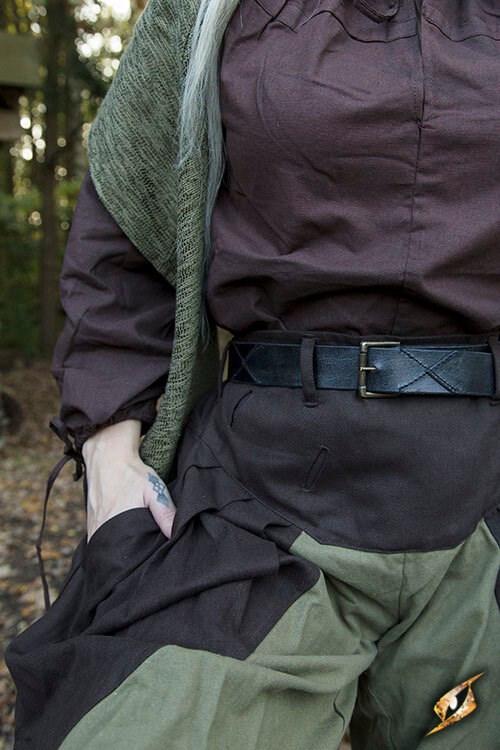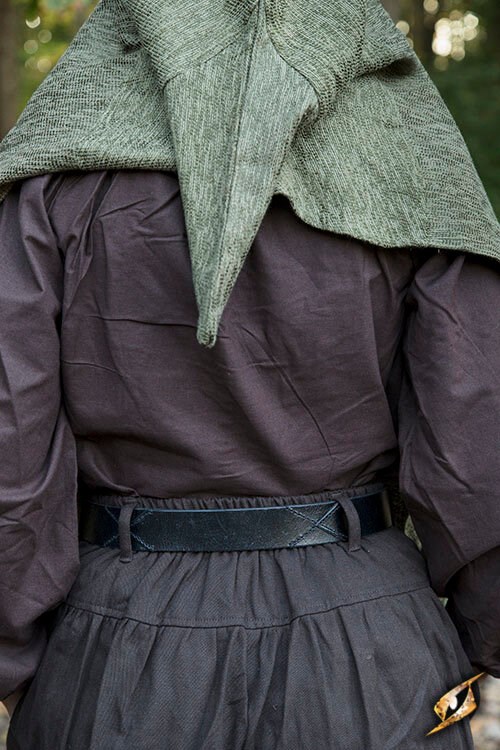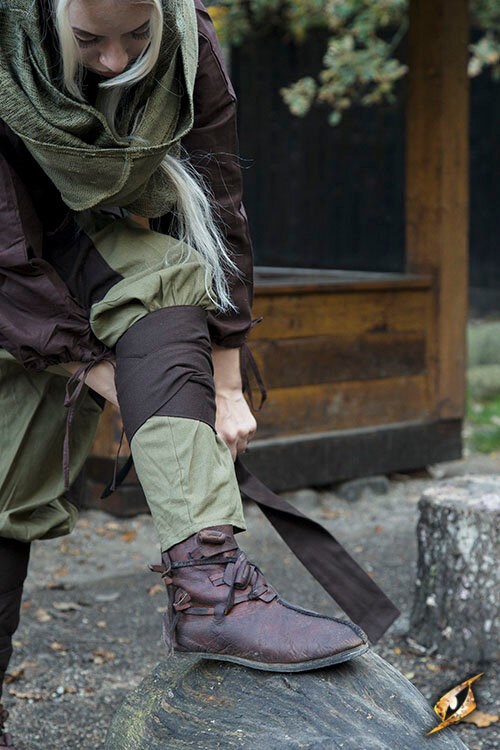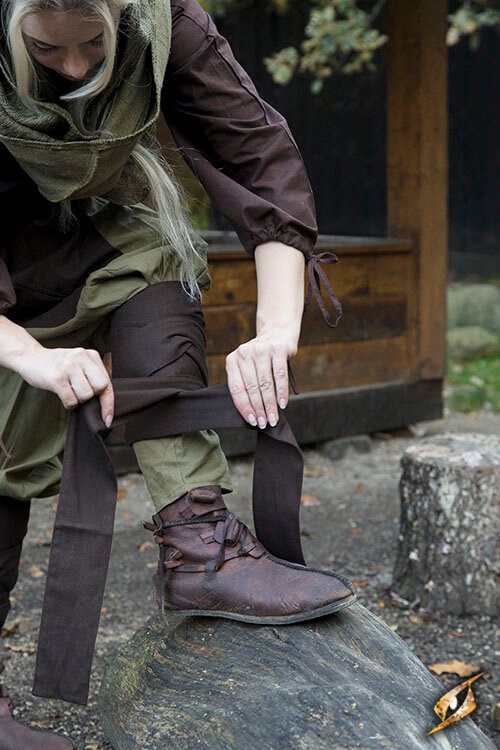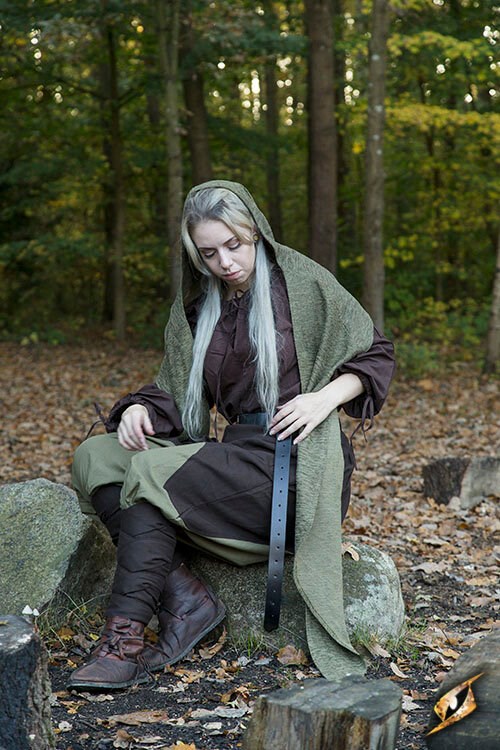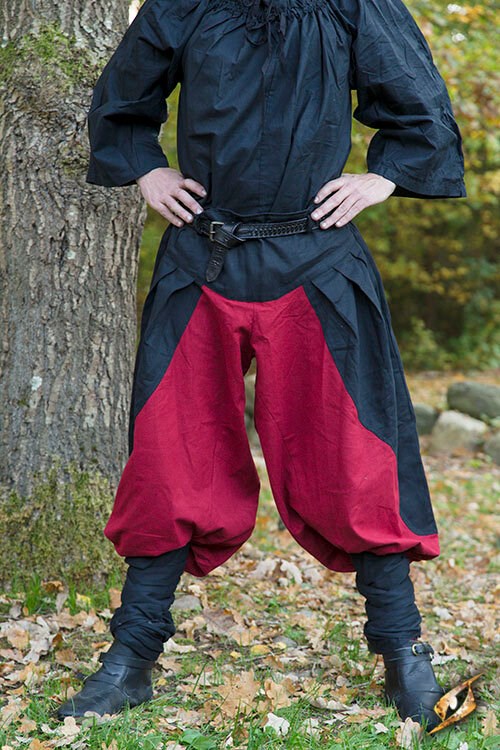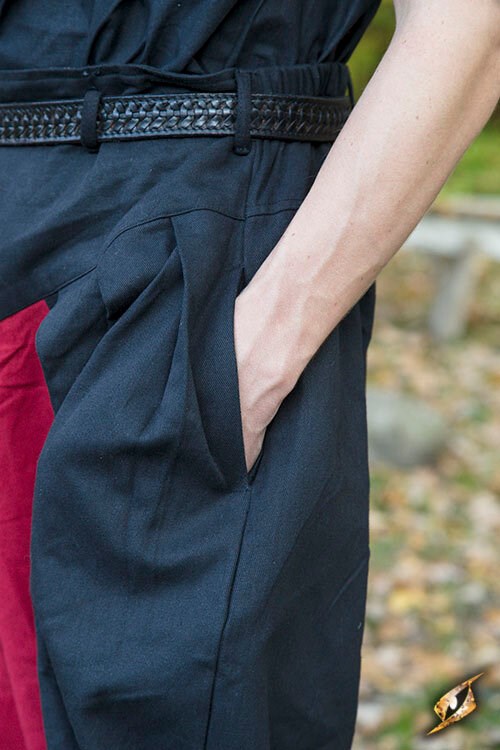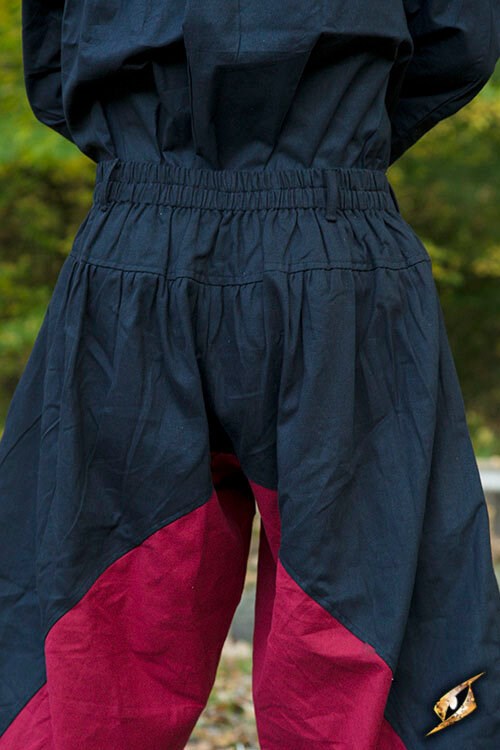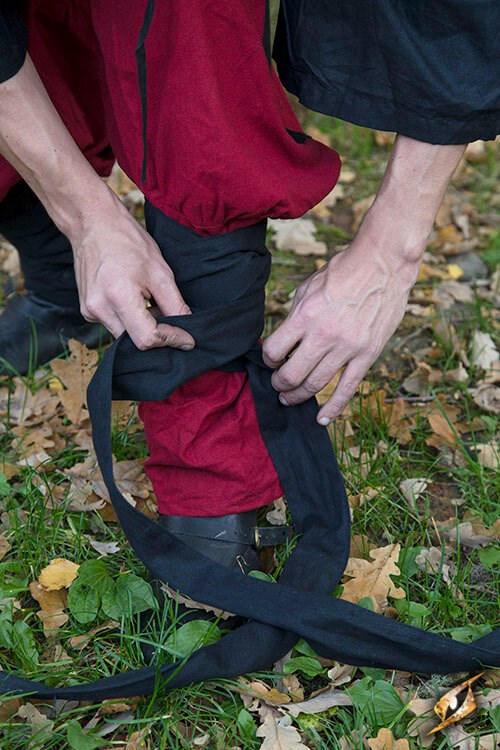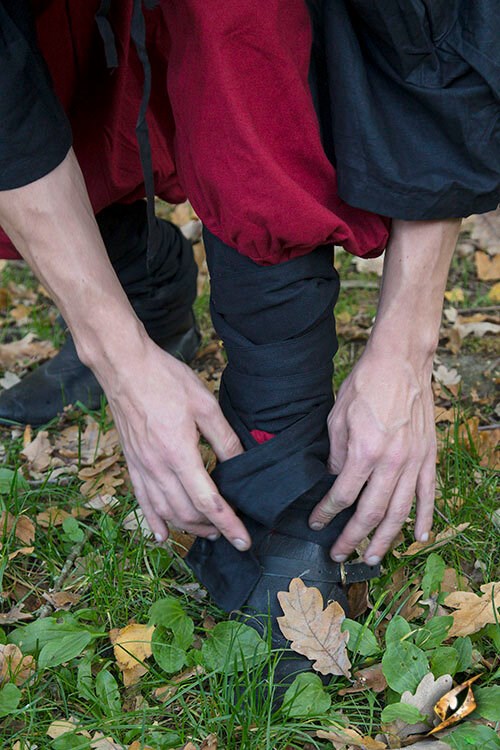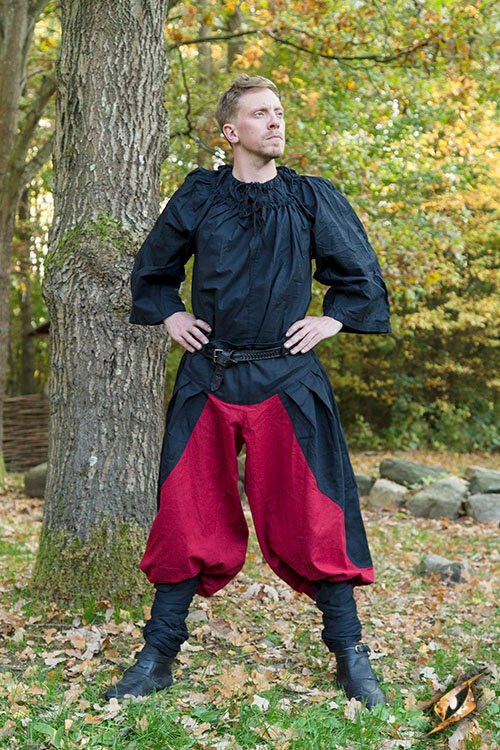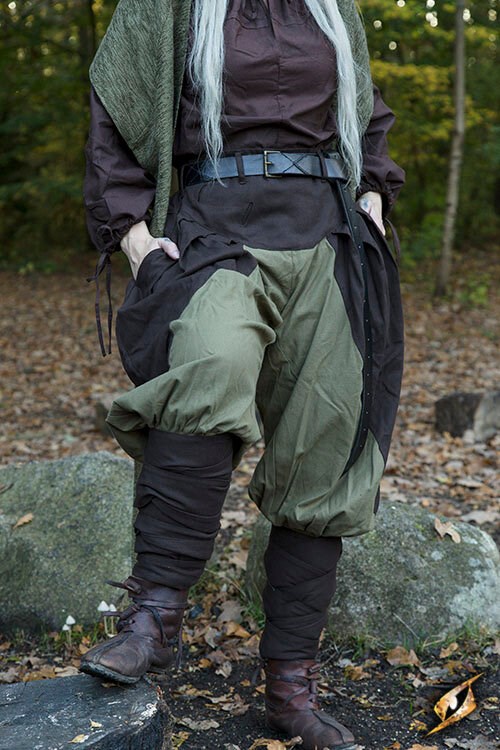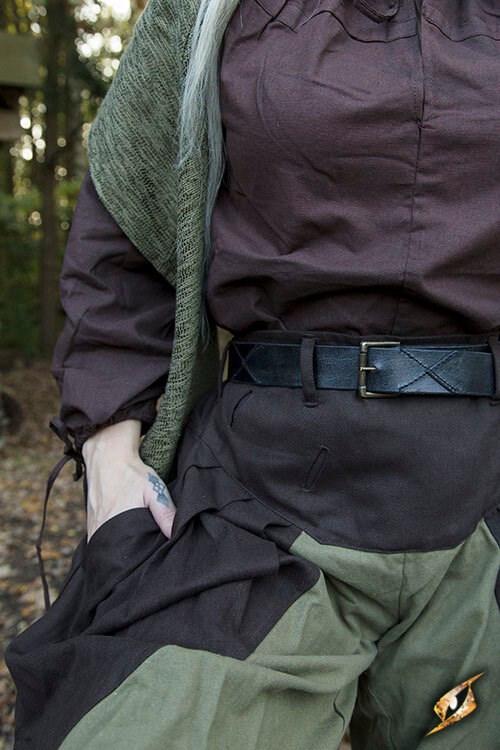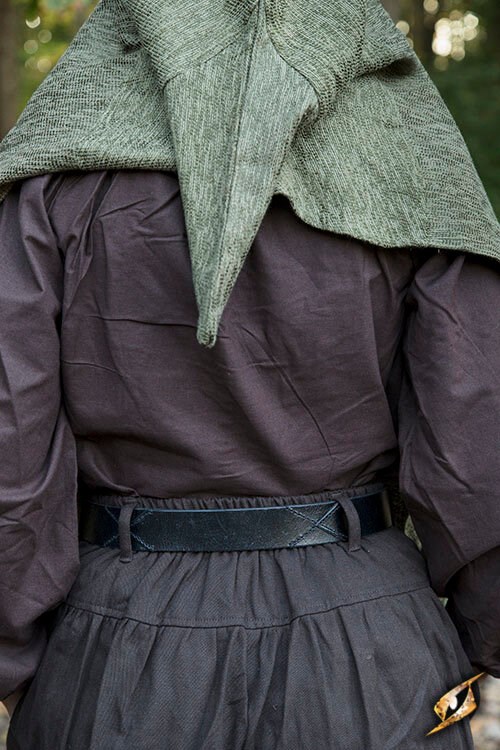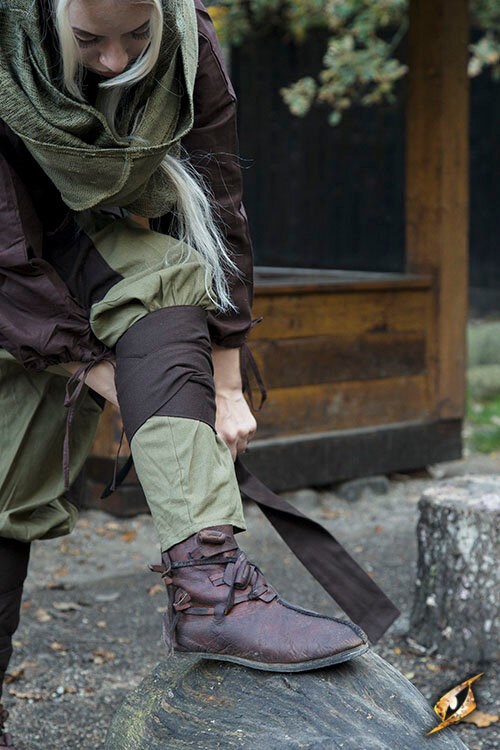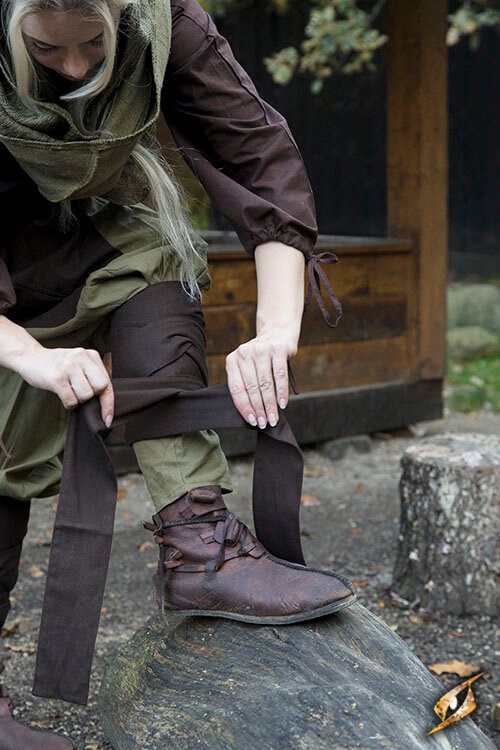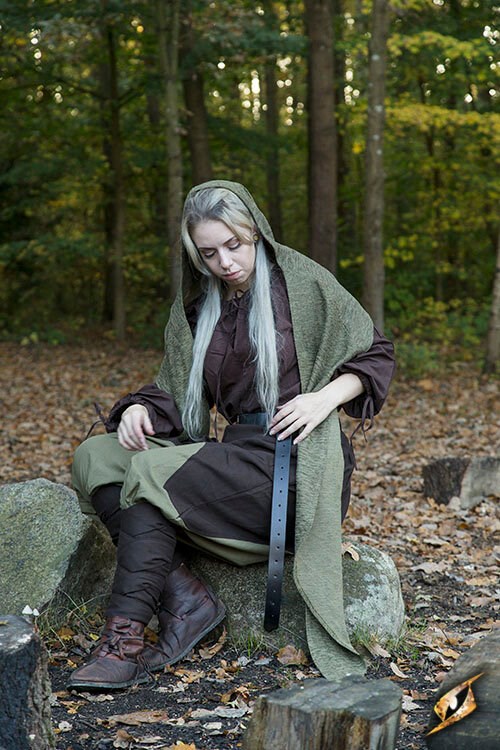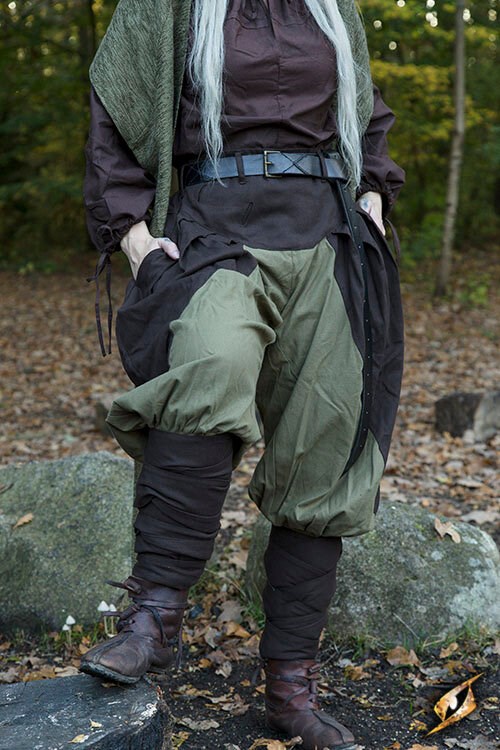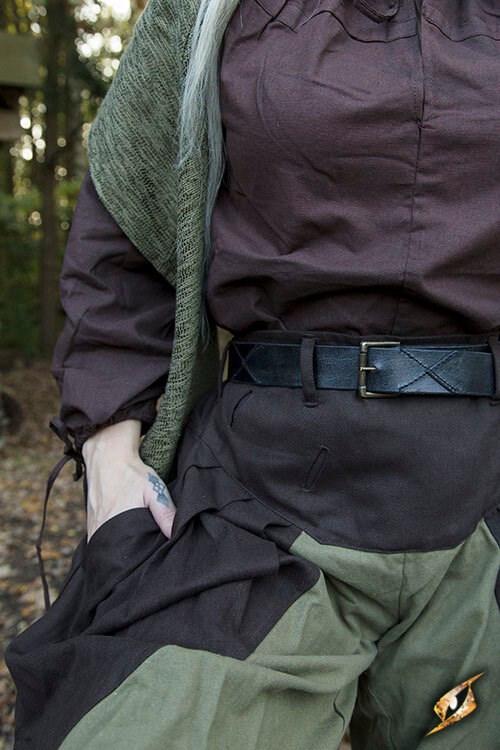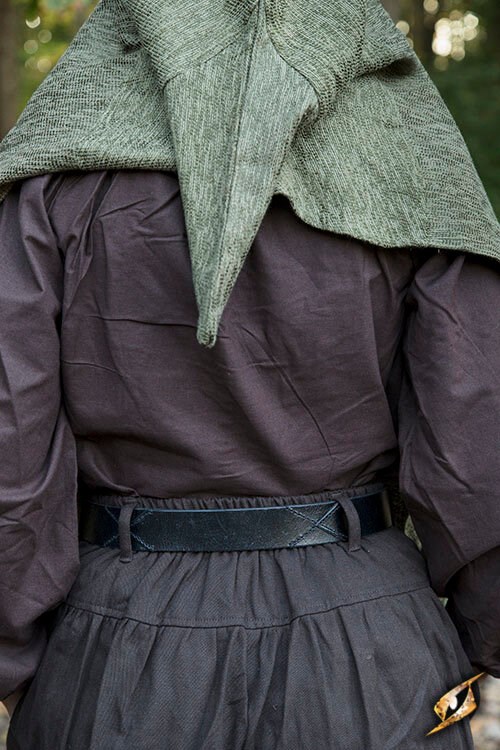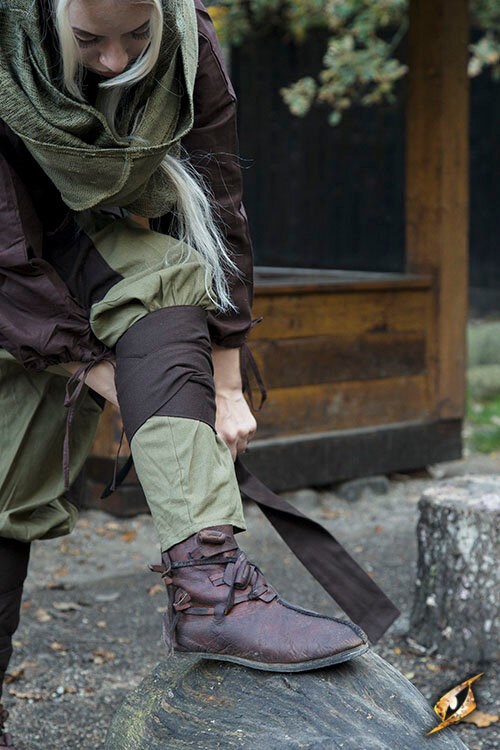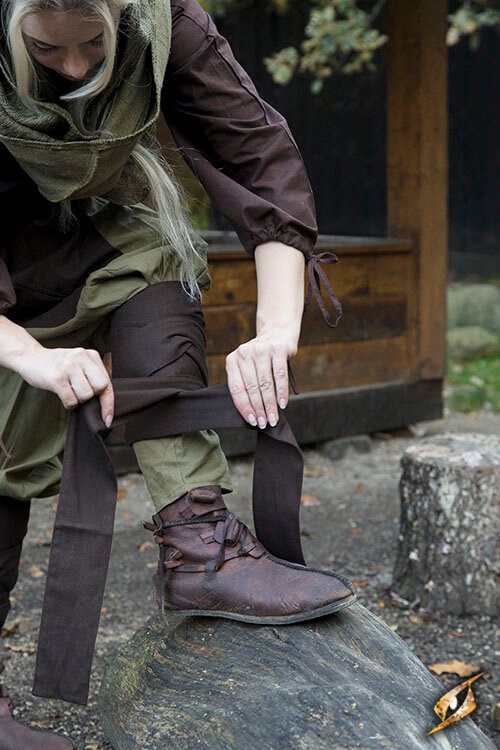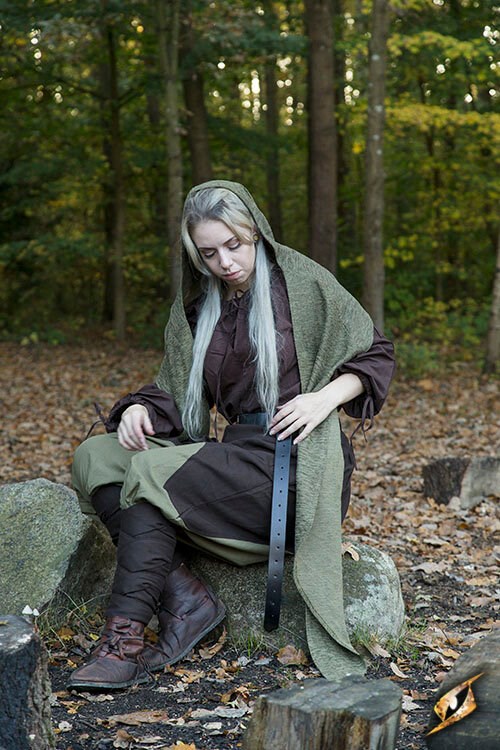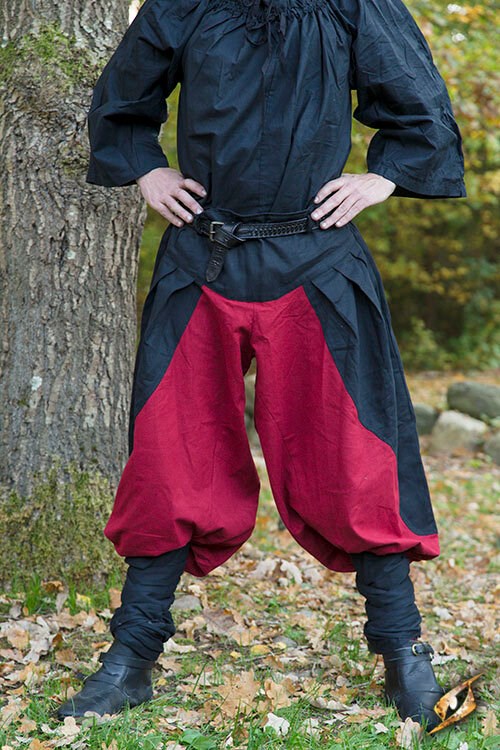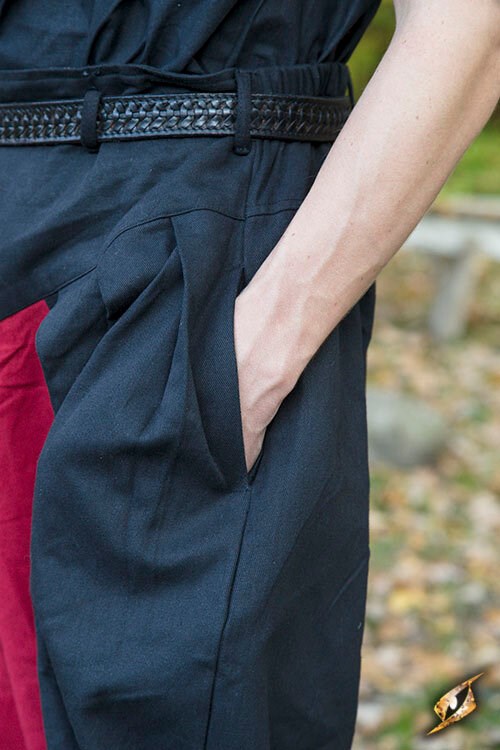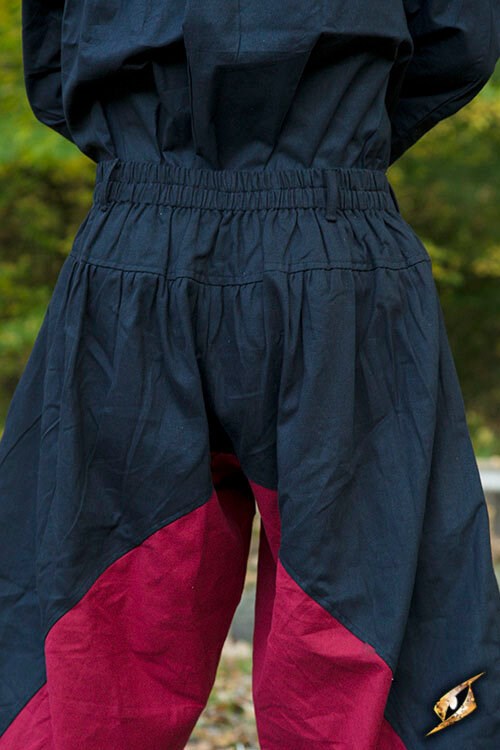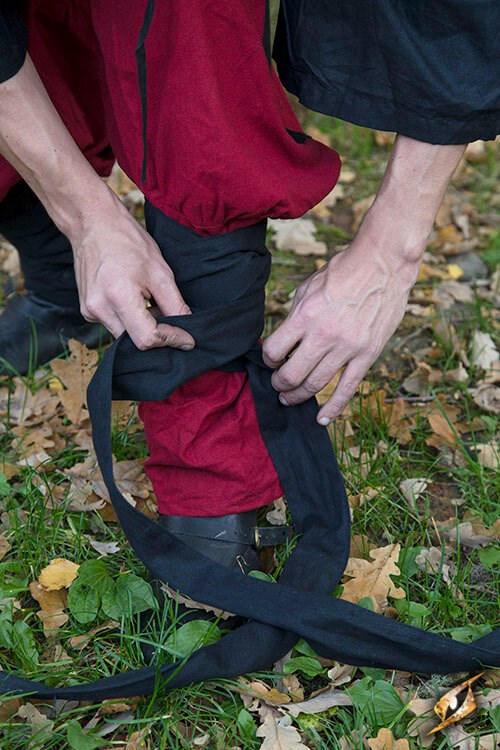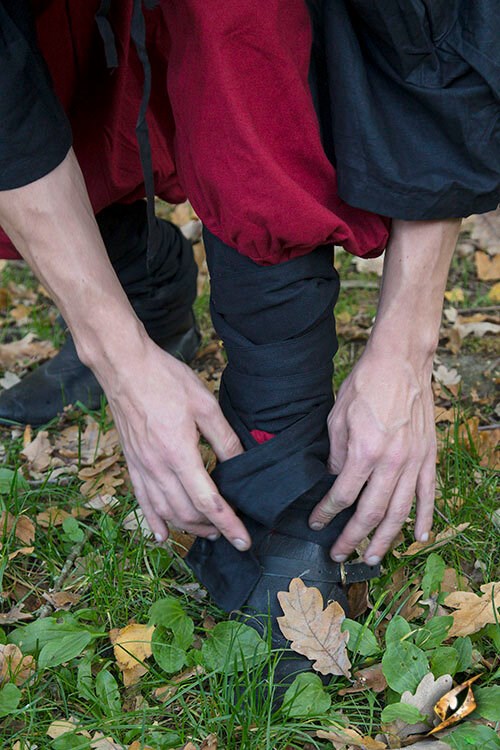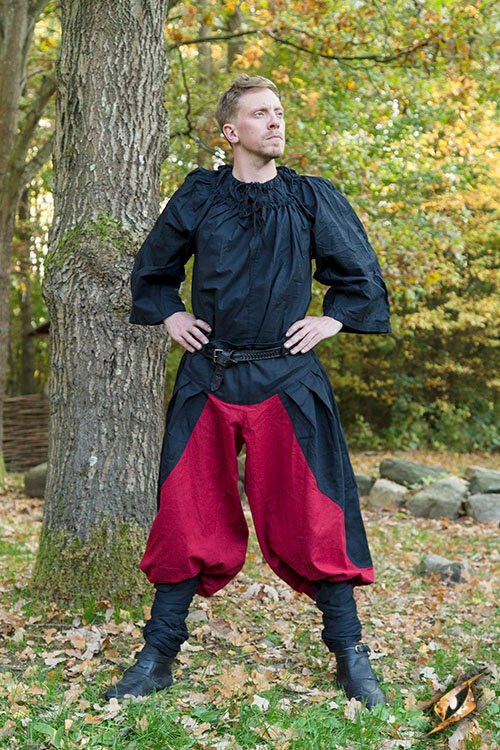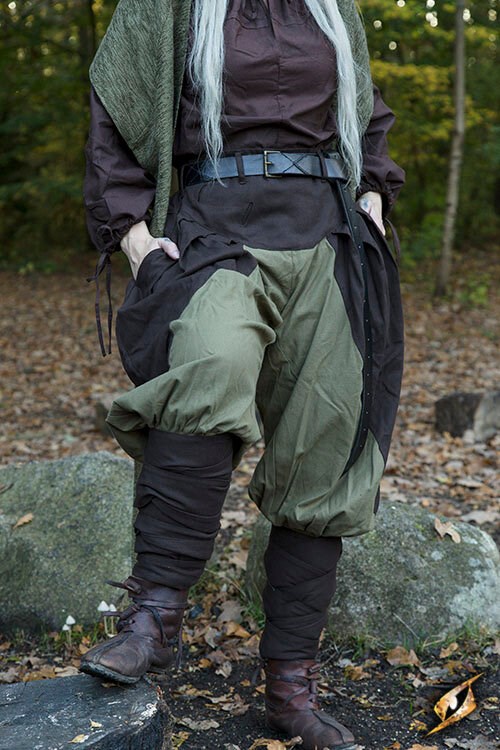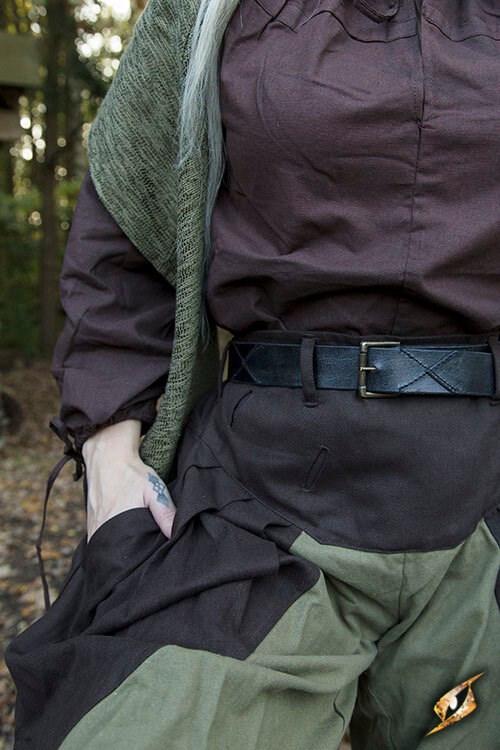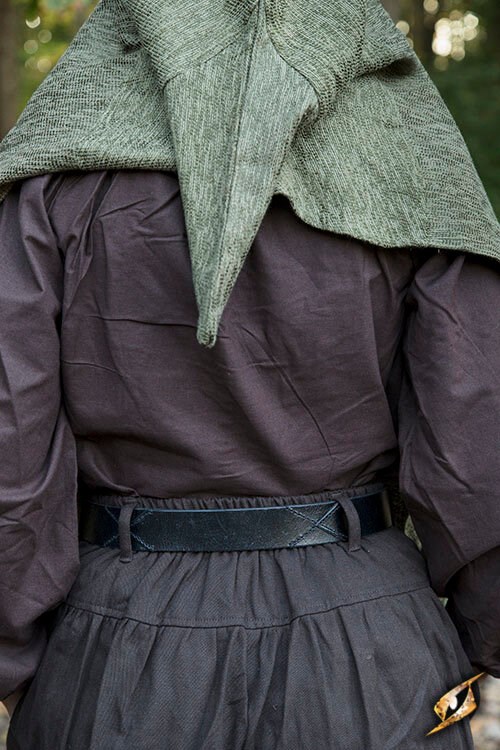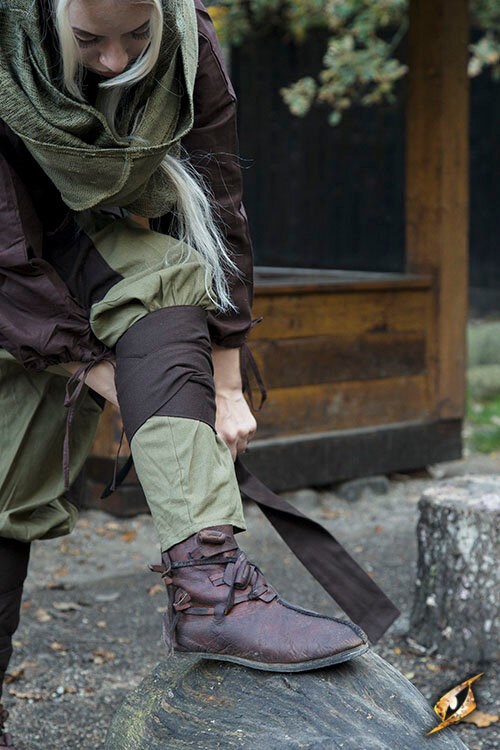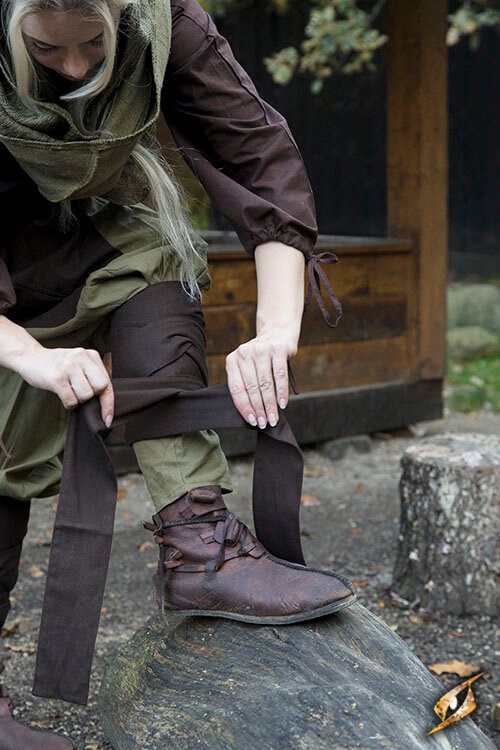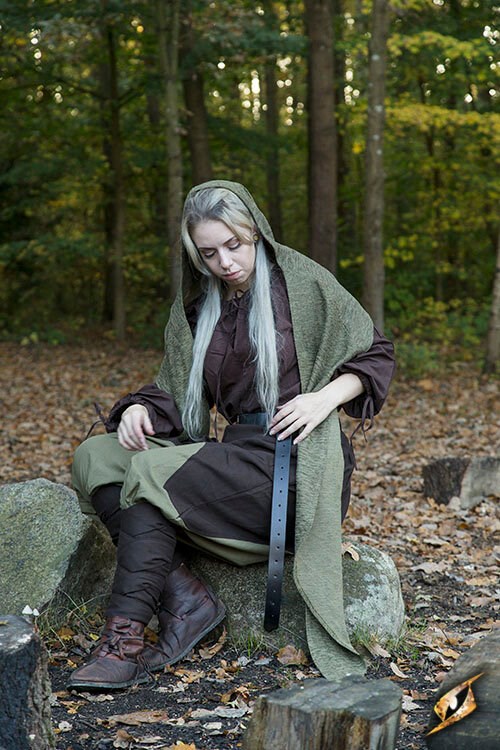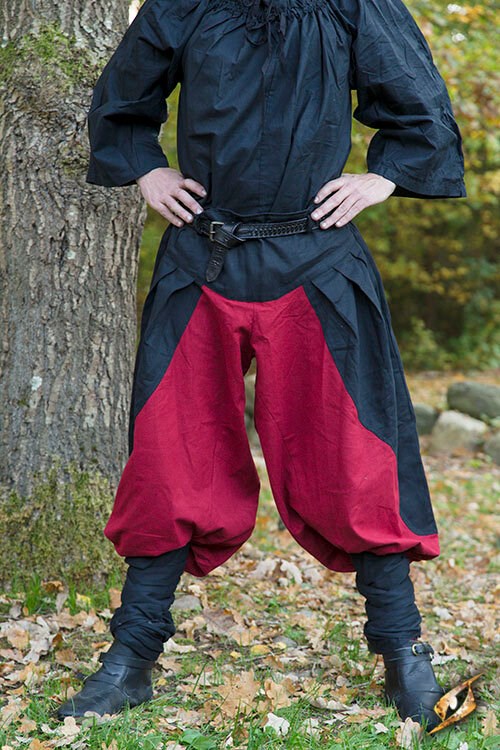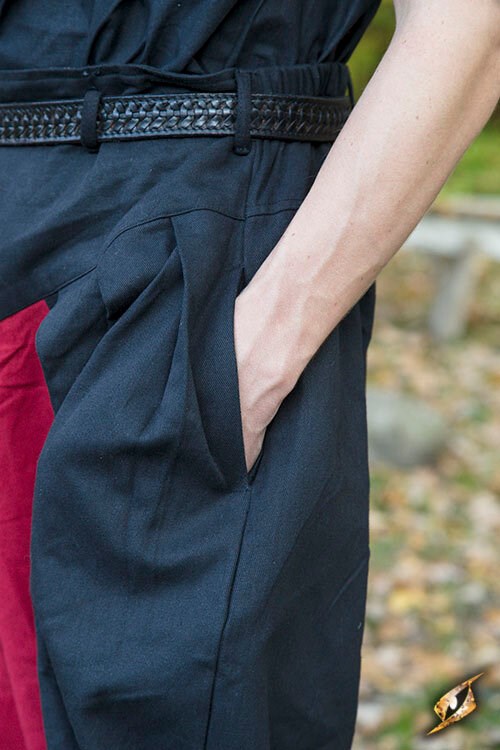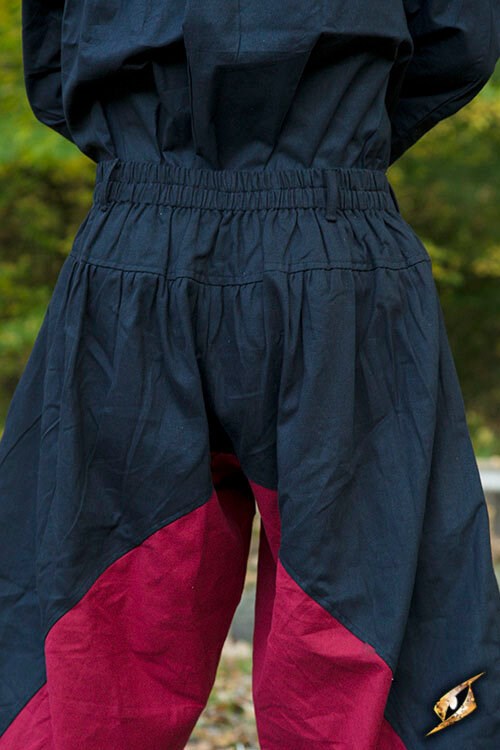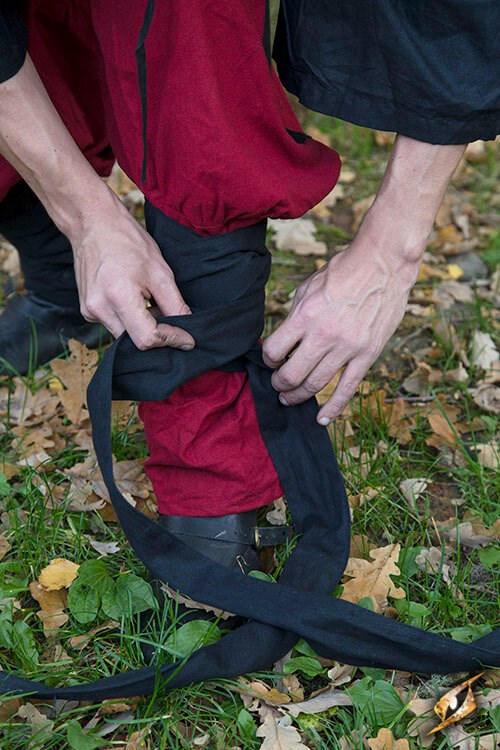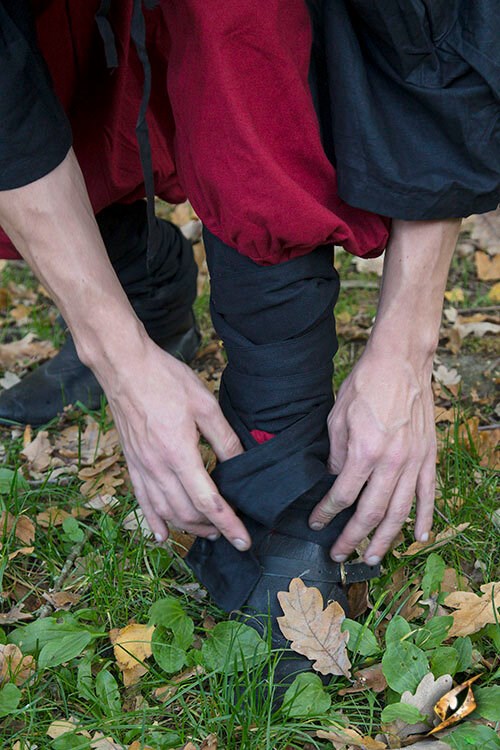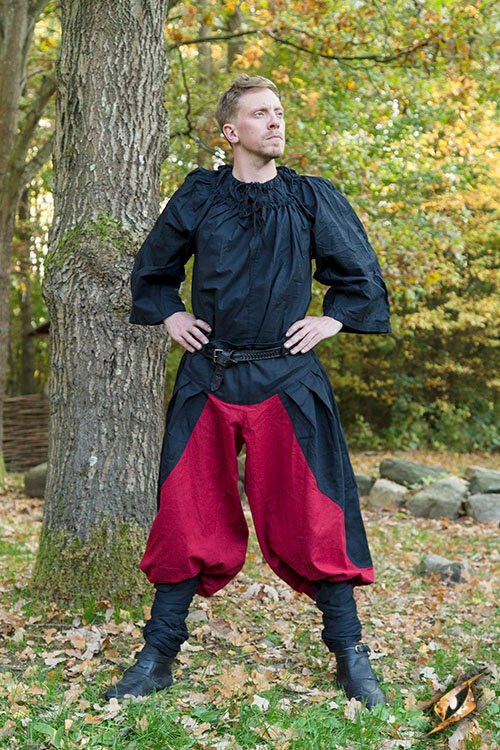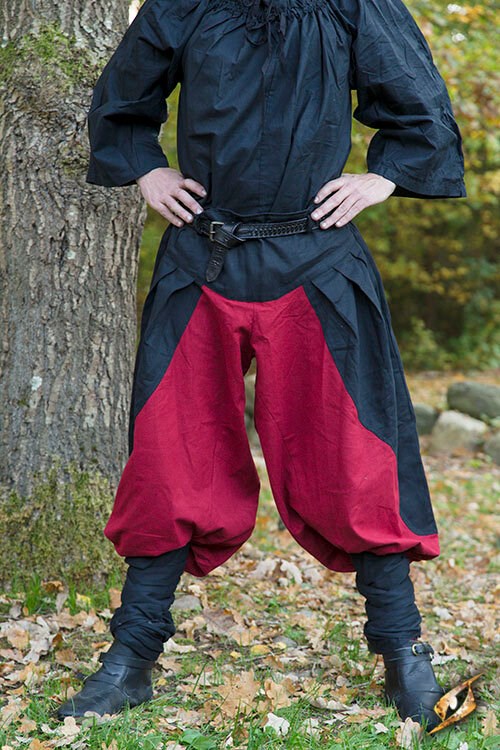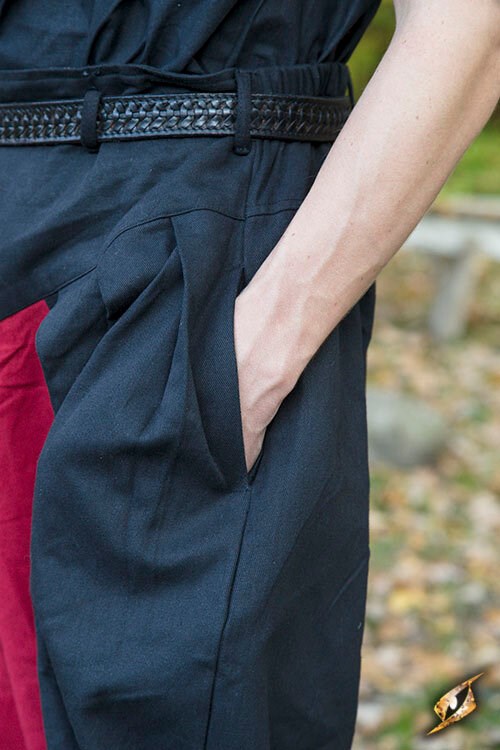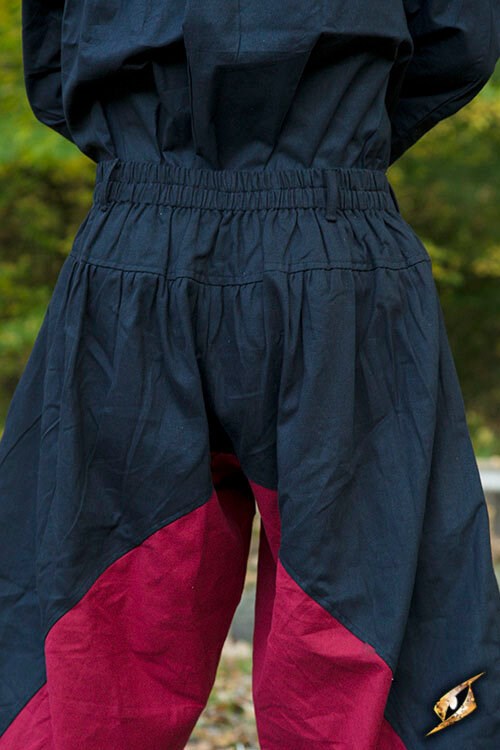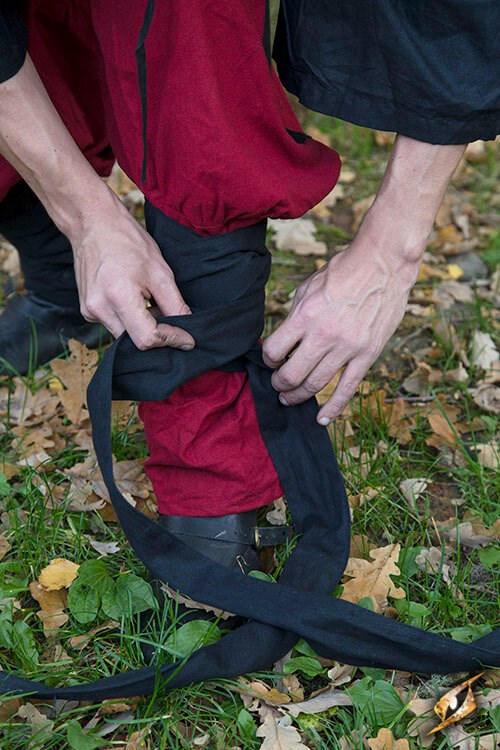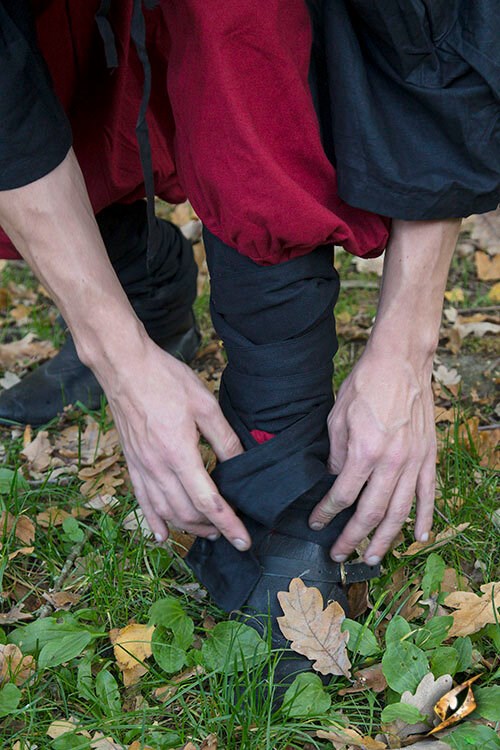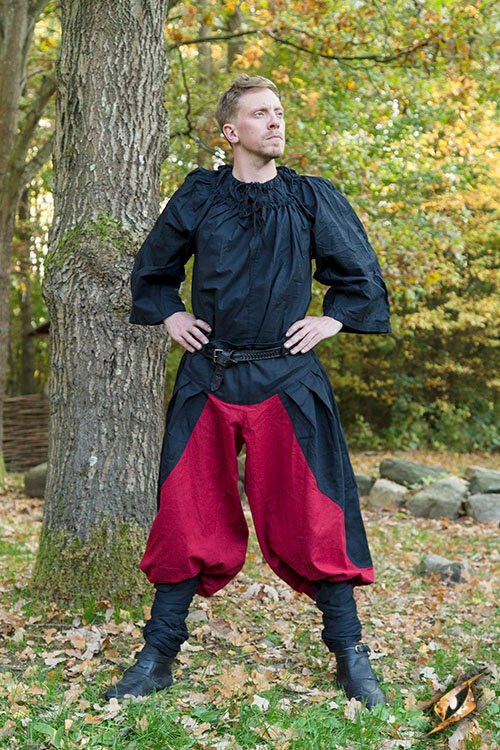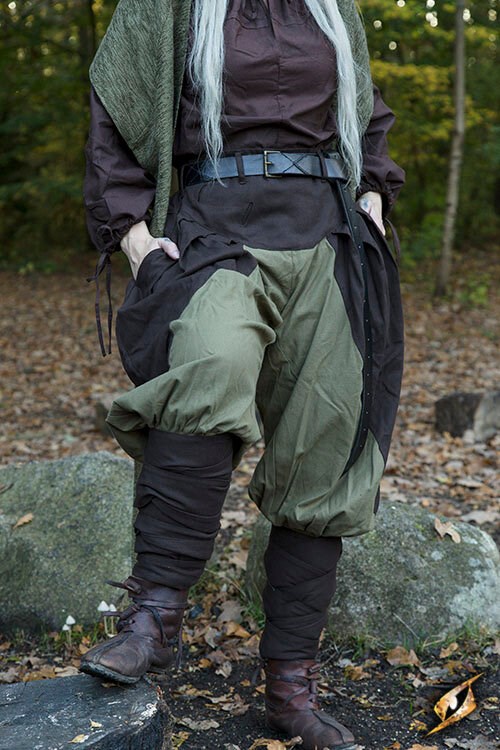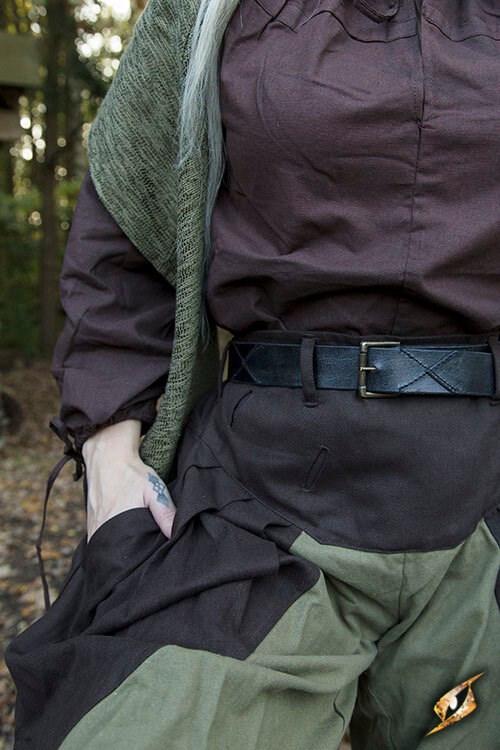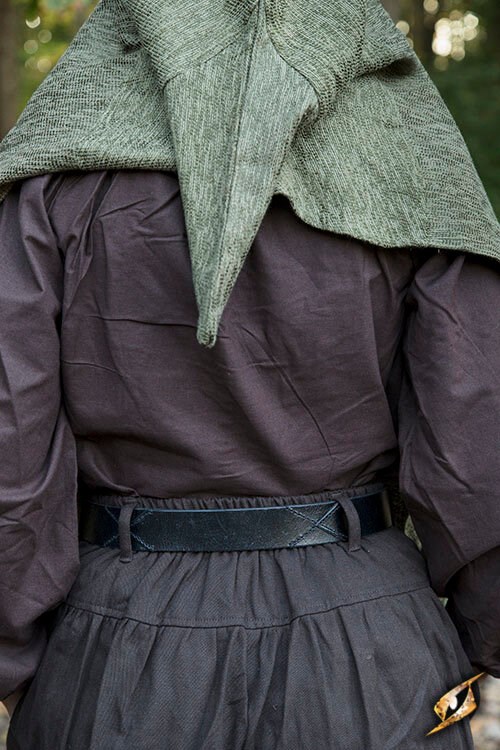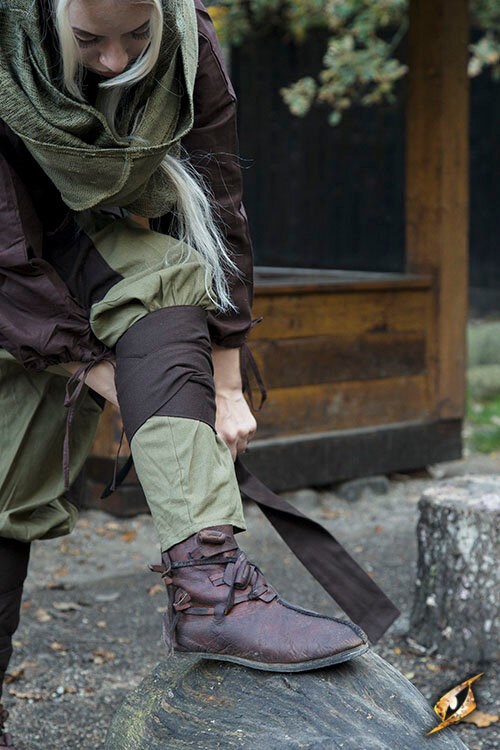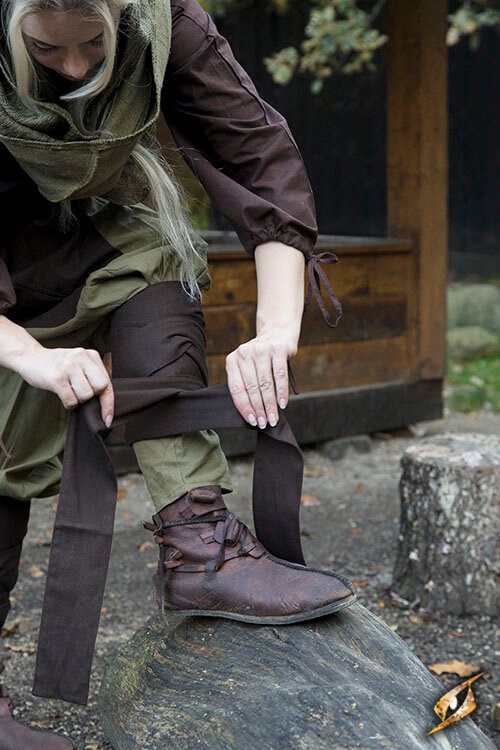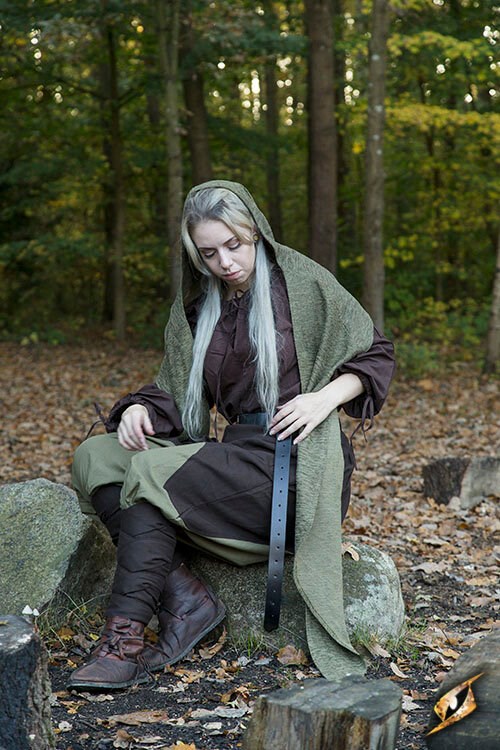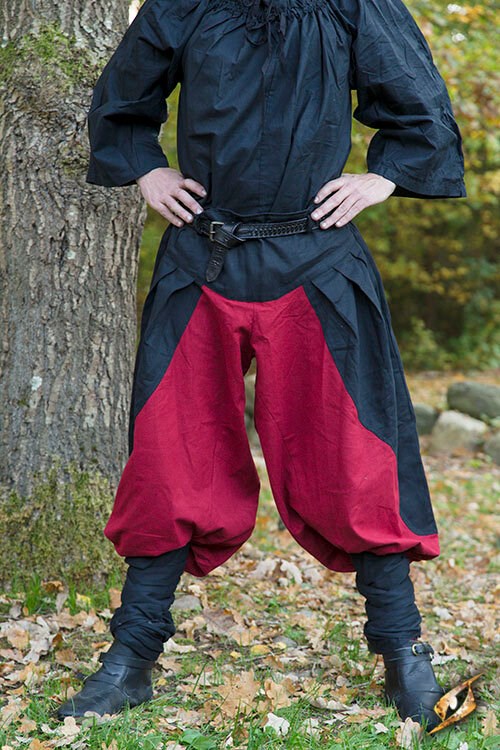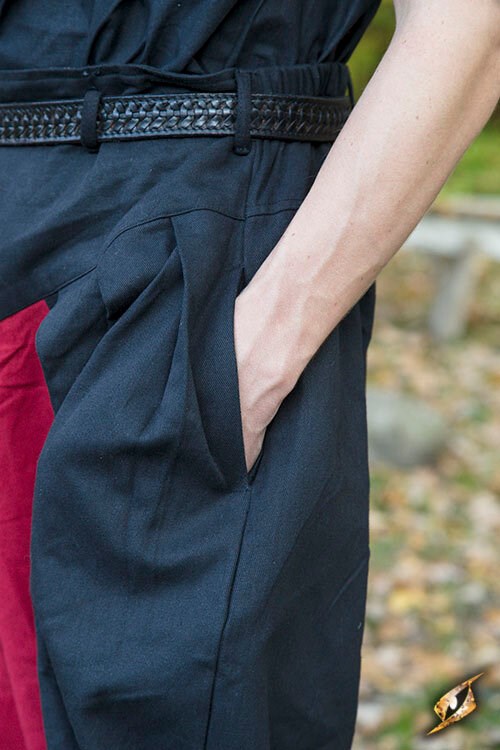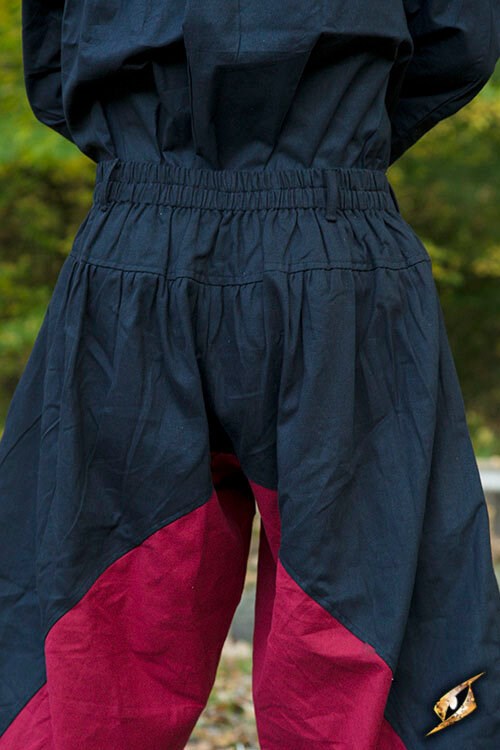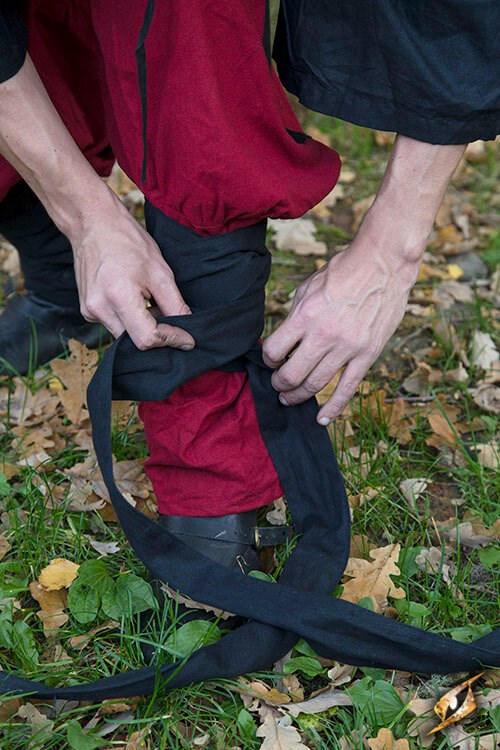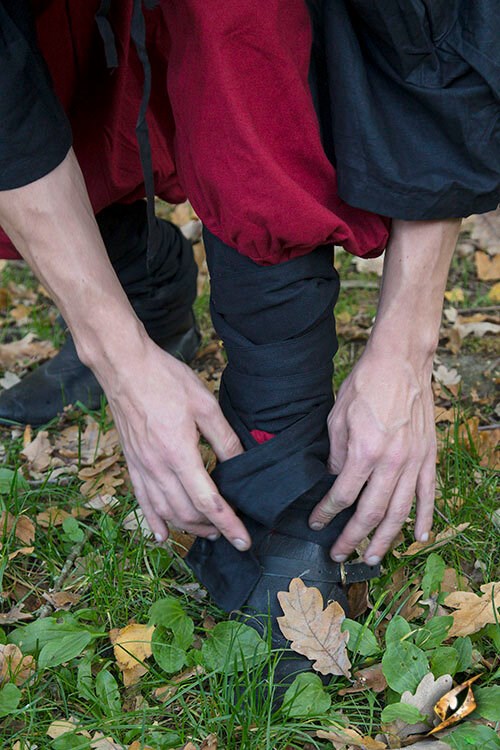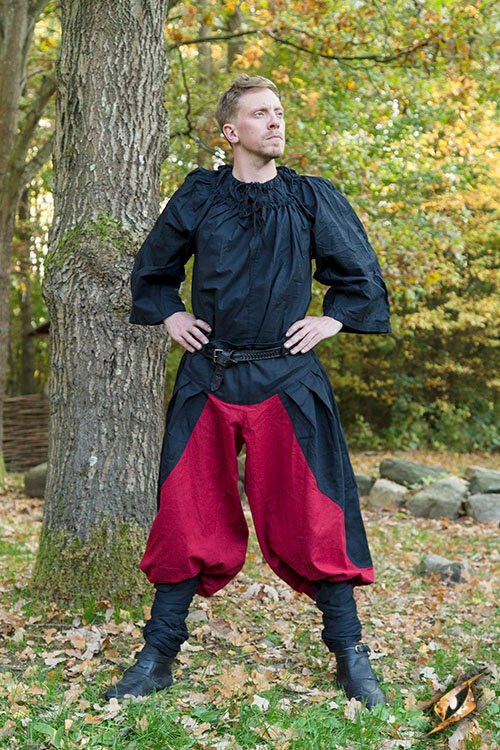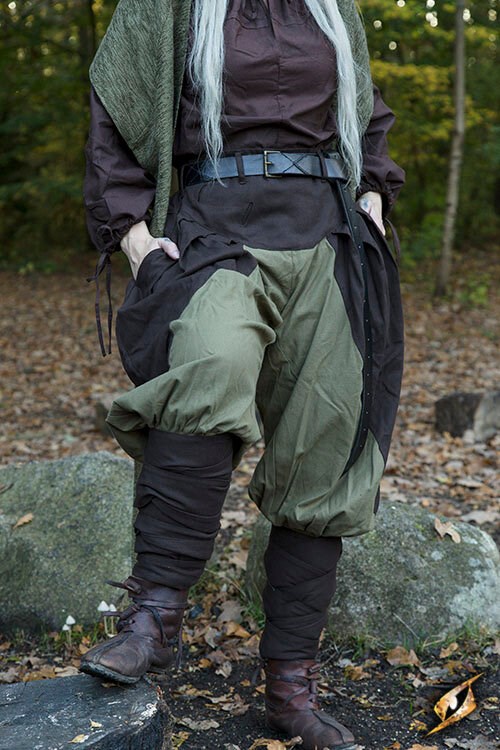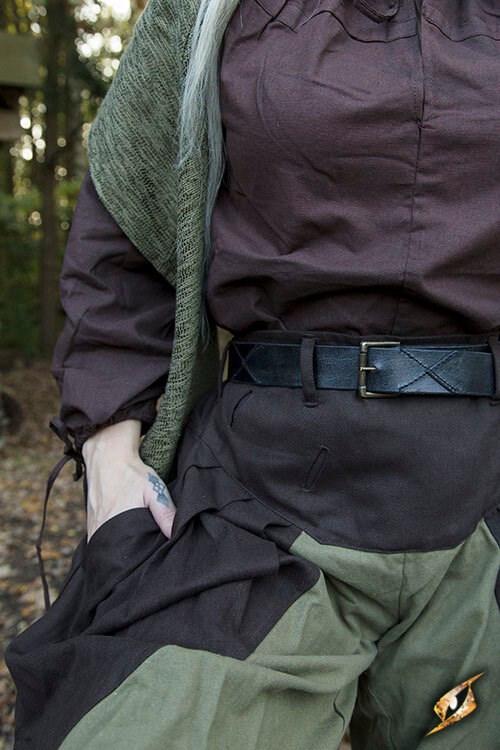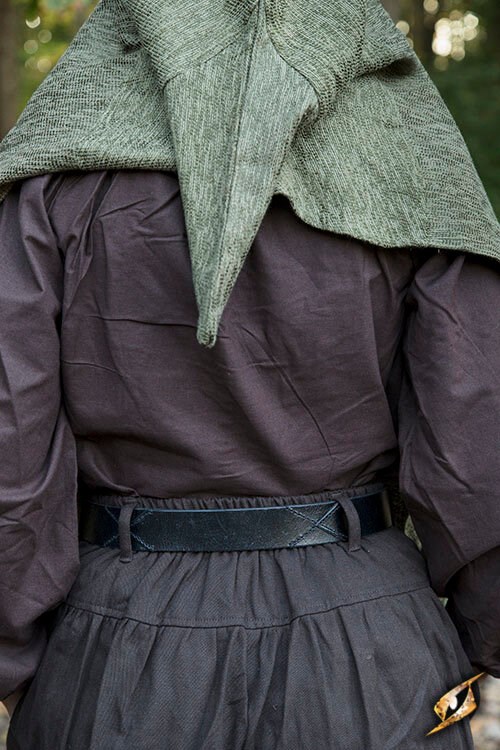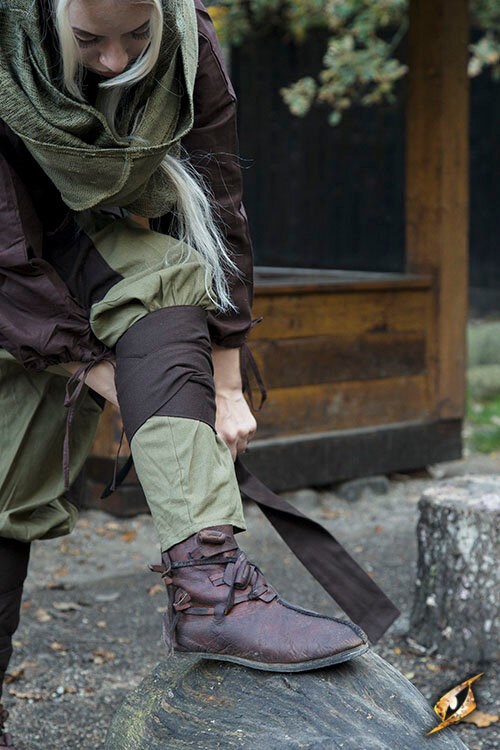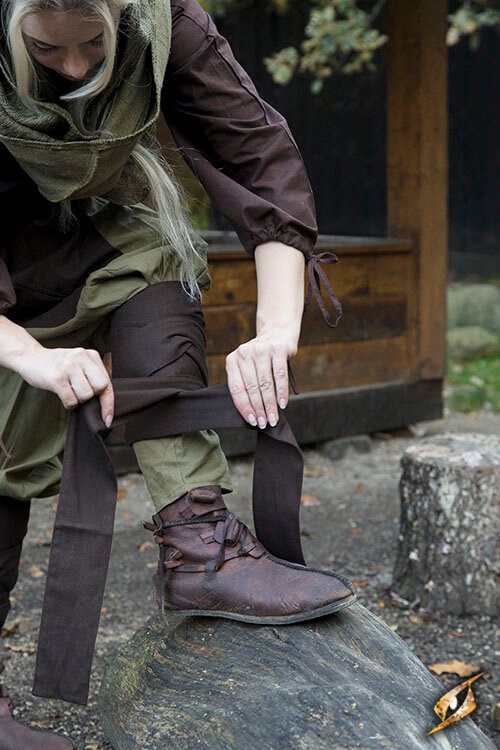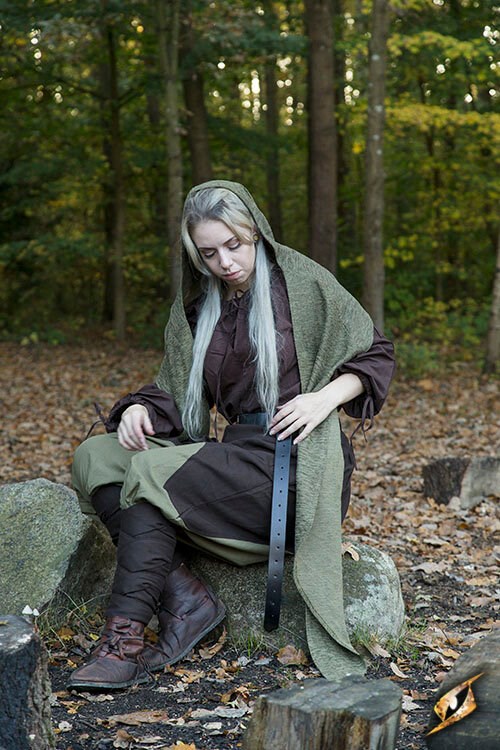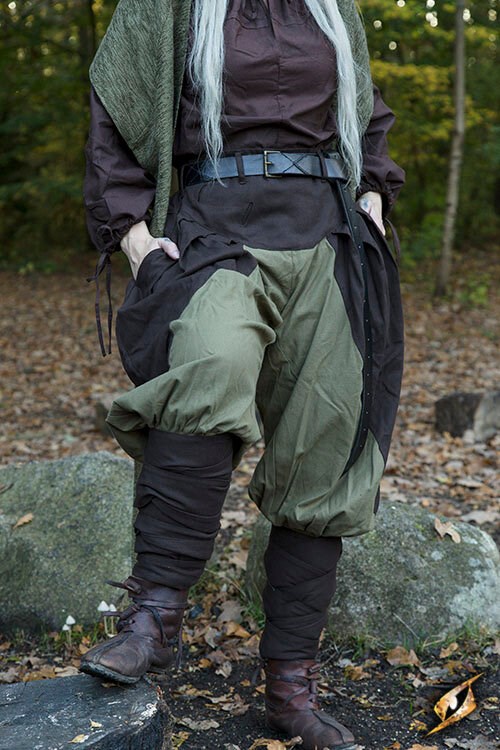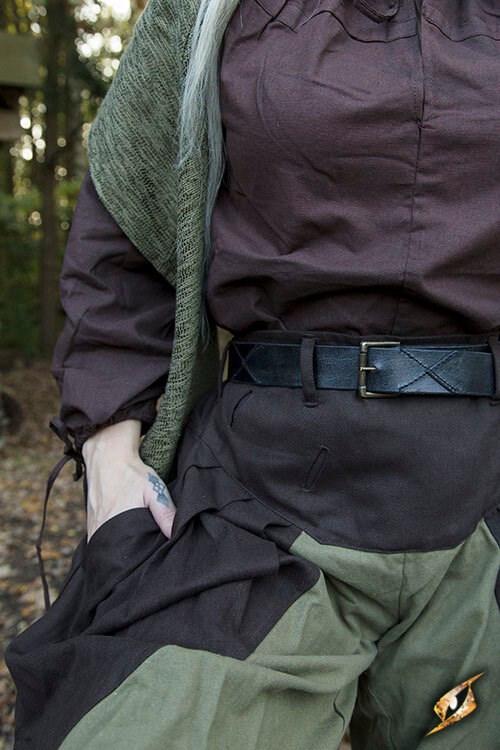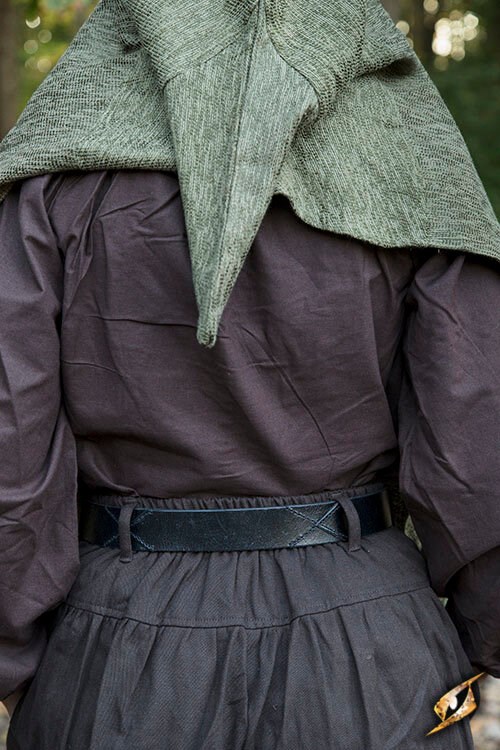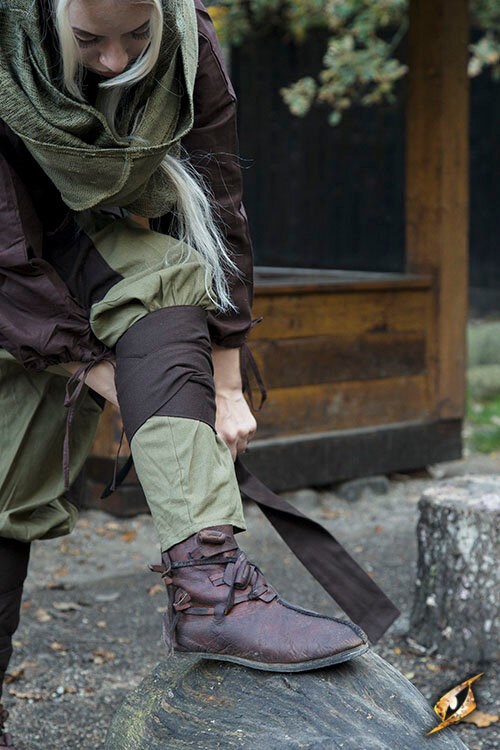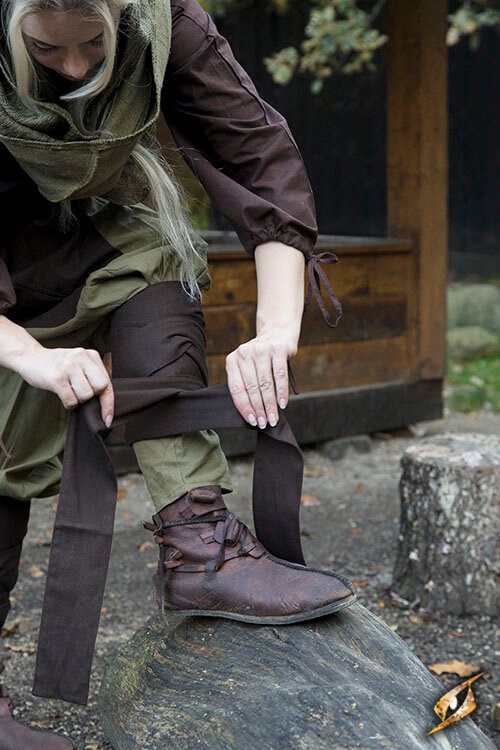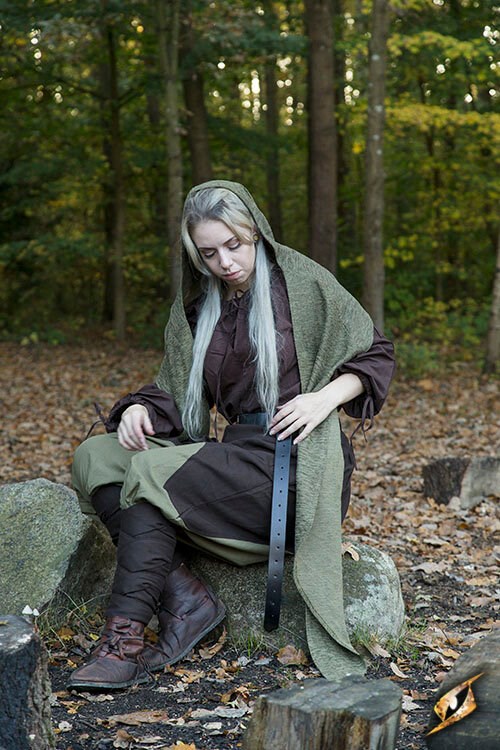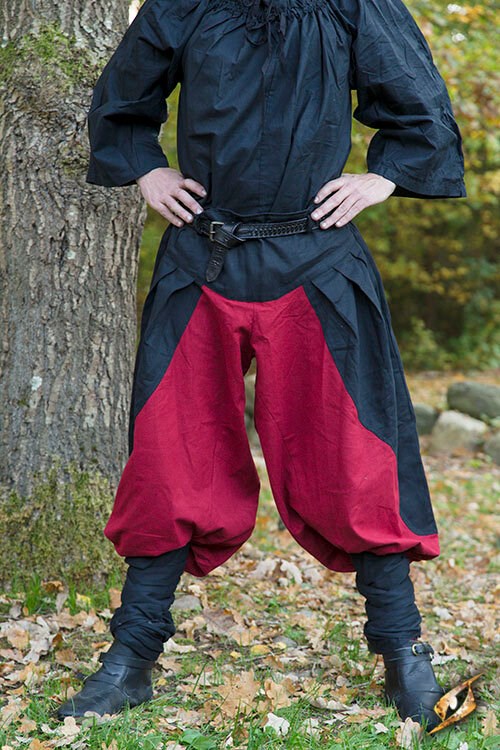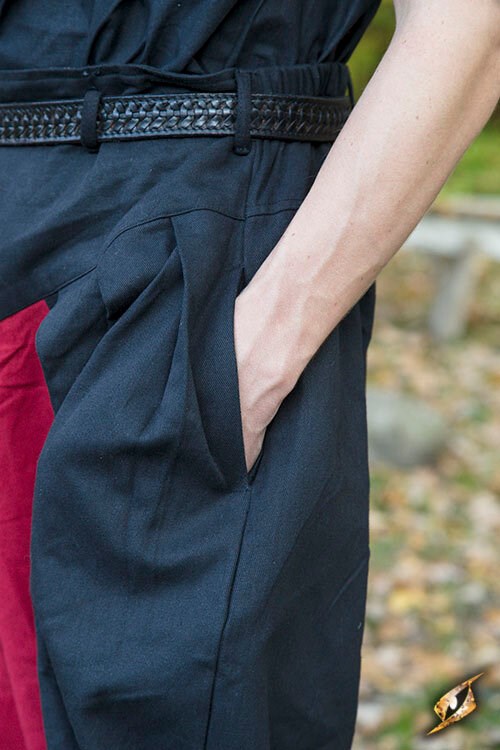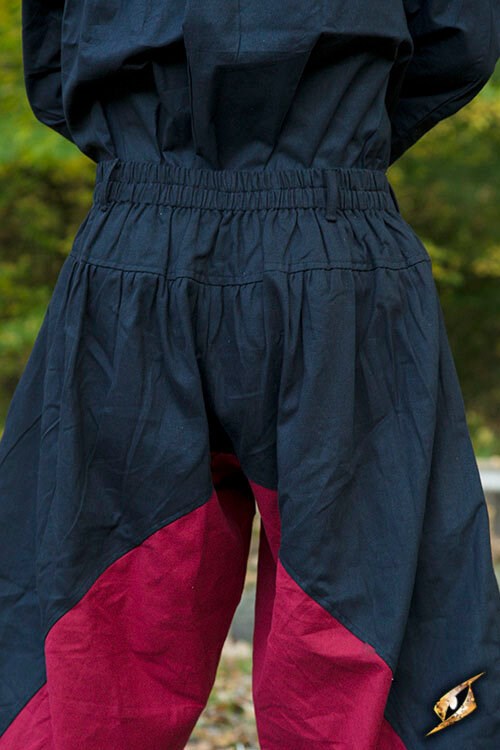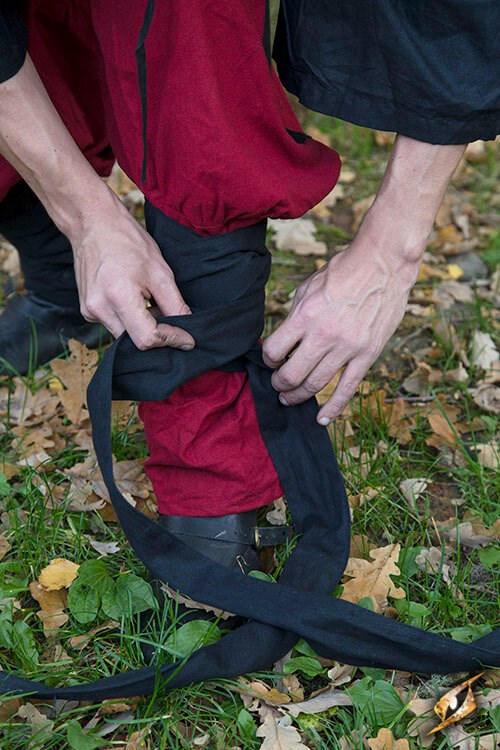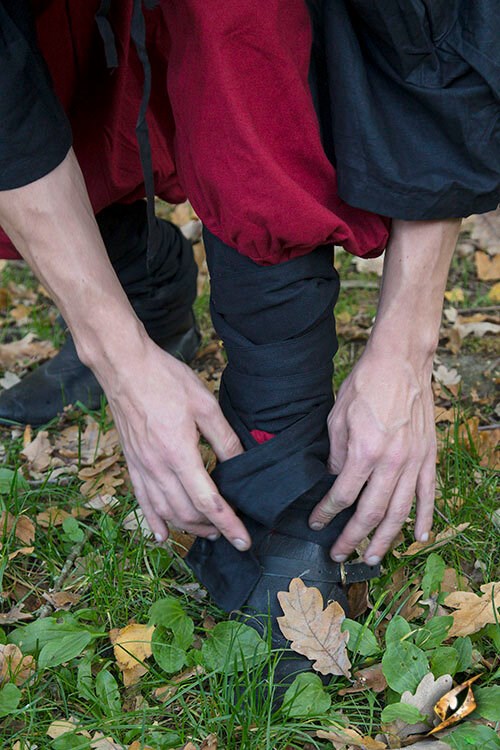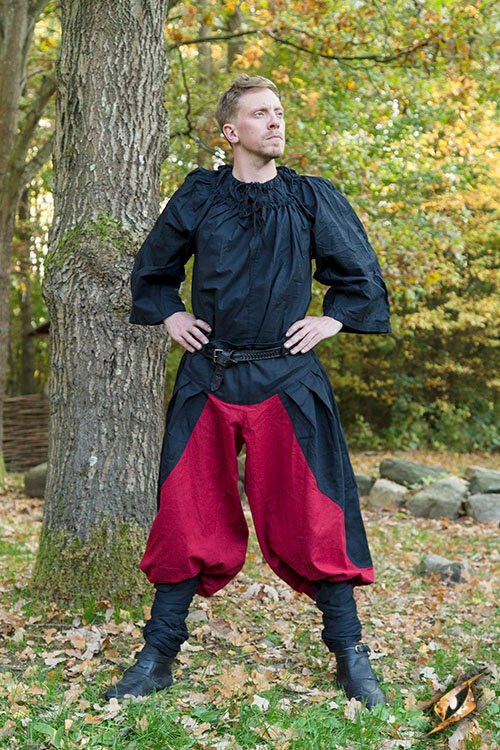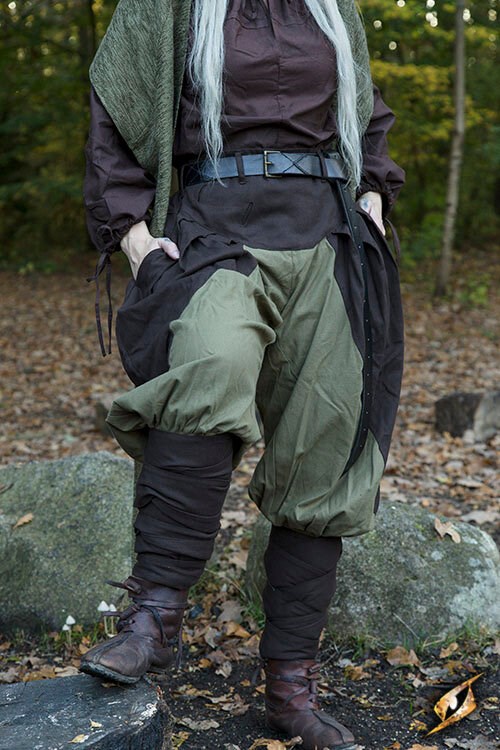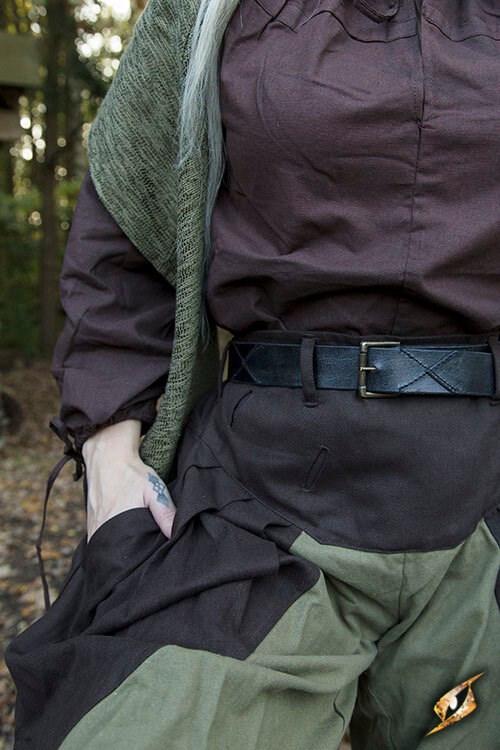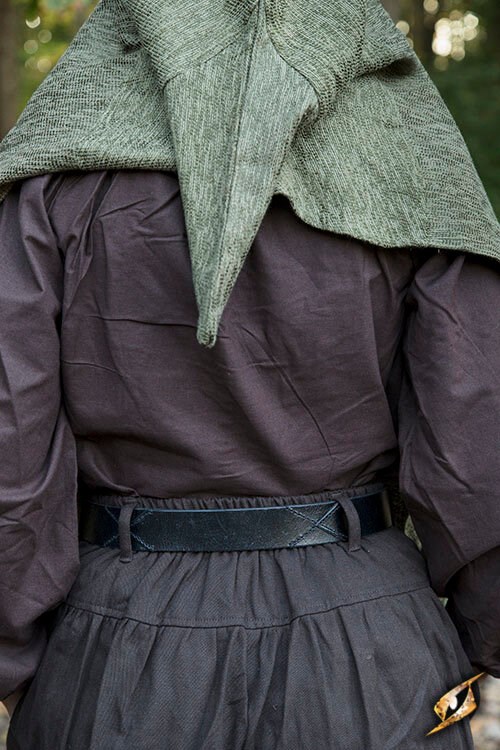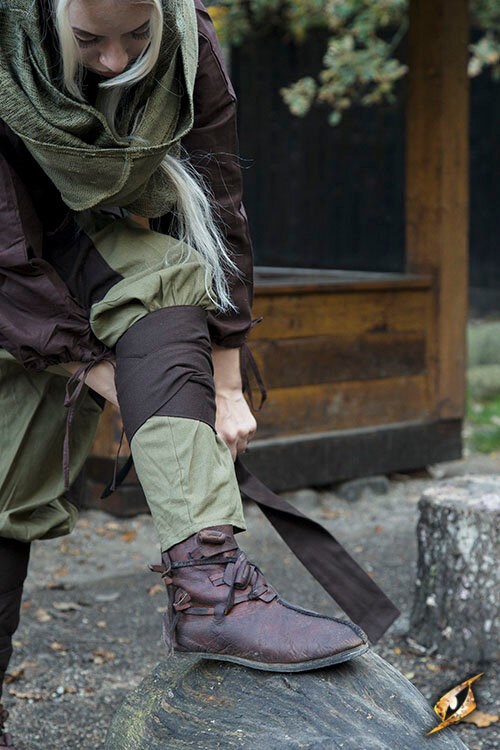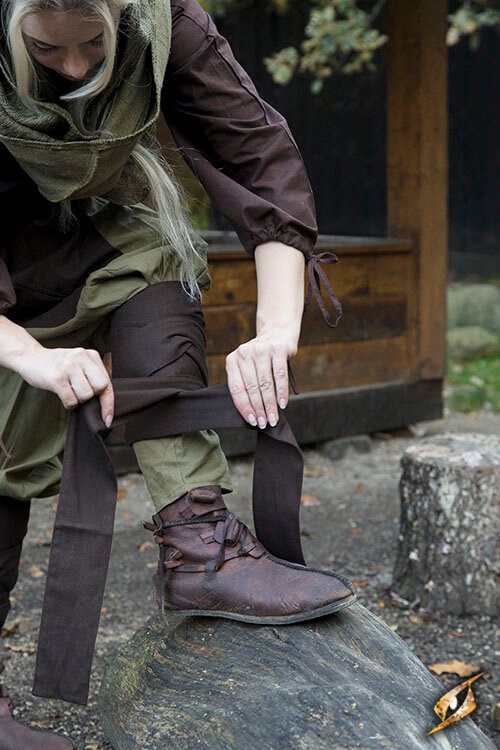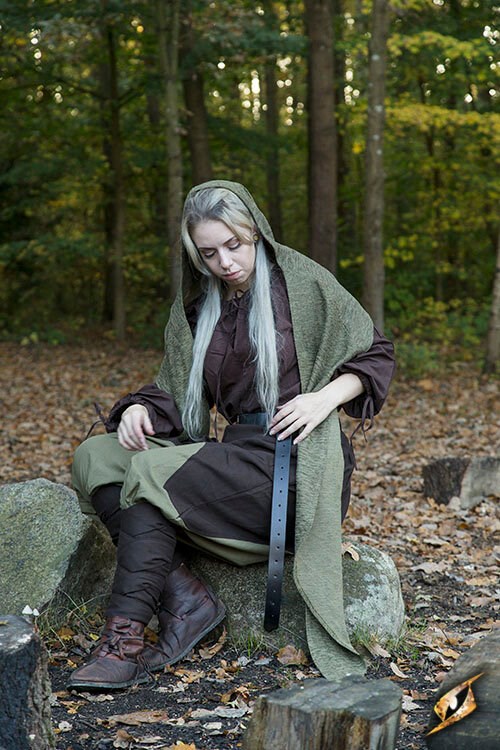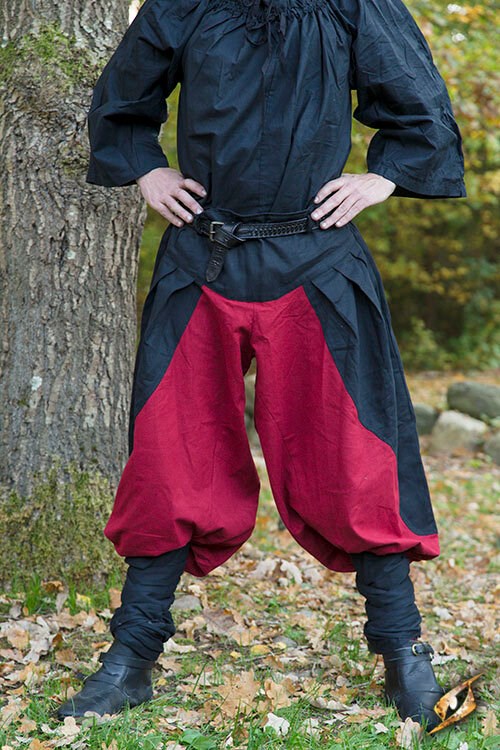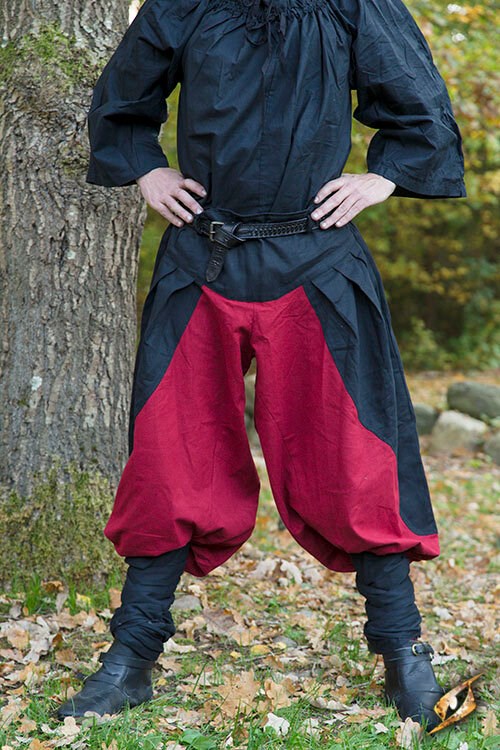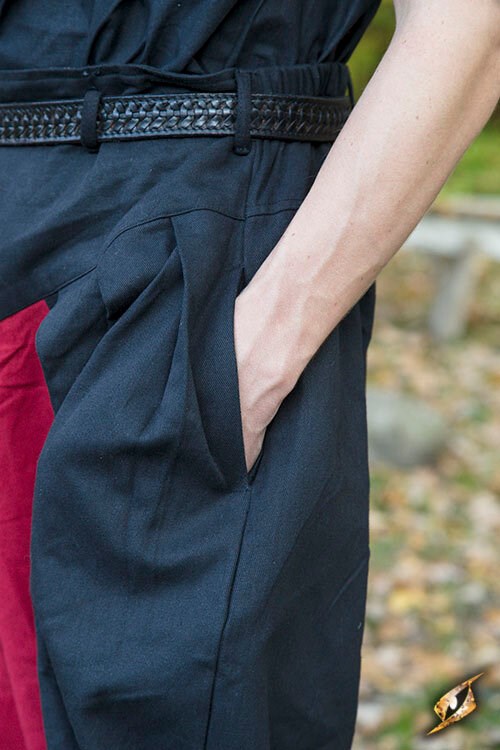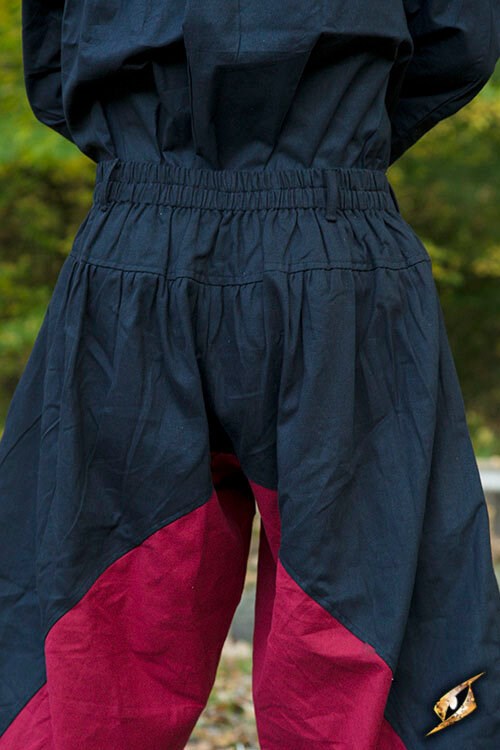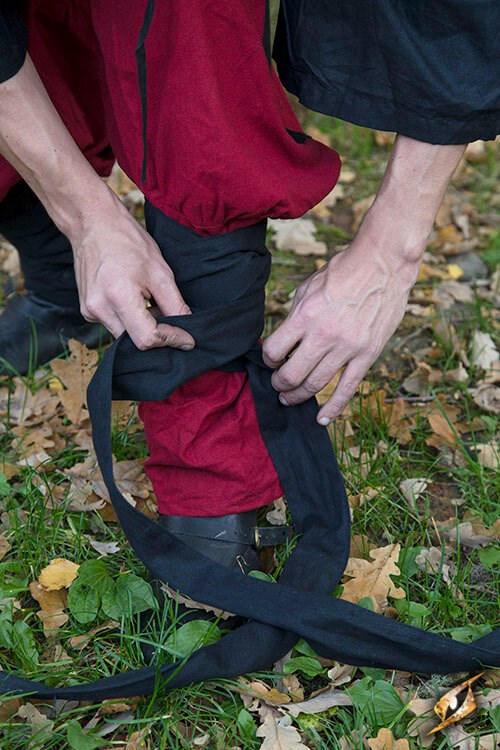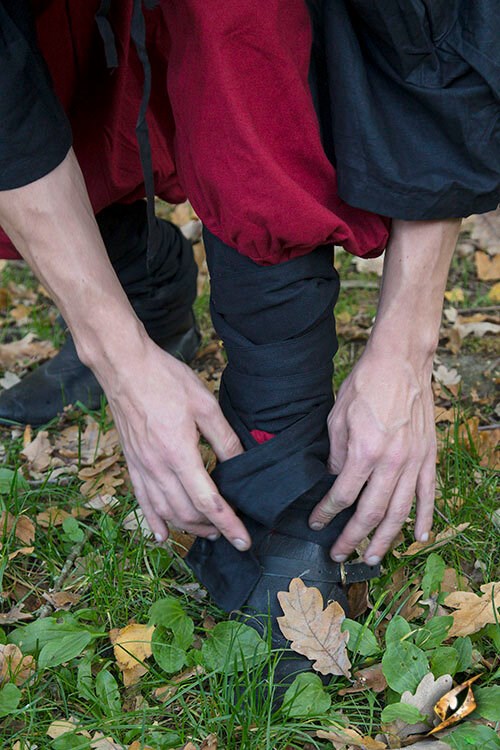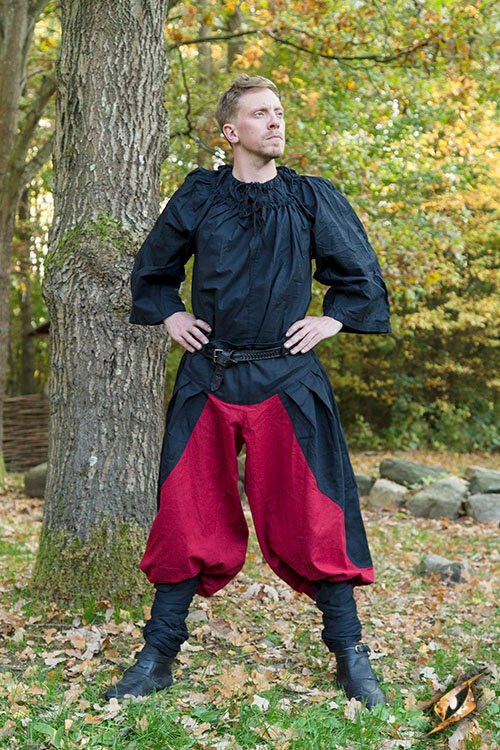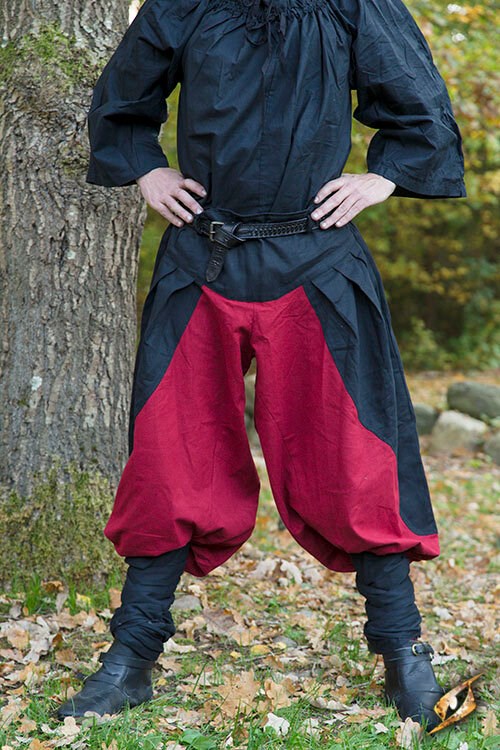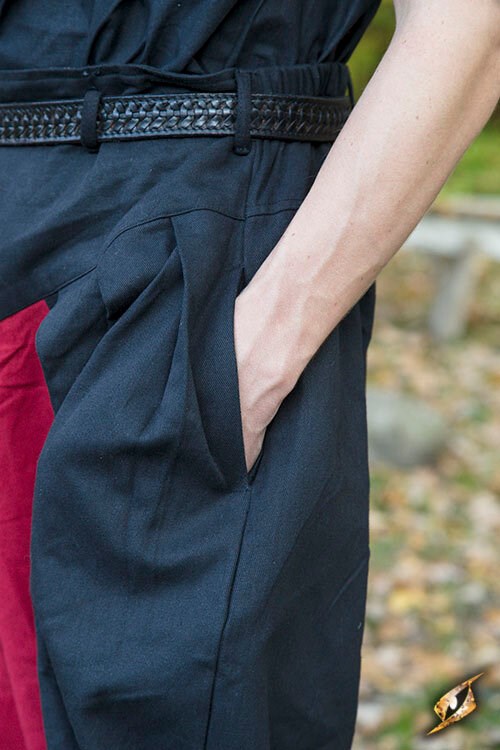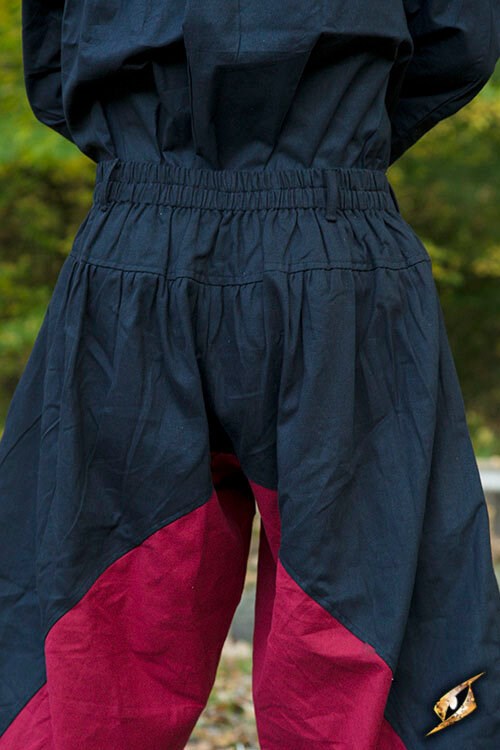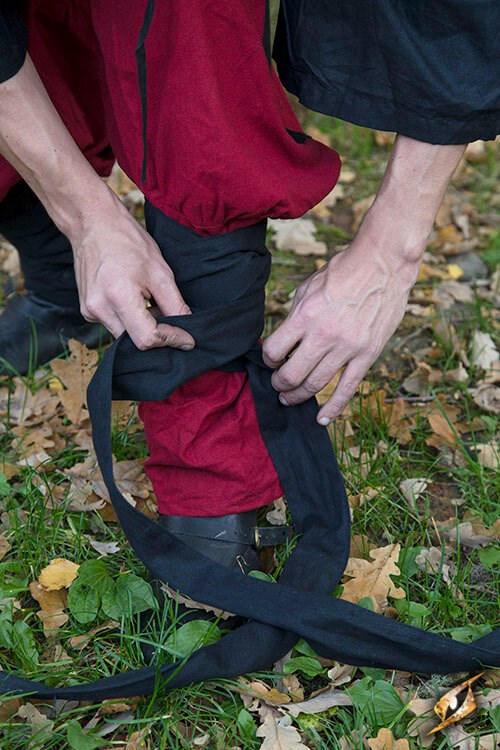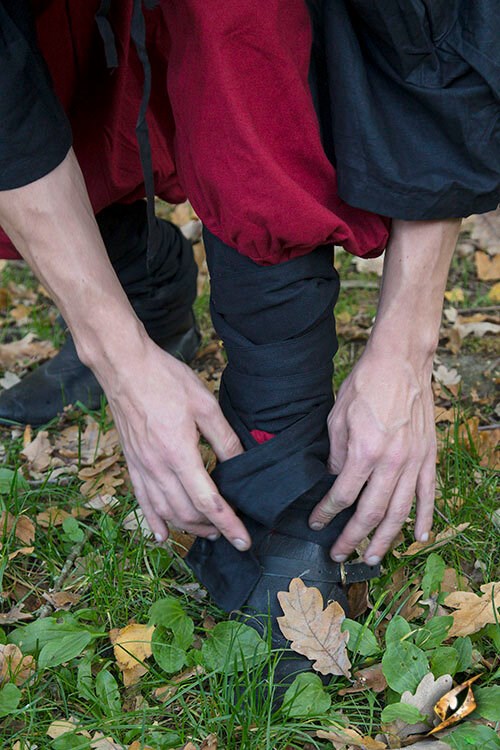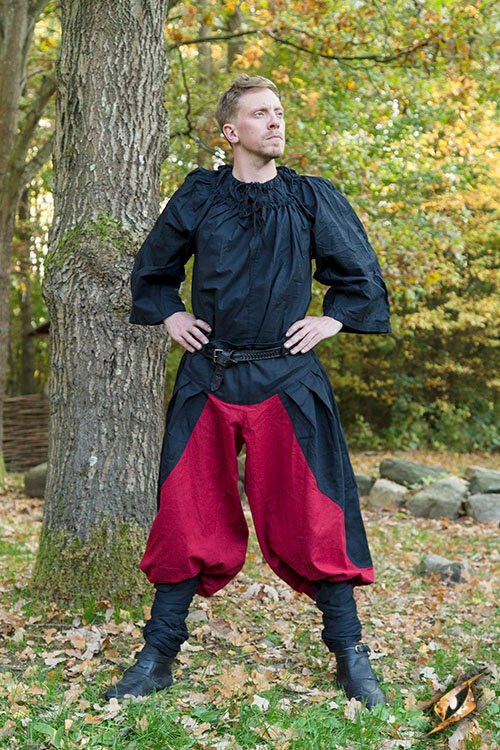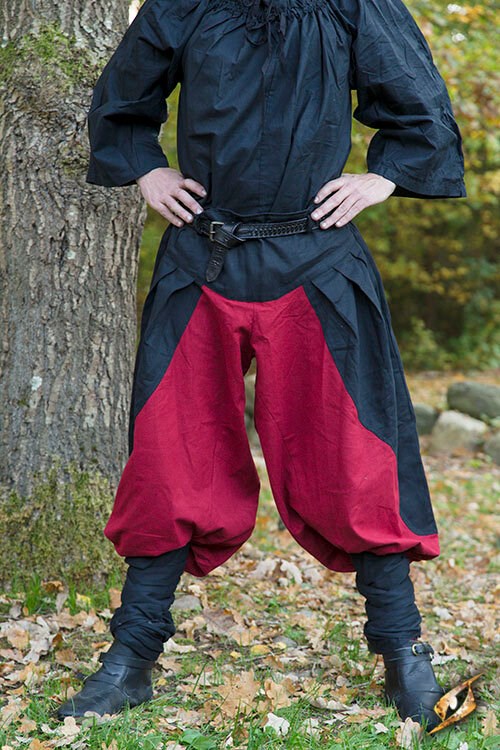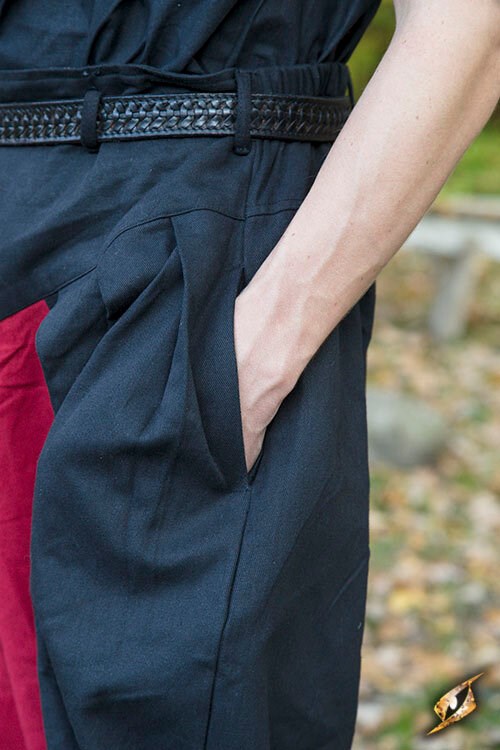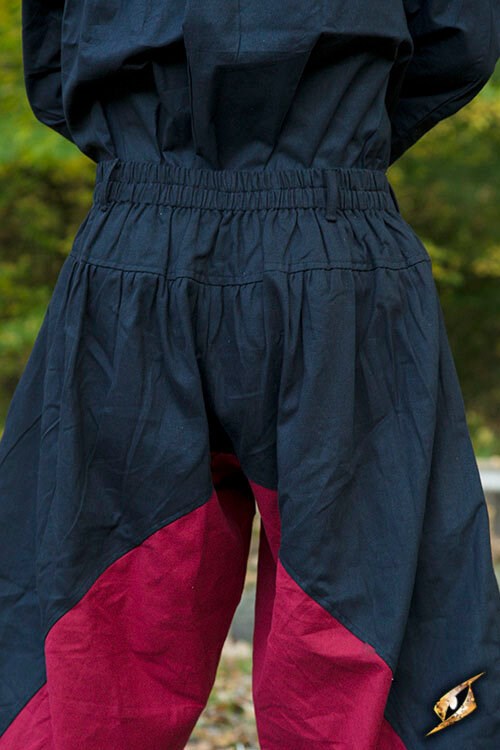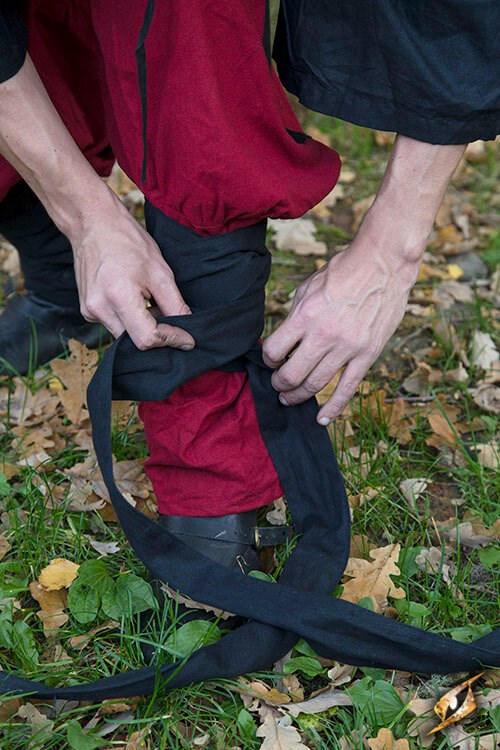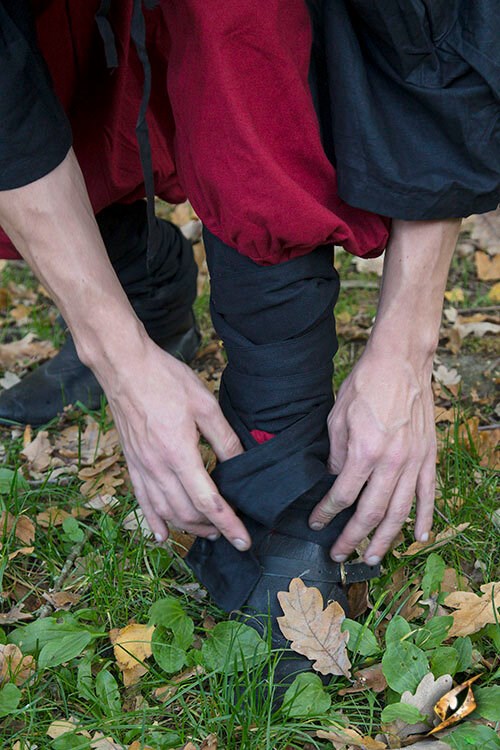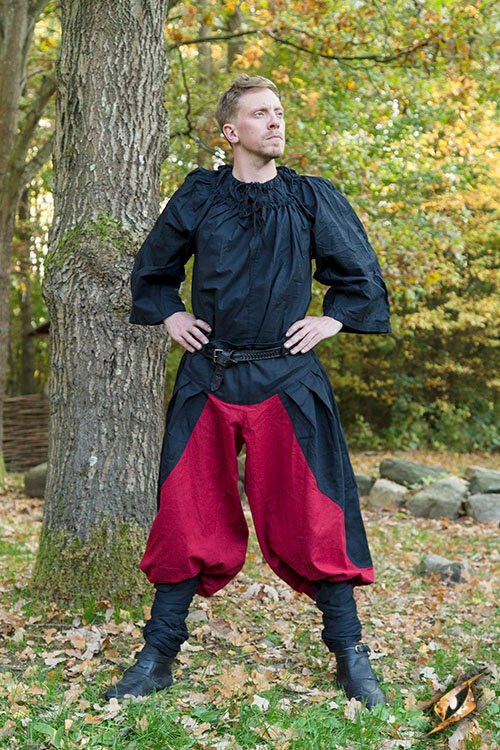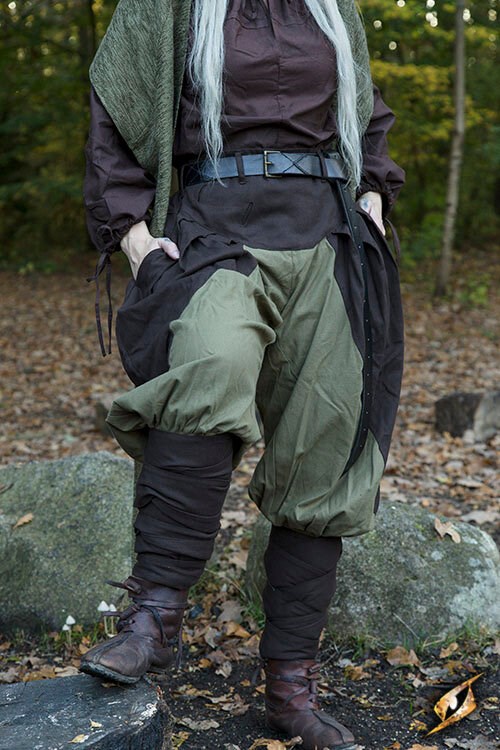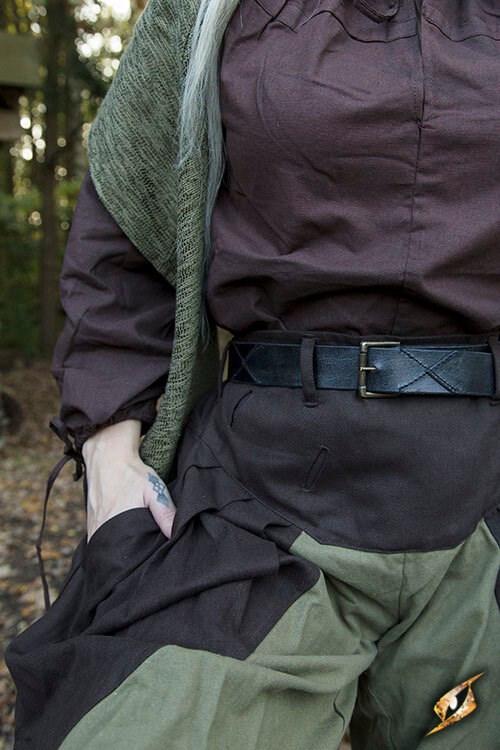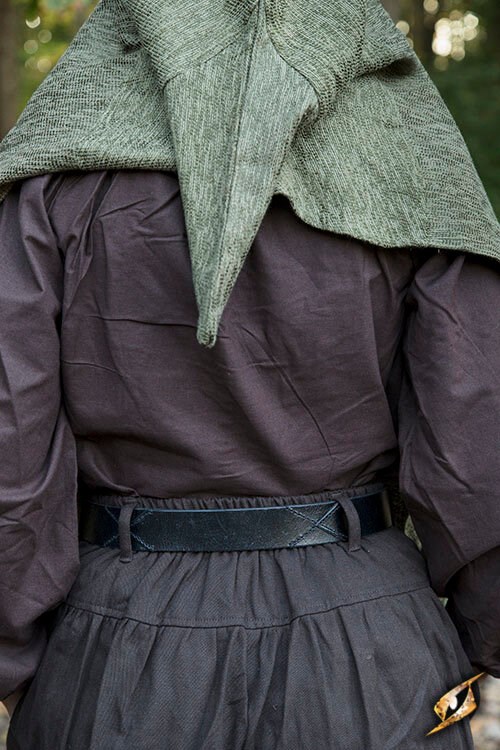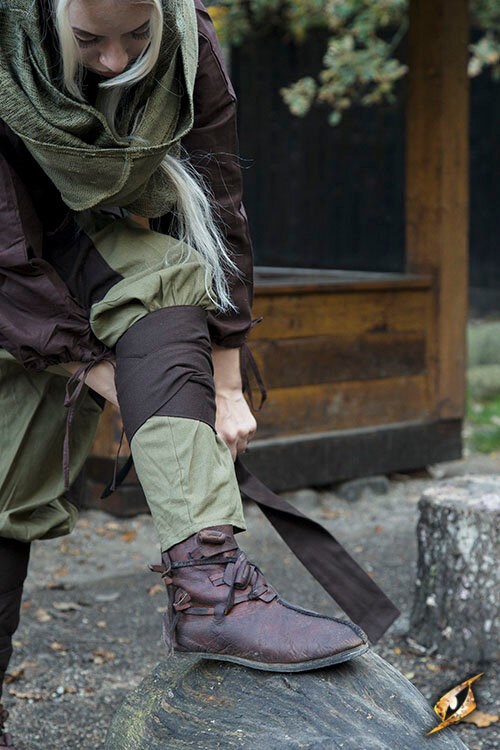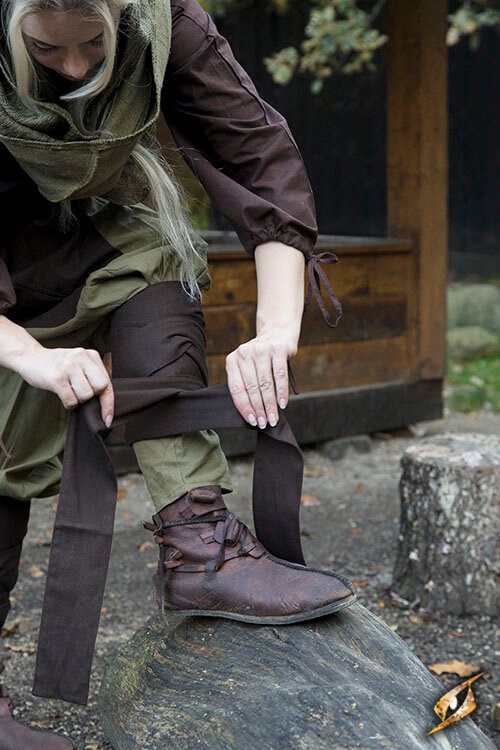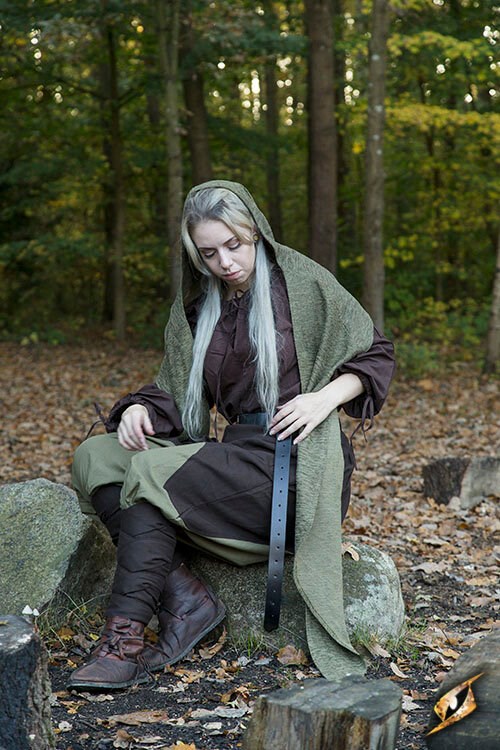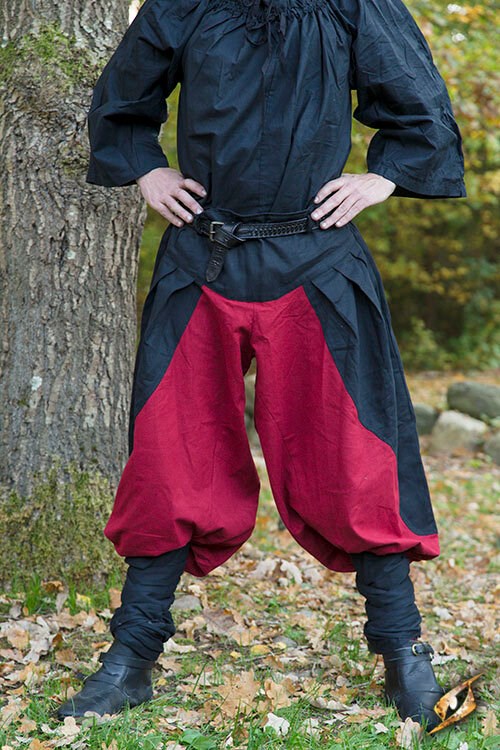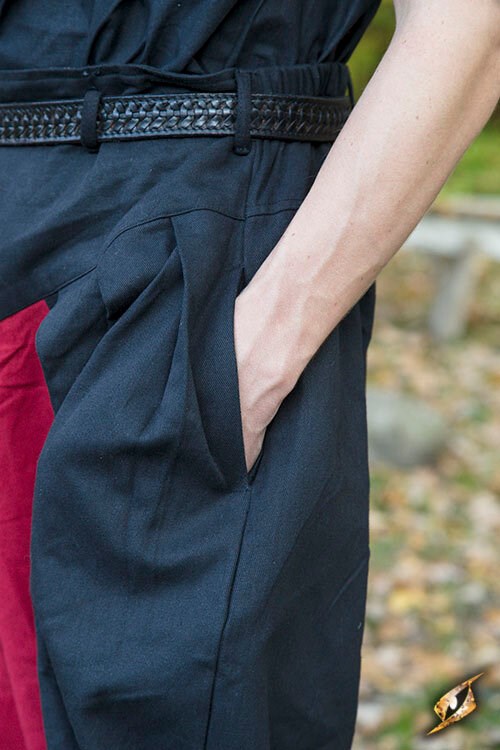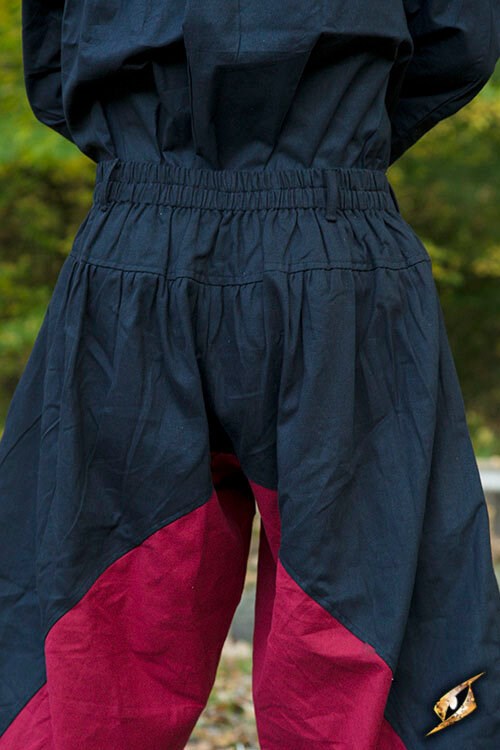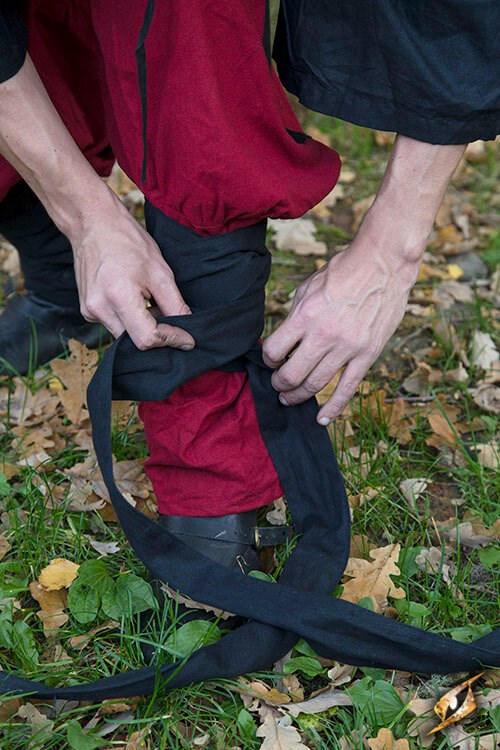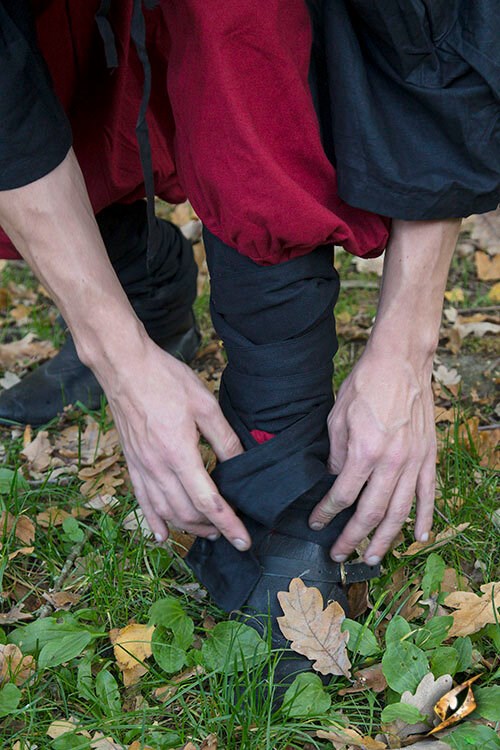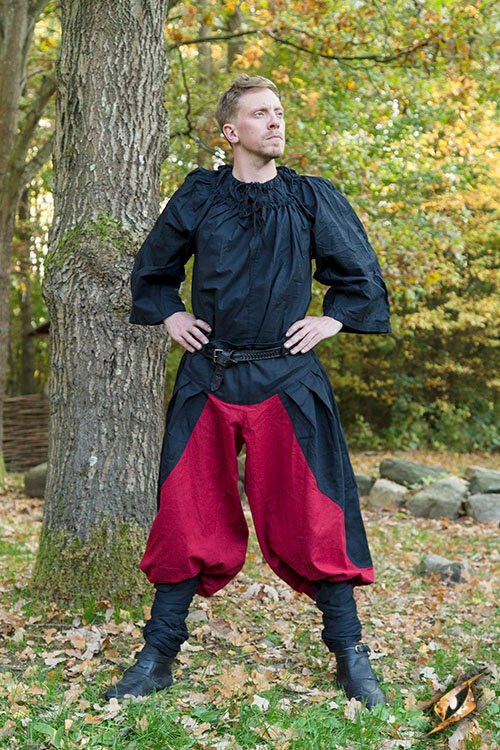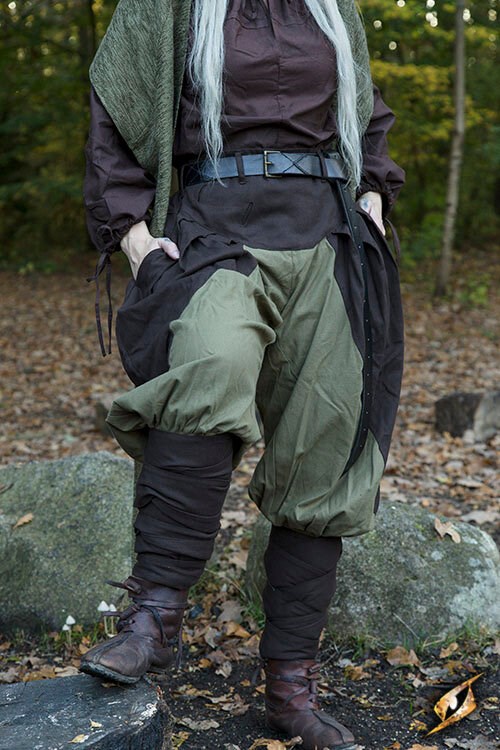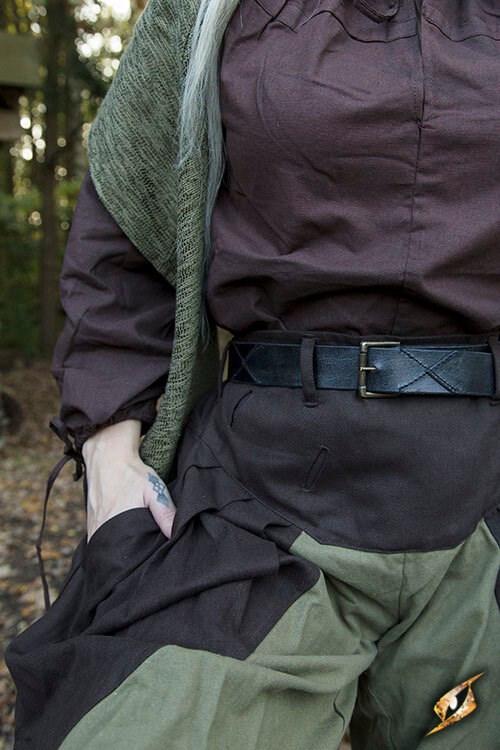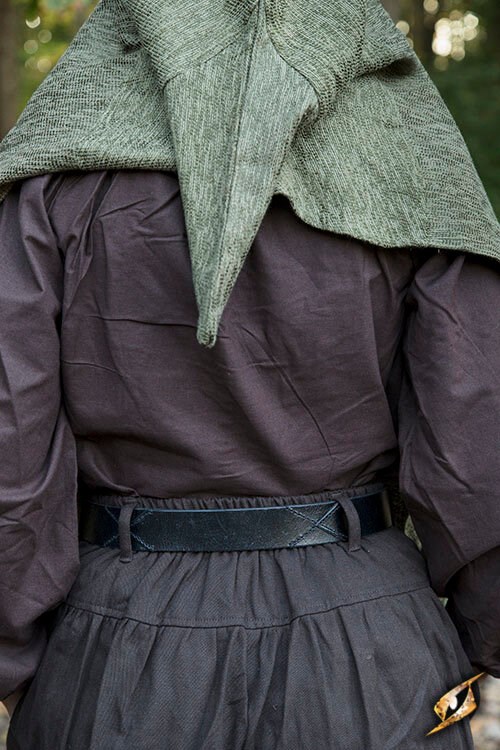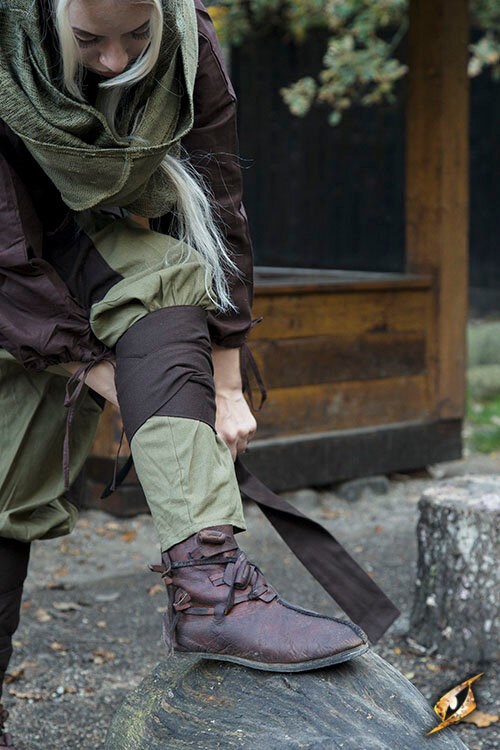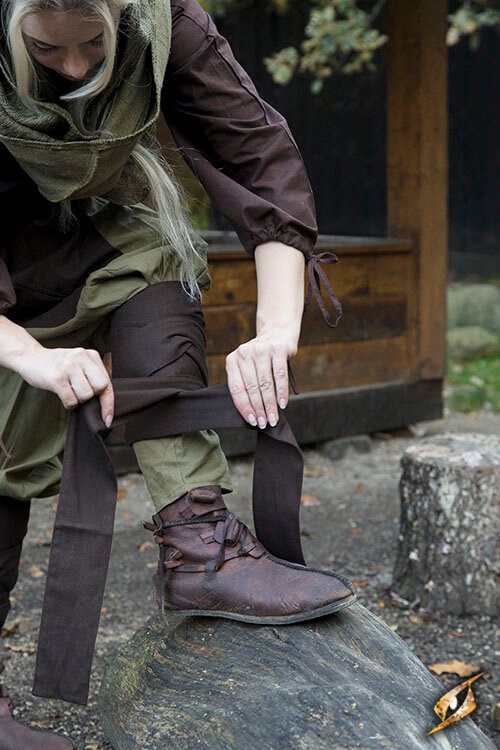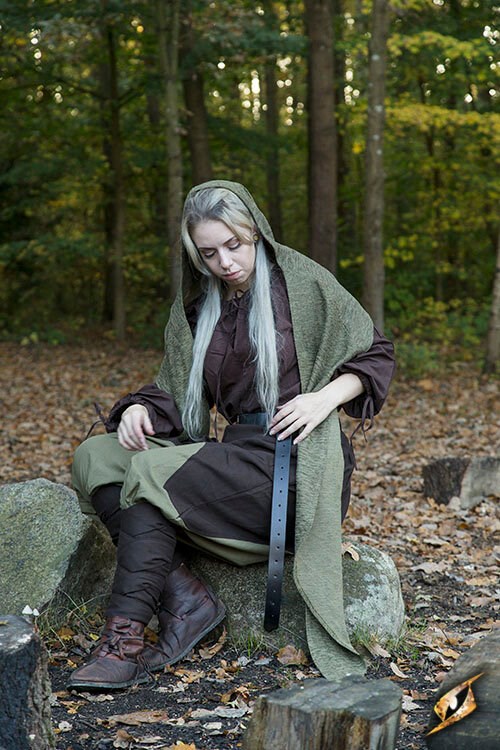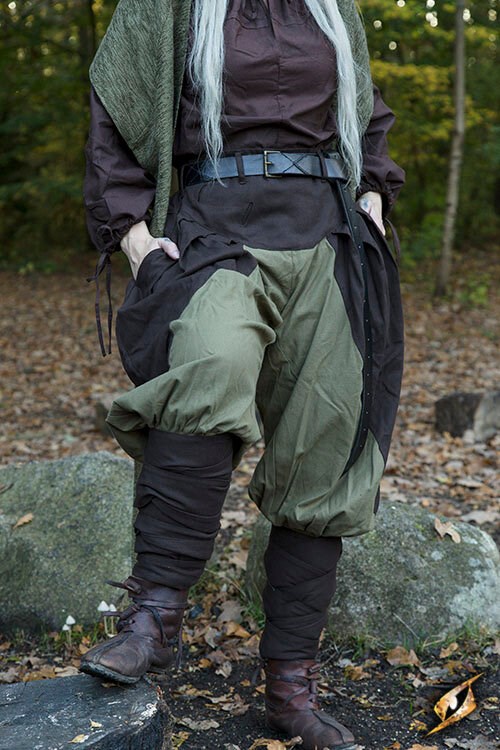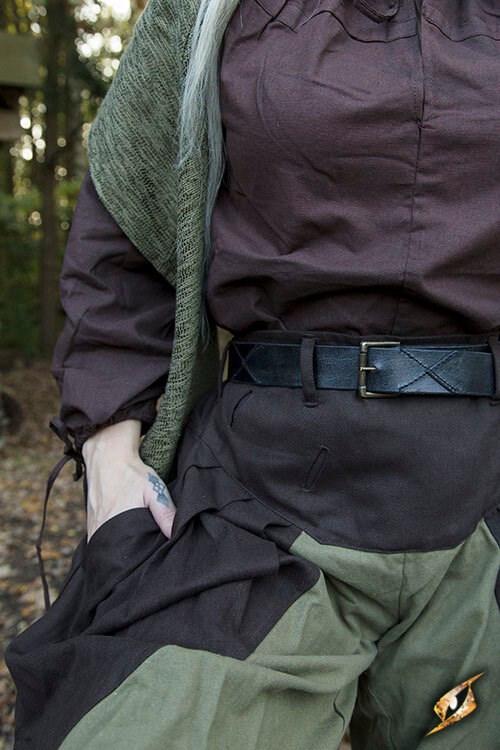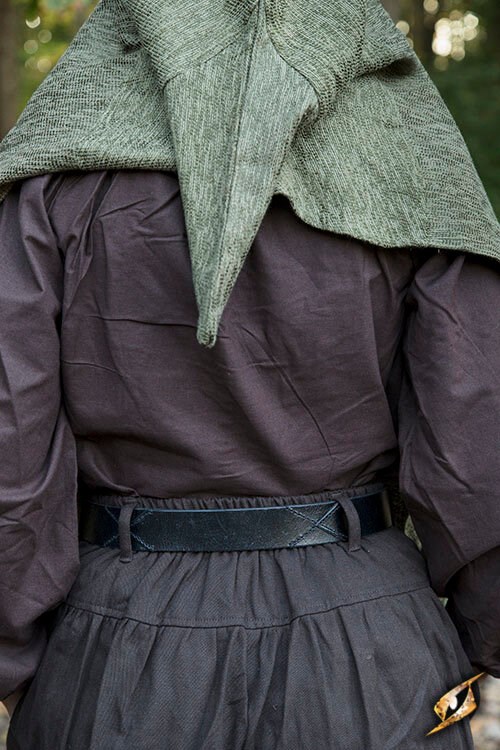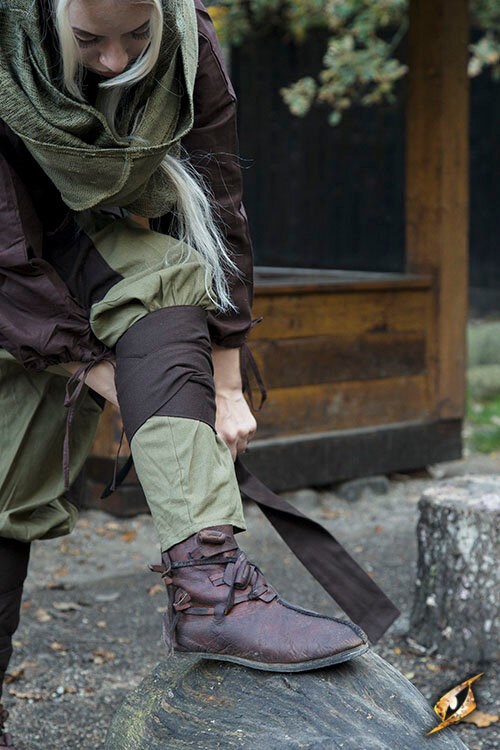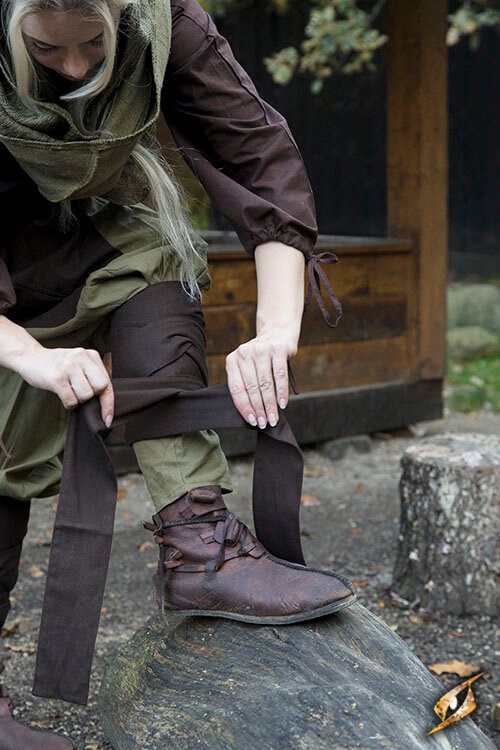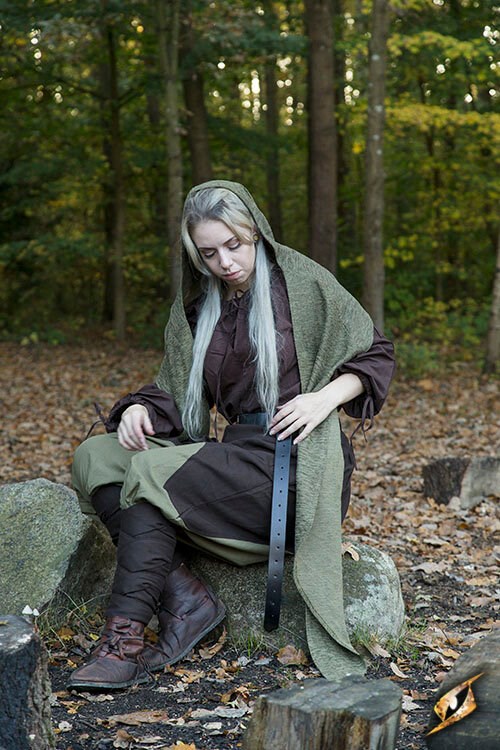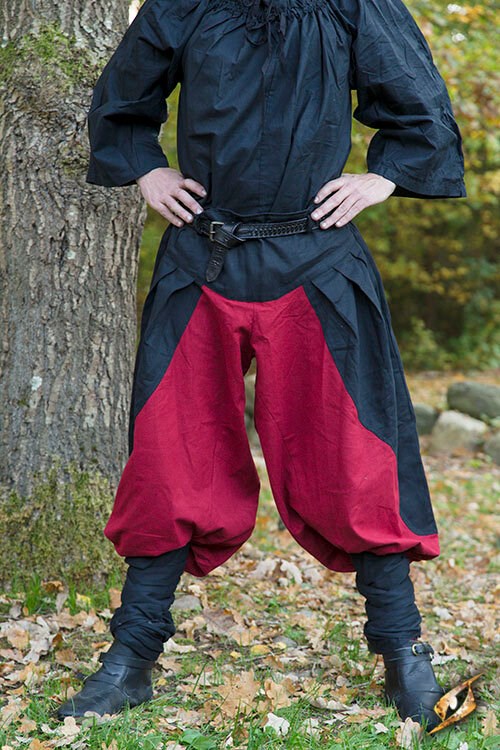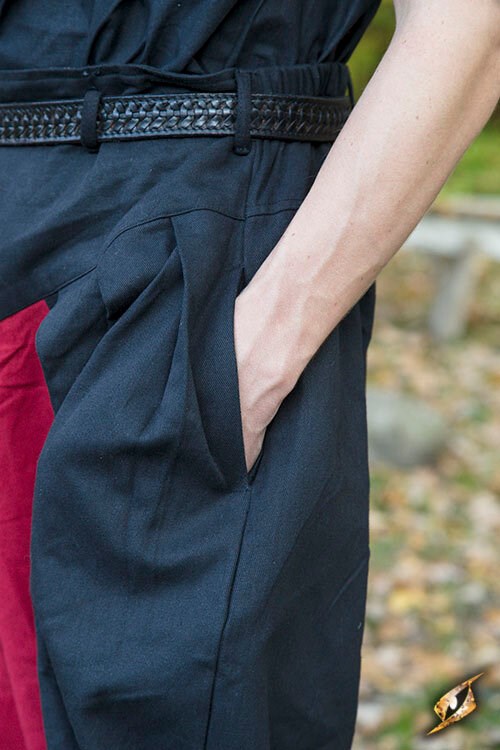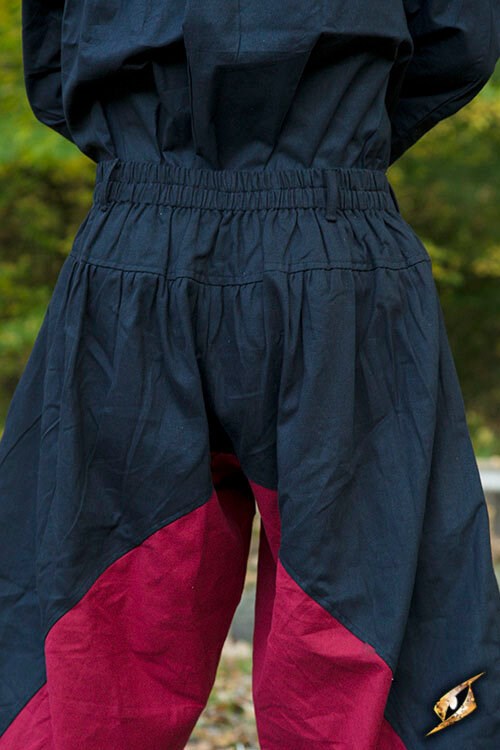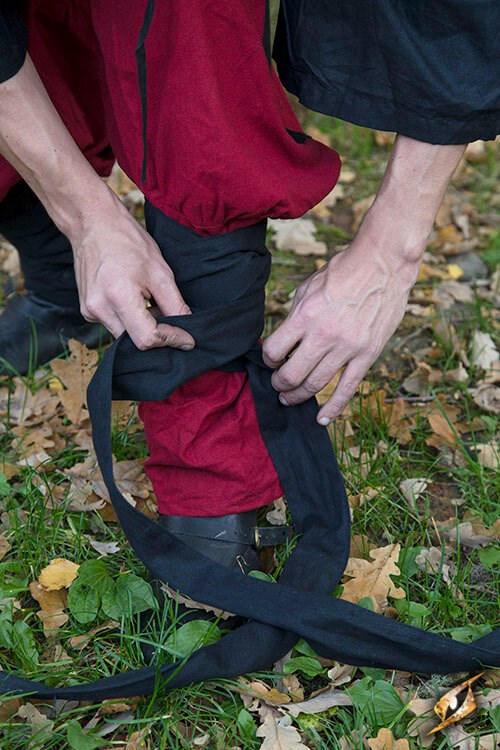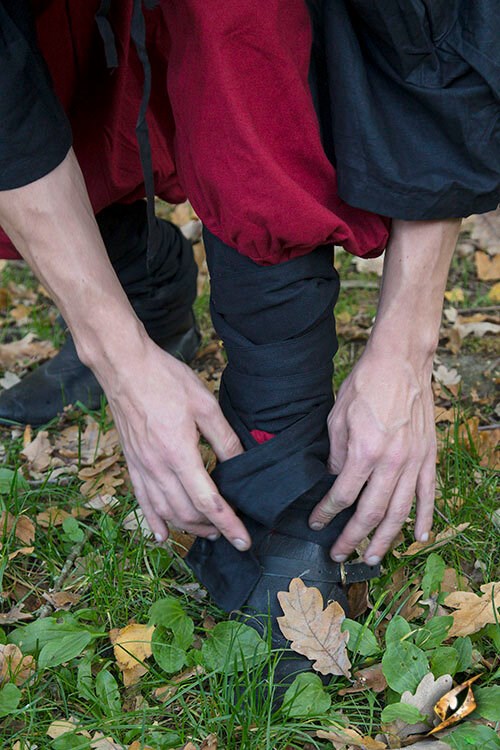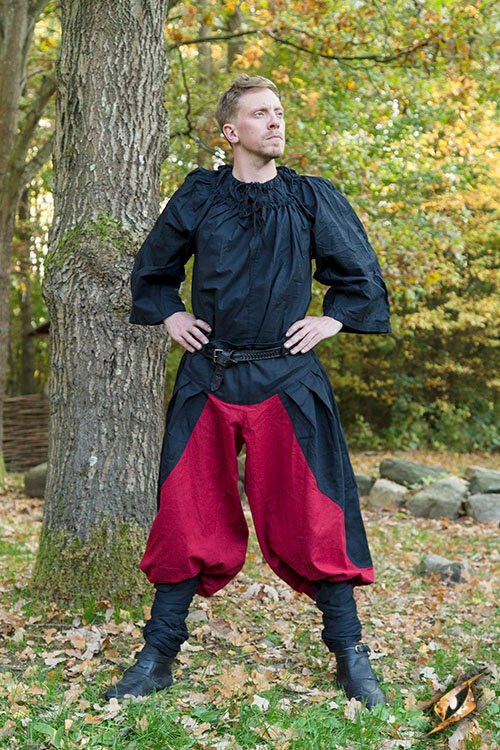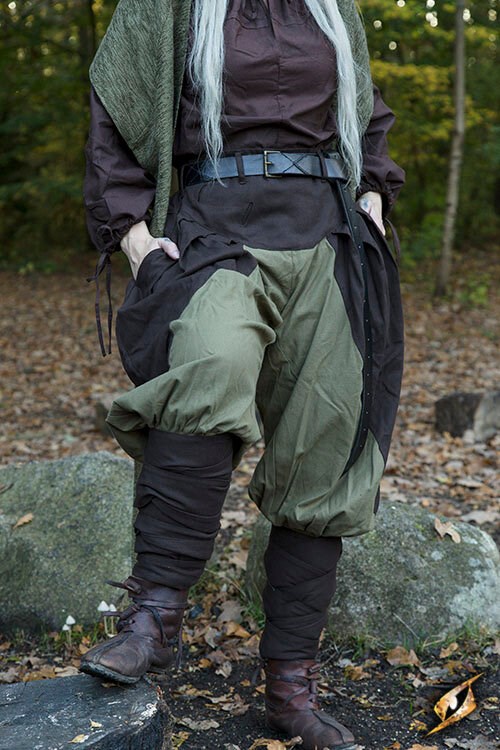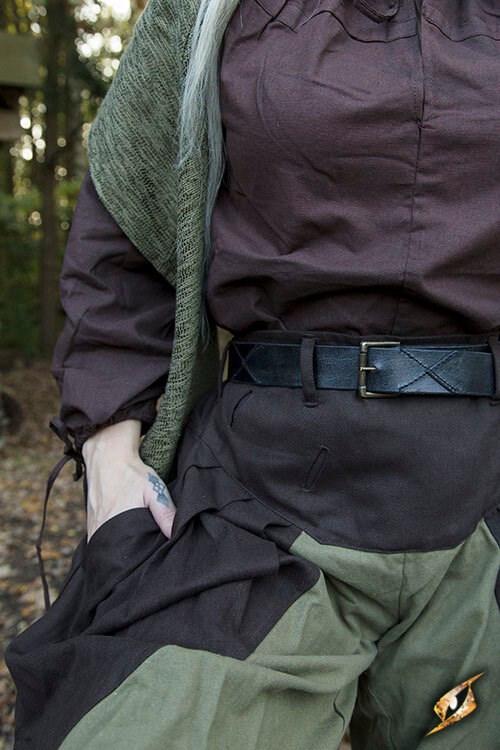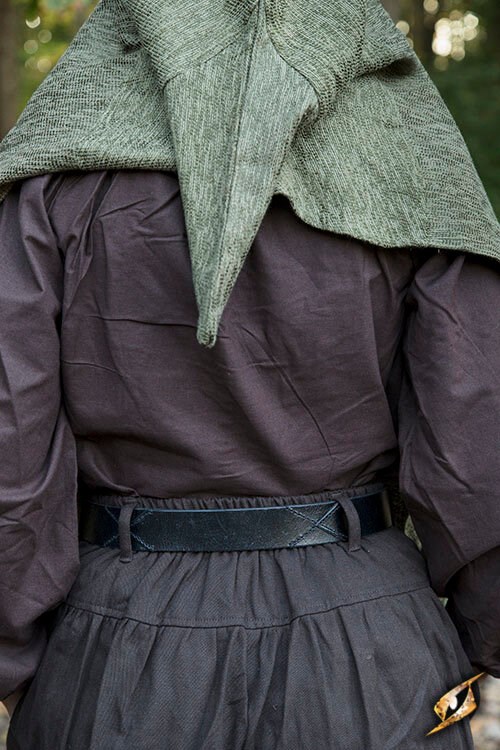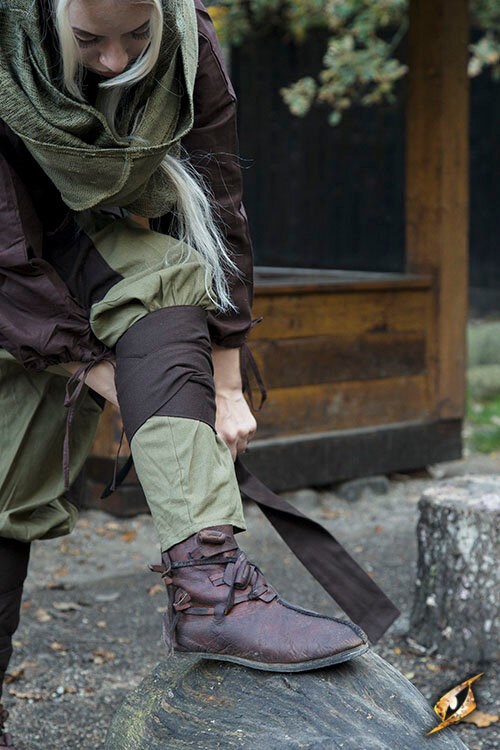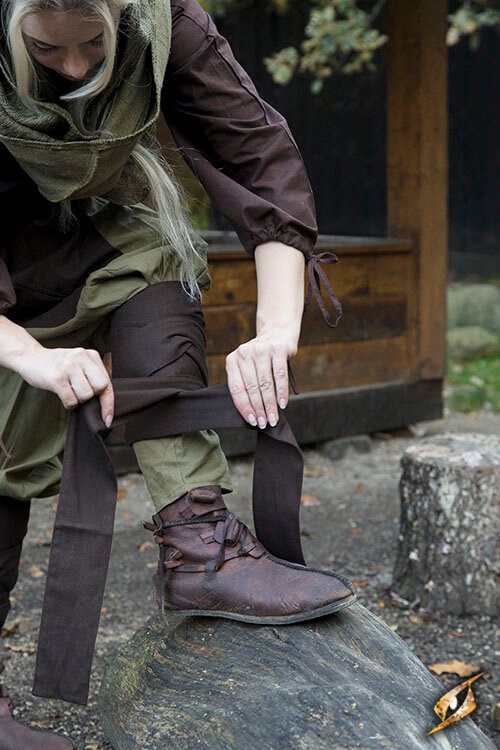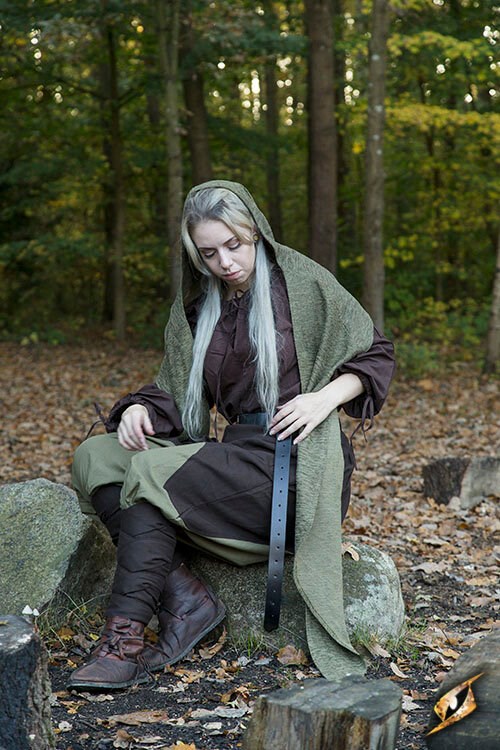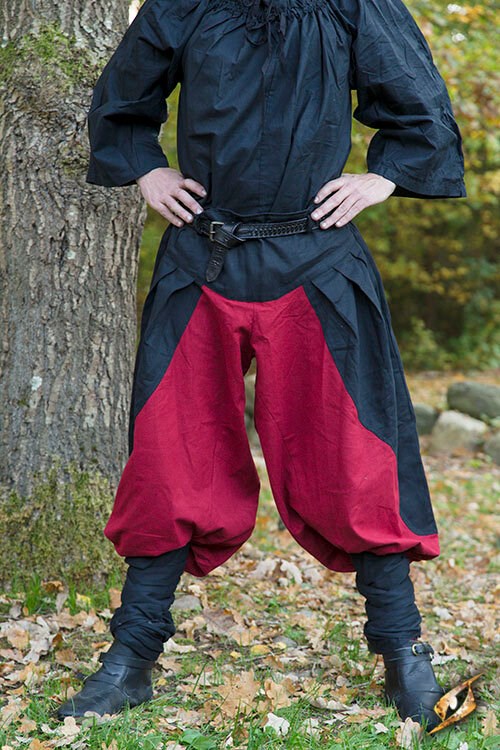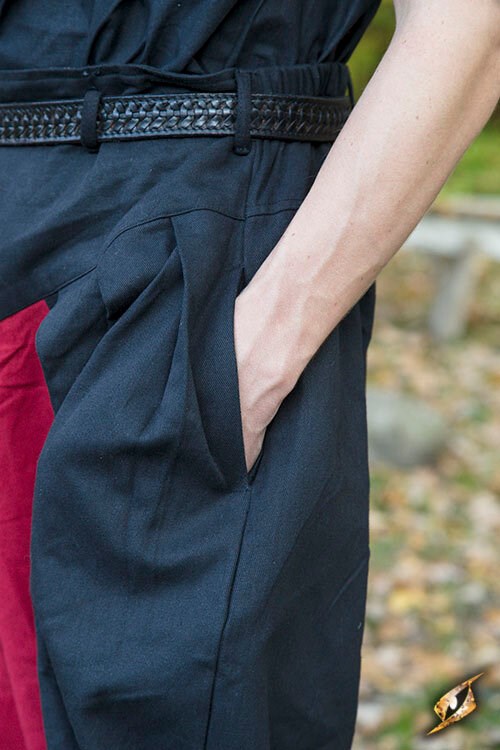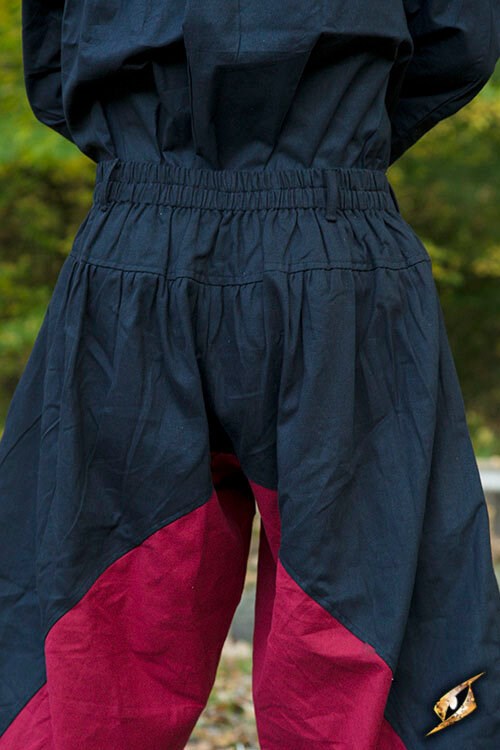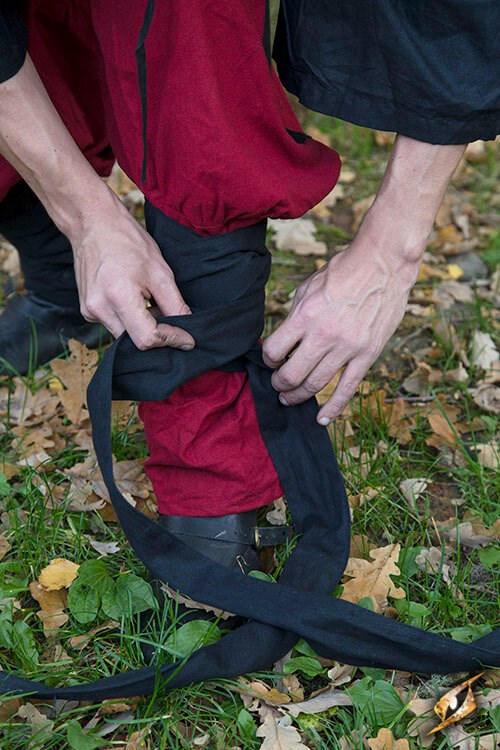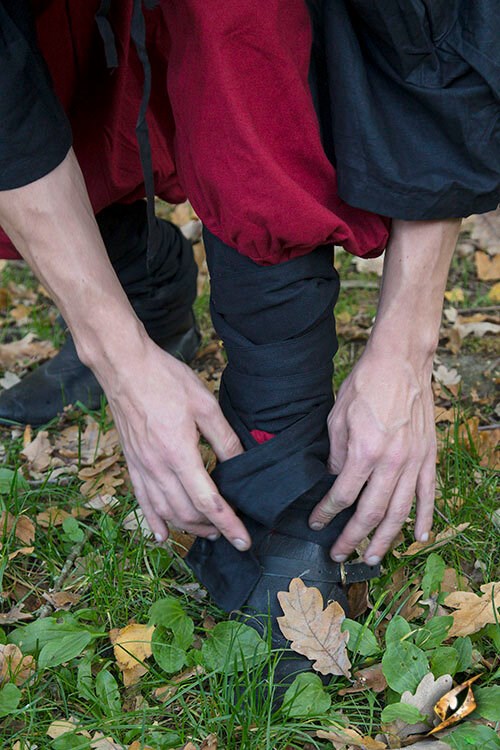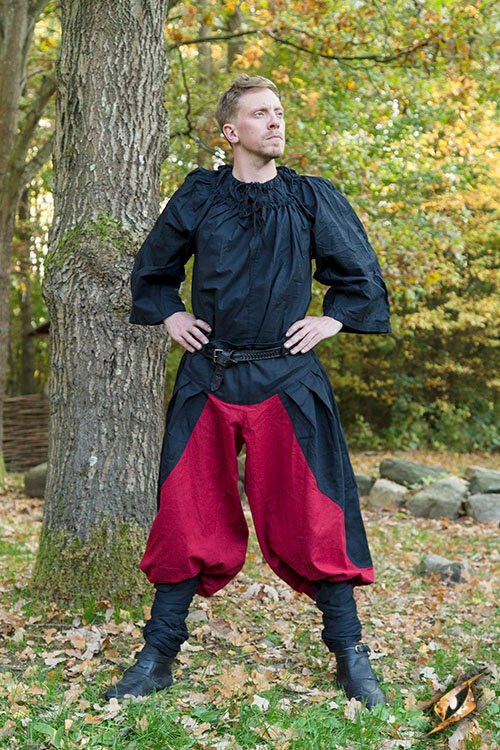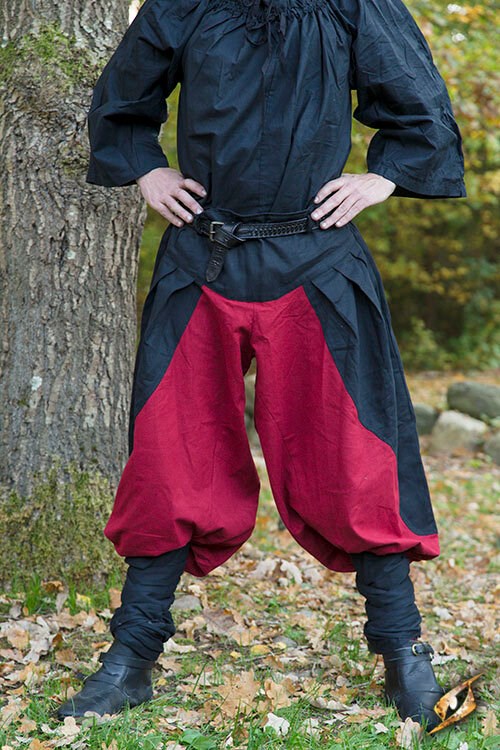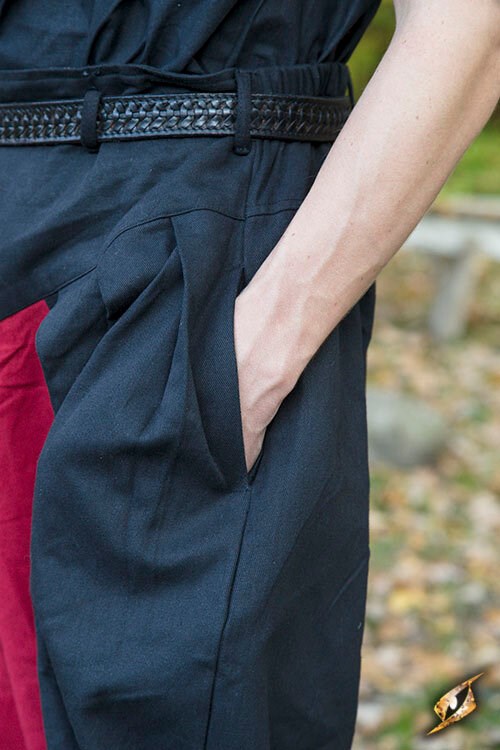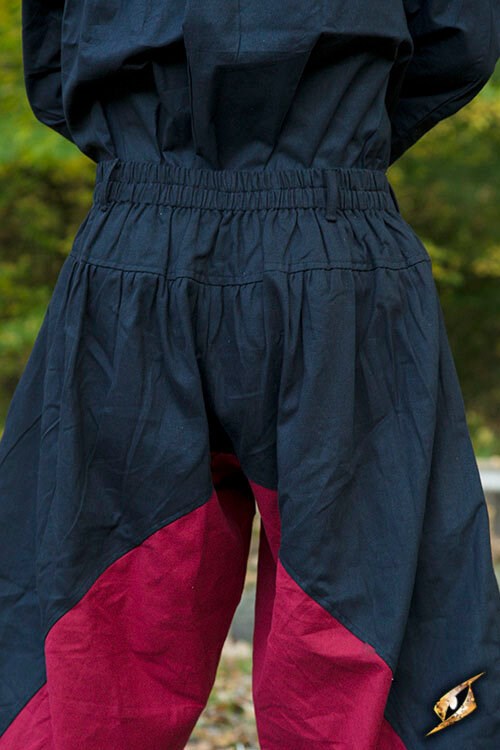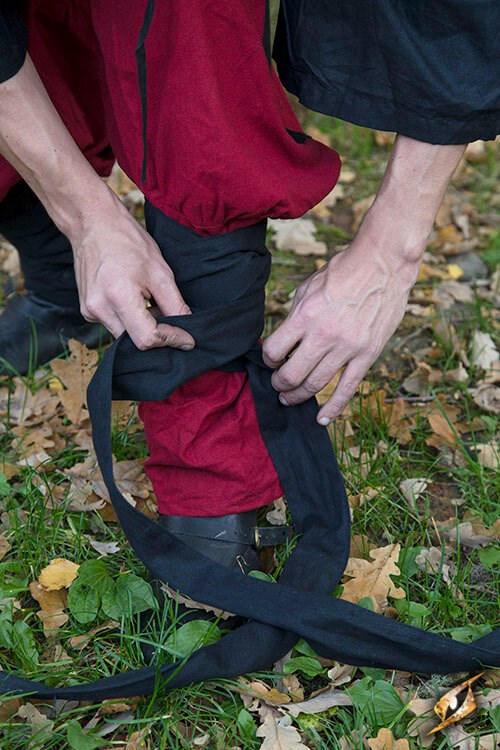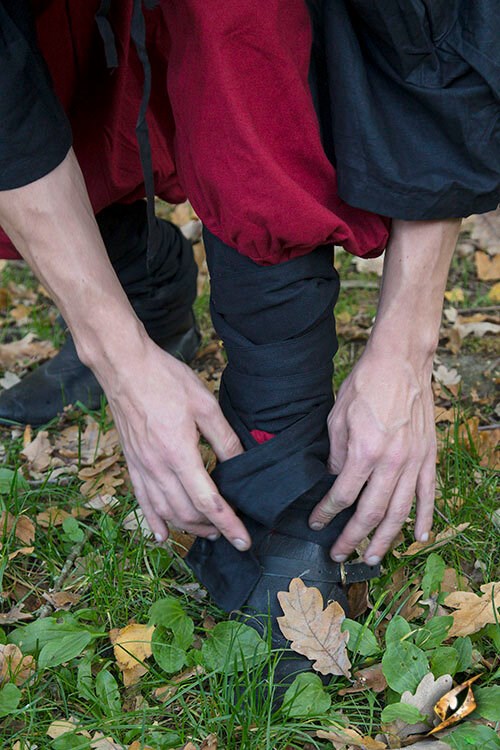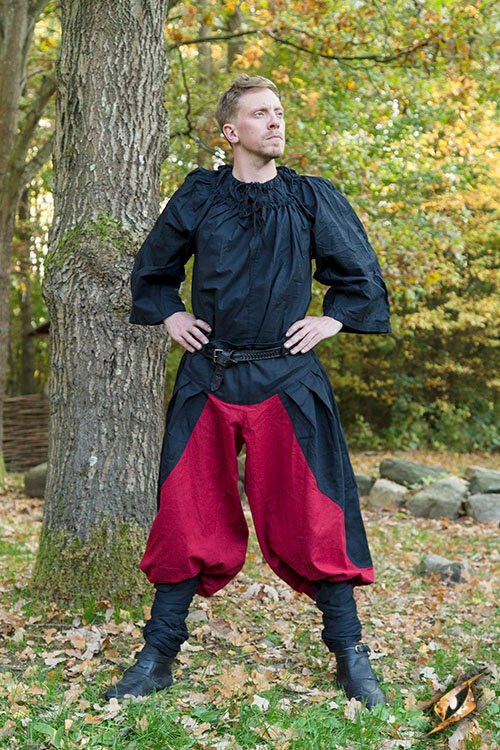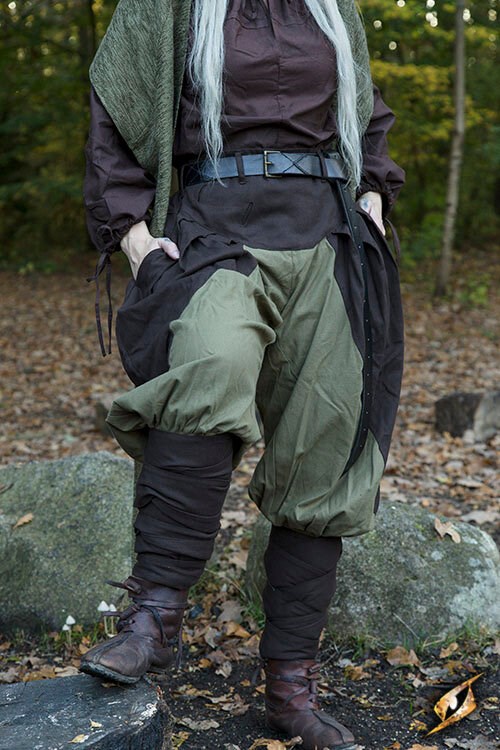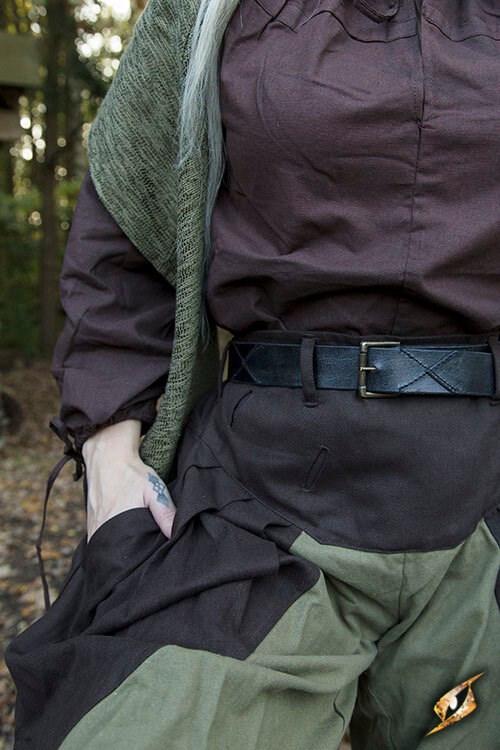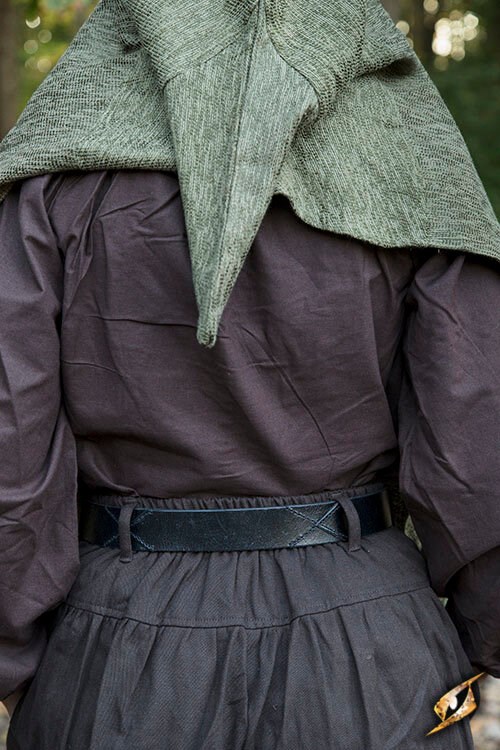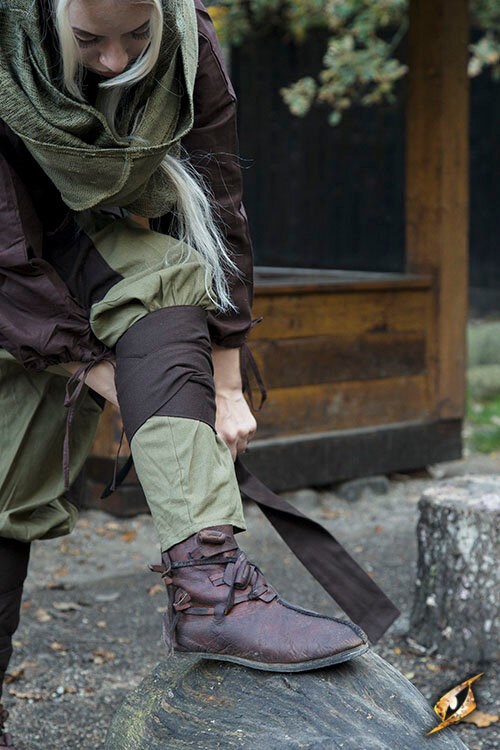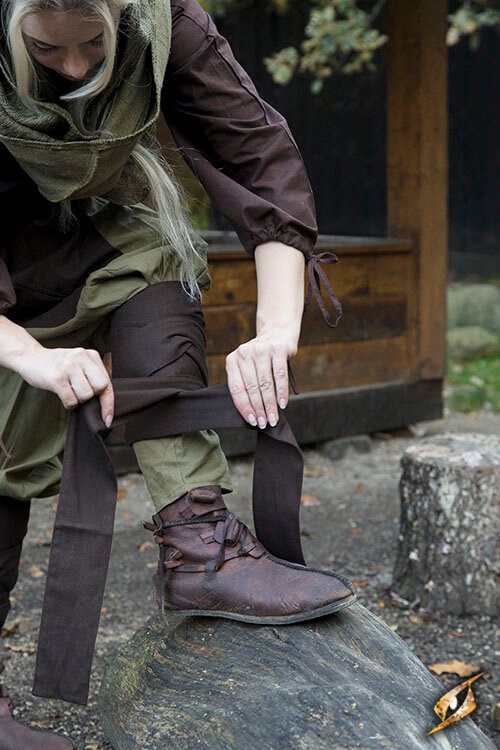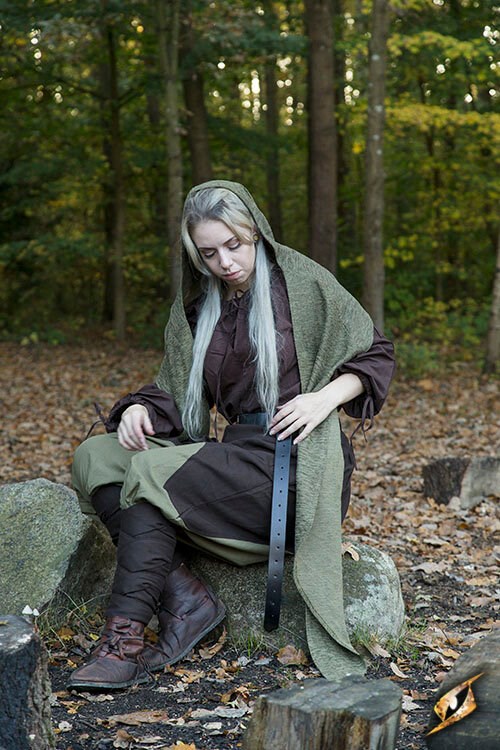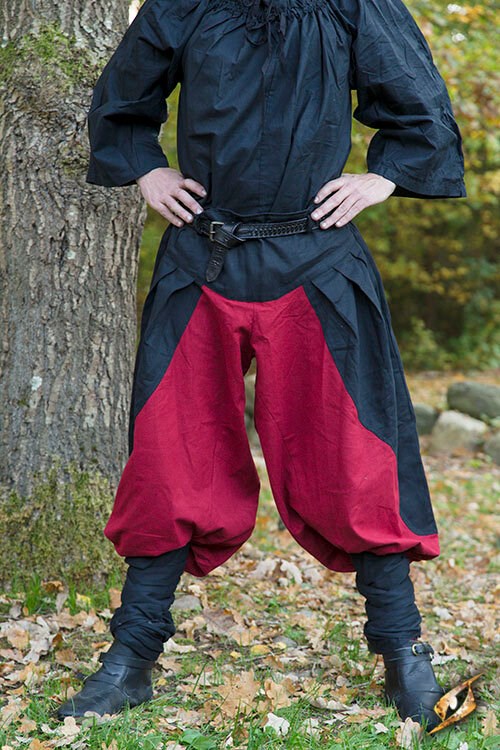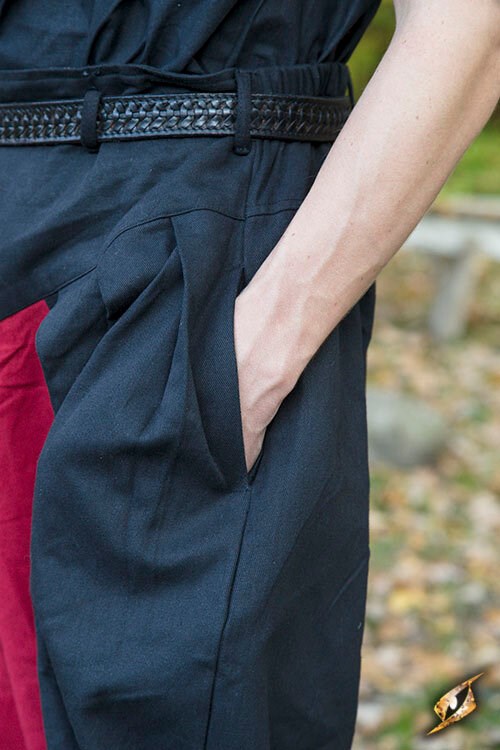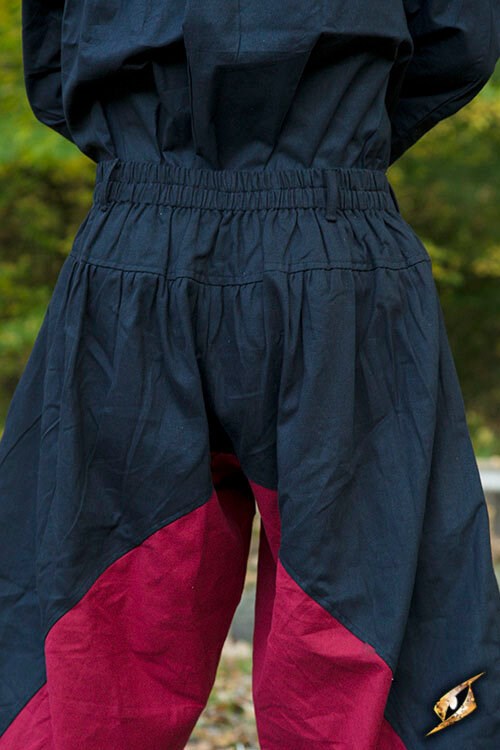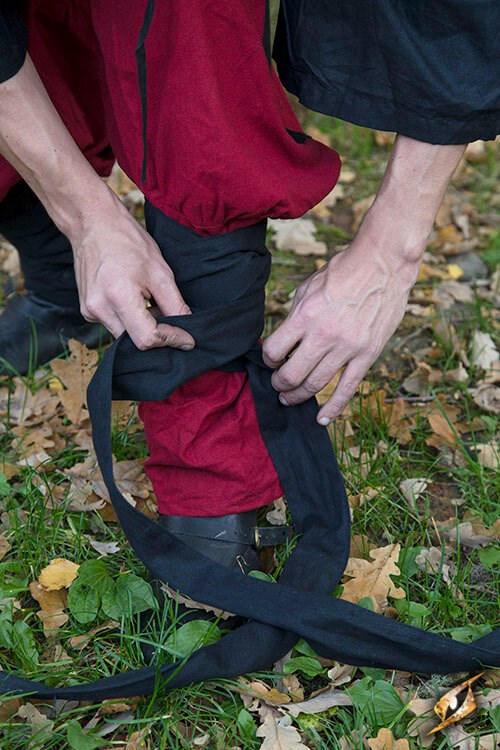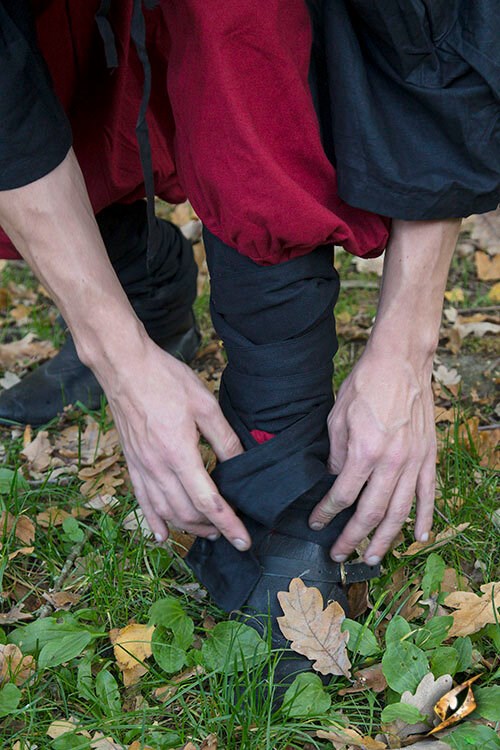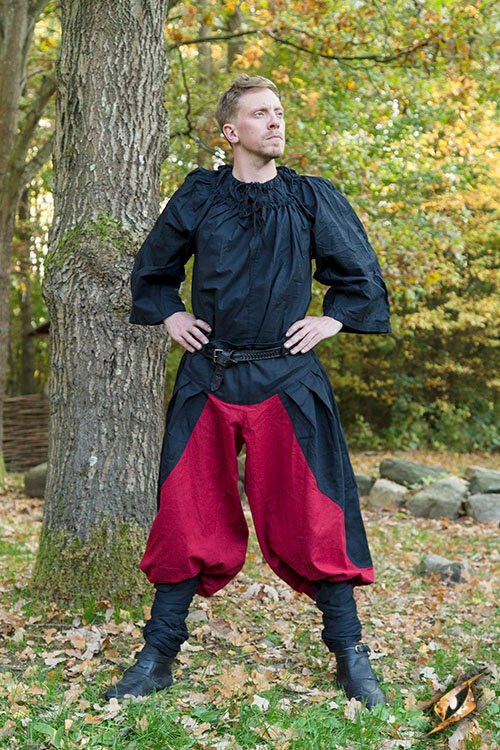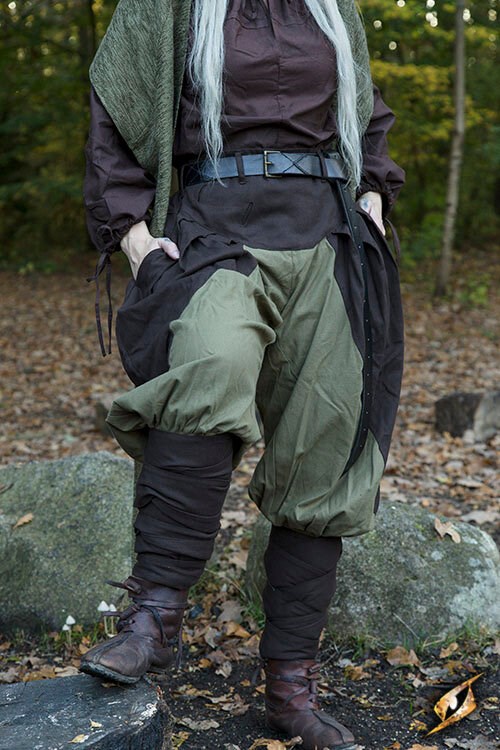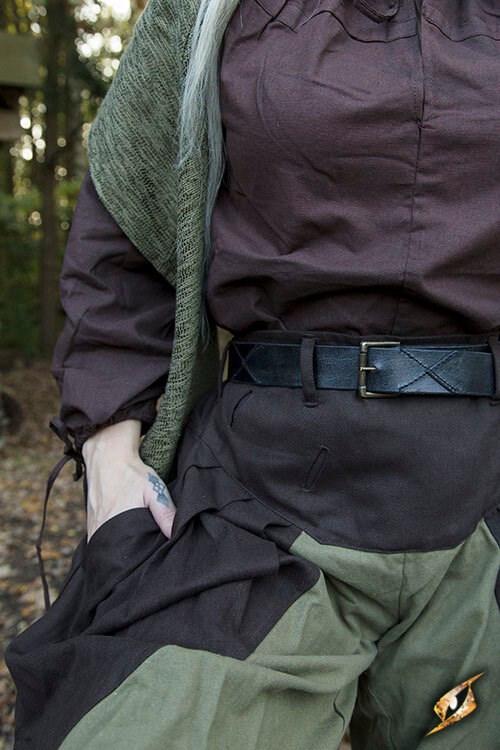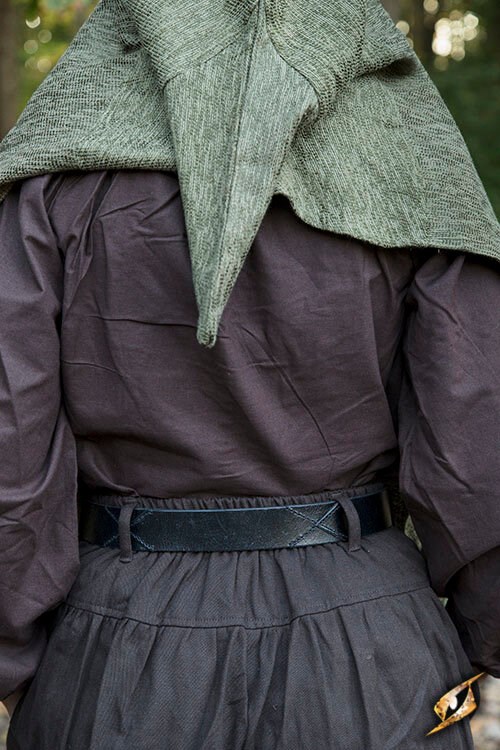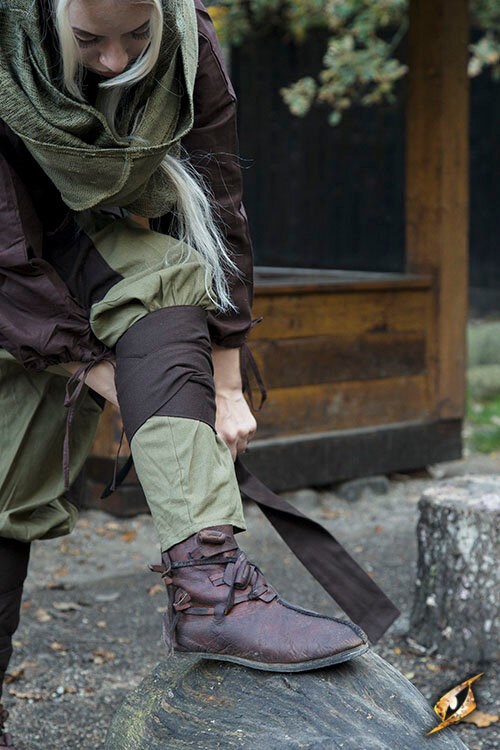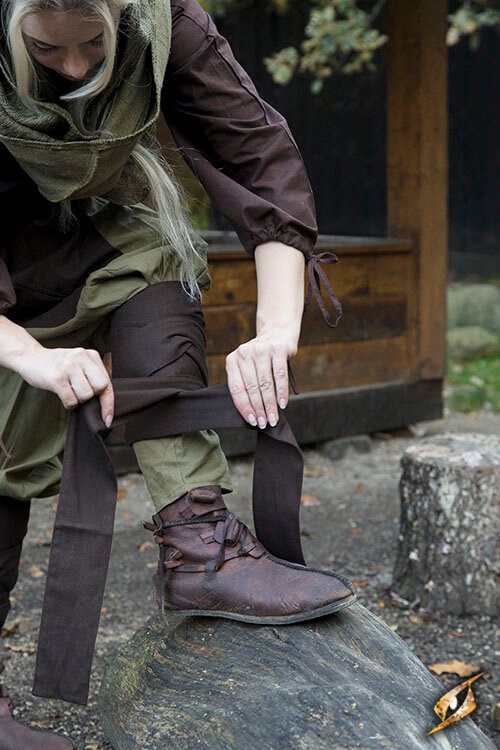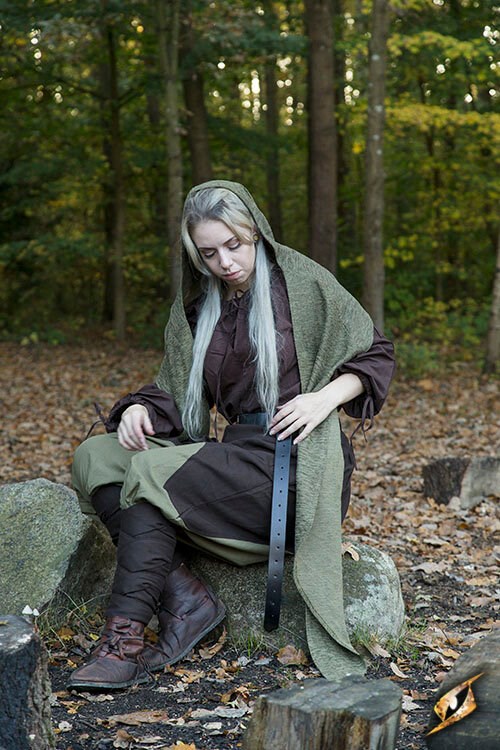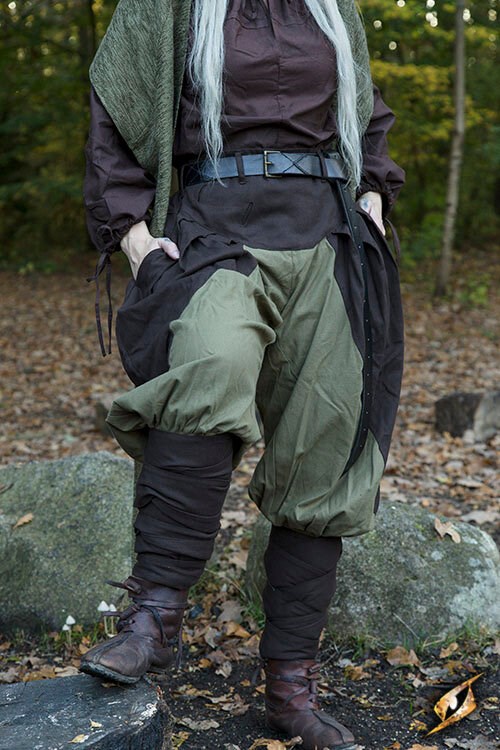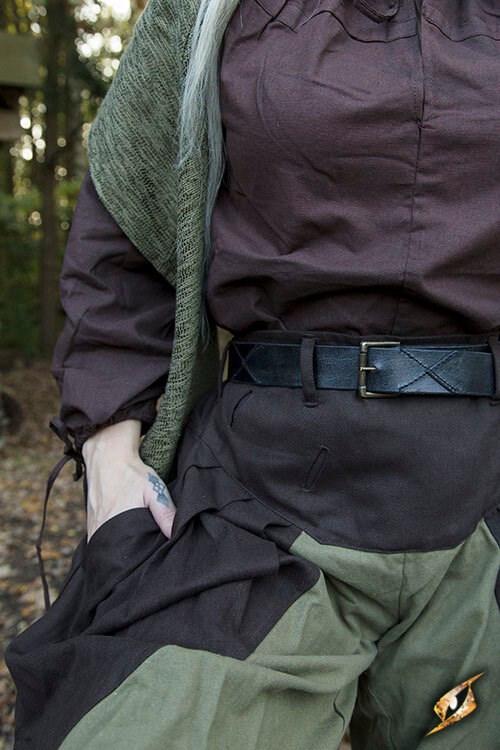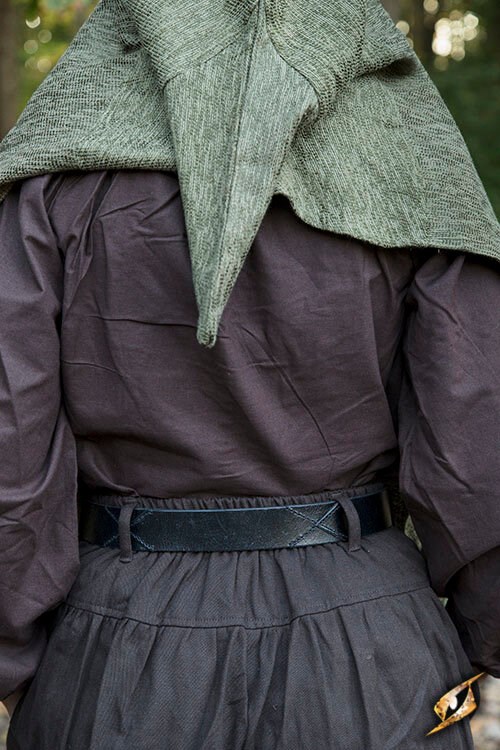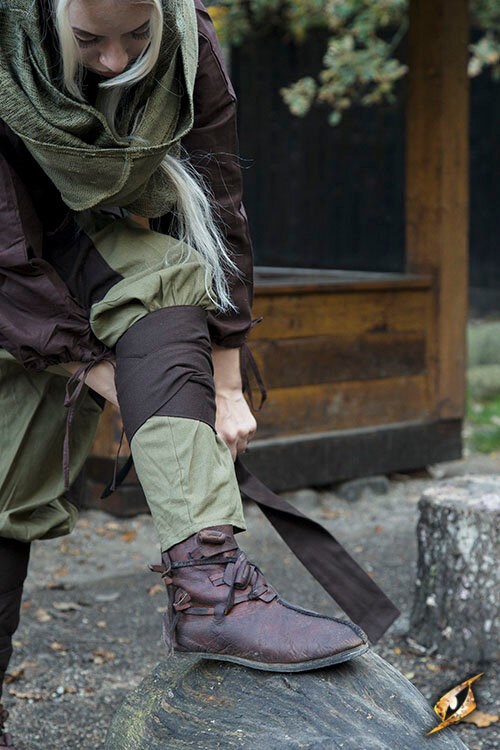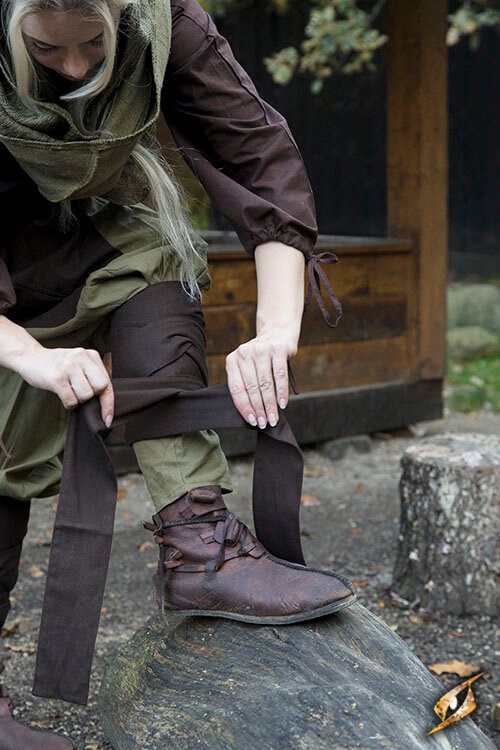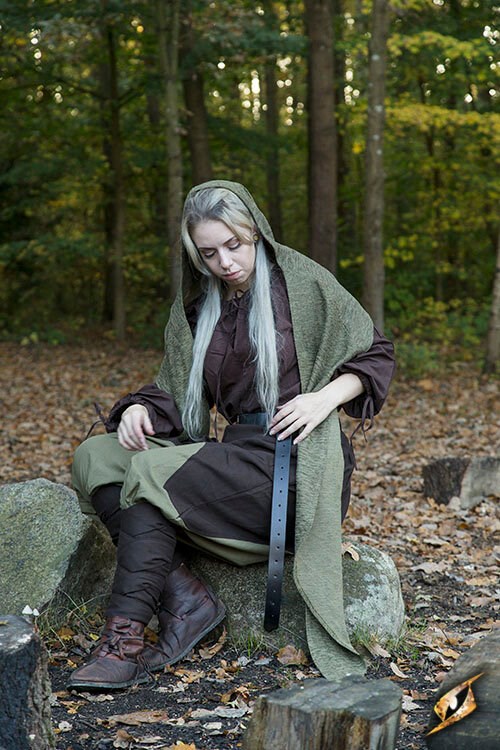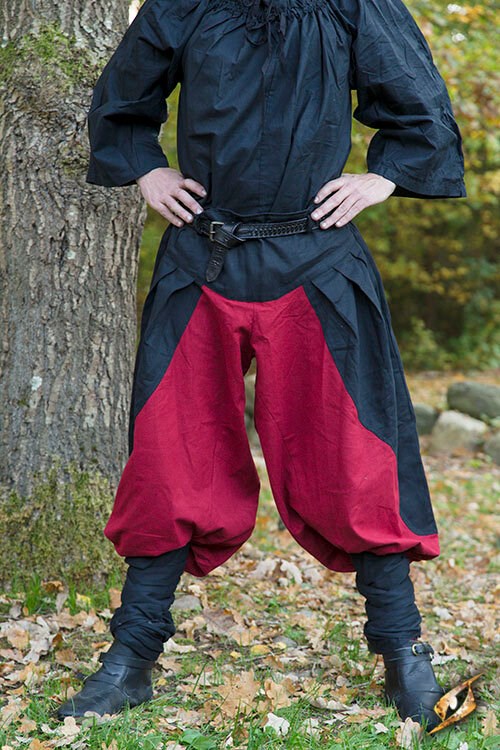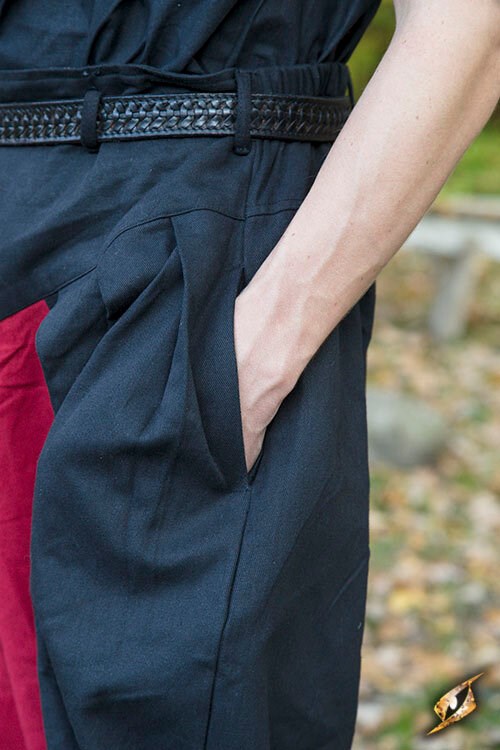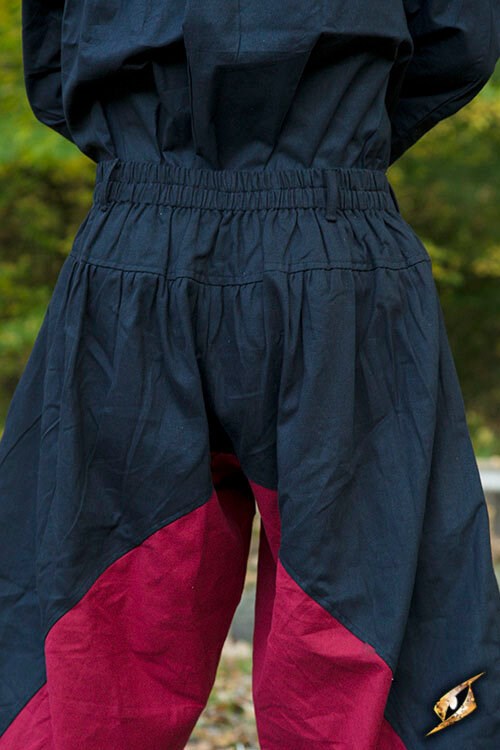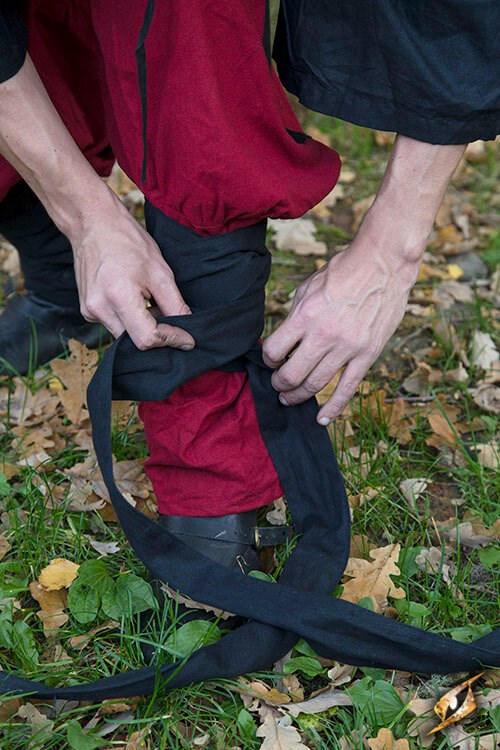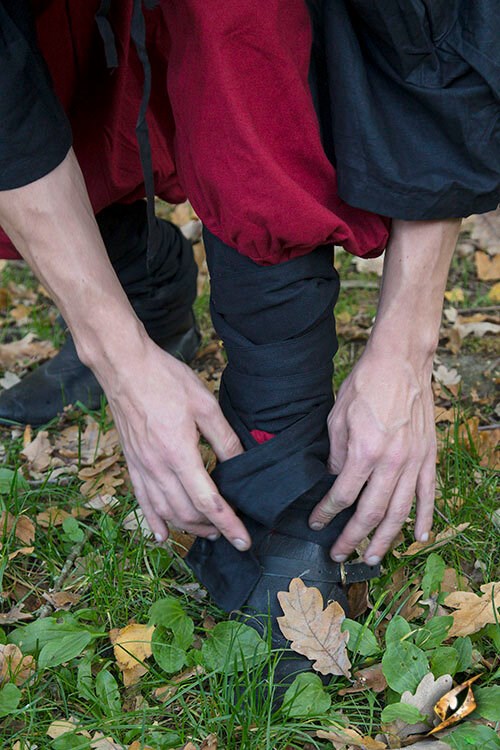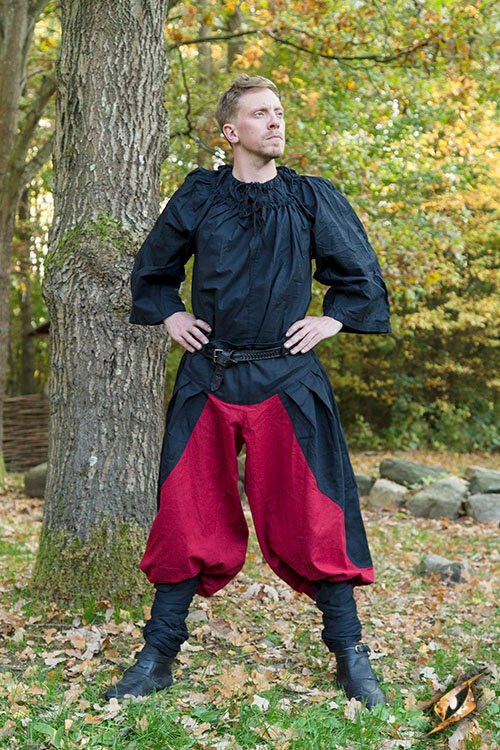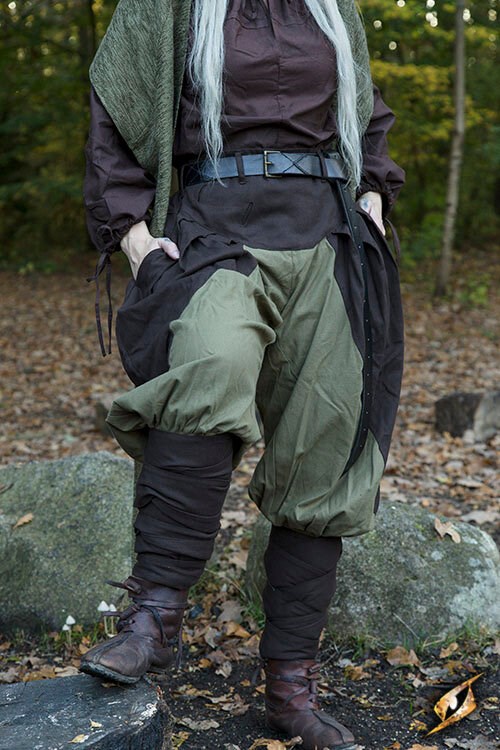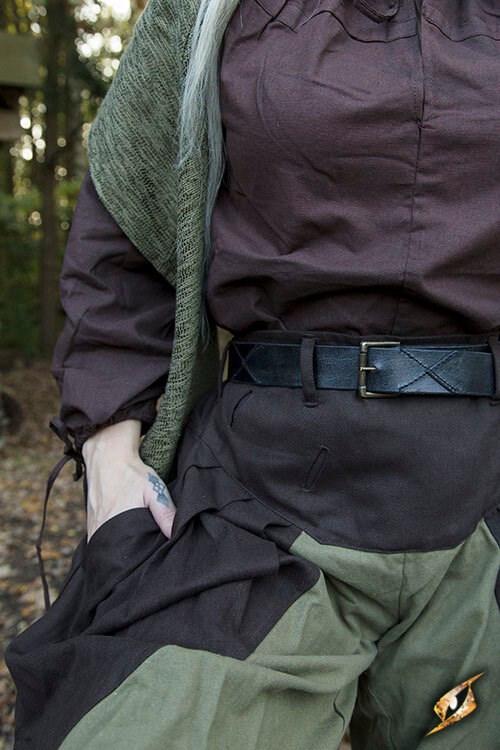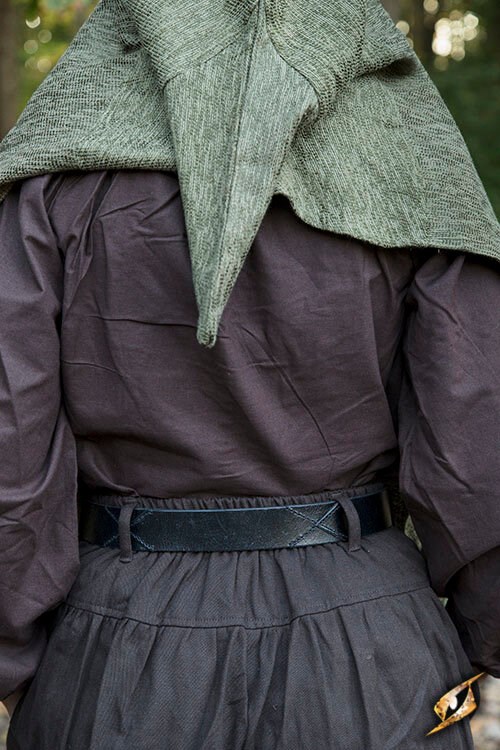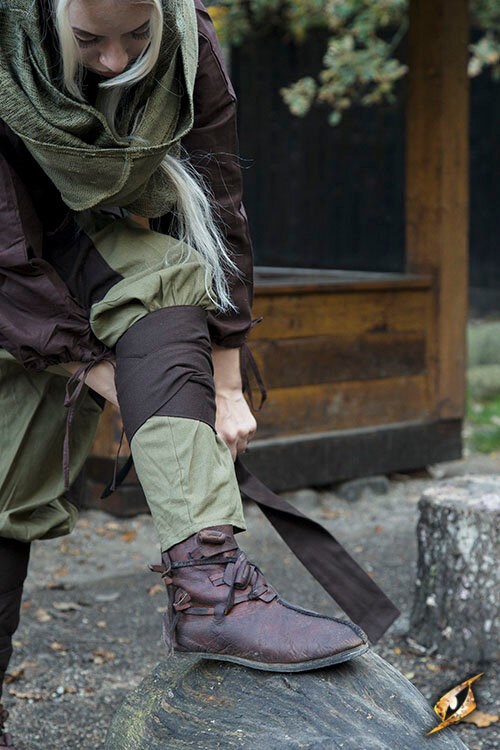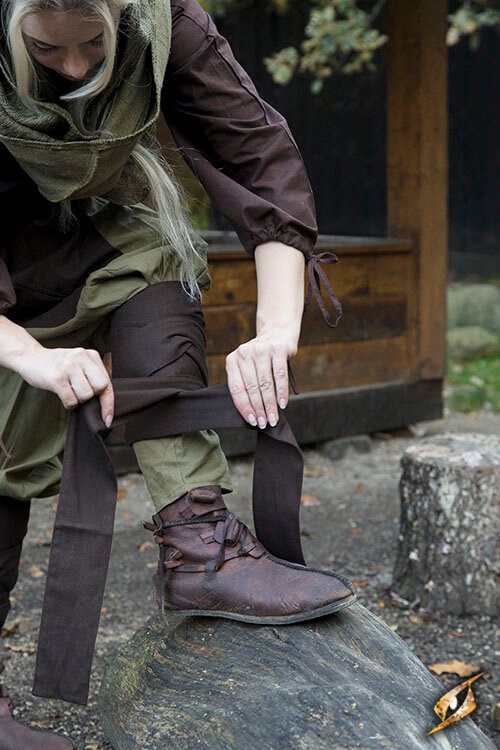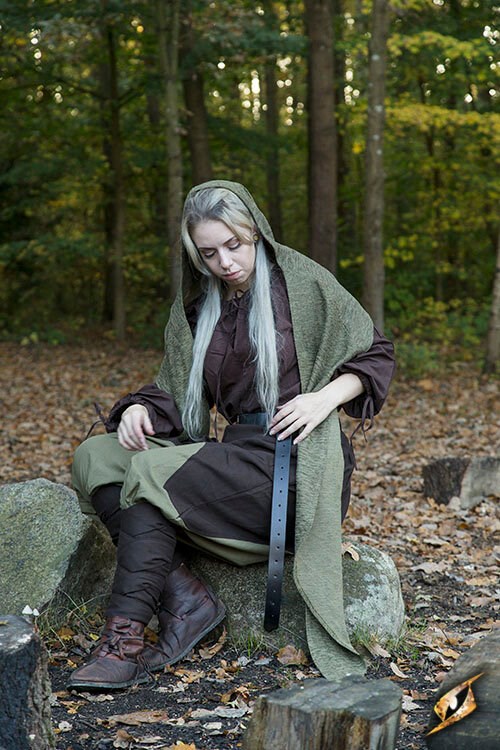 Description

Sizeguide

Fitting

Quality

Technical Details
As the world's greatest and most famous monster hunter, you must look your best--and you must especially look impressive when you make your first impression!
You walk into the tavern following your apprentice's long announcement that includes all fifteen of your glorious titles. Your trophies of the greatest monsters lines the walls, and people stand and offer to buy you your first mug of ale. And meanwhile your Ignis Pants are bright and as loud as the cheers from your adoring fans.
DETAILS
Epic Armoury's Epic Black/Dark Red Pants Ignis are styled leggings with baggy, pleated thighs and vertically cut colours. Made from durable black cotton twill and red medium canvas lining, these pants are extra wide above the knees before fitting tighter around the lower legs. Included black leg wraps complete the look around the calves and shins, getting the best fit to your body and negating the need for tall boots or thick leg pads for your leg guards.
The pants are fitted with six belt loops and are stretchy at the waist, giving you the best fit. The pants also have deep pockets, as well as two small pockets on the front that fit a pair of your favourite throwing knives. Whether you are a traveling ranger or urban rogue, these pants are a great style of high quality.
Available in Dark Brown/Dryad Green and Epic Black/Dark Red; and in sizes 6-10 Years, Small/Medium, Large/X-Large and 2XL/3XL.
HISTORY
Similar to the Landsknecht Pants, worn by German Landsknecht mercenaries of the Renaissance period
A great way to show off wealth with the excess use of fabric
Design is similar to the Pluderhose, a 15th century design that fastened at the knee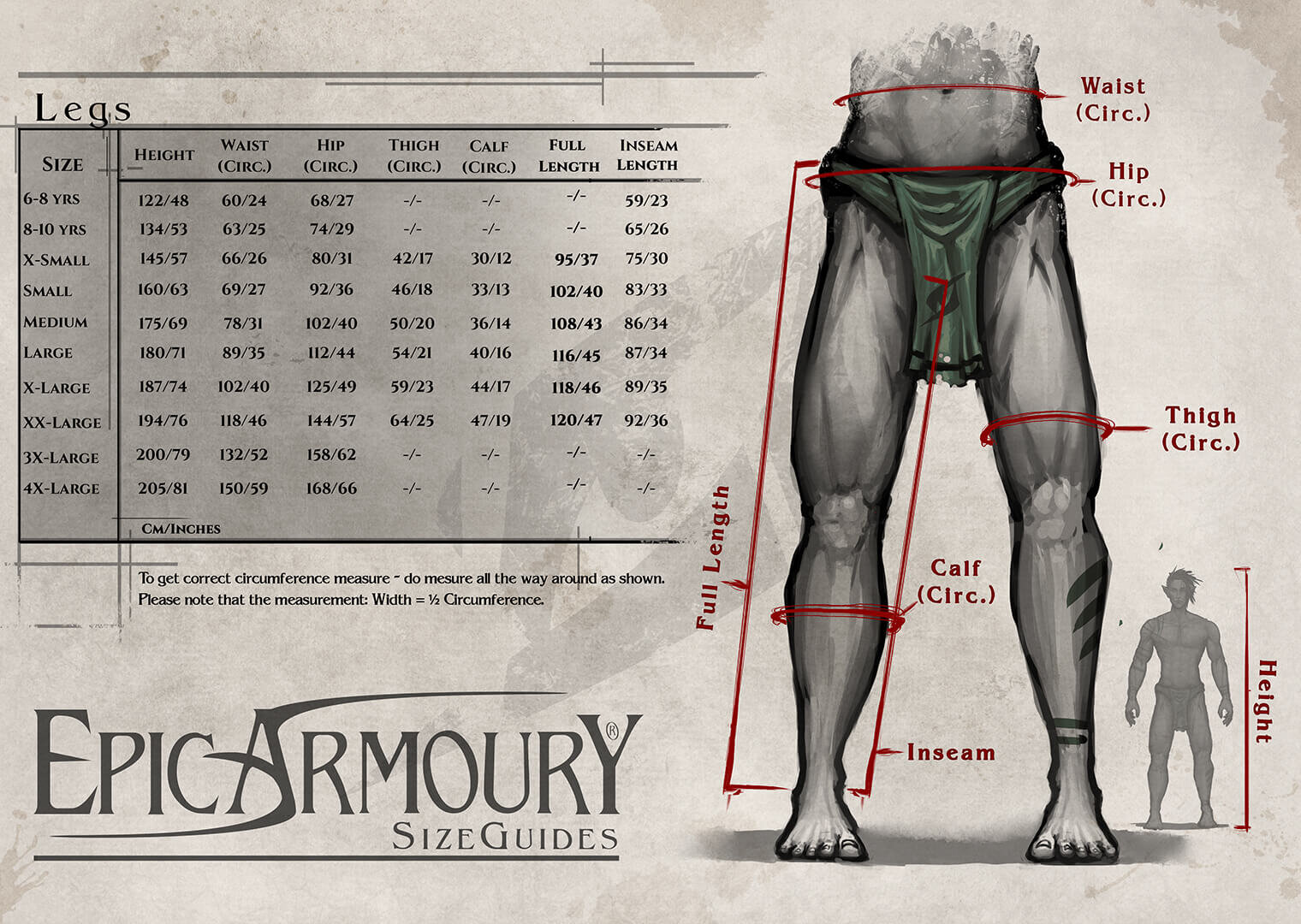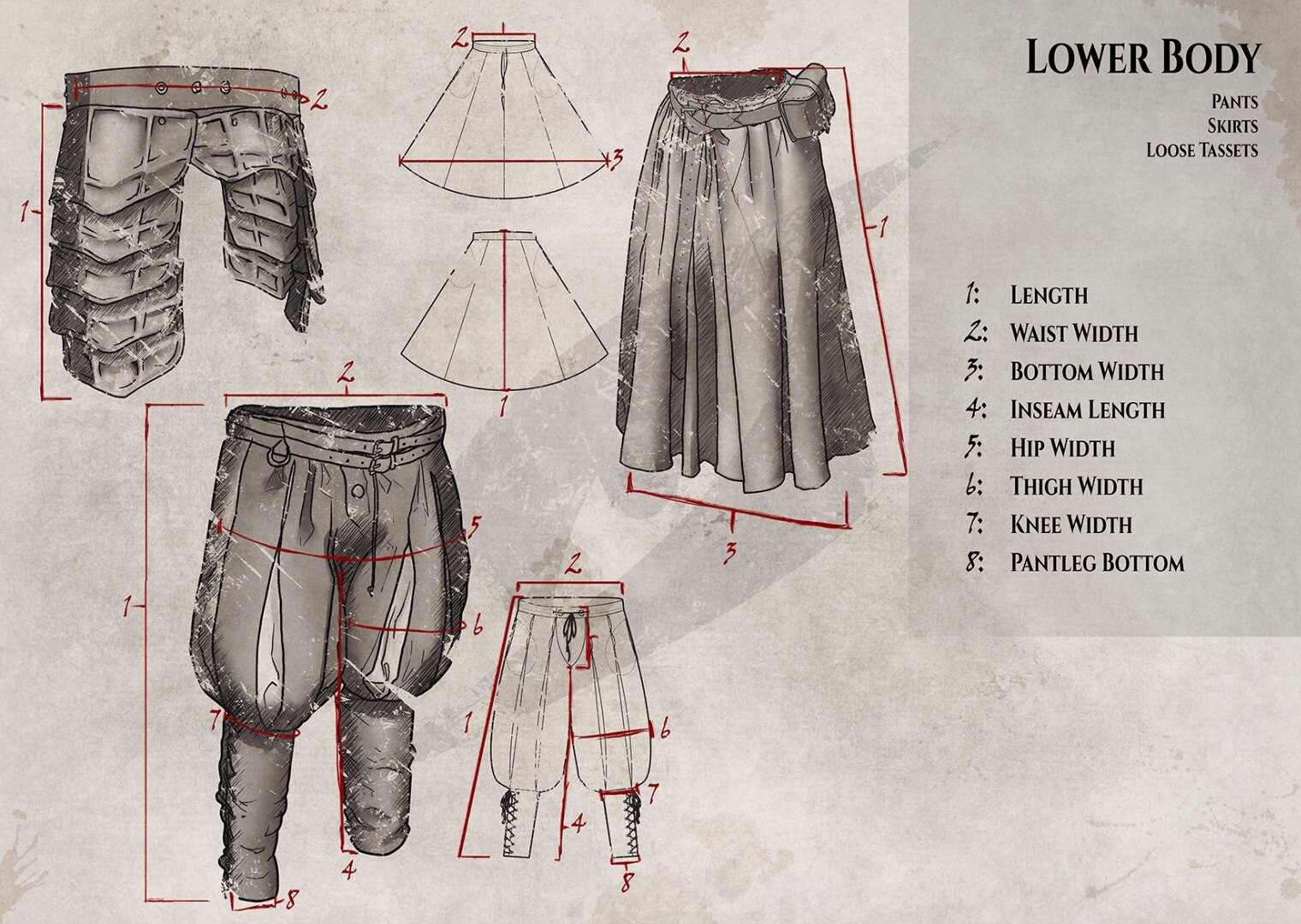 Affordable, personalized costume interchangeable with all other Epic Armoury gear
Made from fabrics manufactured locally
Handmade by qualified professional. Measurements are approximations and may vary.
This product is handmade and hand-painted and therefore unique. As a result, when compared with similar item numbers, this product can have natural deviations in pattern, colour and shape, which are not considered defects or faults.
We produce our image material in a natural environment, where lighting and surroundings can affect colors and contrast. The displayed images may therefore appear different from the product you receive from us.
Measurements are all in cm if not stated otherwise.
Brand:
Epic Armoury
Universe:
Defiant
Materials:
Textile
Position:
Legs
Product type:
Pants
Release date:
10/23/2018
Maintenance
This product is made of both cotton twill and medium cotton canvas. The black fabric is specifically twill, which is diagonally woven fabric similar to denim. The red canvas is quite sturdy, built to take some abuse. As a heavy duty fabric, this product is stronger and heavier than simple cotton. This material wrinkles easily, but can be ironed on a higher heat level.
Cleaning
Machine wash at 40°C / 104°F. Please make sure to wash it once before use in order to make sure that remaining dye will be removed from the product. It is advised to wash with similar coloured clothes to reduce the risk of dye imprint. Tumble dry on low heat, but be aware that it might shrink up to 5%. For general stains or discoloration, treat with a commercial fabric cleaner, or blot with tepid water and a soft cloth.