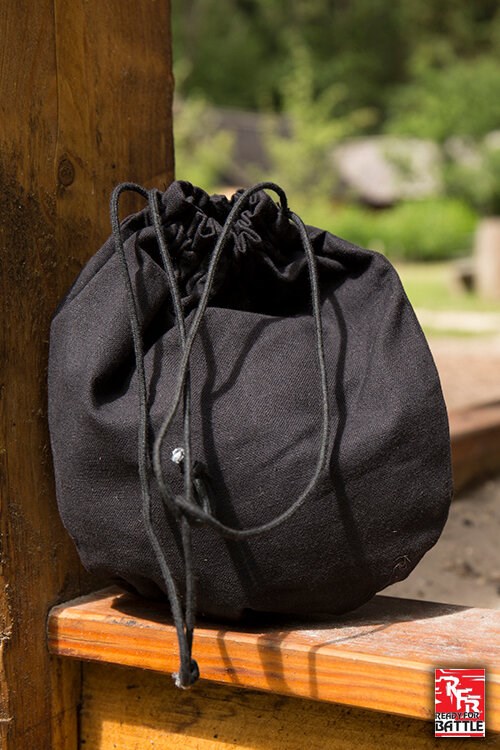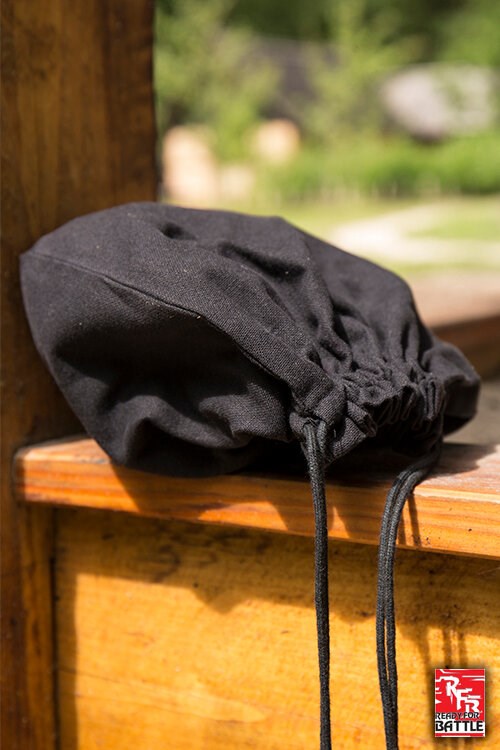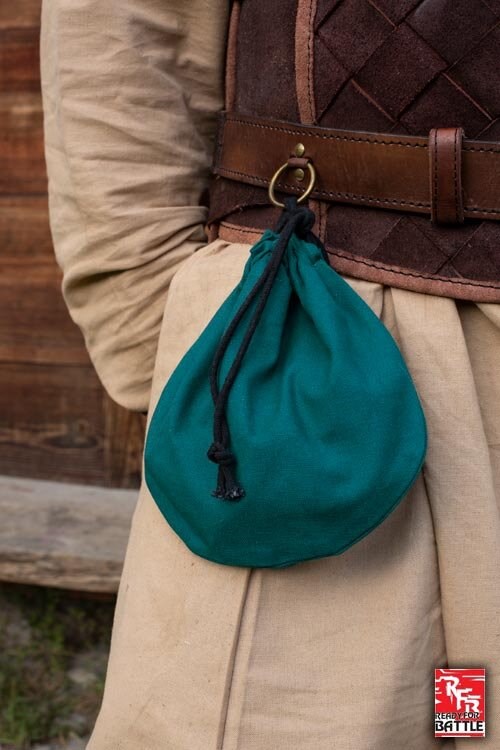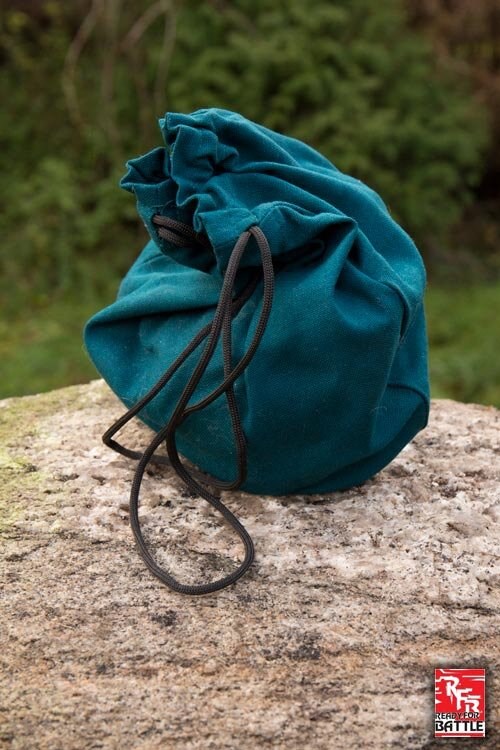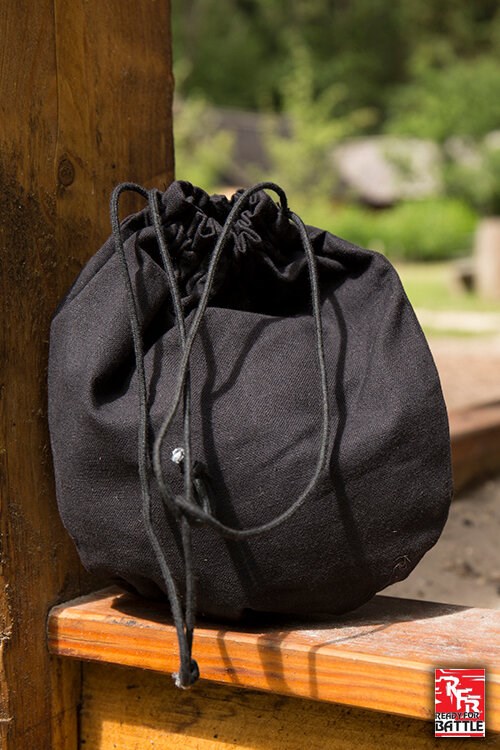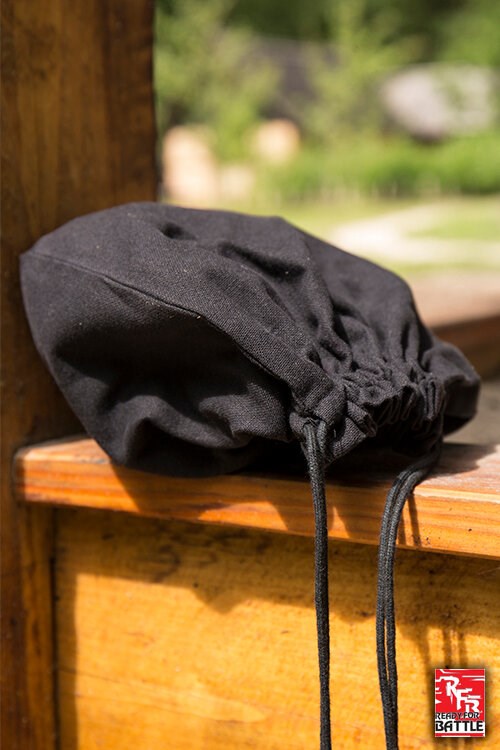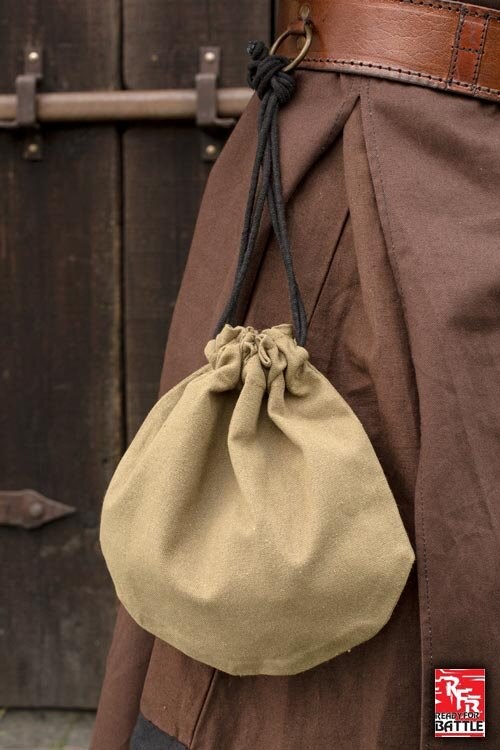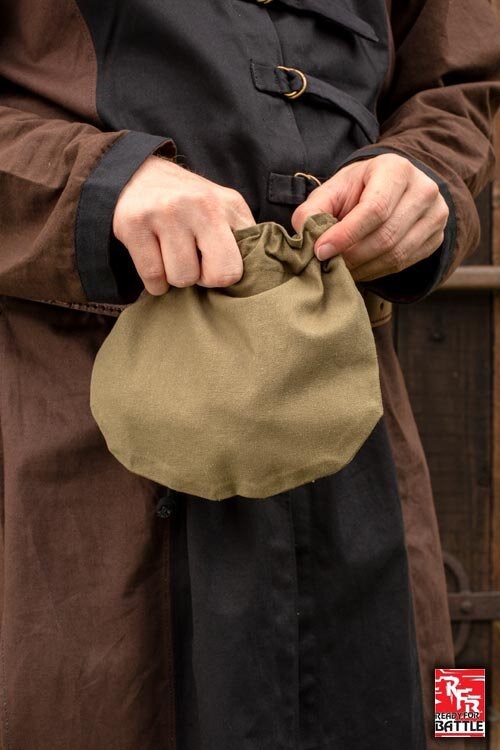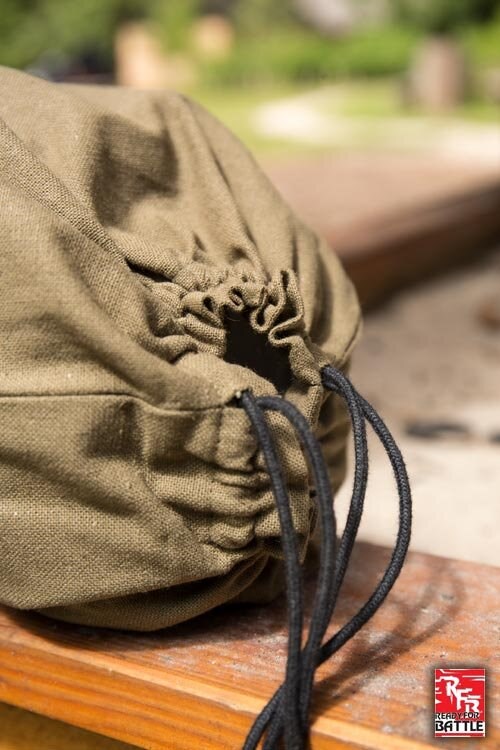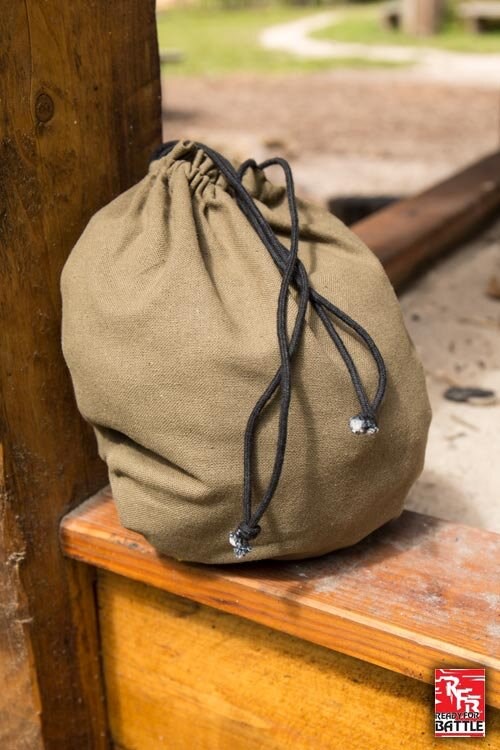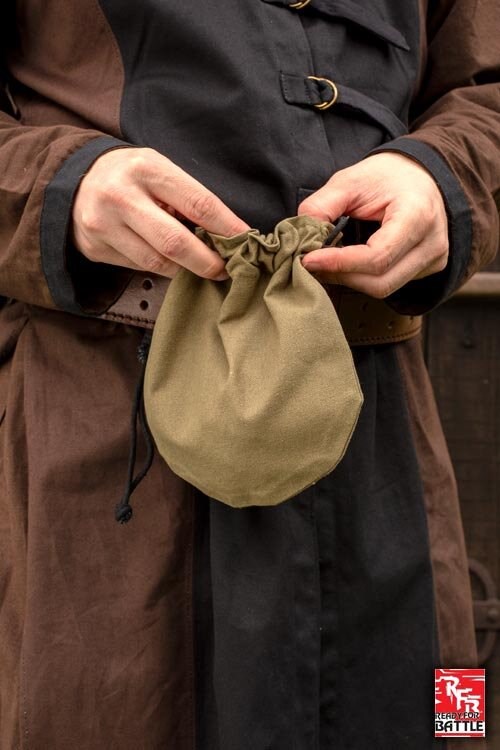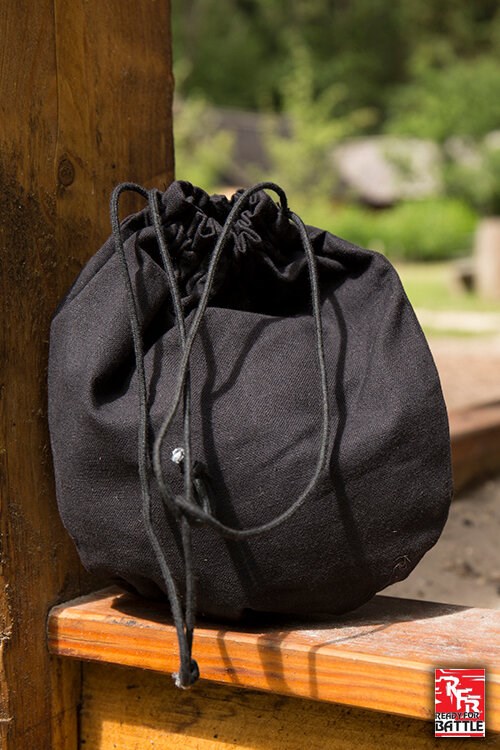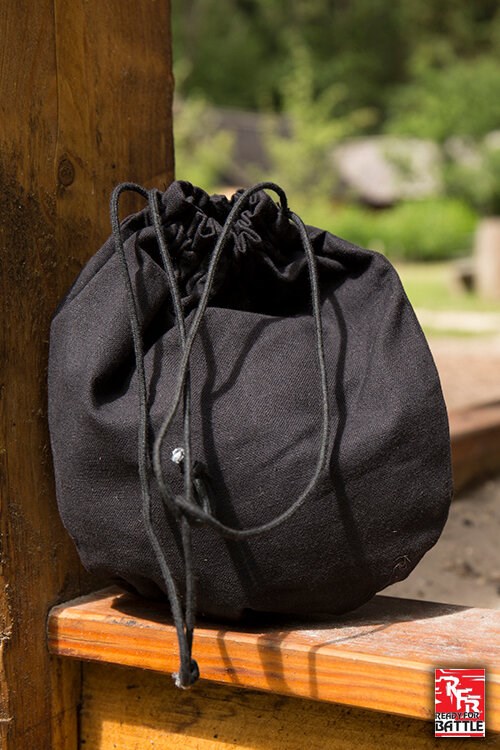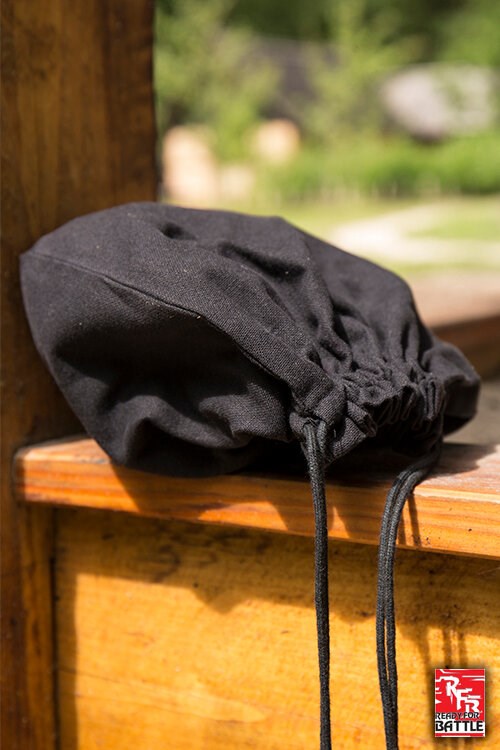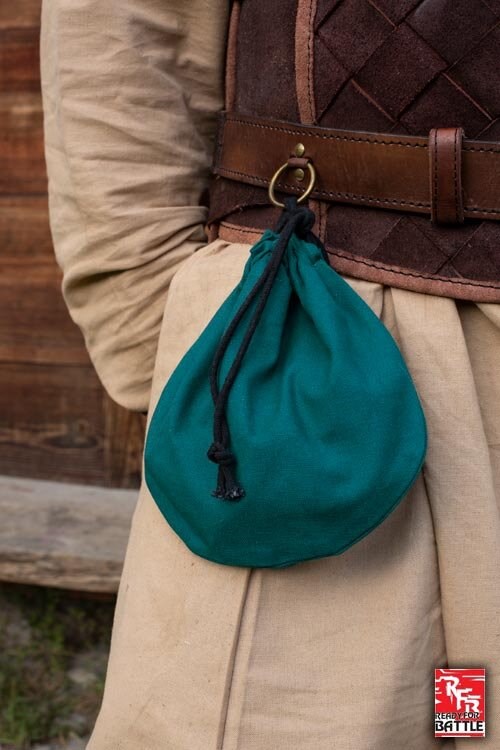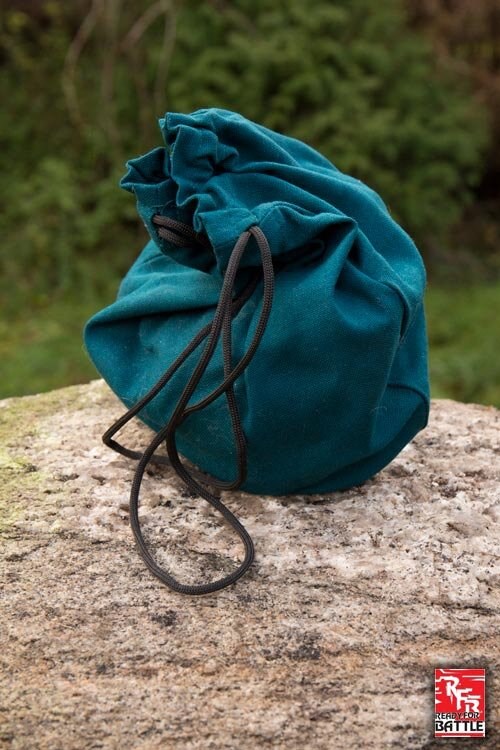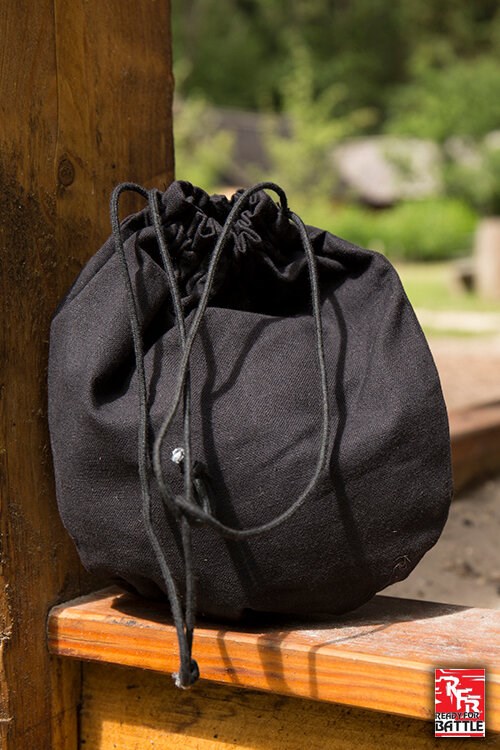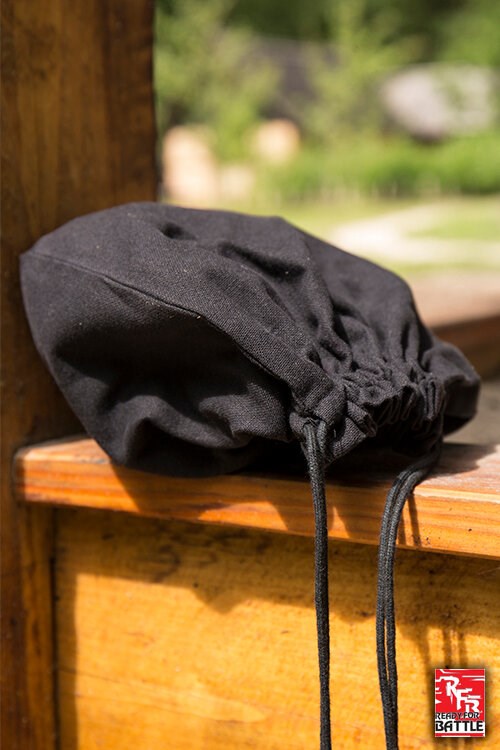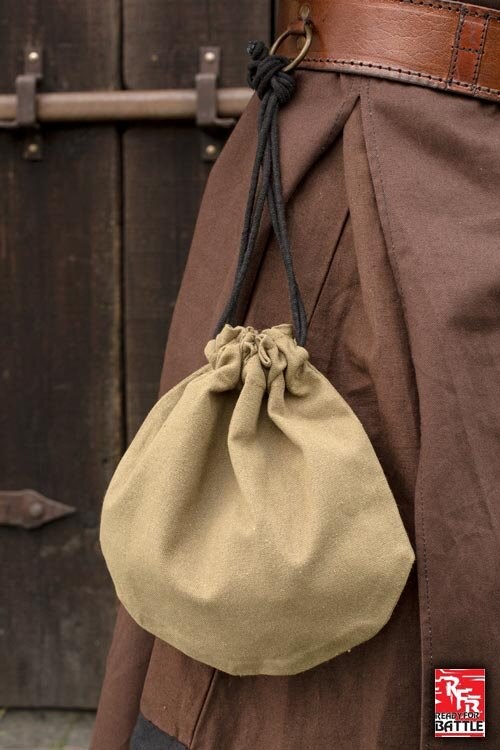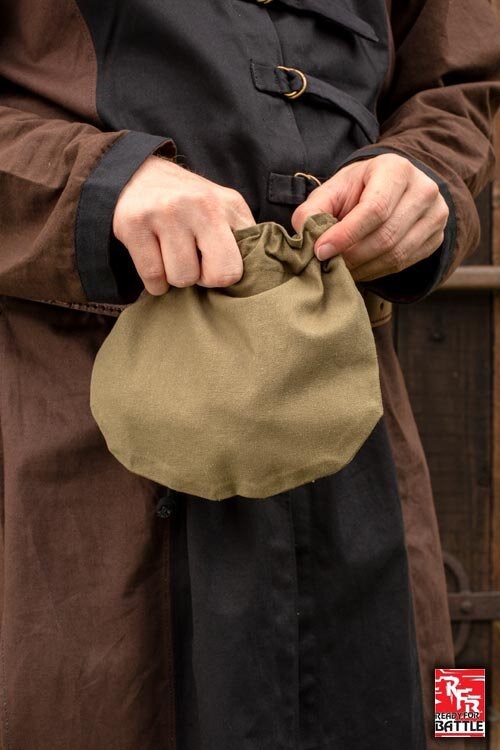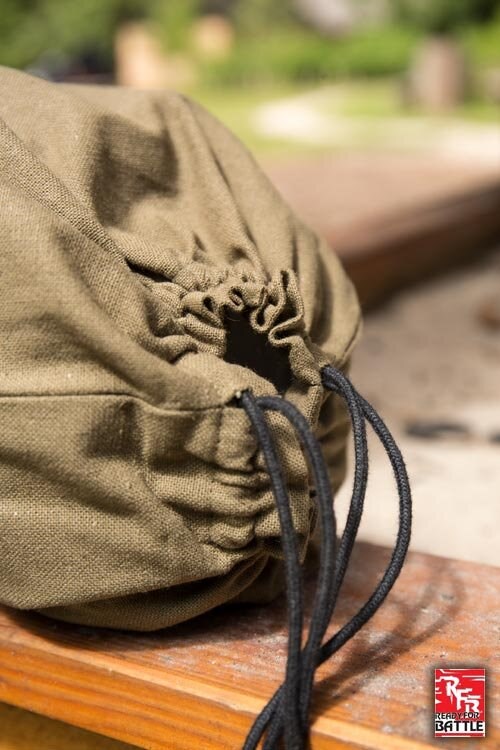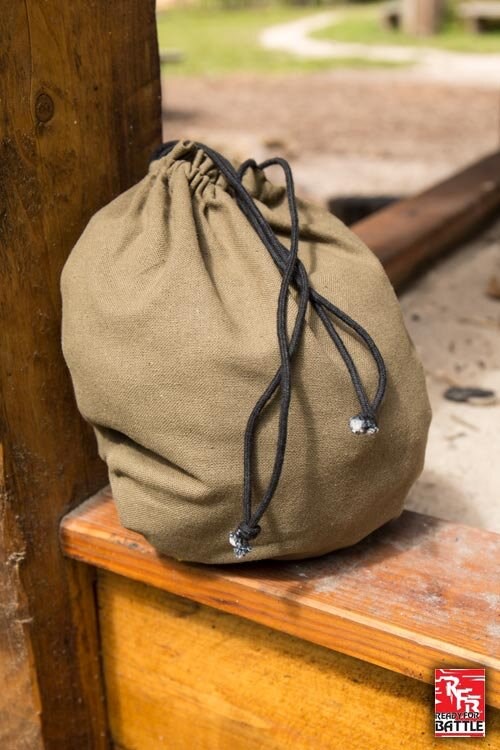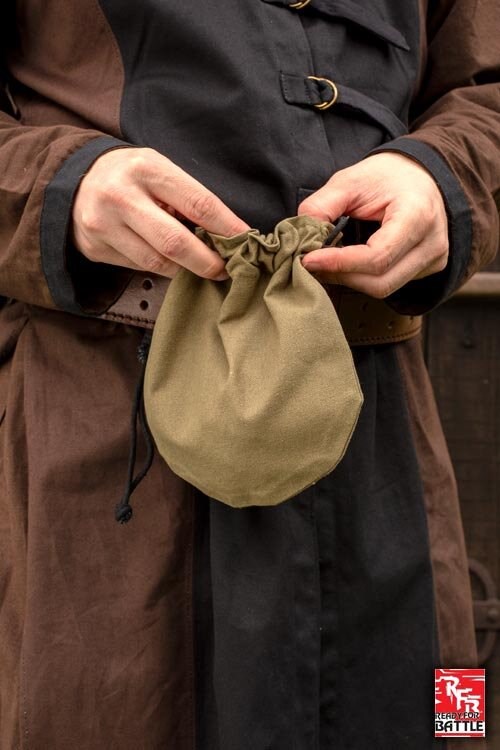 Description

Quality

Technical Details
Sneaking through the bandit's hideout, you pause as a particular chest catches your eye. A true adventure always comes with its fair share of loot, you think, as you inspect for traps. All seems well as you start to pick the lock, wondering what sort of treasure the bandits might be hiding.
The lid opens with an awful creak--you're sure someone will have heard it!--and as you look inside you are excited to find the entire chest full of stolen coins and gems. You don't have much time as you scoop several handfuls into your Ready-for-Battle Purse, thanking the fact that your bag is big enough to carry so much, before you jingle toward the exit.
It's about time something good came out of this journey!
DETAILS
Epic Armoury's Ready-for-Battle Purse is a moderately sized cloth purse designed to hold coins or other personal keepsakes. The round bottomed purse is made from medium cotton and is tied shut with a cotton cord drawstring. The same drawstring is long enough that it can be tied to your belt in order to keep it close at hand.
The RFB Purse can carry a lot thanks to its 12 cm radius at full extension. Store anything that will fit inside its 23 cm length. Cloth purses are useful accessories and great for adding final touches to your character.
Available in colours Dryad Green, Epic Black, and Petroleum.
HISTORY
Historically referred to and used like a "pocket" before pockets were added to clothing
Pouches worn at the belt have been found in Swedish and English burial sites pre-dating 1000 A.D.
Affordable, personalized costume interchangeable with all other Epic Armoury gear
100% natural materials
Made from fabrics manufactured locally
Handmade by qualified professional. Measurements are approximations and may vary.
This product is handmade and hand-painted and therefore unique. As a result, when compared with similar item numbers, this product can have natural deviations in pattern, colour and shape, which are not considered defects or faults.
We produce our image material in a natural environment, where lighting and surroundings can affect colors and contrast. The displayed images may therefore appear different from the product you receive from us.
Measurements are all in cm if not stated otherwise.
Brand:
Ready For Battle
Universe:
Sovereign
Materials:
Cotton
Position:
Accessory
Product type:
Accessory
Release date:
10/01/2012
Maintenance
This medium cotton product is soft to the touch, but heavier than light cotton. This material wrinkles easily, but can be ironed on a medium heat level.
Cleaning
Machine wash at 40°C / 104°F. Please make sure to wash it once before use in order to make sure that remaining dye will be removed from the product. It is advised to wash with similar coloured clothes to reduce the risk of dye imprint. Tumble dry on low heat, but be aware that it might shrink up to 5%. For general stains or discoloration, treat with a commercial fabric cleaner, or blot with tepid water and a soft cloth.