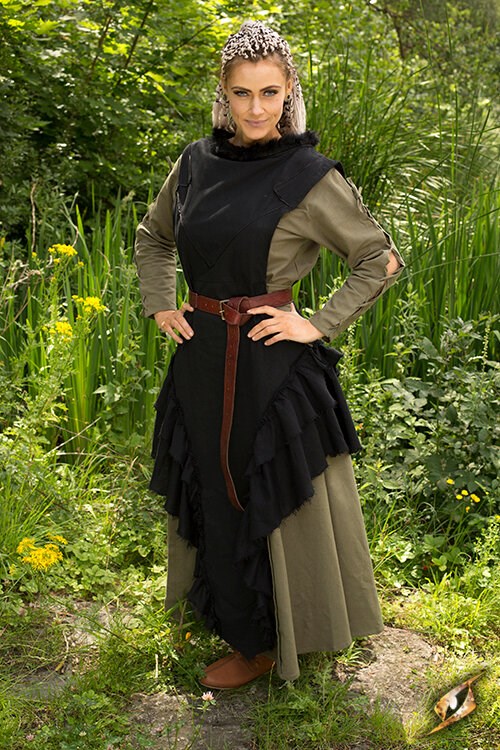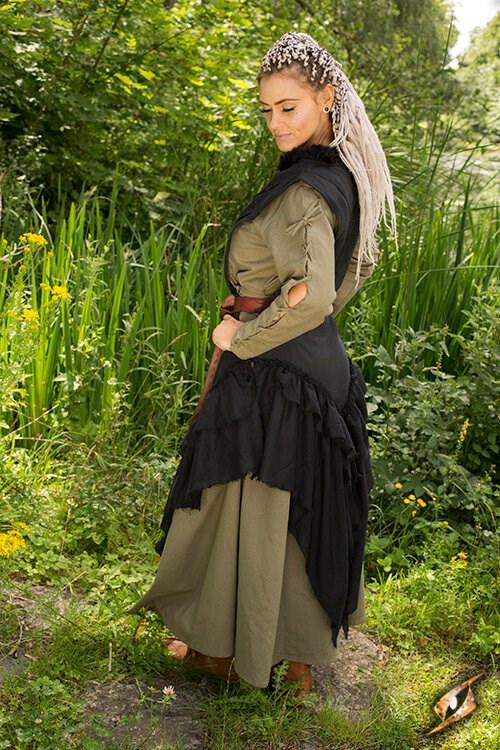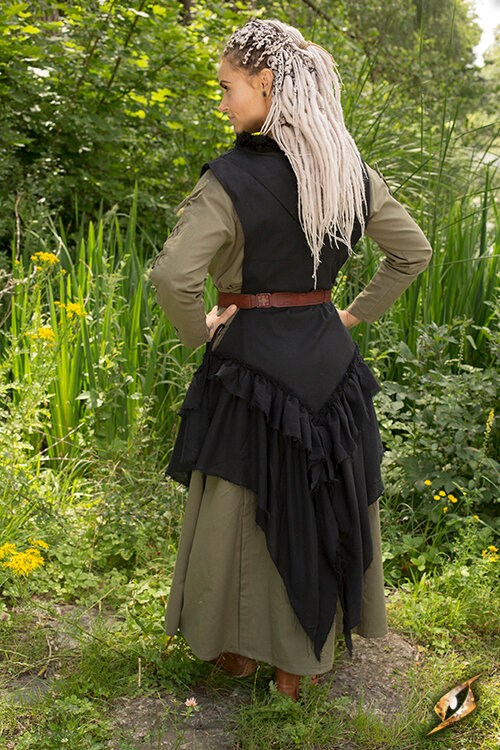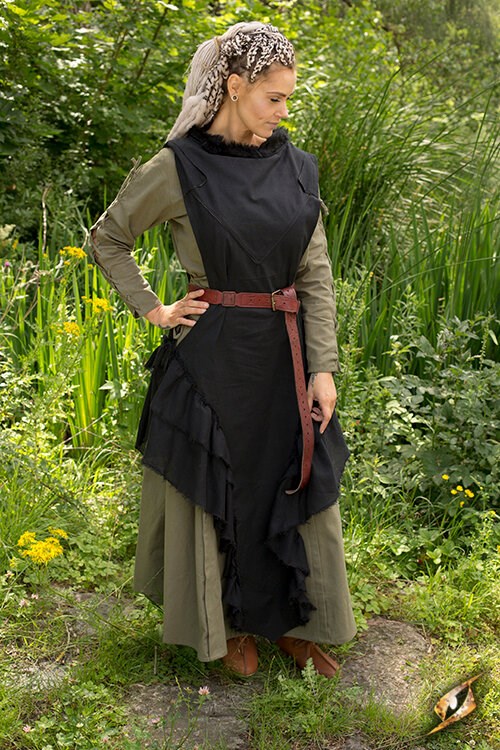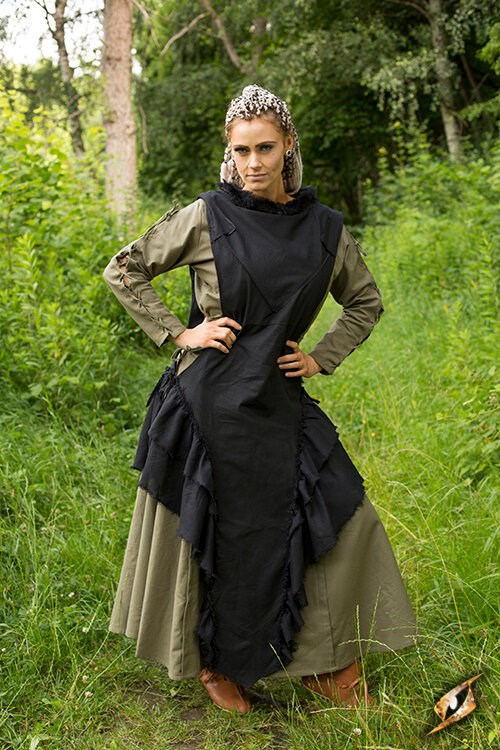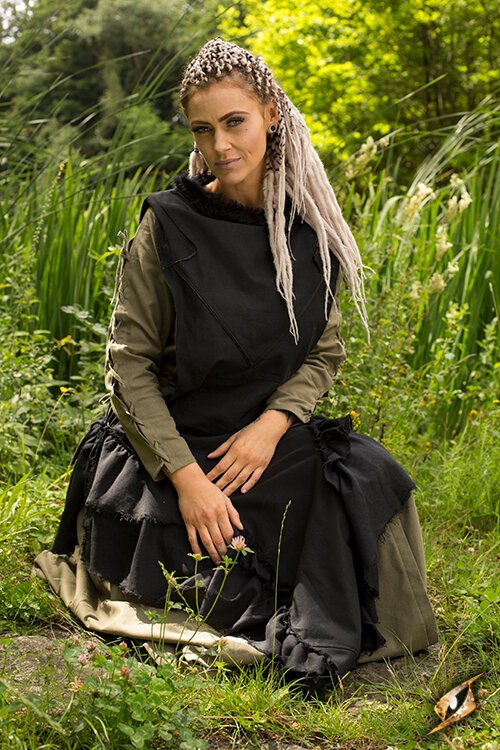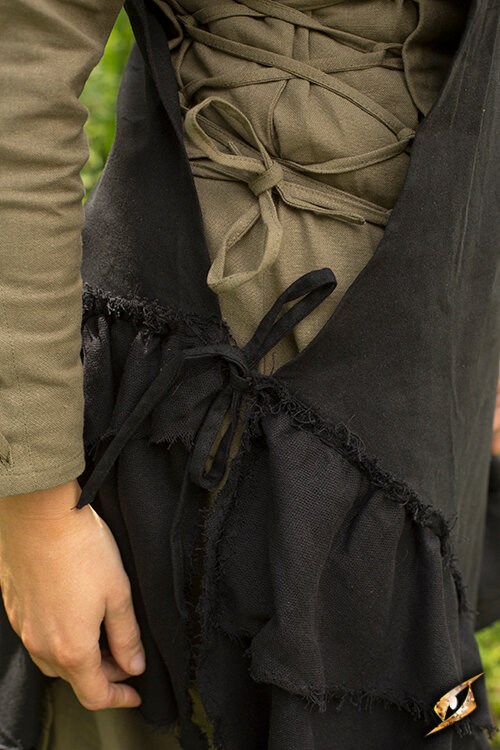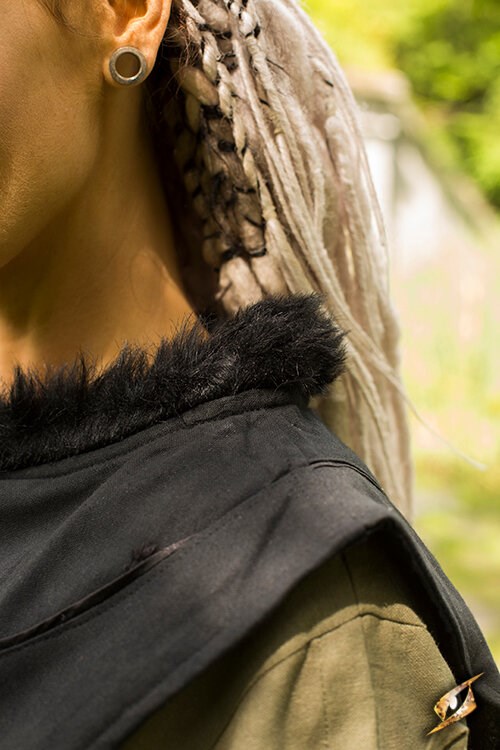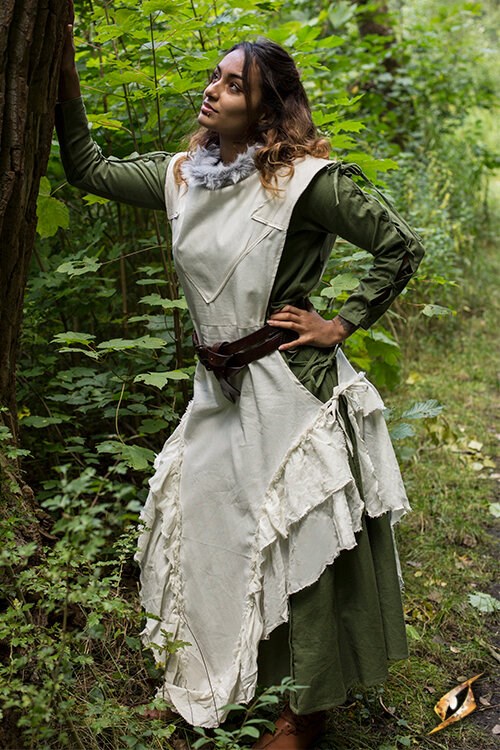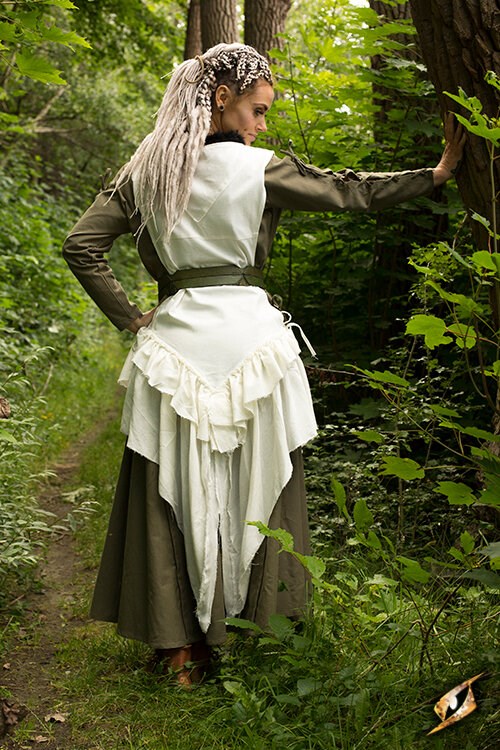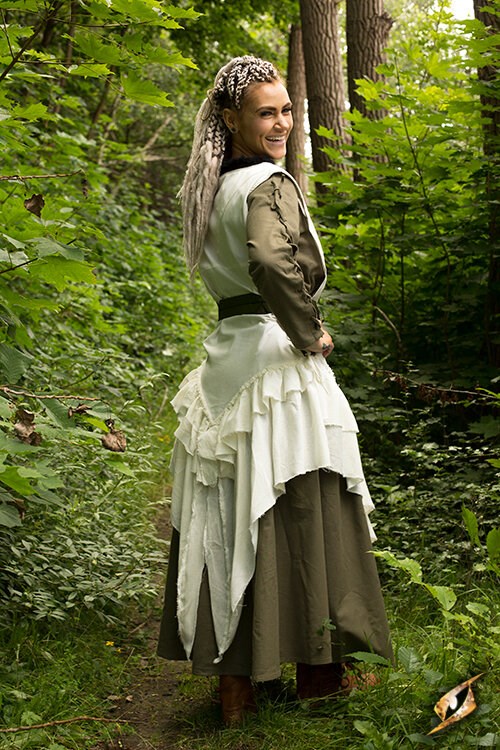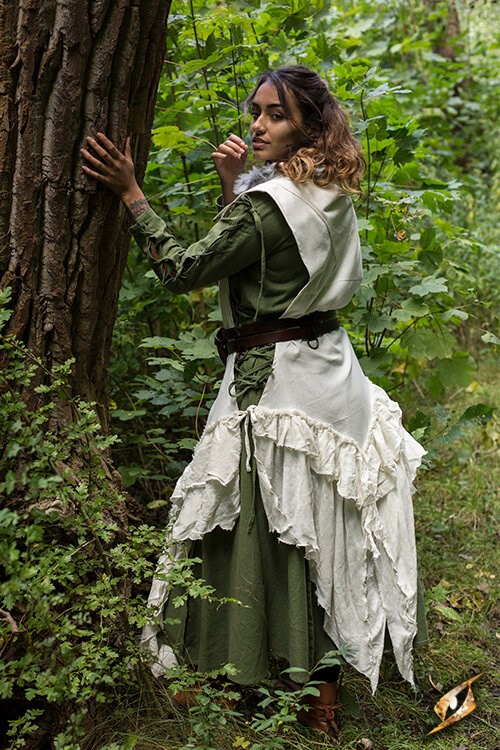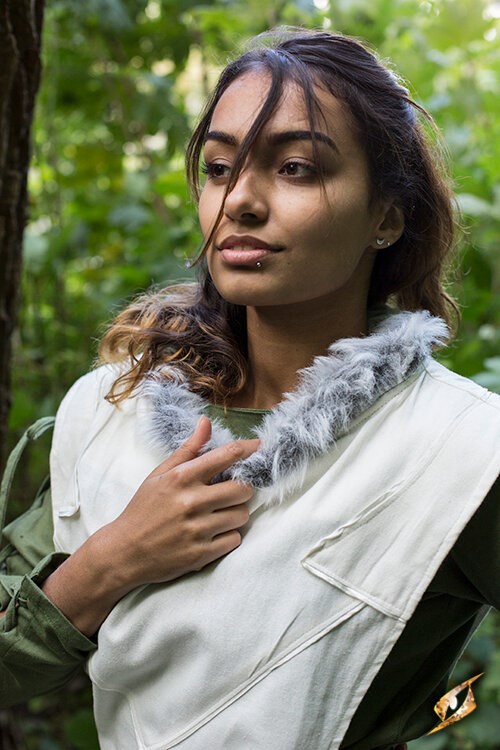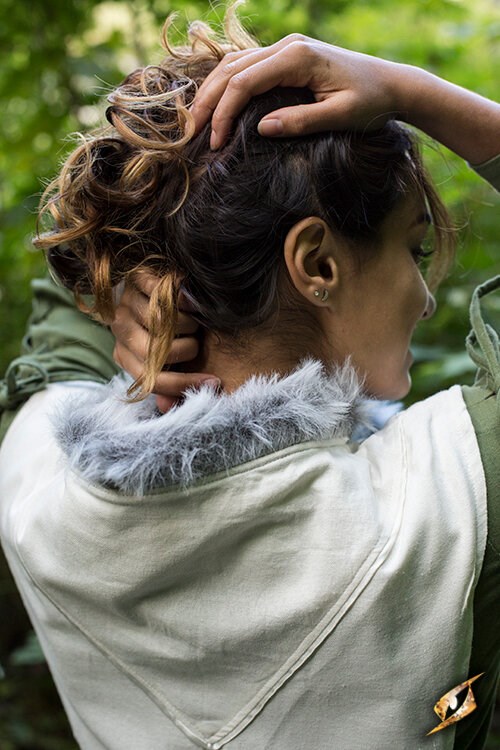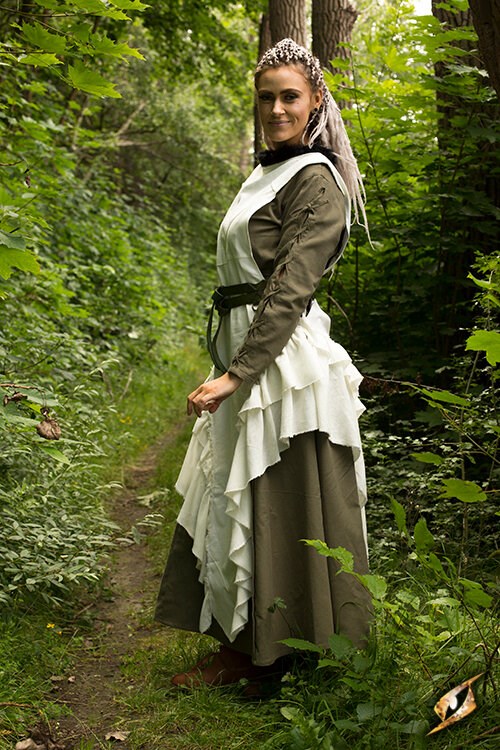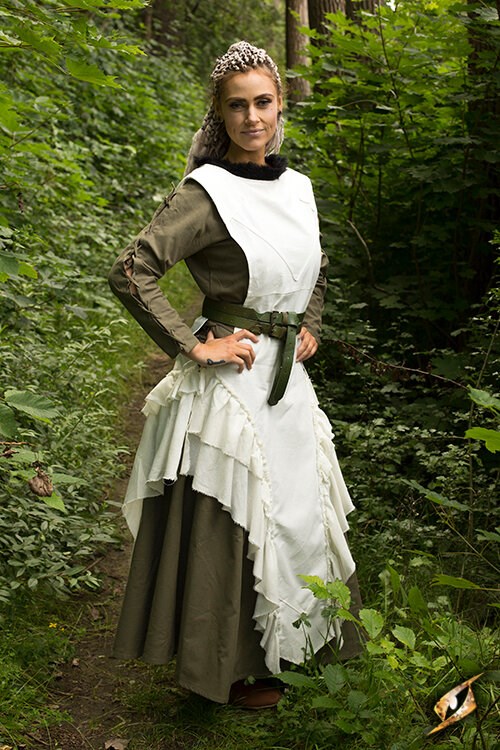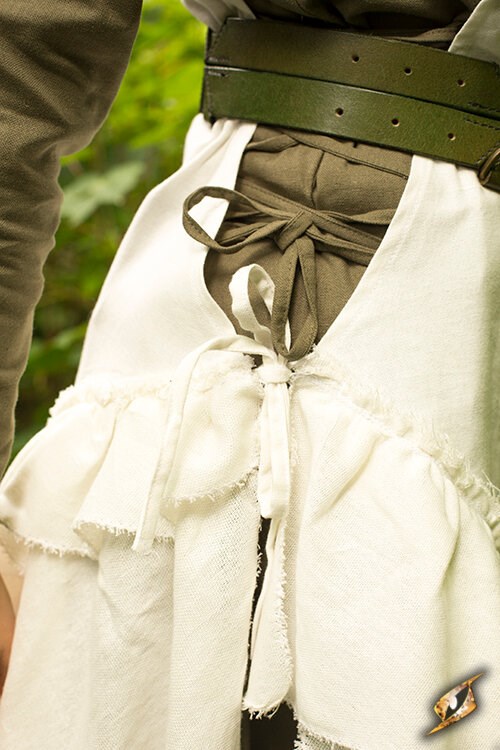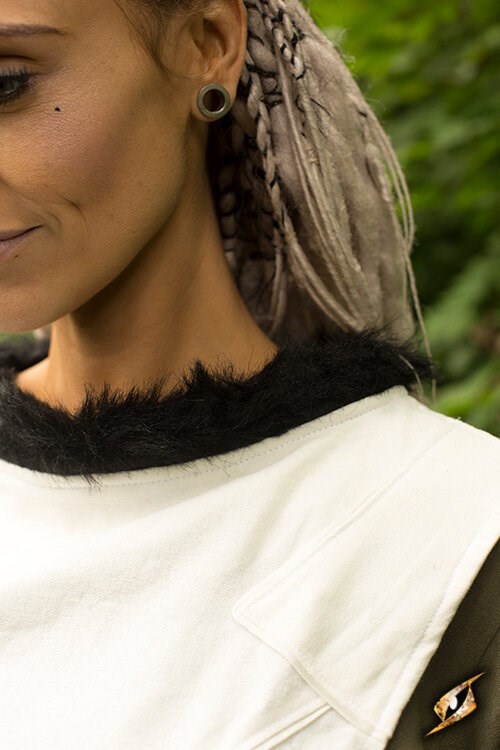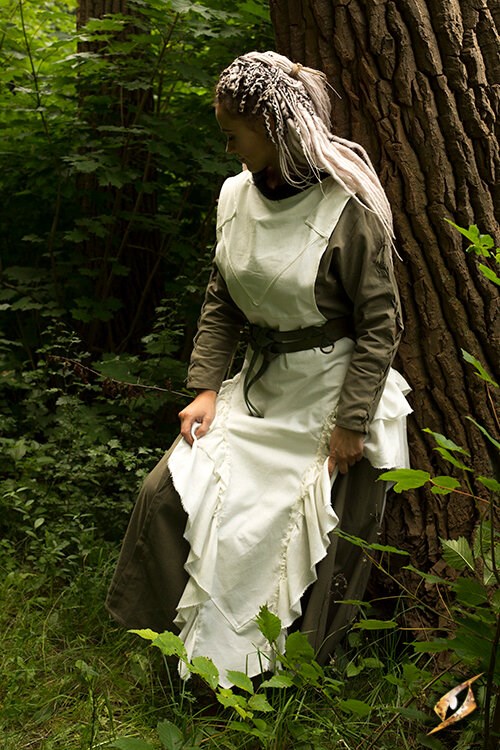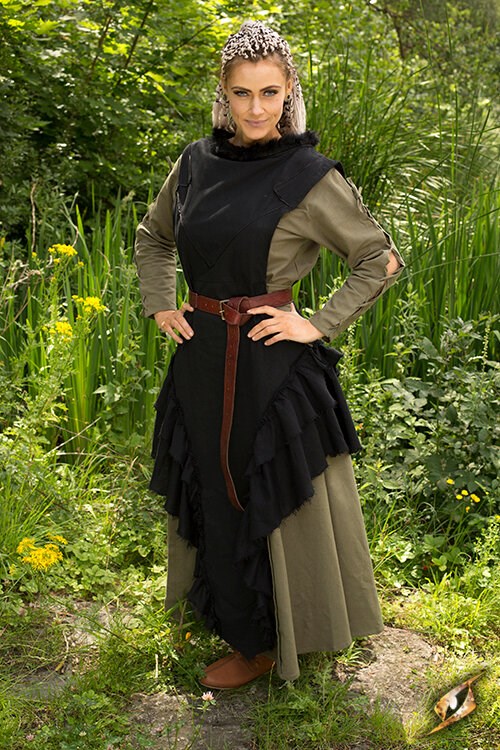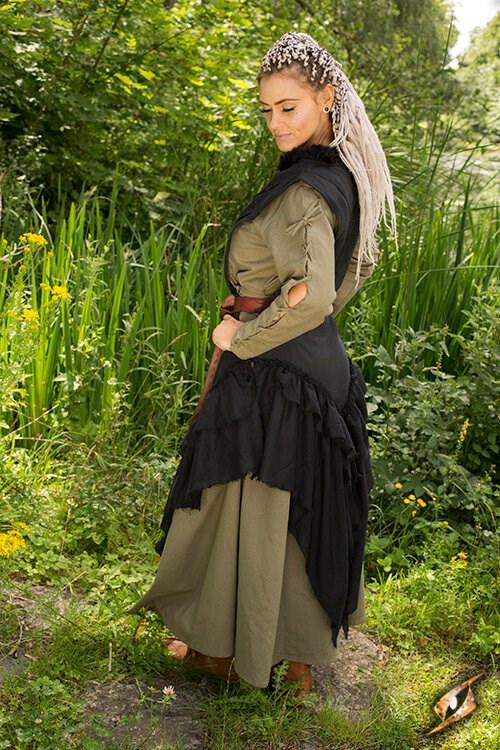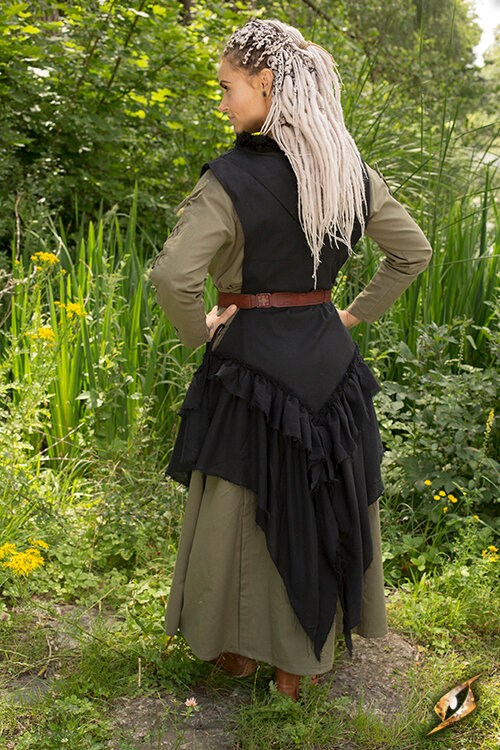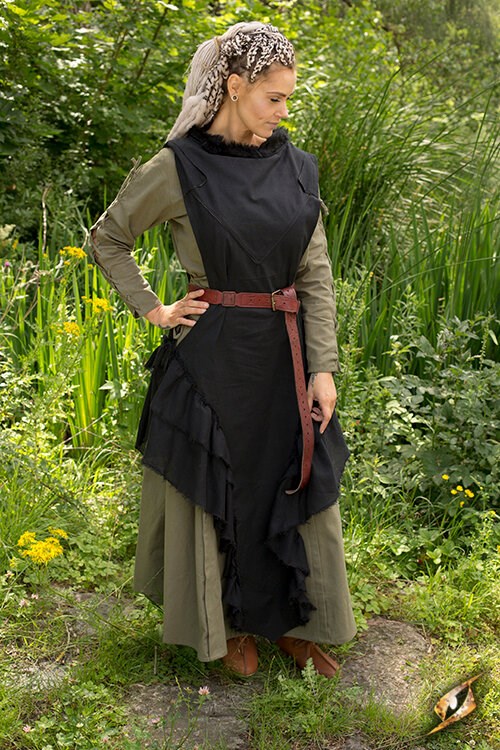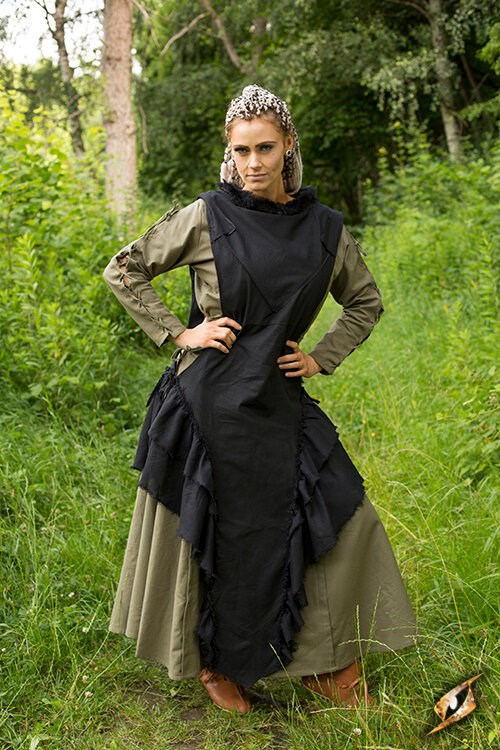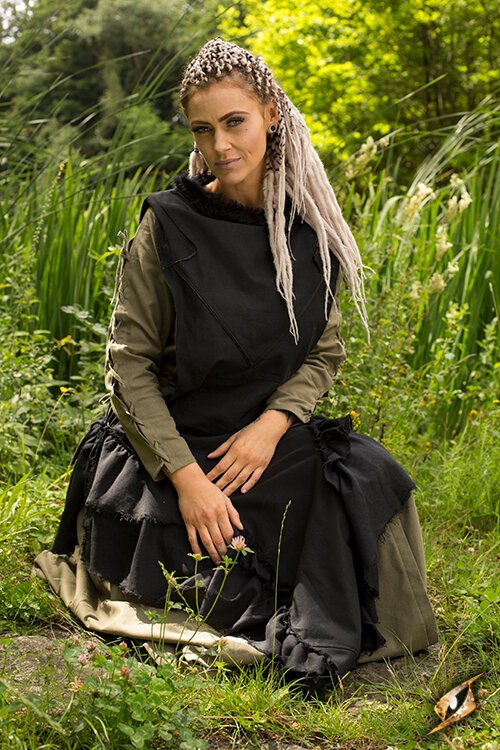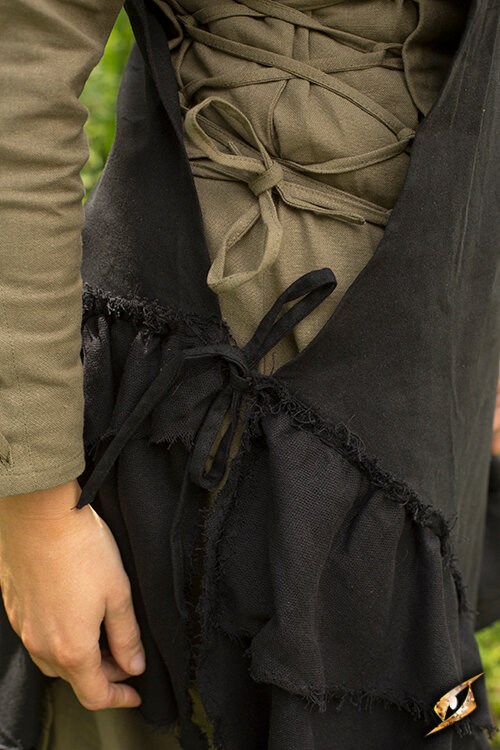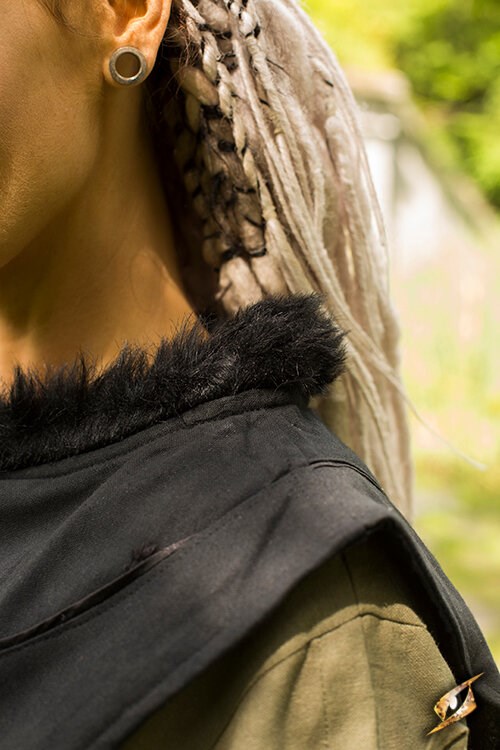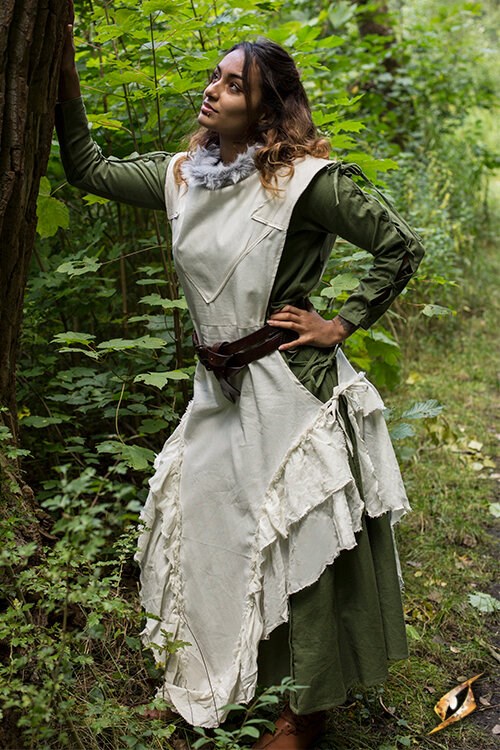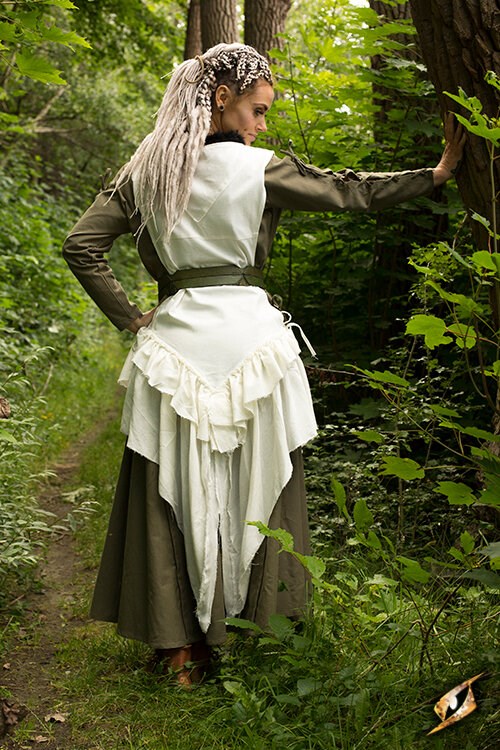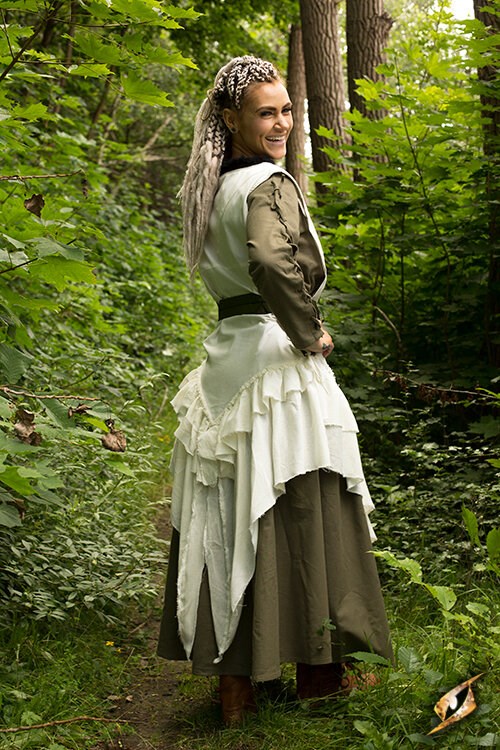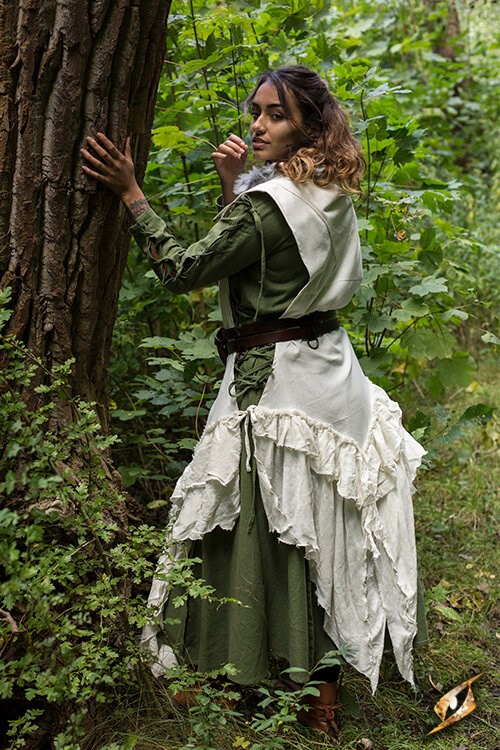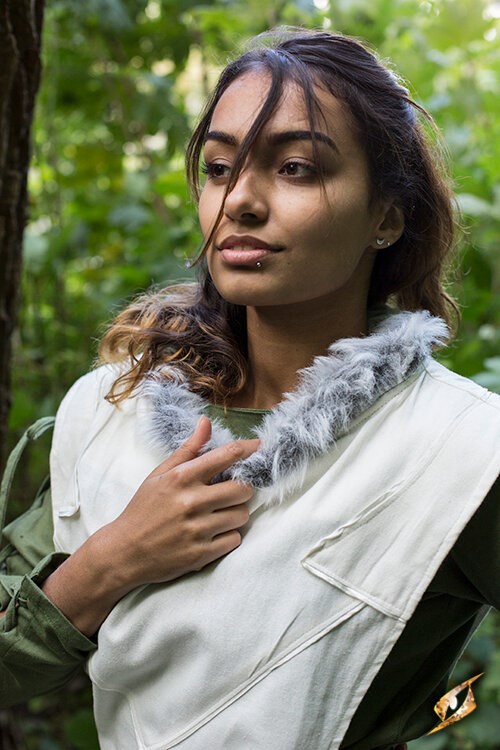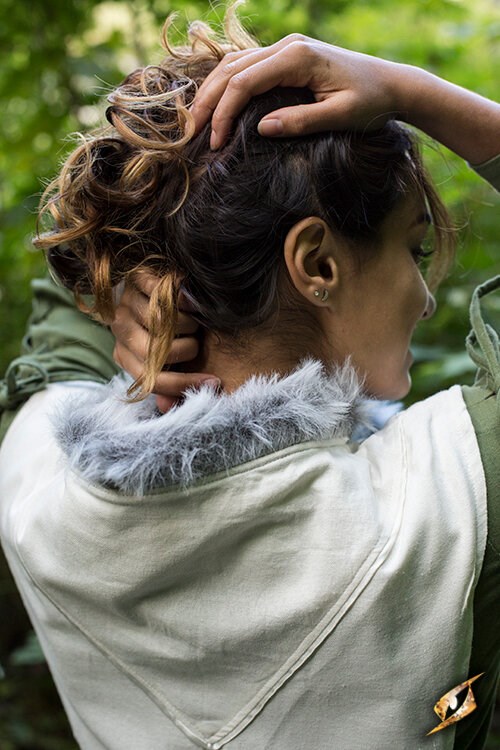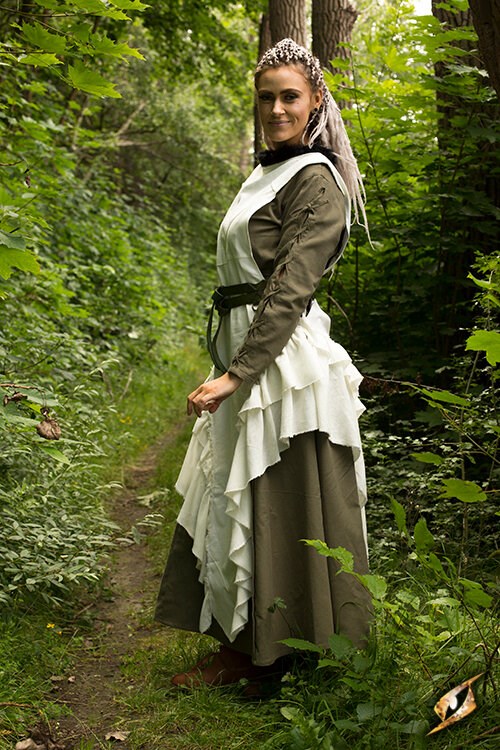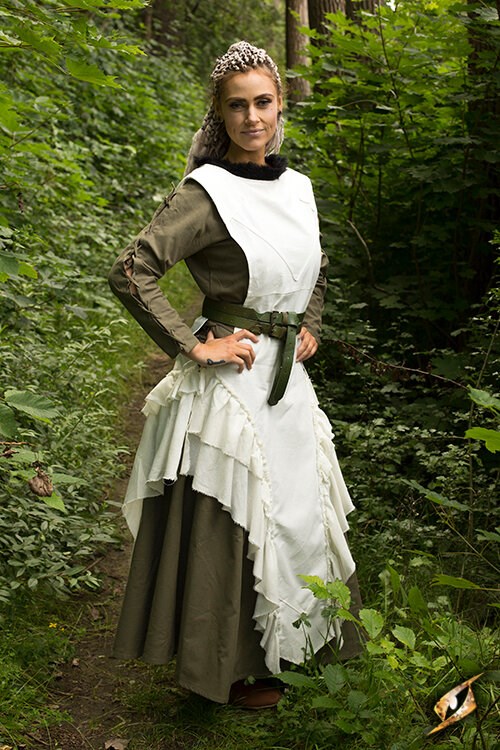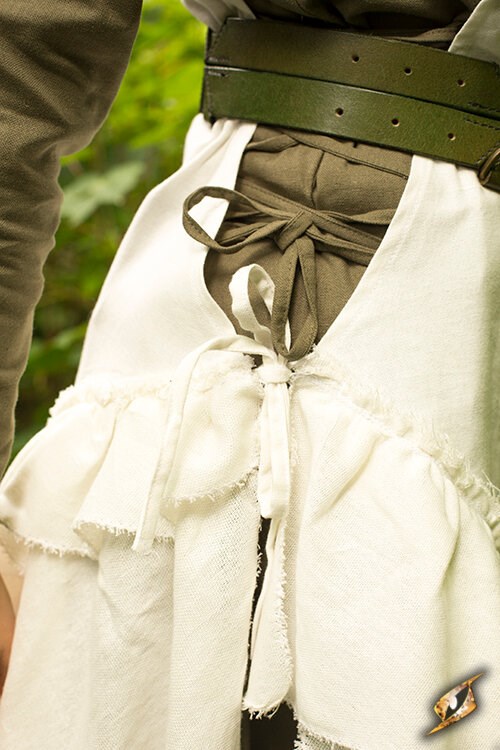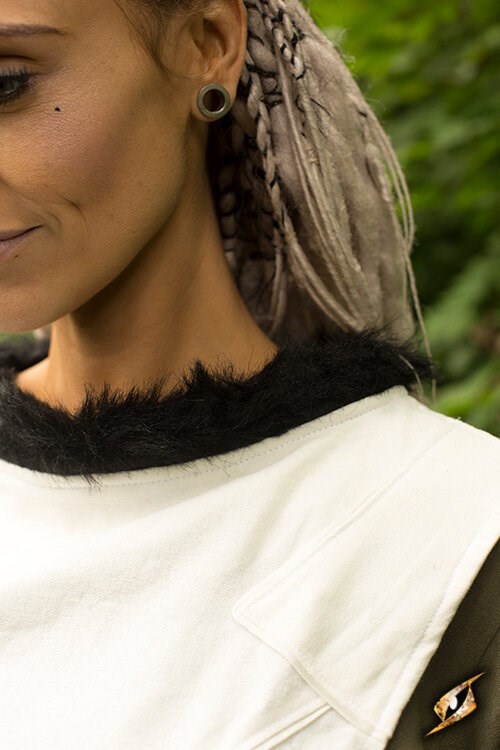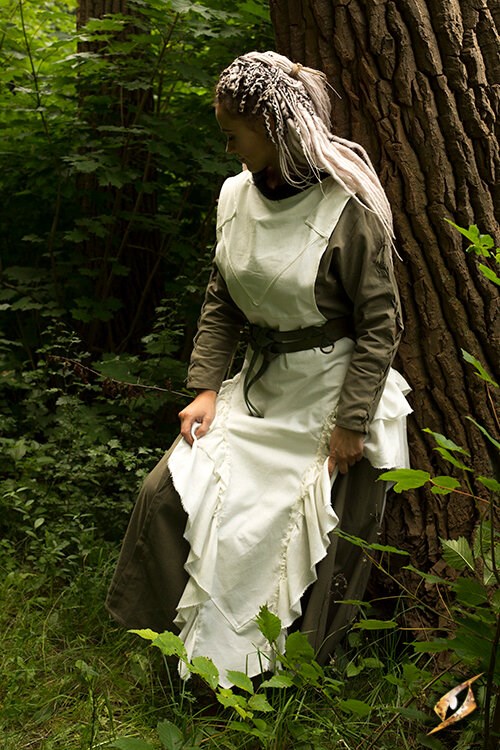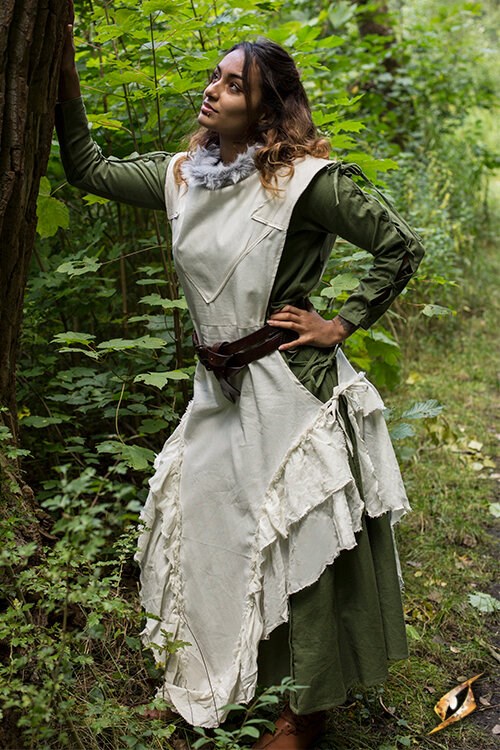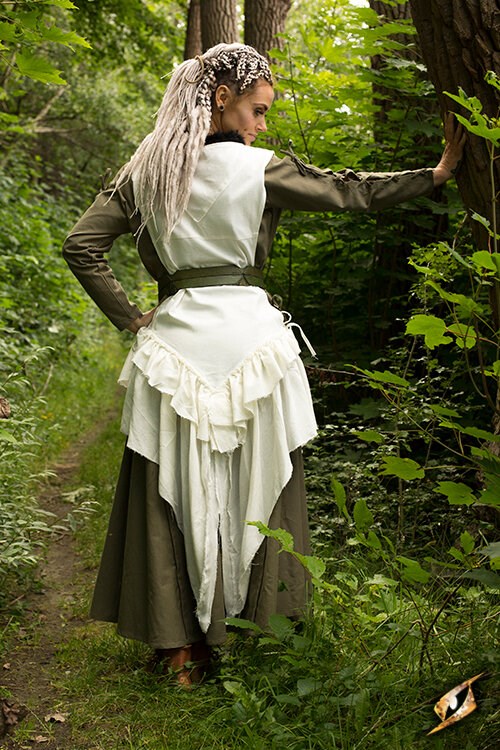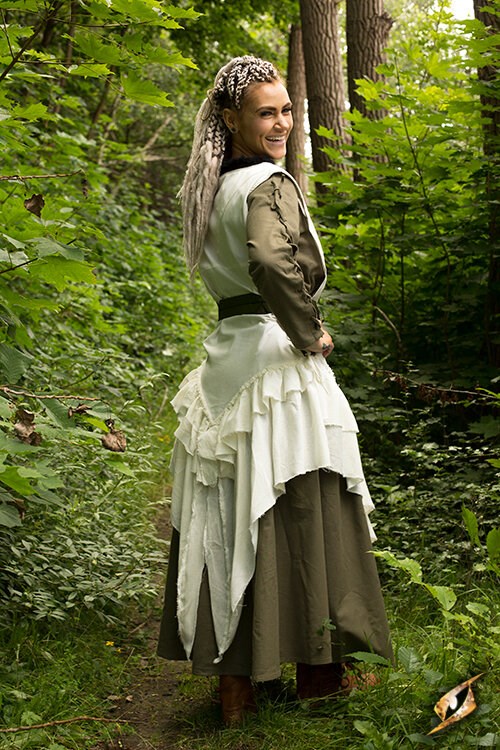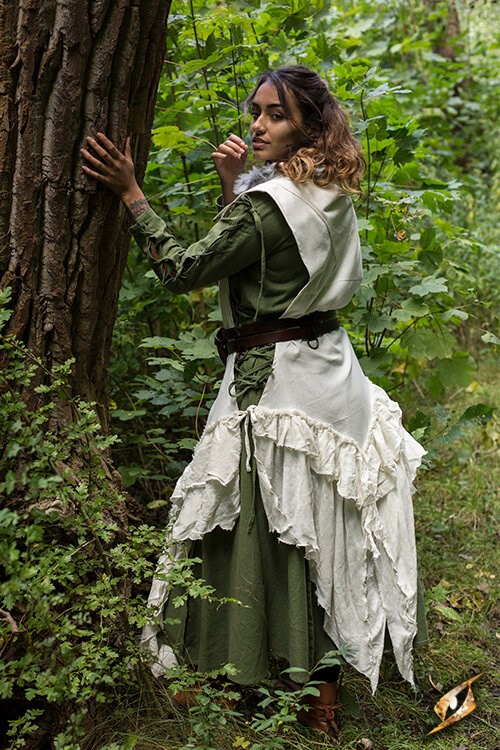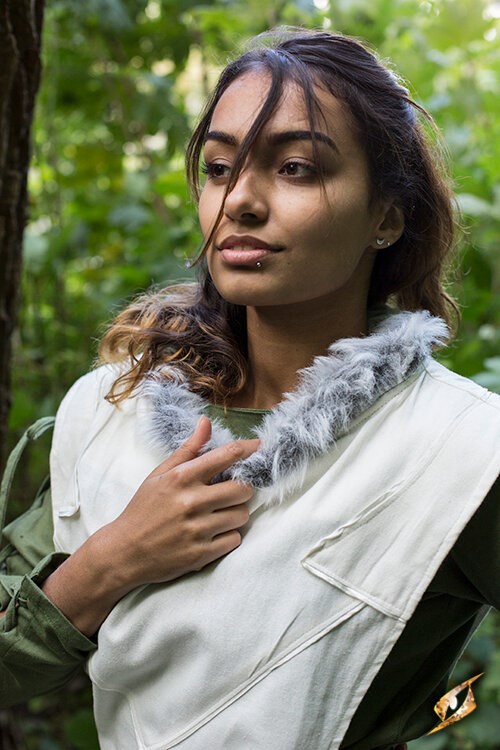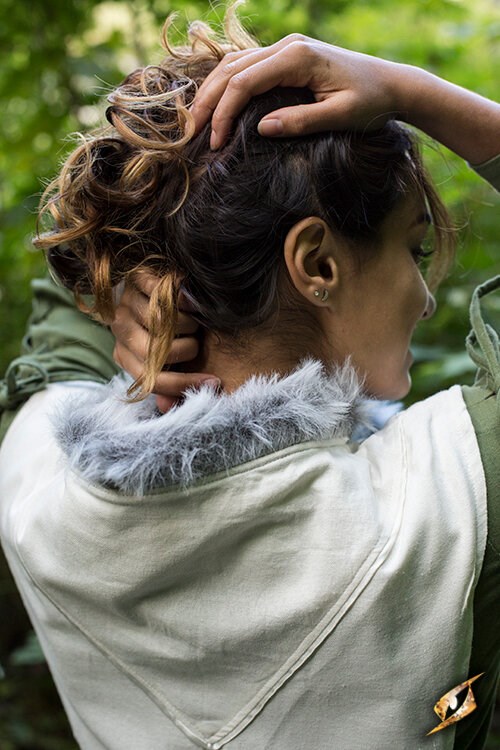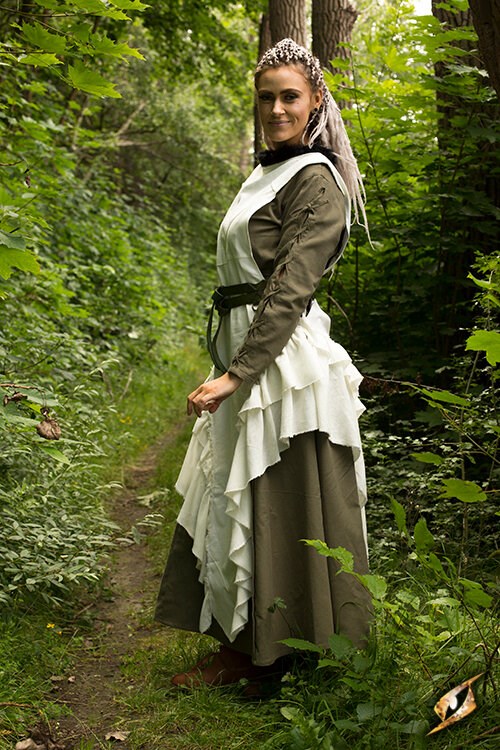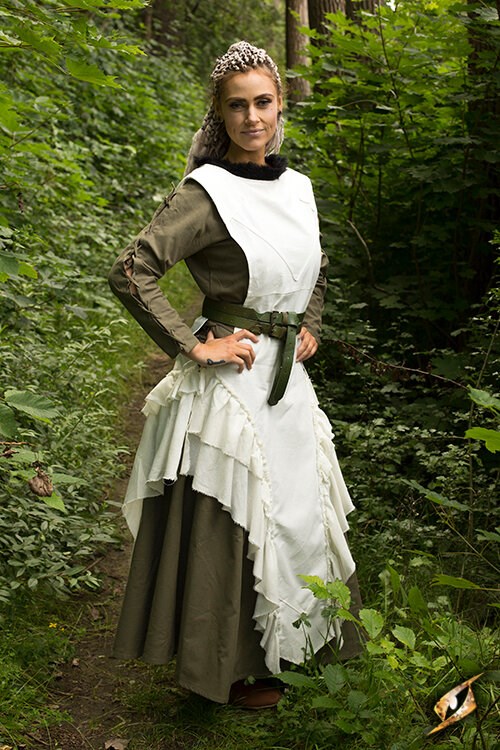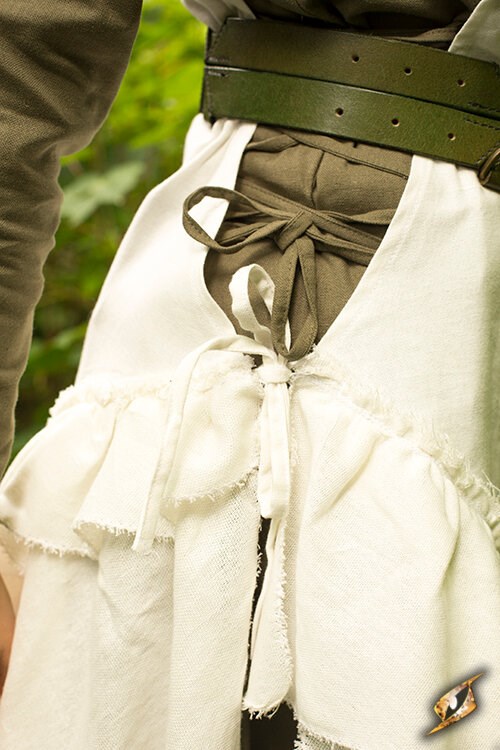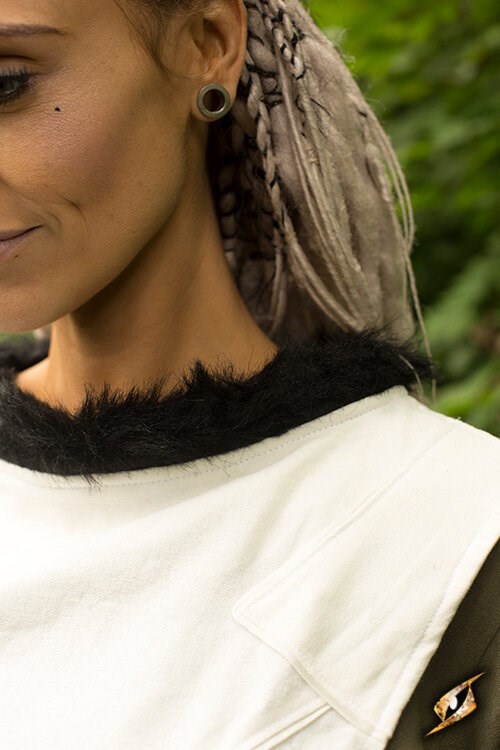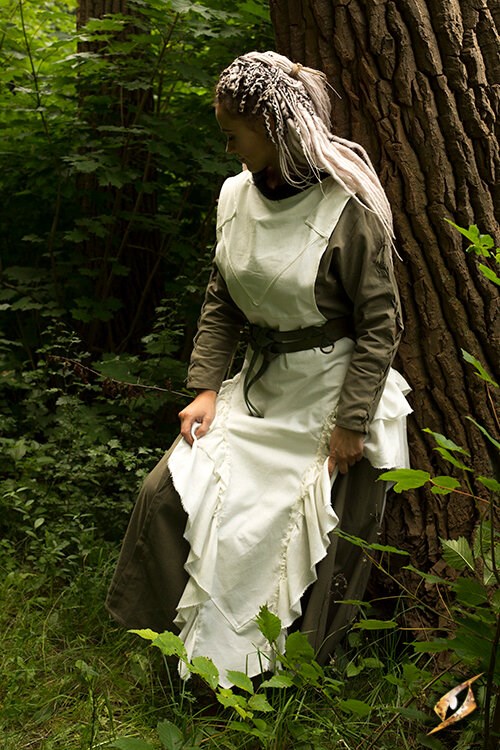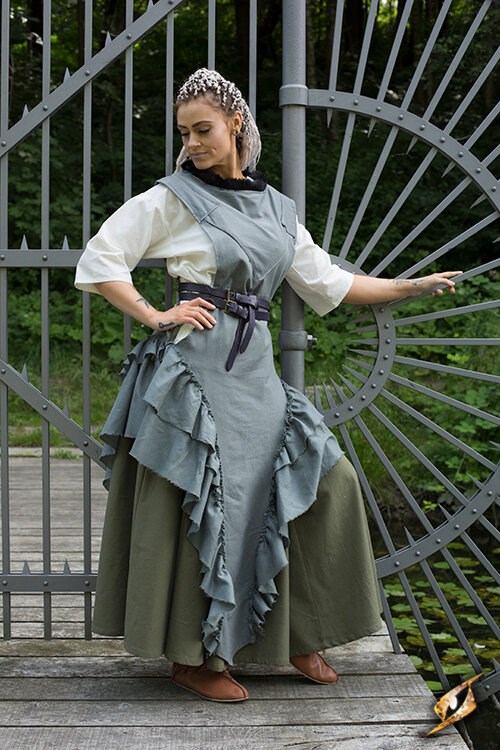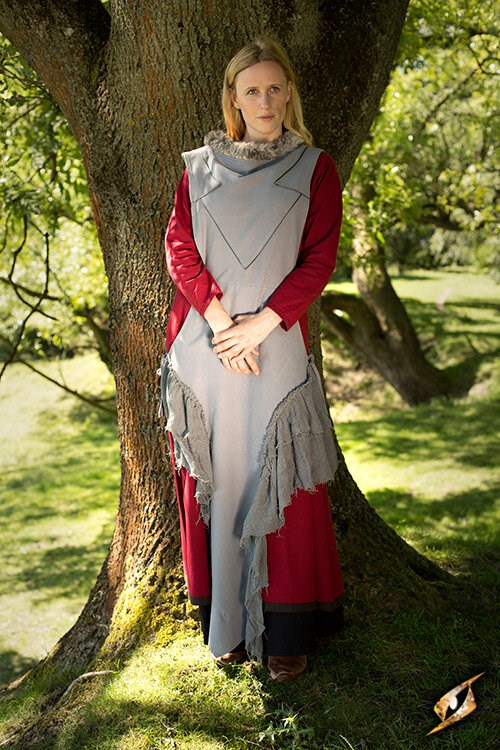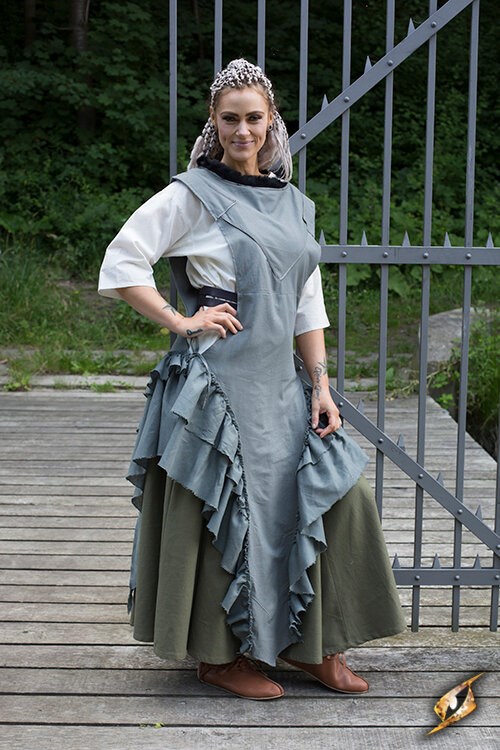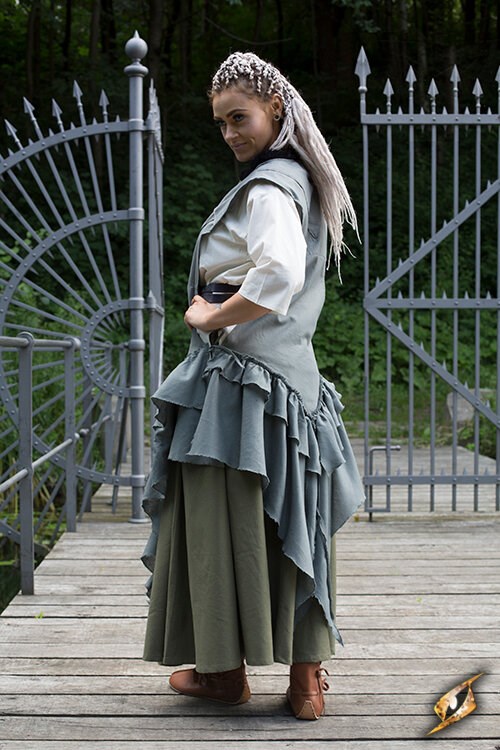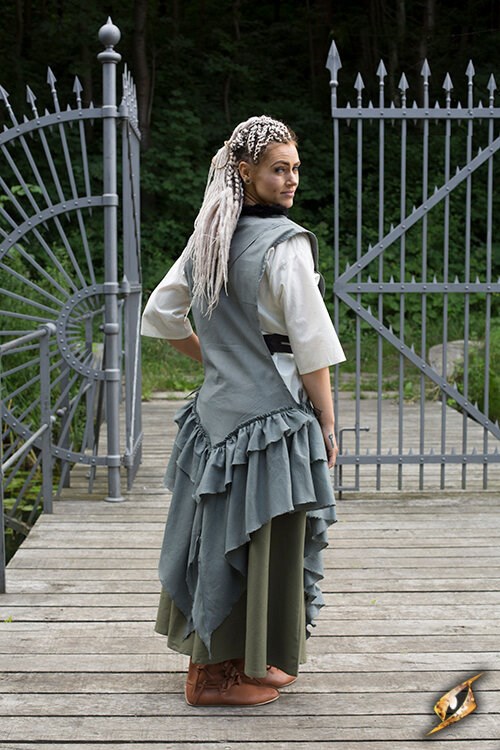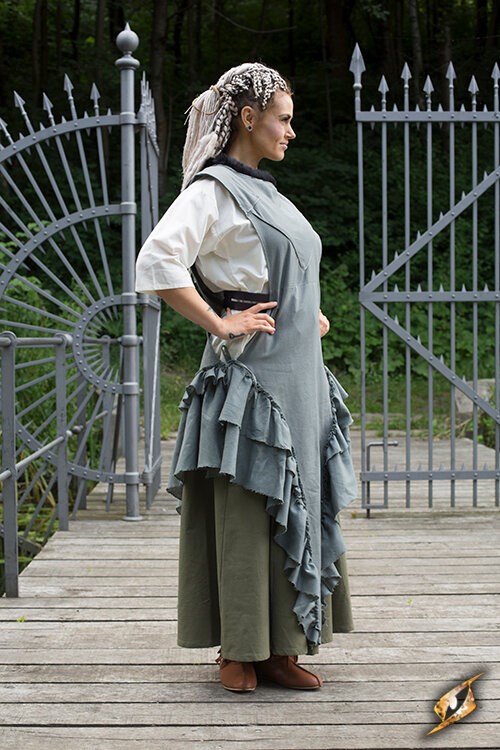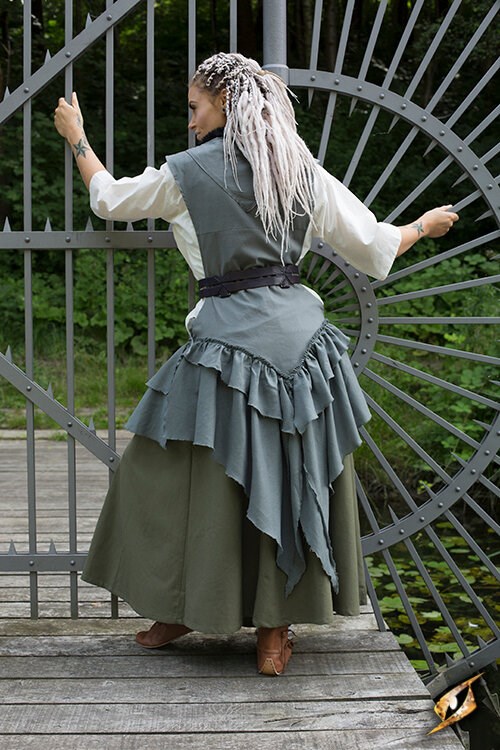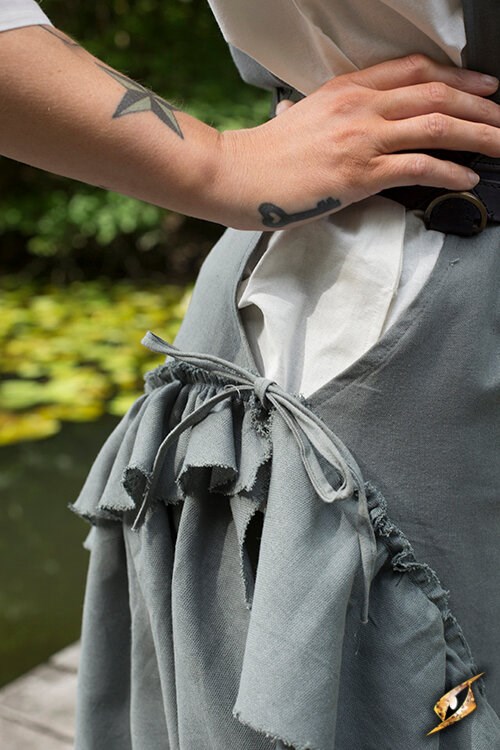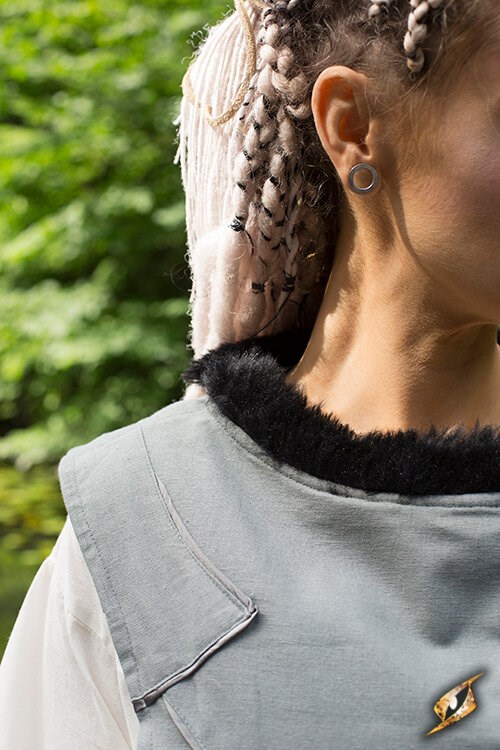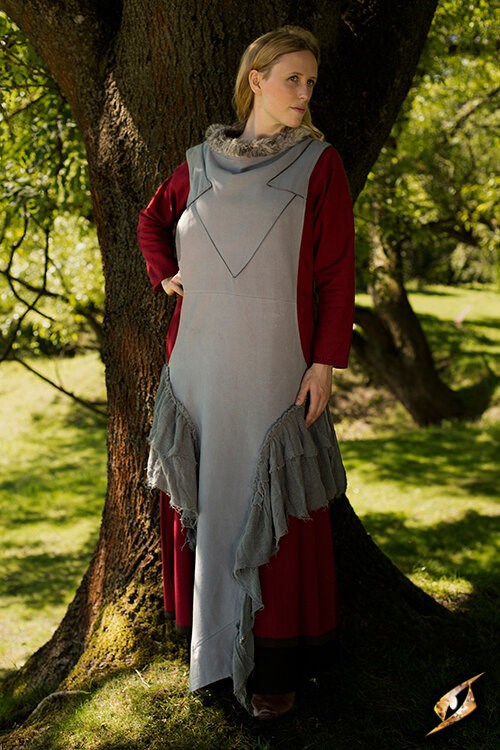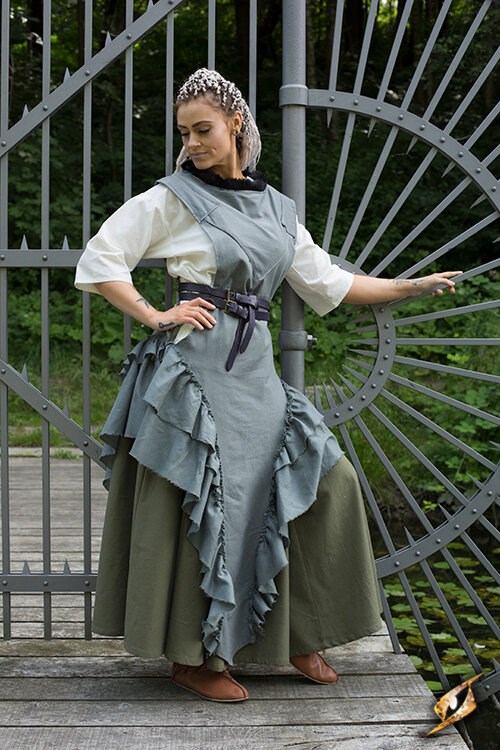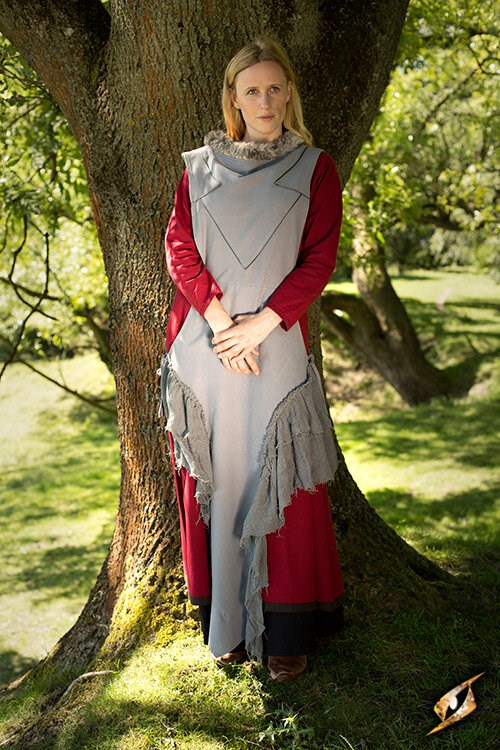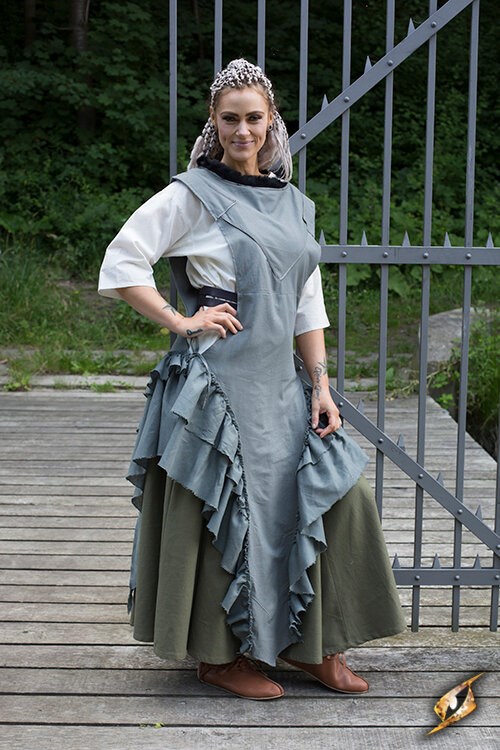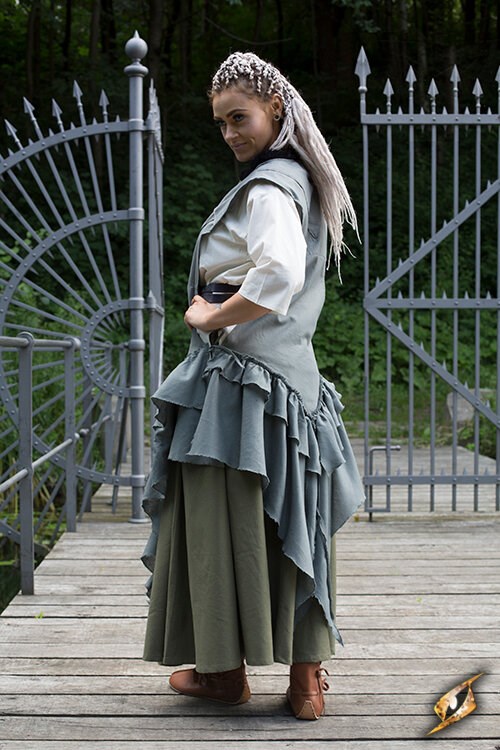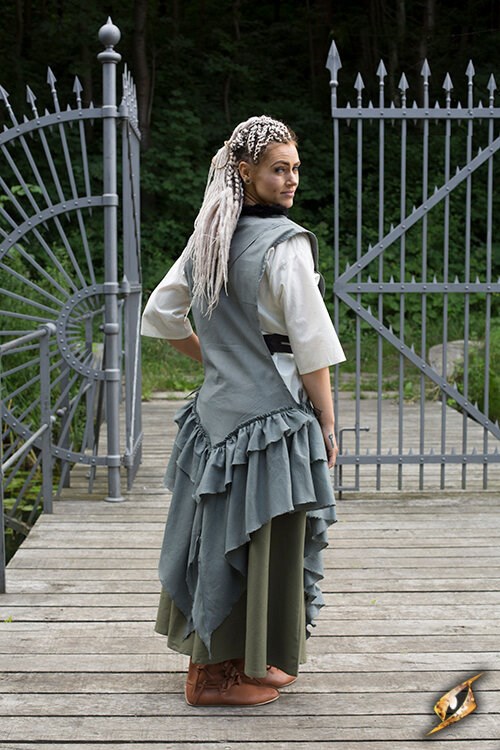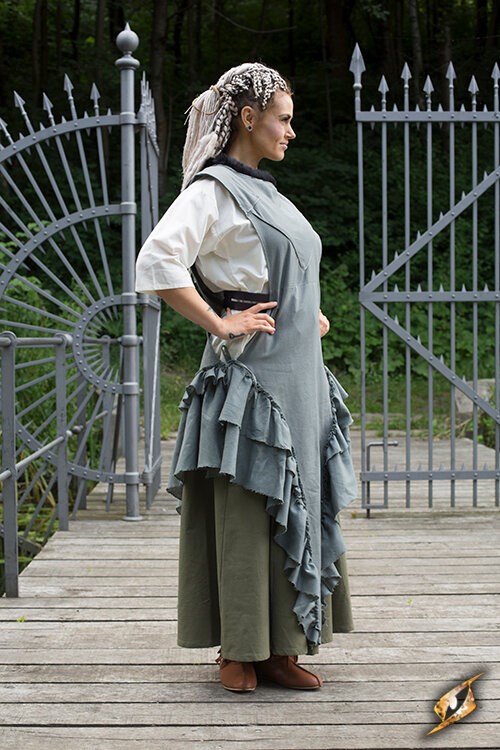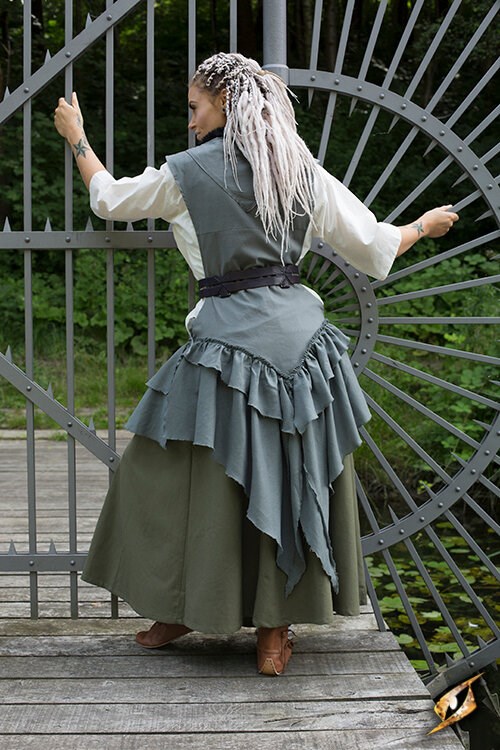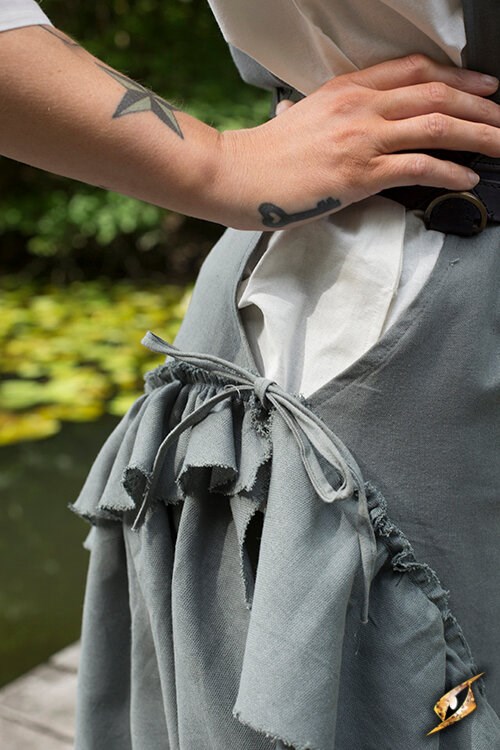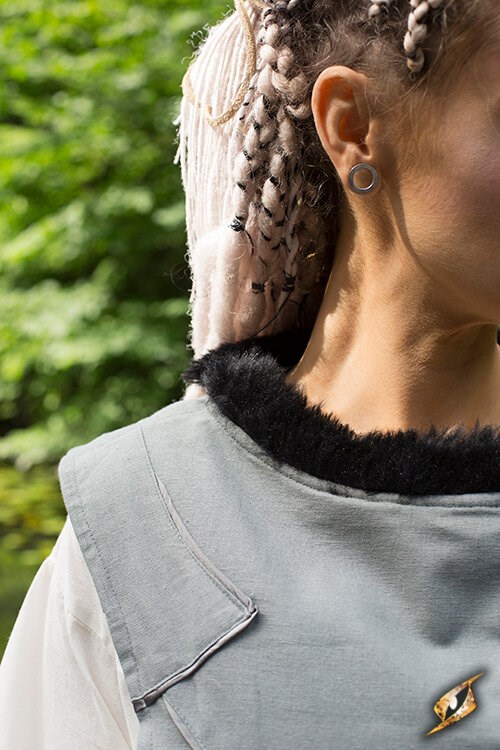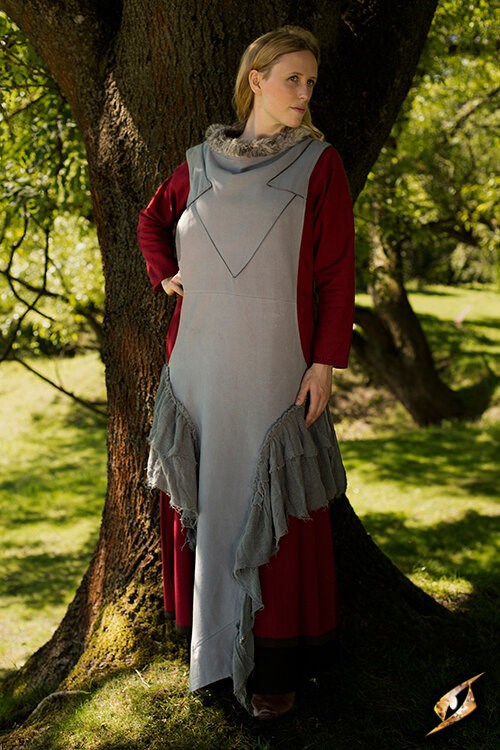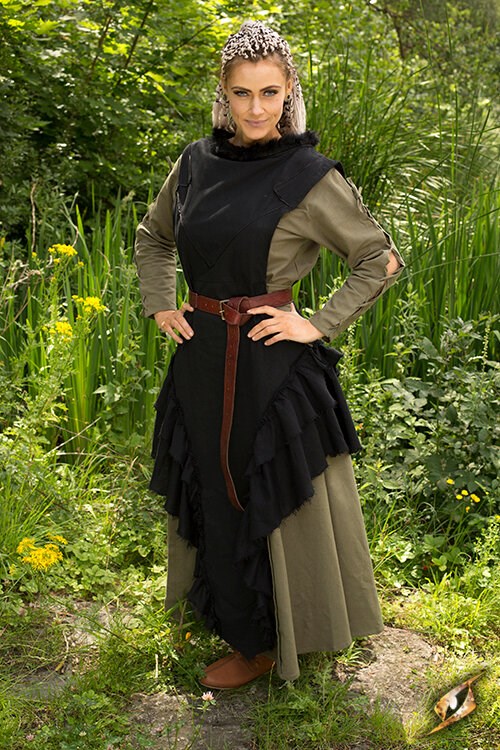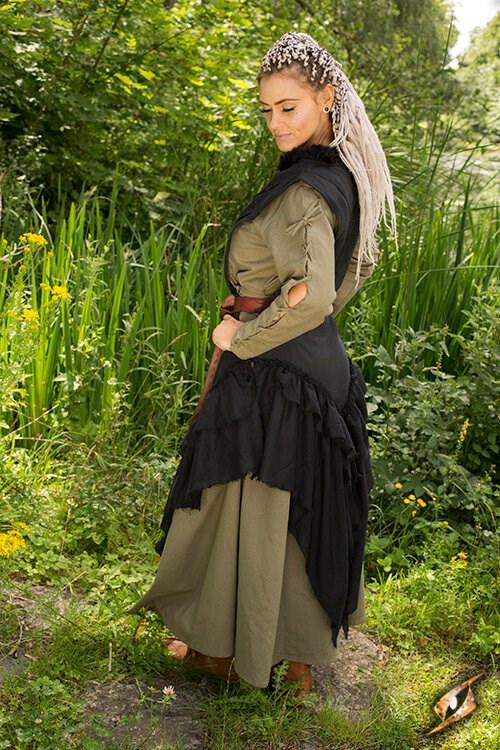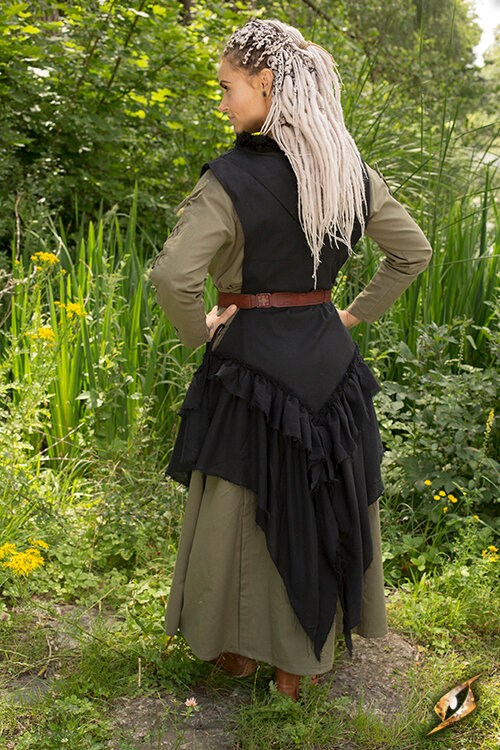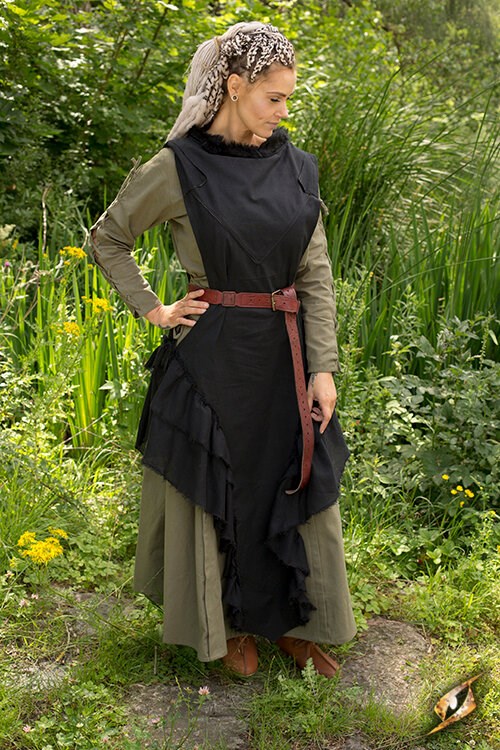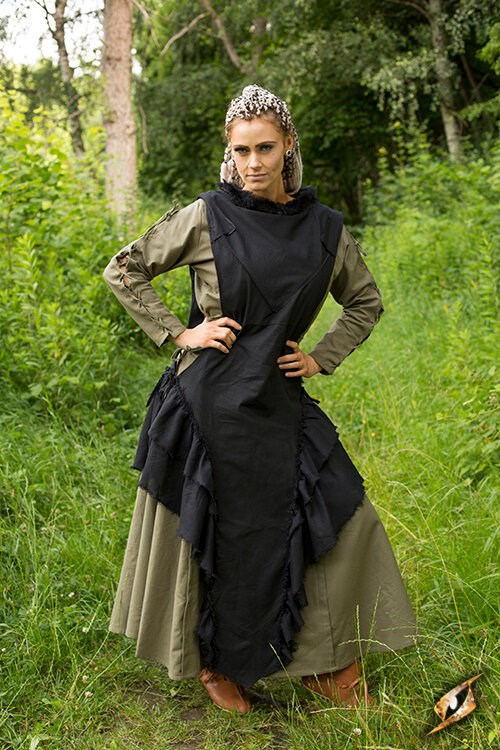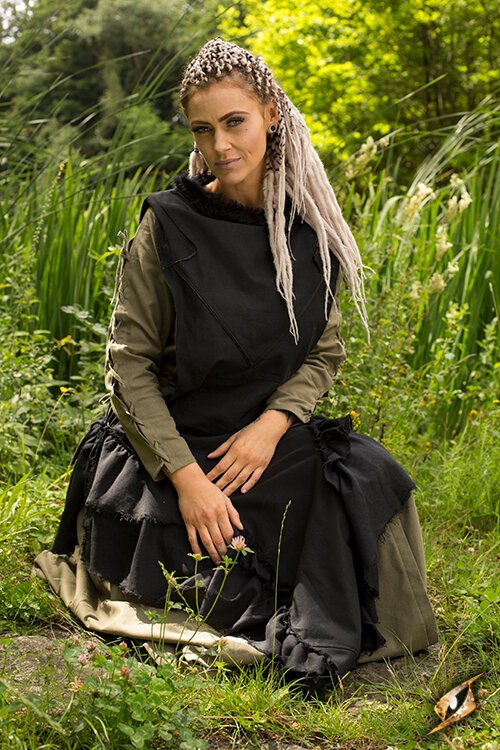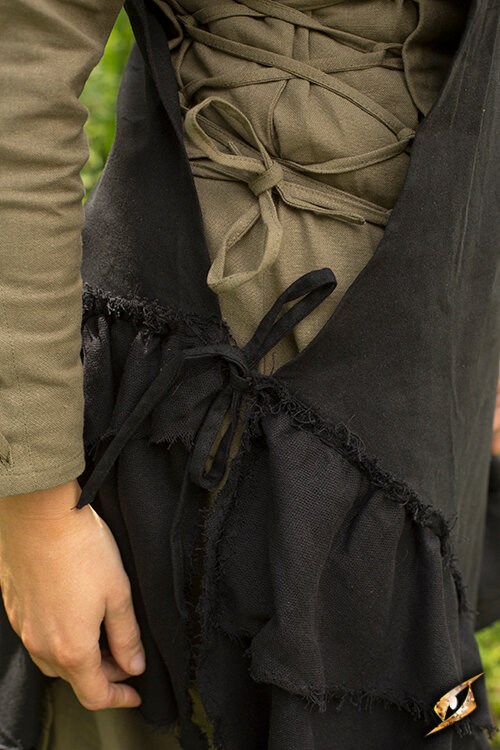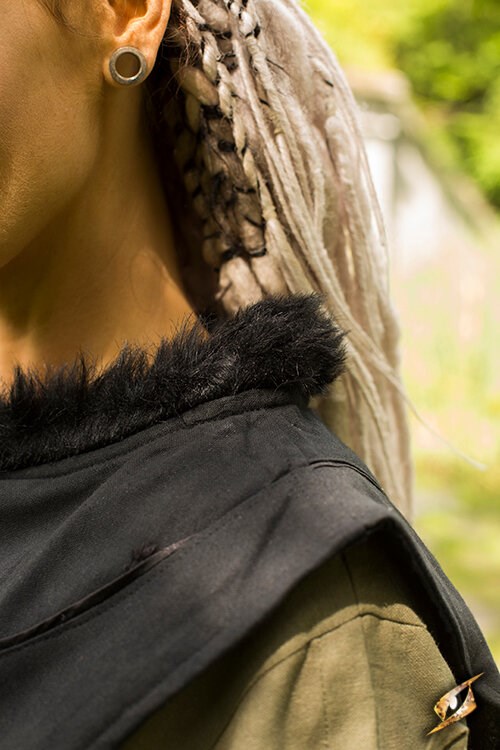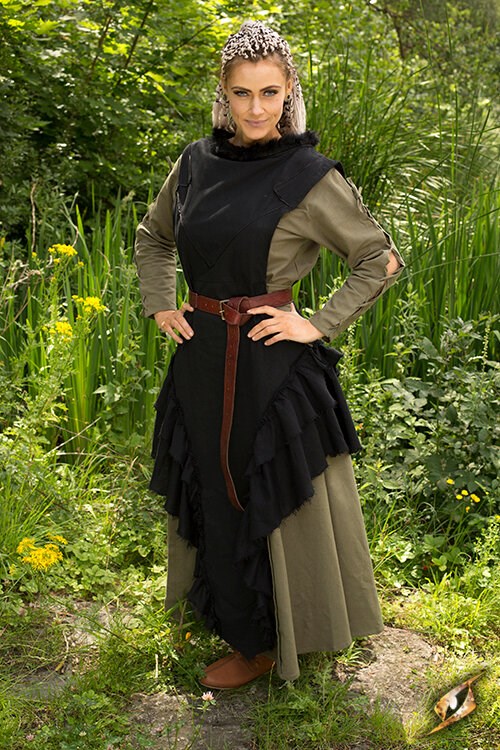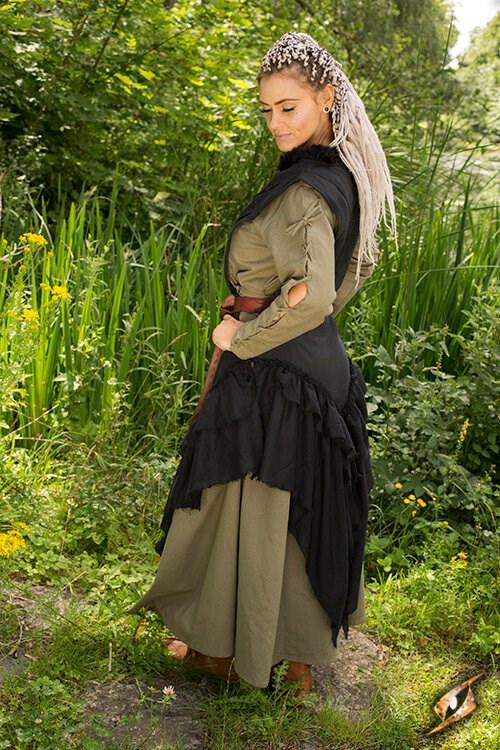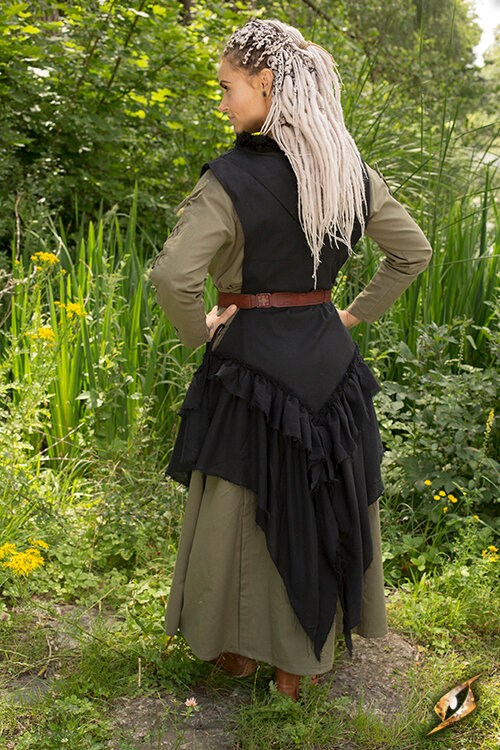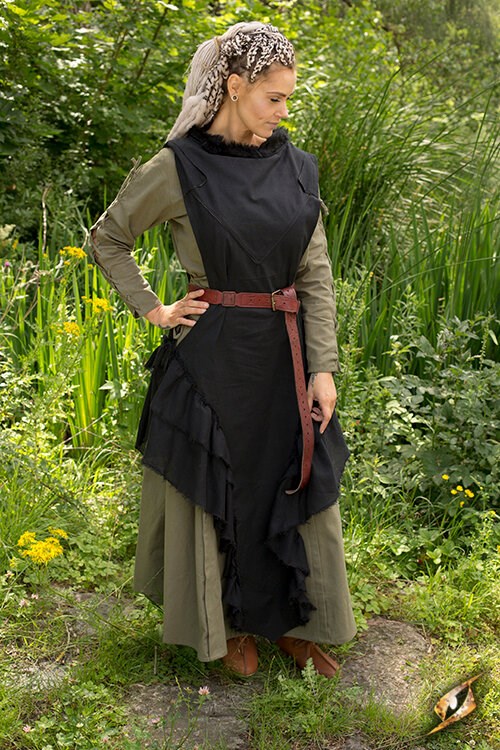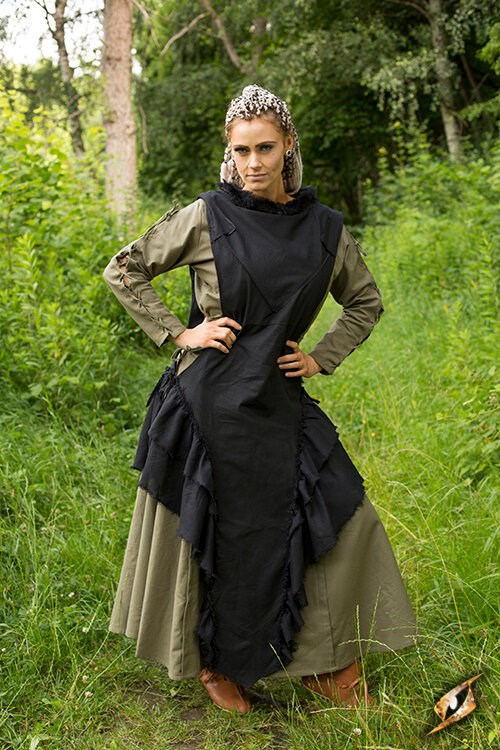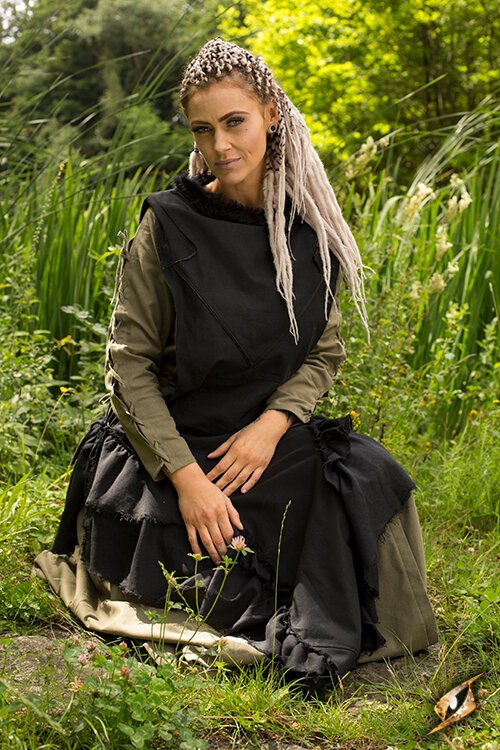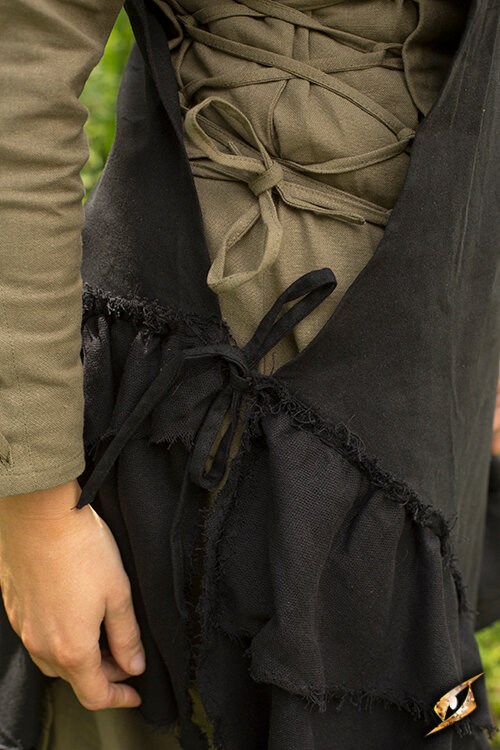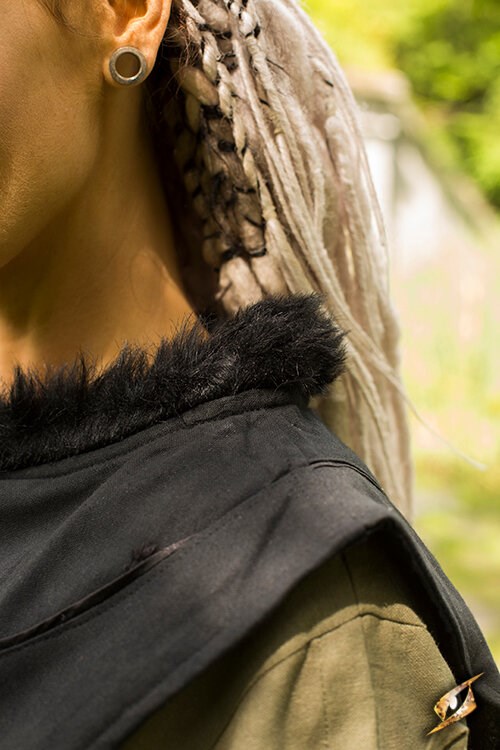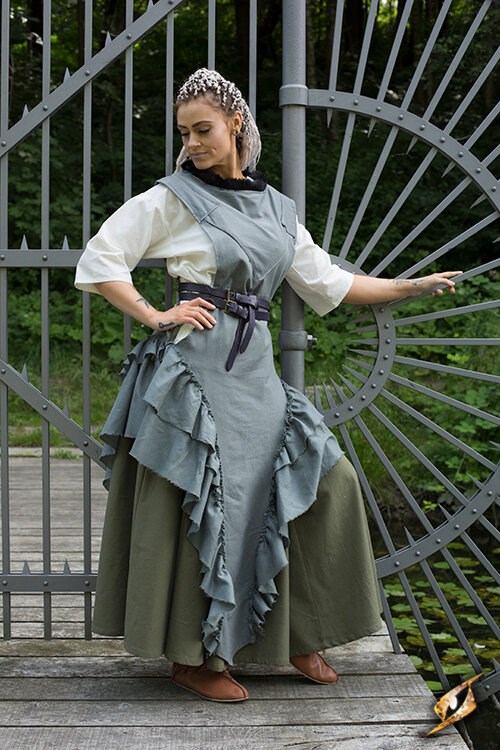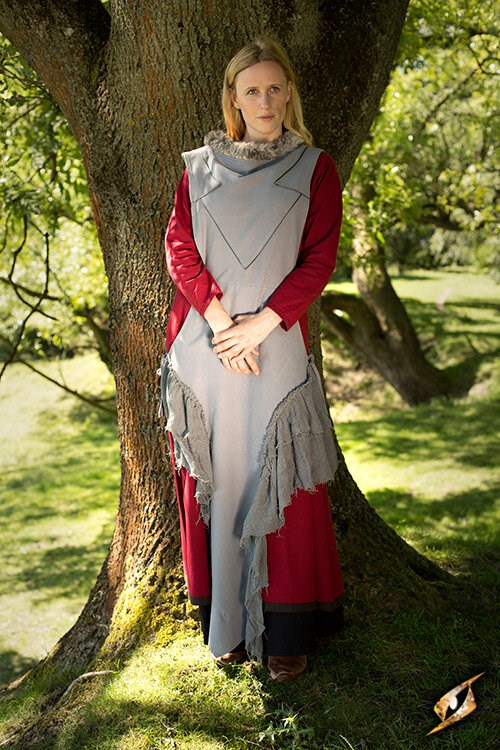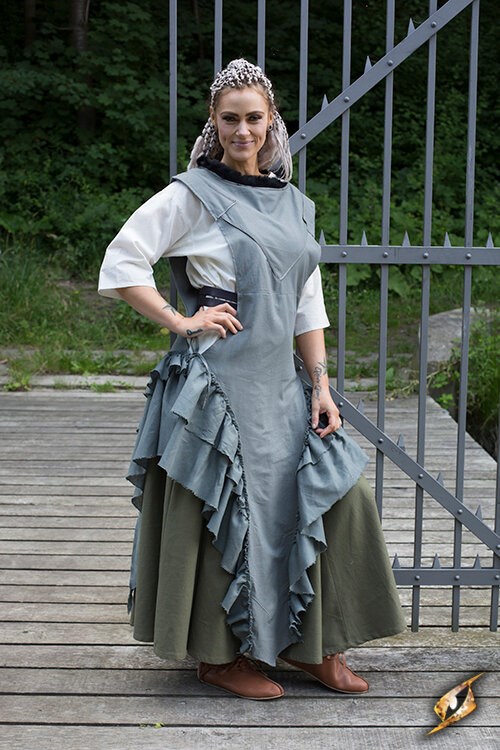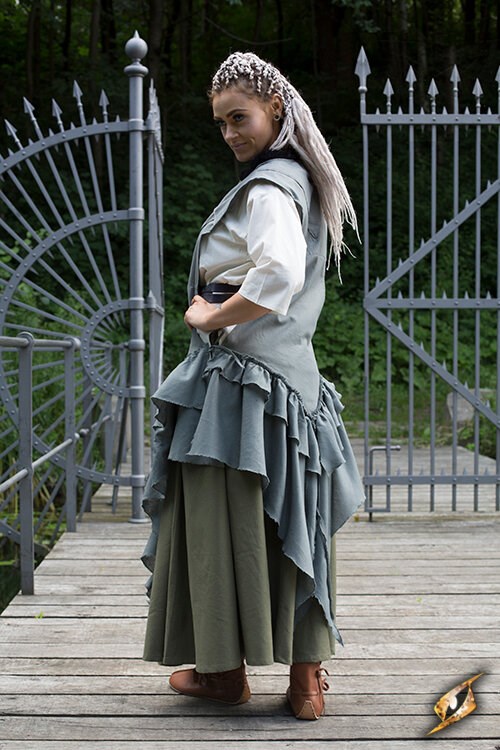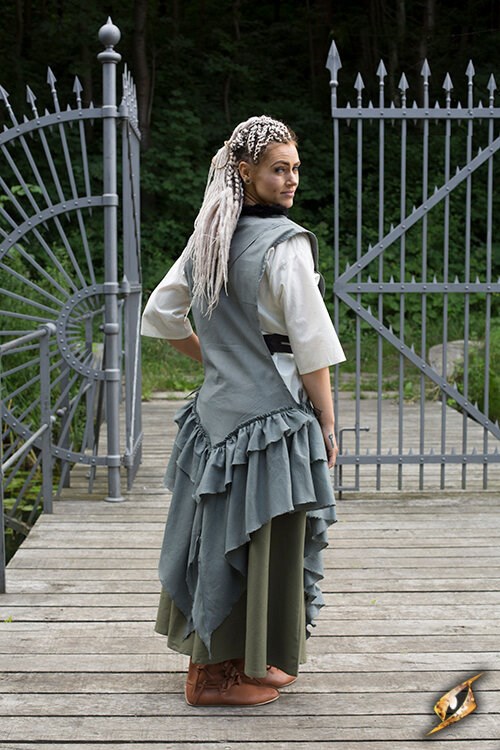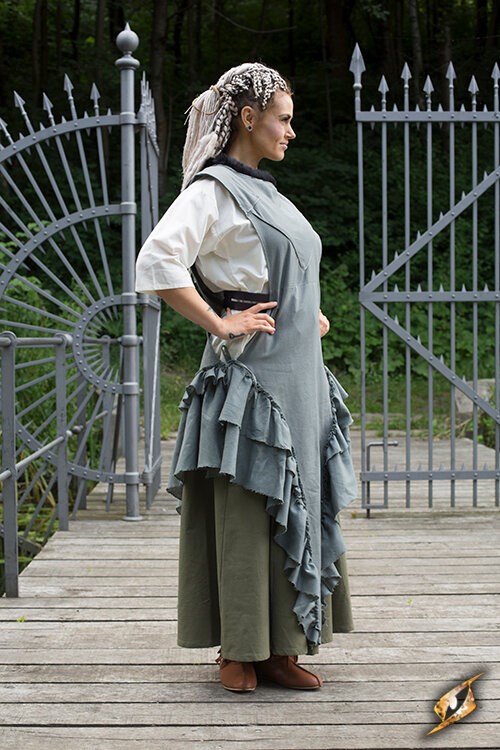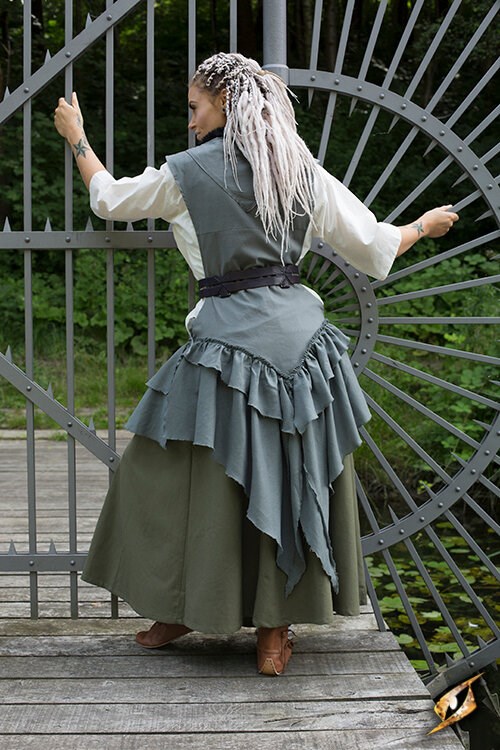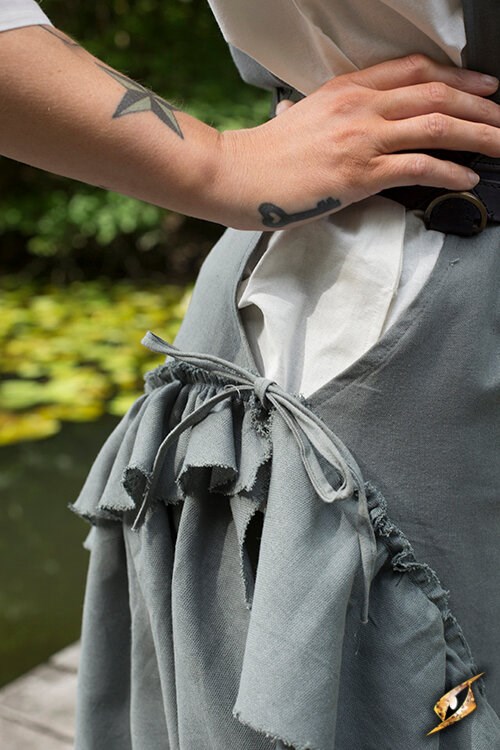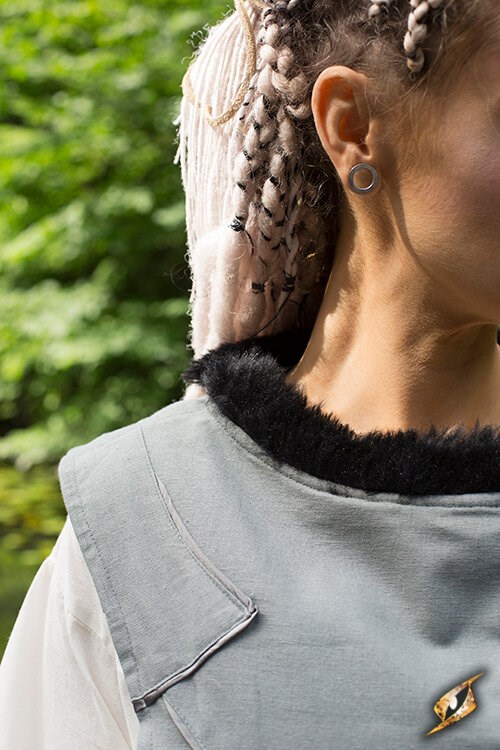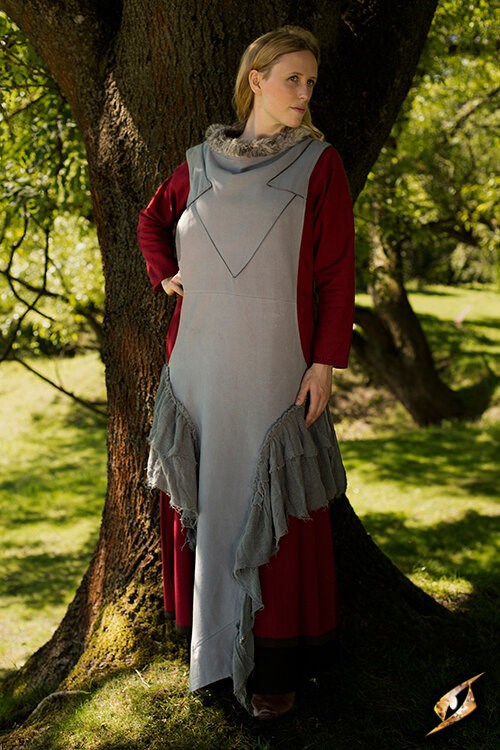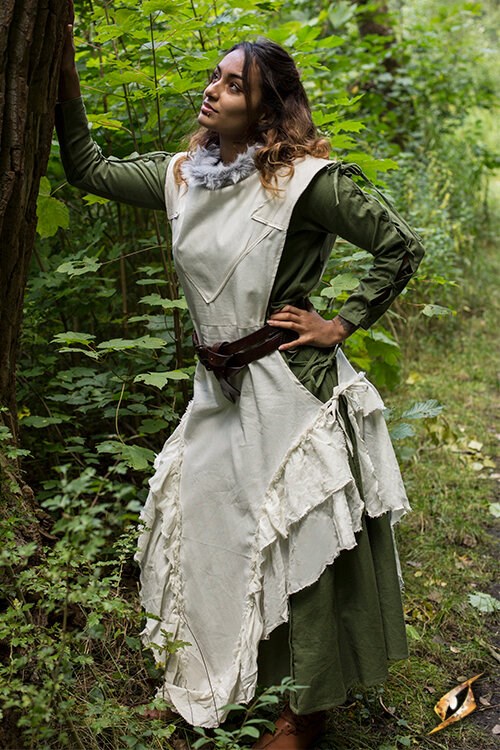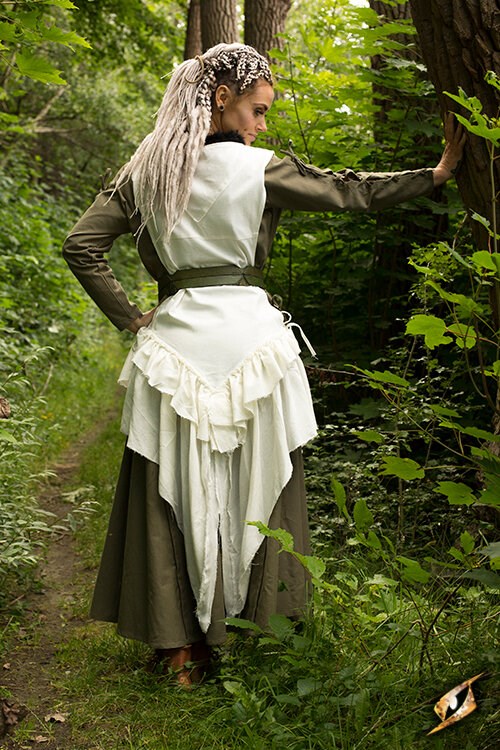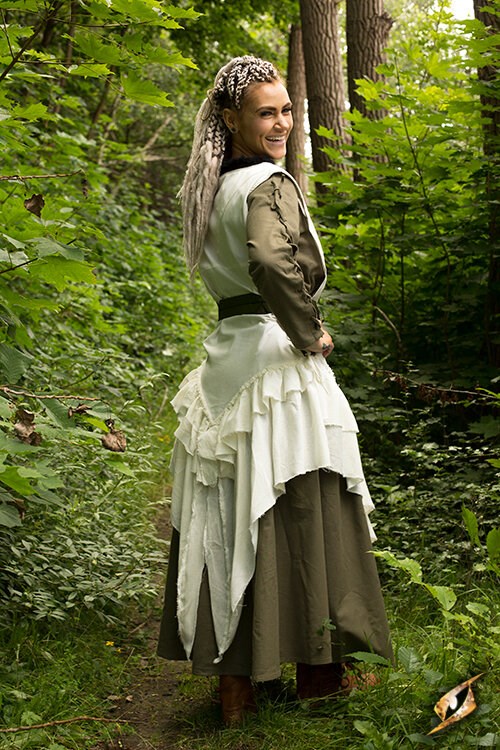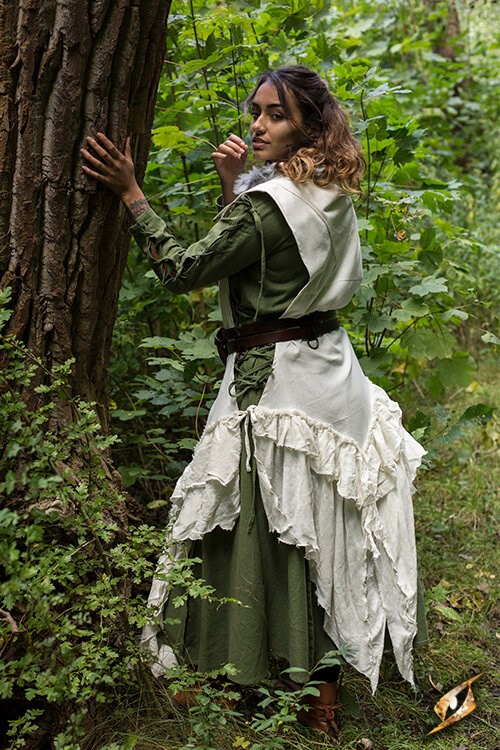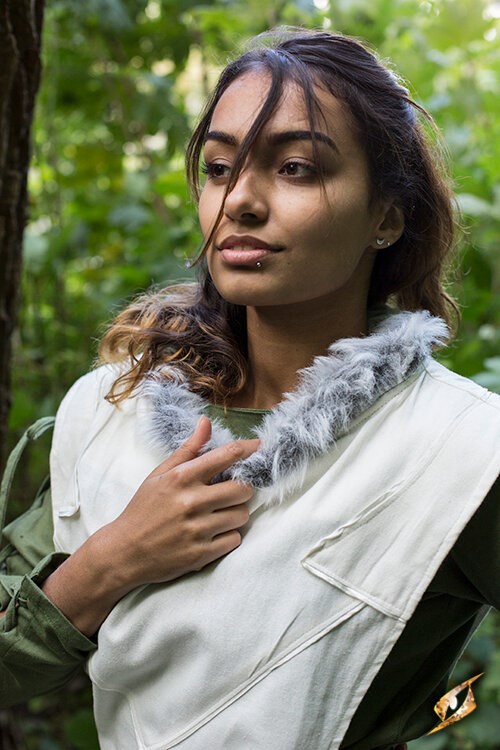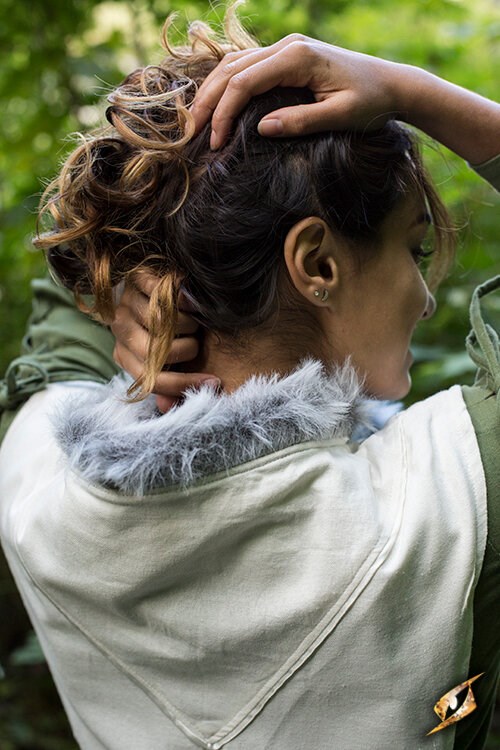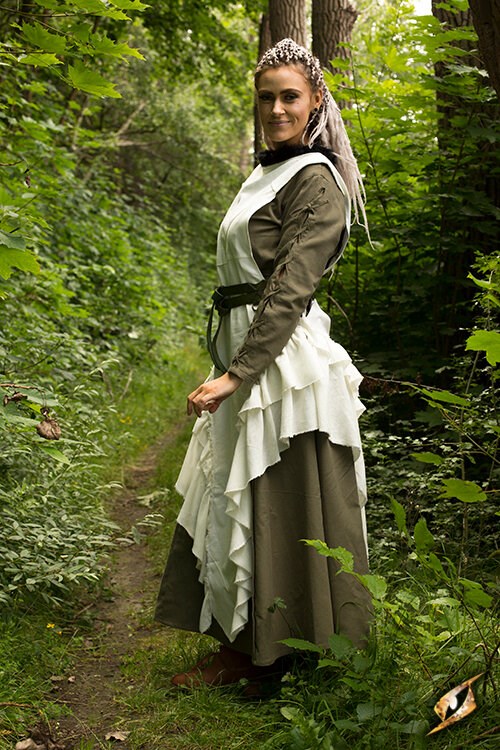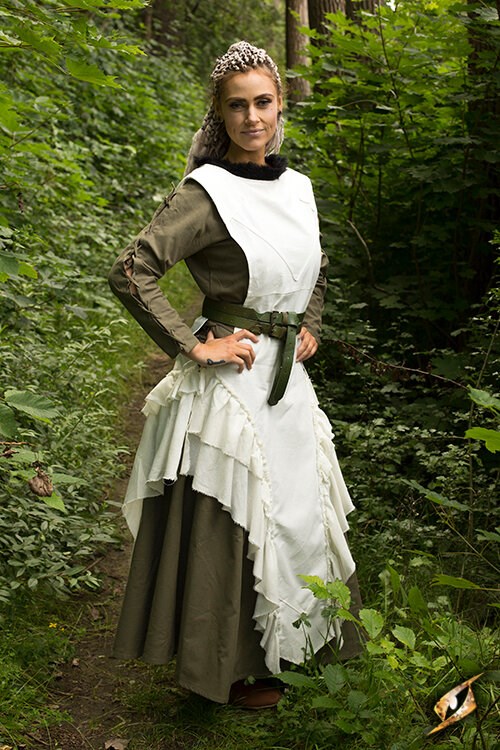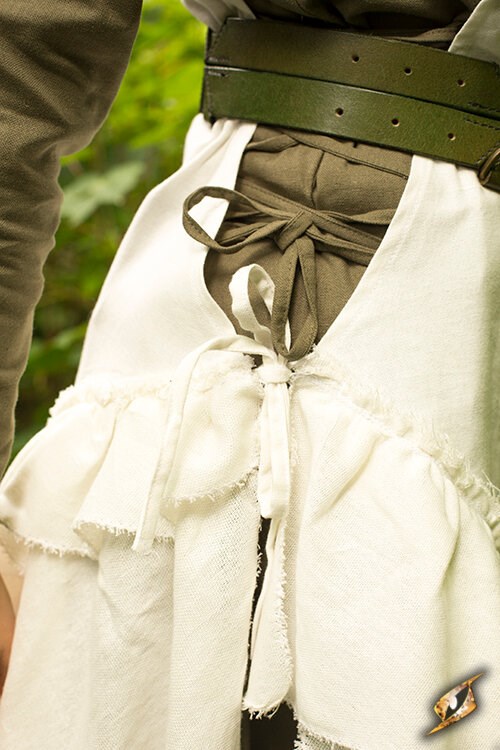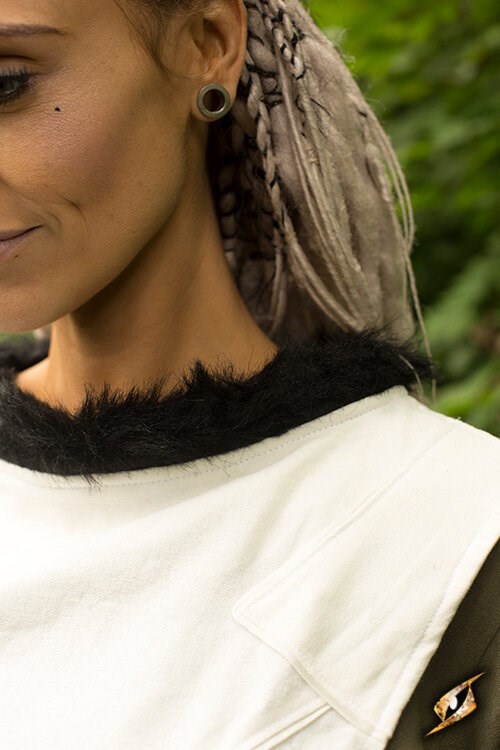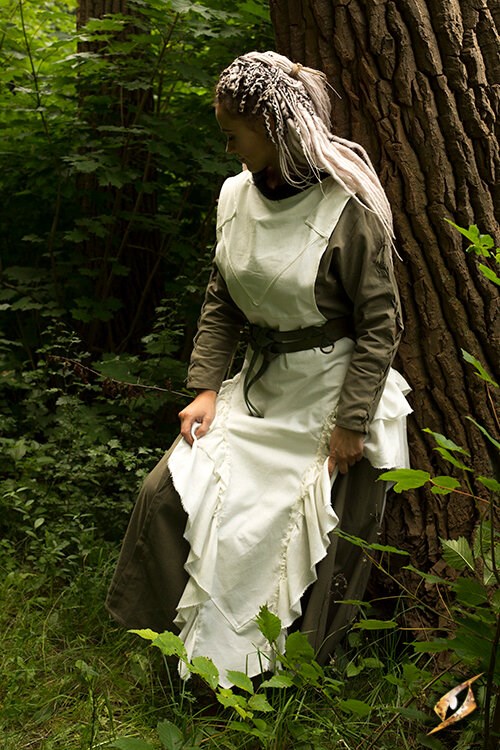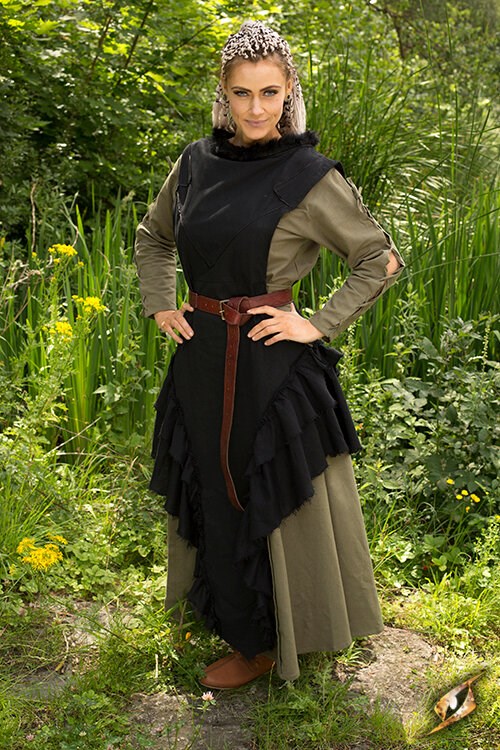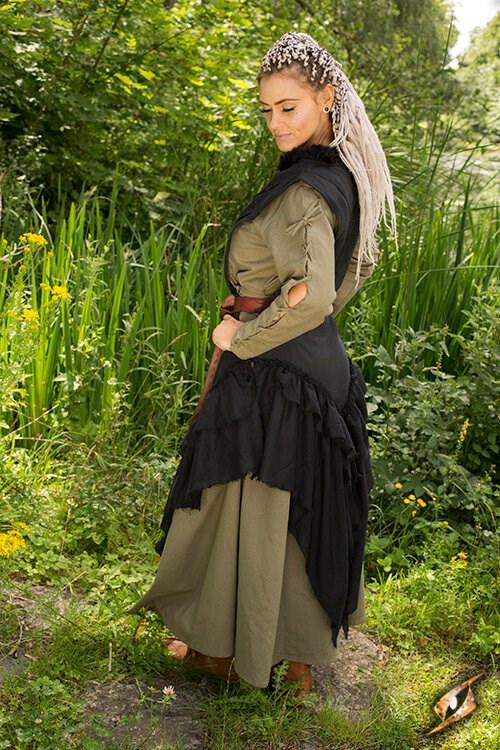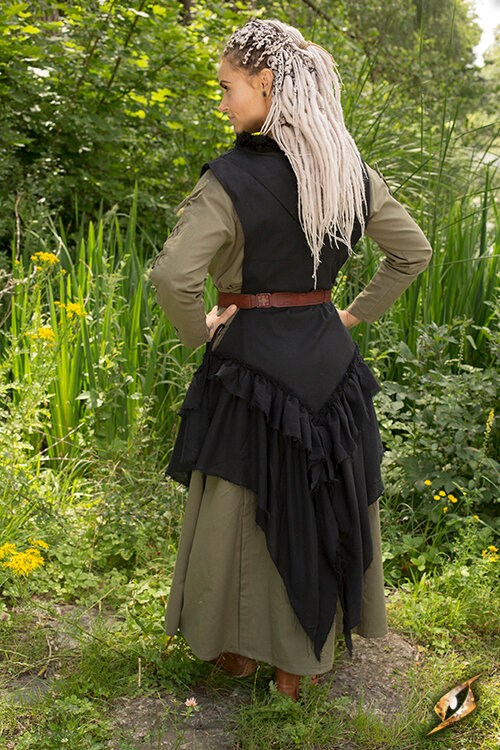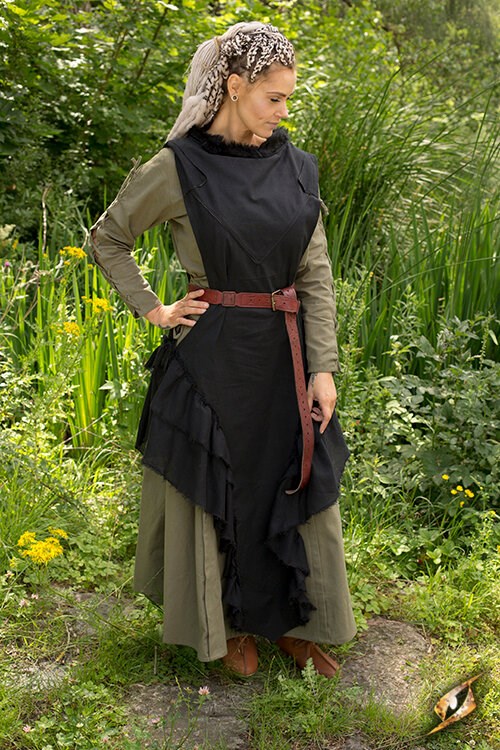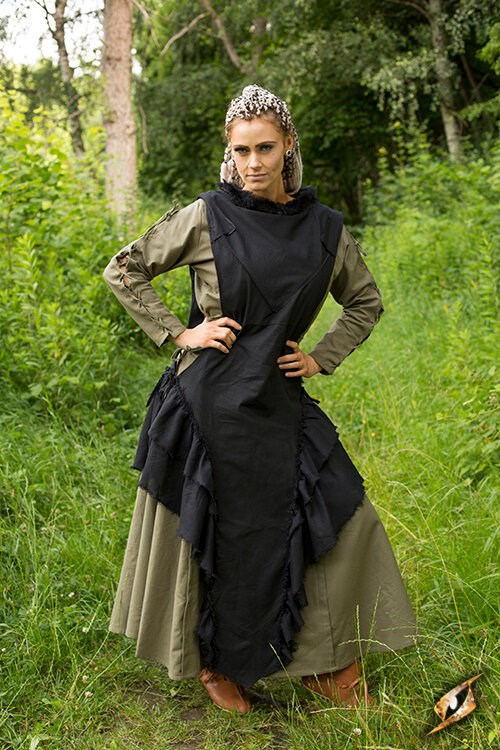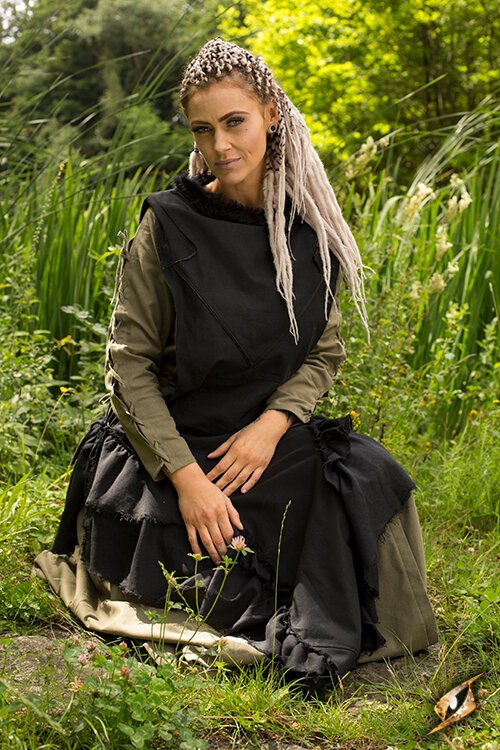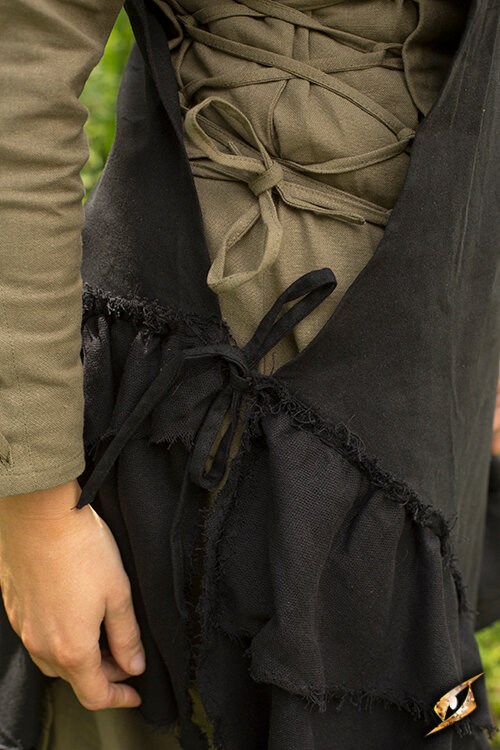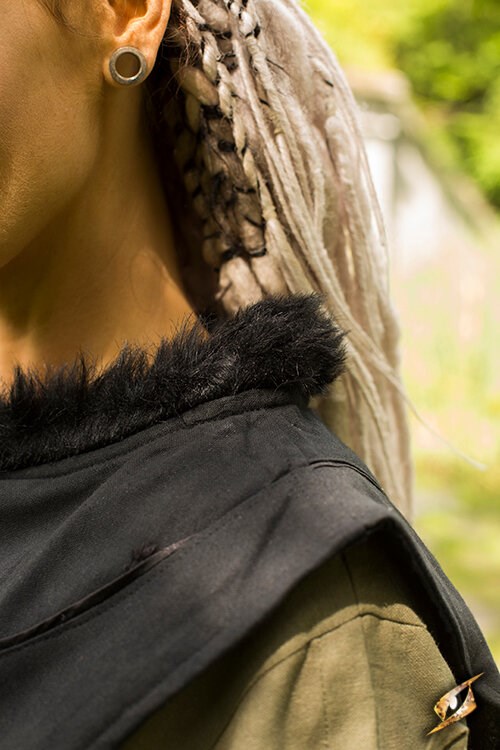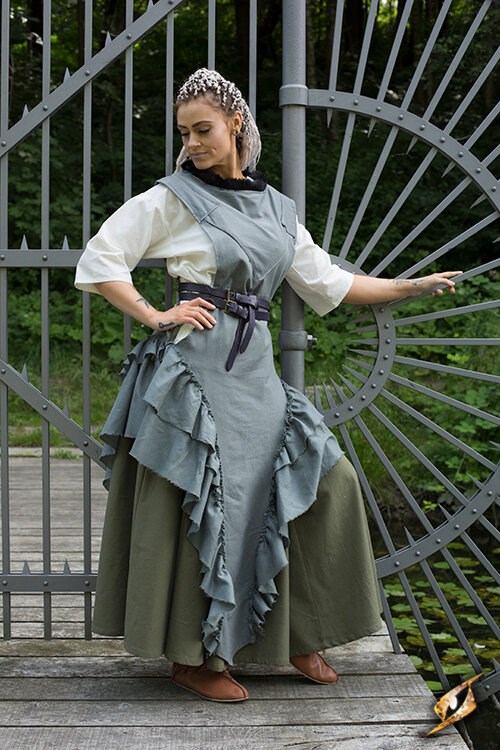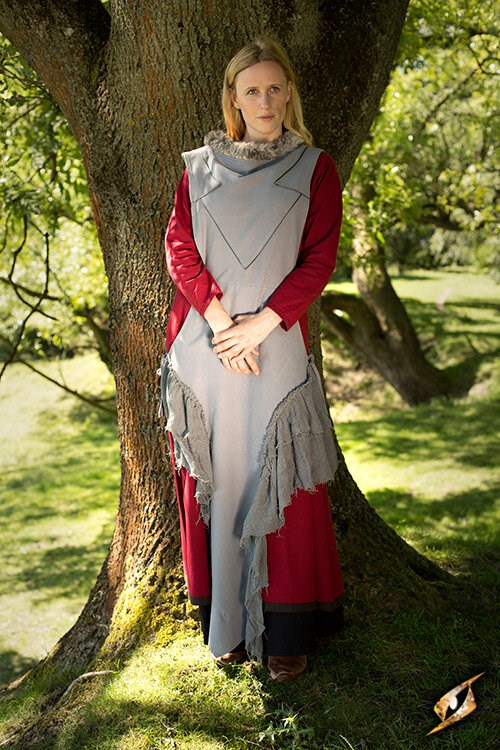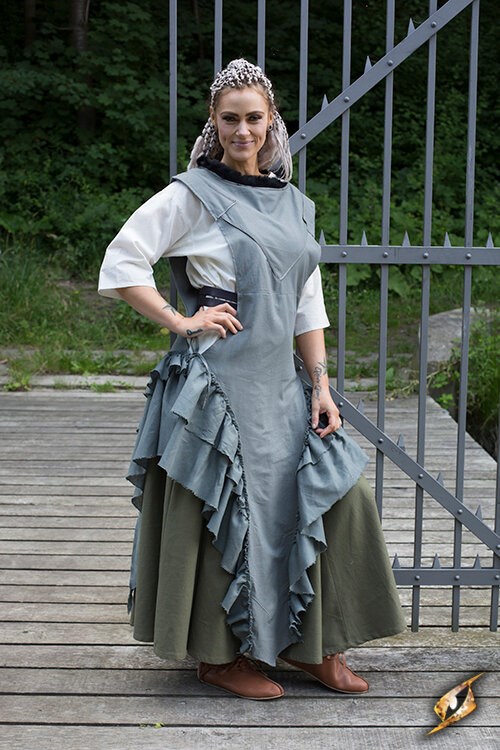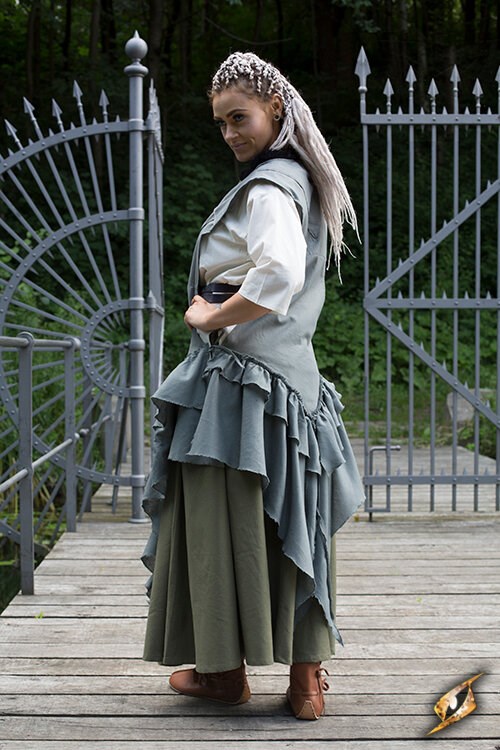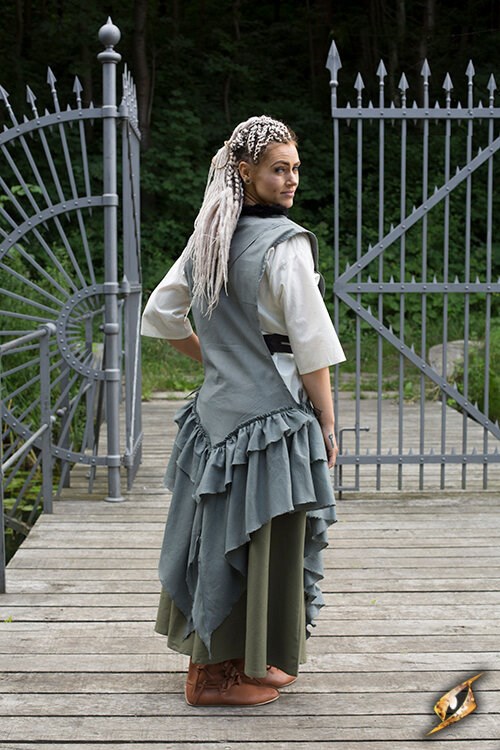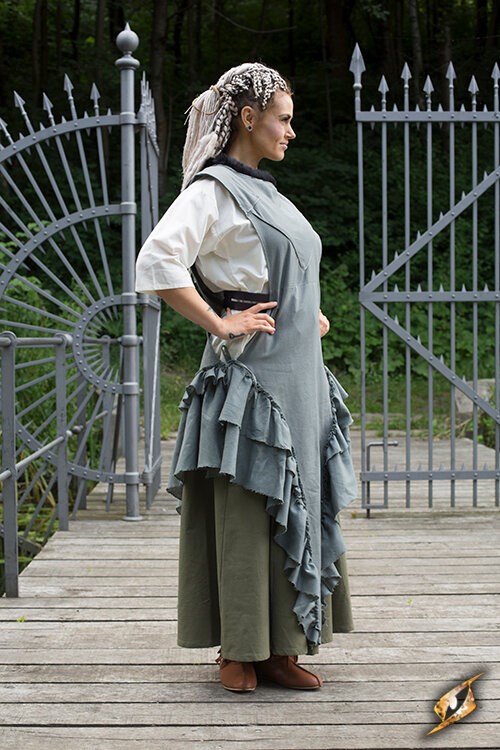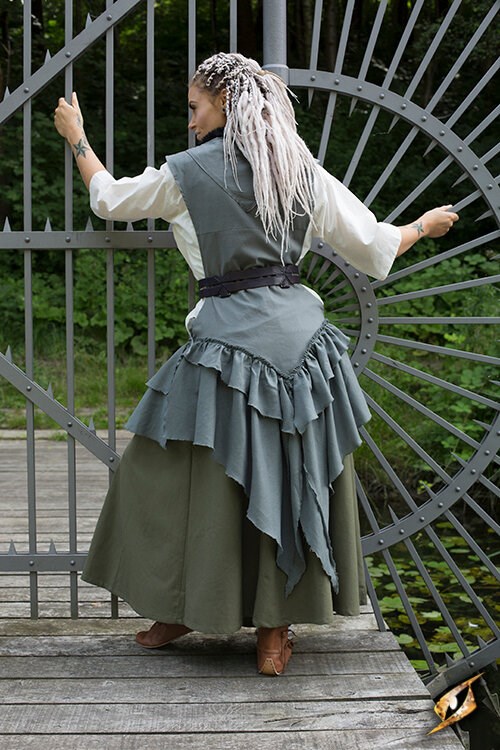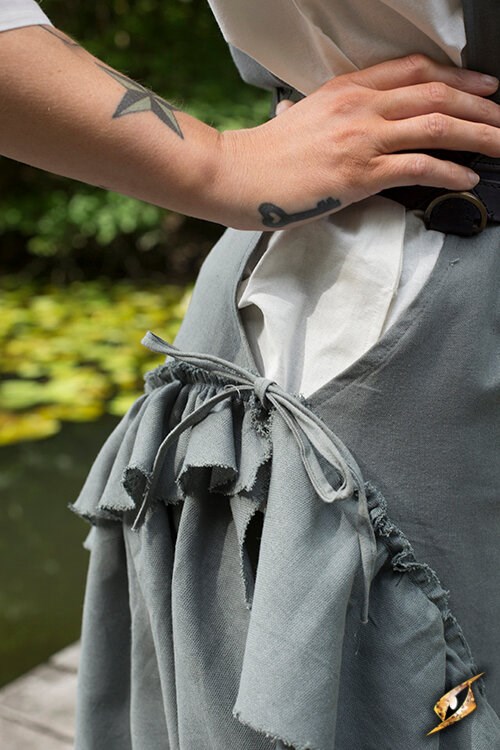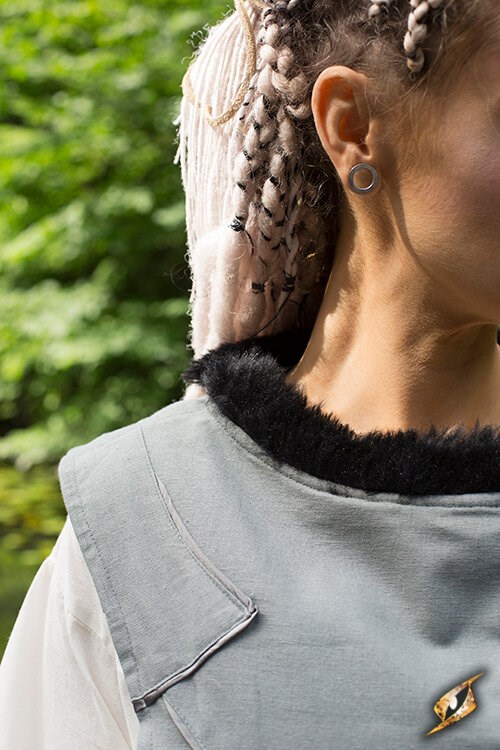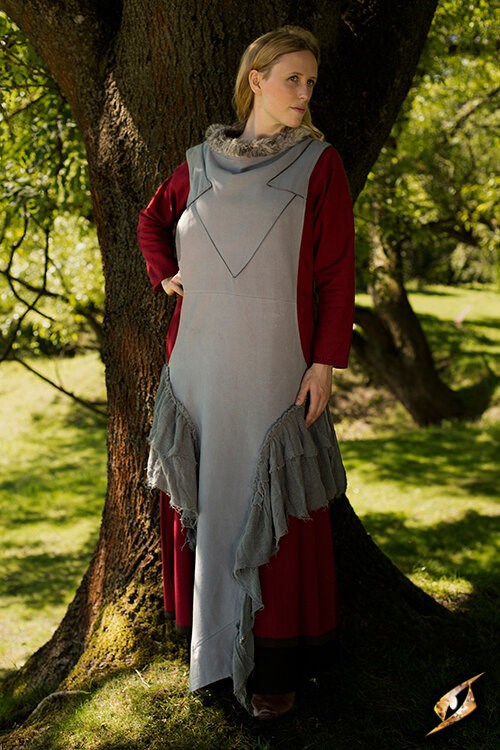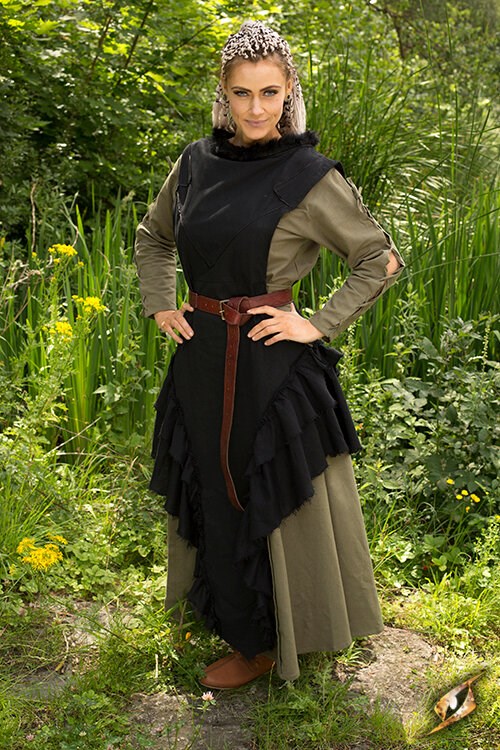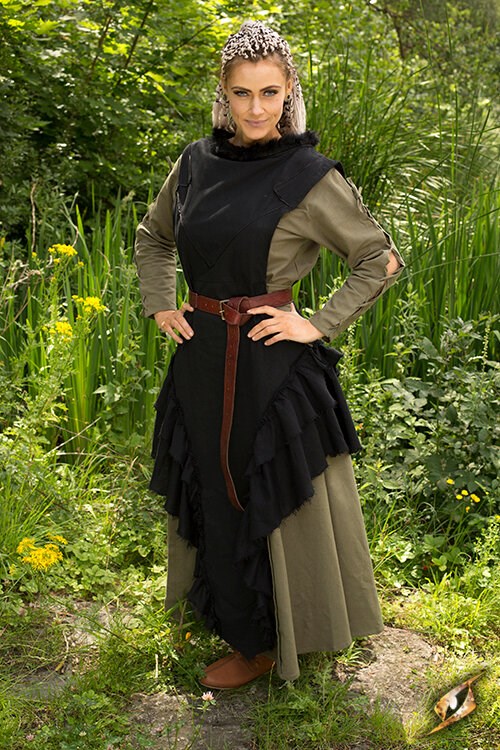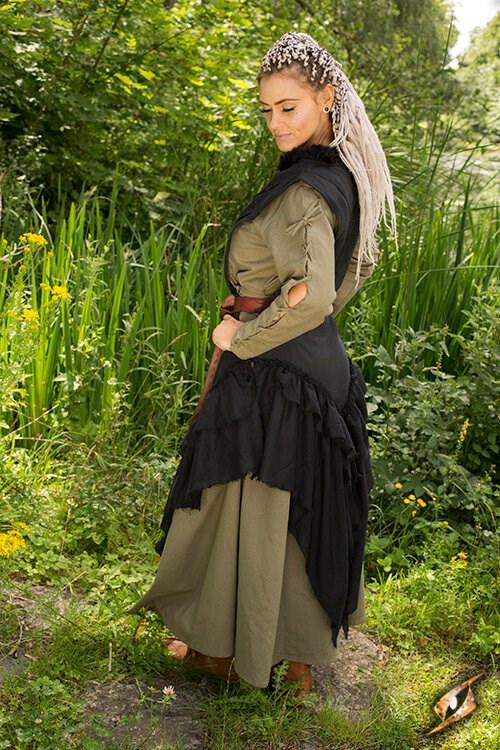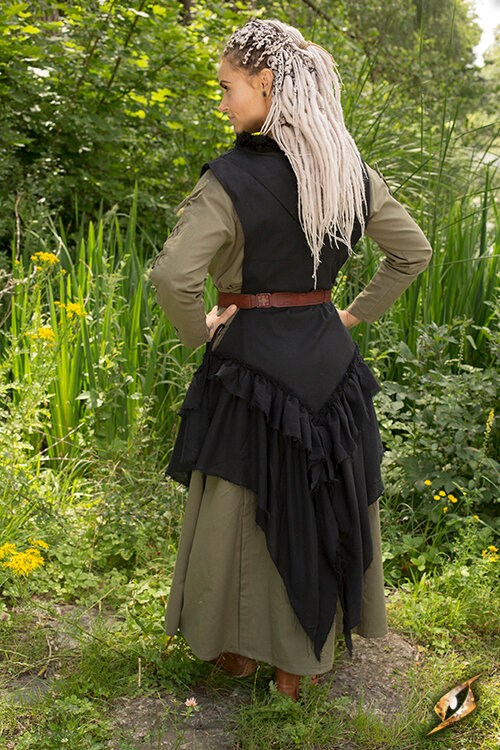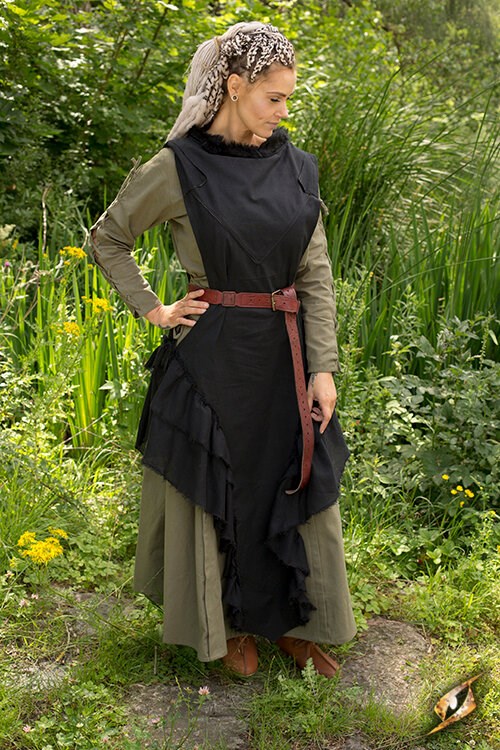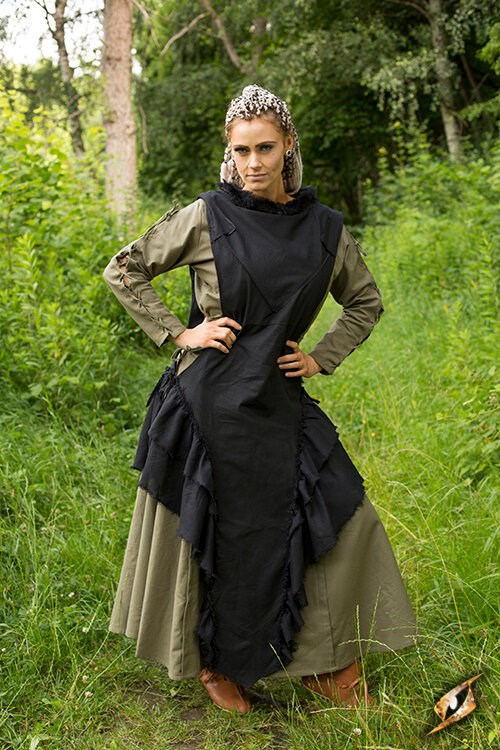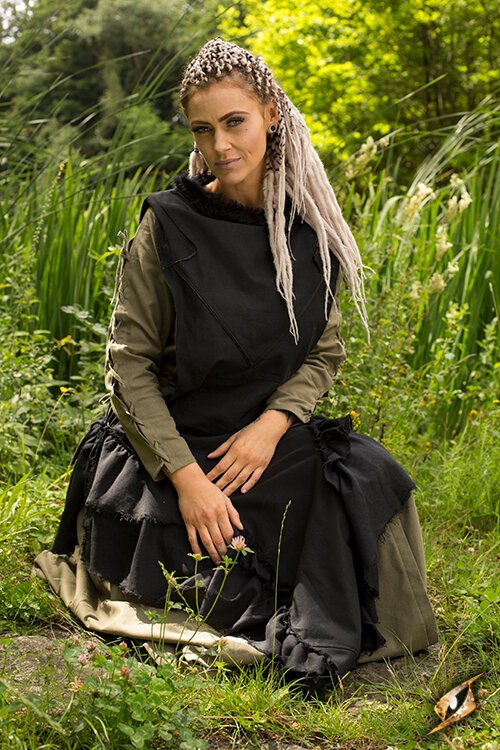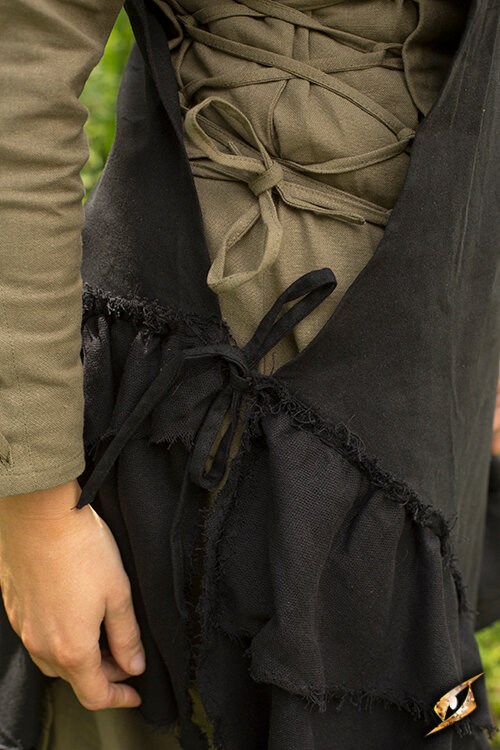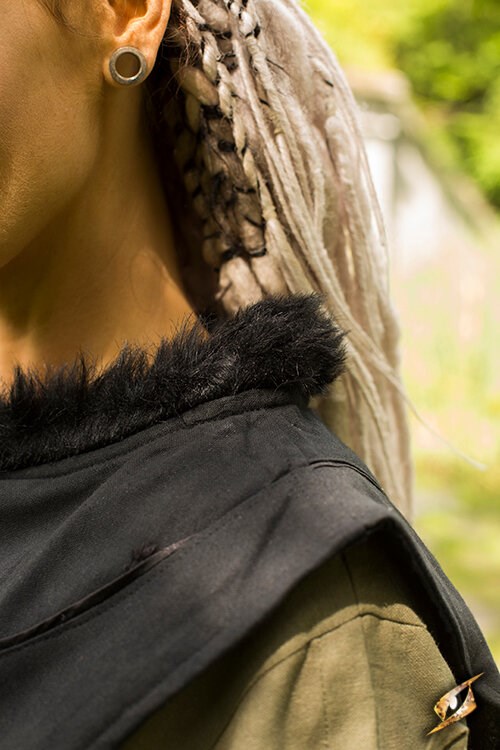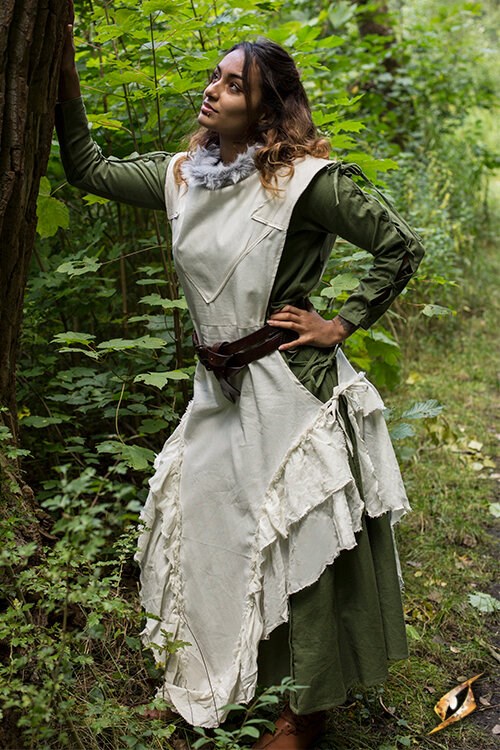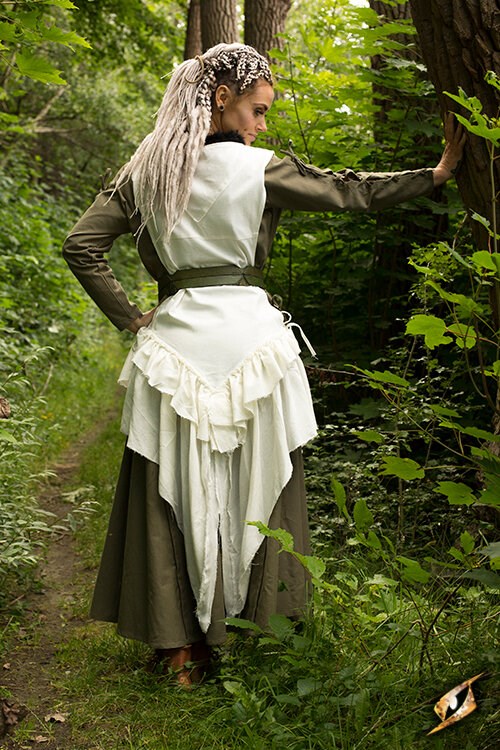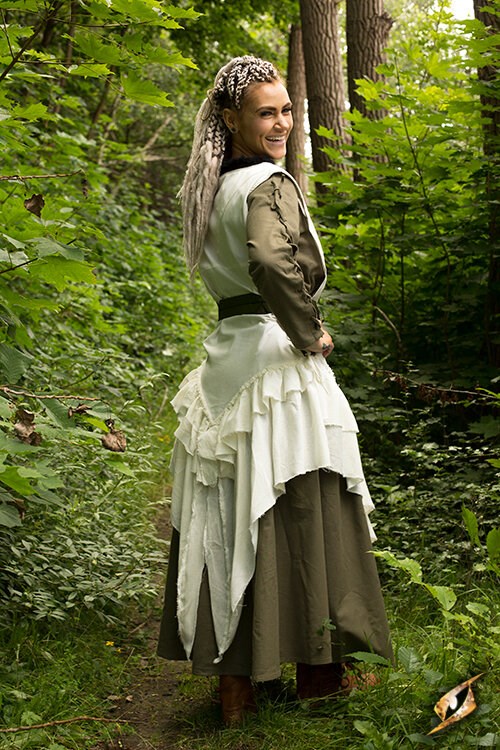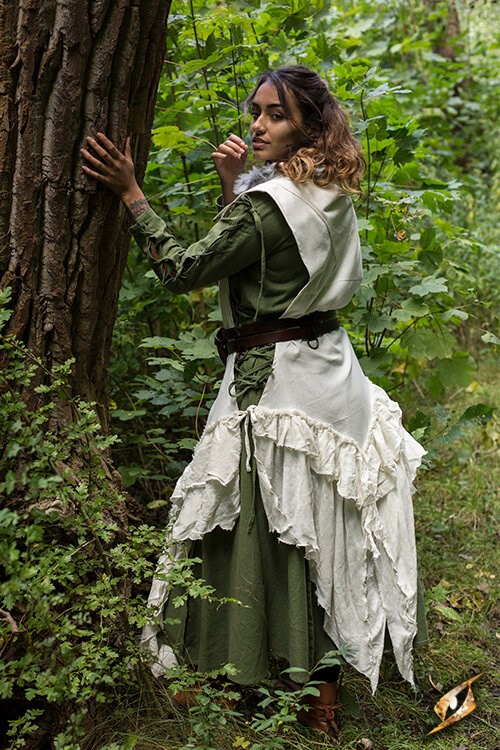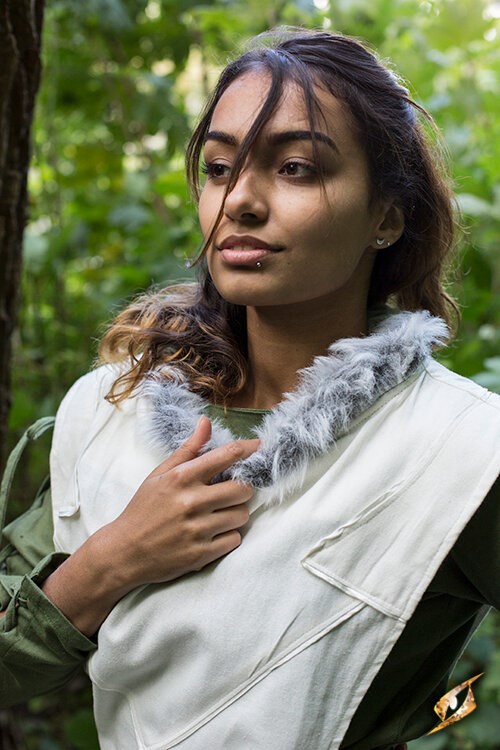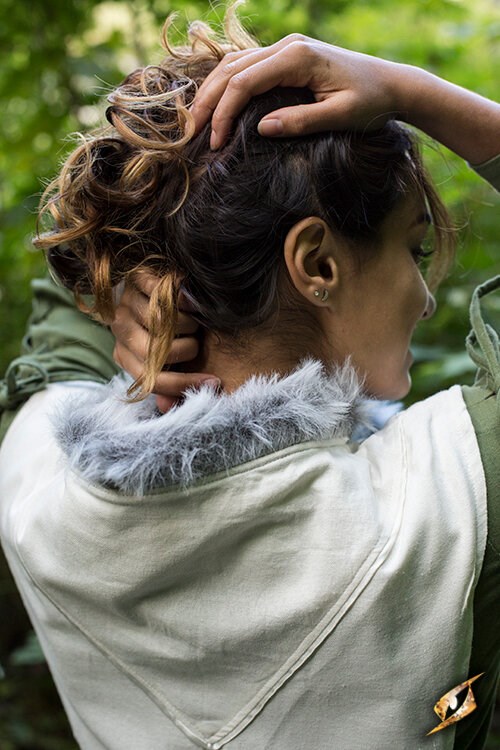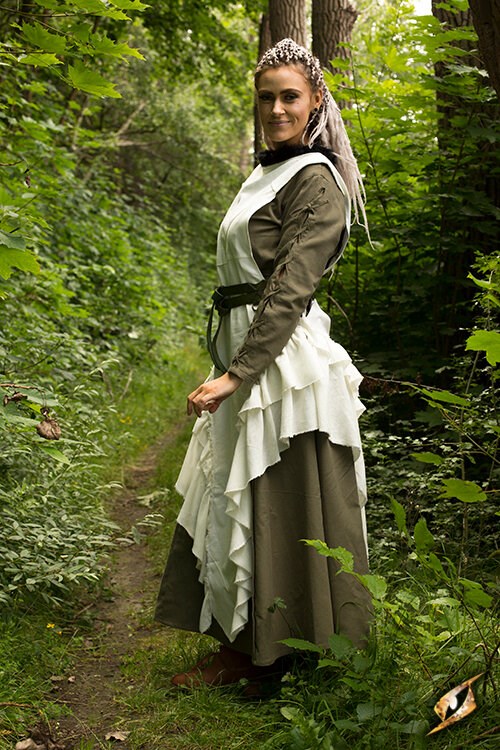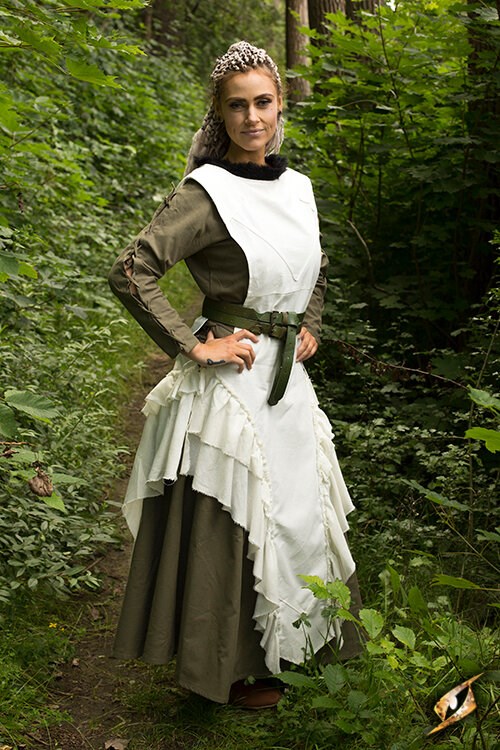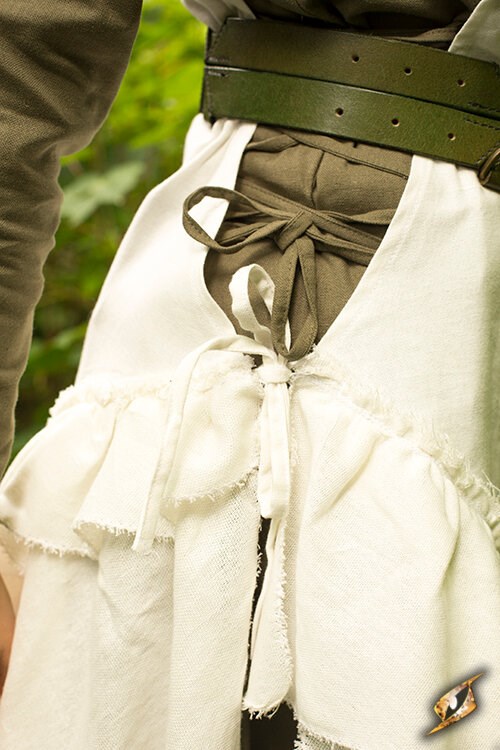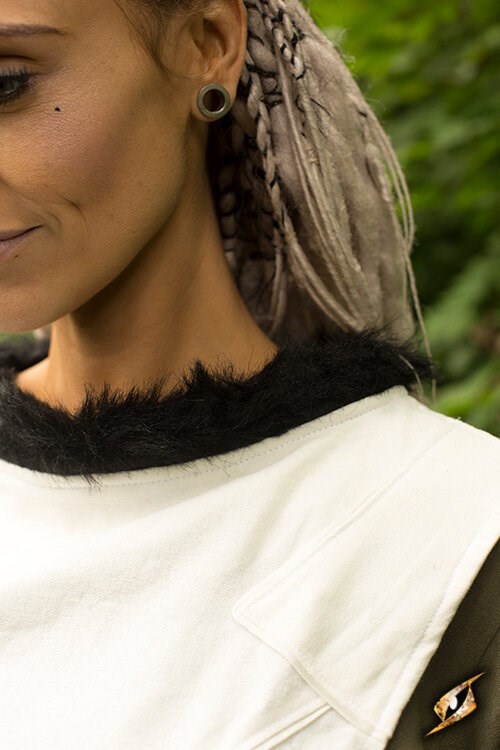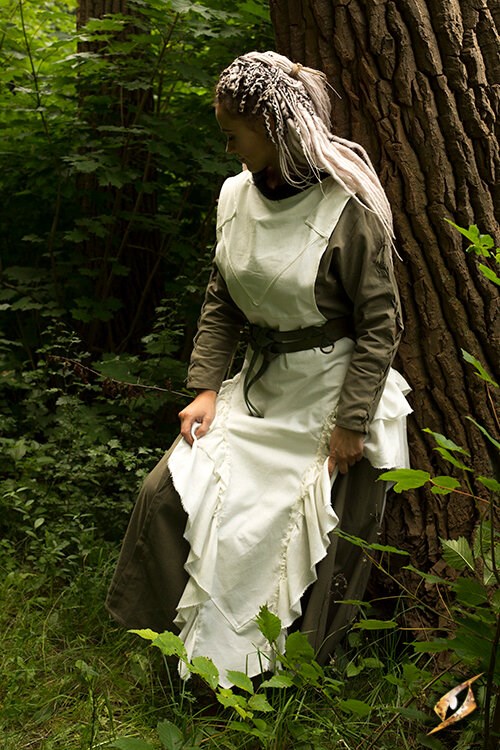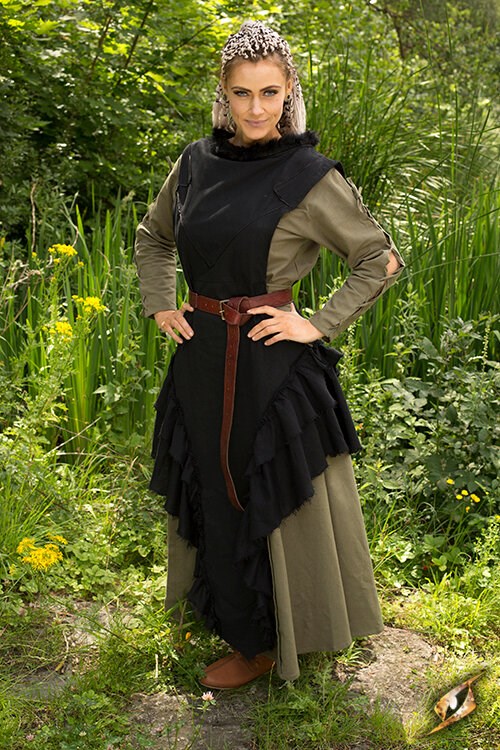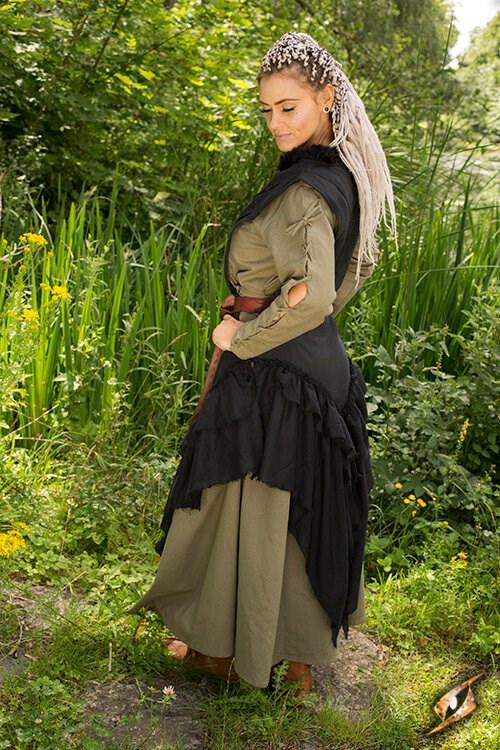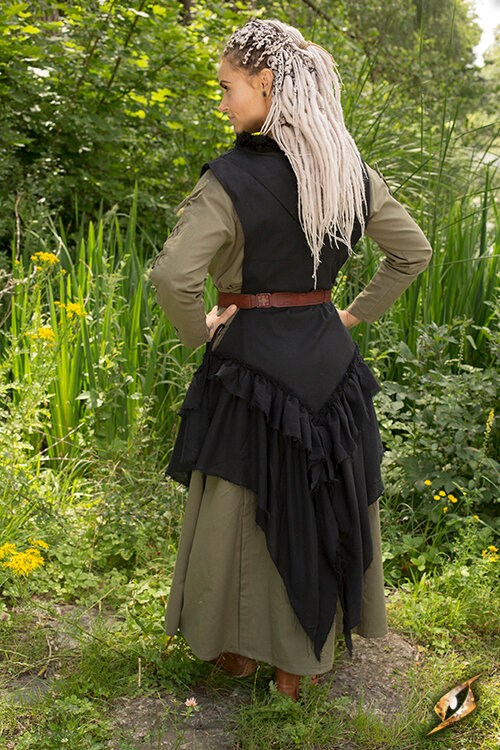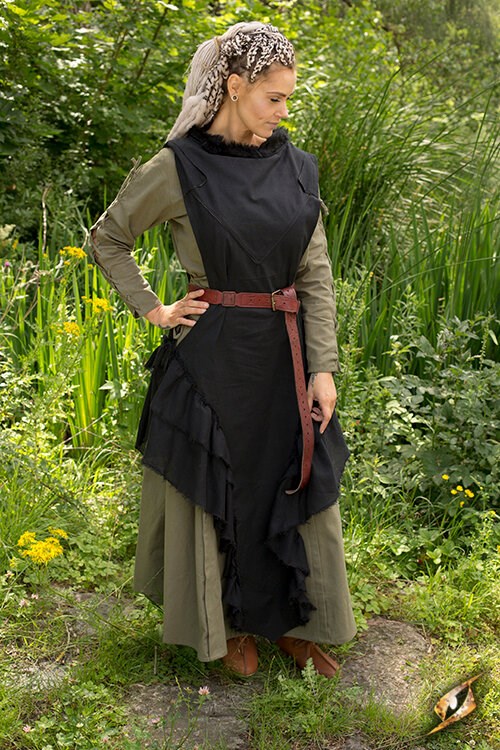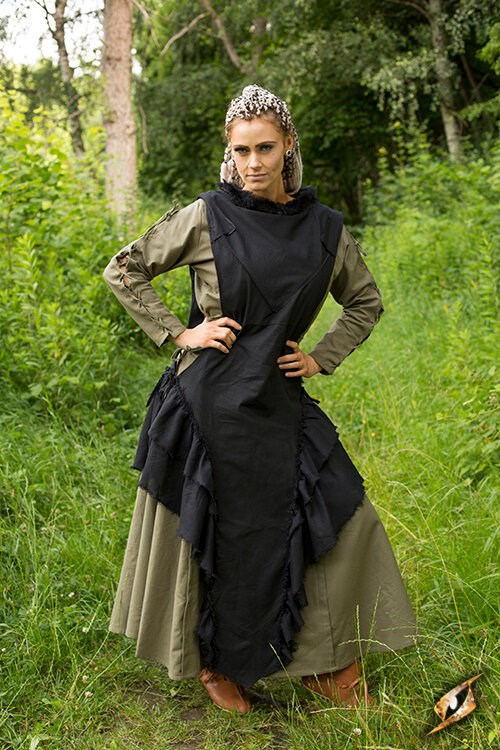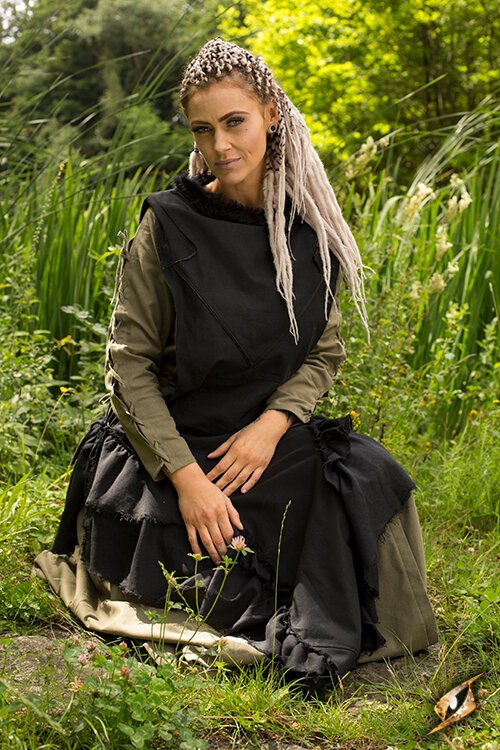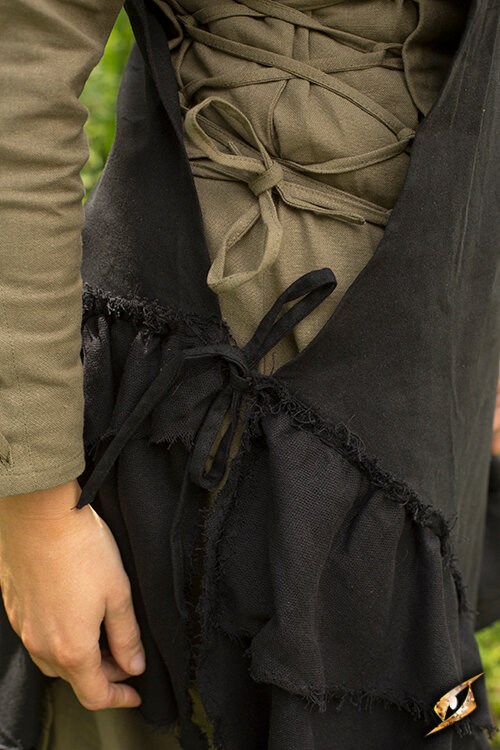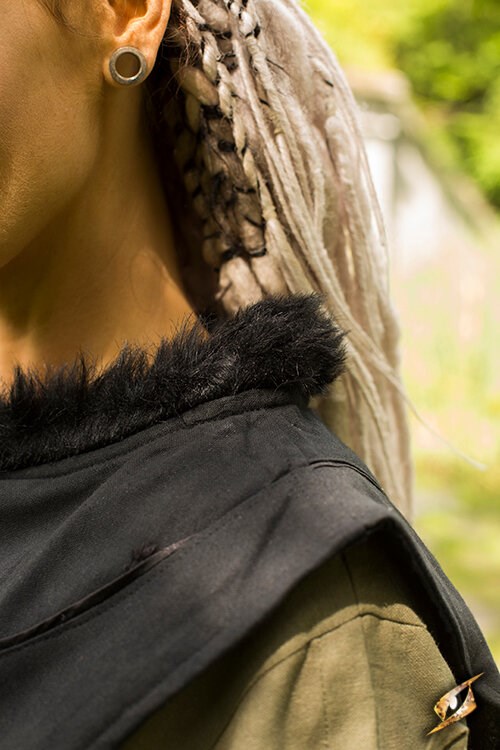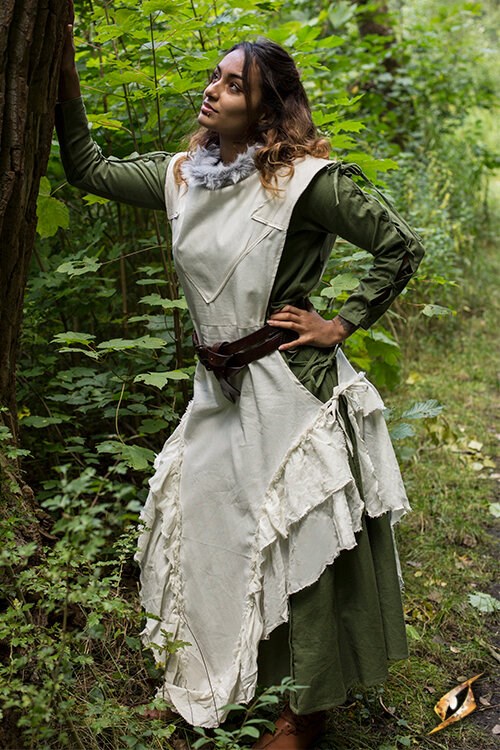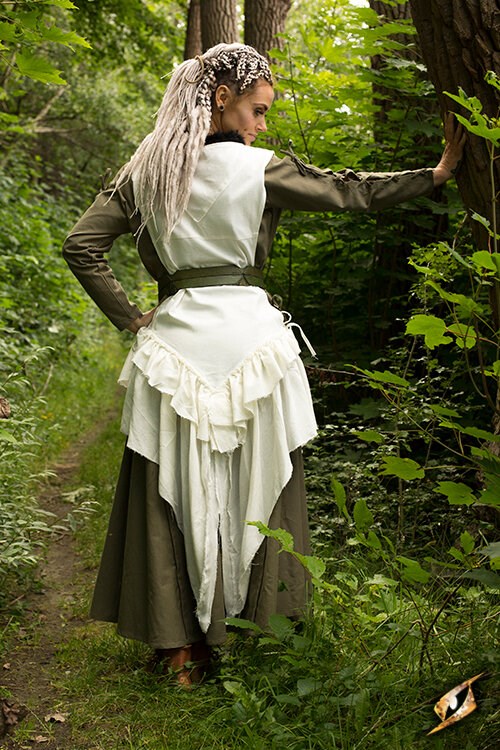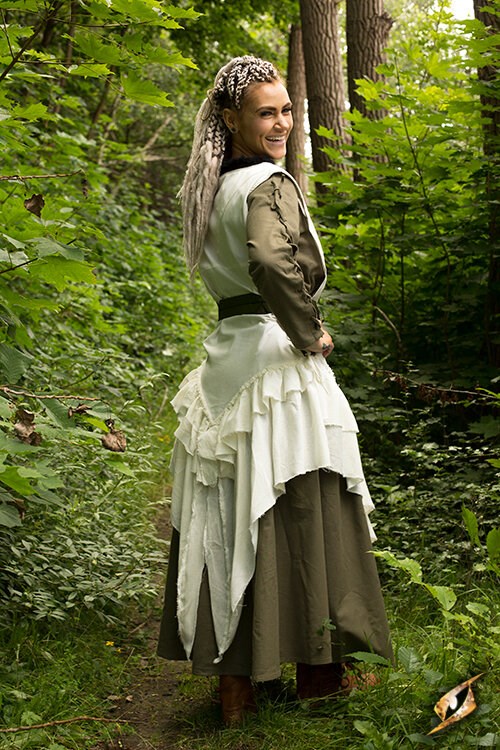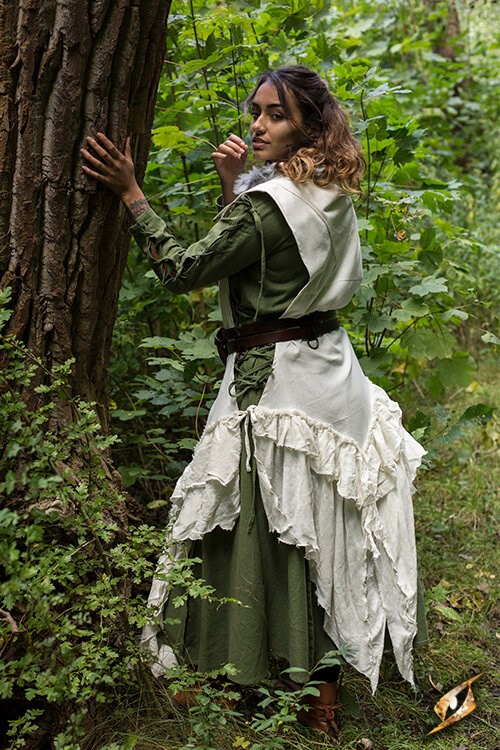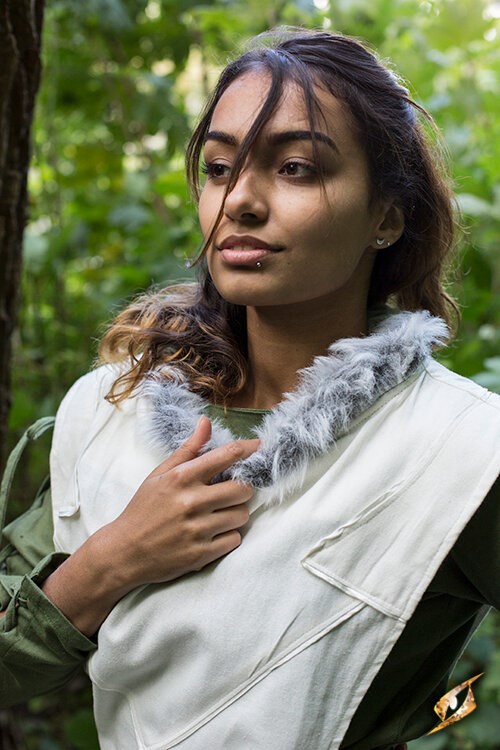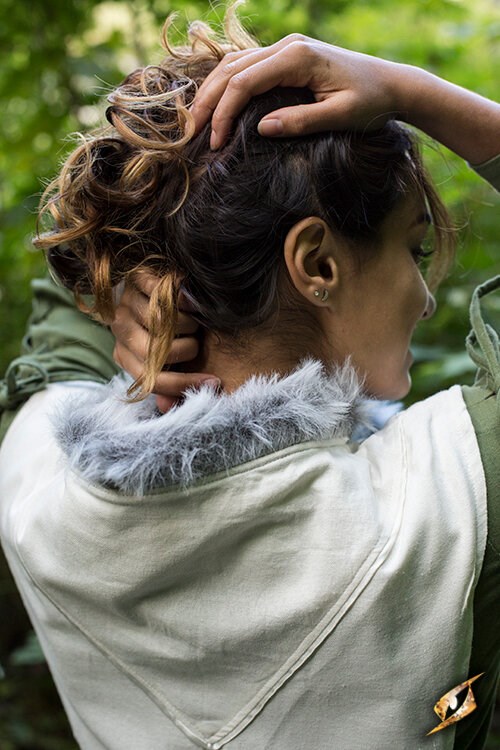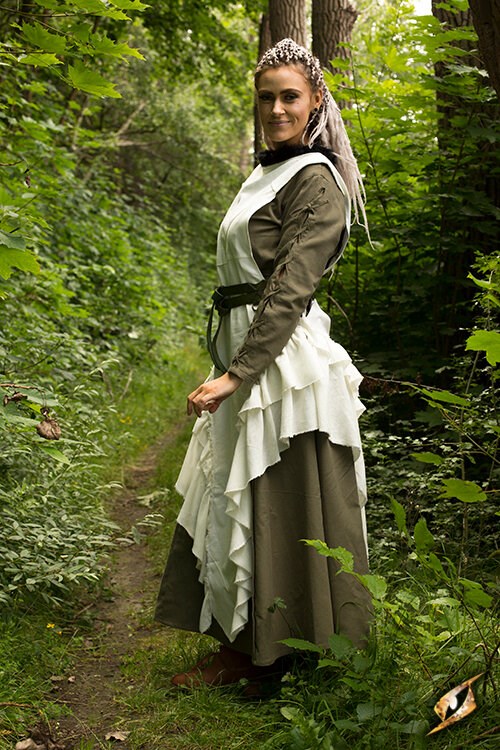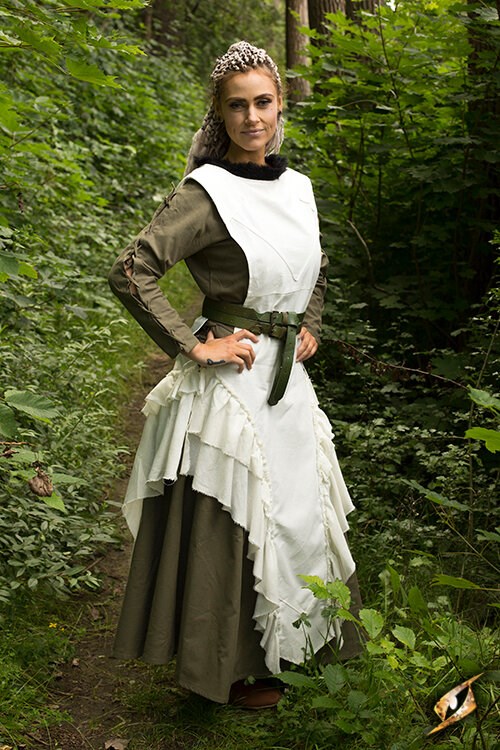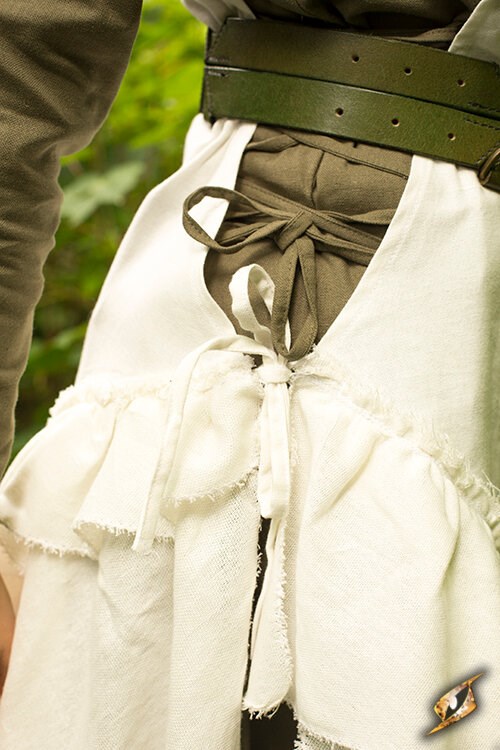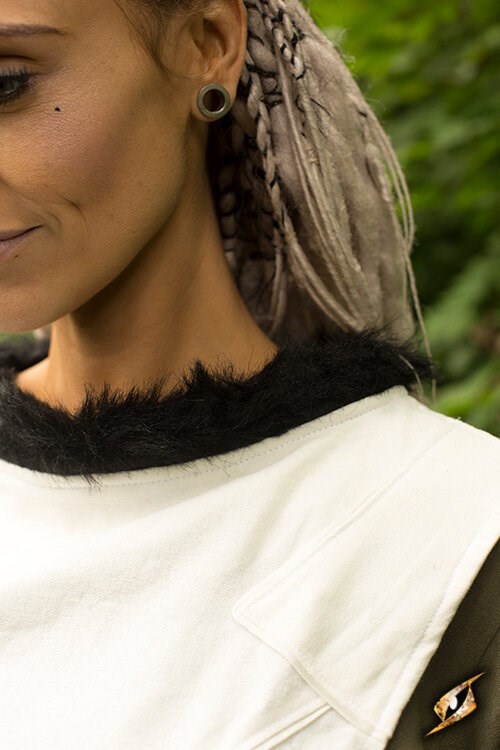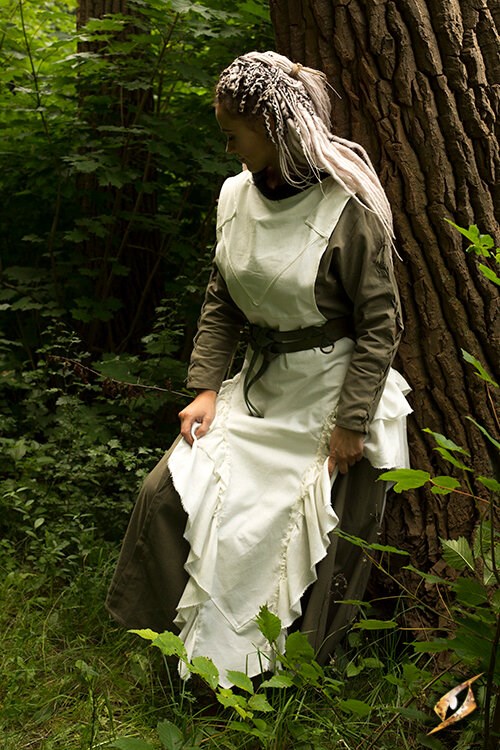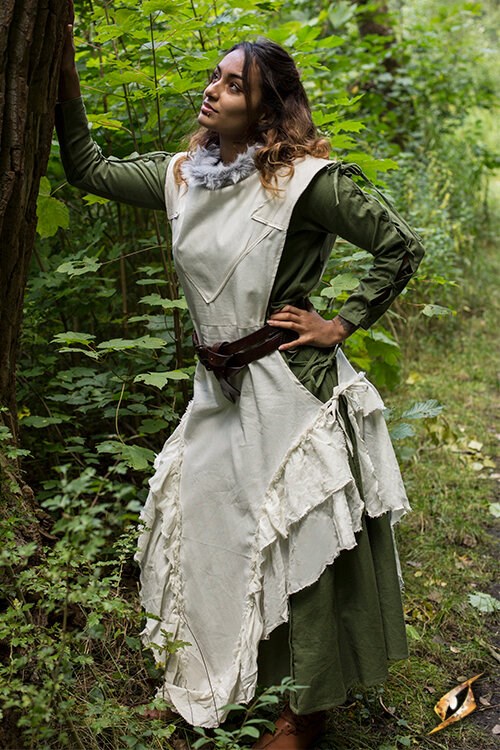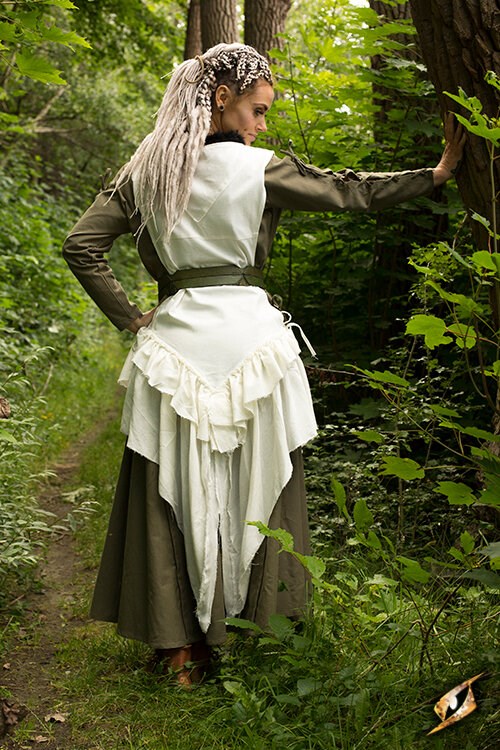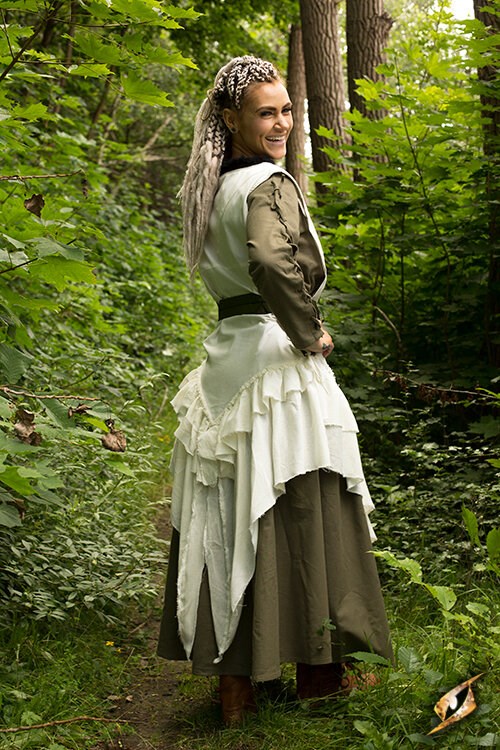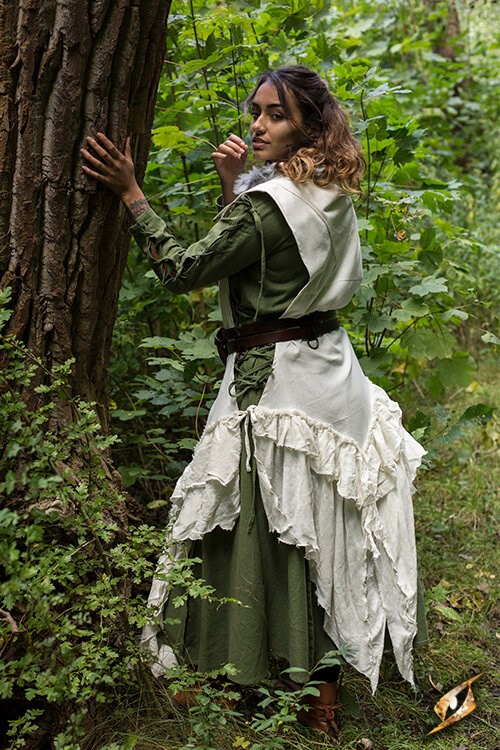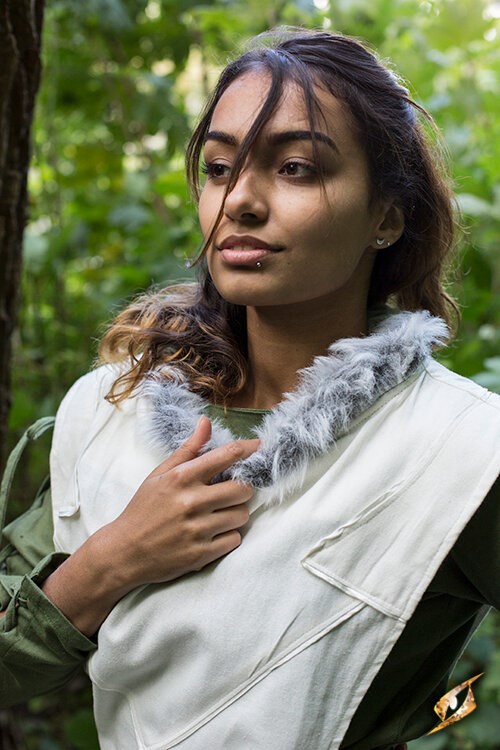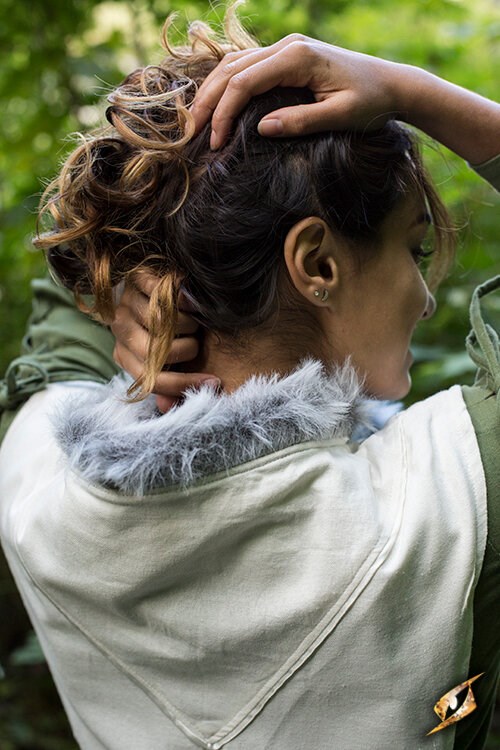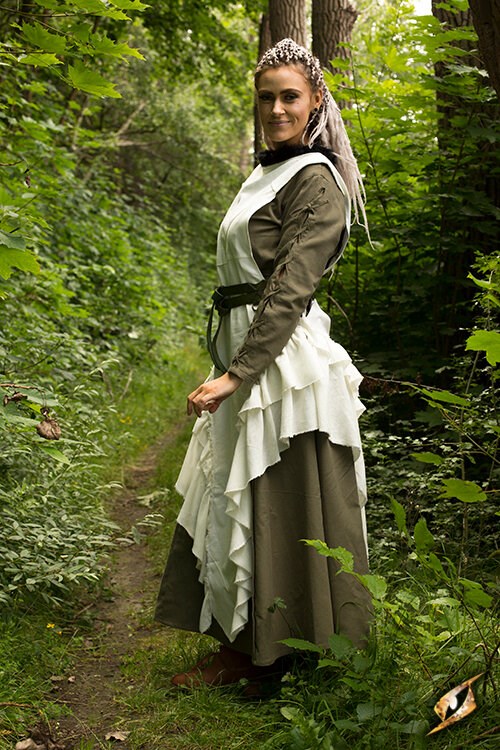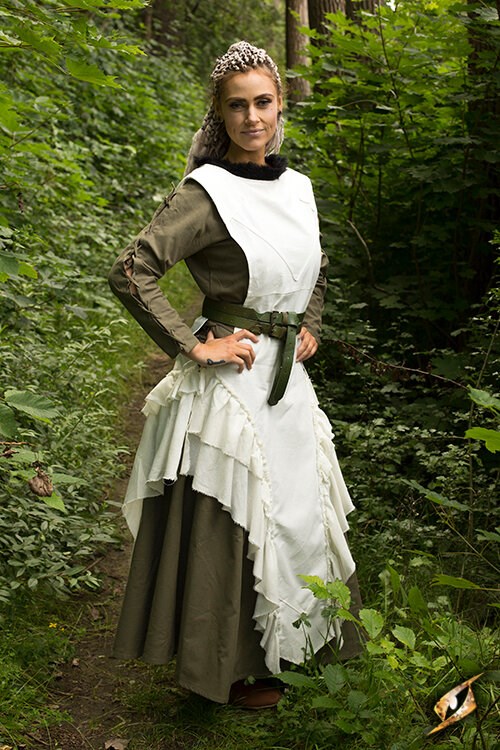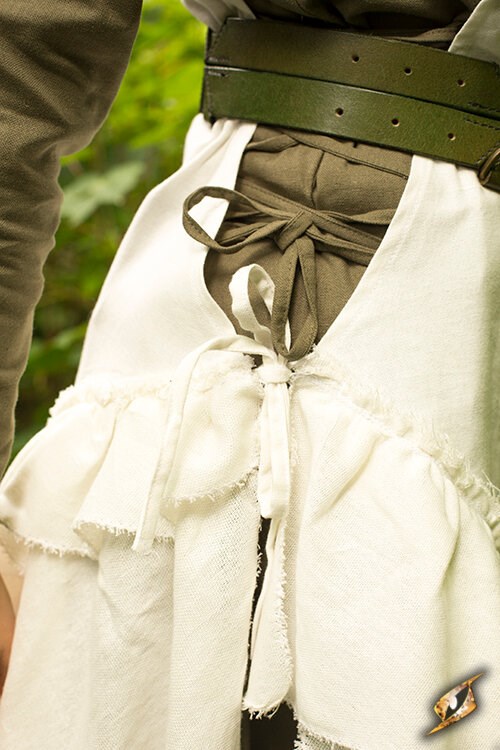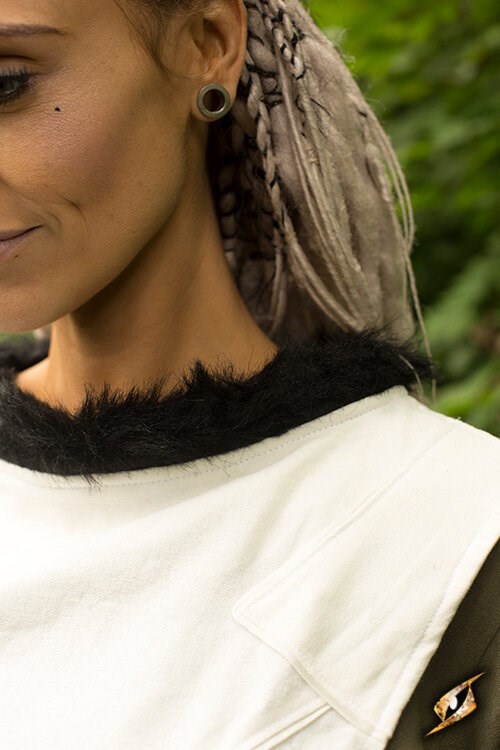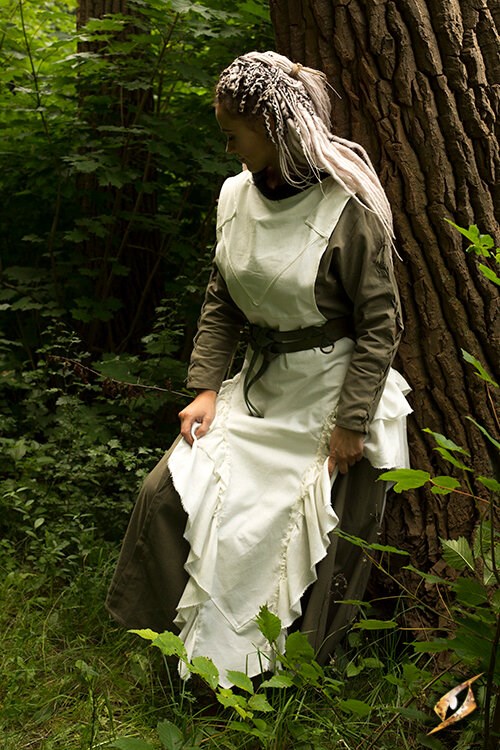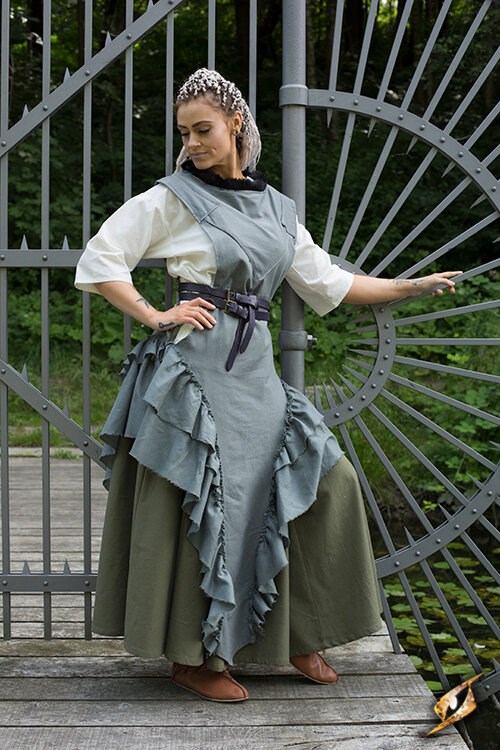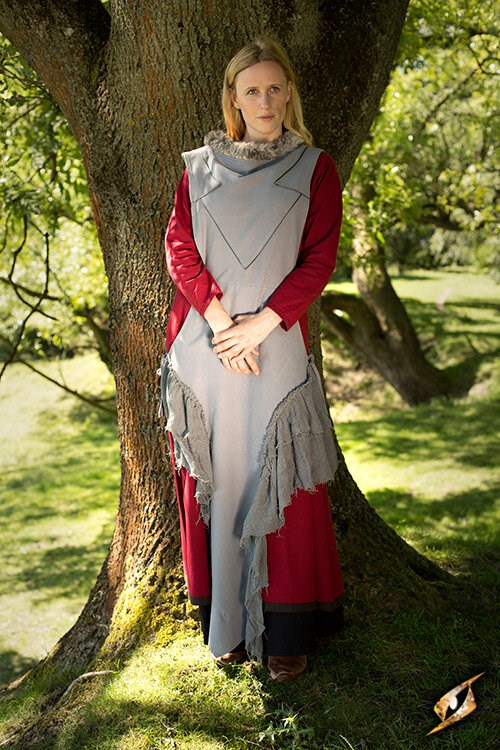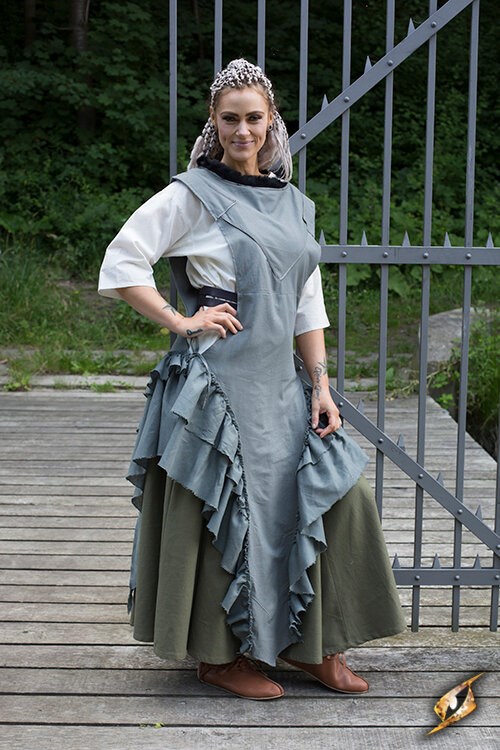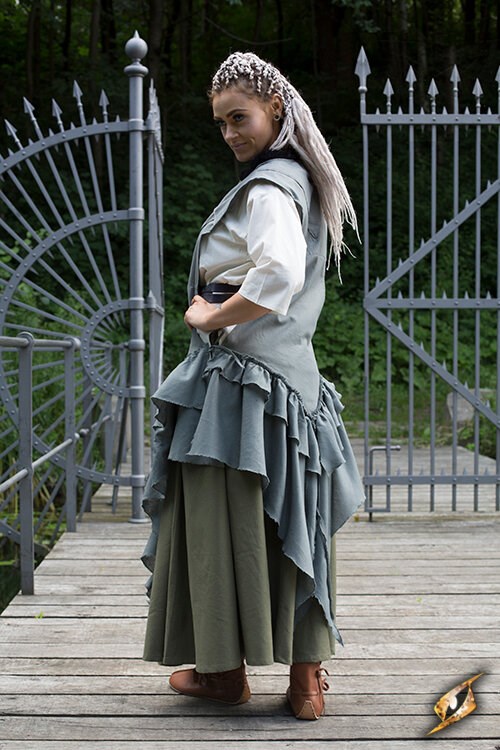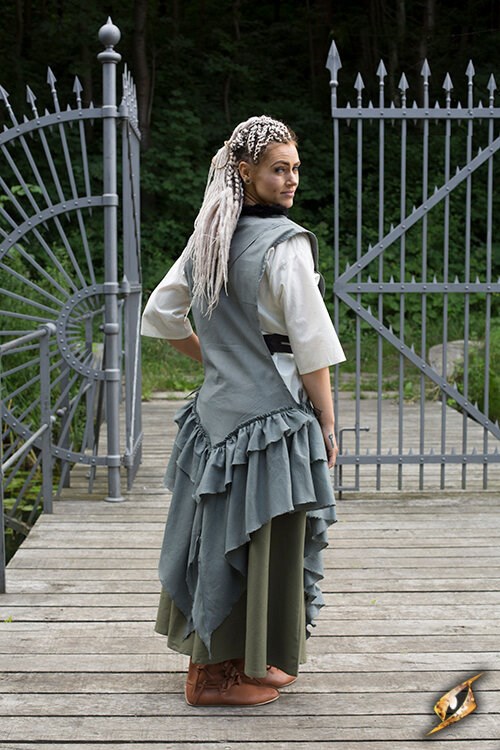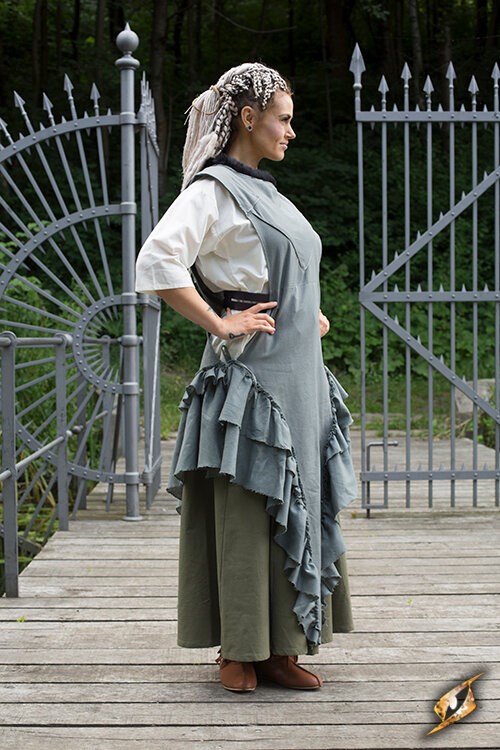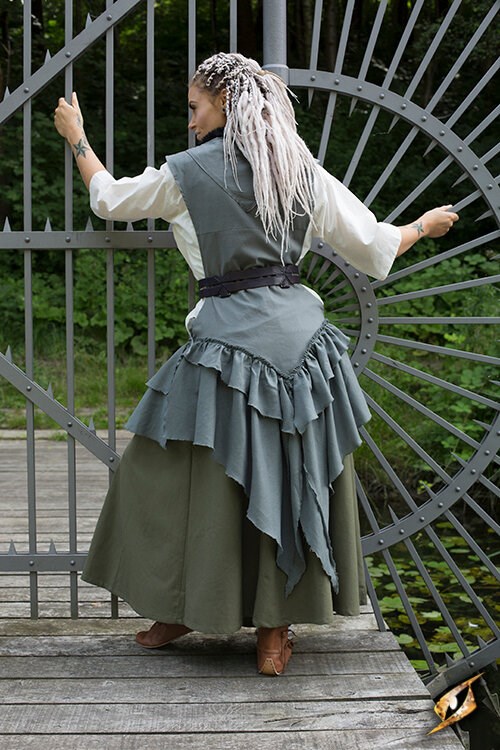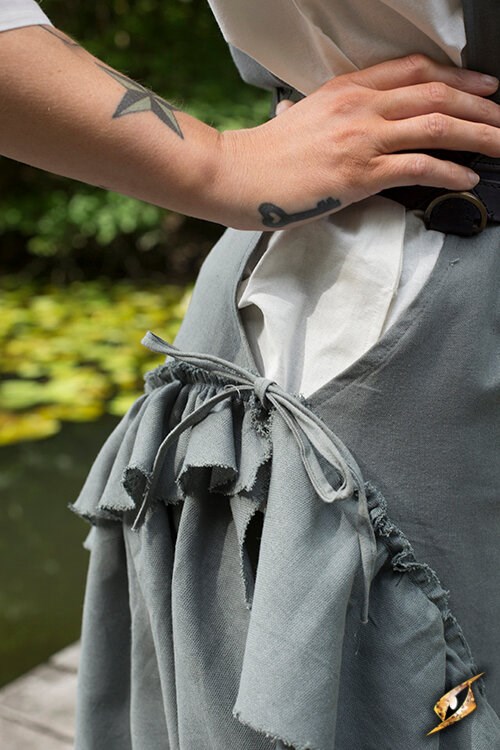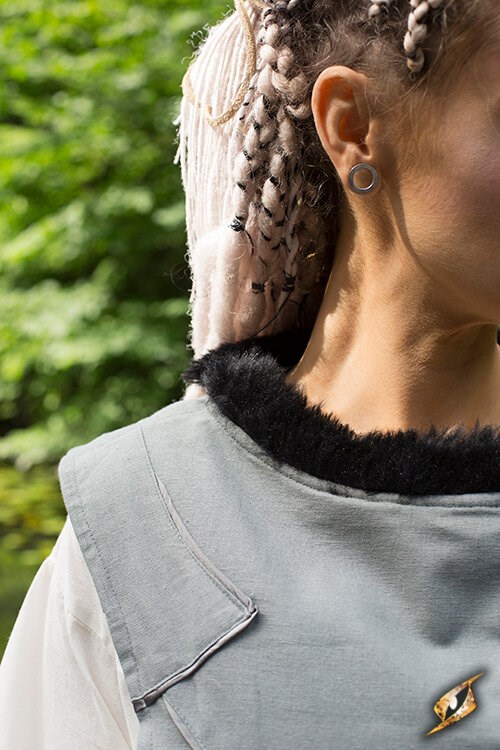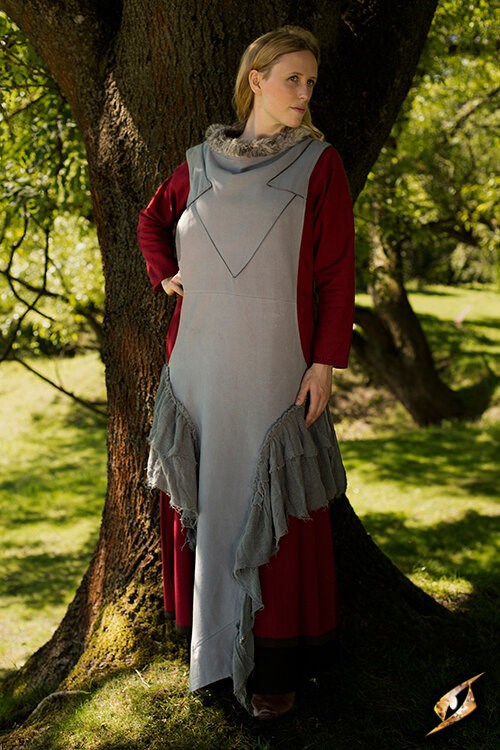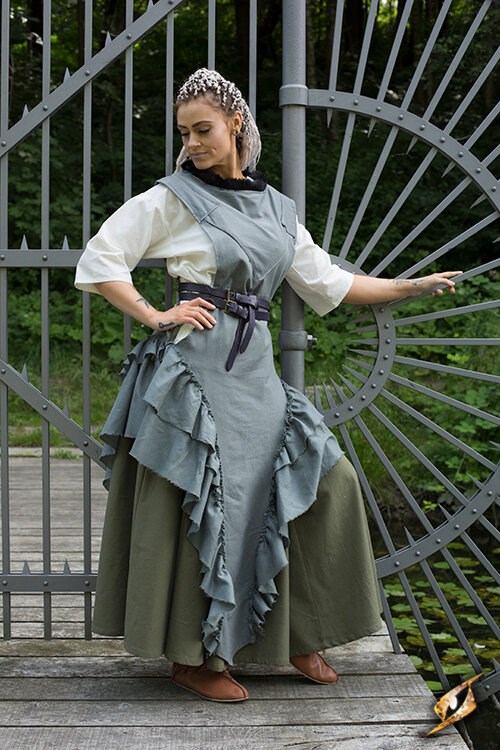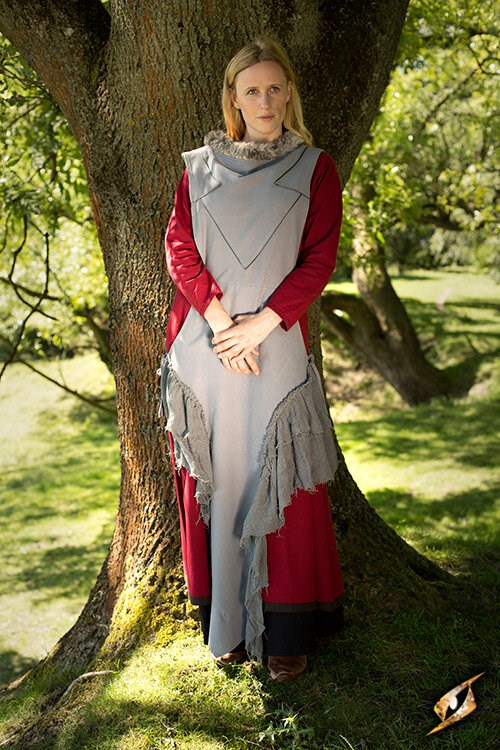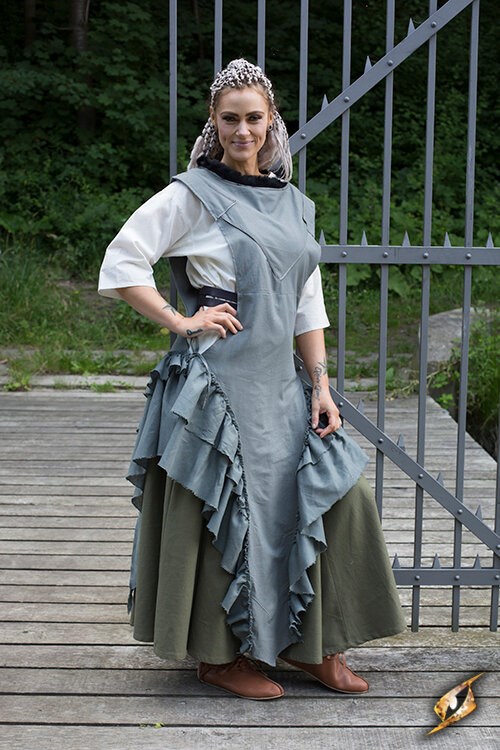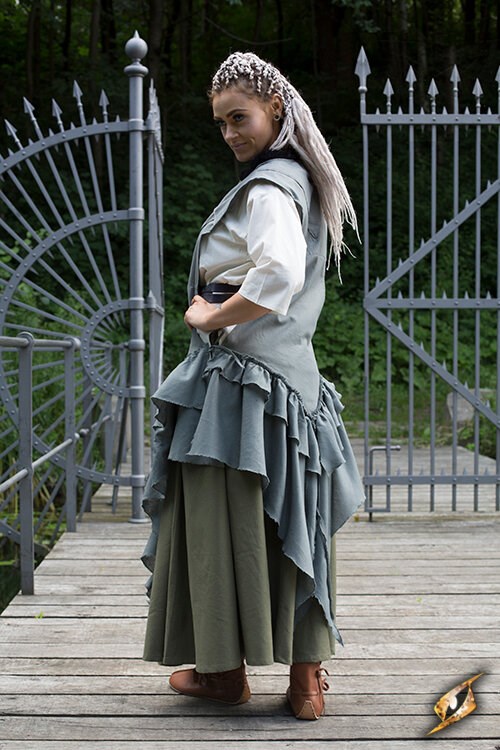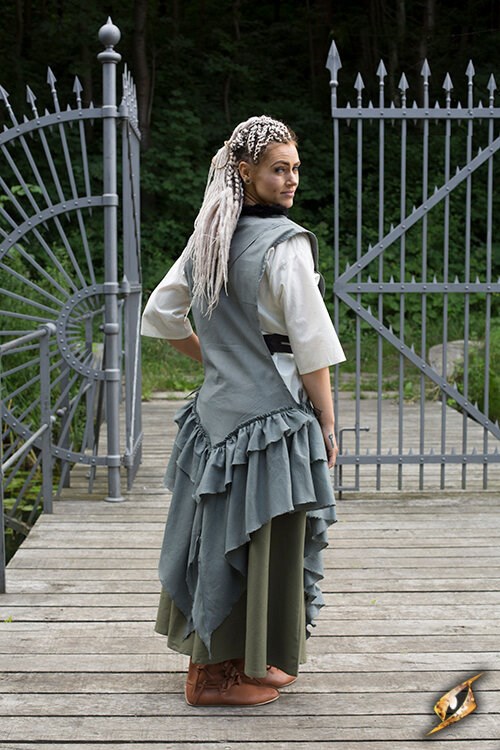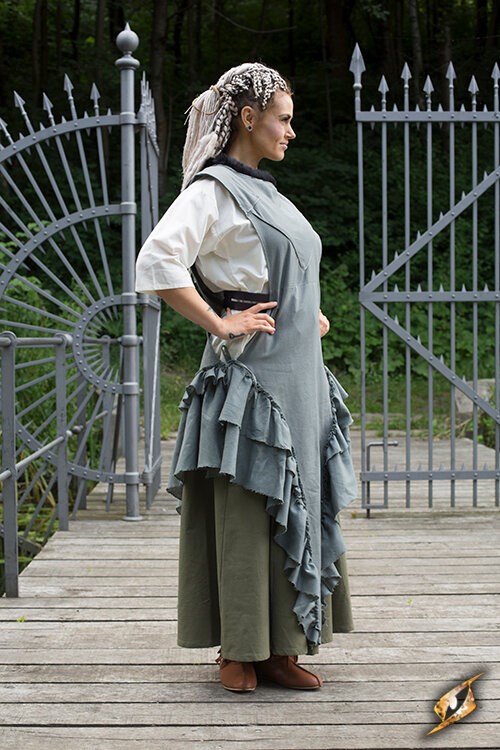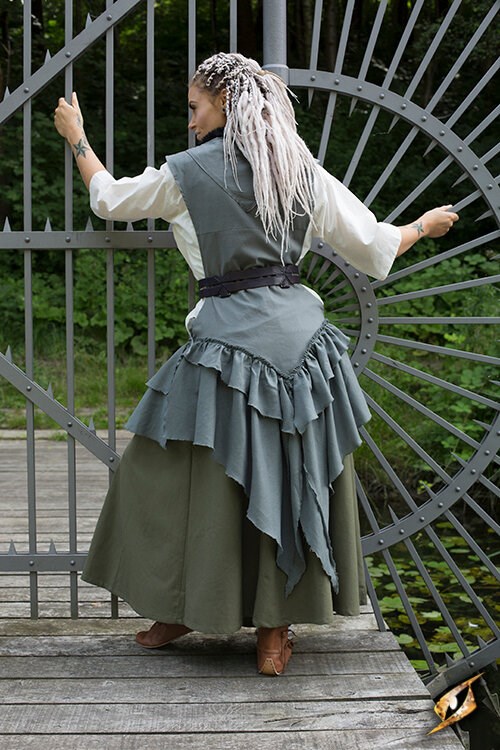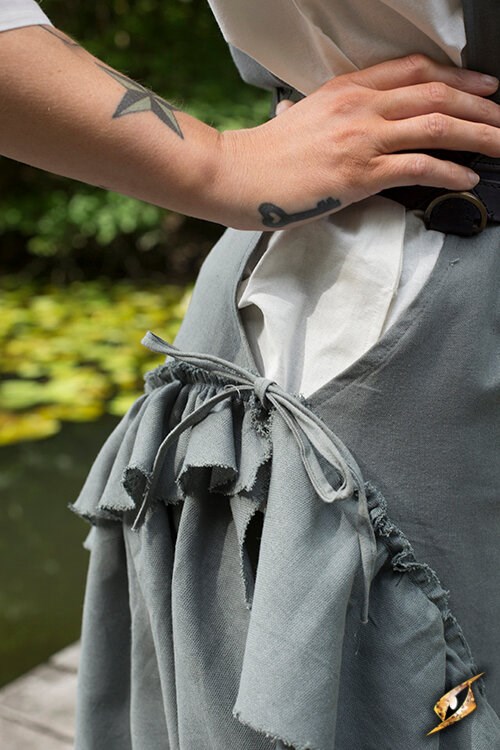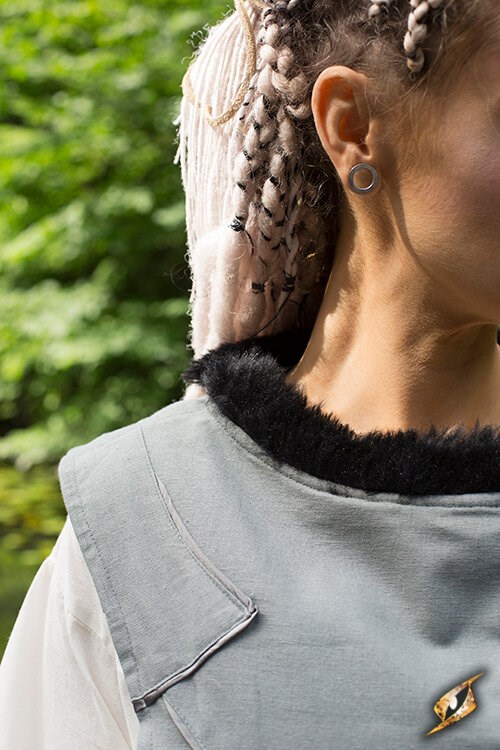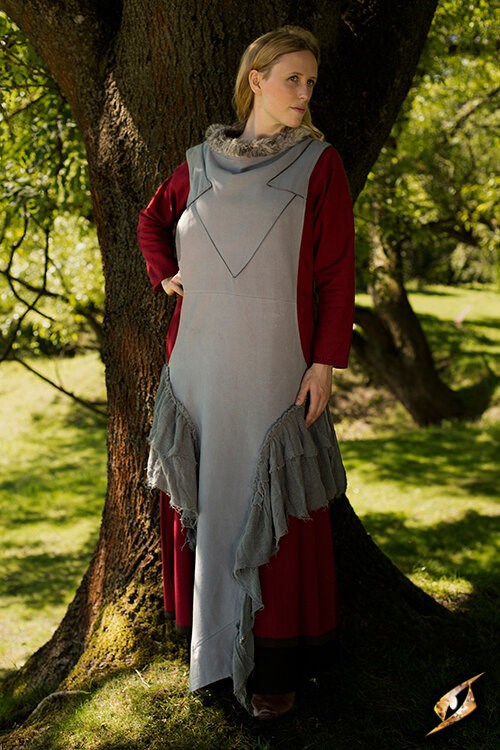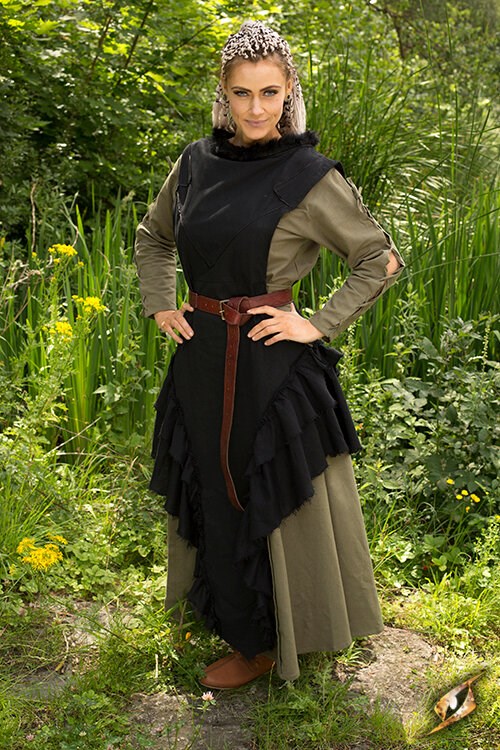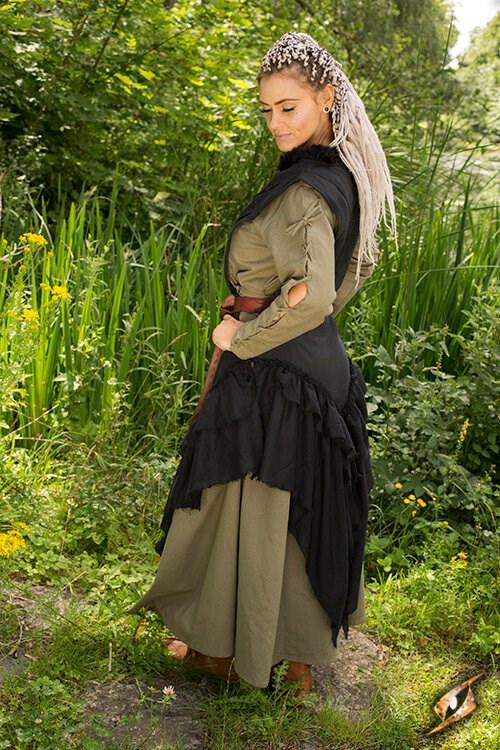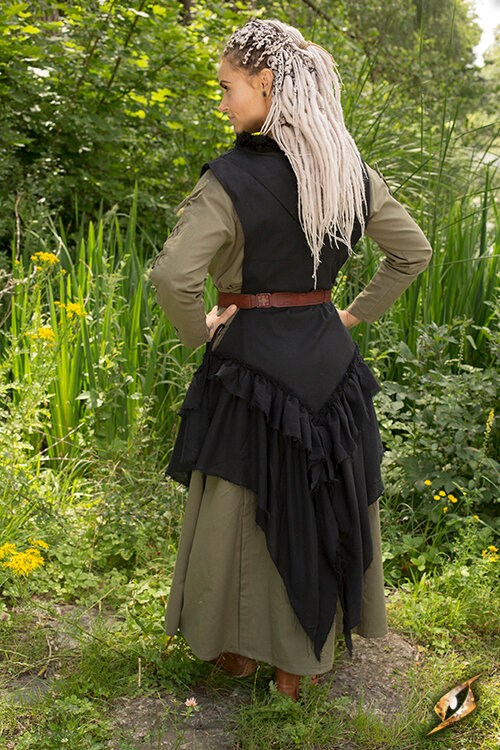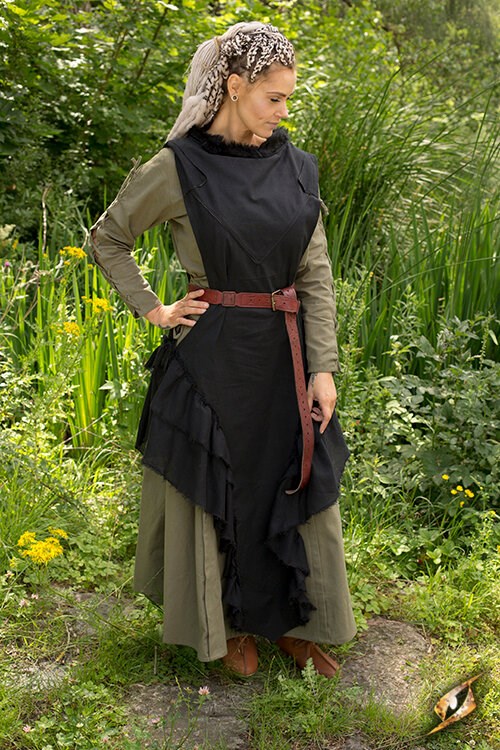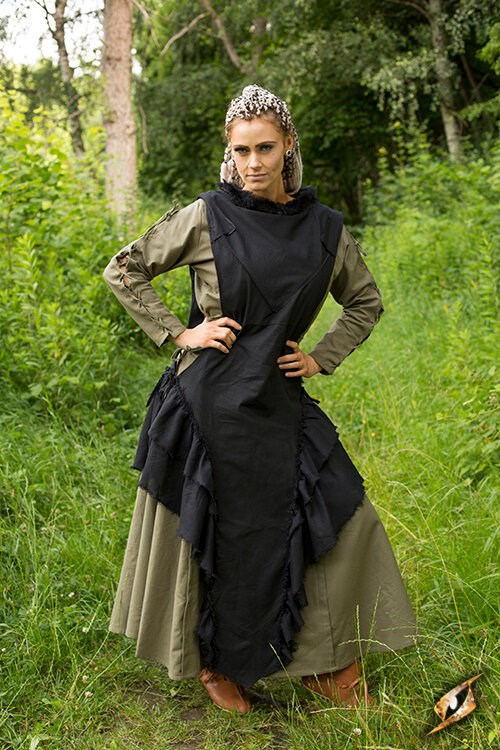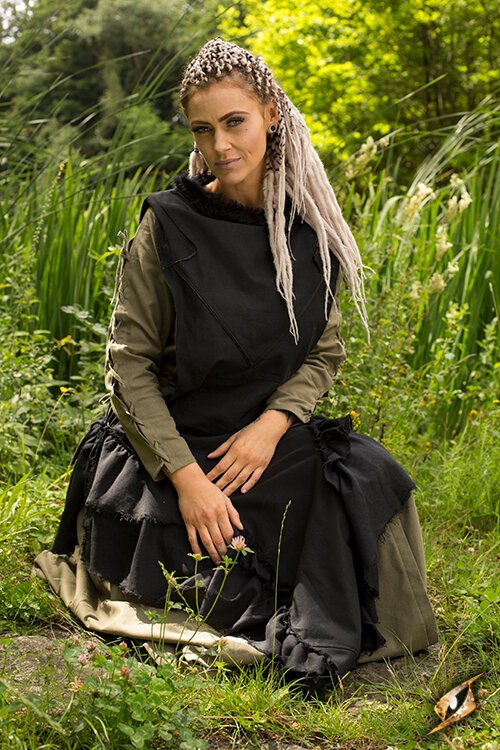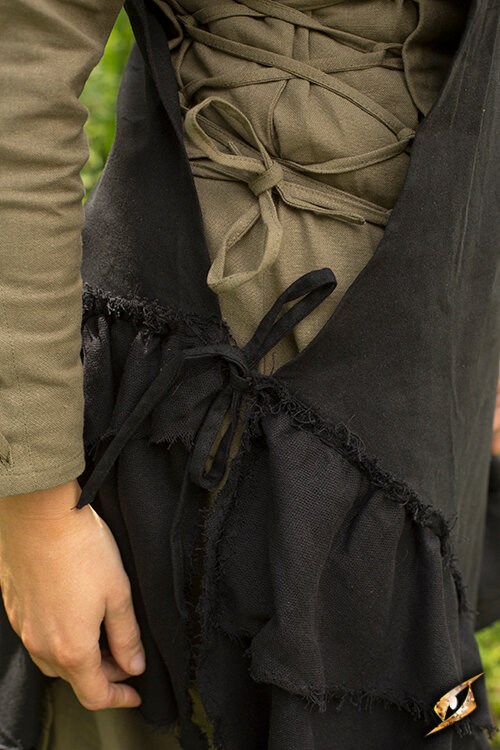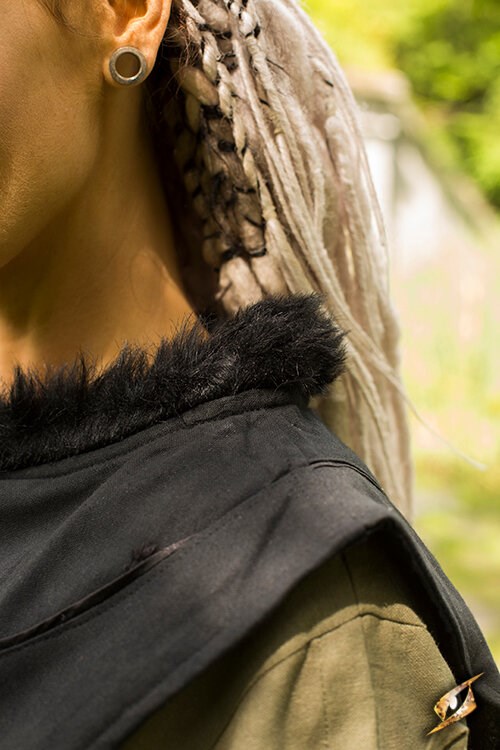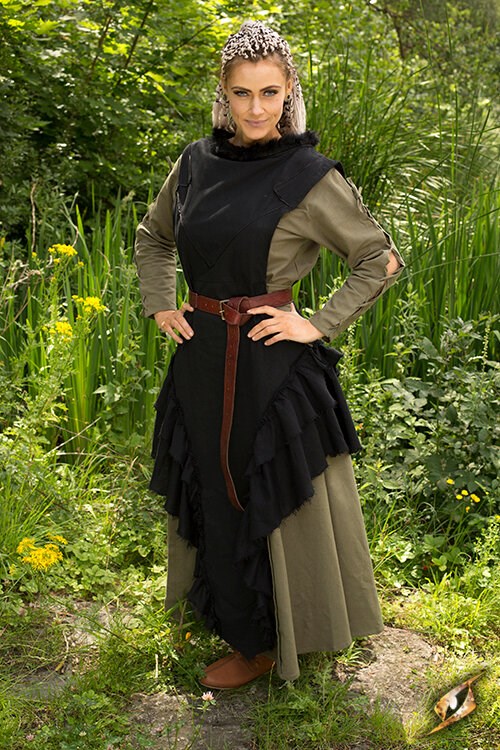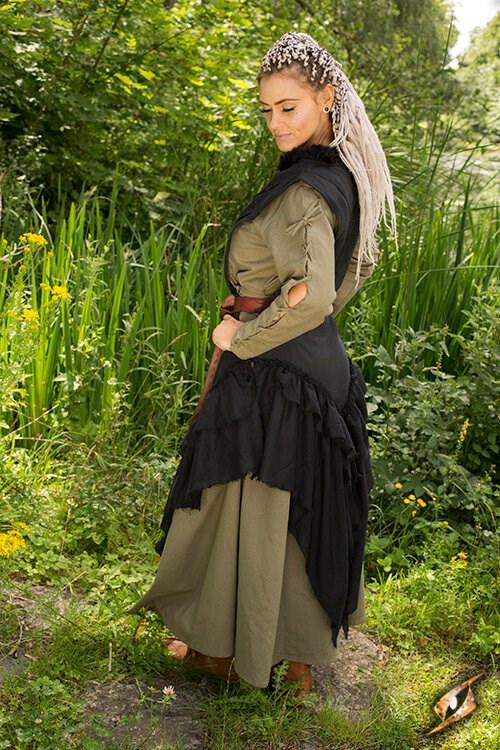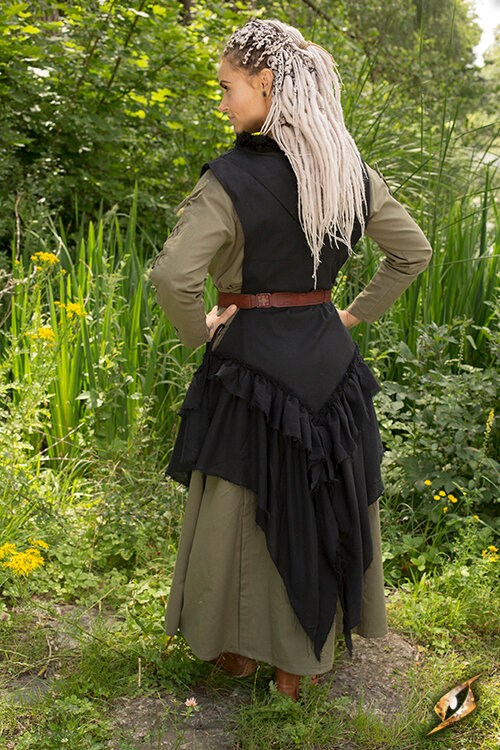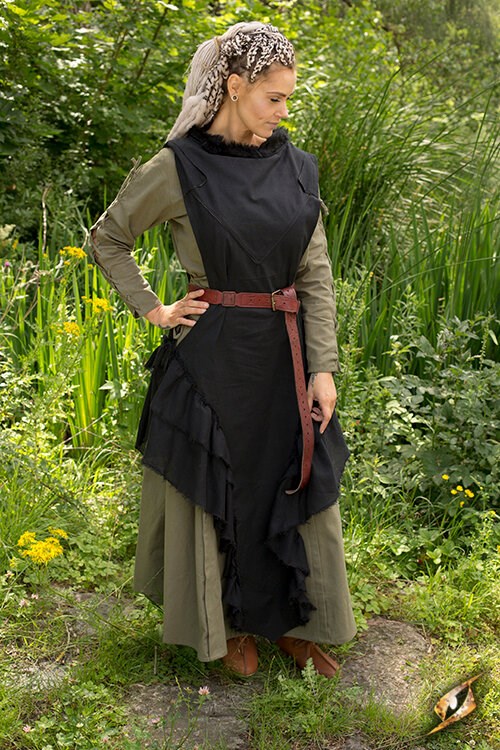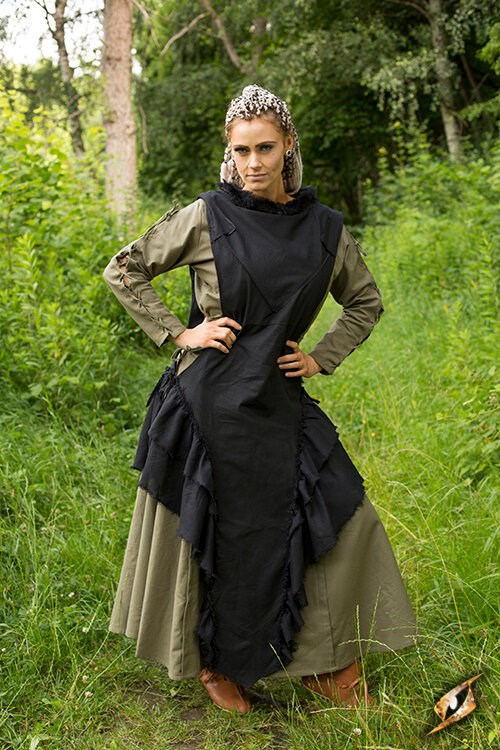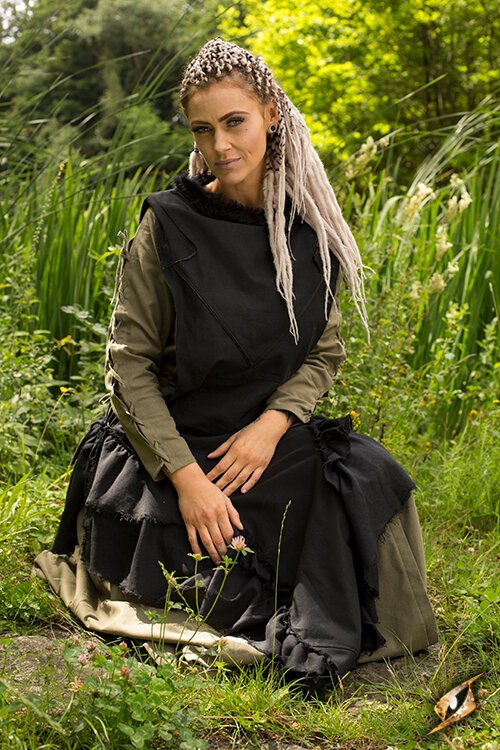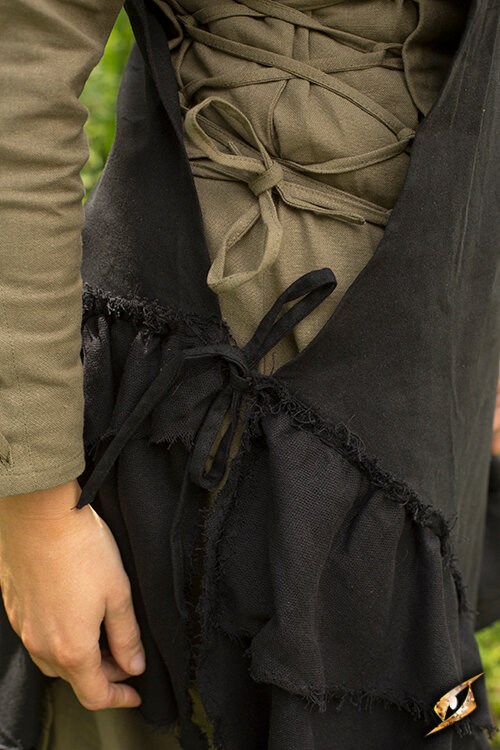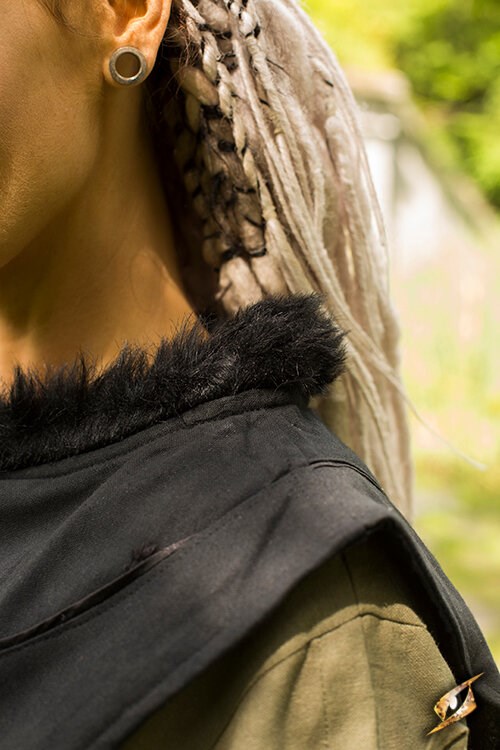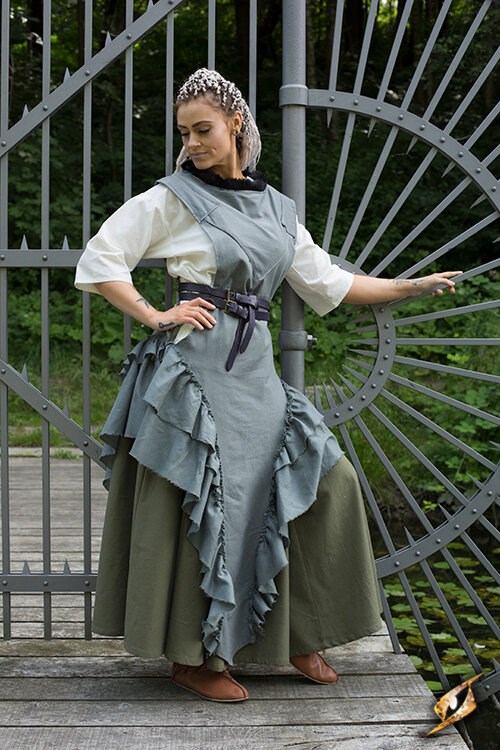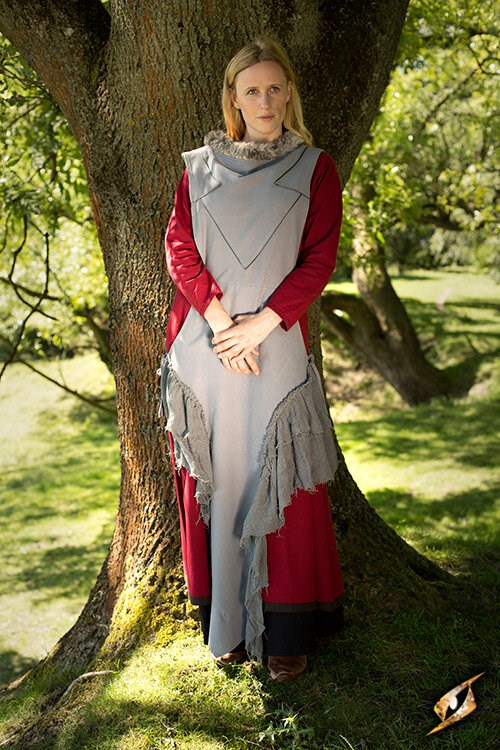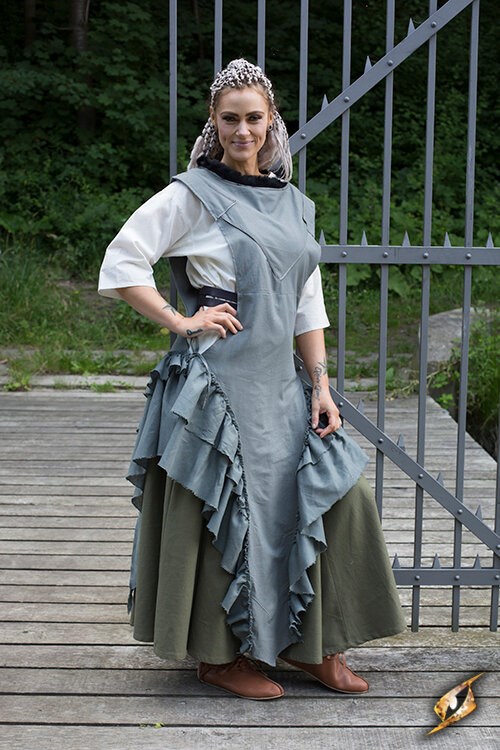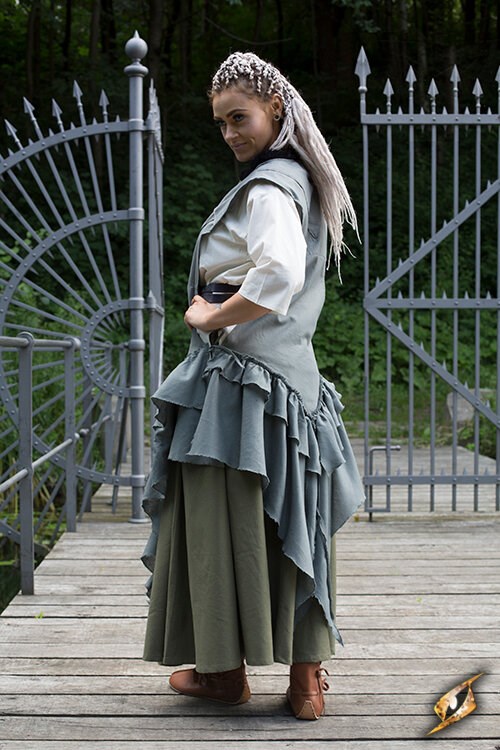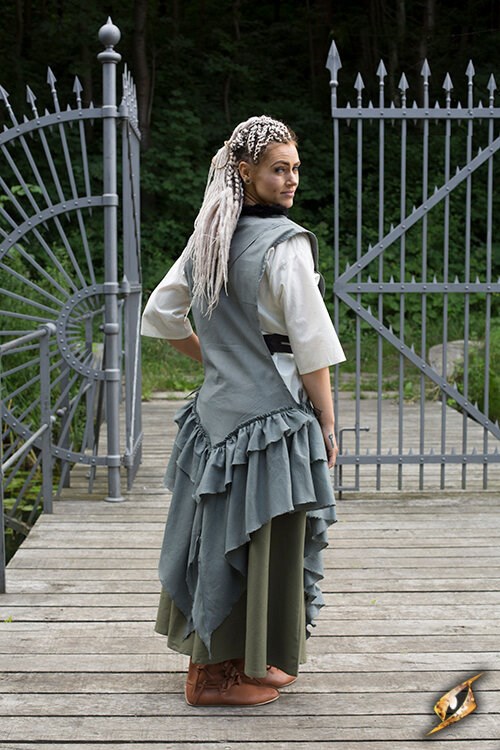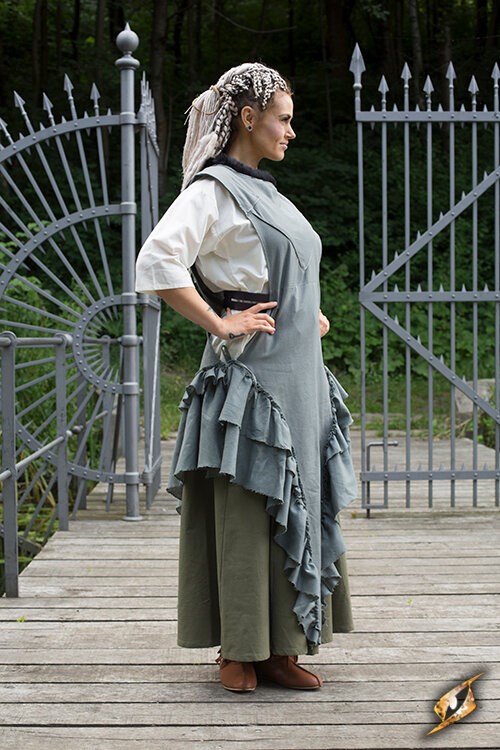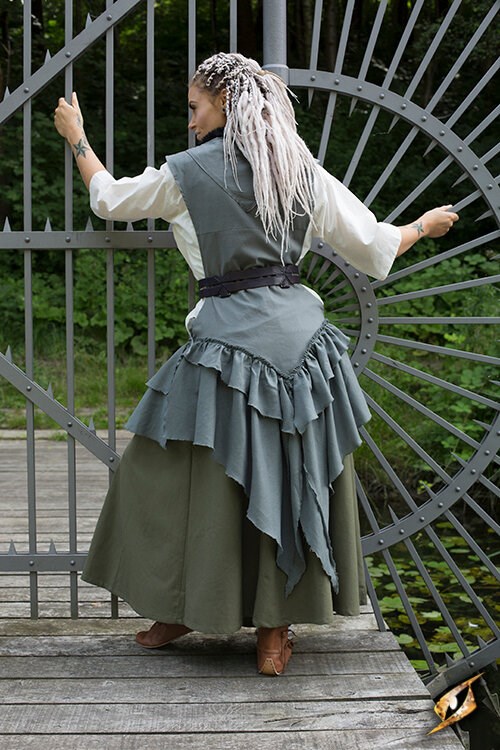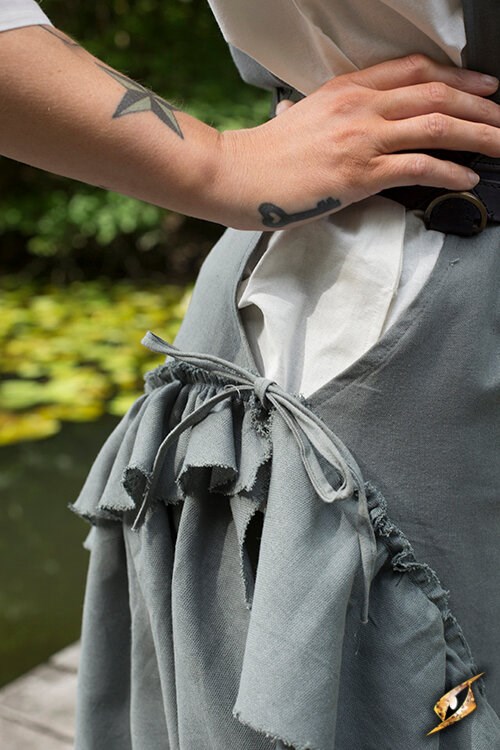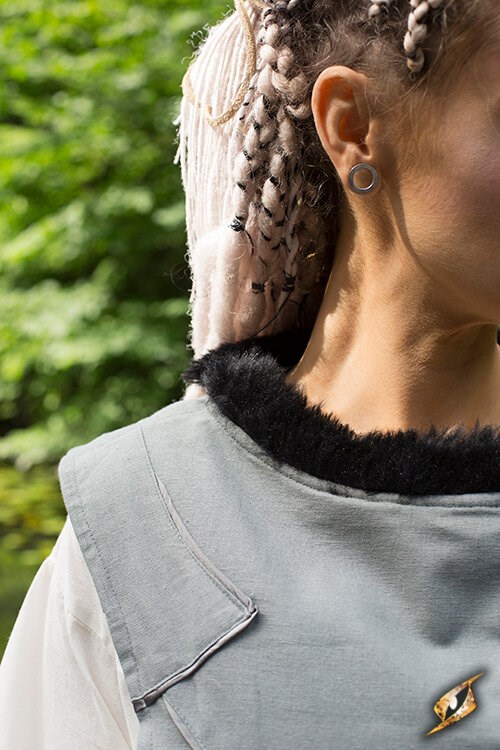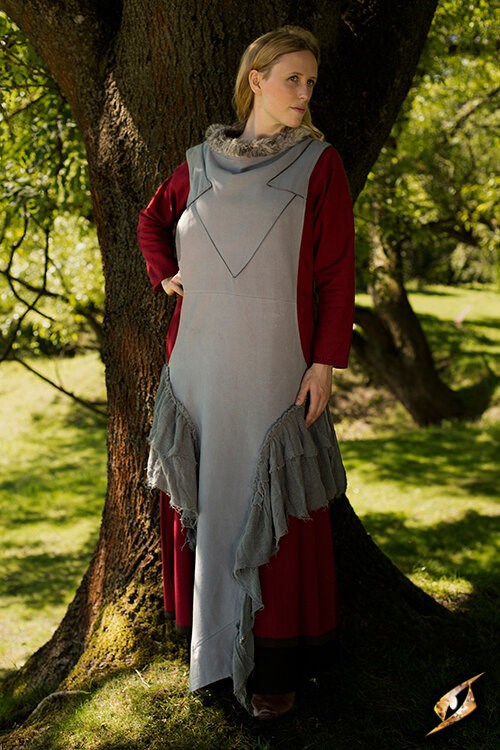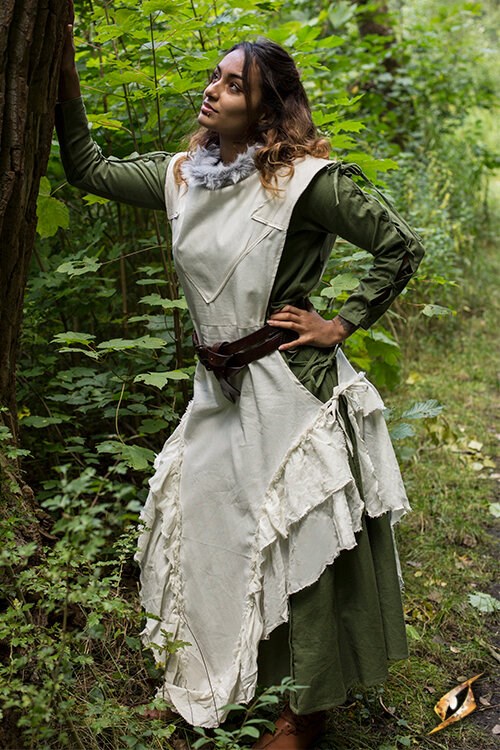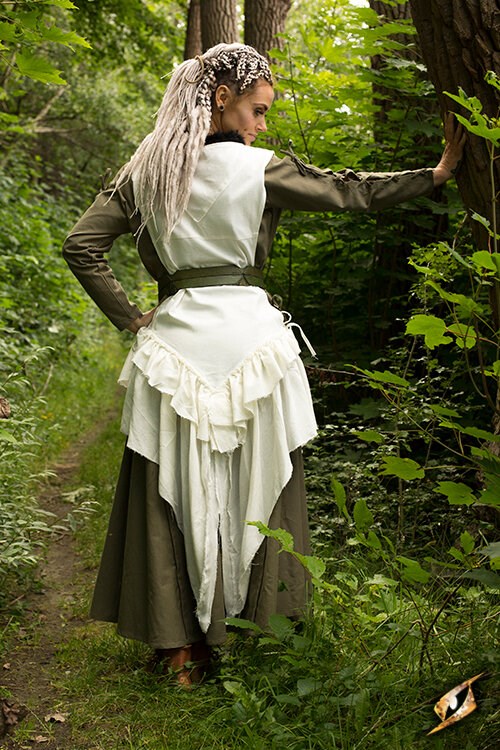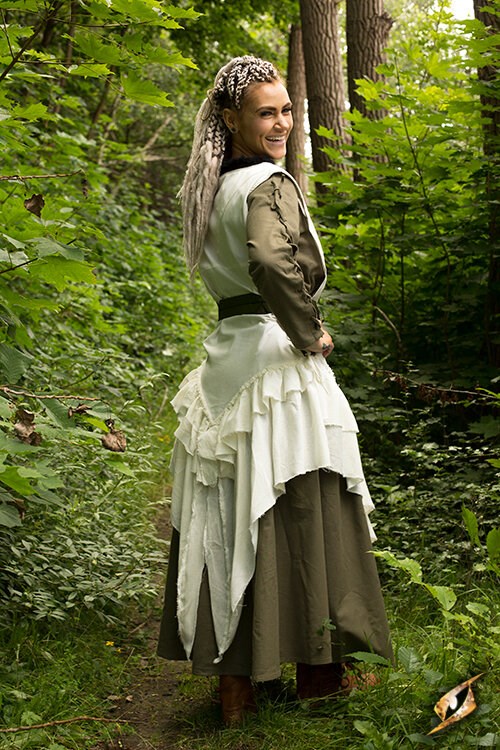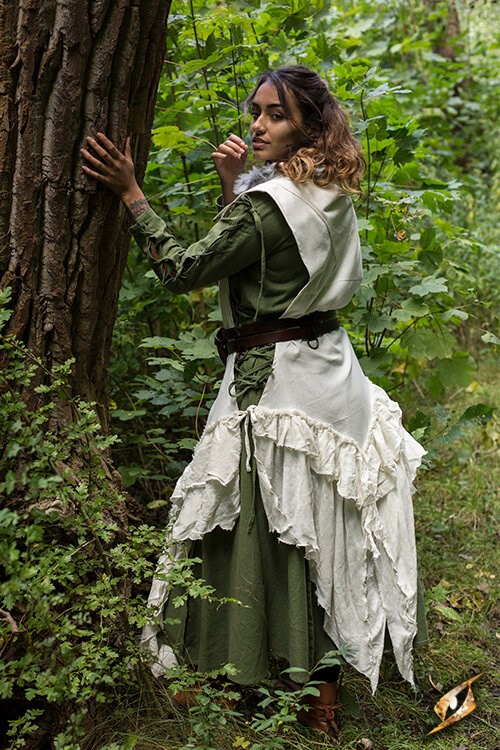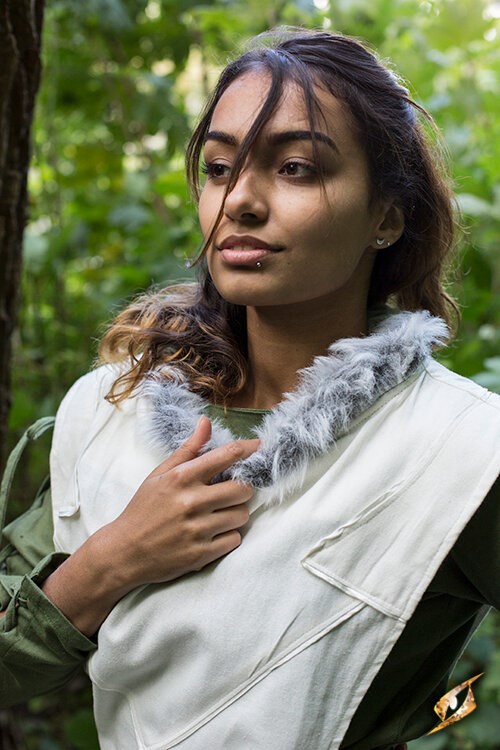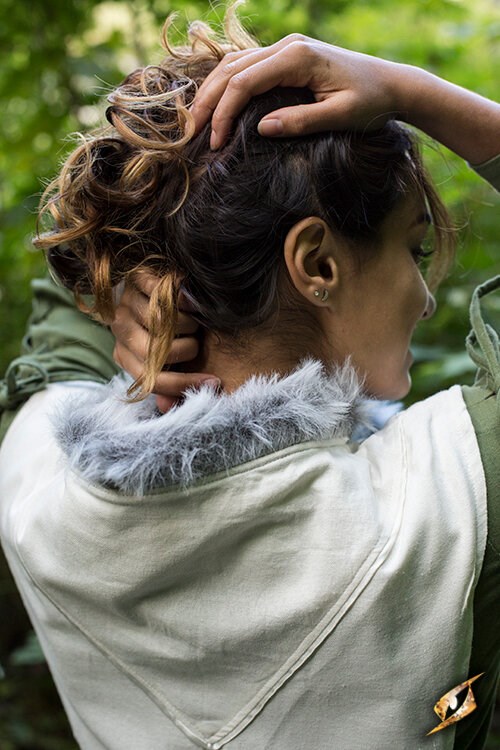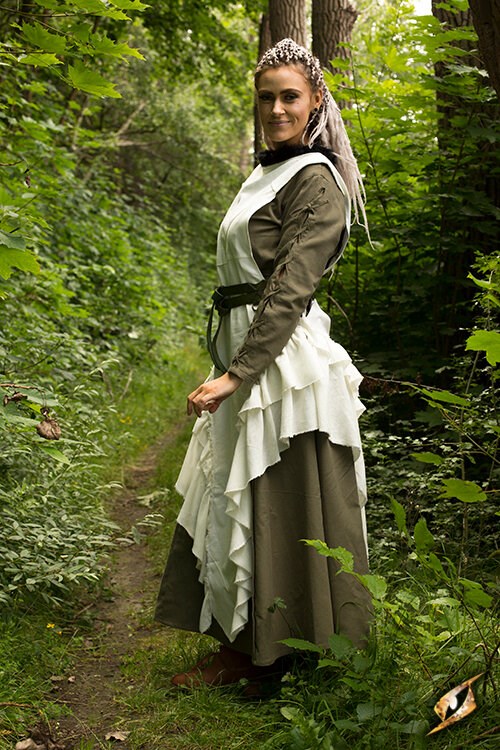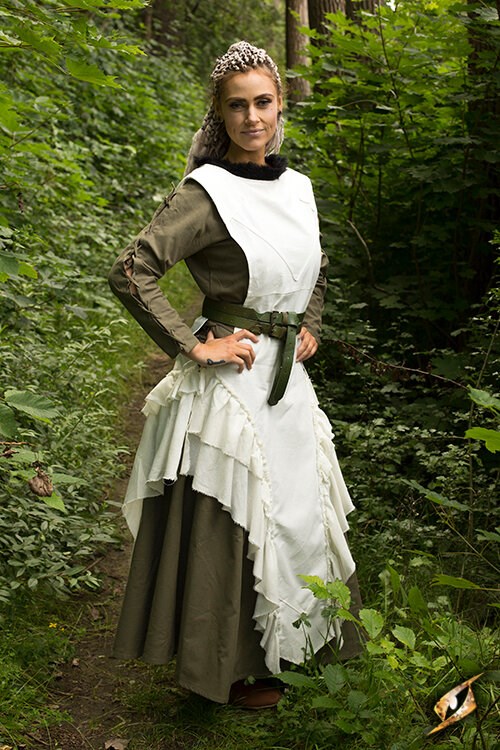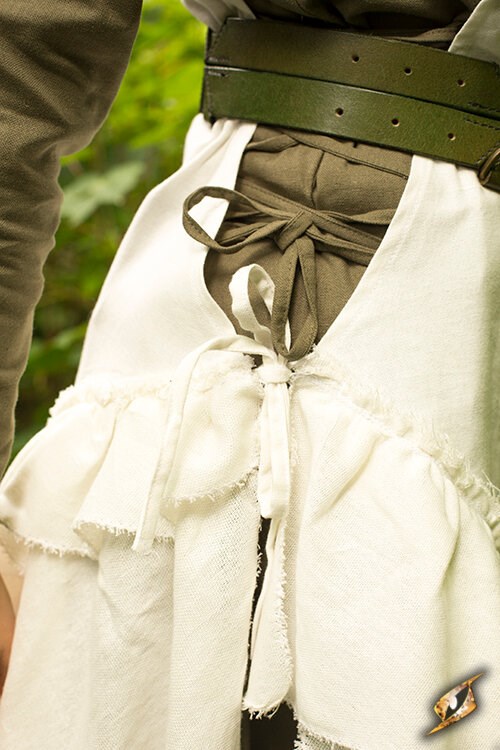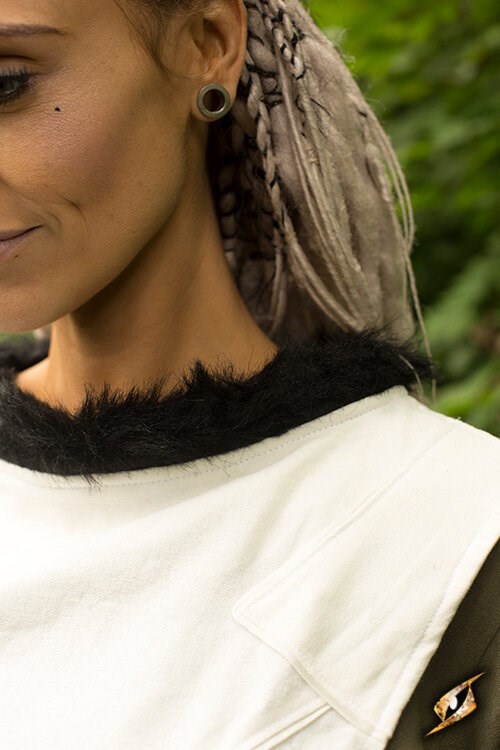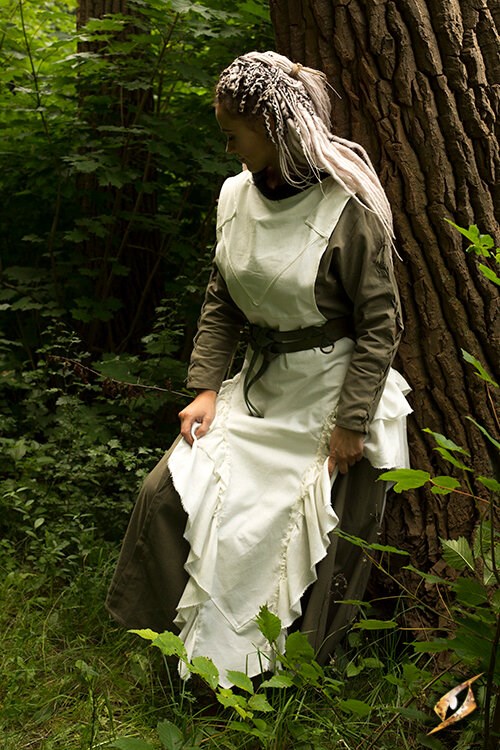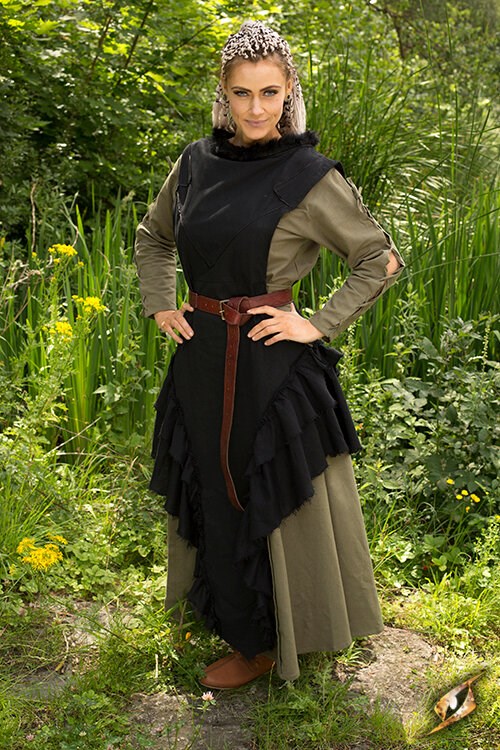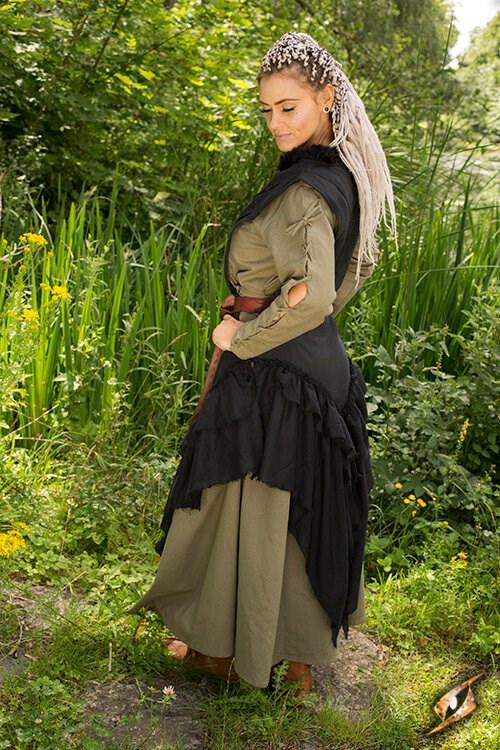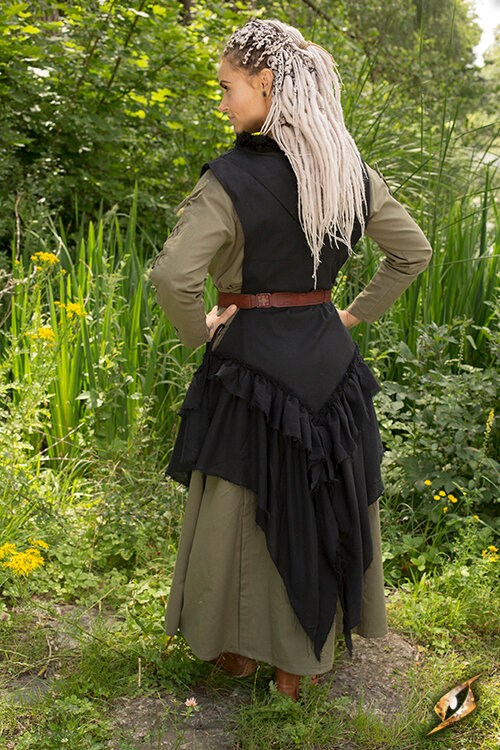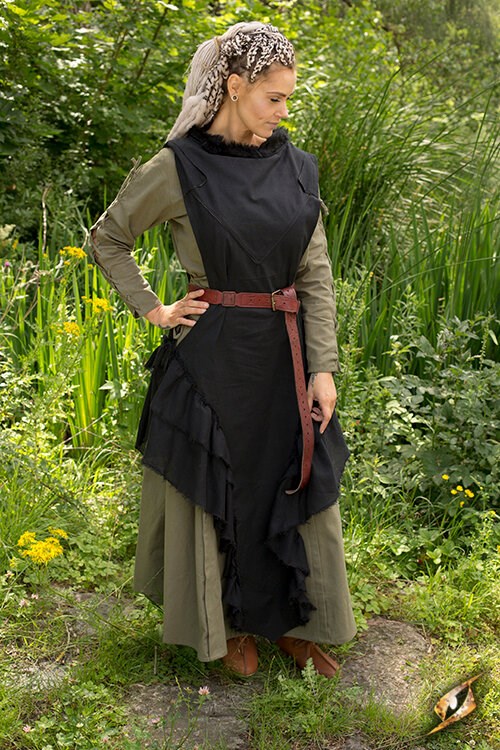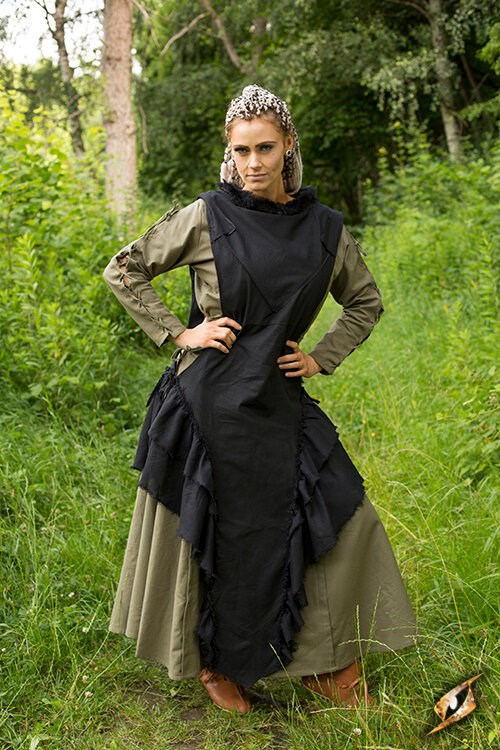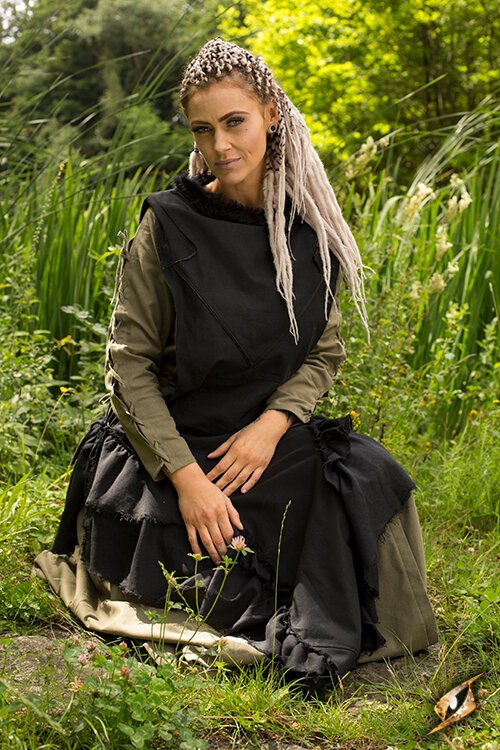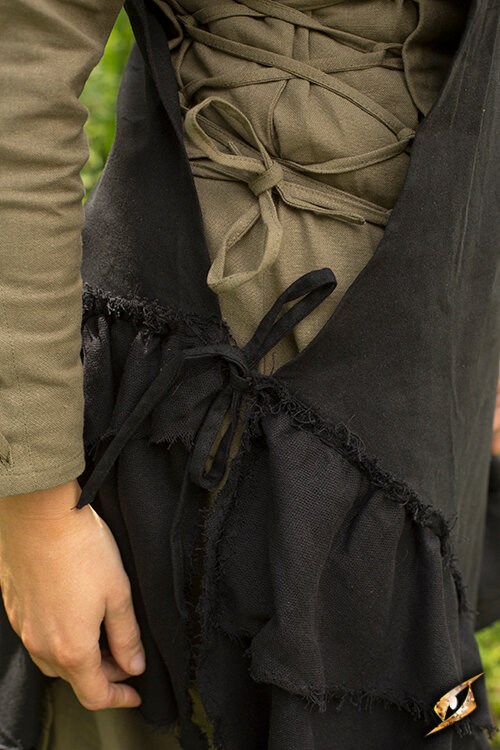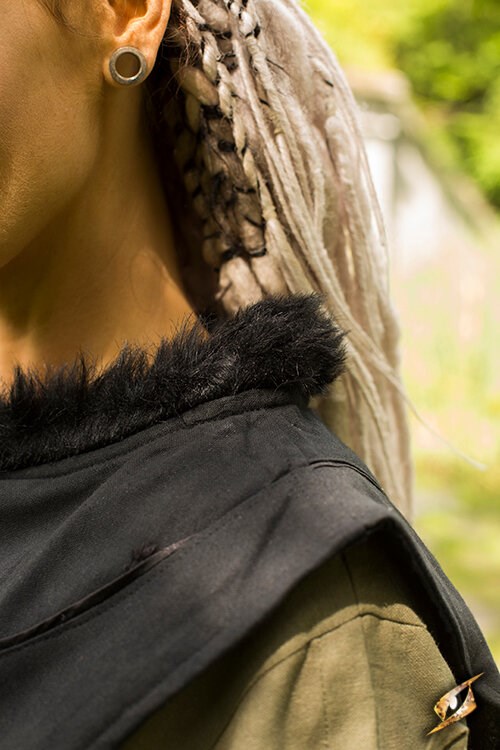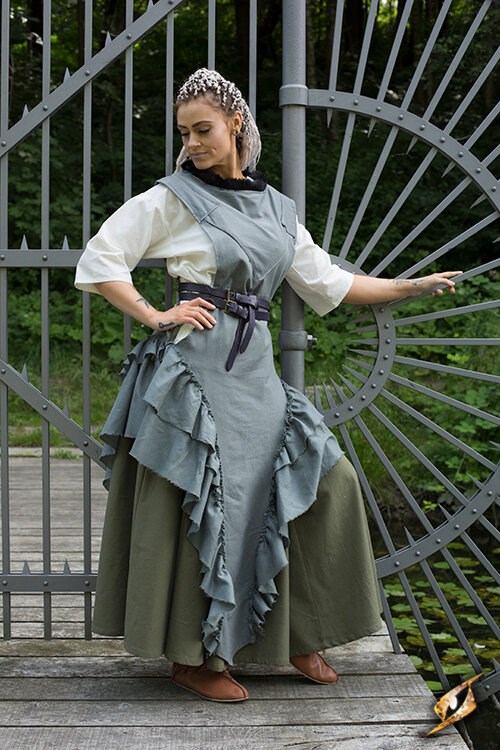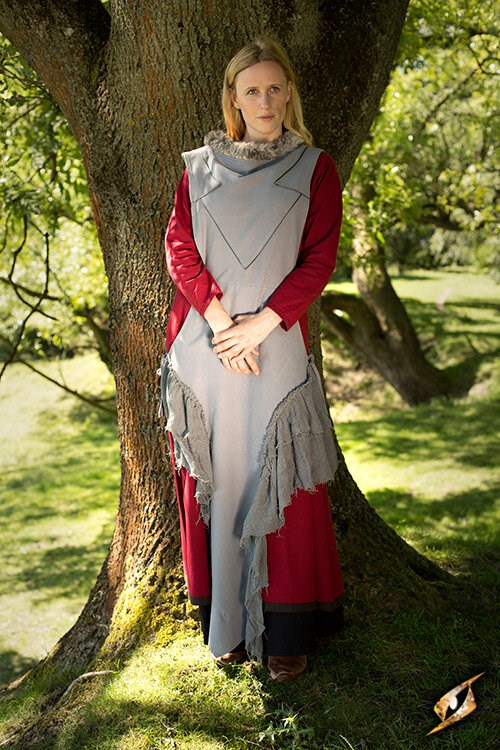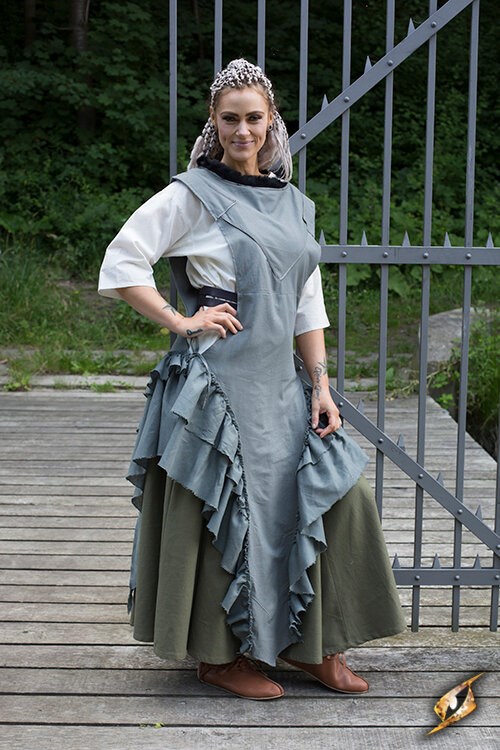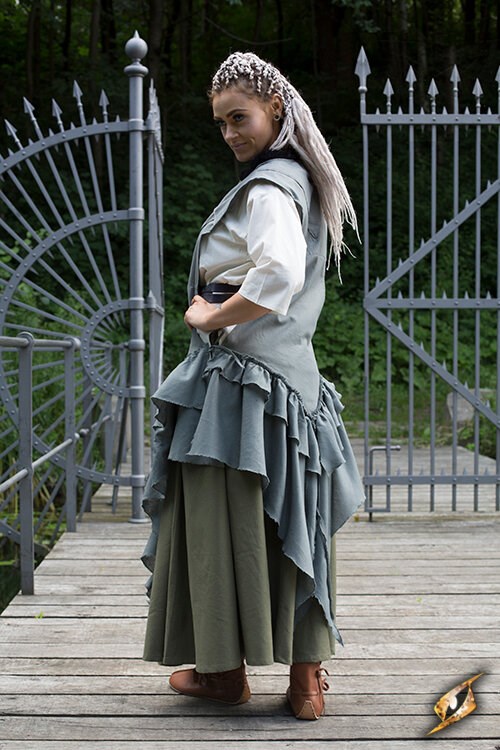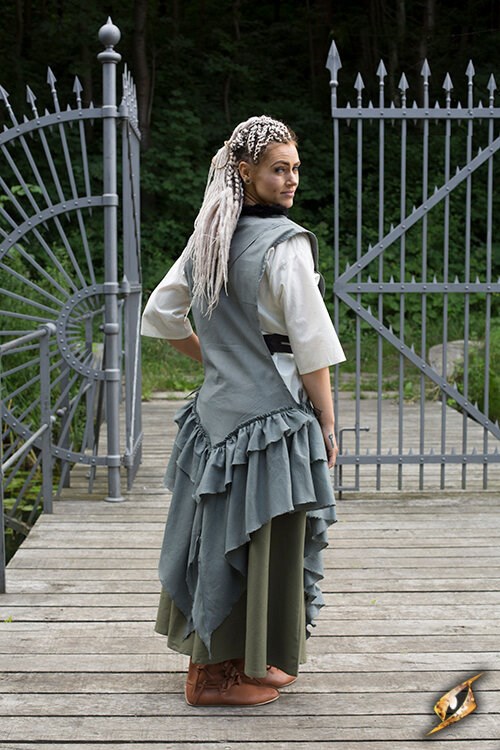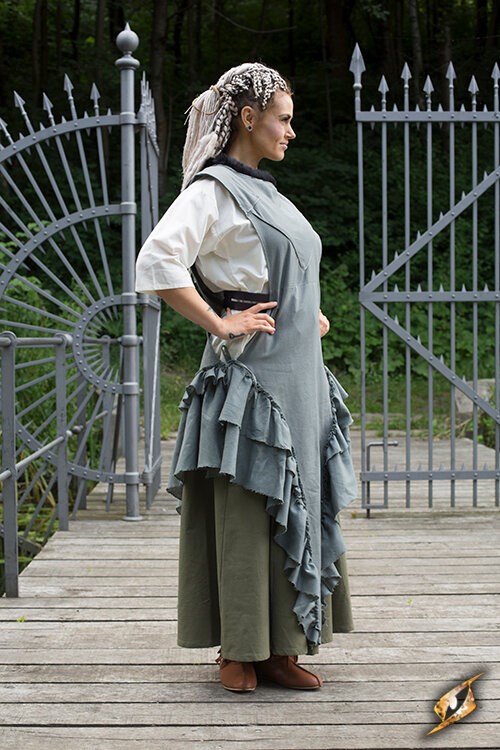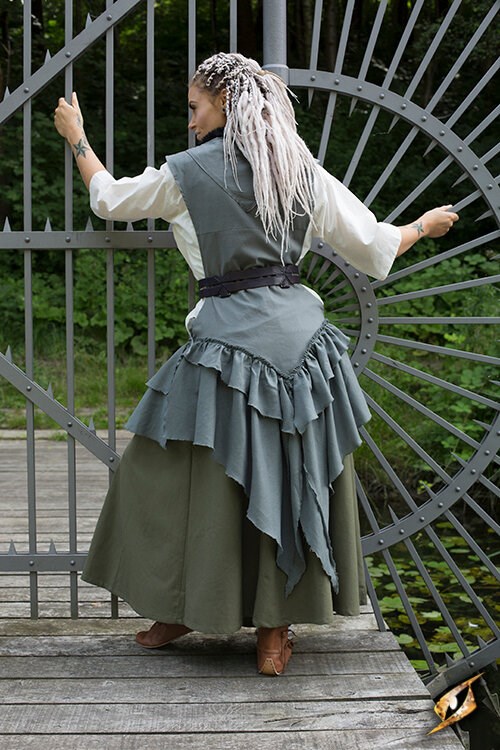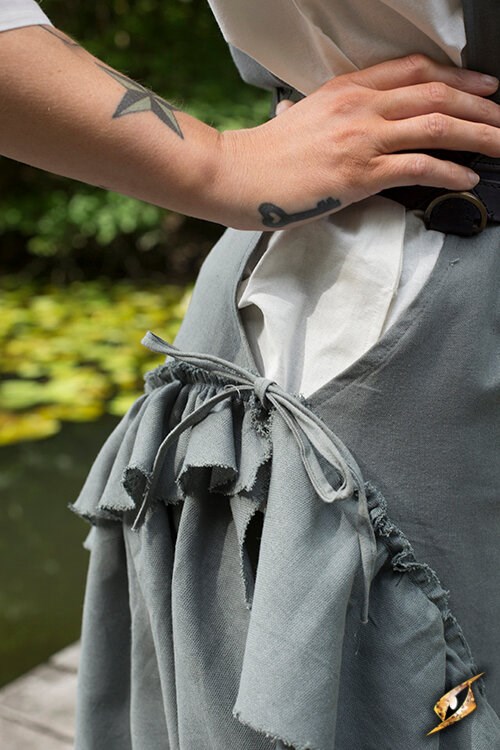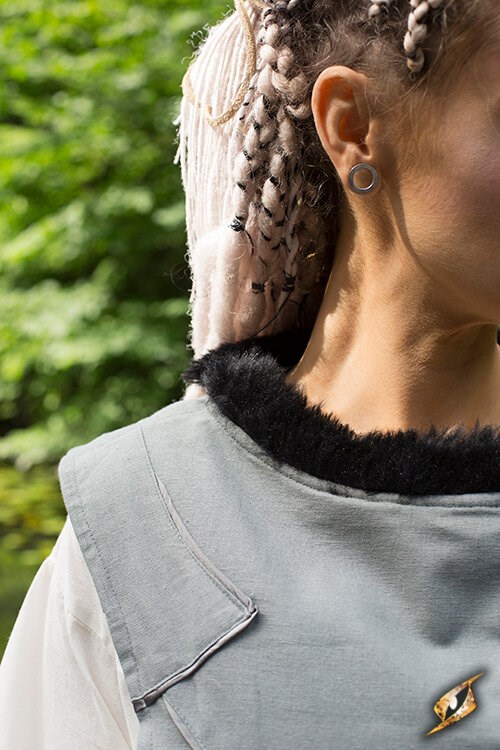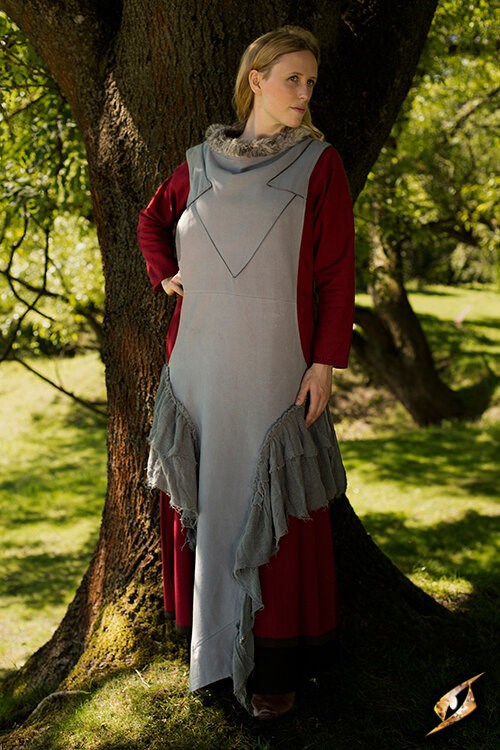 Description

Sizeguide

Fitting

Quality

Technical Details
Two frogs, a halved lizard's brain, and a dash of graveyard dirt are added to your brew as you recite the memorized incantation. This particular spell is one of your specialties; people from miles around come to buy even the smallest of doses.
You allow the potion time to simmer before it is ready, straining the maroon concoction into a flask. Your Raven Dress flares out behind you as you carry it out to the cloaked man still waiting in your shop. The Forget Spell is ready for sale...for a pretty price.
DETAILS
Epic Armoury's Raven Dress is a sleeveless overdress with a polyester fur collar and large window armholes. Designed to be pulled on top of an inner slip such as a Peasant Dress or Basic Dress, the Raven Dress adds layering to the costume while still allowing you to show-off your entire costume. Made from comfortable medium cotton, and embellished with a tulle-like bottom hem, this dress is designed to be both comfortable and impressive.
The Raven dress is designed with plenty of room and loose fabric. Though unique in pattern, the cut will fit into most medieval settings.
Available in sizes Small, Medium, Large and X-Large, and Black, Grey, and White colours..
HISTORY
Sideless surcoats were popular women's fashion during the 14th- and 15th centuries
Eventually became considered a ceremonial garment
The Church found the fashion scandalous, calling the sleeve holes "Gates to Hell"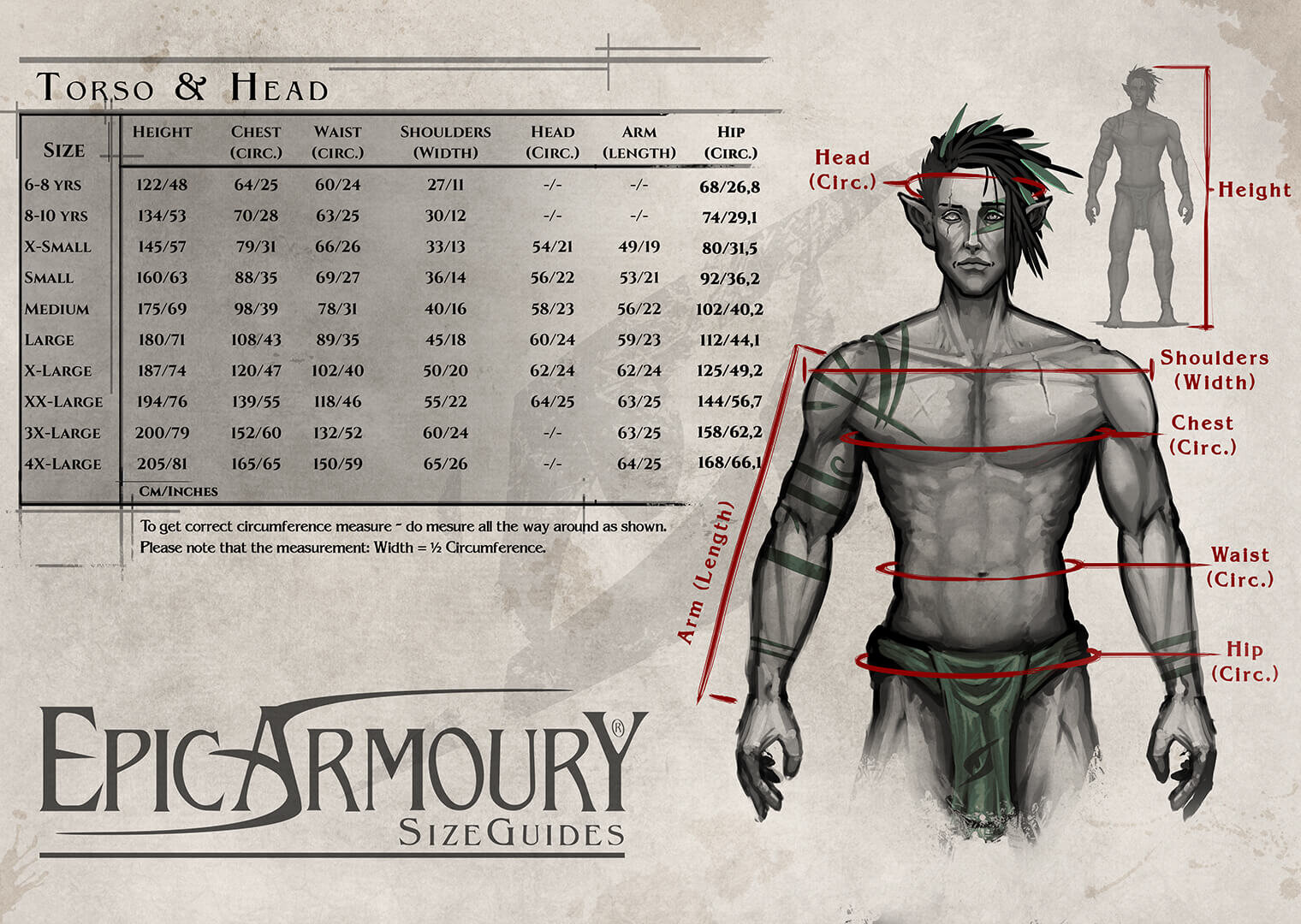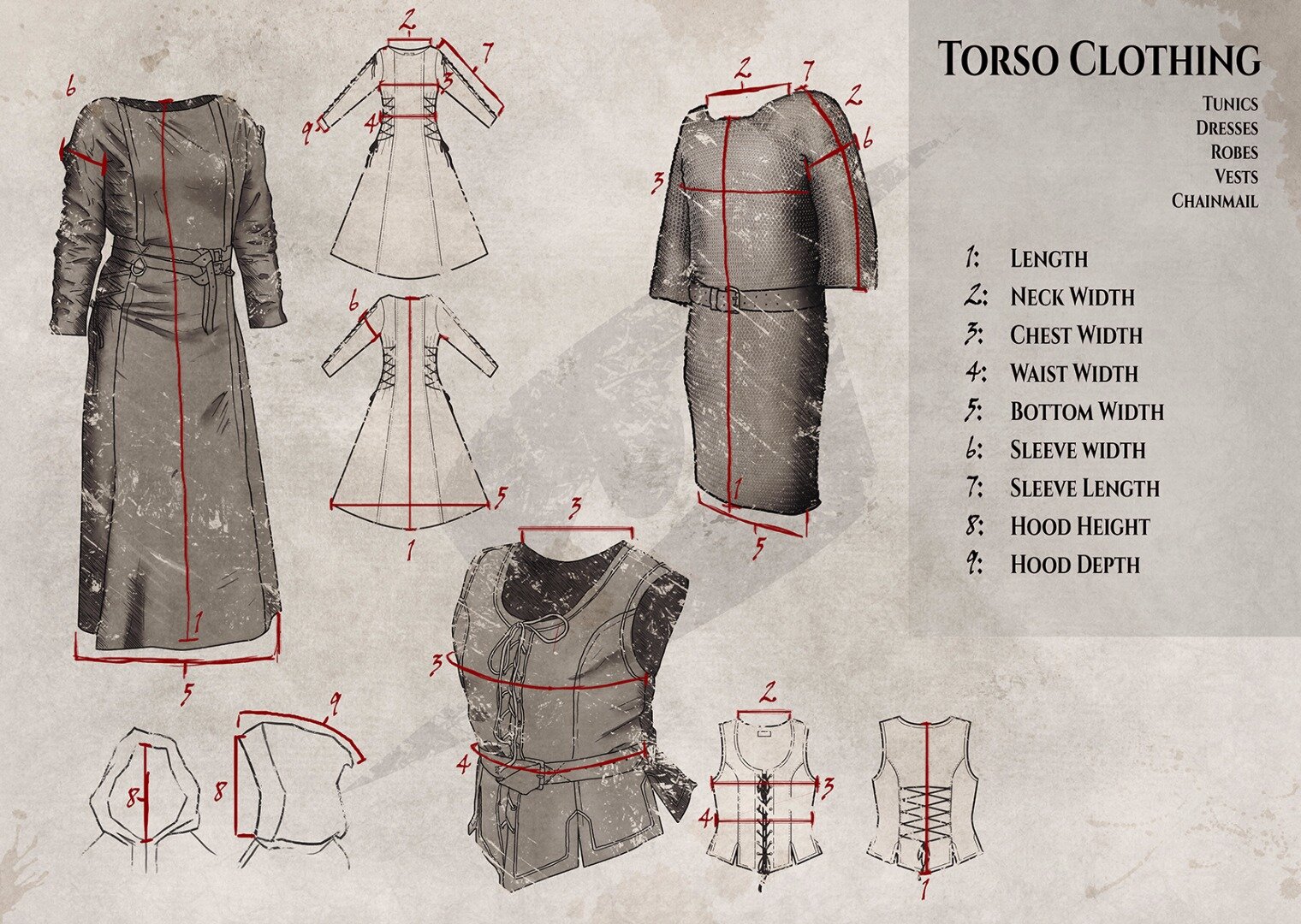 Affordable, personalized costume interchangeable with all other Epic Armoury gear
100% natural materials
Made from fabrics manufactured locally
Handmade by qualified professional. Measurements are approximations and may vary.
This product is handmade and hand-painted and therefore unique. As a result, when compared with similar item numbers, this product can have natural deviations in pattern, colour and shape, which are not considered defects or faults.
We produce our image material in a natural environment, where lighting and surroundings can affect colors and contrast. The displayed images may therefore appear different from the product you receive from us.
Measurements are all in cm if not stated otherwise.
Brand:
Epic Armoury
Universe:
Ethereal
Position:
Torso
Product type:
Dress
Release date:
06/30/2016
Maintenance
This medium cotton product is soft to the touch, but heavier than light cotton. This material wrinkles easily, but can be ironed on a medium heat level.
Cleaning
Machine wash at 40°C / 104°F. Please make sure to wash it once before use in order to make sure that remaining dye will be removed from the product. It is advised to wash with similar coloured clothes to reduce the risk of dye imprint. Do not Tumble Dry! Allow to air dry while laying flat before shaping the faux fur collar back to shape. For general stains or discoloration, treat with a commercial fabric cleaner, or blot with tepid water and a soft cloth.