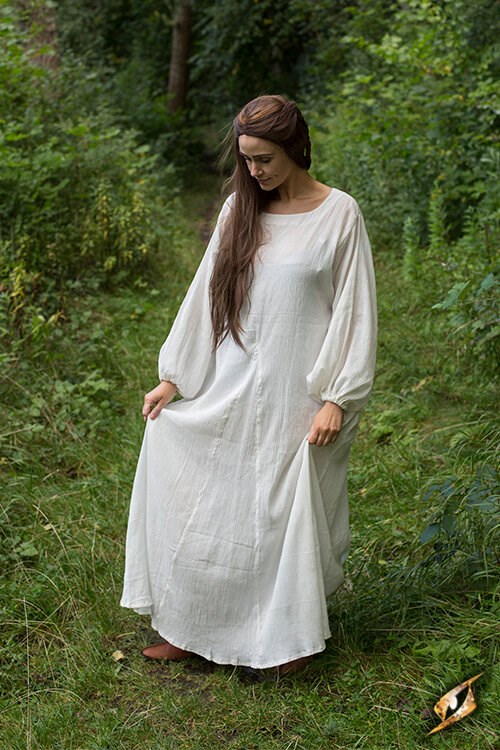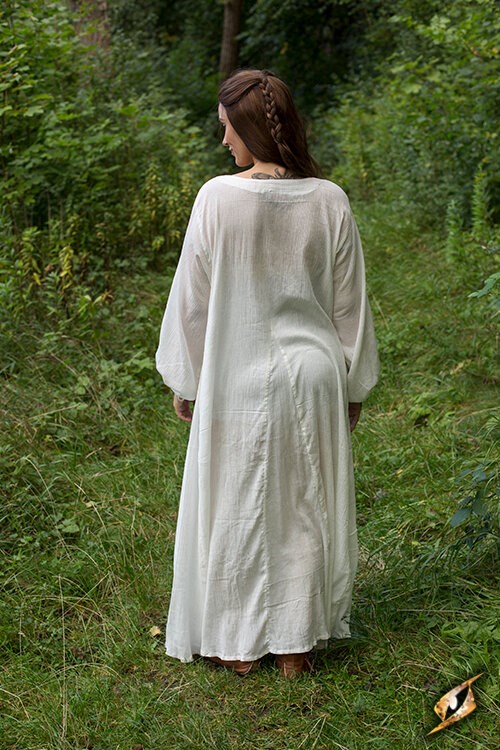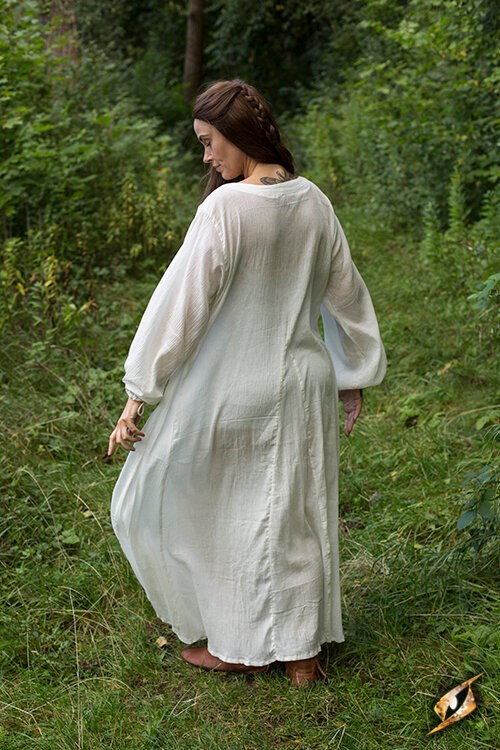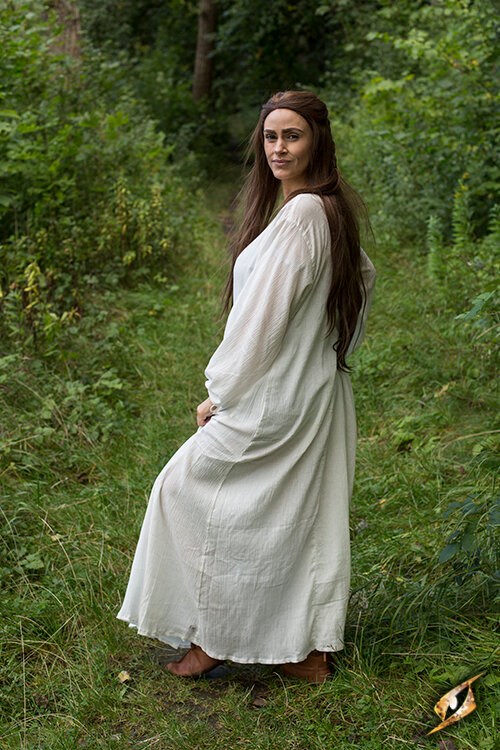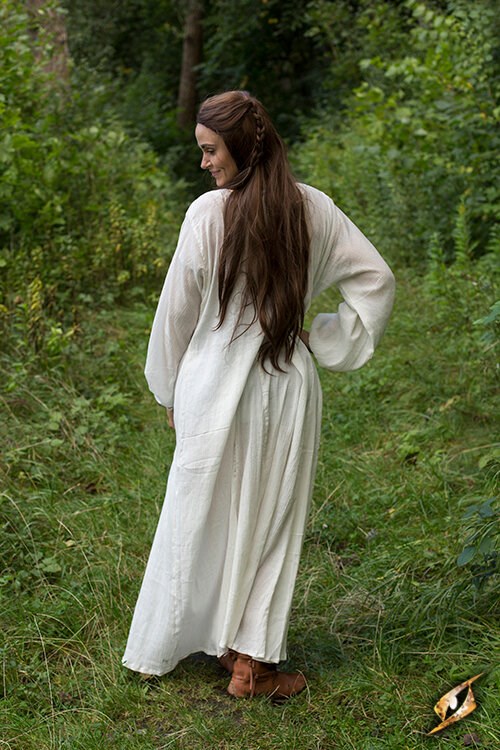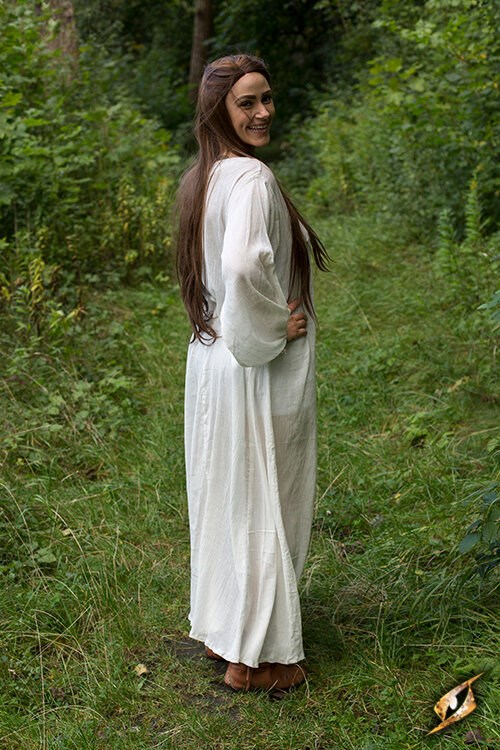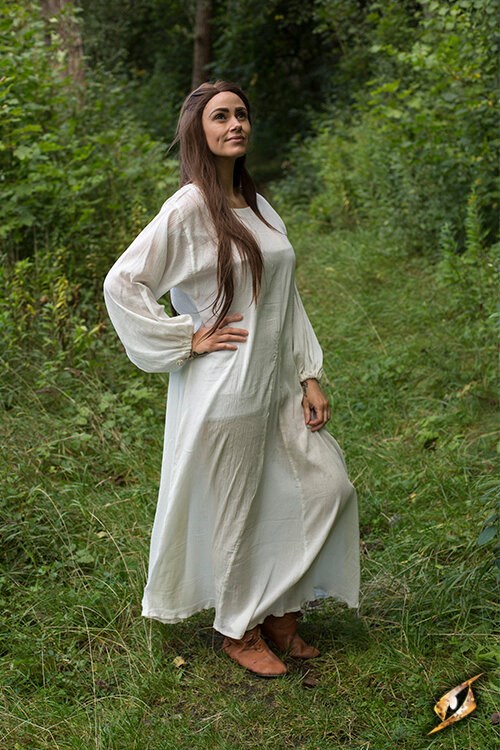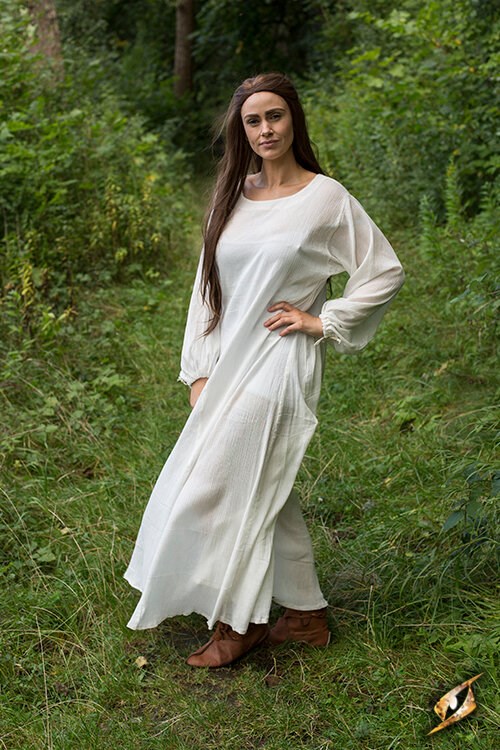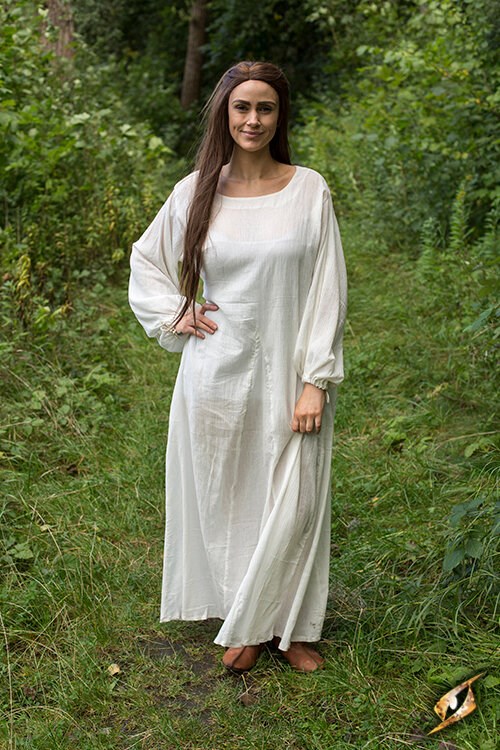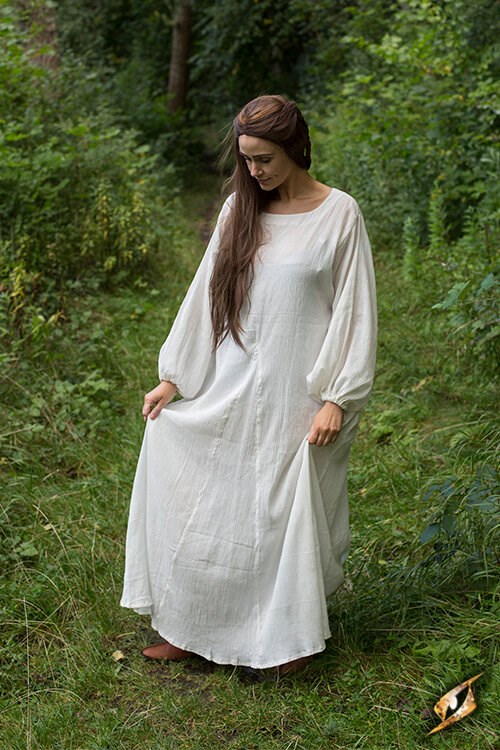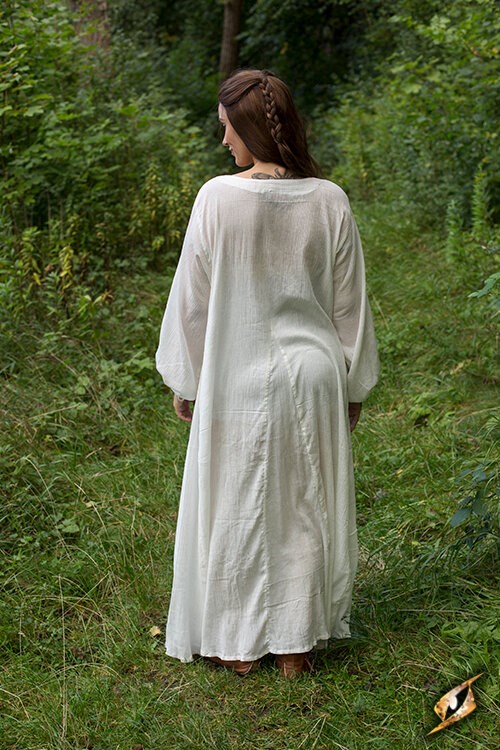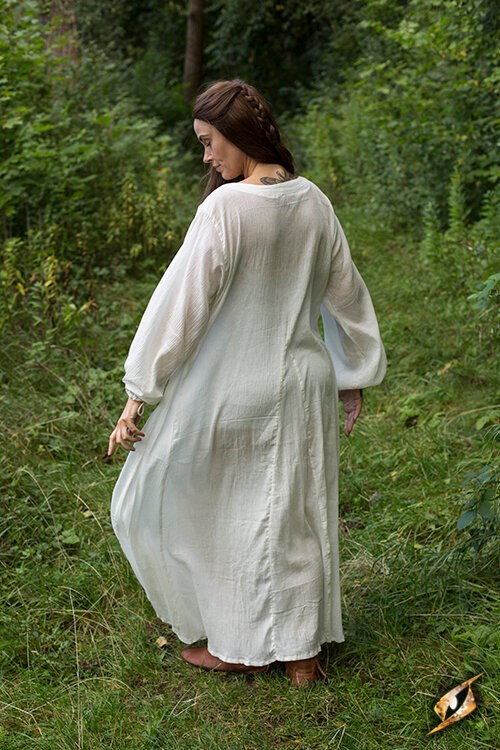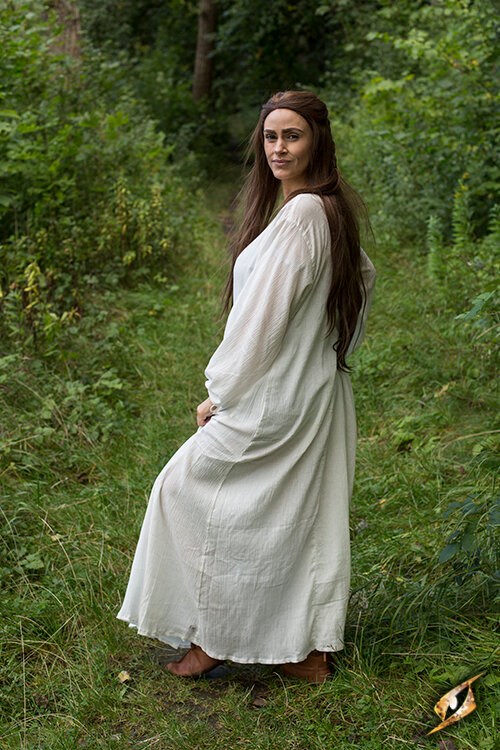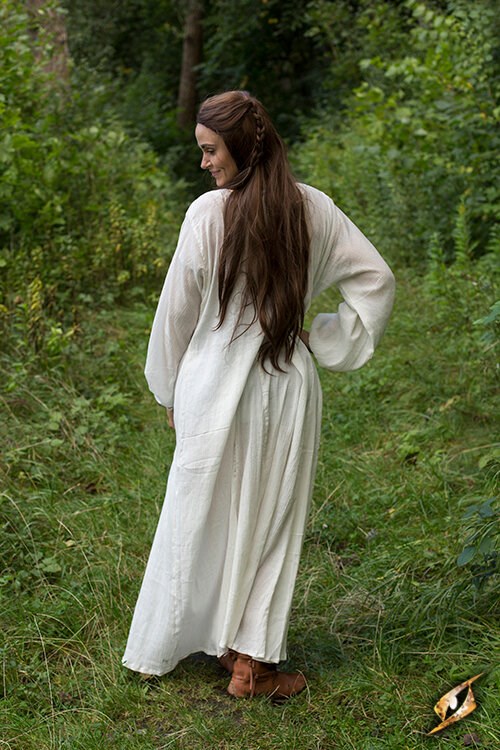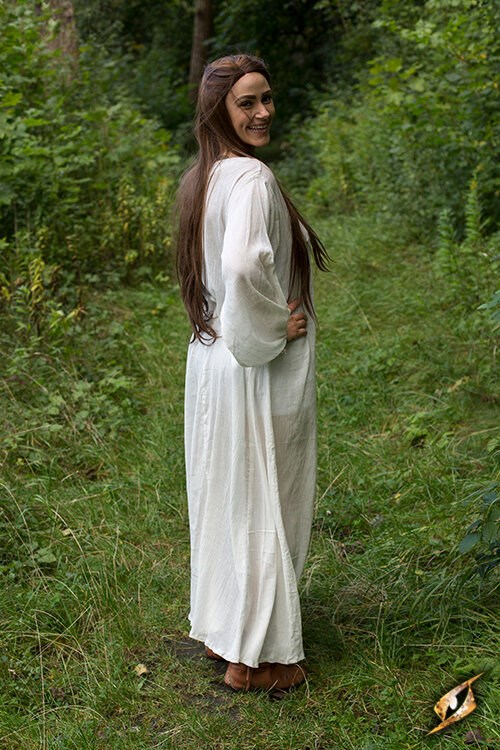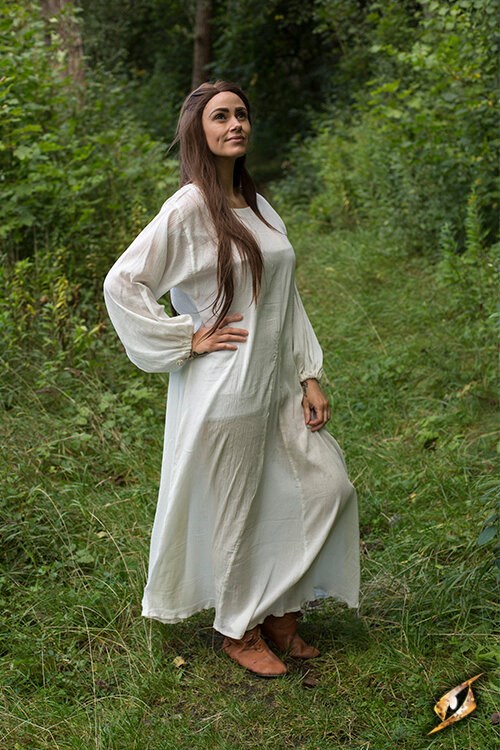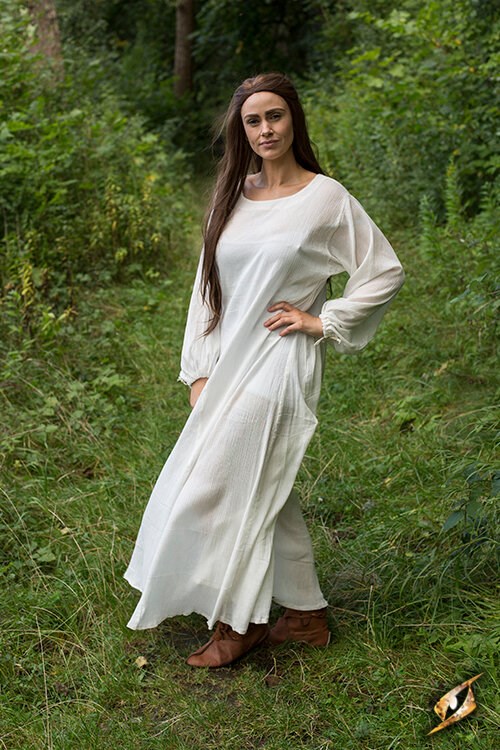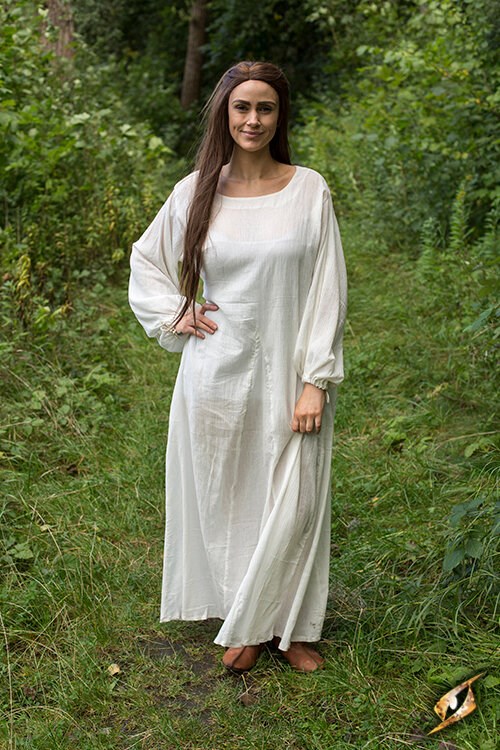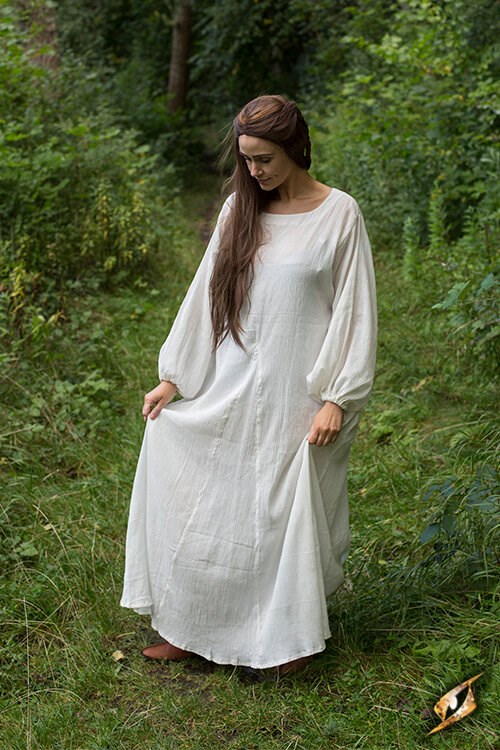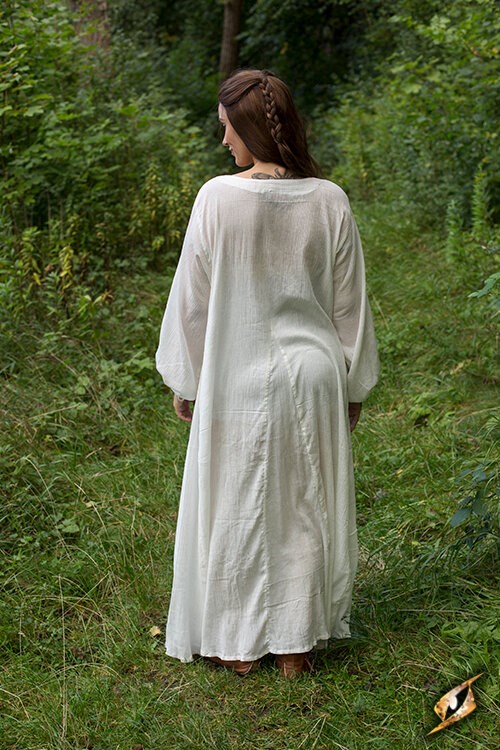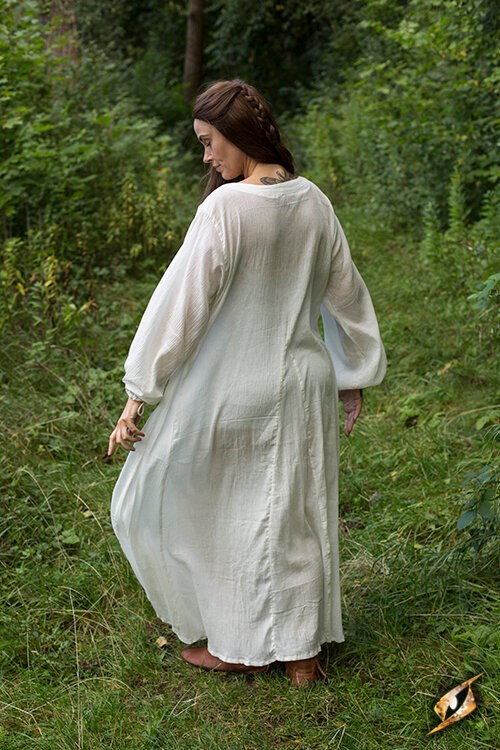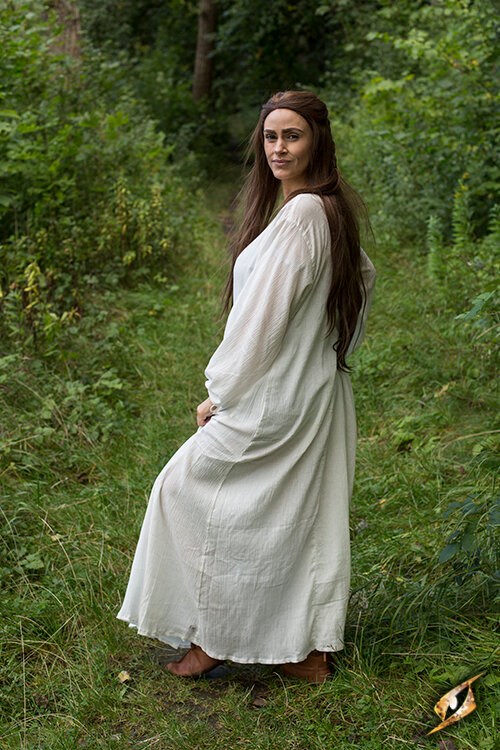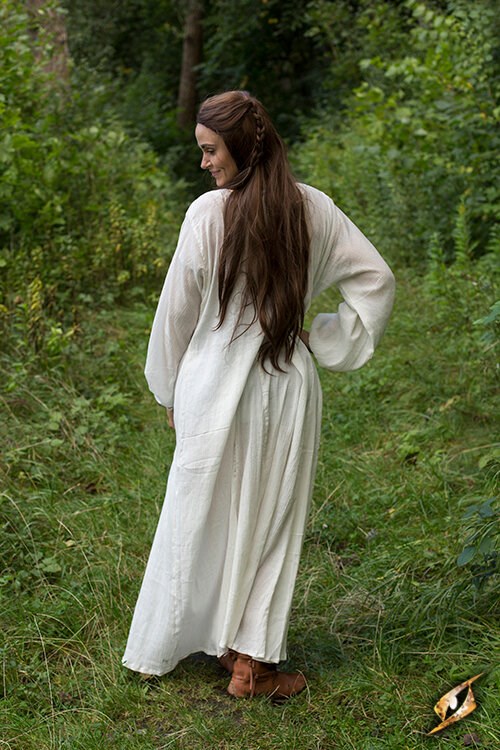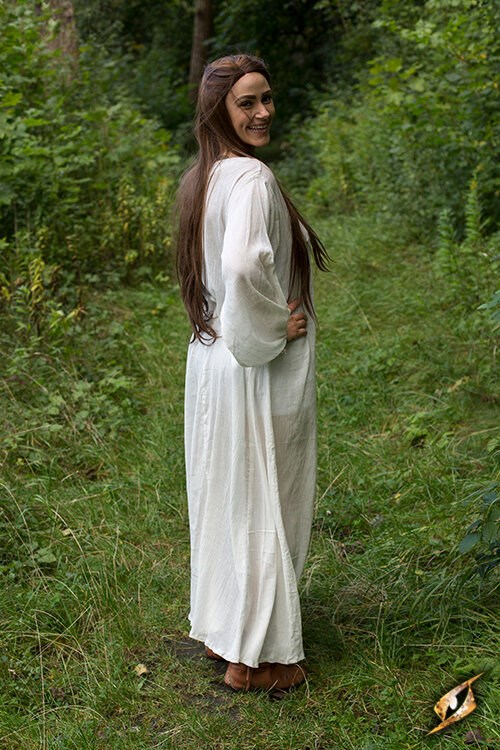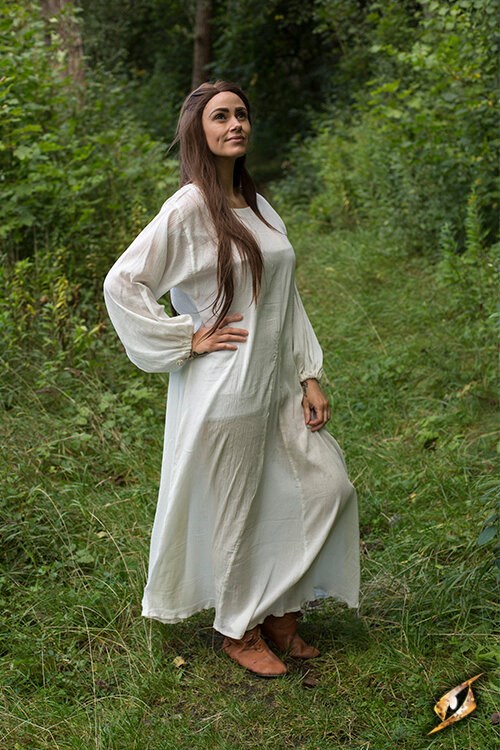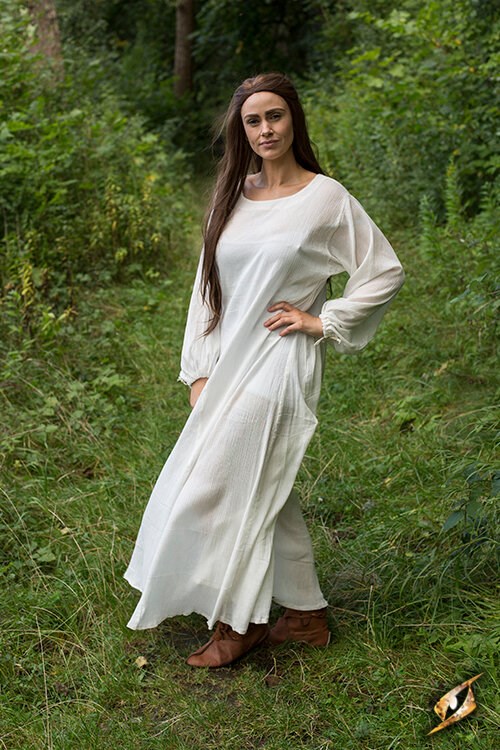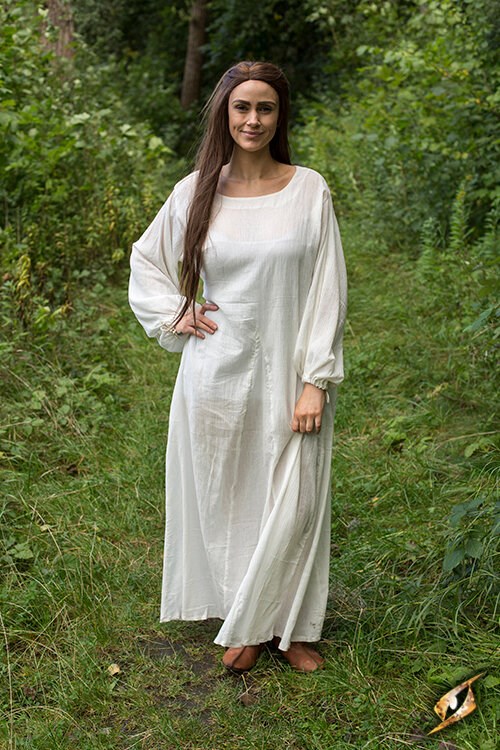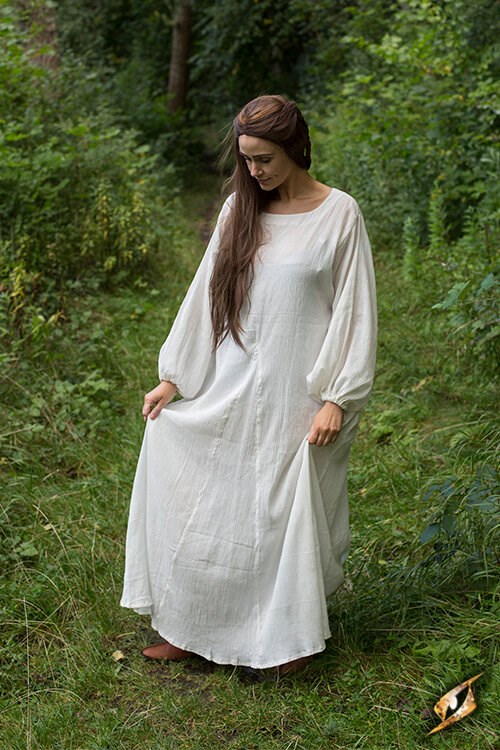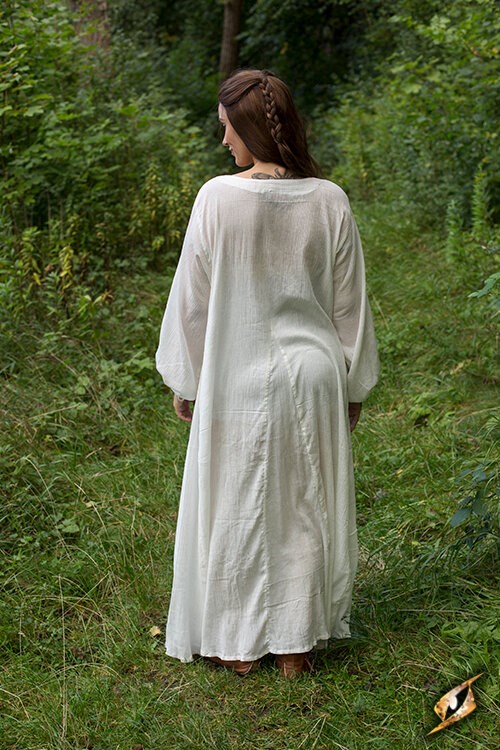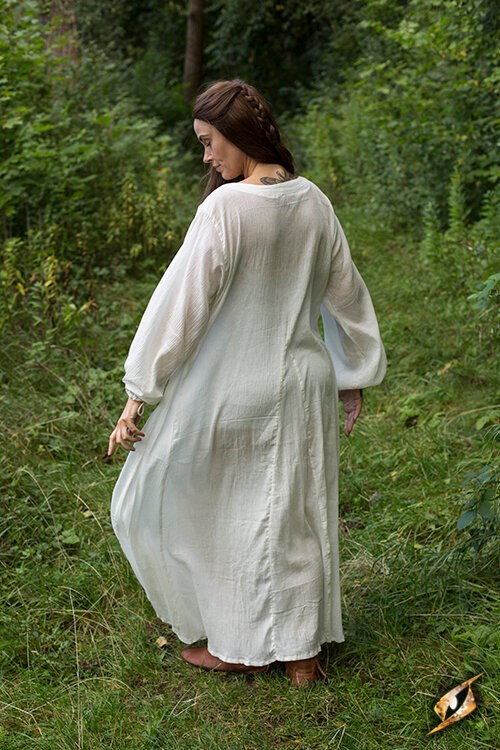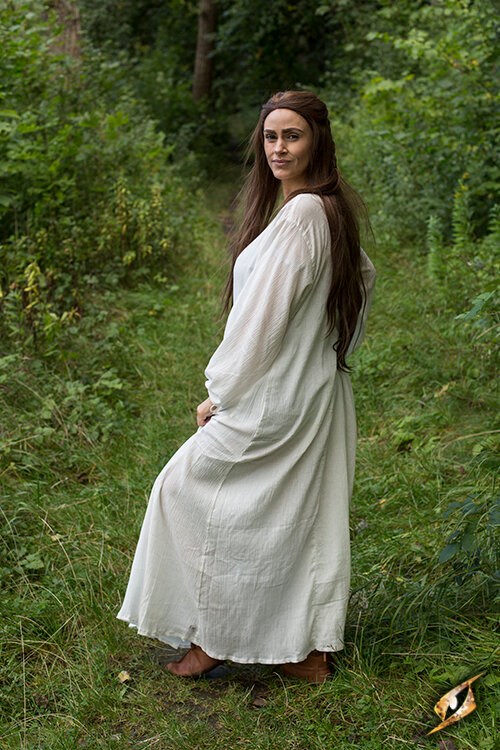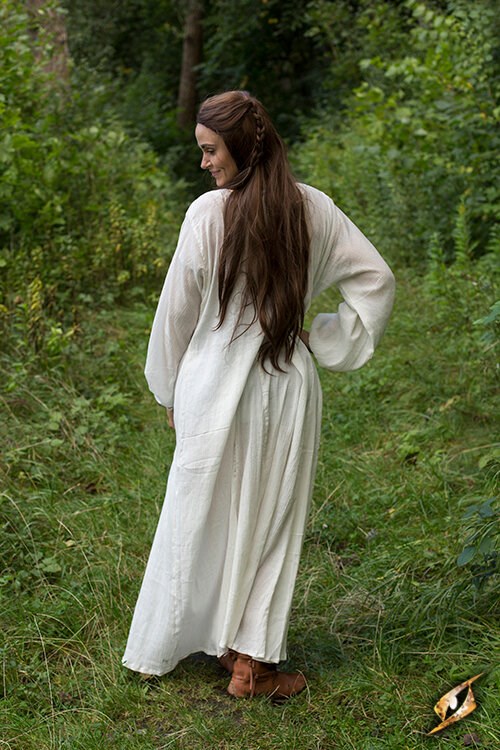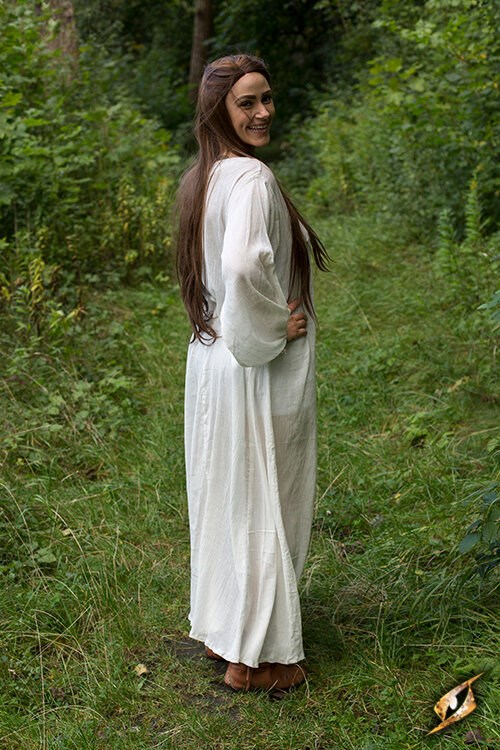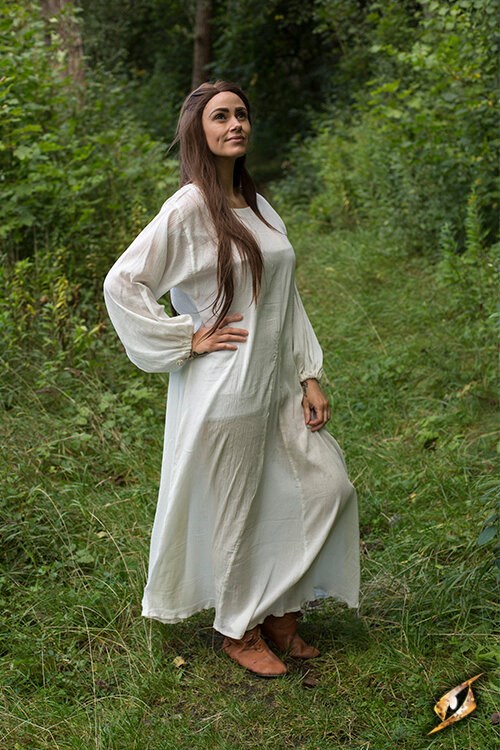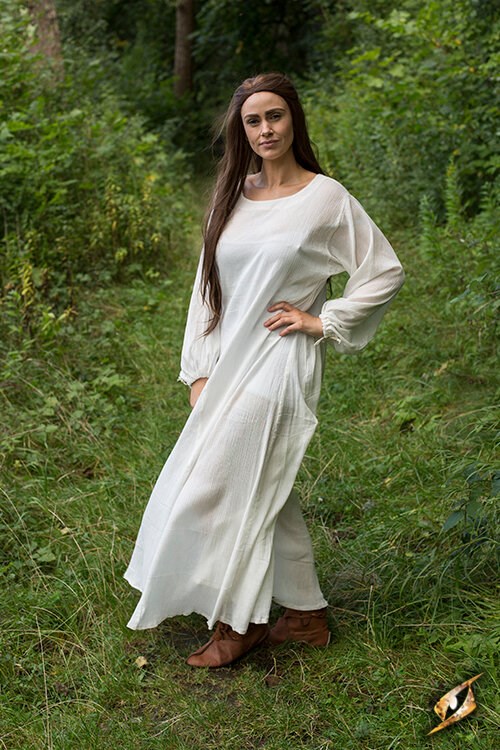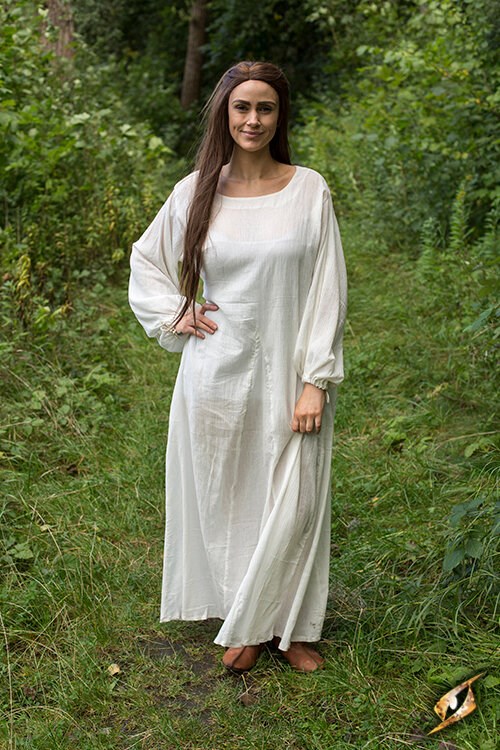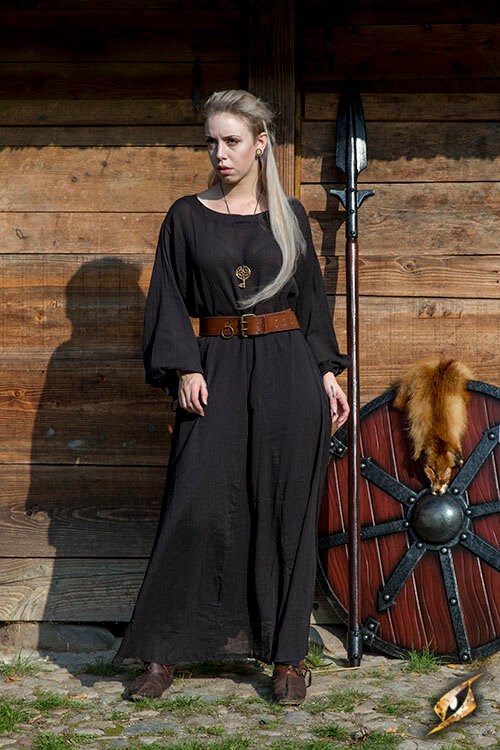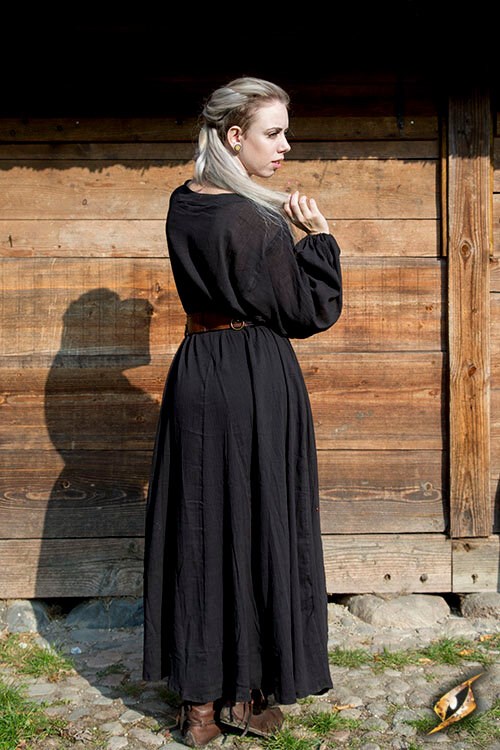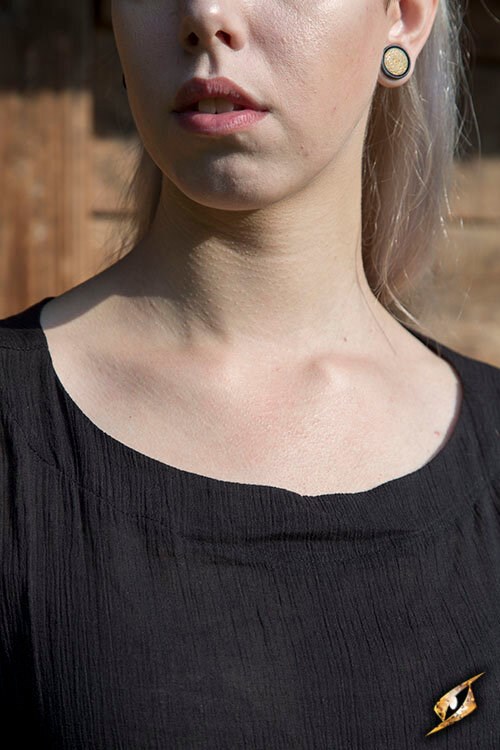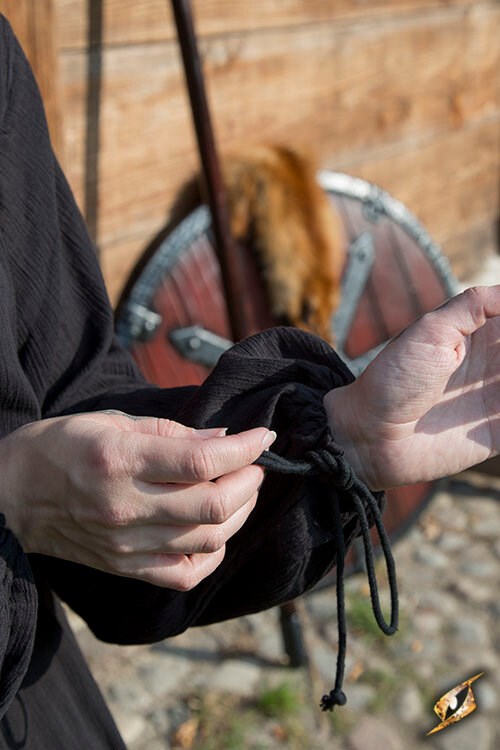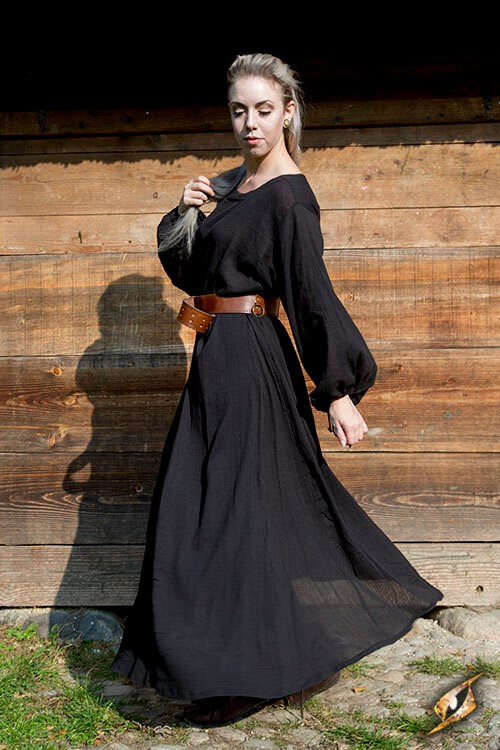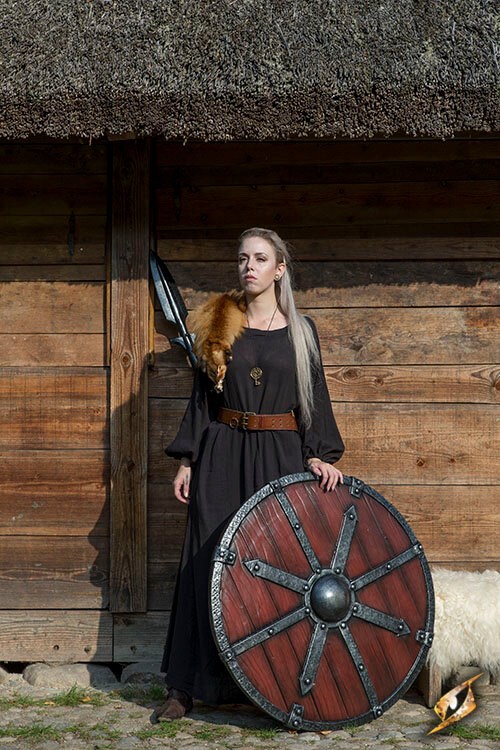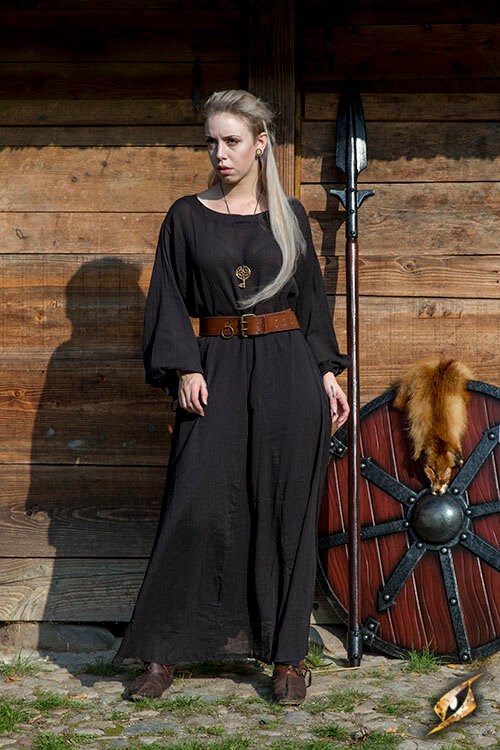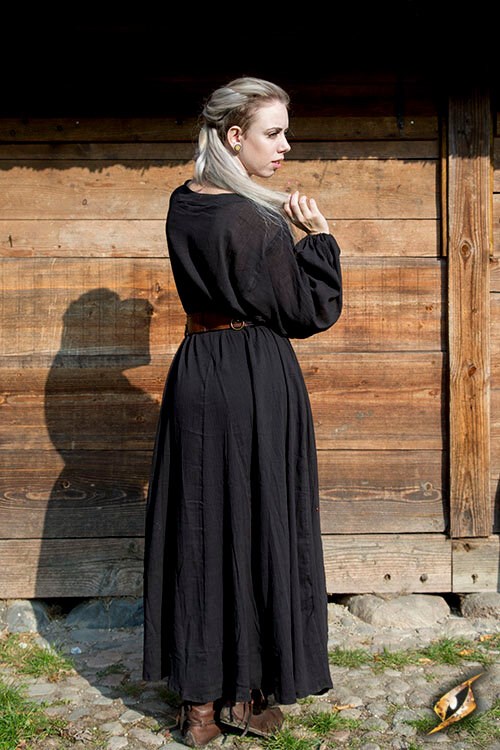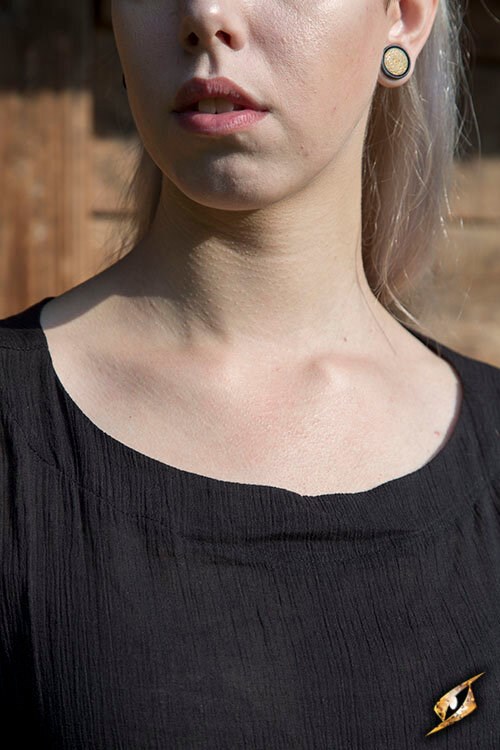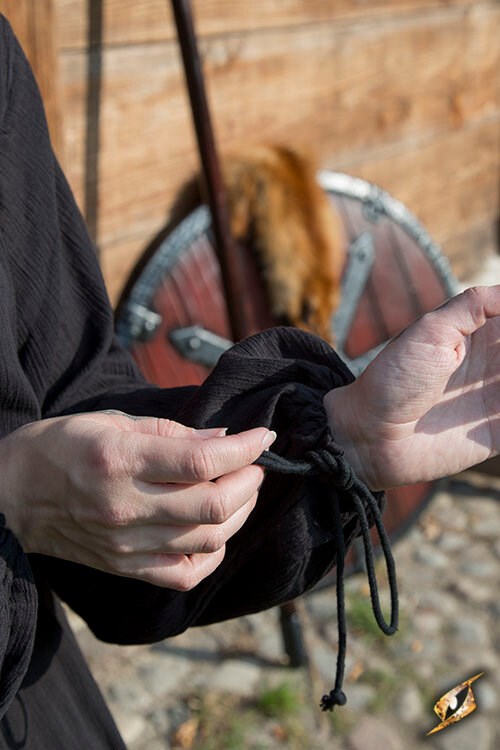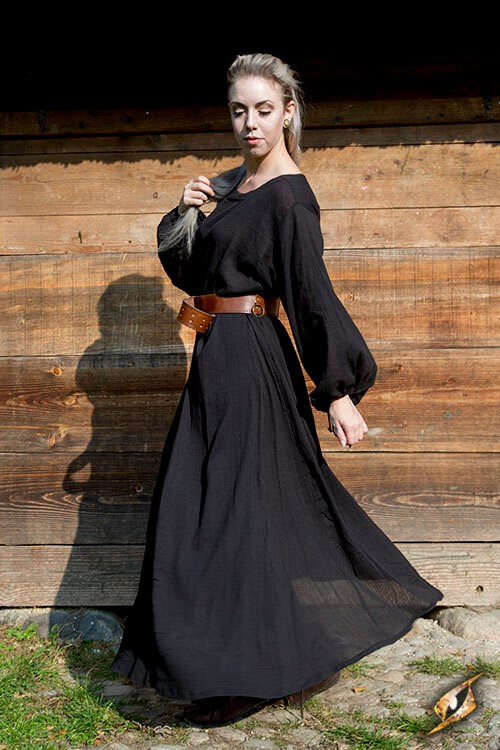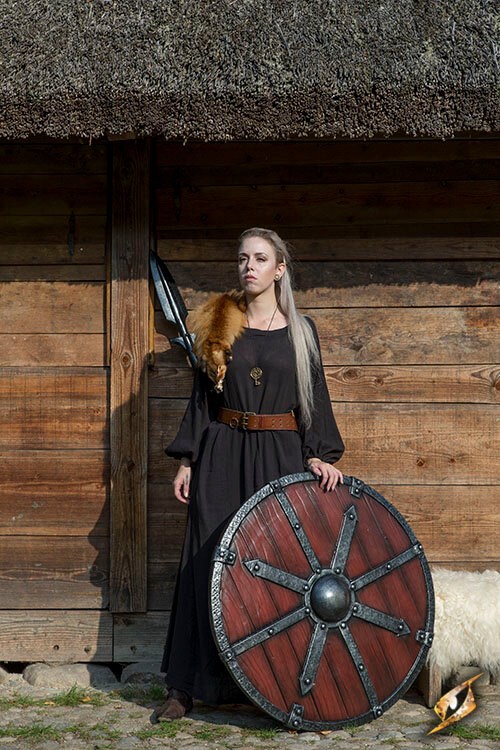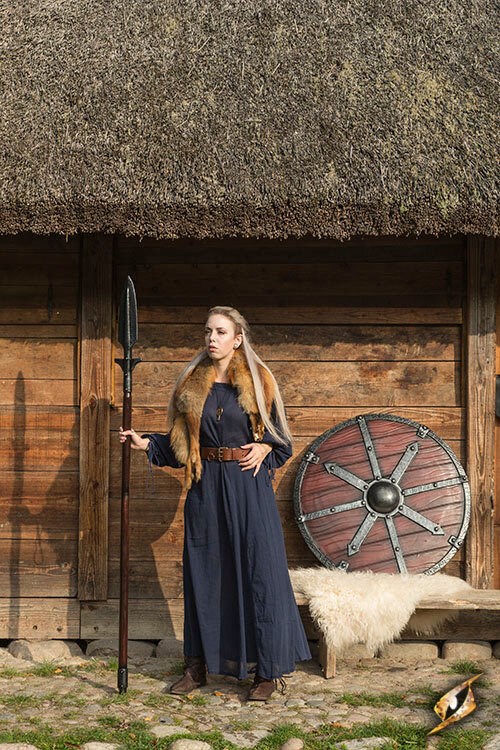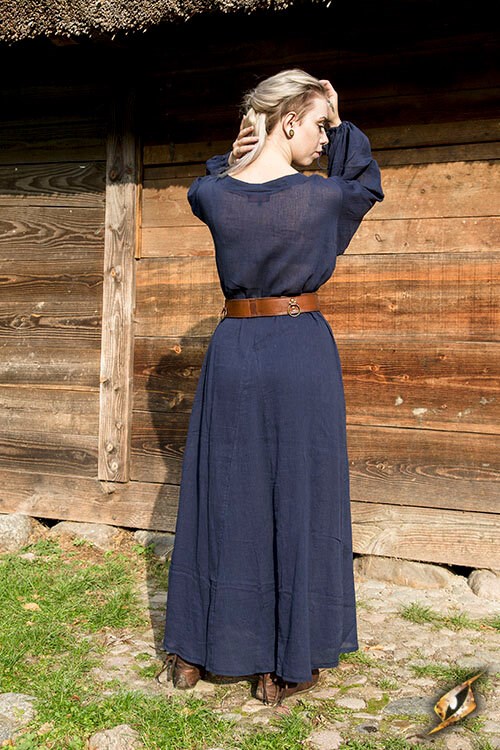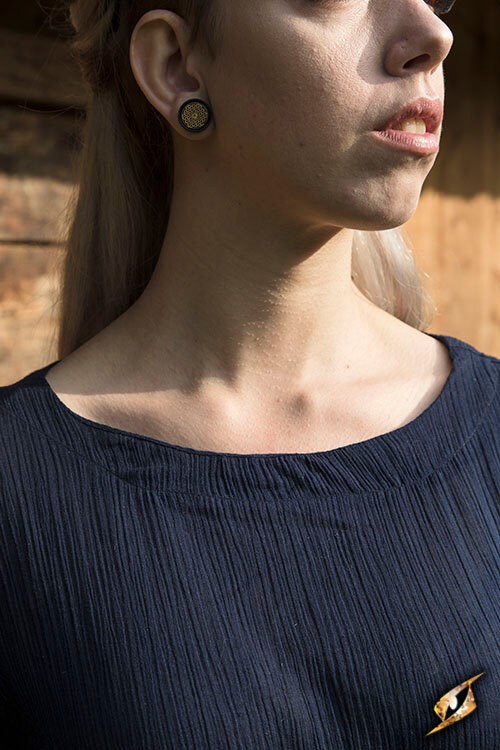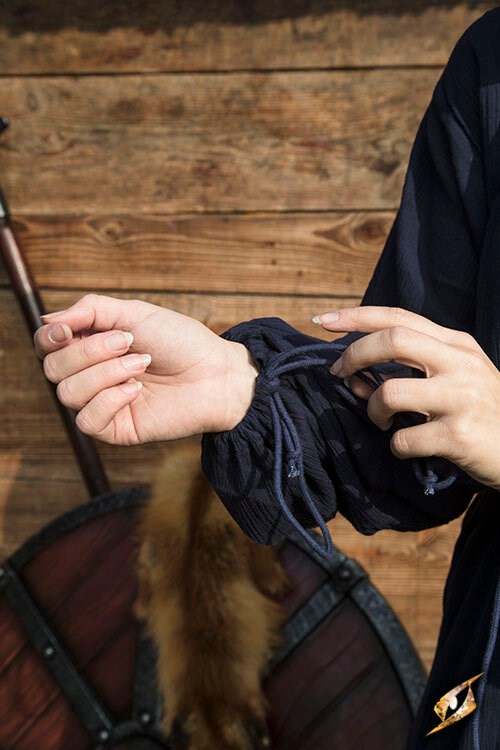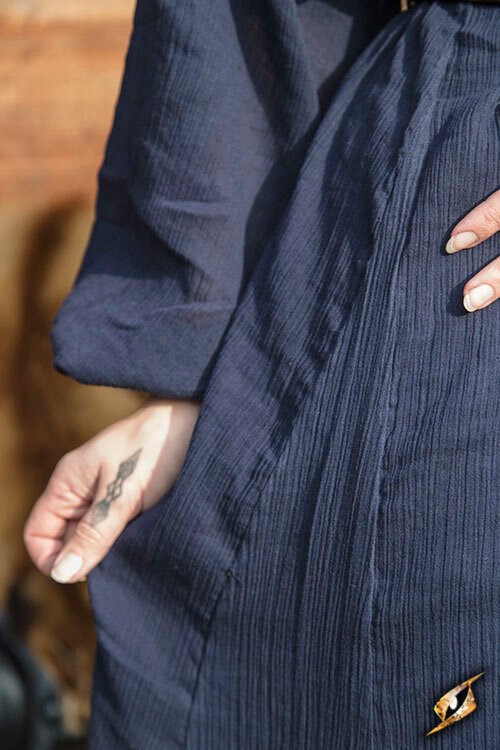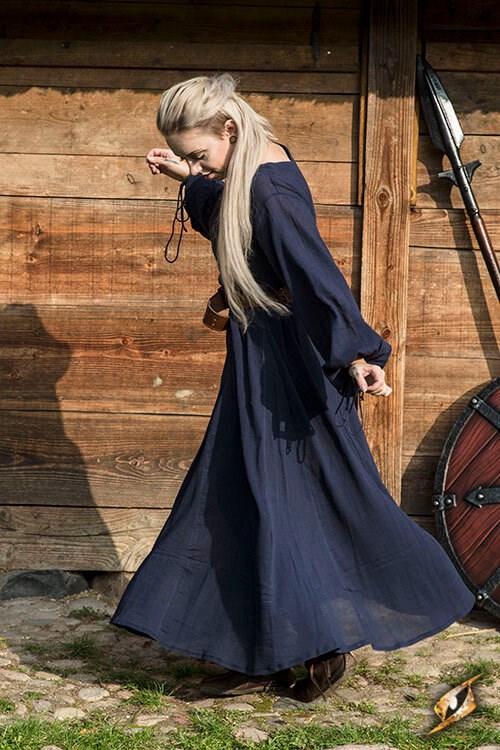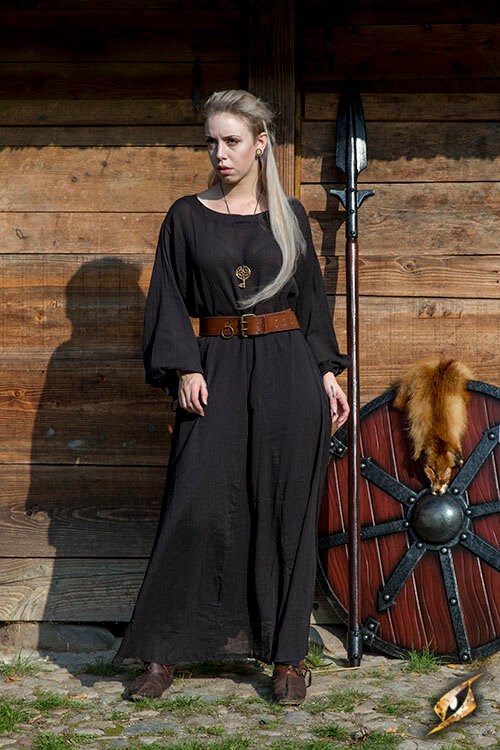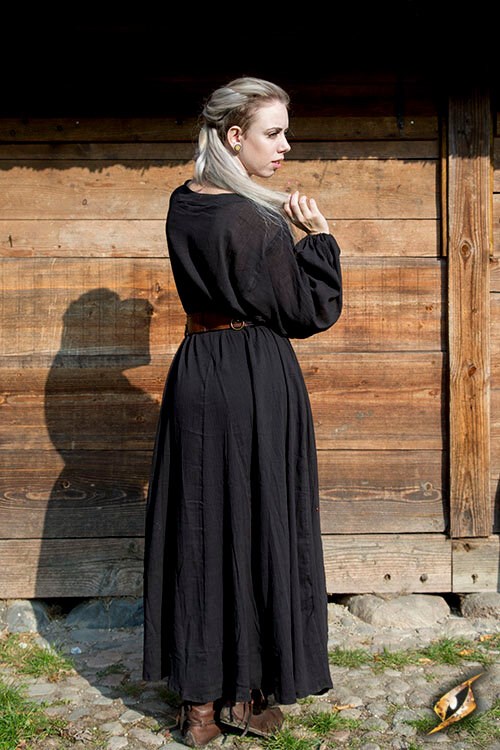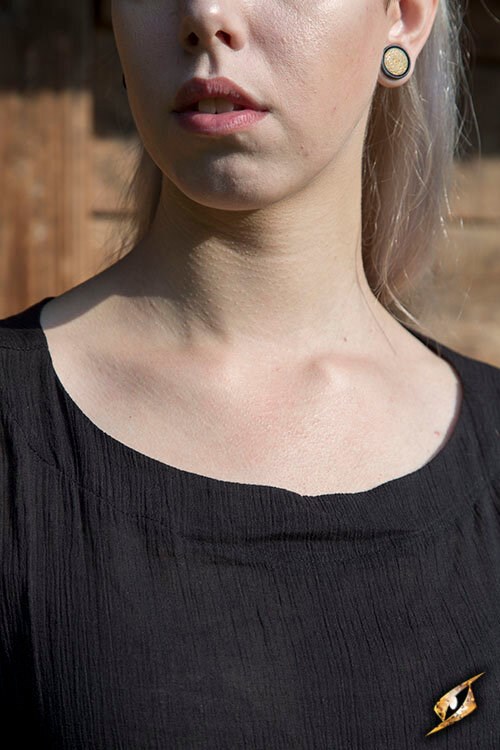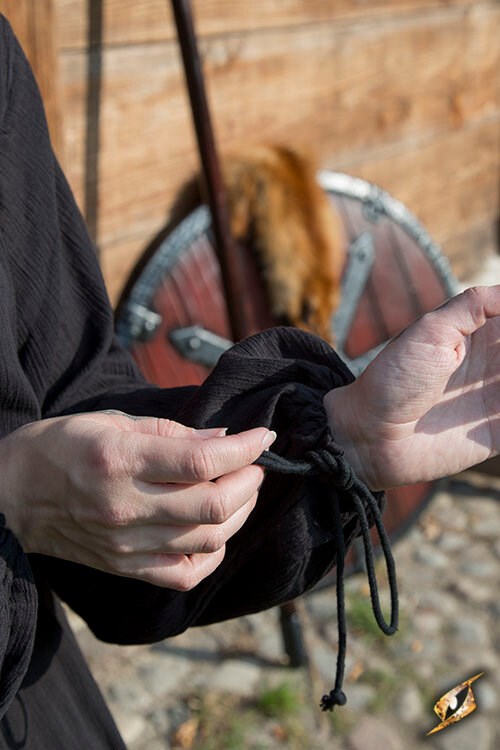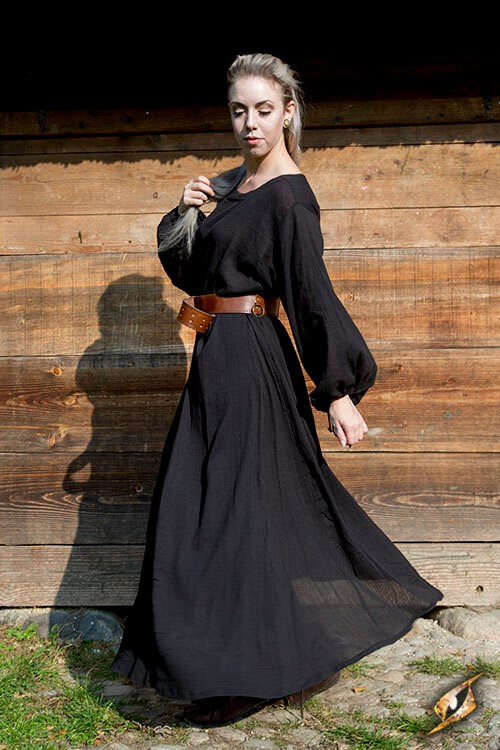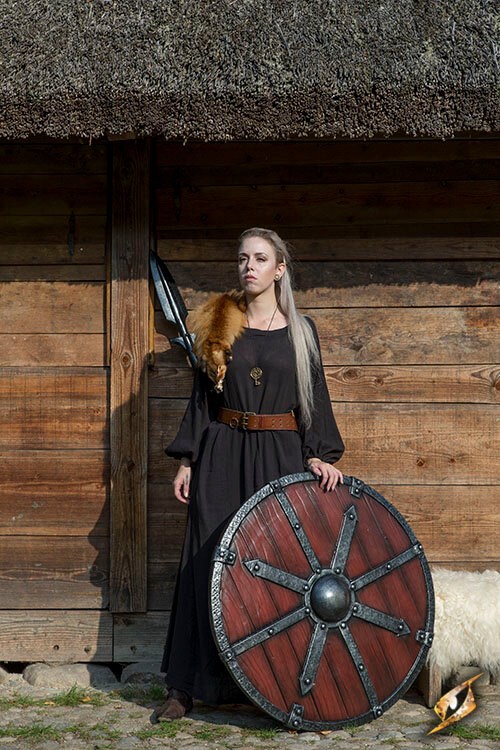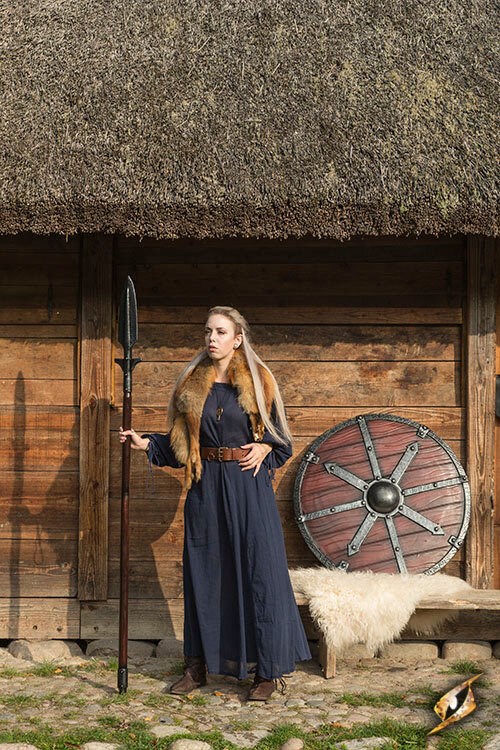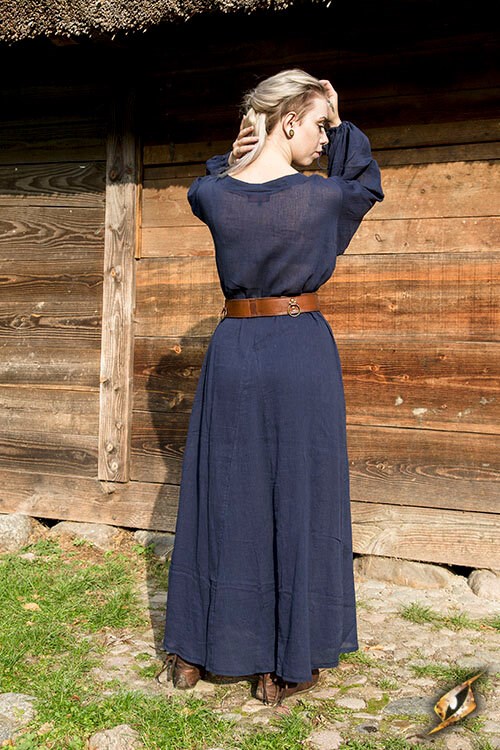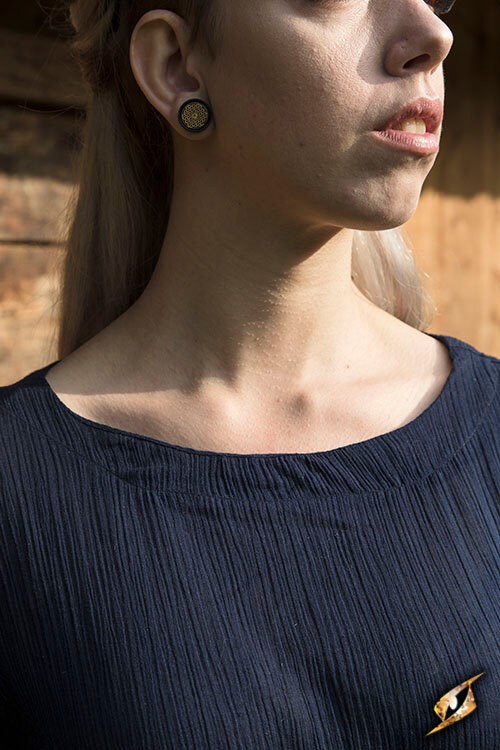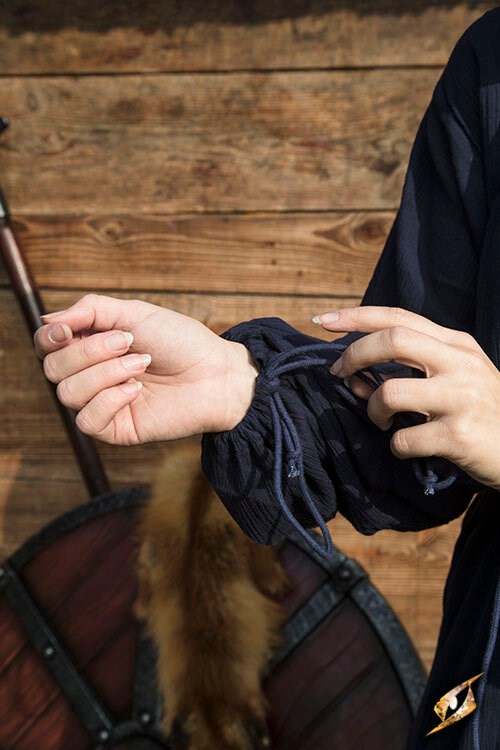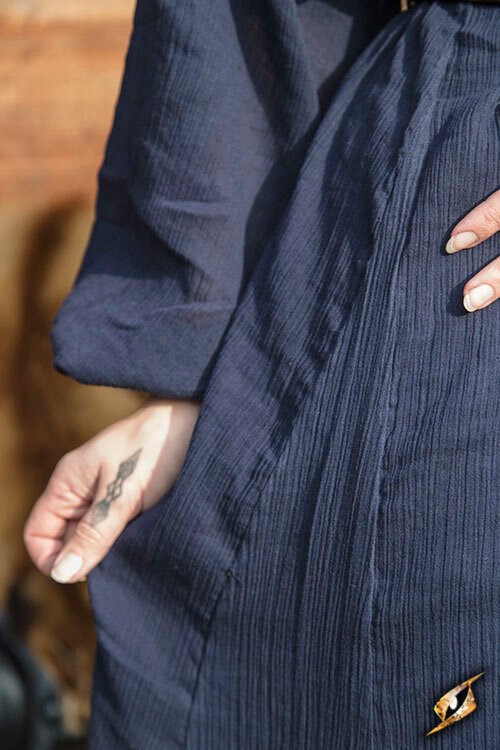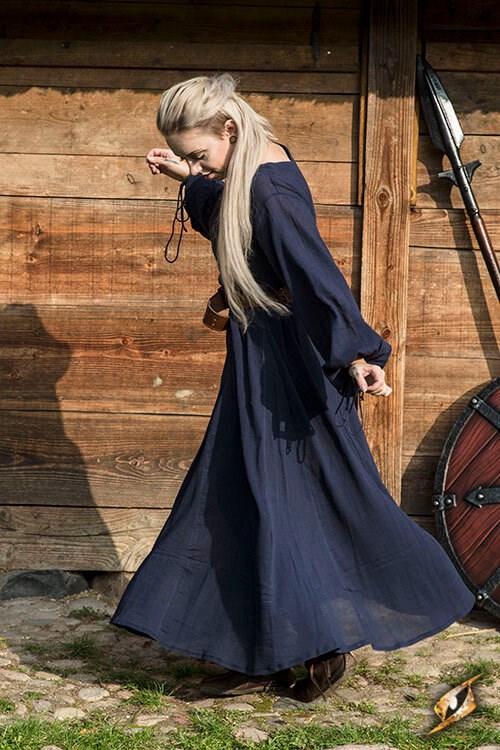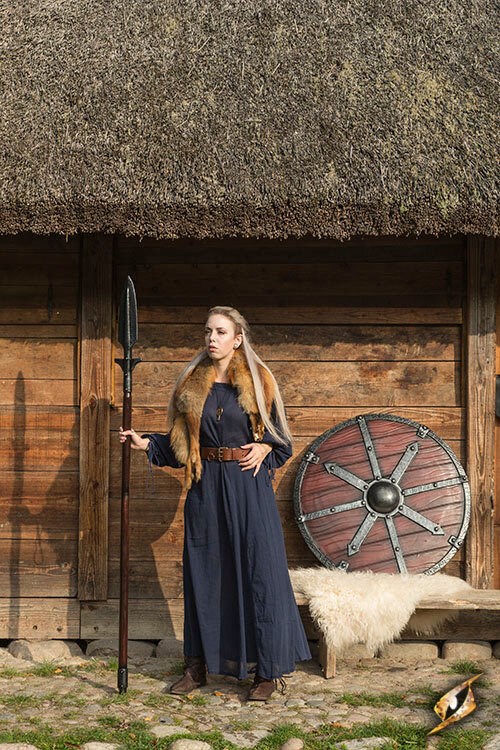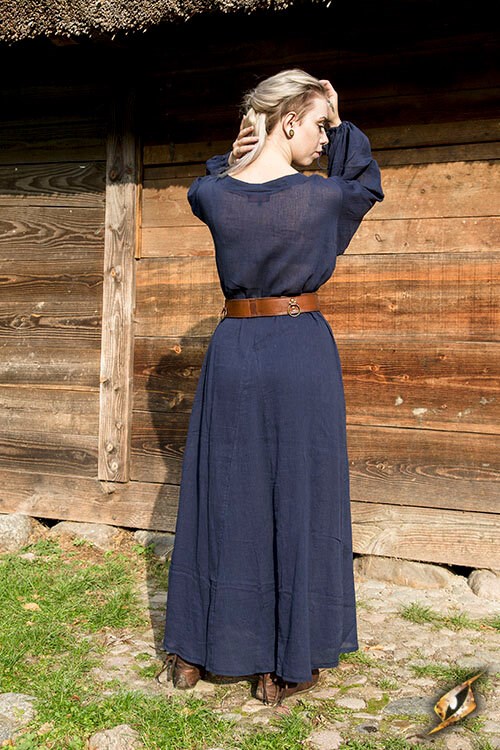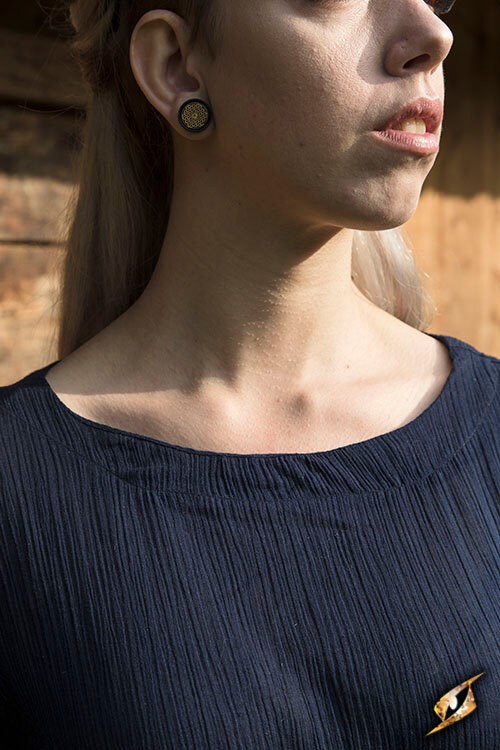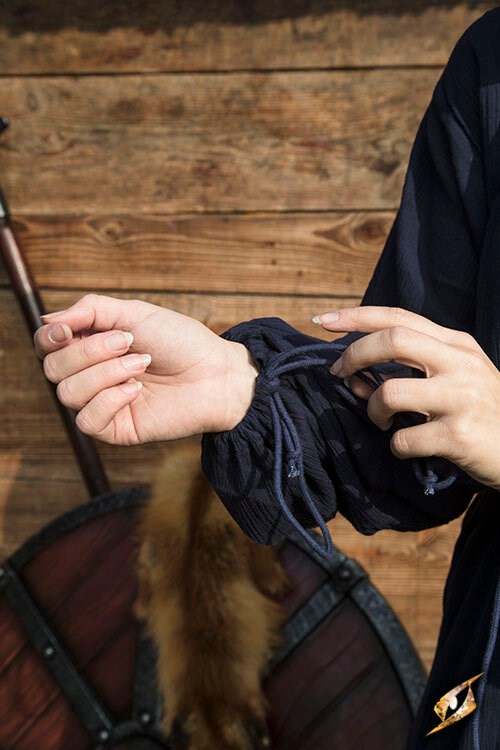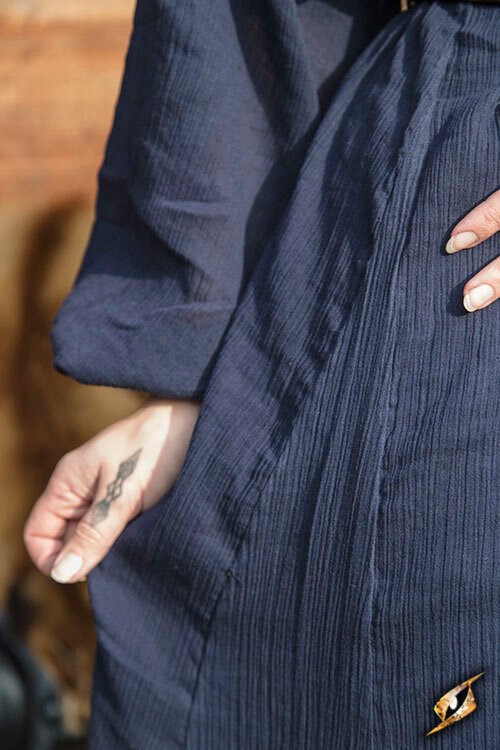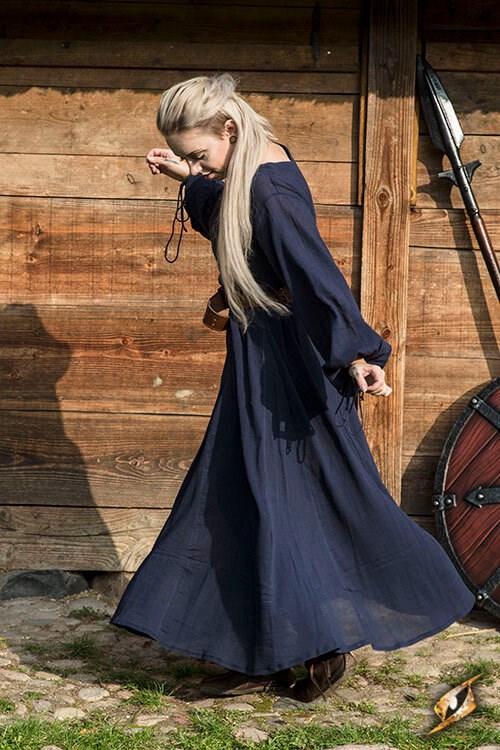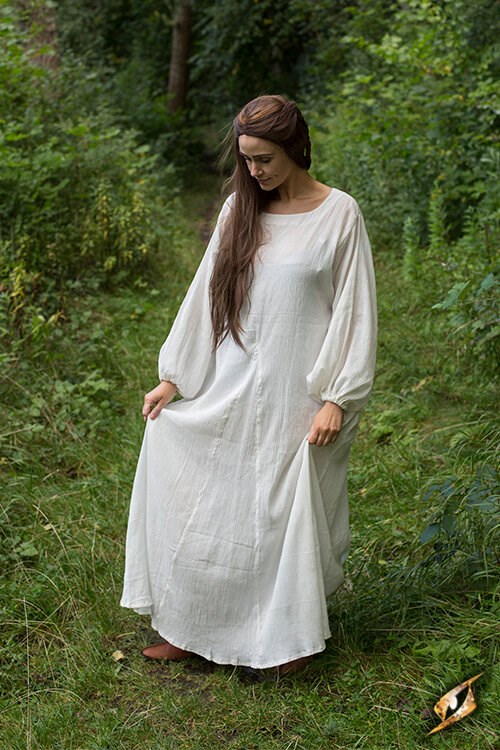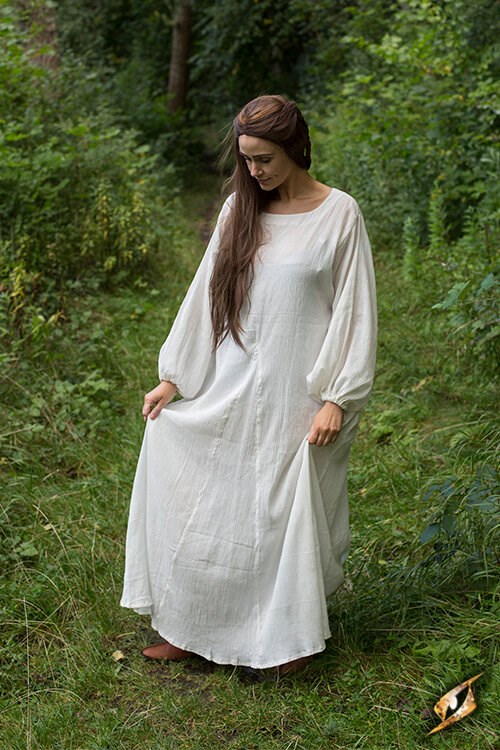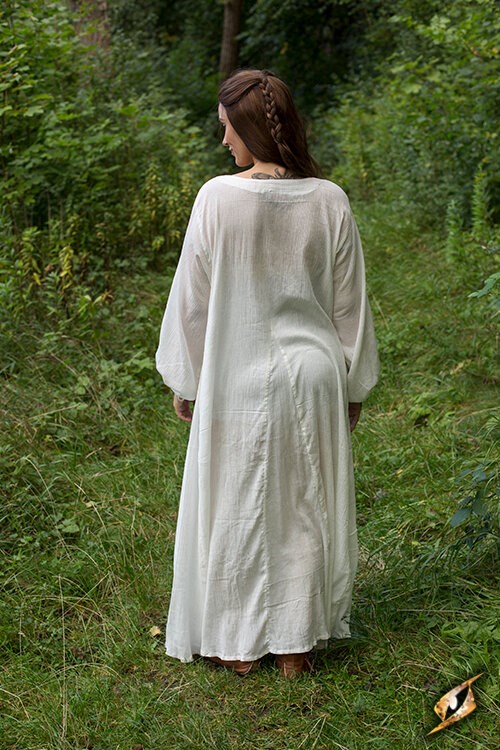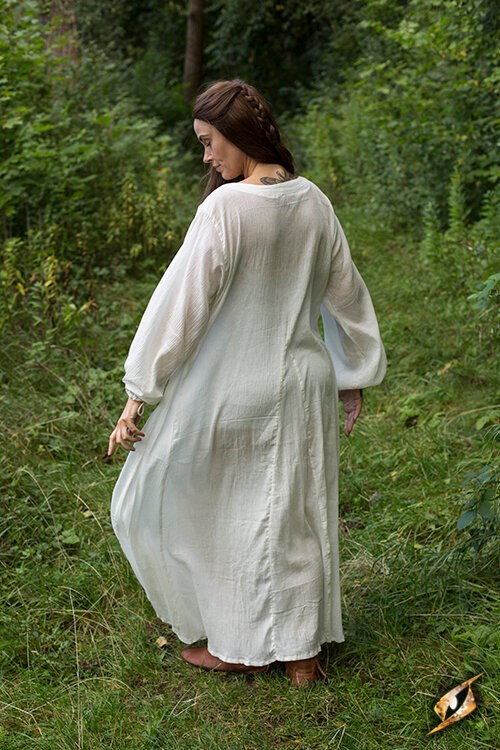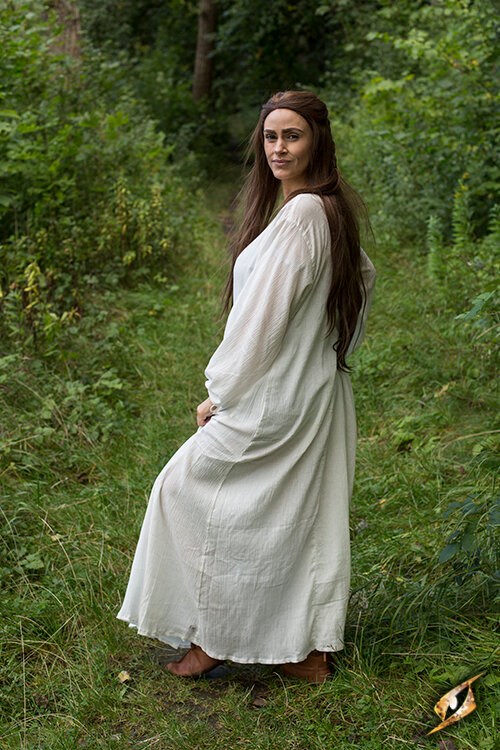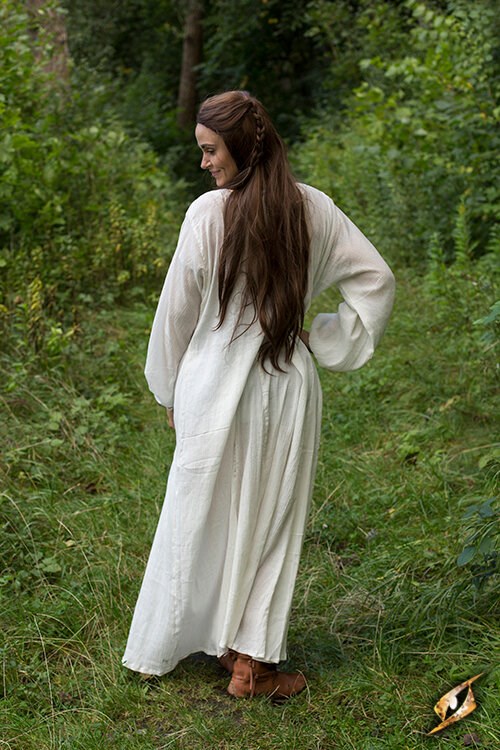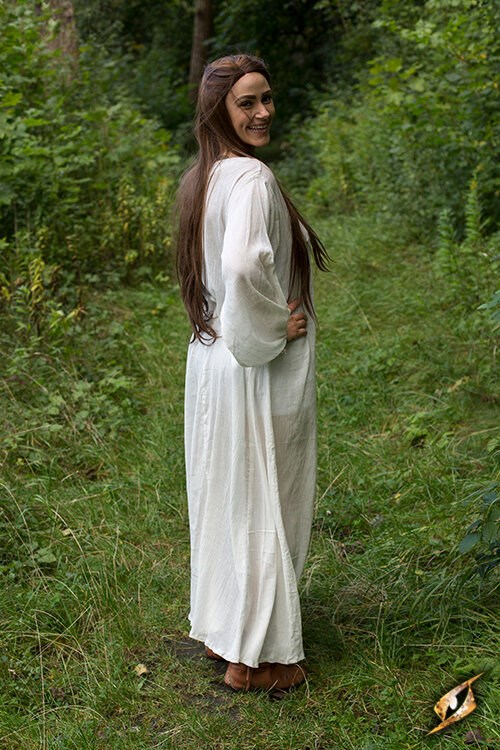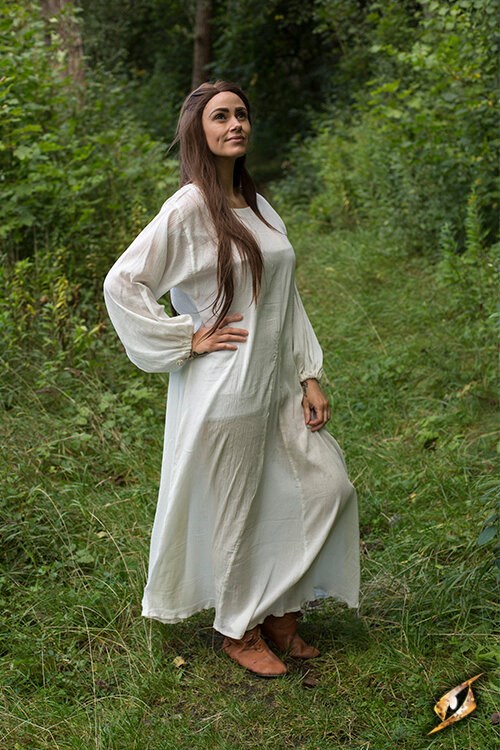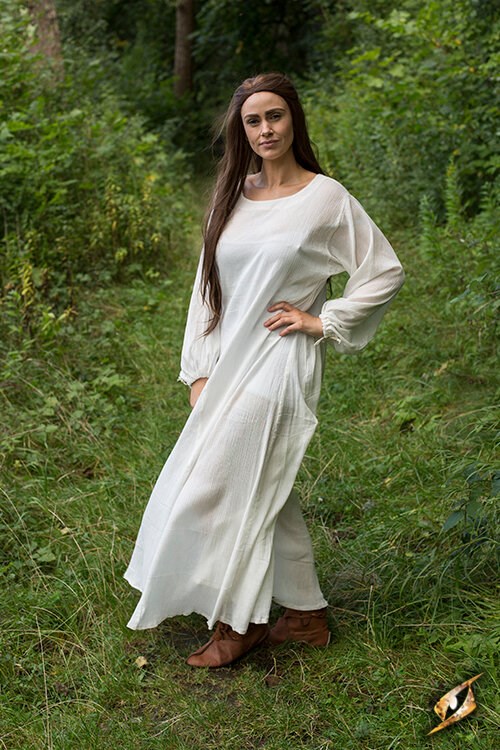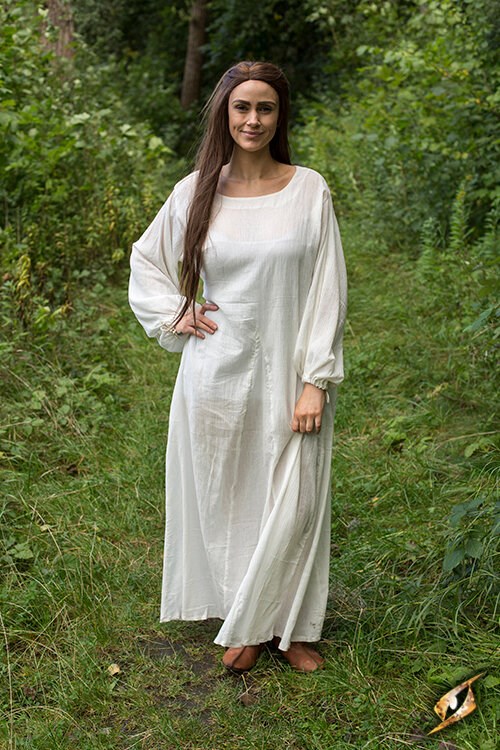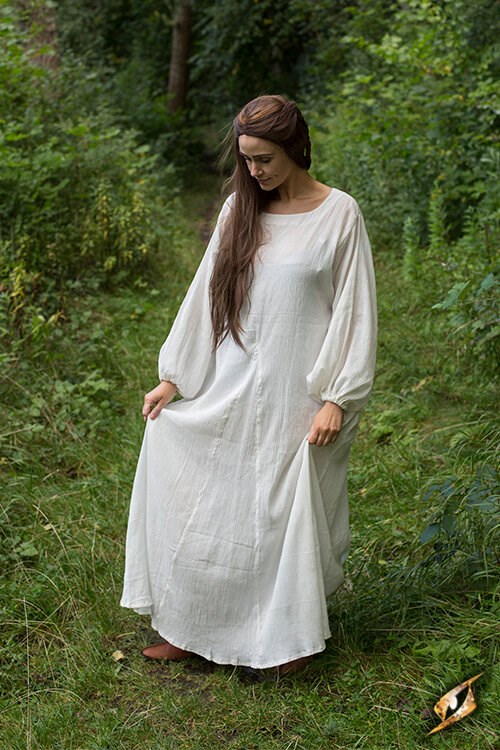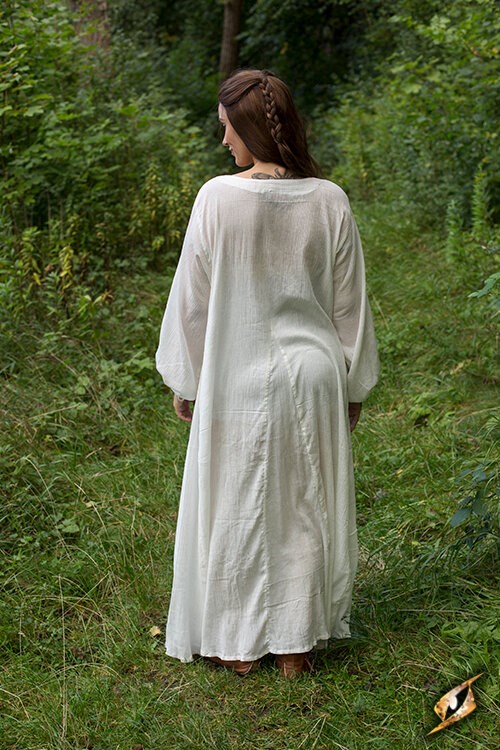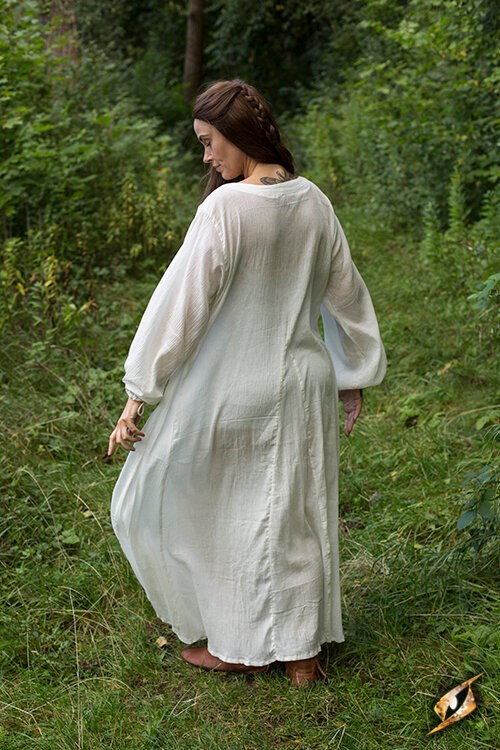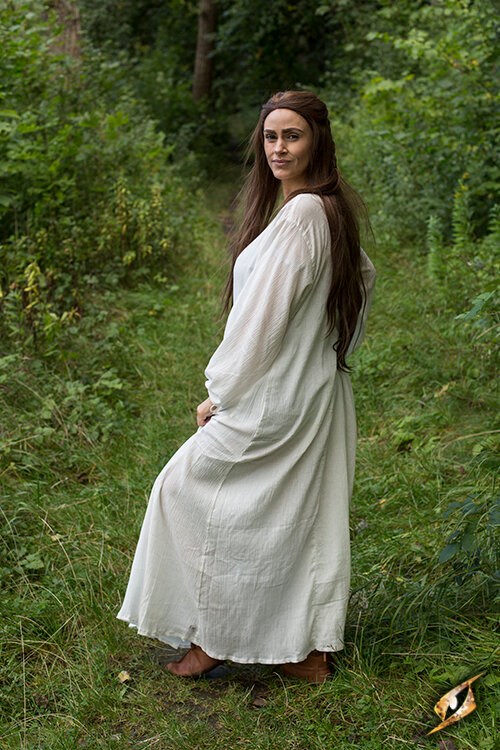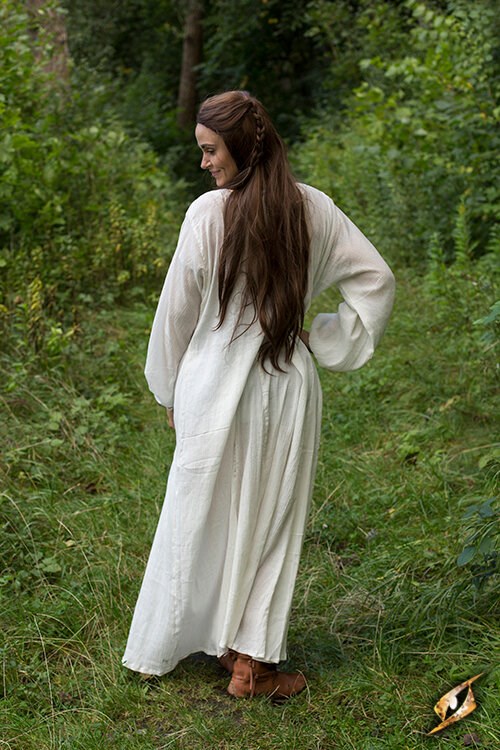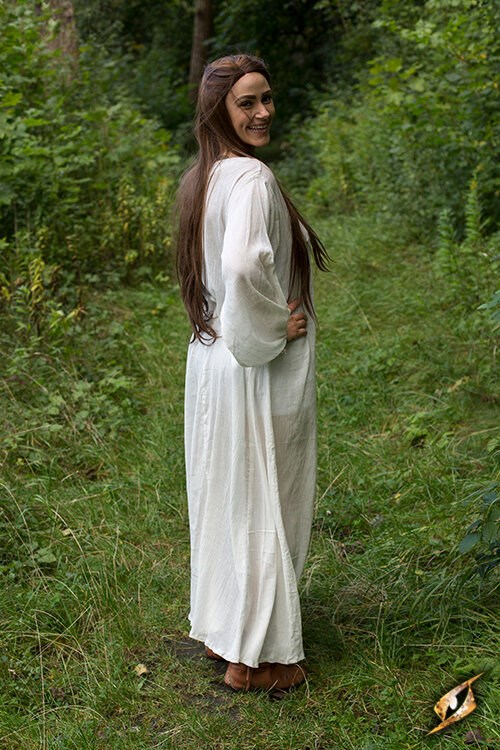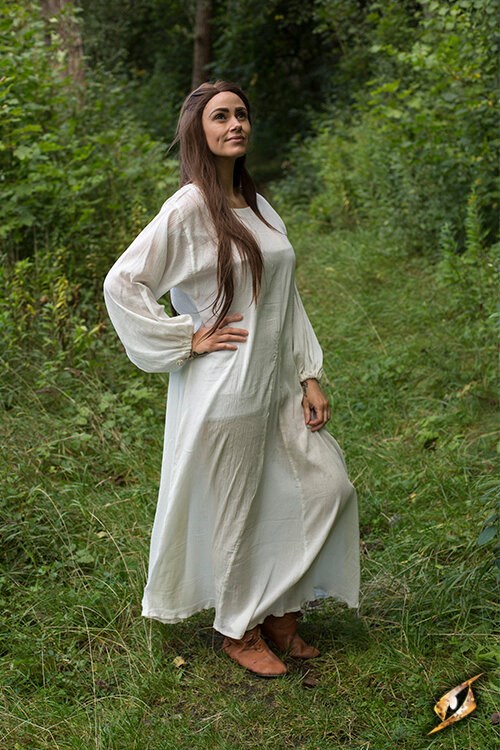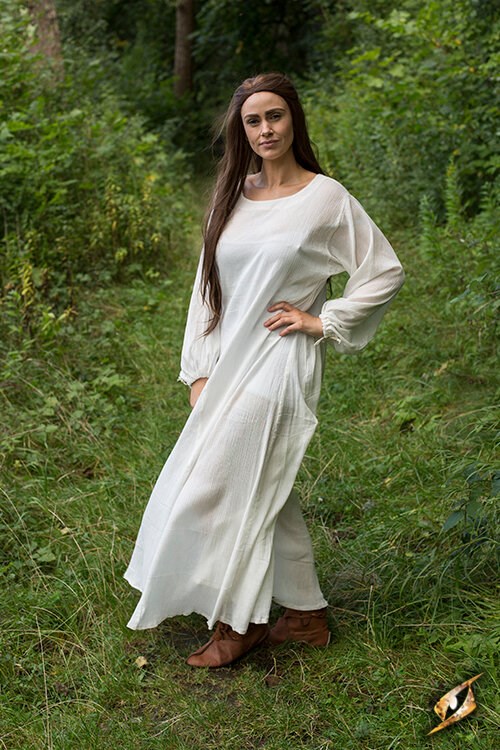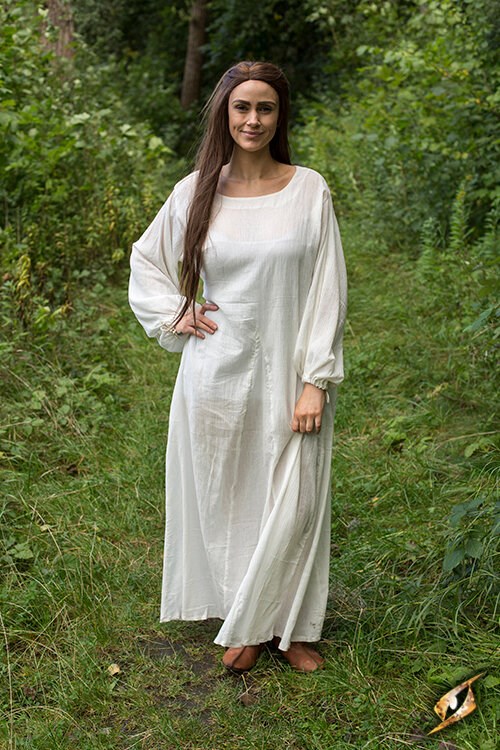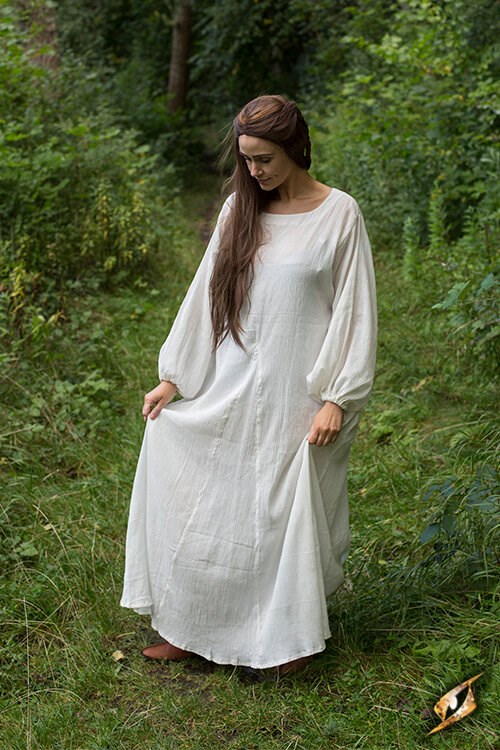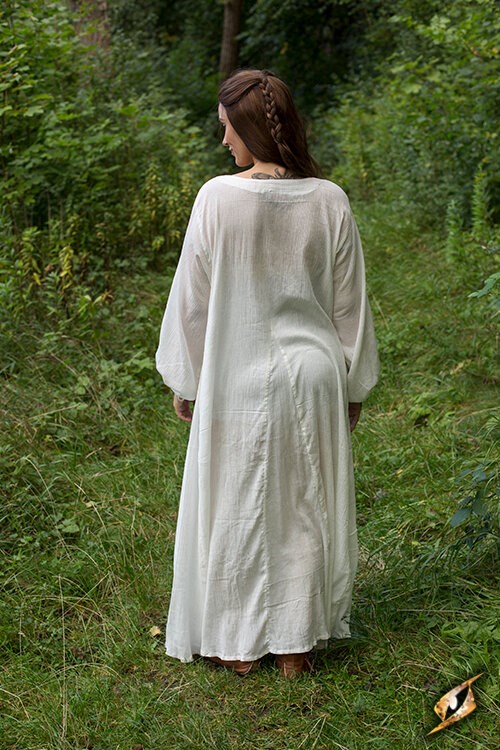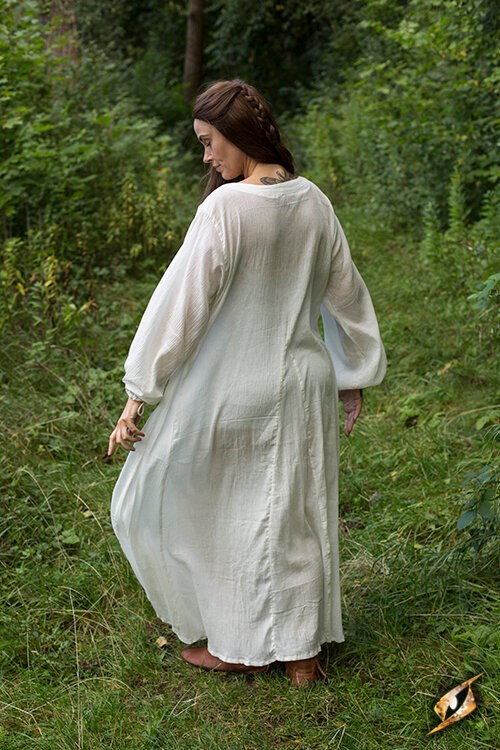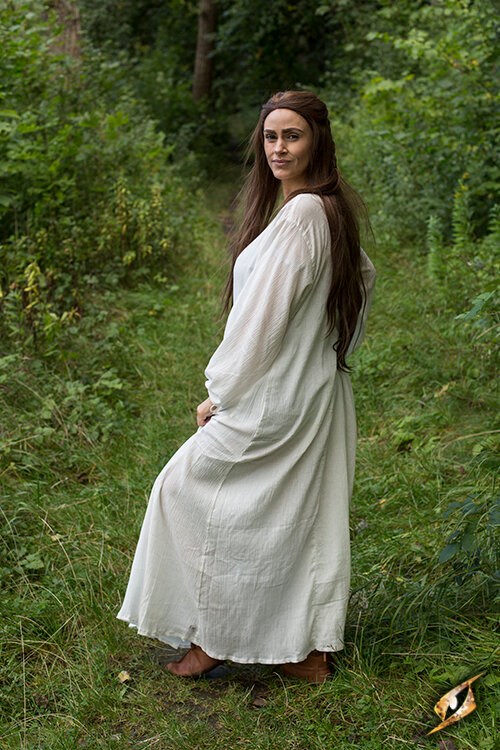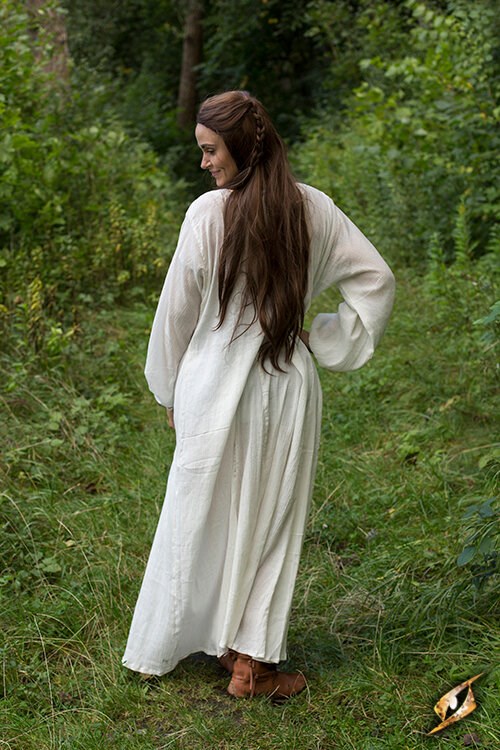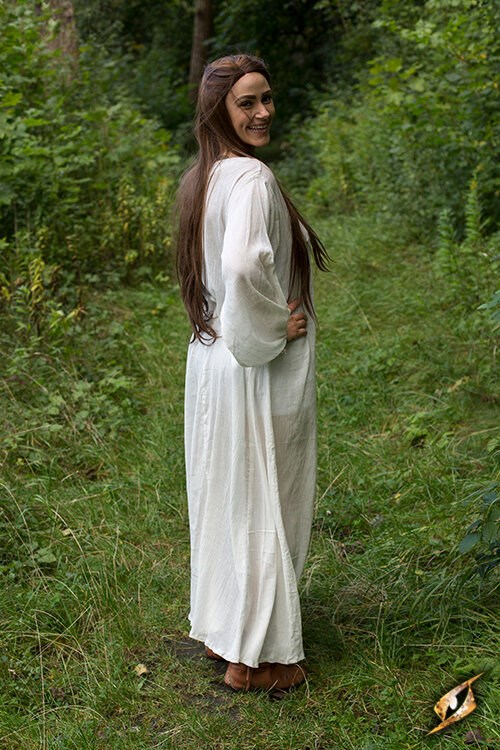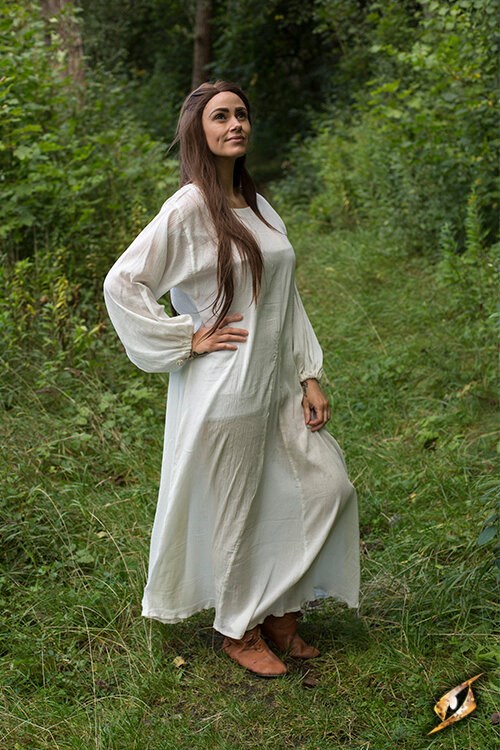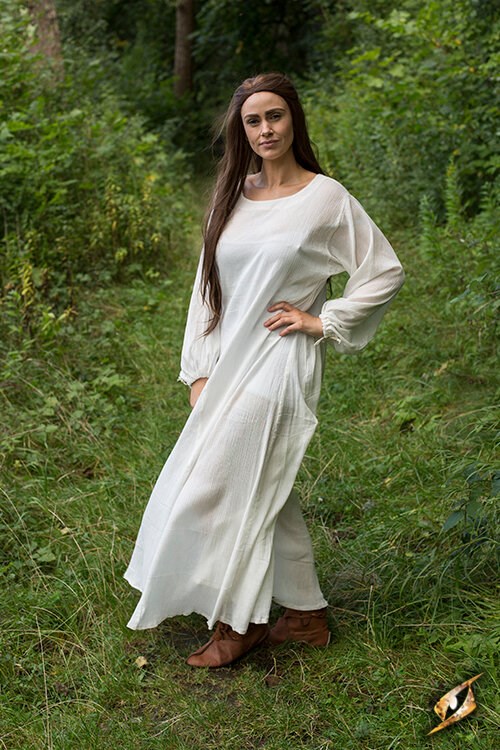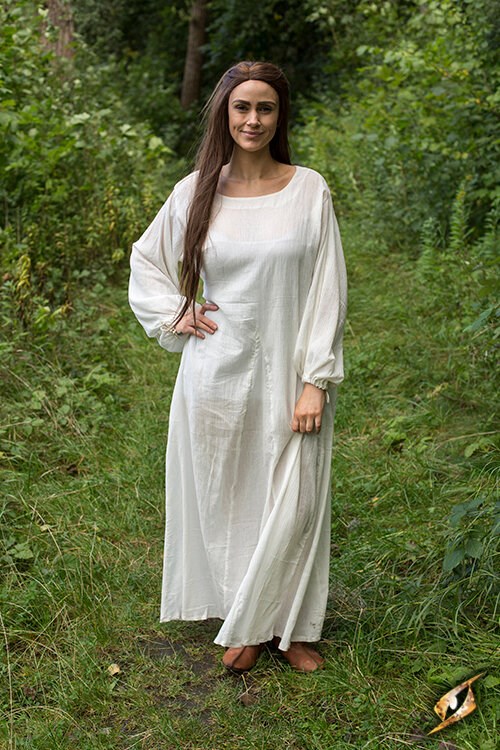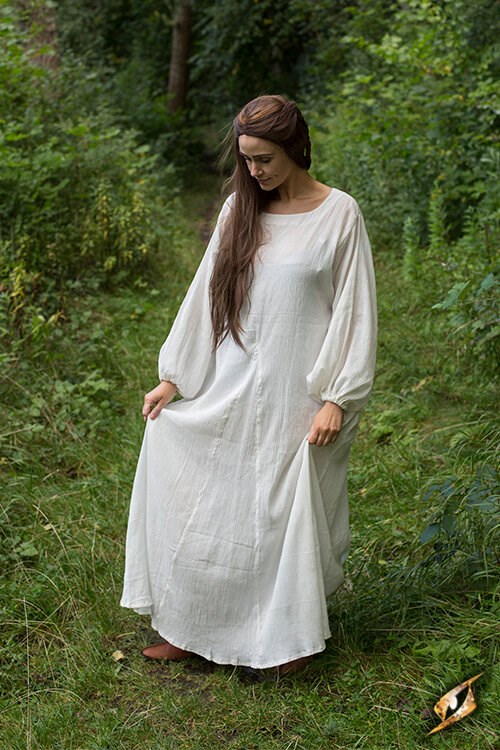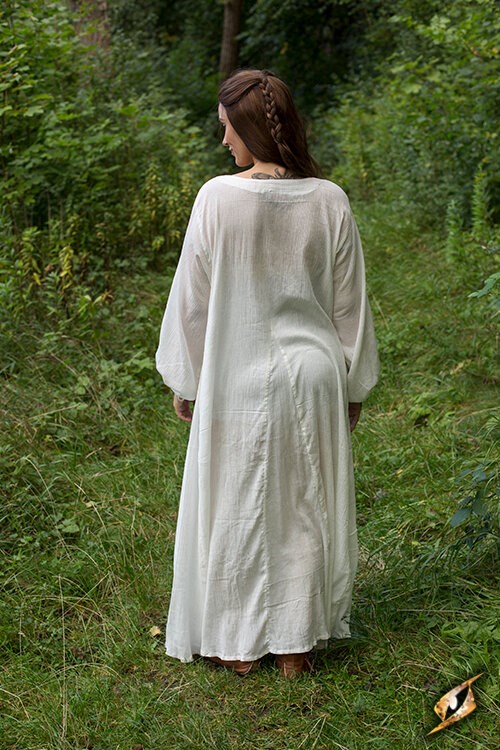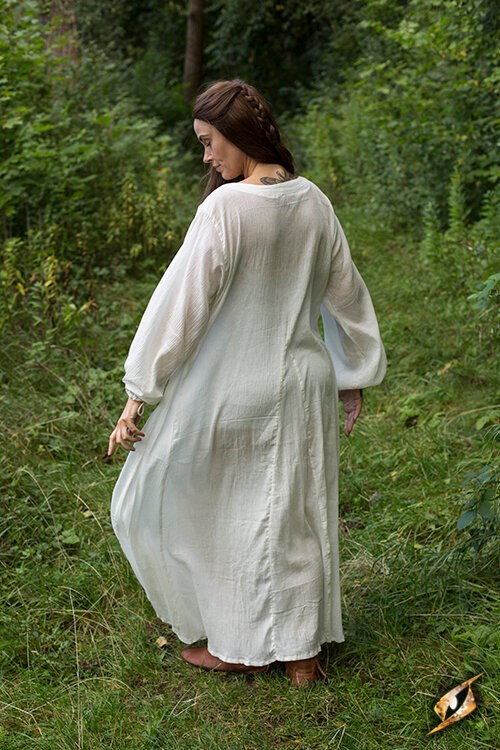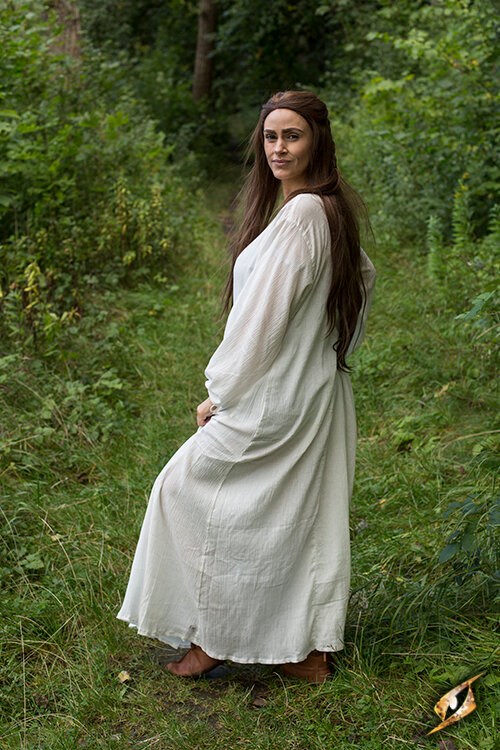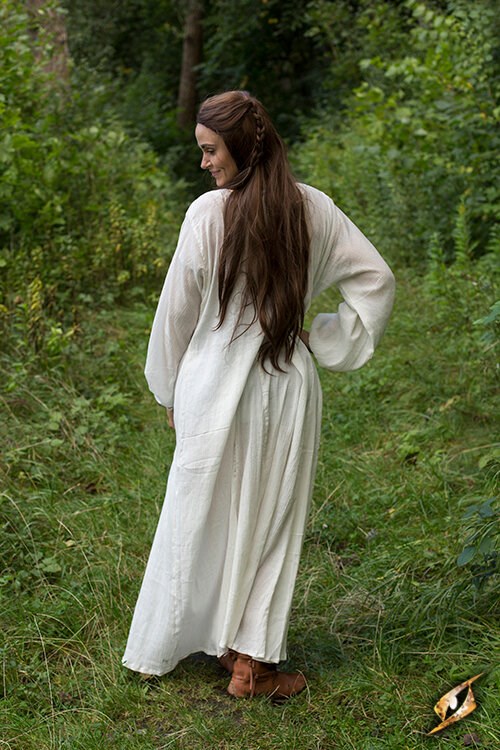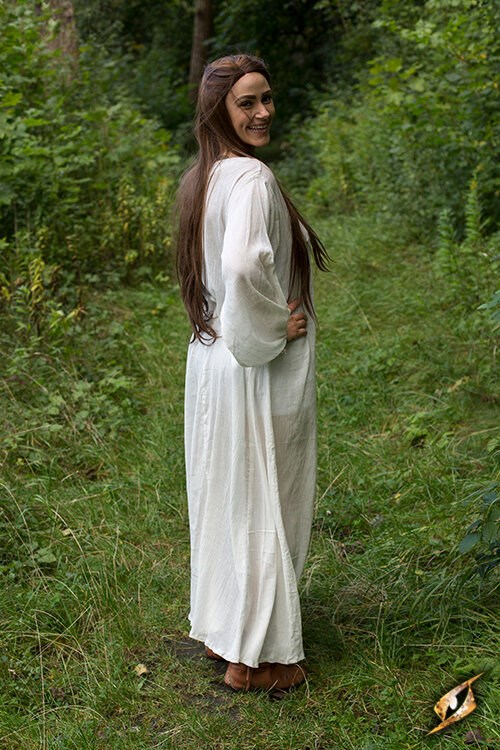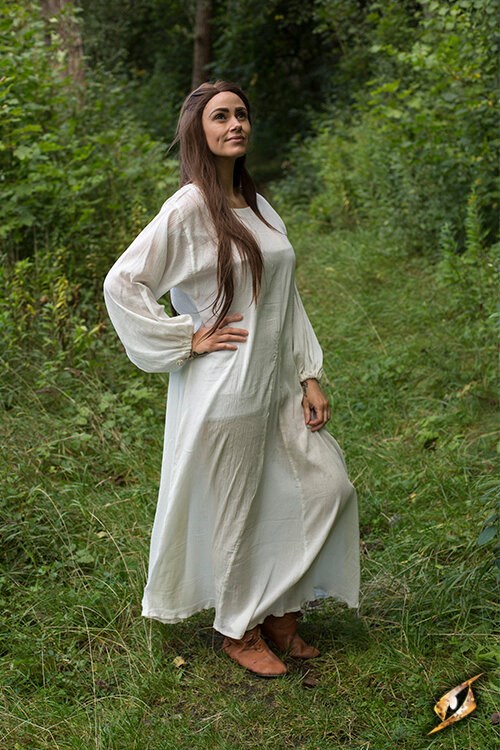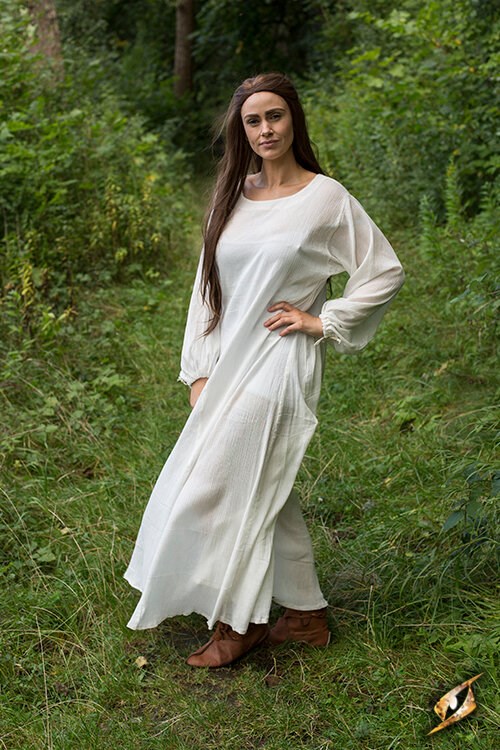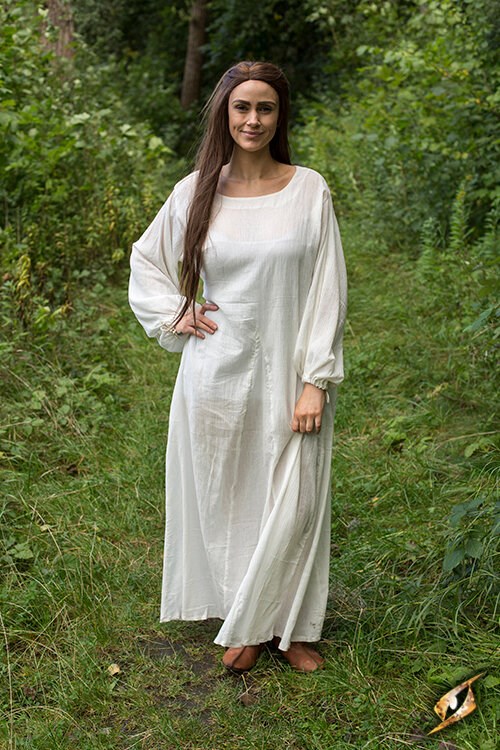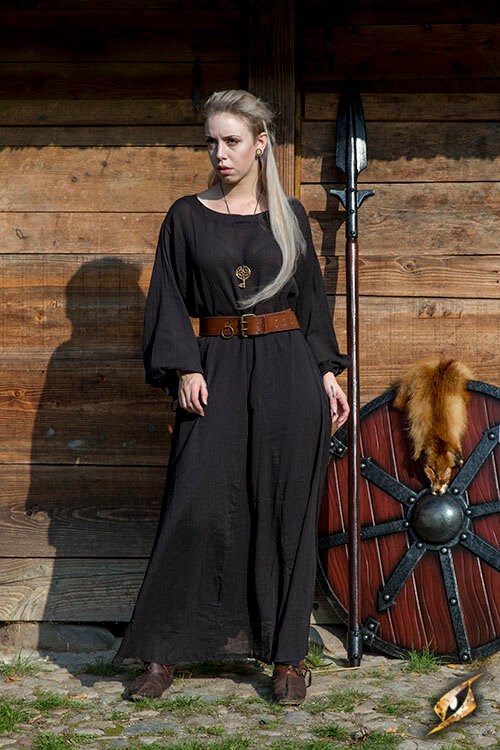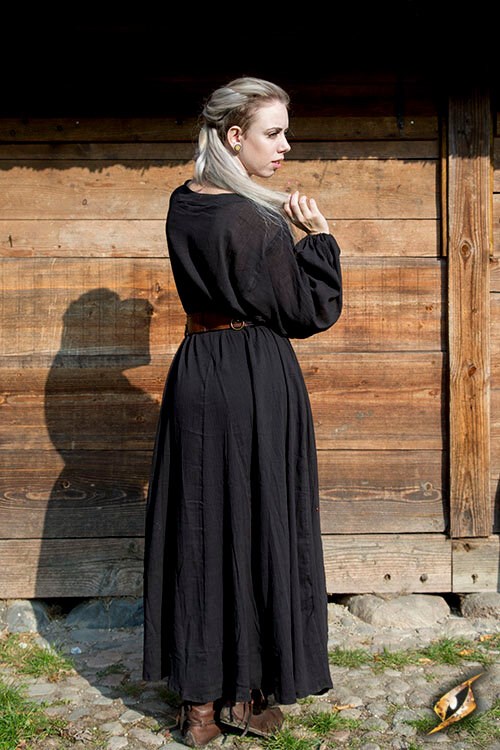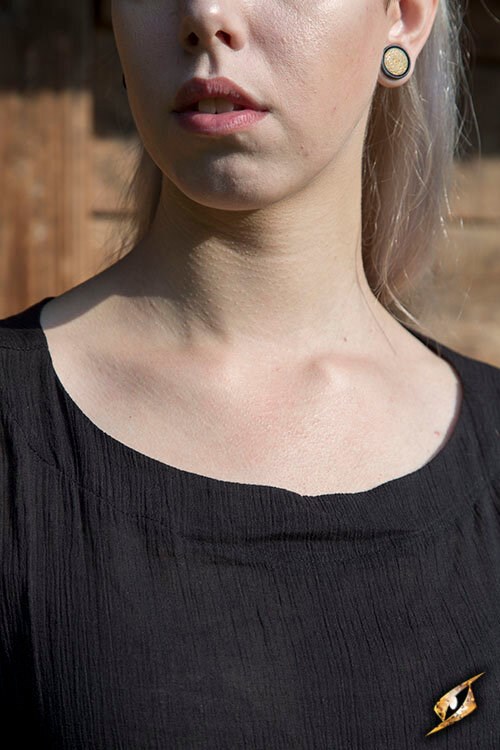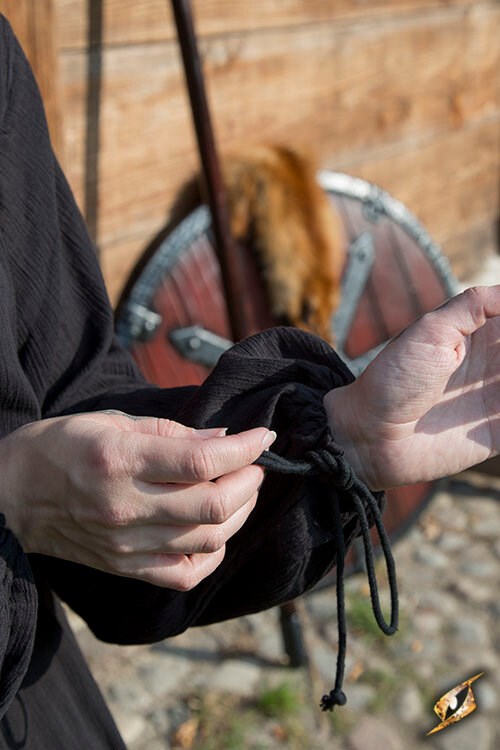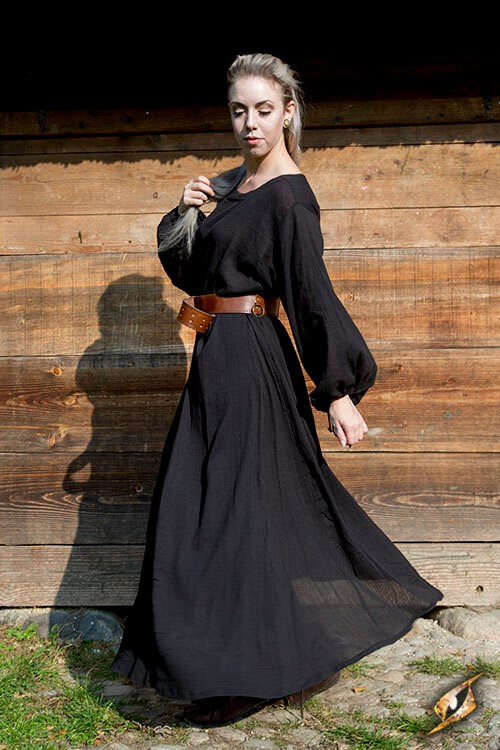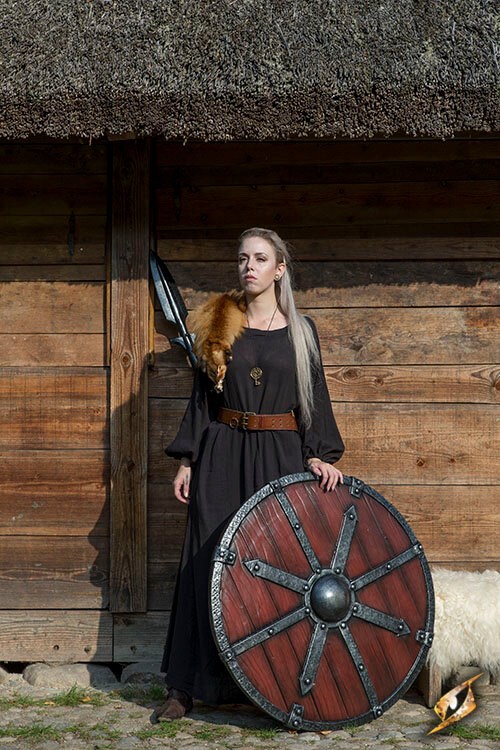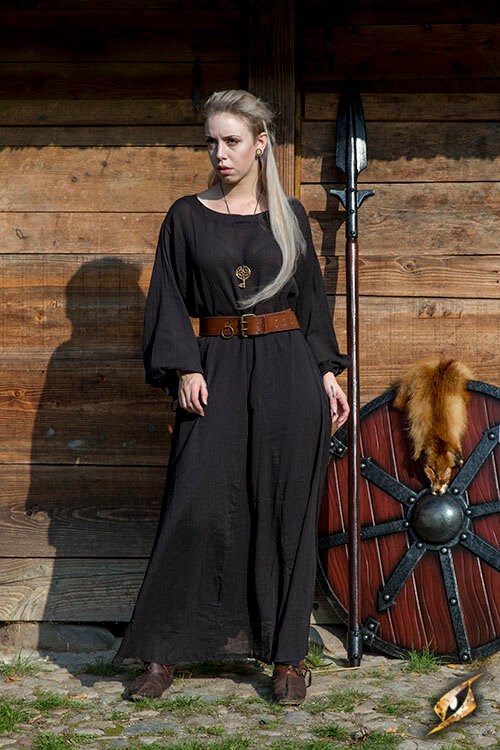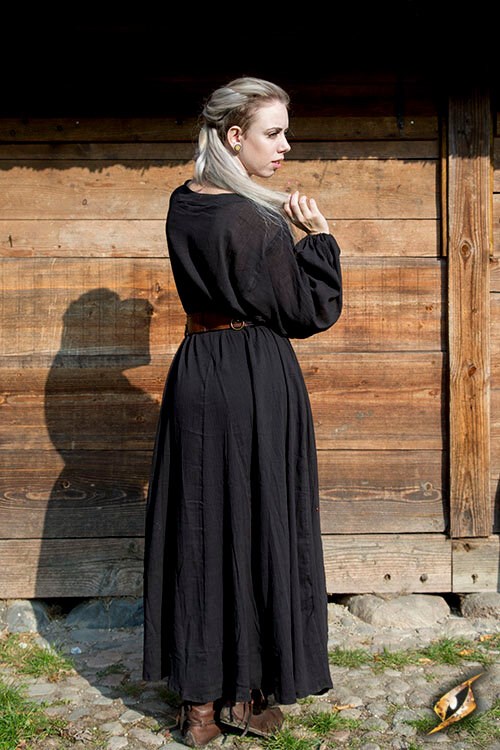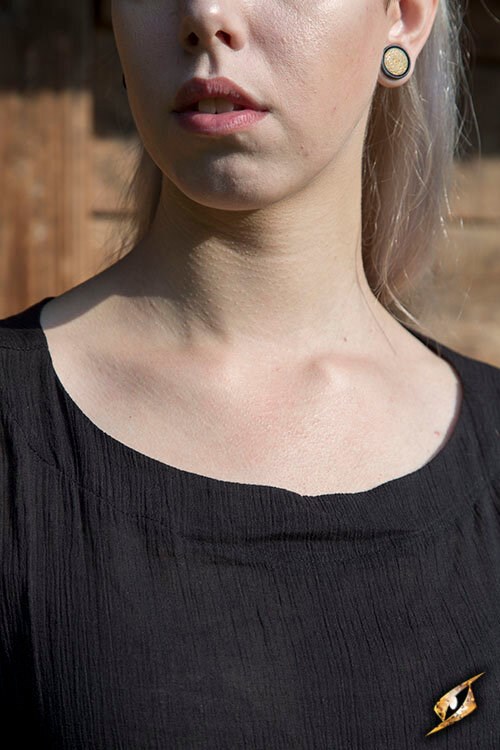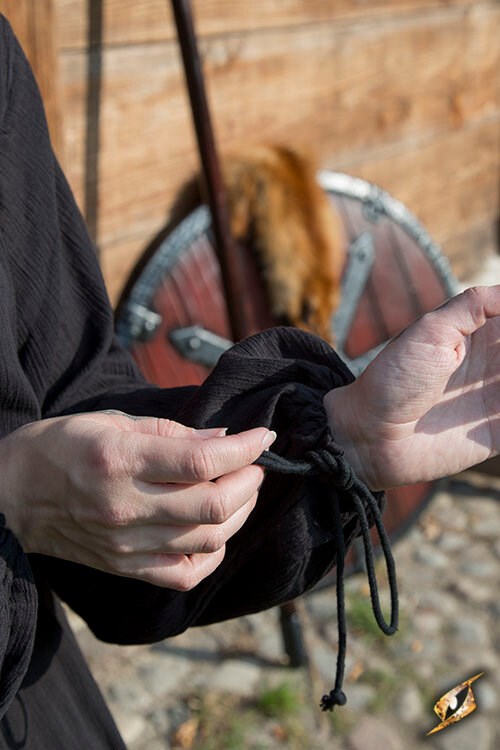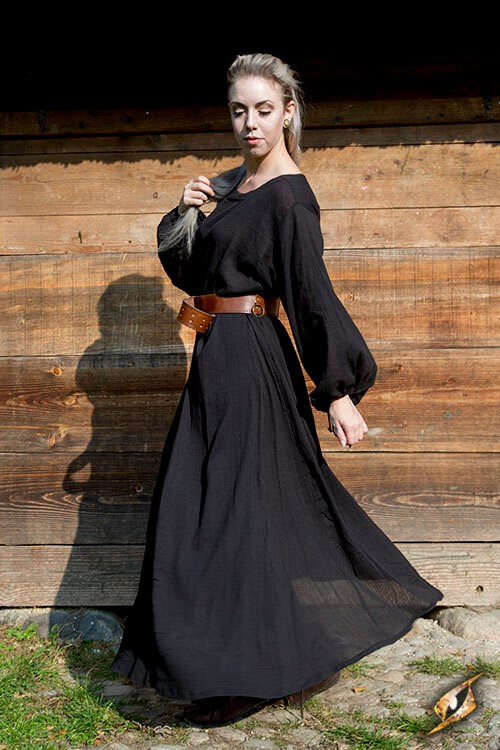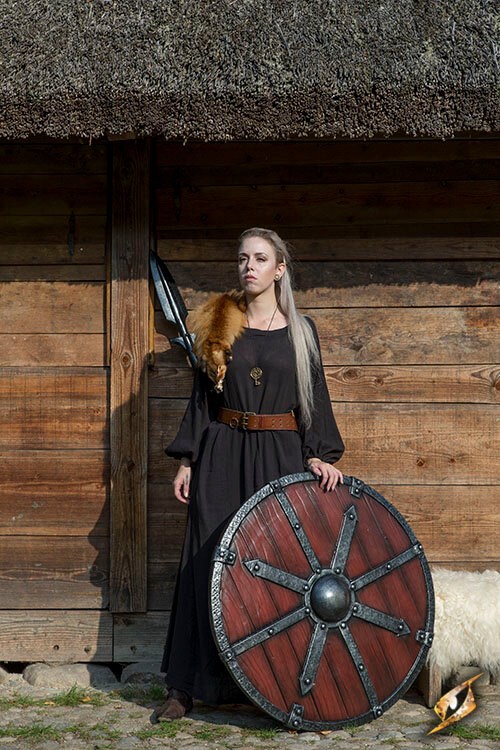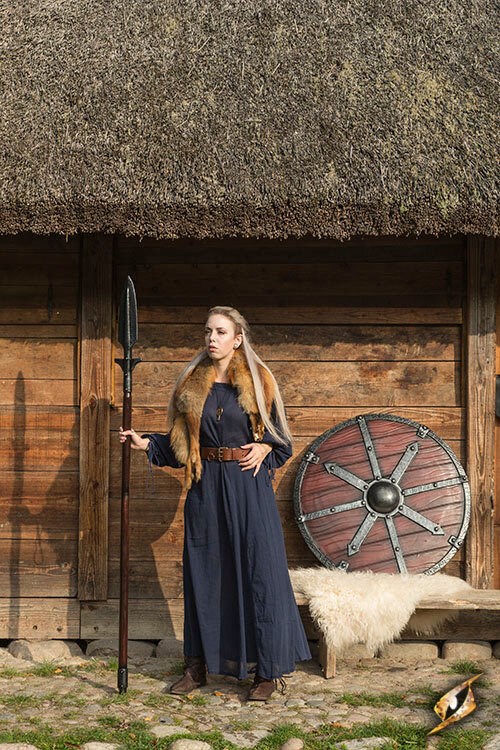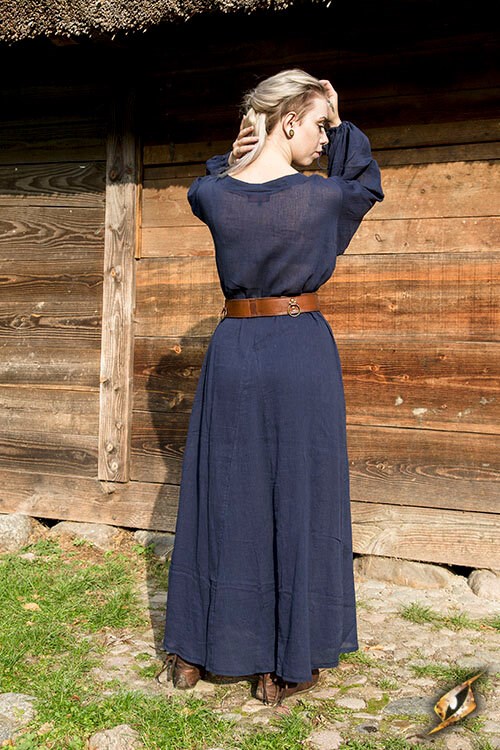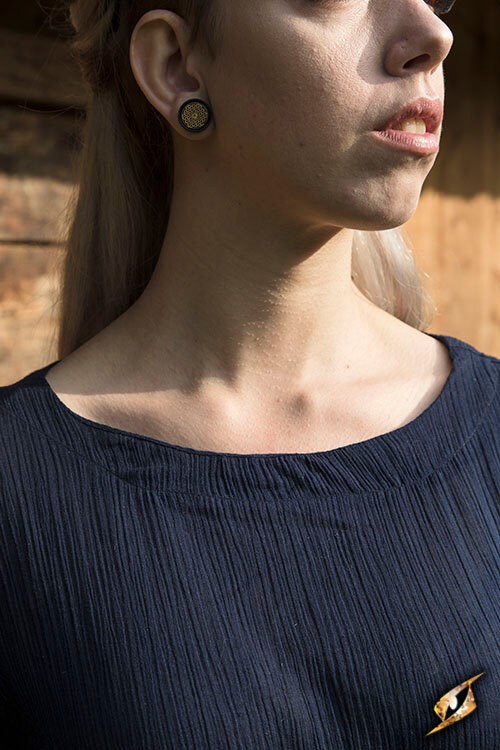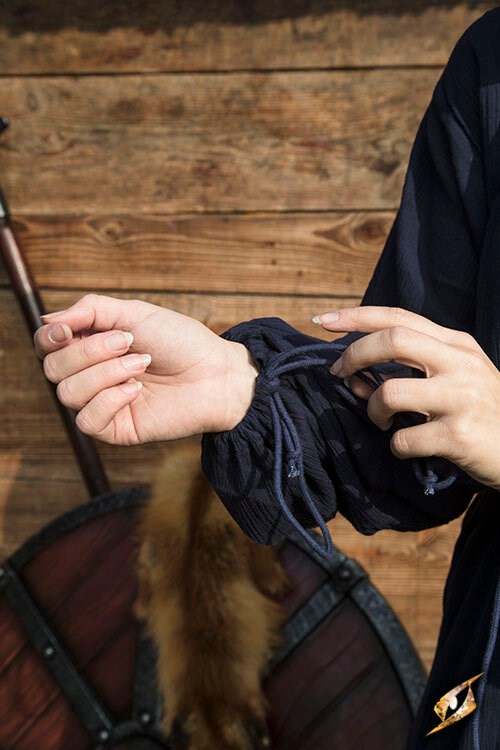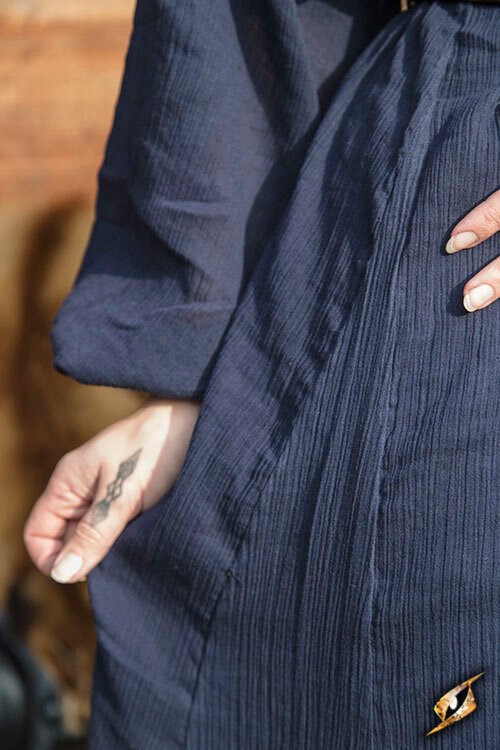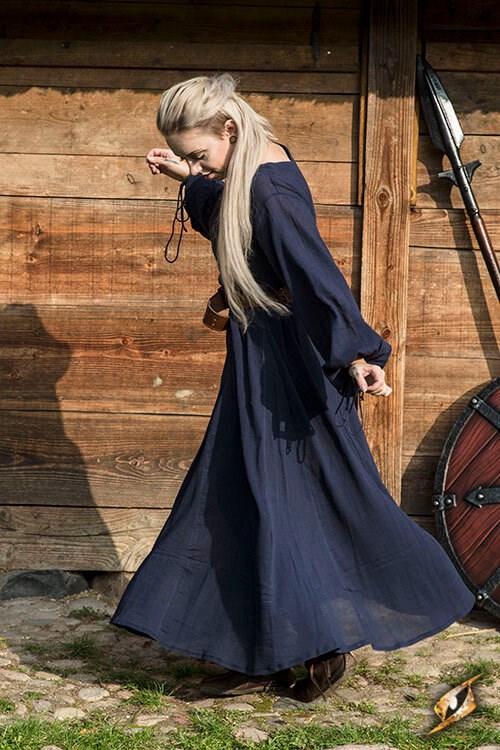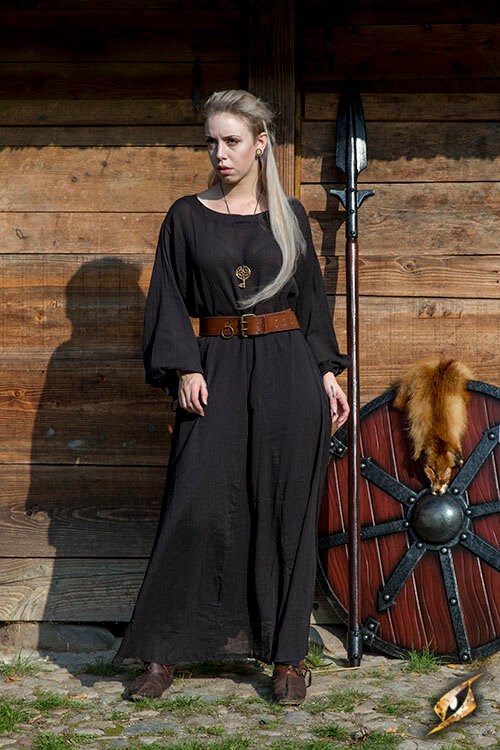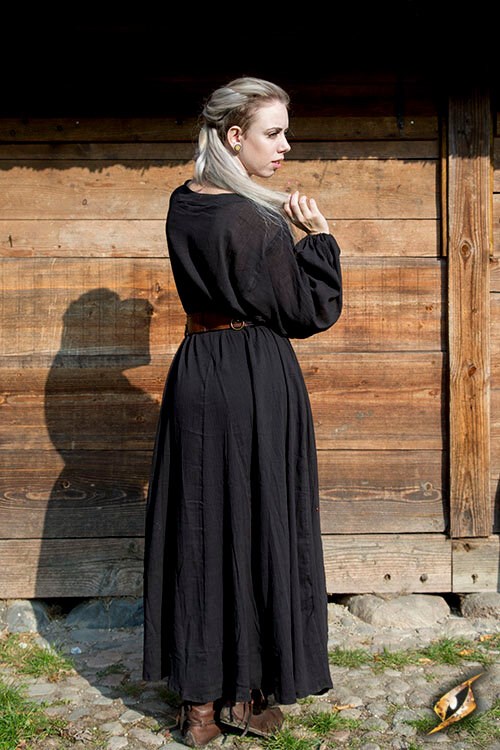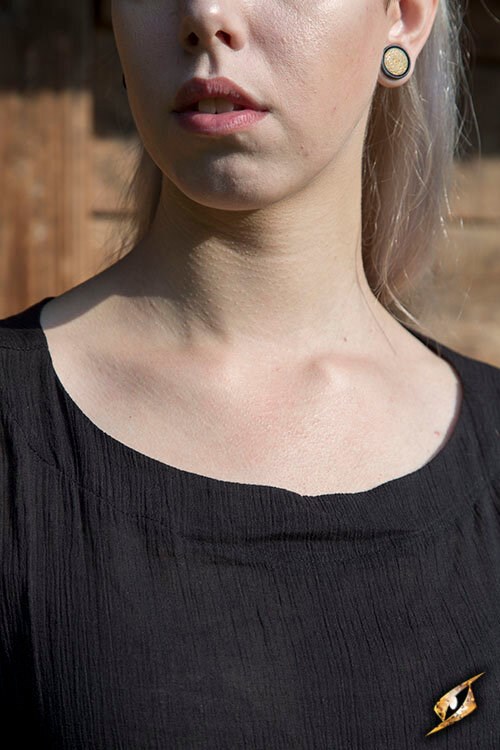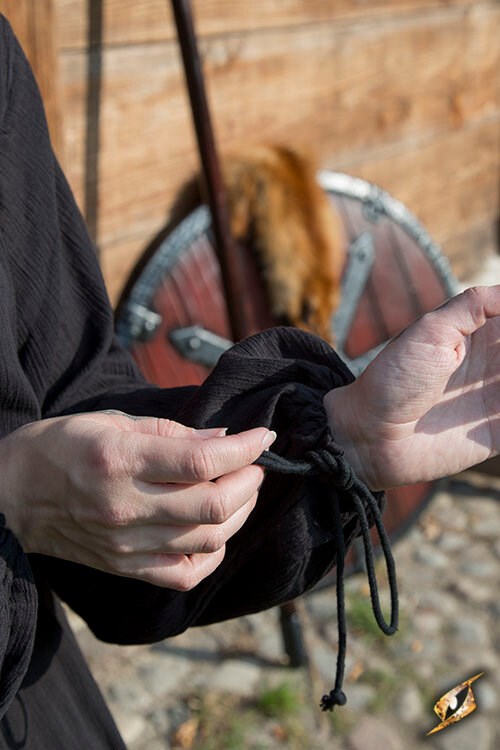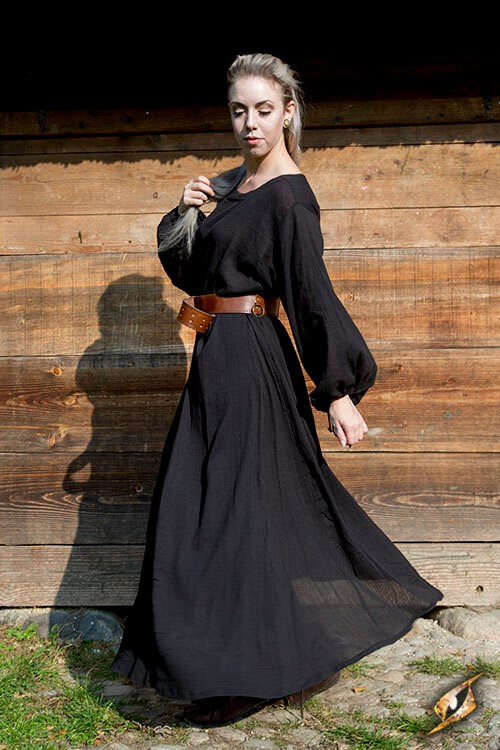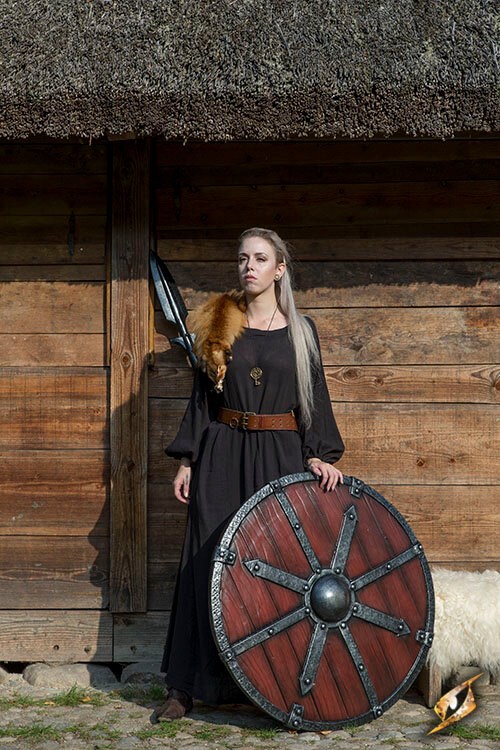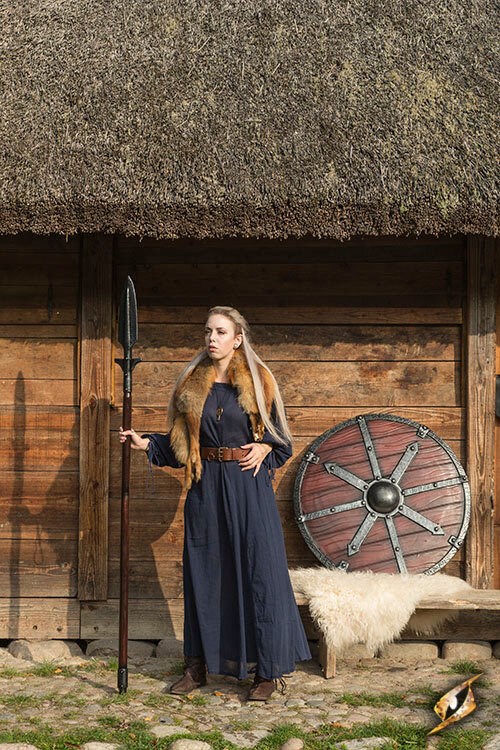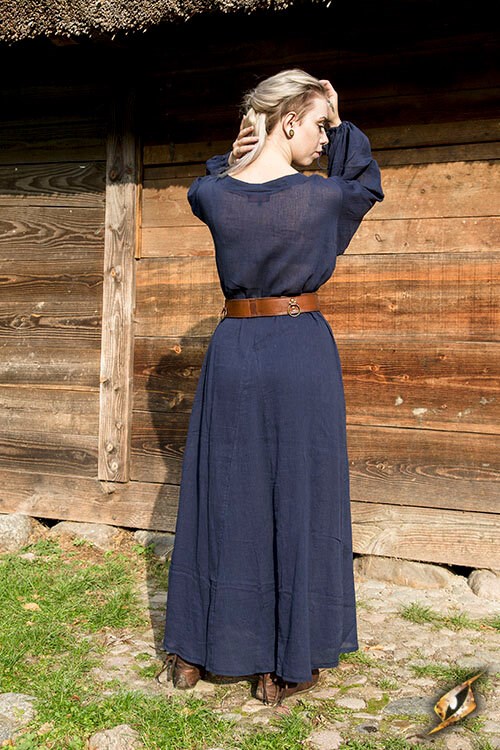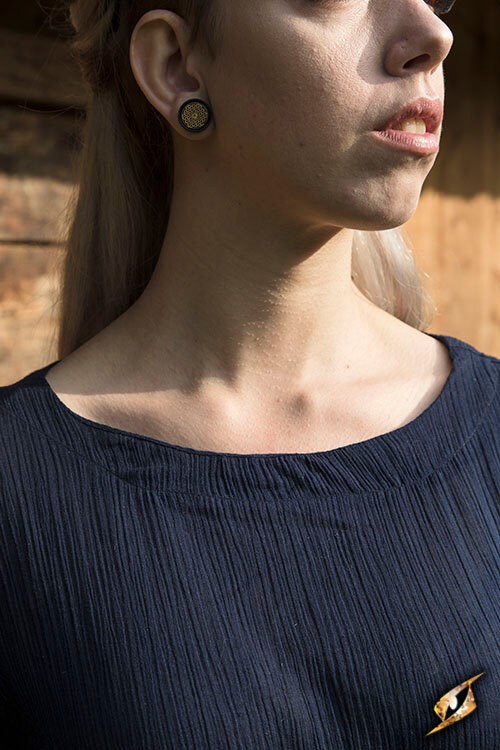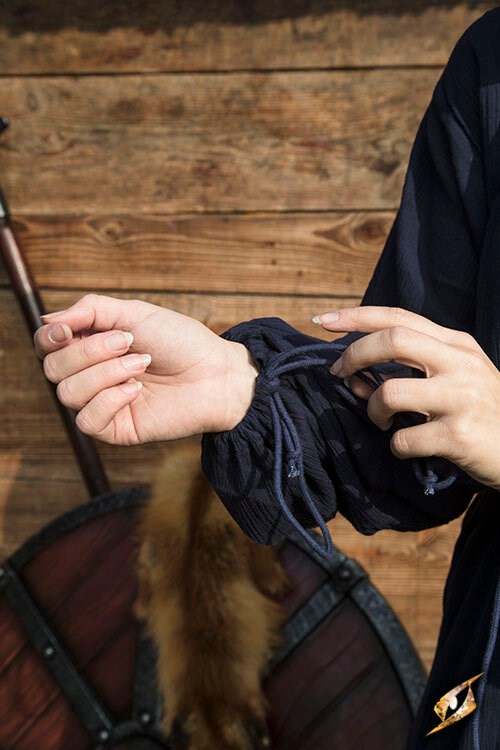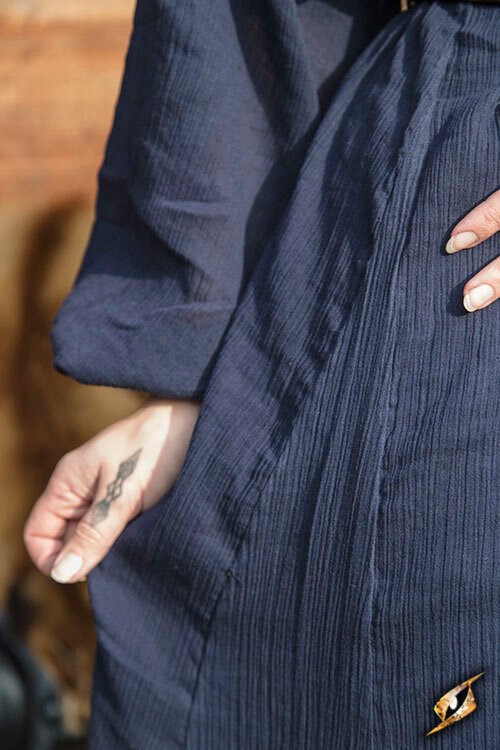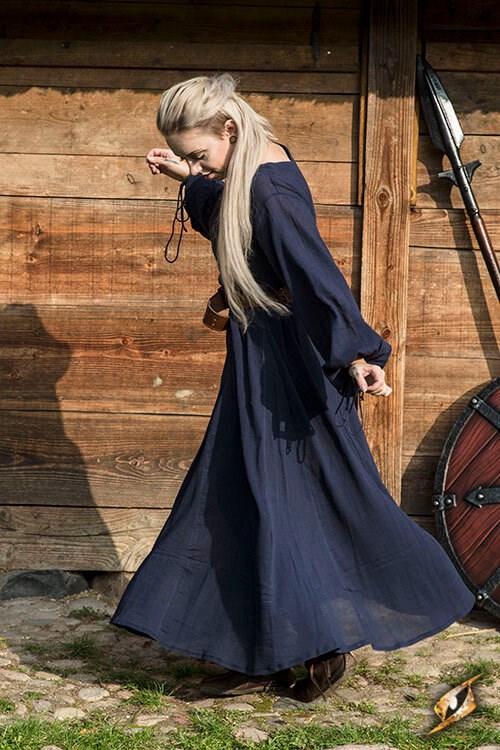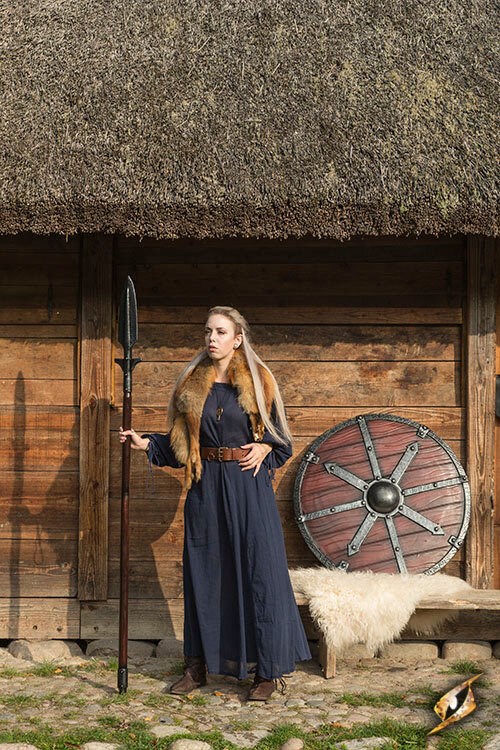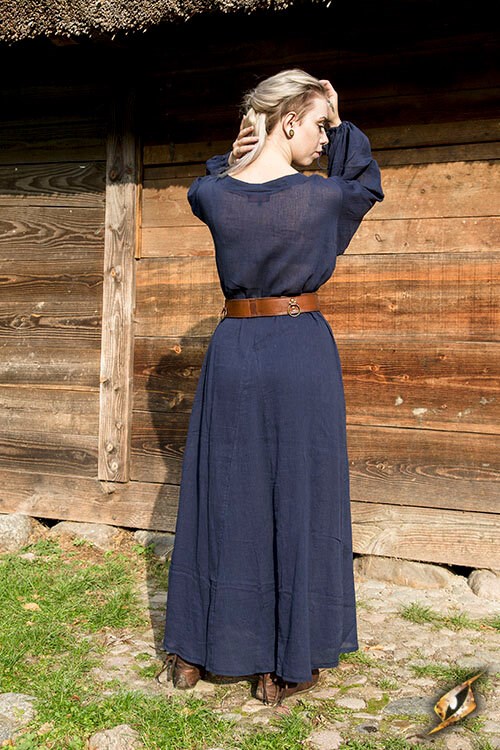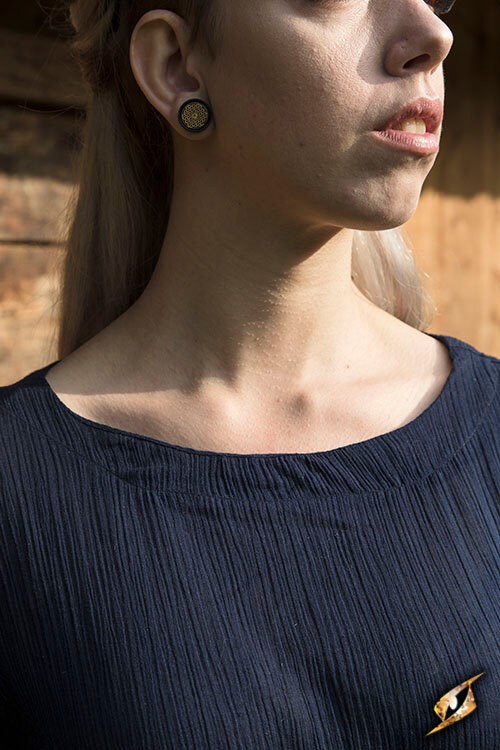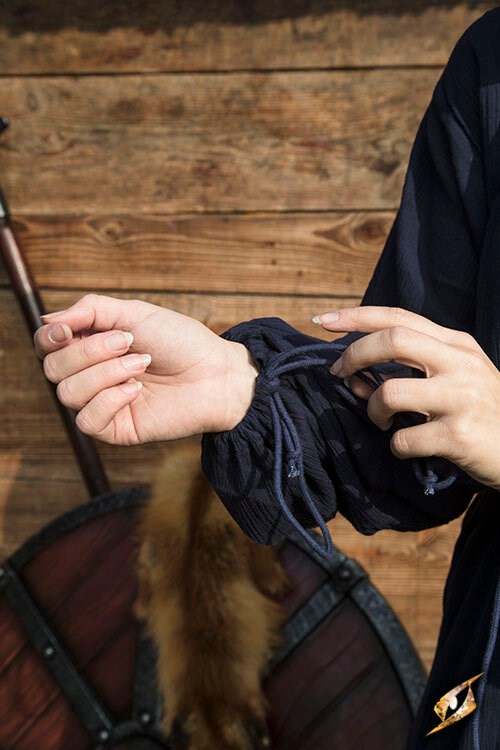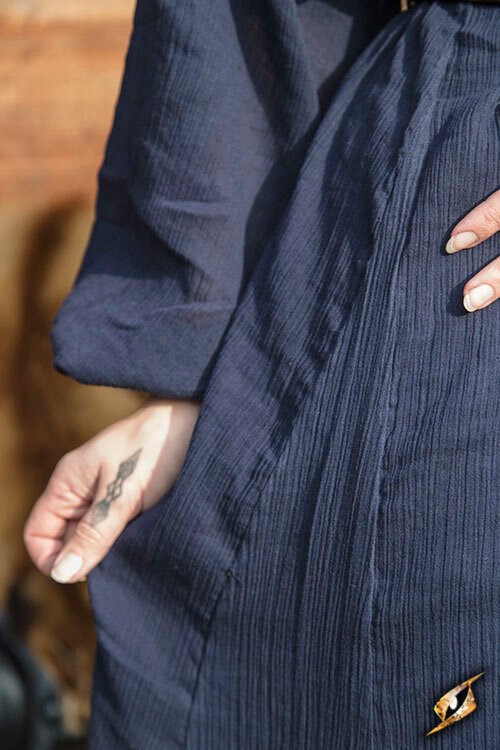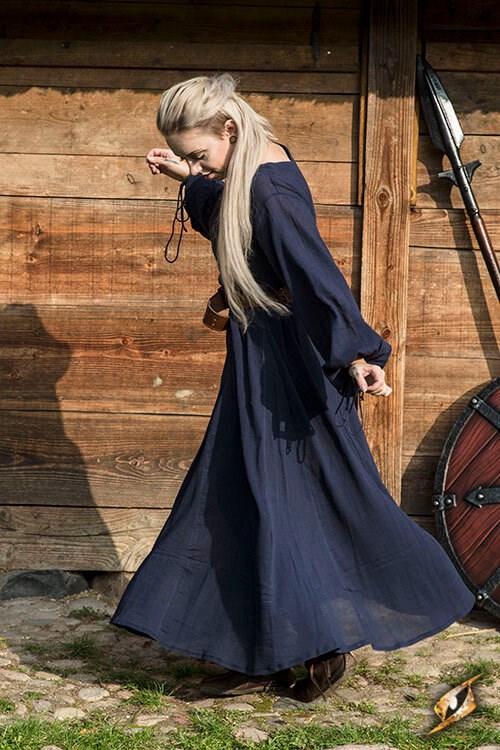 Description

Sizeguide

Fitting

Quality

Technical Details
You've been told that it's not what's on the outside that counts, but the inside. A beautiful lady in all her elegant skirts and jewelry is only as lovely as her personality. Despite her beauty, she could truly be a rotten core, putrid and a blemish on society.
As you consider yourself and your newest gown in the mirror, the only 'inside' you're concerned with is the inside of the dress' scratchy wool. Thankfully your Off White Astrid Shift is doing a rather impeccable job keeping you comfortable and itch-free. Perhaps it really is all about what is on the inside that counts.
DETAILS
Epic Armoury's Off White Shift Astrid is a simple and loose fitting slip-on underdress. Made from light and breathable cotton, this dress is designed to be a base layer for your costume. This off-white shift will help keep your more elaborate, detailed outer layers clean while also moderating body temperature. The dress reaches from the shoulders to the ankles and has a wide gusseted skirt with plenty of room, making movement easy.
The roomy, drop shoulder sleeves are long and tied at the wrist with a cotton drawstring in order to keep them out of the way. The Shift Astrid is a simple, but classic design that will suit many LARPers, cosplayers, and reenactors comfortably--whether it be for fantasy or period perfection!
Available in sizes Small/Medium, Large/X-Large, and 2XL/3XL; and in colours Off-White, Dark Blue, and Epic Black.
HISTORY
Historically worn as a women's undergarment
Gussets--the triangular piece of fabric added to the skirt--were traditionally used at the hems of chemises to shape the garment to the body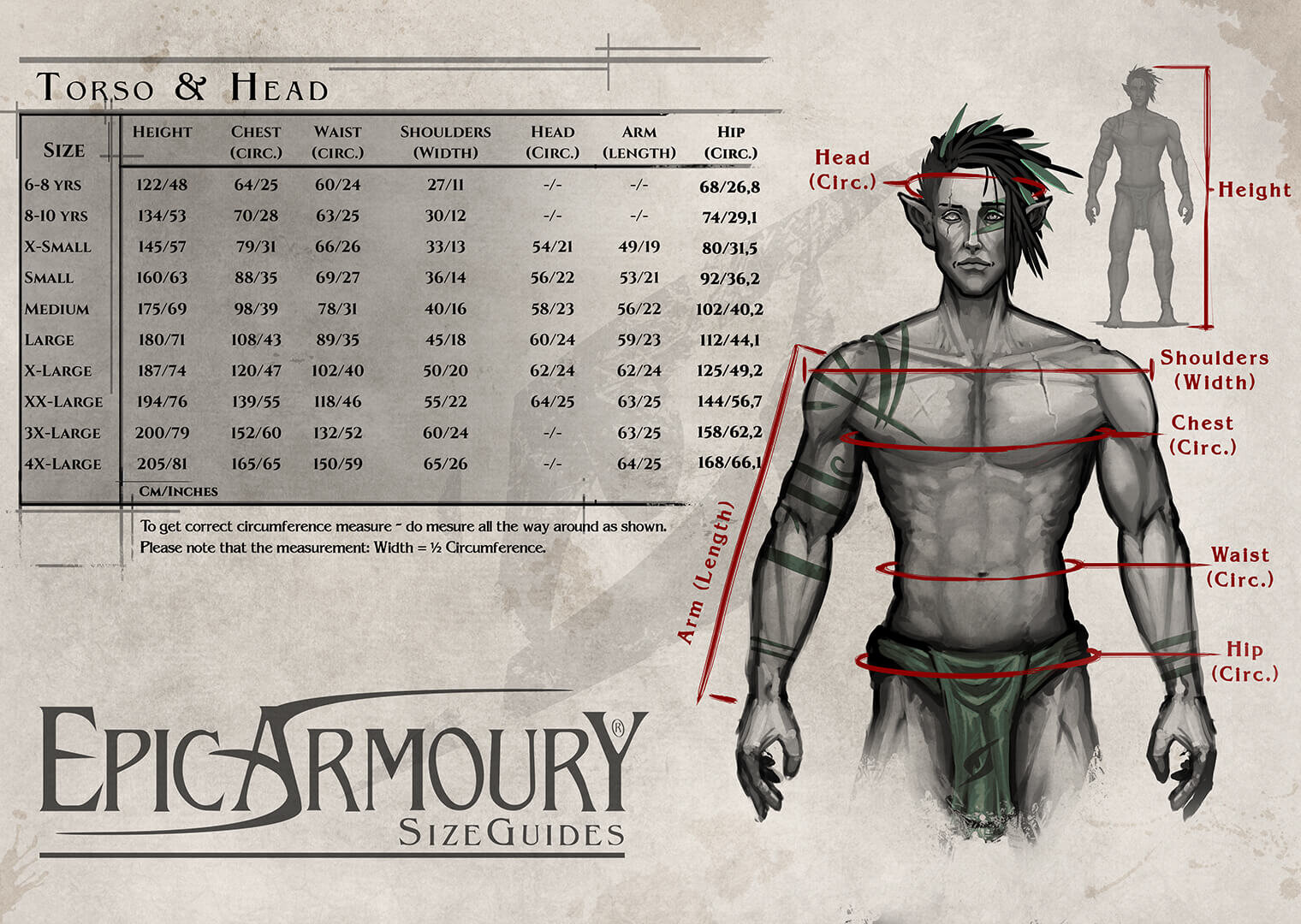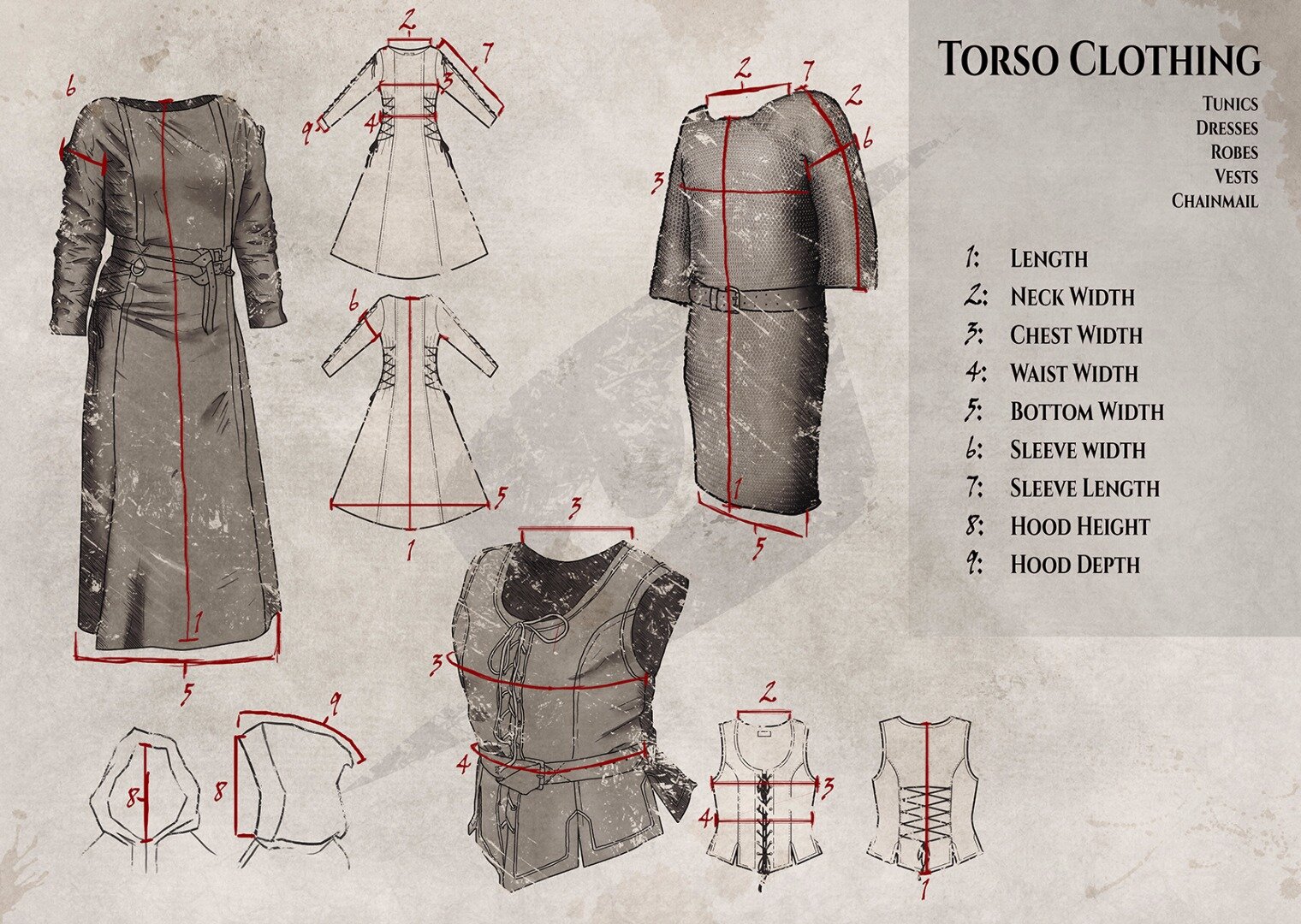 Affordable, personalized costume interchangeable with all other Epic Armoury gear
100% natural materials
Made from fabrics manufactured locally
Handmade by qualified professional. Measurements are approximations and may vary.
This product is handmade and hand-painted and therefore unique. As a result, when compared with similar item numbers, this product can have natural deviations in pattern, colour and shape, which are not considered defects or faults.
We produce our image material in a natural environment, where lighting and surroundings can affect colors and contrast. The displayed images may therefore appear different from the product you receive from us.
Measurements are all in cm if not stated otherwise.
Brand:
Epic Armoury
Universe:
Stalwart
Position:
Torso
Product type:
Dress
Release date:
07/20/2018
Maintenance
This medium cotton product is soft to the touch, but heavier than light cotton. This material wrinkles easily, but can be ironed on a medium heat level.
Cleaning
Machine wash at 40°C / 104°F. Please make sure to wash it once before use in order to make sure that remaining dye will be removed from the product. It is advised to wash with similar coloured clothes to reduce the risk of dye imprint. Tumble dry on low heat, but be aware that it might shrink up to 5%. For general stains or discoloration, treat with a commercial fabric cleaner, or blot with tepid water and a soft cloth.