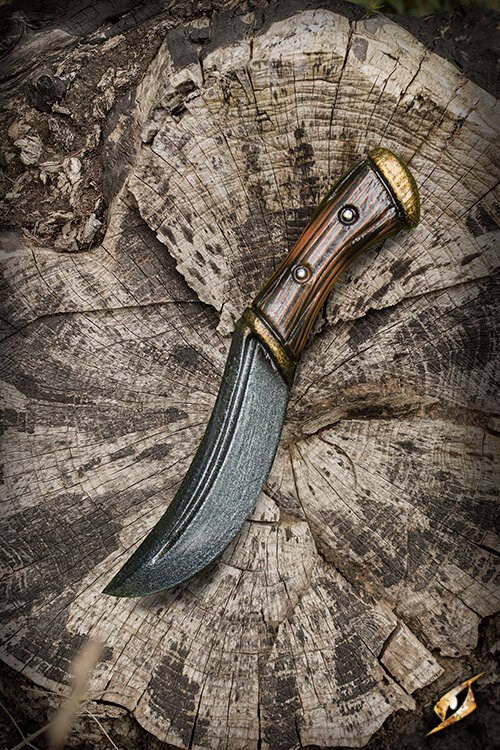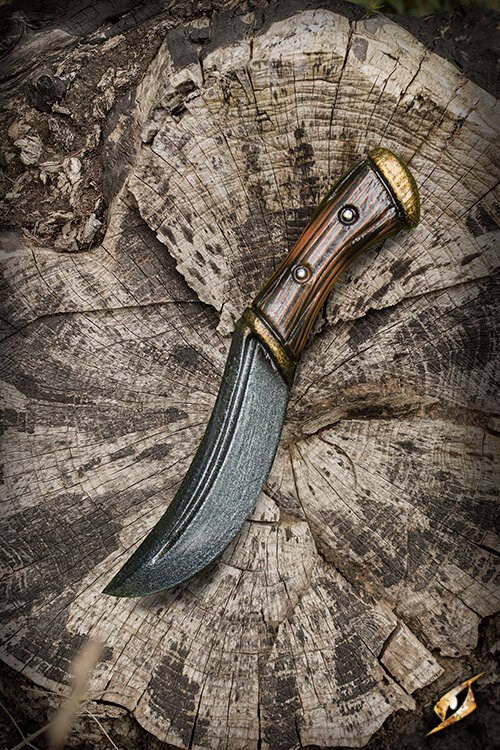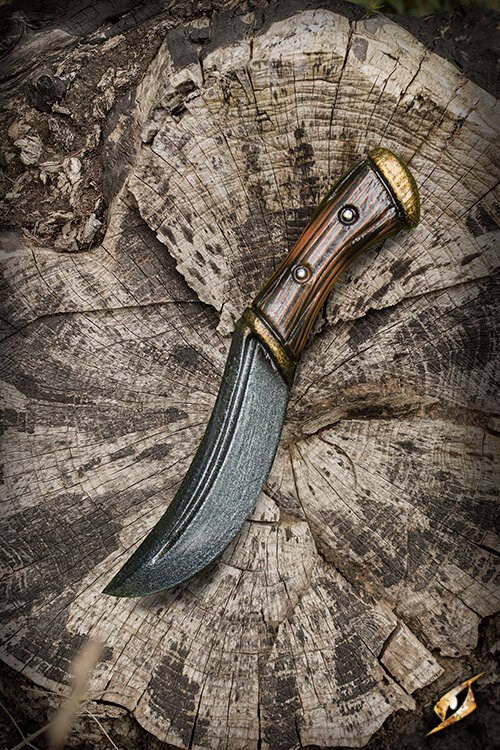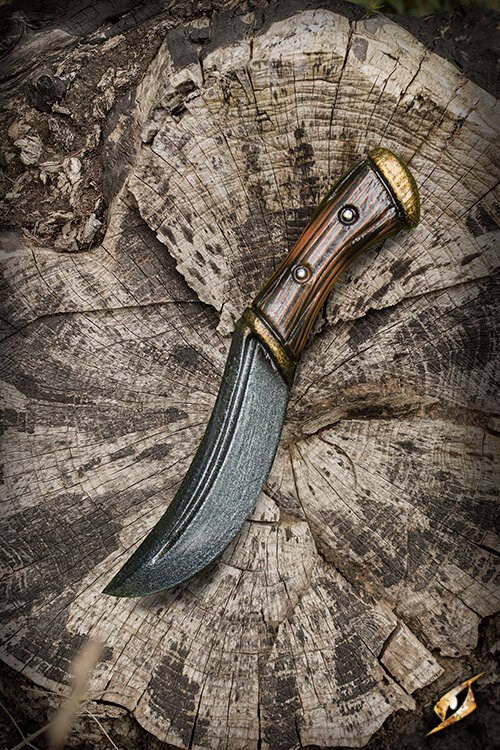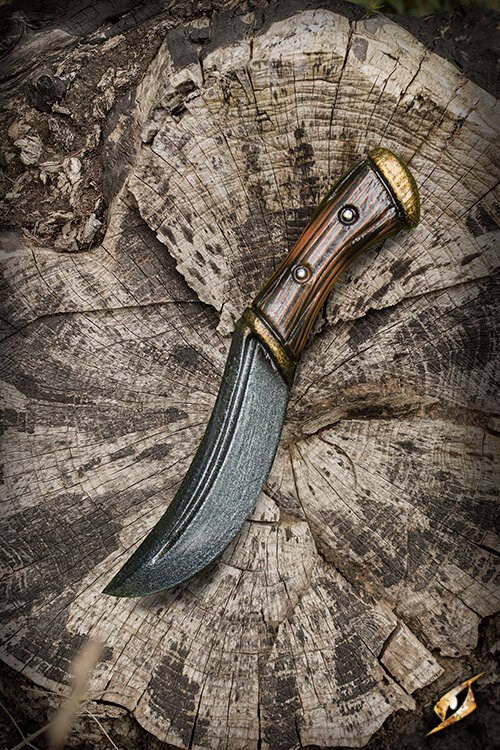 Throwing Knife Hunter - 24 cm
Epic Armoury, Defiant
In Stock
Available
(choose variant)
Prices from {{ variantsPriceFrom }}
Description

Fitting

Quality

Technical Details
With luck--and some skill--you manage to catch a rabbit in one of your snares. You think to yourself that it's a wonder that some wolf hasn't already caught such a fat morsel. As you sling it over your shoulder and head home, you expect your own family is going to be thrilled at the wolf's loss.
You skin the creature outside the front step of your modest home using your Hunter Throwing Knife, saving the fur to be made into something useful. With a few more skilled flicks of your knife, your rabbit is ready for the stew.
DETAILS
Epic Armoury's Throwing Knife Hunter is a curved knife designed to appear ideal for a deadly throw. This 24 cm knife has a 16 cm single-edged blade with a fuller. The 9 cm handle is handpainted and sculpted to look like wood with two small nails, framed by a brass pommel and crossguard.
The Throwing Knife Hunter complements most of Epic Armoury's high and low-fantasy products. Made from coreless durable closed cell foam and finished with a strong latex coating, you can feel confident that this throwing knife will provide the safety and appeal you want when crafting your kit.
HISTORY
Designed to resemble a "balanced knife," which is preferred by most Western traditions
Knife throwing was first used in martial arts and hunting before it became a sport
Throwing a knife was always considered a risk in martial arts, because an unsuccessful attack would leave you without a weapon while arming your attacker
A fuller, or the groove that runs the length of the blade, was added to weapons to lighten the blade while adding structural strength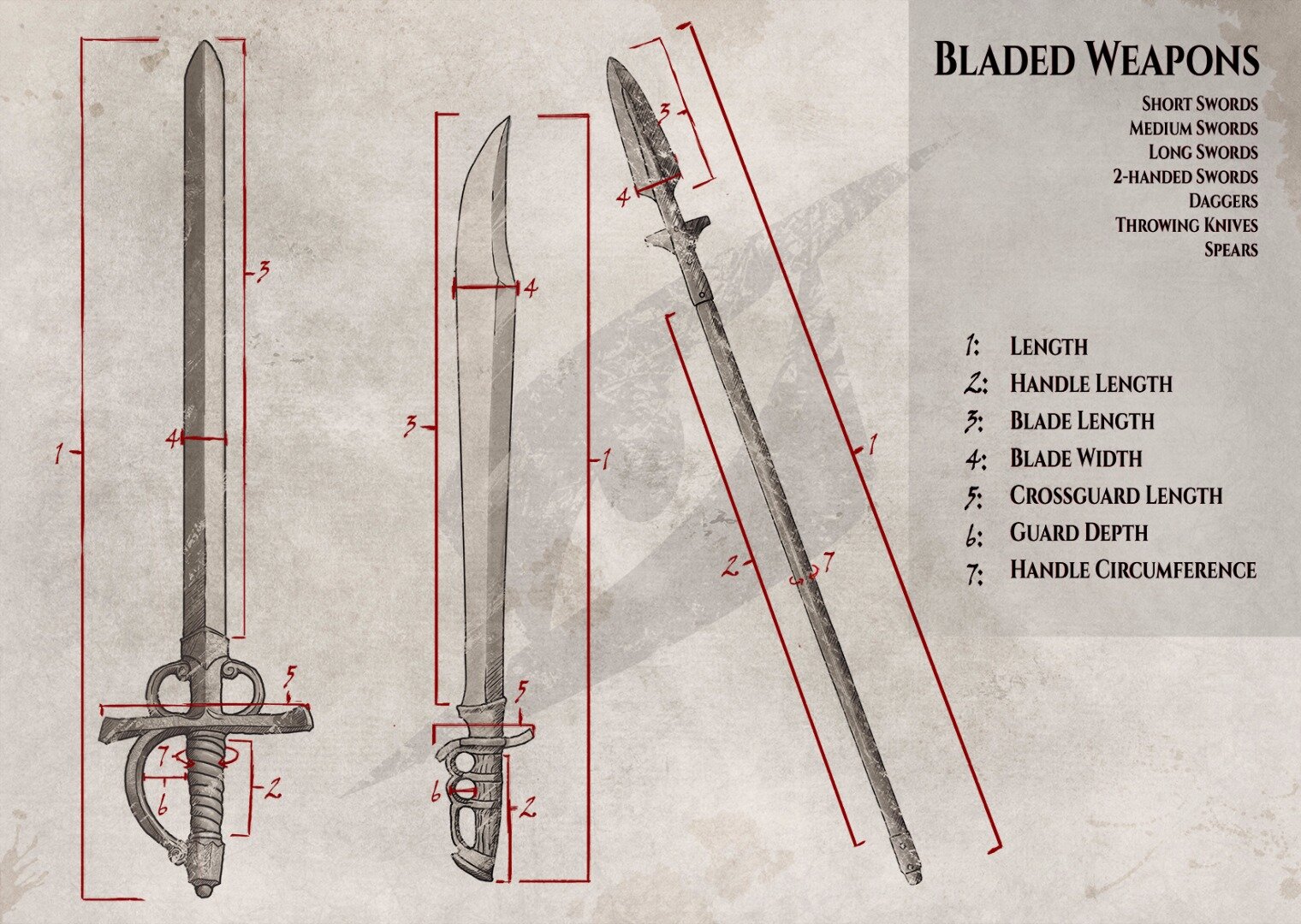 Strong latex coating
Made from durable closed cell foam that does not shred
High safety, approved by the top organizations
This product is handmade and hand-painted and therefore unique. As a result, when compared with similar item numbers, this product can have natural deviations in pattern, colour and shape, which are not considered defects or faults.
We produce our image material in a natural environment, where lighting and surroundings can affect colors and contrast. The displayed images may therefore appear different from the product you receive from us.
Measurements are all in cm if not stated otherwise.
Brand:
Epic Armoury
Universe:
Defiant
Product type:
Knife
Product type:
Classic, Hard EVA Foamcore
Release date:
11/01/2008
Maintenance
All latex-coated weapons need a certain degree of maintenance. For this we recommend using maintenance silicone, which can be purchased separately in the LARP Accessories section. Epic Armoury Maintenance Silicone is an easy, spray-on application, 100% pure and acid-free making it safe to apply. We recommend using Maintenance Silicone on a regular basis. It maintains the latex-coat's flexibility and prevents it from drying out, keeping the product wear and tear resistant.
Store your latex weapons flat or on its pommel--NEVER on its tip. Use a simple sheet or towel lining to prevent it from touching a plastic or rubber surface to prevent your weapon from adhering to other products. Keep your weapons in a cool, dry environment.