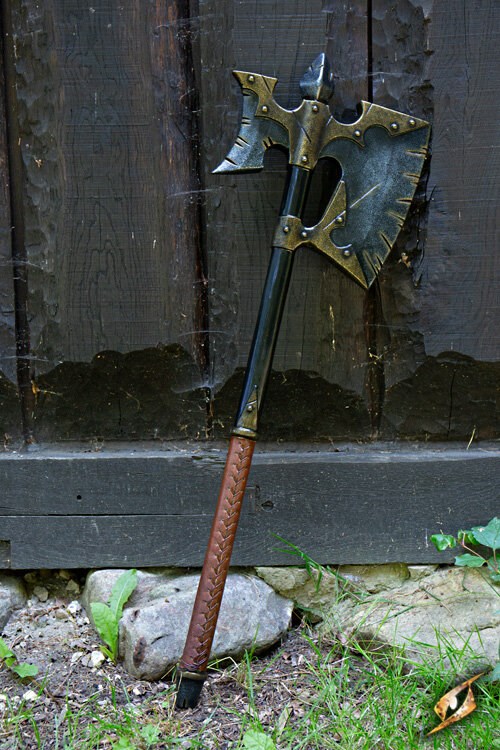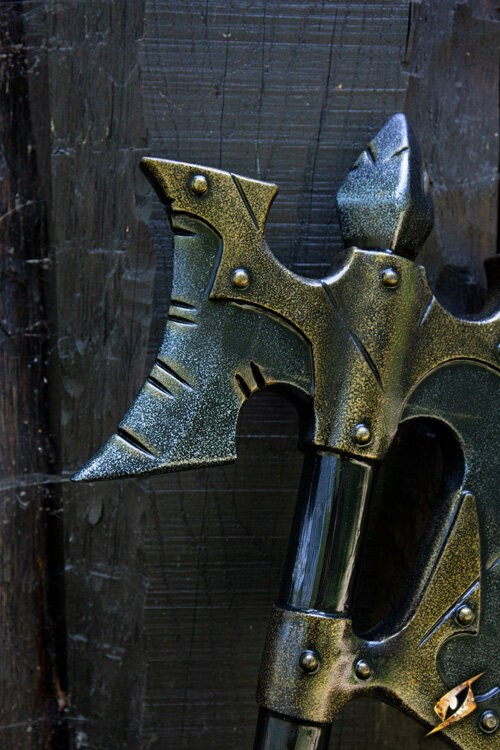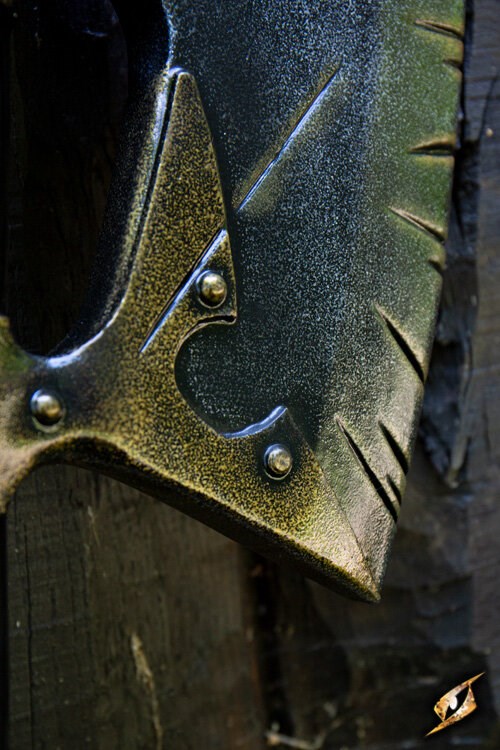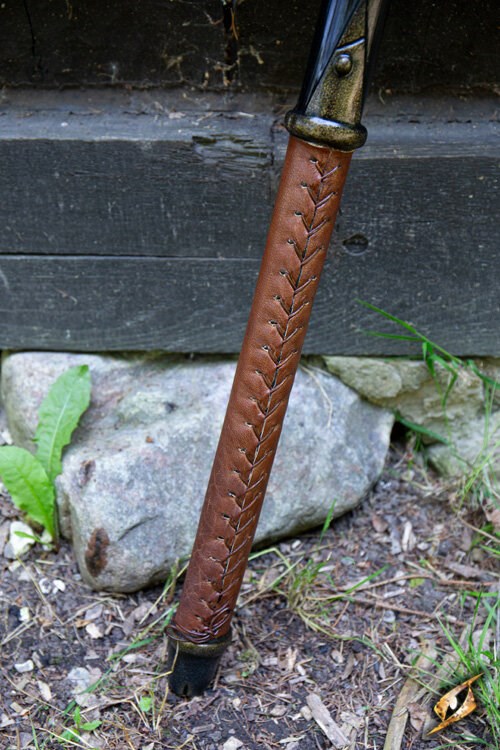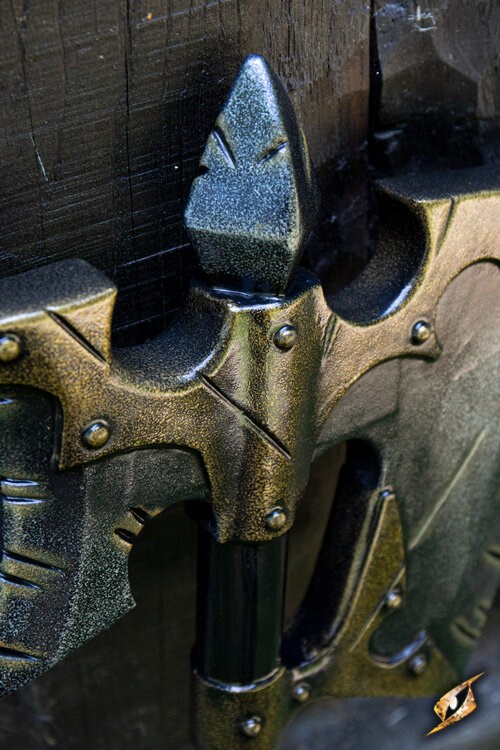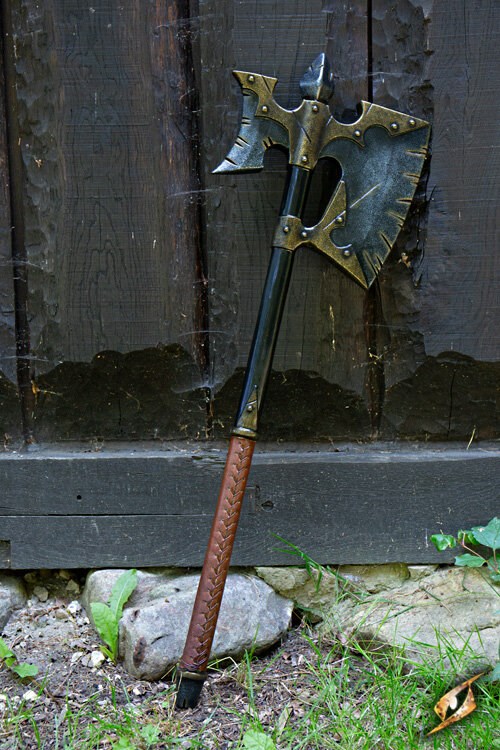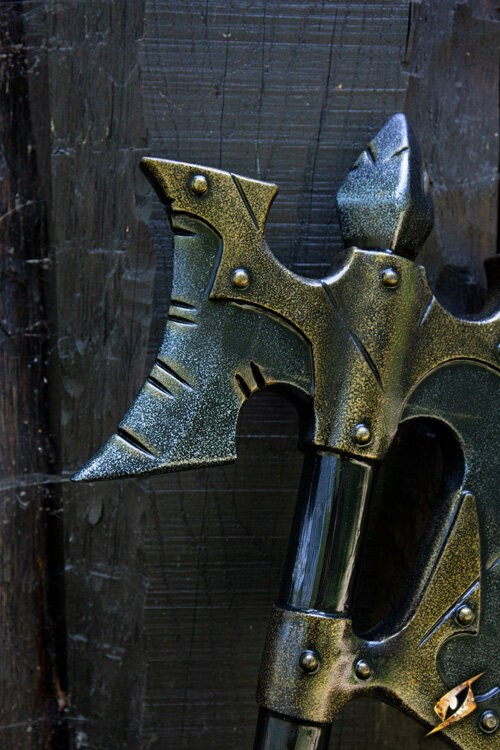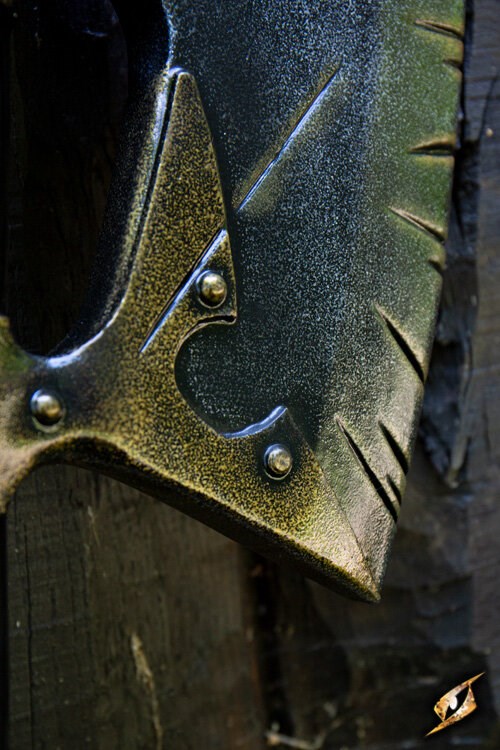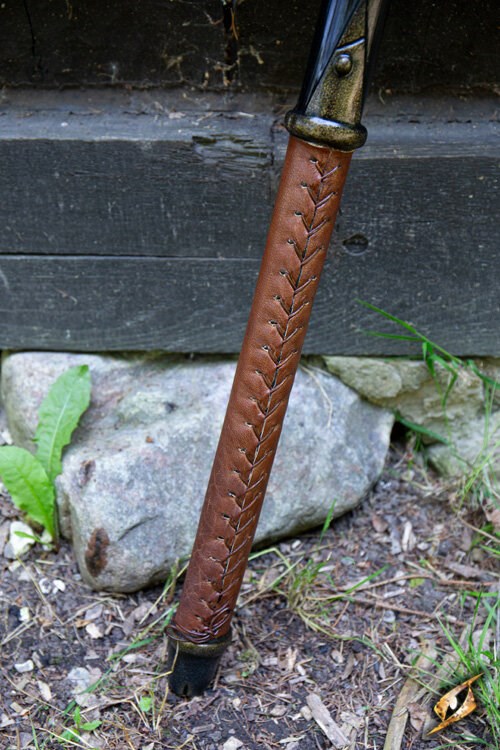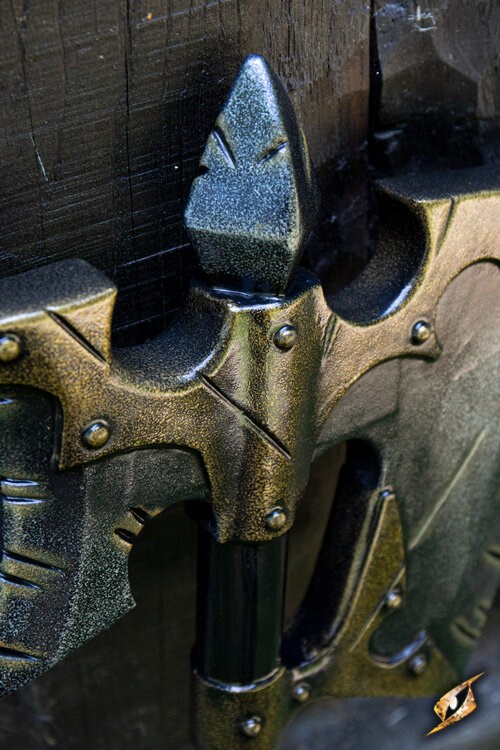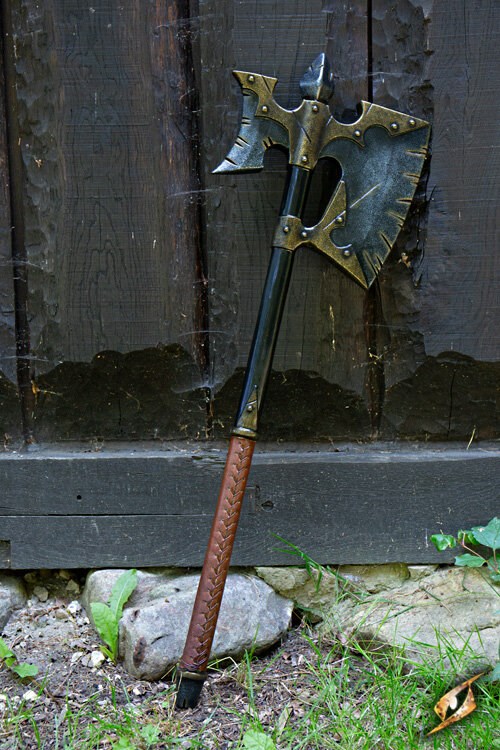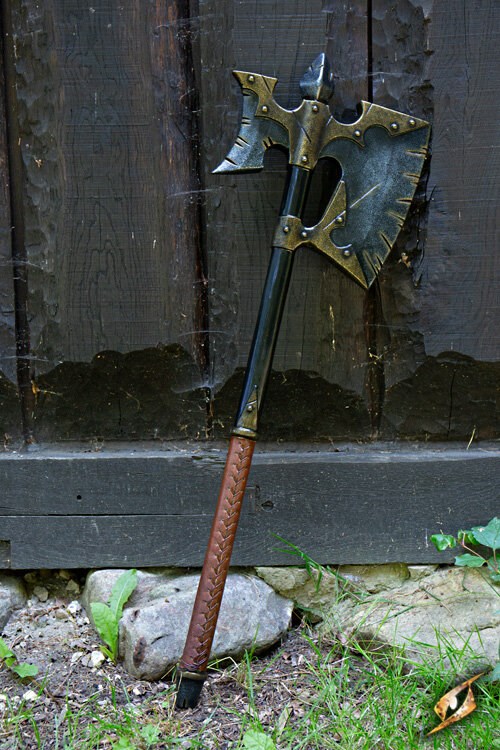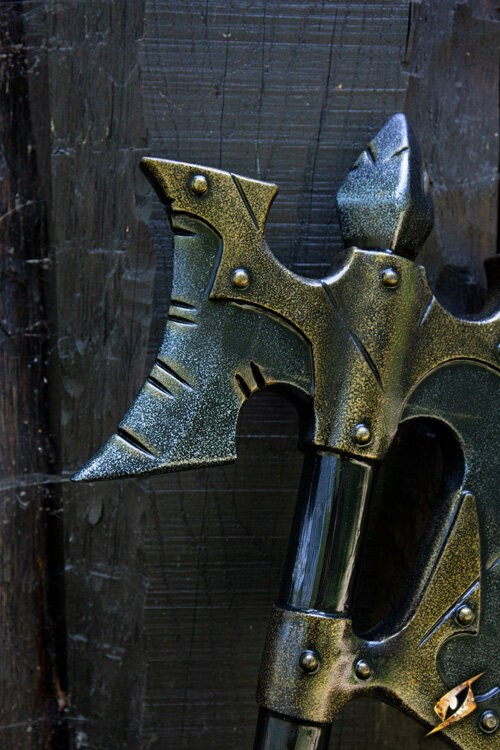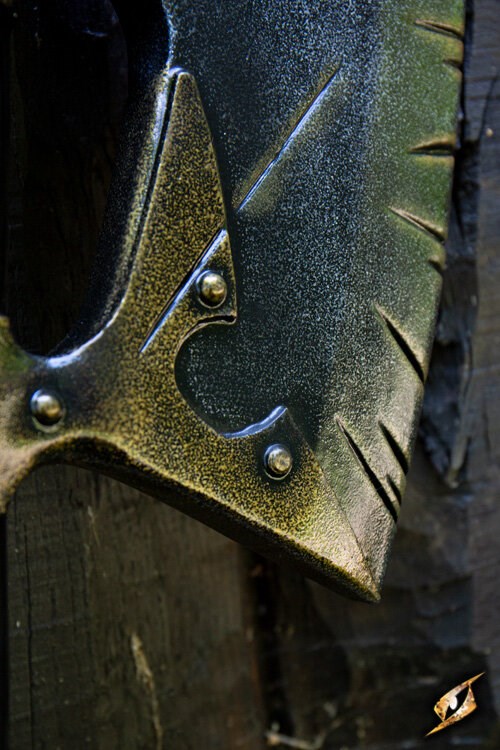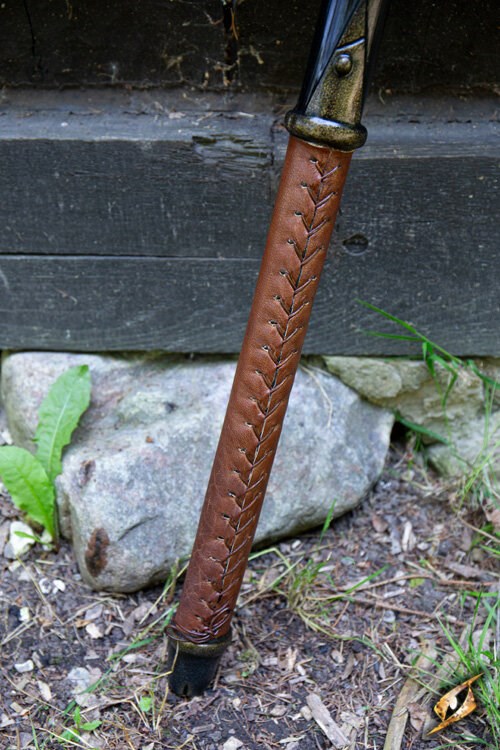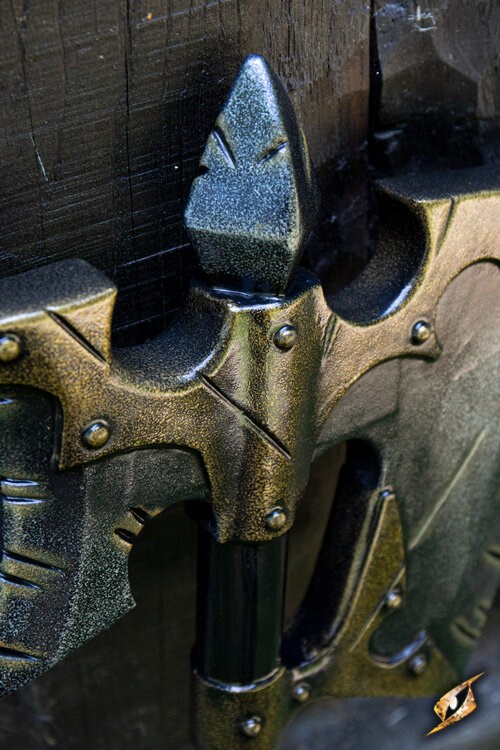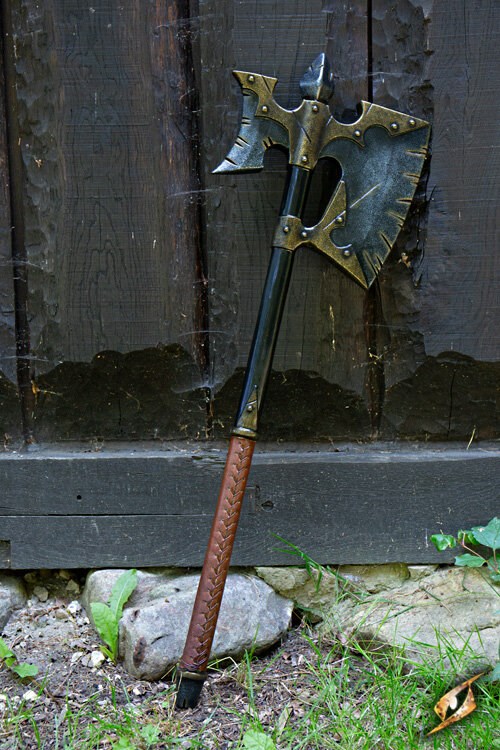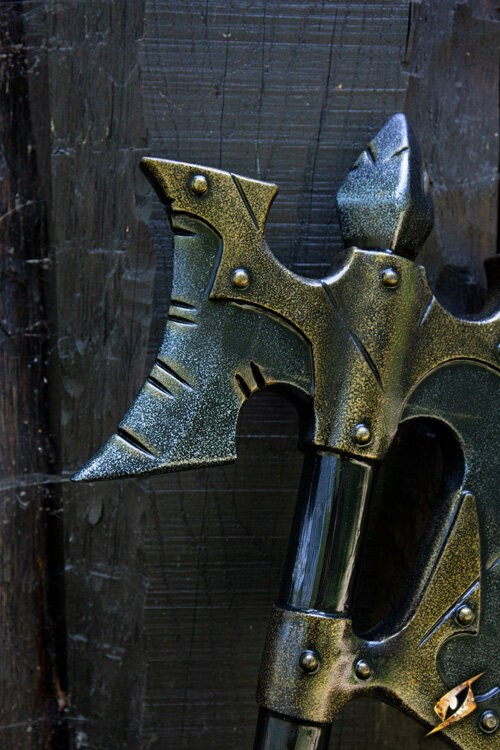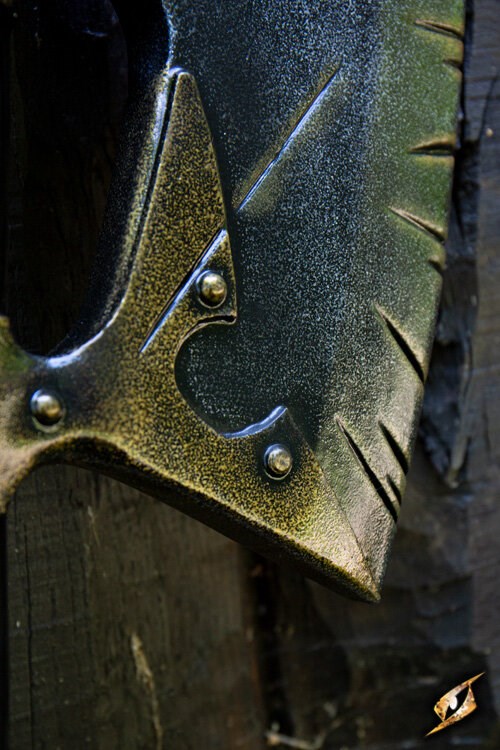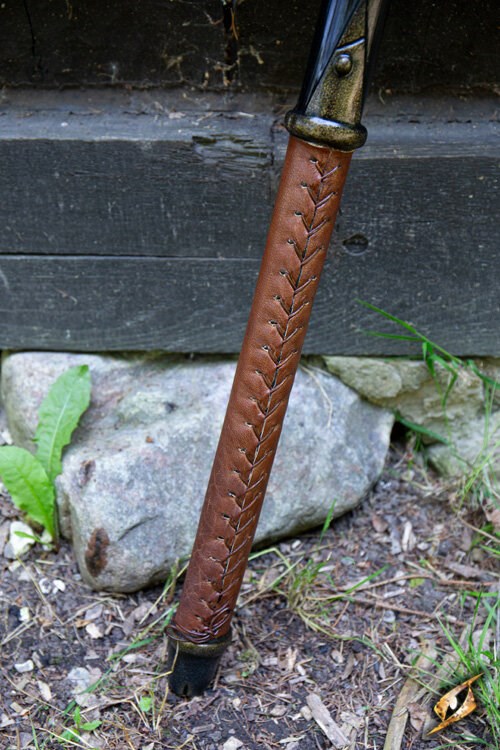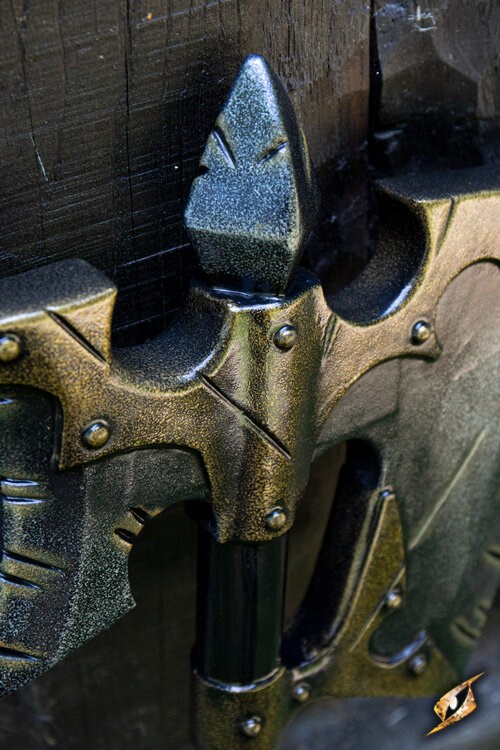 Description

Fitting

Quality

Technical Details
Your steel demands blood!
You clench your Chaos Axe more firmly, the blood pumps faster through your veins as the high waves splash against your weathered face. Your kin laugh and relish the harsh seas as hostile terrain feels like home. Running a finger across the nicked edge of the Axe you smile at the memories of you slaying your enemies in a blood-fuelled rage. You glance up, one moment before taking a sharp breath, to war you go.
DETAILS
Epic Armoury's Chaos Axe is a deadly and menacing 110 cm two-handed axe designed for the brutal and barbaric maurauder. It has a 32 cm long axe-blade with detailing that makes it look battered, used and brutal, an execellent companion piece for your less than merry fighter or blood thirsty barbarian at your next LARP. The head is hand painted to look like real metal embellished with gold, and nicks in the steel to emphasize the used aesthetic, and it is made of safe, soft foam. The bladed head attaches to the shaft which is hand painted. The 37 cm grip at the end of the Chaos Axe is wrapped in suede leather for appearance and comfort.
Made from durable closed cell foam around a solid 10 mm fibreglass core and finished with a strong latex coating, your new LARP axe will provide the safety and appeal you want when crafting your next LARP character.
HISTORY
The first hafted axe was created about 6,000 B.C. using birch-tar and raw-hide lashings to fix the blade to its handle
Many battle axes doubled as tools and were cheaper to make than swords
Axes are still very prevalent today and is one of the most common tools found in most households, around the world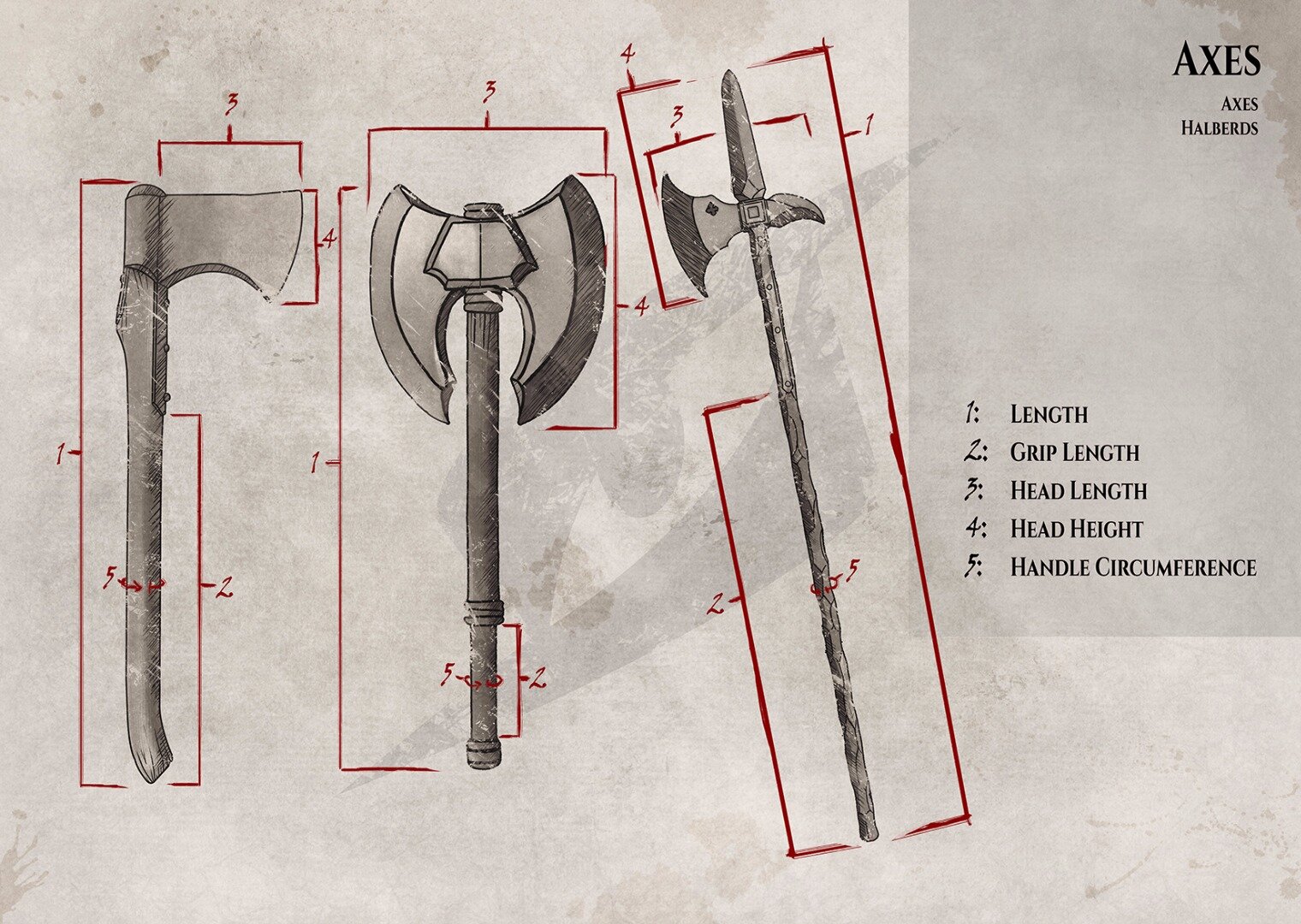 Strong latex coating with a round fibreglass core
Strong Kevlar core tip protection
Made from durable closed cell foam that does not shred
High safety, approved by the top organizations
This product is handmade and hand-painted and therefore unique. As a result, when compared with similar item numbers, this product can have natural deviations in pattern, colour and shape, which are not considered defects or faults.
We produce our image material in a natural environment, where lighting and surroundings can affect colors and contrast. The displayed images may therefore appear different from the product you receive from us.
Measurements are all in cm if not stated otherwise.
Brand:
Epic Armoury
Universe:
Ruinous
Materials:
Soft EVA Foam, Latex
Product type:
Axe
Release date:
06/04/2019
Maintenance
All latex-coated weapons need a certain degree of maintenance. For this we recommend using maintenance silicone, which can be purchased separately in the LARP Accessories section. Epic Armoury Maintenance Silicone is an easy, spray-on application, 100% pure and acid-free making it safe to apply. We recommend using Maintenance Silicone on a regular basis. It maintains the latex-coat's flexibility and prevents it from drying out, keeping the product wear and tear resistant.
Store your latex weapons flat or on its pommel--NEVER on its tip. Use a simple sheet or towel lining to prevent it from touching a plastic or rubber surface to prevent your weapon from adhering to other products. Keep your weapons in a cool, dry environment.