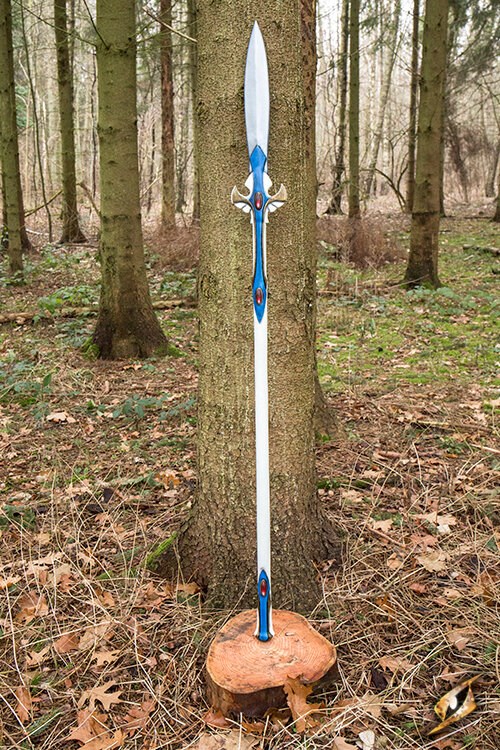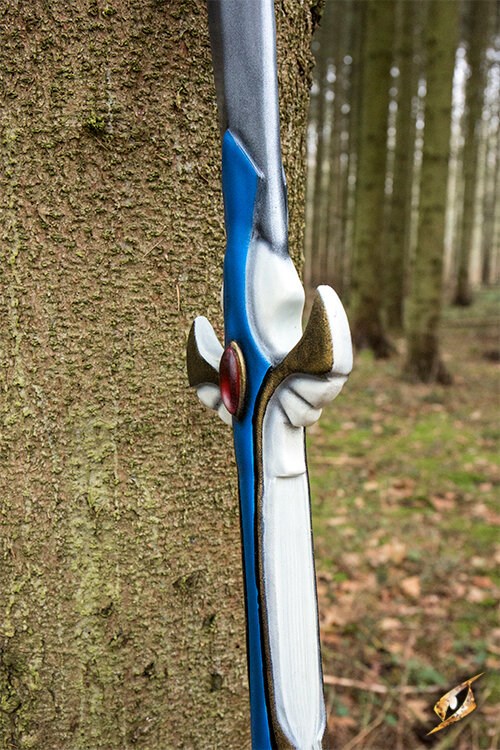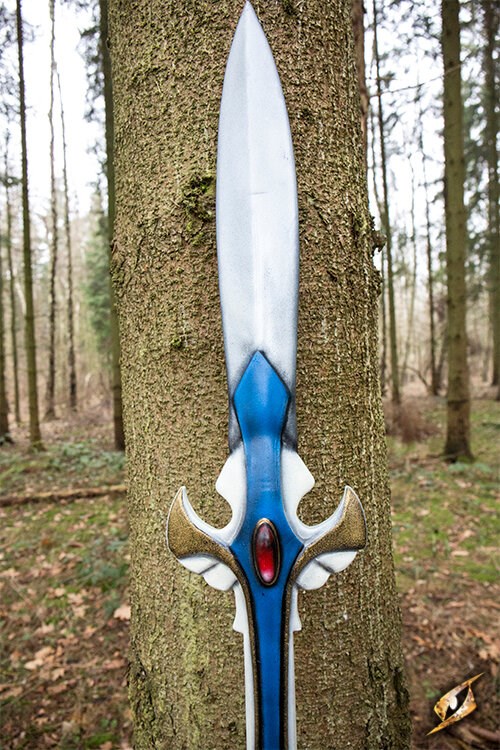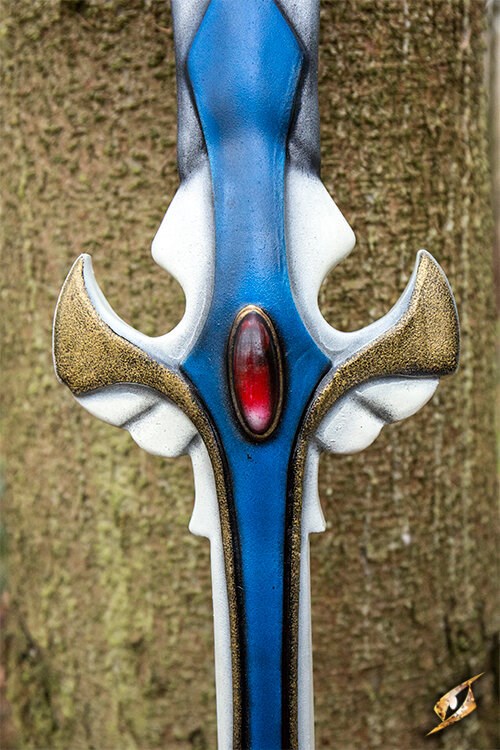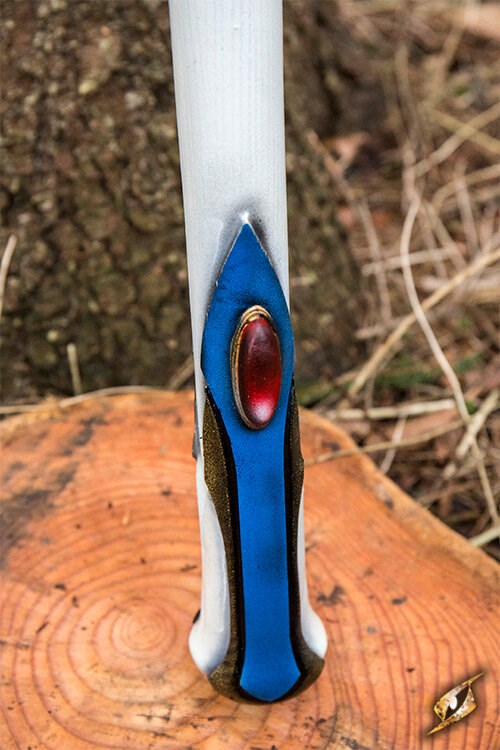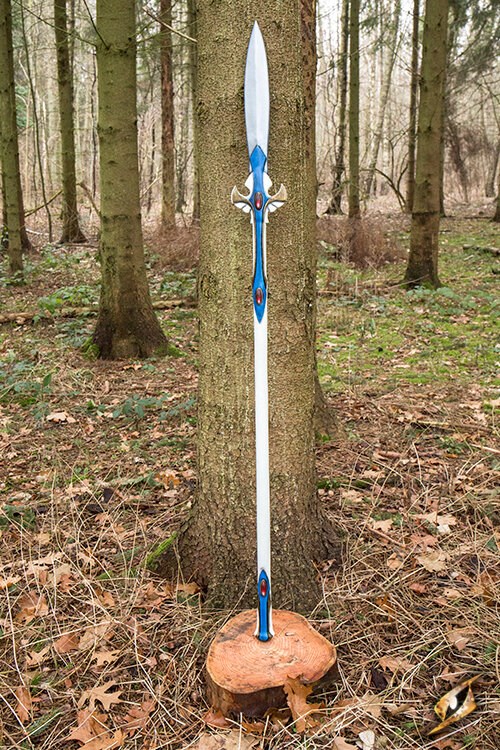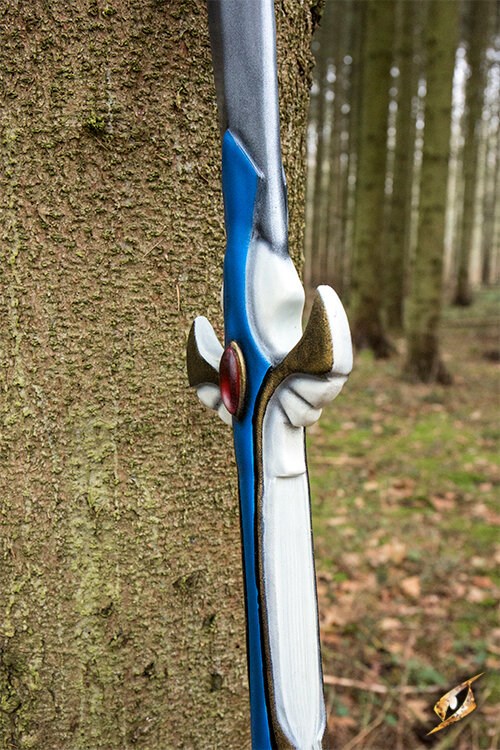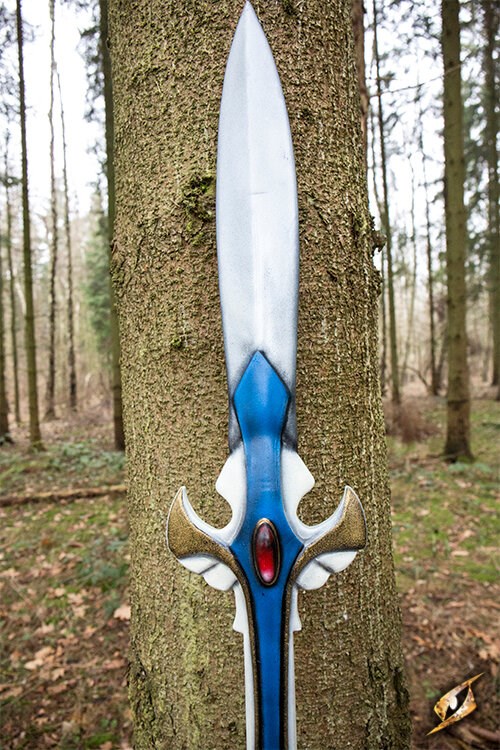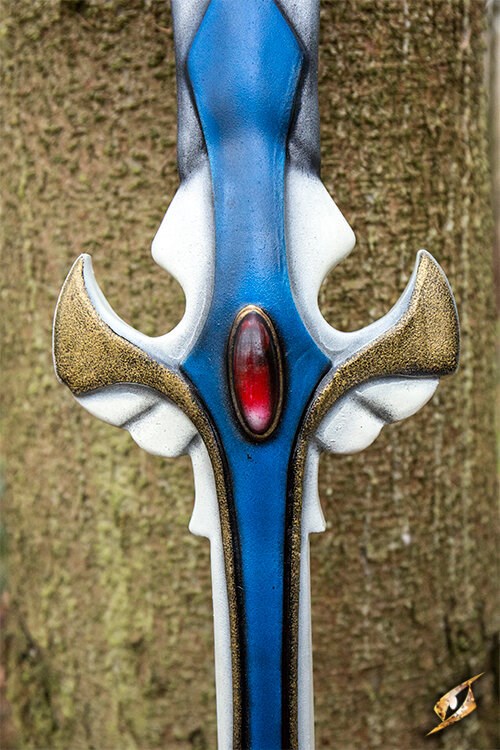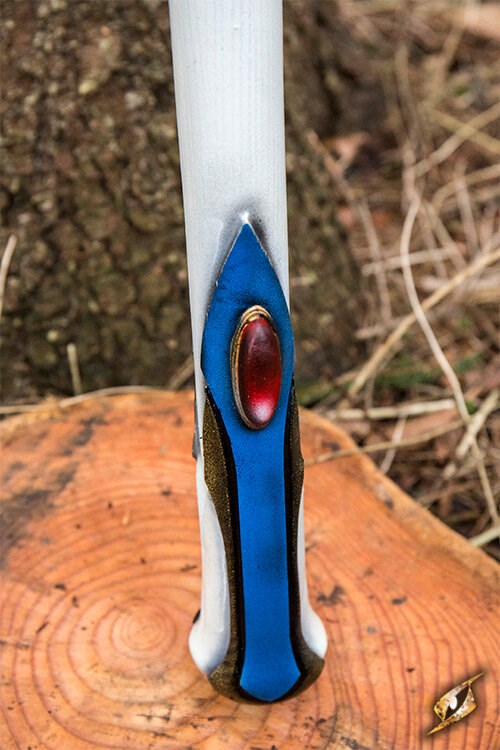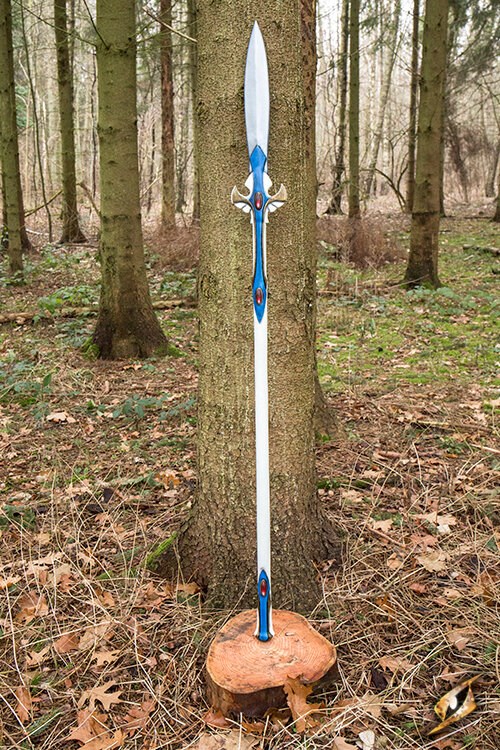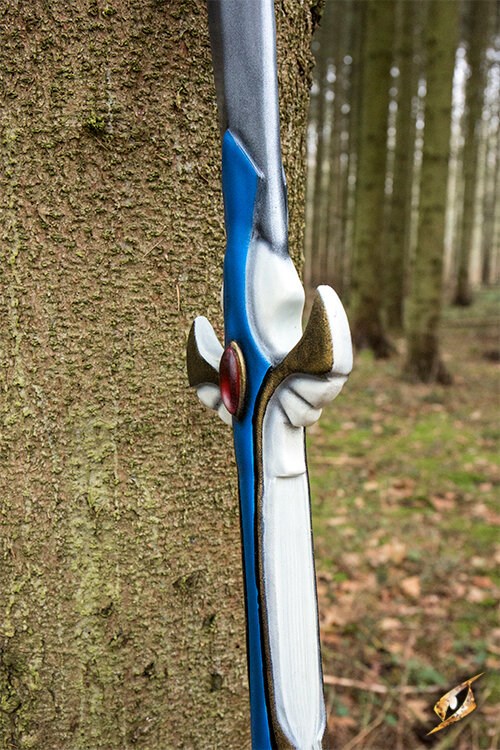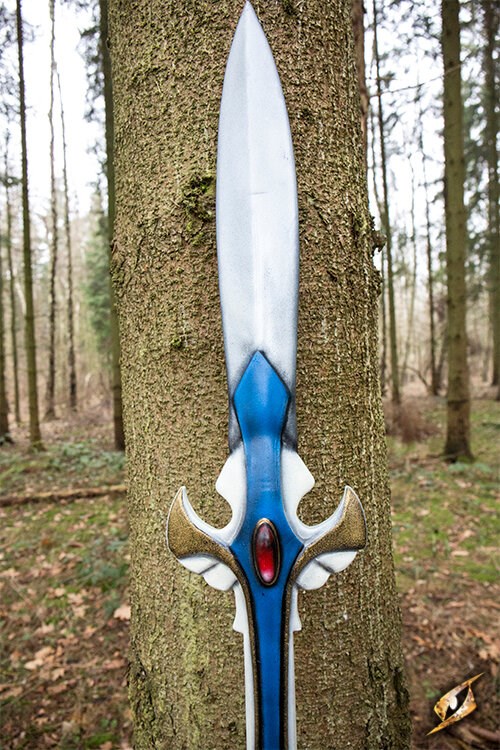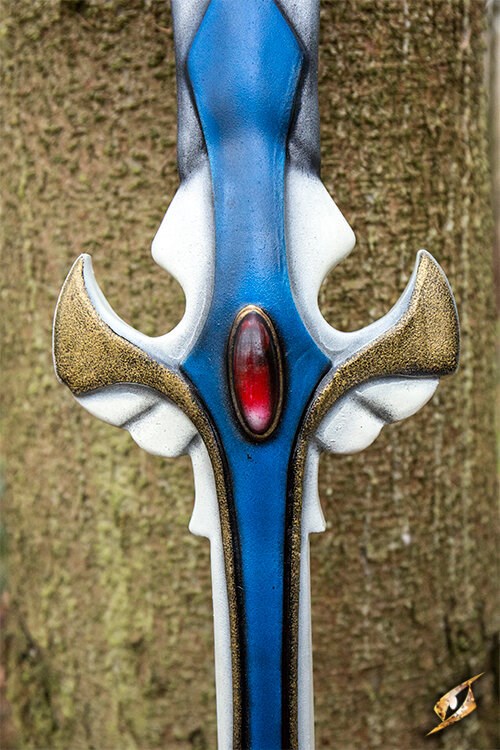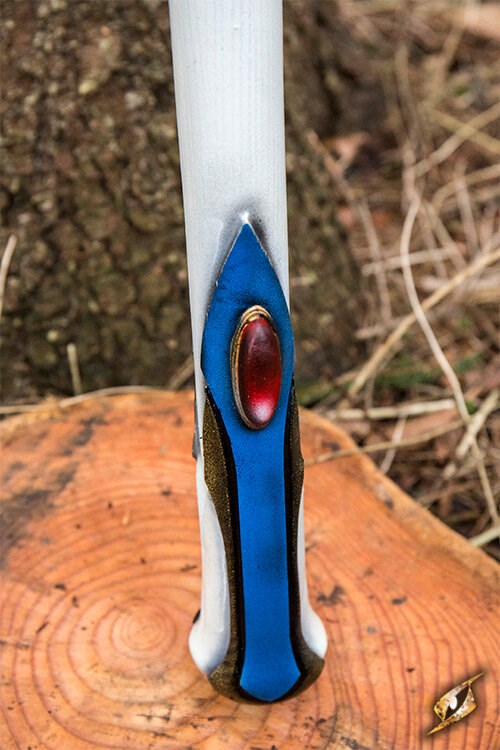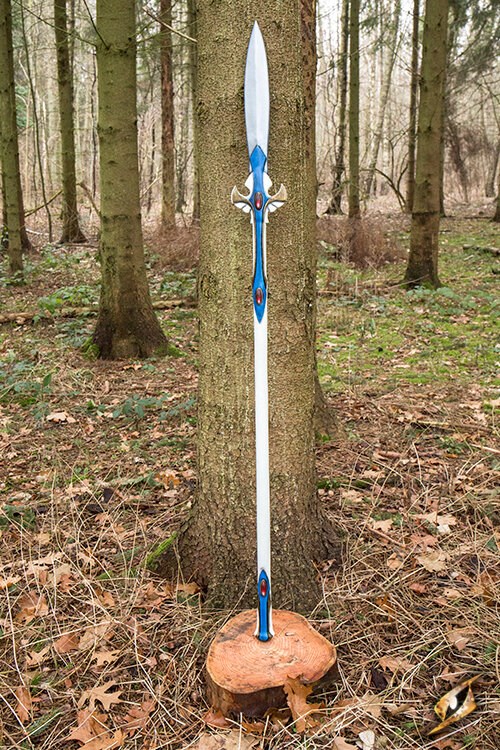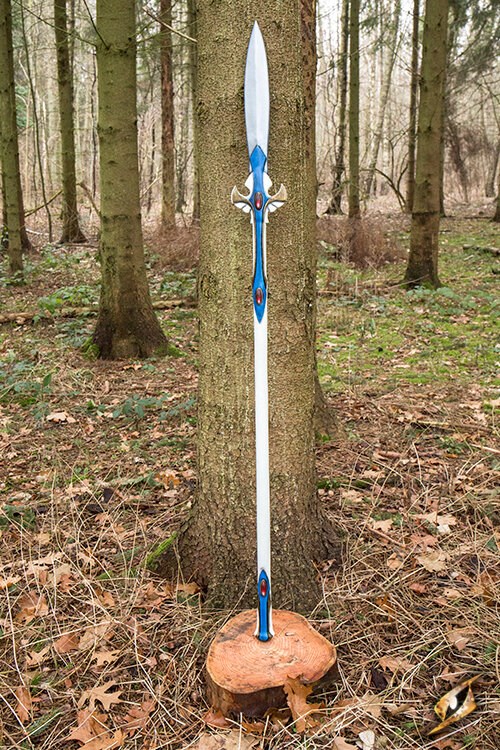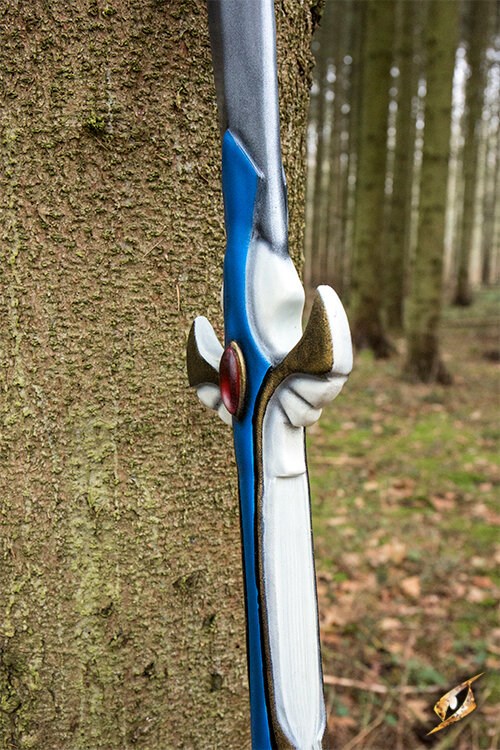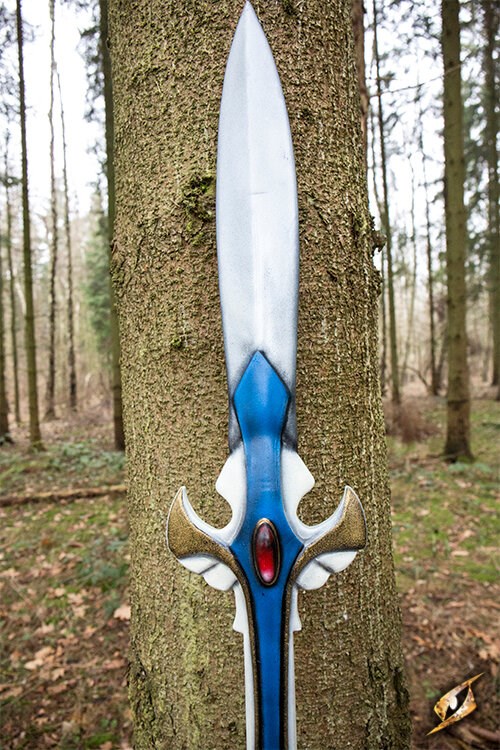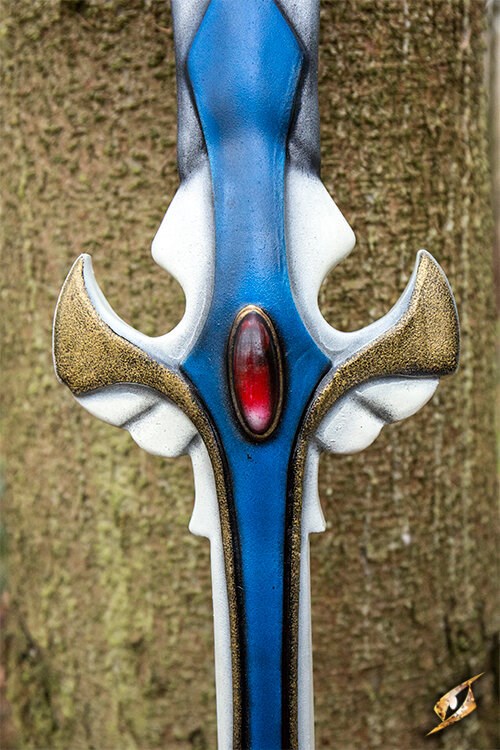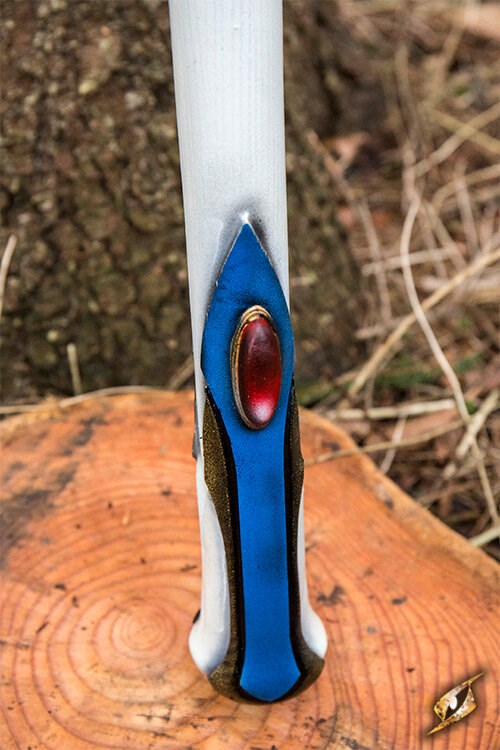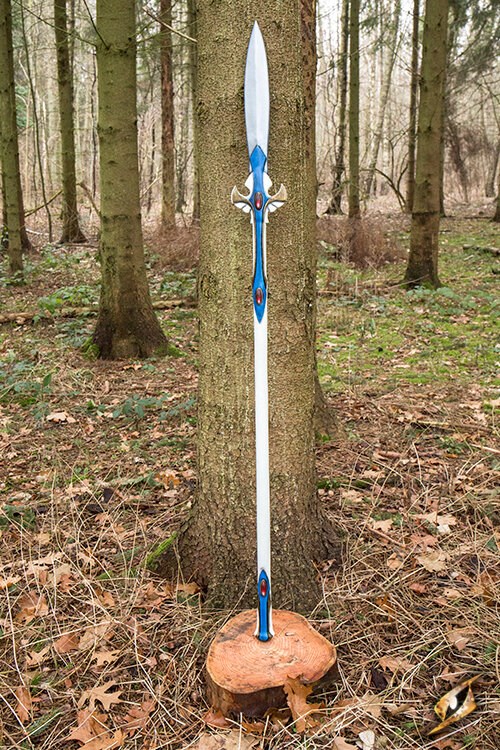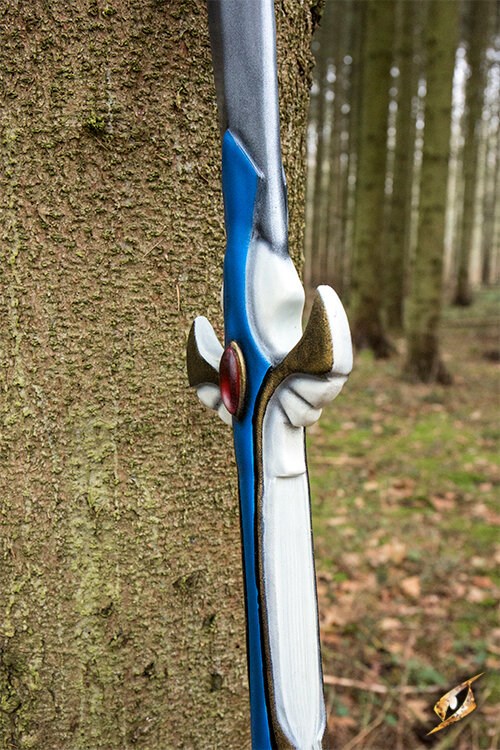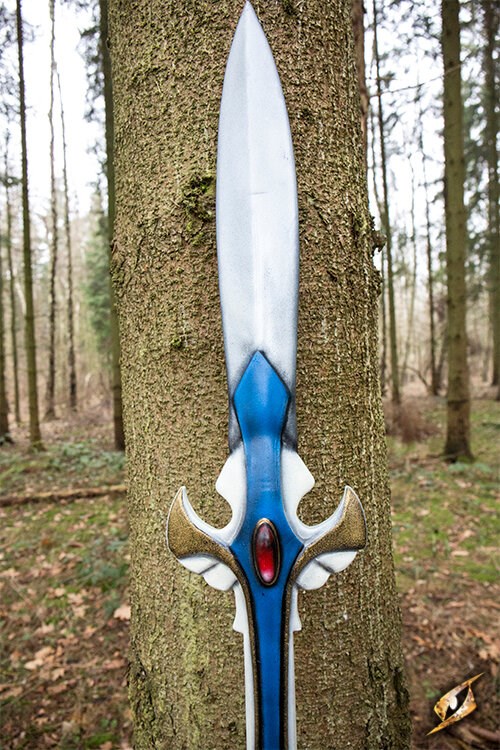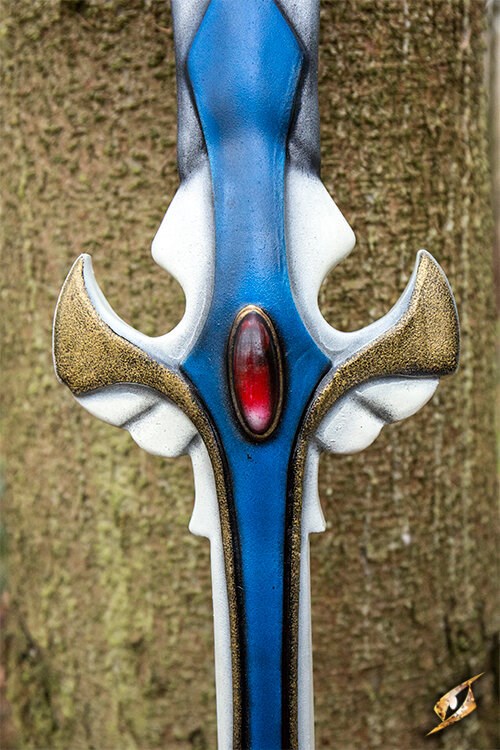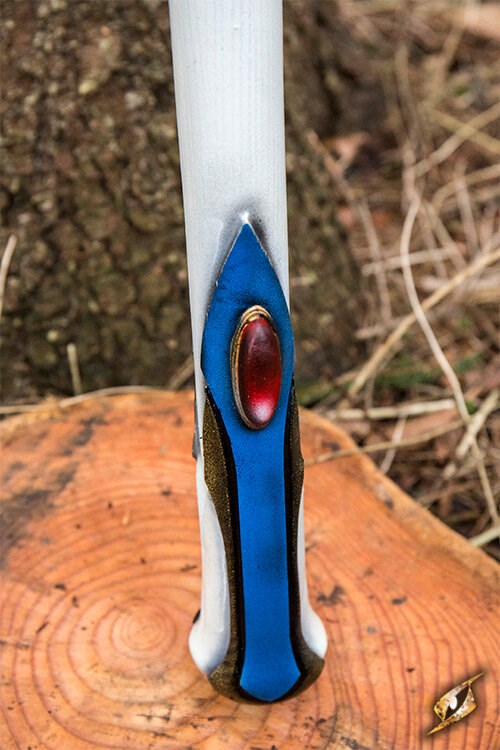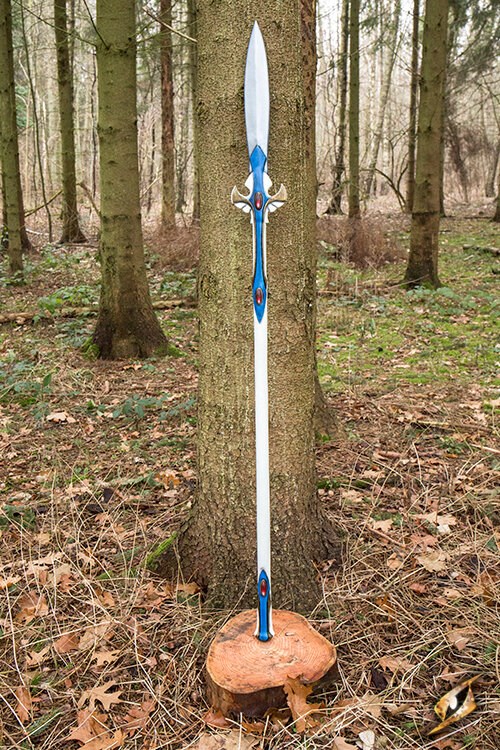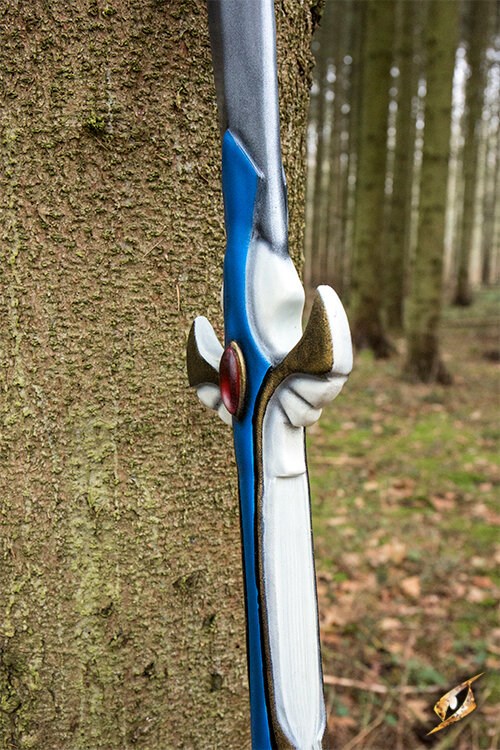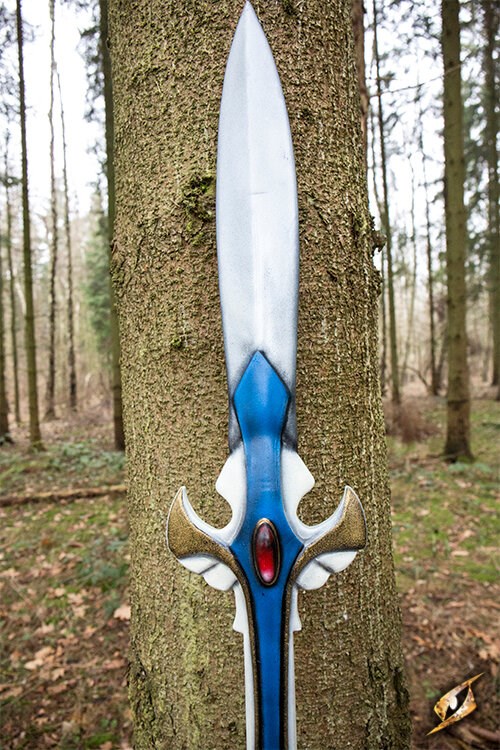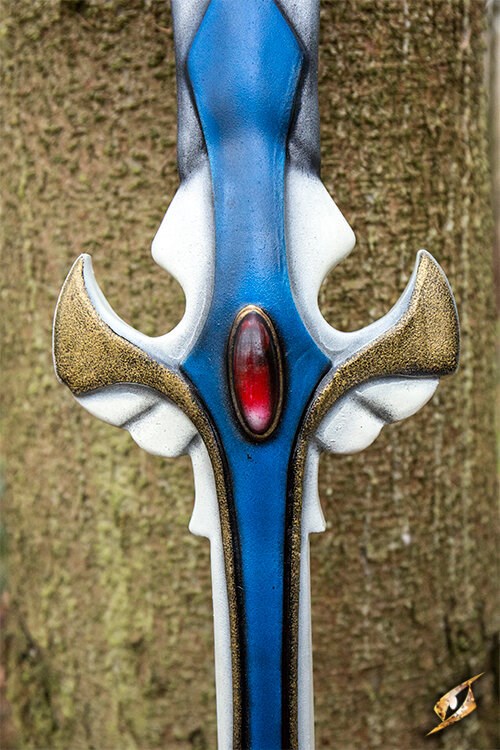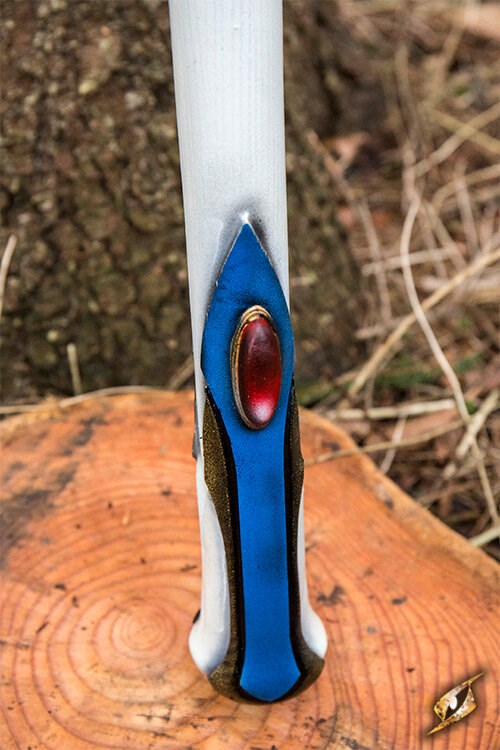 Spear of Light - 190 cm
Epic Armoury, Ethereal
In Stock
Available
(choose variant)
Prices from {{ variantsPriceFrom }}
Description

Fitting

Quality

Technical Details
There is a voice inside your head. A dark voice. An angry voice. One that wishes you to do grievous harm.
You grip your Spear of Light tightly, determined not to let the demon win. You are a paladin of the Lord of Light, and you will not be turned. The red stones of your weapon glisten as you call for strength from your god. The voice fades...for now.
DETAILS
Epic Armoury's Spear of Light is a 190 cm latex spear inspired by paladins and clerics of light. In the hands of the lawfully good, this spear features a 38 cm long leaf-blade and 76 cm long staff. Hand painted and sculpted, the finished result is a beautiful fantasy weapon with an intricate double-edged spearhead. Sculpted blue and white wings and hand painted red stones give angelic character to the crossguard and pommel.
Made from durable closed cell foam around a fibreglass core and finished with a strong latex coating, you can feel confident that your Spear of Light LARP weapon will provide the safety and appeal you want when crafting your kit.
HISTORY
A form of the spear has been used for hunting for at least 400,000 years
Spears were the most common form of weaponry during the Stone Age, and remained popular until firearms were introduced
Paladins are traditionally knights renown for their heroic deeds in the name of good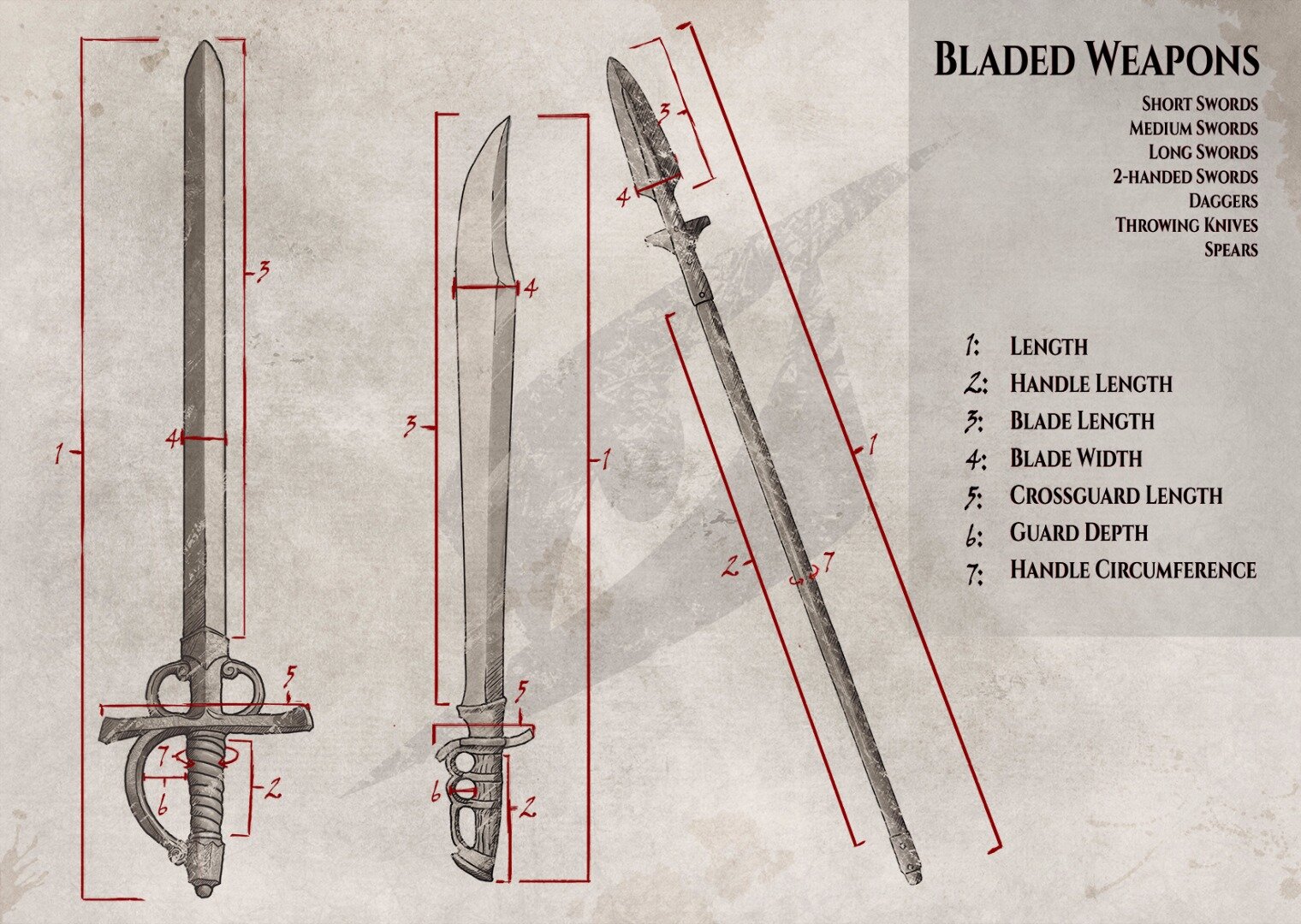 Strong latex coating with a round fibreglass core
Strong Kevlar core tip protection
Made from durable closed cell foam that does not shred
High safety, approved by the top organizations
This product is handmade and hand-painted and therefore unique. As a result, when compared with similar item numbers, this product can have natural deviations in pattern, colour and shape, which are not considered defects or faults.
We produce our image material in a natural environment, where lighting and surroundings can affect colors and contrast. The displayed images may therefore appear different from the product you receive from us.
Measurements are all in cm if not stated otherwise.
Brand:
Epic Armoury
Universe:
Ethereal
Product type:
Polearm, Spear
Product type:
Classic, 16 mm Hollow Fibreglass Tube
Release date:
01/23/2019
Maintenance
All latex-coated weapons need a certain degree of maintenance. For this we recommend using maintenance silicone, which can be purchased separately in the LARP Accessories section. Epic Armoury Maintenance Silicone is an easy, spray-on application, 100% pure and acid-free making it safe to apply. We recommend using Maintenance Silicone on a regular basis. It maintains the latex-coat's flexibility and prevents it from drying out, keeping the product wear and tear resistant.
Store your latex weapons flat or on its pommel--NEVER on its tip. Use a simple sheet or towel lining to prevent it from touching a plastic or rubber surface to prevent your weapon from adhering to other products. Keep your weapons in a cool, dry environment.