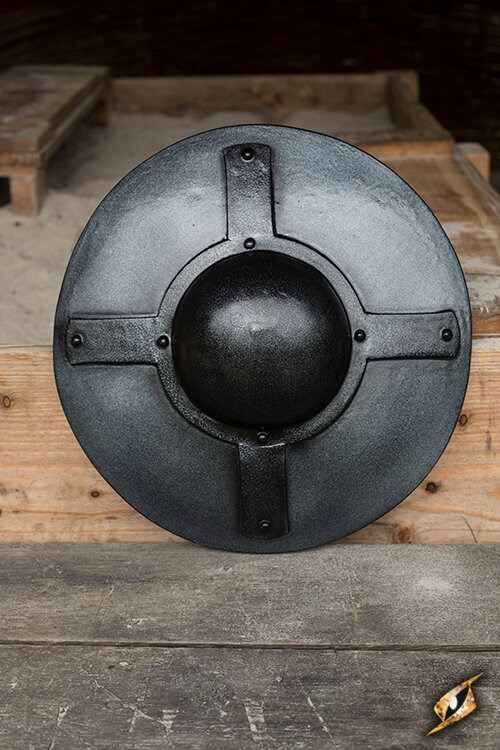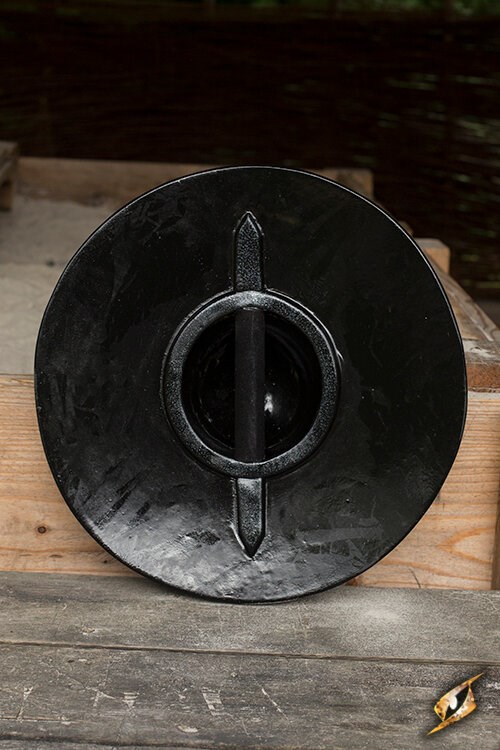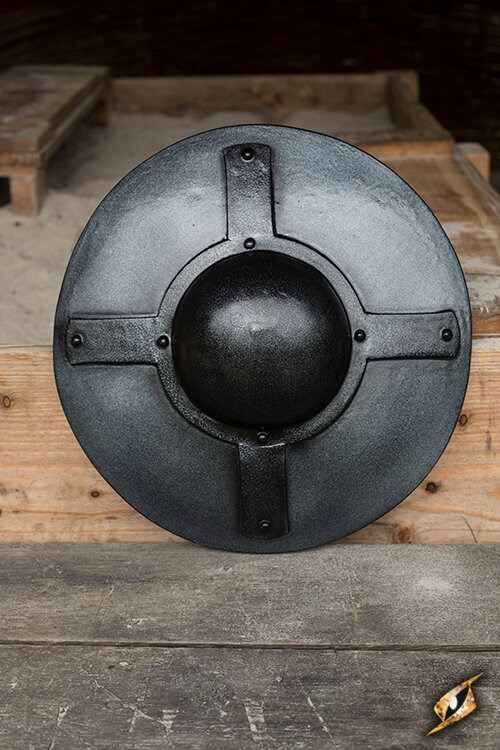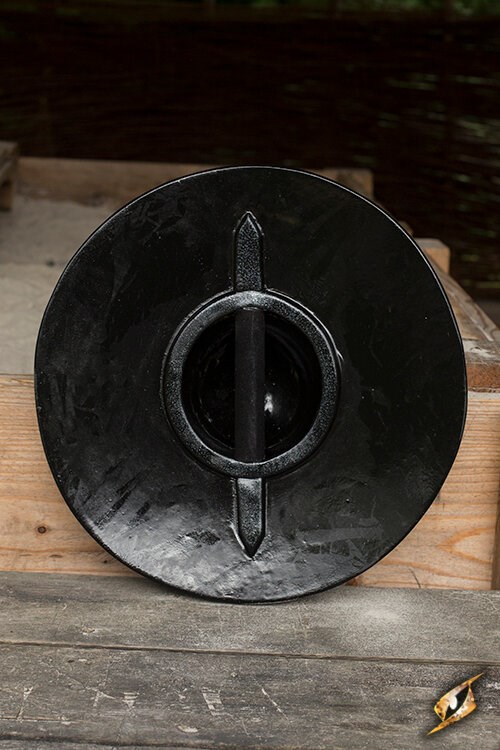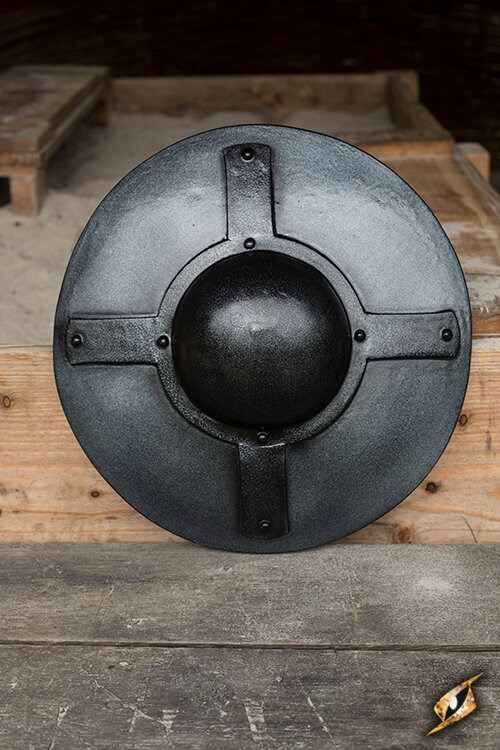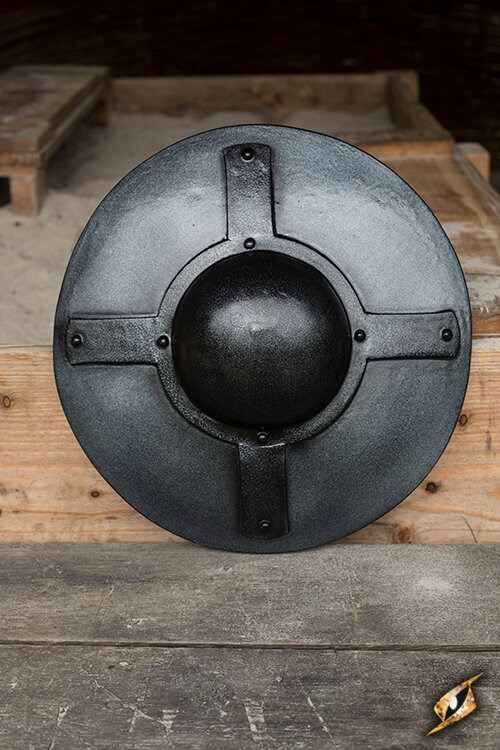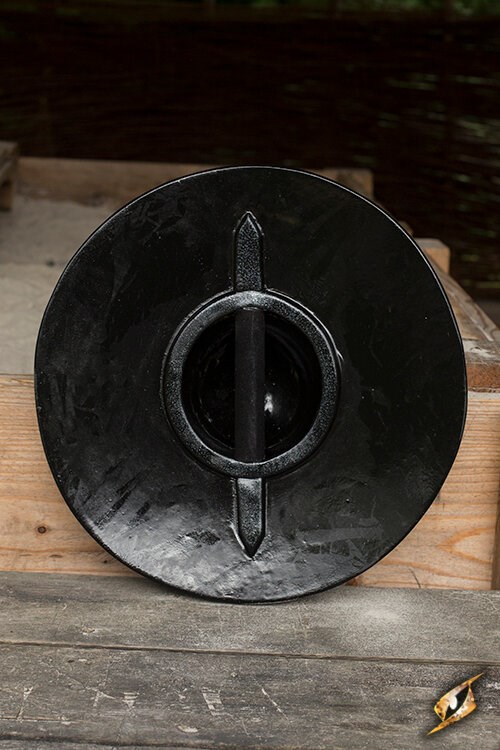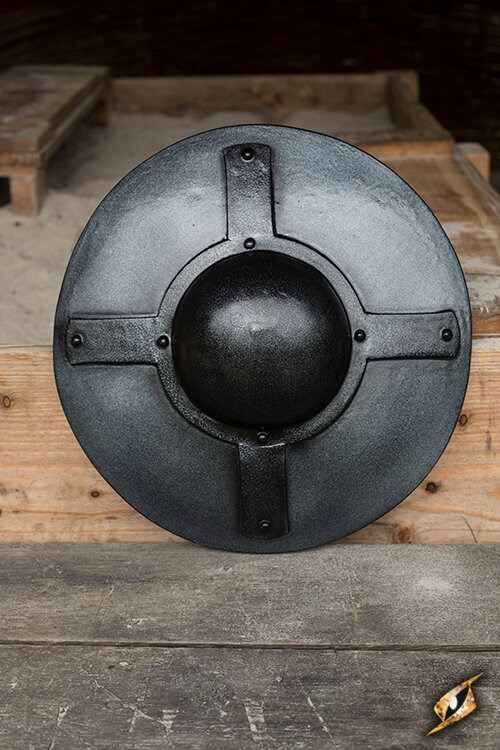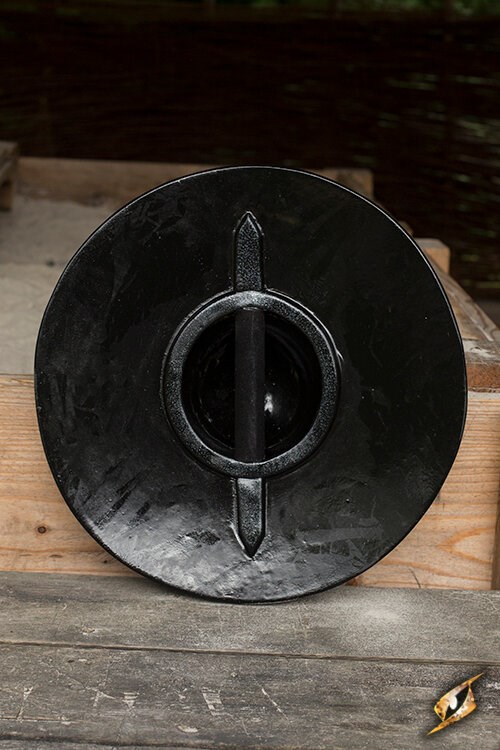 Description

Fitting

Quality

Technical Details
The monstrous undead with a hammer the size of your head has you in his sights, and you've found yourself standing without an ally. Your usual tactic involves skirting around the battle, picking your fights strategically. Now there is no time.
You duck beneath the first blow, keeping your Steel Buckler between the hammer and your soft body. You're faster than the rotting monstrosity, but in your desperation you trip and roll. Again the hammer falls, and you raise up your Steel Buckler to catch the force. Your small shield holds, buying time while your friends finally come to your aid.
DETAILS
Epic Armoury's Steel Buckler is a small, versatile round shield, inspired by skilled swordsmen through history. This 40 cm buckler has a neutral design befitting many character types, sculpted and painted to look like an iron shield, reinforced with a round shield boss in the centre and a cross of studded iron across the face.
Use this Steel Buckler left- or right-handed with the split-leather wrapped punch grip hidden behind the shield boss. The 14 cm handle is secured through hard EVA foam for a reliable and solid grip made to last. Feel confident that this latex shield will withstand the continued abuse of a LARP with regular latex maintenance.
HISTORY
Originally developed for Bucellarii, personal armies of rich landowners in the late Roman Empire
Particularly popular with light-footed fighters during the Renaissance and Baroque eras
Used the Shield Boss--the round, convex piece of material at the centre of the shield--to deflect blows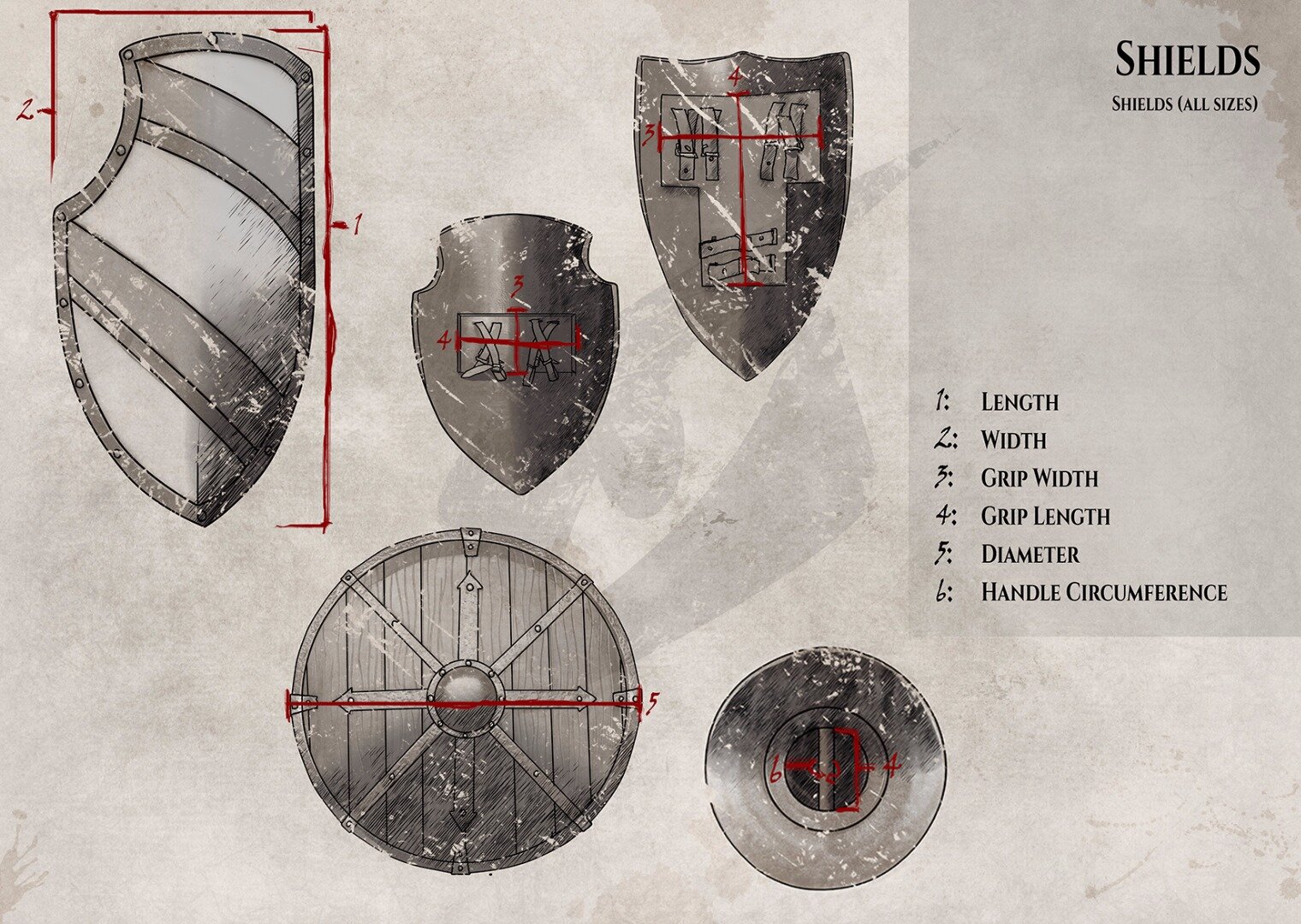 Strong latex coating on hard EVA foam, which does not flex in combat
Made from durable closed cell foam that does not shred
Handle is made of EVA foam and soft leather for a firm grip
High safety, approved by the top organizations
This product is handmade and hand-painted and therefore unique. As a result, when compared with similar item numbers, this product can have natural deviations in pattern, colour and shape, which are not considered defects or faults.
We produce our image material in a natural environment, where lighting and surroundings can affect colors and contrast. The displayed images may therefore appear different from the product you receive from us.
Measurements are all in cm if not stated otherwise.
Brand:
Epic Armoury
Universe:
Sovereign
Materials:
Hard EVA foam
Product type:
Buckler, Shield
Release date:
08/01/2014
Maintenance
All latex-coated products need a certain degree of maintenance. For this we recommend using maintenance silicone, which can be purchased separately in the LARP Accessories section. Epic Armoury Maintenance Silicone is an easy, spray-on application, 100% pure and acid-free making it safe to apply. We recommend using Maintenance Silicone on a regular basis. It maintains the latex-coat's flexibility and prevents it from drying out, keeping the product wear and tear resistant.
Store your latex shield in a cool, dry environment. Use a simple sheet or towel lining to prevent it from touching a plastic or rubber surface to prevent your shield from adhering to other products.