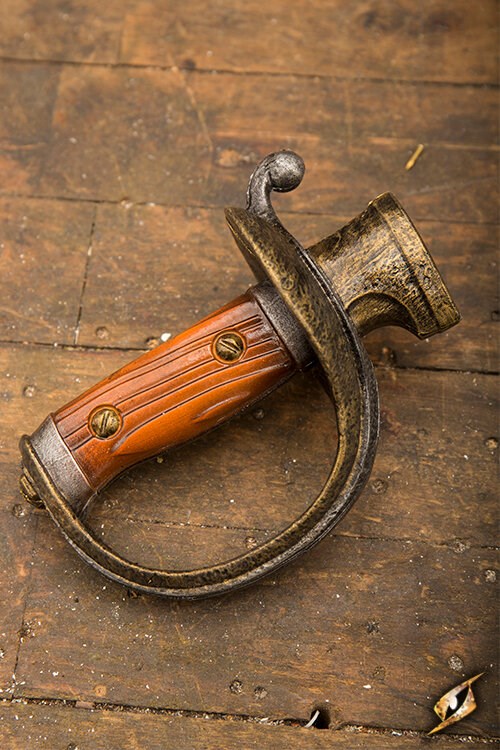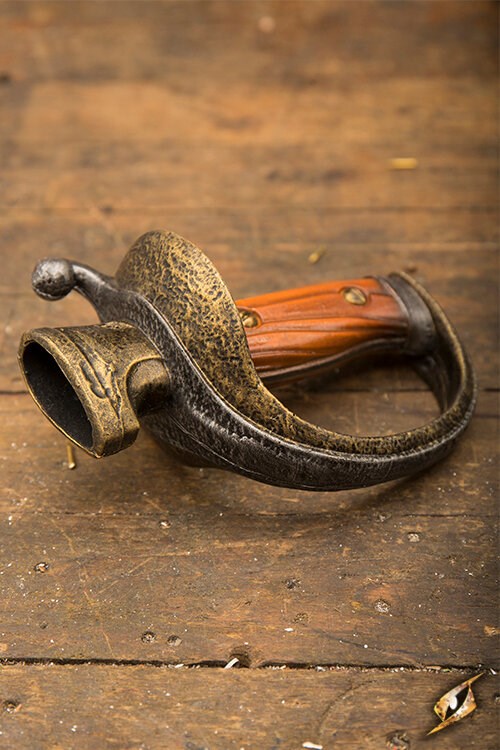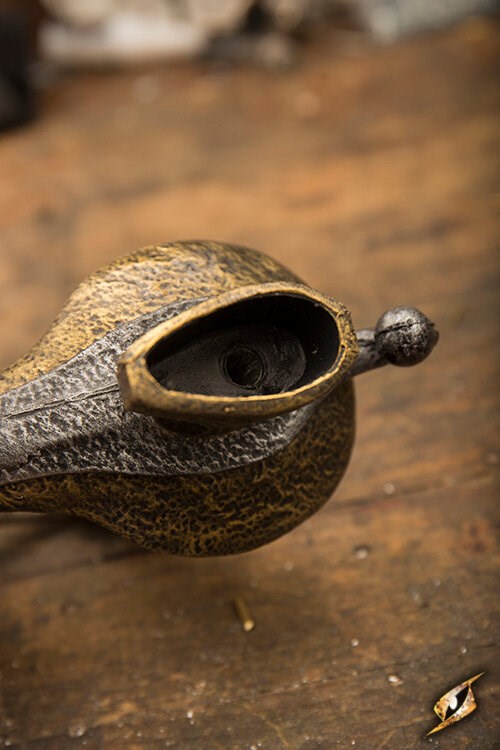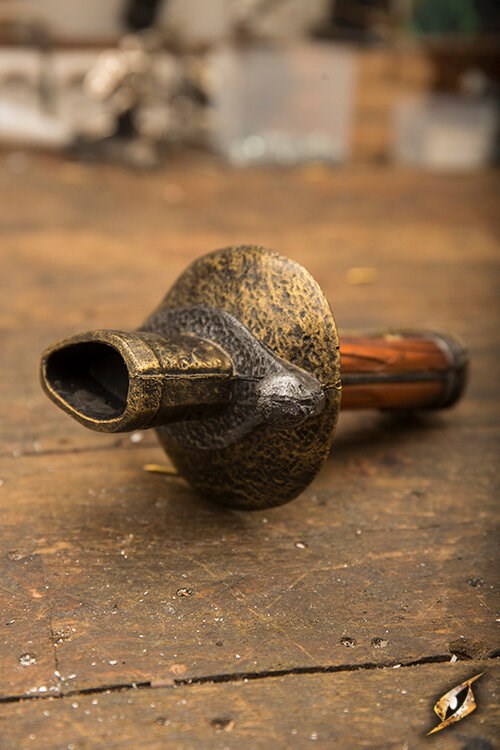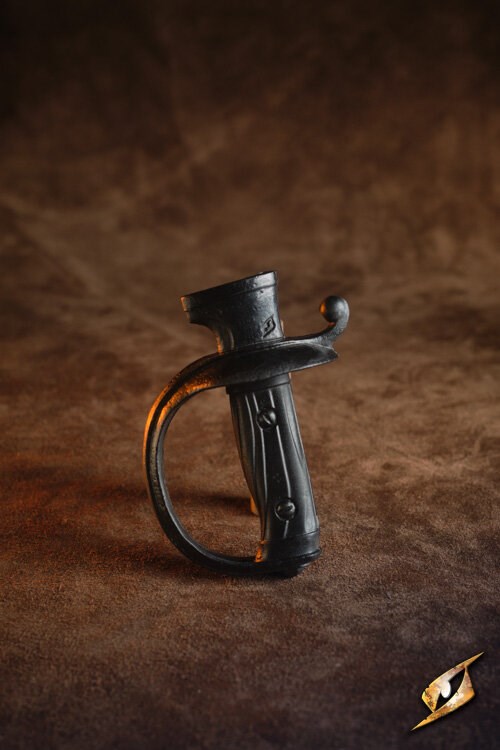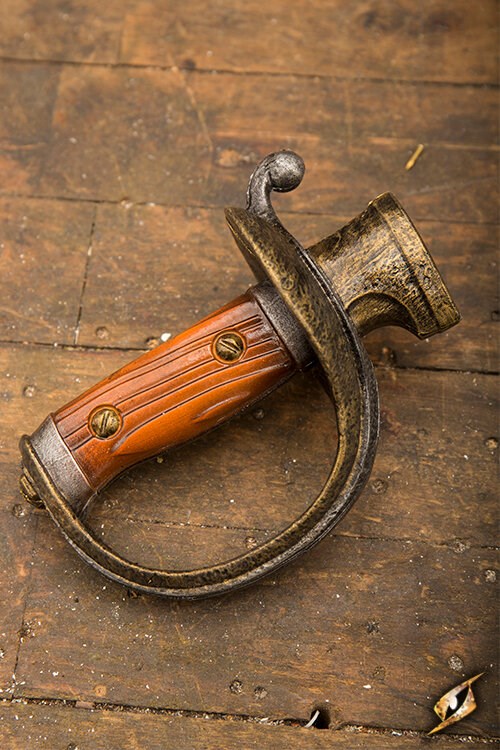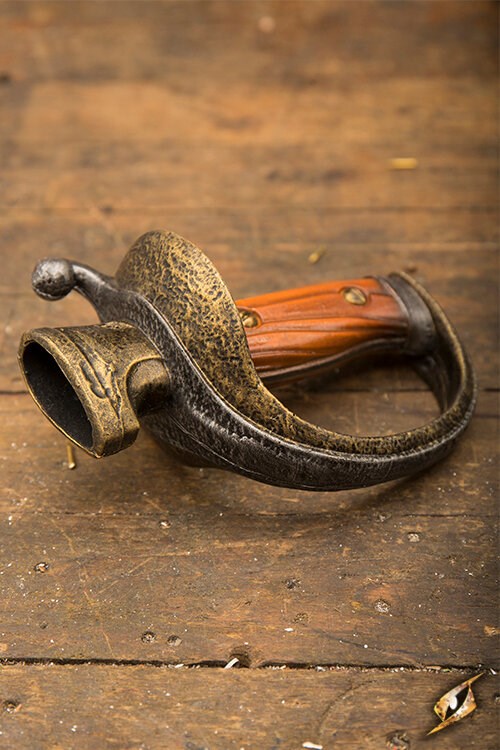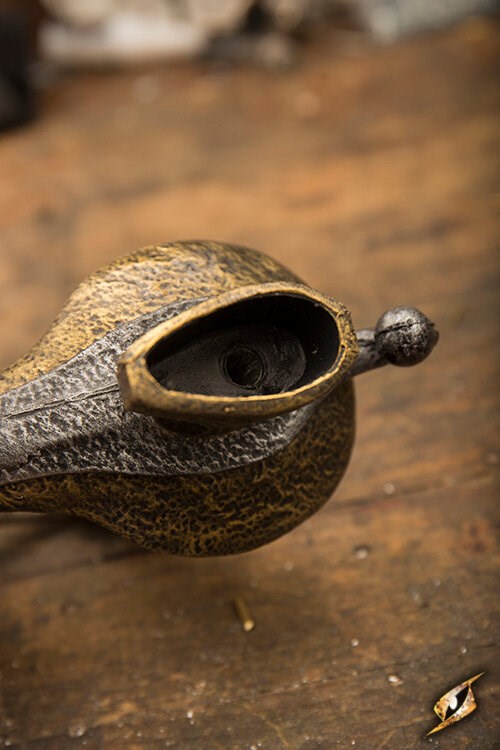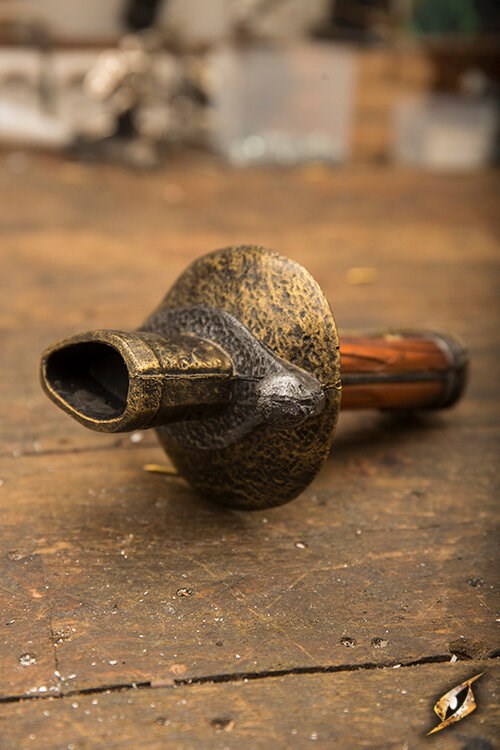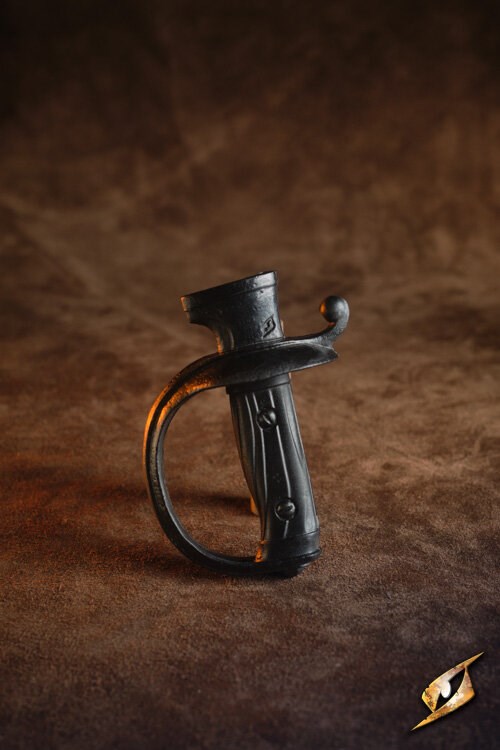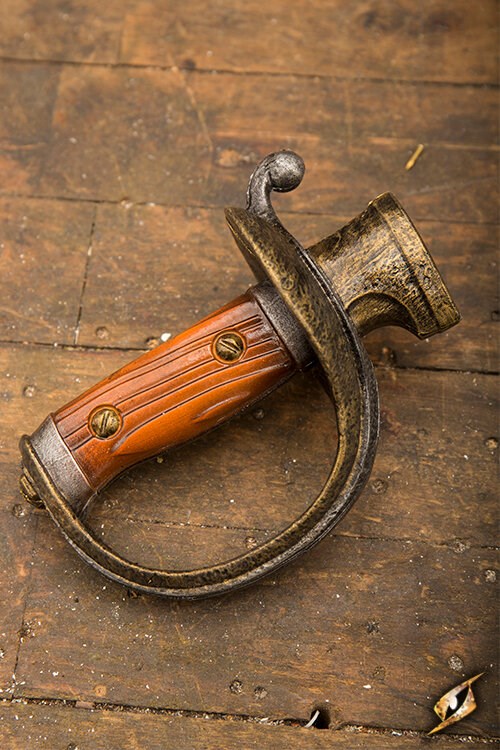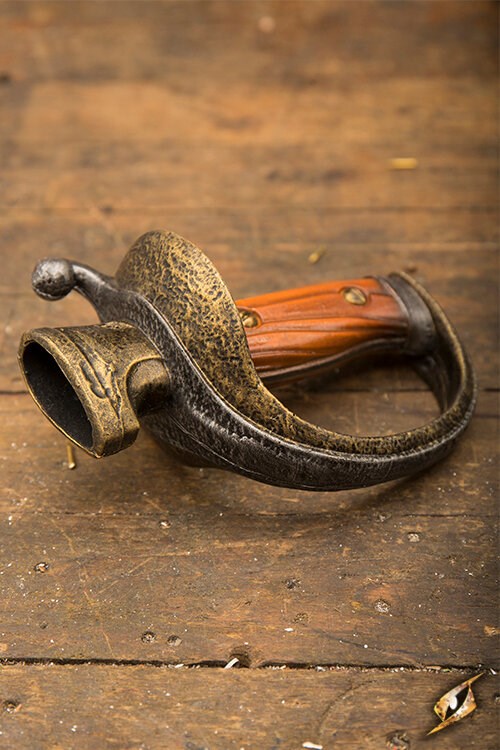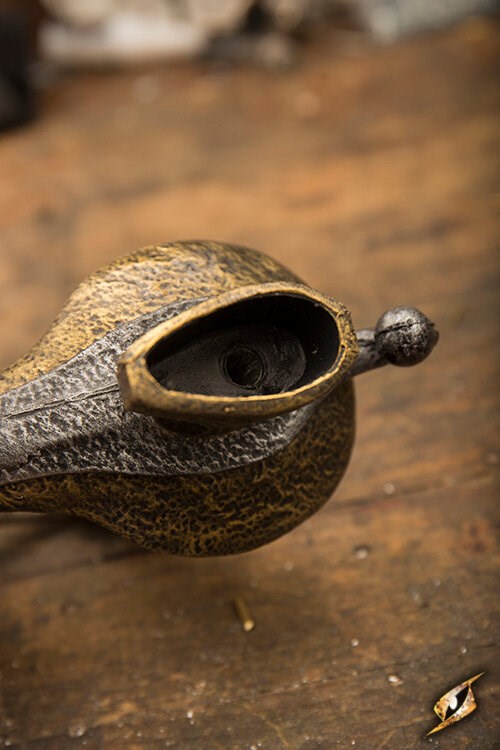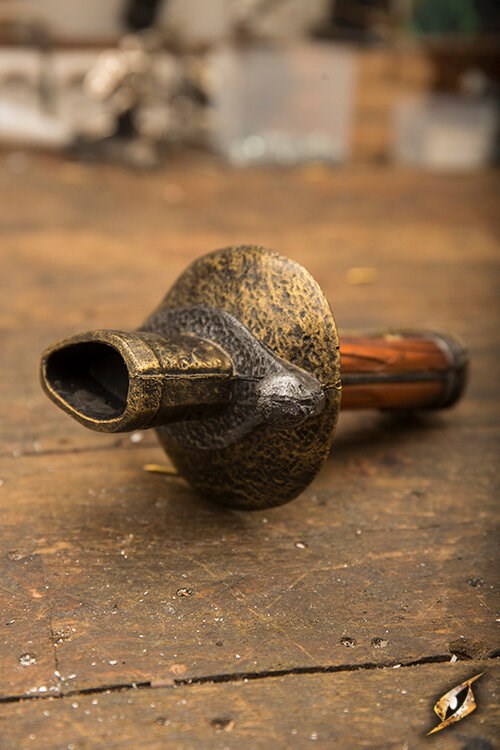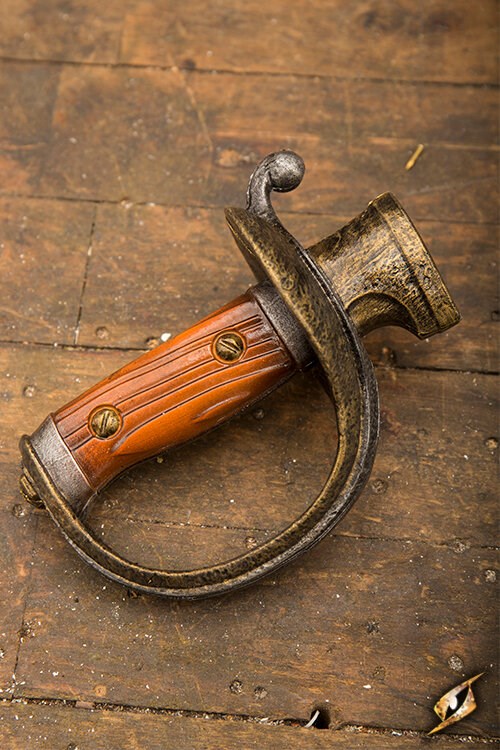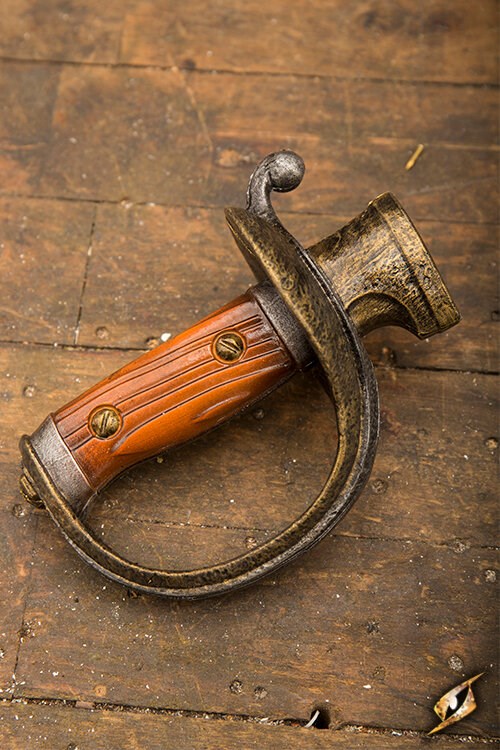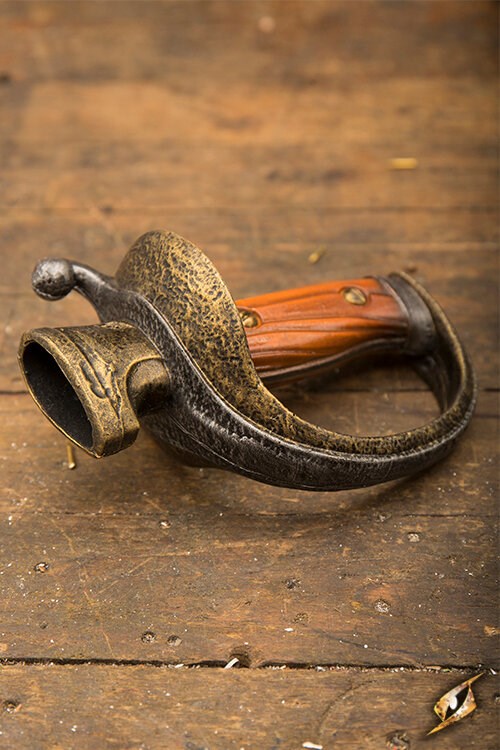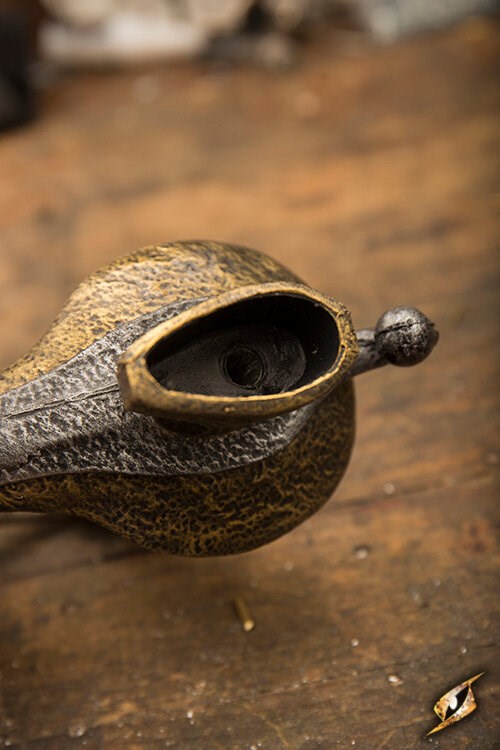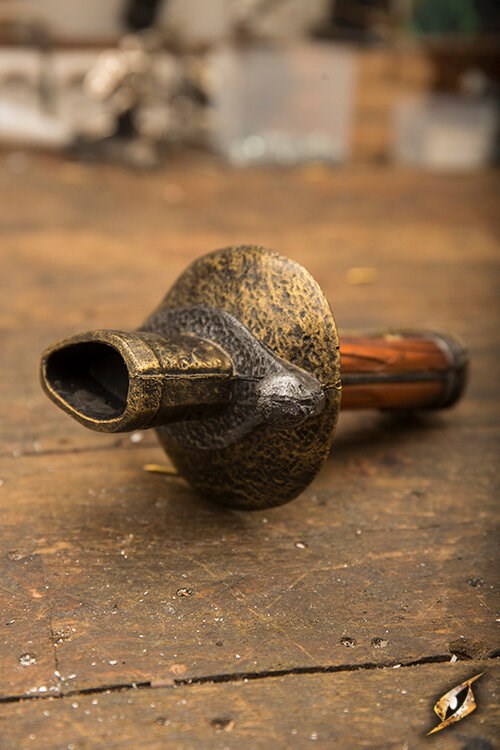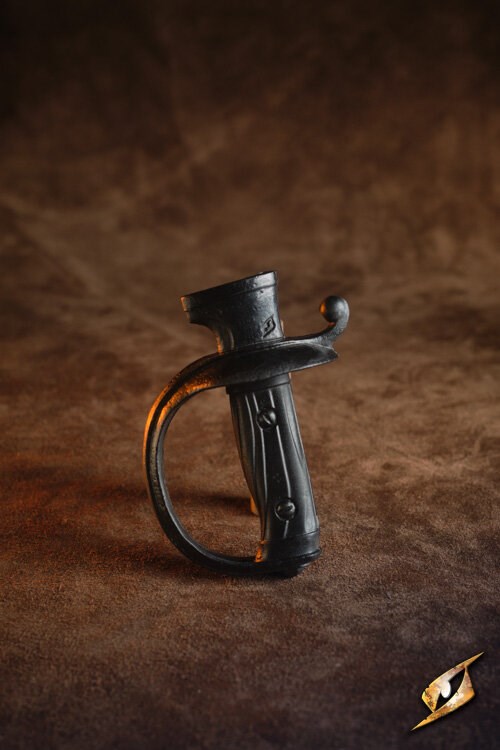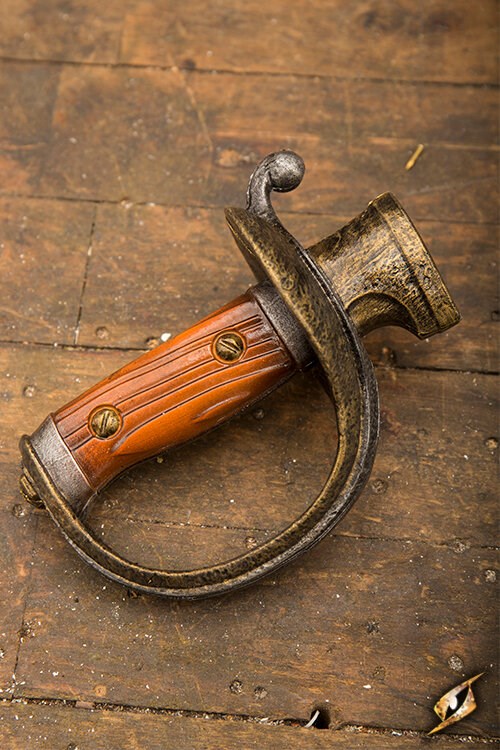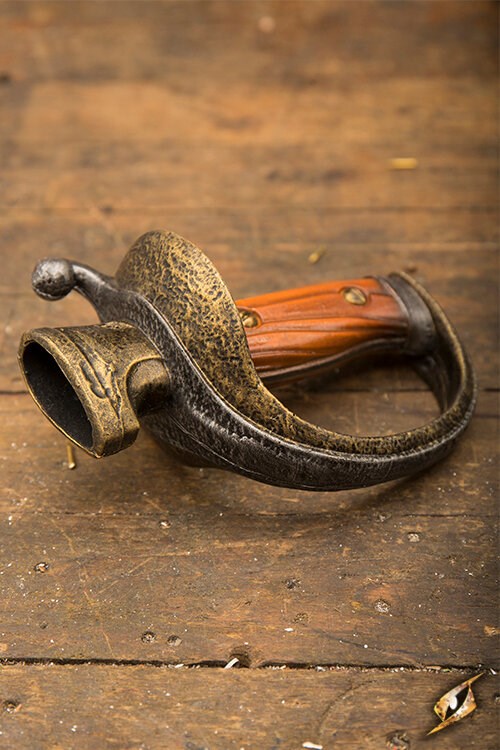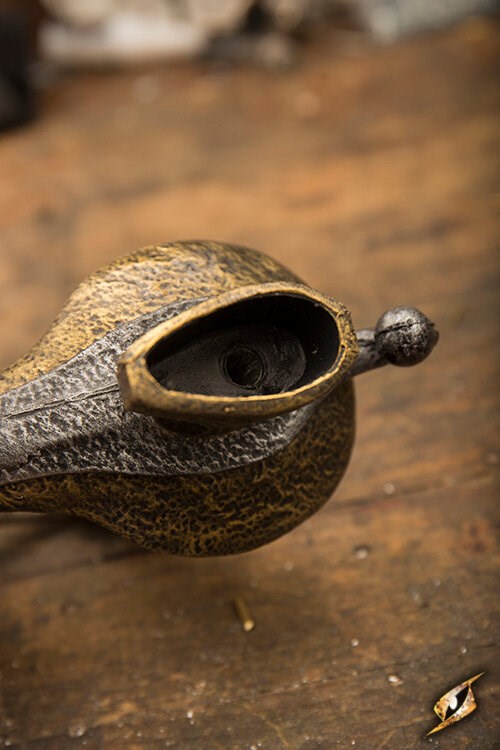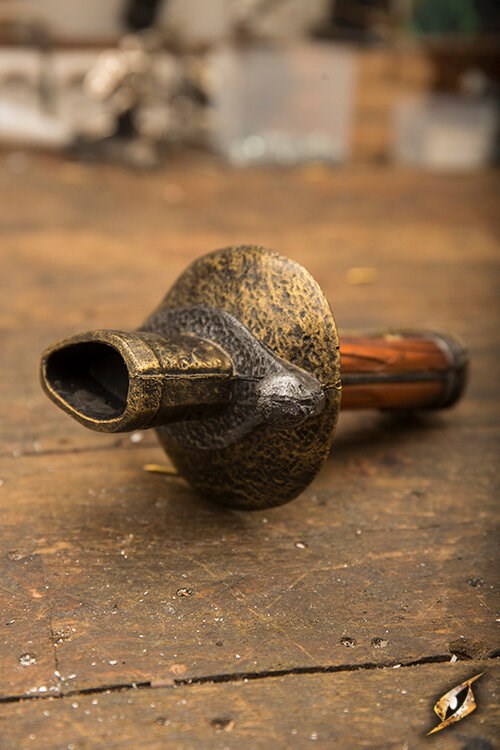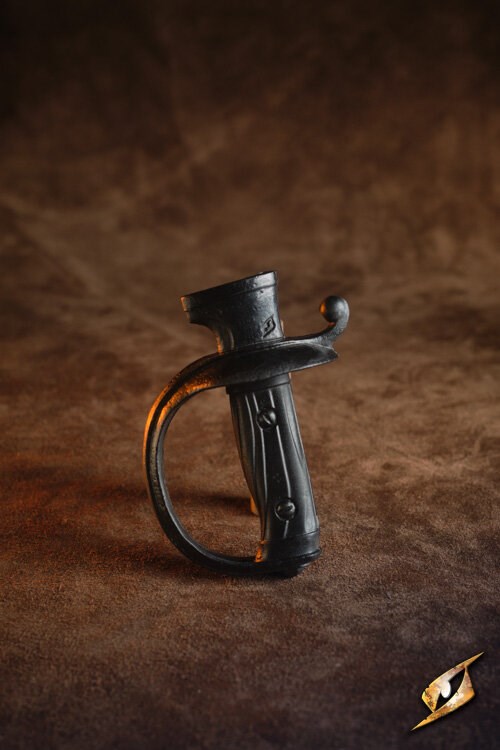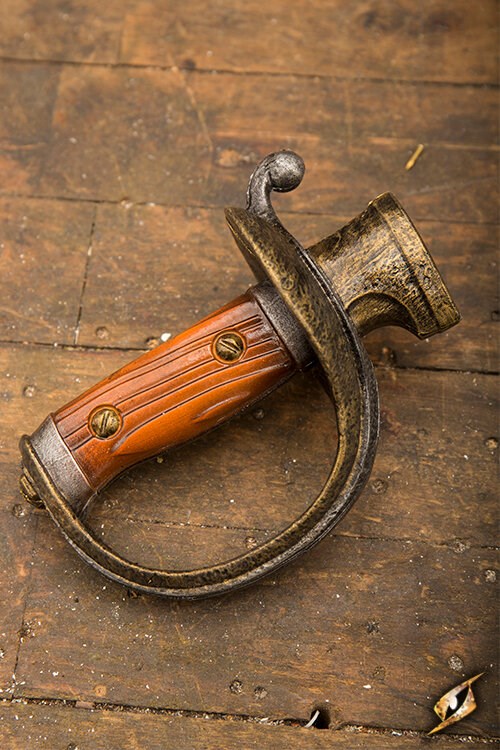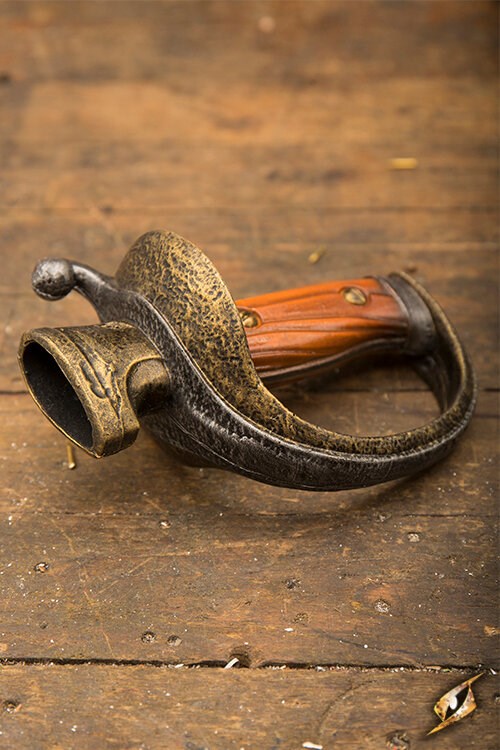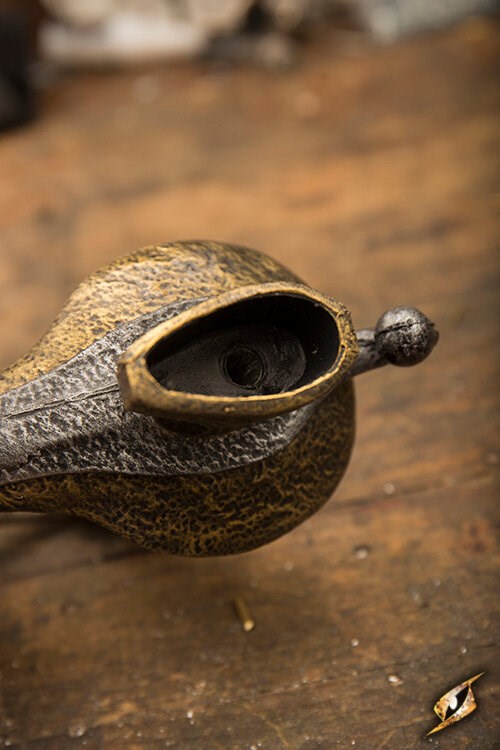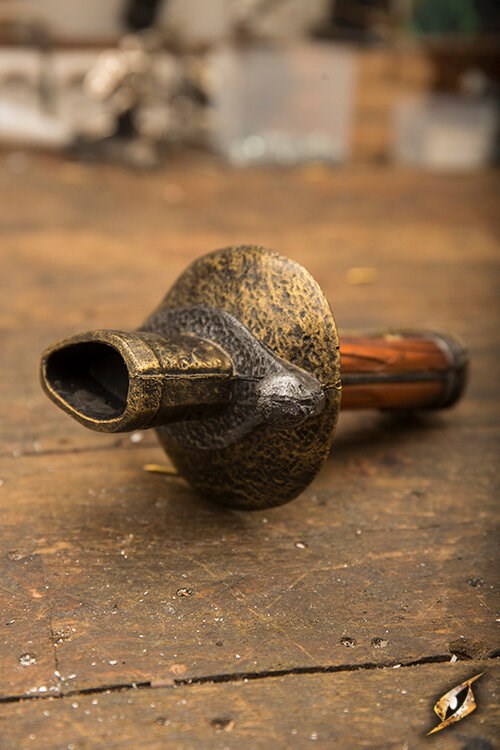 Cutlass Handle
Epic Armoury, Sovereign
In Stock
Available
(choose variant)
Prices from {{ variantsPriceFrom }}
Description

Fitting

Quality

Technical Details
The Pirate City be dangerous, even when minding your own business in the corner o' a tavern. Despite the Pirate's Code, you be surrounded by cutthroats, scoundrels, and buccaneers alike.
Hangin' from your shoulders and against your hip, your baldric keeps your Cutlass at the ready just in case things should turn ugly. But you be feelin' lucky. The quality of your Cutlass' blade be the sharpest you've ever owned. To all the would-be troublemakers, it's a sure sign that you're skilled enough to steal from the best...and if they're smart, they'll leave you to your ale.
DETAILS
Epic Armoury's Original Cutlass Handle is a weapon with a basket hilt. The handle is being sold separate for your do-it-yourself project. The crossguard curves around the hand, protecting a 8 cm detailed grip cast and painted to look like real wood with metal rivets.
Whether you are a benevolent swashbuckler or pirate scallywag, this Squire Sword Handle is our highest quality gear due to its impressive durability and detail. Pair it with your own foam and latex blade, while benefitting from Epic Armoury's reputation for detail. Made from a polyurethane foam cast, this handle requires no maintenance.
Directions for Use:
Create or buy one of our fibreglass core foam blades, leaving a core length that matches the handle. Slide the handle onto the exposed core of your blade and glue it in place. Allow it to dry completely before use--likely after 1-2 days.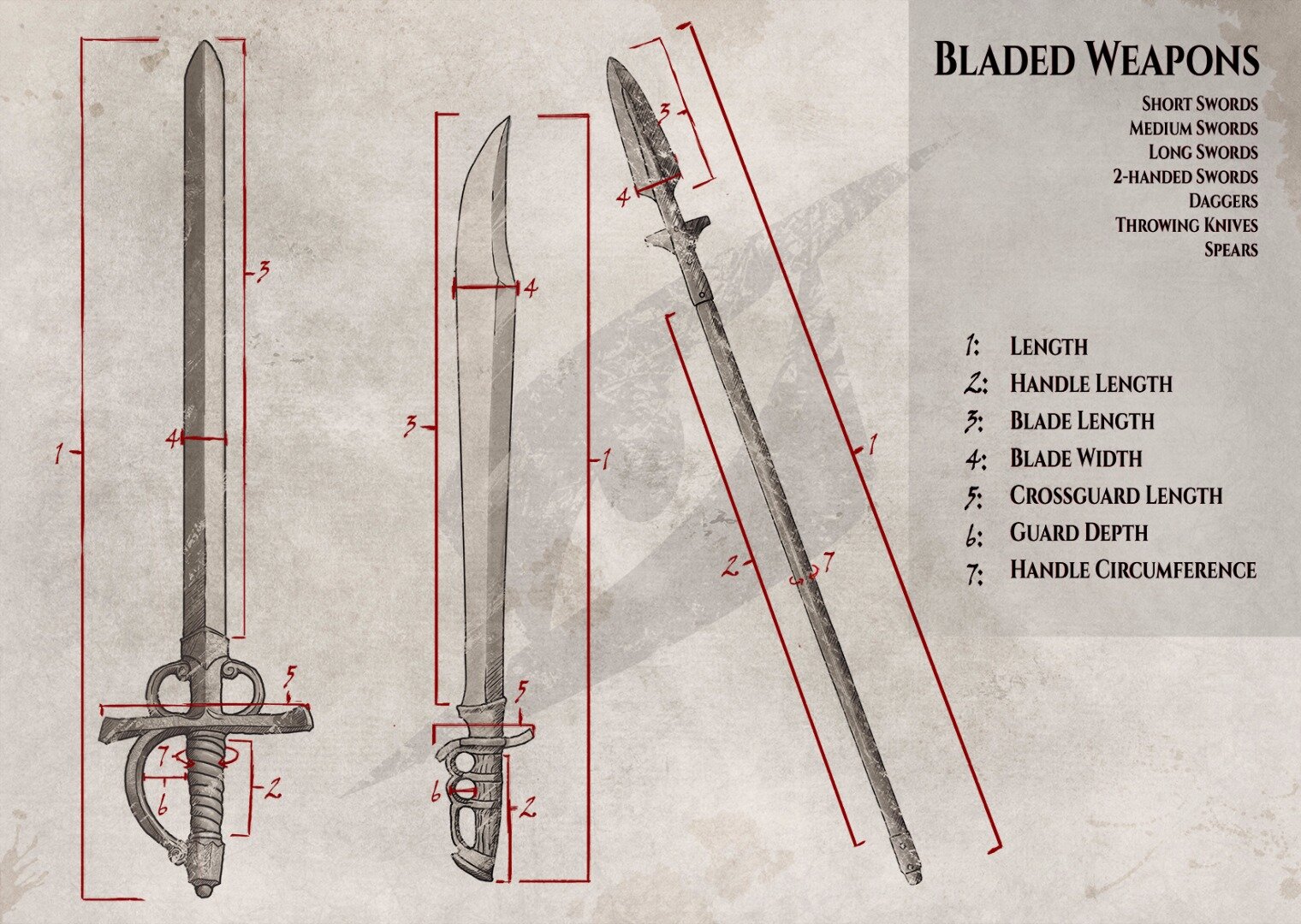 Made from a polyurethane foam cast
High safety, approved by the top organizations
Requires no maintenance
Handle is very durable, will last longer than a latex version, and is less slippery than a silicone treated alternative
This product is handmade and hand-painted and therefore unique. As a result, when compared with similar item numbers, this product can have natural deviations in pattern, colour and shape, which are not considered defects or faults.
We produce our image material in a natural environment, where lighting and surroundings can affect colors and contrast. The displayed images may therefore appear different from the product you receive from us.
Measurements are all in cm if not stated otherwise.
Brand:
Epic Armoury
Universe:
Sovereign
Product type:
DIY
Product type:
Moulded, 08 mm Solid Fibreglass Rod
Release date:
08/10/2017
Maintenance
This hybrid weapon's handle does not require any special maintenance.
Store your weapon flat or on its pommel--NEVER on its tip. Keep your weapon in a cool, dry environment.