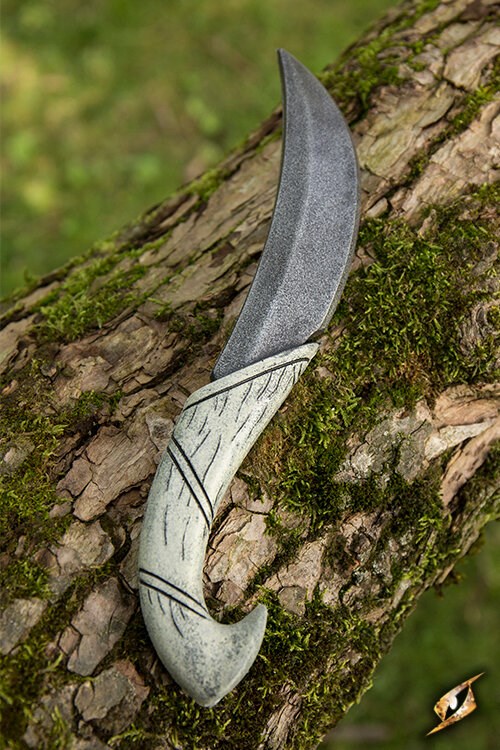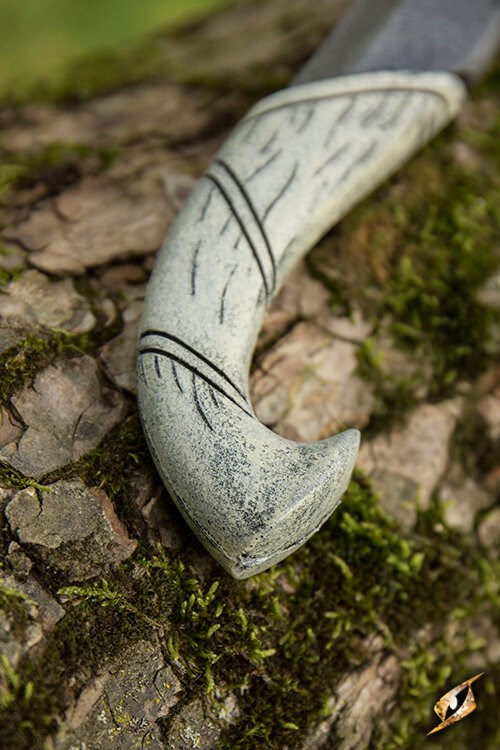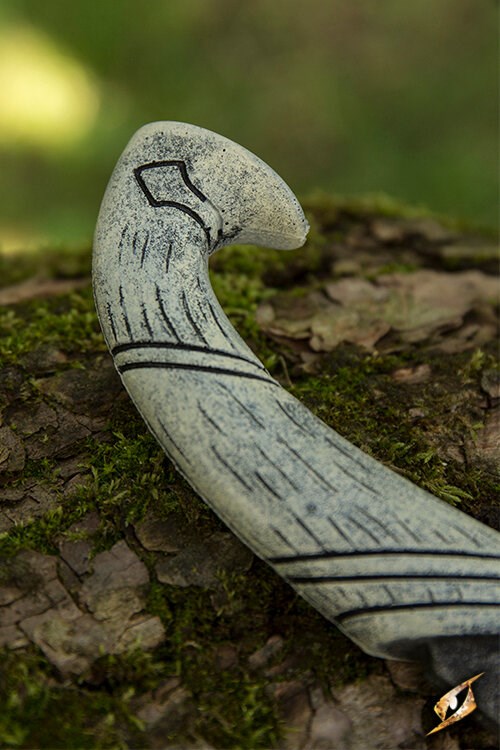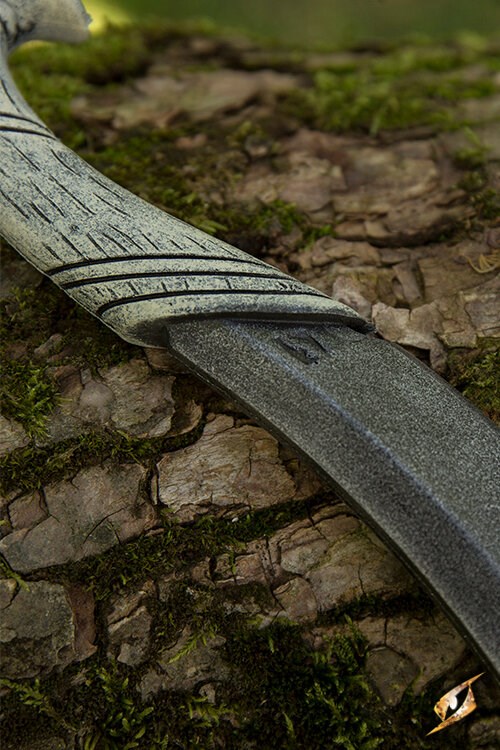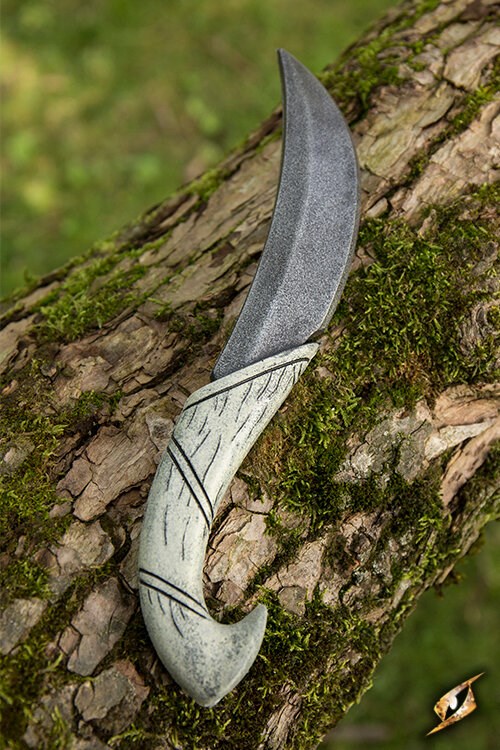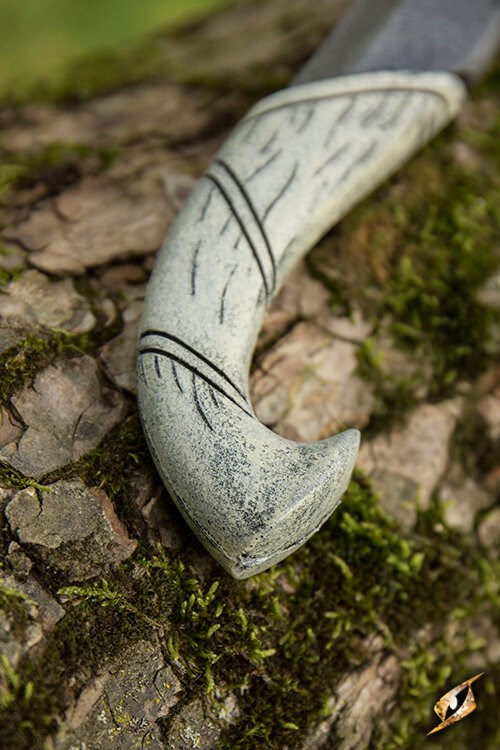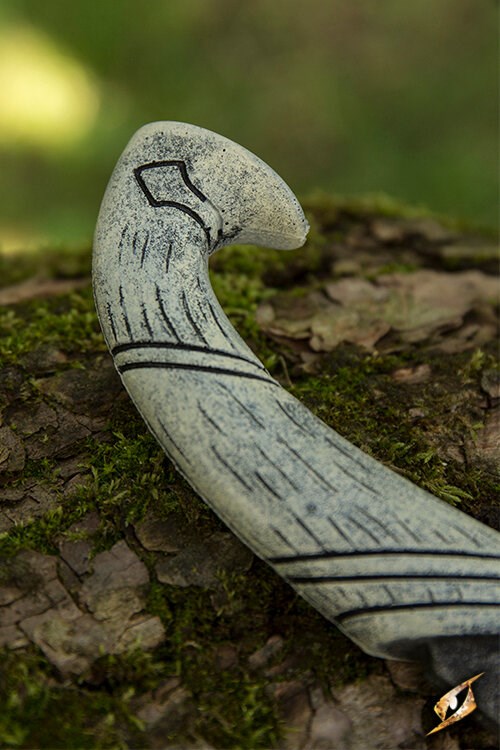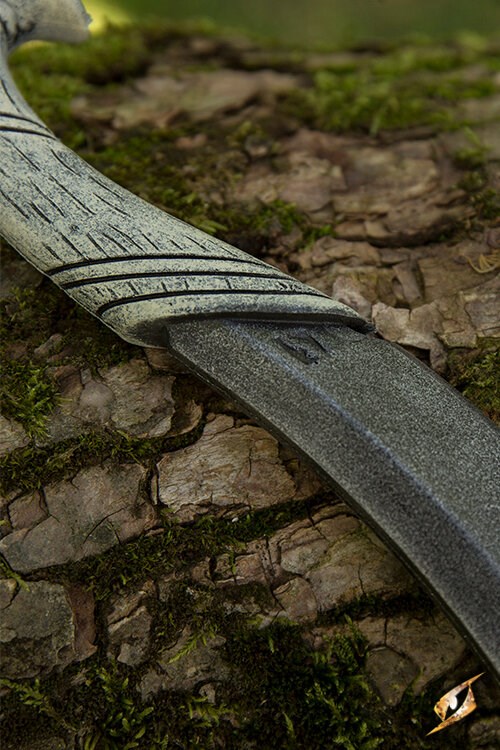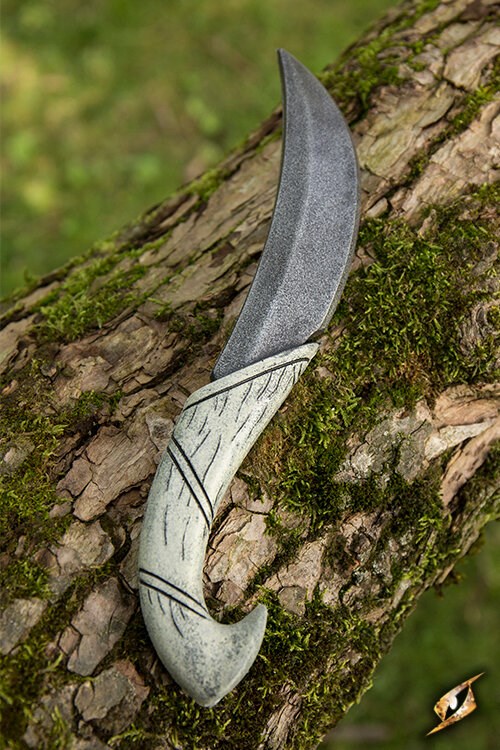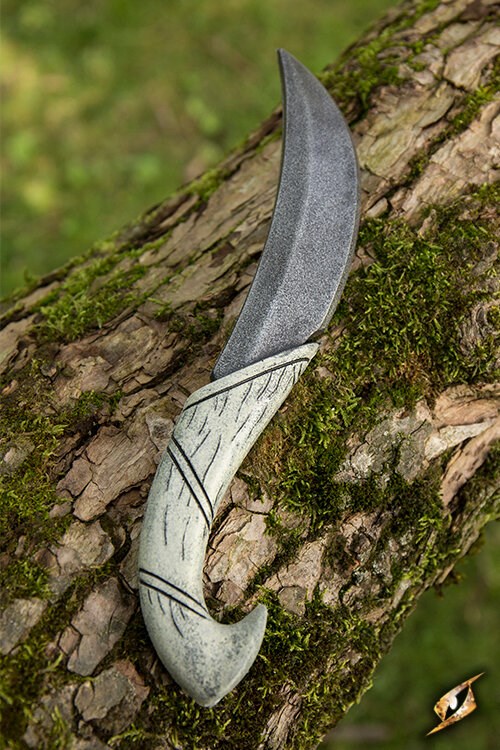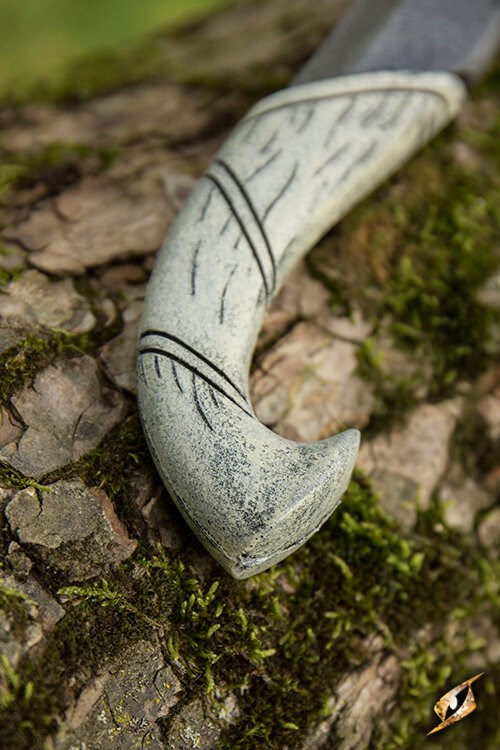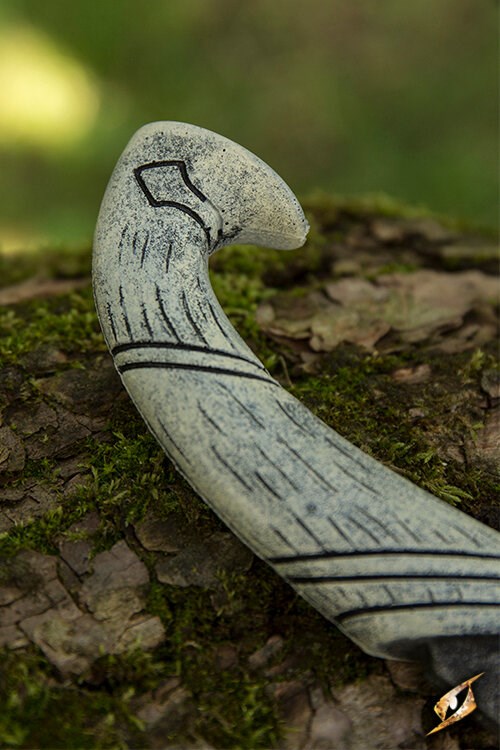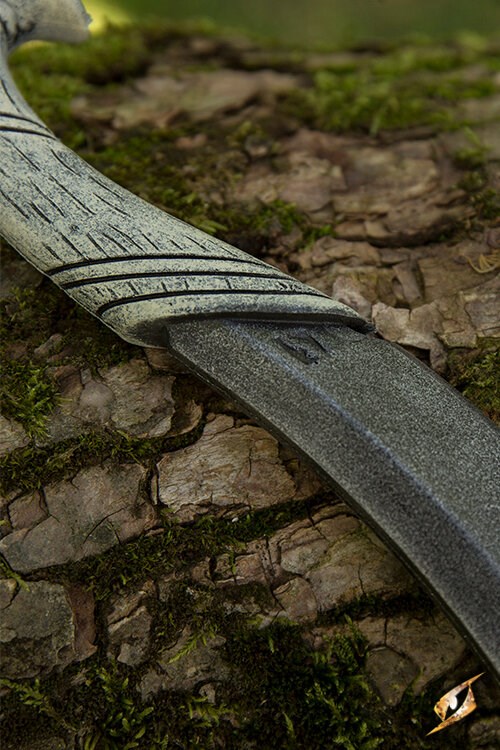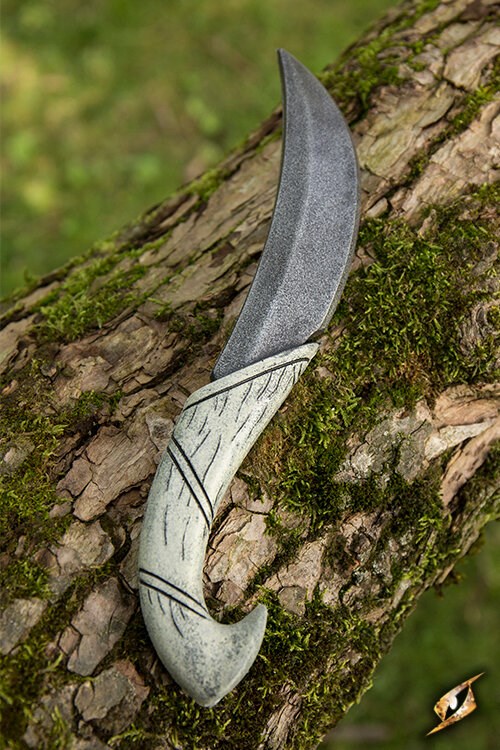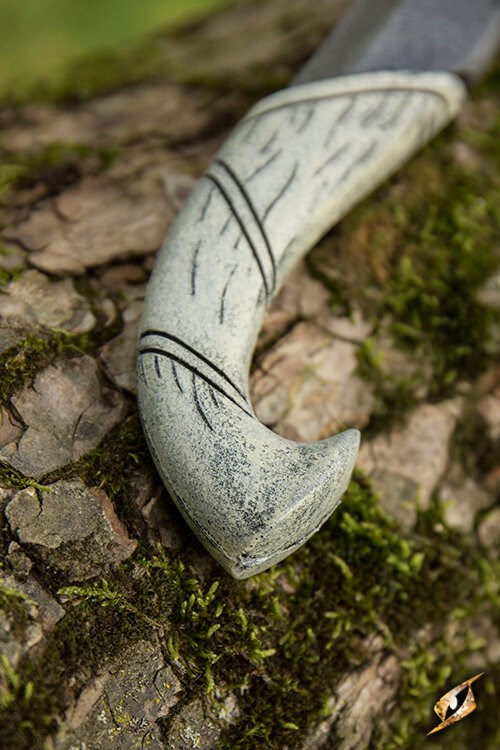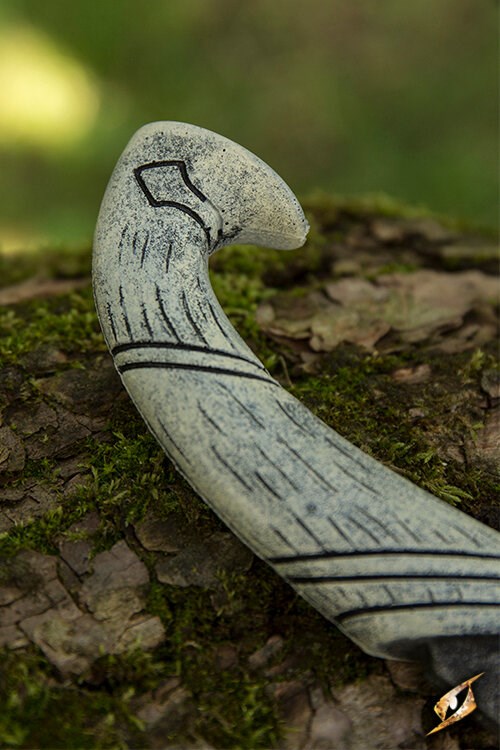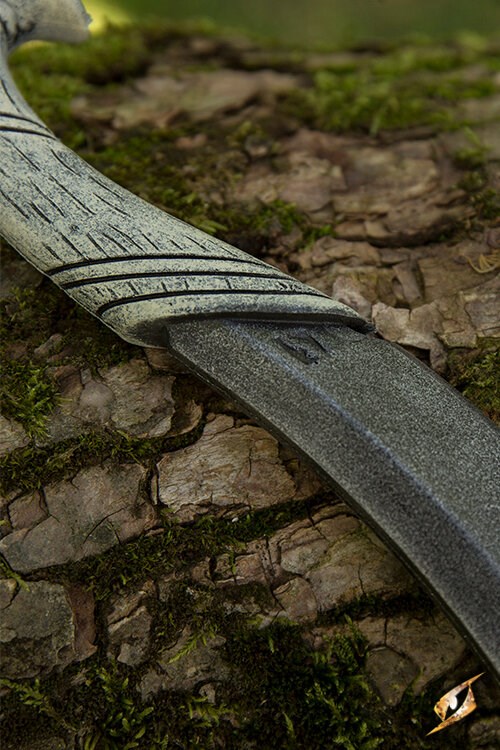 Elven Throwing Knife - 23 cm
Epic Armoury, Ethereal
In Stock
Available
(choose variant)
Prices from {{ variantsPriceFrom }}
Description

Fitting

Quality

Technical Details
Your elven ears hear the rustle of footsteps behind you. A smile crosses your delicate lips as you realize a stranger is attempting to sneak up on someone as lithe and alert as you. You are the kindred of the immortals, having honed your skills for hundreds of years. No normal mortal being can surprise you.
"Come out of hiding," you call over your shoulder. "I know you are there."
As you hear the 'thwap!' of an archer's bow, you spin and dodge the incoming arrow, releasing an Elven Throwing Knife back at your attacker in one fluid motion. The fight has begun.
DETAILS
Epic Armoury's smallest elven weapon is a bestseller! This 23 cm long throwing knife is an elegant and well-balanced weapon. The curved 12 cm blade has a center ridge and is painted to look like realistic metal. The 10 cm textured handle is painted an ivory-colour to resemble bone or a fine wood, perfect for the elves who live deep within the forest. The handle ends in a handy hook, making this knife easy to twirl.
The Elven Throwing Knife is made to complement Epic Armoury's Elven collection, but the look might also match a Dark Elf or Barbarian's armoury, as well. Made from coreless durable closed cell foam and finished with a strong latex coating, you can feel confident that the Elven Throwing Knife will provide the safety and appeal you want when crafting your kit.
INSPIRATION
Originally a creation of Germanic mythology and folklore
Has been considered to be a magical creature with supernatural beauty, but this definition has varied throughout history
J.R.R. Tolkien's 20th century writings on the "Middle Earth Elf" has influenced how elves are seen today in the high-fantasy genre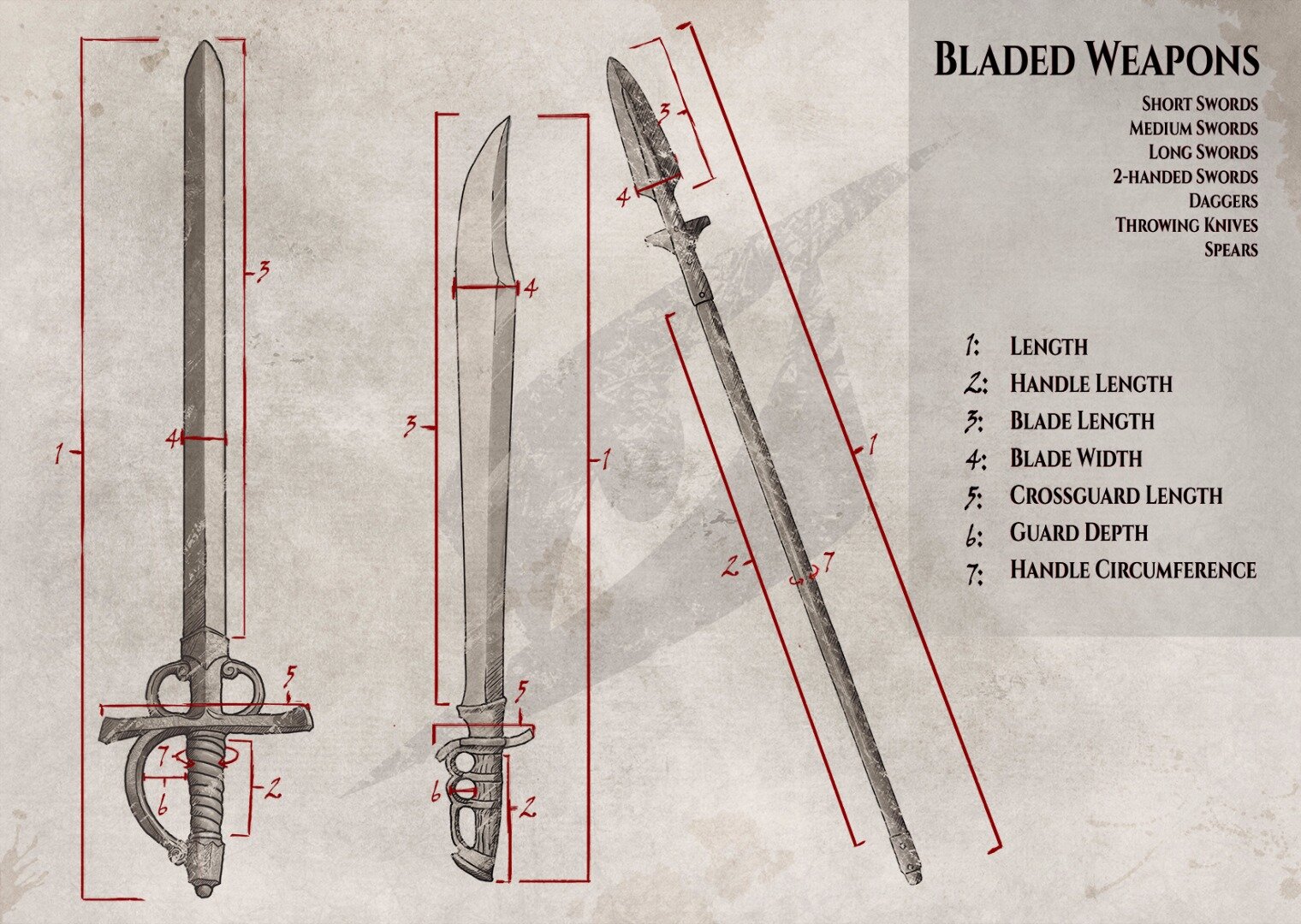 Allround design is great for most settings
High Flexibility and very safe
Made from durable closed cell PU foam that does not shred
High safety, approved by the top organizations
This product is handmade and hand-painted and therefore unique. As a result, when compared with similar item numbers, this product can have natural deviations in pattern, colour and shape, which are not considered defects or faults.
We produce our image material in a natural environment, where lighting and surroundings can affect colors and contrast. The displayed images may therefore appear different from the product you receive from us.
Measurements are all in cm if not stated otherwise.
Brand:
Epic Armoury
Universe:
Ethereal
Product type:
Knife
Product type:
Moulded, Coreless
Release date:
05/01/2013
Maintenance
Epic Armoury Polyurethene products requires no maintenance, but always keep your weapons in a cool, dry environment. This product should not be kept in direct sunlight for prolonged periods of time, heavy usage can lead to faded paint