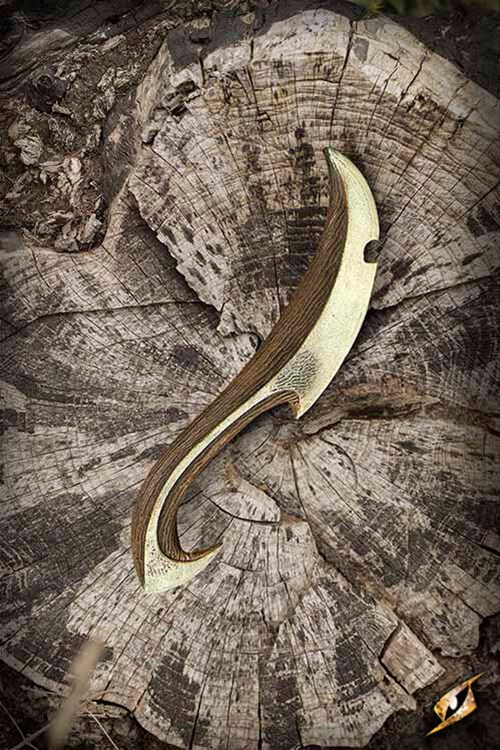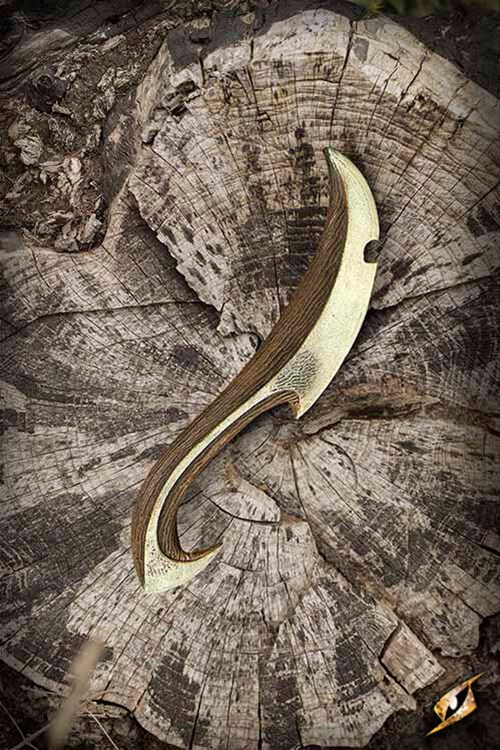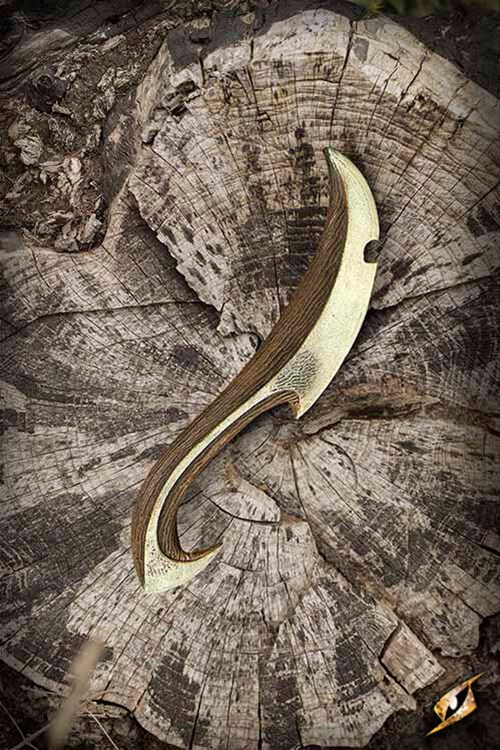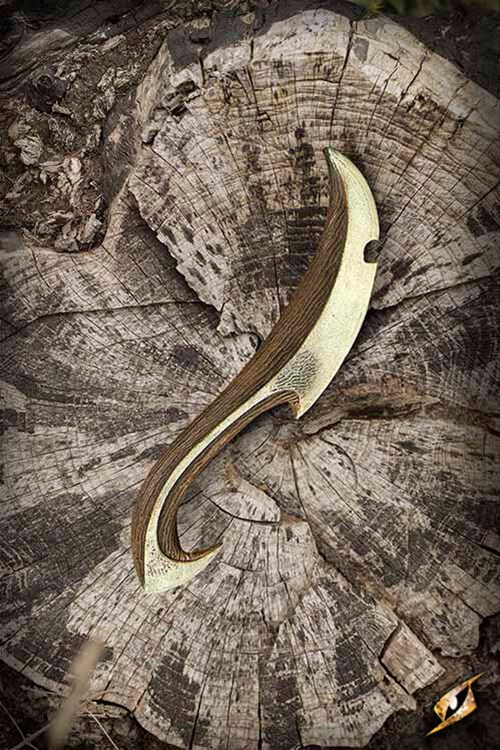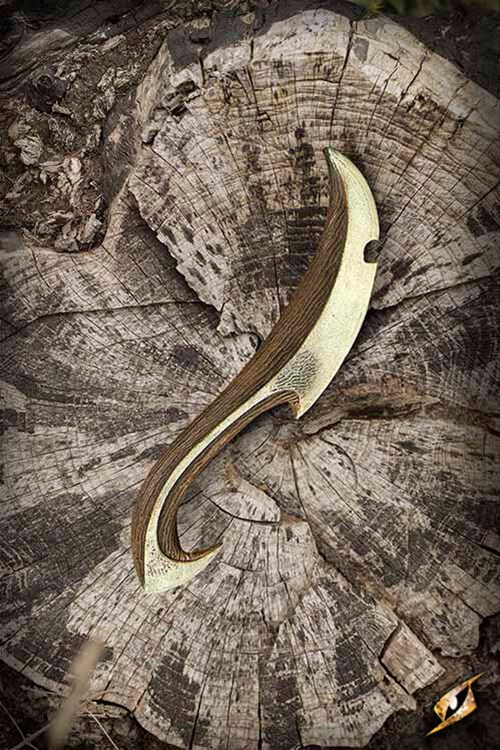 Description

Fitting

Quality

Technical Details
In the dangerous tunnels of your home beneath ground, staying alive requires keeping all your senses on high alert. Your dark elf ears are trained to pick up even the faintest of sounds in the darkness, your hands ready with your Dark Elven Throwing Knife should you need to defend yourself from some beast or being.
So, when you hear the silvery tongue call out to you, "Hello, friend," you are not so quick to let down your guard. While the other dark elf approaching you is an old acquaintance, you also heard the crossbow bolt being slid into place--now hidden behind her back.
DETAILS
Epic Armoury's Dark Elven Throwing Knife is a throwing knife designed to fit the Dark Elf collection. This 21 cm knife is an elegant and well-balanced weapon with a curved 13 cm single-edged blade. The 9 cm handle attaches to the blade seamlessly, handpainted and sculpted to look like cold metal. The handle ends in a handy hook, making this knife easy to twirl.
Match this throwing knife with most Epic Armoury products and characters. Made from coreless durable closed cell foam and finished with a strong latex coating, you can feel confident that this throwing knife will provide the safety and appeal you want when crafting your kit.
HISTORY
Dark elves were first mentioned in Norse mythology as the Dökkálfar or Svartálfar written in the Prose Edda in the 13th century
J.R.R. Tolkien mentions dark elves, the "Moriquendi" in The Silmarillion
Have also been referred to as "Drow" in the Dungeons & Dragons universe, made famous by R.A. Salvatore's The Dark Elf Trilogy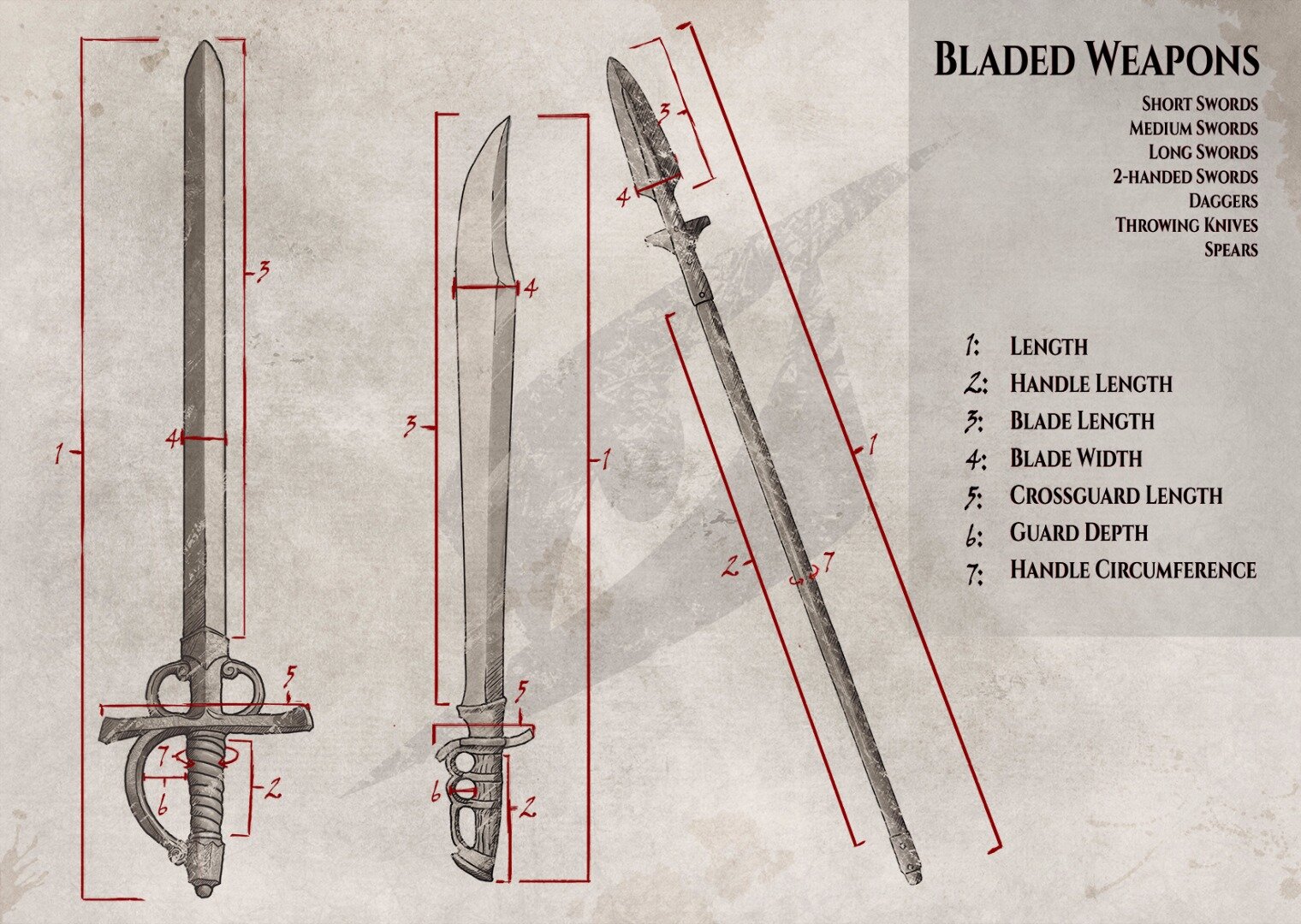 Allround design is great for most settings
High Flexibility and very safe
Made from durable closed cell PU foam that does not shred
High safety, approved by the top organizations
This product is handmade and hand-painted and therefore unique. As a result, when compared with similar item numbers, this product can have natural deviations in pattern, colour and shape, which are not considered defects or faults.
We produce our image material in a natural environment, where lighting and surroundings can affect colors and contrast. The displayed images may therefore appear different from the product you receive from us.
Measurements are all in cm if not stated otherwise.
Brand:
Epic Armoury
Universe:
Stygian
Product type:
Knife
Product type:
Moulded, Coreless
Release date:
03/01/2014
Maintenance
Epic Armoury Polyurethene products requires no maintenance, but always keep your weapons in a cool, dry environment. This product should not be kept in direct sunlight for prolonged periods of time, heavy usage can lead to faded paint