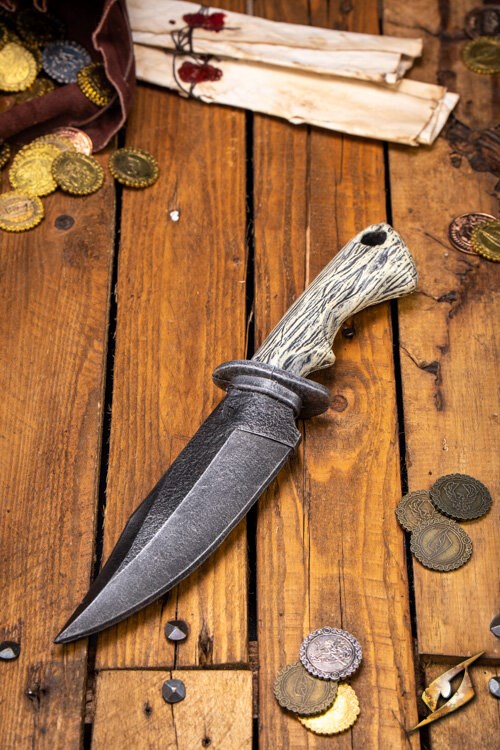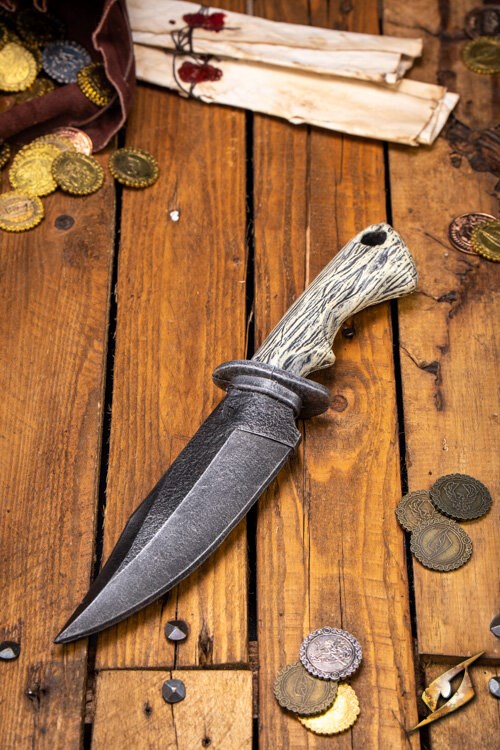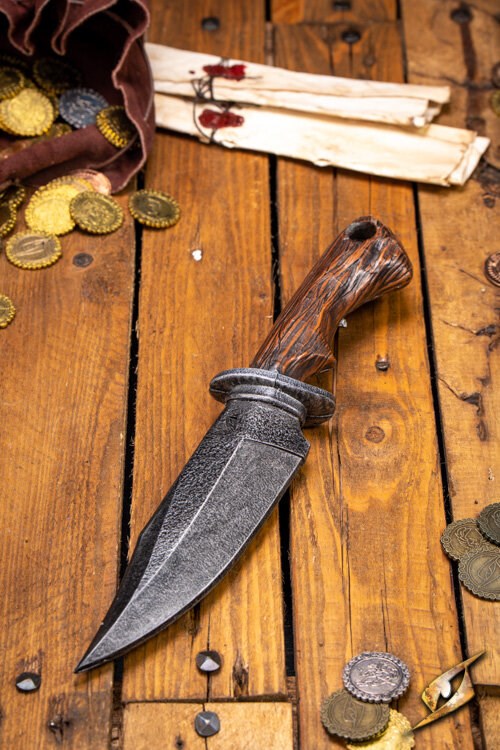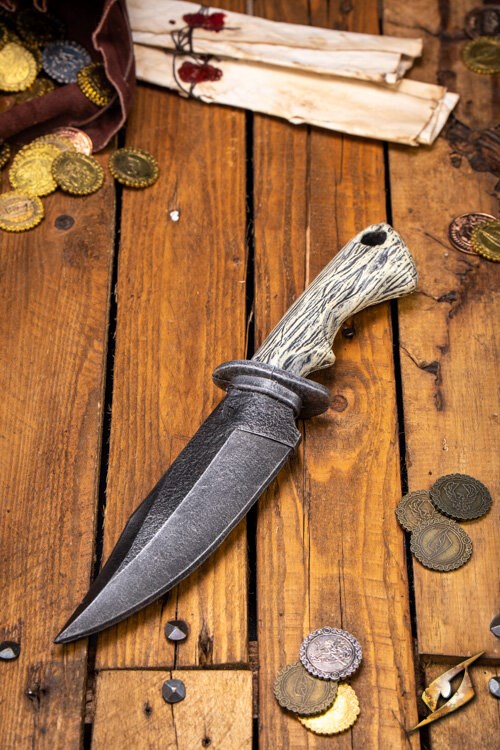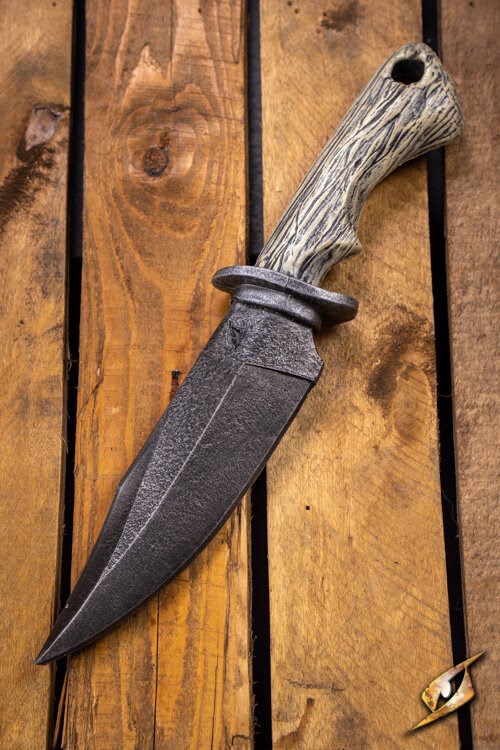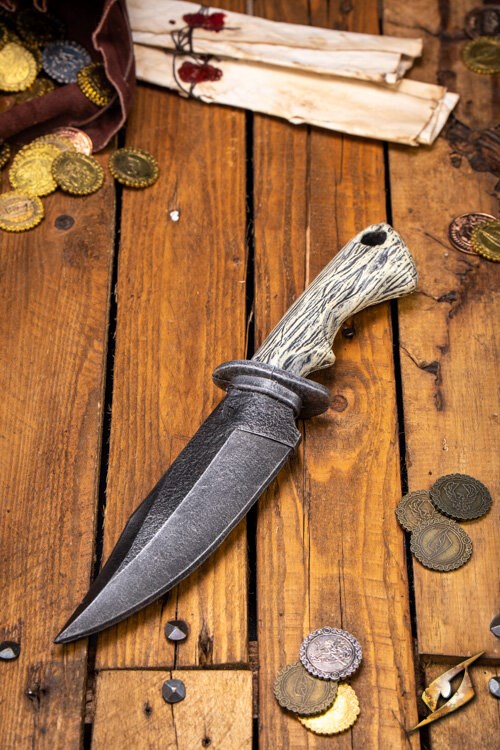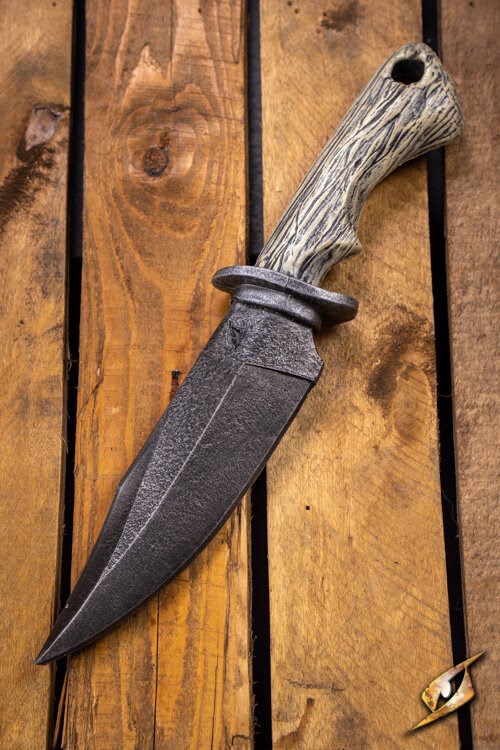 Description

Fitting

Quality

Technical Details
YOU THINK THAT'S A KNIFE?
The Epic Armoury Coreless Ranger Knife - Steel-Brown has a pragmatic and imposing look to itself. With a total length of 32cm and blade length of 17 CM, it is a knife that is best used as backup, with a pointed tip for penetrating skin, and a sharp single-sided edge look. The simple and authentic design makes the Ranger Knife fit into most settings and perfect as secondary weapon, for either a Warrior, Marksman or a survivalist type character ala a Ranger. Made from durable closed cell PU foam with a high tear strength, you can feel confident that your LARP weapon will provide the safety and appeal you want when crafting your LARP kit.
Construction! Core or Coreless?
The Ranger knife comes in two different constructions. A version with a flat fiberglass core and one without a core (coreless). Ranger knives with cores have a gold-colored cross guard, where coreless versions come with a steel-colored cross guard. That way you can immediately identify if the weapon has a core or is coreless. The flat fiberglass core gives the dagger a high rigidity in the vertical angle, and more flexibility in the horizontal angle, which gives a feeling of more control compared to a coreless construction. Some people associate a stiffer feel as if the product has a higher quality. The flat core construction is not designed to block blows from LARP weapons, but only an option for a stiffer feel. We have chosen to make The Ranger Knife with and without cores as some LARP campaigns have specific rules for LARP weapons, and with these options to choose from, you can find the right match for your needs and LARP game.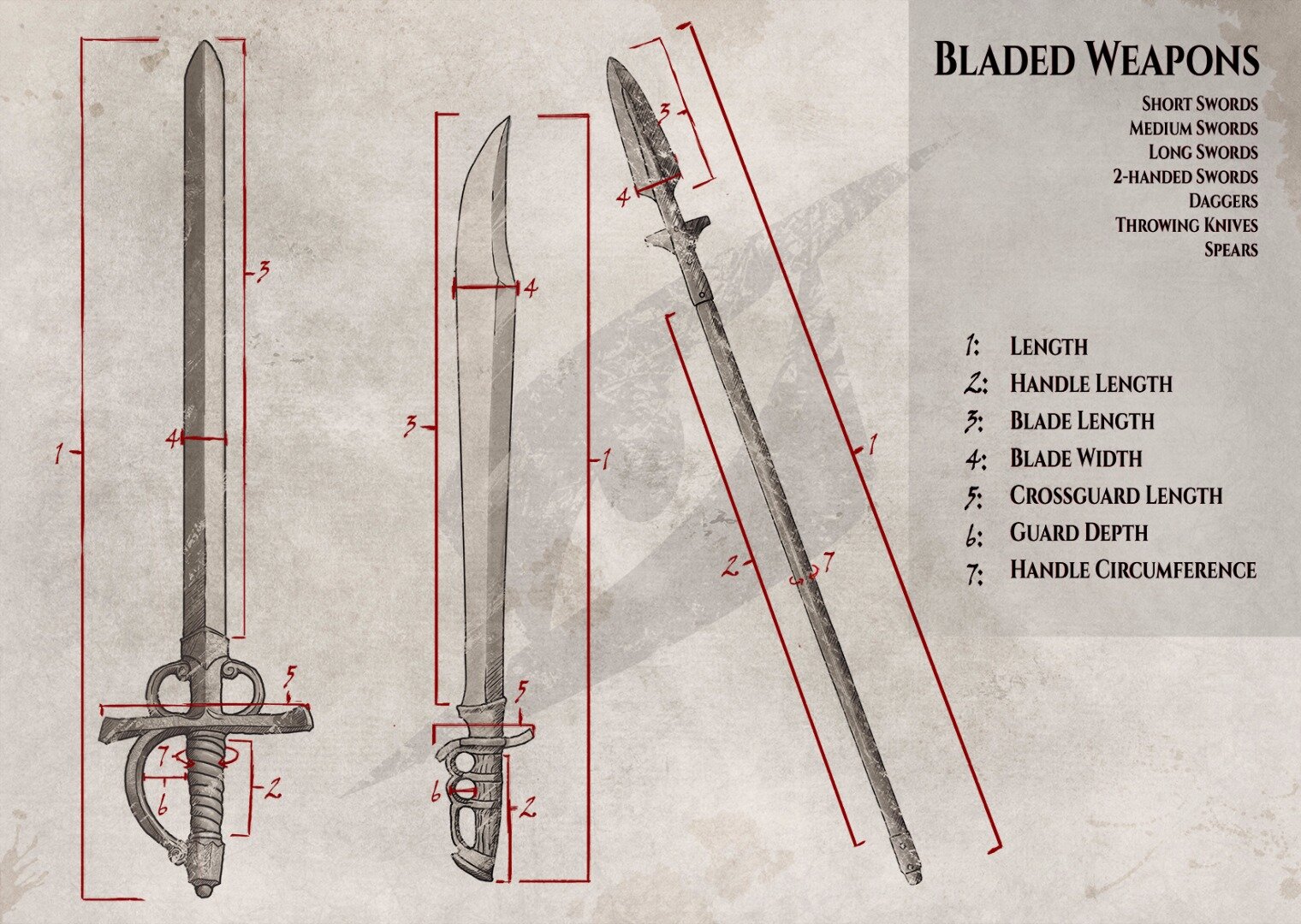 Allround design is great for most settings
High Flexibility and very safe
Made from durable closed cell PU foam that does not shred
High safety, approved by the top organizations
This product is handmade and hand-painted and therefore unique. As a result, when compared with similar item numbers, this product can have natural deviations in pattern, colour and shape, which are not considered defects or faults.
We produce our image material in a natural environment, where lighting and surroundings can affect colors and contrast. The displayed images may therefore appear different from the product you receive from us.
Measurements are all in cm if not stated otherwise.
Brand:
Epic Armoury
Theme:
Ranger
Product type:
Knife
Product type:
Moulded, Coreless
Release date:
02/02/2020
Maintenance
he Epic Armoury Ranger Knife requires no maintenance, but always keep your weapons in a cool, dry environment. This product should not be kept in direct sunlight for prolonged periods of time, heavy usage can lead to faded paint