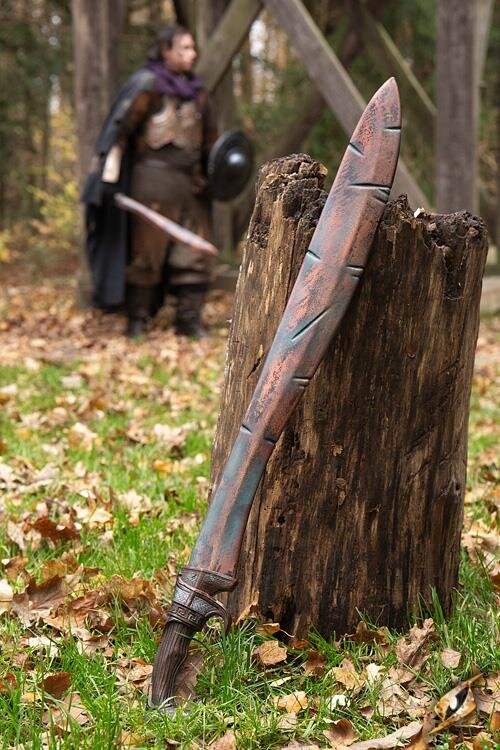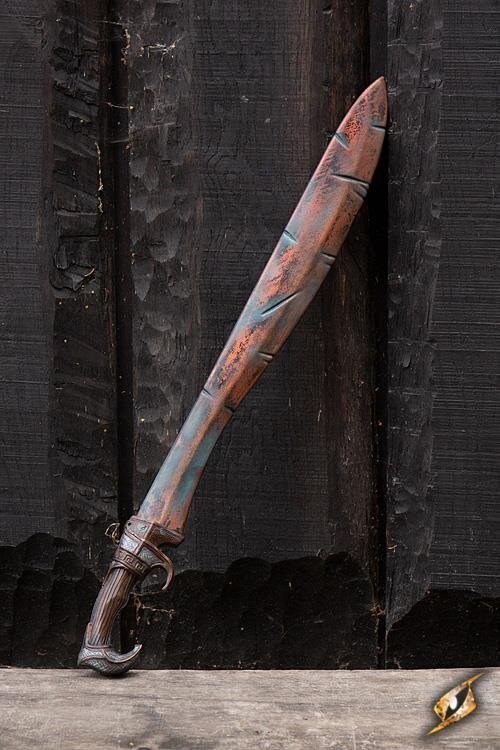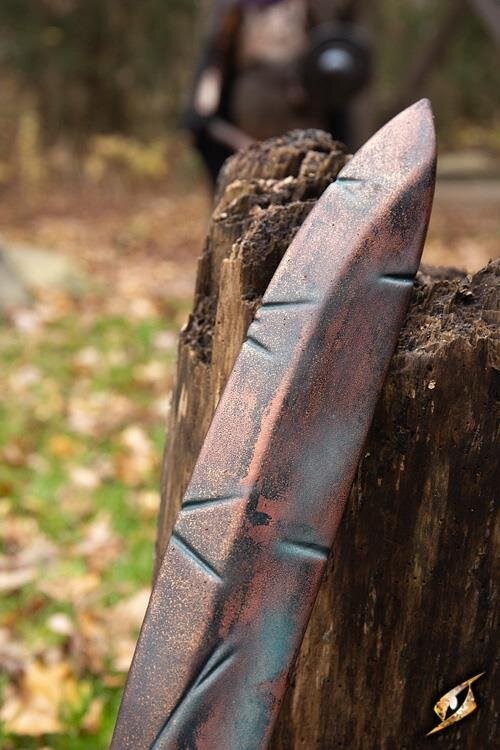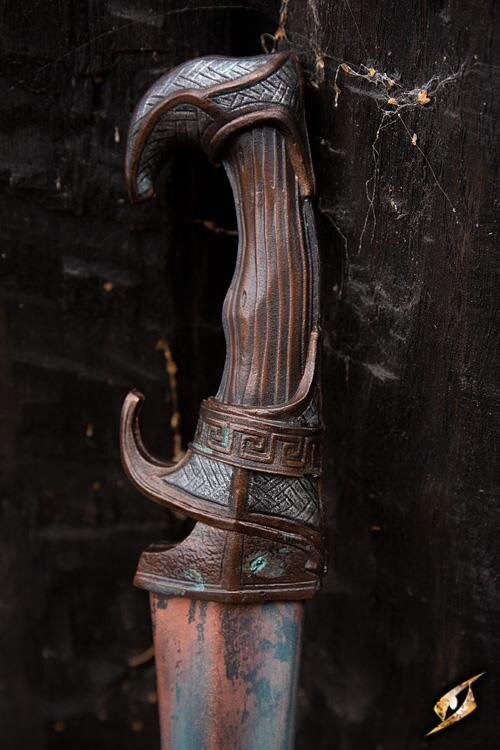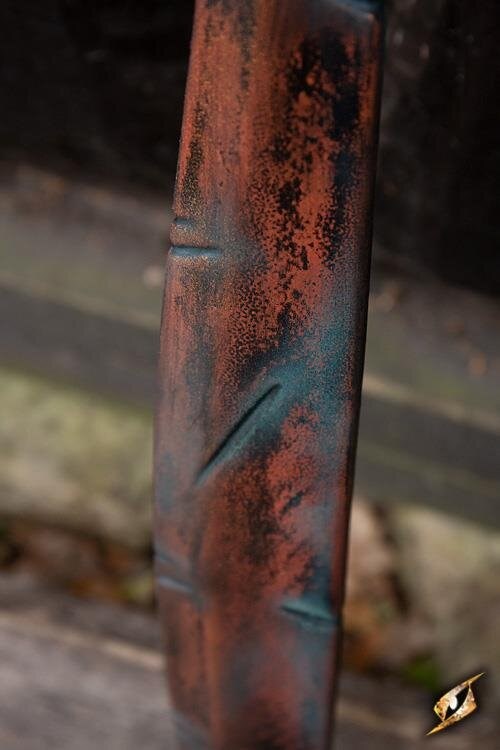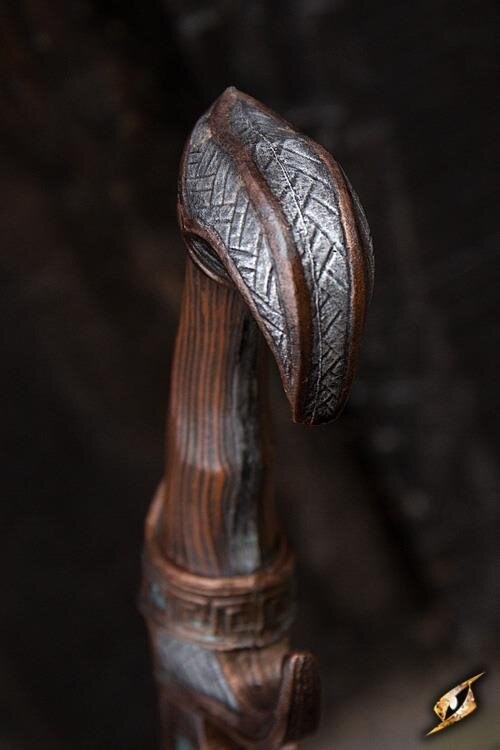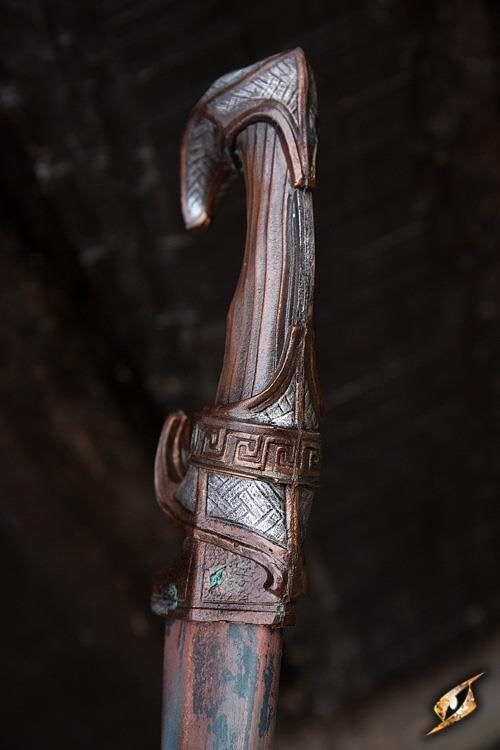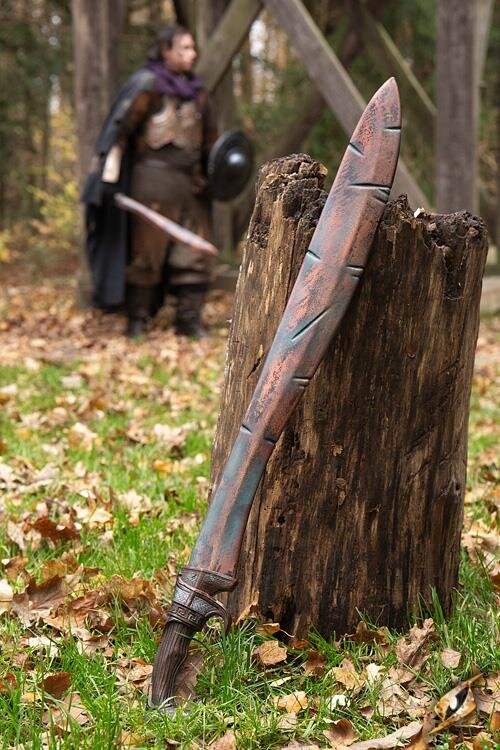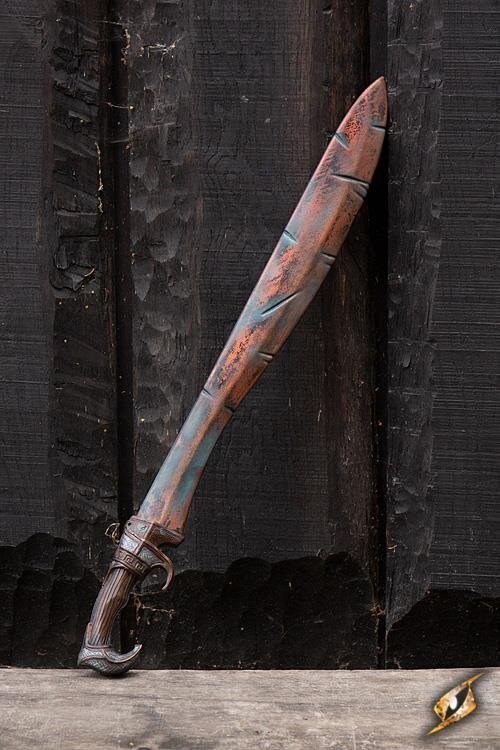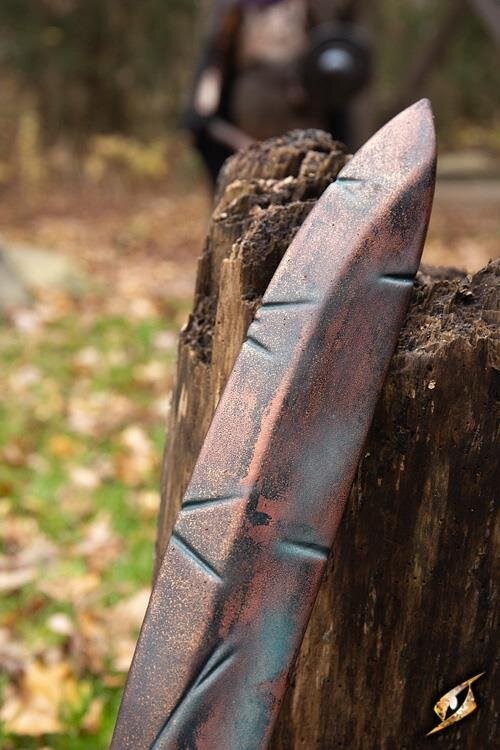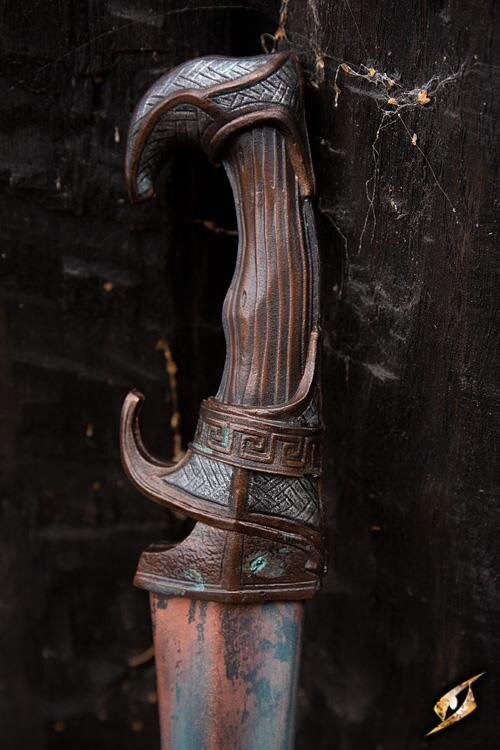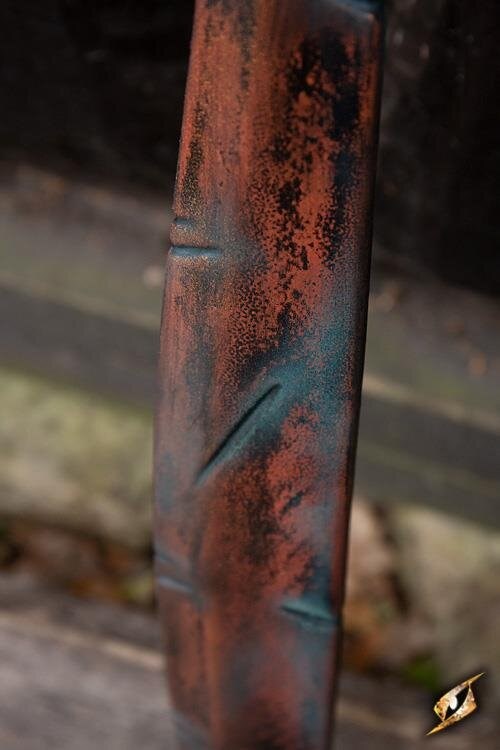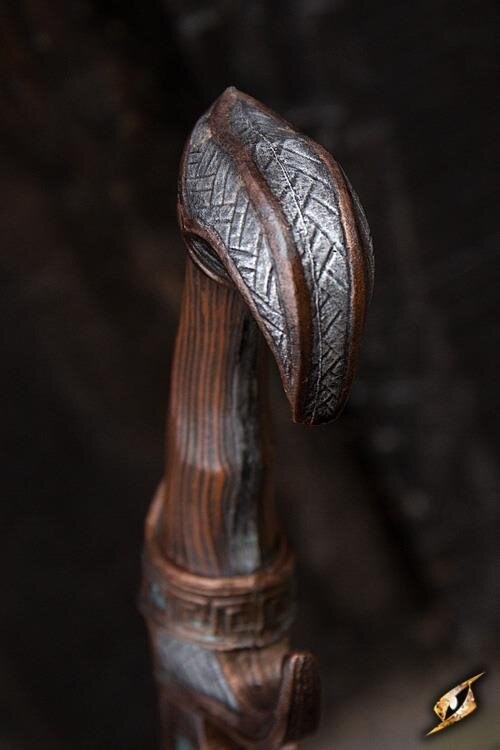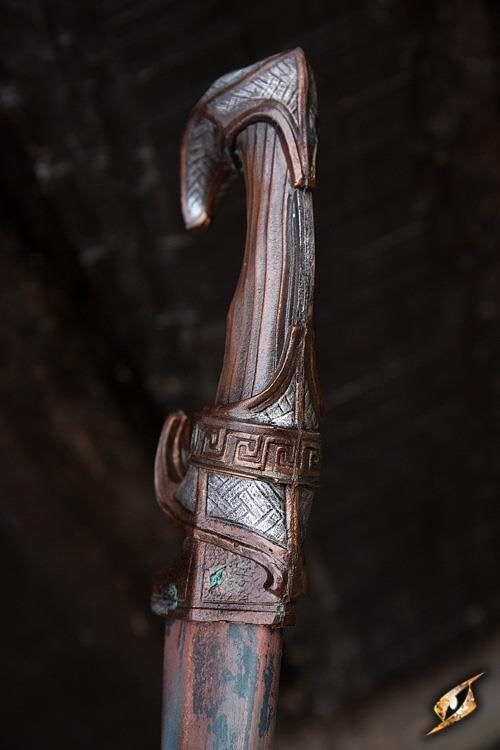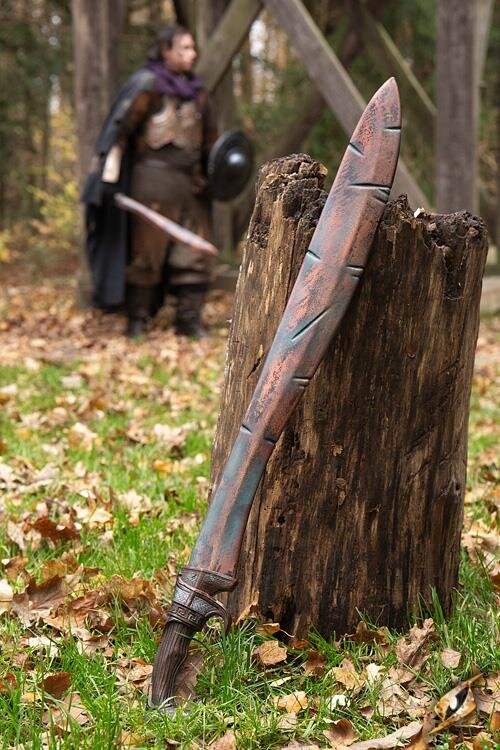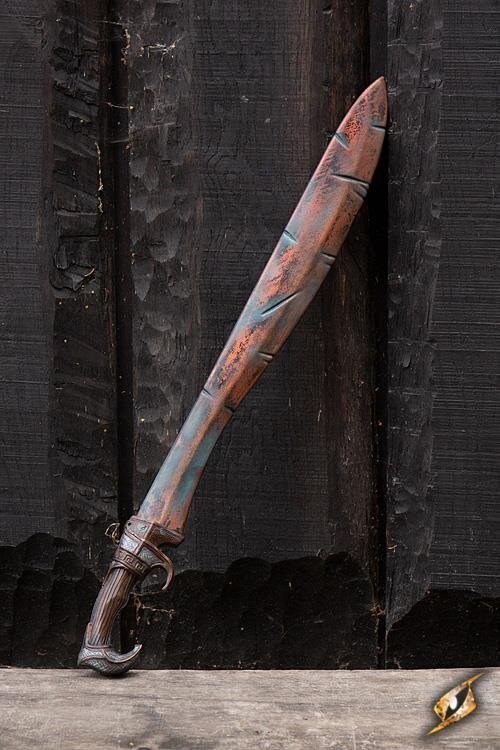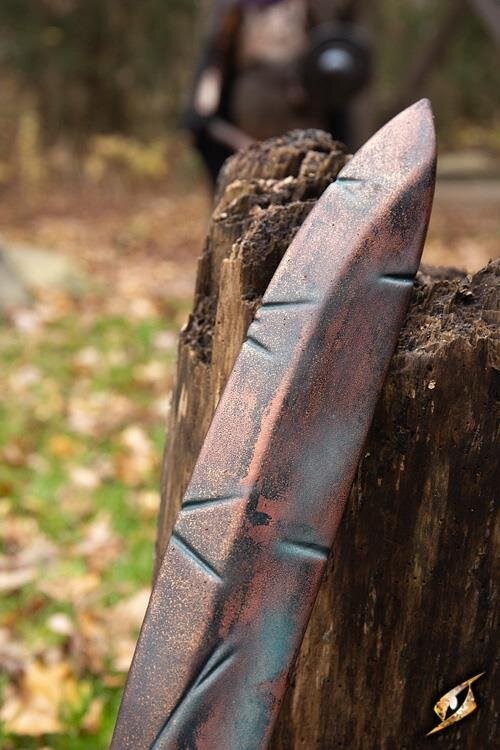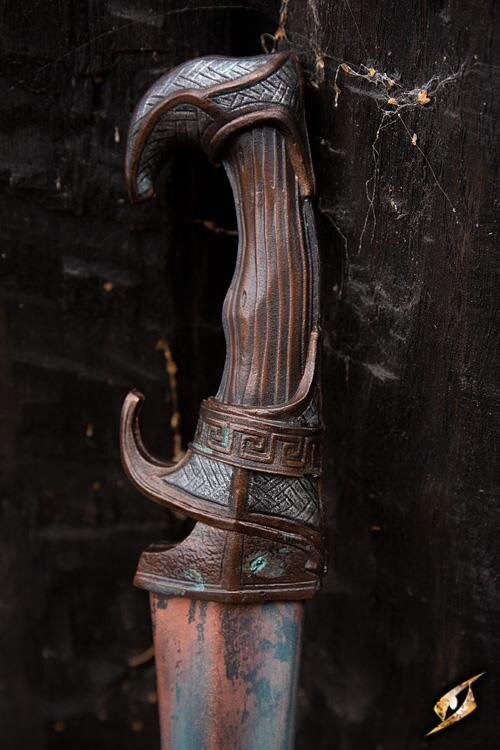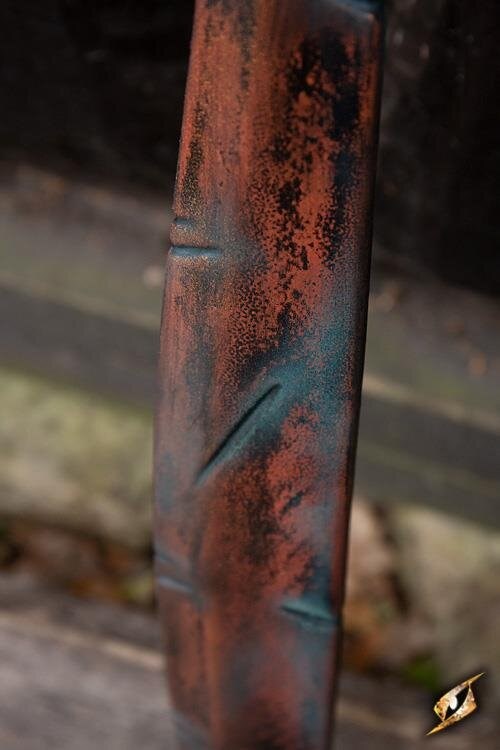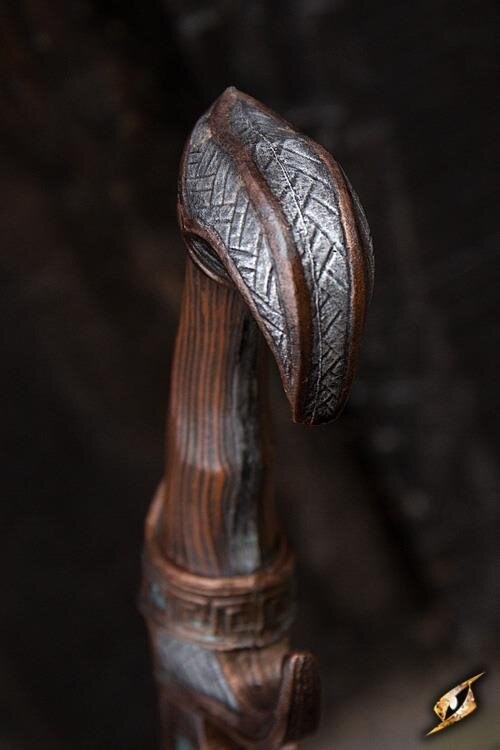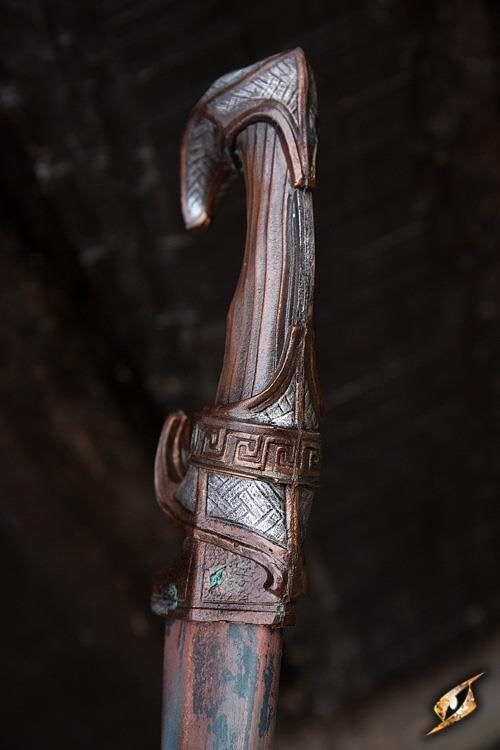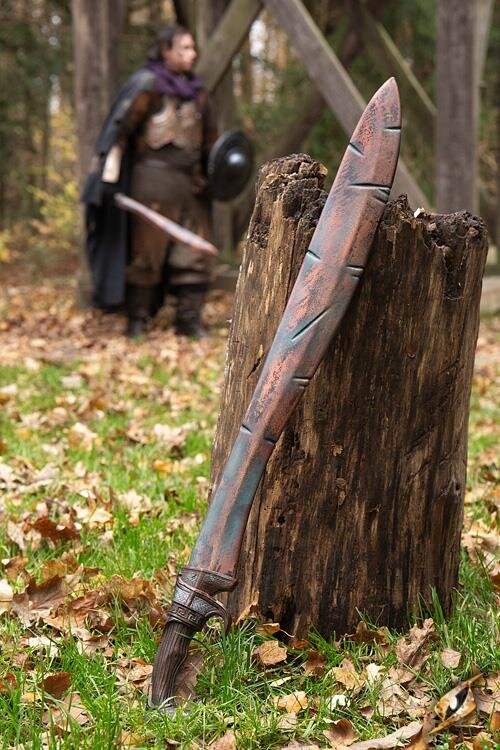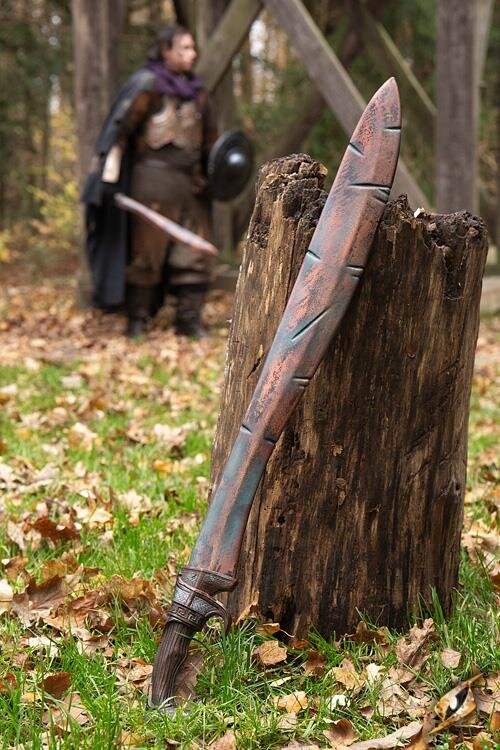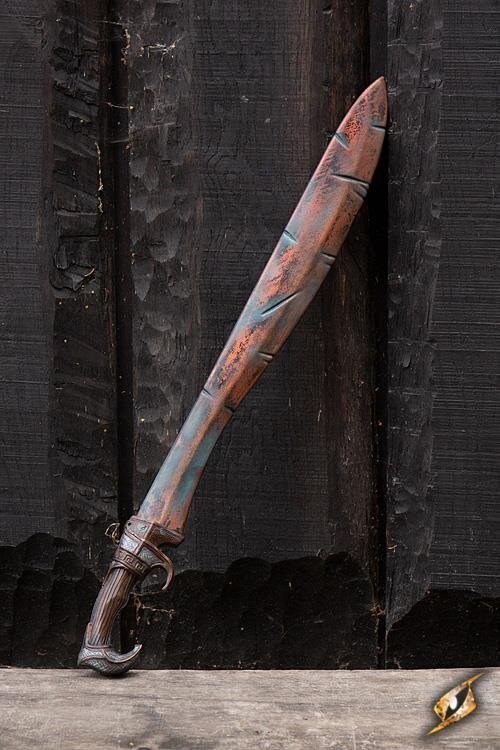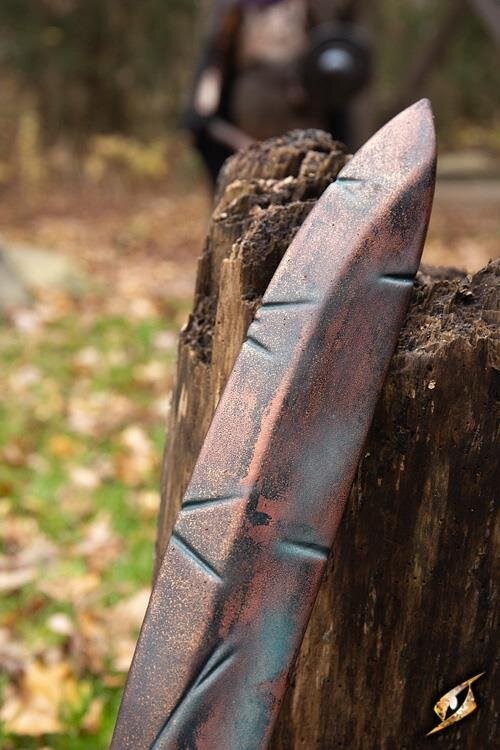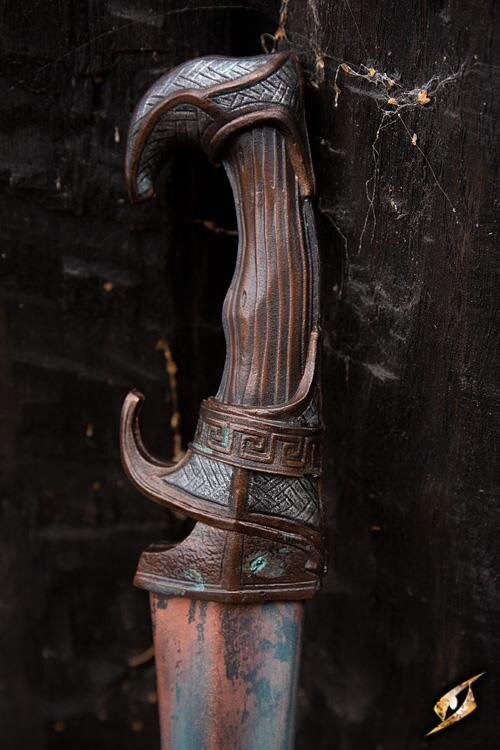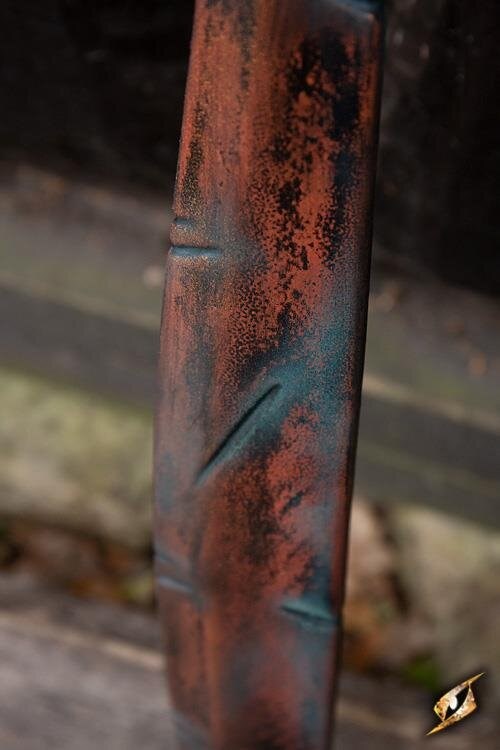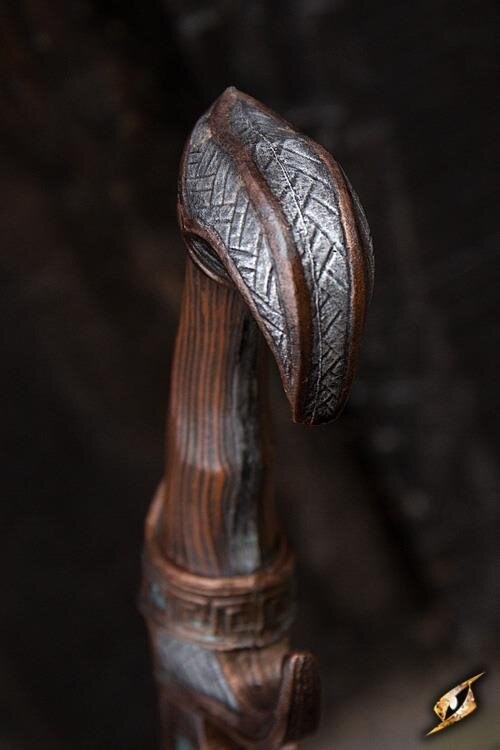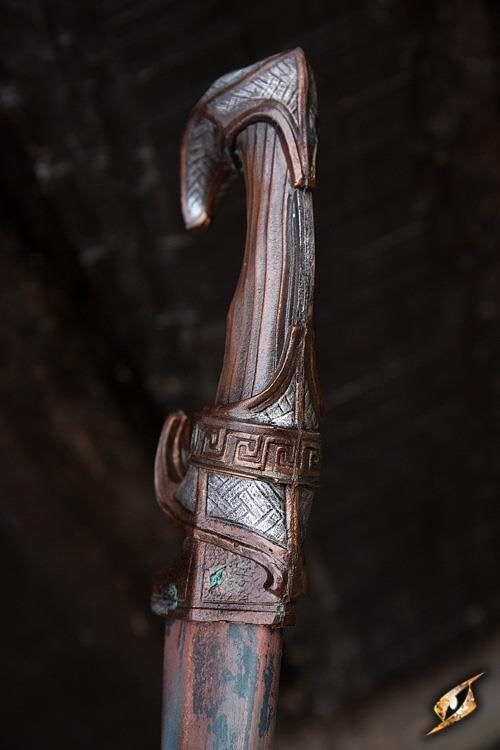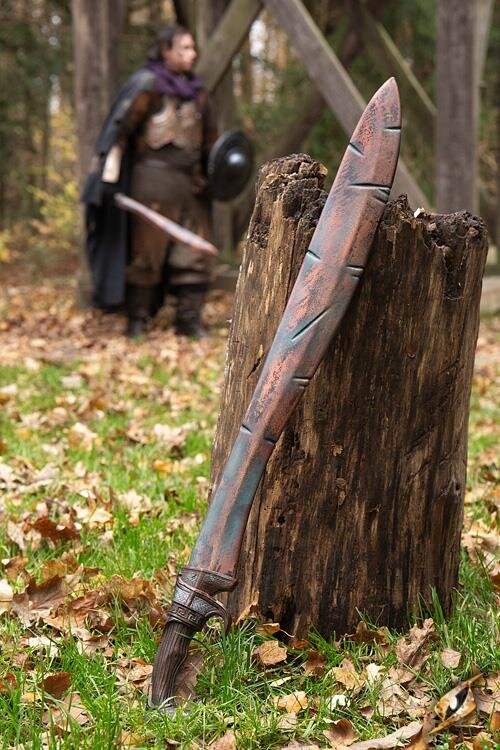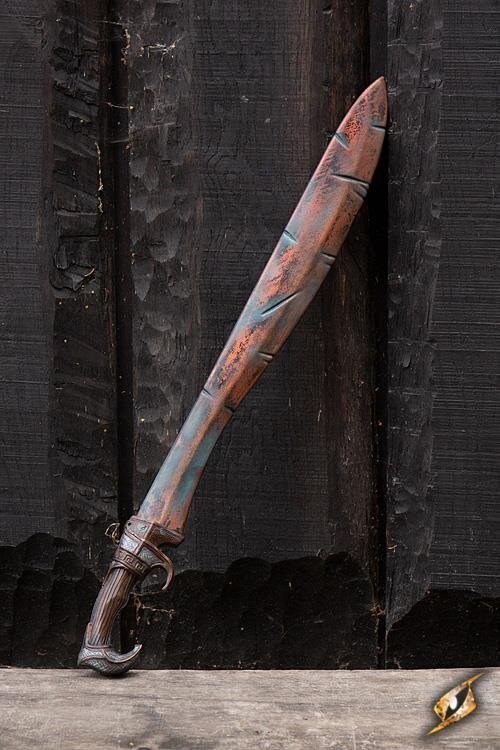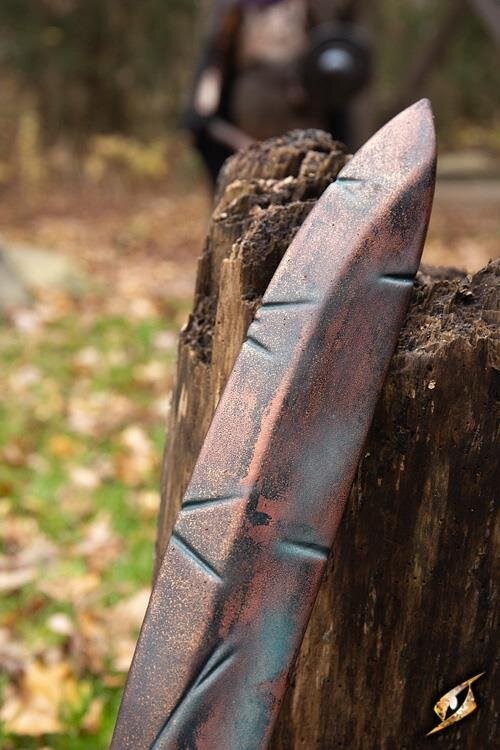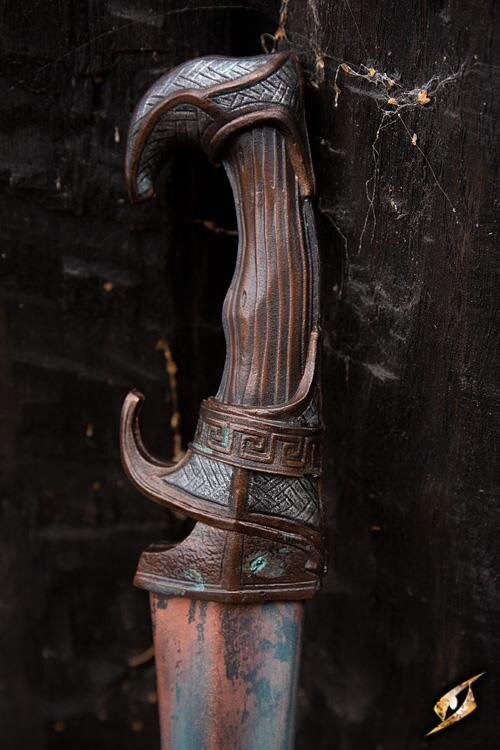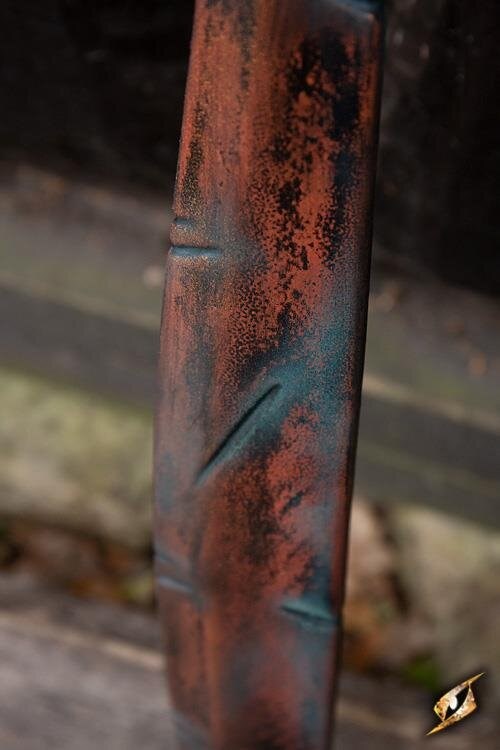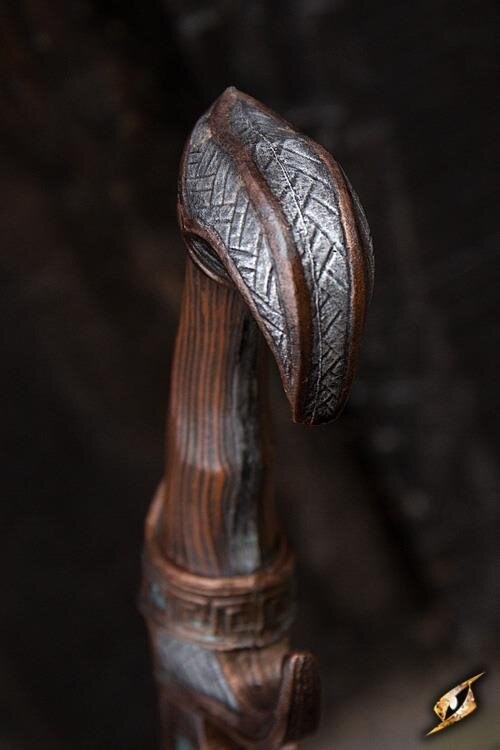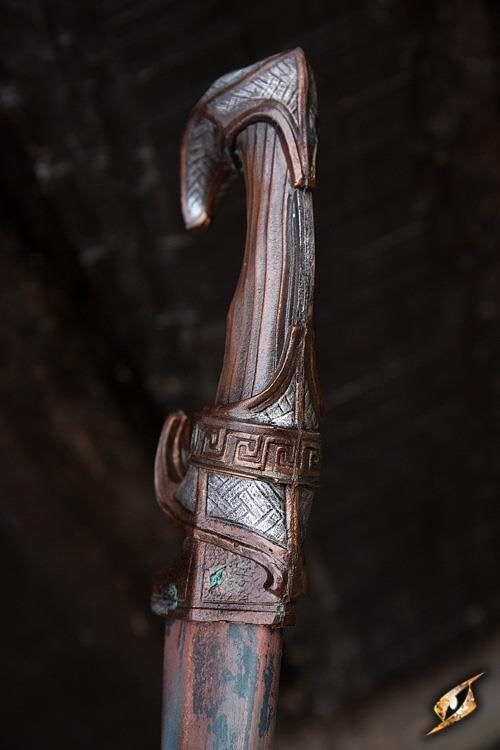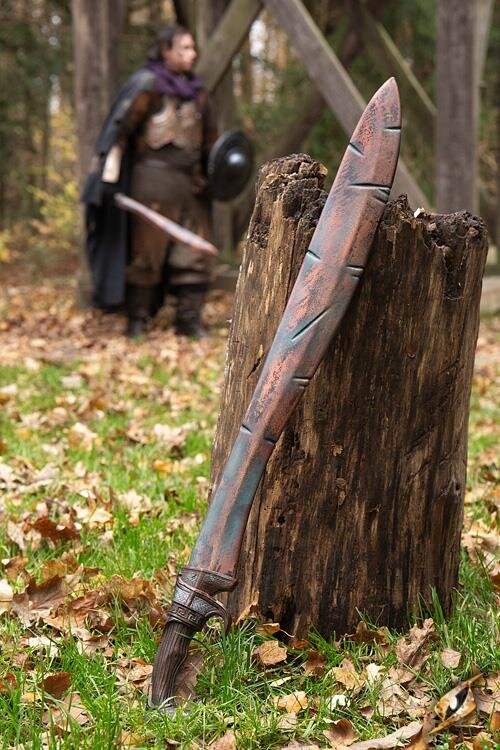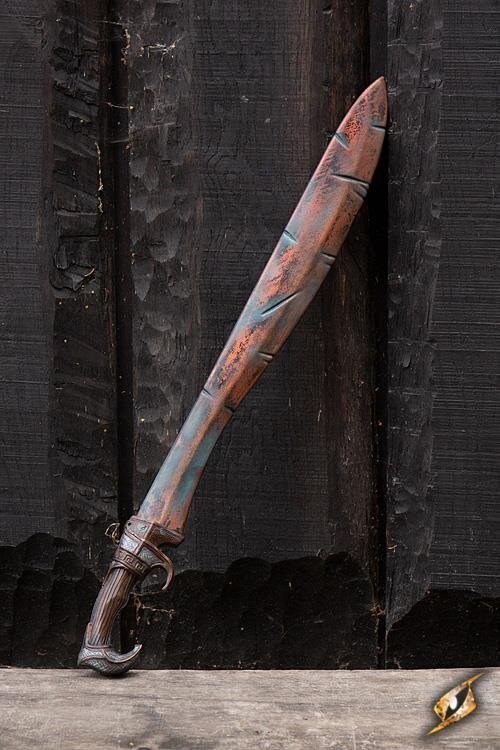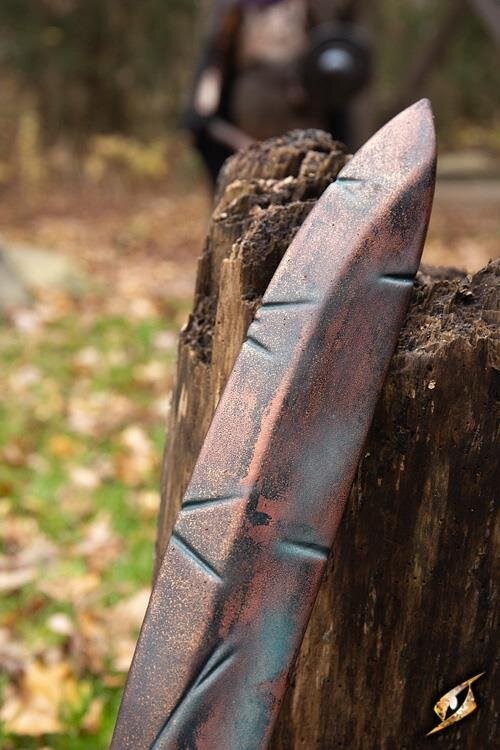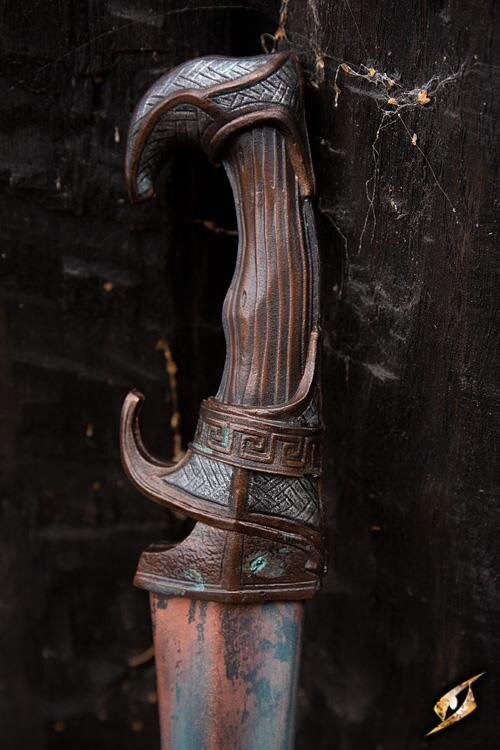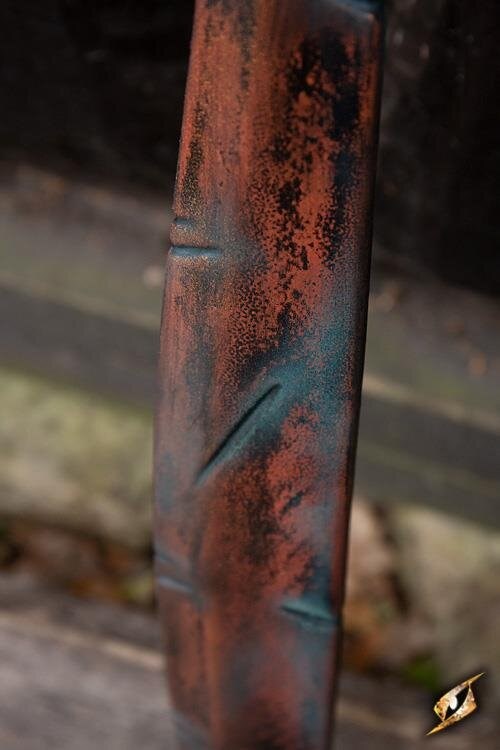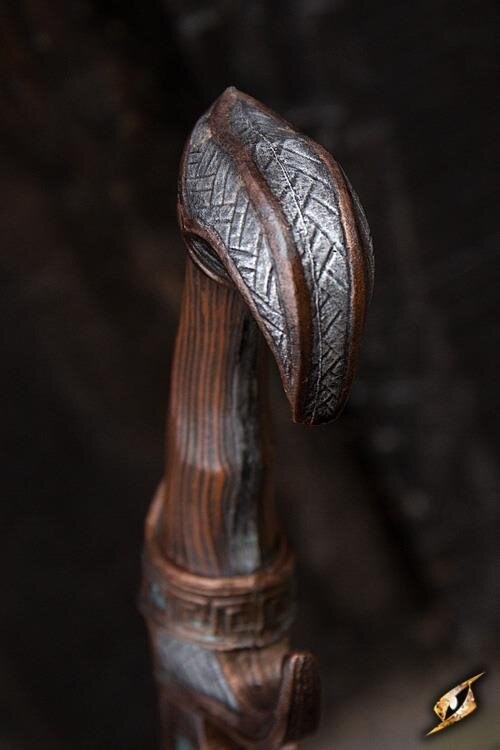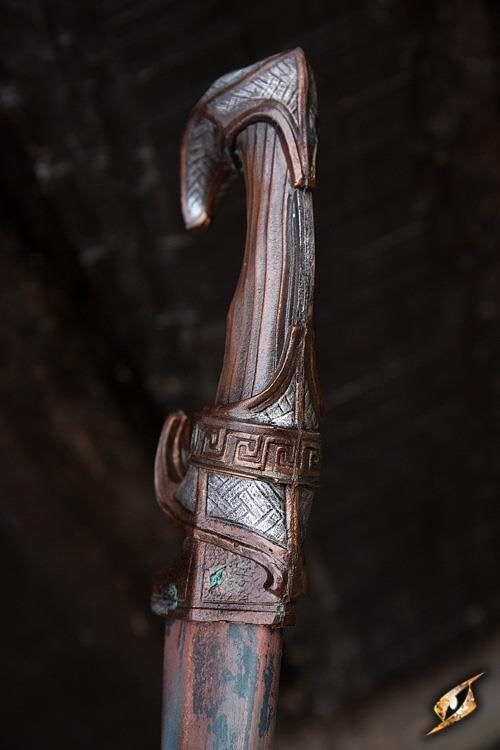 Description

Fitting

Quality

Technical Details
BARBARIC TERRITORY
Epic Armoury's 85 cm Battleworn Falcata is a single-edged latex medium sword inspired by weapons used by the ancient Iberian mercenaries. The 66 cm blade is shaped to act like both an axe head and thrusting sword, delivering powerful blows, while still stabbing and jabbing like the best of them. The Falcata is handmade and hand painted to look like real steel, wood, and gold embellishments, but as with our other Battleworn weapons, details and paint effects have been added to make this sword look used and bruised. The 10 cm grip at the end of the Falcata is realistically moulded and hooked around the hand, much like the traditional weapon.
The blade is made from durable closed cell foam around a solid 8 mm fibreglass core, built to keep you safe! It is finished with a strong latex coating. The grip is a polyurethane cast that requires no maintenance, meaning you'll enjoy using this sword at your LARP game for many seasons!
A typical weapon of Celtic mercenaries of south-western Europe, this sword is ideal for barbaric and savage characters. Since it is also similar to Greek and Egyptian curved weapons, it can also be used for war veterans from exotic locales looking to start new lives as adventurers.
HISTORY
The term 'falcata' was actually coined in the 19th century to describe the blade shape of this ancient weapon
Was used by the ancient Iberians
These lavishly detailed weapons borrow from the ceremonial traditions of the Celts in the era where they spread metalworking throughout Western Europe.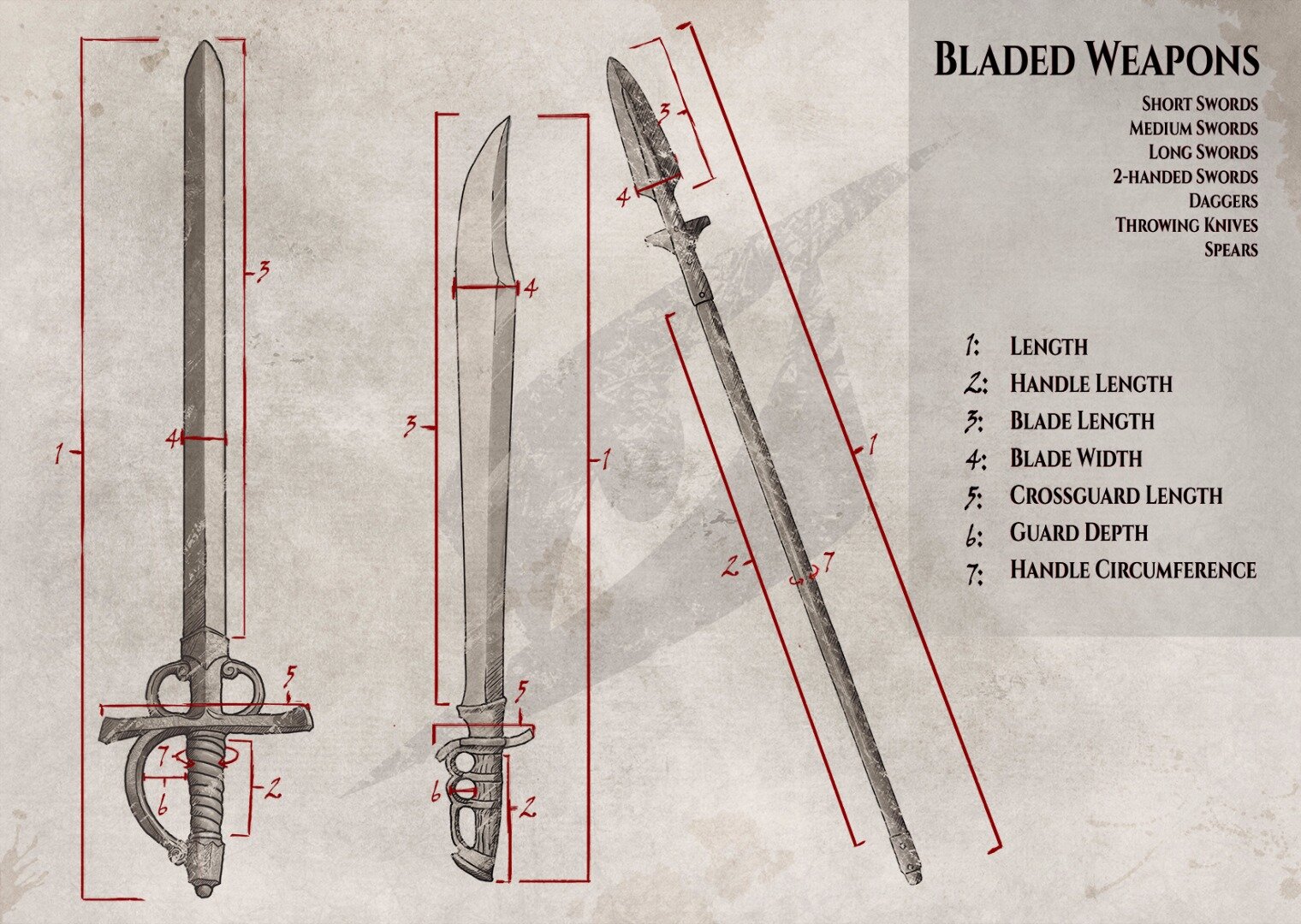 Blade has a strong latex coating with a round fibreglass core
Strong Kevlar core tip protection
Blade is made from durable closed cell foam that does not shred
Handle is a polyurethane foam cast, giving it more detail with no maintenance!
Handle is very durable, will last longer than a latex version, and is less slippery than a silicone treated alternative
Handle is wrapped in leather for comfort, requiring some maintenance
High safety, approved by the top organizations
This product is handmade and hand-painted and therefore unique. As a result, when compared with similar item numbers, this product can have natural deviations in pattern, colour and shape, which are not considered defects or faults.
We produce our image material in a natural environment, where lighting and surroundings can affect colors and contrast. The displayed images may therefore appear different from the product you receive from us.
Measurements are all in cm if not stated otherwise.
Brand:
Epic Armoury
Universe:
Ancient
Product type:
Sword
Release date:
11/28/2019
Maintenance
This hybrid weapon's polyurethane handle does not require any special maintenance. The leather wrapped around the grip does require leather care.
Leather Grip Care
Natural leather products are very durable, but require regular maintenance with leather care products to stay flexible and to increase life-time. Make sure your leather products are kept dry when stored. Let wet leather dry naturally before treating. If frequently wet and dry, increase frequency of maintenance.
Cleaning
Clean by removing dirt with a hard brush, then gently rub on leather soap with a clean, damp cloth until the leather appears clean. Remove soap with a separate damp cloth to wipe away any soap residue and then use a dry cloth to wipe away any remaining water from the leather.
Conditioning
You should always condition leather after cleaning, since the soap will have removed some of its natural oils. Treat the leather with mink oil, olive oil, or beeswax polish with a clean cloth, gently rubbing a small amount of oil or polish in circles into the leather. Allow the leather to soak in the oil before wiping the leather with a final clean cloth to remove any excess residue.
Latex Blade Care
This LARP weapon's blade has a latex coating which needs a certain degree of maintenance. For this we recommend using maintenance silicone, which can be purchased separately in the LARP Accessories section. Epic Armoury Maintenance Silicone is an easy, spray-on application, 100% pure and acid-free making it safe to apply. We recommend using Maintenance Silicone on a regular basis, taking care not to apply the spray to the handle by first wrapping it in plastic-wrap. It maintains the latex-coat's flexibility and prevents it from drying out, keeping the product wear and tear resistant.
Storage
Store your weapon flat or on its pommel--NEVER on its tip. Use a simple sheet or towel lining to prevent it from touching a plastic or rubber surface to prevent your weapon from adhering to other products. Keep your weapon in a cool, dry environment.