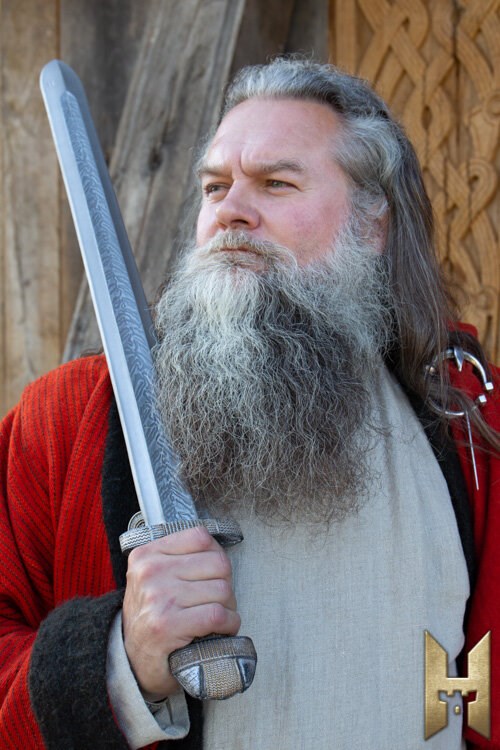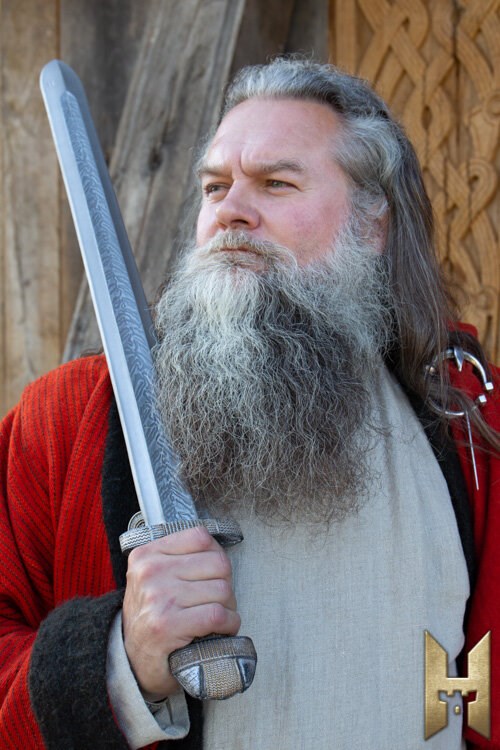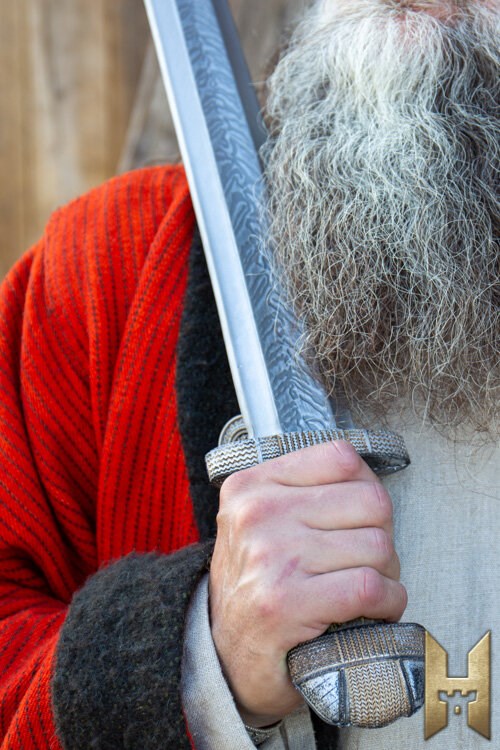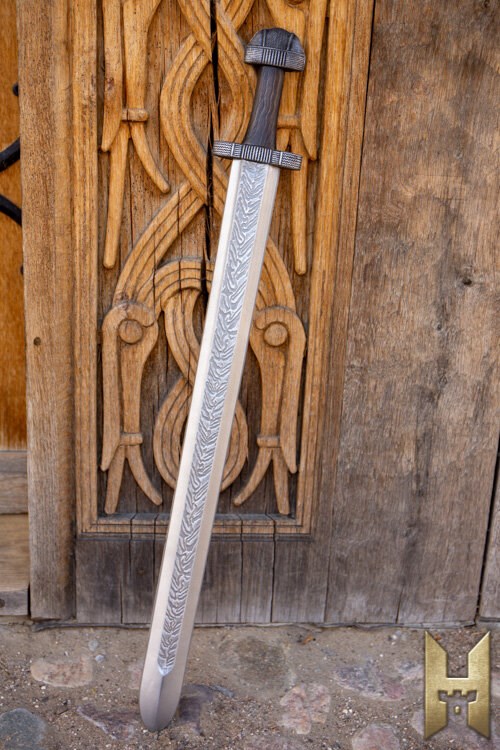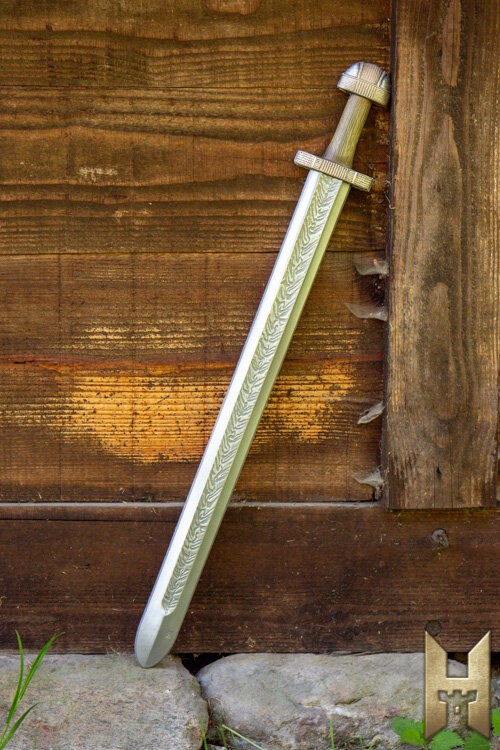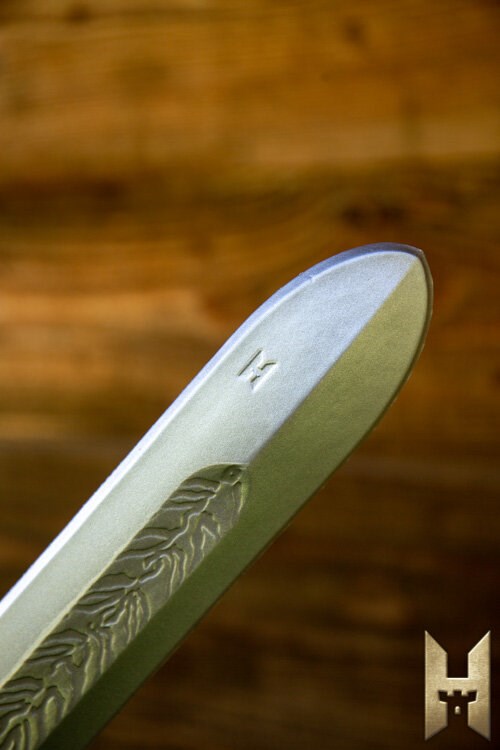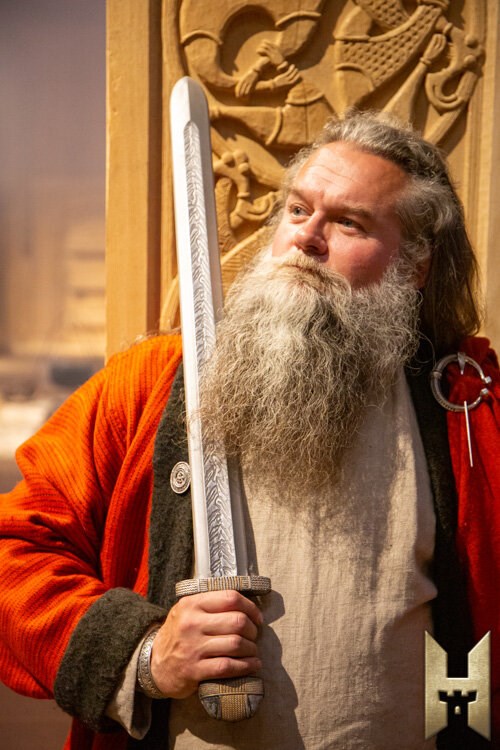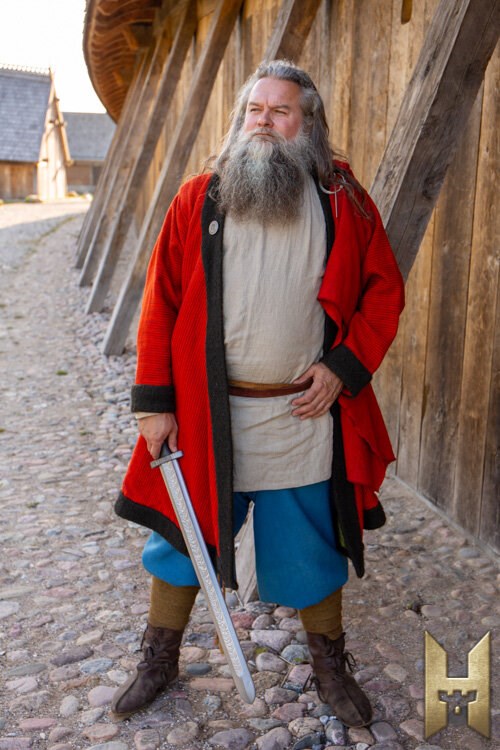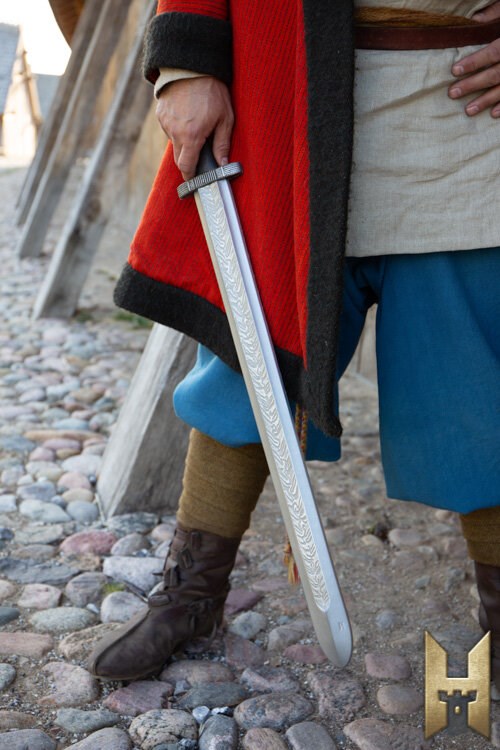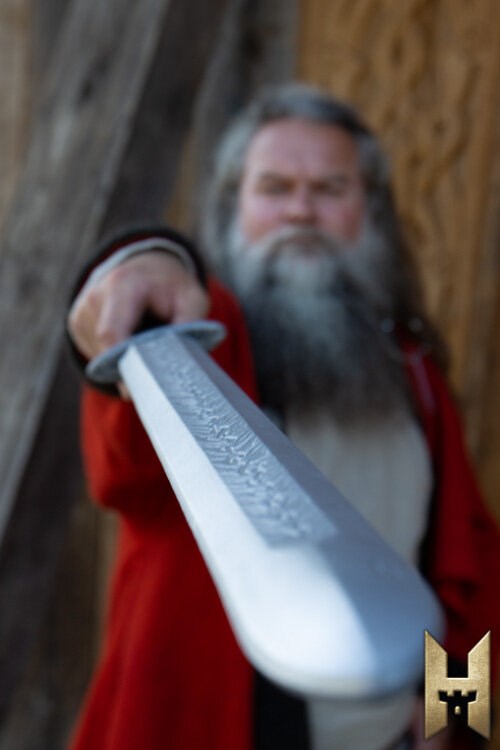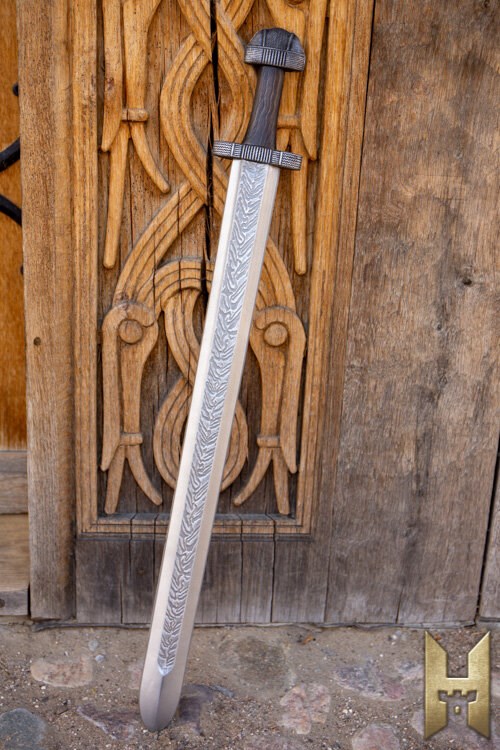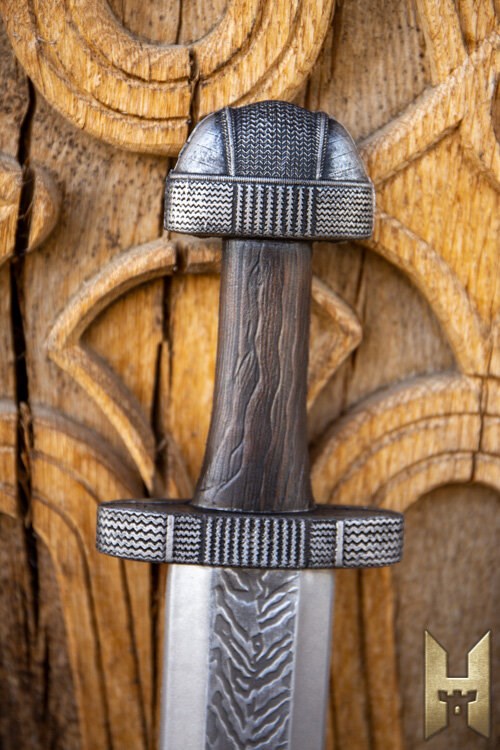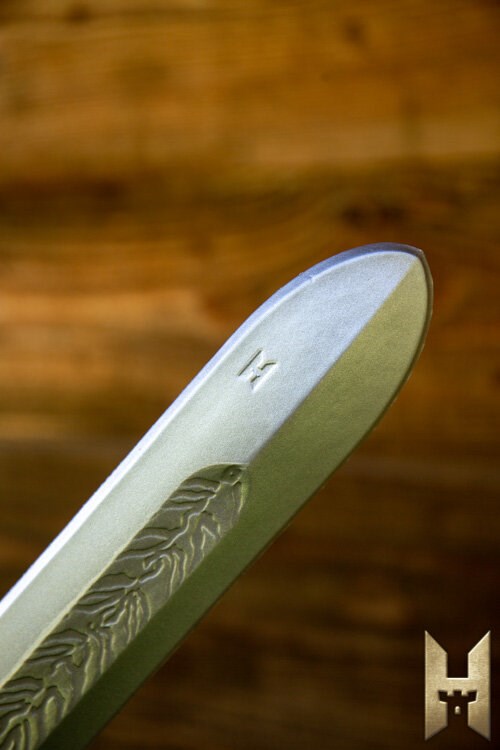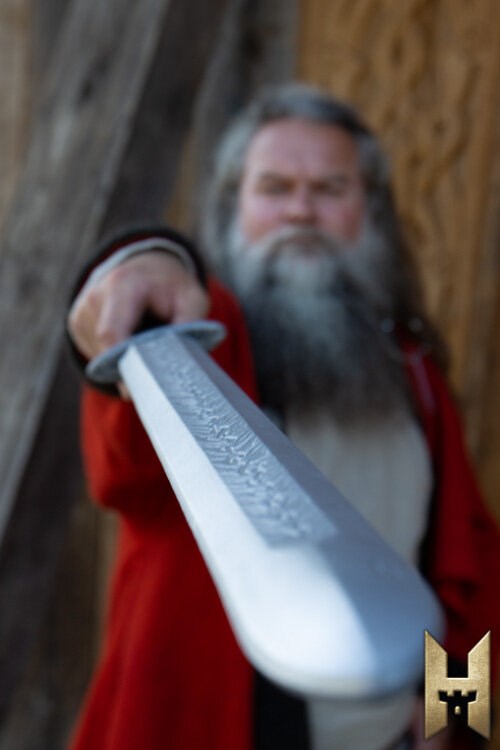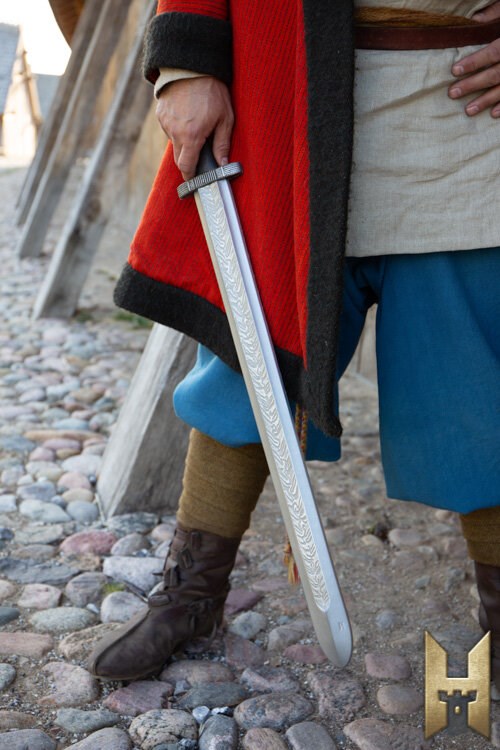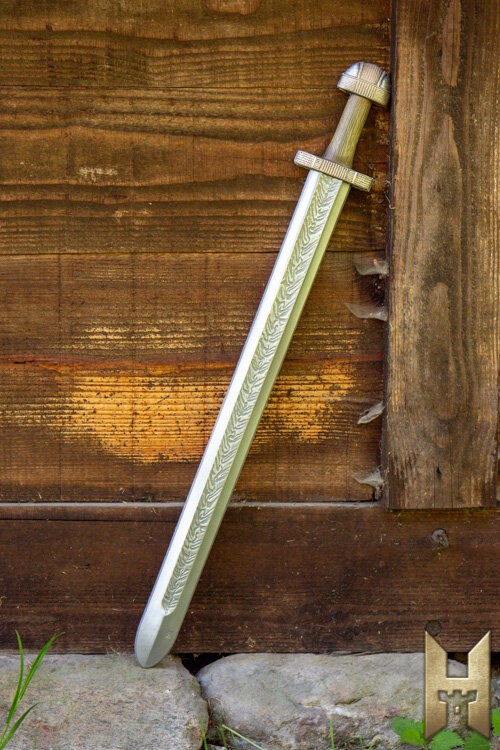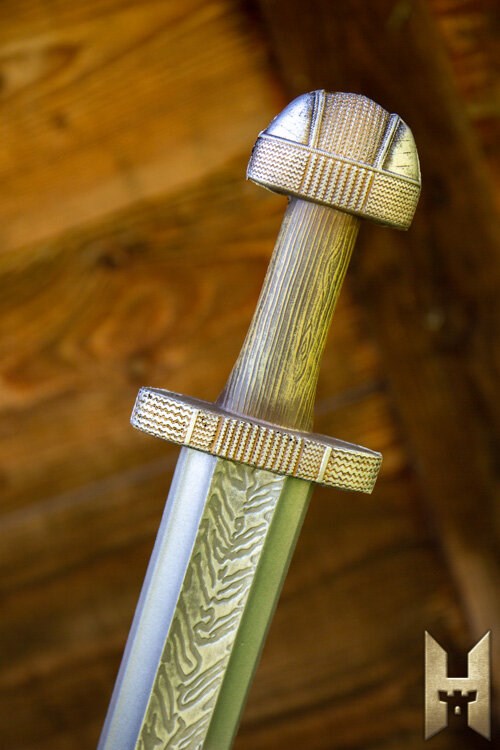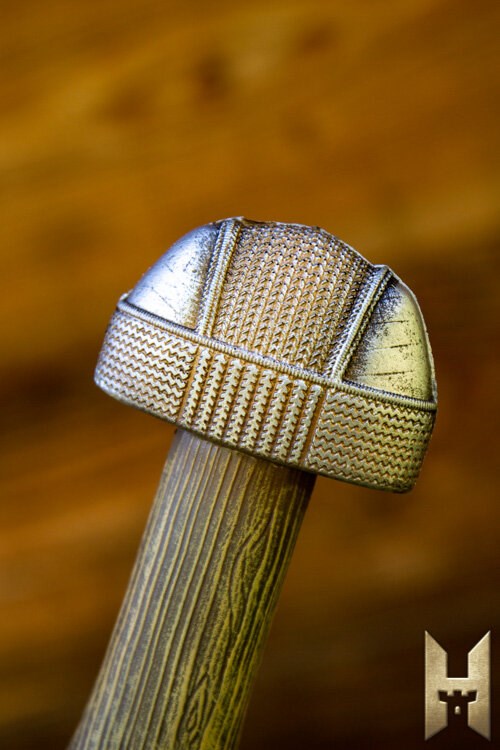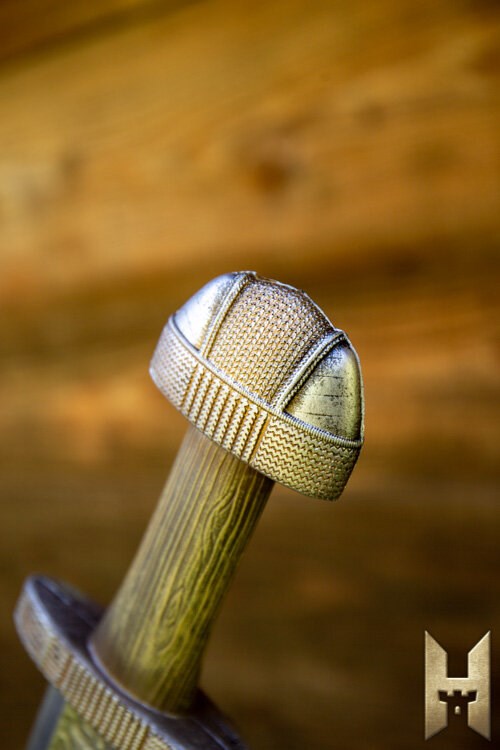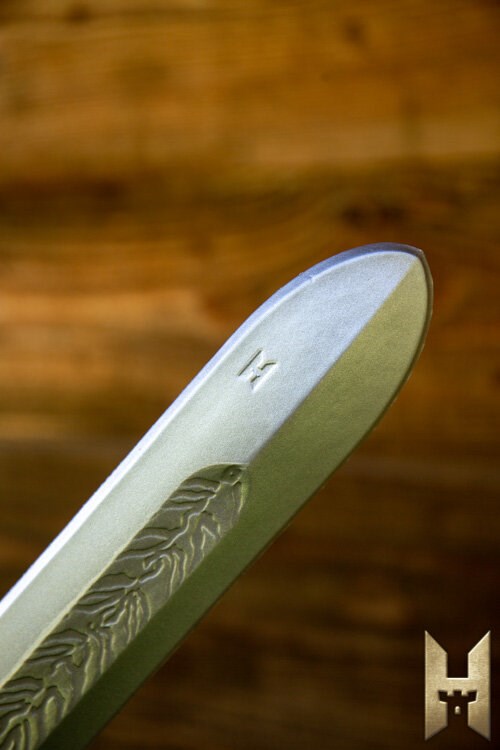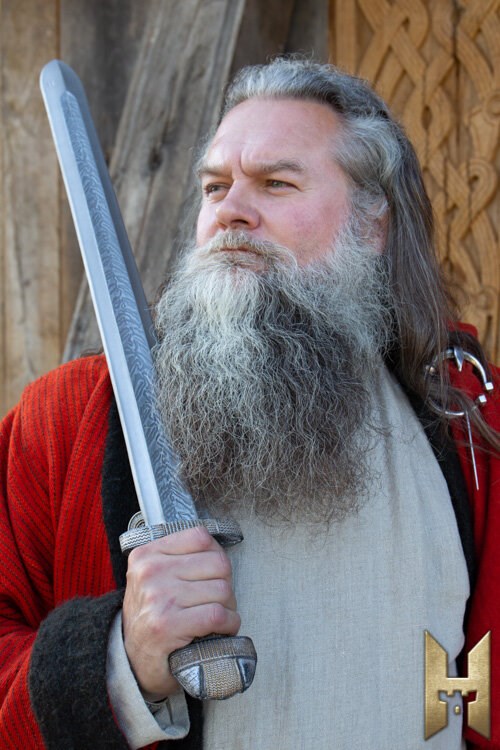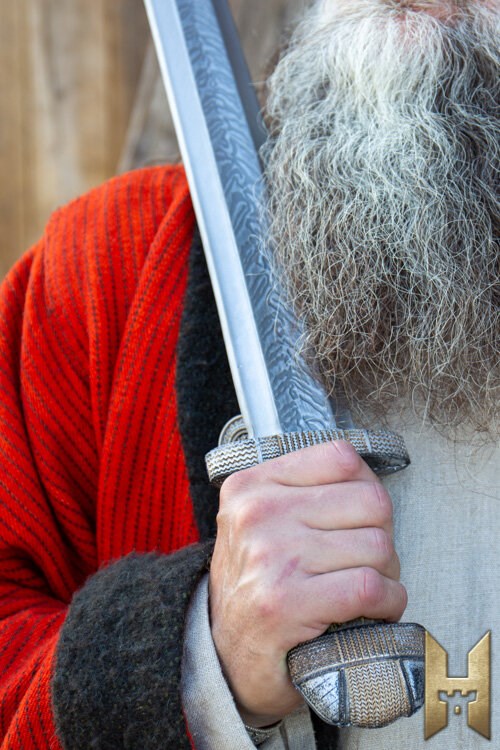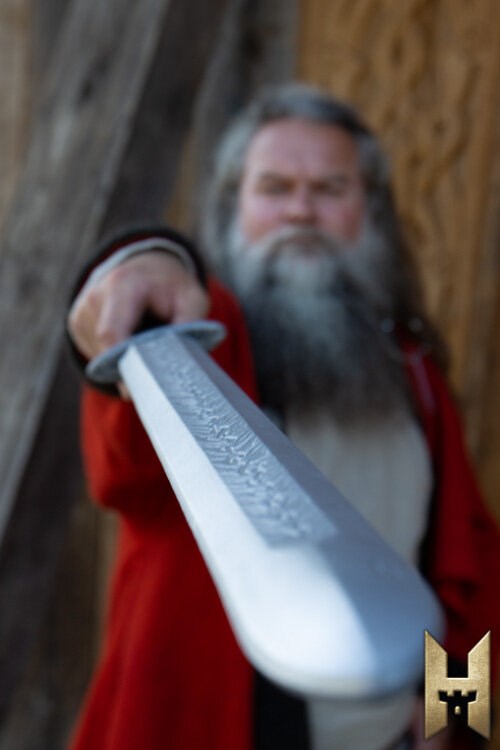 Description

Fitting

Quality

Technical Details
A SHARP TOUCH OF HISTORY
"One of the very best swords anyone in the Northern Lands has carried…"
– The Saga of King Rolf Kraki, chapter 30
Have you ever dreamt of wielding a Viking sword with a historically authentic design? Then your saga is about to begin! The EirikR Sword is made as a collaboration between artisans of Epic Armoury and archaeologists from Lejre Land of Legends. It is designed to match the Osted Sword found in 1887 near the town of Osted in Lejre, Denmark. Due to its pattern-welded blade and the herringbone ornamentation with silver and copper on the crossguard and pommel, archaeologists assess that the sword most likely belonged to a king or a highly esteemed housecarl. As part of our Stronghold Master Collection, the EirikR Sword is a durable, high-quality LARP weapon that adheres to history without compromising safety. A perfect weapon for any Viking roleplayer or historical reenactor, stalwartly standing within mead halls, aboard Viking ships or on the open battlefield. The eyes of the Allfather rest upon you!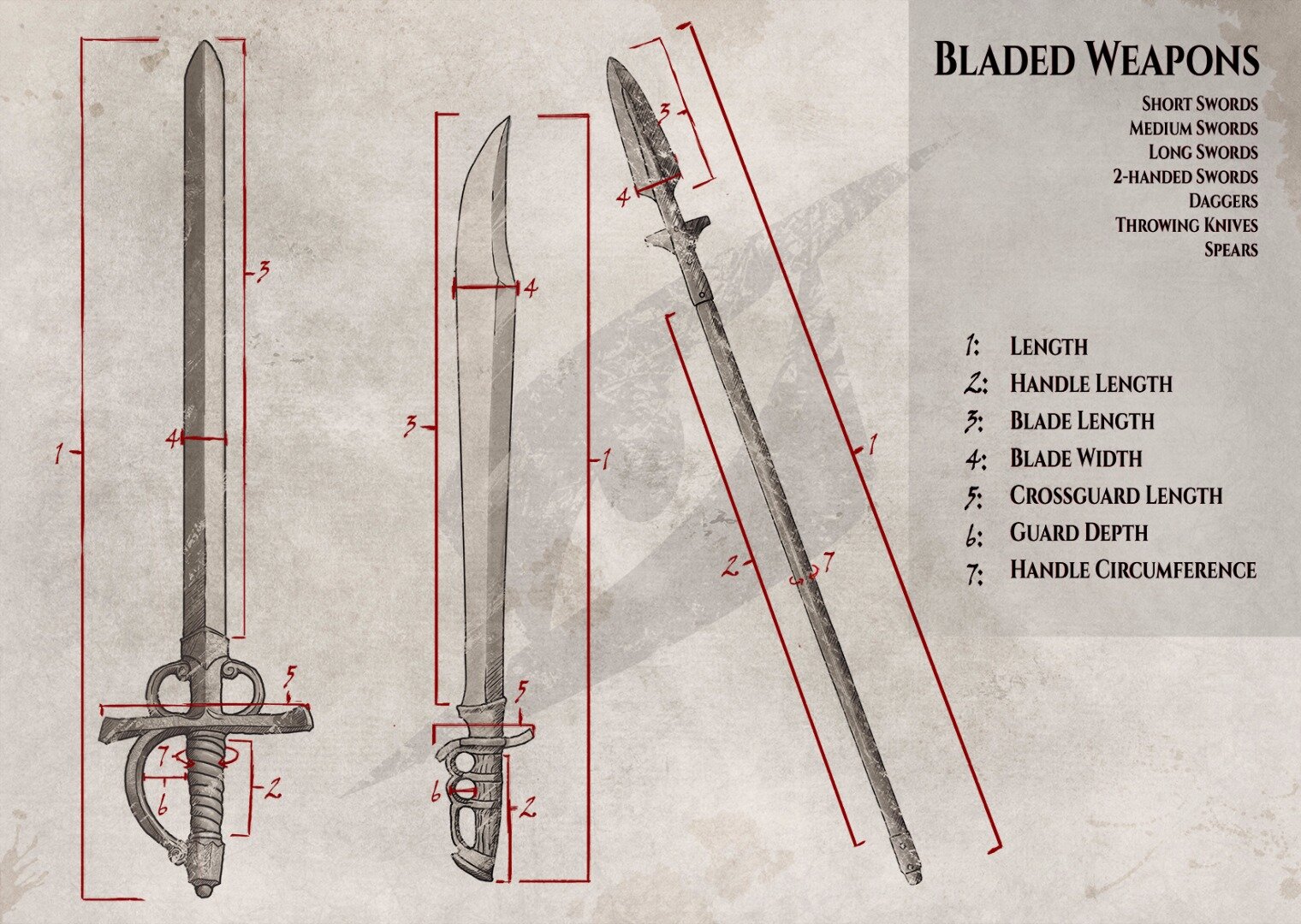 This Stronghold Weapon is constructed for LARP combat
Epic Foam blades are lightweight and stab-proof
Handle is a polyurethane foam cast, giving it more realistic texture and details
Handle is very durable, will last longer than a normal latex equivelant
Made with a focus on safety in terms of blade hardness, which hits as hard as a latex weapon due to the foam density and core shape.
This product is handmade and hand-painted and therefore unique. As a result, when compared with similar item numbers, this product can have natural deviations in pattern, colour and shape, which are not considered defects or faults.
We produce our image material in a natural environment, where lighting and surroundings can affect colors and contrast. The displayed images may therefore appear different from the product you receive from us.
Measurements are all in cm if not stated otherwise.
Brand:
Stronghold Master Collection
Universe:
Stalwart
Materials:
Soft EVA Foam, Polyurethane foam
Product type:
Sword
Product type:
Moulded, 8x10 mm Oval Fibreglass Rod
Release date:
05/23/2022
Maintenance
This Stronghold weapon's handle does not require any special maintenance. Due to the density of the blade, there is a chance of paint being rubbed off due to the friction caused when the blade and another dry surface makes contact. To mitigate this, we advise you to coat the blade with a thin layer of Epic Armoury Maintenance silicone, which will reduce the friction and in turn stress on the paint. Store your weapon flat or on its pommel - NEVER on its tip. Keep your weapon in a cool, dry environment.