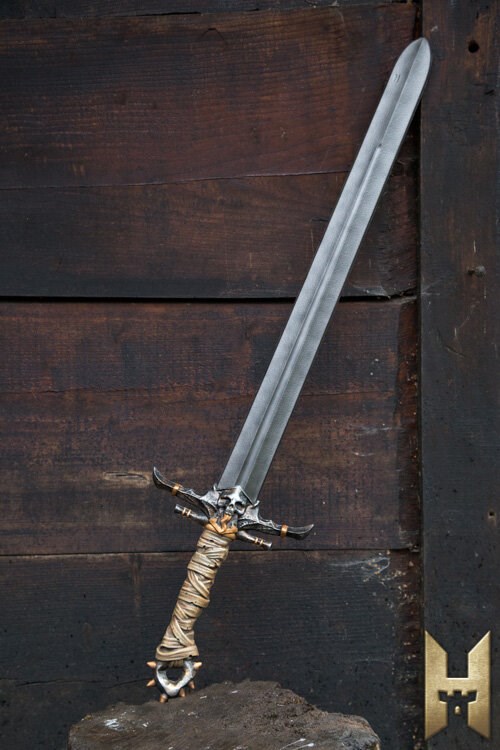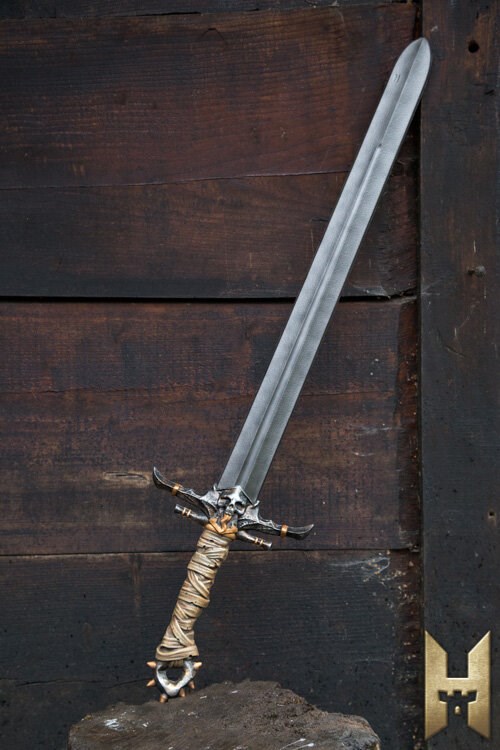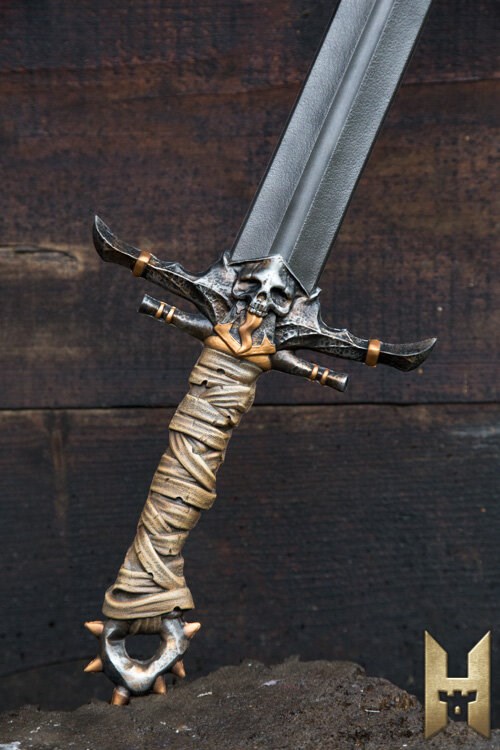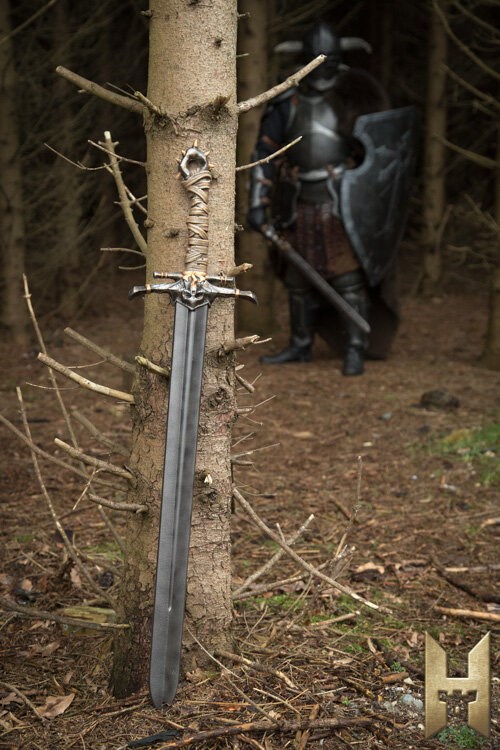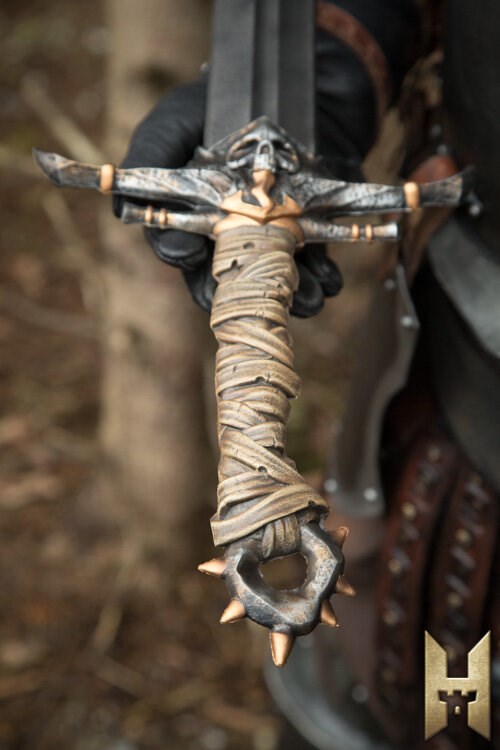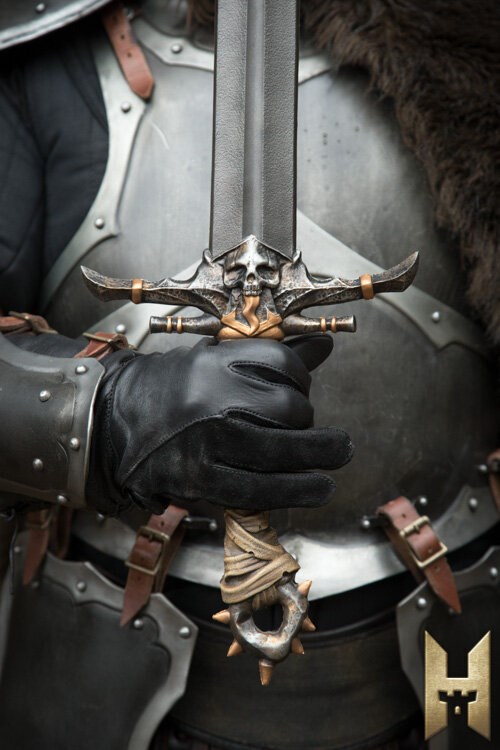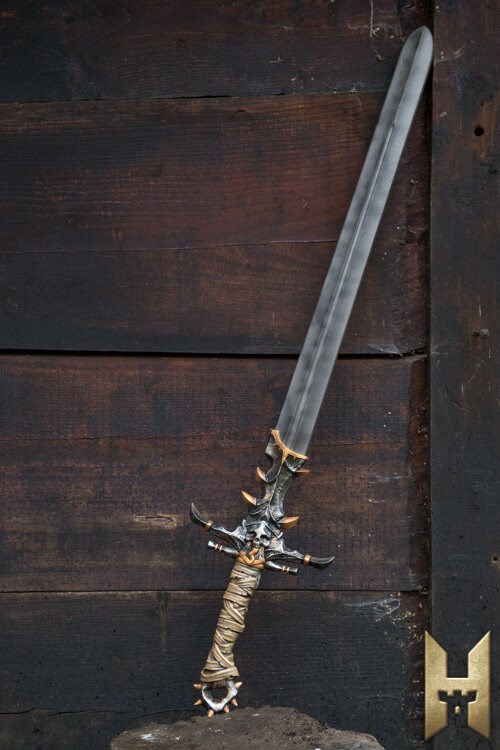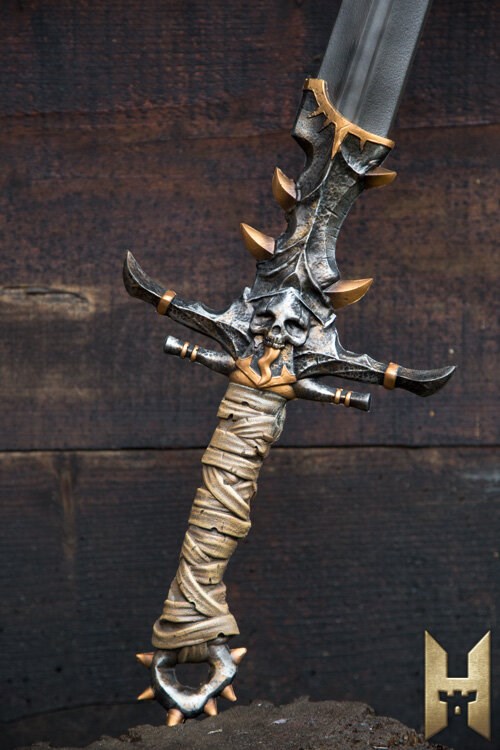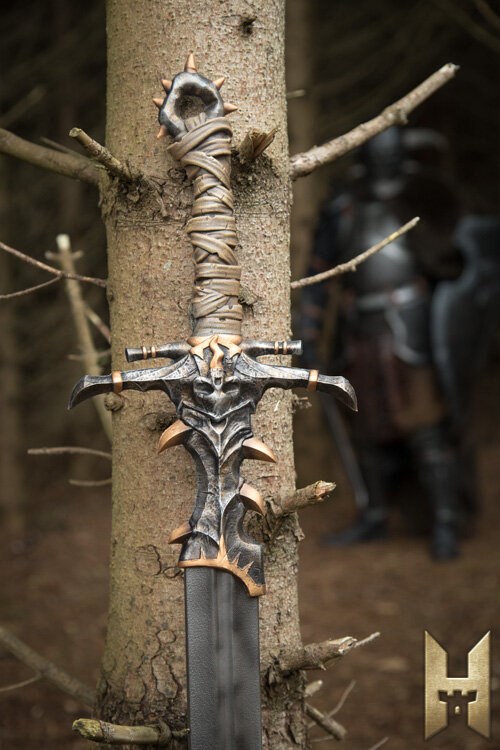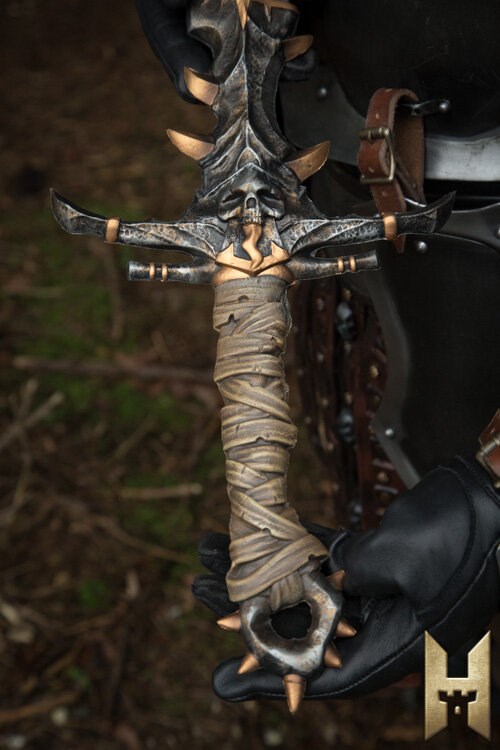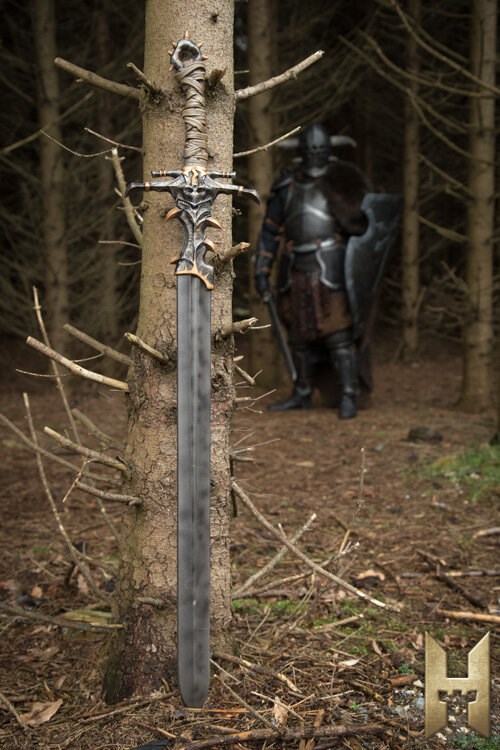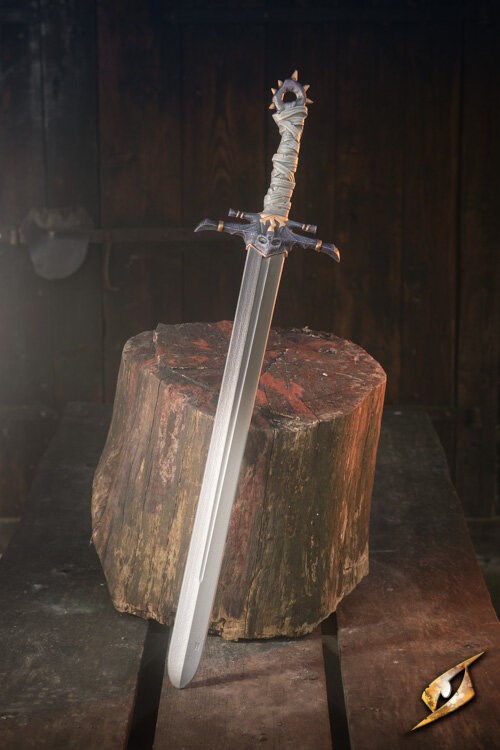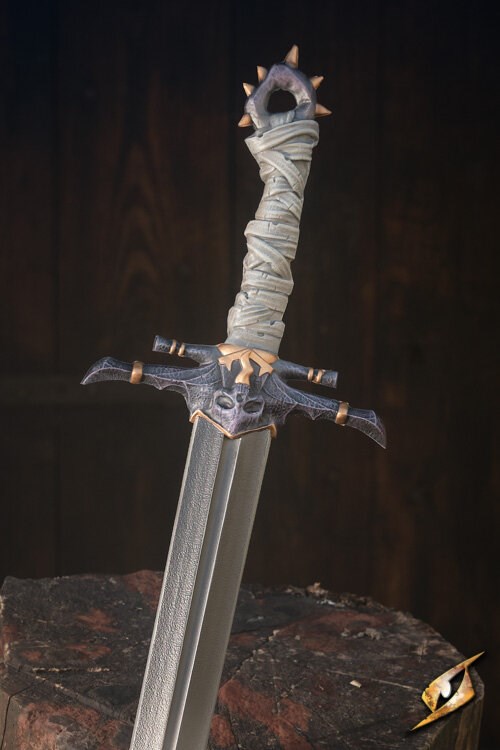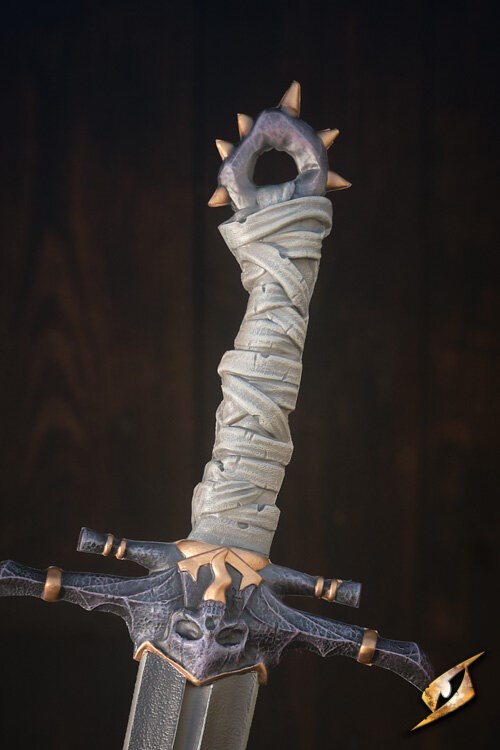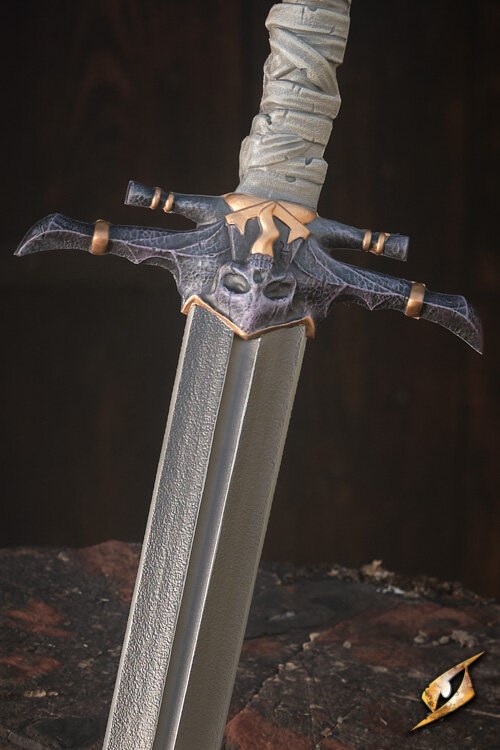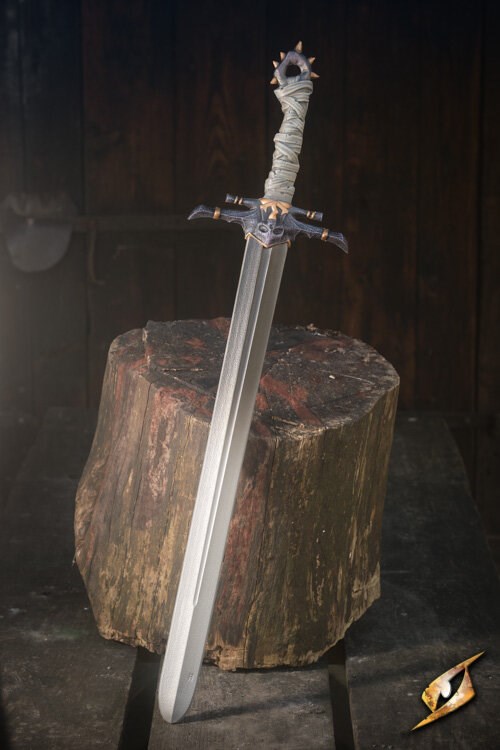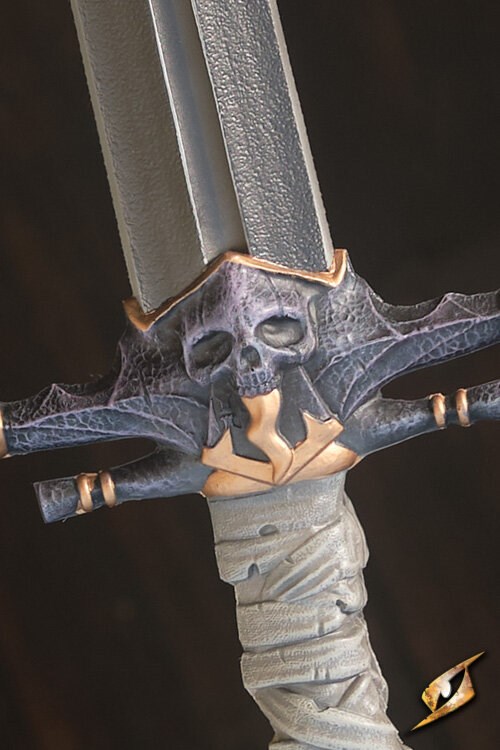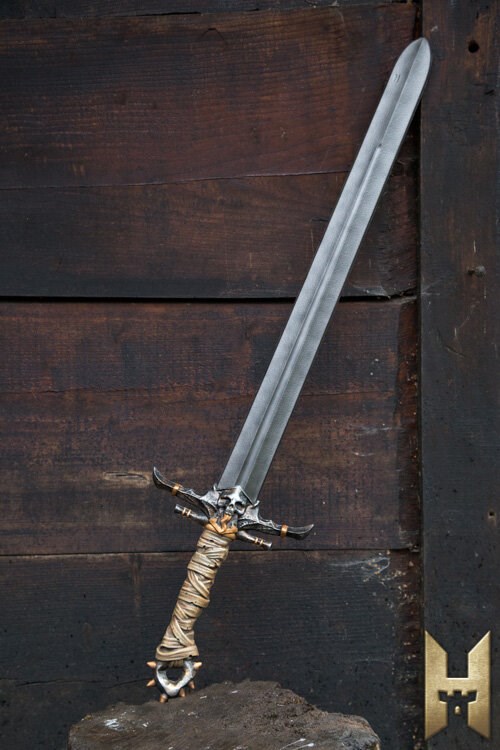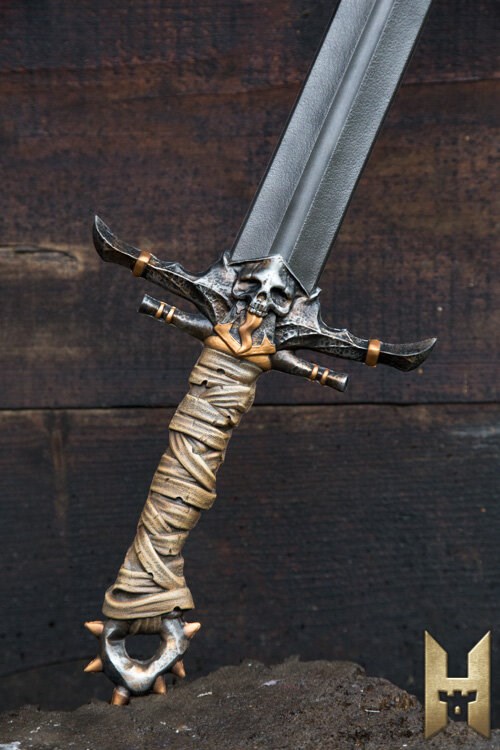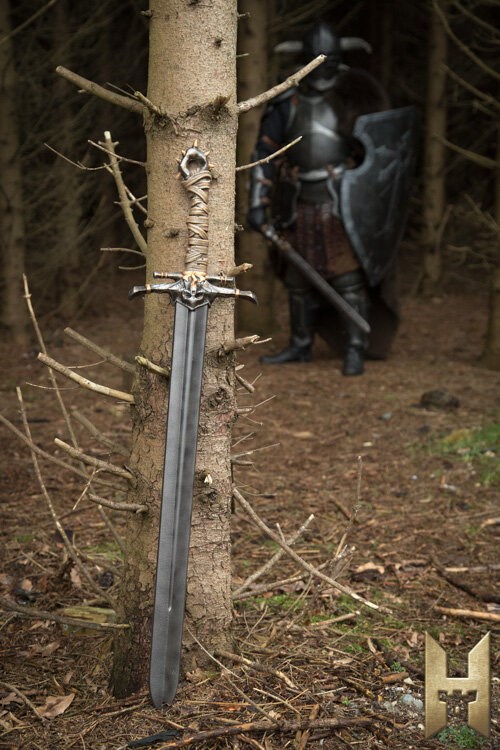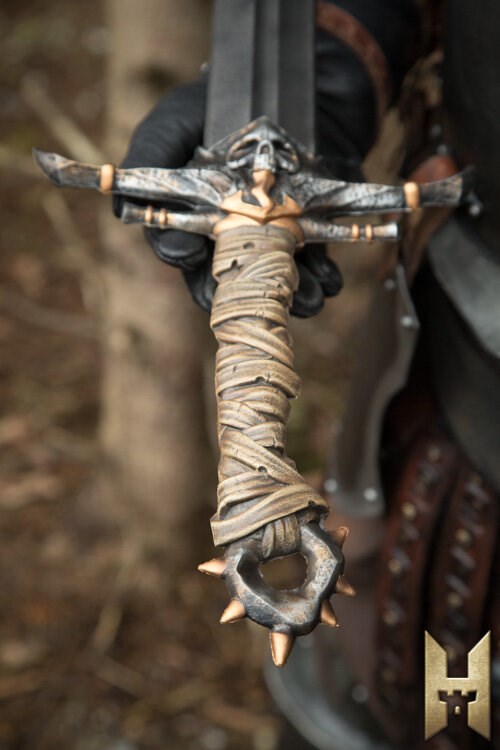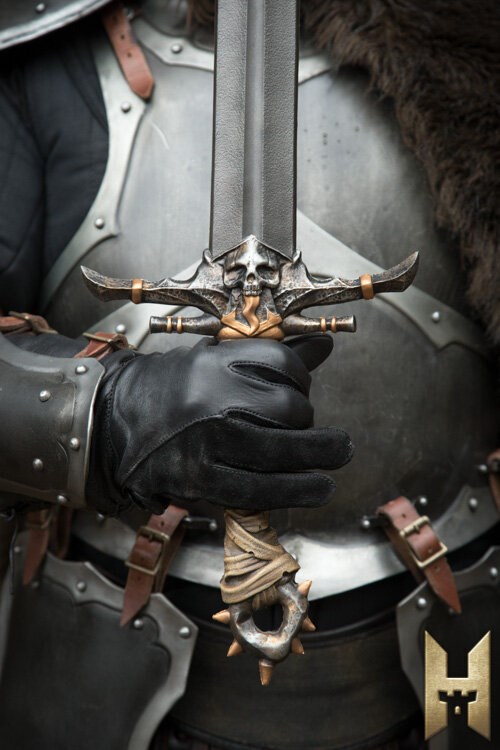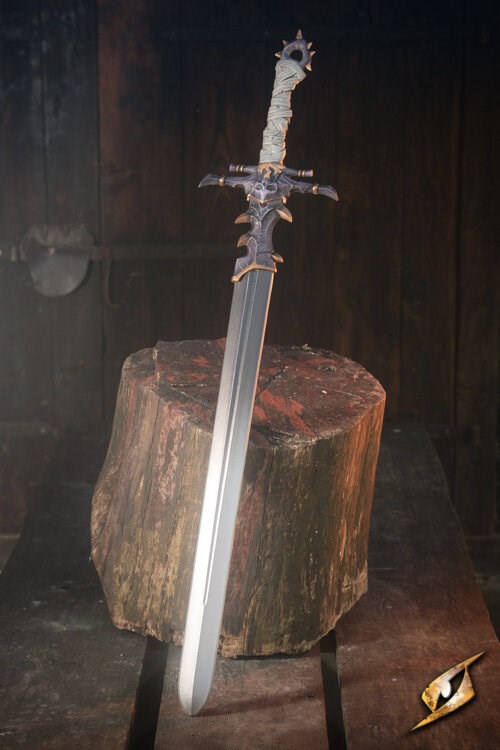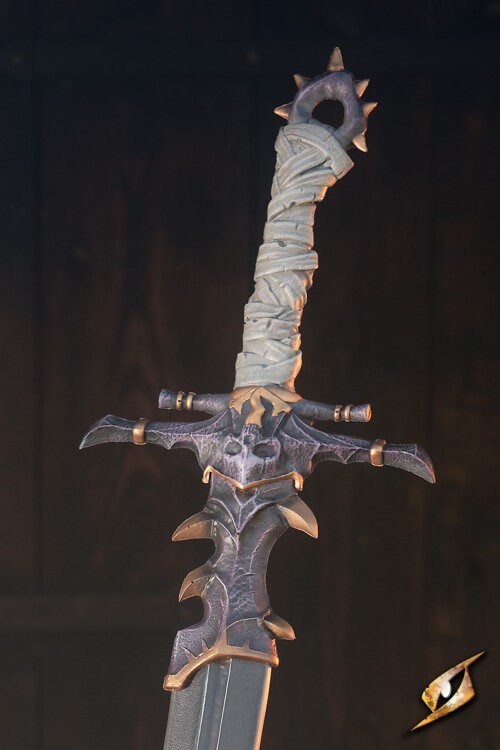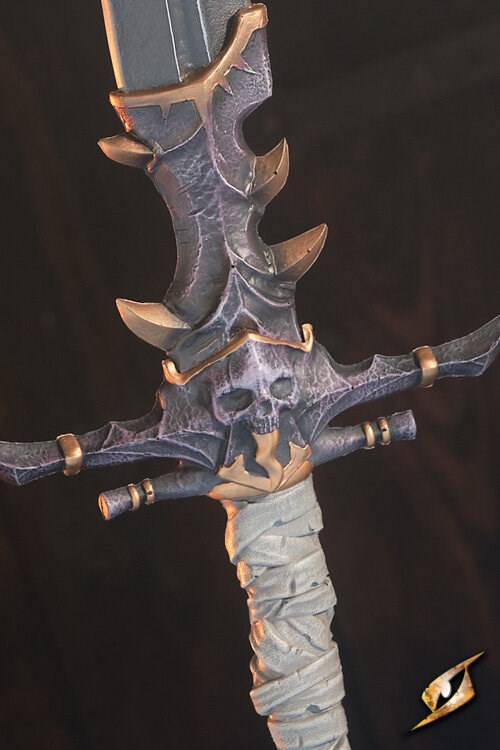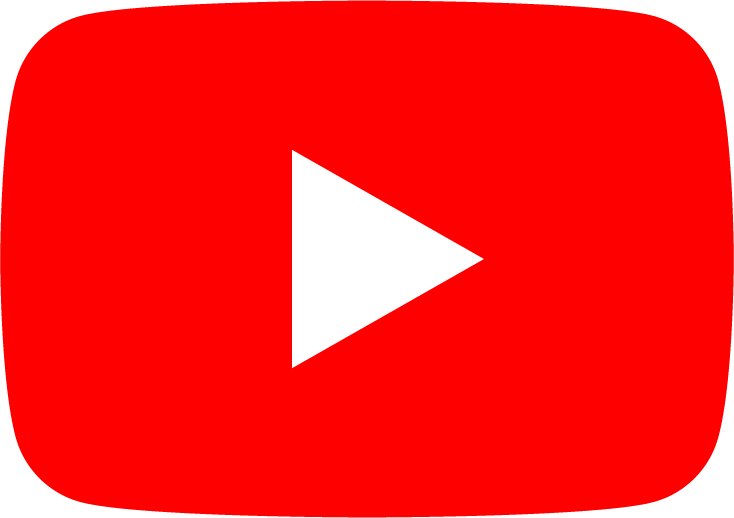 Marauder Sword
Stronghold Master Collection, Ruinous
In Stock
Available
(choose variant)
Prices from {{ variantsPriceFrom }}
Description

Fitting

Quality

Technical Details
Please Read This Before you purchase
If you wish to use a Stronghold Master Collection weapon for LARP combat, please make sure to apply a coat of Epic Armoury Maintenance Silicon or Protection Gel to protect the paint finish on the blade. Marks on the weapons are to be expected, especially the darker tinted ones, after prolonged usage even with a protective coating.
A murder of crows frantically scampers away in all directions crawing, as Drurgha The Devourer kicks one armoured leg through the rotting wooden gate that was their resting place a moment ago. He fiercely stomps down the road. Behind him his followers, a gang of hell-raising warriors with no greater purpose or aim in this world than to raid and spread chaos, are getting rowdy as their anticipation of pillage and women grows bigger.
The terrible leader stops at a housecorner, his dark, gloved hand clenching the wrapped handle of his Marauder sword; a nightmarish weapon, that has defiled more men, than he cares to count. Behind the horned helmet his mouth twists in a gruesome smile…
DETAILS
Feast your eyes on Epic Armoury's Stronghold Marauder Sword, and let yourself be devoured by its ruinous appearance: this weapon is the pure picture of evil!
This 96 cm sword has a 67 cm fullered blade designed to be lightweight, while maintaining its structural stability. Made from EVA foam around a fibreglass core and finished with a strong and impressive paintwork, this sword is just as soft as any latex coated weapon but even more sturdy in battle!
Made from polyurethane foam, hand painted and sculpted to look eroded, the steel coloured crossguard is embellished with a skeleton face. The handle is cast and painted to appear like it has been wrapped with the flayed skin of cowards. A spiked ring pommel accentuates the cruel nature of this design - this sword screams evil!
The Stronghold Marauder Sword is high quality gear due to its impressive durability and magnificent details. This sword will make you confident in the safety and appeal of your LARP weapon on the battlefield, be you a nightmarish Marauder or the captain of an undead army.
Available in two different lengths.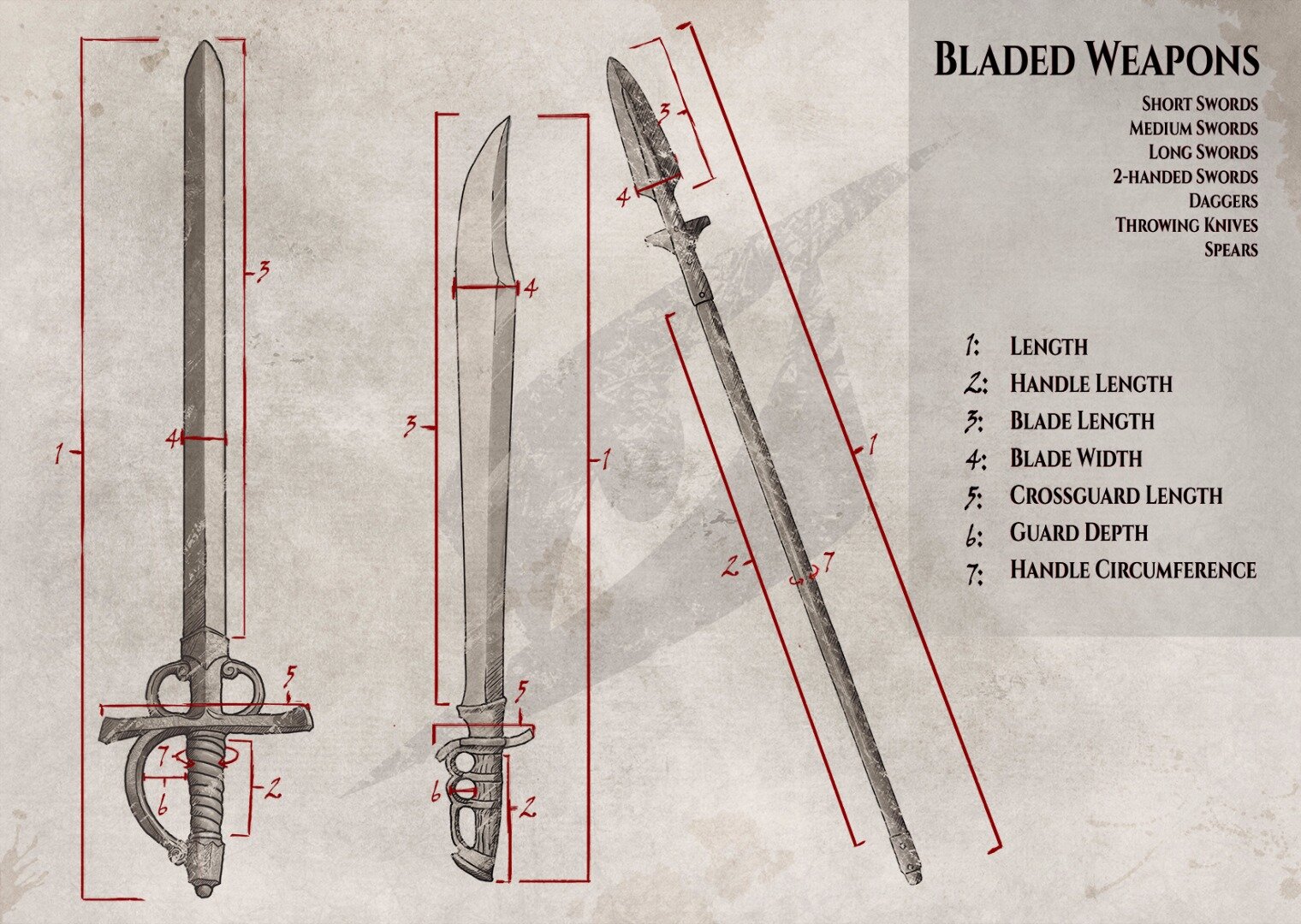 This Stronghold Weapon is constructed for LARP combat
Epic Foam blades are lightweight and stab-proof
Handle is a polyurethane foam cast, giving it more realistic texture and details
Handle is very durable, will last longer than a normal latex equivelant
Made with a focus on safety in terms of blade hardness, which hits as hard as a latex weapon due to the foam density and core shape.
This product is handmade and hand-painted and therefore unique. As a result, when compared with similar item numbers, this product can have natural deviations in pattern, colour and shape, which are not considered defects or faults.
We produce our image material in a natural environment, where lighting and surroundings can affect colors and contrast. The displayed images may therefore appear different from the product you receive from us.
Measurements are all in cm if not stated otherwise.
Brand:
Stronghold Master Collection
Universe:
Ruinous
Theme:
Marauder
Materials:
Polyurethane foam
Product type:
Sword
Release date:
03/27/2020
Maintenance
This Stronghold weapon's handle does not require any special maintenance. Due to the density of the blade, there is a chance of paint being rubbed off due to the friction caused when the blade and another dry surface makes contact. To mitigate this, we advise you to coat the blade with a thin layer of Epic Armoury Maintenance silicone, which will reduce the friction and in turn stress on the paint. Store your weapon flat or on its pommel - NEVER on its tip. Keep your weapon in a cool, dry environment.