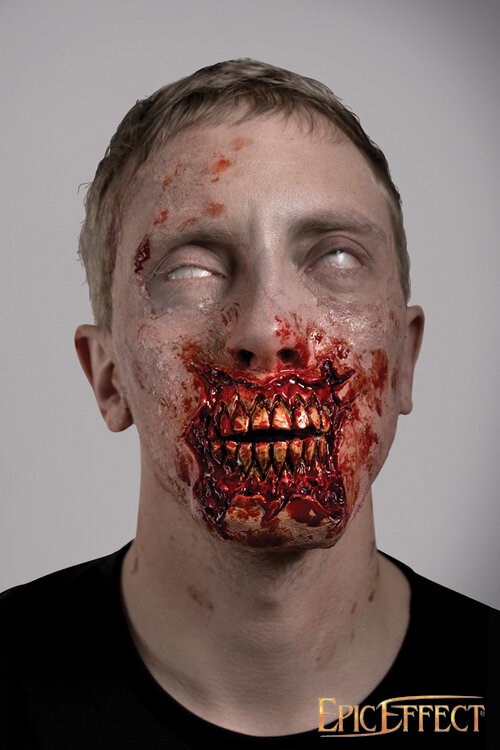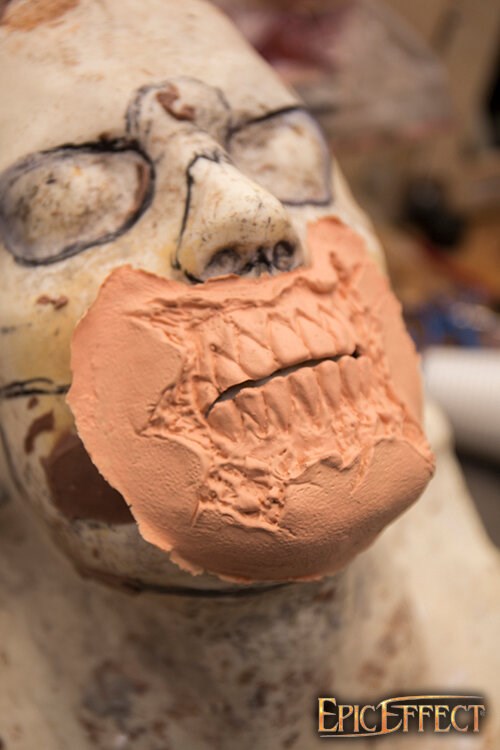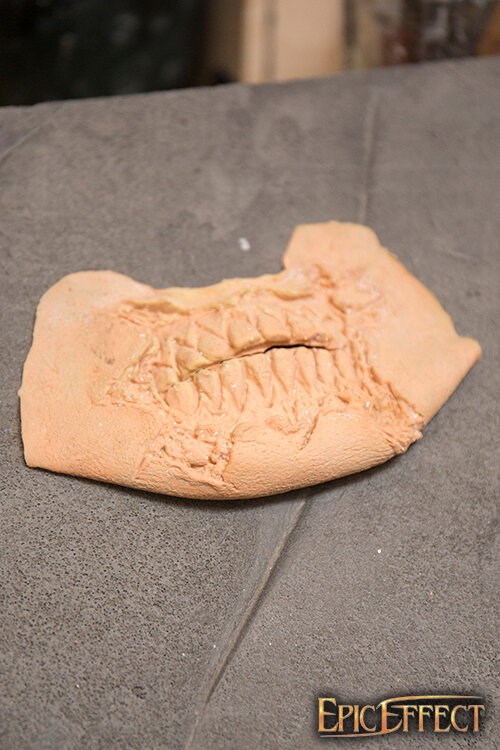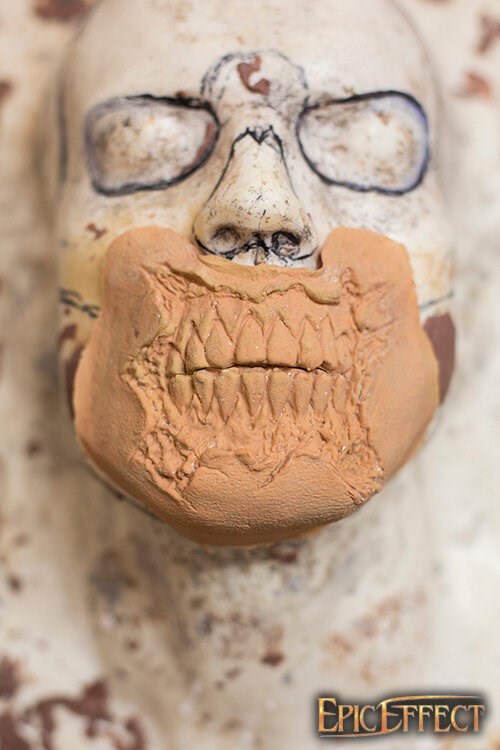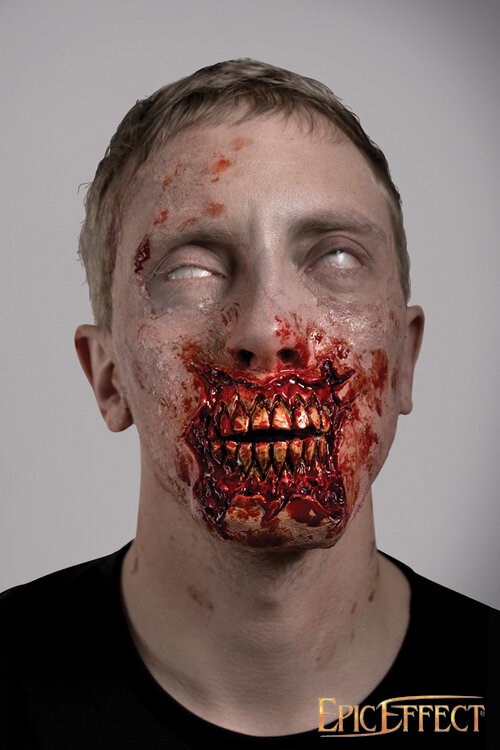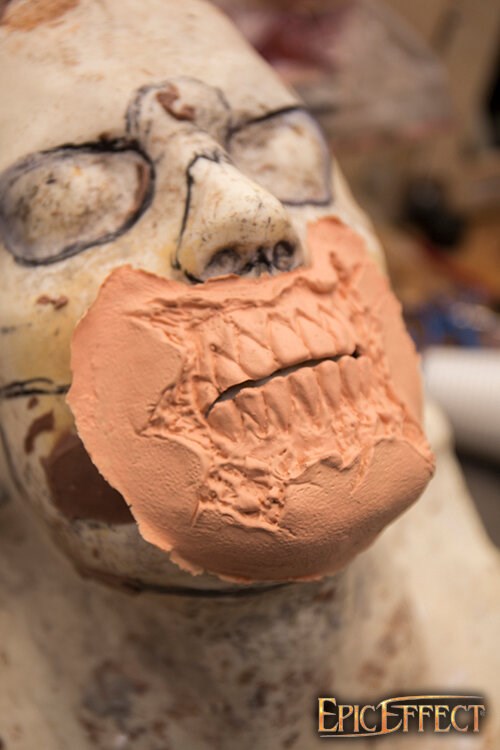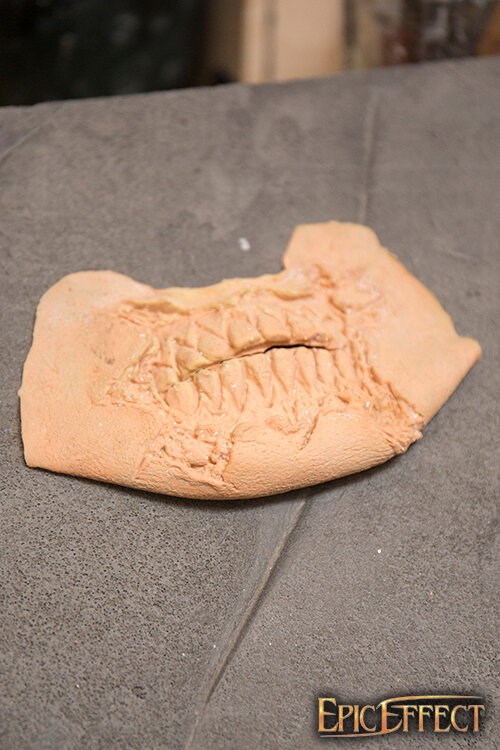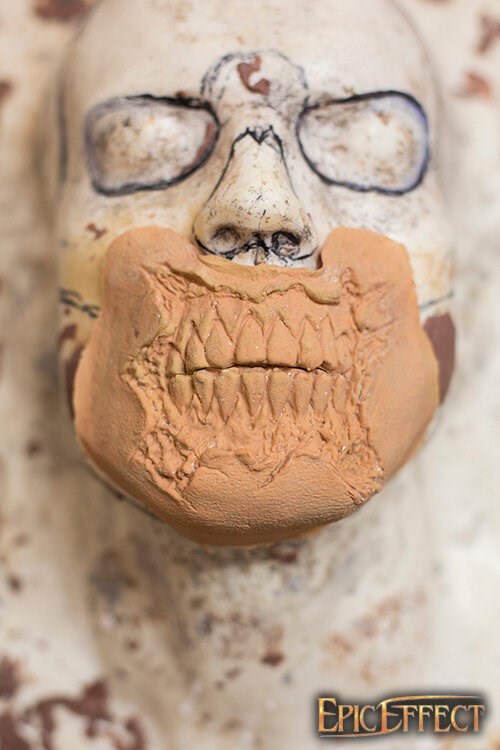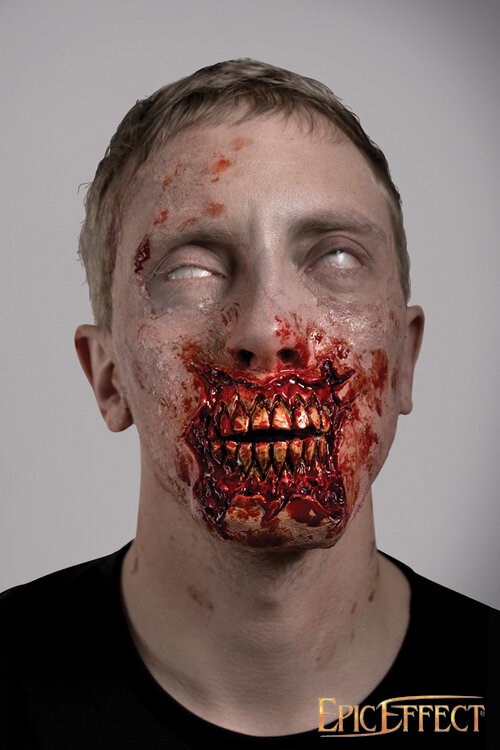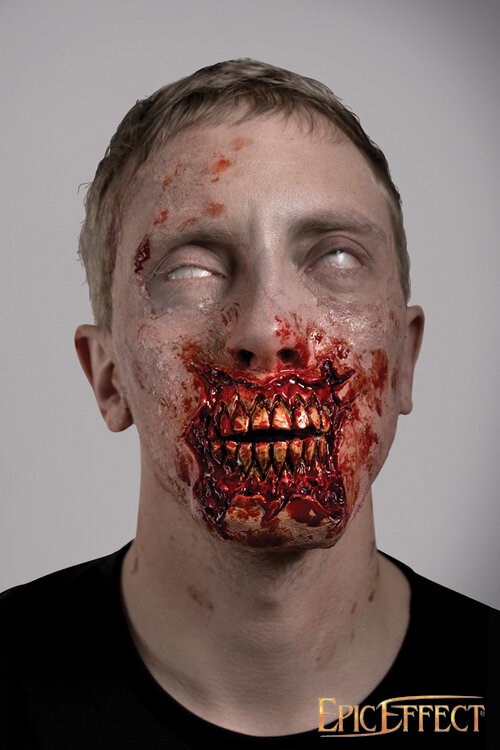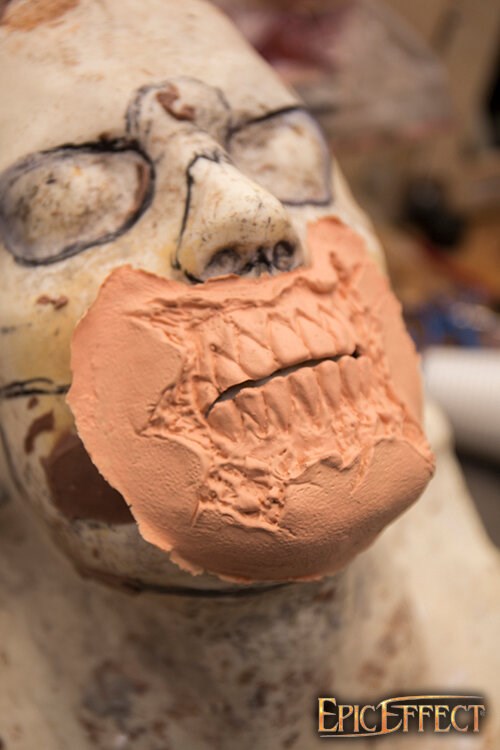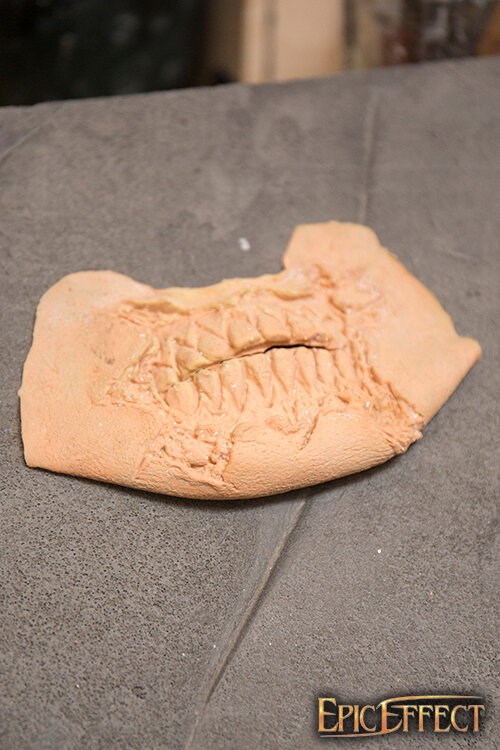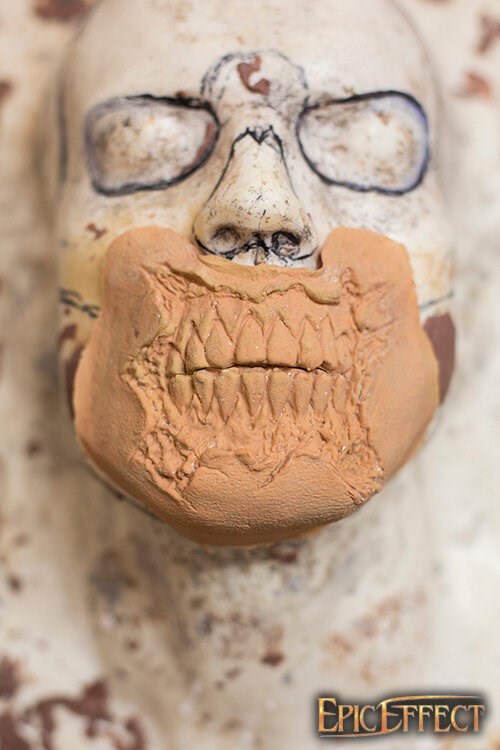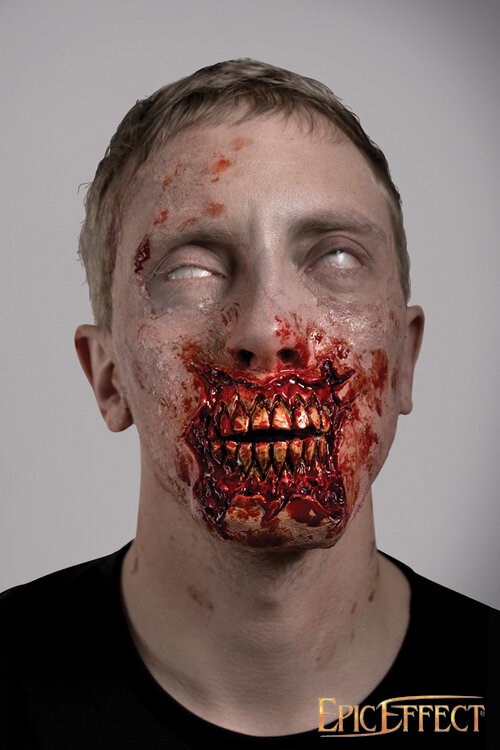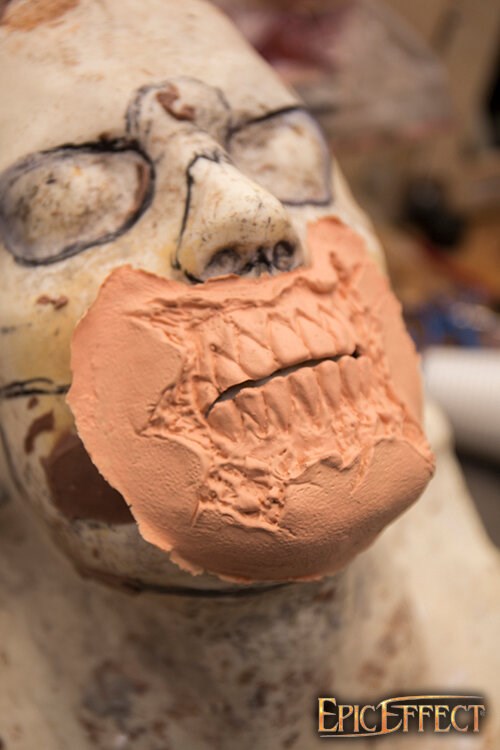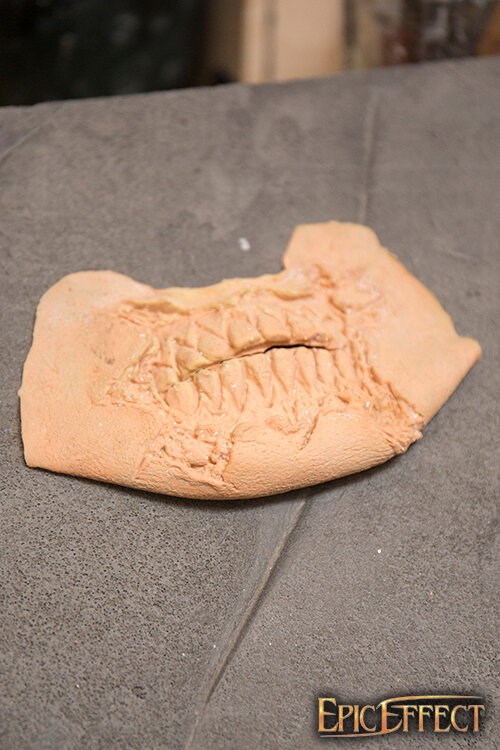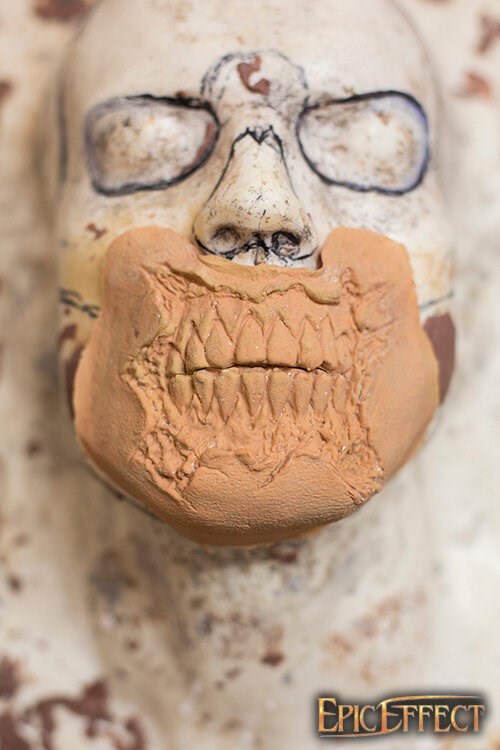 Zombie Teeth Exposed
Epic Effect
In Stock
Available
(choose variant)
Prices from {{ variantsPriceFrom }}
Description

Quality

Technical Details
Hunger. Hunger is all you feel and know. In a vague portion of your mind you remember that there had once been so much more. You had a job. You had a family. But now as you catch the whiff of something delicious, that vague memory is forgotten.
You groan hungrily as you see one of the living, its movement catching your rotting eye. You stagger onward, driven by your sole desire for flesh.
DETAILS
Epic Effects' Zombie Teeth Exposed is a latex prosthetic that has seen livelier days. Designed to fit over the mouth, this monster effect will be a terrifying surprise to your potential prey! Become a frightful zombie whose lips have been torn away, showing off your impeccably straight teeth perfect for eating brains! Your mother would be proud.
The Zombie Teeth Exposed prosthetic is made from thick 100% natural high-quality latex, making it strong and durable, ensuring long life and extended reuse. Application of this prosthetic is easy using Epic Effect Prosthetic Power Glue, Mastix Spirit Gum or other prosthetic adhesive.
The Package contains instructions in English and French.
This Zombie Teeth Exposed is unpainted, but can easily be painted to match the style you desire using Epic Effects Make-Ups.
Available in One Size.
INSPIRATION
Zombies are most commonly found in horror and fantasy genre stories
The term zombie comes from Haitian folklore, describing a dead body animated by magic
The concept of zombies was first exposed to the Western culture with W.B. Seabrook's The Magic Island in 1929
Excellent fit, as the prosthetics are modeled on real people
Designed with large contact surfaces for a more durable and easy fit
Slim edges for a more believable blend
Unpainted to allow easy customization by you
Attachable straight from the box following step-by-step instructions in English and French
Easy to maintain
Multiple reuses
This product is handmade and hand-painted and therefore unique. As a result, when compared with similar item numbers, this product can have natural deviations in pattern, colour and shape, which are not considered defects or faults.
We produce our image material in a natural environment, where lighting and surroundings can affect colors and contrast. The displayed images may therefore appear different from the product you receive from us.
Measurements are all in cm if not stated otherwise.
Brand:
Epic Effect
Materials:
Latex
Position:
Face
Product type:
Prosthetics
Release date:
05/01/2016
Maintenance
Remove prosthetics carefully and rinse off all glue, wax and make-up with Mastix Spirit Gum Remover and lukewarm water. Store dry in a dark and cool place.