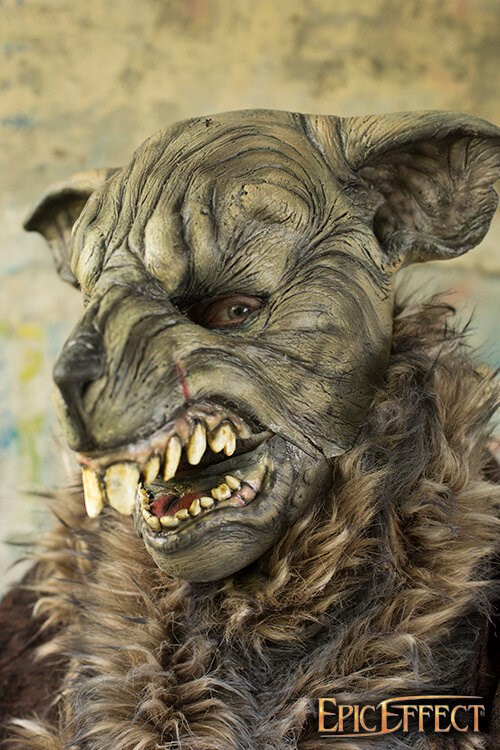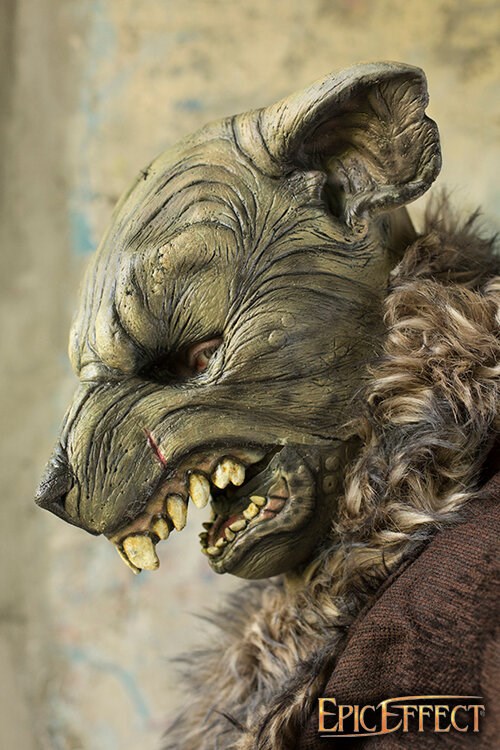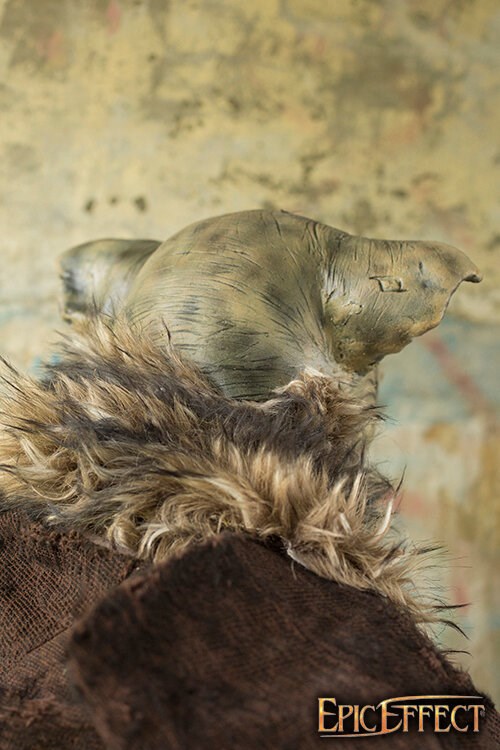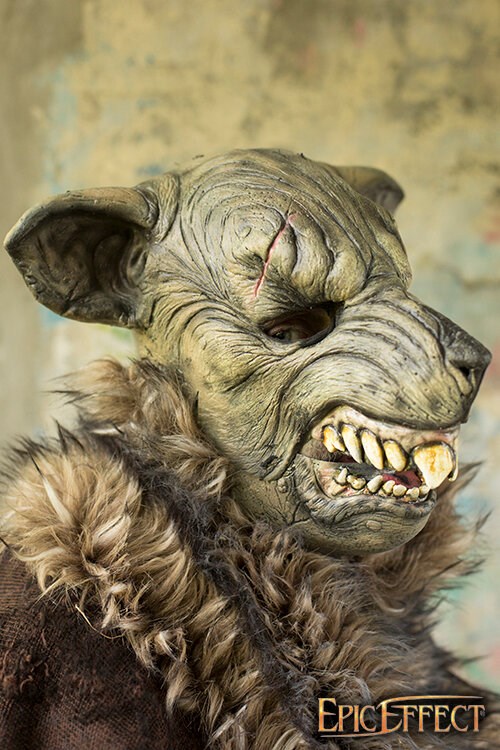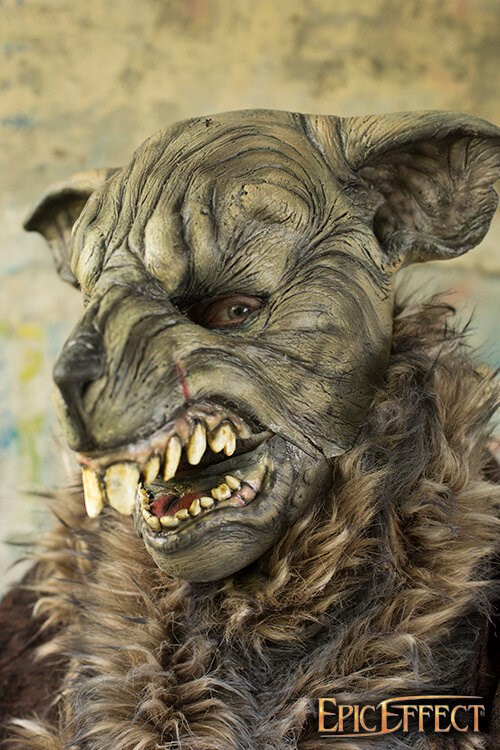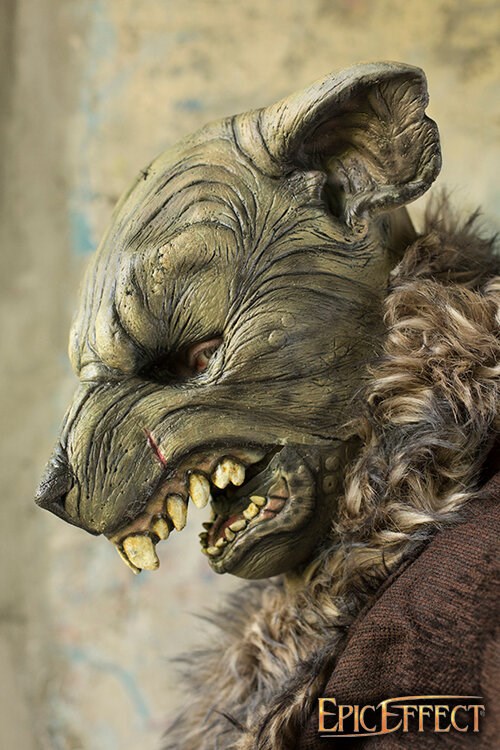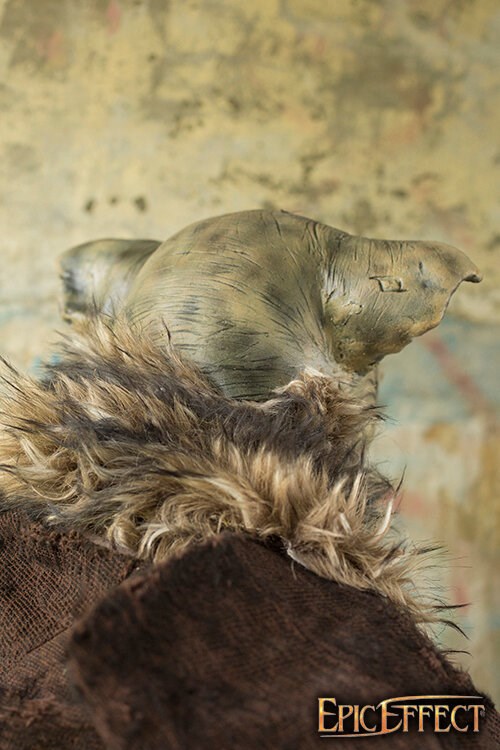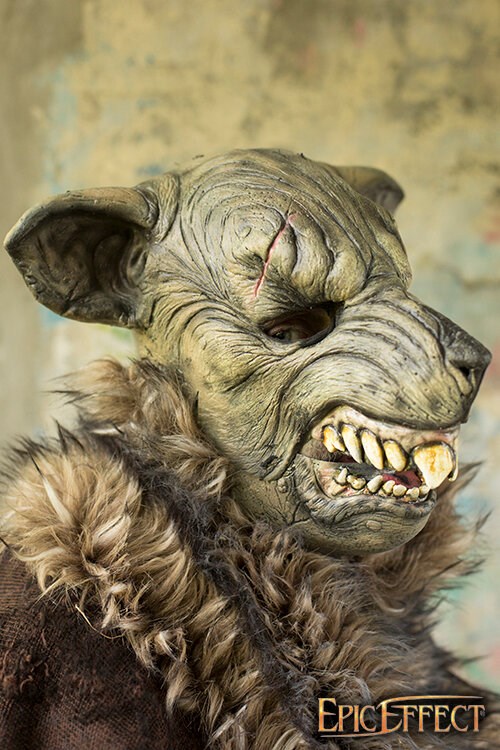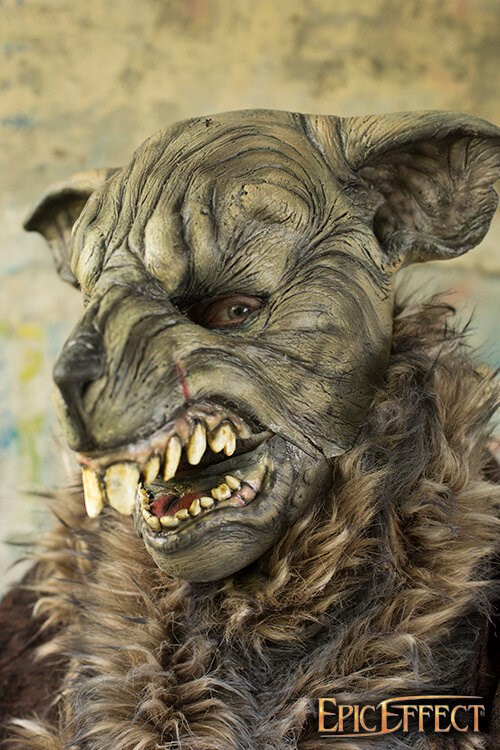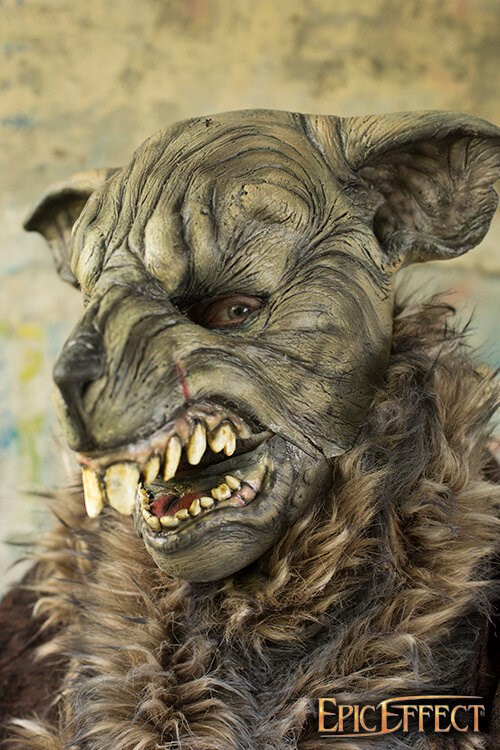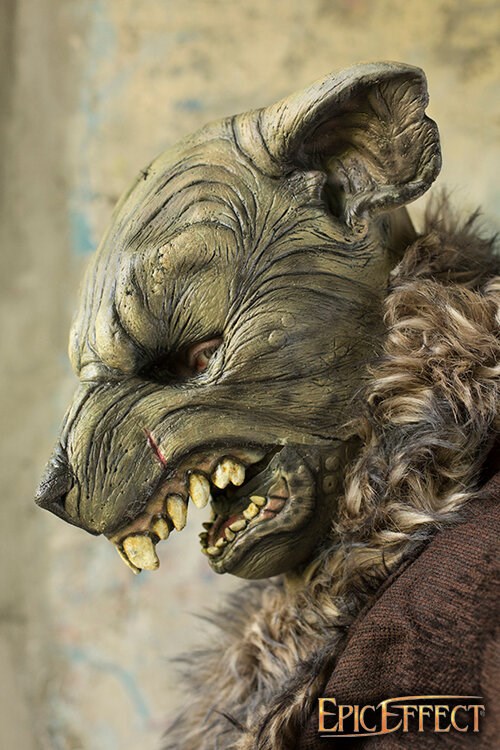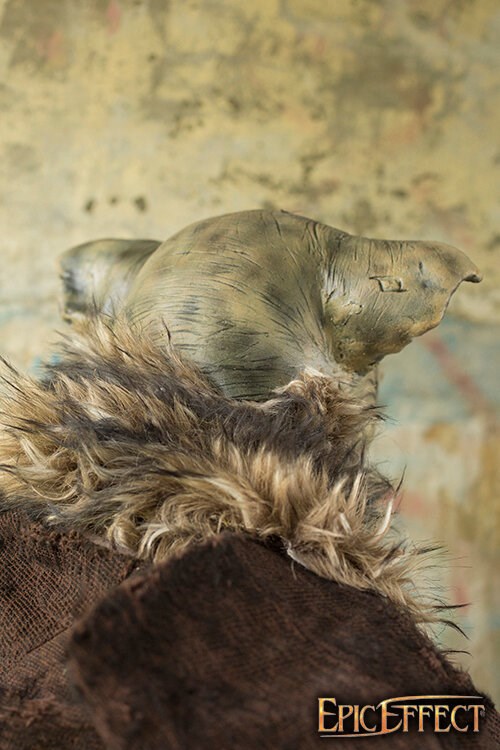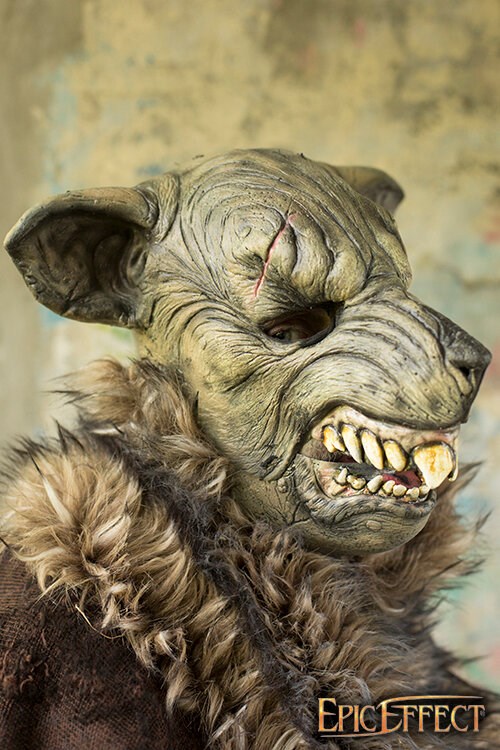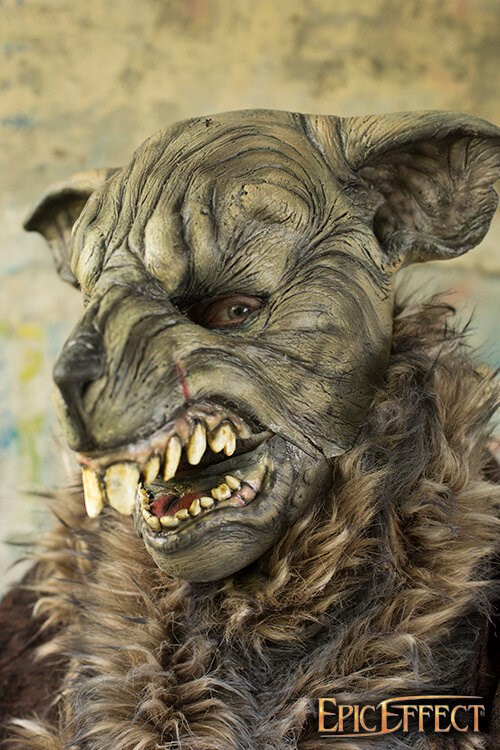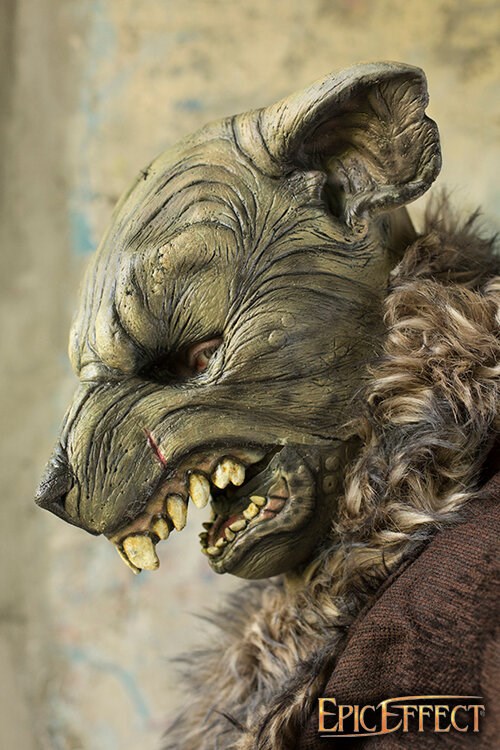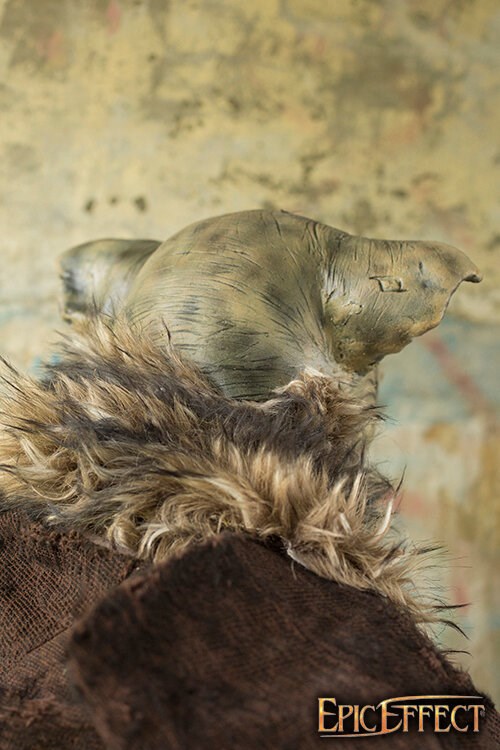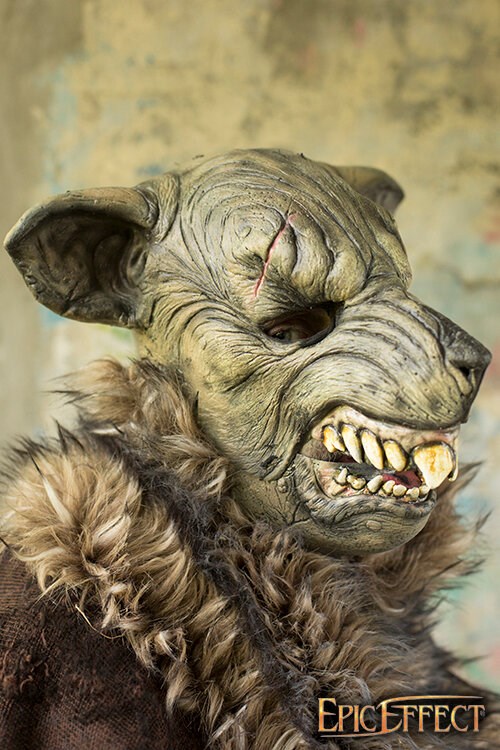 Description

Sizeguide

Fitting

Quality

Technical Details
There is a network within the gutters where you and your wererat kin rule. It's the center of the black market and a place for thieves and murderers alike, but woe to the man who trespasses...for the tunnels are many and they go deep within the earth.
There are places down these tunnels where you dare not even go--but where you would happily direct someone who deserved such fate. It is one of the many reasons it is so rare that surface dwellers bother you and your family.
DETAILS
Epic Effects' Brown Rodent is a full mask with a rodent-like appearance, a mutated sewer rat that has been exposed to too much radiation. Featuring a long nose, huge pointy teeth bared in a snarl, and big attentive ears, don this mask to take on the appearance of a terrifying rat man. The skin is textured with scars, creases and furrows, made to appear like a cross between fur and skin with hand painted detail. The eyes are large with good visibility.
The mask fits over your face and chin, moving with your natural jaw movement. The mask is made from thick 100% natural high-quality latex, making it strong and durable, ensuring long life and extended reuse. The mask is made with good room for breathing and ventilation, and is fitted with a silken cotton sheet on the inside to improve the comfort with extended wear. The look and style of the mask can be modified by highlighting it with Epic Effects' Water Based Makeup from event to event.
INSPIRATION
Rat folk have been used in role-playing games such as Dungeons and Dragons and Pathfinder
Usually a symbol of disease and villainy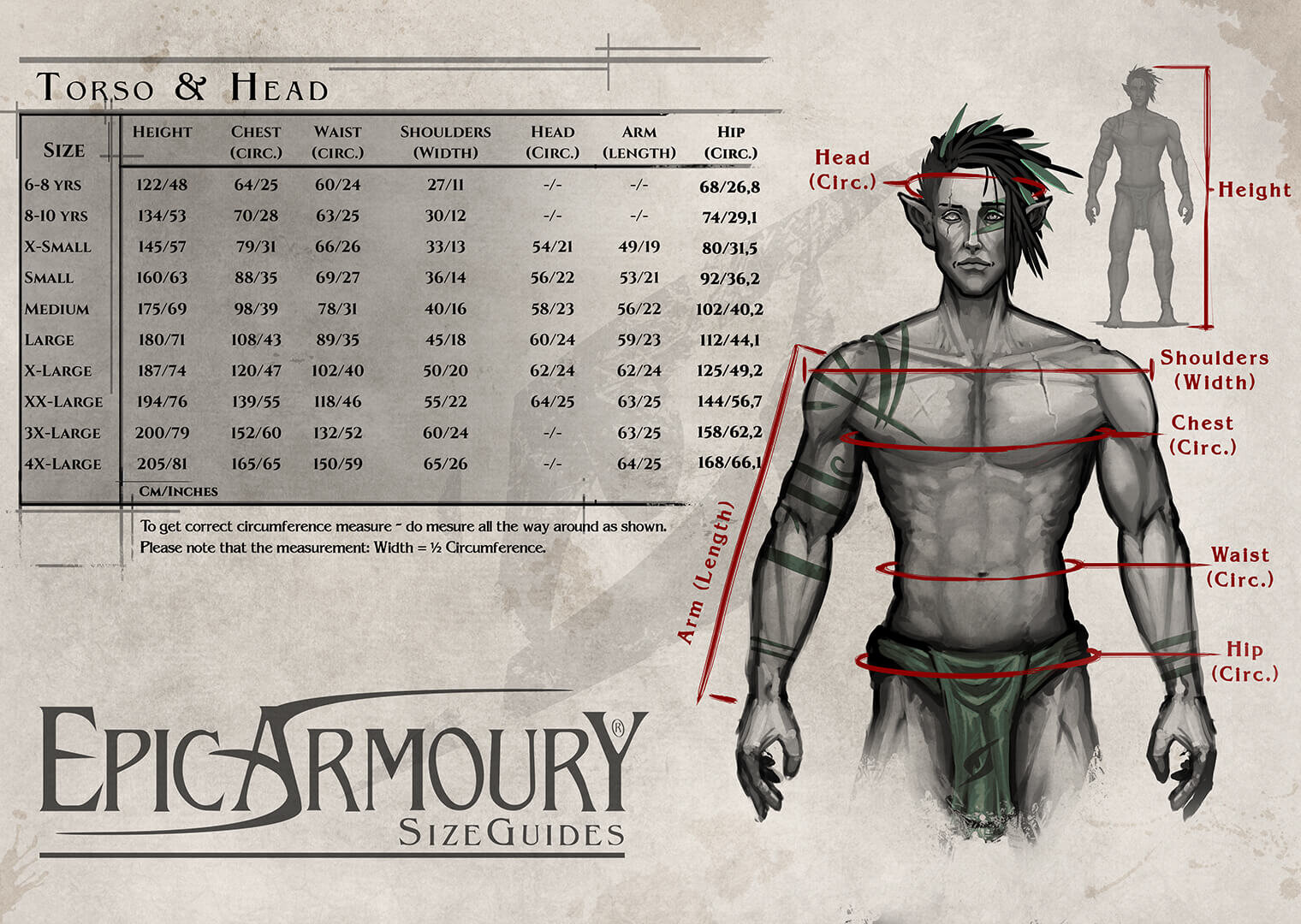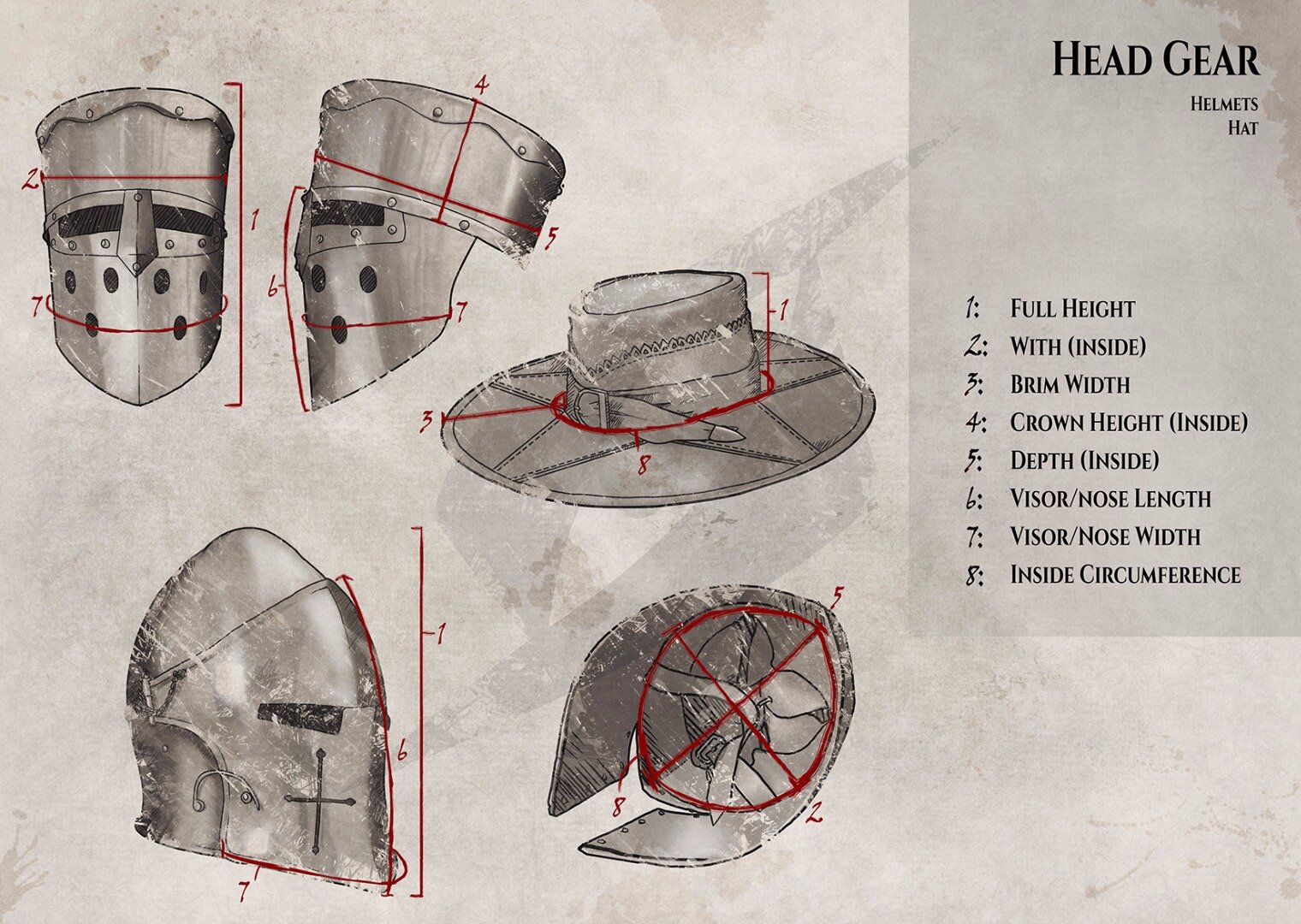 Thick 100% natural high-quality latex skin
Clear, fine details
Excellent fit, modelled on a living person
Expressive face that fits over the jawline, allowing the mouth to move with your natural jaw movement
Easy to maintain
Multiple reuses
This product is handmade and hand-painted and therefore unique. As a result, when compared with similar item numbers, this product can have natural deviations in pattern, colour and shape, which are not considered defects or faults.
We produce our image material in a natural environment, where lighting and surroundings can affect colors and contrast. The displayed images may therefore appear different from the product you receive from us.
Measurements are all in cm if not stated otherwise.
Brand:
Epic Effect
Materials:
Latex
Position:
Head
Product type:
Mask
Release date:
05/01/2013
Maintenance
After each use, wash the inside of the mask with a damp sponge or cloth with a mild detergent to remove the natural oils from your skin. After drying, dust it lightly with baby powder.
Additionally, this Epic Effects Latex mask requires Epic Armory Silicone spray to help keep the latex flexible and to protect the mask against dirt, wear and tear. Spray the silicone directly on your mask and work it into the entire surface with a cloth.
Store the mask on a Styrofoam head or stuff it with plastic garbage bags to retain its shape.