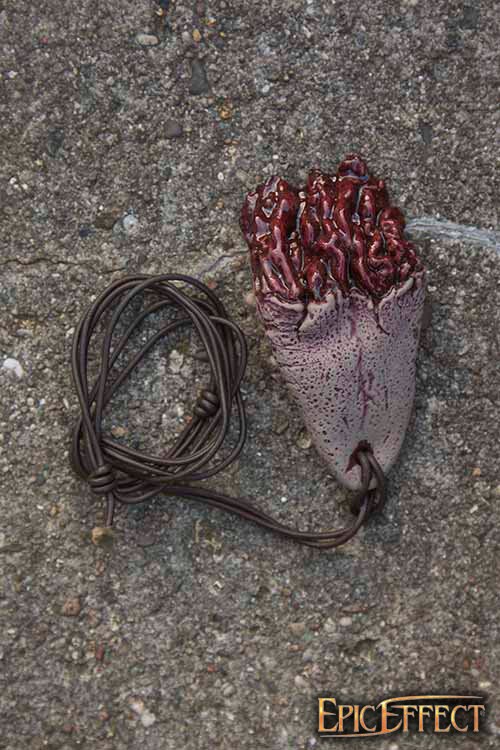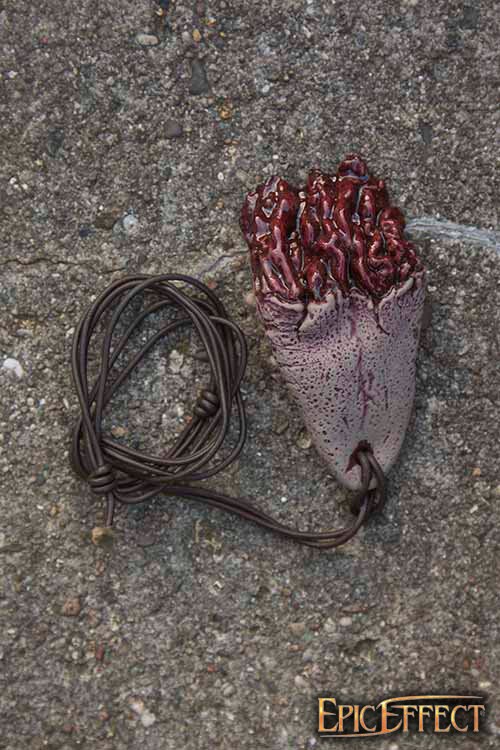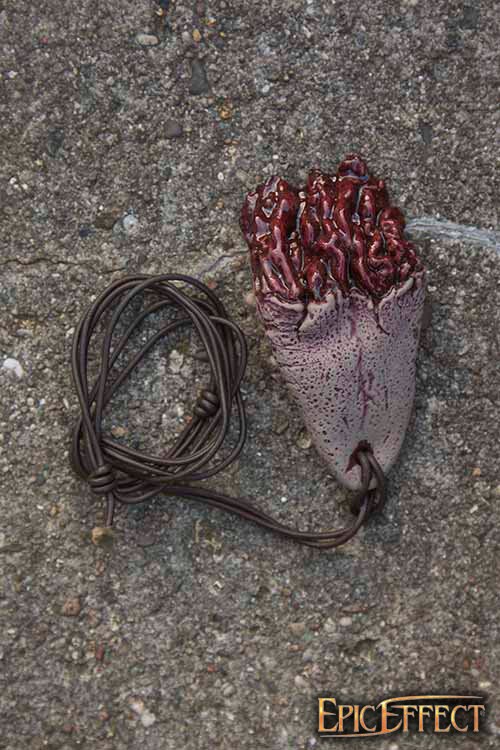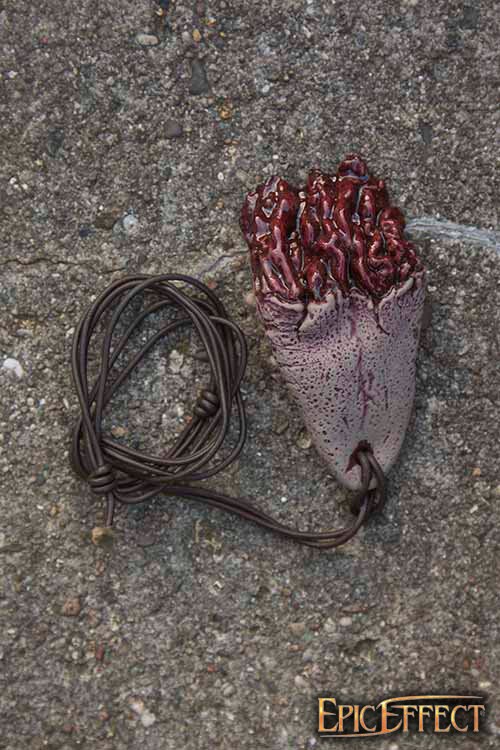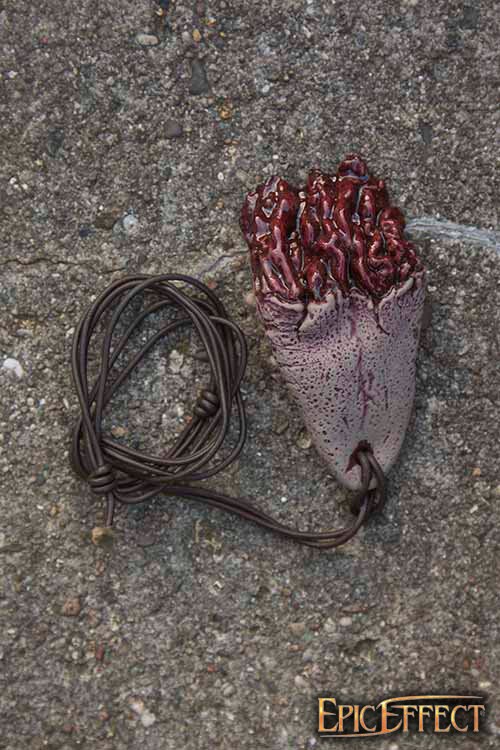 Description

Quality

Technical Details
The humans are short lived and greedy creatures, and they speak too much on topics they know nothing about. That's why you take the tongue from every human you ever come across.
You keep a collection of these disgusting tongues, hung from leather around your neck. You want those lousy men to fear you and your ferocious might. Wearing your Human Tongue Trophy around your neck has caused quite a commotion in the human ranks.
DETAILS
Epic Armoury's Human Tongue Trophy is a grisly latex accessory designed to imitate the tongue of a humanoid foe. Made from 100% natural latex and stuffed with cotton to give it a realistic weight and feel, this tongue adornment can be hung as a talisman from a belt or neck using its leather cord. It is sure to create fear--and hatred--in the hearts of your enemies.
The Human Tongue Trophy is sculpted and handpainted to appear as if it has been cut off from flesh. Long, rough edges along the base look like torn muscle. This trophy tongue is pink and purple-coloured with yellowed creases. It can be carefully dry-brushed or customized using Epic Effects Make-Up.
HISTORY
Similar in use to the historical practice of human trophy collecting
Remains of the deceased were collected to demonstrate dominance or to commemorate
Thick 100% natural high-quality latex skin
Beautiful attention to detail, with clear and fine lines
Requires little maintenance
Realistic weight and colours conforming with other Epic Effects products
High customizability
This product is handmade and hand-painted and therefore unique. As a result, when compared with similar item numbers, this product can have natural deviations in pattern, colour and shape, which are not considered defects or faults.
We produce our image material in a natural environment, where lighting and surroundings can affect colors and contrast. The displayed images may therefore appear different from the product you receive from us.
Measurements are all in cm if not stated otherwise.
Brand:
Epic Effect
Materials:
Latex
Position:
Neck
Product type:
Trophy
Release date:
09/01/2013
Maintenance
Cleaning and Maintenance
After each use, wash the tongue with a damp sponge or cloth with a mild detergent to remove the natural oils from your skin. After drying, dust it lightly with baby powder.
Additionally, this Epic Armory product requires Epic Armory Silicone Spray to help keep the latex flexible and to protect the mask against dirt, wear and tear. Spray the silicone directly on your latex head and work it into the entire surface with a cloth.
Storage
Do not expose the ear to direct sunlight for a prolonged period of time.
Modifications
Avoid the use of all oils and makeup colours that contain any oils. Epic Armoury Water Based Makeup can be used on the head itself.