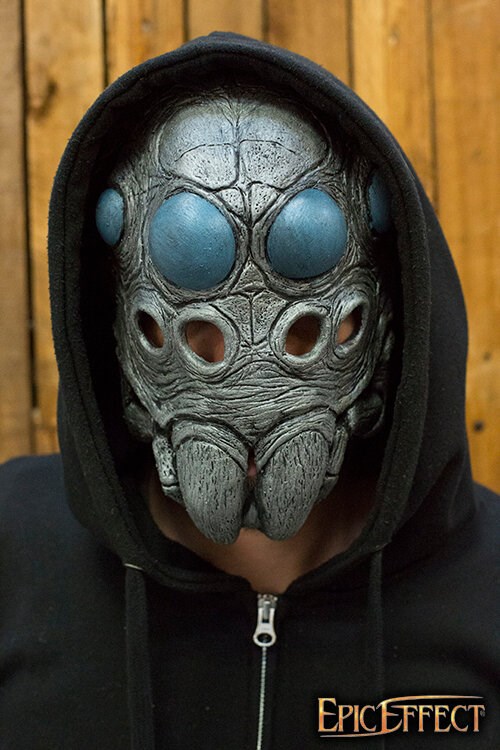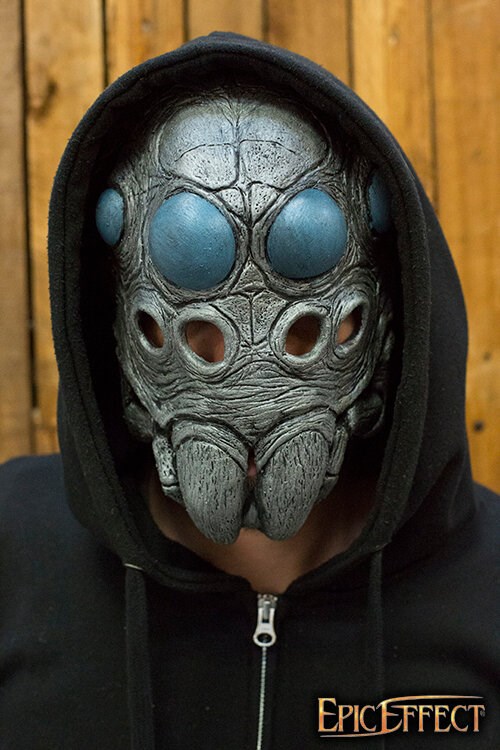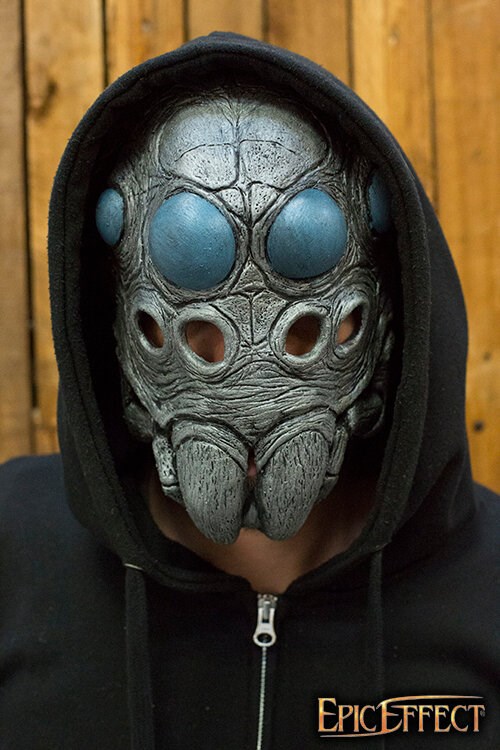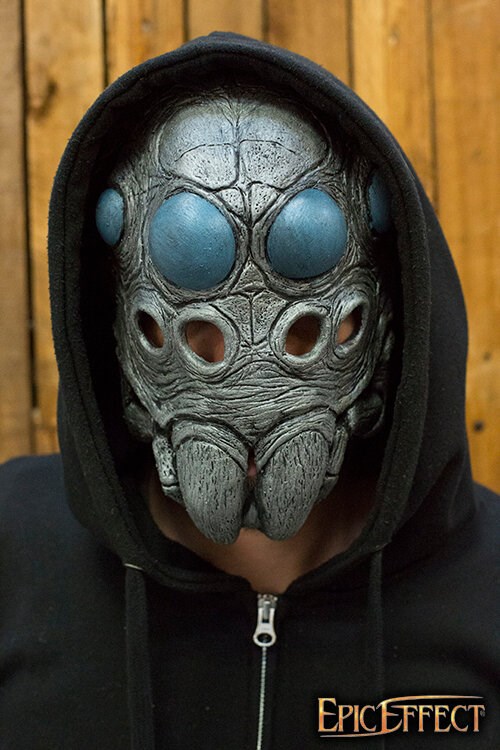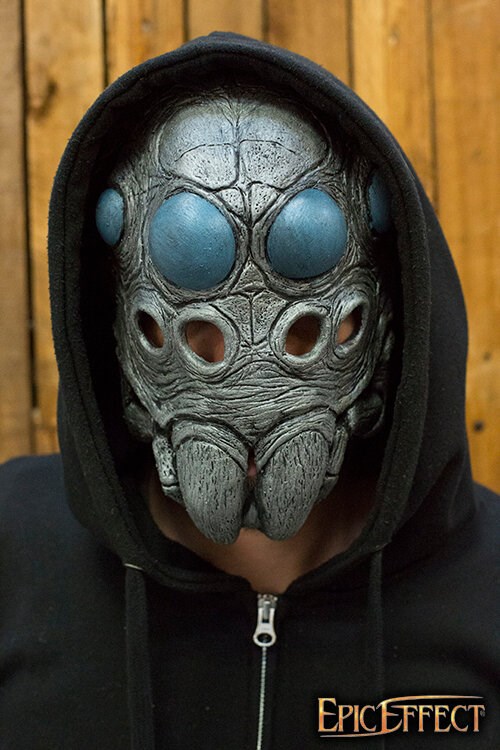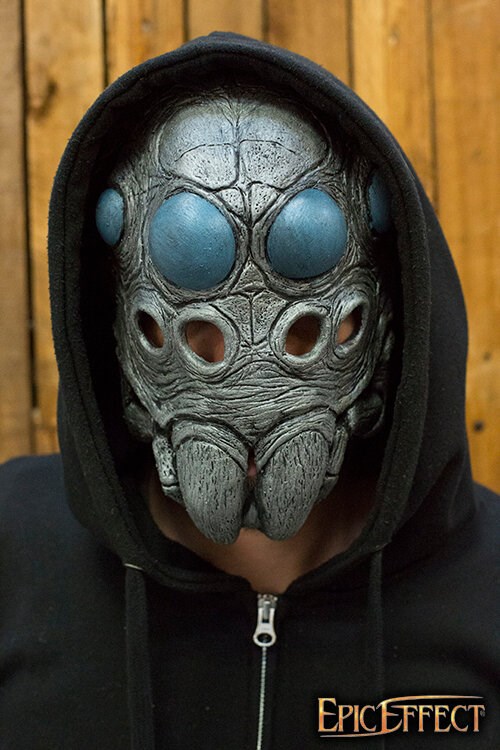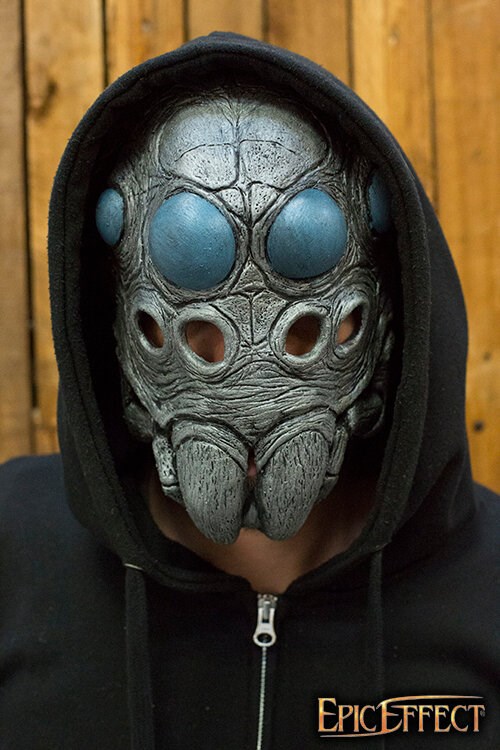 Description

Sizeguide

Fitting

Quality

Technical Details
You could live your days happily eating the elk and wild boar of the forest. They wander into your giant webs between the great trees, soon ensnared and poisoned as you pounce from the shadows.
There is a new foe in your territory, however, that brings with it a red burning flower. That flower spreads and burns your webs, shining light into your shadows and causing you to move deeper into the forest. You hope they do not follow. They do not seem like very good eating.
DETAILS
Epic Armoury's Spider Trophy Mask is a latex face mask designed to look like the creepy crawly face of a giant spider. Made from 100% natural latex, this mask covers the whole face with holes around the eyes and mouth for comfort.
The face itself is wide with detailed, wrinkled features of a spider exoskeleton. Four bulbous blue eyes and pointed mandibles are sculpted and painted onto the mask's face.
Secure the mask to your face using the adjustable elastic. Customize the mask's appearance with Epic Effects Water-Based Makeup.
INSPIRATION
Similar in use to the historical practice of human trophy collecting
Inspired by the giant spiders of lore and literature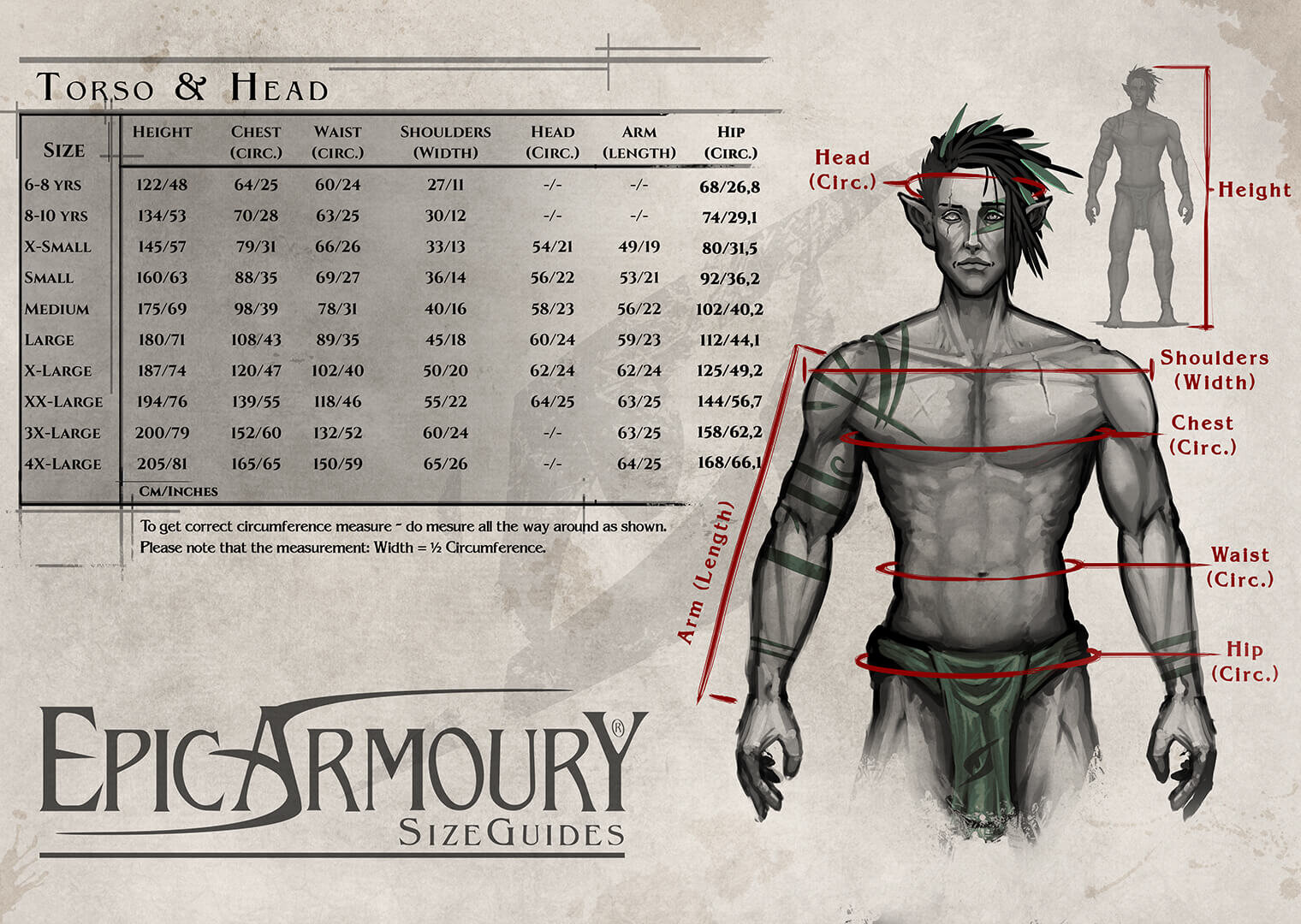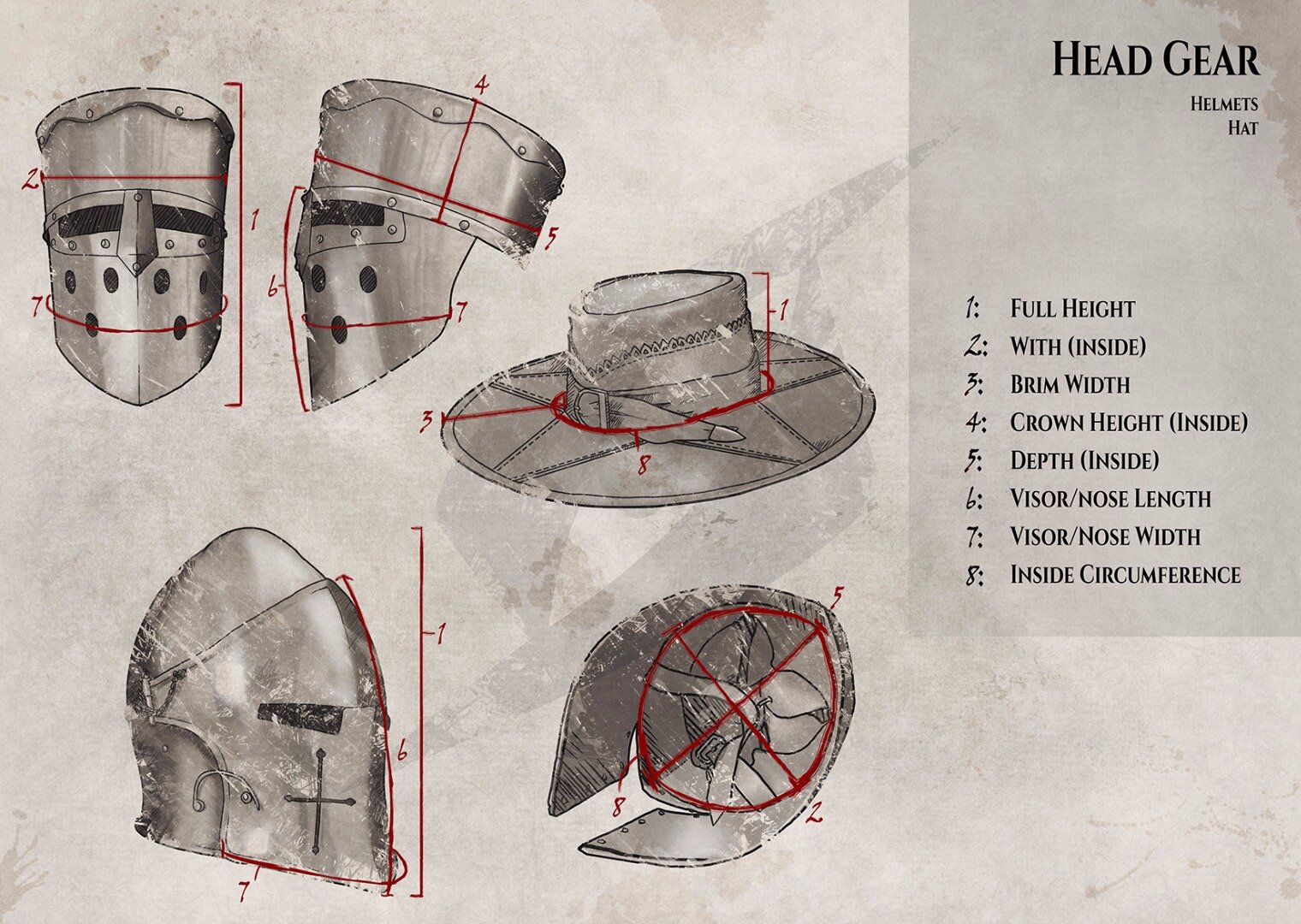 Thick 100% natural high-quality latex skin
Beautiful attention to detail, with clear and fine lines
Excellent fit to the face, since the prosthetics are modeled on real people
Requires little maintenance
Meant to be reused multiple times while maintaining its appearance
This product is handmade and hand-painted and therefore unique. As a result, when compared with similar item numbers, this product can have natural deviations in pattern, colour and shape, which are not considered defects or faults.
We produce our image material in a natural environment, where lighting and surroundings can affect colors and contrast. The displayed images may therefore appear different from the product you receive from us.
Measurements are all in cm if not stated otherwise.
Brand:
Epic Effect
Universe:
Stygian
Materials:
Latex
Position:
Face
Product type:
Mask
Release date:
10/01/2014
Maintenance
Cleaning and Maintenance
After each use, wash the inside of the mask with a damp sponge or cloth with a mild detergent to remove the natural oils from your skin. After drying, dust it lightly with baby powder.
Additionally, this Epic Armory Latex mask requires Epic Armory Silicone Spray to help keep the latex flexible and to protect the mask against dirt, wear and tear. Spray the silicone directly on your mask and work it into the entire surface with a cloth.
Storage
Store the mask on a Styrofoam head or stuff it with plastic garbage bags to retain its shape. Do not expose the mask to direct sunlight for a prolonged period of time.
Modifications
Avoid the use of all oils and makeup colours that contain any oils. Epic Armoury Water Based Makeup can be used with the mask or on the mask itself. If necessary, carefully adjust the mask by enlarging the holes for eyes, nose and ears with sharp scissors. A small slit ending in a round hole can be cut in the back of the neck to loosen the mask. Never cut into the mask while wearing it. Foam rubber can be glued on the inside with contact glue to make the mask fit better. Let the glue dry completely before use.