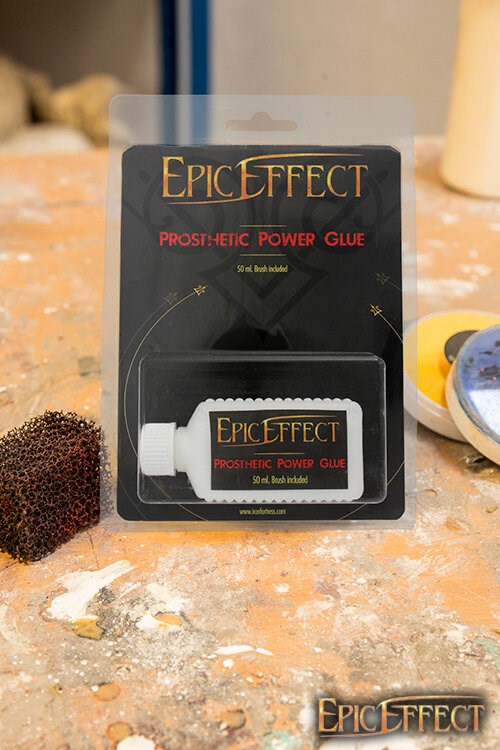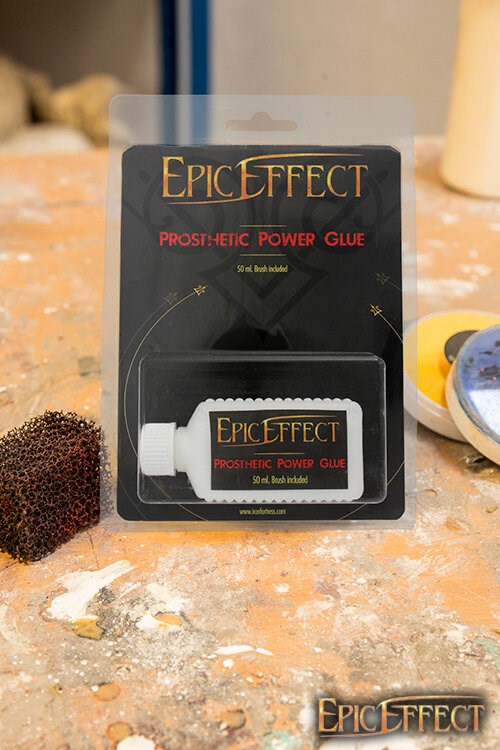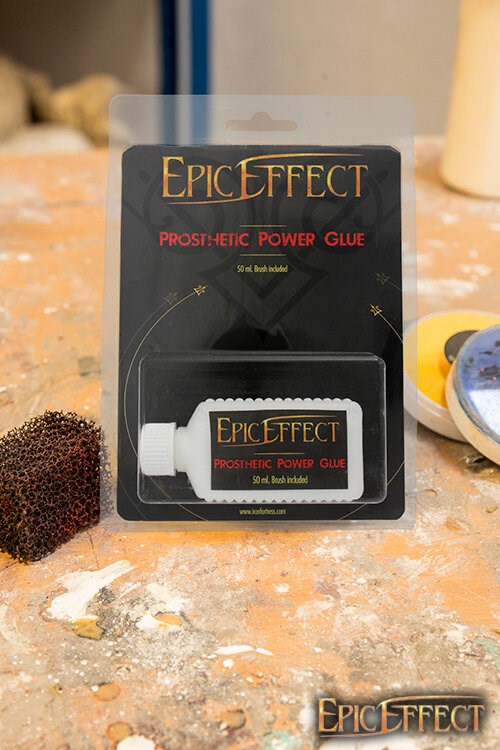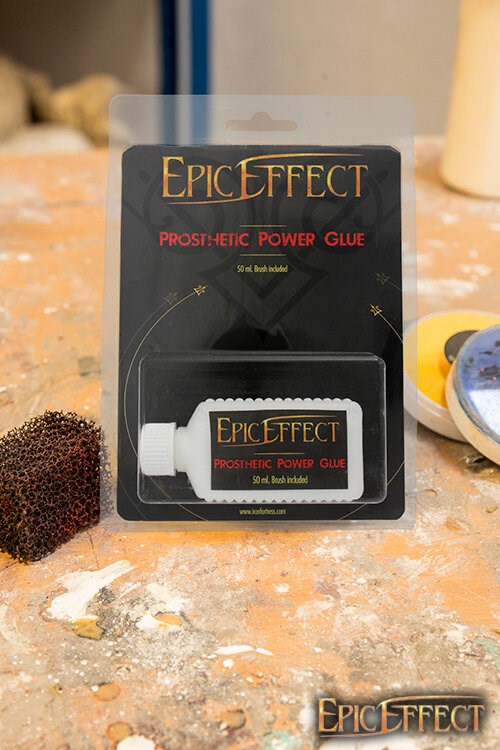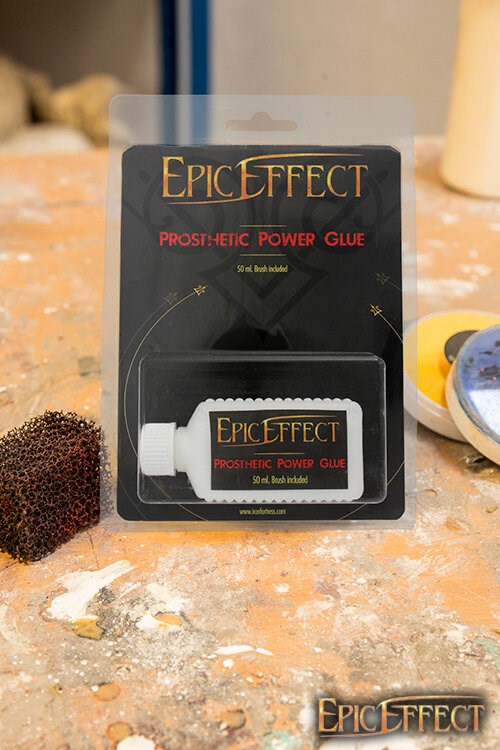 Prosthetic Power Glue
Epic Effect
In Stock
Available
(choose variant)
Prices from {{ variantsPriceFrom }}
Description

Quality

Technical Details
This bestselling Epic Effects Power Glue is a strong, water-based adhesive for applying latex prosthetics and hair to skin. This strong, water-based Prosthetic Power Glue is a professional non-toxic product. It contains no perfumes or artificial colors. It forms a strong, clear, and water resistant bond to the skin and remains sticky, unlike other skin glues. It is safe to use on skin, including the face and ears.
Prosthetic Power Glue is safe to use on children, but should be kept out of reach and applied only with adult supervision.
The glue comes in a 50 ml bottle with screw-on lid. Inside the lid, the bottle is suited with a tiny brush helping the user apply the glue effectively.
Directions for use:
Clean the skin and the prosthetic with rubbing alcohol.
Apply a thin layer of glue to your prosthetic with an applicator. Let it dry completely until clear and repeat with a second layer.
Apply the prosthetic in the desired position and hold in place for ten seconds.
Removal:
Gently peel the prosthetic away from the skin starting at one corner, using the Prosthetic Power Glue Remover to dissolve the glue and to clean the skin. Then clean your skin with soap and water and clean the prosthetic with alcohol.
IMPORTANT NOTE: Prosthetic Power Glue should not be used around the eyes or on mucous membranes like the lips, eyelids or on private areas.
Optimizes your Epic Effects Make-Up effects
Water based
Does not stain or comes off in water
Used by professional makeup artists in the theatre- and movie industries
This product is handmade and hand-painted and therefore unique. As a result, when compared with similar item numbers, this product can have natural deviations in pattern, colour and shape, which are not considered defects or faults.
We produce our image material in a natural environment, where lighting and surroundings can affect colors and contrast. The displayed images may therefore appear different from the product you receive from us.
Measurements are all in cm if not stated otherwise.
Brand:
Epic Effect
Product type:
Effects Adhesive
Release date:
06/01/2013
Maintenance
Store in a dark and cool place. Make sure the container is tightly closed.