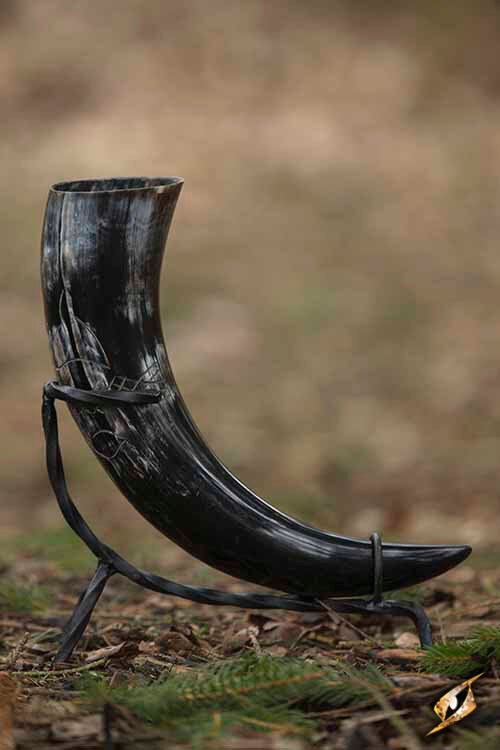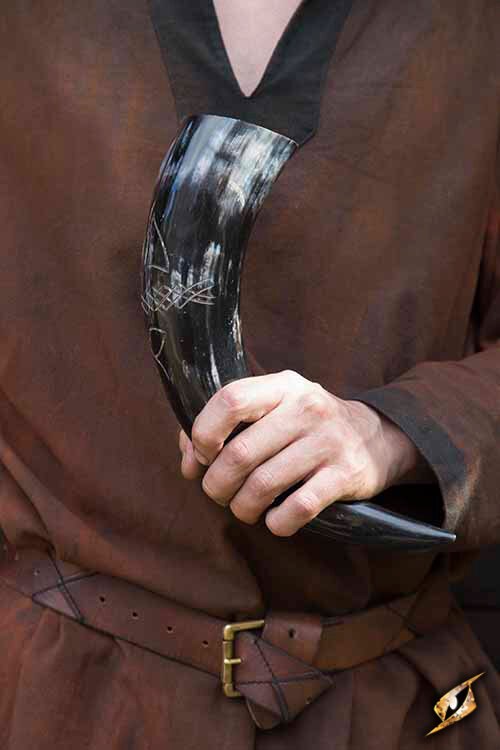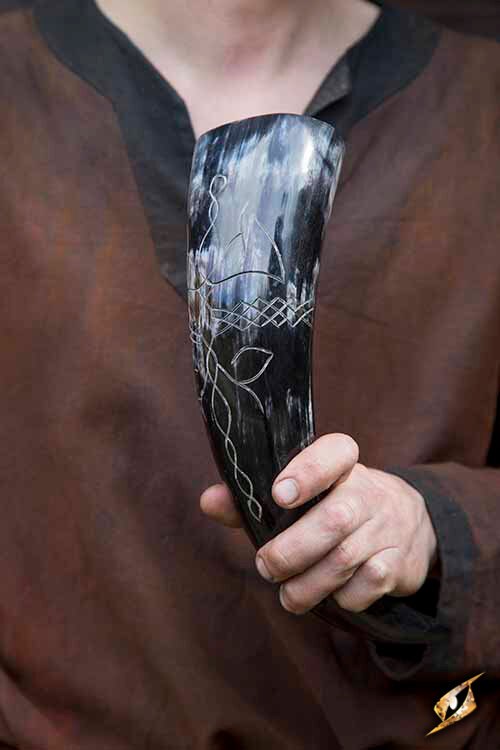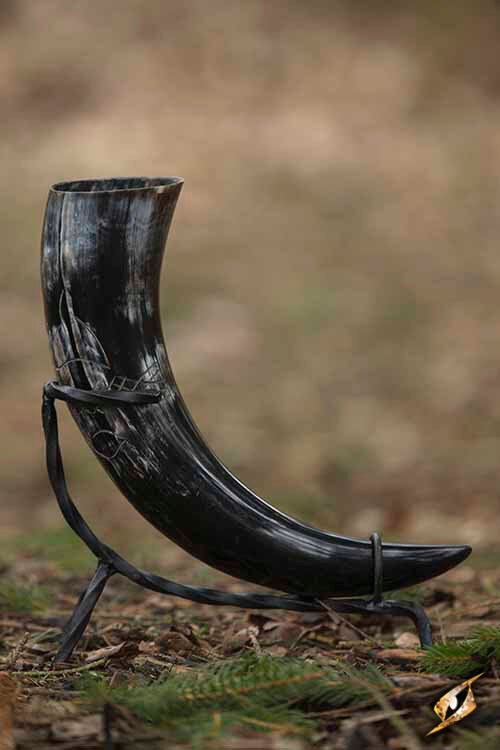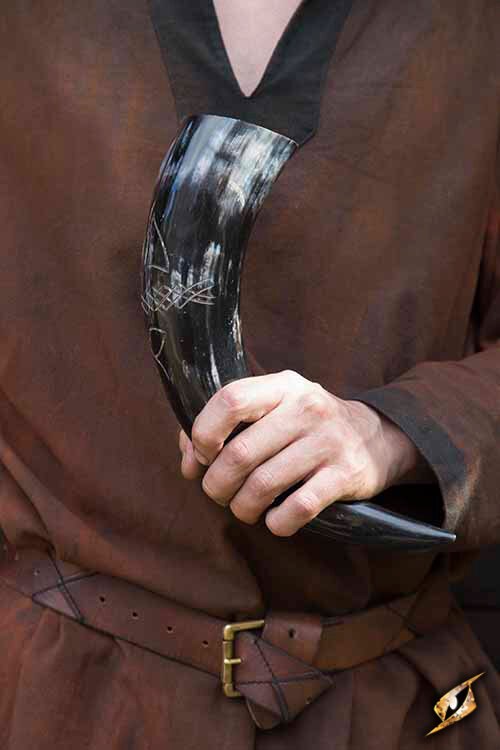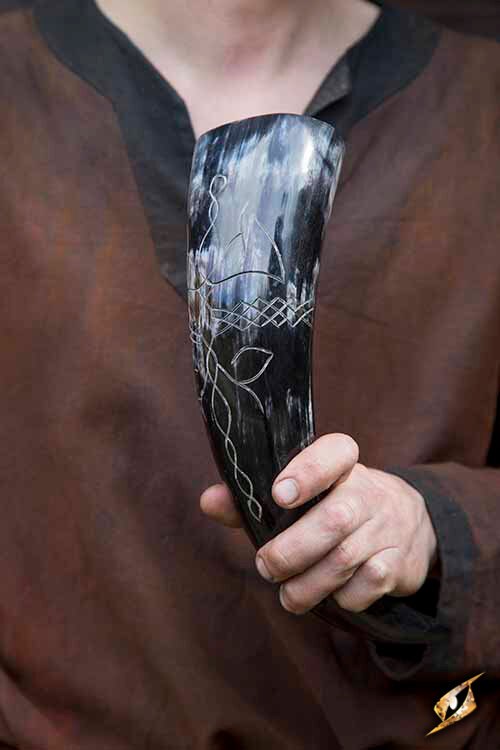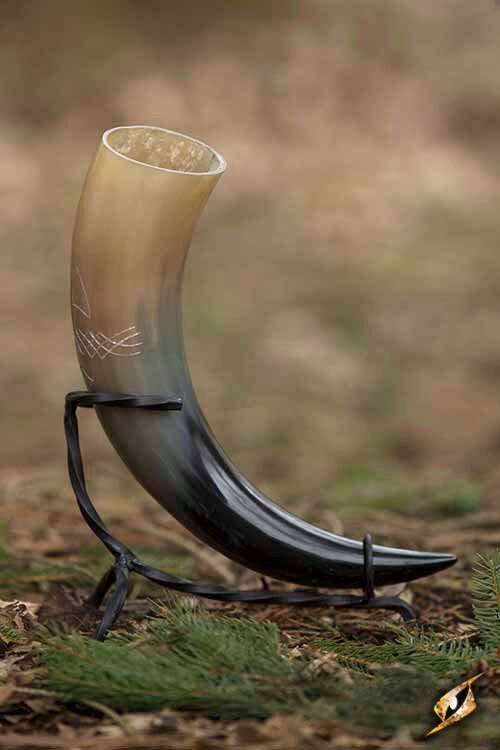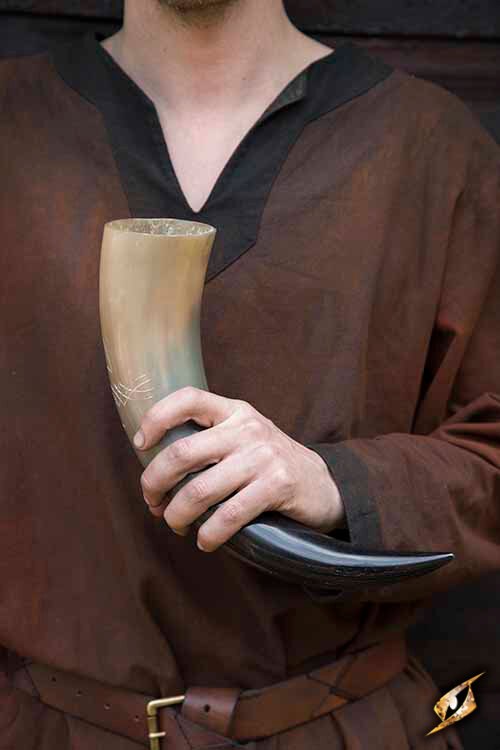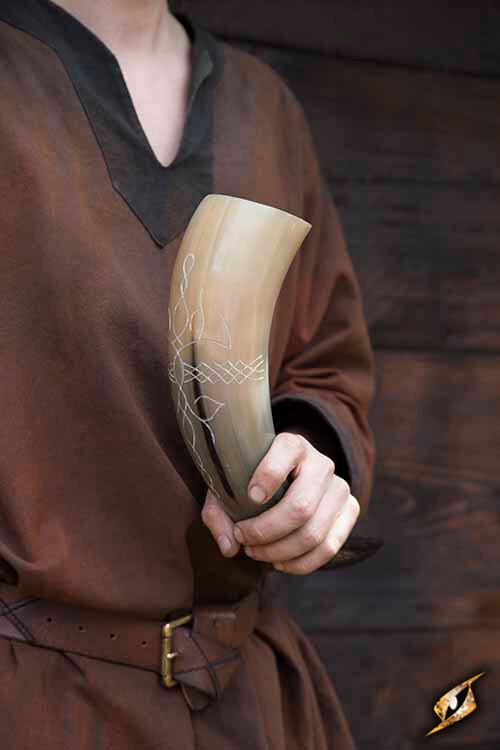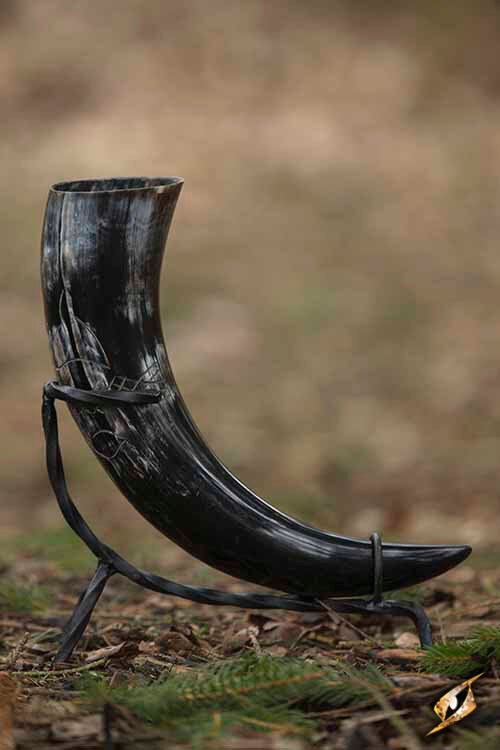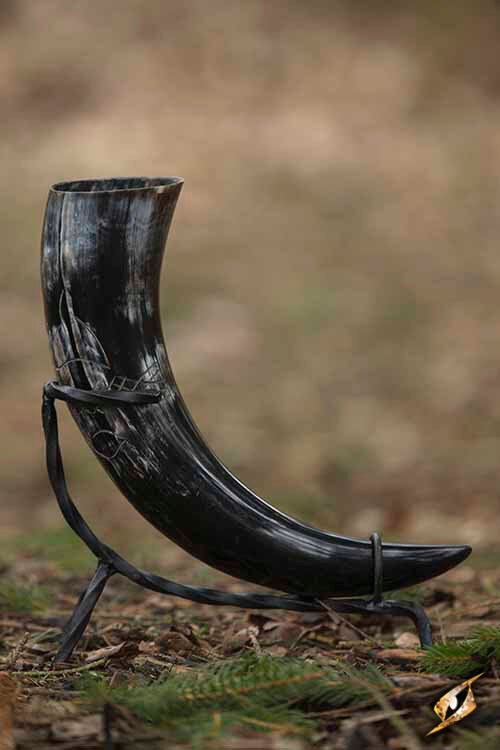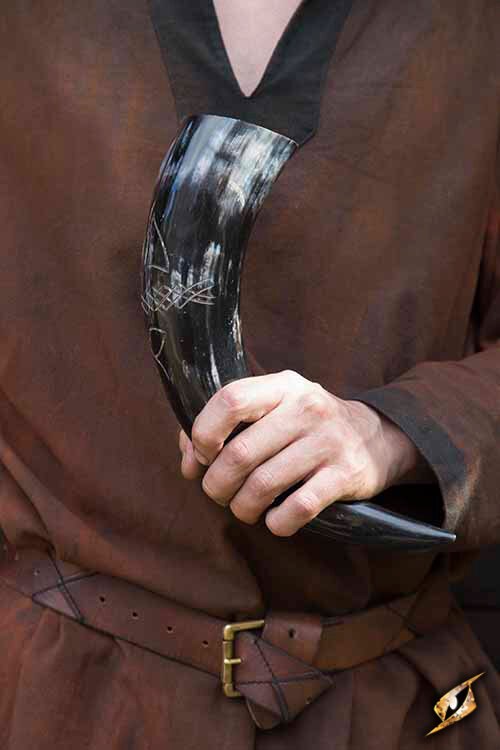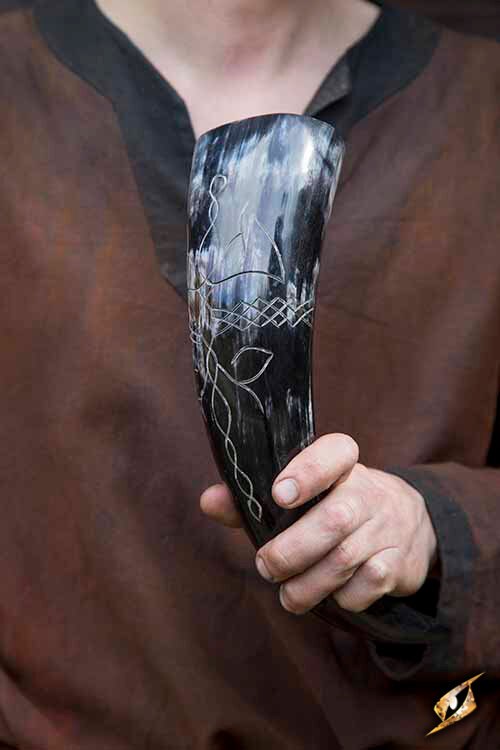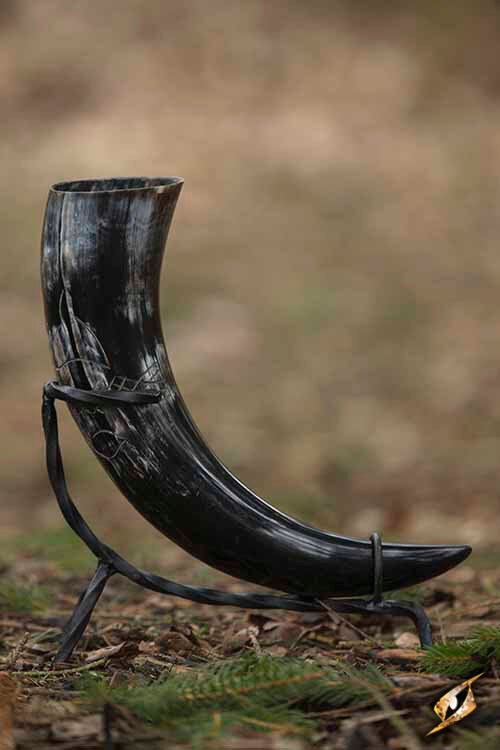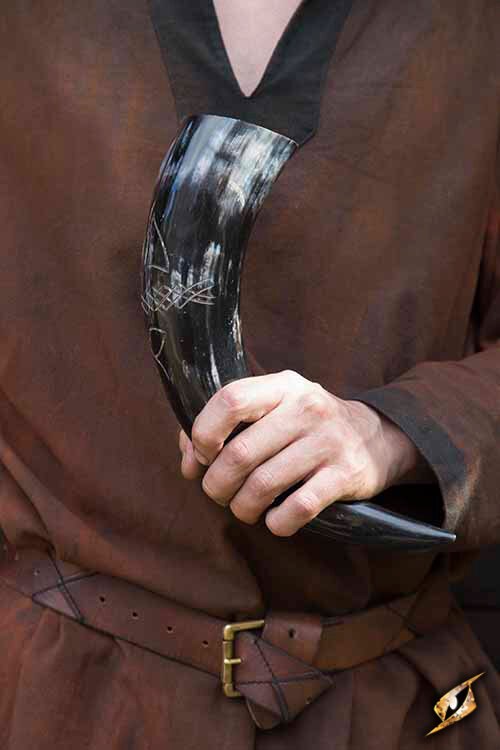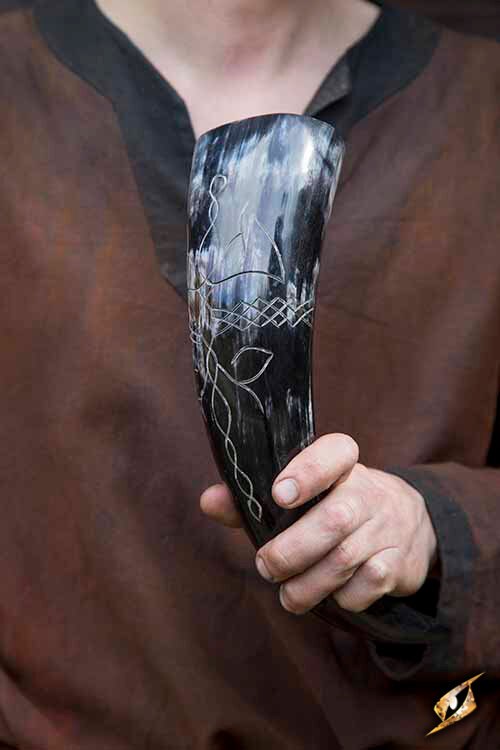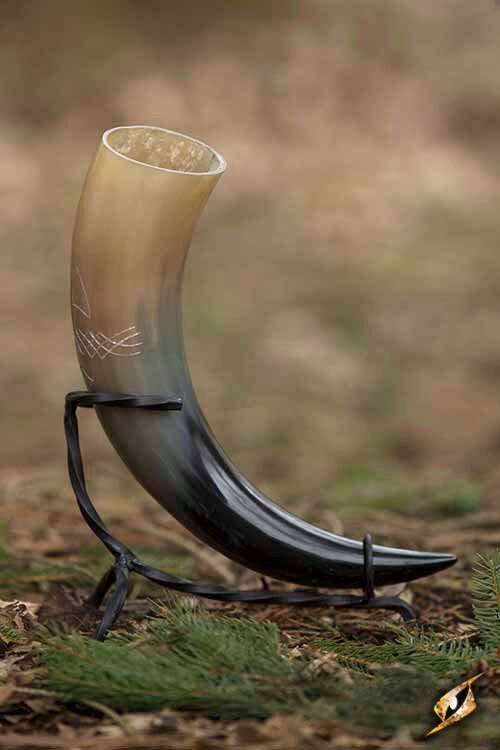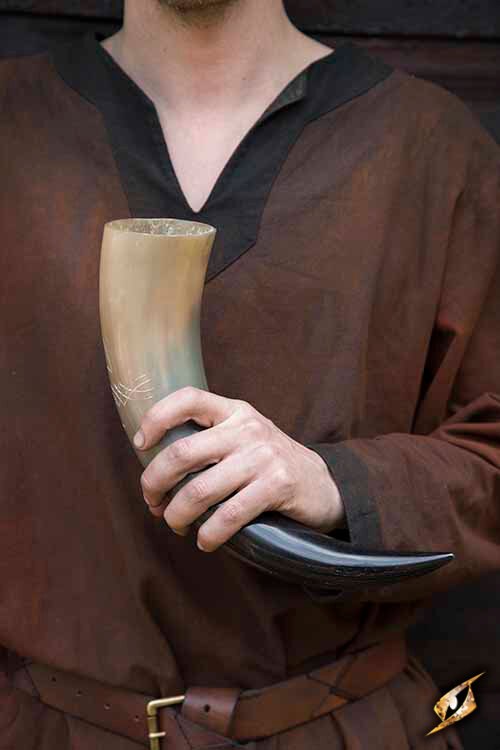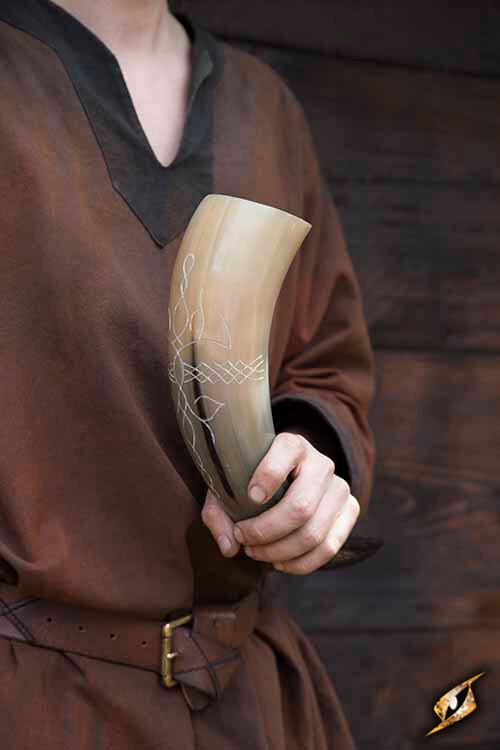 Description

Quality

Technical Details
The waning moon and the myriad of stars watch you, following your journey to the ritual site. Although the way is dark, your eyes have no trouble finding the correct path. The ritual site is holy ground and you feel its power as you pause just beyond its circle.
Stepping forth, you set to work to begin your hallowed ceremony. The mead is poured and the magic thrums within the design of your Druid Drinking Horn. You drink deeply and begin to feel one with nature.
DETAILS
Epic Armoury's Dark Druid Drinking Horn is a drinking vessel designed to hold half a liter of your finest mead. This genuine horn comes from the Indian water buffalo, and was chosen specifically for its darker colour. The outside is polished to perfection and engraved with a celtic-inspired pattern. The inside of the horn is treated for food consumption and longevity using a wax coating.
Enjoy cold and room temperature liquids in your drinking horn while remaining in character, hiding away the unsightly plastic bottles. Our drinking horns are a great addition to feasts and campfires! Use it like any other cup (remember to drink with the point of the horn rotated to the left or right...you'll thank us) and keep it from spilling by resting it in a leather frog on your belt or in the wrought iron horn stand that comes with this purchase. With the proper care, you can expect your Druid Drinking Horn to last many long years.
Available in Dark and Light.
HISTORY
Ancient Greeks and Romans were known to use drinking horns
The ancient Greek term for a drinking horn was simply keras, which means 'horn'
Drinking horns were used for ritual and ceremony purposes throughout the Middle Ages
Most Viking Age drinking horns were likely made from domestic cattle, while some might have been larger and made from an auroch
Your horn is made from genuine Indian water buffalo horn, a product made from real kerotin. It was handcrafted, and therefore each horn is unique in its own special way thanks to the artist and variations in each individual horn. This horn has been created especially for food use, but we do advise that you take proper care of it in order to keep the horn in good condition for continued use.
This product is handmade and hand-painted and therefore unique. As a result, when compared with similar item numbers, this product can have natural deviations in pattern, colour and shape, which are not considered defects or faults.
We produce our image material in a natural environment, where lighting and surroundings can affect colors and contrast. The displayed images may therefore appear different from the product you receive from us.
Measurements are all in cm if not stated otherwise.
Brand:
Epic Armoury
Universe:
Stalwart
Materials:
Horn
Position:
Accessory
Product type:
Dining Gear
Release date:
04/16/2018
Maintenance
In order to best care for your genuine horn product, please avoid washing it in the dishwasher or with strong solvents, detergents, and/or chemicals. Use mild soap and lukewarm water, and towel dry immediately after washing. Do not microwave your horn or use it for hot liquids, as this can melt the inner coating and extreme temperature swings can cause the horn to crack. Avoid rubbing your horn against sharp objects, as its surface can scratch. Keep your horn out of extreme heat or cold.