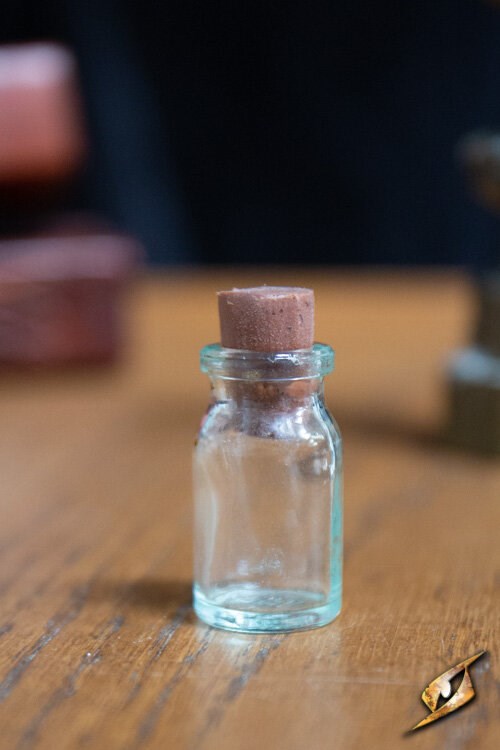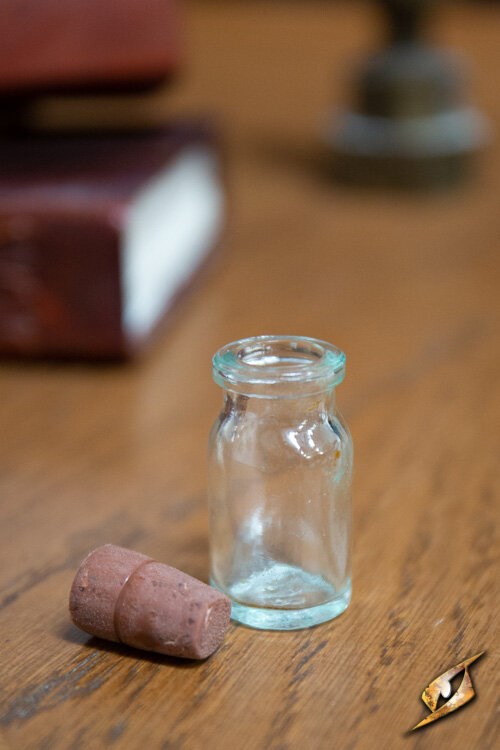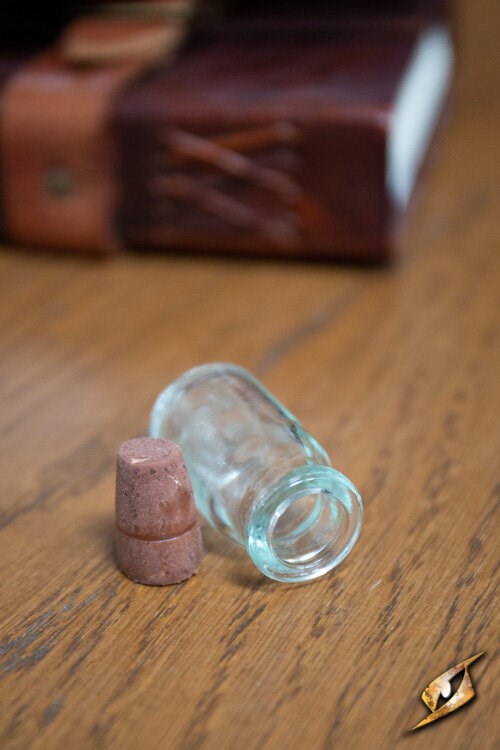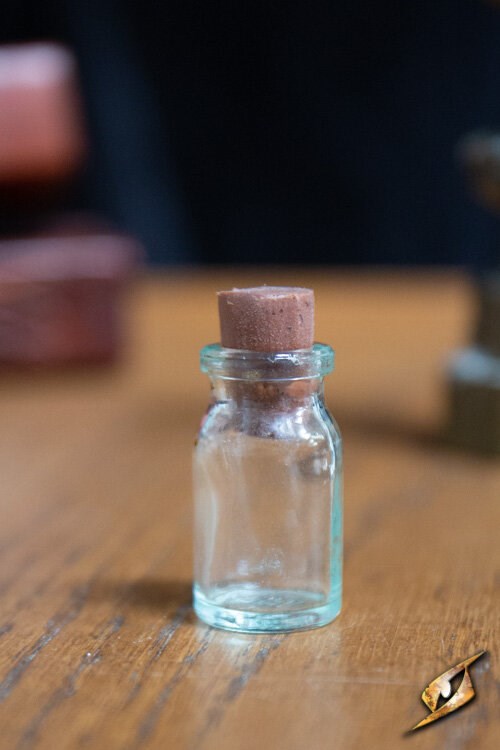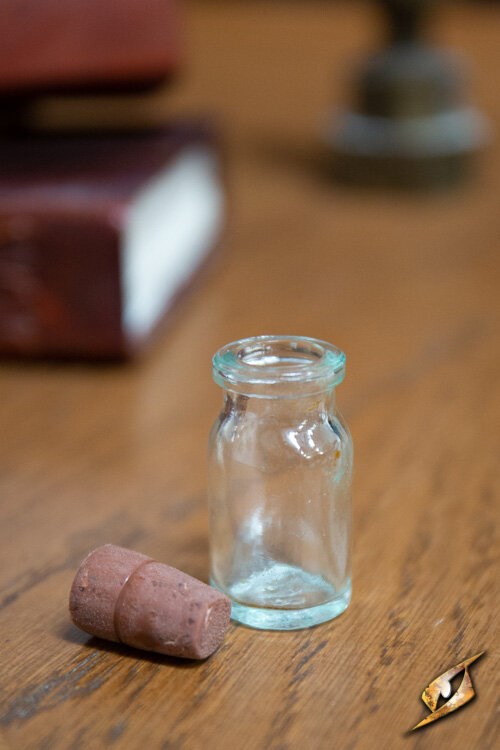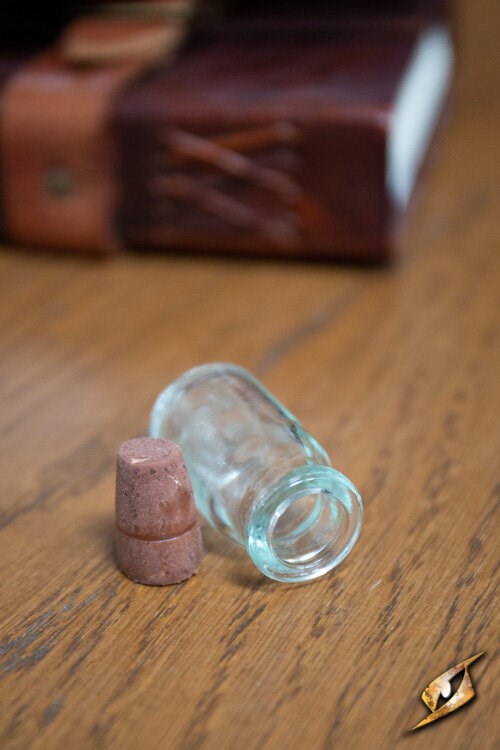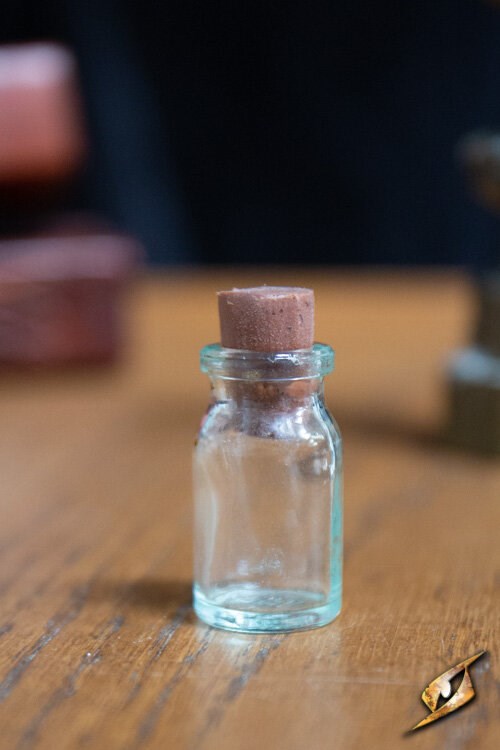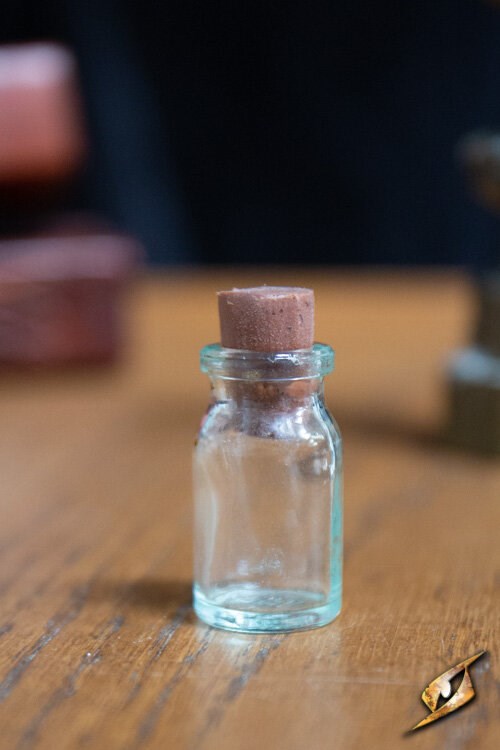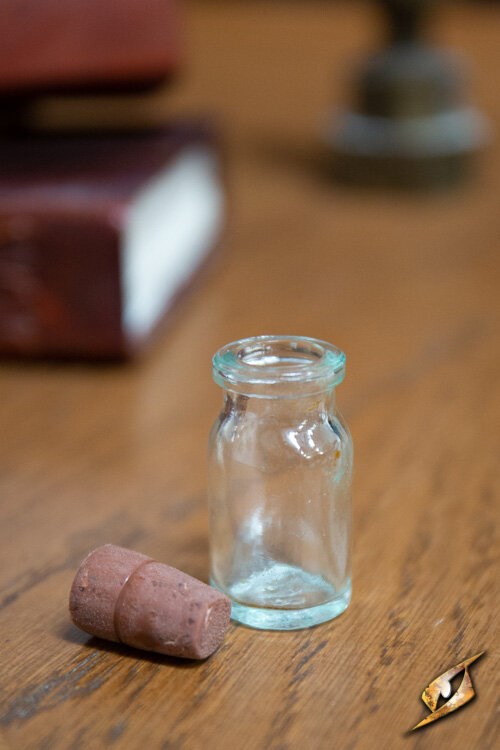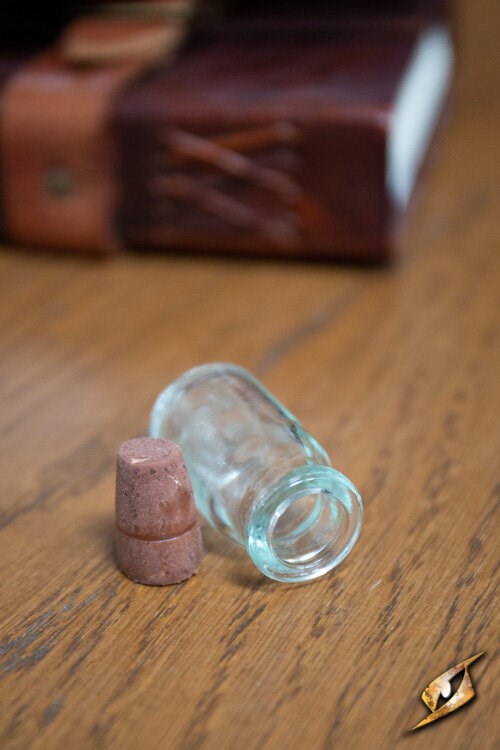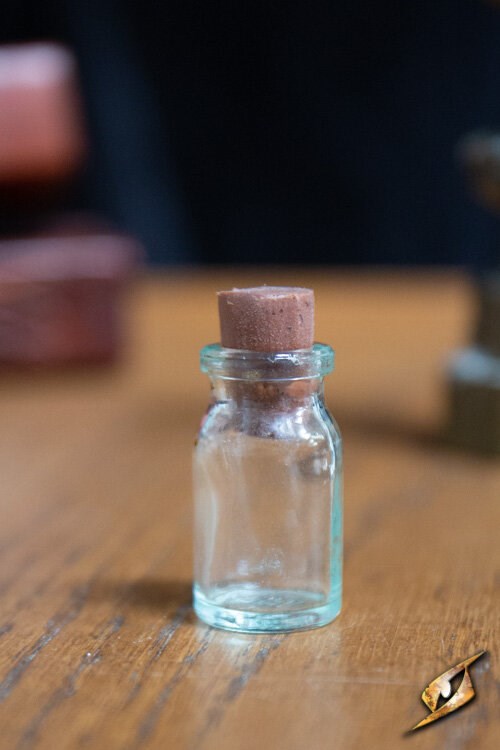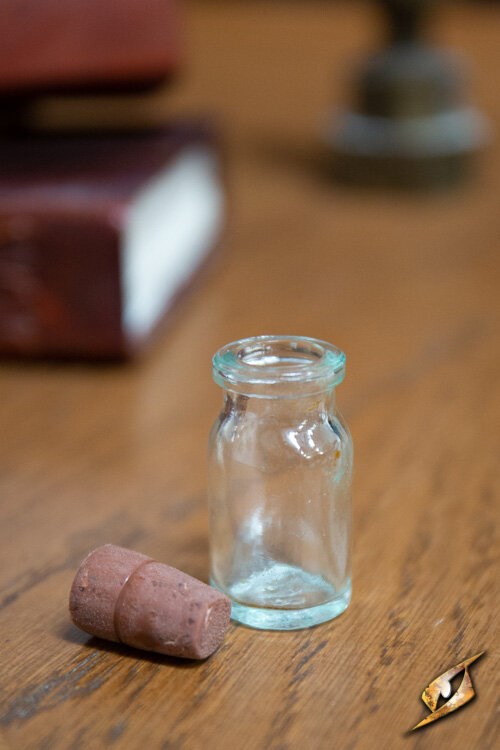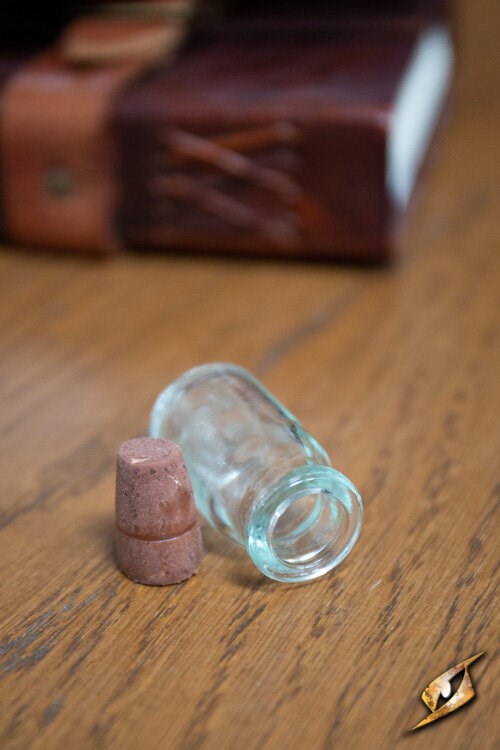 Potion Flask Small
Epic Armoury
In Stock

(choose variant)
Prices from {{ variantsPriceFrom }}
Description

Quality

Technical Details
The acrid smell of solvent hangs in the air of your lab, mixing with the sweet and tangy perfume of oils and spices. You have been testing a new solution--when did you start? Was it this morning or yesterday? The work has taken such concentration you are uncertain just how long you have been locked away.
The moment of truth is upon you as you feed the pungent potion to your rat. It seems to like the taste, eager for another sample. That is a good sign! To your relief you see the potion's desired effects. The rat begins to shrink.
A job well done, you will fill three Small Potion Flasks and place them into your potion holder. These might very well come in handy.
DETAILS
Epic Armoury's Small Potion Flask is a small neutral glass bottle with a rubber stopper. This bottle is a perfect container for extracts, perfumes, potions or other valuable, semi-fabric or magically imbued liquids. Capable of holding approximately 5 ml or 0.2 fl.oz of liquid. Make sure to clean it between uses.
HISTORY
Bottles have often been made of glass or clay in order to store liquids
Bottles have been developed over millennia, with earliest examples appearing in China, Pheonicia, Rome and Crete
Glass is a perfect material for long-term storage of liquids
This product is handmade and hand-painted and therefore unique. As a result, when compared with similar item numbers, this product can have natural deviations in pattern, colour and shape, which are not considered defects or faults.
We produce our image material in a natural environment, where lighting and surroundings can affect colors and contrast. The displayed images may therefore appear different from the product you receive from us.
Measurements are all in cm if not stated otherwise.
Brand:
Epic Armoury
Materials:
Plastic
Product type:
Accessory
Release date:
07/01/2012