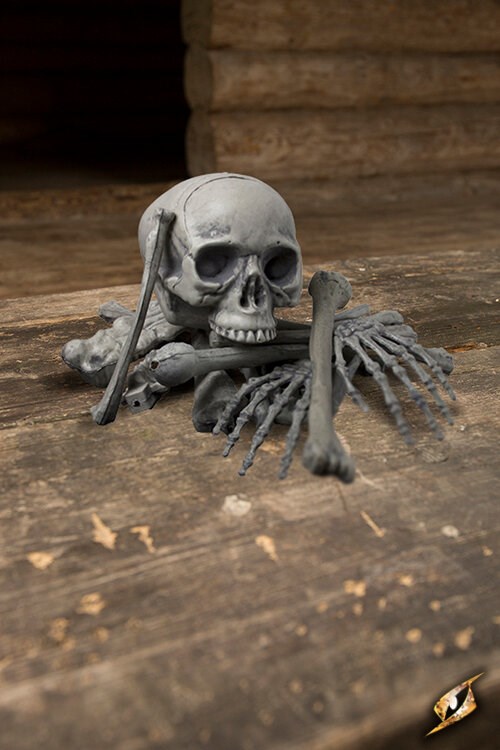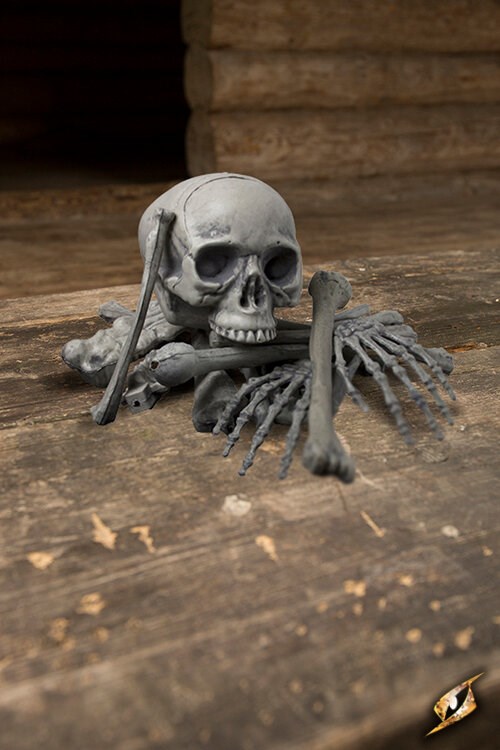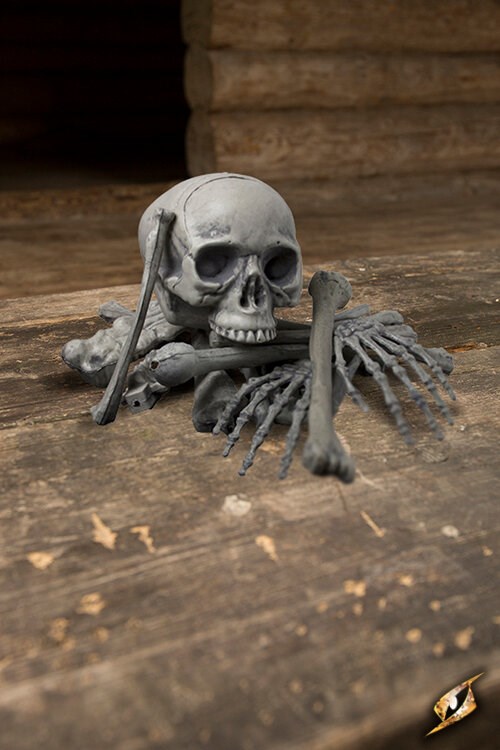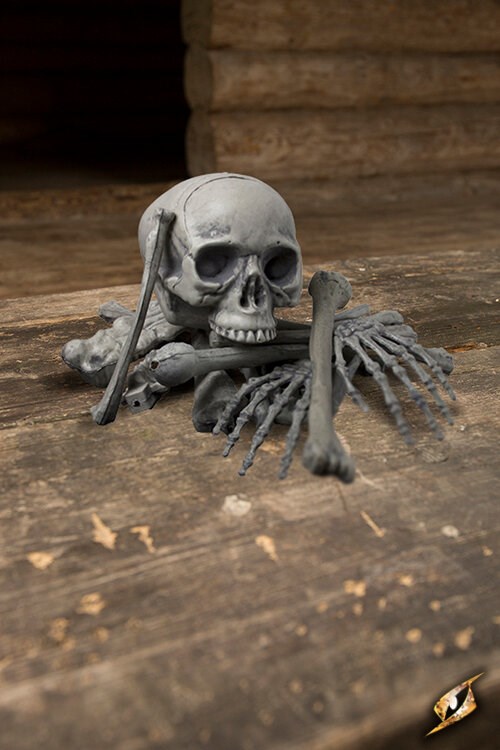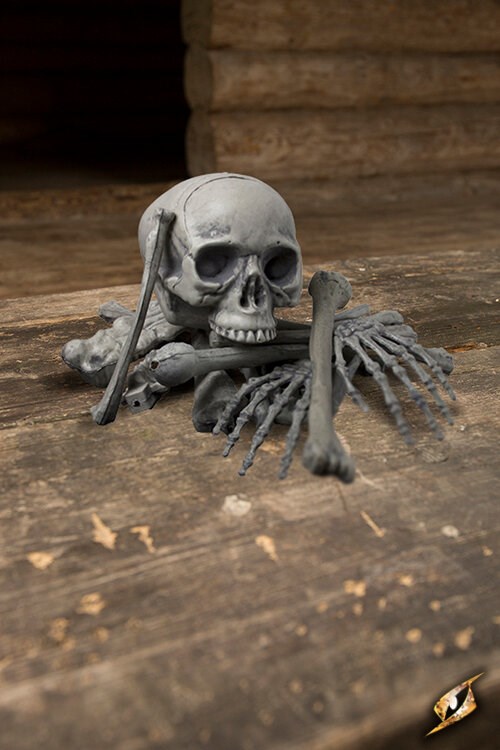 Bone Bag 18 Pieces
Epic Armoury
In Stock
Available
(choose variant)
Prices from {{ variantsPriceFrom }}
Description

Quality

Technical Details
Hours inside the dungeon and you only manage to find one measly copper, despite all the monsters you've put to rest. Today is just not your day.
Just to add to your frustration, you miss an easily avoided trap and find yourself tumbling down a dark and damp hole. At the bottom, your ego bruised, you discover that your fall was broken by a pile of bones.
Really, in the grand scheme of adventures--this might be the worst.
DETAILS
Epic Armoury's Bone Bag 18 pieces is a collection of grisly plastic, but realistically sculpted bones. With a range of bone types--including an impressive skull!--this collection is a great effect to add to your game as a prop or as general atmosphere. Handpainted and sculpted with intricate detail, these props looks realistic right down to the individually shaded teeth.
Made from hard plastic, these are not meant to be used as a LARP weapon.
INSPIRATION
The word skull is probably derived from Old Norse skalli, which meant bald
Made from plastic, and is hollow and light for easy transport
Handmade product
This product is handmade and hand-painted and therefore unique. As a result, when compared with similar item numbers, this product can have natural deviations in pattern, colour and shape, which are not considered defects or faults.
We produce our image material in a natural environment, where lighting and surroundings can affect colors and contrast. The displayed images may therefore appear different from the product you receive from us.
Measurements are all in cm if not stated otherwise.
Brand:
Epic Armoury
Materials:
Plastic
Product type:
Accessory
Release date:
03/15/2015
Maintenance
Storage
Store your plastic props in a cool, dry environment.