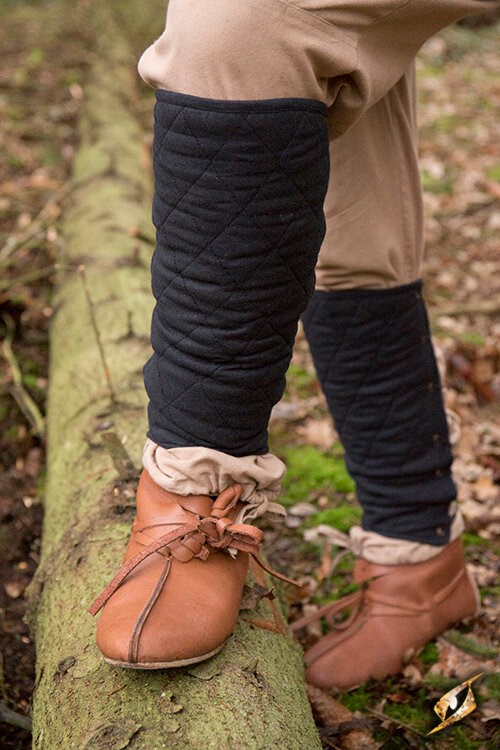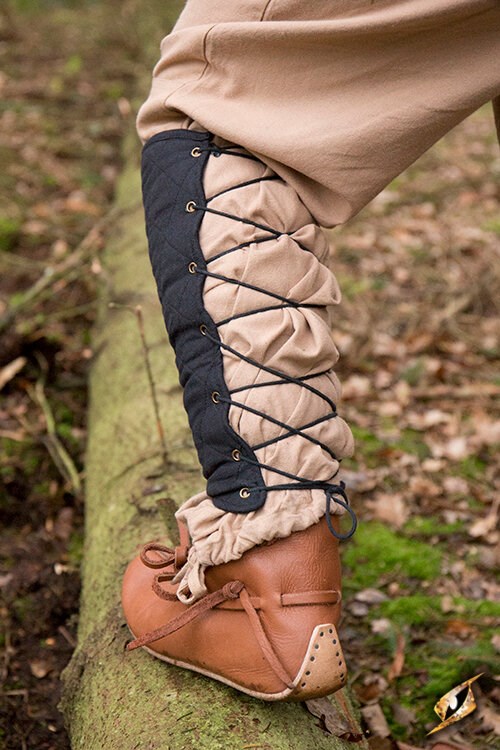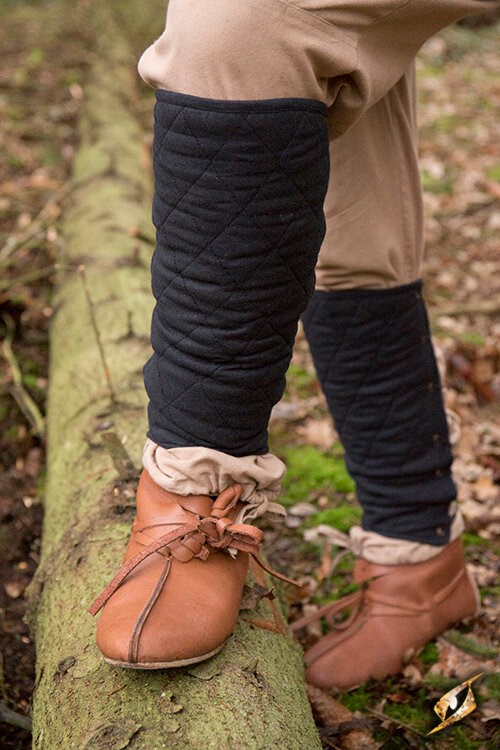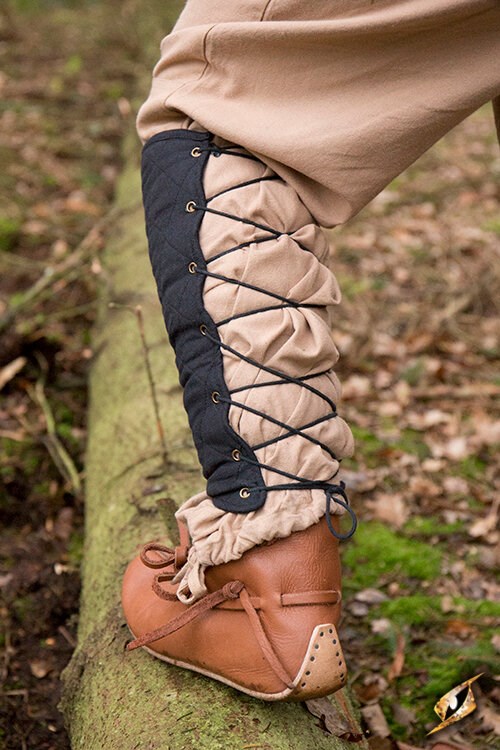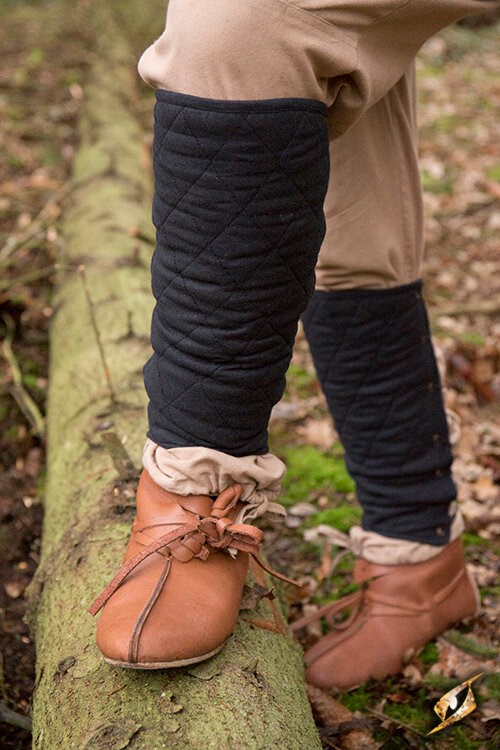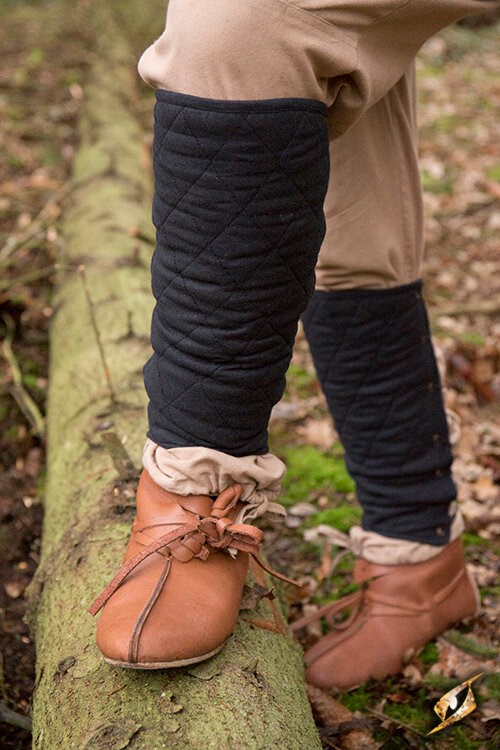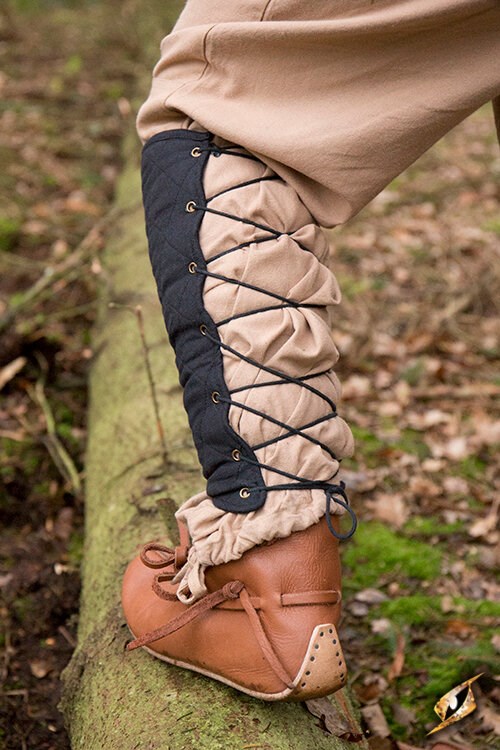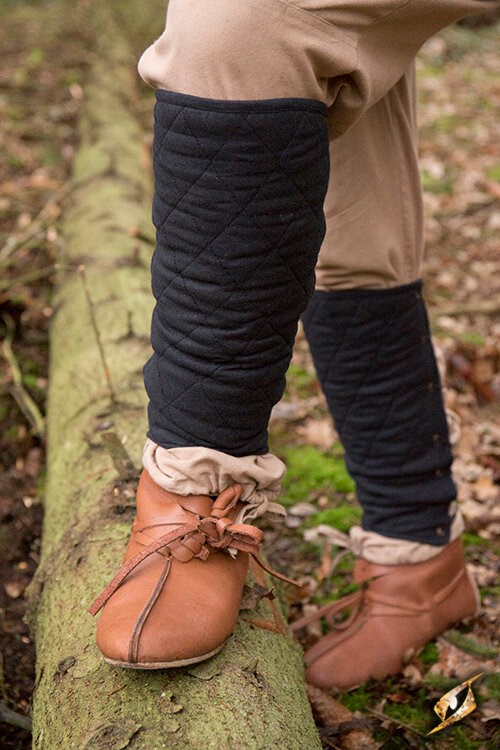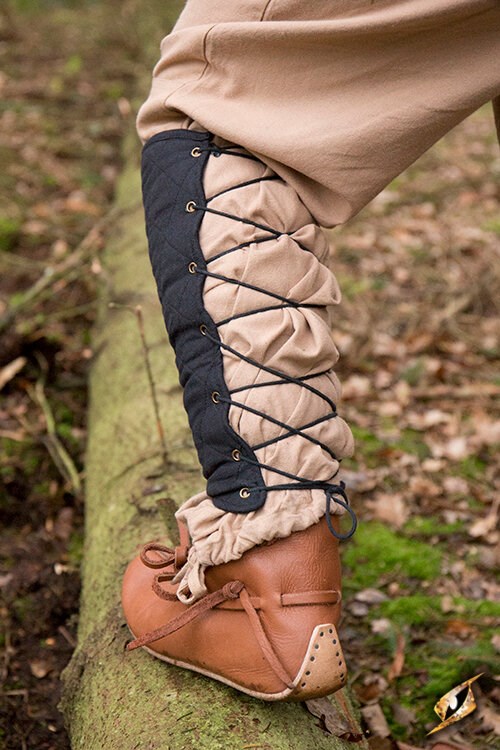 Description

Sizeguide

Fitting

Quality

Technical Details
You are darkness, you are the night. You are the shadow that slides across the land, making men clutch their swords tighter when the sun has faded.
You are also a practical person. The night's cold breeze is a familiar aspect of your dark work, but you like your warmth and protection. And for that, these Gambeson Legs are perfect beneath your greaves.
DETAILS
Epic Armoury's Gambeson Legs are a set of quilted cotton greaves designed to add comfort and protection beneath your leg armour. Made from quilted cotton canvas lined with a soft polyester interior and a medium cotton outer layer, they can be worn on their own or as padding beneath heavy steel or leather armour.
The Gambeson Legs are stitched to ensure the padding will remain evenly spaced. Secure them to your legs by tightening the cotton string lacing through brass eyelets up the calf. Quilted armours were common through many cultures and used across a broad expanse of time. With their neutral style, the Gambeson Legs will work on a wide variety of characters.
Available in One Size.
HISTORY
Used as padding under chainmail or plate armour
Historically, a high-medieval European gambeson was recorded as being capable of stopping sword blows from penetrating the skin
Could stop heavy arrows and mace and axe impacts with the addition of overlaying chainmail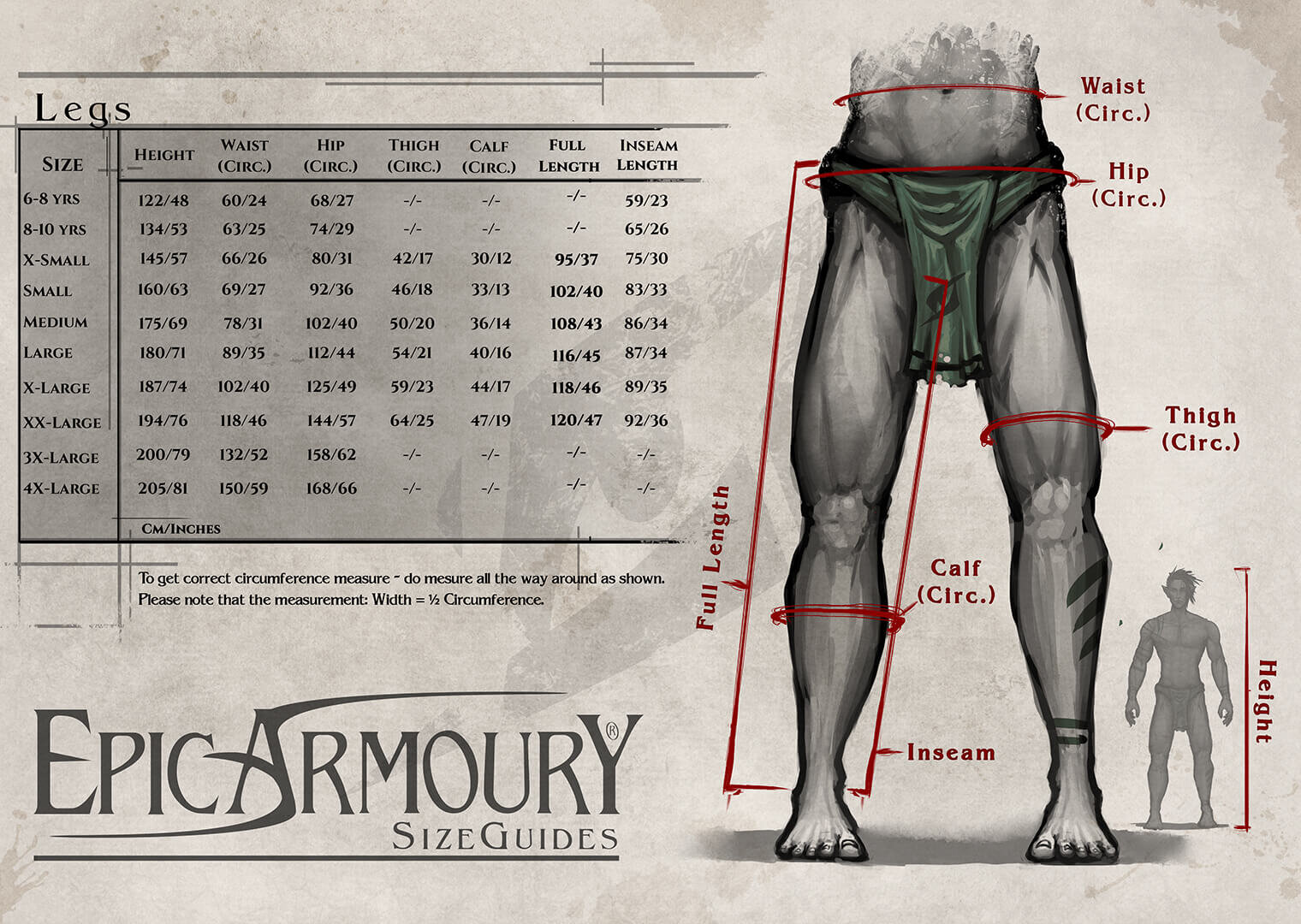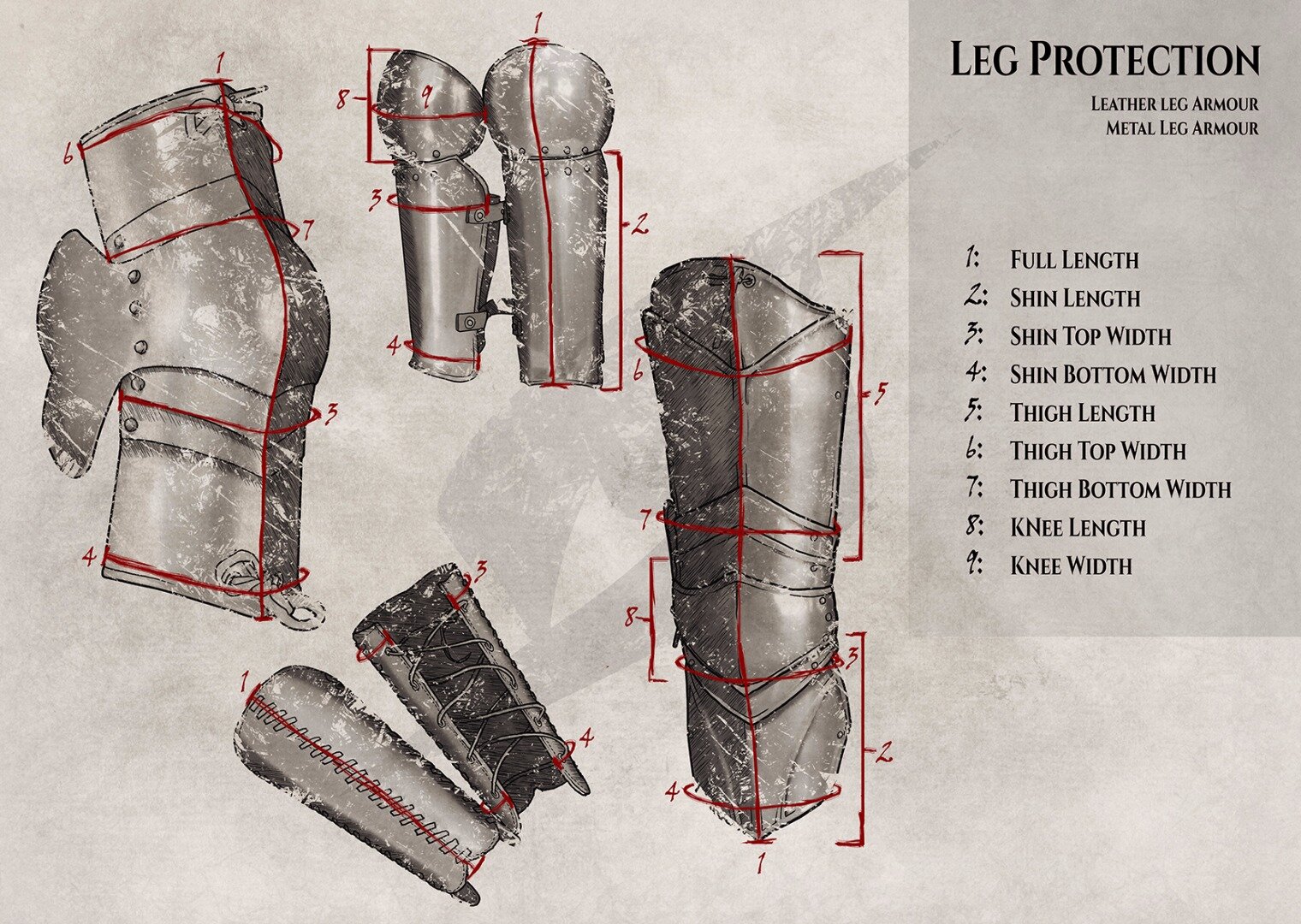 Affordable, personalized costume interchangeable with all other Epic Armoury gear
100% natural materials
Made from fabrics manufactured locally
Handmade by qualified professional. Measurements are approximations and may vary.
This product is handmade and hand-painted and therefore unique. As a result, when compared with similar item numbers, this product can have natural deviations in pattern, colour and shape, which are not considered defects or faults.
We produce our image material in a natural environment, where lighting and surroundings can affect colors and contrast. The displayed images may therefore appear different from the product you receive from us.
Measurements are all in cm if not stated otherwise.
Brand:
Epic Armoury
Universe:
Sovereign
Materials:
Textile
Position:
Legs
Product type:
Padded Armour
Release date:
09/01/2008
Maintenance
This medium cotton product is soft to the touch, but heavier than light cotton. This material wrinkles easily, but can be ironed on a medium heat level.
Cleaning
Machine wash at 40°C / 104°F. Please make sure to wash it once before use in order to make sure that remaining dye will be removed from the product. It is advised to wash with similar coloured clothes to reduce the risk of dye imprint. Tumble dry on low heat, but be aware that it might shrink up to 5%. For general stains or discoloration, treat with a commercial fabric cleaner, or blot with tepid water and a soft cloth.