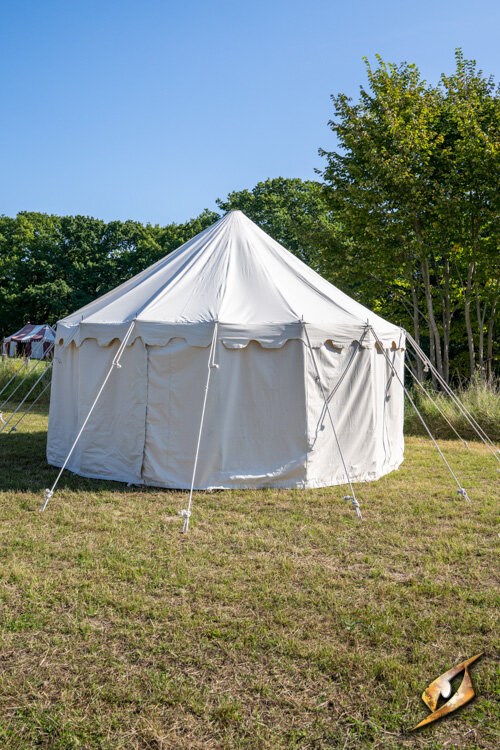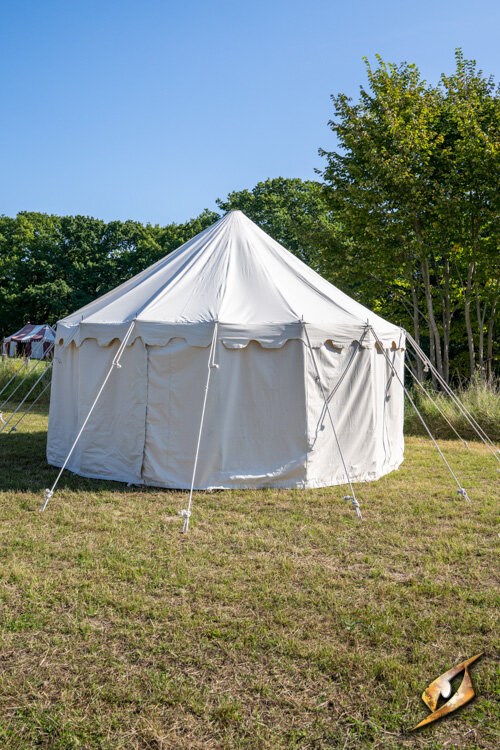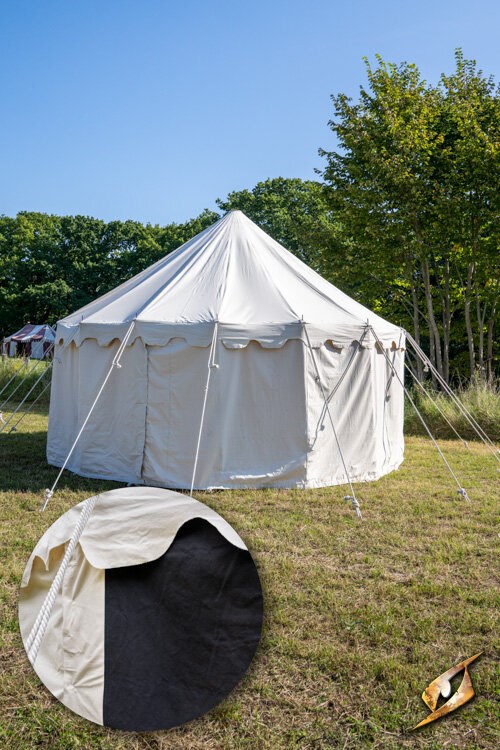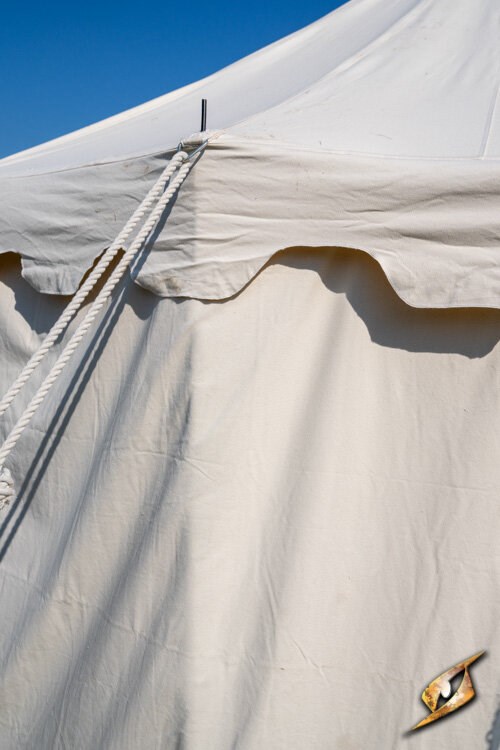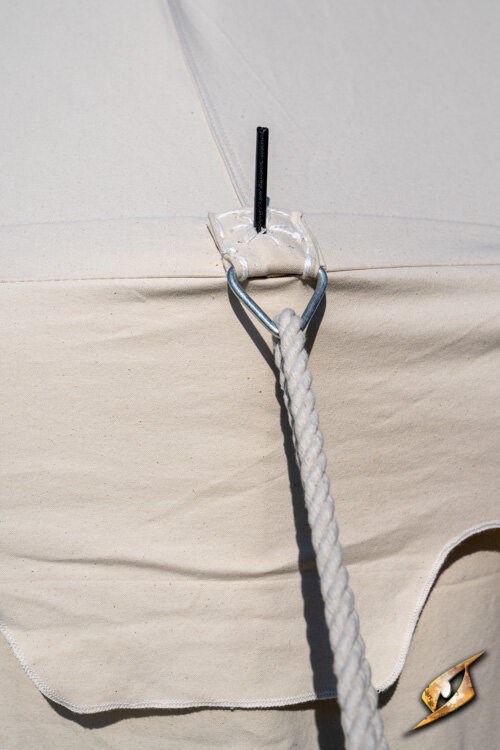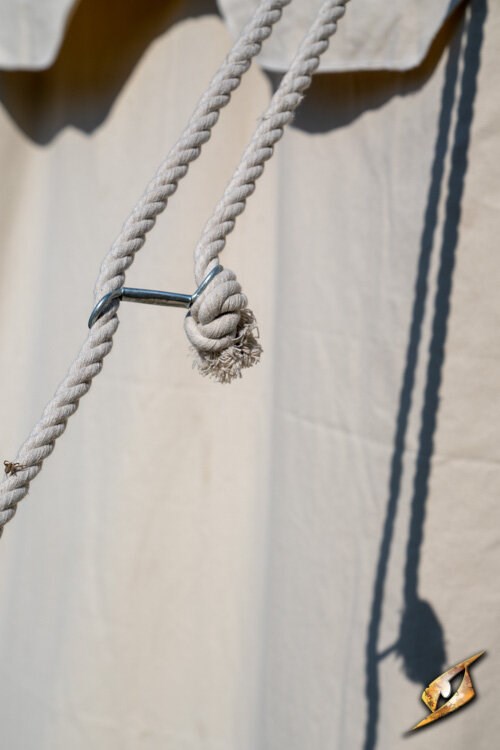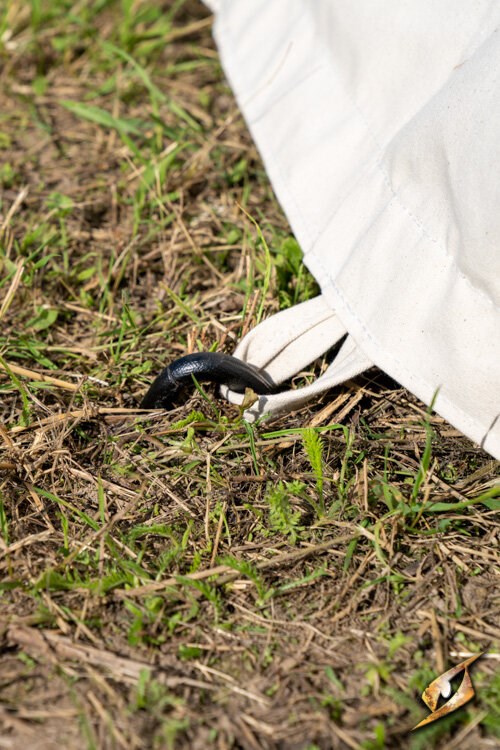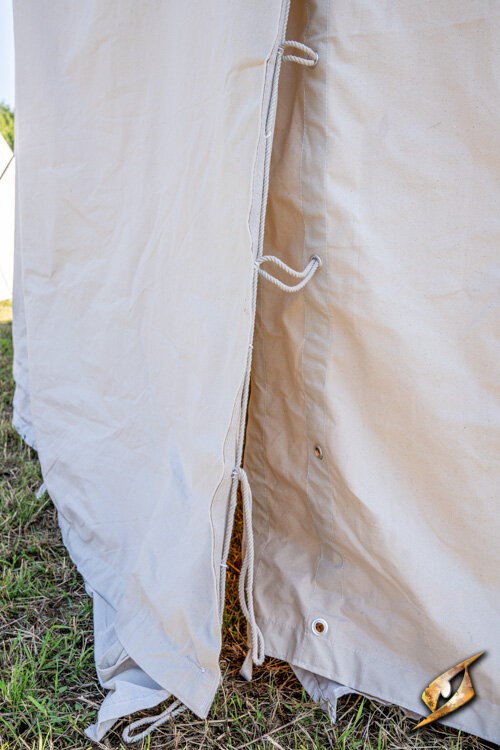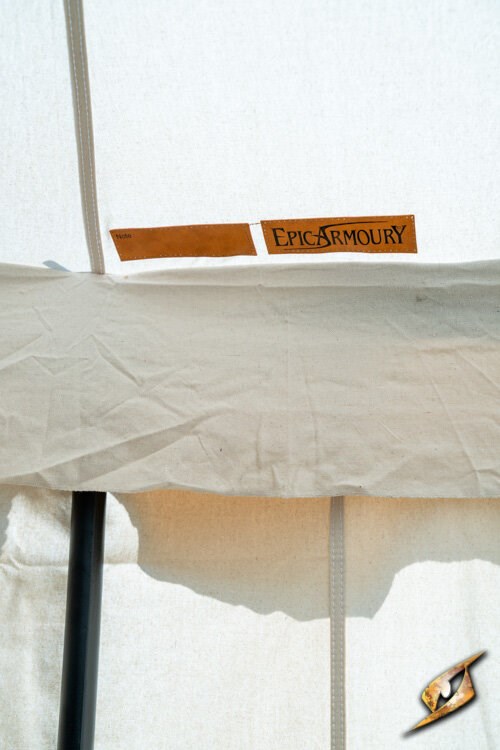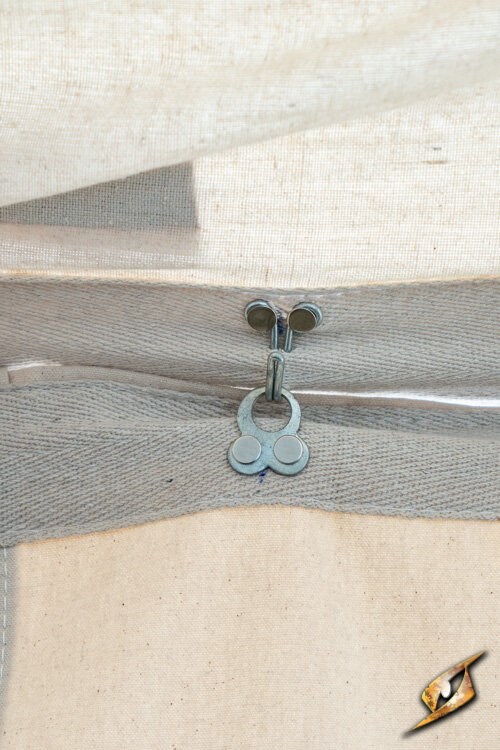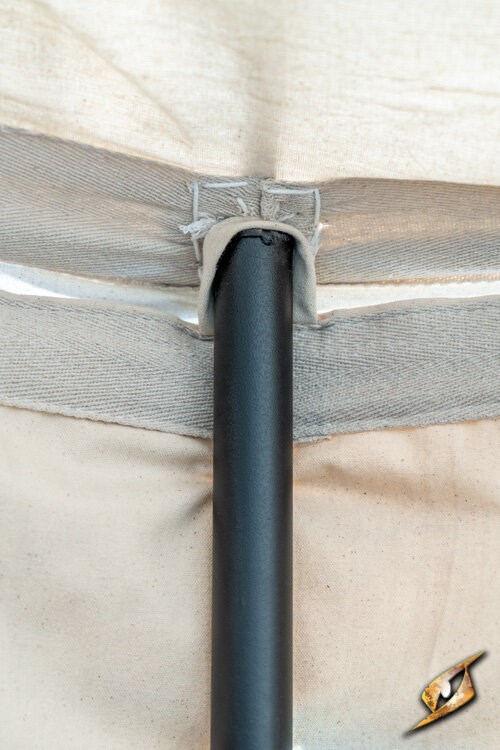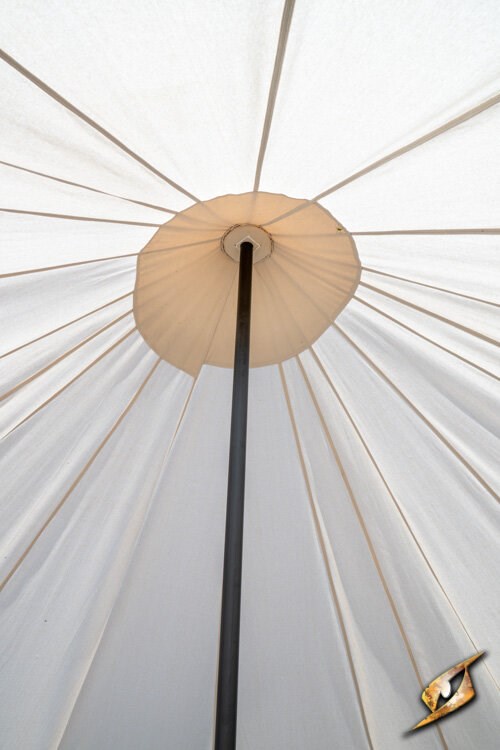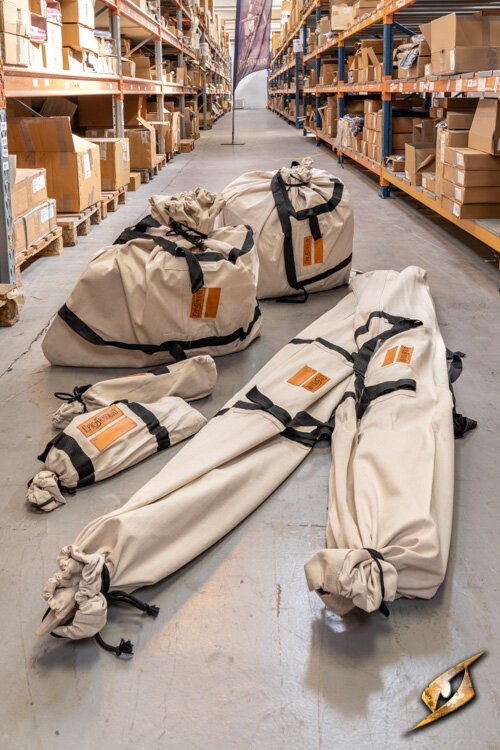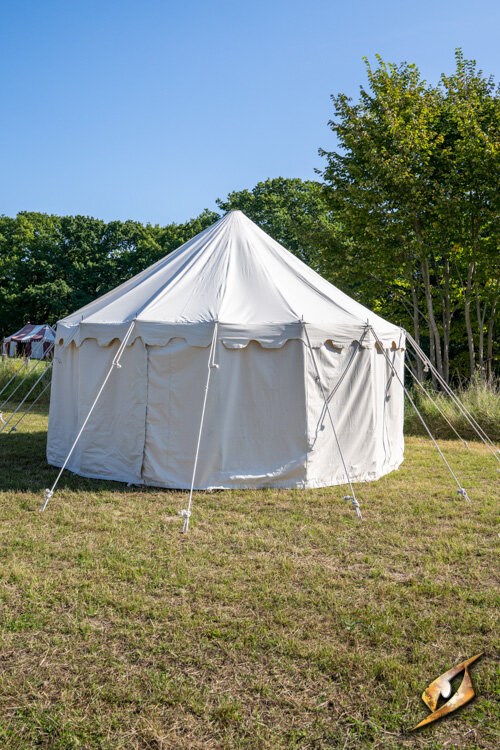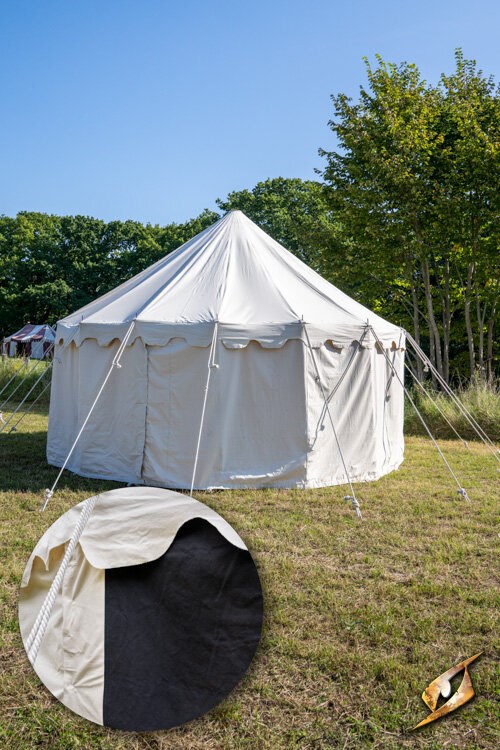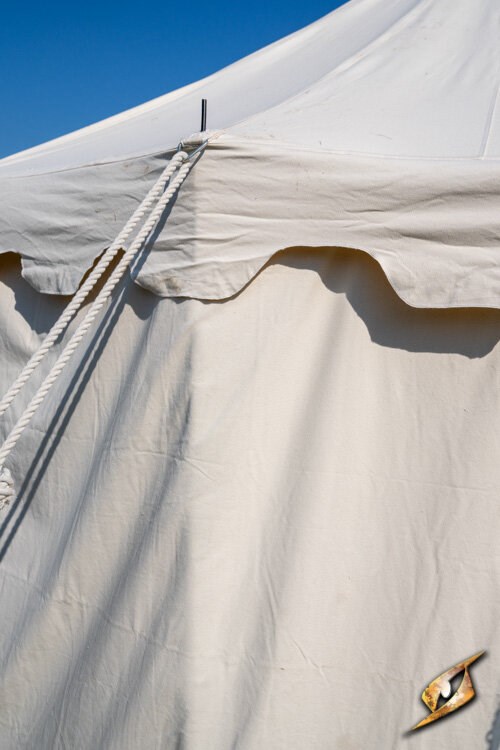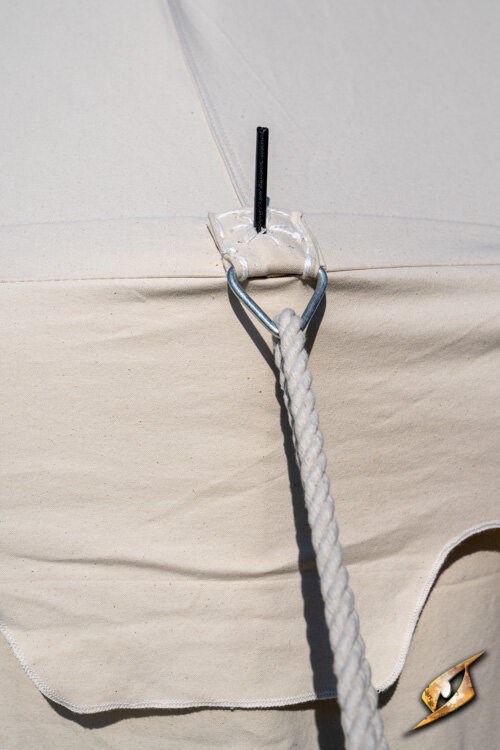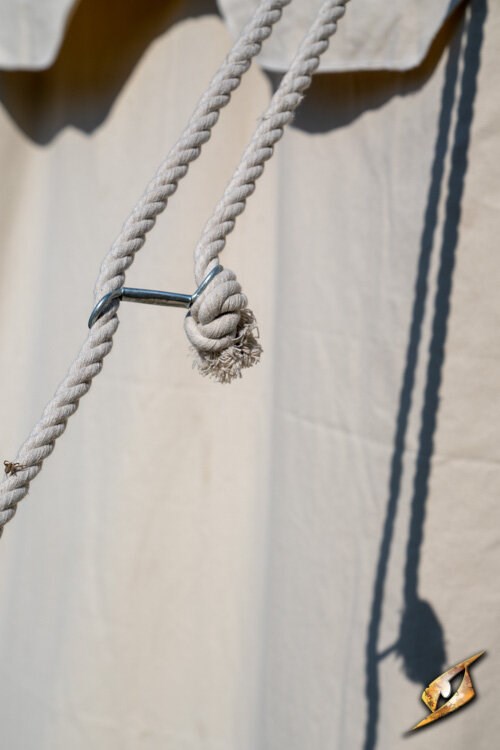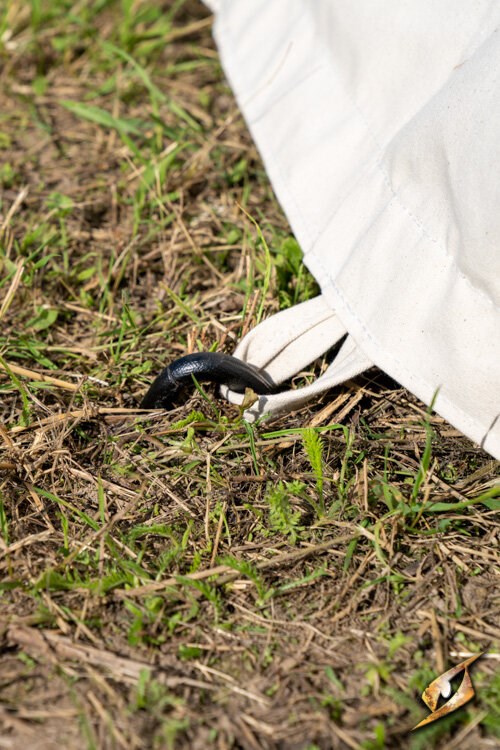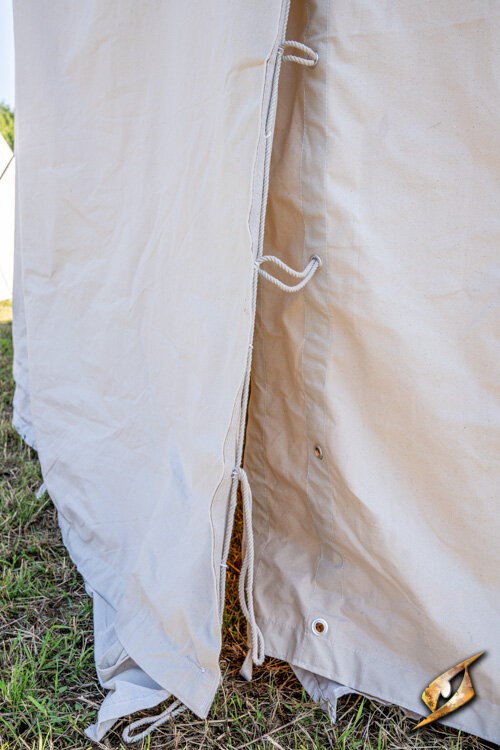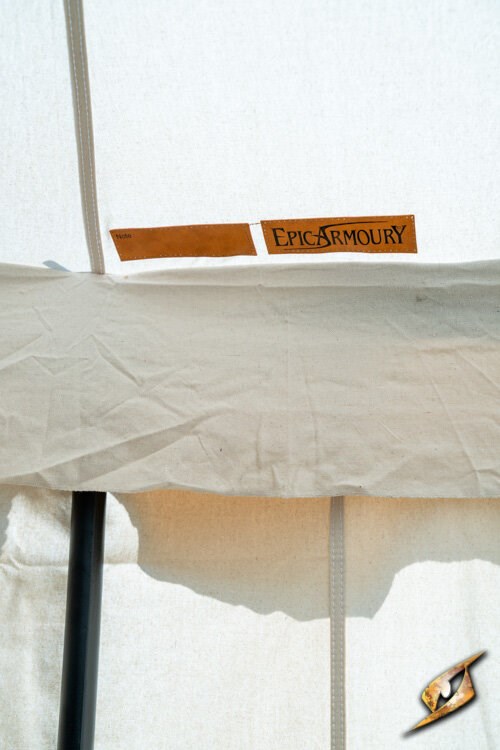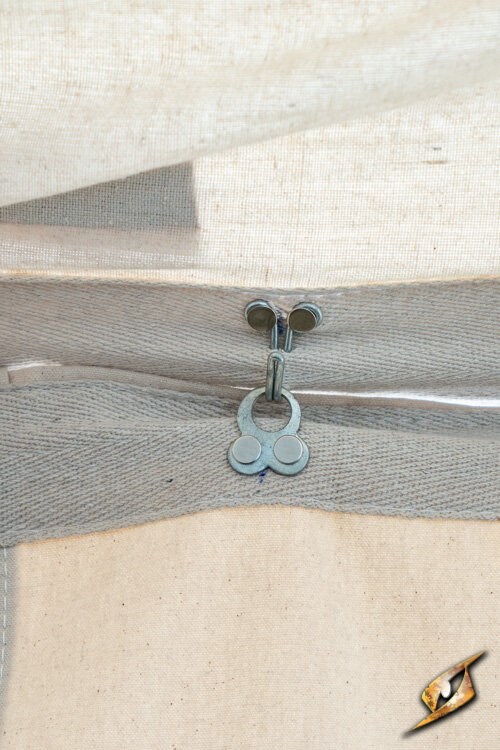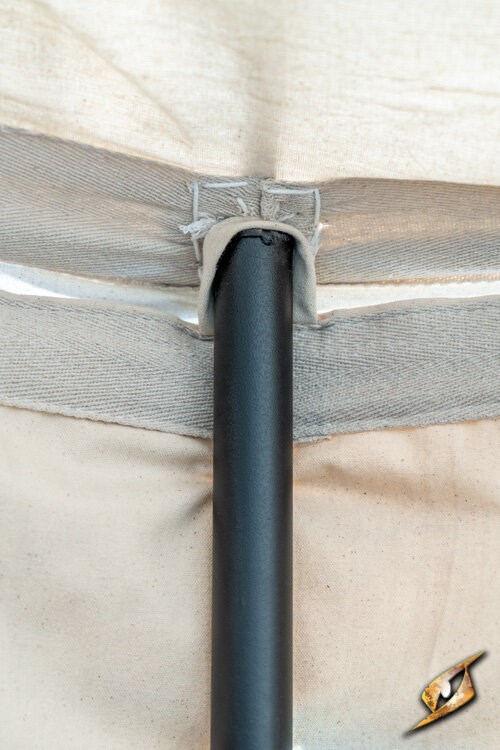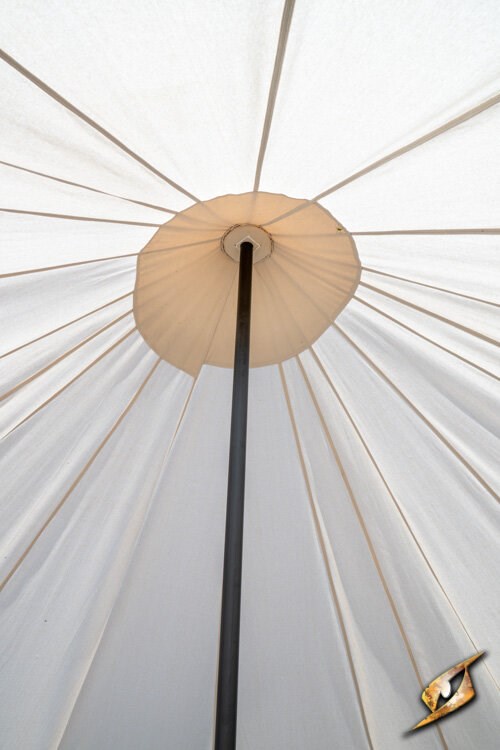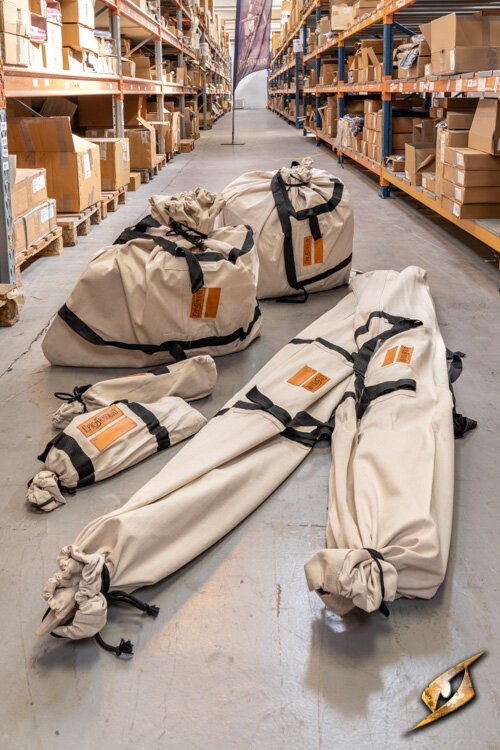 Description

Fitting

Technical Details
A HIGH-CLASS HOME!
The Epic Armoury Pavilion Tent offers the quintessential look of a mediaeval tournament. The roof is supported by a single centre pole and sixteen side poles, allowing for an open canopy setup without walls or a secluded setup with walls. As an upgrade from the typical design with tedious rope hoops, the Epic Armoury Pavilion Tent's wall pieces easily attach to the roof piece with fastening hooks. We have crafted the poles from powder-coated iron while the fabric consists of 100% heavy-duty (425g/m²) cotton, weatherproofed with paraffin wax for extra durability. The Epic Armoury Pavilion Tent will keep you sheltered during any tournament, conquest or outdoor festivity with correct maintenance!
This particular model has a diameter of five metres and is exclusively available in natural colour.
As a roomy and practical alternative with the same dual-coloured composition and quality, we recommend the Epic Armoury Marquee Tent. For a more subtle and lean design, the Epic Armoury Double Wedge Tent provides excellent shelter for the esteemed adventurer!
REGULAR OR COMPACT TENT POLES?
When buying your tent, you can choose between regular tent poles and compact tent poles. The regular poles feature full length, except for the centre poles and ridge poles, which are assembled from two or three pieces to ensure that no pole piece exceeds 200 centimetres. This provides a durable and simple setup, which may be preferable when there is plentiful packing space. The compact tent poles are designed so that no piece exceeds 110 centimetres, which means a lot when packing space is a concern. The compact tent poles are designed without locking mechanisms as the weight of the tent canvas ensures that a well-fastened tent stays safely on the ground. Remember to check and tighten the guy ropes regularly.
WHAT DOES PAVILION MEAN?
Historically the shapes and colours of pavilion tents have been regarded to resemble the wings of butterflies artistically. This perceived semblance has named the tents as the word pavilion is derived from the Latin papilio, which means butterfly. We are determined to honour the elegance of this reference so that you will find the Epic Armoury Pavilion Tent equally graceful and practical.
REGARDING SHIPPING
As our canvas tents and canvas tent roof pieces have considerable volume and weight, the standard calculator for shipping does not apply when ordering this product type. After ordering a tent or roof piece from our website, we will contact you and provide an exact shipping offer based on your location, which you must confirm before packing and shipping your order.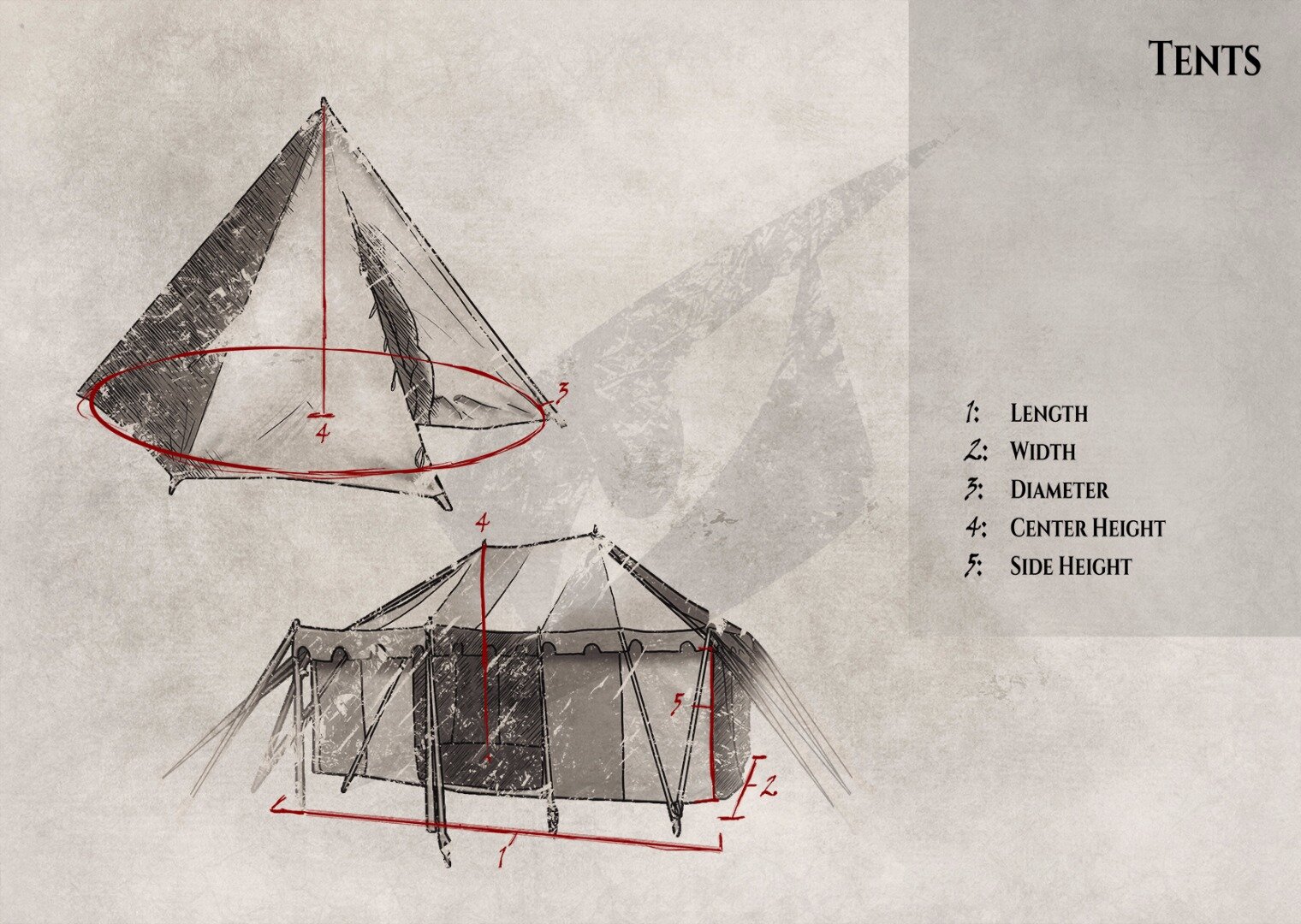 Brand:
Epic Armoury
Materials:
Tent Canvas
Product type:
Tent
Release date:
11/08/2021
Maintenance
Evil tongues whisper that most LARP equipment perish under the curse of neglectful maintenance. Unfortunately, tent equipment is no exception to this unless you are capable of a mending spell. While we strive to provide tents of high quality with easy setup, there is one golden rule worth the entire treasury of Erebor: Make sure your tent is clean and dry before longtime storage! Undoubtedly, your tent will eventually endure the hardships of rain and mud. It is fine to pack up the tent in wet condition, but remember to allow the canvas to dry and brush away dirt and grime once you are home from your adventures. You can then repack the tent for longtime storage and celebrate the end of your journey with a mug of dwarven stout or a glass of elven wine.