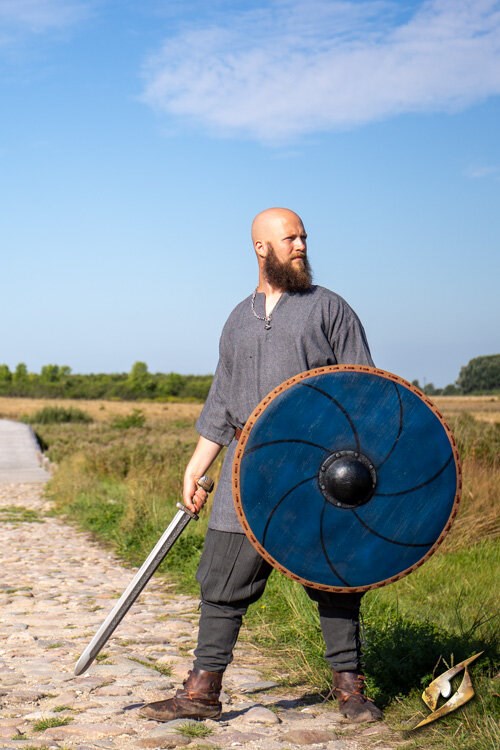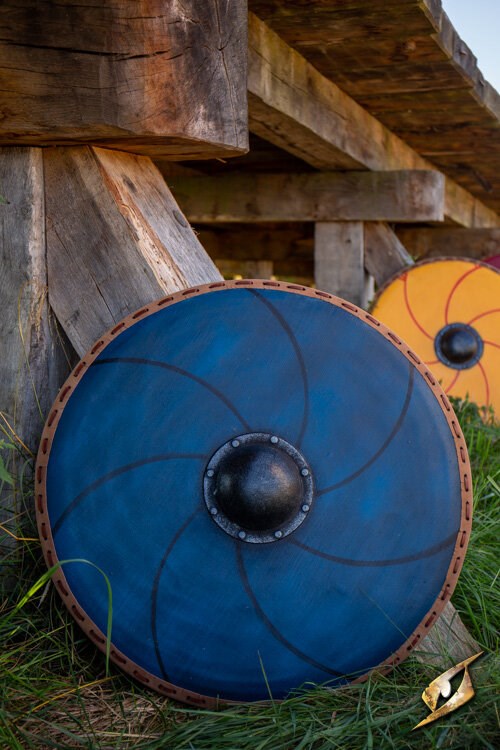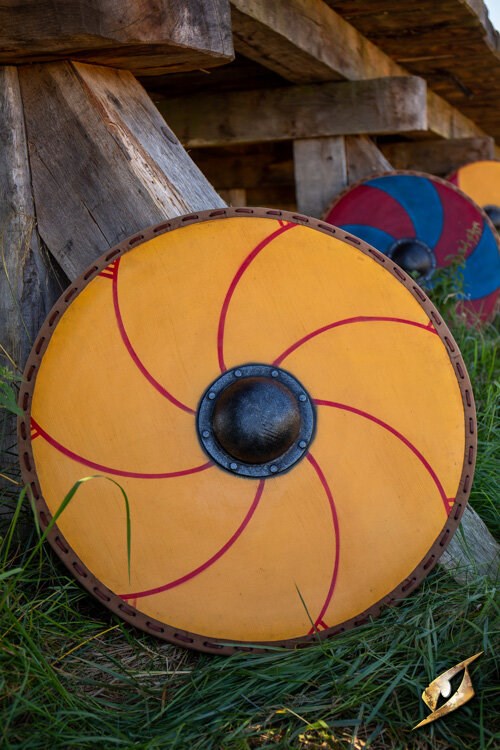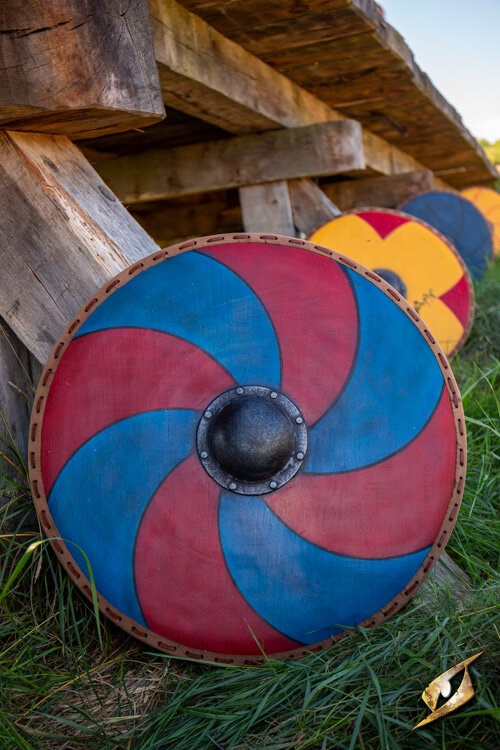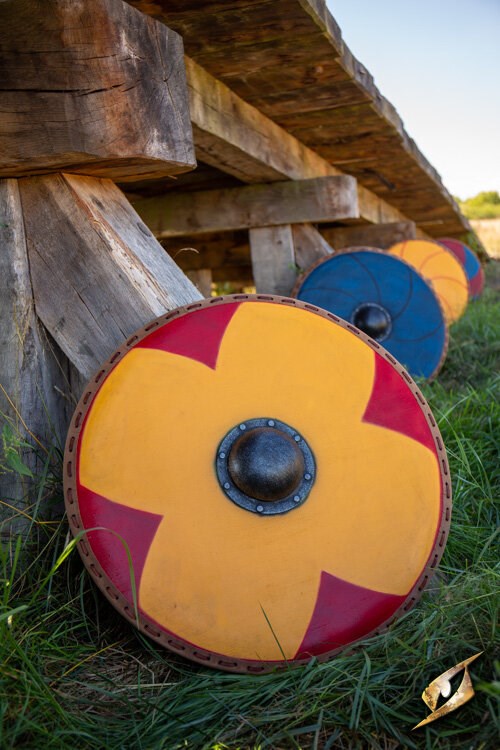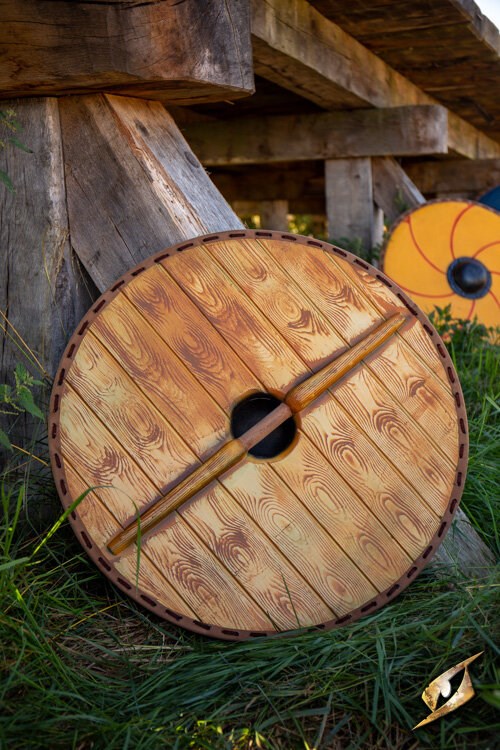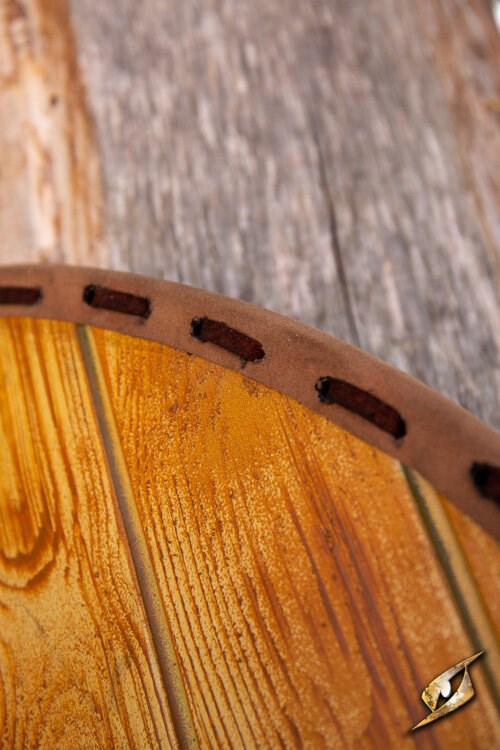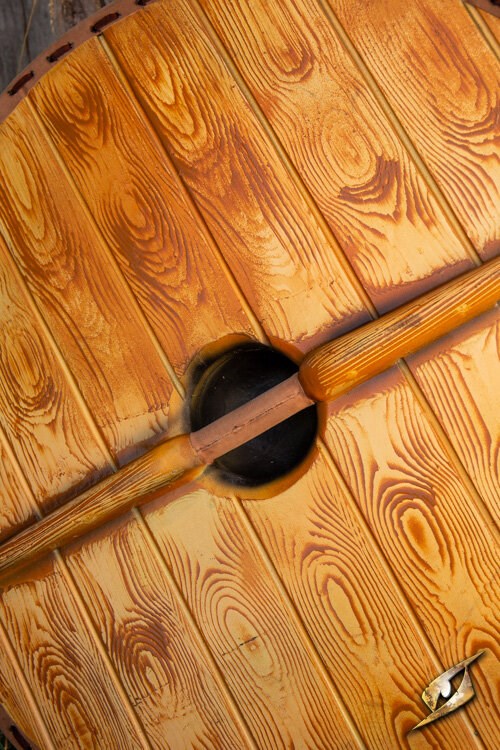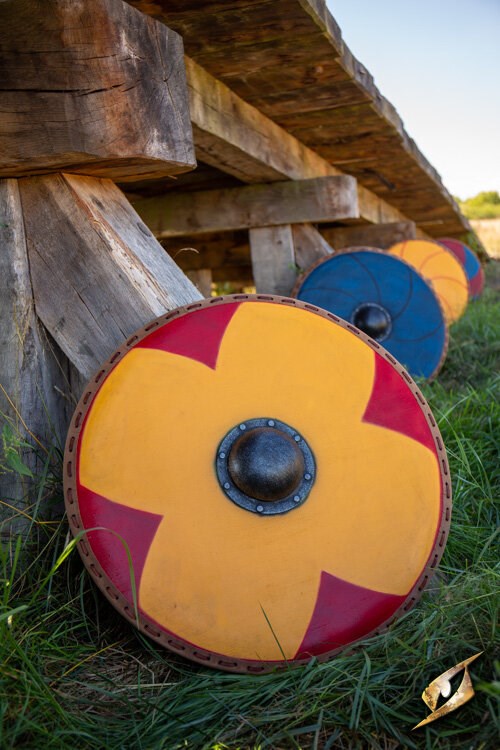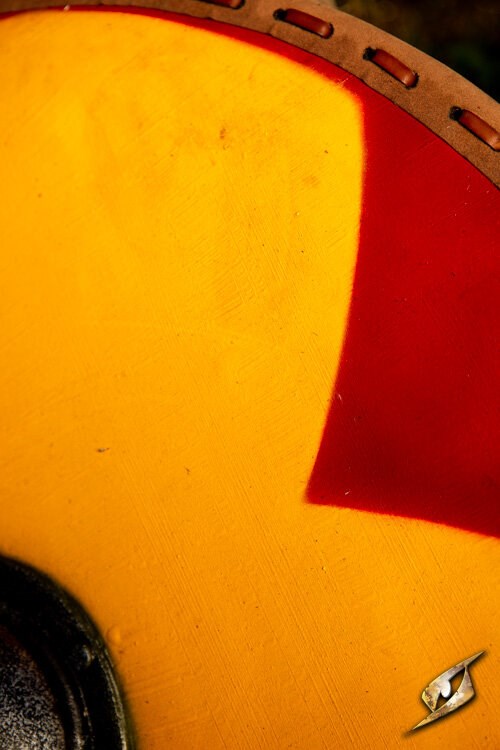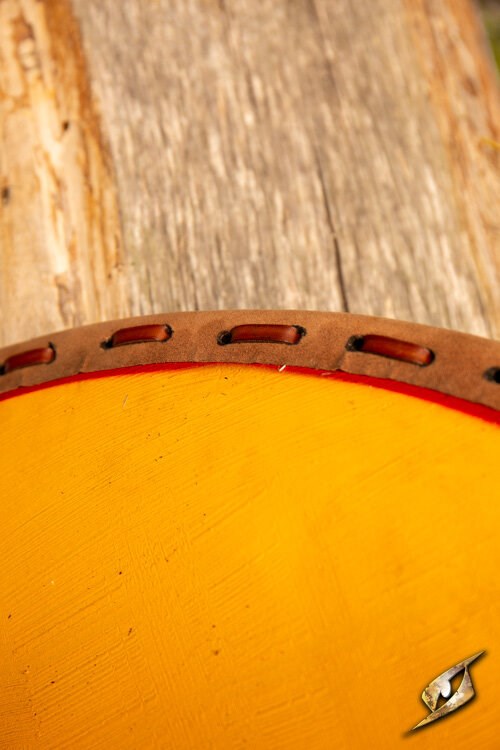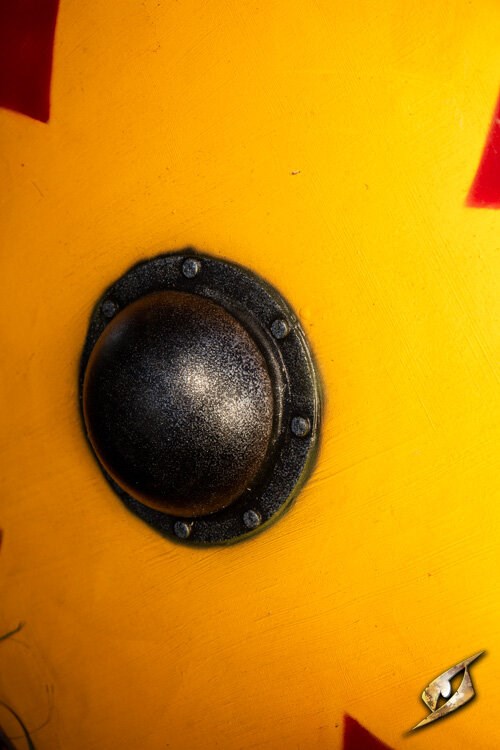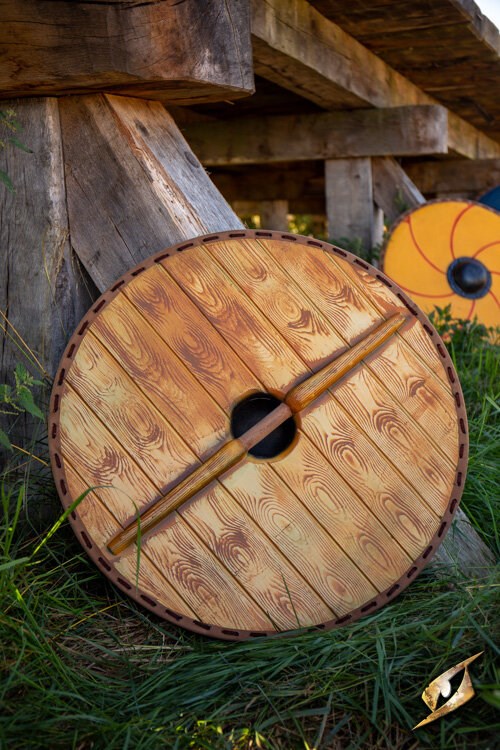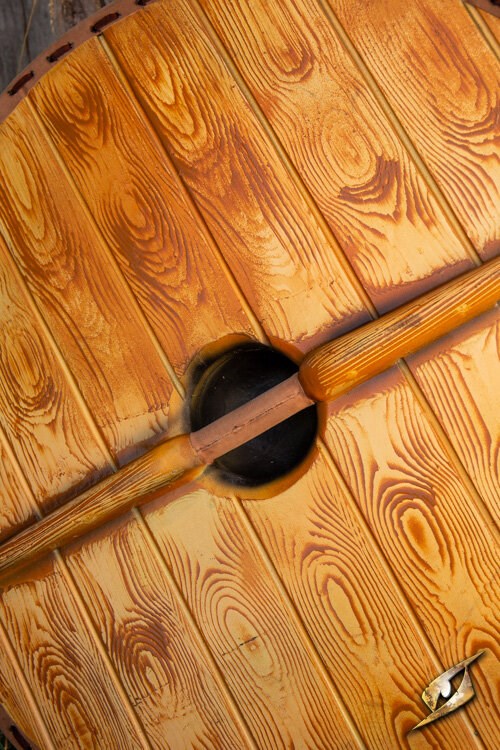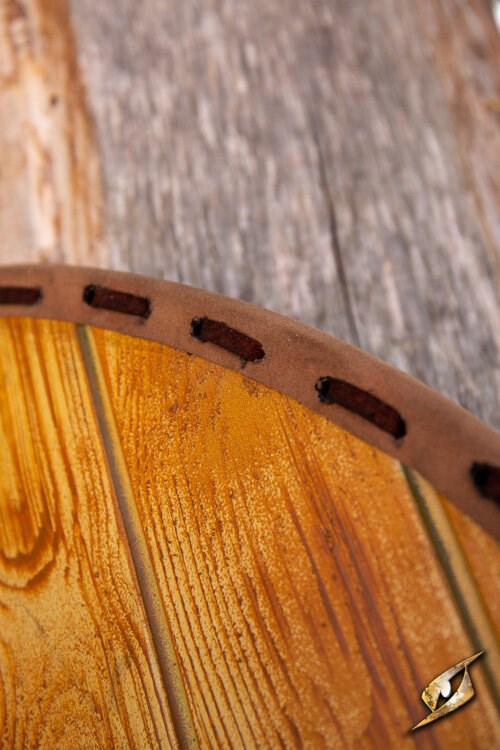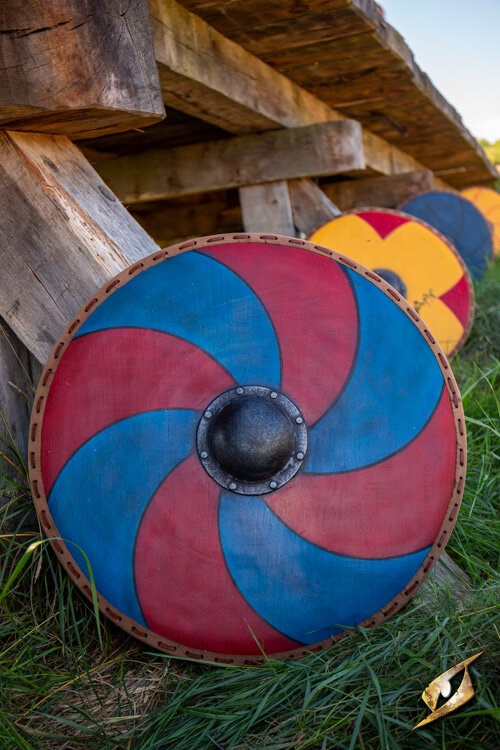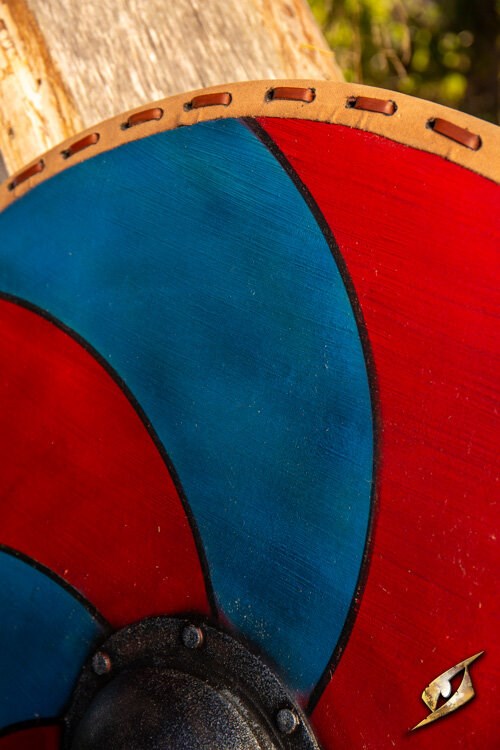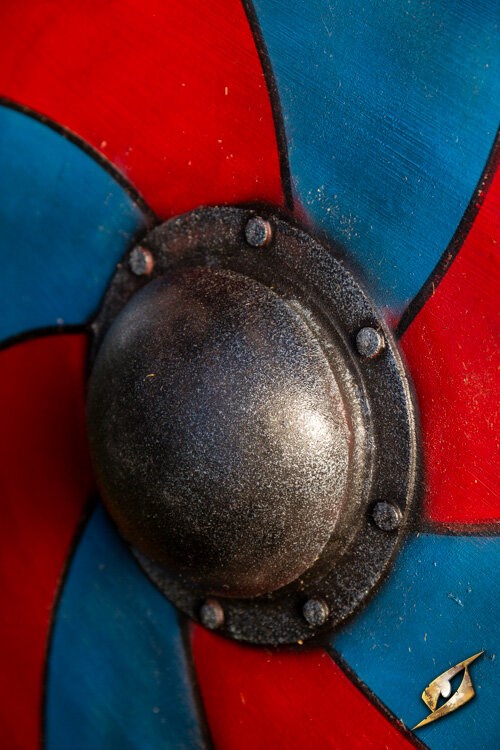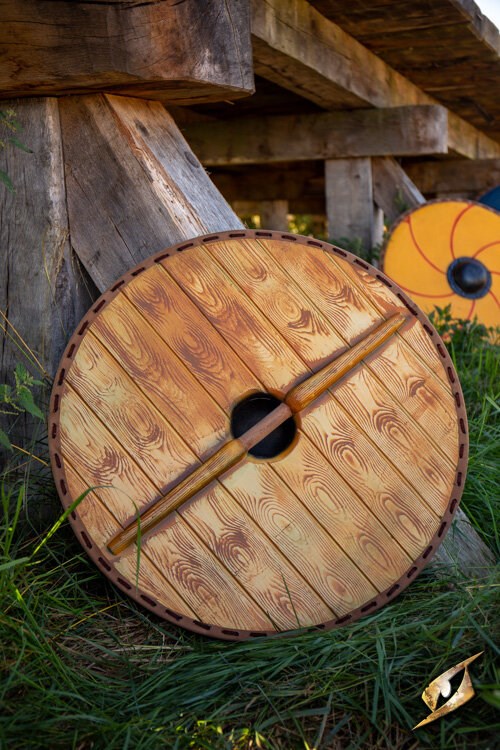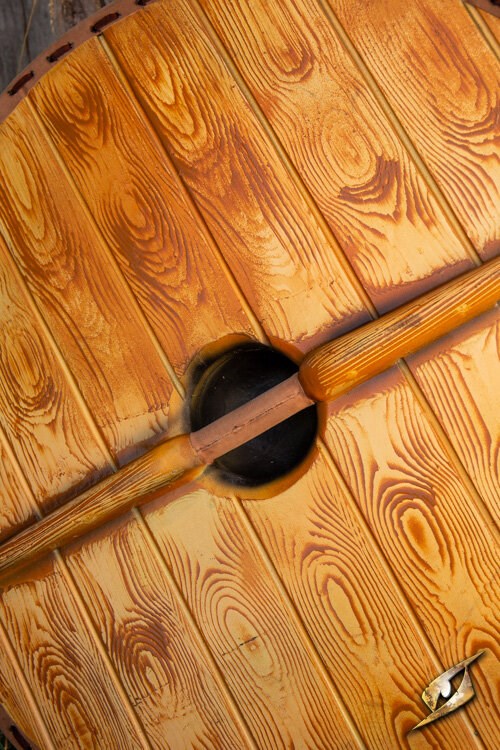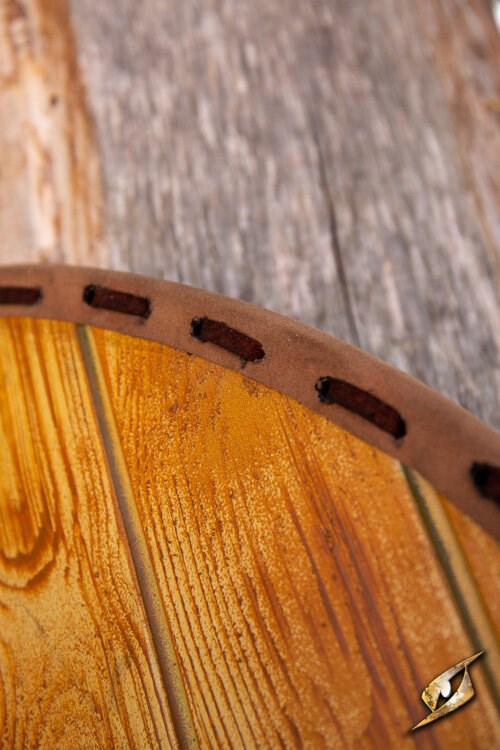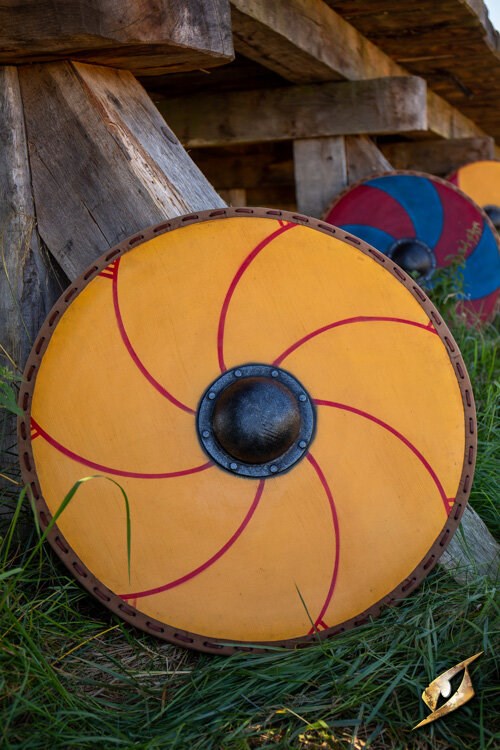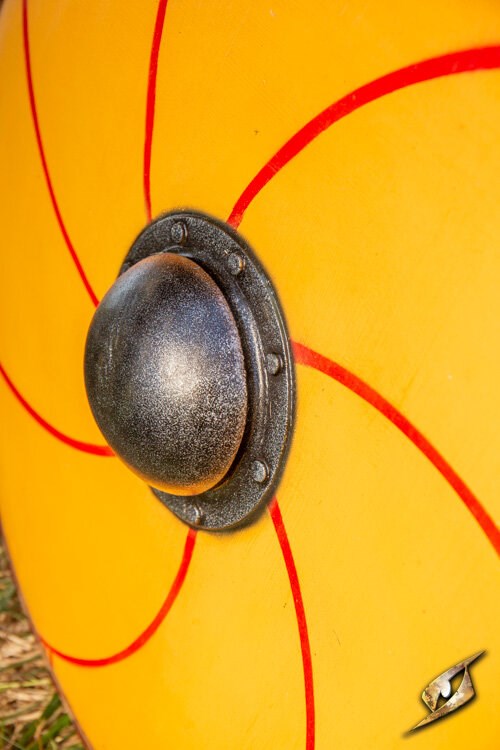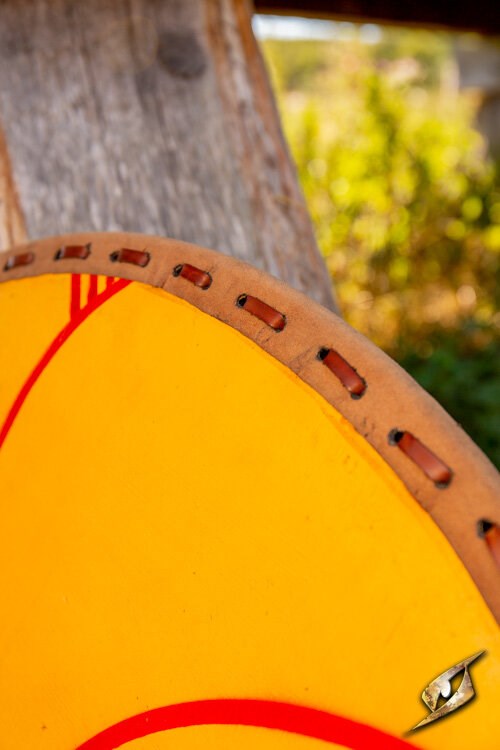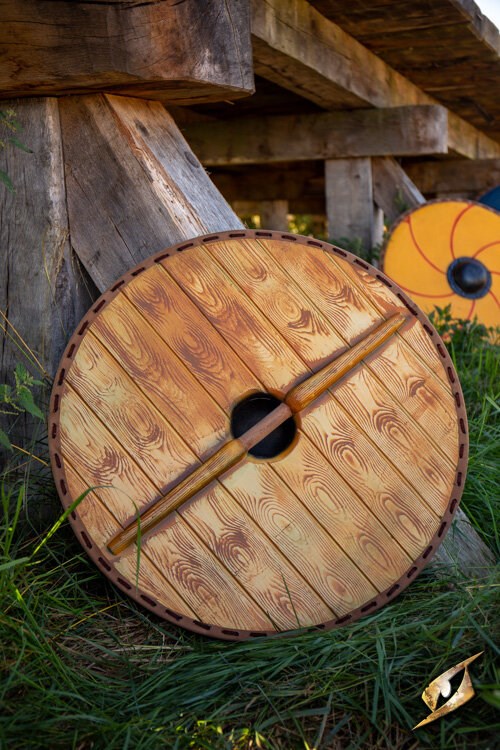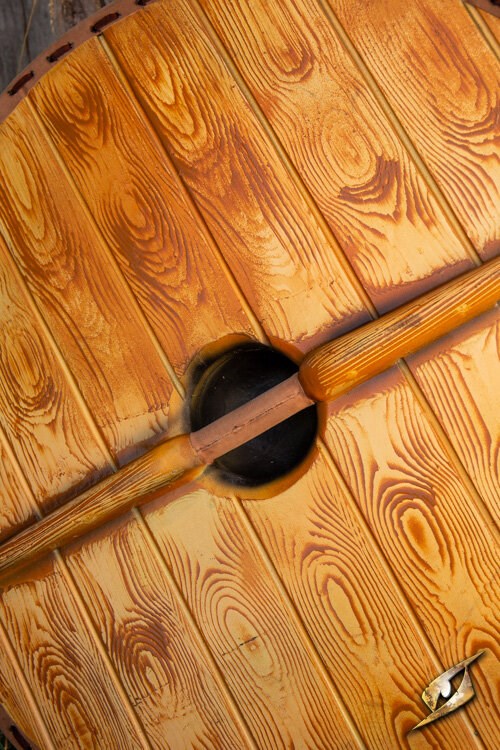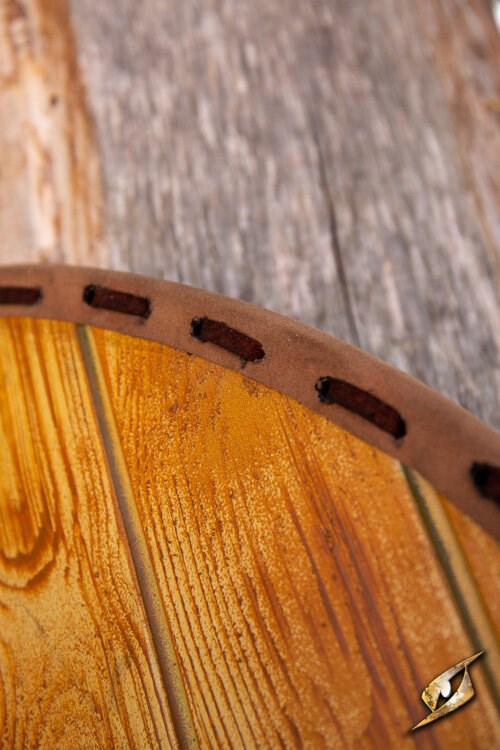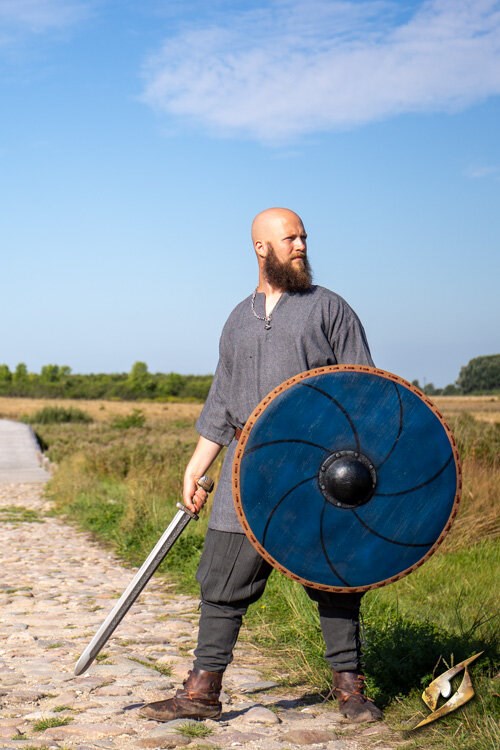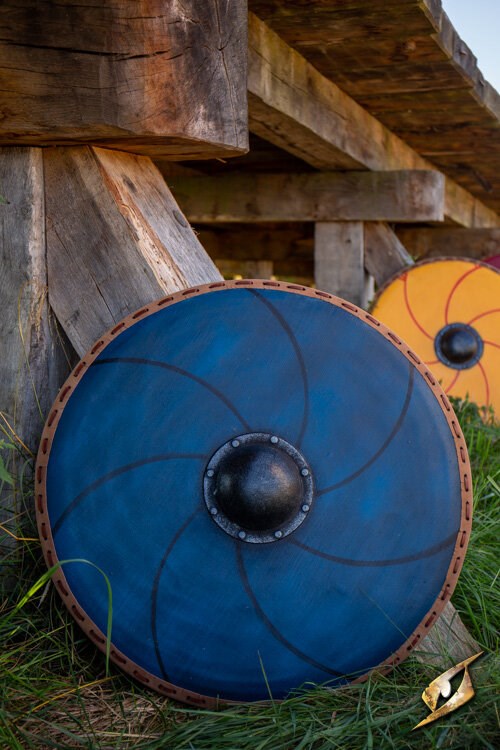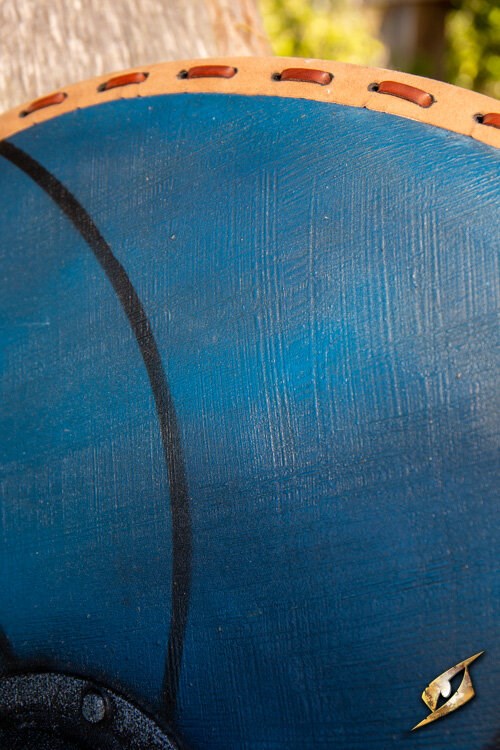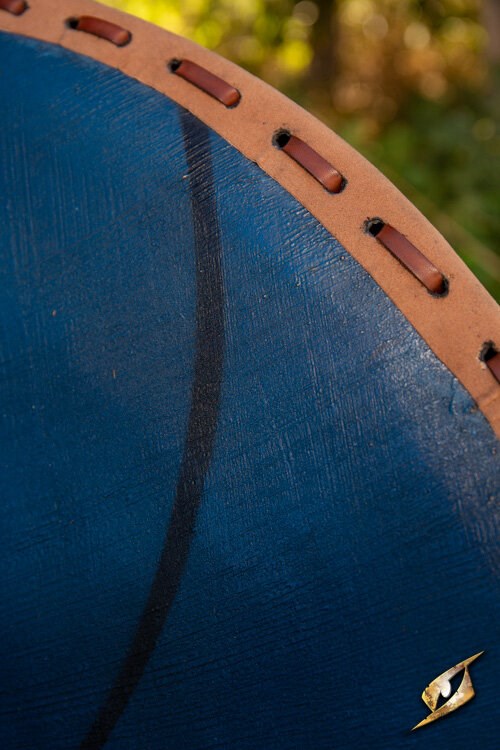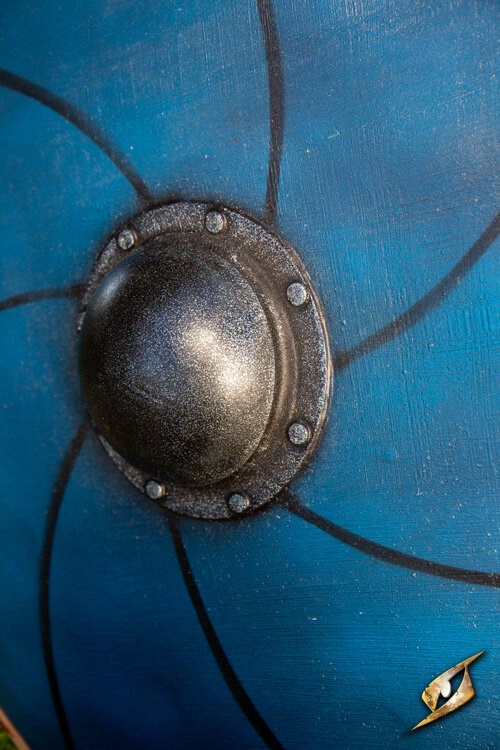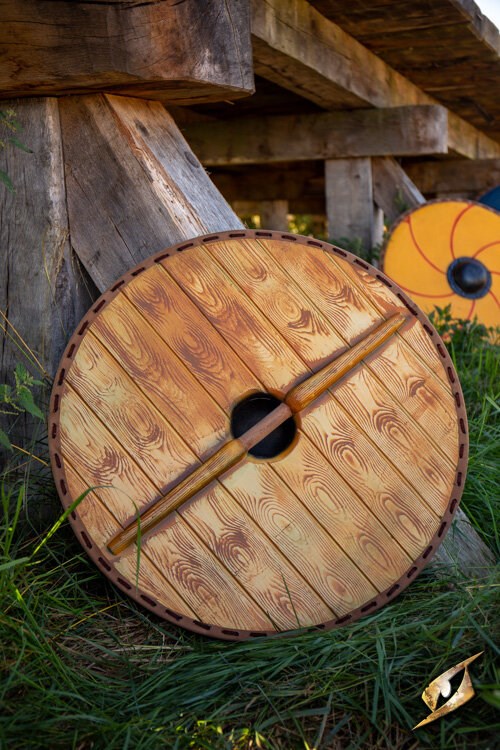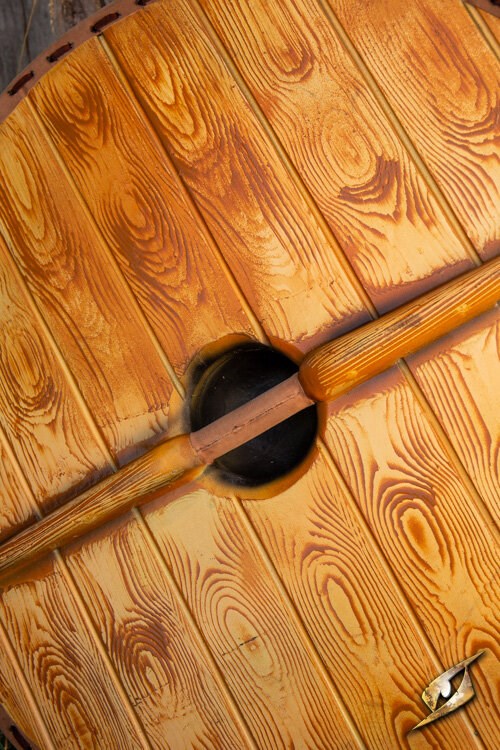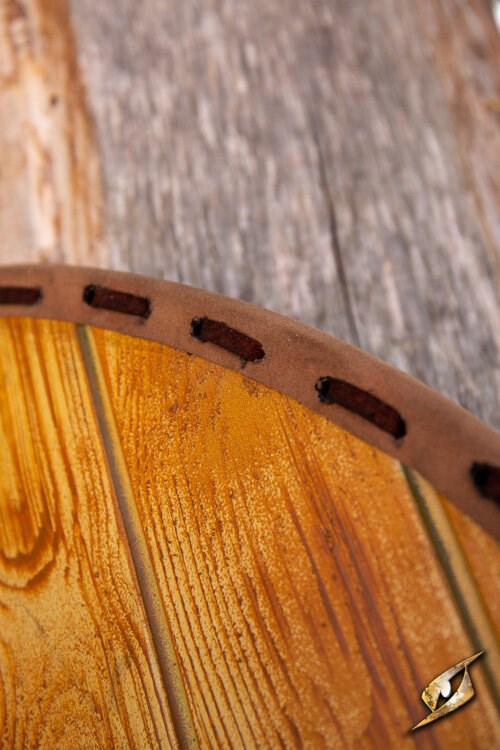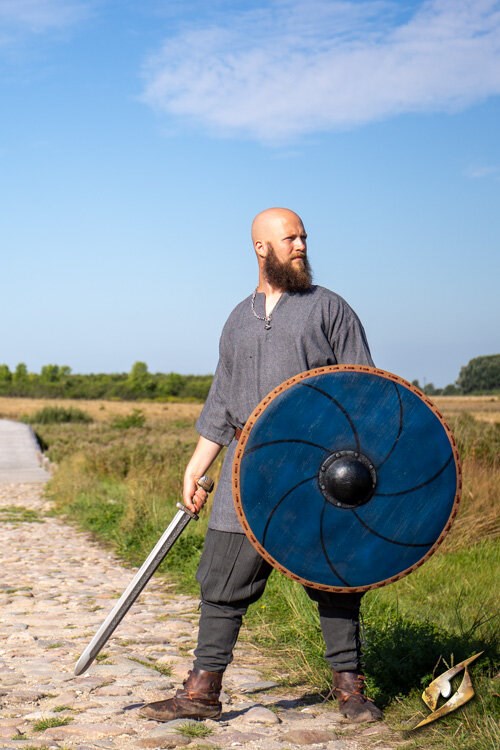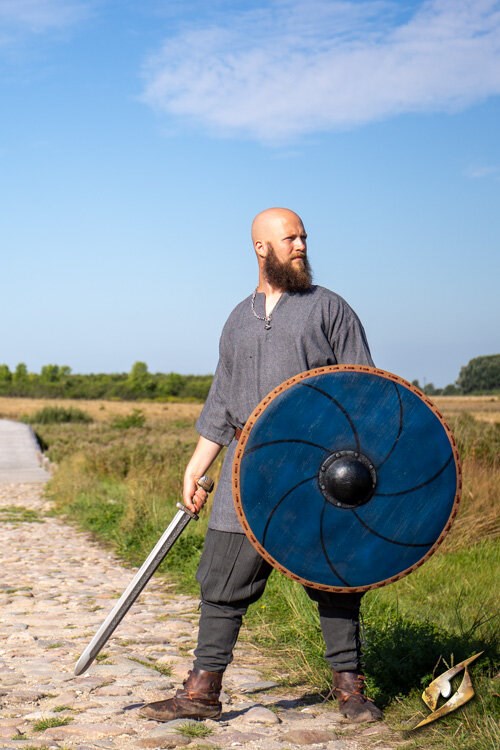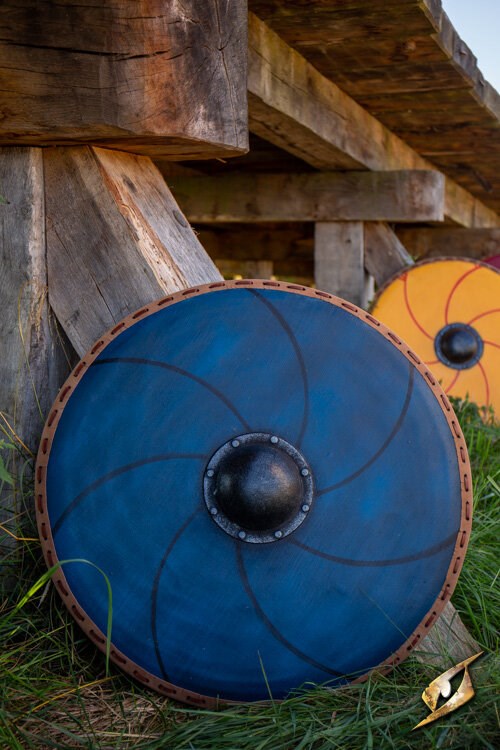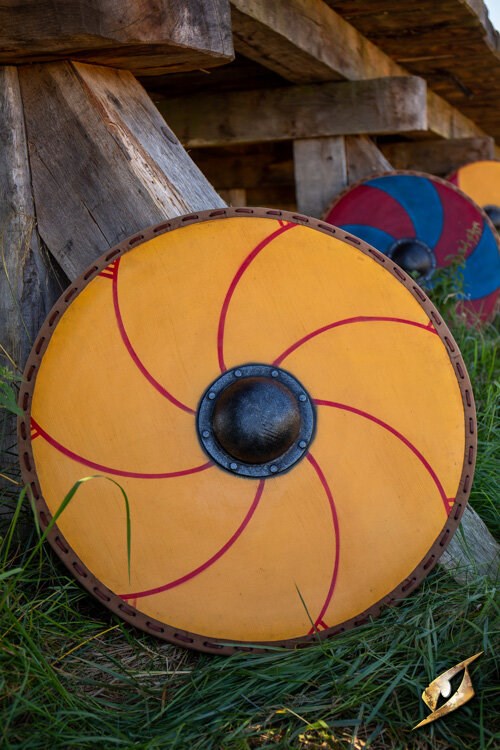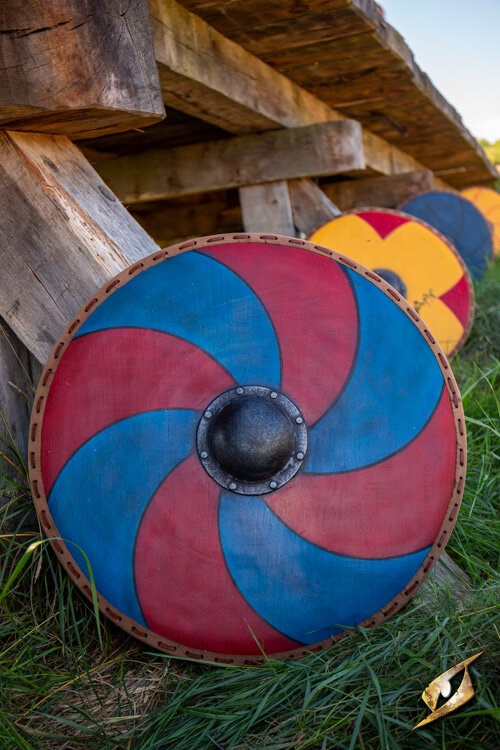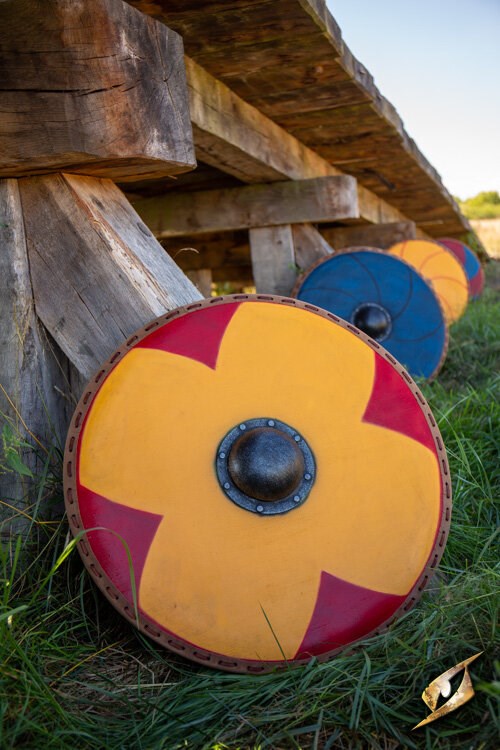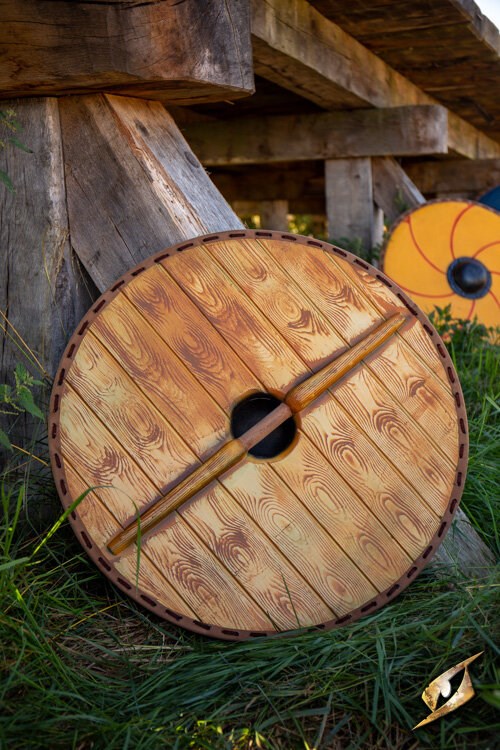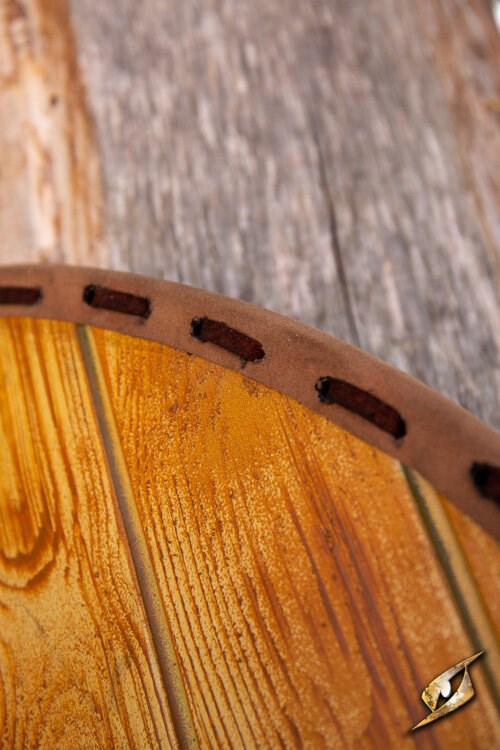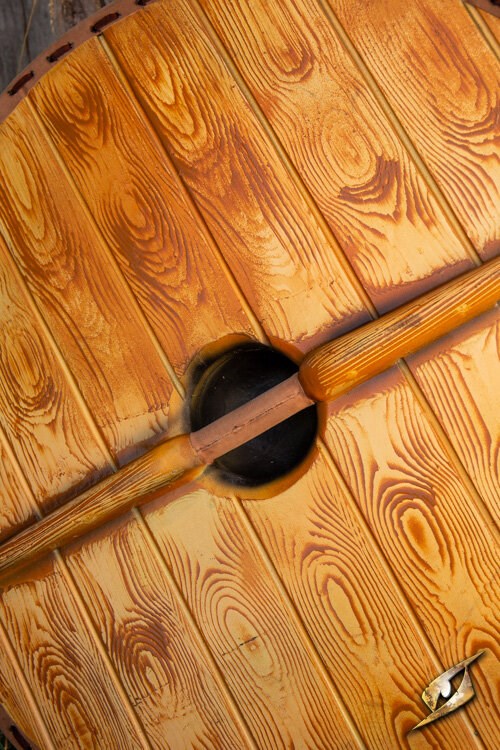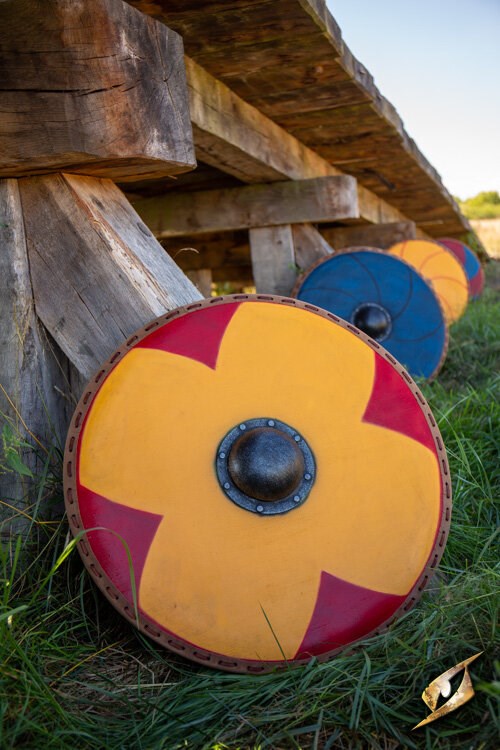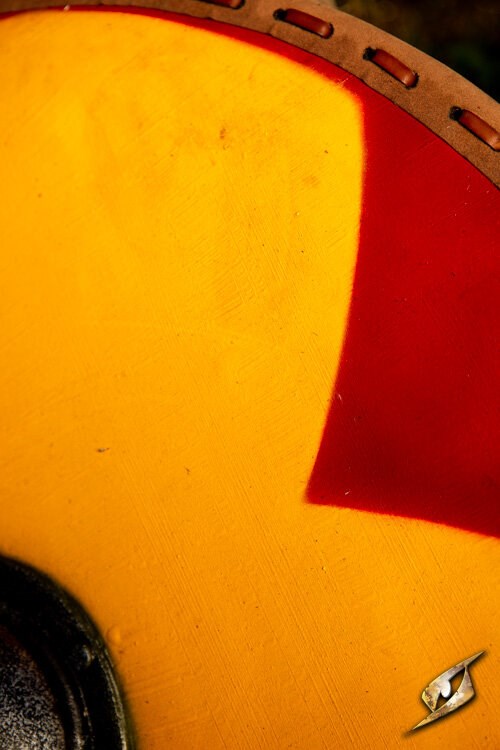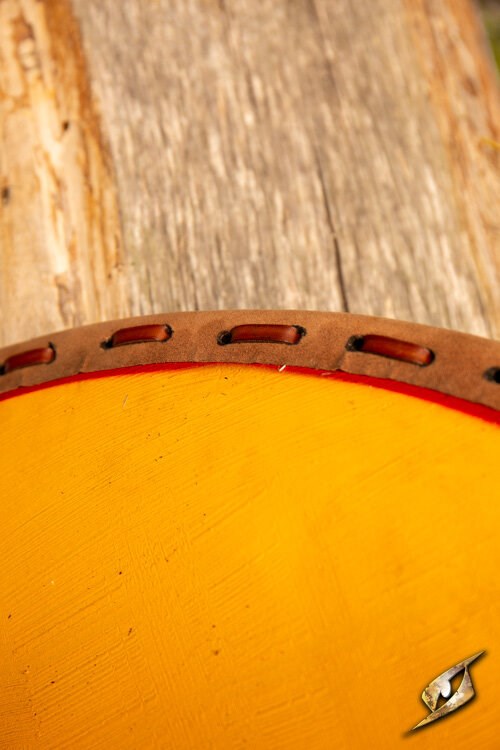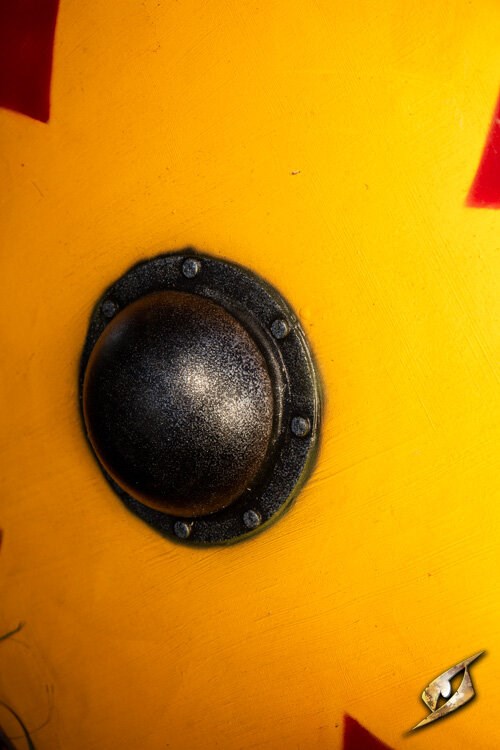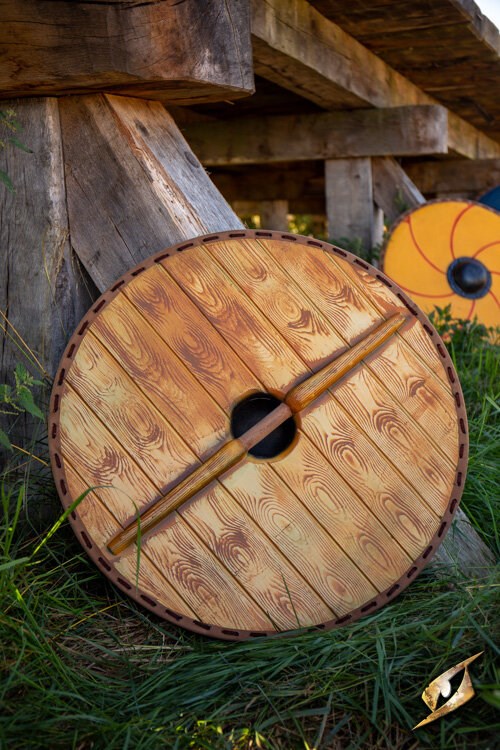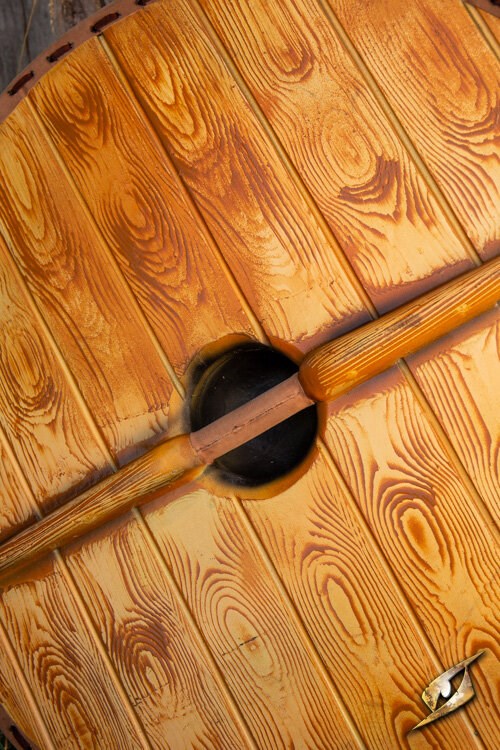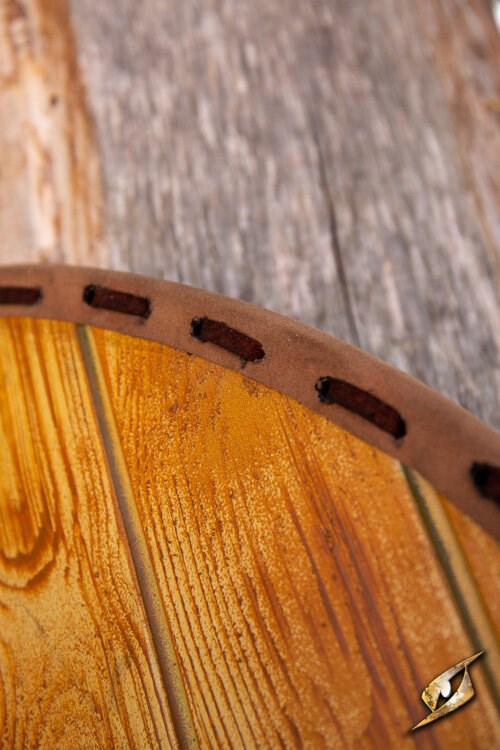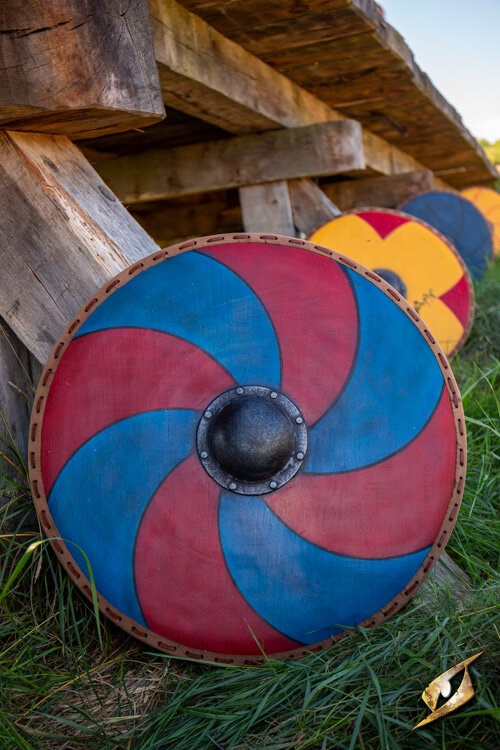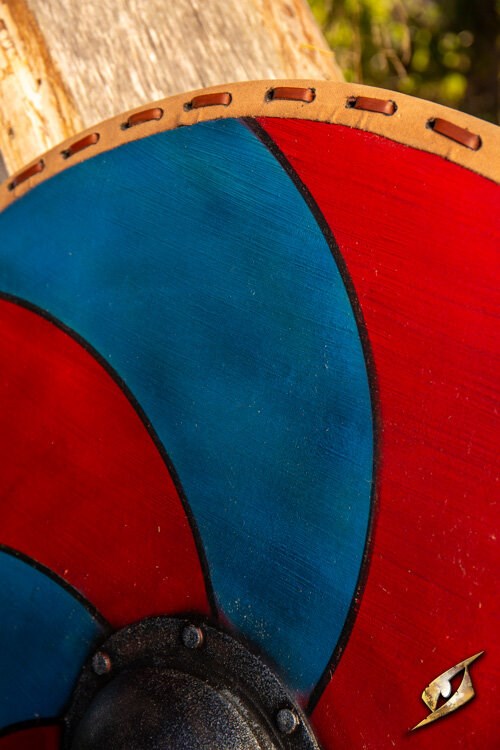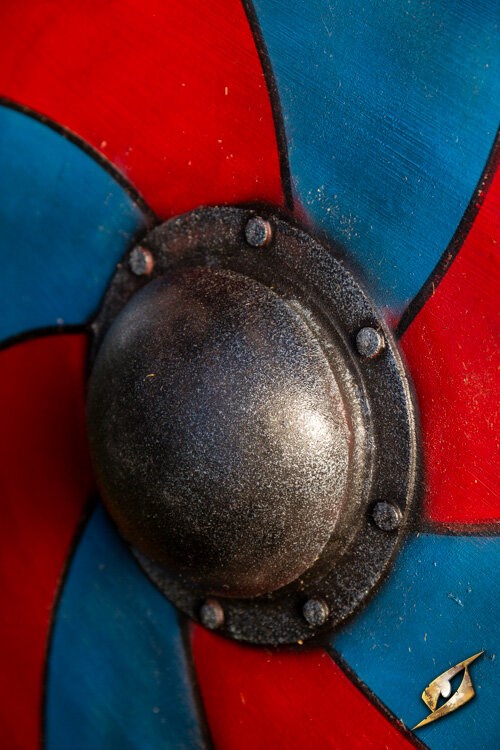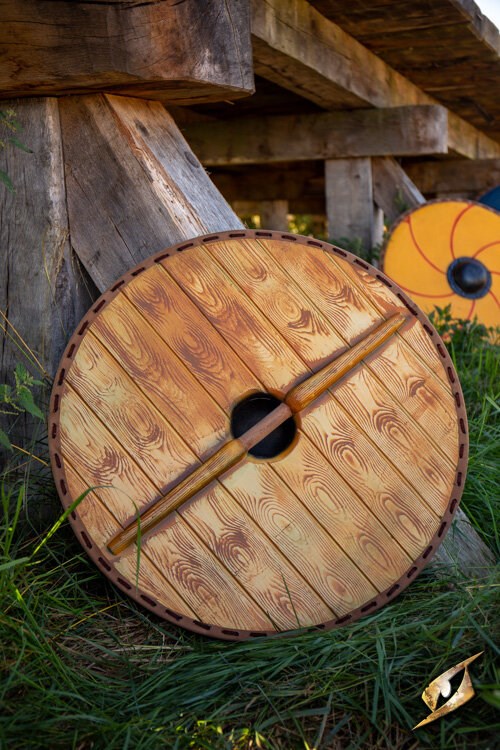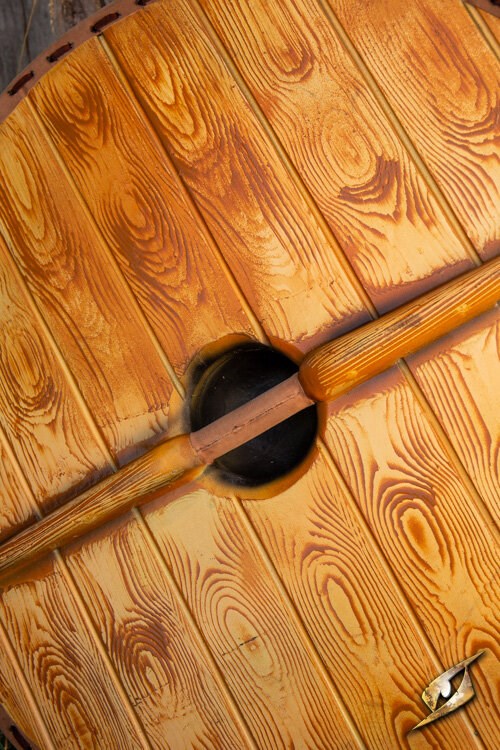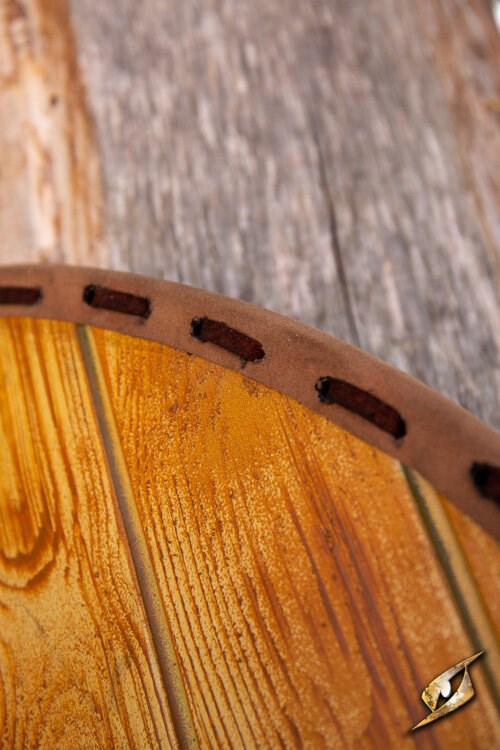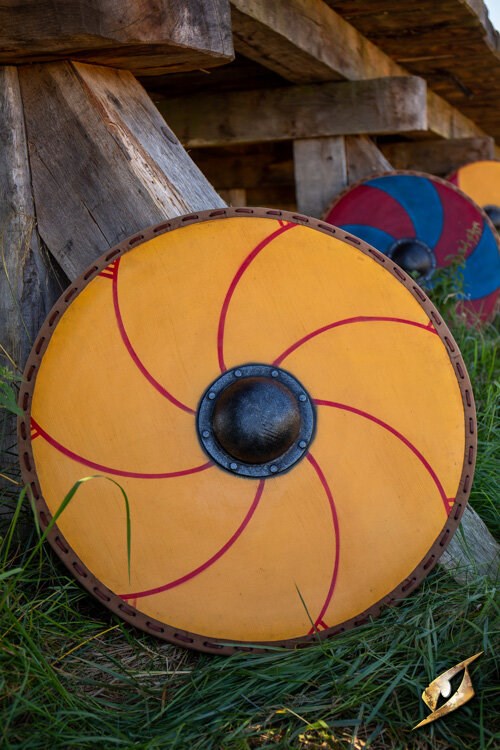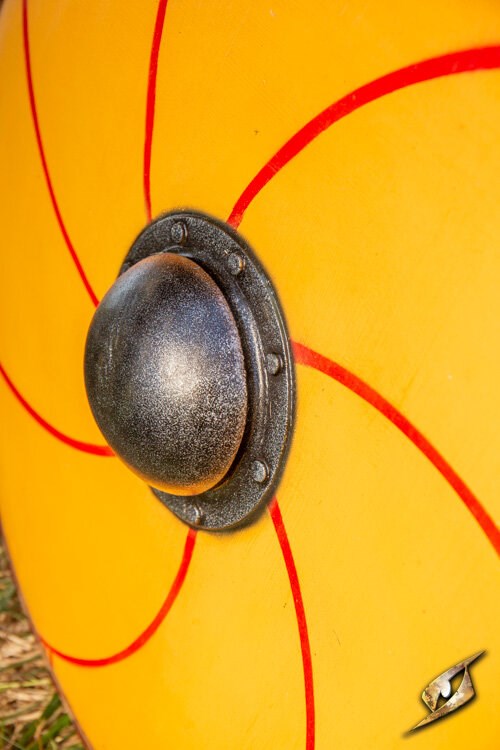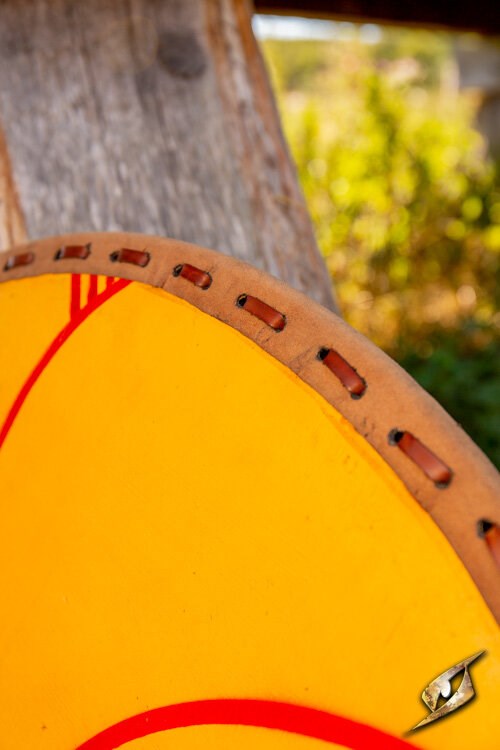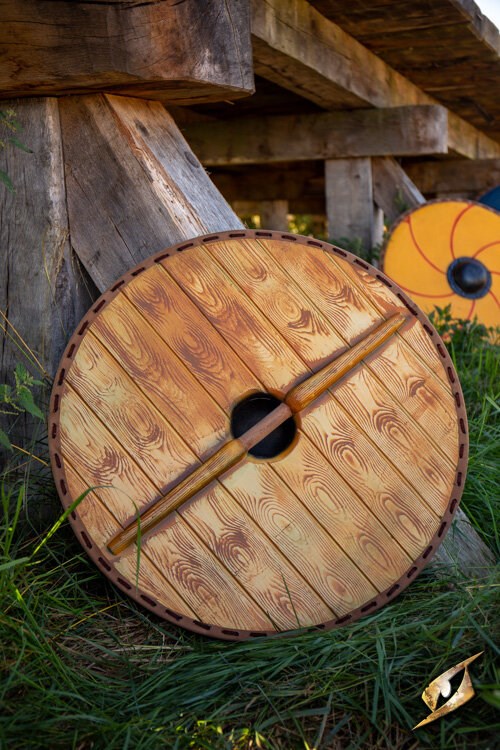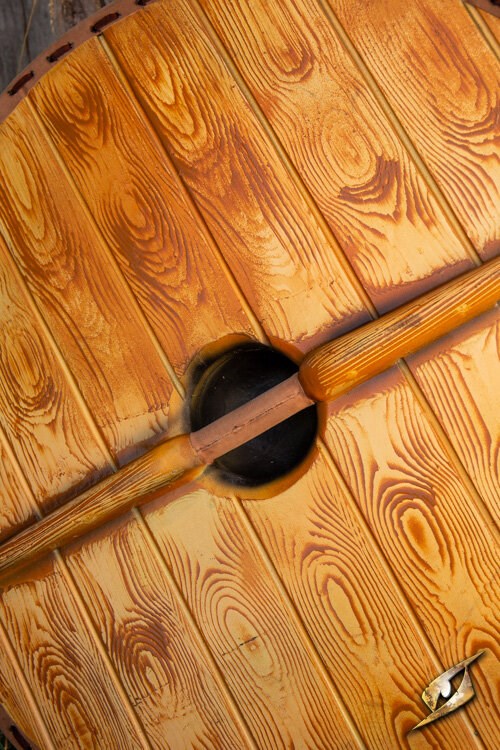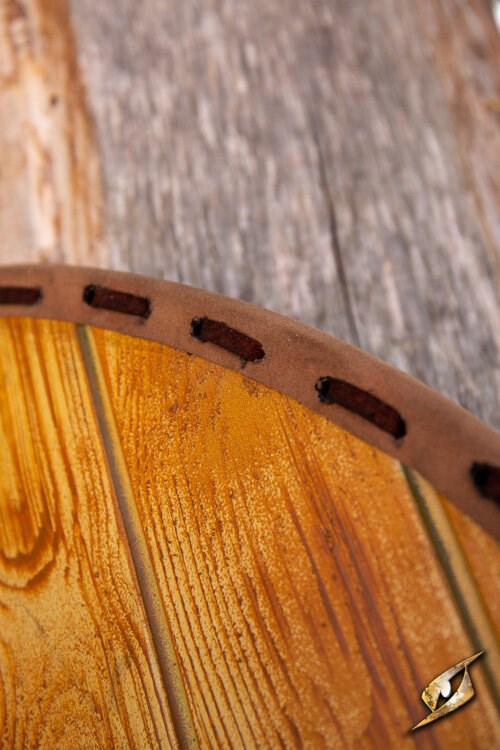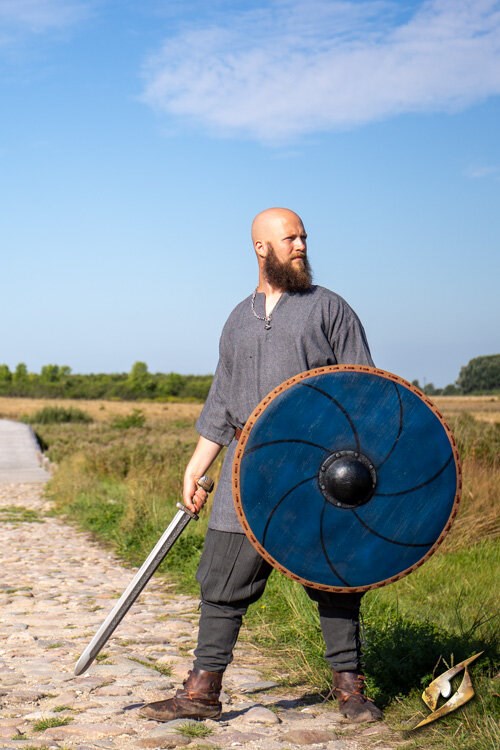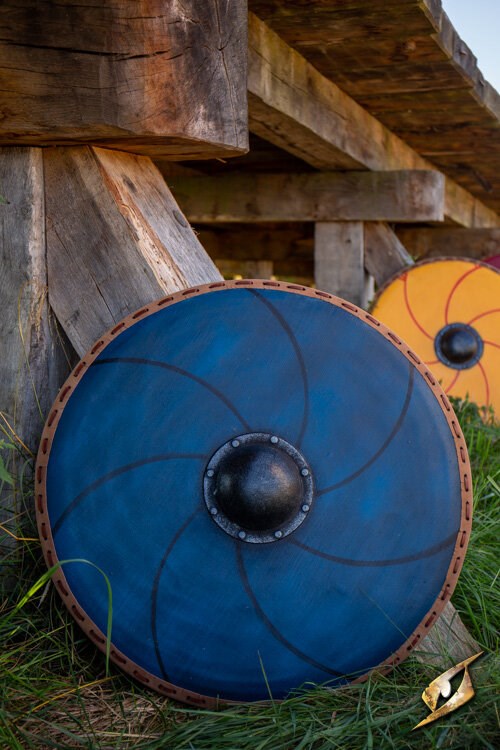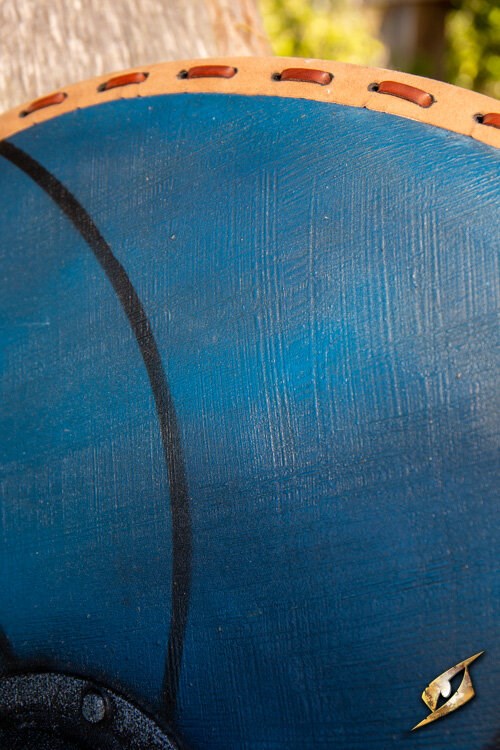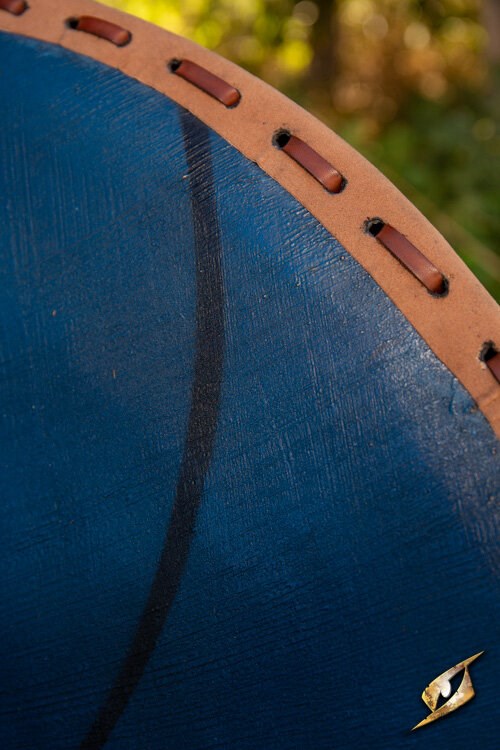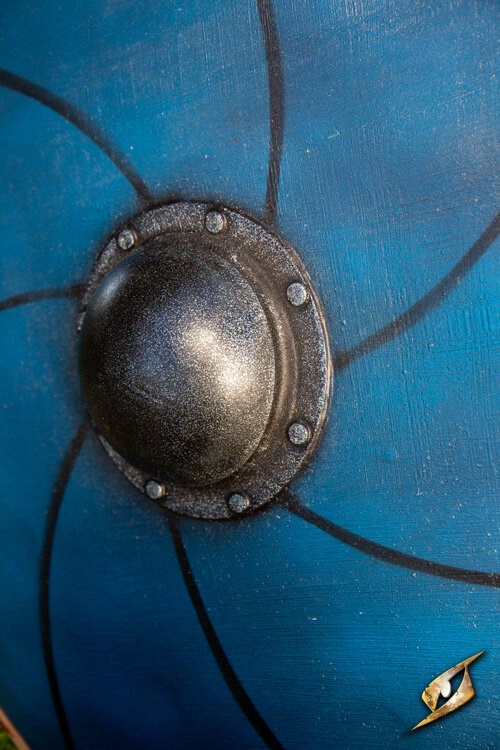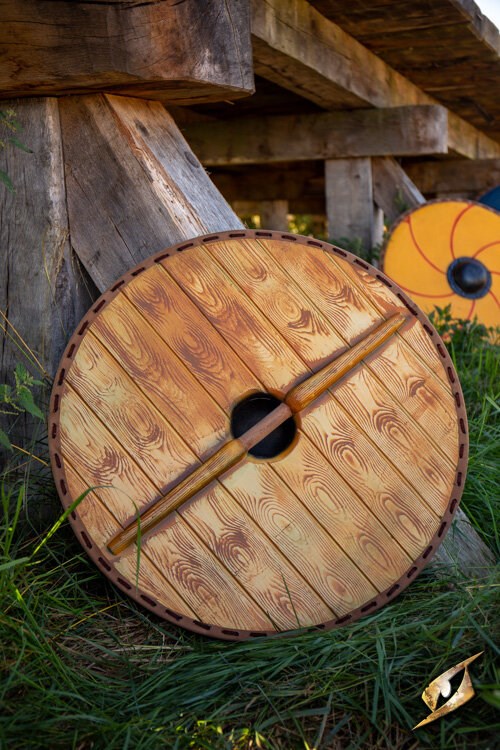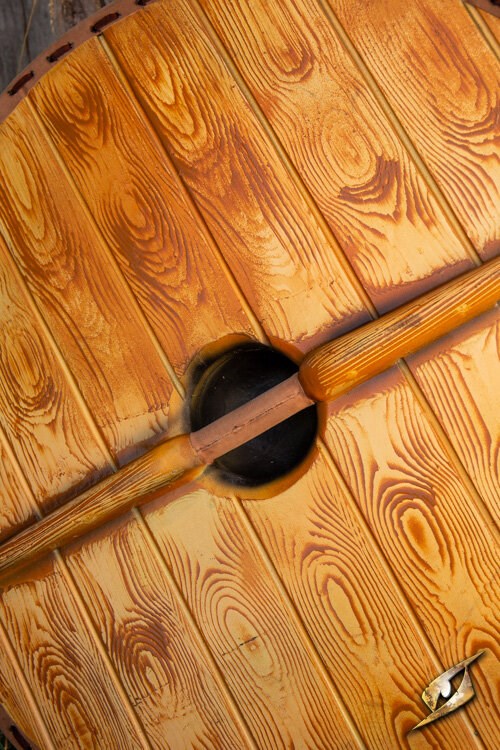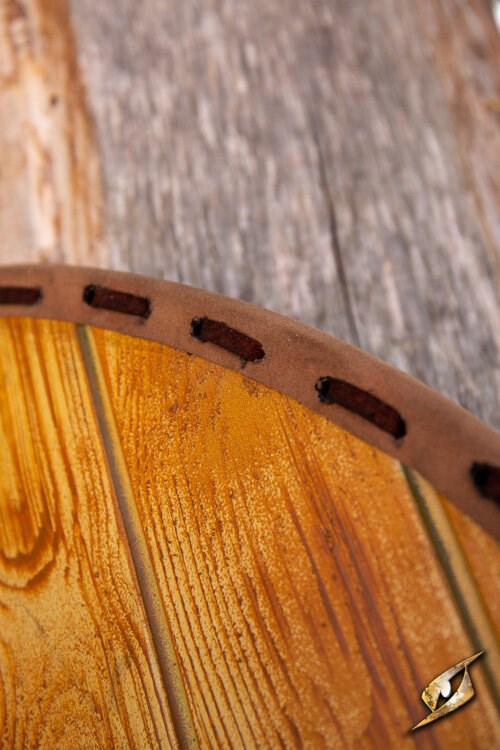 Description

Fitting

Technical Details
THE REST IS HISTORY!
"The Northman was surprisingly agile and skilled. His sword expressed no hacking and hammering of fools. Rather, it pierced the air elegantly from behind the shield like a viper waiting for a moment of opportunity. The shield, covered in leather and painted with a swirly pattern, was applied in attacks that quickly outmanoeuvred opponents. I had heard stories of savage berserkers in the North. Instead, I witnessed refined techniques and sophisticated precision."
Epic Armoury's GastiR Shield is made in collaboration with Lejre Land of Legends, a Danish centre for historical-archaeological research and communication. Compared to our previous Viking-inspired shields, the GastiR Shield is adjusted to improve authenticity on several factors: The shield boss size is slightly reduced for a better fit with a non-armoured hand. The shield front imitates a leather cover, based on research indicating that this was applied to shields for durability. The shield is available in four different patterns, all chosen from interpretations of shields depicted on the Oseberg Tapestry. While it is impossible to claim complete authenticity, we can confidently say this is our best attempt. The GastiR Shield will serve you well when fighting for clan and king!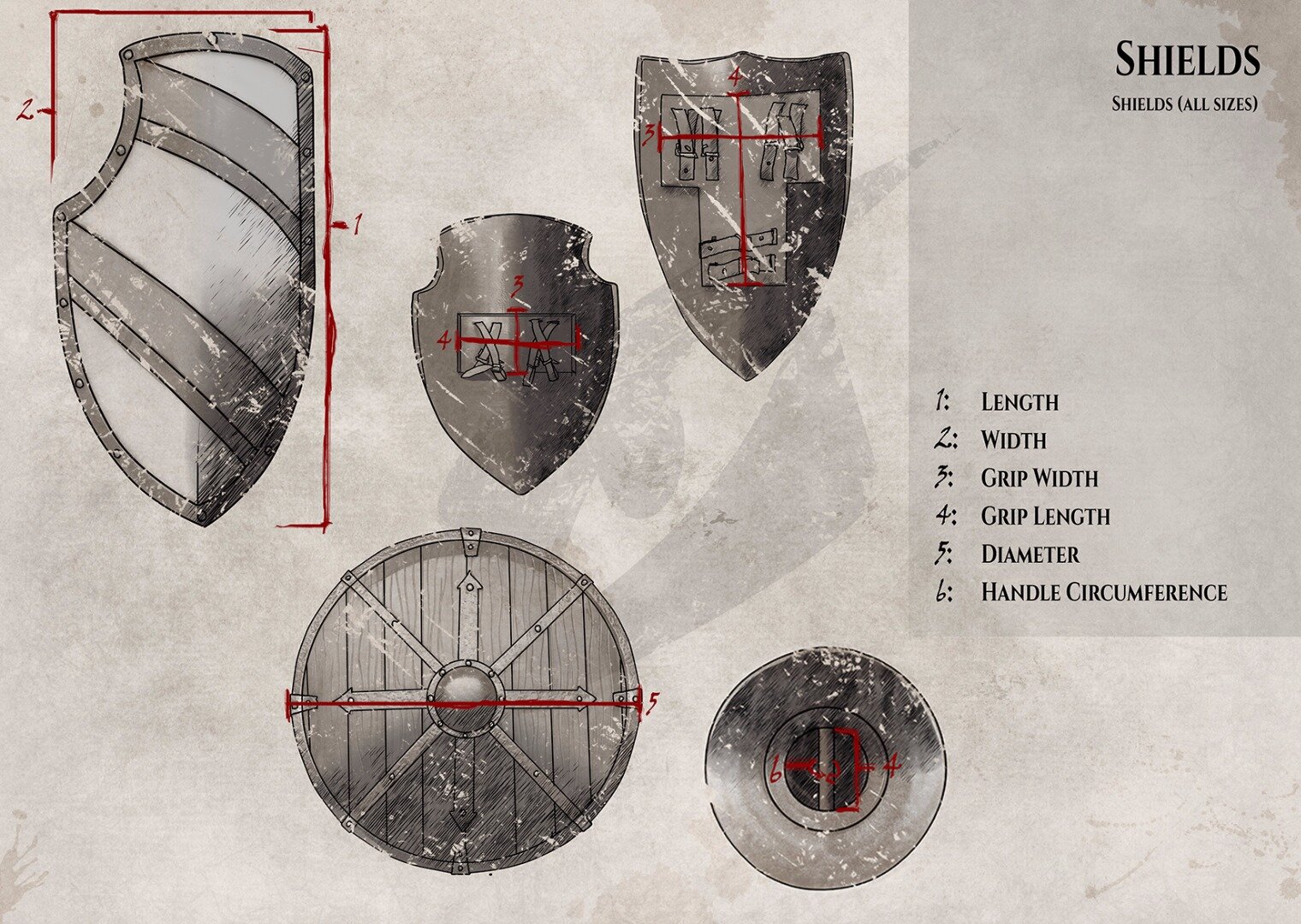 Brand:
Epic Armoury
Universe:
Stalwart
Materials:
Soft EVA Foam
Product type:
Shield
Release date:
02/08/2023