Description

Fitting

Quality

Technical Details
Your horse gallops out onto the fields of a vast plain, chasing after the few orcs fleeing from your arrows. Your LARP Horsebow gleams beneath the sunlight, and every arrow you let fly finds its mark. With balance and elven grace, you reach for another arrow in your quiver.
The orcs made a mistake when they entered your family's forest. You successfully taunted their scouting party into a trap, and now all that is left is a little cleanup.
DETAILS
Epic Armoury's LARP Horsebow is a realistic bow that is designed to be used from horseback or in close quarters. Made with a fibreglass core and covered in soft suede, this 24-26 lb. bow is built to withstand abuse while not having too much force that you might injure your friends. It is embellished with leather for a better grip and interesting detail.
This bow is a great solution for beginning archers, youth, tourism, LARP or medieval reenactment. Due to this bow's unique style, it is a perfect addition to an elf or rogue costume.
Available in Black, Grey and Brown.
The draw weight of this bow is approximately 24-26lb (+/- 3 lb) messured with a 28" shaft. String is included with the bow.
As this item is made from natural materials, please note that appearance can vary slightly from what is shown. Please Note the draw weight can vary by 3 pounds above or below the listed amount.
HISTORY
Used in cultures all over the world, predating recorded history
Modern reconstruction of a historical mounted archery bow
Mounted archers were typically considered skirmishers, hunters, and shepherds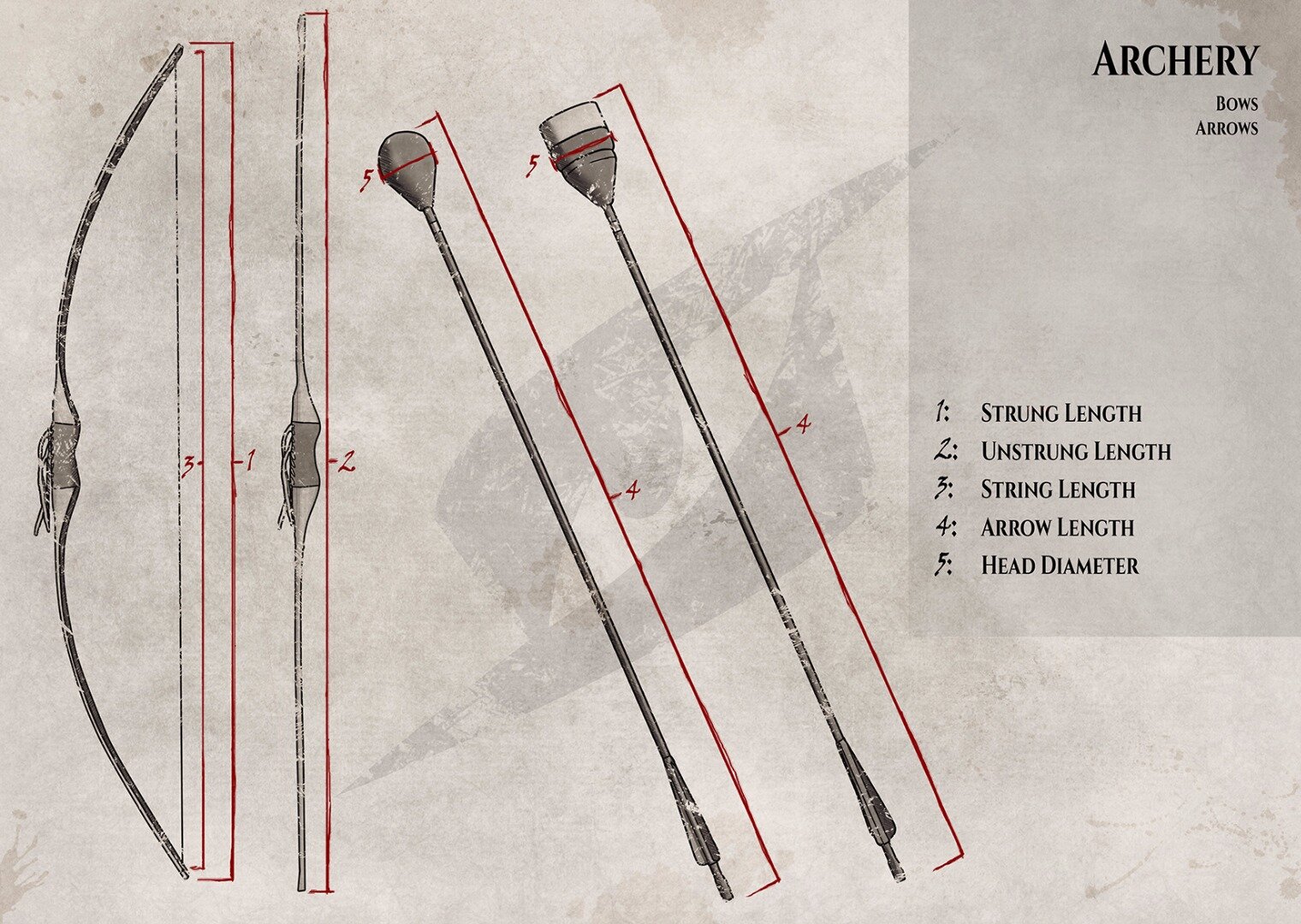 Made from durable and flexible fibreglass
Suede leather covering allows for a more comfortable grip
24-26 lbs. draw weight
This product is handmade and hand-painted and therefore unique. As a result, when compared with similar item numbers, this product can have natural deviations in pattern, colour and shape, which are not considered defects or faults.
We produce our image material in a natural environment, where lighting and surroundings can affect colors and contrast. The displayed images may therefore appear different from the product you receive from us.
Measurements are all in cm if not stated otherwise.
Brand:
Epic Armoury
Materials:
Suede, Fibre Glass
Product type:
Bow
Release date:
01/01/2010
Maintenance
When not in use, keep the bow unstrung to increase its life. Store the bow horizontally in order to protect the tips. Do not leave it in the sun for long periods of time, if you do, make sure it cools down before use. Never release the string without an arrow, since the shock of the shot will be absorbed by the bow and might cause damage.
Cleaning
Use a damp cloth to wipe away any dirt from the bow and then wipe dry. Simple as that! The only thing you might have to worry about is the string, which may eventually appear ratty or worn. Replace the string when this happens. String is cheaper than replacing a broken bow from a string snapping!
If you want to increase the life of your string, you can add a little bit of wax. Wax will protect the string from moisture while also keeping the threads together.