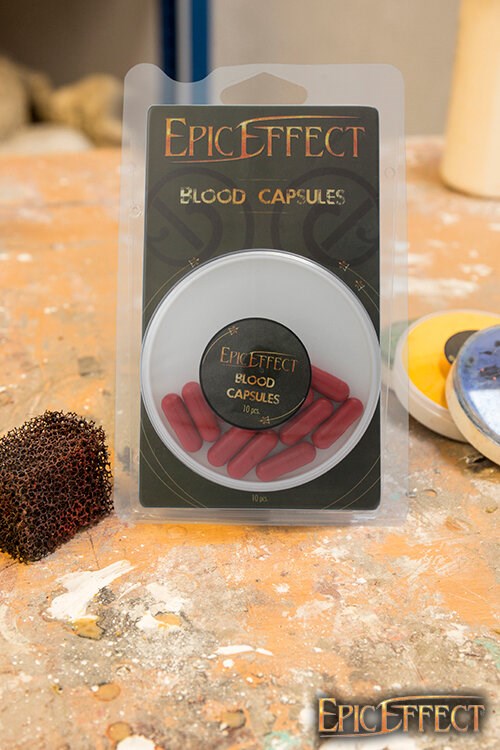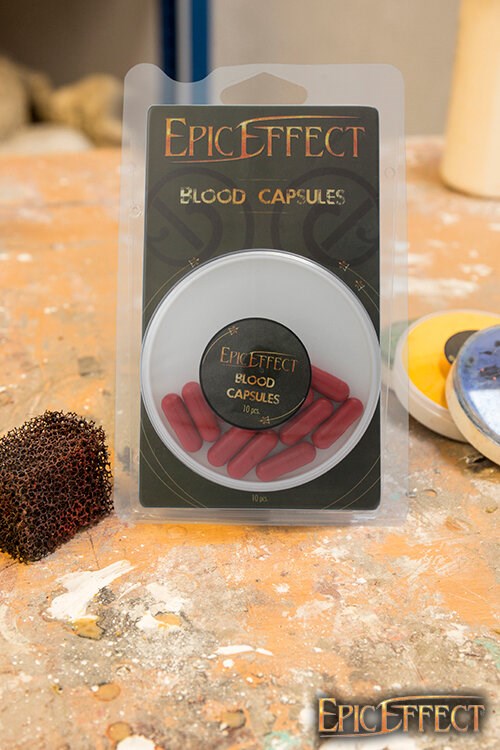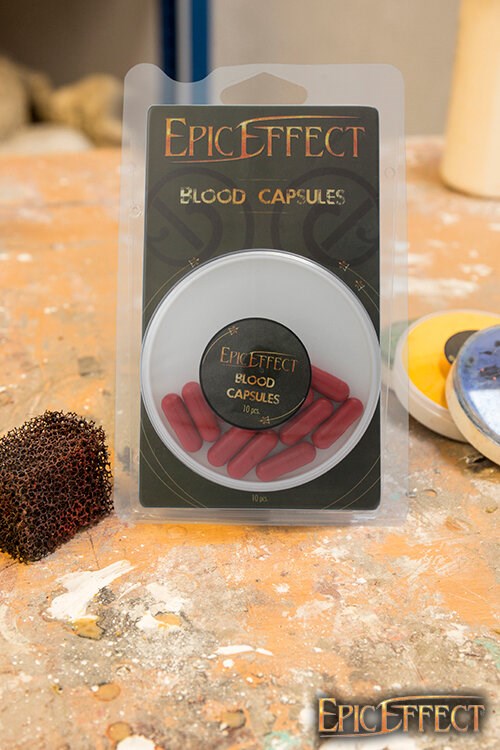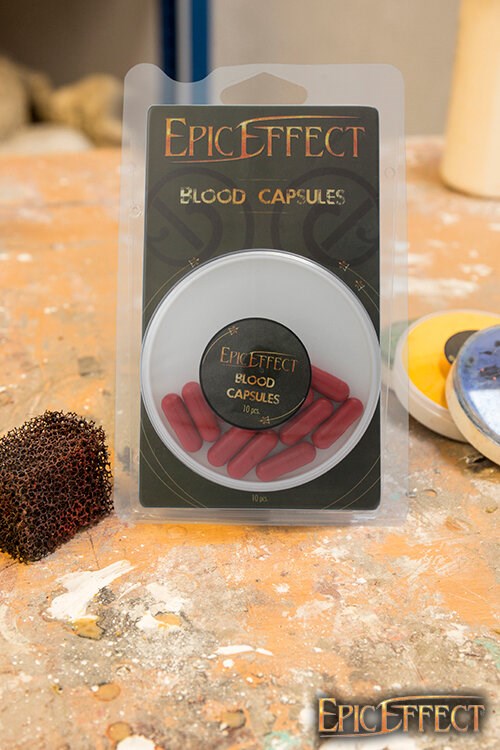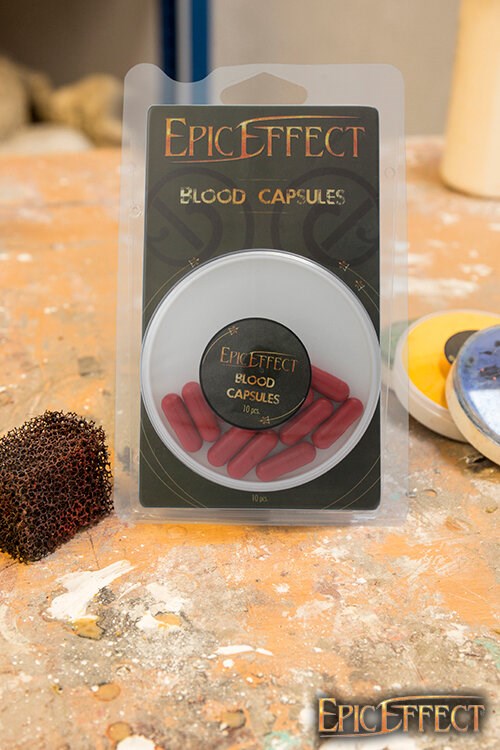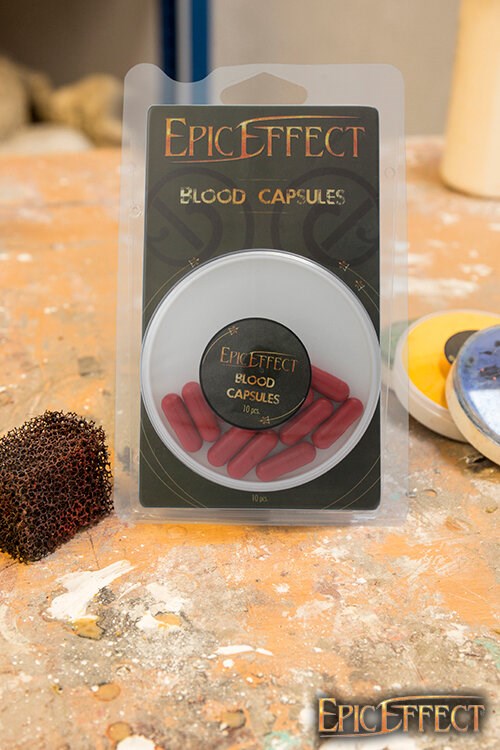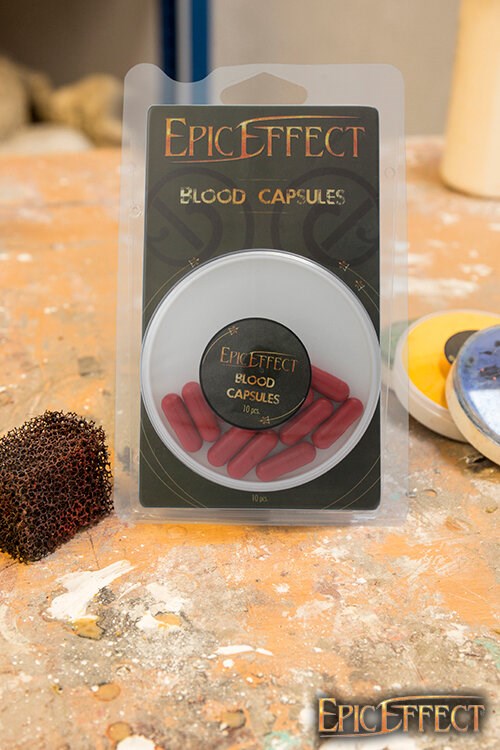 Blood Capsules 10 Pieces
Epic Effect
In Stock
Available
(choose variant)
Prices from {{ variantsPriceFrom }}
Description

Quality

Technical Details
Epic Effects' Blood Capsules are gelatin capsules full of powder that mixes with the saliva in your mouth to create realistic looking blood. Create a dramatically gory effect as a vampire or werewolf, or use it during fight scenes.
The package contains ten capsules that can be stored inside its resealable case. The capsules are made from safe-gelatin, which dissolves if exposed to moisture.
Directions for use:
Place one capsule in your mouth. The gelatin will dissolve, but can be kept inside the mouth for a few minutes before use.
Bite down on the capsule to release the powdered mix inside.
Allow the powder to mix with your saliva inside your mouth, then you will be able to spit or leak realistic blood from your mouth.
Optimizes your Epic Effects Make-Ups effects
Water based
Does not stain and can be removed with water
Made from non-toxic materials
Used by professional makeup artists in the theatre and movie industries
This product is handmade and hand-painted and therefore unique. As a result, when compared with similar item numbers, this product can have natural deviations in pattern, colour and shape, which are not considered defects or faults.
We produce our image material in a natural environment, where lighting and surroundings can affect colors and contrast. The displayed images may therefore appear different from the product you receive from us.
Measurements are all in cm if not stated otherwise.
Brand:
Epic Effect
Release date:
02/02/2020
Maintenance
Remember to read the instructions before use. Store these capsules in a cool, dry place. Do not handle before use.