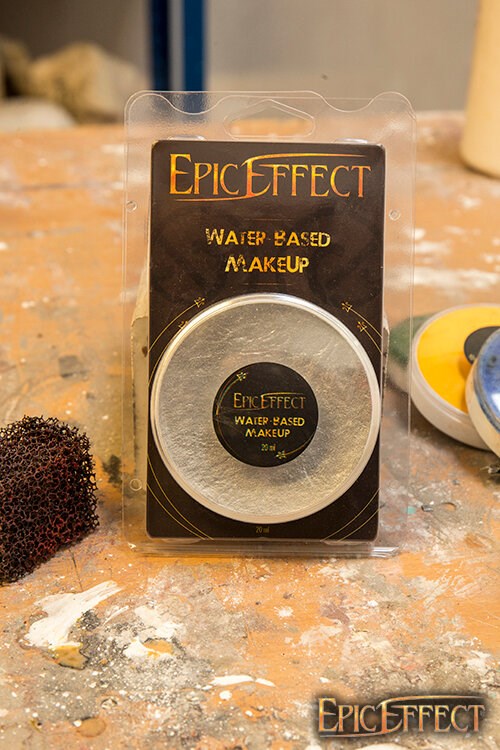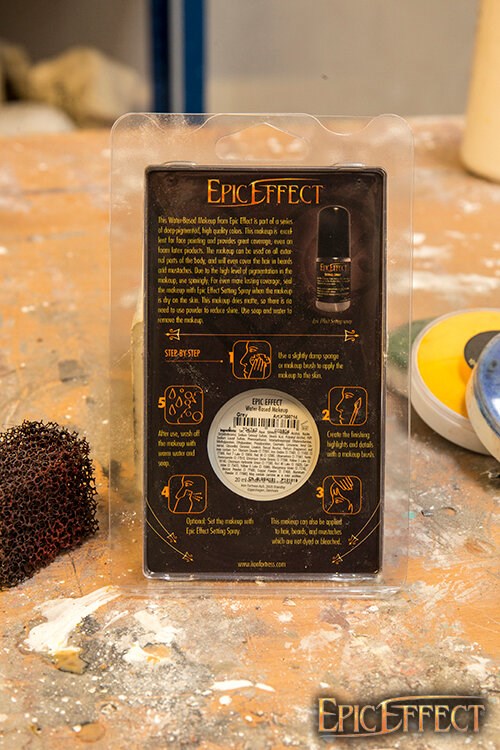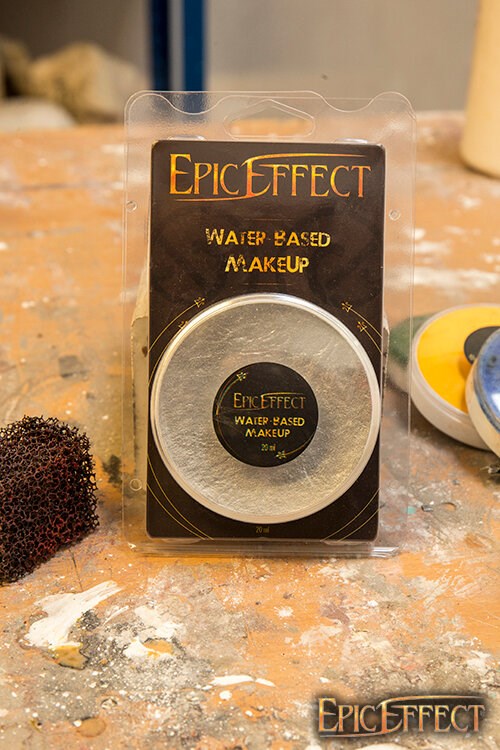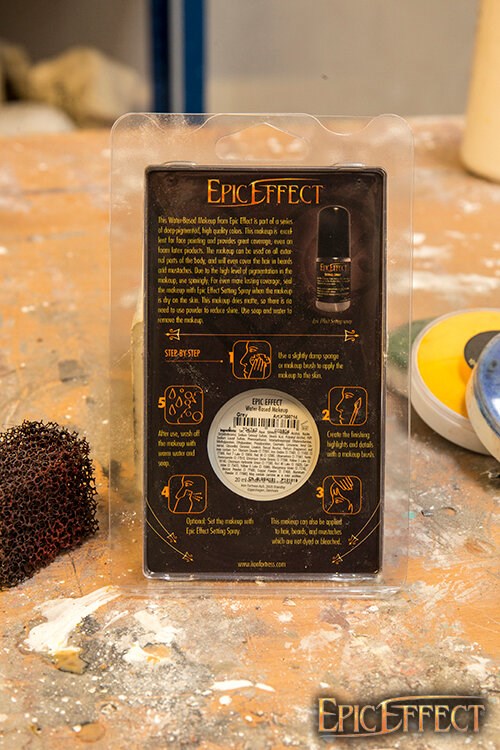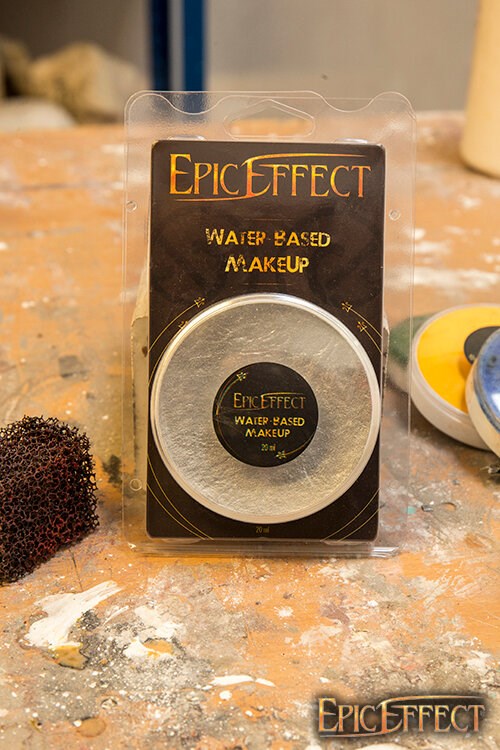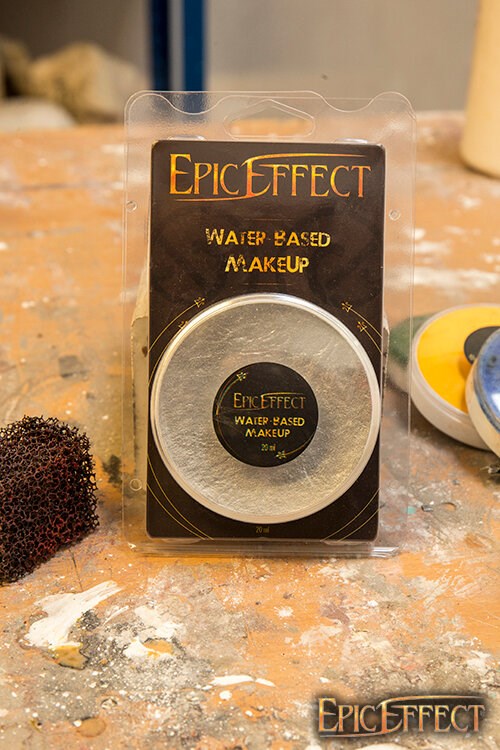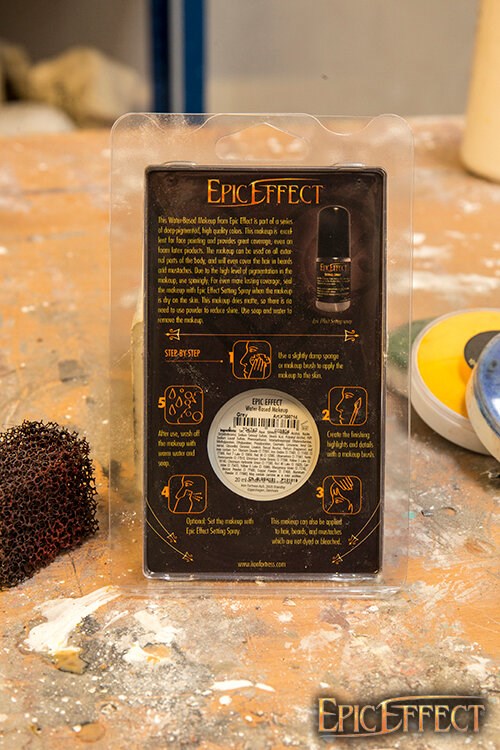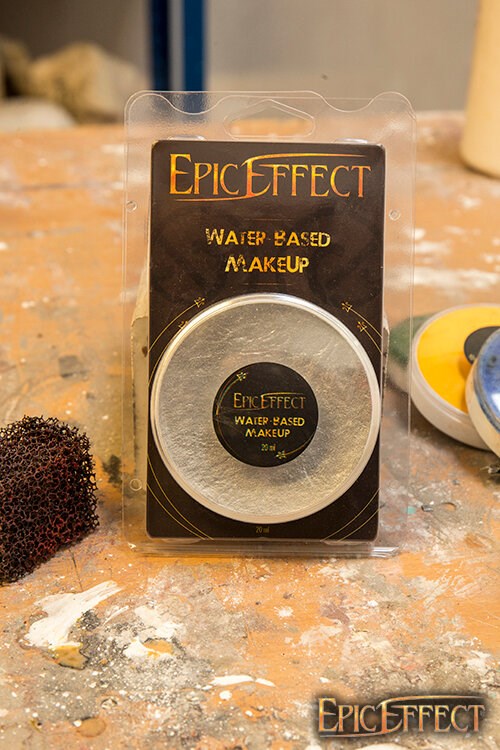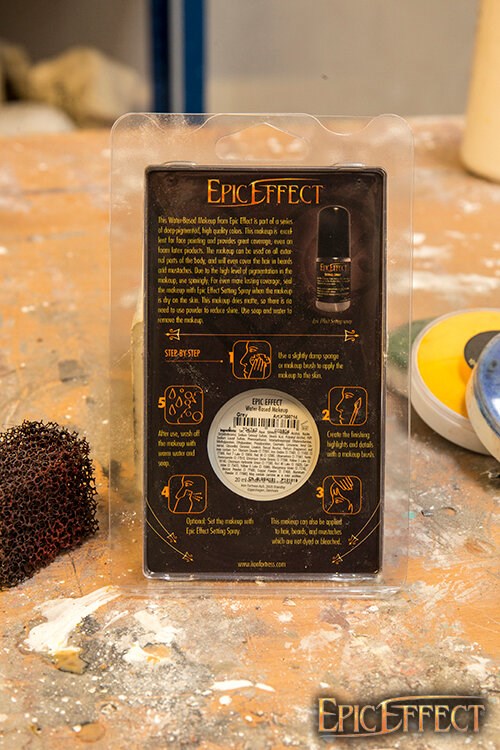 Description

Quality

Technical Details
Epic Effects' Silver Water Based Make Up is a deep-pigmented compact powder makeup. Perfect as a foundation or as a highlight, this makeup provides great cover of the skin and on other materials such as foam latex or natural fabrics. Water-based makeup is easily removed, but still resistant to perspiration--especially when reinforced with a layer of Setting Spray.
Silver Water Based Makeup contains an intense amount of pigment in order to deliver a lot of mileage in a small tin. The colour dries matte, reducing the need to post-treat or powder. Silver is a high quality metallic grey colour great for fantasy creatures and contraptions.
The Silver Water Based Makeup comes in a 20 ml tin.
Directions for use:
Apply makeup using a moist brush or sponge. Great for use on the face, but can also be used all over the body--including delicate skin around the eyes. Can also be used to colour beards, hair, or moustaches. Seal the finished makeup with Epic Effects Setting Spray.
Removal:
Remove makeup with mild soap and warm water.
Deep pigmented makeup with great covering ability
Great staying power once applied
Versatile use from skin to foam latex
Water based, non-toxic and easy to wash off
Used by professional makeup artists in theatre and movie industries
This product is handmade and hand-painted and therefore unique. As a result, when compared with similar item numbers, this product can have natural deviations in pattern, colour and shape, which are not considered defects or faults.
We produce our image material in a natural environment, where lighting and surroundings can affect colors and contrast. The displayed images may therefore appear different from the product you receive from us.
Measurements are all in cm if not stated otherwise.
Brand:
Epic Effect
Release date:
04/01/2012
Maintenance
Store in a dark and cool place. Make sure the container is tightly closed.