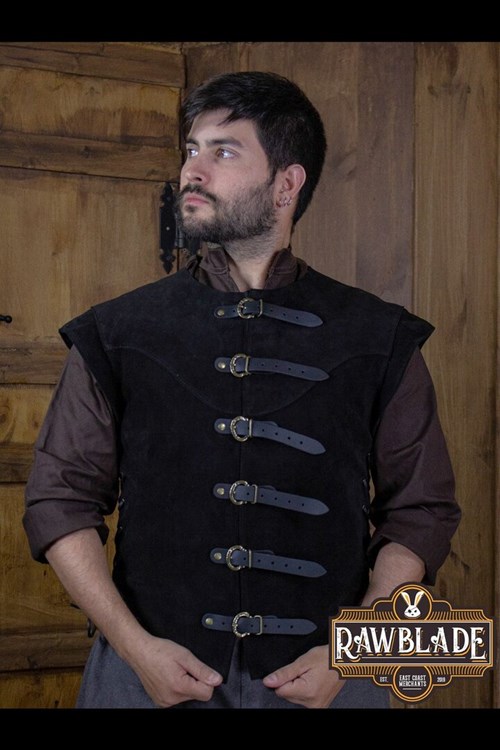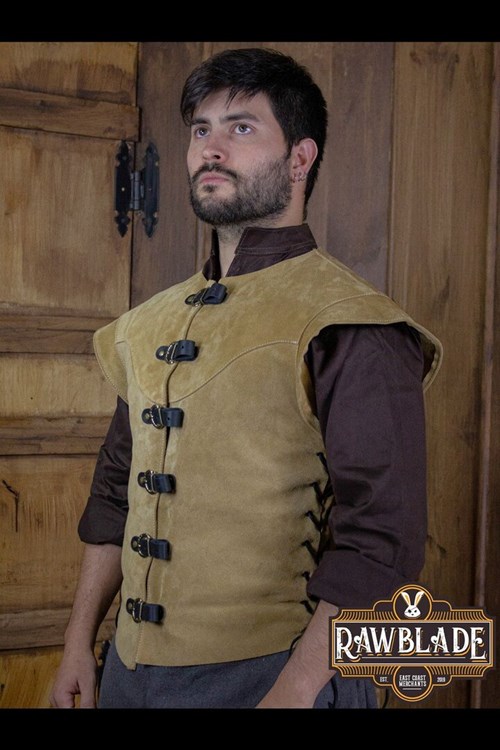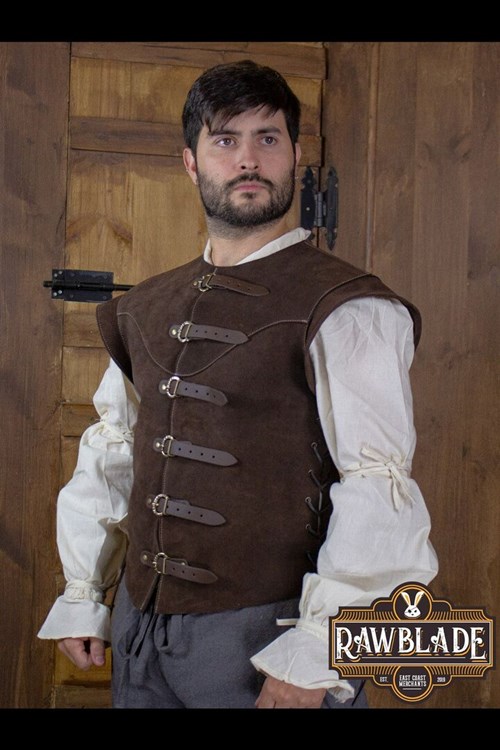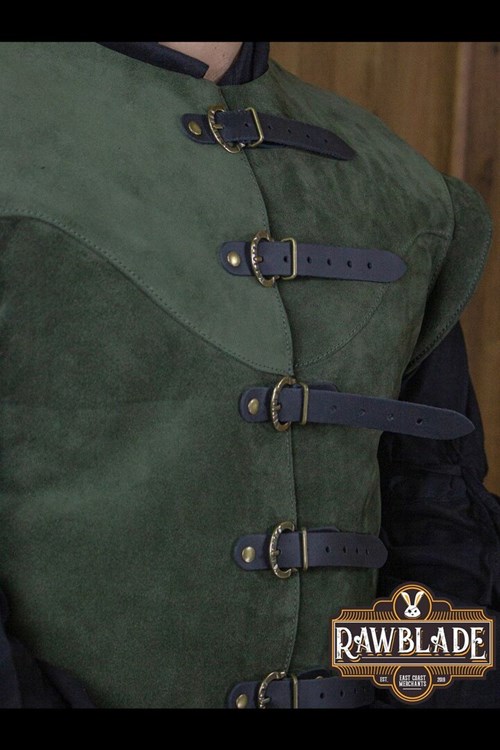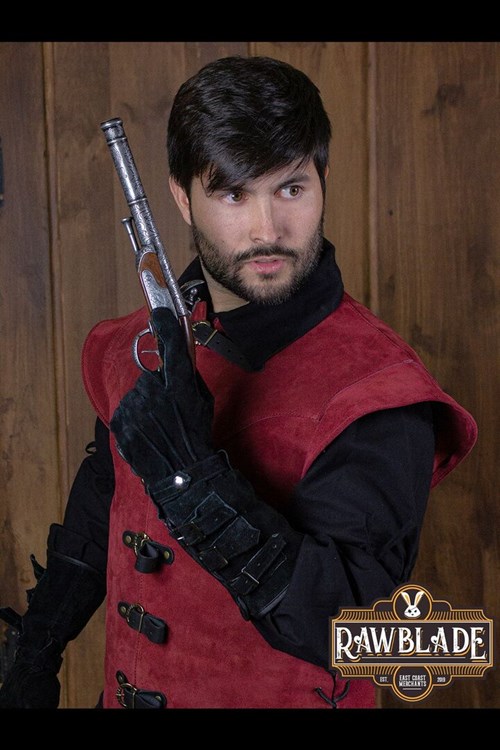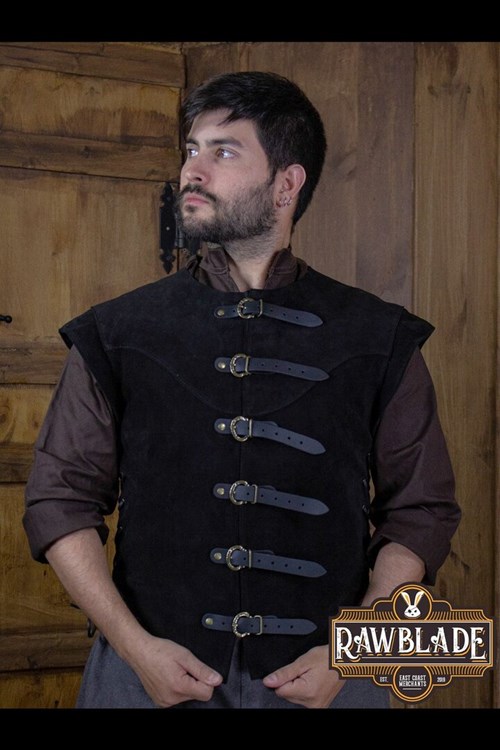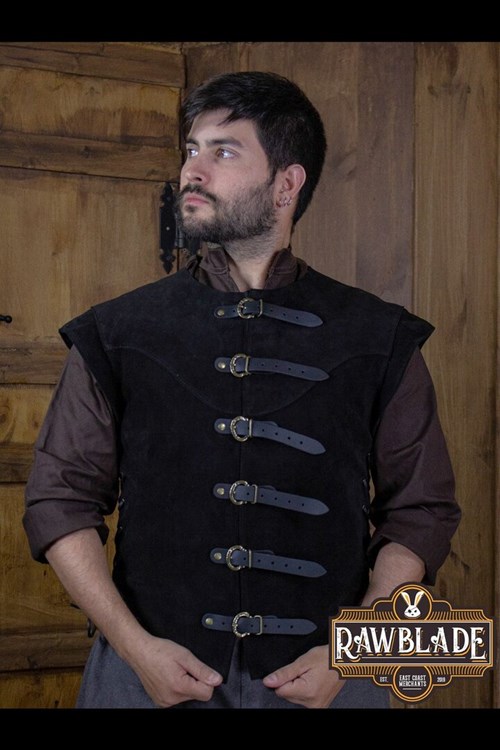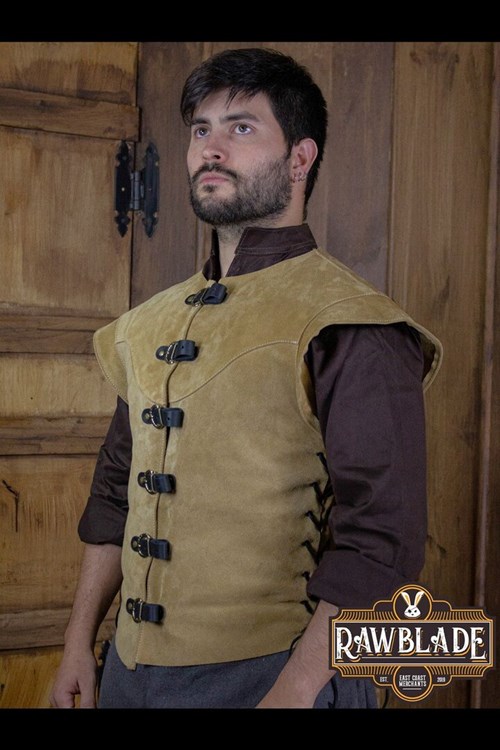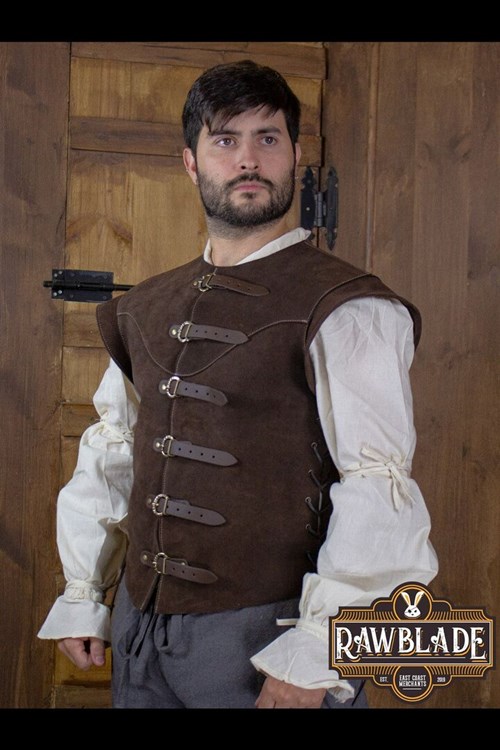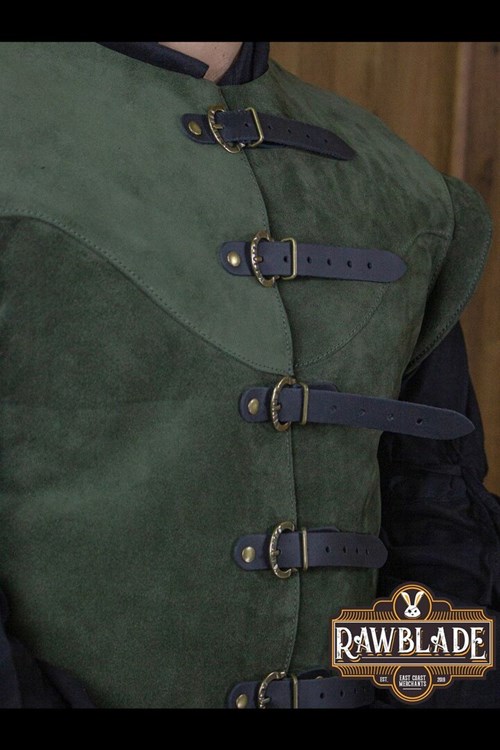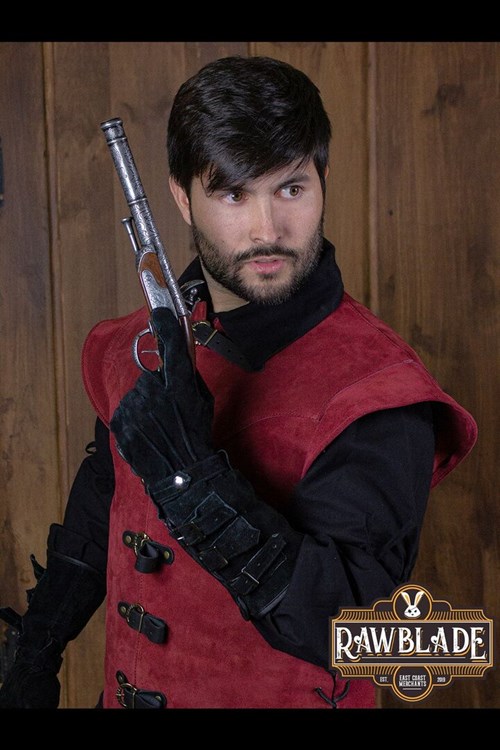 Jules Short Splitleather Jerkin
Rawblade
In Stock

(choose variant)
Prices from {{ variantsPriceFrom }}
Description

Sizeguide

Fitting

Technical Details
The Jules jerkin made of the highest quality split leather. The Jerkin has ropes on the side to offer greater adjustability options. The neck and central opening have a hem to offer better resistance. This piece of leather comes finished with high resistance buckles and its finish is the perfect complement to offer protection and elegance.
We use the best materials to make our leather garments, contacting national producers and making sure that the leather is in the best conditions, without presenting dryness or cracks. We make the finishes thinking of continuous use, and therefore we try to make double seams and reinforced eyelets.
Our leather comes in several colors and has a thickness of about 2/3mm.
All our articles are created thinking about their use for historical recreation, medieval fairs, medieval weddings, and Live Role or LARP events.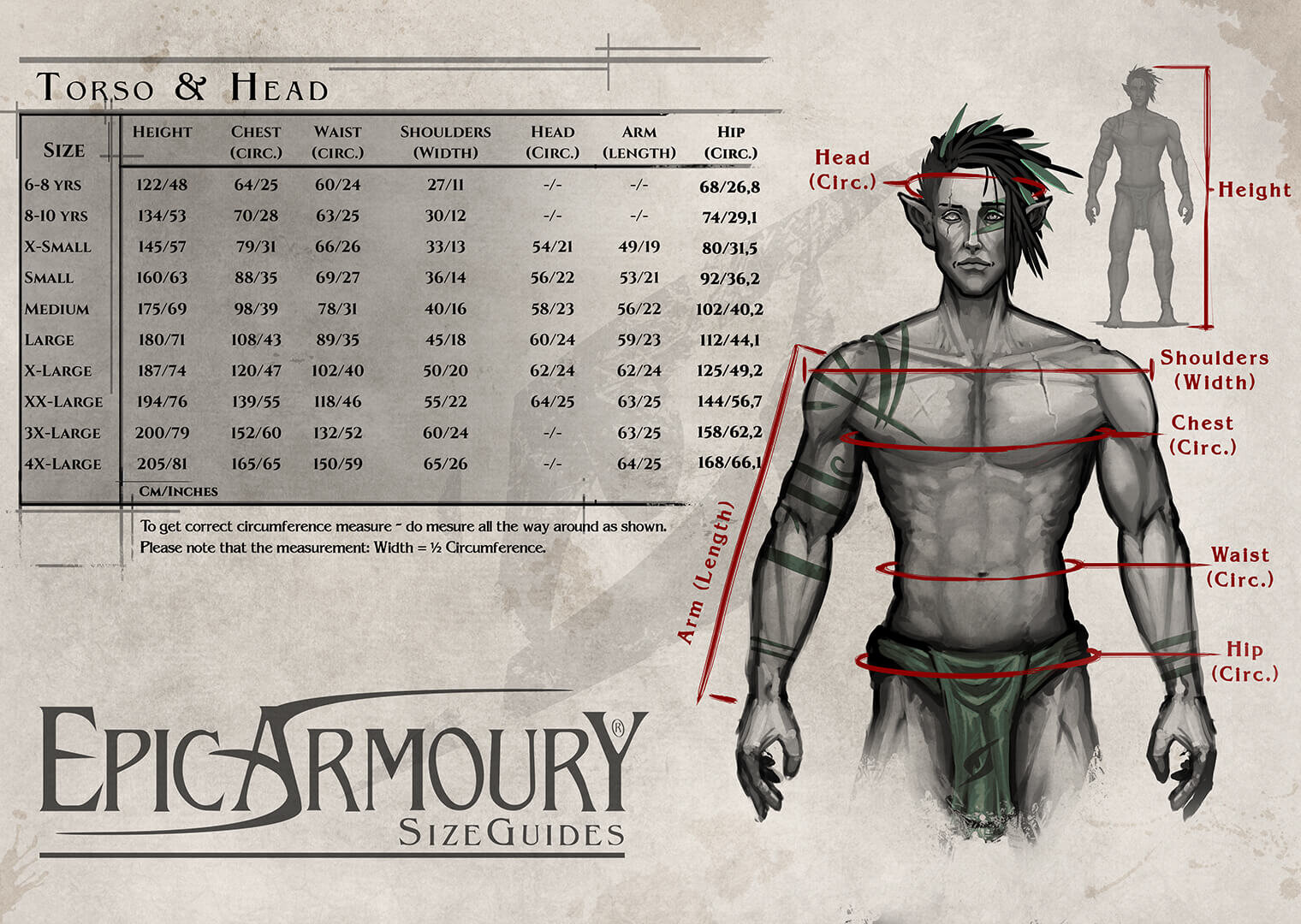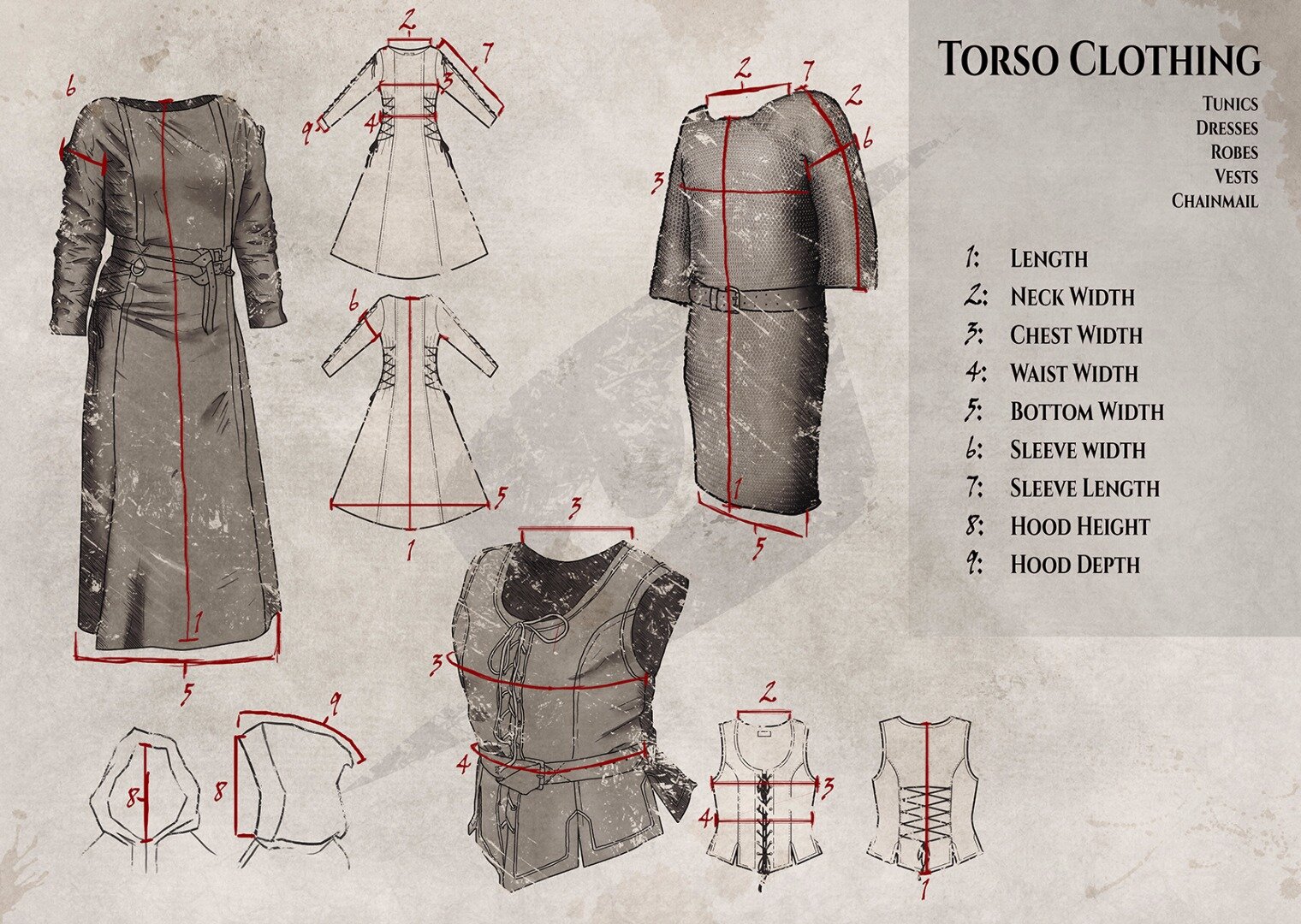 Brand:
Rawblade
Materials:
Leather
Position:
Torso
Product type:
Torso Armour, Vest
Release date:
10/19/2022